The Artist
Emily Cheng.
When you see Yara Shahidi, whether it is at an event or on the red carpet you can't but say, "How is this possible?! What about that makeup?! And the skin?! And all that natural Beauty!" You look at all the shades that blend perfectly into her skin, and any detail is sophisticated and made to underline her natural beauty.
And there is only a genius who can do it. And her name is Emily Cheng. She is a super talented makeup artist who has stunned the beauty world first with a yellow liner, then with a lipstick as the only makeup piece for all the face, and with a very strong attention to skincare. She is the one you don't want to miss.
What
Red Carpet Look for Yara Shahidi.
When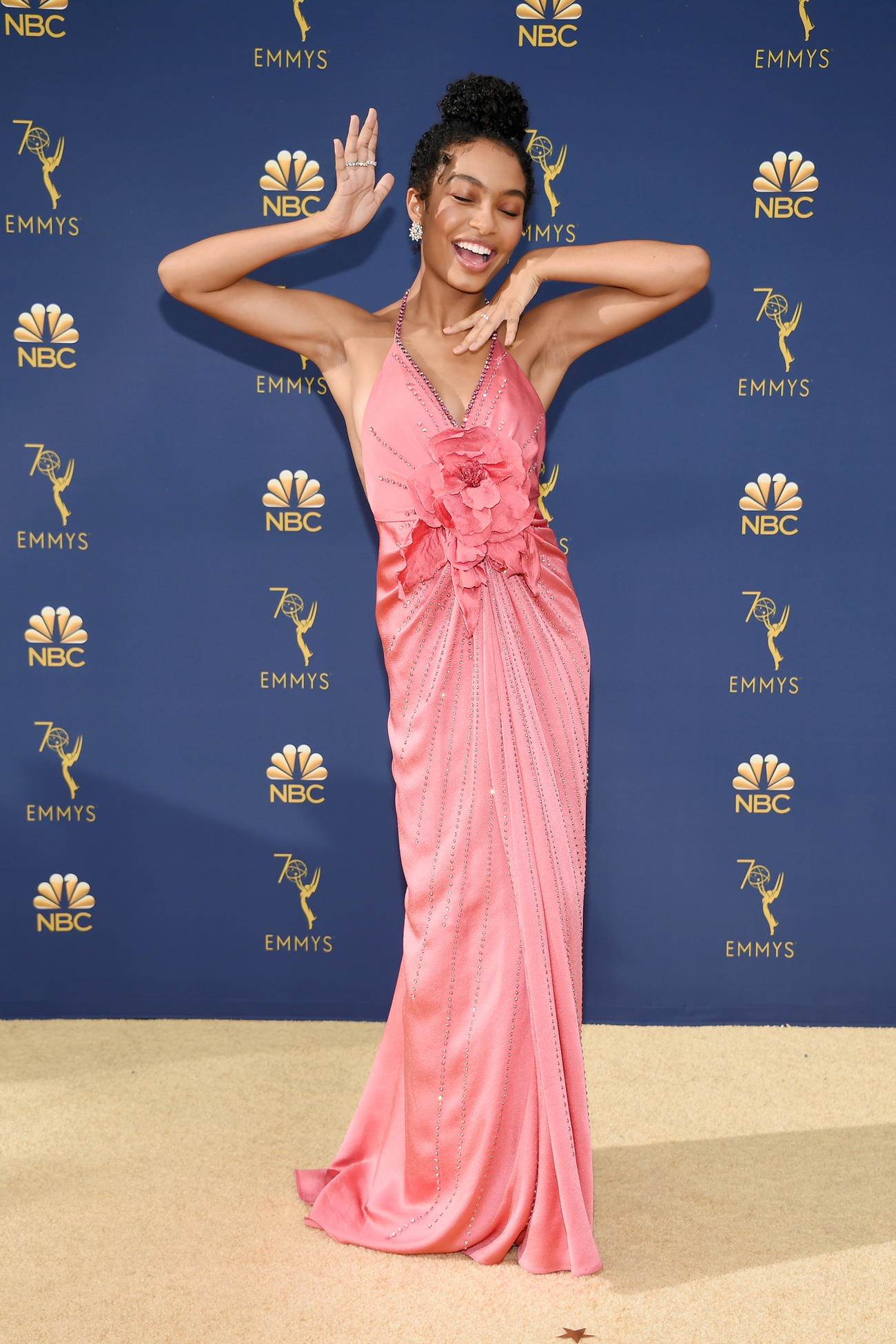 Inspiration 
Using monochromatic colors is one of my favorite ways to do makeup. But we've amped it up this time by creating a deconstructed version, much like the way watercolor on paper can have a mind and beauty of its own as it washes over in varied intensity. You'll see this thing mimicked especially on the eyes. I've created the contouring of the eye where you'll see splashes of brighter tones on some parts, but subtle on others. Painted on in a way where it's very free forming but completely flattering for the feature. Same goes for the lip!
I find something about monochromatic makeup to be extremely sophisticated and balanced that the features of the face are then perfectly highlighted. The colors all work in unison and tie together flawlessly.
Monochromatic watercolor.

The Must-Haves
– Bobbi Brown Luxe Matte Lipstick in Burnt Cherry
– Bobbi Brown Lip Liner in Sangria
– Bobbi Brown Dark Brow Kit
– Bobbi Brown Natural Brow Shaper in Brunette
– Bobbi Brown SPF Long-Wear Foundation
– SK-II Facial treatment essence (this is the one product friends and family beg me for)
– SK-II Facial Treatment Mask
– 
Beauty Blender Original
– Beauty Blender Power Pocket Puff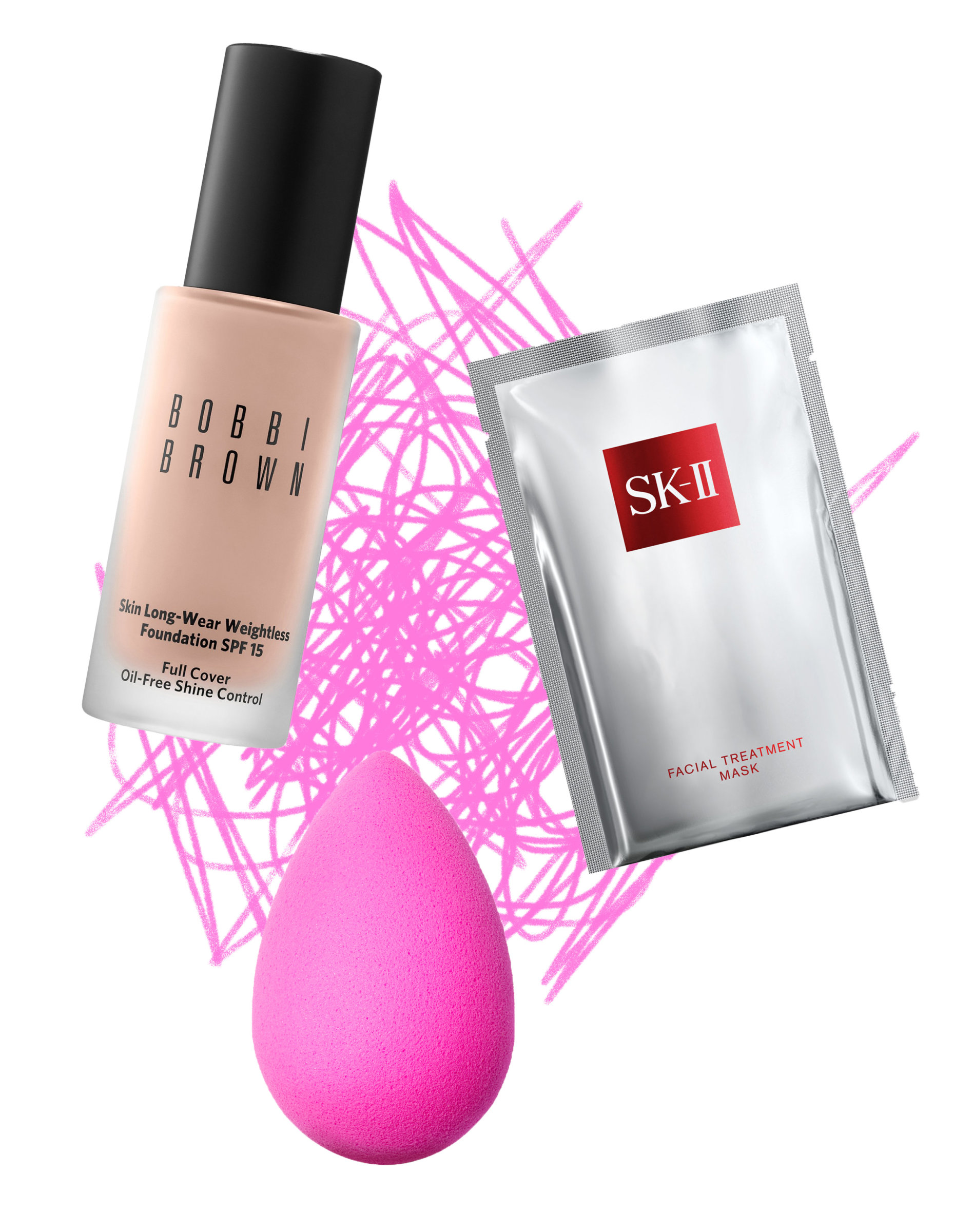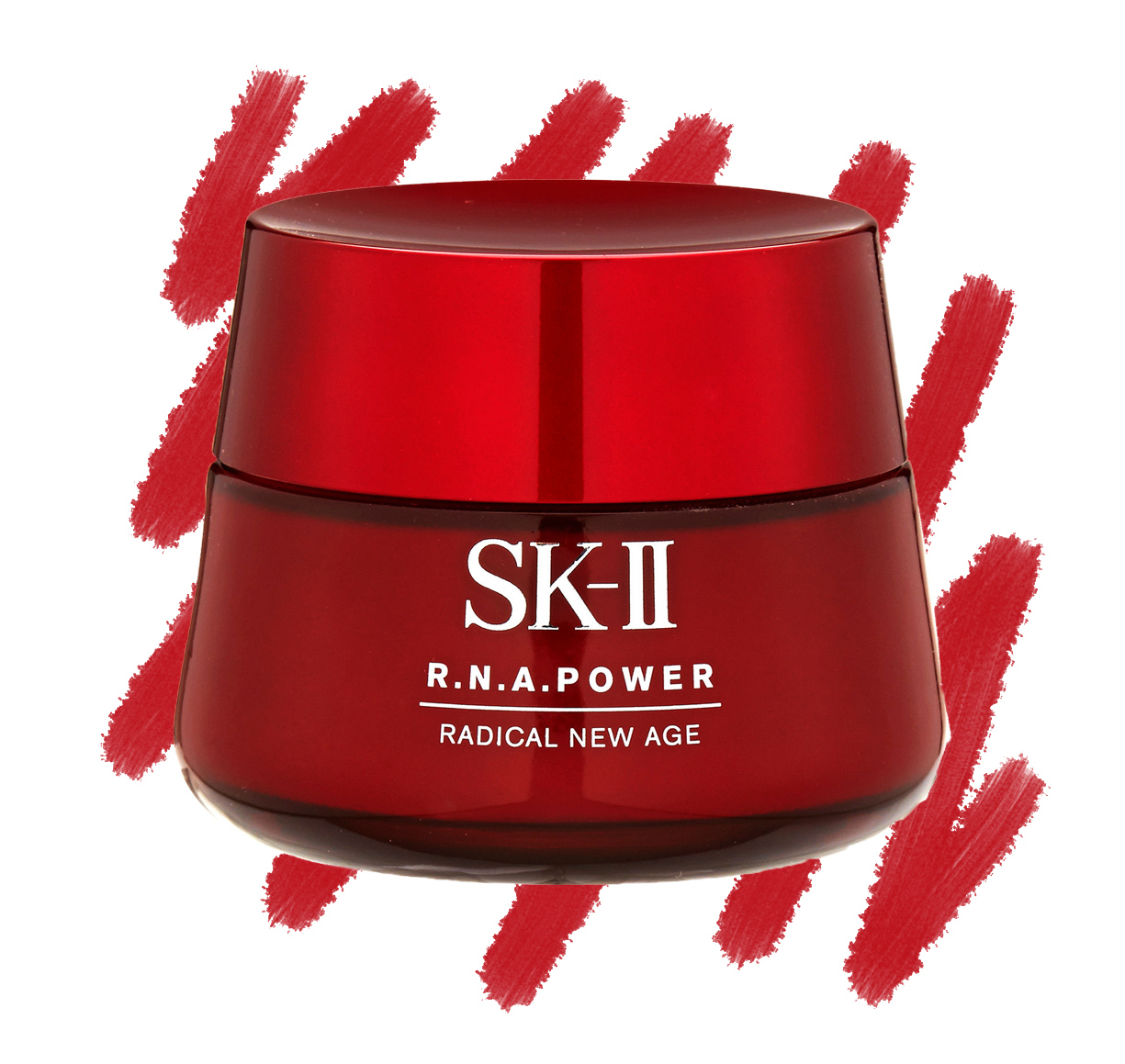 "Love these three together: Beauty Blender soaked in SK-II essence soak to apply the Bobbi Brown foundation."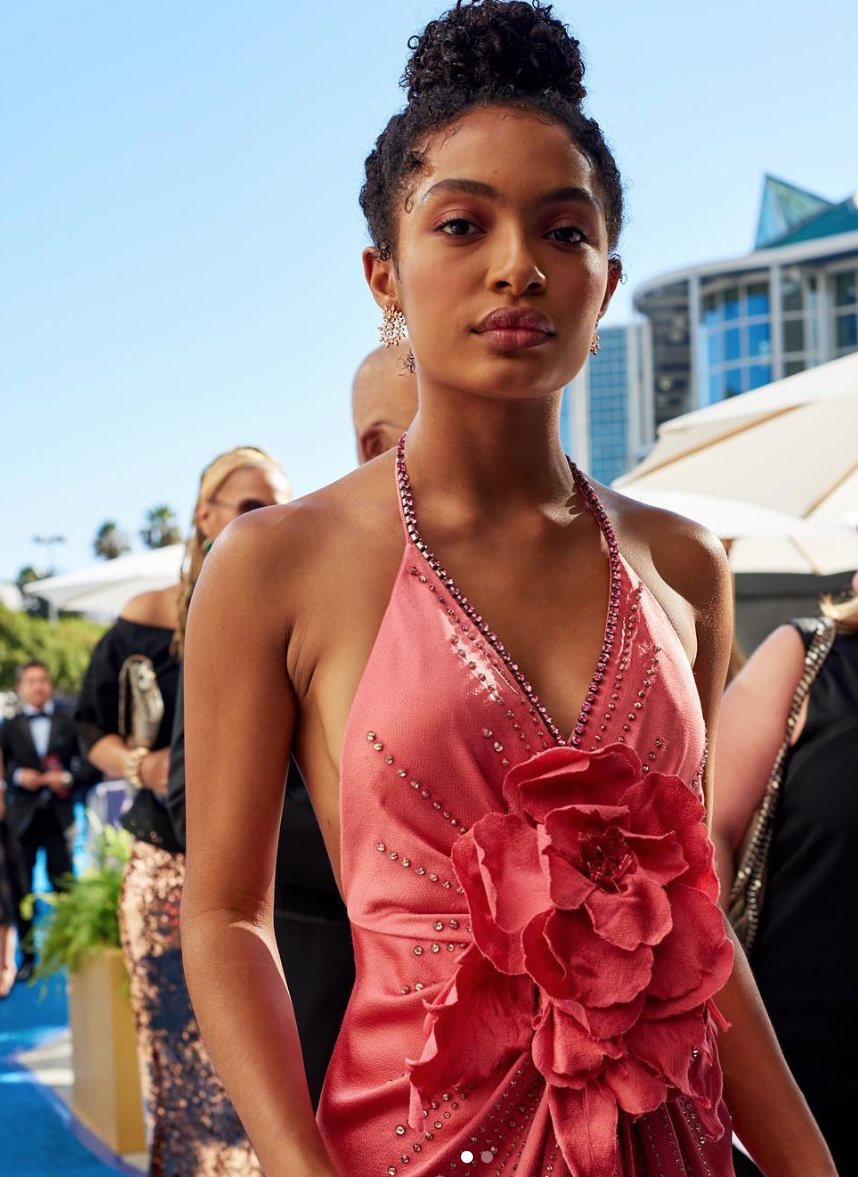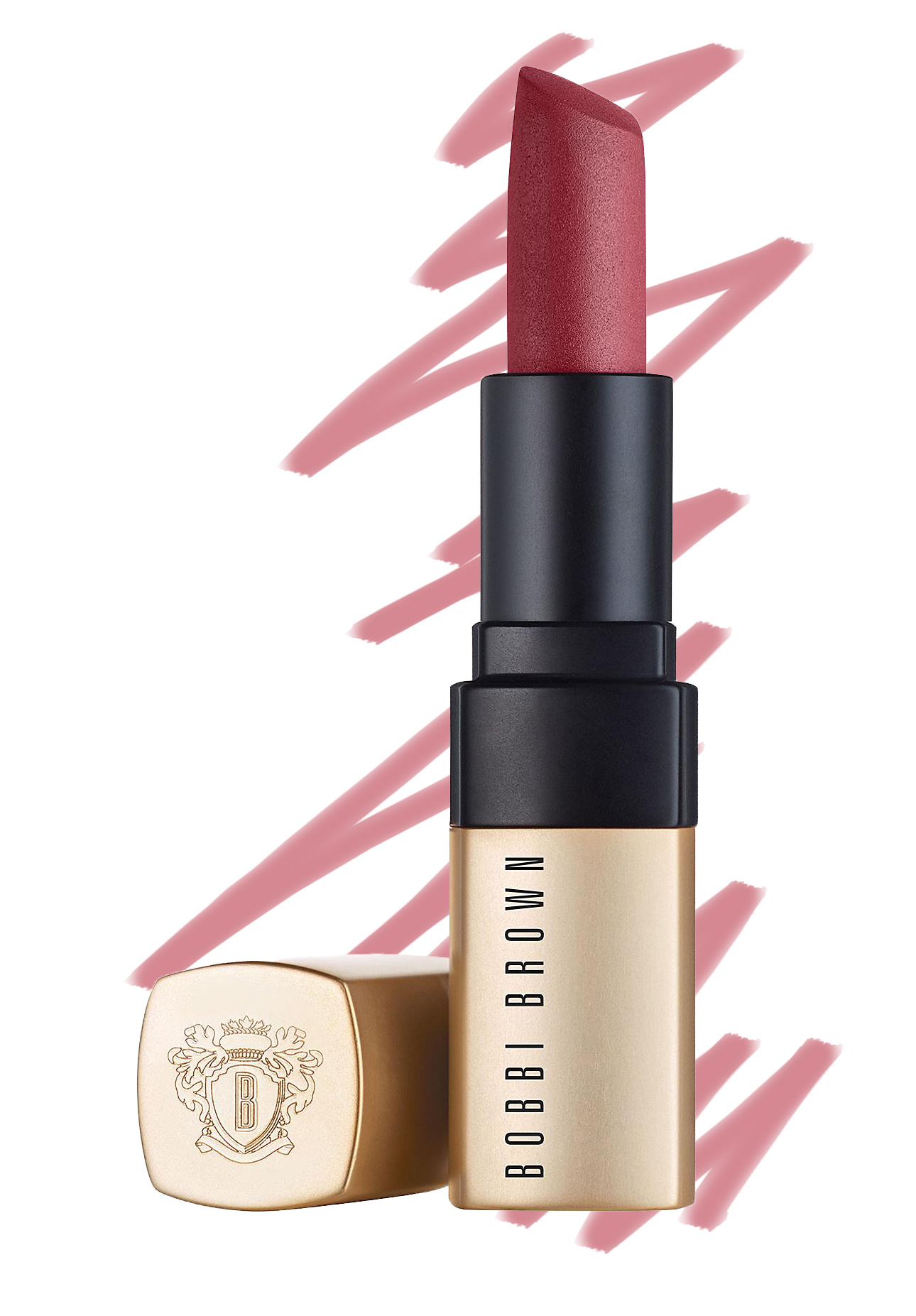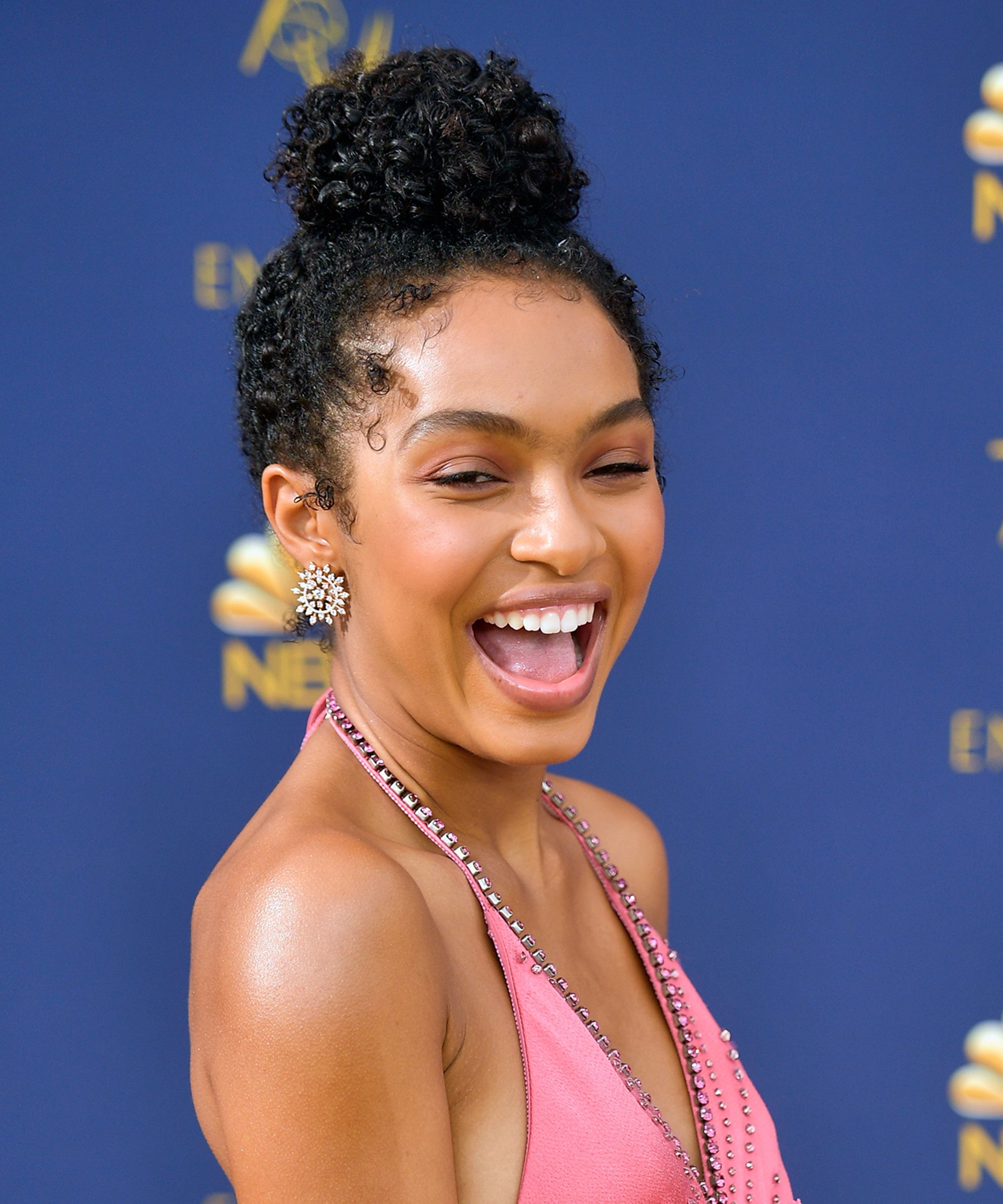 Skin Prep and Foundation
Yara Shahidi Makeup
I can't stress enough how important skin prep is: I spend at least 1/4 of my allotted time prepping.
I started with a hot towel, followed with SK-II facial treatment sheet mask. I used what was left in the package on the neck and arms and left for about 7 minutes, massaged the product in and followed with SK-II facial treatment essence and SK-II R.N.A. POWER radical new age cream.
I let this all sit for maximum absorption.
For the foundation, I soaked a beauty blender with SK-II facial treatment essence instead of water. It provides an extra boost of hydration and the Bobbi Brown SPF Longwear Foundation slips on flawlessly.
I set the makeup with a small tap of Bobbi Brown sheer finish powder in Golden Orange with the Beauty Blender power pocket puff and I also actually sent the entire puff with her, for touch-ups throughout the evening.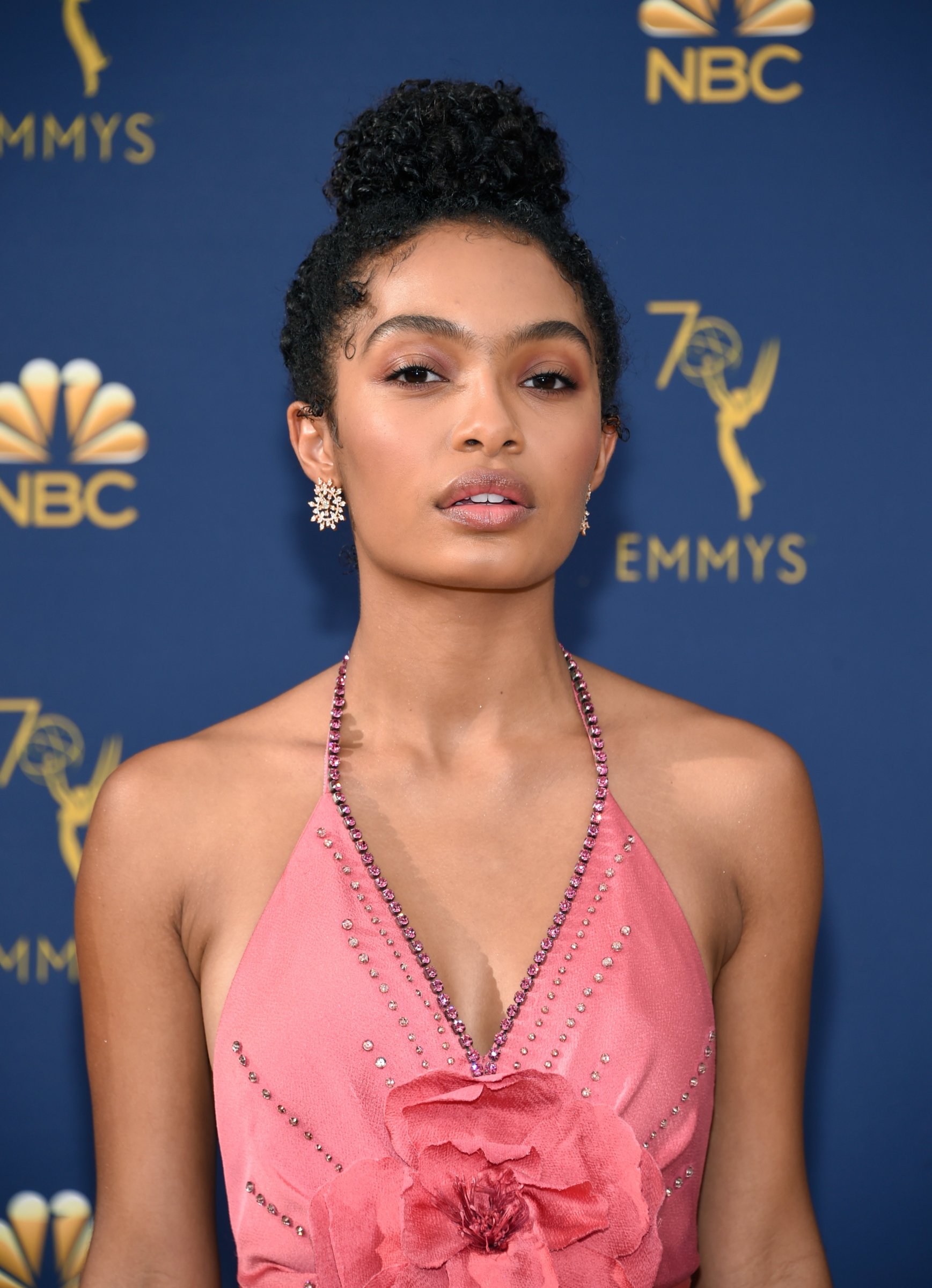 Eyes, Lips, and Cheeks
Yara Shahidi Makeup
Fun Fact: I used Bobbi Brown Luxe Matte lipstick in Burnt Cherry and Lip liner in sangria on all three features.

I mixed the two shades together in varying intensities, then I applied the color with a brush focusing on the inner corner and outer corner of the eyes. Then, right before Yara left, I tapped Bobbi Brown SPF lip balm on the eyelid.
For the cheeks, I applied the same pigment with a beauty blender on the apple of the cheeks.
Then I used the deepest mix of color on the center of the lip, spreading outward with the same Bobbi brown lip balm over top.
Brows
Yara Shahidi Makeup
I included this as people seem to be super interested in her full "uni" brow from this look, we're all about keeping things "Au naturale"!
I use Bobbi Brown's dark brow kit to fill in sparse areas and the Bobbi Brown natural brow shaper in brunette.
"…people seem to be super interested in her full 'uni' brow…we're all about keeping things 'Au naturale!'"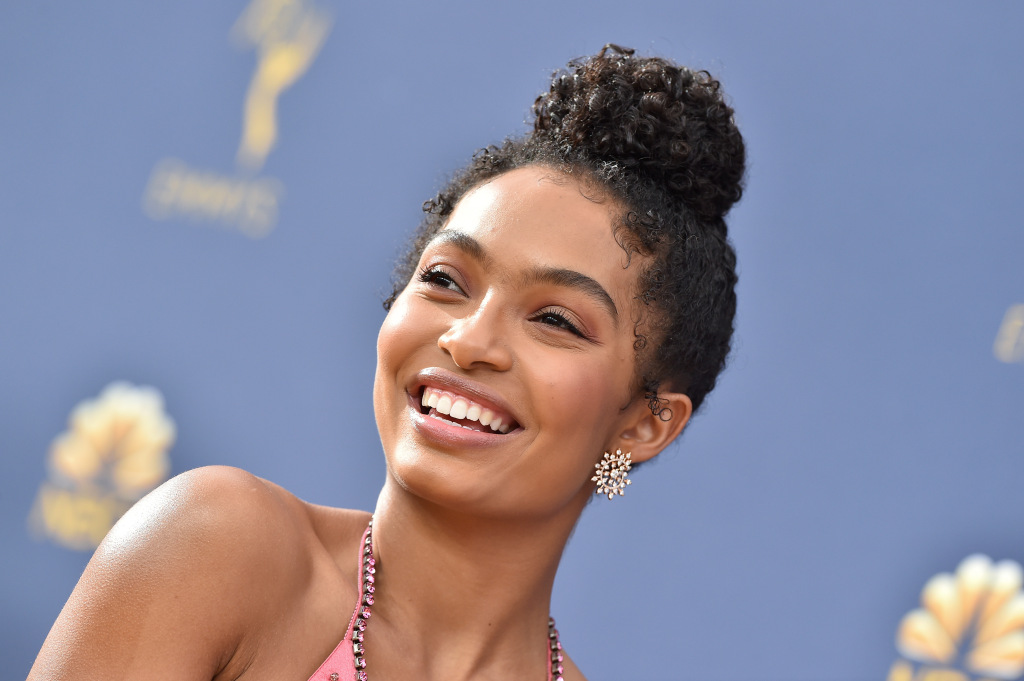 Your Beauty Secret to Share
1) Using one shade across the face is a very quick and easy way to create a soft, fresh face. You don't necessarily need a "multi" style product. A matte lipstick works perfectly.
In particular, I like the Bobbi Brown luxe matte lipstick as it applies like a cream but on the cheeks and eyes it finishes like a soft powder. And on the lips, you can apply it with a finger for a stained look or directly for intense color. I actually took my four favorite shades from the line and created a personal palette I carry for myself to freshen up throughout the day.
2) Soaking beauty blender in the SK-II beauty blender provides an incredible slip and radiance to the foundation. Seriously flawless!
3) I don't set the entire face if I don't have to. Just powder in the t-zone with the Beauty Blender pocket power puff. Deposits just the right amount to mattify.