Exactly two years ago, Stella Jean announced her withdrawal from the official Milan Fashion Week schedule, stating that she would only return when she would no longer be the only Black Made in Italy Designer. And what a comeback, that of Stella Jean, who has become the spokesperson of many, presenting her SS23 collection together with WAMI – We Are Made in Italy, the only incubator of designers with multicultural roots, but all representatives of Made in Italy fashion, which, today more than ever, has the duty to be inclusive, diverse, and equal. For a change that is already here and part of all of us, no one excluded.
Stella Jean/WAMI SS23
MOODBOARD
"So many looks to share, so many truths to tell": with this premise, Stella Jean/Wami welcomes us to the show backstage, the first with so many representatives of the Black Made in Italy. The energy is irrepressible, the chaos contagious: there are clothes designed to excite, others to amaze, there are gorgeous details and others that are more casual; our eyes (and our hearts) devour every element, yet with a strong awareness that there is still a lot of work to be done to make fashion, and Italian fashion, more inclusive and diverse. A fashion show that is also a revolution, a social legacy and an awakening for those who watch to remember that if some truth must be told, then the story must be fully told, from start to end.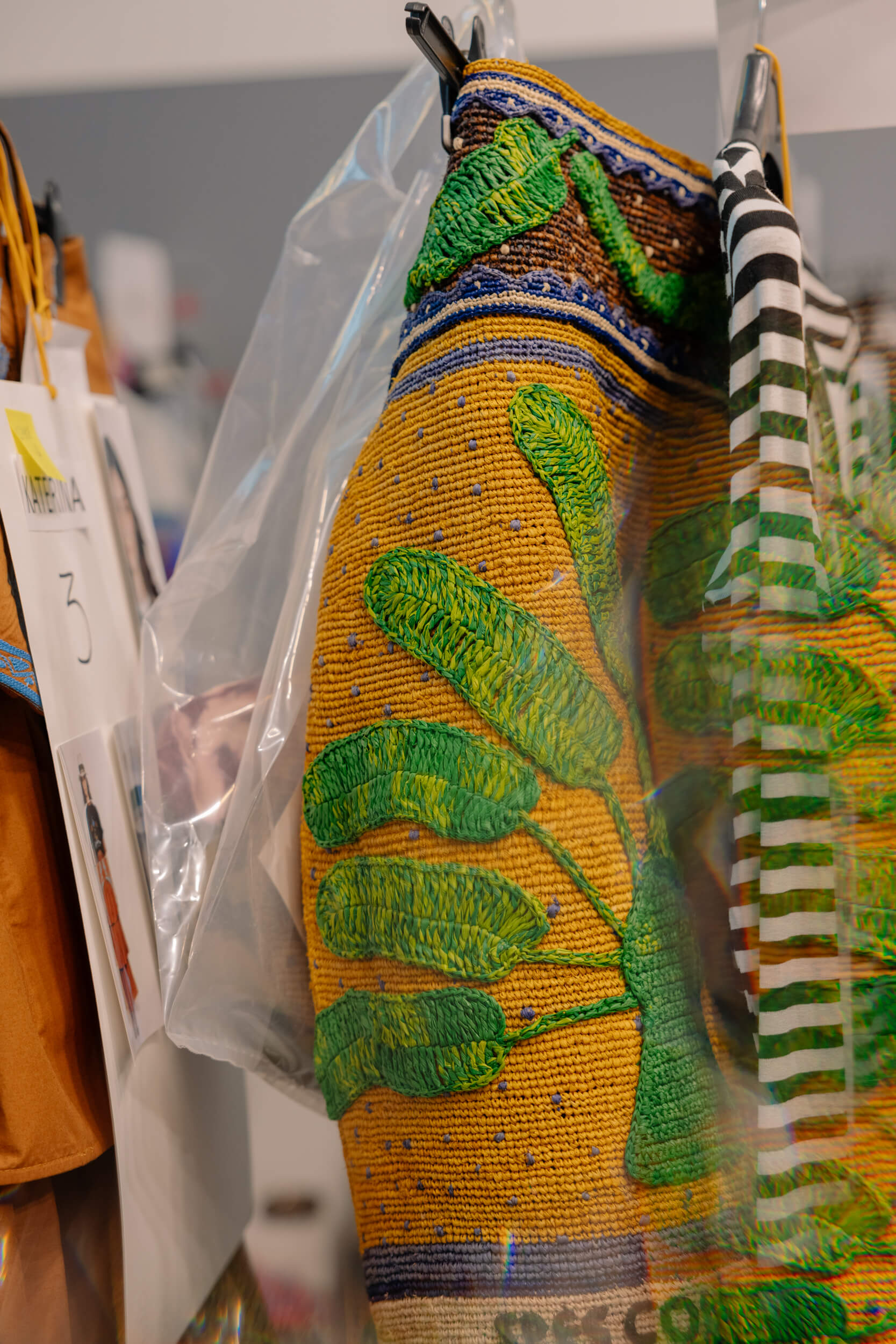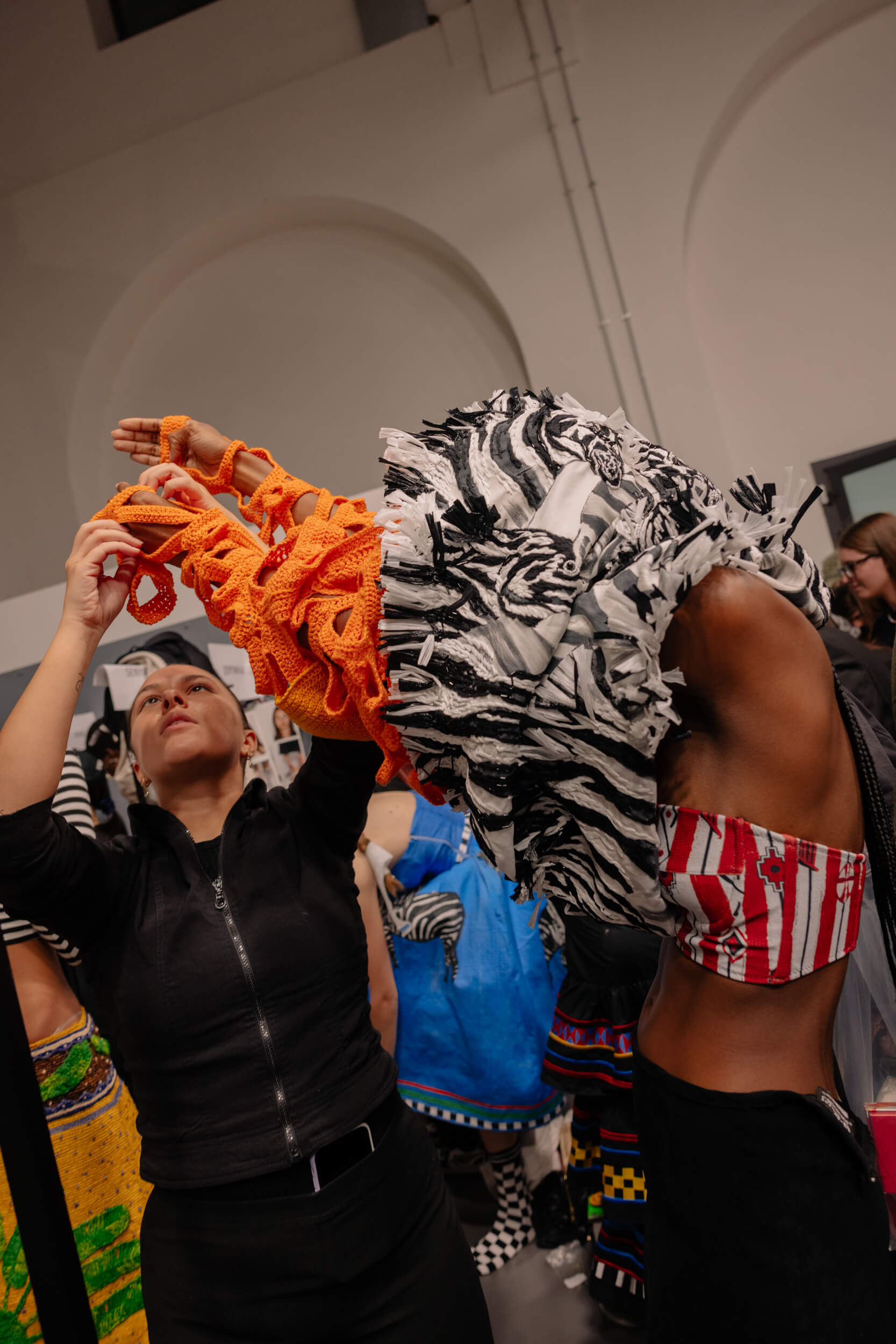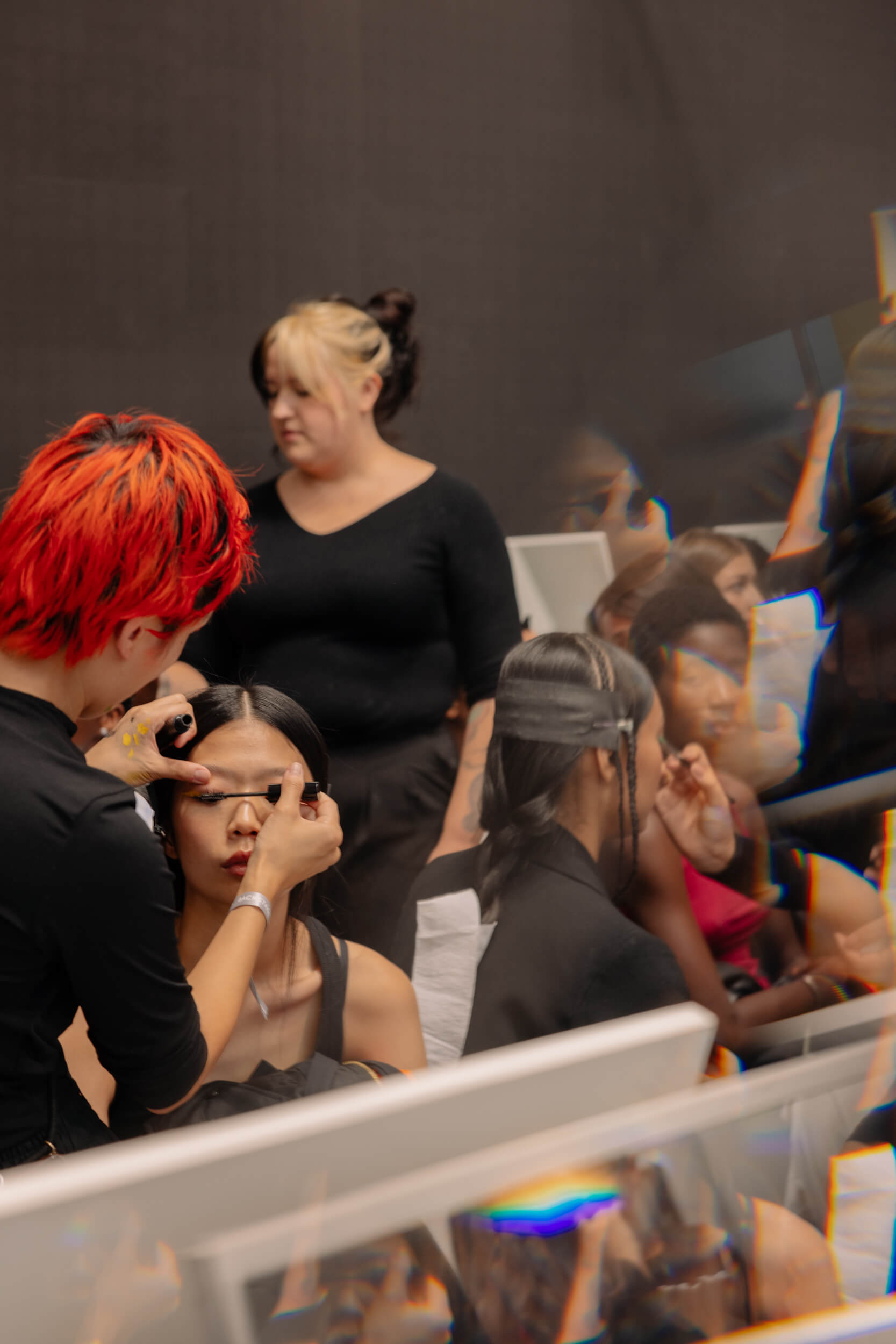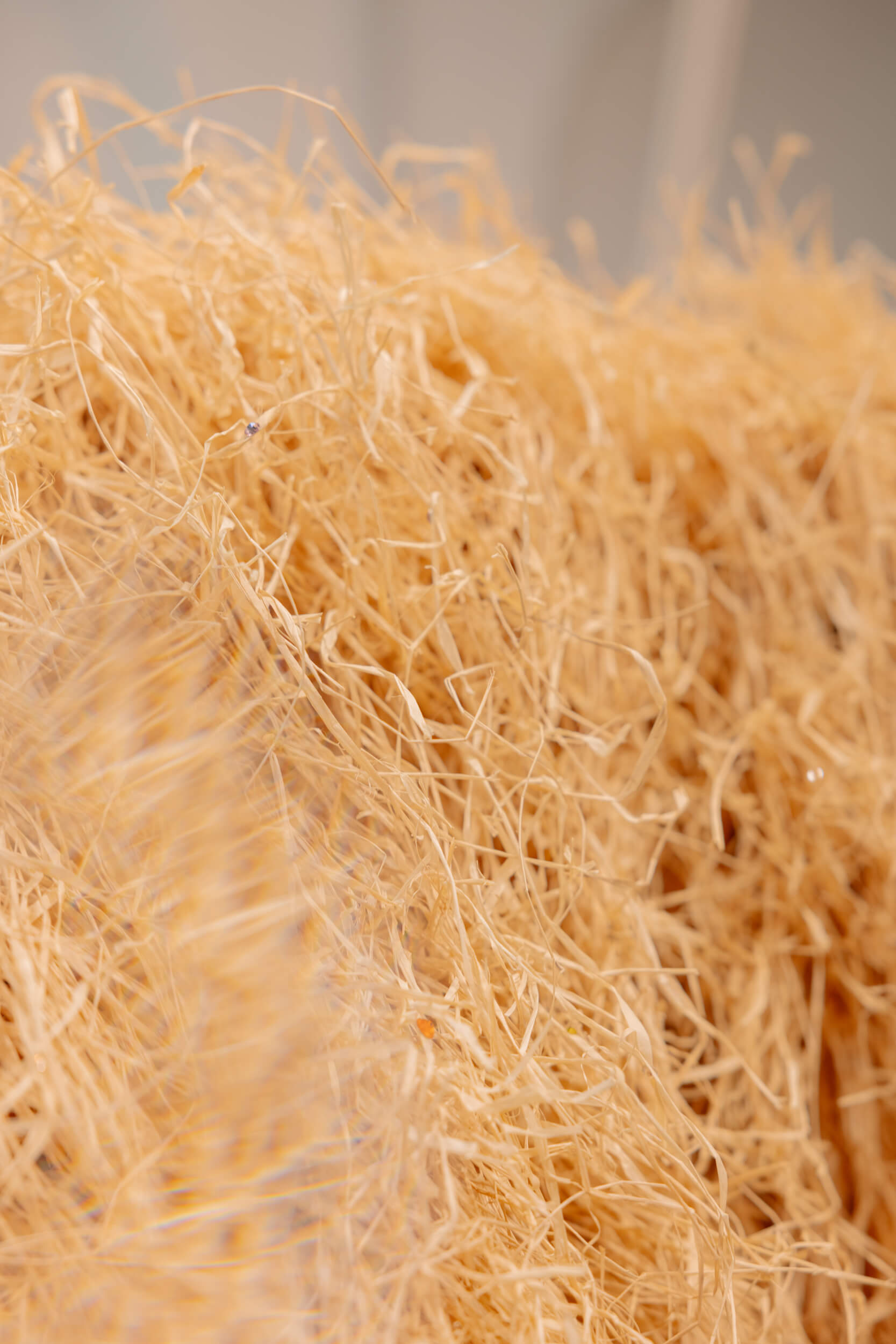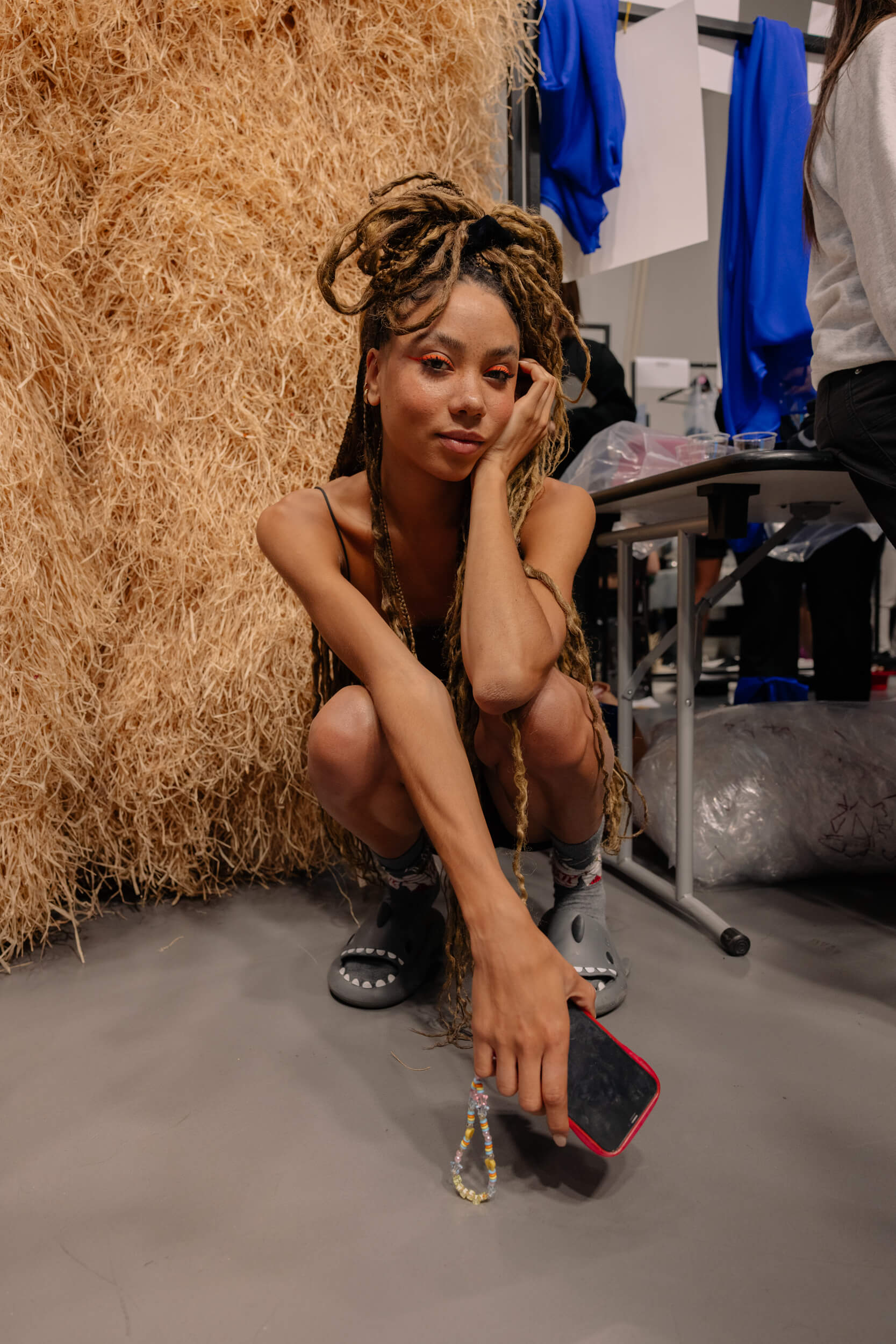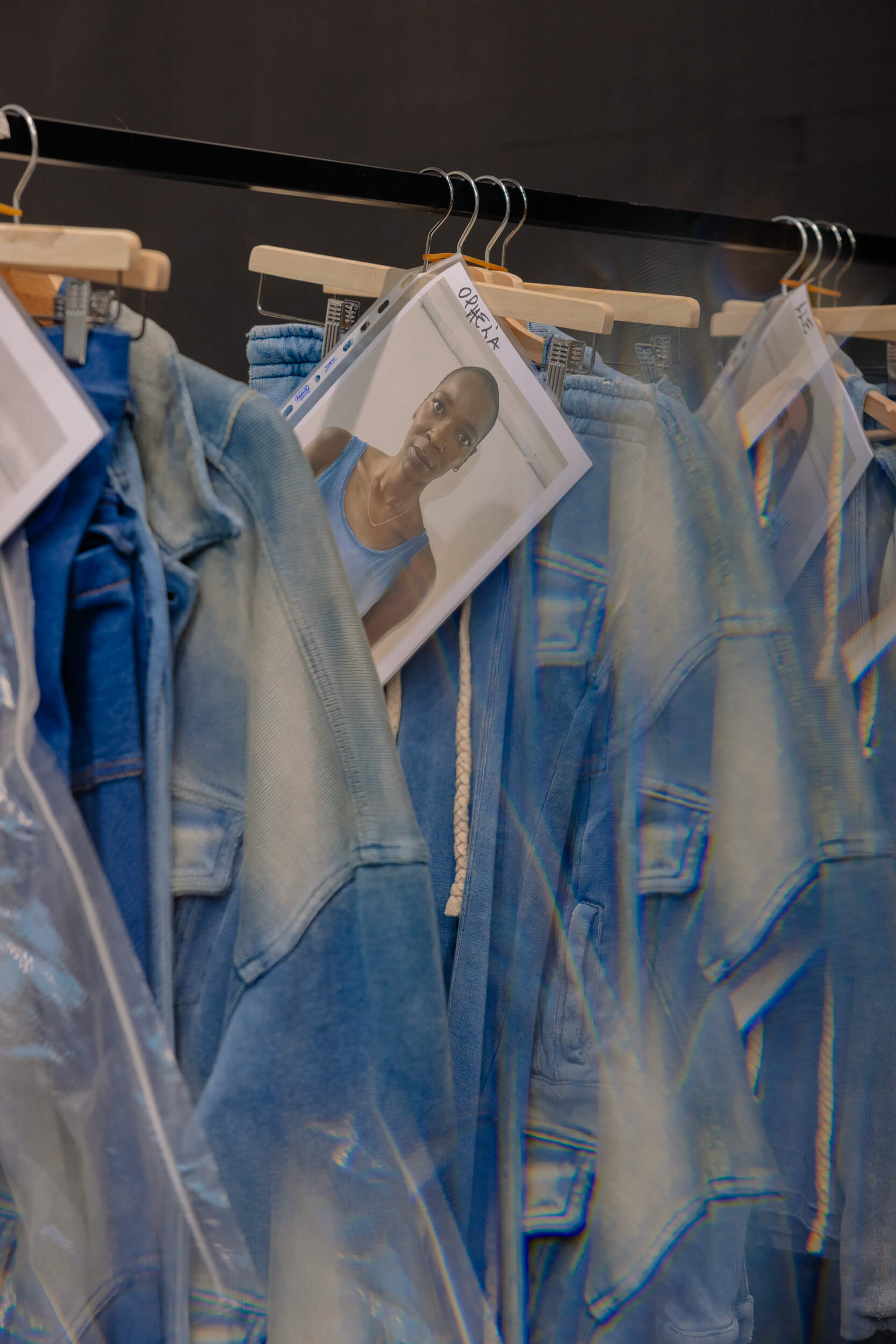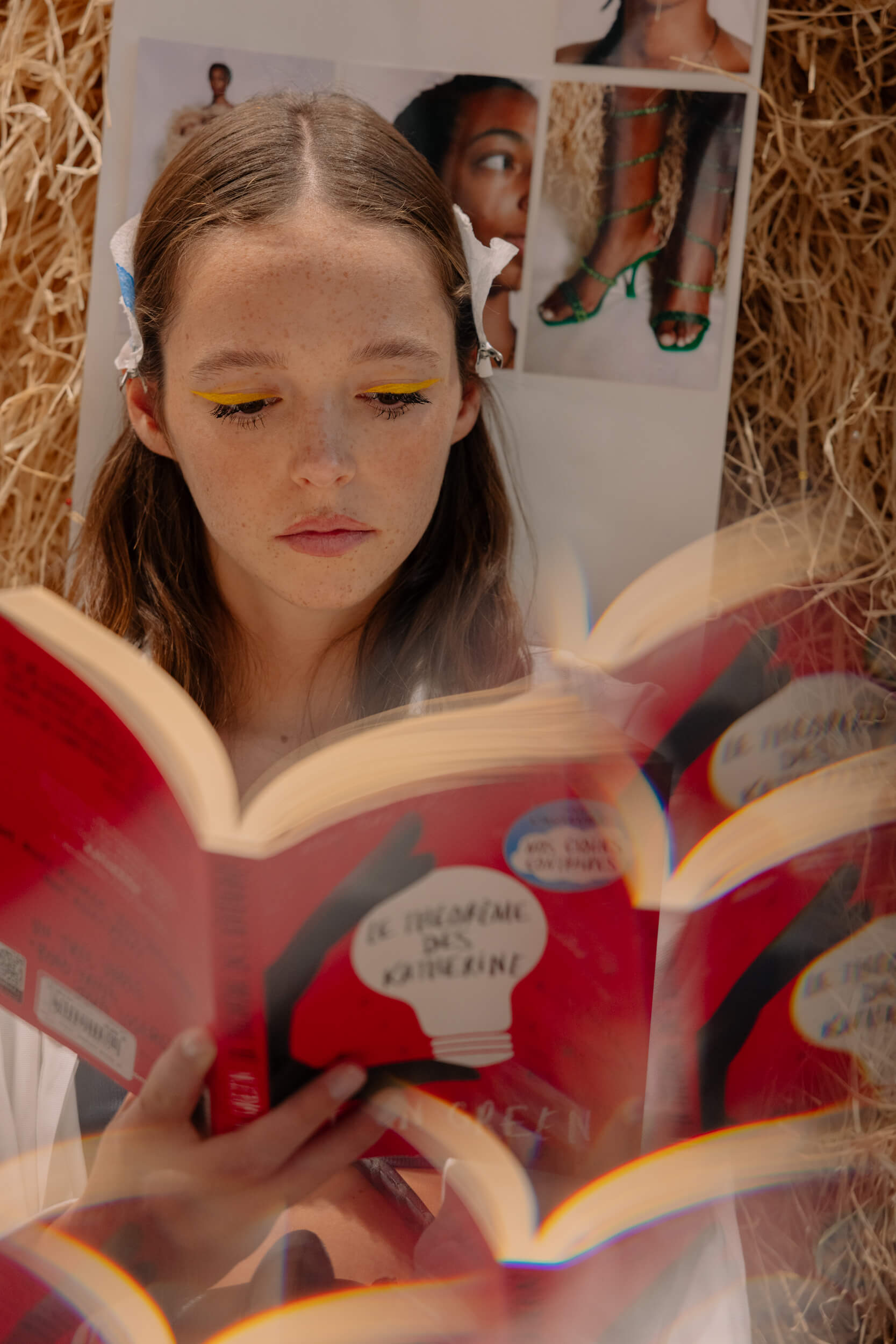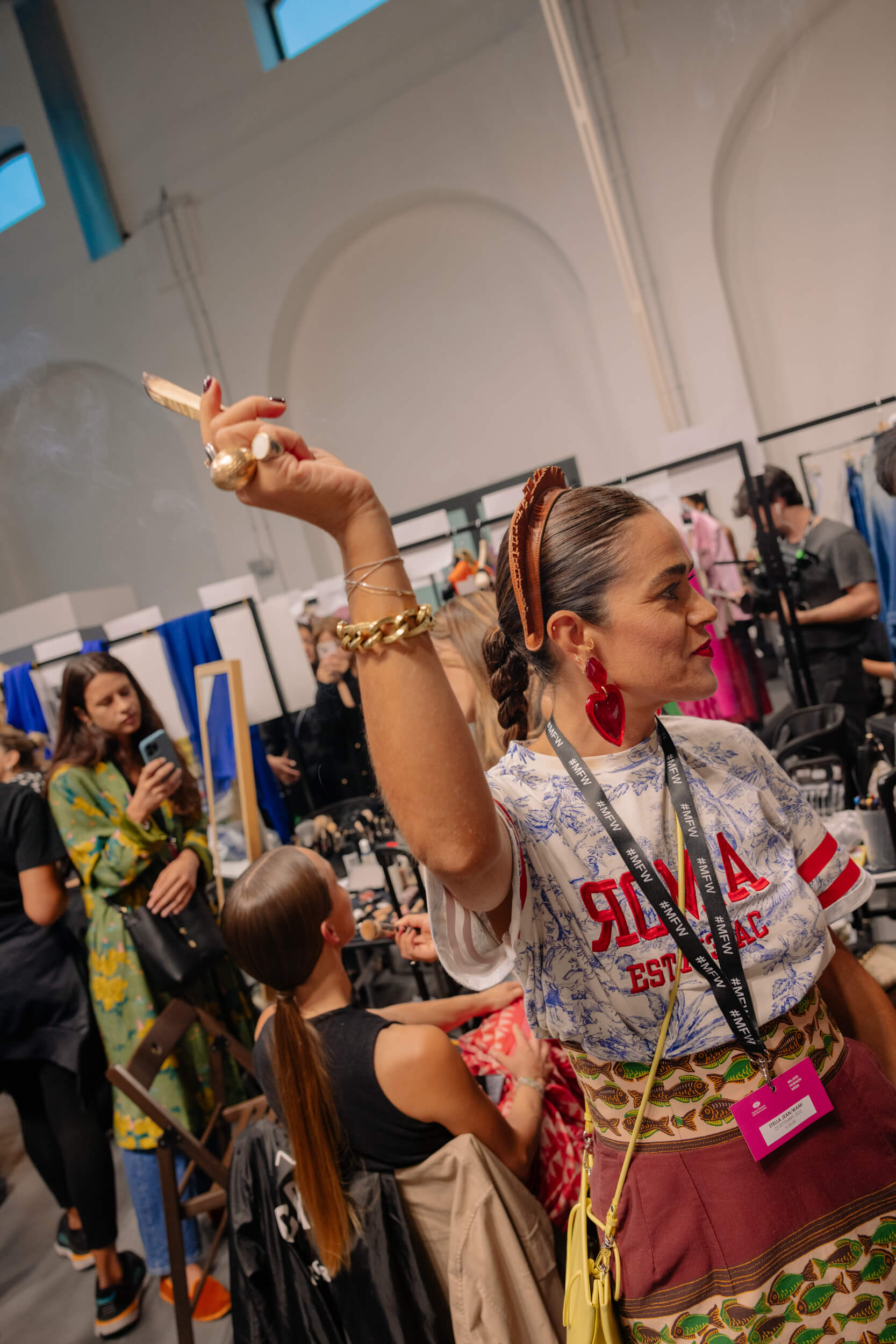 Stella Jean/WAMI SS23
OUR FAVORITE LOOKS
Stella Jean is not alone in presenting this manifesto: alongside her, there are some designers from WAMI – We Are Made in Italy (the movement she founded together with the designer Edward Buchanan and with the founder of Afro Fashion Week Milan, Michelle Ngonmo), all with different backgrounds, all in their own way committed to making the Italian fashion sector more inclusive and multicultural. Stella Jean's Haitian origin is perceived in the use of colorful prints and motifs, while alongside her we find the all-denim vibes by Edward Buchanan with his Sansonvino 6 line, which was followed by the capsule collection of the "Fabulous Five" by WAMI designers. Made in Italy craftsmanship, international inspirations: there is Eileen Claudia Akbaraly, who with her Made for a Woman brand, uses fabrics and accessories from Madagascar to create surprising creations. Akila Stewart, who presents the bags of her brand FATRA, obtained with plastic. Neha Poorswani's shoes are a pure marvel, while the line by designer Phang Dang Hoang wants to mix Asian and Western cultural elements. Finally, there is Kim Gaeun, who with the Villain brand mixes elements belonging to hip-hop with the Korean tradition. The emotion of backstage pours on the runway; a moment of joy, thunderous applause and great awareness, that change is indeed possible.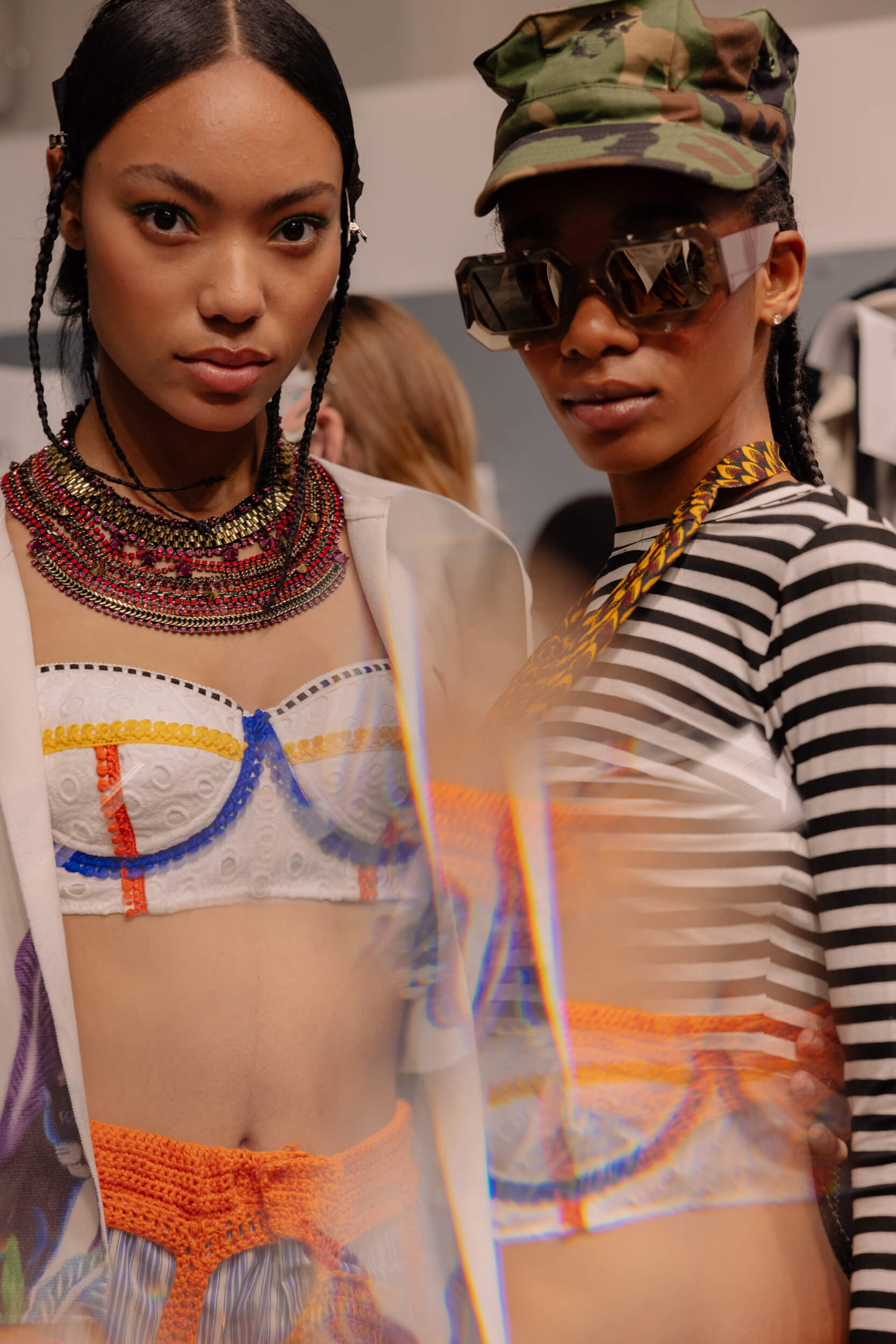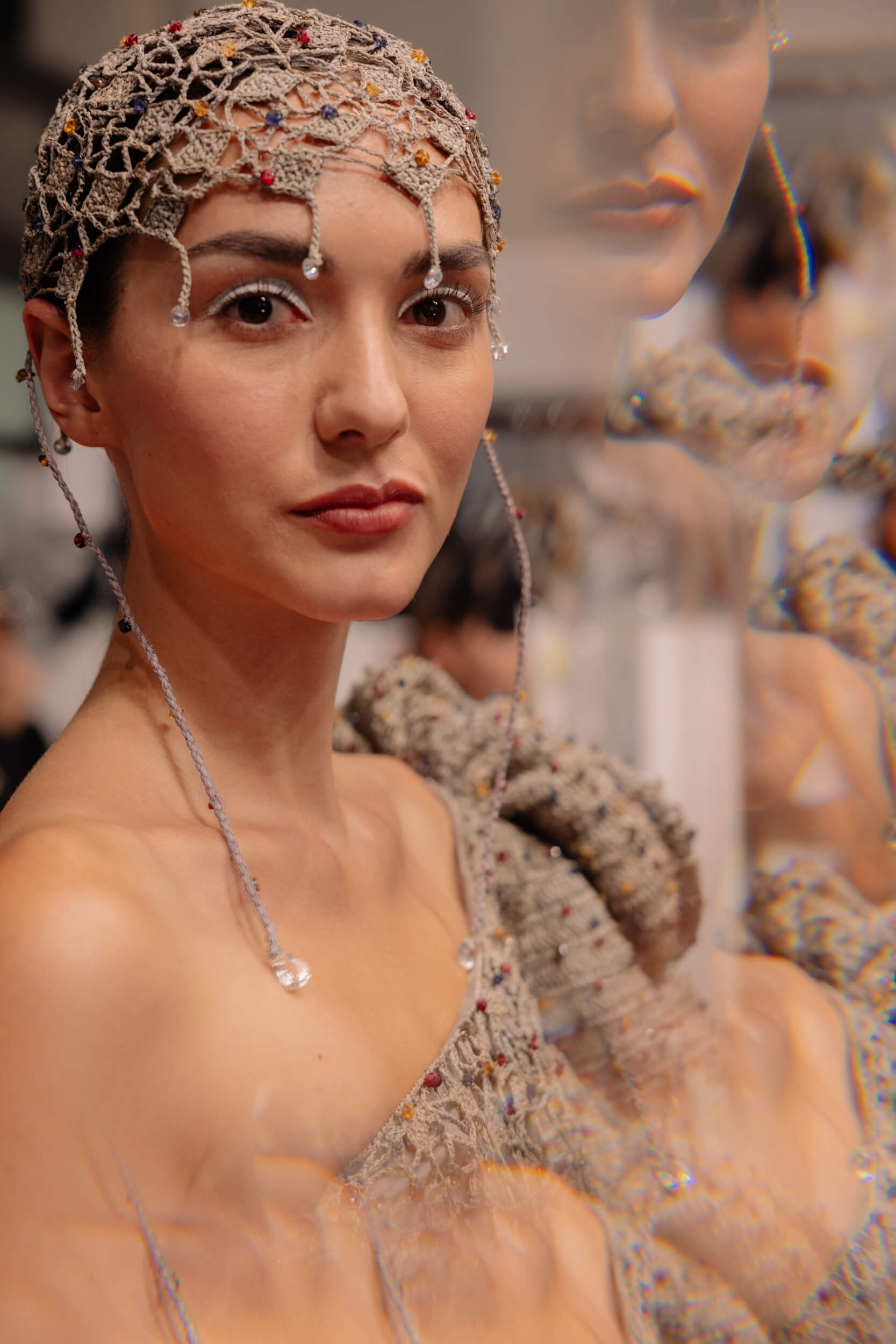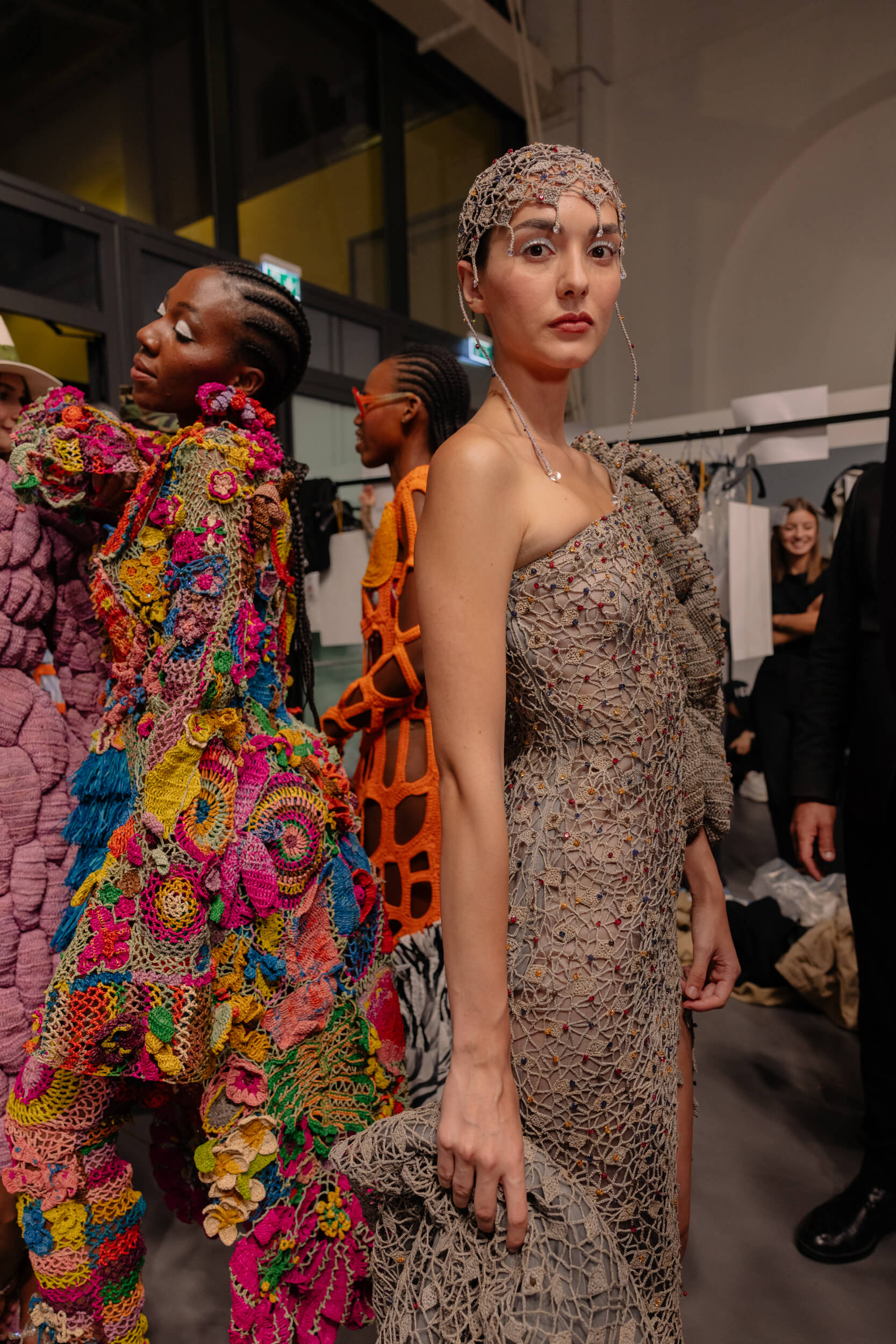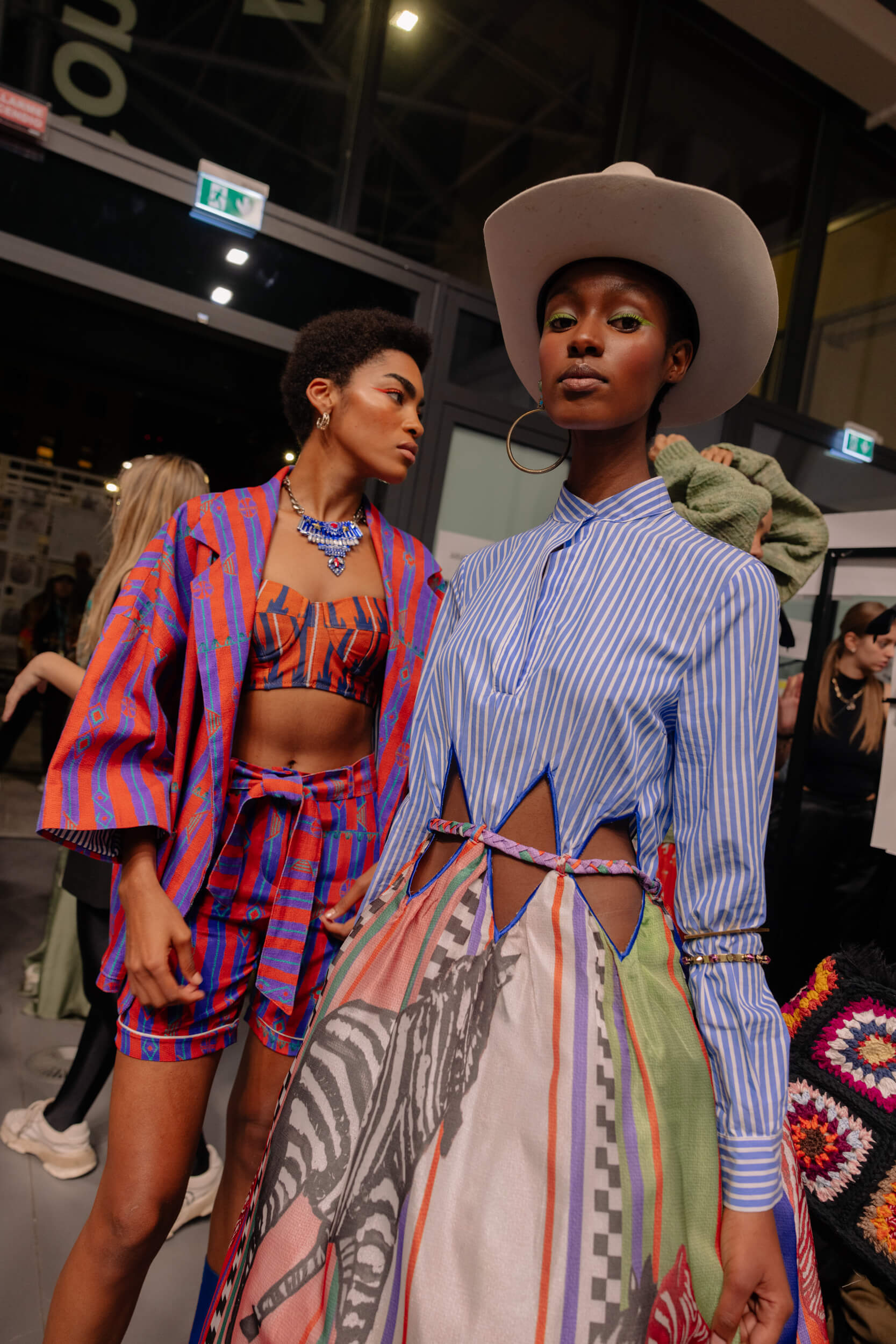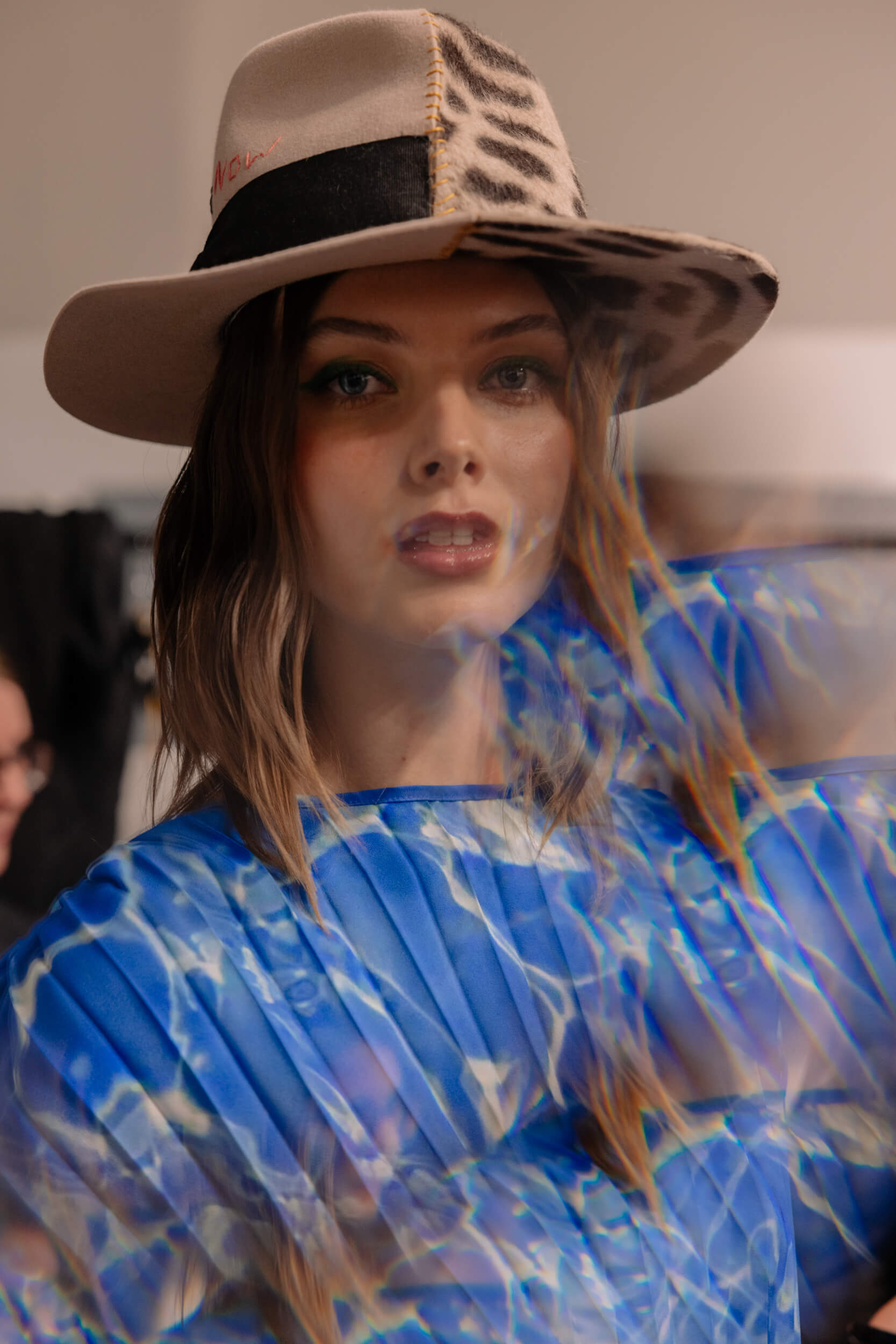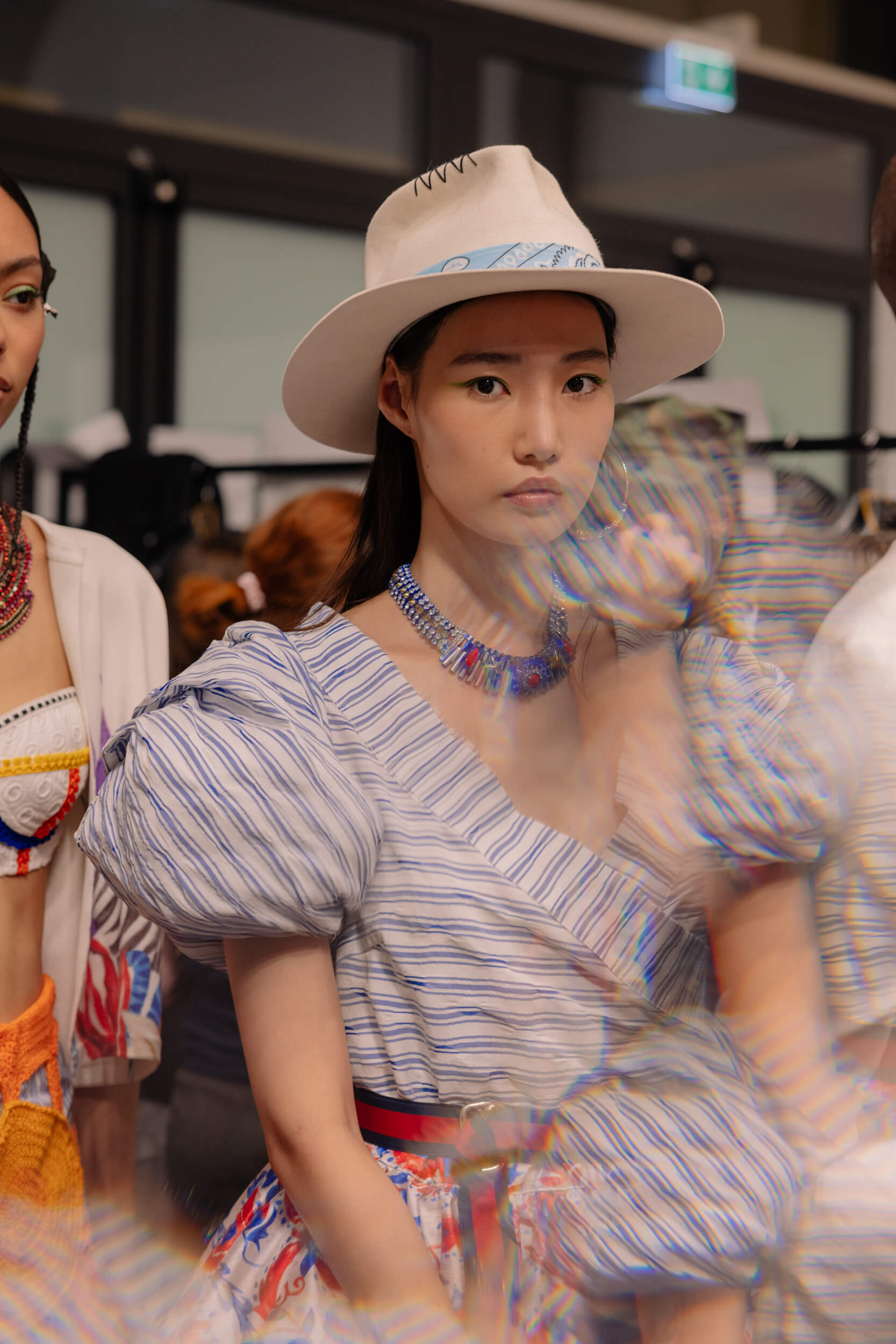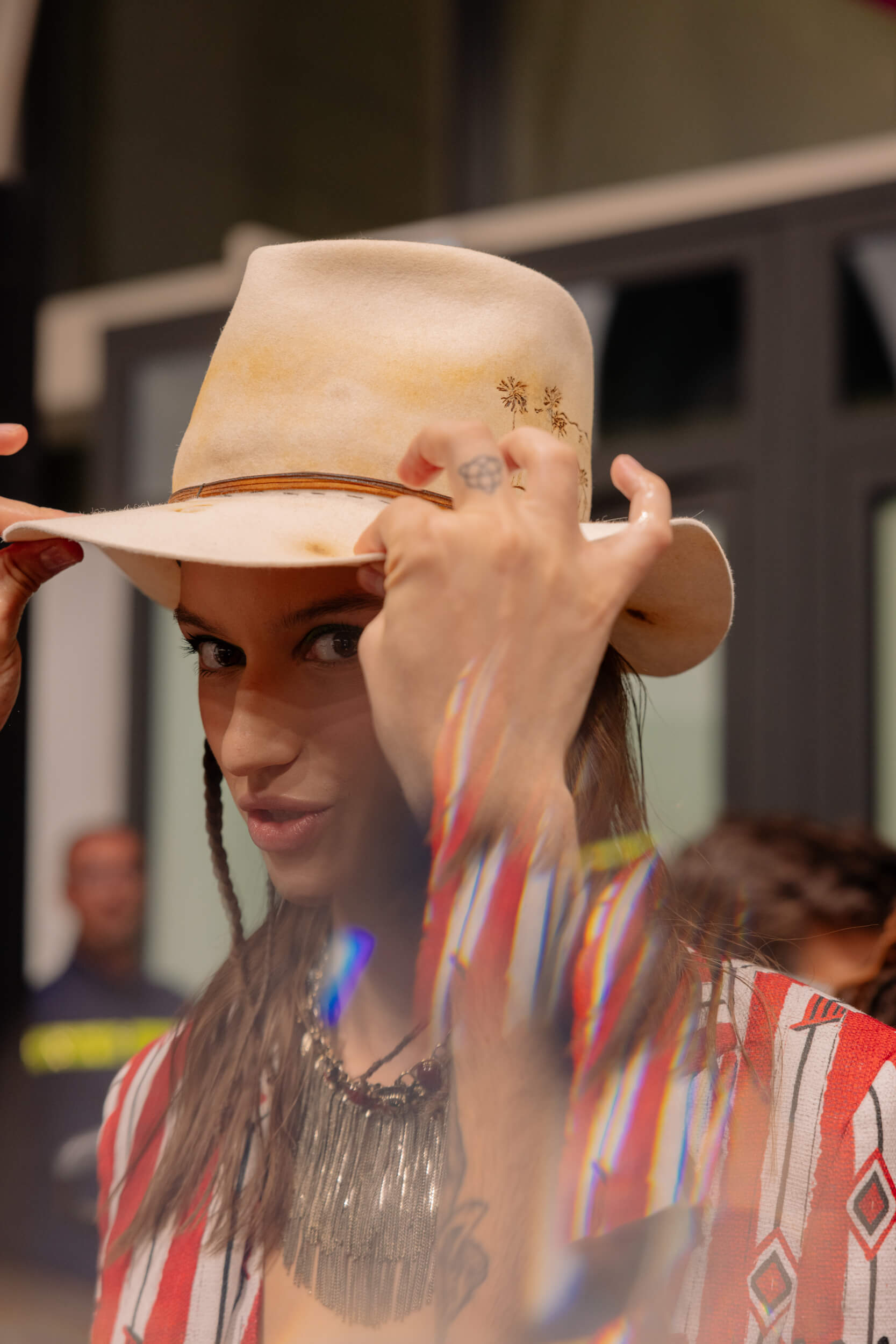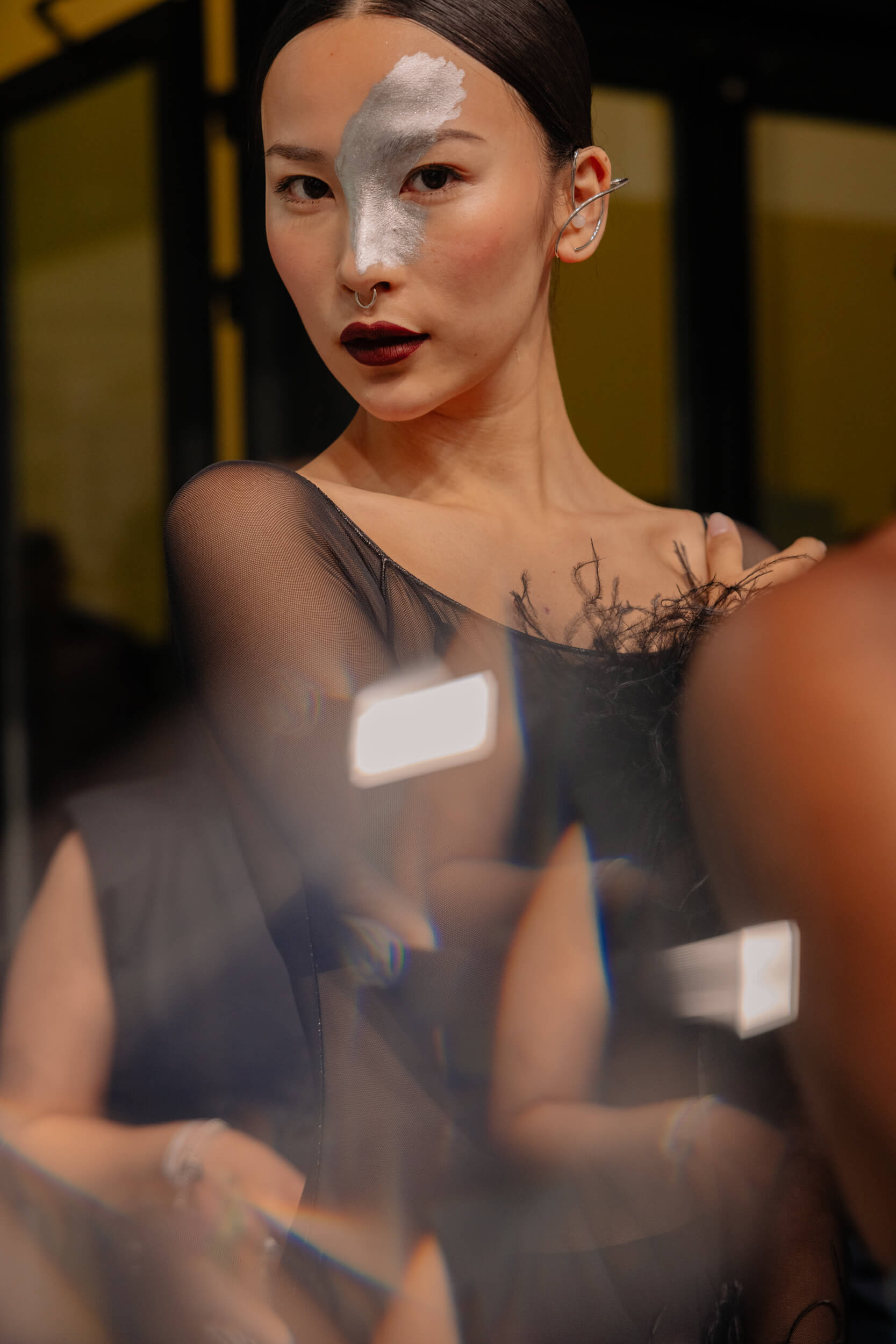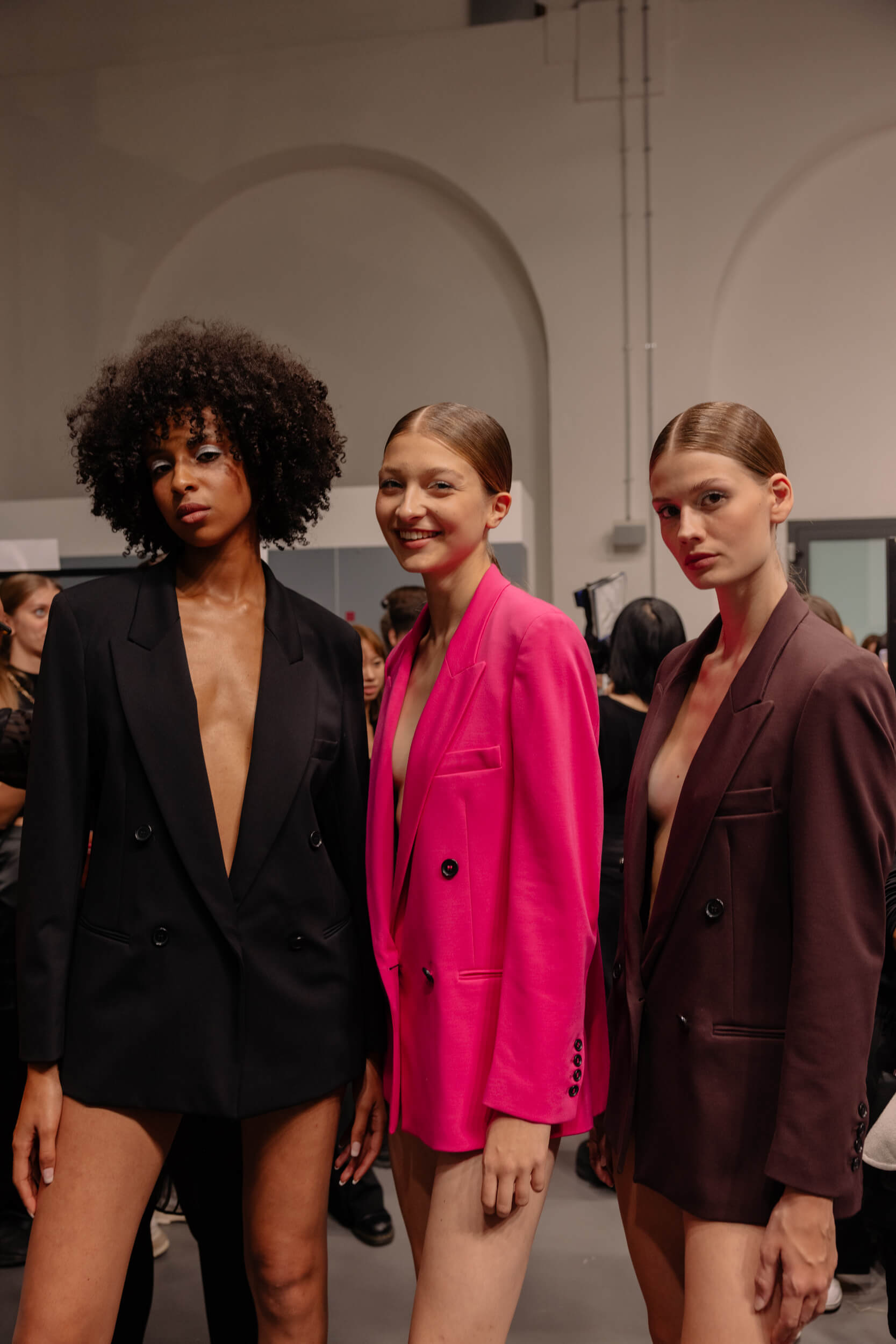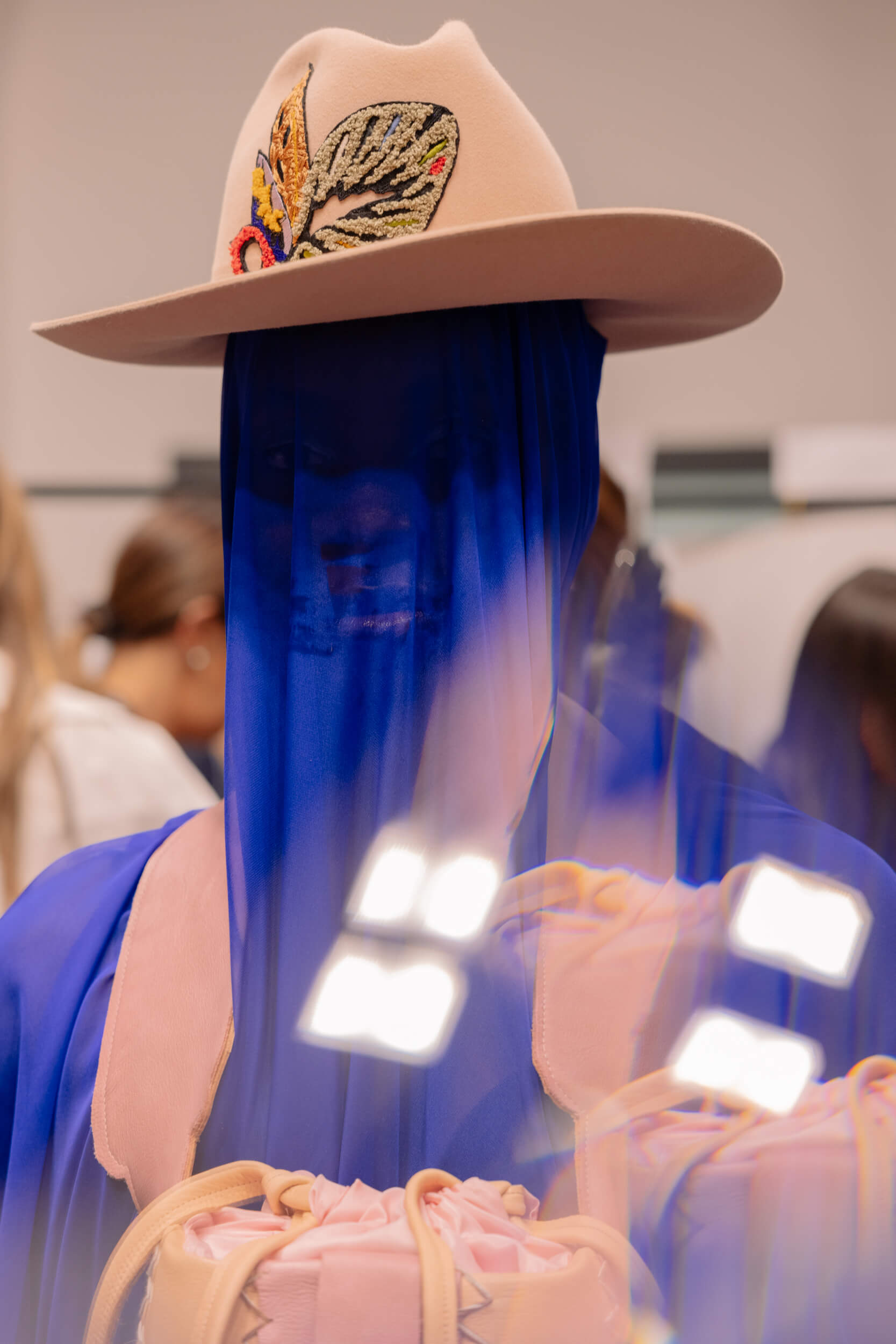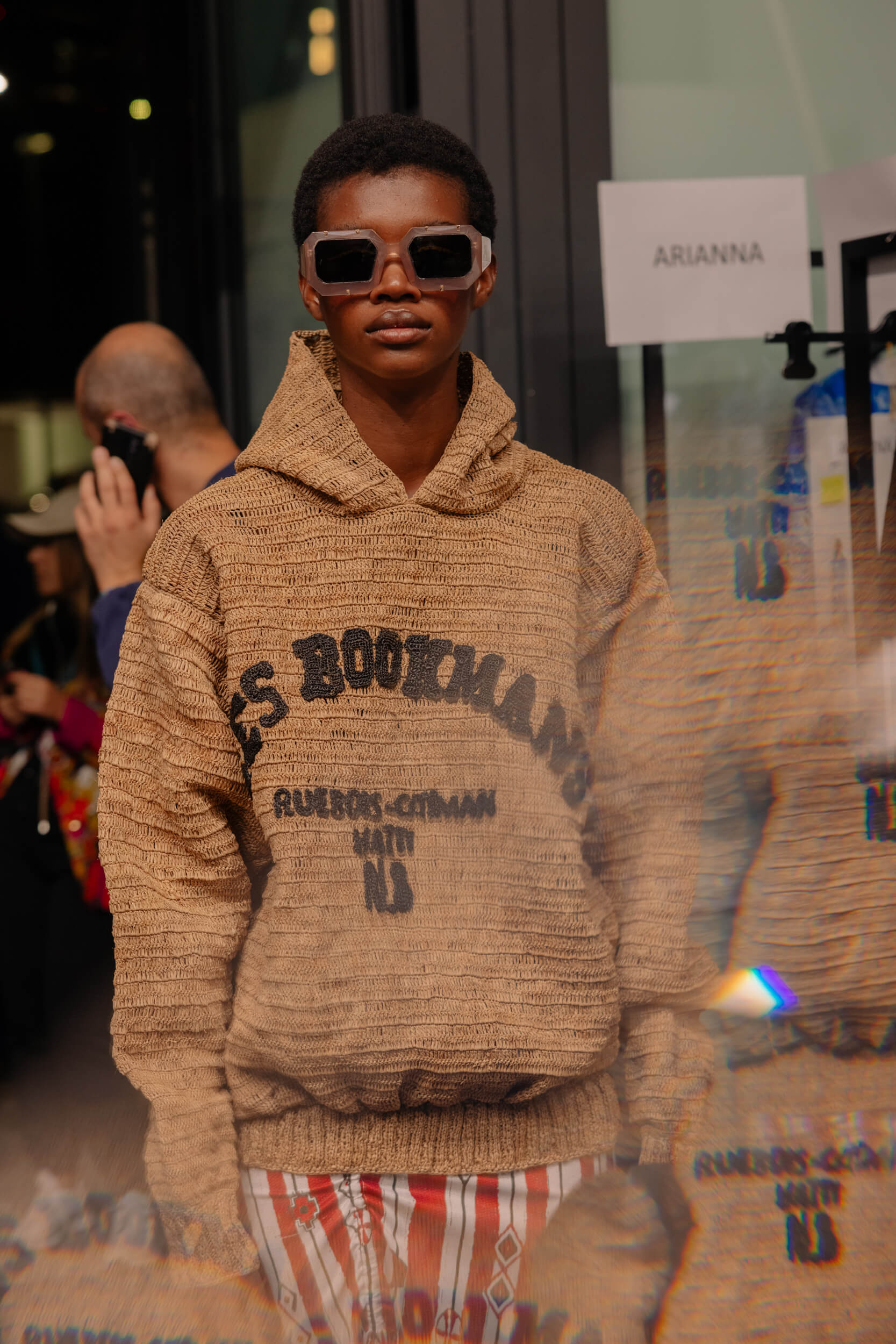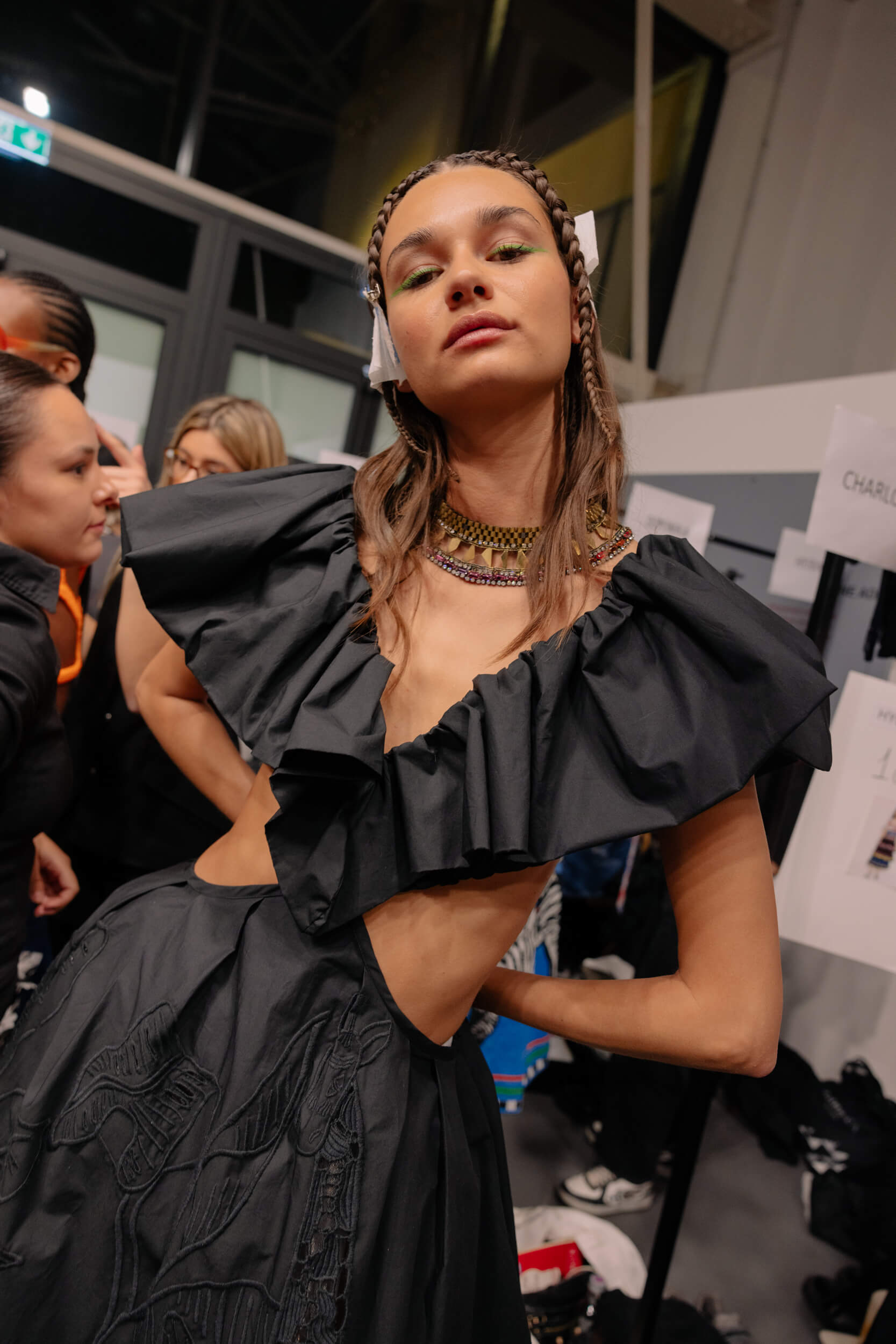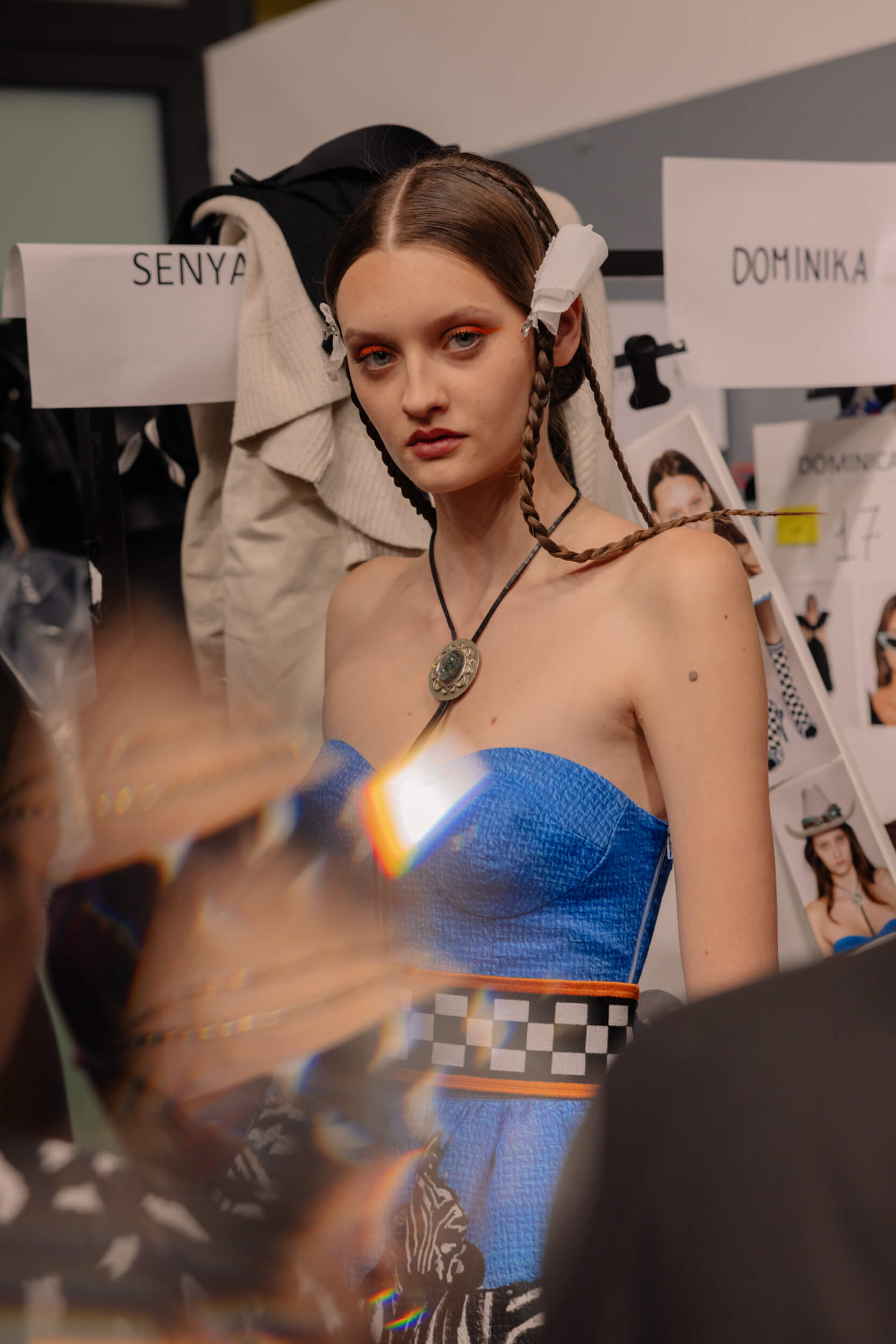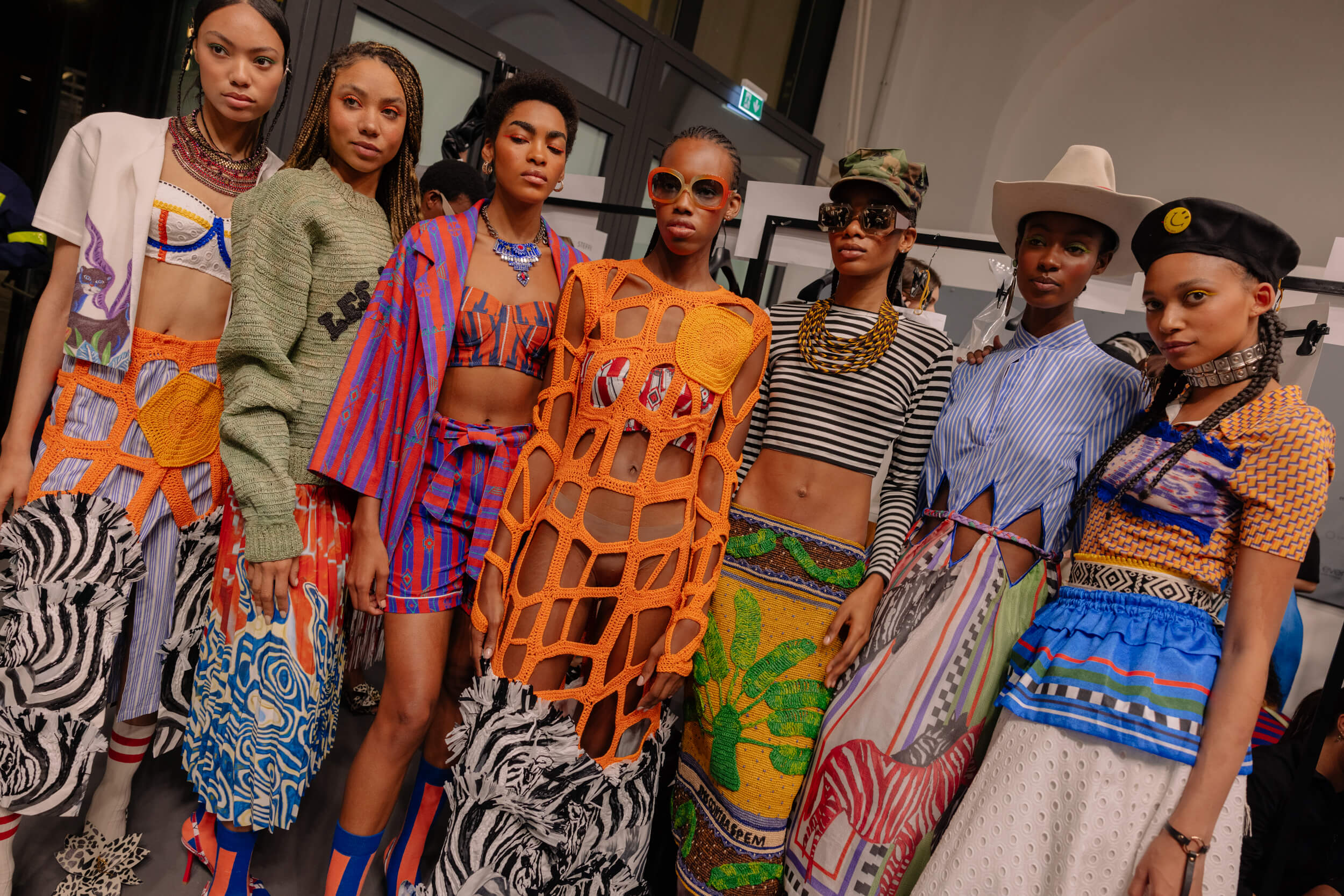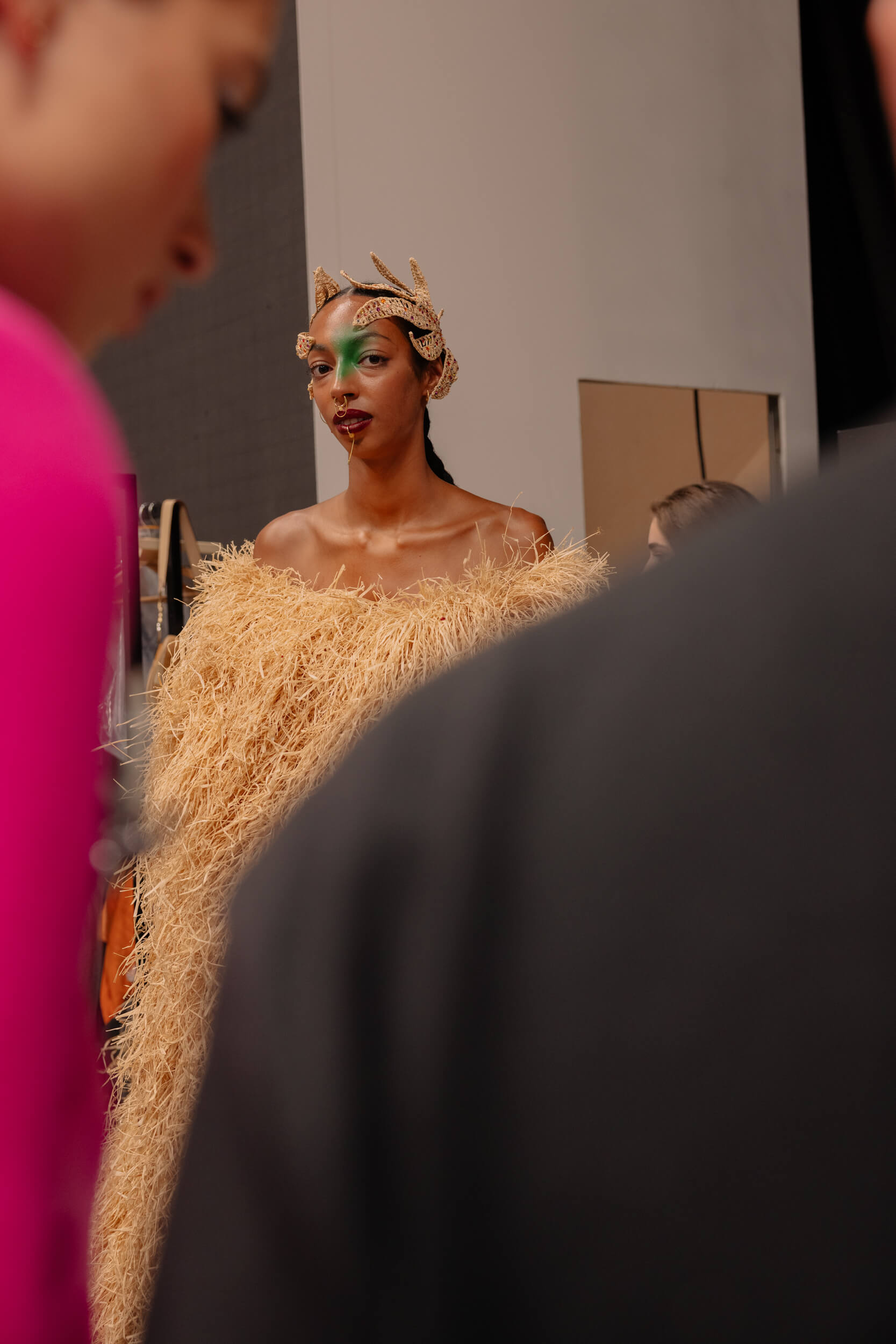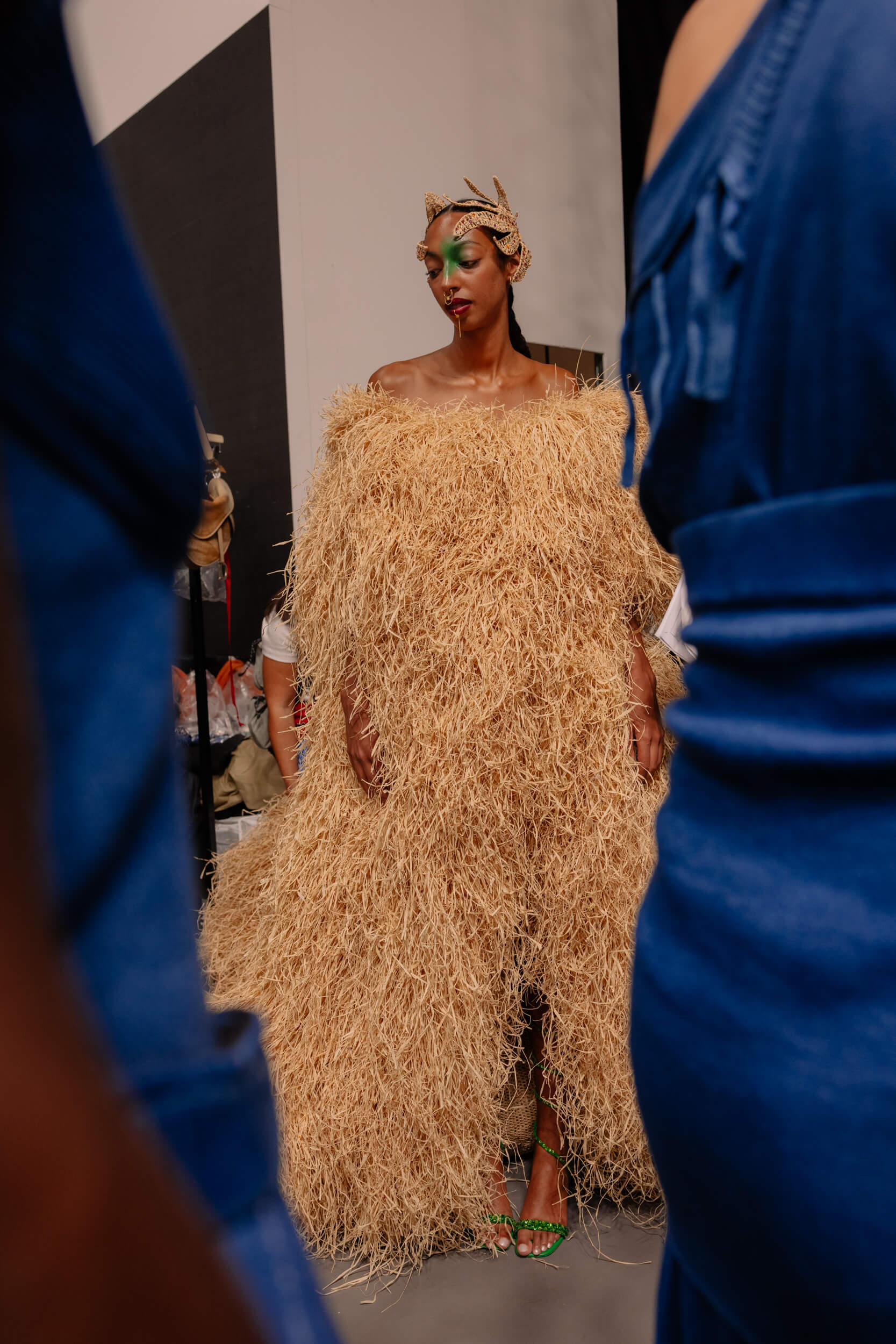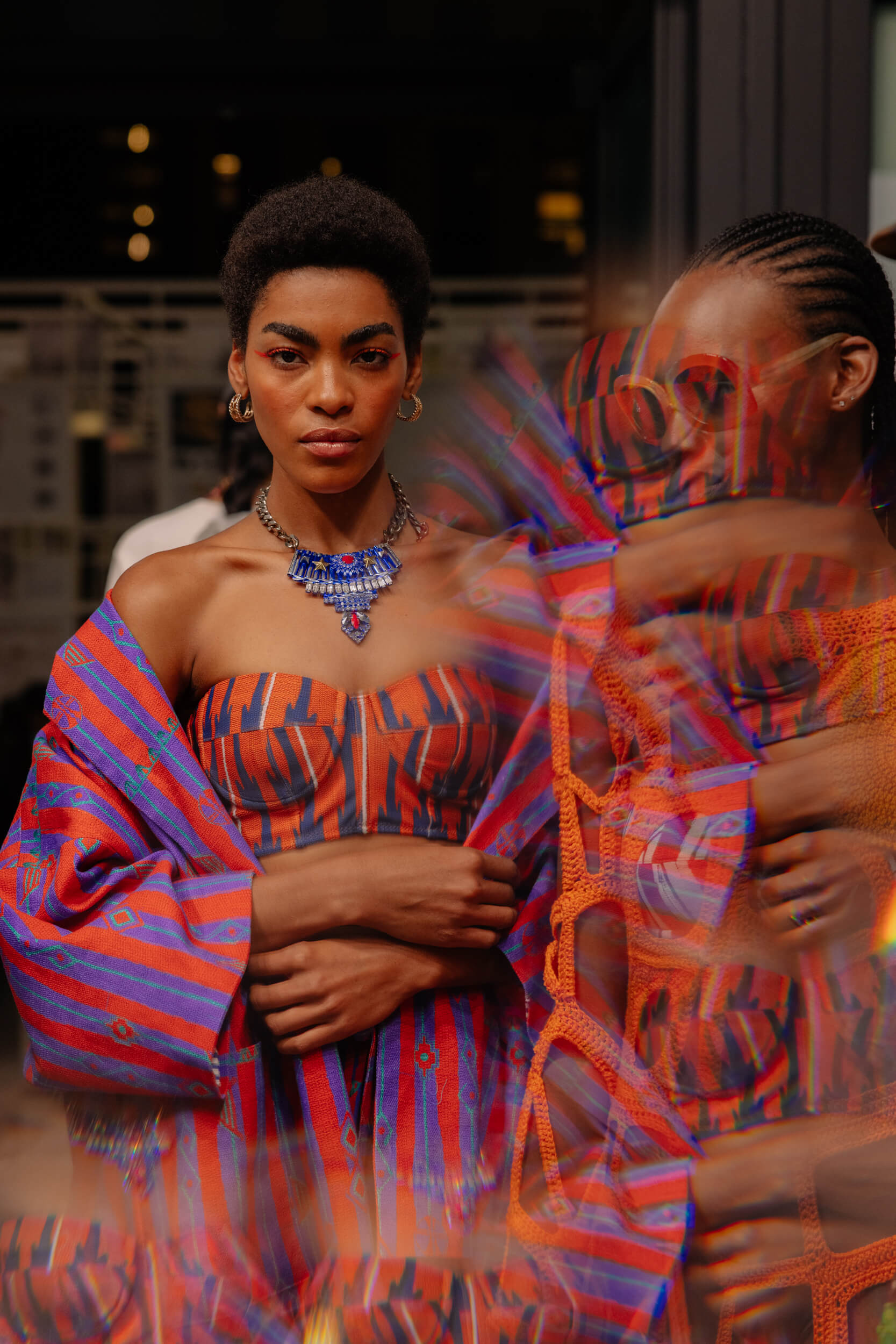 Stella Jean/WAMI SS23
DETAILS
Bright colors, total denim look, polka dot shoes, headdresses with real flowers, balloon skirts, electric blue veils, day hats, feminine shapes, bustiers, bright accessories, embellishments, flashy jewels, oversized blazers, long trains, cartoon elements, and patterned socks. When words are not enough to describe the emotions of the behind-the-scenes: you have to live them, to the full, to let the overwhelming force of the purest creativity scream in their own way.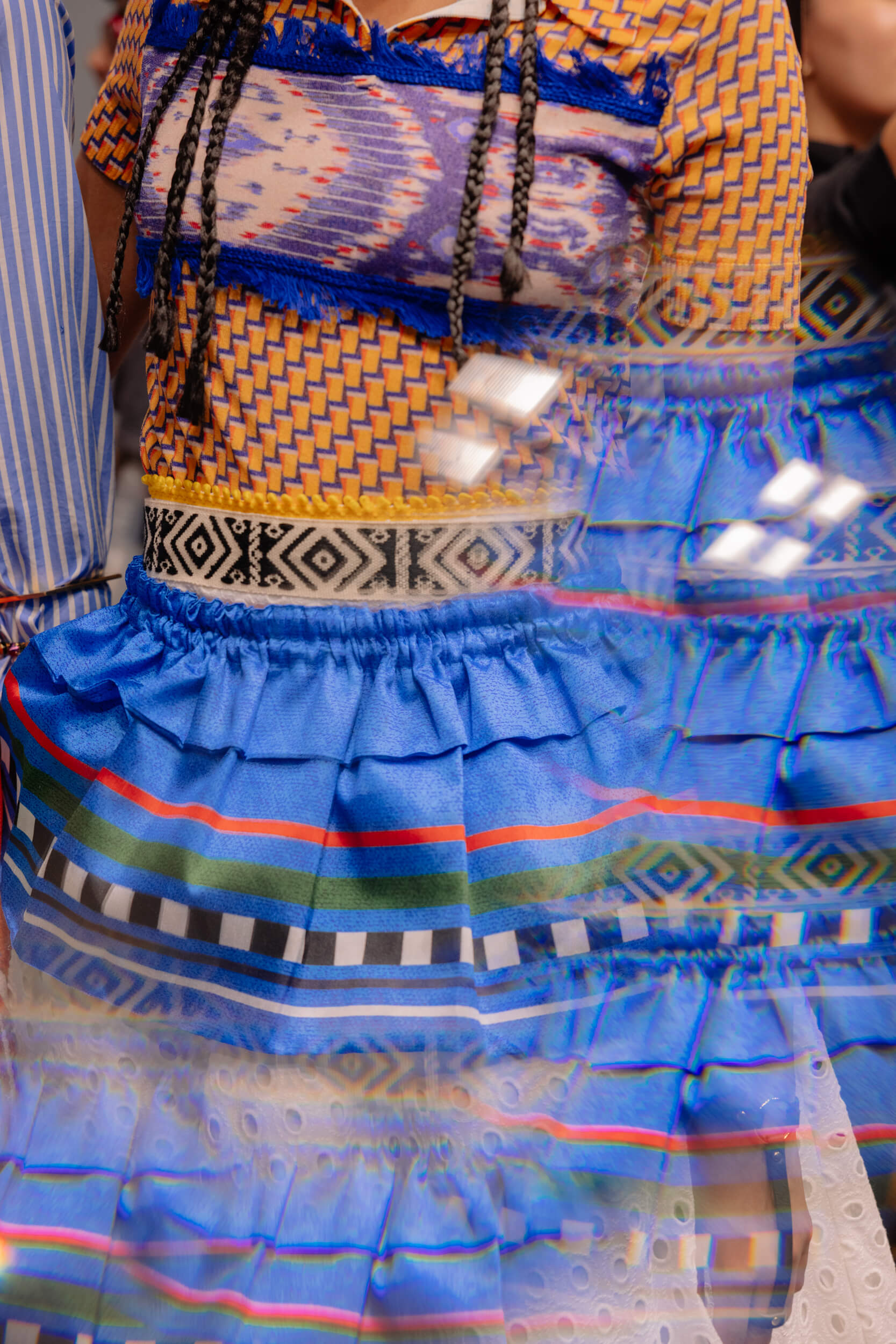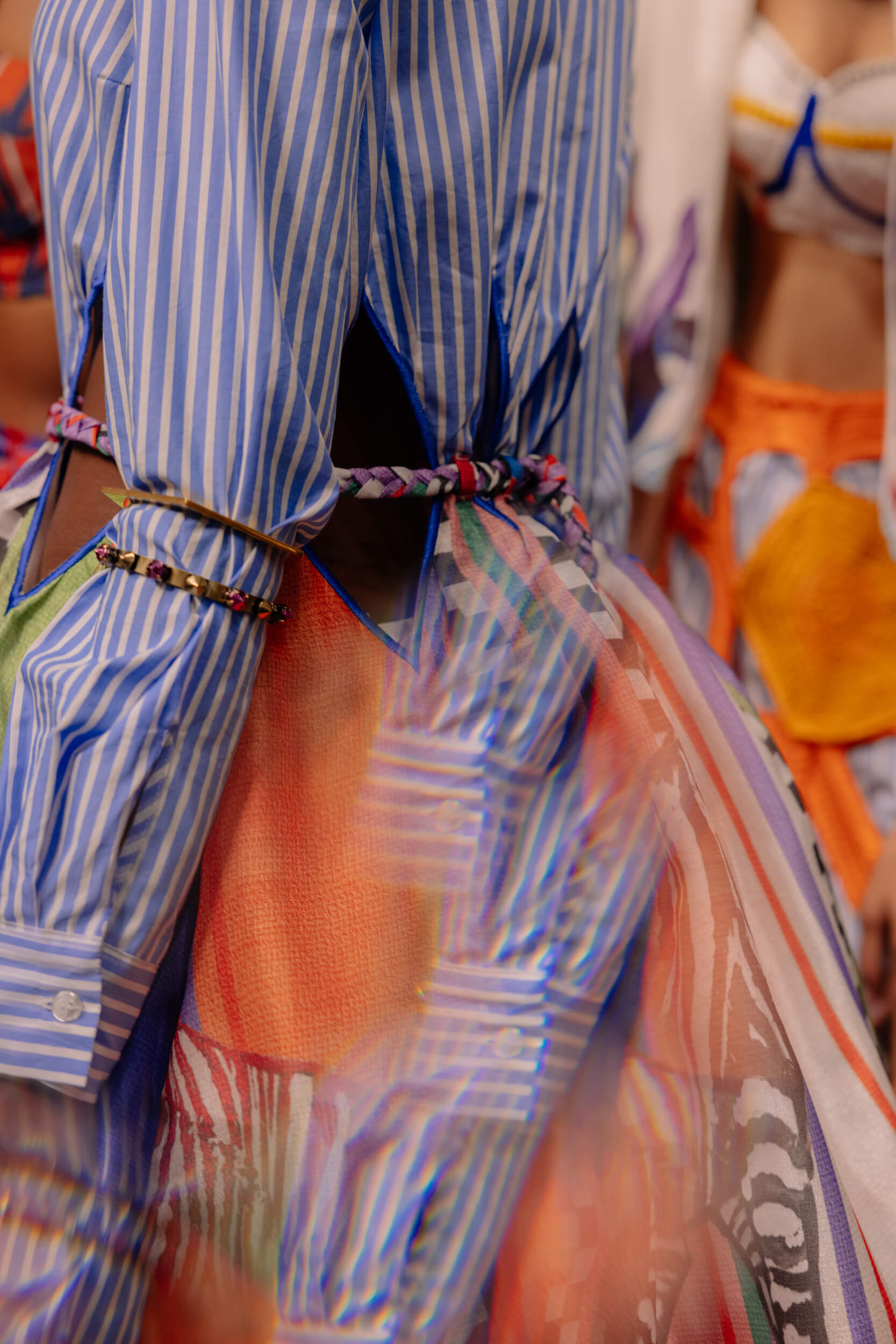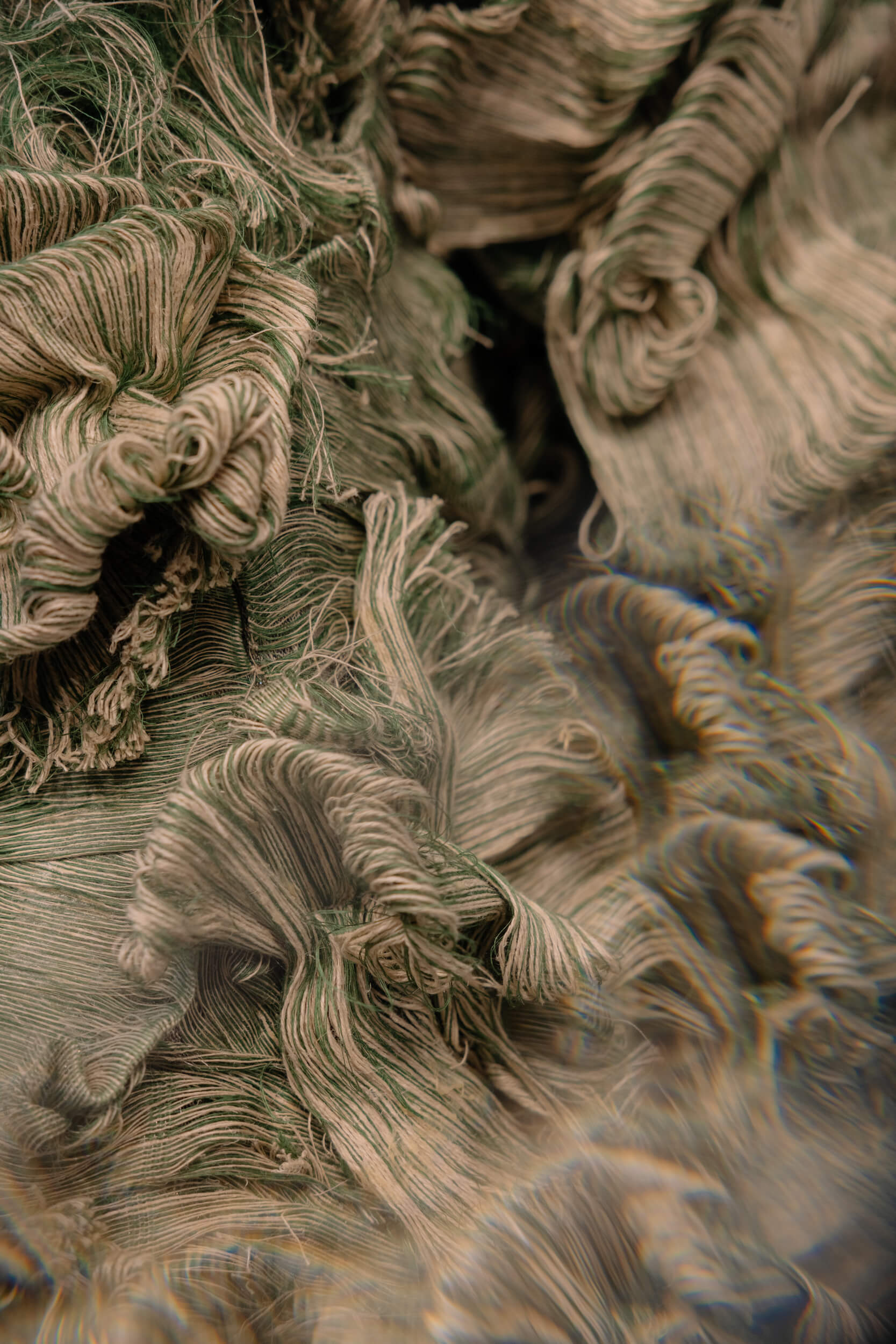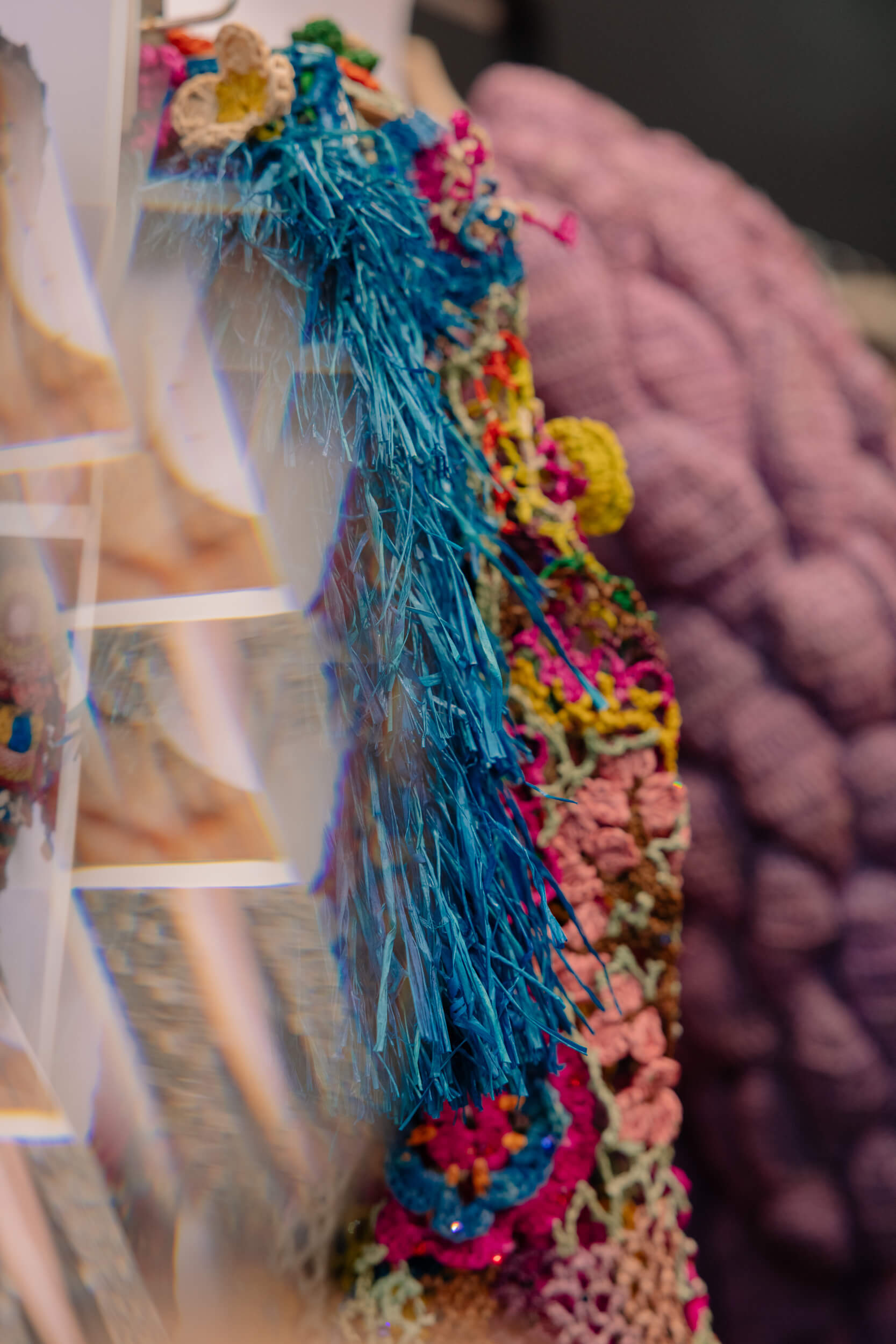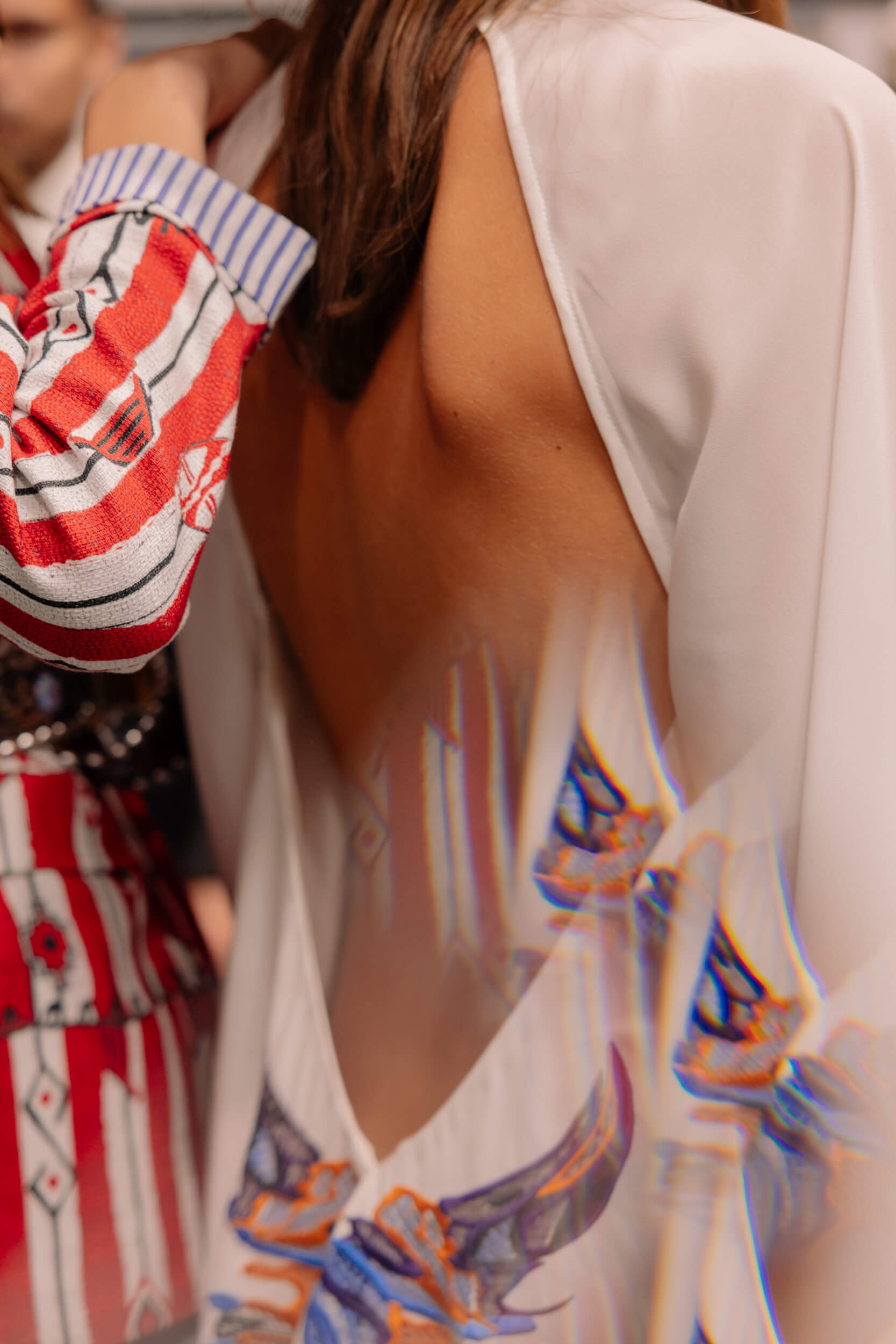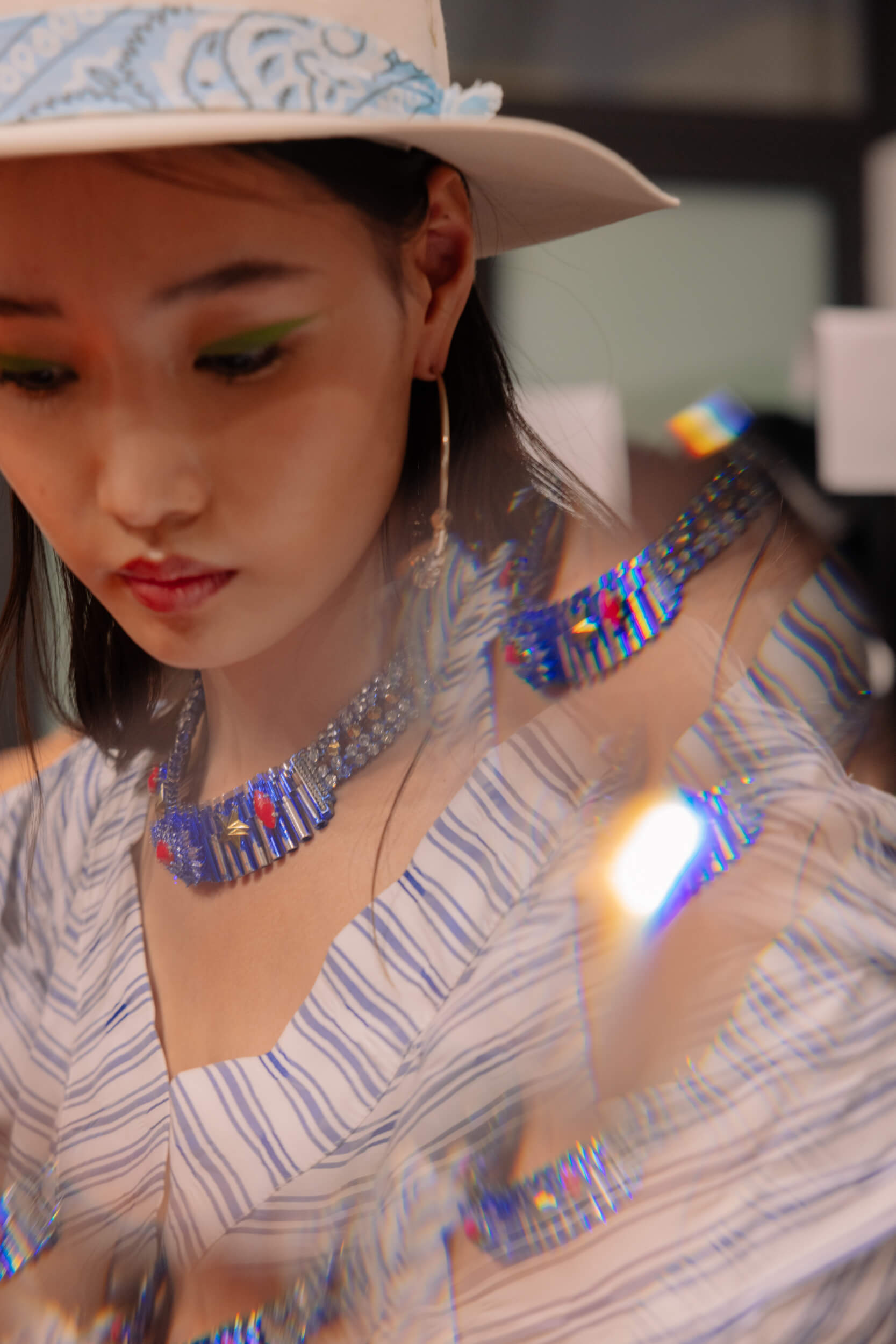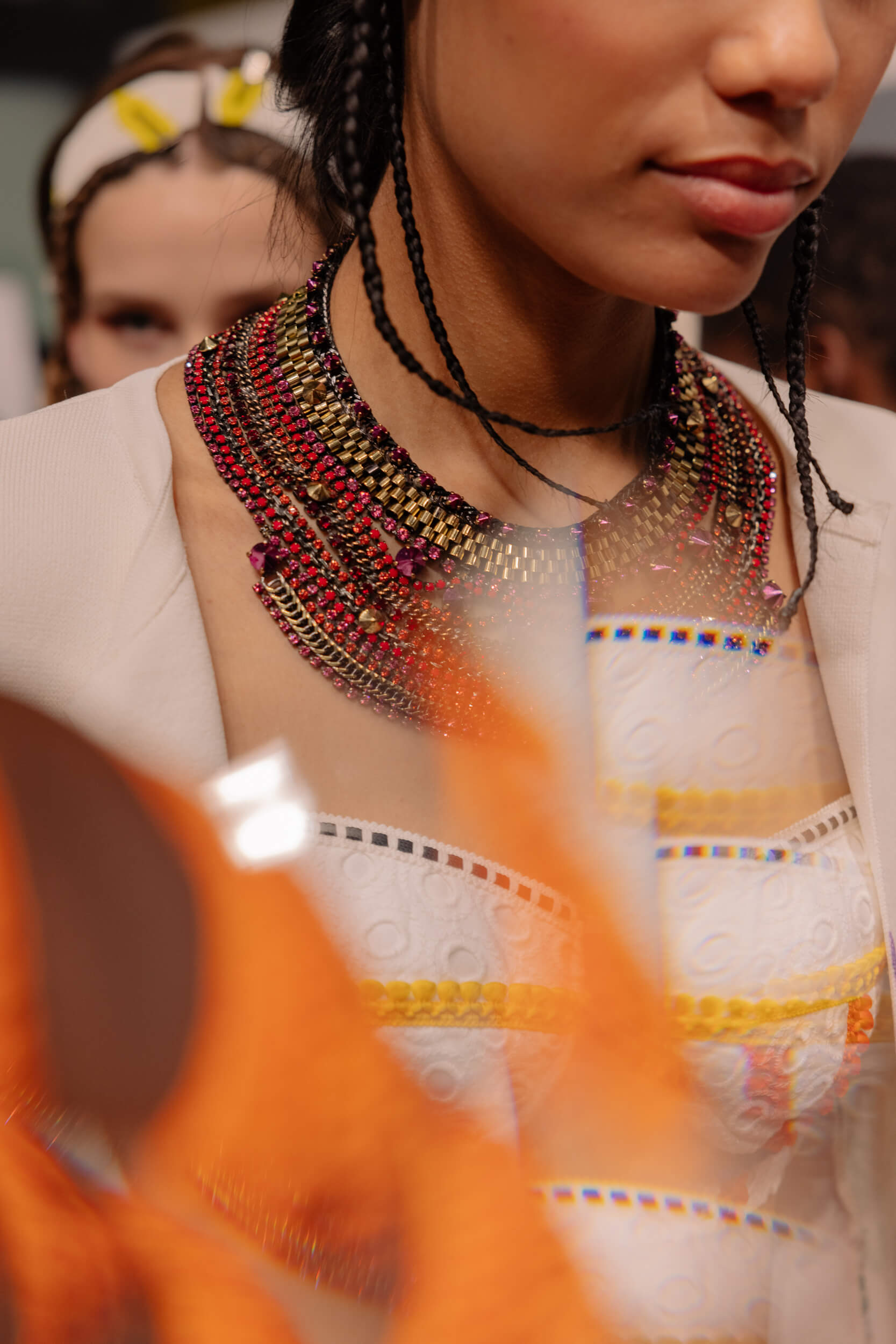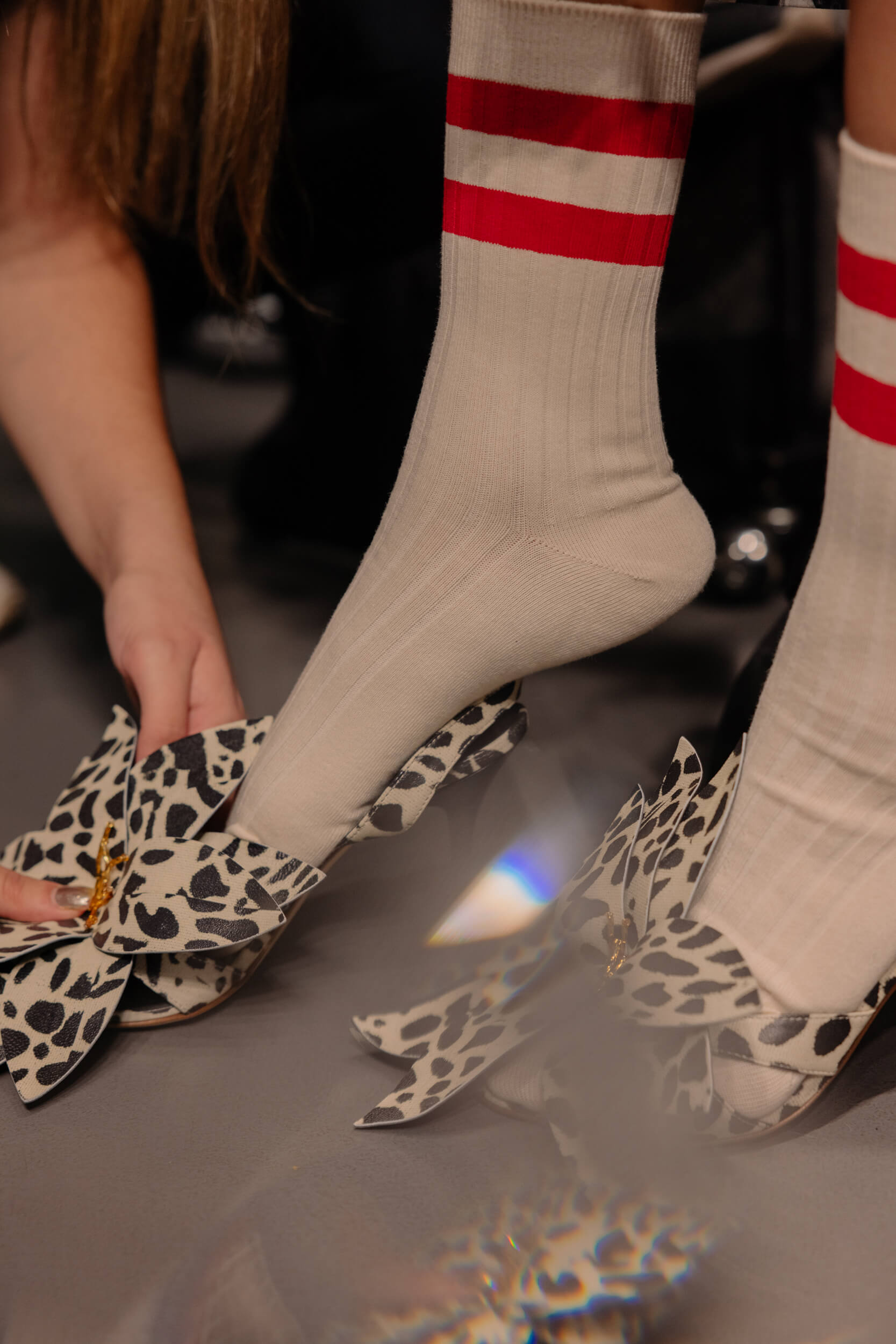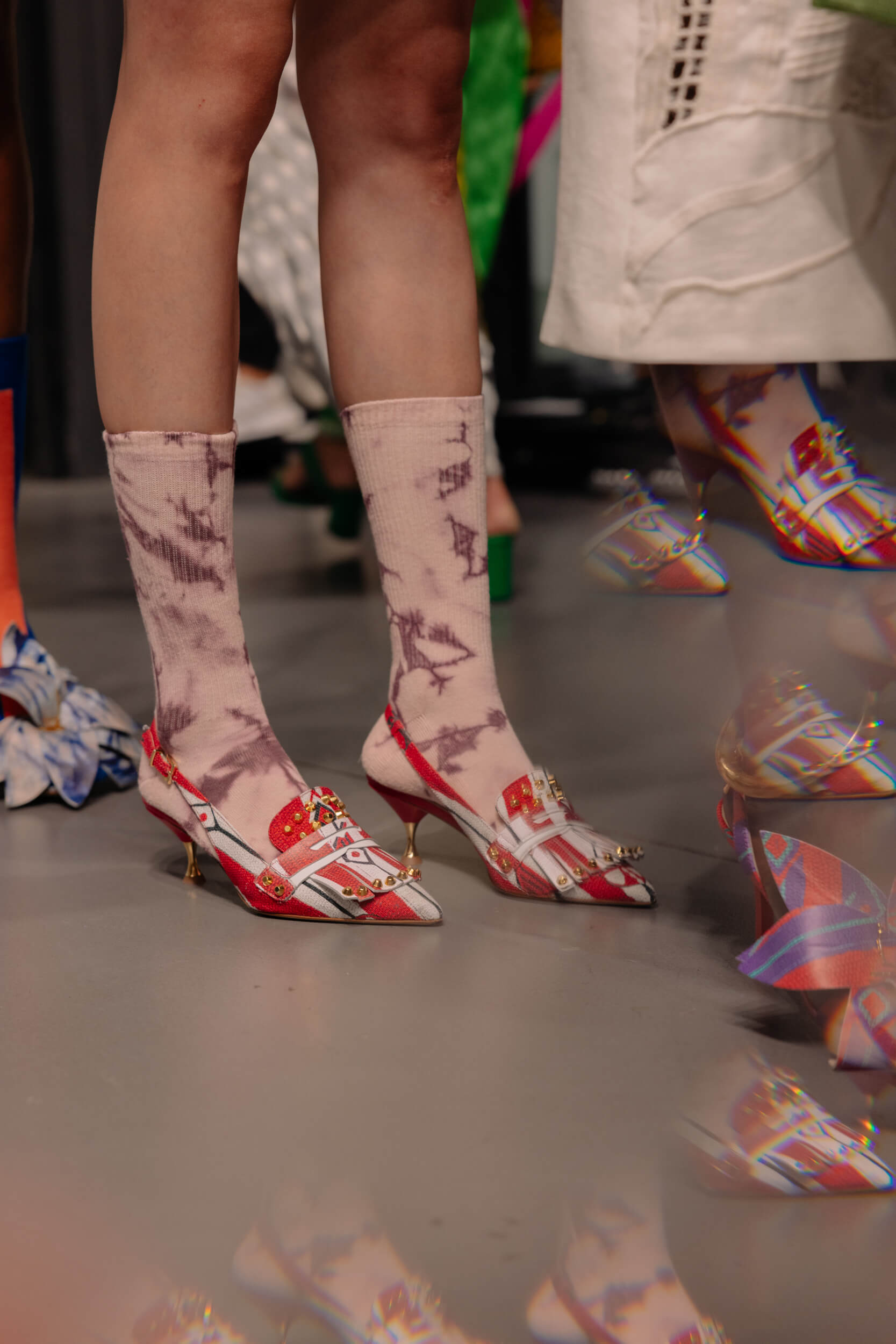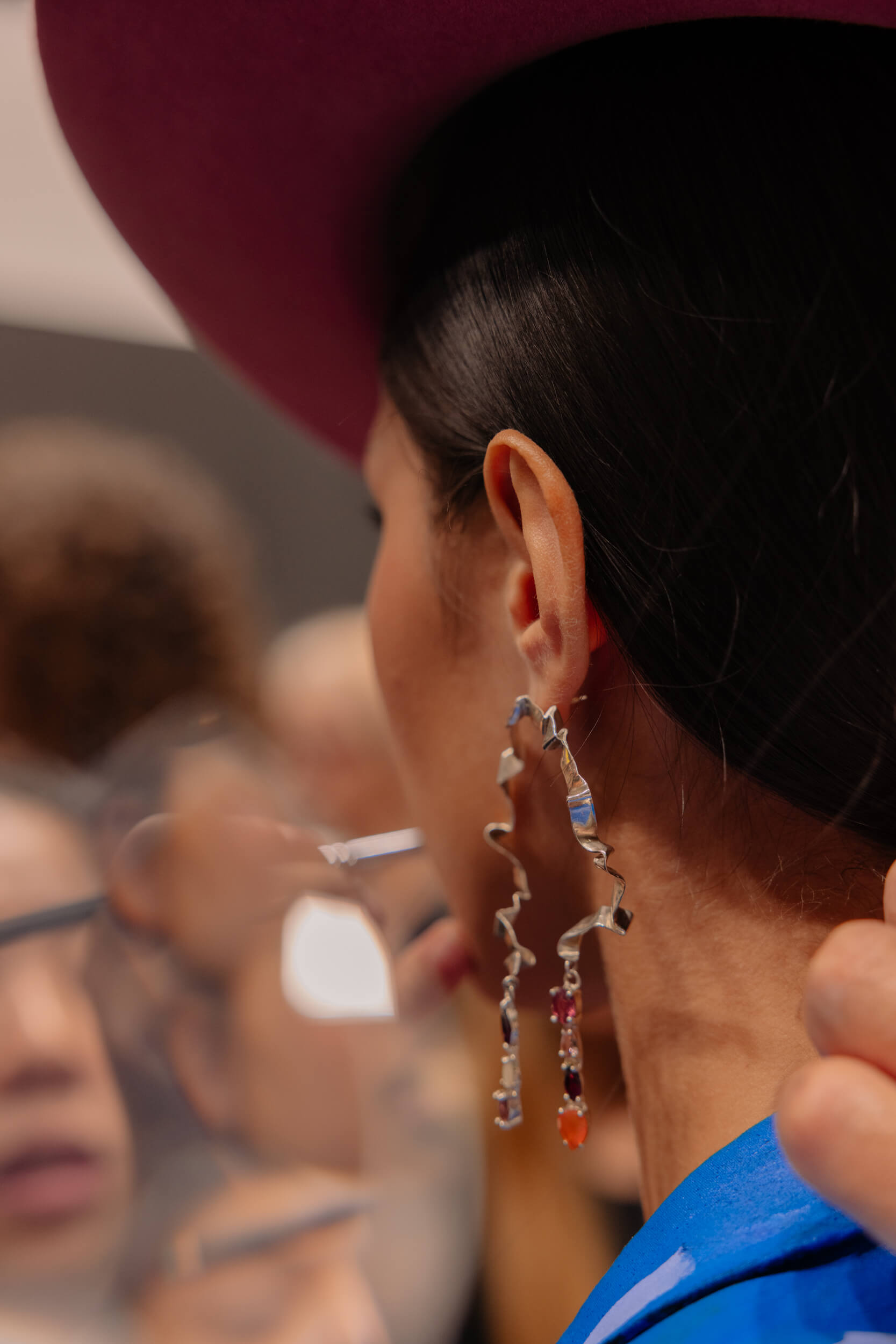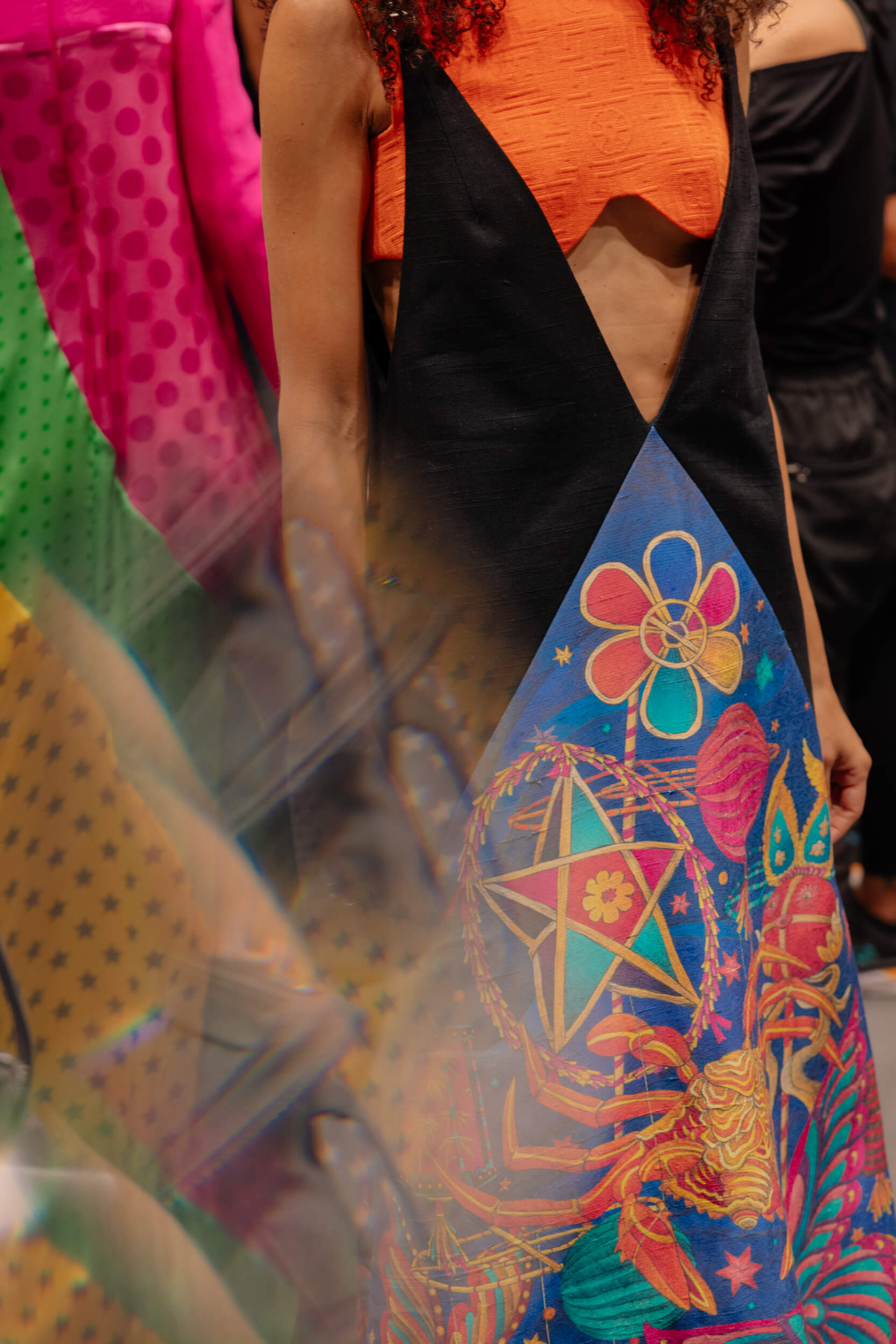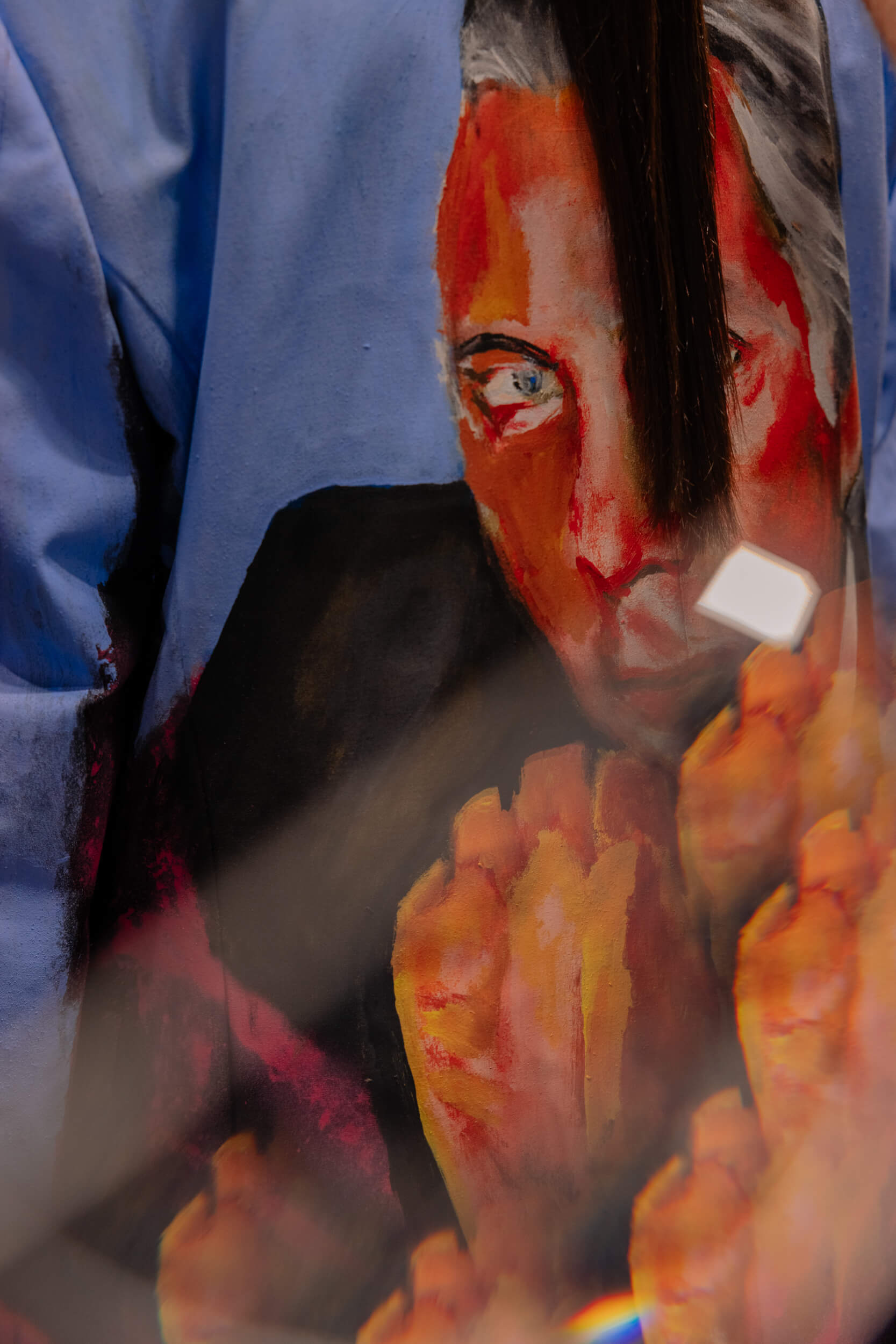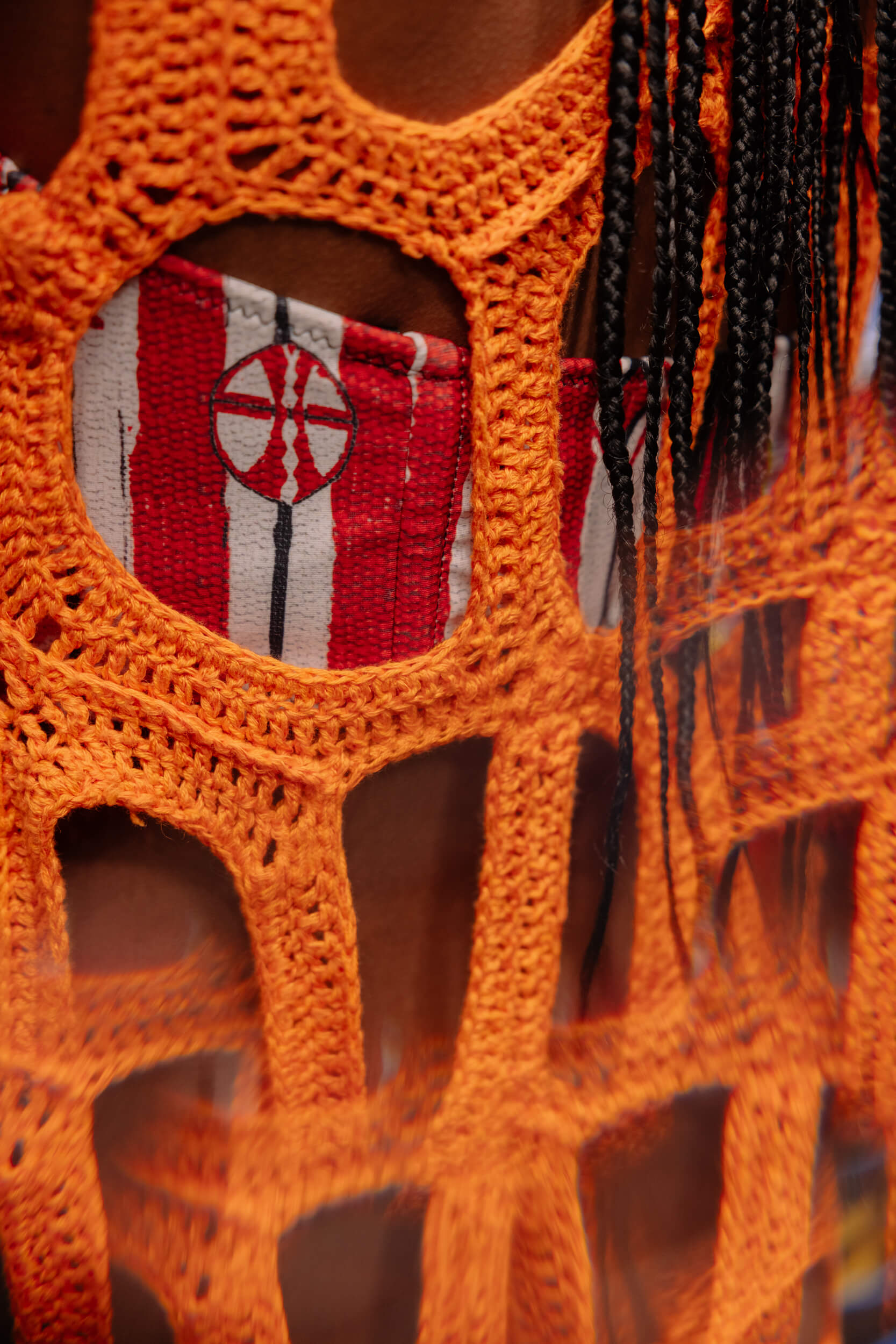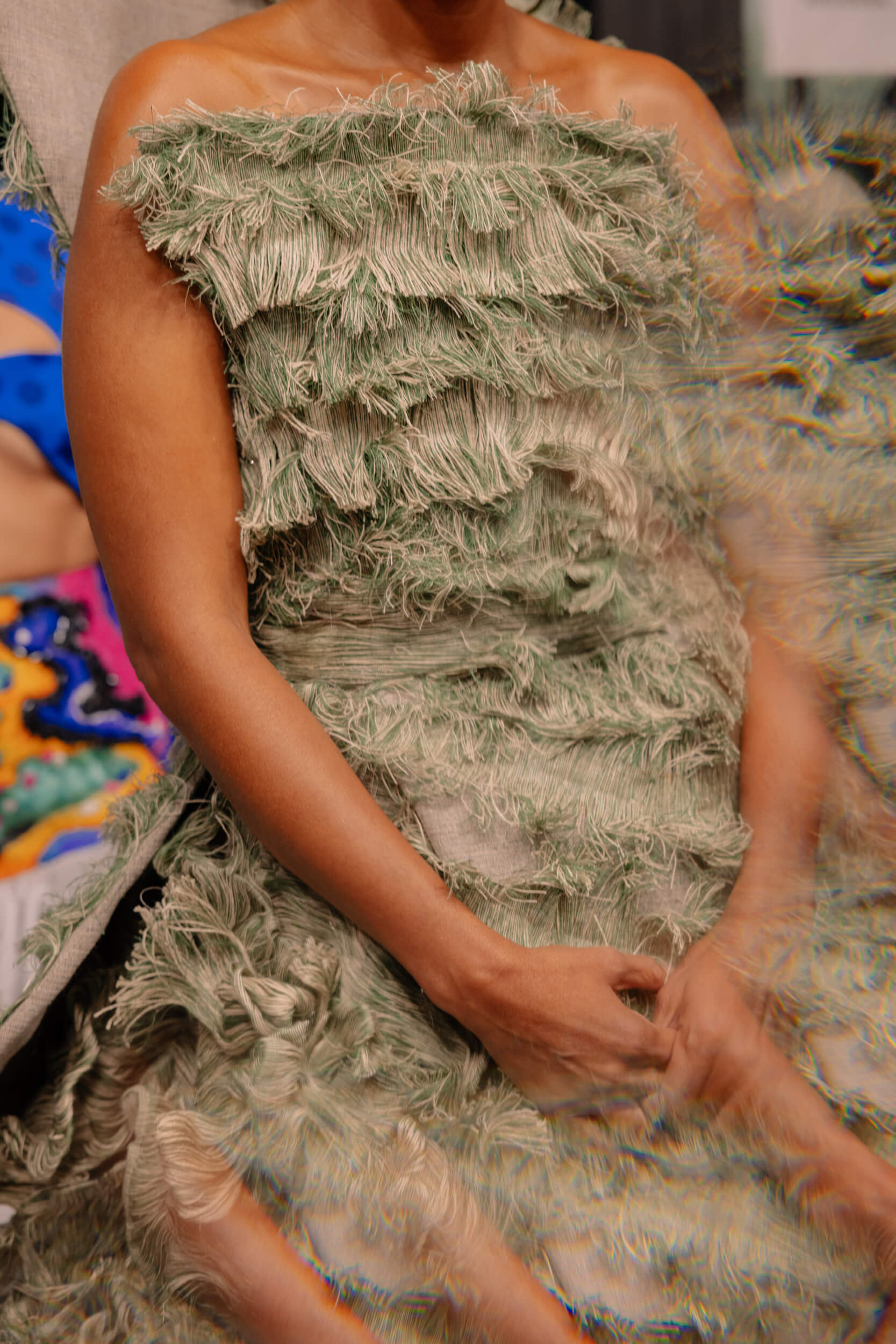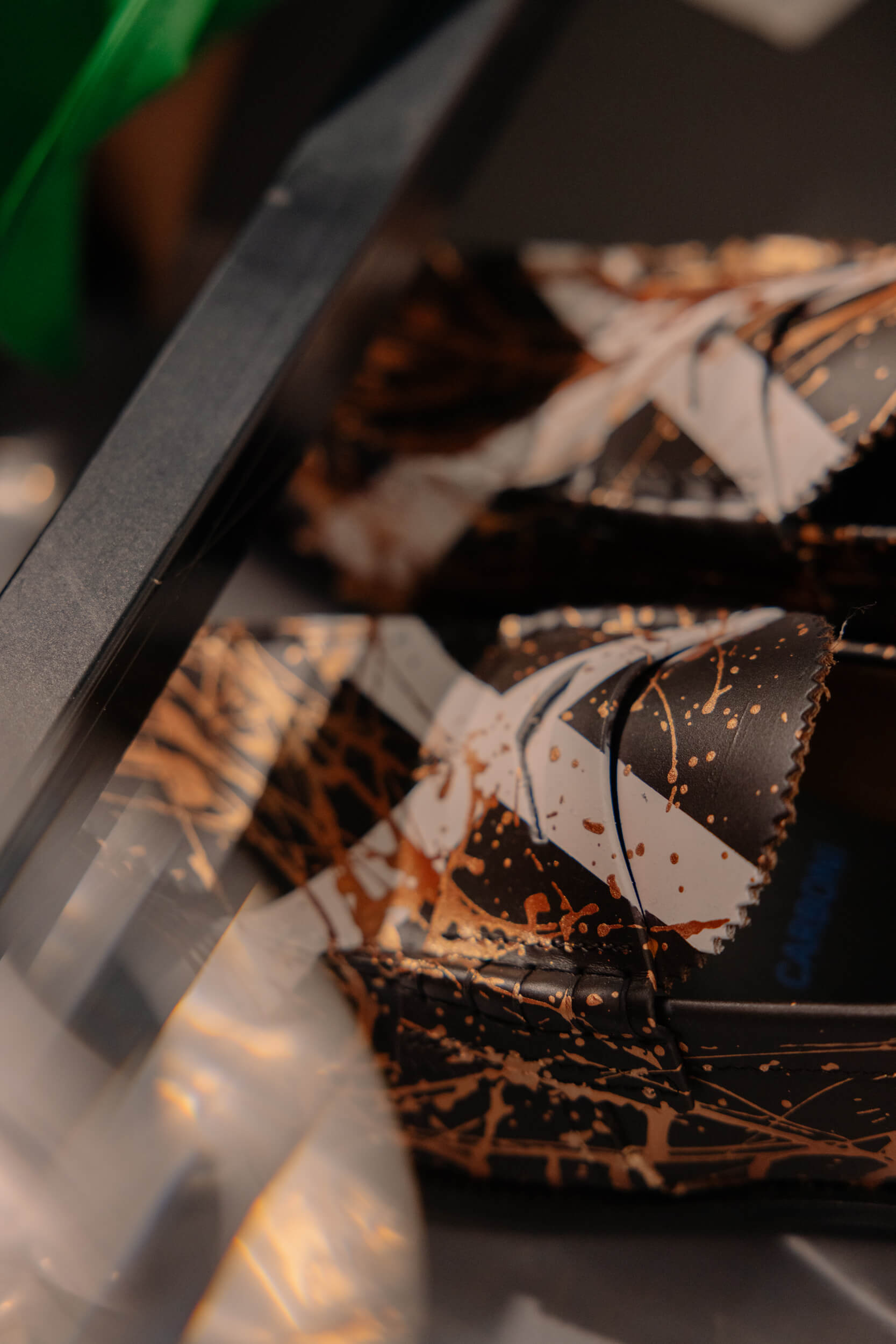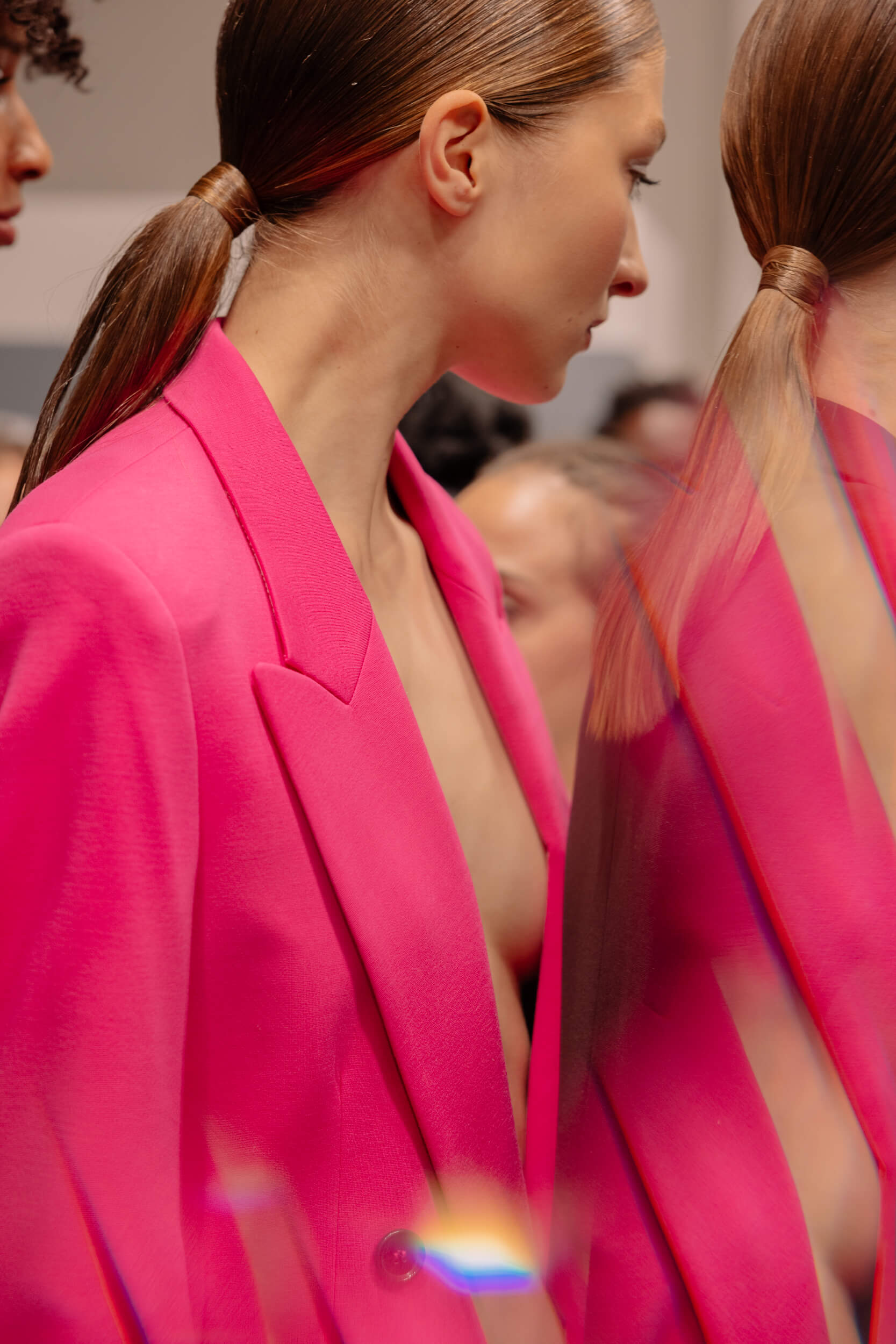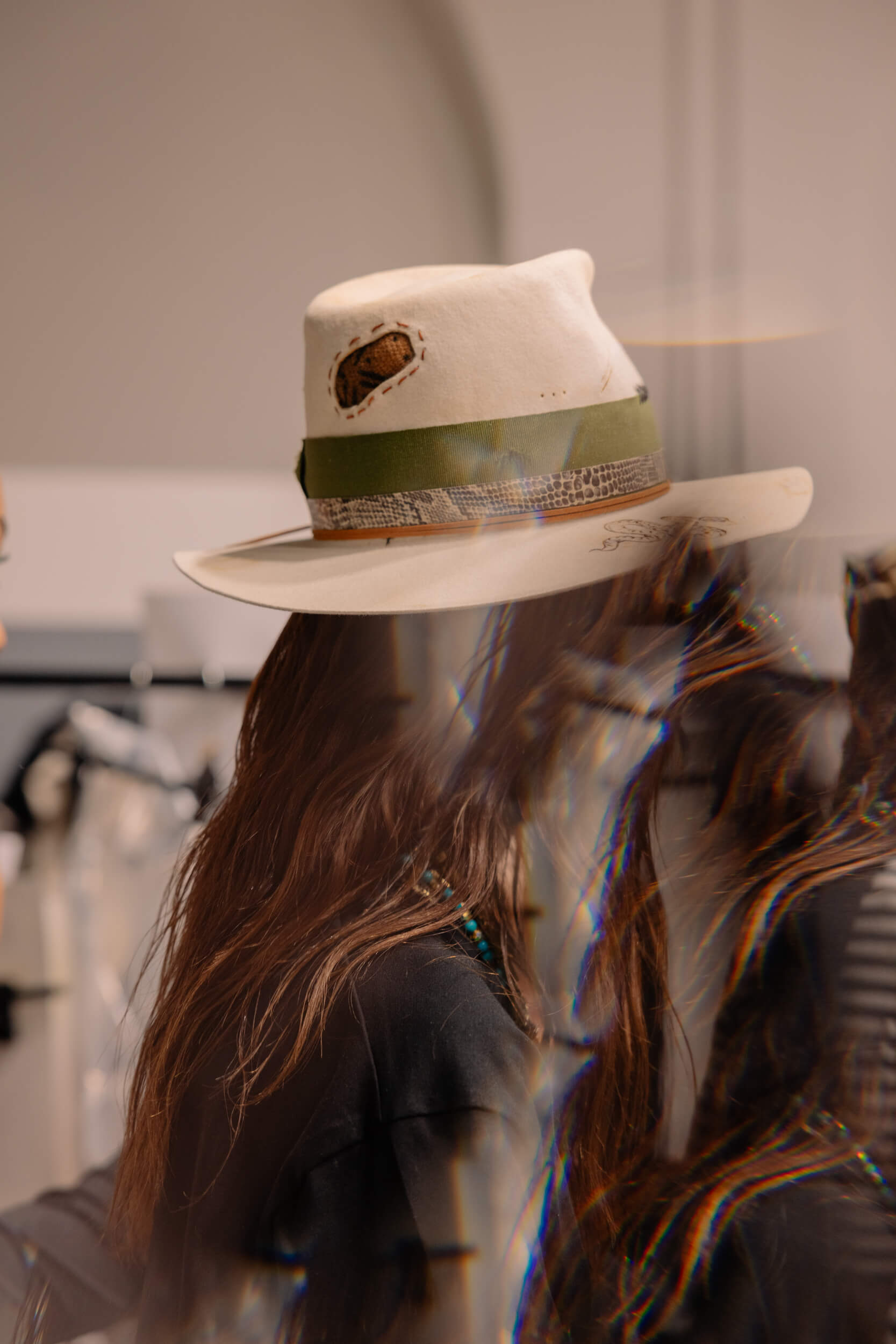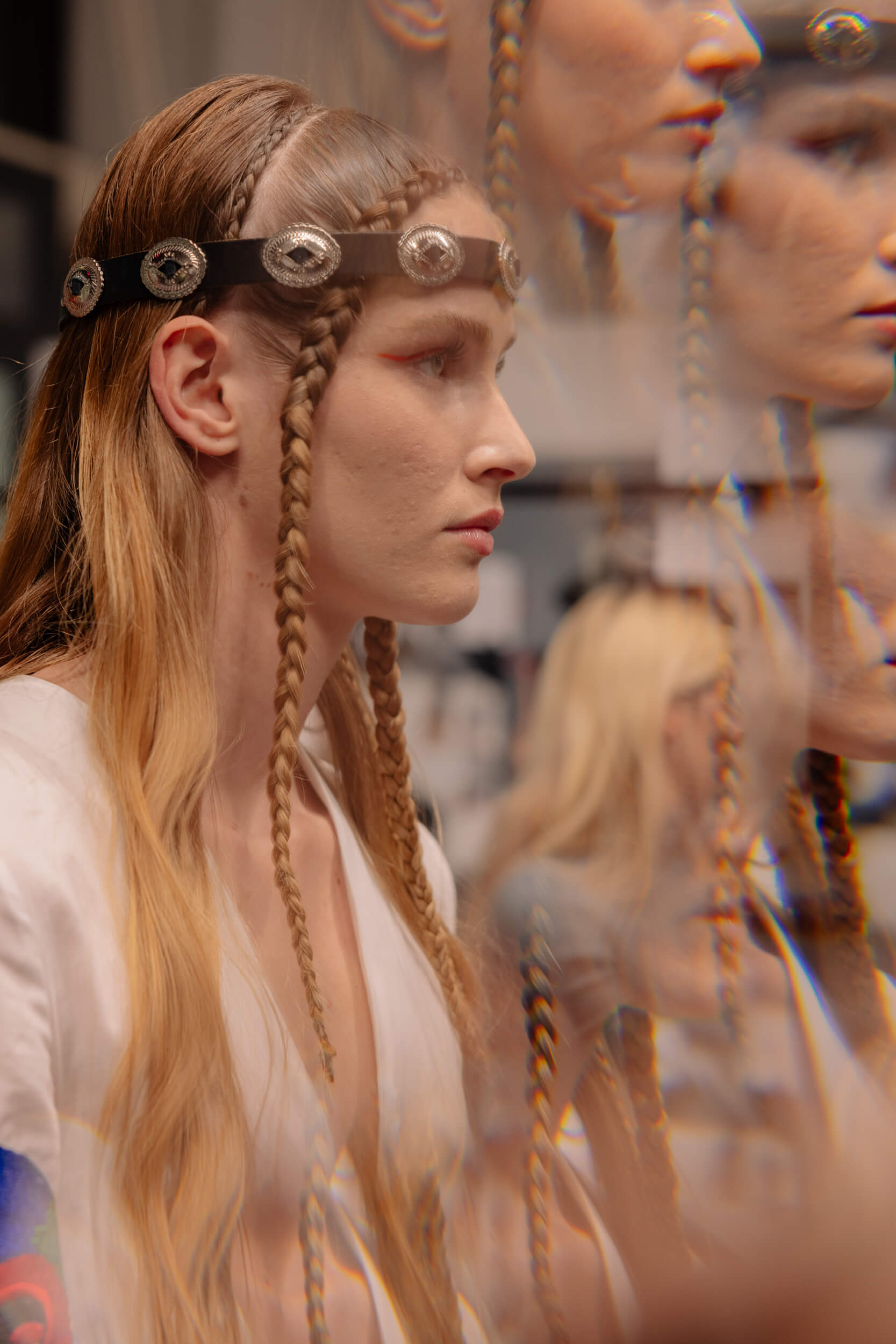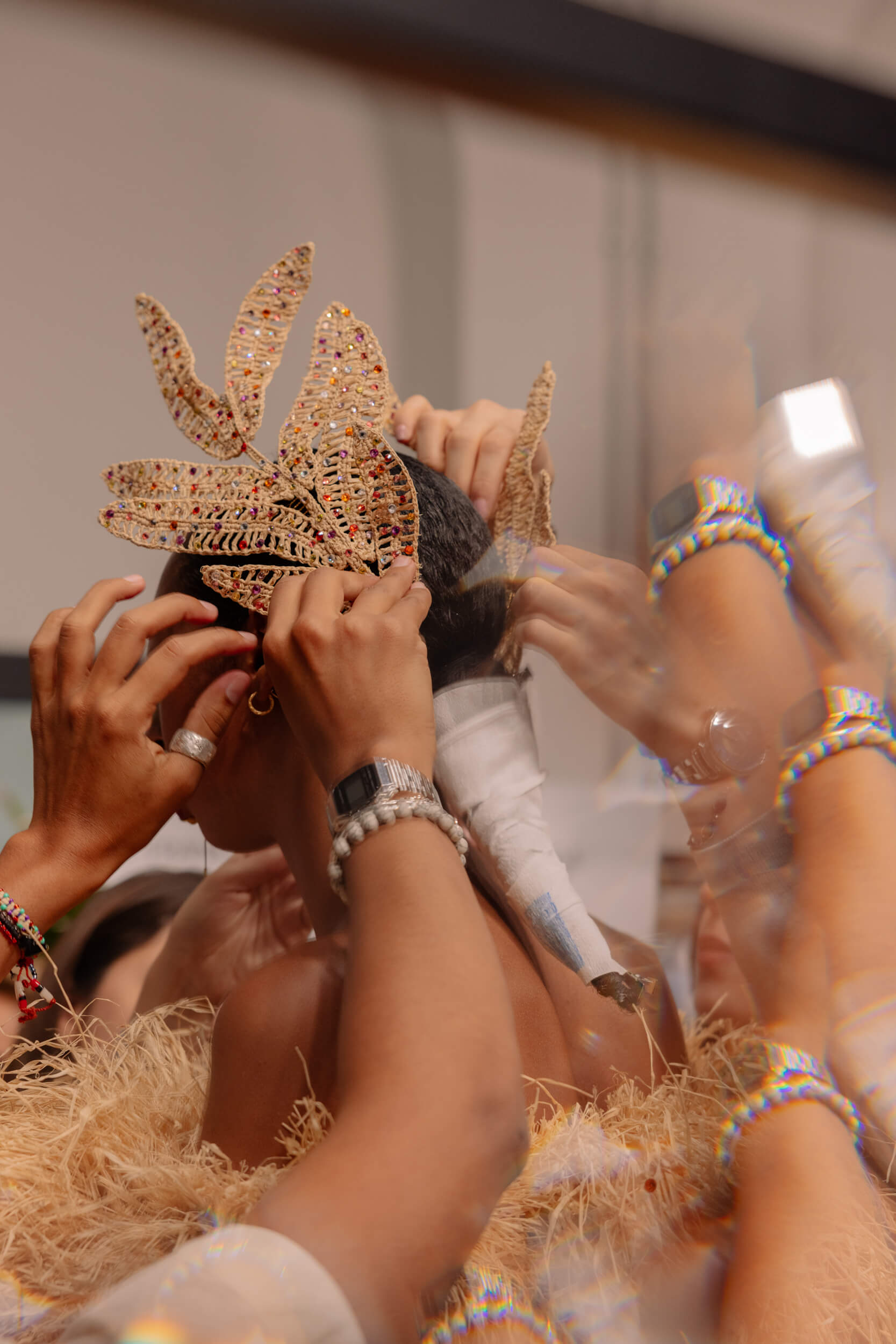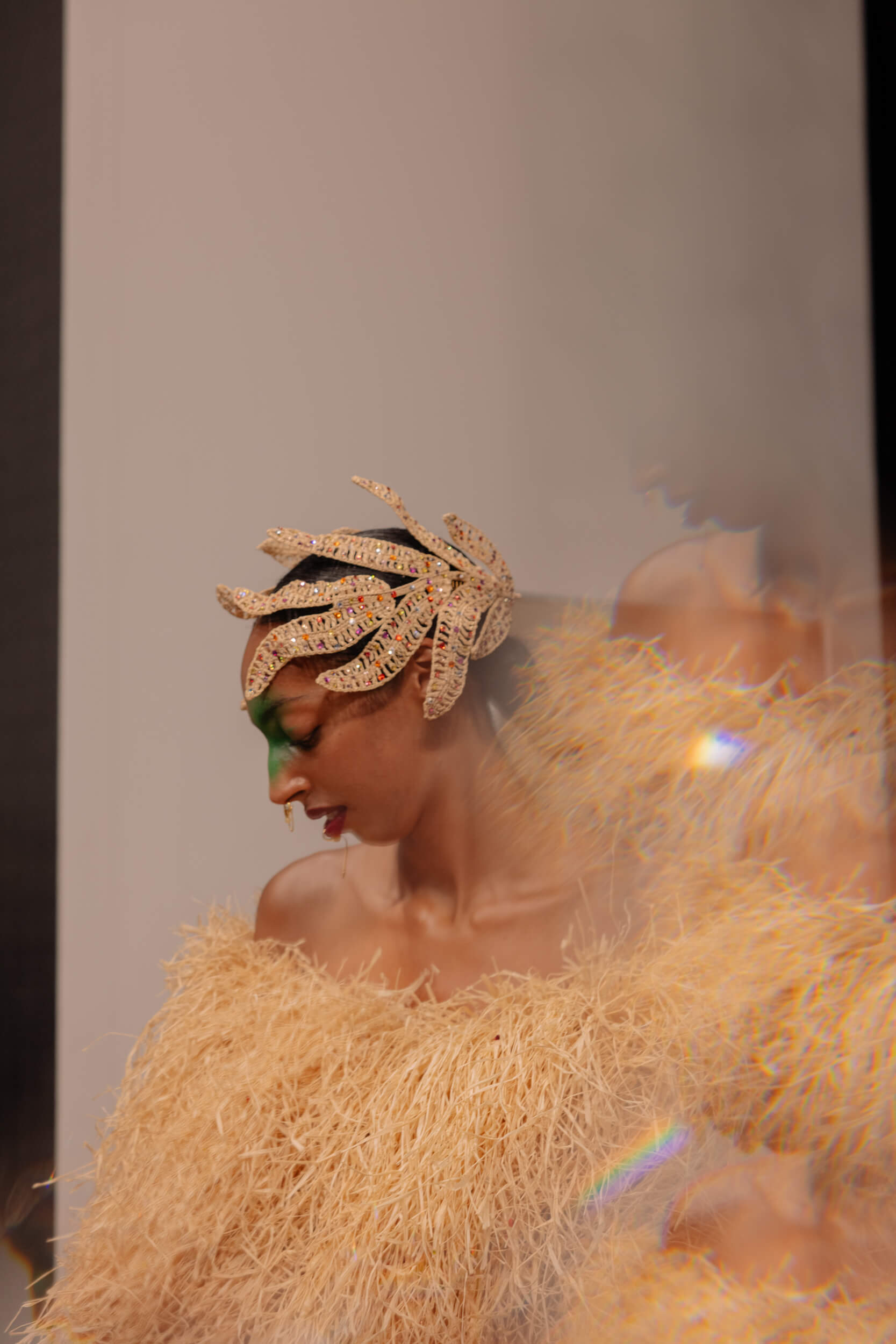 Stella Jean/WAMI SS23
BEAUTY
The fashion show's beauty look, curated by MAC Cosmetics with Michele Magnani as Key Makeup Artist, is a celebration of uniqueness and diversity too, which must become more and more the new normal, as Michele himself explained. In this case, 4 different looks were created based on the 4 blocks of the show: the first, very natural and minimal, the second with more incisive additions, the third, the one of Stella Jean, with colored eyeliner (using orange, green and yellow hues) designed to give strength and intensity to the look and moisturized lips with a juicy effect, and, finally, the last one: a tribute to Giorgio Armani, with intense lips and touches of colors on the upper part of the face.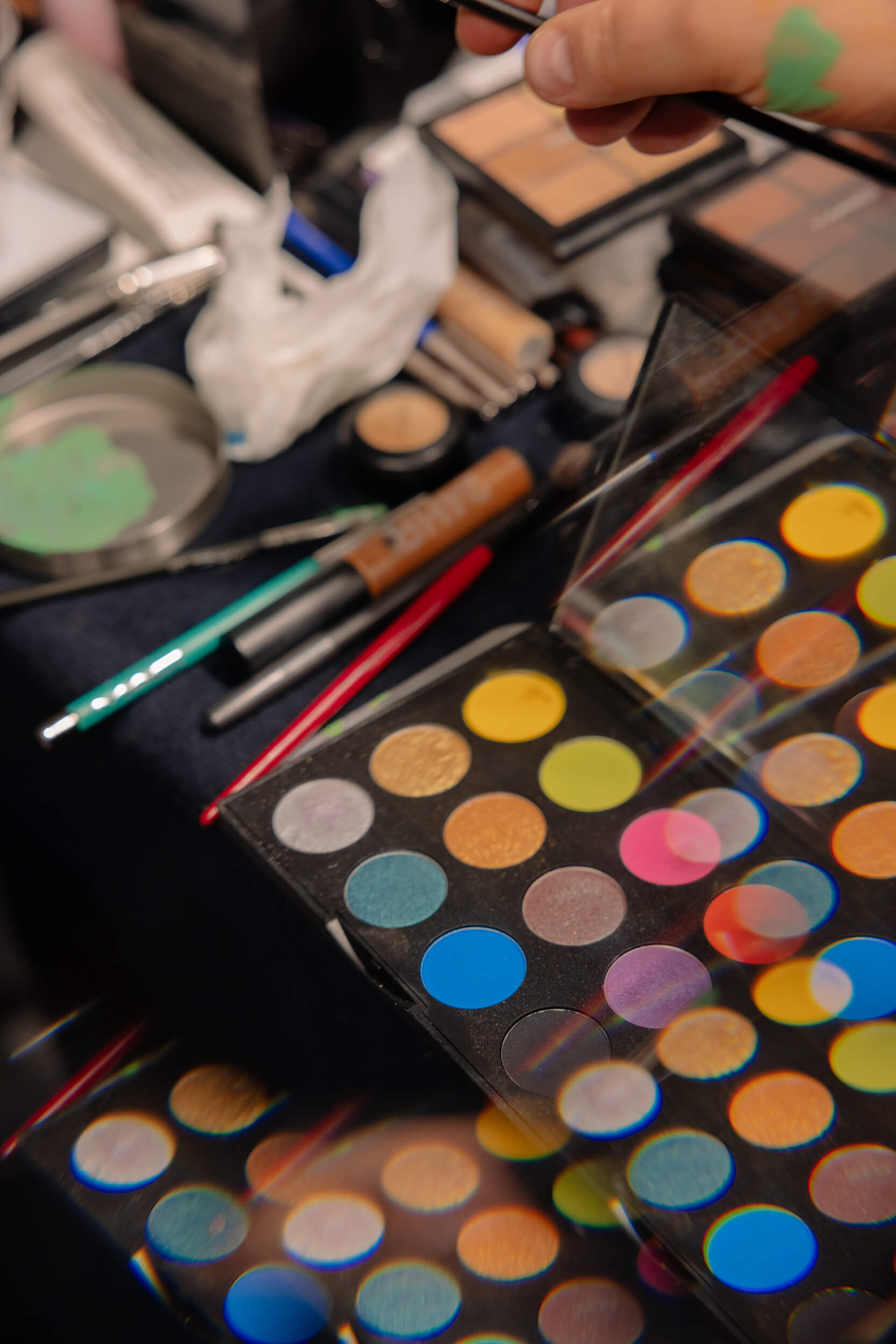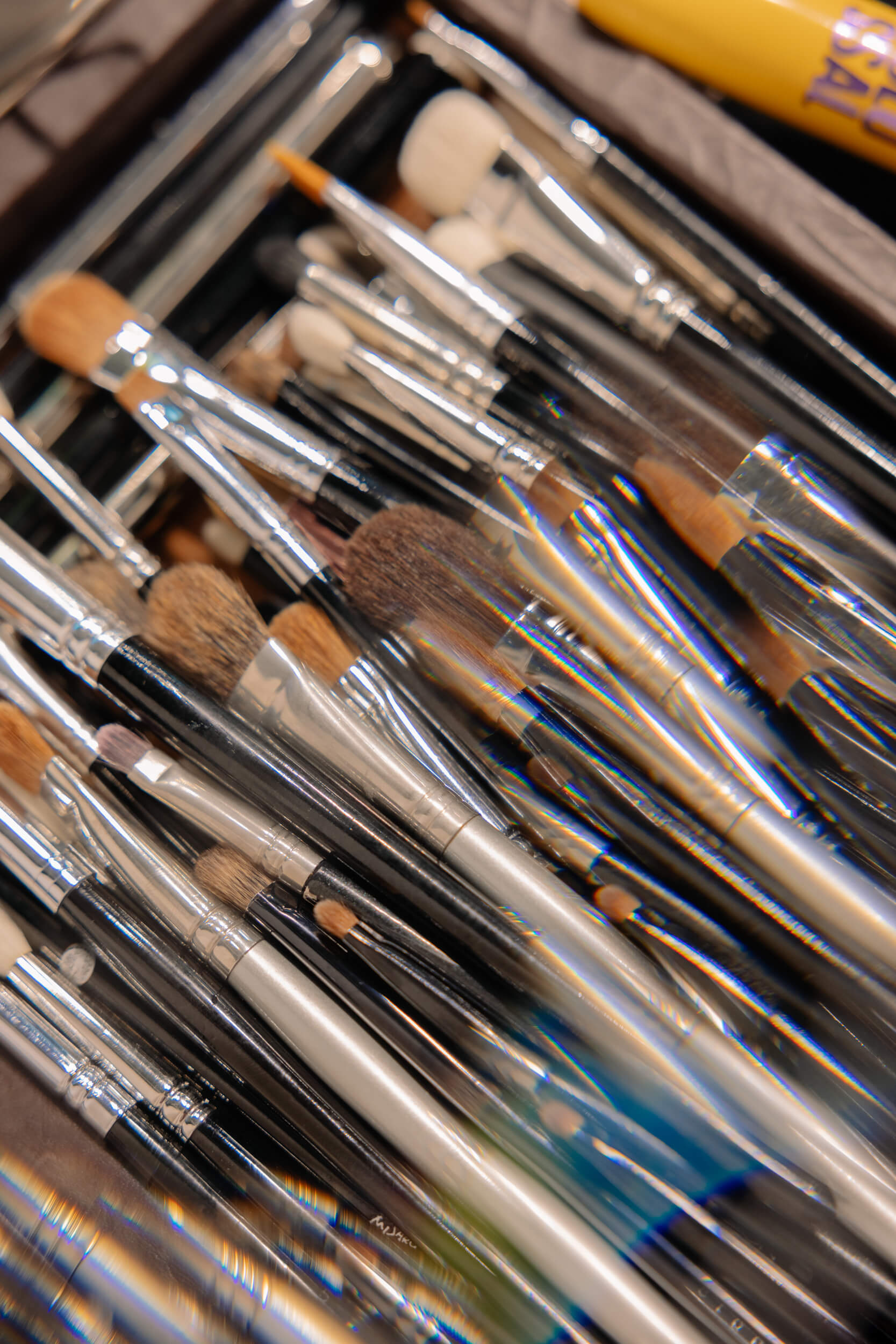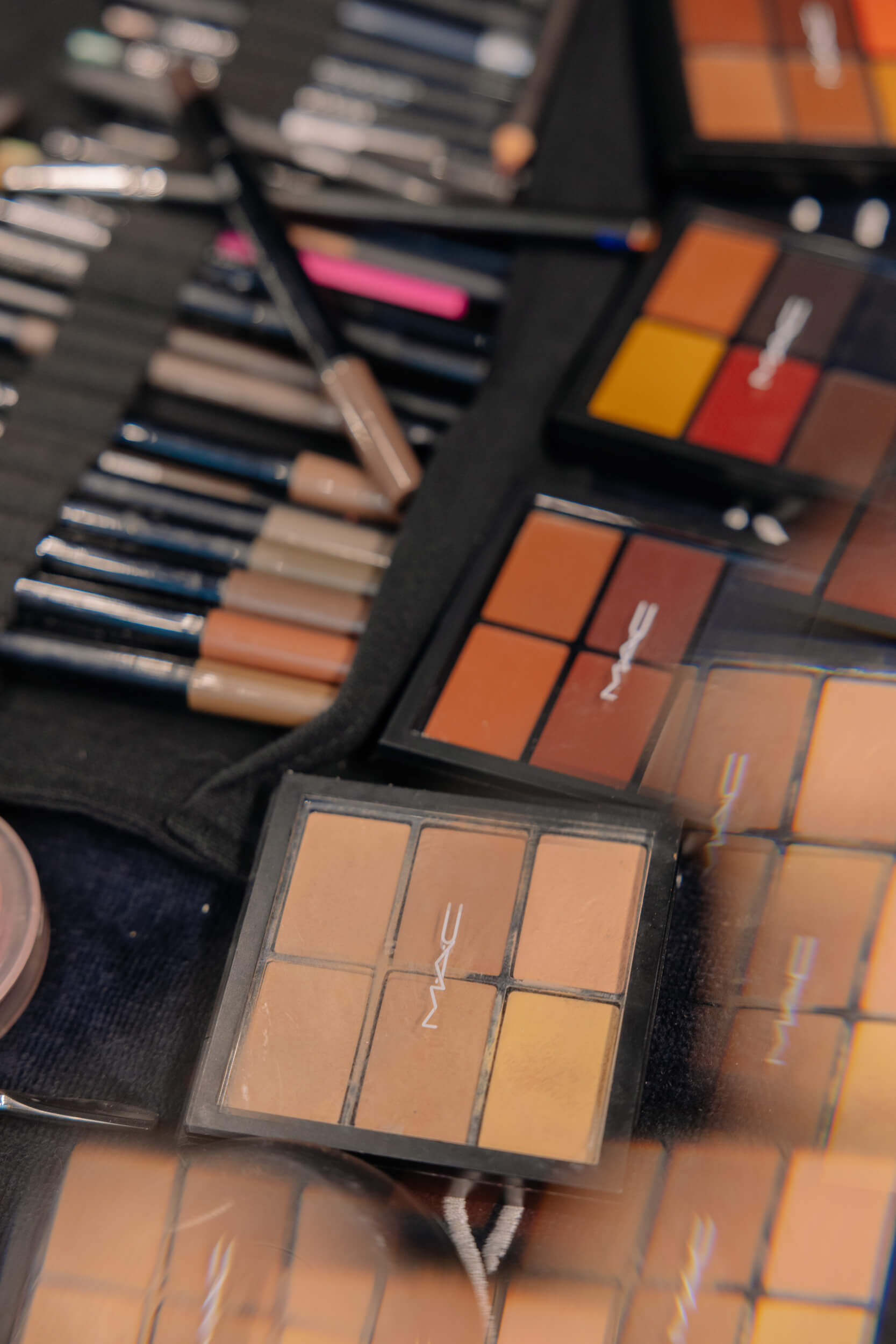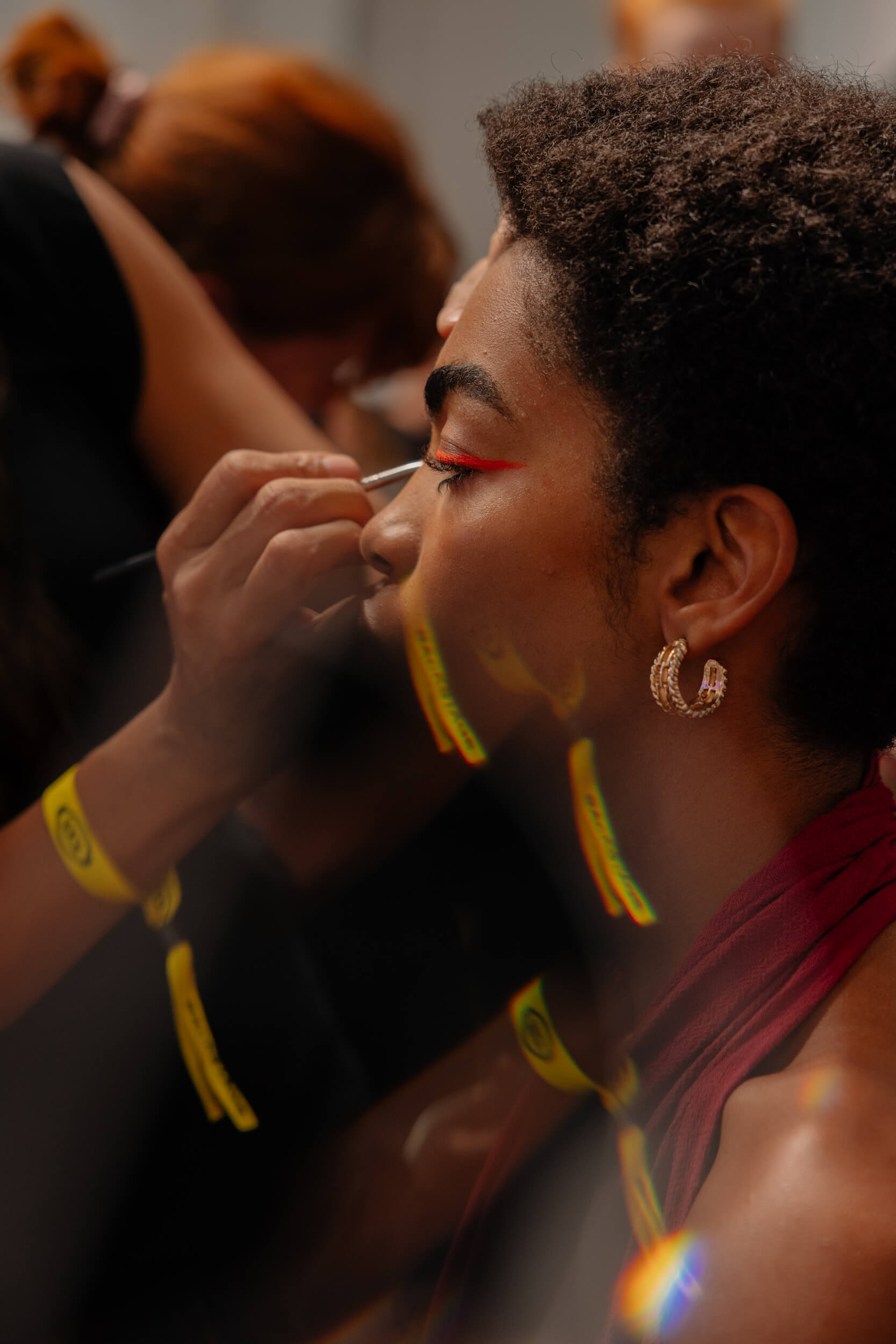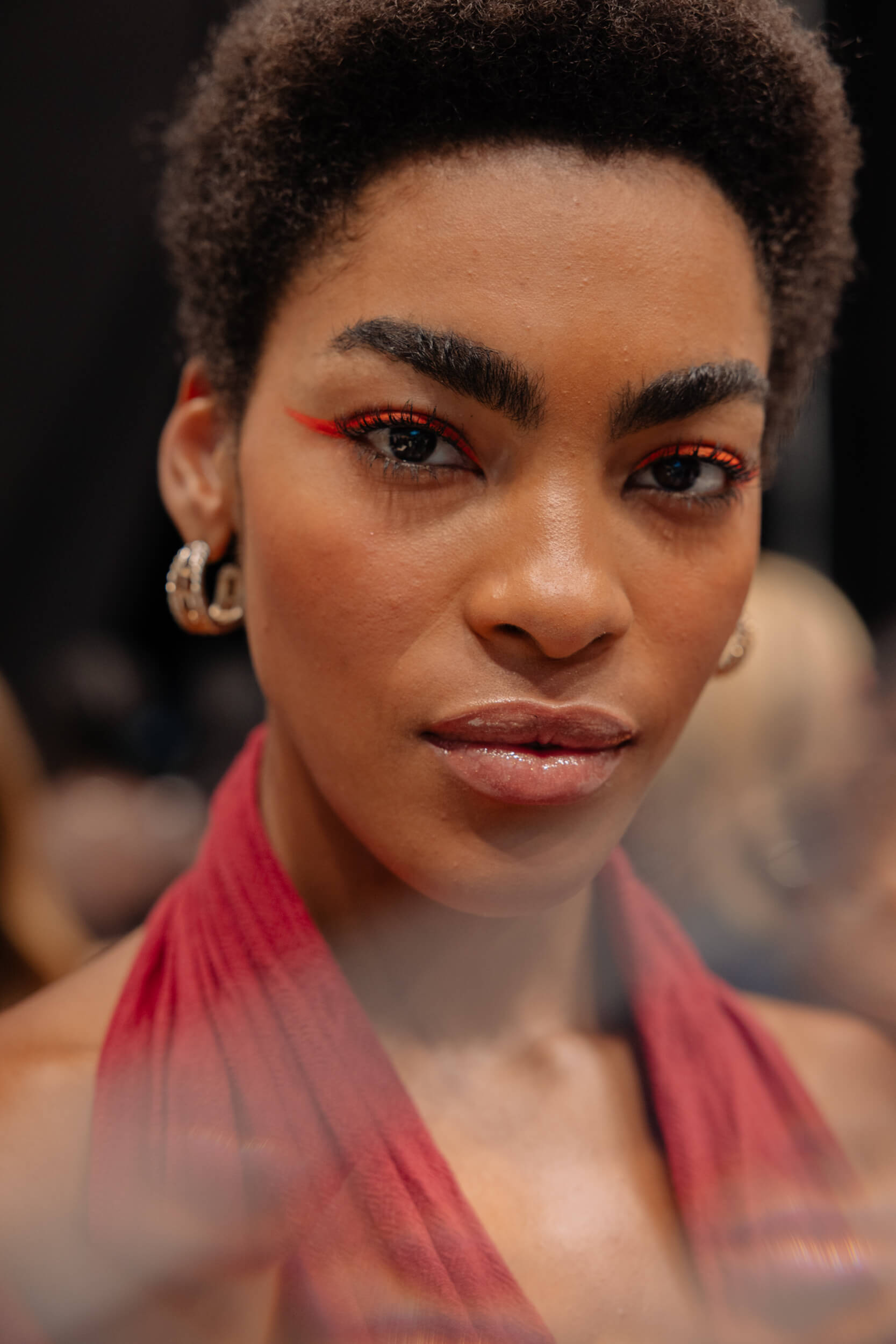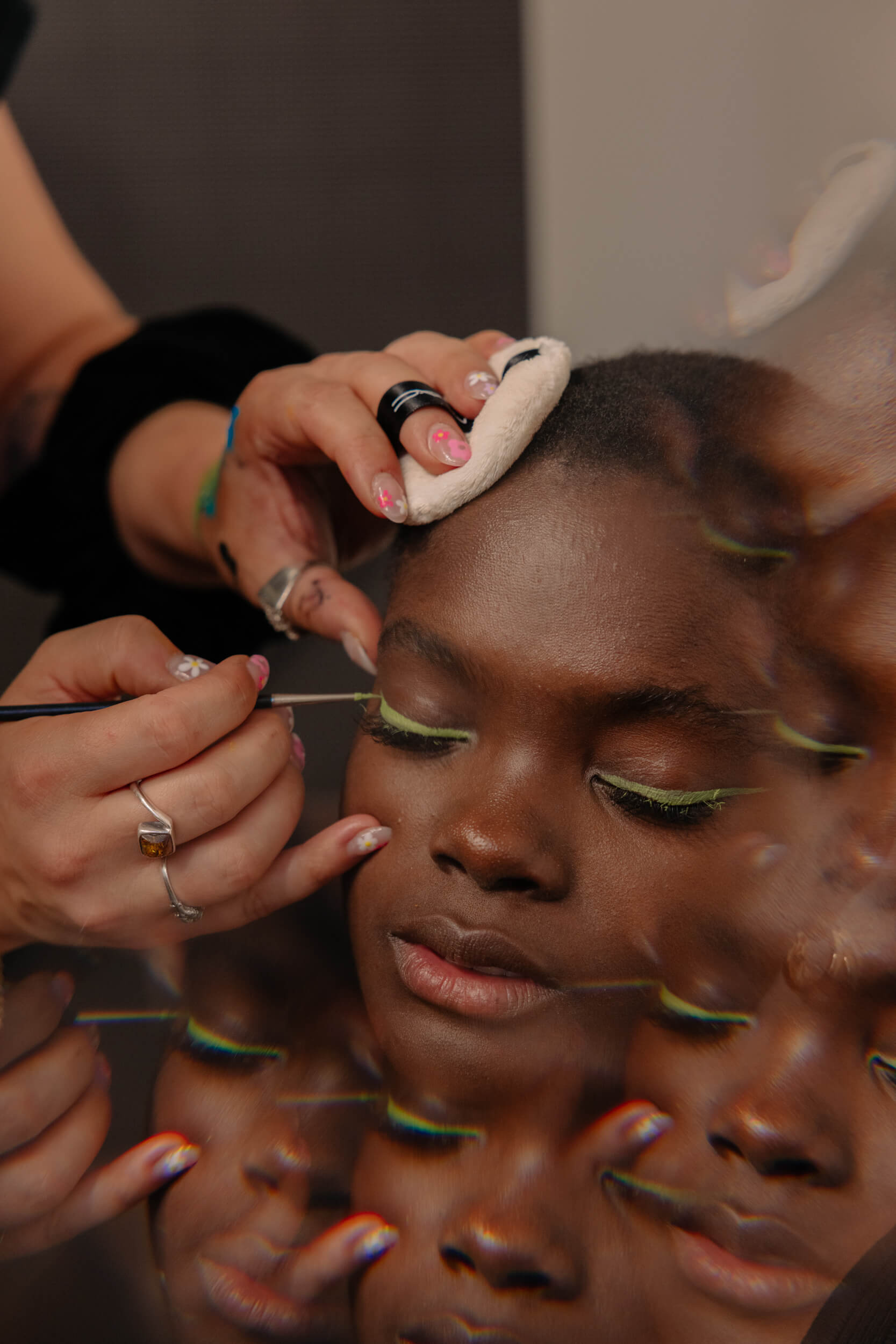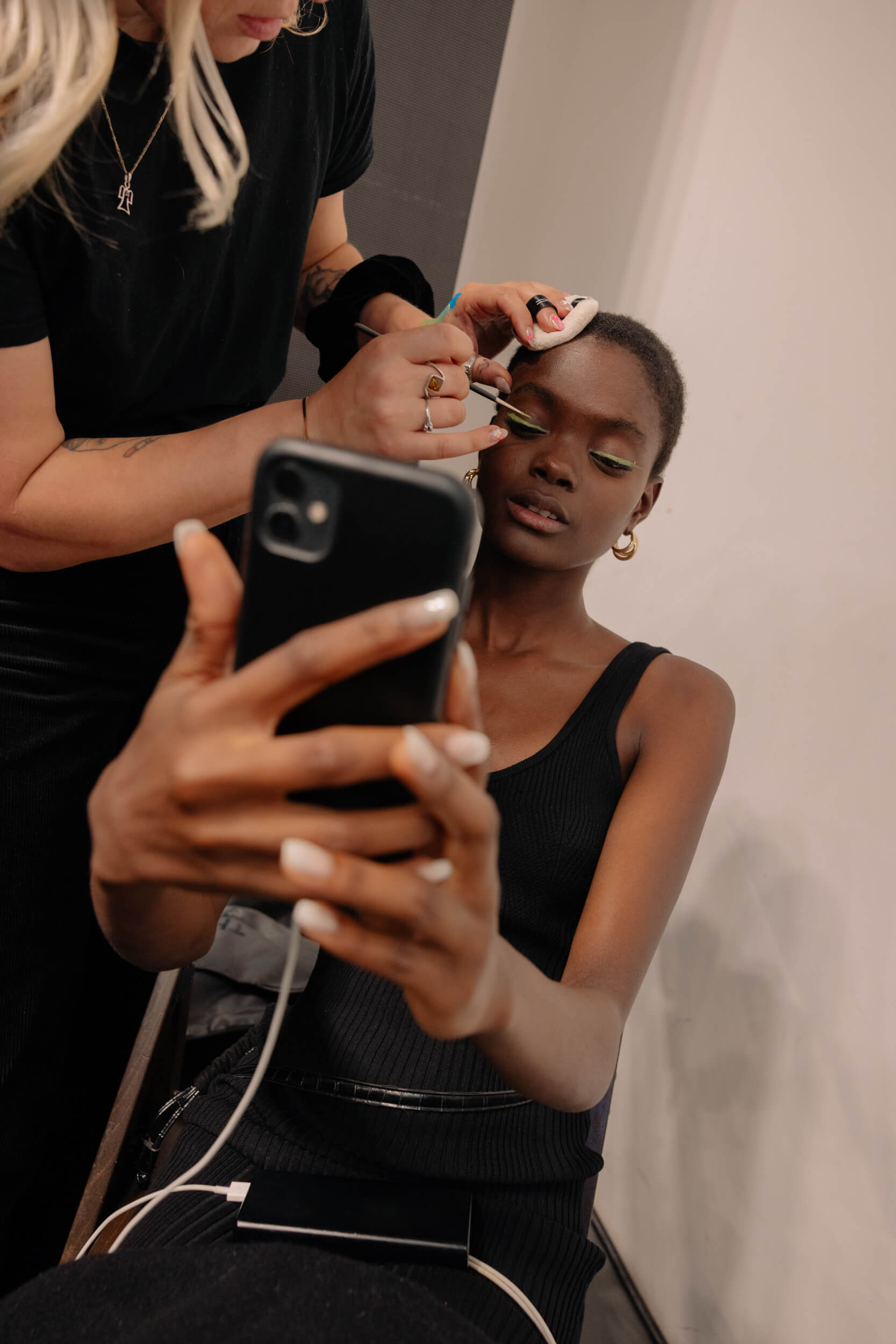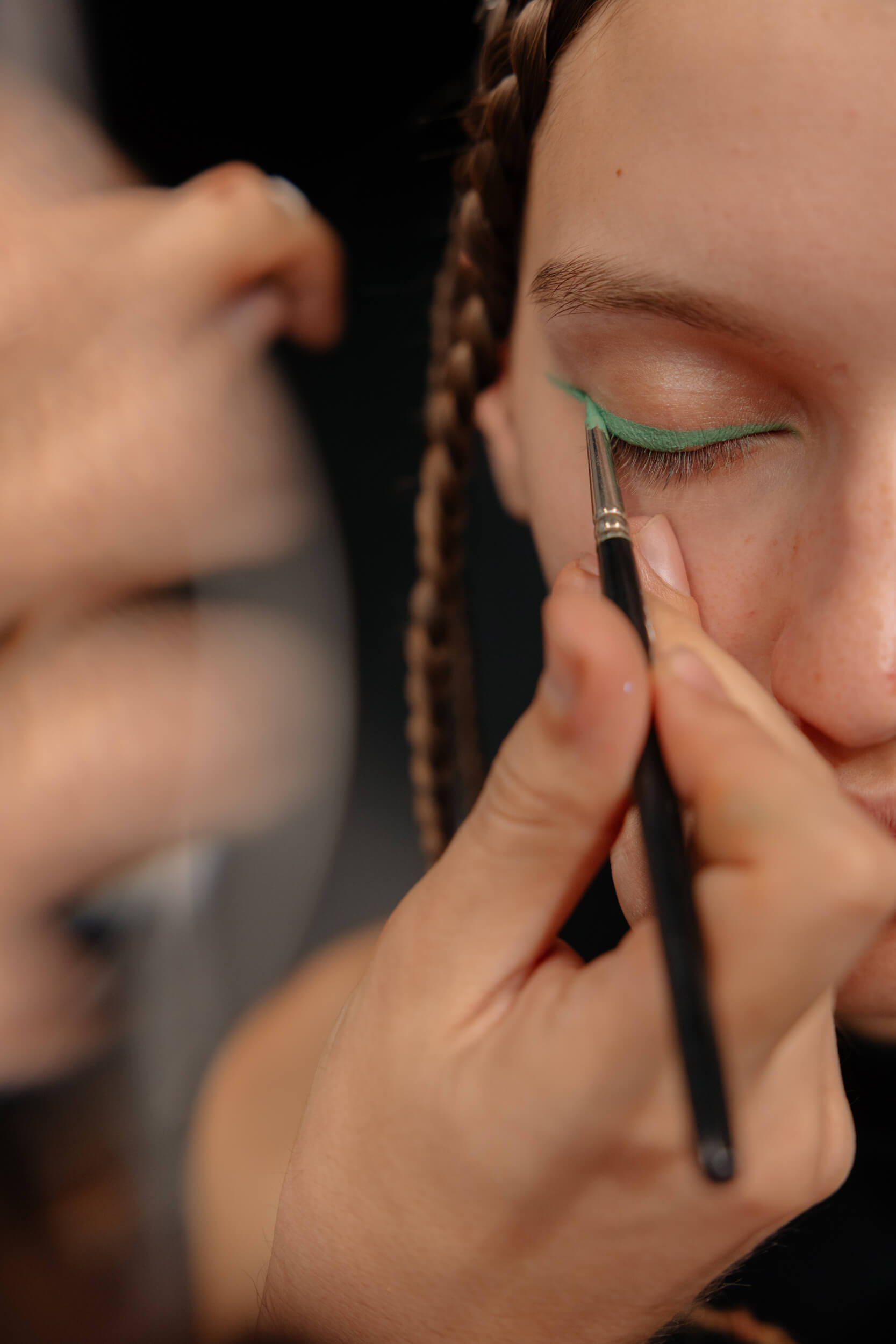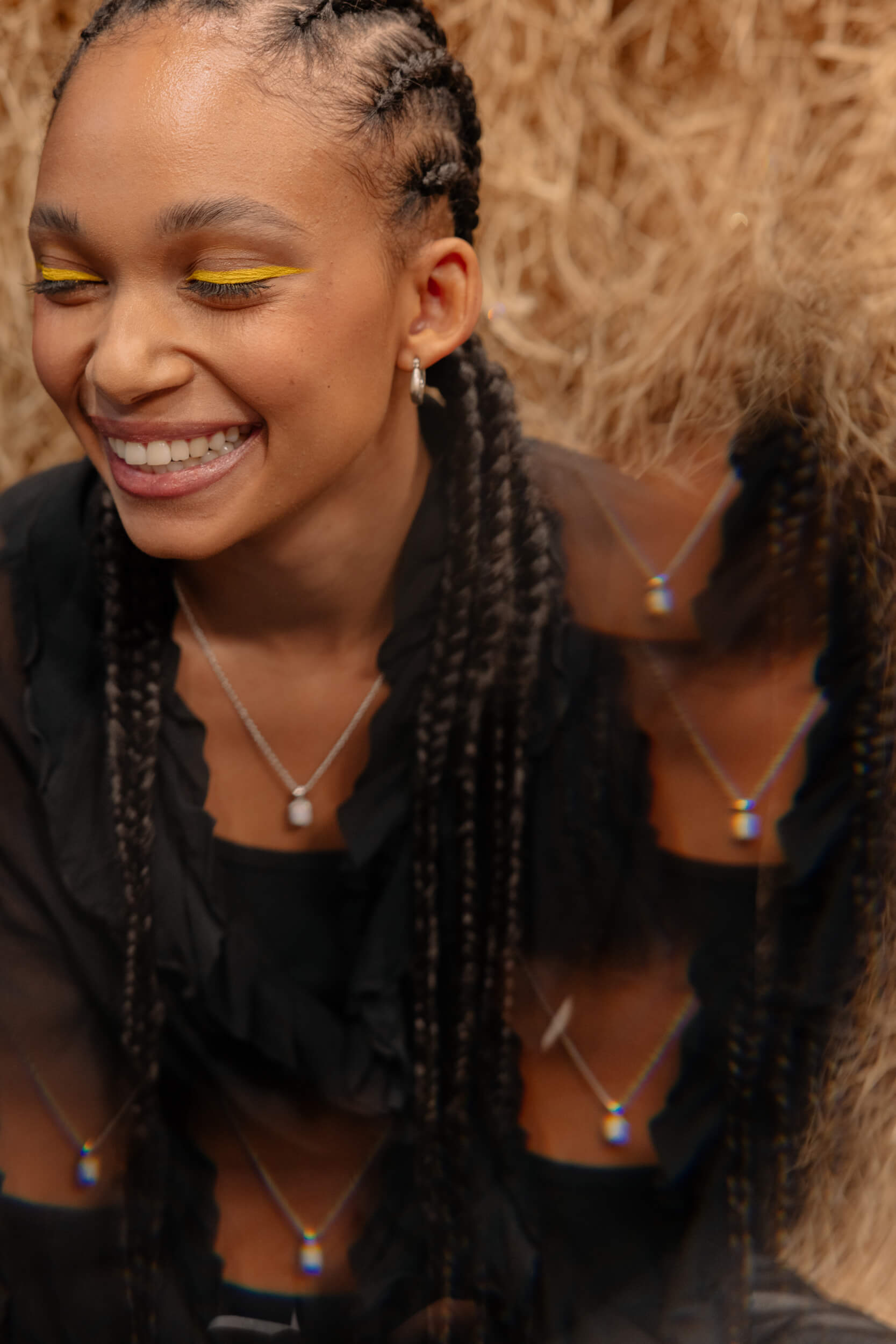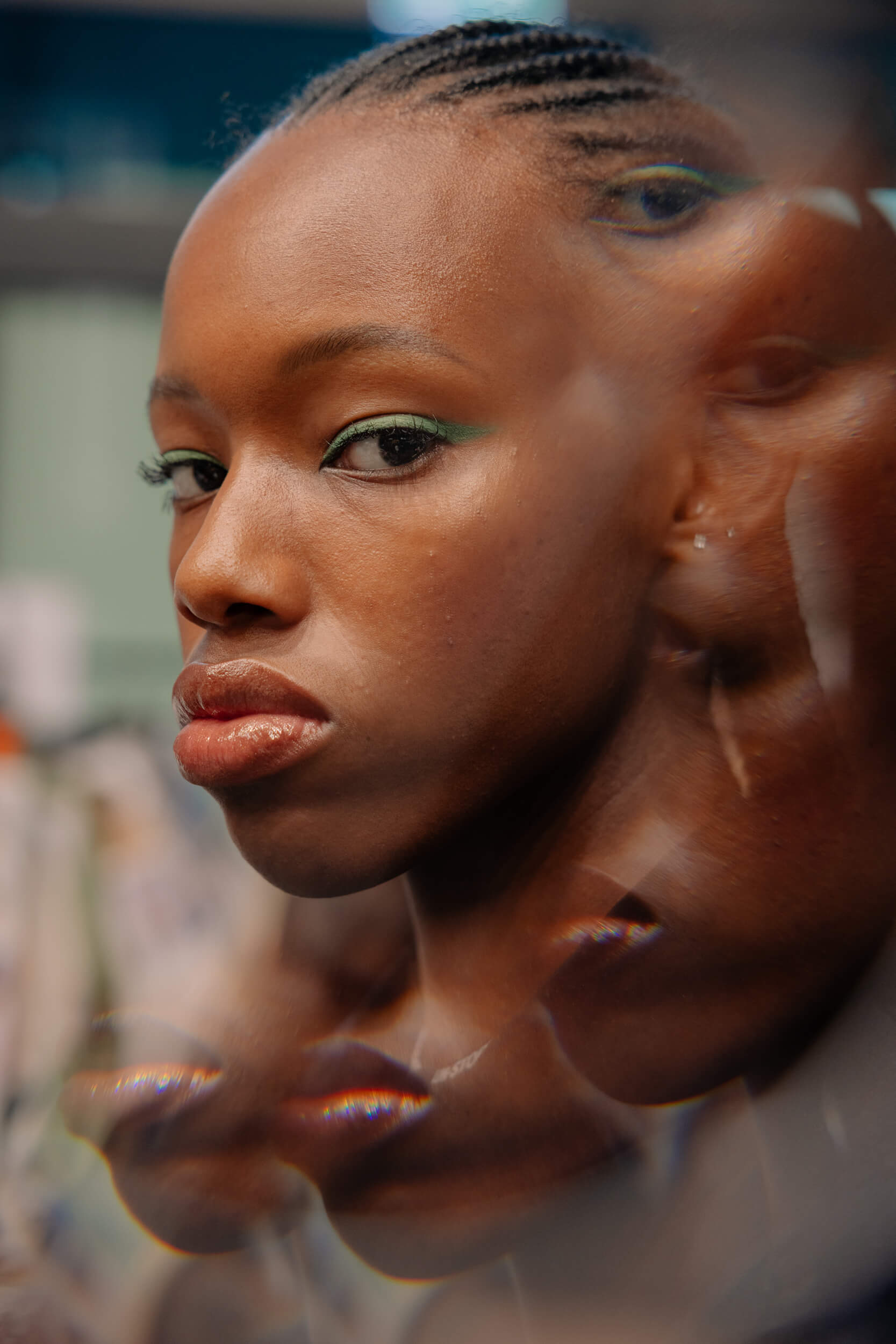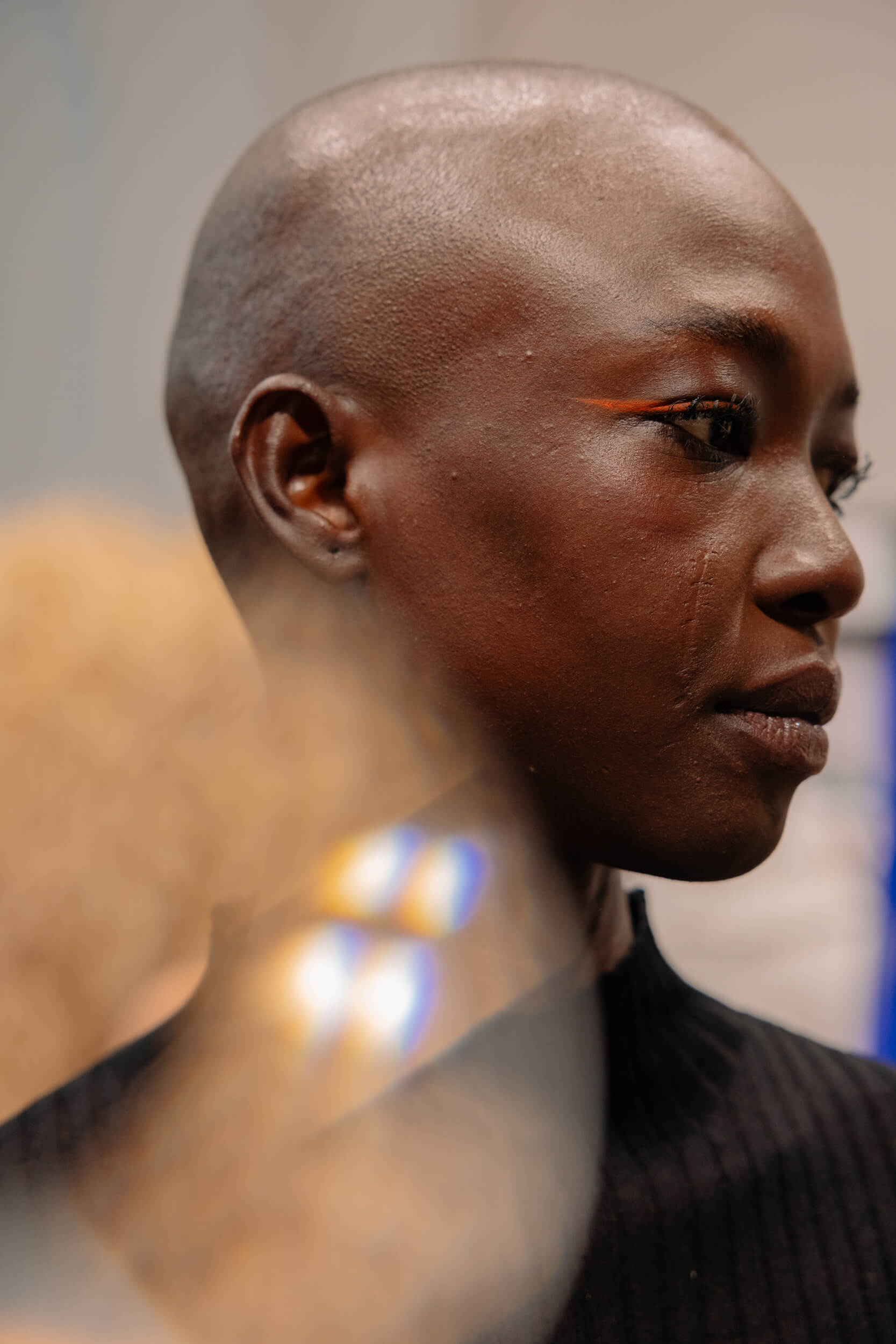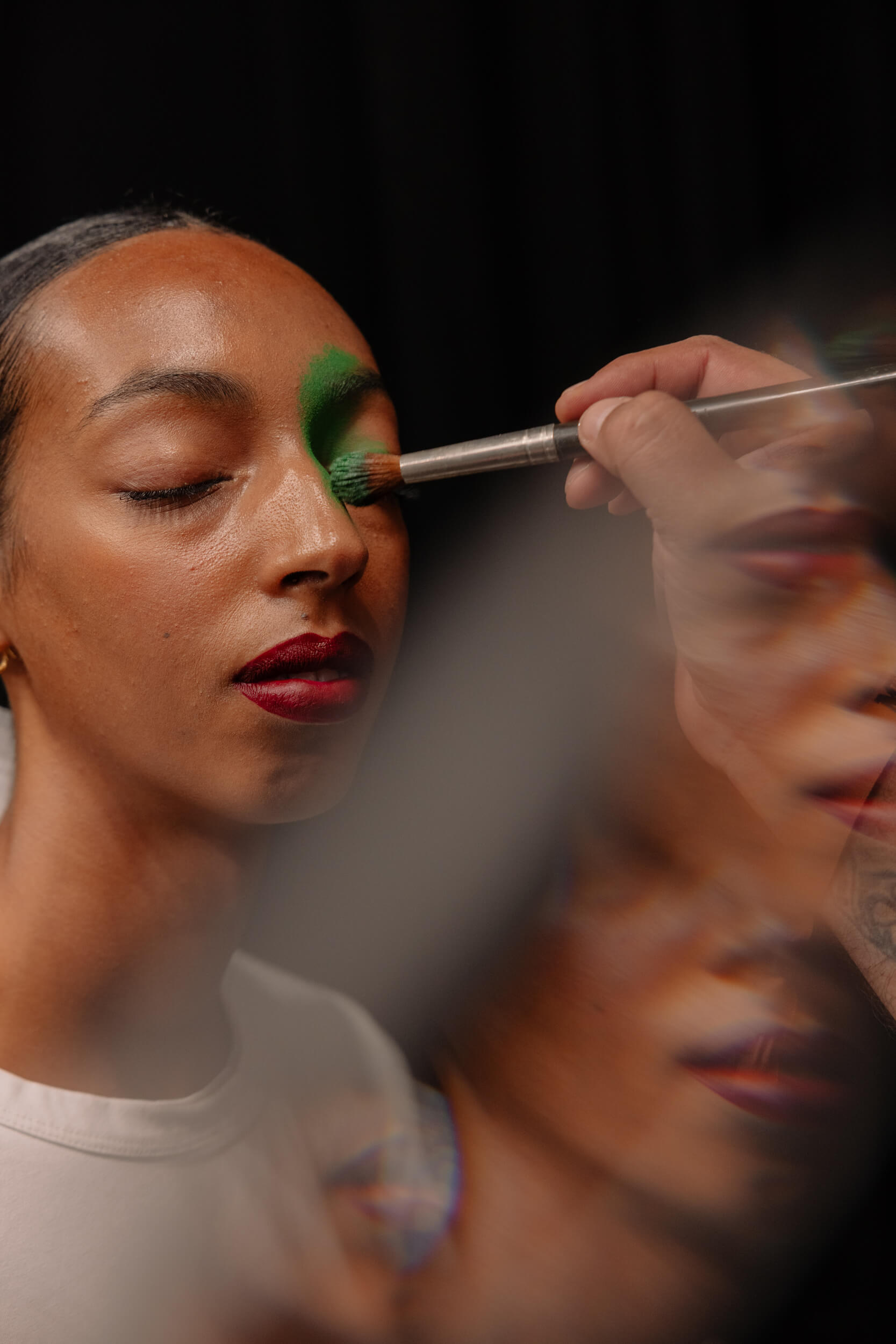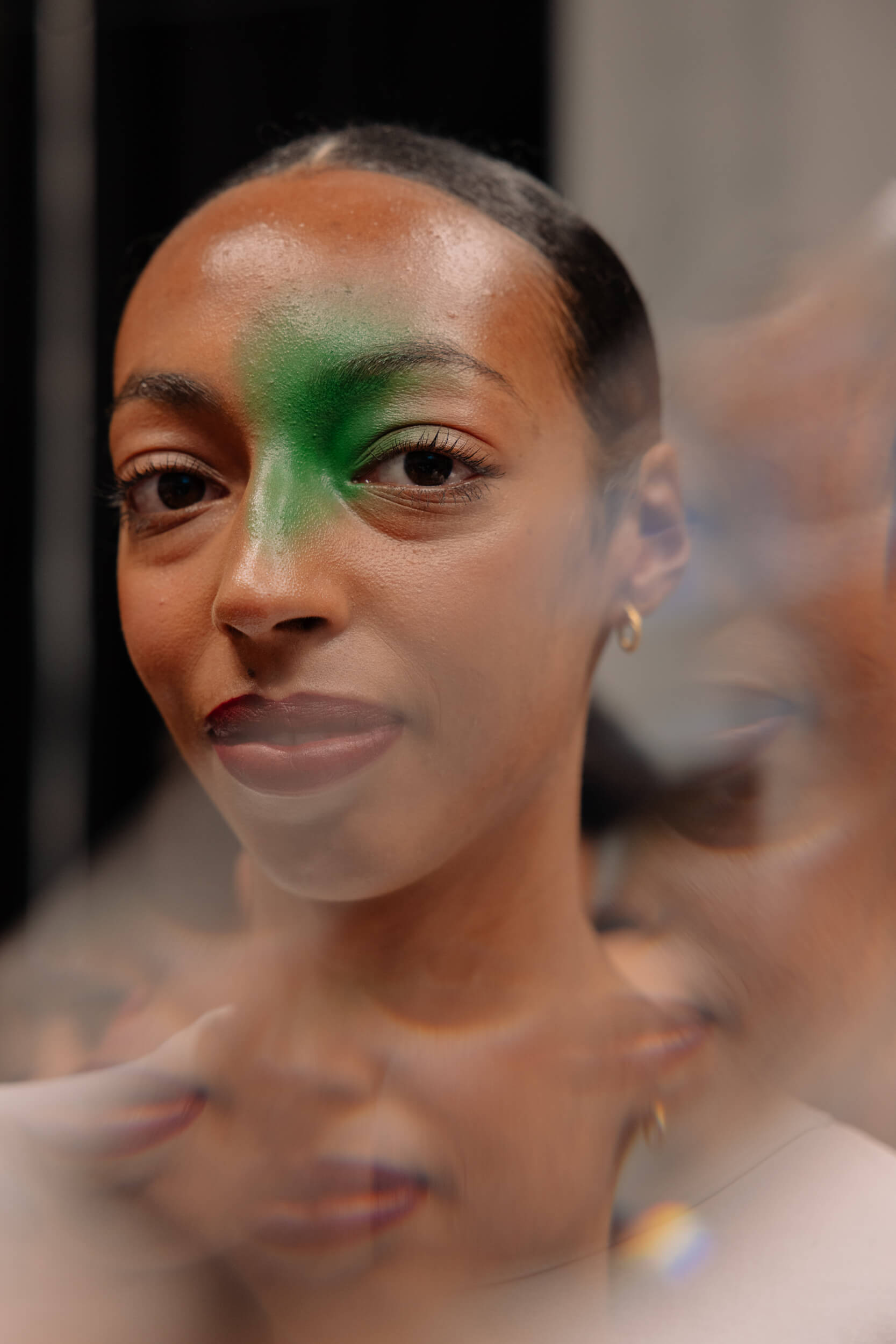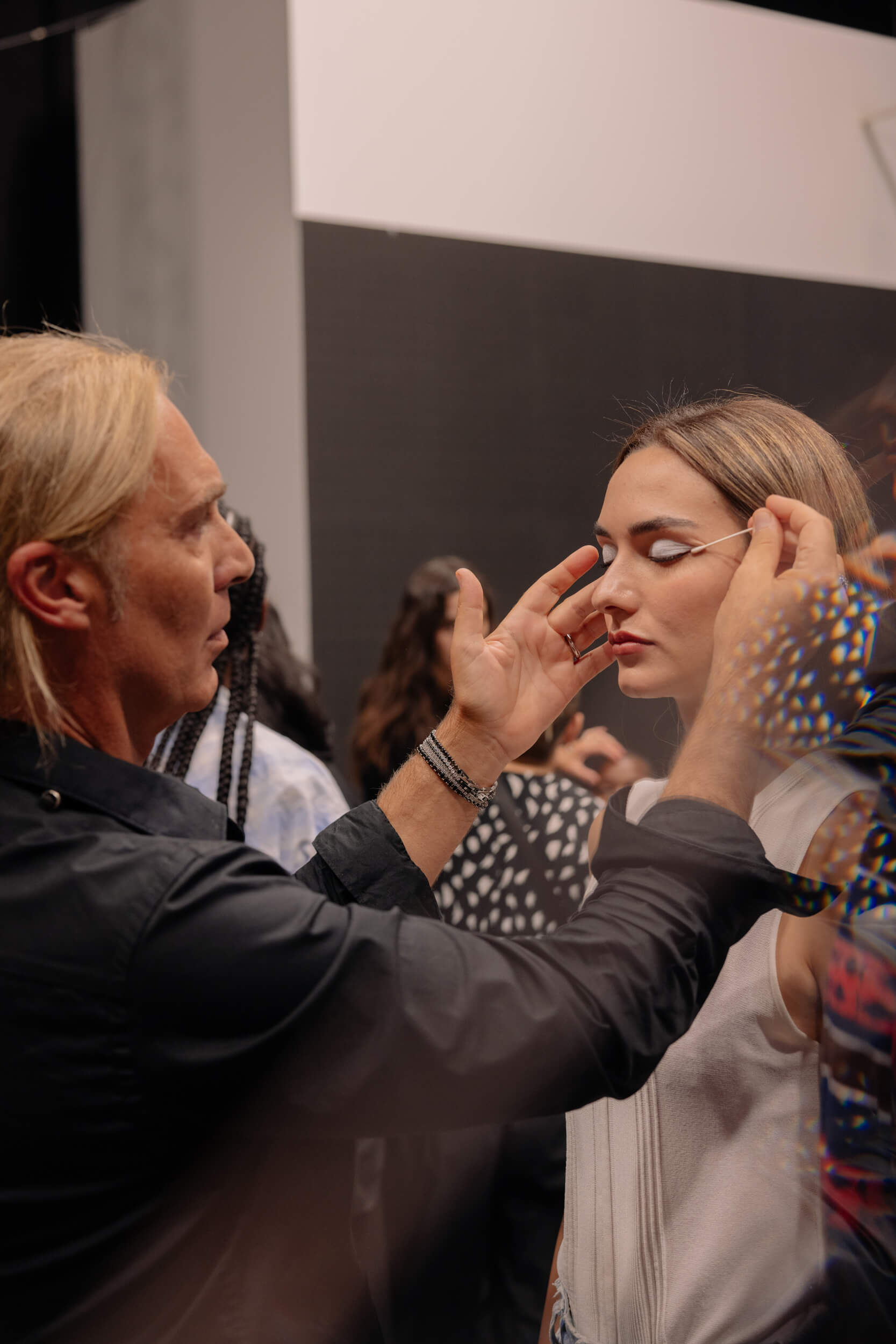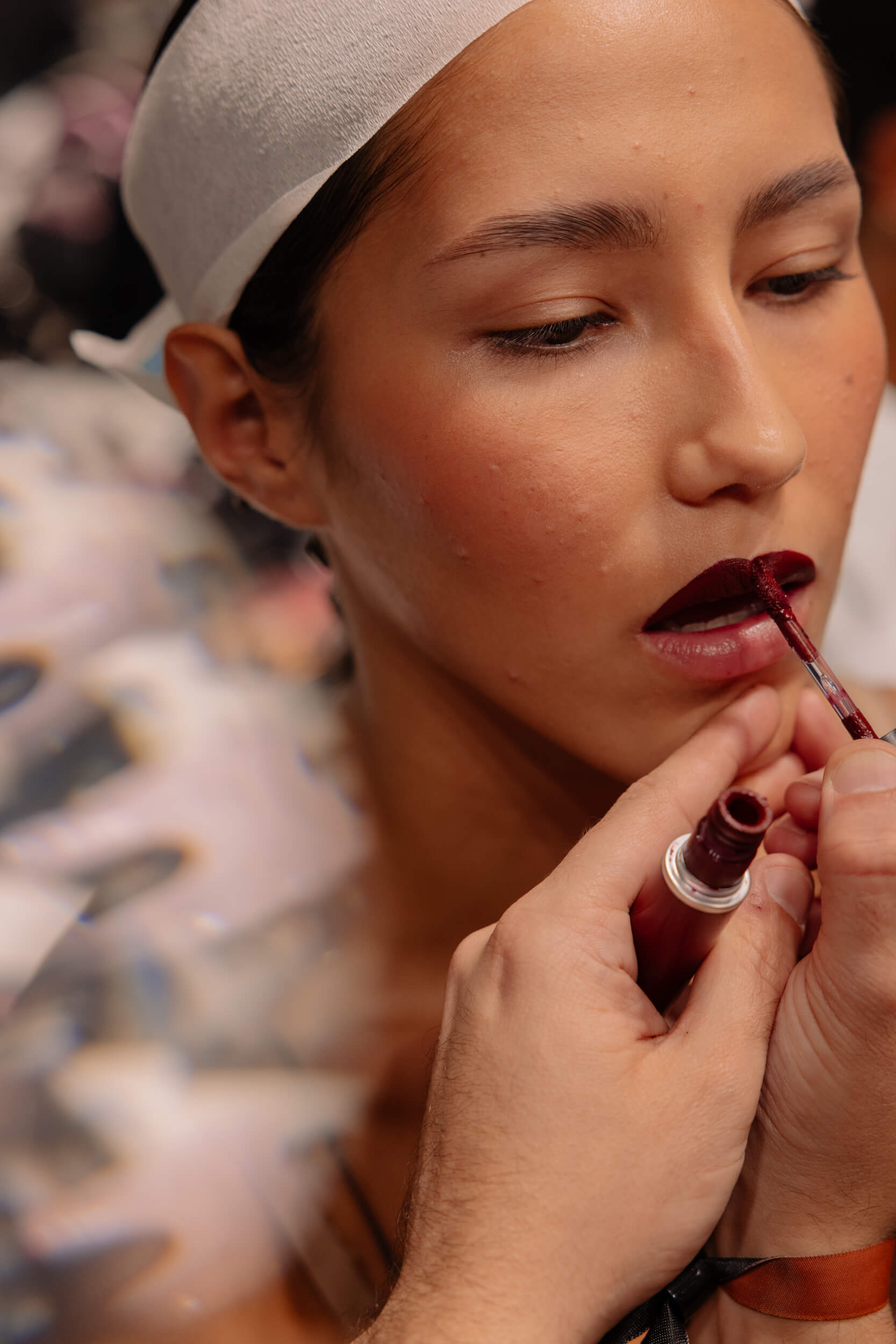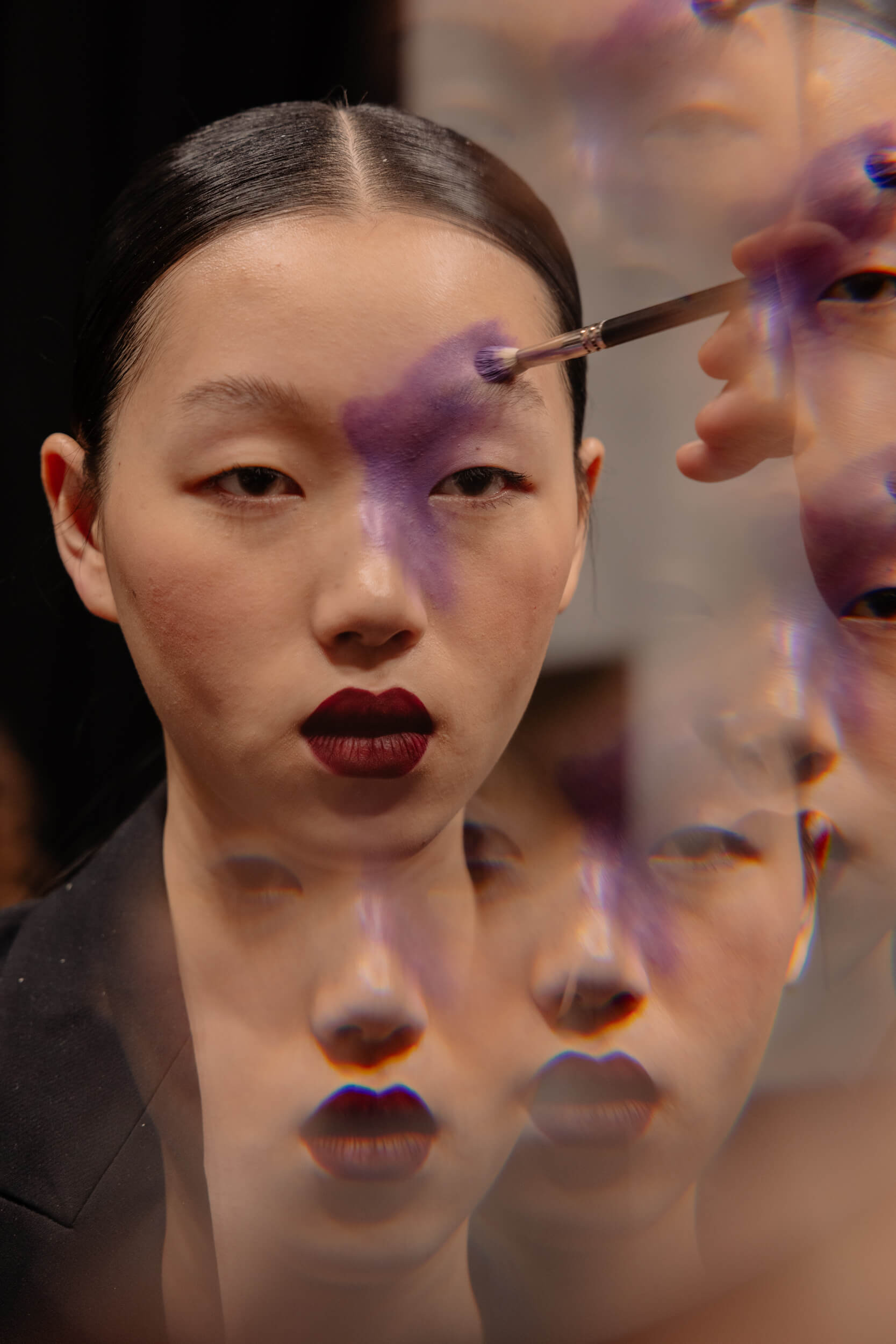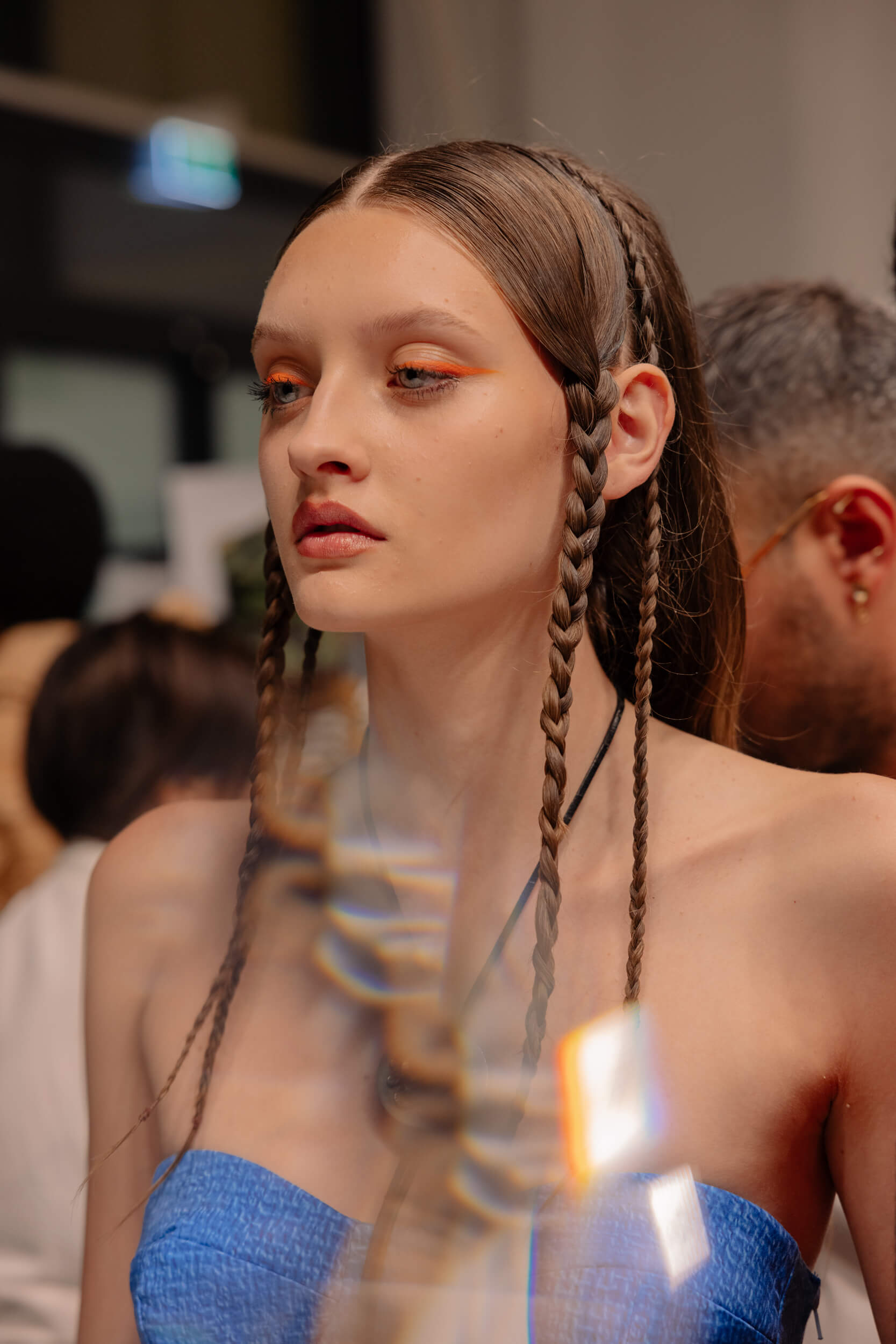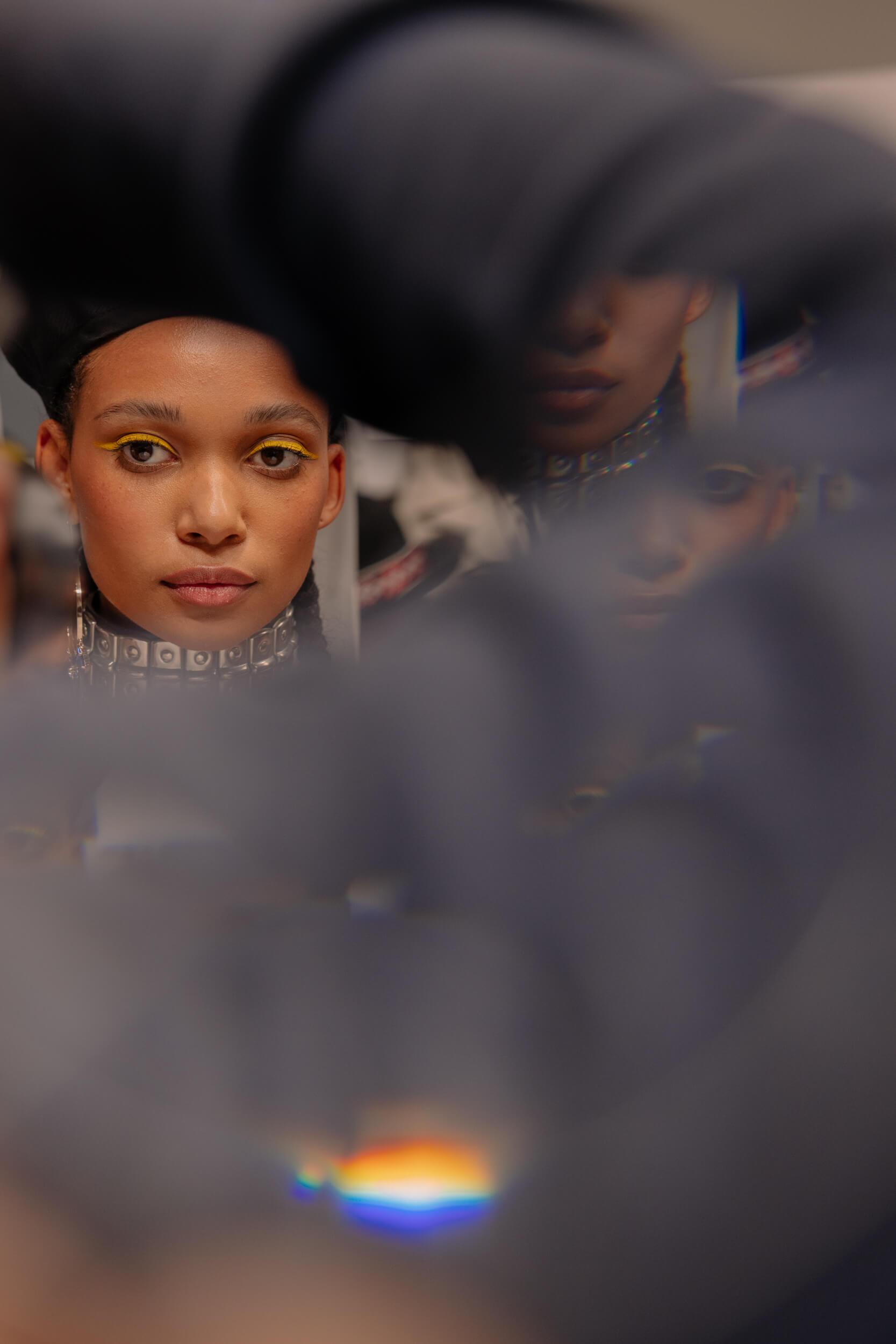 The must-have of the fashion show is the MACStack Mascara, which can be basically ever-layered to create various effects and with a guaranteed 24-hour duration, a versatile product for creating different looks. Magnani, whom we also met at the beginning of Milan Fashion Week on the occasion of the reopening, with an innovative and immersed design, of the Mac Cosmetics Pro Store in Via Torino, had already told us about this product and the latest trends in the world of beauty: "If once fashion was for only a few, today it wants to address everyone and be a playful part of life, an interpretation that makeup wants to accompany to celebrate the diversity and uniqueness of people".
Fashion and beauty, therefore, encourage us to experiment, return to reality, support change, and embrace our strength: because what really matters, in the end, is to feel good about yourself and accept yourself for what you are.