Let's face it: getting to your destination is not the end of the world (especially if it's a paradise destination) but the journey to get there… can often be stressful. Especially if it's a long flight.
And the problems that can occur to our skin during the flight are dryness, swelling and sensitization. So what to do to avoid these unpleasant contraindications? Well, get a plane-friendly skincare! The key to skincare on the plane is to keep the levels of hydration intact, so as to counteract the dryness given by the exposure of the skin to air conditioning, often very cold and capable of causing that unpleasant feeling of "skin tightness", sudden temperature changes and depressurization, which also has an effect on microcirculation. The slower blood flow causes dehydration at a deeper level than that caused by air conditioning and will make our skin dull and swollen in some areas. Moreover, the first area that will most likely show signs of sagging will be the eye contour, which will need to be treated properly, in addition to the fine lines that will more easily appear on stressed and dehydrated skin.
But do not be afraid: with the right precautions these small problems will become just a bad memory. There's nothing that the right skincare routine can't solve and that's why we will guide you step by step to discover all the must-haves to have in your beauty case for a long flight.
A fabric mask a day takes the stress away: unlike creamy masks that need hands or a brush to be applied and must be rinsed off (and it is not always easy or quick to reach the bathroom on a plane), fabric masks are easy to use even in sub-optimal conditions. Disposable and on the go. In short: they are perfect for a long journey. Even better if the sheet mask is super moisturizing, as the Dermask Waterjet Vital Hydra Solution by Dr.Jart, enriched with a complex of hyaluronic acid and algae extracts to give relief to dry skin while revitalizing it in just 15-20 minutes.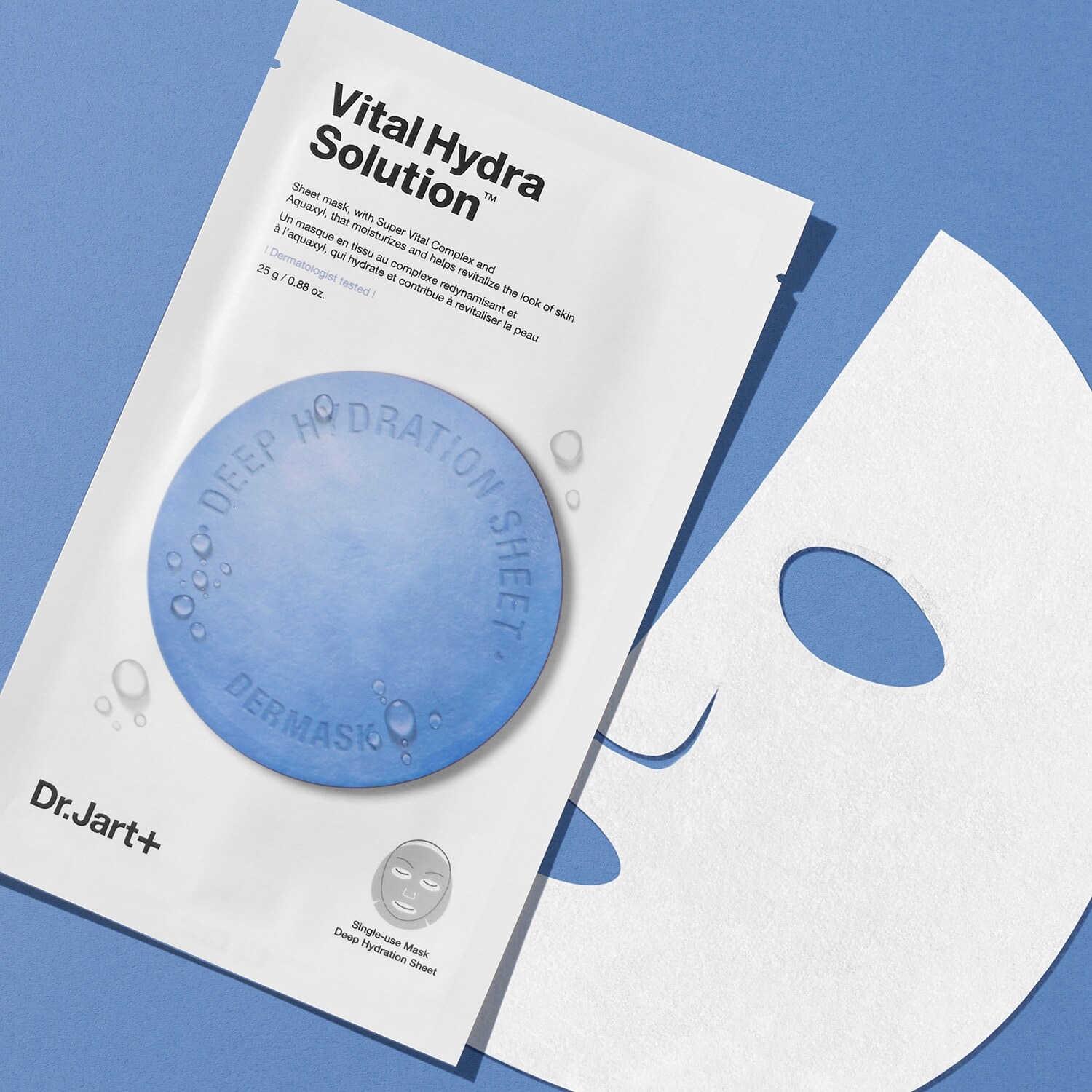 Always as regards to SOS hydration, a mist to have always with you is definitely a must-have. Often rich in mineral salts, vitamins and plant extracts, these sprays – to be vaporized during the trip depending on need – are great allies to eliminate the feeling of dryness, skin pulling and to combat dehydration. Byoma's Balancing Face Mist not only moisturizes the skin when needed, but refreshes the face, instantly balancing and soothing the skin while supporting the microbiome. Inside it contains a complex of tri-ceramides (ceramides, cholesterol, fatty acids) that strengthens the skin barrier that is combined with a powerful duo of allantoin (to moisturize and soothe the skin) and probiotic ferments to replenish and strengthen the skin microbiome, protect it from environmental aggressors and calm the signs of redness and inflammation.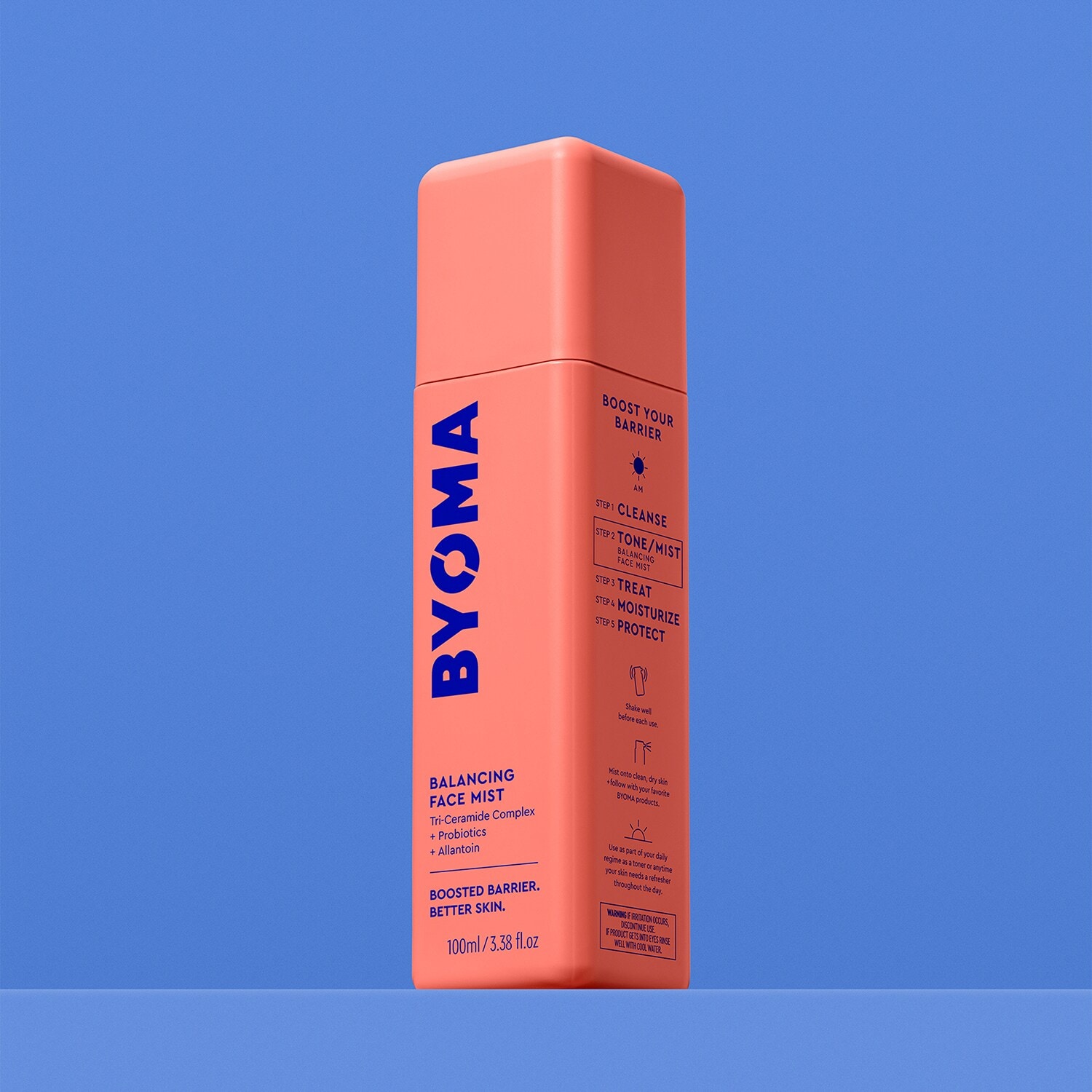 The eye area is the first to feel the external conditions (air conditioning, cold-hot) to which we are subjected, betraying ourselves when we are tired. Microcirculation tends to bring out the dark color of dark circles that are accentuated due to jet lag and puffiness, as well. For this reason, having patches with you can really improve the situation, helping to reduce swelling and stretch the periocular area. Pixi patches are enriched with gold, coconut and cucumber to soothe, hyaluronic acid and caffeine to smooth and decongest; raspberry, blueberry, blackcurrant, camellia, aloe vera leaves and castor oil extract. In addition to that, there are 30 pairs in one box, so they are perfect to be used over and over again during the flight.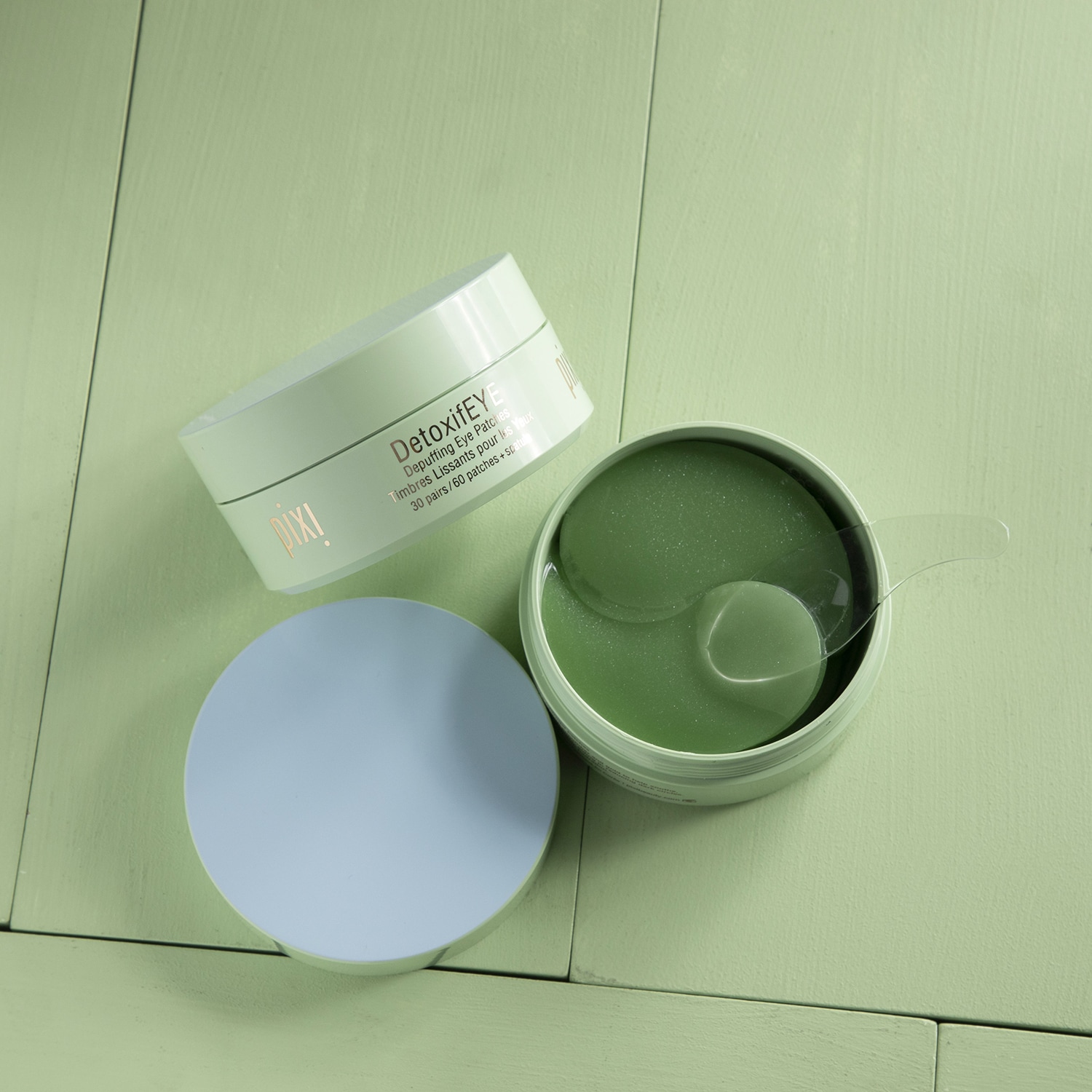 After hydration you need the "repair" and nourishment: the Cicaplast B5 serum by La Roche-Posay is the younger brother of the famous Cicaplast cream (which in airplane perhaps is a little too rich) and contains 10% Vitamin B5 ultra-concentrated to improve skin quality, strengthen the skin barrier and reduce redness, dryness, irritation and inflammation. A true Holy Grail for sensitized and stressed skin, which can soothe any skin condition and degree of discomfort in no time. In addition to that, unlike the cream, it is re-applicable without leaving a feeling of heaviness on the skin.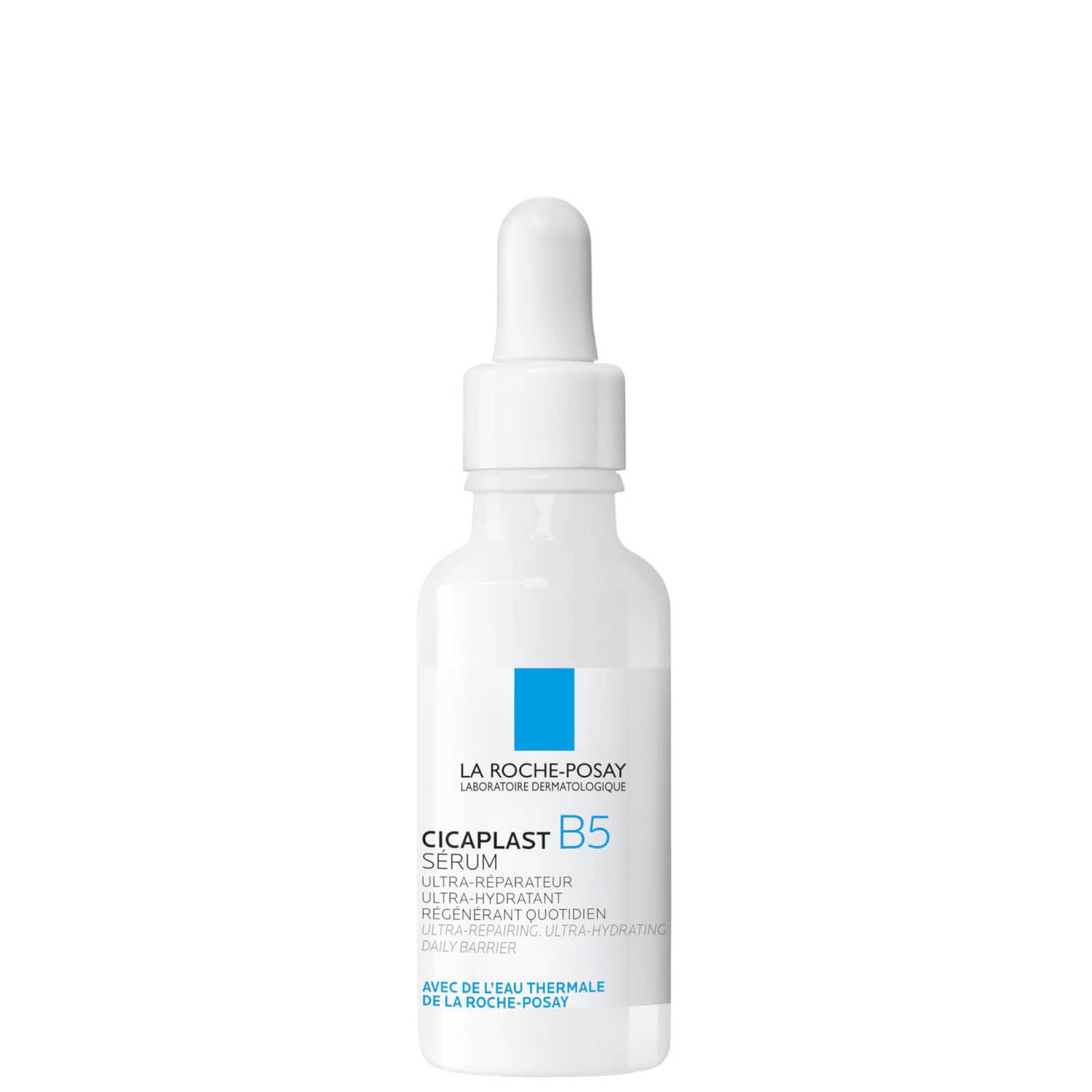 Even the lips need attention: lip balms and lip oils are always welcome. The SPF 50 Lip Balm by Paula's Choice Skincare moisturizes dry and chapped lips, also protecting them from the damage caused by sun exposure, perhaps when visiting cities while waiting for your plane to take off. But there's more: its delicate and fragrance-free formula is ideal for all skin types and can be applied very well even in combination with a lipstick, to be ready after getting off the plane!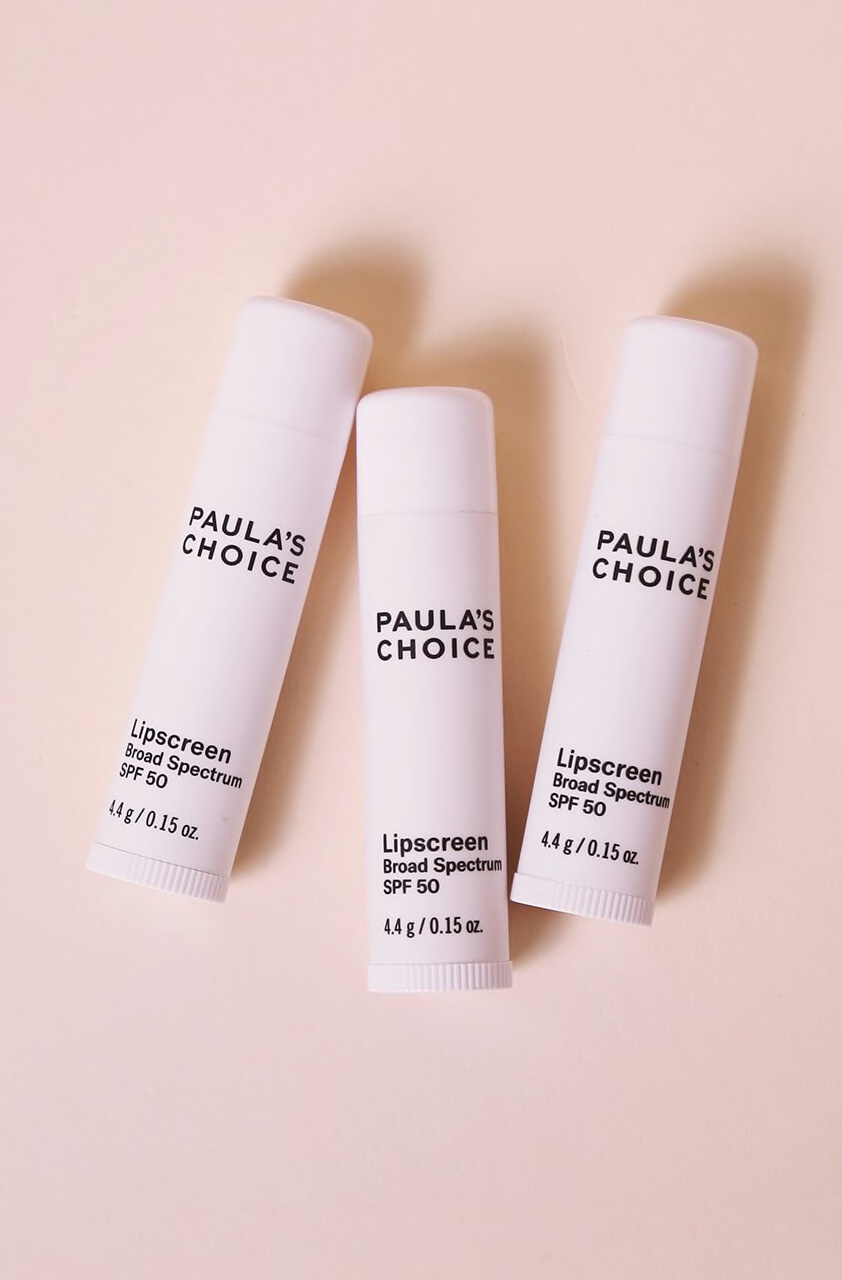 Not only serums, but also lotions: comfortable, easy and extra moisturizing, they are perfect to be used for a boost of hydration. The Treatment Lotion by La Mer – with a fresh, watery texture – prepares the skin for subsequent treatments. To be applied after cleansing, this lotion with the Active Liquid Hydrogel texture turns on contact with the skin and penetrates quickly to infuse a charge of energy and hydration that lasts all day!
Not a real skincare product for the face… as for our friend downstairs. The airplane bathrooms are not always the best, so it is worth equipping yourself with intimate wipes to use if necessary. Silky (S)wipes are biodegradable organic bamboo wipes, specially developed for the vulva, with a 100% clean formulation with chamomile flowers, organic aloe vera and vitamin E that respects and supports the pH and microbiome of the vulva, for its comfort and good health. Packed in comfortable bags, they are perfect to use when needed and are excellent even before and after sex, if you ever want to take advantage of high altitudes.