NAME: PHAT Glow Facial by Ole Henriksen
TOPIC: The Glowing Skincare Factor.
SPECIAL INGREDIENTS: The main ingredients of this face mask are the powerful PHA (polyhydroxy acids) and the Nordic birch sap, that exfoliate and brighten the skin, with a more than immediate effect. But what are the PHAs? They are acids that, like AHAs, exfoliate and even out the skin, make it clean and reduce the appearance of wrinkles but, unlike AHA acids, they have fatter molecules, therefore, they cannot penetrate the skin deeply, thus not causing irritation, even on sensitive skin since it stops in a more superficial layer, making it appear more plumped.
Moreover, there is also pink clay that helps to clean the skin without drying it, chia seed oil which is rich in fatty acids, cotton extract that helps soften the skin and lemon, licorice root, brown sugar and chamomile which they all help to soften and nourish the skin.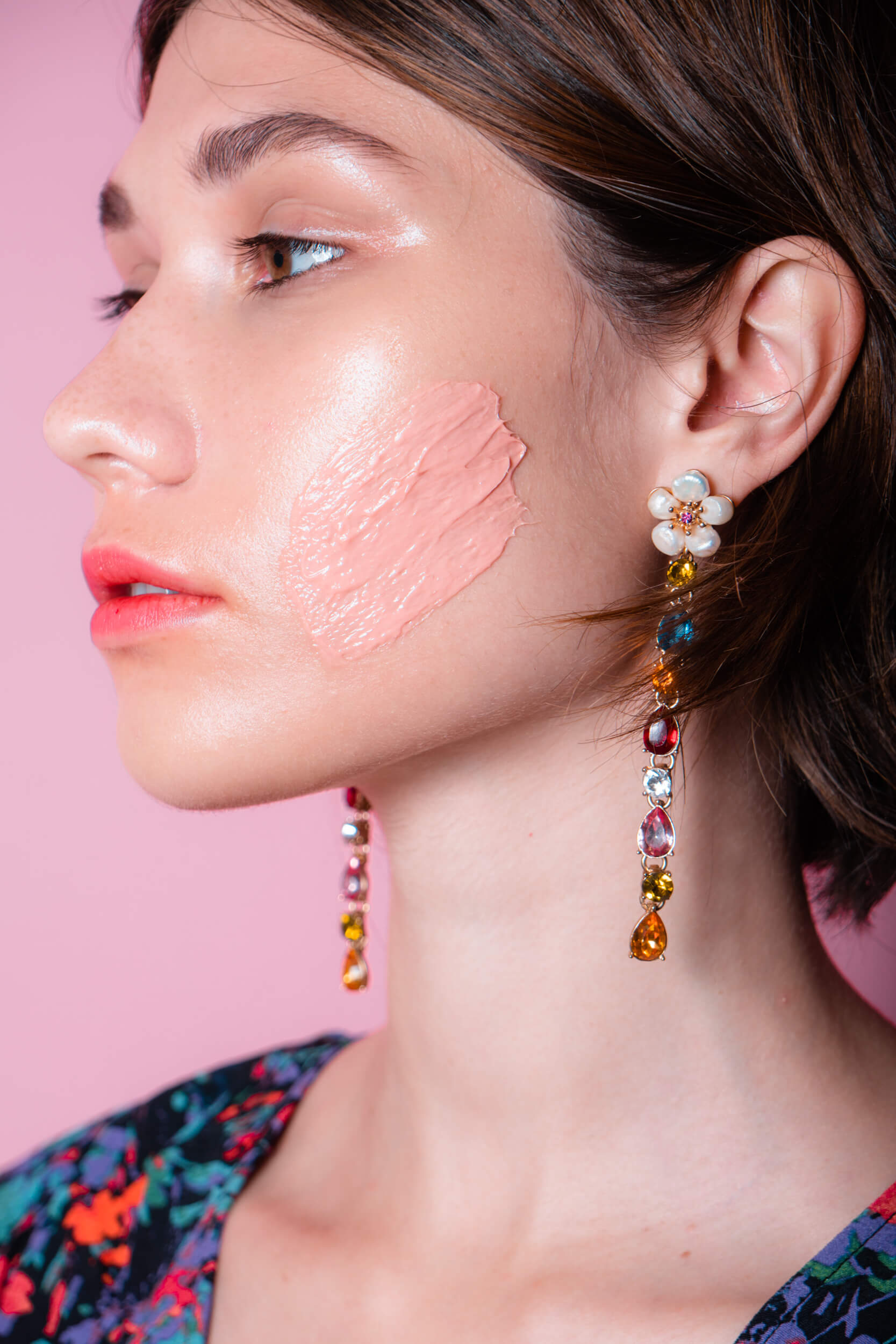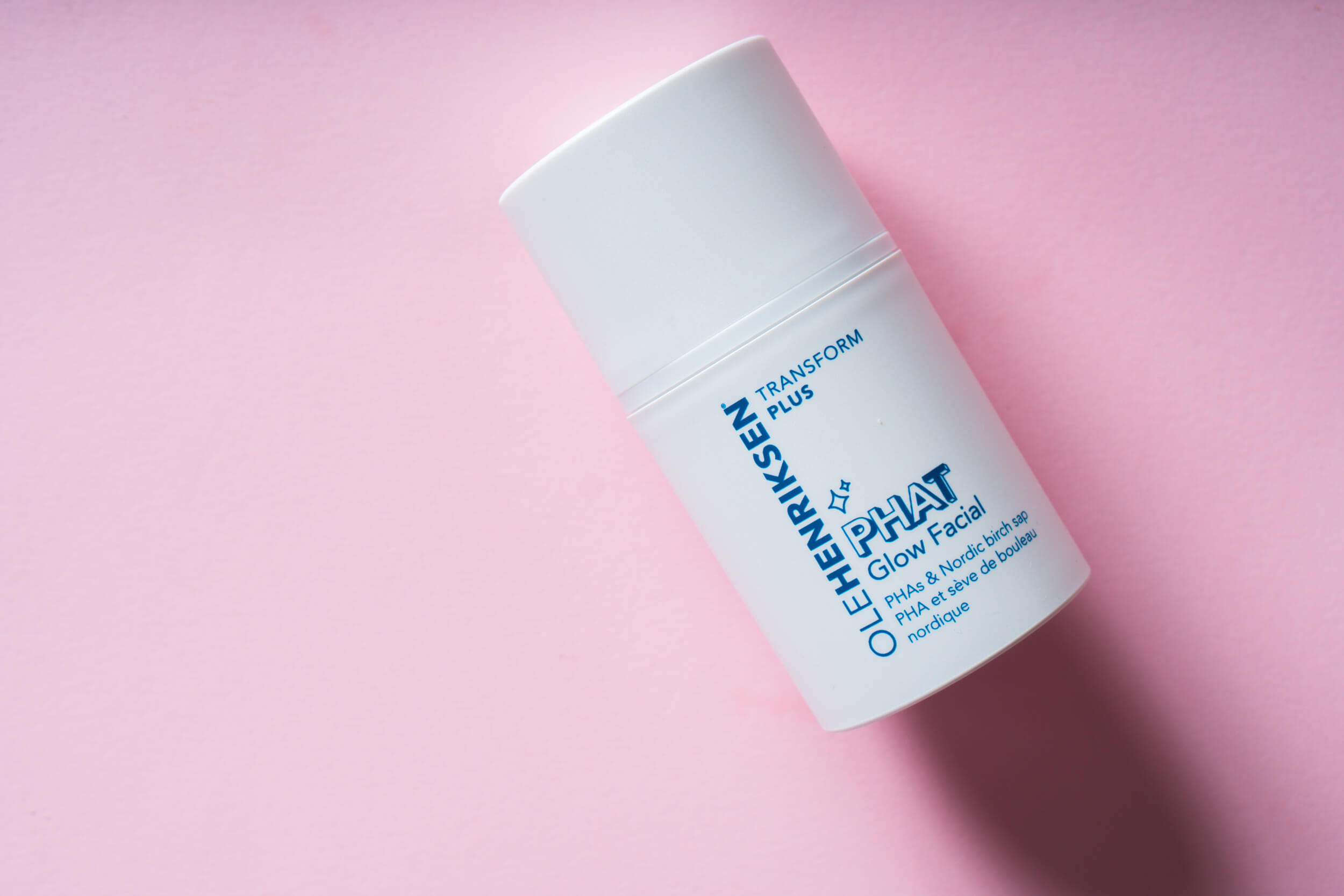 WHEN: Twice a week, you should not use masks with exfoliating acids too often. This is also perfect to use before applying makeup because it will leave you with a visible glow.
GOOD FOR: For all skin types, PHA acids are not as aggressive as AHA and therefore are suitable for all those who want to try chemical exfoliation, without being afraid of irritating their skin. Suitable for a 20-year-old girl as for a 60-year-old woman.
WE LOVE IT BECAUSE: We have been trying it for two months non stop now and it has entered the list of masks that we will no longer be able to live without (and for now there are only other three on that list, which we will talk to you about soon). We also really like the method of application and its "transformation:" apply a nice pink layer on the skin; you will immediately notice that this mask is very "elastic" and that, if you touch it when it's still pink, you will see small pink sticky filaments that will make you understand how much your skin will absorb that elasticity. Now it's time to massage it well on your skin (which will also be good for blood flow) and you will see it turning into a beautiful pearly white color: now it's time to stop and wait for 15 minutes, then remove it with a damp cloth. The glow will be immediate, the complexion of the skin immediately more even and the skin will appear more plumped and relaxed: a real skincare "pick me up." And, in the long period, we noticed that the skin appears softer and cleared, and the small lines of expression are less visible.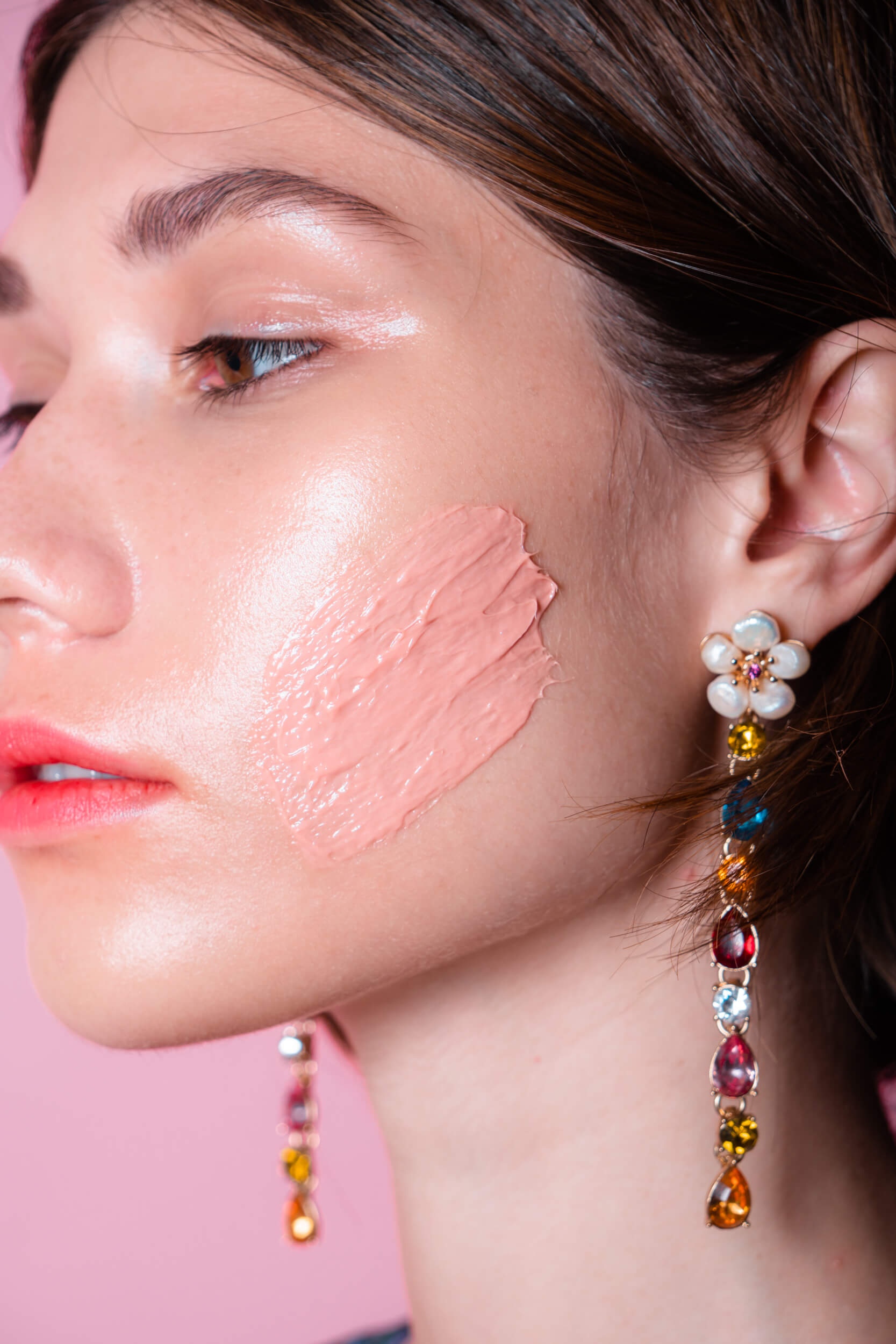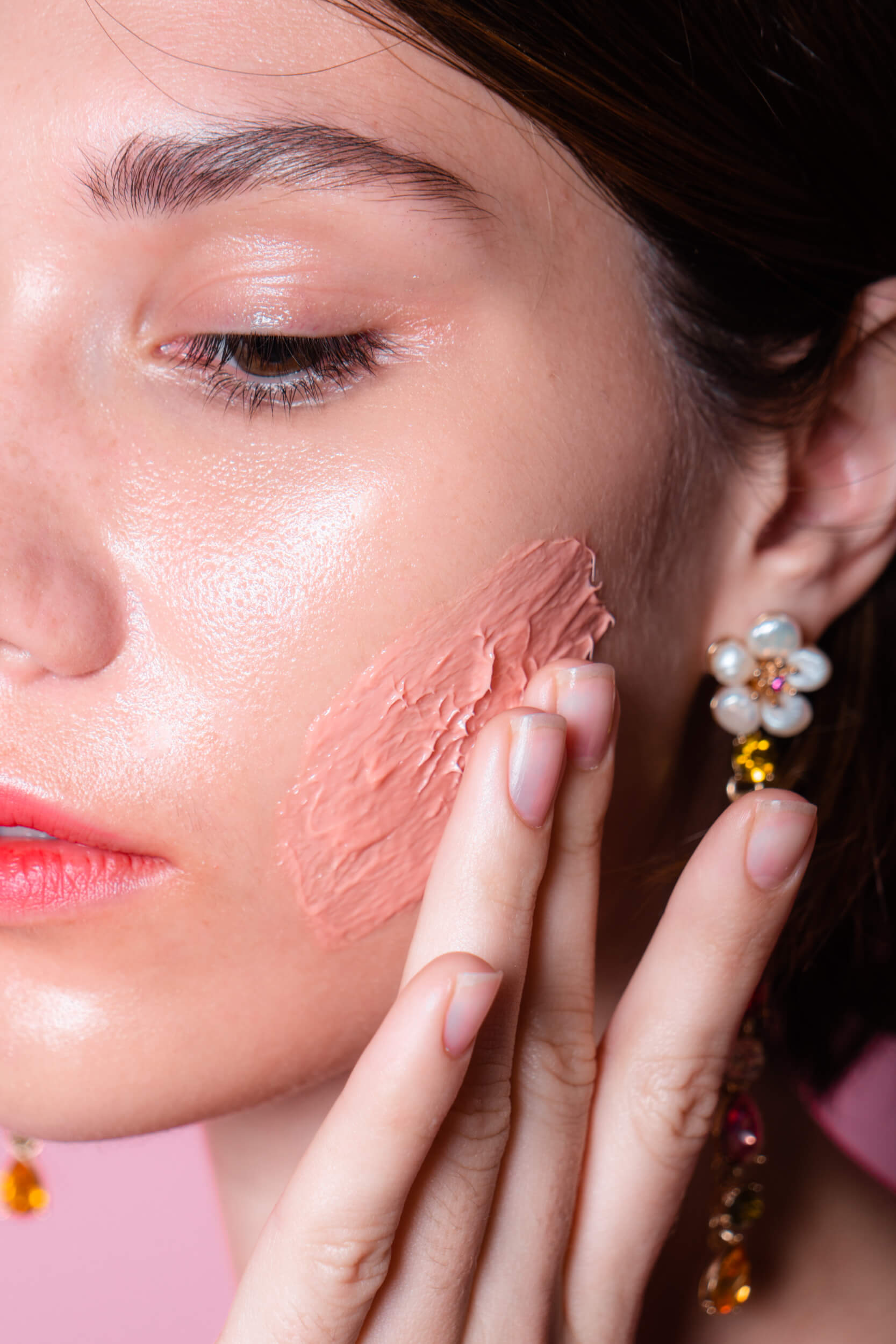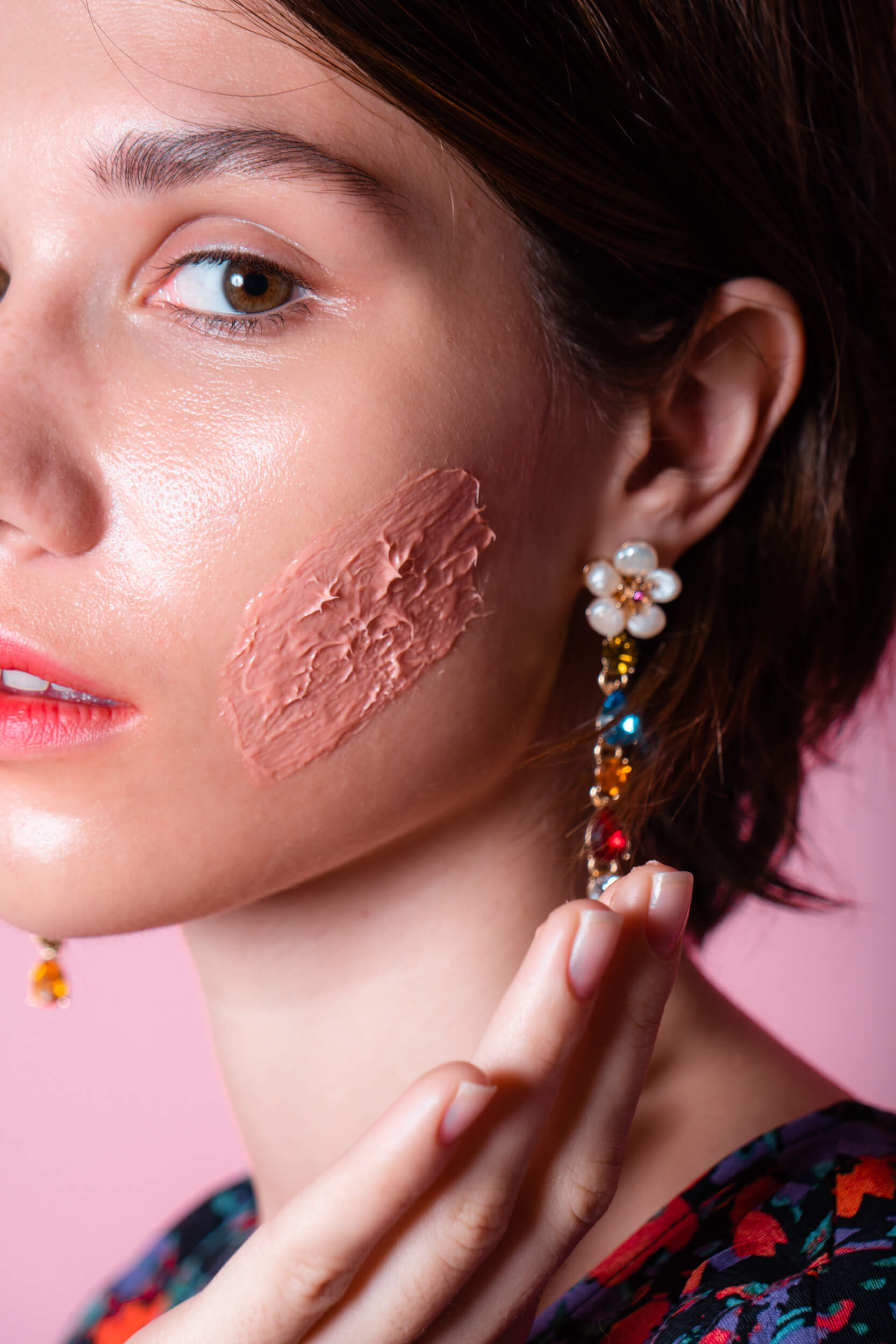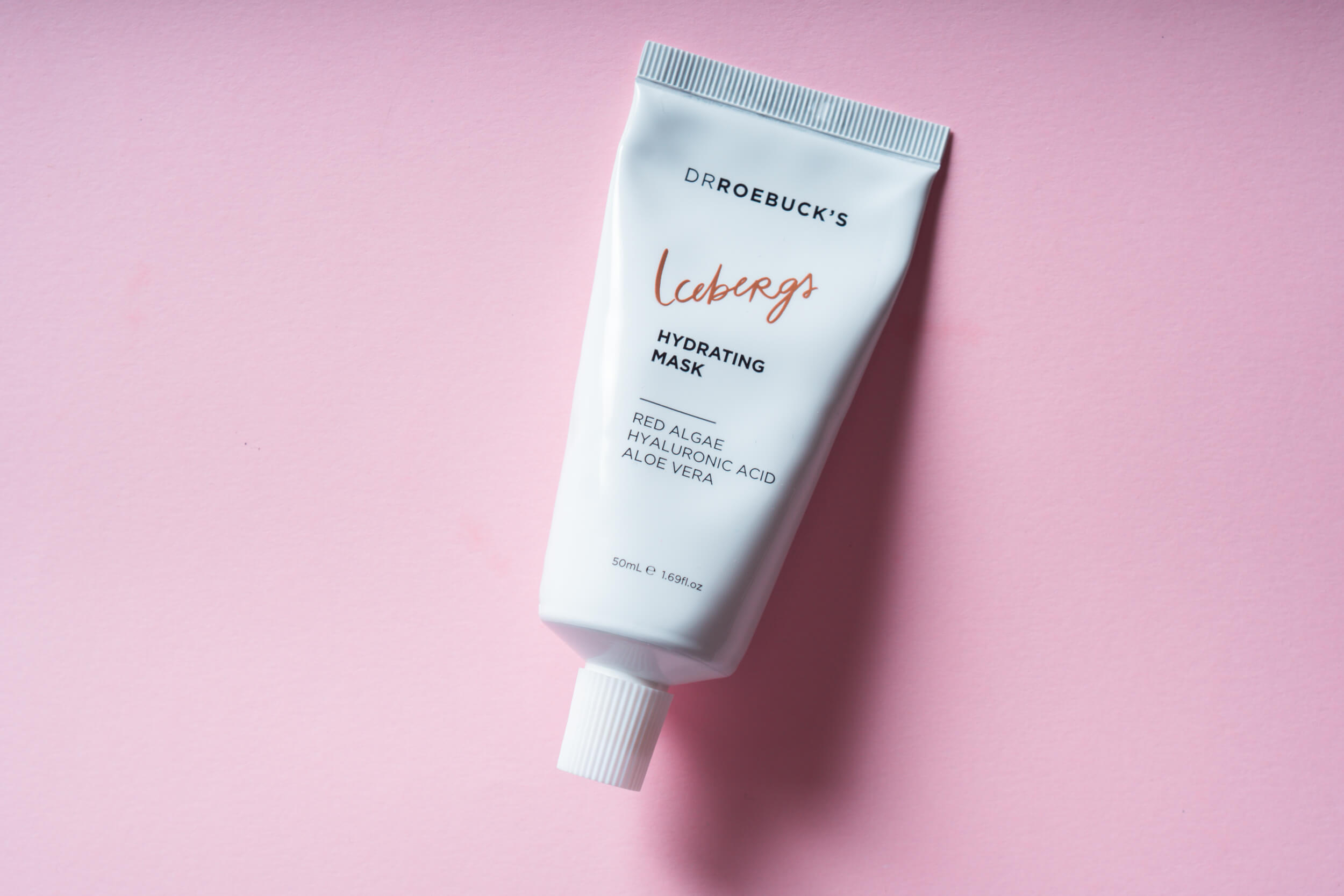 NAME: Icebergs Hydrating Mask by Dr Roebuck's.
TOPIC: The Glowing Skincare Factor.
SPECIAL INGREDIENTS: Red alga that plumps up the appearance of the skin and helps to replenish its natural water reservoir, hyaluronic acid, cucumber and aloe vera which make it softer and help it retain hydration for a longer period.
WHEN: Two/three times a week to restore good hydration. We recommend applying it three times a week, to maintain strong hydration, meanwhile reinforcing the skin barrier.
GOOD FOR: Really, for everyone. Its light gel formula makes it a good solution to every skin type, even for those with more impure or combination skin.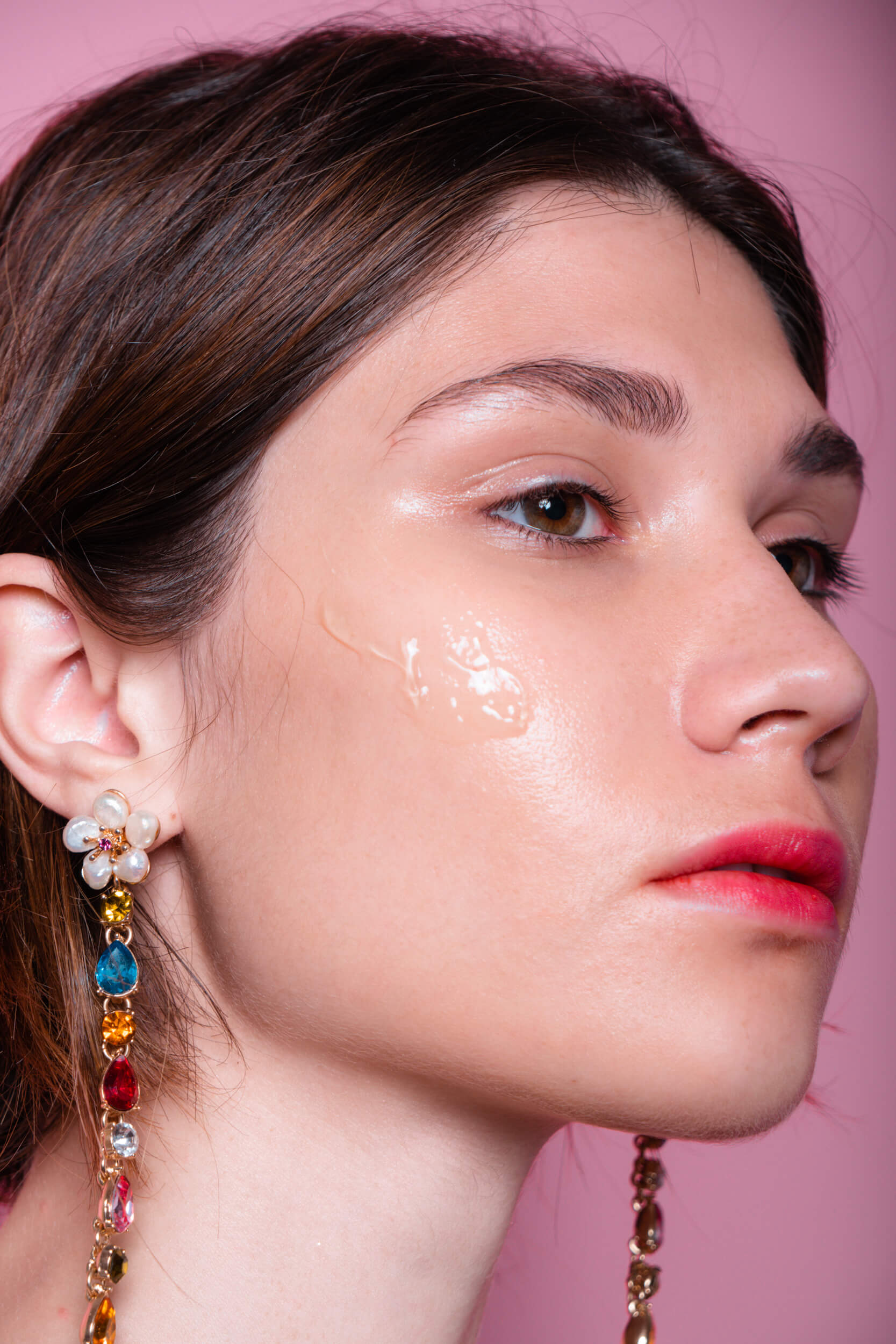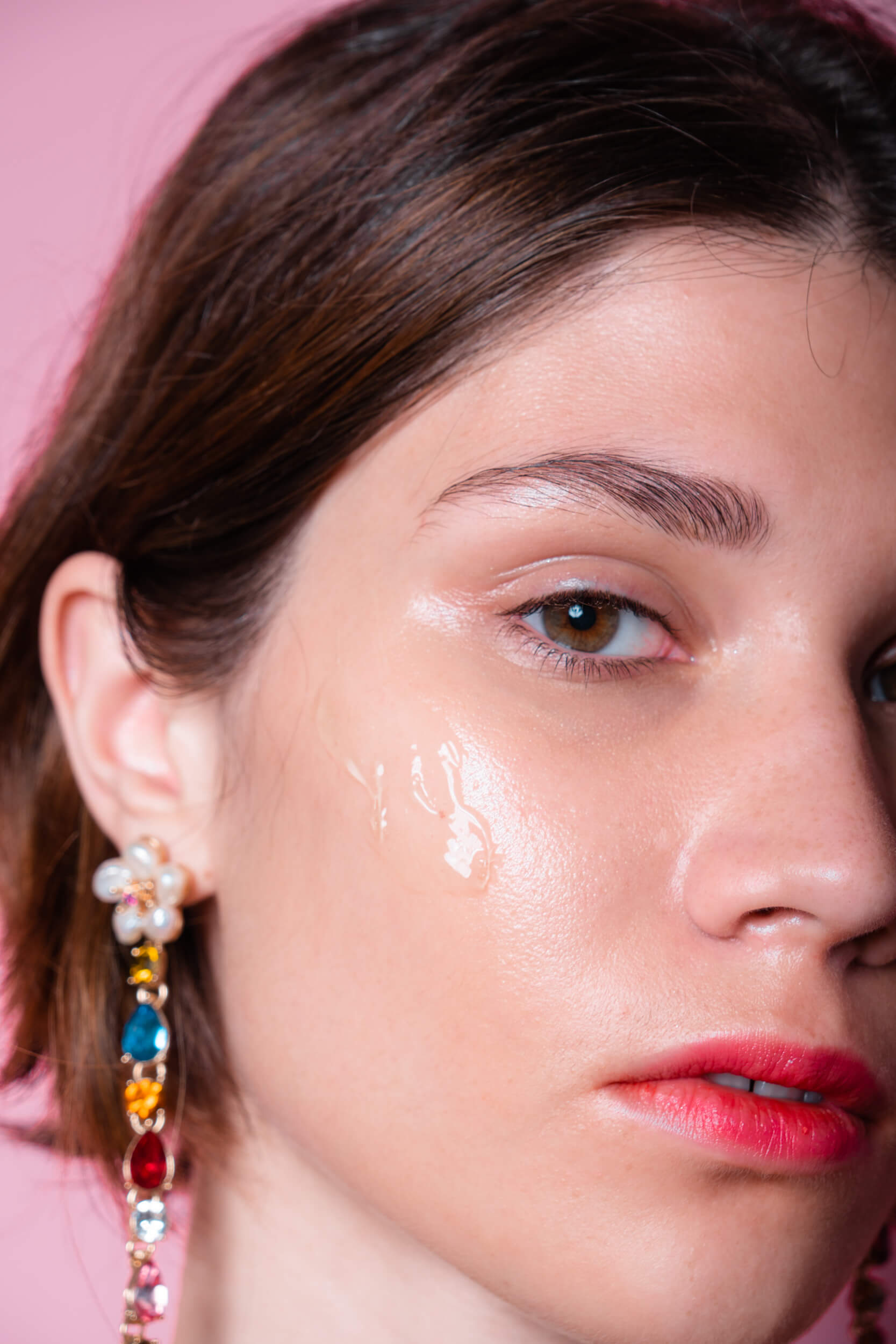 WE LOVE IT BECAUSE: This mask is not advertised to be a mask with a glowing effect but, if used regularly two/three times a week it will give your skin a unique brightness, precisely because it hydrates the skin deeply, showing the typical glow of balanced skin. Hyaluronic acid, in addition to offering powerful moisturizing agents, fills in the fine lines of the face. Apply a generous layer of this gel mask all over your face and leave it on for 15/20 minutes and then rinse it with warm water. One of our favorite aspects of this mask is that it can be used as a spot treatment on some dry areas of the face, to treat them. And it will leave your skin with a beautiful fresh sensation (and perfume).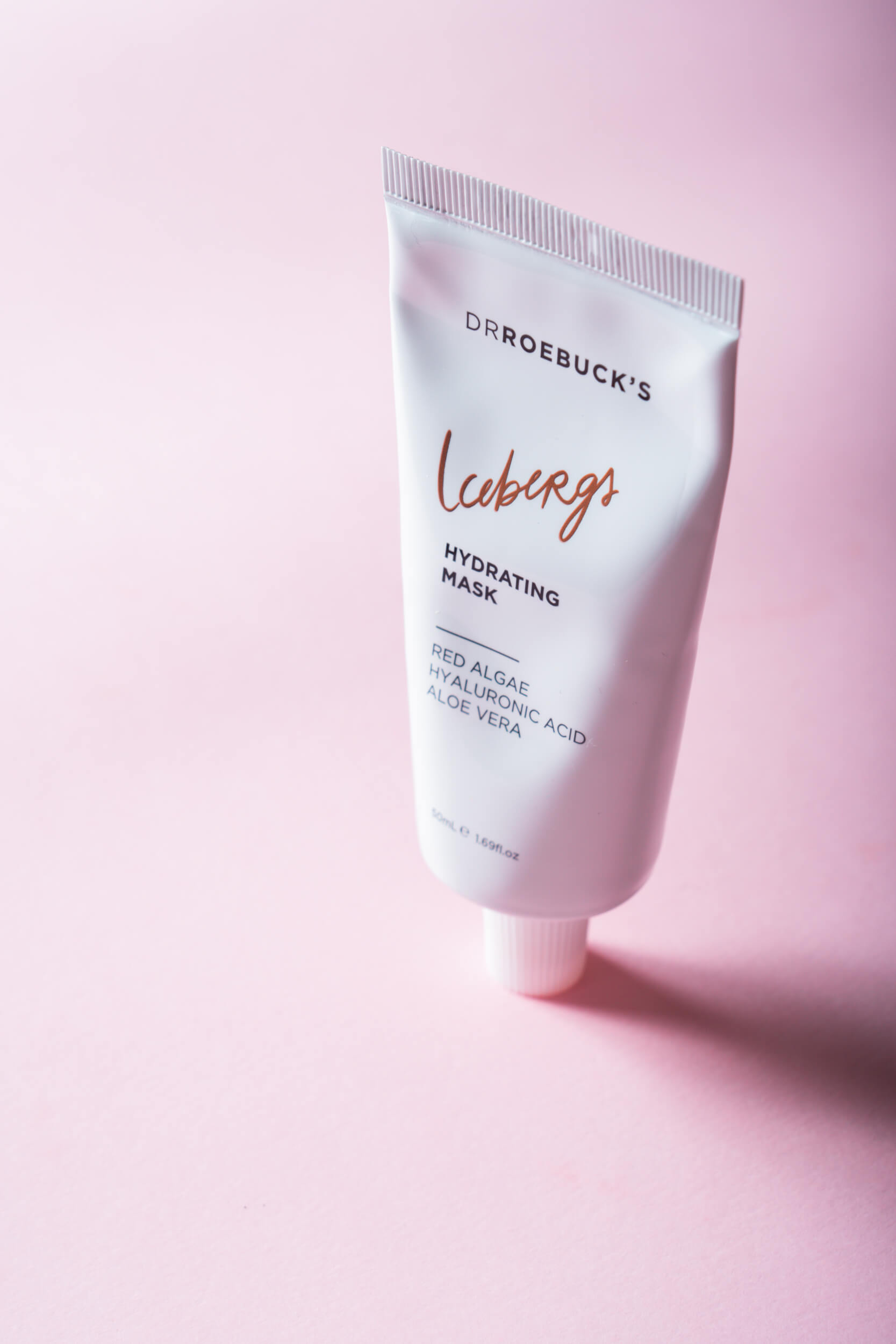 NAME: Superberry Hydrate + Glow Oil by Youth To The People.
TOPIC: The Glowing Skincare Factor.
SPECIAL INGREDIENTS: This oil is a concentrate of berries with a very high antioxidant power: among the ingredients, we find Maqui (the most powerful antioxidant fruit in the world) to contrast free radicals, Acai (rich in omega 3, 6 and 9) which helps plump dry skin, prickly pear, extremely moisturizing and anti-redness, and Goji Berries (rich in essential fatty acids and vitamins C and E), useful to reduce small wrinkles. And again, sunflower seeds, jojoba, moringa and squalene… In a few words: a natural cocktail for the skin!
WHEN: It is an oil that, despite being an oil, is light and is quickly absorbed by the skin. For this reason, it can be used every day, both in the morning and in the evening, as a make-up base or as the last step of your evening skincare routine.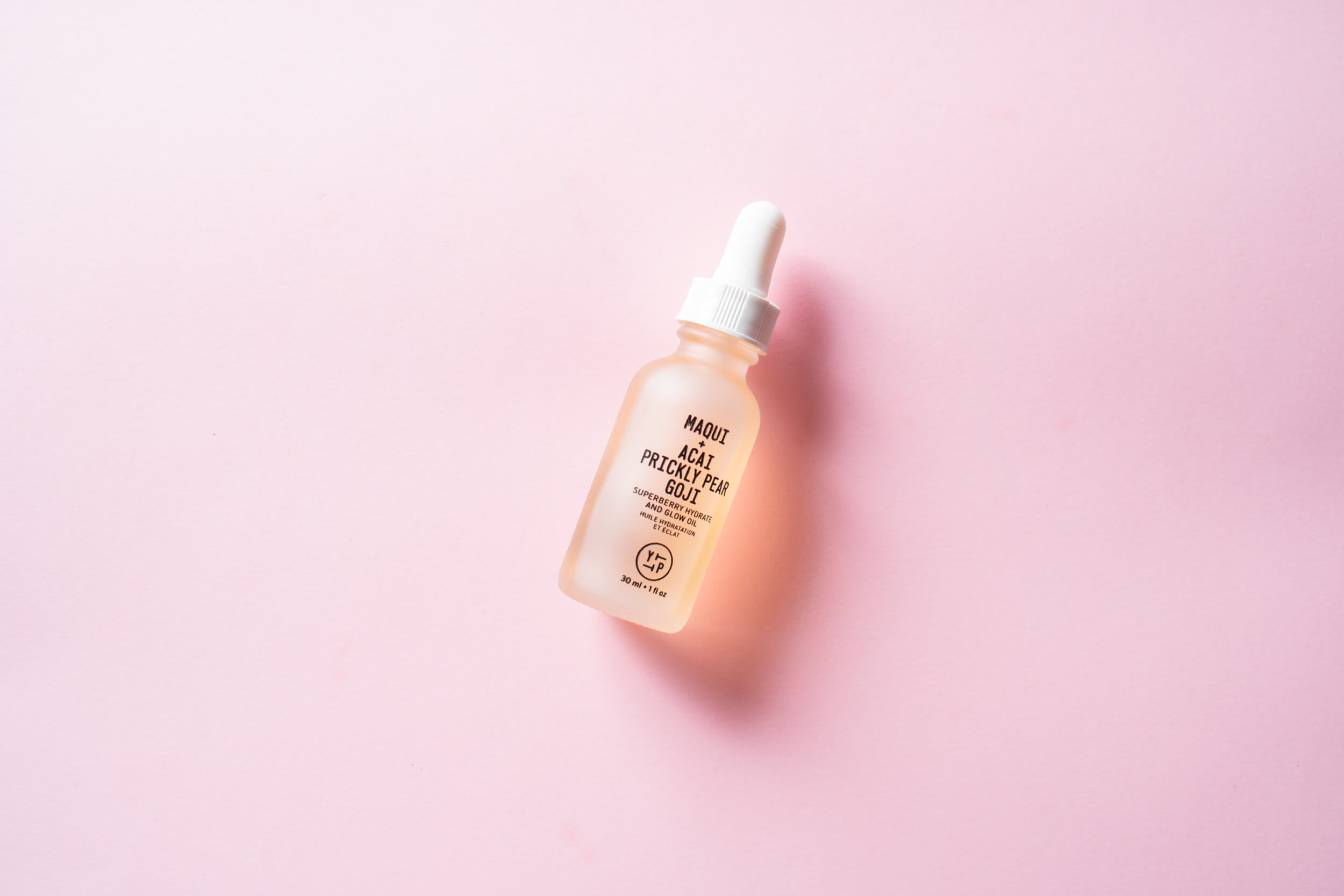 GOOD FOR: Suitable for dry, normal and combination skin. Yes even for combination skin, thanks to the fact that it absorbs quickly and it doesn't leave the skin greasy. It illuminates and hydrates from the first use, ideal also in summer for those who love oils but are looking for lighter textures. We consider it a must for anyone looking for a hydration boost!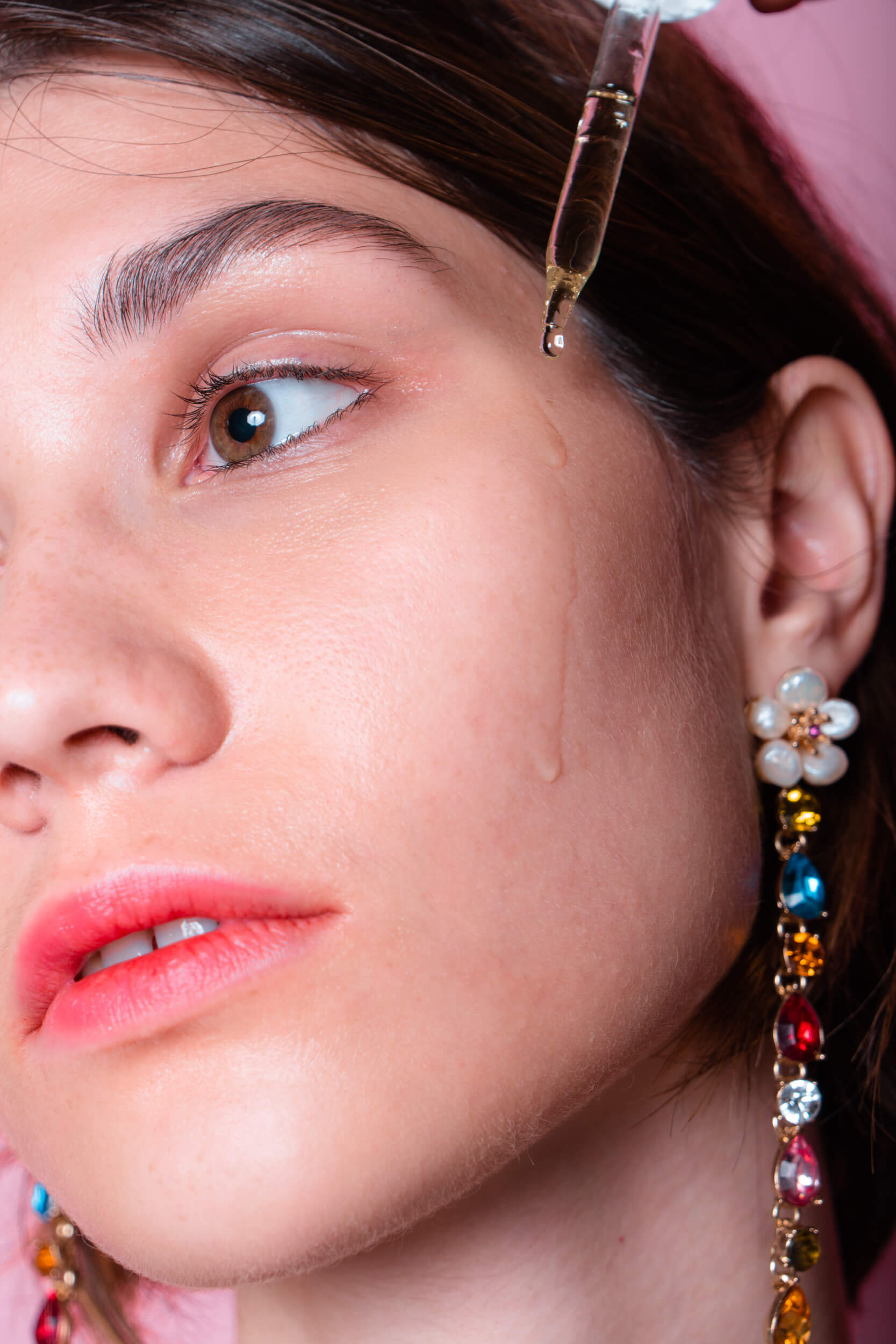 WE LOVE IT BECAUSE: From the very first application, we were impressed by the light texture, its super delicate perfume and the ease with which it's absorbed by the skin. Even though it's an oil, it's not heavy at all, in fact, it's ideal also as a highlighter, to be patted on the skin as the last step of your everyday makeup routine. Another use we love is as the final step of our face mask routine: when the skin is exfoliated, hydrated and smoothed out, this oil gives an irresistible final glow, to seal the deal! For a correct application, pour about 6 drops on the palm of your hand, rub it between your hands and apply it on the skin. As if all that was not enough, the oil is 100% vegan, cruelty-free and the packaging is recyclable.