September Beauty News
Somatoline Skinexpert: The New Body Peeling Kit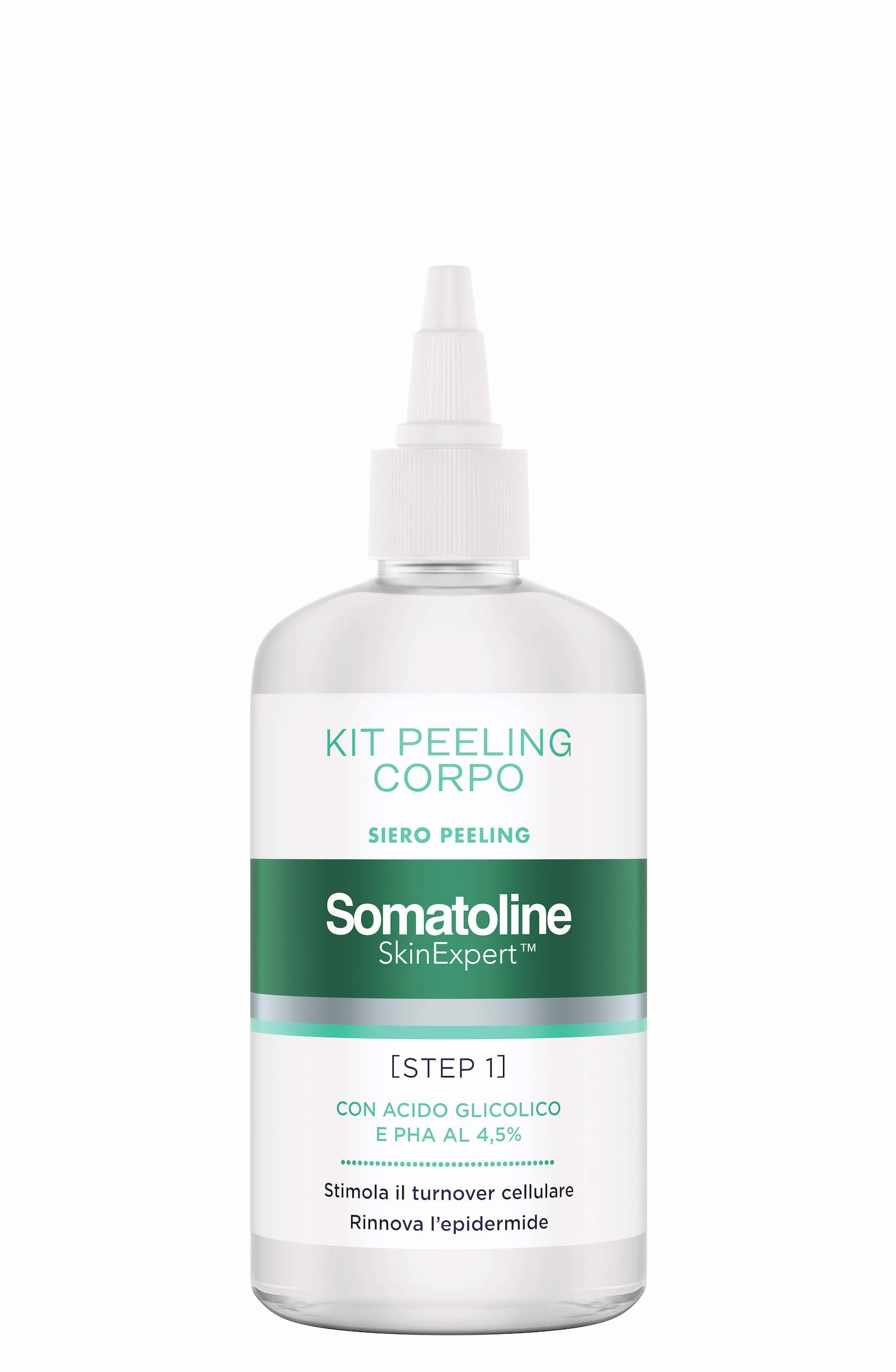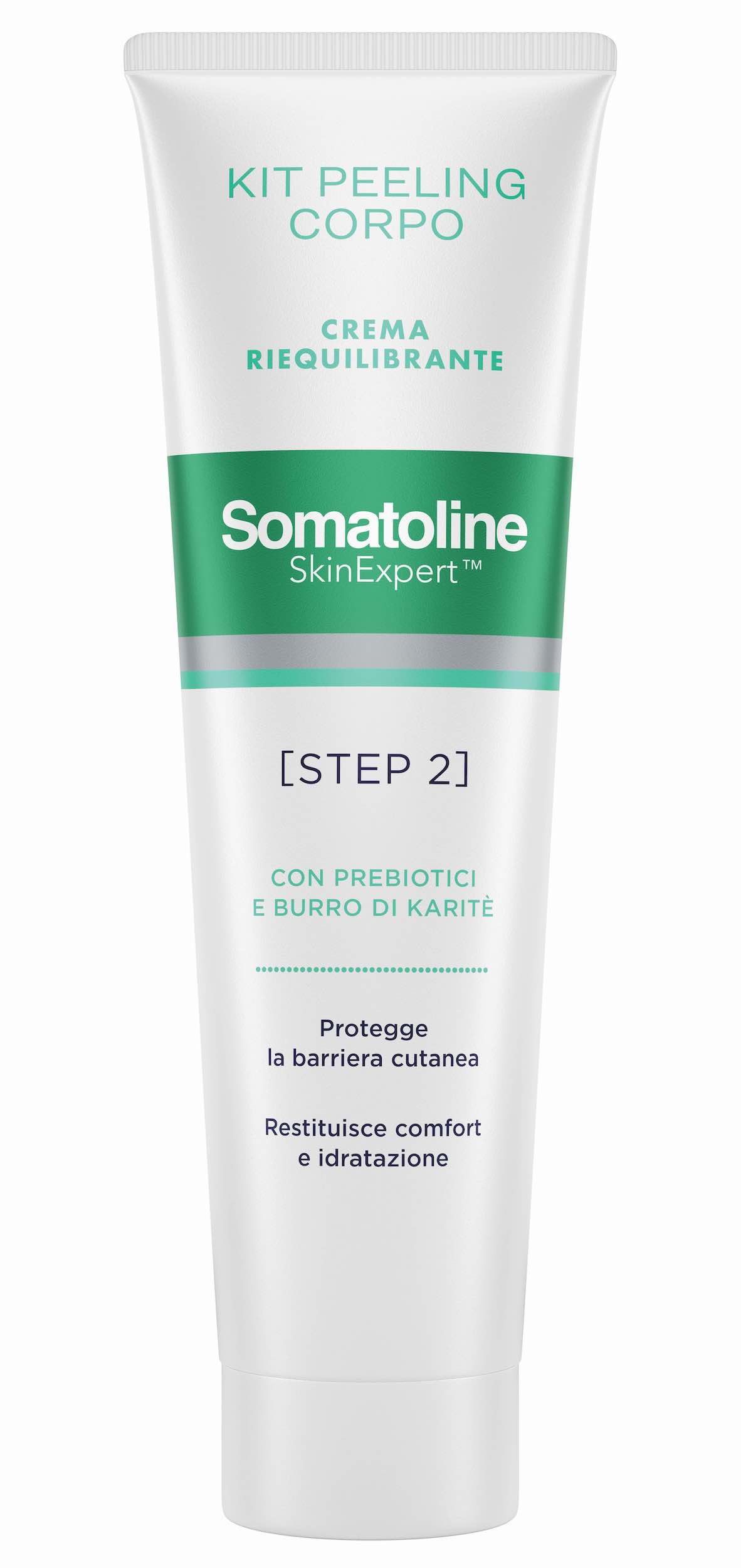 During the summer, the face and body skin loses brightness and tone due to external factors such as sun, salt, sweat and chlorine, therefore appearing dry, dehydrated and dull; Somatoline SkinExpert, the skin expert, enriches its body range with the Body Peeling Kit: a new professional complete treatment for a new skin effect that rescues us.
How does it work?
Peeling is a non-invasive professional technique consisting of two main stages:
Phase one consists of a dermocosmetic treatment that uses enzymes and acids to remove the outer layers of the skin consisting of dead cells, thus revealing the healthier, younger and fresher part and smooth the skin reducing blemishes such as blackheads, pimples and superficial wrinkles.
Phase two consists of Post-Peeling Treatment and, after exfoliation, it is necessary to take some precautions through 2 main steps: the Peeling Serum with Glycolic Acid and PHA 4,5% that removes dead cells stimulating cell turnover and the Balancing Cream with Prebiotics and Shea Butter that replenishes the skin barrier giving hydration and comfort to the skin.
September Beauty News

 
Augustinus Bader: The New Hair Revitalizing Complex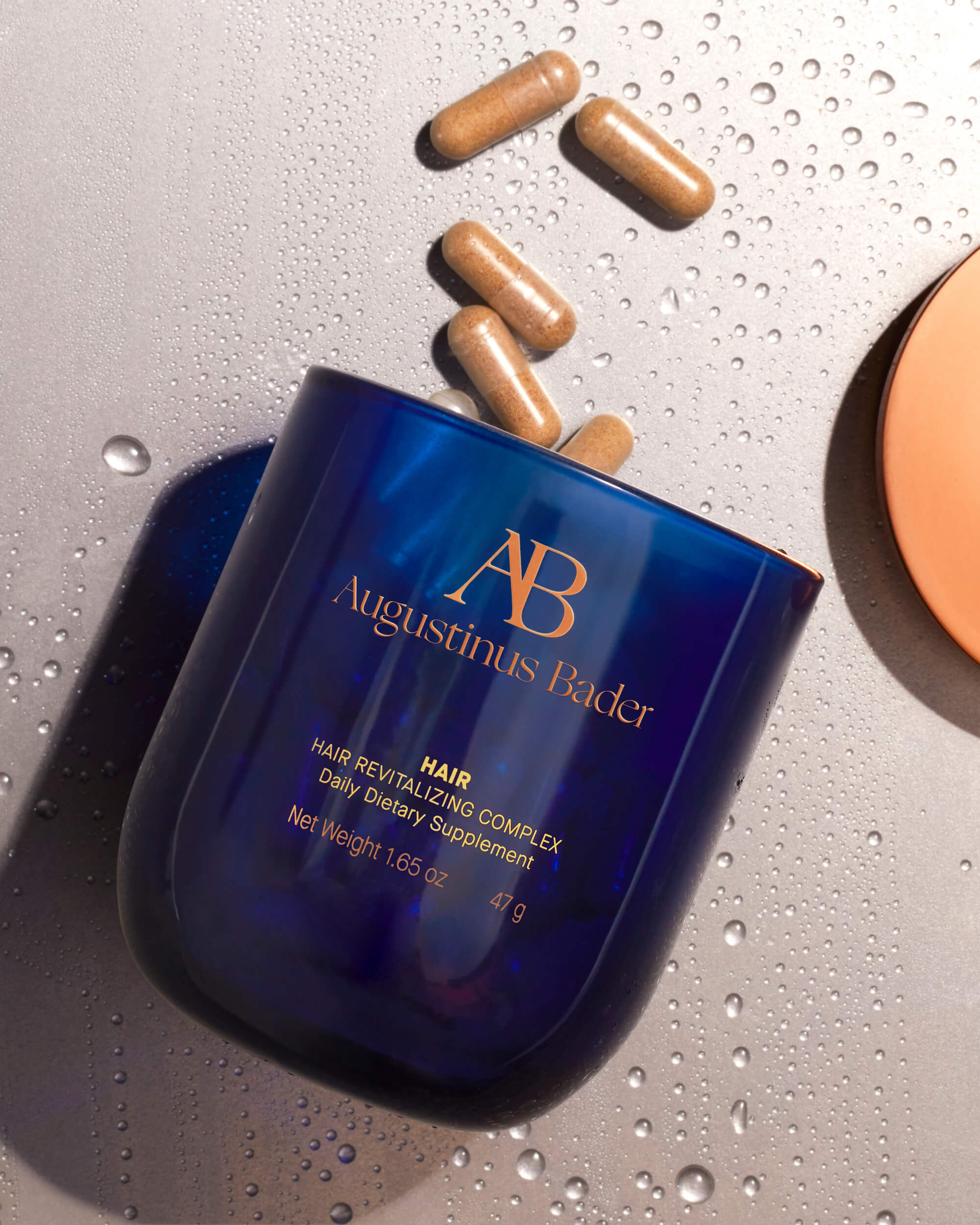 Autumn is coming, and to restore the condition of hair damaged by the sun and high temperatures sometimes you need to add an "extra" help: Augustinus Bader presents The Hair Revitalizing Complex, a food supplement for topical use that promotes growth, counteracts thinning, damage, breakage and improves hair shine and health.
"Our hair supplement takes a unique multi-level approach to counteract the loss and promote the growth of healthy and strong hair, helping the body to systematically remove cell waste from each hair follicle. In addition, it boosts blood circulation by providing oxygen and nourishment to the root of each follicle. Bio-optimized ingredients help reducing the excessive absorption of DHT in the follicles, a hormone that causes hair loss or thinning. We offer a natural and healthy way to promote and improve hair growth and long-term health" – explains Dr. Shibashish Giri, Senior Medical Researcher.
Its main ingredients? Moringa leaves powder, which help the production of keratin, natural growth and hair softness, fenugreek seed extract, which reduces dryness and skin peeling, promoting the natural growth of follicles, millet seed extract that prevents fall, Vitamin K that increases the nutrients for the follicles and finally bamboo resin powder, which helps keep hair hydrated and soothes the scalp.
September Beauty News
Haider Hackerman x Augustinus Bader: Limited-edition The Cream and The Rich Cream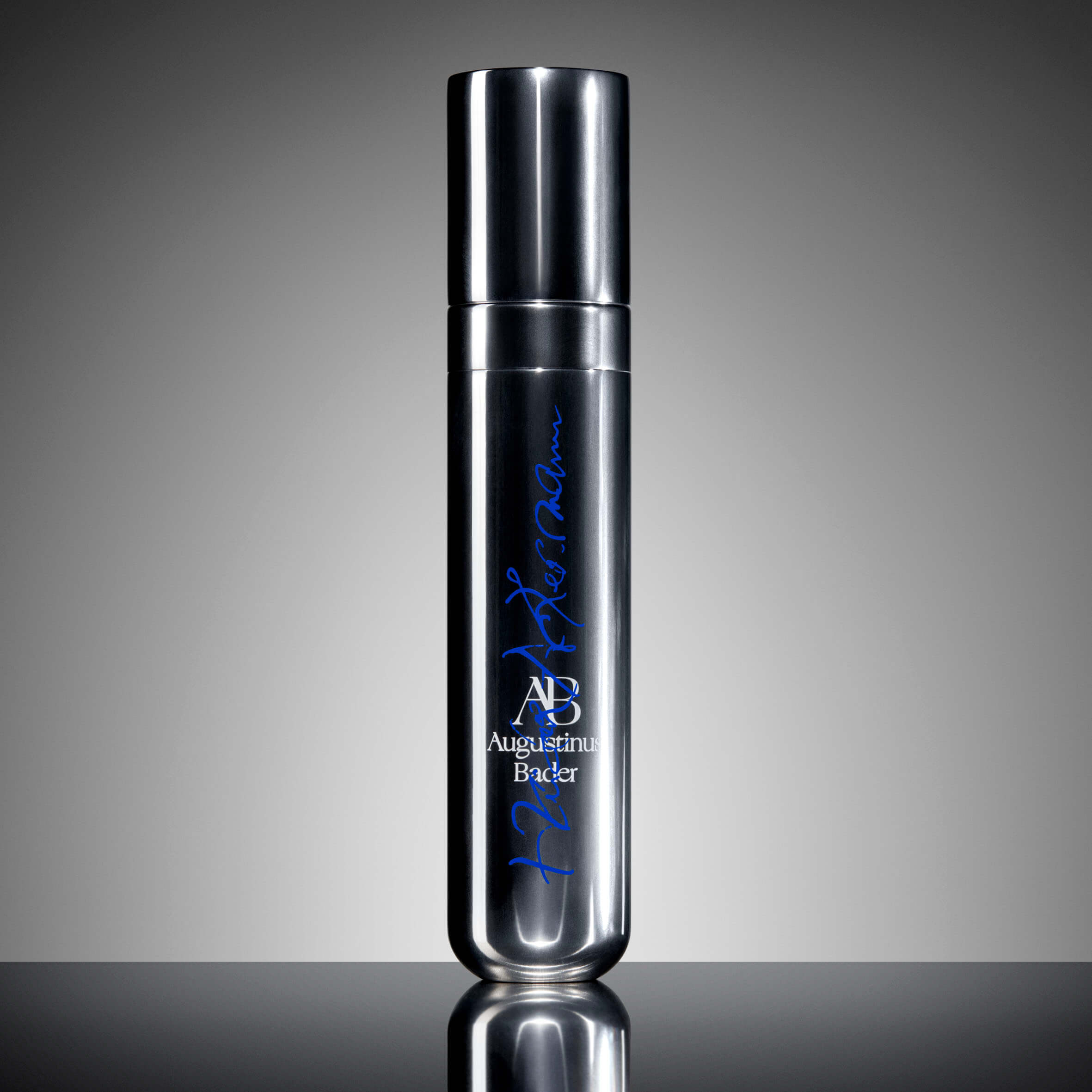 Augustinus Bader announces a collaboration with visionary fashion designer and creative director Haider Ackermann to celebrate the fifth anniversary of the brand and its two cult products, The Rich Cream and The Cream, which marked its debut in 2018. For the two iconic moisturizers, Hackerman designed a limited-edition packaging expressing the same passion for lines, fluidity and futuristic materials that characterizes his fashion work.
The Haider Ackermann – Augustinus Bader: a product able to conjugate aesthetics and functionality, for a sensory experience in the name of quintessential luxury.
September Beauty News
The Ordinary: The New Soothing And Barrier Support Serum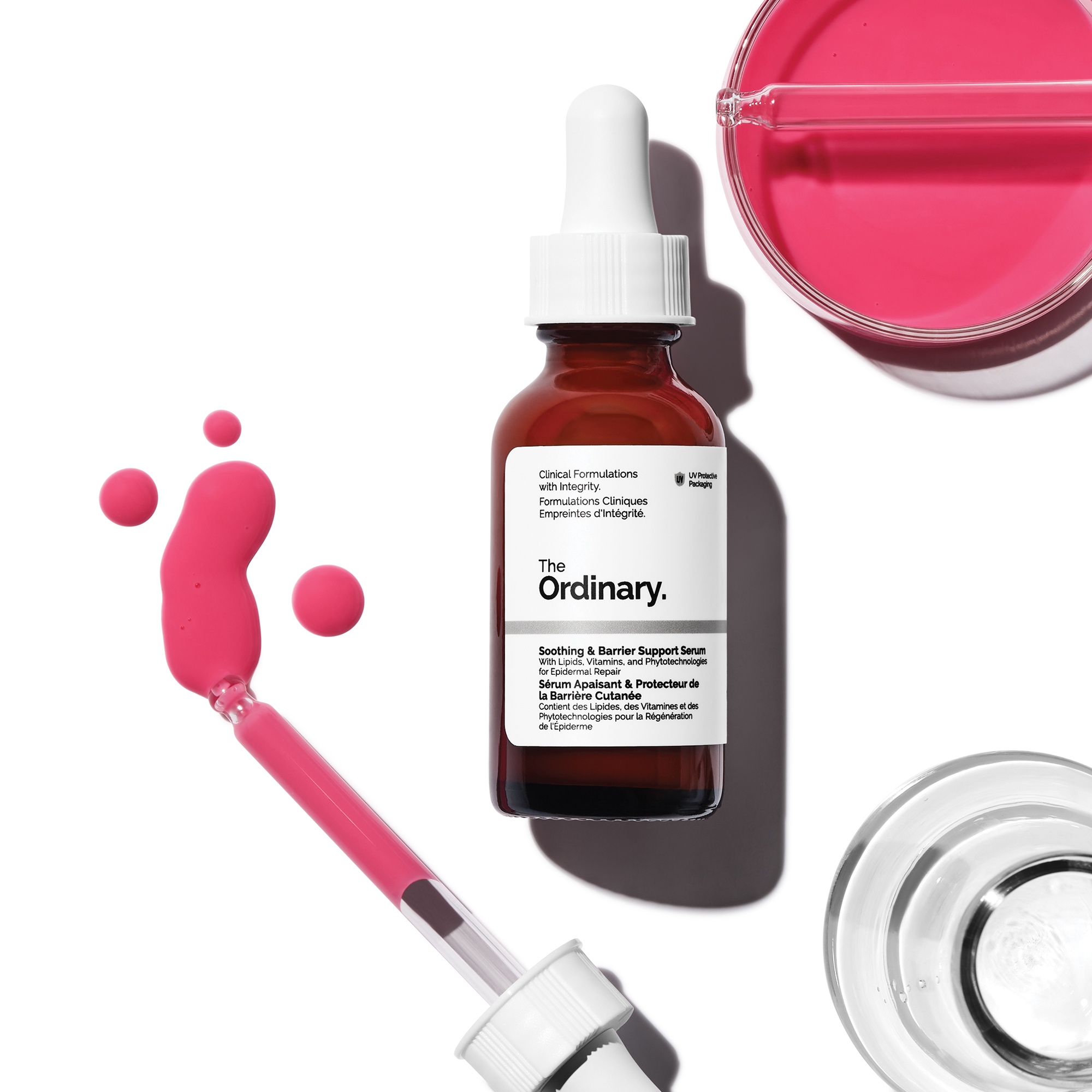 The Ordinary family expands with a new product, designed to protect the skin barrier, formed by different components within the skin such as natural moisturizers, lipids and skin cells that form a protective layer that counteracts water loss and helps against external attacks.
The Ordinary Soothing and Barrier Support Serum offers a holistic approach to support the skin barrier, acting in the short and long term: the formula is not simply intended to cure existing problems, but strengthen and protect it in the long run. Moisturizing, soothing and designed to reduce the signs of skin irritation such as redness, Soothing & Barrier Support helps repair the damage of the skin barrier within two hours and is suitable for sensitive skin, sore and with rosacea – besides being incredibly aesthetic thanks to its pink texture. 
September Beauty News
Lancôme: The New Teint Idole Ultra Wear Care & Glow Serum Concealer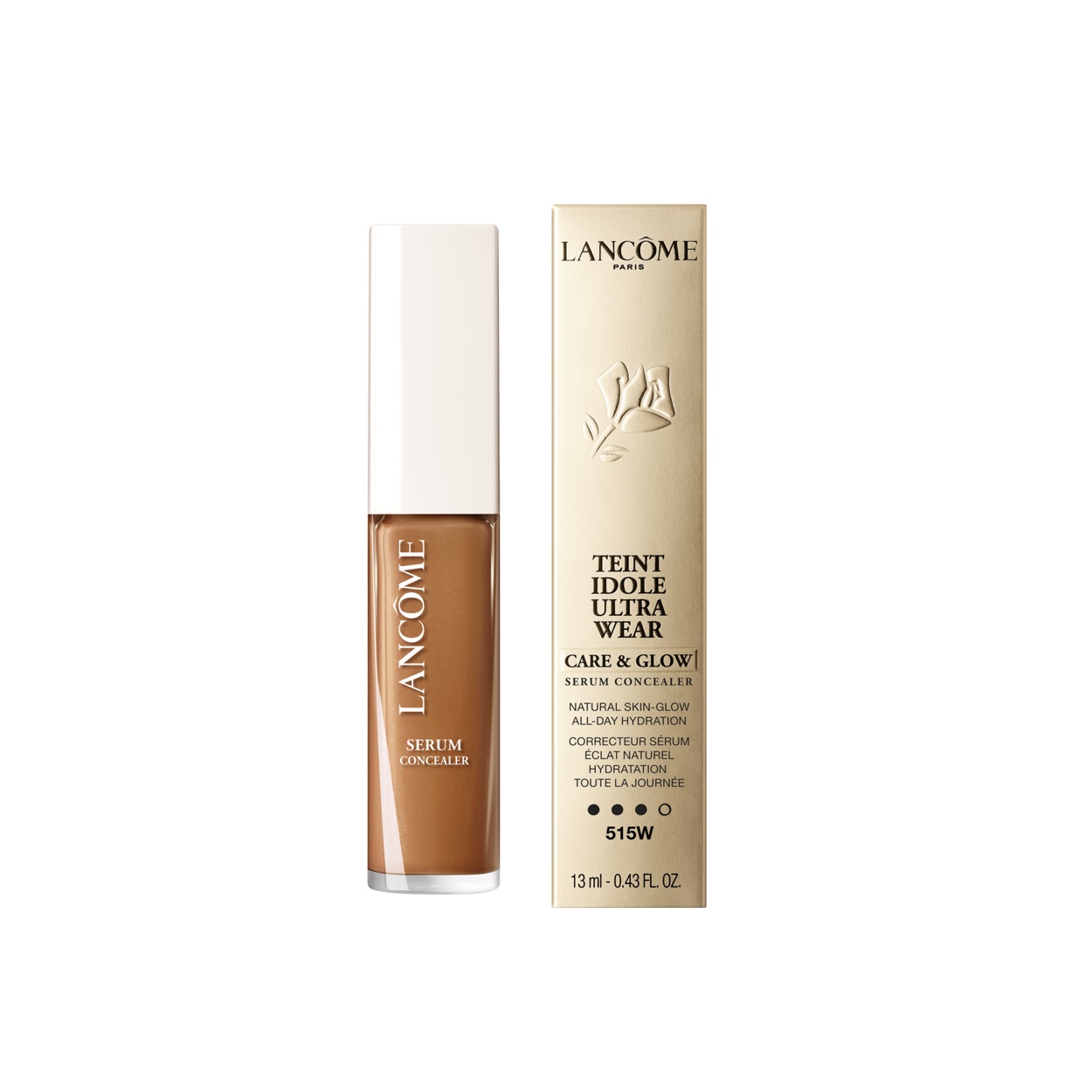 After the success of Teint Idole Ultra Wear Care & Glow Foundation Lancôme launches The Teint Idole Ultra Wear Care & Glow Serum Concealer, a concentrated concealer that uses active skincare and ensures an average modular coverage not only to minimize imperfections, but also to illuminate and shape the face, giving life to a combination of brightness. Infused with skincare properties thanks to the presence of 81% skincare and available in 8 shades perfect for each type of complexion, It also offers a "hybrid" formula for a greater performance that guarantees an average modular coverage, waterproof and that does not fear moisture, as well as being long-lasting and does not get in small wrinkles. Finally, its innovative multi-purpose diamond shaped applicator, designed for a single-pass application is perfect to hide imperfections and light dark circles and spots around the nose.
September Beauty News
Noble Panacea: The New Face Oils The Absolute Nourishing Lift Oil And The Brilliant Glow Hydration Oil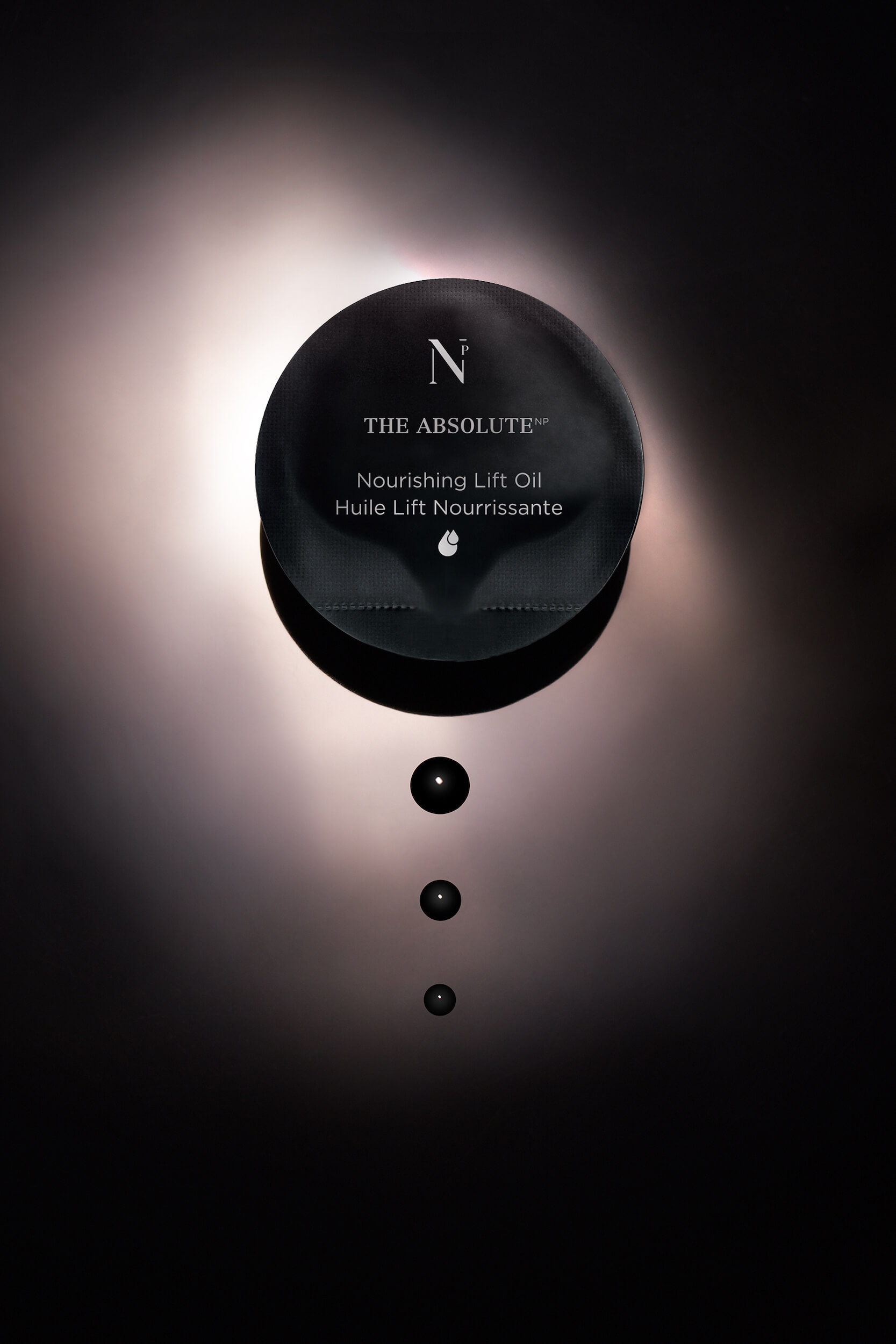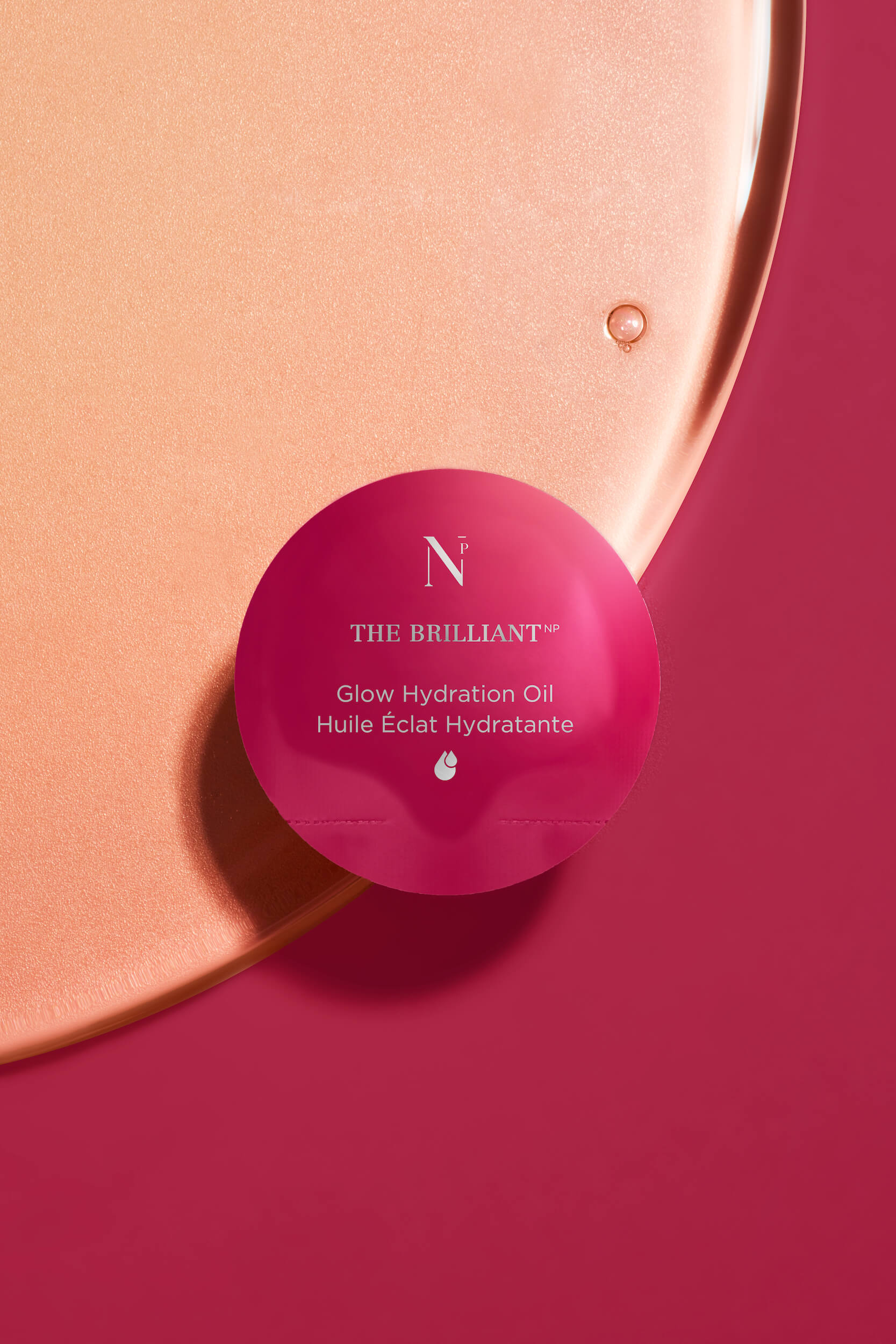 Noble panacea launches two high-tech moisturizing oils, which use OSMV technology, which allows to encapsulate hyaluronic acid and present it in an oily form.
The Absolute Nourishing Lift Oil is made with vegan and non-comedogenic oils, specifically selected to nourish, restore, replenish and give brightness, while reducing the loss of transepidermic water of the skin. It contains hyaluronic acid encapsulated in OSMVTMM technology to provide a controlled hydration, gradual and long-term, but also squalane, retinol, fennel extract, which replenishes and repairs the lipid barrier, rebalancing the skin lacking in lipids and finally hazelnut seed oil, which brightens and softens.
The Brilliant Glow Hydratation Oil provides a comforting yet lightweight hydration that quickly absorbs and balances sebum production and helps protect against free radical damage while reducing trans-epidermal water loss. Inside we find, as always, hyaluronic acid, but also plum seed oil, saw palmetto extract and raspberry seed oil.
September Beauty News
Mac Cosmetics: The New Radiance Serum-Powered Foundation Studio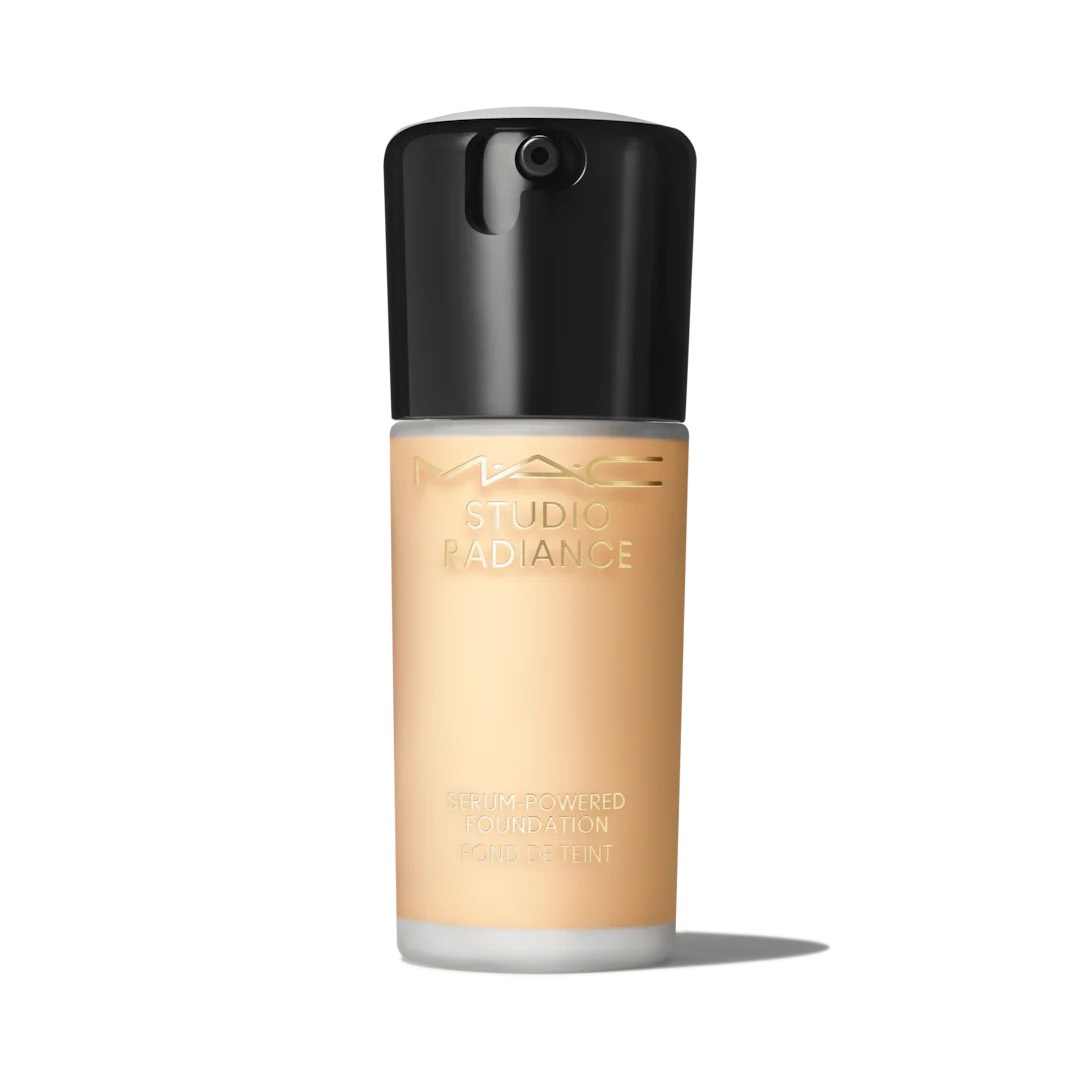 Mac presents a new serum-foundation with a modular coverage, which gives brightness to the skin and even out the complexion thanks to the study of color theory and the science of skincare. This product offers an immediate hydration of +209%, for a more toned, smooth and radiant skin and is characterized by a formula that's 80% skincare, including 10% hyaluronic acid solution. It is also infused with a mix of superfood for skin care, such as olive oil and jojoba, which nourish and give the complexion a healthier and brighter appearance, and vitamin E that protects against pollution and blue light. In addition, this light and fine texture reduces skin pores, redness, blackheads and lines of expression and, thanks to the silver and gold pearlescent particles in the formula, designed to fit and enhance the undertones of light and dark skin tones – you'll get an incredible glow.
September Beauty News
Jo Malone London: The New English Pear & Sweet Pea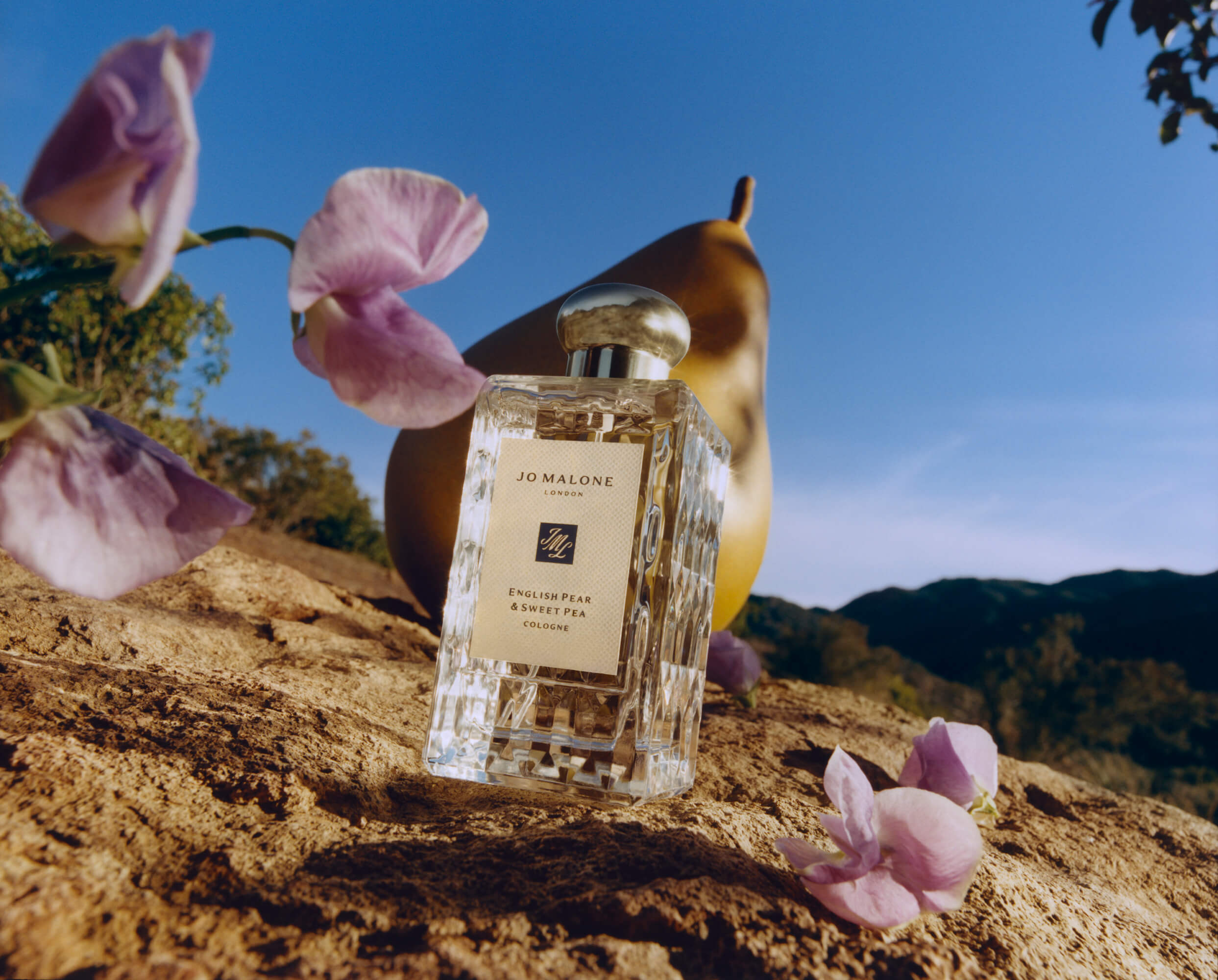 Jo Malone London, who for a long time celebrates the loved English pear through its fruity fragrance – floral English Pear & Freesia, has now created a new fragrance, floral and light, to give a touch of freshness to this juicy and sweet ingredient.
English Pear & Sweet Pea envelops the main fruits with the delicate scent of the sweet pea flower on a base of fluffy white musk: "We had to bring out all the juiciness of the pear, but we also wanted to celebrate the delicacy of the pastel tones and the refined playfulness of the sweet pea petals," explains Céline Roux, Global Head of Fragrance.
Finally, Le Cologne English Pear & Freesia and English Pear & Sweet Pea are created with a 100% natural pear fruit extract – a reused ingredient, derived from a by-product of the food industry through a process developed exclusively for Jo Malone London – and each bottle contains the equivalent of a pear inside it.
September Beauty News
Byredo And Susan Kaufmann Together For A Special Limited Edition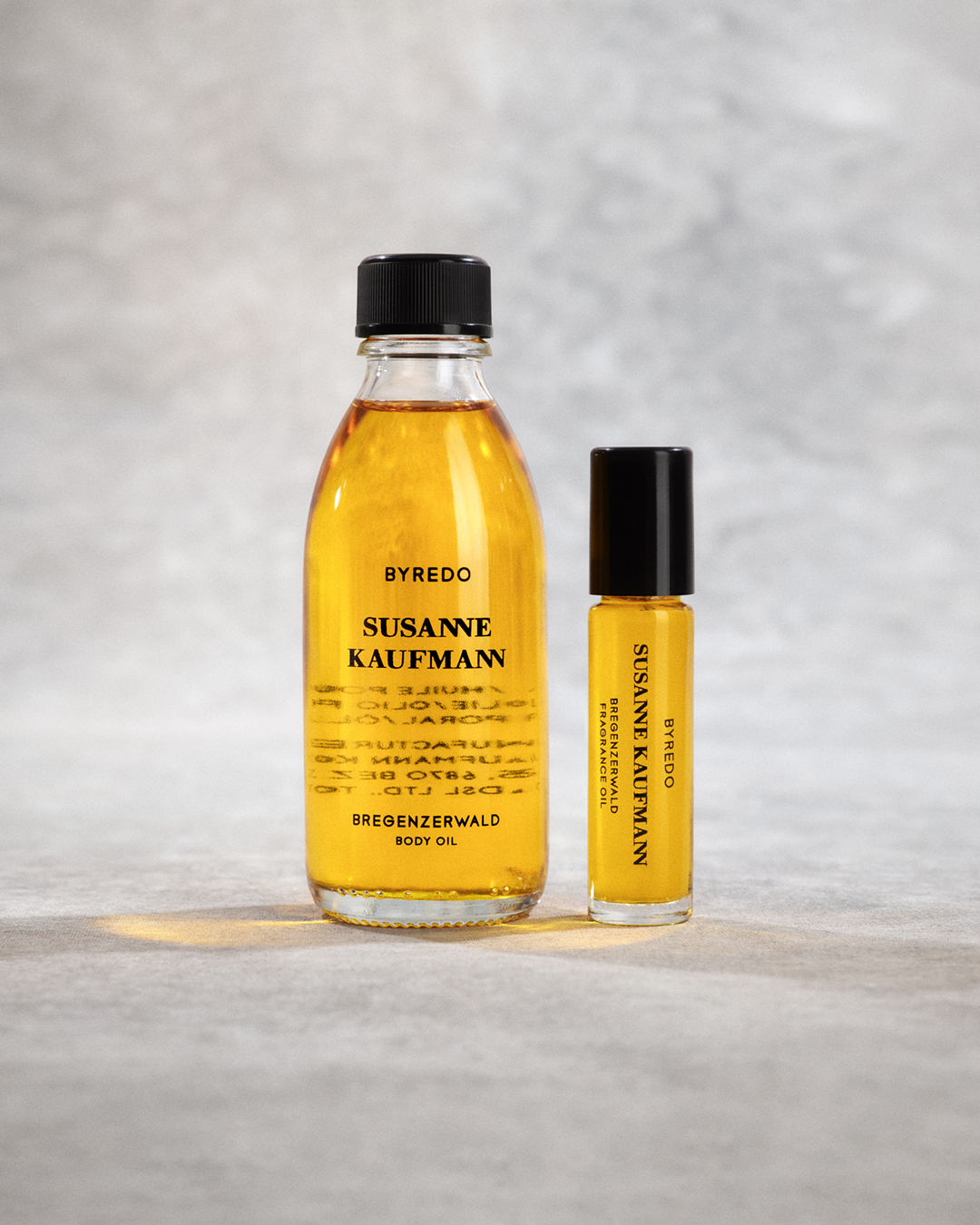 Celebrating the sensory link between skin care and the world of fragrances, Byredo launches a limited-edition in collaboration with Susanne Kaufmann, in a partnership that celebrates the common roots of the two brands, which gave birth to two new products, a moisturizing body oil and a roll-on scented oil. The line gets its name from the Bregenzerwald, the green region in the heart of the Austrian Alps where Susanne Kaufmann lives: borrowing from these places so dear to Susanne, the perfumed oils celebrate the idyllic landscape covered with pine forests. The Bregenzerwald Body Oil is developed with antioxidant-rich oils obtained from apricot kernel and lawn sprouts, to moisturize dry skin to give it a healthy and lasting glow. Inspired by the sparkling and energizing air of the forest, the oil has a wrapping and earthy scent, with notes of jasmine and hints of sweet fig, accompanying the senses to contact the wild, but relaxing nature of the Alps. The Bregenzerwald Fragrance Oil is a scented oil to take always with you and apply on the chosen areas of the body to be enveloped by a fresh and earthy scent and immediately feel the wild, yet relaxing air of the alpine nature.
September Beauty News
Anastasia Beverly Hills: The New Fall Romance Eye Shadow And The New Lash Sculpt Lengthening & Volumizing Mascara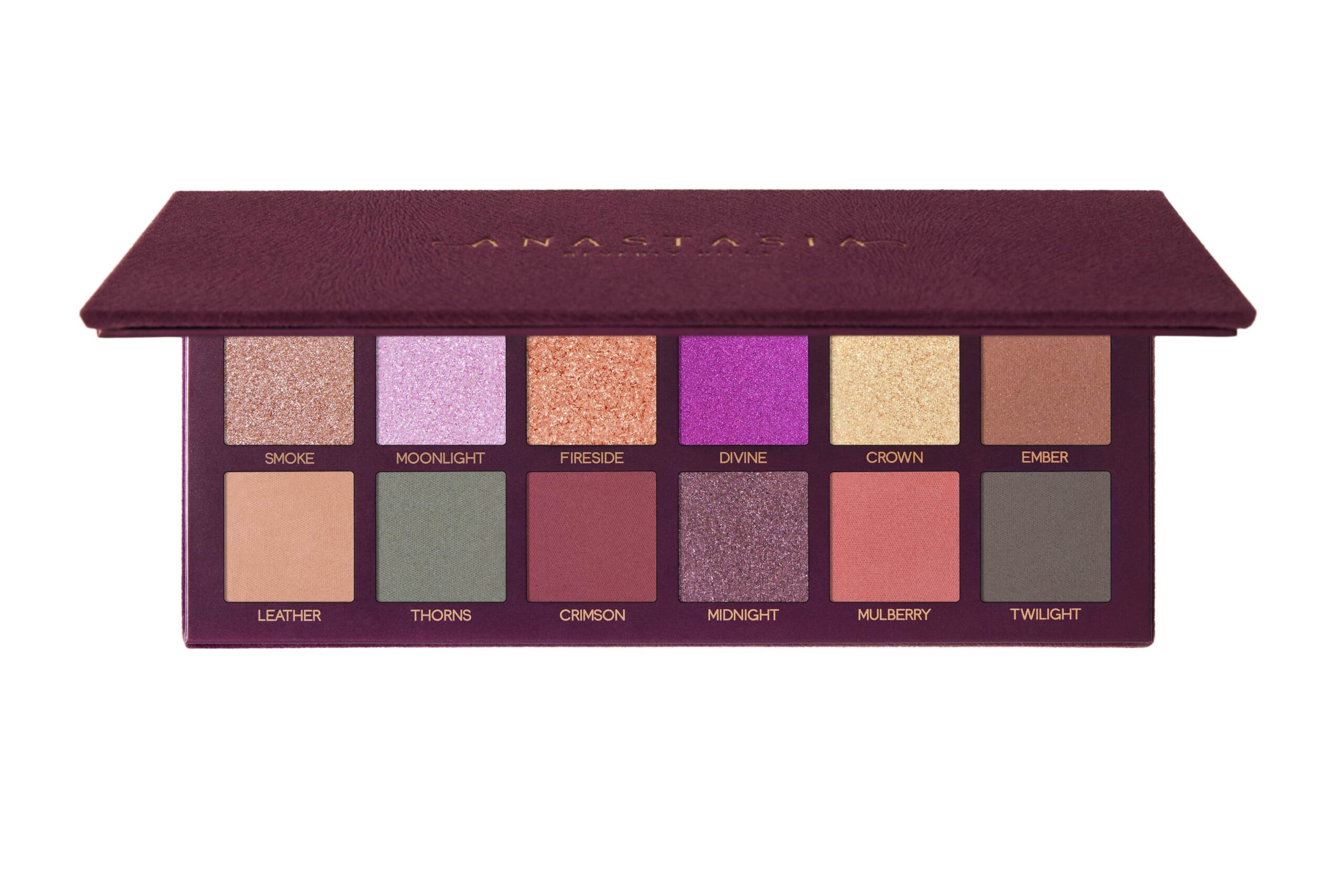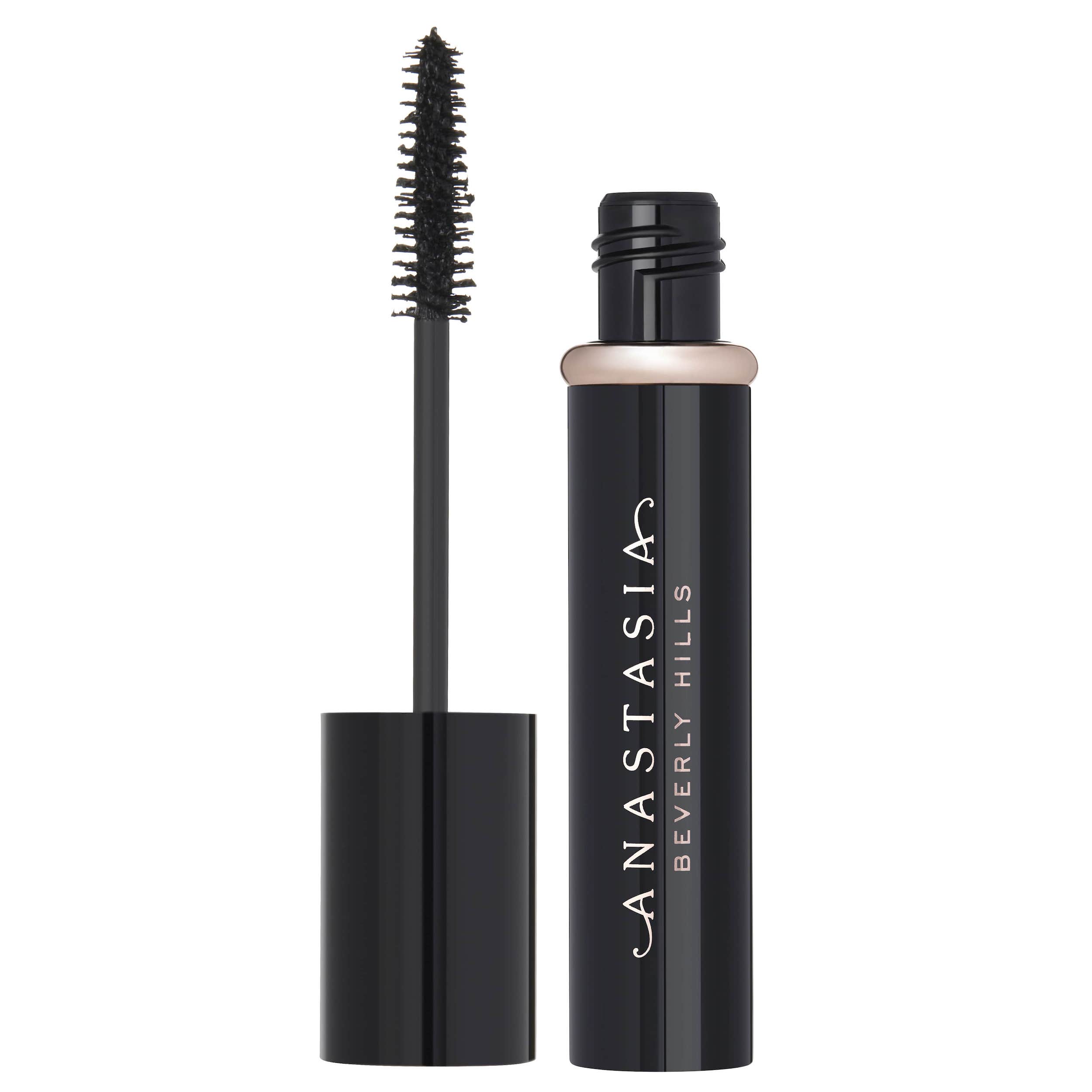 Sparkling, pop and intense colors: these are the pillars on which the two latest products of Anastasia Beverly Hills are based: the Fall Romance Eye Shadow by Anastasia Beverly Hills, the new palette with a decadent, romantic and chic mood with 12 Shades iper-pigmented and versatile ranging from essential neutral colors to pop tones, sparkling and metallic and the Lash Sculpt Lengthening & Volumizing Mascara, designed to obtain full and volumized eyelashes in a few simple steps. Thanks to its unique formula, enriched with biotin and collagen, it gives a long-lasting false eyelash effect, without weighing it down.
September Beauty News
Rabanne Launches Its First Makeup Collection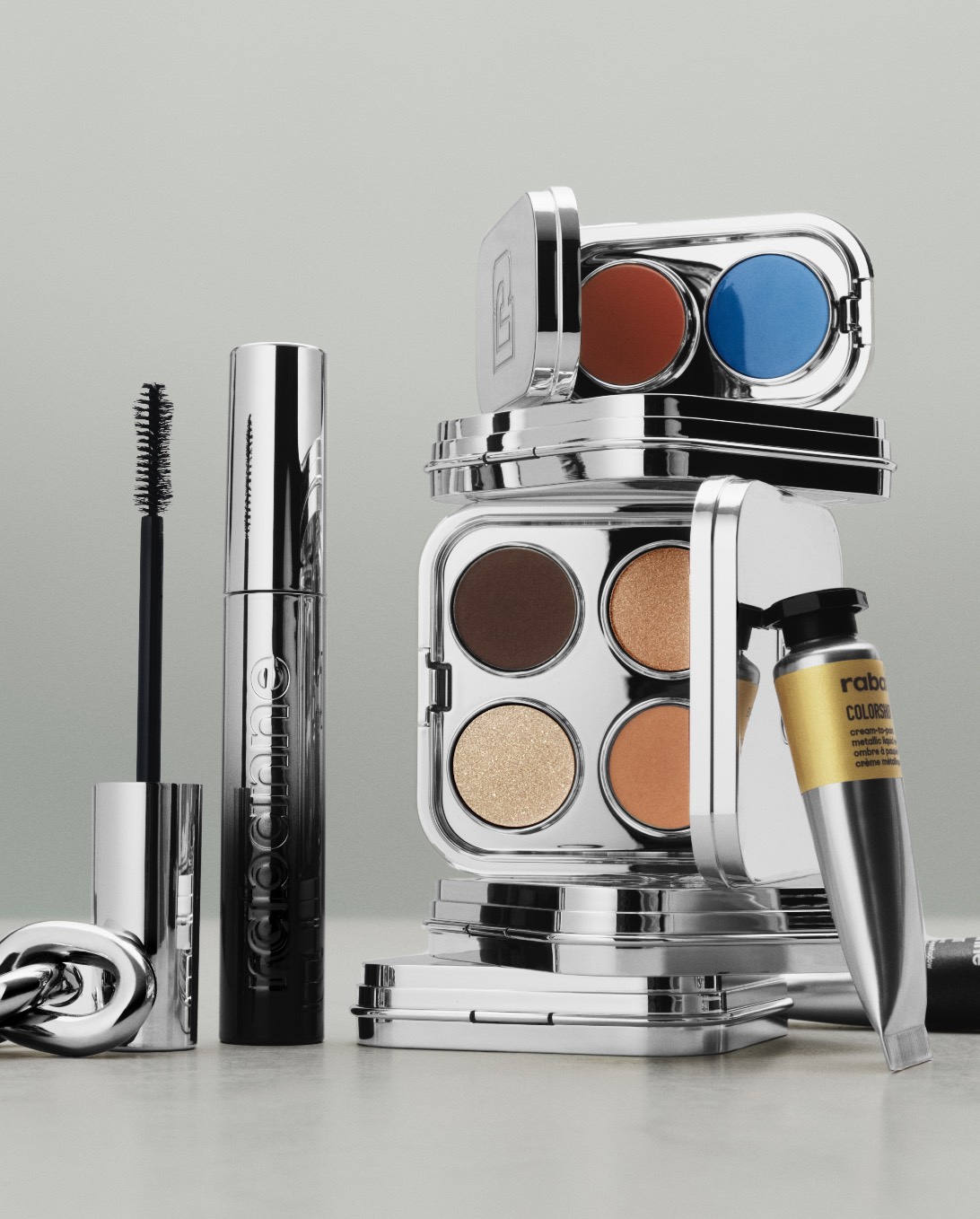 Paco Rabanne has begun a new era with the launch of its first Makeup Collection: a range of high-performance formulas that combine unexpected colors with metallic finishes, inspired by the fashion fabrics of the maison, whose legacy of avant-garde fashion is already clear from the packaging, made of polished gold, metallic and mirrored silver.
Formulas with uncompromising high performance are combined with a maximum color rendering of ingredients that love and care for the skin, in a collection that introduces 3 different universes with high performance: Eyephoria for an infinitely expressive look, Rouge Rabanne for Parisian lips and Arts Factory – a range of products never seen before inspired by the artistic sphere.   
Eyephoria focuses on eye makeup: futuristic textures, attractive colors, high-performance formulas and new iconic packaging designs that mark every product. From the Mini & Handbag Palettes, highly pigmented multifinish and multisensory eyeshadow palettes, to the Famous Top Coat Mascara with gold or silver glitter effect up to the Colorshot, revolutionary eye shadows in cream tube, available in pearl, metallic or velvet-matte finish.
Rouge Rabanne focuses instead on the lips: the edgy refinement of Parisian beauty clashes with matte, metallic and balm finish. Products range from Famous Lipcolor, available in matte and metallic finish, to Lovebalm, colored lip balms with an ultra-bright finish and a plump effect with 95% natural ingredients, including hyaluronic acid, pomegranate and shea butter for 24 hours of hydration and softness. 
Finally, Arts Factory, a collection of pieces inspired by art that break the tradition and offer futuristic metallic and glitter finishes, to increase creativity in a game world without limits, is divided into:  Shimmer Bomb, a glittery spray for face and body; Metal Shot a versatile and multipurpose silver highlighter for face and body, perfect alone or over the makeup, which changes the game rules when applied alone using your fingers for an intense metallic glow; Glitter Shot, a multipurpose liquid silver highlighter that can be worn alone with your fingers, over the makeup or mixed with other products and that contains pure and biodegradable glitter and finally Pure Metal, a multi-dimensional powder, available in a silver star powder color.   
September Beauty News
Prada: The New Paradoxe Intense Fragrance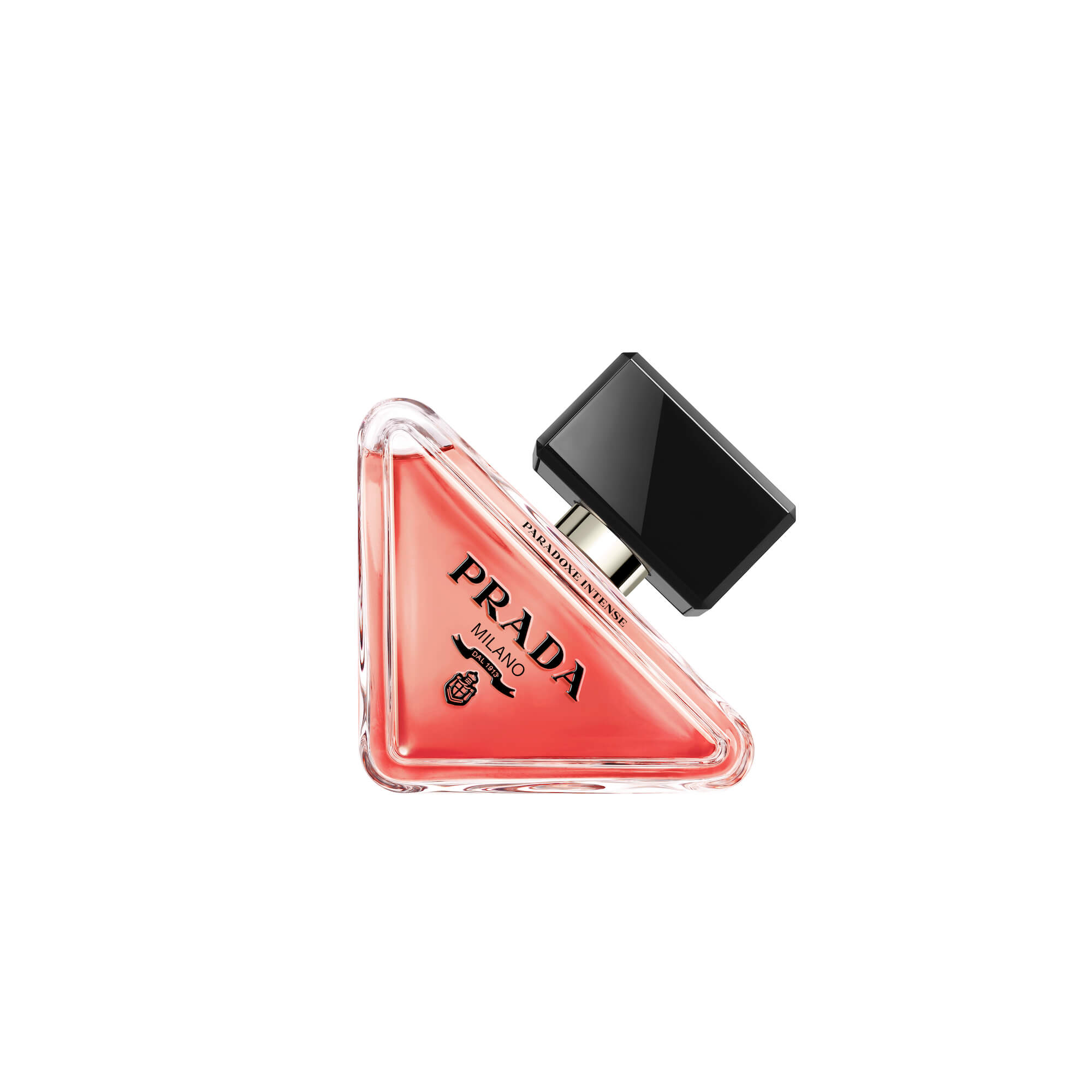 Faithful to the soul of the brand and under Miuccia Prada's and Raf Simons' guidance, the new Prada fragrance was created by Master Perfumers Nadège Le Garlantezec, Shyamala Maisondieu and Antoine Maisondieu to reconcile timelessness and modernity, nature and innovation.
Floral-amber-woody, Paradoxe Intense is like a timeless floral bouquet where the freshness of the bud of neroli is released in the top notes and is supported by bergamot and essence of neroli, then contrasted by the floral note of jasmine, while the heart becomes bolder and more sensual with an exciting musk accord. As for the original version, Prada Paradoxe Intense is a fragrance created on three ingredients of sustainable origin: the Morocco oil of neroli, the vanilla infusion and the heart of bergamot of Calabria and, in line with the ethics of the collection – fully refillable – the entire packaging is recyclable, including the box and bottle.  
September Beauty News
Tom Ford Beauty: The New Myrrhe Mystere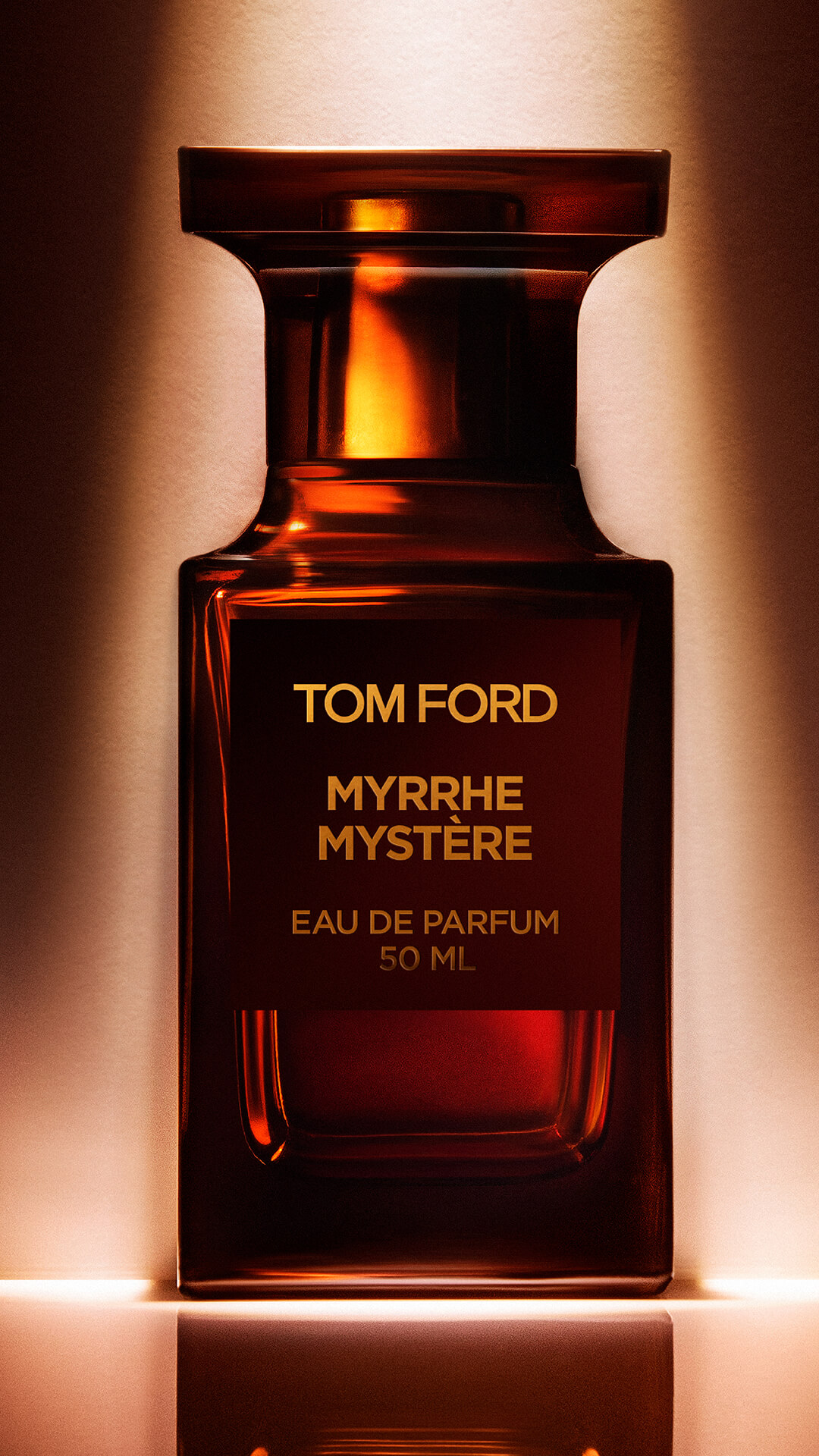 Myrrhe Mystère, the new perfume by Tom Ford Beauty, is a provocative woody amber fragrance rich in energy that celebrates one of the rarest, exotic and iconic essences of perfumery, myrrh, blending it harmoniously with a refined accord of intense vanilla, all enclosed inside the iconic bottle with intense amber tones.
September Beauty News
Estée Lauder: The New Advanced Night Repair Rescue Solution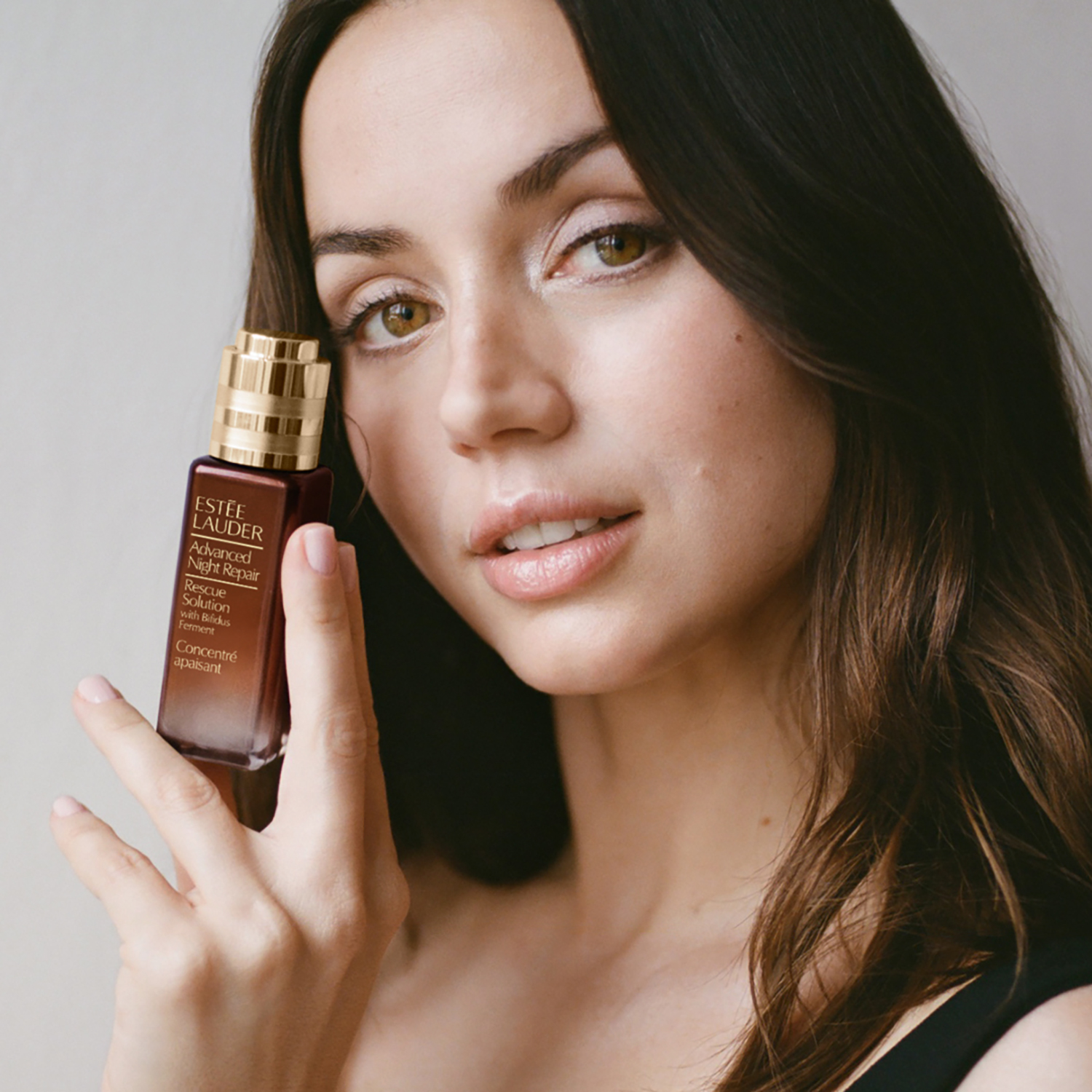 Estée Lauder presents its latest novelty: the Advanced Night Repair Rescue Solution, a special soothing treatment ideal for skin predisposed to irritation, sensitization phenomena and prone to redness. Infused with antioxidants and moisturizers, it contains 15% Bifidus Ferment, a yeast-derived ferment that, thanks to its anti-irritation action, helps the skin become less reactive; yeast extract, which helps to limit the course of irritation that can lead to visible skin redness and Tripeptide-32, an exclusive ingredient patented by Estée Lauder that helps to promote the natural rhythm of day protection and night skin repair, limiting rash that can lead to visible redness and premature signs of aging.  
September Beauty News
Seasonly: The New Tensiolift Oil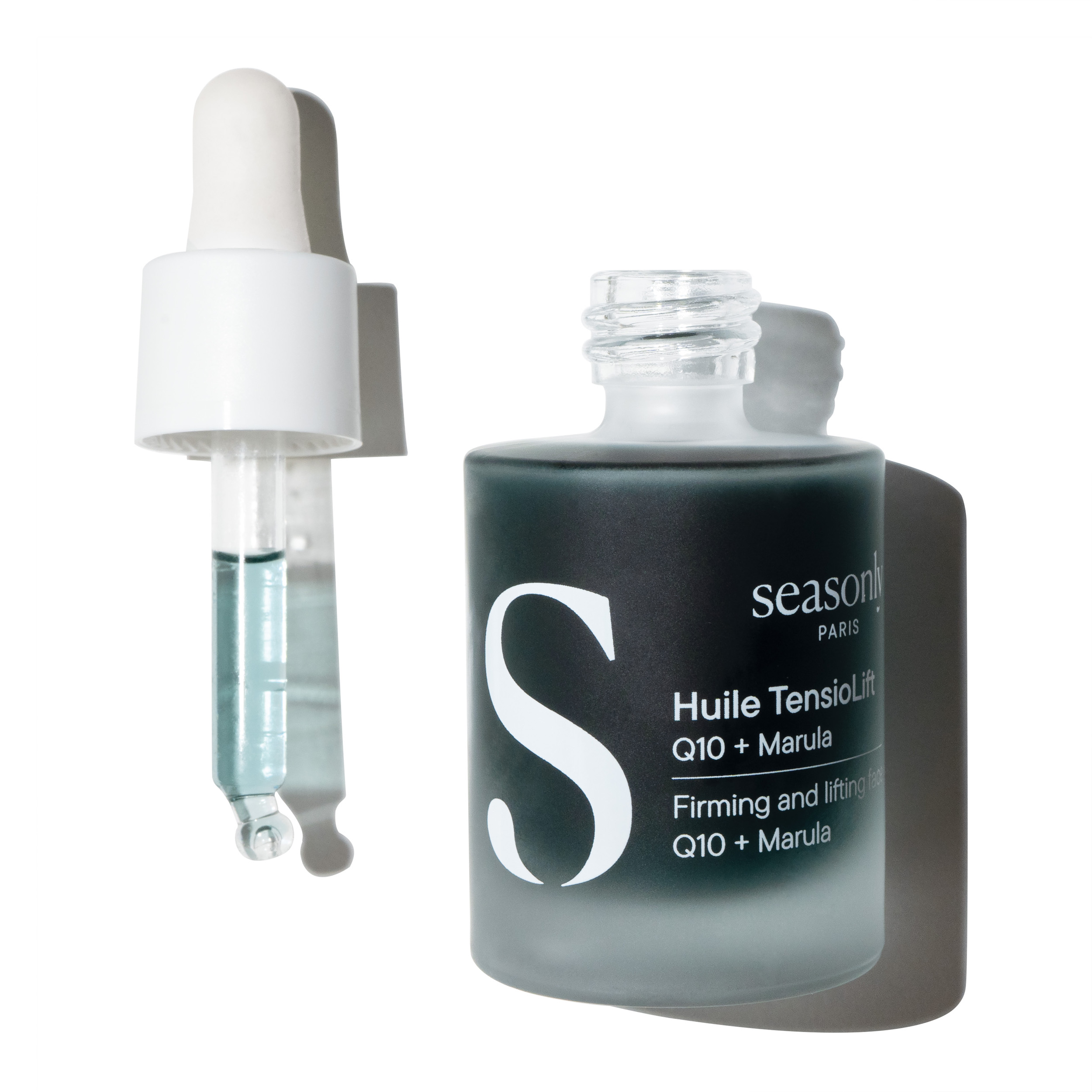 Formulated with a complex of 3 active ingredients specially chosen for their clinically proven effectiveness, this facial oil acts on the 8 signs of aging (deep wrinkles, fine lines, firmness, brightness, volume, elasticity, dark spots and nutrition). Like Botox, the Spilanthes contained in the formula acts on the skin neuroreceptors to reduce muscle contractions and reduce wrinkles and fine lines. In addition, this oil stimulates the fibroblasts, the main dermis cells, thus increasing the production of collagen and elastin and, thanks to its advanced cell communication technology, Massage oil TensioLift on the skin multiplies the effects and activates the regenerative power.  
September Beauty News
Kilian Paris: The New Smoking Hot Fragrance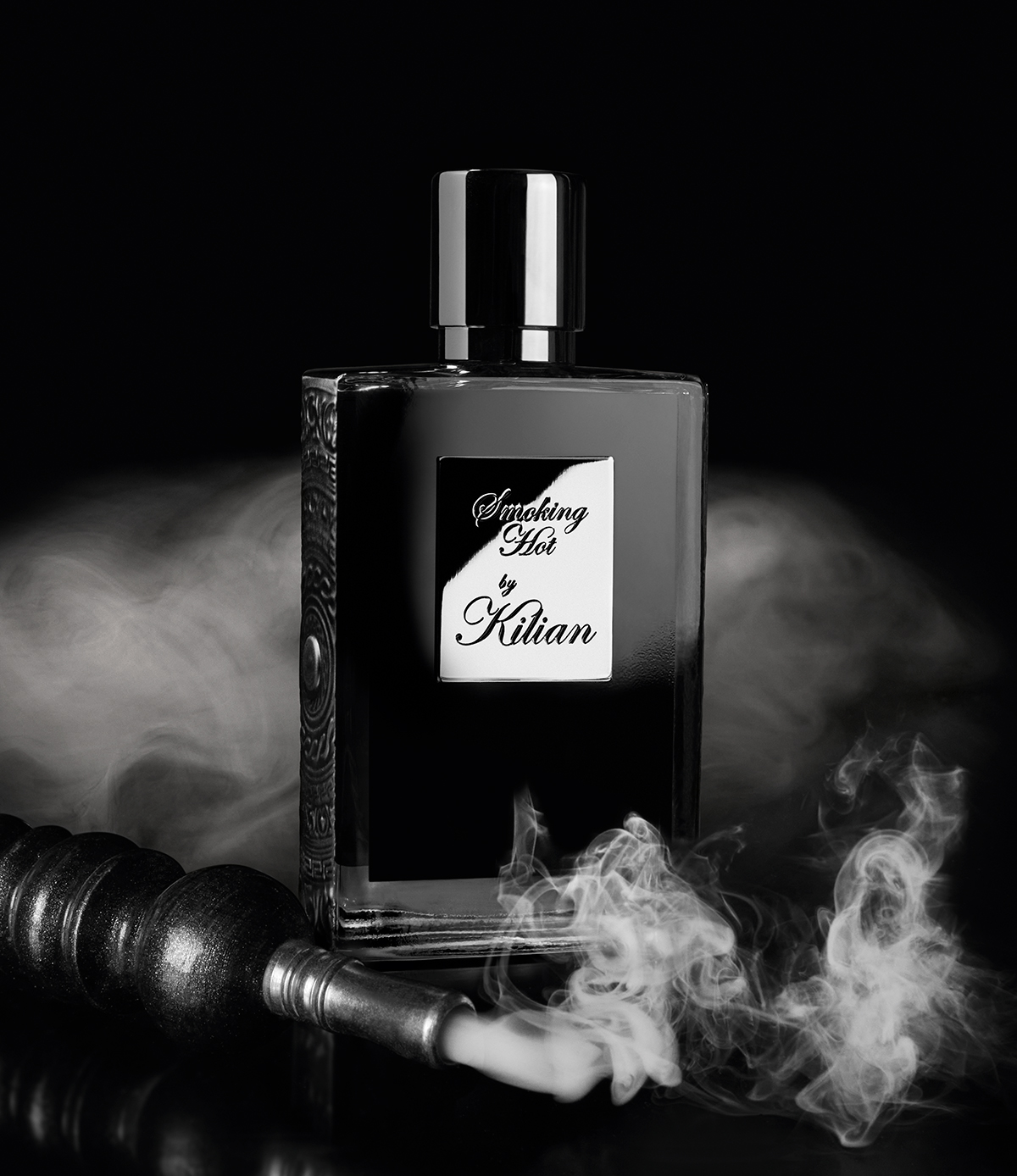 The latest arrival at Kilian Paris is a woody and caramelized fragrance, which is marked by the presence of absolute Kentucky tobacco – a very rare ingredient. The combination of apple and hookah aroma dance in harmony with the warm essence of cinnamon, while the notes of tobacco emerge slowly, like a slow burning. The rarity of tobacco absolute is then combined with oak musk, and bourbon vanilla, combined with orcanox, releases a sensual and enveloping energy, for men with inhebriating confidence and women who like to explore what some consider "the male olfactory wardrobe". 
September Beauty News
Guerlain: The New Orchidée Impériale Rich Cream And The New Orchidée Impériale Essence-Lotion Concentrate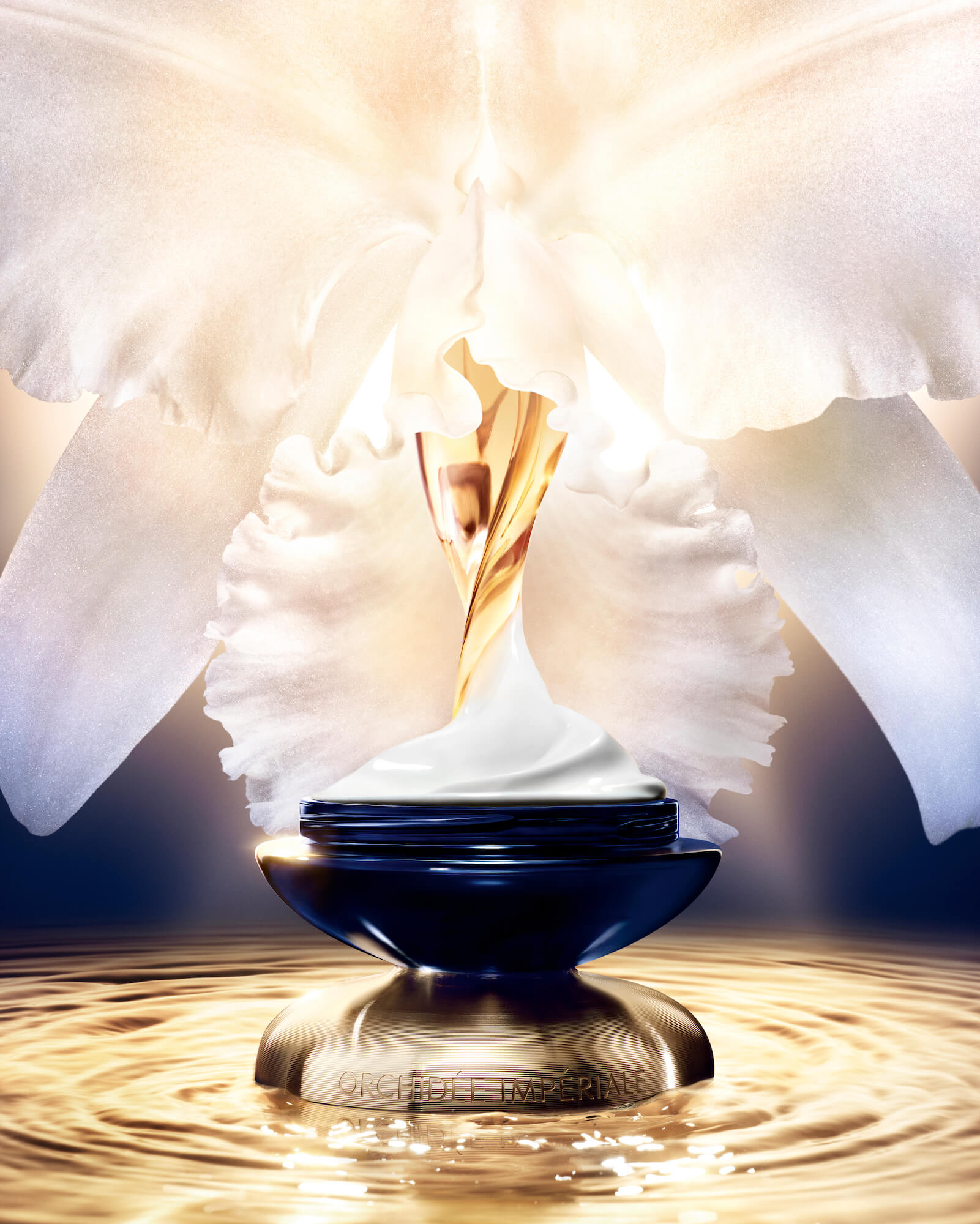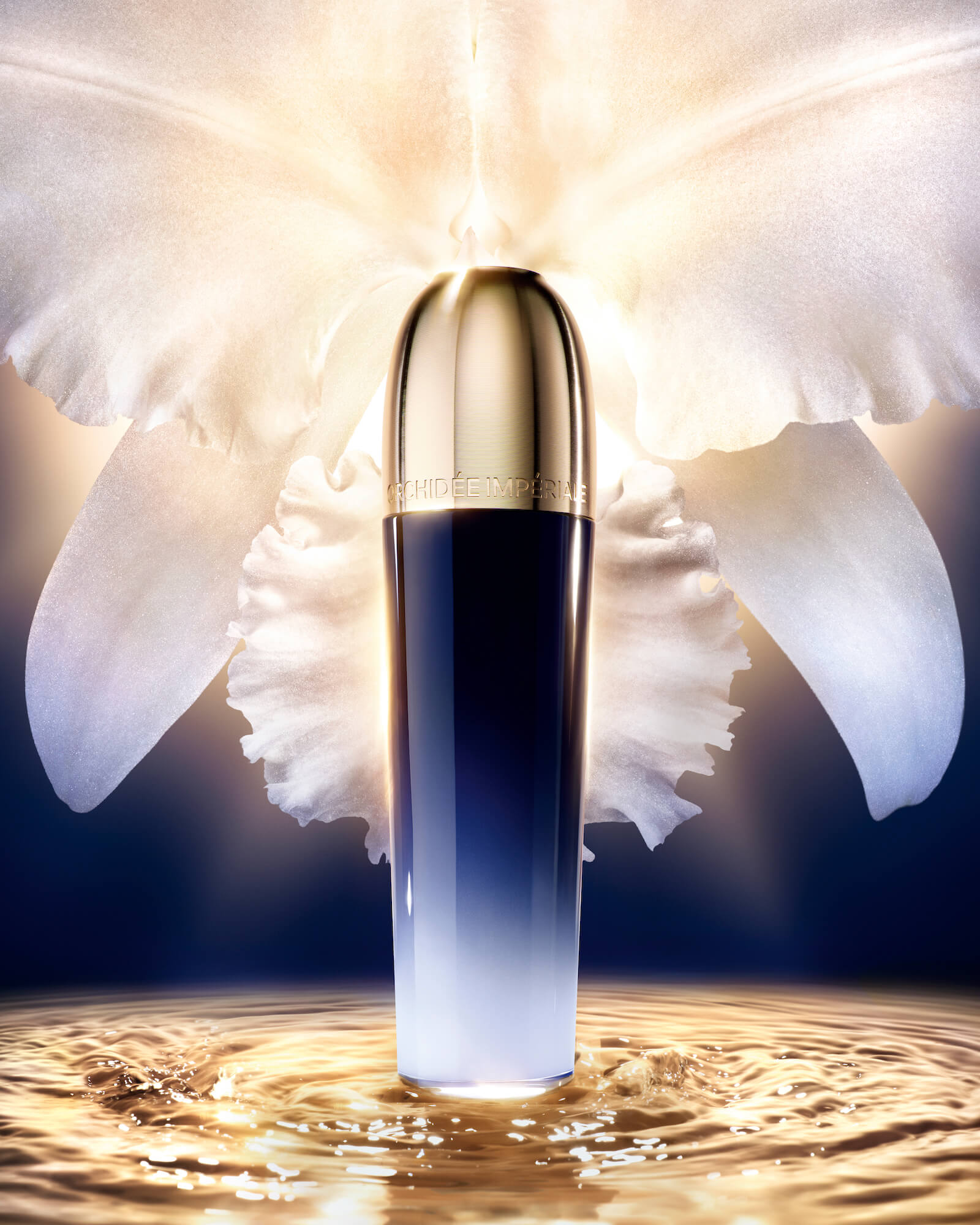 Guerlain unveils two new skincare products: the Orchidée Impériale Rich Cream and the Orchidée Impériale Essence-Lotion Concentrate.  
Enriched with extracts of oleo-concentrated Orchid and Orchid water, a new ingredient that promotes the production, collection and redistribution of water molecules in the different layers of the epidermis, the newcomers regenerate the ten vital layers of skin to preserve, improve and extend the 12 major signs of aging.  
The Orchidée Impériale Rich Cream is characterized by the molecular extract Orchid Totum, which increases cell vitality and quintuples regeneration and high-hydration oleo-concentrated Orchid, which contributes to the proper functioning of the skin barrier: the whole with a lamellar texture to 96% of natural origin, whose "millefoglie" structure naturally melts with the skin, spreading the active ingredients of the orchid in the vital layers of the epidermis.  
In the Orchidée Impériale Essence-Lotion Concentrate the molecular extract Orchid Totum and the technology Orchid Equilibrium mix and aim at preserving, regenerating and prolonging our skin  youth, as well as restoring the hydrolipidic balance of the ten vital layers of the skin, thus activating its regeneration. All, surrounded by a milky texture that rethinks the lotion's sensory signature.
September Beauty News
 

Zago: The New Look At Mi Box Limited Edition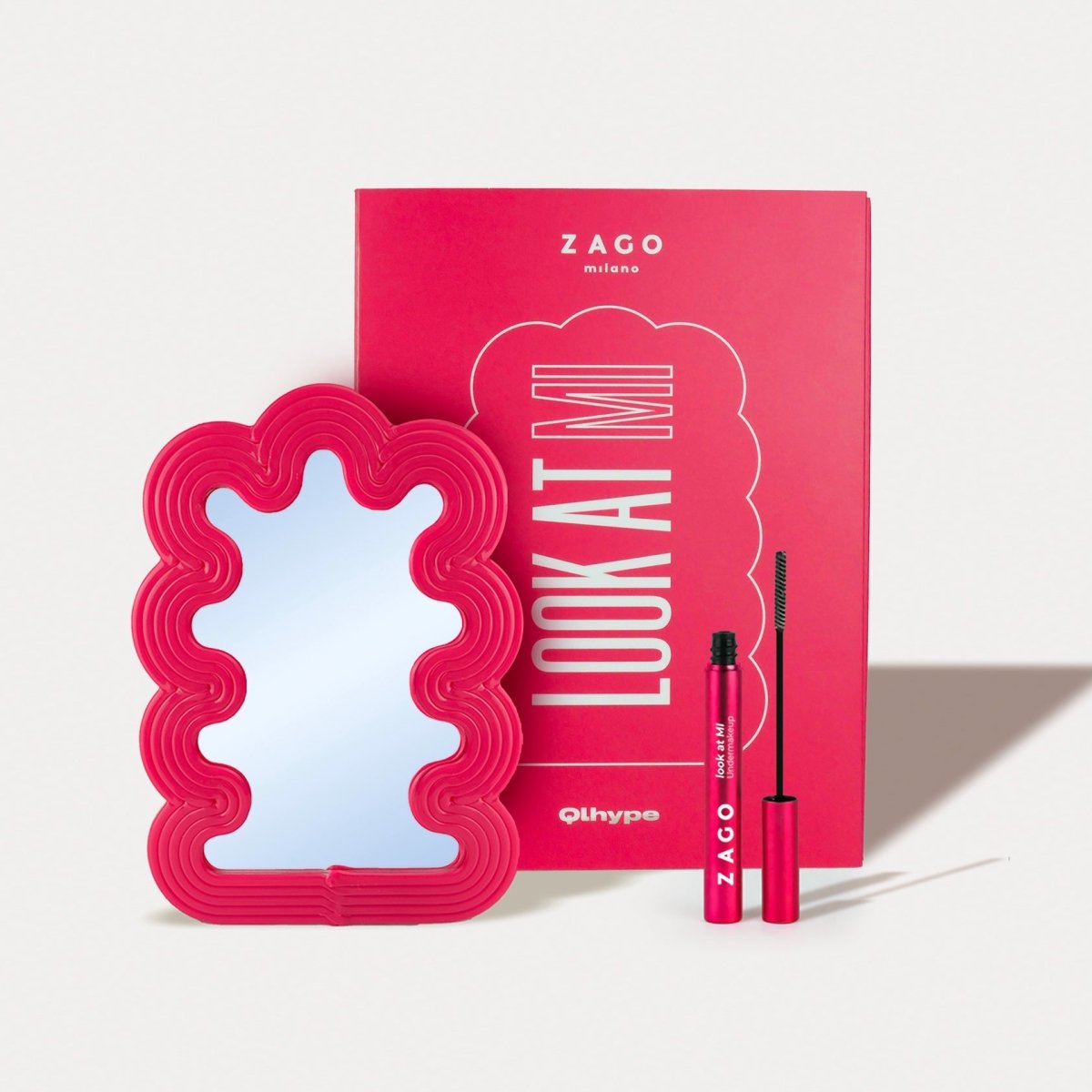 The new serum-primer 2 in 1 Look At Mi of the Undermakeup line of Zago Milano comes in an exclusive box made in collaboration with Qlhyp, e-commerce platform of luxury clothing, shoes, accessories and art and design objects. Ideal not only to nourish and promote the growth of eyelashes and eyebrows but also to protect and volumize them before applying mascara and/or your favorite brow product. Look At Mi is enriched by AQ3rose CROP-G and Pentavitin, which accelerates the growth of eyelashes and eyebrows, protecting them from harmful external agents and preparing them for the perfect application of make-up.  
September Beauty News
Biancamore: The New Illumina Serum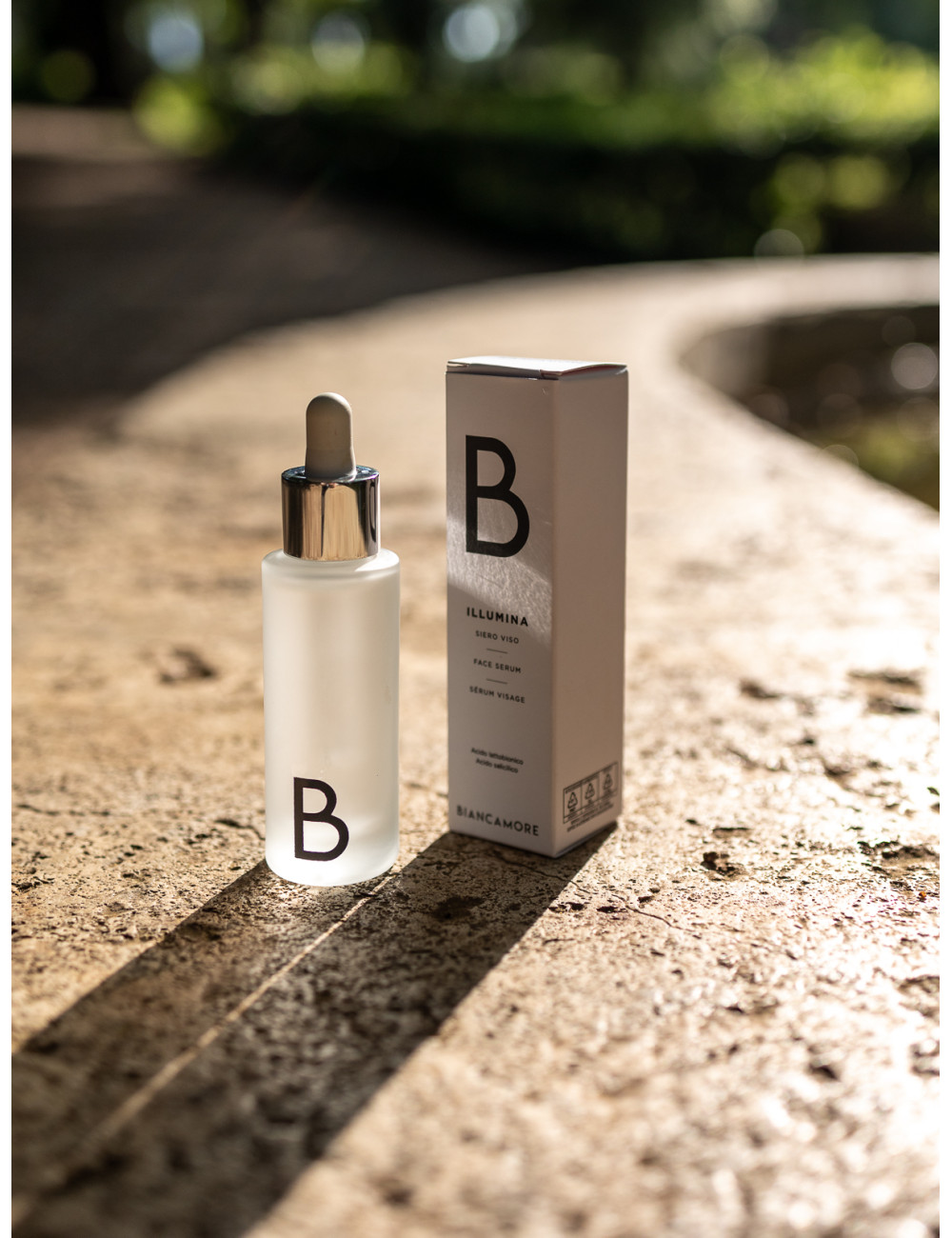 Biancamore presents the first facial serum that comes from buffalo milk whey, which combines buffalo whey – rich in lactic acid that, naturally produced by our skin, is well tolerated by epidermis, and is able to stimulate the regeneration of mature skin, impure or with imperfections, supporting cell renewal – with ingredients with illuminating, smoothing and purifying effect. Moreover, thanks to the tonic and astringent properties of organic lemon water and the power to stimulate the collagen of lactobionic acid, Illumina has a smoothing effect that can improve the texture of the skin. But not only that: inside it contains salicylic acid that helps to exfoliate the skin, control the production of sebum and protects the skin from bacterial aggression. Therefore, IIumina is ideal for mixed and oily skin, but also for dry and sensitive skin damaged by photoageing, or skin of any age that is post-acne or has imperfections.   
September Beauty News
 

Shiseido: The New TechnoSatin Lipstick Gel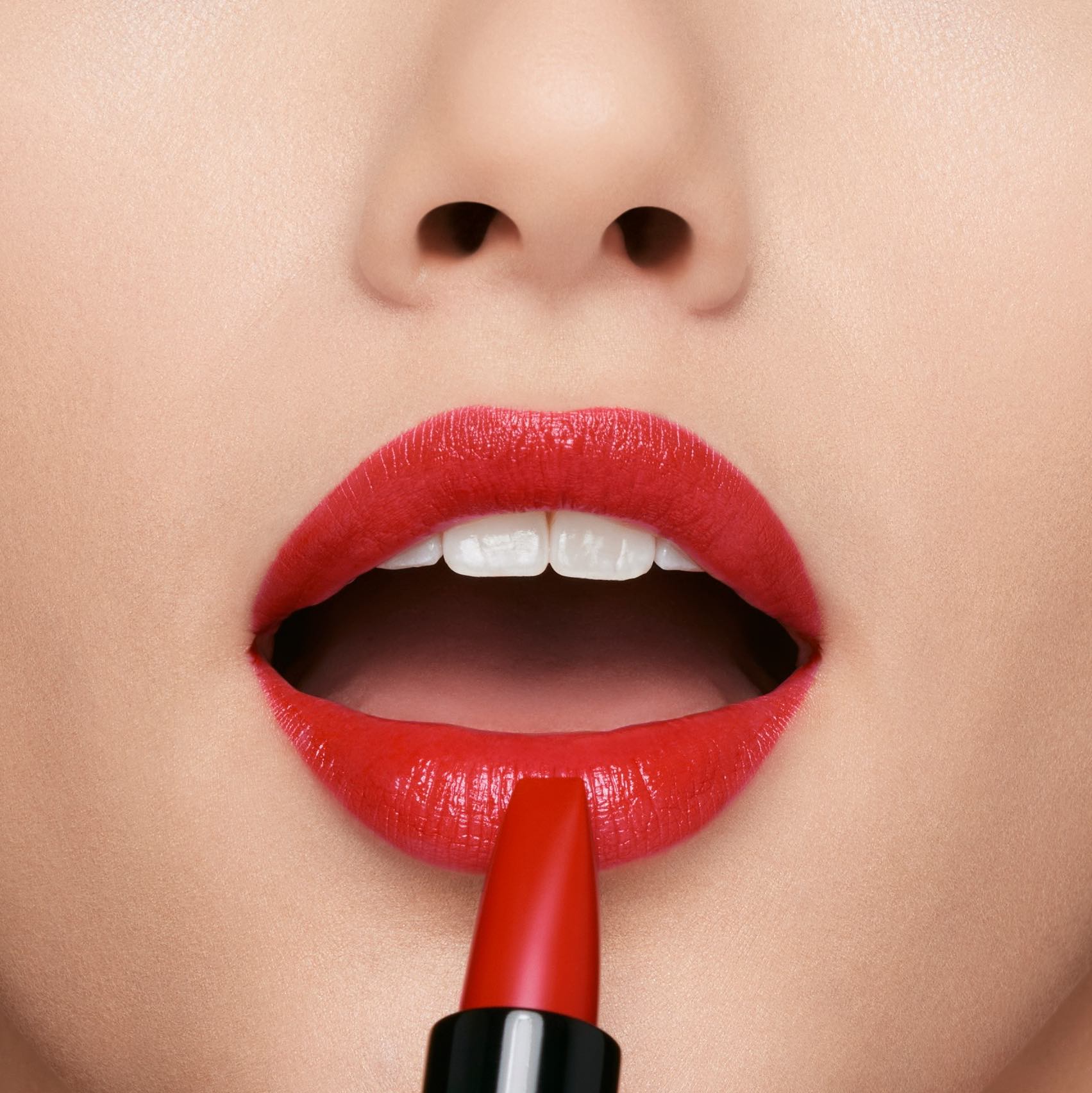 The new TechnoSatin Lipstick Gel by Shiseido boasts a flexible formula, which wraps the lips in a long-lasting color and hydration hug, with a satin finish, possible thanks to the innovative Stretch-Flex Technology, which acts as a mesh to wrap your lips in a soft and comfortable color hug. With a second skin effect, each lipstick contains over 68% skincare ingredients, including Benibana oil, which softens the lips and gives a feeling of smoothness and hydration, traditionally used as a basis for lipsticks in Kabuki theater and Geisha culture.
"We have updated this ingredient paying tribute to a historic Japanese beauty ritual," explains James Boehmer, Global Artistic Director of Shiseido Makeup: "This lipstick celebrates Japanese culture and the countless innovations with which Shiseido has enriched the lip category in the last 90 years […] we are pioneers in the beauty industry and, as such, we continue to push forward the boundaries of technology, while remaining faithful to our origins." 
September Beauty News
Clé De Peau Beauté: The New Eye Color Quad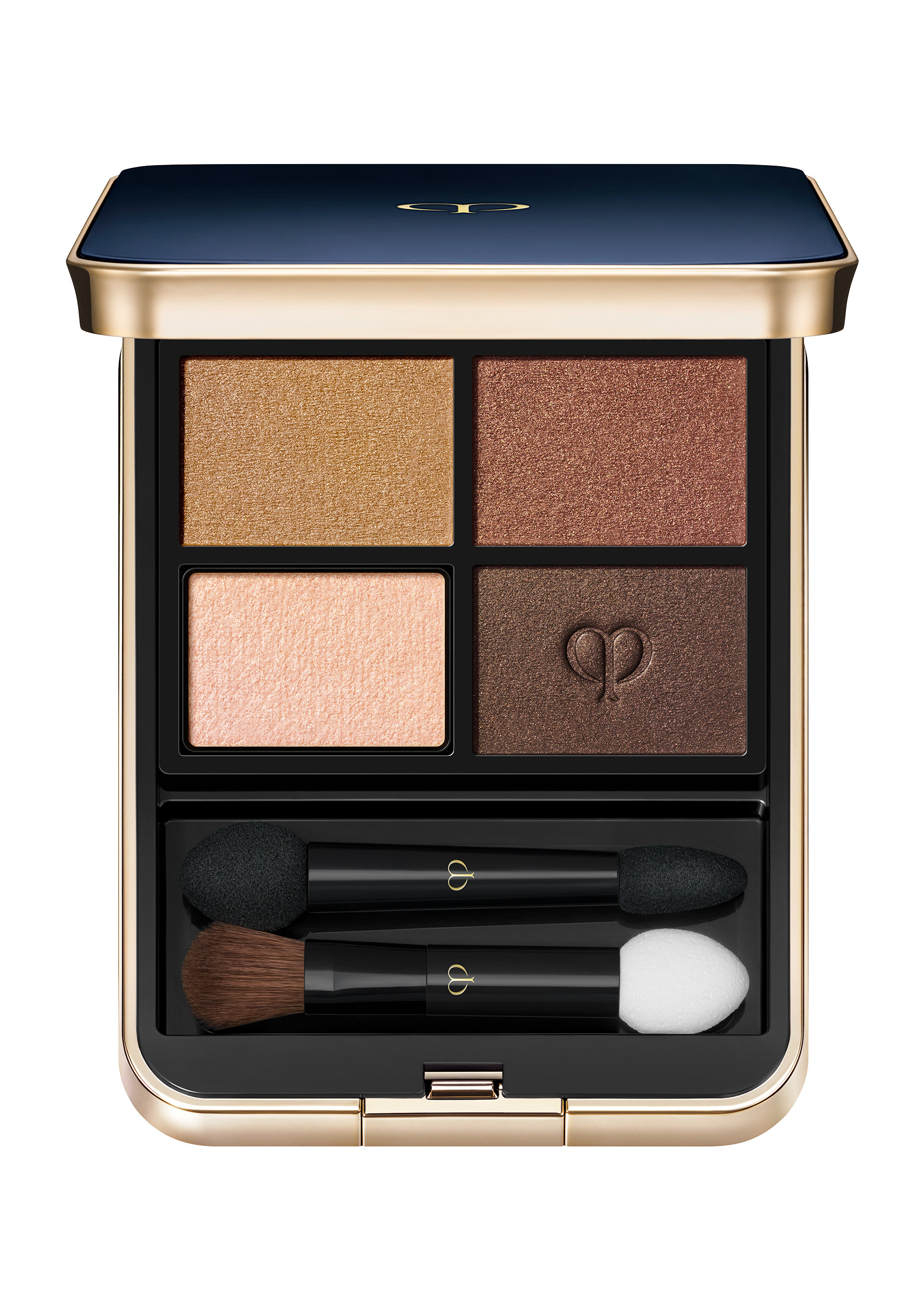 Clé de Peau Beauté presents the new Eye Color Quad, luminous eyeshadows inspired by the different appearance of the sea during the day, enriched with active skincare ingredients. Available in 16 different shades all unique and ideal for any type of makeup look, each quad contains, in addition to eyeshadow, also a moisturizing primer – enriched with the new Moisturizing Bouncy Formulation – that retains hydration for 8 hours, ensures a uniform base and greater tightness for the three high pigmentation powders.