WHO
_________
September Beauty News
Lady Gaga, Face of Voce Viva for Valentino
Voce Viva, the new fragrance by Valentino, aims to enhance the different facets of a successful, radiant and confident woman. A woman who "wears" her voice and is not afraid to sing, scream, or proclaim her message: a song that for the fragrance's campaign has the voice of Lady Gaga: the singer will perform a song from her new album, which was released in 2020.
To create Voce Viva in an explosion of enveloping notes and a woody floral fragrance, Valentino Beauty worked with the Master Perfumers Honorine Blanc and Amandine Clerc Marie.
The expertise of the team and Master Perfumers turned this perfume into a real sensory experience made in Valentino, thanks to the meticulous construction in three stages. Each stage winks to one of the steps that form the Cool Color Couture, and it's therefore divided between three codes that, together, come alive. We start with Color (essence of Bergamot made in Calabria, sweet mandarin and fresh, spicy ginger), moving on to Couture (the heart notes, a bouquet of white flowers inherited from the Haute Parfumerie) and Cool (mineral base notes enrich this formula thanks to crystal musk and sandalwood, soothed by enveloping ones thanks to the Madagascar vanilla).
Pierpaolo Piccioli, Valentino's Creative Director, said about this new fragrance: "I wanted a timeless yet unexpected fragrance to create a new emotion in the wake of my dresses."
September Beauty News
Marine Vacht and the New Chanel Les Beiges Campaign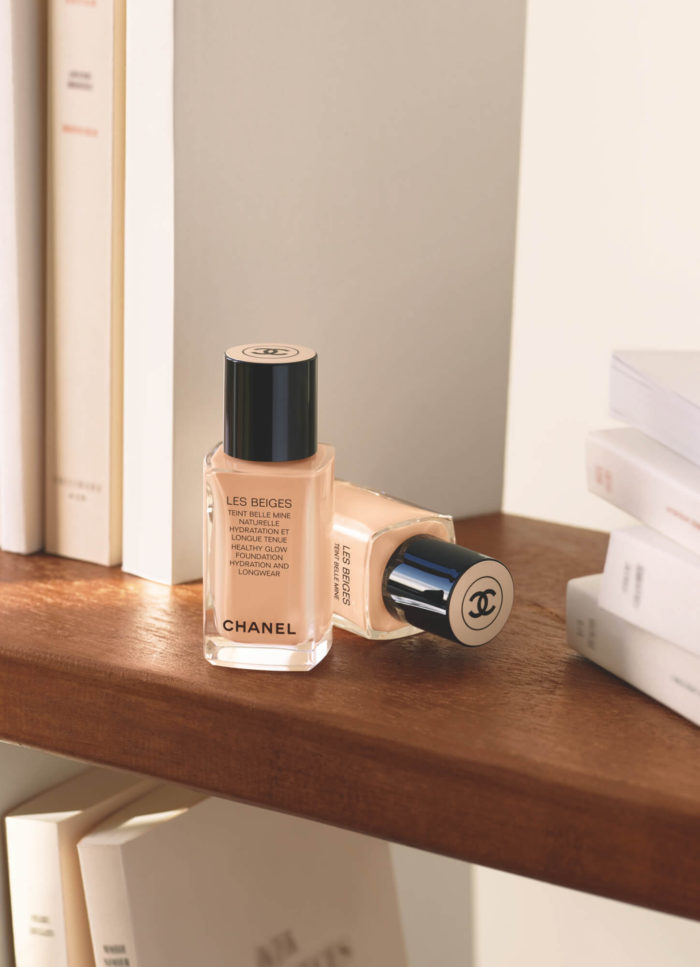 Once again, the French actress Marine Vacht will be the face of the new Chanel Les Beiges campaign, which celebrates one of the most effective and lightweight foundations (which our team loves!).
Les Beiges offers a long-lasting coverage but with an impalpable effect, like not wearing it, promoting healthy and glowy skin with a natural radiance.
Marine had already been the face of Les Beiges de Chanel last winter, and now she returns with a campaign that follows her through a day in Paris, amidst laughter, intimate moments and glimpses of one of the most beautiful and romantic cities in Europe.
Marine embodies the timeless elegance of the French woman, charming but confident, and once again perfectly represents the beauty of Chanel.
September Beauty News
The New Even Better All-Over Concealer + Eraser and Emilia Clarke: Clinique Makeup's Global Ambassador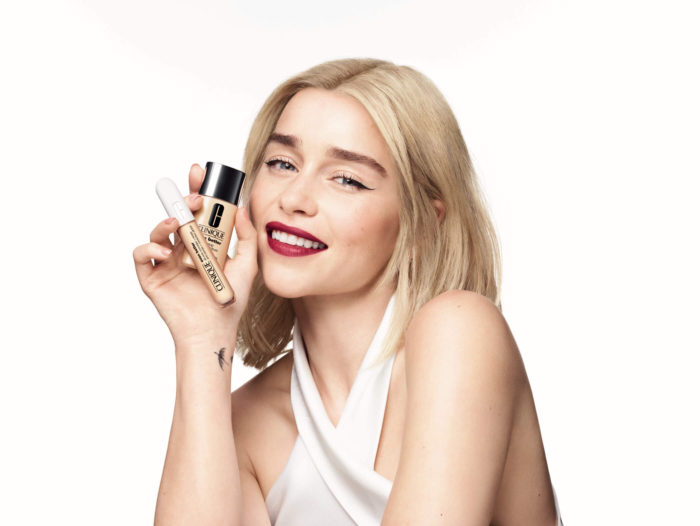 It was announced by the brand that the iconic actress Emilia Clarke, the face of Clinique beauty and the first Clinique Global Ambassador in history, will also be the face of Clinique's makeup lines starting fall 2020.
Emilia will be the protagonist of the new makeup campaign focused on the Even Better collection, where the brand will also present the new concealer Even Better All-Over Concealer + Eraser.
But let's discover the new Even Better All-Over Concealer + Eraser! It is a treating concealer that hydrates the skin for up to 24 hours and makes the skin radiant (thanks to the potent vitamin C) and energized (thanks to the caffeine). An ideal concealer, ready to cover any type of imperfection but gentle on the skin, oil-free but with many beneficial elements such as Phytosphingosine (to relieve the eye contour). It is also enriched with optical diffusers for an even complexion.
In addition, the sponge applicator incorporated in the package is designed to facilitate and optimize the application of the product. It's ideal to be combined with the brand's Even Better Makeup SPF 15 foundation, for a radiant yet natural coverage all day long!
WHAT
_________
September Beauty News
Pur Bleuet by Yves Rocher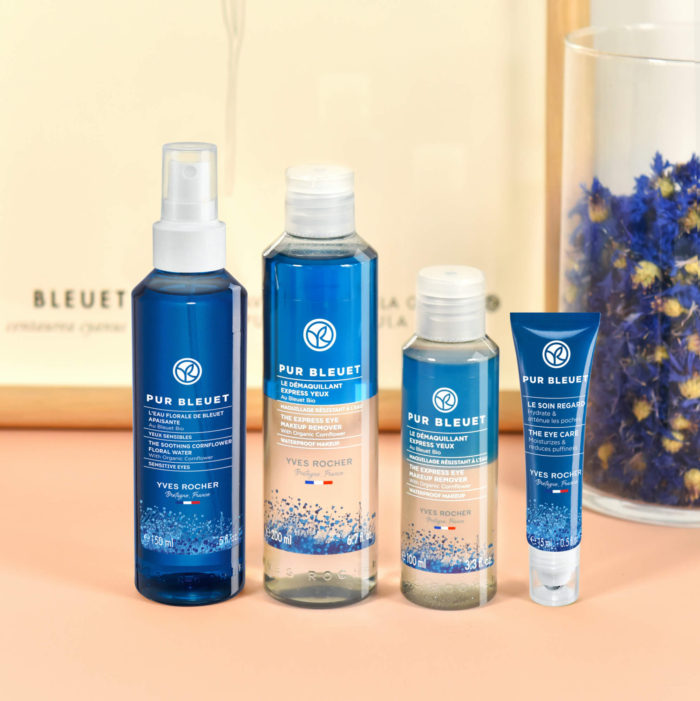 A new line designed and tailored only for the delicate area of the eyes which offers 95% of natural ingredients, enriched with organic Cornflower farmed in the Brittany countryside. Thanks to the 100% natural extraction process, the cornflower retains all its soothing virtues, giving life to a very delicate but effective line.
The collection consists of a waterproof eye makeup remover, a delicate makeup remover for tired eyes, a moisturizing eye contour to fight dark circles and soothing refreshing water.
In short, everything we need to take care of our under-eye area, to make it always look perfectly rested and plump.
September Beauty News
New Sephora Vitamin-Enriched Masks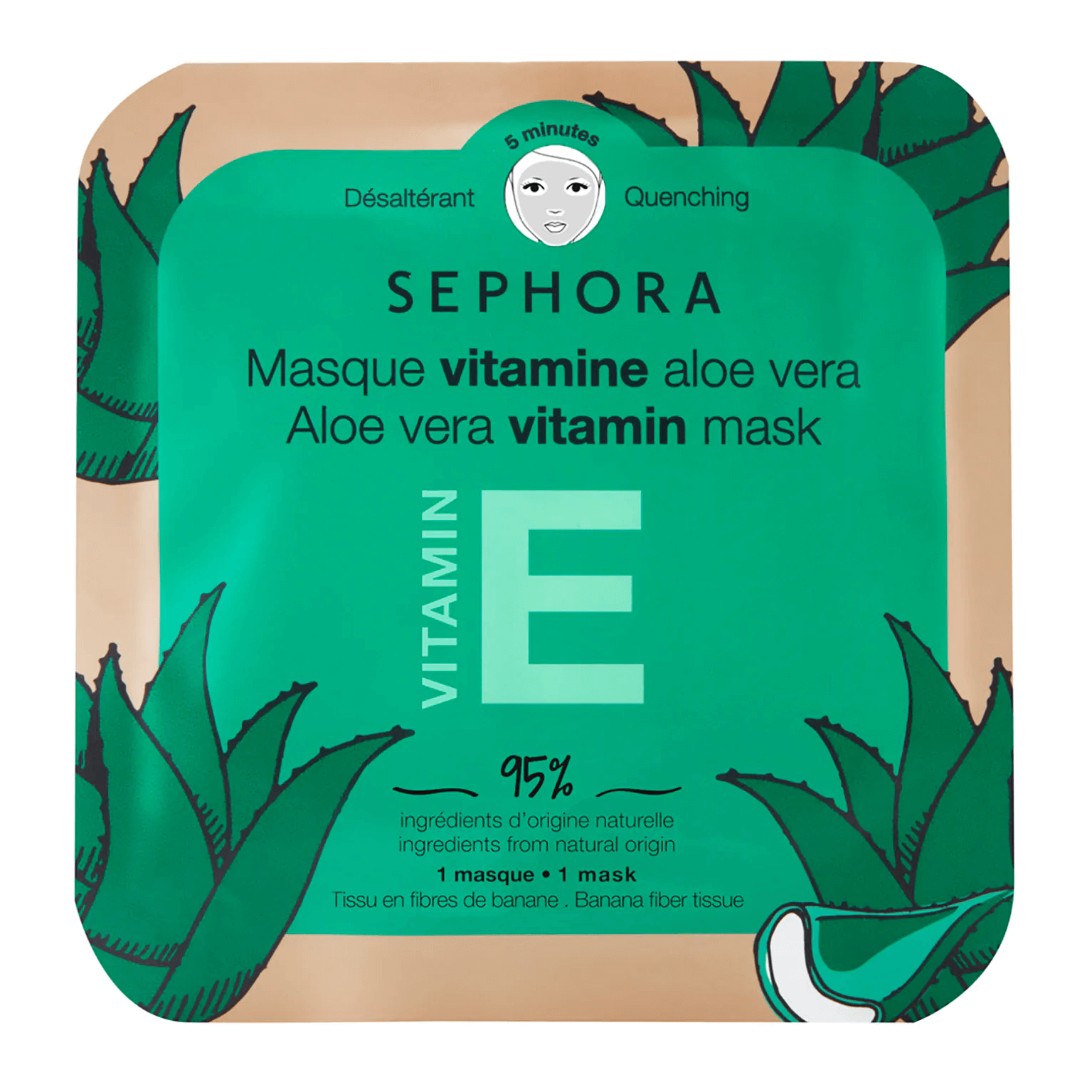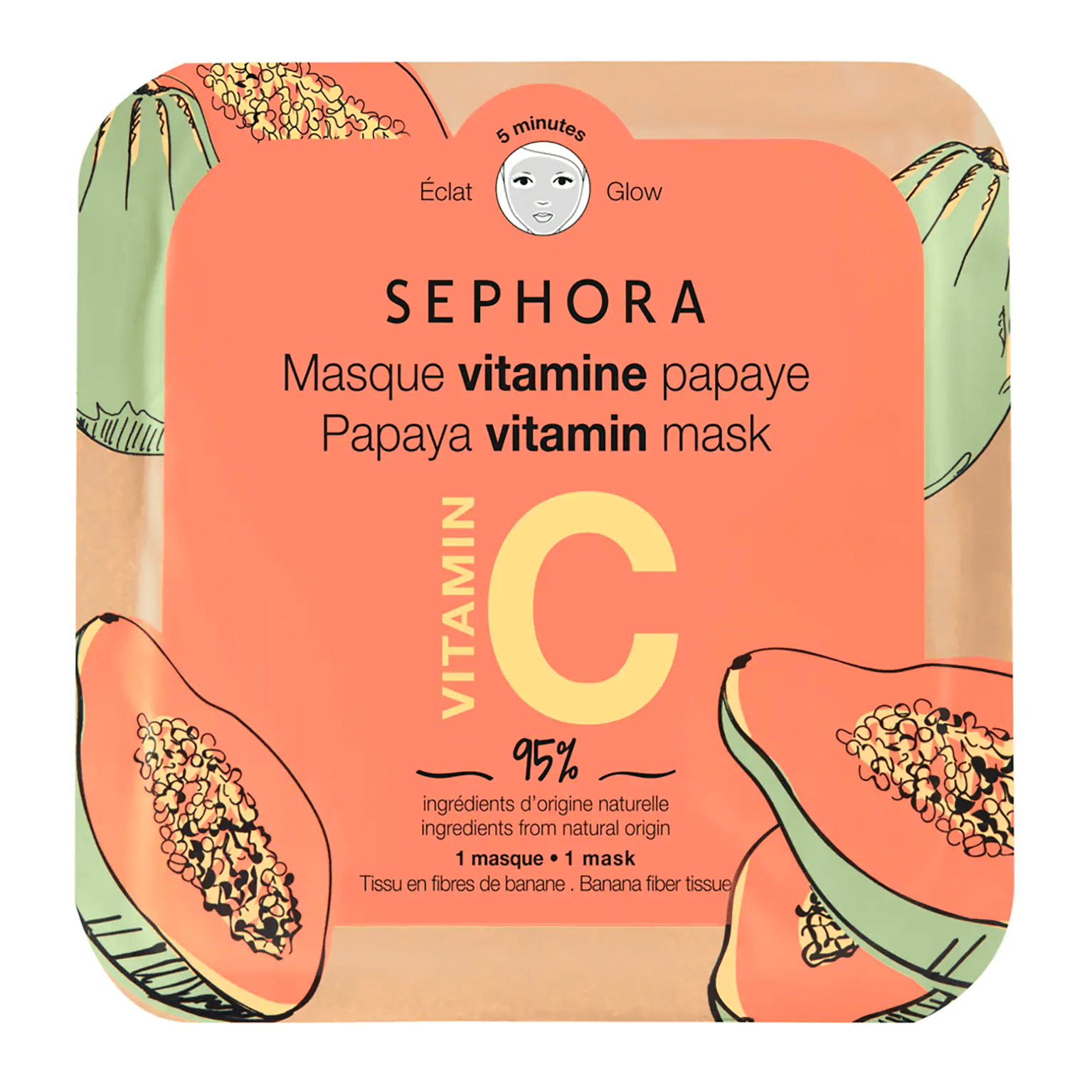 Starting this fall, Sephora offers a new type of face masks, made of banana fiber, enriched with plant extracts and with vitamins of both natural (such as C, E) and synthetic (B3 or B6) origin.
What do these vitamins do? Easy! They increase the effectiveness of the treatment, for never-seen-before results.
Formulated with 95% ingredients of natural origin, these vitamin-infused masks come in four different combinations for each specific skin need, but all adhere perfectly to the skin and have a high absorption capacity (only a quick action, since they act in only five minutes!).
The masks come in different combinations.
Papaya, paired with vitamin C, improves the brightness of the skin, while mango and vitamin B6 nourish the face thanks also to the high content of sugars, proteins and amino acids. The mask with Dragon Fruit and vitamin B3 has an anti-pollution formula. The last one is formulated with vitamin E and Aloe Vera, which moisturizes the skin defending it from dehydration.
September Beauty News
Bottega Verde: The New Hair Collections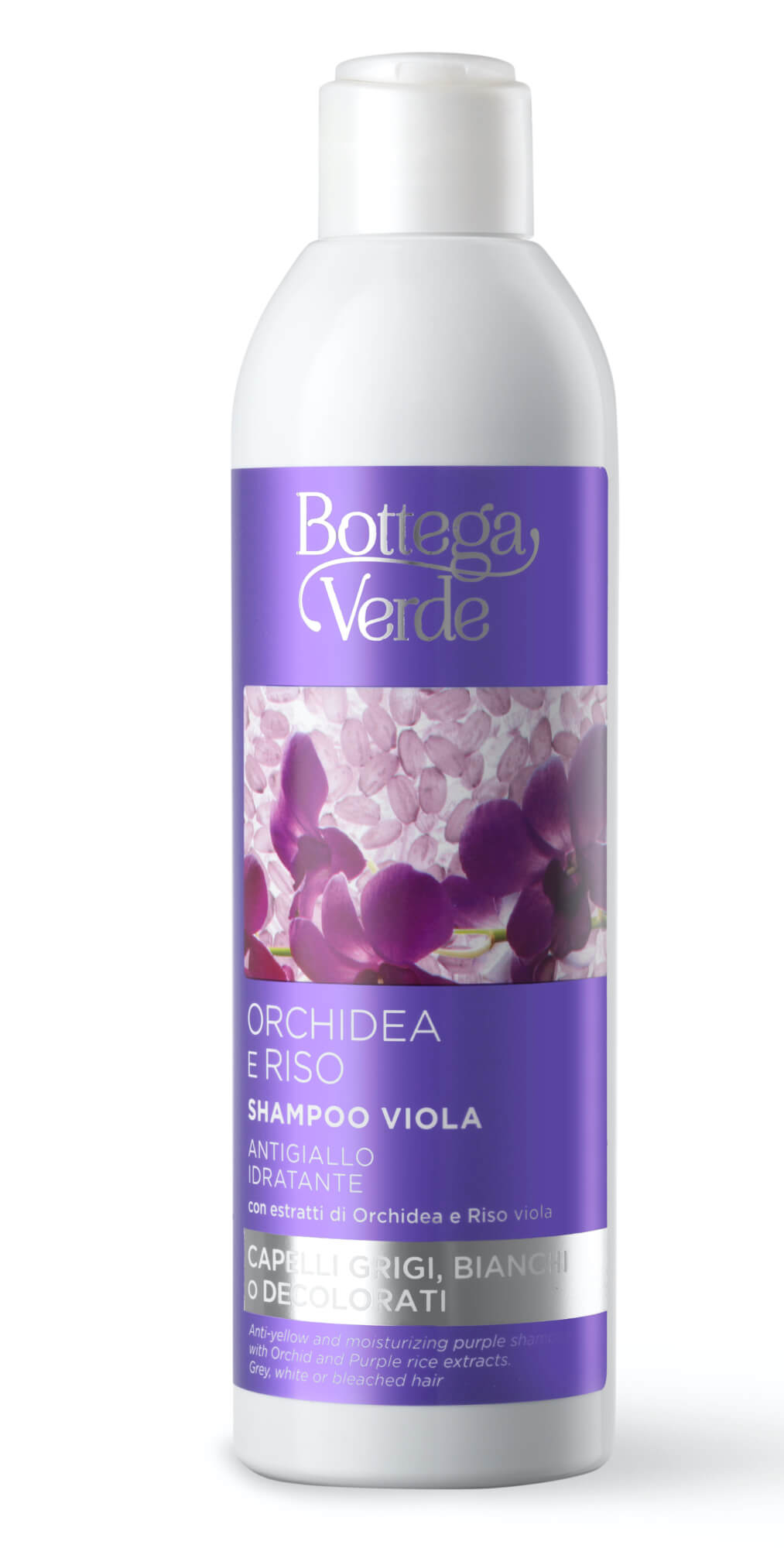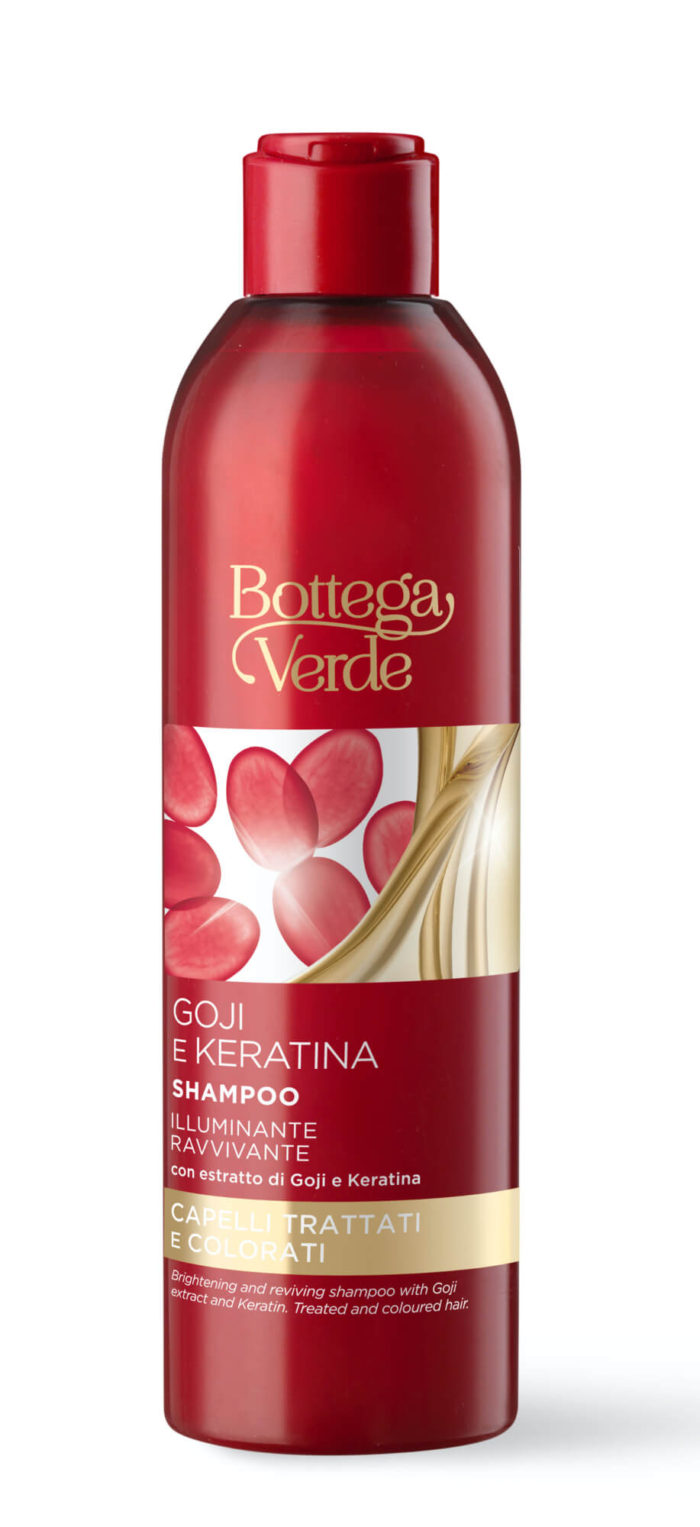 This fall, Bottega Verde presents two new must-haves for healthy and pampered hair. The Goji and Keratina line: five products designed to take gentle care of colored and treated hair. And the Orchid and Rice anti-yellow shampoo dedicated to white, gray or discolored hair.
As always, the protagonists in these products are natural ingredients and their functional properties. The Goji and Keratina line combines the soothing, nourishing and revitalizing properties of Keratin with the antioxidant power of Goji berries, for visibly healthier hair.
On the other hand, the Orchid and Rice extracts are the main active ingredients of the shampoo for gray or white hair. In this case, also thanks to its purple pigment, this product is able to boost the intensity and getting rid of the yellow for shiny cold shades.
September Beauty News
& Other Stories: The Brand's First Vegan Skincare Line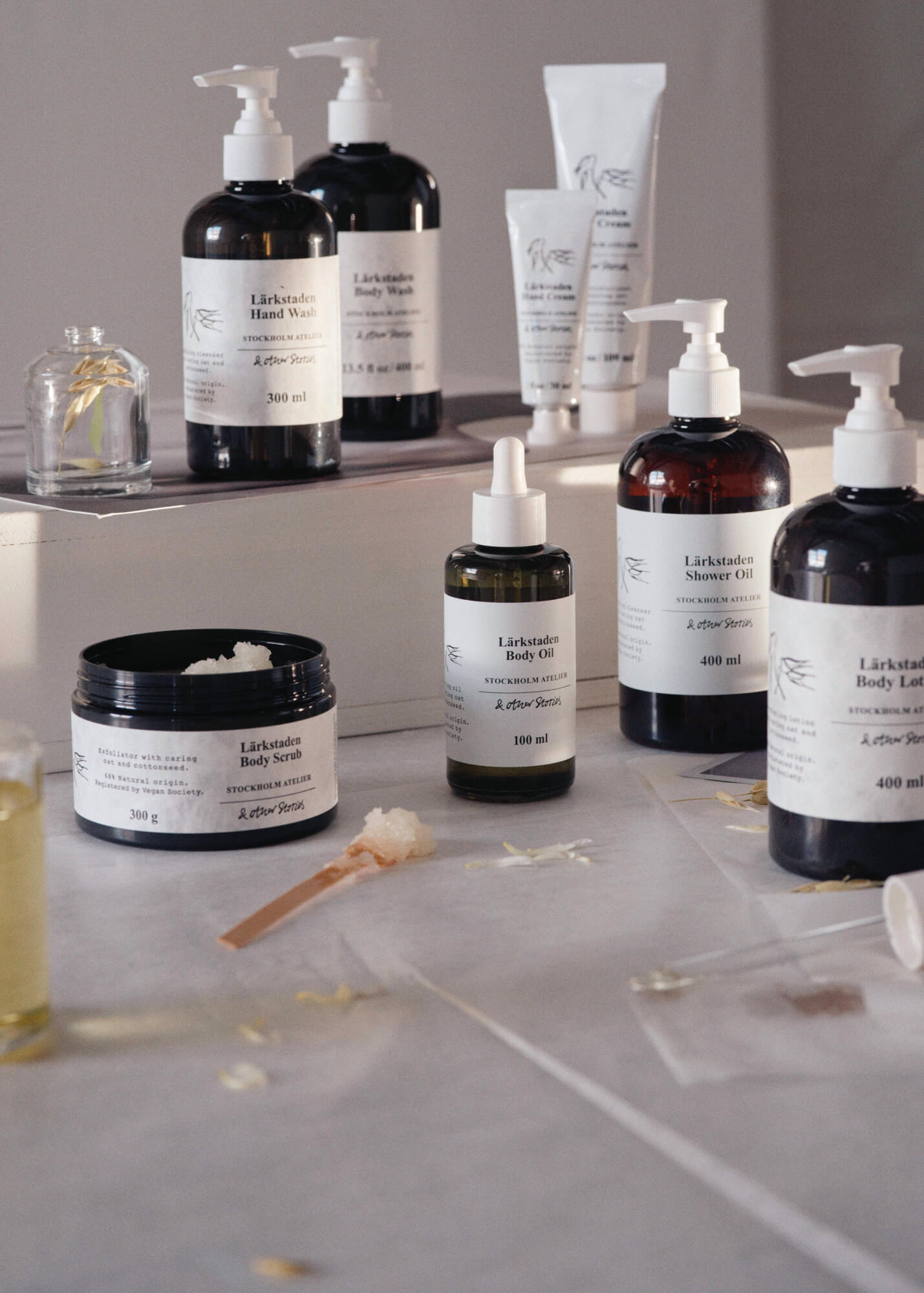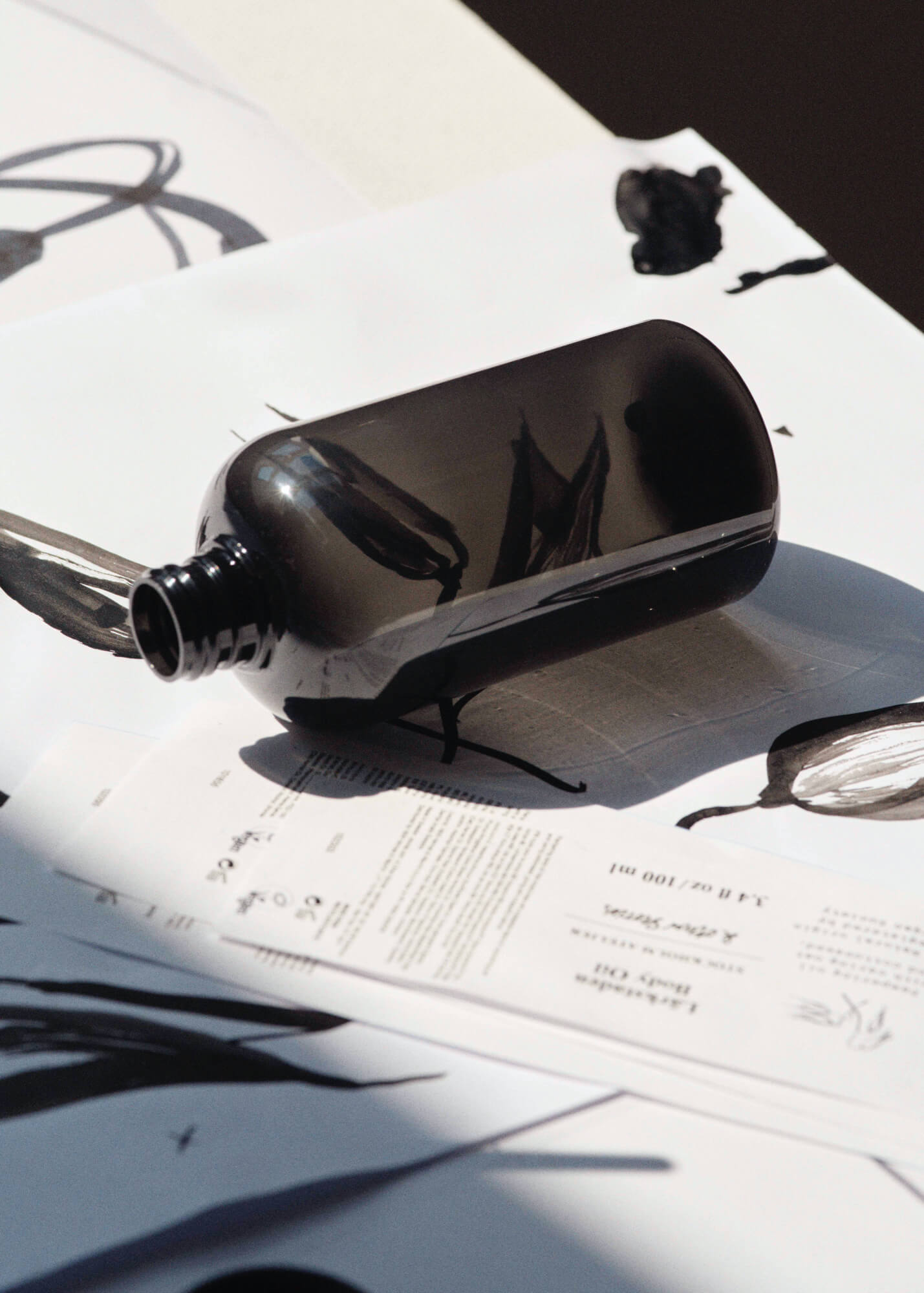 Registered with the Vegan Society, the brand's vegan skincare line (available in three elegant fragrances that pay homage to Stockholm) is characterized by up to 97% of ingredients of natural origin. It's also packaged in PCR-certified recycled plastic bottles.
Divided into three different fragrances (Humlegarden, Lärkstaden and Fjäderholmarna) but united by the strength of two key ingredients, cottonseed and oats, the line is truly hyper-complete and ready to meet every need. It consists of multiple products: from creamy lip balms to body scrubs, shower gels, body lotions and oils, hand cream with an ultra-rich texture and liquid soaps.
The three fragrances capture the Swedish minimal spirit and are divided into Humlegarden, the neighborhood that hosts the very first & Other Stories store and that is now translated into an enveloping and comfy fragrance; Lärkstaden, a delicate and gentle fragrance that recalls a nostalgic enchanted village in the heart of Stockholm.
Finally, the crisp notes of Fjäderholmarna take us on a trip, for a fresh and sparkling fragrance that inspires serenity.
September Beauty News
Resveratrol—Lift by Caudalie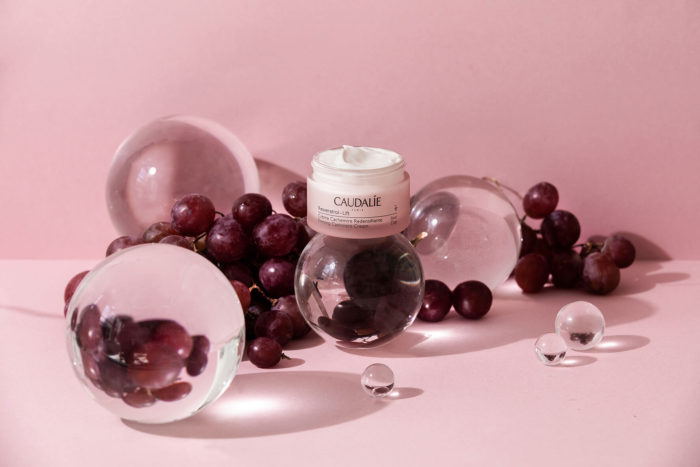 Caudalie's Revolution has come.
Mathilde Thomas, always looking for effective and natural solutions, continues her collaboration with Harvard Medical School and Dr. David Sinclair. Together, they have discovered that the patented Resveratrol + hyaluronic acid is twice as effective as retinol for collagen's natural production. But they haven't stopped there and decided to go further, with the new combination of Resveratrol + hyaluronic acid + vegan collagen booster.
It is known that with the nearing of the 40s, the production of collagen and hyaluronic acid of the skin diminishes, with a loss of firmness and skin tone, but, thanks to the vegan collagen booster, natural hyaluronic acid, and grapevine Resveratrol, the skin appears firmer, plumped and rejuvenated.
The star of the line, which we are already in love with, is Crème Cachemire Redensifiant. A sensory and enveloping texture makes the skin soft and comfortable, perfect for winter arrival: a cashmere skin.
The new patented formula is present throughout the Resveratrol-Lift line, redesigned with a 100% recyclable zero-impact packaging.
September Beauty News
Estée Lauder: New Advanced Night Repair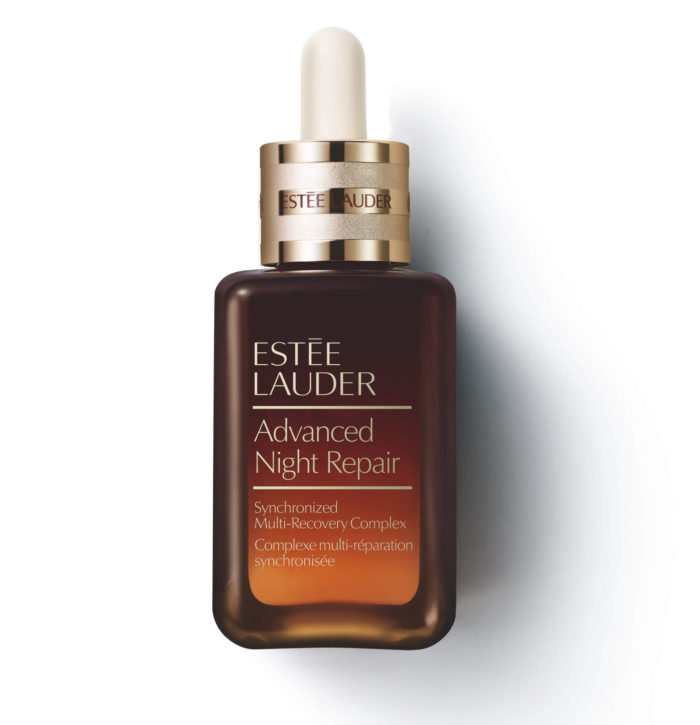 Estée Lauder Night Repair stands out not only for being the first night serum ever created and for being the first night serum to use the famous pharmacy-like brown bottle: it is also a skincare hero product in constant evolution and growth, which adapts to the hectic pace of modern life.
The new version proposed by the brand takes advantage of research on epigenetics, which has shown that only about 25% of aging is predetermined by genes while 75% of the aging process is influenced by environmental factors and lifestyle.
Specifically, Estée Lauder has identified a specific molecule that promotes cellular and anti-aging renewal, essential for natural skin repair and for a more supple, firmer skin. This is how the brand formed the new Chronolux Power Signal Technology, which promotes the natural synchronization of the skin's renewal processes so that the repair takes place at night and maximizes the skin's natural rhythm of repair and protection.
An innovation that helps our skin to look young and radiant no matter what.
September Beauty News
Armani My Way, The New Floral Fragrance

Let's explore a brand new, fascinating chapter in the world of Giorgio Armani fragrances with My Way, a modern fragrance with floral notes, for a contemporary woman who combines femininity with self-discovery, not afraid of experiences and novelties. Although the fragrance has been available in the online store Armani Beauty since August, the advertising campaign was disclosed worldwide on September 6th.
Its philosophy is "I am what I live." The fragrance wants to capture the spirit of an elegant woman, free and radiant: a curious personality that accepts challenges in a never-ending rediscovery, personified in the beautiful actress Adria Arjona.
Bergamot, Sambac Jasmine and Virginia Cedar Wood, together with enveloping notes such as Madagascar Premium Bourbon Vanilla, are just some of the components of a curious and bubbly perfume which collects elements from all over the world to create a bright, modern, suitable perfume for a woman who is not afraid to find her own way.
The glass bottle, with its elegant but modern lines, is also fully refillable and recyclable.
Keep An Eye On
_________
Dr Jart+, Cryo rubber mask
Out Now
Chanel, Coco Mademoiselle L'Eau Privée
Out Now
La Mer, The Concentrate
Out Now
Clé de Peau Beauté, Volumizing Cream Supreme
Out Now