For us, it means taking care of ourselves: attention that equally flows through skin and body, mind and spirit. In other words, it's taking care of ourselves with respect, thoughtfulness, and a good amount of self-love.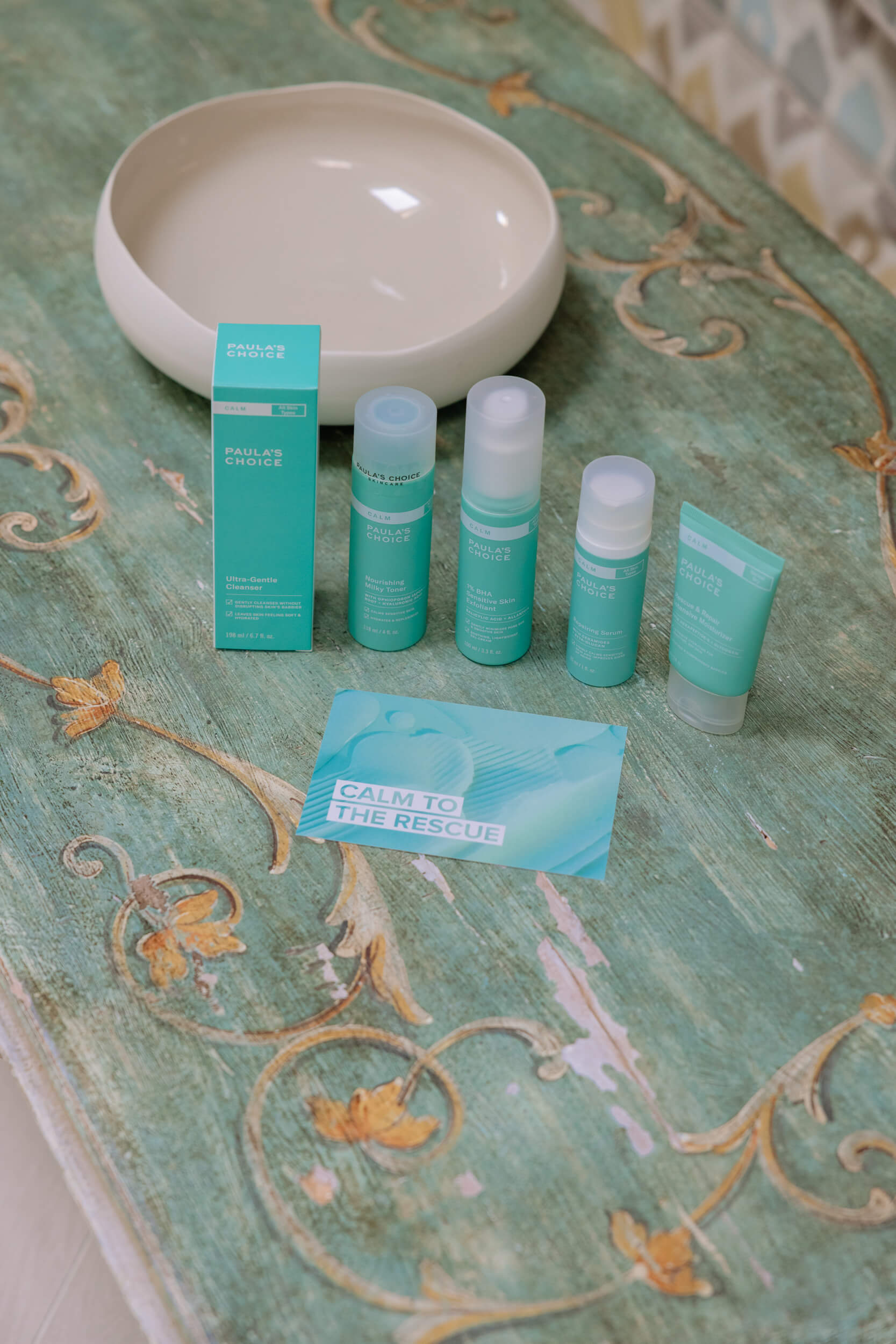 So, it's important to stop, take a deep breath and decide to slow down: taking some quality time for ourselves doing the things we like.
And we've seized the opportunity to do so, joining the Experience for the launch of the new CALM line by Paula's Choice at Villa Prato Relais, in Piedmont: a two-day event during which we had the opportunity to relax, listen to our body and learn a lot about skincare thanks to different interactive experiences.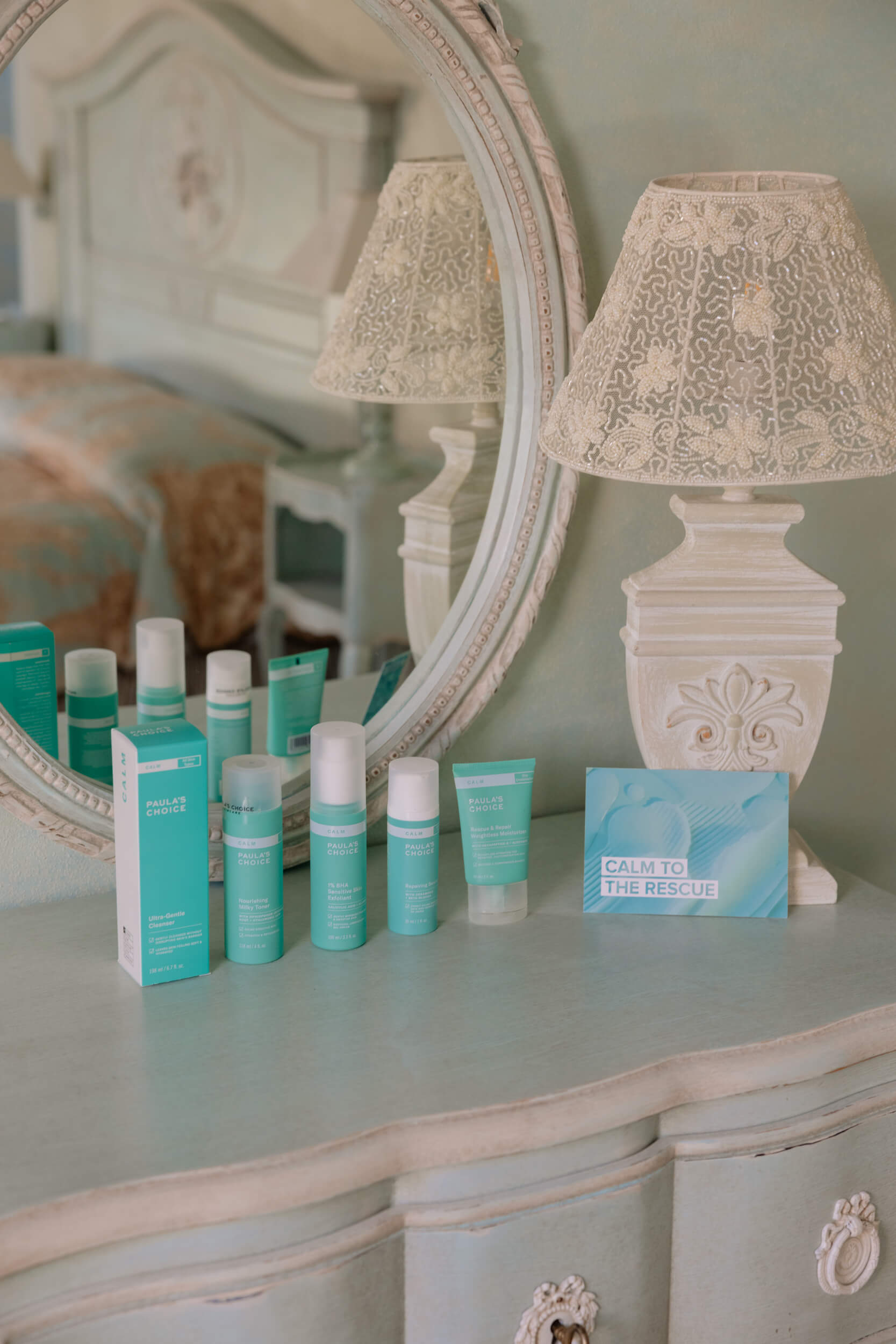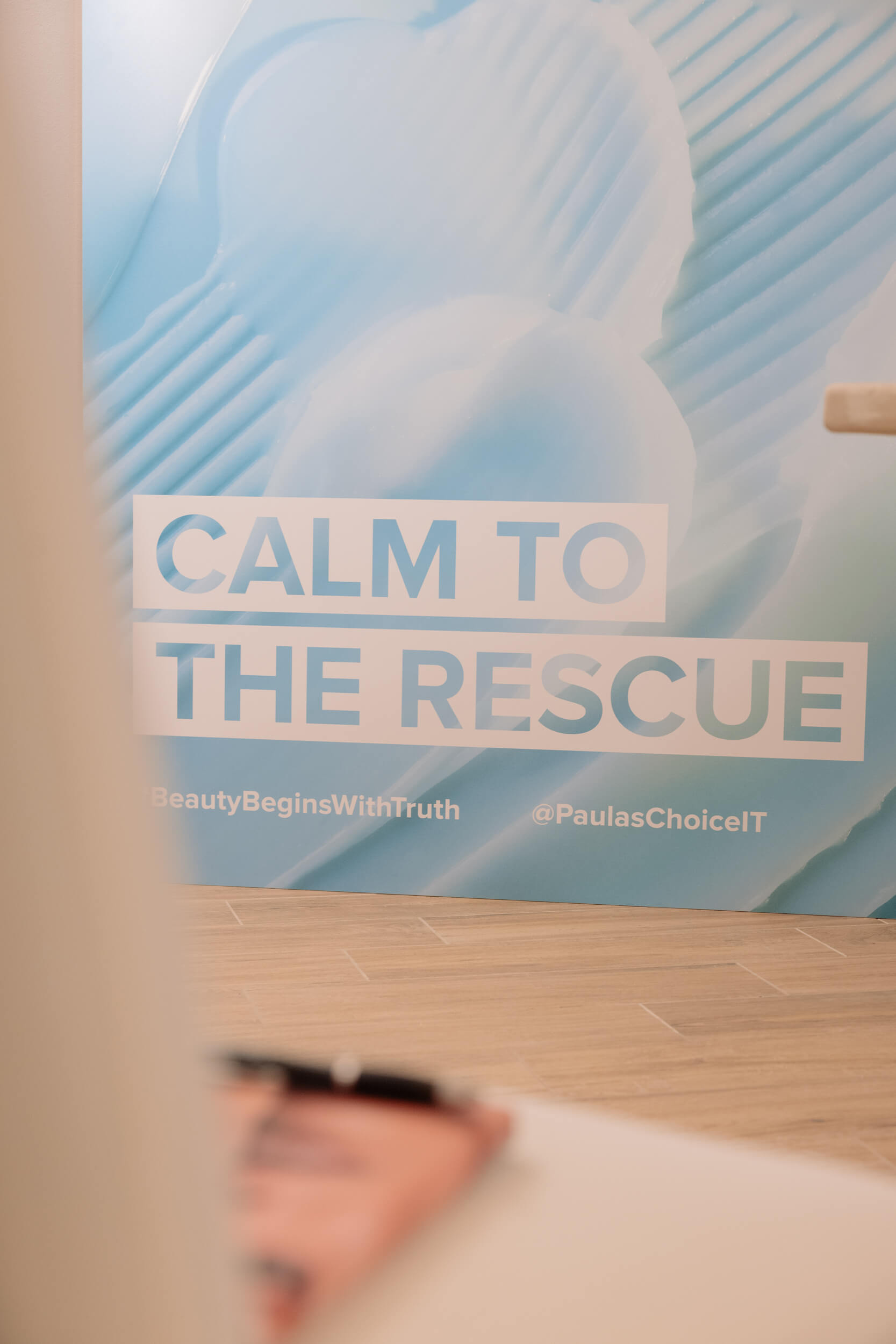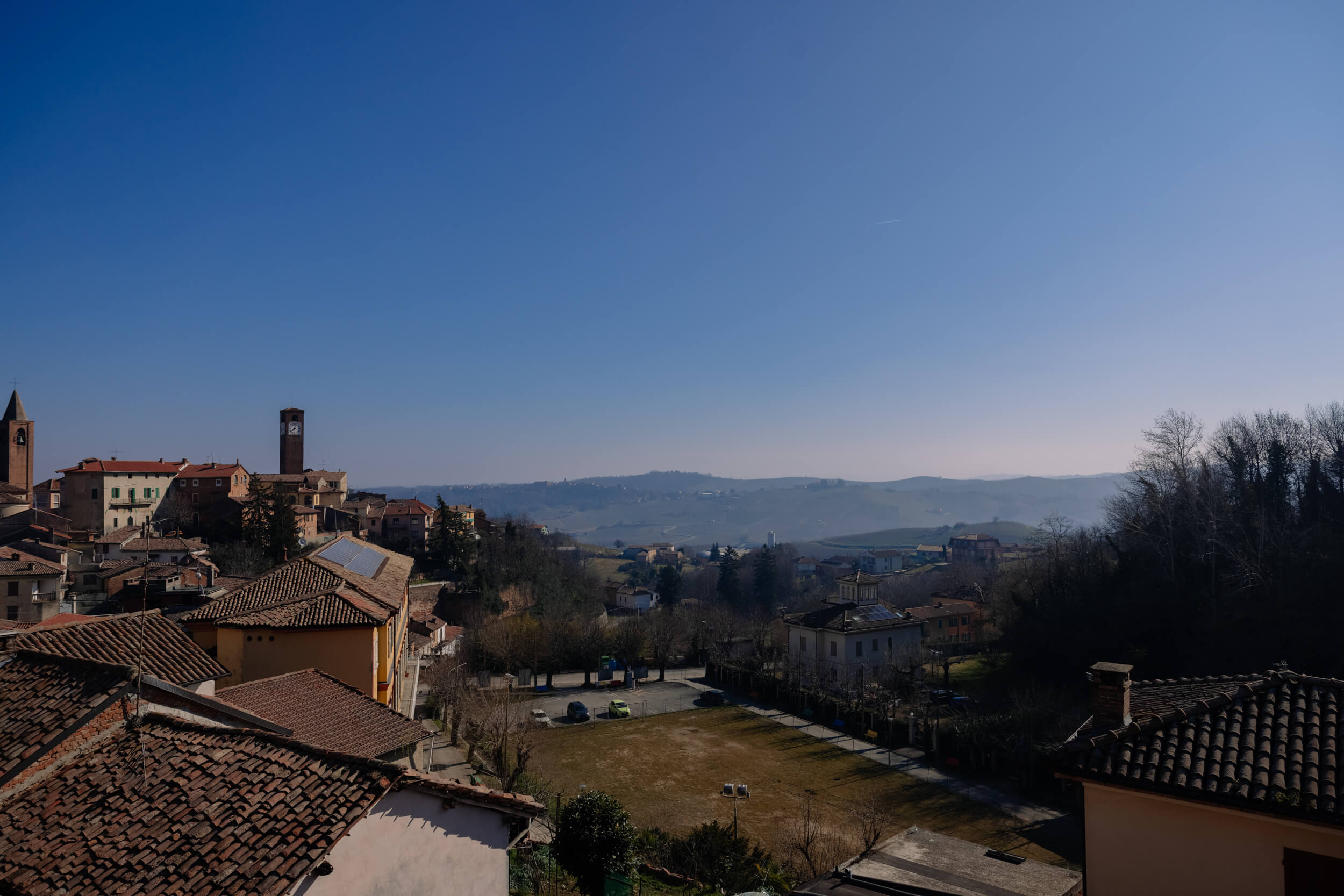 The skin of our face is a very important part of us, often underestimated. It is the place where we express our emotions, where fine lines appear and trace a life of smiles, tears, and feelings.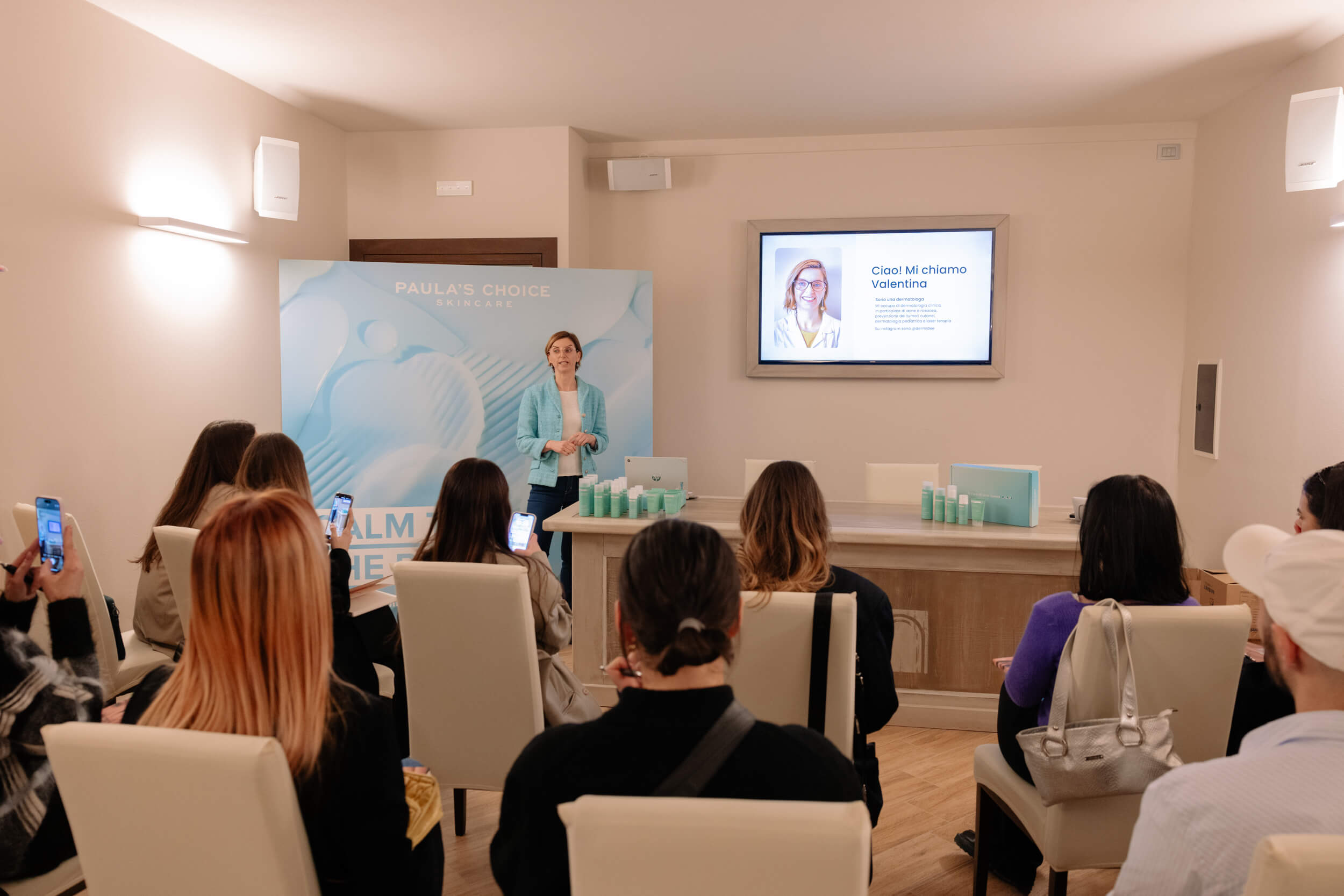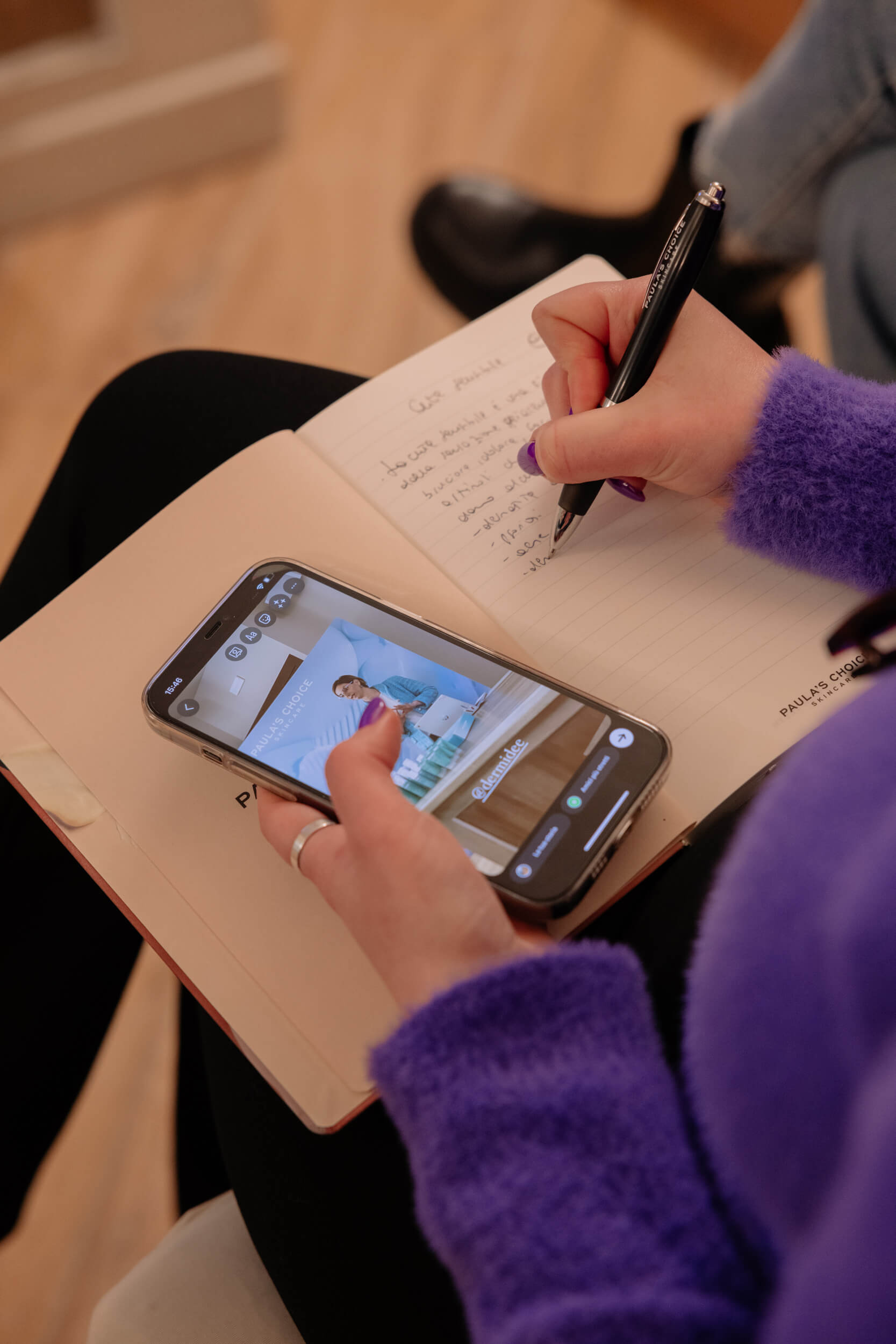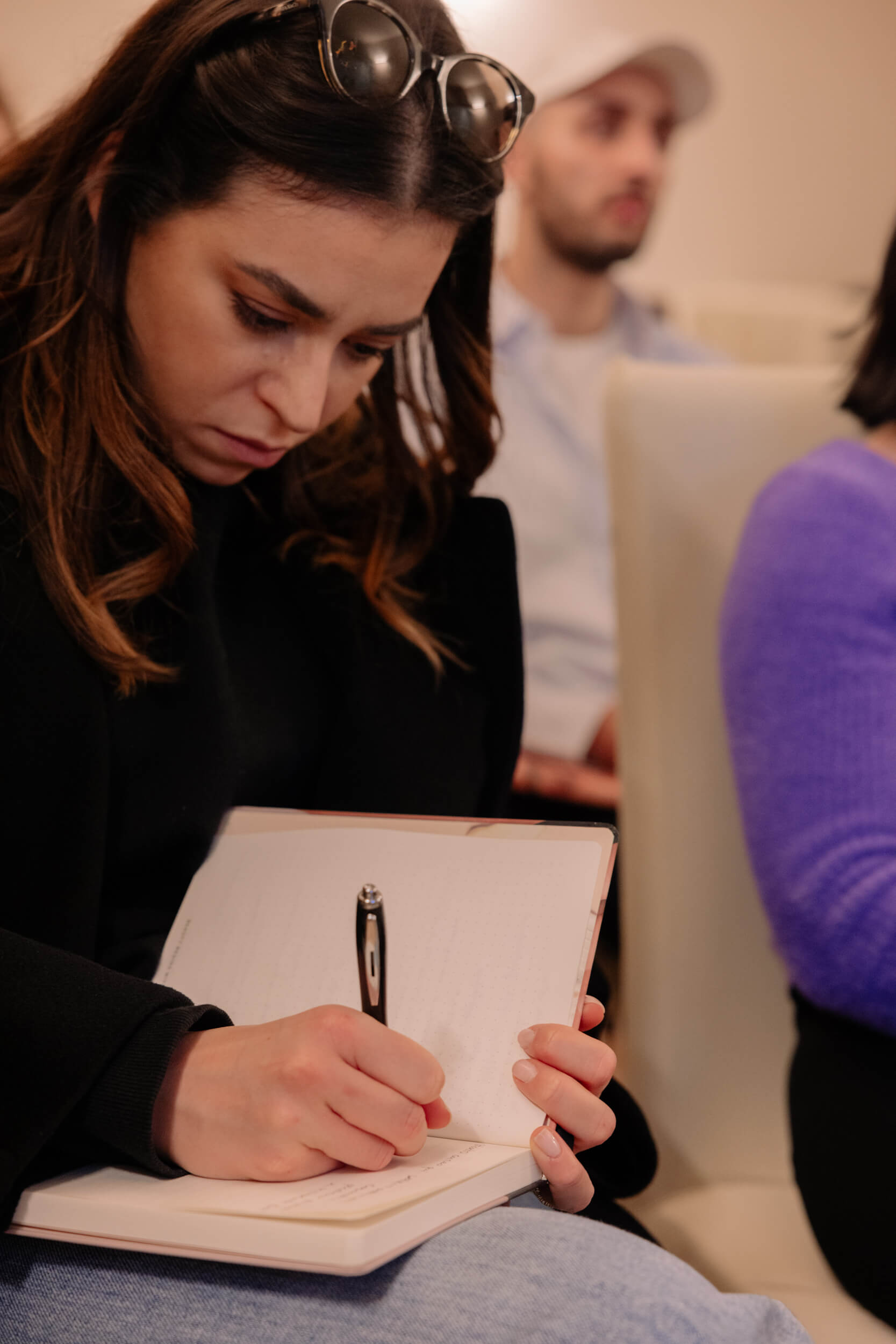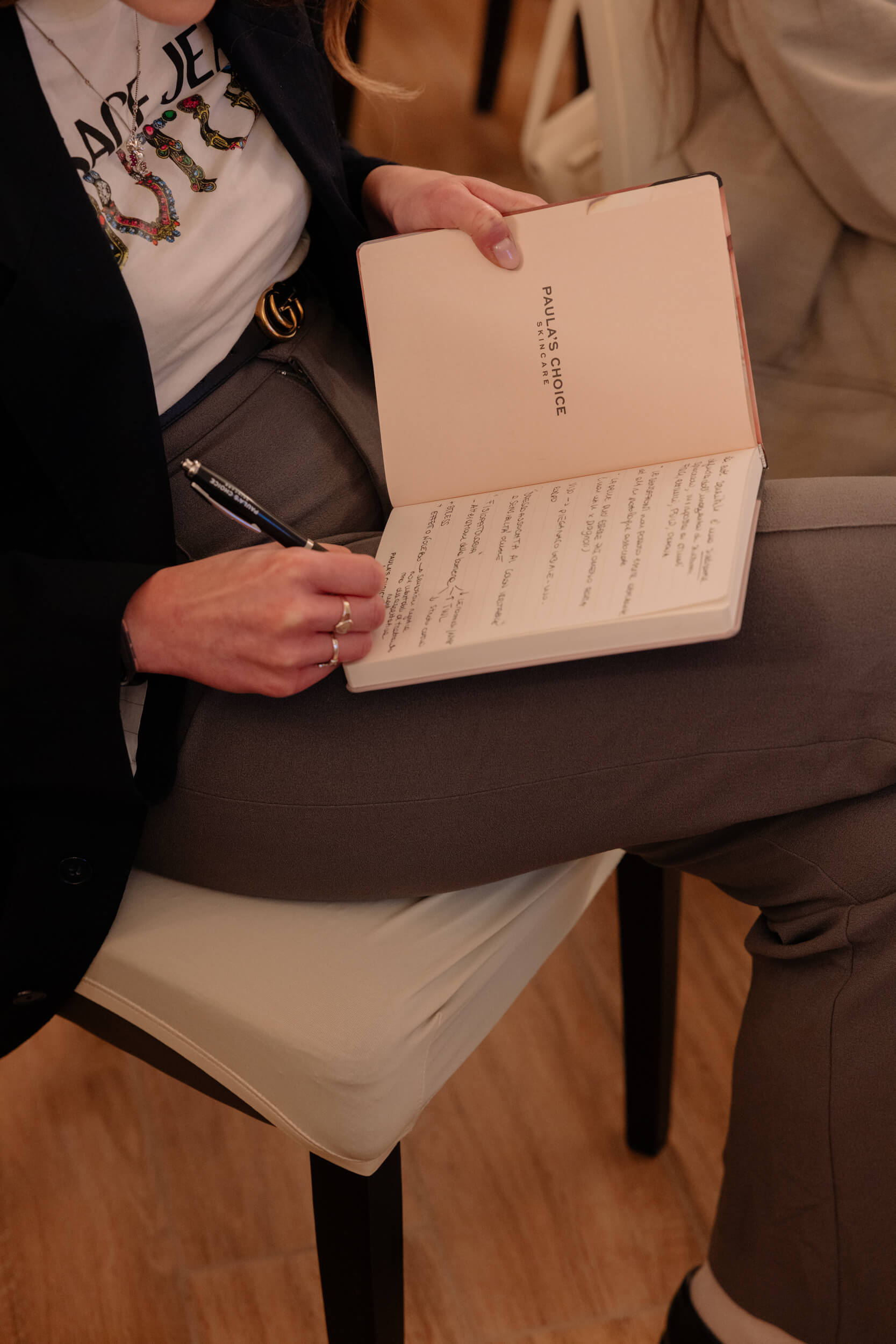 Like every other part of the body, it also needs attention and respect, and CALM can truly take care of it. Sensitive skin needs to be treated with extremely delicate skincare products and for this reason, Paula's Choice has formulated the CALM collection, specifically thought for sensitive skin and concerns that are often related to this condition. This type of skin, in fact, as experts explained during the Educational Session – a Masterclass held by the dermatologist and venereologist Vanessa Trevisan – is not able to tolerate lots of ingredients that for other skin types cause no harm, and it can feel dry or tight, redden, show brown spots and get irritated after the use of wrong skincare products: for this reason, it is essential to follow an ad hoc skincare routine.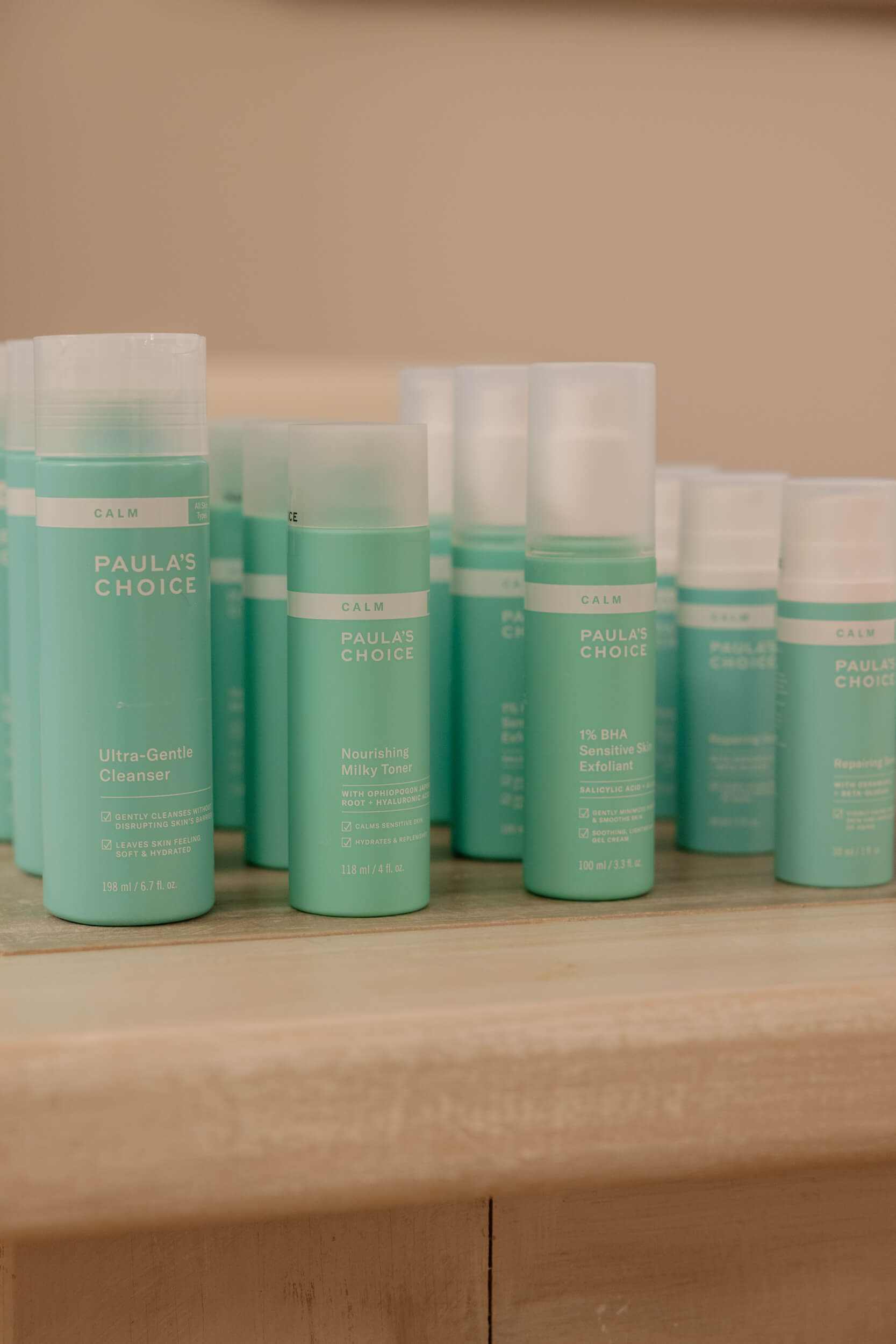 This is where the CALM line comes into play…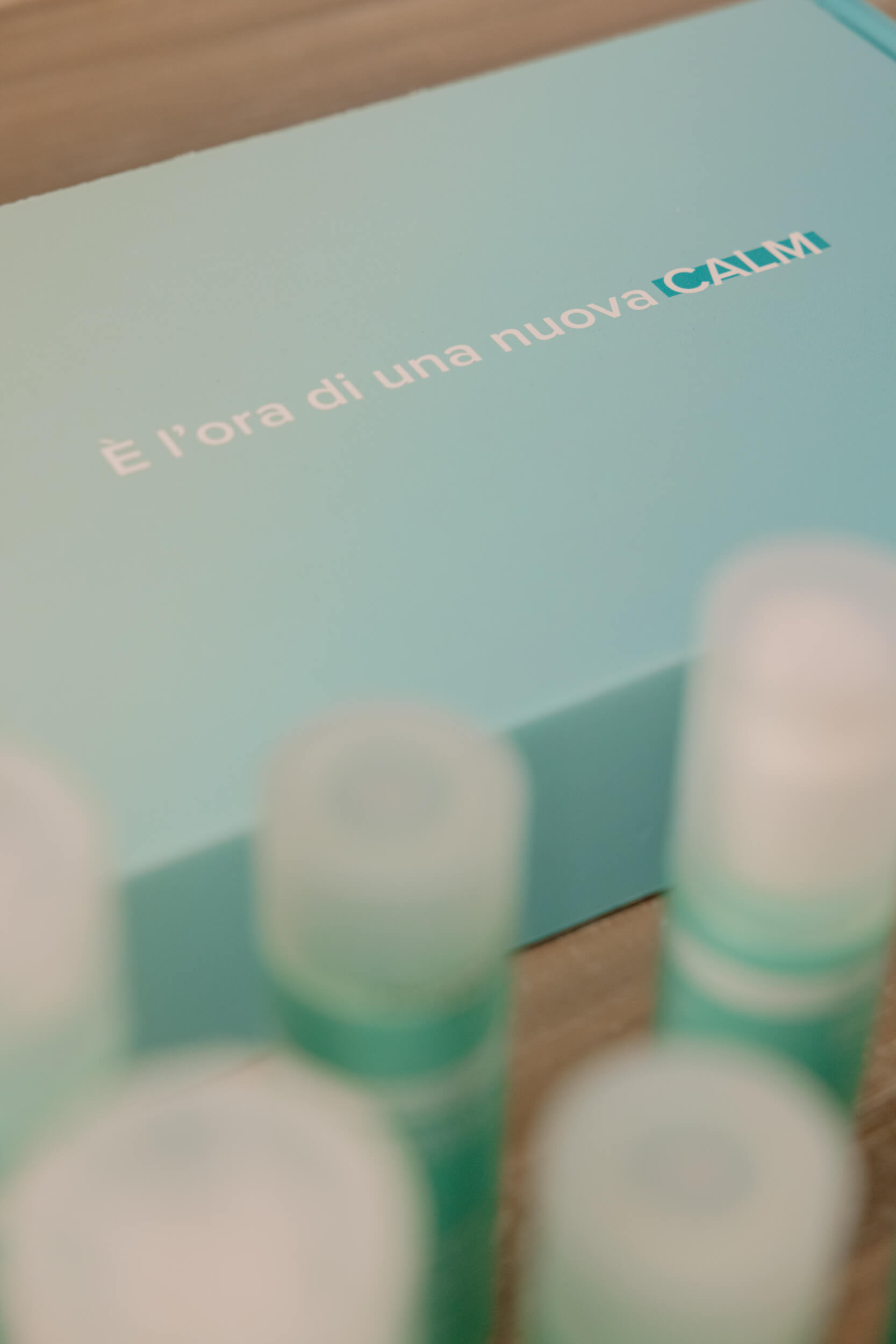 Formulated to give relief – both immediate and extended – to sensitive skin, it not only soothes it but also counteracts the underlying causes of sensitivity and the signs of aging thanks to a combination of anti-age scientifically proven non-irritating ingredients and rejuvenating and plumping ingredients, such as probiotics and nutrients.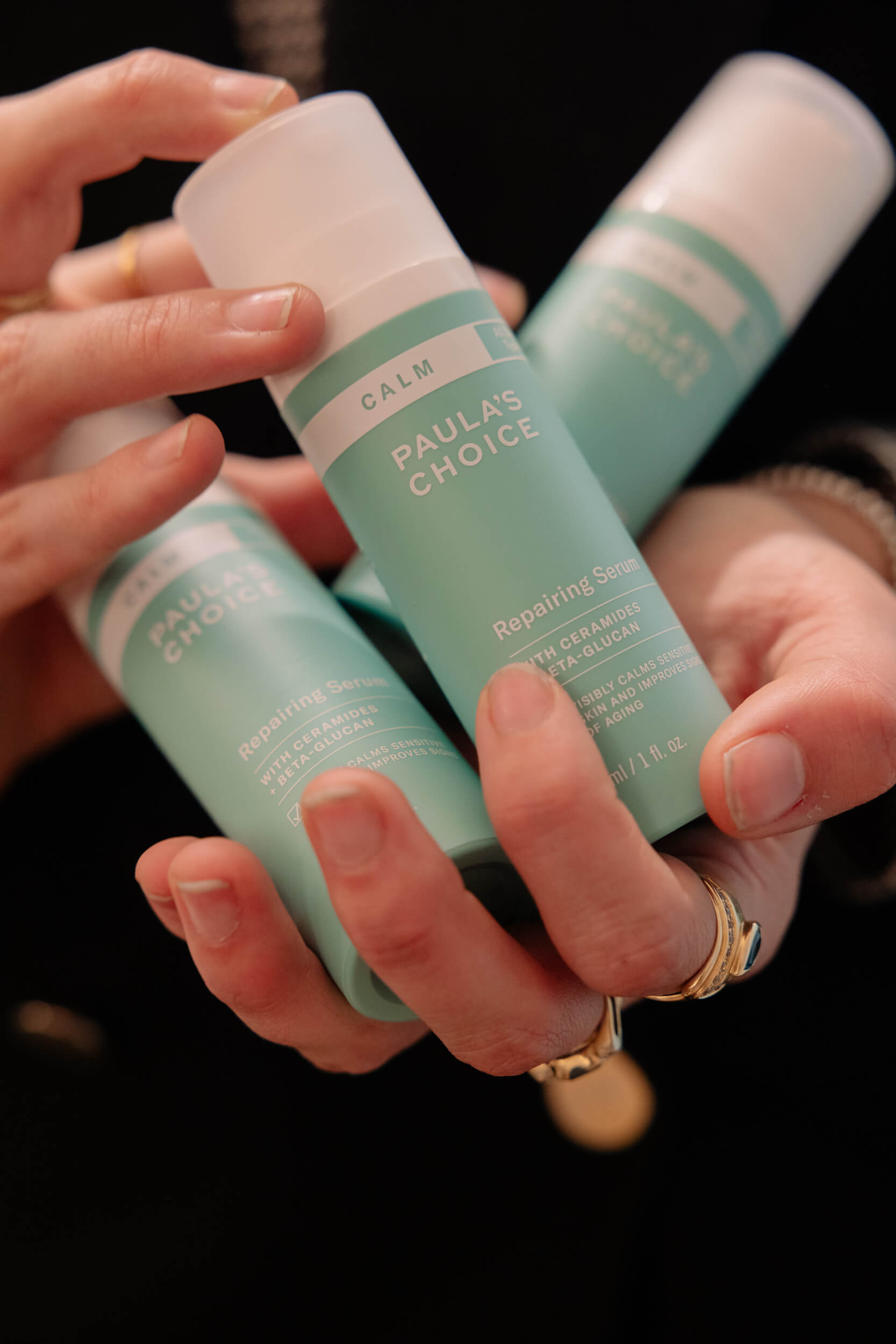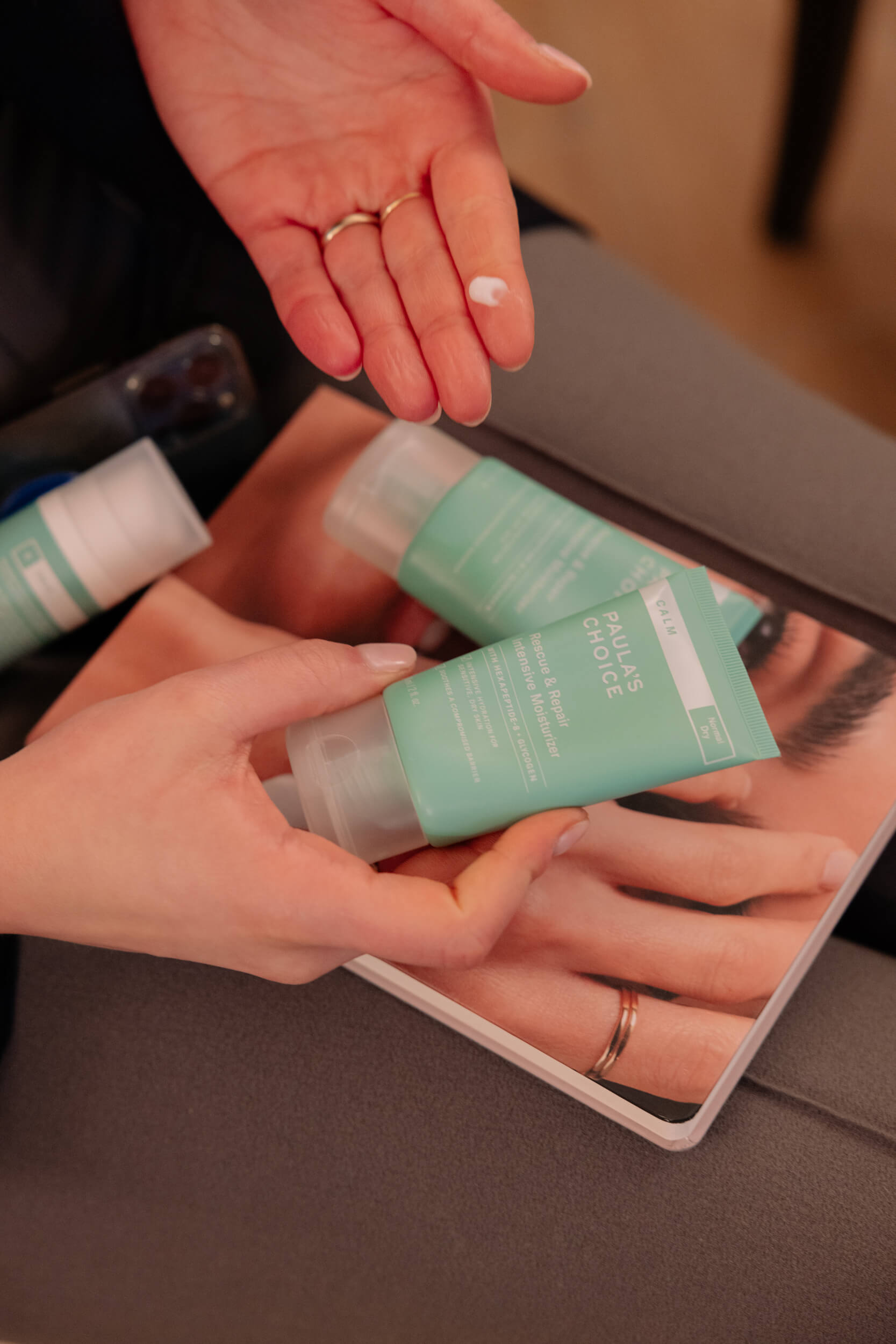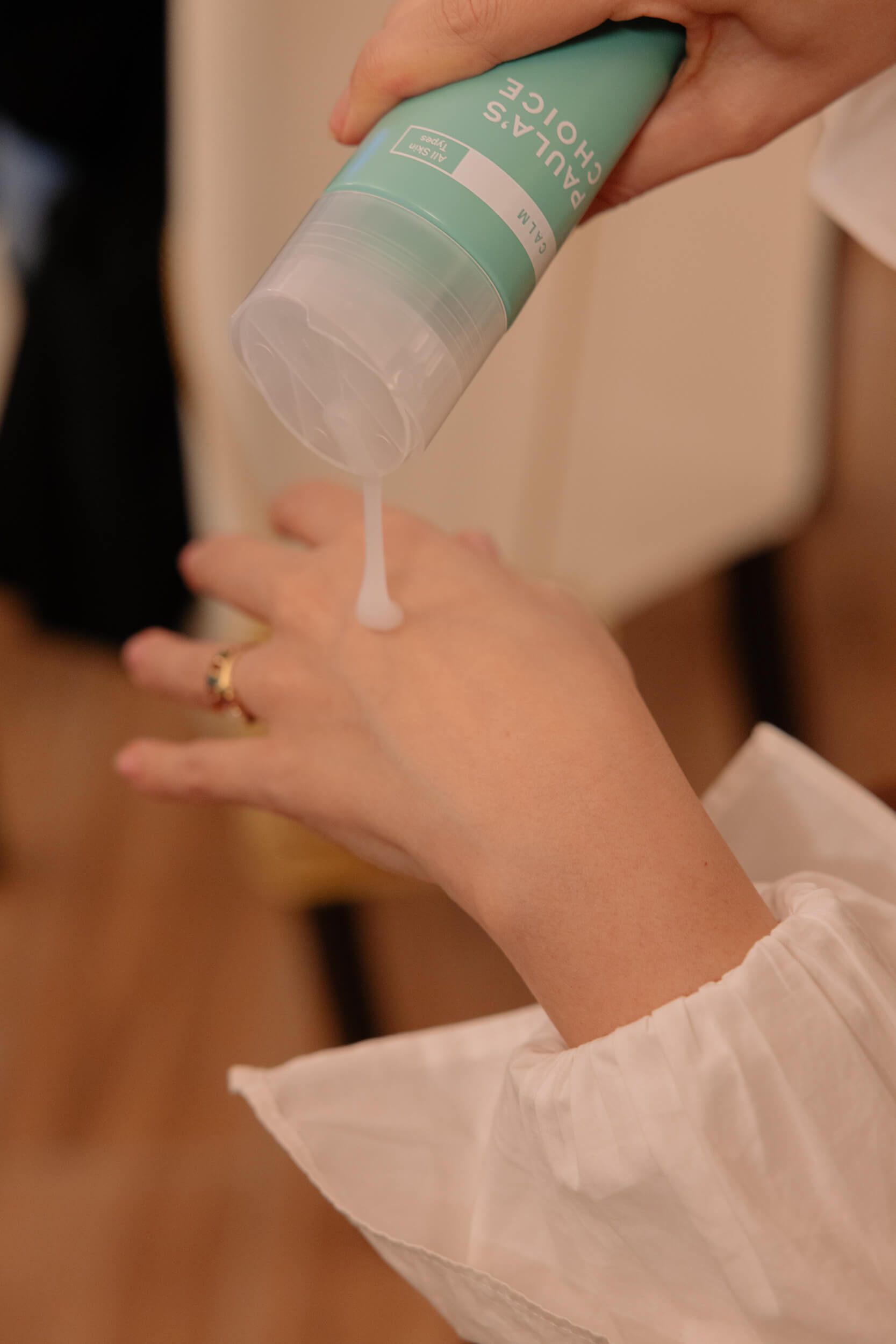 Moreover, this line also includes soothing ingredients that act synergistically to calm signs of irritation and sensitivity such as Allantoin, a byproduct of uric acid that not only helps soothe and moisturize but also mitigates the skin's response to more active ingredients; Beta-glucan, a plant extract that reduces redness; Northern Truffle Fungus, which attenuates intense redness and desquamated zones; Glycogen, a humectant and balancing ingredient that helps to repair dry skin.
The new CALM line includes 6 products:
The Ultra-Gentle Cleanser: soft and soothing, this cleanser removes make-up and impurities, preserving the skin barrier while its formula gives a soft finish and reduces redness.

The Milky Nourishing Tonic: it instantly moisturizes and calms redness, strengthening the skin barrier and supporting the microbiome, thus helping to prevent future sensitivity.

The 1% BHA Sensitive Skin Exfoliant: a non-abrasive leave-on exfoliant that gently smoothes the build-up of dead cells and unclogs the pores, protecting the delicate skin barrier.

The Soothing Serum: rich in antioxidants, it soothes sensitive skin and visibly reduces redness, thanks to an effective mix of moisturizing and anti-aging ingredients.

The Rescue & Repair Intensive Moisturizer: an ultra-moisturizing night cream whose formula, which includes antioxidants and emollients, helps to protect the delicate skin barrier.

The Rescue & Repair Weightless Moisturizer: a light moisturizing cream for sensitive, oily and combination skin that attenuates redness, smoothes the skin, and counteracts wrinkles and other signs of aging.
"The soul and the body are one and the same."
The body, if we want to define it metaphorically, is a bit like the foundation that supports a house. Strong, statuary, it keeps us alive, and allows us to eat, drink, breathe, run, sing, and laugh. The body is our most intimate and personal home and just like a temple, it must be loved and cared for.
We have learned this lesson while immersing ourselves in a cloud of wellness inside the SPA of Villa Prato: a secret oasis of calm in the deepest heart of the hill of Mombaruzzo. Among pools of salted water, hidden by the steam, with perfumed essences, pools with alternating hot and cold waters, steam baths, saunas, Turkish baths, relaxation rooms, and treatments coming from ancient wisdom, we discovered a new dimension of inner and outer peace. 
Moreover, as we know, food is closely related to the well-being of our body and our organism: throughout the night we were spoiled with delicious dishes typical of the Piedmontese territory.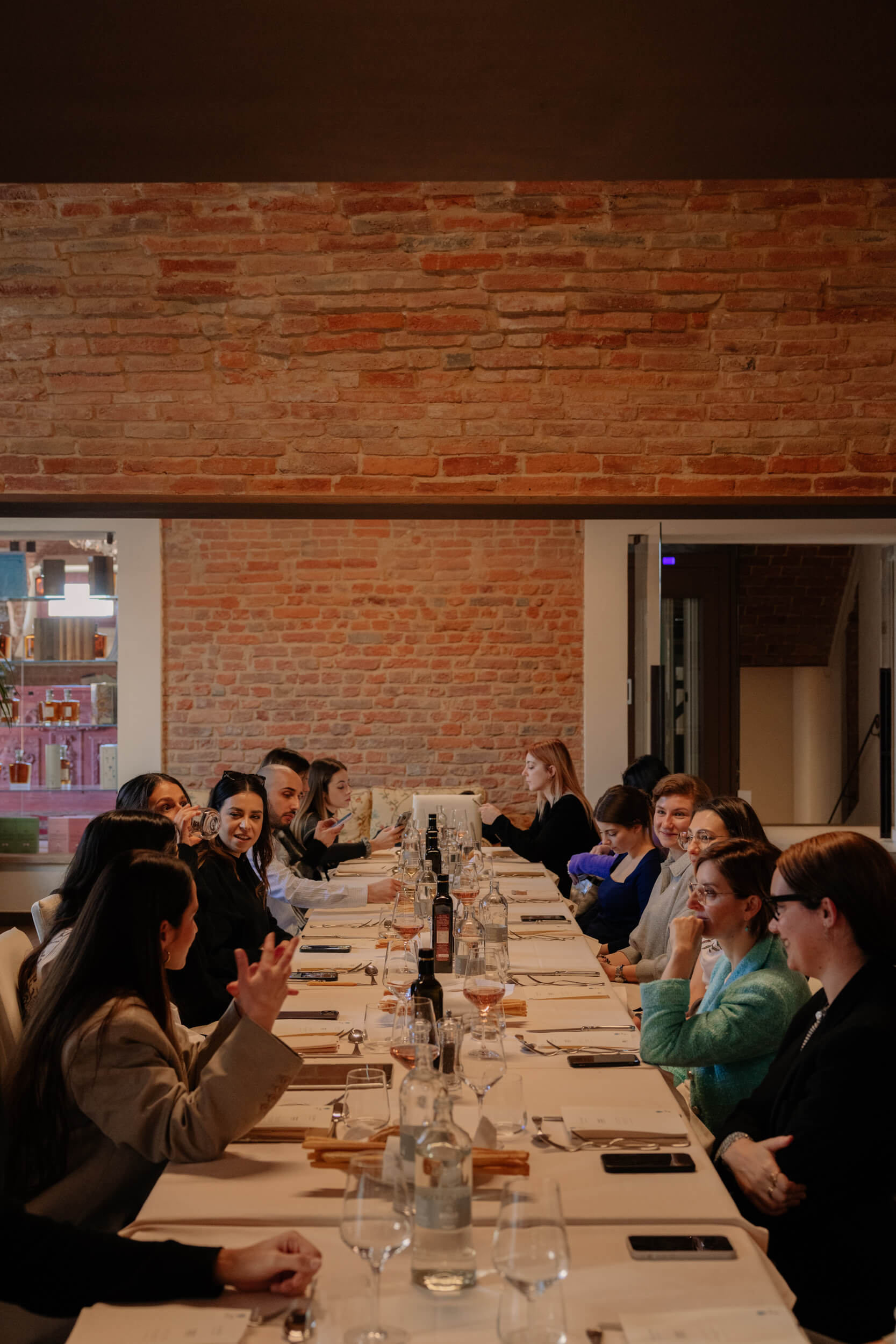 Earth, raw material, harvest cycles, between aromas and flavors that play with the consistencies and that vary from raw to cooked, from hot to cold, in a perfect subtle balance: that very Piedmont.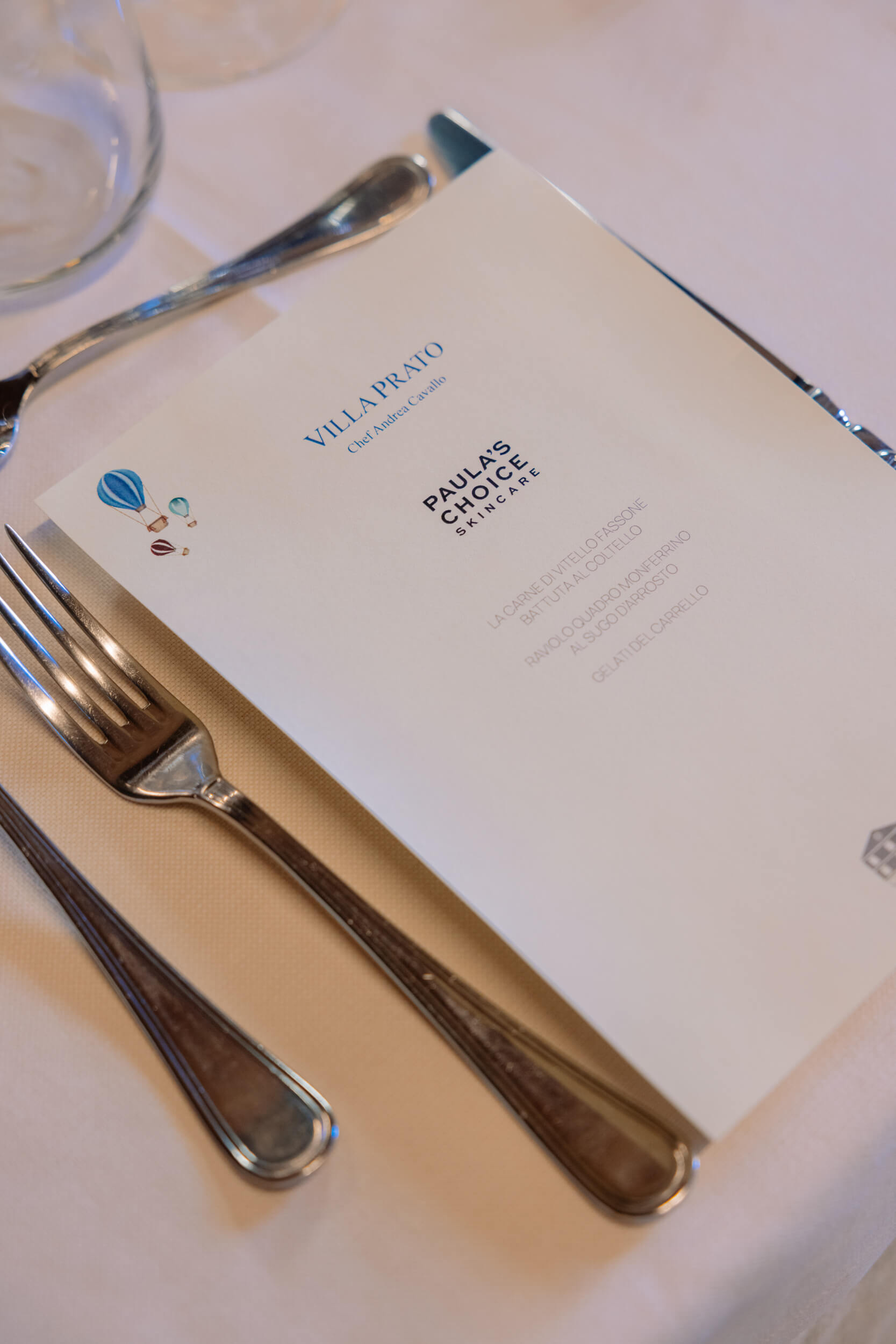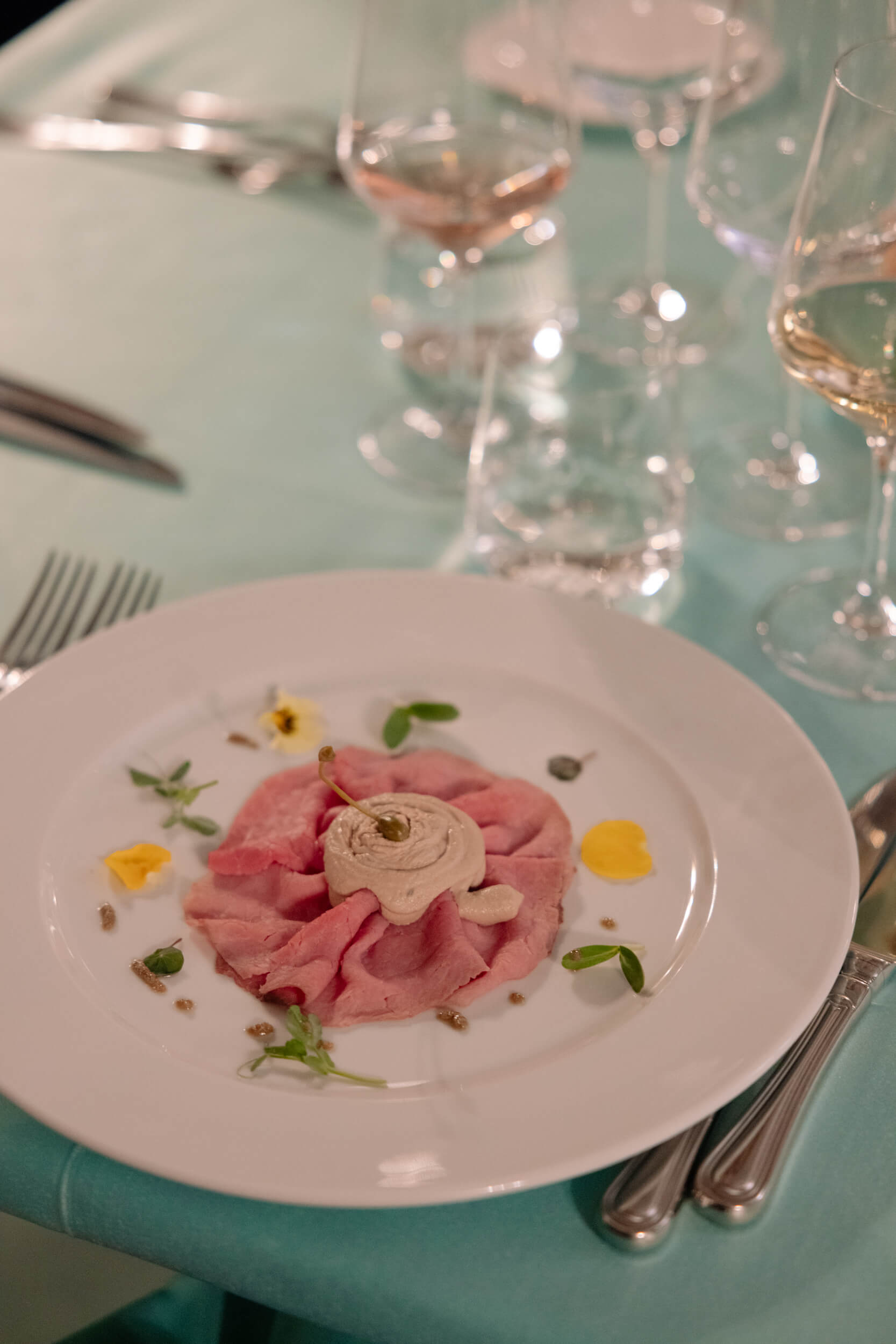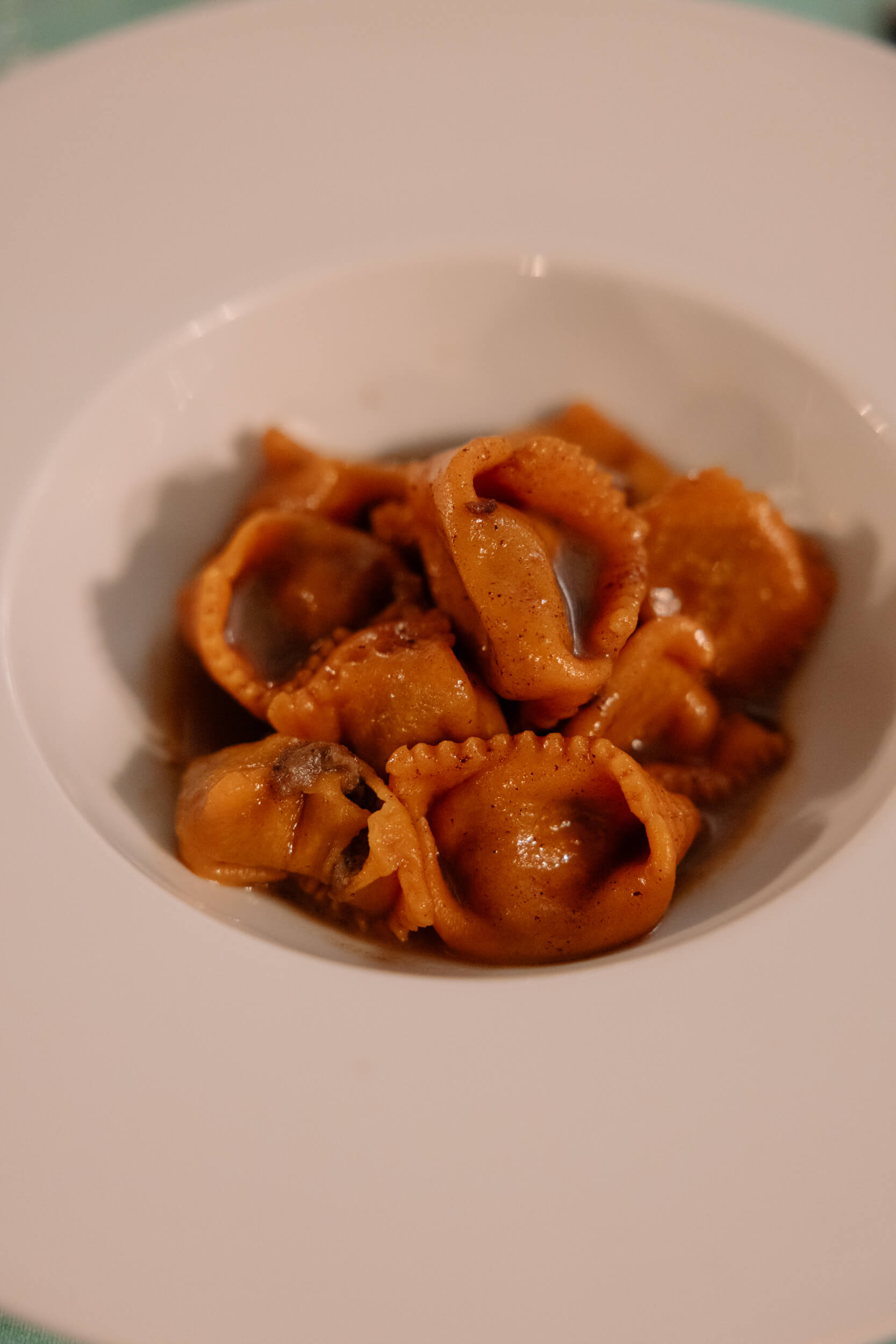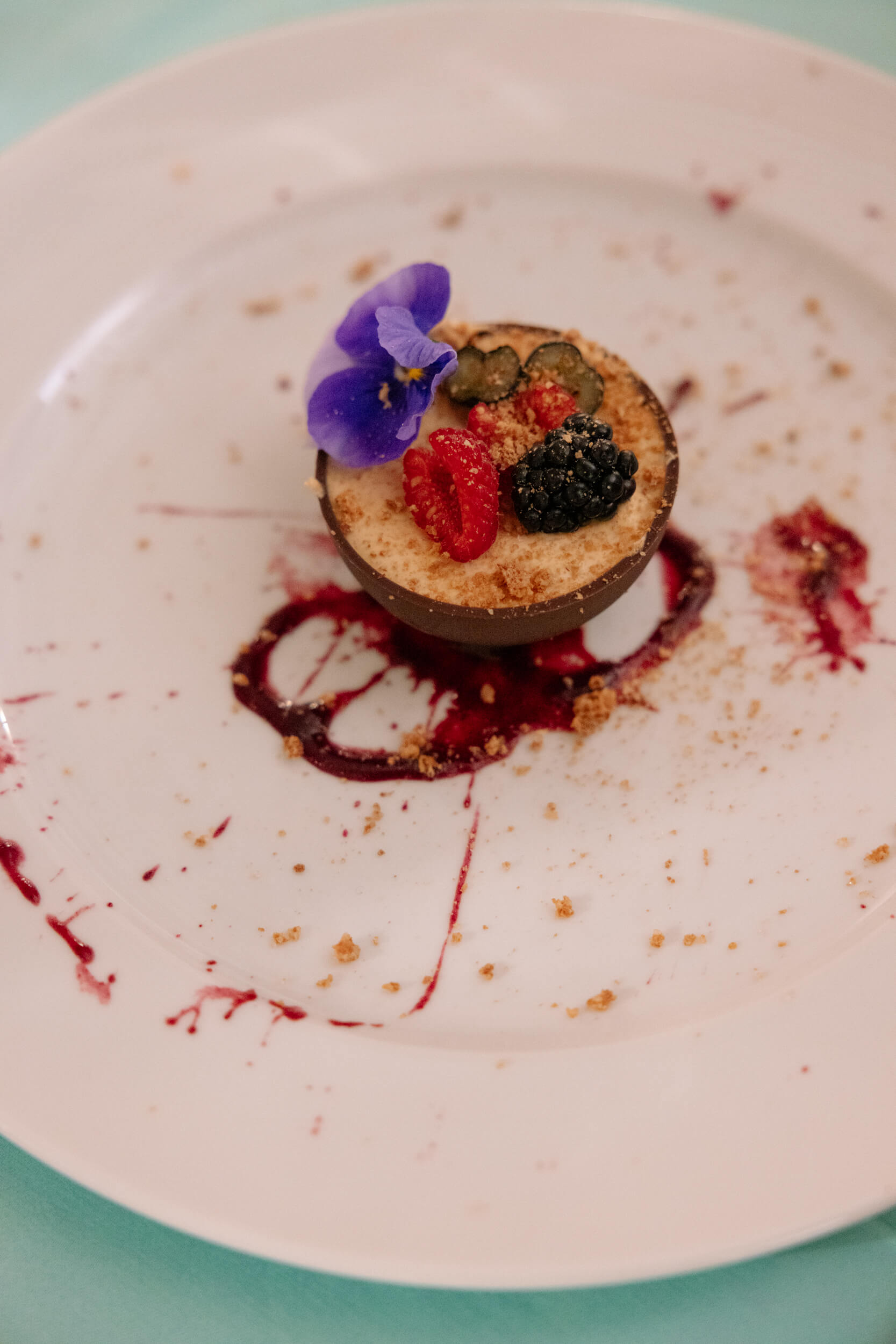 A gastronomic journey in the name of the territory that also includes the grappas of Distilleria Berta and wine: more than 1,000 wines, ranging from Spain to Argentina passing through France, Austria, and Germany, are in fact stored in the three cellars of Villa Prato, but the heart of the selection always remains our beloved Italy.
The four pillars on which this adventure was founded are: the skin, the body, the mind, and the spirit.
And, to sublimate the mind and spirit just before leaving the Villa to go home, what could be better than a Mindfulness lesson taught by one of the experts from Ciao Mondo, the platform dedicated to live meditation and yoga, founded by Licia Florio?
While listening to the teacher's words and practicing mindfulness, we were transported to a safe place where we found a balance through breathing and movements, developing an awareness that helps us not to be critical of ourselves and the reality around us.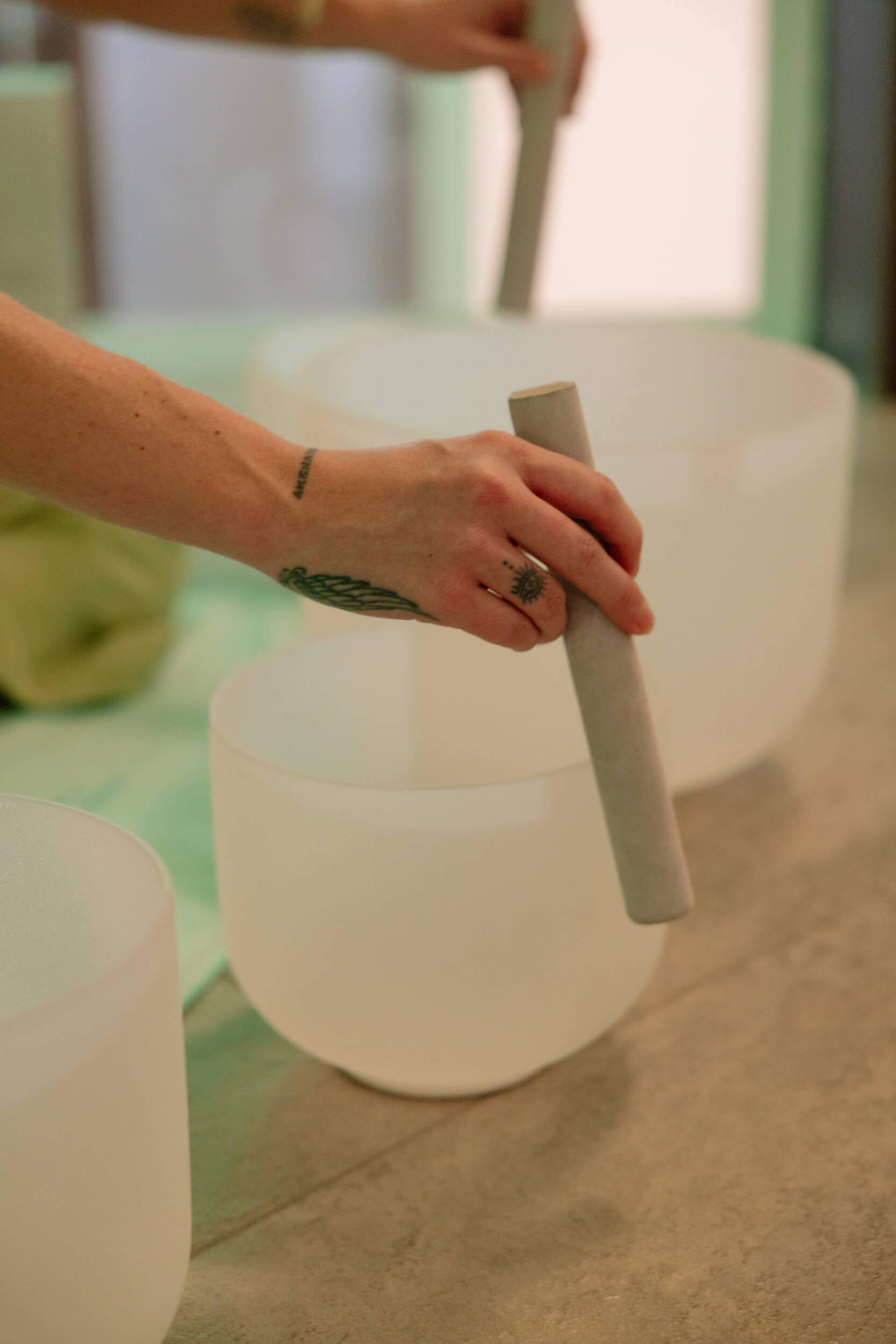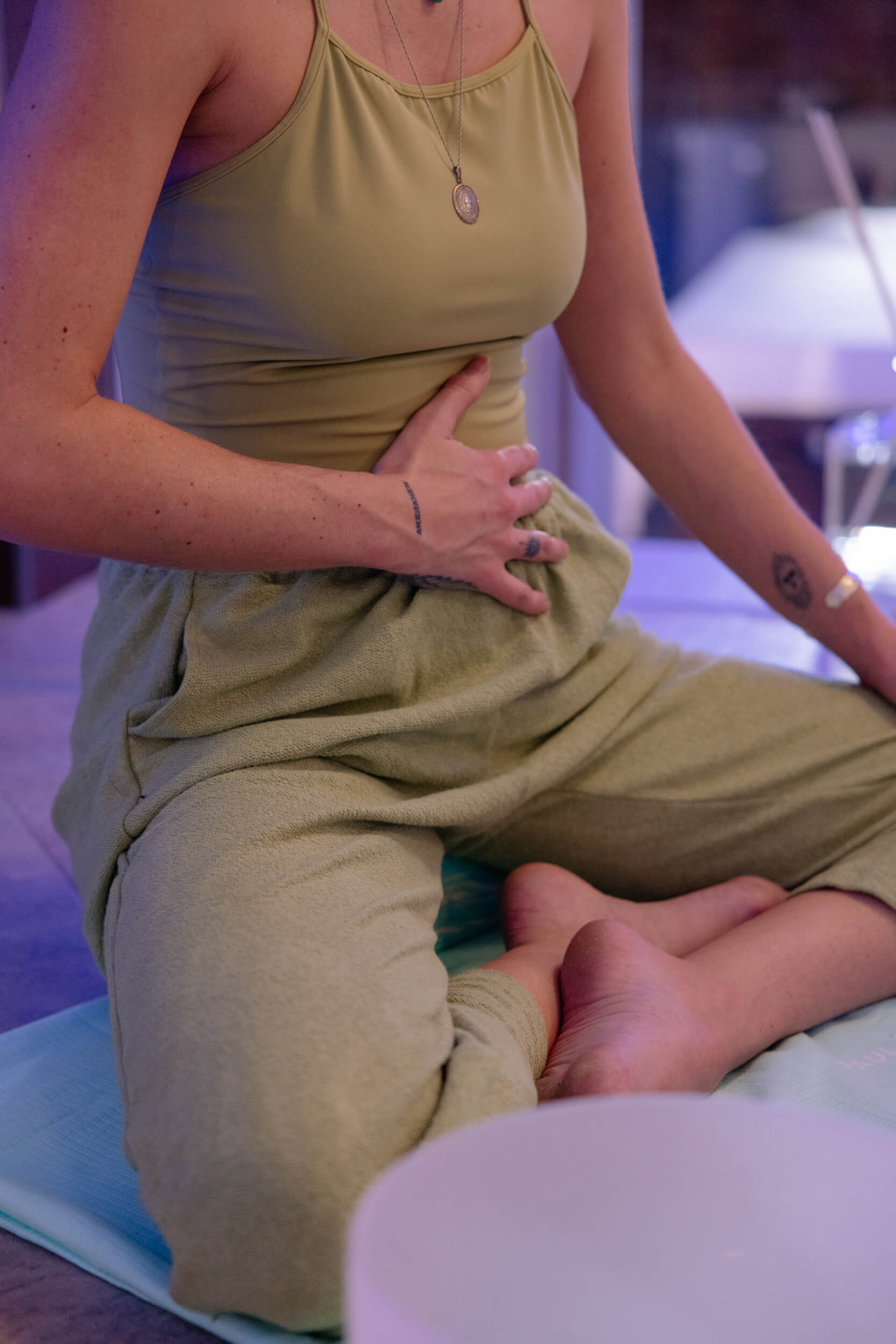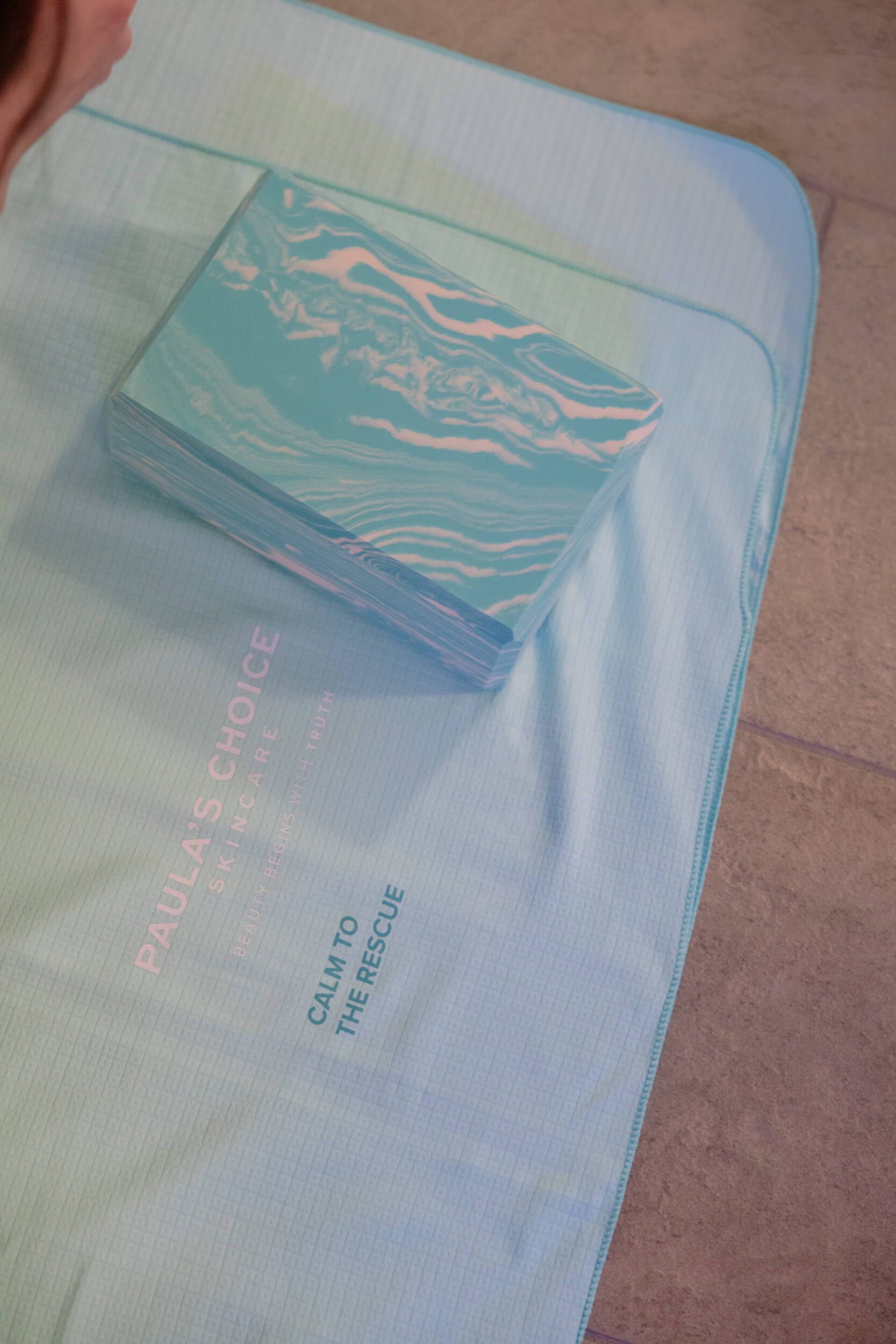 The practice of Mindfulness was also useful to discover our regulatory skills allowing us to manage attention, emotions, and thoughts as well as stress and anxiety: all of that while sitting comfortably on towels signed Paula's Choice.