If we think of Ferragamo, we recall a heritage made of leather, Italian craftsmanship, footwear admired all over the world and comfortable clothes. We find the same elements that have characterized the history of the brand also in the FW19 collection, where knowledge and contemporary meet in a harmonious way, giving life to a fashion show full of creativity and elegance, which is enhanced by the location of the event, the Rotonda della Besana.
__________
Salvatore Ferragamo FW19
MOODBOARD
__________
For his debut as creative director of Salvatore Ferragamo, Paul Andrew, together with Guillaume Meilland (head of menswear) staged an alternation of masculine and feminine looks, playing with contrasts. There are garments inspired by the '60s, wide volumes, masculine suits for women (the suits represent most of the brand's proposals for the next season), leather trenches in oversize, adherent, long and short shapes. Streetwear meets the brand's tradition in a balanced and creative way, a union made even more surprising by the rich chromatic palette that ranges from grey to red, from orange to black, and that helps to build a new face of Ferragamo, careful of trends and customers but able to embrace the past knowledge to give life to new, and wonderful creations at the same time.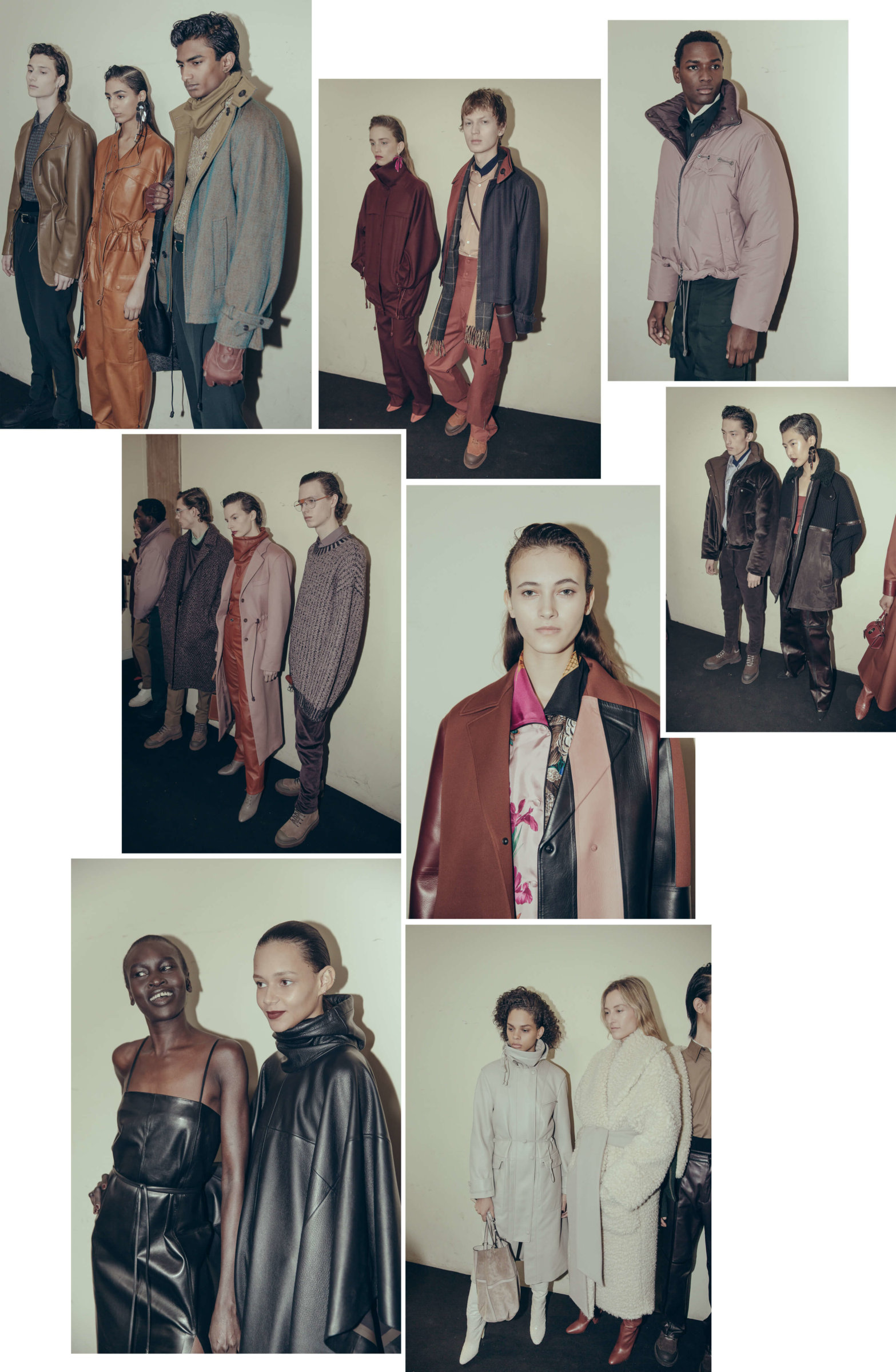 __________
Salvatore Ferragamo FW19
CLOSE UP
__________
The elegance of Ferragamo is also evident on the accessories, starting from the footwear (both high boots and open sandals worn with socks) to the wide handbags and refined earrings. Craftsmanship, willing to look beyond, inclusiveness, and awareness walk on the runway with gracefulness, giving to the collection a new idea of sensuality, comfort, quality and versatility.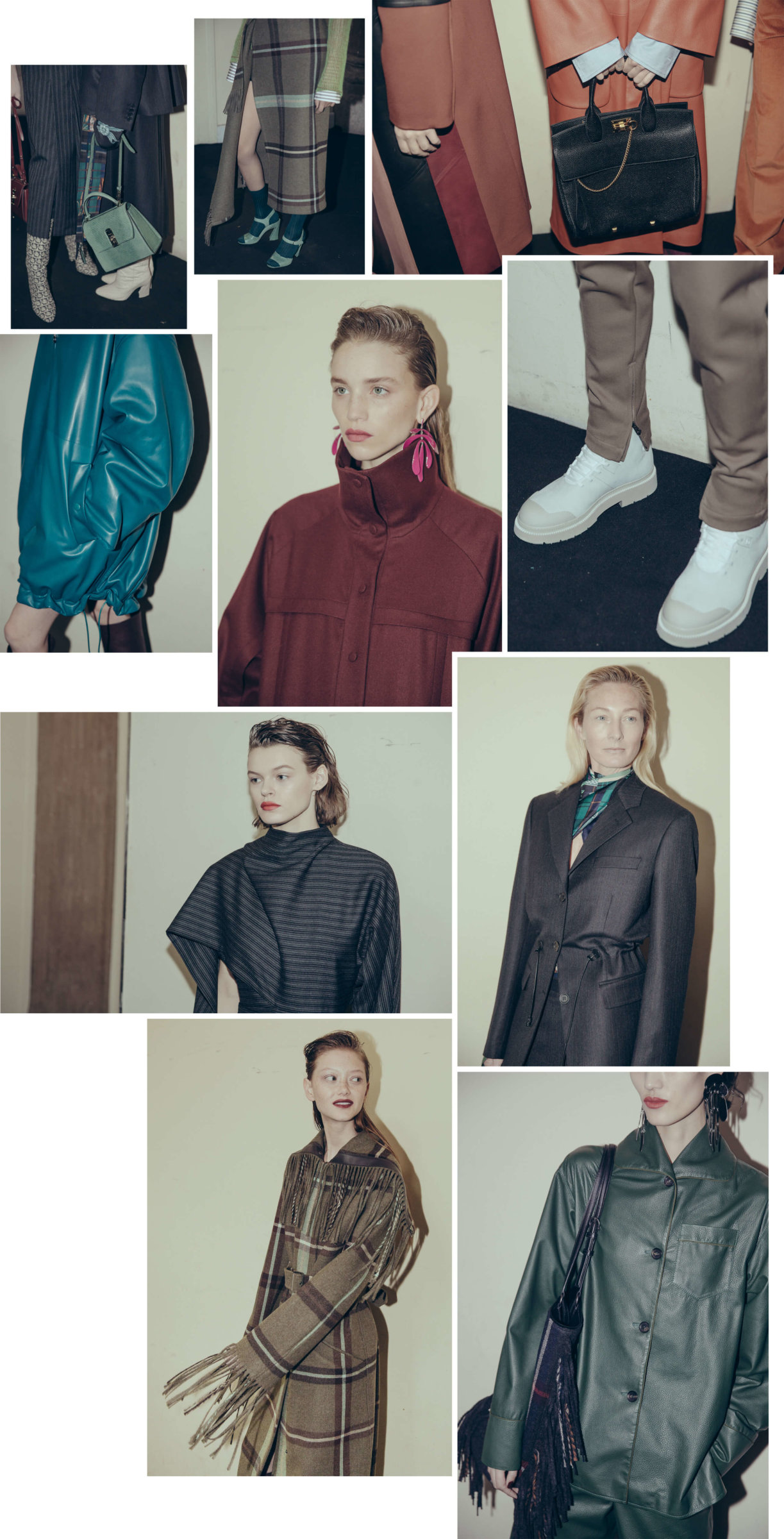 __________
Salvatore Ferragamo FW19
OUR FAVORITE LOOKS
__________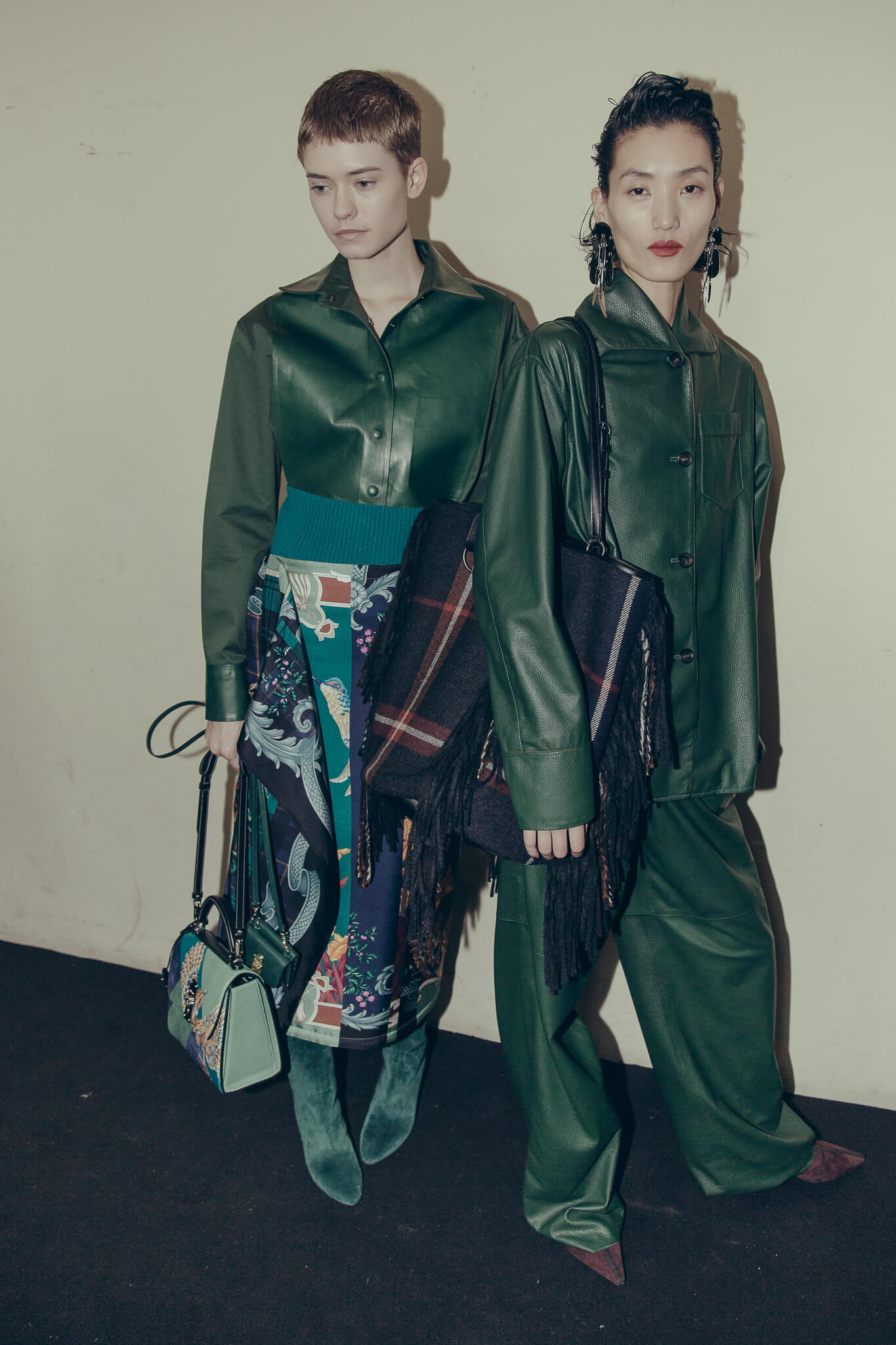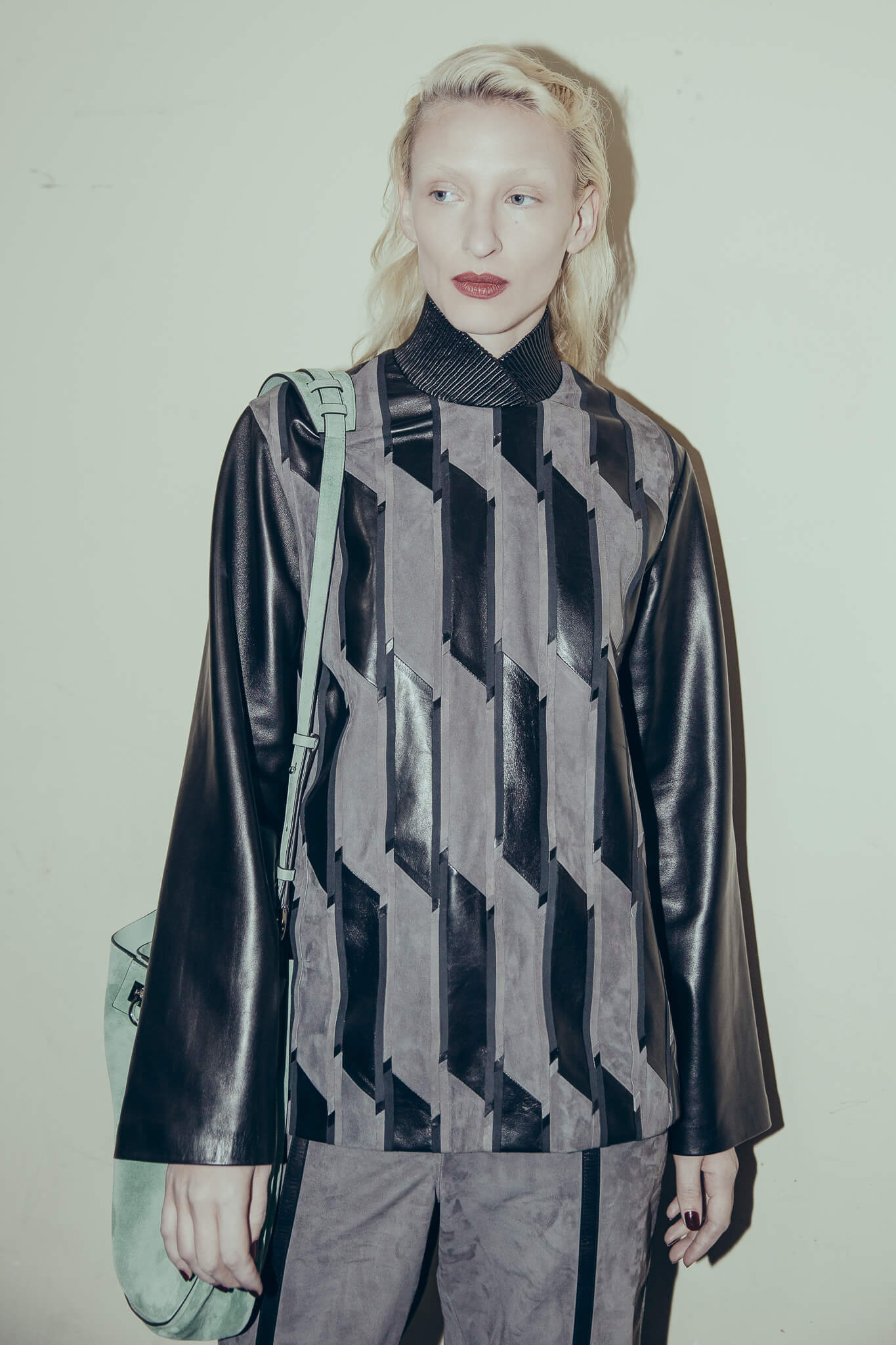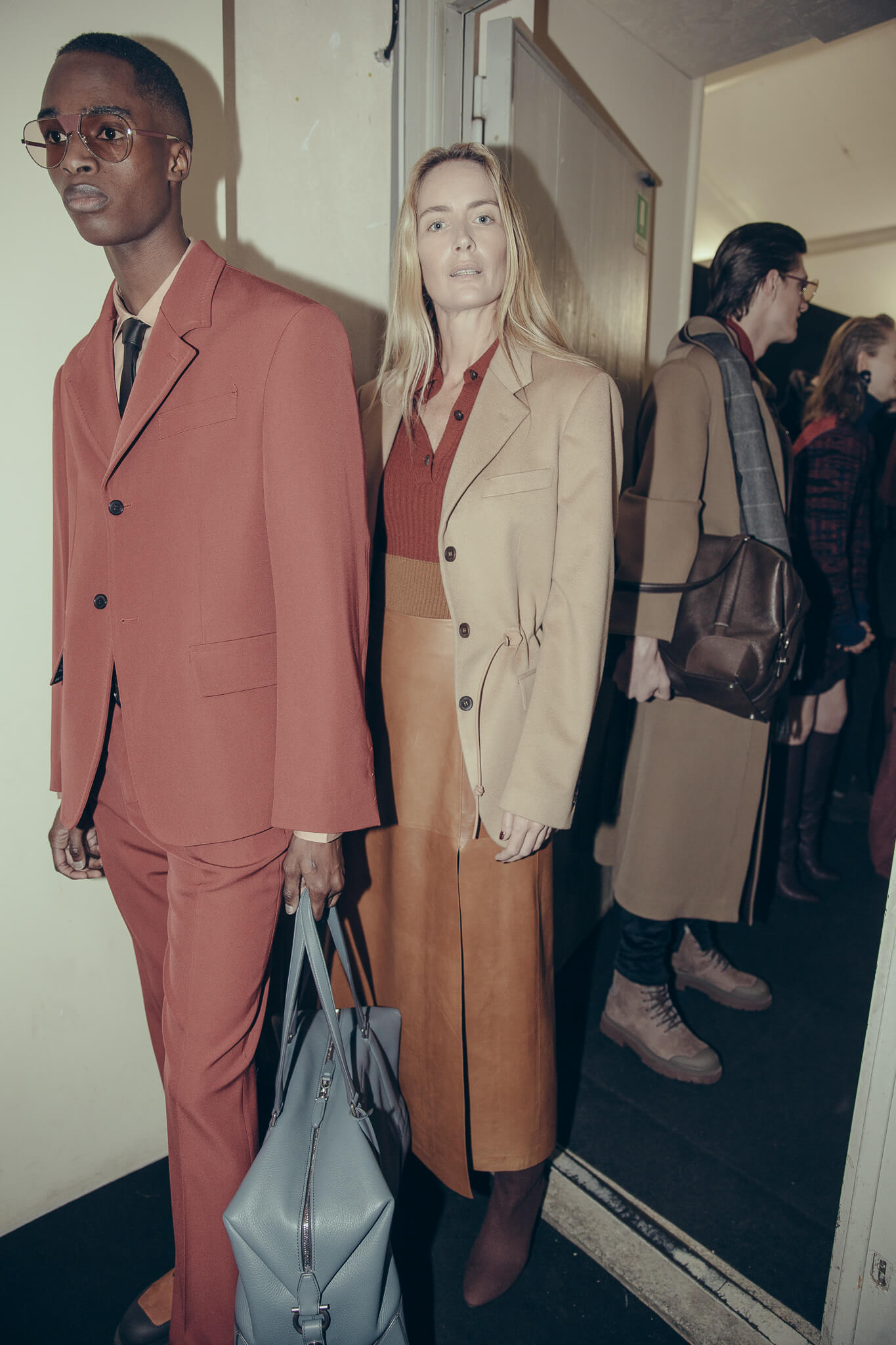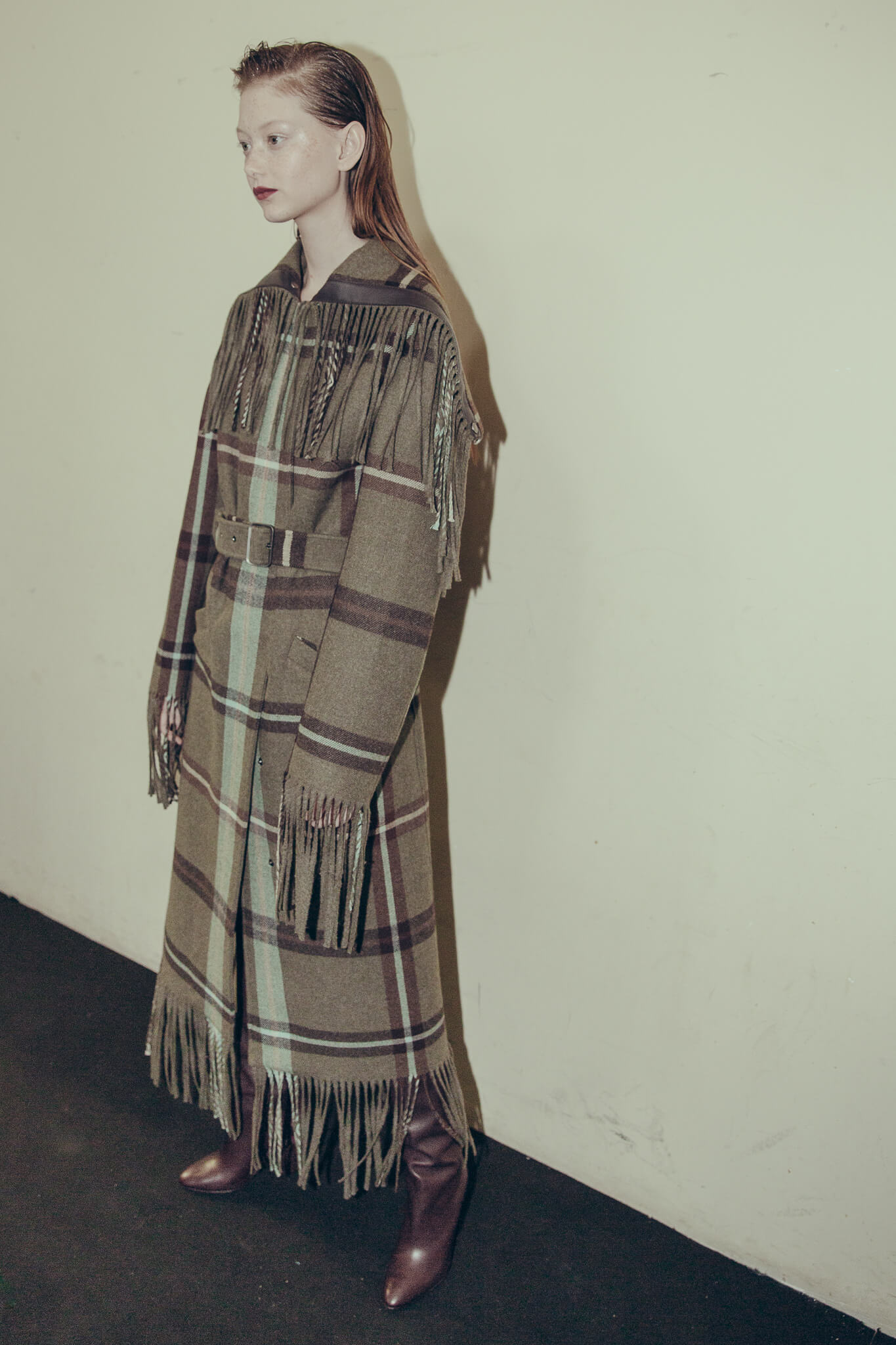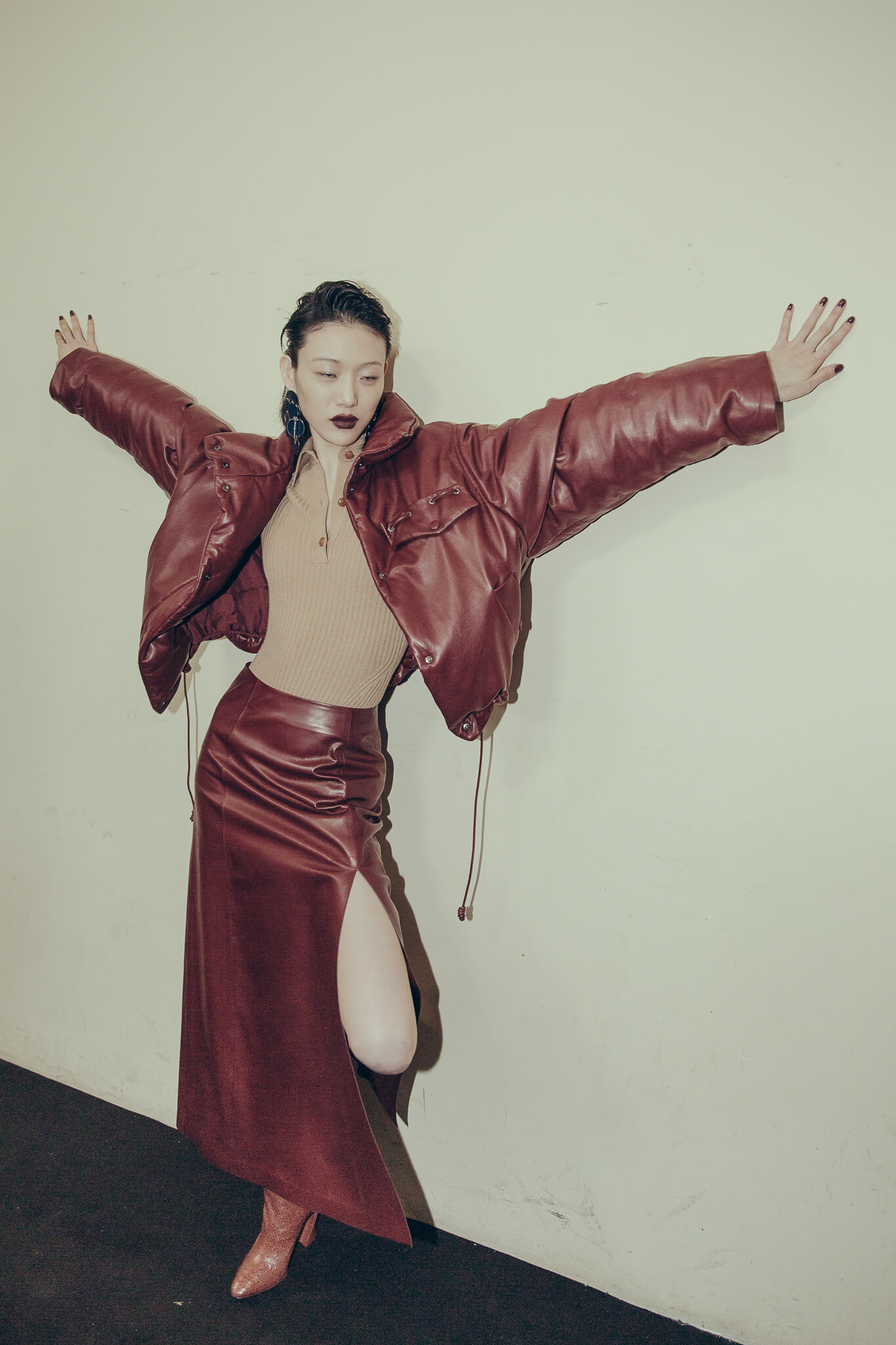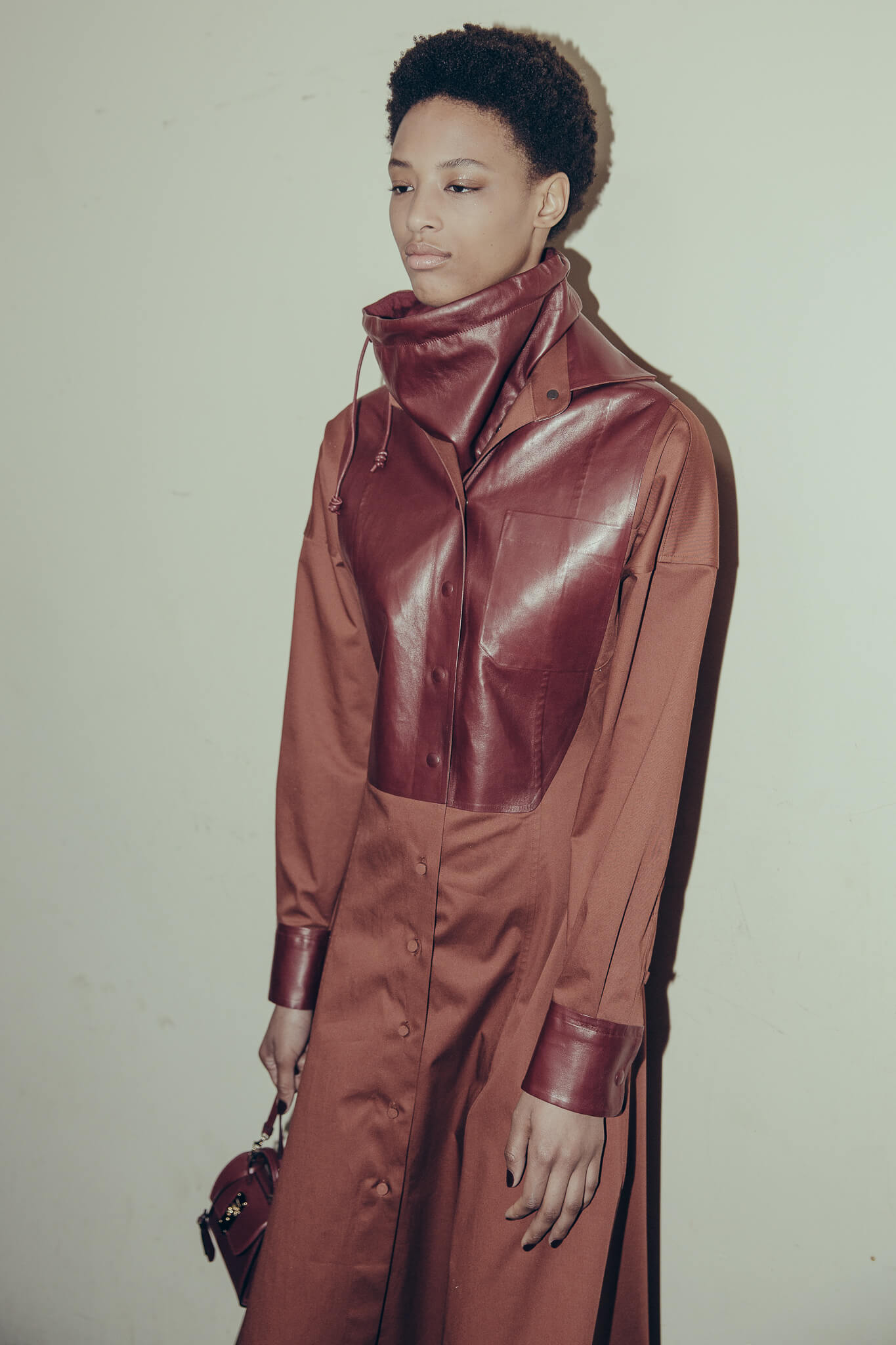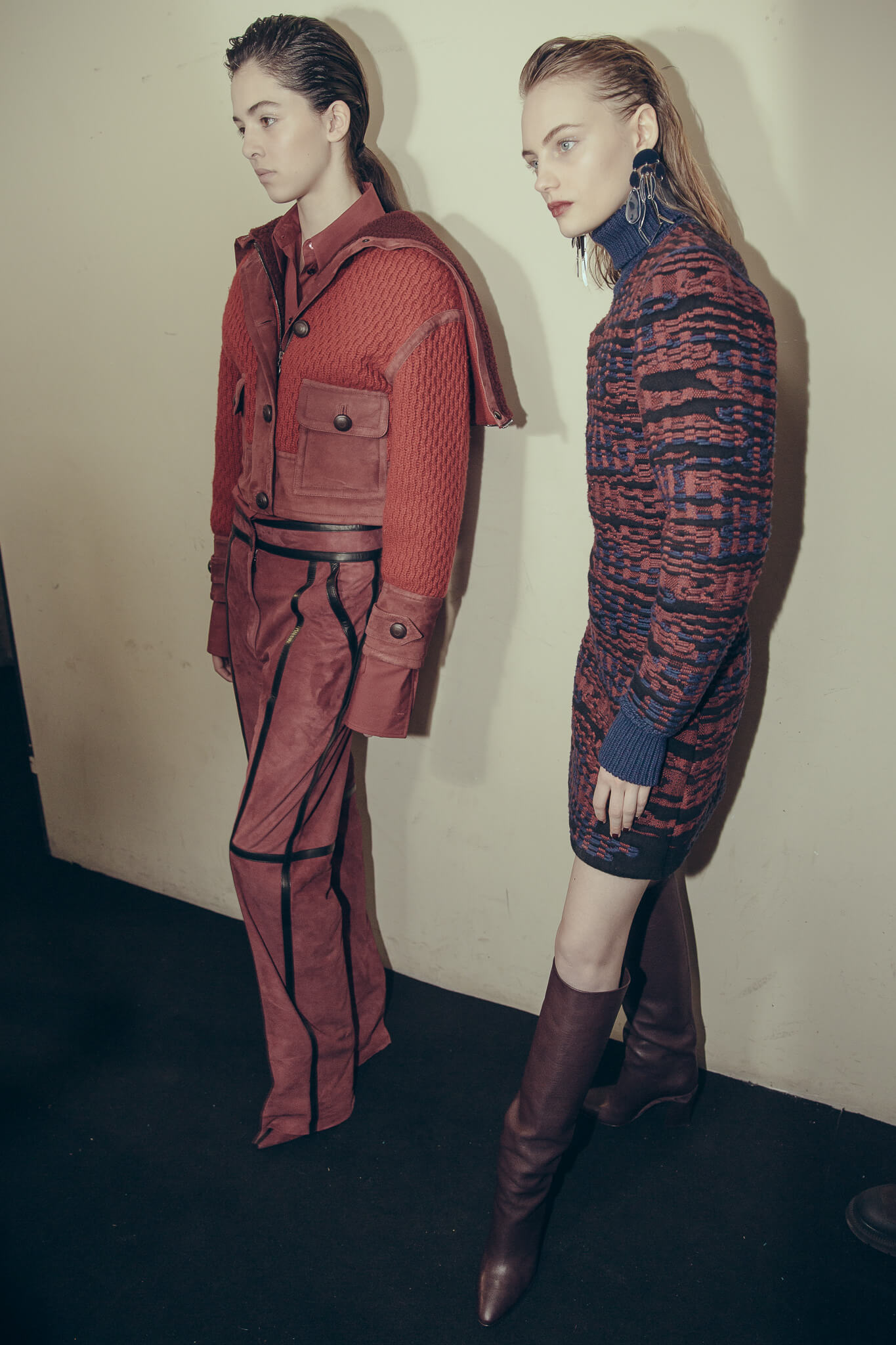 __________
Salvatore Ferragamo FW19
BEAUTY
__________
The makeup artist from Mac Cosmetics created a look inspired by the '90s, making it modern and radiant: first, they moisturized the skin with Fix + and the Moisture Studio cream. Secondly, they applied the concealer, the Cream Colour base in the shades "Pearl," "Moon," and "Pro Face," according to the color, while the contouring was made with the Pro Face Palette Contour. On the eyes, they applied different shades of eyeshadow, blending it over the eyelid to the crease of the eye, according to the complexion: the Dazzleshadow in "Not Afraid to Sparkle" on the pale ones, and in "Flash and Dash" on the darkest. The eyebrows were filled with the Shape+Shade Brow Tint. The focus of the makeup are the lips, made specifically for each model to highlight the outfit: the lip pencils were "Habanero," "Marsala," "All Dressed Up," "Royally Flushed" and "Dyonysus," matched with the same lipstick of Powder Kiss Collection.