J.K.Simmons on the cover couldn't agree more: Rose Quartz and Serenity are the color of Spring/Summer 2016, Pantone docet.
In these days we are seeing Rose Quartz and Serenity everywhere but sometimes it is very difficult to find out the right piece to wear, specially if we are talking about make-up. Here there are some beauty and fashion inspirations for you.
ROSE QUARTZ IN BEAUTY:
Rose Quartz makeup it's literally everywhere!
You can choose from the new TooFaced Chocolate Bon Bon palette (the packaging is amazing), the Dior Glowing Garden palette, some single eyeshadow from Lancôme, Clarins or Clinique and of course some nailpolish like the Lancôme in Rose Monceau.
But, the best way to wear Rose Quartz could be like a hint of color with the Dior Addict Fluid Eyeshadow on the upper lash line, or a rose-gold cream eyeshadow all over the lid with the Pupa Vamp, or Dolce&Gabbana in Goldust.
Lipstick? You can't go wrong with the Dolce & Gabbana lipstick in Bon Bon.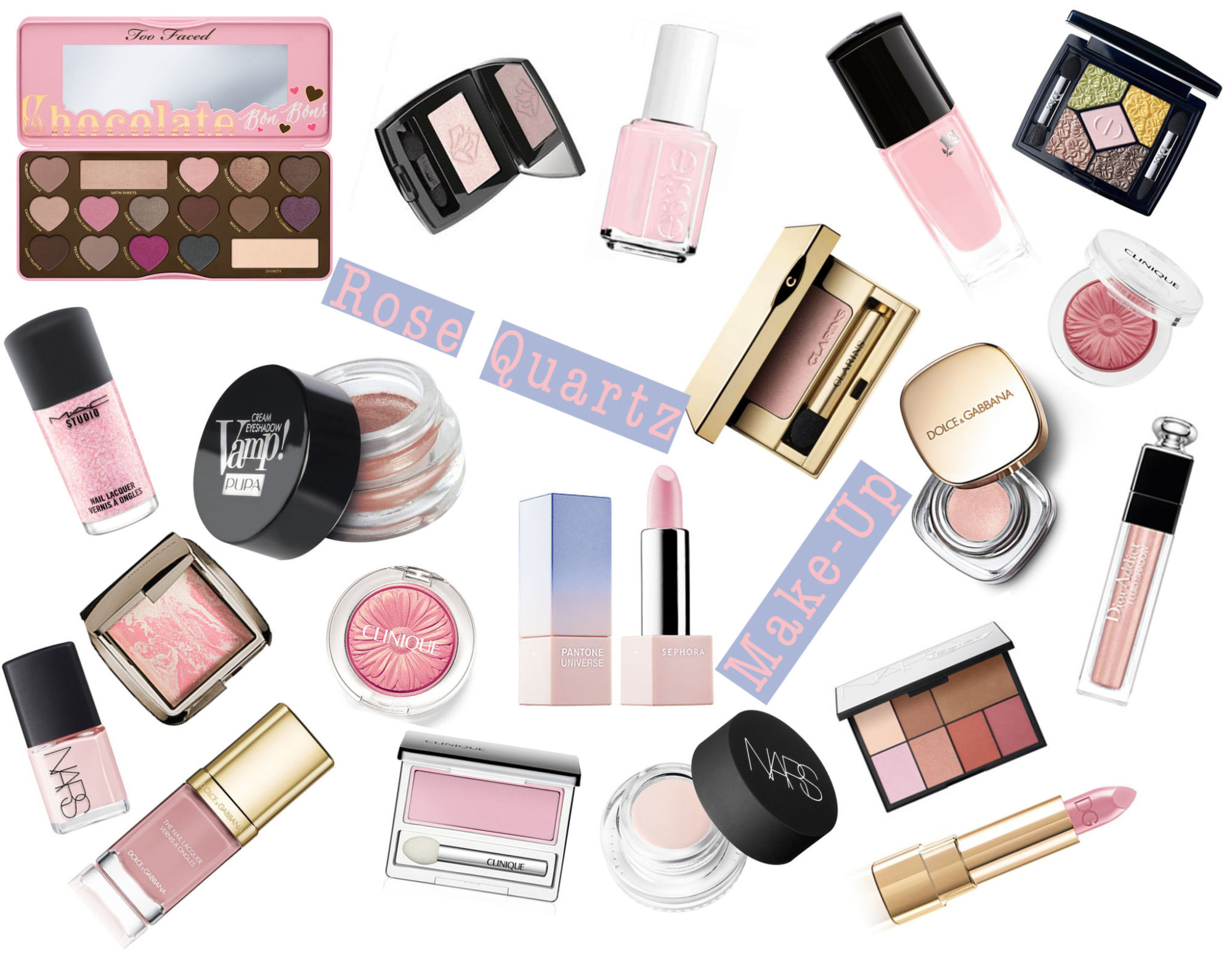 Saoirse Ronan and Reese Witherspoon are wearing the color so well.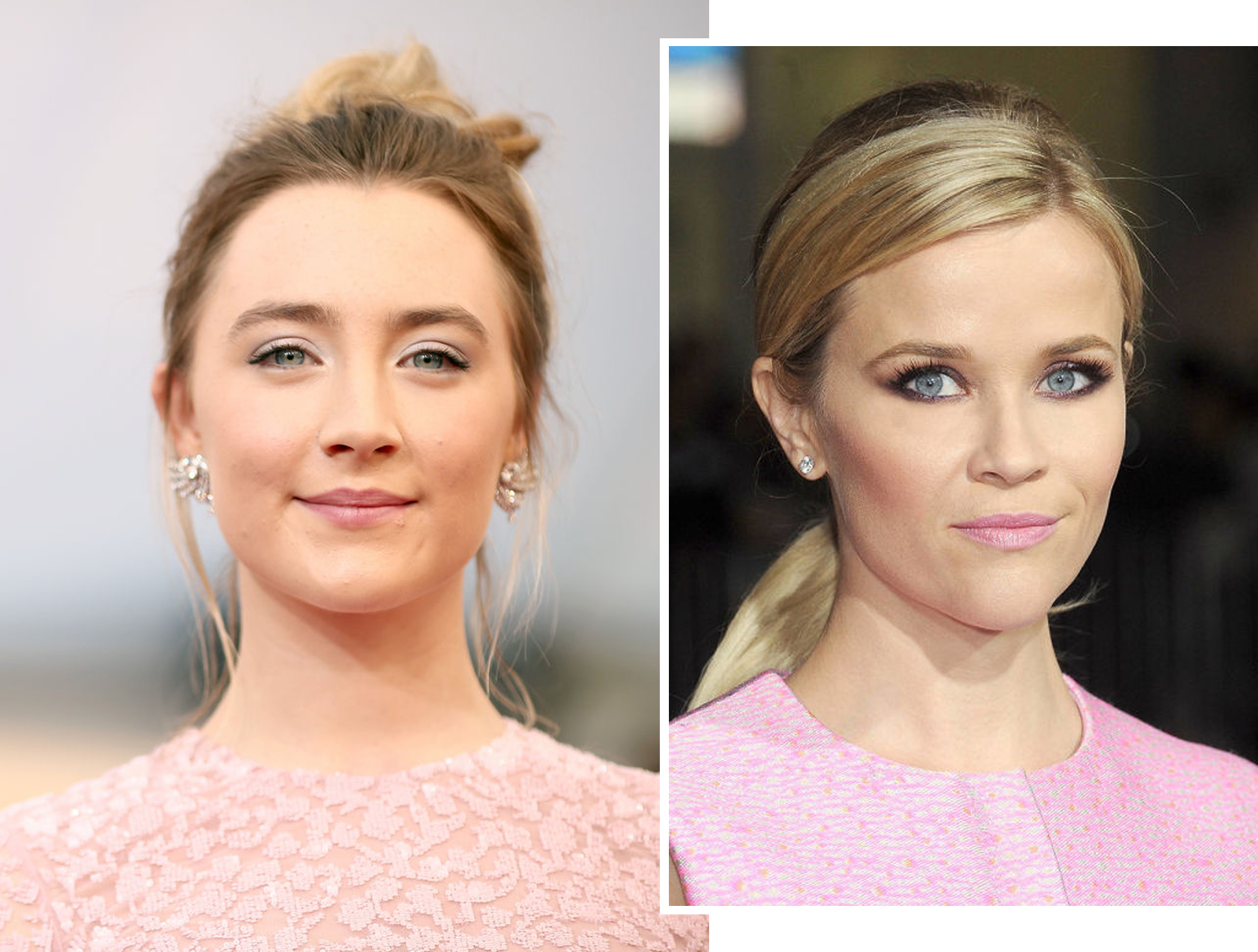 SERENITY IN BEAUTY:
If Rose Quartz is a color to put on eyes and lips without problem, Serenity is a little bit a more complicated one, especially if you have light blue eyes and fair skin.
The best way to wear it on the eyelid is to use it like an eyeliner, in this way it will became a very beautiful pop of color for your look. You can do it with the YSL Full Metal Shadow in Wet Blue or with palette like the Clinique one.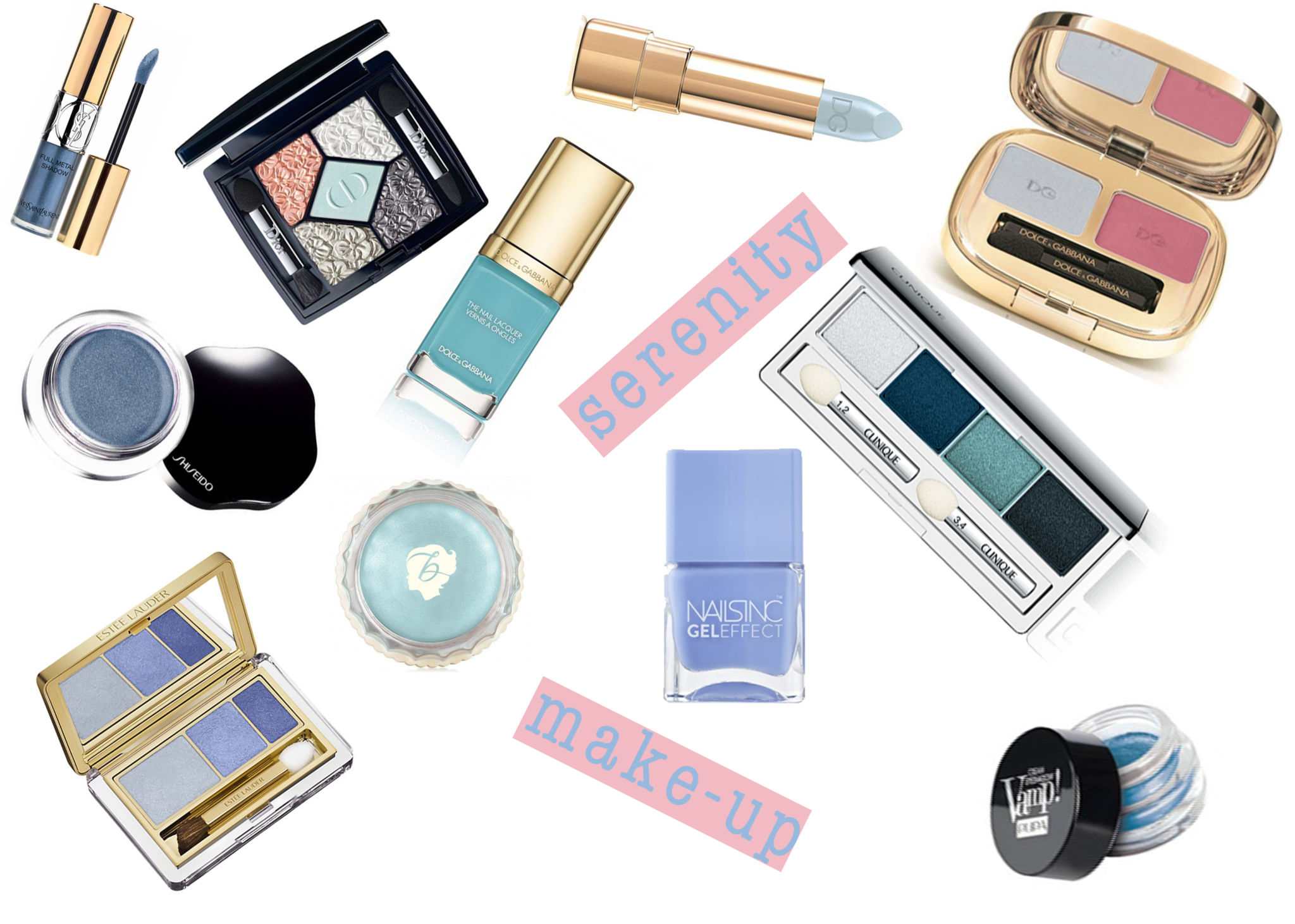 Some good inspirations are the looks of beautiful actresses January Jones, Emily Browning (main actress on the movie Legend),  and Nicole Richie.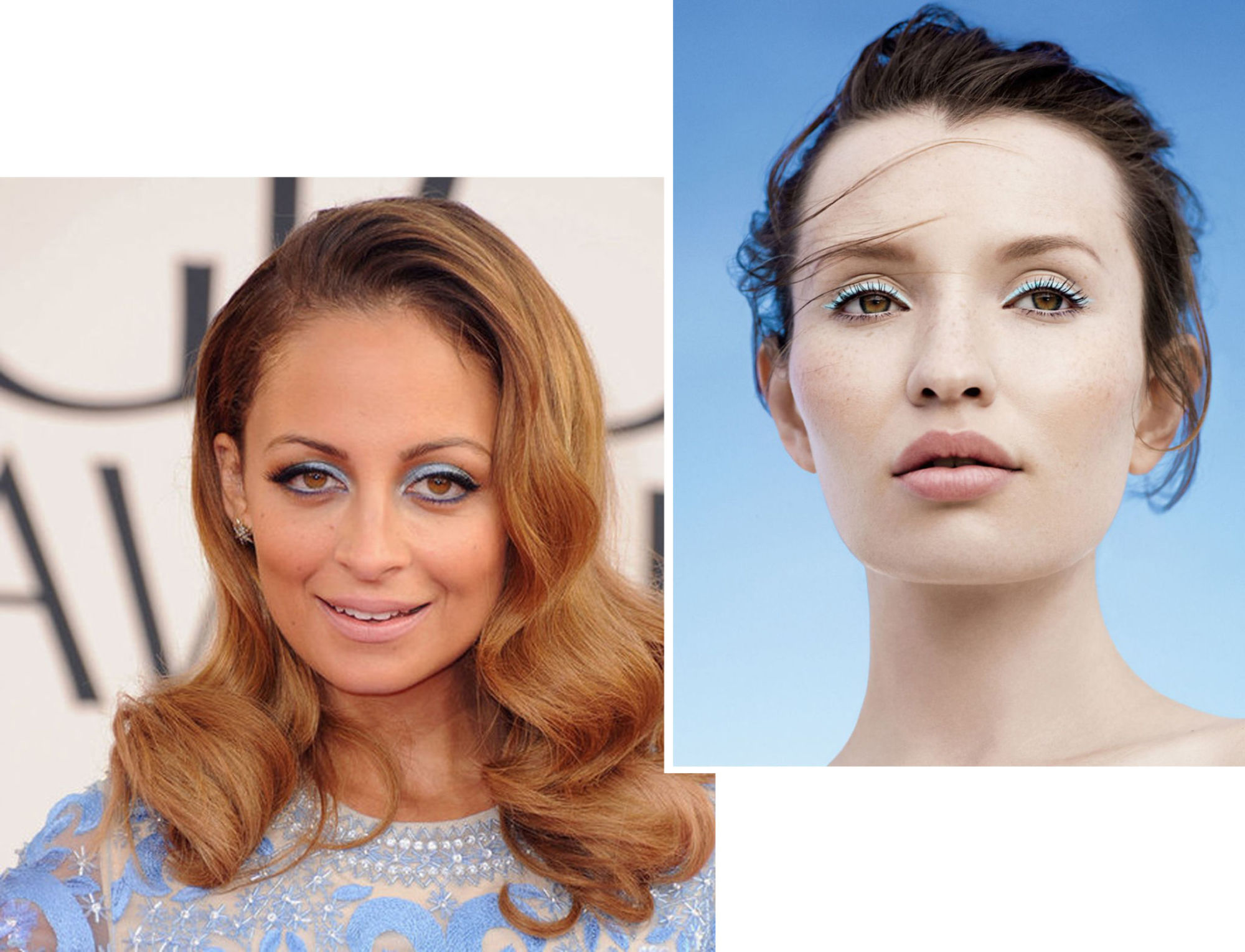 Credits: Glamour Australia
ROSE QUARTZ AND SERENITY IN FASHION:
In the last fashion shows and red carpets we saw lots of Rose Quartz dresses : from the ethereal Elie Saab, passing to the minimalist Zac Posen, to Michael Kors and Stella McCartney to the beautiful floral prints of Dolce & Gabbana.
But a pop of Rose Quartz could be also a detail like shoes: here we have Chiara Ferragni Collection and Charlotte Olympia's.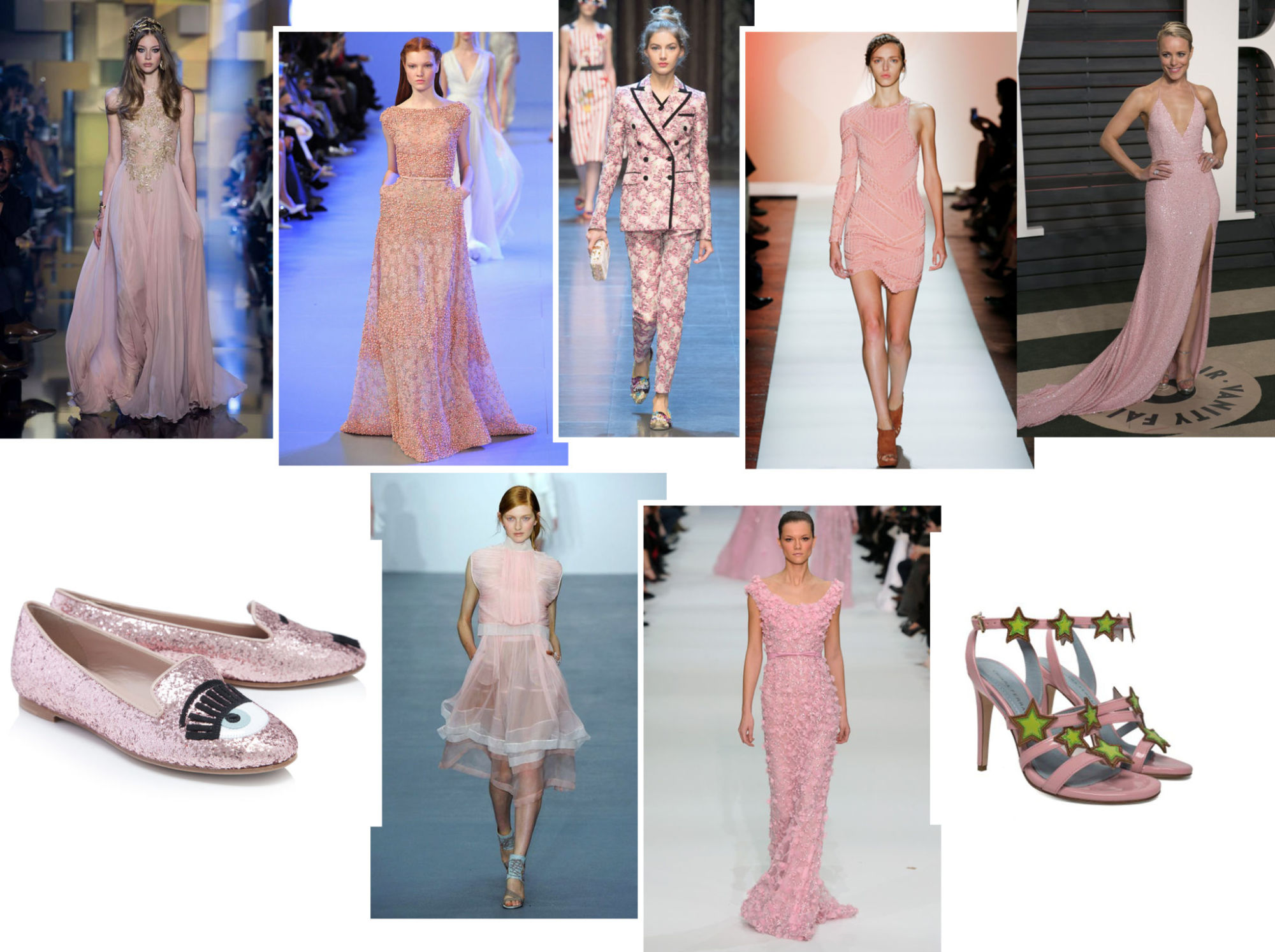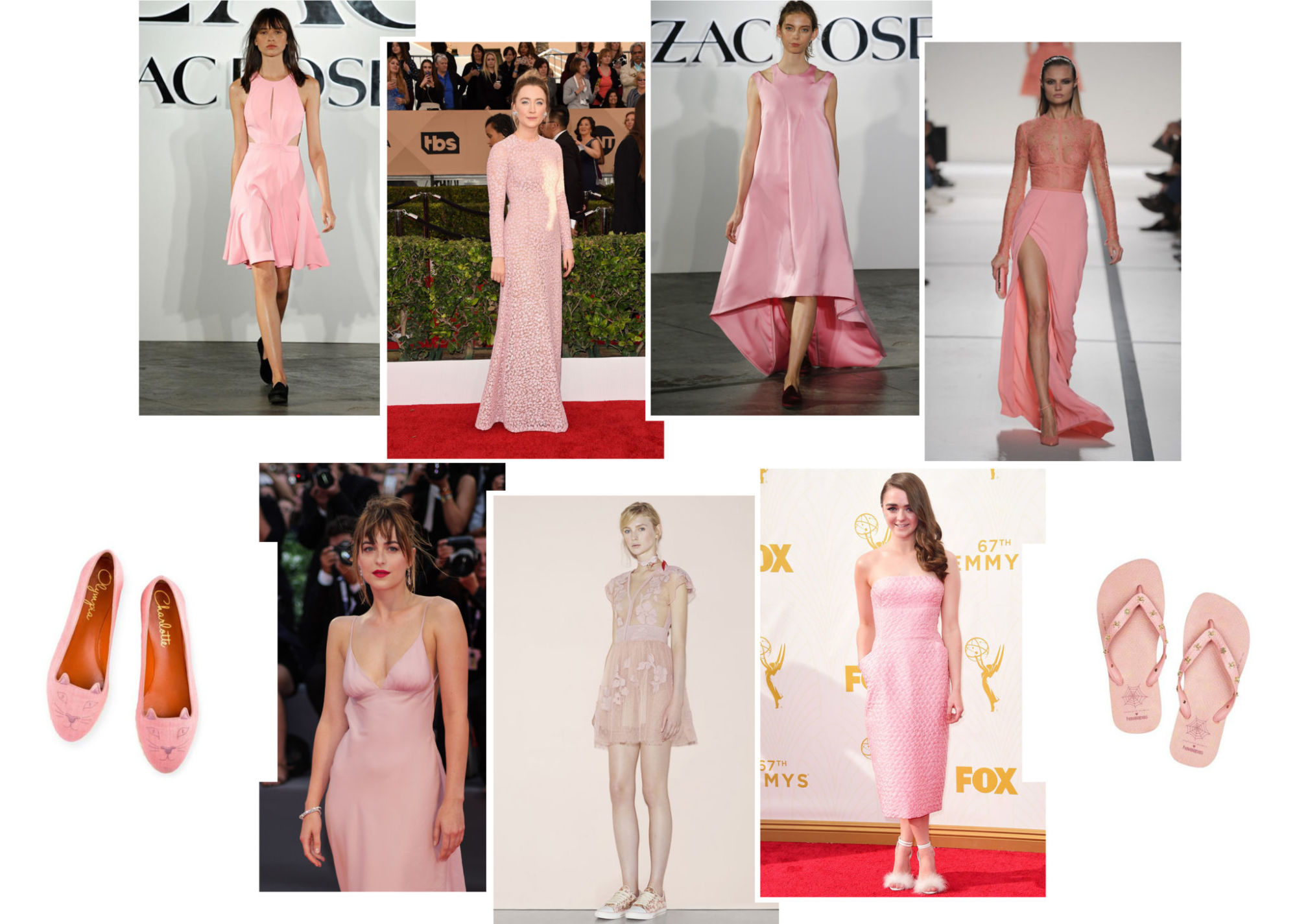 Serenity was also a big trend on the red carpets this year with Versace, Dior, Antonio Berardi, Altuzarra and Monique Lhuillier.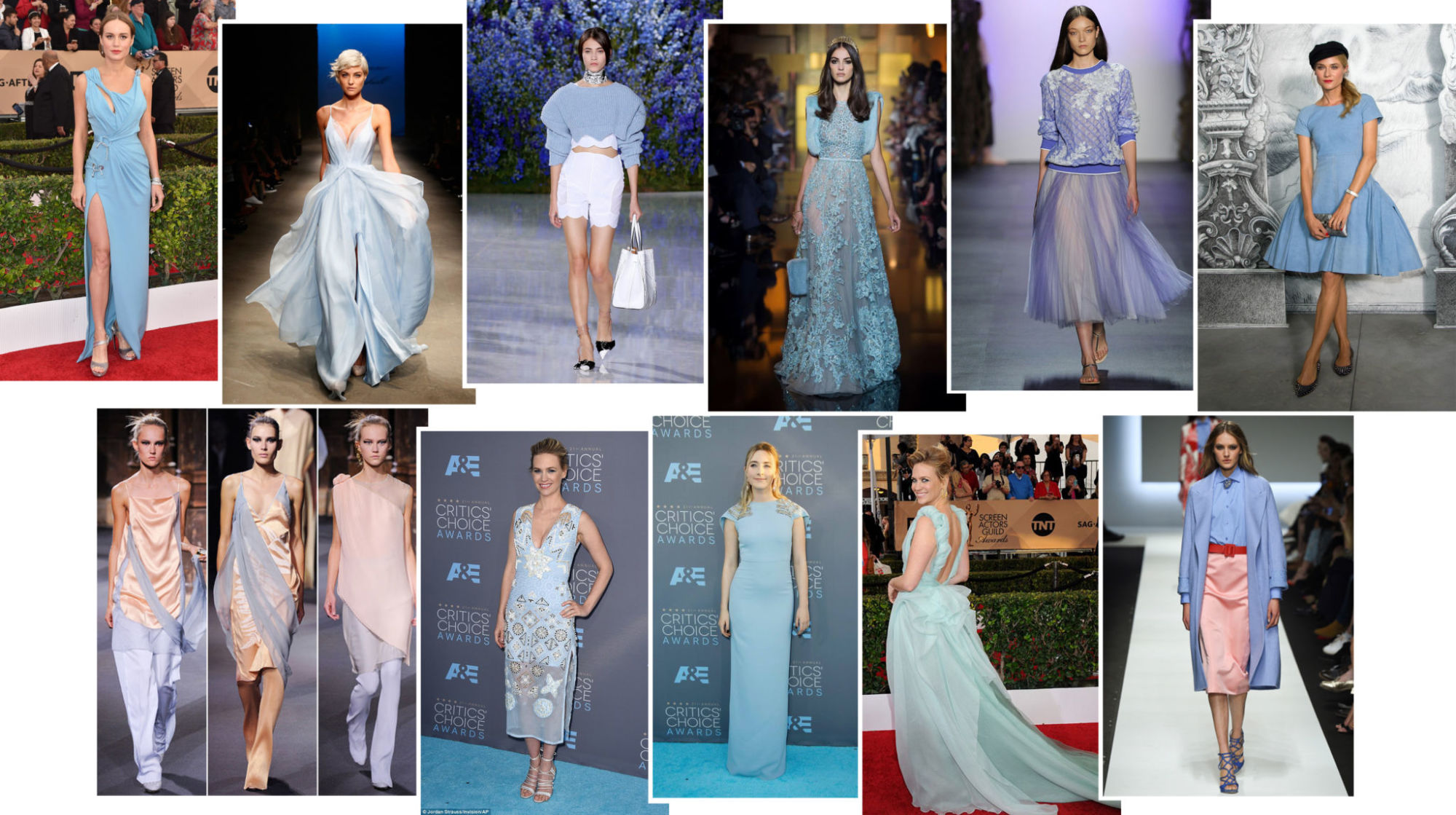 Here for you we found some pieces you can buy and wear right now! It could be a detail, an entire dress of the color or an accessorie like a bag or a colorful pair of pumps that give a touch of originality to your look.
FROM &Other Stories: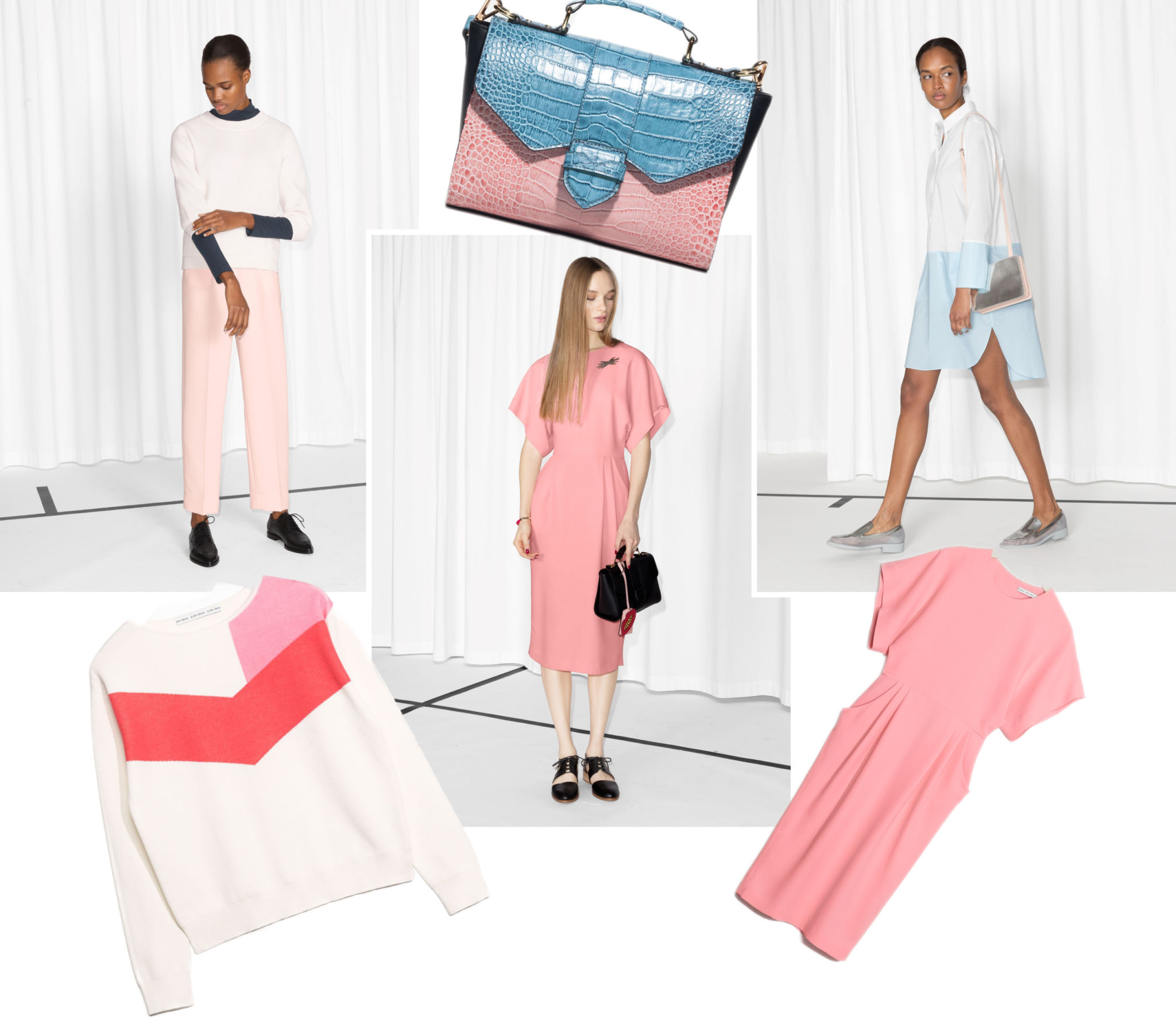 FROM TOPSHOP: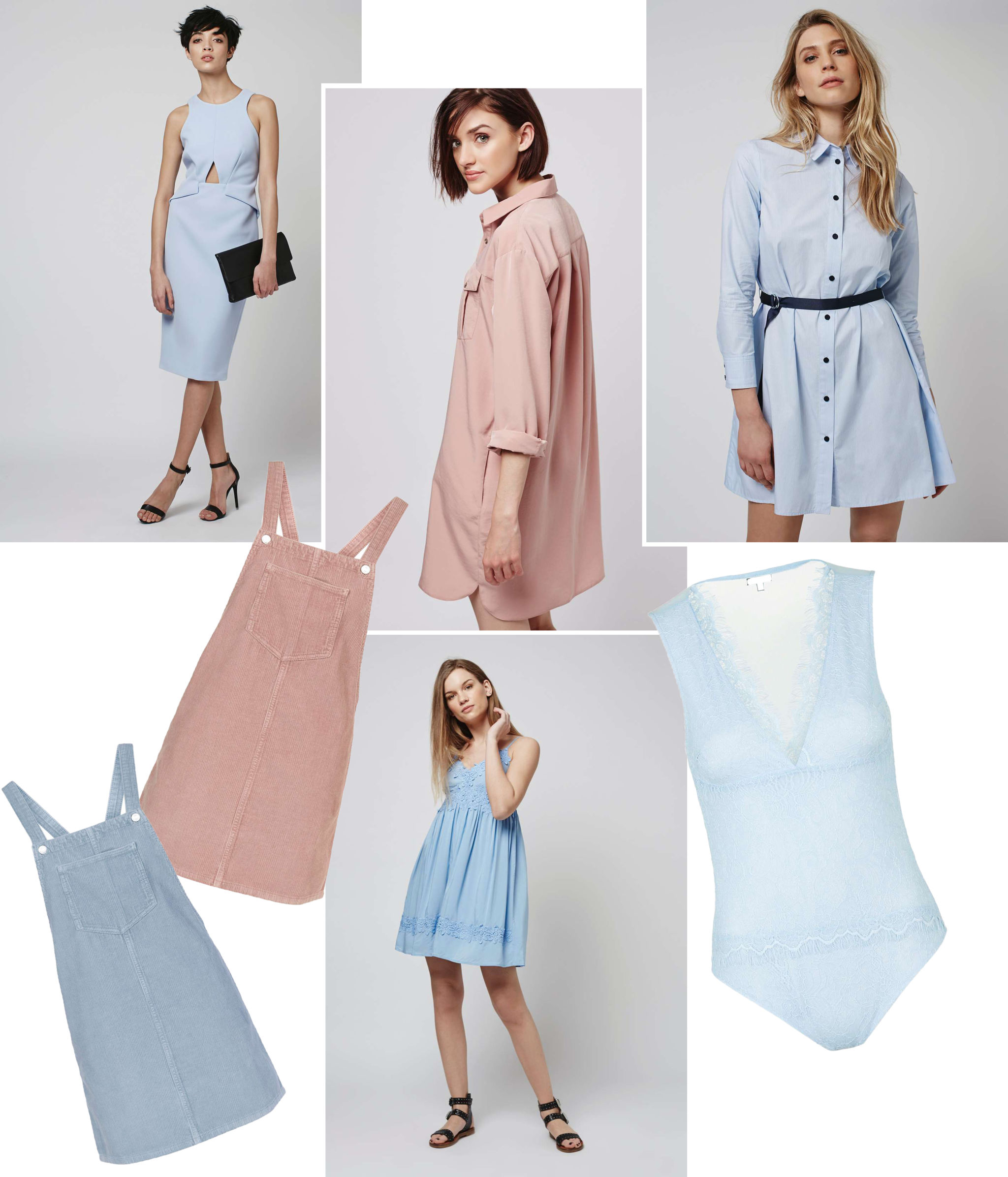 FROM MANGO: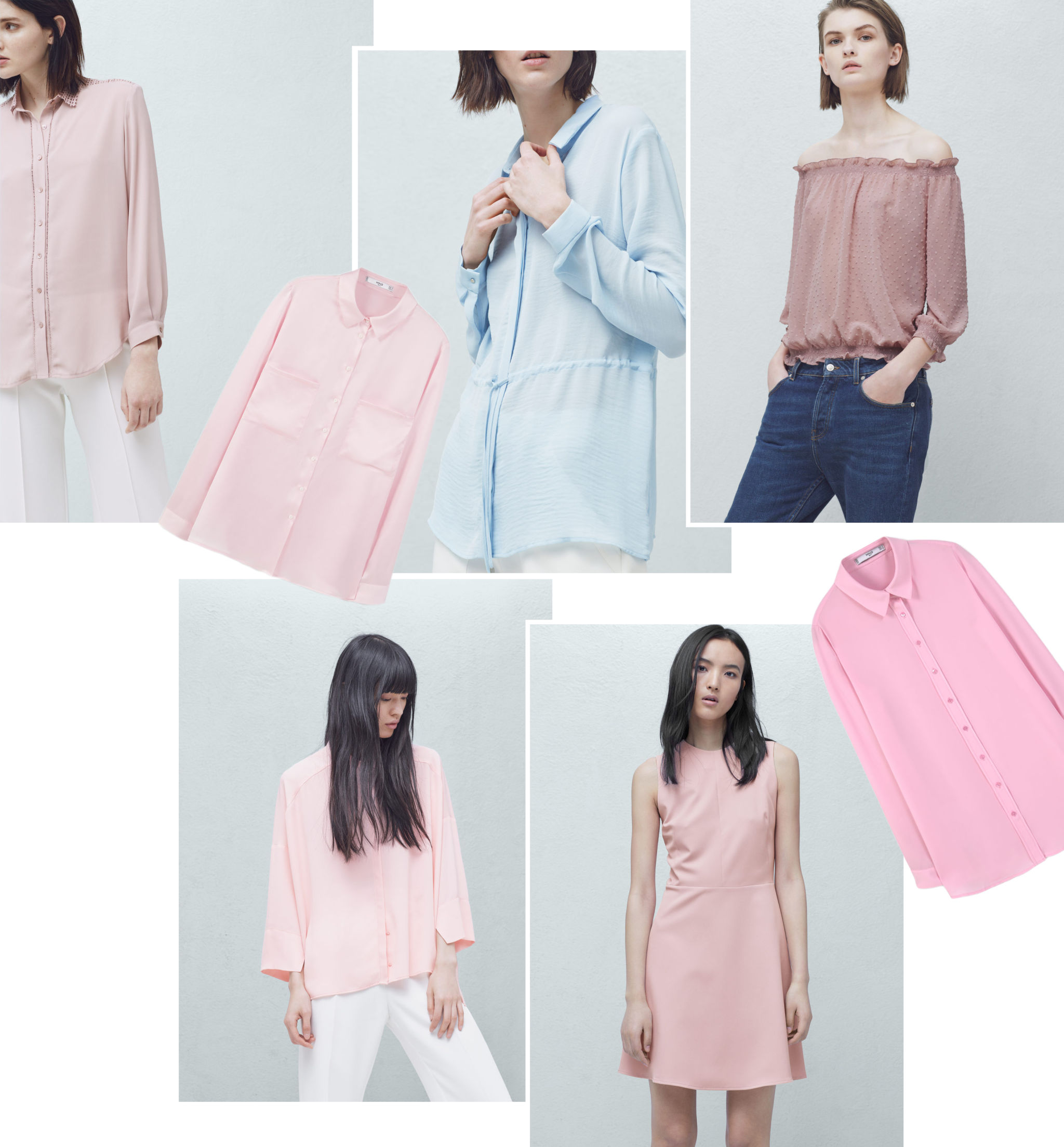 FROM ZARA: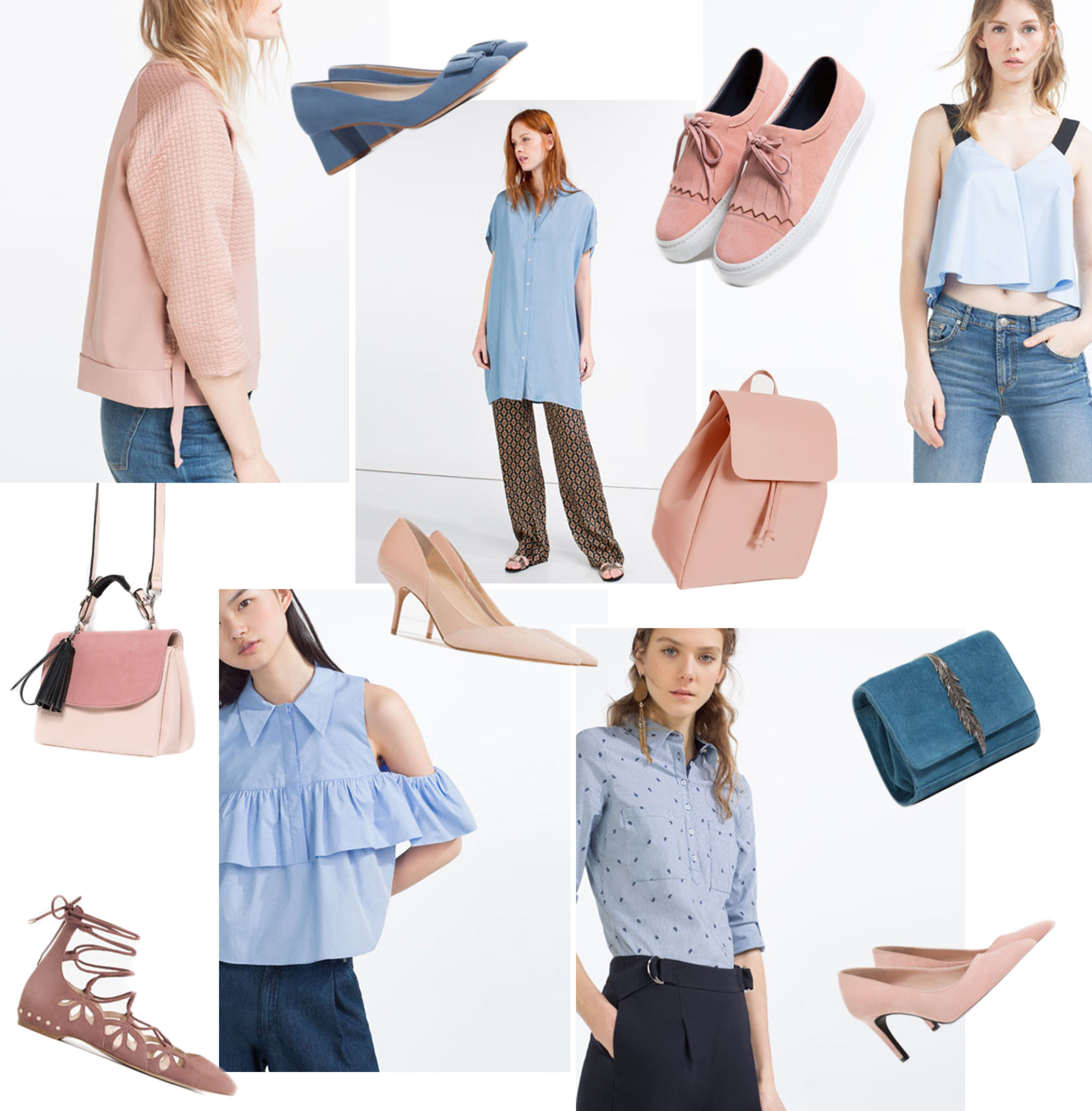 Let's go shopping for spring/summer colors now!
Credits Images (on the cover): W Magazine, Chanel.
Credits: Chiara Ferragni Collection, Charlotte Olympia, &Other Stories, Topshop, Mango, Zara.