What is a runway show? What does it represent? Is it a simple media event or something more?
Fashion is a form of art and, as such, it can be used and "bend" to the rules of the market or upset them; let's make things clear: there is nothing wrong with making art and earning money, but many times a fashion show can go "beyond" and reach, if not touch, our deepest feelings. In this article, we're presenting some that, for historical context and topics covered, have been decidedly revolutionary and innovative.
Revolutionary fashion shows
Vivienne Westwood – Café Society (1994)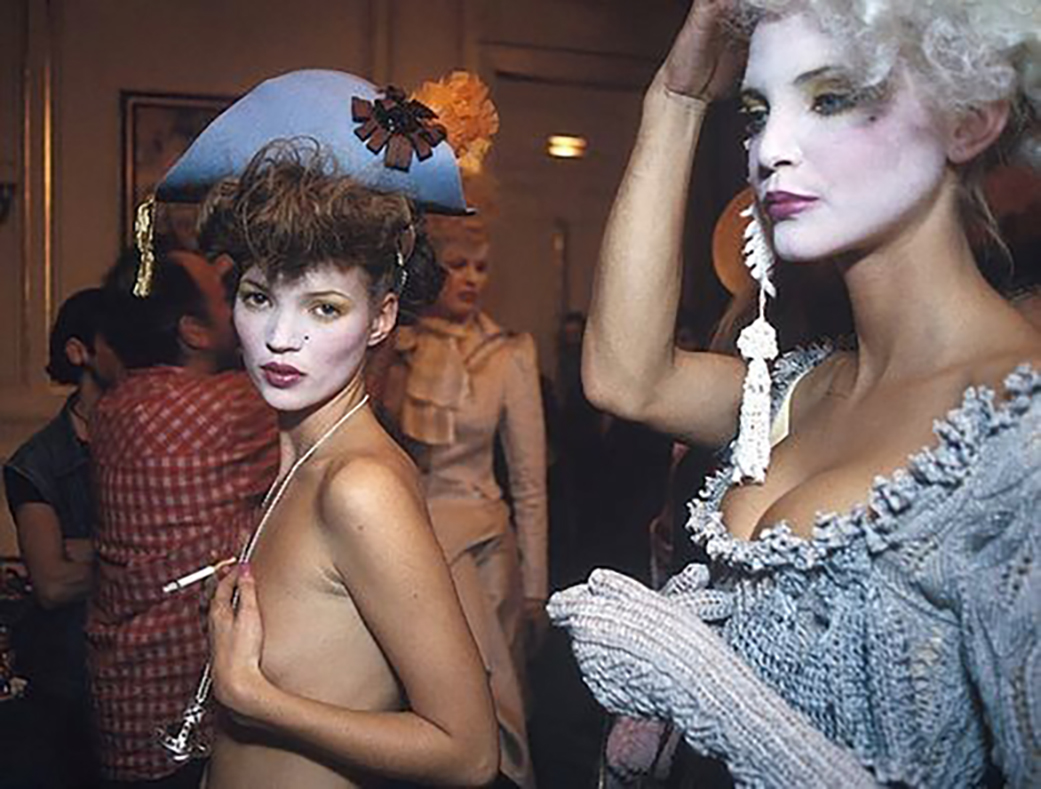 It was 1994 but the visionary Vivienne Westwood had already projected herself into the 2020s; yes, because it is only "recently" that female sexuality is shown with pride and without fear. At the InterContinental Hotel in Paris in the mid-90s, Westwood staged a real opera, with her Spring/Summer collection.
In a nineteenth-century location, with her clothes, she interpreted various historical eras, modernizing them and, above all, focusing on the female body and its sexuality. The models parade and are admired in their composed but sensual beauty, with that slight malice, that daring attitude that, unfortunately, even today many times is considered excessive and vulgar, but this parade has nothing vulgar, indeed. By stripping off the heavy clothes and showing others hidden underneath, Westwood exalts the woman who wears them without fear, to the detriment of restrictions and constraints that the same "clothes-obscurities" represented.
Revolutionary Fashion Shows
Alexander McQueen – Voss (2001)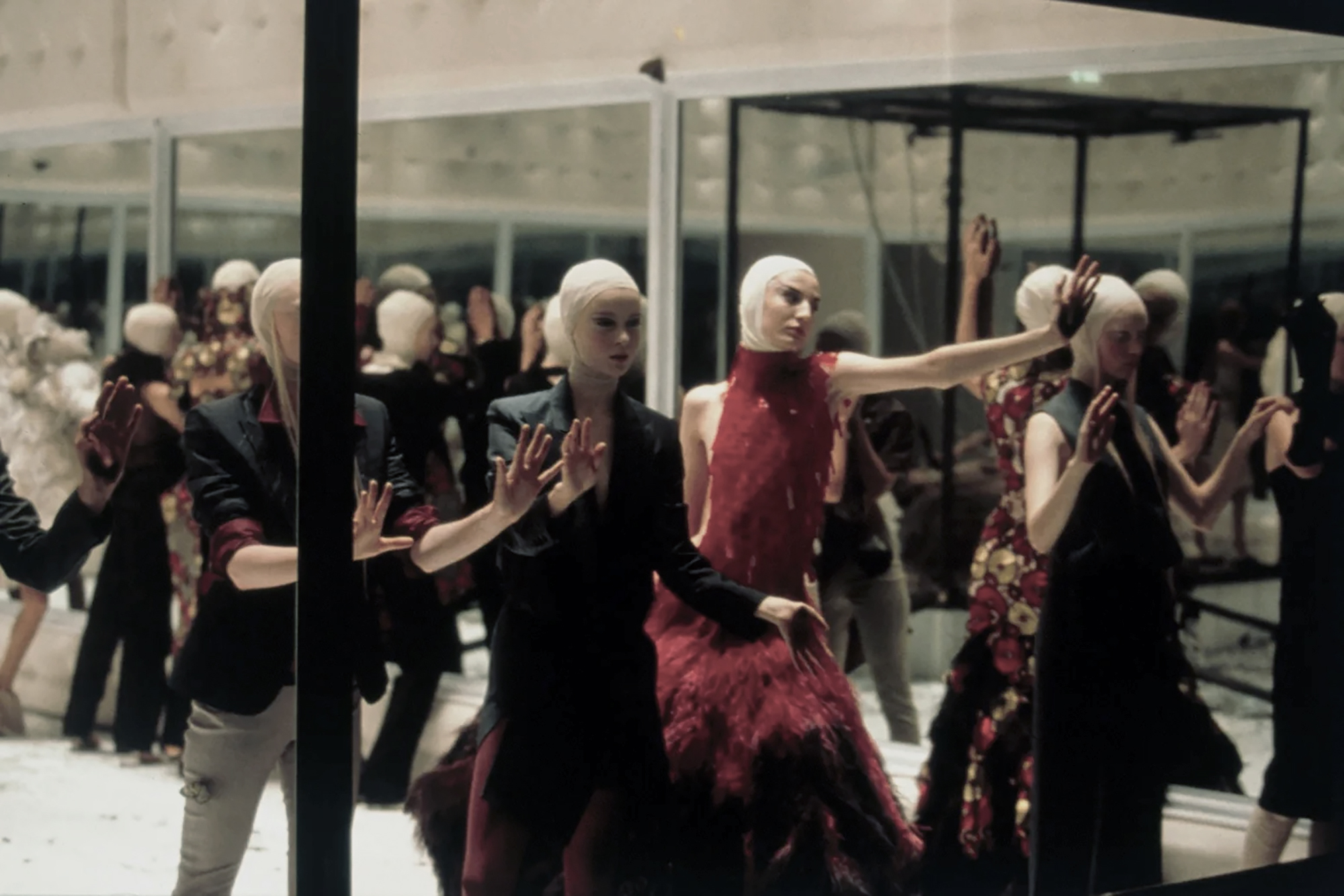 The title of Alexander McQueen's Spring/Summer 2001 collection is "Voss", the same name of a Norwegian town renowned for its contact with nature. Starting from this very theme, the designer decided to tell a very different story, or rather, a very different reality that is still kept hidden even today, despite great strides forward: mental health.
Who are the so-called crazy people? And what if they're us? The show opened after an hour of waiting, with the audience gathered in a decidedly disturbing setting: a sort of psychiatric hospital, with a glass box in the middle. Guests could only see their own image in the many mirrors present and hear a background sound: the beating of a heart. The models then walked the runway wiggling around, mirroring themselves in turn, in an almost dreamlike mood. At the end of the show, the glass box breaks, revealing the writer Michelle Olley, naked with a respirator.
Revolutionary Fashion Shows
Alberta Ferretti – Fall/Winter (2017)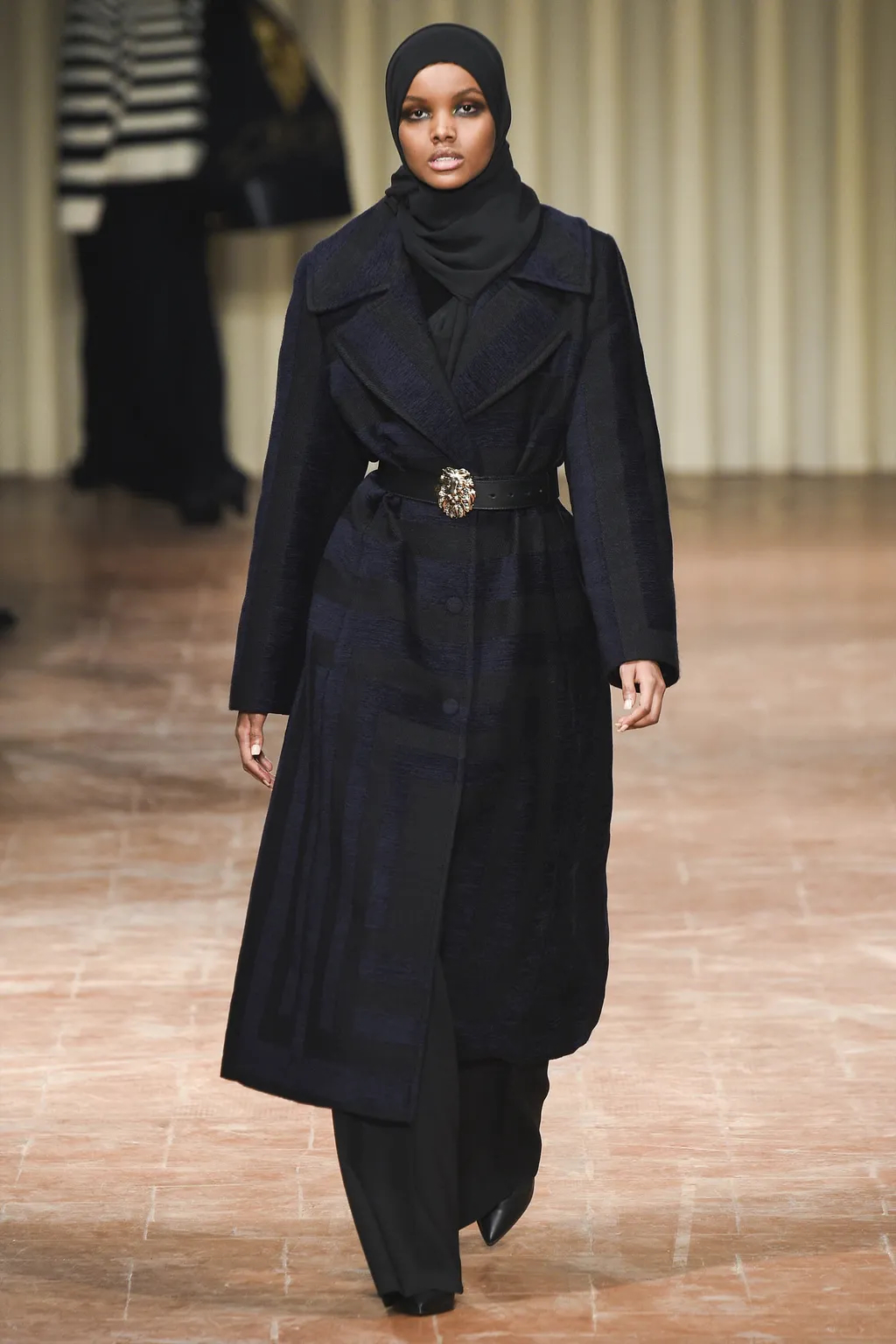 "I am very proud that Halima is one of the protagonists of my fashion show. For me, she represents one of the many female personalities of our present, where I would like there to be more and more space for the coexistence of diversity."
With these words, Alberta Ferretti through the Somali-American model, Halima Aden, in the Fall/Winter 2017 fashion show, brought on the catwalk, for the first time in Milan, the hijab. In a very clean location, reminiscent of the city of Venice, the designer wants to tell a different reality, not at all far from us but that, unfortunately, still remains little explored and very misunderstood in the West, reminding us how dialogue, reflection, and inclusion are fundamental cornerstones of our society.
Revolutionary Fashion Shows
Balenciaga – Fall/Winter 2020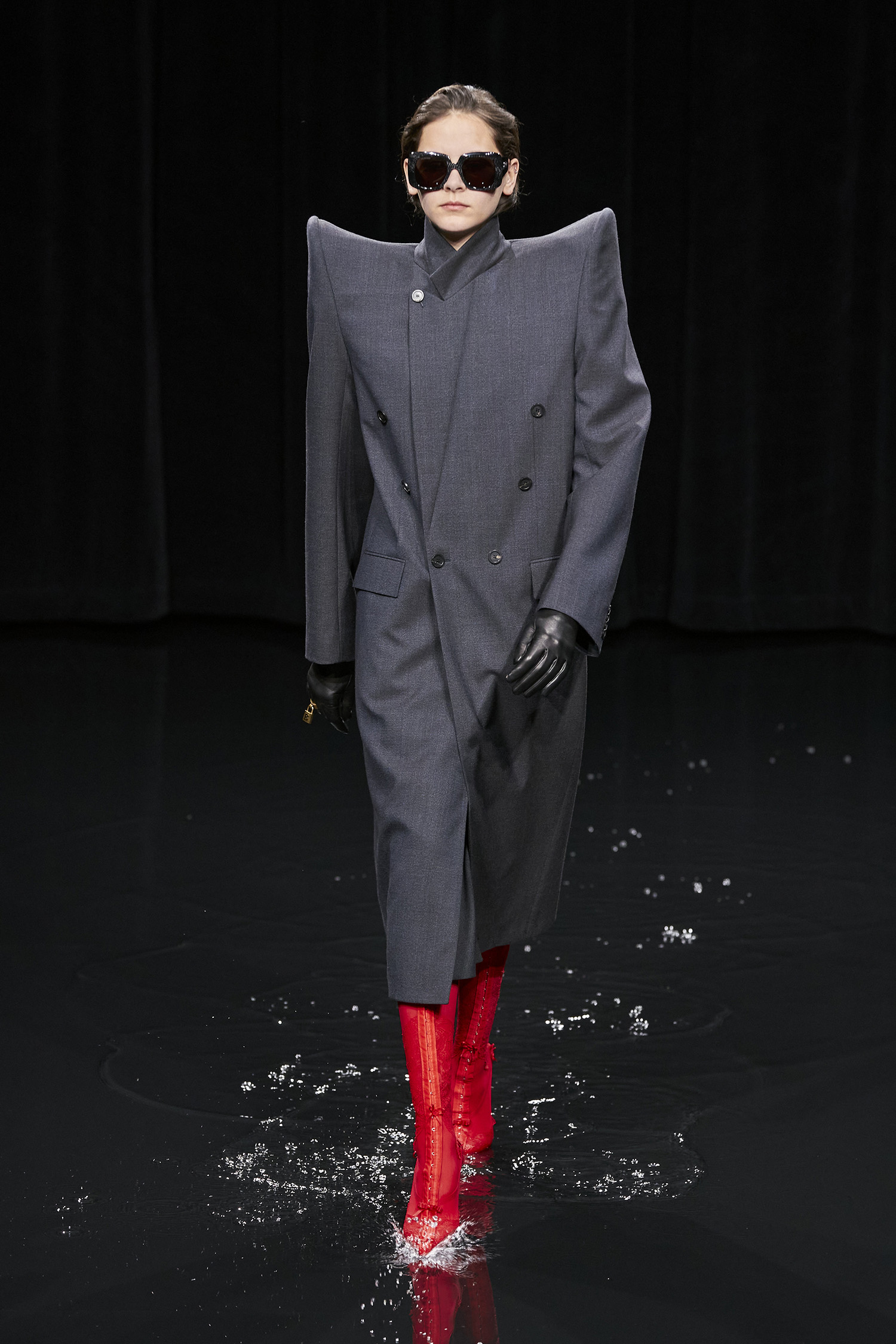 Demna Gvasalia's fashion show left all those present speechless. The catwalk was in fact completely flooded, while on the ceiling there was a screen where videos of fires, flocks of birds fleeing and clouds were running. For some years now Balenciaga has been focusing on the green aspect of eco-sustainable fashion, showing how the damage we are causing is no longer just a threat but a real horror in action, present, and, above all, real. Playing with the volumes and proportions of the clothes, Gvasalia makes the models parade with an almost threatening air, protected by an armor that in this allegory is the dress itself: a shelter to defend themselves.
A fashion show that looks more like an apocalypse to awaken the dormant conscience within each of us. 
Revolutionary Fashion Shows
Giorgio Armani – Fall/Winter 2022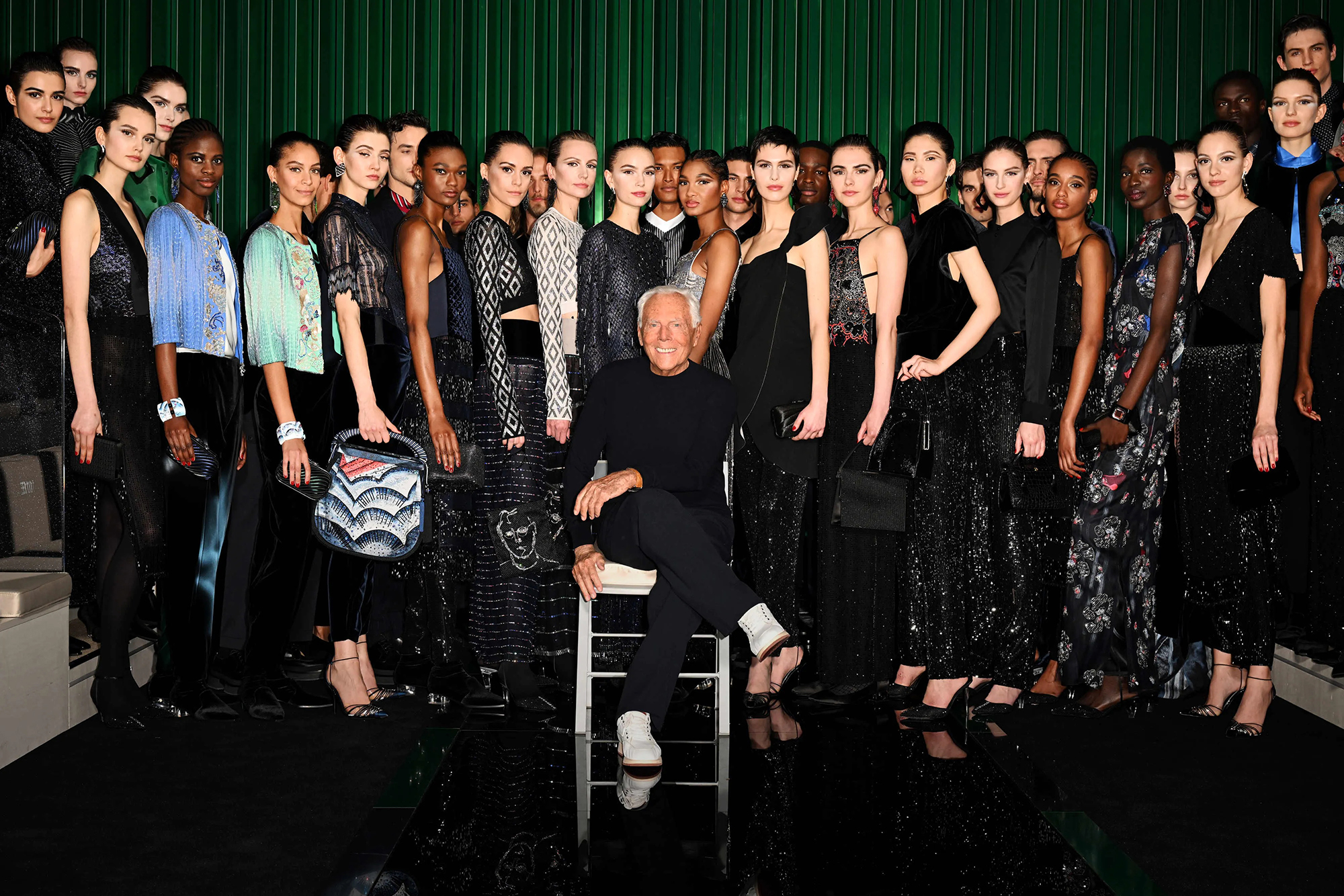 It was this fashion show (unfortunately) the incipit to write this article; all these fashion shows have been and are still today, great signs and messages that fashion launches, but Giorgio Armani's latest fashion show has perhaps been the most impactful for the historical moment in which we are now.
The designer has therefore decided to make his models parade in the silence of the Armani Teatro, concluding the Milan Fashion Week: the only sound was that of the heels on the floor. The clothes were shown with the classic elegance of Armani and his composure, not to be confused with rigidity. Silence is often frightening because we are no longer used to "hearing" it, in a world constantly seeking our attention, where, usually, the one who shouts the loudest wins. This time, however, the silence won: distressing, raw but, above all, true.