A wonderful thought comes to life with the F/W20 looks of Philosophy by Lorenzo Serafini, addressed to the disco queens of the past, present and future who know how to be effortless glamour and a reference point for those who look at them, just like Patty Pravo, to whom the designer dedicated the collection because seen as "An extremely strong woman and an inspiration."
PHILOSOPHY BY LORENZO SERAFINI F/W20
MOODBOARD
Lorenzo Serafini's women answer the call of the '70s and the Patty Pravo of the time when she was considered the Italian David Bowie, opting for gypsy and imaginative dresses by day, and sparkling creations with inserts in feathers and plissé in the evening. The allure that shines through the dresses is typical of an elegant, light and timeless romanticism, for a woman free from all prejudice and free to interpret fashion as she pleases to highlight her personality.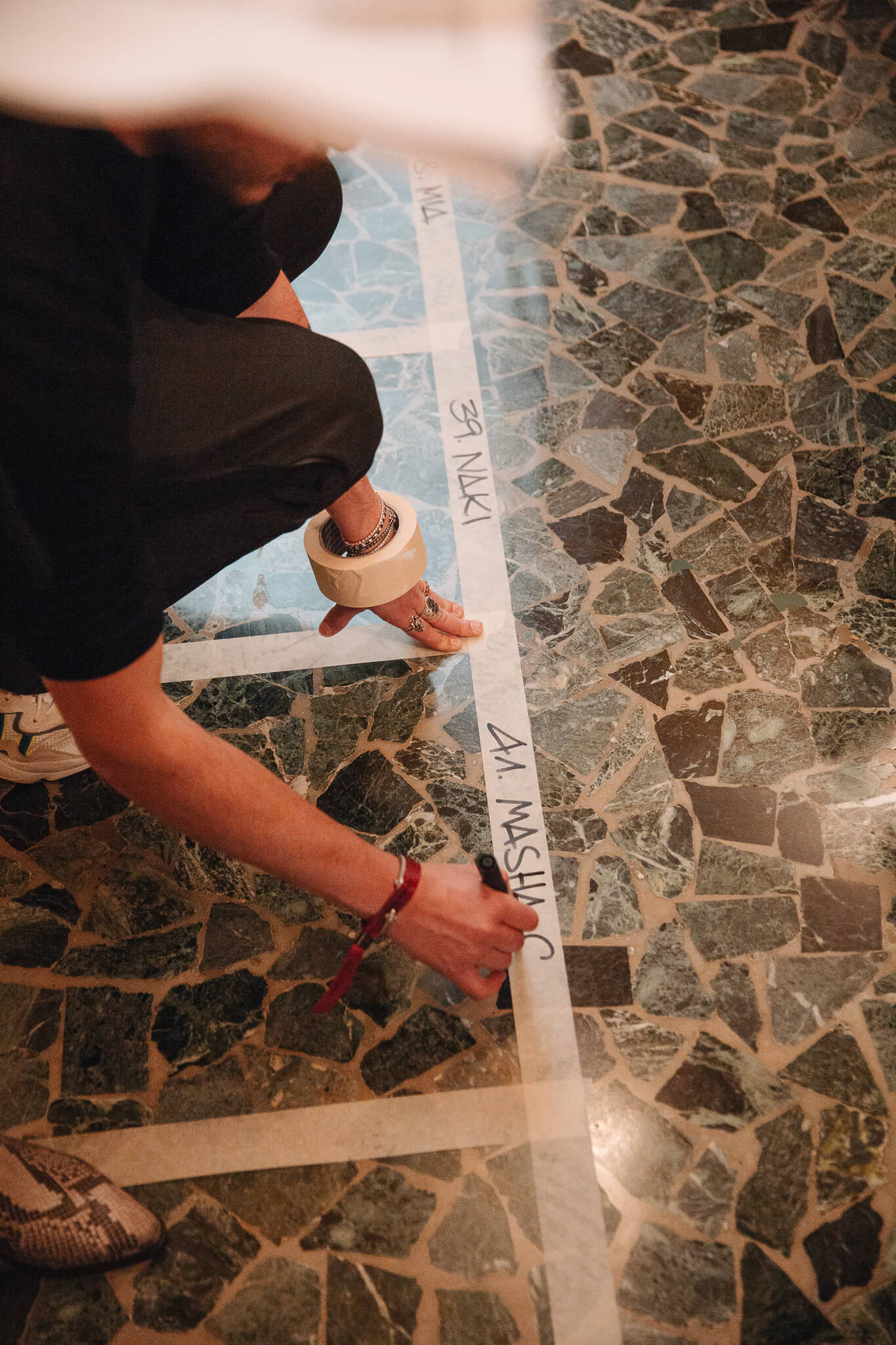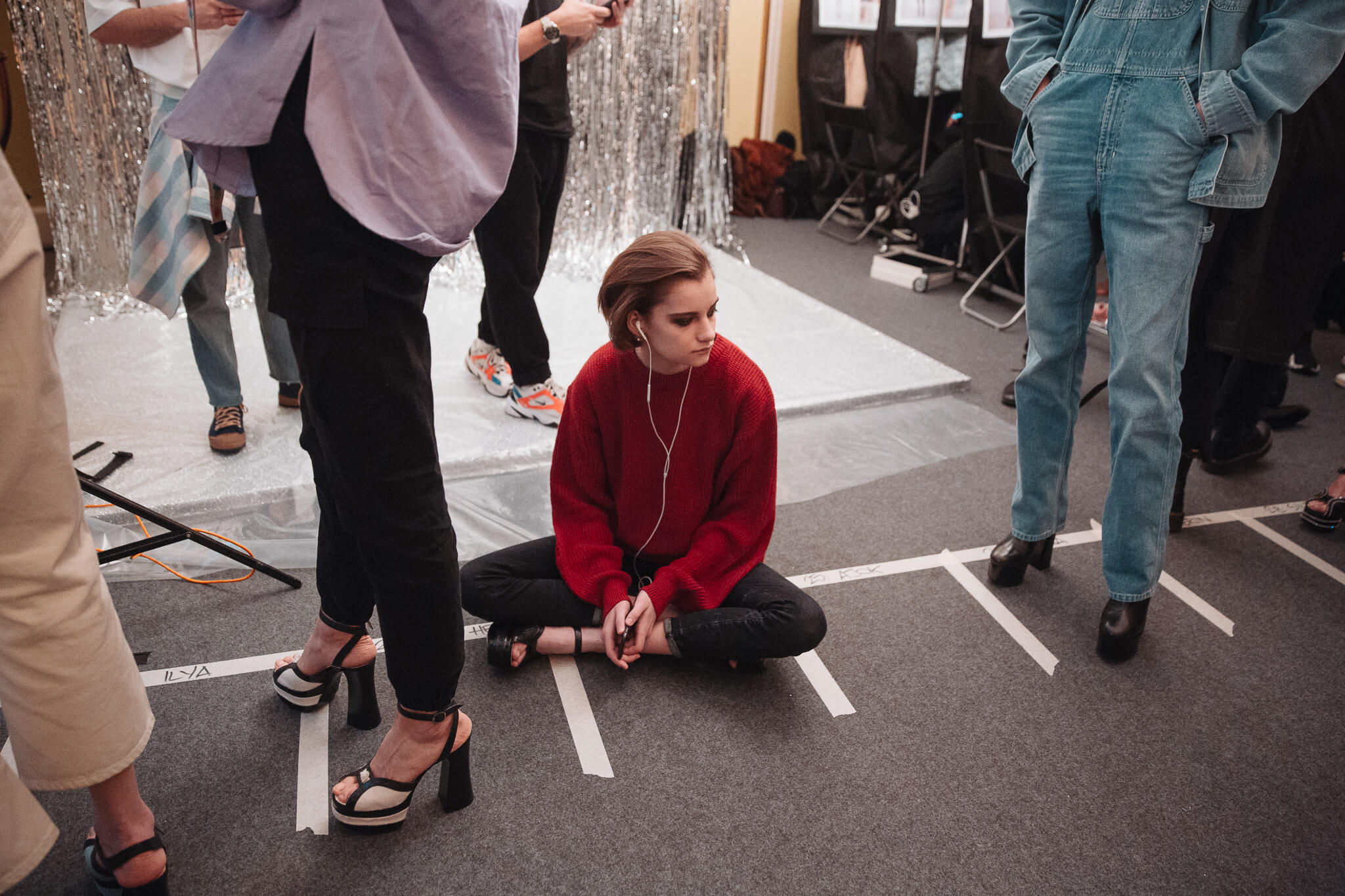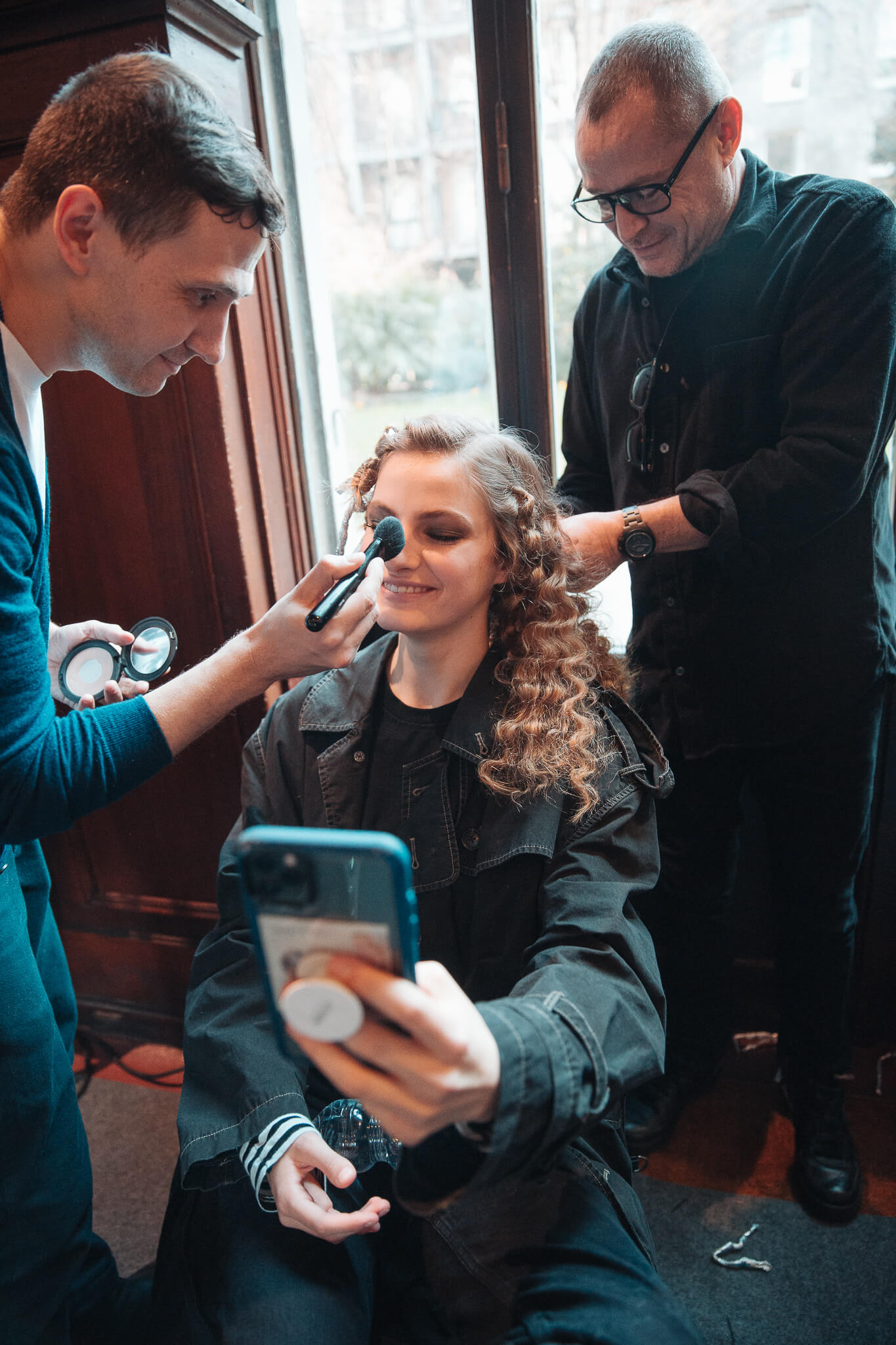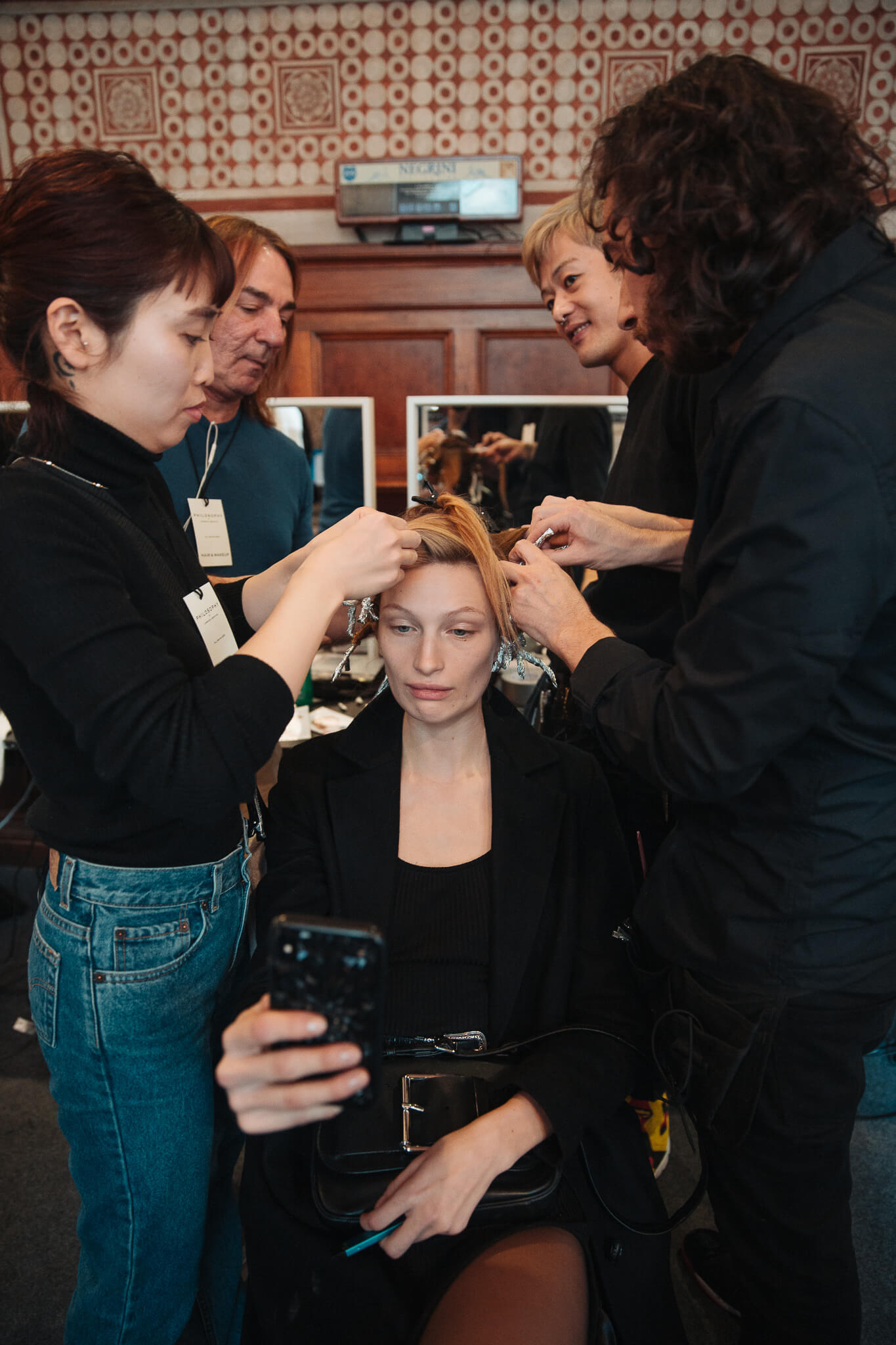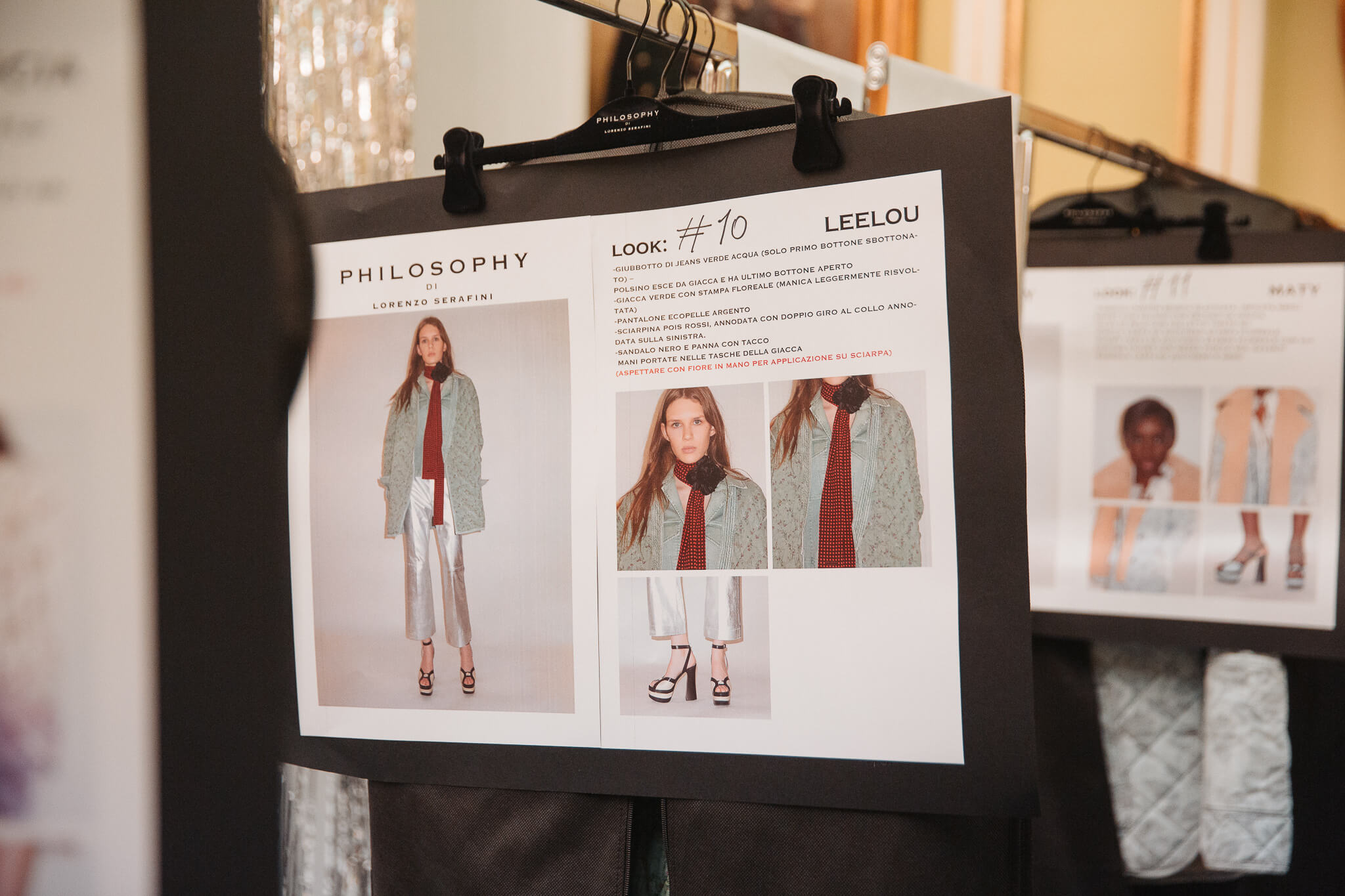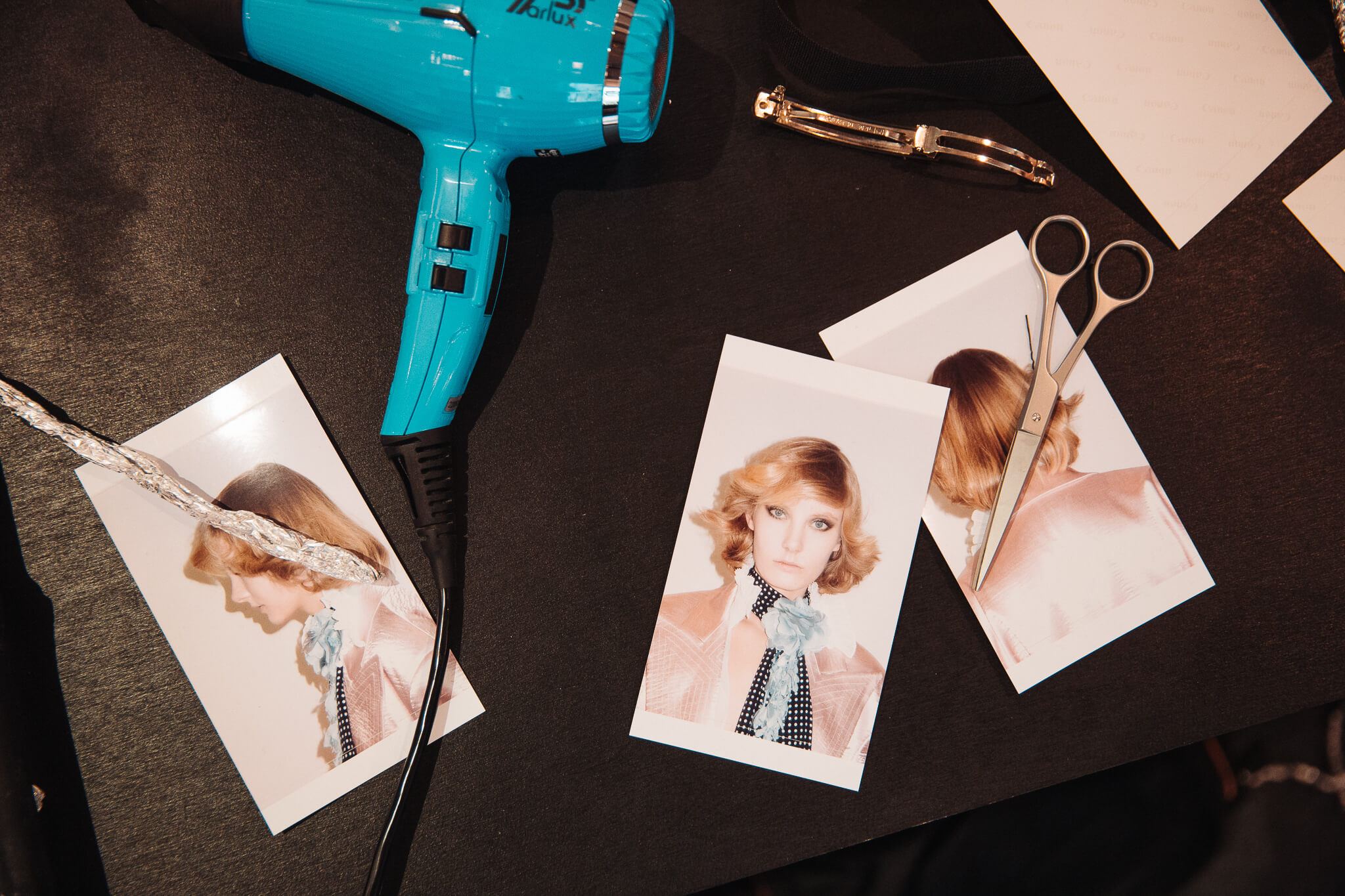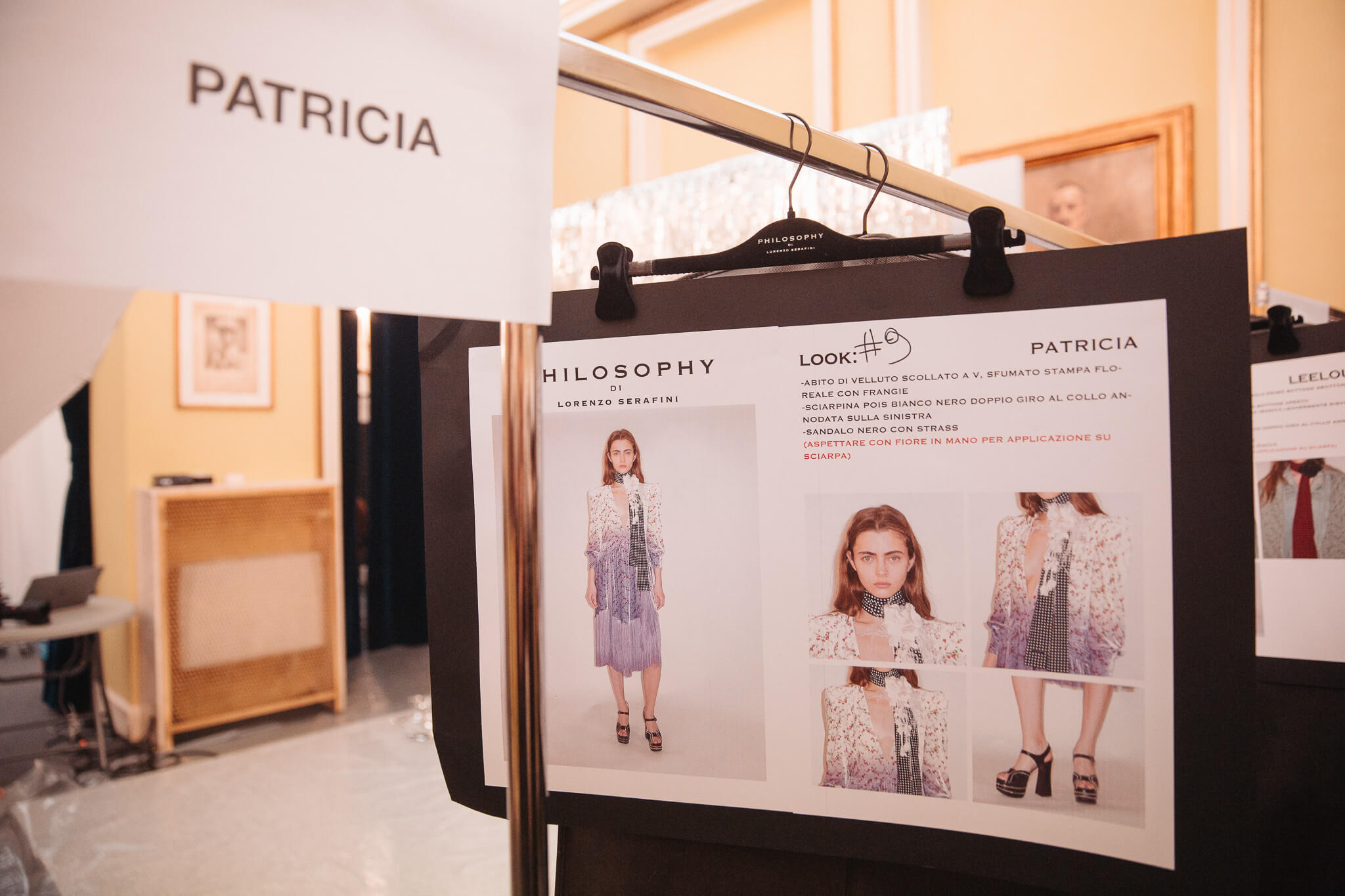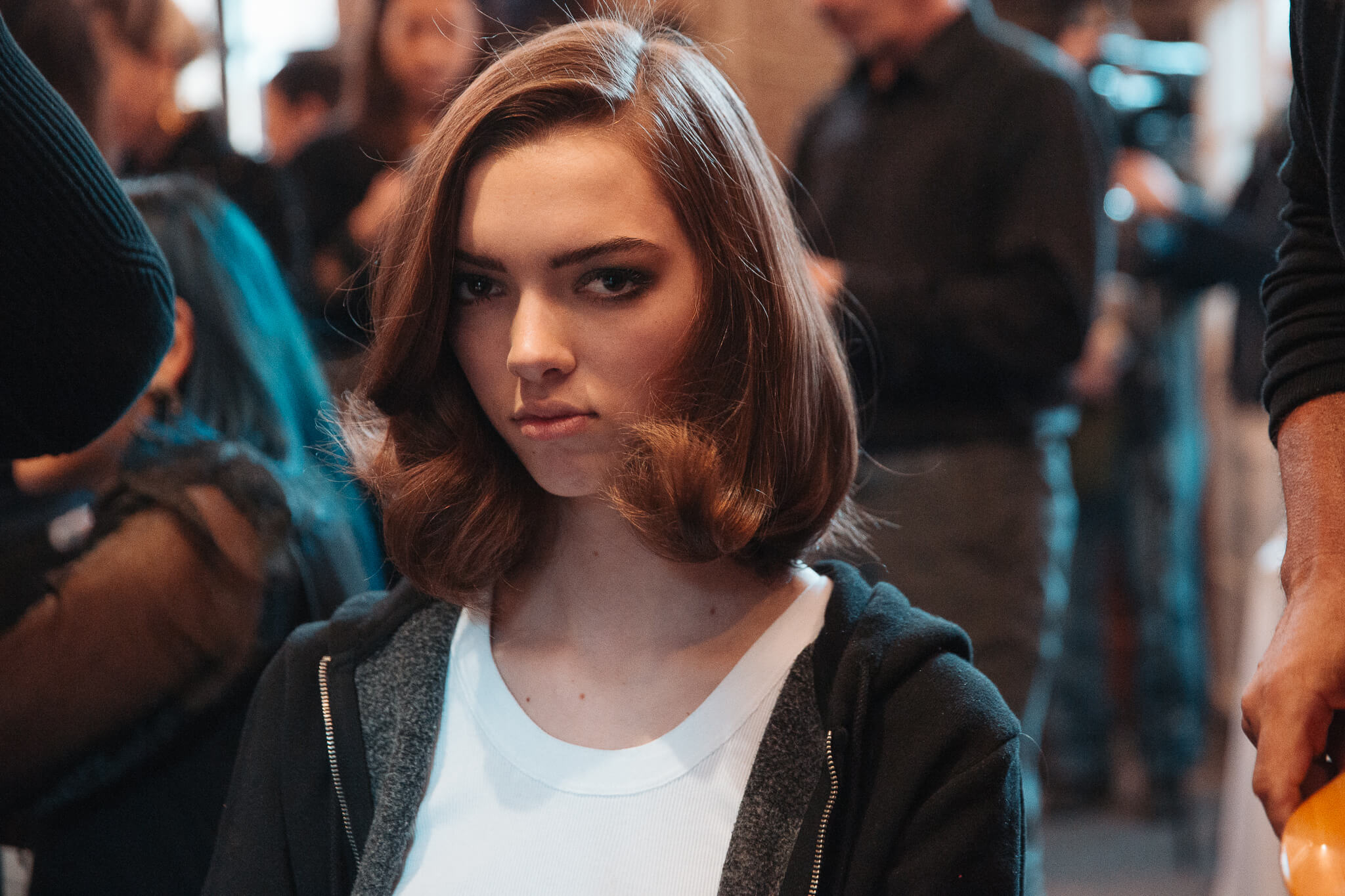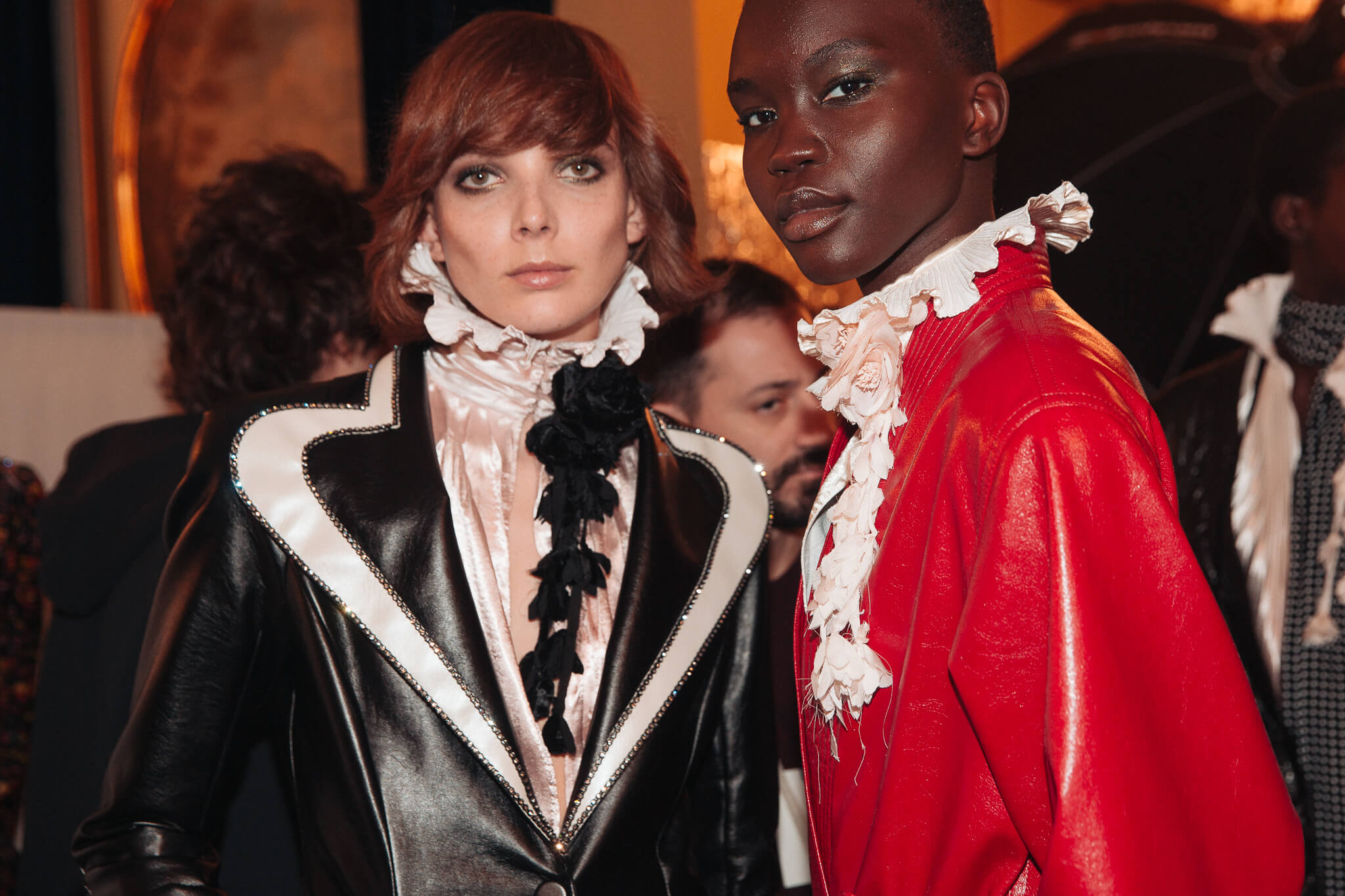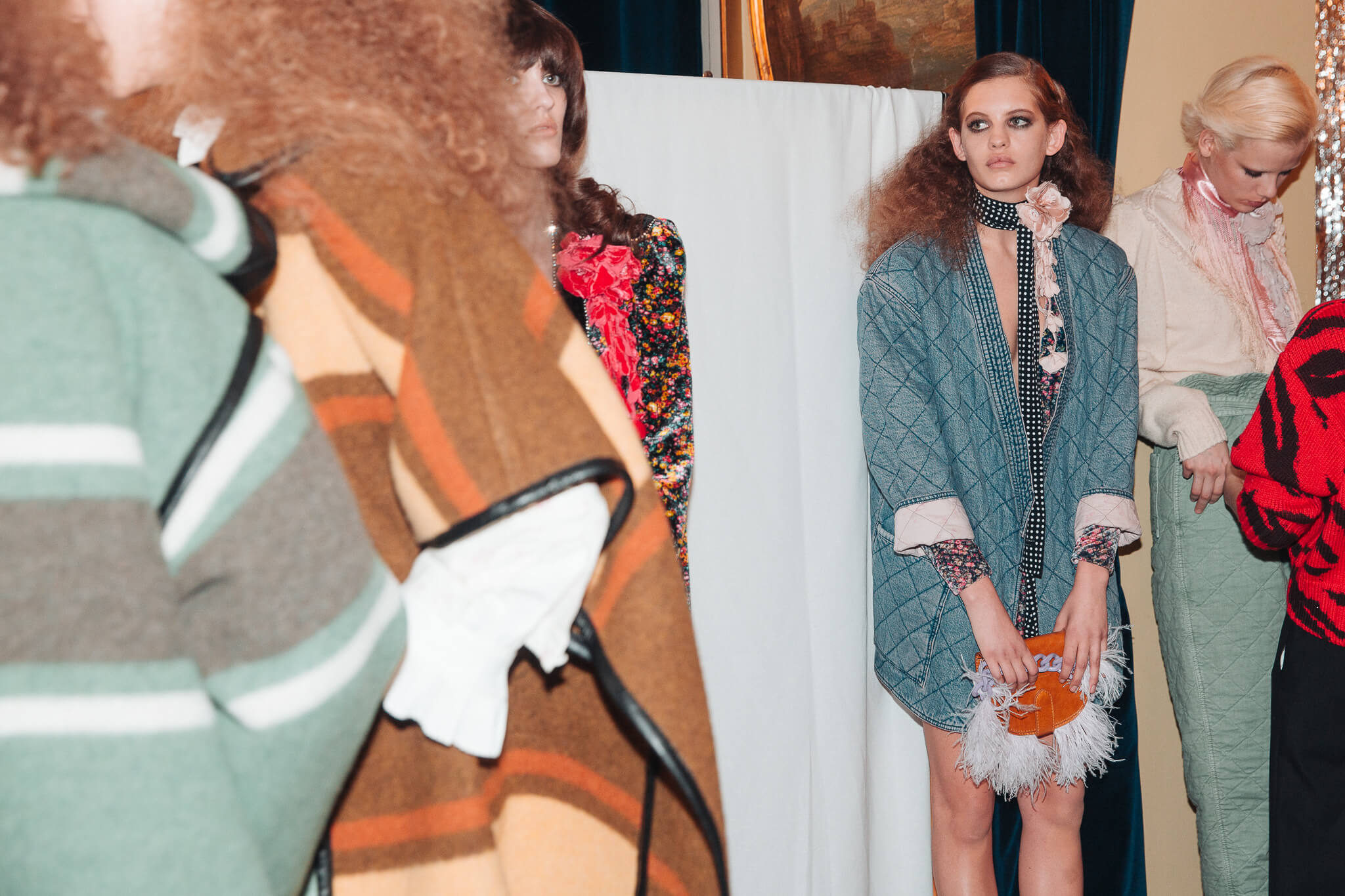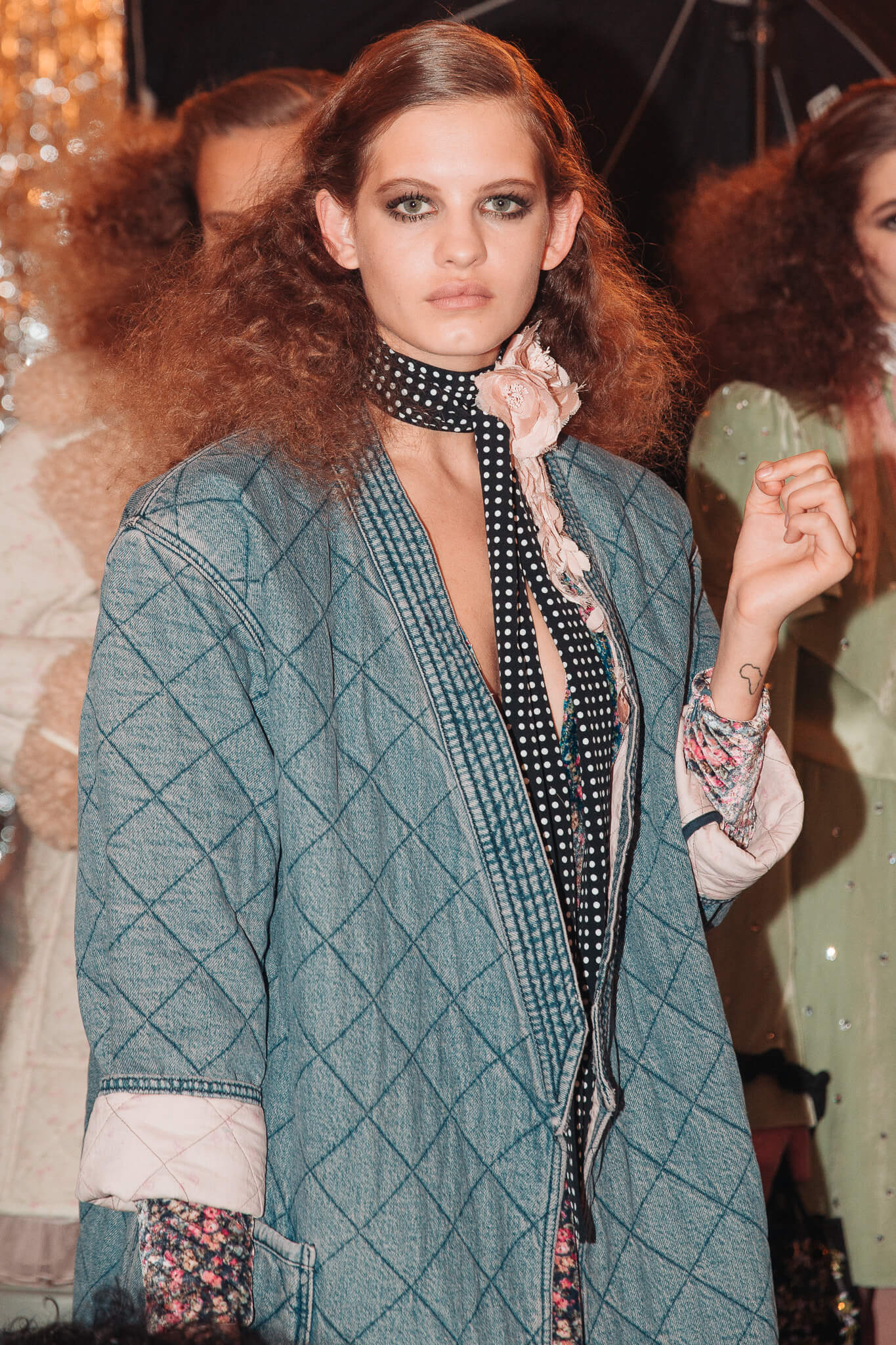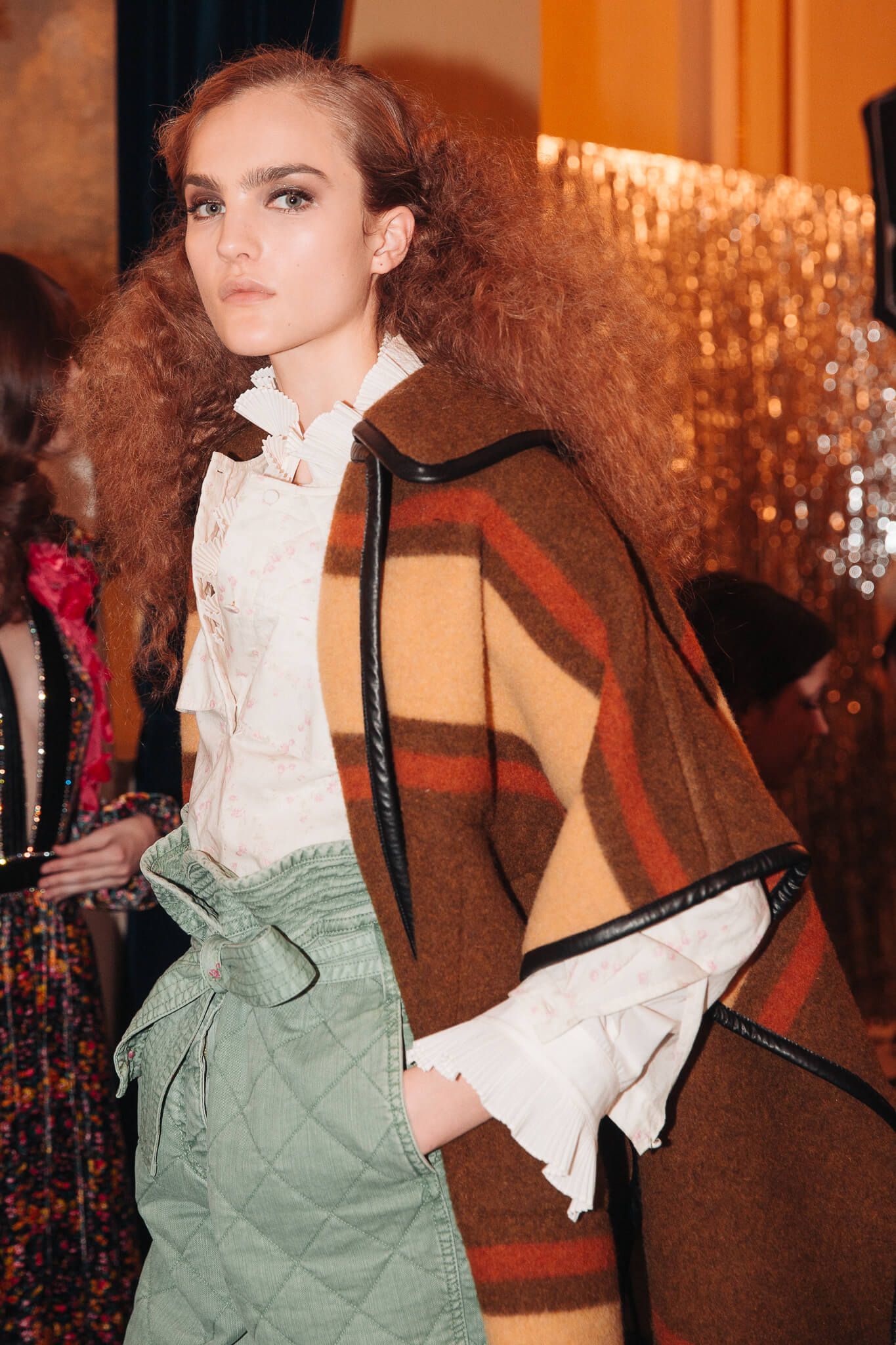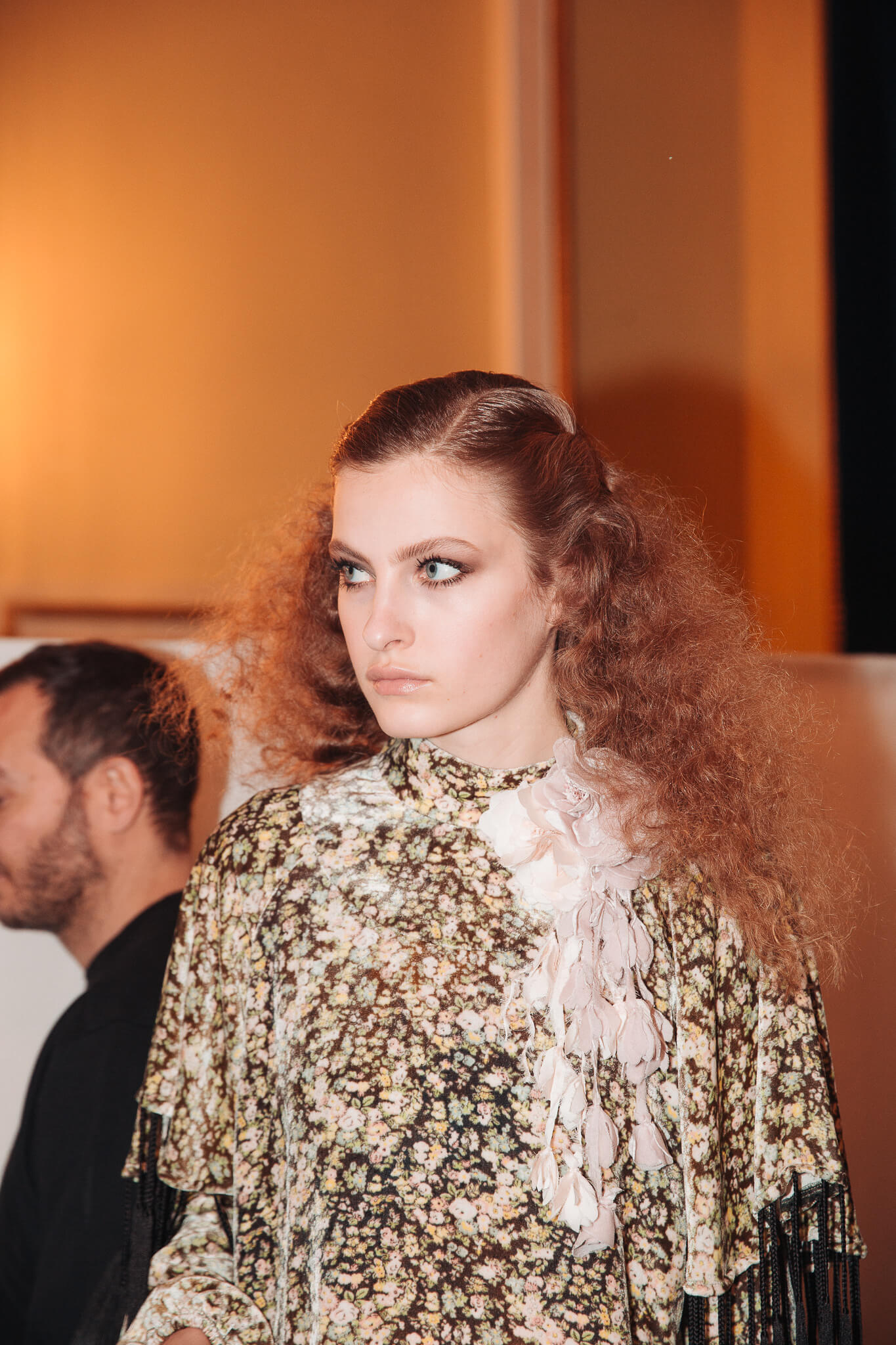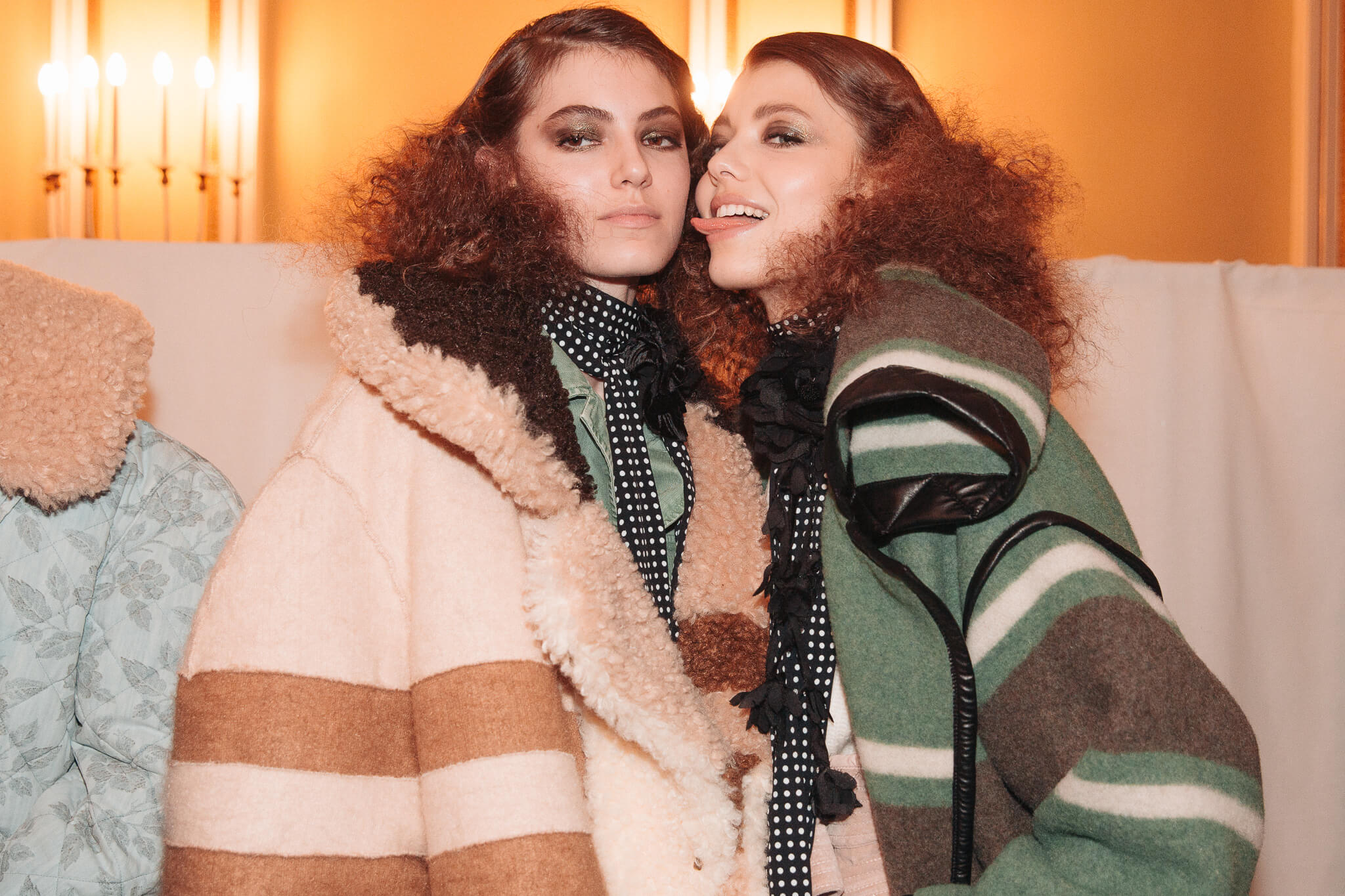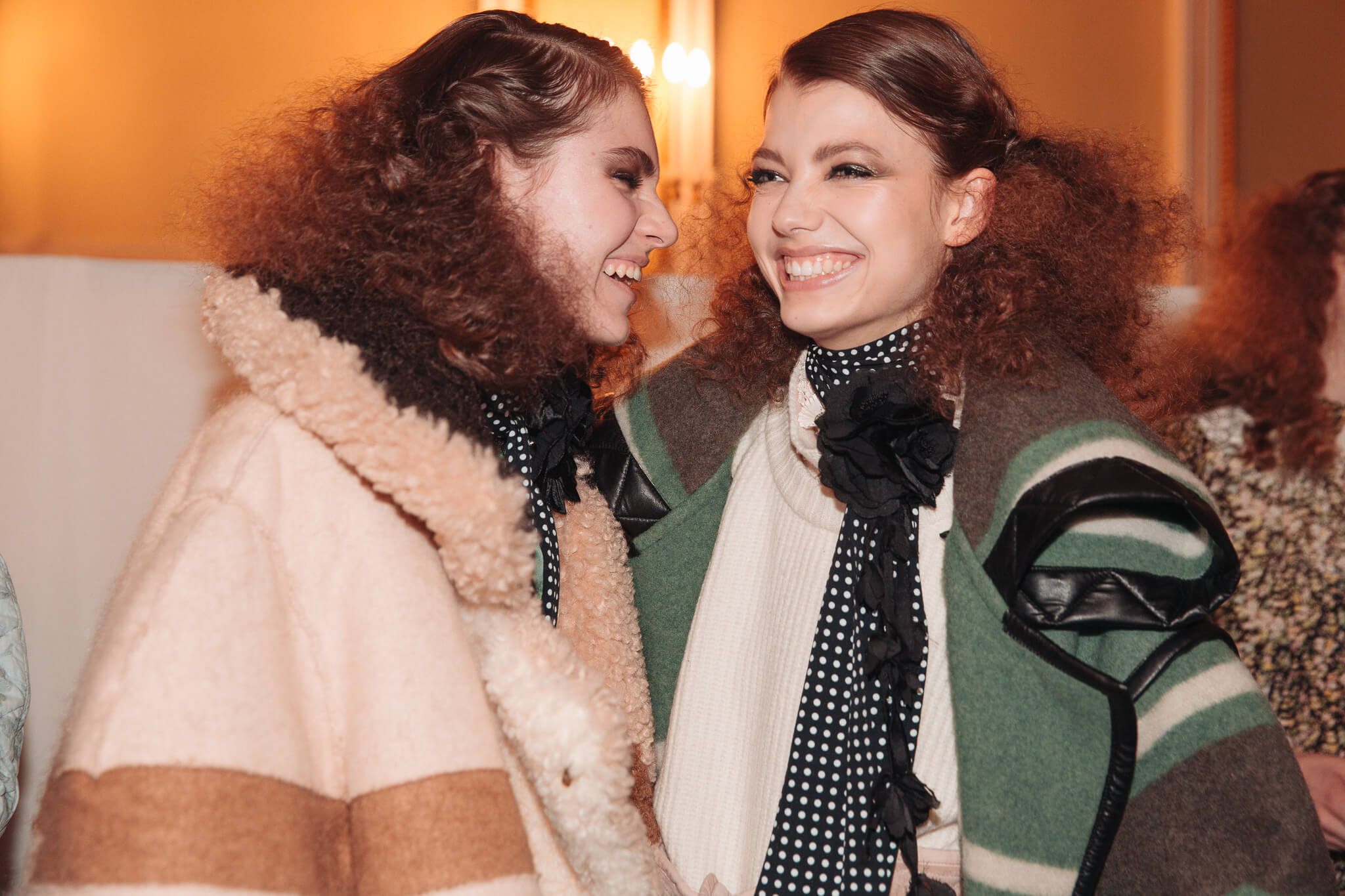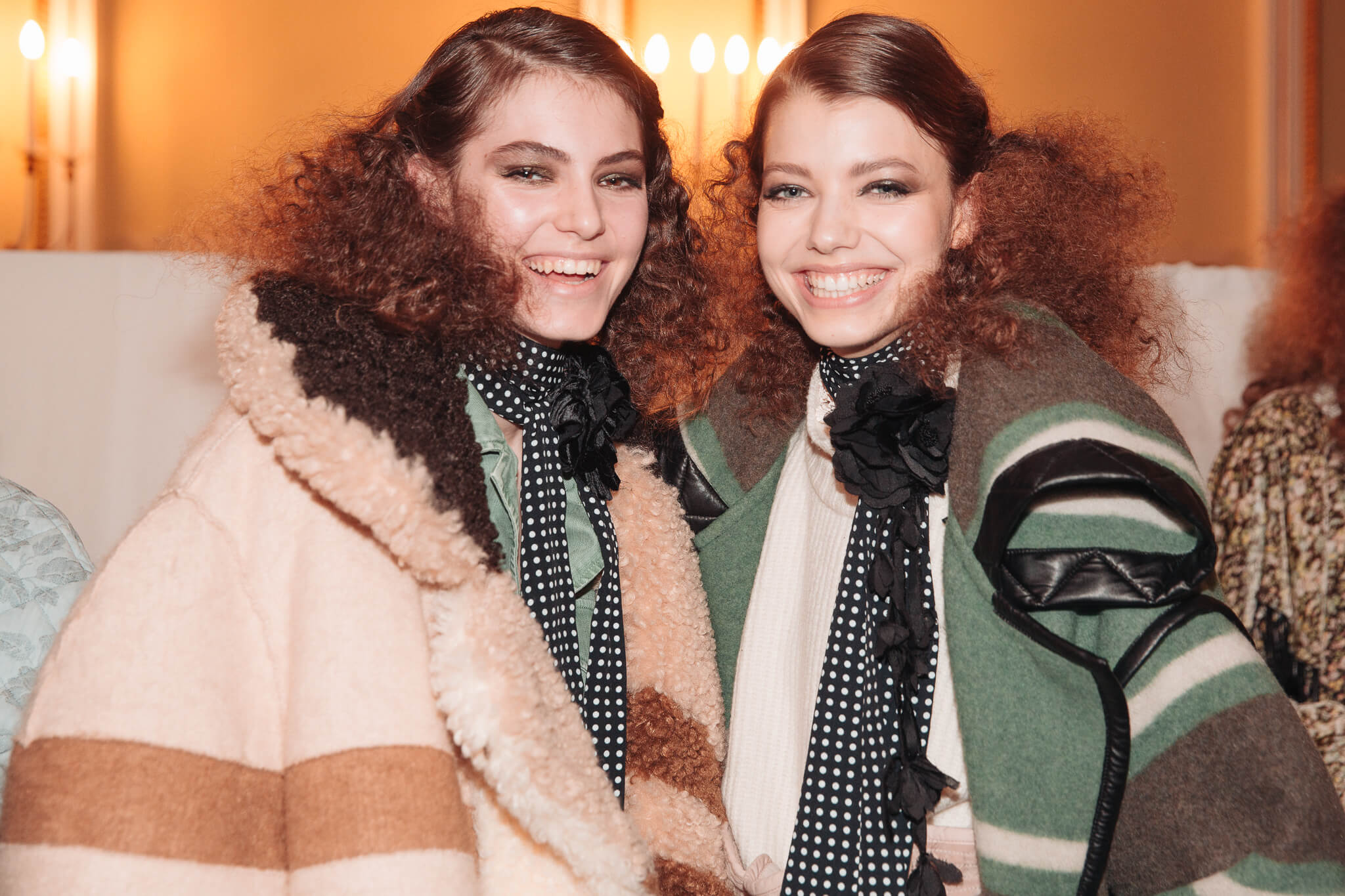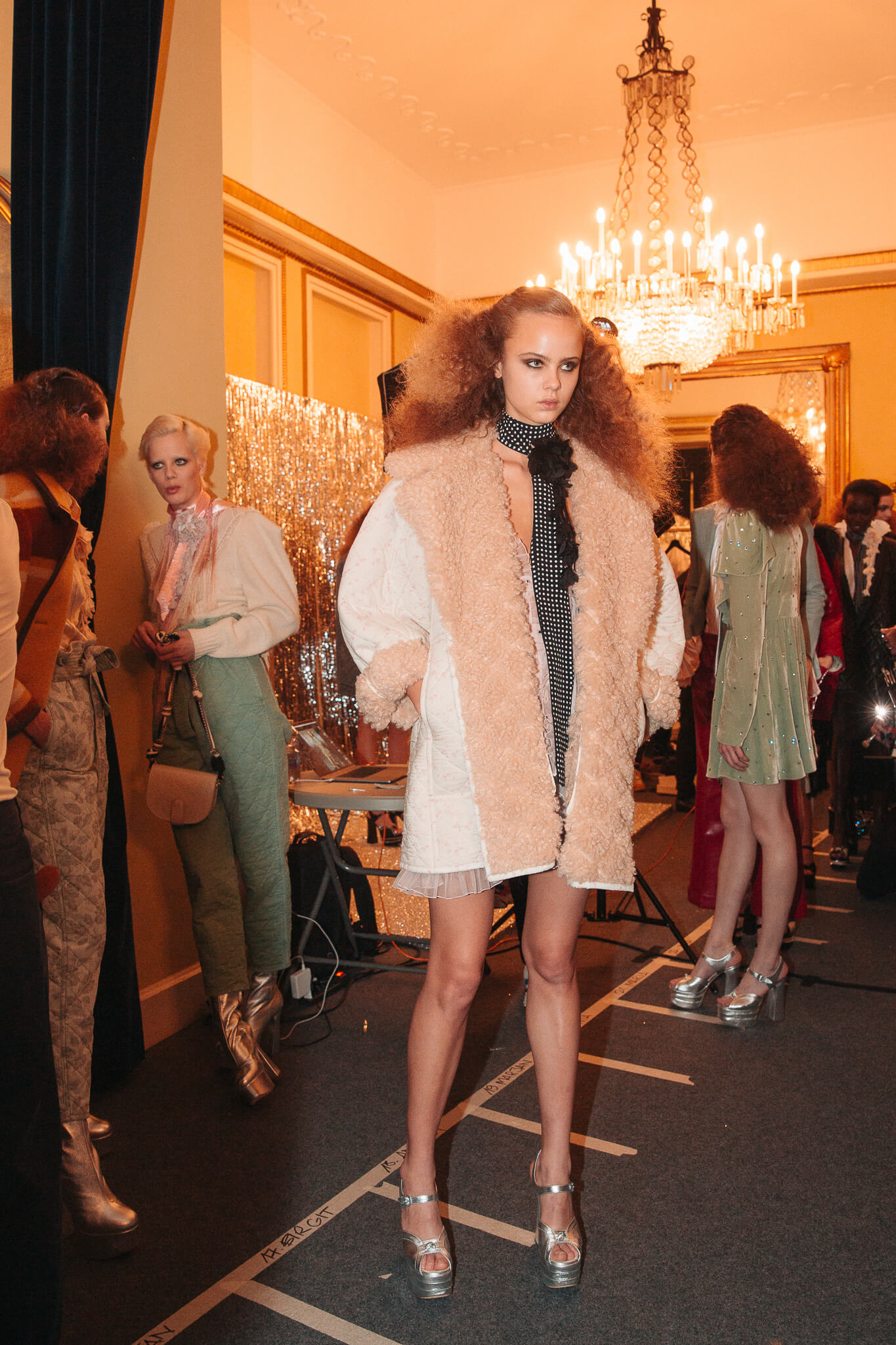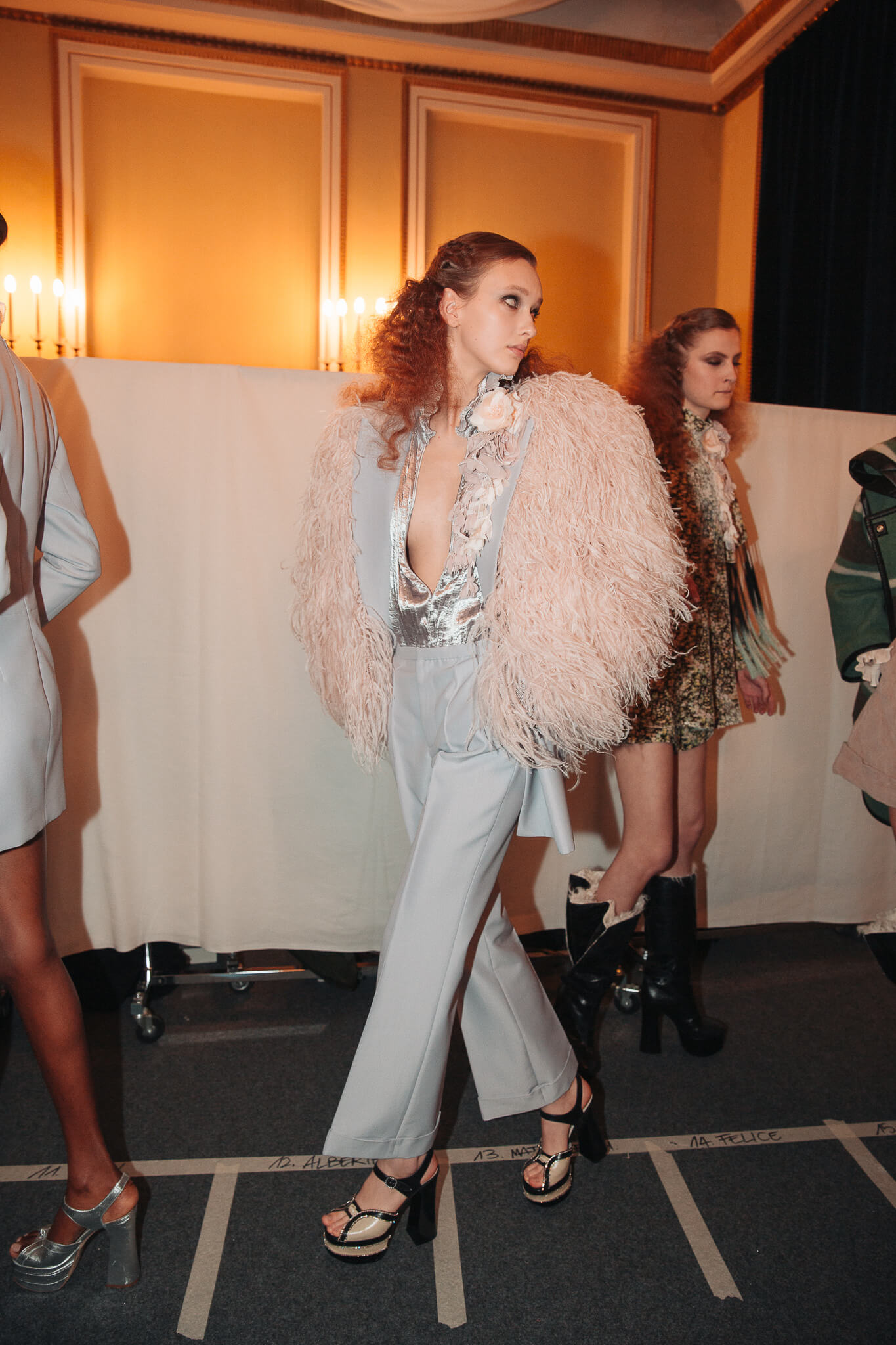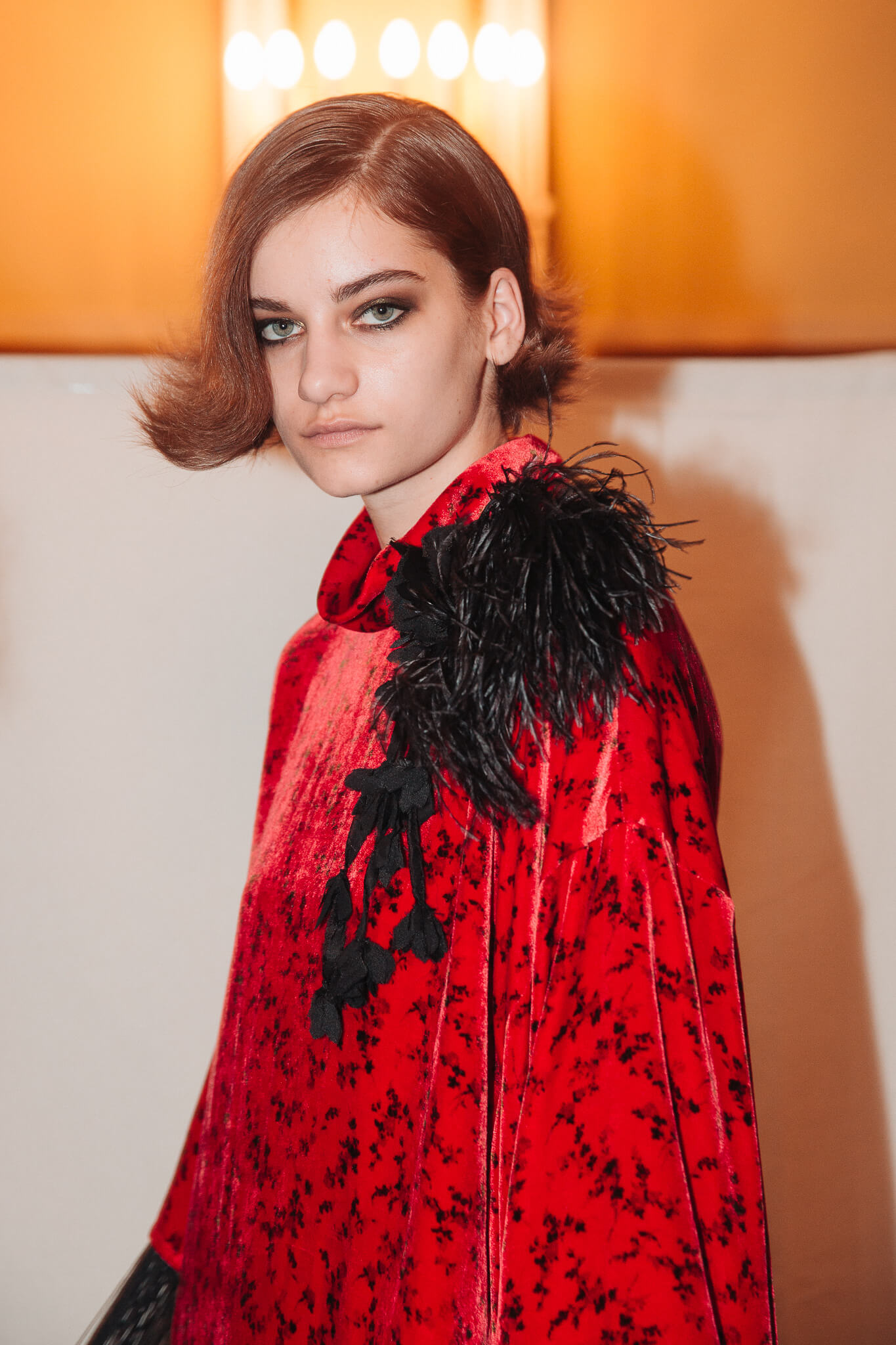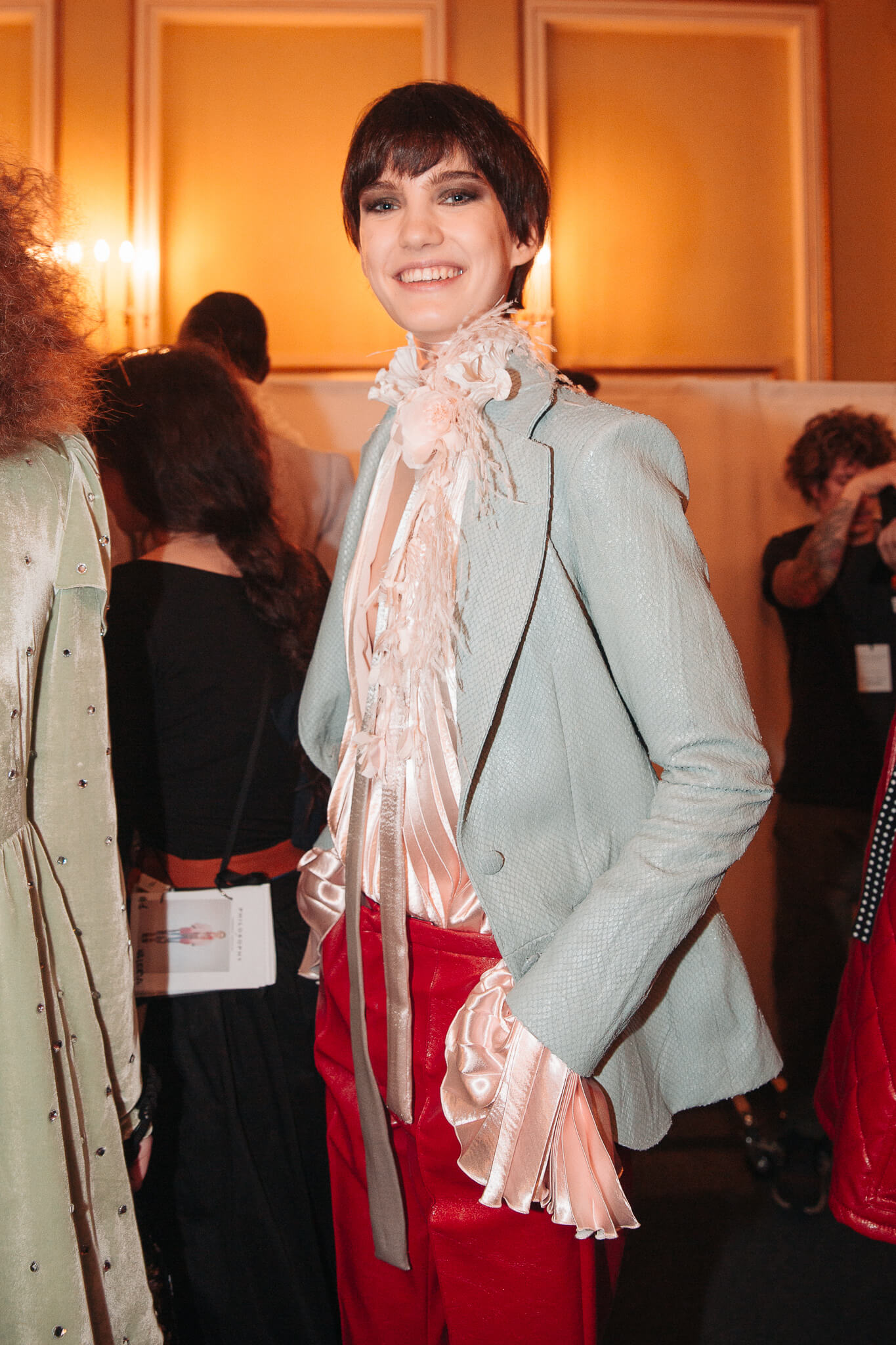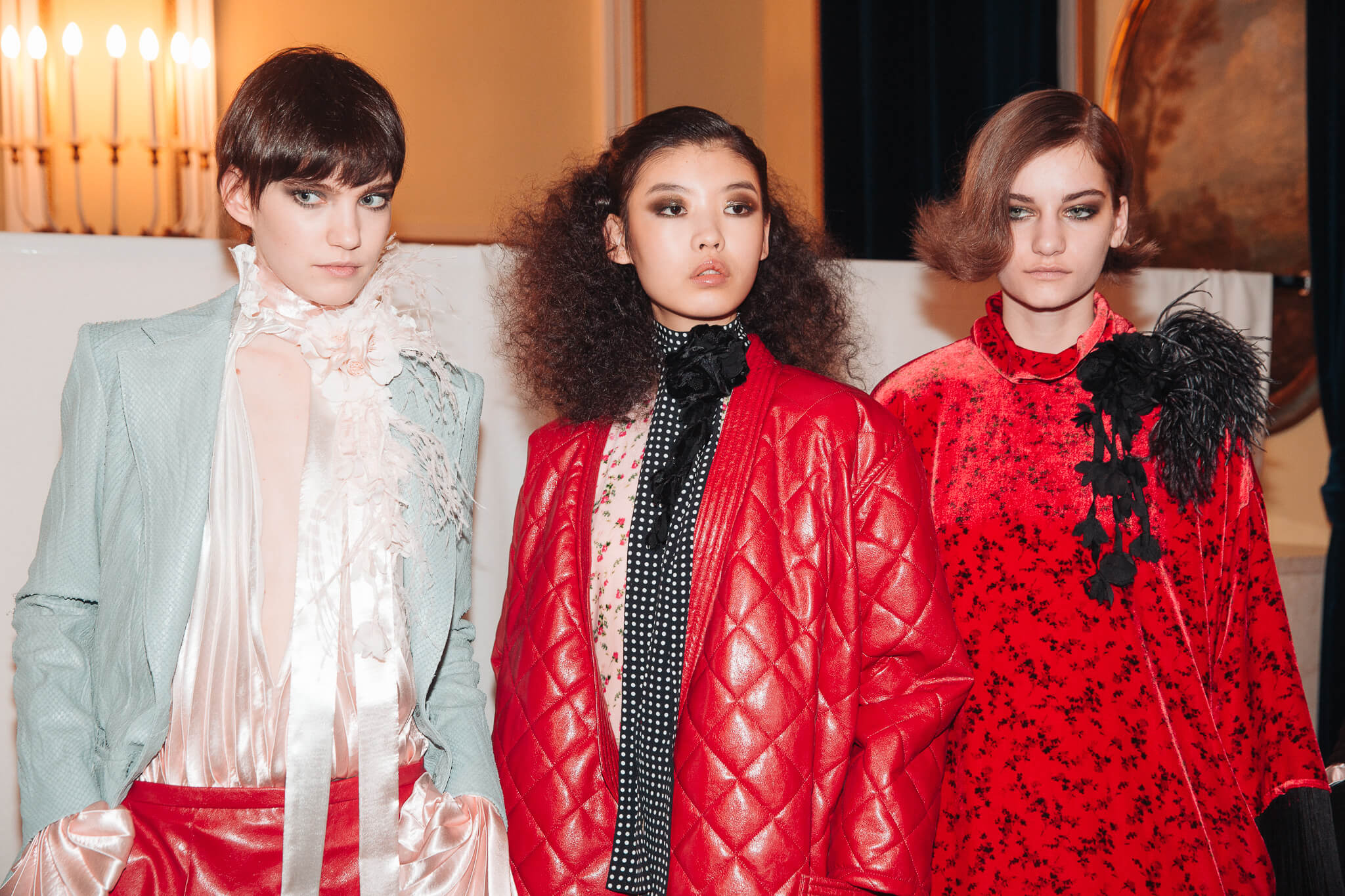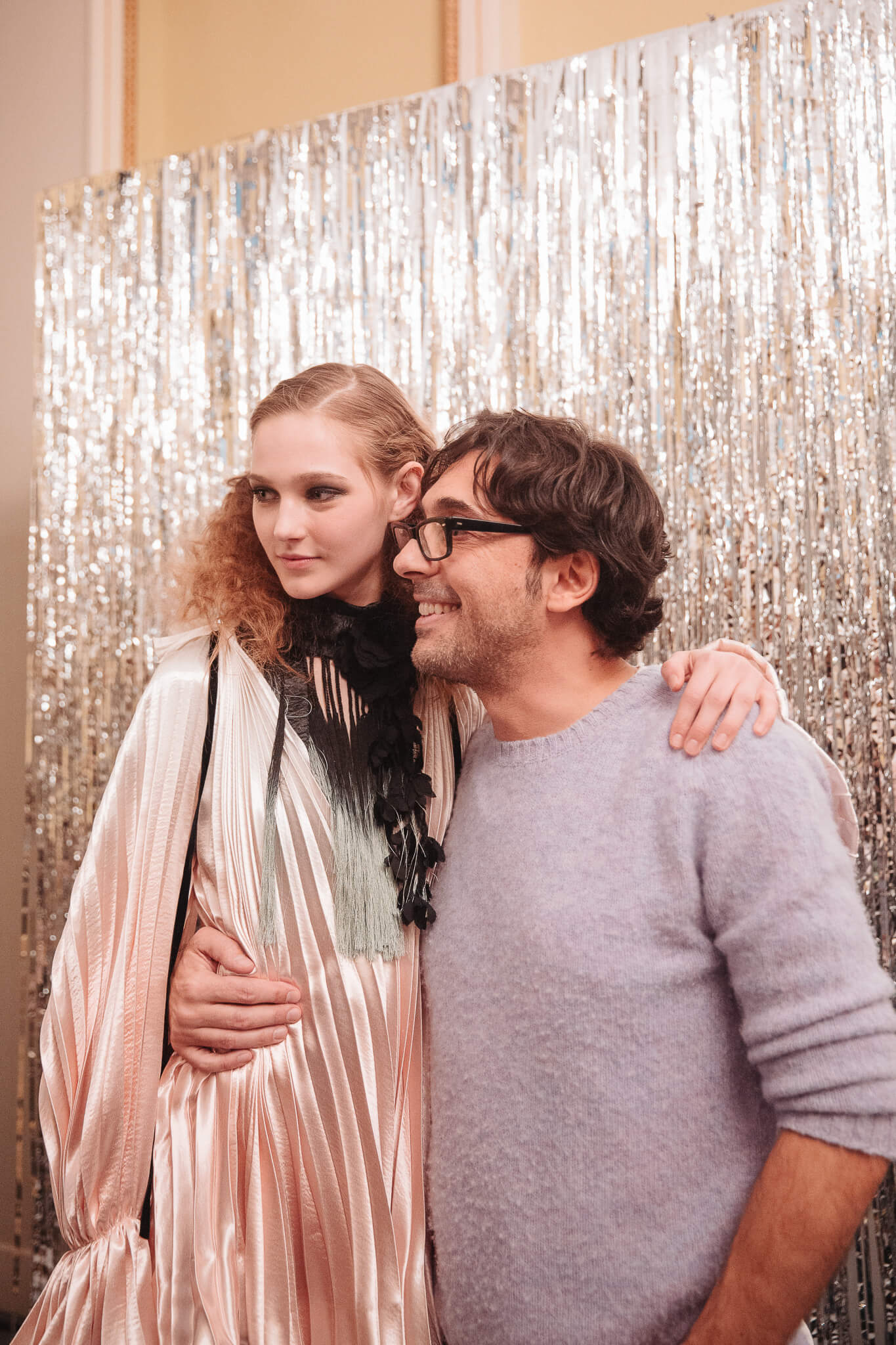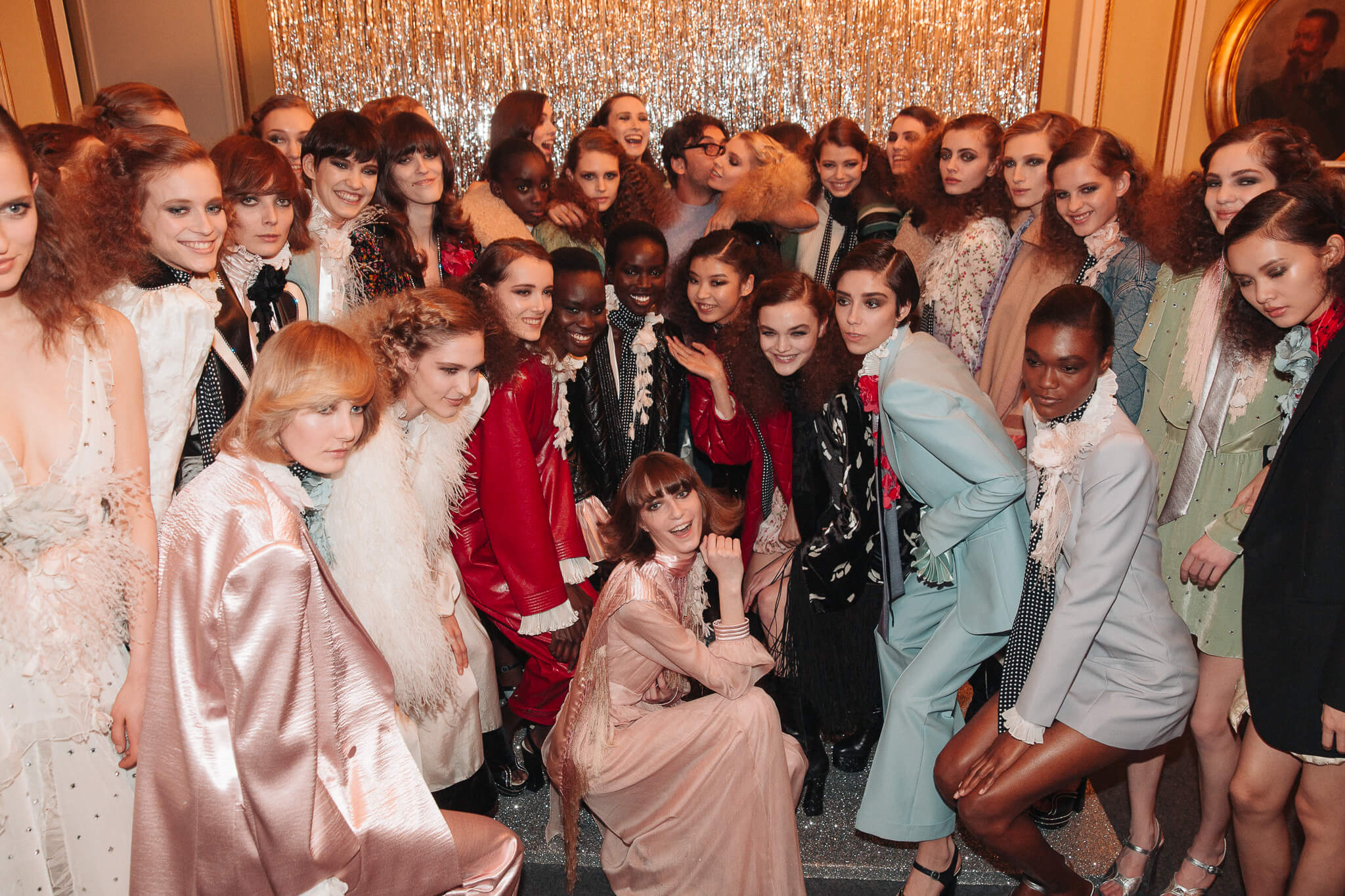 PHILOSOPHY BY LORENZO SERAFINI F/W20
CLOSE UP
The dresses convey a disarming, yet not quiet, delicacy, and they are all dyed or blended by hand to recreate a kind of vintage effect, completed by fringes, velvet, flowers and floral cockades pinned both to the shirts and the scarves. The palette consists of shades of pink, red, green, blue and purple; the suits are soft and oversize, while jacquard, transparency and feathers complete the range of details. The shoes, instead, are rock boots or sandals with maxi plateau, designed for a bohemian girl who loves to dance and live life to the fullest.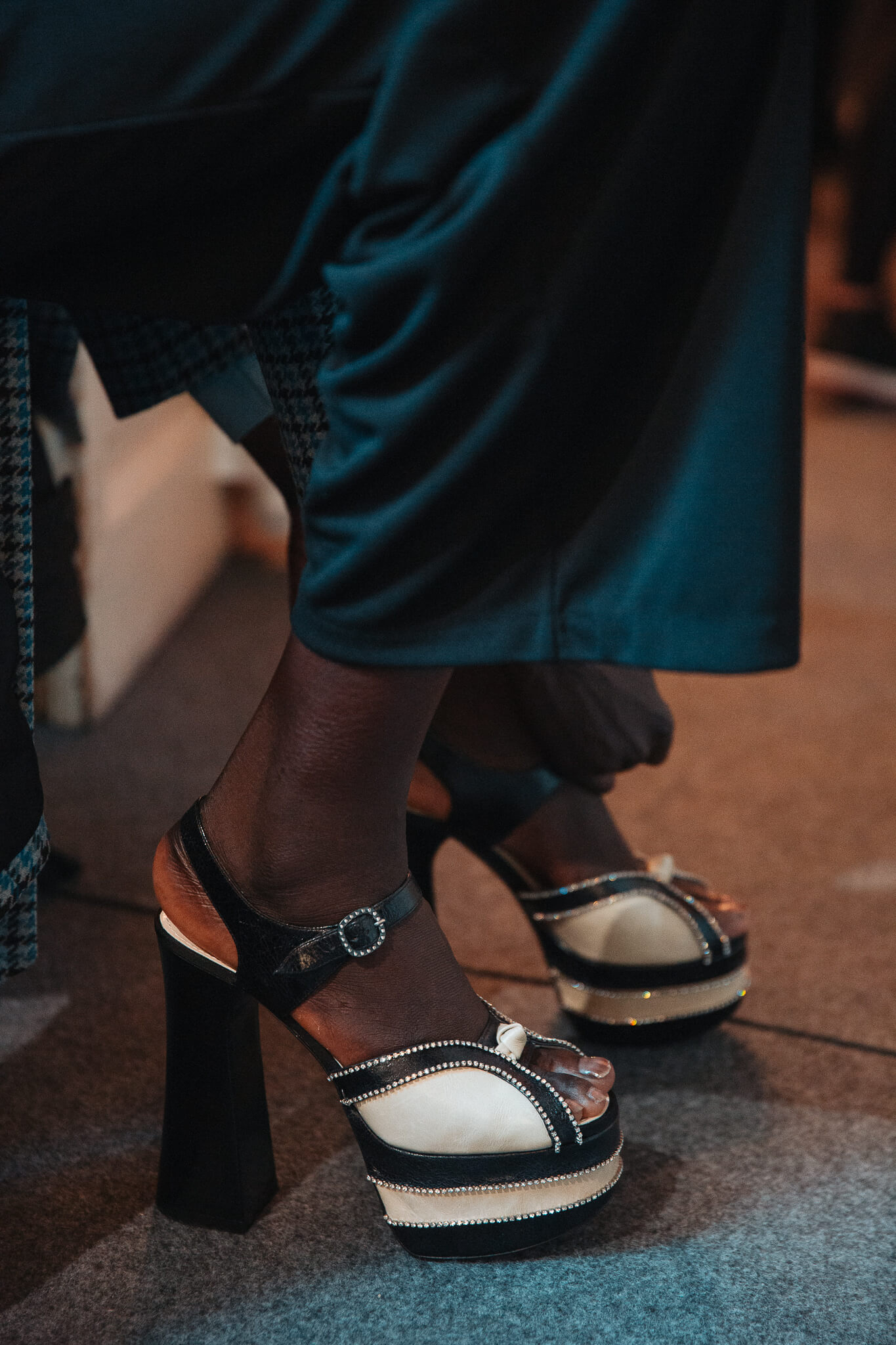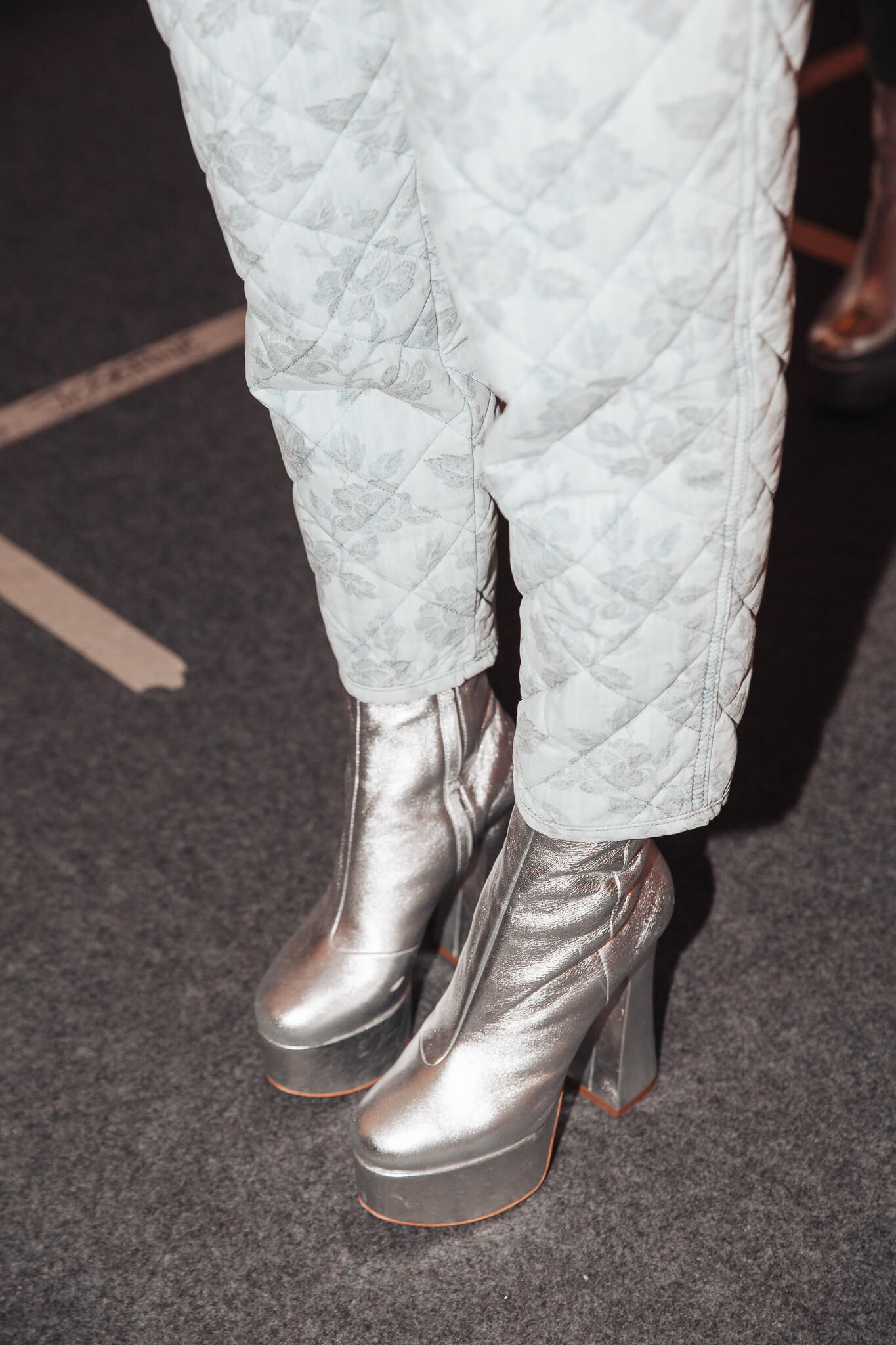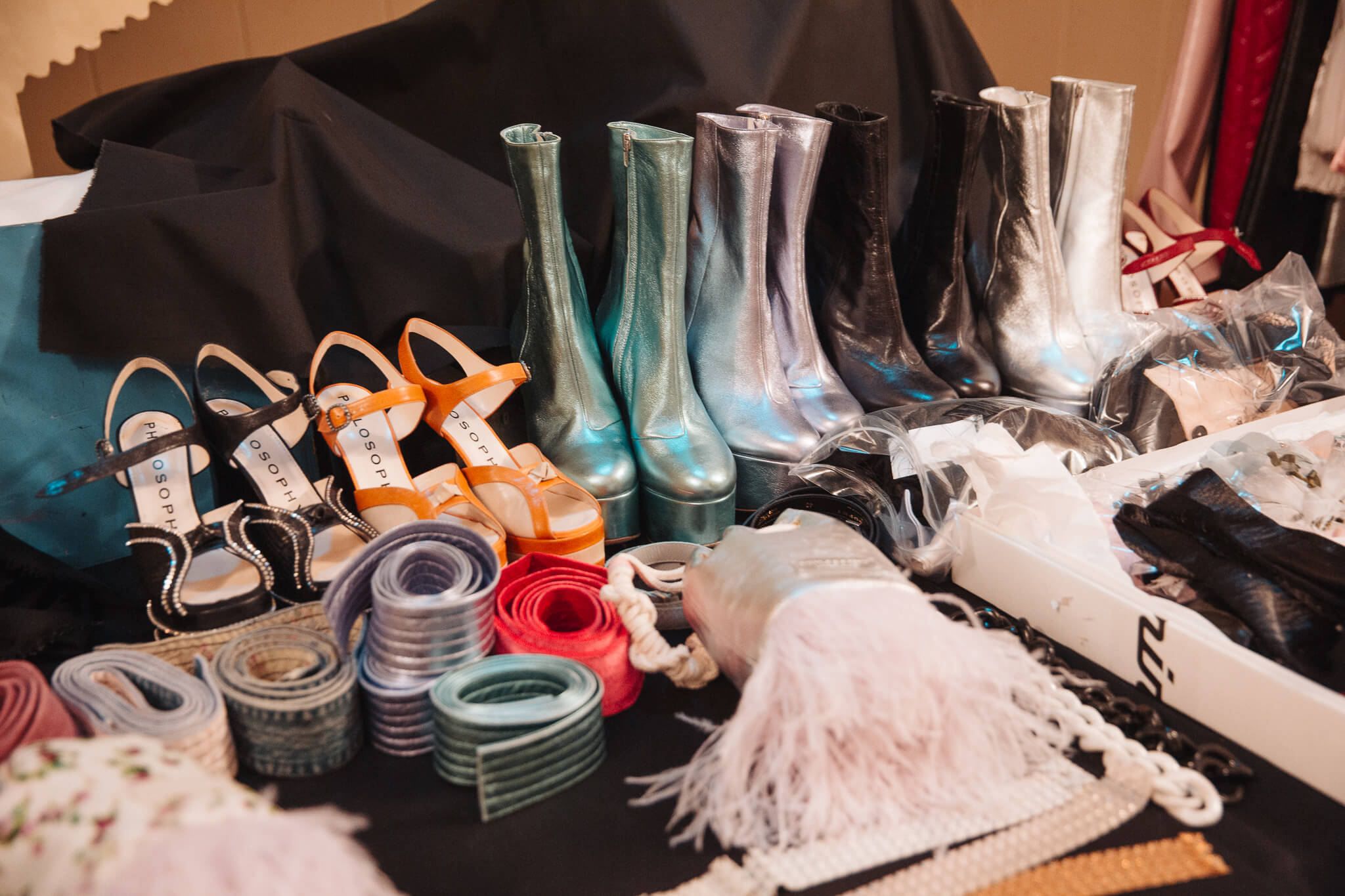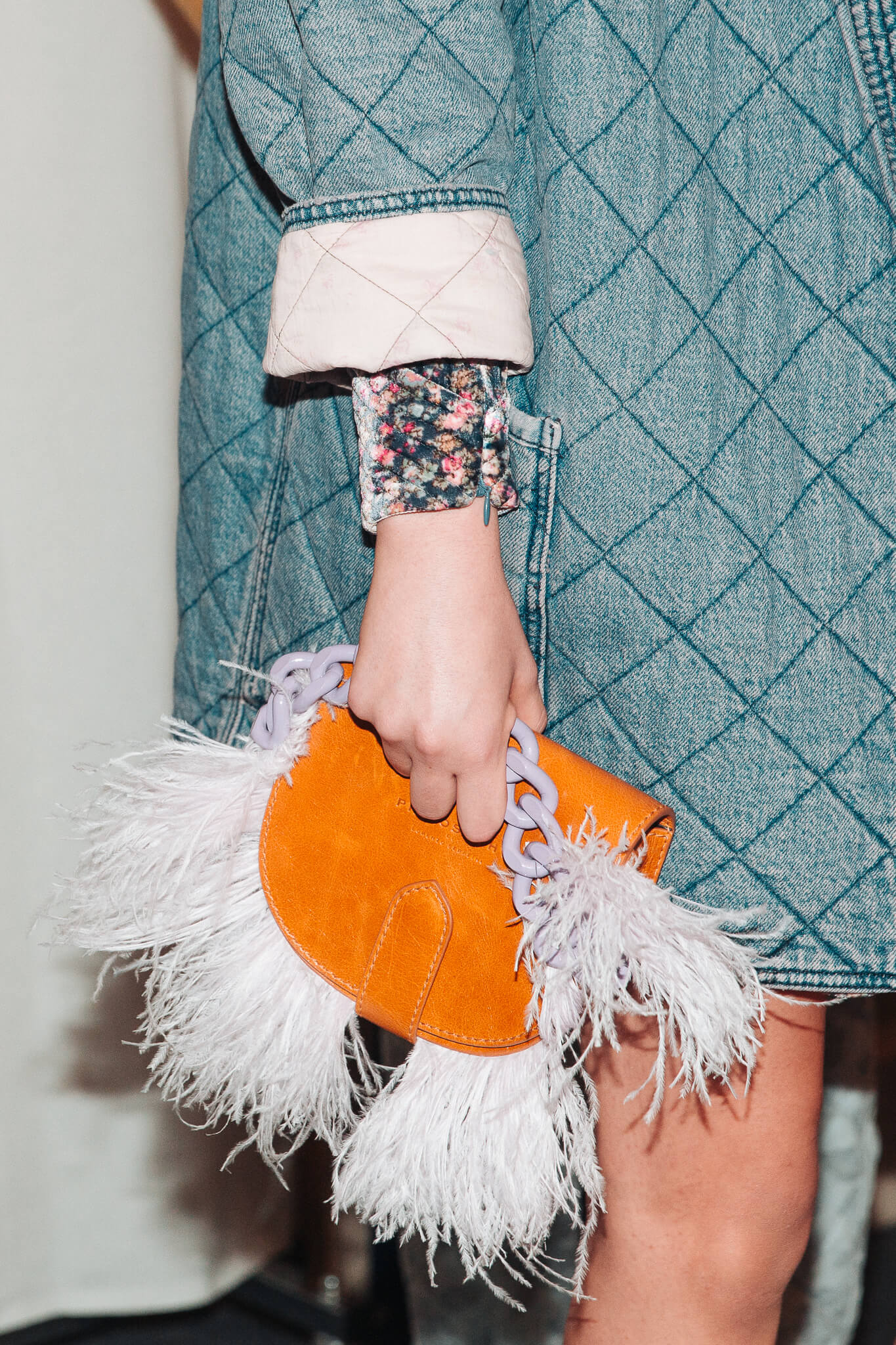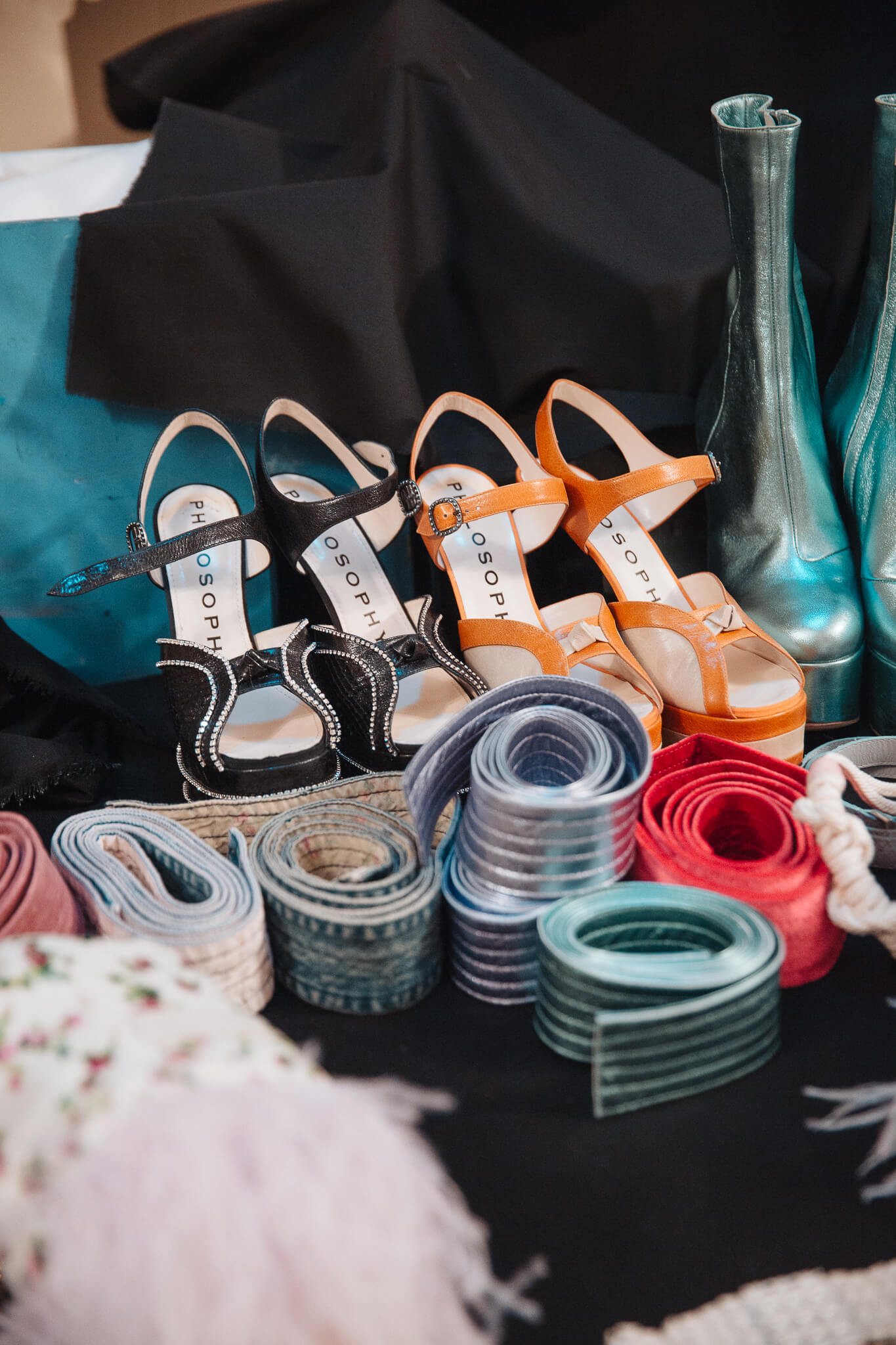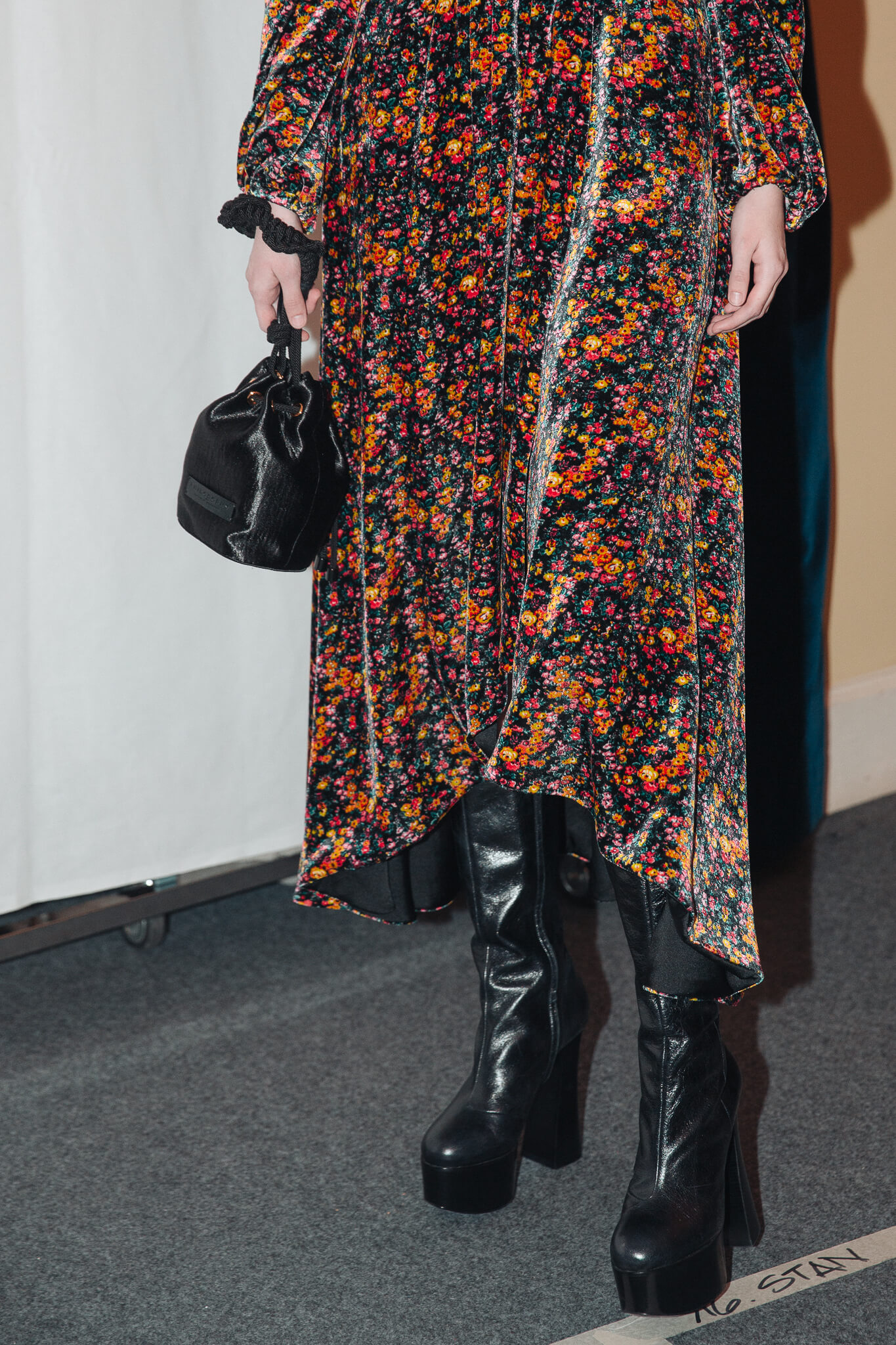 PHILOSOPHY BY LORENZO SERAFINI F/W20
OUR FAVORITE LOOKS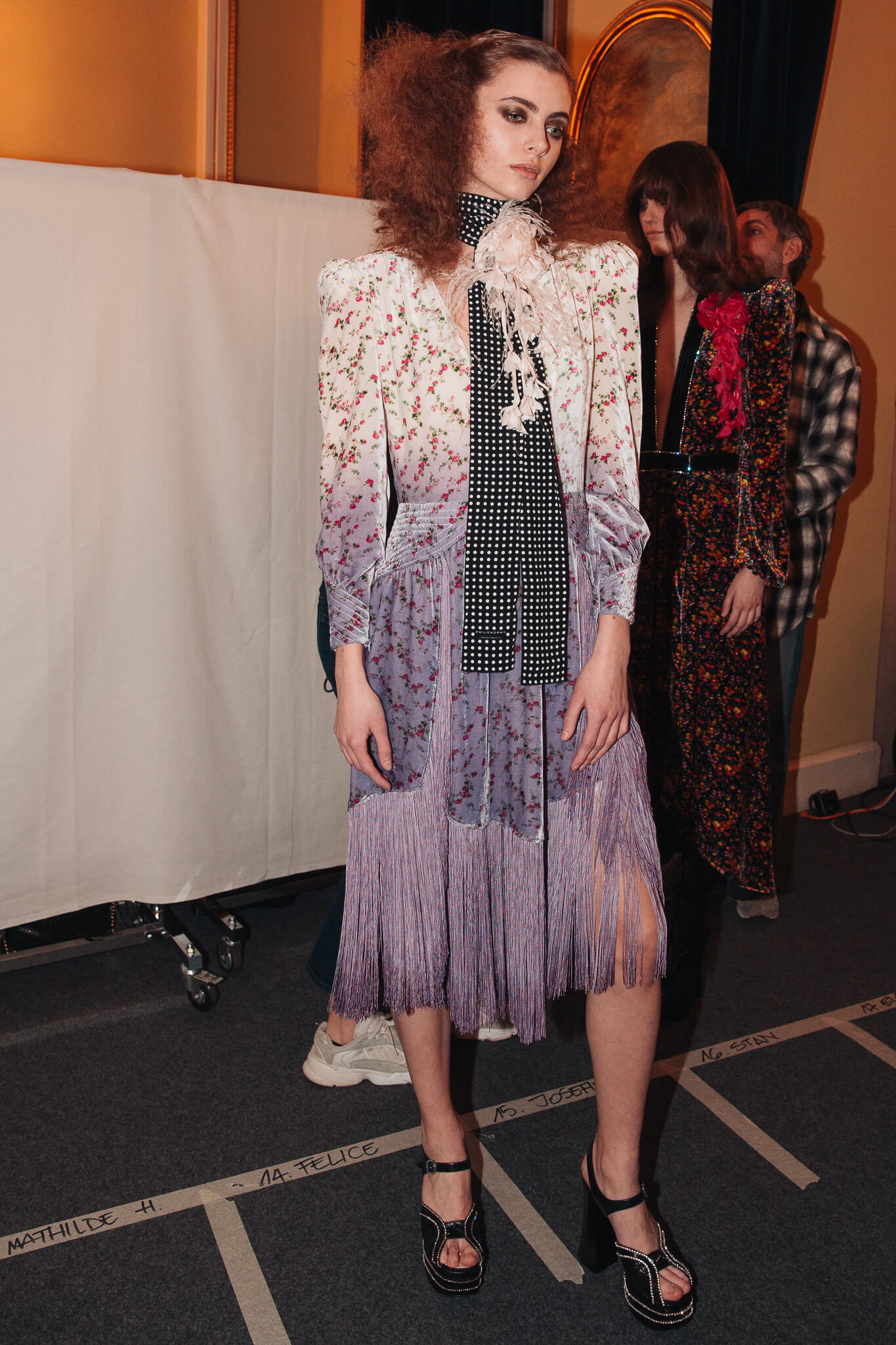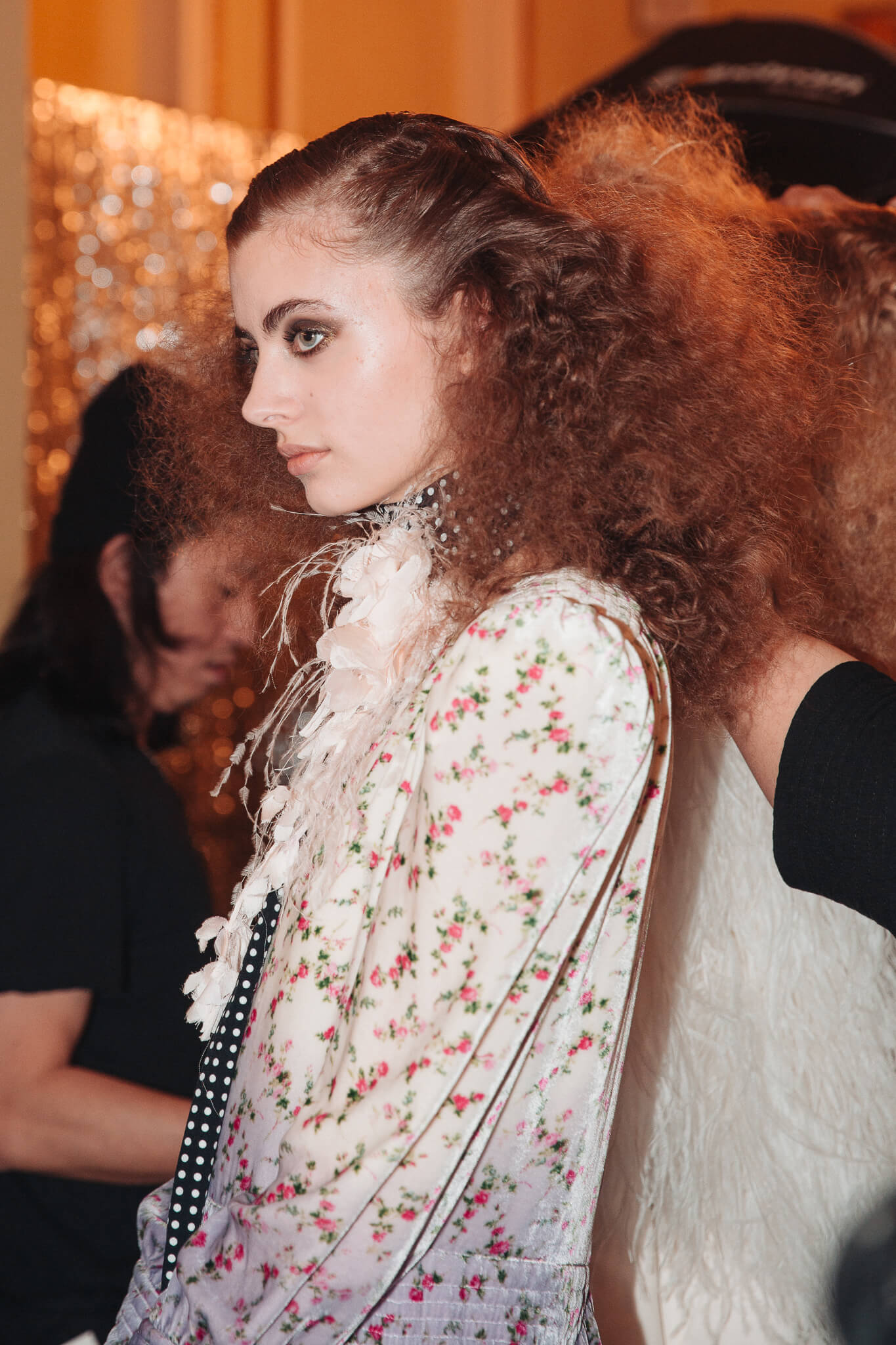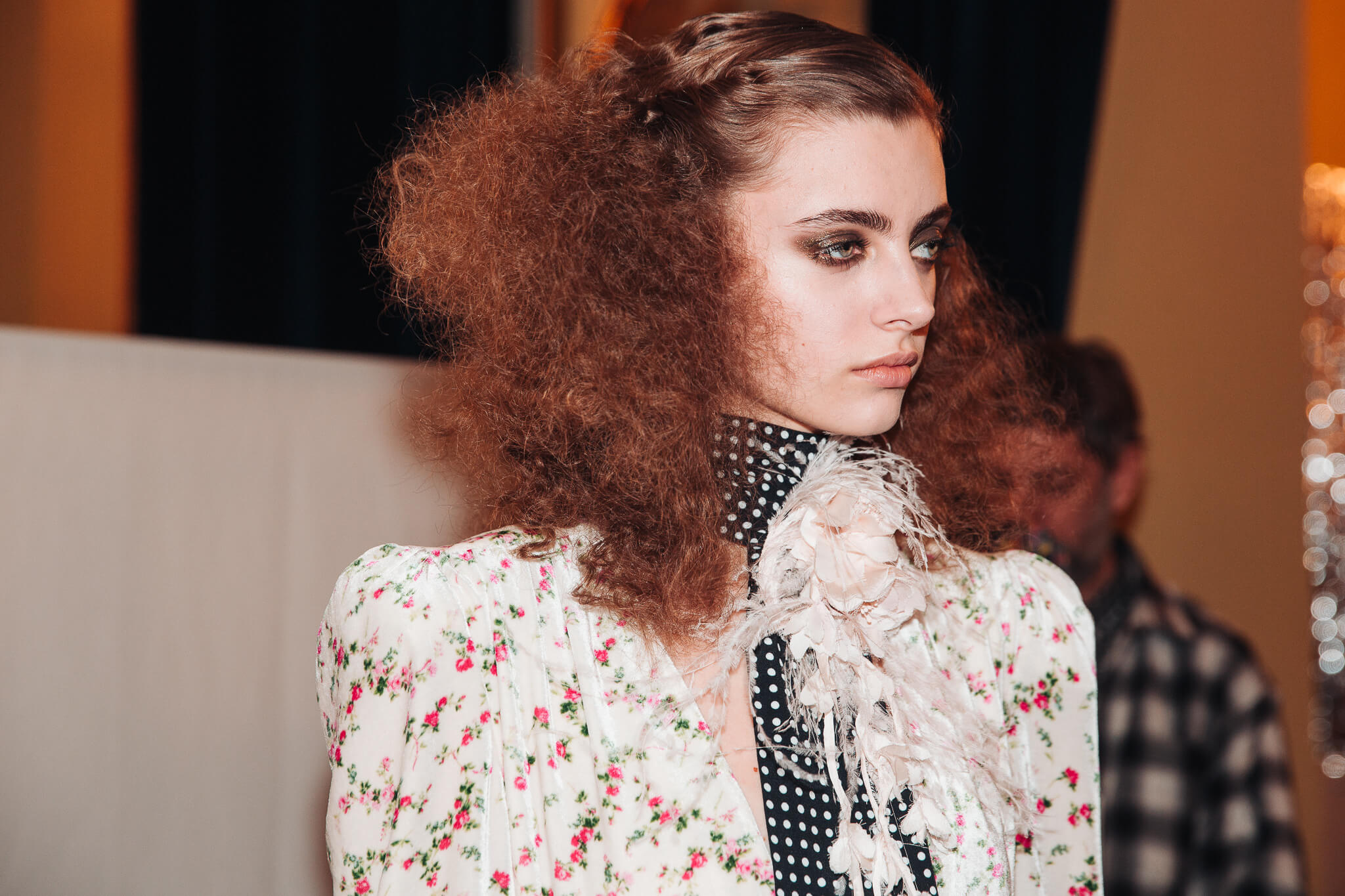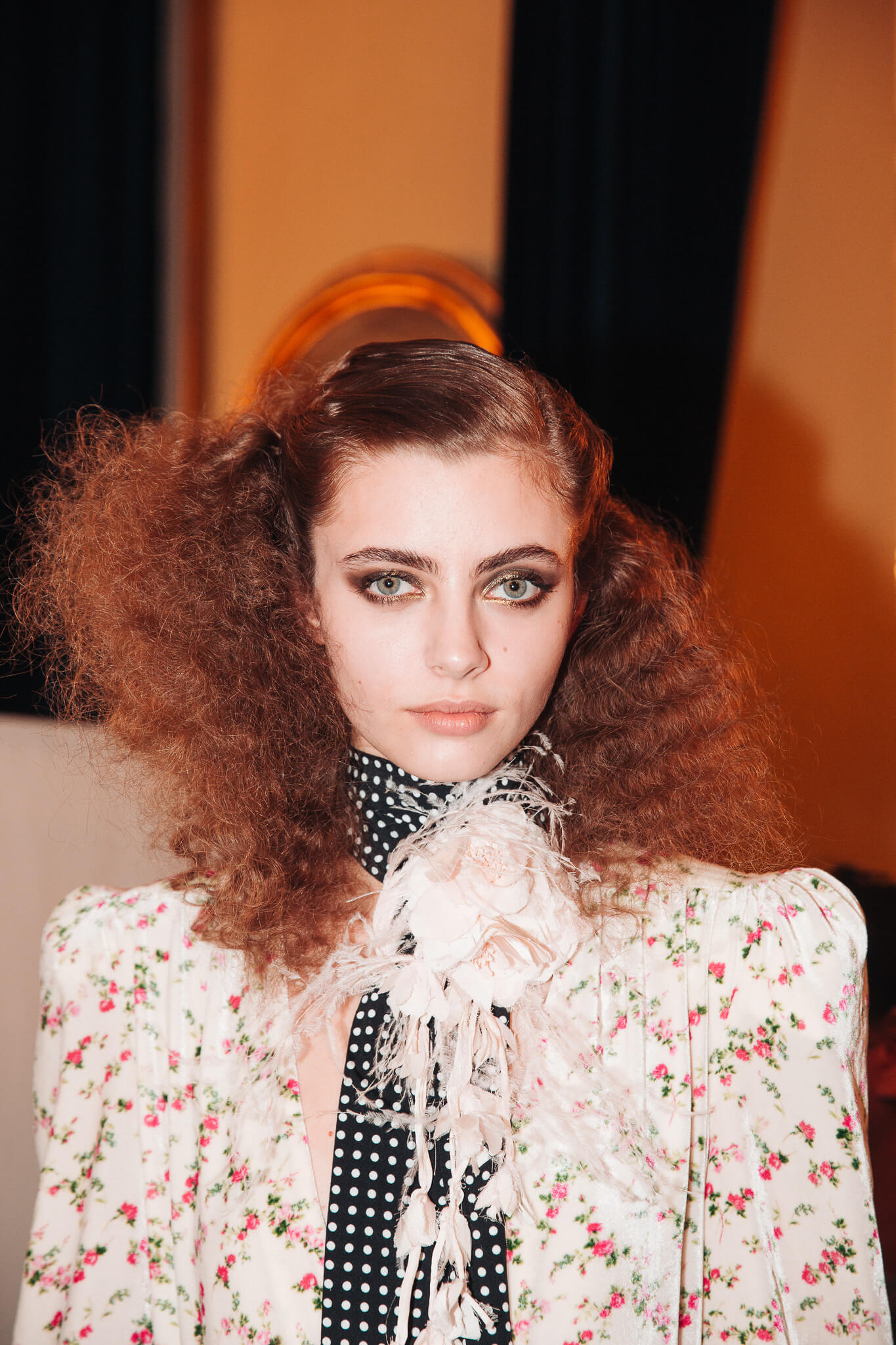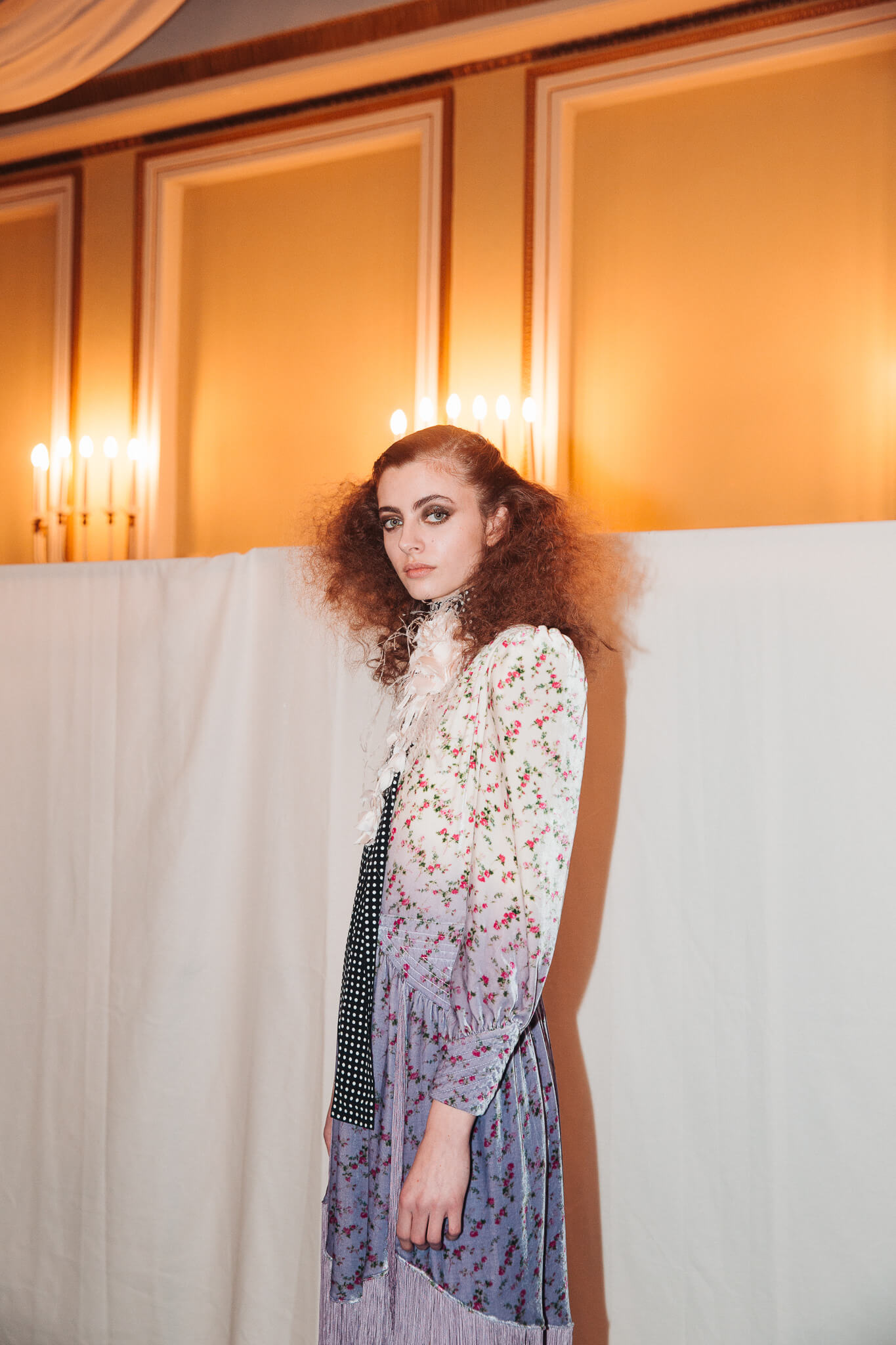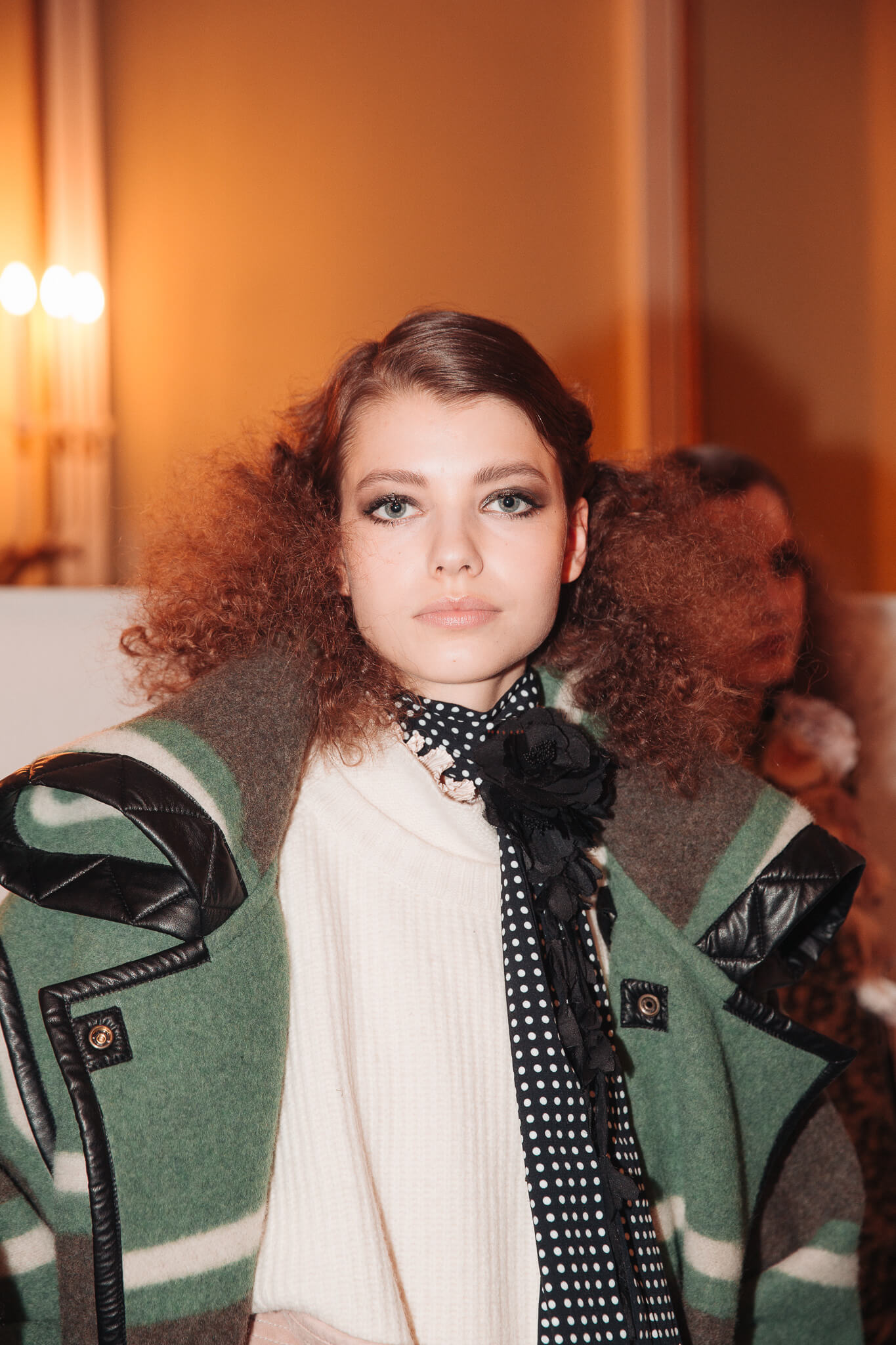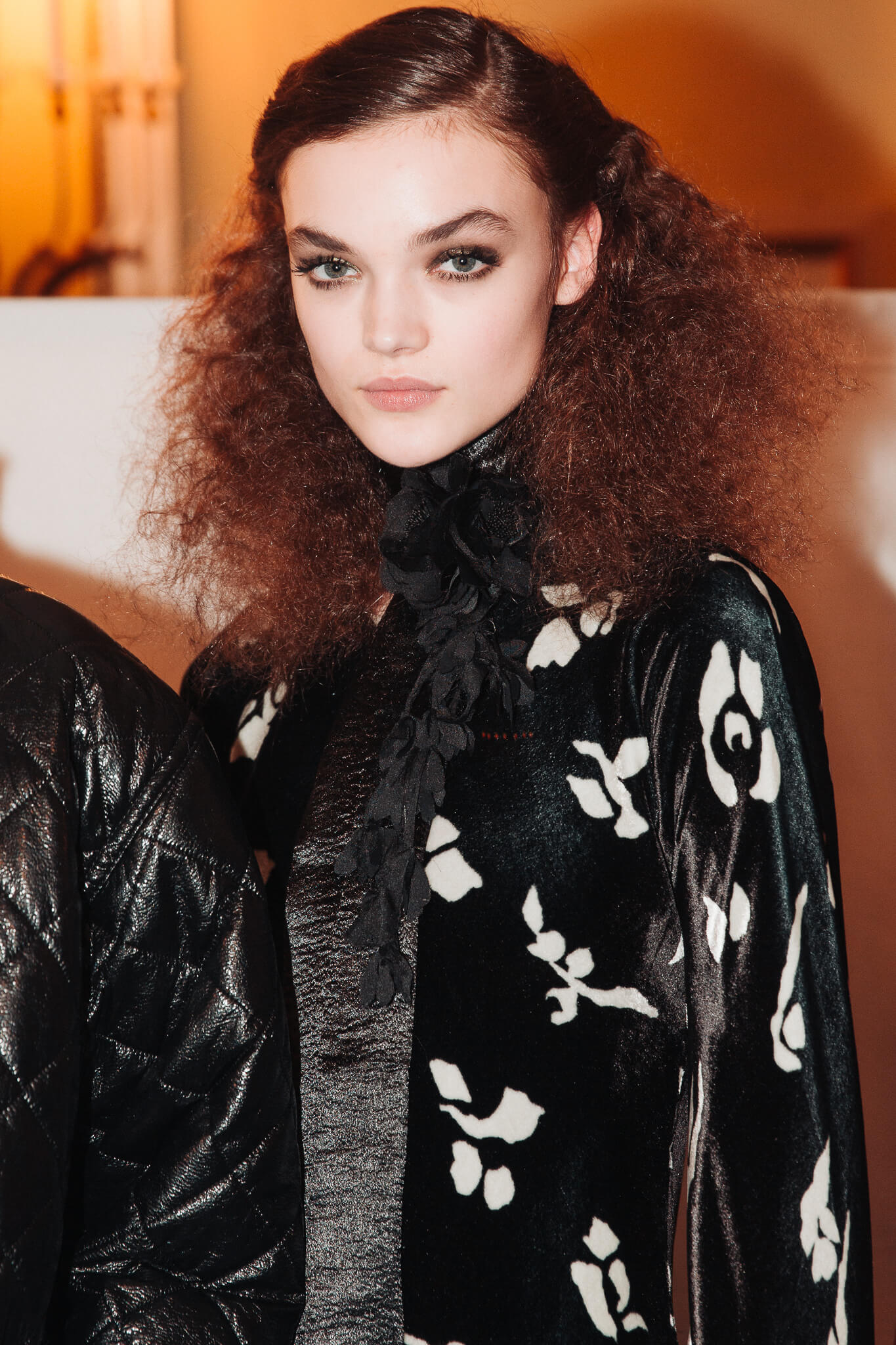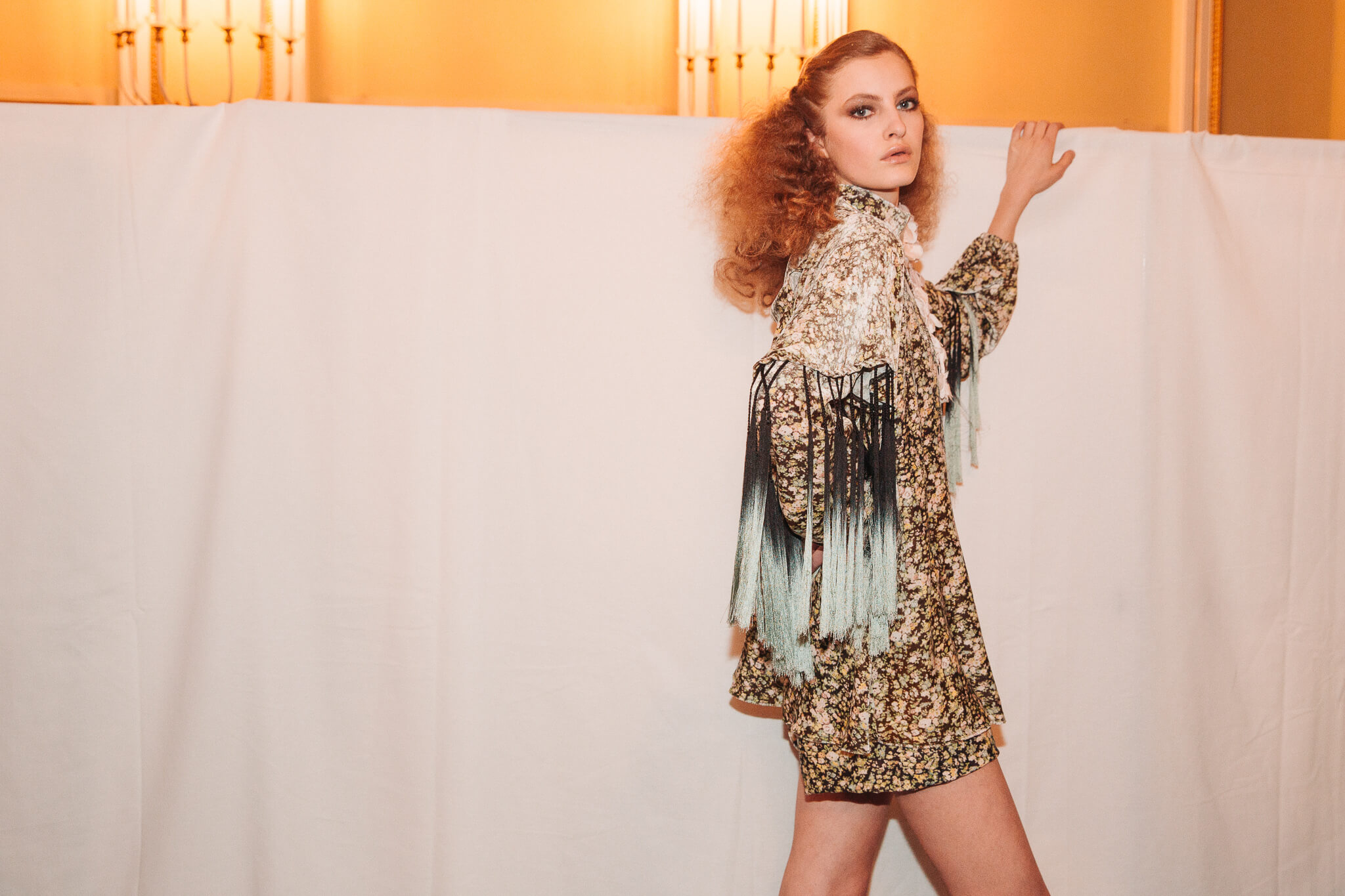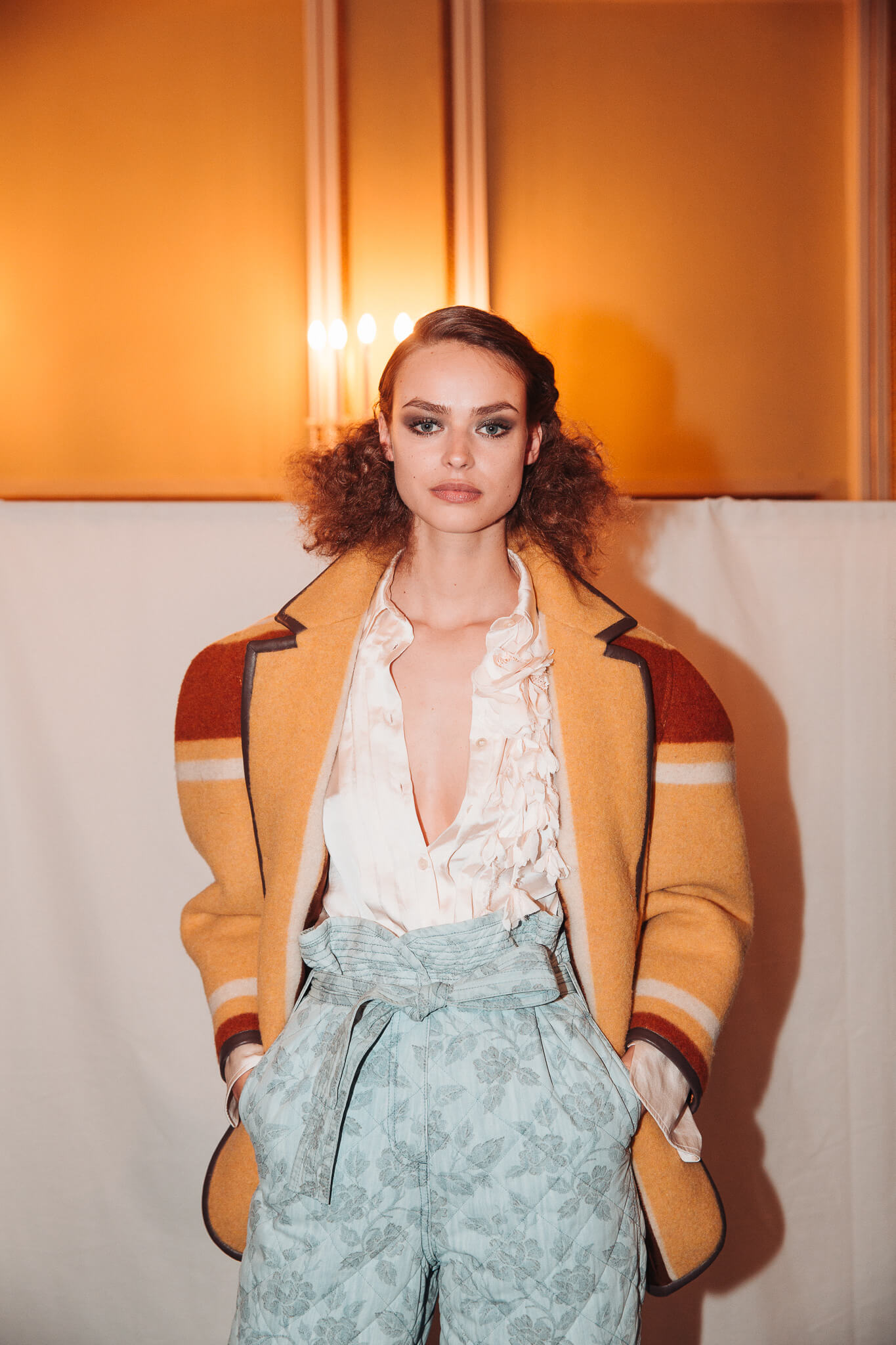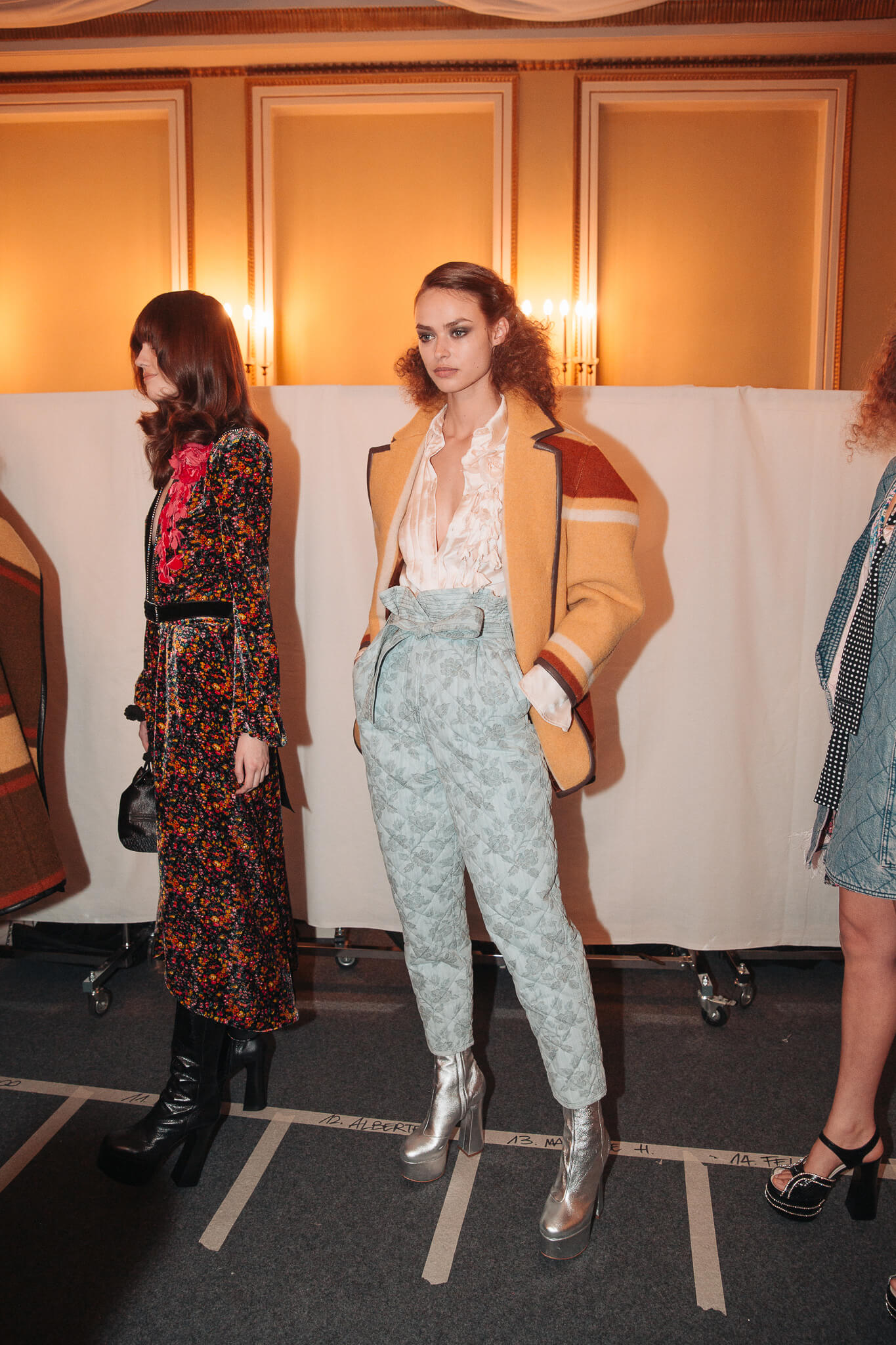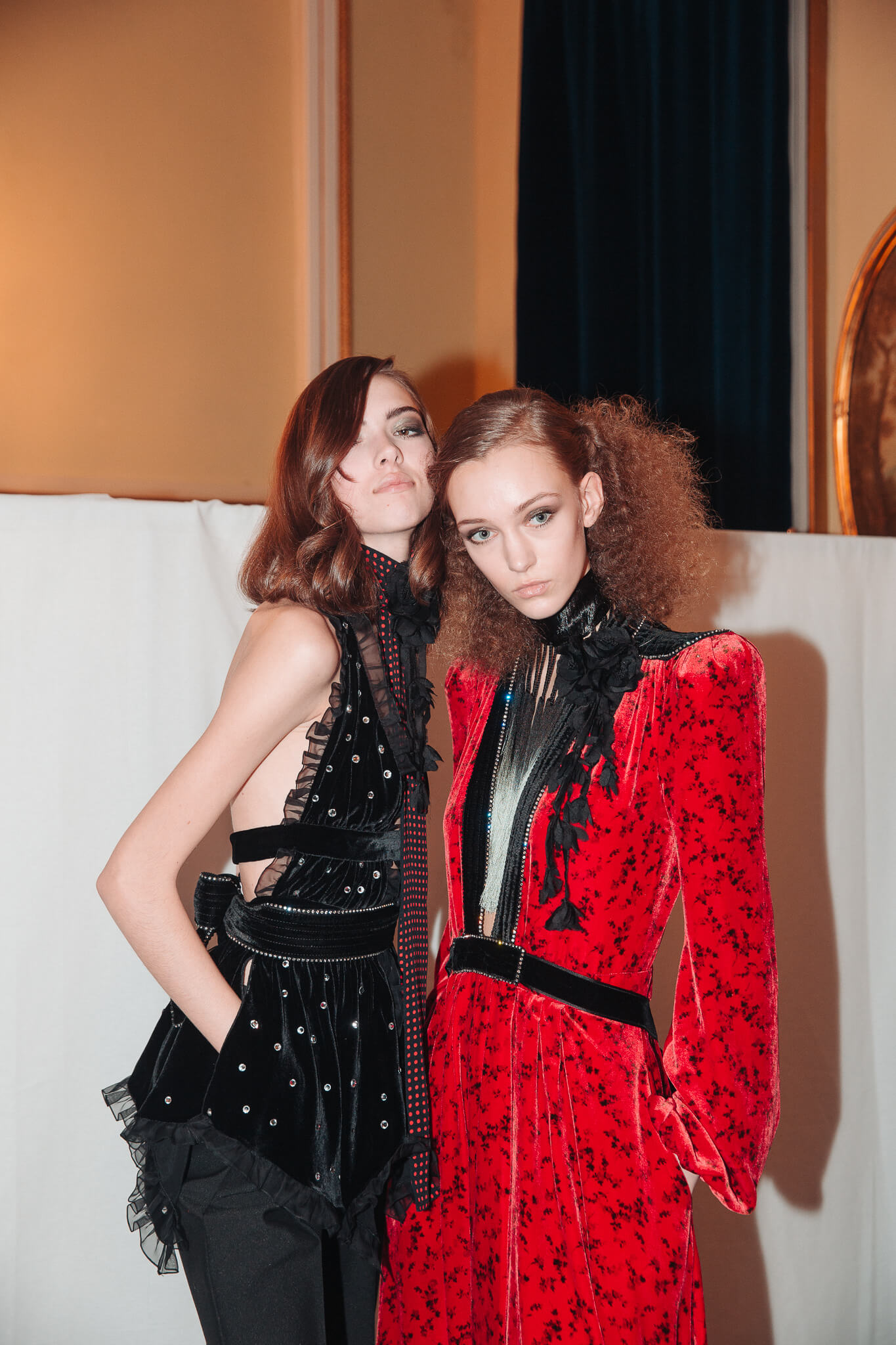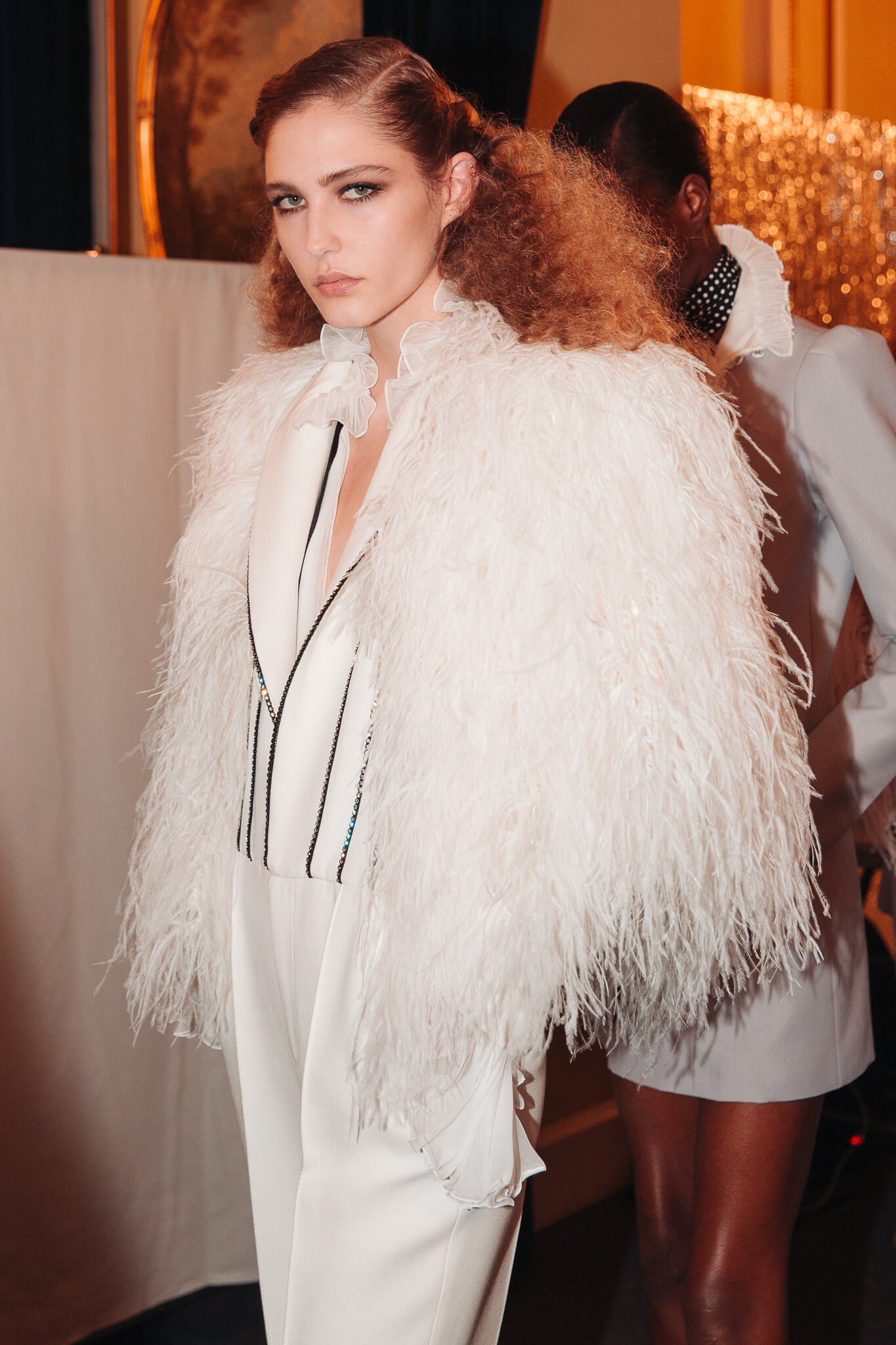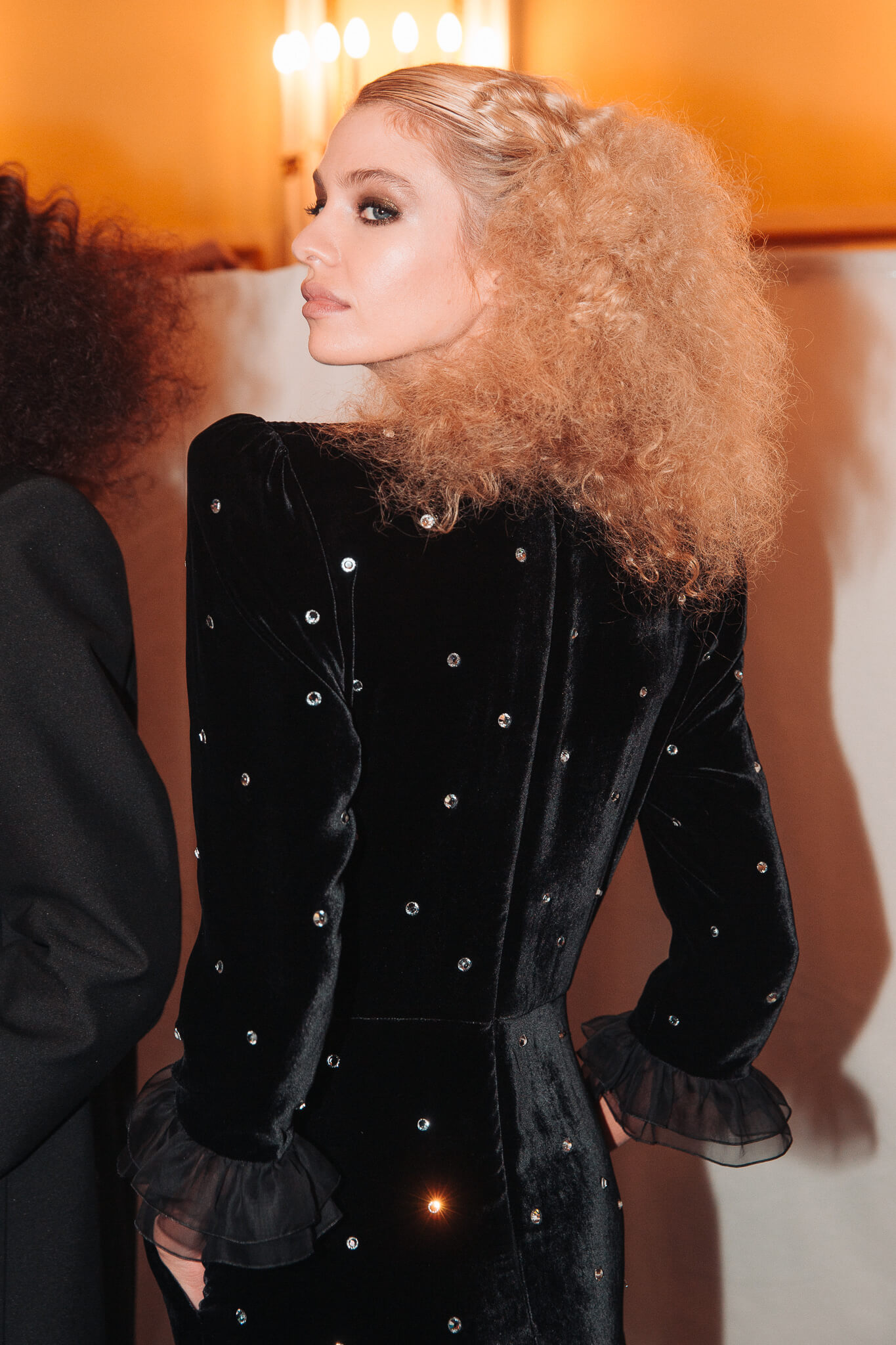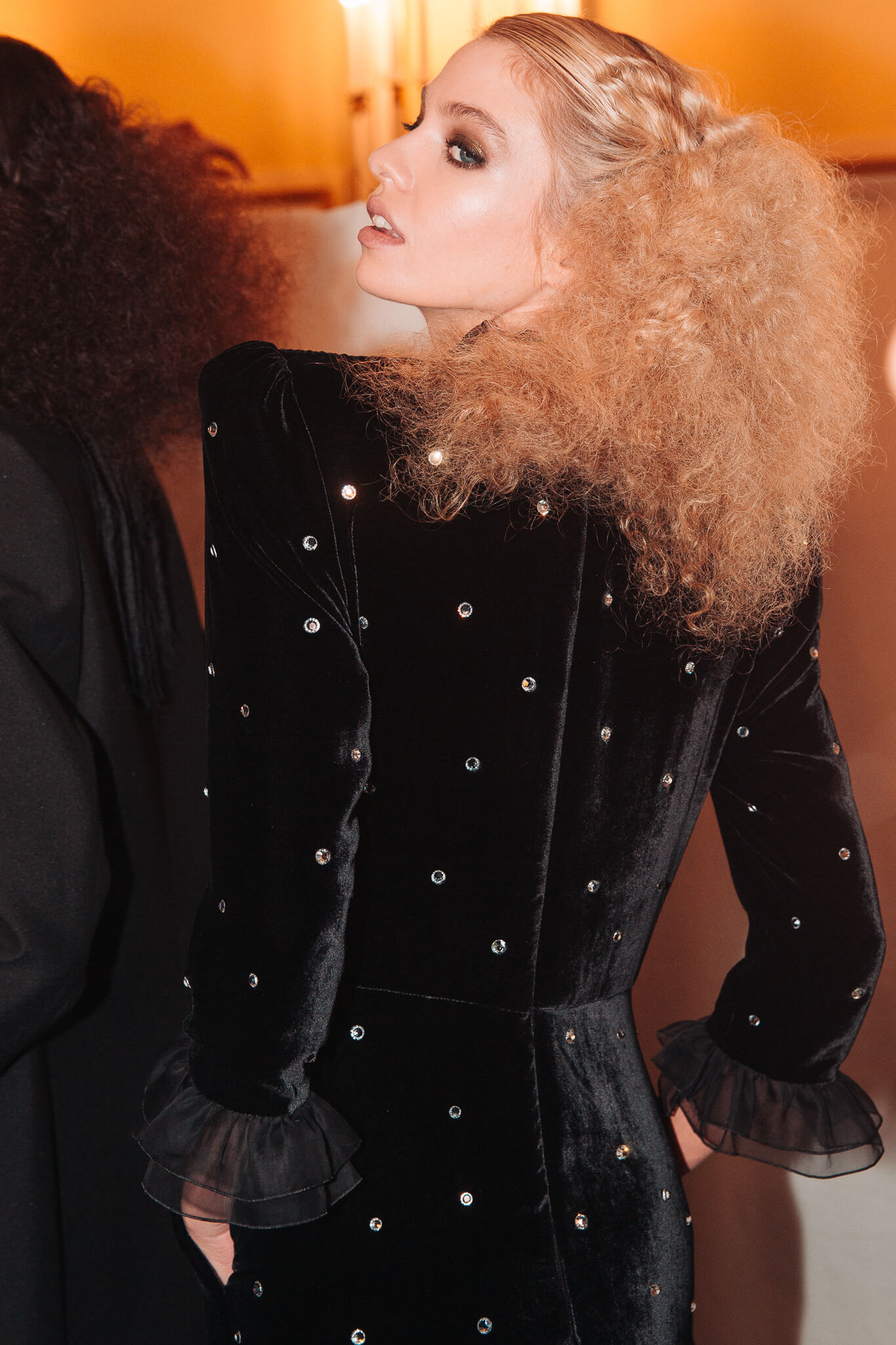 PHILOSOPHY BY LORENZO SERAFINI F/W20
BEAUTY
The makeup for the show, created by Tom Pecheux for MAC Cosmetics Italia, is inspired by Patty Pravo's beauty looks: as a first step, the skin was prepped and hydrated with Fix-Magic Radiance, while small amounts of Studio Finish were applied only where needed. On the cheeks, we find the colors of the MAC Pro Illuminate palettes mixed according to the undertone of the skin. The lips were first exfoliated with the MAC Lip Scrub and then hydrated with the Lip Conditioner. The focal point is the eye, where the Kohl Power Eye Pencil was laid first, and then blended over the entire eyelid; above it, a new variant of the Powder Kiss Eye Shadow, a kind of cold chocolate-colored, was tapped. Last, a mix of MAC Dazzleshadow Extreme in the "Emerald Cult" and "Joie De Glitz" shades (also used to recreate the smokey eye under the bottom rhyme) were applied on the eyelid and then blended outwards, giving a bright finish with a wet effect. The hair was extremely teased, or styled in full '70s mood, for a gritty and jaunty result.