A private jet, a helicopter, an offshore boat and golden supercars: this is the world of Philipp Plein for the F/W20, where men and women love spectacular looks, adrenaline and excesses, and where the only limit is to have no limits.
PHILIPP PLEIN F/W20
MOODBOARD
The collection is titled No Limit$, like the fragrance with the packaging that recalls a credit card that was officially launched during the event. The collection consists of futuristic and exaggerated dresses that recall Studio 54's disco glamour. Streetwear outfits, (a lot of) animal prints, precious details and informal suits become the ultimate expression of modernity and the "young, wild and free," designed for both women and men.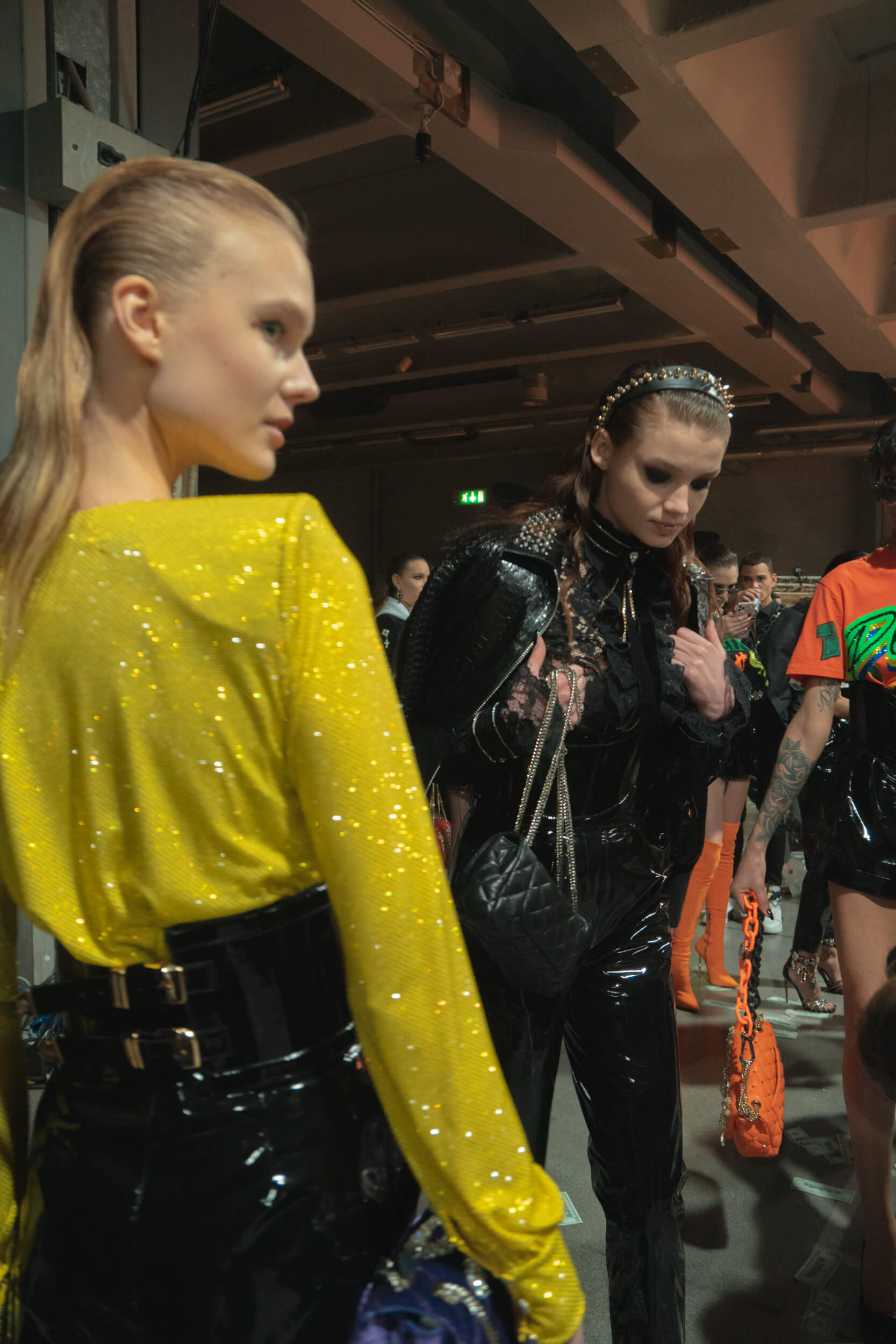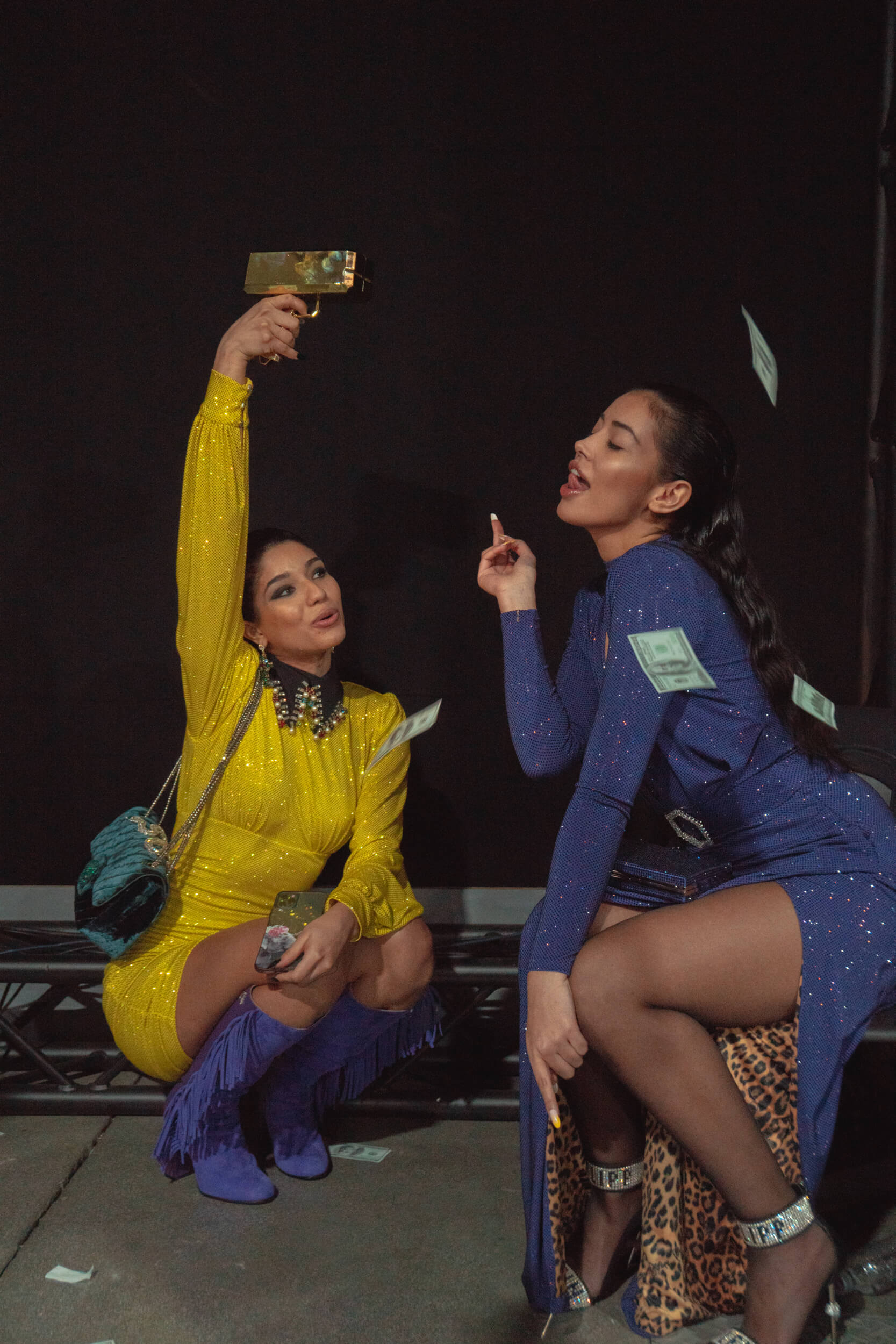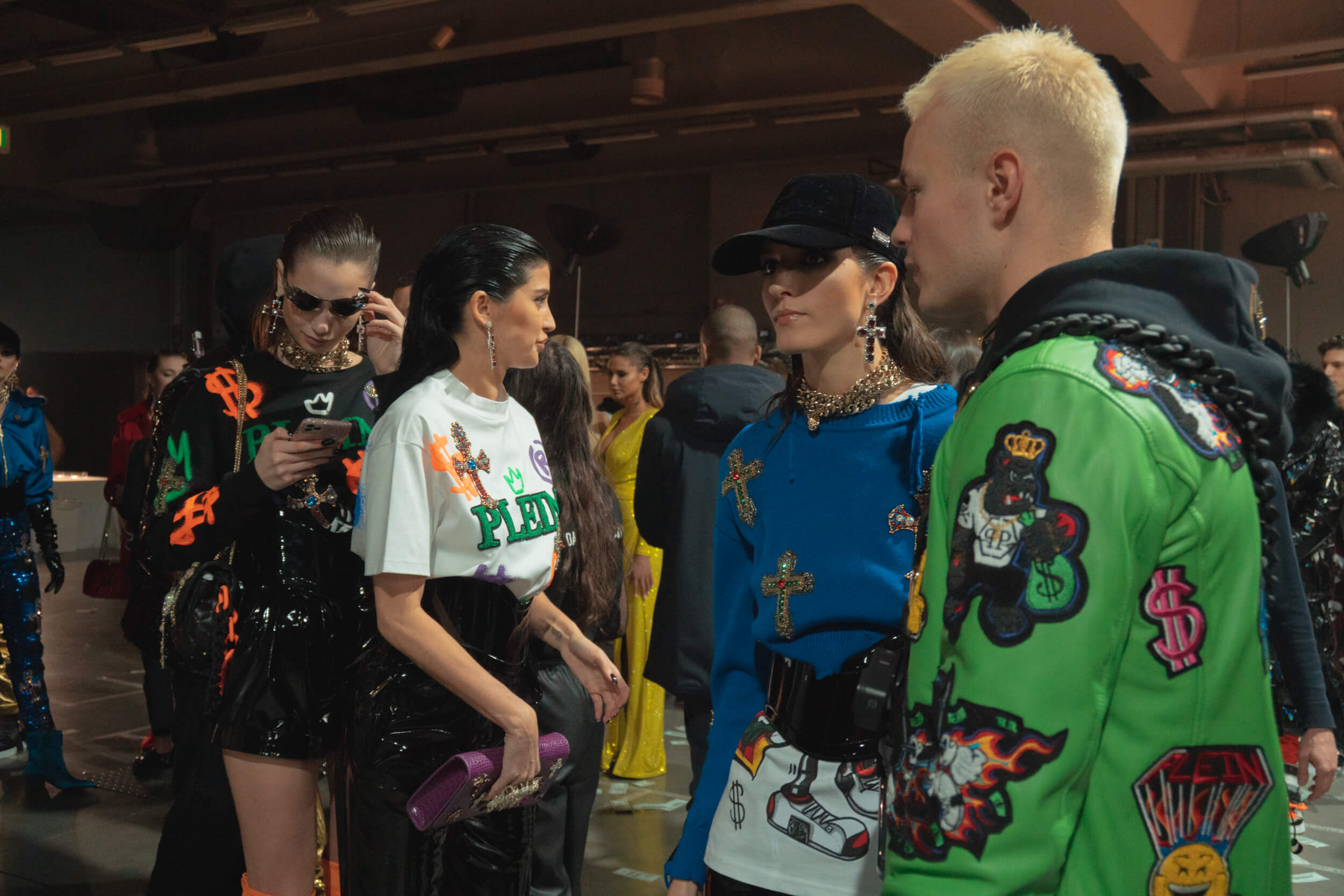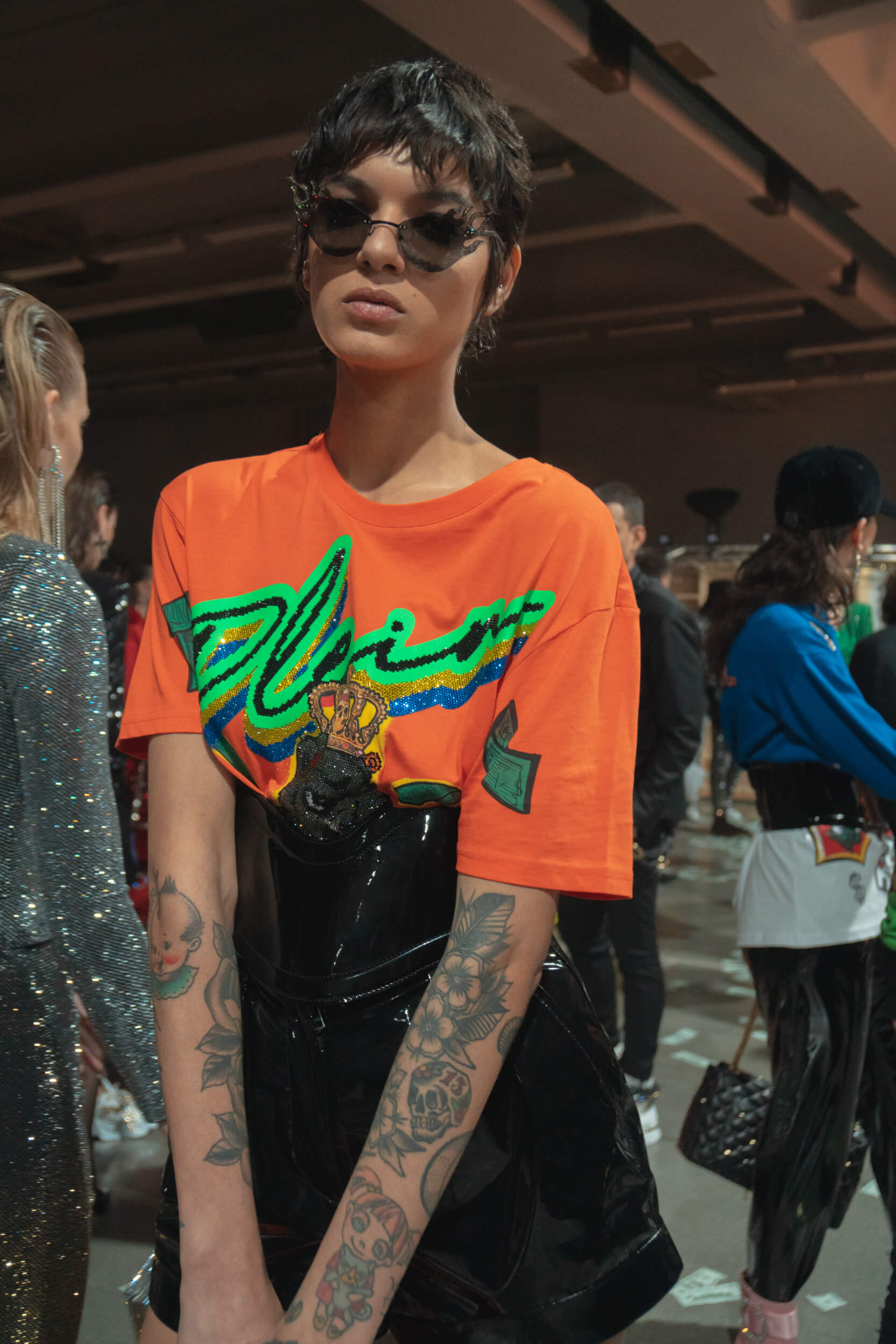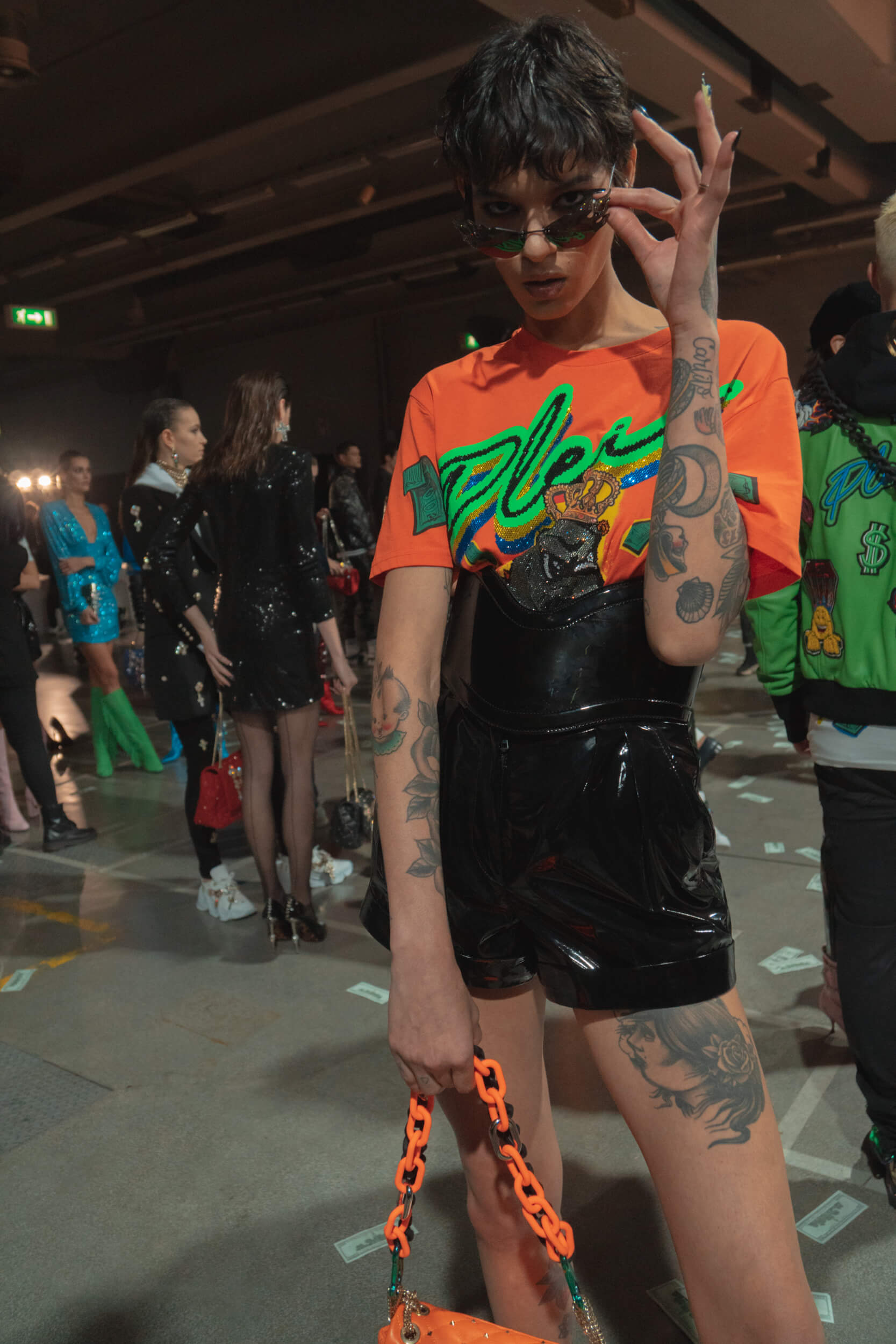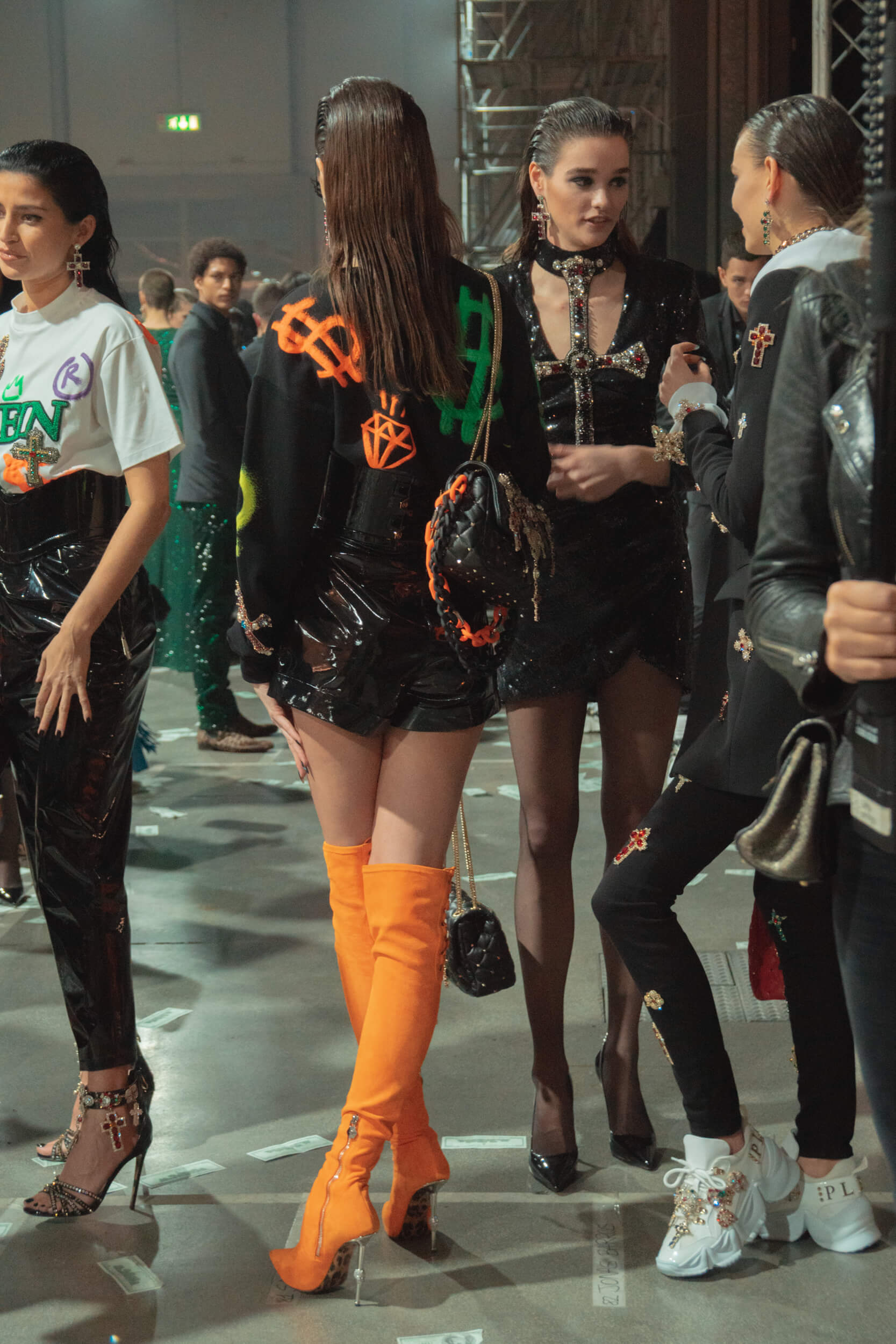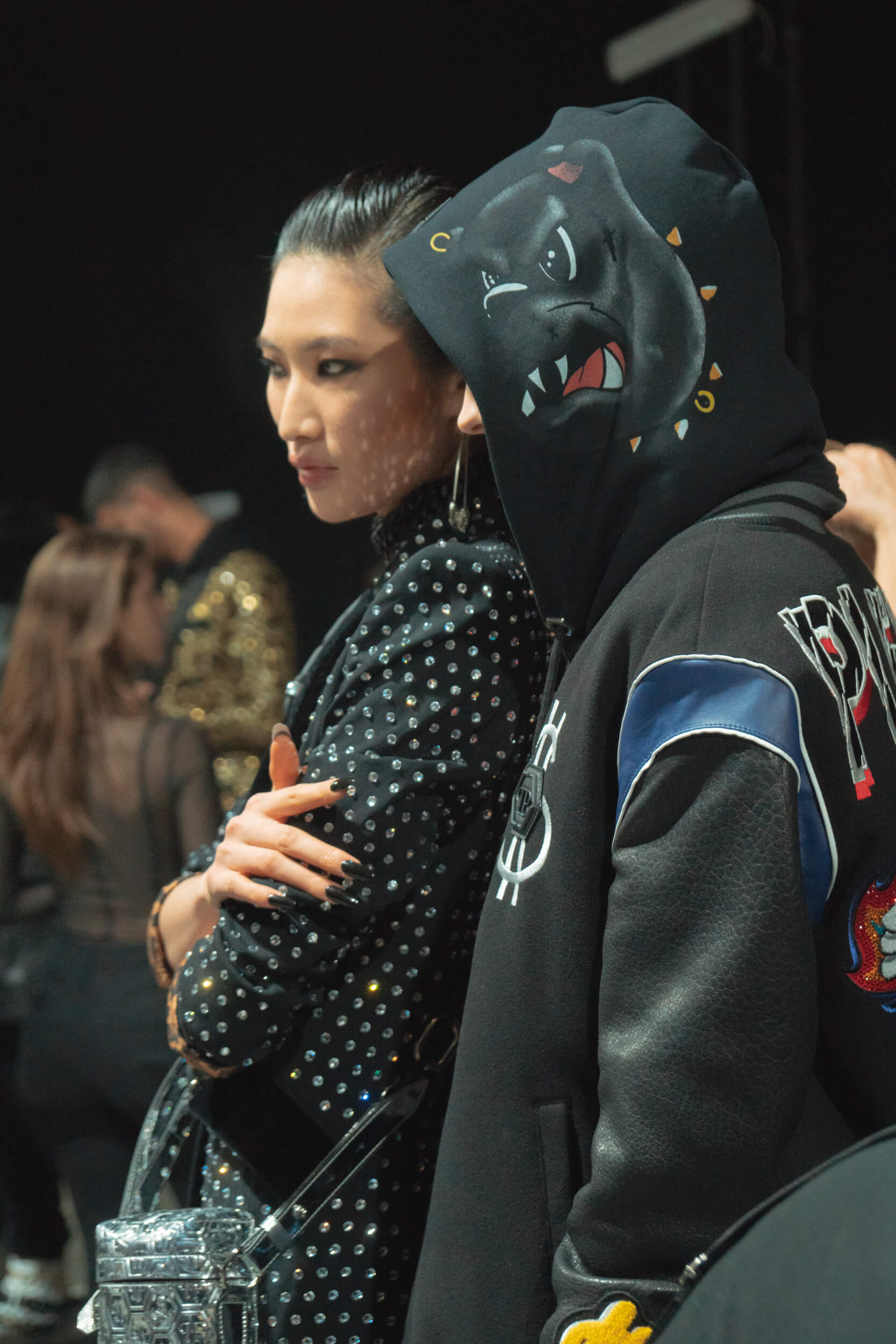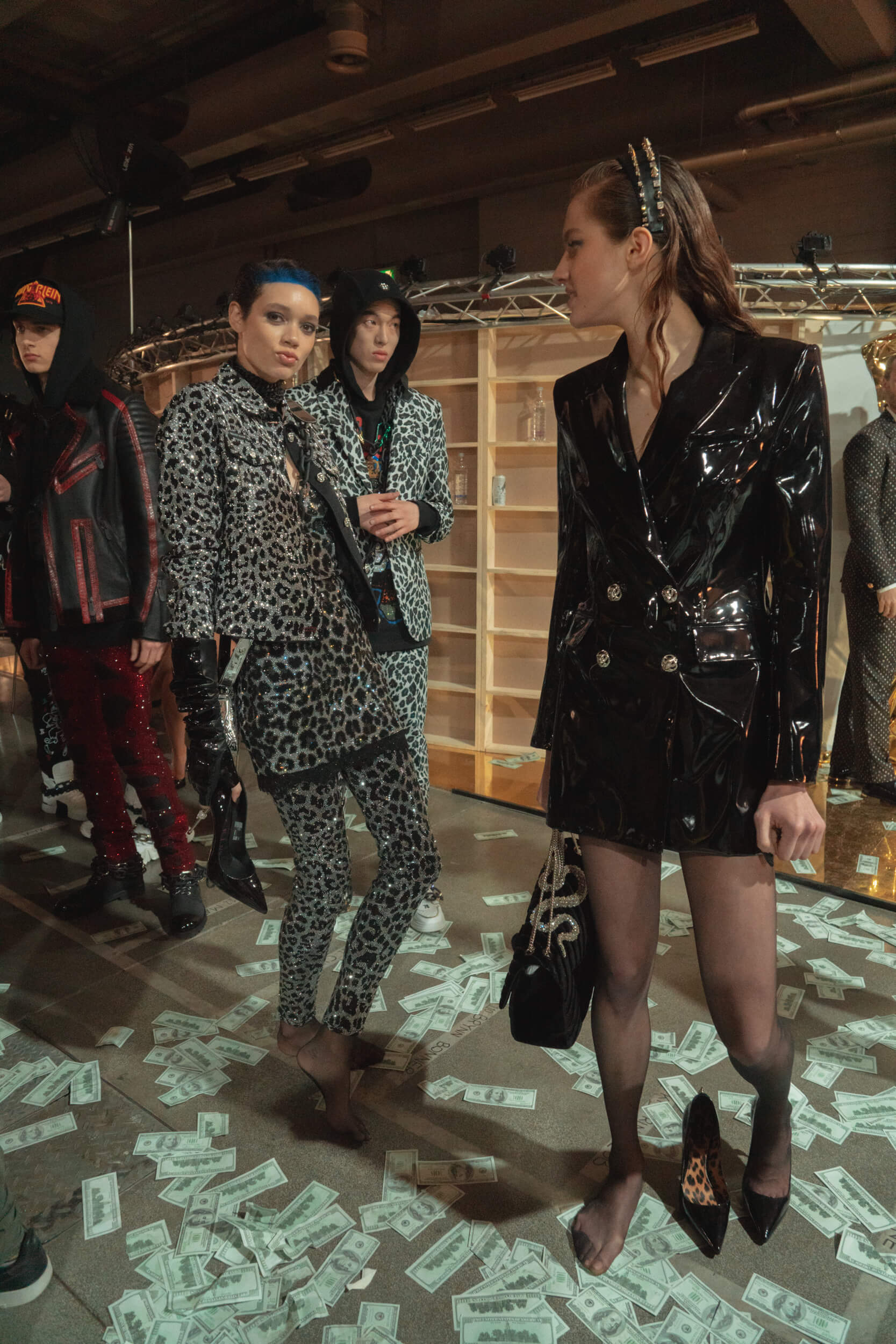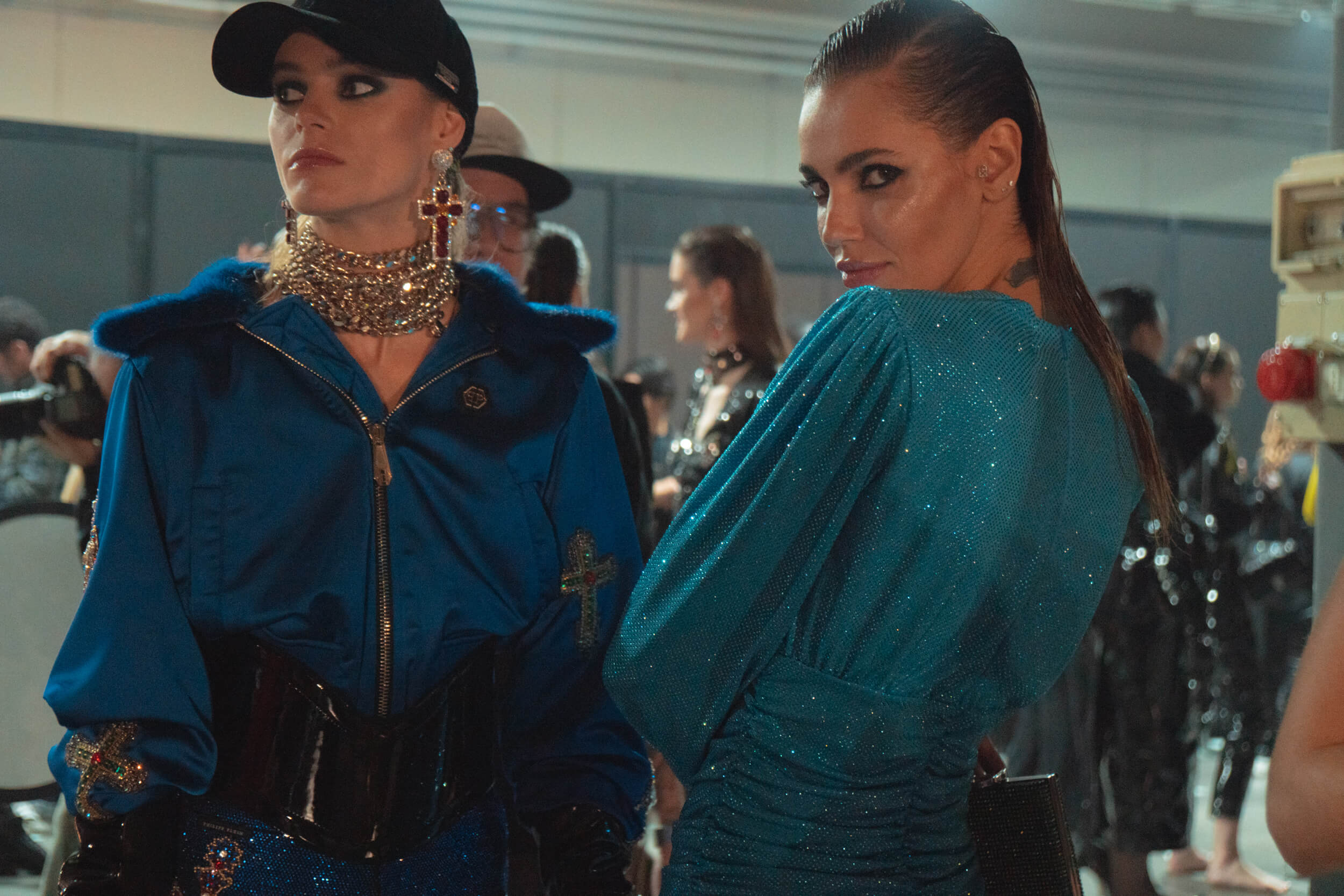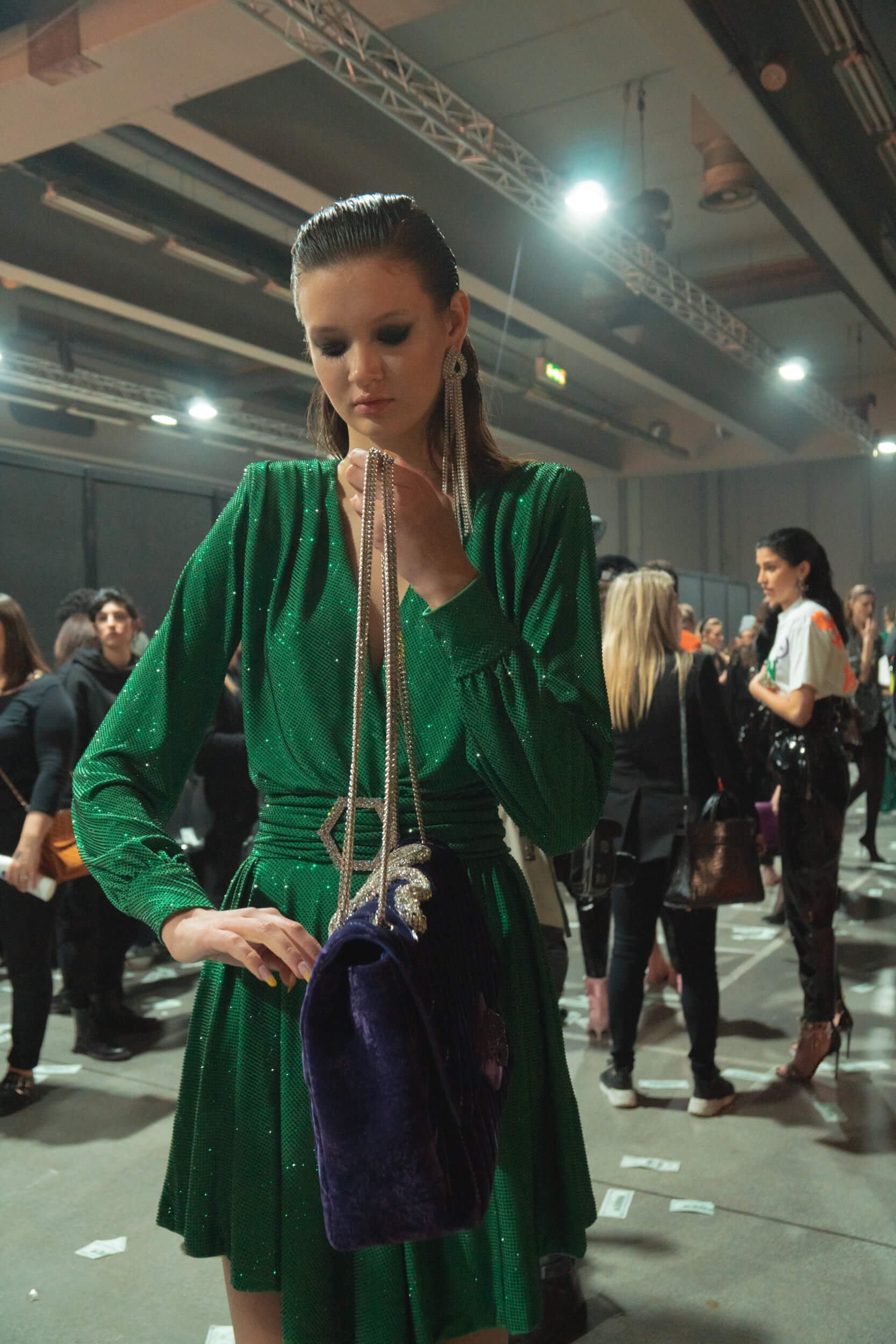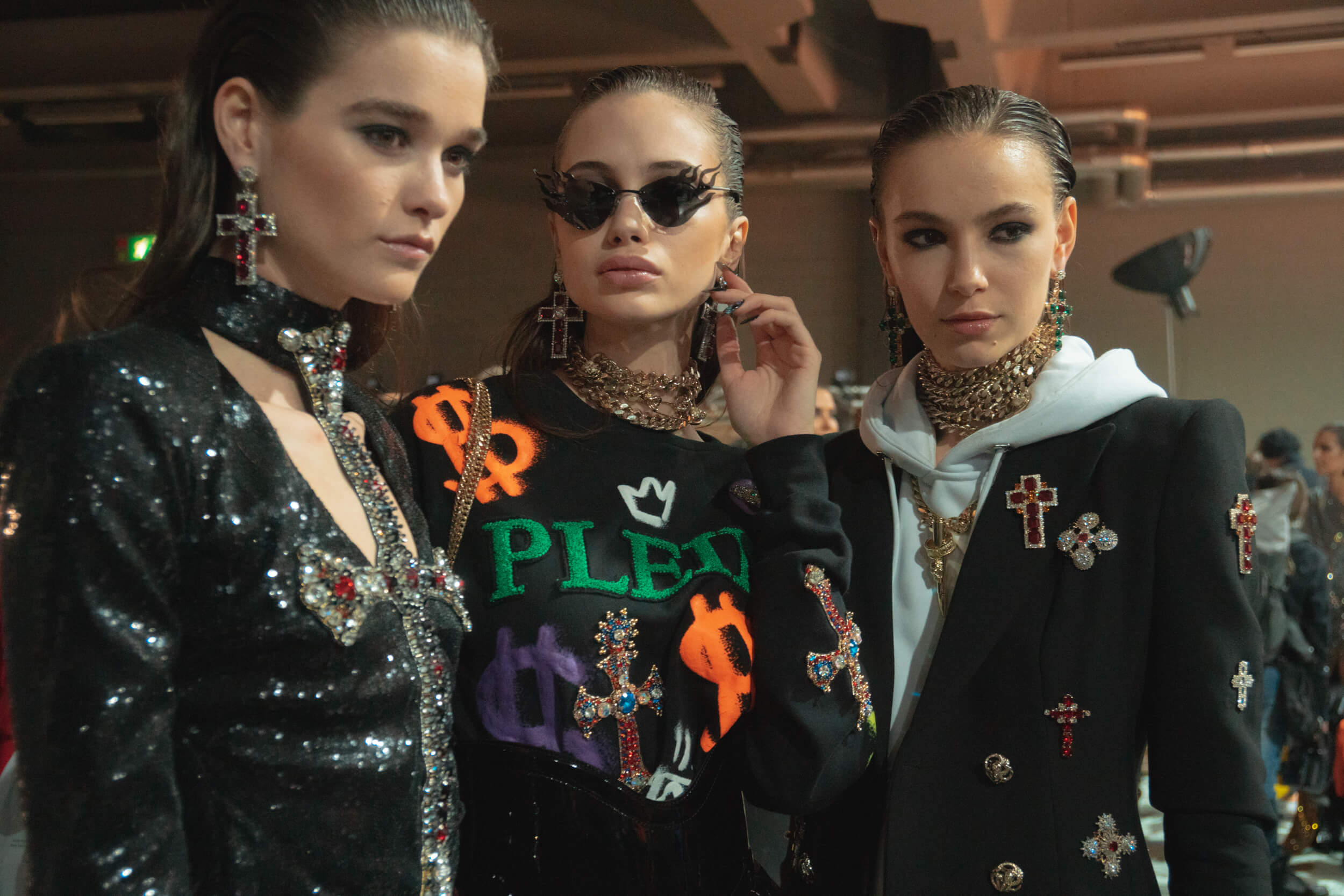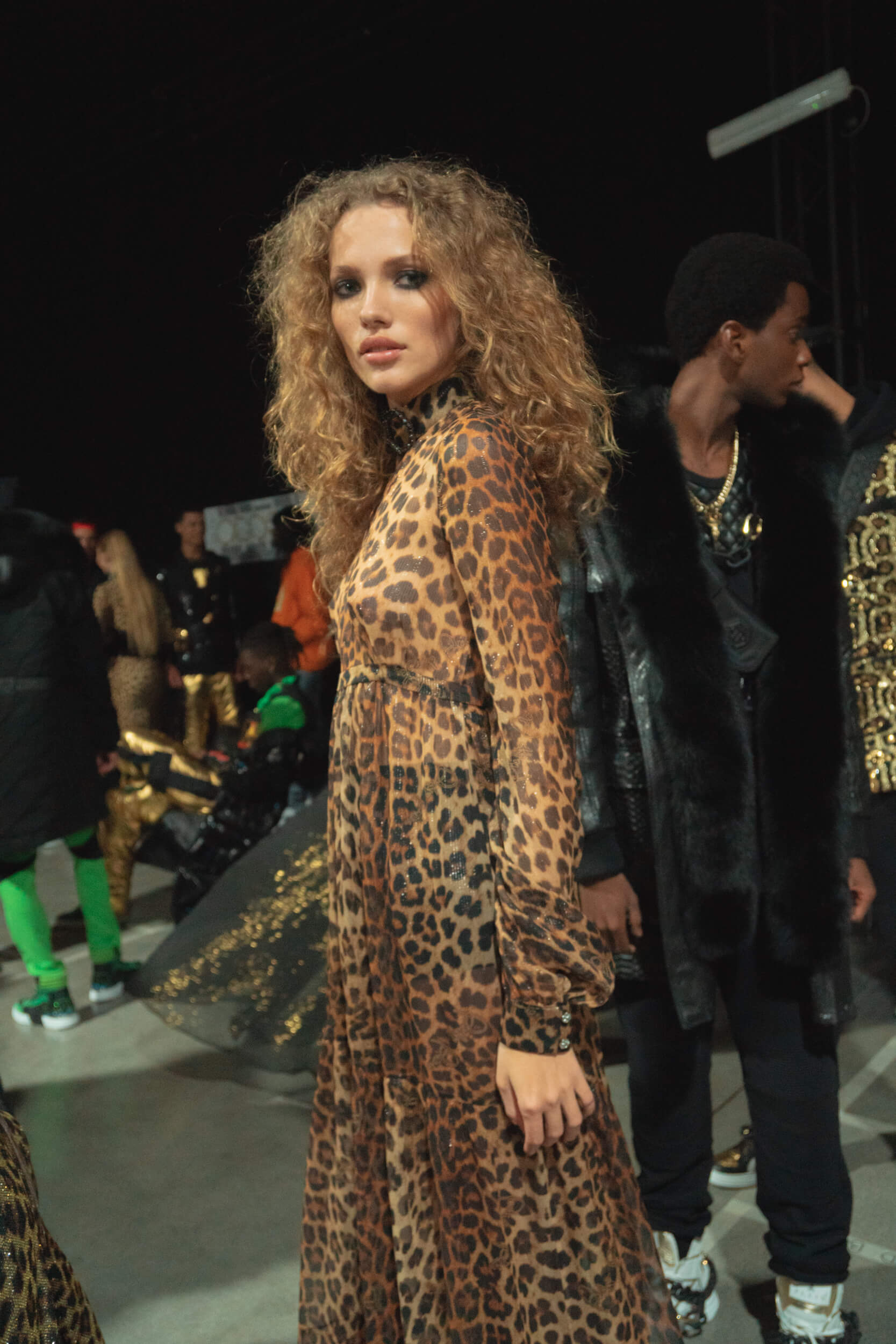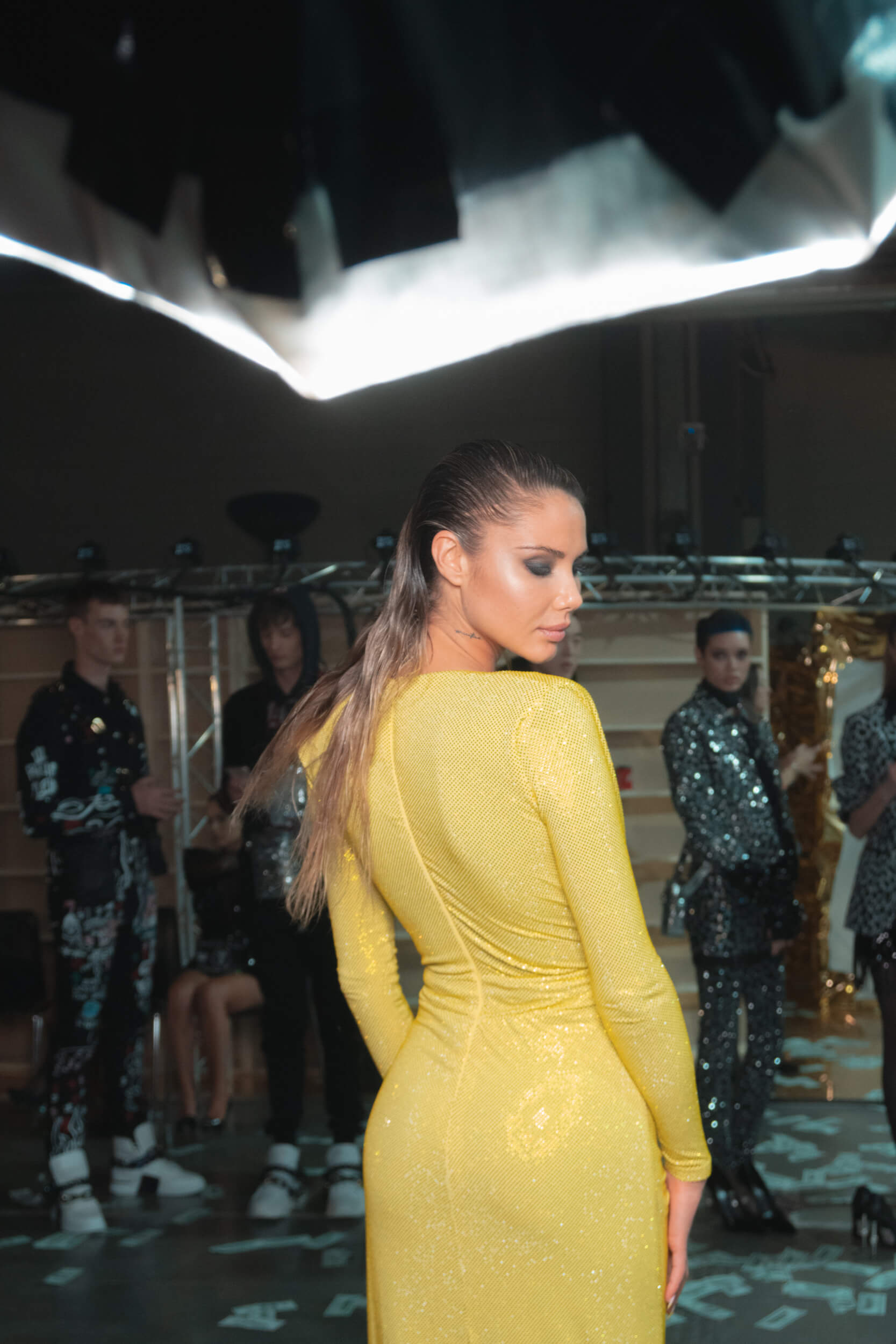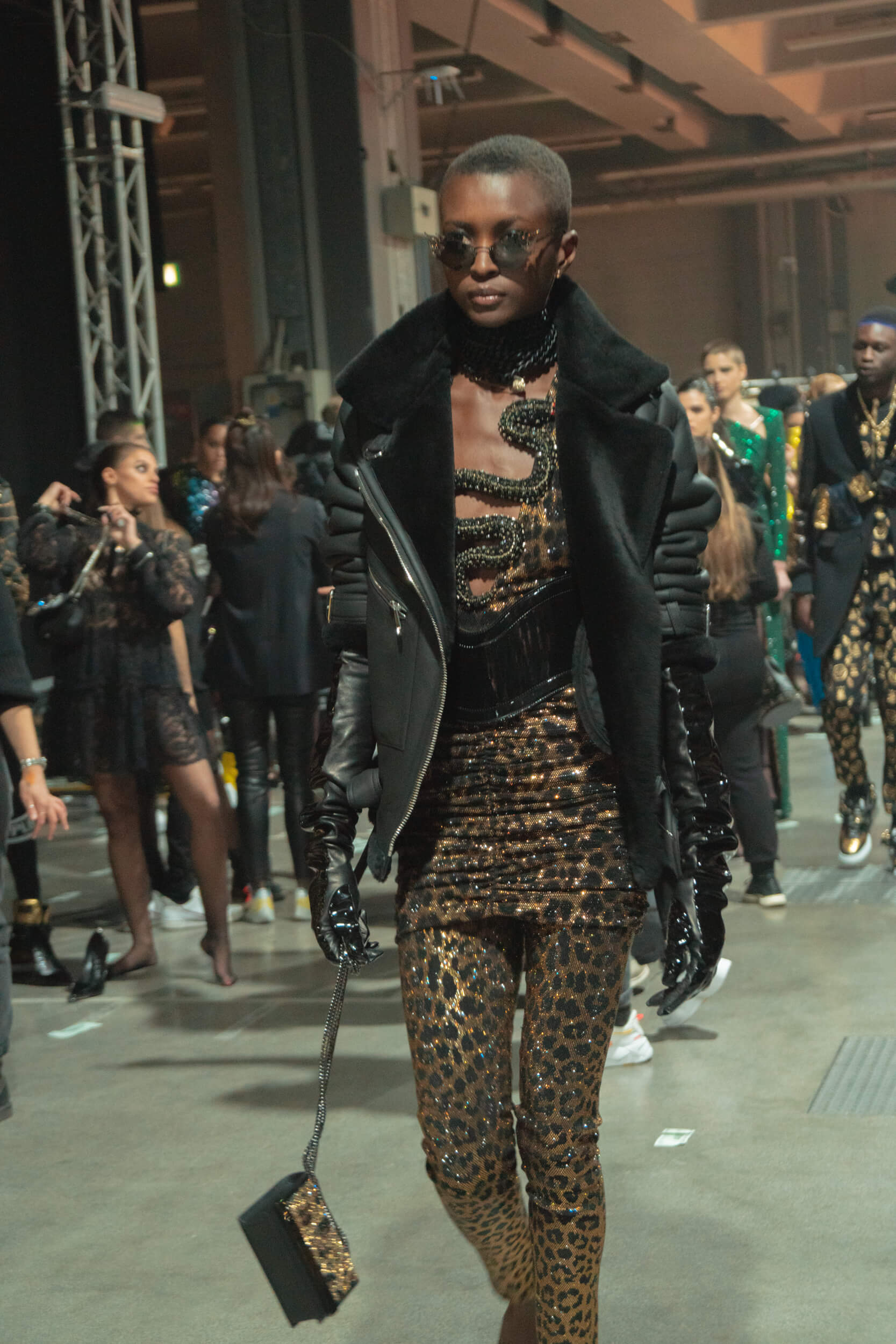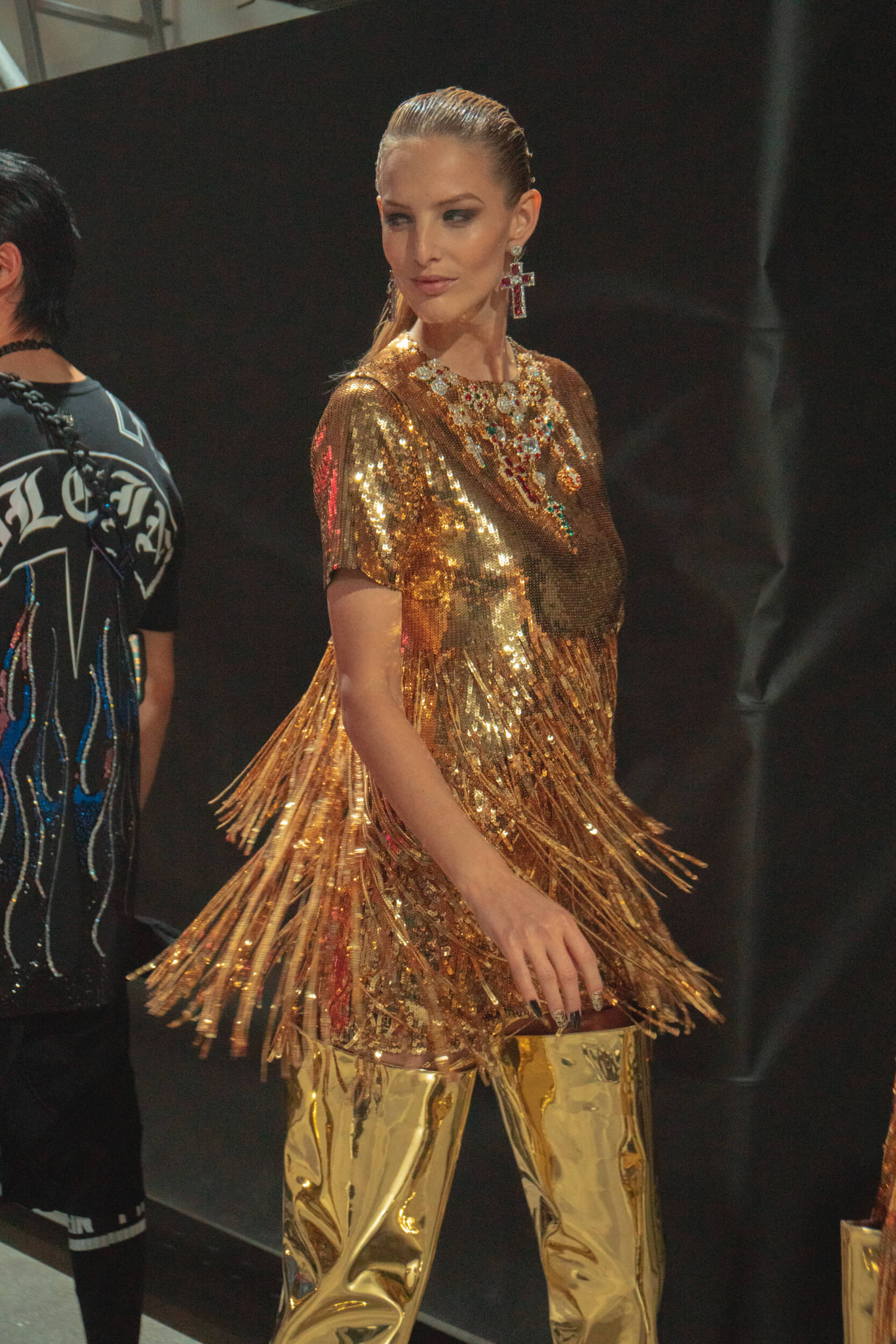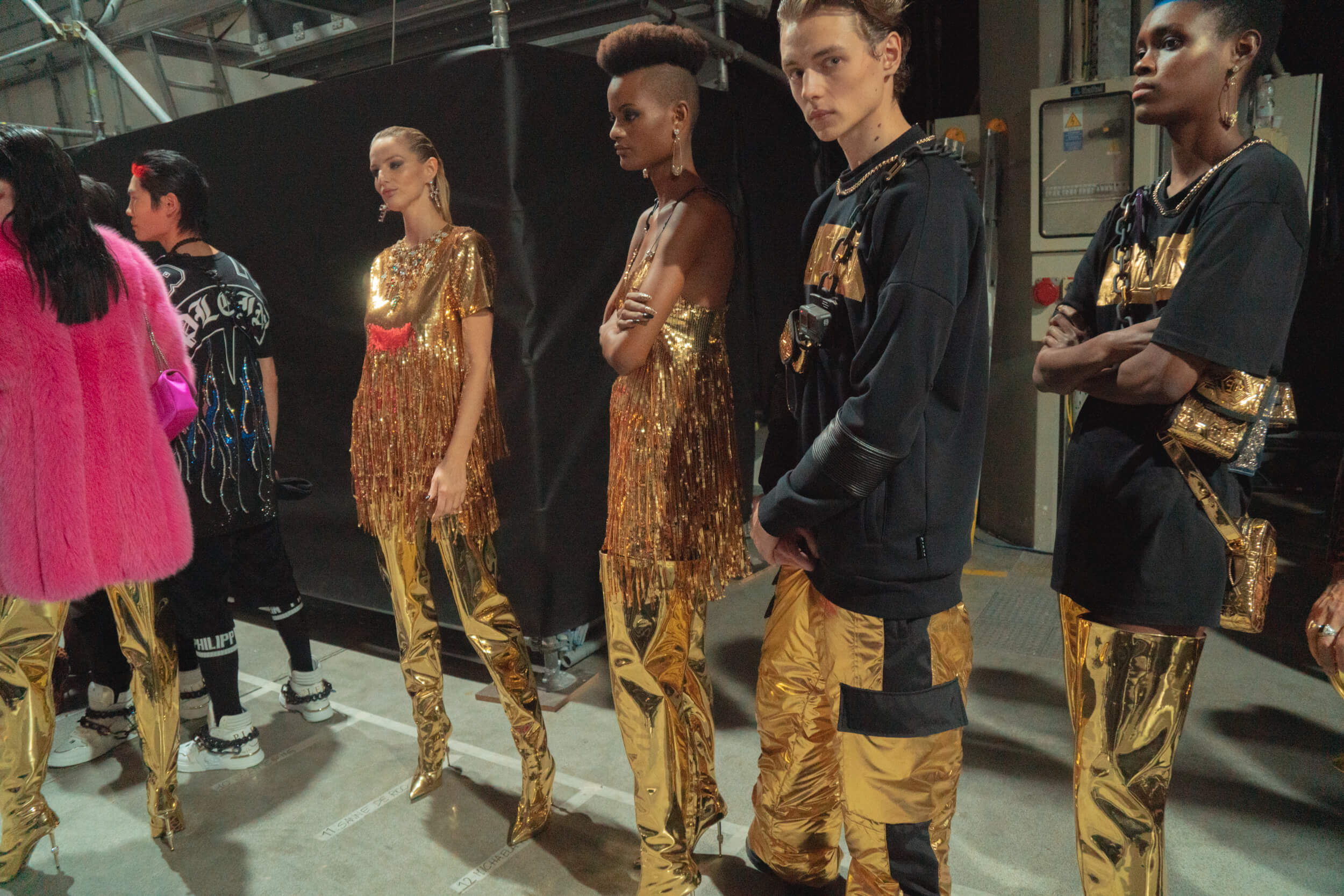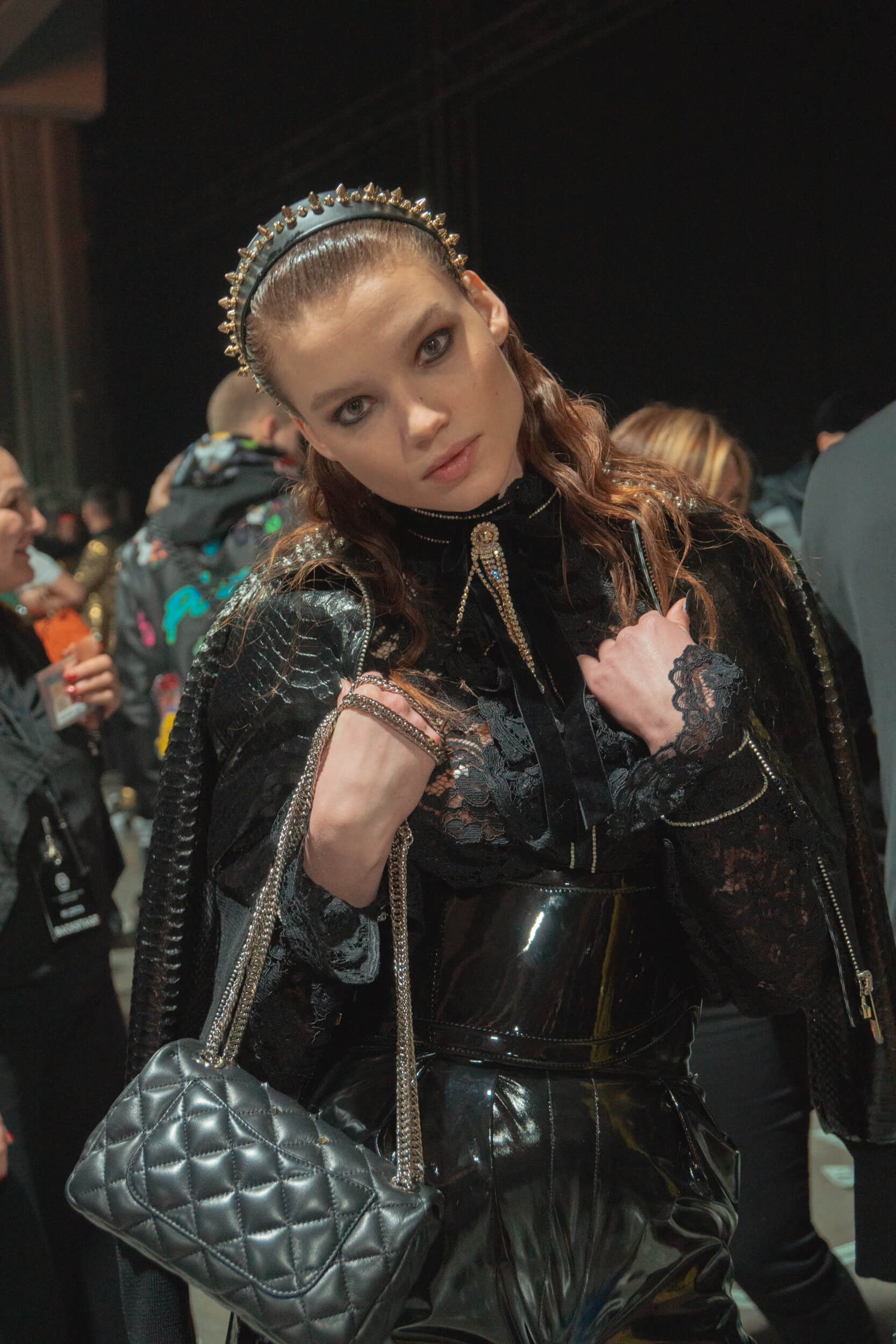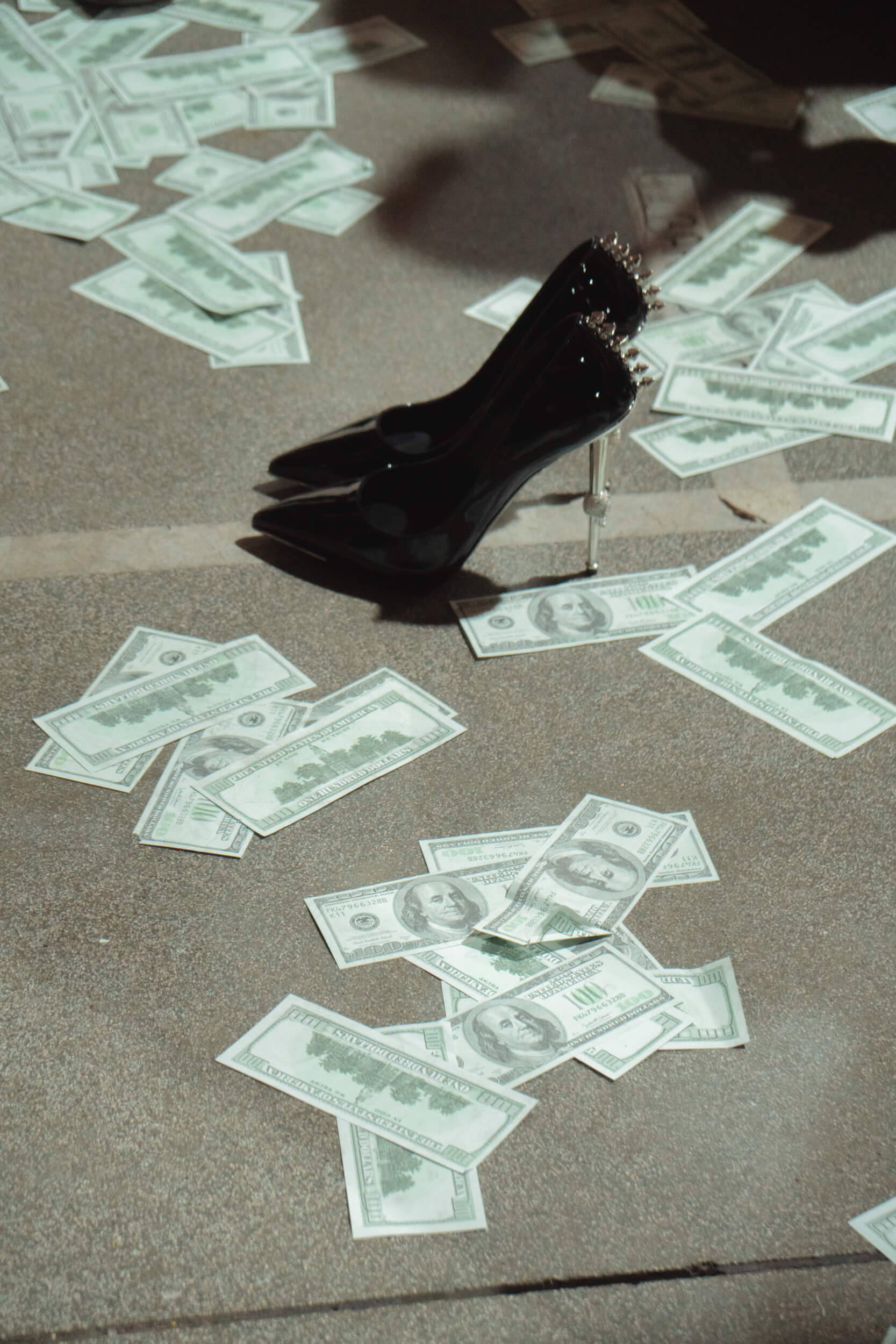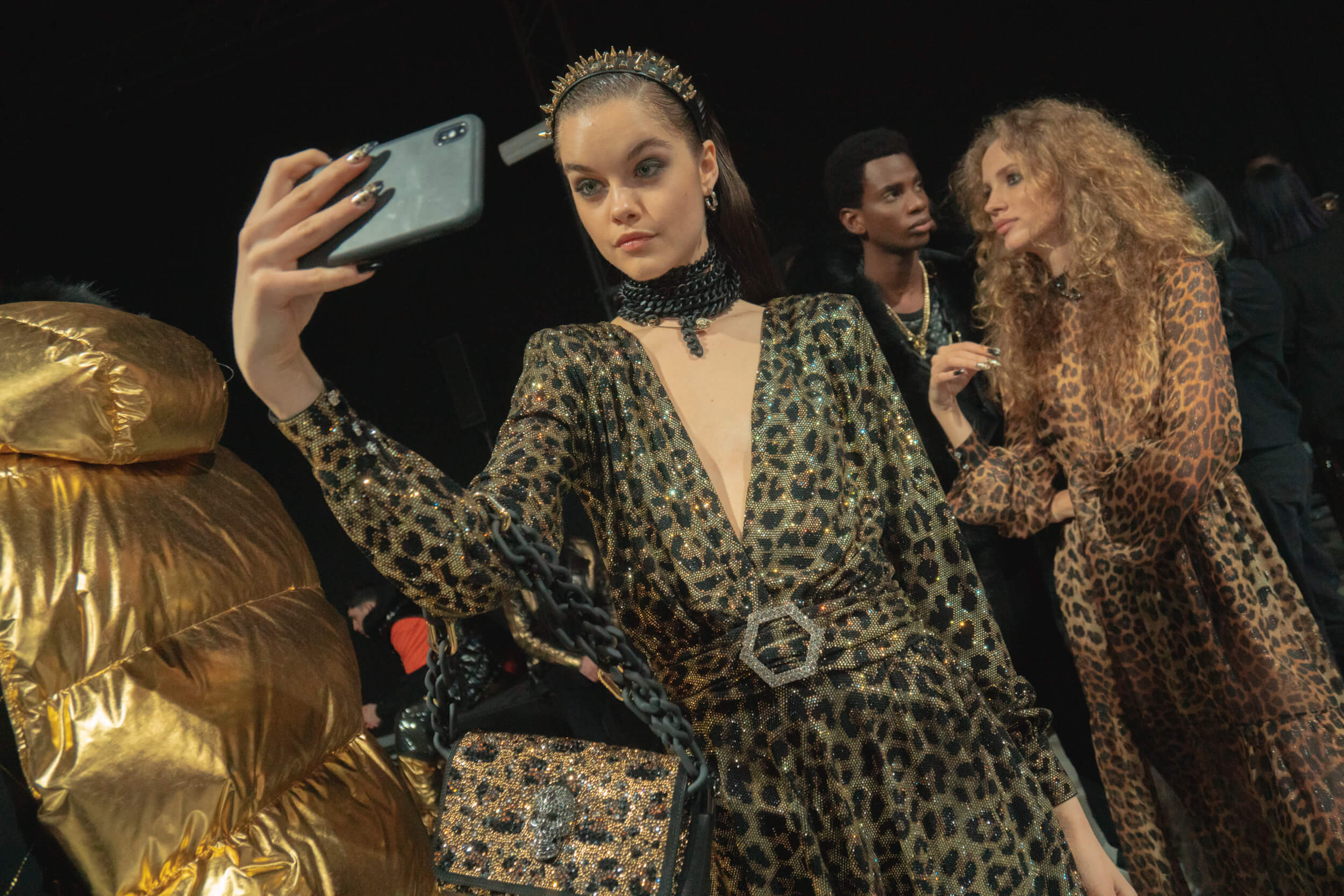 PHILIPP PLEIN F/W20
CLOSE UP
A riot of sequins, glitter, gold, neon colors, oversized jackets, knee boots and snug dresses. And then sneakers, clutches or pouches that recall the prints of the looks, crosses and snakes embroidered with precious stones, flashy jewels, robot masks, reflective fabrics and details (perfect for the disco), fringes, hoodies and transparencies are flaunted on the runway with great confidence and ease, giving life to a real show rather than a fashion show.
To close the event, a tribute to Kobe Bryant and his daughter with the launch of a limited edition tank top with the number 24 of the Los Angeles Lakers richly decorated.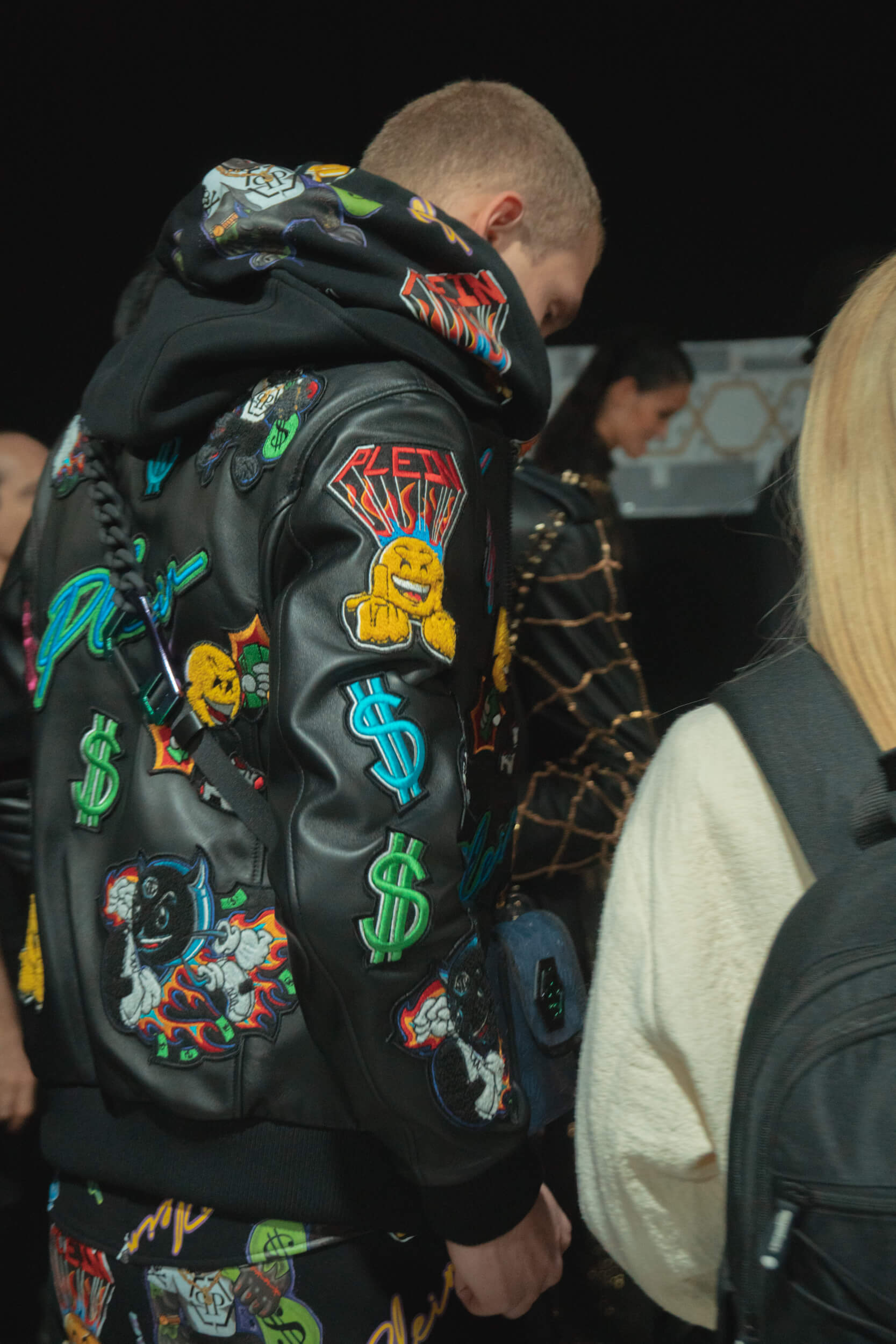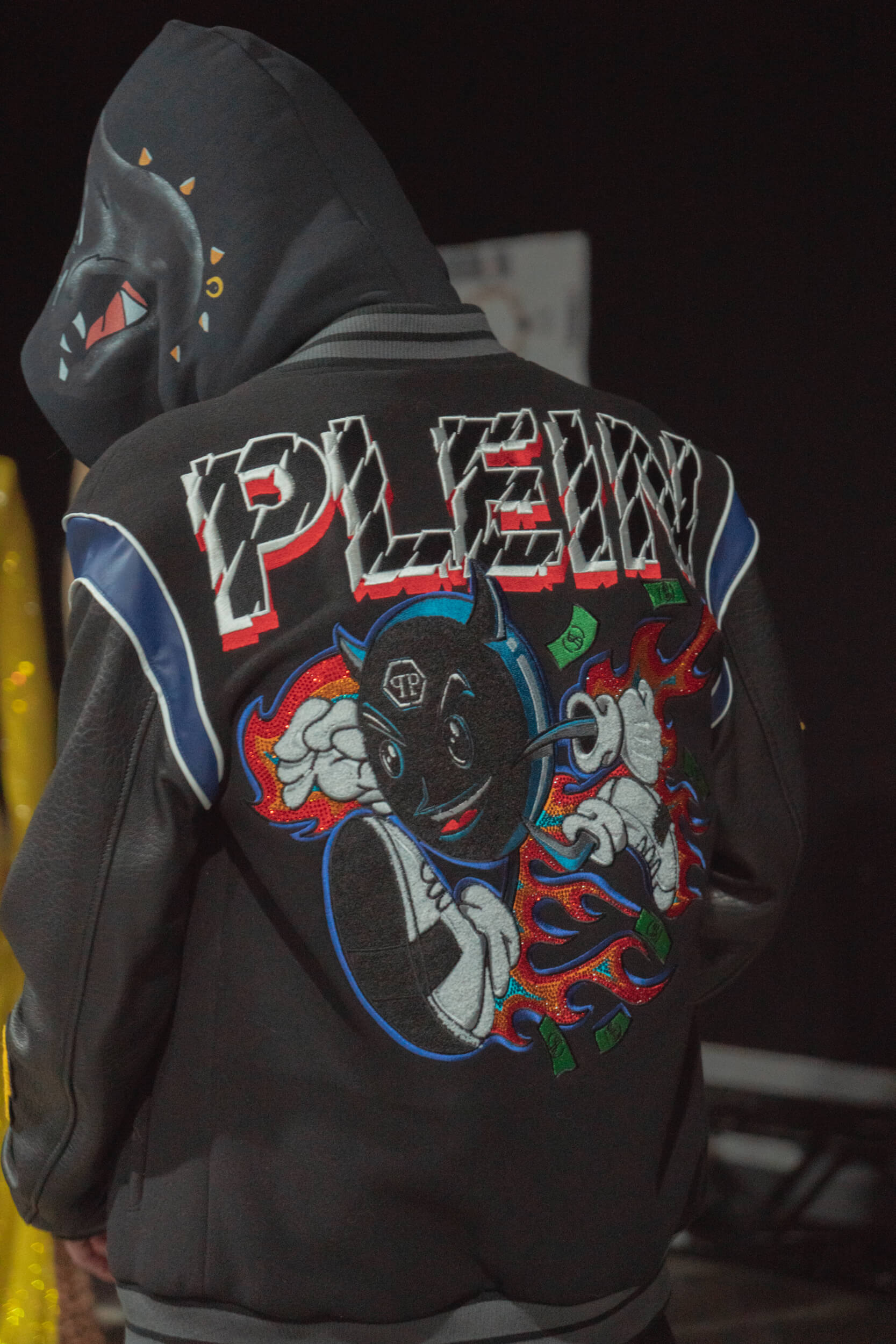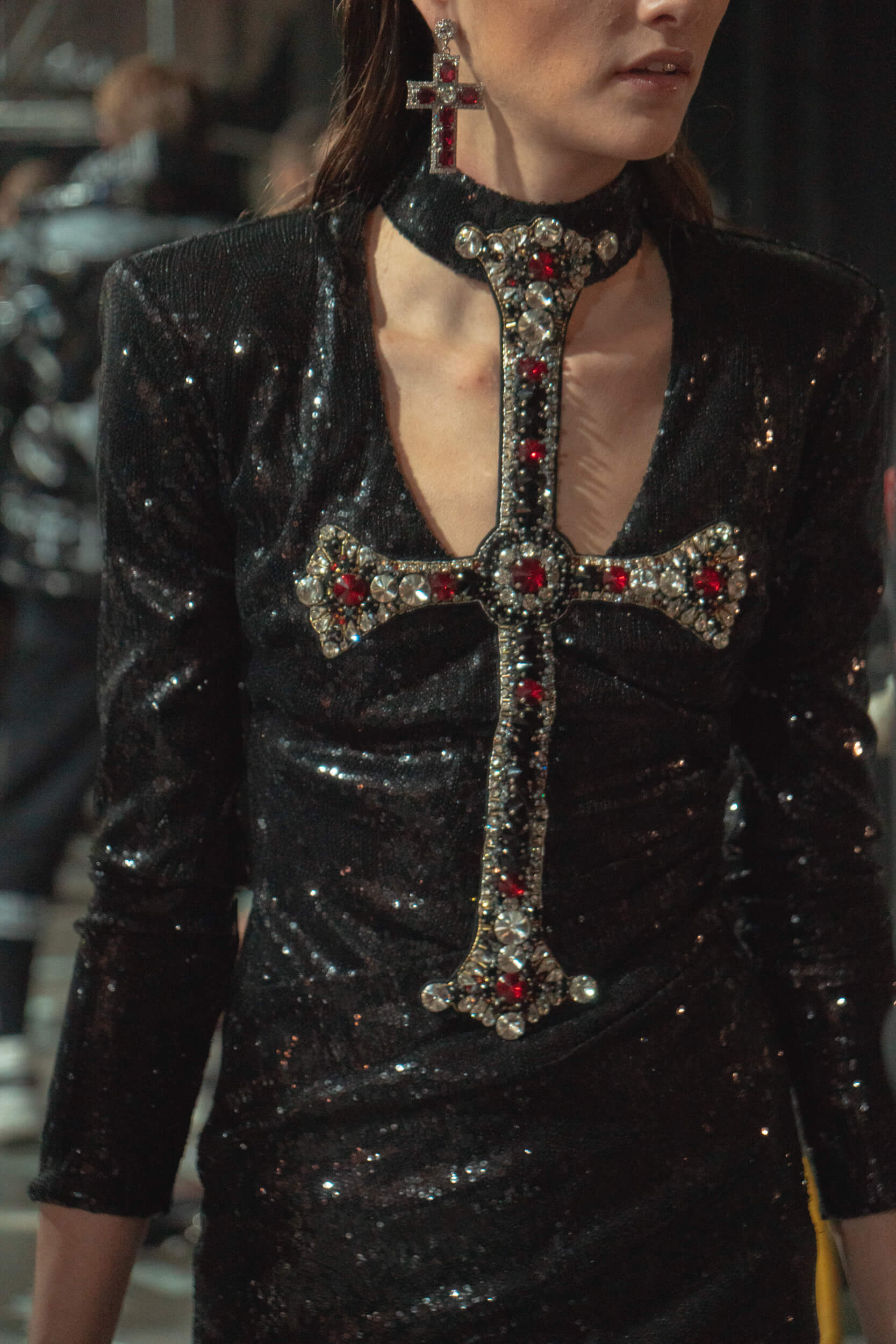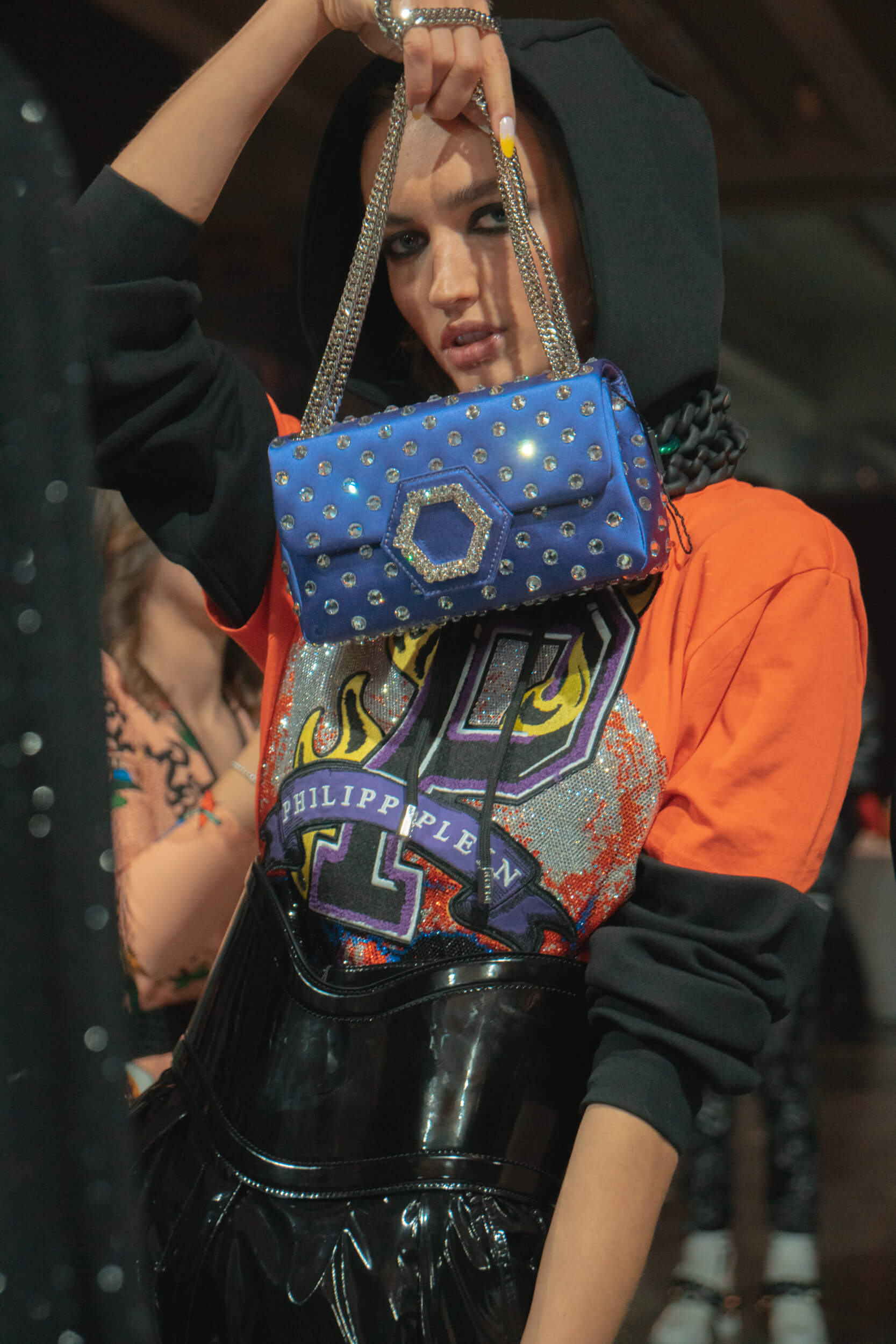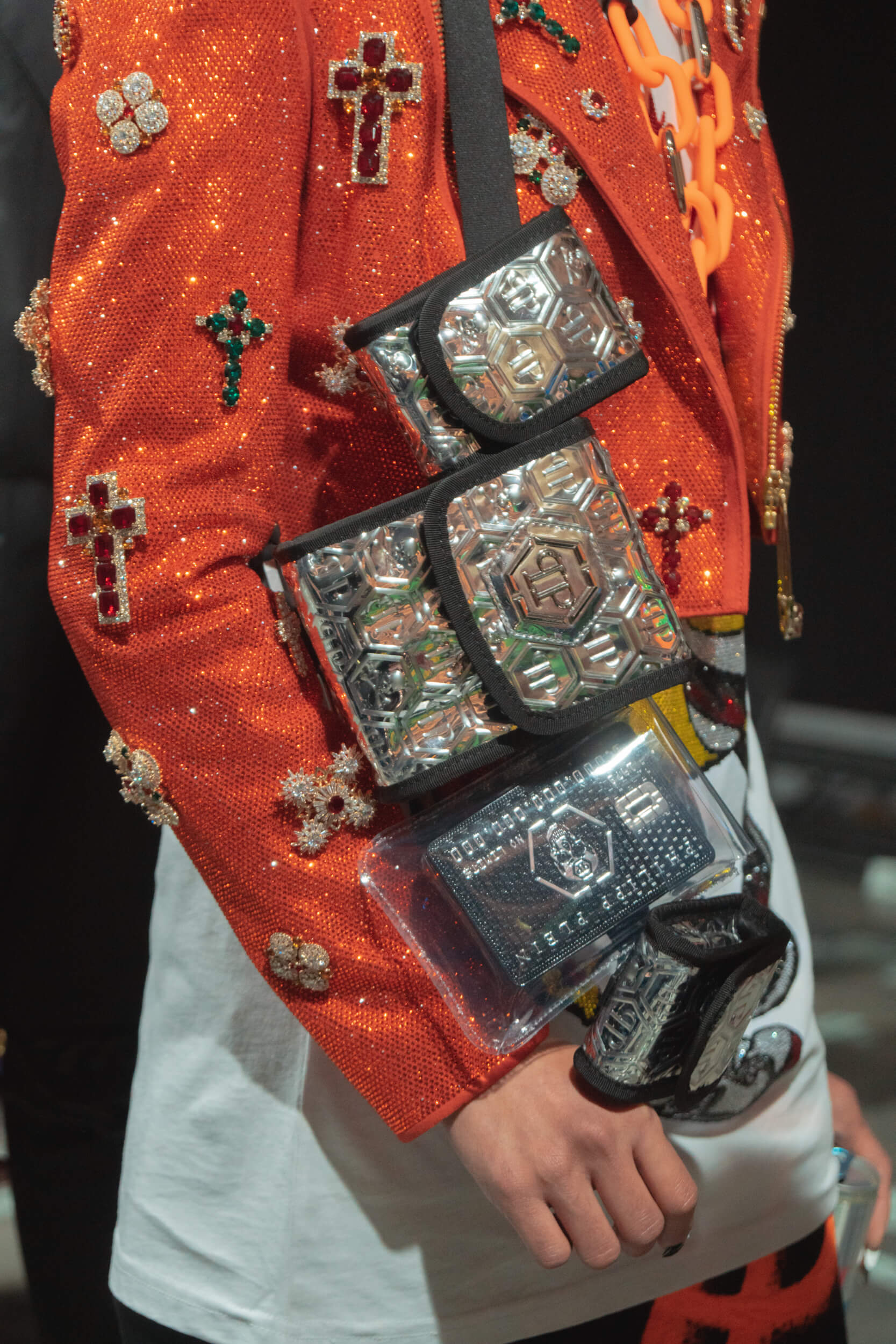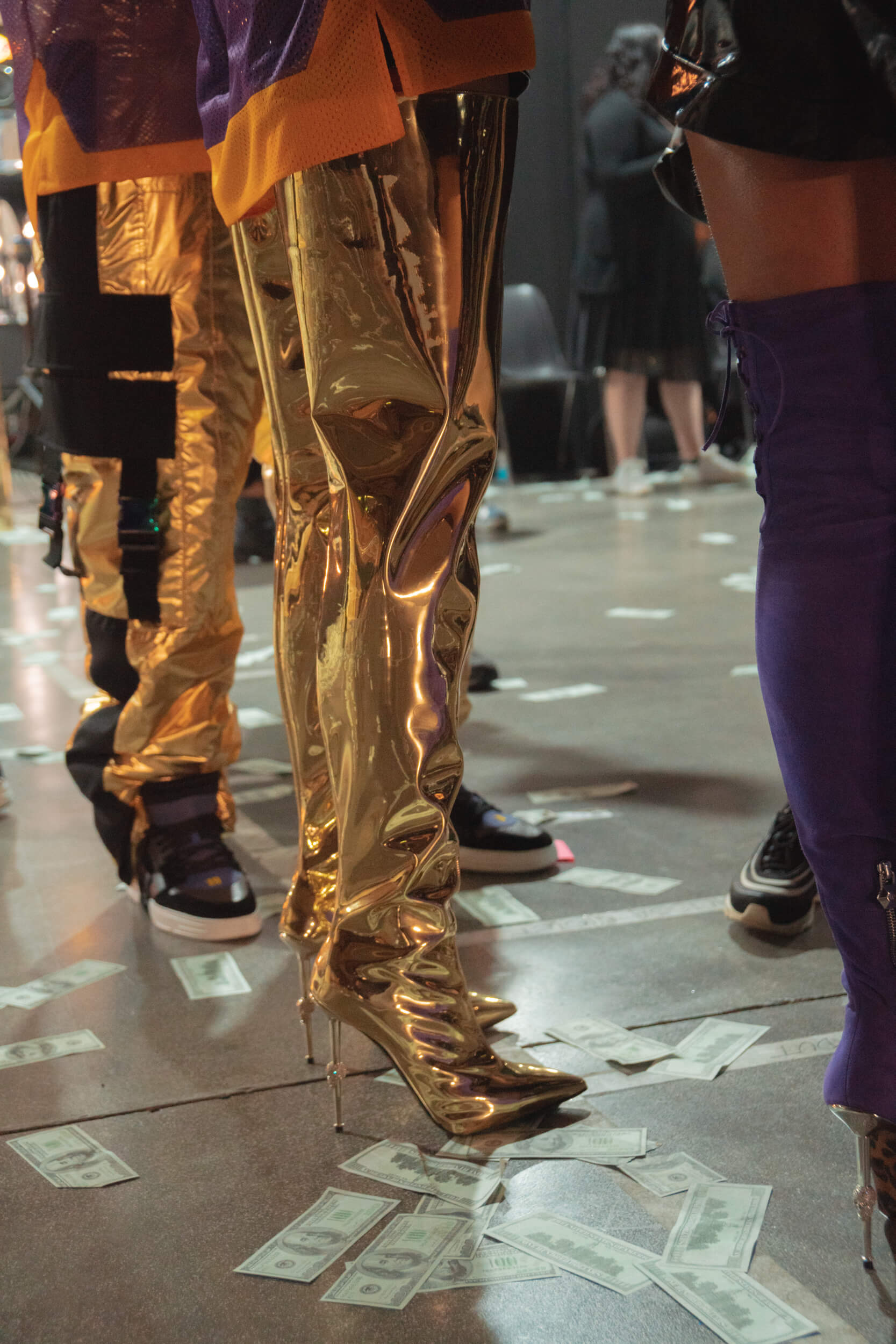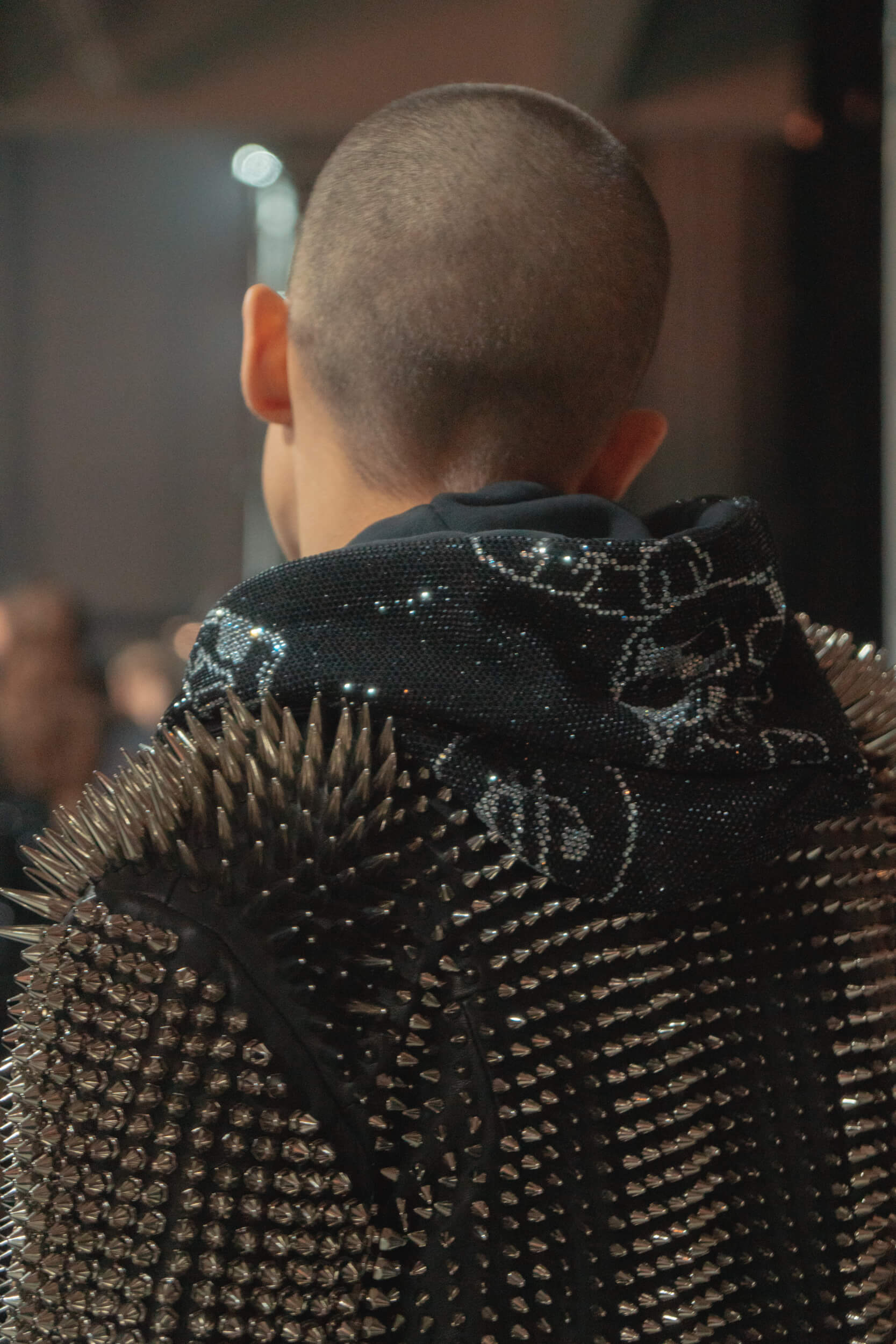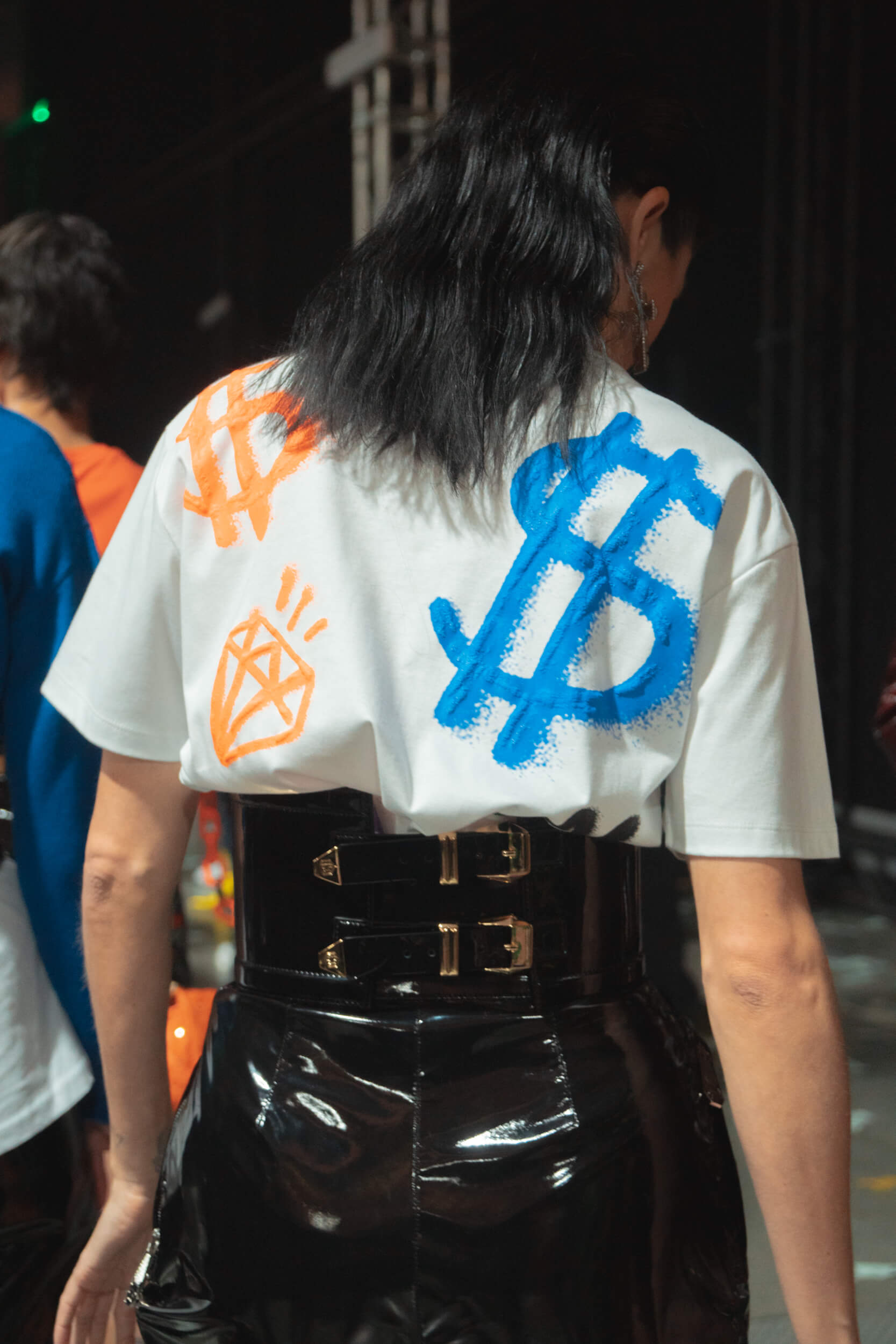 PHILIPP PLEIN F/W20
OUR FAVORITE LOOKS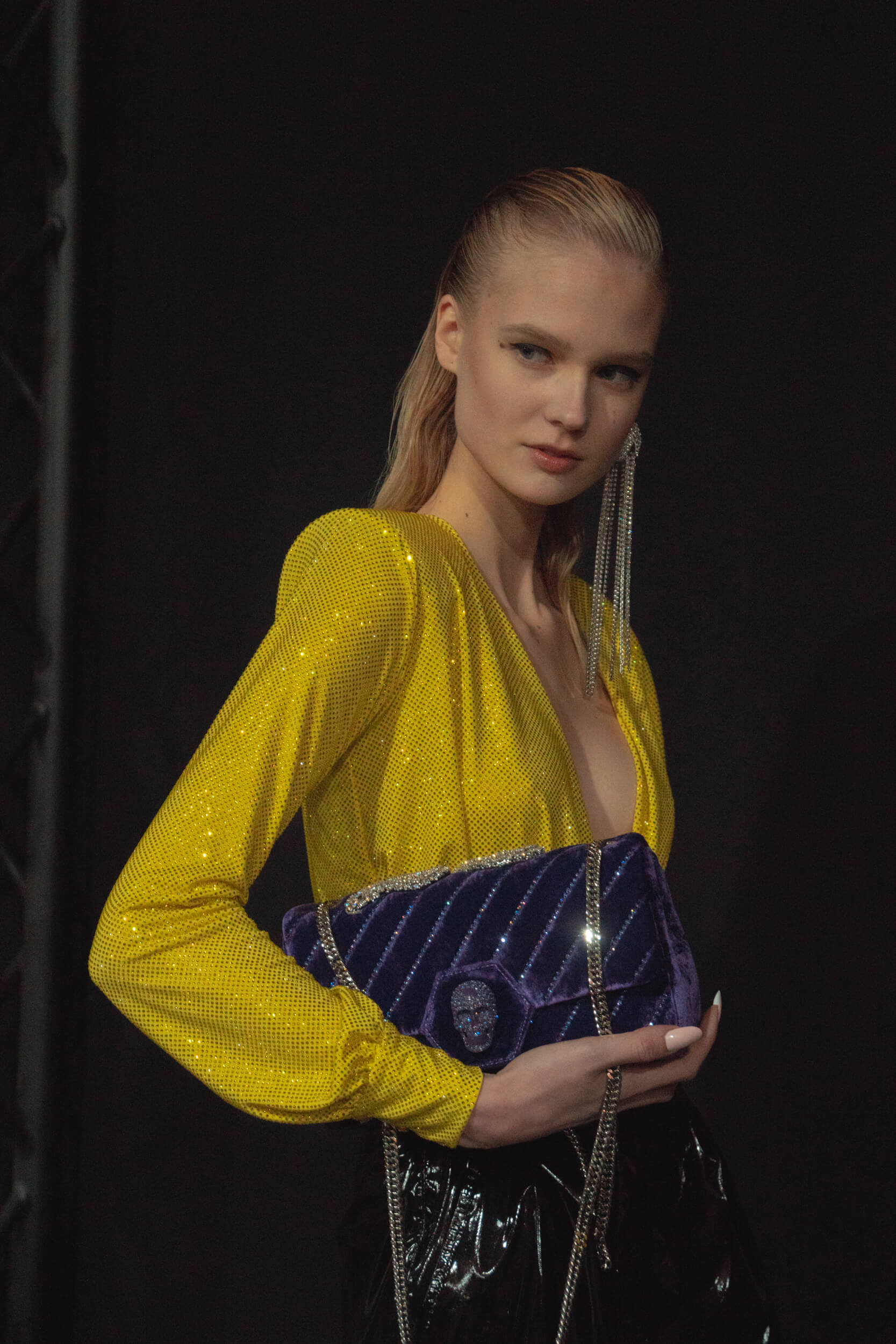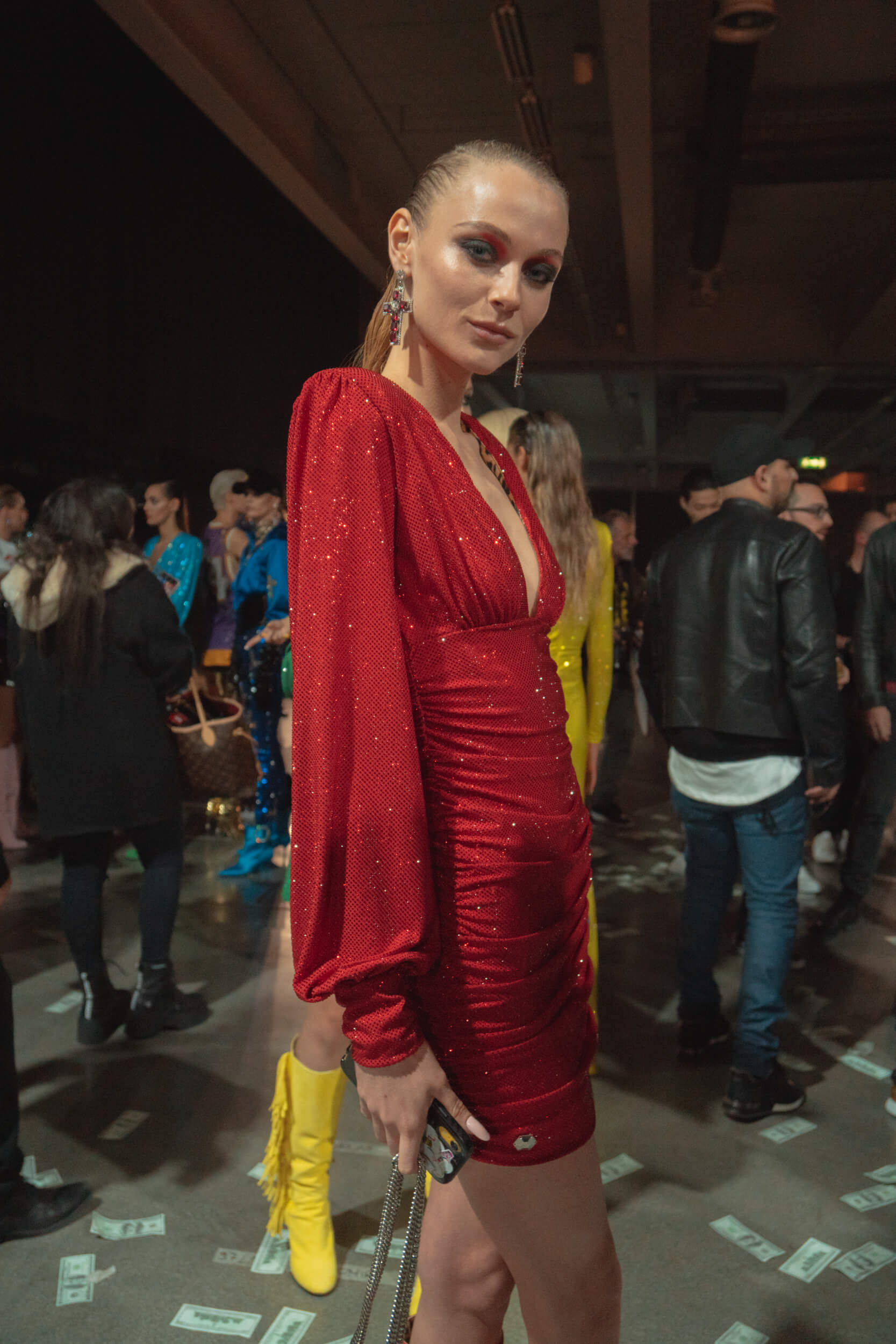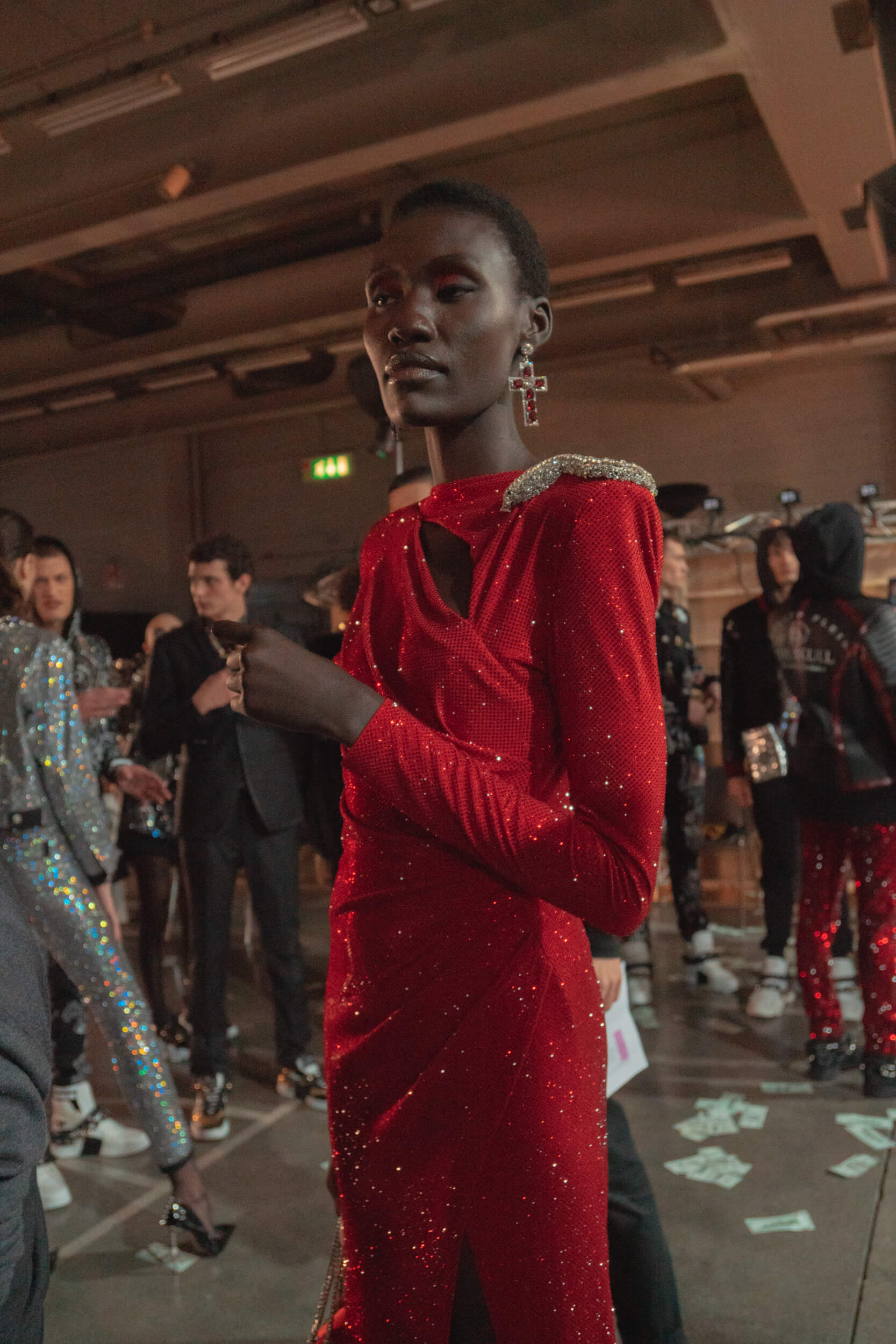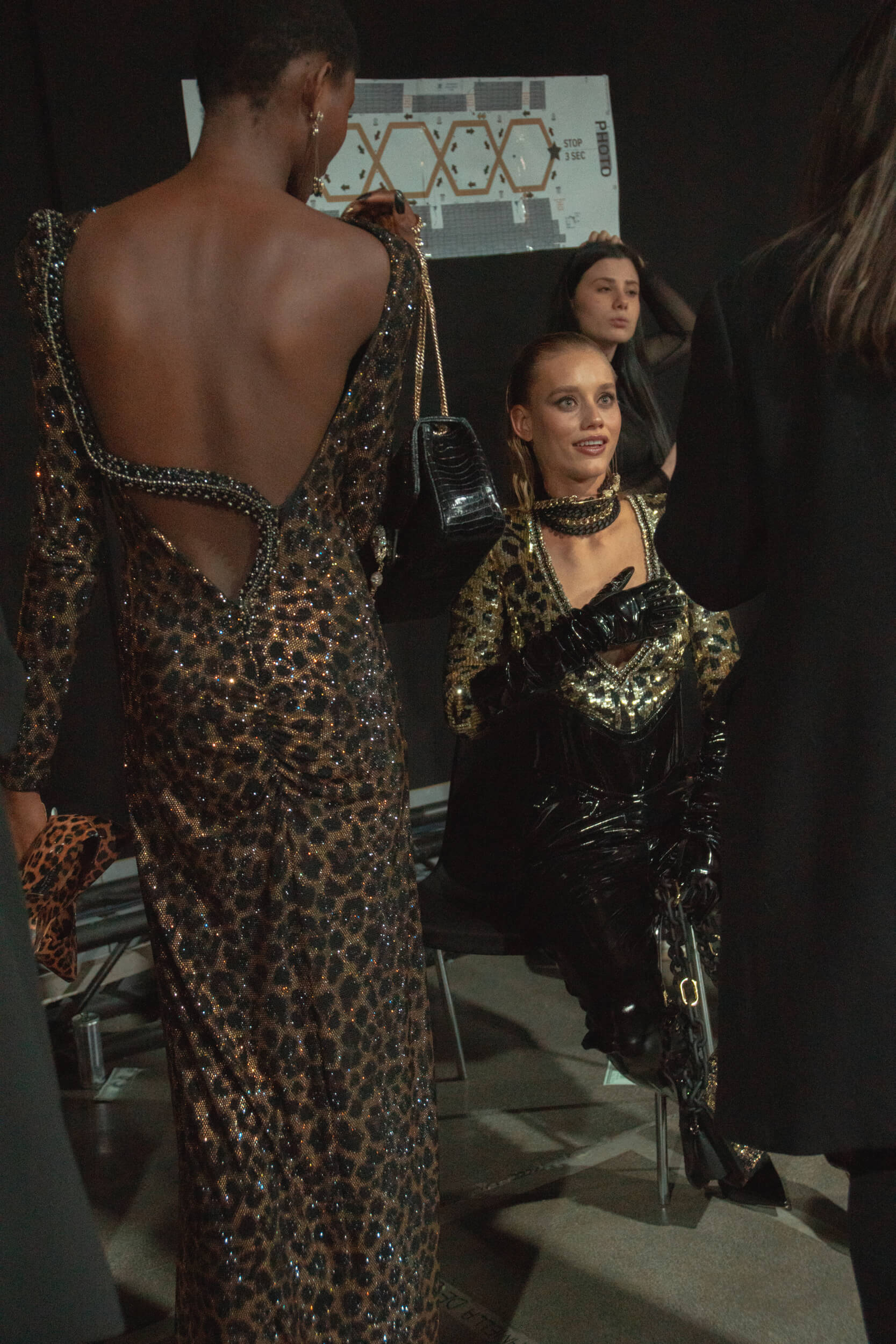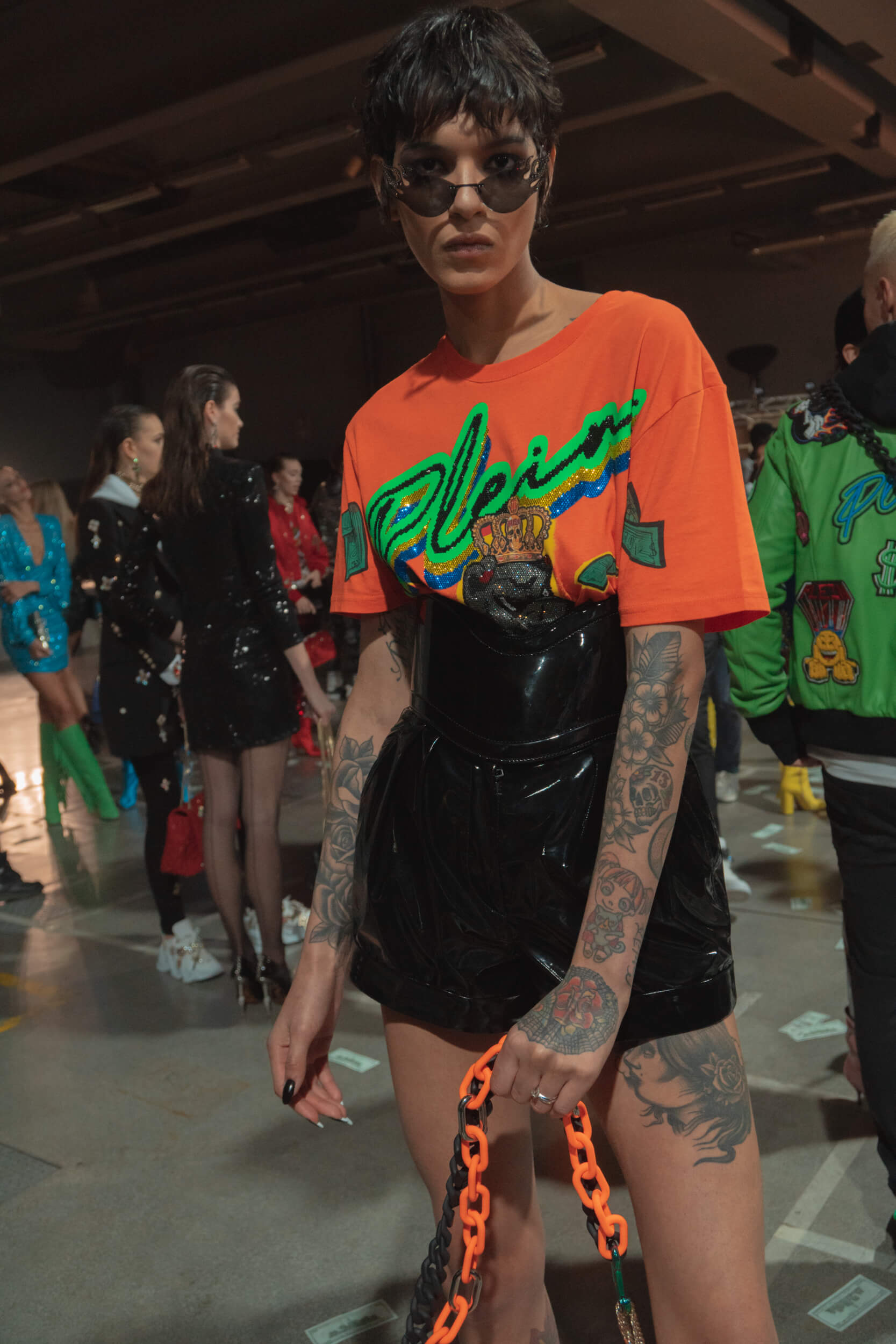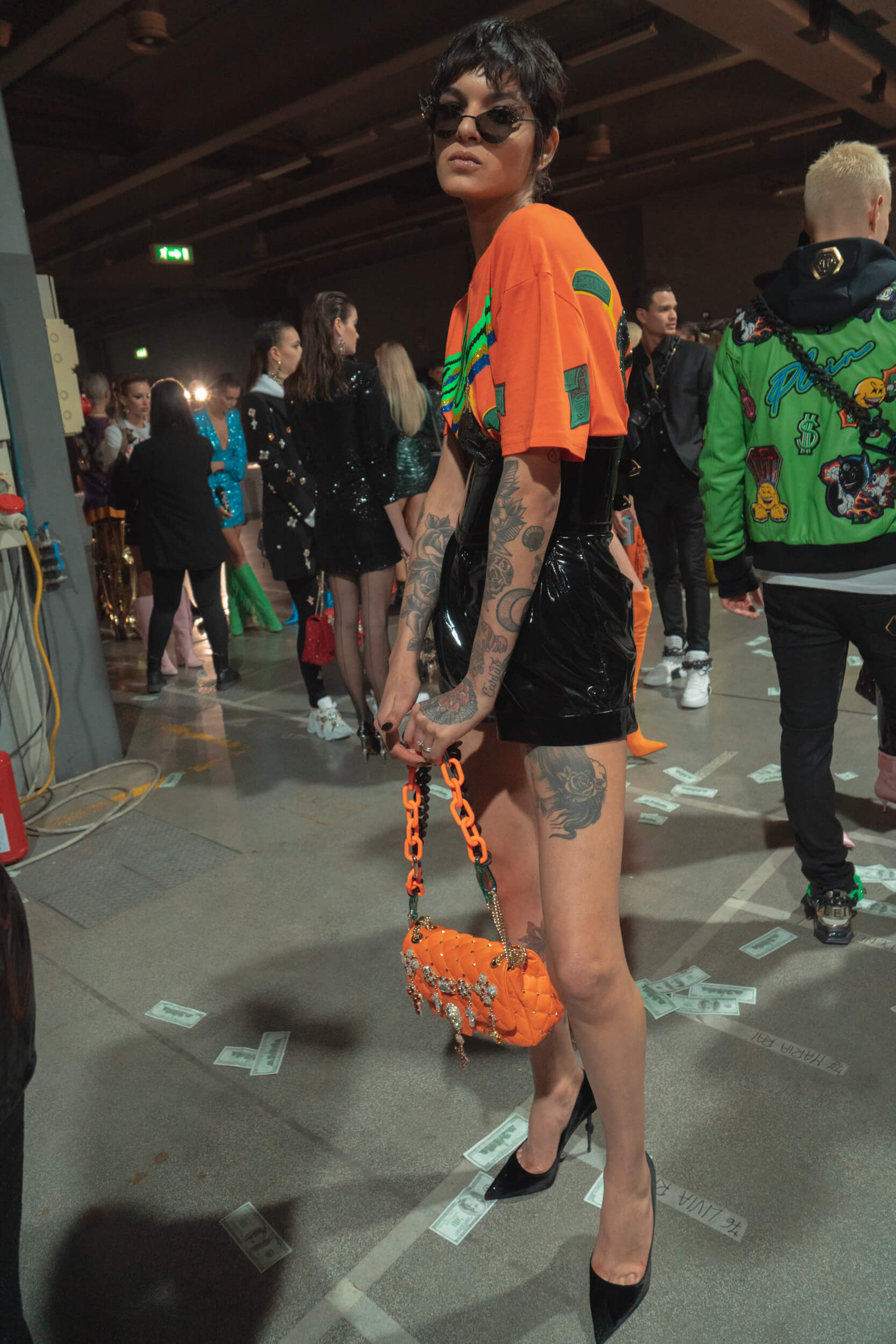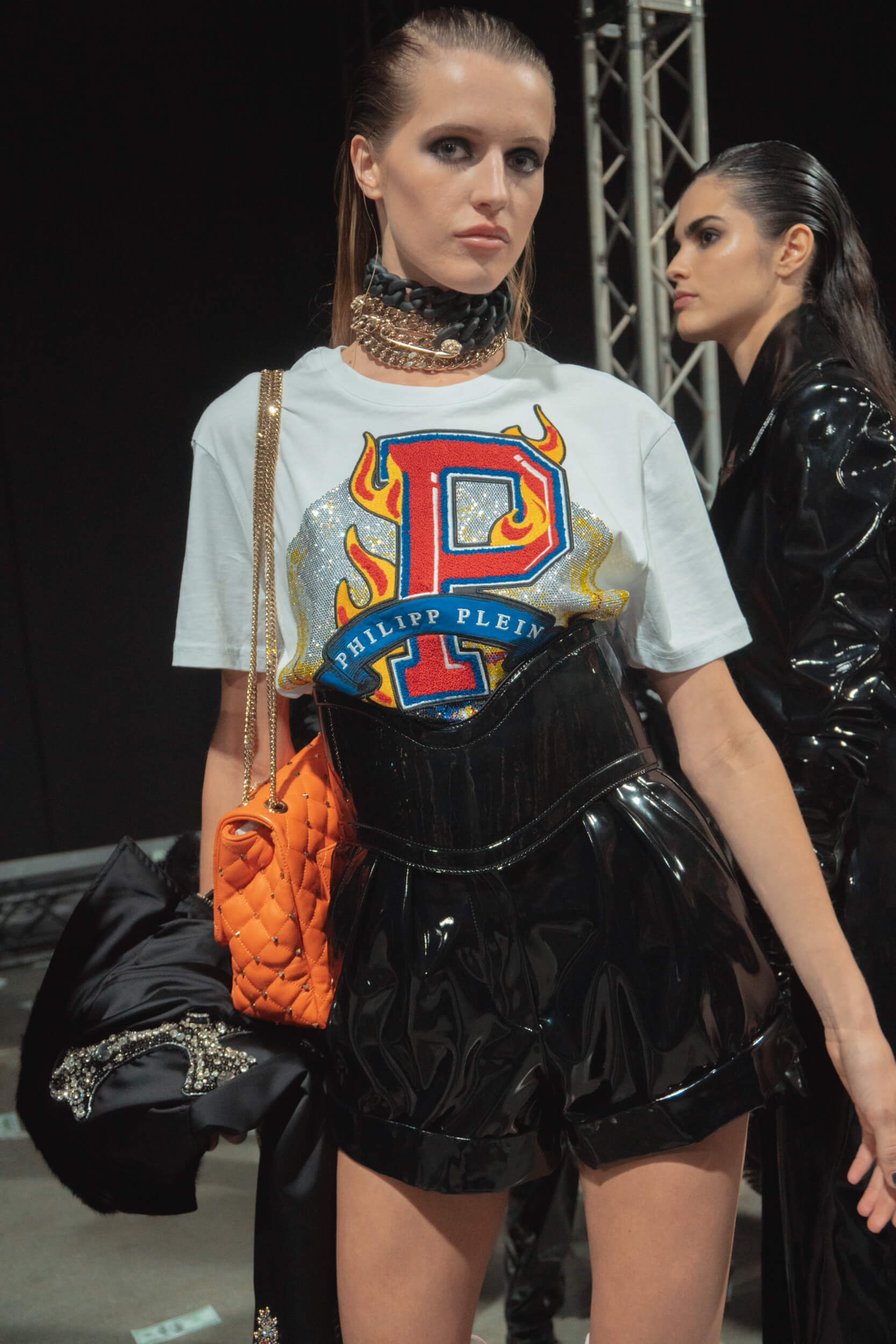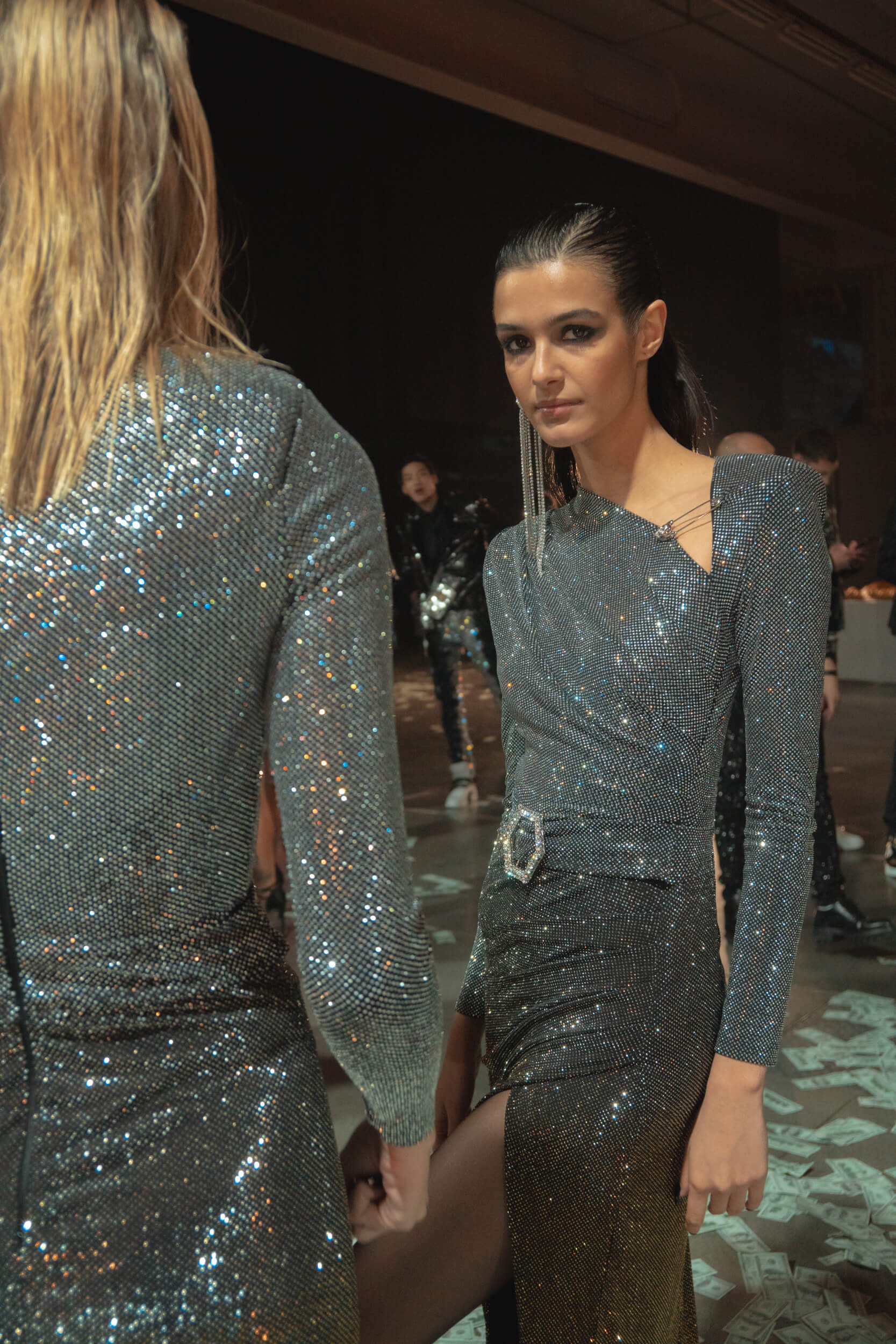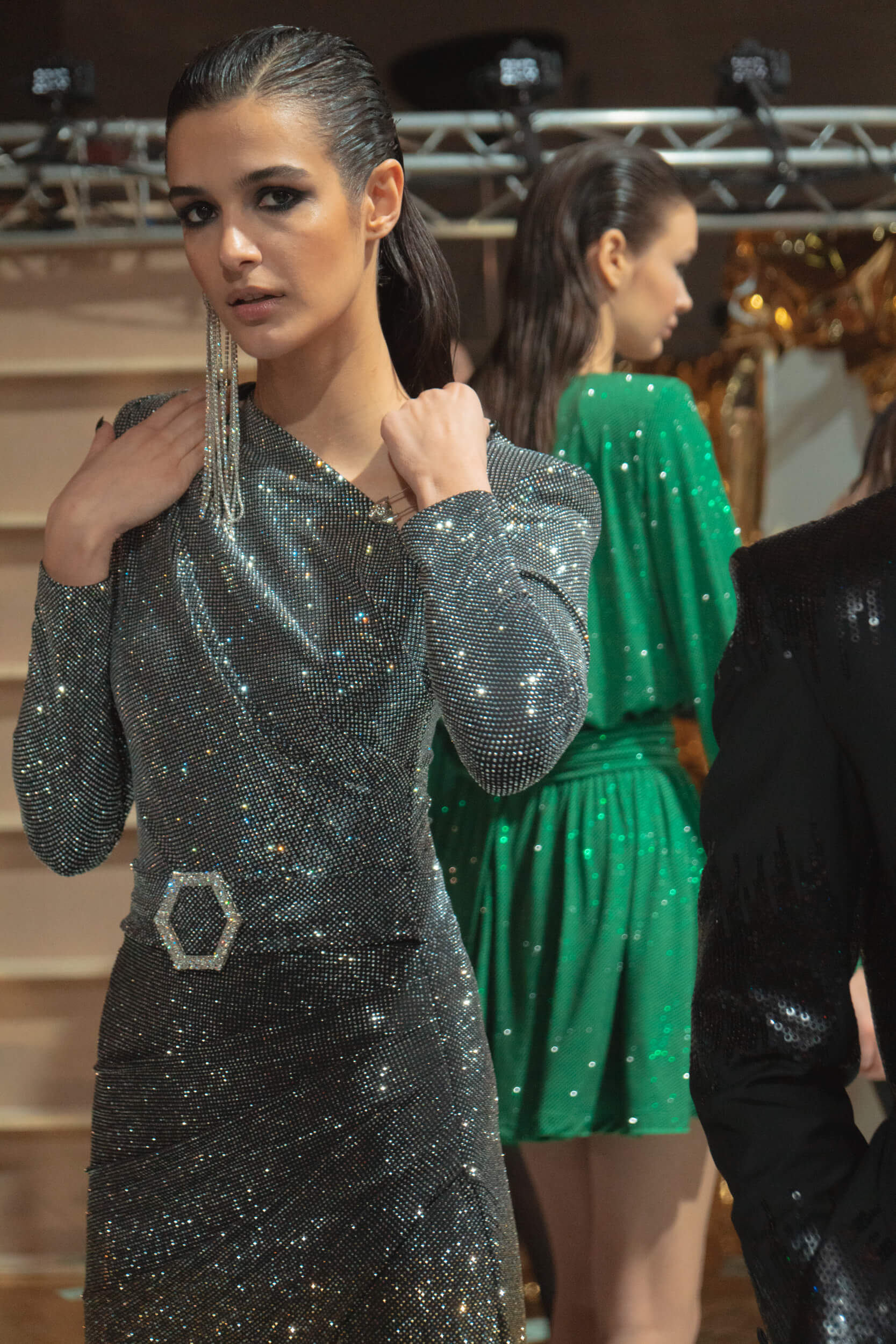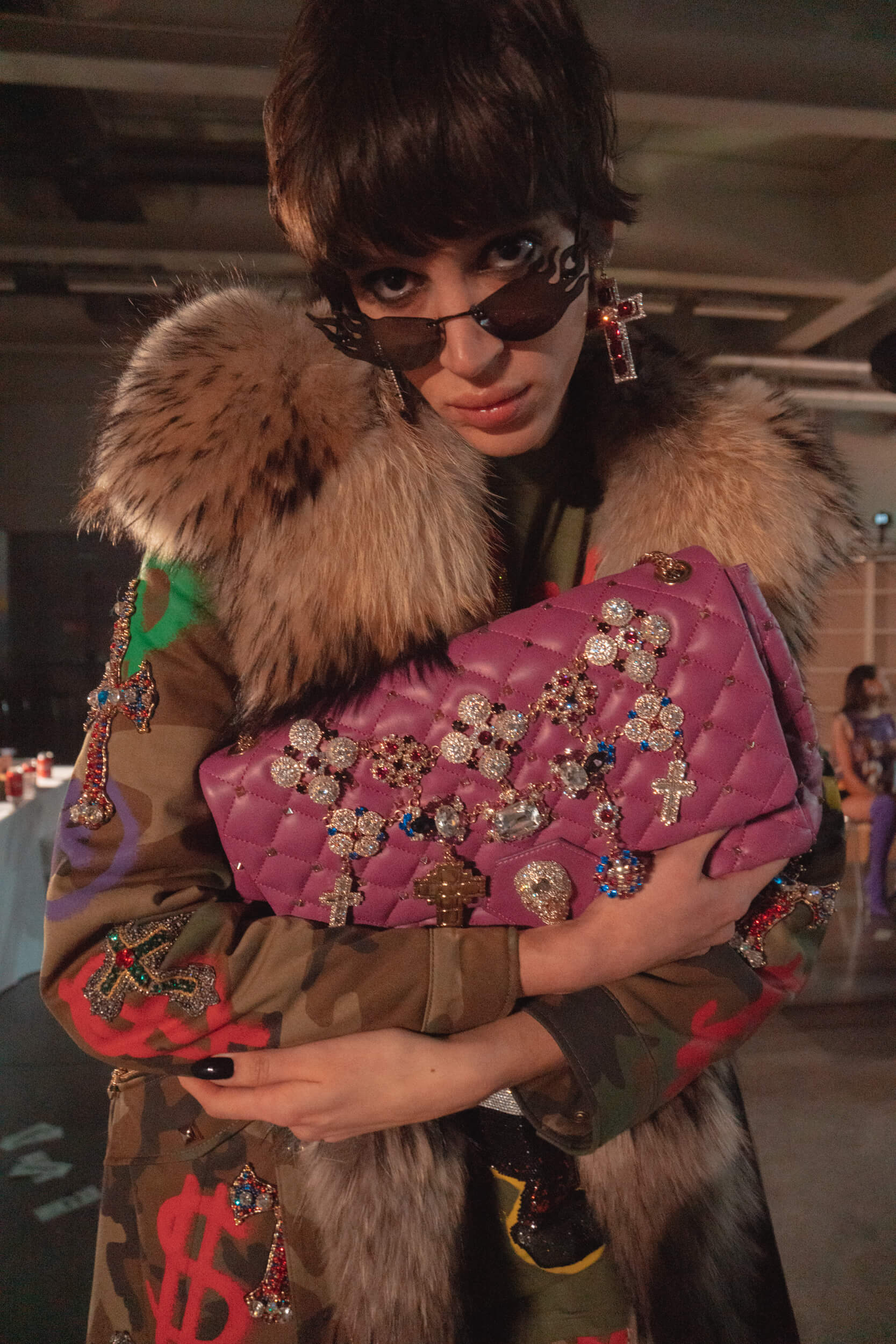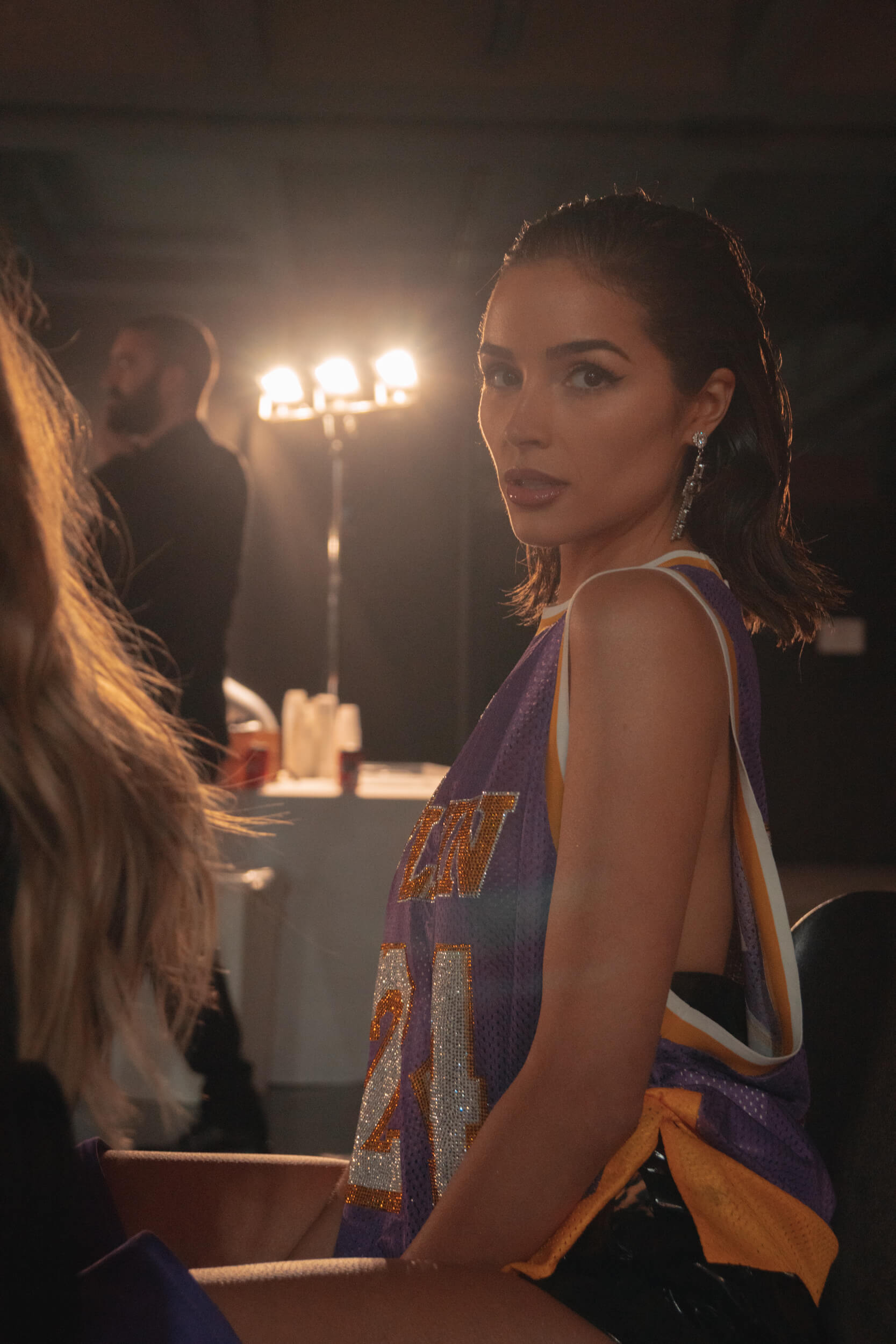 PHILIPP PLEIN F/W20
BEAUTY
The focal point of the makeup is the eye: a black smokey eye was created and stretched to give depth to the look. On the end of the eyelid, black was blended with a brown or green eyeshadow. A lot of mascara and eyeliner as well, while a black pencil was applied on the lower rhyme to emphasize the result. The hair was mostly fixed back with a wet effect and left loose.