The new Krizia SS18 collection, designed by Antonio d'Anna, speaks to a young, strong, and charming woman. It's a collection full of Japanese inspirations and with minimalist lines. It's a fresh and new collection, with an "old charm" and sophistication.
As the clothes, the make up is strong and delicate at the same time. On the backstage of the fashion show, we had the opportunity to briefly interview the key make-up artist Pablo Rodriguez: "We used a lip product for the eyes, the Retro Matte Liquid, and it's like a beautiful pink brown. It looks like a shadow but it's not and it's very intense. We made a subtle contour and very soft and shiny lips. The eyes needs to be very masculine so we used light on the lips, to balance and be more feminine".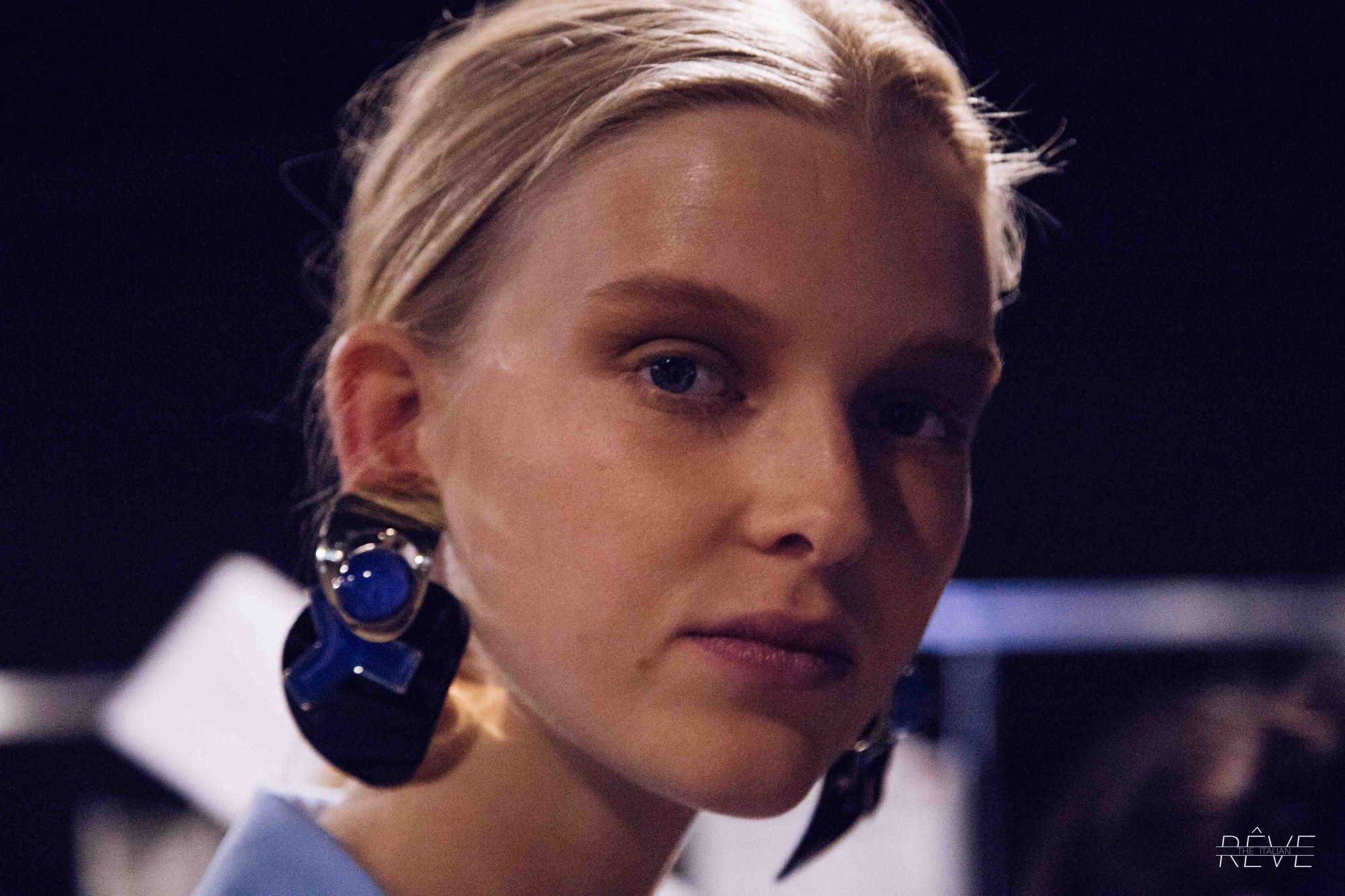 About the inspiration for the look, he told us: "The main inspiration for the look come from a strong and fierce woman, confident but feminine at the same time: that's why we have a masculine and strong eye and feminine lips. Again: the eyebrows are brushed up and masculine, while the skin is still glowing. It's all about balance".
______
Krizia Make Up
Skin
______
The skin is prepped with a light layer of Studio Moisture Fix SPF 15. Then, a layer of Gold Strobe Cream is applied all over the face. The sheerest amount of Face&Body Foundation is applied to the skin. Blemishes are refined with Studio Finish Concealer, but must be traceless.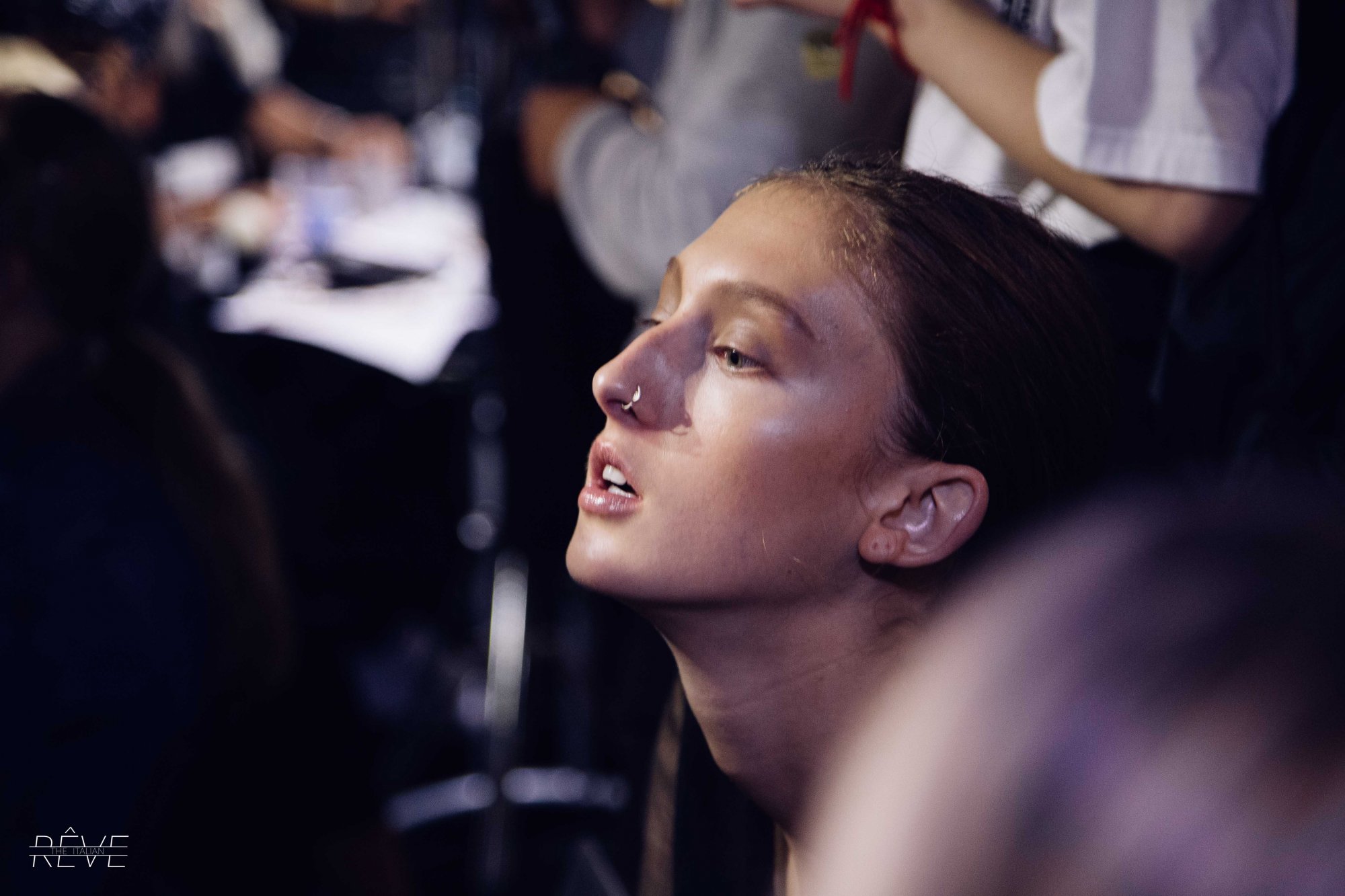 ______
Krizia Make Up
Cheeks
______
A custom blend of mid-tone Sepia and Root Cream Color Base is added to the hollows of the cheekbones.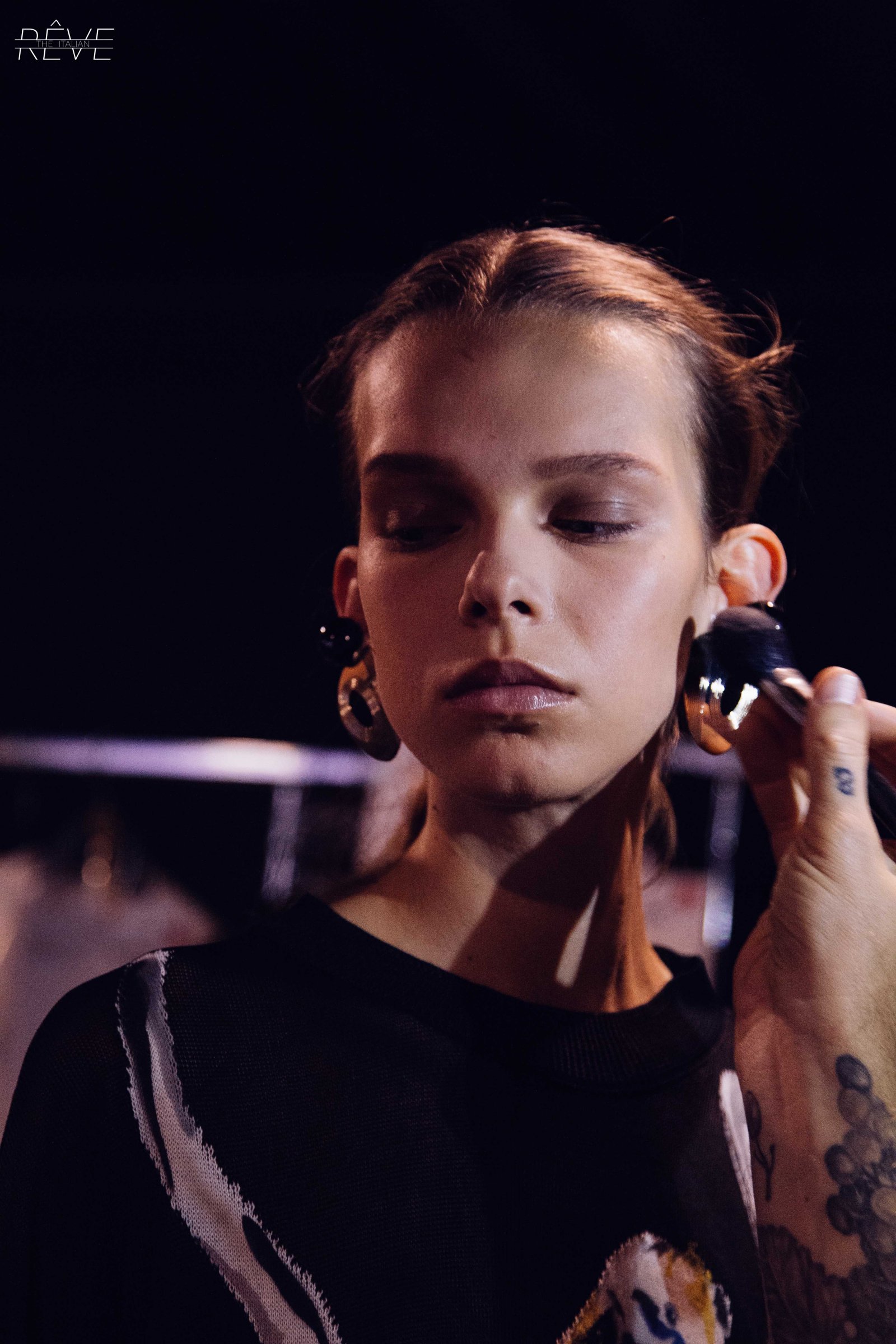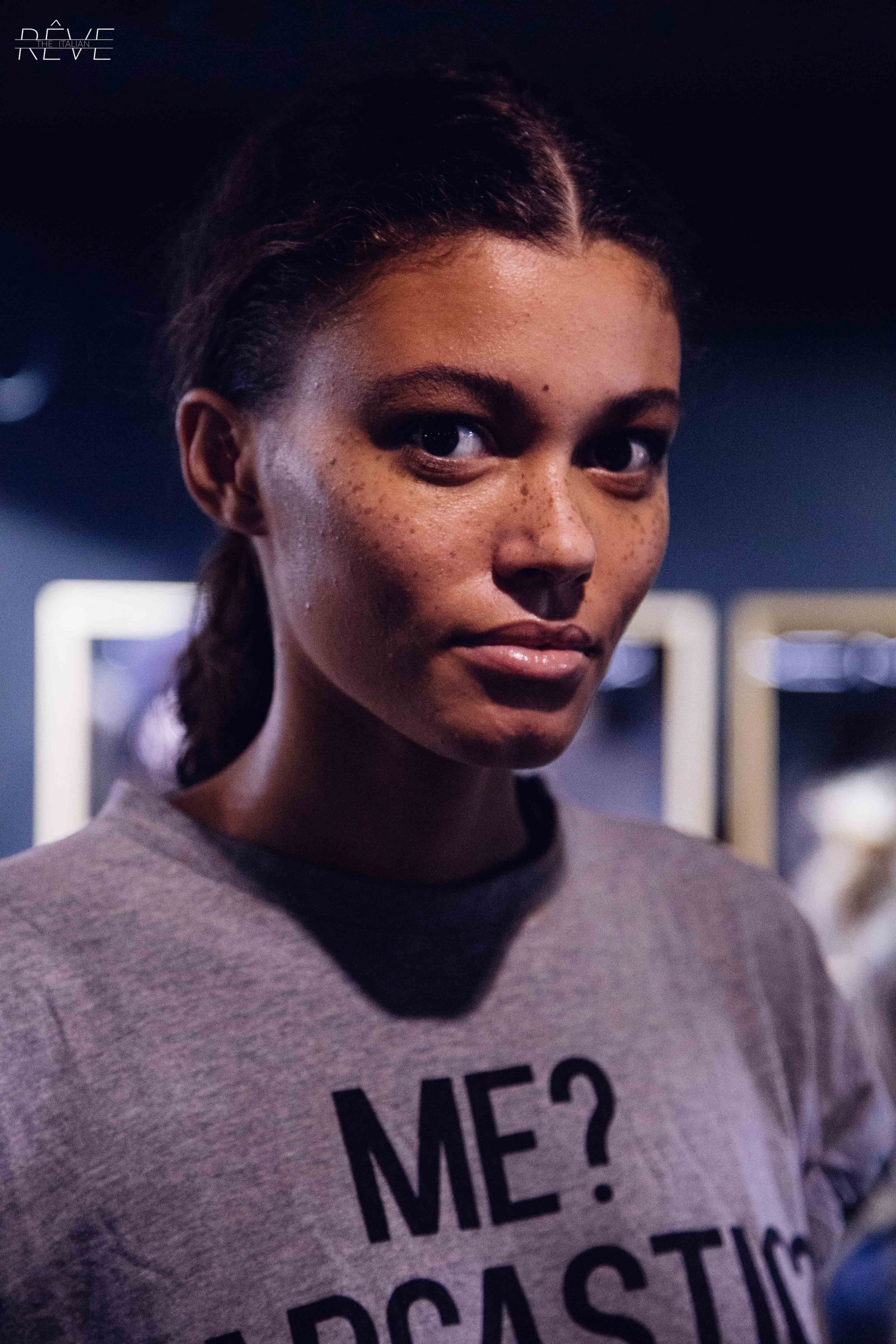 ______
Krizia Make Up
Eyes
______
Café Au Chic Retro Matte Liquid Lipstick is applied in sheer layers to create a widescreen eye effect on upper lids. Groundwork Pro Longwear Paint Pot is swept under the eye to create a sense of depth to the look.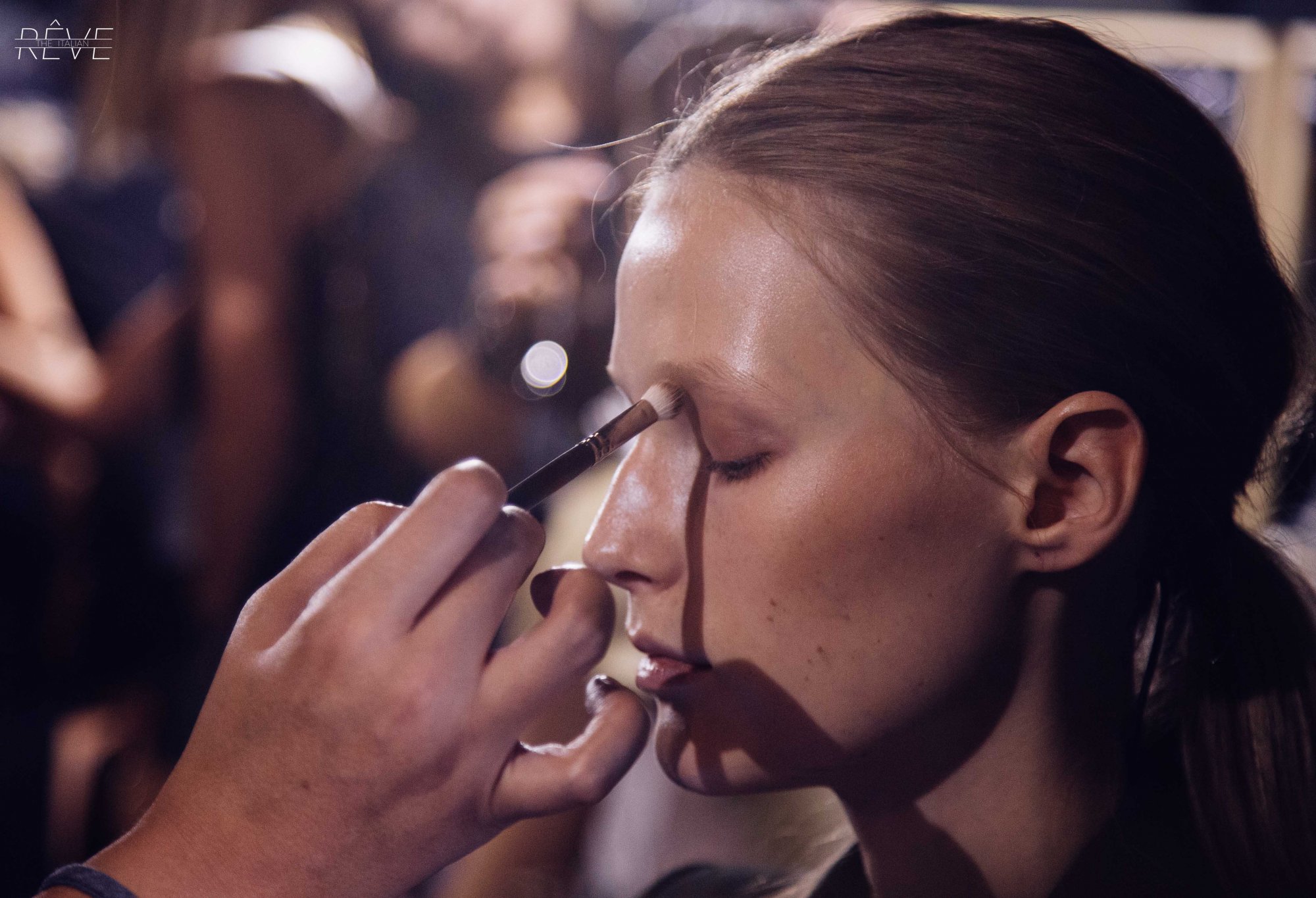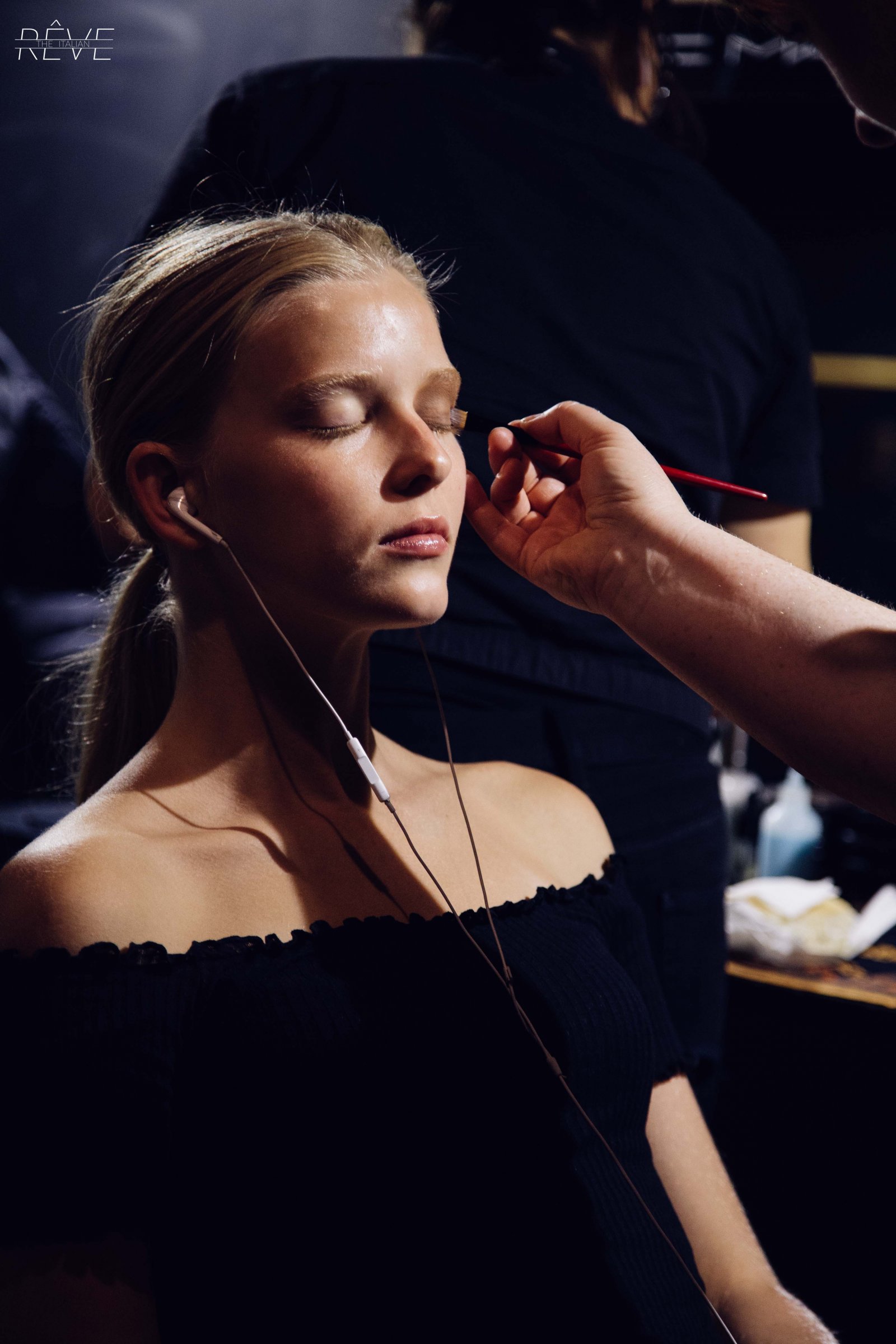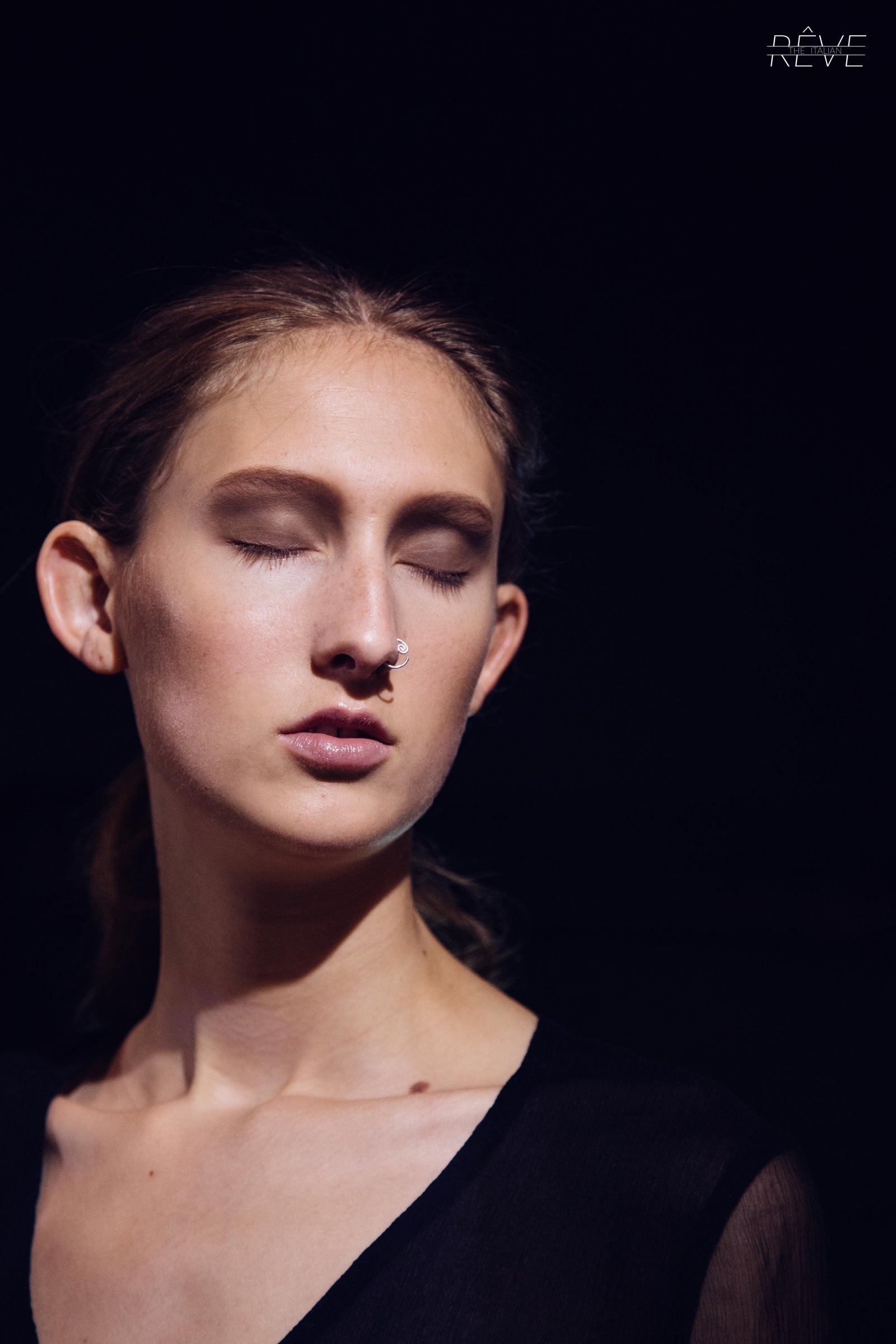 ______
Krizia Make Up
Brow
______
The brows are filled softly with a shading brush and brushed up.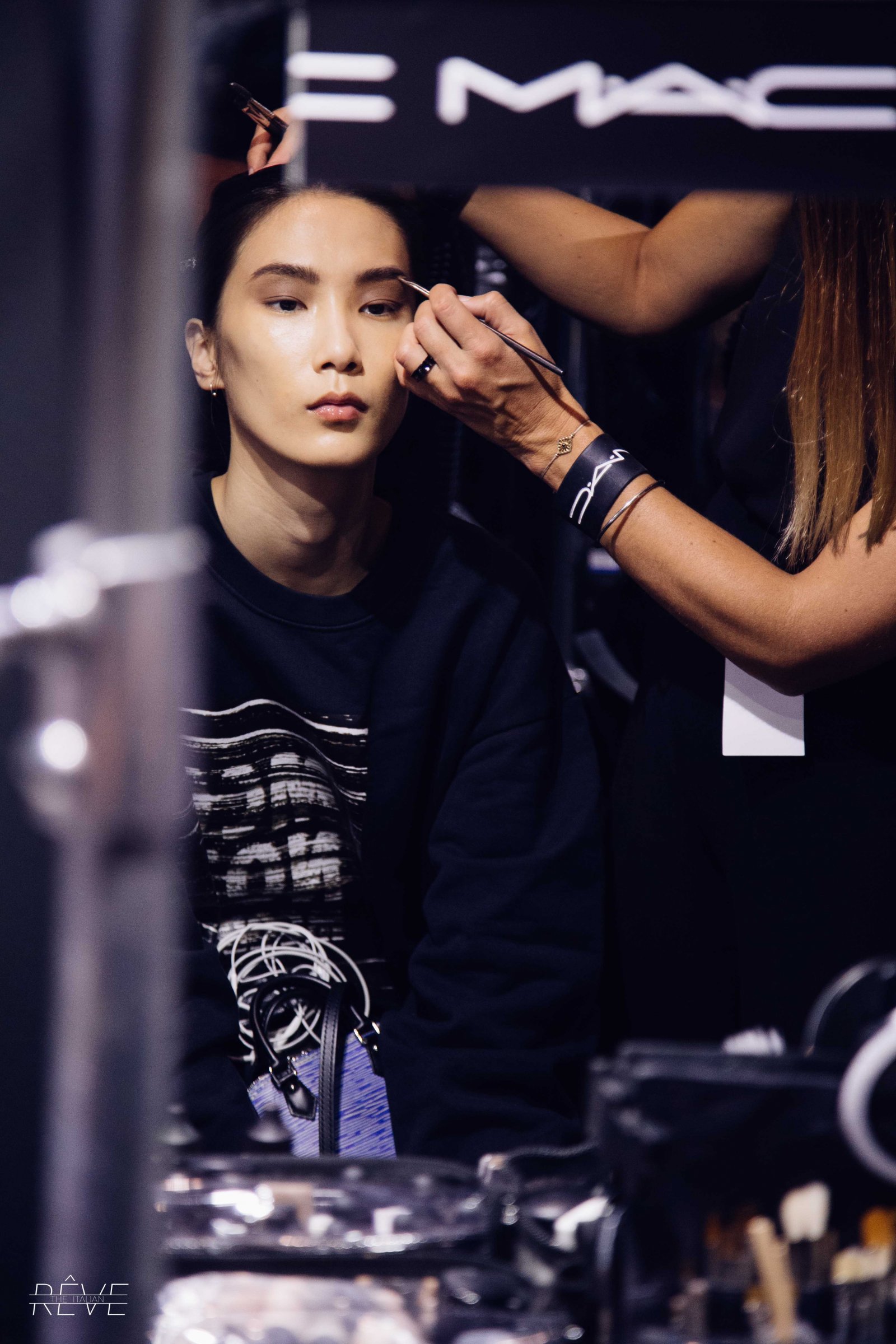 ______
Krizia Make Up
Lips
______
Please Me Lipglass is gently applied over the entire lip.