Summer is not just a season, it is an emotion.
It's a feeling that leads you to be happy just because days are longer, the sun shines up in the sky and everything seems possible, everyone seems free. We want to change, to travel, to sail towards new horizons and to live the moment, maybe from the bow of a ship, while in the background we hear the relaxing sound of waves.
And for every adventure, what you need is a proper Summer Capsule Wardrobe: from the classic suits to the trousers with fringes, from the unmatched looks to the sunglasses, the only and only must-have for summer. In that sea of options, we can certainly find some trends that often come back in our summer wardrobe.
Among these, we find the stripes, symbol of sailors of the summer look par excellence: wide, thin, crossed or colored, they represent the ideal choice both for a formal and informal occasion and they are a timeless certainty that cannot be missing from our closet.
Colorful looks are definitely a go-to for the summer, perfect to be worn both in the city and on holiday. It is the best time of the year to experiment with bright and brilliant shades but, if you do not feel comfortable with these colors, you can always focus on the timeless pastel shades such as beige, nude, dusty rose and of course black and white.
We already mentioned the sunglasses and the only password that matters here is "daring"! Sunglasses hide our eyes but reveal our personality and, since they are an important detail, our advice is to experiment with shapes, colors and creative models, able to give an extra touch to your outfit and make you unique wherever you go.
If you feel lost among all these summer ideas, do not miss the coolest inspirations of our new editorial, with nothing less than the Venice lagoon as the background…
__________
LOOK 1
SUMMER FREEDOM
__________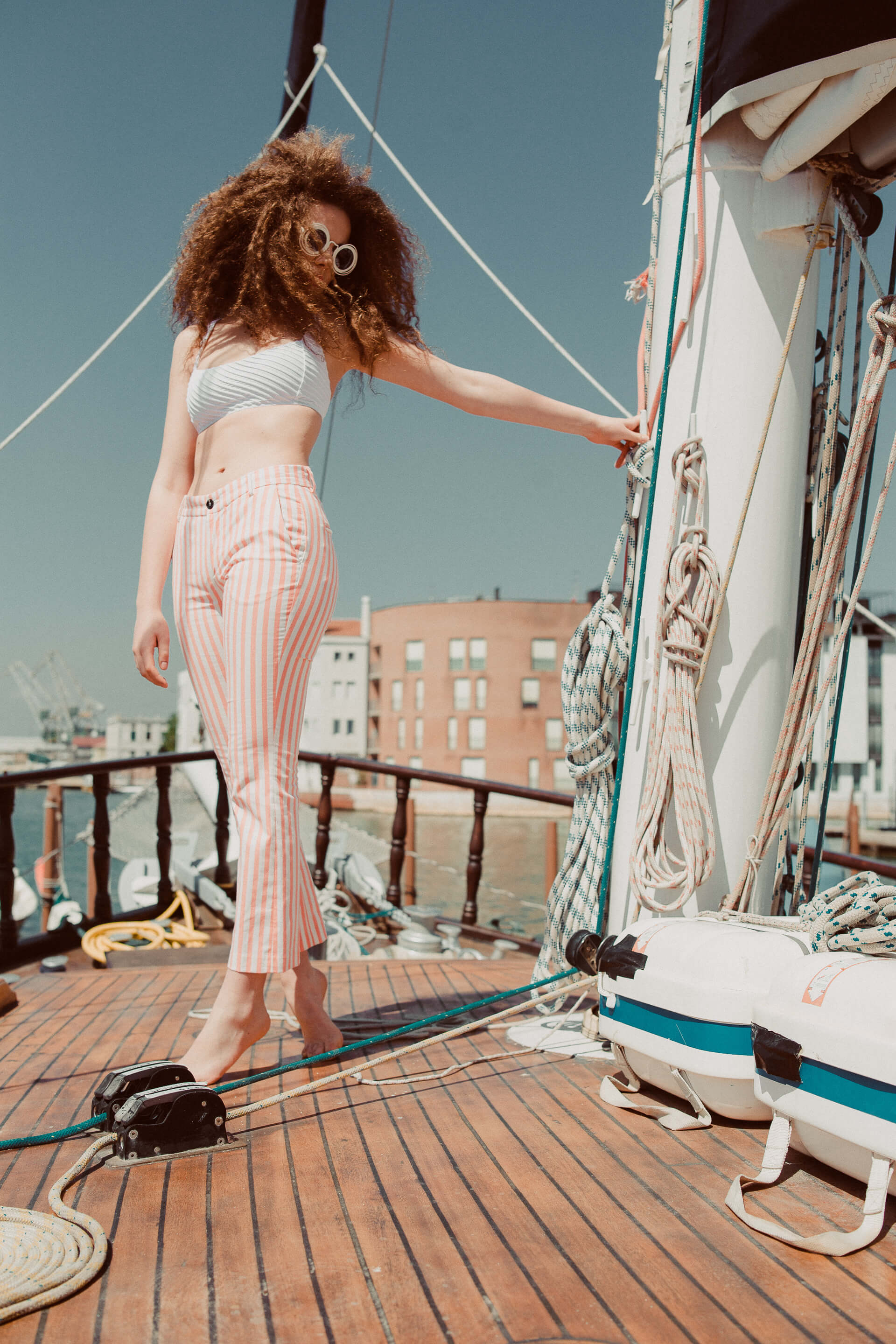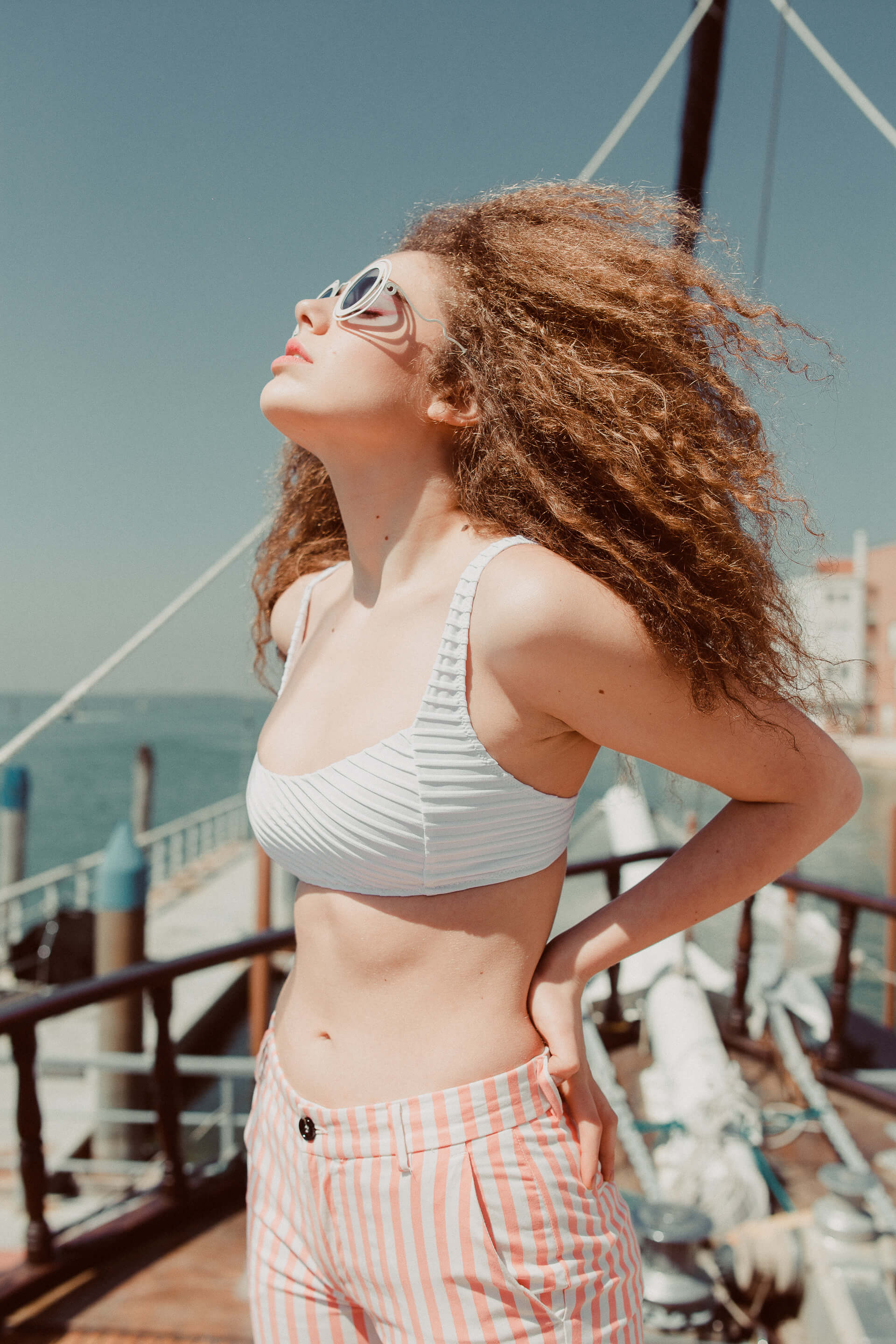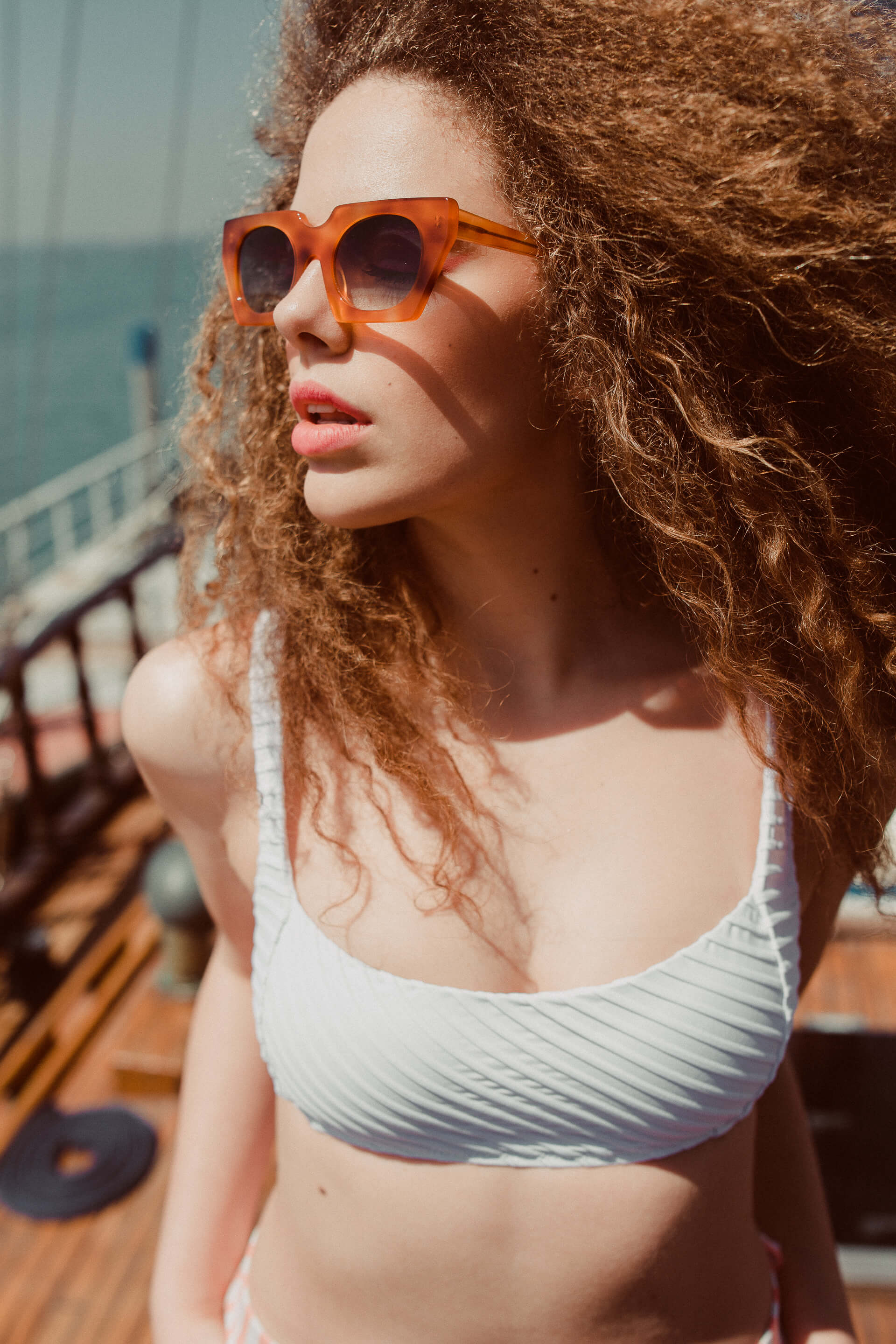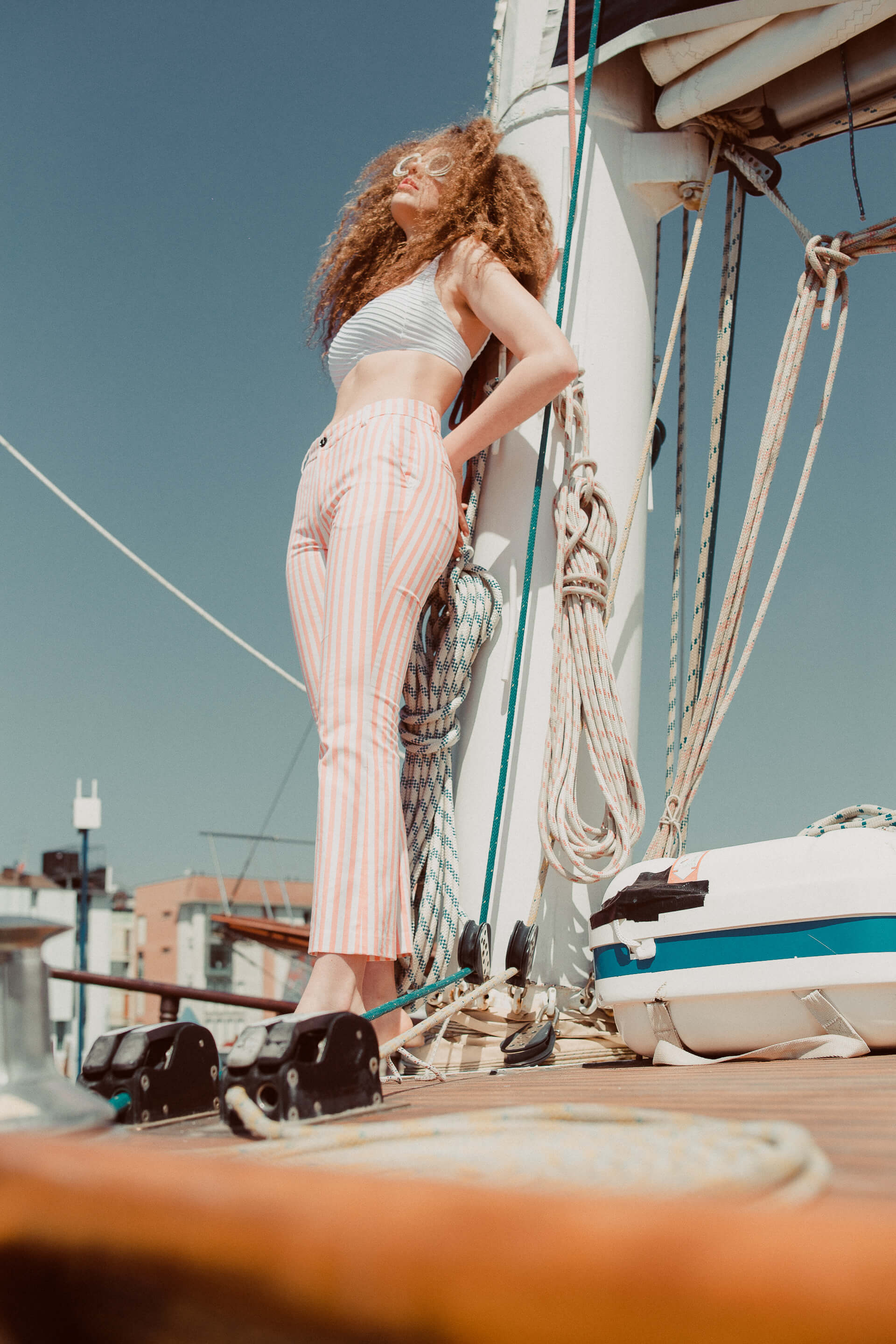 THAT'S WHAT HAPPINESS IS ABOUT
WIND IN MY HAIR,
SAND ON MY FEET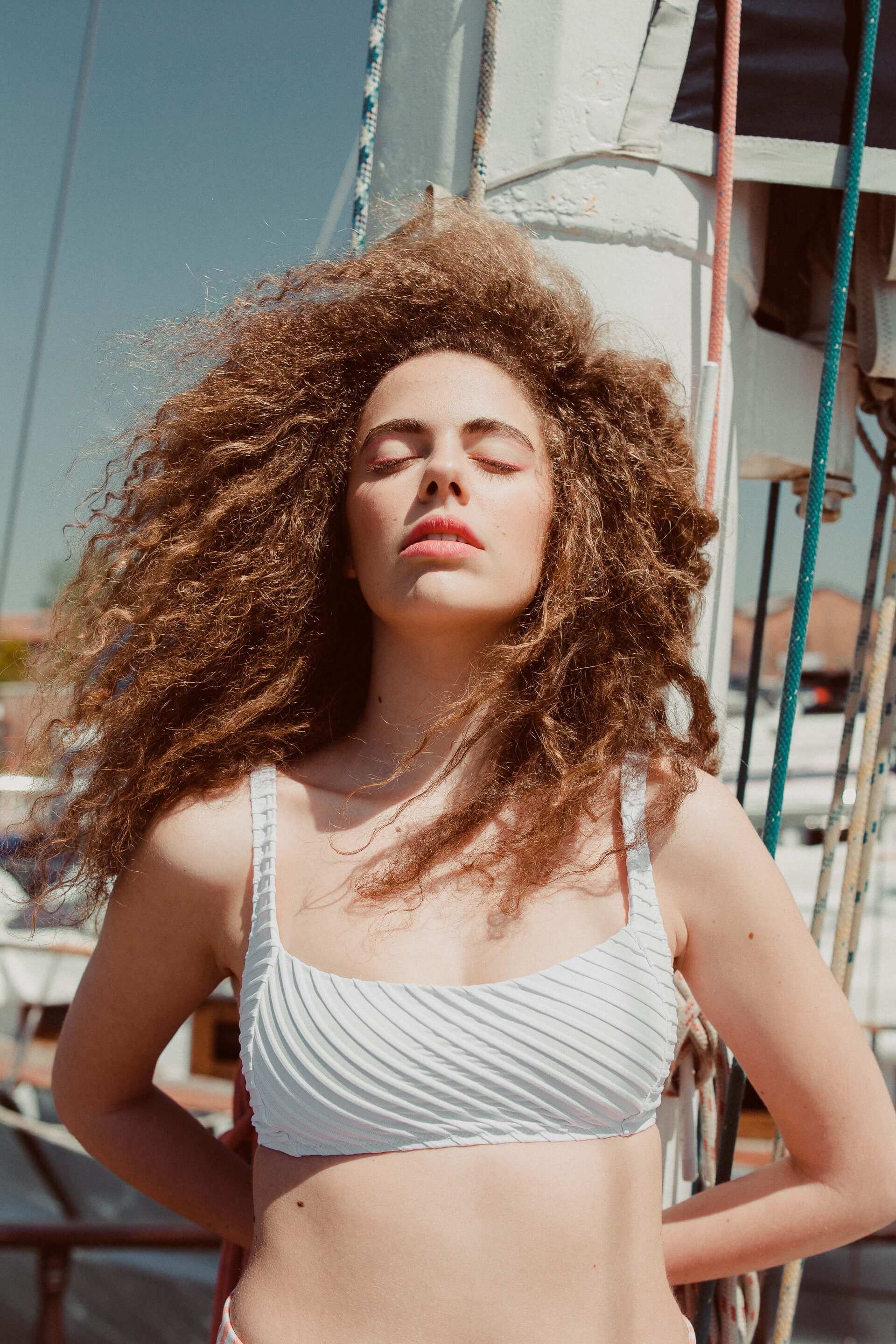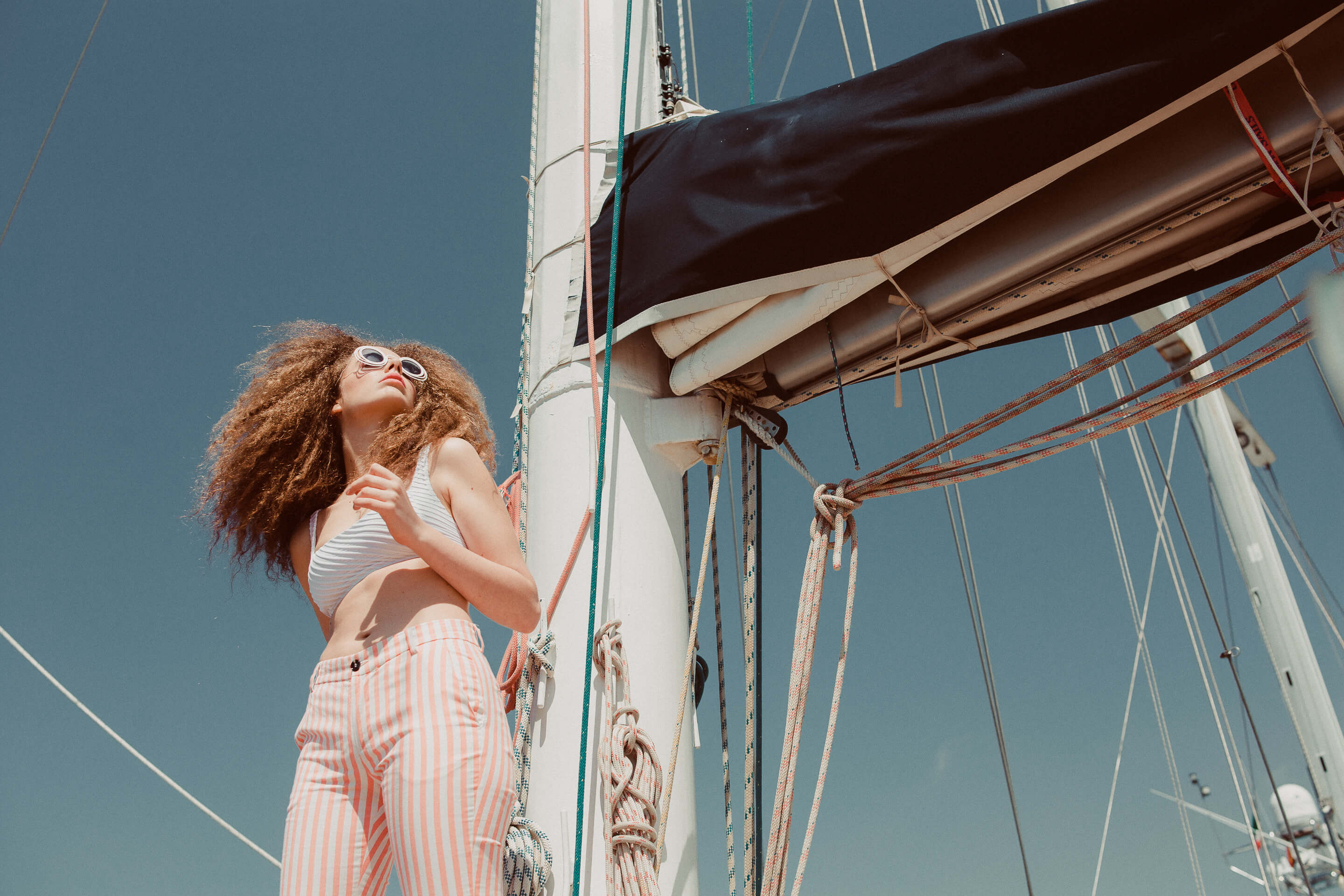 Trousers True NYC
Swimsuit Paramidonna
Ottica Manuela
__________
LOOK 2
WAVES OF COLORS
__________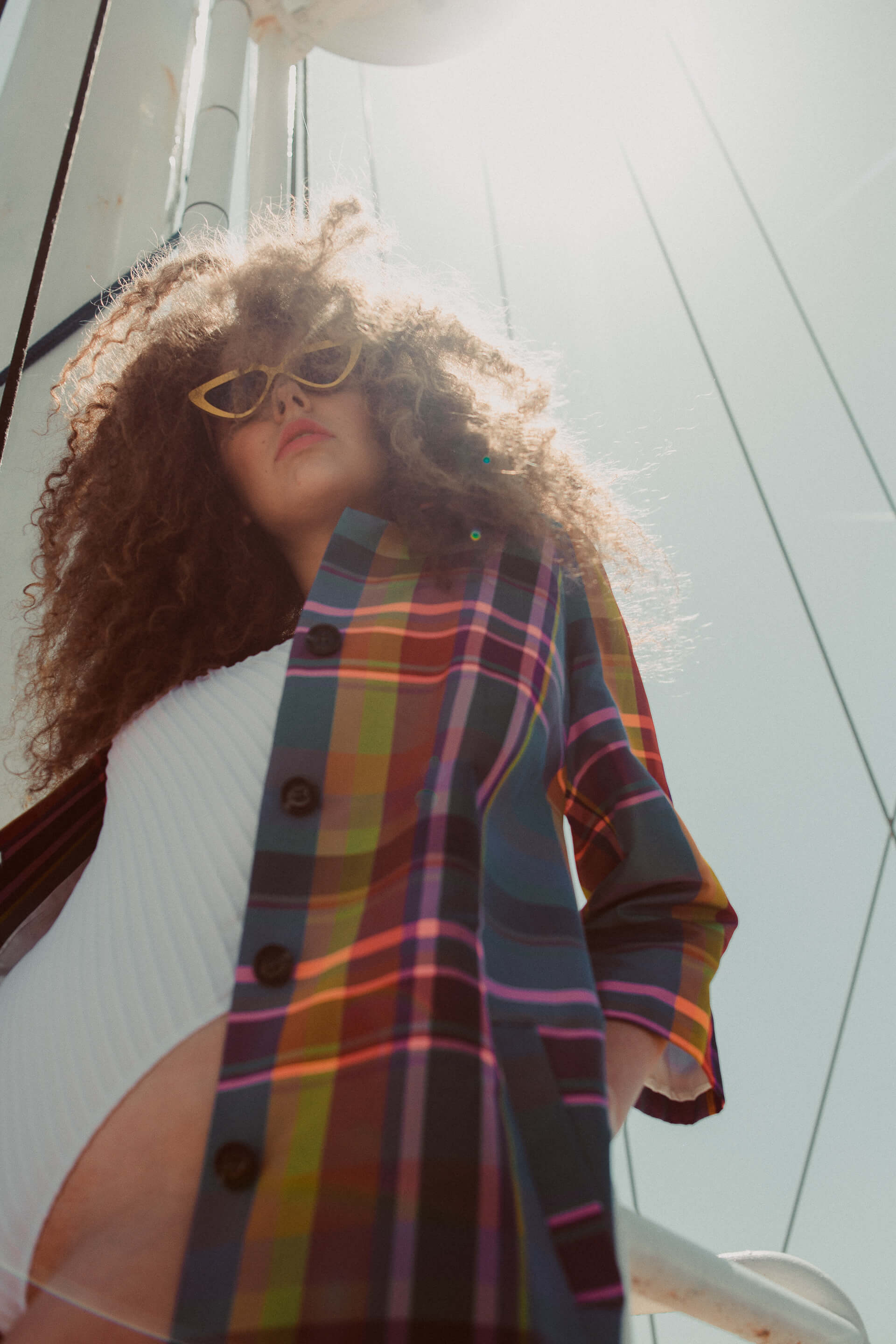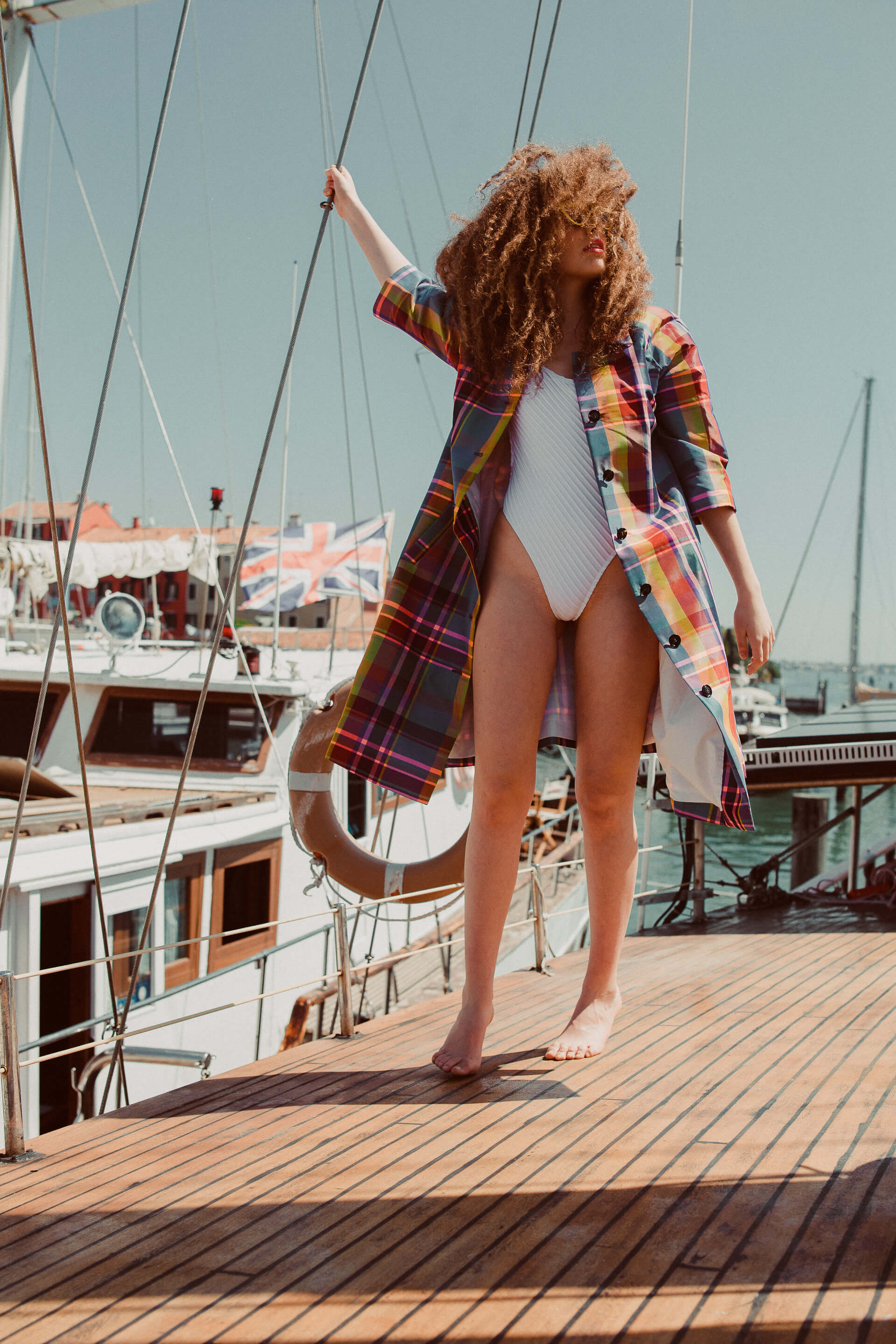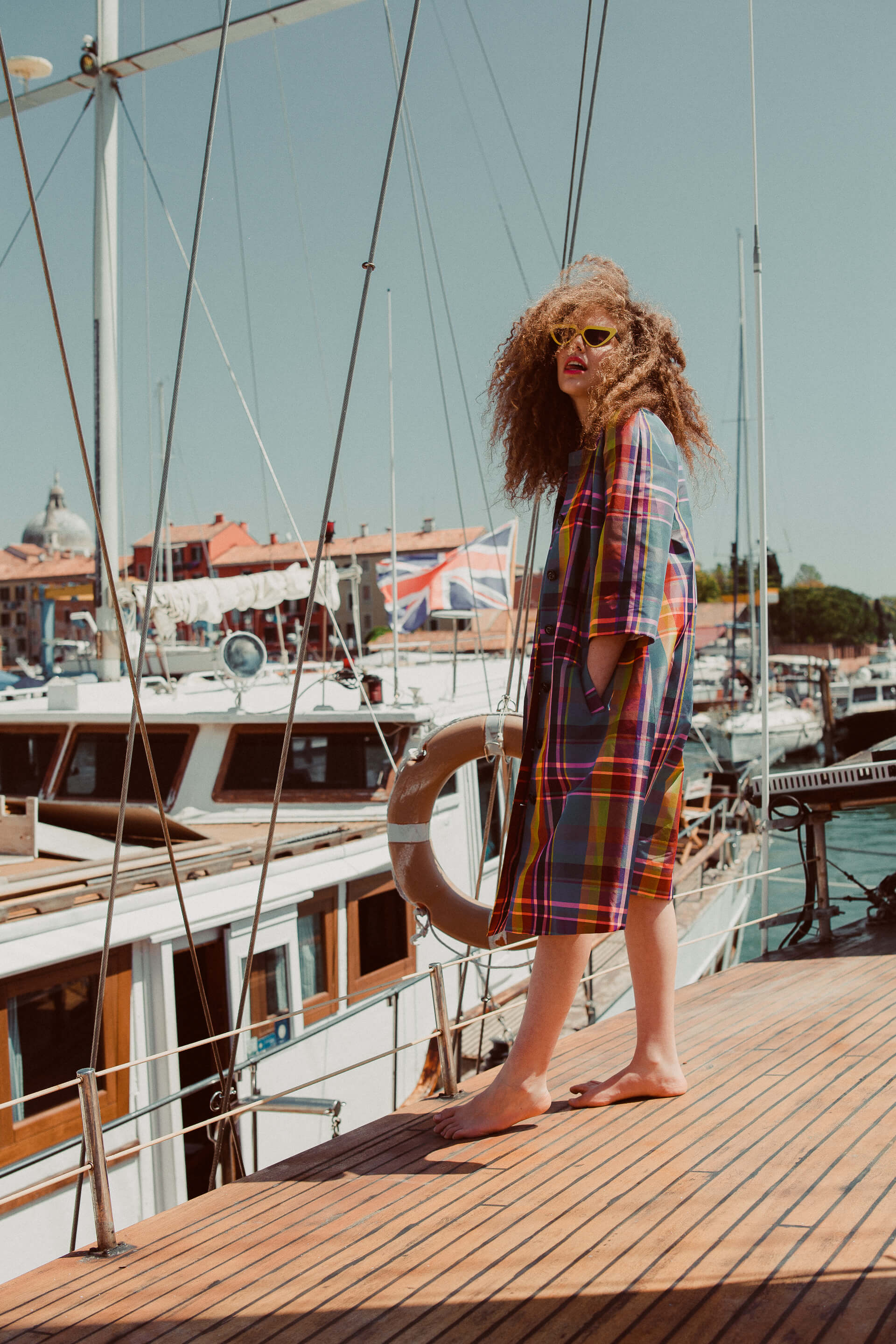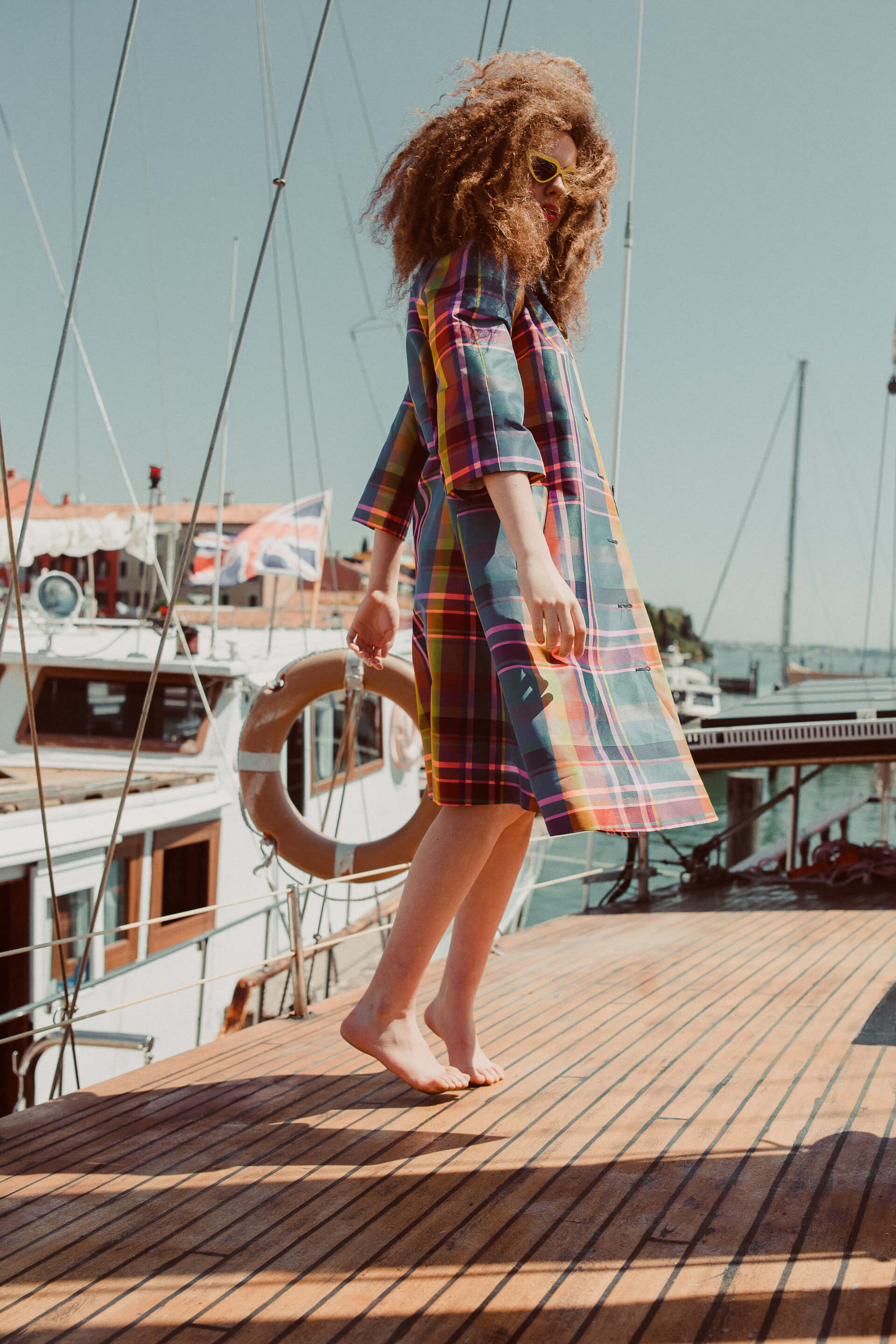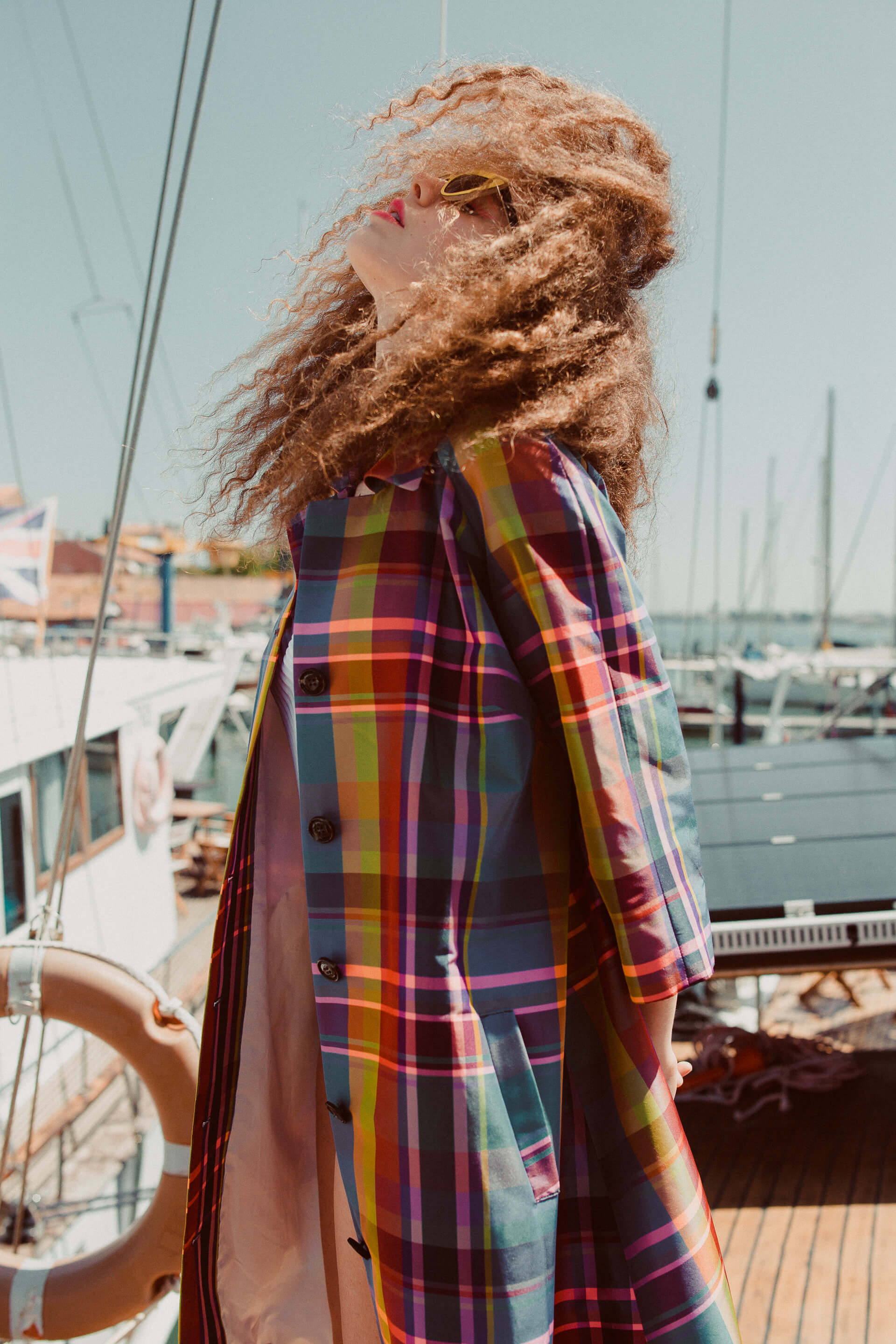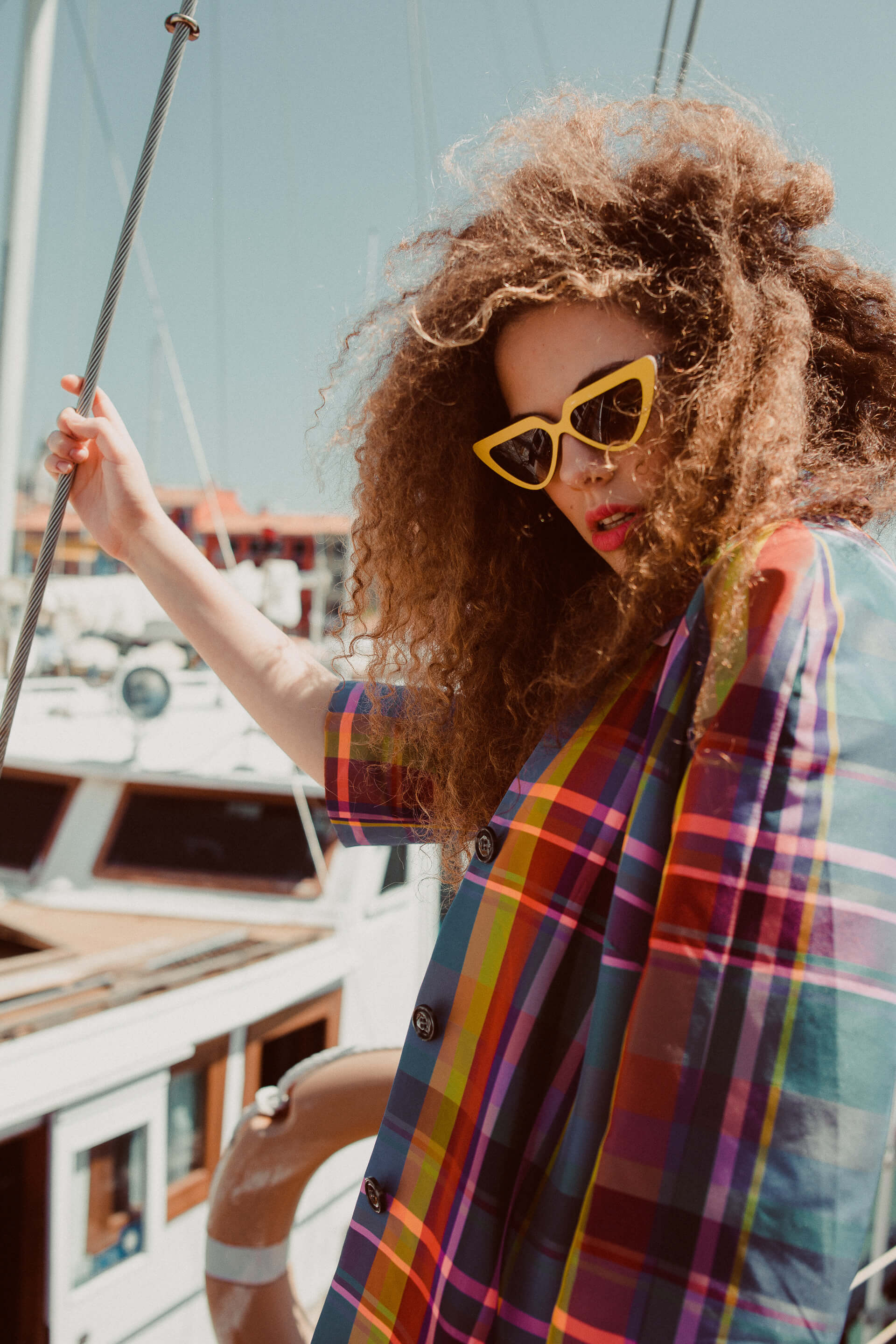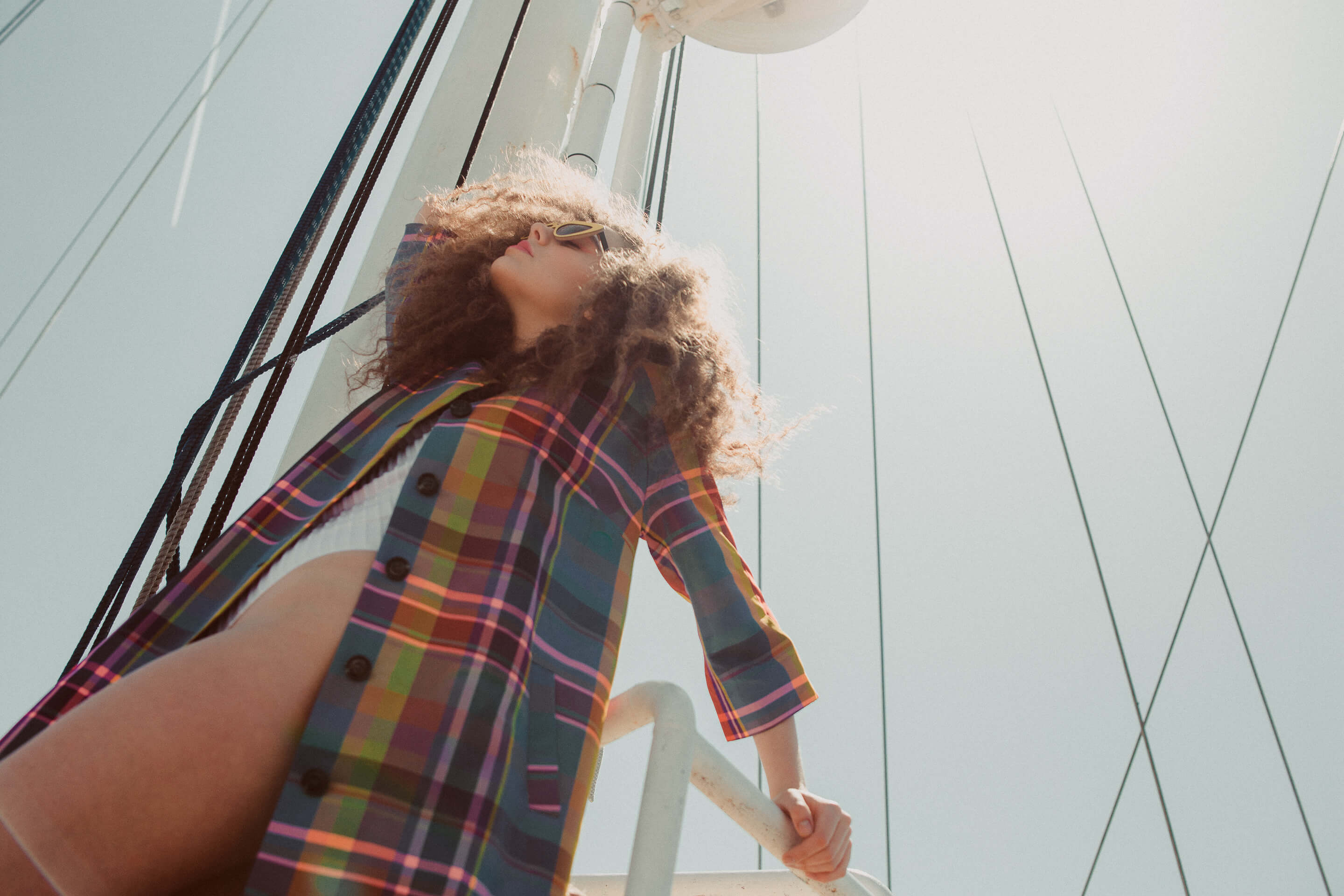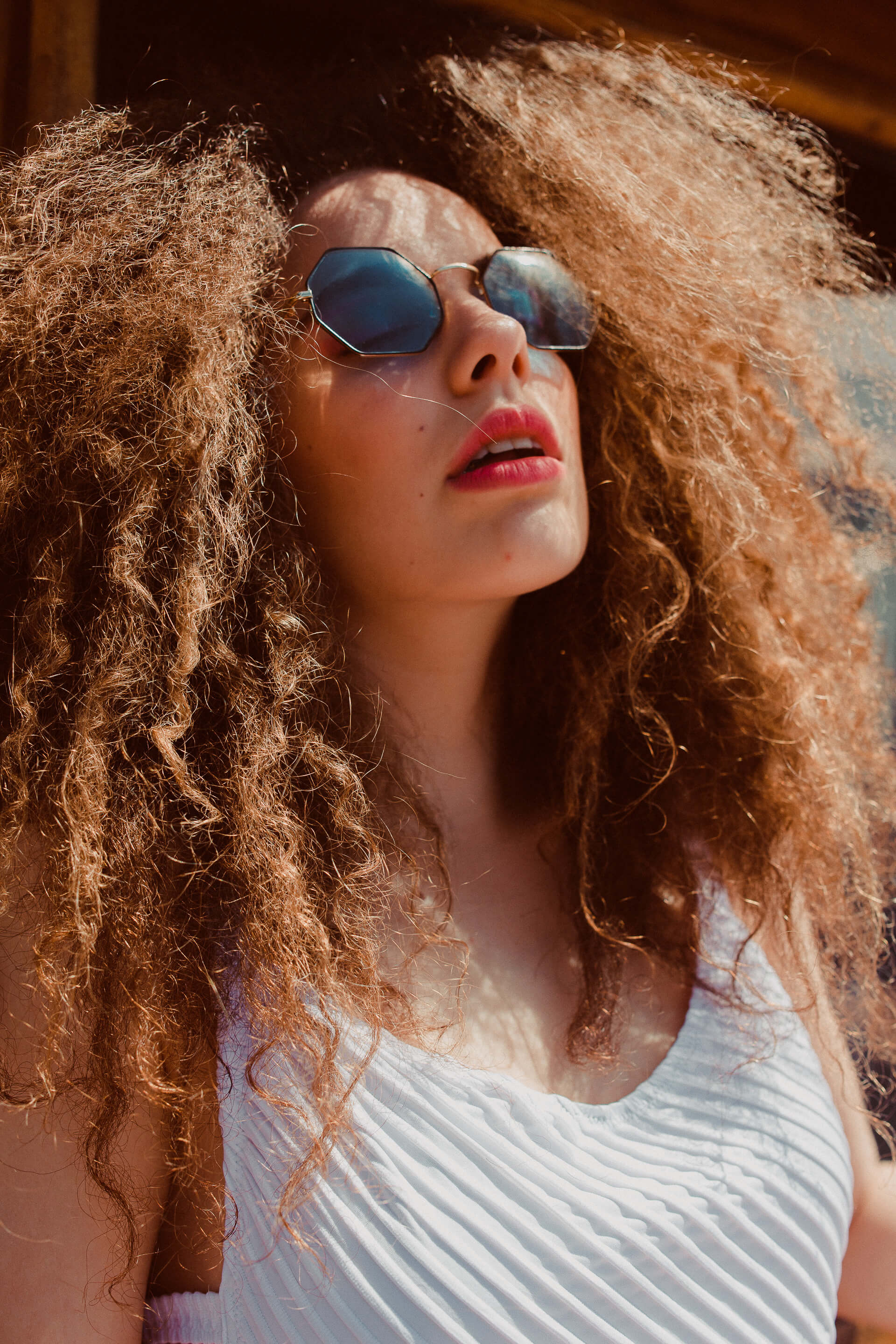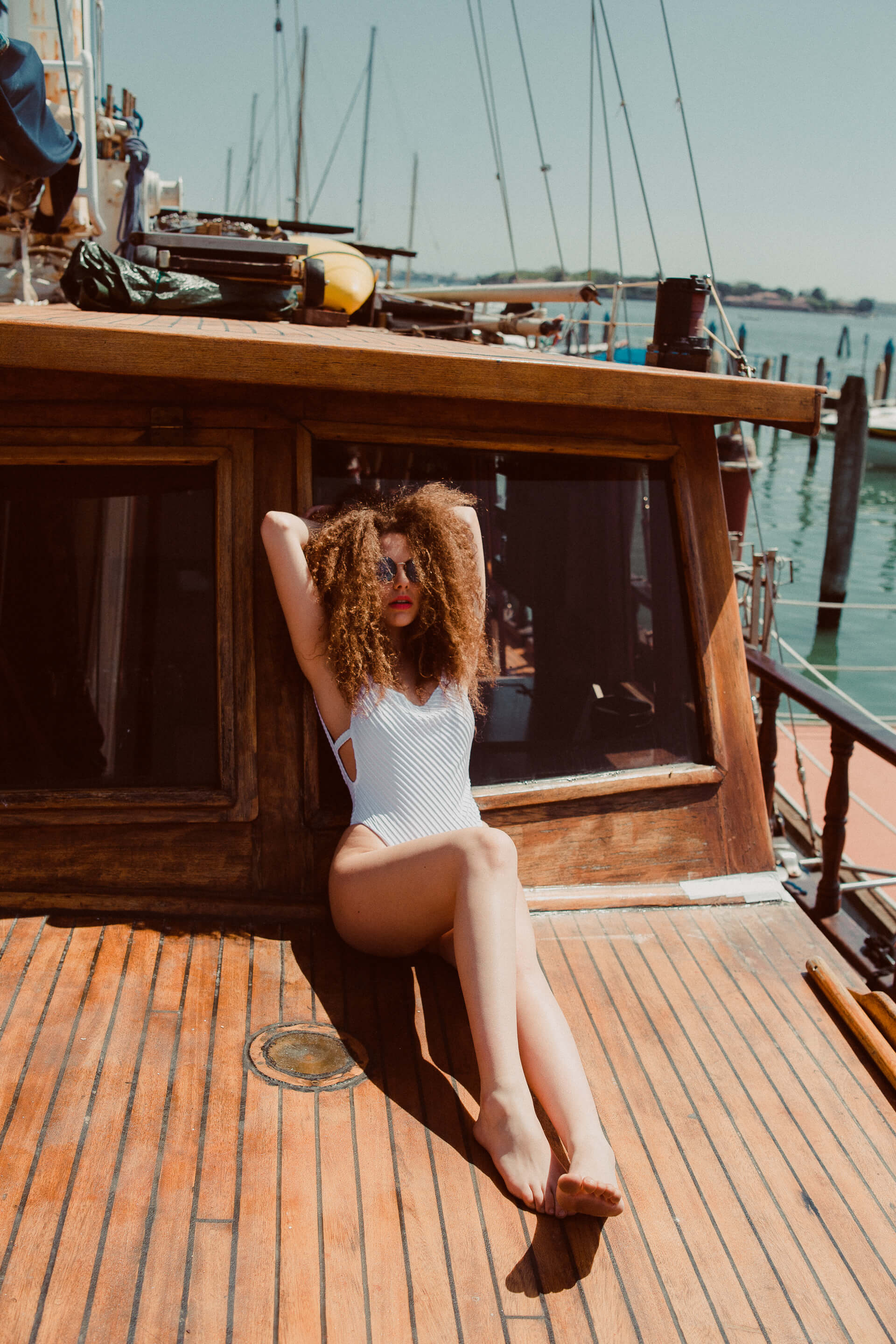 Coat Tradition Novanta3
Swimsuit Paramidonna
Ottica Manuela
__________
LOOK 3
SAILOR STRIPES
__________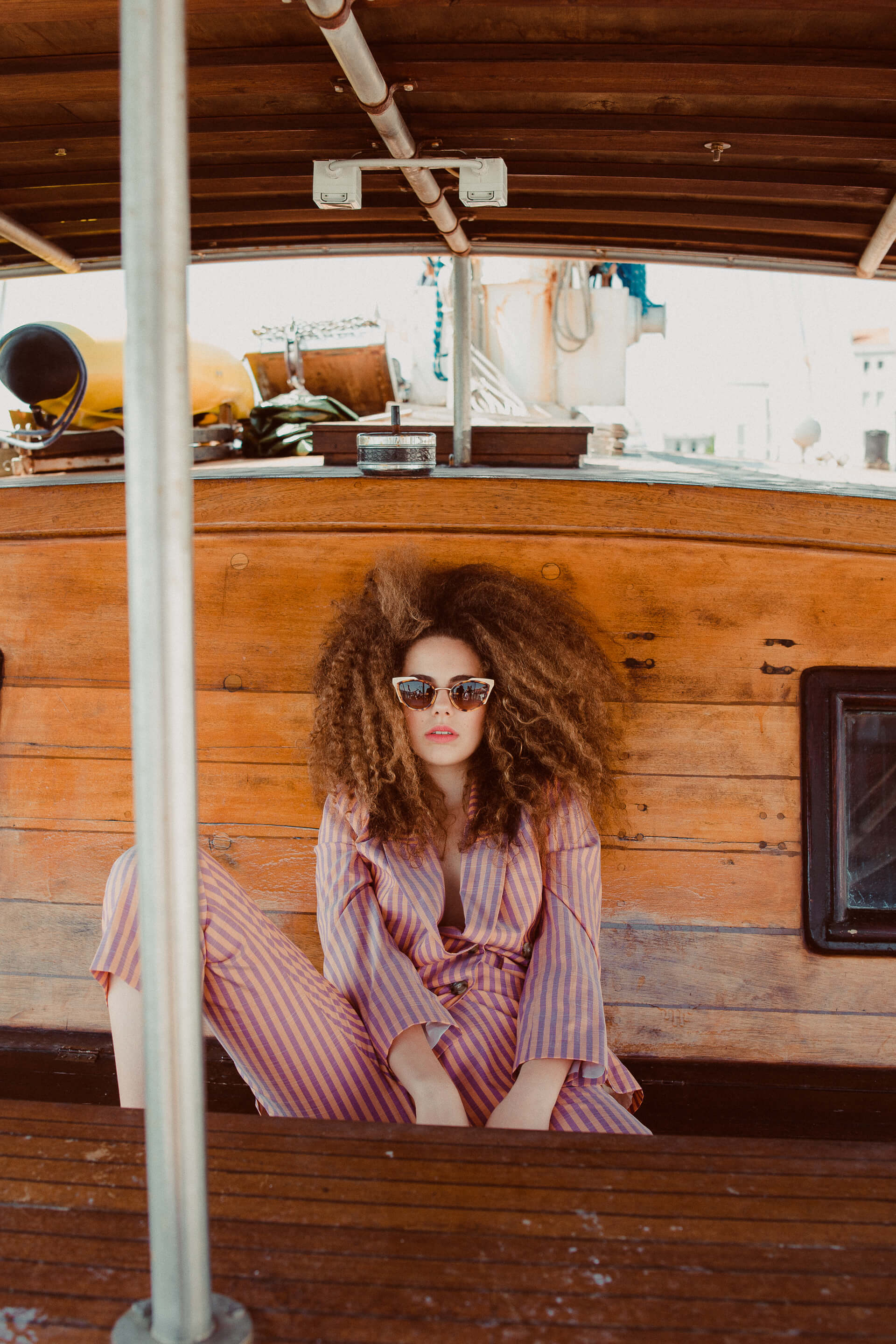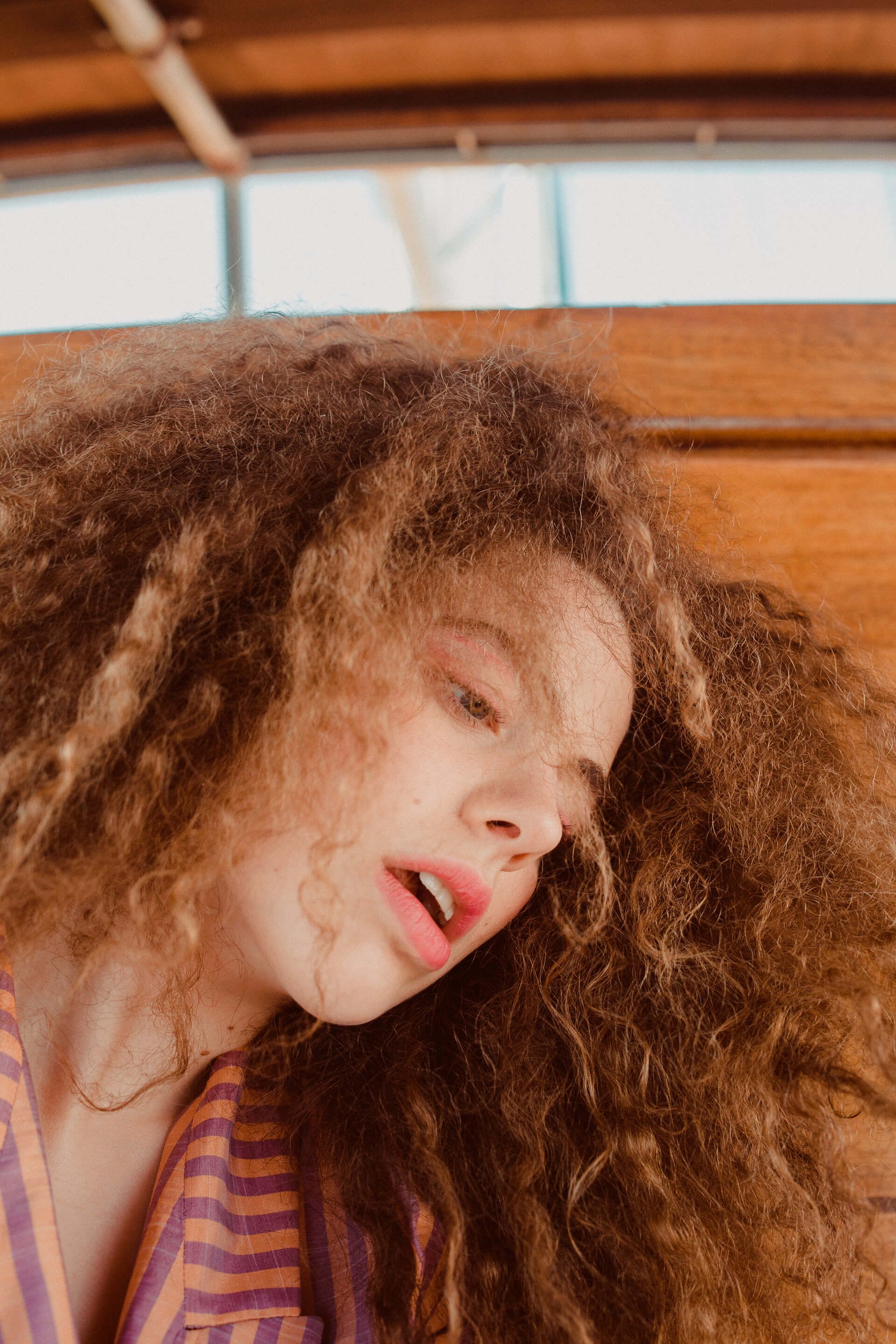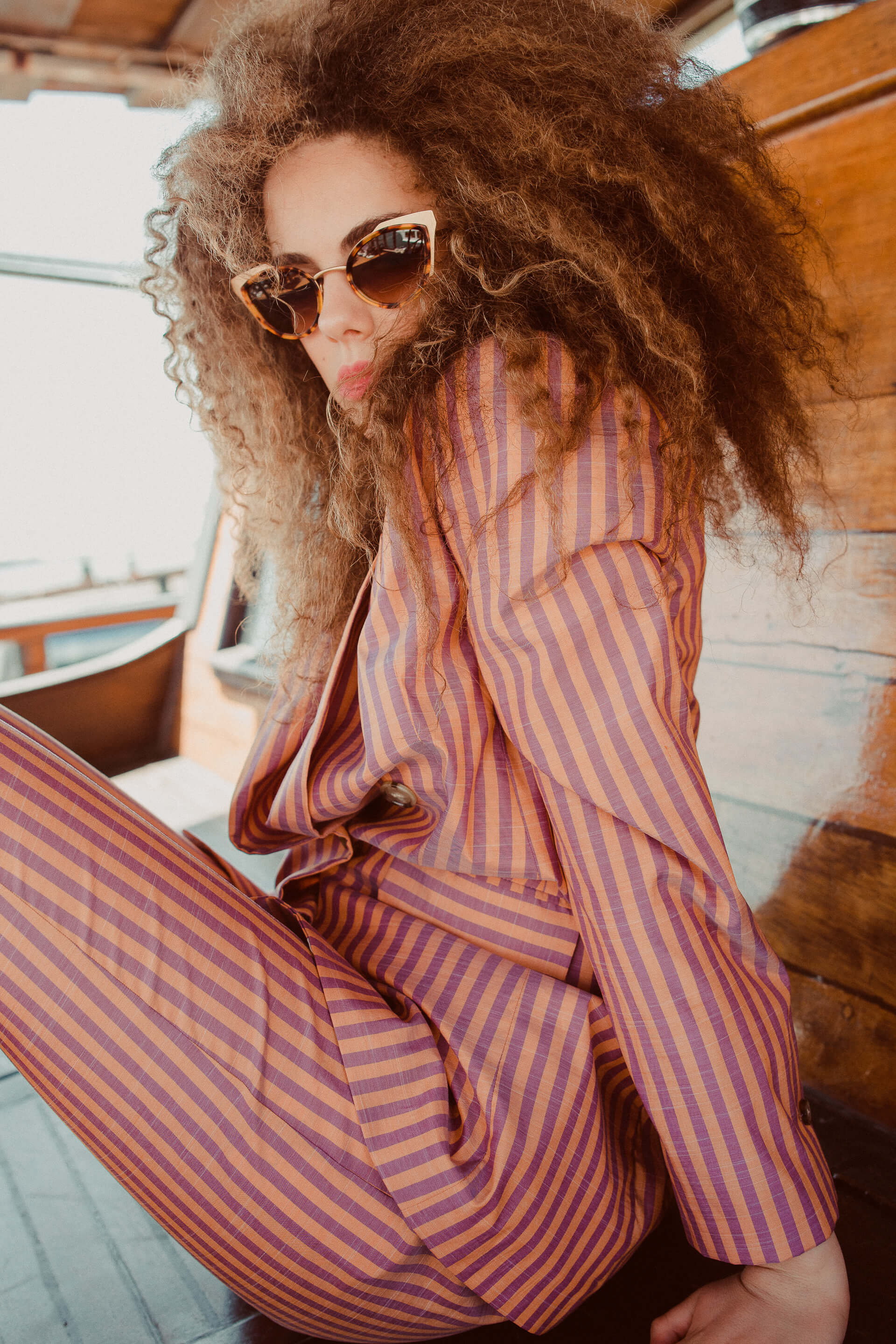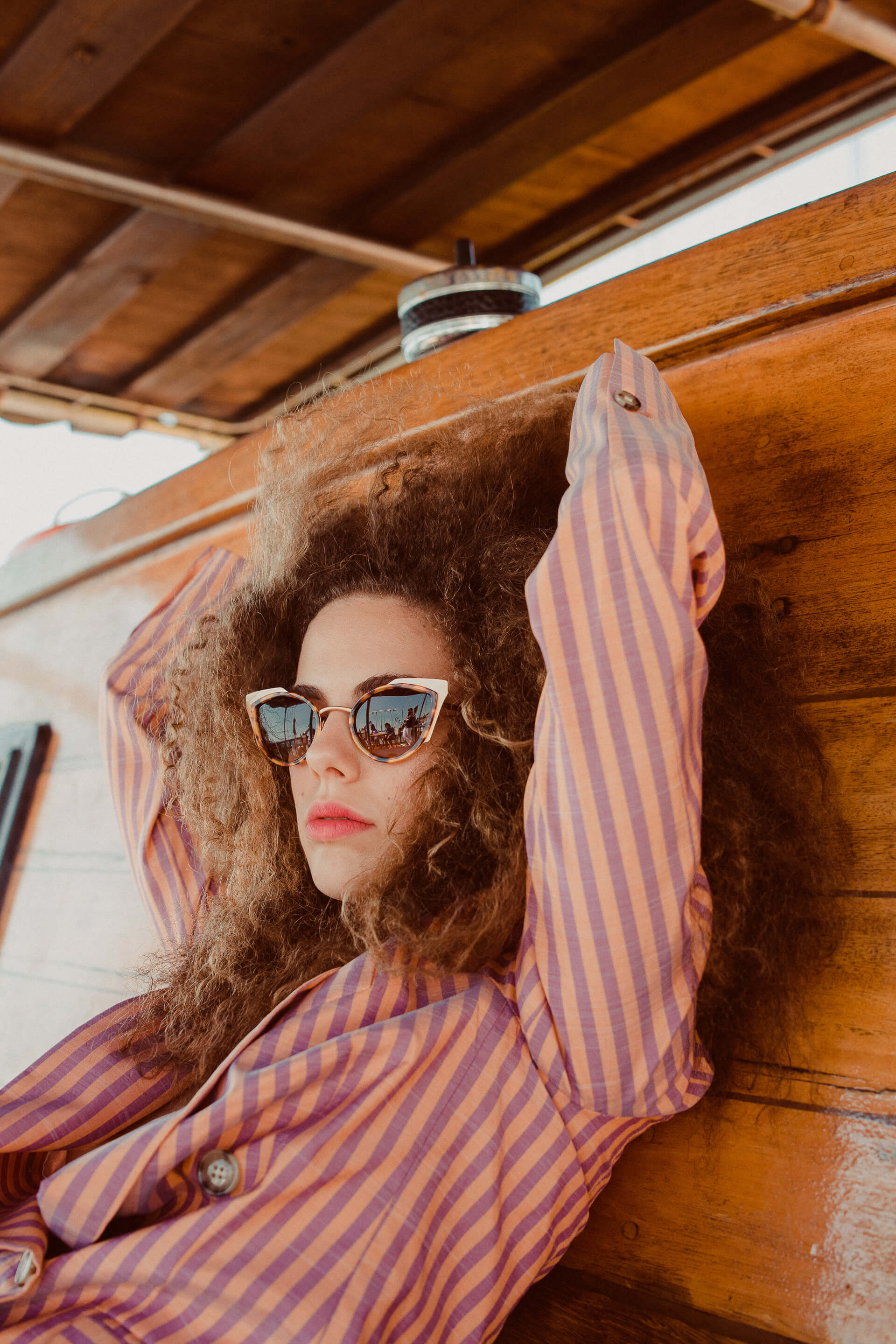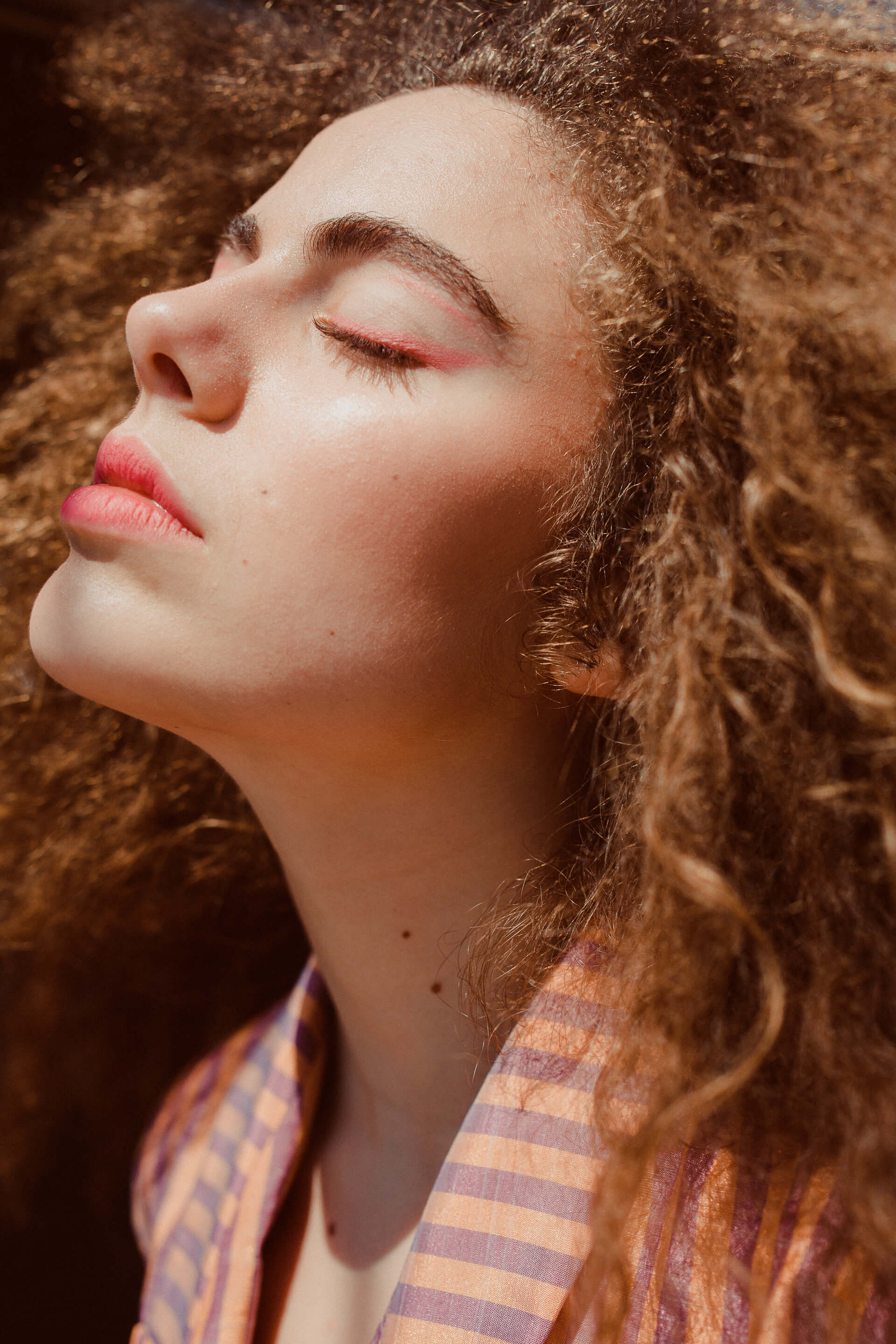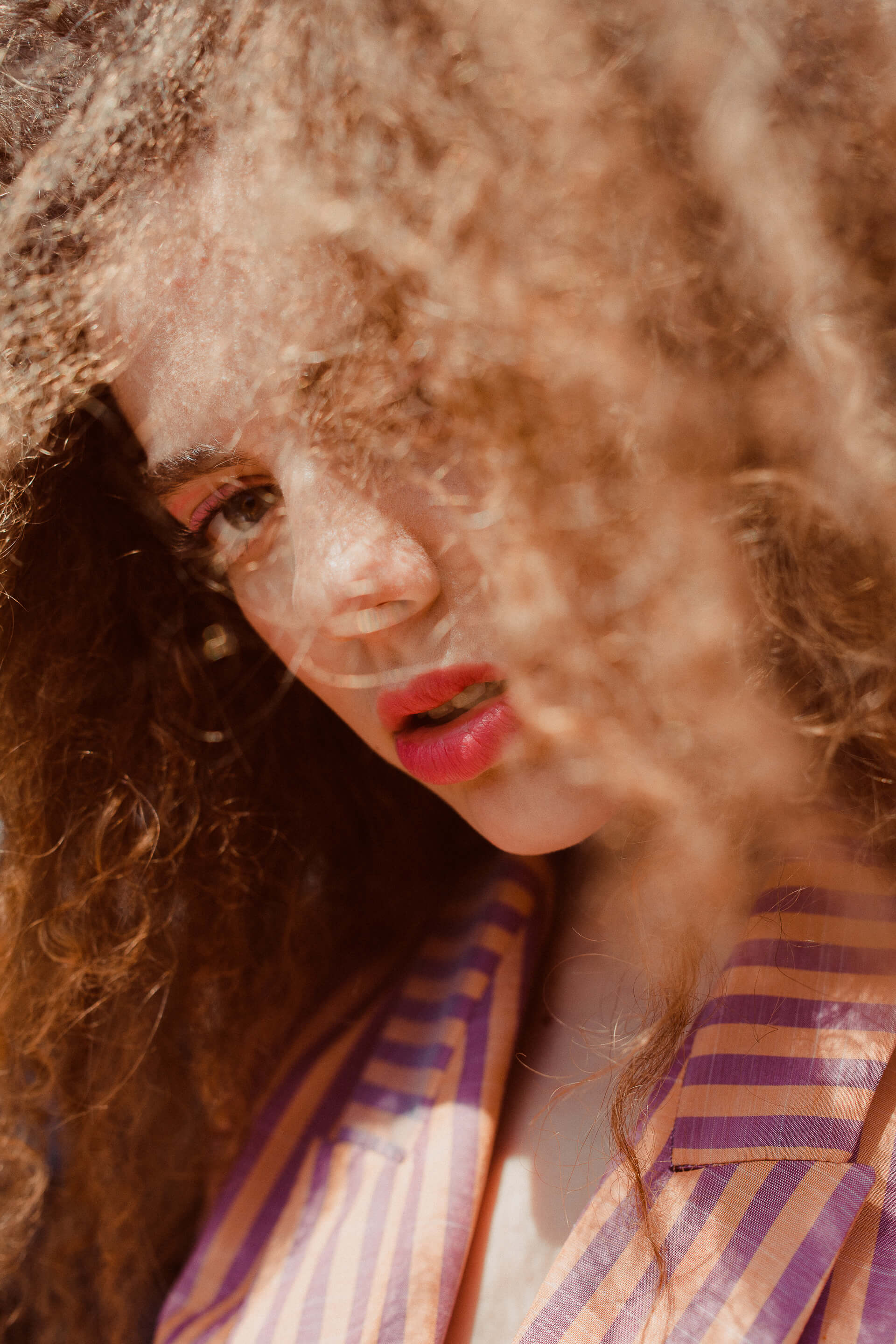 Suit Tradition Novanta3
Ottica Manuela
__________
LOOK 4
CRUISE LOOK
__________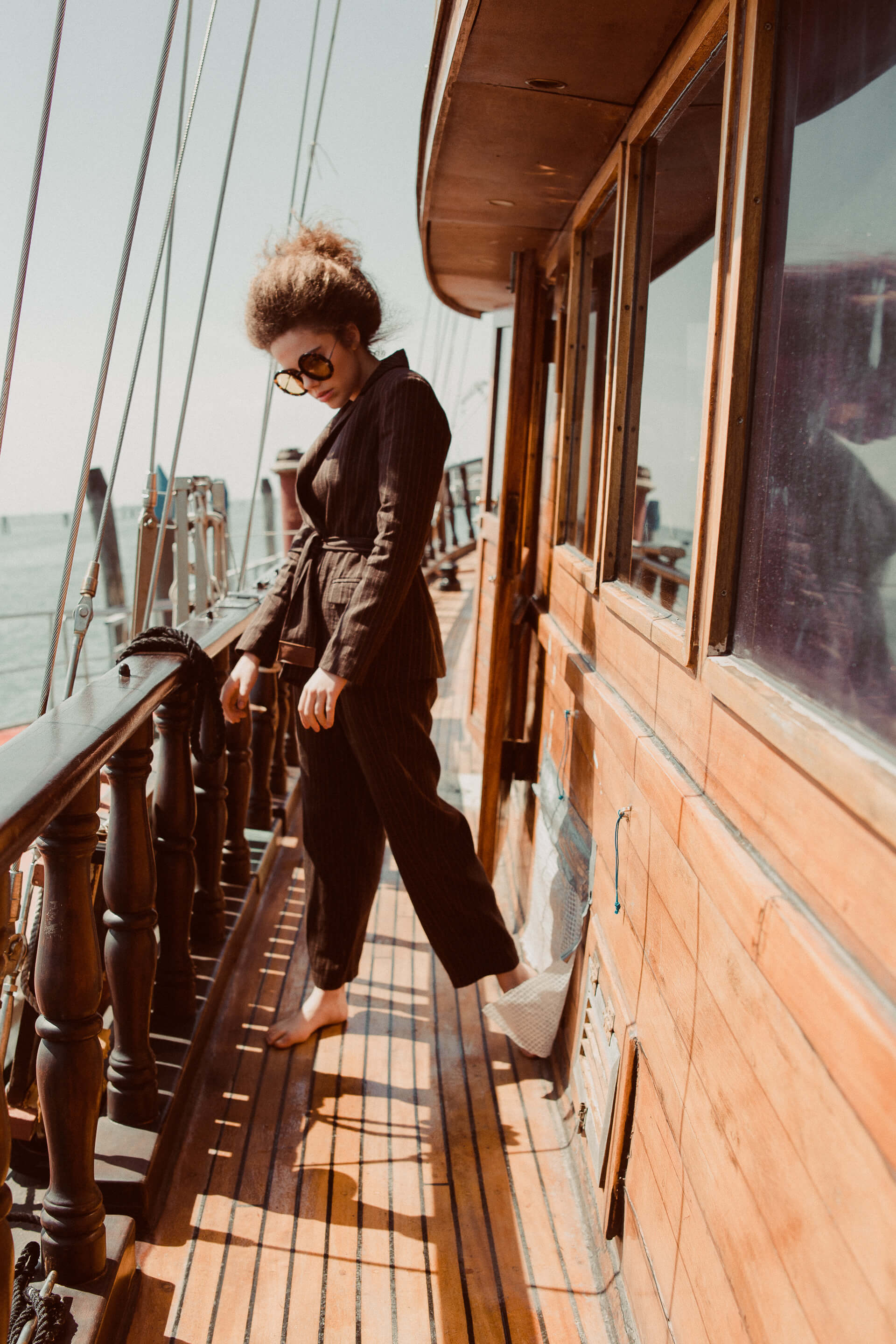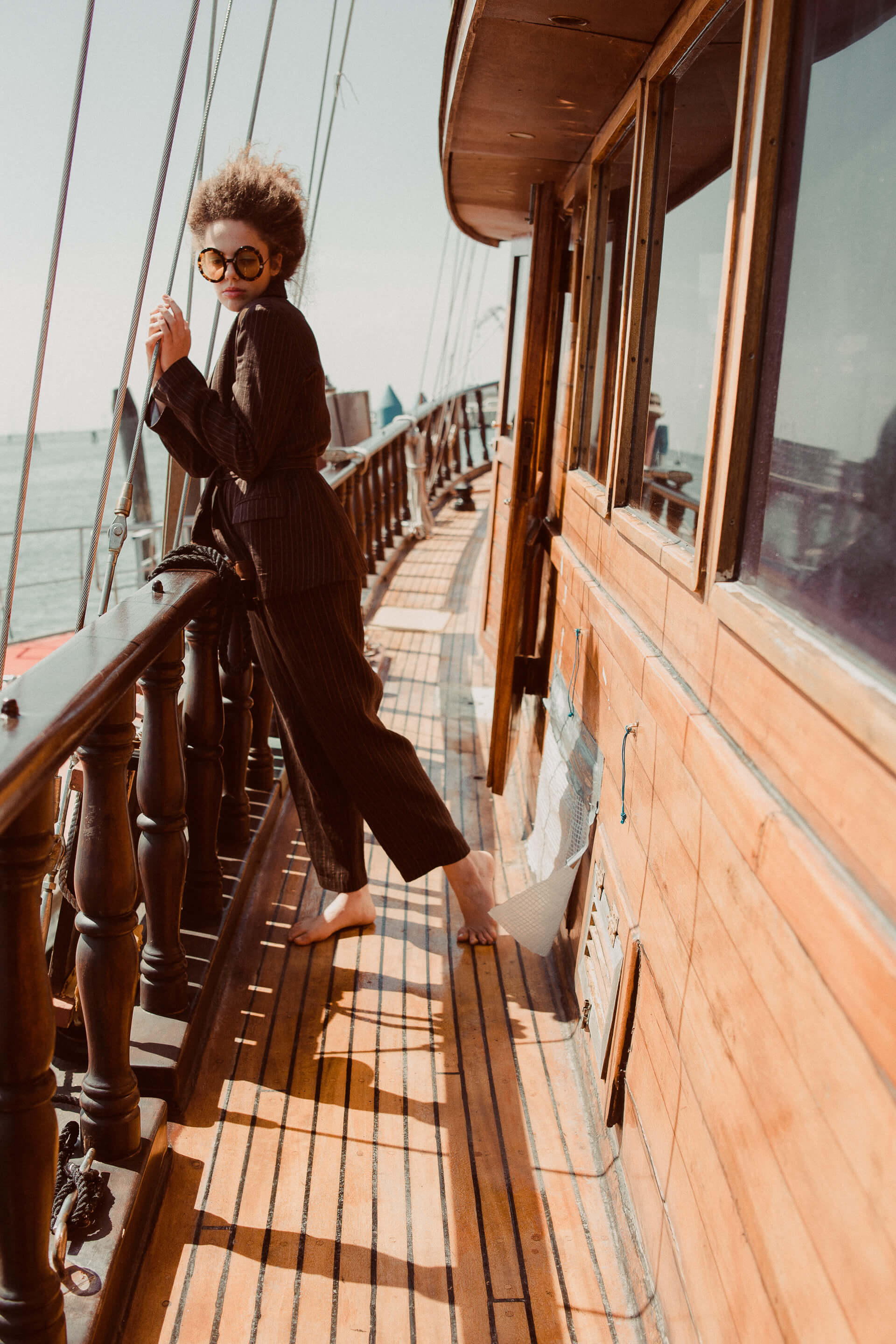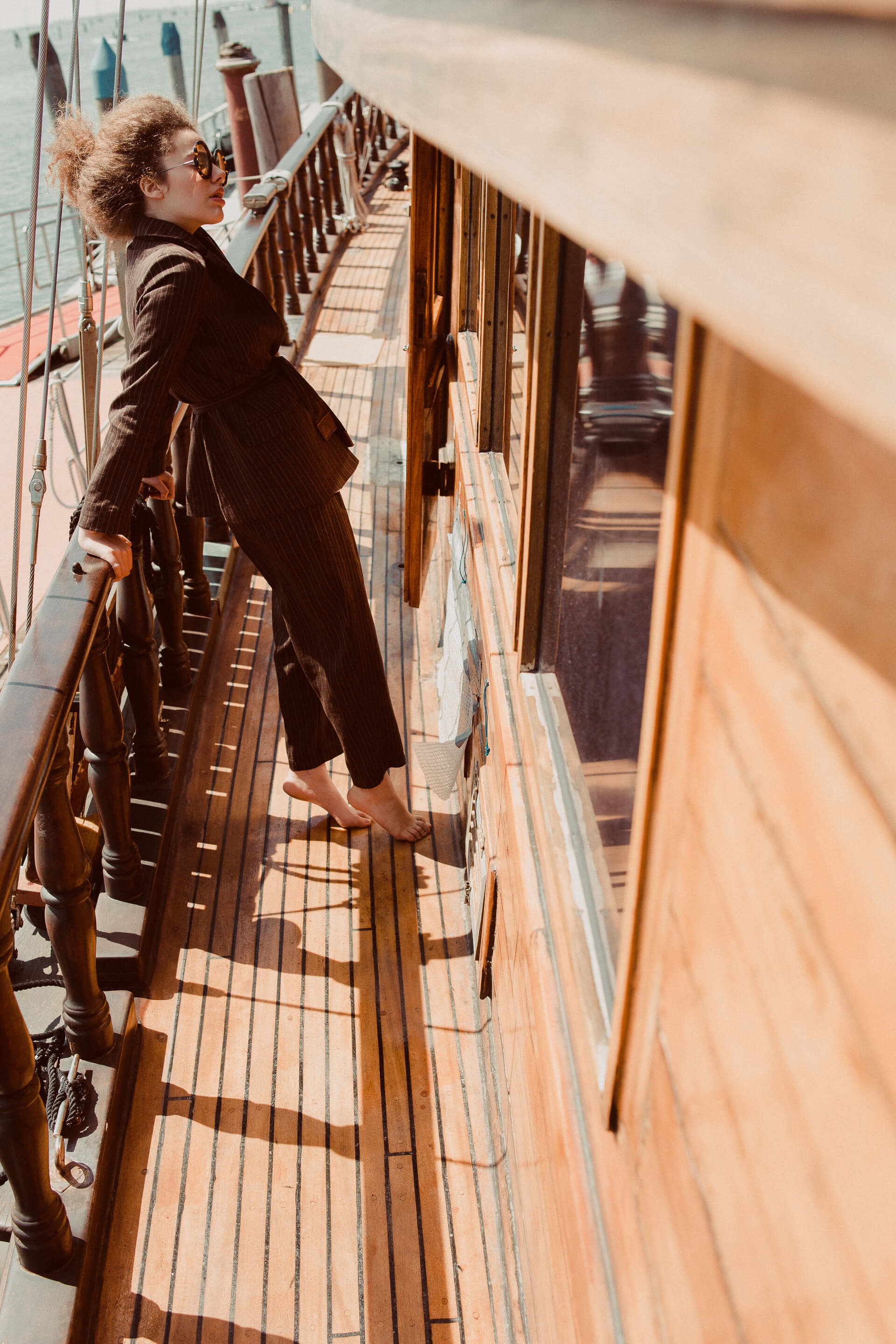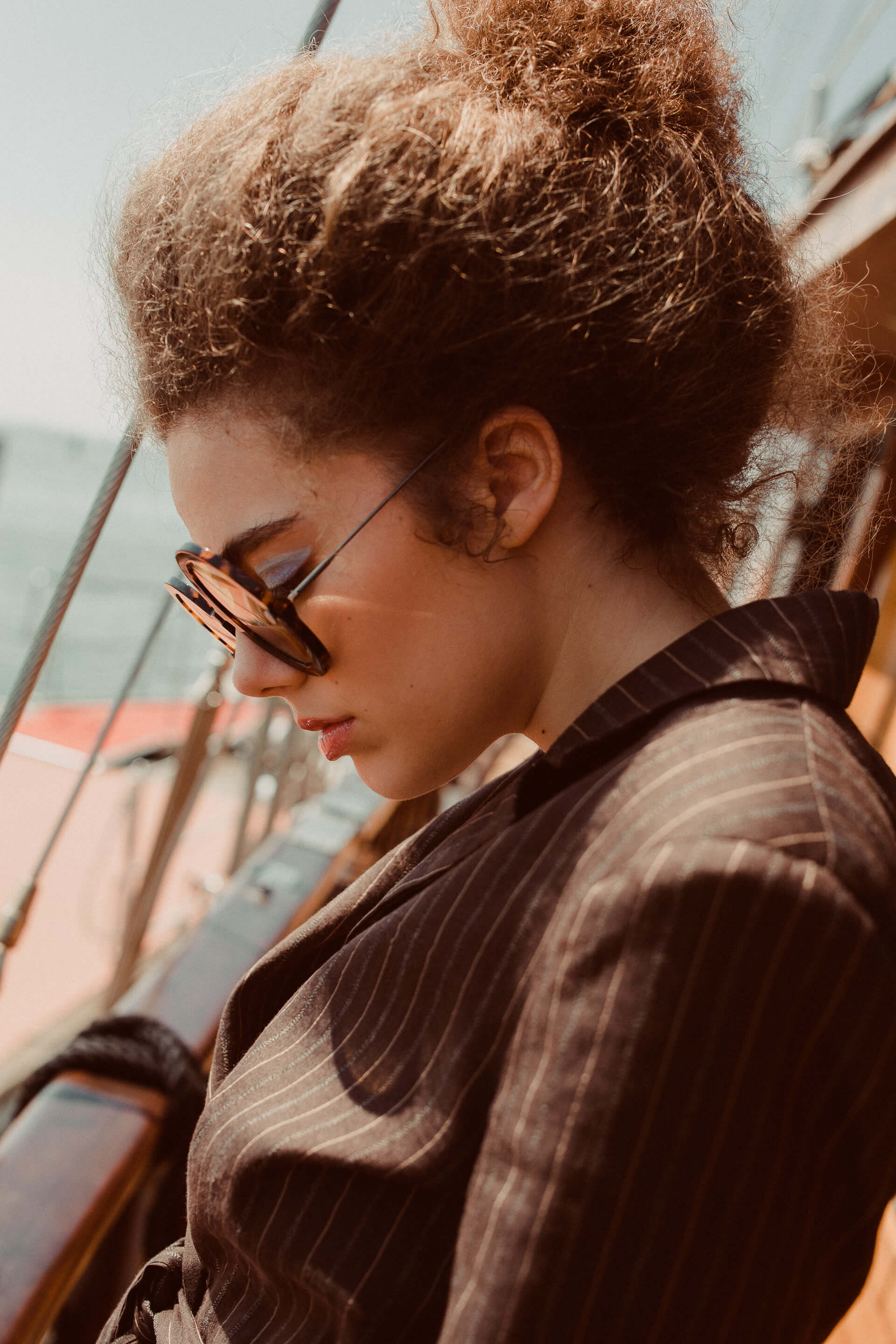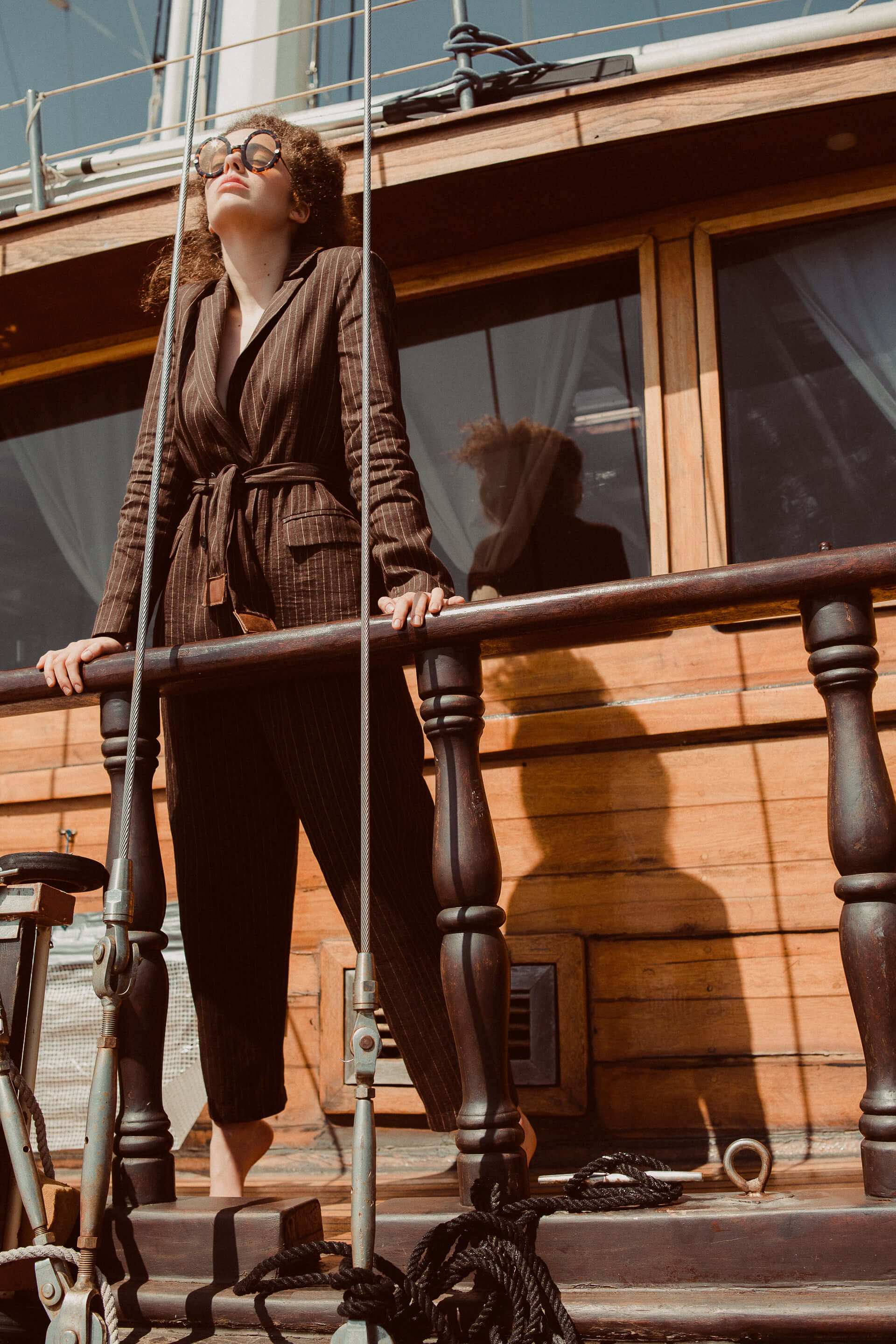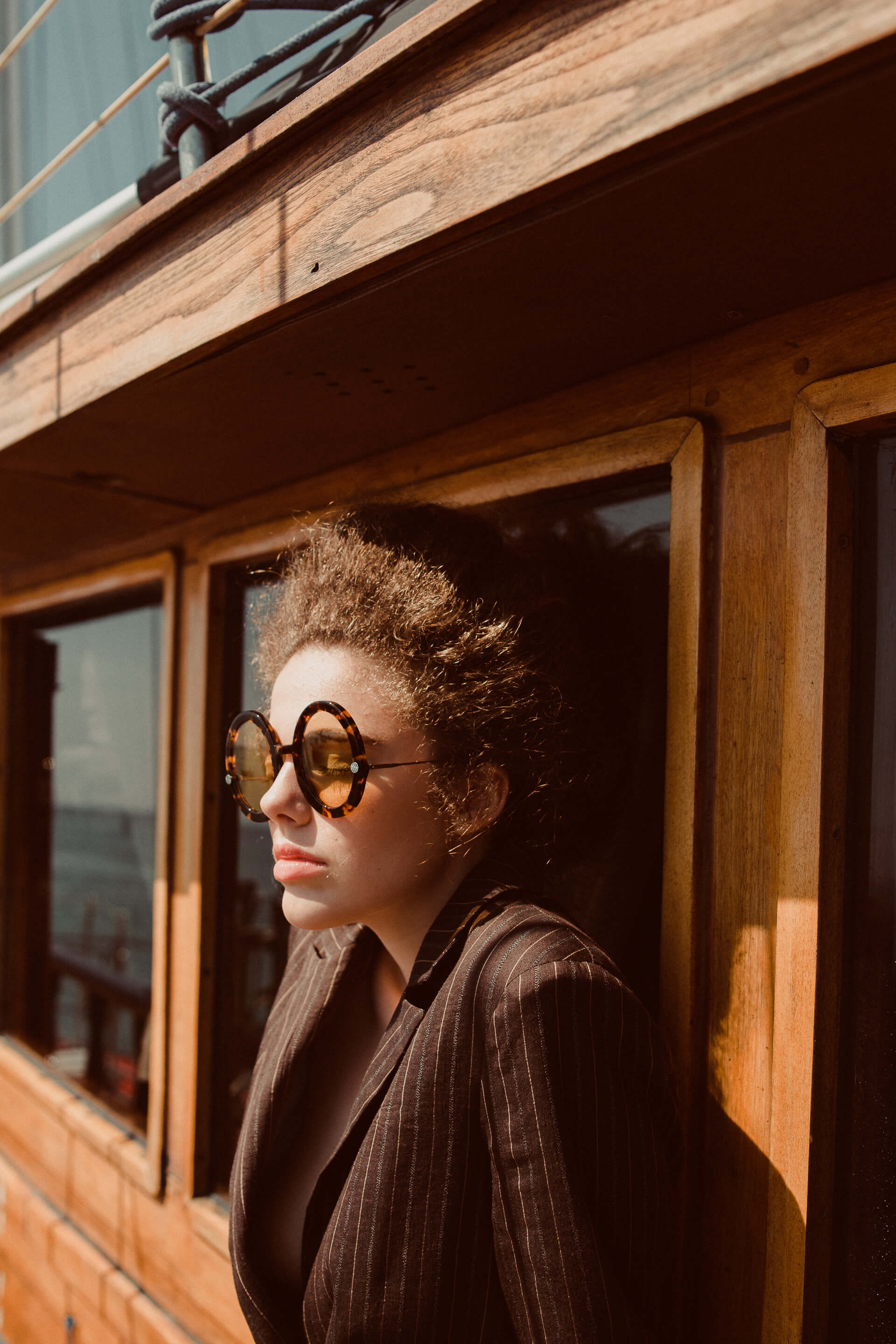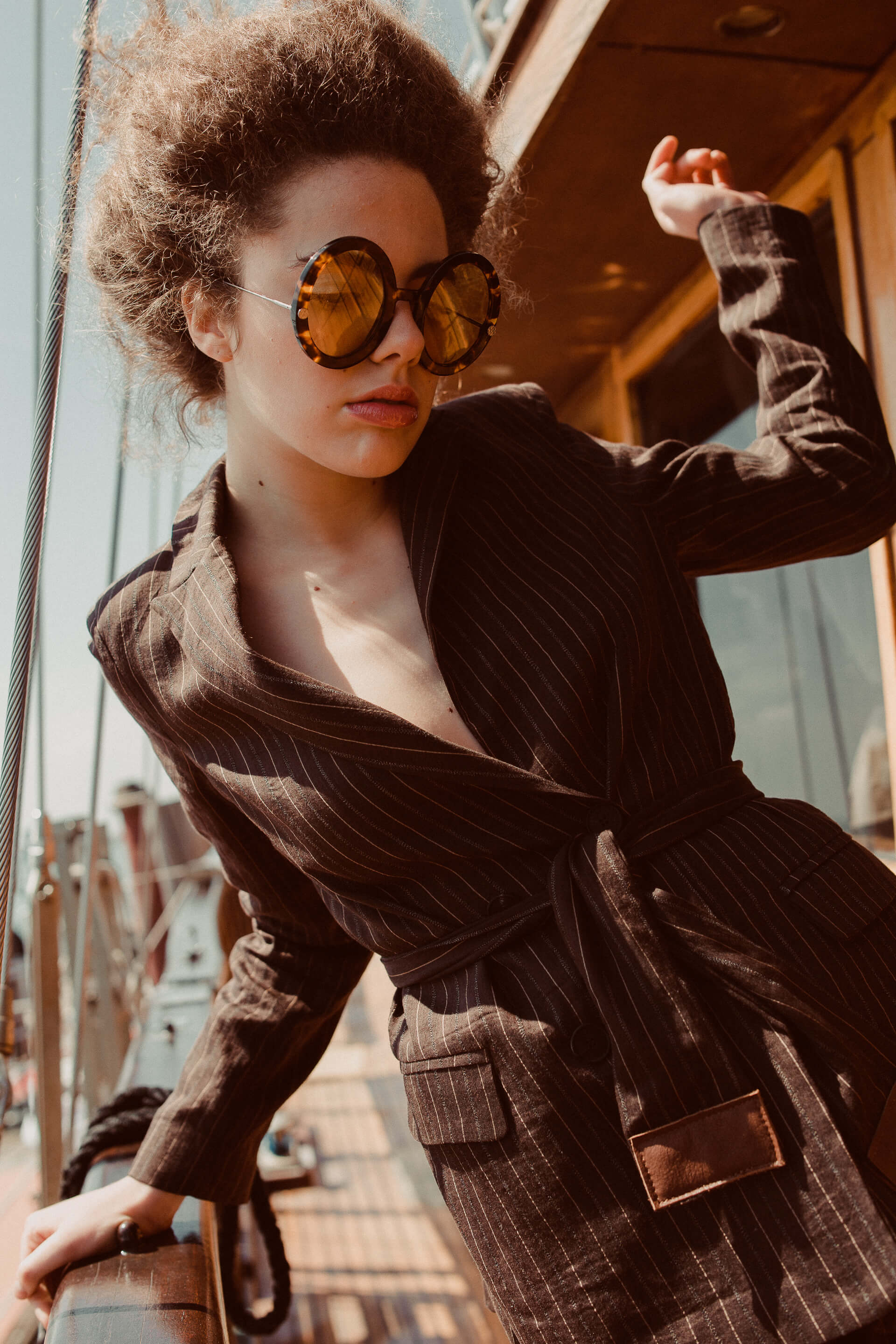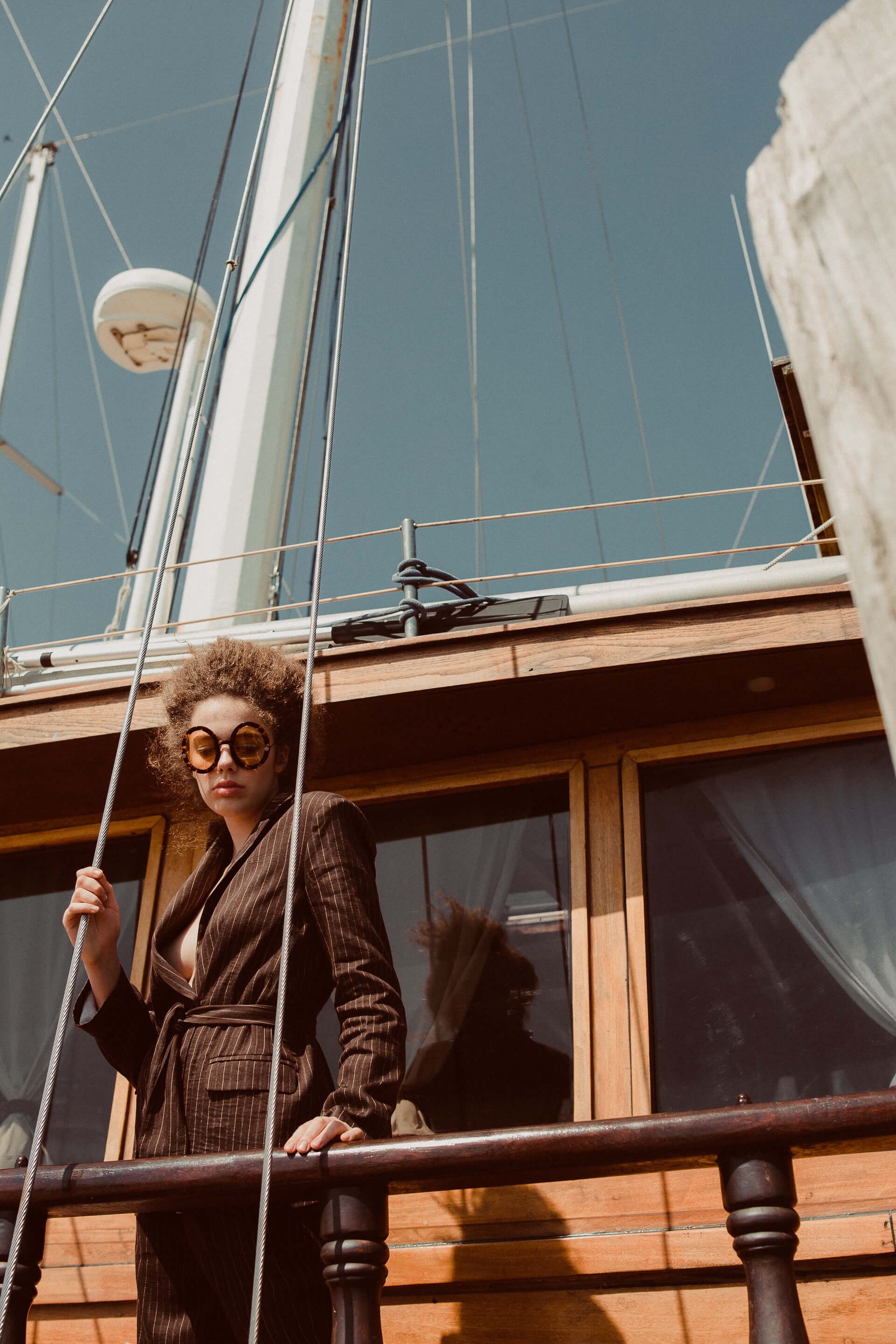 Suit Claudie
Ottica Manuela
__________
LOOK 5
SAILING AWAY
__________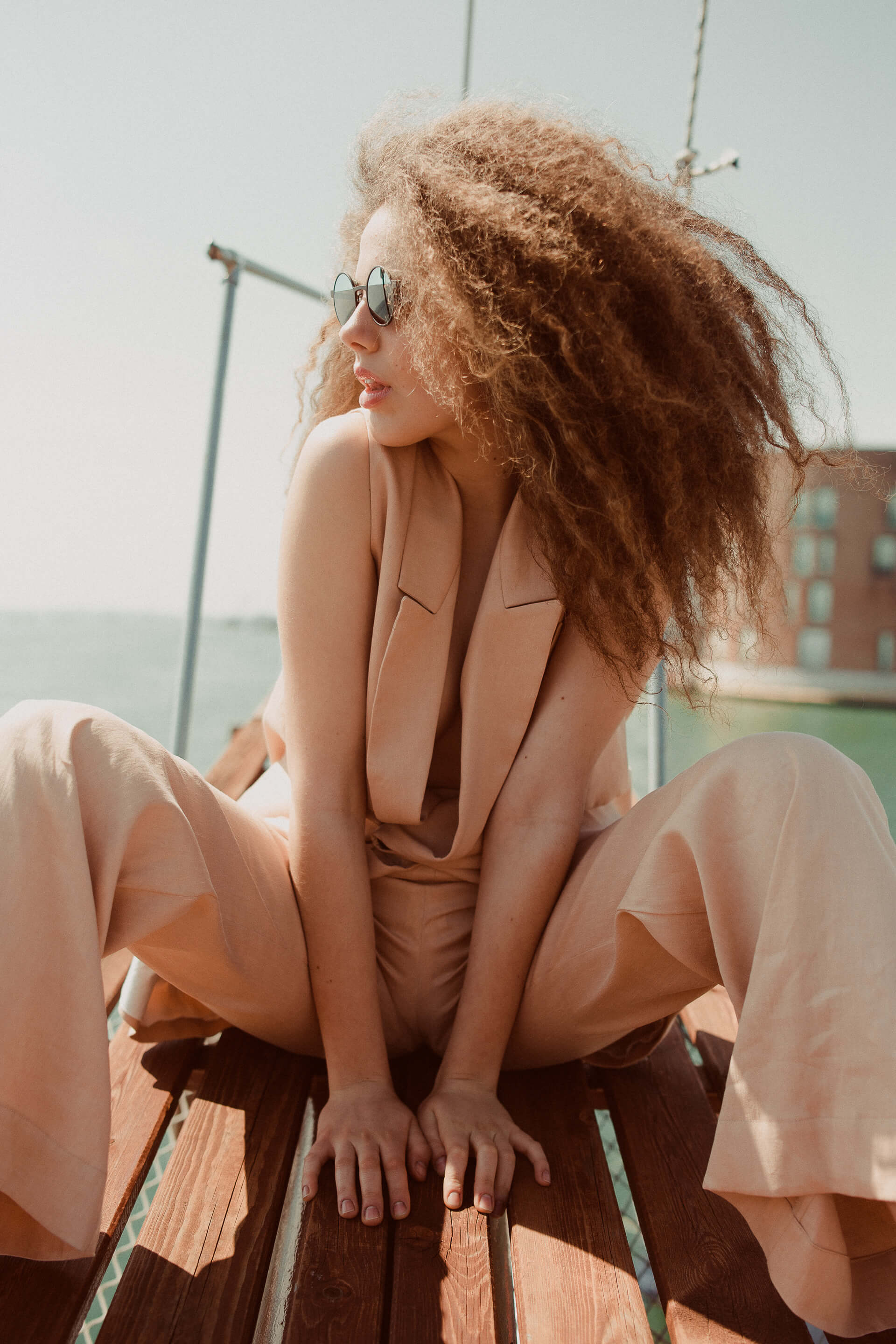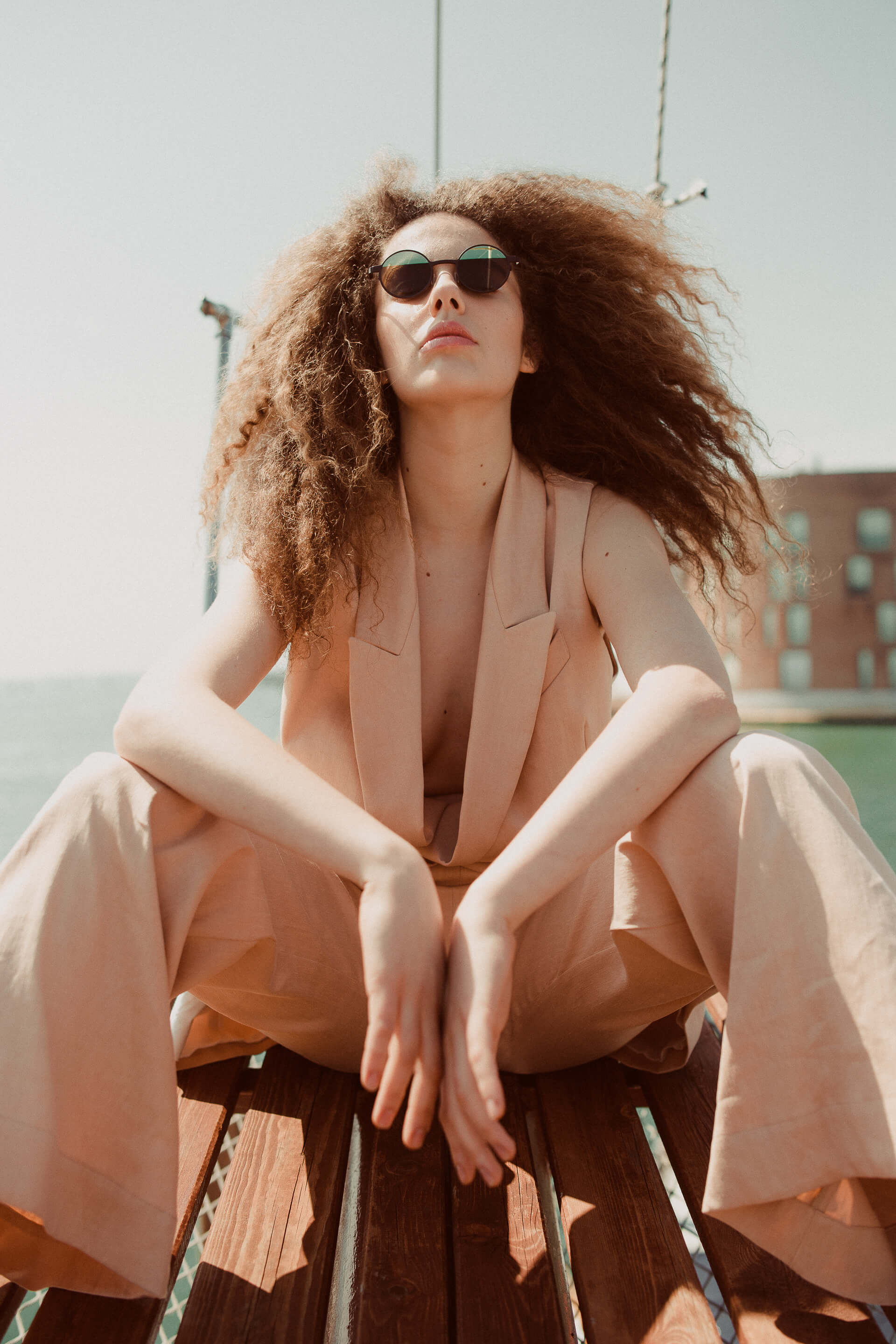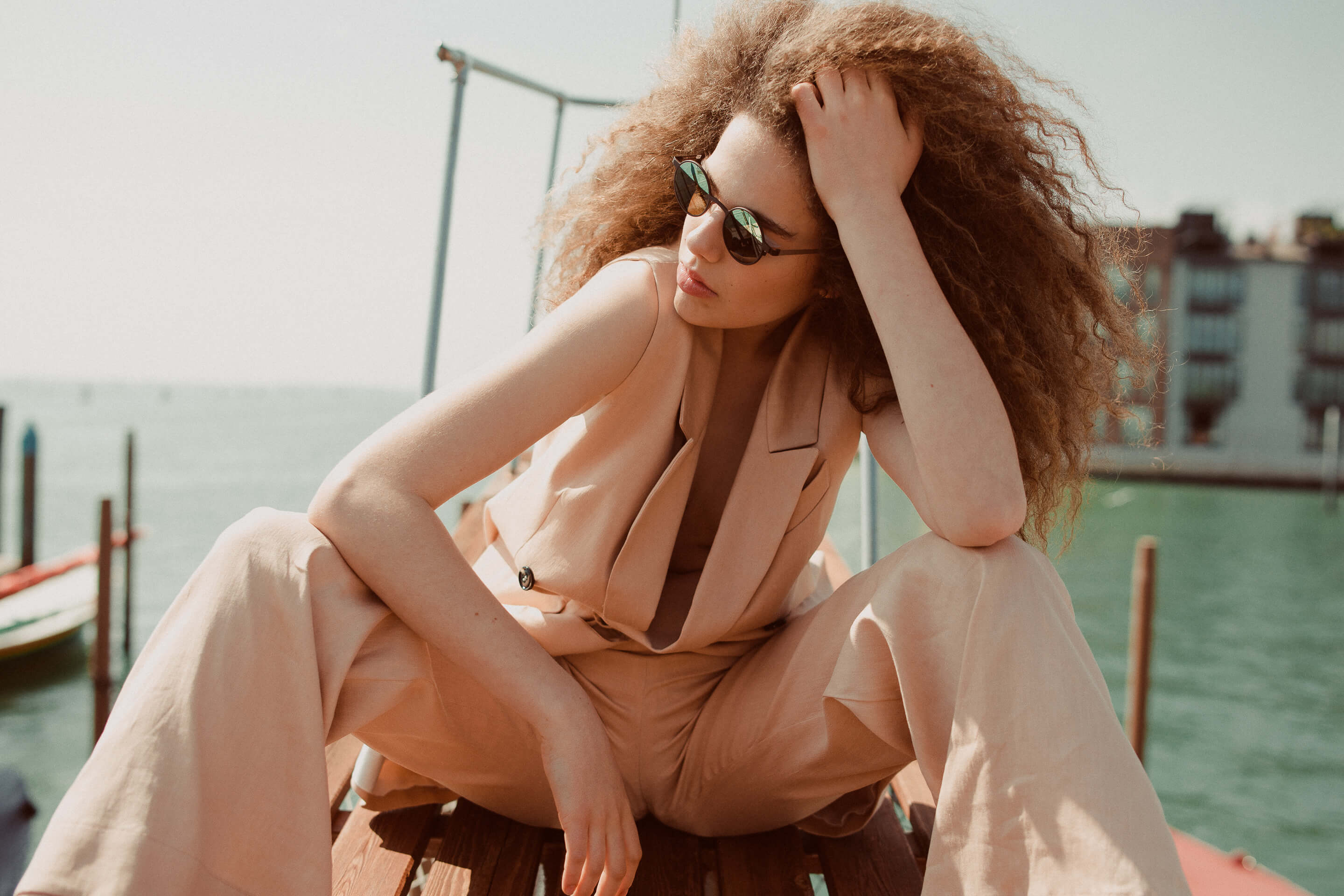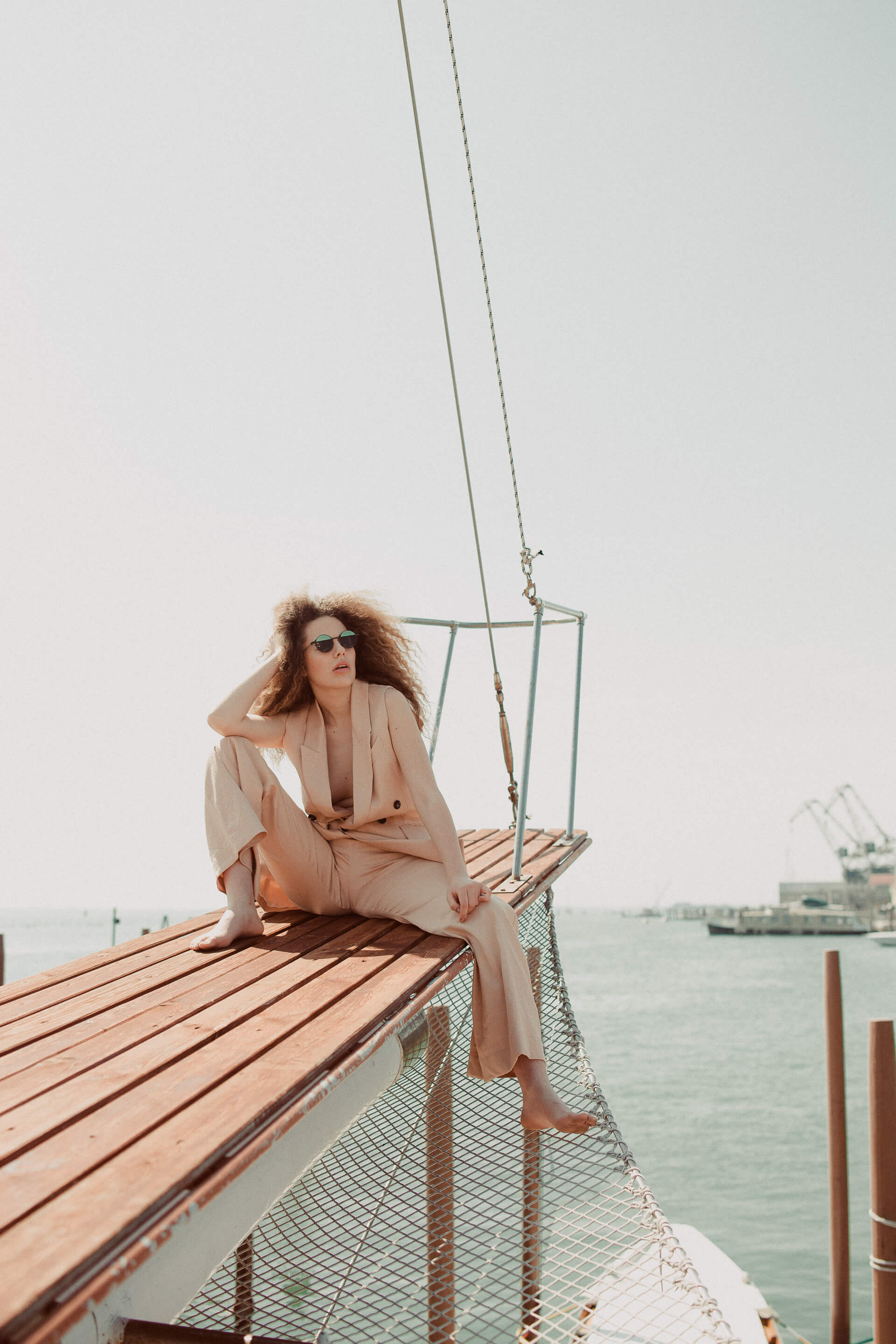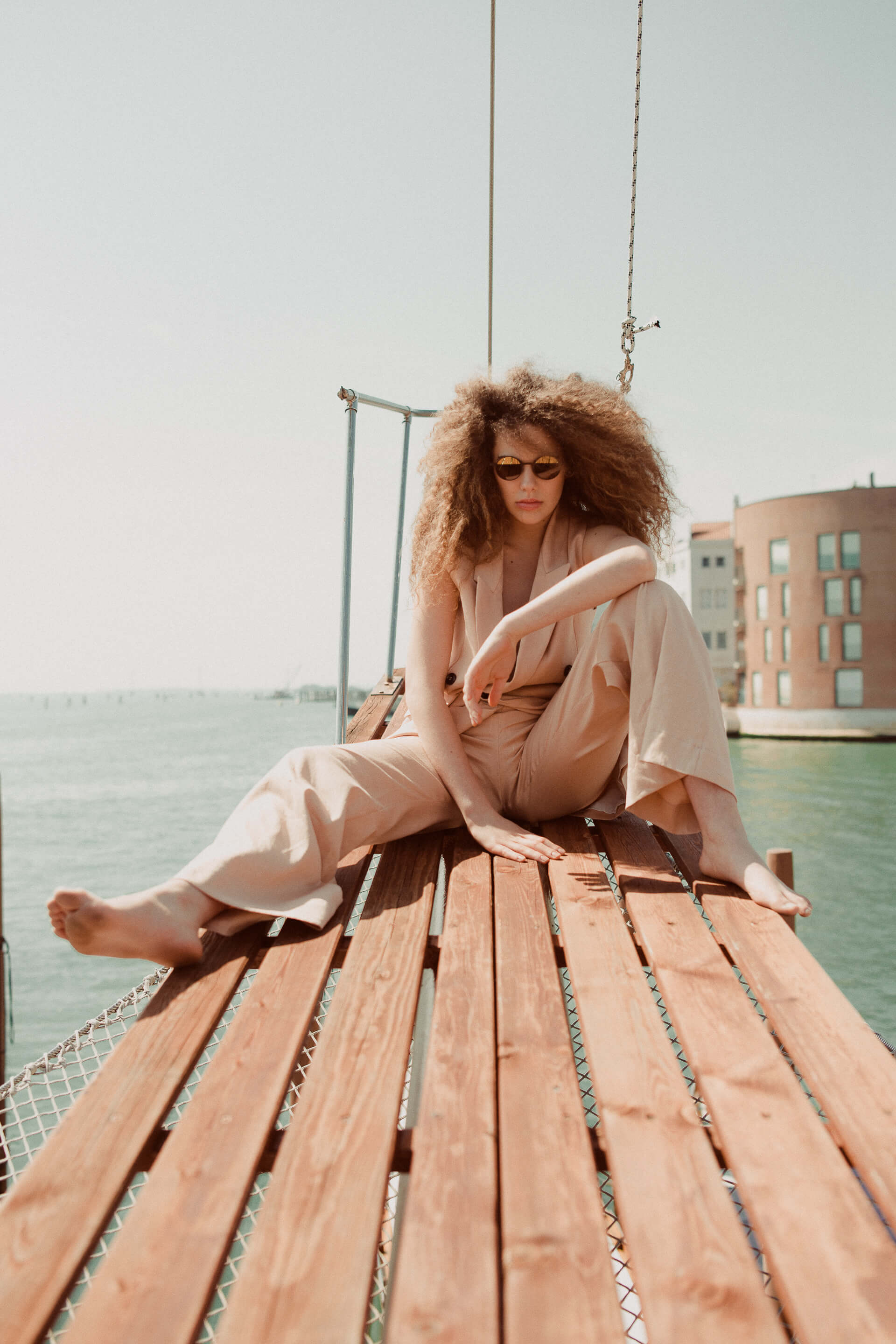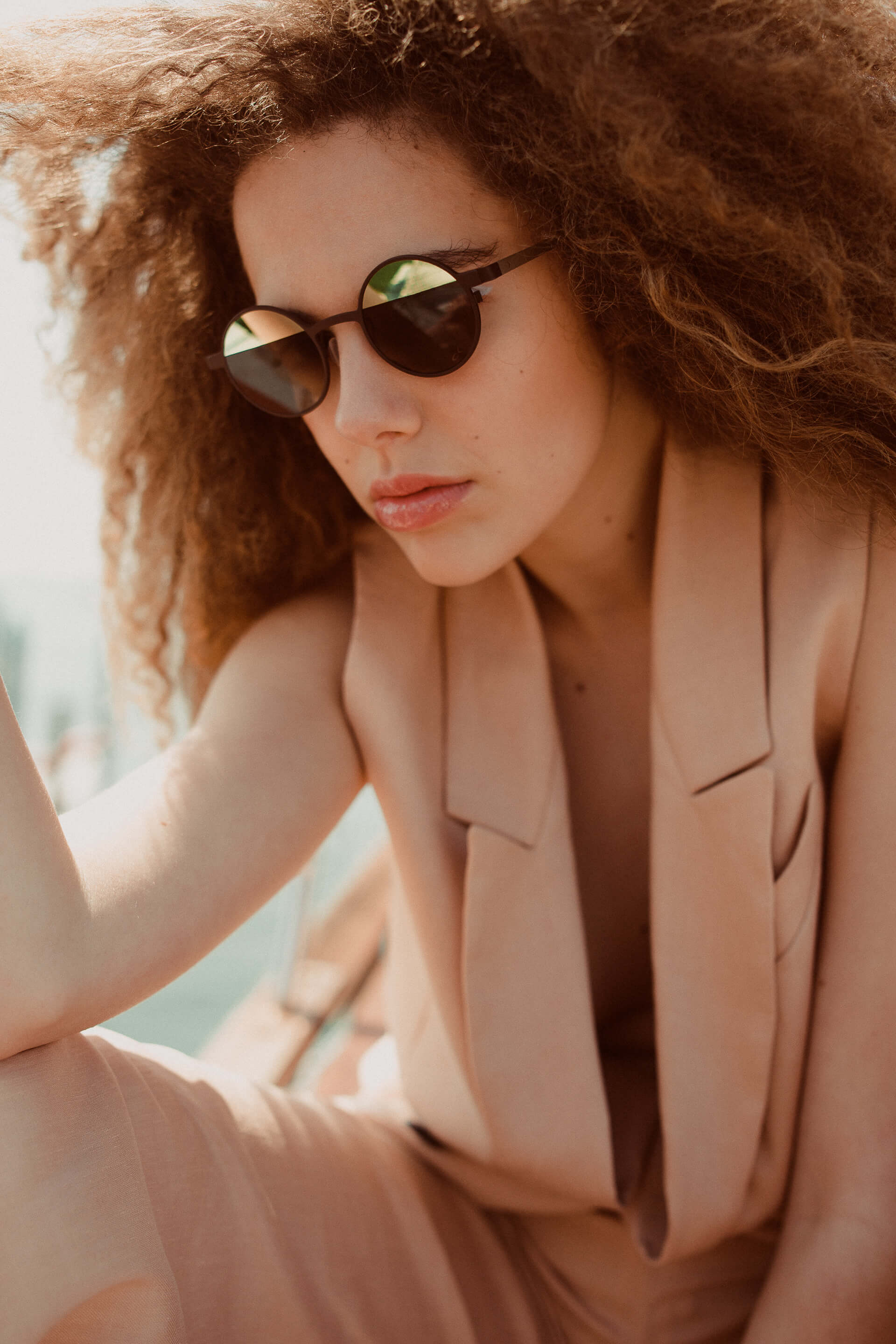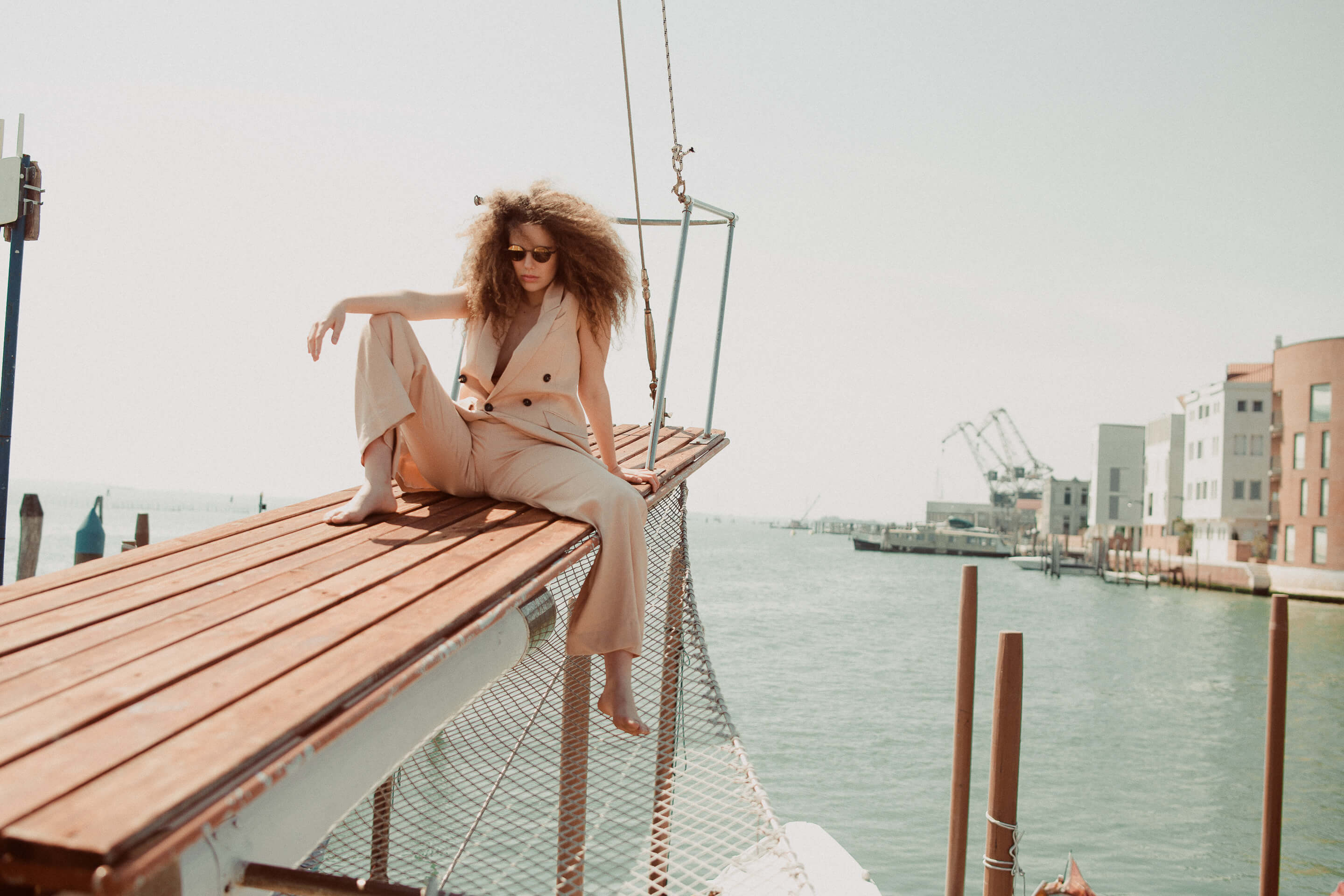 Suit Tradition Novanta3
Ottica Manuela
__________
LOOK 6
DAZZLING RAY OF SUN
__________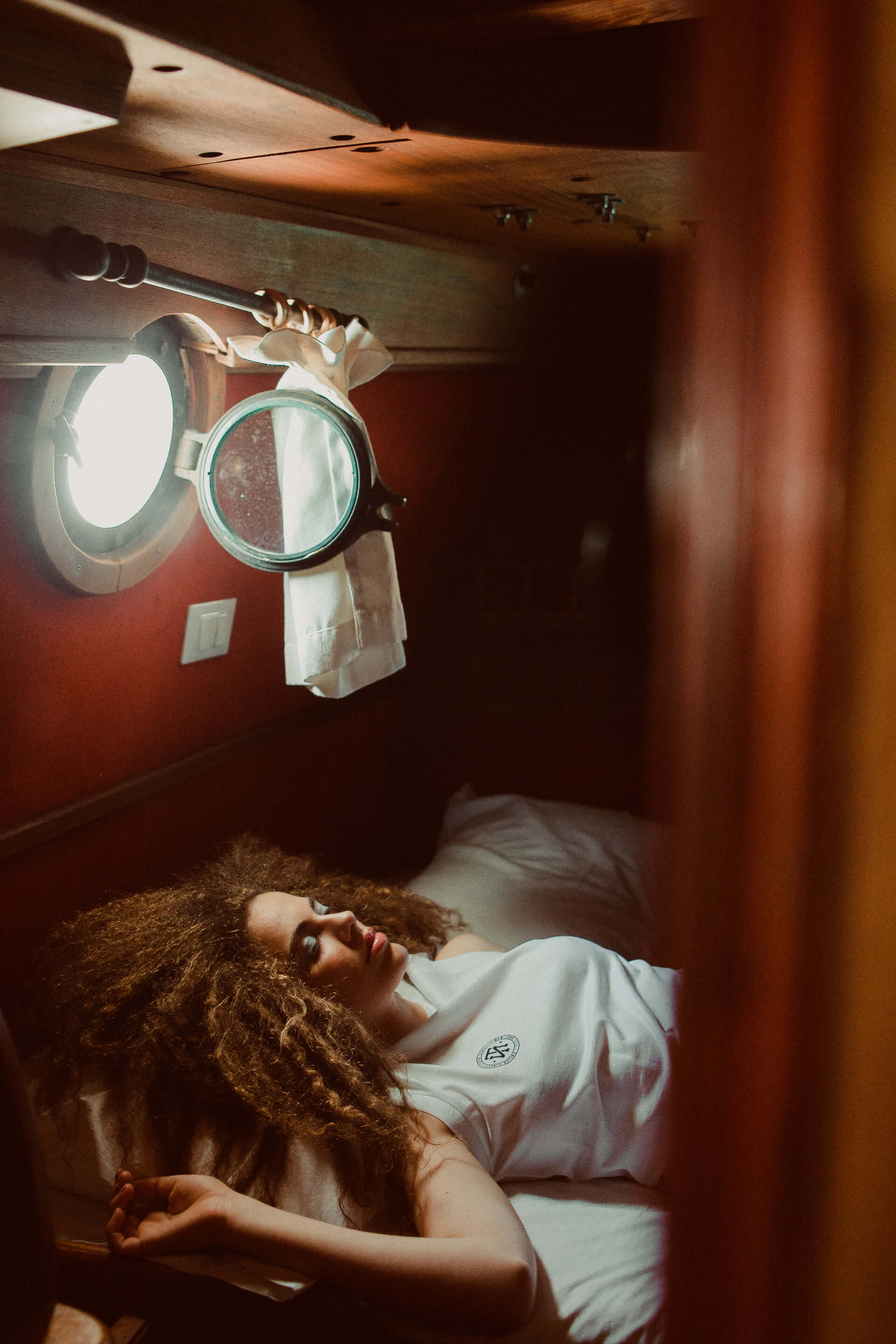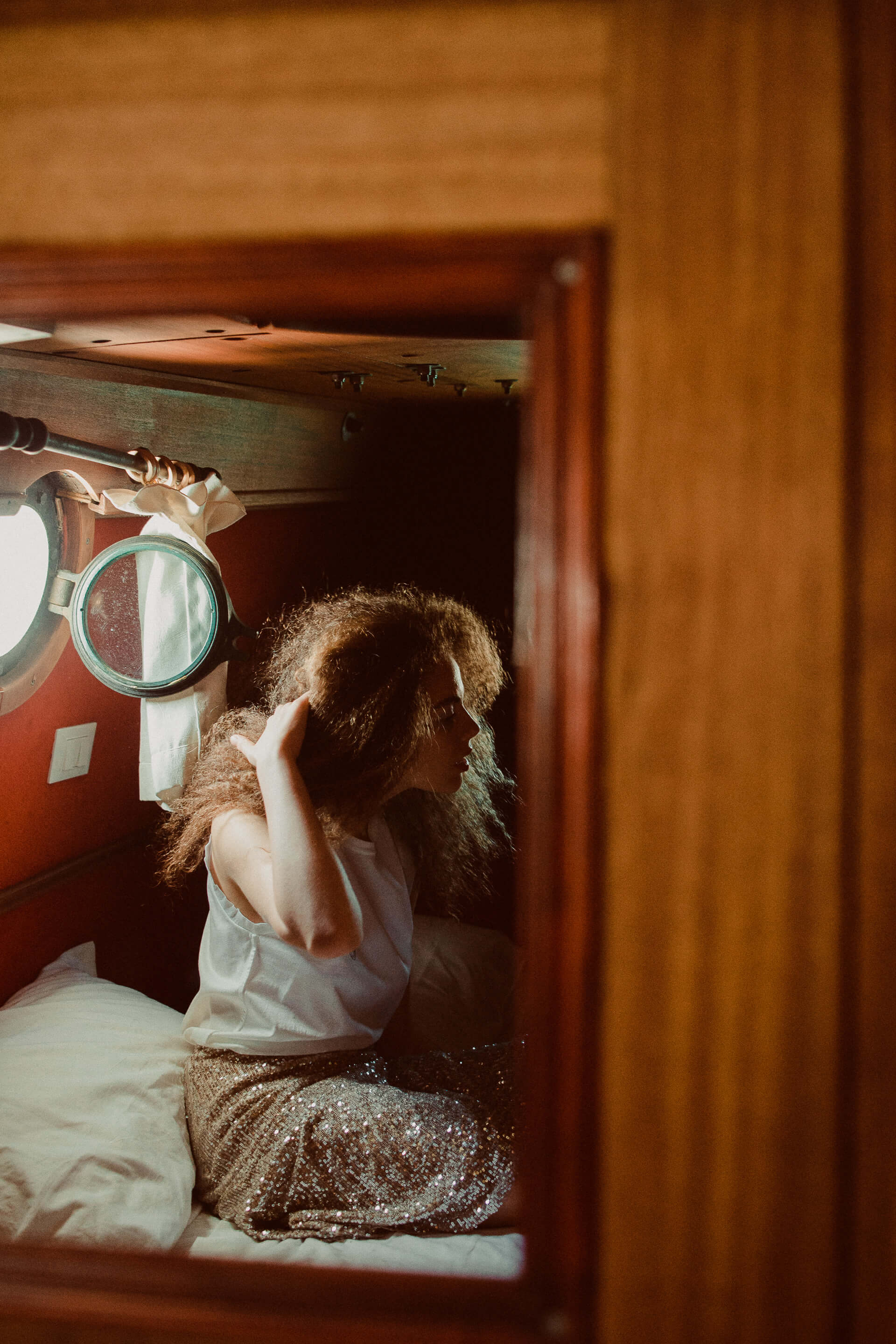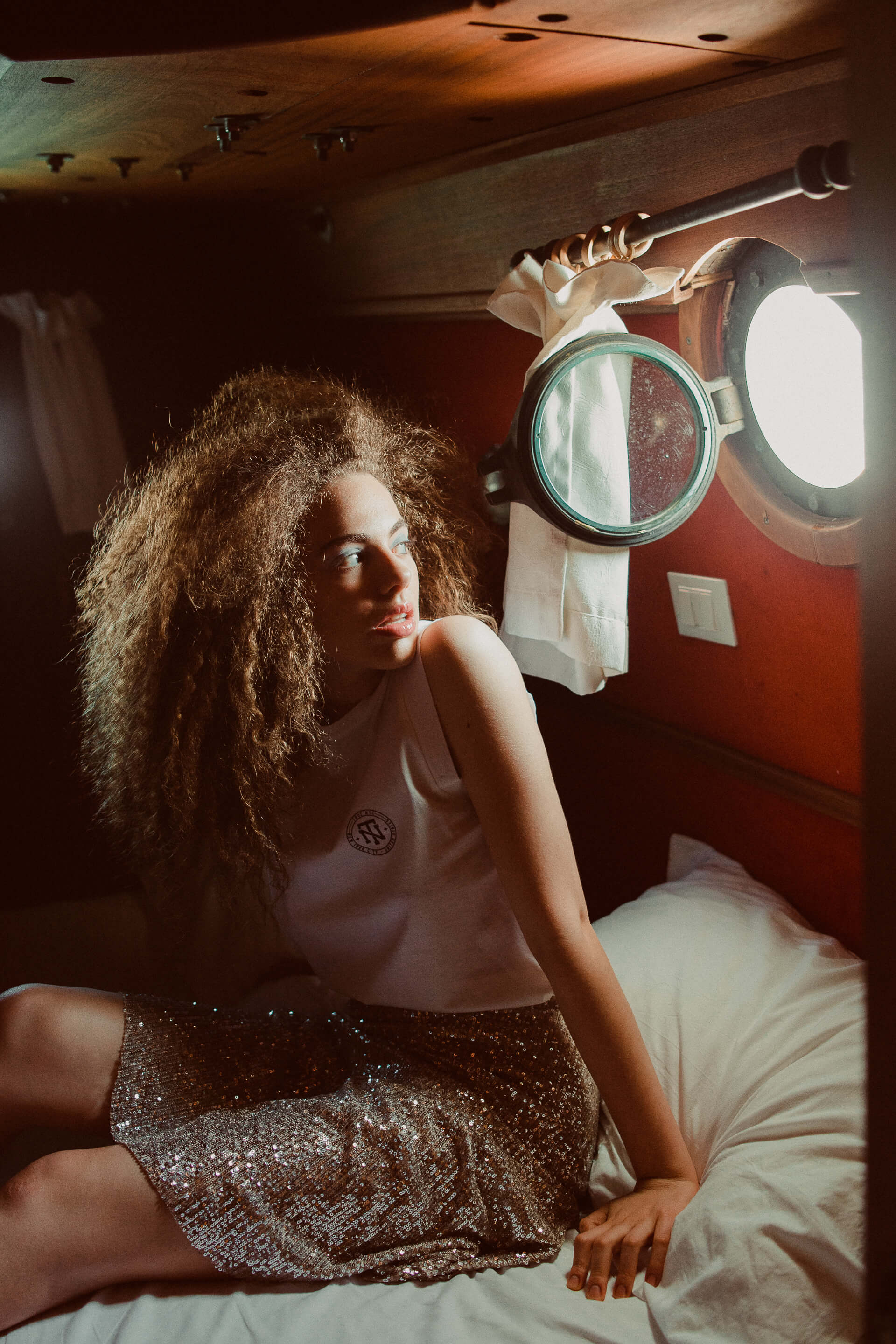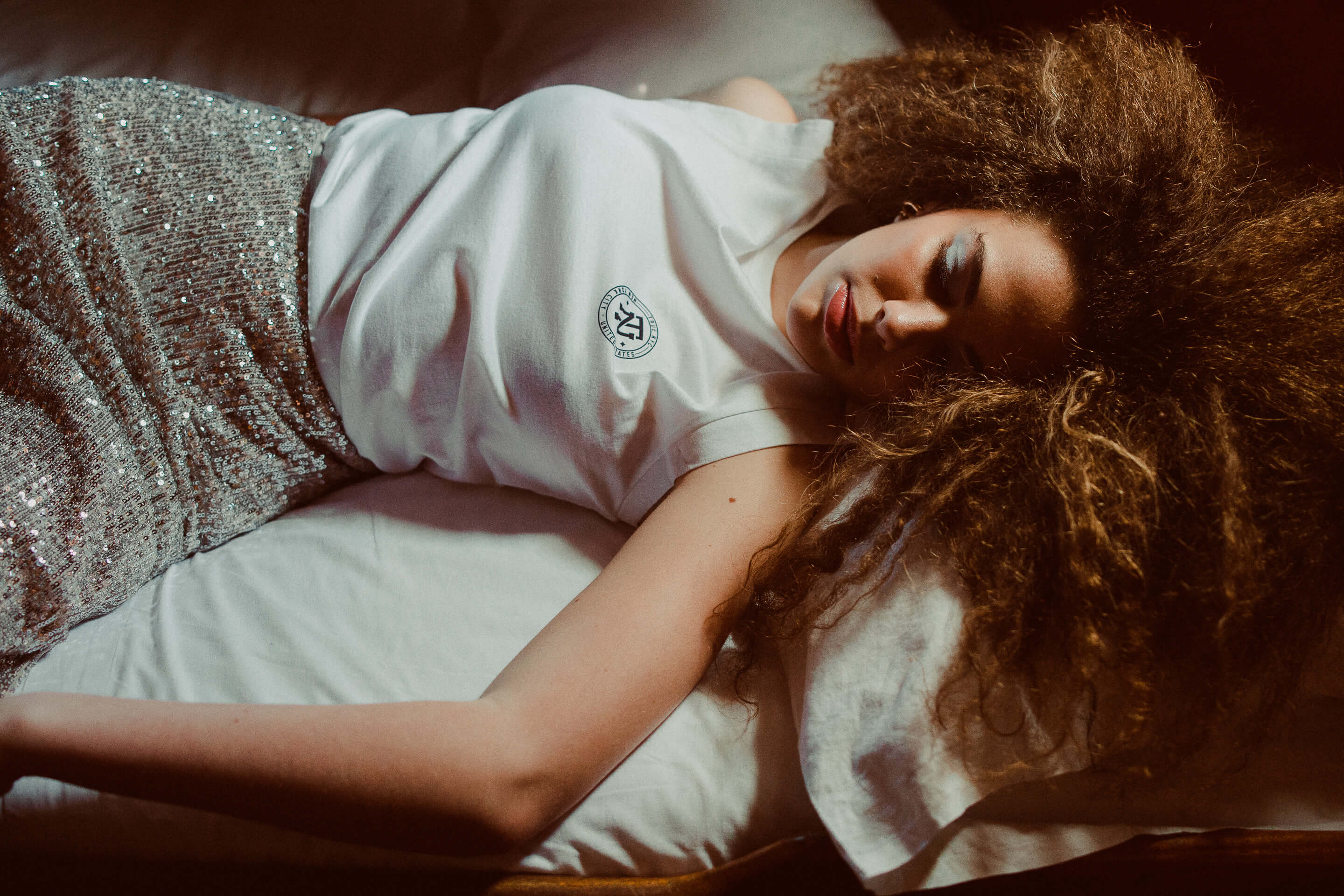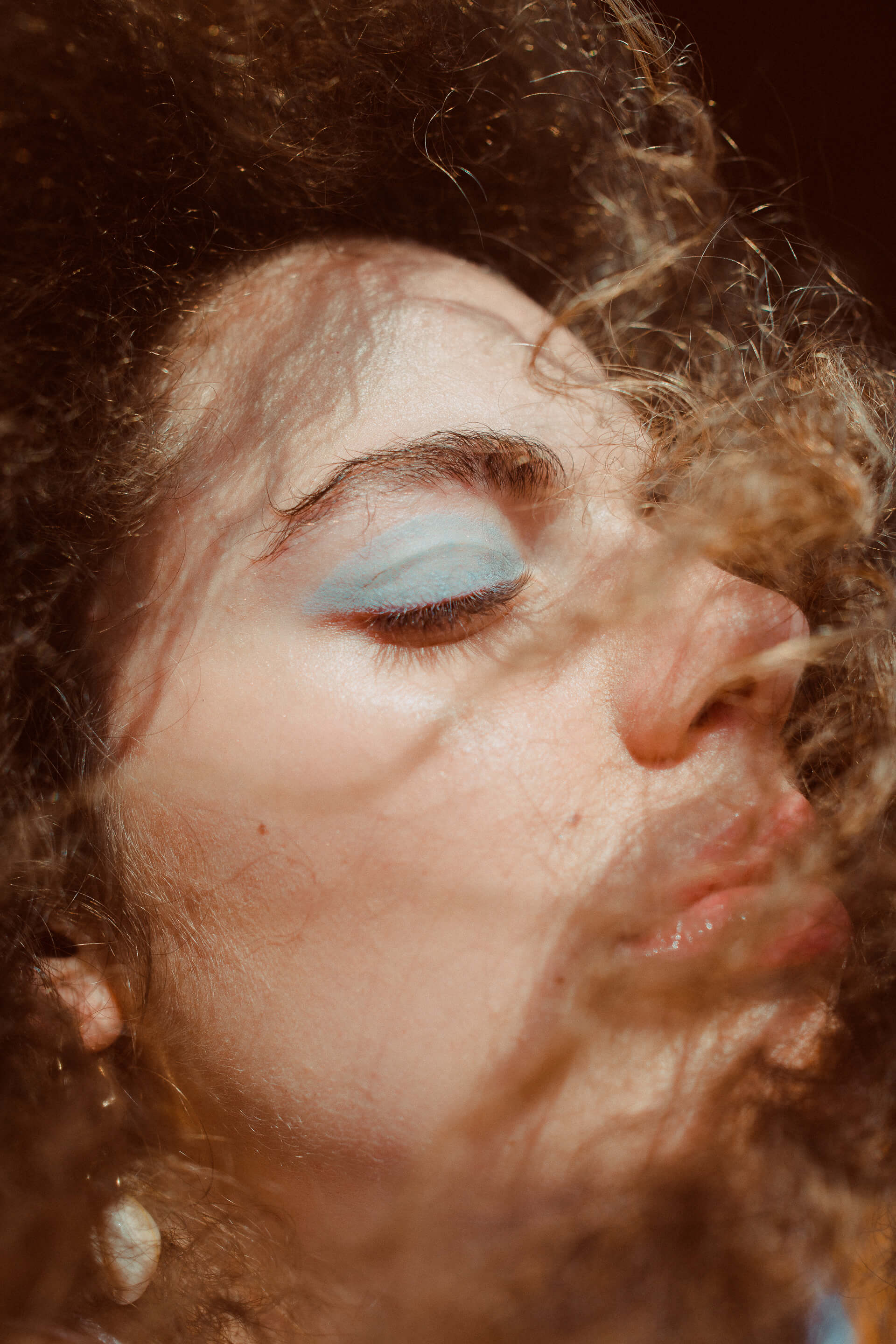 SHADES OF BLUE
YOU REMIND ME OF THE SEA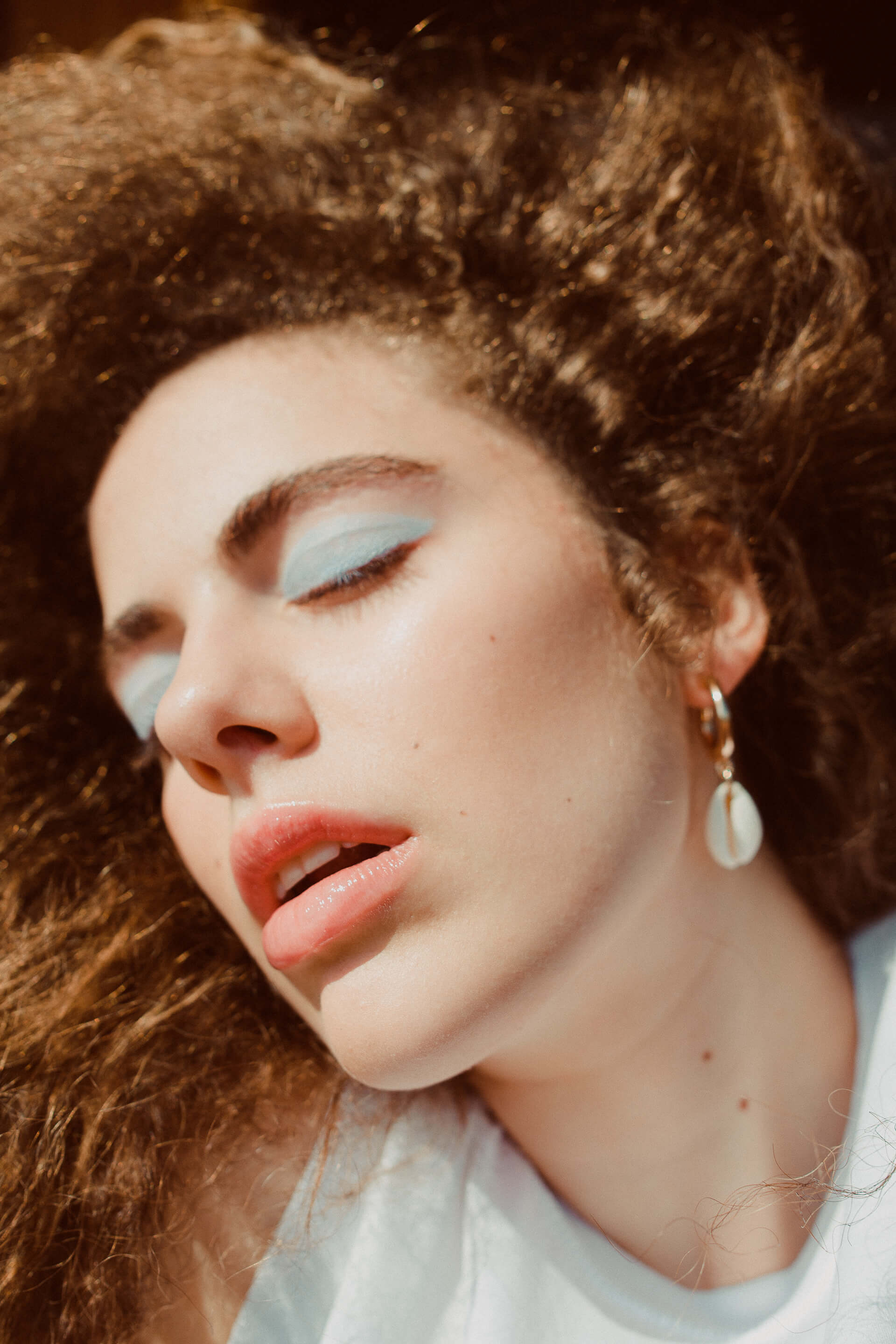 Skirt Sadey With Love
Shirt True NYC
__________
LOOK 7
GO CATCH THE HORIZON
__________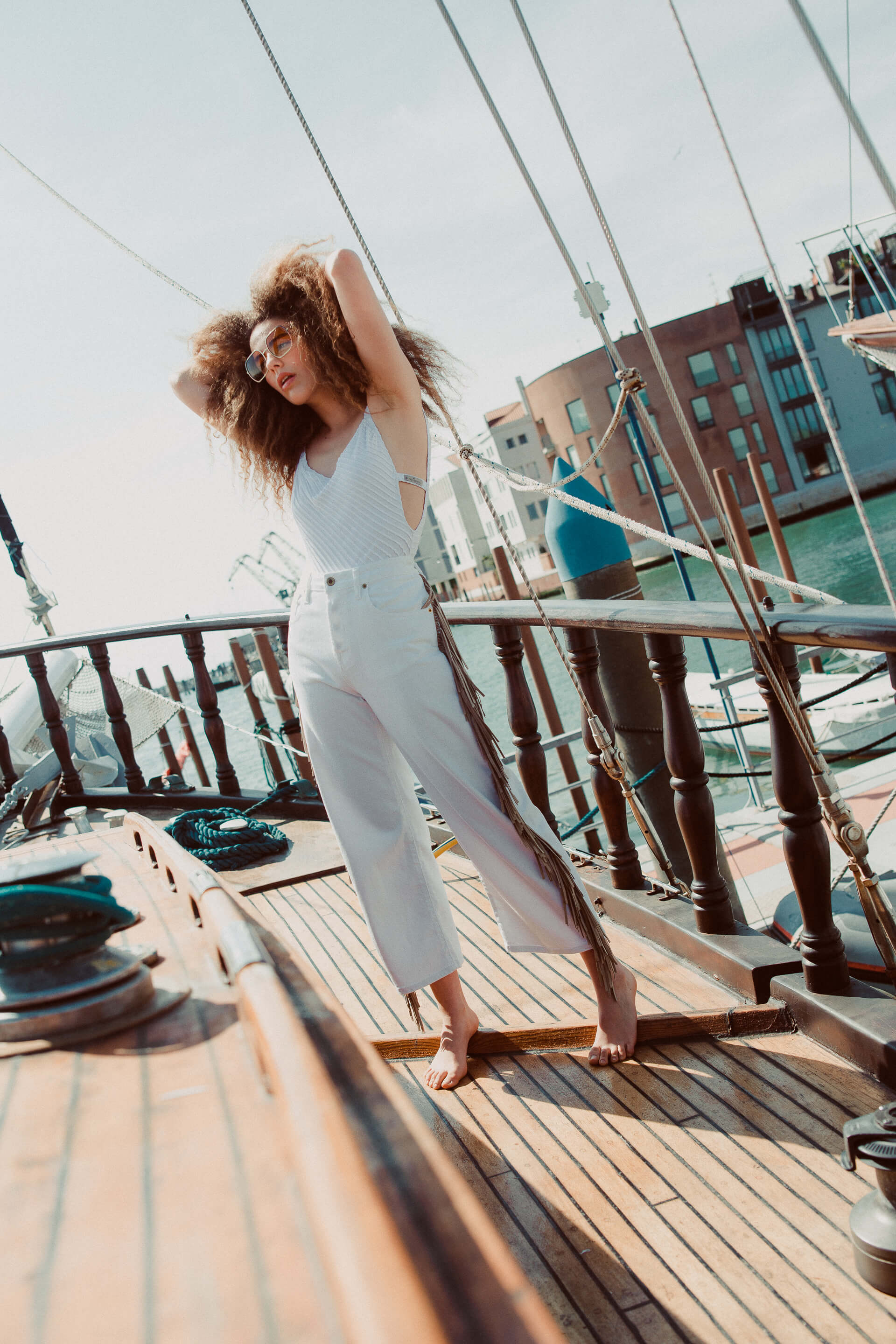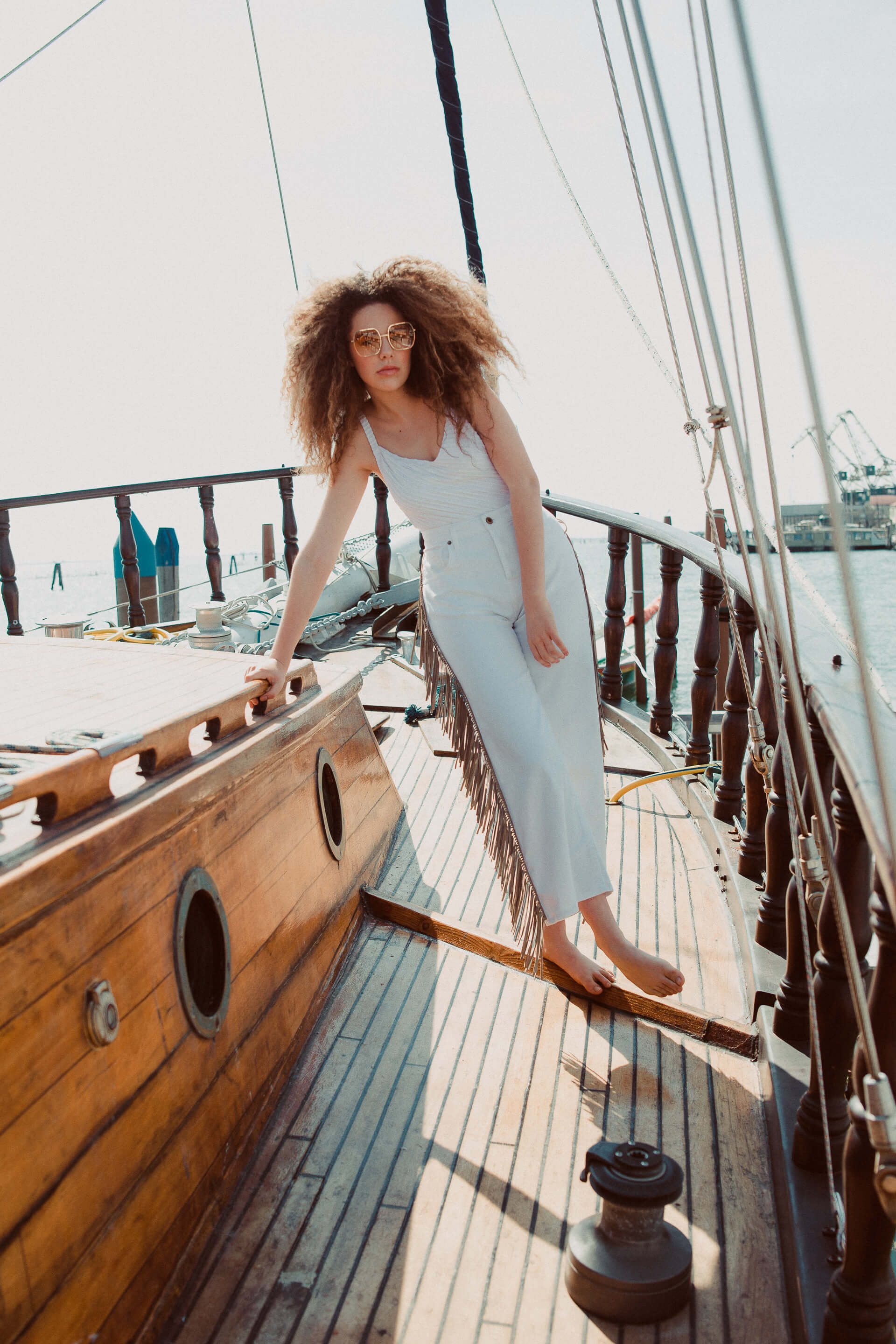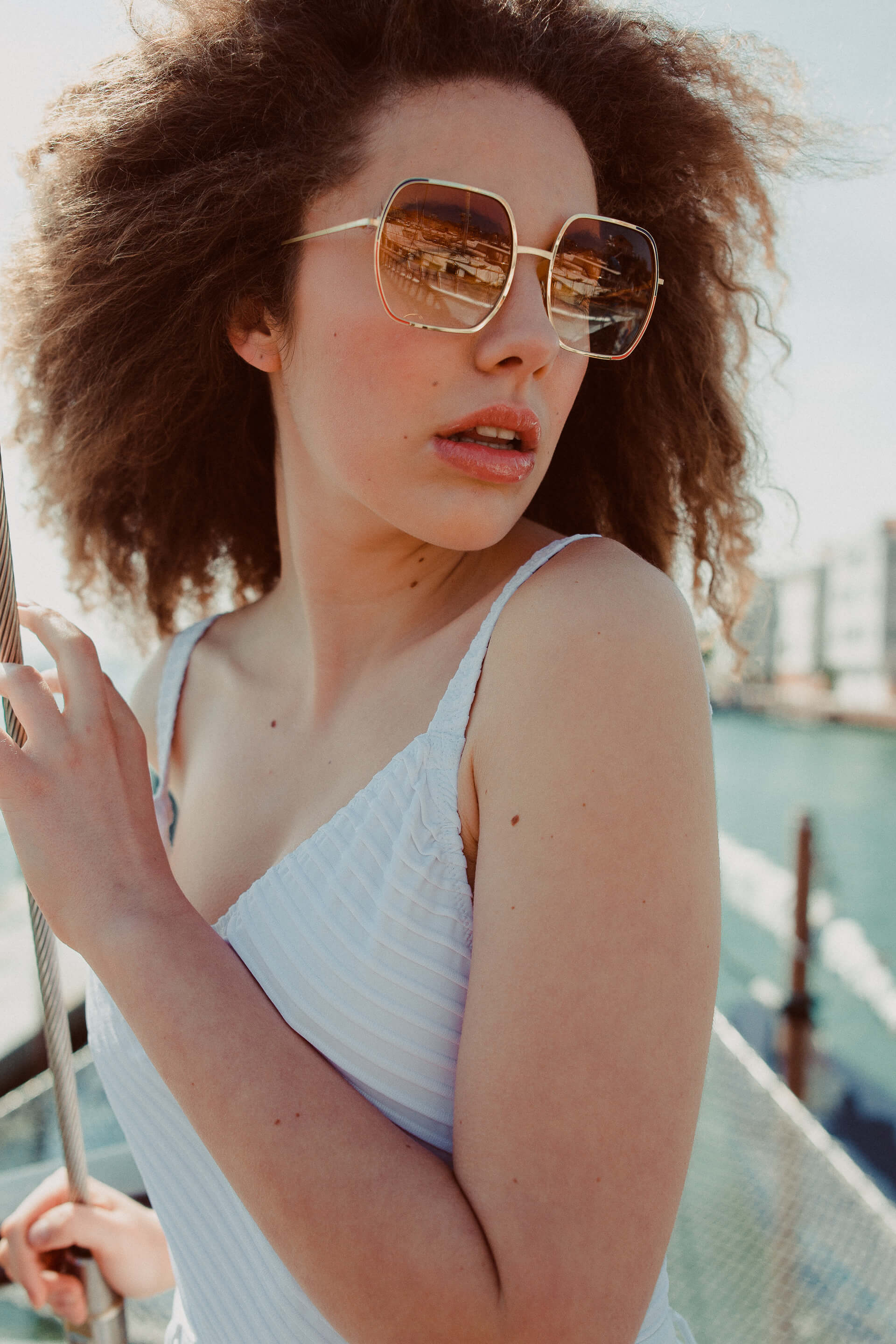 WAVES
LIFE
ADVENTURE
TRAVEL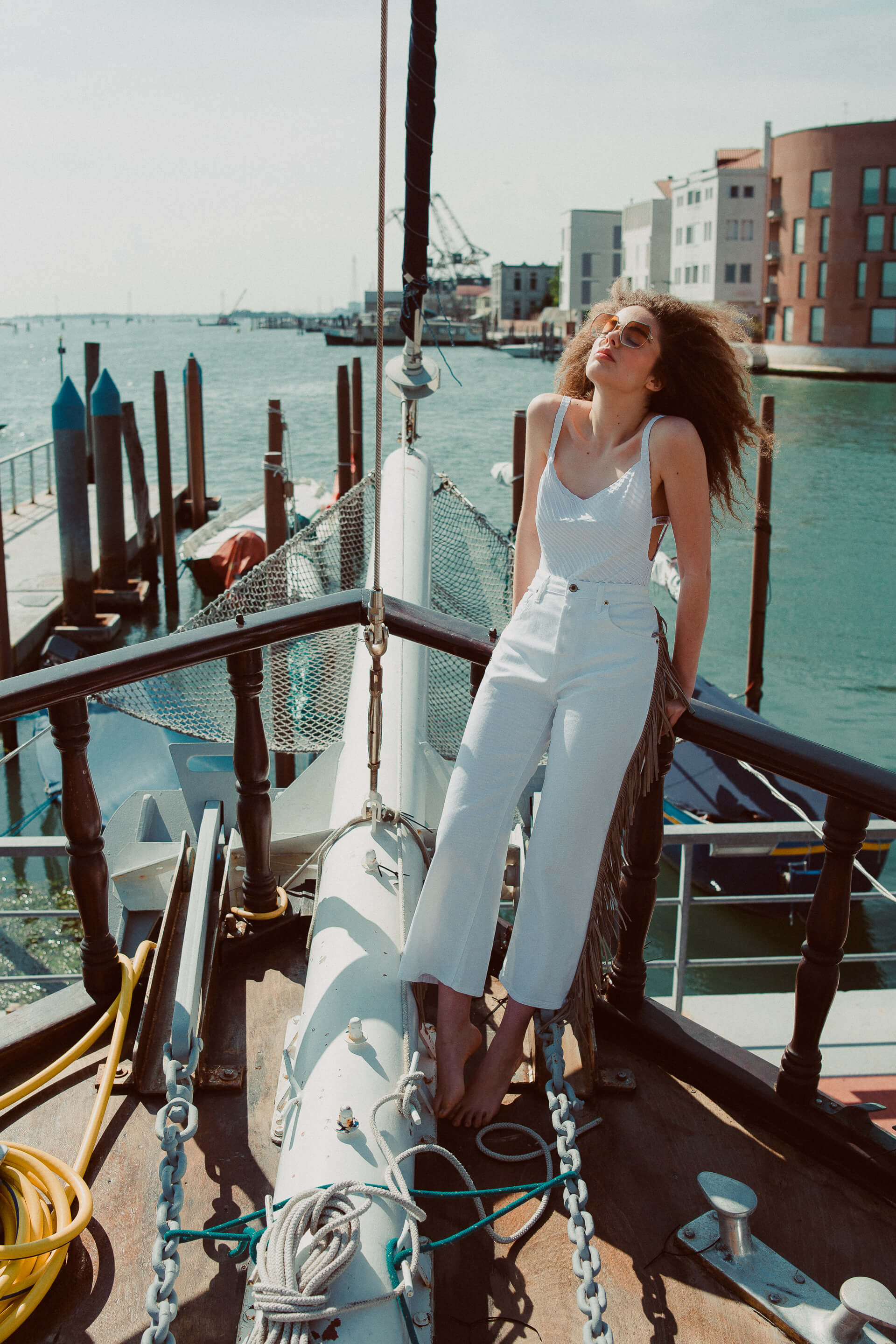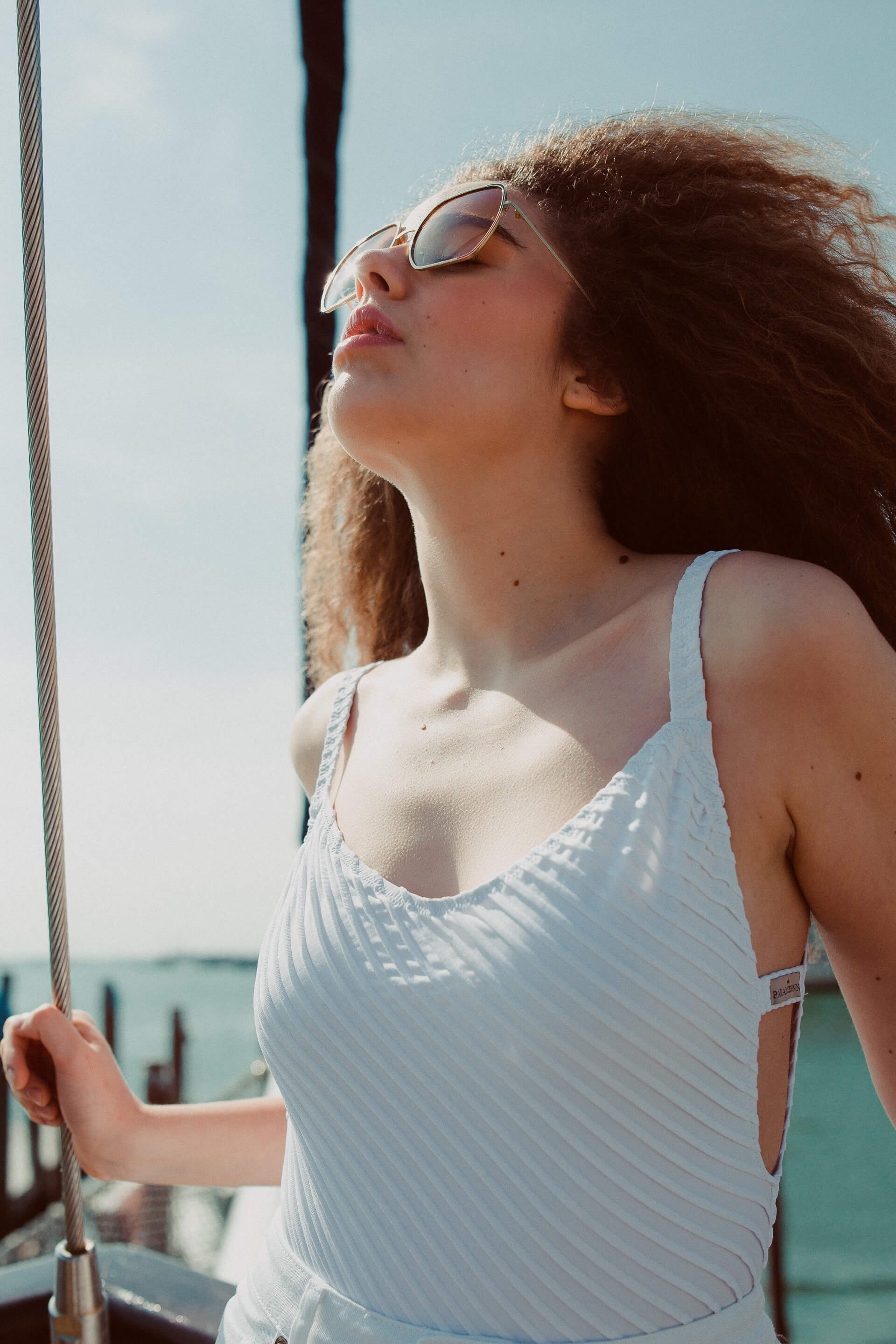 Trousers True NYC
Swimsuit Paramidonna
Ottica Manuela
__________
LOOK 8
LAUGHING AT THE SUNSET
__________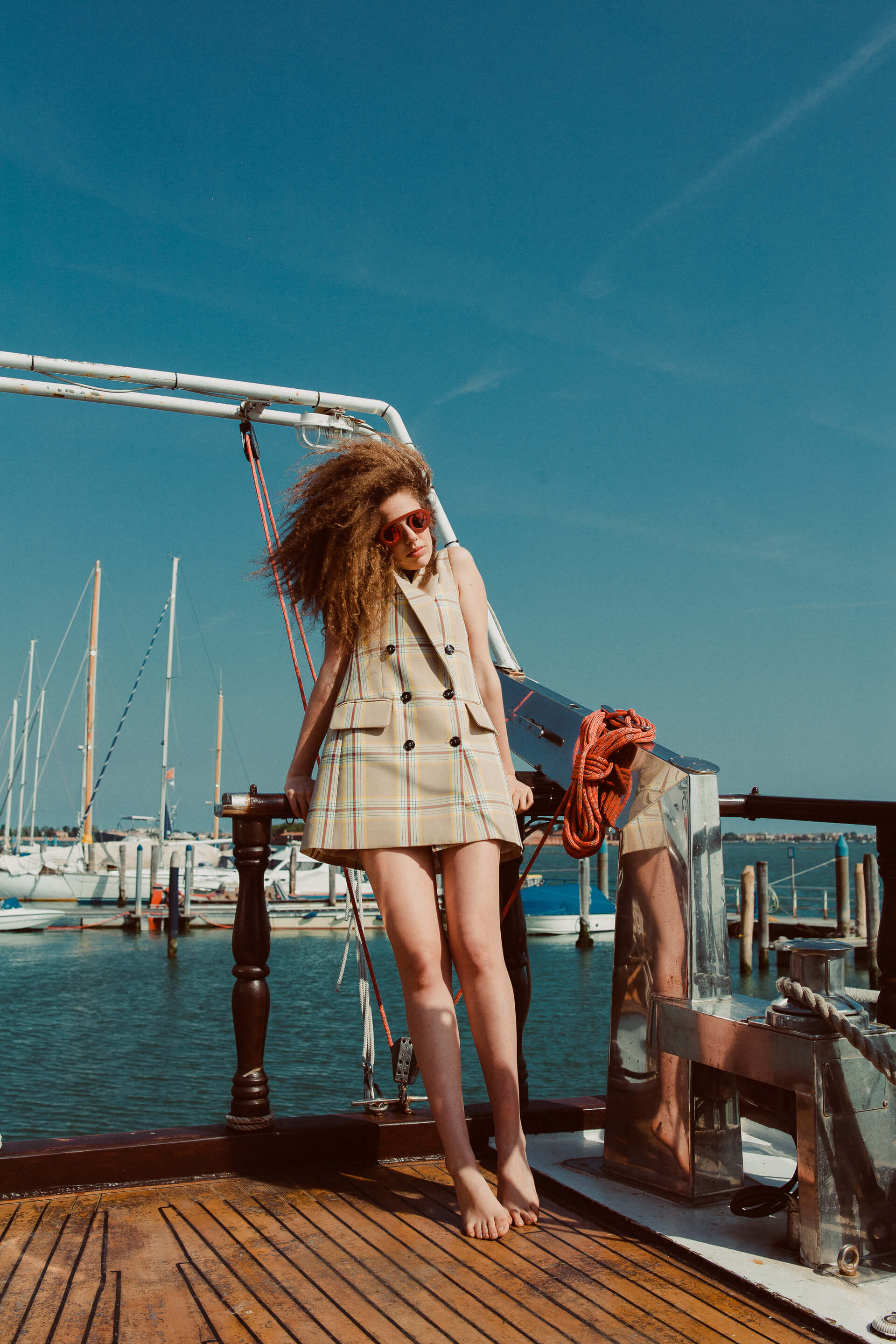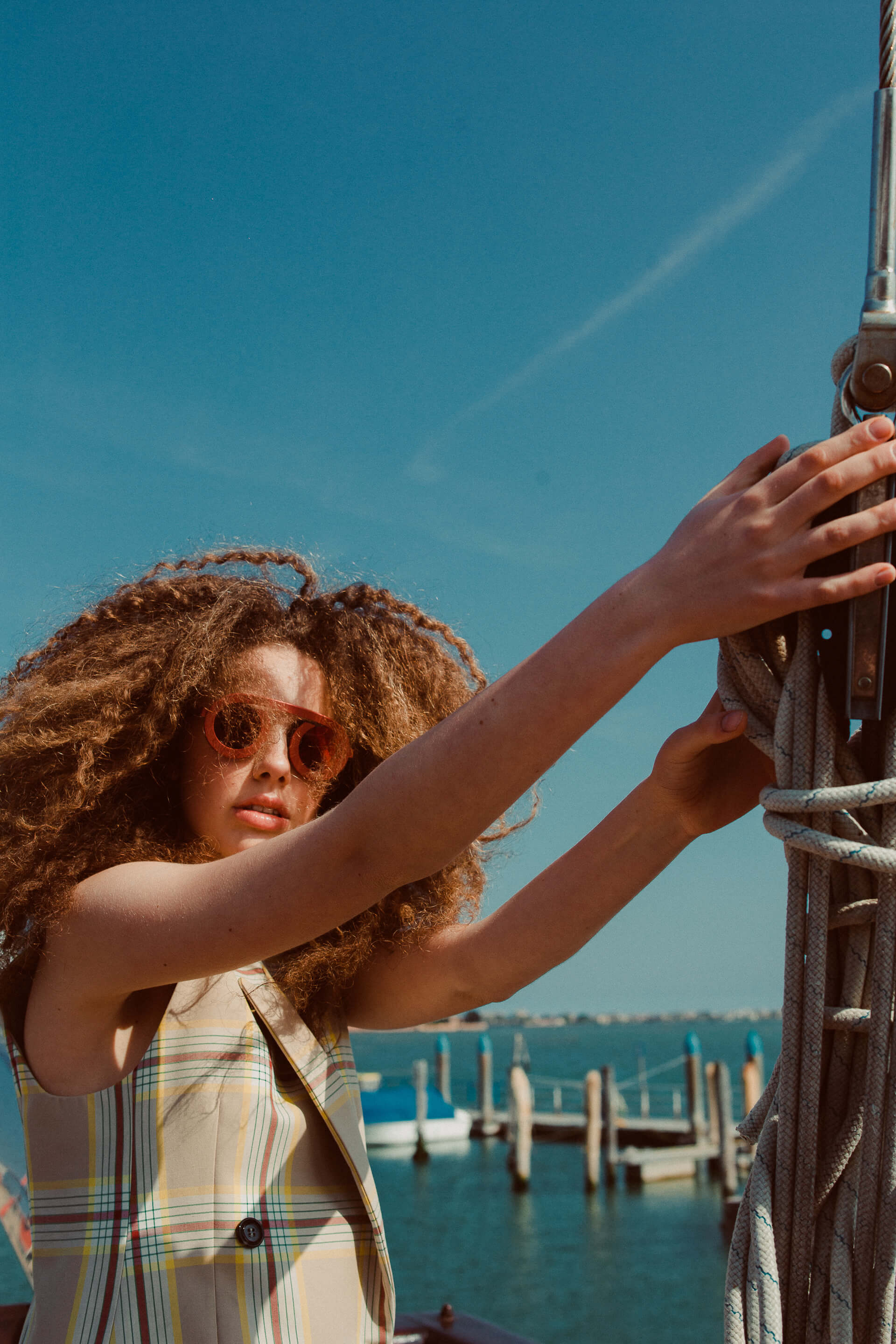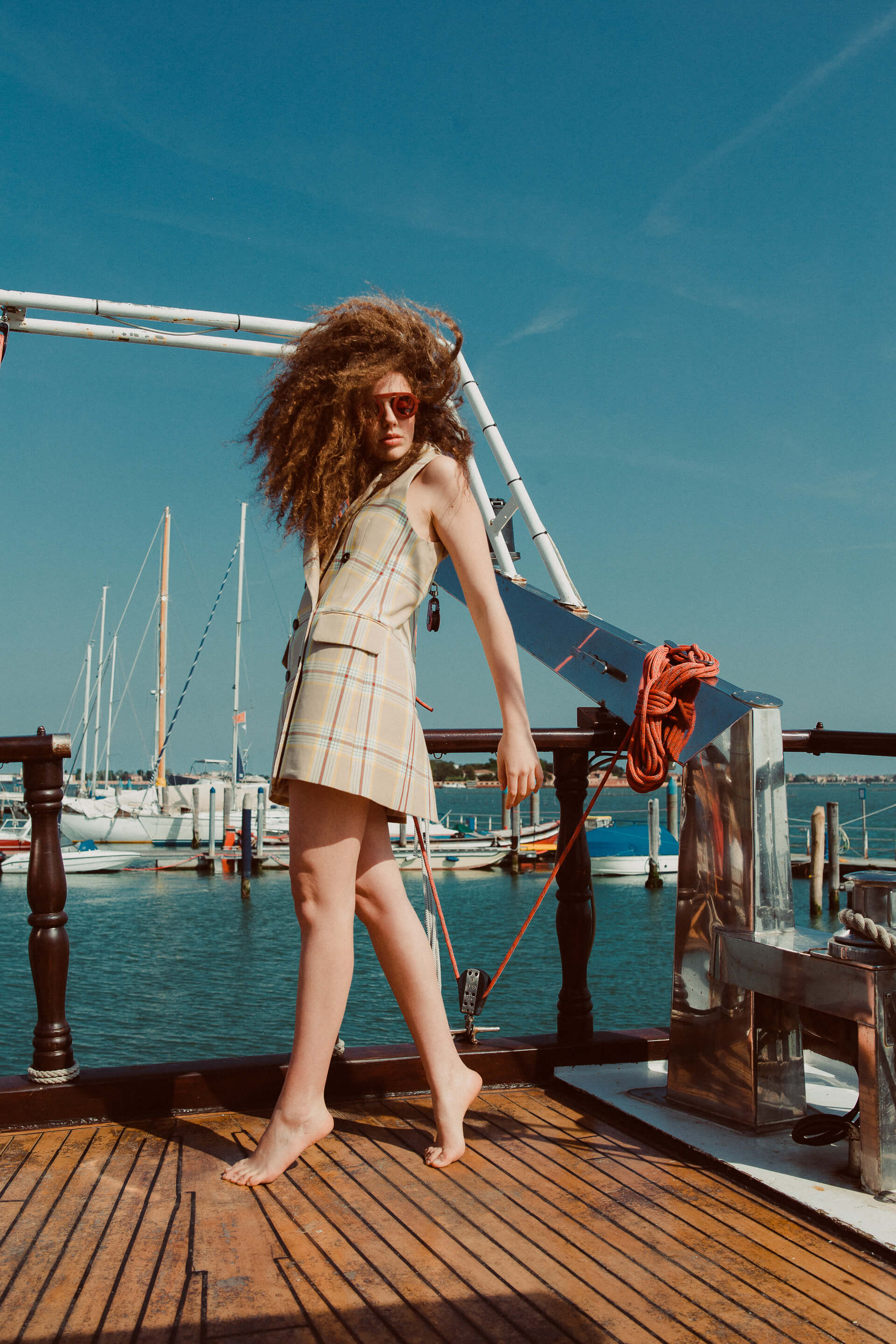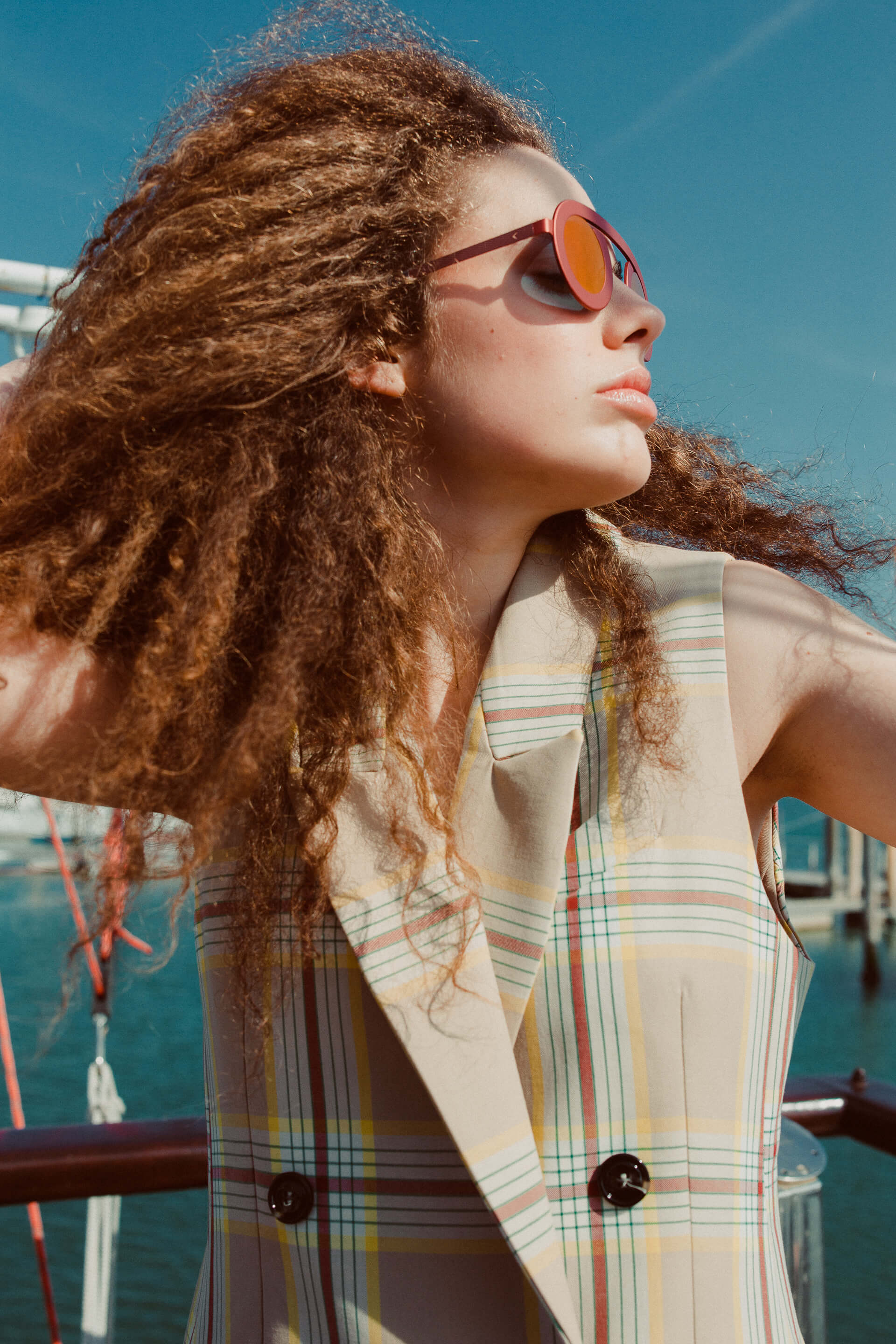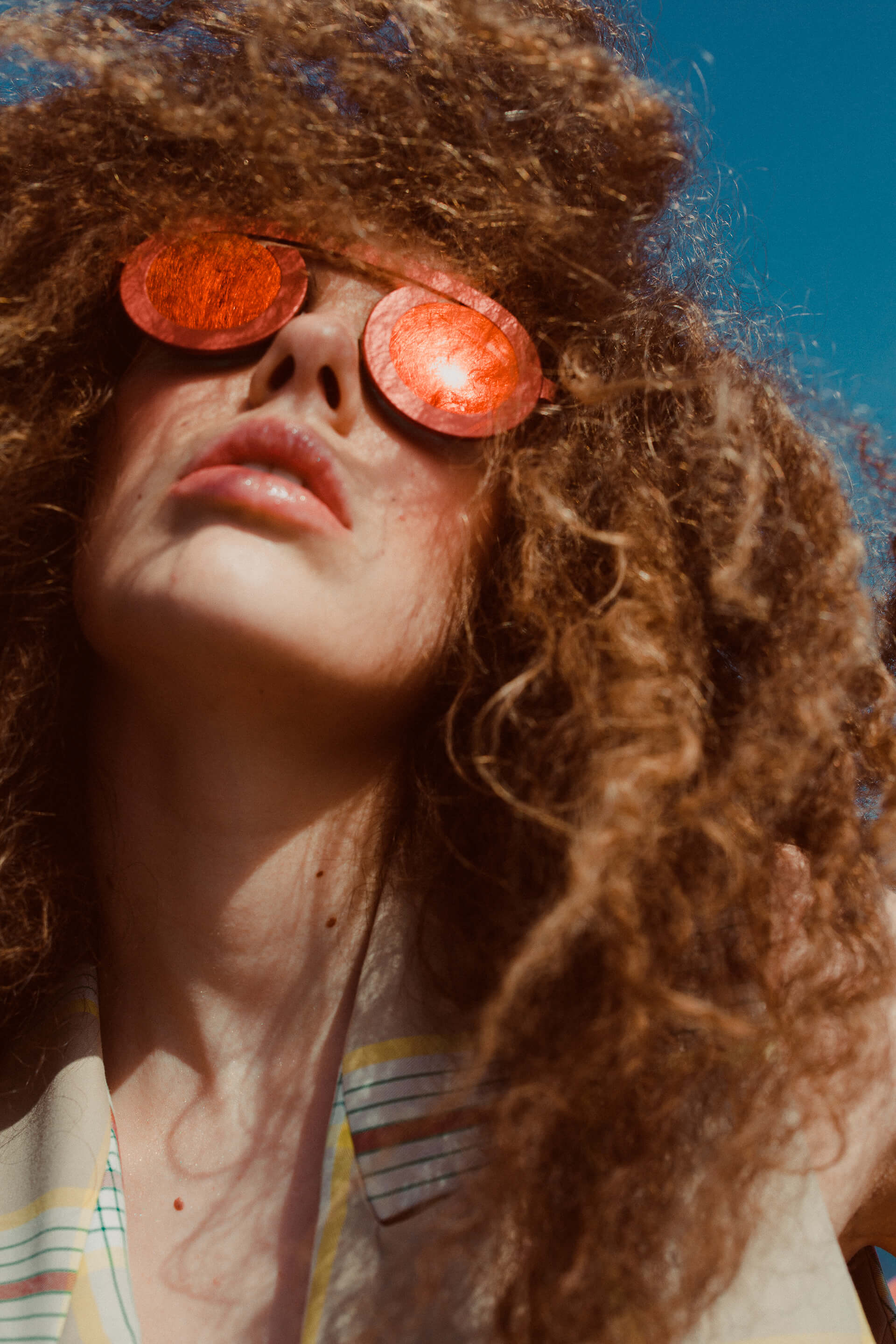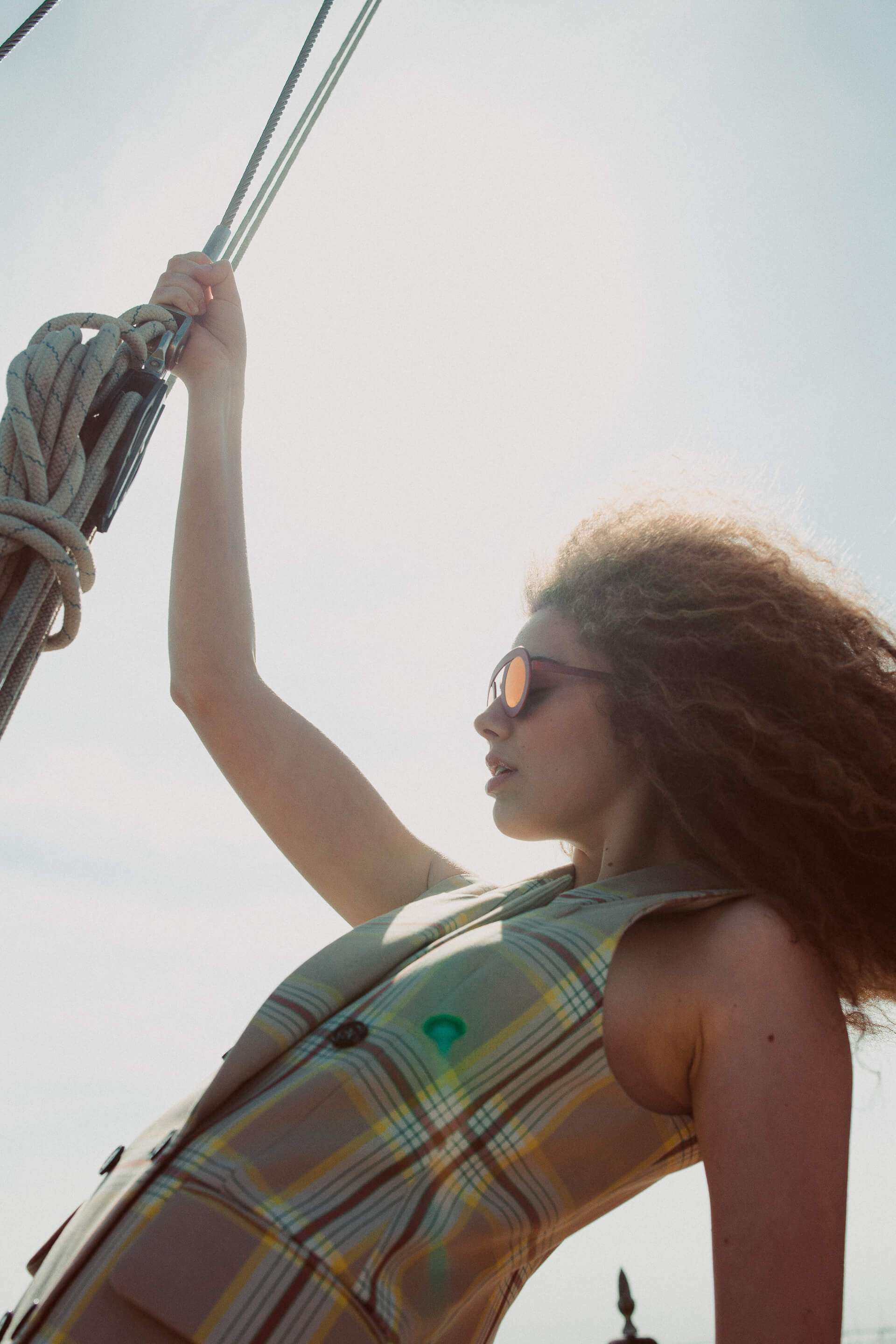 Dress Tradition Novanta3
Ottica Manuela
__________
LOOK 9
FELINE BEAUTY
__________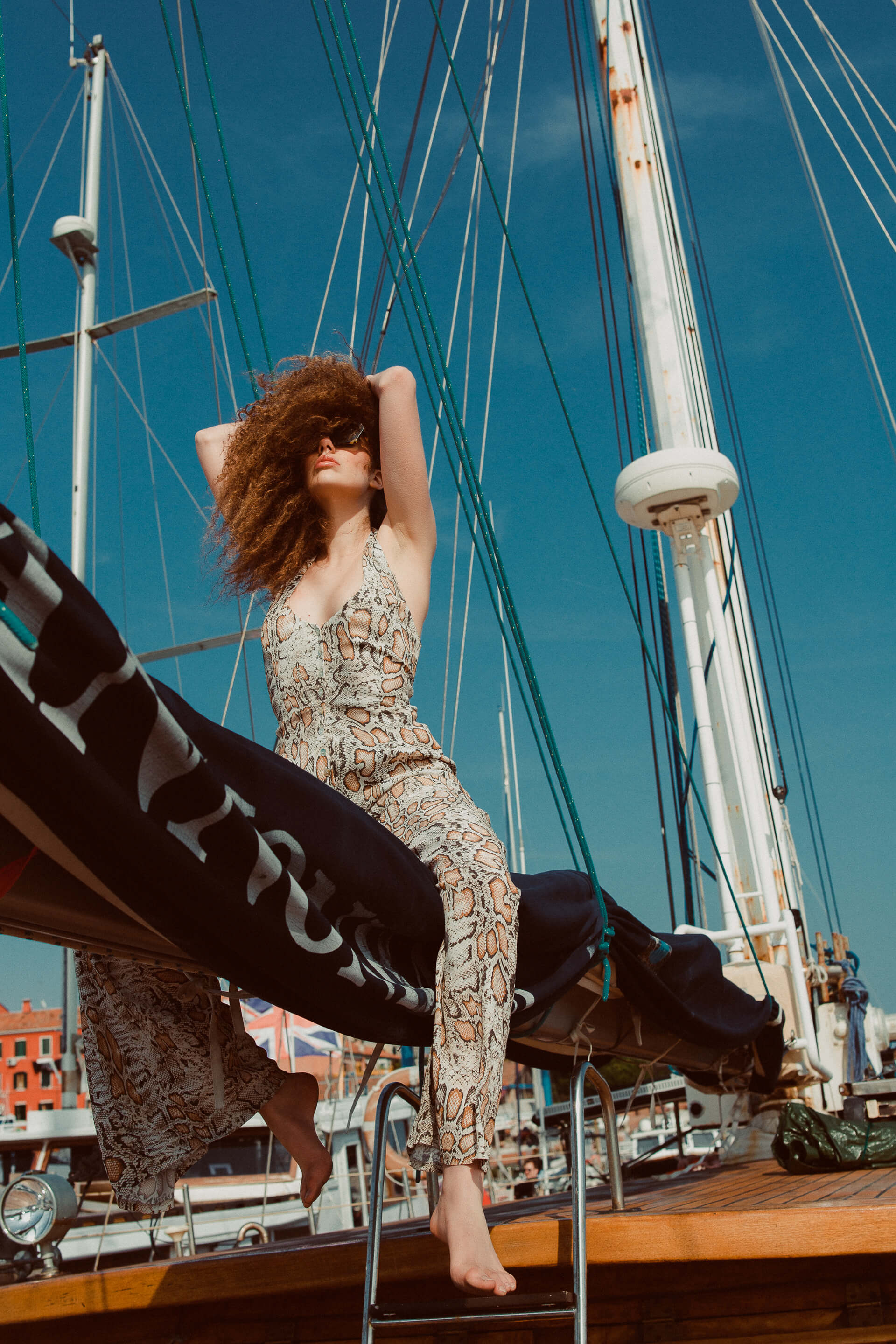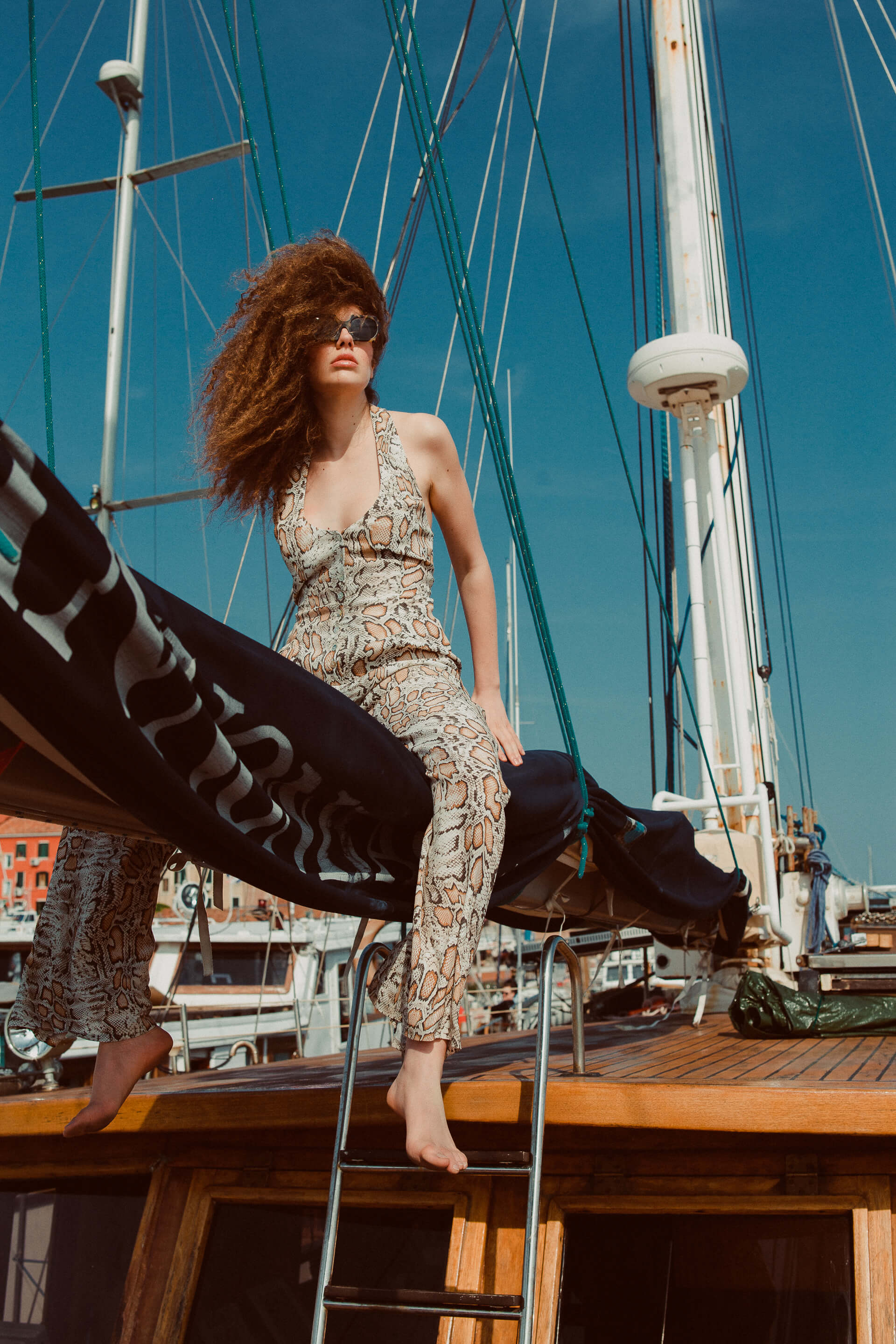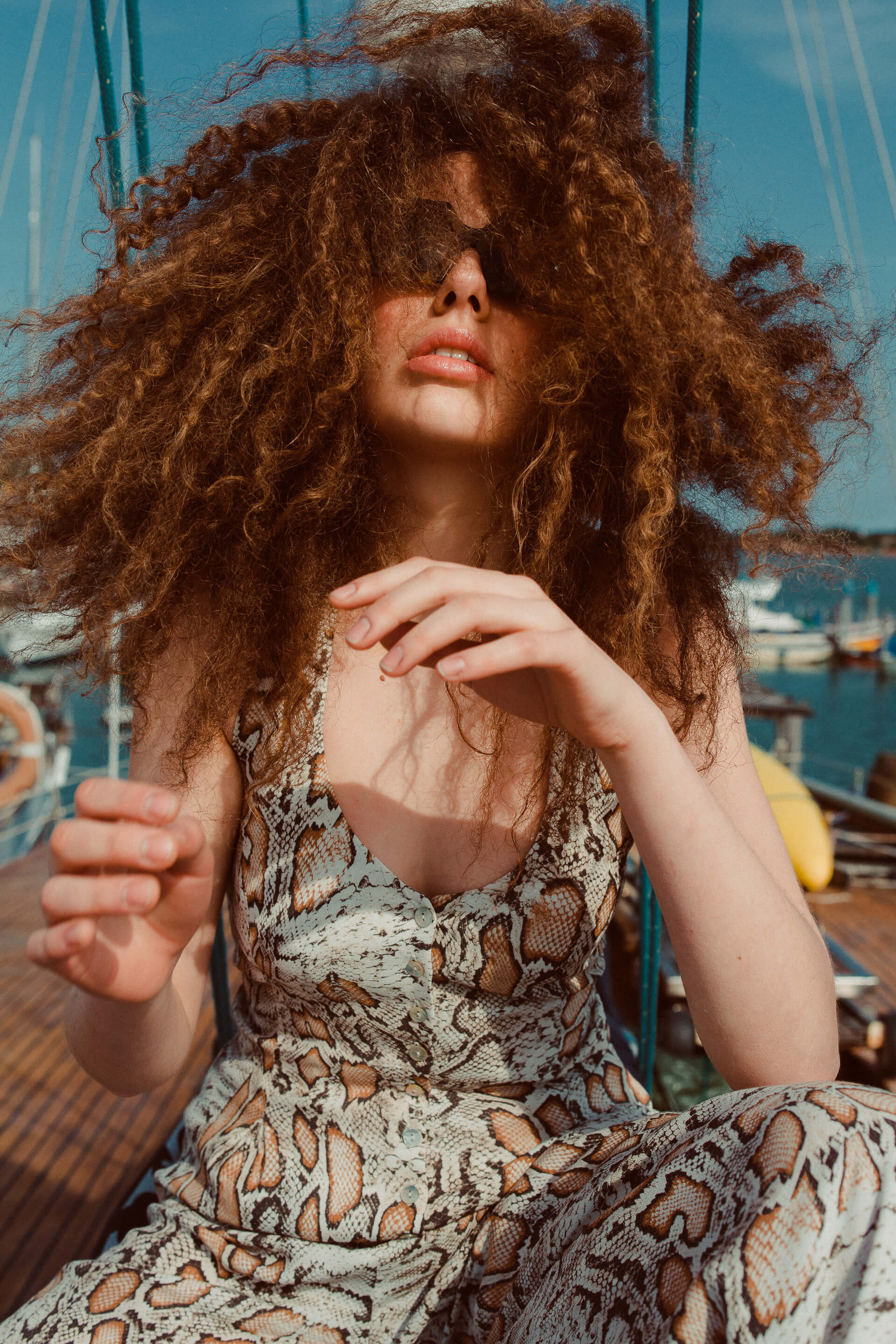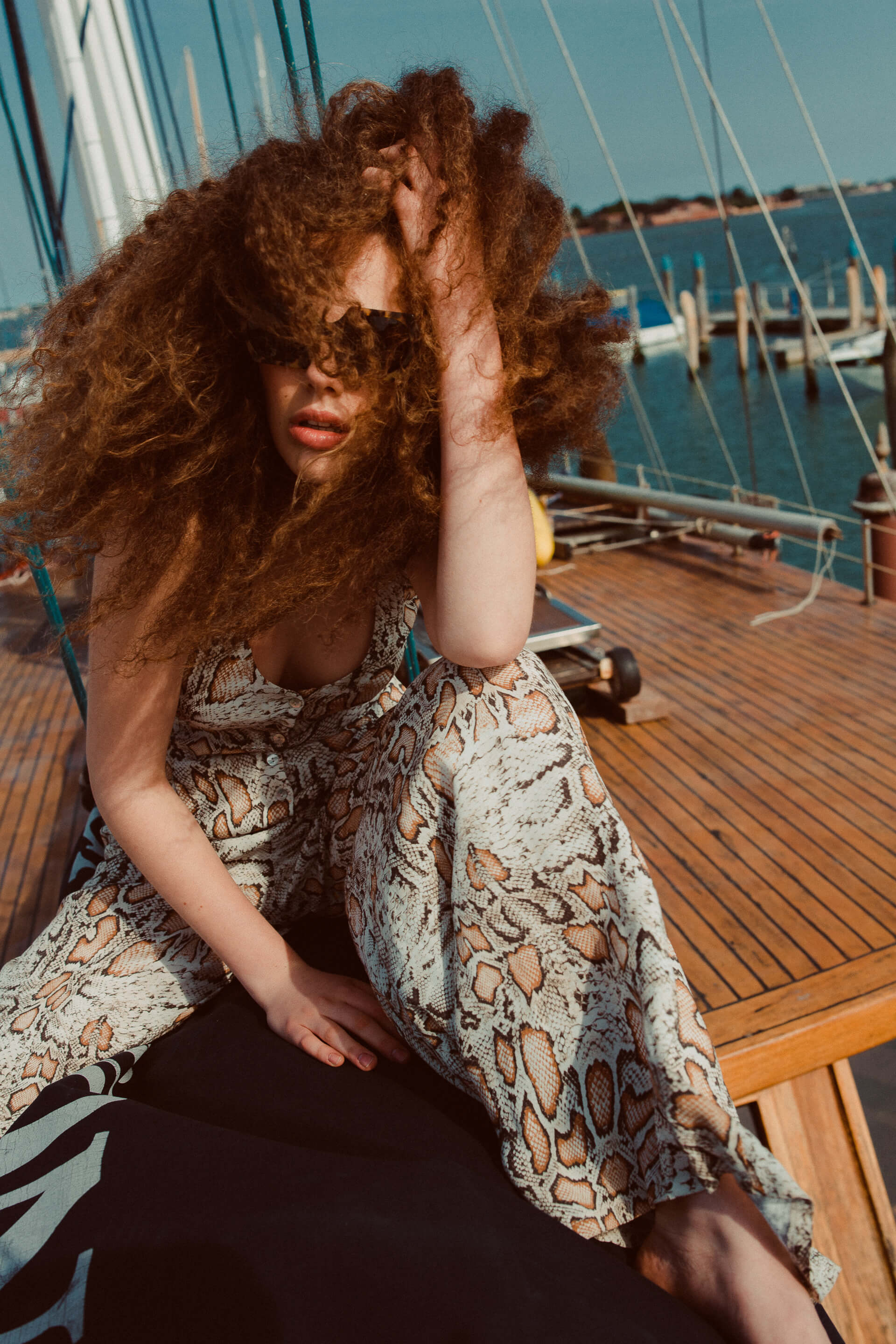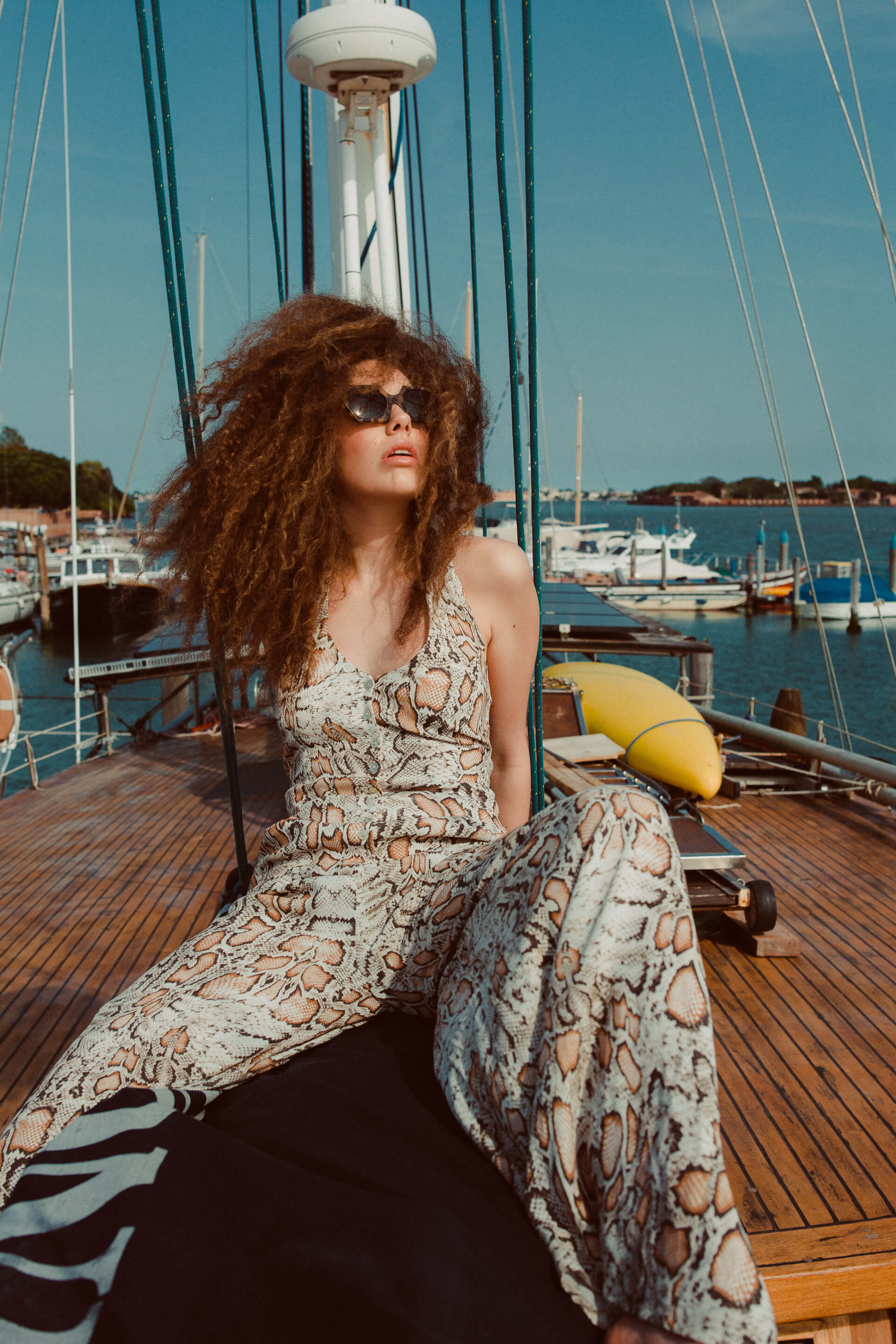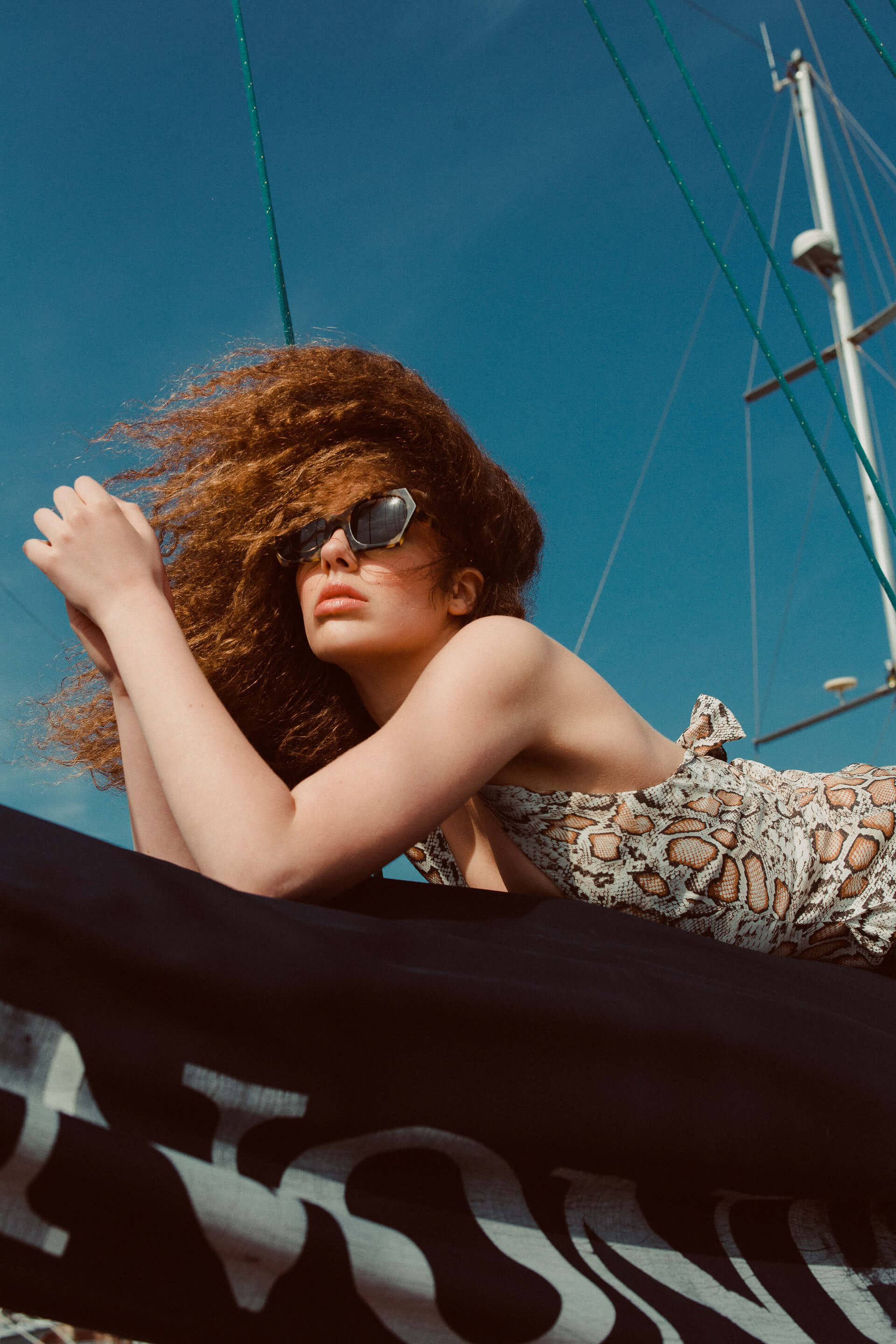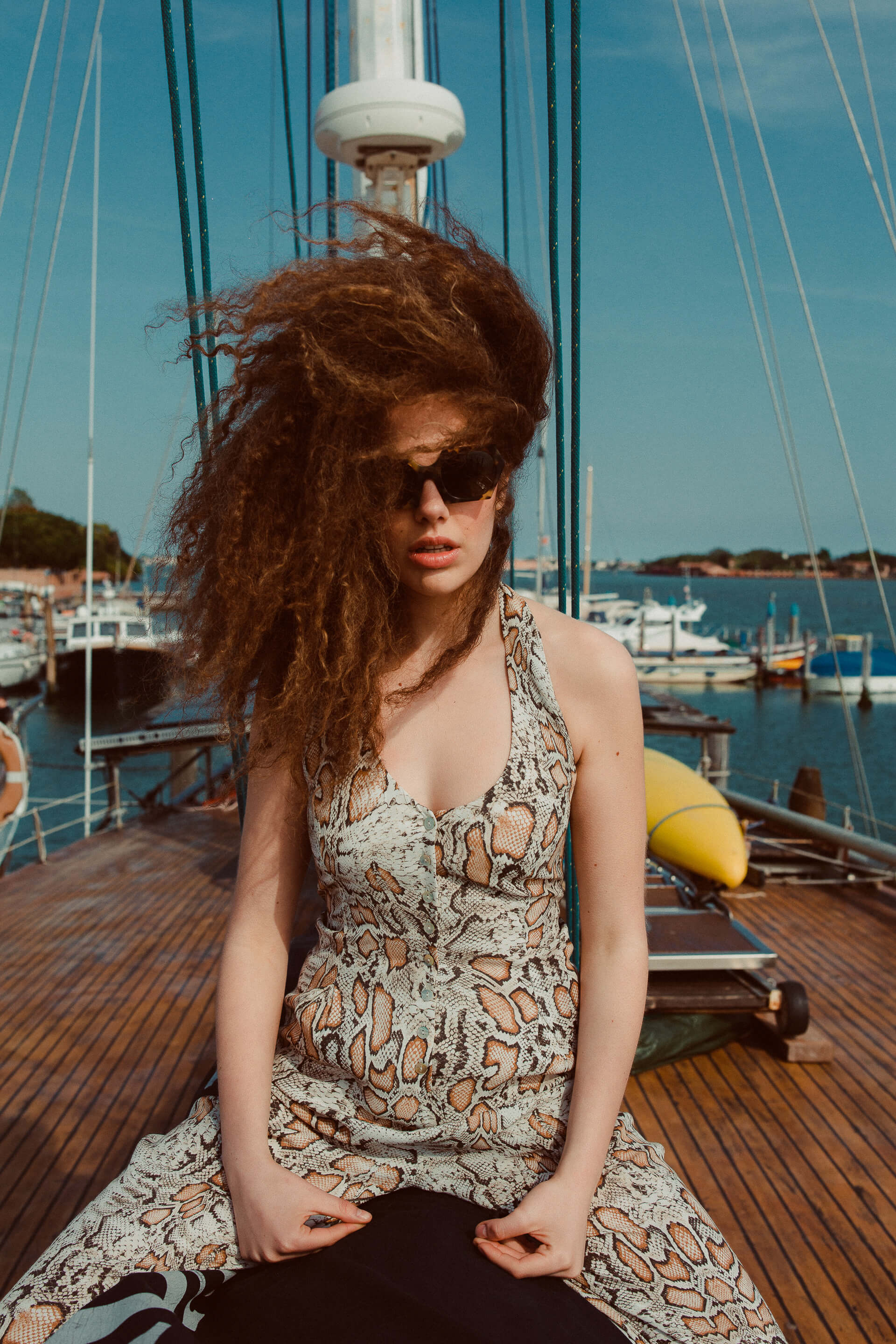 Dress Sadey With Love
Ottica Manuela
__________
LOOK 10
FEEL THE MOMENT
__________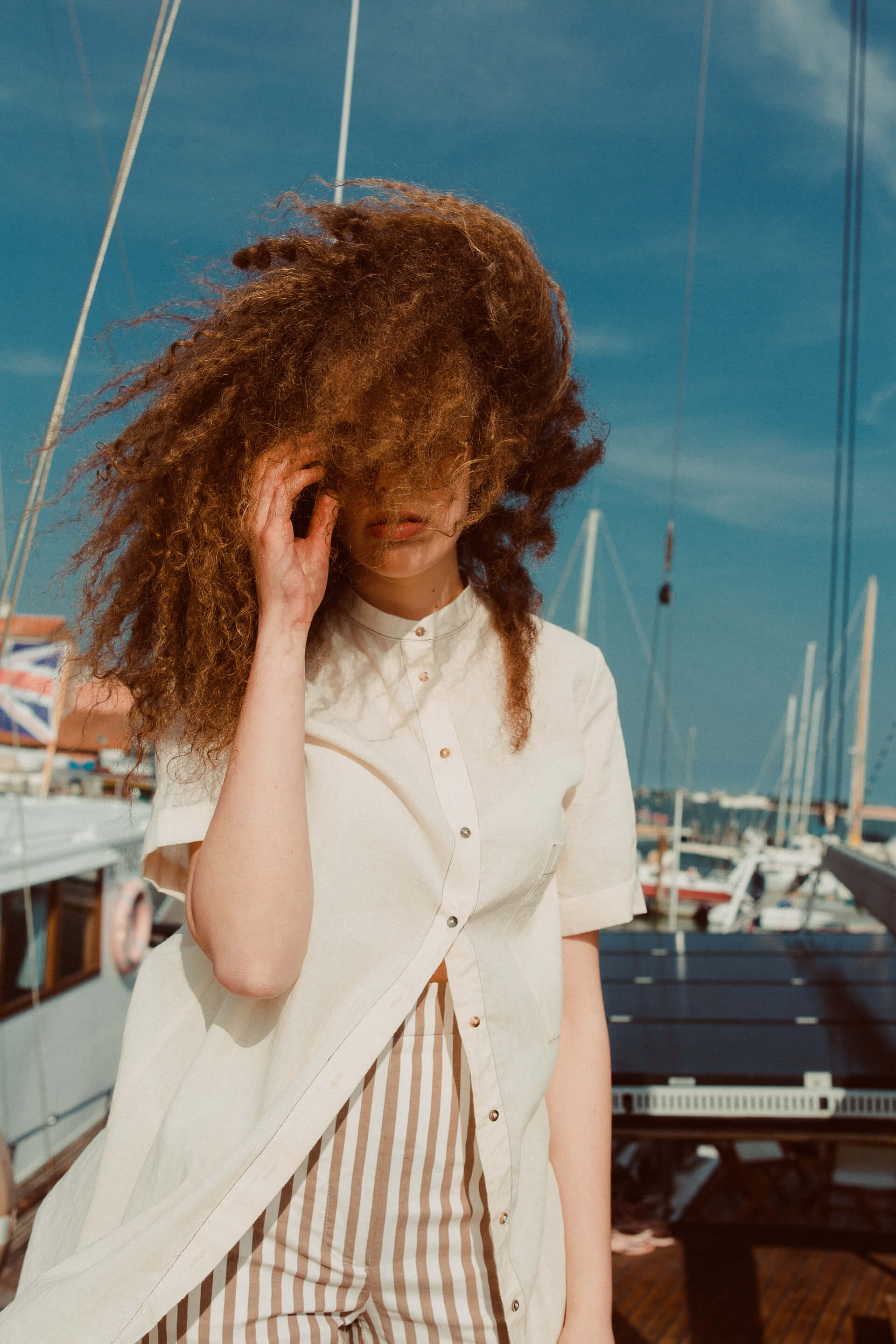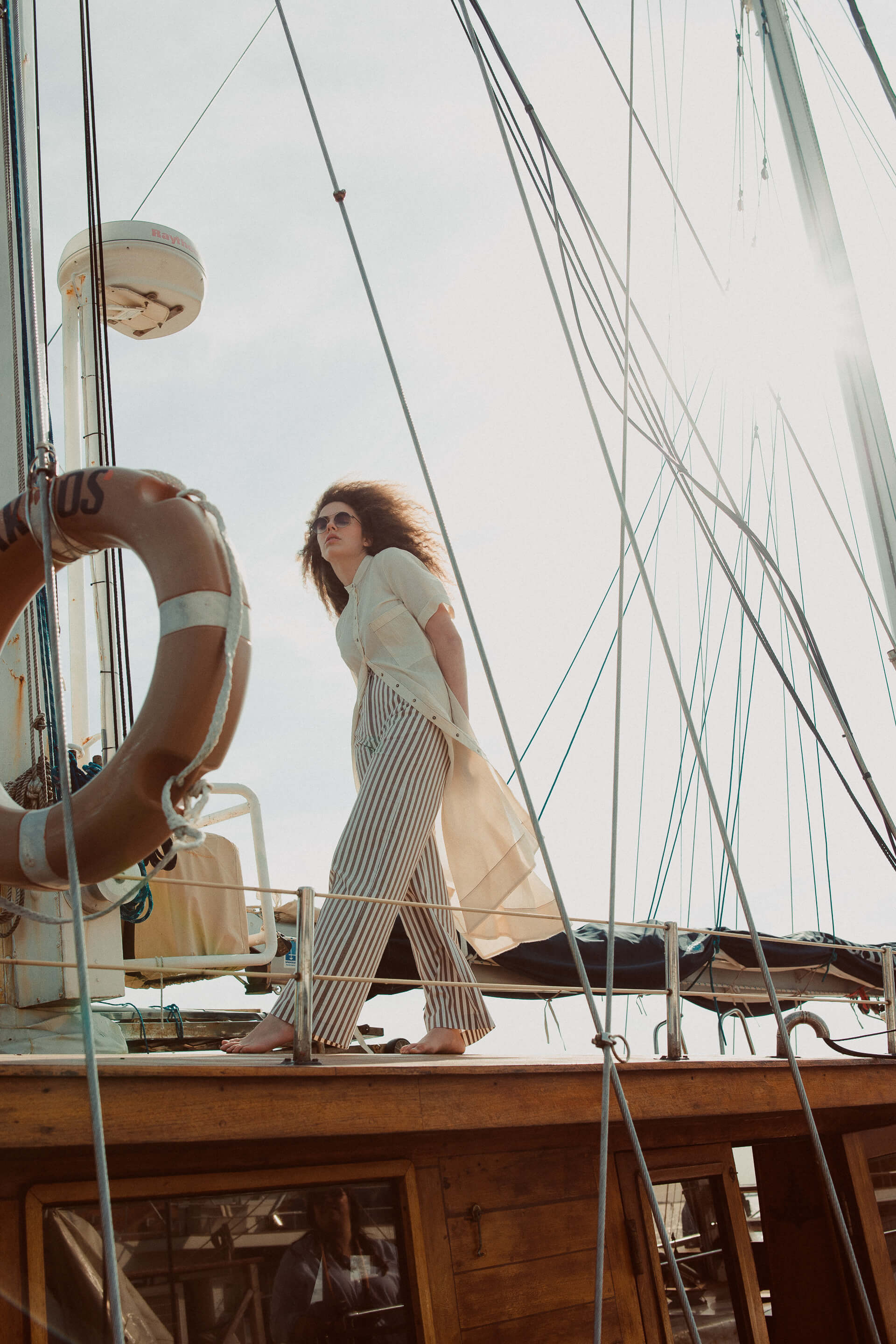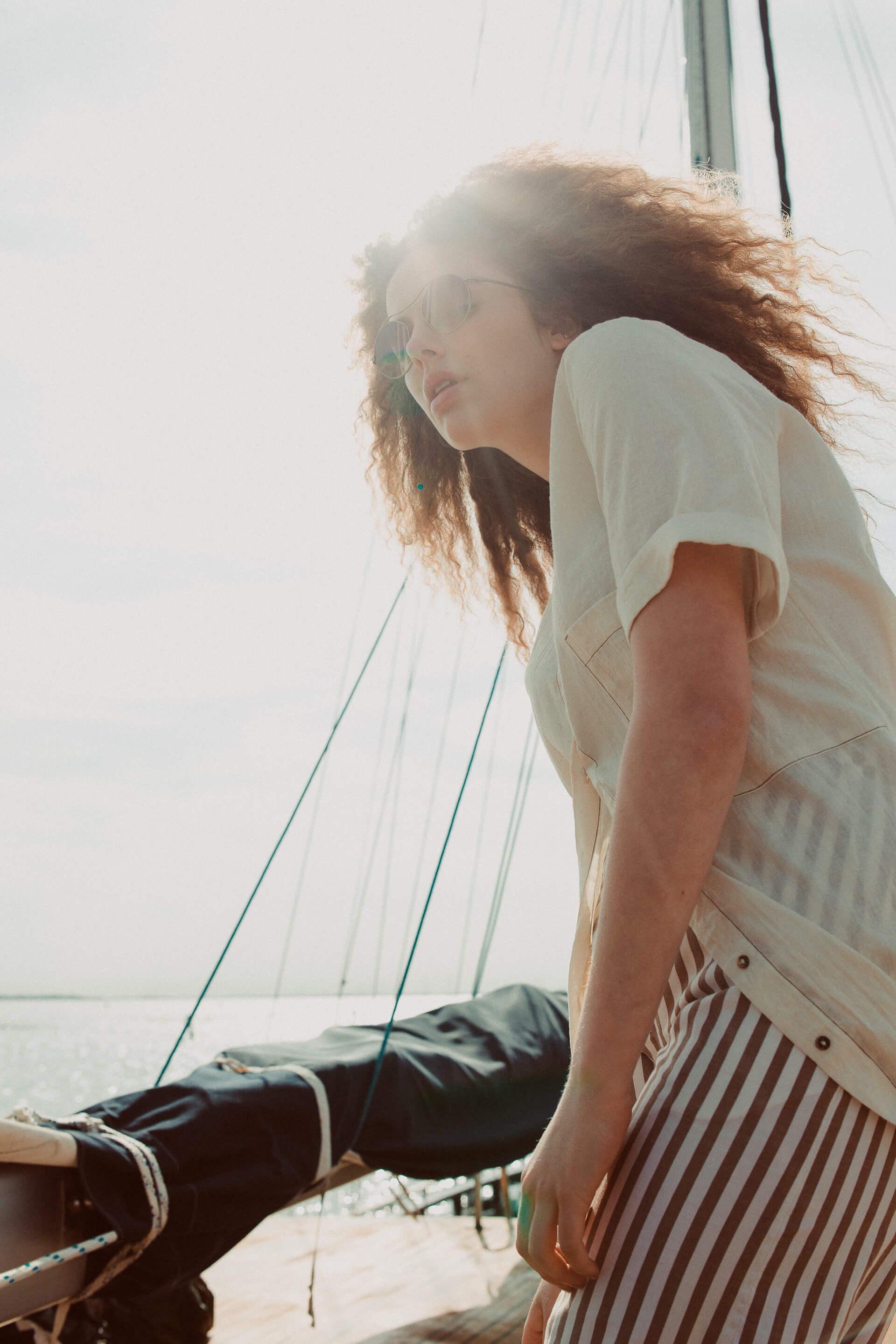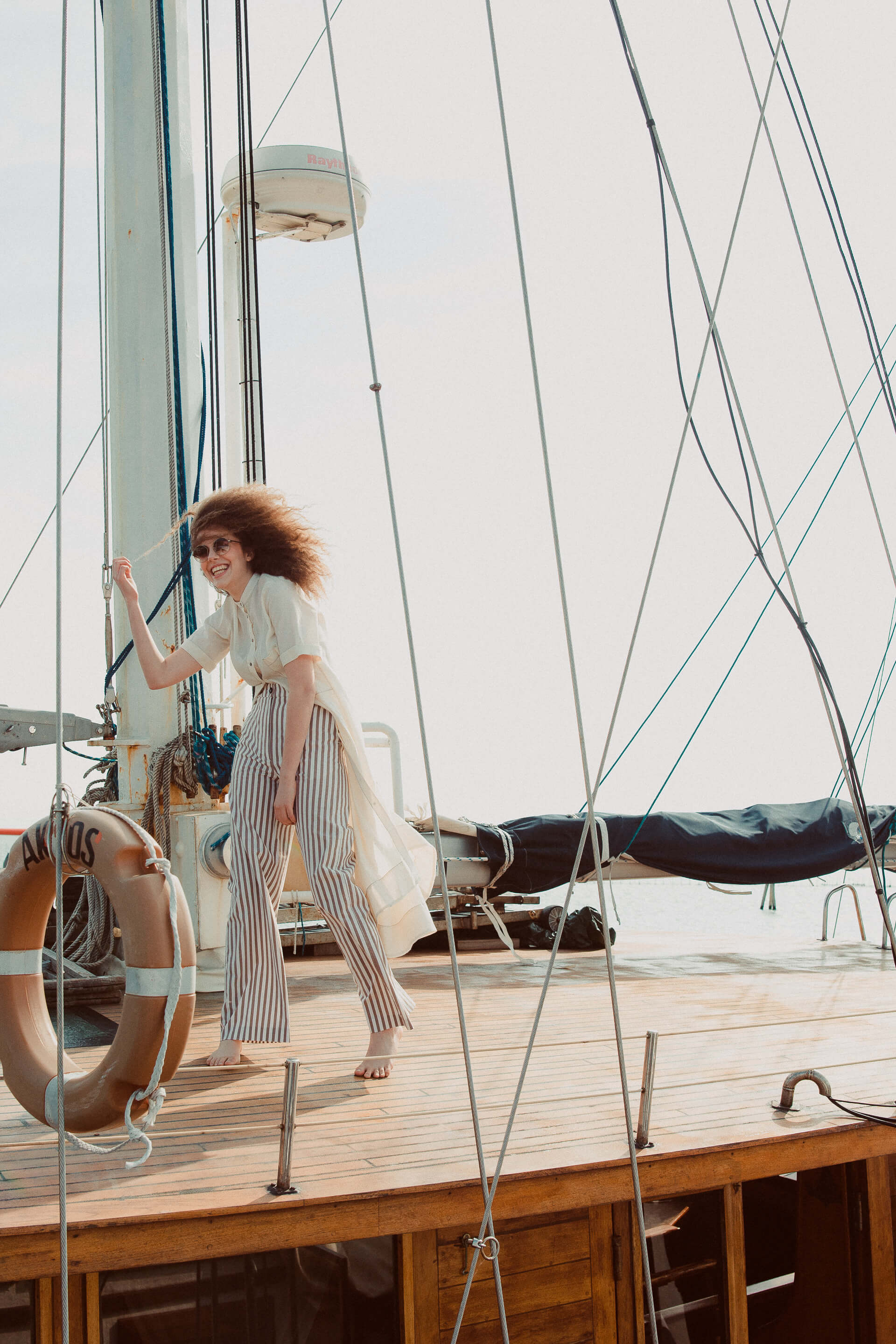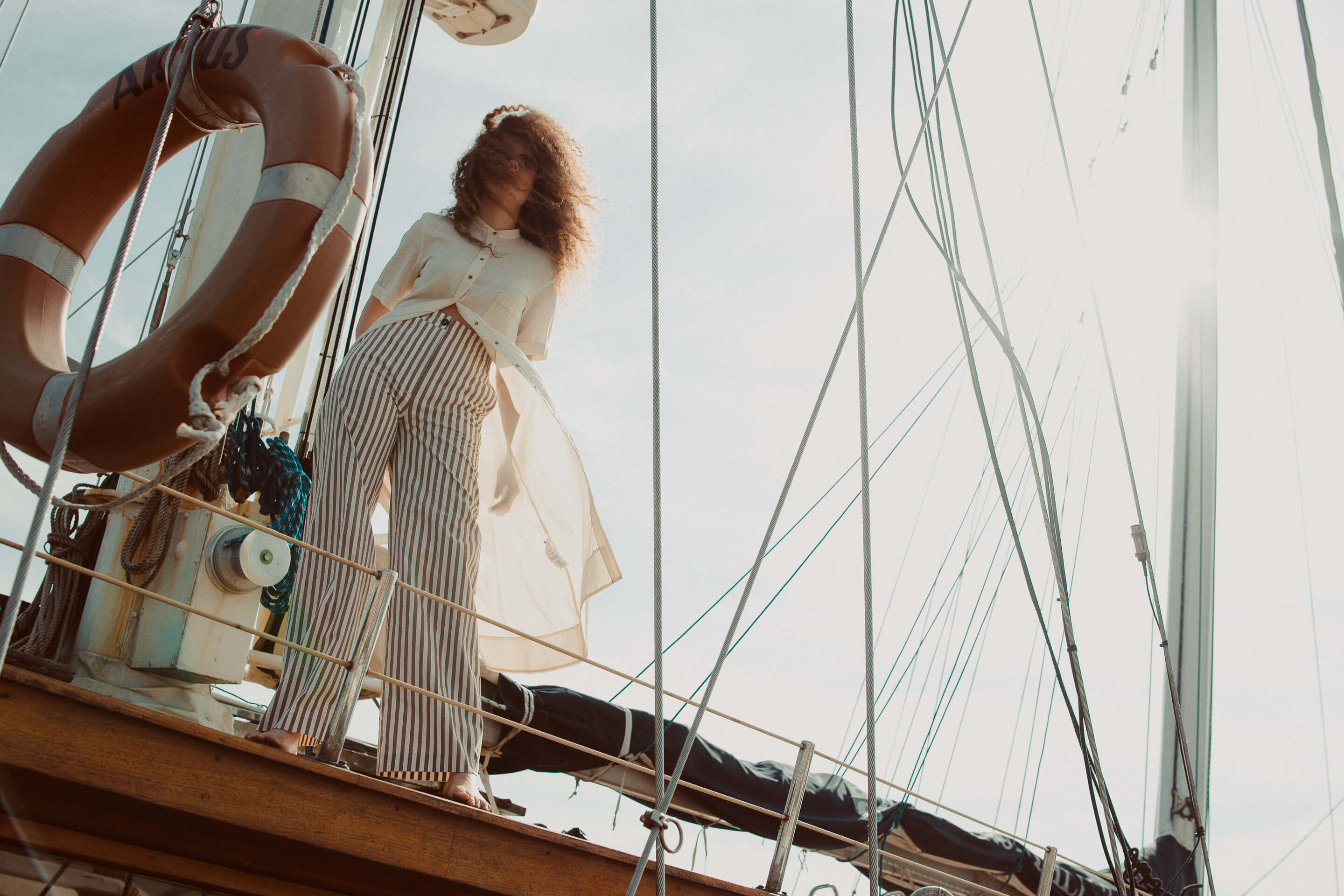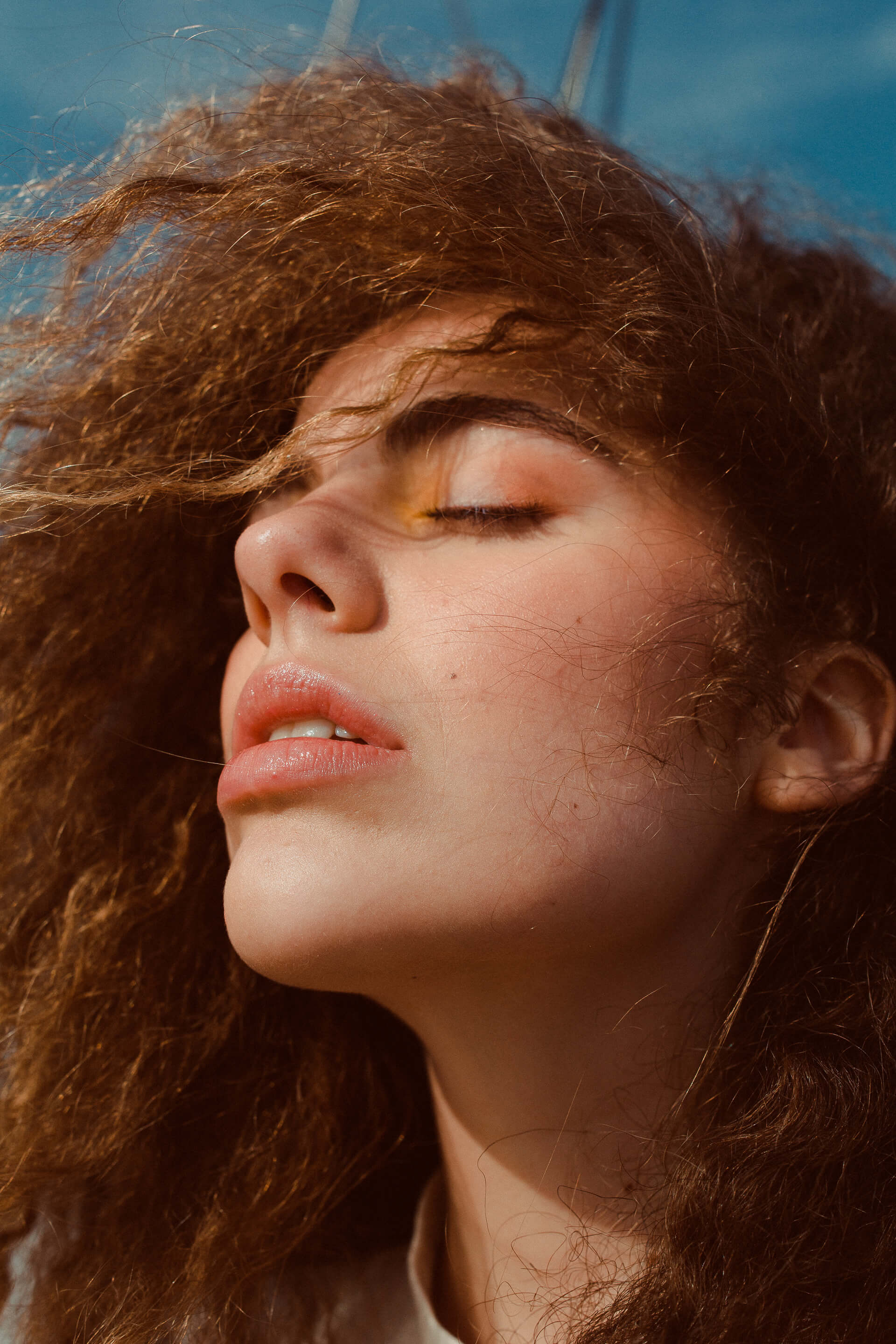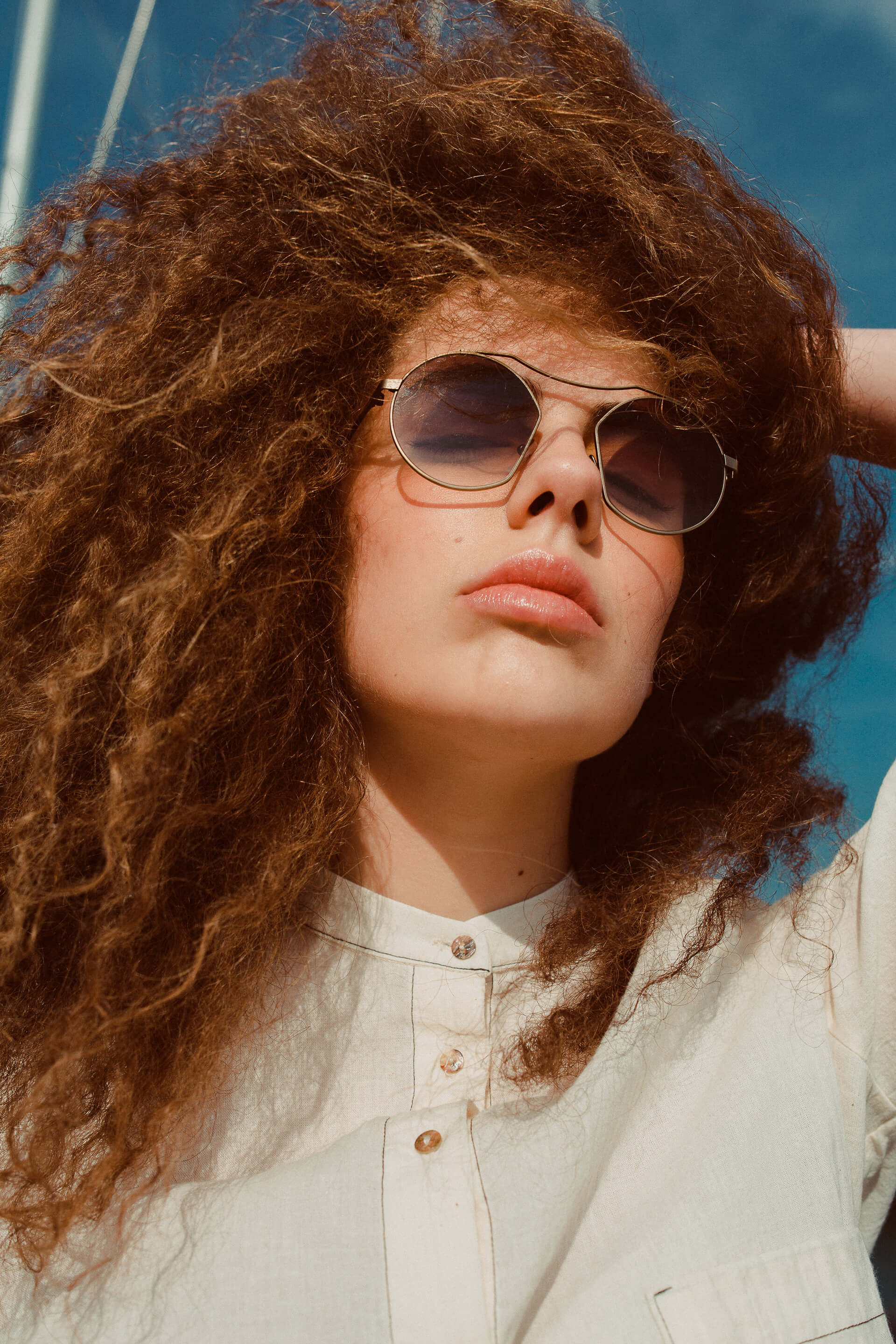 Trousers True NYC
Cardigan Claudie
Ottica Manuela