From classical composer, Wolfgang Amadeus Mozart to pop icon Sir Elton John, an incredible number of famous musicians, dead and alive, whatever genre of music they're best known for, have had their life and career put on screen throughout the history of world cinema. Biopics, in fact, are not only meant to portray politicians or historical heroes but all kinds of more or less public figures whose life and achievements make up anecdotal stories worthy to be known by as many people as possible, remarkable people who deserve to be forever remembered and celebrated. Musicians, bands and singers who've made and are making history with their unparalleled talent, iconic melodies and lyrics, and rather peculiar life paths, perfectly fit the category of raw material for biopics. Here we've made a selection of our personal favorites, ranking them from the worst to the best feature. If you feel like learning more about your musical heroes, or if you're in the mood for some unbelievable real-life music-related stories, take a look at the list of our top music biopics and sort out your personal winner.
"La Vie en Rose" (2007)
Directed by: Olivier Dahan.
Starring: Marion Cotillard, Sylvie Testud, Clotilde Courau, Gérard Depardieu.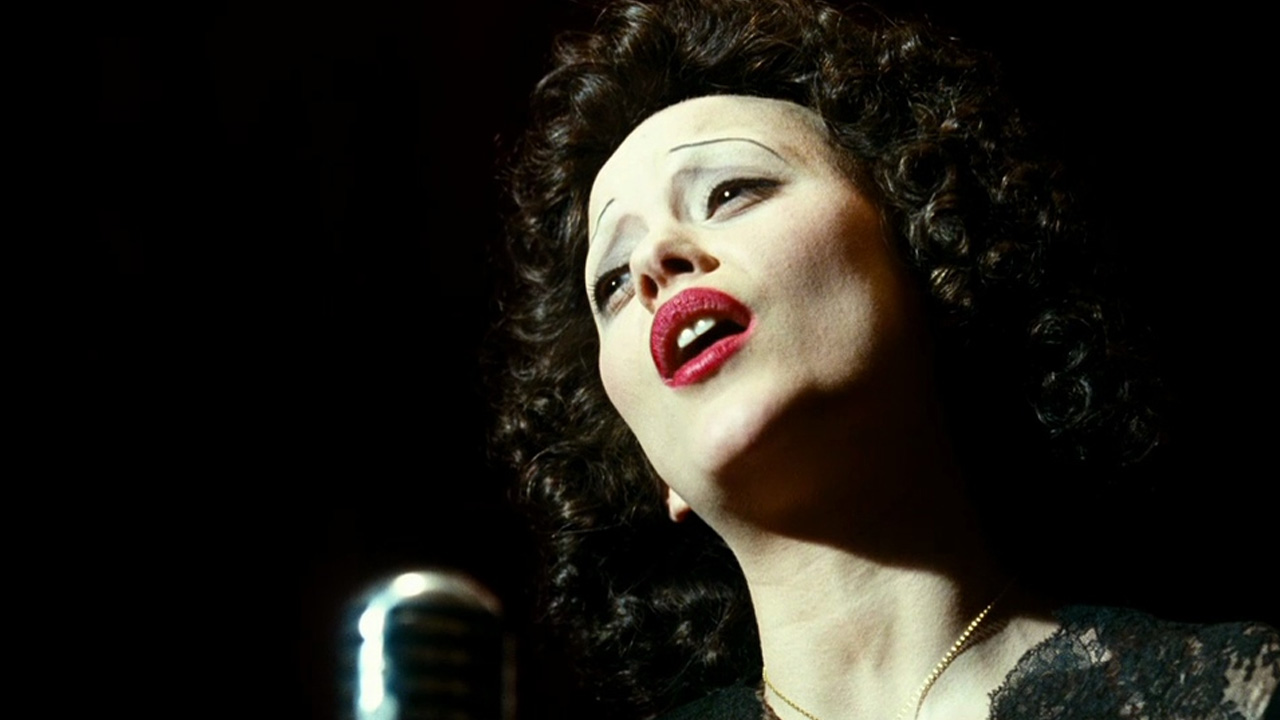 The biographical musical film is a non-linear ensemble of key events from the life of French singer  Édith Piaf (Cotillard), titled after her signature song of the same name. The storyline follows the tragedies and successes of one of the most legendary artists of the French and international musical scene. Born in Paris' downtown in 1915, her voice became famous from the very beginning of her street singer career, up until her rise to fame thanks to manager Louis Leplée (Depardieu). The movie retraces the numerous misfortunes and adversities she had to deal with growing up: neglected by an unaffectionate mother, she got into car accidents, hepatic comas, surgical operations, and painful deforming rheumatisms. Despite a very unhappy life and early death, Édith will always be remembered for her extraordinarily versatile voice and iconic songs.
Signature songs: "La vie en rose,"  Non, je ne regrette rien."
"Ray" (2005)
Directed by: Taylor Hackford.
Starring: Jamie Foxx, Regina King, Kerry Washington, Curtis Armstrong.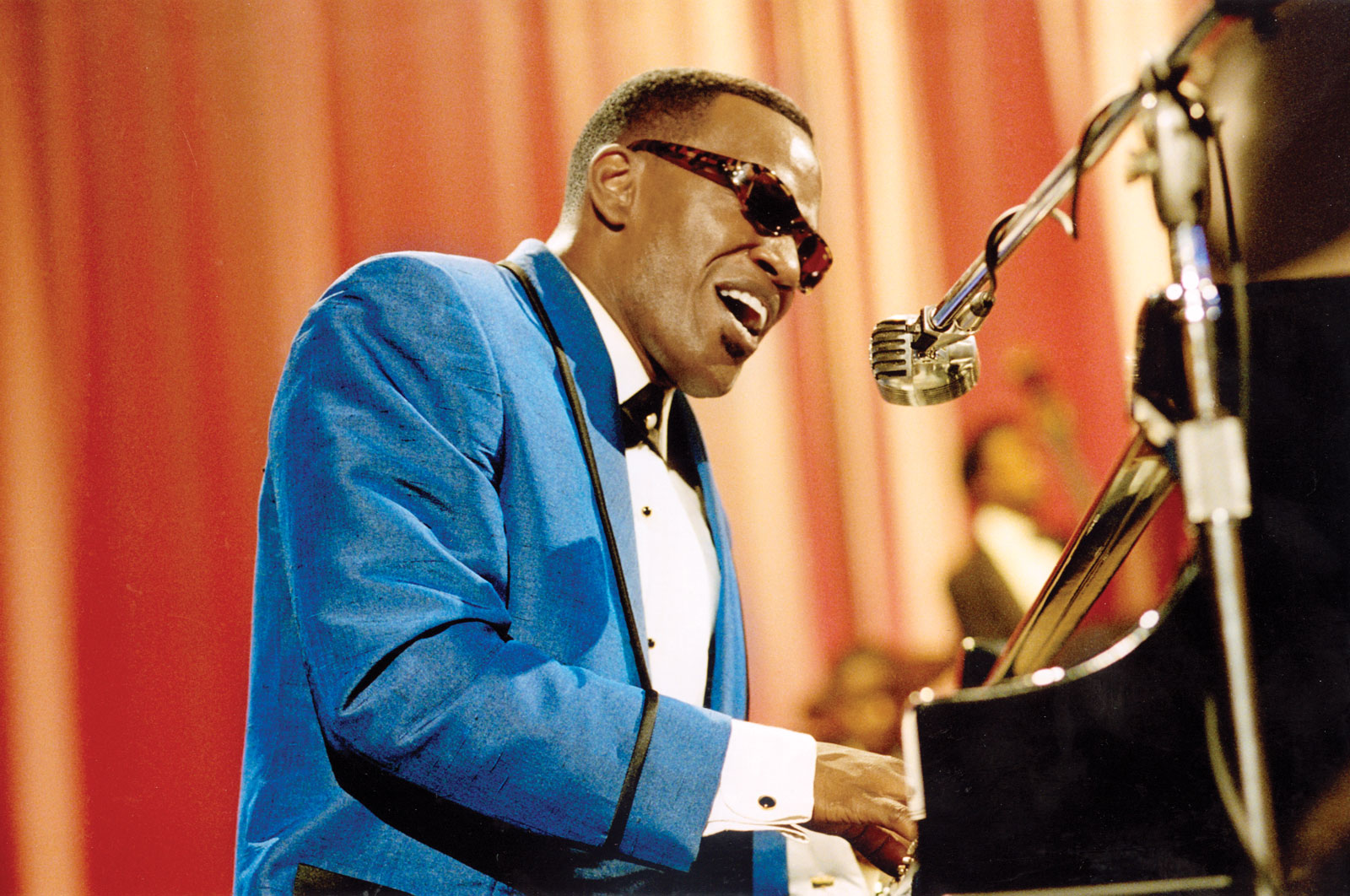 Set in southern USA between the 1940s and 1960s, the movie covers the childhood and adulthood of one of the most precious Afro-American legends in the musical landscape, Ray Charles (Foxx). The life of the rhythm and blues icon had very humble beginnings in Georgia: he went blind when he was 7, either because of an eye infection or, according to some, as a consequence of the trauma of seeing his brother drowning. His blindness, though, didn't stop him from pursuing his greatest passion, the piano: his incredible force of character and a caring and supporting mother pushed him to study music and clarinet at an institute for blind children. The movie follows Charles' rise to success and controversial adult lifestyle, from his severe drug addiction to the 12 children he had from 7 different women.
Signature songs: "Baby, Let Me Hold Your Hand," "I Got a Woman."
"Nowhere Boy" (2009)
Directed by: Sam Taylor-Johnson.
Starring: Aaron Taylor-Johnson, Kristin Scott Thomas, Anne-Marie Duff, Thomas Sangster.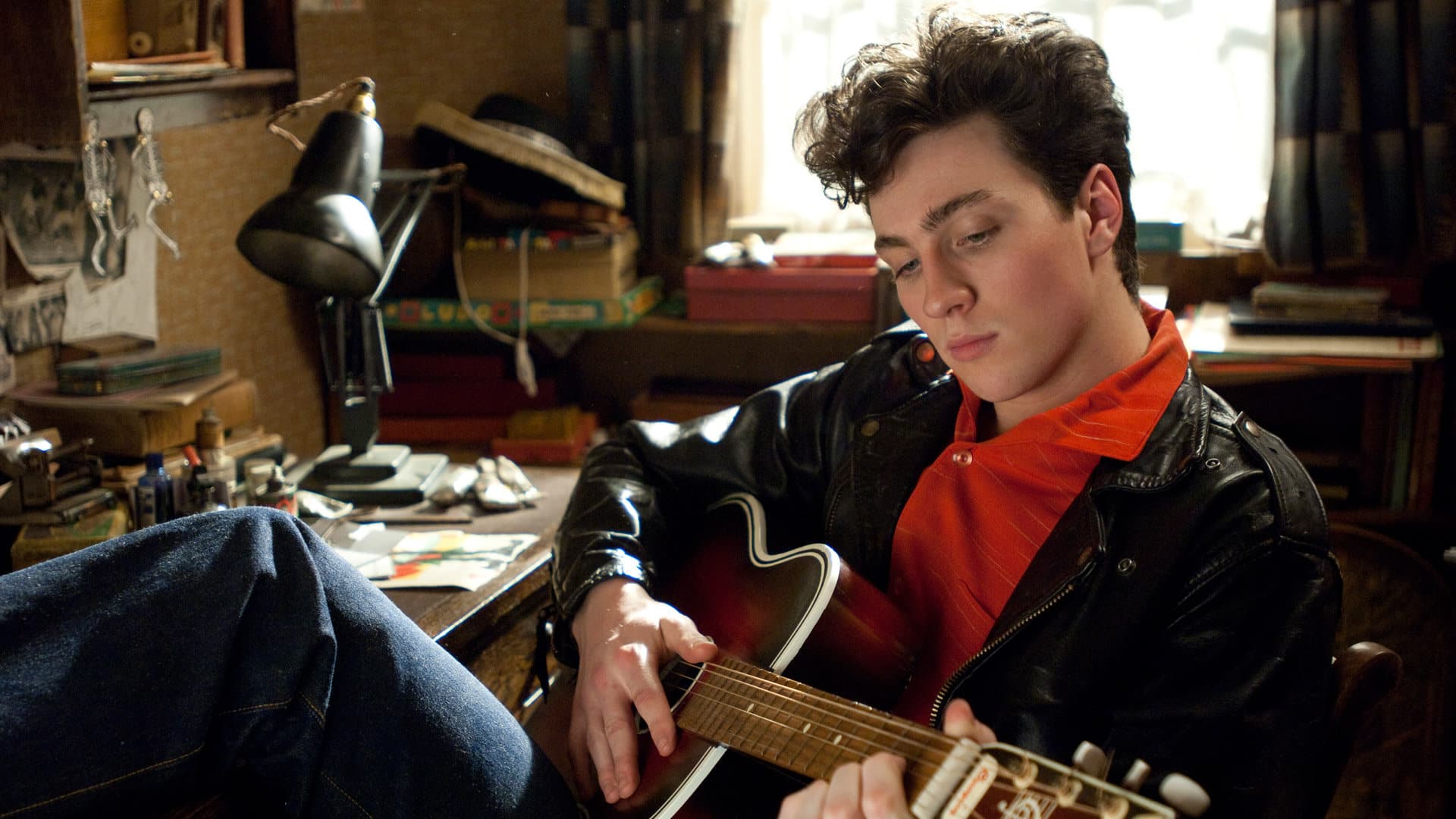 This music biopic tells the tumultuous adolescence of one of the most iconic music personalities in world history: John Lennon (Taylor-Johnson). Set in Liverpool in the mid-1950s, the story begins with a snapshot of 15-year-old John's life with his maternal uncle and aunt. After the death of his uncle, the boy starts having a very hard time living with severe and oppressive aunt Mimi (Scott-Thomas), especially after finding out she's never told him that his mother Julia (Duff) is still alive and owns a house in a nearby town. It is after meeting and catching up with her that John discovers his passion and talent for rock music: he buys his first guitar and starts a band with some of his schoolmates, including his soon-to-be lifetime friend Paul McCartney (Sangster). Between unexpected revelations about the Lennons' past and sudden, non-erasable tragedies, the rest is history.
Signature songs: "Nowhere Man," "In Spite Of All The Danger."
"Bohemian Rhapsody"  (2018)
Directed by: Brian Singer.
Starring: Rami Malek, Lucy Boynton, Gwilym Lee, Ben Hardy, Joseph Mazzello.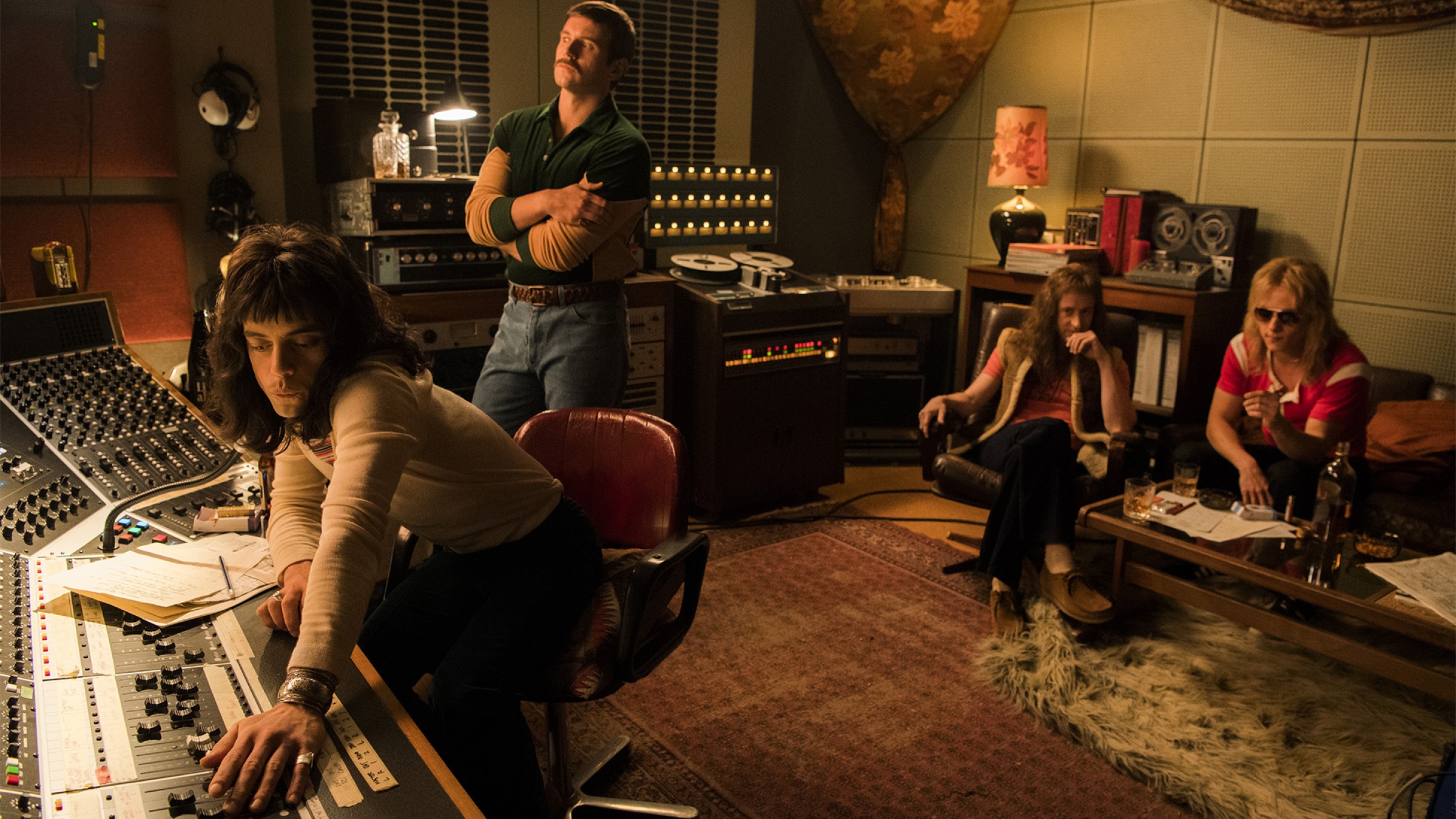 The Oscar-winning musical covers the first 15 years of life and career of British rock band Queen, with a special focus on the struggled and controversial existence of its frontman Freddy Mercury (Malek). In London's suburbs in the 1970s, Farrokh Bulsara lives with his family waiting for fame and glory to knock on his door and free him from his oppressive Parsi father, who pushes for him to get a job and find a good wife. Women and desk jobs, however, are far from what Farrokh is dreaming for himself, a natural artist with a huge passion for music and a unique singing, playing and song-writing talent. After meeting and convincing guitarist Brian May (Lee) and drummer Roger Taylor (Hardy) to let him join their band as the lead singer, the adventure begins. Leaving his Farrokh past behind, the newly self-named Freddy Mercury, May, Taylor and bassist John Deacon (Mazzello) become the Queen, an alternative and fearless band ready to shine as bright as no one else and take over global charts and the music industry as a whole, despite the debauched and troubled life of the soon-to-be-legendary frontman.
Signature songs: "The Show Must Go On," "Love Of My Life."
"I'm Not There" (2007)
Directed by: Todd Haynes.
Starring: Christian Bale, Cate Blanchett, Marcus Carl Franklin, Richard Gere, Heath Ledger, Ben Whishaw.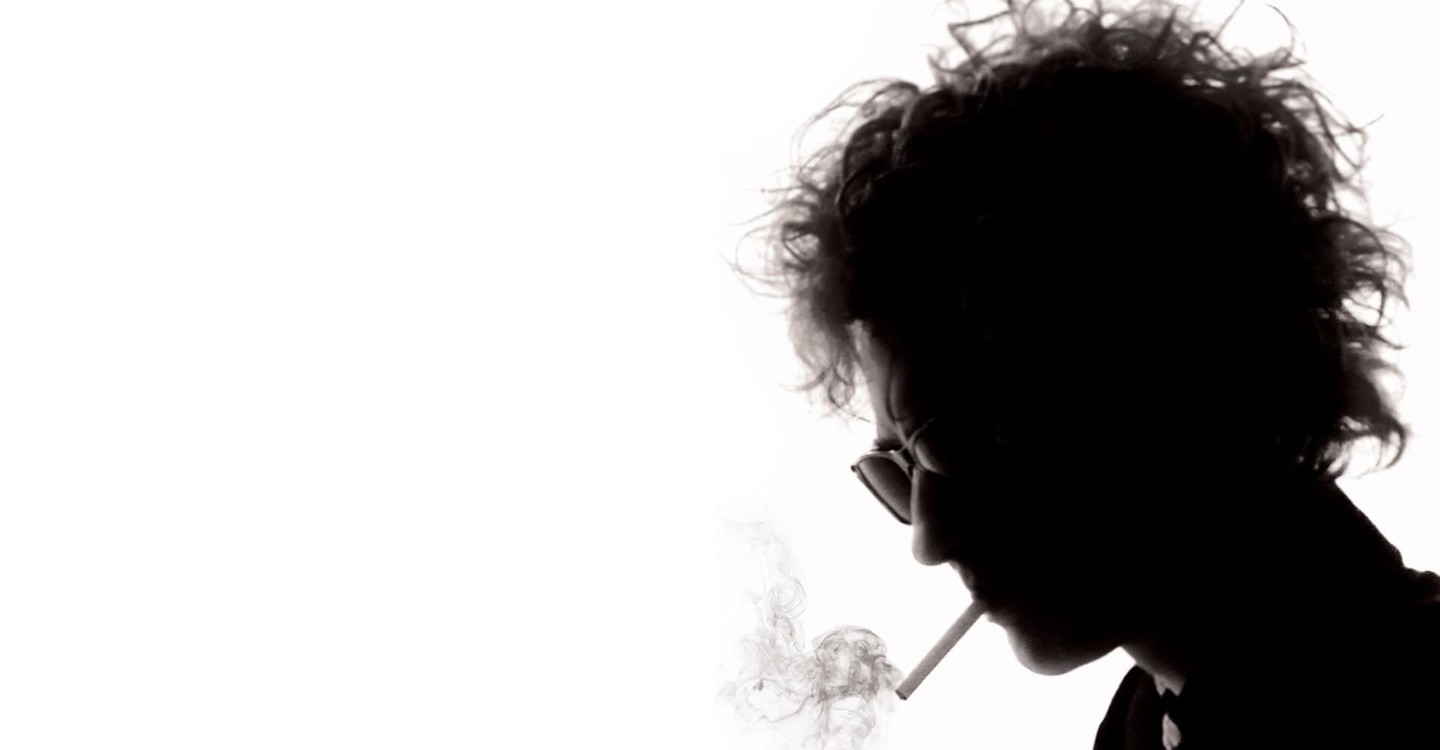 This movie is far from being the traditional music biopic telling the story of the fortunes and tragedies of its legendary protagonist: it has often been defined as a mosaic, an artistic composition inspired by the many lives of Bob Dylan. Six different Dylans, each representative of a phase of Dylan's life, are played by six different actors in six different chapters: the fragmentary editing puts together in a non-linear but somehow well-tangled network the young minstrel from the South, Woody (Franklin), the visionary poet, Arthur (Whishaw), the electric music pioneer, Jude (Blanchette), the movie star, Robbie (Ledger), the evangelist preacher Jack/John (Bale), the lonely cowboy, Billy (Gere). The multifaceted ensemble perfectly pictures one the most genius, but slippery musical legends of all times.
Signature songs:  "The Man In The Long Black Coat," "The Times They Are A-Changin'."
"Velvet Goldmine" (1998)
Directed by: Todd Haynes.
Starring: Jonathan Rhys Meyers, Ewan McGregor, Christian Bale, Toni Collette.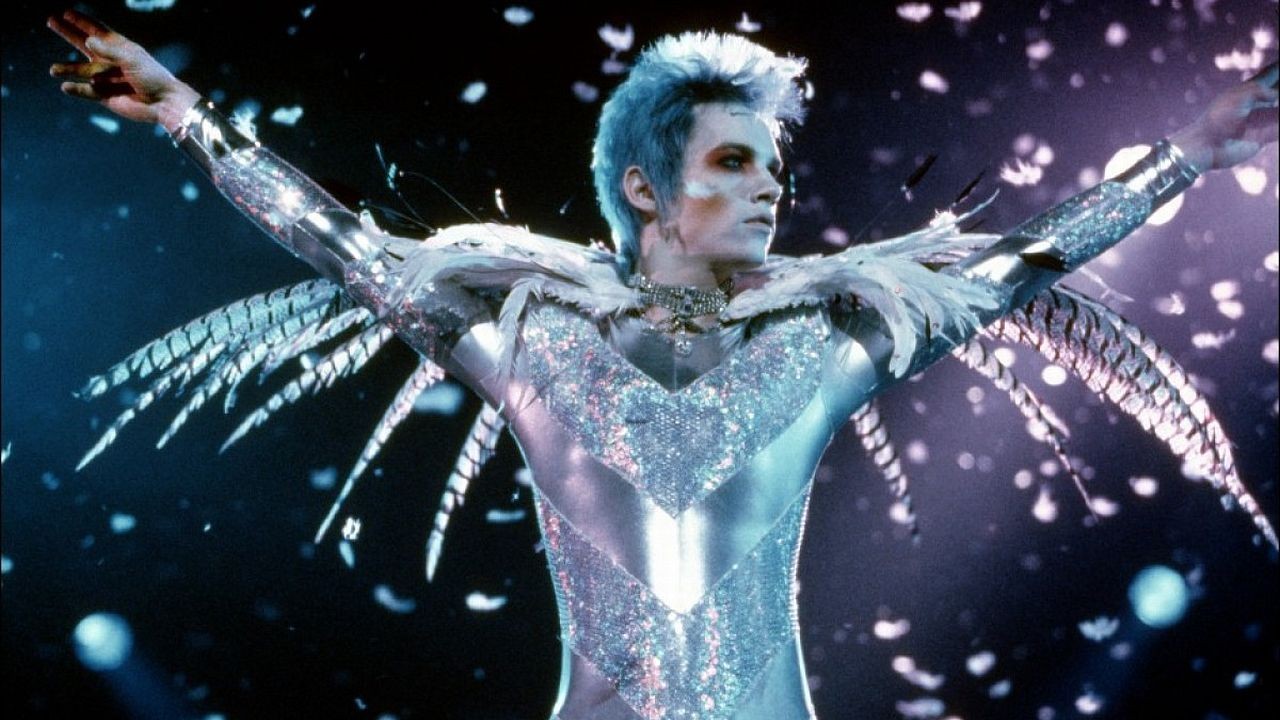 It's way far from explicit, but it is what it is, the protagonists of this story are David Bowie and Iggy Pop, under the pseudonyms of Brian Slade (Rhys Meyers) e Curt Wild (McGregor). This movie is not exactly a biopic, but rather a more or less loose interpretation of the life and relationship between the two rock stars, even though, apparently, Bowie refused to let his name be in any way associated to the film, because he thought the plot oversold its alleged homosexuality. The analogies between the storyline and real-life events, however, are undeniably striking. The film is told from the perspective of journalist Arthur Stuart (Bale), who's writing an article about a glam rock singer, Brian Slade, who disappeared from public view after having faked his own homicide during a concert 10 years before. During his research, Stuart digs up the fashion and recklessness of the 1960s swinging London and the most succulent and shocking gossips about the homosexual relationship between Slade and his own musical hero Curt Wild.
Signature songs: "Gimme Danger" by Iggy Pop & The Stooges, "Tumbling Down" by Steve Harley & Cockney Rebel.
"Rocketman" (2019)
Directed by: Dexter Fletcher.
Starring: Taron Egerton, Jamie Bell, Richard Madden, Bryce Dallas Howard.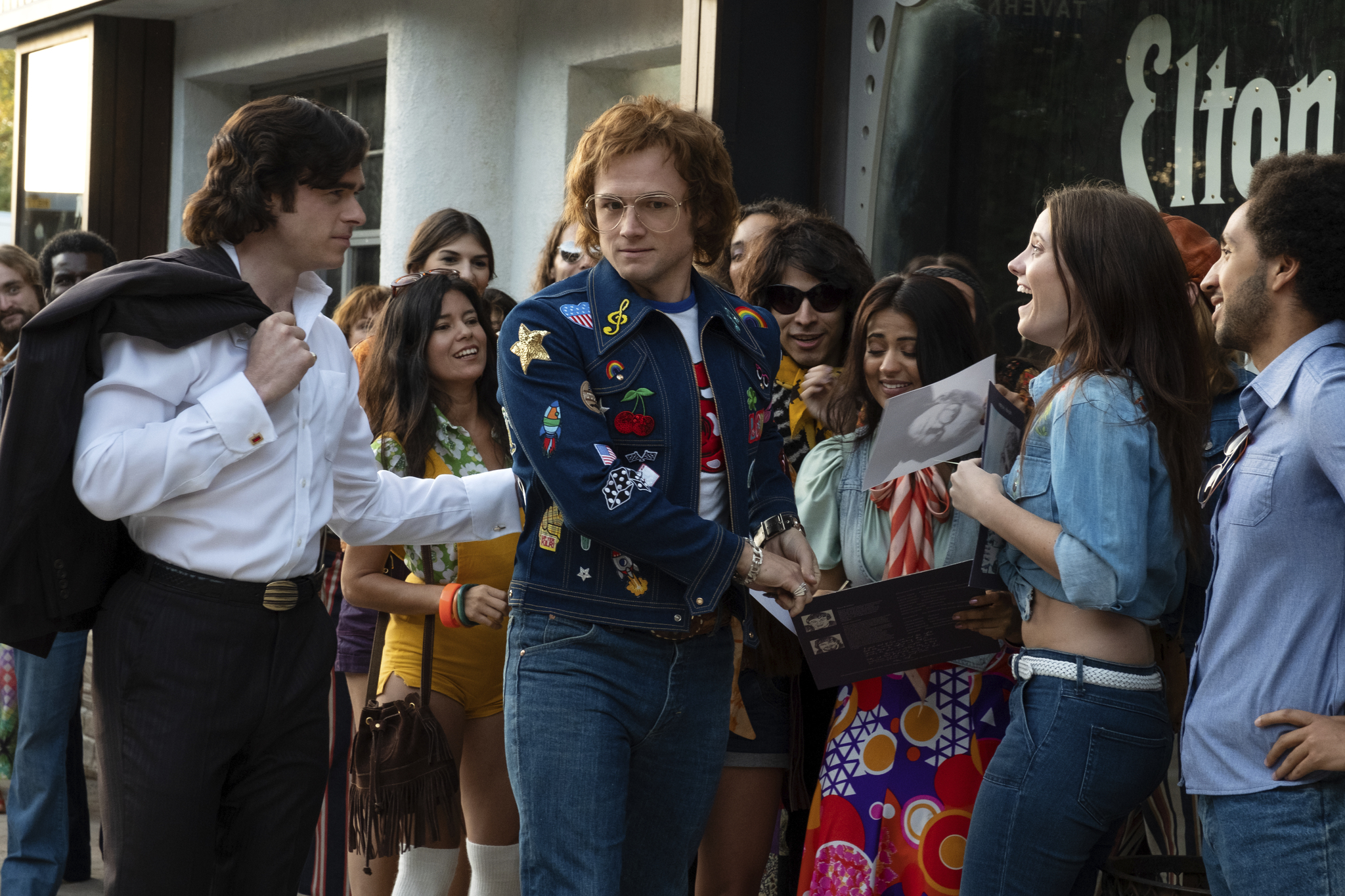 The multi-award-winning music biopic tells the life story of Reginald Dwight, best known as the multimillionaire international rock star Elton Hercules John (Egerton). Before turning into successful and countercultural Elton, Reginald was a shy, bespectacled English boy with an innate talent for the piano. The movie recounts his personal and professional growth and rise to success, from the formative years at the Royal Academy of Music, through the friendship and collaboration with songwriter Bernie Taupin (Bell), to the Los Angeles life-changing events, where he meets his future manager and first male love interest John Reid (Madden). From this moment on, Elton's life will be marked by a series of ups and downs, struggles with his constraining pop icon existence, and addiction to alcohol and hard drugs, until the right friendships and ties-breaking will save his life and make him the talented and legendary artist that we know and love today.
Signature songs: "Your Song," "(I'm Gonna) Love Me Again."
"Walk The Line" (2005)
Directed by: James Mangold.
Starring: Joaquin Phoenix, Reese Witherspoon, Ginnifer Goodwin, Robert Patrick.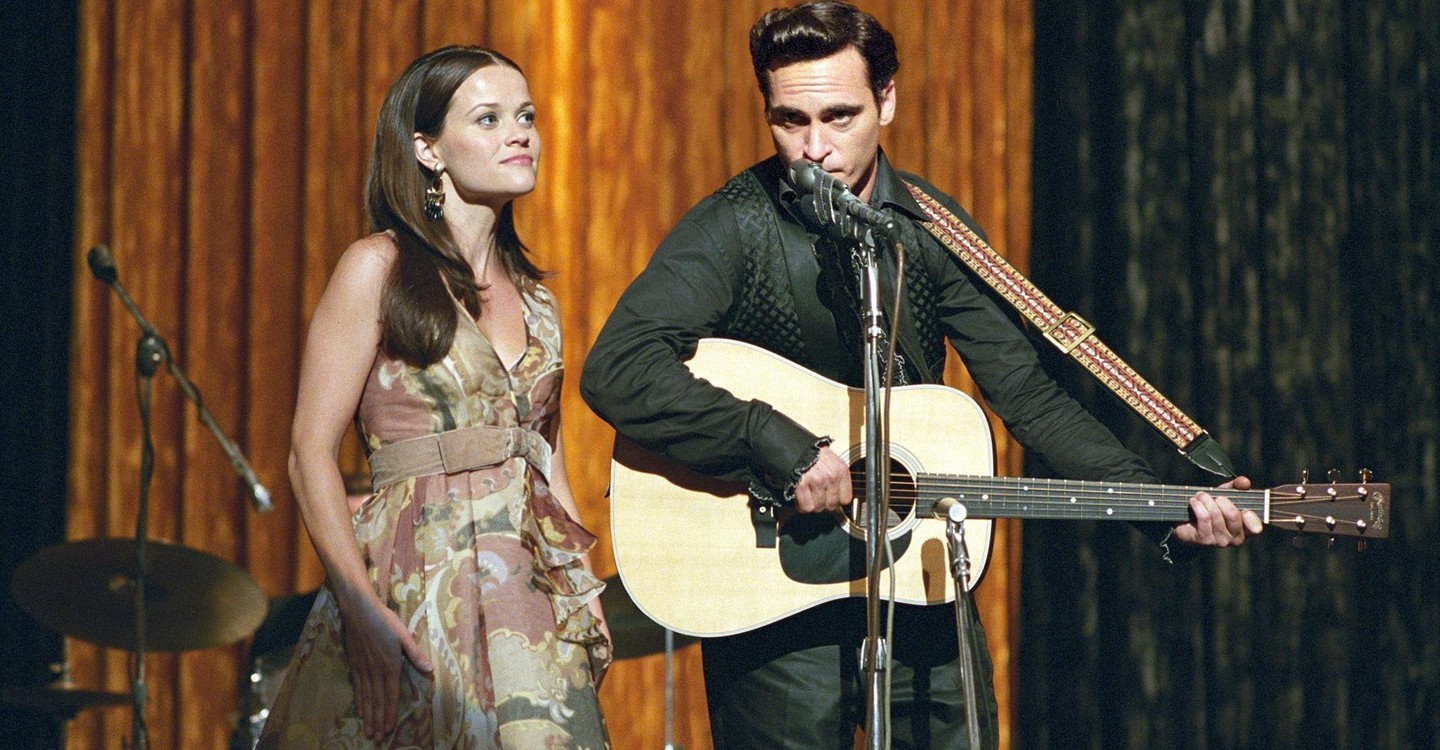 The biopic starts off from the childhood of country singer Johnny Cash (Phoenix), an Arkansas boy living in a cotton farm with his dad and brother, and goes through all the stages of his life and career, from the discovery of rock'n'roll to the stormy and passionate romantic relationship with June Carter (Witherspoon). The storyline recounts Cash's wild tours with rock pioneers the likes of Elvis Presley, Jerry Lee Lewis and Carl Perkins, his severe alcohol addiction and his rise to becoming the idol of the American masses, with all the advantages and limitations that this can bring.
Signature songs: "I Walk the Line," "Ring of Fire."
#TOBERELEASED:
"Elvis" by Baz Luhrmann: on Elvis Presley, played by Austin Butler.
---
"Stardust " by Gabriel Range: on David Bowie, played by Johnny Flynn.
---
"To The Extreme," script by Chris Goodwin and Phillip Van:  on Vanilla Ice, played by Dave Franco.
---
"Going Electric" by James Mangold: on Bob Dylan, played by Timothée Chalamet.
---
TBC by Sacha Gervasi: on Boy George, no casting plans have been confirmed yet, there are rumors fueled by Boy George himself about Harry Styles being in talks for the role.