WHO
________
October Beauty News
Tom Ford Research, the new Skincare Line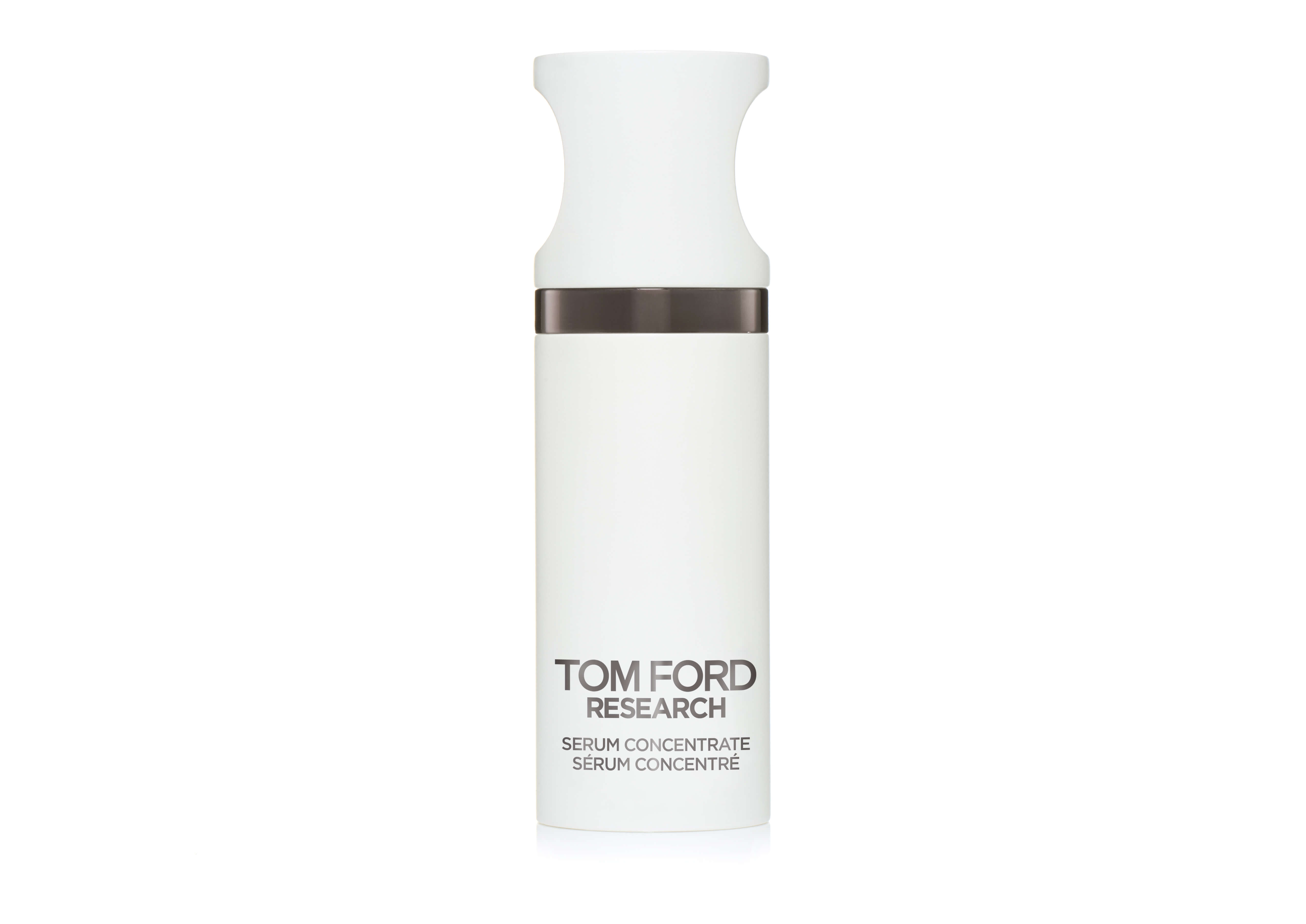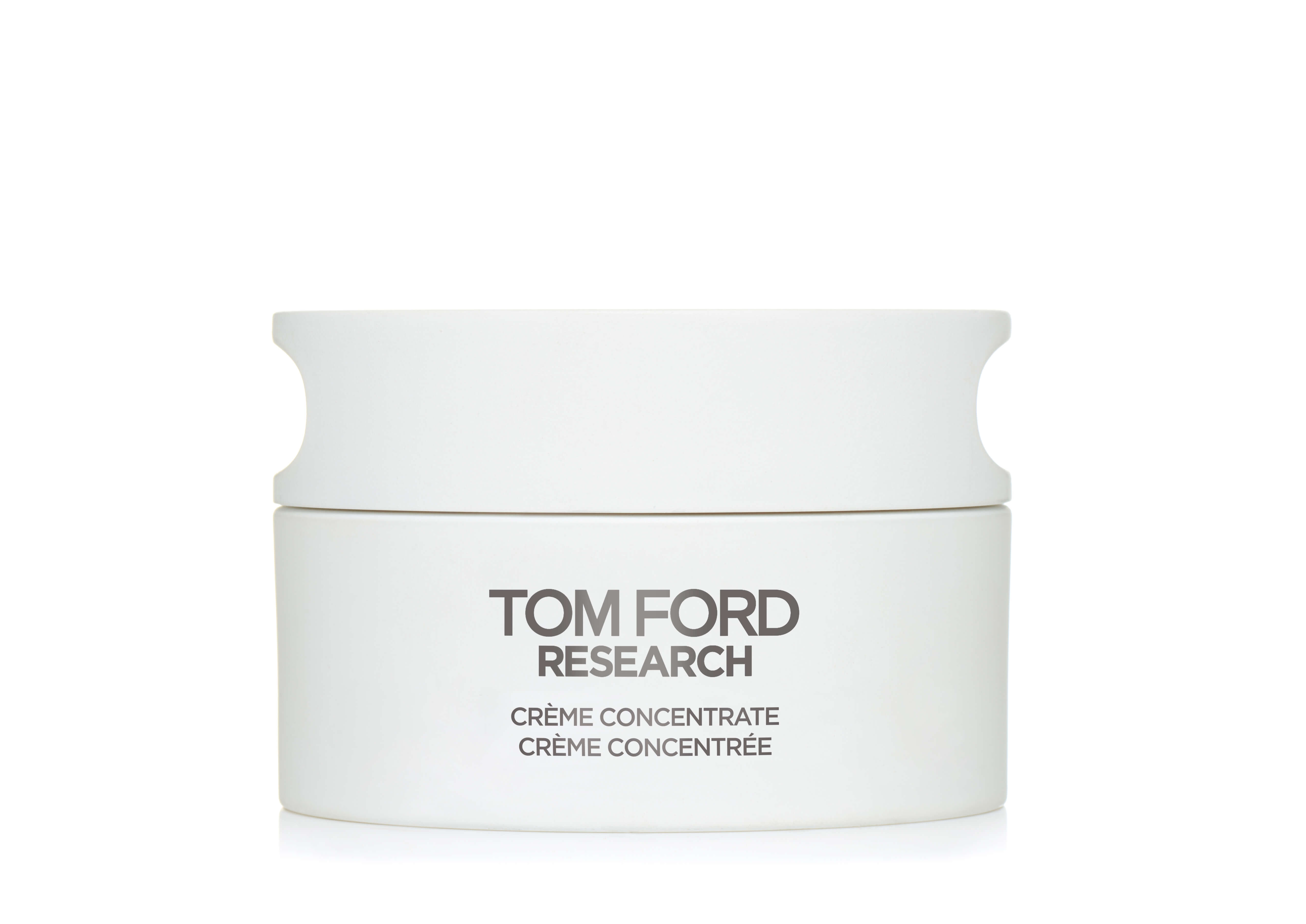 The famous designer Tom Ford reinvents himself and expands his beauty range with a new skincare vision, a high-quality project where innovative research, science and a results-oriented philosophy meet in a team of skincare experts, thus giving life to an extraordinary skincare line.
It "merges the extraordinary science of skin with true luxury, to create a transformative care for the skin regardless of the skin or sex."
This is how Tom Ford Research Laboratories was born. The Laboratories proved — thanks to meticulous research and achieving prestigious results — that caffeine promotes the movement of sodium ions, moisturizing the skin thoroughly.
As the brand's very first products, we find Research Crème Concentrate, an ultra-rich moisturizer that hydrates, smoothes and soothes the skin thanks to the algae extract, leaving it hydrated and energized, and the Research Serum Concentrate: a serum with White Porcelain, Caffeine and Gyokur that immediately revives the skin.
October Beauty News
25 Years of Nars: Celebrate with the Iconic Lipstick!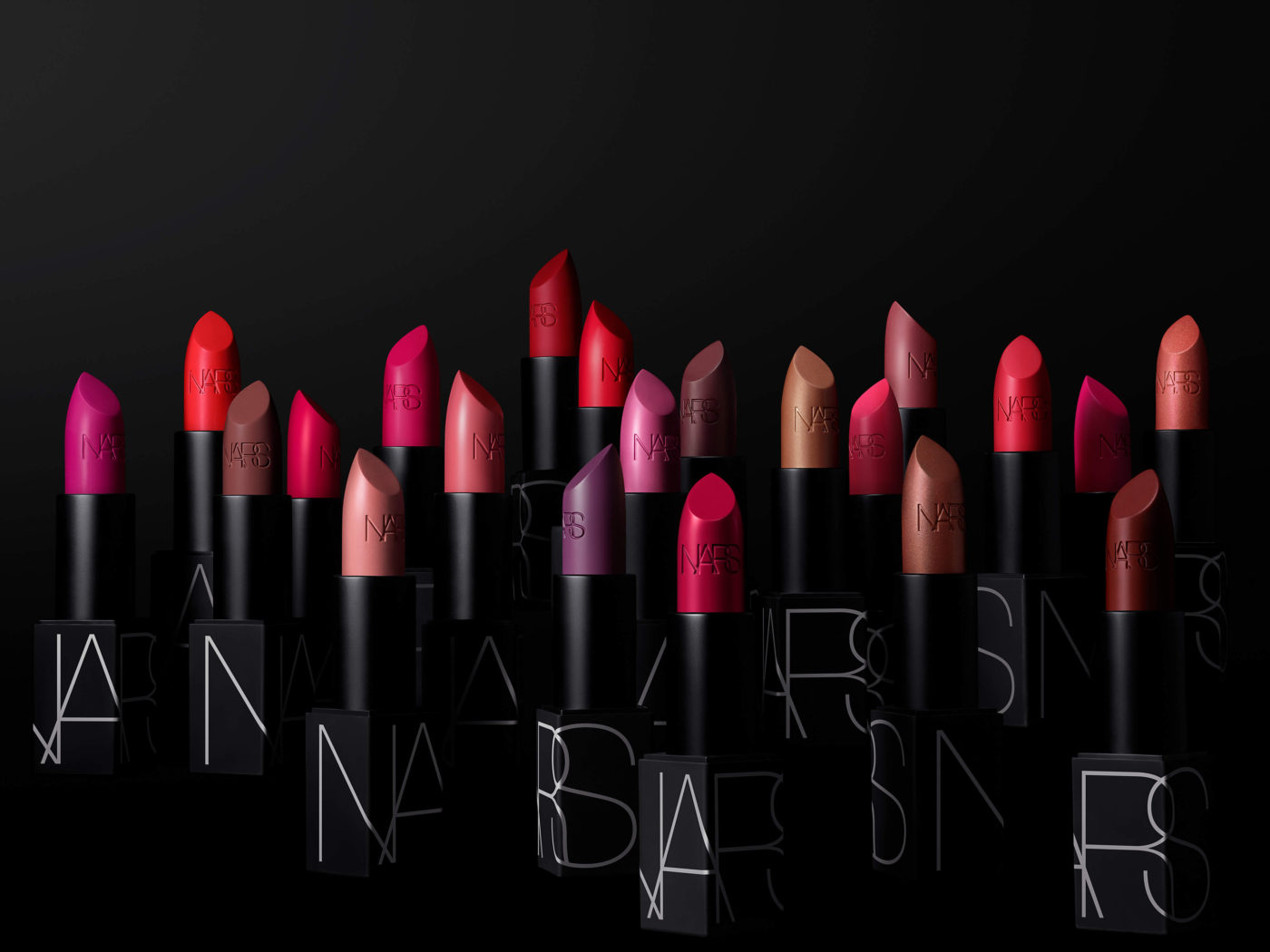 No rules; Lips are the only focus.
This is the statement for the celebration of NARS' 25th anniversary, marking a quarter of Century for a brand that has dedicated itself to exploring the boundaries of beauty. The brand's gift to its fans is a provocative line of must-have lipsticks, Nars' widest range in the lips category counting 60 shades with sheer, matte and satin finishes. The collection, which has an elegant matte black packaging and the Nars logo in white, is an artistic parade in honor of François Nars, founder and creative director of the brand, and stands out for its innovative and ultra-pigmented formula.
Comfort on the lips, unprecedented color and tradition come together to achieve seductive and pigmented lip in a single layer, thanks also to the impalpable texture (enriched with passion fruit oil that plumps and nourishes the lips and the Moringa seed oil to enhance the color in the formula).
What better way to celebrate 25 years of beauty?
October Beauty News
Victoria Beckham's Beauty Secret

We all waited for it, coveted it, and now it's here!
The brand new beauty line from the former Posh Spice is real, and it covers all the needs of the body (and heart) of the beauty addict.
 Unsurprisingly, Victoria focused first on a capsule collection of lips and eye makeup (with high quality and a minimal packaging) since her signature brown smoky eye is practically legendary.
The collection opens with three shades of Satin Kajal Liner. Then we have four shades of a must-have palette, the Smoky Eye Brick, with a velvety texture and compelling shades, and four pearlescent cream Lid Lustre eyeshadows. Following suit, we find the lip products: a vegan, plump lip tint for an effortless flush of color and six shades of lip definer (one of Victoria's favorite products ever!).
Victoria Beckham Beauty, however, sets higher standards in beauty and awareness by using a minimal amount of plastic waste, using only 100% post-consumer waste secondary packaging and shipping materials that are recyclable or biodegradable: everything is environment-friendly and reusable, caring for the world we live in as well as our beauty.
WHAT
______
October Beauty News
Coffee Break, New Eau de Toilette for the Replica collection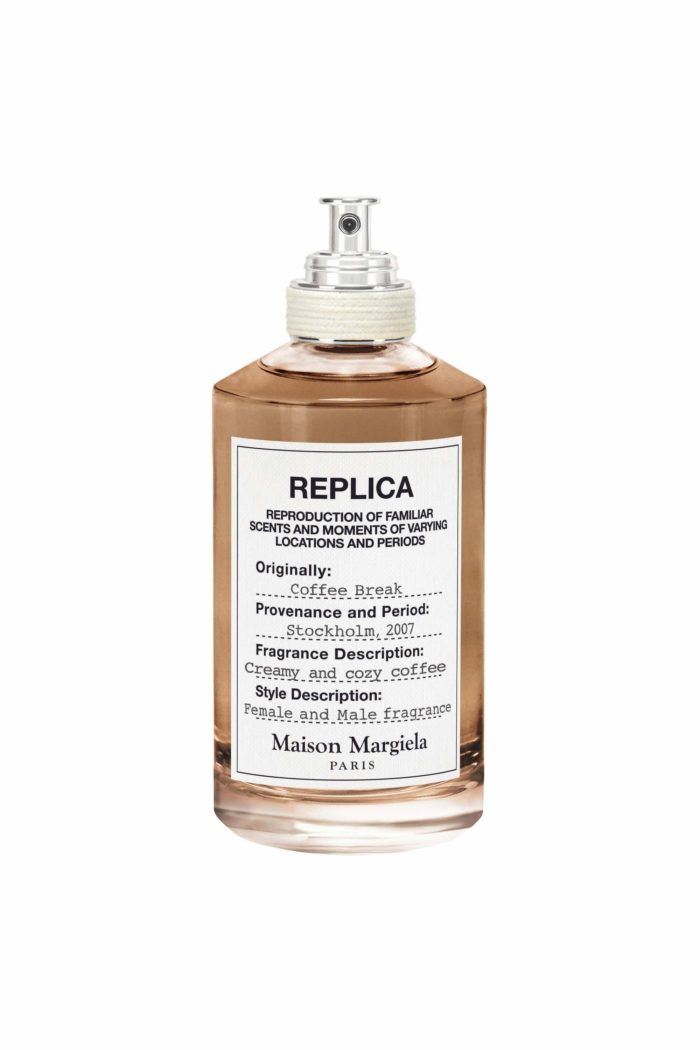 "It's 3 p.m, in winter. The night is falling on Stockholm. Behind the closed doors of a café, in a welcoming and warm atmosphere, you can smell the enveloping aroma and the taste of simple happiness."
Available from early November and embracing the spirit of winter, Coffee Break closes the Replica collection, Maison Mariangela's intriguing olfactory journey through fragrance and memories.
On the top notes of Coffee Break, we find creamy coffee notes, then there's an energetic kick that introduces a fresh heart, thanks to the combination of Lavender Essence, Green Mint, and Orange Blossom Absolute. Afterward, the lively twist softens into the enveloping and warm notes of a milk mousse, with a woody twist thanks to the essence of Sandalwood and Cedar.
A cuddle for the senses that combines coffee with freshness, in a perfect balance that speaks to everyone's personal experience, finishing a journey of universal olfactory memories able to rekindle personal stories and emotions.
October Beauty News
Marc Jacobs: Holiday Collection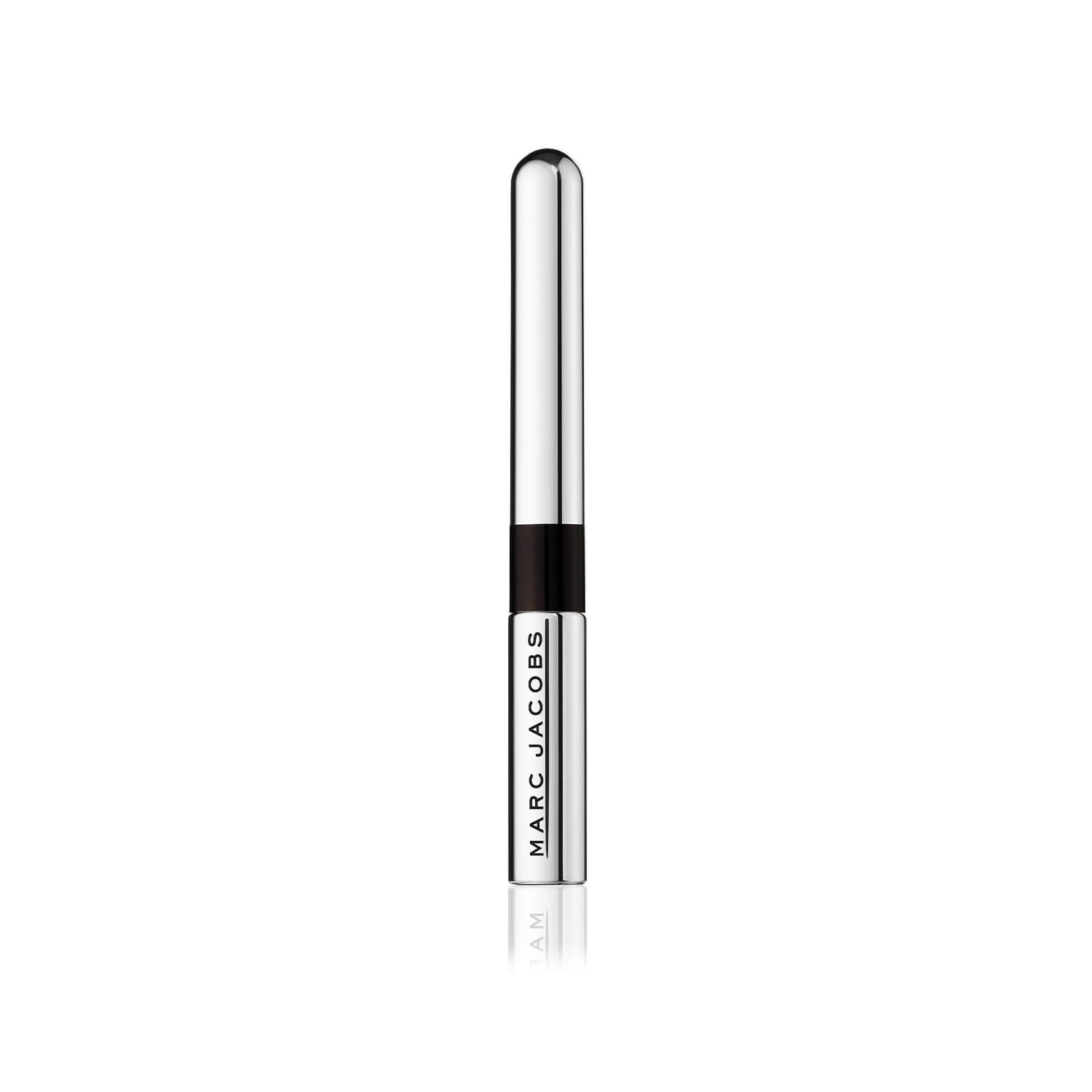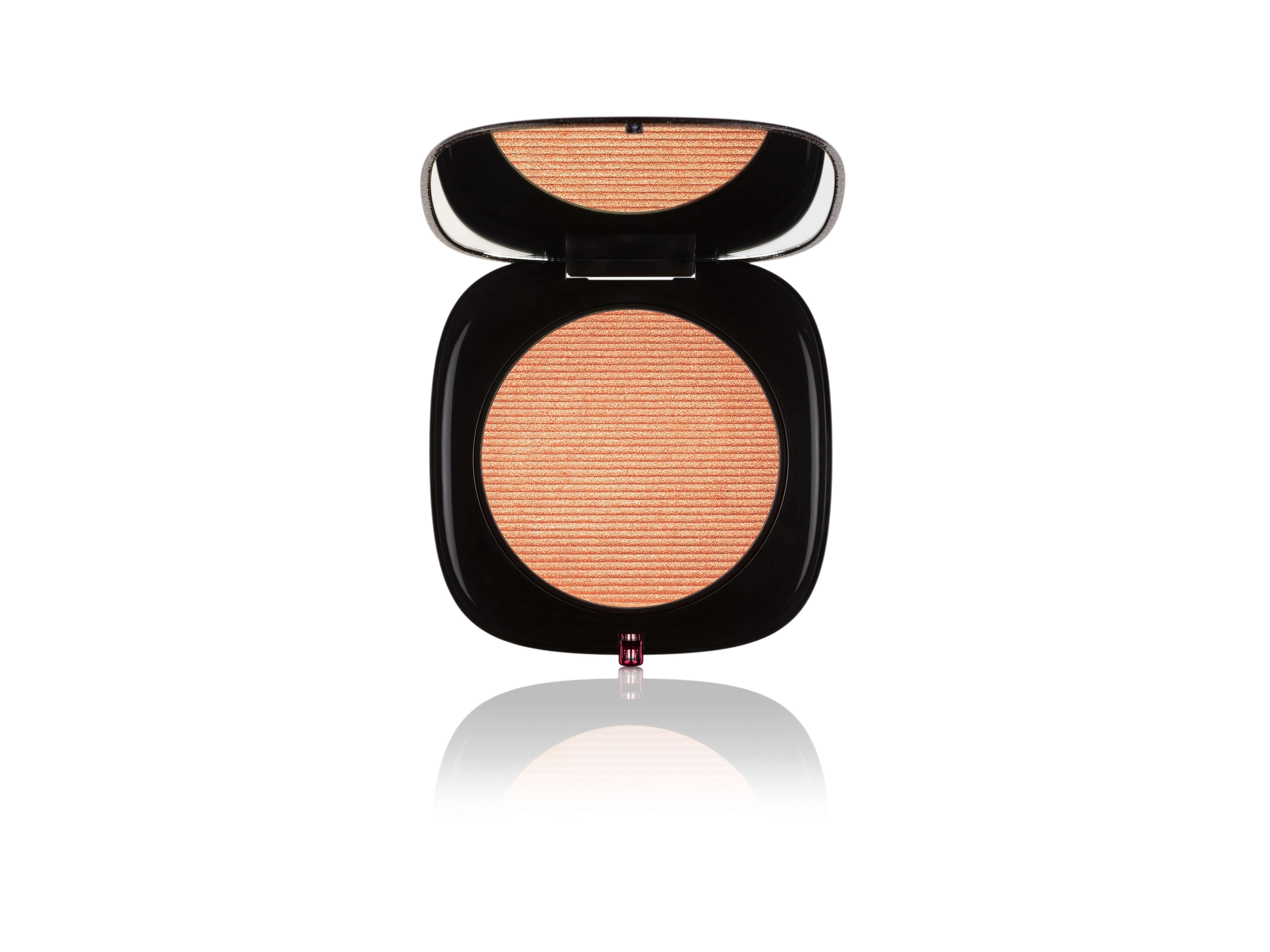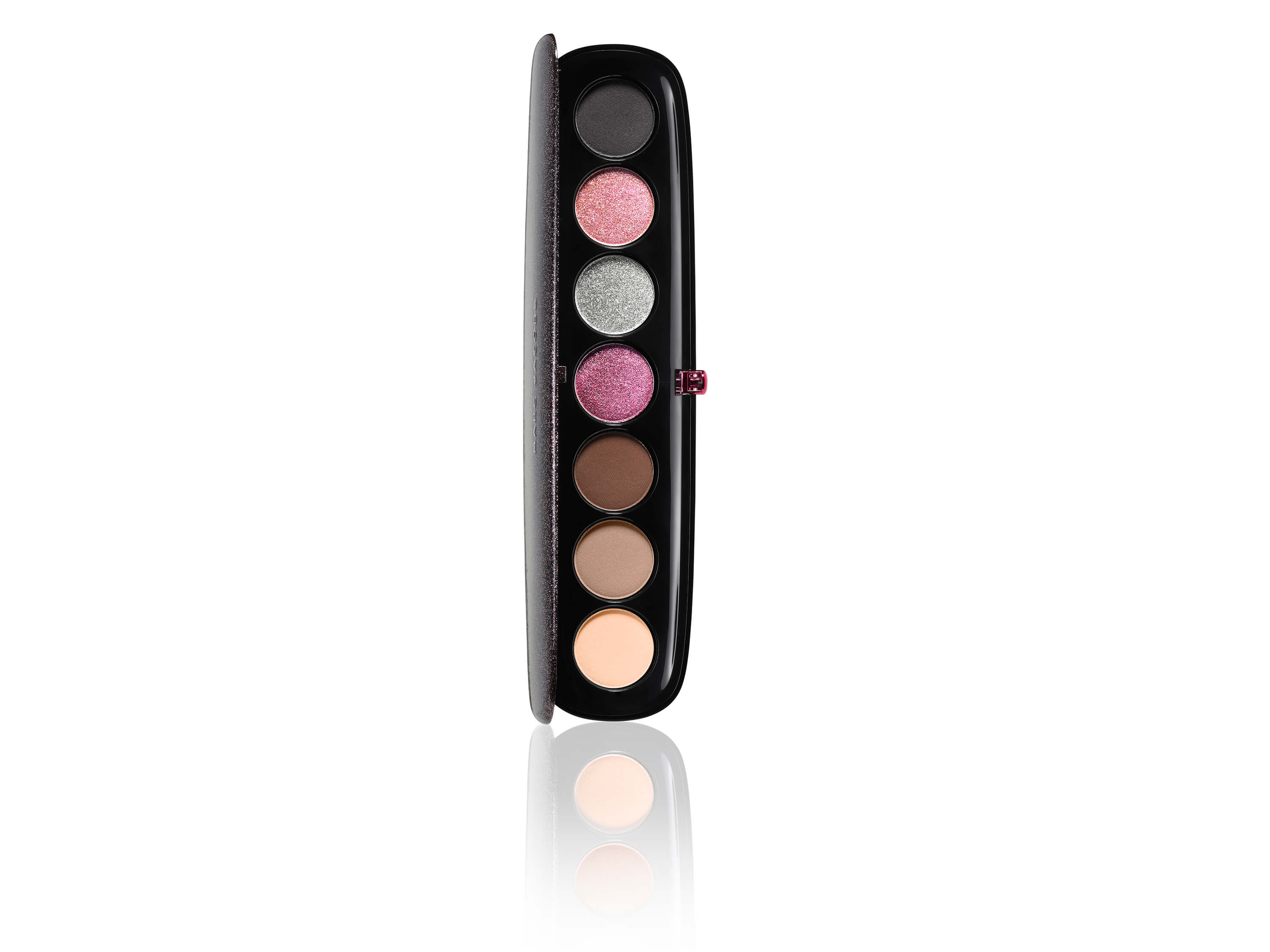 Marc Jacobs Beauty presents the new 2019 Holiday Collection: shiny powders, glitter and metallic tones focusing strongly on the eye makeup.
This collection is split into two limited-edition best sellers (the Eye-Conic Multifinish Palette and O! Mega Glaze All-Over Foil Luminizer) and a great novelty: a revolutionary eyeliner, the Highliner Eye-gel.
This new line for the autumn 2019 transforms the classic eyeliner and proposes an innovative gel formula to achieve an ultra-pigmented line, bright and with maximum staying power. Something that stays always perfect but flawlessly easy to apply, thanks to the precision applicator and the formula with a 12 hours staying-power. Like the original eyeliner, this liquid gel uses a special technology for a shiny and waterproof finish. The brand new formula comes in seven colors, also with the elegant Blacquer black, three of which are in a limited edition.
Then we find the Eye-Conic Multi Finish palette, revisited in a limited edition to mix a range of surprising neutral shades and smokey-effect shimmer ones, in an exclusive glittery packaging.
The best-selling face and body highlighter O!Mega Glaze All-Over also returns in a limited-edition packaging, in an enveloping golden copper shade embellished with glitter effects.
October Beauty News
La Mer: New Neck and Décolleté Concentrate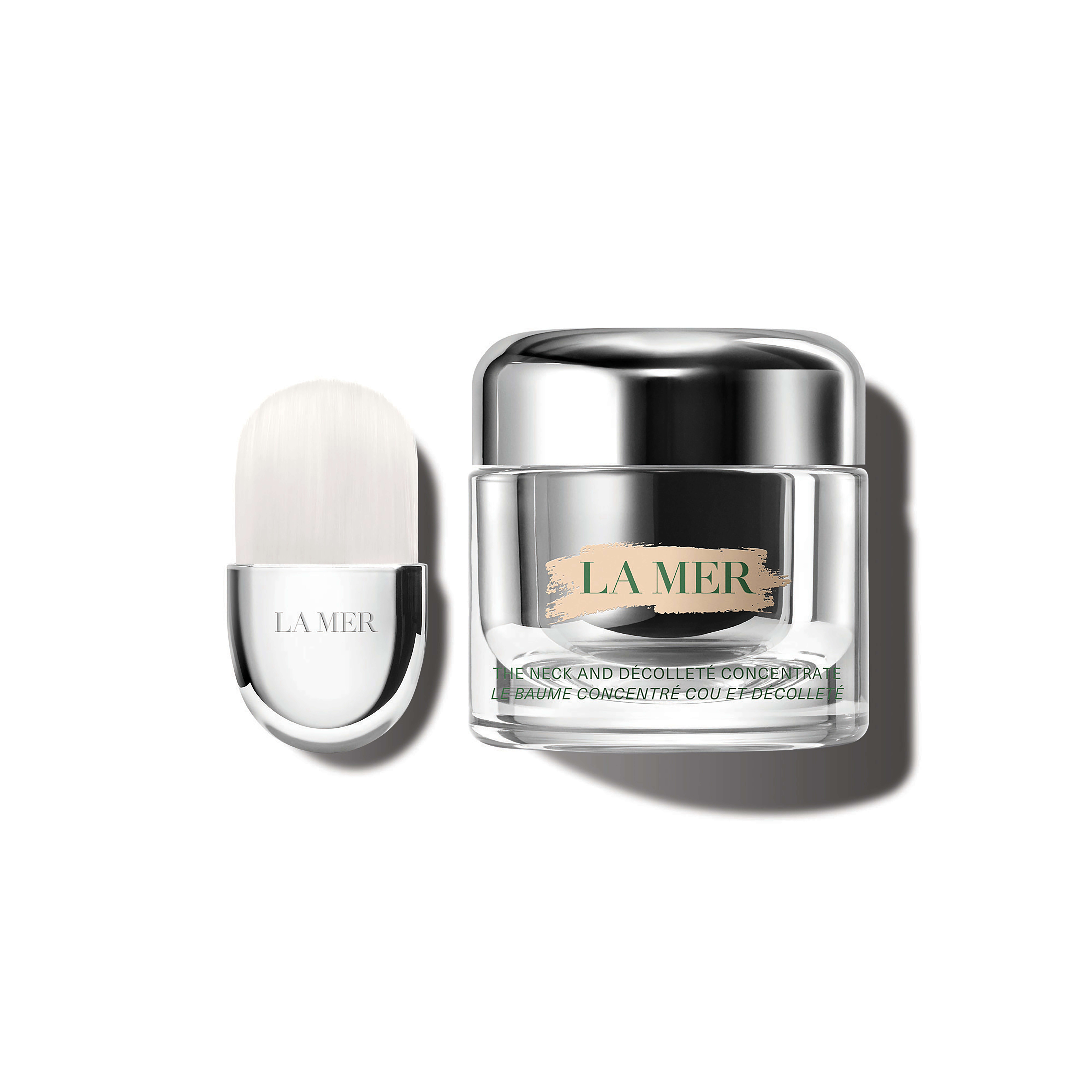 Three simple steps: first a thin layer of cream, which is easily applied on the skin thanks to the silk brush, then distribute and massage. Three steps that turn into a beauty ritual and which will allow you, thanks to the La Mer Laboratories, to flaunt a perfect neckline. The neck and décolleté are fragile areas, always exposed to pollution and daily stress; there's also the "tech neck" problem, a term that in the XXI Century refers to the lines that appear on the skin when looking at mobile devices' screens, since we keep our head bowed for long periods of time.
La Mer has therefore designed the new Neck and Décolleté Concentrated specifically to give the skin a more relaxed appearance and a plumper texture. It is also deeply hydrating and it smoothes the lines, protecting and strengthening the skin.
With a rich and full-bodied texture and enriched with Lime Tea Concentrate, a marine ferment that softens and evens the tone, this treatment makes the décolleté more elastic and younger. It's also combined, of course, with the strength of the Concentrated Miracle Broth formula from La Mer, an assurance of results and quality products.
October Beauty News
Fenty Beauty, new Tinsel $how Collection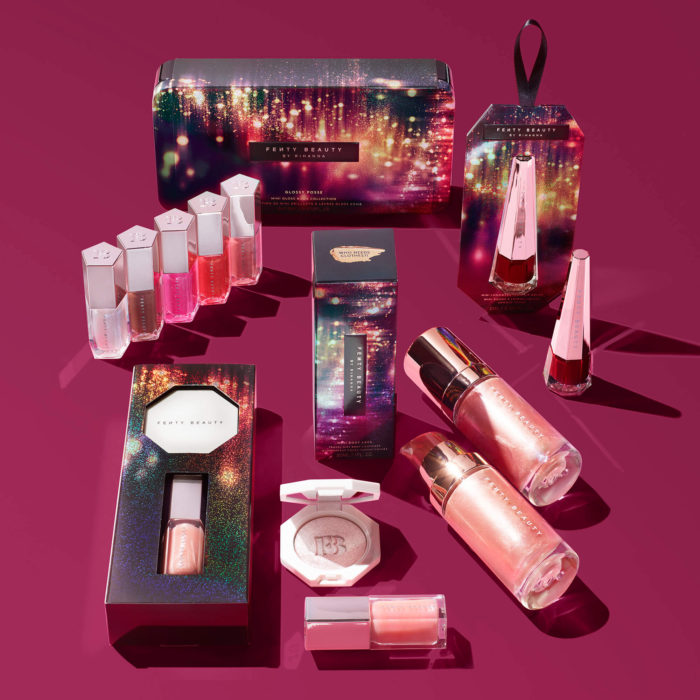 A line that will make you shine from head to toe, enriching your makeup with new shades and sizes of coveted Fenty must-haves, proposing new exclusive shades of cult products (including the Gloss Bomb, Stunna Lip Paint and Killawatt Foil).
The collection opens with a new limited edition set of five mini Gloss Bomb Universal Lip Luminizers, with different shades designed both to get a subtler glow and a striking touch of color. In addition to the best-selling Fu$$y, a sparkling pink powder, we find four new shades ranging from holographic sheer to intense fuchsia: Pretty Please, a bright fuchsia, Hot Chocolit, bright brown, Confetti, an iridescent opal, and Cheeky, a lively red-orange.
This first product is followed by a sensual limited-edition Lil Stunna: Stunna Lip Paint Longwear Fluid Lip Color in a travel-sized pack and the new Underdawg shade, a deep and very elegant burgundy that suits everyone. It will ensure a Party-proof hold on the lips, thanks to the formula that doesn't fade and that results in a full-bodied and richly pigmented from the very first swatch.
Then we have a mini-set that adds a touch of light wherever you need it by combining the Killawatt Foil Highlighter, in the laminated, extra thin Sand Castle shade, and the mini size of the Gloss Bomb in the $weet Mouth shade.
To close the shiny parade, we have the brand new Body Lava, which switches to a mini-size in the Who Needs Clothes? Shade.
To bring summer, and shimmer, always with us!
October Beauty News
Dr Jart +, New Cicapair Line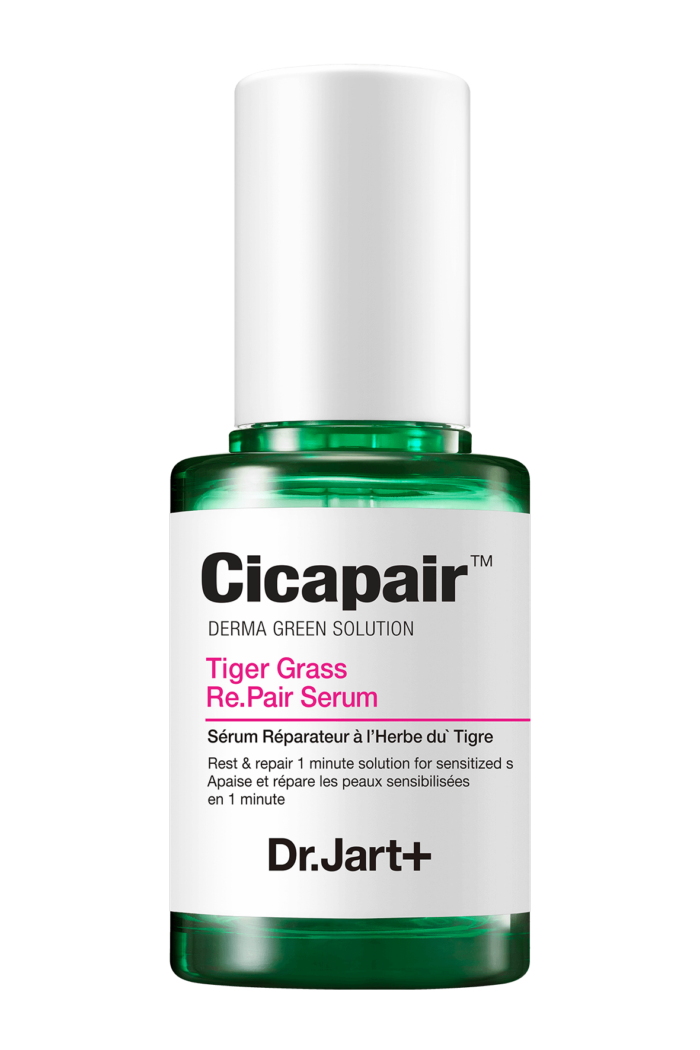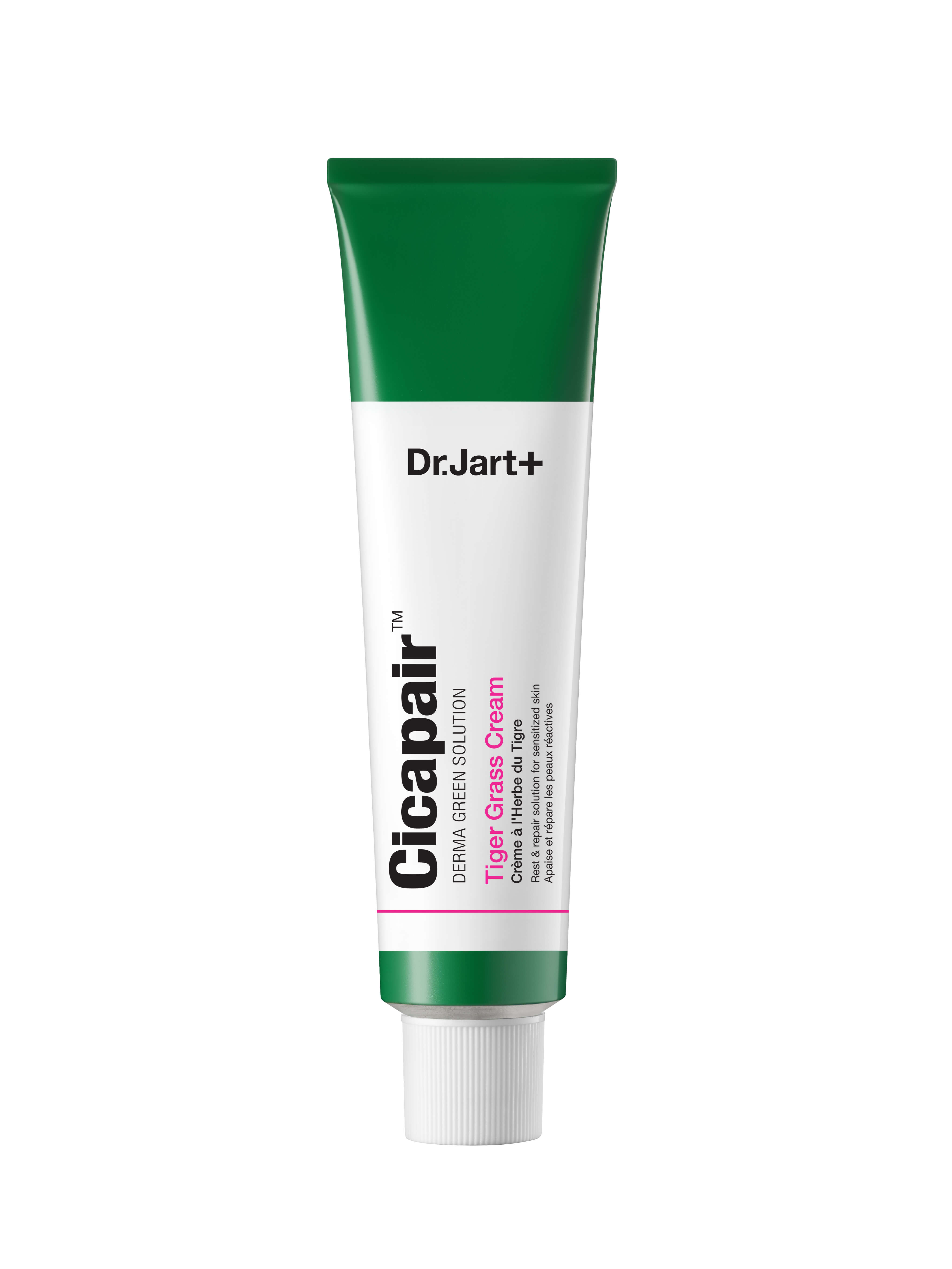 Well-known and appreciated in the beauty world, the Cicapair Tiger Grass by Dr. Jart + is the line that calms and regenerates sensitive and irritated skin thanks to the special Complex of Centella Asiatica.
Commonly known as Cica or Tiger Grass, this is an effective skin-repairing ingredient that has immediate soothing effects and is matched with the Centella Asiatica stem cells that protect the skin and stimulates cell renewal. The Cicapair formulas enhance the natural power of skin regeneration, protecting it from the harmful action of environmental agents and calming skin damage caused by dehydration, skin irritation, and inflammation.
The line presents various products that are entirely free of "bad" ingredients, such as perfumes, artificial colors, denatured alcohol, propylene glycol, and DEA, making it perfect for sensitive skin. It includes (but is not limited to) a perfecting and evening treatment with Centella Complex, a calming moisturizer to regenerate sensitive skin, a sheet mask that ensures a refreshing and calming effect thanks to its hyper-concentrated formula of Centella Asiatica and an ultra-light and rich repair serum.
October Beauty News
OleHenriksen – New Phat Glow Facial Face Mask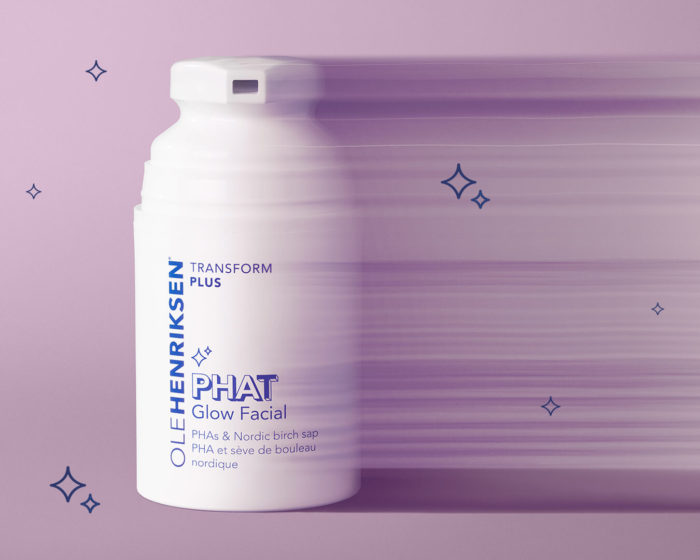 A quick and comfortable application, matched with ten to fifteen minutes of relax before washing the mask away with a damp cloth… An experience lived at home, but with all the OleHenriksen's expertise.
Phat Glow Facial is the first OleHenriksen face mask to be applied at home in a single gesture, suitable for the most sensitive skin types and enhanced by PHA, which helps revive the skin's tone and texture through chemical exfoliation (so much different from the AHAs, but with larger molecules).
This means that the PHA acts on the superficial layer of the epidermis, leaving the skin immediately smoother but avoiding redness.
Used in the morning, in the evening or even before an event, Phat Glow Facial is our go-to mask to make the skin brighter and happier within a matter of minutes: it also reduces pores, fine lines, wrinkles, and dark spots. 
The formula, enriched with Scandinavian birch sap, deeply hydrates and nourishes the skin (and creates an #Oddlysatisfying texture) and is further enriched with pink bentonite to detoxify and even the complexion, Chia seed oil to plump the skin while moisturizing it, and cotton extract to improve the complexion's appearance.
October Beauty News
Lip Maestro: Matte Nature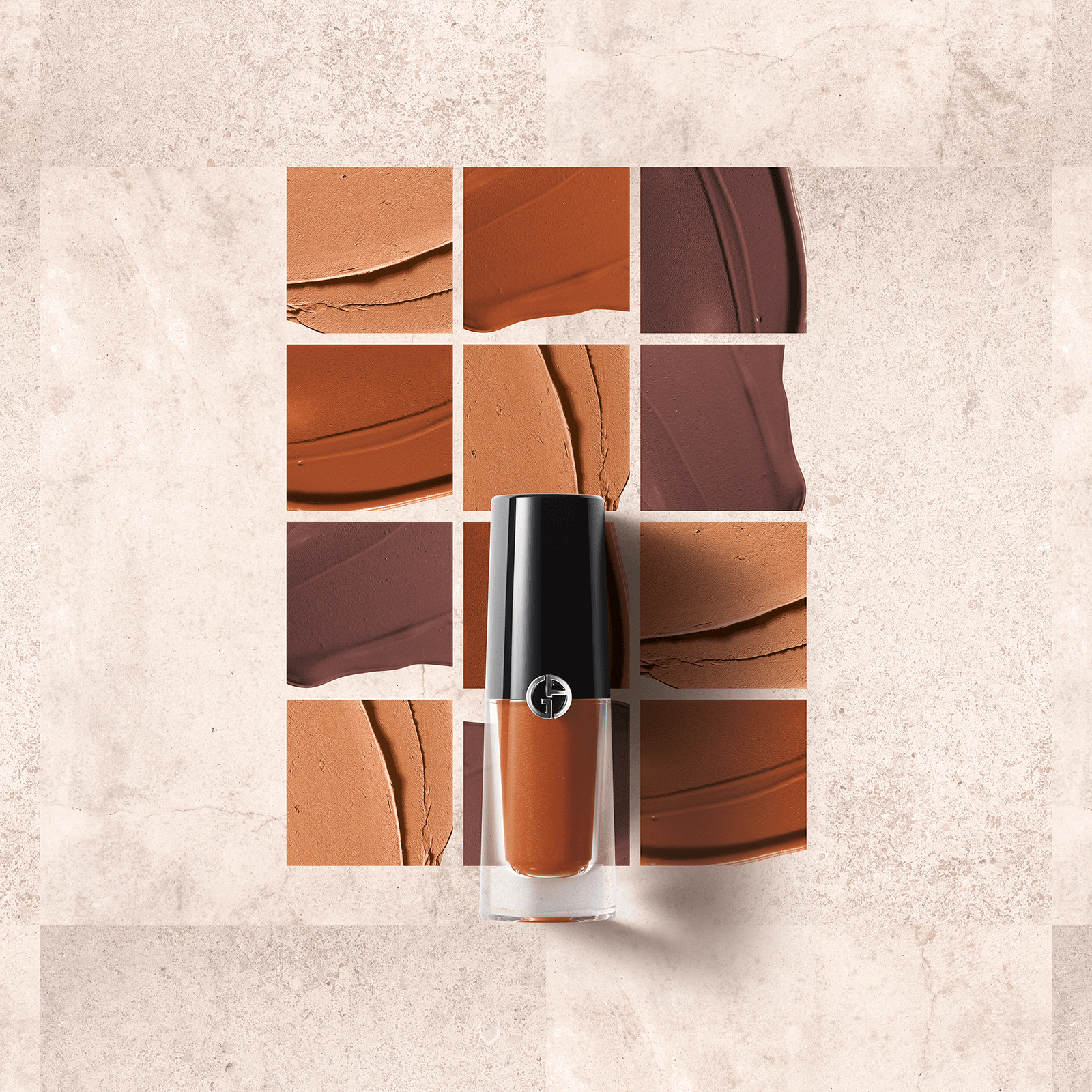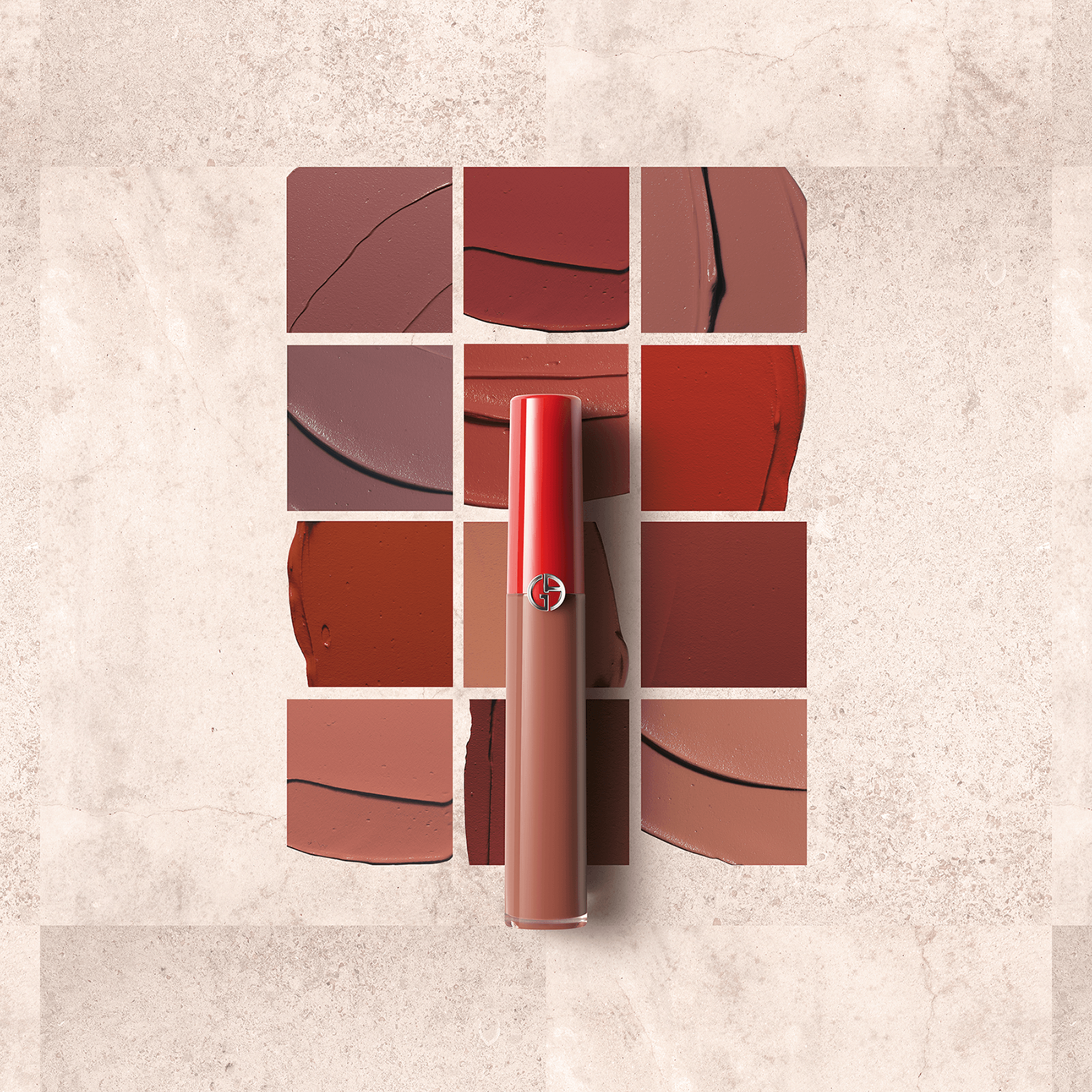 The new Armani Matte Nature collection (which presents six new lipsticks and two eye tints) gives depth to the natural look with a collection of neutral colors with a matte finish, suitable for all skin tones.
Matte Nature reflects Giorgio Armani's philosophy to enhance and promote natural beauty: thus, the collection stresses a unique approach to makeup, always true to one's beauty. The collection allows us to achieve impeccable looks thanks to the six shades of Lip Maestro and the two Eye Tints: from the delicate pink of clay to the burnt red, up to the intense brown of wood, the Matte Nature's colors are nature-inspired, ranging from light to dark.
The Lip Maestro's natural and velvety tones, rigorously matte, present six neutral shades inspired by nature for a unique look: matte finishes and shades go from sandy beige to burnished pink, up to an intense plum. Conceived in the backstage of the runways, this formula has a revolutionary technology, for a bright and intense finish and a truly radiant color. Besides, the transparent gel base makes the light interact with the pigments and bounce on the outside, reflecting the light: the pigments appear as if they are radiating light, creating a never-seen-before effect.
Moving to the two new Eye Tints in the range, Armani Beauty introduces two neutral shades that are also dedicated to enhancing natural beauty: these are soft, calm nuances, recalling the pure shades of nature and combining them with a revolutionary technology. The original pigment, suspended in water, uniformly disperses the fine pearls of the formula to provide a pure and intense color, which melts smoothly at contact with the eyelids, thus granting perfect application and long-lasting comfort. The ideal balance between water-based ingredients and pure pigments.
October Beauty News
Foreo Launches the New Luna Mini 3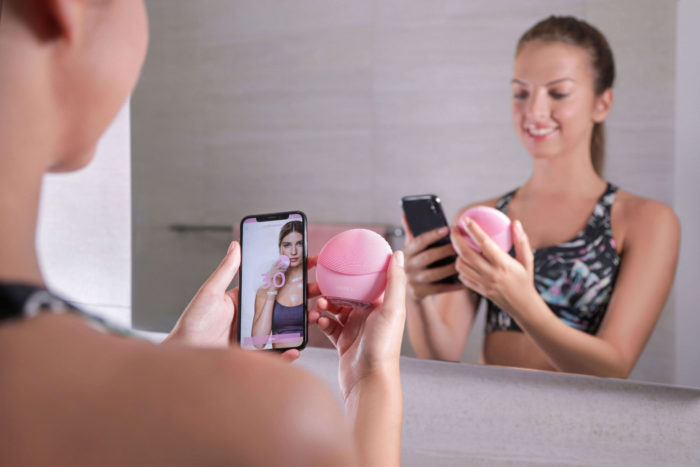 After the worldwide success of the Luna Mini 2 last year, confirming once again that skincare tech is among the most important trends, Foreo launches the Luna Mini 3. This device is designed to reflect a generation of beauty-addicts by a colorful design and an object that is smart and adaptable to the Millennial lifestyle.
Among other innovations, Foreo has chosen to equip this smart facial cleansing massager with a coveted functionality that allows you to always find your device! Our Bluetooth connects our Luna Mini 3 with our Smartphone, and makes it controllable via the app: in this case, the "Find My Luna" function will always guarantee to find your Luna 3, even in the chaotic millennial routine.
Luna Mini 3 is made of ultra-hygienic soft silicone able to remove up to 99.5% of dirt and sebum. Whether you're back from an intense workout, you enjoyed a day at the beach or simply spent the day at the office, this gadget channels 8,000 T-Sonic beats per minute for that deep cleansing feeling that allows you to make the most of your day.
The facial cleansing device also has a new feature: the innovative "Glow Boost," a world premiere for Foreo and the entire beauty industry! With a simple button, you get a powerful 30-second cleaning process that allows you to look perfect and shiny: surely, it's perfect for those with little time but refuse to give up their skincare routine.
"We wanted to create a device suited for the Millennial's lifestyle," explains Dalia Fernandez, Foreo Product Development Manager, "The Luna mini 3 is colorful, compact and smart, perfect for travel and work and suitable for the gym bag. For the first time in the Luna range, we have also developed the innovative 'Glow Boost'."
October Beauty News
Youthmud by Glamglow, the New Face Mask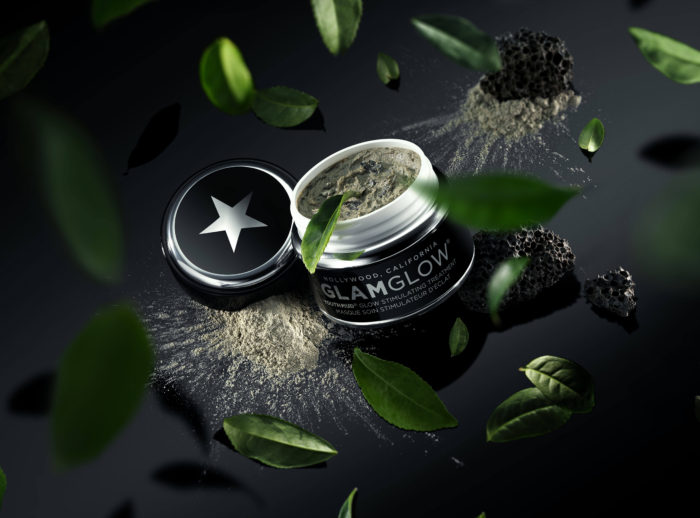 Youthmud Glow Stimulating Treatment, known as the beauty secret of Hollywood stars and which acts and brings great results in just 10 minutes, is the first, original treatment with mud that gives light and freshness to the face. The formulation of this face mask, the latest addition to the already famous Glamglow brand, helps to obtain perfect and bright skin for everything that might come up during the day.
How do we know that this mask can revolutionize our routine? Well, Youthmud is the winner of 21 beauty prizes worldwide. Also, the formula is enriched with a mixture of clays, together with the exclusive Glamglow technology; moreover, the volcanic pumice stone illuminates, softens and smoothes the skin.
To ensure a result never seen before there's also Teaoxi, which provides a mix of slow-release antioxidants and contains Super Squalene, Super Antioxidants EGCG, and polyphenols thanks to real tea leaves fragments. The clay mixture absorbs the impurities of the skin without removing the natural oils: this way, the skin seems softer and brighter.
To complete the formula, we have the volcanic pumice stone, a multilevel exfoliant, that gently soothes and relaxes the expression.
A revolution that works in a matter of minutes, but guarantees Hollywood-worthy results.
KEEP AN EYE ON
________
Jo Malone London, Poppy & Barley
Out: Now
Shiseido, Legendary Enmei Ultimate Luminance Serum
Out: Now
Asos, Advent Calendar Face + Body
Out: Now in Limited Edition
Dior Backstage, Eyelash Curler
Out: Now