October Beauty News
Kvd Beauty: Dazzle Sticks' New Shades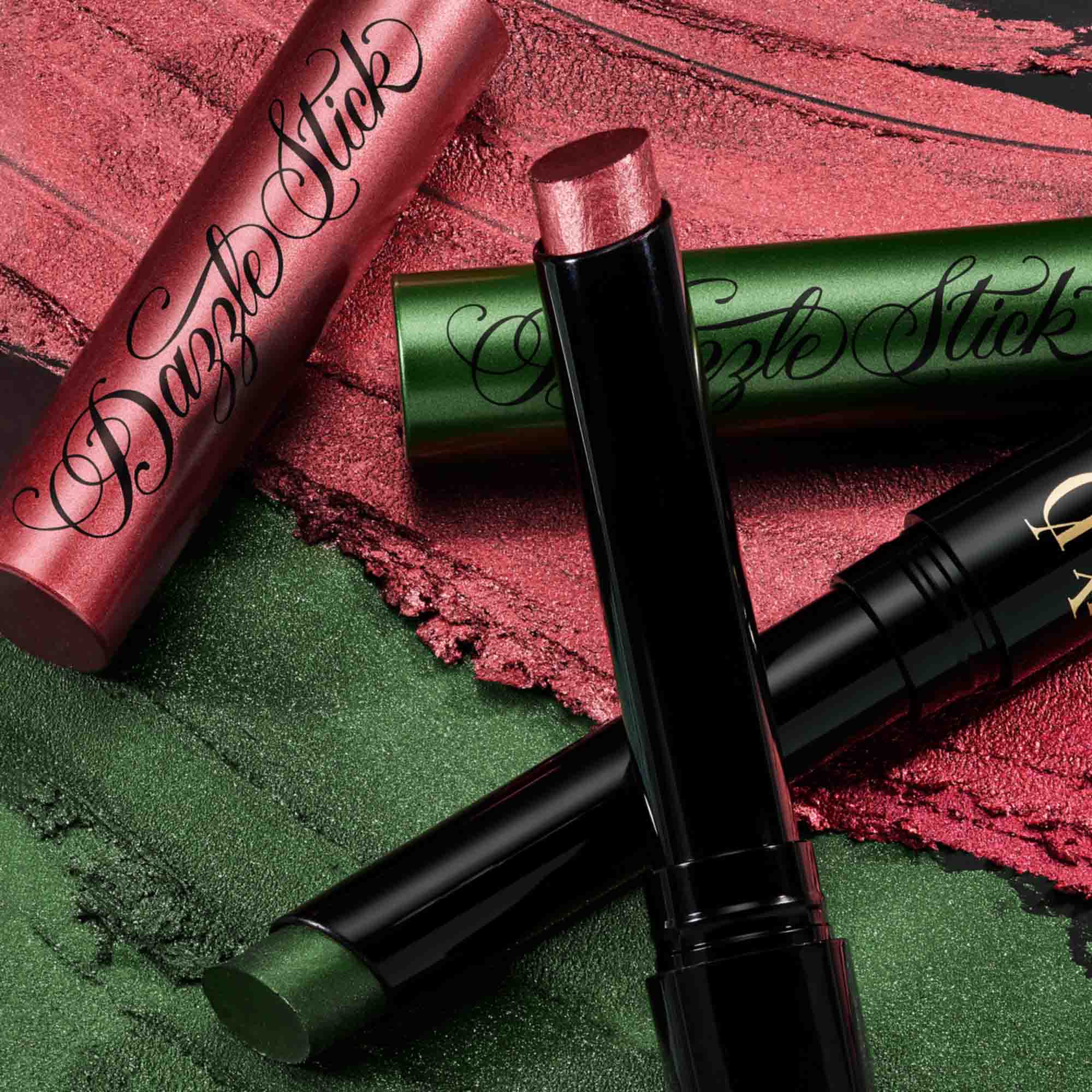 KVD Beauty presents Green Flash and Heat Burst, two new super shine shades that enrich the range of Dazzle Sticks – the iconic long-lasting stick eye shadows.
Their 36% water-based exclusive formula gives a sense of freshness and lightness and the pearl color covers the eyelid without leaving any residues behind. 
October Beauty News
Eisenberg Presents Four Treatments based on Grape Seed Oil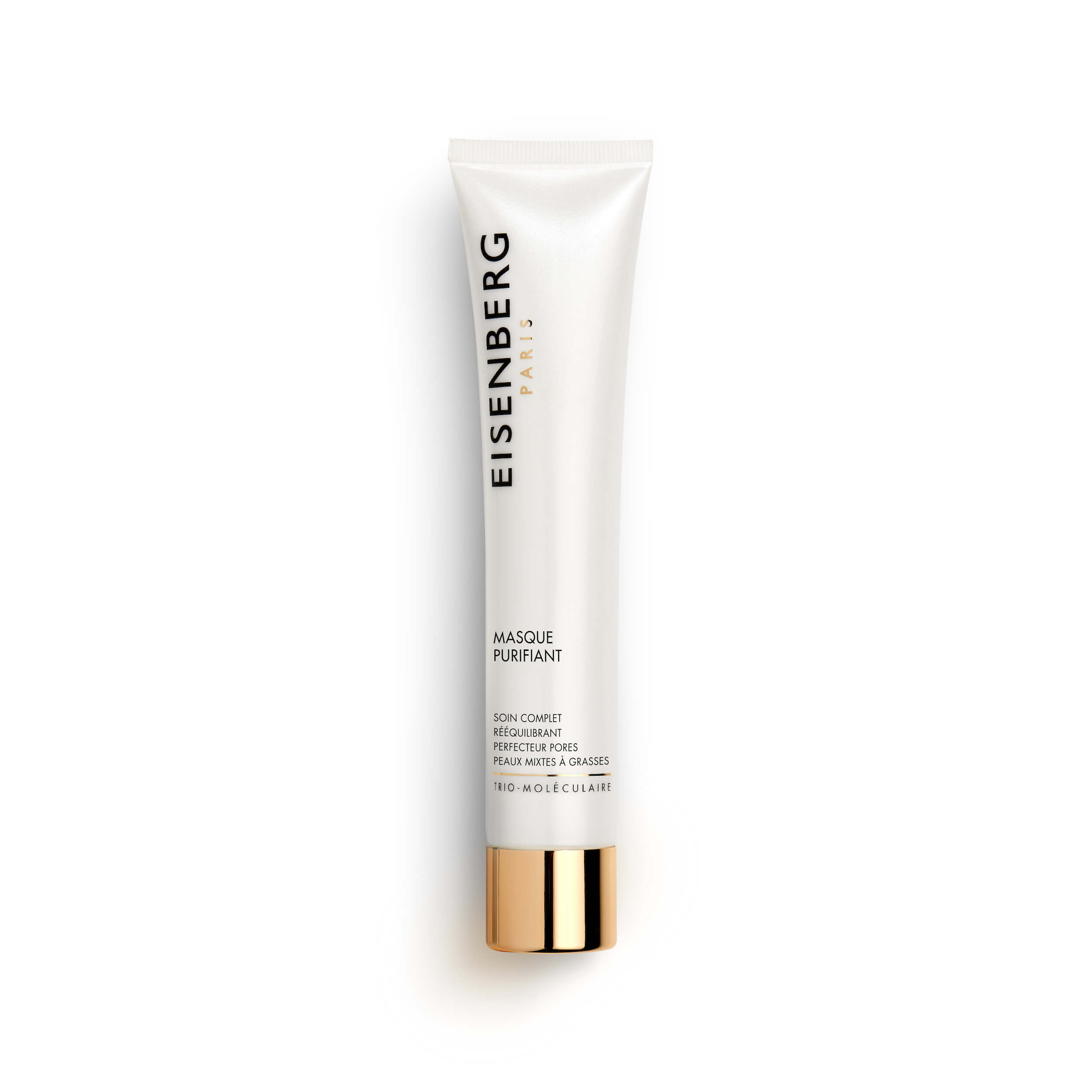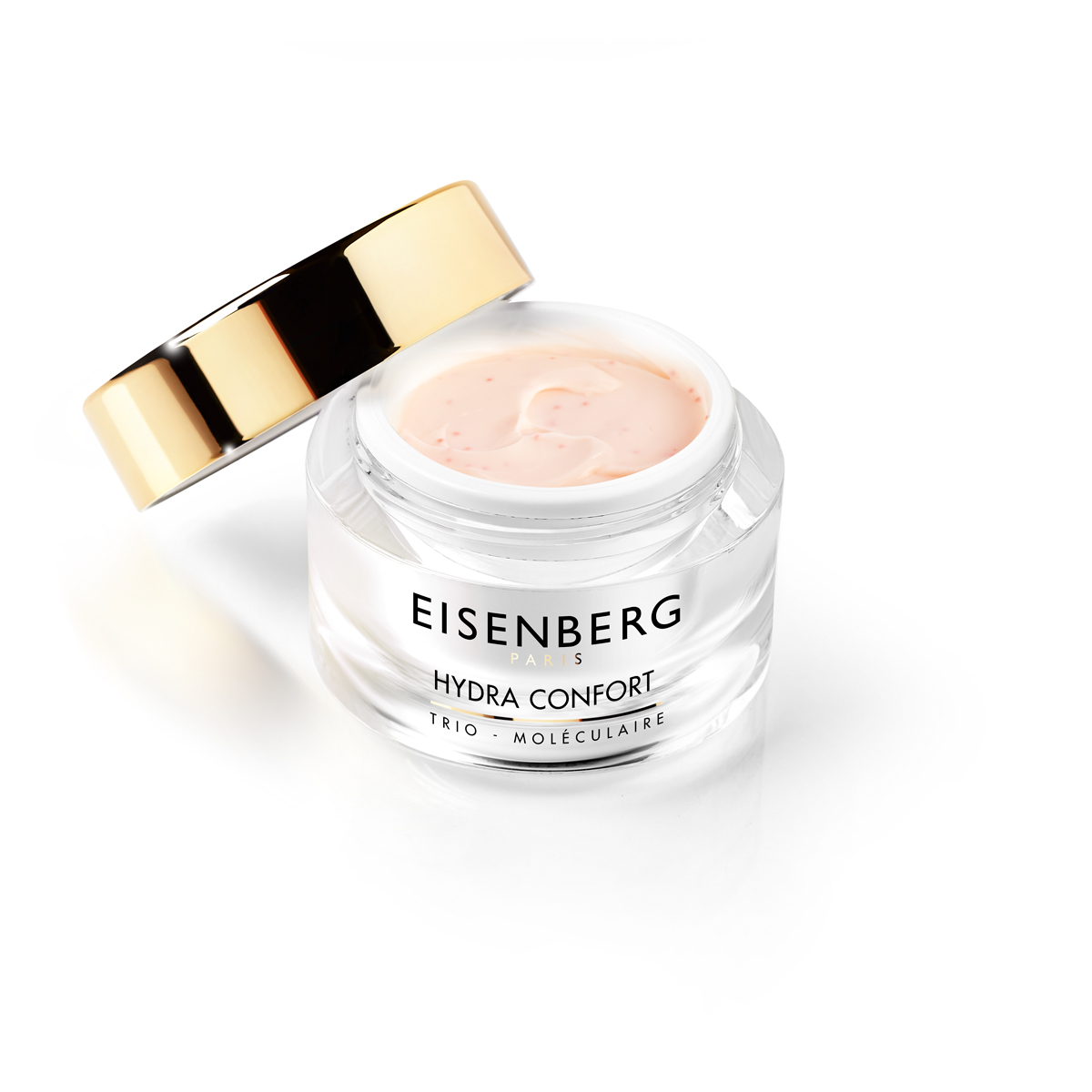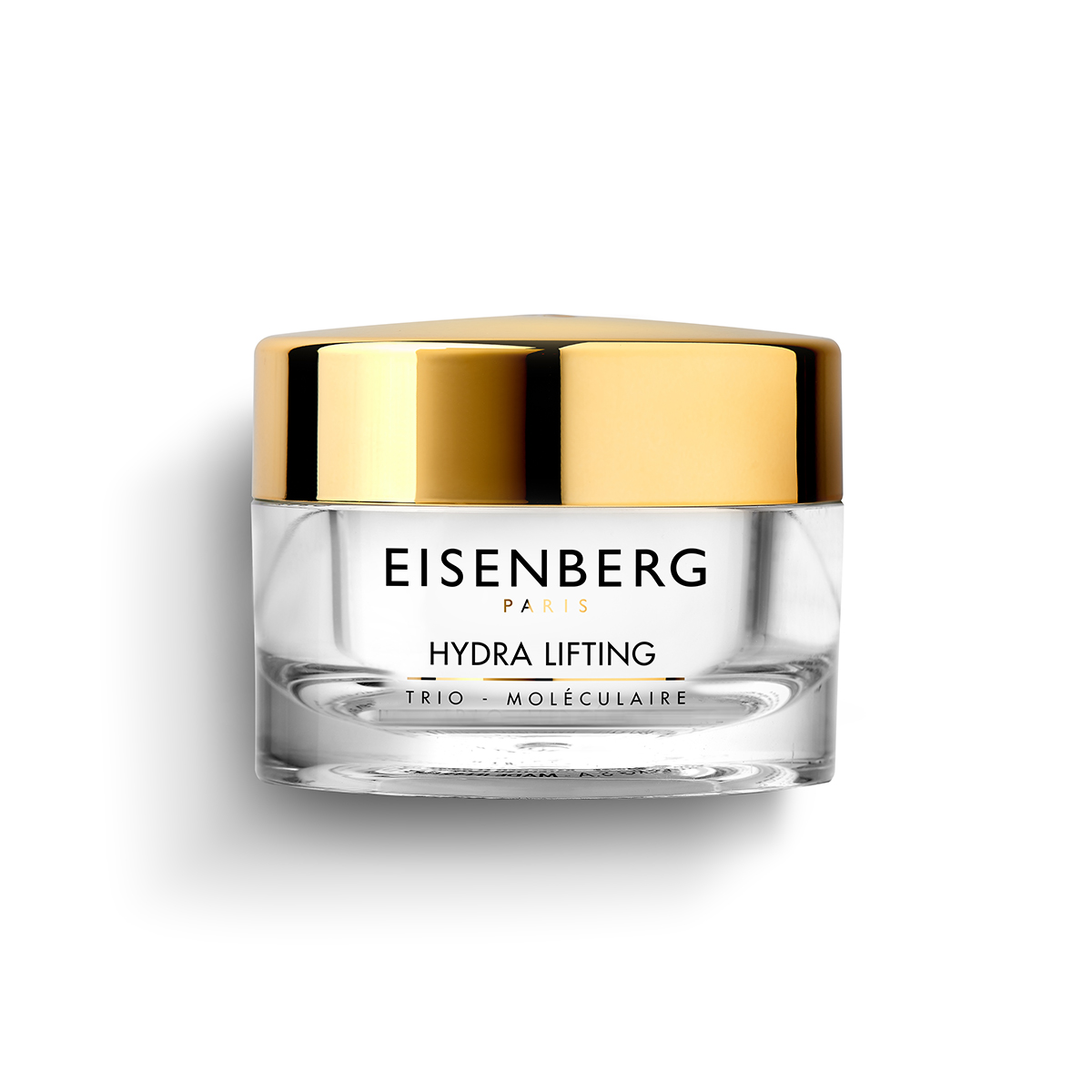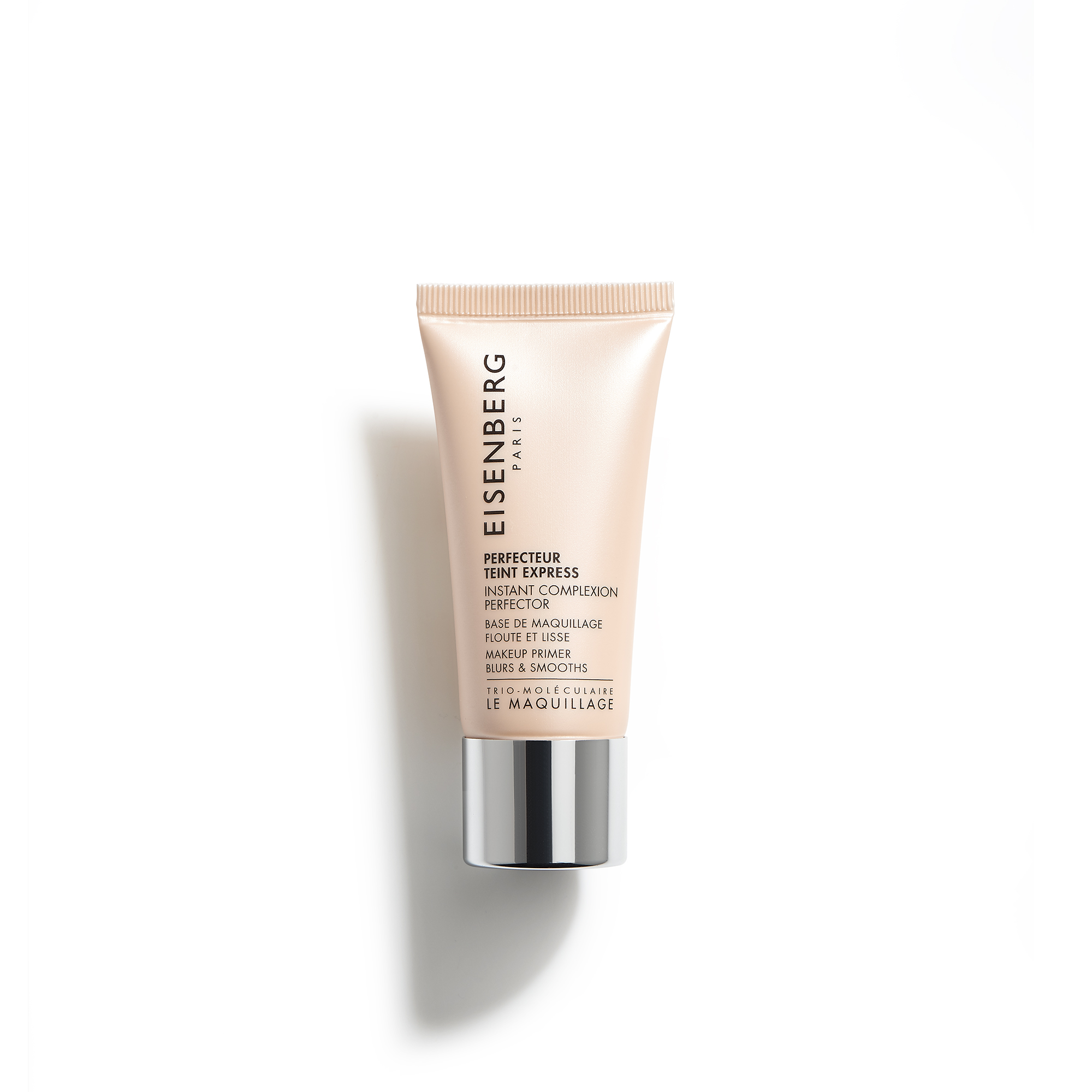 Autumn has always been synonymous with foliage and, this season's symbol and perfect ally of skincare in this period of the year is definitely the grape, whose extract represents a powerful detoxifier with anti-inflammatory and anti-aging action.
Eisenberg presents its main skincare and makeup products formulated with grape extract seeds, such as:
The Masque Tenseur Remodelant, a magic mask with an energizing anti-fatigue, anti-aging, lifting and firming effect, whose formula in light emulsion contains encapsulated vitamins A and E, grape seed oil, and green tea extracts that act against the loss of elasticity, wrinkles and hyperpigmentation spots.
The Soin Anti-Age cream, an anti-wrinkle and firming moisturizer, enriched with targeted active ingredients such as encapsulated retinol, oils of borage and grape seeds, vitamins E and C that fight against free radicals, vegetable ceramides that preserve the hydrolipidic film and defend the skin from environmental aggressions, and finally red algae.
The Hydra Lifting cream, an immediate and long-lasting super moisturizing treatment, concentrated in unique active ingredients of plant and biotechnological origin that helps the skin to maintain and rebuild its water reserve, provide and retain hydration, as well as playing an anti-oxidant and regenerating action. Its ultra-fine gel texture contains capsules containing grape seed oil and vitamins E and C for a super mix of active antioxidants!
The Perfecteur Teint Express, an emulsion for an immediate peach skin effect. This make-up treatment (also called make-care) prepares the skin for makeup and allows easy, homogeneous application for zero defects result and a long-lasting makeup effect. The nourishing, regenerating, and anti-aging properties of Argan oil are associated with the opacifying power of lentisk (lentiscus pistacia) and the anti-aging virtues of grape extracts. It also contains antioxidant vitamin E and the formula Trio-Moléculaire which is regenerating, energizing and oxygenating.
October Beauty News
Mulac Cosmetics: The New Mu-Bye Smoothy Oil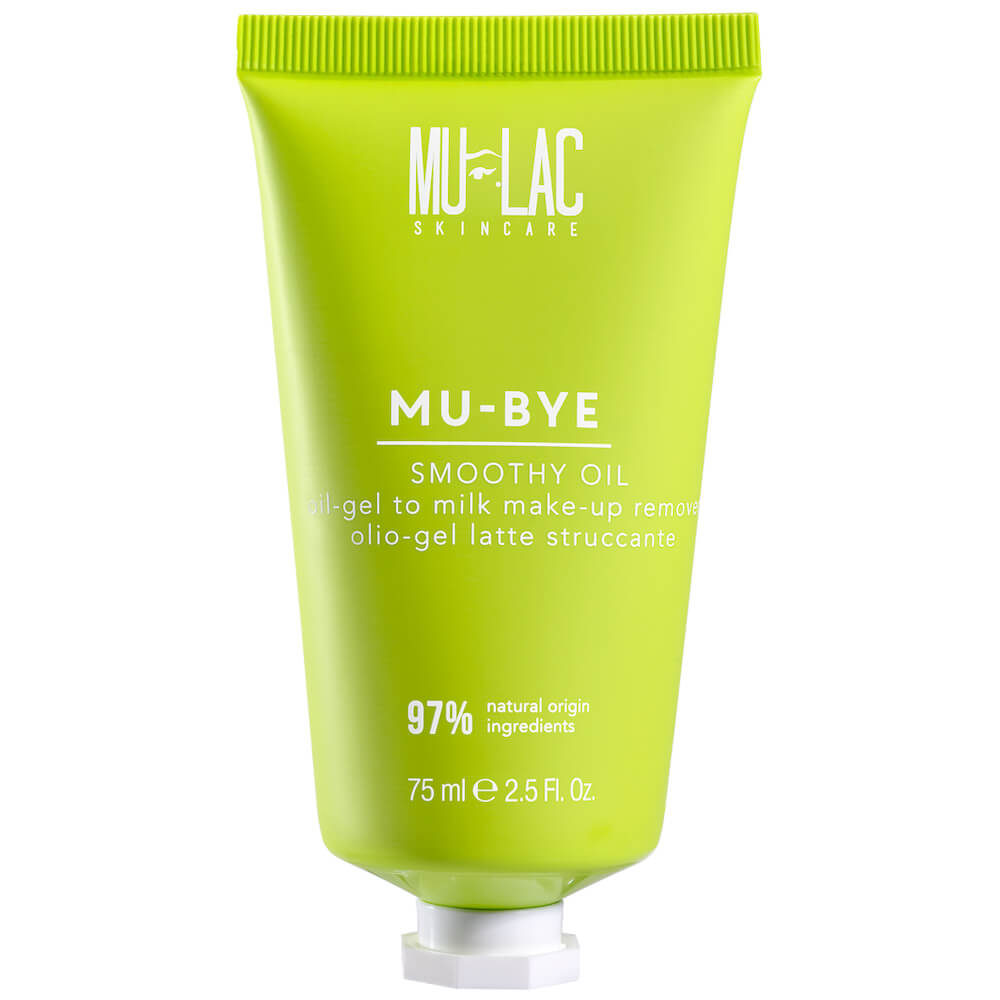 The Cleansing line of Mulac Cosmetics, consisting of micellar water, a two-phase make-up remover, a cleansing butter, a cleansing oil, and a cleansing mousse, expands with the new Mu-Bye Smoothy Oil, to make more and more performing the most important phase of the skincare routine. Mu-Bye Smoothy Oil is a special oil-gel makeup remover that, in contact with water, turns into pleasant milk. 
Thanks to its blend of raw materials including rice bran oil and organic sunflower, it melts makeup away and perfectly cleanses the face. In addition to that, it is also excellent as the first step of double cleansing in combination with a foaming detergent.
October Beauty News
Olehenriksen: The New Dewtopia 5% Acid Firming Night Crème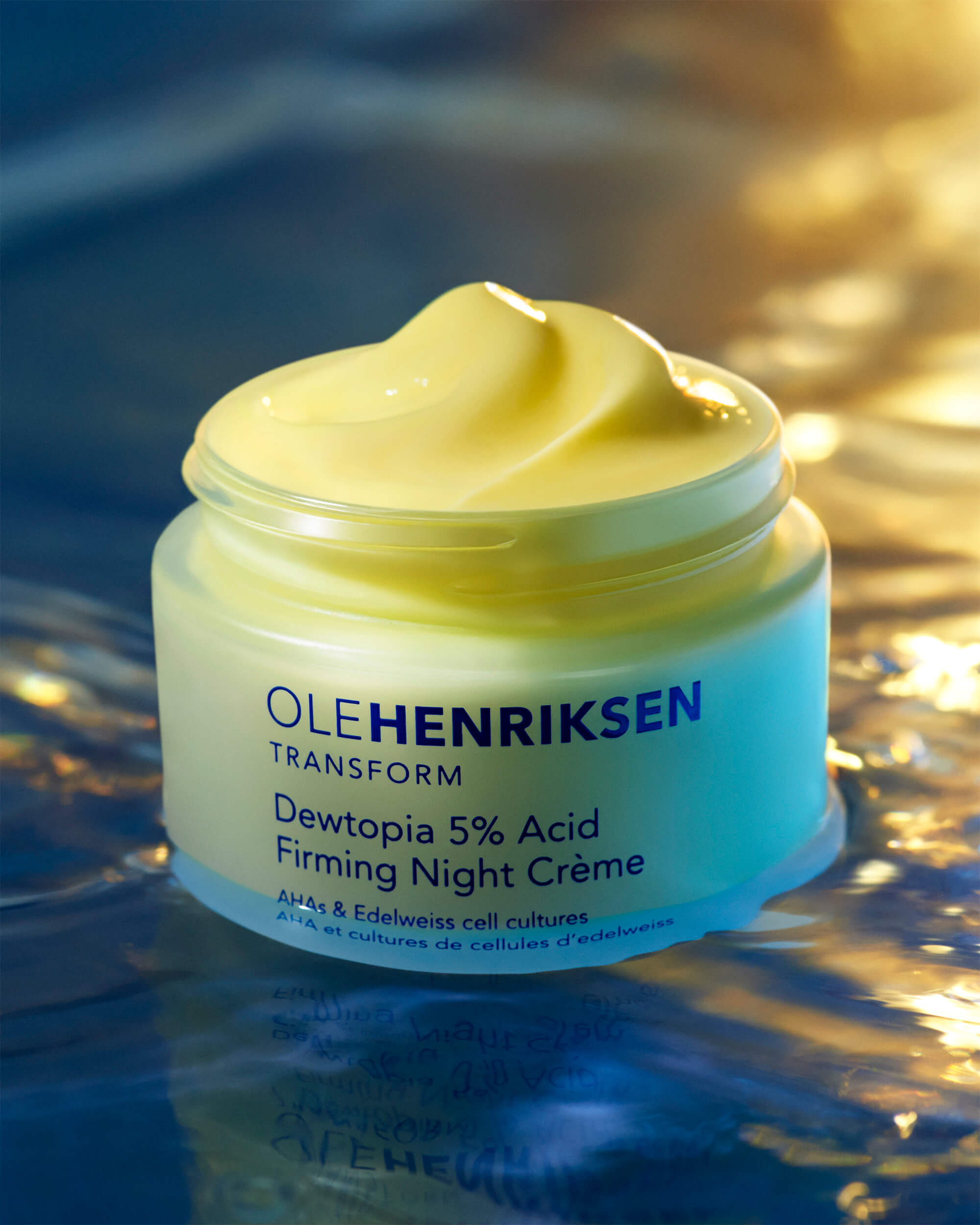 Olehenriksen presents the new and renewed night cream Dewtopia 5% Acid Firming Night Crème! Inspired by the cult product Dewtopia 20% Acid Night Treatment – a powerful serum that counteracts skin aging and improves skin texture – this night cream gives deep hydration and instantly improves skin elasticity. Enriched with 5% ahas, namely glycolic acid and lactic acid, edelweiss stem cells, a herbaceous plant that promotes skin firmness and improves the appearance of fine lines, and shea butter (rich in essential fatty acids and vitamins) it smoothes and evens the skin. In addition to that, its texture is light to the application, with a delicate fragrance and an illuminating effect.
October Beauty News
& Other Stories: The New Midnight Encore Body Line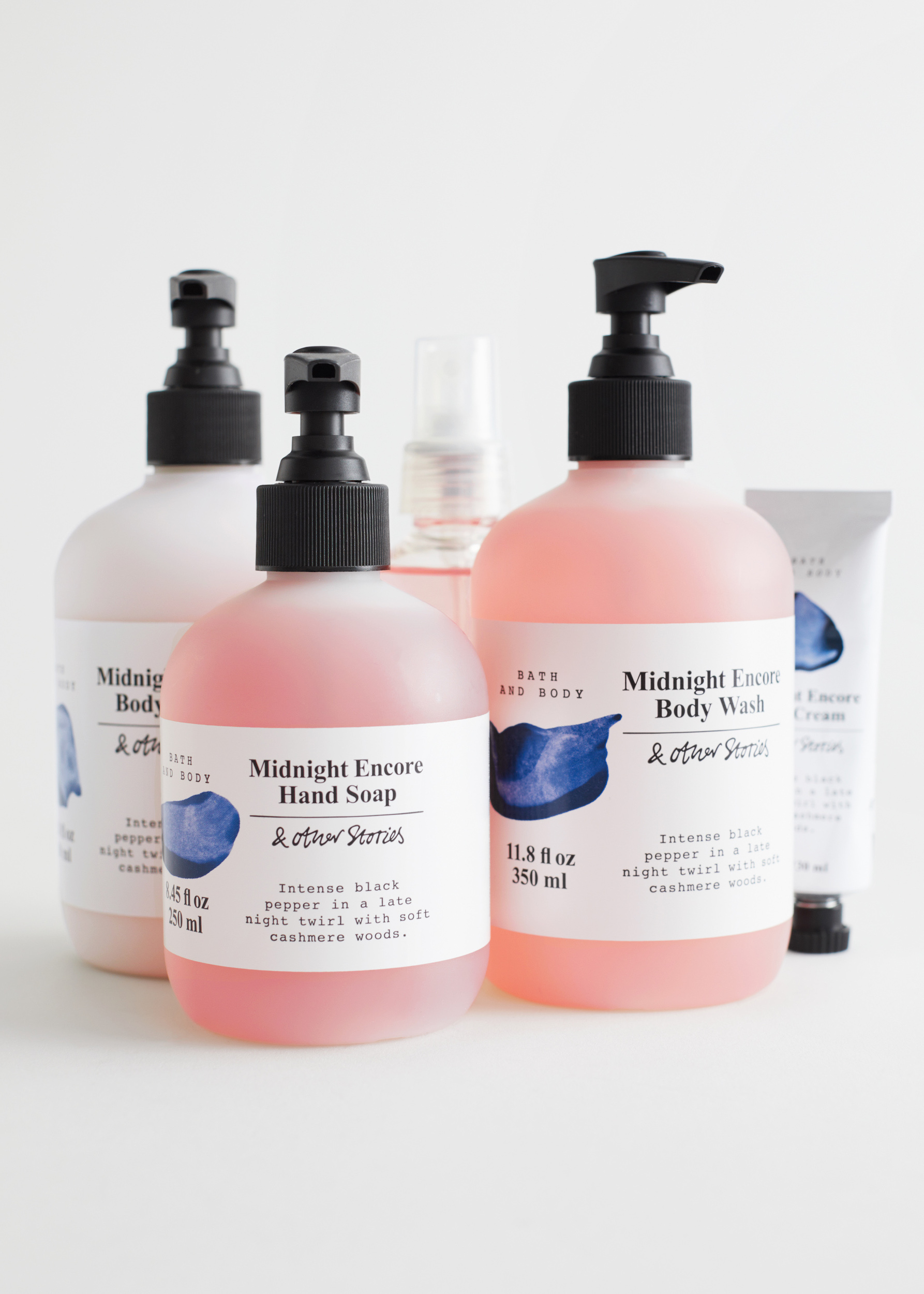 Notes of black pepper, jasmine, and cashmere wood envelop the bath & body products with a voluptuous and inebriant fragrance: Midnight Encore is the brand's new body line, characterized by an intense and mysterious olfactory identity. 
Let's now see all the products of the line: 
& Other Stories Midnight Encore Body Wash, a bath & shower gel that gently cleanses the skin.
& Other Stories Neon Rush Body Lotion, a body cream with a light formulation that deeply moisturizes skin, creating an impalpable veil made of silkiness and sparkling notes.
& Other Stories Midnight Encore Body Mist, scented water for the body in a spray formula.
& Other Stories Midnight Encore Hand Soap, a hand soap with a delicate texture.
& Other Stories Midnight Encore Hand Cream, a mini travel-size hand cream.
October Beauty News
Fenty Beauty: The New Gloss Bomb Ice Cooling Lip Luminizer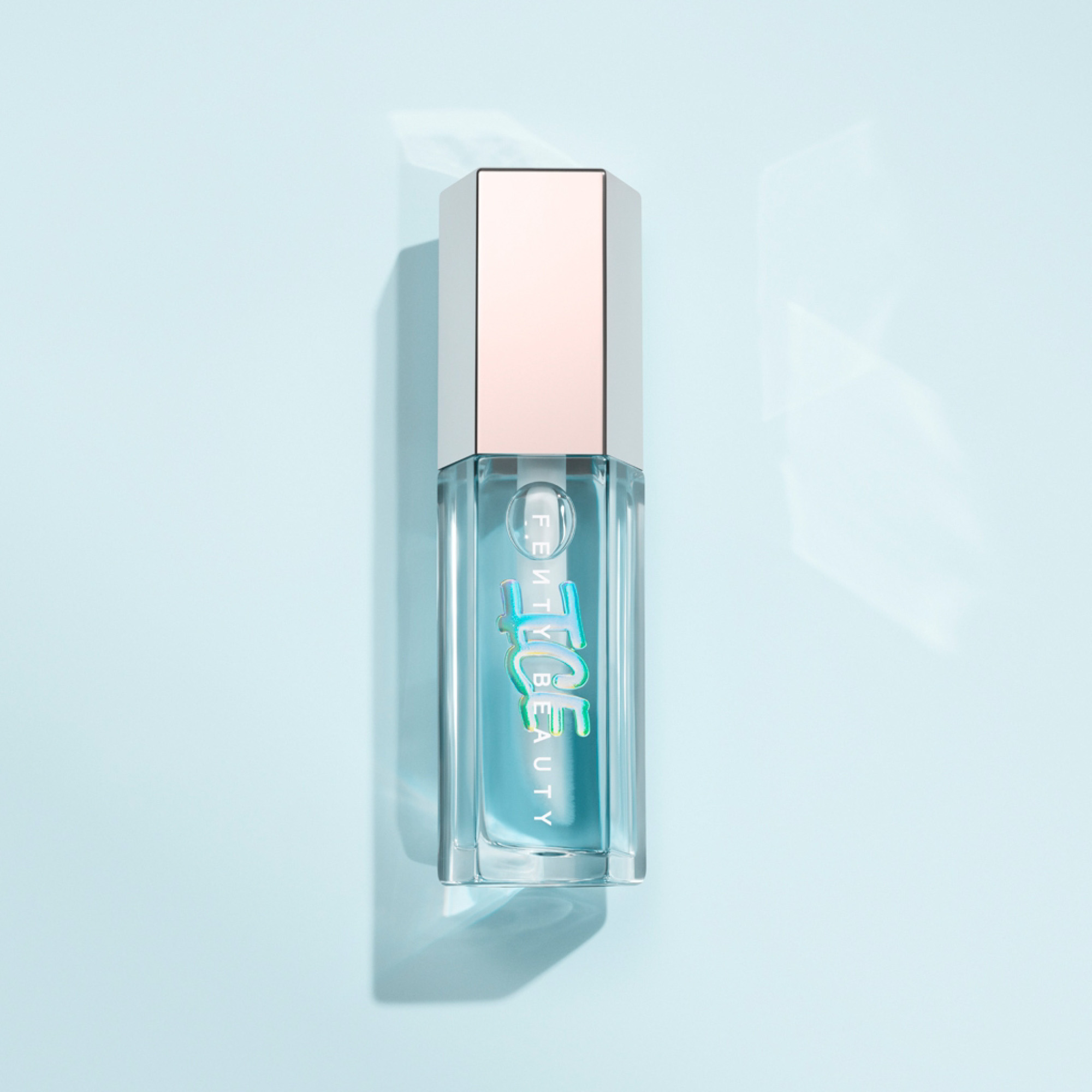 Fenty expands the family with the freshest lip gloss from the Gloss Bomb – Gloss Bomb Ice range! This lip luminizer with a wet effect now gives a feeling of immediate freshness: available in a universal shade for all skin types, Cold Heart'd gives the lips a transparent, ice-like effect. In addition to that, Gloss Bomb Ice promises the same beloved non-sticky shine and the same comfortable hold as ever, thanks to nutritious ingredients such as shea butter and vitamin E. 
P.S.: The peppermint inside leaves a slight tingle on the lips!
October Beauty News
Amarey: The New Coffee-Inspired Product Line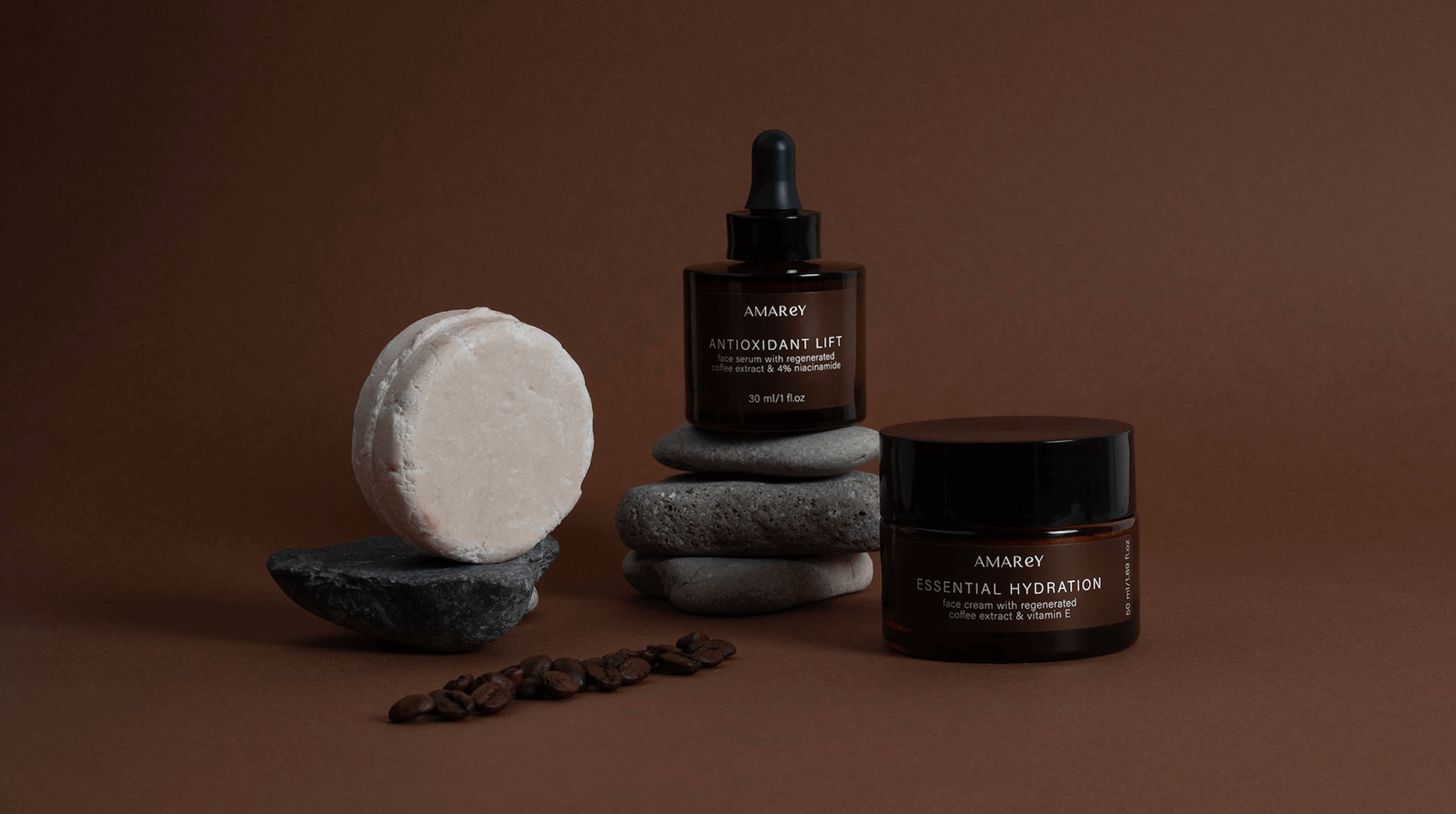 "Research as love for the world".
They, the three sisters Illy, Andrea Dominique, Jaqueline and Micaela, grew with this mantra, with the words of their grandfather Ernesto, with the idea that anything good should start from ethics, and it is from these principles that Amarey, a brand of coffee-based skincare, goes beyond the principles of the circular economy because it is designed with a regenerative model.
The passion for coffee and the respect for science have been the lifeblood of the Illy family for generations, whose mission has become to enhance every element of the coffee plant, Coffea Arabica and to transfer the benefits of its use in the food sector to the cosmetic one. 
It's the first morning coffee for the skin.
The products, the result of a research agreement in collaboration with the University of Coffee and Biofarma, open the door to new frontiers in the topical use of coffee and the initial line consists of four products for a simple but effective beauty routine: soothing solid face cleanser, antioxidant face serum, moisturizing face cream and energizing body scrub. The packaging was also created with the aim of having the least possible impact on the environment: where possible, glass, mostly from recycling, and recycled plastic was used. The outer packaging is made of silverskin – also called "coffee parchment" – derived from cellulose residues from roasting.
October Beauty News
Byredo: The New Eyes Closed Fragrance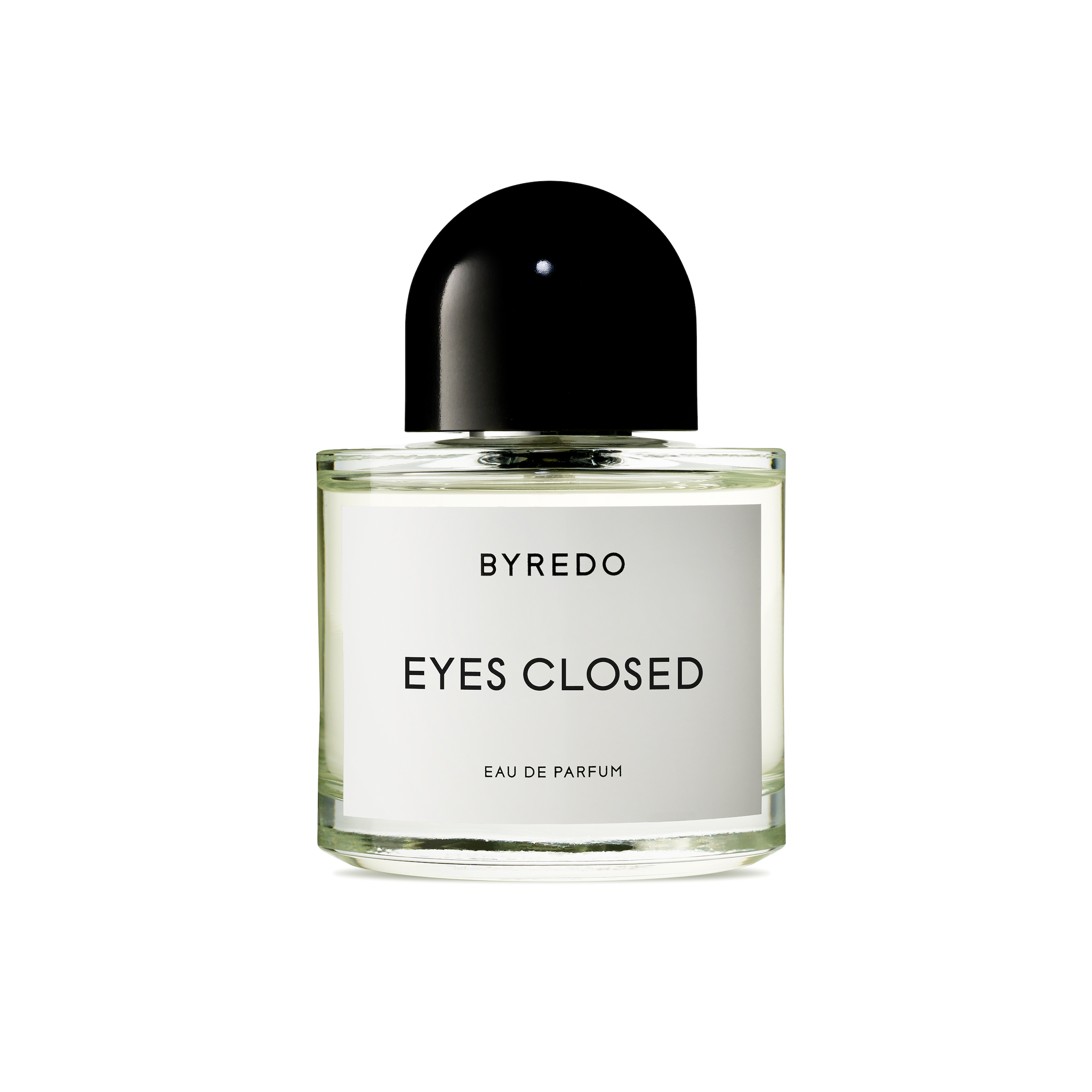 Eyes closed, falling into each other. What happens when you disconnect this sensory link? Imagination takes flight, other sensibilities become refined, and a new way of seeing is discovered. Love is love, and it knows no limits.
Inspired by 'The Perfect Kiss' by Alasdair McLellan, Byredo collaborates with the legendary British photographer to imagine a connection that eclipses every difference and division. Transmitted through touch, couples cling blindly to each other, revealing their most intimate moments of trust by establishing a deep spiritual bond between twin flames.
"Distance and separation have been a recurring theme in recent years and I wanted to capture a scent that would overcome this fragmentation. Moving away from the screens that mimic proximity, we could be more in tune with each other if we just close our eyes and leave the physical world out," says Ben Gorham, founder, and creative director of Byredo.
As souls intertwine, patchouli and papyrus unite entering into delicious collusion with iris butter, ginger, and carrot. Spices, cinnamon, and cardamom invoke infinite warmth and tenderness, the soothing balm of a kindred spirit.
October Beauty News
Guerlain Celebrates Its Iconic Shalimar Fragrance with a New Virtuous Interpretation: Shalimar Millésime Tonka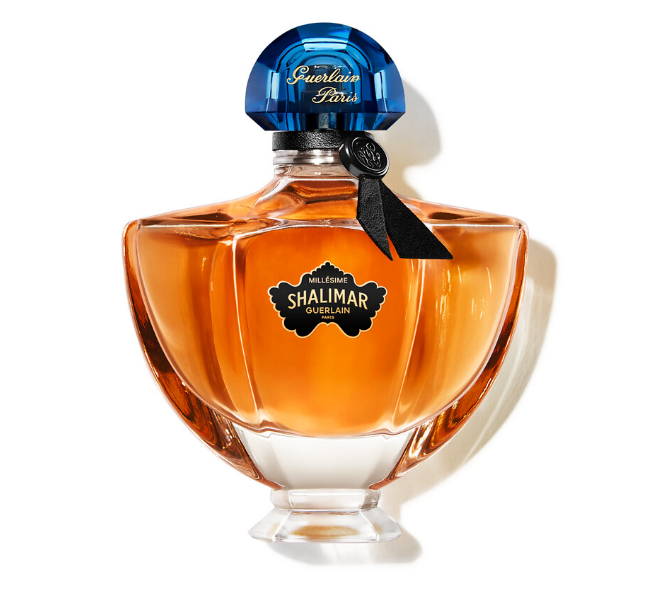 Shalimar is the legendary fragrance of Guerlain, known for being the first oriental fragrance in the world of perfumery, and is characterized by a lingering and sensual trail, enclosed in a typically Art Deco bottle.
This new edition highlights one of the raw materials of Jacques Guerlain's masterpiece, the tonka bean. The reinterpretation of the iconic fragrance was conceived as a grand cru, in which the splendor of bergamot gives way to the delicacy of bitter almond, which introduces the precious absolute of tonka bean enhanced by another rare and exceptional ingredient (and exclusive to Guerlain), a Planifolia vanilla pod tincture. Finally, a fougère accord, donated by coumarin and wrapped in a veil of fresh jasmine, reveals an unexpected side, which makes it extremely modern. Also for this Millésime edition, the iconic bat-shaped label is dressed in black in homage to the tonka bean.
October Beauty News
Armani: The New Power Fabric Foundation +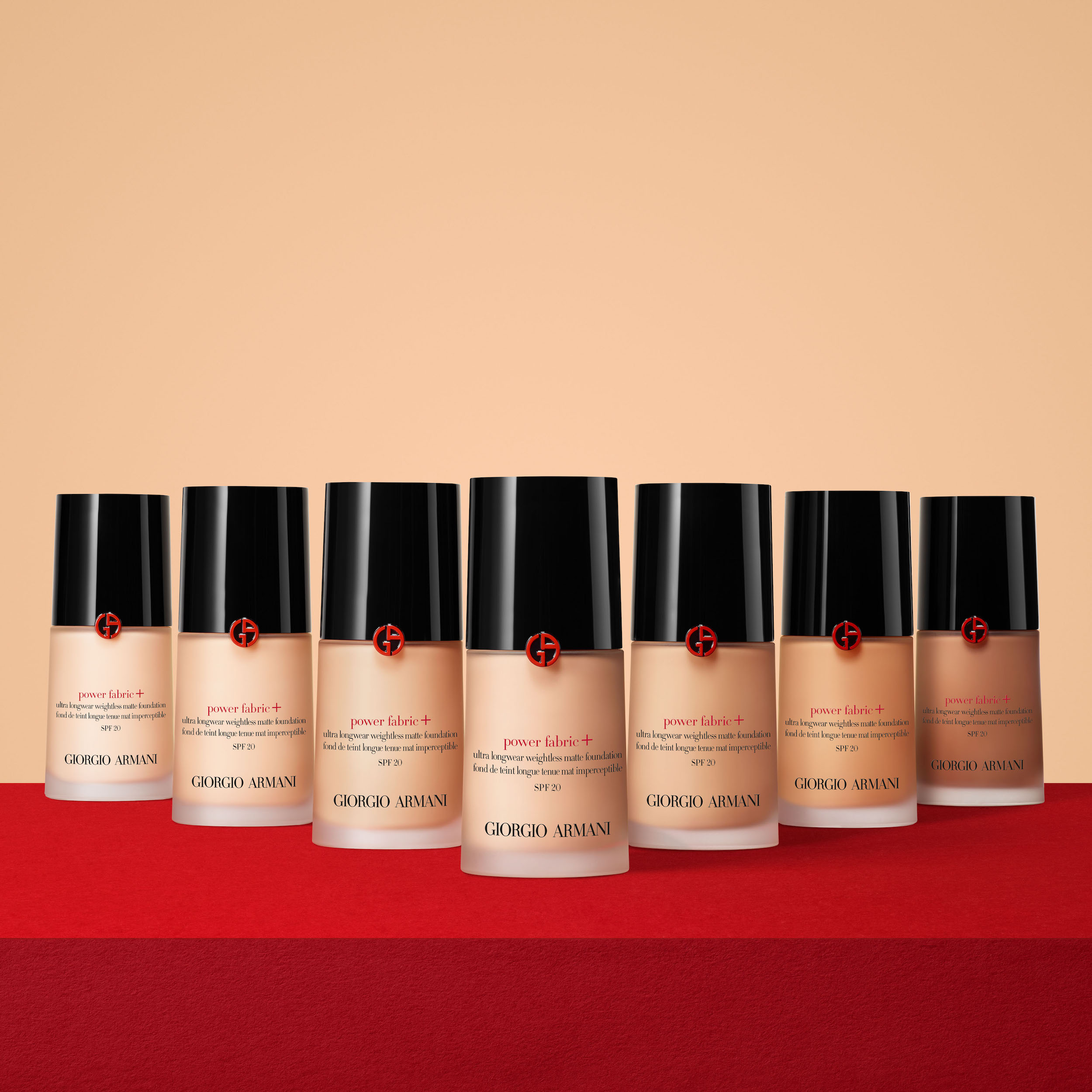 Power Fabric, Giorgio Armani's long-lasting high-coverage make-up line, is enriched with the new Power Fabric + foundation, which gives even more lasting coverage thanks to its high concentration of pure pigments. In addition to that, the oil powder technology allows 24 hours of sealing, while Micro-fil technology brings an extraordinary feeling of lightness and delicacy to the skin, allowing it to reveal the brightness of the complexion. 
The formula technology allows a texture that transforms from liquid to powder, for up to 24 hours; moreover, it is no-transfer – even when you wear a face mask – and it is resistant to water, sweat and heat. The new foundation formula is further enhanced by the SPF 20 PA++ filter, which protects the skin from the harmful effects of UVA and UVB rays and is available in 22 colors.
October Beauty News
Nu Skin: The New Nu Colour Bioadaptive BB+ Skin Loving Foundation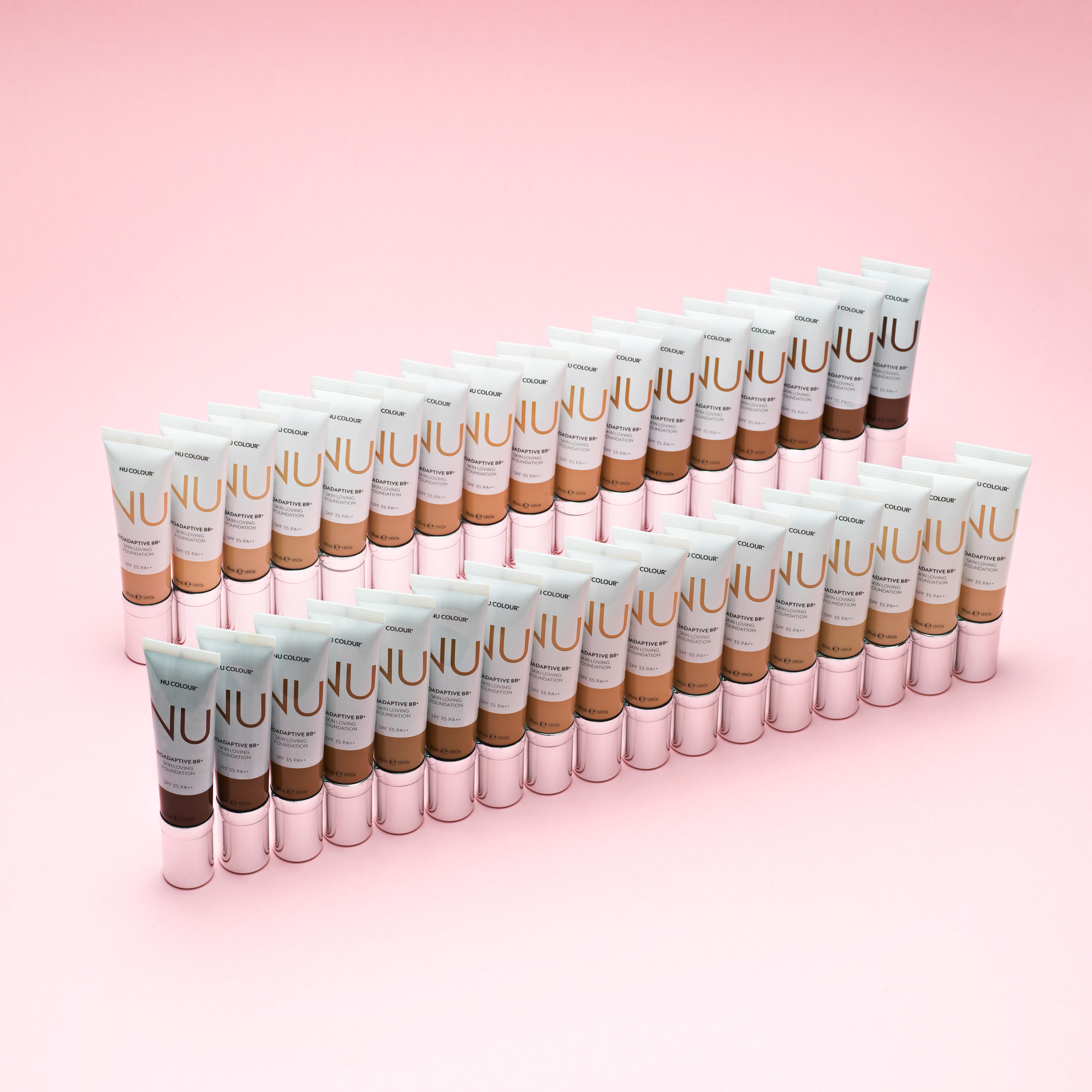 Nu Skin reveals a liquid foundation that also acts as skincare, moisturizing the skin like a BB Cream but with the long-lasting life of a foundation, as well as protecting it from UVA and UVB radiation, as well as the stress caused by blue light. 
With a soft texture that does not dry, the hybrid formula is based on an extract of seeds of Theobroma Cacao, rich in peptides, saccharides and polyphenols with bio-adaptive properties useful to improve the ability of the skin to respond to oxidative stress caused by the external environment and, with the help of different skin nutrients such as squalane, Butylene, Glycol, Dicaprylate/Dicaprate, Sodium hyaluronate and a mixture of rose ferments, it temporarily reduces the appearance of wrinkles and fine lines.
October Beauty News
Paula's Choice: The New 5% Niacinamide Body Serum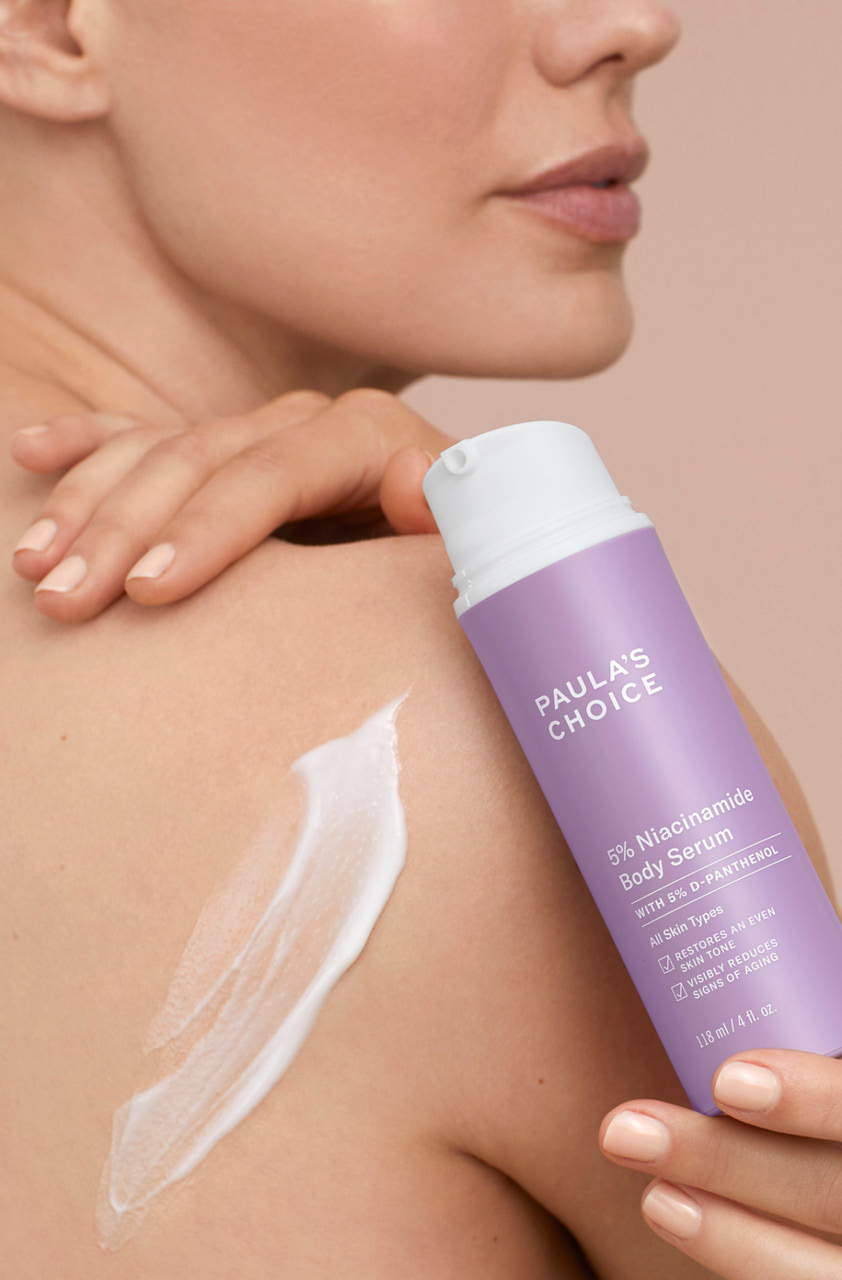 The new 5% Niacinamide Body Serum by Paula's Choice is a product with a light texture and rapid absorption designed to treat irregular and also uneven skin, affected by discoloration and dullness while restoring a healthy skin barrier. Whether you are dealing with hair removal and shaving damage, diffuse spots in correspondence of pores, uneven complexion due to sun exposure, or "stubborn" marks left by imperfections, this serum works by strengthening the surface layers of the skin and stabilizing the microbiome.
What does it contain?
5% Niacinamide: also known as Vitamin B3, it improves and evens out the complexion of the skin and visibly reduces the pores.
5% D-Panthenol: D-Panthenol, or Vitamin B5, visibly reduces hyperpigmentation and soothes redness.
Prickly pear extract: refines the skin's texture and strengthens the skin barrier.
October Beauty News
Dr.Jart+: The New Dermask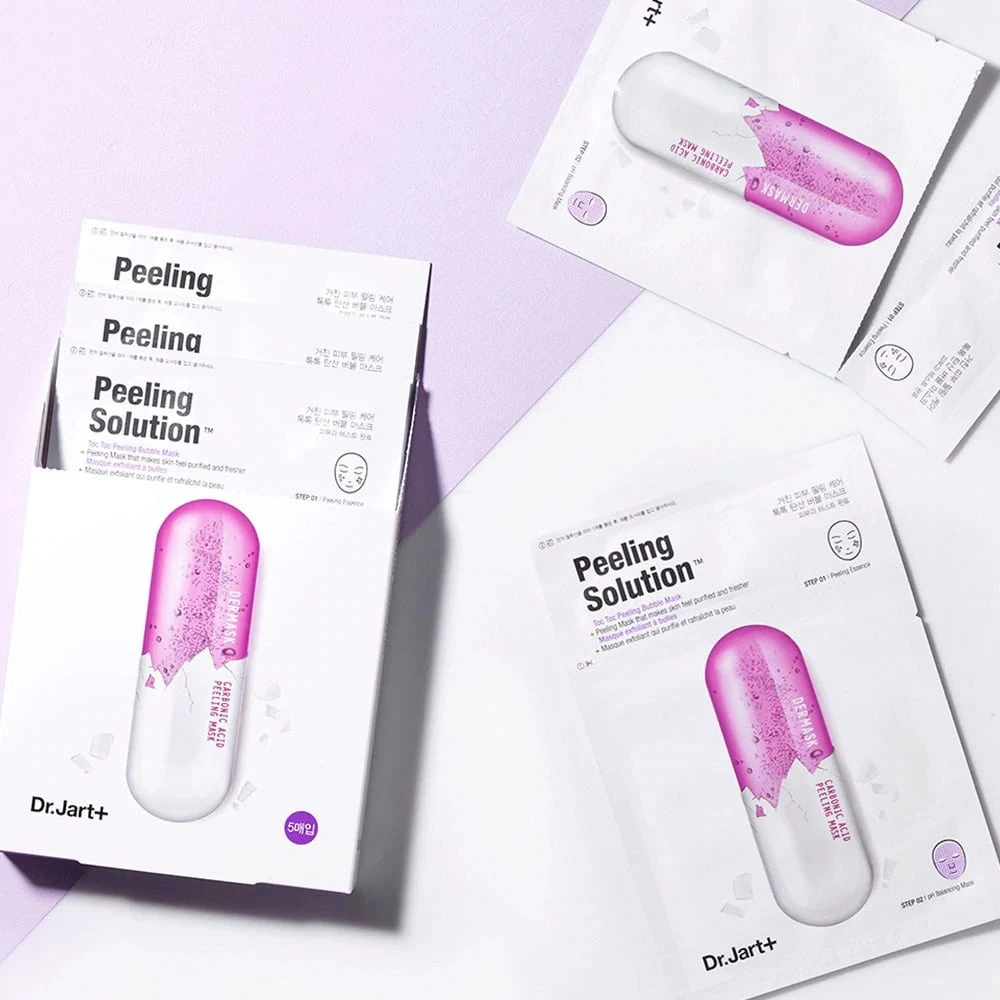 Dermask by Dr.Jart+ is a line of innovative fabric masks suitable for any type of skin: very thin, soft, and comfortable, these masks were created following the concept of a dermatological treatment that improves the skin instantly. They adhere perfectly to the skin thus ensuring the homogeneous and compact absorption of active ingredients and they have a new, more compact packaging and a renewed formula – ideal for even the most sensitive skin!
Let's see them one by one:
Dermask Ultra Jet Porecting Solution is a black fabric mask made of charcoal that cleans, purifies, and narrows the pores and produces a concentrated foam with a purifying action that eliminates excess sebum and performs an effective exfoliating action.
The Dermask Ultra Jet Peeling Solution is a mask suitable for exfoliating and restoring the natural PH balance of the skin and also purifying it in depth. The mask consists of two steps: infused with carbon dioxide, the grains of sugar present in the Peeling Essence of the first step of Dermask Ultra Jet Peeling Solution by Dr.Jart+ allows a scrub action and gently removes dead skin cells while the oil promotes exfoliation. The bubbles will begin to form when, in the second step, you apply the mask that restores the balance of the skin's pH. P.s.: The change in the color of the mask from a natural purple to blue indicates that the imbalance of the pH of the skin has been brought back to a healthy and natural level. The combination of sugar-based scrubs and fruit acids inside, including papaya enzymes, stimulates the cell regeneration process and evens out the complexion, while allantoin and olive oil soothe and soften.
Dermask Water Jet Vital Hydra Solution is the so-called "moisturizing mask" and is ideal to strengthen the skin barrier and promote revitalized skin. The main ingredients inside are Aquaxyl, a patented moisturizing ingredient based on glucose derived from birch and xylitol; hyaluronic acid and algae extract – rich in minerals, vitamins, and amino acids – that protects the skin.
Dermask Water Jet Soothing Hydra Solution, the soothing mask among the four, made with fine cellulose fiber that gives the skin maximum hydration and a soothing effect.
It contains Aquaxyl, aloe vera, and phytocyst, an antiseptic and anti-stress ingredient that prevents skin damage caused by external agents.
October Beauty News
Kess Berlin: The New Universal Set & Blur Powder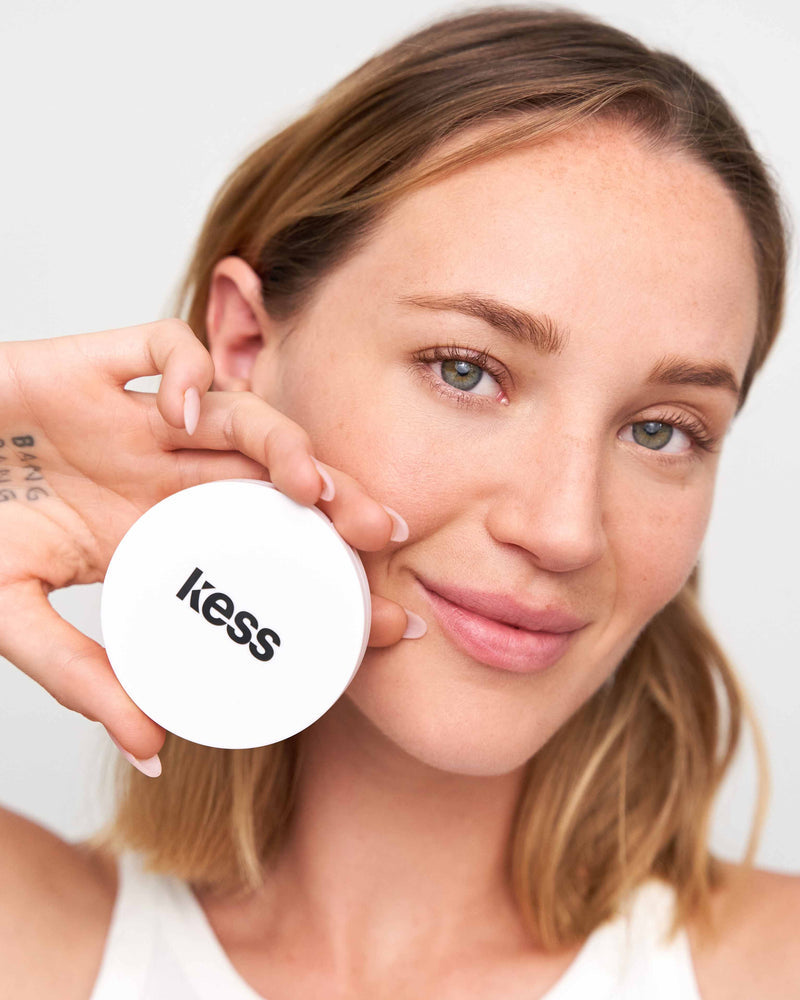 Kess Berlin launches its first product in the face powder line: the Universal Set & Blur Powder. The transparent pressed powder with the innovative formulation not only fixes the makeup but creates an extraordinary soft-focus effect on the skin. The area where the powder is applied immediately appears smoother, velvety, and naturally soft, and the fine lines and pores are visually reduced to up to seeming erased. Available in a single transparent shade that becomes invisible on the skin immediately after the application without altering the makeup, it is suitable for all skin types: apply it on the face, in a targeted way to mattify the T zone or to fix the concealer but also to highlight dull skin thanks to its subtle purple undertone. In addition to that, its moisturizing formulation with powerful ingredients does not dry the skin, making the powder a must-have for dry skin types. Ingredients such as phytoxane, raspberry stem cell extract, avocado, and coconut oils act together to protect the skin from loss of hydration. The powder extracted from the sap of the bamboo stem, kaolin (a delicate clay mineral), avocado oil and glass microspheres has a mattifying effect and a fading power. The special transparent glass microspheres reflect diffused and direct light, ensuring an excellent soft-focus effect with transparency. 
P.S.: The powder can be applied either with a brush, a sponge, or a beauty blender, but what we recommend, of course, is to use the matching brush for retouching by Kess, made of 100% vegan hair, none of which is of animal origin.