October Beauty News
Kess Berlin: The new CC Cream SPF 30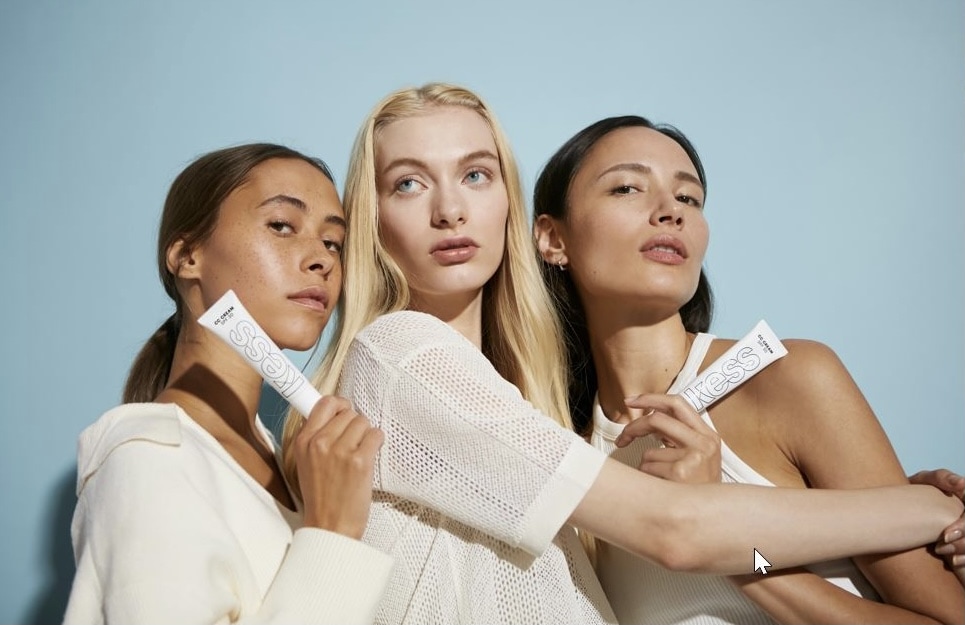 Kess Berlin launches its first skincare product!
A colorful face cream perfect for everyday use, that combines 3 products in one: moisturizing cream, color corrector, and sunscreen. The CC Cream SPF 30 will become your perfect "hybrid" ally for every day and every skin type. Another outstanding multitasker. Yes, there is the signature by Kess Berlin. Do you want to feel the magic? This cream transforms from white to the ideal tone of your skin and contains pigments (with green shades to counteract redness) that react to the pH level in the skin and are activated when you apply the cream with your fingers.
There are also three universal shades: Light, for light and medium-light skin, Medium, for medium tanned skin, and Tan, for darker skin tones.
October Beauty News
Ren Skincare: The New Bio Retinoid Collection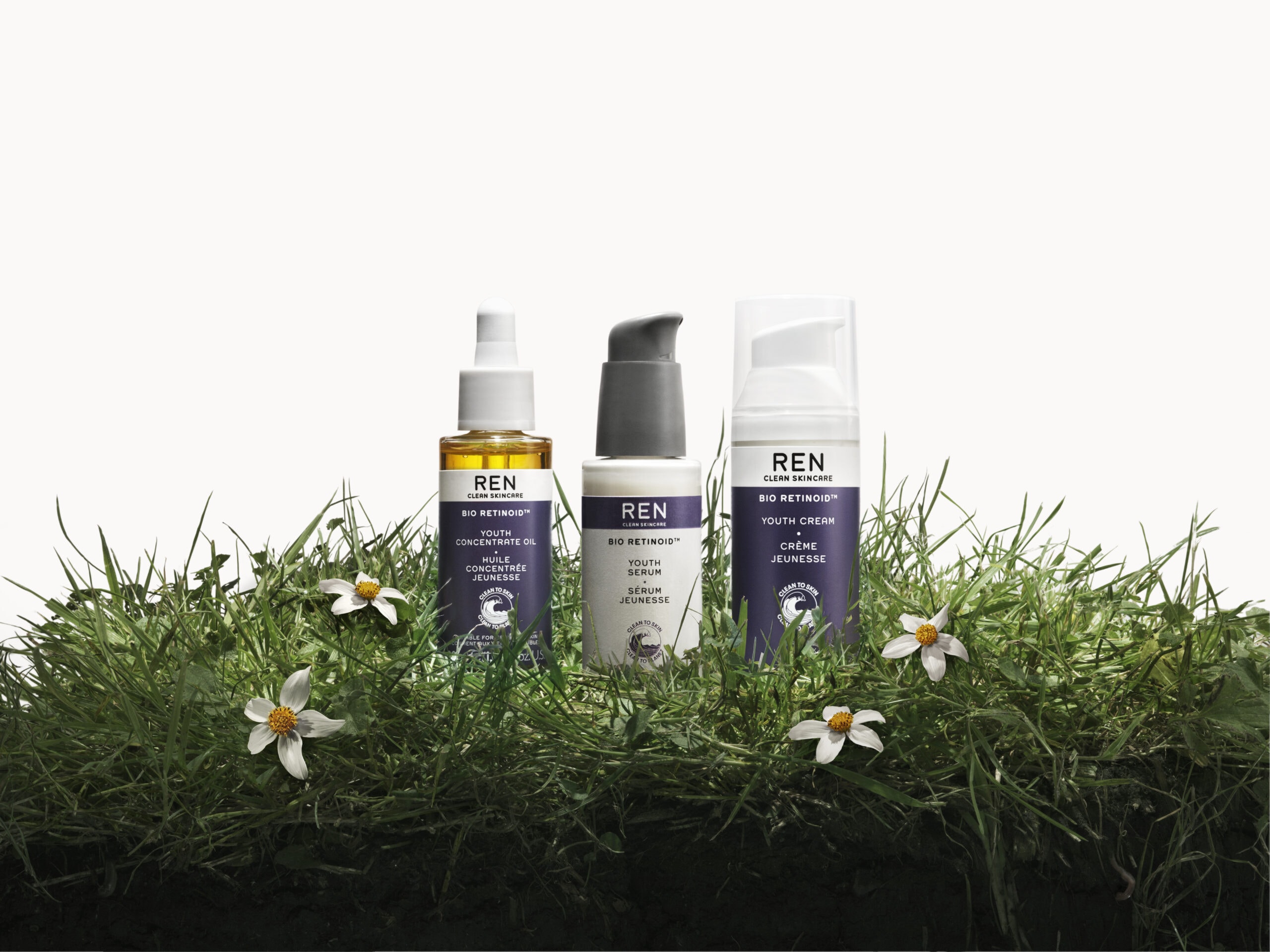 Ren introduces us to a complete anti-age routine for all skin types, suitable for even the most delicate skin, exploiting the Retinol–like properties of a special botanical extract plus the Bidens Pilosa, an herbaceous plant of Brazilian origin, which prevents the formation of fine lines and wrinkles and fades their appearance.
Are you ready to discover the whole line?
The Bio Retinoid Youth Cream is perfect for skins with signs of age and dehydration and it is also ideal for those looking for an alternative to Retinol of botanical origin, that is the above-mentioned Bidens Pilosa, obtained through a supercritical extraction with CO2 that guarantees the collection of the extract without damaging its origin and keeping the active molecule intact. It also contains Micro Red Alga and Olive Leaf Extract, which help prevent the loss of tone. In addition to that, the packaging is made of plastic obtained through Infinity Recycling technology, which helps reduce the waste of recycled mixed plastic that would otherwise be incinerated or buried. E Ren, in collaboration with SABIC, is the first skincare brand to support this type of technology.
The Bio Retinoid Youth Serum, in addition to the key ingredients of the line, also contains ceramides, which help to improve the functions of the protective barrier of the skin, and Niacinamide, which illuminates and uniforms the skin tone and complexion.
Lastly, the Bio Retinoid Youth Concentrate Oil, a nourishing night oil with an anti-age action, contains the Rosa Mosqueta oil, rich in Omega 3 and 6, that helps to strengthen the natural moisture barrier skin, and sea buckthorn oil.
October Beauty News
Liu Jo: The First Bodycare Collection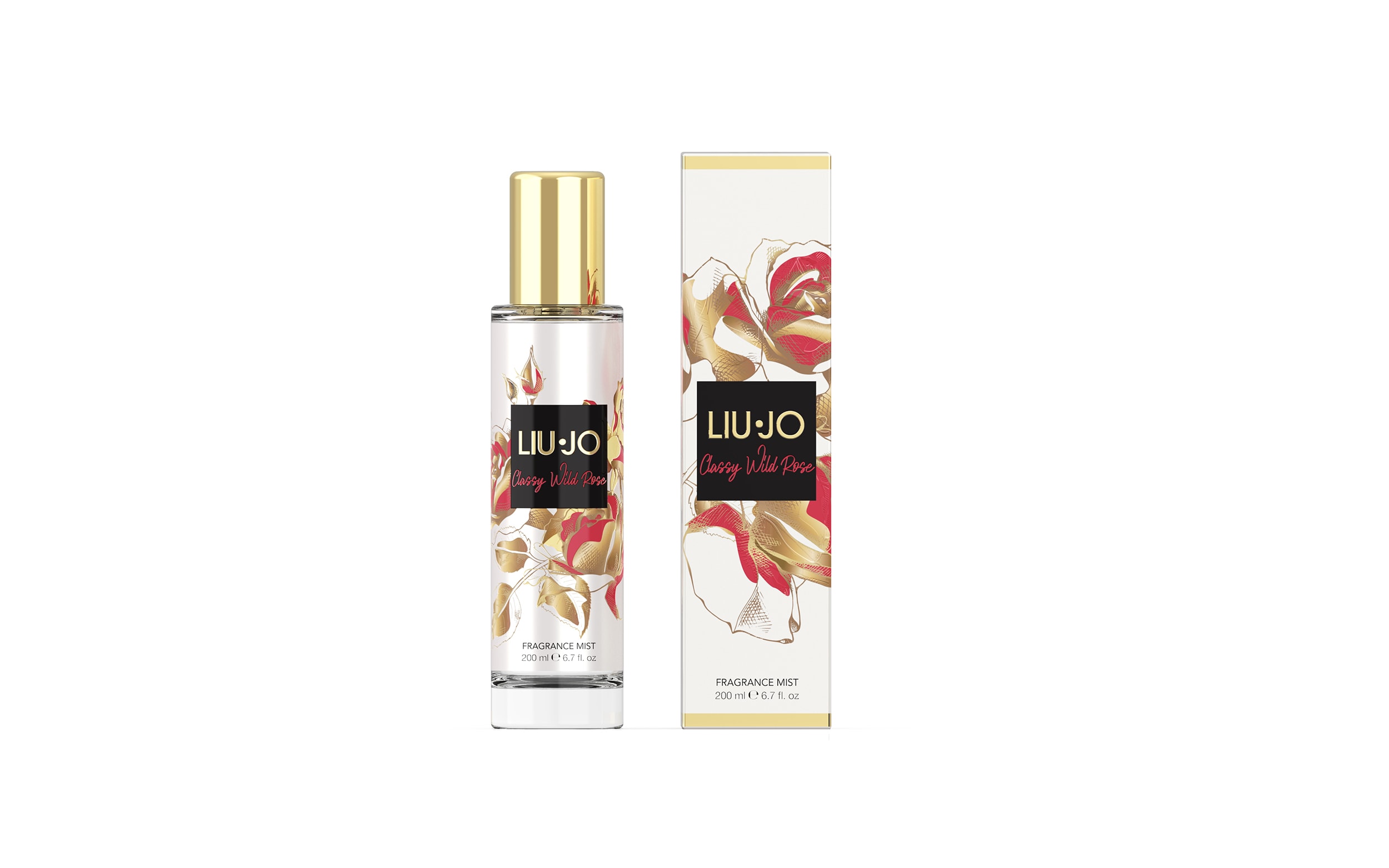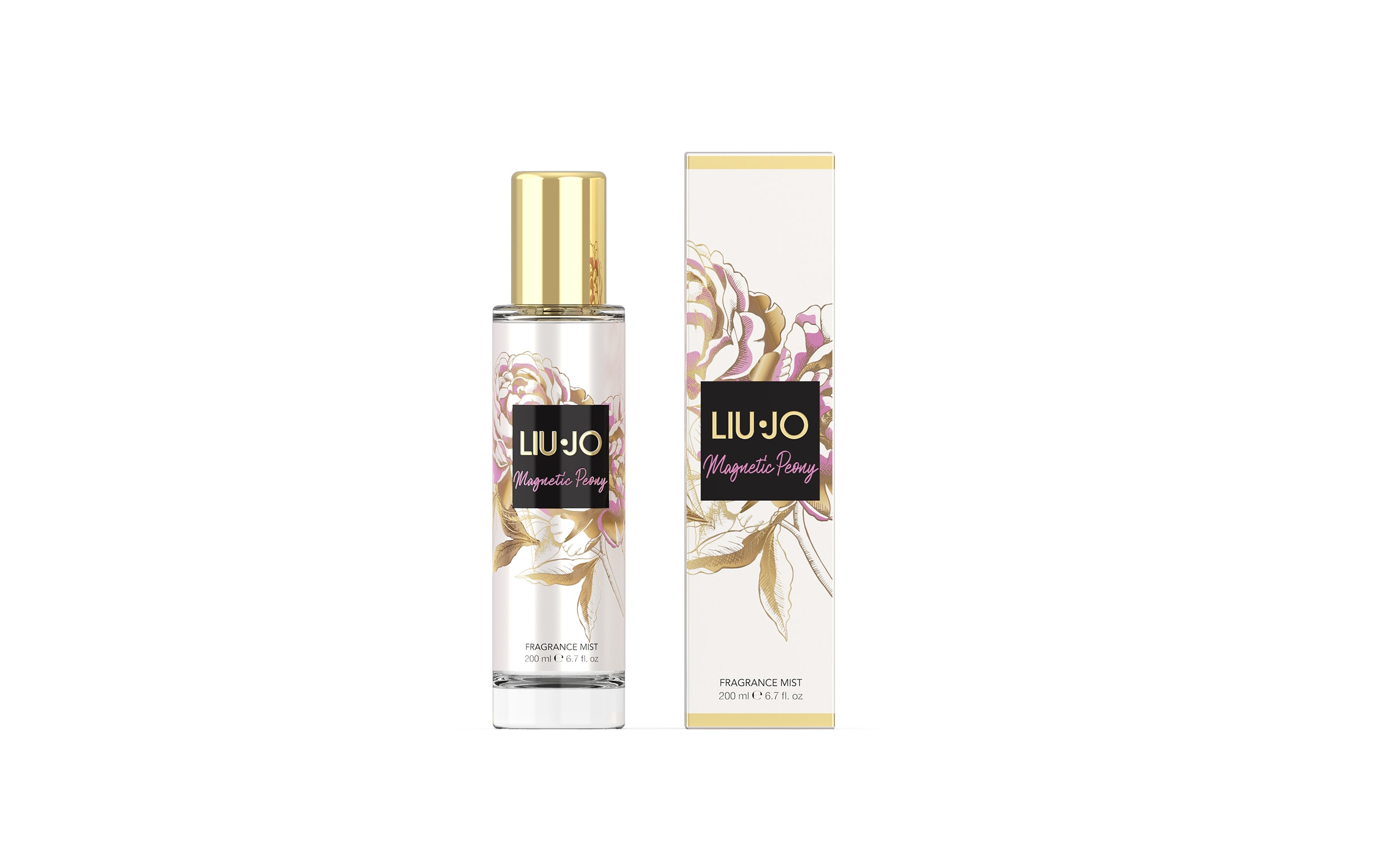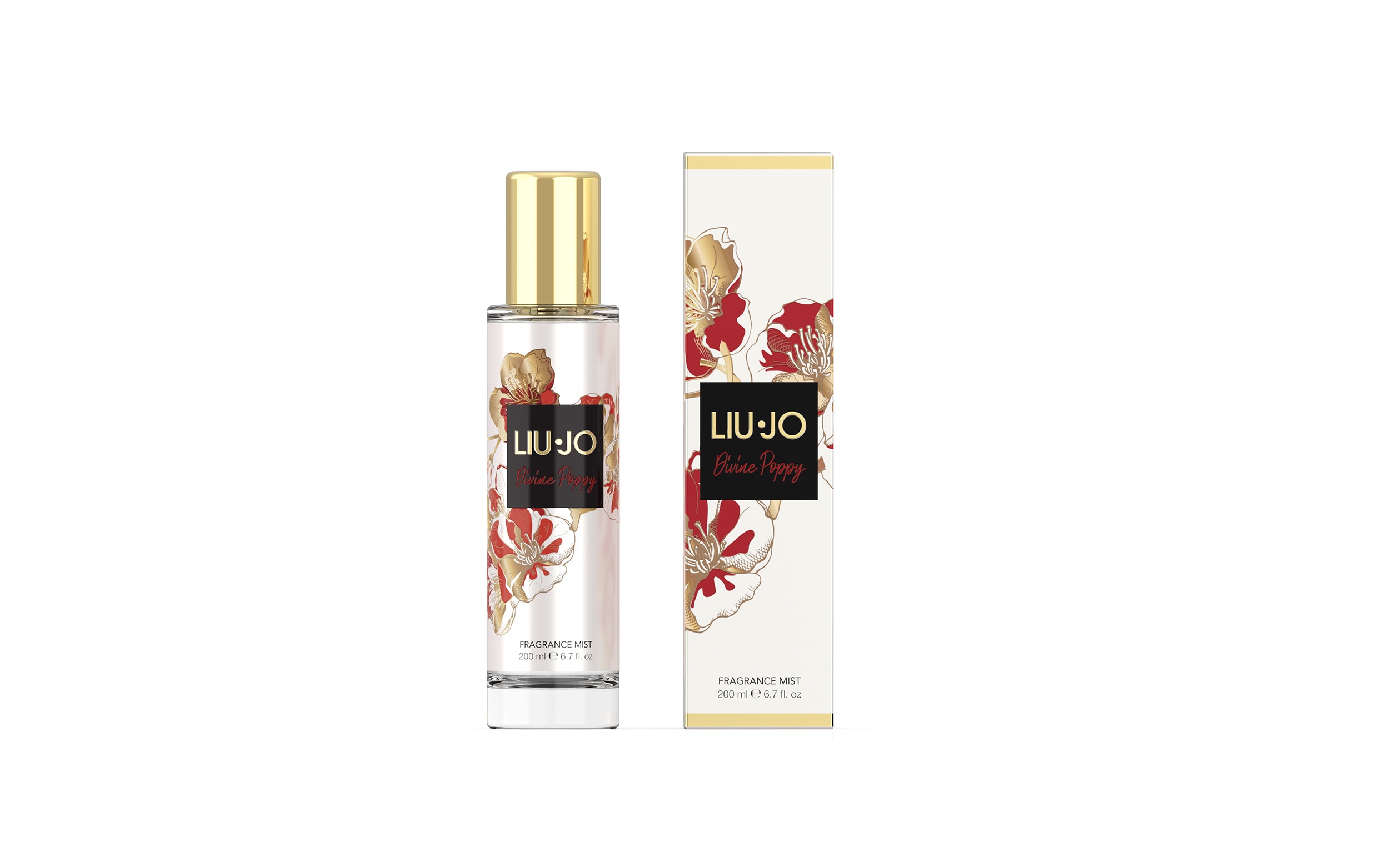 The first Bodycare collection by Liu Jo is born, composed of a fragrance mist and a body lotion, without silicones and parabens and delicately perfumed.
Classy Wild Rose is characterized by fruity notes of Apricot, nectarine peach combined with Pink Pepper from Madagascar. Its heart is dominated by Egyptian Violet, Peony, Lily of the valley, and Wild Rose, which blend gently with the warm notes of White Musk, Ambergris, and Cedar Wood. A feminine and overwhelming fragrance.
Magnetic Peony is a fruity floral fragrance with strong gourmand hints: Red Fruits such as Cherry, Black Cherry, Berries, and Strawberries inebriate us with their sweet smell, while Violet, Peony, and Almond revoke a floral and fruity touch that blends with Vanilla and the creaminess of Milk and Whipped Cream. Can we say "yum"?
Divine Poppy is more citrusy, characterized by Bergamot of Calabria, Lemon, and Sicilian Mandarin enriched with notes of Poppy, Incense, and Patchouli. In the base, an almost mystical note introduces the preciousness of Myrrh, Amber, and Labdanum.
October Beauty News 
Smashbox & Glamglow: The 12 Days Advent Calendar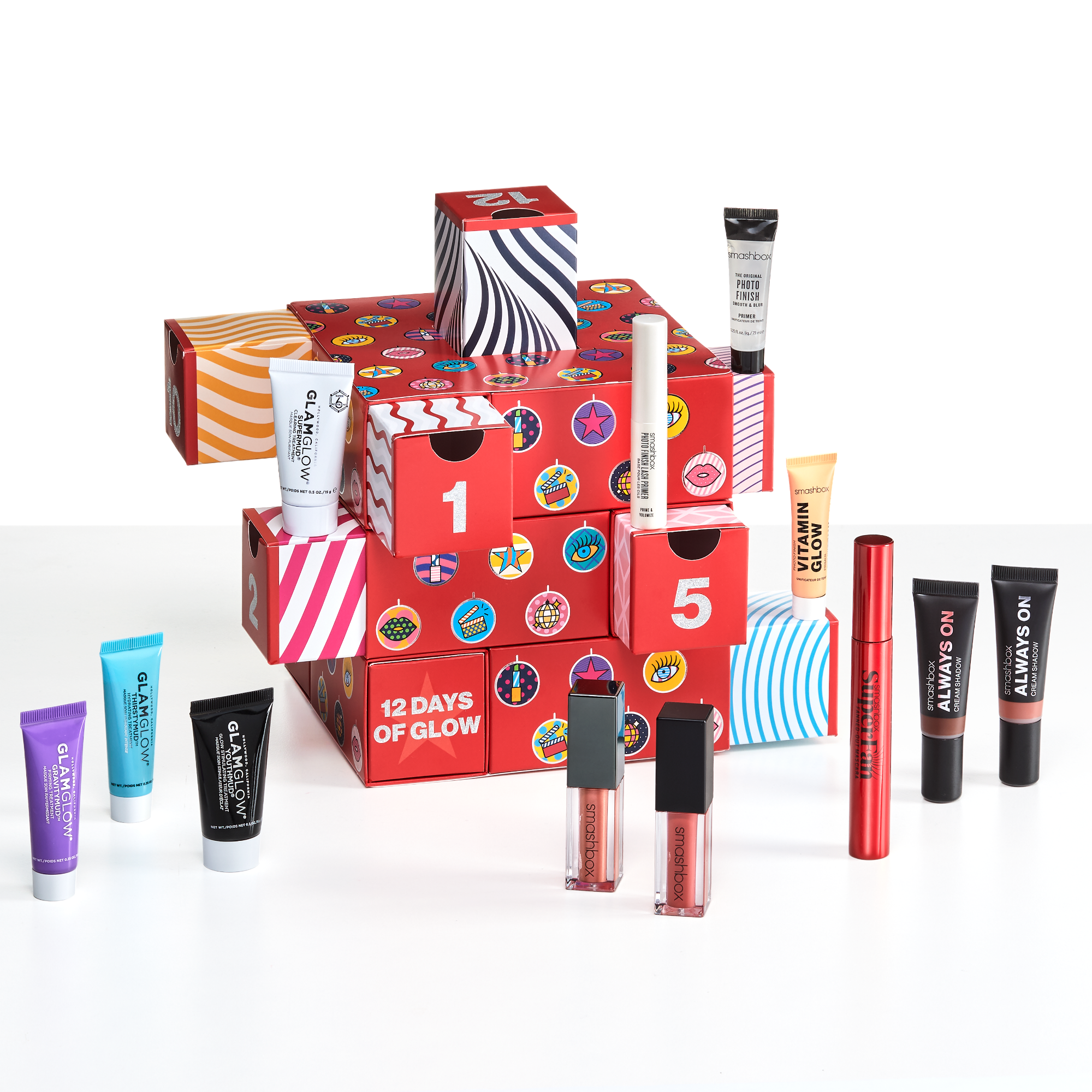 Smashbox Cosmetics and Glamglow celebrate the holiday season with the legendary Glow typical of Los Angeles in an exclusive Advent calendar, the 12 Days Advent Calendar.
For the first time, the two most beloved brands ever collaborate to create a calendar that will accompany us in a countdown made of 12 days of Glow.
The box includes the best sellers of the brands with 5 full-size products, and each product is contained in a customized chest of drawers that includes application tips, for a complete beauty routine ranging from the preparation of the skin, with a choice of 4 iconic Glamglow masks, passing through primer and color, up to the final touch given by the legendary Superfan Mascara Smashbox Cosmetics.
October Beauty News
Yves Rocher: The New Skincare Elixir Botanique Line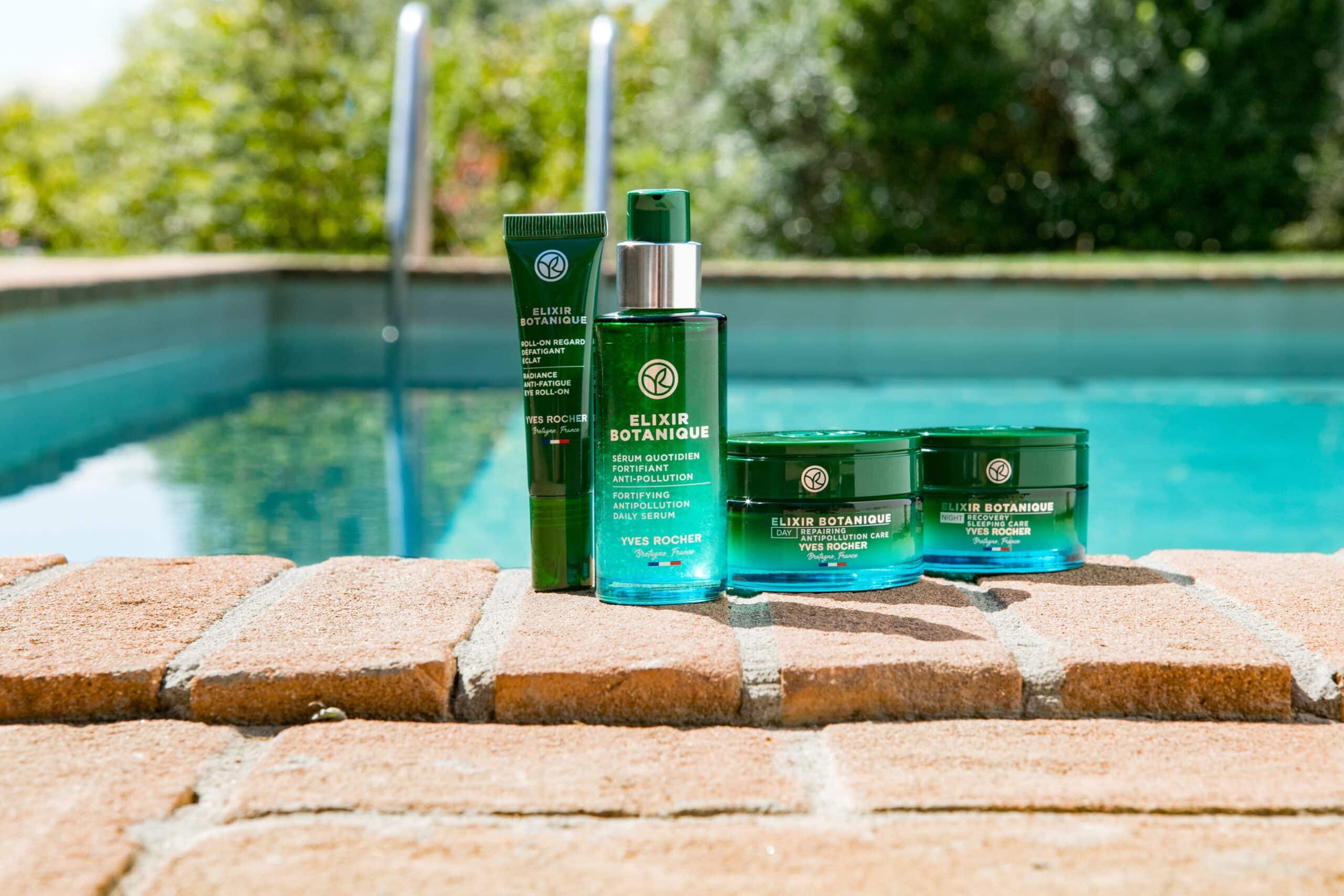 Inspired by scientific studies that highlight the benefits that Nature can have on people, the new skincare line by Yves Rocher is the perfect example of how the encounter between land and sea triggers positive emotions and makes us live in harmony with our skin and environment.
It consists of a Daily Fortifying Anti-pollution Serum, the Regenerating Anti-pollution Treatment + Sleeping Care, that oxygenates the skin, which is thus detoxified and protected from the harmful effects of pollution responsible for premature aging and smoothes out wrinkles and fine lines. In addition to that, there's the Roll-On Illuminating Eyes Anti Fatigue, which reduces dark circles and bags for a hydrated, bright, and protected eye contour.
October Beauty News 
Bobbi Brown: The New Extra Skincare Collection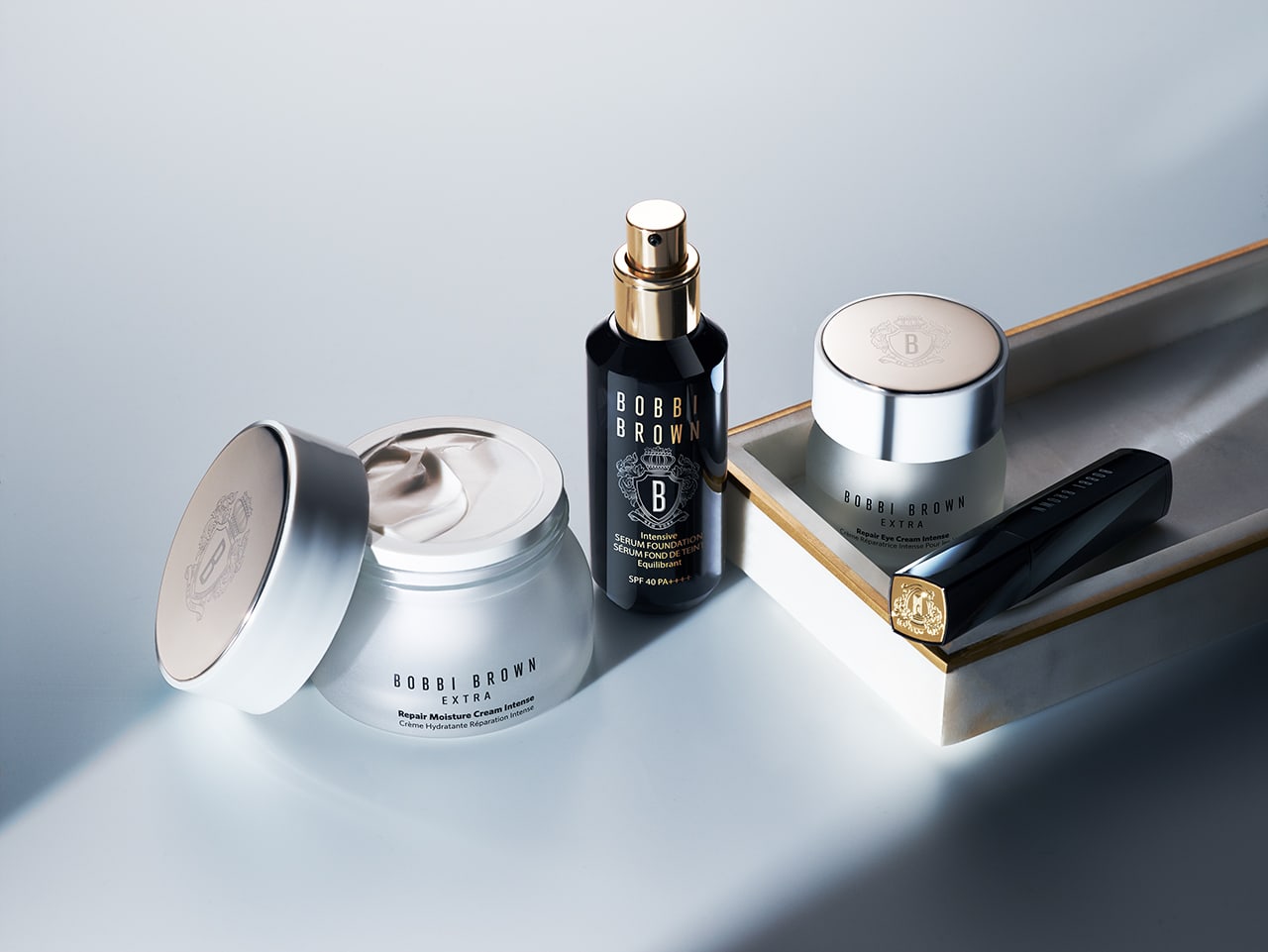 A new line that reduces the environmental impact and includes rechargeable luxury packaging, designed to be reused and recycled to permanently eliminate excess packaging, increase the use of post-recycled material consumption and develop rechargeable alternatives.
The key ingredient is the Extra Repair Complex, enhanced with 5 times more Argireline peptide compared to the original formula, which helps to minimize the appearance of thin lines and nourish the skin.
Let's start with:
The Extra Repair Moisture Cream Intense, enriched by the Extra Repair Complex that helps enhance collagen, moisturizes and nourishes the skin;
The Extra Repair Eye Cream Intense helps to revive the eye area and contains 3 times more hyaluronic acid and caffeine;
Extra Balm Rinse, a cleansing balm that removes dirt and impurities that accumulate on the skin, while plumping, nourishing, and softening it, infused with orange oil.
October Beauty News
Oribe: The Collaboration Holiday 2021 with À Paris Chez Antoinette Poisson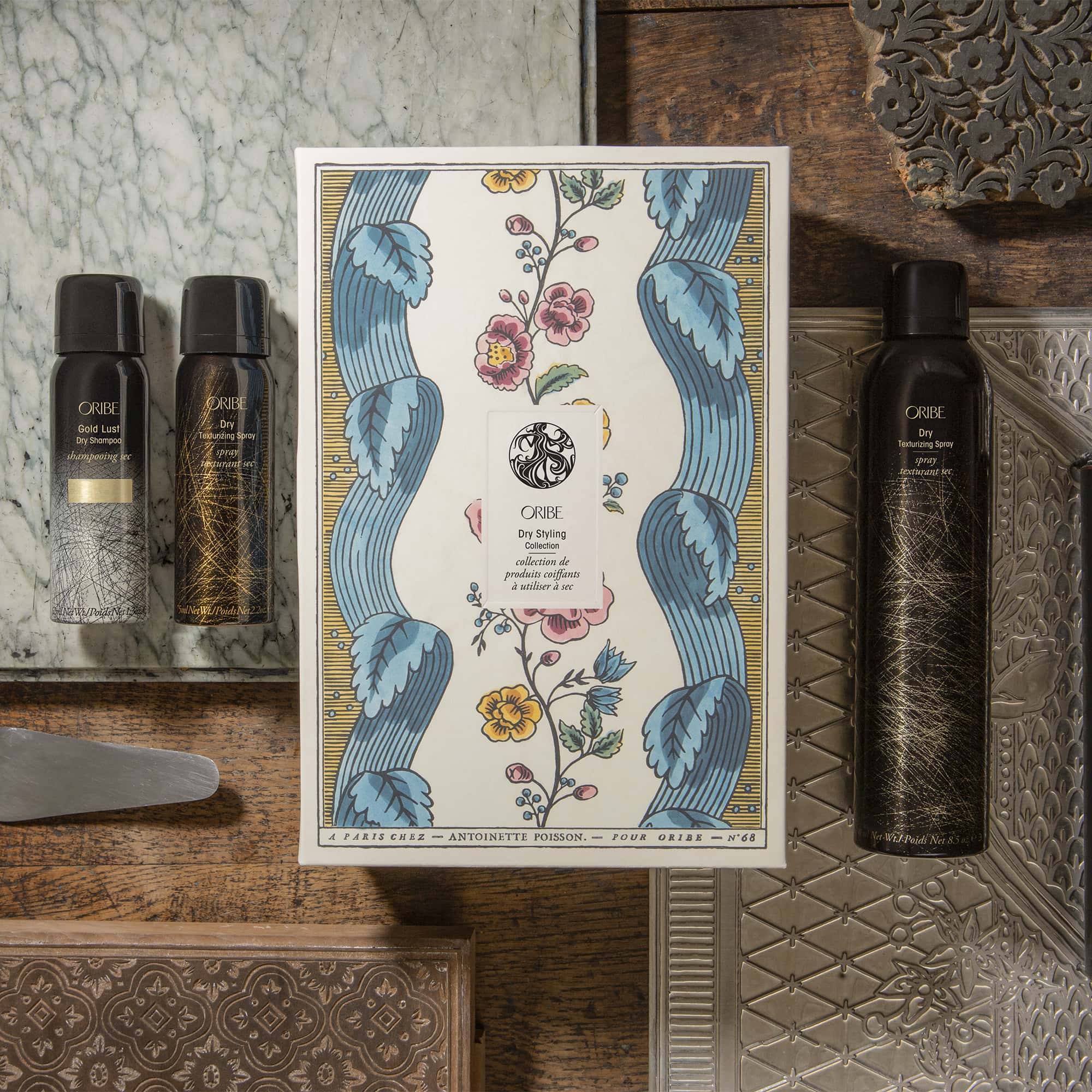 Mastery and exceptional design are a key part of Oribe's legacy. Each year, Oribe collaborates with artists who sublimate their own crafting technique in an art form, just like Canales, the co-founder of Oribe, with his approach to hairstyling. These artists try in every way to reach the peak of their craft always working with passion and commitment.
For the upcoming parties (who is looking forward to it?), Oribe collaborates with À Paris chez Antoinette Poisson, a French interior design atelier that shares the brand's commitment to tradition and craftsmanship. The expertise of Vincent Farelly and Jean-Baptiste Martin, co-founders and artistic directors of the atelier, is creating single-sheet wallpapers from the eighteenth century, drawn by hand and colored with watercolors, historically known as decorative "papier dominoté" or "wallpaper Domino."
Vincent and Jean-Baptiste have created for Oribe's 2021 Christmas packages 4 unique fantasies that combine the history of both brands. 4 different designs (The Waves, Goddess & Gemstones, Flowers & Ribbons and Goddess & Checkerboard), which will make your packaging unique and become a very special gift!
October Beauty News
Born The Academy Dr.Hauschka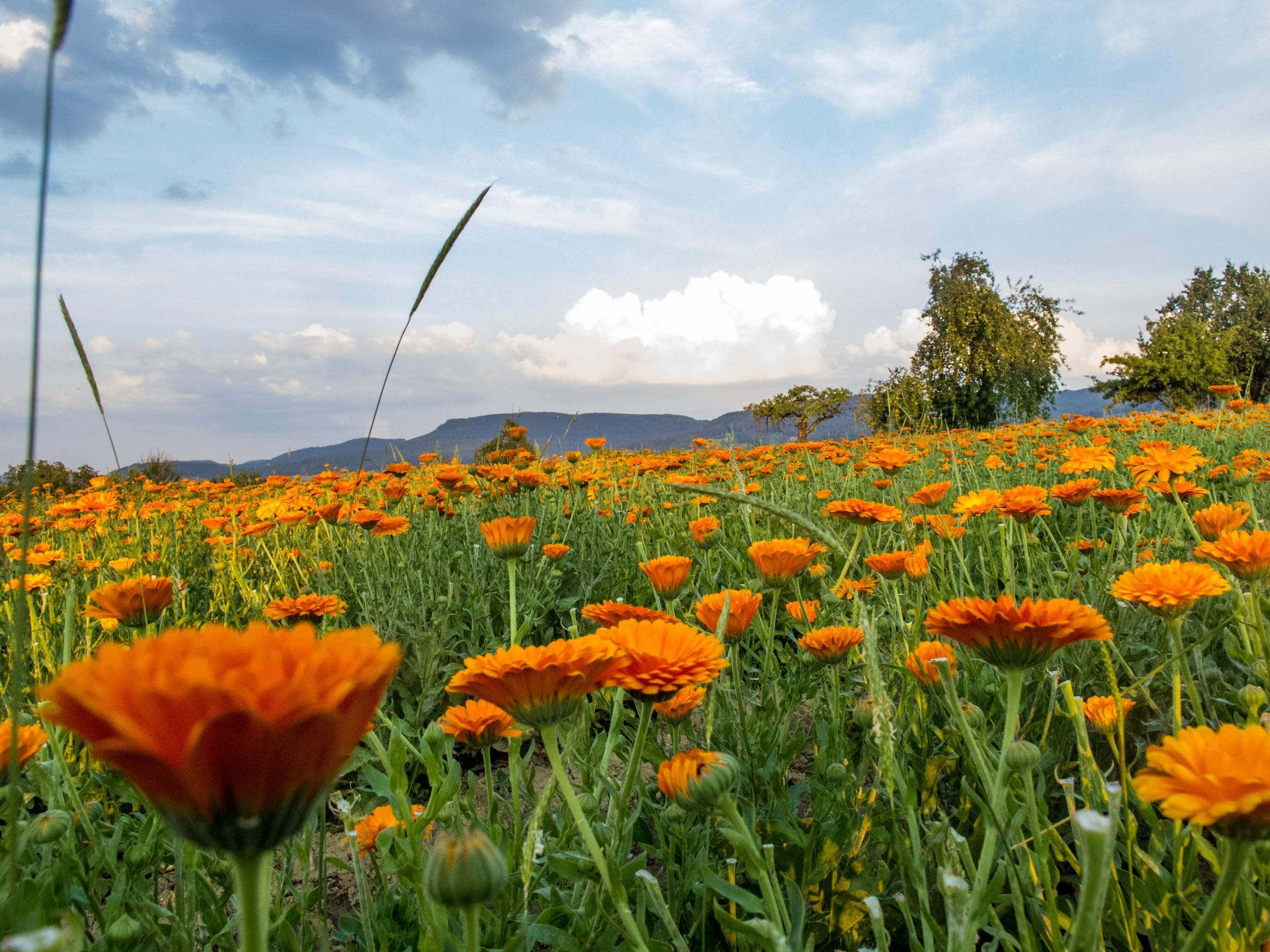 Do you want to enter directly into the world of Dr.Hauschka, where the magic takes place? To better understand the naturalness of the products and know the effectiveness of medicinal plants and formulations, a portal was created, a virtual Academy where to find video content, images, texts, sheets, and insights.
You will know the 100% naturalness, the love for nature, and respect for the environment that characterize the brand and you will also have access to a reserved area where you can book a personalized consultation with Dr.Hauschka.
October Beauty News
Fenty Beauty: The New Glossy Posse Fantasy 4Sum 4-Piece Gloss Bomb Collection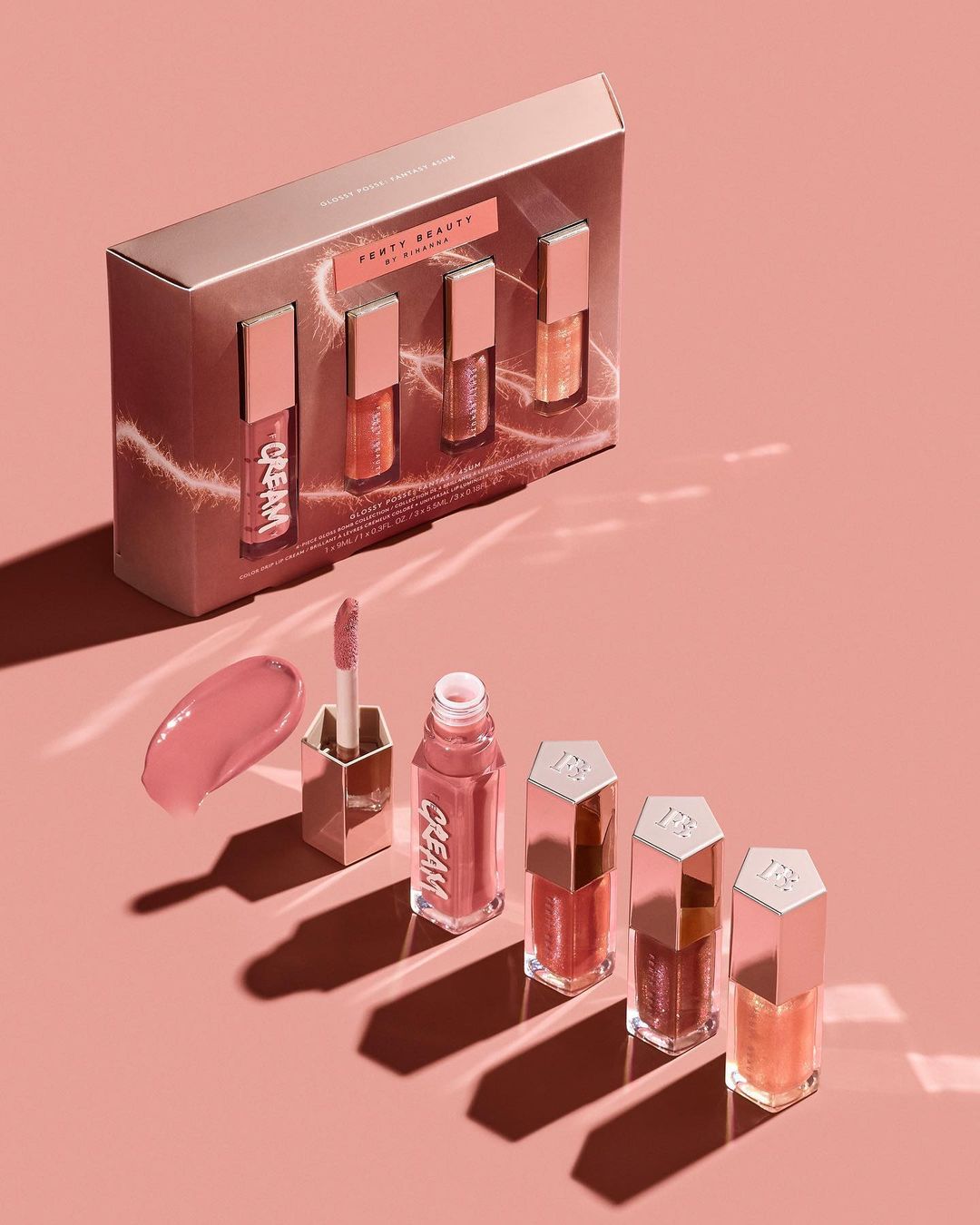 Fenty Beauty for us is synonymous with "shine" and even this time it is just as impressive with its limited-edition set containing the best-selling Fenty Beauty gloss, available in four new shades!
This set includes three mini Gloss Bombs (in the shades Fenty Glow Fantasy, a brilliant pink nude holographic, Hot Chocolit Fantasy, a brilliant, rich holographic brown, and Champ Stamp Fantasy, a brilliant champagne color) inspired by the iconic neutral shades now with a Christmas holographic touch, in addition to the brand new Candy Milk, a beautiful dusty pink, in full size!
October Beauty News
La Perla: La Perla Beauty Has Come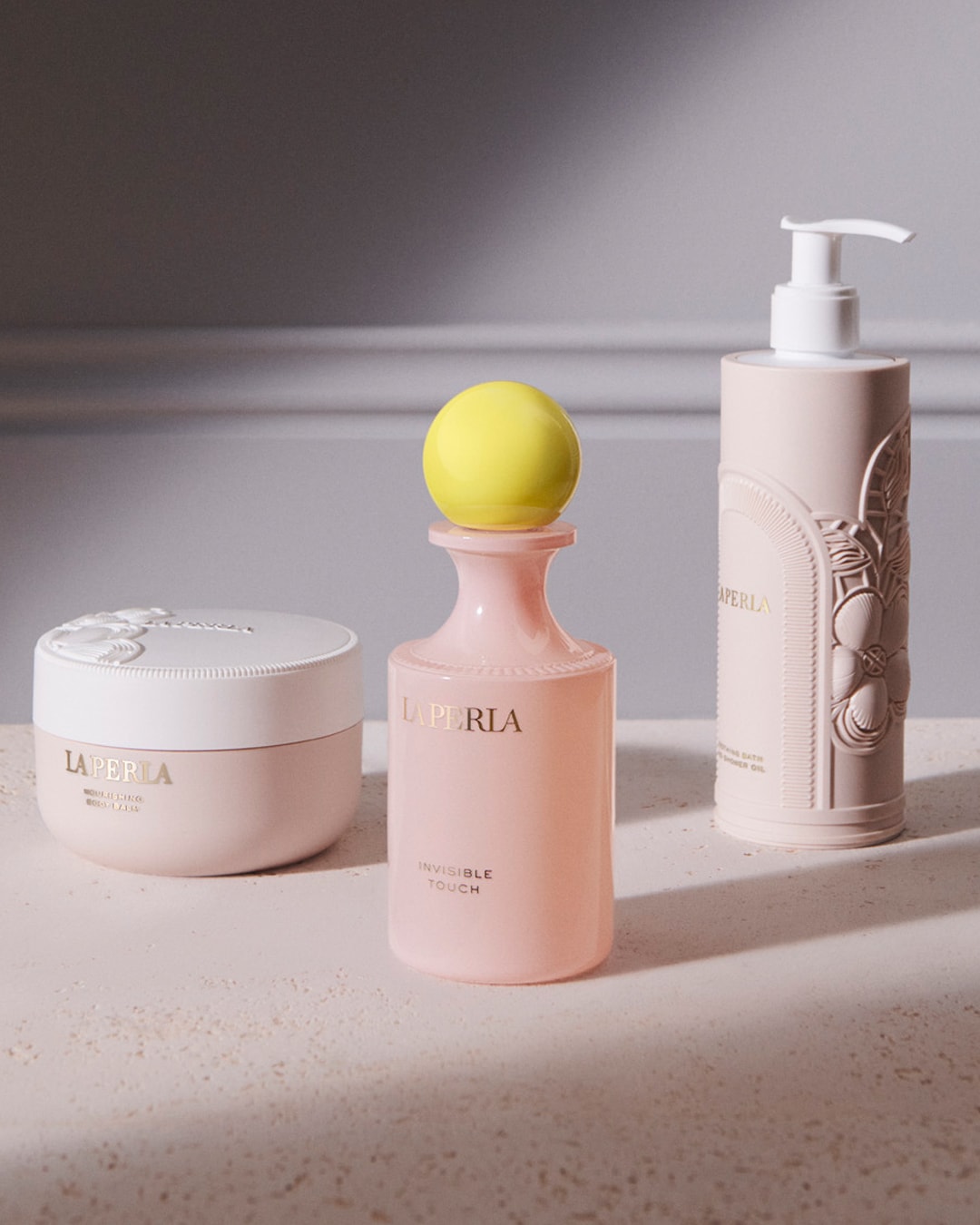 The arrival of La Perla Beauty in Italy is official, brilliantly filling the gap between luxury and sustainability with eight perfumes from the collection Alta Profumeria (Invisible Touch, Villa Sorrento, My Day, About that Night, Once upon a Garden, Let the Dance Begin, Possibilities and Just give me Roses), a signature fragrance, four body products including bathroom products such as the Soothing Bath & Shower Oil and the Energising Salts and Oil Body Scrub, and skincare, where the protagonists are the Nourishing Body Balm and the Firming Body Lotion Serum. Furthermore, there's the unmissable collection of rechargeable makeup products including Matte Silk Lipstick and Satin Lip Balm, colored and classic liquid eyeliner, Volumizing colored mascara, and eyebrow gel.
October Beauty News 
Davines: Rethinking Plastic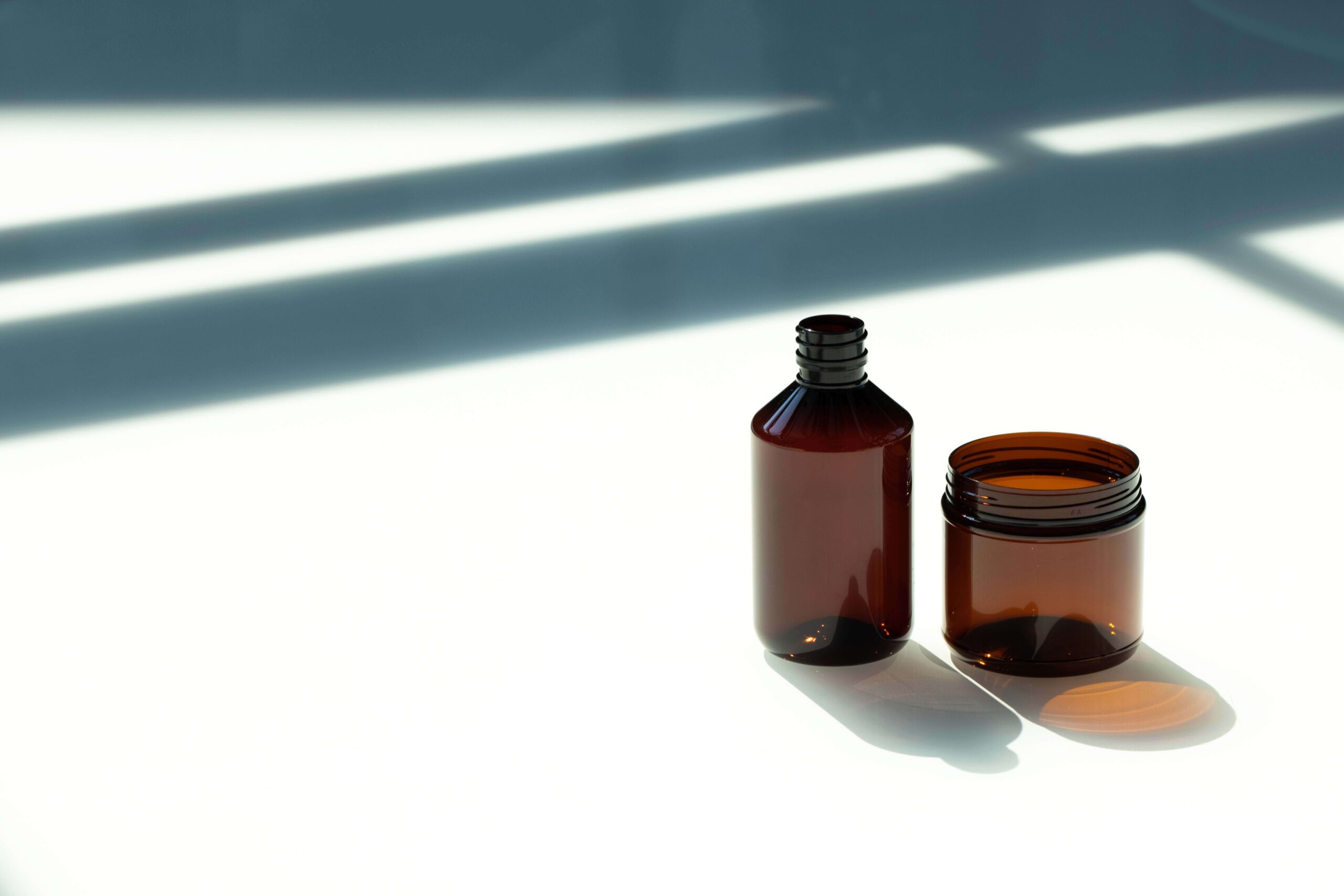 The Davines Group, operating in the professional cosmetics sector through the brands Davines for hair care and Comfort Zone for skincare, joins the social enterprise Plastic Bank to give life to its first global campaign: Rethinking plastic, to avoid the risk of 100 tons of plastic pouring into the oceans by the end of 2021.
A plastic bank is recognized as a revolutionary role in the fight against plastics and is committed to ensuring that this material does not reach the oceans, improving the living conditions of the coastal communities involved in the waste collection through the development of an ethical recycling ecosystem that retransmits collected materials in order to reintroduce them into the production chain. In exchange for the removal of plastic, in fact, communities receive support for their basic needs (food, fuel, education school, health insurance). The collected plastic is finally reprocessed and used to create new packaging.
October Beauty News
& Other Stories: The New Signature Candle Collection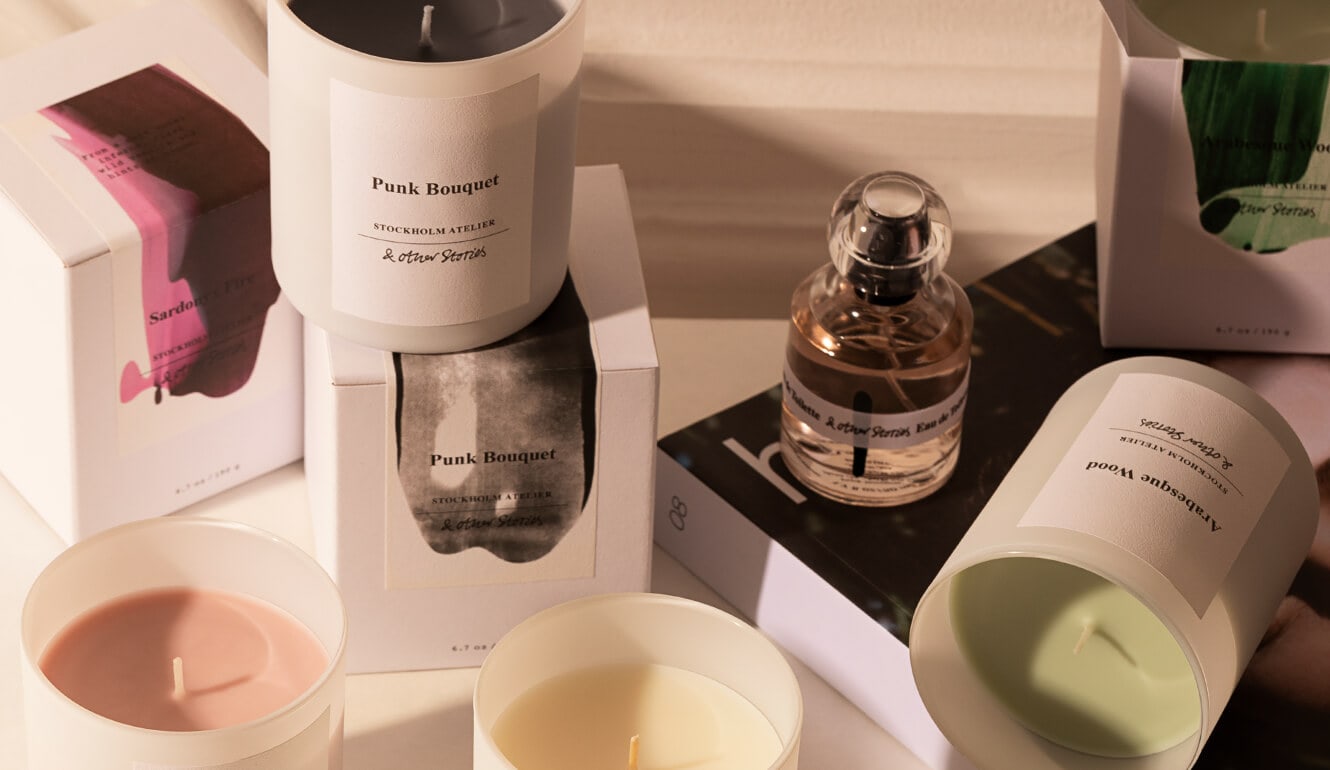 & Other Stories presents a new collection of fragrant candles with fully recyclable packaging, whose fragrances re-evoke the brand's beloved body care products (also perfect for a cozy winter).
Arabesque Wood has a touch of lemon, musk, and amber that meet the freshness and spicy note of ginger, while Mandarin gently softens the fragrance.
Pearls de Coco tastes of coconut milk, vanilla, red apples, and caramel (don't they sound like the ingredients of a cake?) that blend with bamboo, Jasmine, ylang, and sandalwood.
Punk Bouquet is the most delicate one, composed of solid vanilla on a heart of roses, tiger orchids, and lotus flowers.
Sardonyx Fire, whose name already transports us to a warm and earthy place: a mix of guava, patchouli, and Indian jasmine add up to an inebriating base of black amber and vanilla.
Last but not least, Sicilian Sunrise, which reminds us of the Sicilian lands, with its freshly picked lemons, the cedar wood that blends with musk, jasmine, and red currants.