Grunge, luminous, dark but full at the same time natural: yes, it's possible.
All of this and more, that's what Clinique Black Honey Collection means for us. As we do every month, we choose a makeup collection that particularly impressed us with a texture, an idea or an innovative finish and we tried to interpret it our way.
The Black Honey collection is not new, it has been there for many years (even if it has only recently arrived in Italy, as a Rinascente exclusive). It's so like going back to the past, with a collection that seems to overcome the present. With its soft formulas, with varying color and intensity, and its delicate finishes, it might seem like a "simple" collection. Instead, it reveals itself to be the answer to the Millennials and to all those who love to play with transparencies and shadows.
It's a makeup that we are especially loving and that can adapt to any skin tone and, in particular, to any style: from the most natural to the most grunge.
Here are all the steps of our makeup of the month:
_____________
Black Honey Collection Clinique
Glass Skin & Grunge Eyes
Step #1 – Lip Prep
_____________
The protagonists of this makeup will be the lips, even if they'll be super balanced with the rest of the face. So, before starting to apply the foundation or any base, let's start with a light scrub in Black Honey, that will make the lips smooth and slightly colored. But let's not forget to hydrate them, with the balm of the Sugar Scrub & Lip Balm.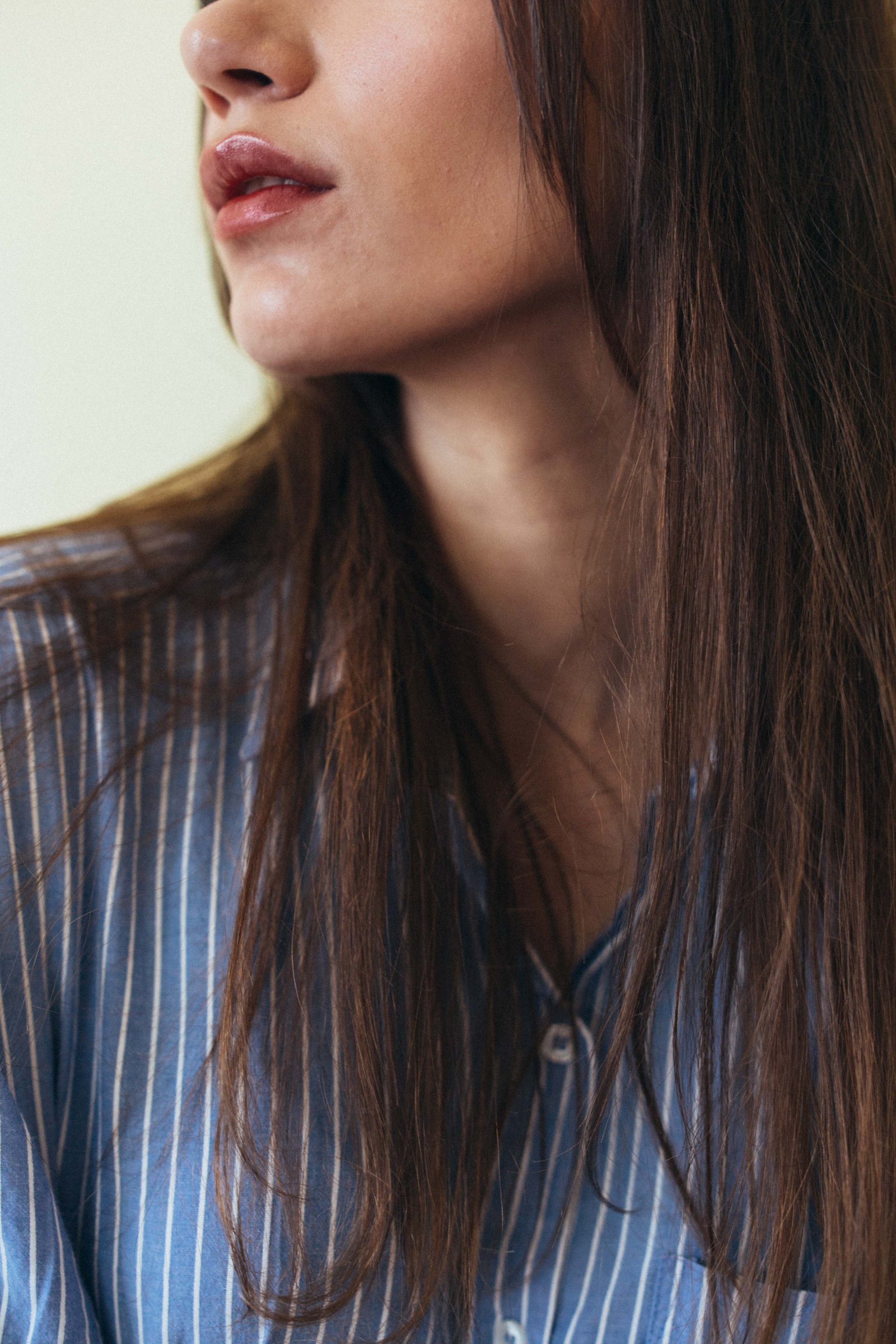 _____________
Black Honey Collection Clinique
Glass Skin & Grunge Eyes
Step #2 – Foundation
_____________
Sticking with one of the strongest trends of this year, we have decided to create a very glowing, though never shiny, base. Therefore, we thought of a mix that we are particularly loving and that, as we noted, seems to be perfect for many types of skin: a mix of the two foundations Even Better and Even Better Glow. The first, among the best foundations on the market of all time, has a good coverage and promises also an improvement of the skin. Having this foundation a neutral finish, tending to satin, we thought to use it only in areas where we need more coverage, such as the center of the face: nose, chin and center of the forehead, not forgetting to tap a little bit on the area of the dark circles.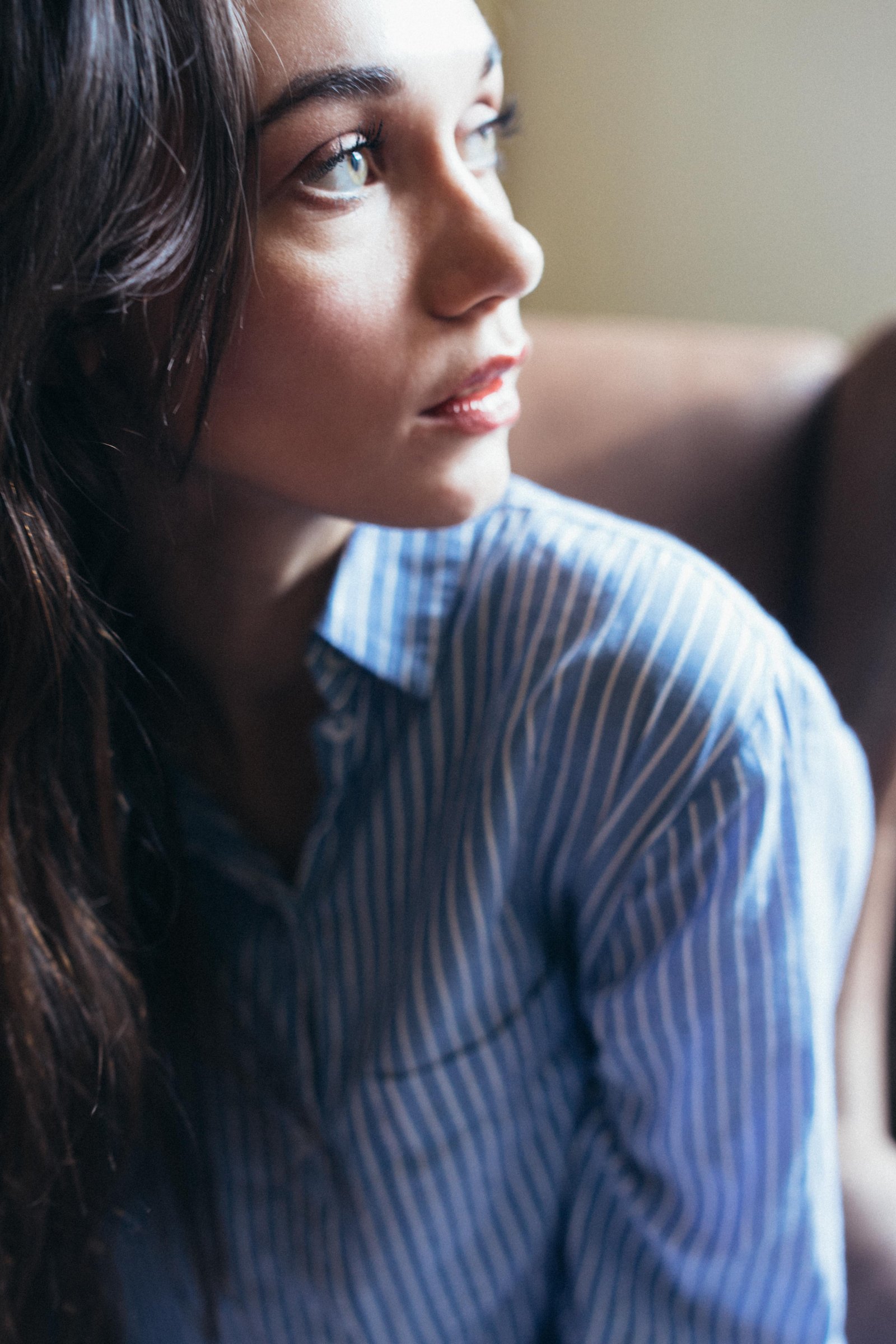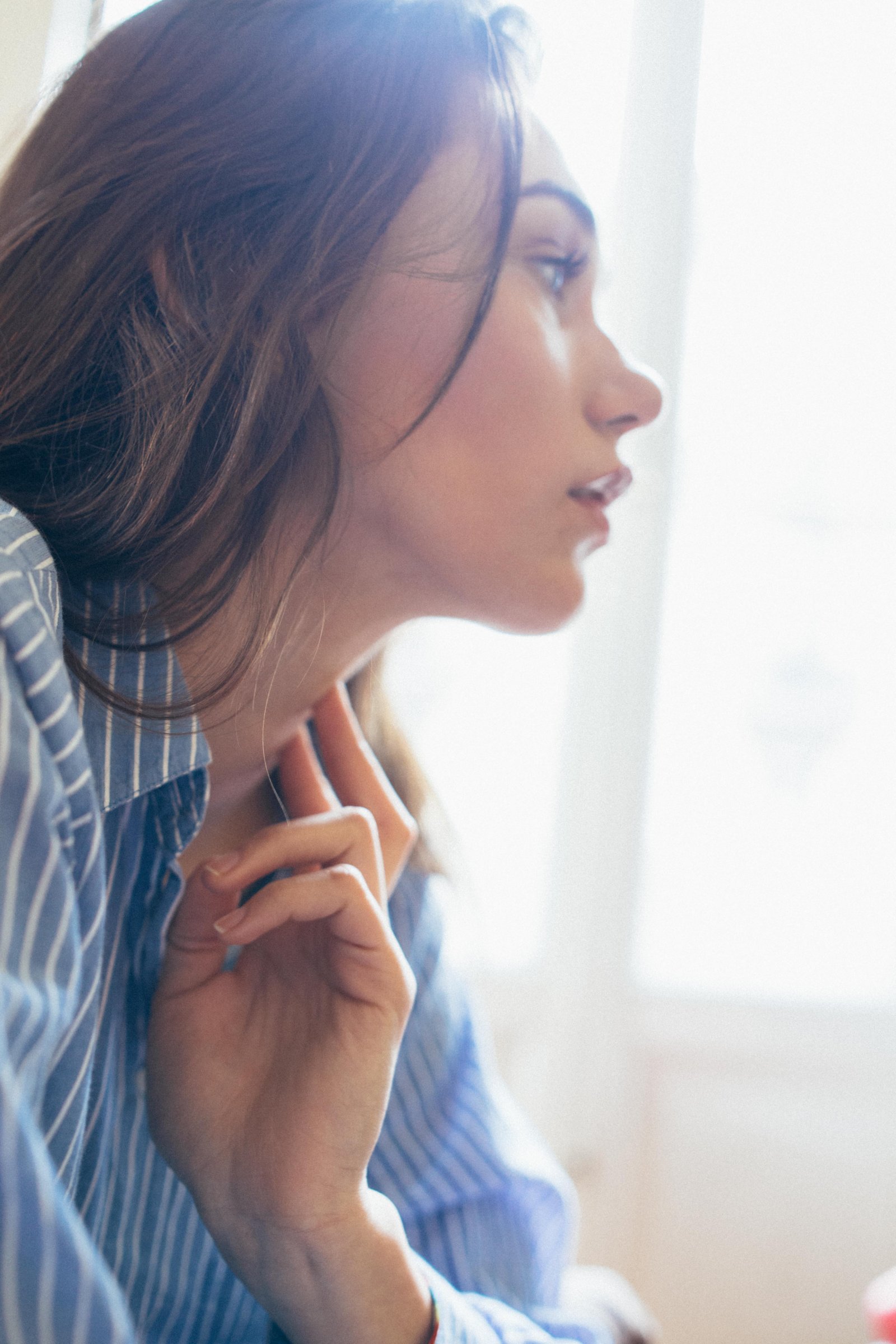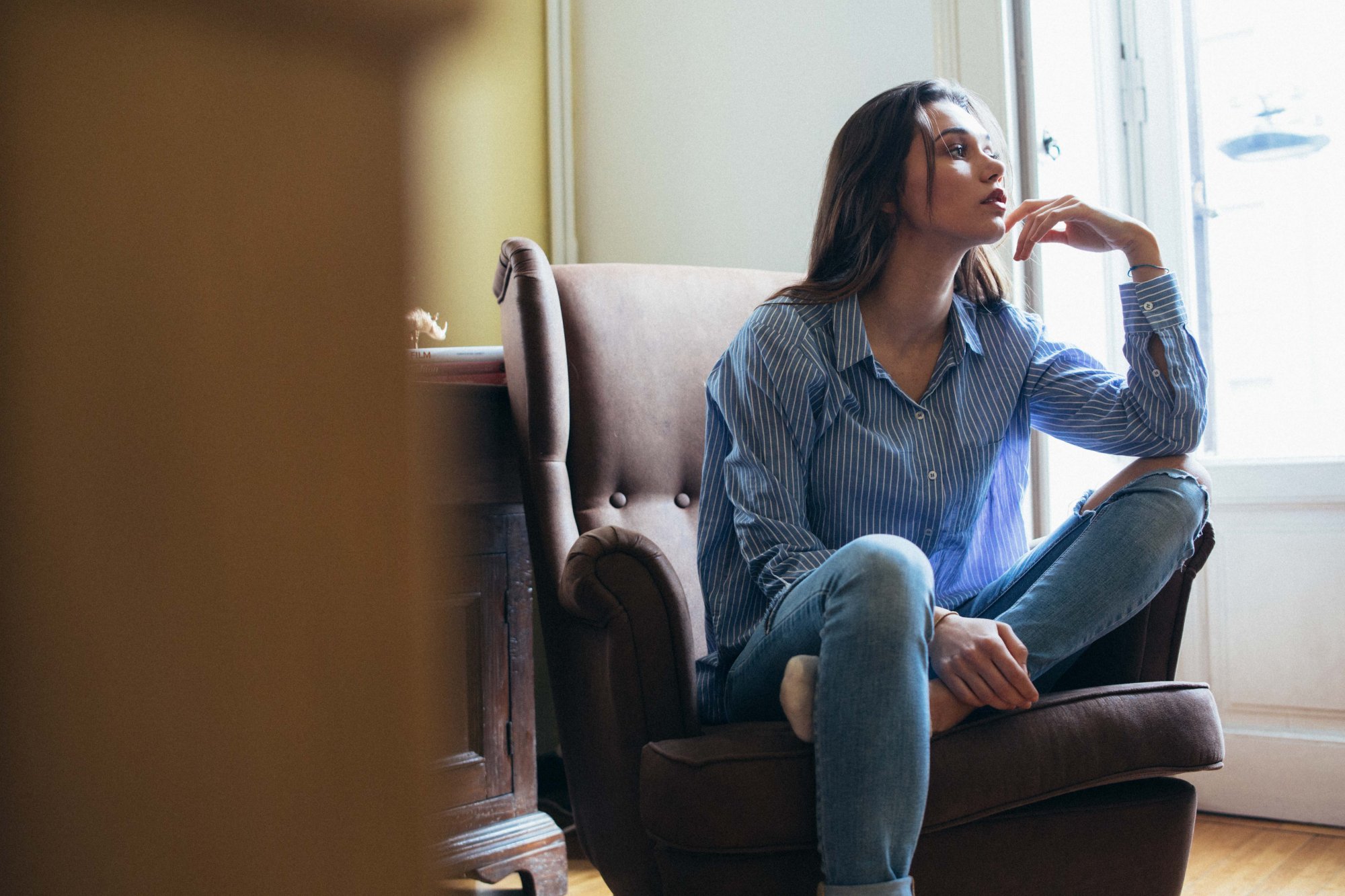 The Even Better Glow, one of our favorite foundations, is instead one of the last launches of the brand: a foundation that incorporates the properties of the previous one but giving a wonderful brightness and hydration. We applied a very thin layer all over the face, to give the skin an enchanting brightness.
No concealer then: with these two foundations, we can achieve a perfect level of coverage and luminosity at the same time.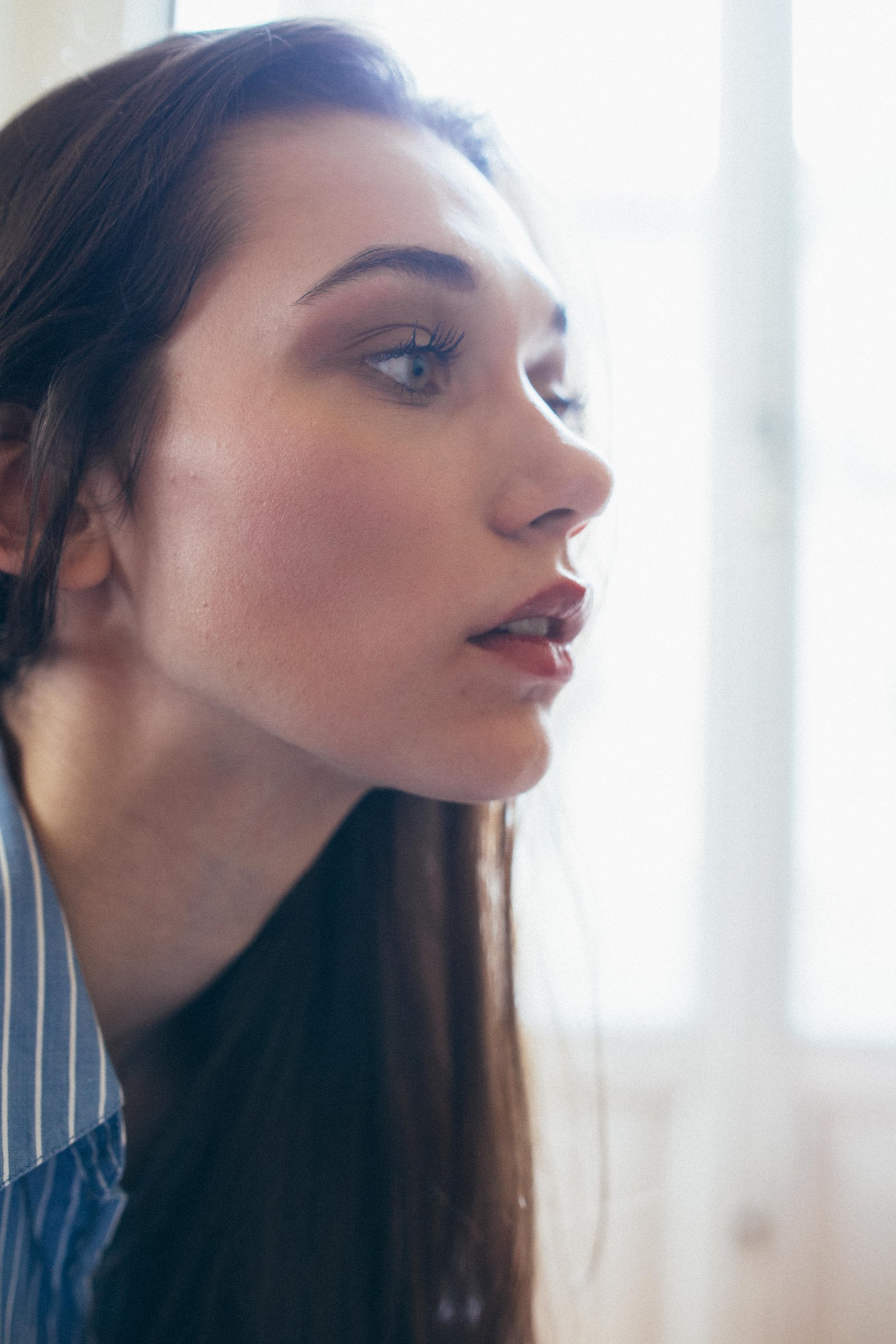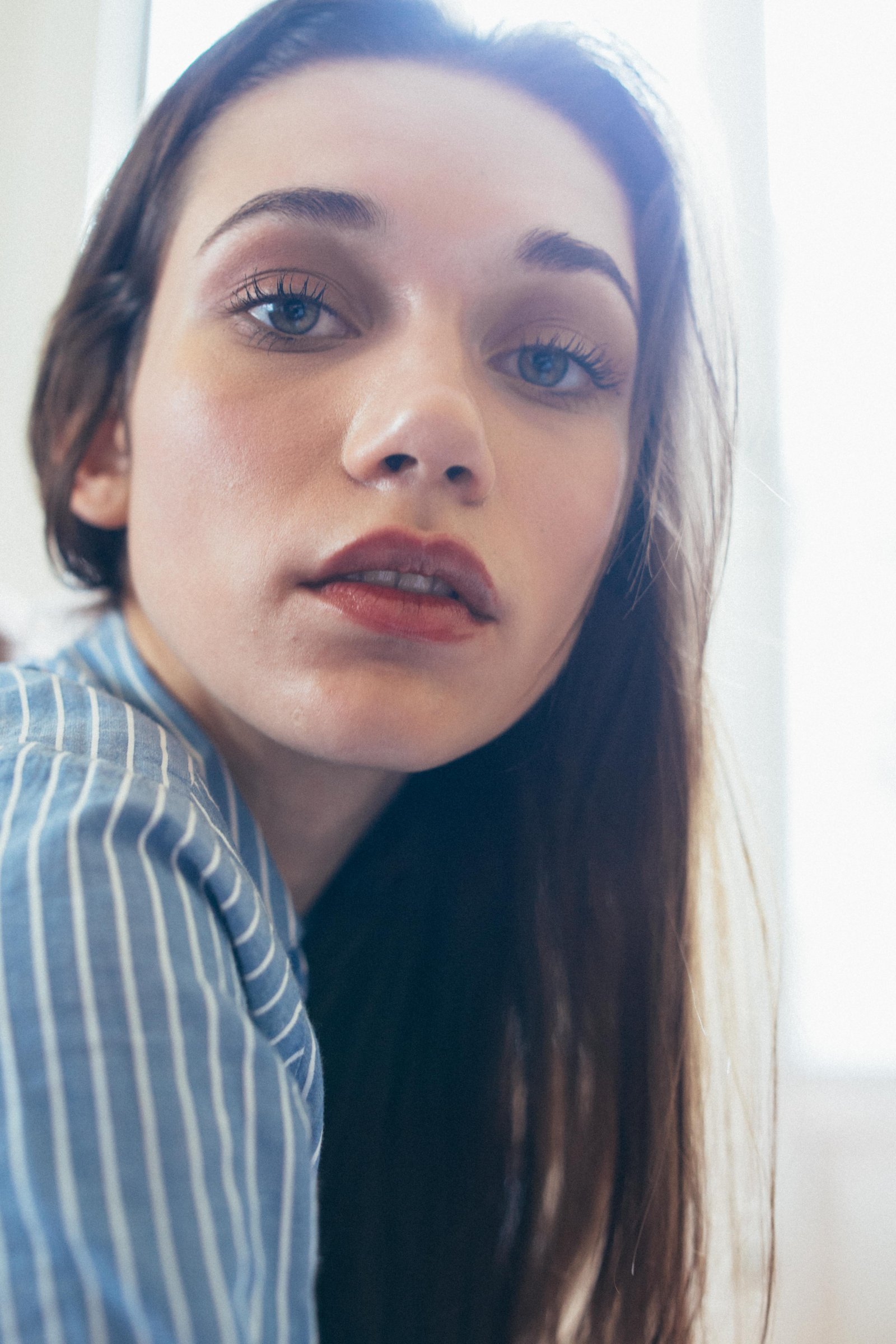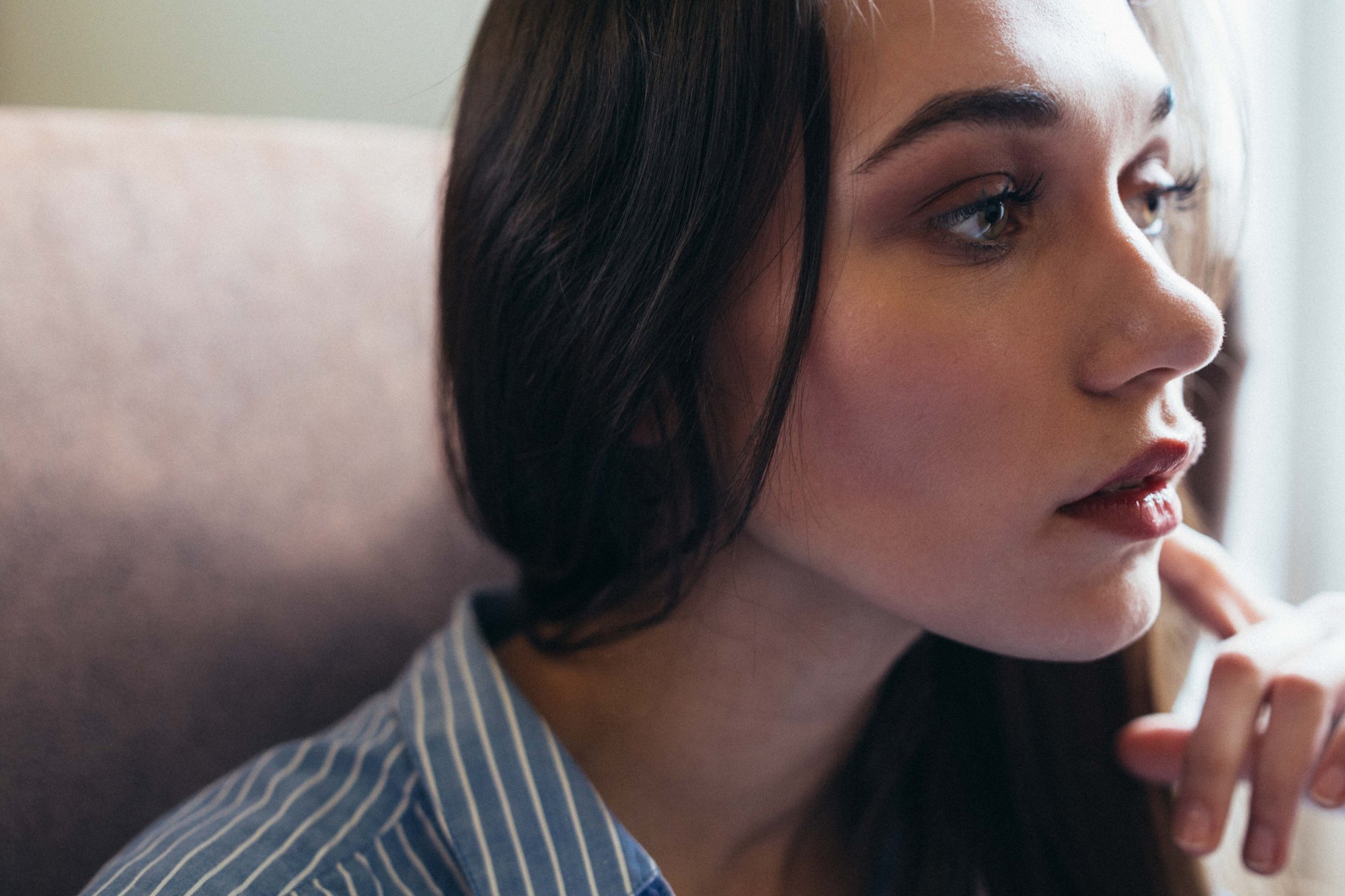 _____________
Black Honey Collection Clinique
Glass Skin & Grunge Eyes
Step #3 – The Eyes
_____________
You can never avoid the eyebrows, they are really the frame of the eyes and with a few thin strokes, they will be beautiful and more defined. Final touch? Groom them with a mascara-type brush, a bit 'up, to give a less defined effect, softer and suitable for everyone. If you want them to stand still for an entire day, just spray a little hairspray on the clean brush and wipe it on the eyebrows, gently brushing them. But let's move on to the fun part: the eyeshadow.
Clinique's single eyeshadow in the color Black Honey is unique: it has a burgundy base, with golden reflections and a touch of black. It's truly a unique color. We have applied it all over the eyelid, without being too precise on the edges and then correcting them with a clean blending brush.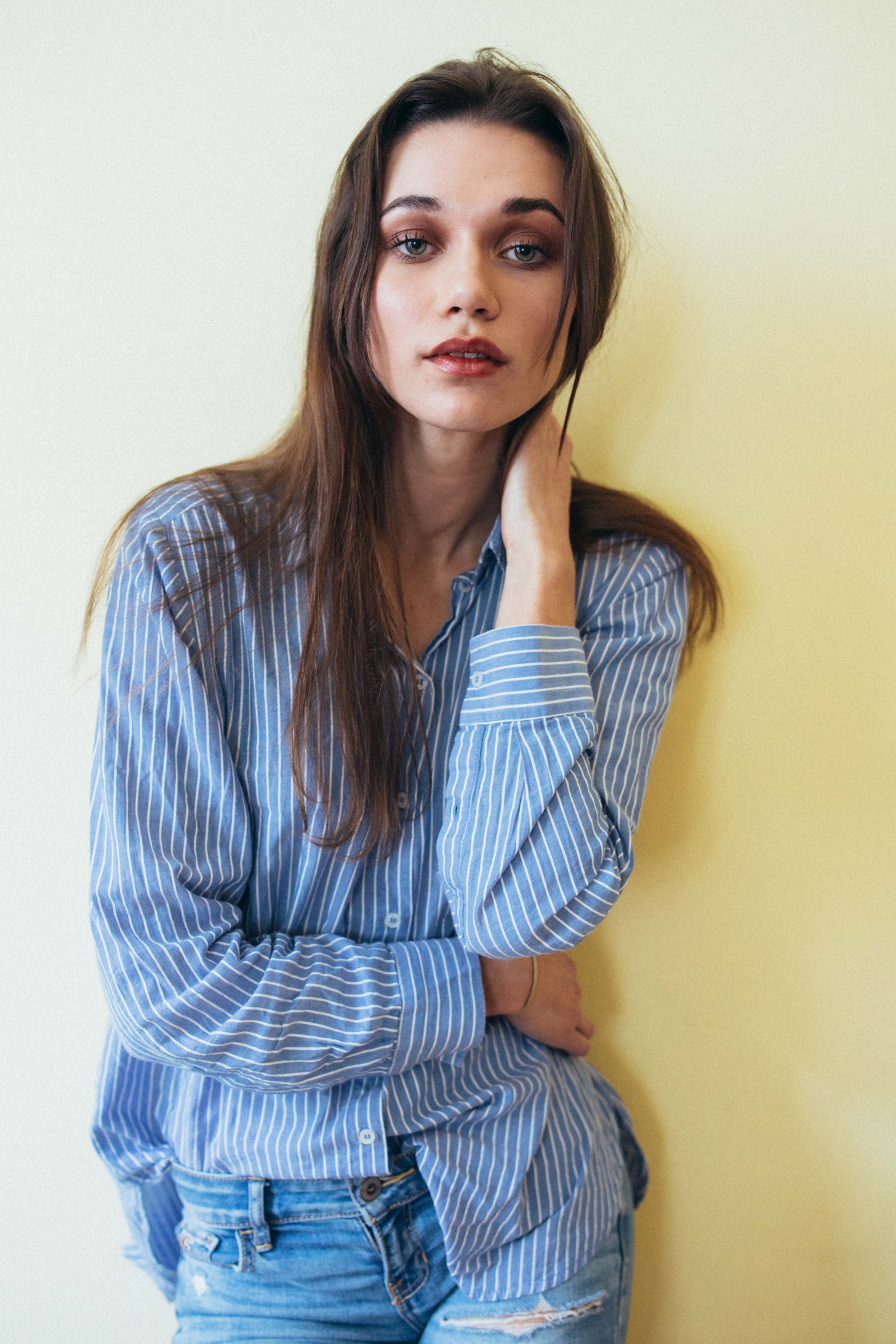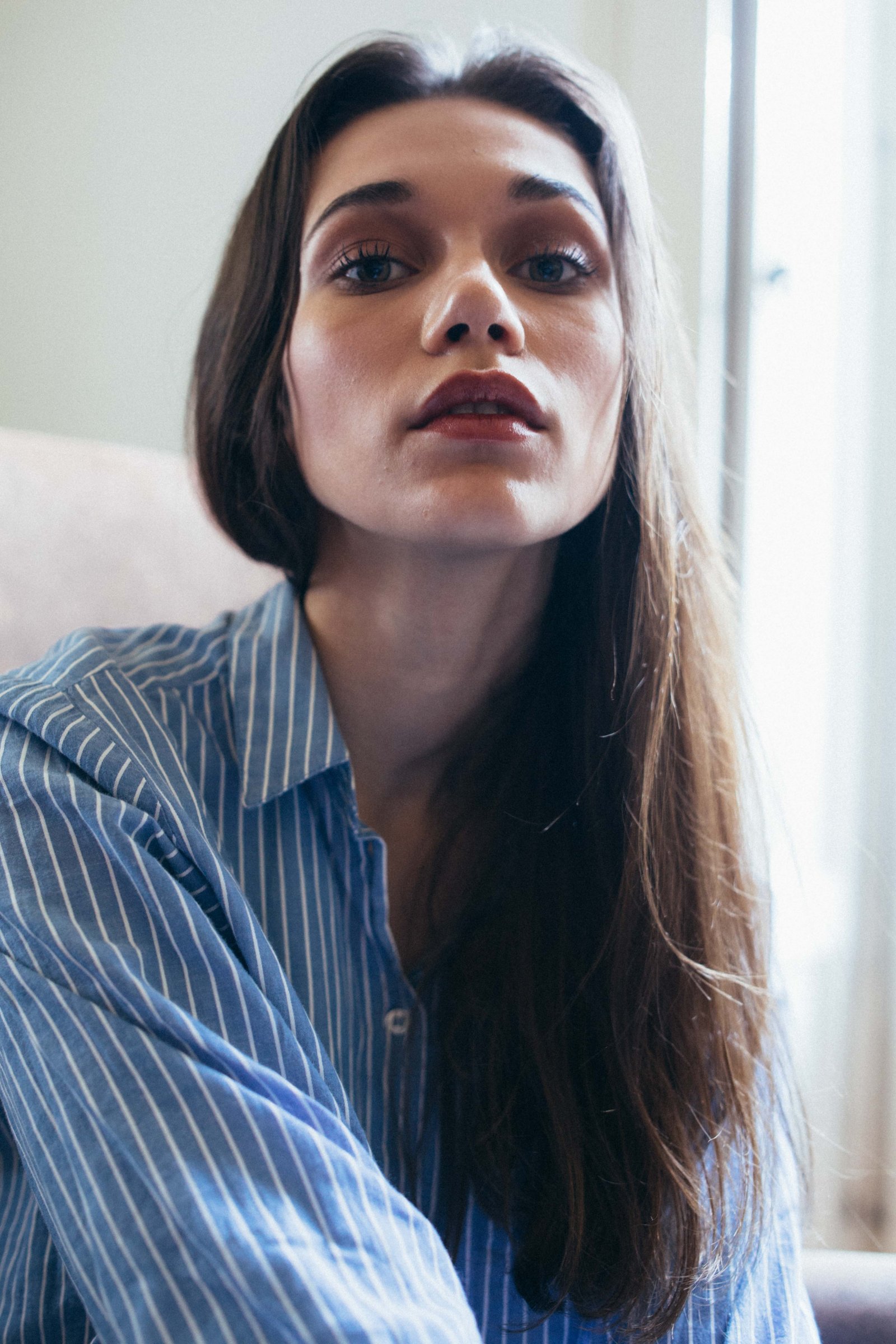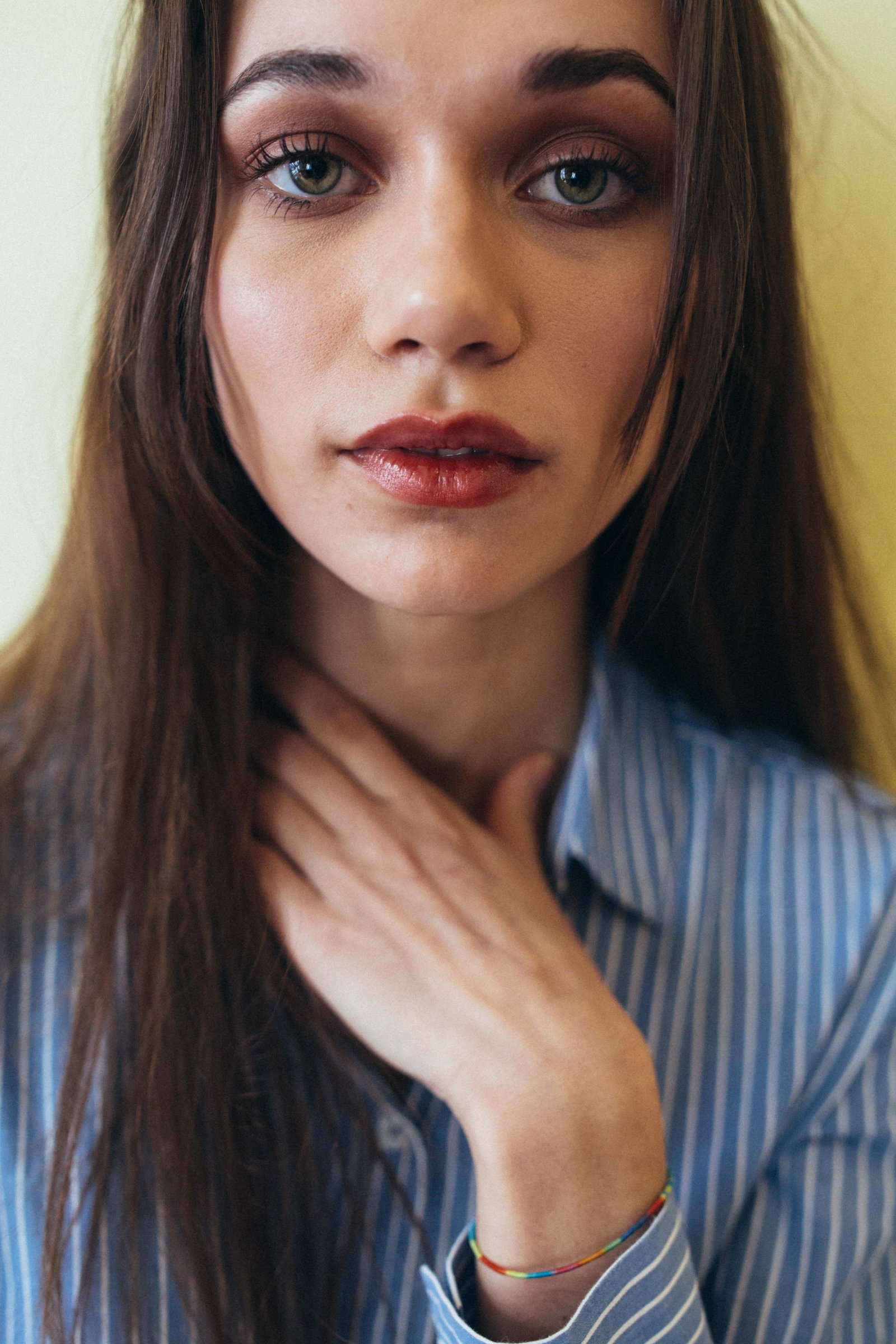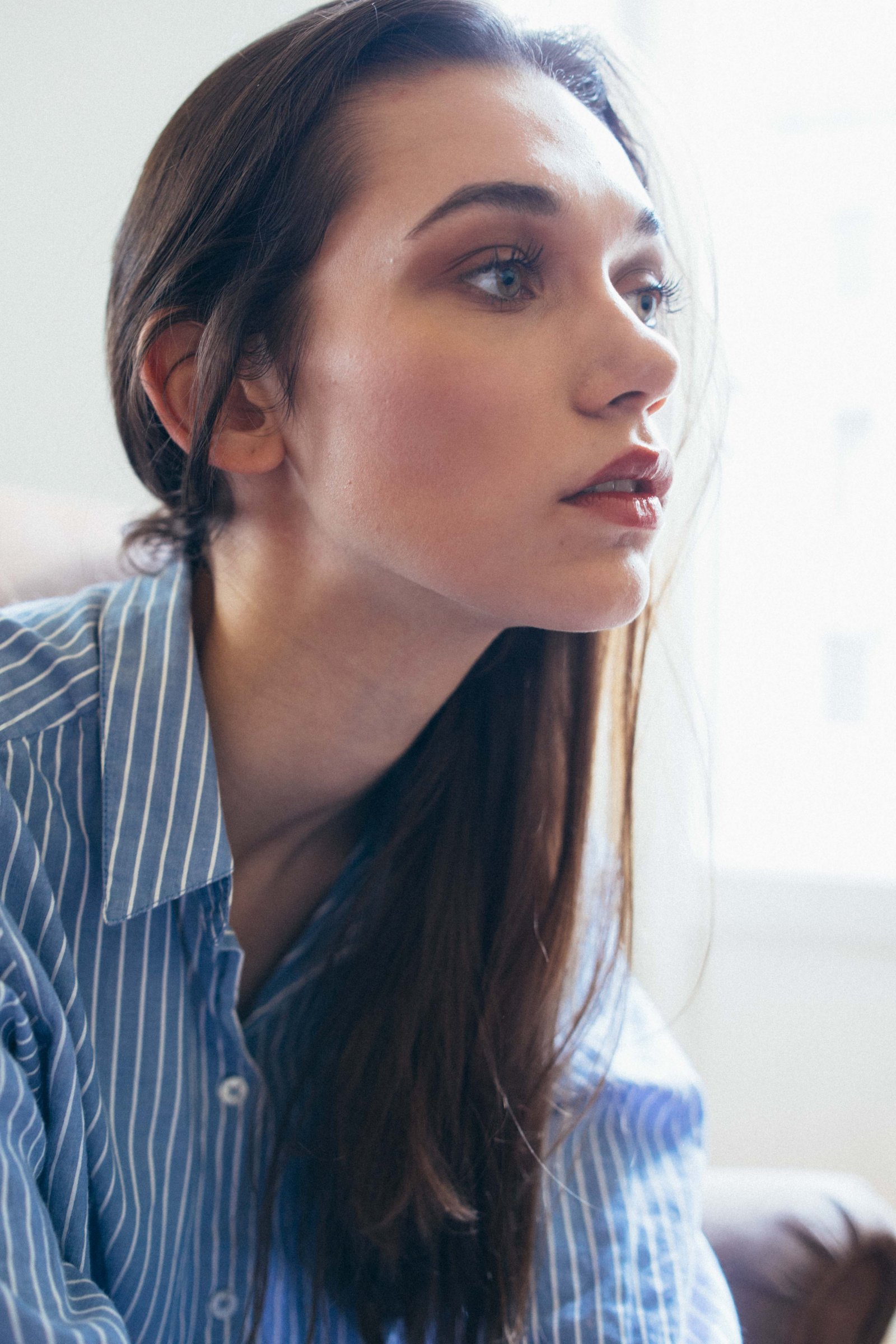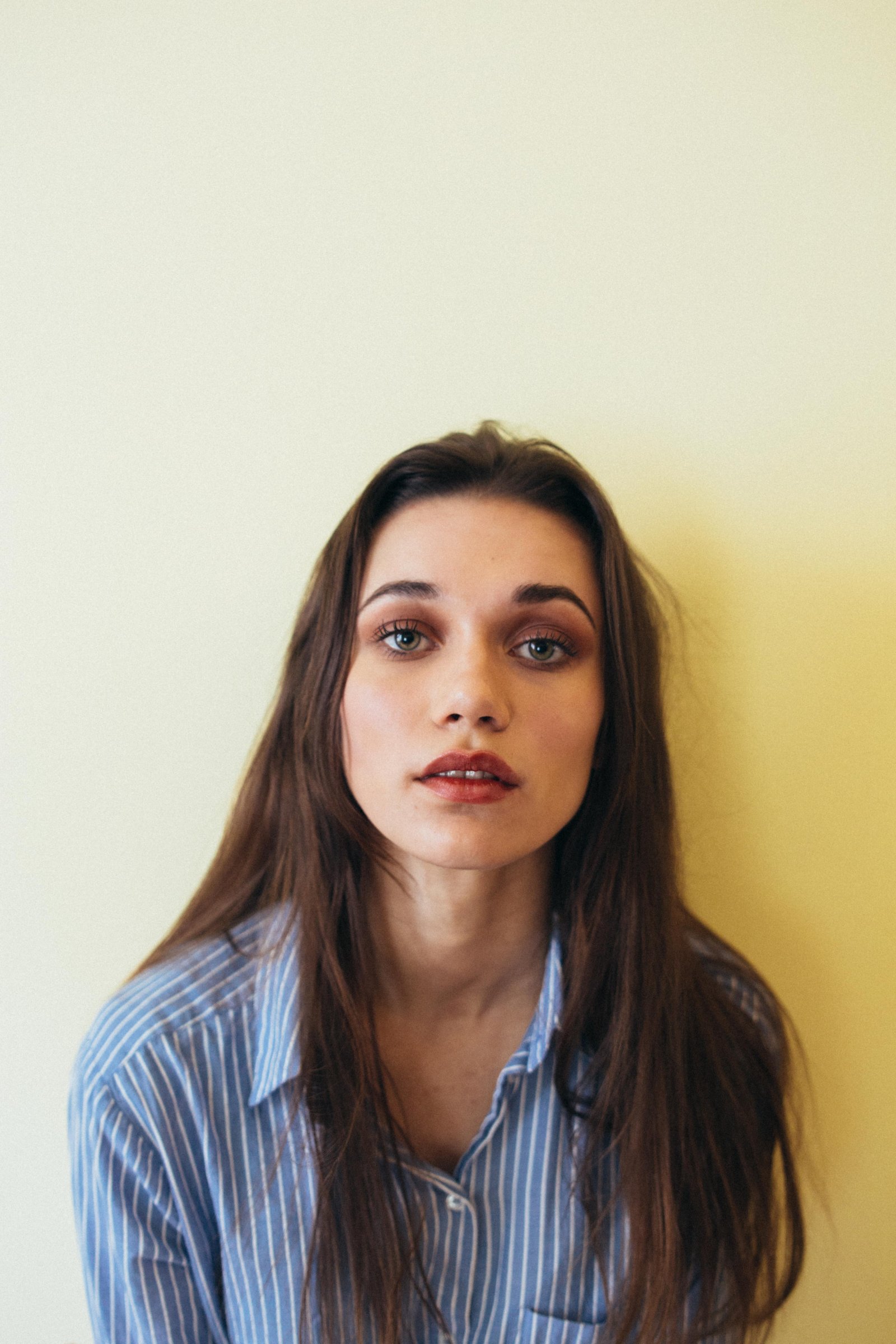 The true beauty of this eyeshadow is that you can build its intensity step by step: from a simple "wash of color" to a beautiful intense nuance that can bring to the light some unexpected shades of your iris, whether you have blue, green, black or brown eyes.
But it's its finish that really makes us fall in love: not powdery at all and, on the eyelid, it almost seems like a creamy eyeshadow. Do not be afraid to add a few more layers than usual, you will see how it will change its intensity.
Our mascara of choice is the High Impact Lash Elevating, which we adore for its light and lengthening formula. See for yourself the effect on Ioana.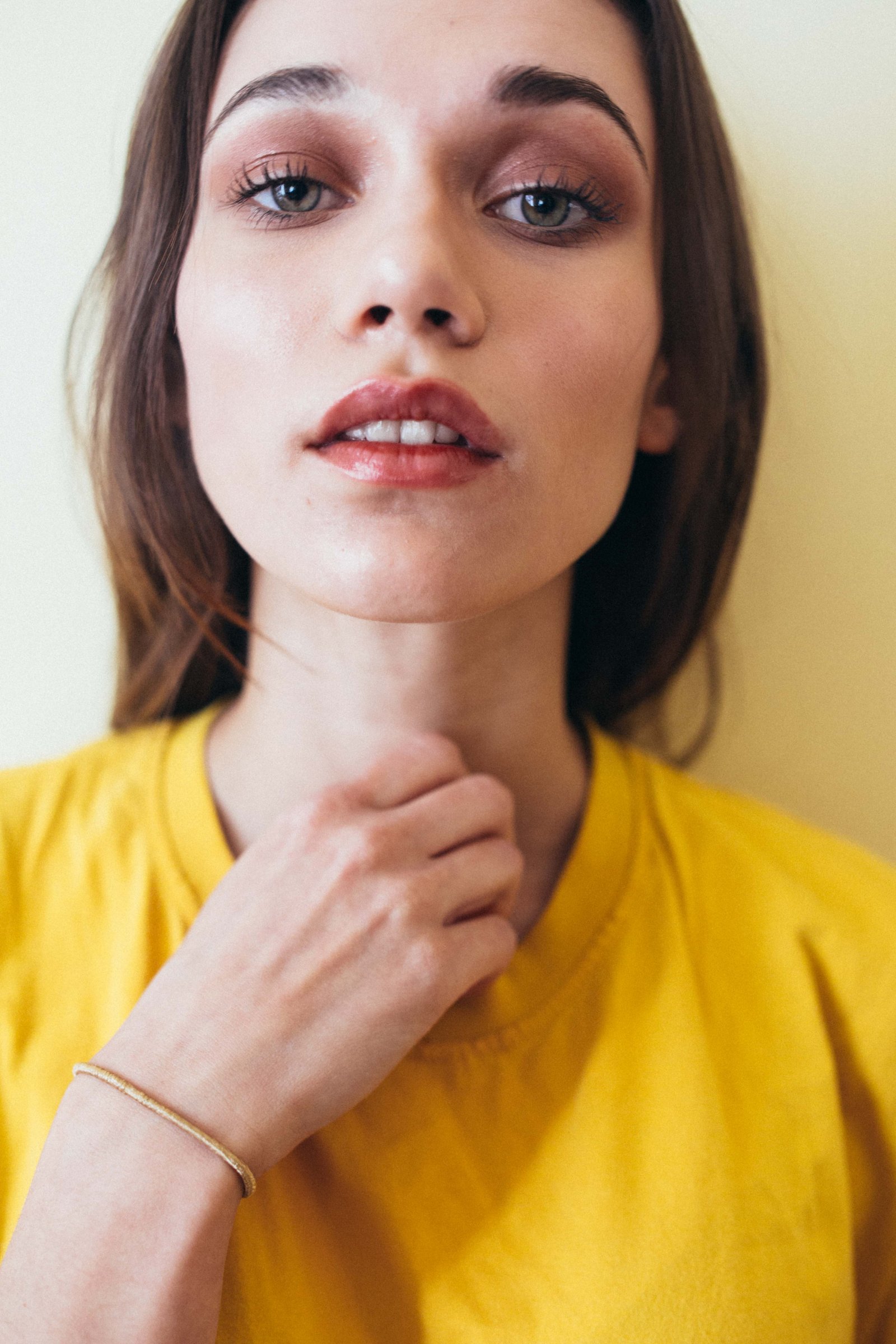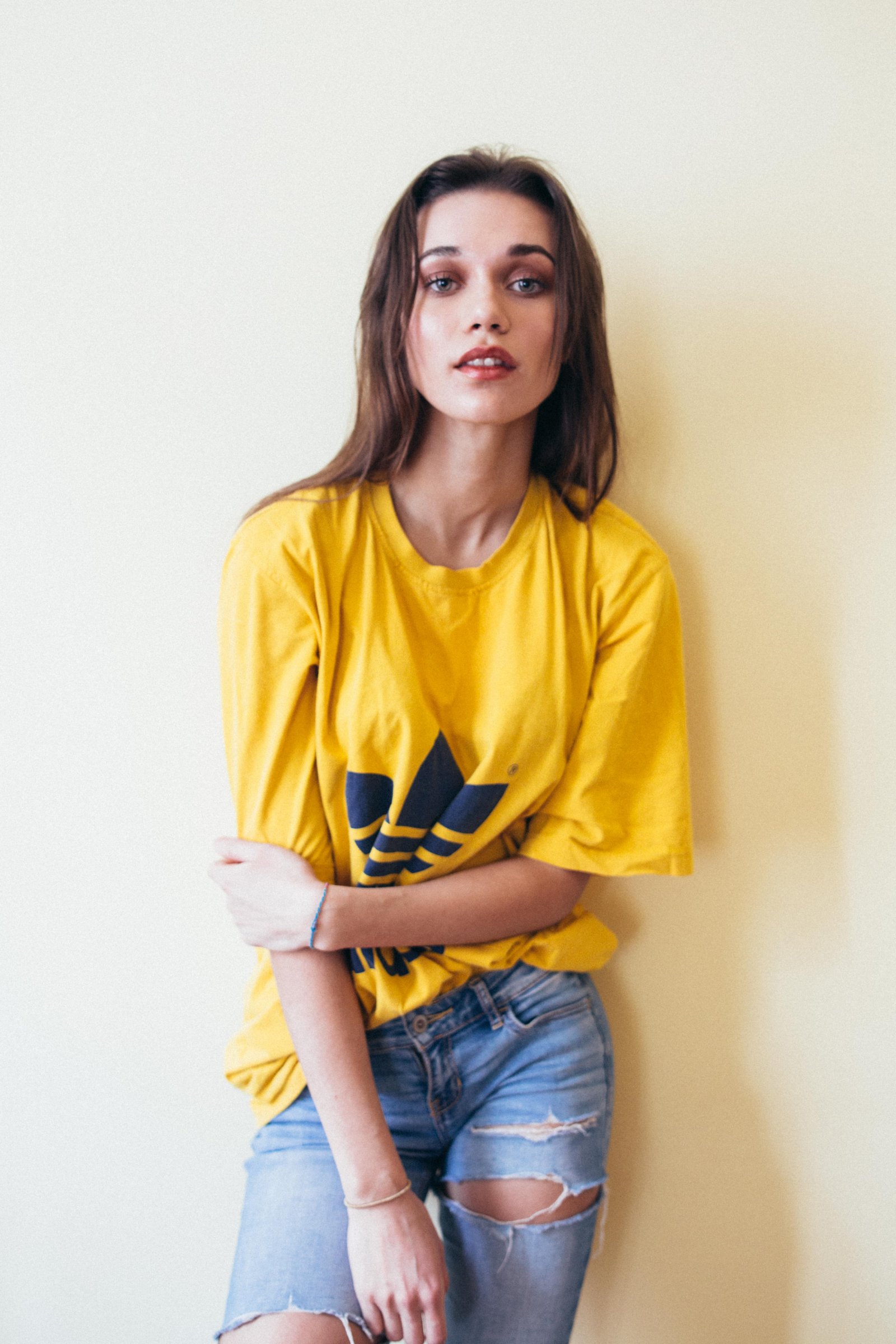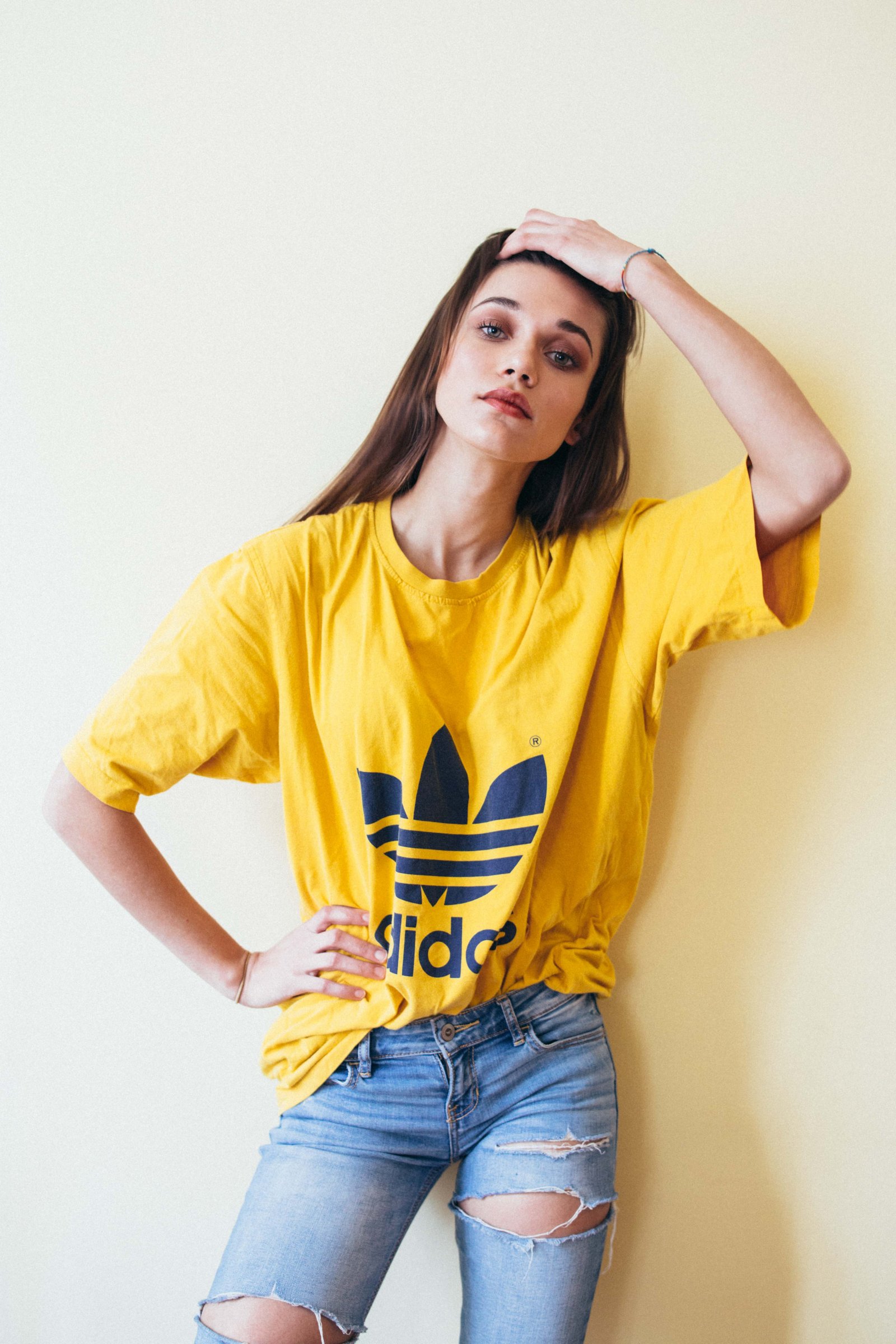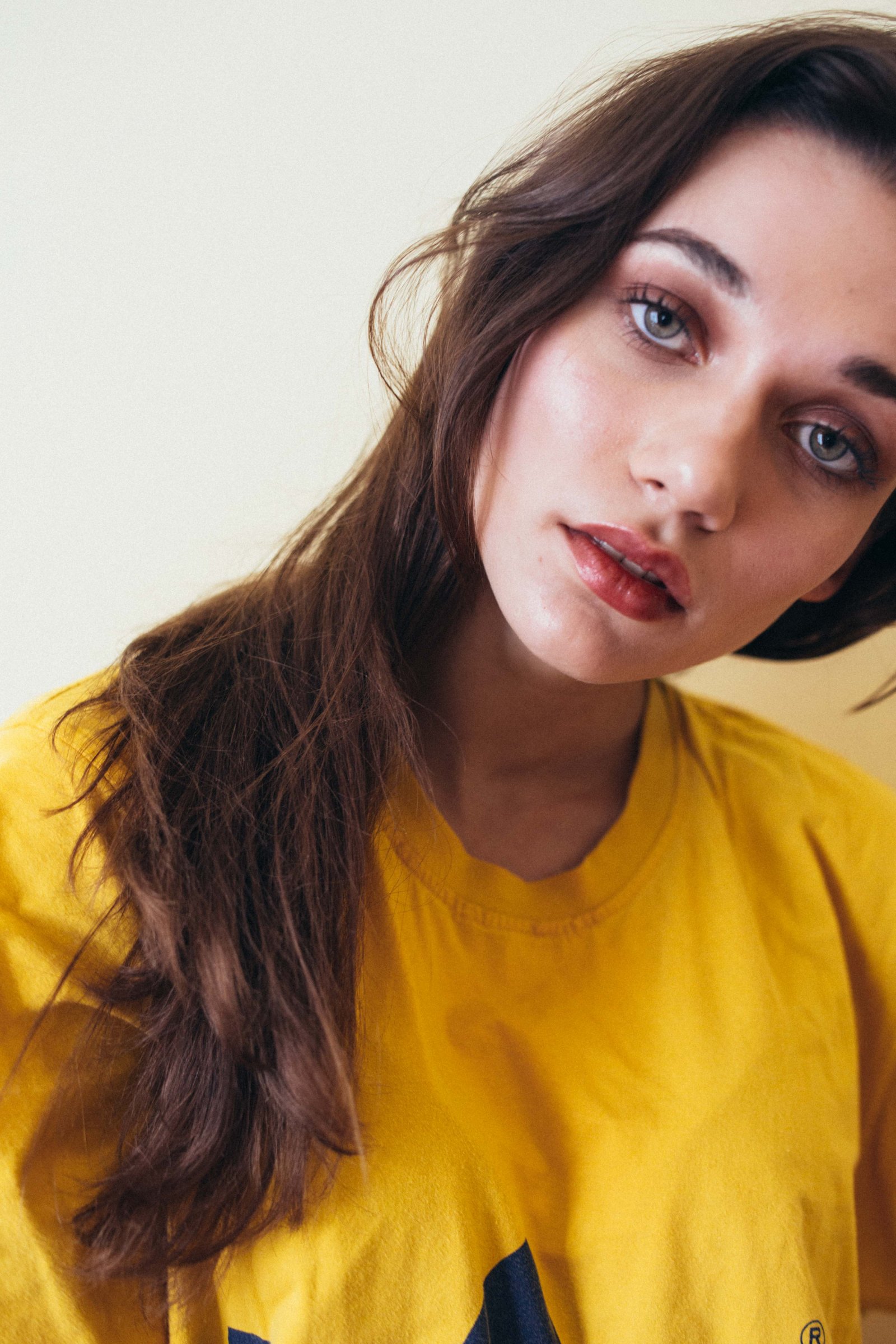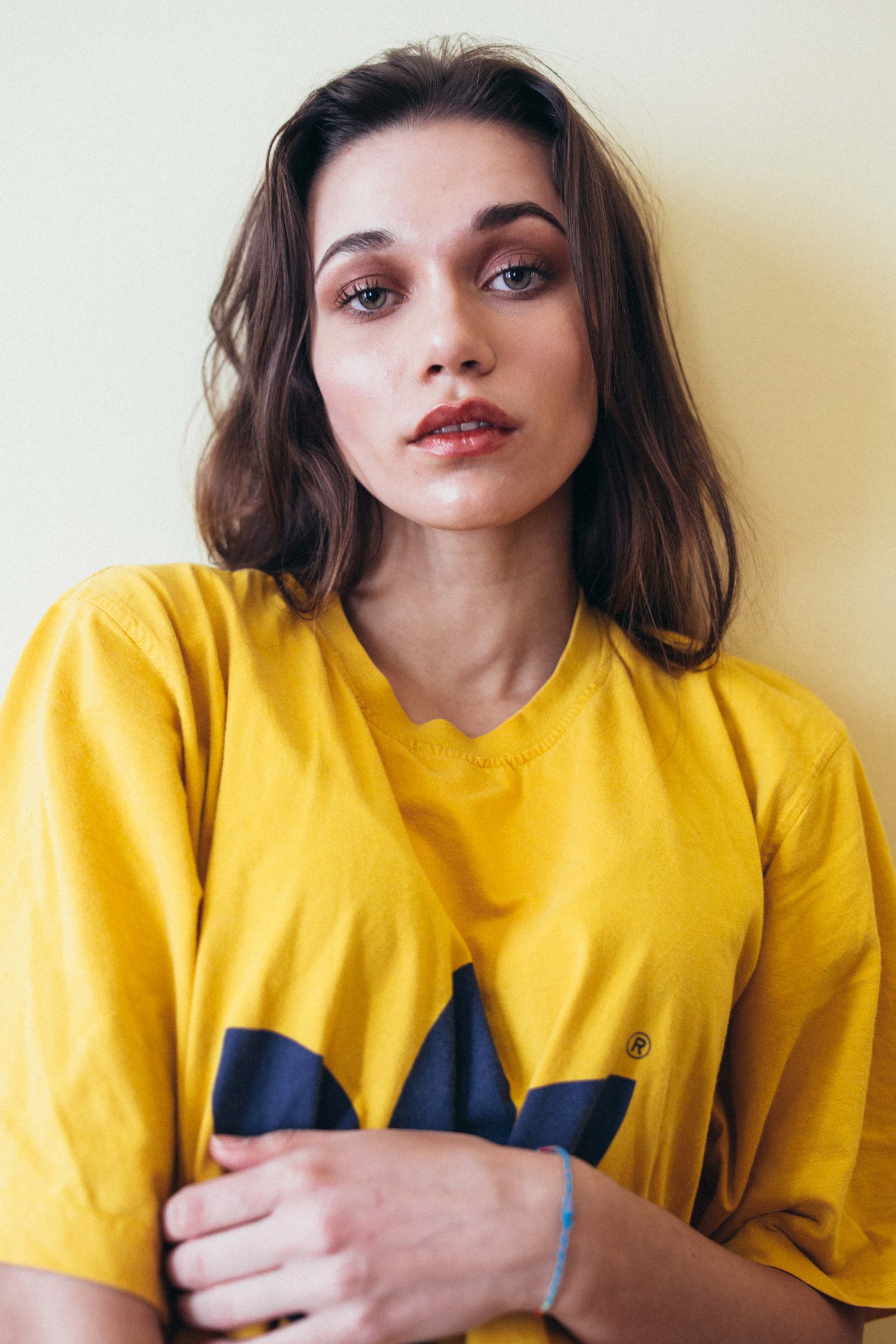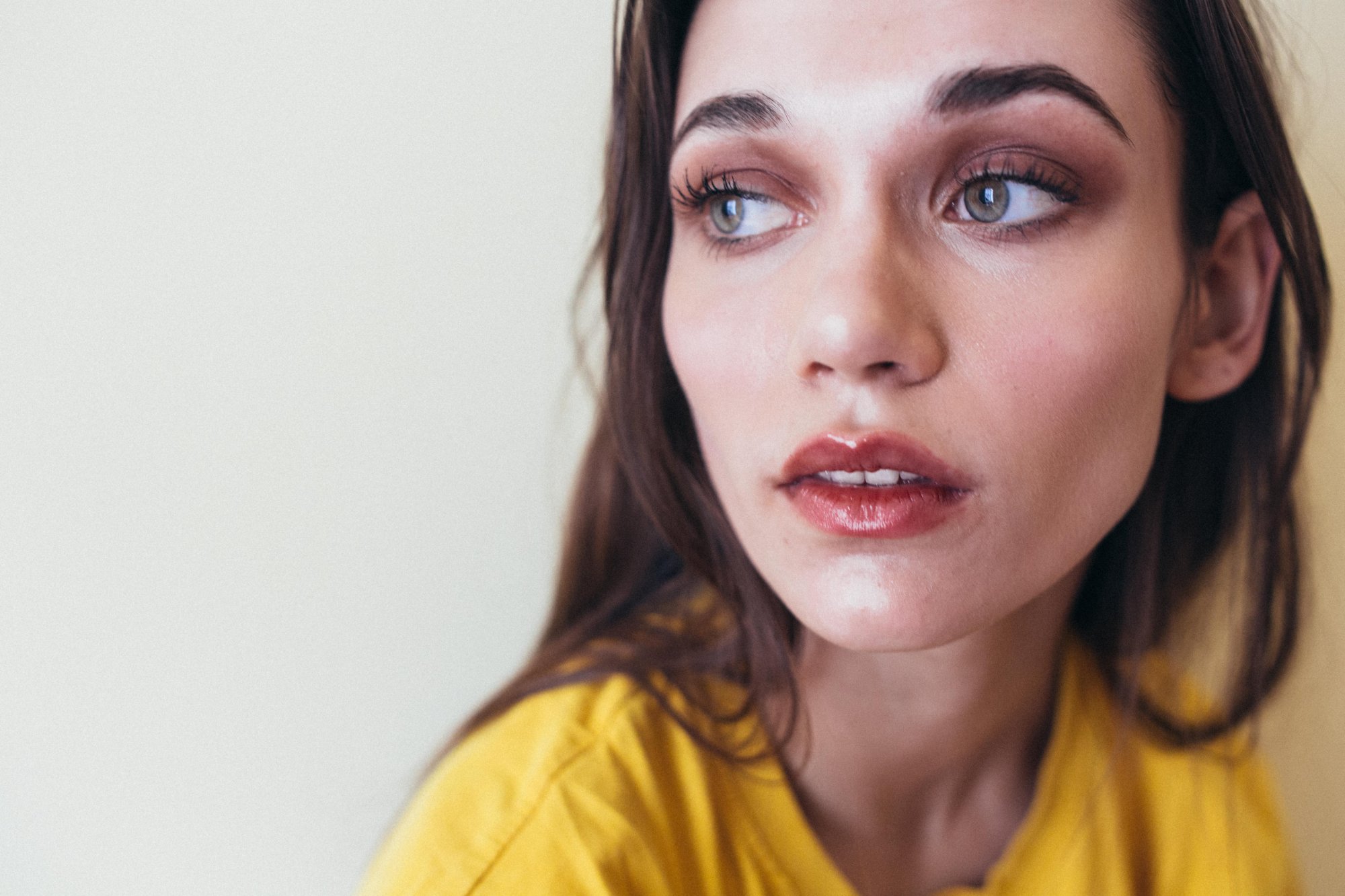 _____________
Black Honey Collection Clinique
Glass Skin & Grunge Eyes
Step #4 – Cheeks 
_____________
No bronzer or contouring, to give color to your face will suffice only an oily blush with a sticky texture, that will also be used later on the lips. This is the Pop Oil Lip & Cheek Glow in Black Honey. And it's a like thick oil that not only gives a healthy color to the face but also a beautiful light: we won't even need the highlighter.
Possibly this one is among our favorite products in the collection: so versatile. Also for this product the intensity can be varied and build up: from a light veil of color to a beautiful burgundy.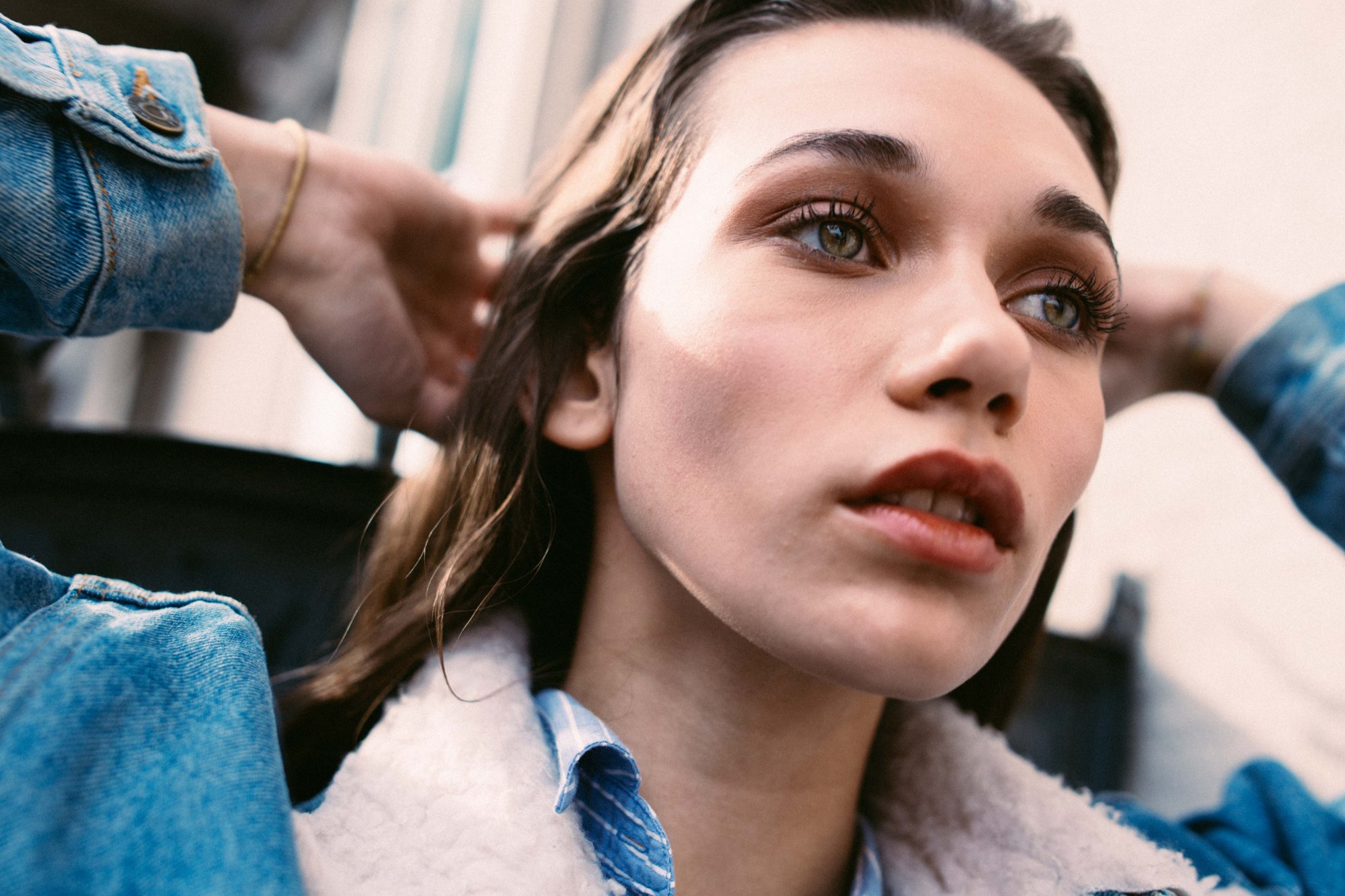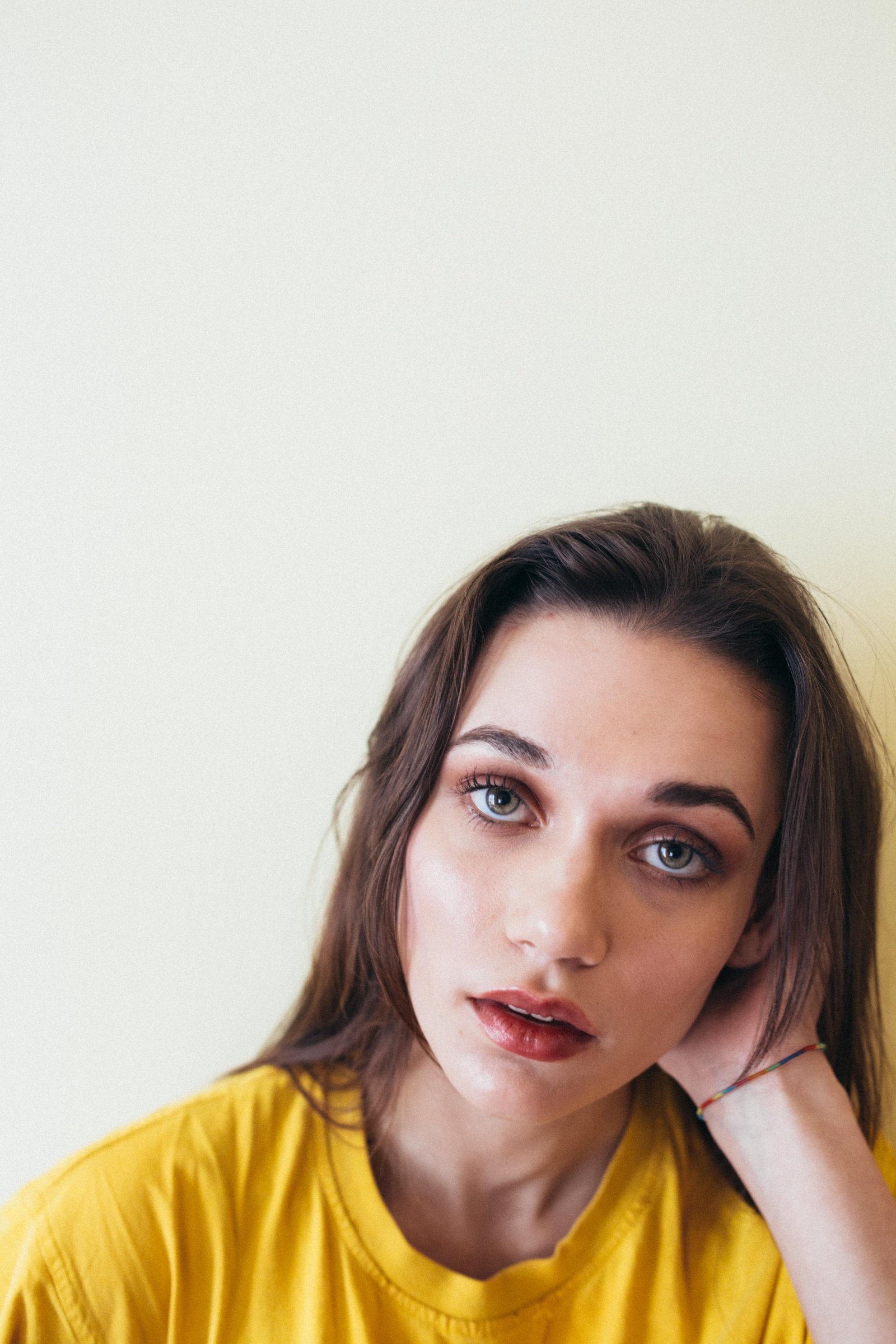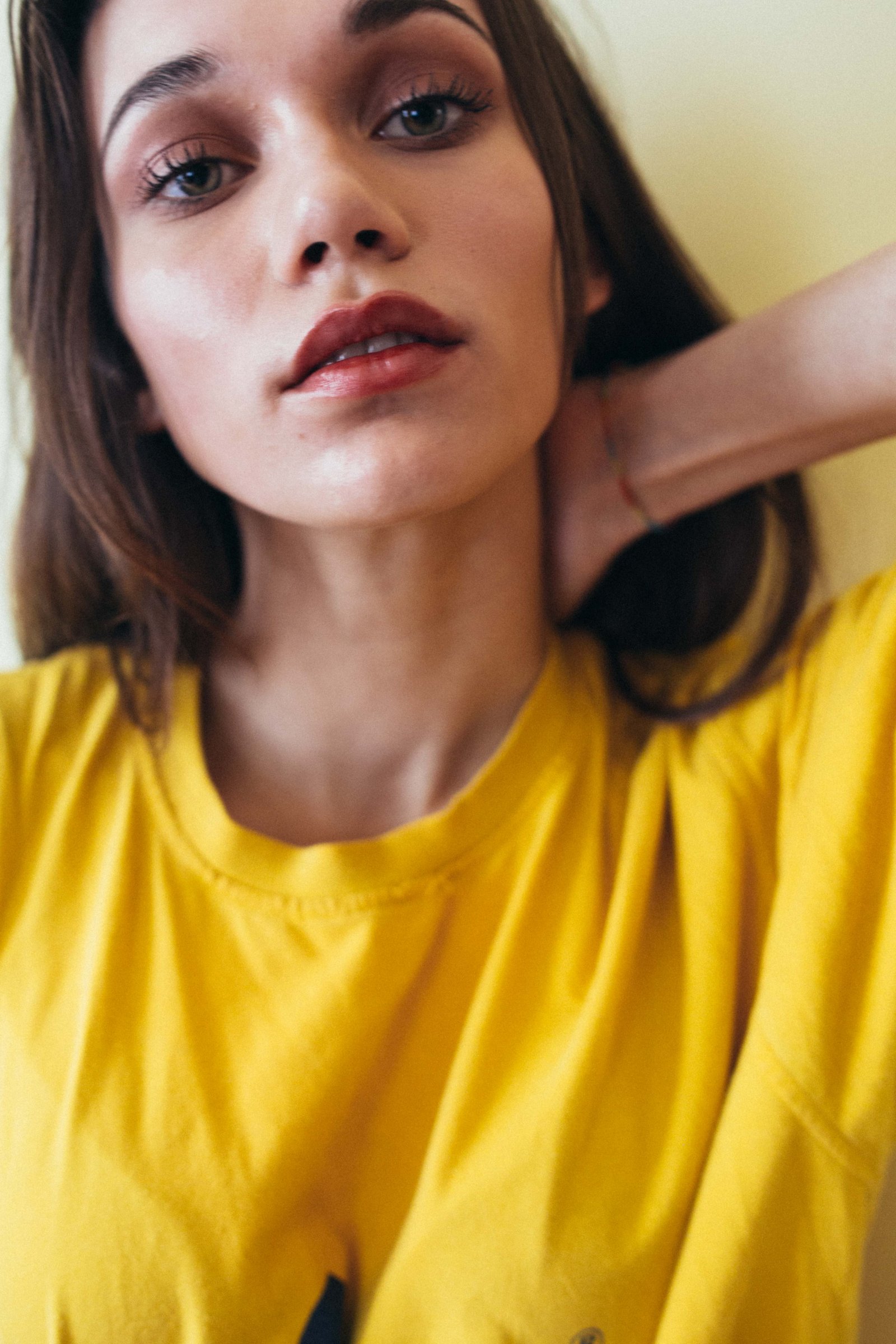 _____________
Black Honey Collection Clinique
Glass Skin & Grunge Eyes
Step #5 – Lips
_____________
This look, though, wouldn't be complete without the star of the collection: the "lipstick not lipstick" Almost Lipstick in Black Honey. It is a unique product: very light and comfortable on the lips, moisturizes and gives that touch of color that goes perfectly with all the other shades of the face. You can add more intensity to it with a second or third layer, you will be amazed at how much it can change.
Fourth and last step: we applied to the center of the lips a little bit of the tinted oil used for the cheeks, so as to underline the lips, but always in a natural way