WHO
________
November Beauty News
Glossier New Pop-up Store in London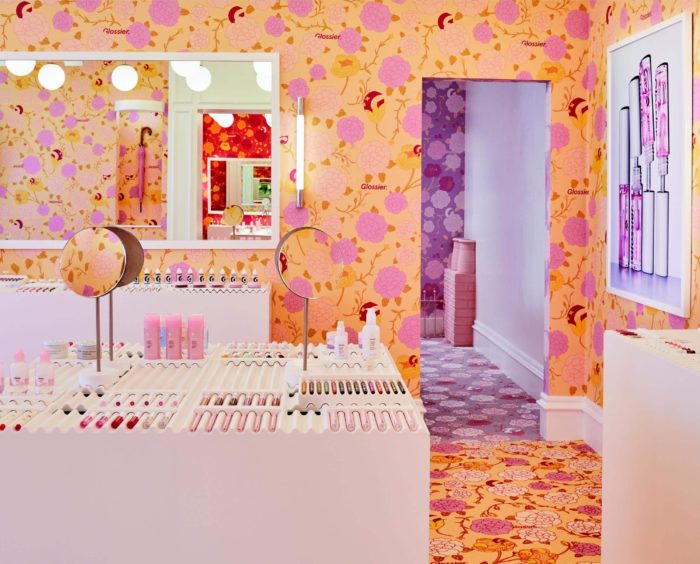 London, Covent Garden: it's happening, the bespoke US brand Glossier is opening a Pop-up store in Europe again! The opening date was November 20 in London's Floral Street, Covent Garden, the pop-up store will be in the British capital until February 9. The idea behind this pop-up store is a merge between typically Britain aesthetic and the fresh, modern and globally recognized signature of Glossier: inspired by the space of London's social clubs, the whole place is colorful and vibrant, with patterns, wallpapers and carpets that were hand-drawn by the in-house creative team. Each room follows a particular pattern composed of a different flower and color scheme, for an experience that mixes artistic beauty and glorious makeup.
The best (and most Glossier thing) of the entire pop up store? A full-scale sculpture of a London rooftop, pastel pink and with selfie mirror!
November Beauty News
Victoria Beckham x Augustinus Bader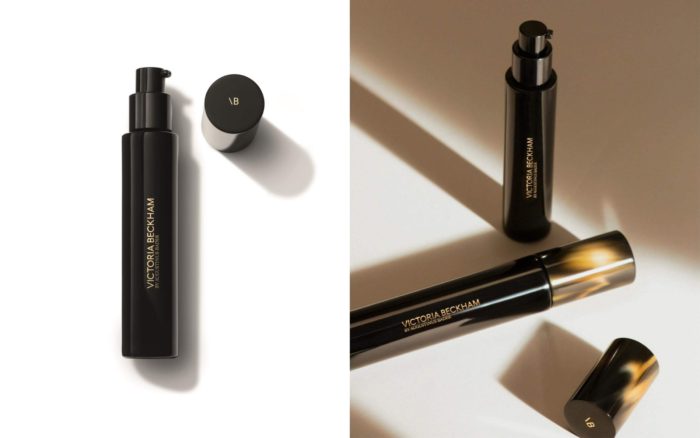 "Cell Rejuvenating Priming Moisturizer is the first of its kind. Inspired by Victoria's iconic glowing skin and made with Professor Augustinus Bader's patented TFC8® technology, this lightweight crème supports cell turnover and activates the skin's own regenerative process." That's the very first description of the new, coveted makeup/skincare product by Victoria Beckham Beauty, that launched on November 19, in collaboration with Augustinus Bader.
The product is the perfect tool for plumping and rejuvenating the skin, for a moisturizing and perfecting action that leaves the skin firm and radiant.
Sarah Creal, co-founder of the brand, spoke with Vogue UK regarding this collaboration and Victoria's long-lasting passion for Bader's skincare products: "Victoria is not naïve about launching a skincare product as a fashion designer, and she's also passionate about skincare herself, so she was adamant from the beginning that when we did skincare, it would be the most active thing out there."
 
November Beauty News
Lemonhead LA x Haus Laboratories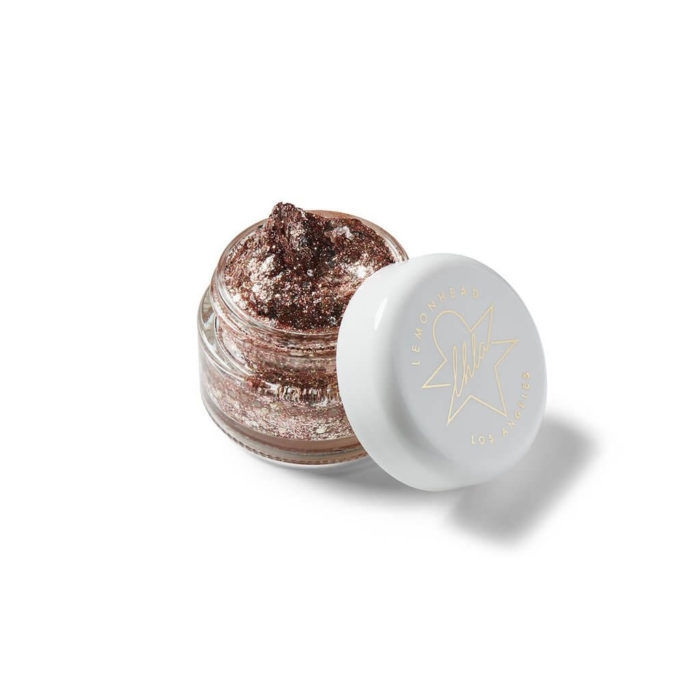 The extra-shiny US brand Lemonhead LA, famous for its glitters, partners up with Lady Gaga's Haus Laboratories to celebrate Haus' very first holiday season (the brand was launched this summer, as you'll surely remember).
And what better way to celebrate the season than with vegan and cruelty-free rose gold glitters, with a cool tone given by the grey shimmer in the formula? It's the new SpaceJam ultra-luxe glitter balm, that really looks like star powder.
The brilliant white gold shade is called Melrose and had a seamless application with zero fallout, it dries in minutes, so you can add a bit of sparkle to face, body, nails and hair. Removing the product is easy as well, to avoid the horrible feeling of being stuck with glitters everywhere for a week after the event (which has never been a problem with Lemonehad's high quality glitters, by the way).
This must-try product and hopefully the first step in a long-lasting collaboration is launched by Haus in the US as a limited edition, but hopefully, we'll see it in Europe soon, as well. "So you can give the gift of disco this season." 
November Beauty News
N°5 L'Eau New Campaign by Chanel
For this Holiday season, Chanel invites Jean-Paul Goude to celebrate with his artistic expertise and a touch of magic a passionate and daring femininity, embodied by Lily-Rose Depp, Chanel ambassador and face of N°5 L'Eau.
Red is the color of Christmas, but it's also a symbol of fascinating femininity: in the words of Gabrielle Chanel, "color of life, the color of blood," which in this campaign is spotted on the details and accessories. 
After thirty years of collaboration, the ties between Chanel and Jean-Paul Goude are woven into every tiny (or huge) detail and in the entire spirit of the campaign, paying homage to Goude's preference of augmented reality over virtuality, to amplify the sense and give a magical touch. For example, the oversized fragrance bottle is a key feature of Maison advertising campaigns but is also part of the director's creative signature: the artist had the three-meter-high bottle specially created for the film, along with the giant double C in the background to heighten the magic of his story without having to use special effects.
The collaboration between Goude and Lily-Rose seems brilliant even from the compliments the two artists address to each other, as they both enjoyed working with each other: "With this film, we wanted an experienced actress to play a purely commercial message in a natural and spontaneous way, something that Lily-Rose accomplished brilliantly," is what Jean-Paul Goude said regarding the actress.
Lily-Rose Depp returns: "Every experience with Jean-Paul Goude is a new adventure, driven by his immense and unbelievable creativity. With Jean-Paul, we create characters and have a lot of fun with them." A really iconic campaign for an iconic Maison.
WHAT
________
November Beauty News
Foreo, New Farm to Face Collection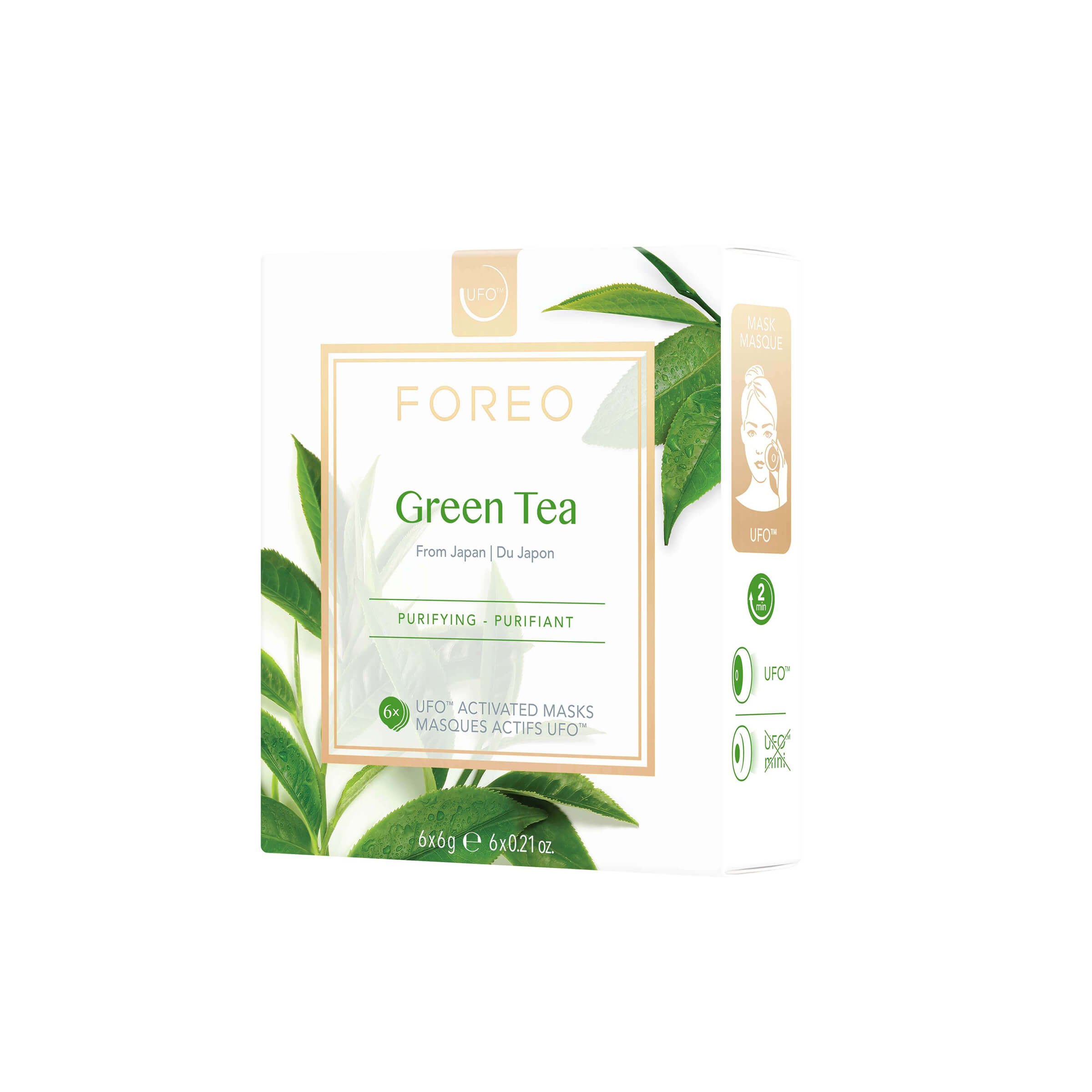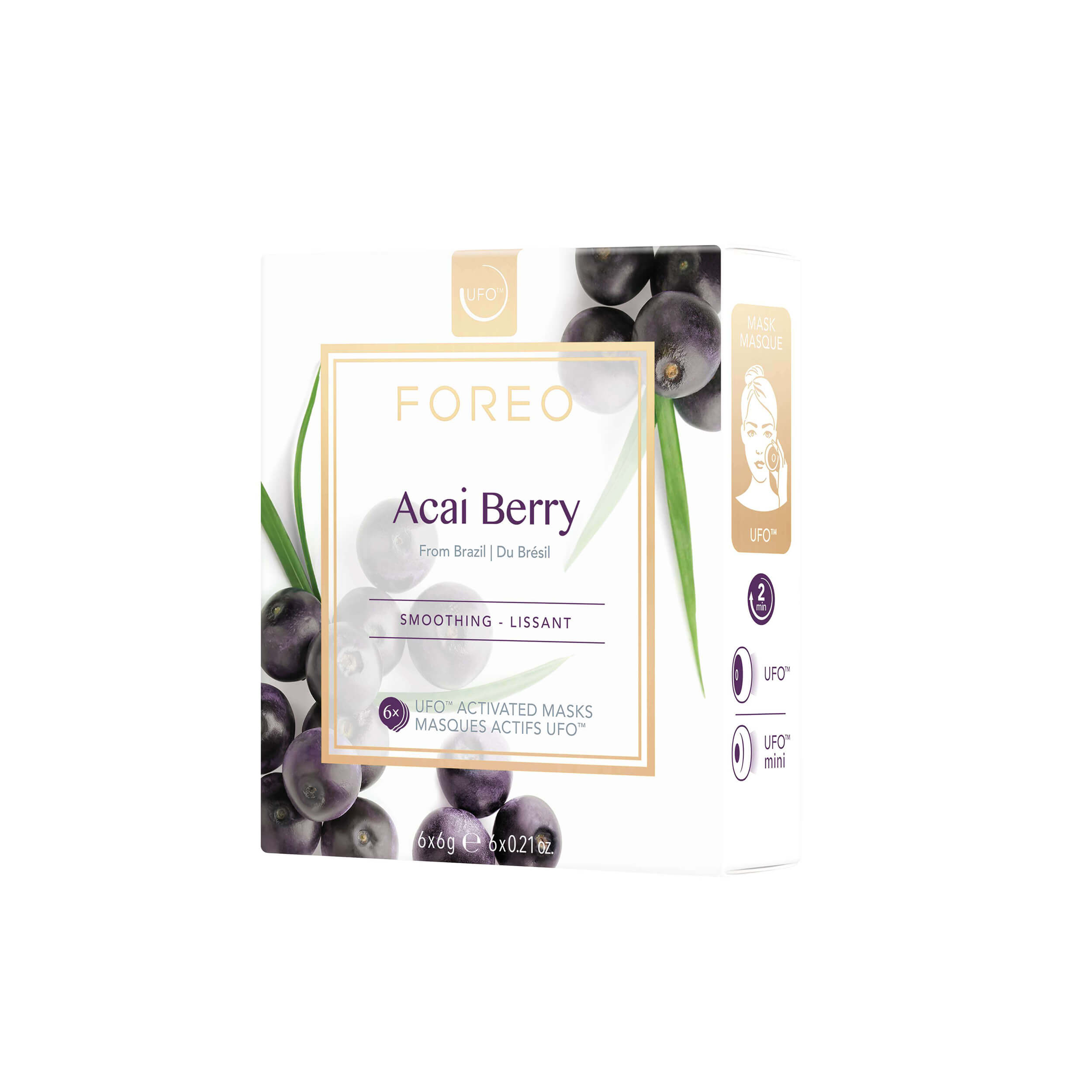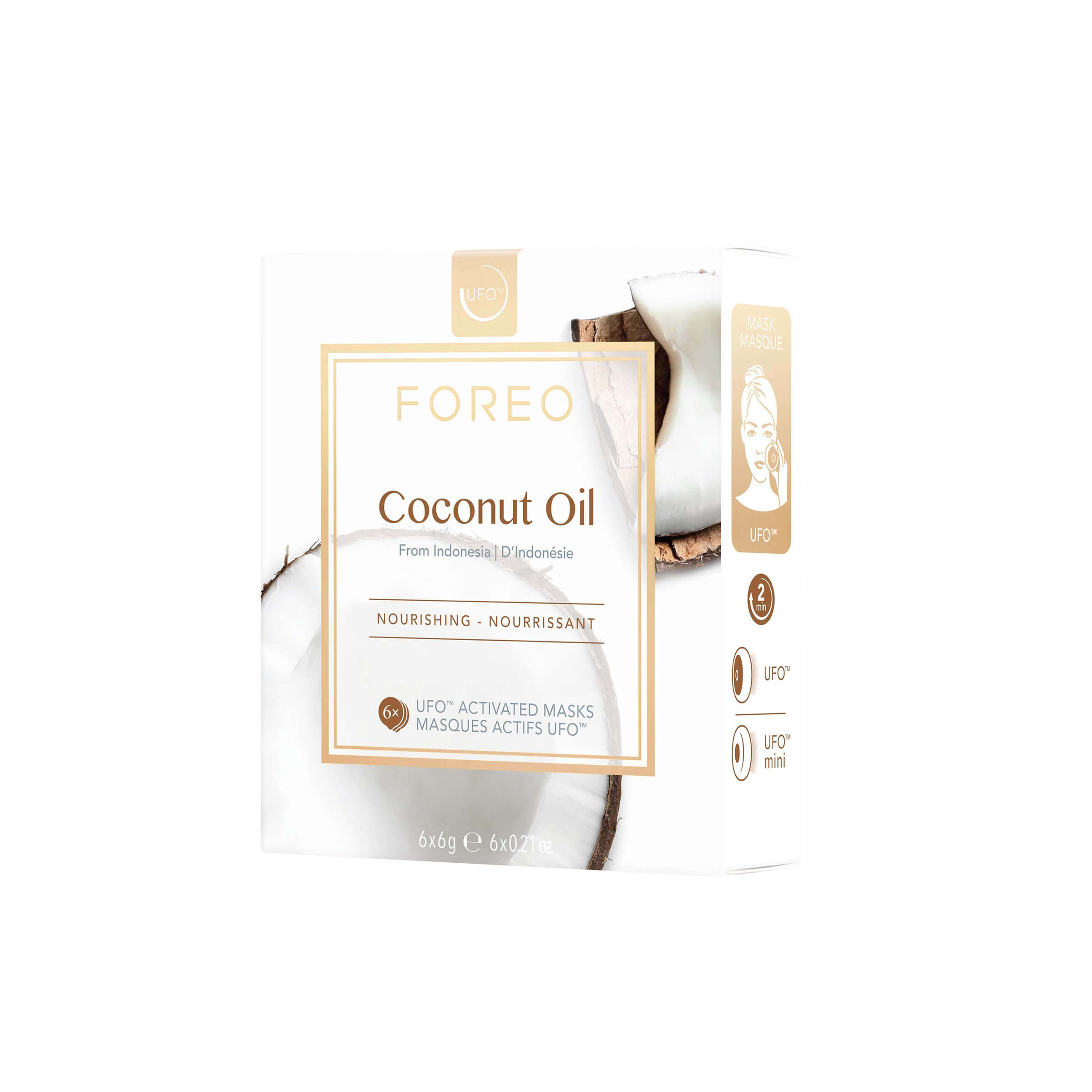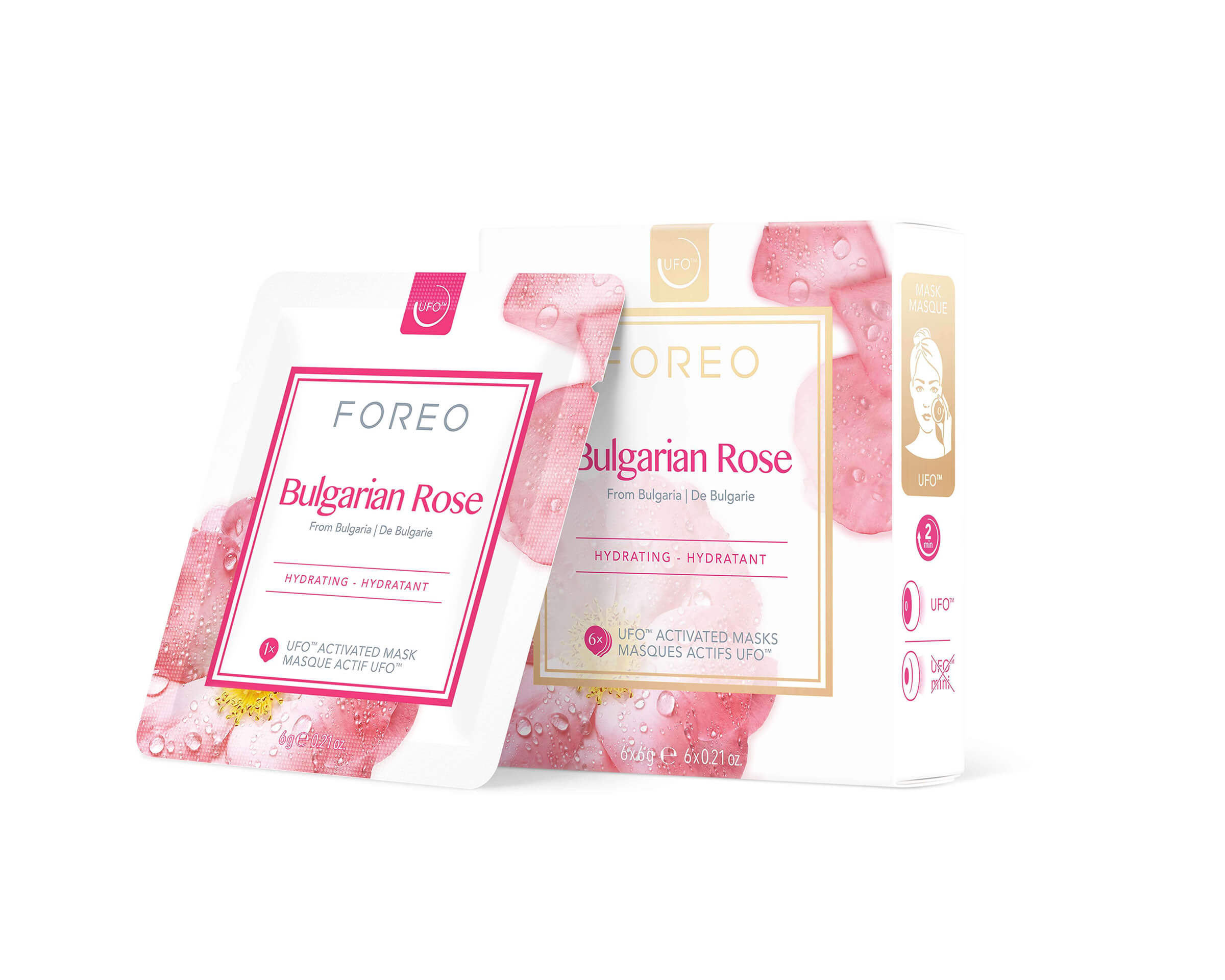 Foreo launches the brand new Farm to Face Collection, a set of 5 cruelty-free and vegan sheet masks in soft fabric, compatible with UFO and UFO mini smart mask devices. The result? A fresh and perfect skin in just 2 minutes! Moreover, the fabric of the face is made of Hydrocell, a revolutionary material composed of seaweed and cotton cellulose.
There are 5 masks available for this collection, with different ingredients that come from all over the world: The Bulgarian rose moisturizing mask is fused with real Bulgarian rose water, and its light and delicate formula helps add moisture and radiance to the skin. The plumping coconut oil mask is like a real vacation in a tropical island, enriched with natural coconut oil and water from Indonesia. For a plump and revitalized skin, then, there is a mask formulated with real Manuka honey from New Zealand and soothing Allantoin, rich in nutrients for a radiant and soft complexion. Following suit, the Acai Berry mask: it's smoothing and formulated with real Acai berries from Brazil, a real superfood thanks also to the touch of Citrus (for a boost of energy) and to the Shea butter to add hydration.
Finally, the green tea mask soothes and purifies over-stressed skin with one of Mother Nature's most powerful sources of antioxidants: green tea, straight from Japan.
November Beauty News
Les Ornements de Chanel, Holiday Collection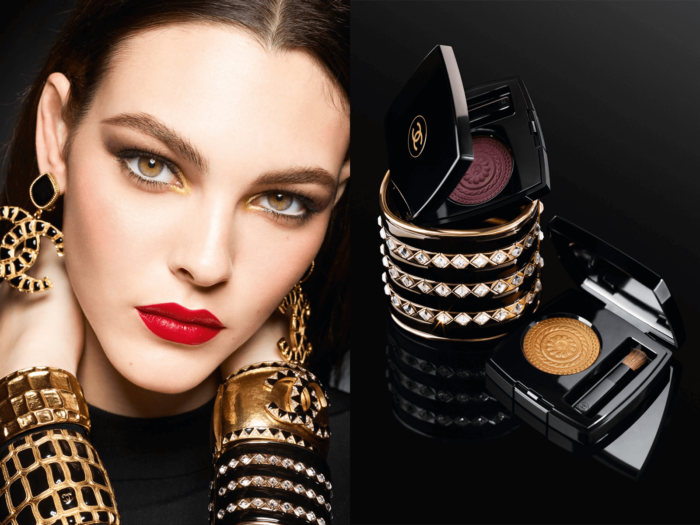 Gold, bronze and metallic shimmer: Gabrielle Chanel loved the splendor and excess of the baroque style, which translates in this holiday makeup collection that channels Chanel's adoration for precious metals and baroque engravings. The Maison designed a festive, bold, shimmery and sophisticated makeup line that, like a jewel, enhances a radiant-looking complexion.
"The balance between grandeur and modernity is, first and foremost, outlined by the six Rouge Allure lip colors that form the heart of the collection," says Lucia Pica, Global Creative Makeup and Color Designer.
The collection is complete with everything a beauty addict might desire to shine like a precious diamond: from the single creamy eyeshadows and the Les 4 Ombres eyeshadow palette in Lumiere et Opulence, with golden and satin-finishes, to the highlighting powder with Bizantine engravings. For a long-lasting smile even on the longest Christmas Parties, Chanel proposes new shades of red with the Rouge Coco Gloss and the six new shades of Rouge Allure lipstick, from coral to intense vermilion, to create an elegant and magnetizing look.
The collection also presents bold and new festive colors of the Le Vernis, Long-wear nail color, in green and red.
November Beauty News
Fenty Beauty, New Pro Filt'r Killawatt and Setting Powder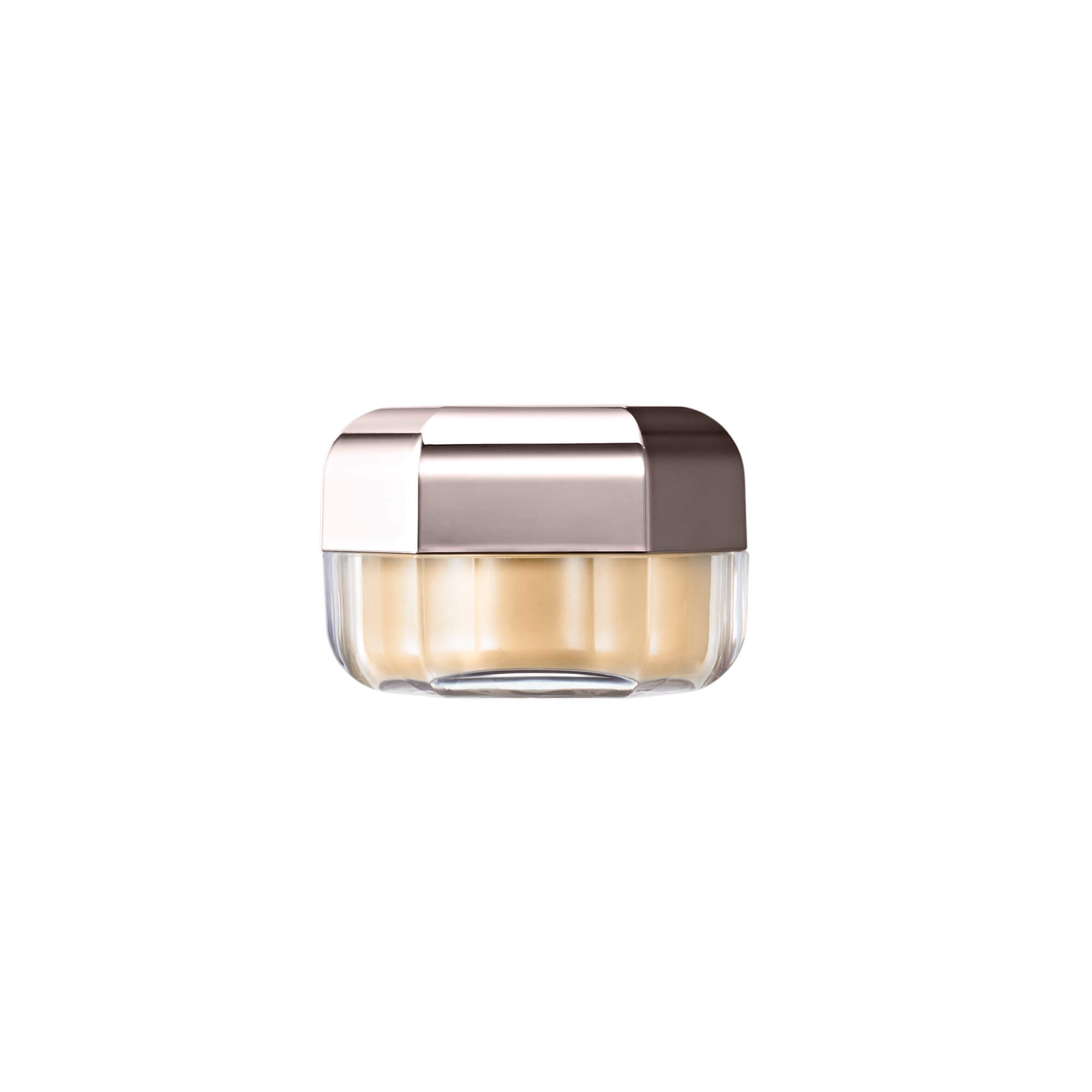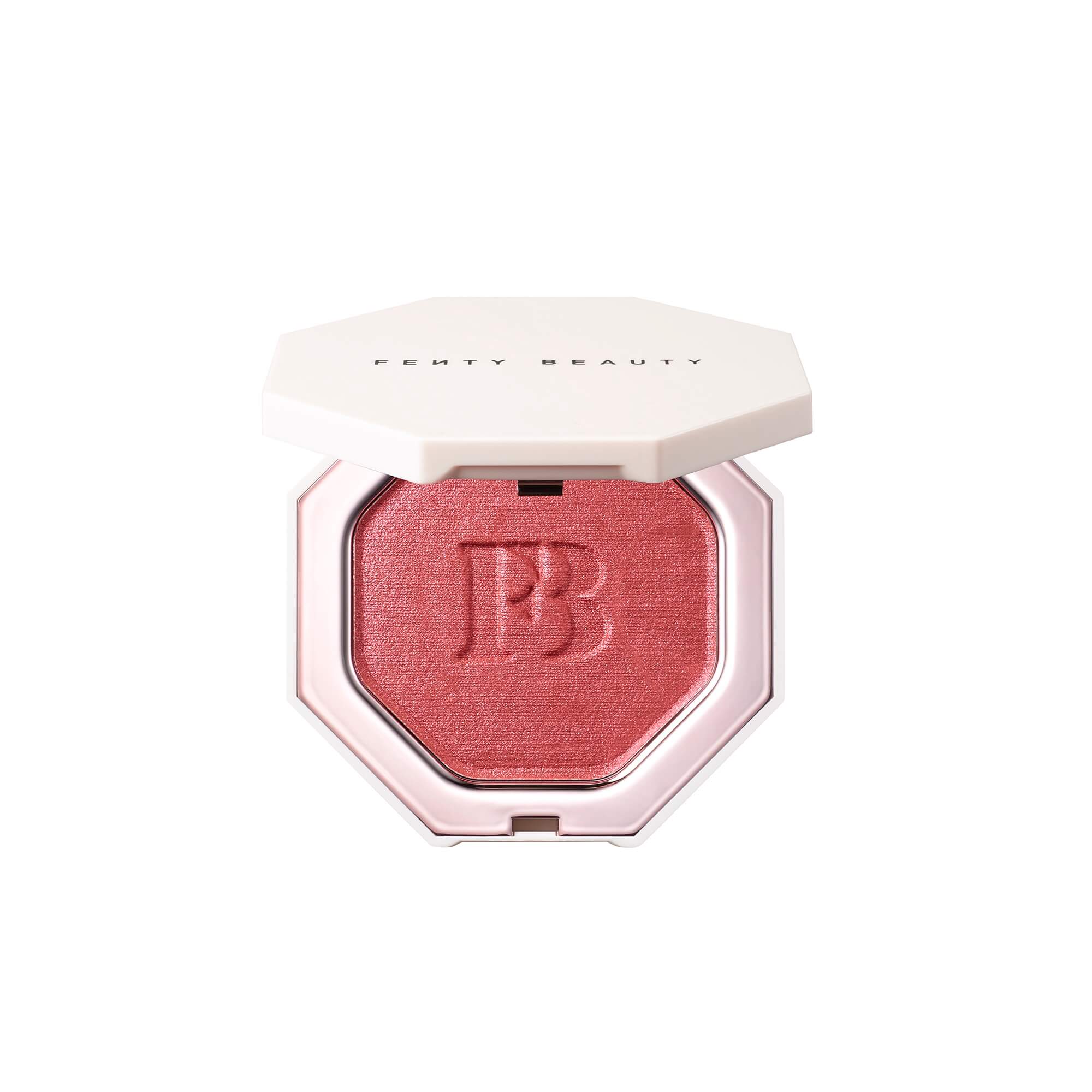 The Pro Filt'r Instant Retouch Setting Powder by Fenty Beauty is now available in a travel-size version in the Banana shade, the brightest one, perfect to add radiance. This extremely fine and silky powder boosts the hold of any kind of makeup whilst adding a "Photoshop" blurring effect, acting all day to minimize the appearance of pores, fine lines and any kind of imperfections due to a smooth "filter" effect.
The goal in the house of Fenty Beauty was to create a powder that was suitable for everyone but that didn't reflect in photos and selfies, creating a range of versatile shades that work for every complexion, allowing you to fix, refine and highlight the makeup without leaving a trace. With its light finish, Pro Filt'r does not weigh down on the face and reduces to a minimum skin clarity: this way, it will be possible to obtain a perfect matte finish every time we want.
On the other hand, for a long-lasting glow that really changes the game, let's brighten up the face with Ruby Richez, a new shade of Killawatt Foil in a cool metallic red designed to highlight all types of skin. With an intense shimmery effect and a metallic finish, this tone adds a wonderful multidimensional and space-like color to face, eyes and décolleté… in a few words, a game-changer for wherever we need a touch of color.
November Beauty News
Kat Von D Presents Lolita Por Vida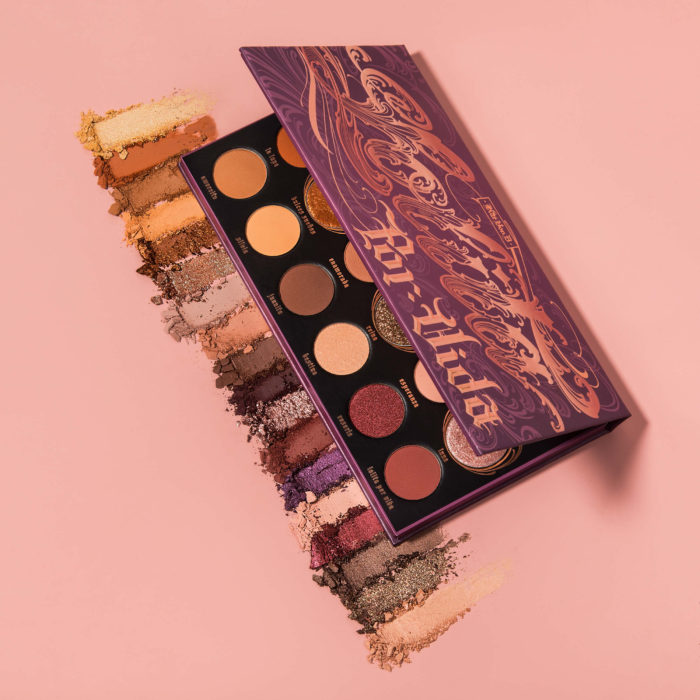 In addition to the lovely gift boxes and kits, and to the Christmas version of the Everlasting Lipstick lip now available in the shade "Swoon," a bright metallic red, for the Holiday Season Kat Von D Beauty presents the new Lolita Por Vida palette.
The new palette ranges from shades of pink to orange, up to to the purple and burgundy: it has 18 ultra-wearable and universal warm shades, full-bodied and with a lively pay-off from the first swipe thanks to the high pigmentation, with playful and versatile shades that are suitable for every occasion. The names of the shades have a Spanish and Latin inspiration, a tribute by Kat Von D to her Latin heritage: the names range from the pearly cream "Preciosa" to the antique pink matte "Lolita Por Vida," which gives the palette its name. 
This palette features matte, shimmer and special finishes, including the incredible "cream foil" eye shadow and the "super glitter" shade, with a brand new formula and that we are sure you'll love.
November Beauty News
New Fragrances by Antonio Croce's perfume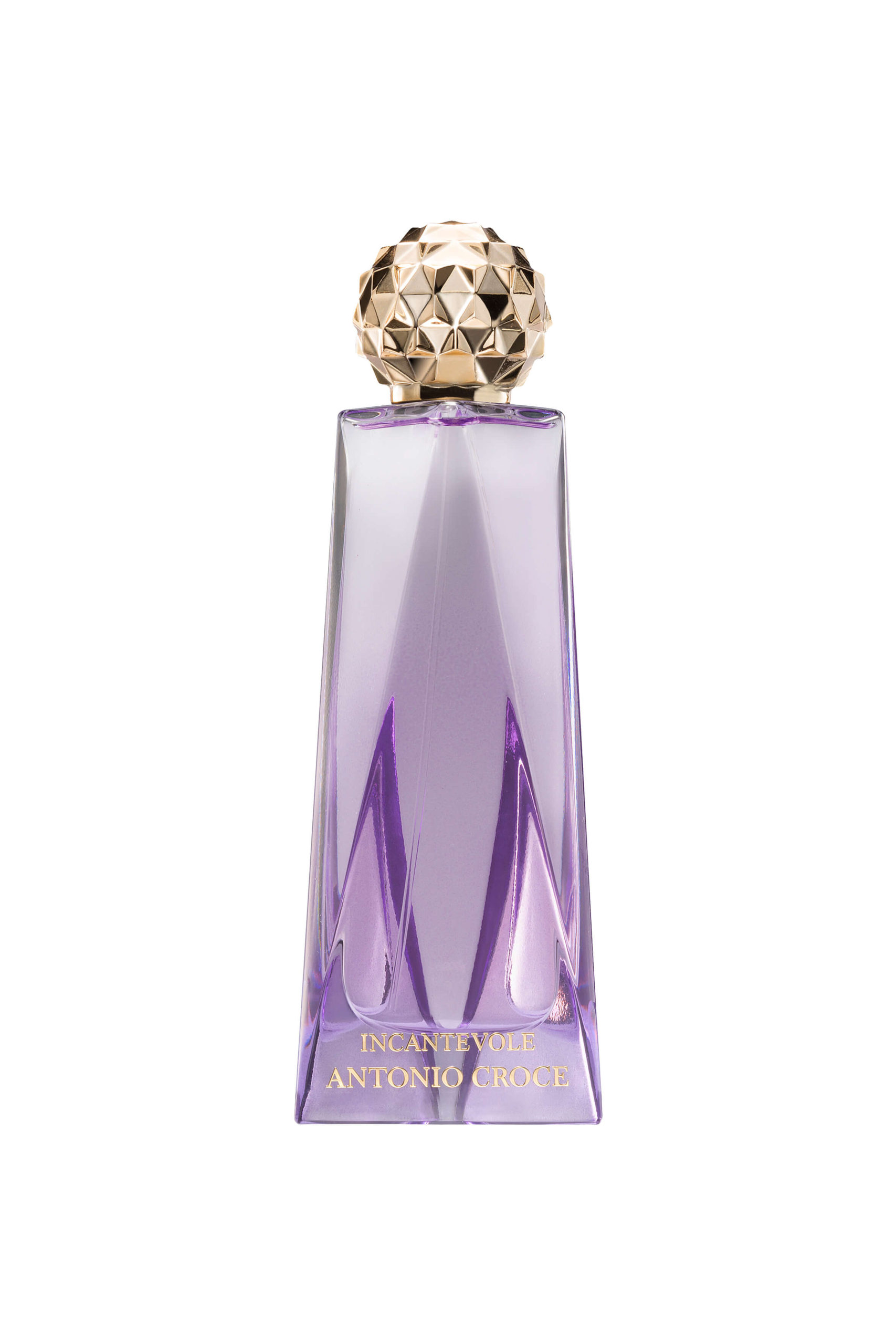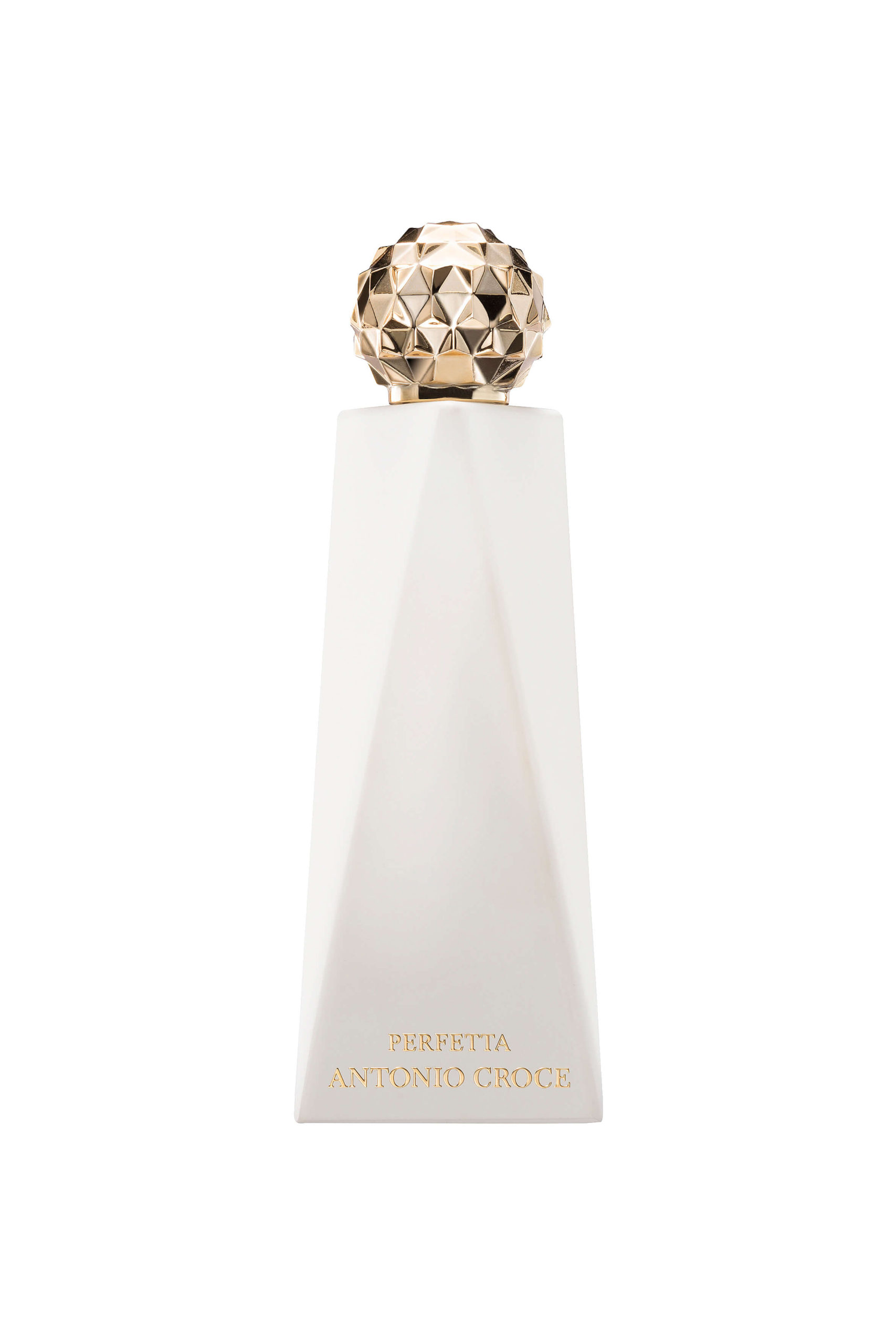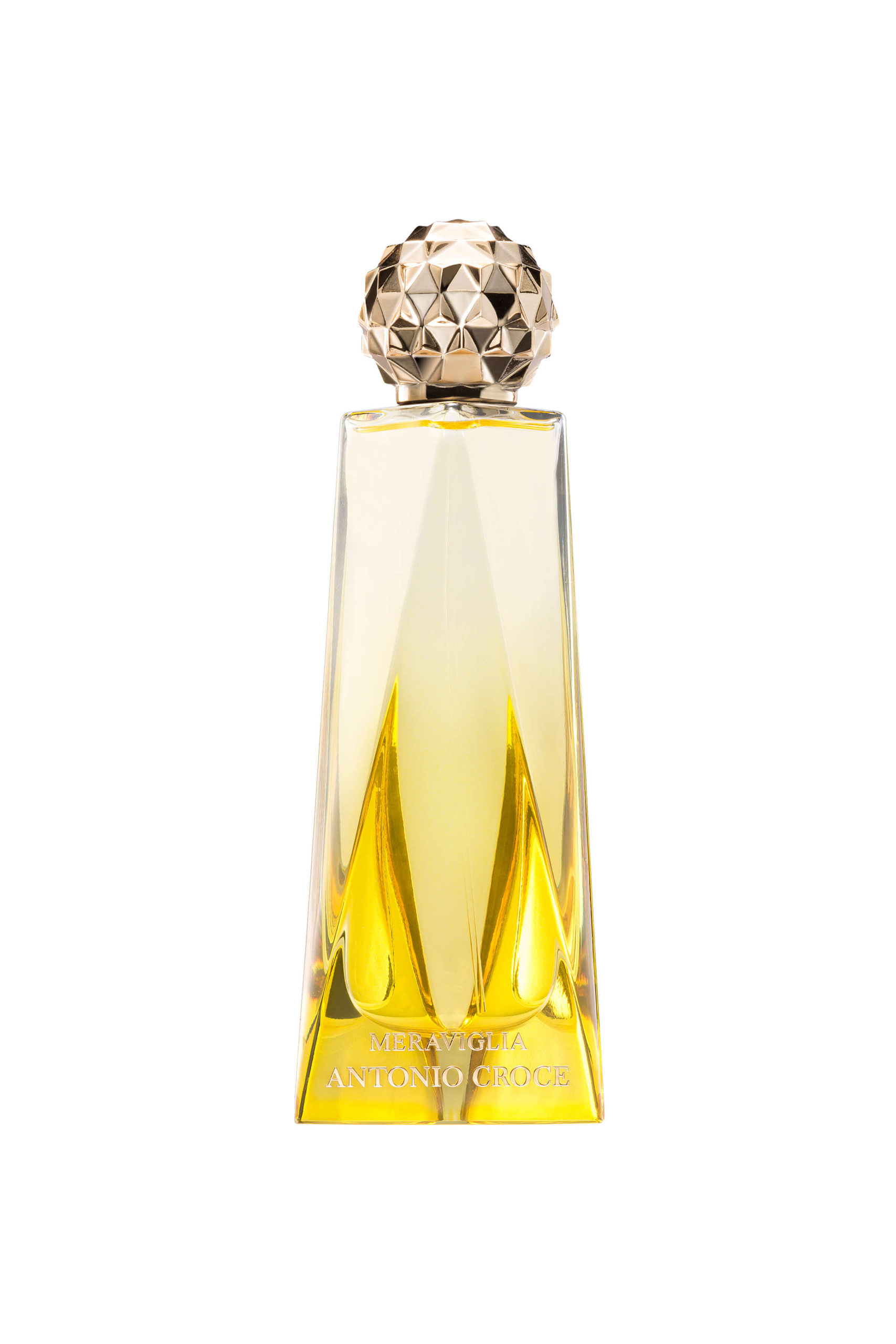 Antonio Croce translated femininity into an olfactory signature with his collection of fragrances conceived as a journey into the fantastic and broad world of perfume, reflecting every nuance and personality of the feminine universe in a different perfume.
The 7 fragrances are characterized by different bouquets, sensual and seductive: each one represents a different facet of being a woman and the freedom to express, on every occasion, your own perception of femininity.
The packaging forms a triangle, which represents not only Antonio Croce, but also a feminine shape: each essence is enclosed in a bottle of different color on which two triangles meet, one carved with the tip upwards and the other with a downwards tip, to evoke the encounter between the light and solid silhouettes of man and woman.
This is why the seven fragrances open up in different ways, each representing a different type of woman, each with unique inclinations and sensibilities: Meraviglia (Fresie, Ylang-Ylang and colorful Iris, with a delicate trail of citrus, amber and vanilla) is the Mediterranean magic for a proud woman who changes imperfections into unique strengths. Unica (jasmine and peony with a fresh note of sweet berries and pink pepper), for a passionate, strong and self-confident woman who is not afraid to reach her goals.
Incantevole (delicate notes of Taif Rose, amber and citrus), is made for a romantic woman who daydreams of a world full of magic.
Ardente (which combines black pepper with sweet floral and fruity notes) represents a woman with a fierce spirit, alive and passionate, whose intensity is fire-like. Perfetta (White Citrus Flowers and Black Currant, accentuated by the sweet notes of peach and coconut) is made for a modern woman that doesn't forget tradition, keeping her origin in mind and for whom there are no words but "perfect."
Straordinaria (Saffron and Cardamom, with hints of Gurjum Balsam and Sandalwood base notes), for a woman with a strong allure, mysterious and voluptuous, which brightens the night. Sofisticata (lemon and Aquatic Hints meet the rose, enhanced by the touch of Tonka Bean and vanilla) translates into a woman who oozes elegance.
November Beauty News
Nars, The New Studio 54 collection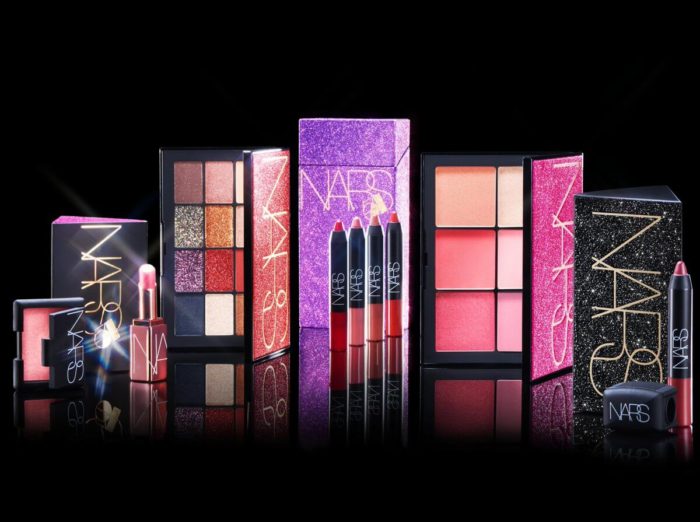 "Always aim for the excess," according to Nars!
Nars welcomes you to go past the velvet curtains of the iconic Studio 54, the New York club that made history. Nars takes us to a world of glitter, color and light thanks to the inspiration given by the famous club, mixing decadence and Disco for a makeup that will rise with the night. In addition to the brand's Christmas gift boxes and mini sizes, with this collection, Nars offers several new products with a sparkling finish and bright colors, to assure a breathtaking payoff on lips, face and eyes.
In the collection we find two new eye palettes, in the Inferno version (red and orange) and Hyped (in shades of purple), with twelve matte, glittered and shimmer eyeshadows, and two face palettes, one with six iconic and creamy blushes and a palette of three illuminants (in two different shades, Star Scene Cheek and Hustle Cheek palette) to shine even on the dance floor. The lipsticks end the collection: respectively inspired by the vibrant '70s in the Studio 54 Audacious Lipstick collection, four bold shades in glittery packaging, and six limited edition shimmer shades in the Disco Dust collection.
A new line that makes you want to spend the night in the most famous nightclub of the Big Apple!
November Beauty News
New Collection from Eisenberg: Start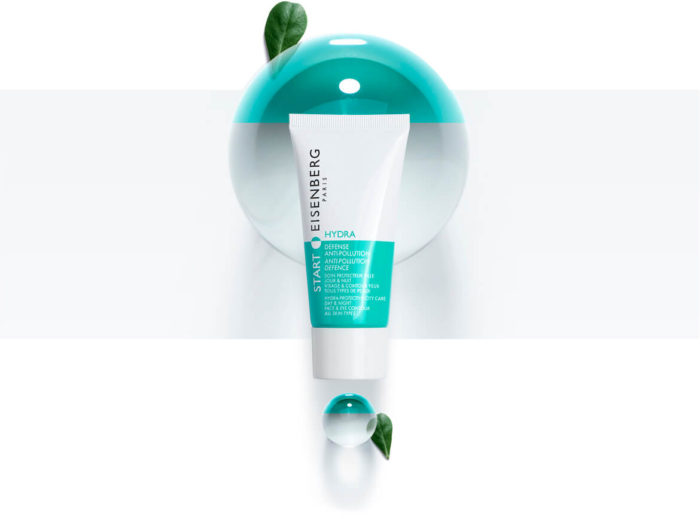 Eisenberg launches the new Start collection, designed to help the skin against pollution with the union between natural ingredients and tech innovation.
The collection spreads over seven products for every skin's need, from the SOS Blemishes for redness to the Moisturizing Defense Mask which, thanks to its enriched formula with anti-inflammatory properties, protects against urban pollution whilst nourishing the skin. At the heart of each formula, the Eisenberg research has focused on developing a unique synergy that combines biotechnological innovation and 100% natural targeted active ingredients: the result is a shield against everyday enemies' of the skin, such as weather, stress and pollution.
Ingredient-wise, we may find the fil rouge of this collection in two targeted high-performance ingredients, powerful allies in the wellness of our face: the Moringa Seed extract with an intense protective anti-pollution action and Purslane extract with soothing properties.
Keep an Eye On
________
Dr Jart+, Ceramidin Fantasy Box
Out Now
Yves Rocher, Advent Calendar 2019
Out Now
Huda Beauty, Mercury Retrograde Palette
Out Now
Glossier, Pro Tip Liquid Eyeliner
Out Now