Eyebrows are a very important part of our face: they intensify the eyes and we know well that it's not always easy to find products that suit our needs. Eyebrow pencils, gel, wax: the choice is (almost) endless! That's why we made a recap of the latest 2020 releases which can't absolutely miss in your beauty case!
1) Patrick Ta: Major Brow Shaping Wax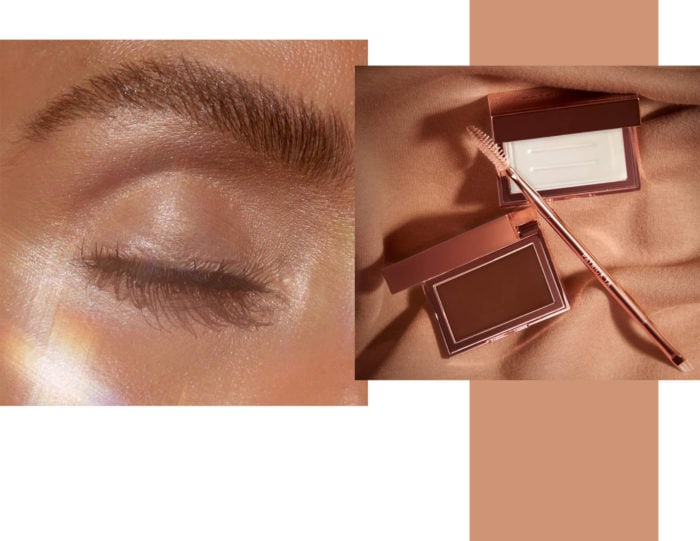 Created to enhance the natural shape of women and men's eyebrows, the Major Brow Shaping Wax is an innovative wax, perfect to volumize your eyebrows in a quick and simple way. Enriched with growth peptides, which enhance hair growth, glycerin, and olive oil which soften and protect the eyebrows and skin, the new wax signed by Patrick Ta is also vegan, gluten-free, and cruelty-free. Available in two shades – a transparent one and a colored one – it's perfect to tame and discipline even the most rebellious eyebrows, giving them a thick and tidy look. What's new? This formula doesn't permanently dry once applied, therefore allowing to correct and reshape the eyebrows during the daytime as well.  What's Patrick Ta's advice? Start by wetting the brush before spreading the wax, and then brush upwards. Once applied, you need to let it dry for a few seconds, just enough to make it sticky and create the desired shape.
2) Benefit: Brow Microfilling Pen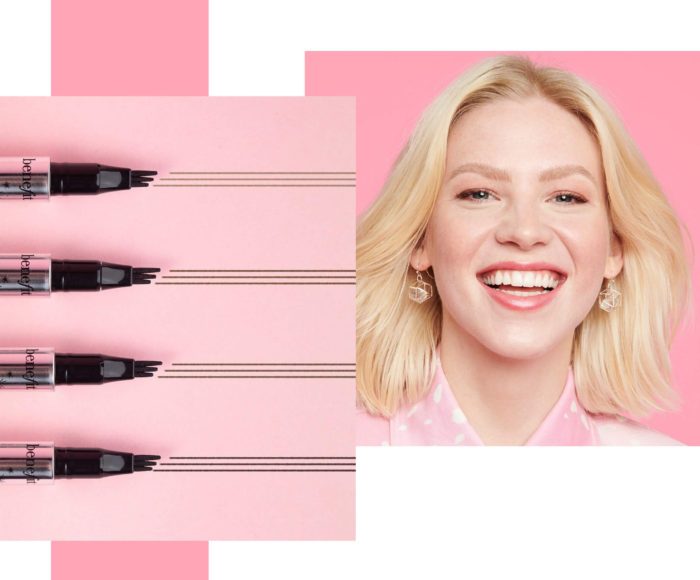 Benefit launched the Brow Microfilling Pen: the first microffilling pen to become part of the collection. While until recently eyebrows with the famous "fake hairs" were a dream only belonging to microblading, now, thanks to this pencil, you'll be able to draw precise lines which will look like real hairs. Its three-pointed nib allows drawing very subtle hairs both in the brow ridges and in the initial part of each eyebrow, creating a natural effect thanks to its three ultra-subtle tips. They could be the ultimate solution for those who have thin eyebrows or for those who love thick eyebrows and want to draw some extra hair, but always with a natural effect. Also available in the Blonde, Light Brown, Medium Brown, and Deep Brown shades, to be chosen according to your undertone, the Brow Microfilling Pen lasts up to 24 hours from the application, with a smudge-proof and waterproof formula. We've already tried it and, as for every Benefit eyebrow product, we also already love it.
3) Fenty Beauty: Brow Mvp Ultra Fine Brow Pencil & Styler
This wax with a transparent and colorless texture suits every tone and undertone and, thanks to its pencil-shaped structure, it has a stick made of wax with an angled tip on one side and the integrated brush to spread and fix the product on the other side: it's perfect for easy and long-lasting styling. Differently from the other waxes, this one doesn't need to be wet to properly function, and thanks to its comfortable stick, it's easy to re-apply it on-the-go. It's very unlikely for this product to be missing in our beauty bag from now on.
4) RMS Beauty: back2brow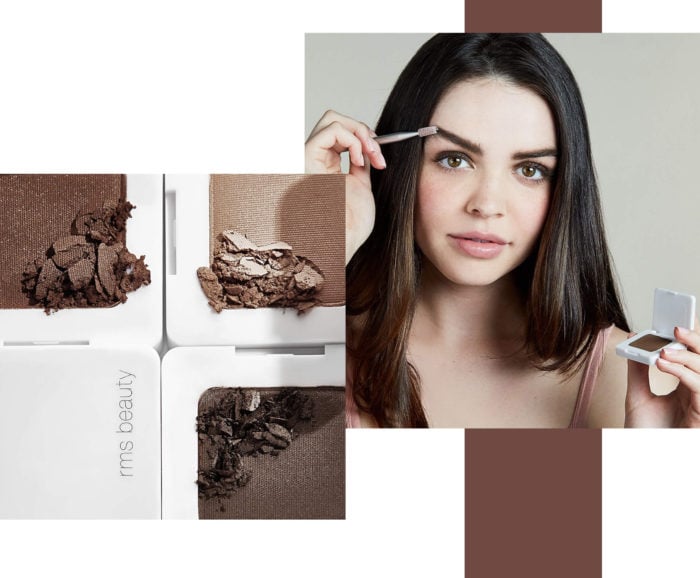 RMS Beauty, the beauty collection by makeup artist Rose-Marie Swift, expands itself, extending its family with the new entry "back2brow powder," a long-lasting eyebrow powder made from natural ingredients and created to give brightness and shine. Forget about those powders with an opaque finish: back2brow is innovative because it's made from slightly shiny powders that will give your eyebrows a tridimensional effect! The powder can be applied using the back2brow brush, specifically created to blend and define, following the shape of the eyebrow, and you can repeat the process if necessary if you want more color and definition. You can also mix it with a bit of water for a fuller effect!
5) Gucci: Crayon Définition Sourcils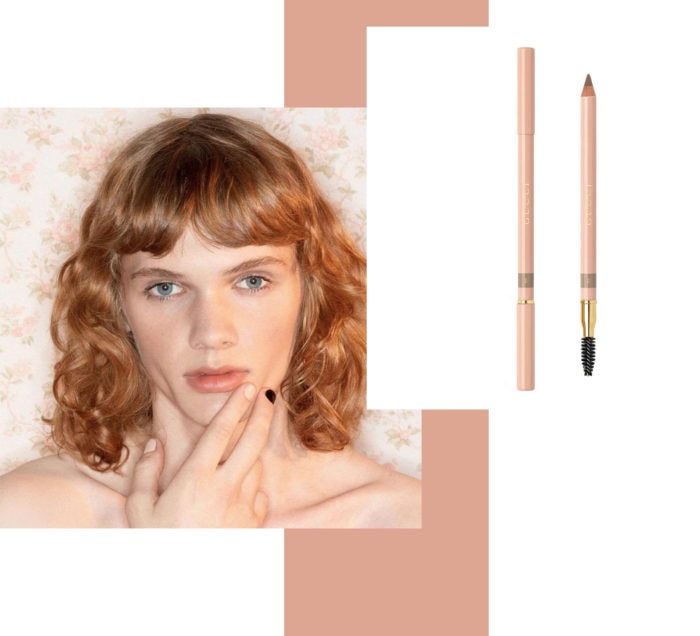 A velvety powder becomes a pencil for thick and stamped eyebrows: the opaque finish simulates a natural look, while still maintain a solid color, with adjustable intensity. The brush in one of its two tips allows you to easily blend the color, and it's foolproof. The formula is smooth, super versatile (you can also use the pencil to draw freckles on your nose or cheeks, or a very soft eyeliner), long-lasting, and it comes in 6 shades (from auburn to black). The packaging won't go unnoticed as well: the Crayon Définition Sourcils is packed in a decorated pale pink box with a golden logo, witnessing the elegance and peculiarity of the whole Gucci Beauty collection.
6) Wemakeup: There Brow Gel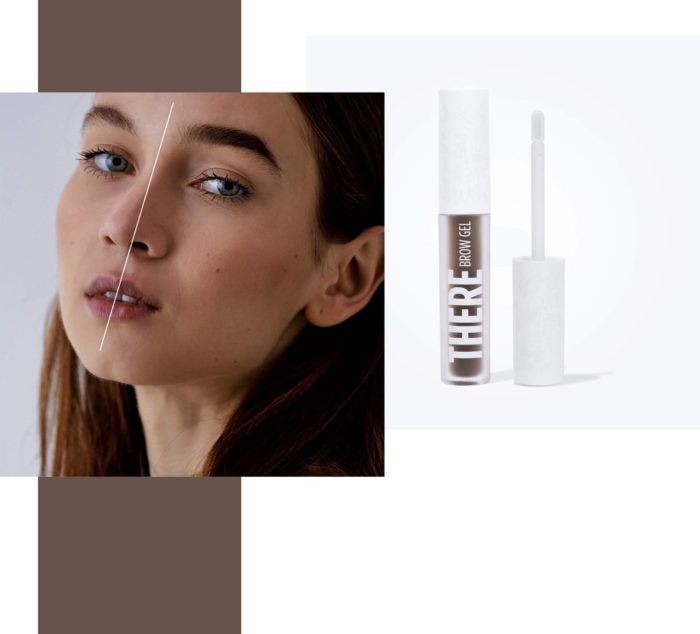 There is the new waterproof and long-lasting gel by Wemakeup: available in 7 different shades, thanks to its super pigmented and liquid texture and its semi-opaque finish, it allows to fix even the most undisciplined eyebrows, defining and filling them! Rich in lipopeptides, which stimulate growth, increasing their density, and in coconut oil, well-known for its moisturizing and protective features, There Brow Gel is also vegan, cruelty-free, Paraben, Petrolatum e Phthalate free. If you want to obtain a shade that is closer to your eyebrows, you can mix two different shades and the deed is done! What's new? There has a different application method compared to the gels we've described so far: it has a special "spoon-shaped" dispenser which is used to dose the right amount of product for both of your eyebrows. Then you'll need an angled brush (Wemakeup suggests using its Indeed Brow Brush with an angled tip + built-in comb) that needs to be dipped in order to draw and thicken them. It dries quickly and you only need very little of it for a super thick effect with zero waste!
7) Urban Decay: Inked Brow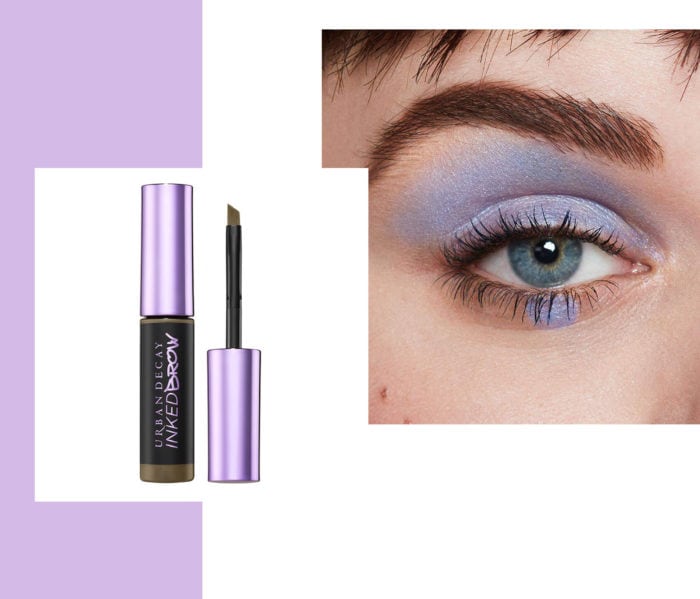 This semi-permanent eyebrow gel is long-wearing, lasting up to 60 hours from its application: waterproof, smudge-proof (and sweat-proof!), Inked Brow is perfect to style the shape of your eyebrows and draw new hairs, one by one. Its long-lasting formula is flexible and shapeable during its application, later fixing in a semi-permanent way, without bleaching and transferring the color.  Before the application, make sure that your skin is clean and dry. We recommend this product to the most expert users, who are not afraid of a clear line which will stay a few hours more than usual!