Risk Factor. Your Neck. His Romeo. Nude Feelings. Two and One.
These are just some of the keywords that enclose the concept behind the SS23 collection of N°21, with a title as provocative as it is rich in nuances: "L'Amante". In doing so, Alessandro dell'Acqua drags us into a world where there is no right or wrong, where the possibilities are endless, and morality is questioned. All this is possible through transgressive, passionate, and feminine looks. Again, even more.
N°21 SS23
MOODBOARD
Freedom to love whom you want and how you want: for N°21, the SS23 is an opportunity to protest against the easy (and often forced) contemporary moralism, in an ironic, transgressive, but still respectful key. The designer, Alessandro Dell'Acqua, said that lovers are bearers of many moods and exponents of the unpredictability of life, with great adaptability, and impulsive reactions. Poised between love for and from the beloved and the jealousy of rivals, the lover walks on tiptoe between the passion of their relationship and the condemnation that society addresses to their figure, forcing them to hide, to be silent. With this collection, N°21 has taken note of the changeability of the emotions felt and provoked by the lover, creating edgy, flashy, and scenographic looks. Perfect both for the scenery of the fashion show, but also to make a real scene.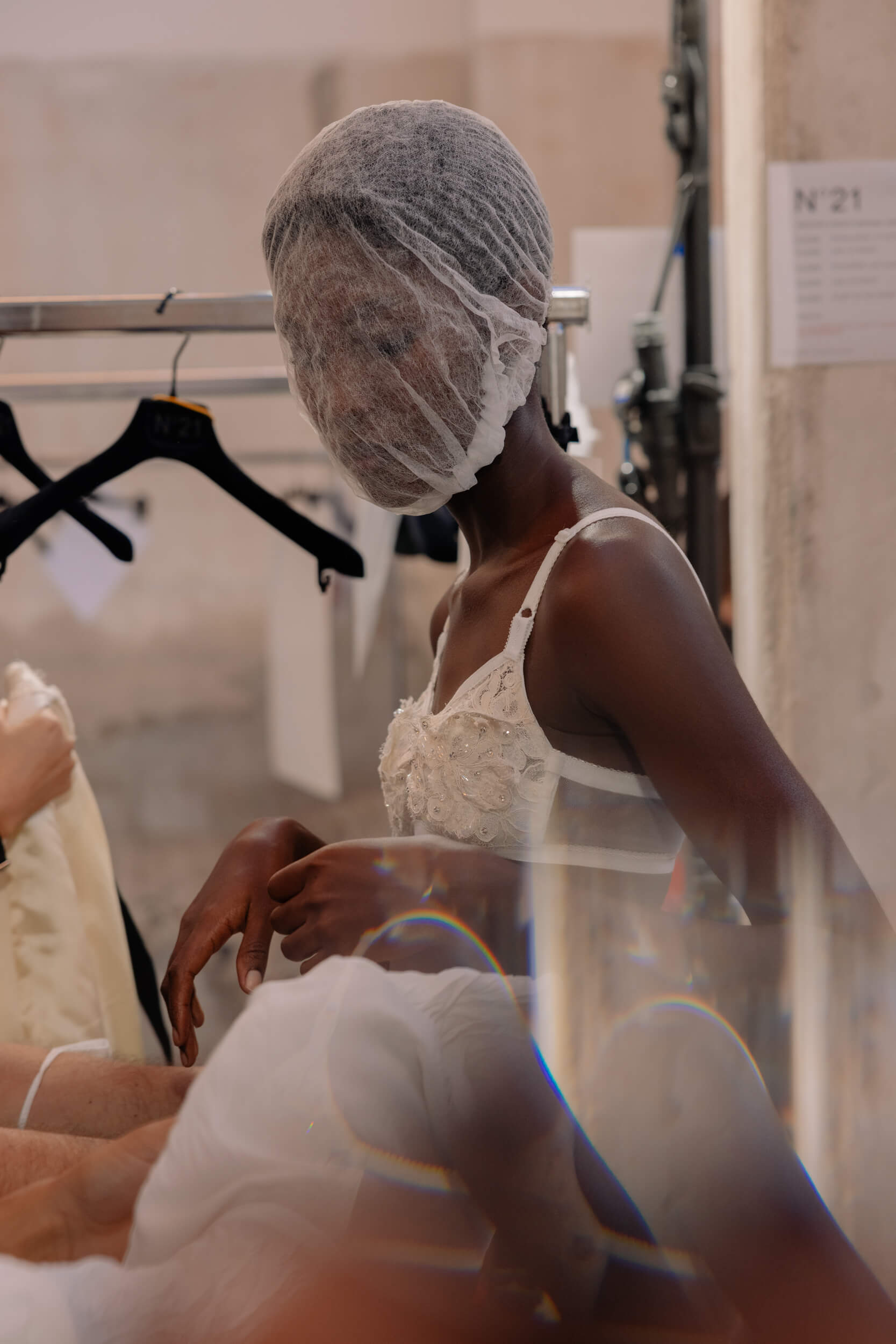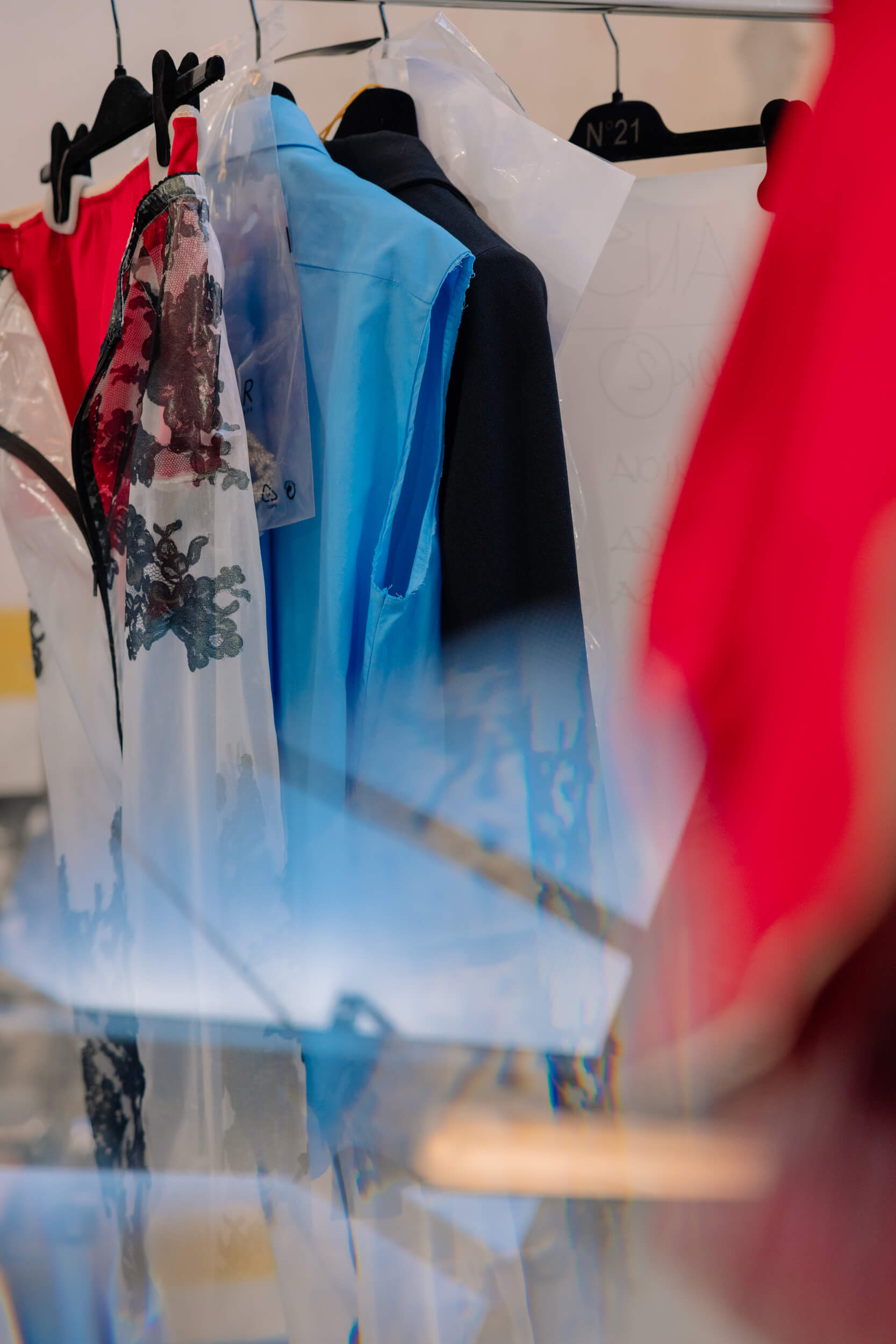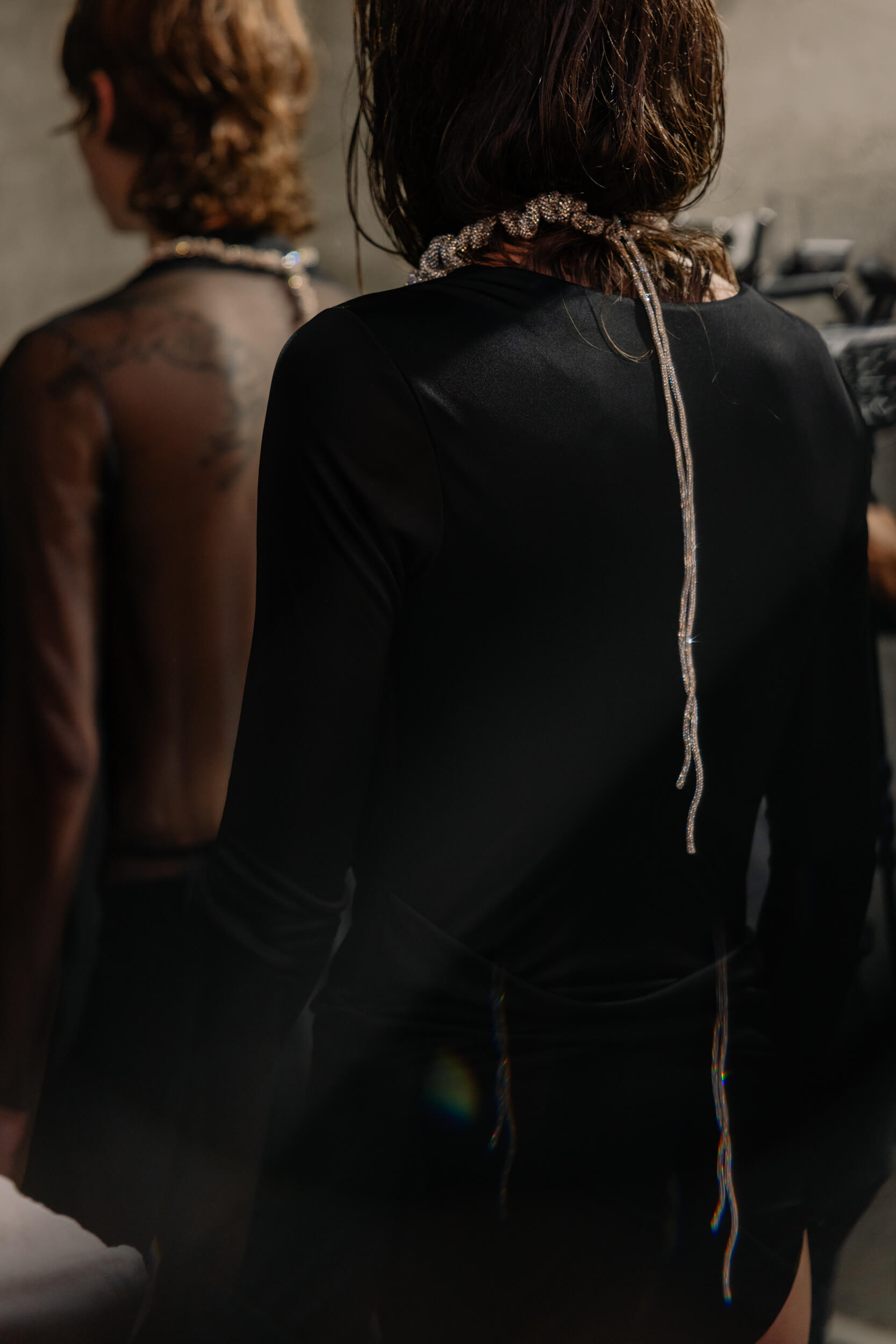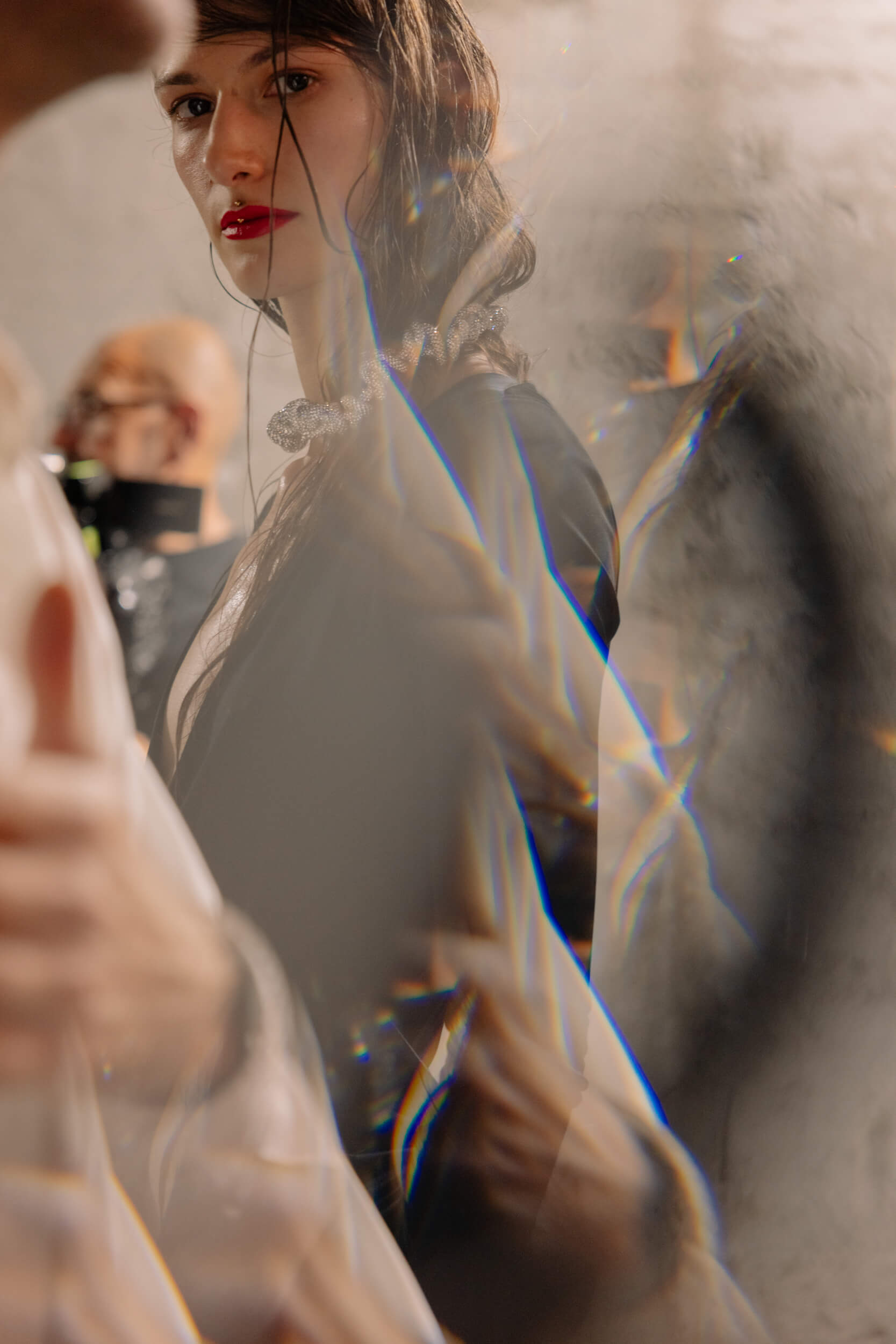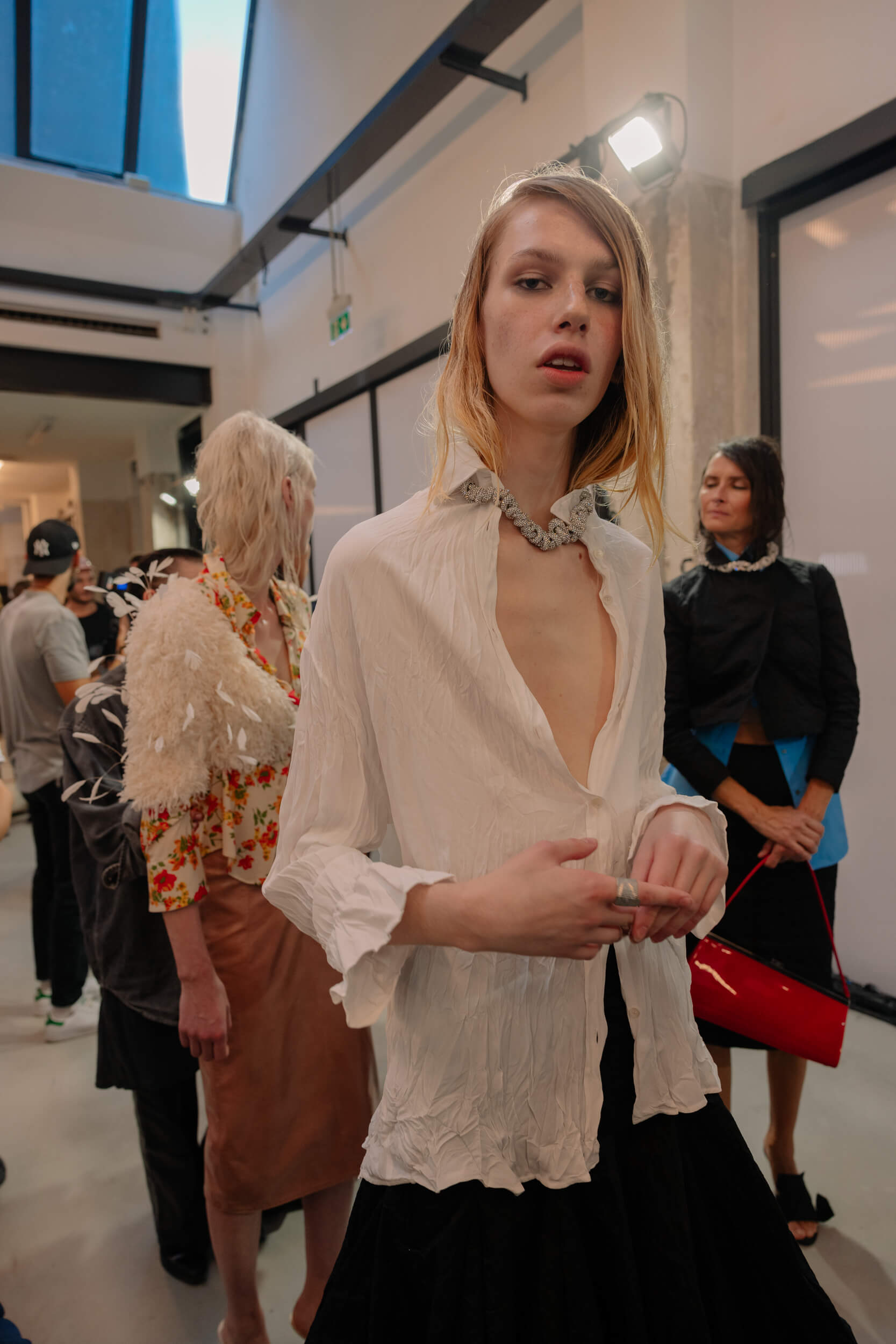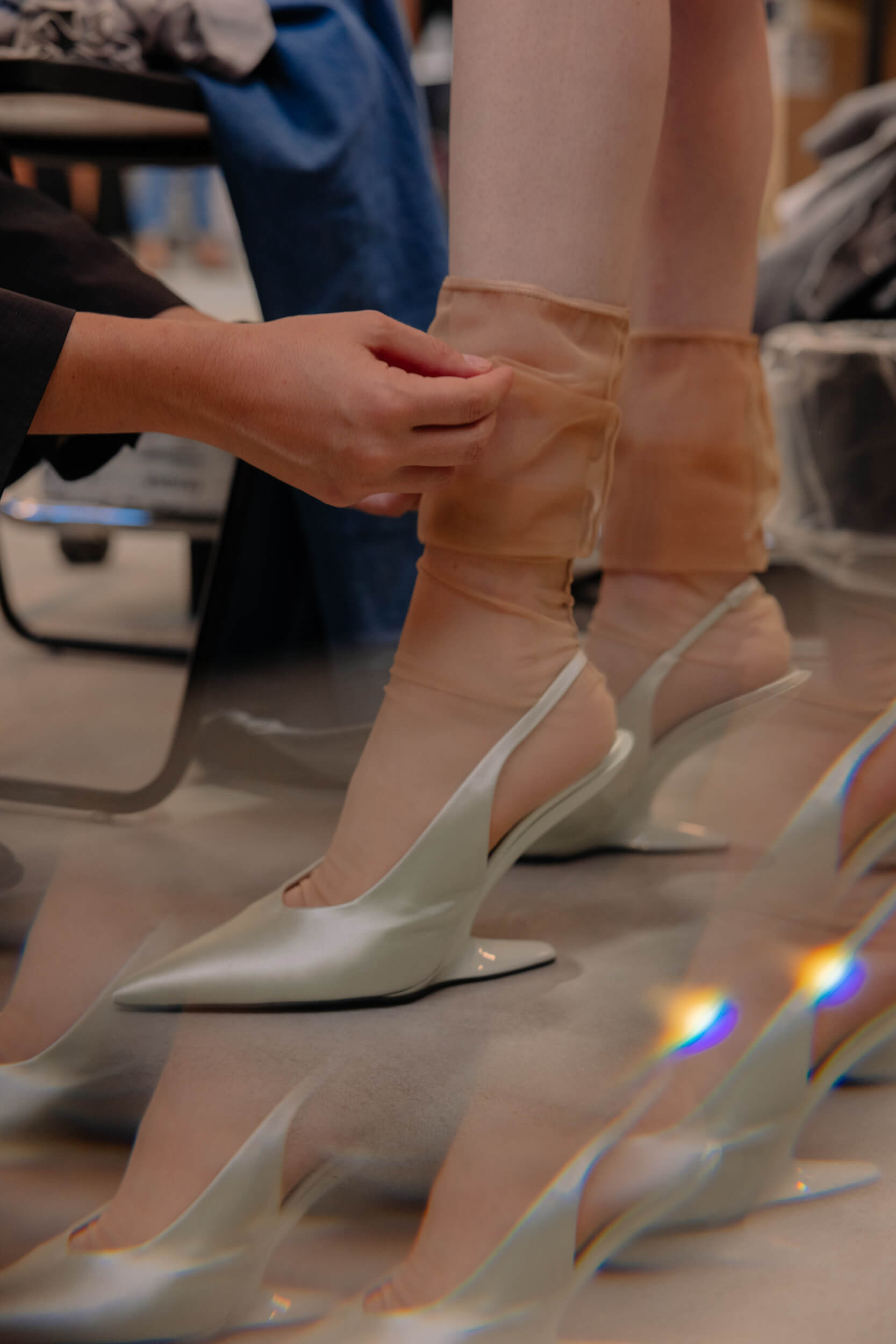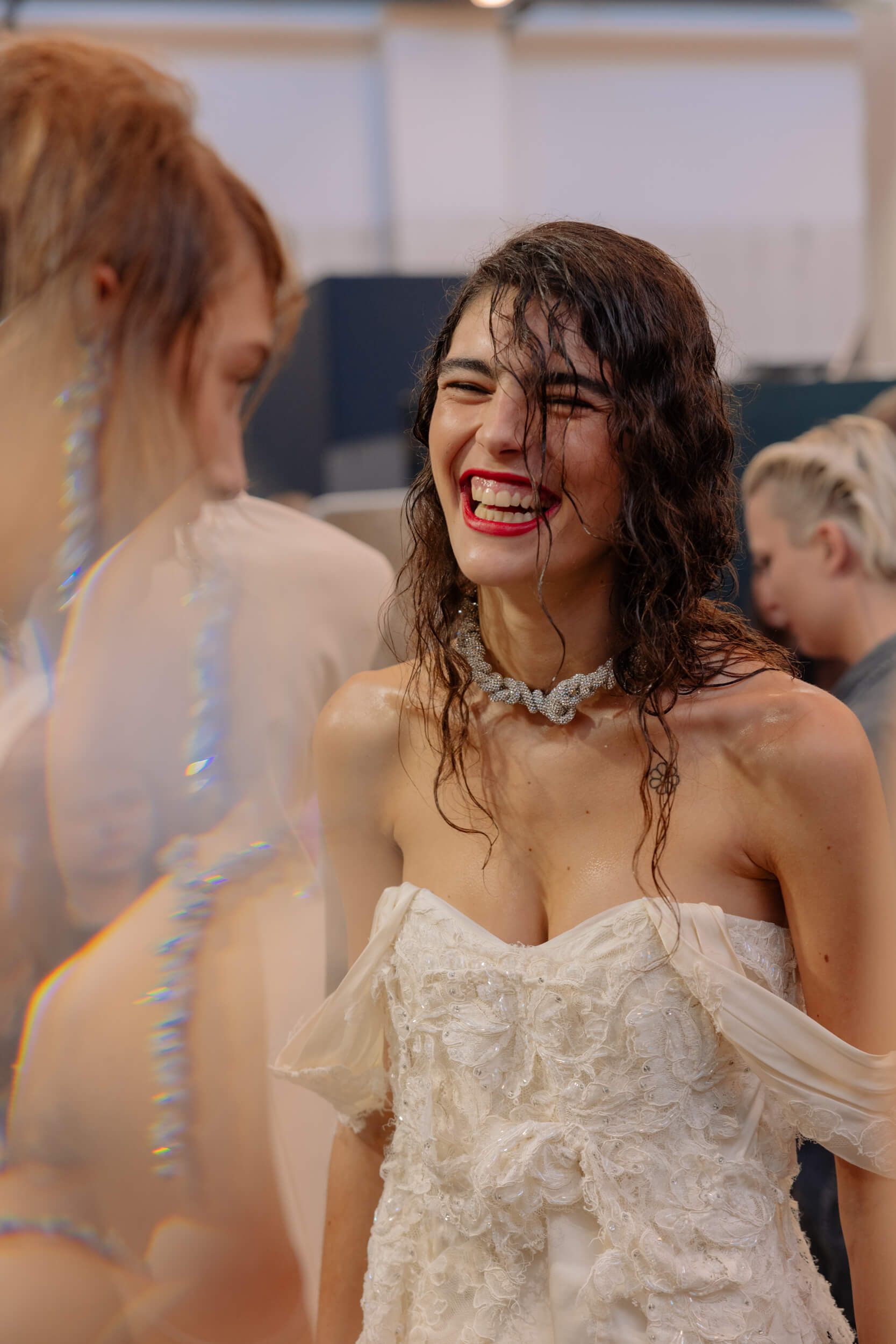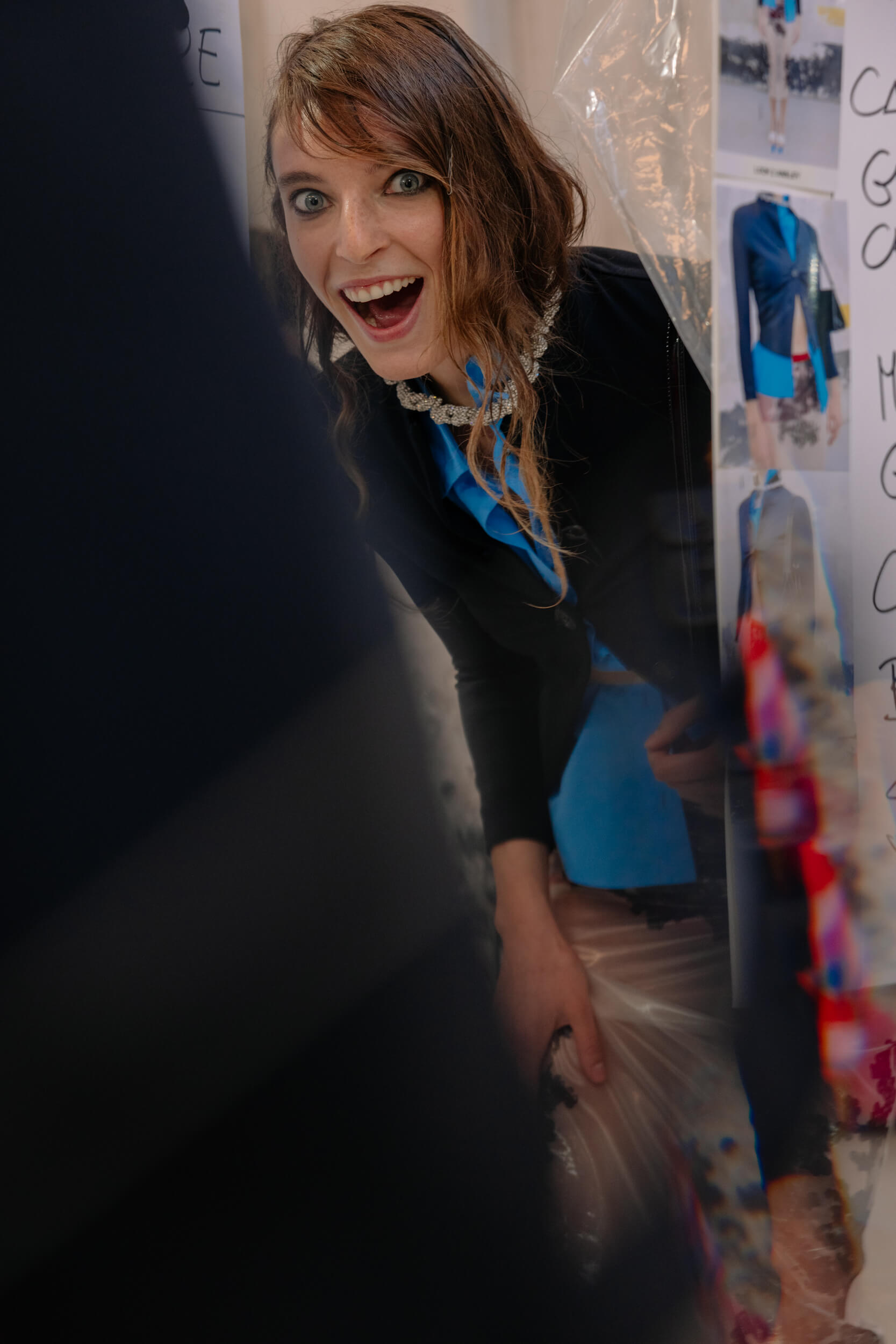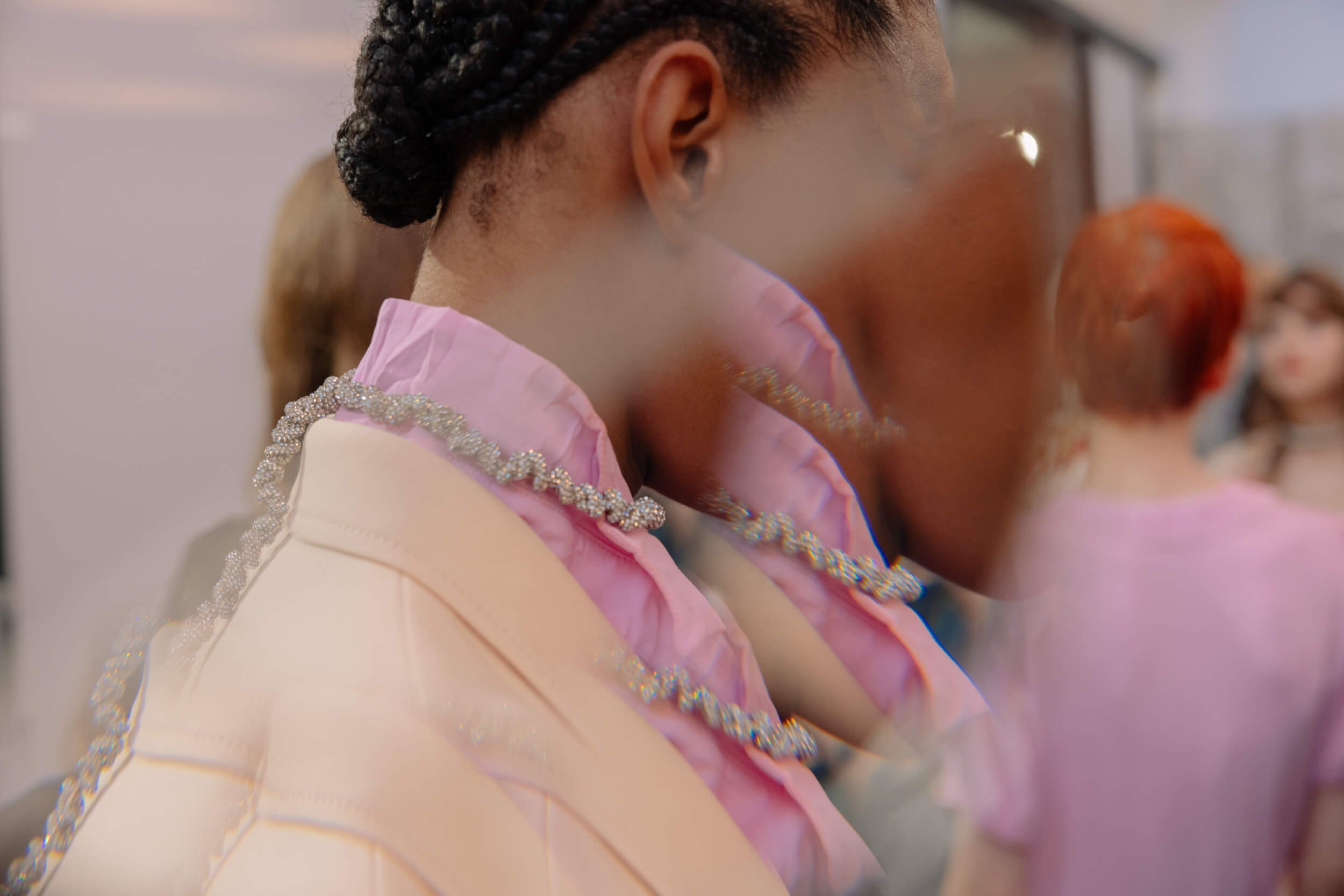 N°21 SS23
OUR FAVORITE LOOKS
N°21 presents an almost cinematic collection and, not surprisingly, it refers to iconic characters played by Italian actresses such as Monica Vitti, Anna Magnani and Stefania Sandrelli: all tragic, divas and exaggerated in their interpretations, but still present in the common imagination. Sensuality and modesty come together, collide and give life to passionate clothes, the true emblem of that emotional heritage that surrounds the lover. In a mysterious and virtuous way, Alessandro Dell'Acqua manages to give shape to the most varied emotions, with iridescent and overall compelling style choices, without ever unbalancing himself in giving a judgment but, rather, perfectly concretizing the intriguing charm that has always surrounded this figure. Do you know what I mean?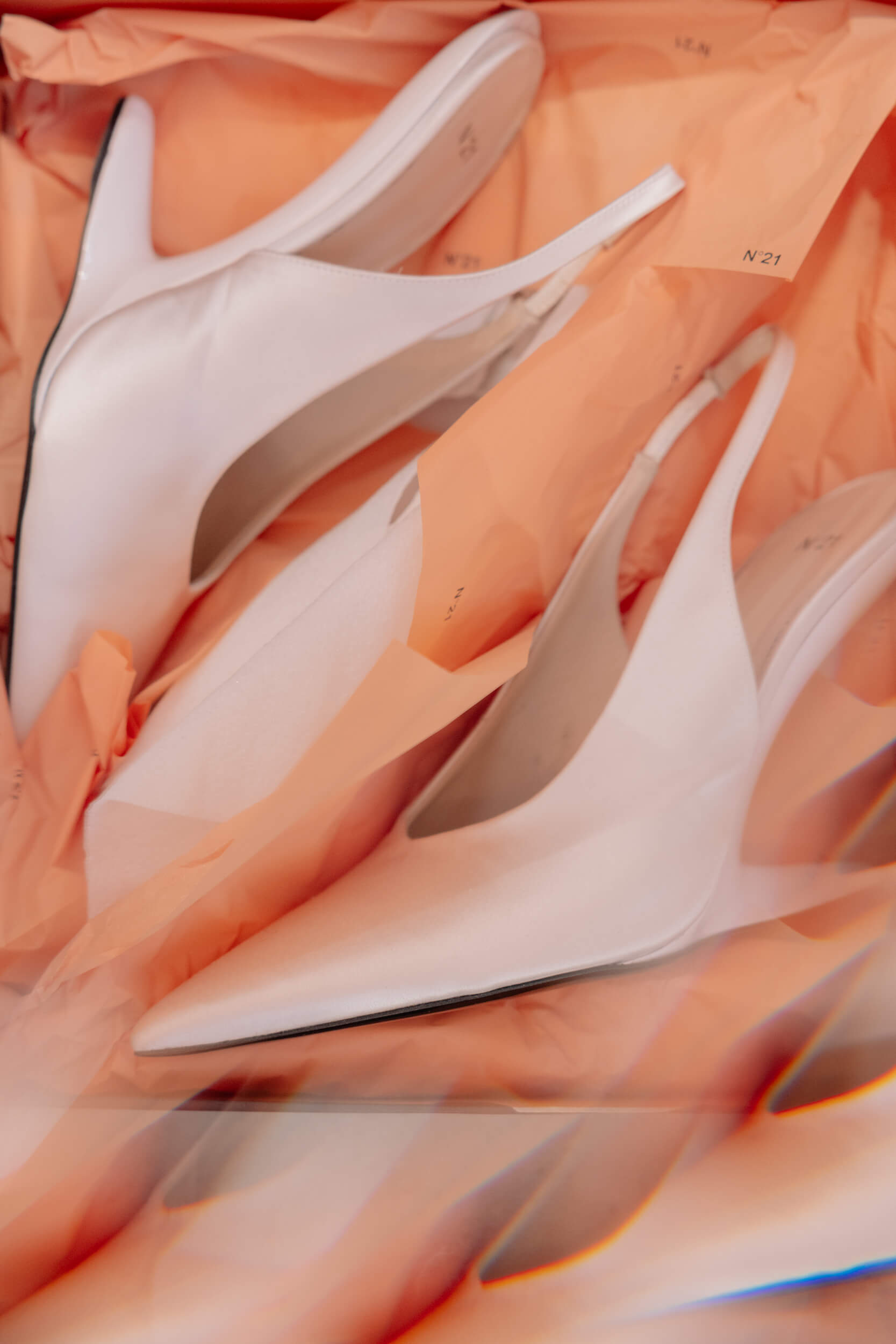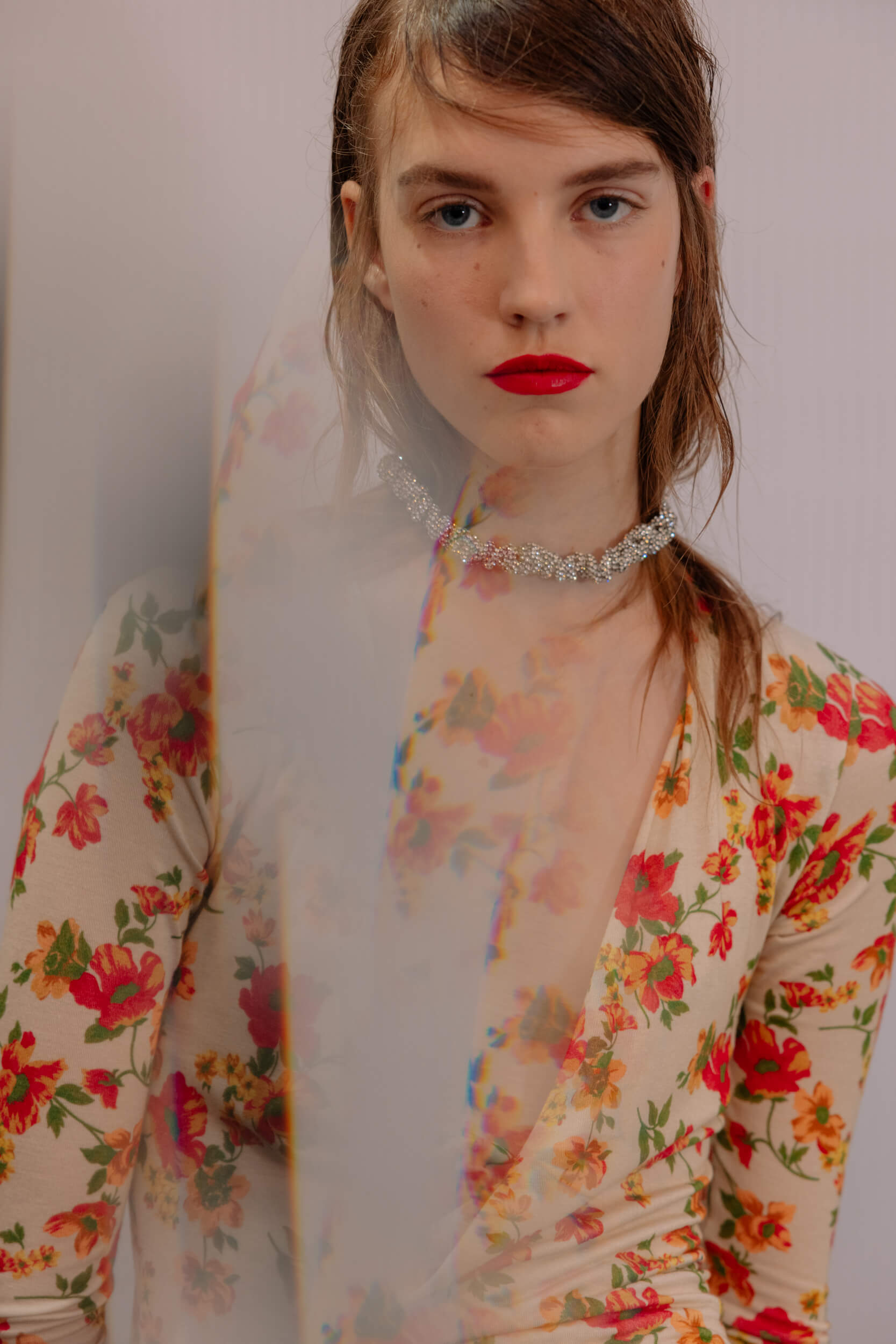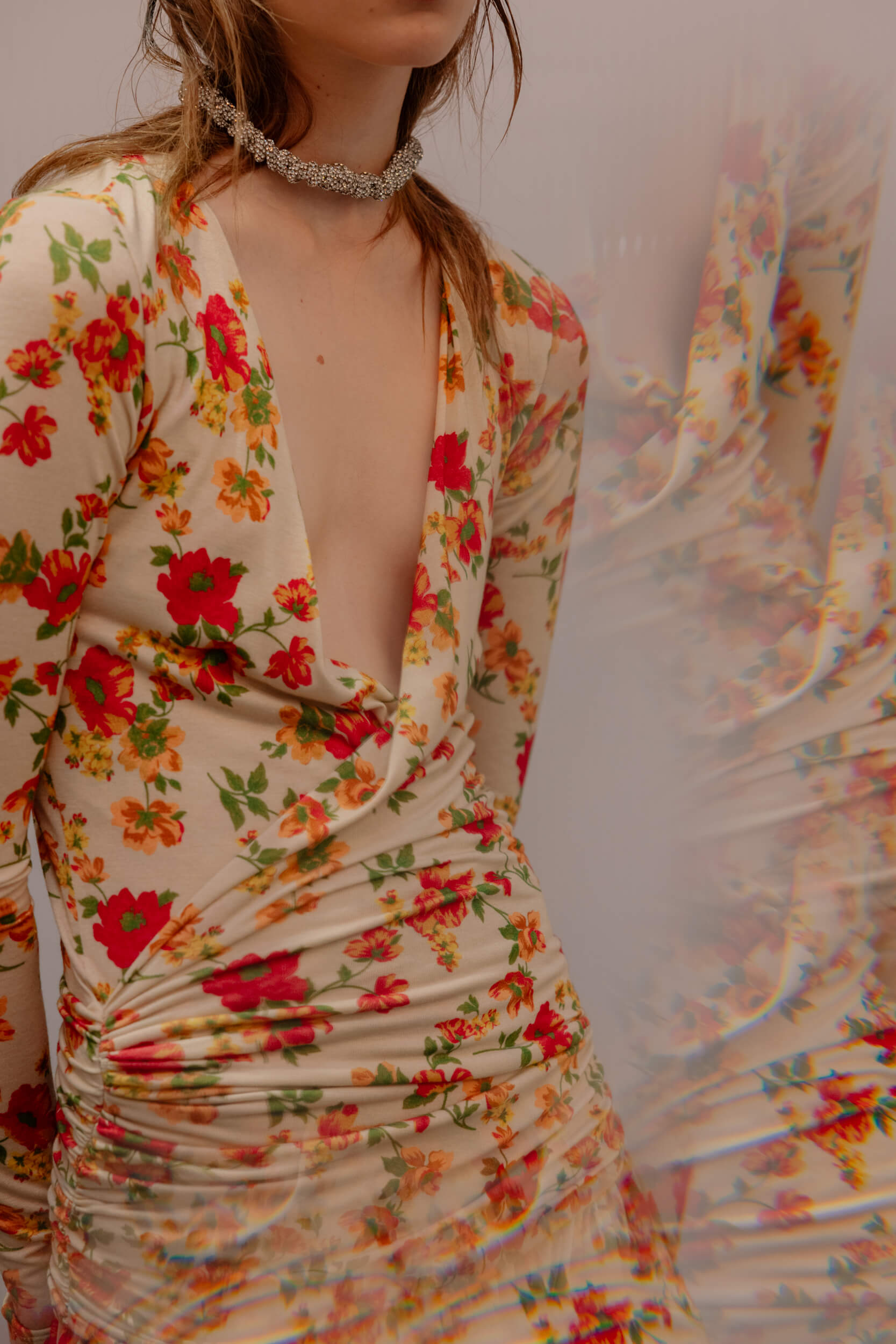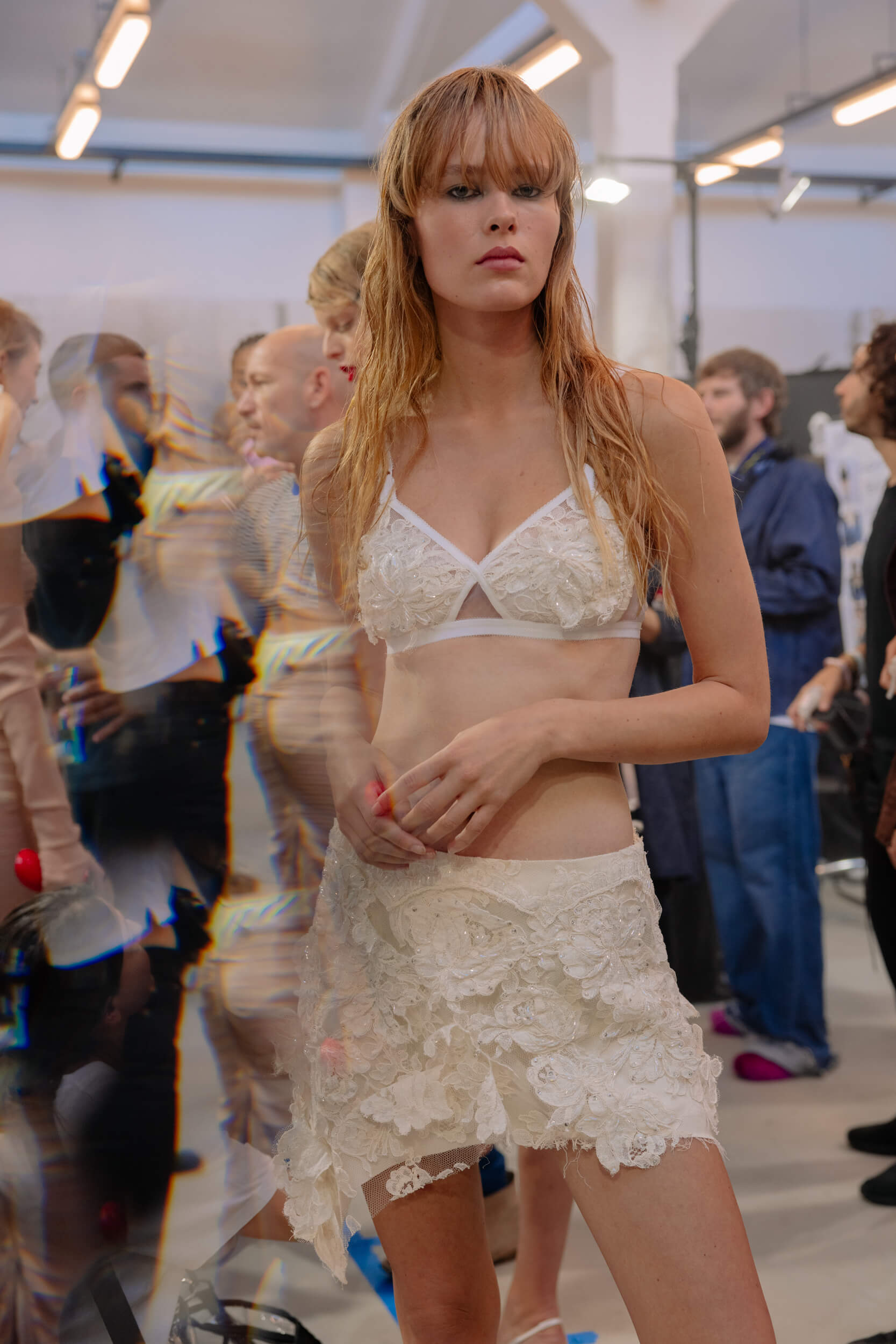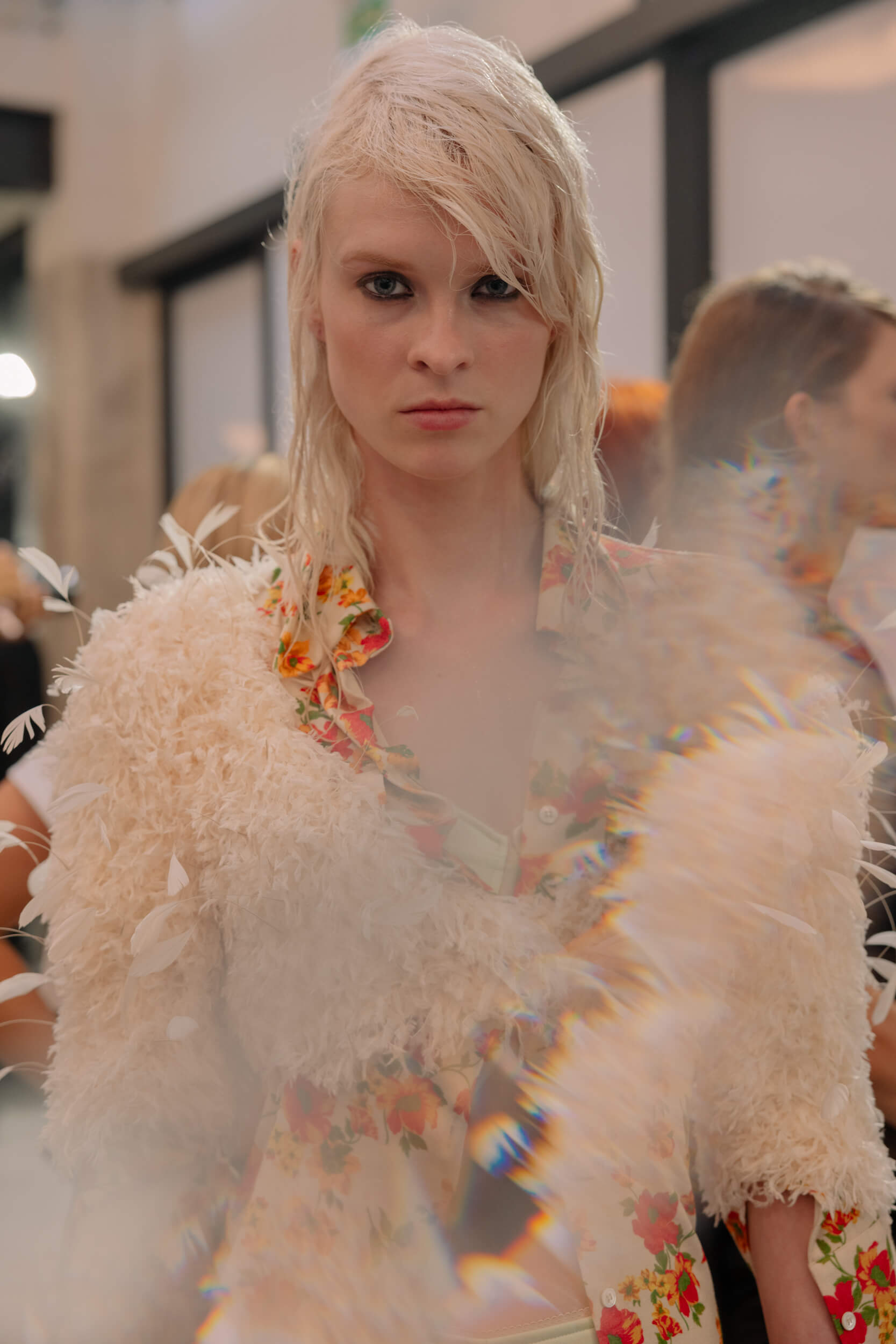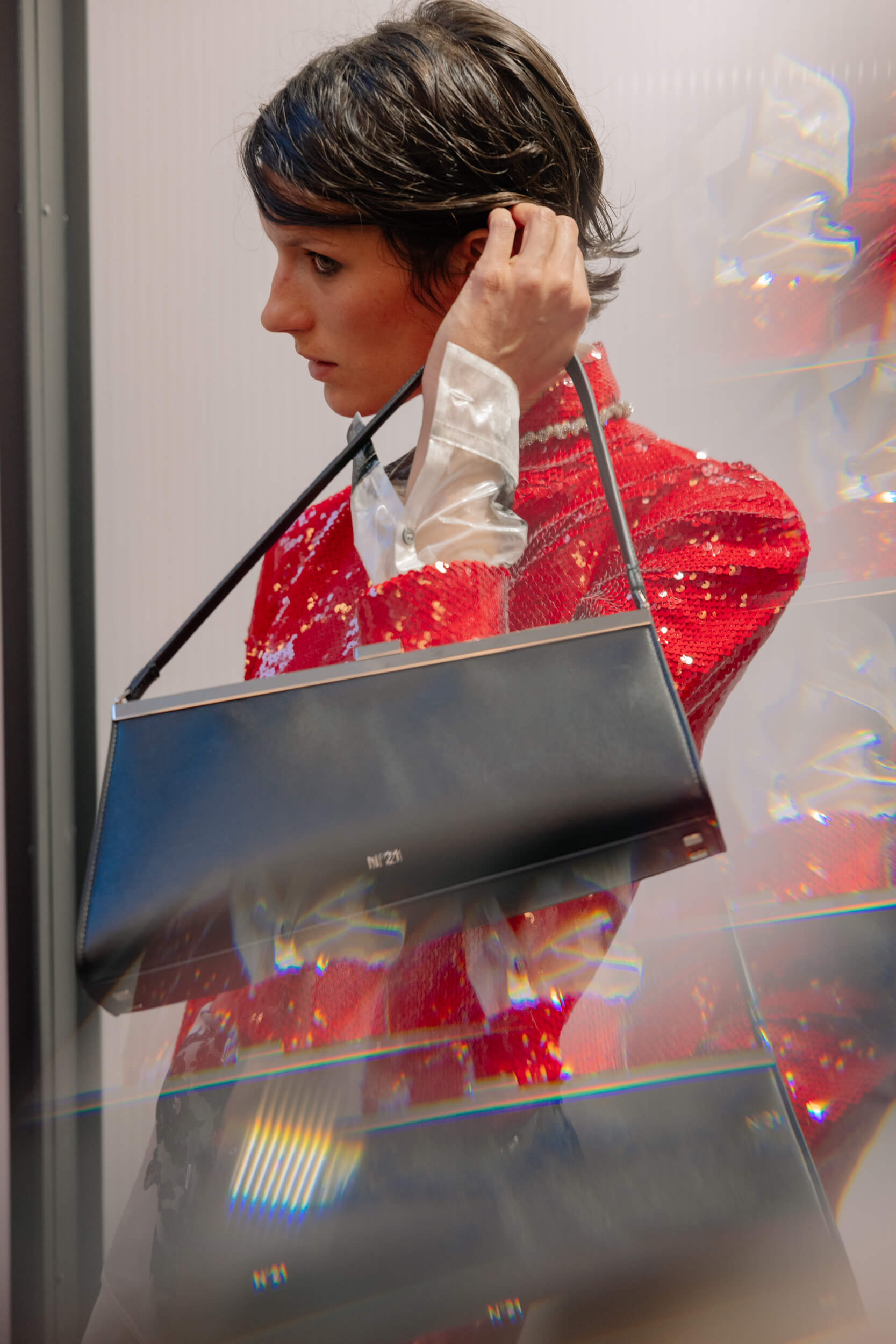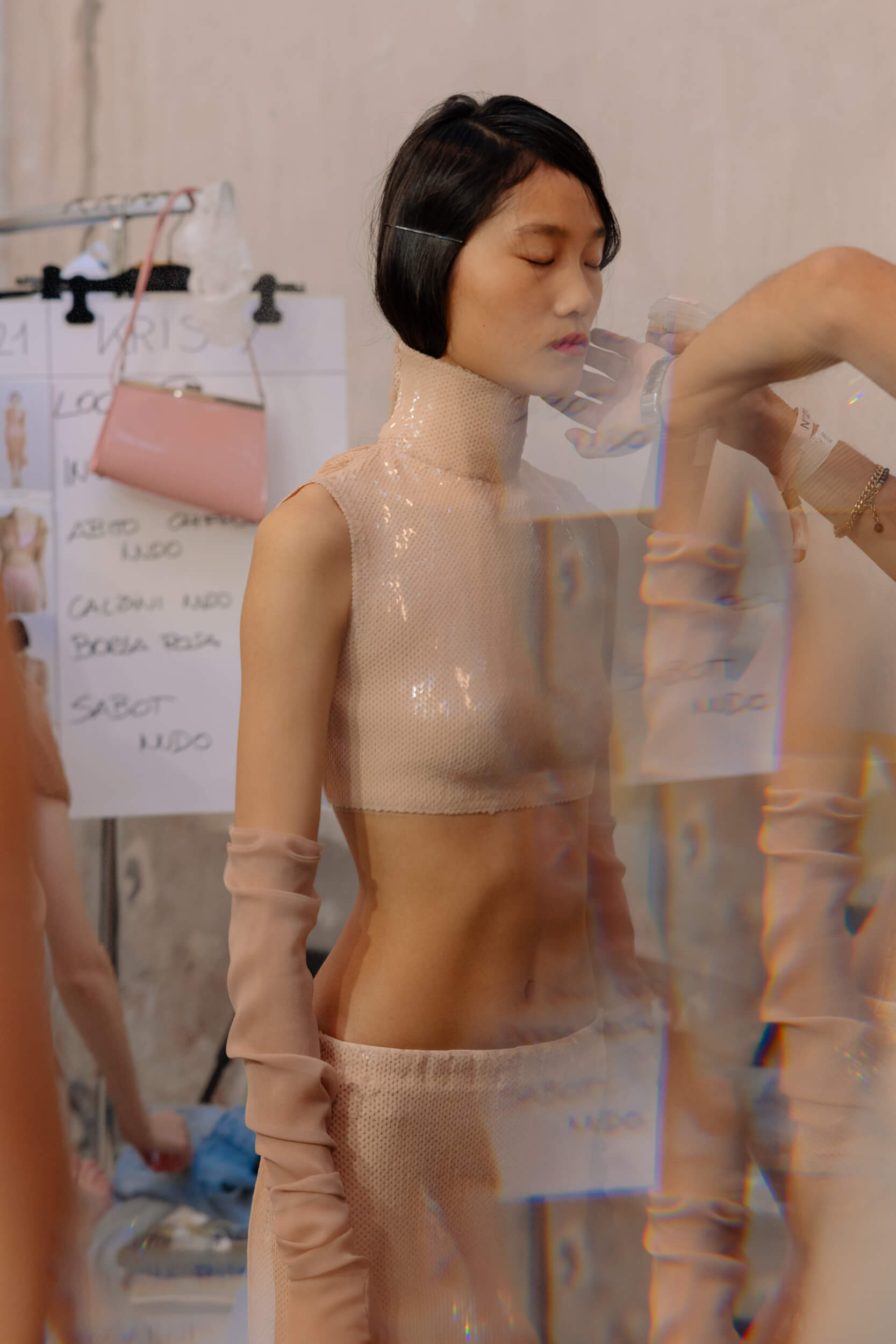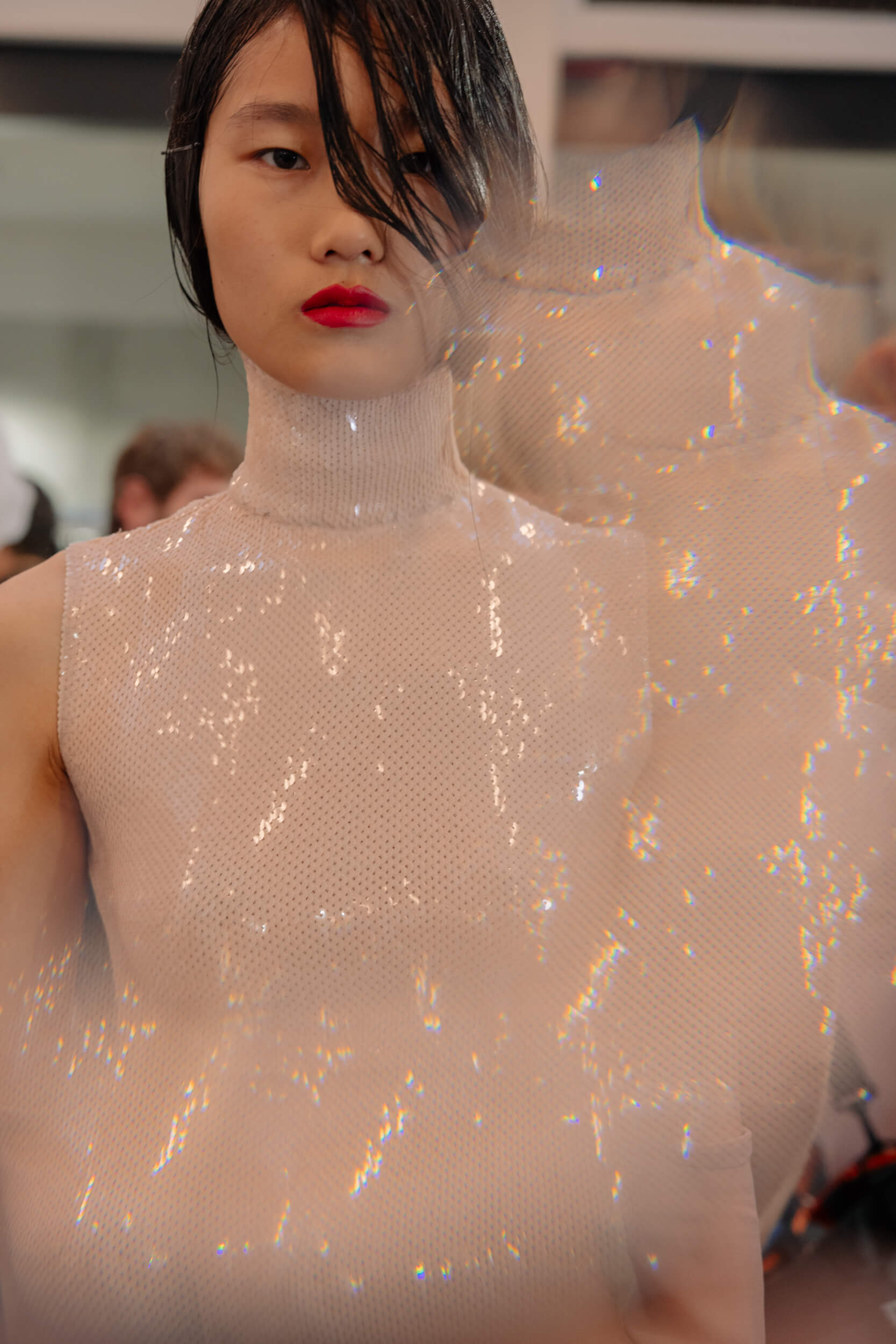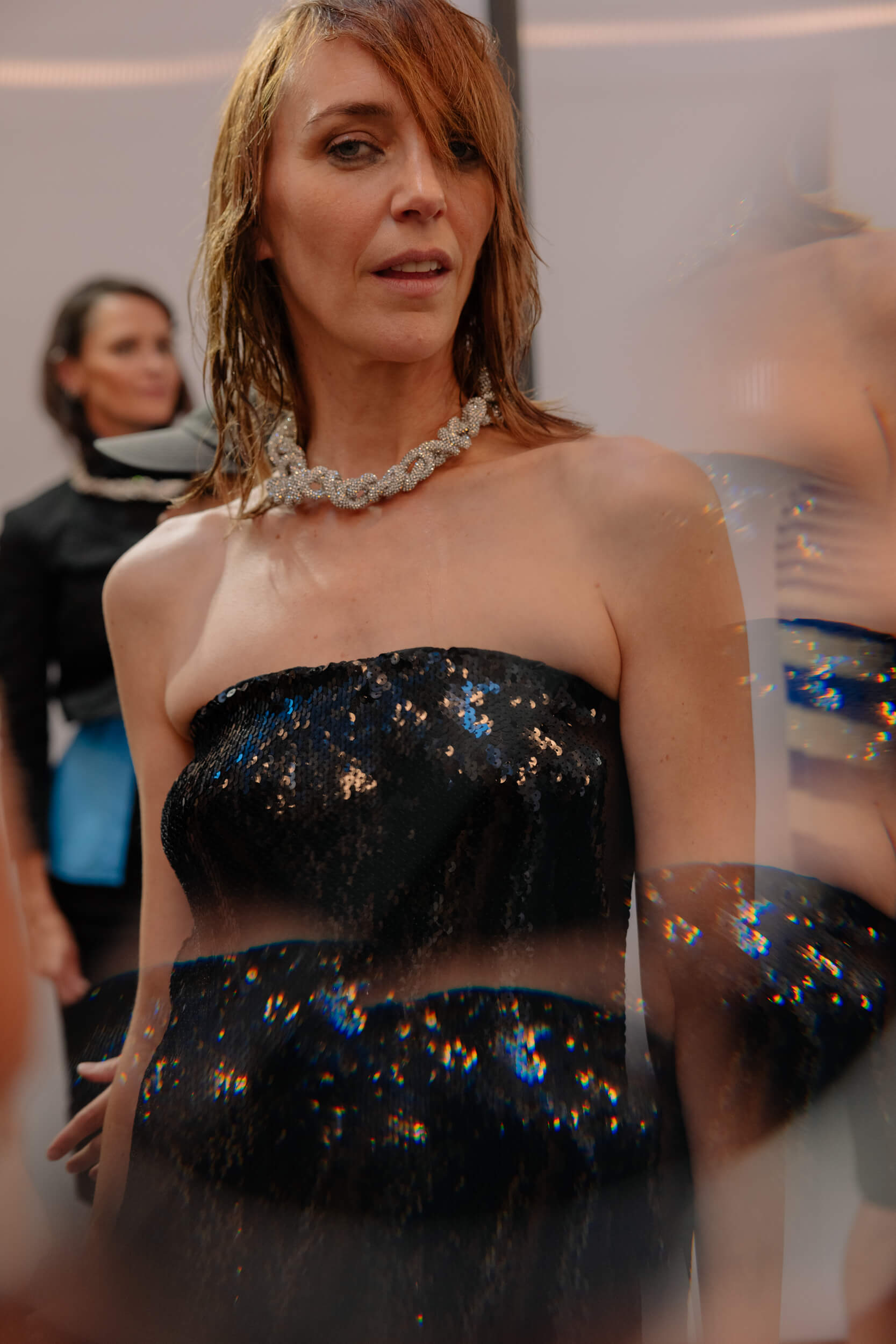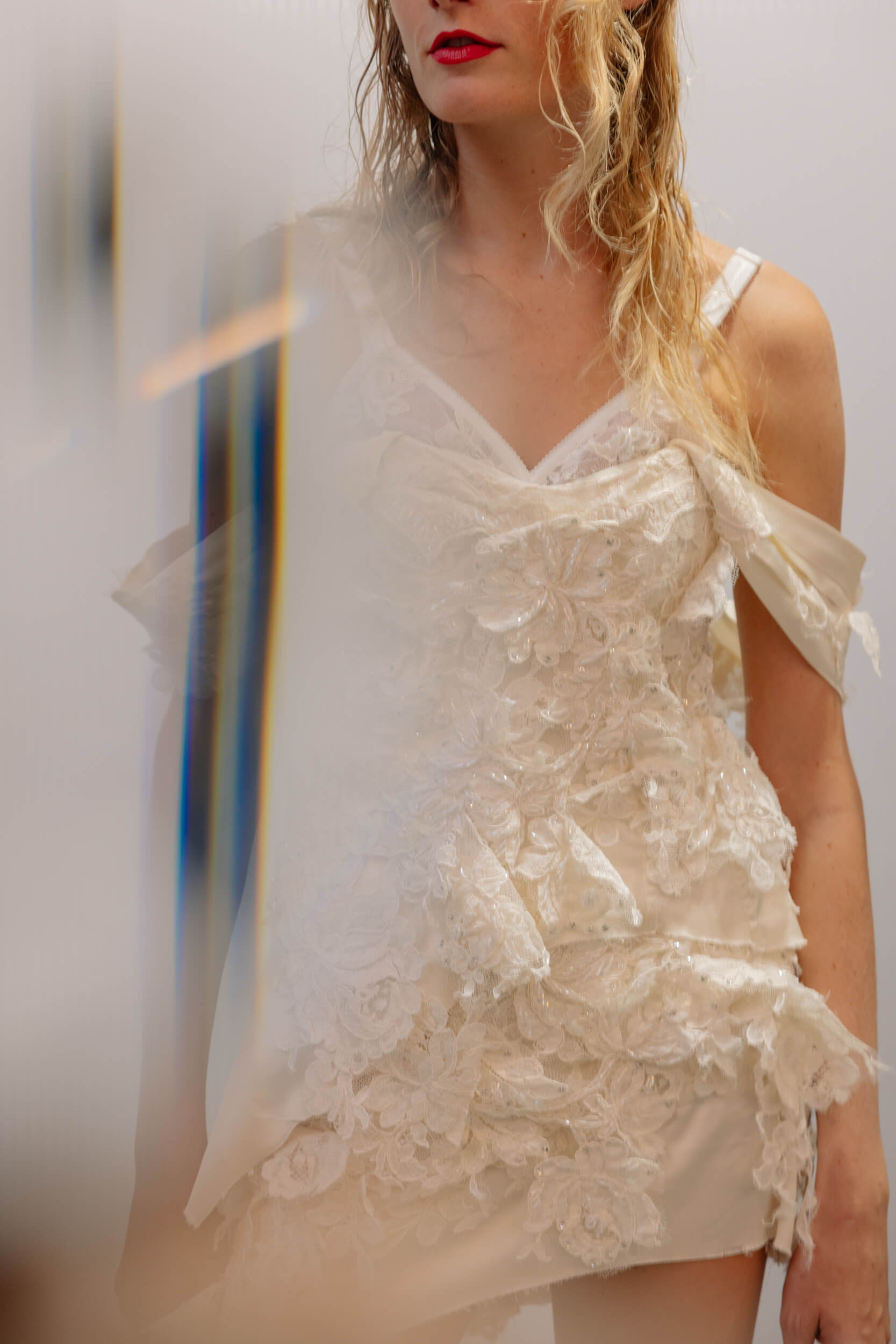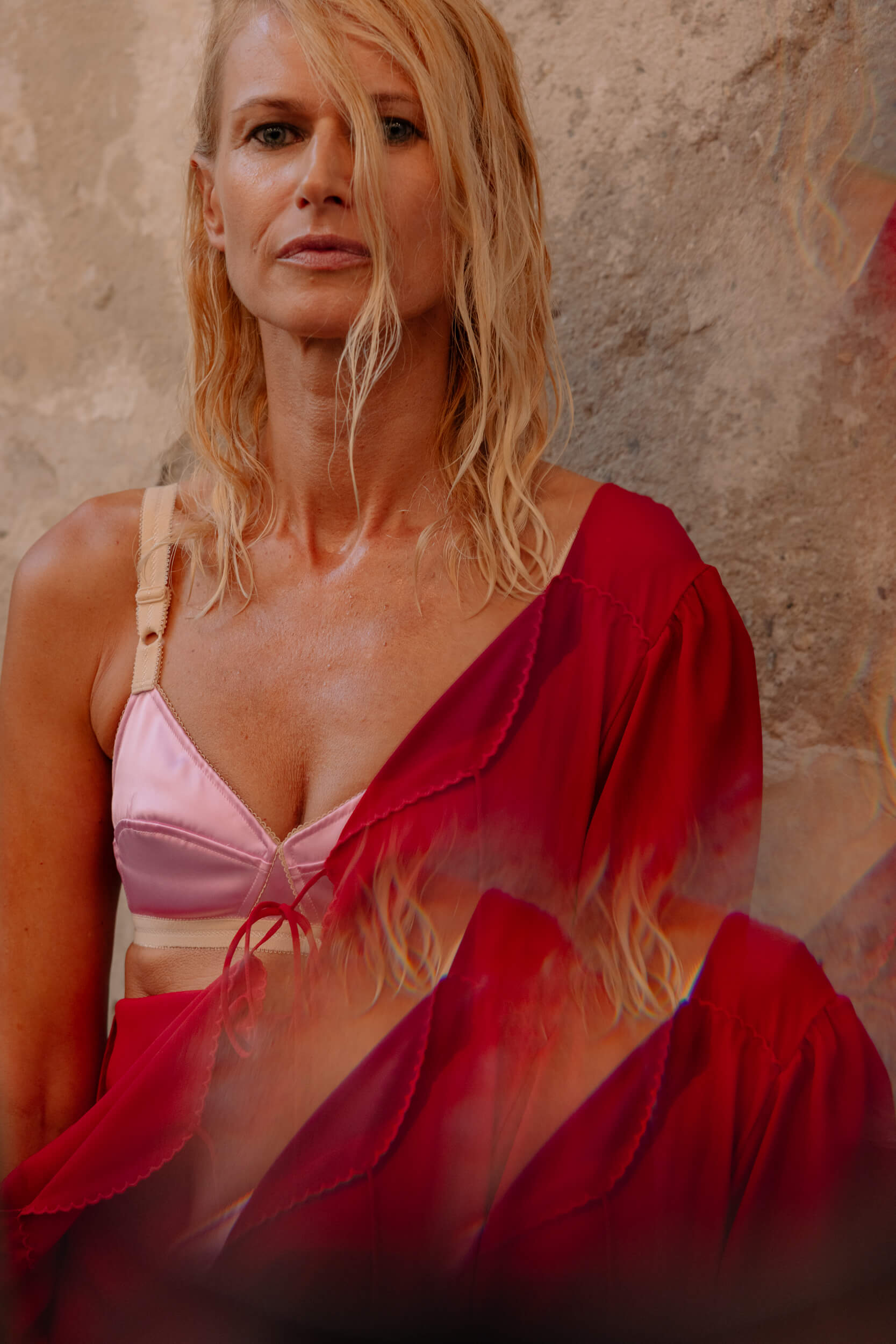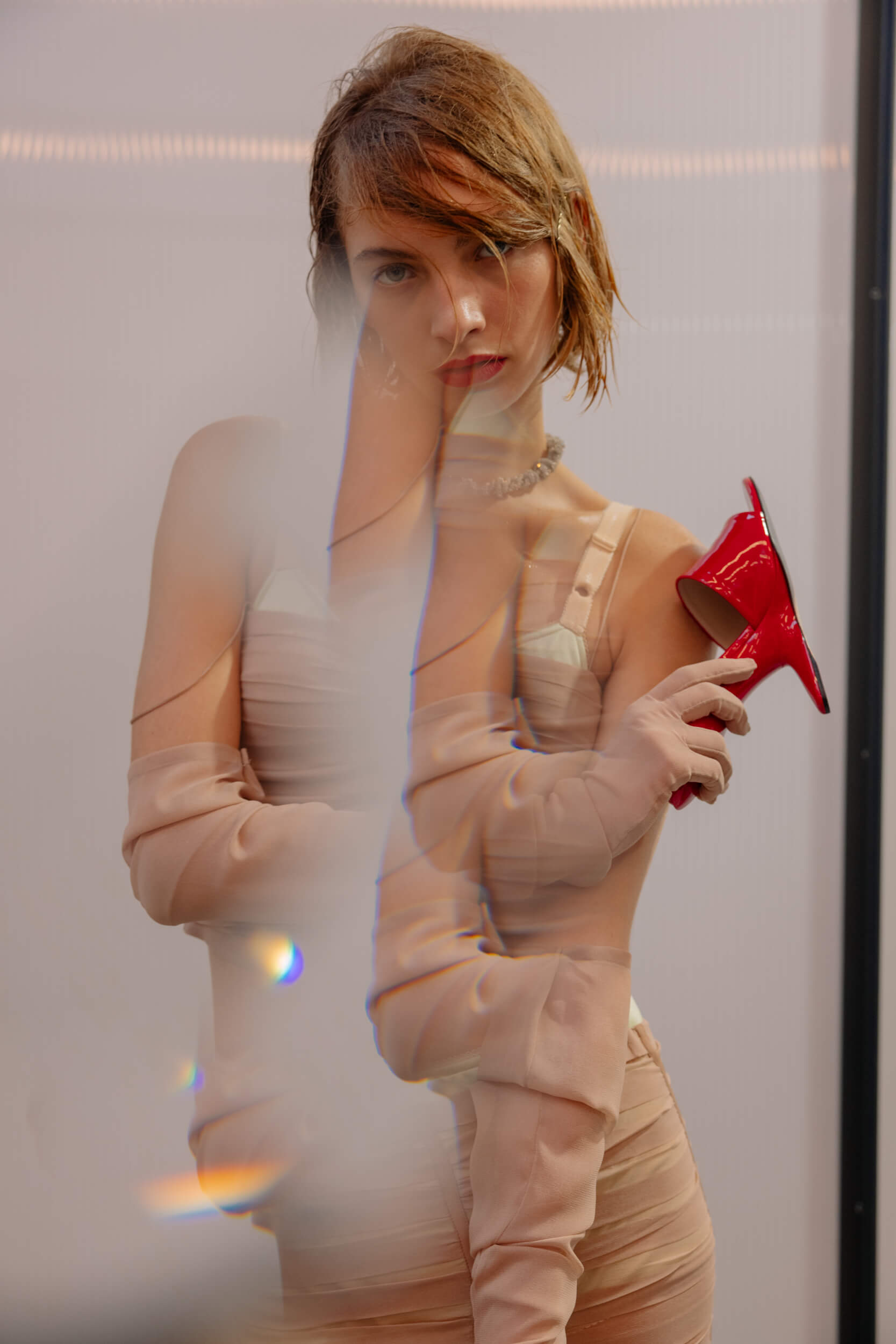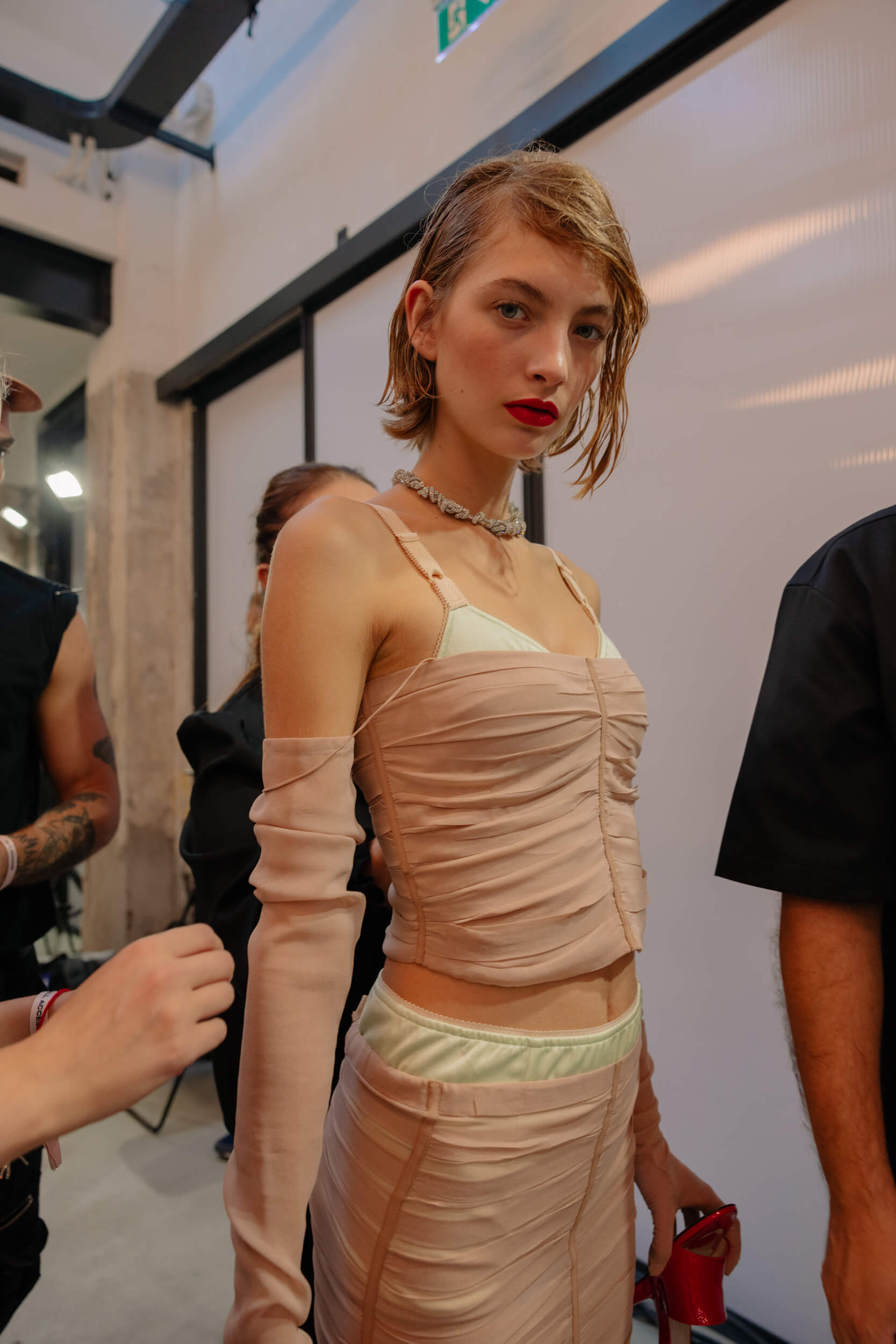 N°21 SS23
DETAILS
Master of detail and unexpected workmanship, Alessandro Dell'Acqua makes his models wear leather or polished avant-garde mules, then giving the maximum of his creative expressiveness in the looks. From silk shirts to transparent inserts, from men's cuts made with the usual sartorial mastery of the brand to the sequins, going through skirts of different lengths, ripples that are almost messy (but actually wanted like so), and underwear in sight. There are also more whimsical elements such as feathers as decorative motifs of jackets, nylon short dresses, and un-cut and recomposed wedding dresses. Black, pink, blue, red and white dominate the runway, to underline the audacity of those who have proudly assumed the role of the lover, but also of those who would like to make it their own.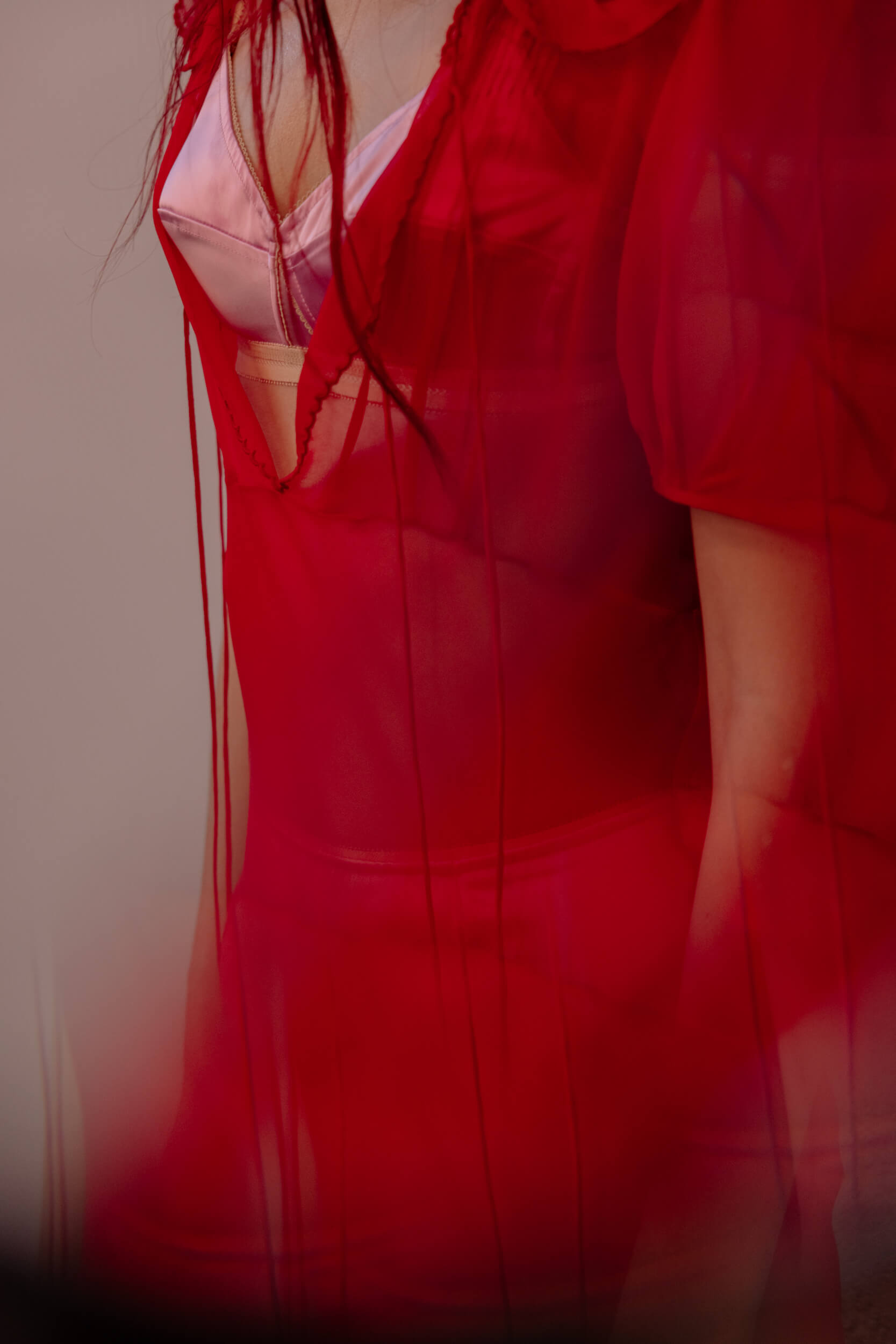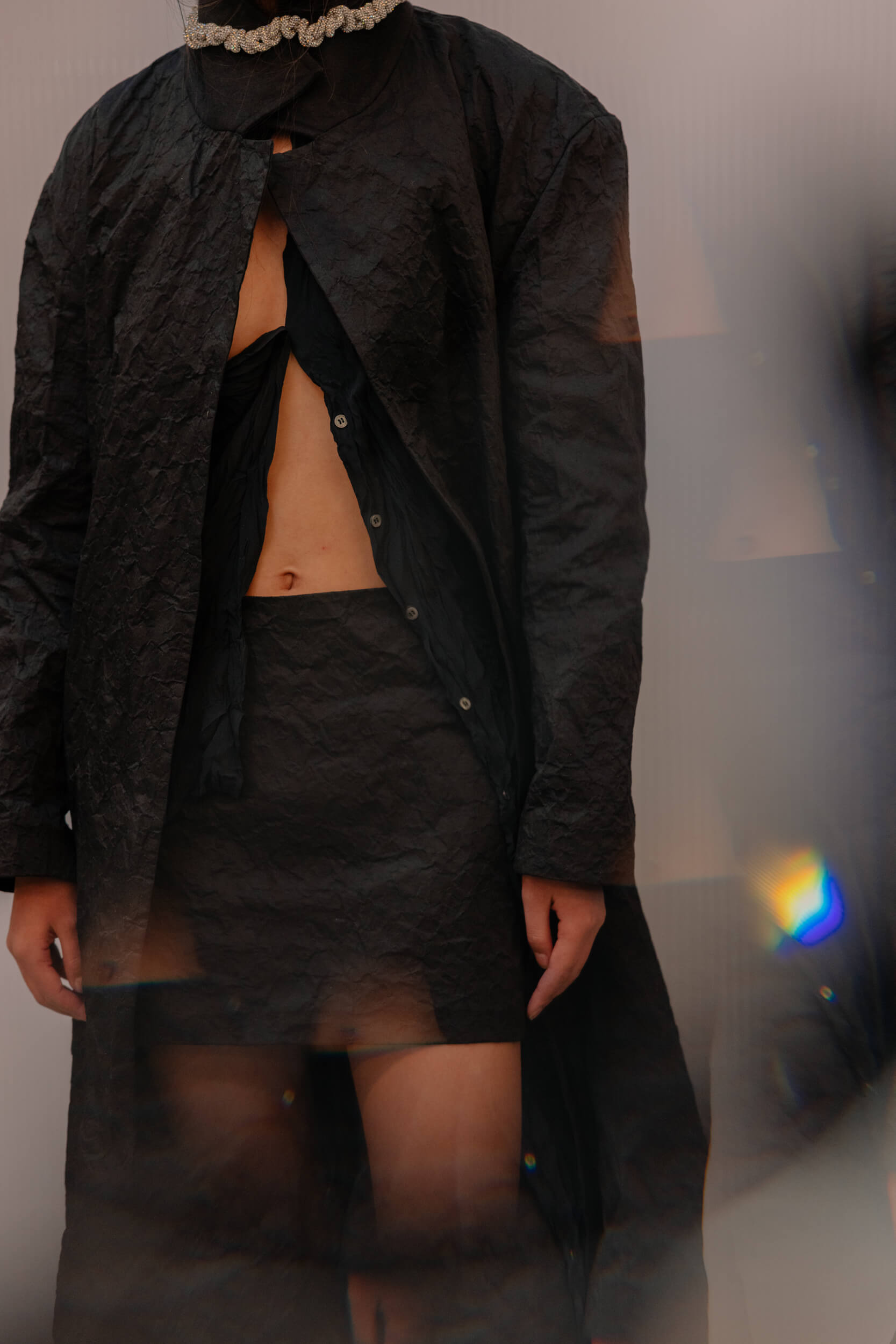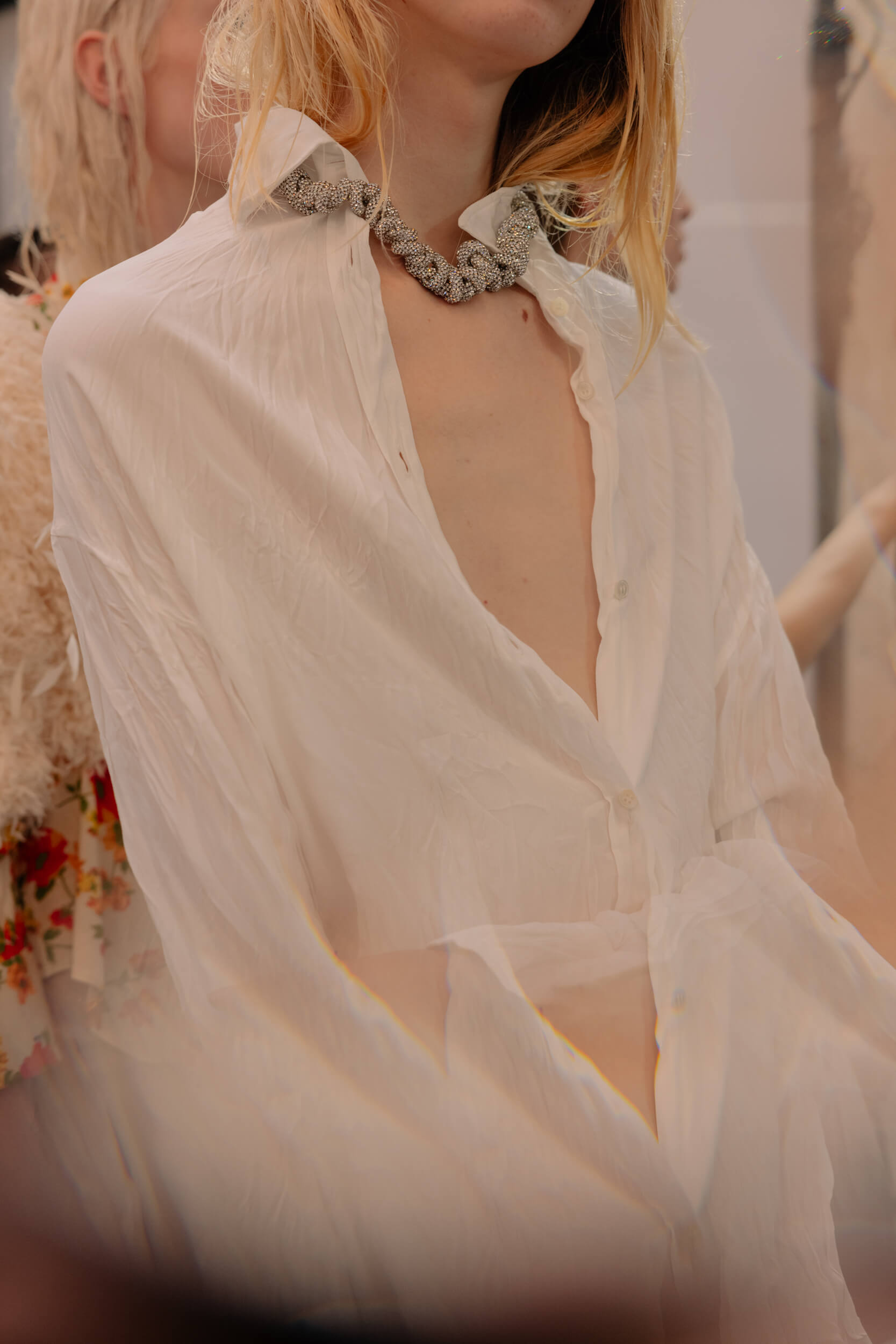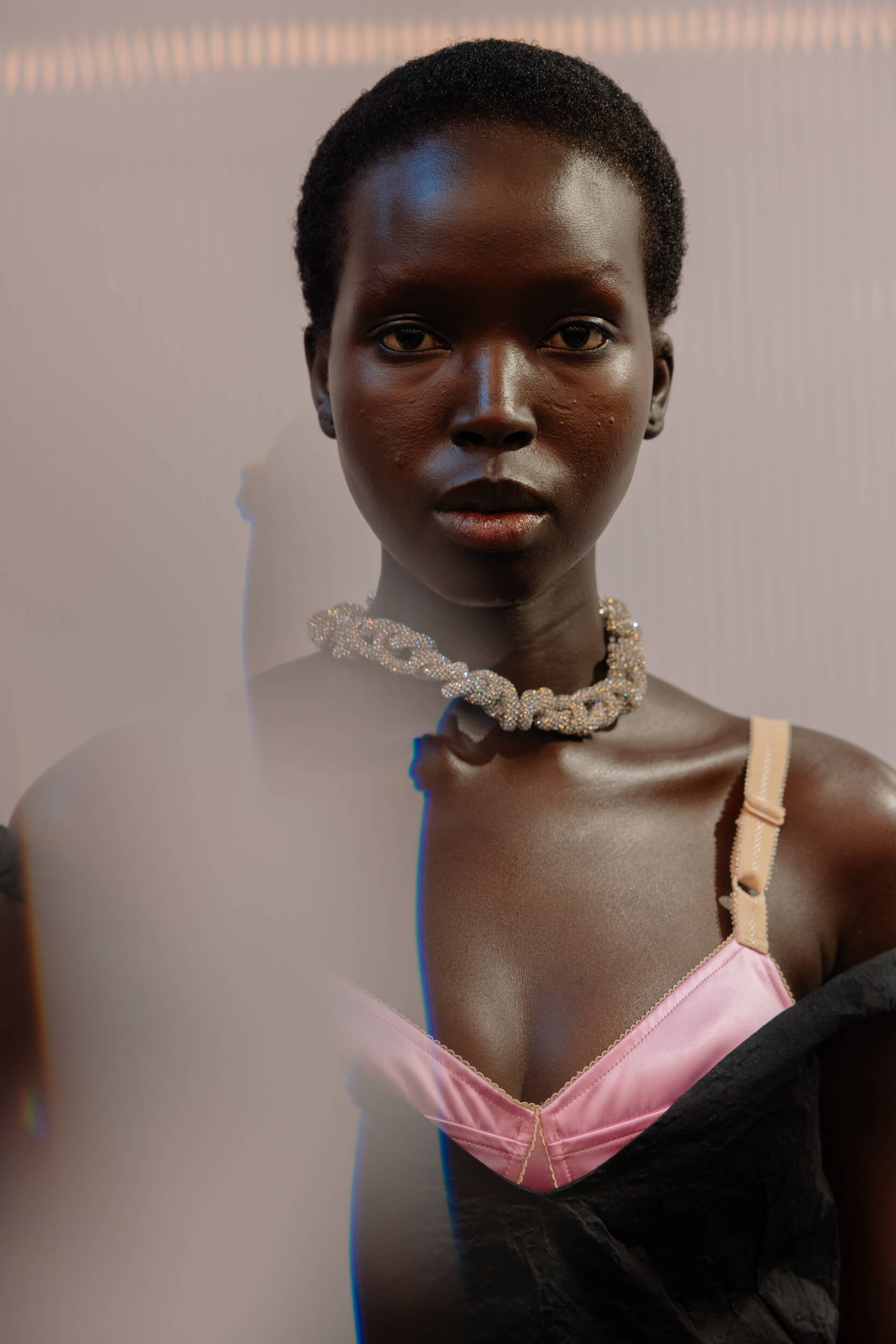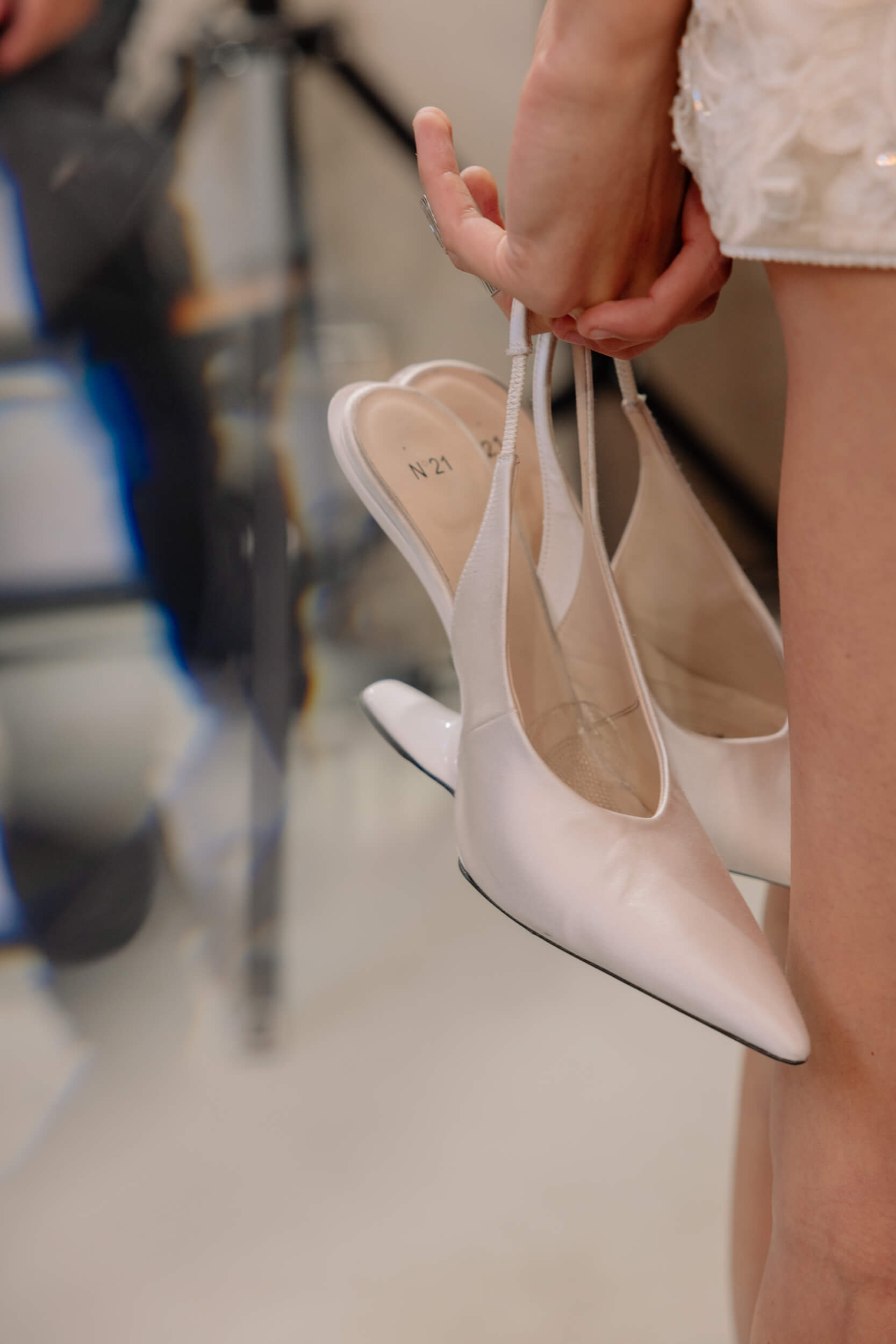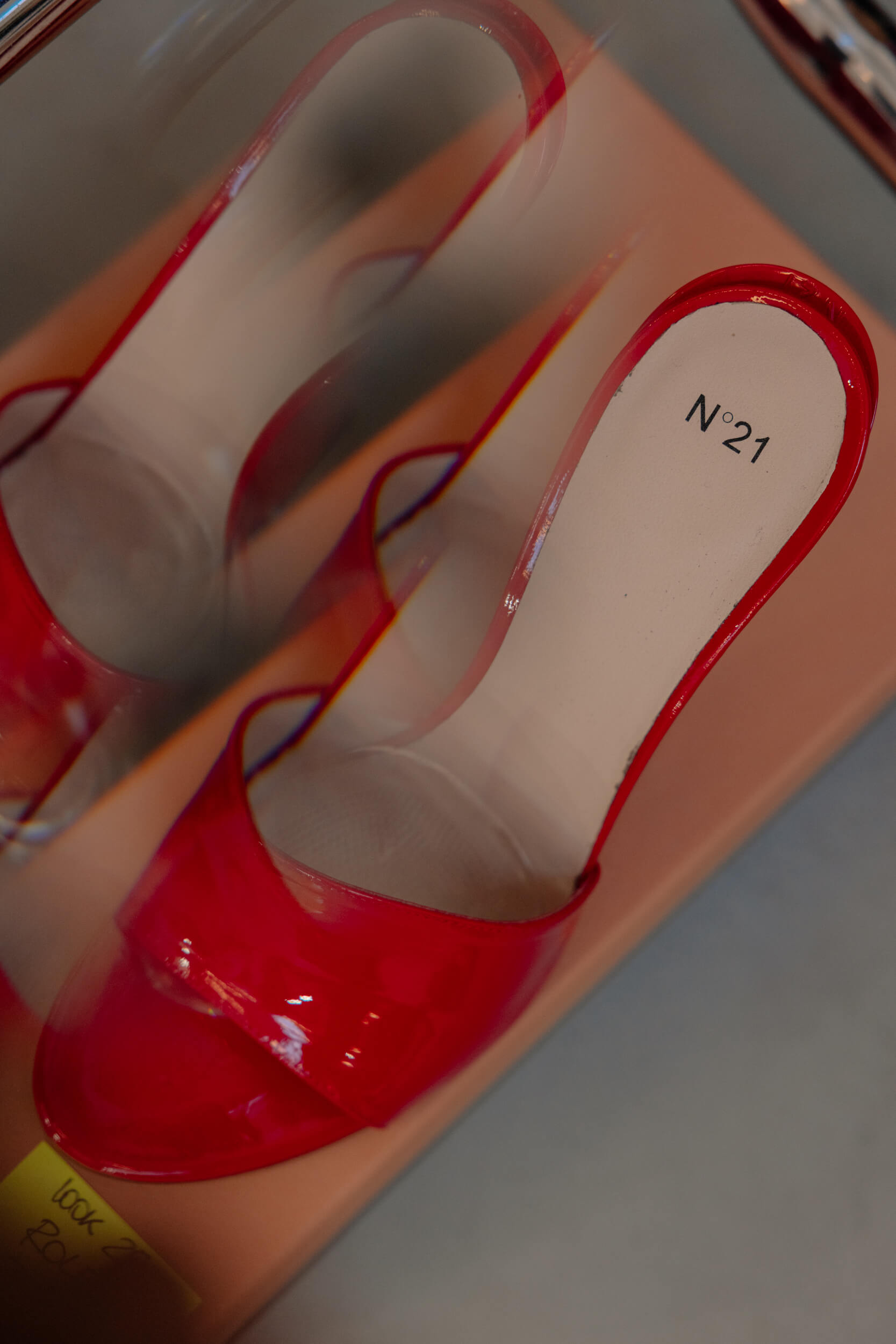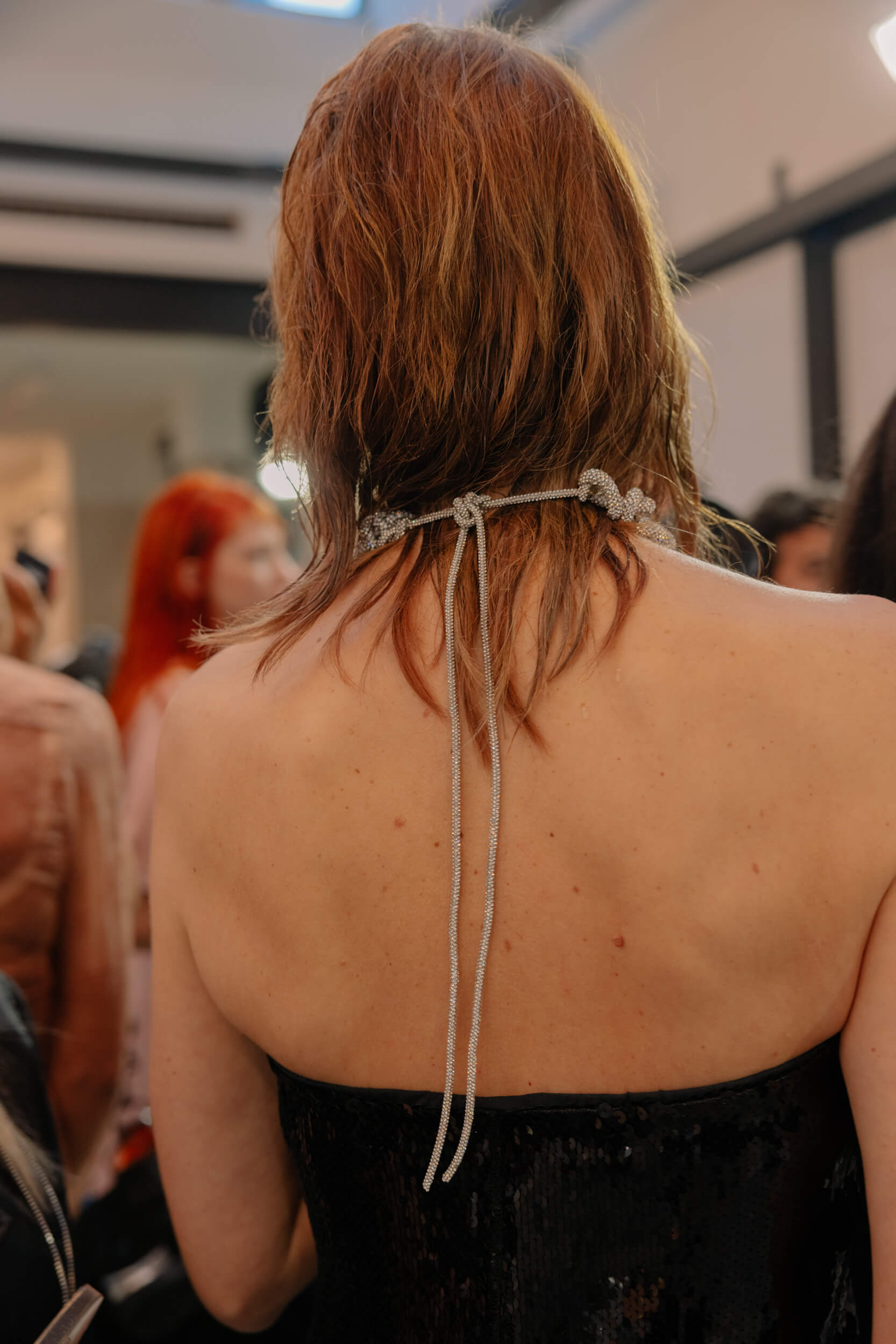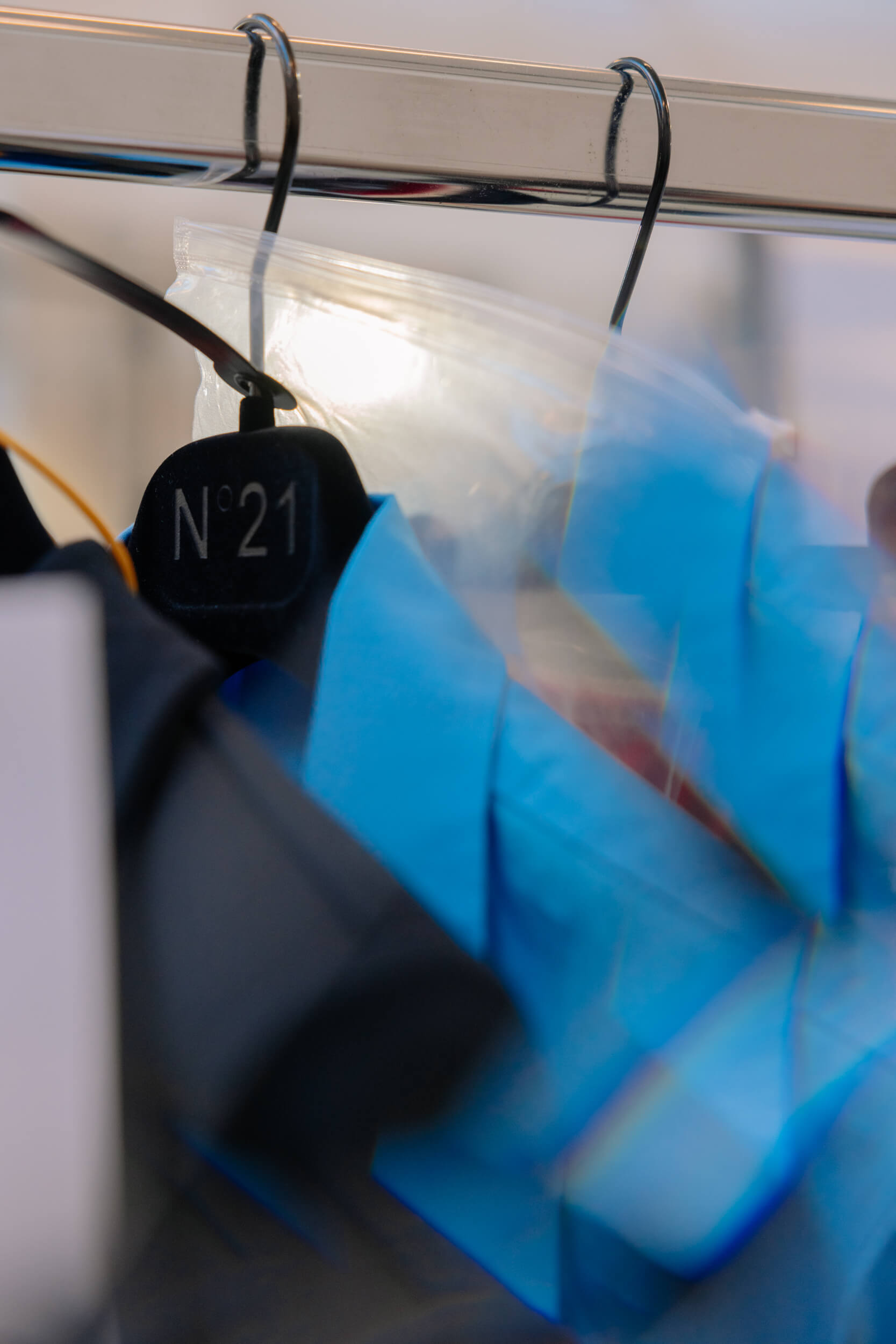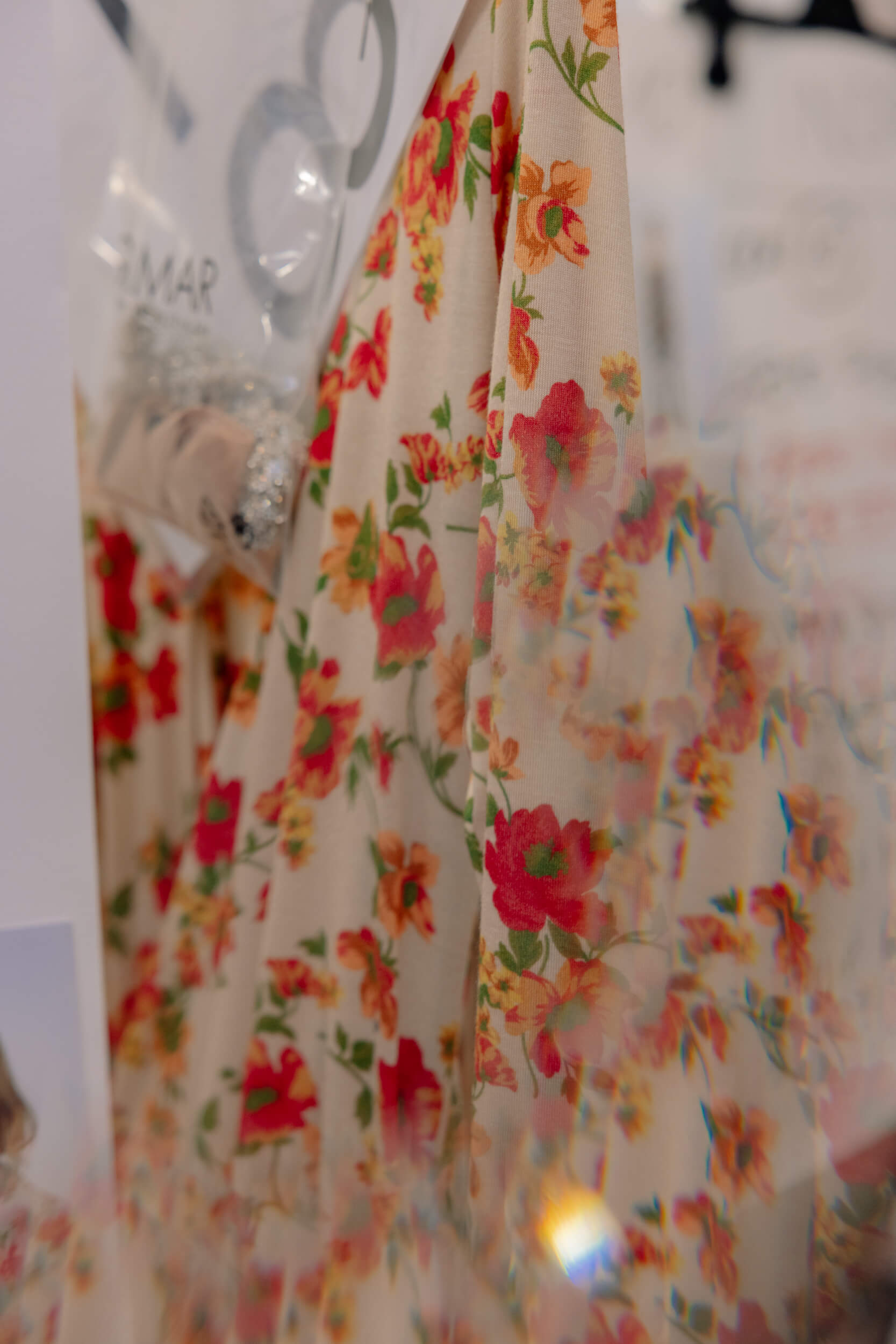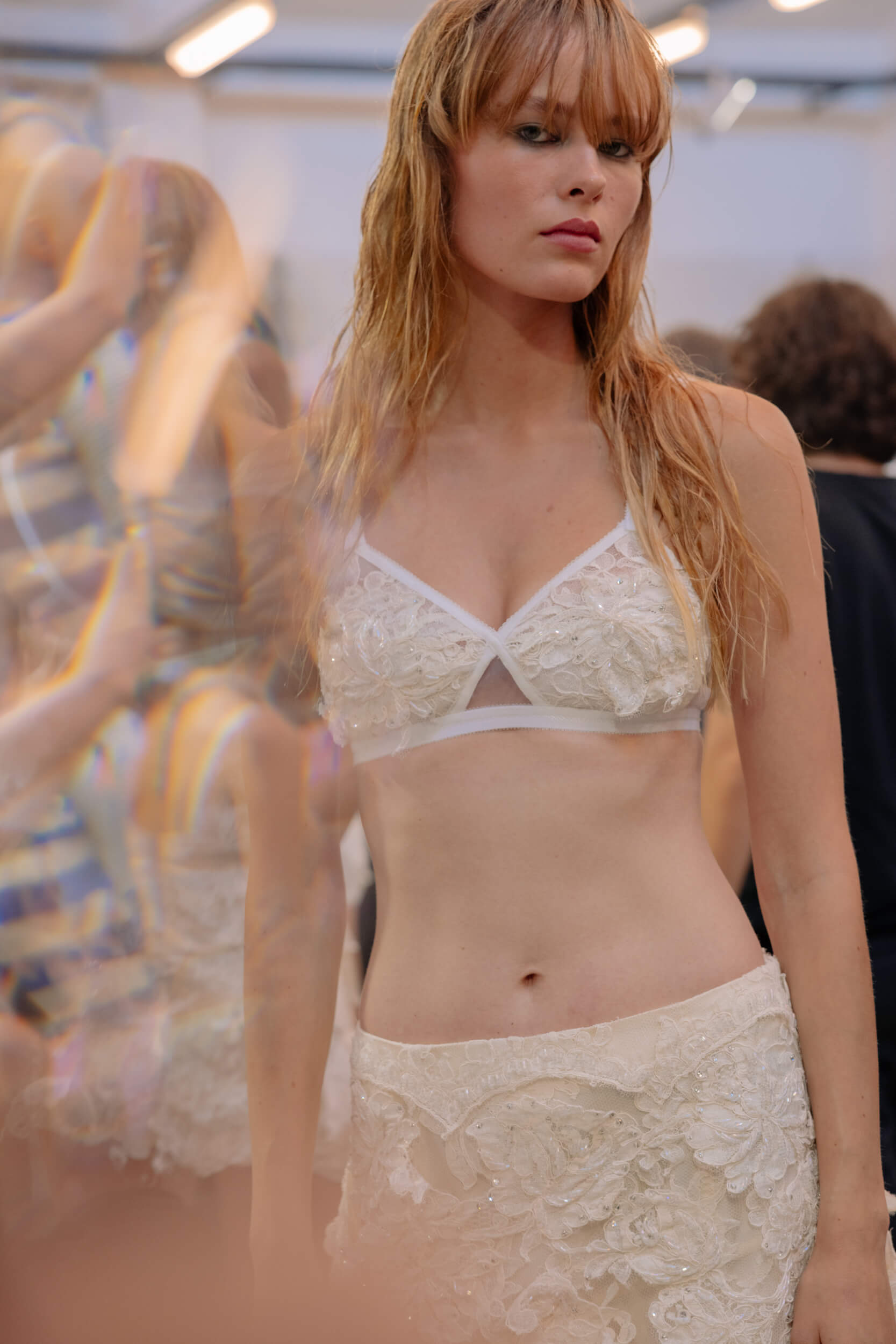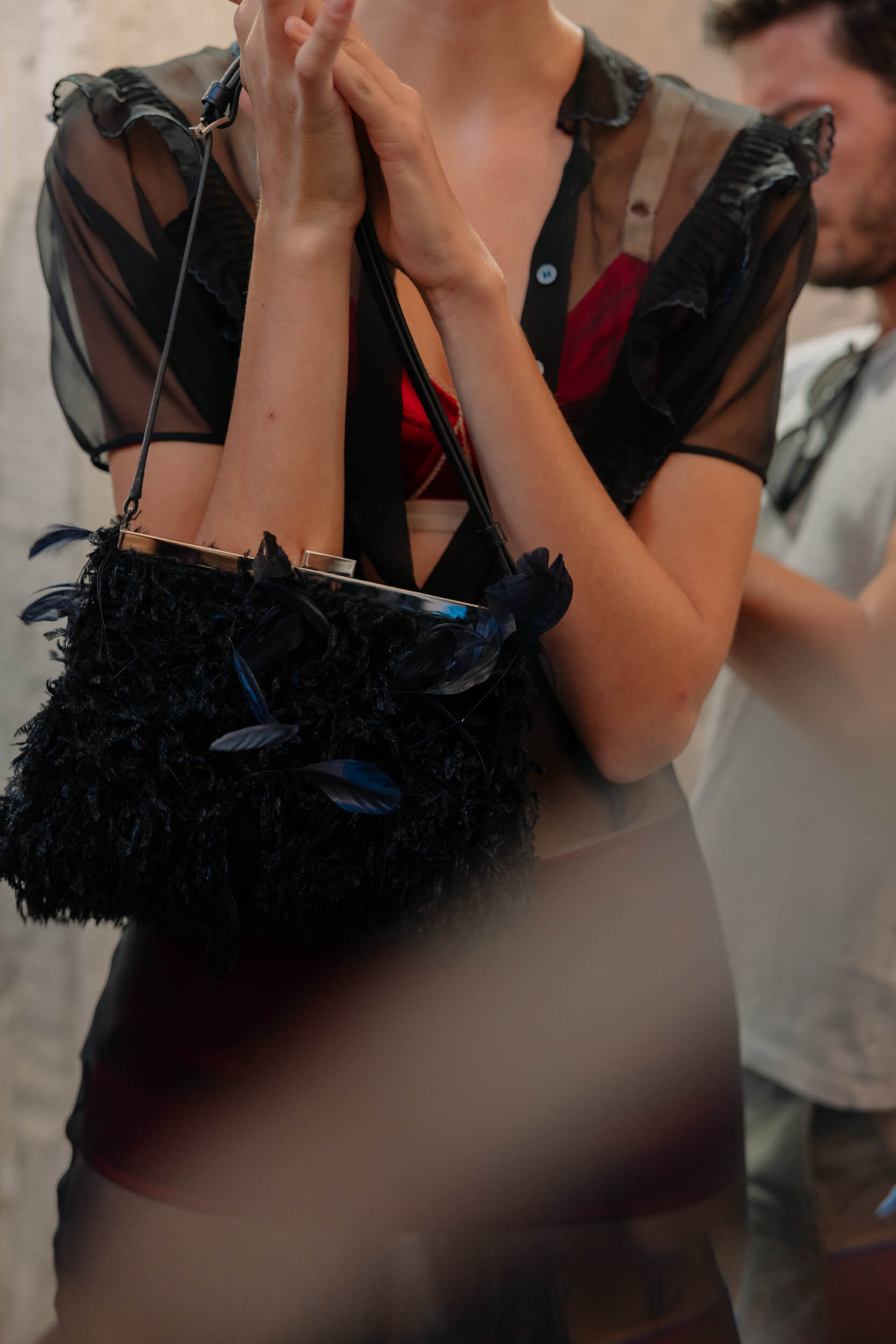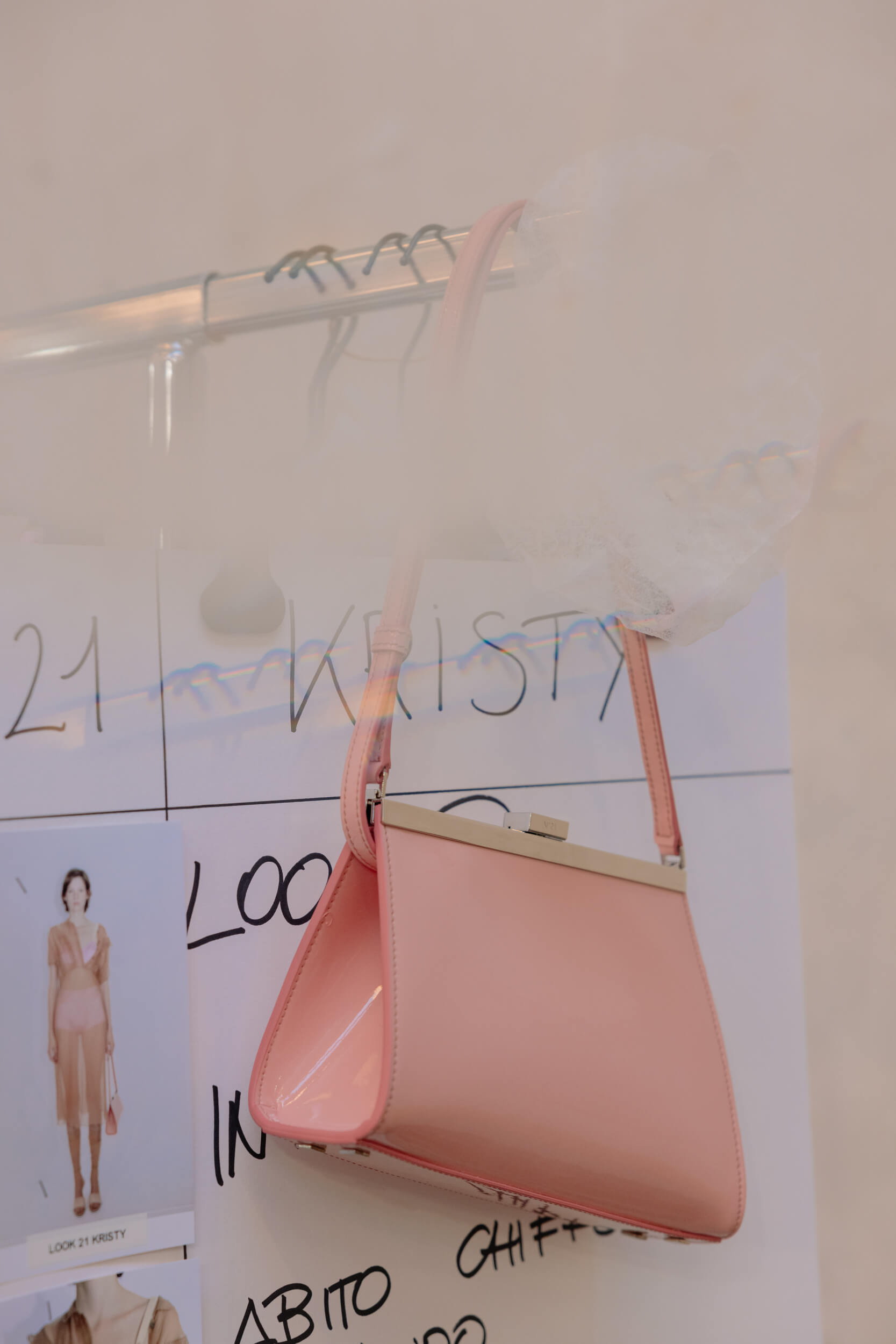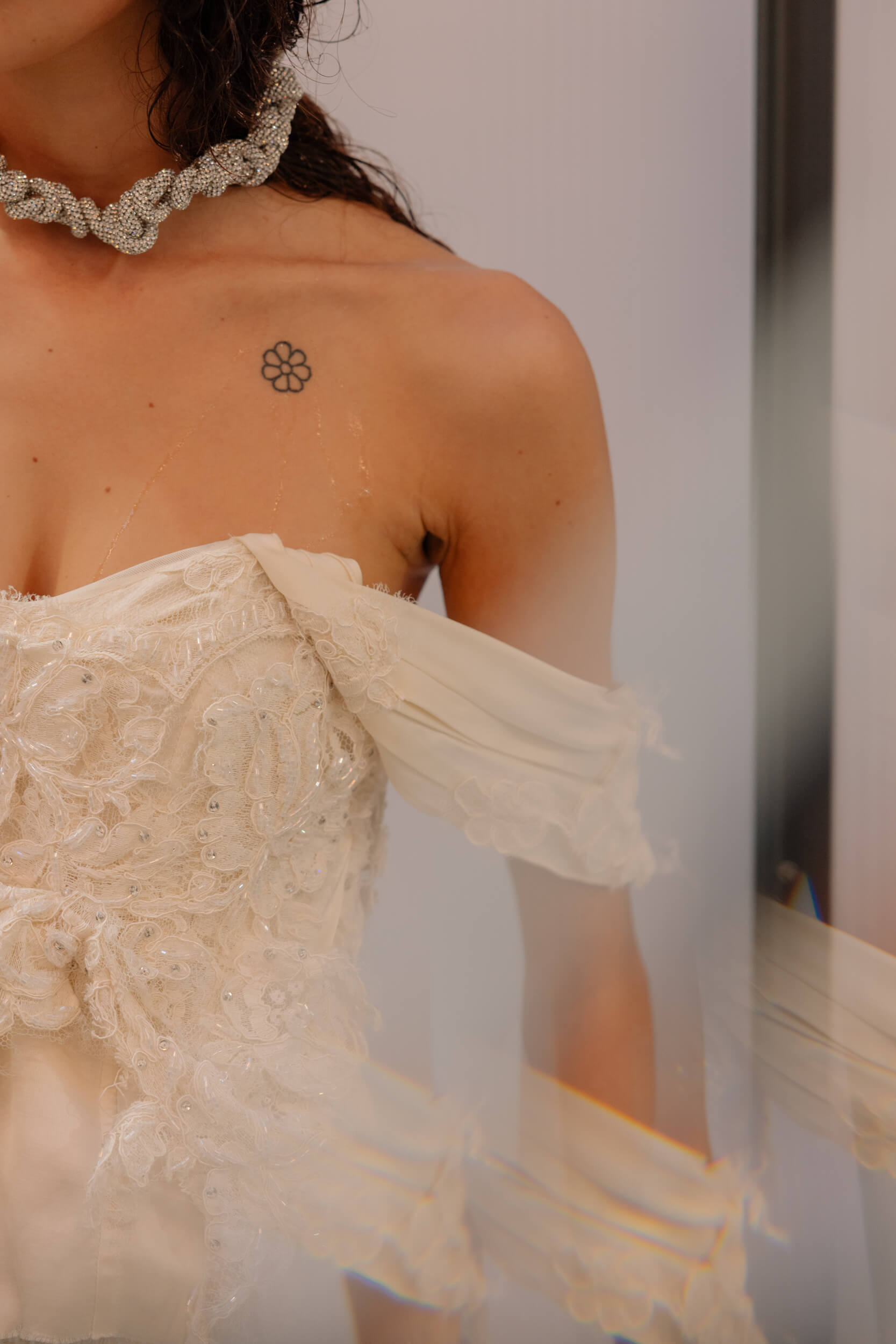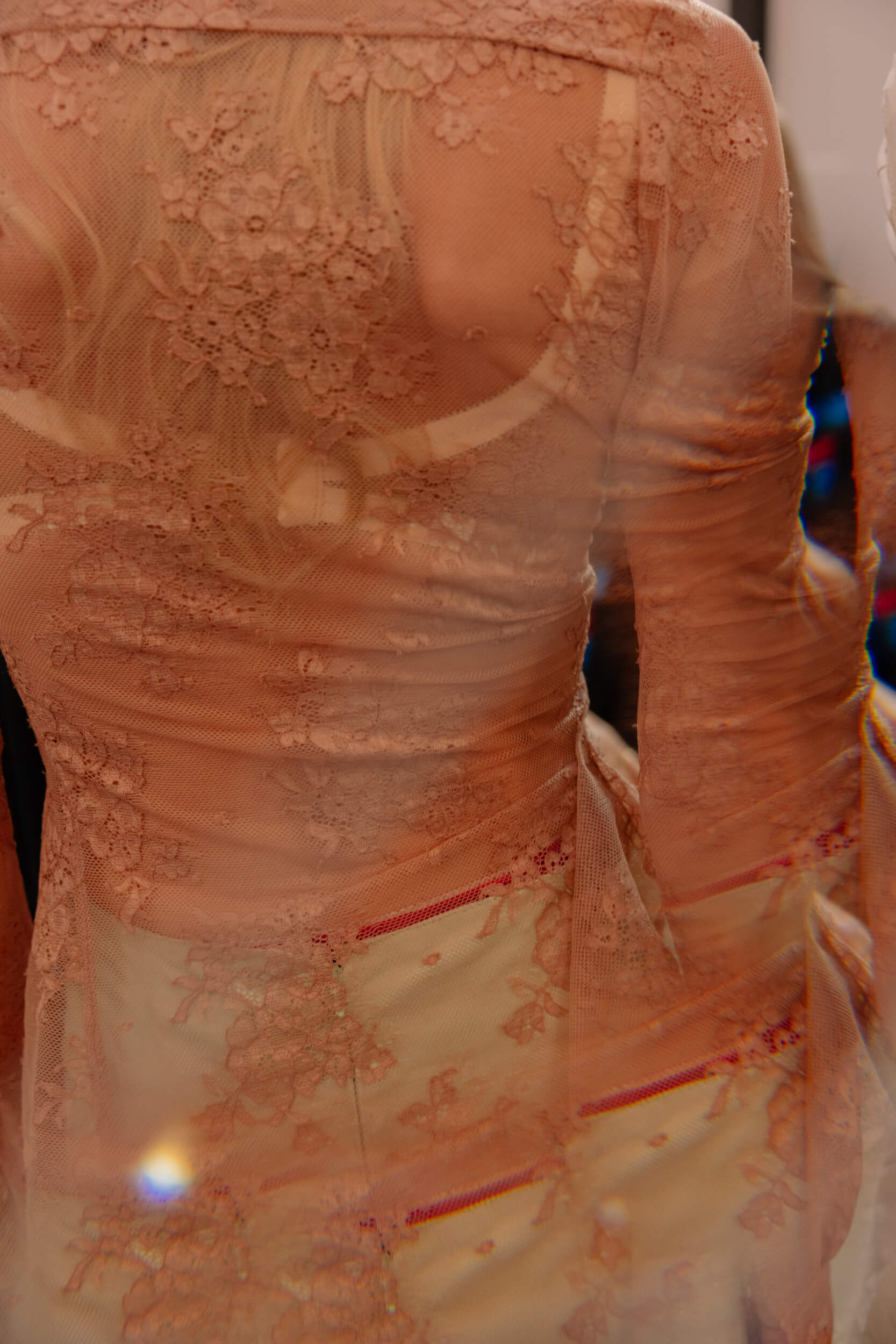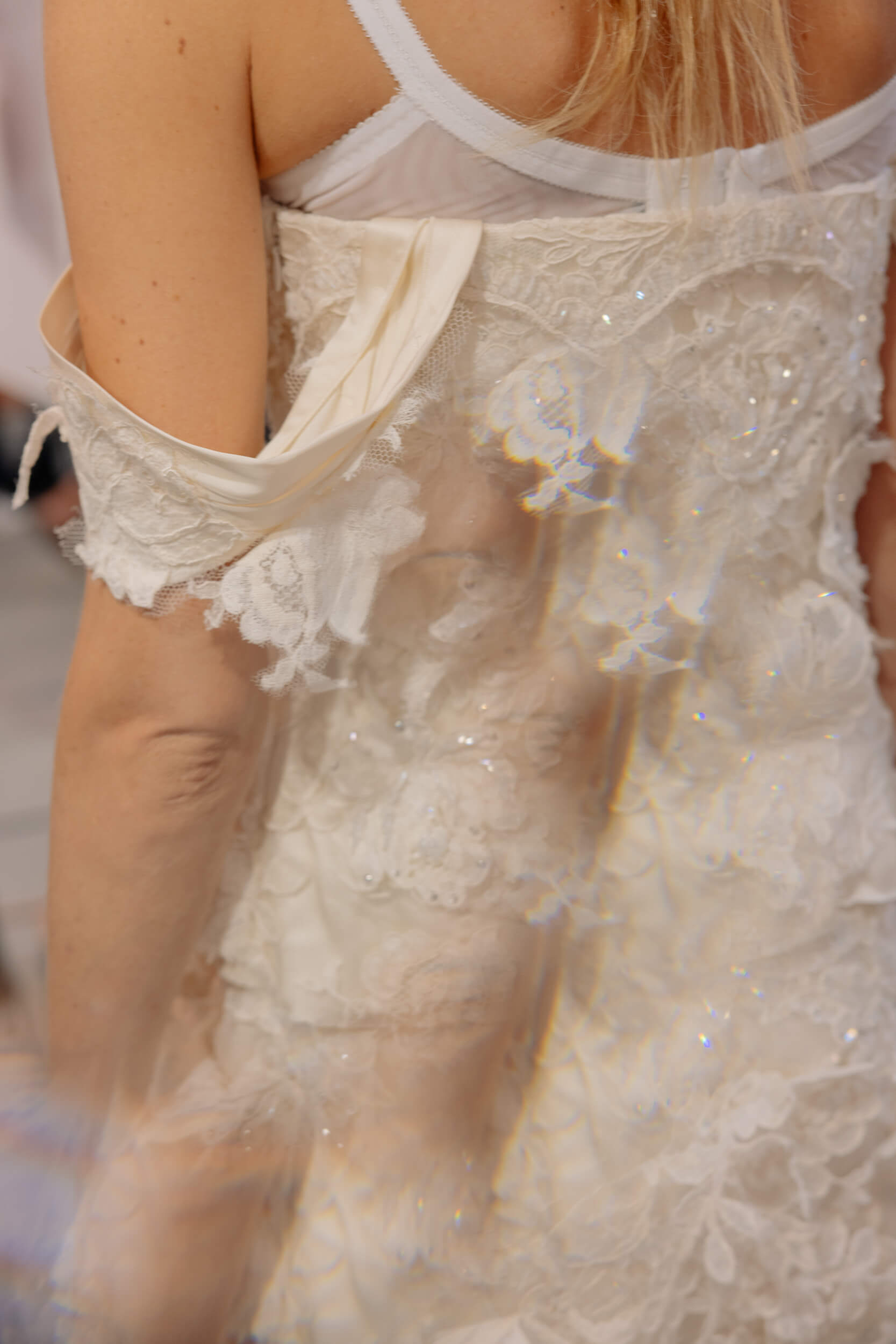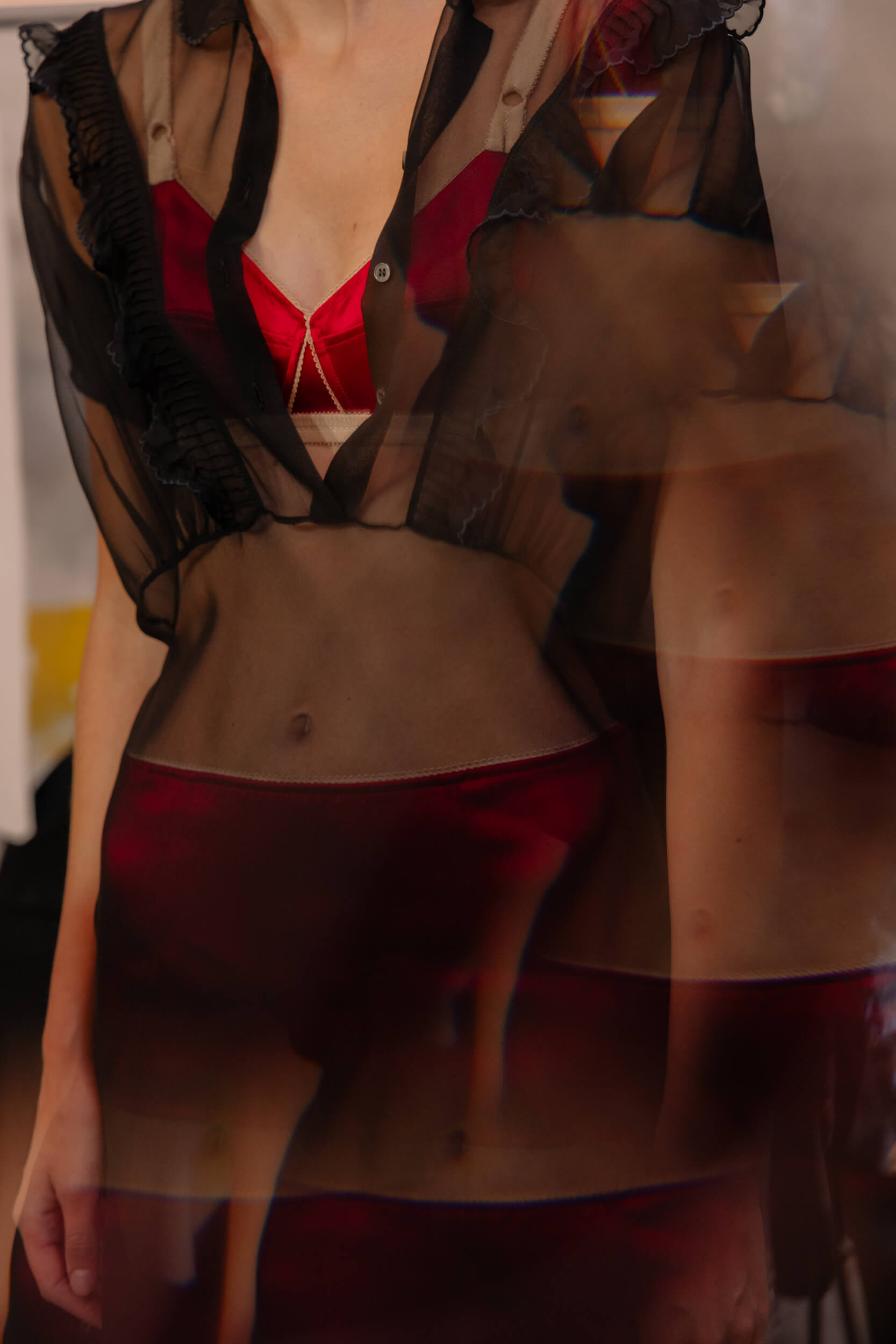 N°21 SS23
BEAUTY
The fashion show makeup look by Kiko Milano is inspired by those beautiful women, "inside and out", strong and sexy. The key makeup artist, Karim Rahman, told us, in the backstage, about the woman to whom the beauty of this runway is addressed: "She is a person in love who lives a crazy life, she is always in a hurry and does everything, so in her being in a hurry sometimes she dresses even halfway or leaving out details; and it is precisely to this idea that inspired us for the makeup, creating a perfect-imperfect look". There are two looks, although both provide the same simple and hydrated base, with only a touch of concealer where it is needed, a light contour (thanks to the Smart Essential Face Palette), naturally combed eyebrows and nothing else (a key product here is the Prime & Fix Refreshing Mist, a fixing water-based spray, with a refreshing primer effect).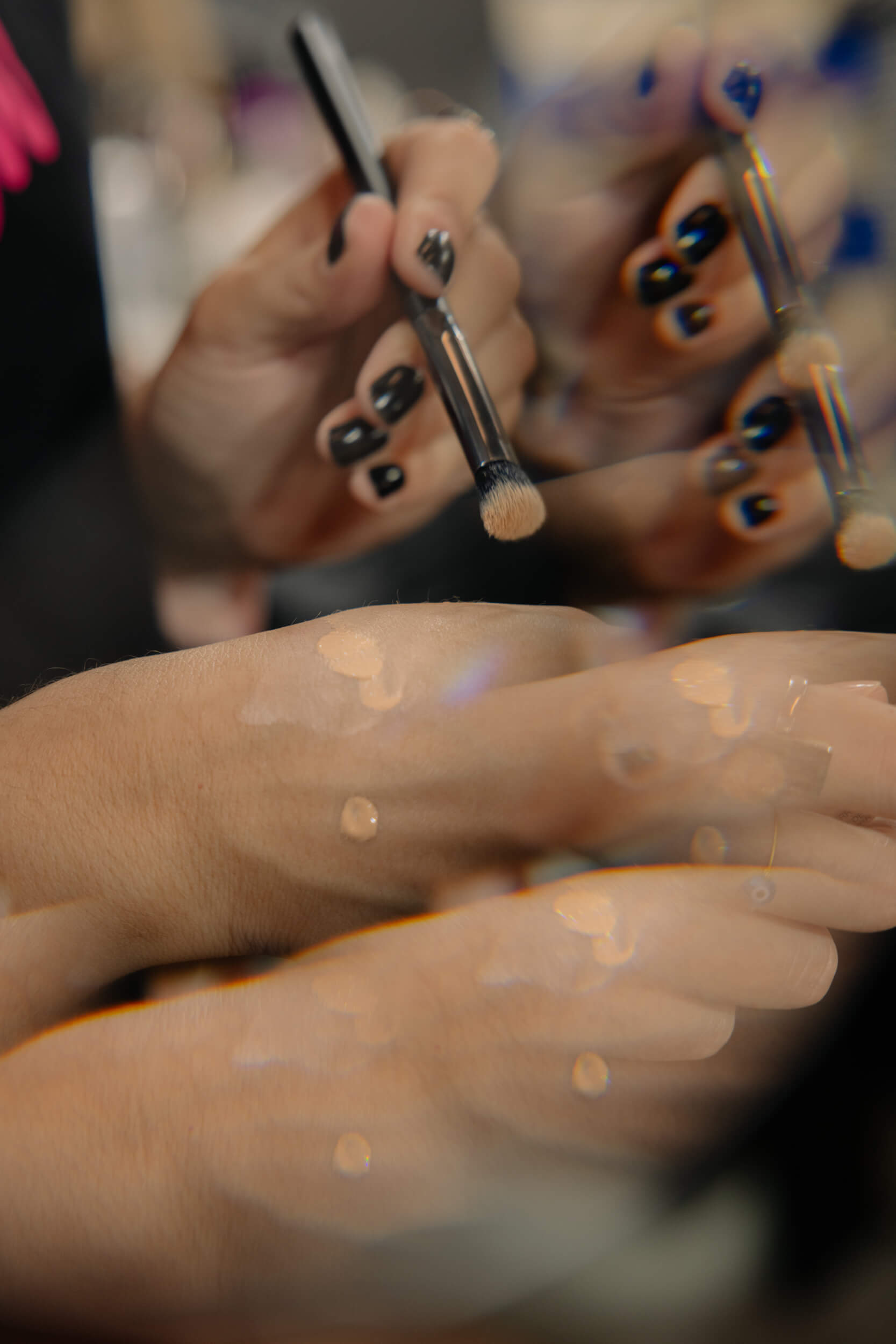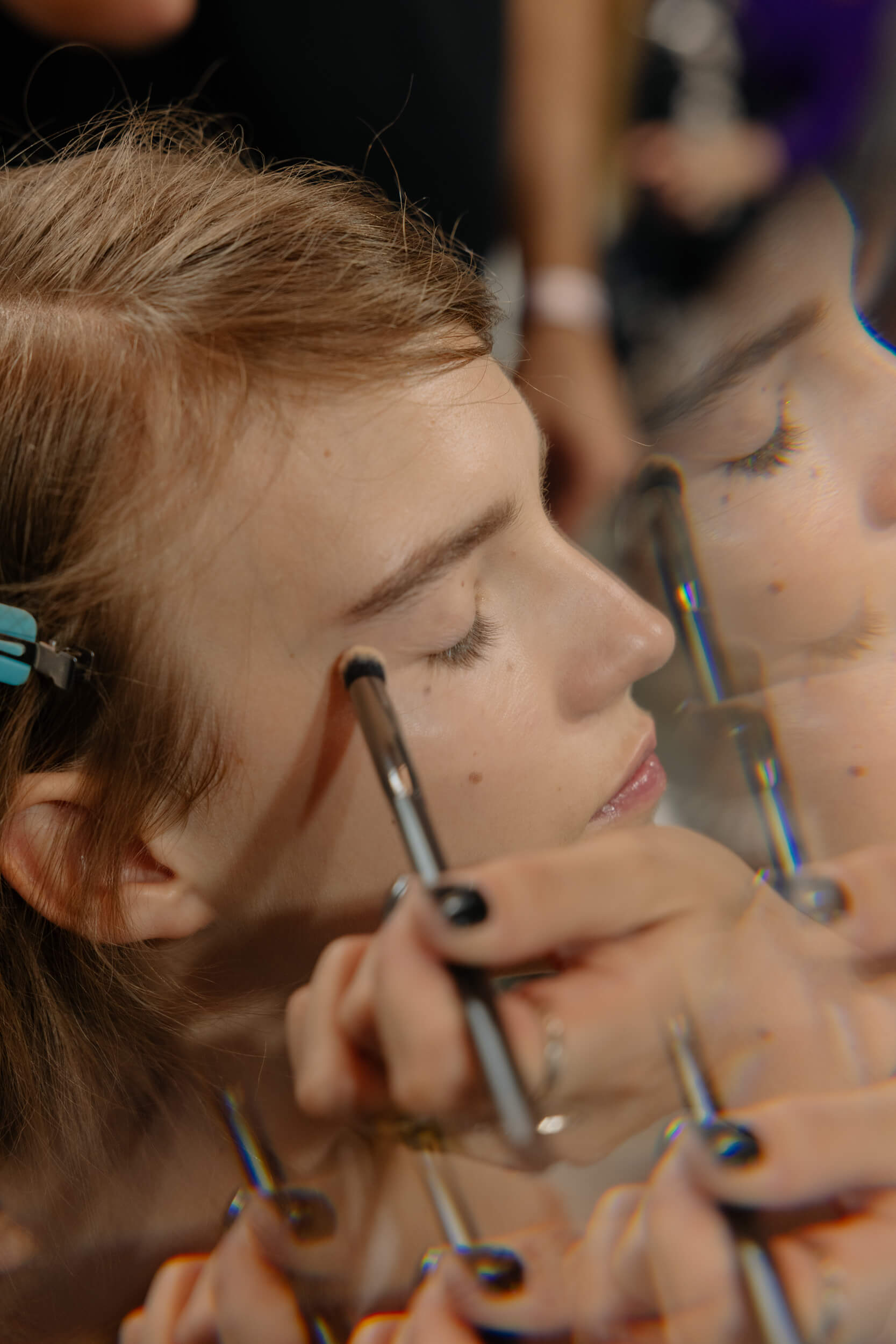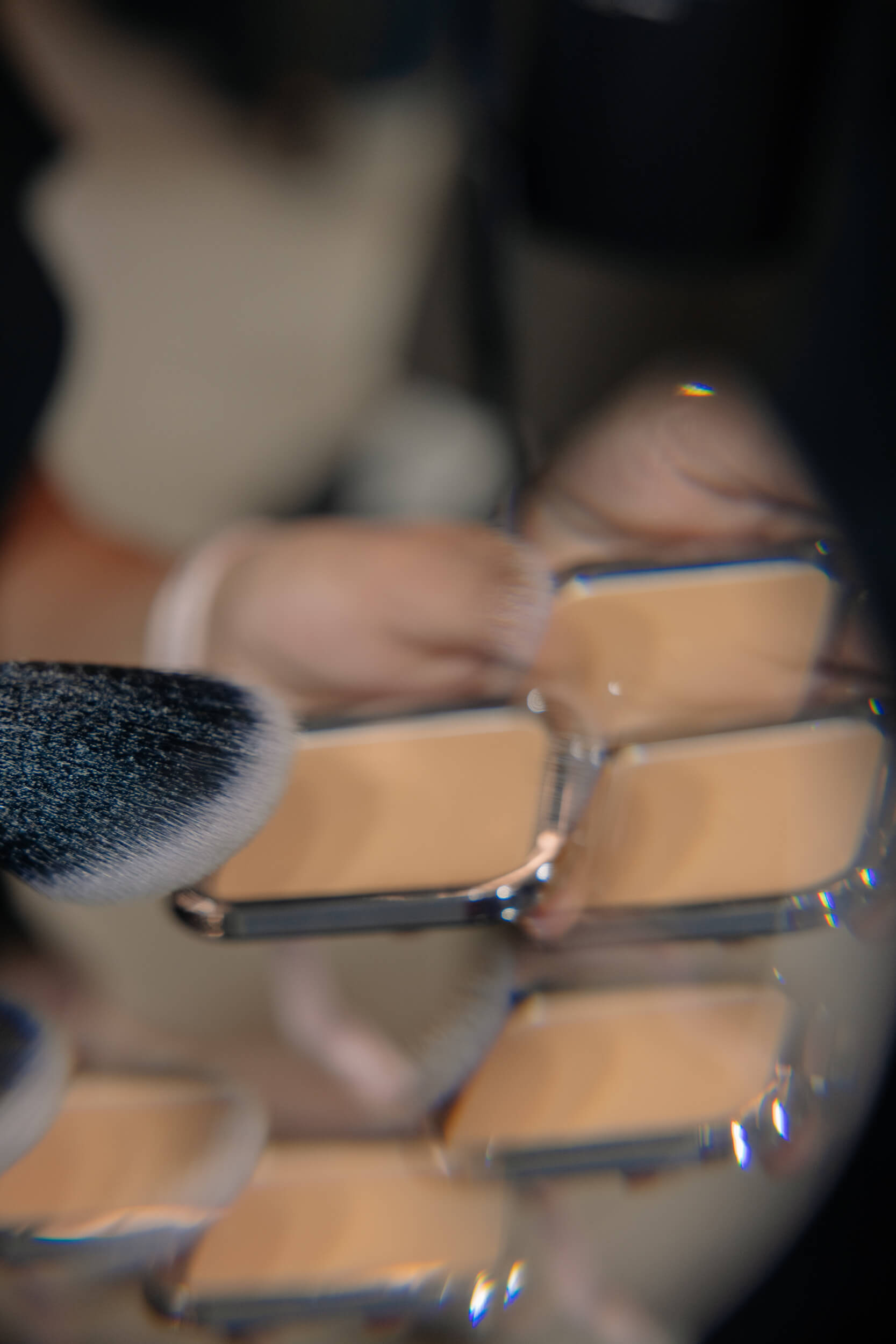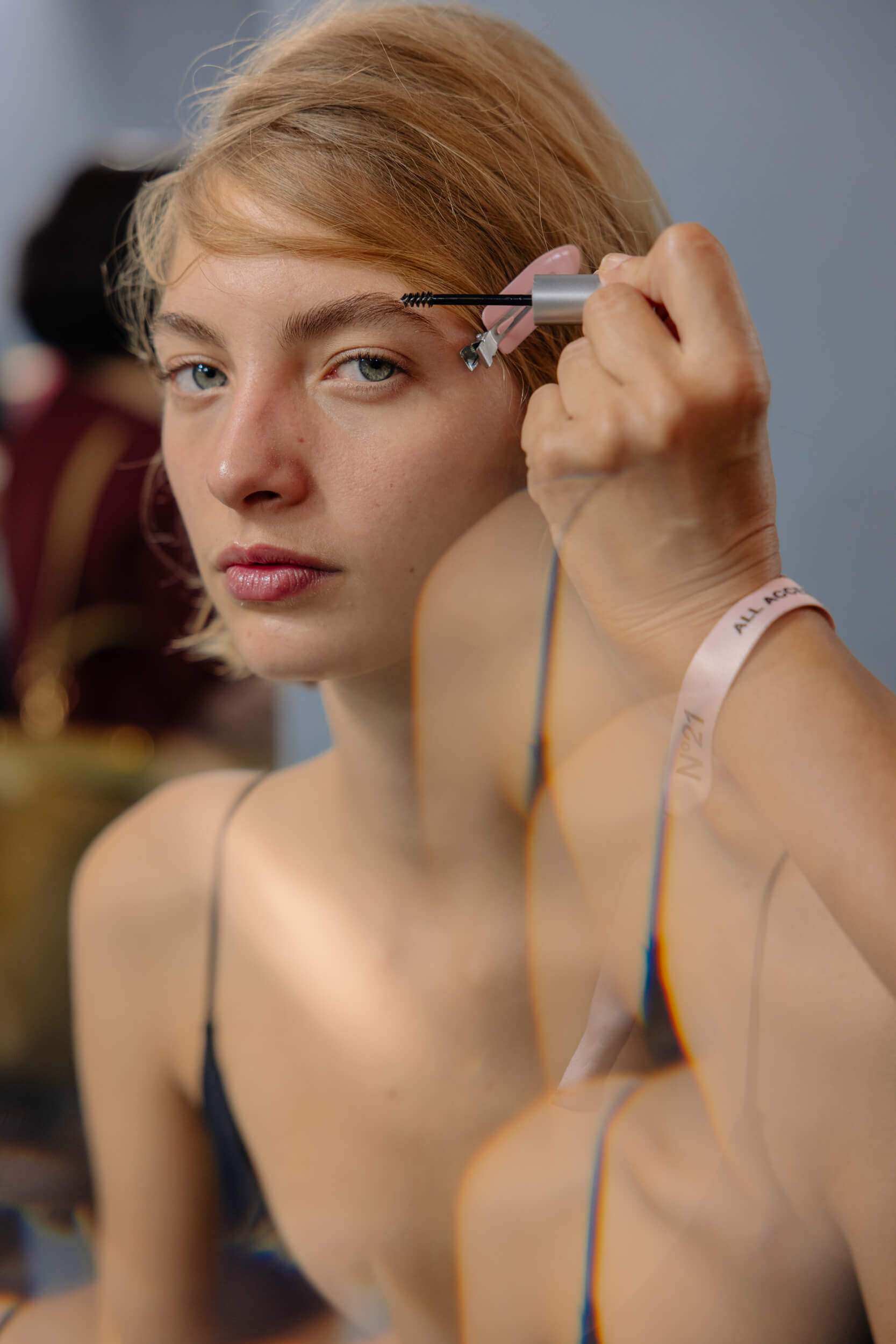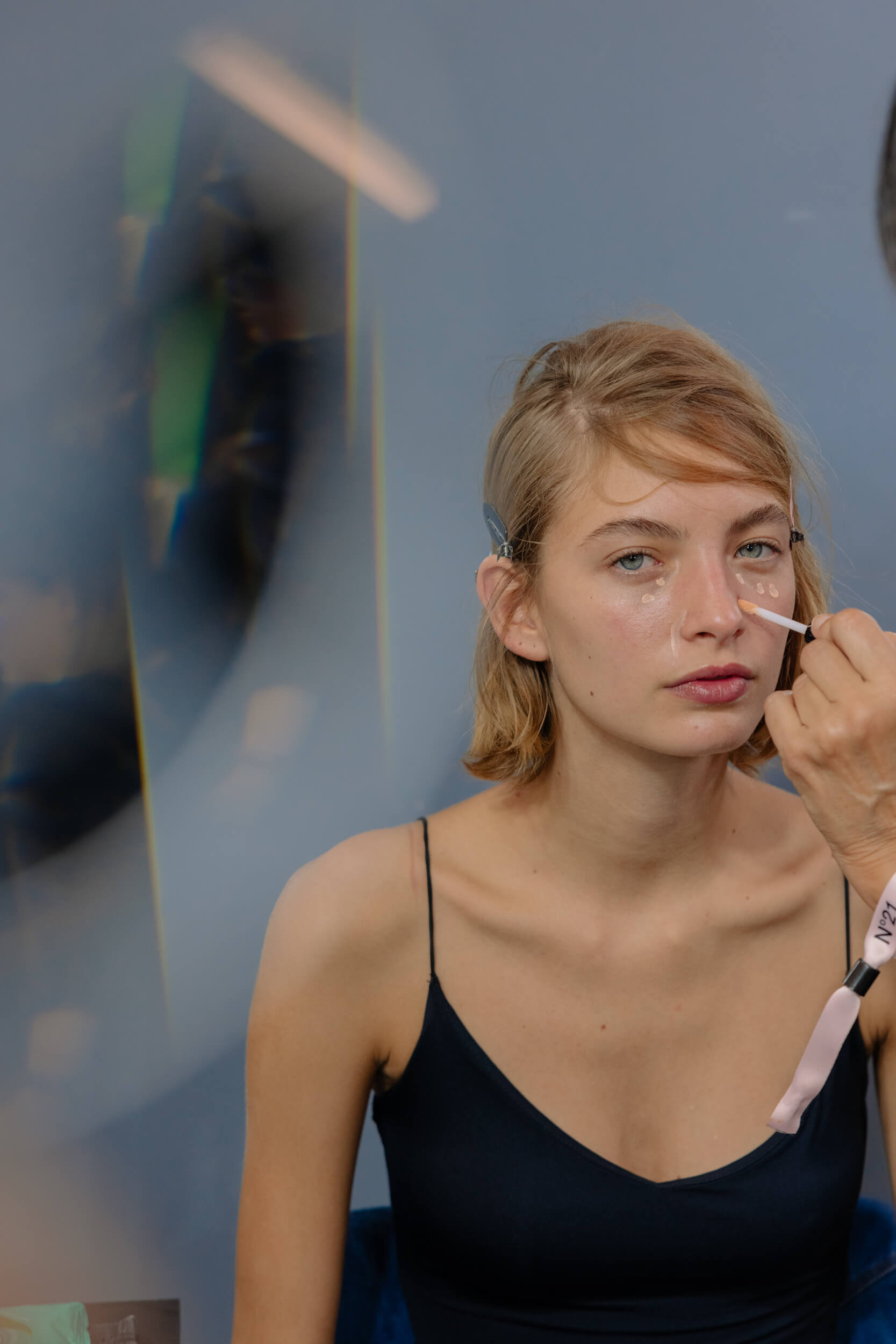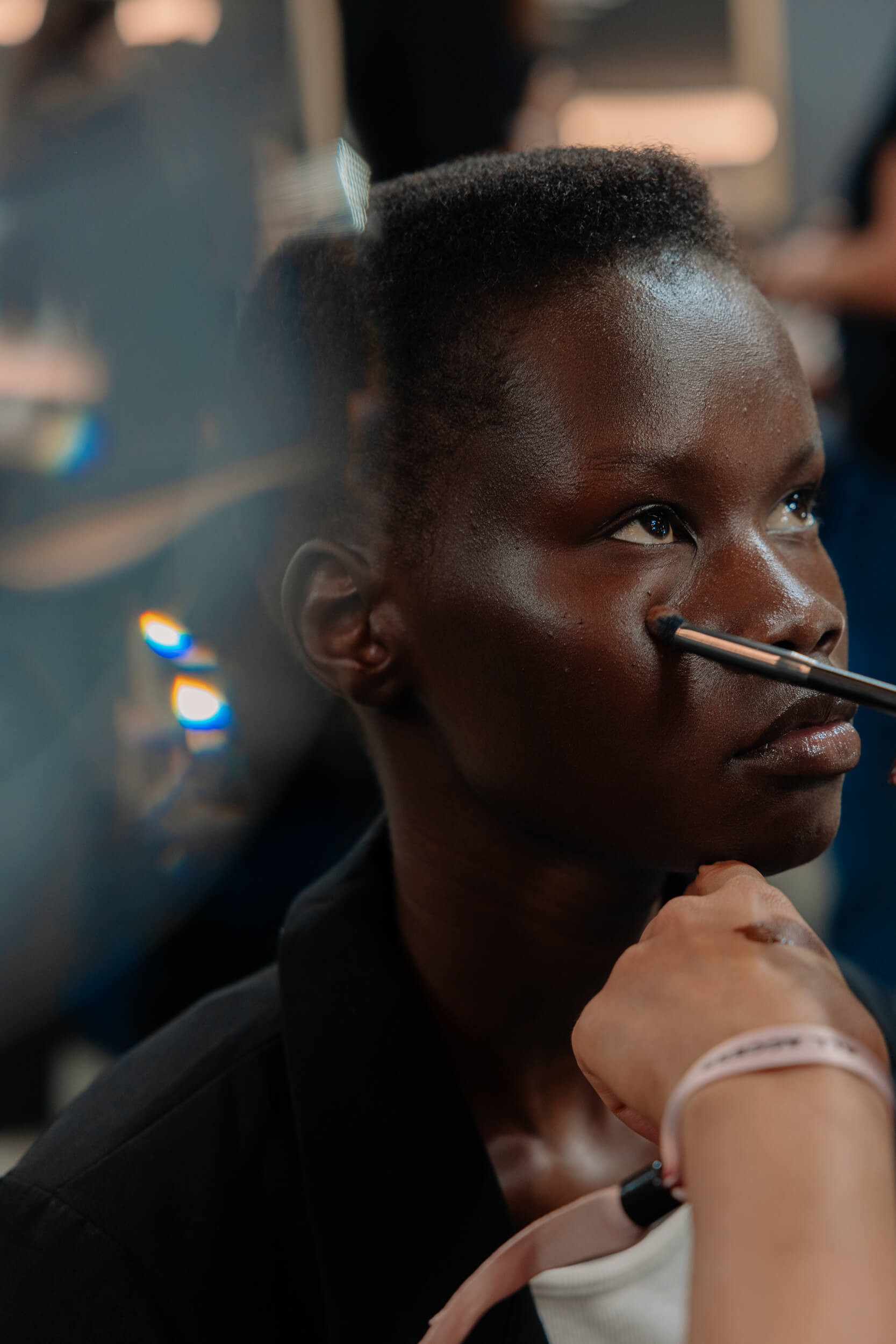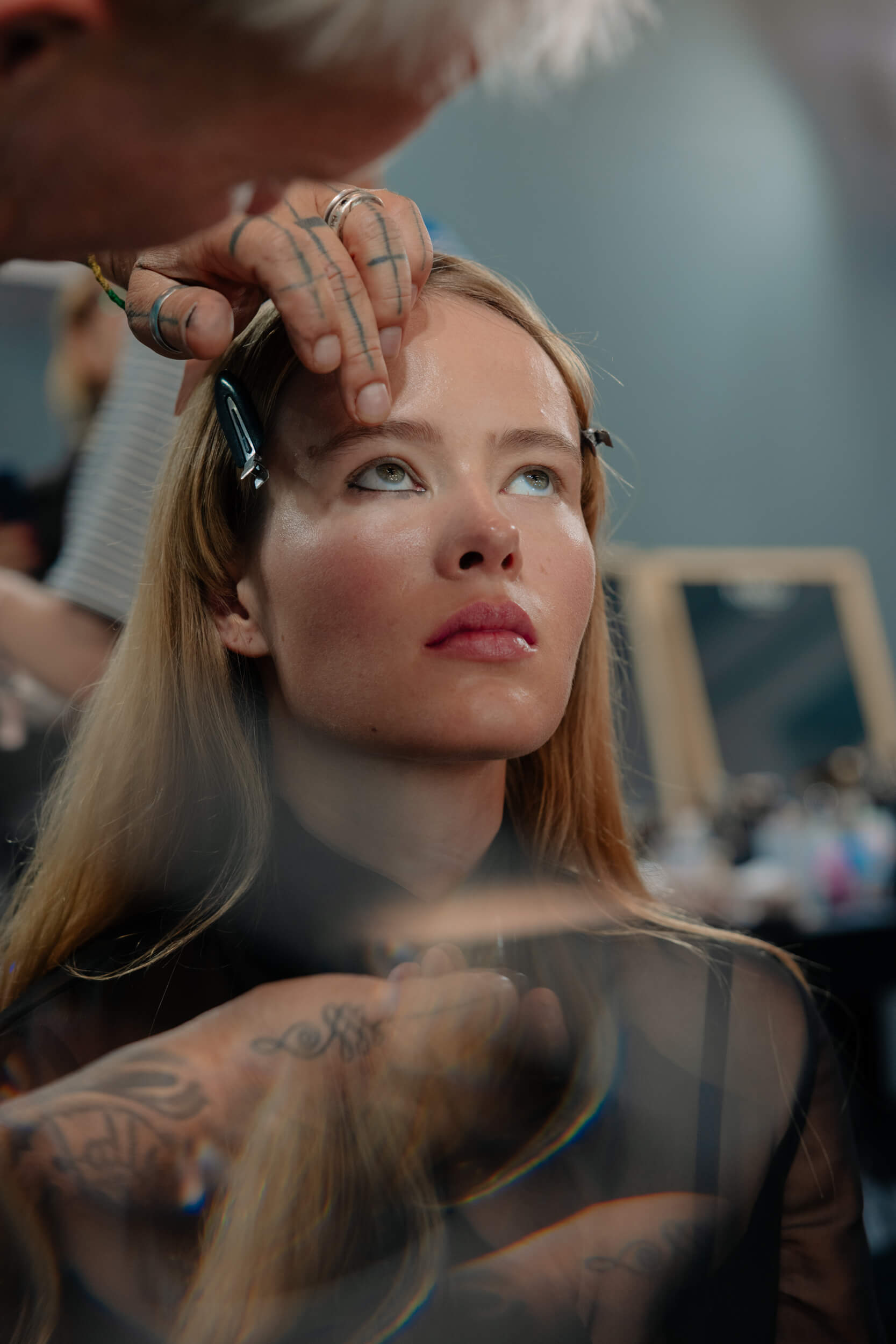 The first version focuses on red lips, the color of passion: the must-have here is the Gossamer Emotion Creamy Lipstick 115, a full red, sensual and with a bright finish, applied with the fingers to emphasize that idea of imperfection. The second, on the other hand, focuses entirely on Deep Black Kajal, perfect for emphasizing the look with an extra black pigment that gives depth, while being easily blendable and long-lasting. Also, in this case, the kajal is applied in a messy way on the upper and lower rhyme, and then it is faded at the lash line. The final touch, in both cases, is the 3d Hydra Lipgloss on the eyelids, cheeks, and nose to give a glow finish to the look.