Ερως (Eros).
Eros is a Greek God, it is carnal love, it is the fatal attraction, it is when creativity flows without limits, it is energy, thrill and beat.
But Eros is also that feeling of admiration toward true beauty that pushes us looking for it everywhere and in anyone: in other words, it is what emerges from N°21 SS 2020 collection, an ode to personalization, to the dialogue with our body and expressiveness, for a fashion that wants (and must) renew itself.
N°21 SS20
MOODBOARD
__________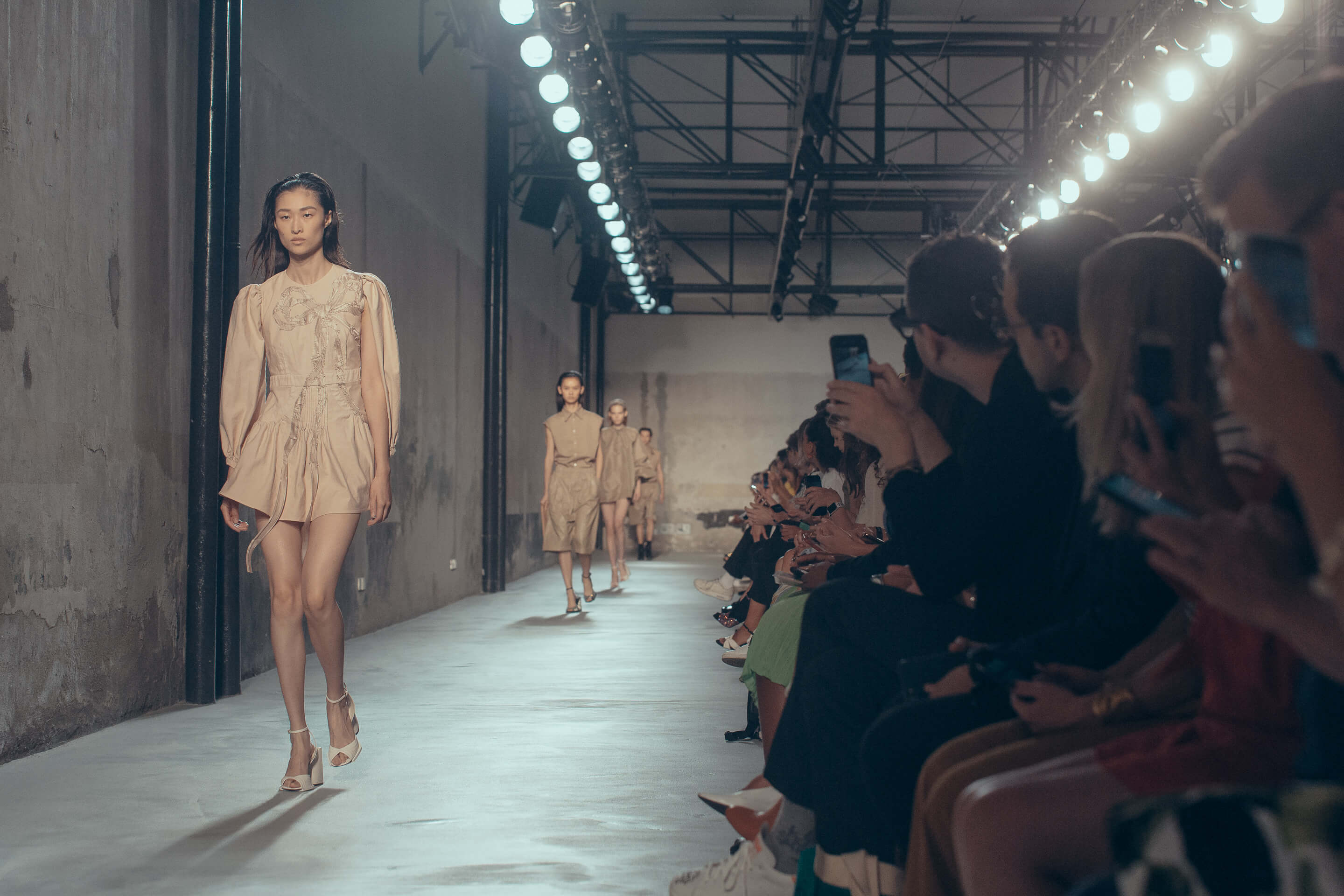 For the first co-ed show between men and women collections, Alessandro dell'Acqua builds a narrative around the concept of fashion that focuses on personalization, on going beyond emancipation and freedom of expression, also in our own sensuality. That's why there's no gender distinction between clothes: they have the same lines, and the same details (even the bright ones) and fabrics for both men and women. The result is an elegant collection full of atelier cuts, characterized by a simplicity that encloses a careful, modern and, consequently, irresistible craftsmanship.
N°21 SS20
CLOSE UP
__________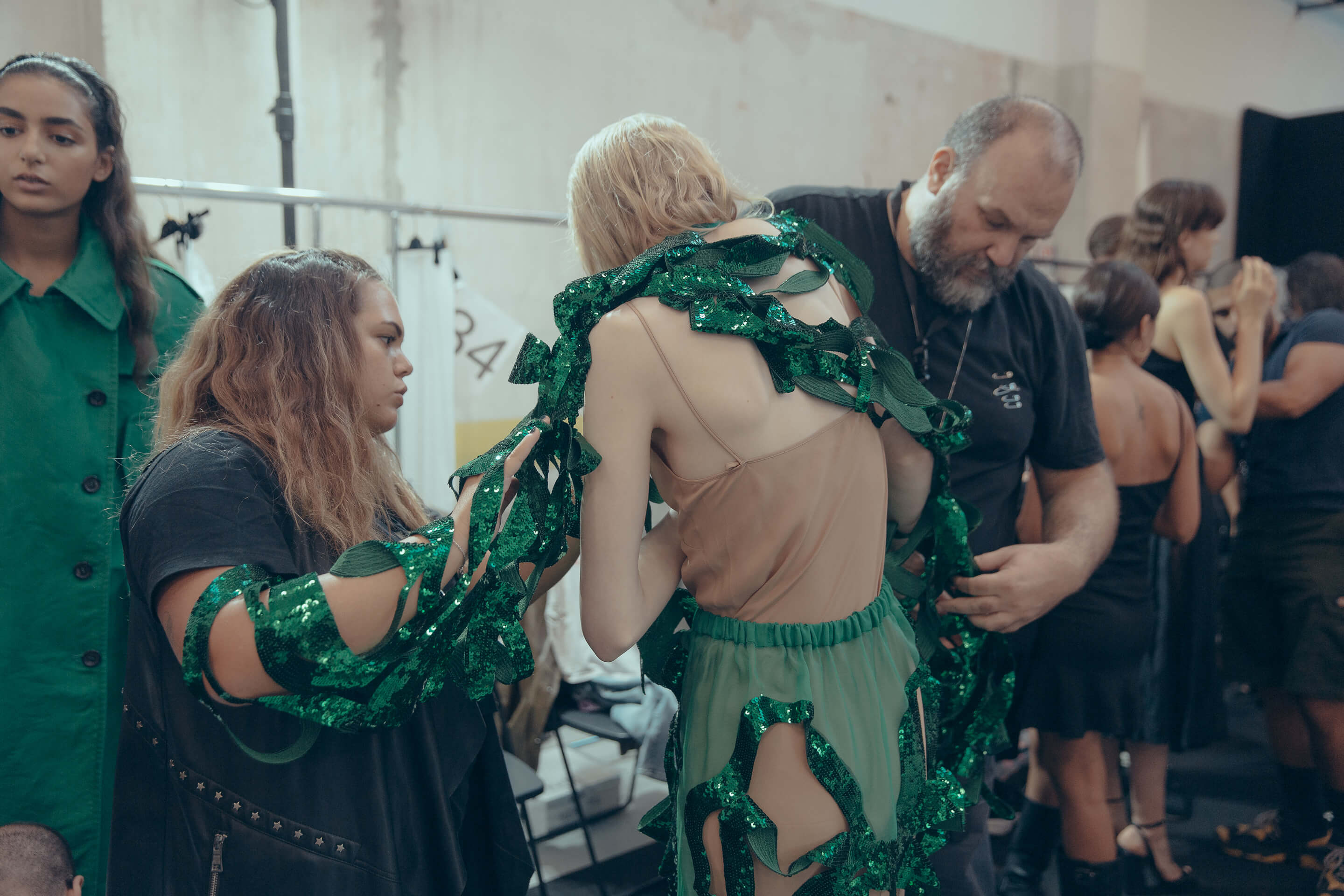 The color palette immediately catches the eyes (and the heart): an alternation on the runway of green, pink, beige, brown and black on the note of "Hero" by David Bowie. There are floral dresses, oversize jackets, shorts, turtlenecks, elegant buttons and fluffy sleeves. Among the fabrics, we find knit, cotton, pleated chiffon and leather, in a balance between lightness and heaviness that shines thanks to the crystal inserts.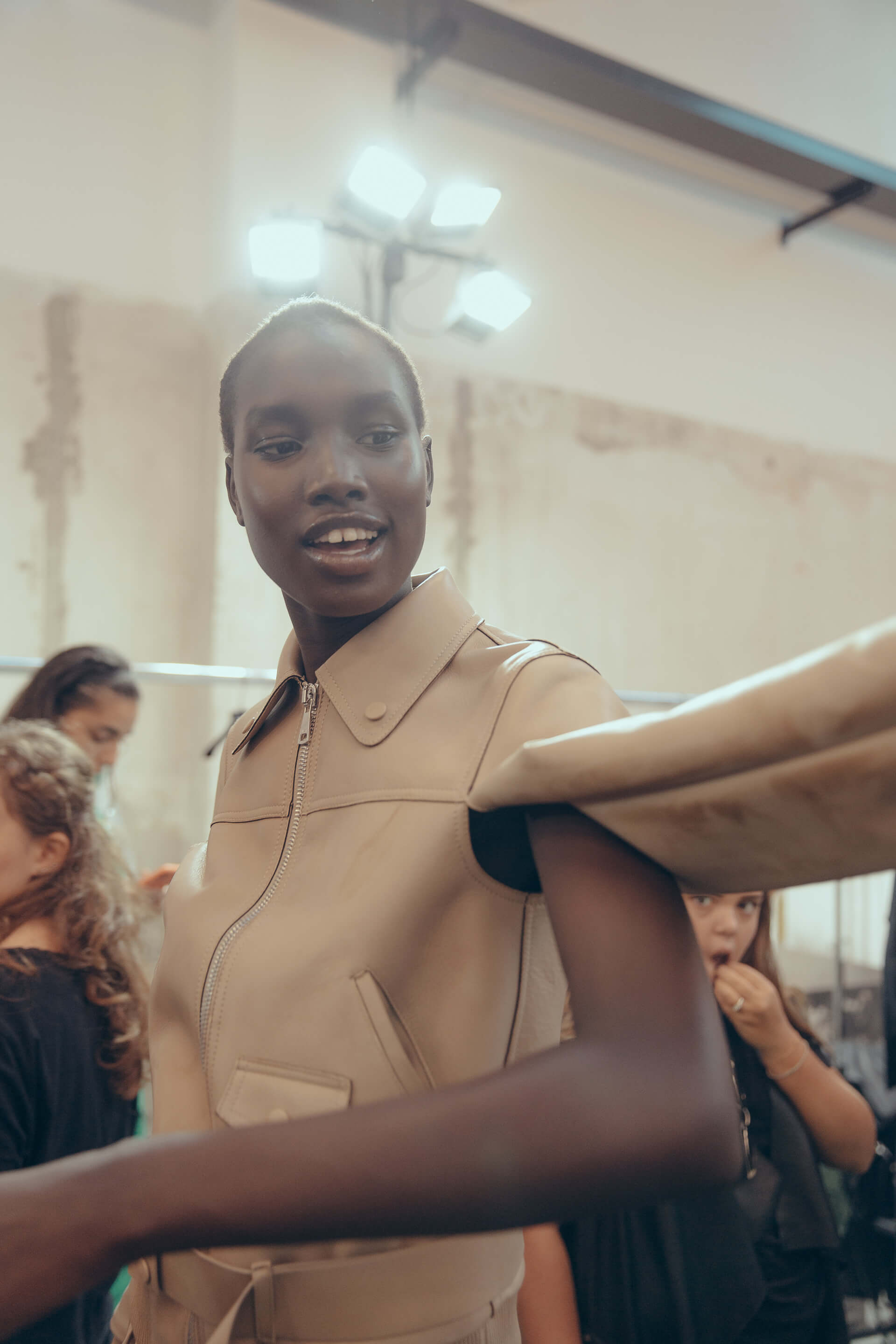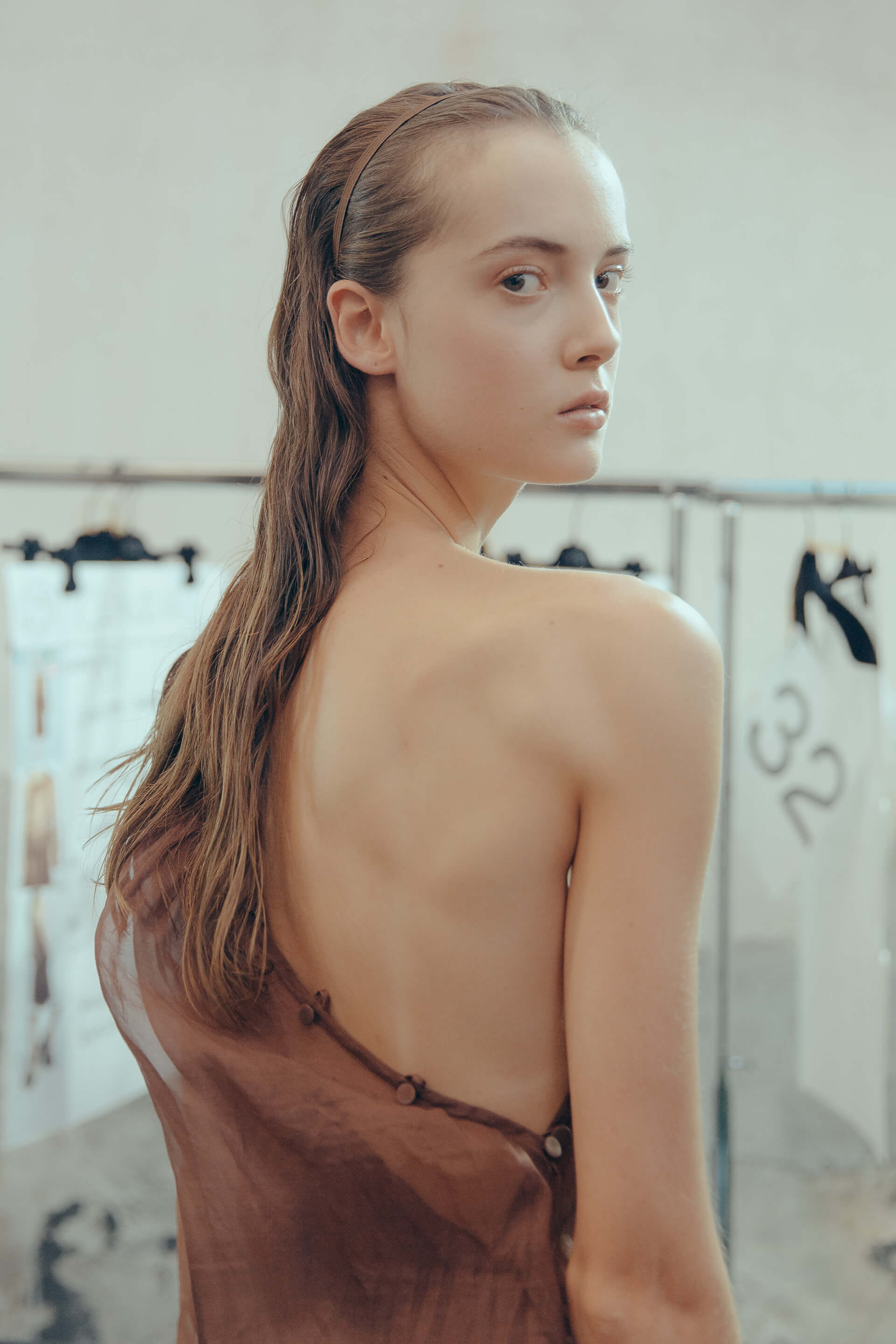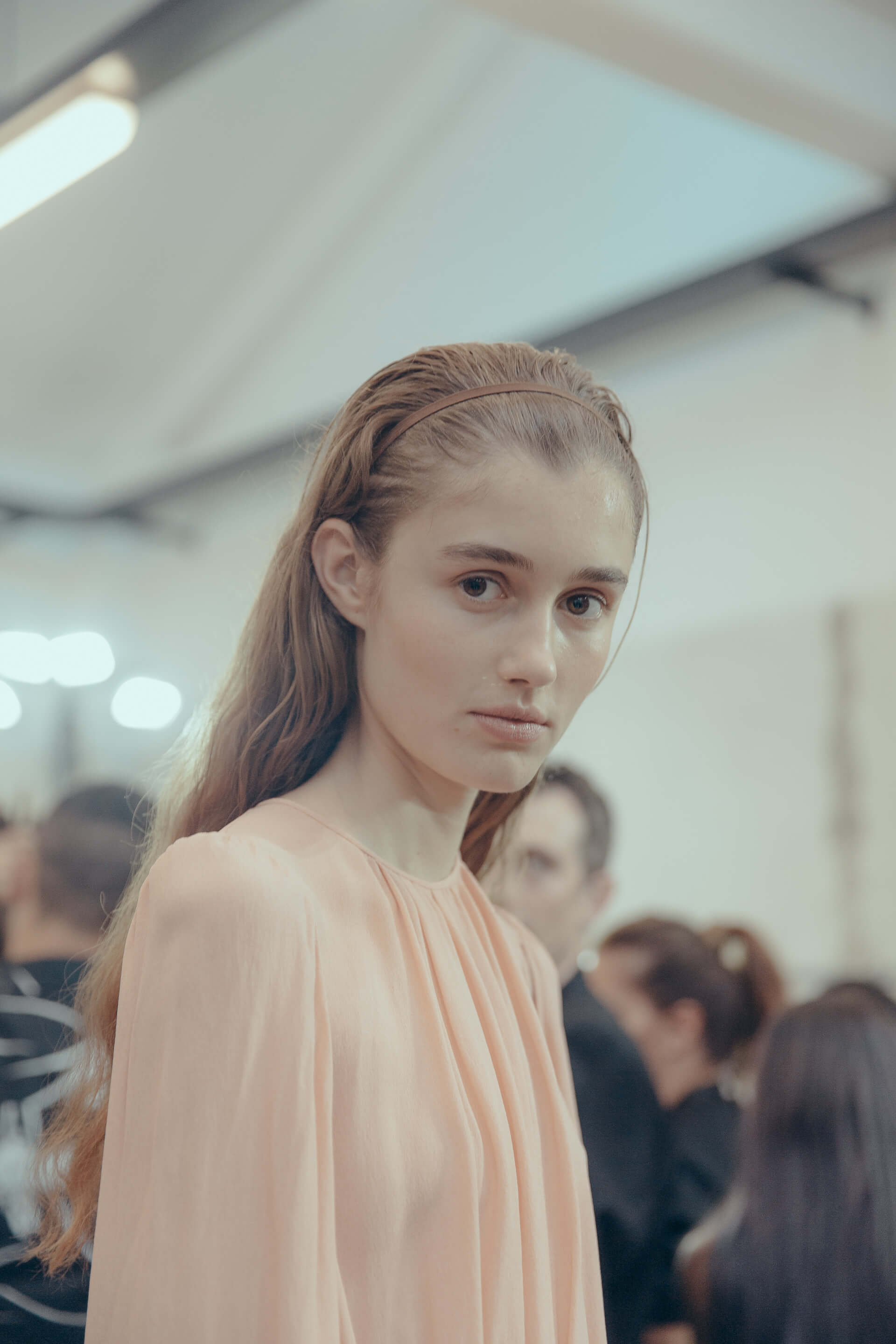 Everything is greatly elaborated, including the sandals with the cubic shape sculptured (which reinforce a message: the floral is still strong) and the ankle boots. The encounter between genres can be found in every look, without the risk of falling into the no-gender topic, proving instead how the dialogue between men and women in fashion (and not only) is not only successful
but also necessary.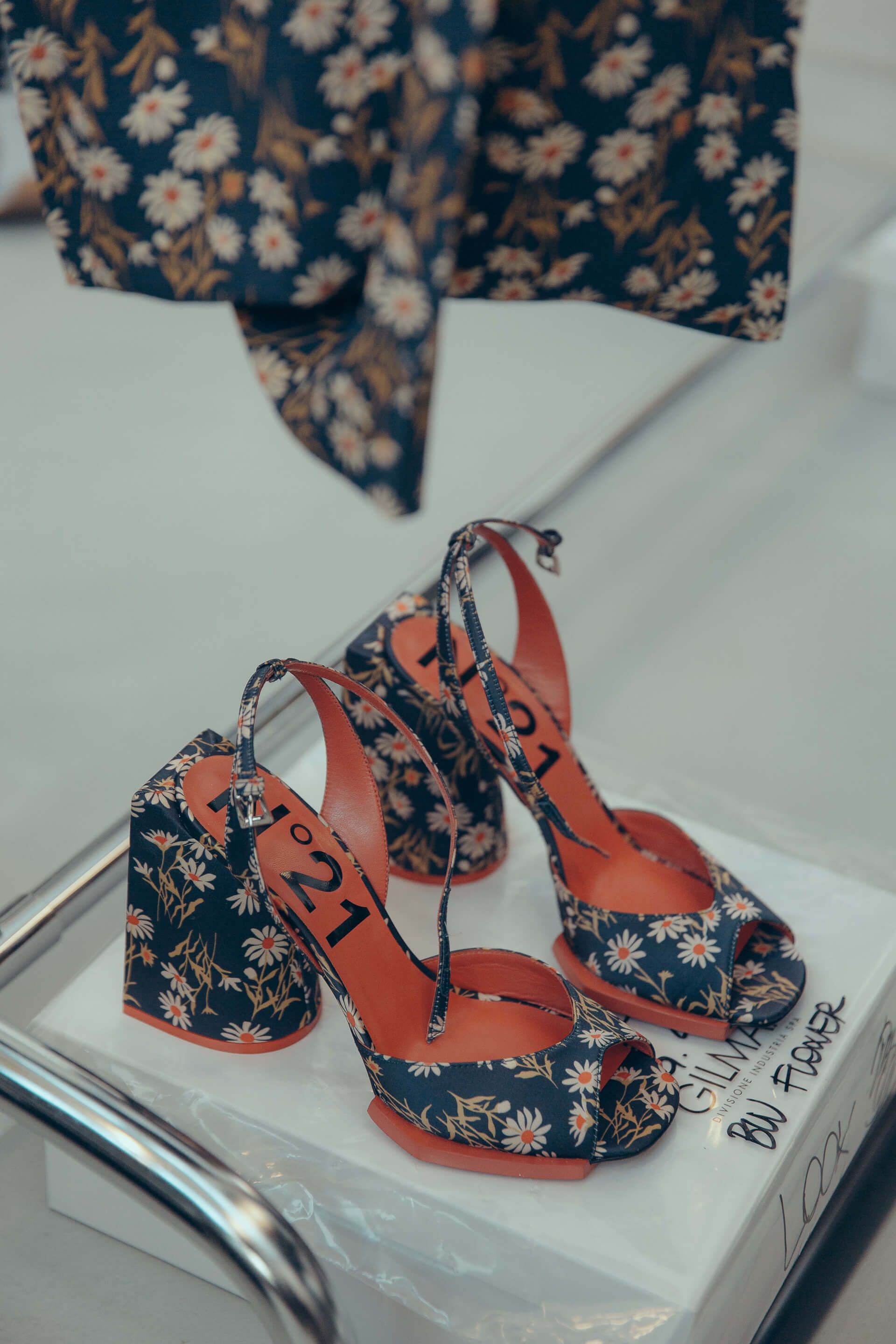 N°21 SS20
OUR FAVORITE LOOKS
__________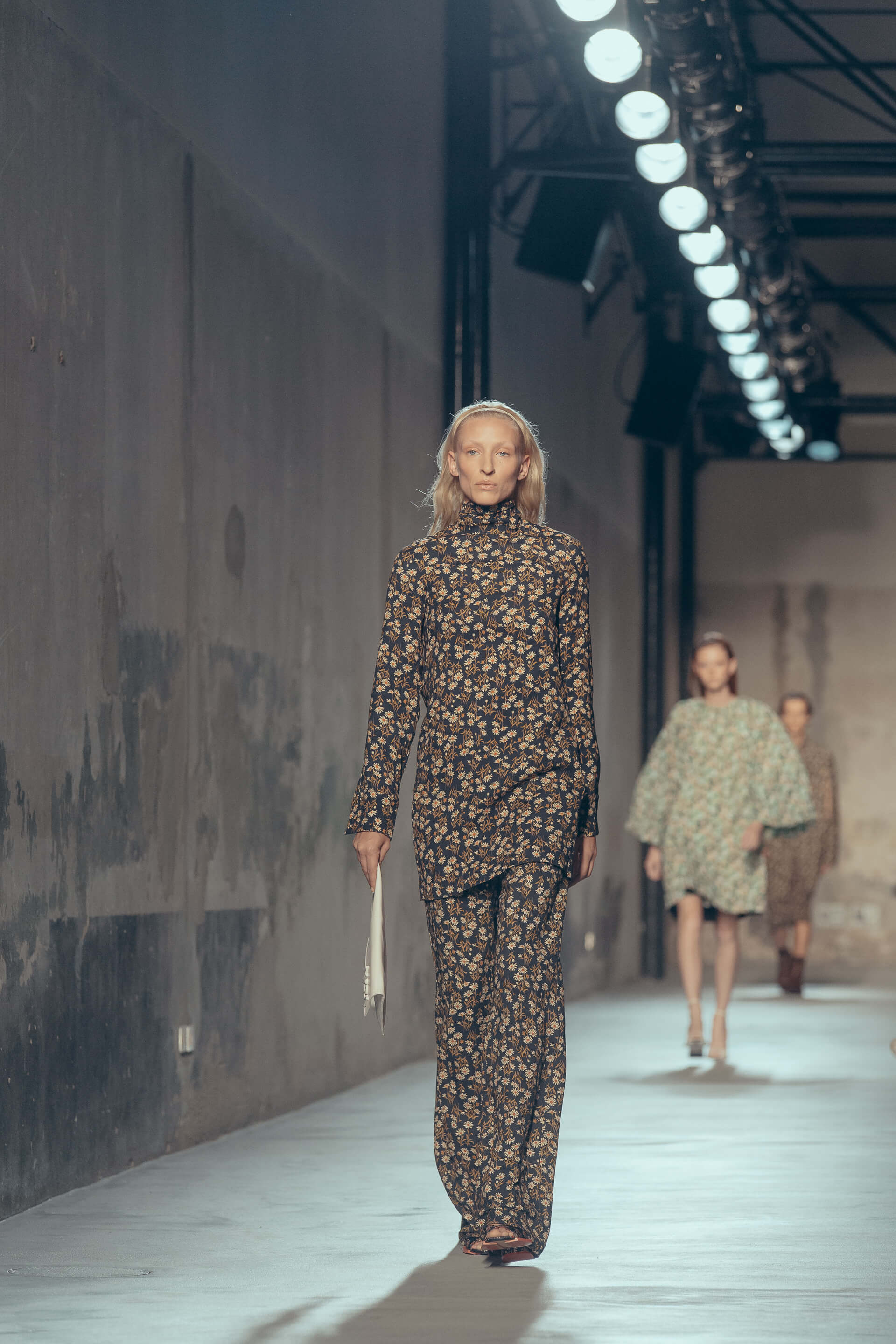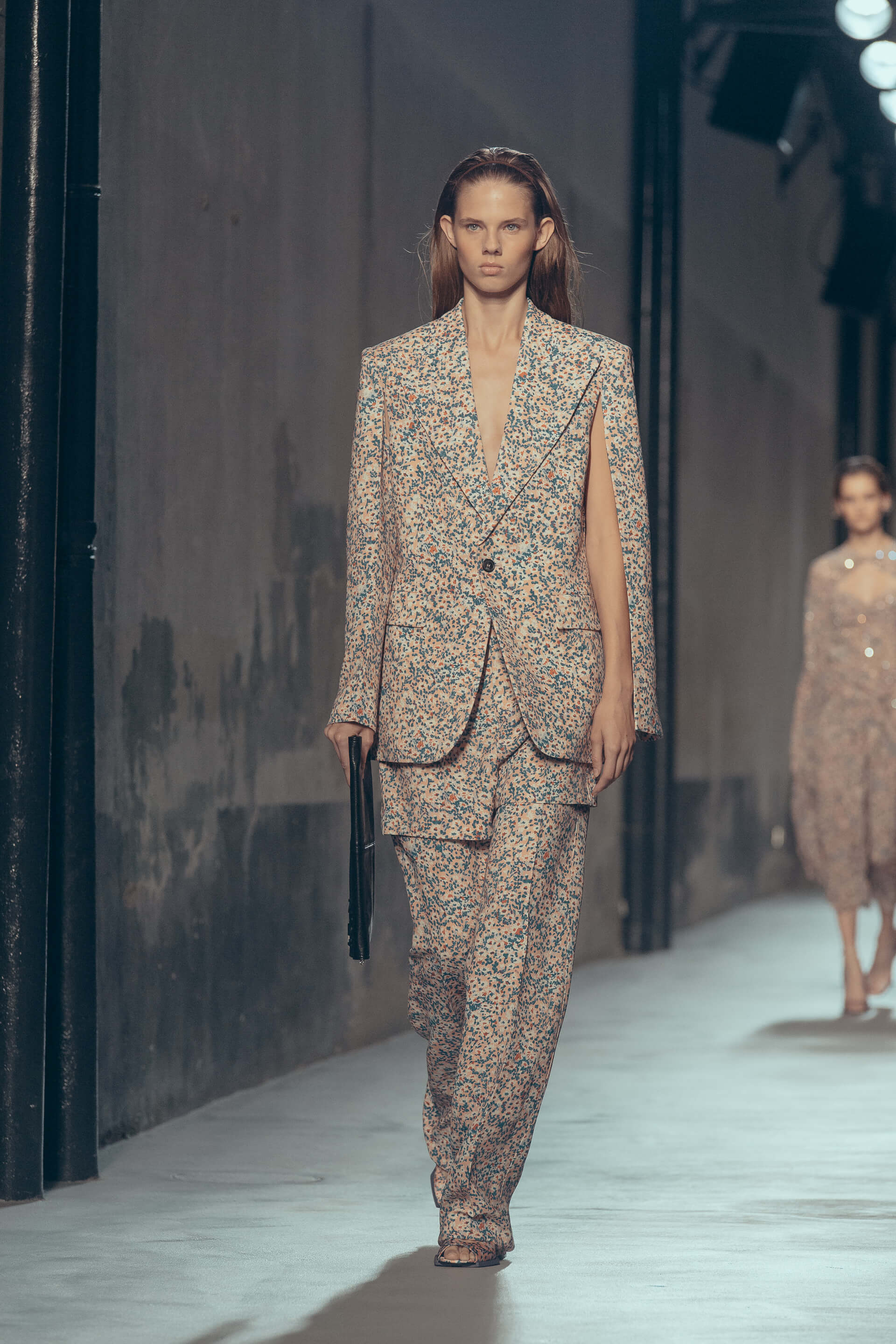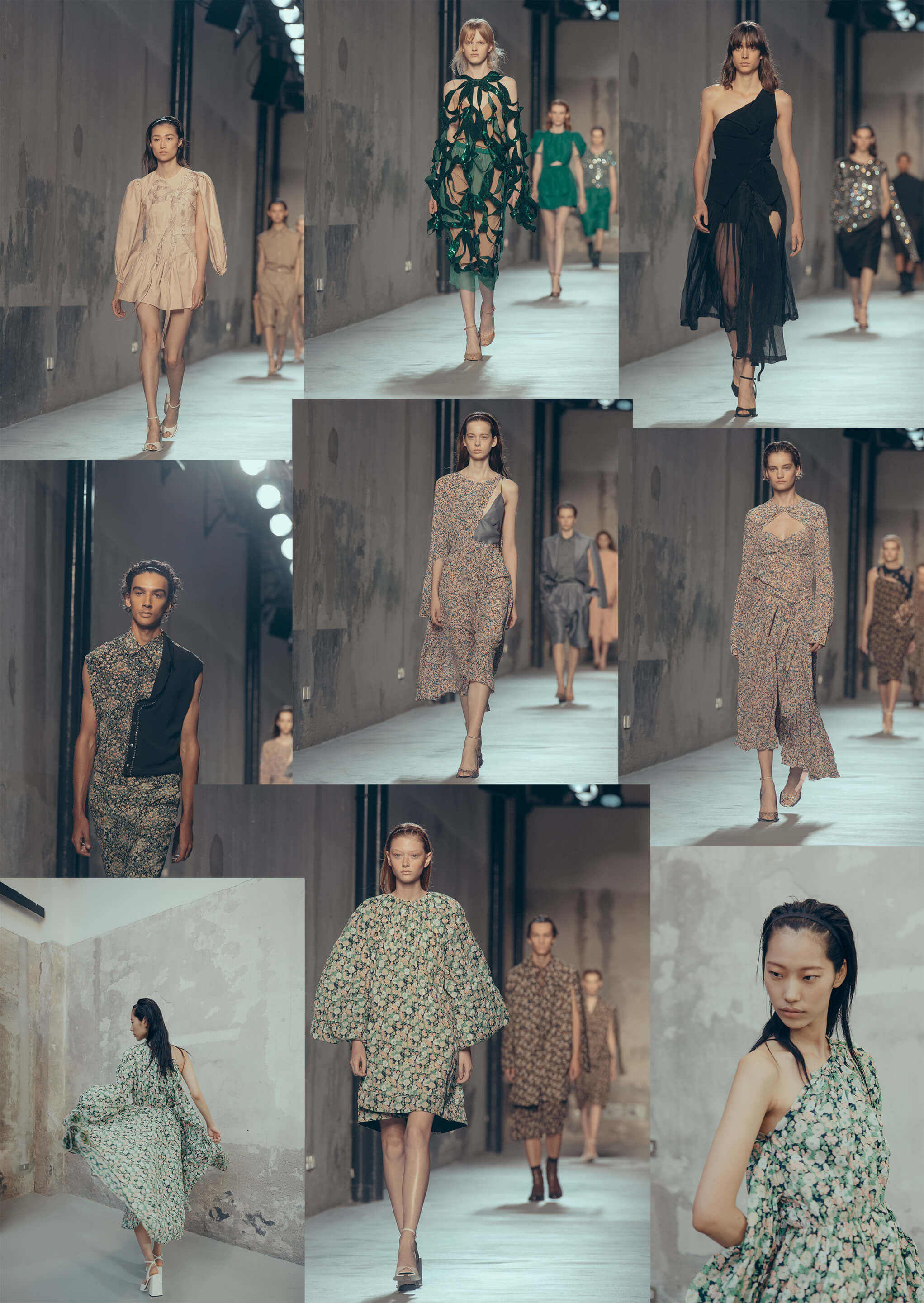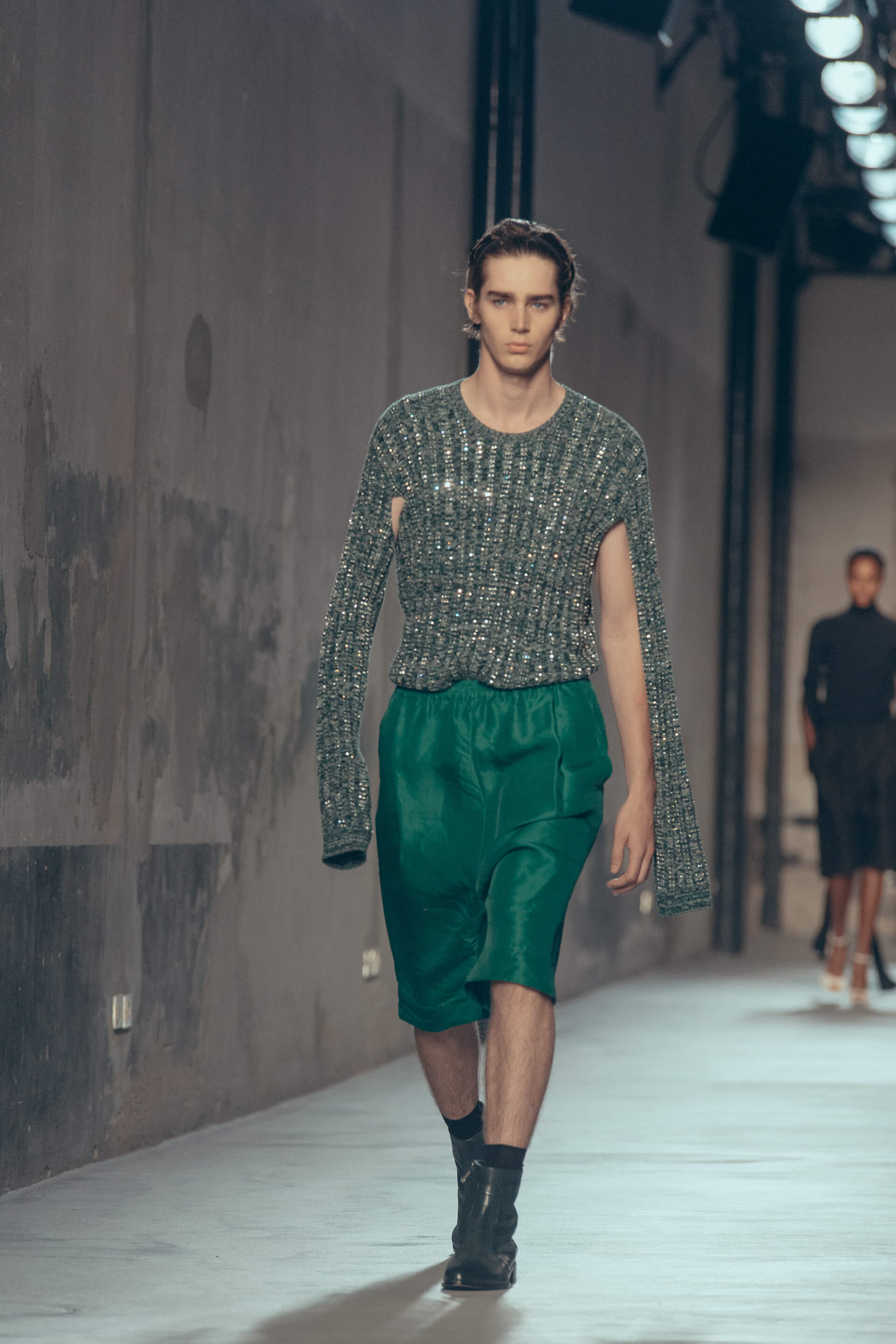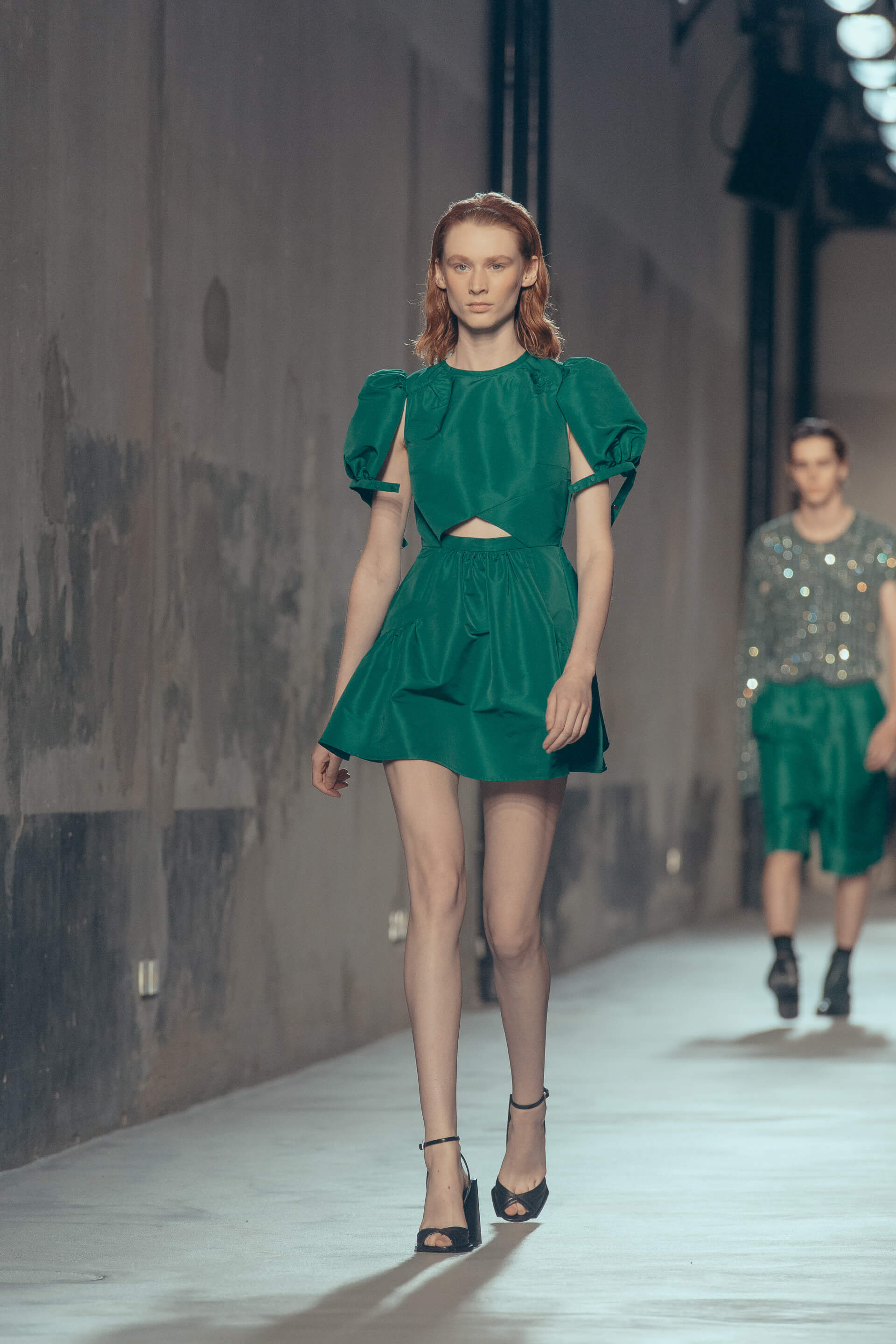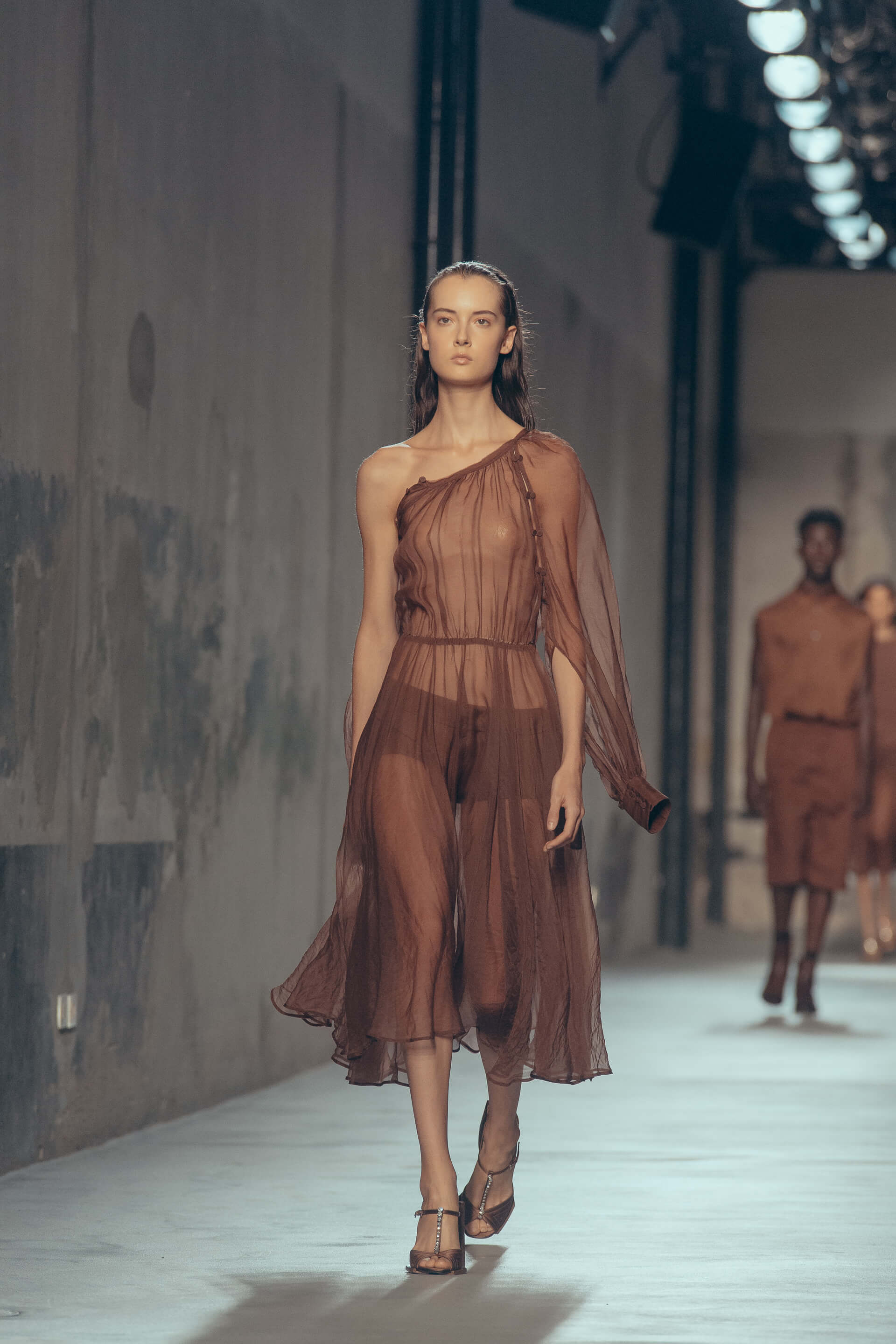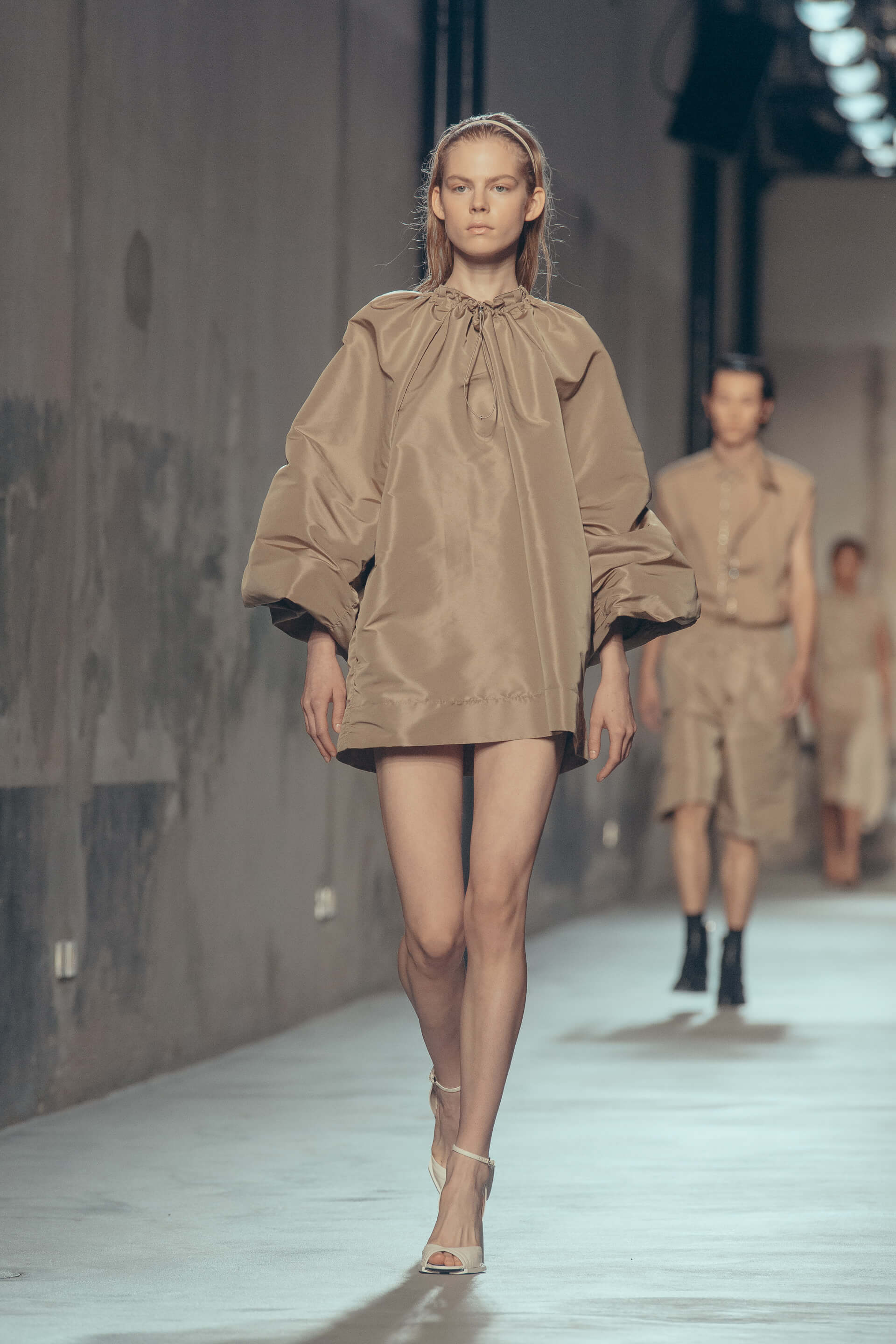 N°21 SS20
BEAUTY
__________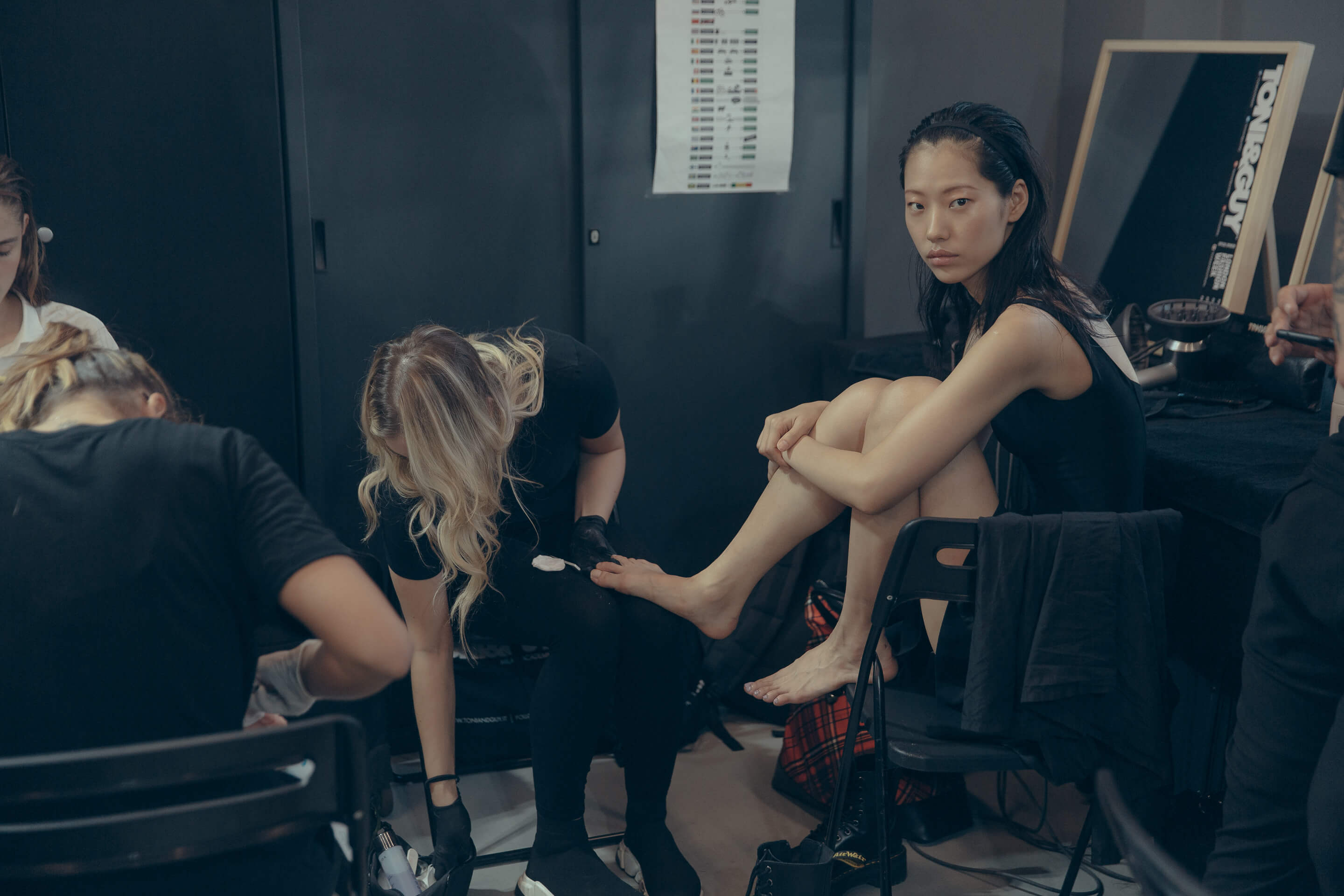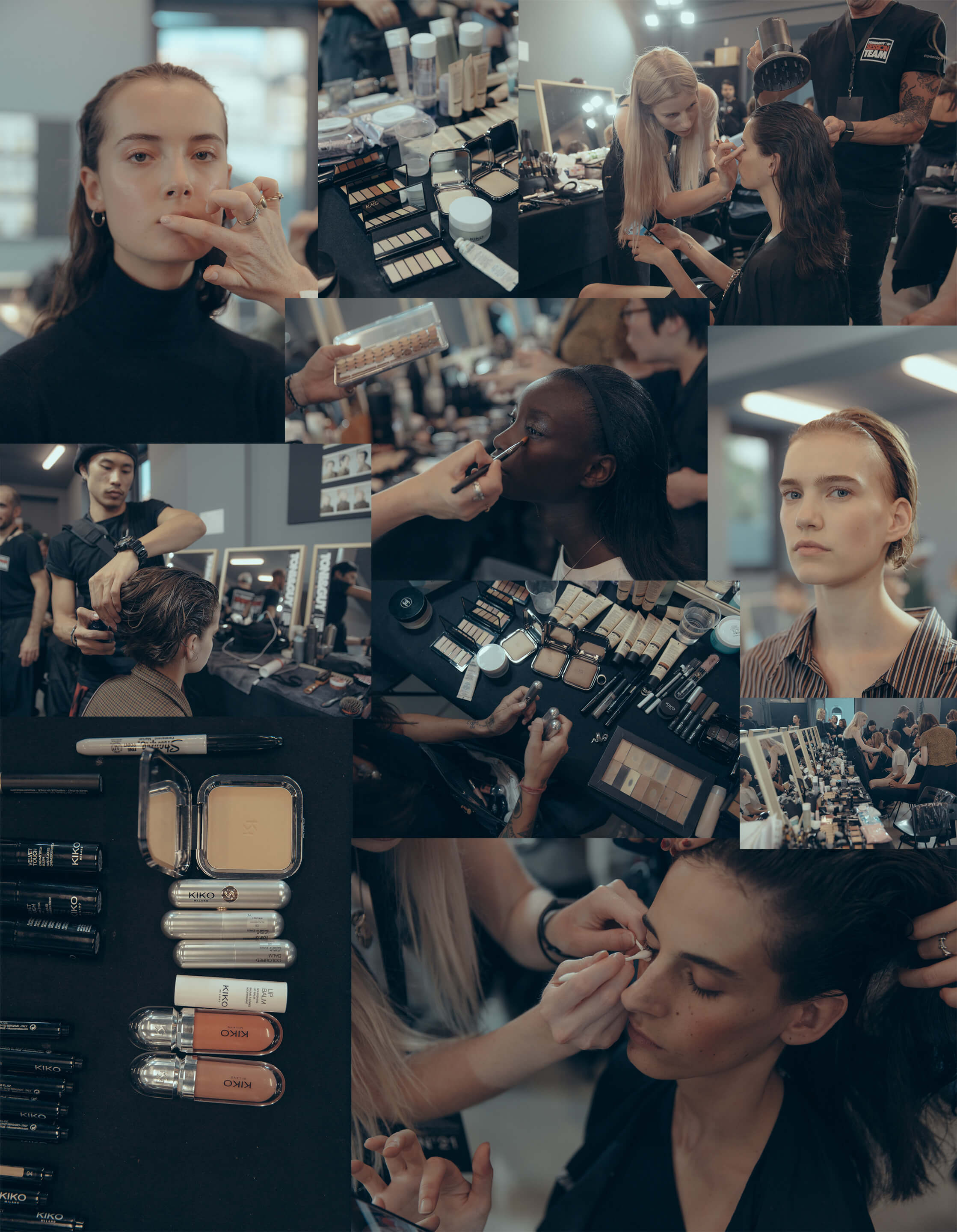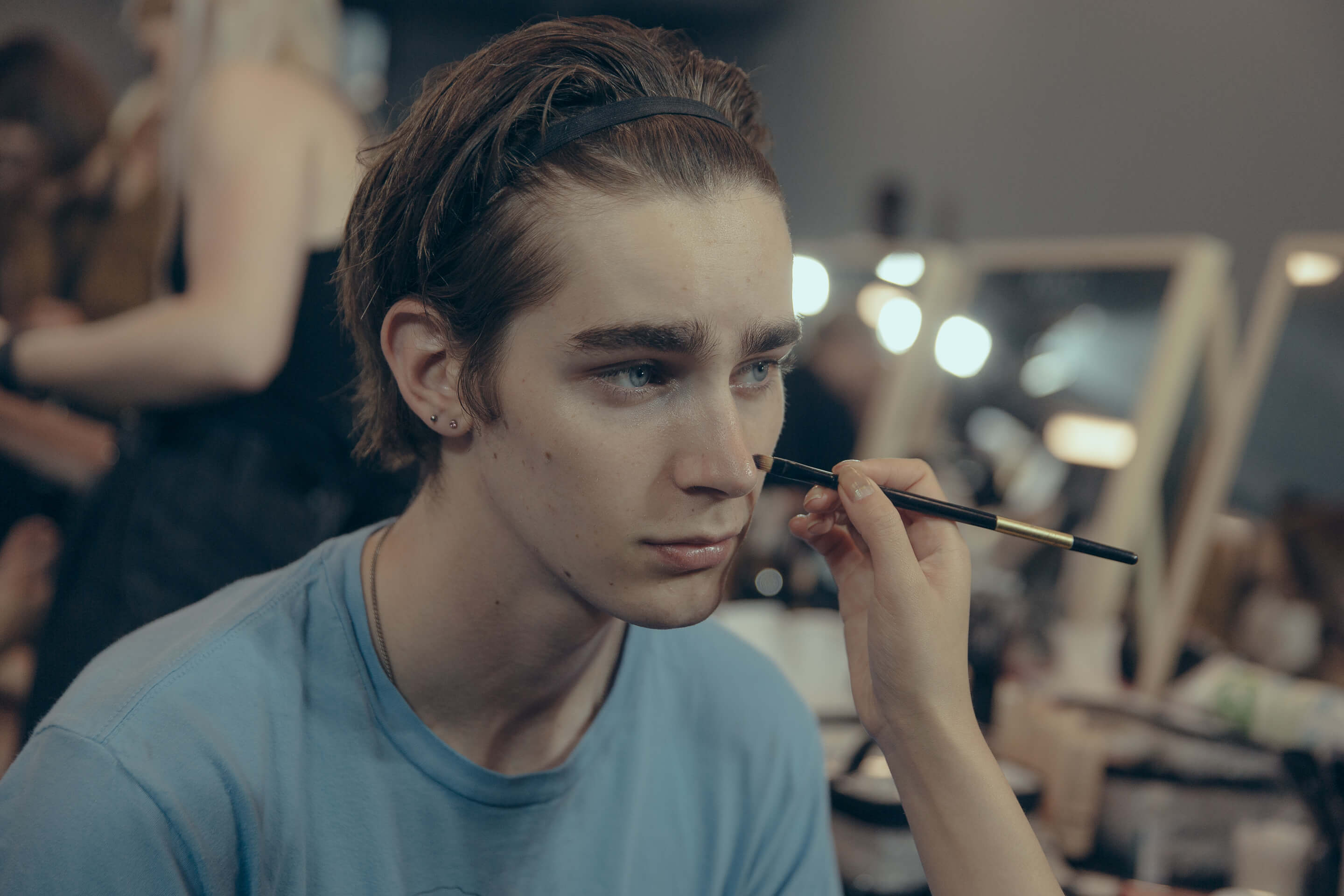 Beauty lies in minimalism, and the makeup of N°21 proves it. Done by Lauren Parsons for Kiko Milano, the beauty look is all about freshness, that freshness typical of a "flower that has just blossomed" and that highlights its individuality. The glow effect is due to careful hydration, using Sebo Balance Cream first and Hydra Pro Glow after; then comes the Smart foundation for a natural effect and a touch of highlighter to enlighten the face. there is no mascara, while the key product is the colored lip balms, the 06 (Blackberry) and 08 (Almond), both gently applied on both lips and eyelids.