N°21 F/W20

MOODBOARD
It's the 10th anniversary for N°21 and for the designer Alessandro Dell'Acqua. And with this collection, Alessandro "unleashed" all his obsessions: "I've had so many. I wanted to celebrate them all, all the obsessions that have always been there at the heart of my work." No nostalgia, he just sent letters of love to all the things that made him fall in love with his own brand and that made fall us in love with it, and you know that N°21 has a special spot in our hearts. This collection could be described as a reflection of the past, looking to the future. And, as you can see for the moodboard here, a cheerful and suggestive backstage is the only must-have here.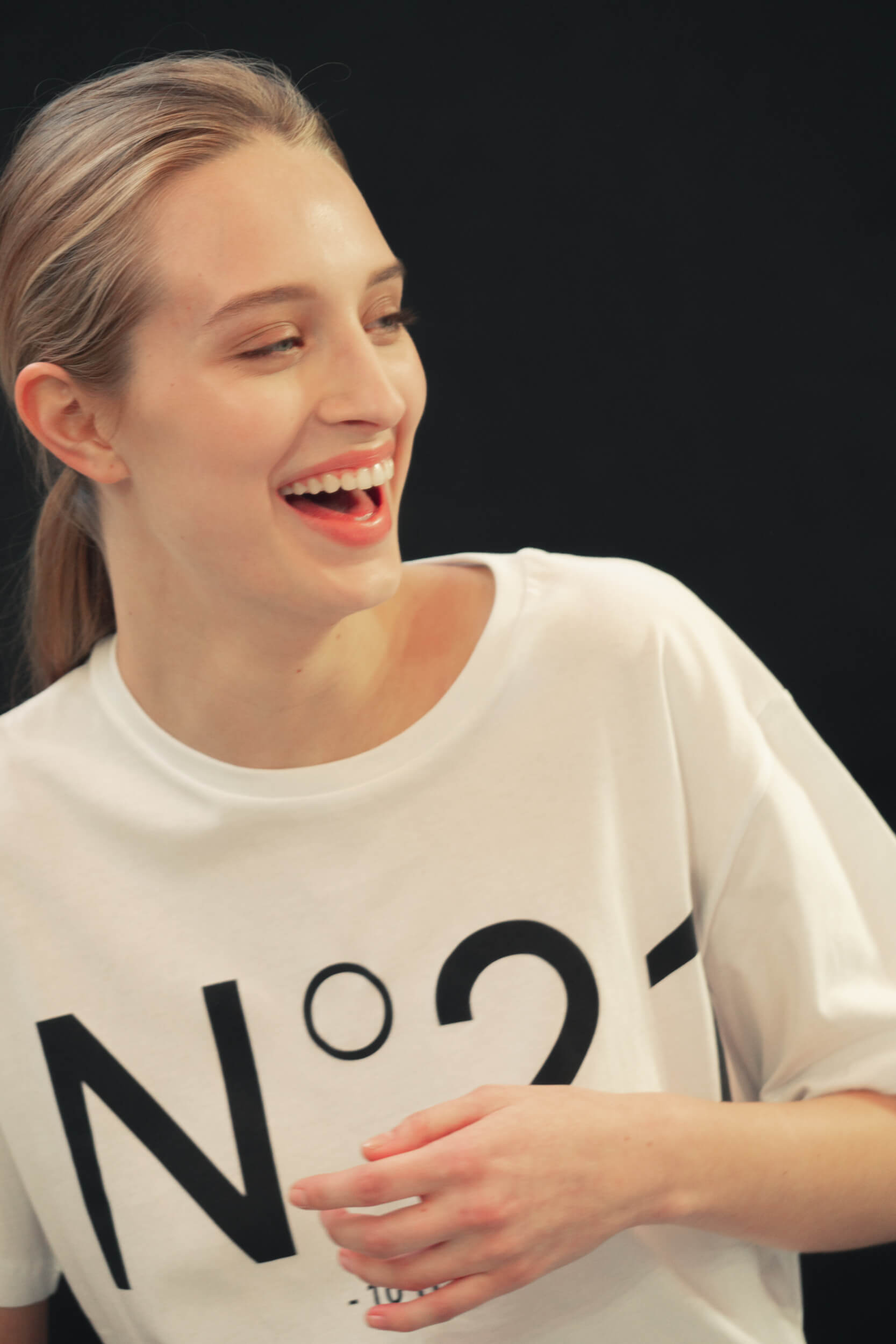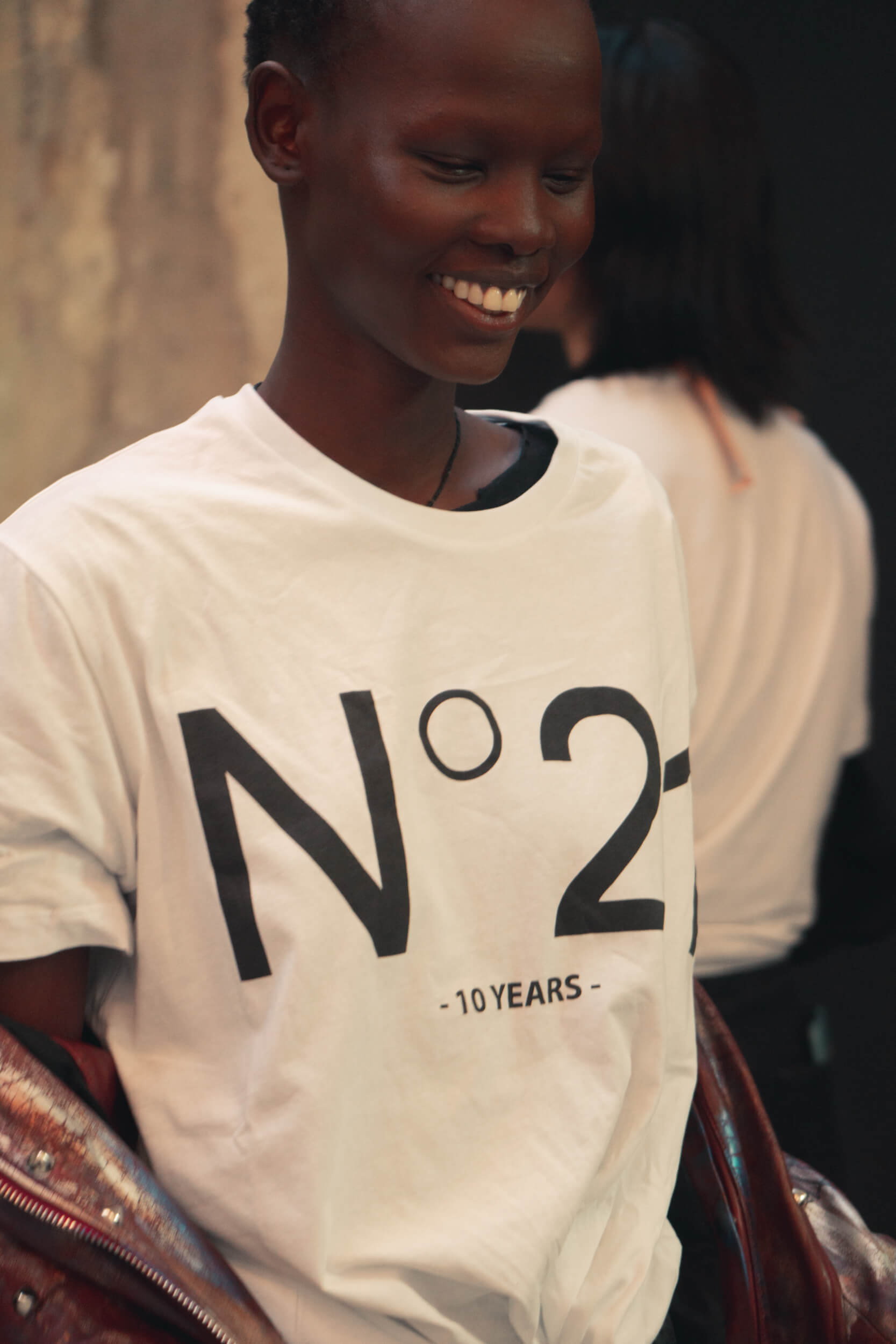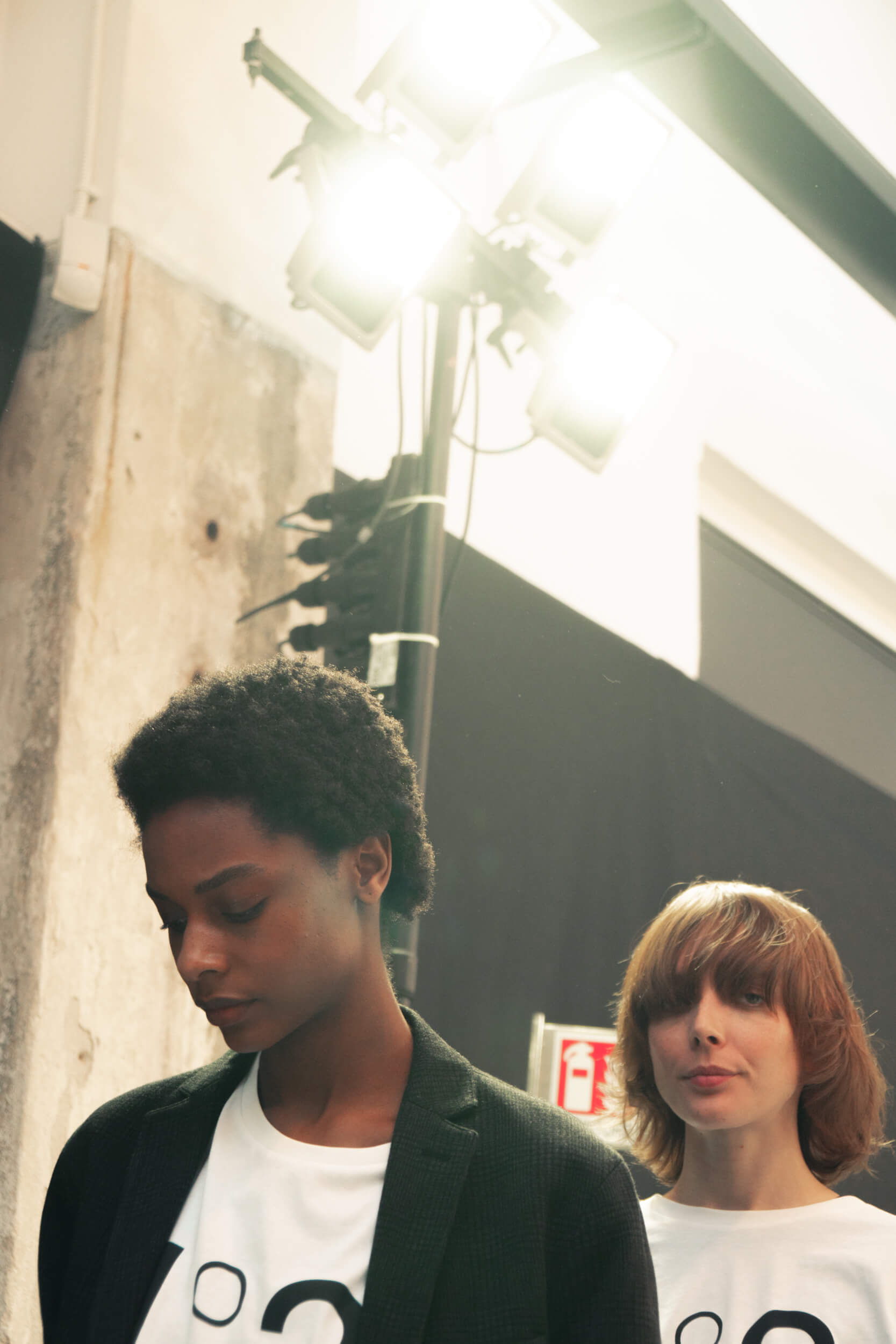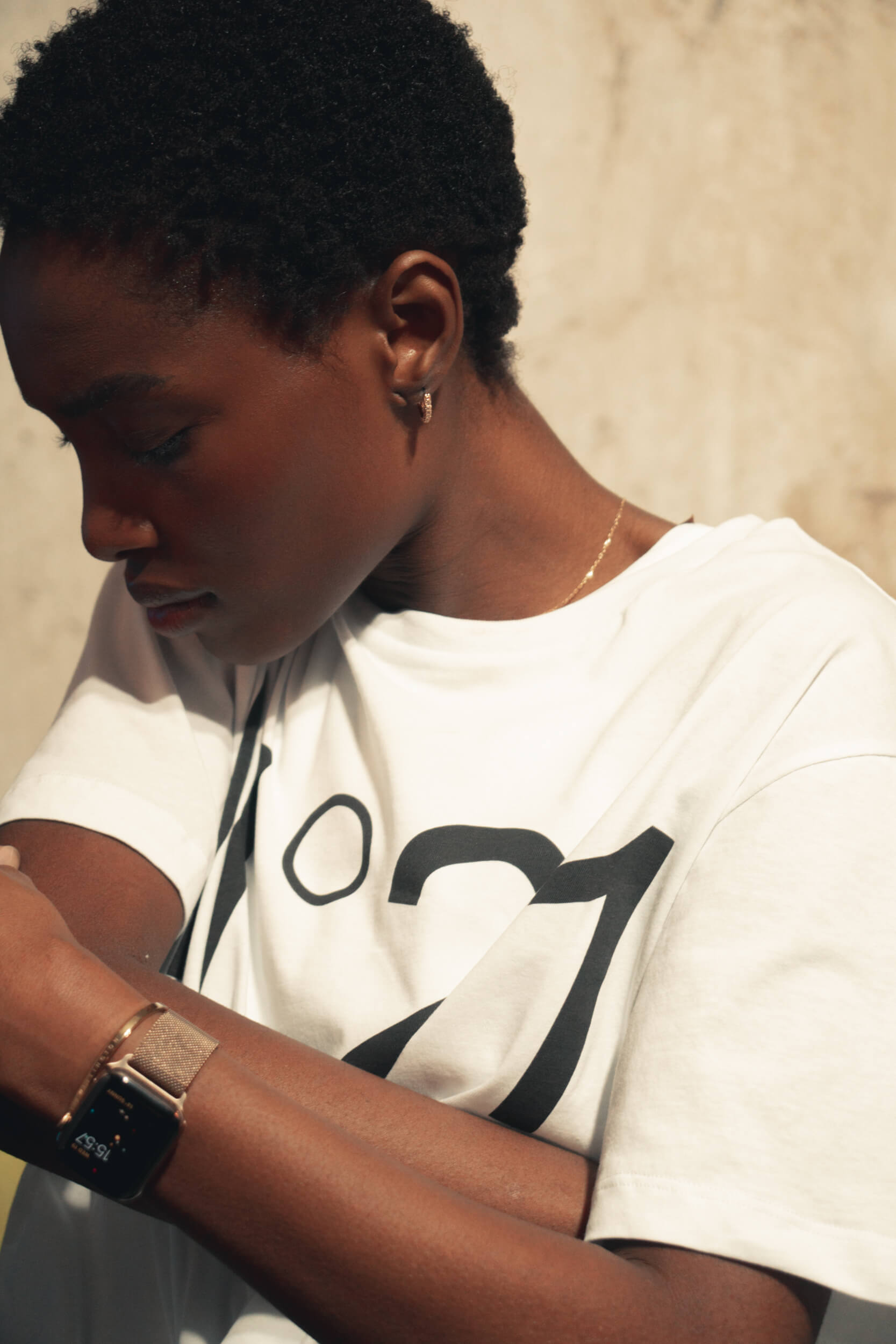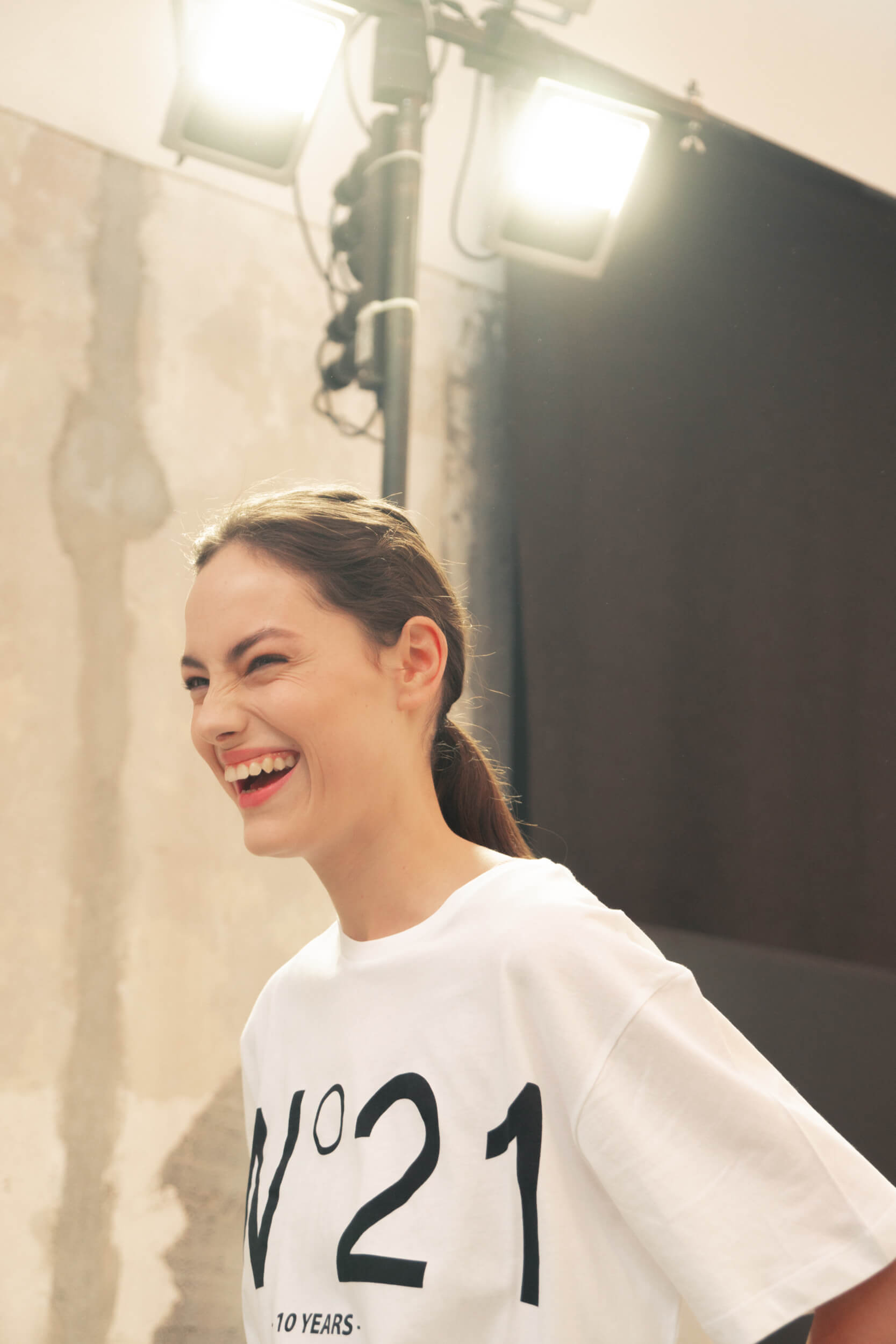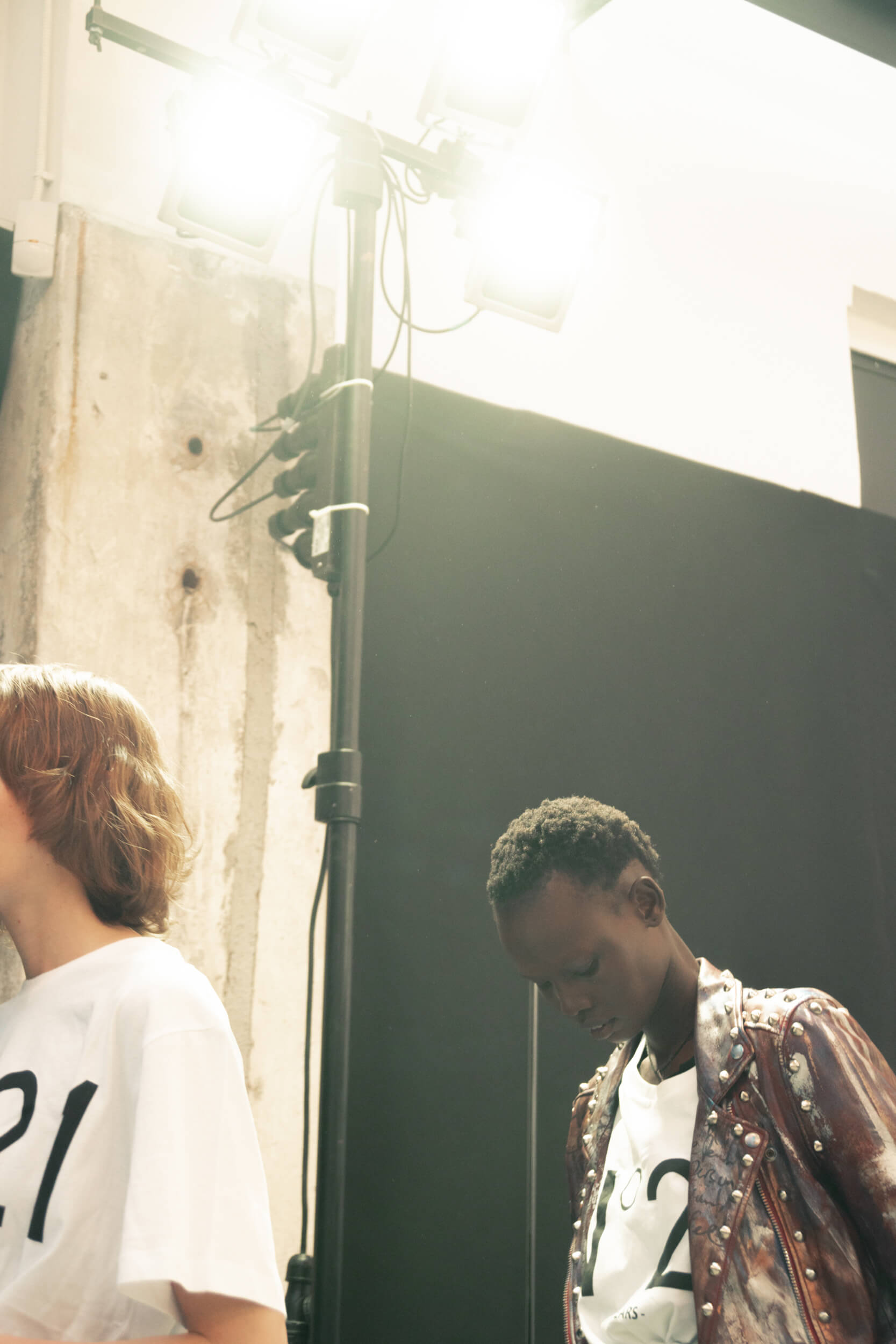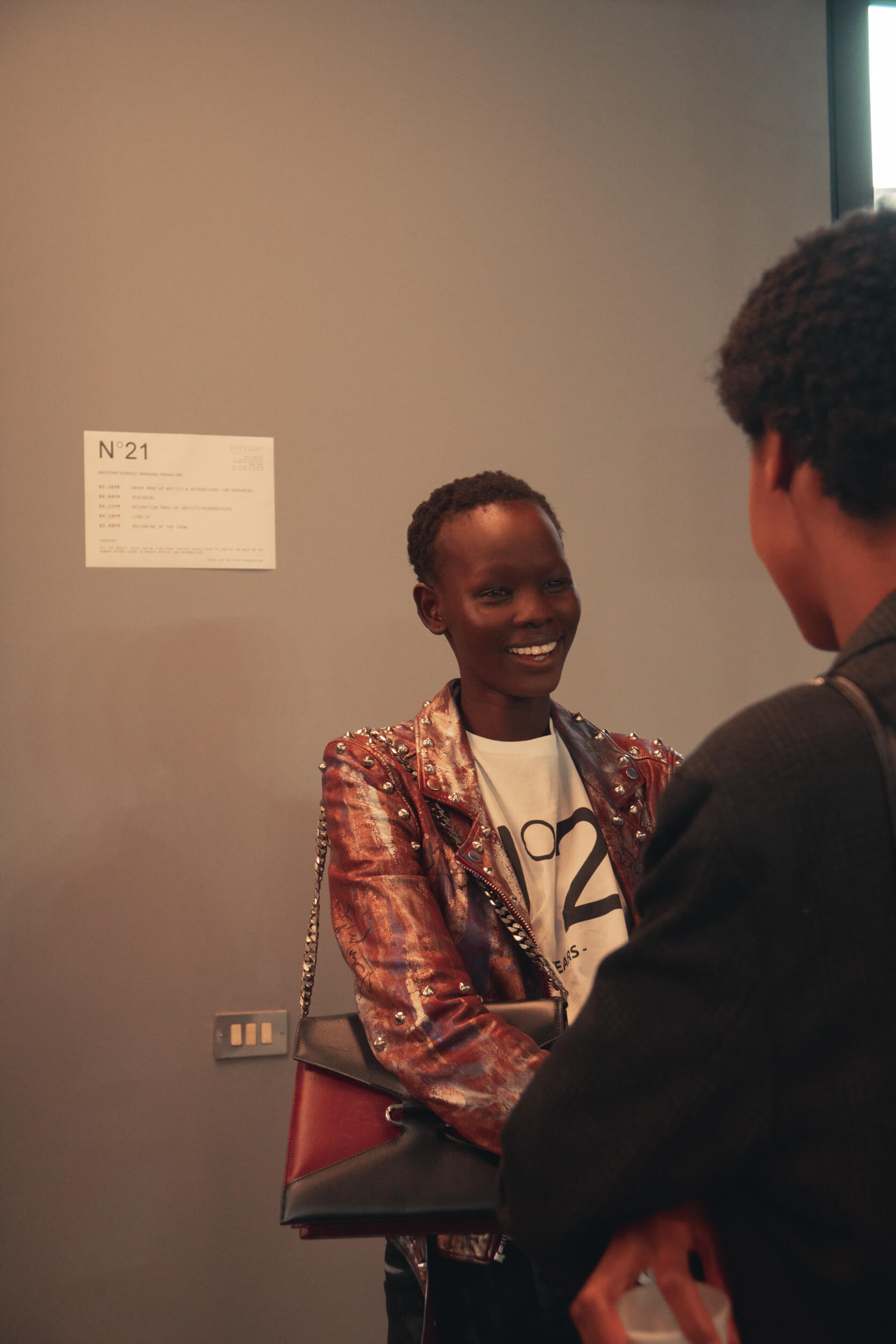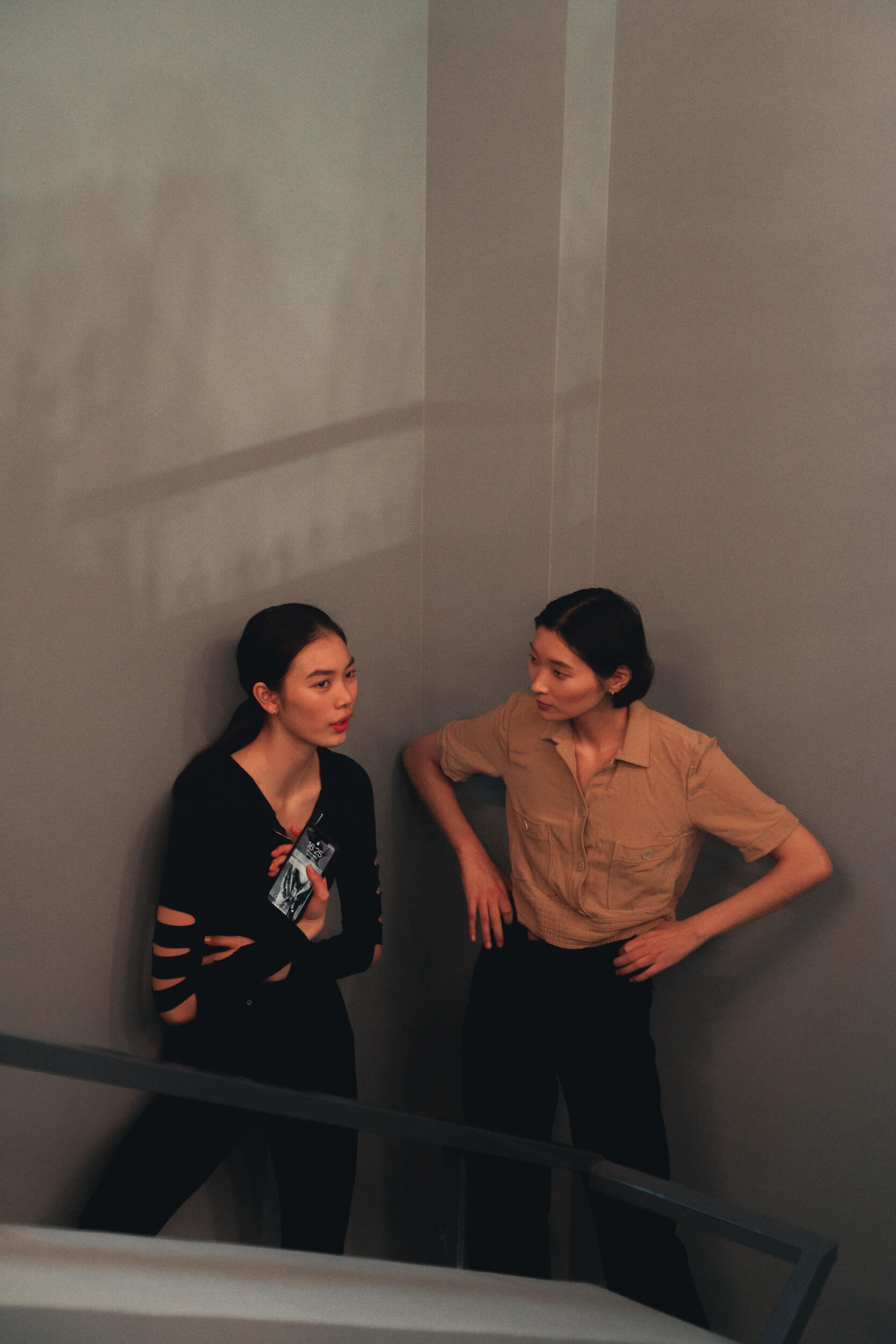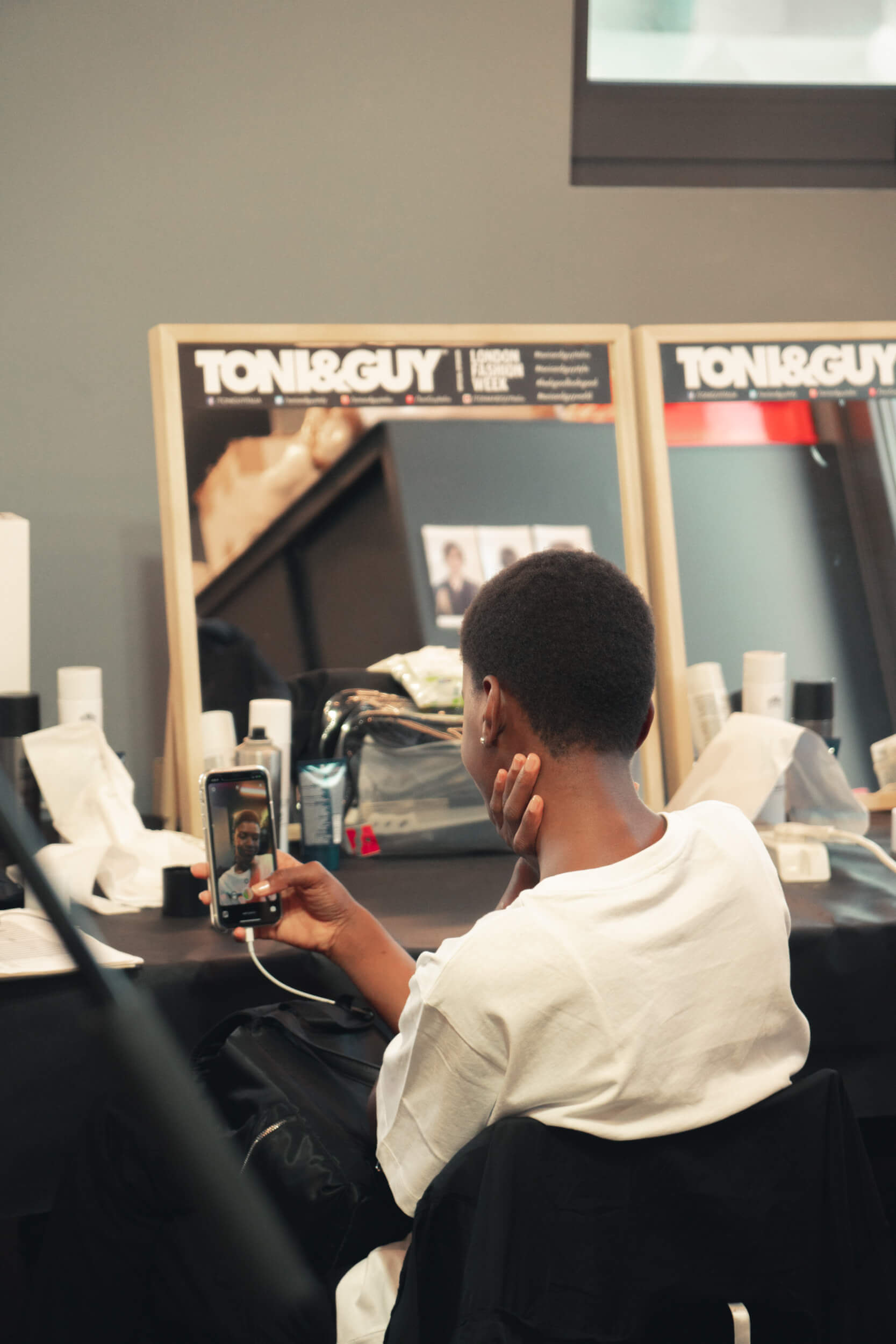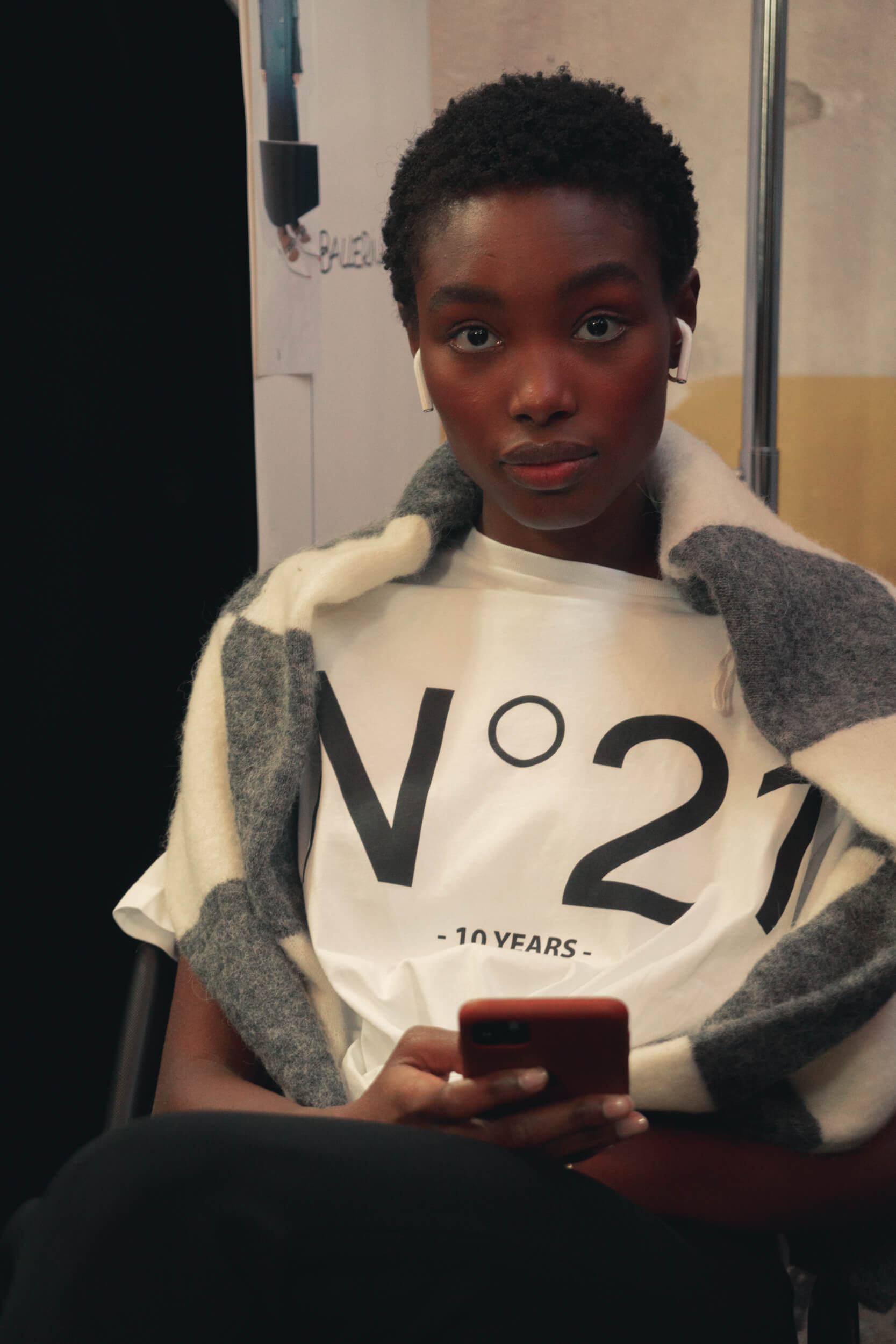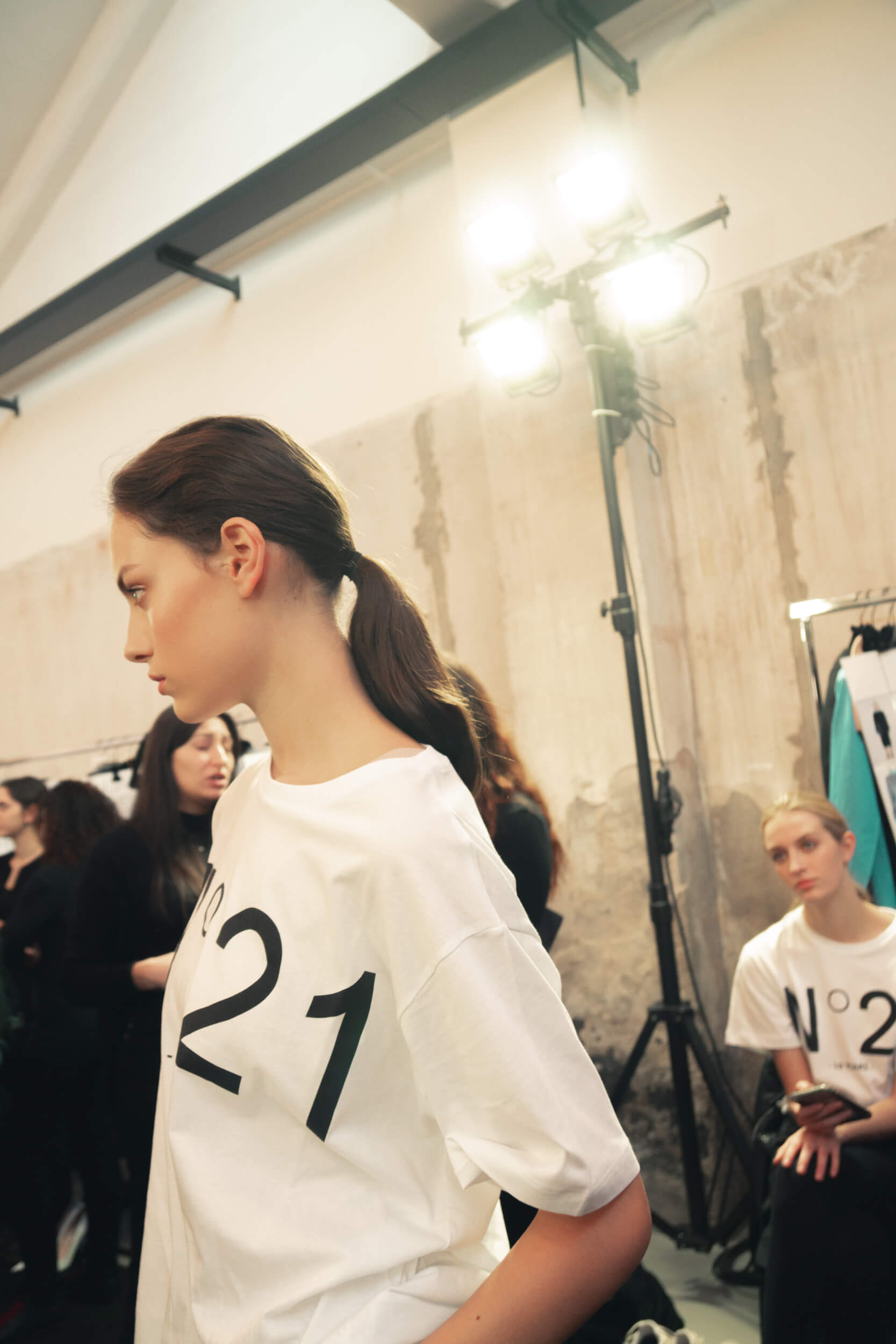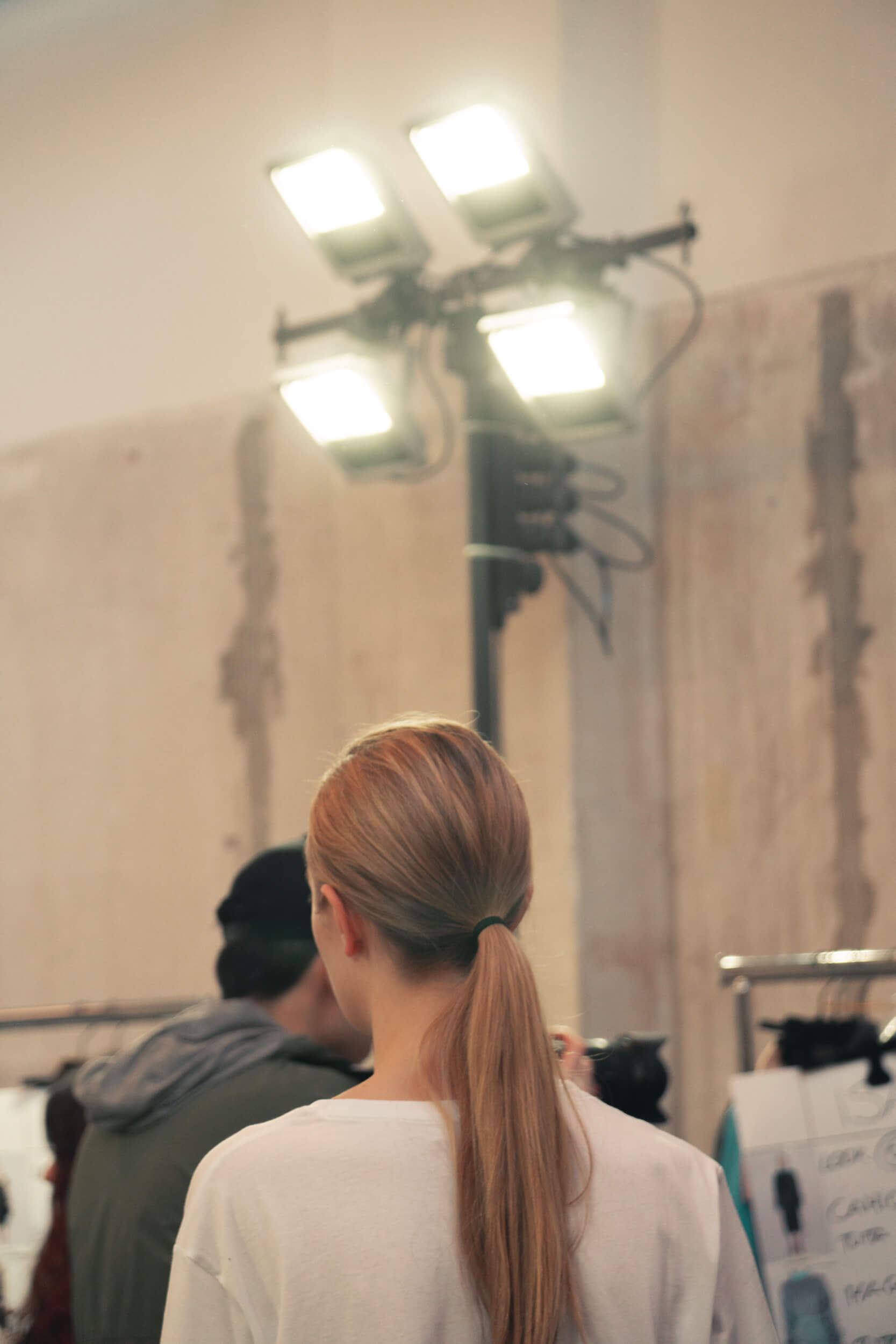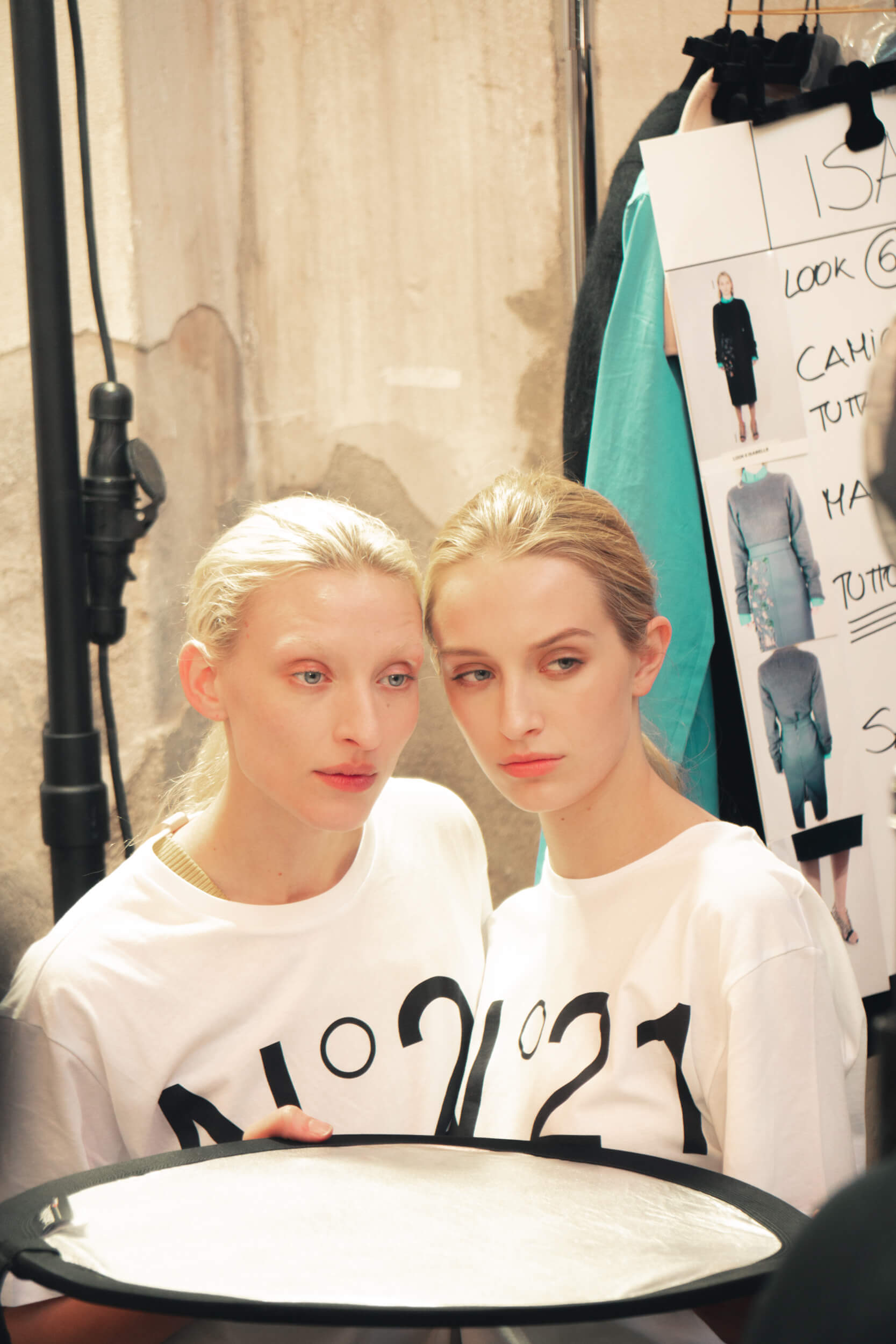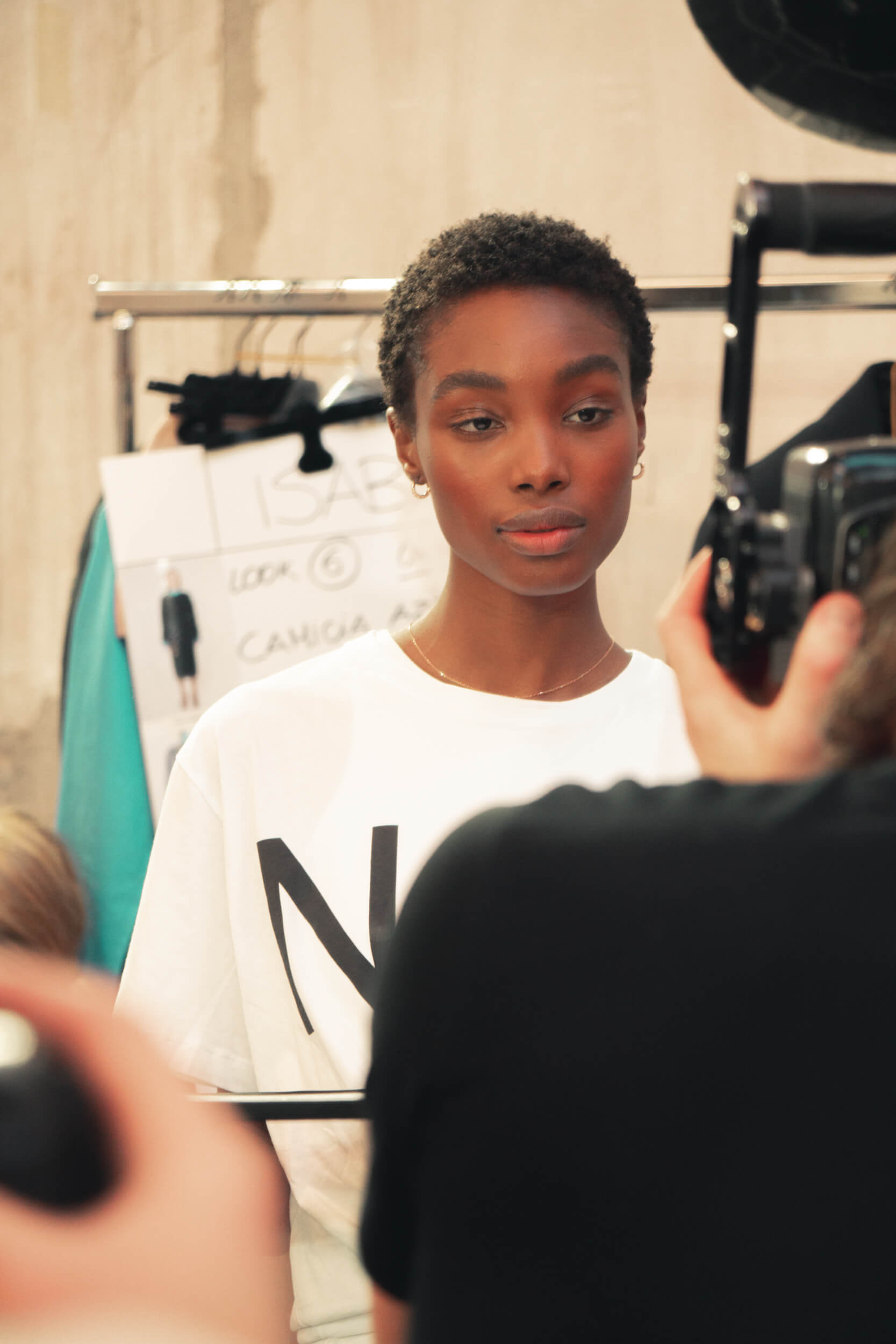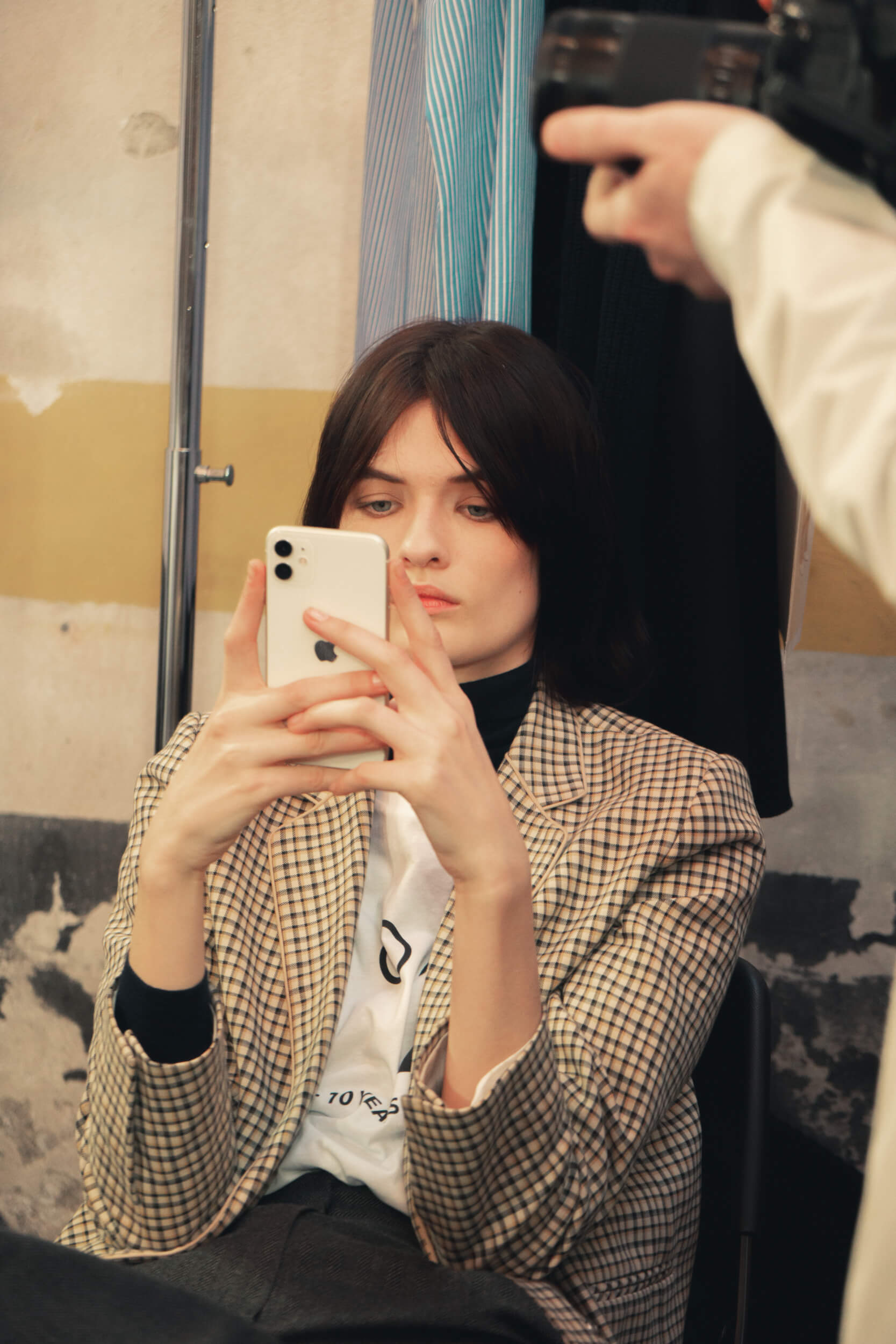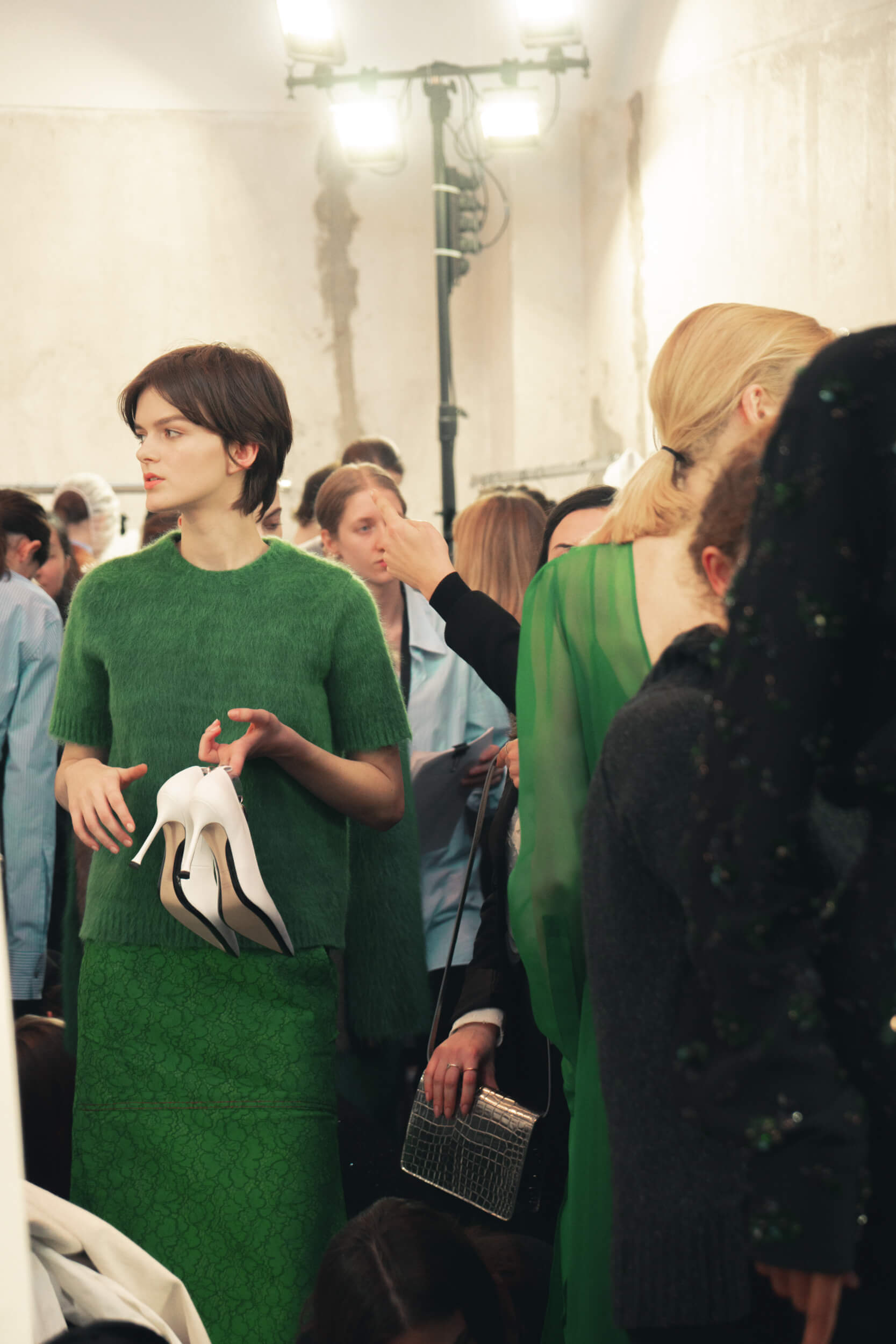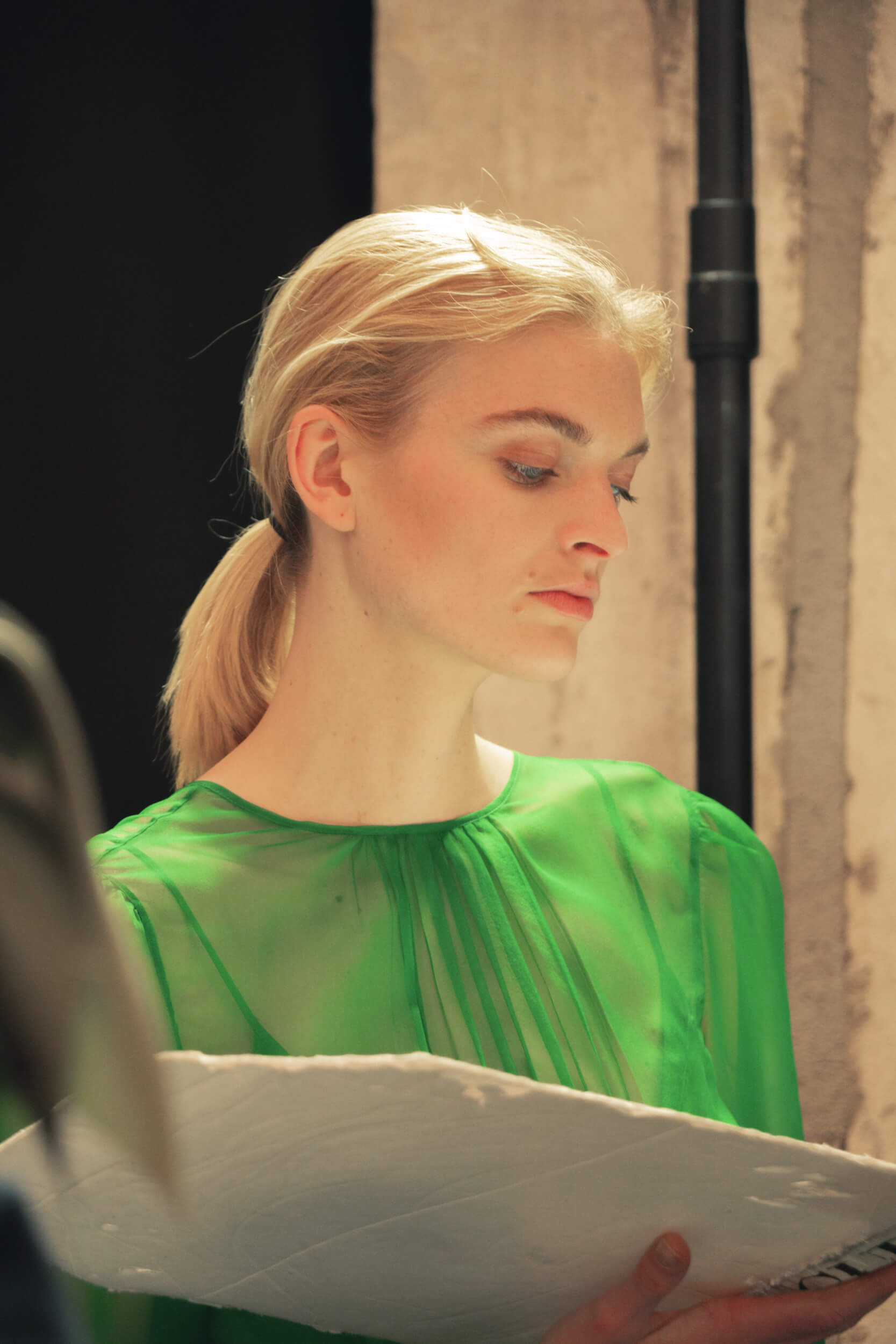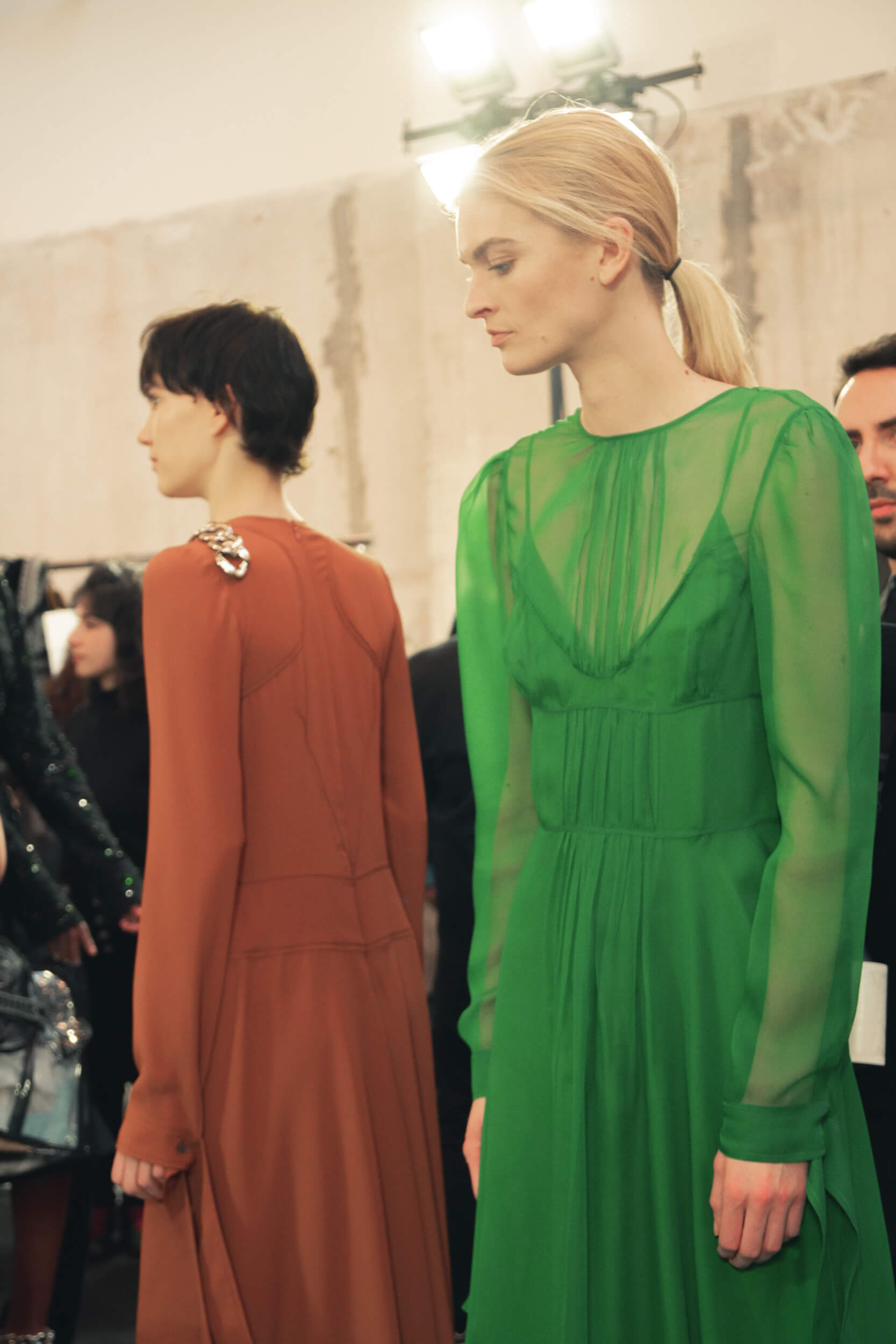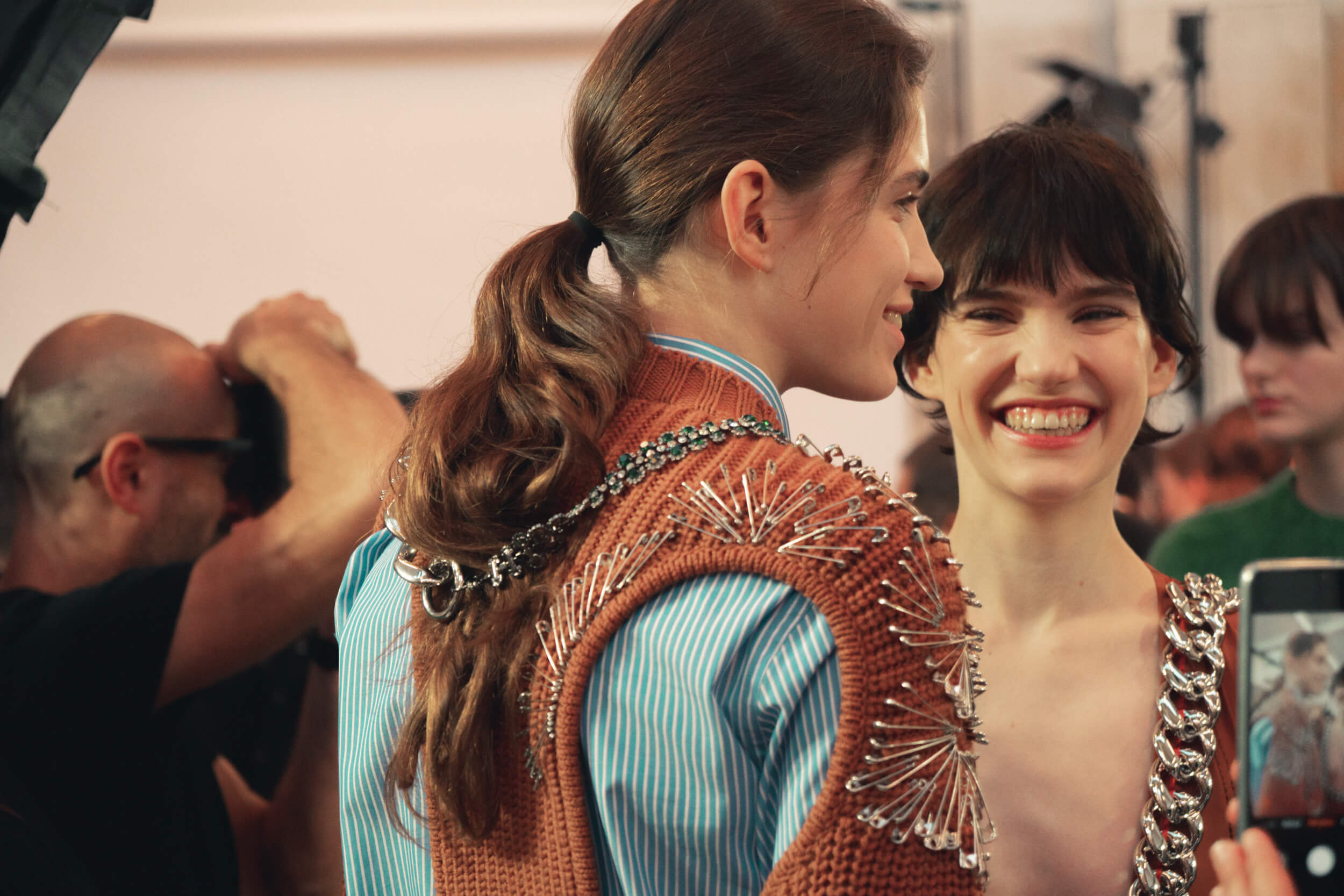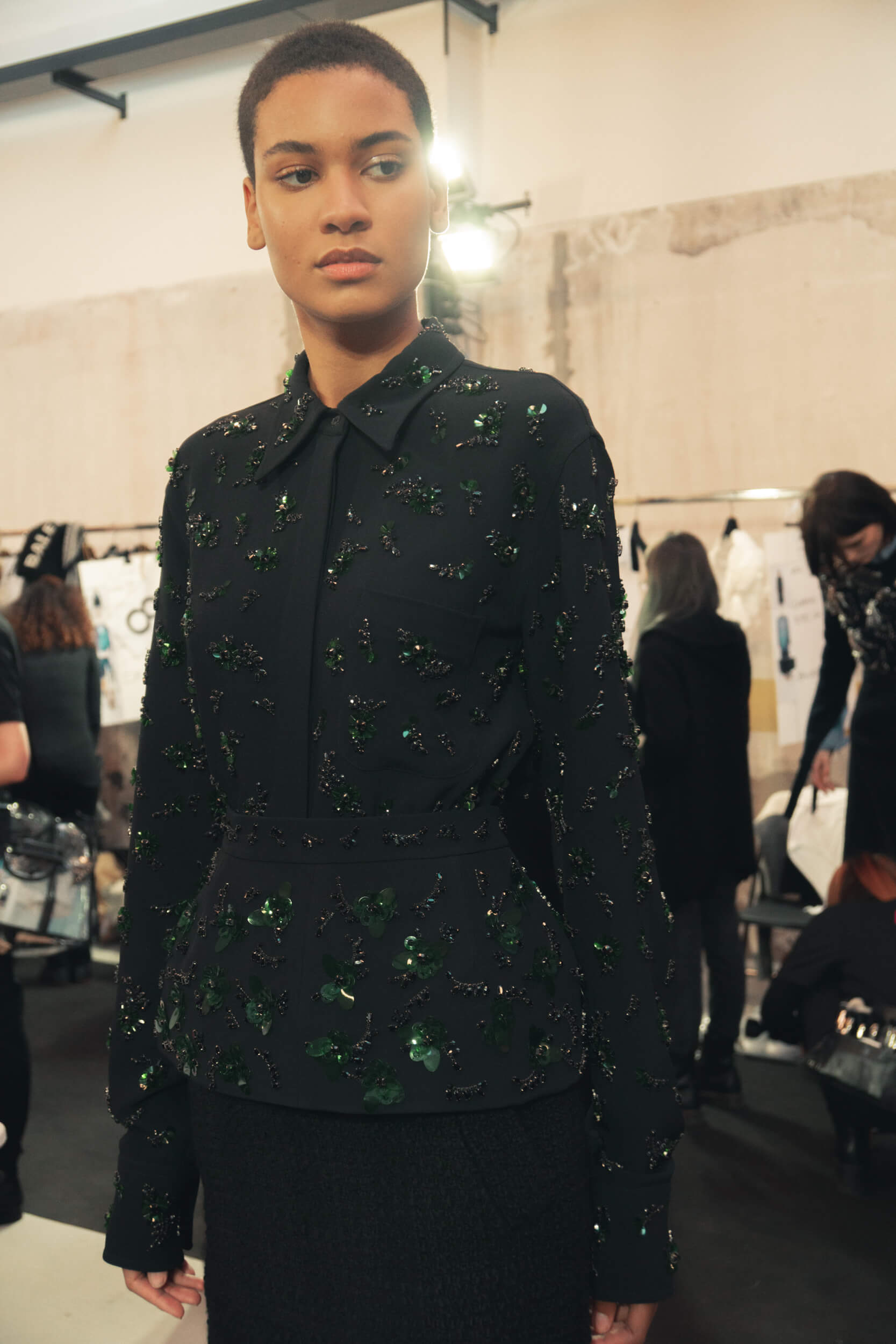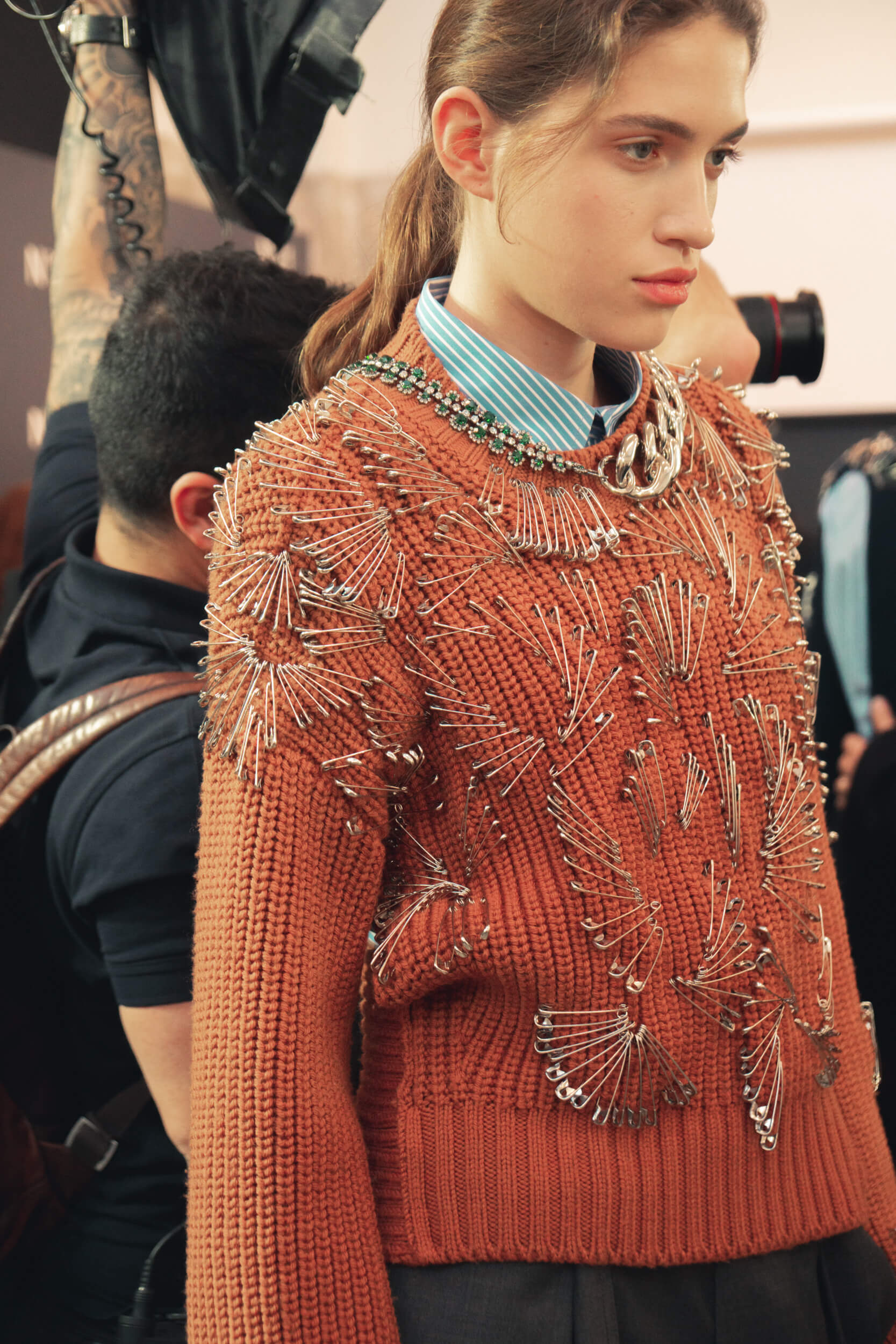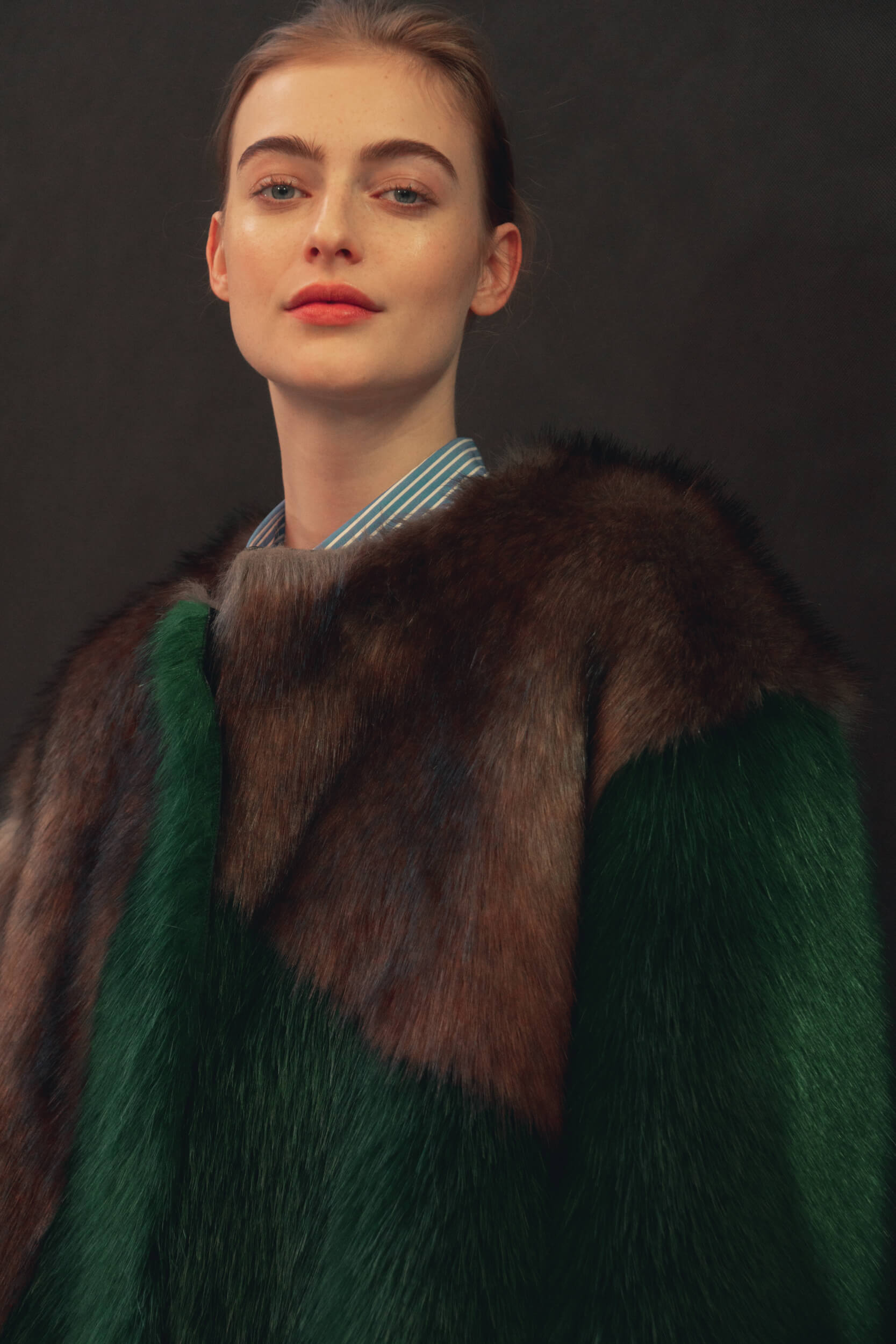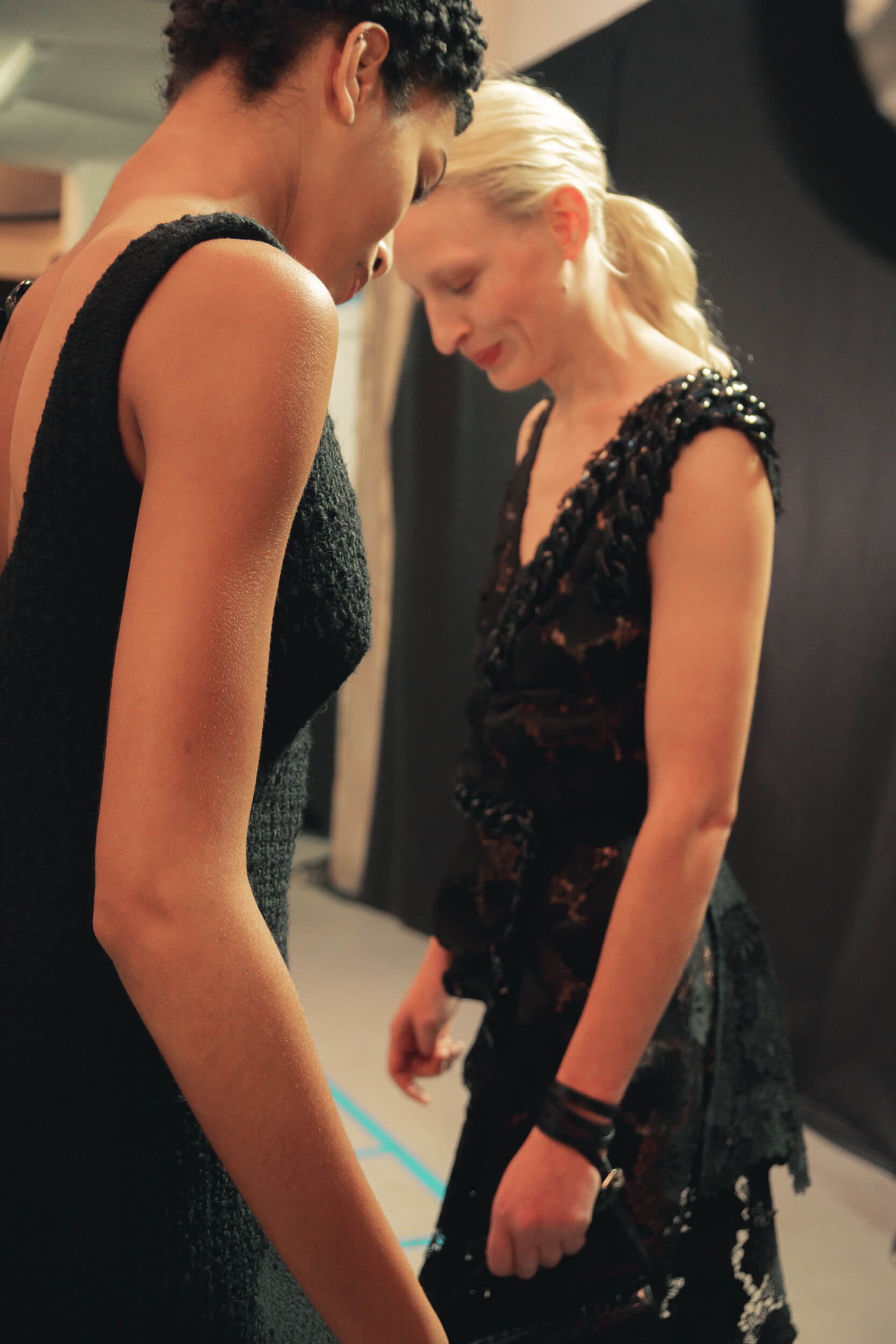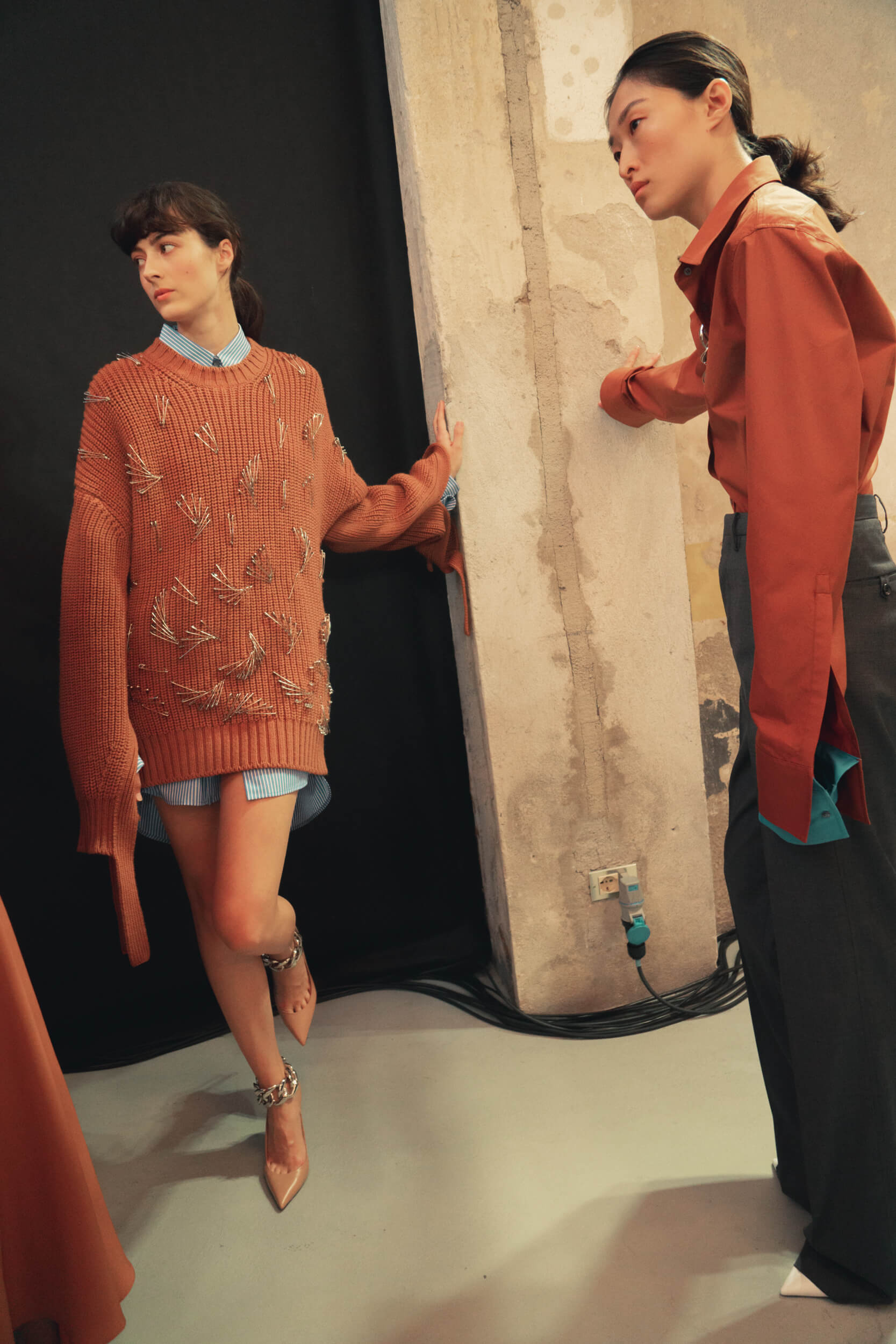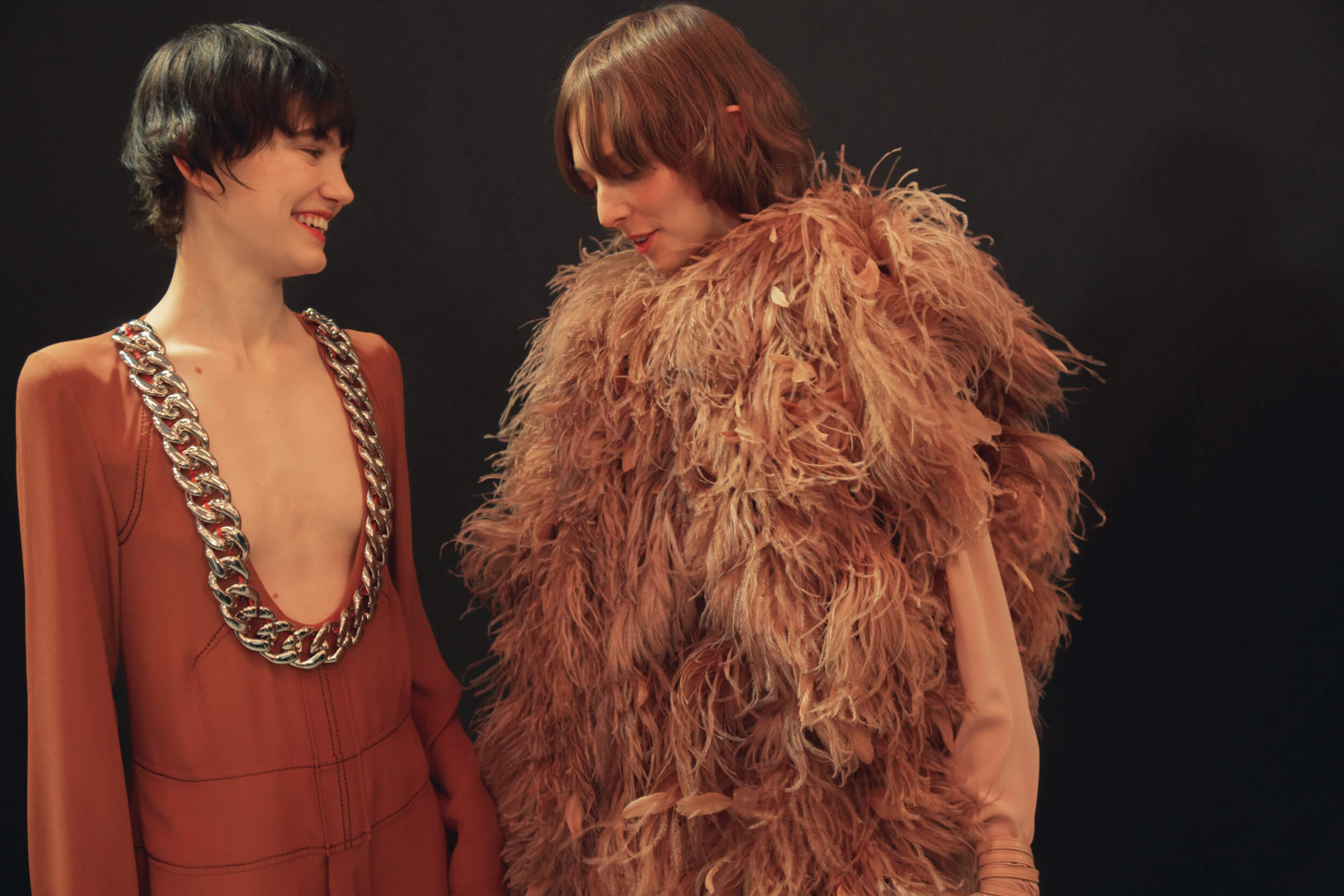 N°21 F/W20

CLOSE UP
But what are the details, textures and fabrics that have obsessed him over the years? And what did he decide to give an ode to? What we find are beautiful games of sequins (gold, red and green) that intertwine with silver and black chains, his love for pointed shoes with again chunky chain details, light feathers and safety pins all over.
We could describe this collection as an ode to punk style, with a strong femininity and hints of masculinity with new shapes and volumes that are sensual, believable, wearable and always new.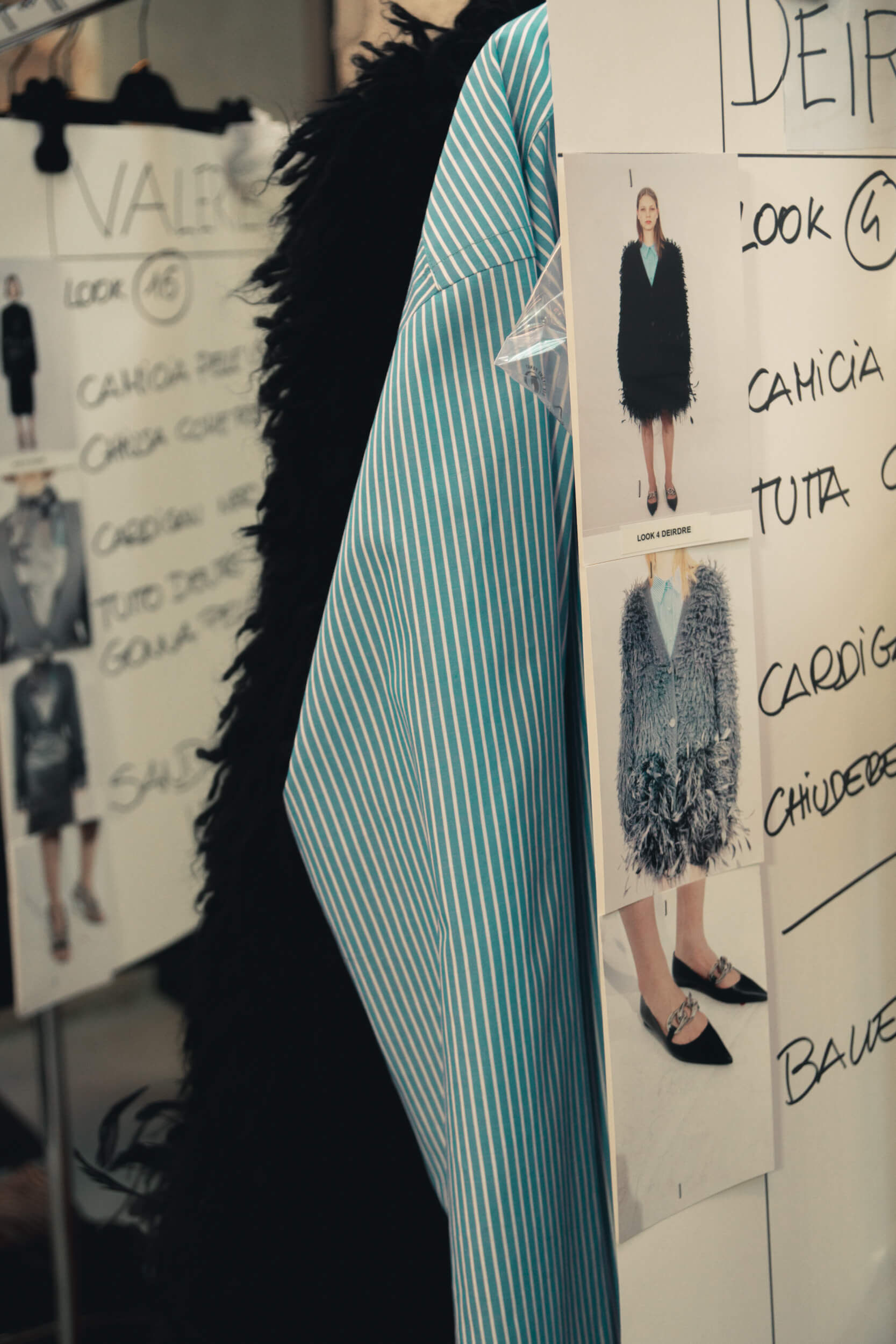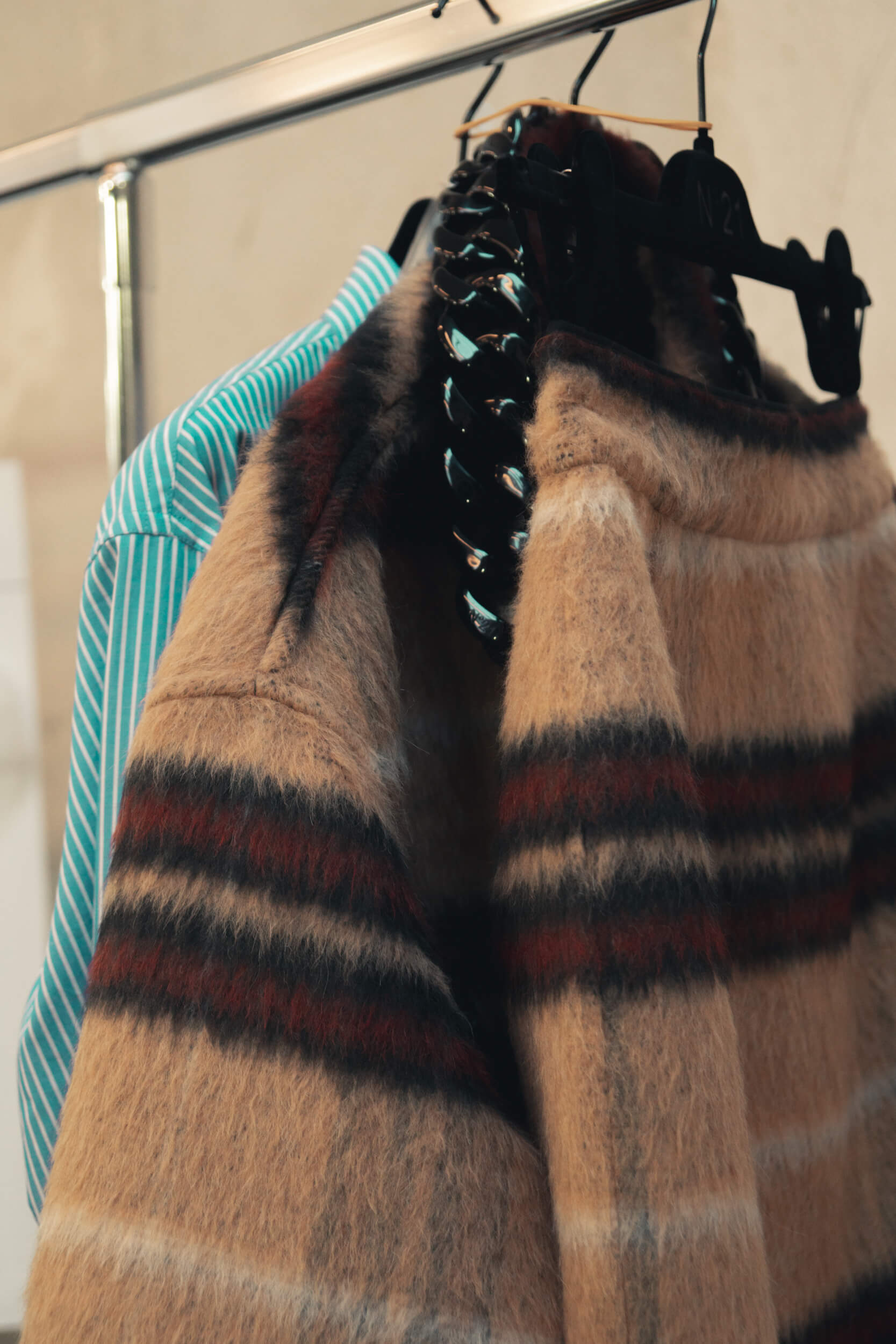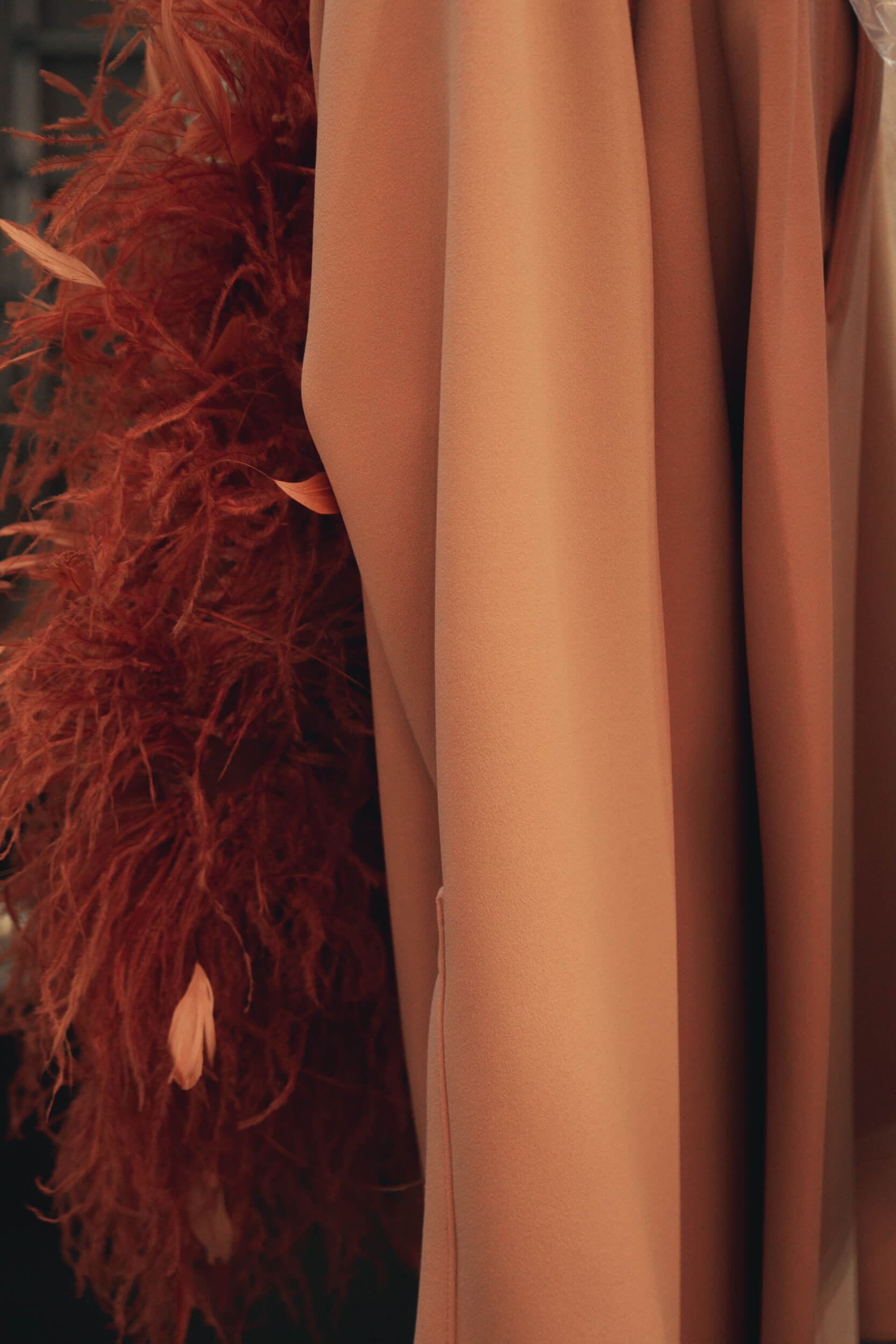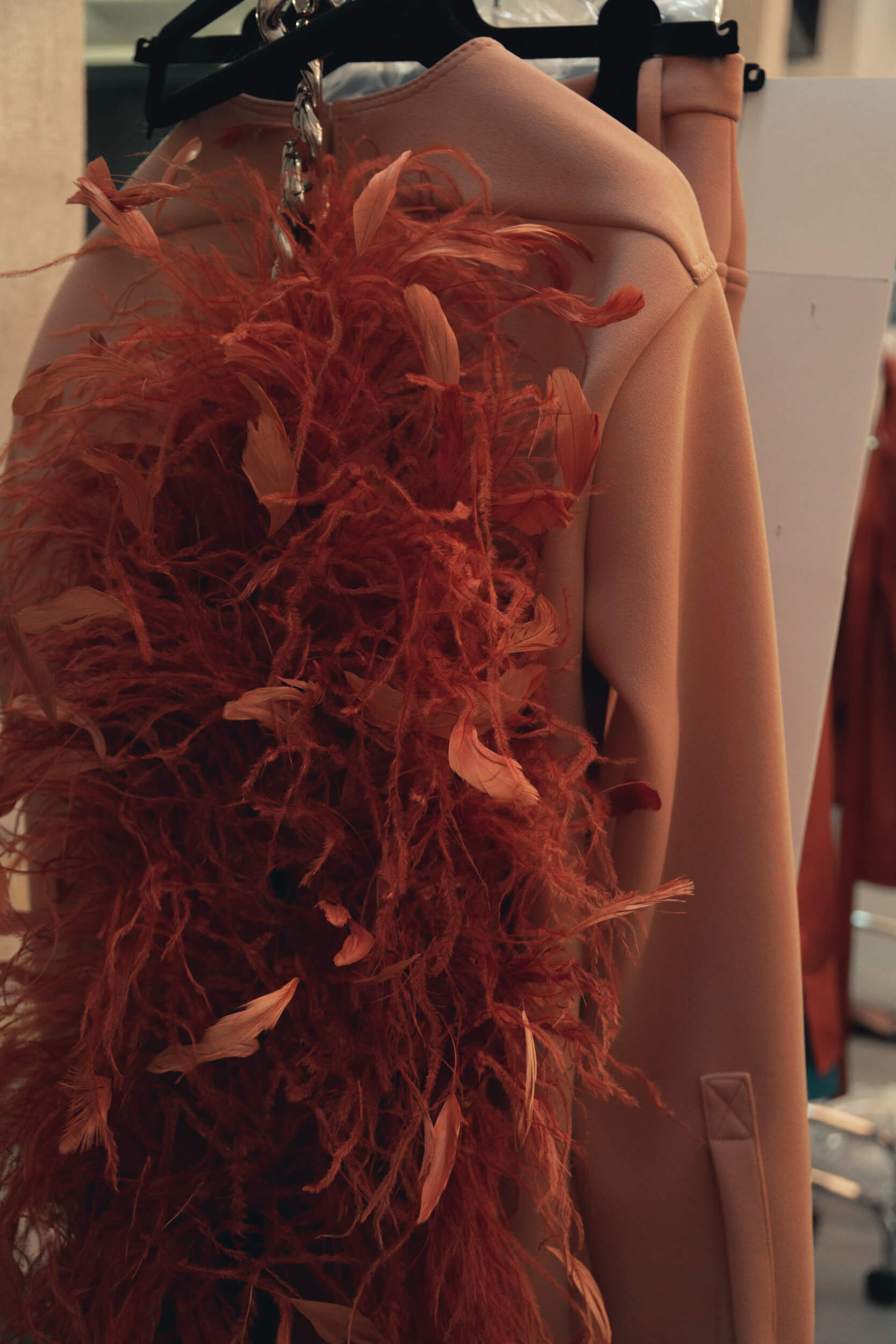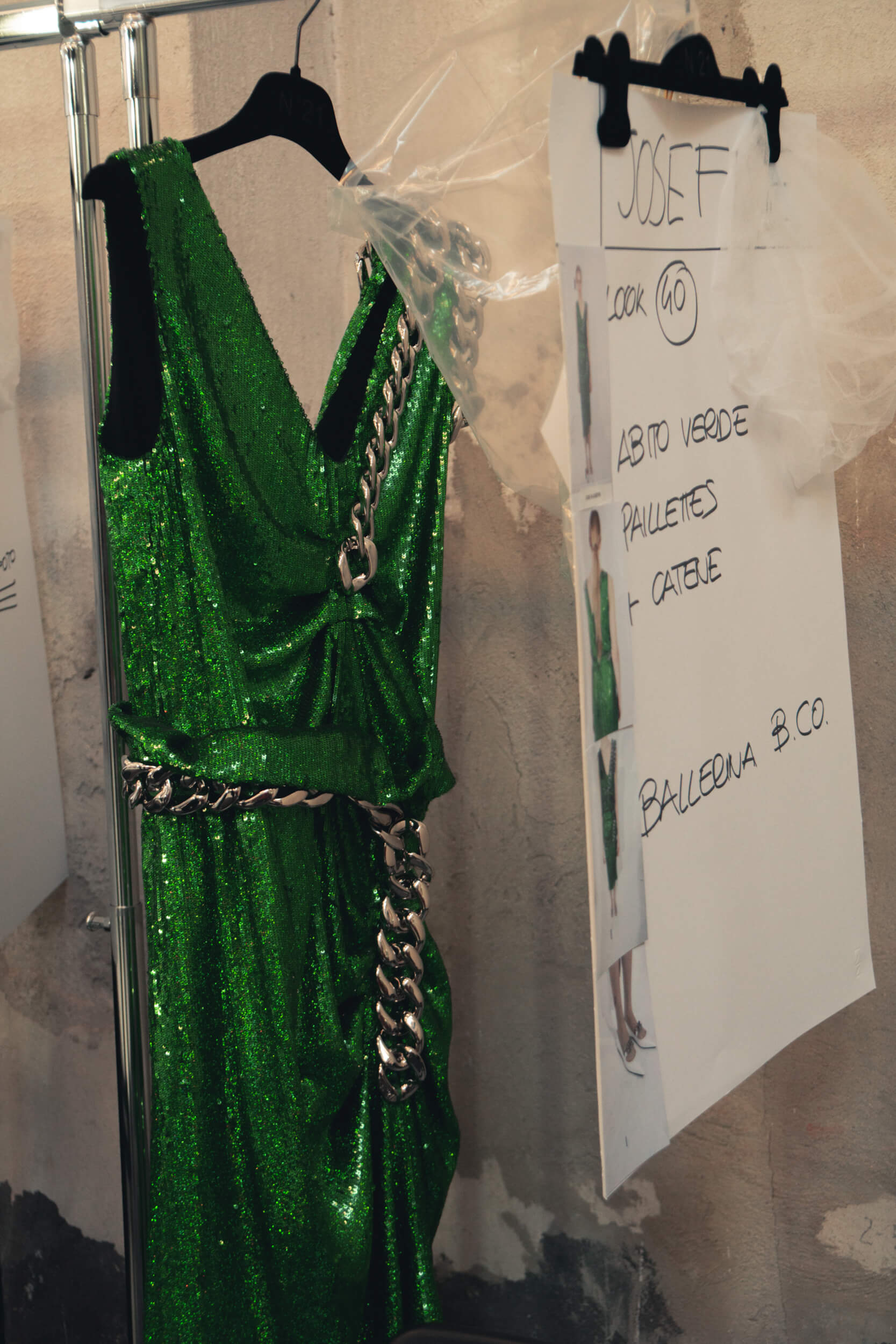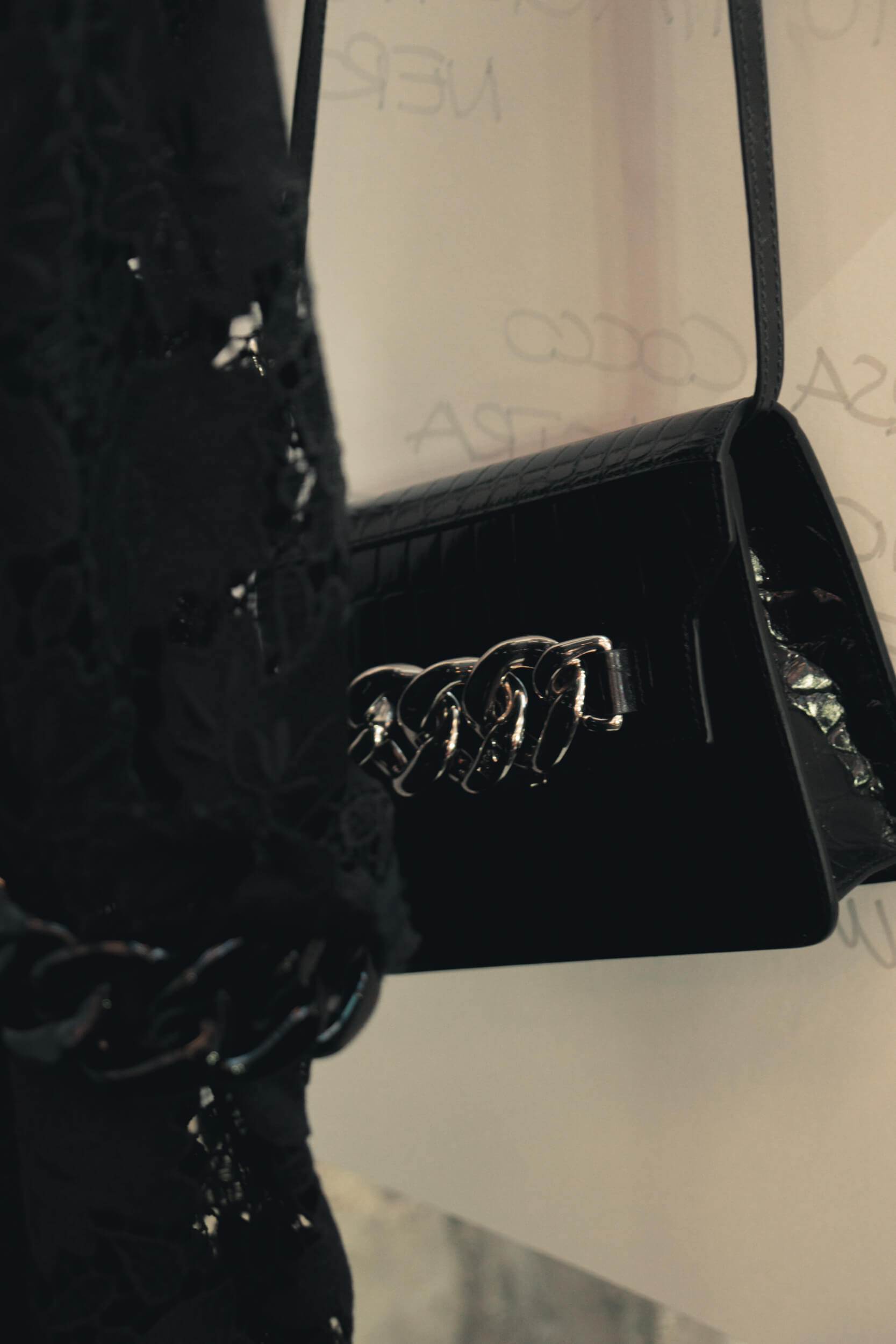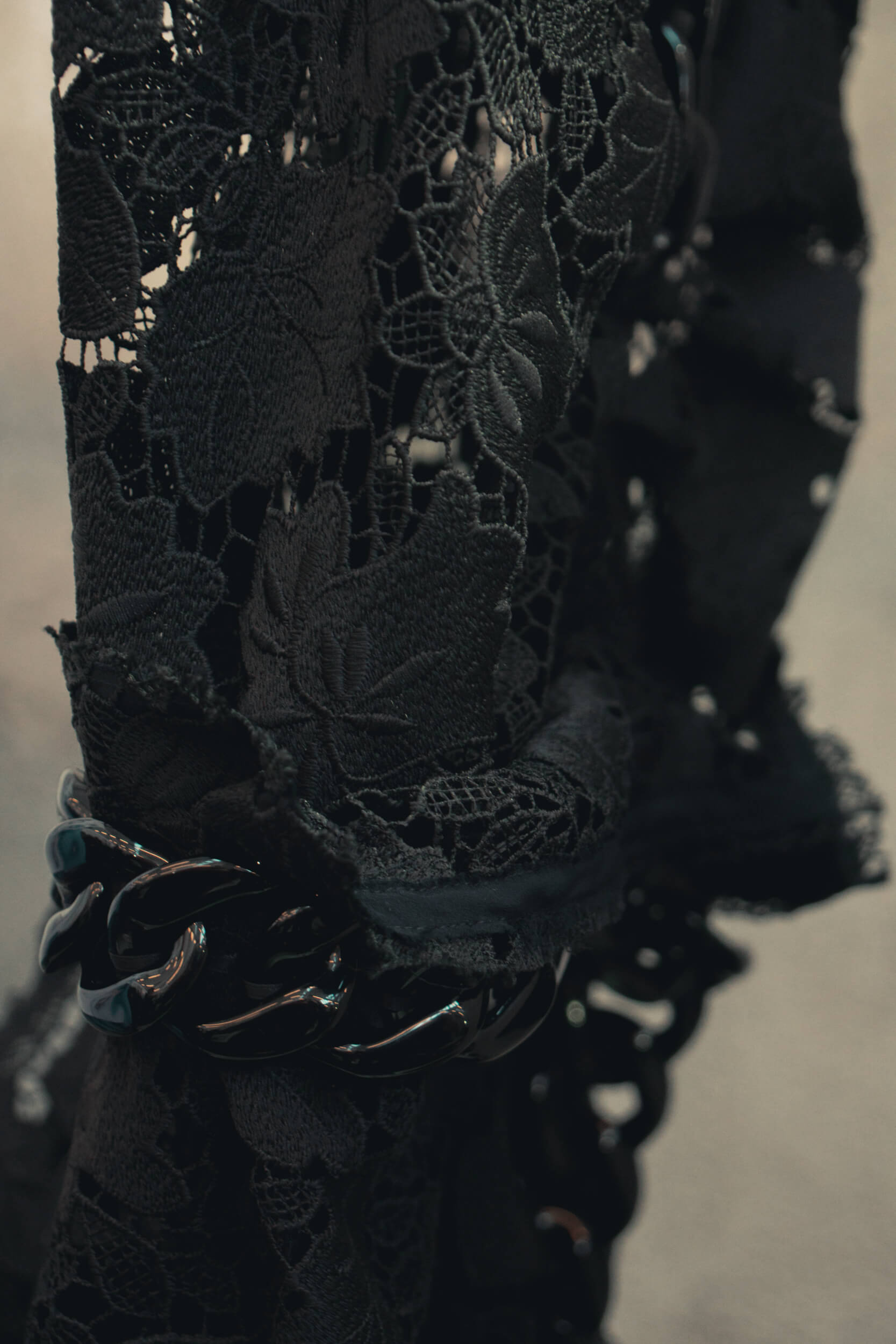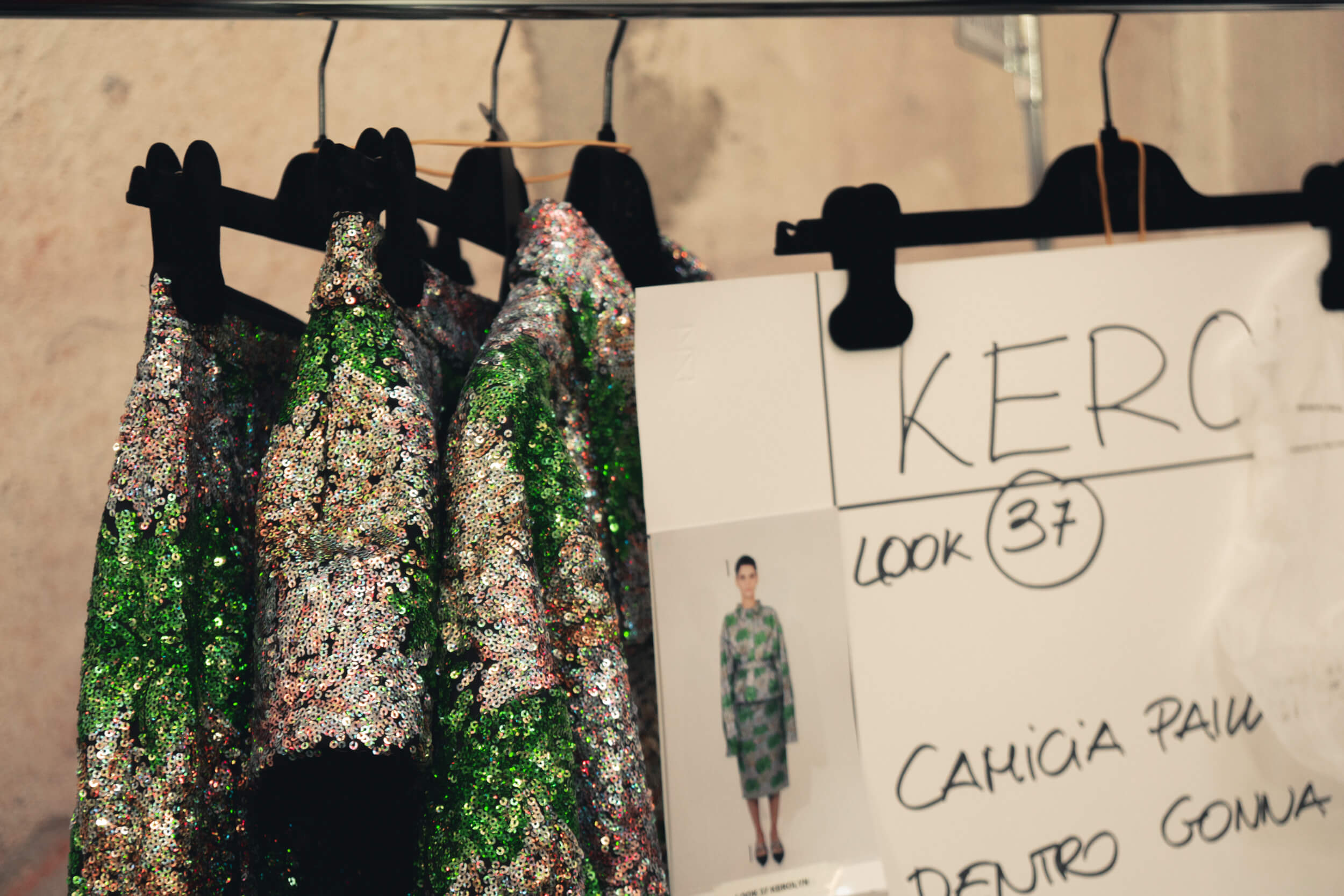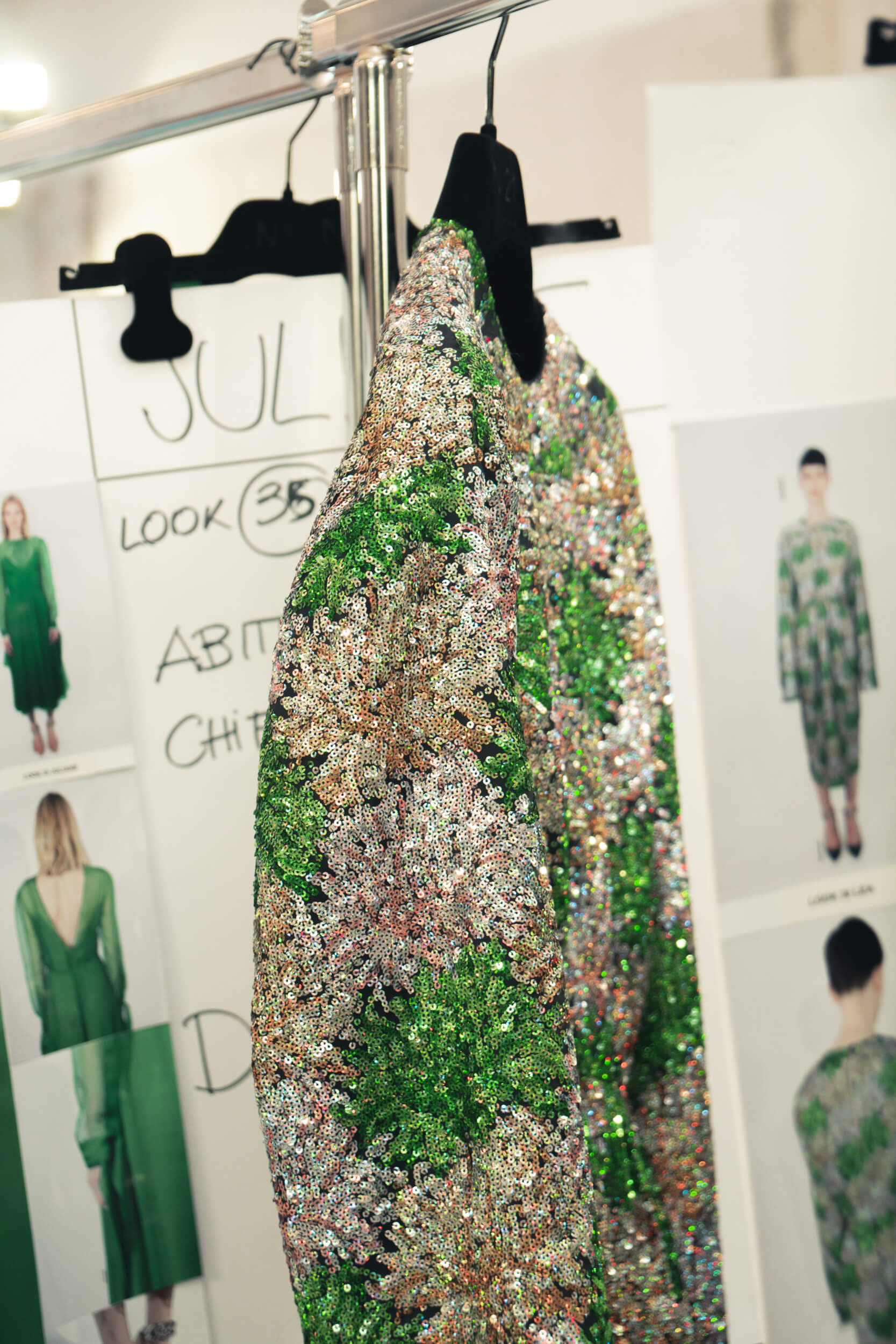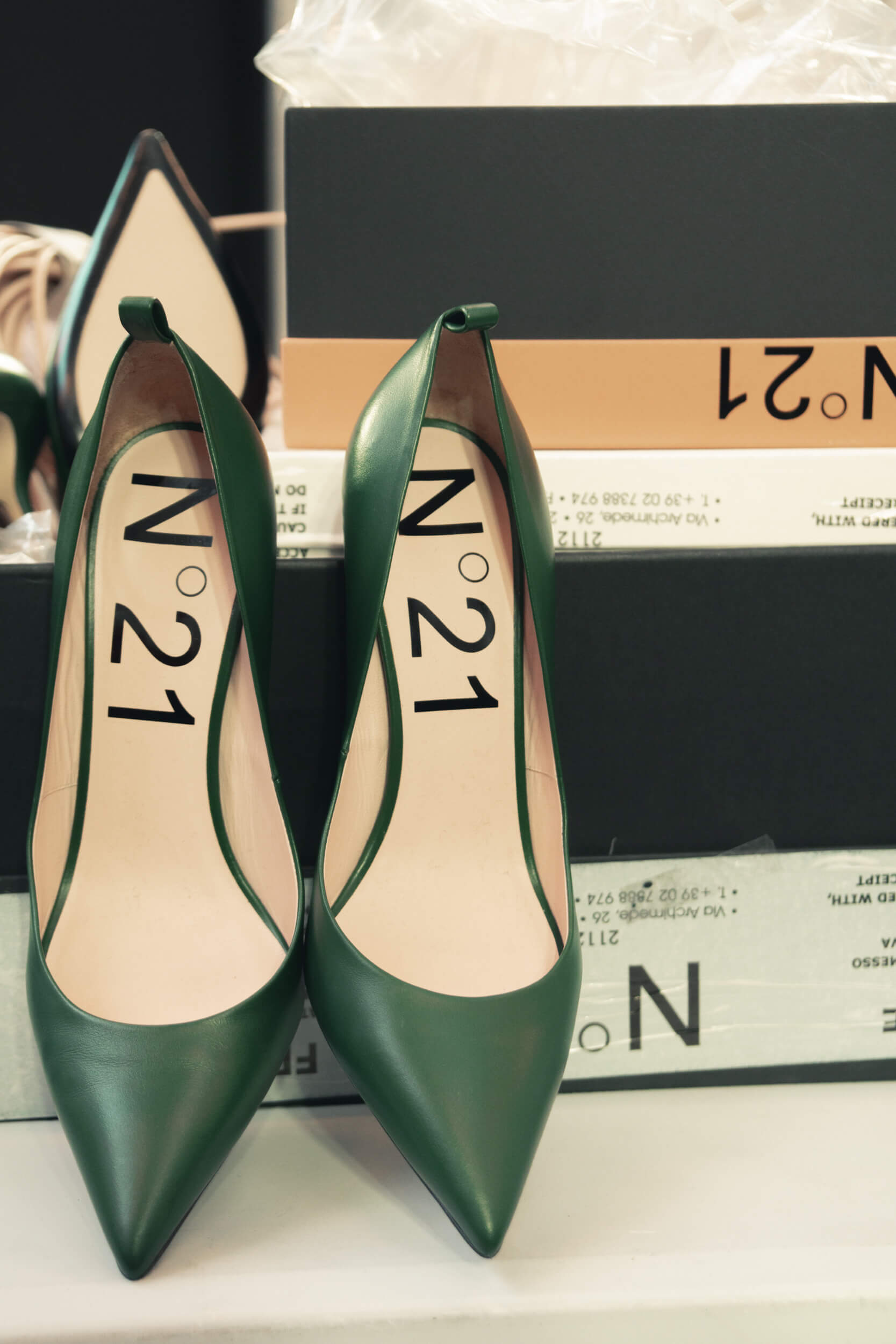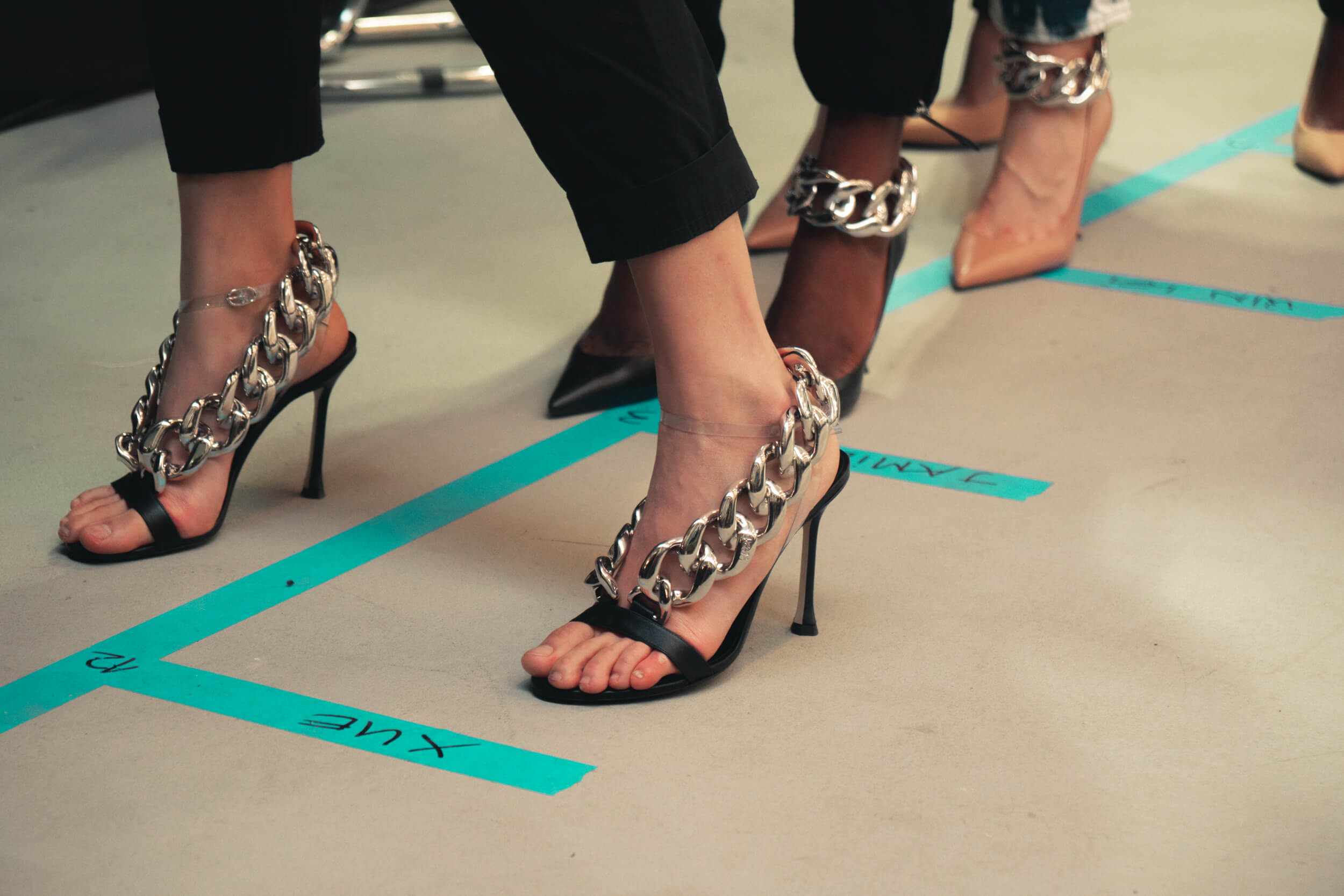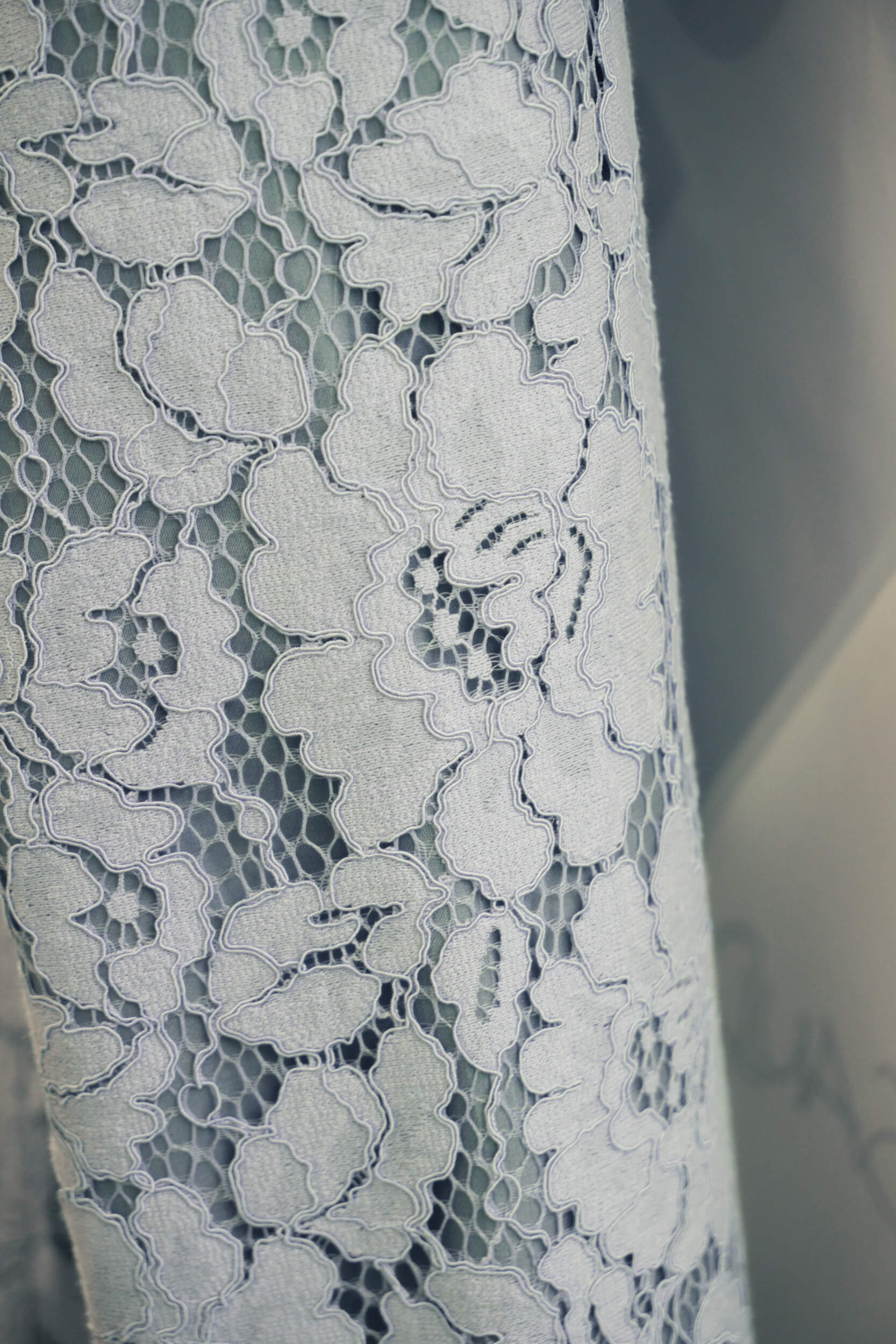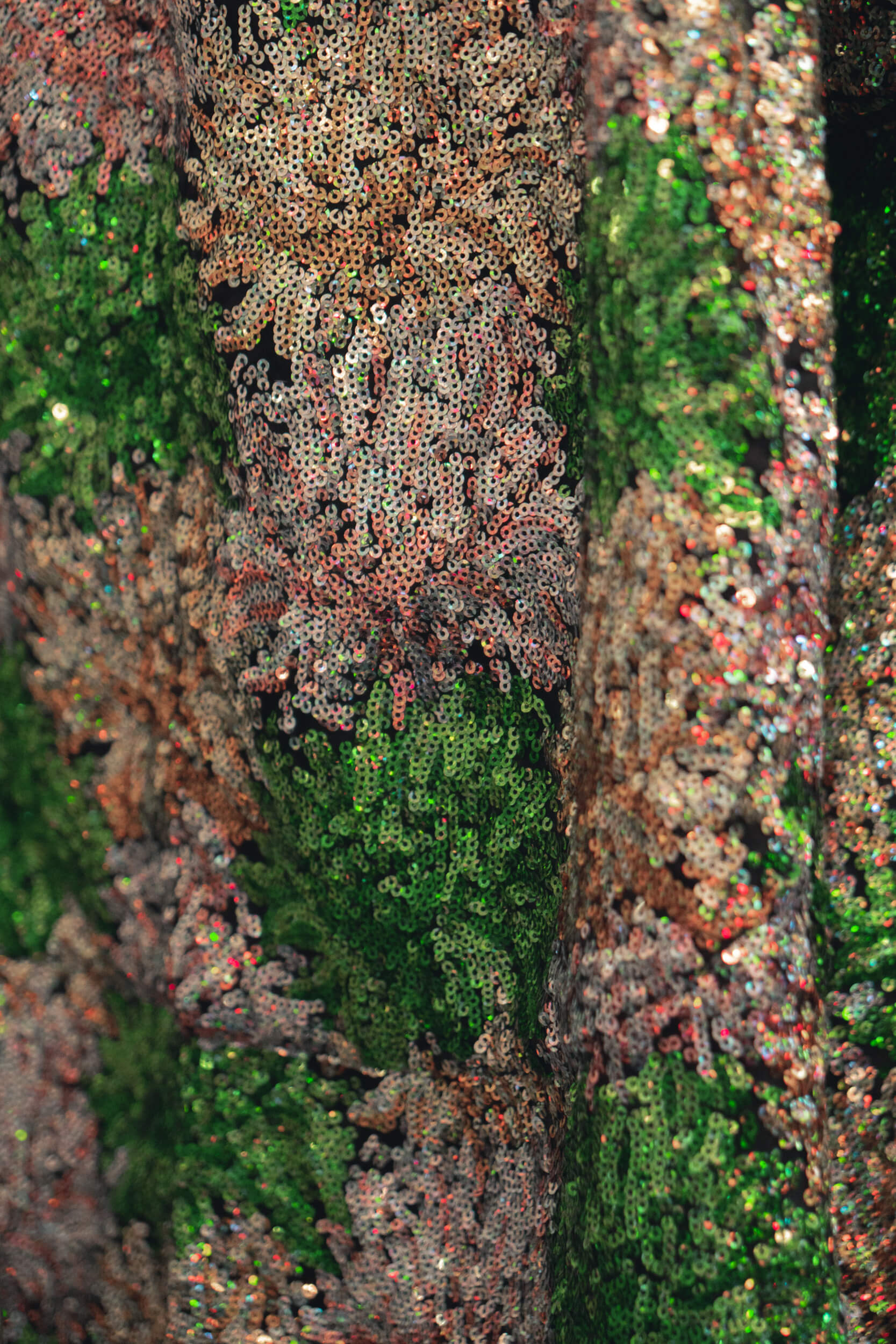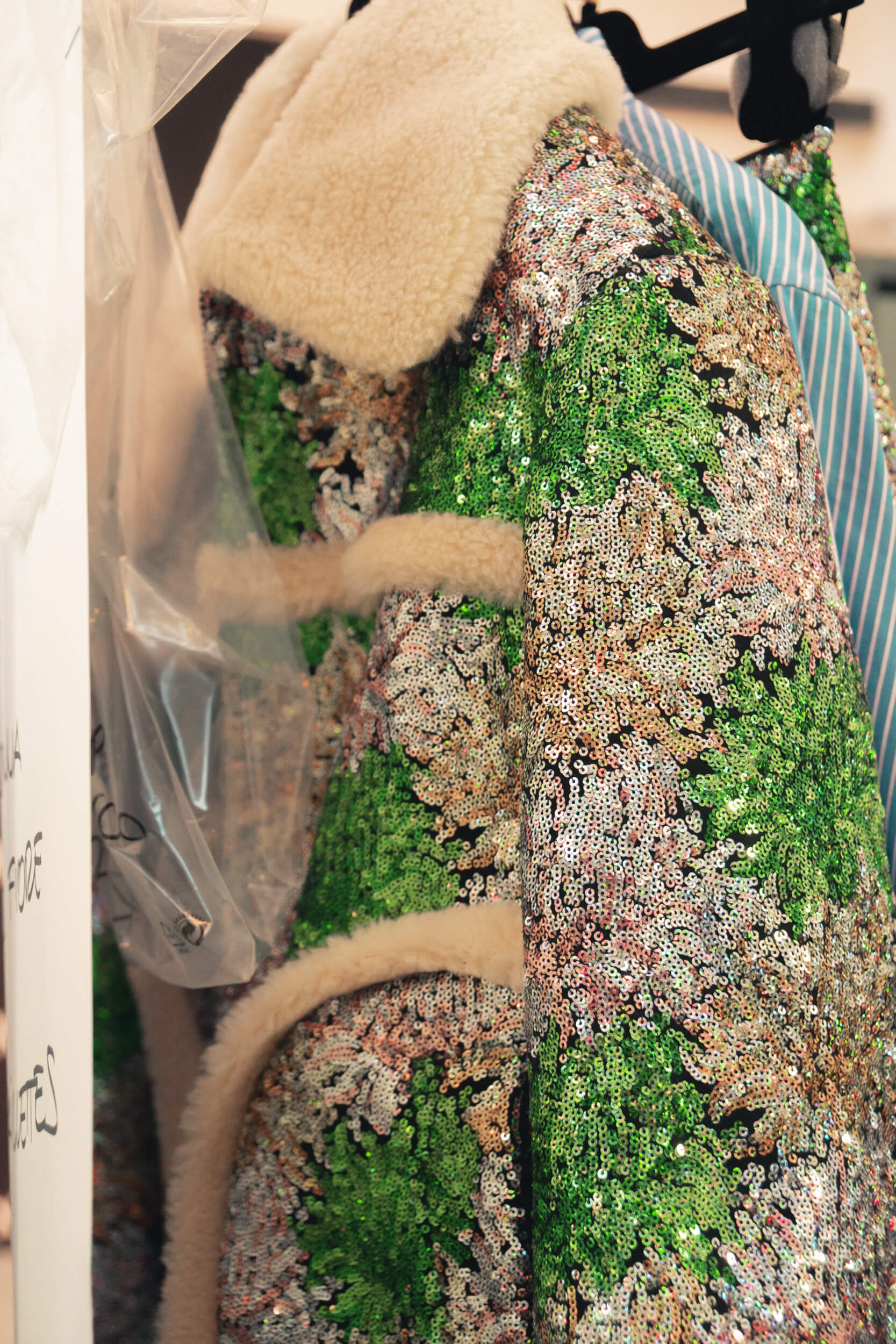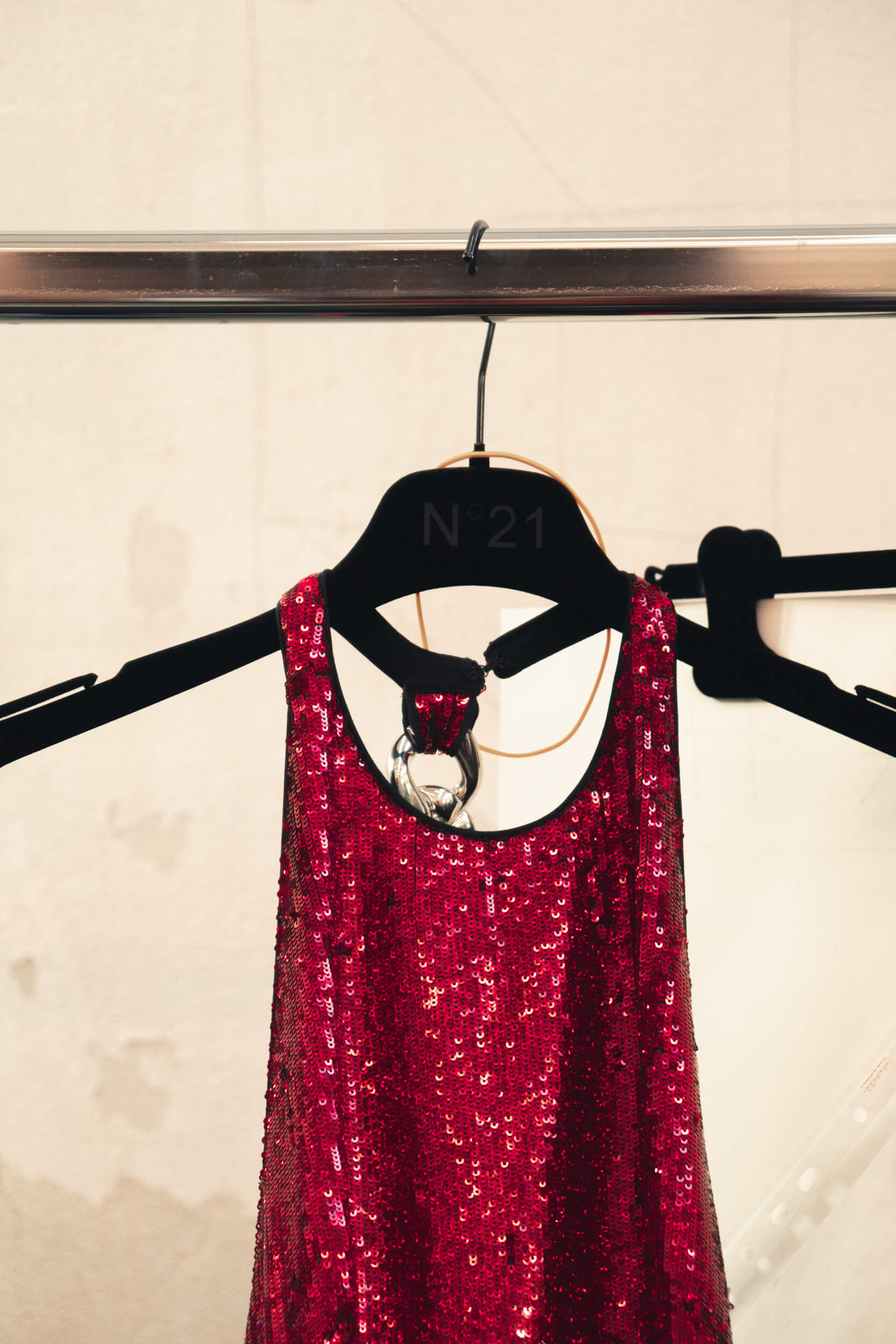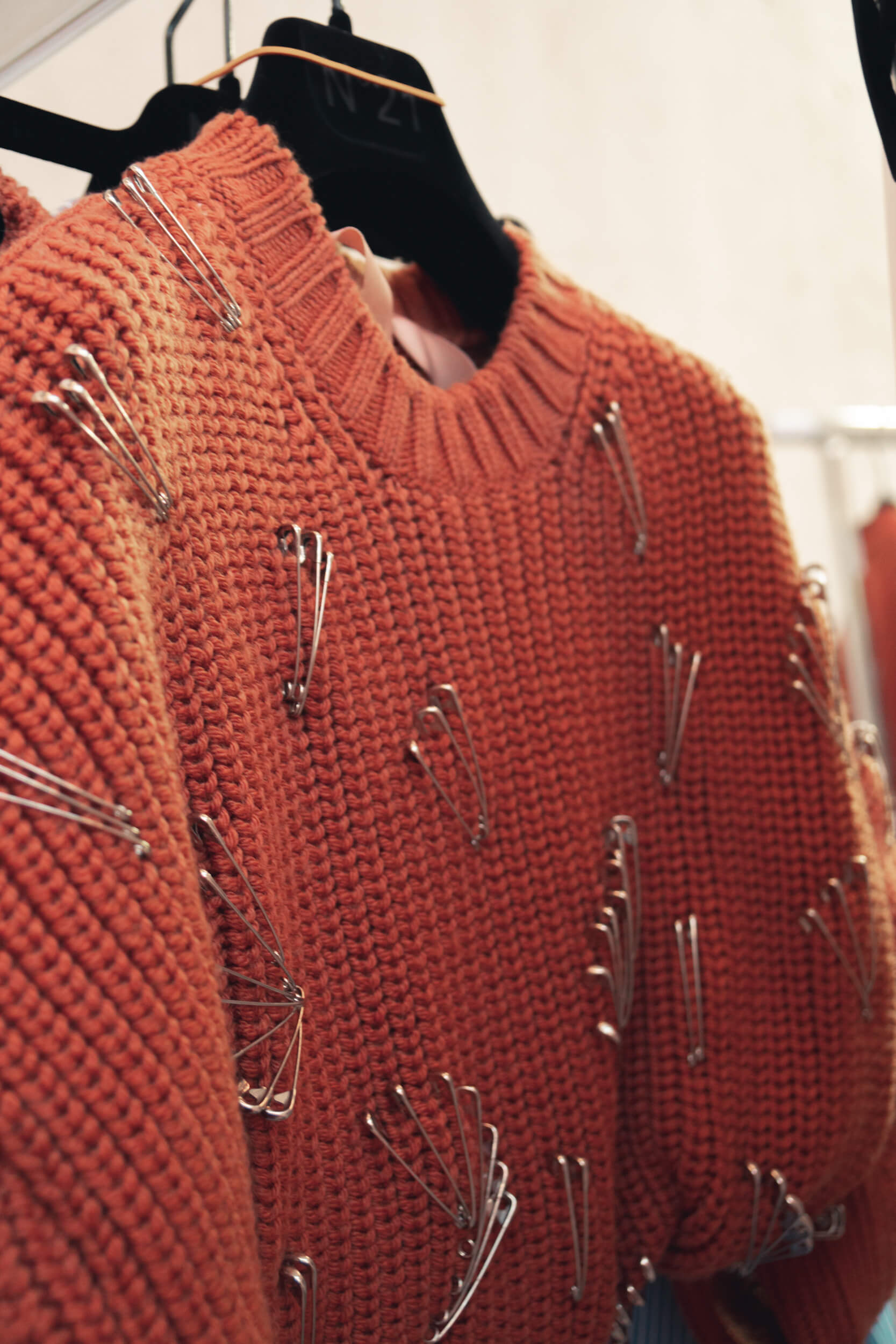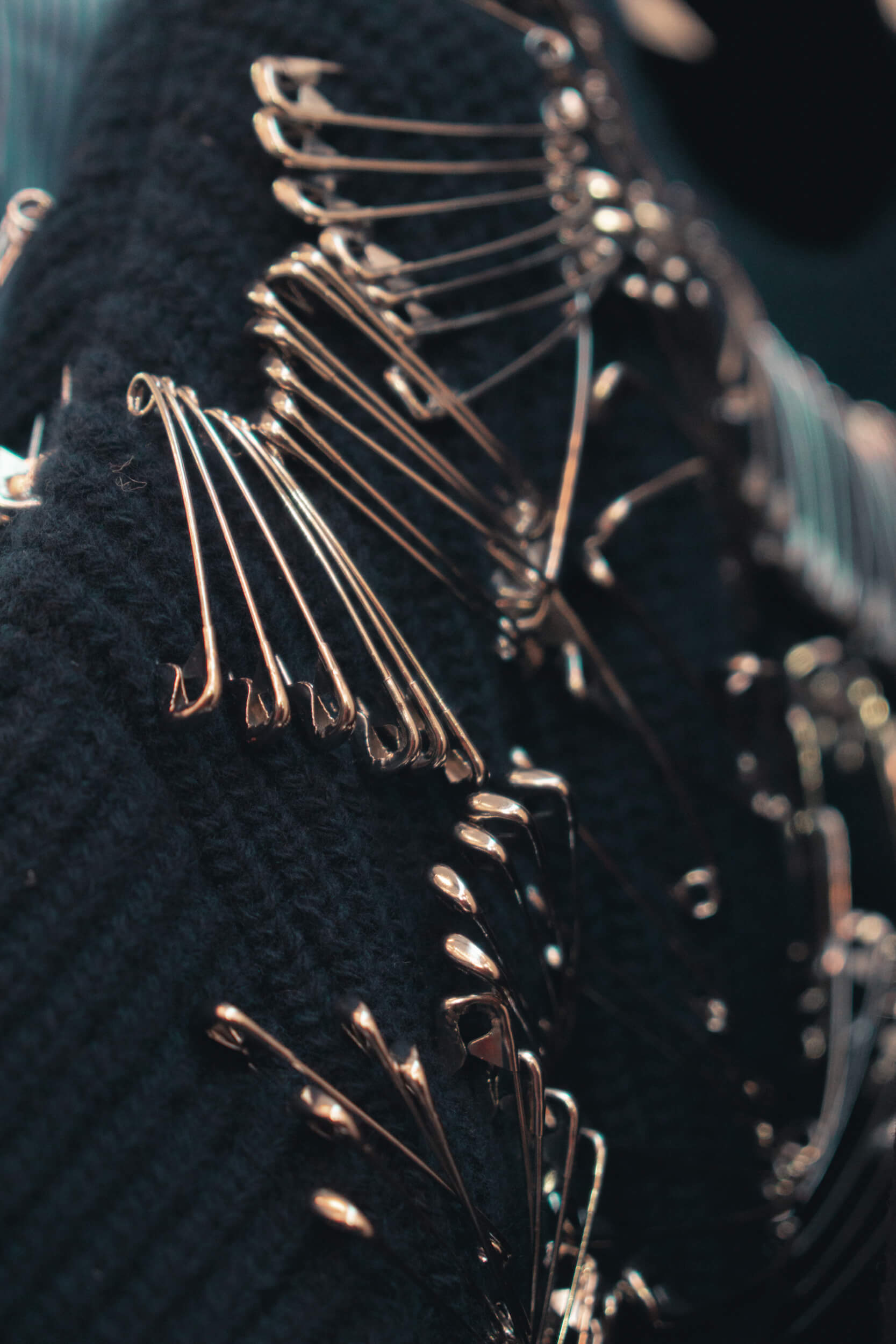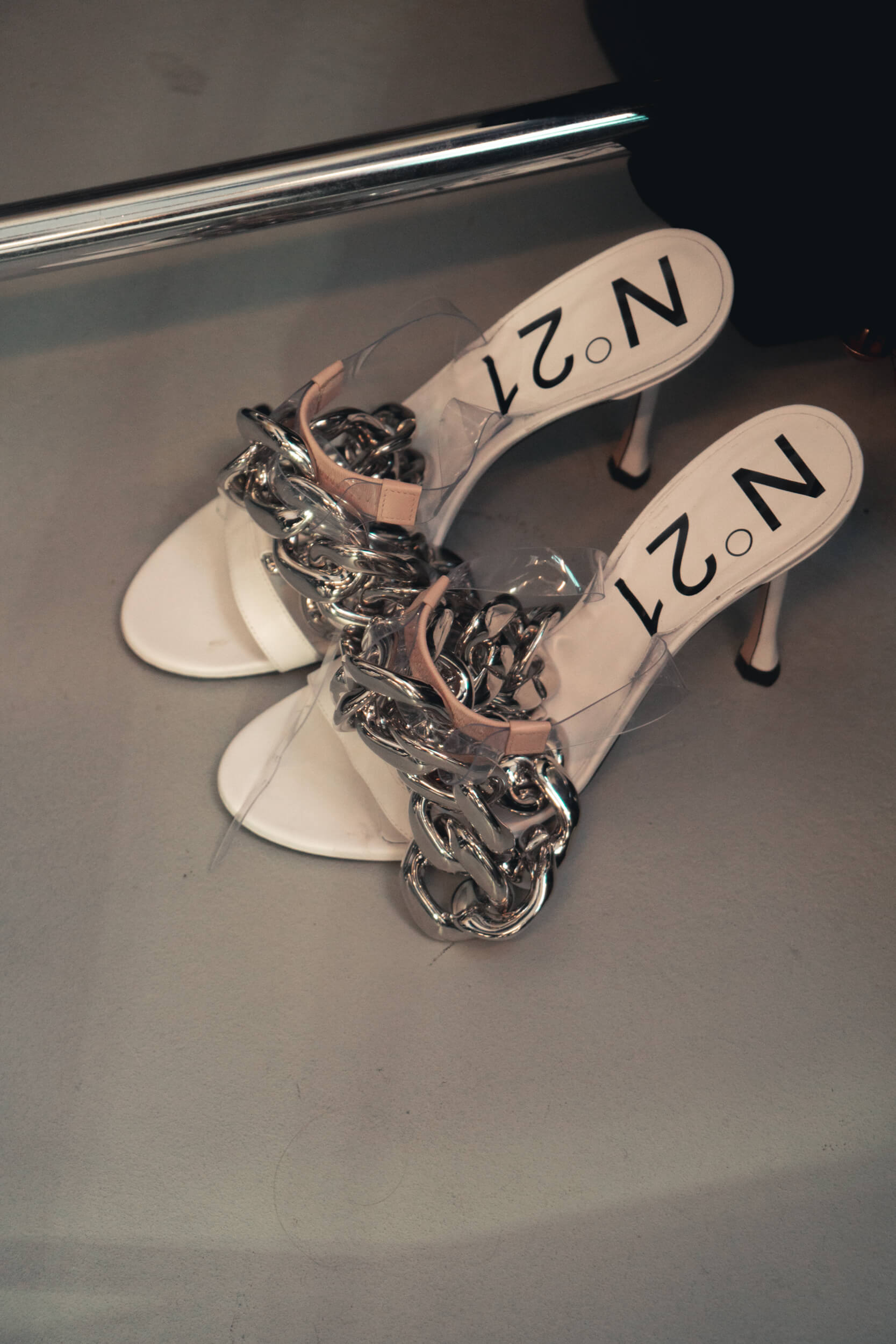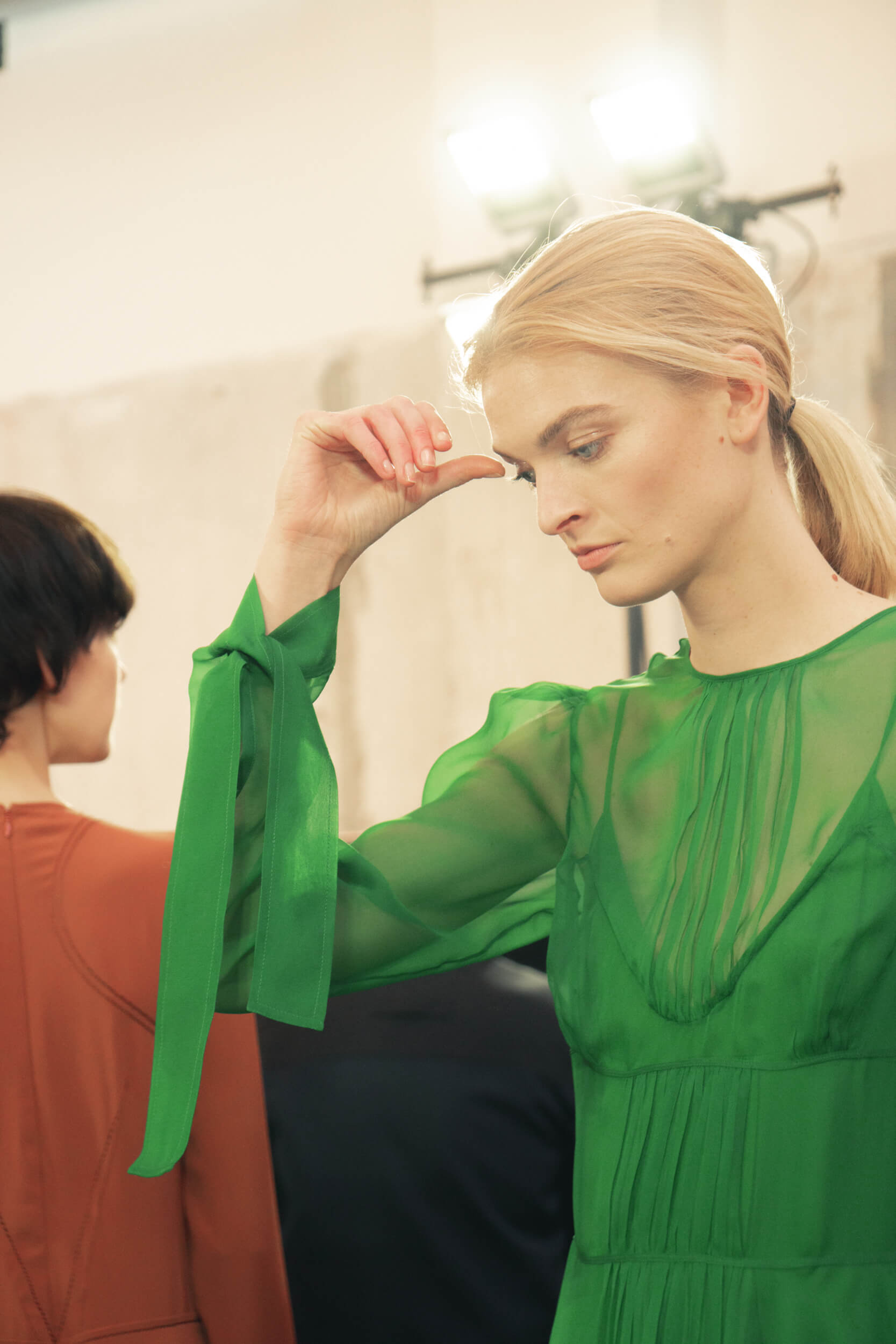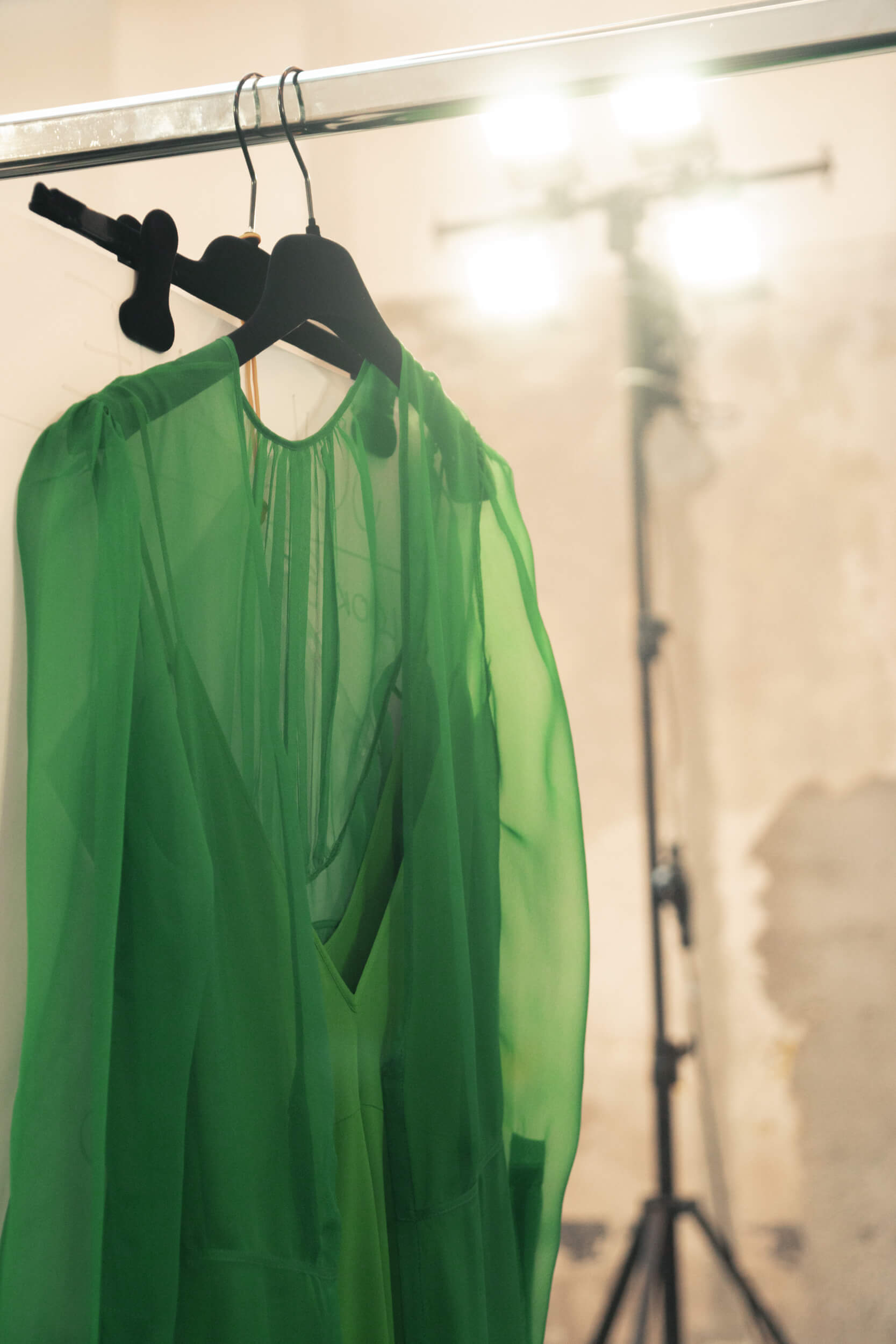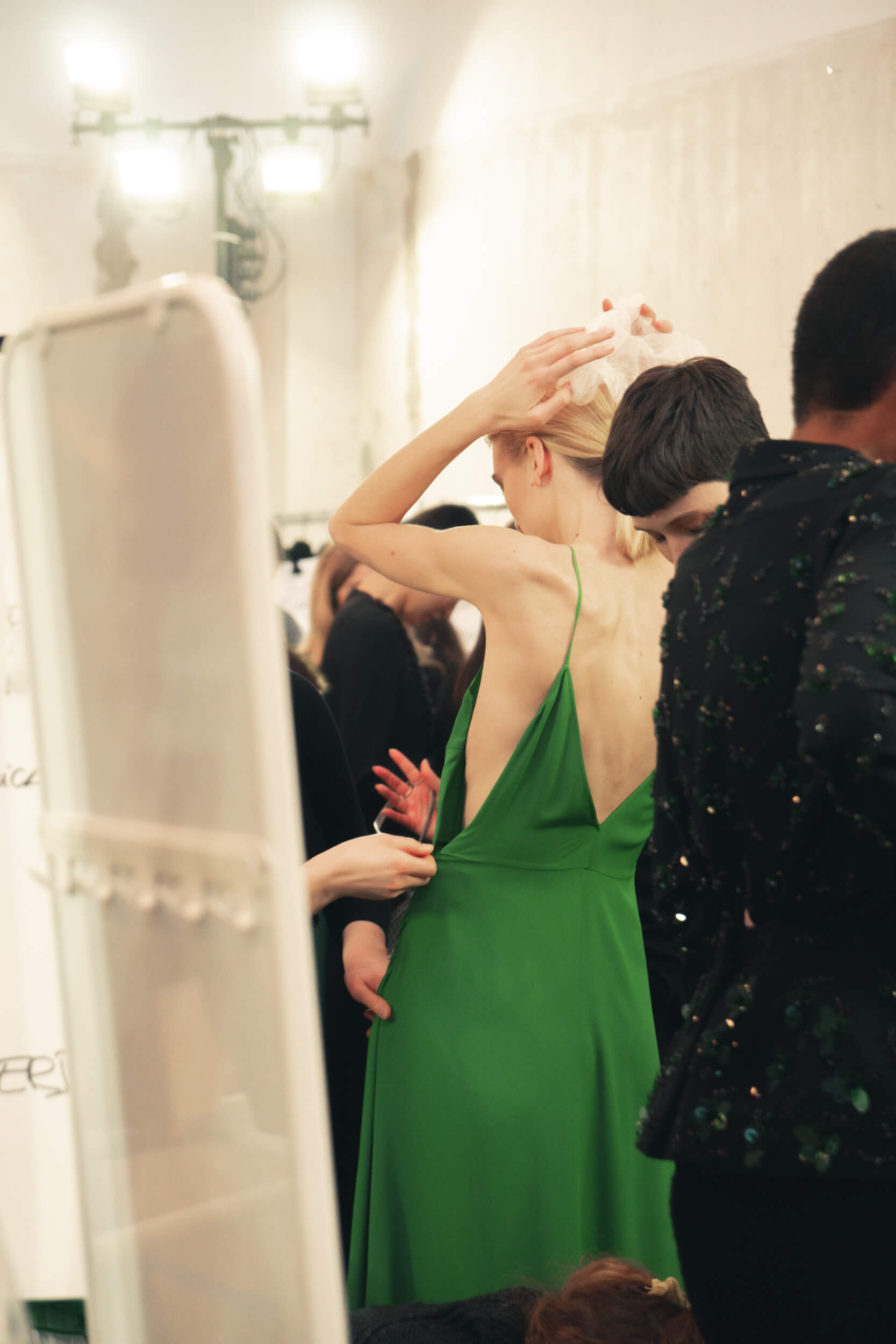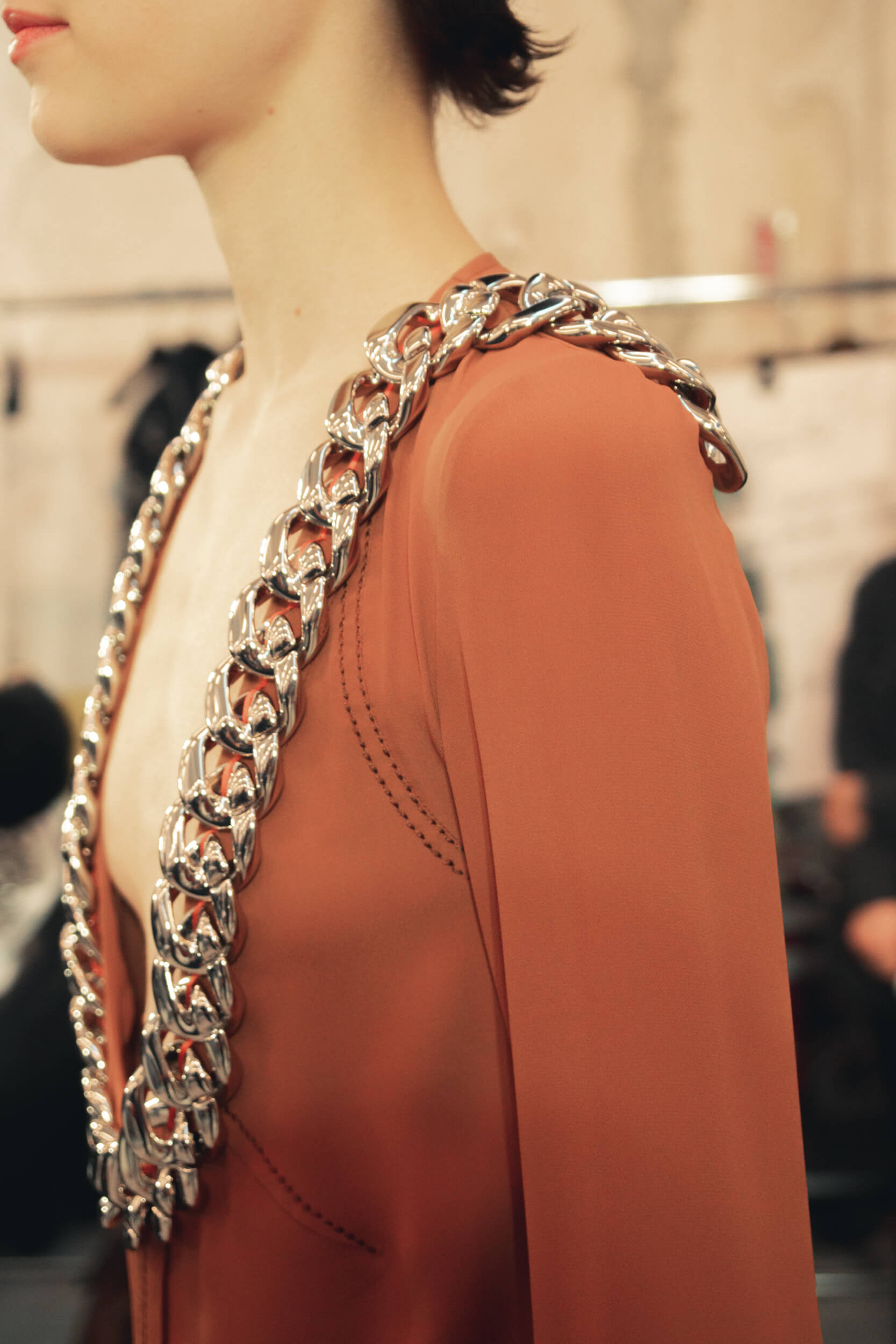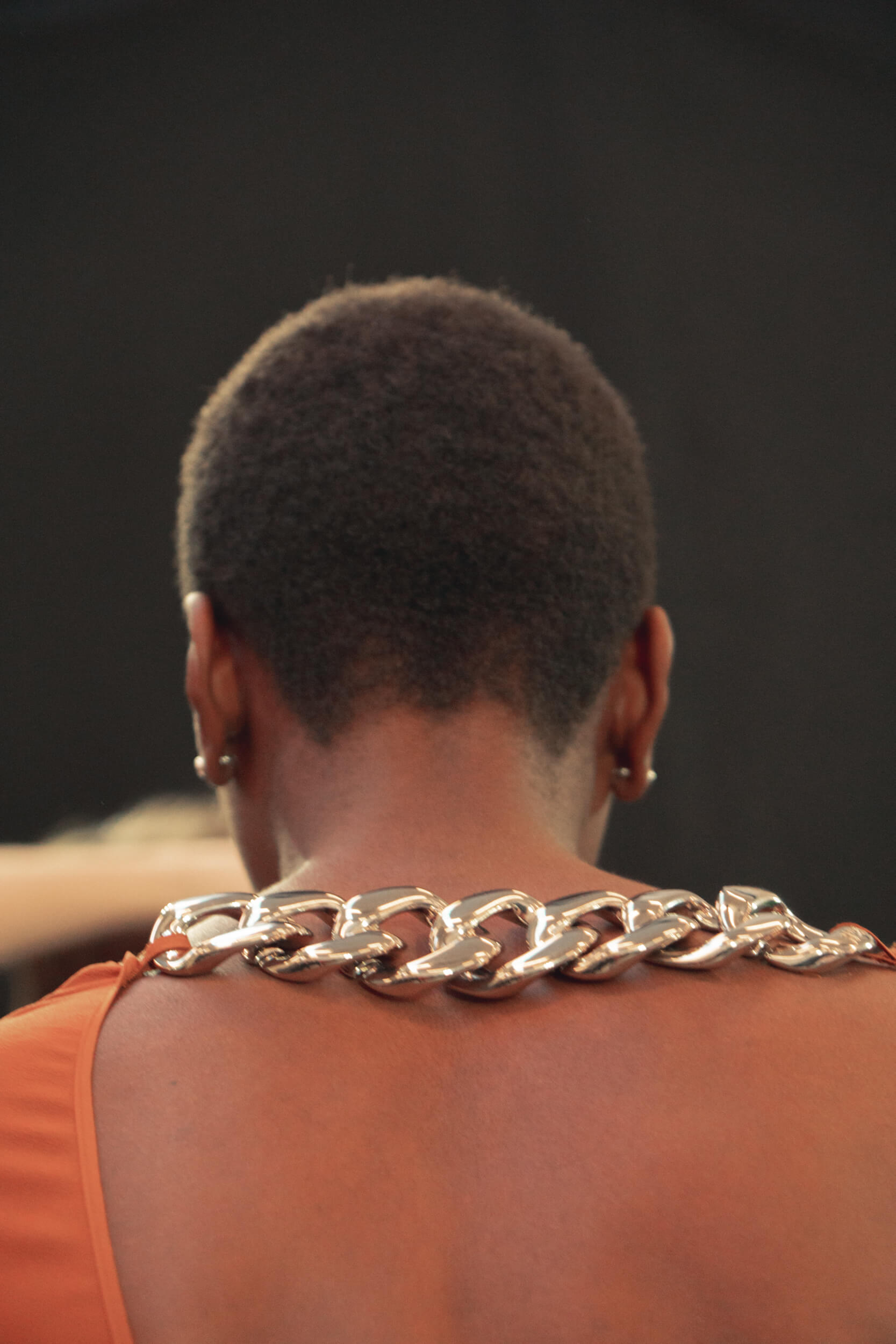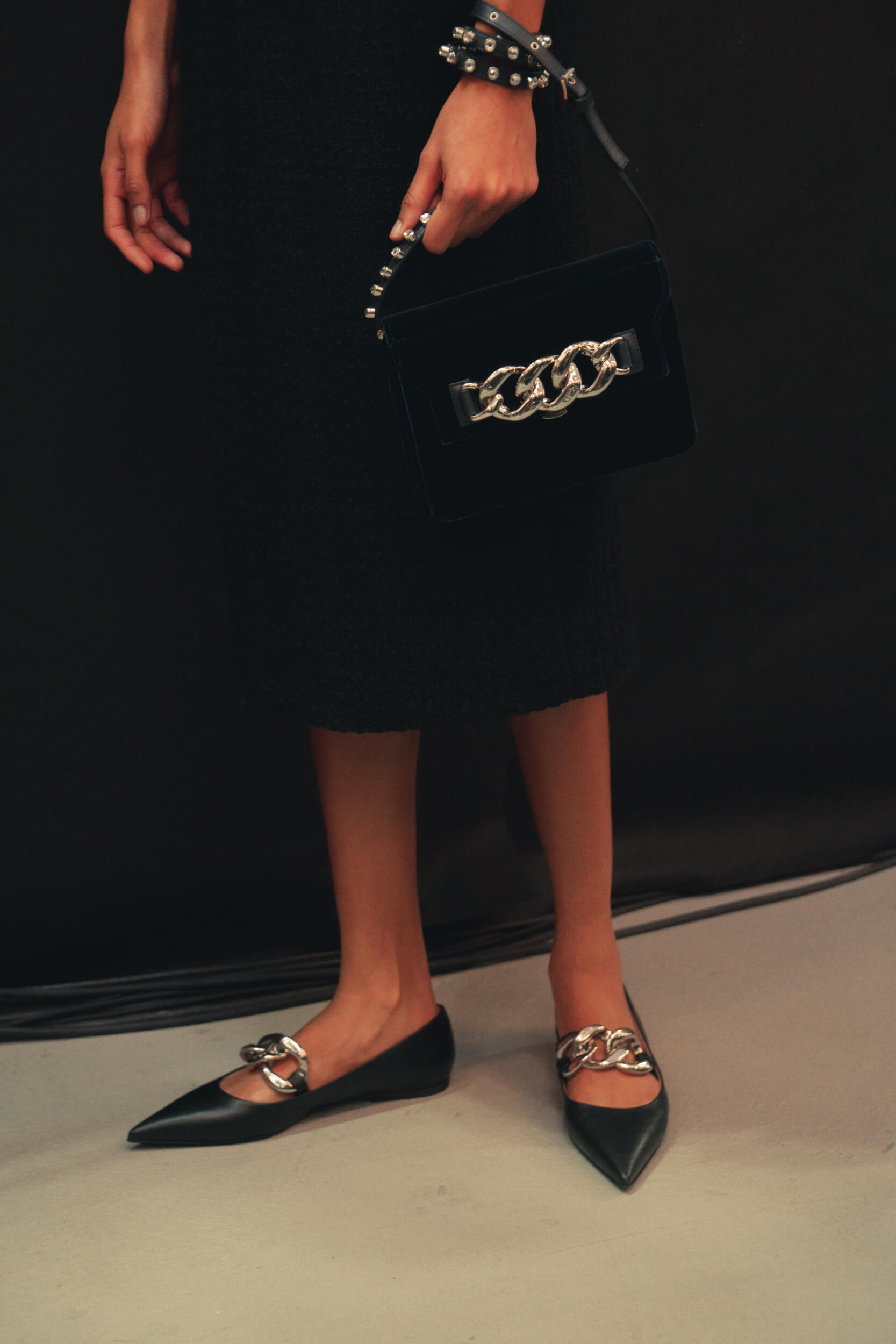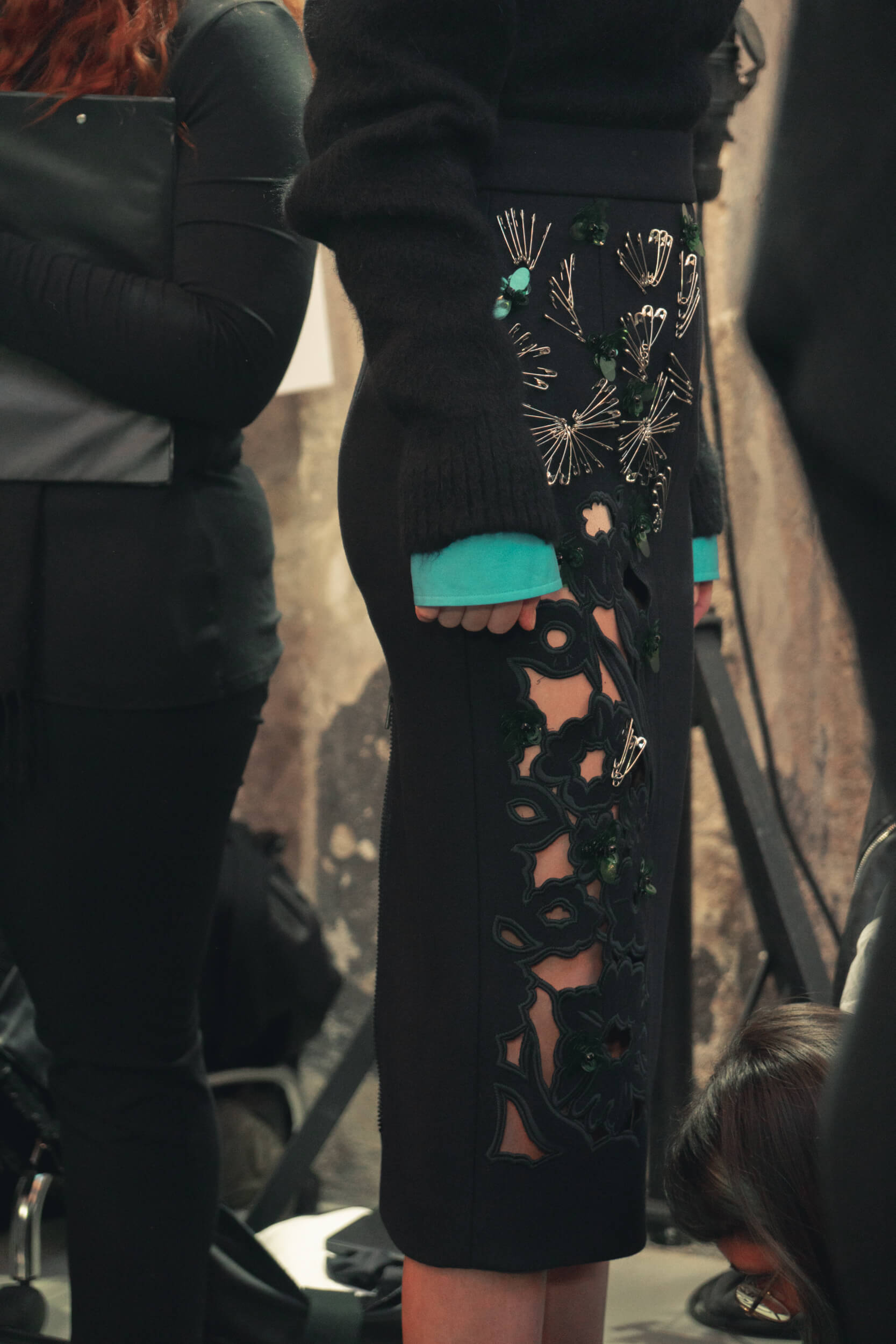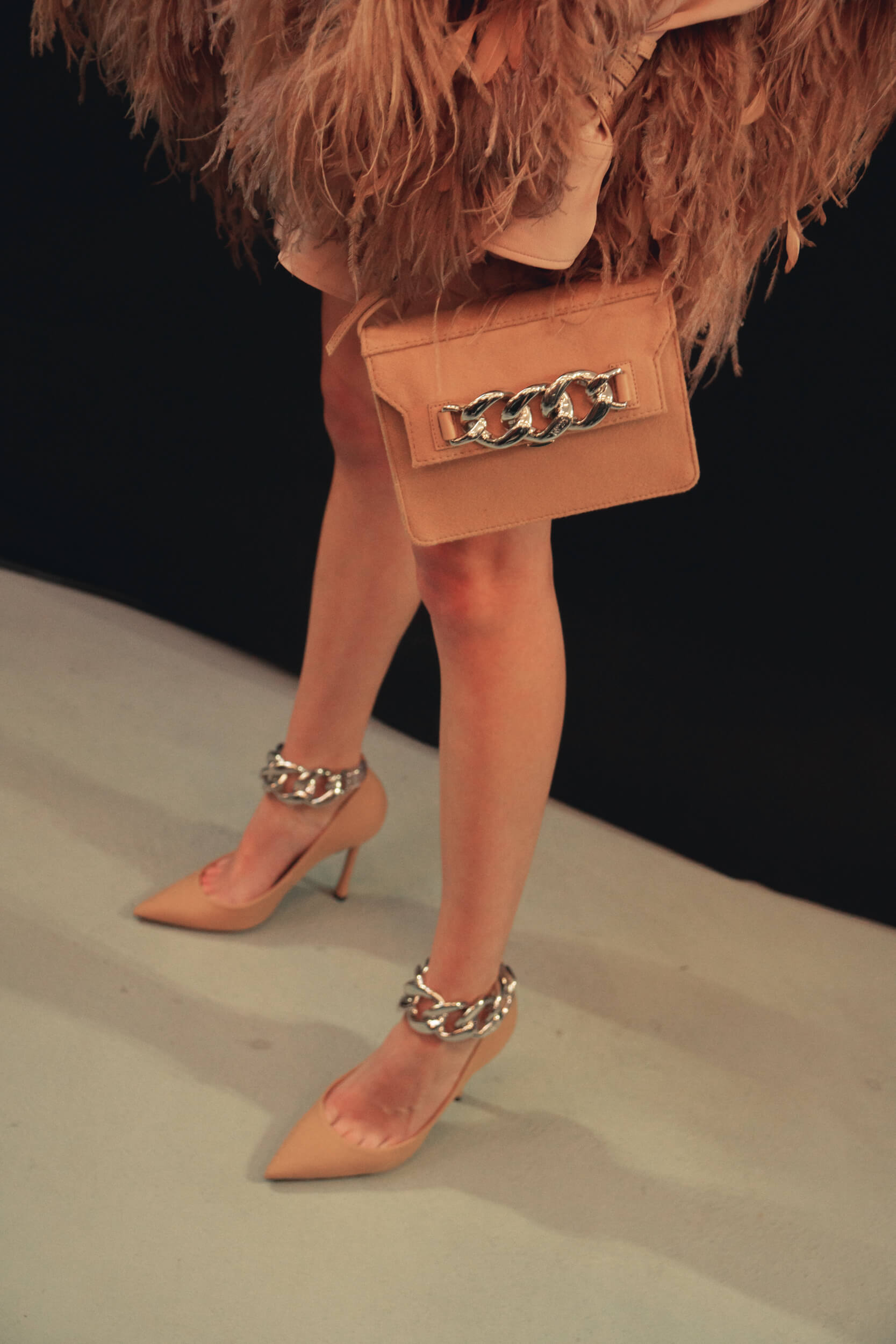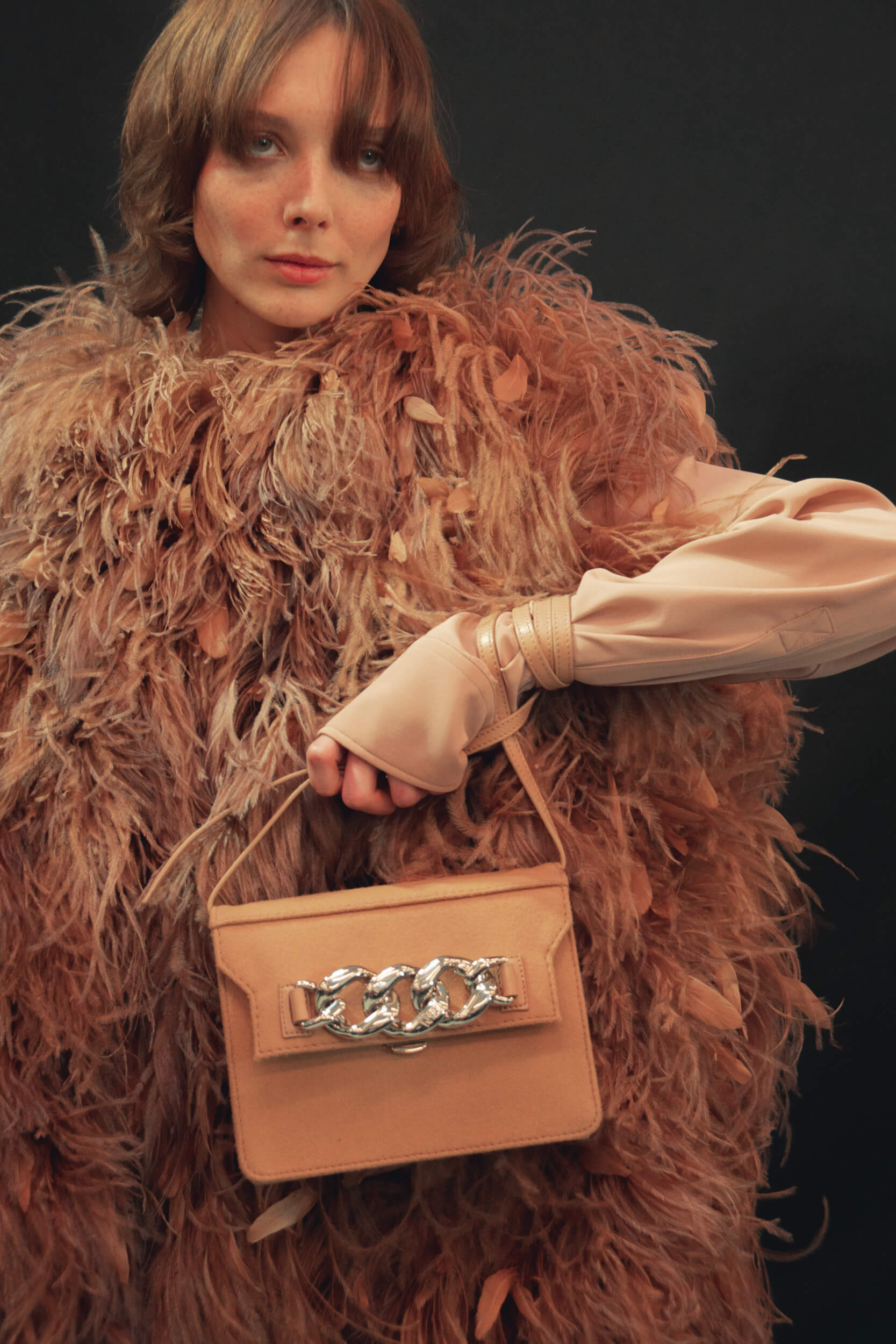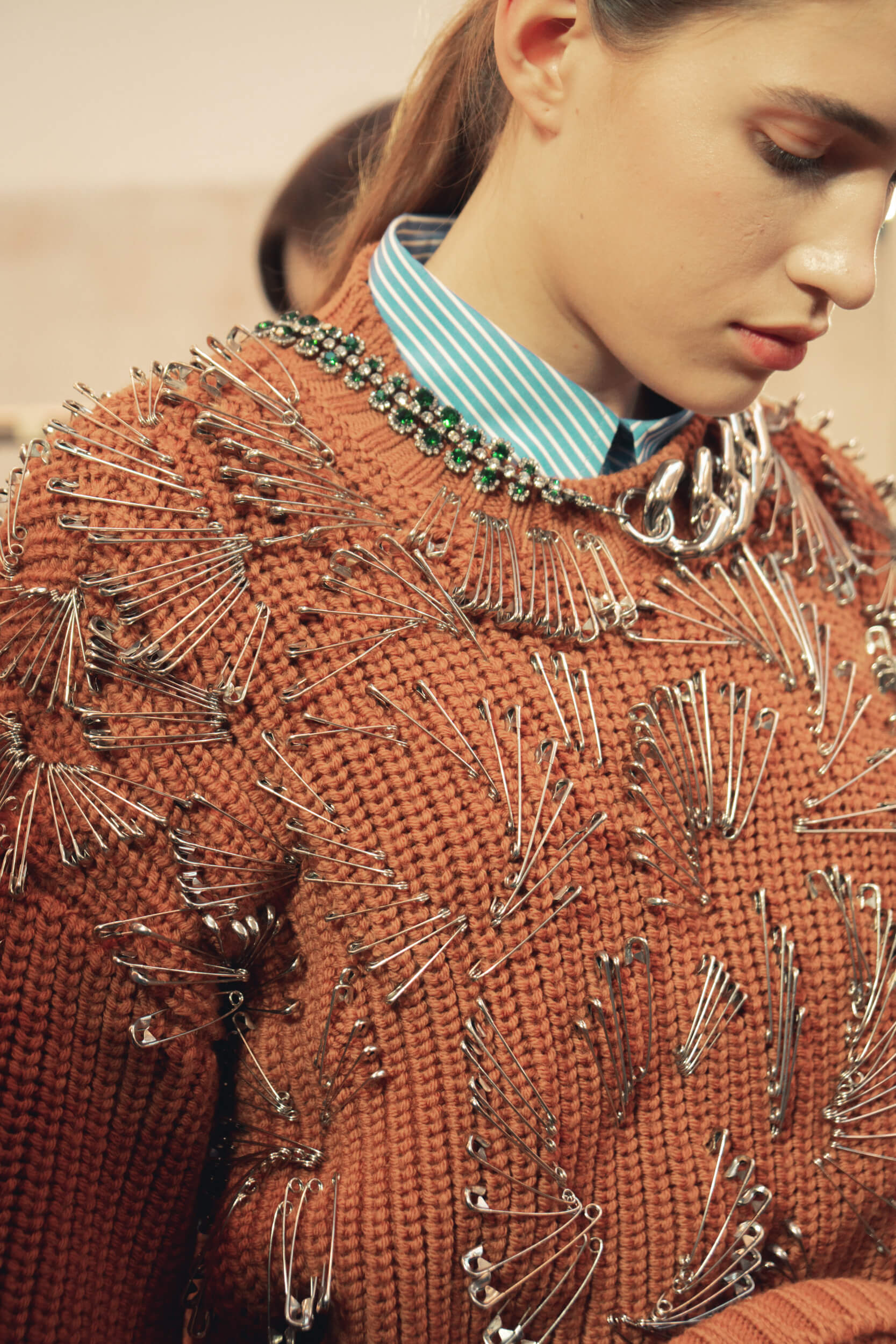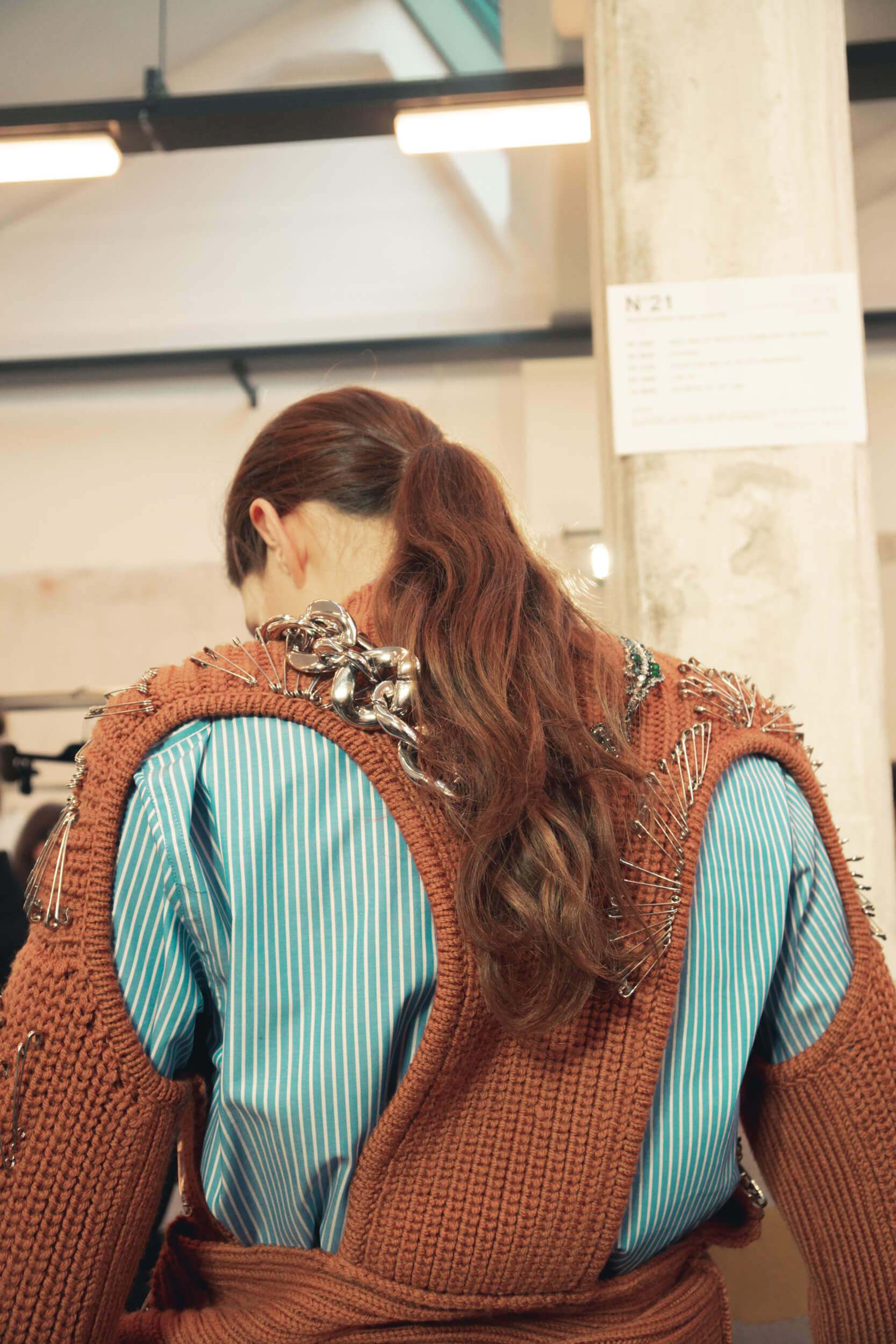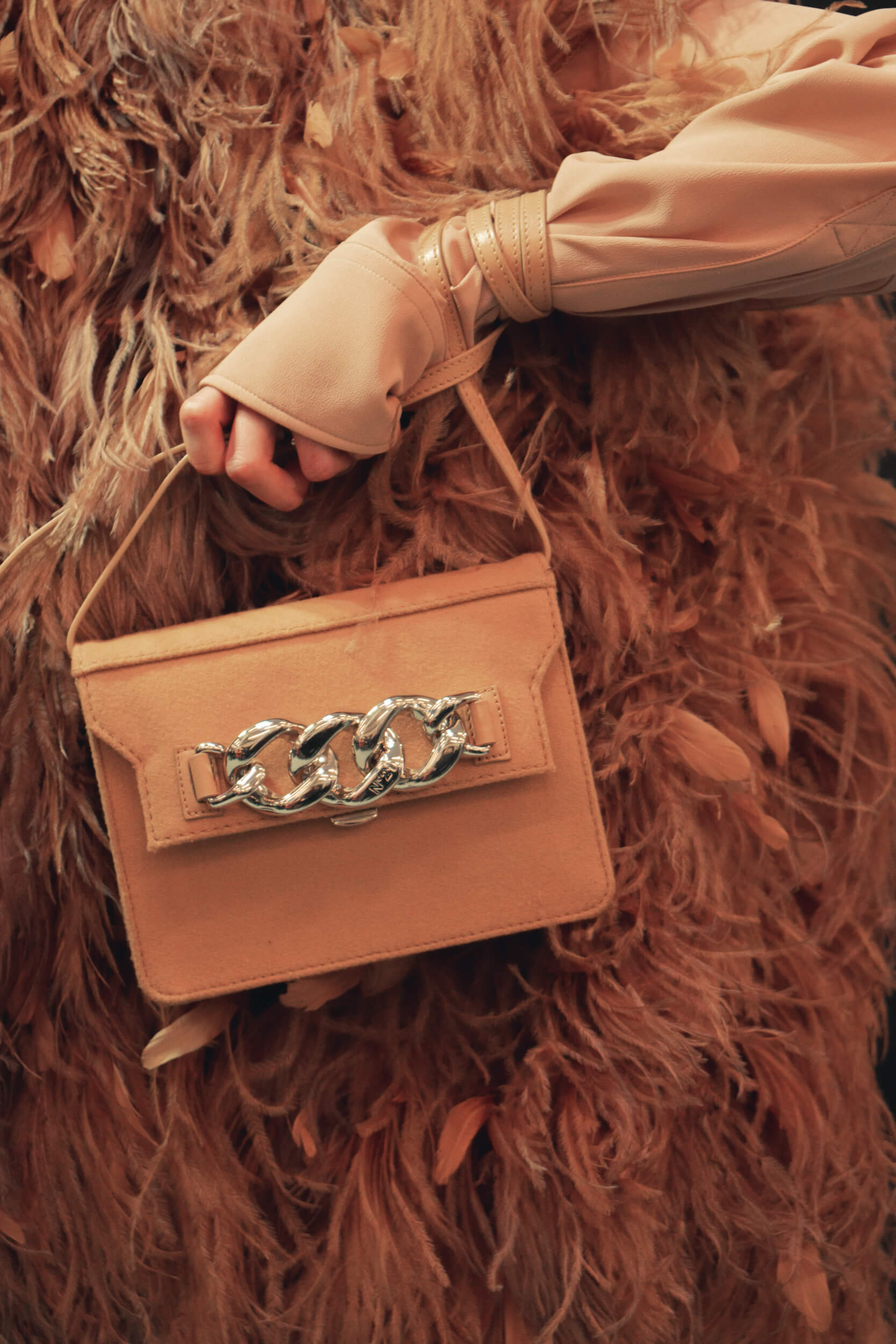 N°21 F/W20
OUR FAVORITE LOOKS
"I had fun playing with an out-of-scale concept, a bit subversive"- Alessandro Dell'Acqua.
Our favorite ones are not the looks but the details on it: the punk metallic safety pins became flower appliqués on black oversized sweaters, worn over masculine poplin shirts and sequin dresses become a sexy statement, with a strong soul. They are there not just for the purpose of being sensual dresses but they also represent the power and confidence of a woman who's celebrating herself.
This collection was also a tribute to the late Franca Sozzani: "She was the epitome of chic. I see her wearing this dress. She was a constant help in my career—she still is one of my biggest inspirations."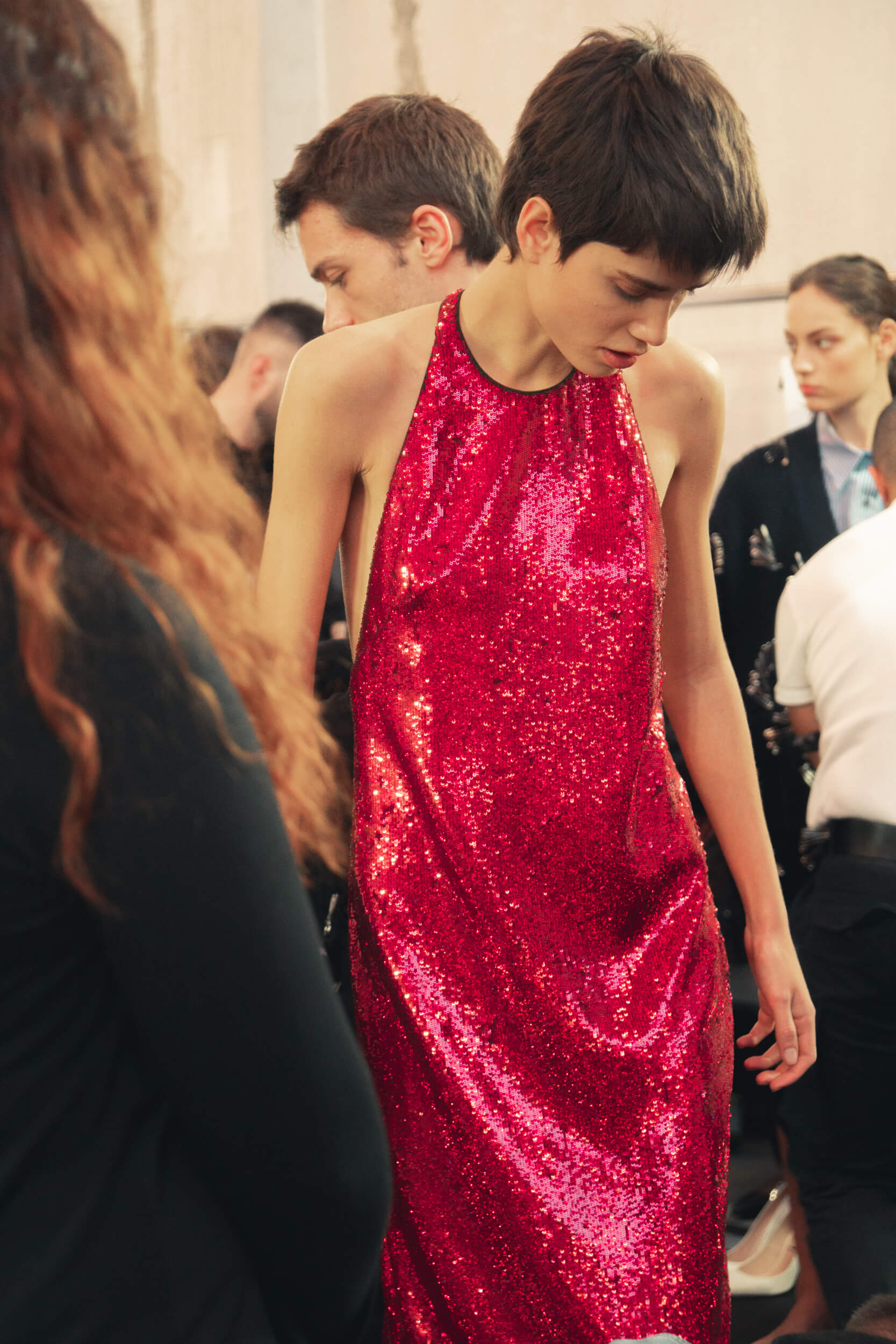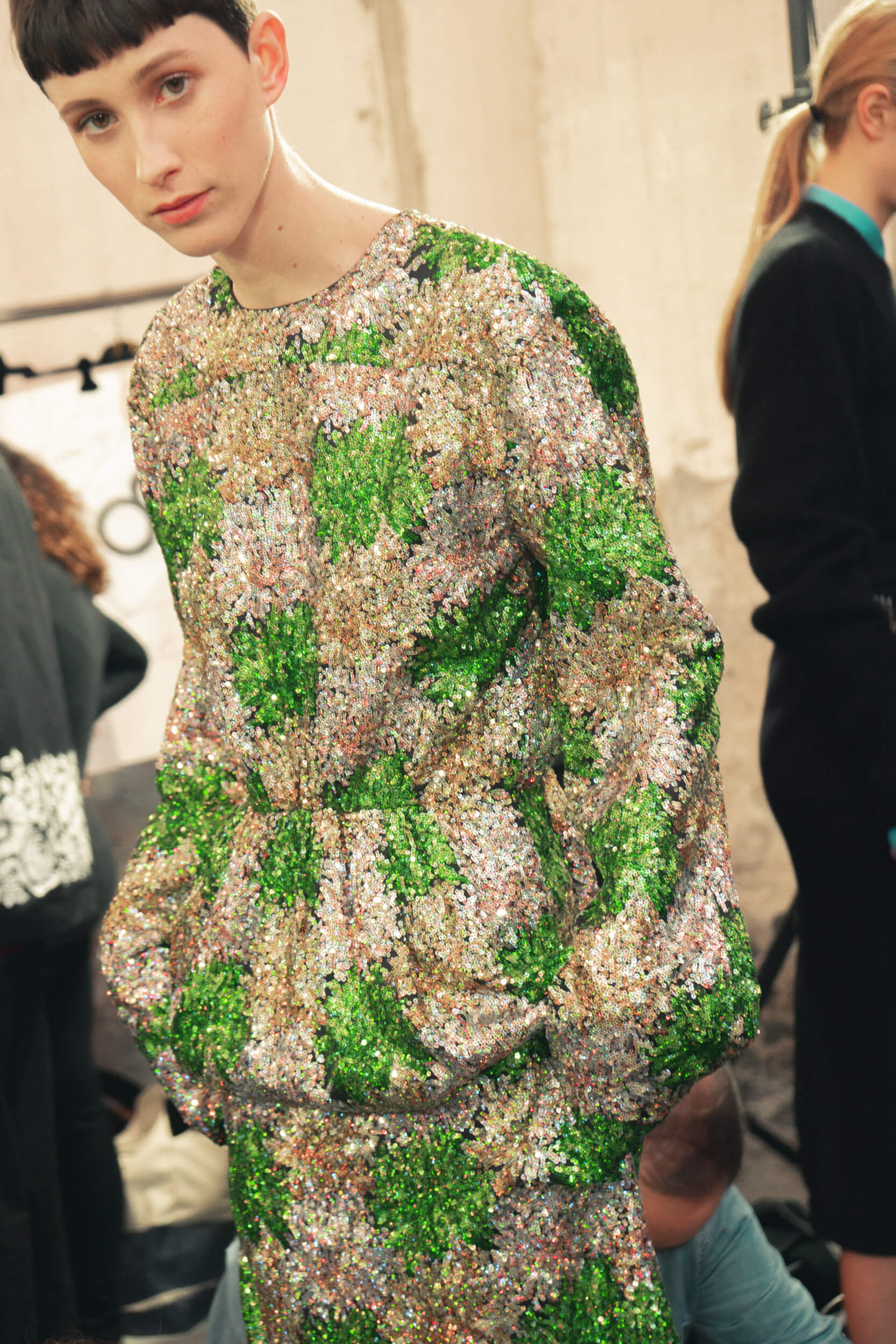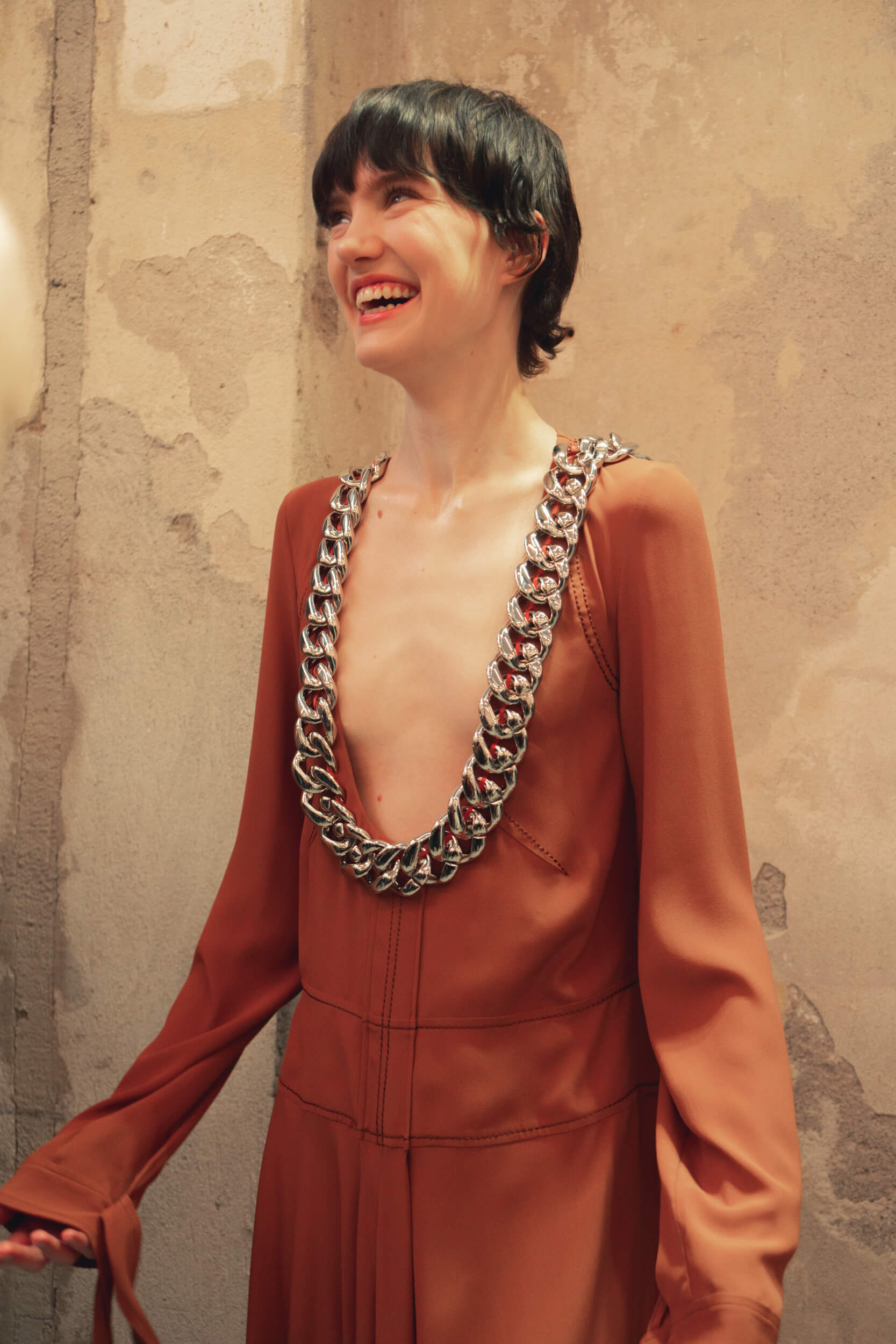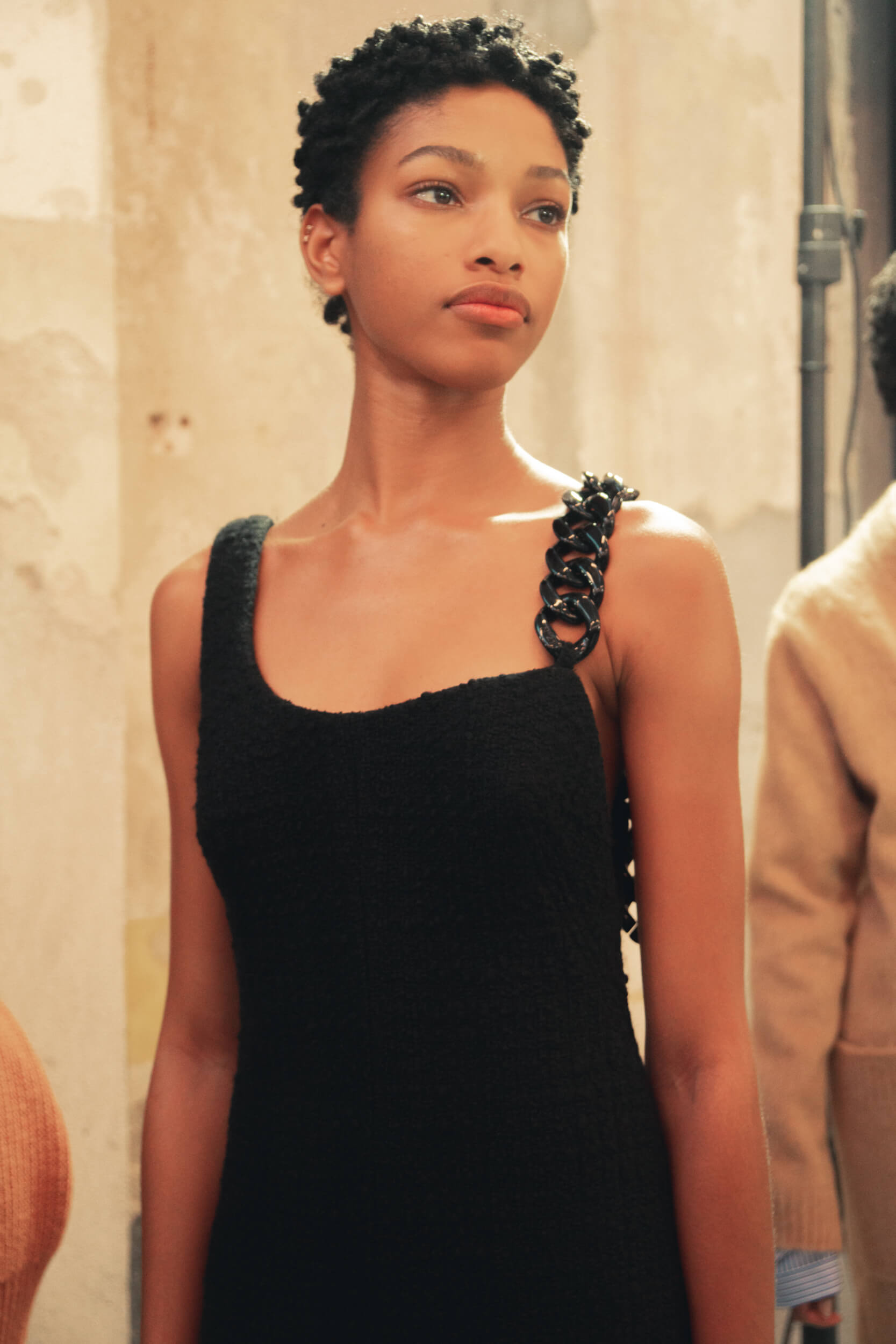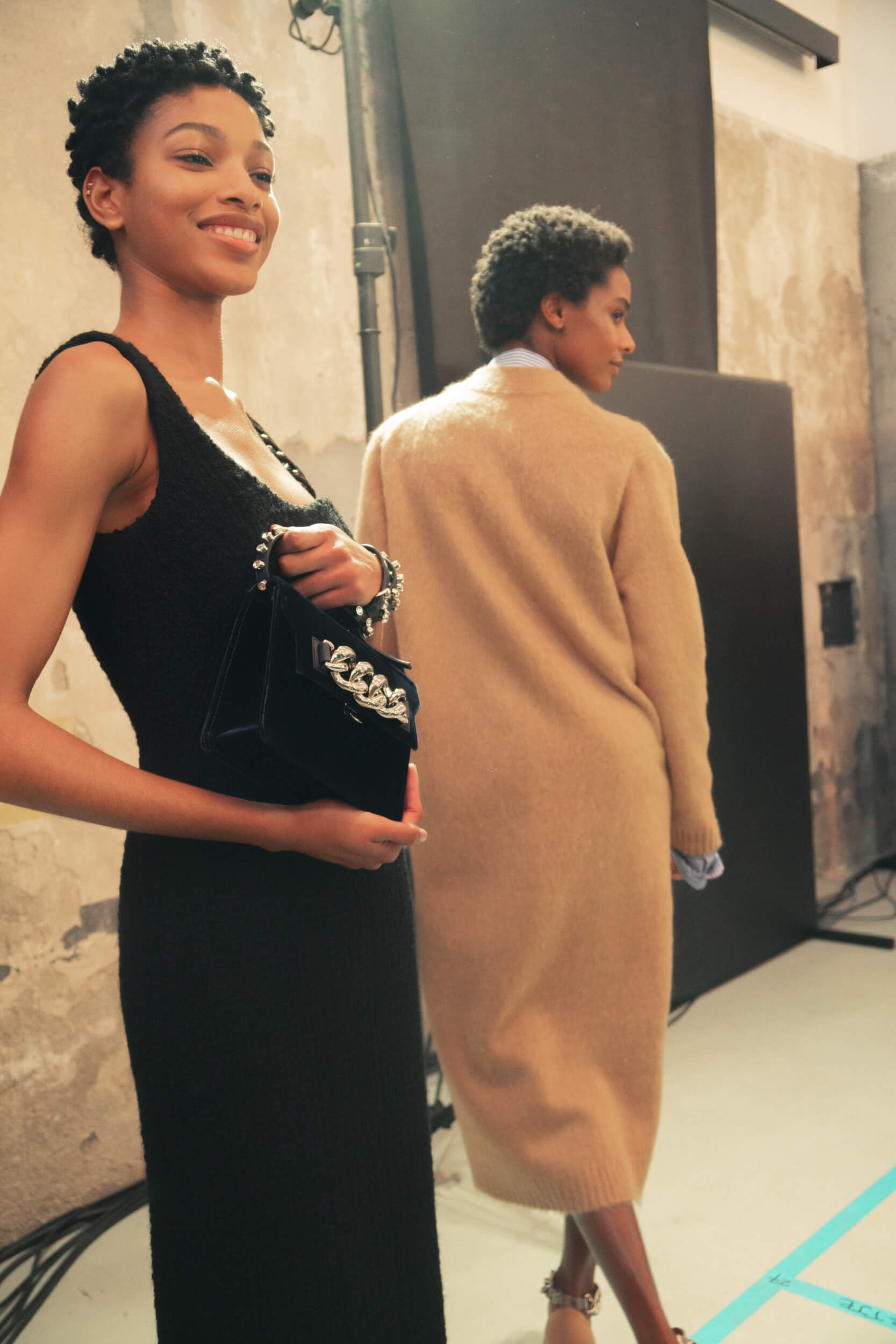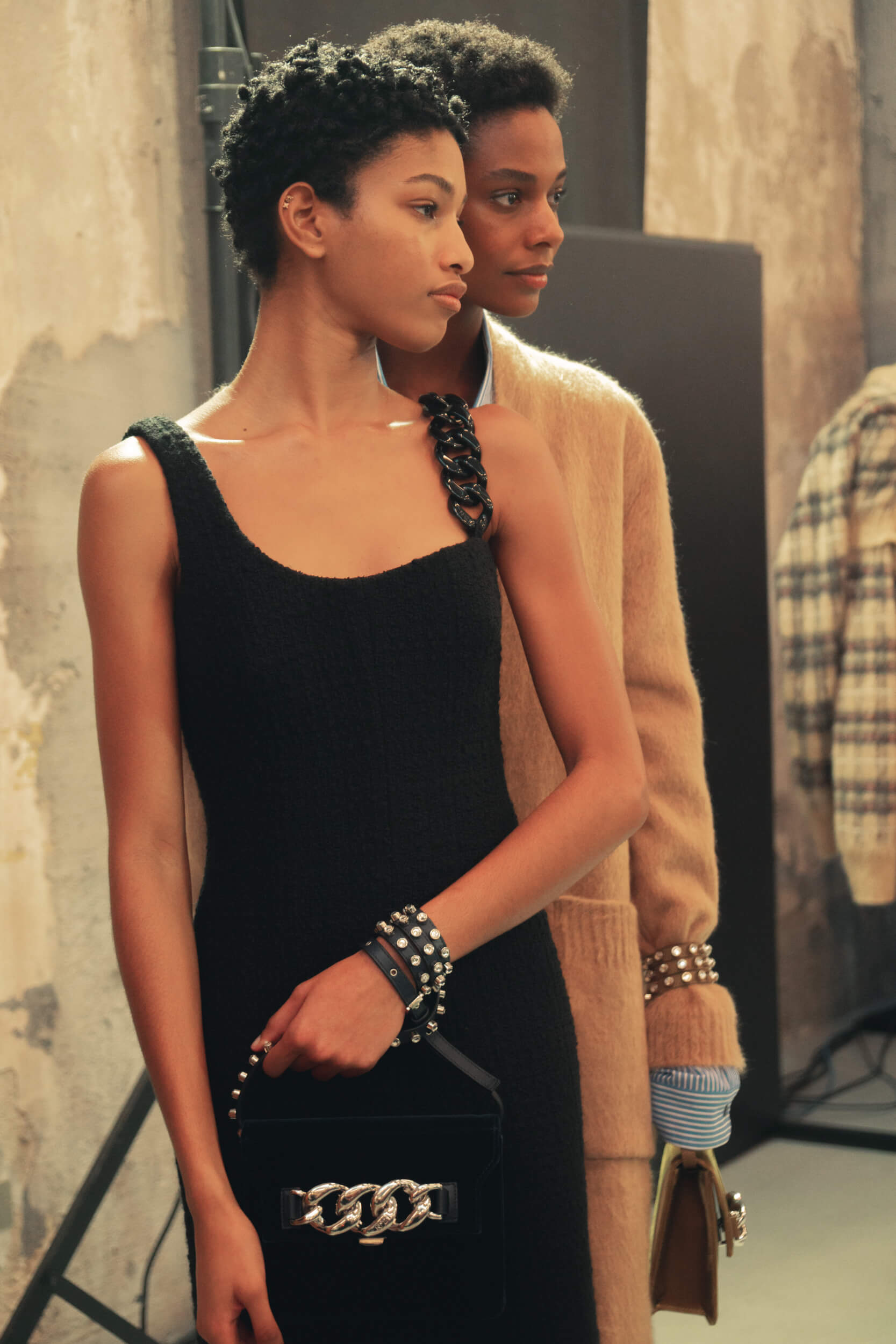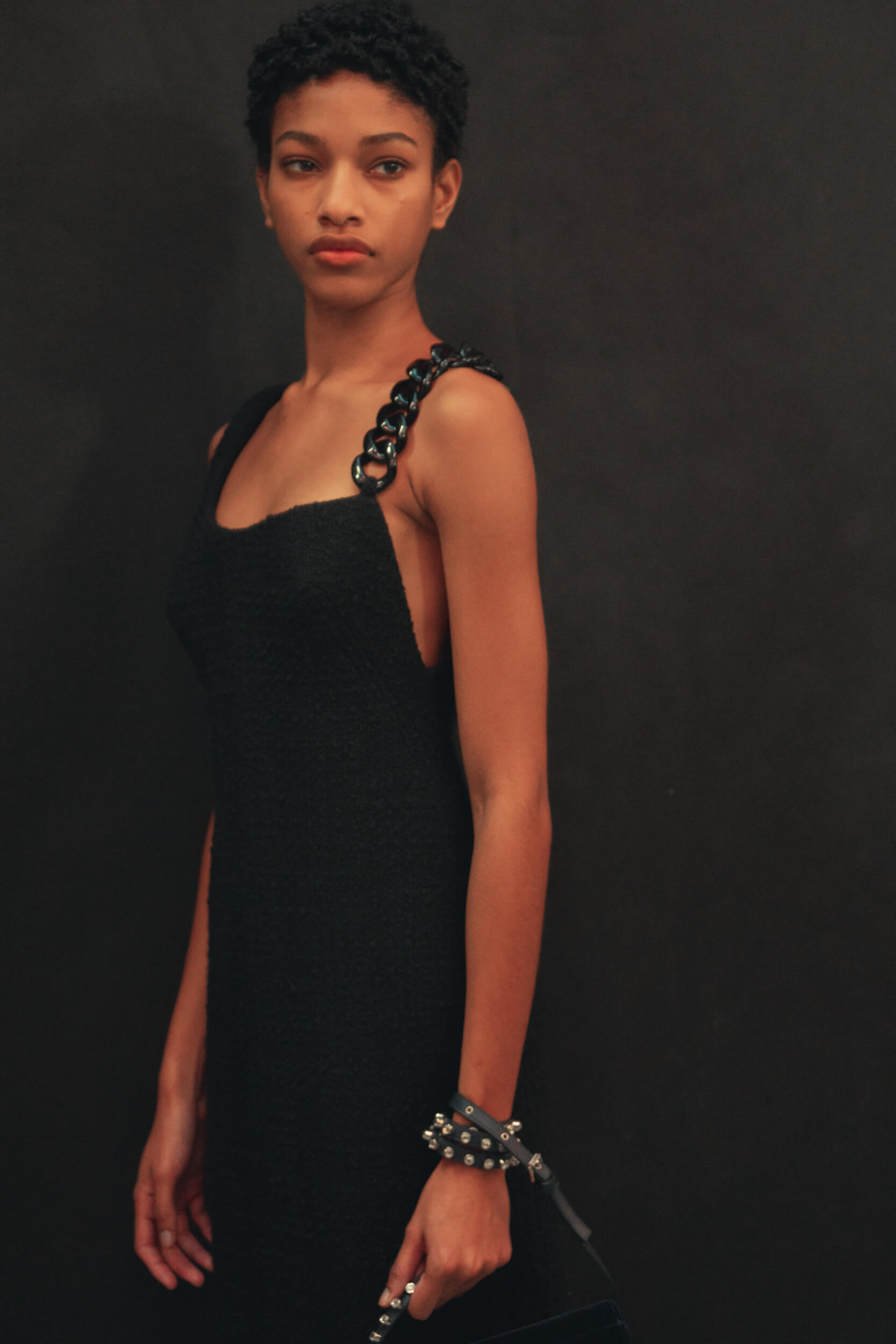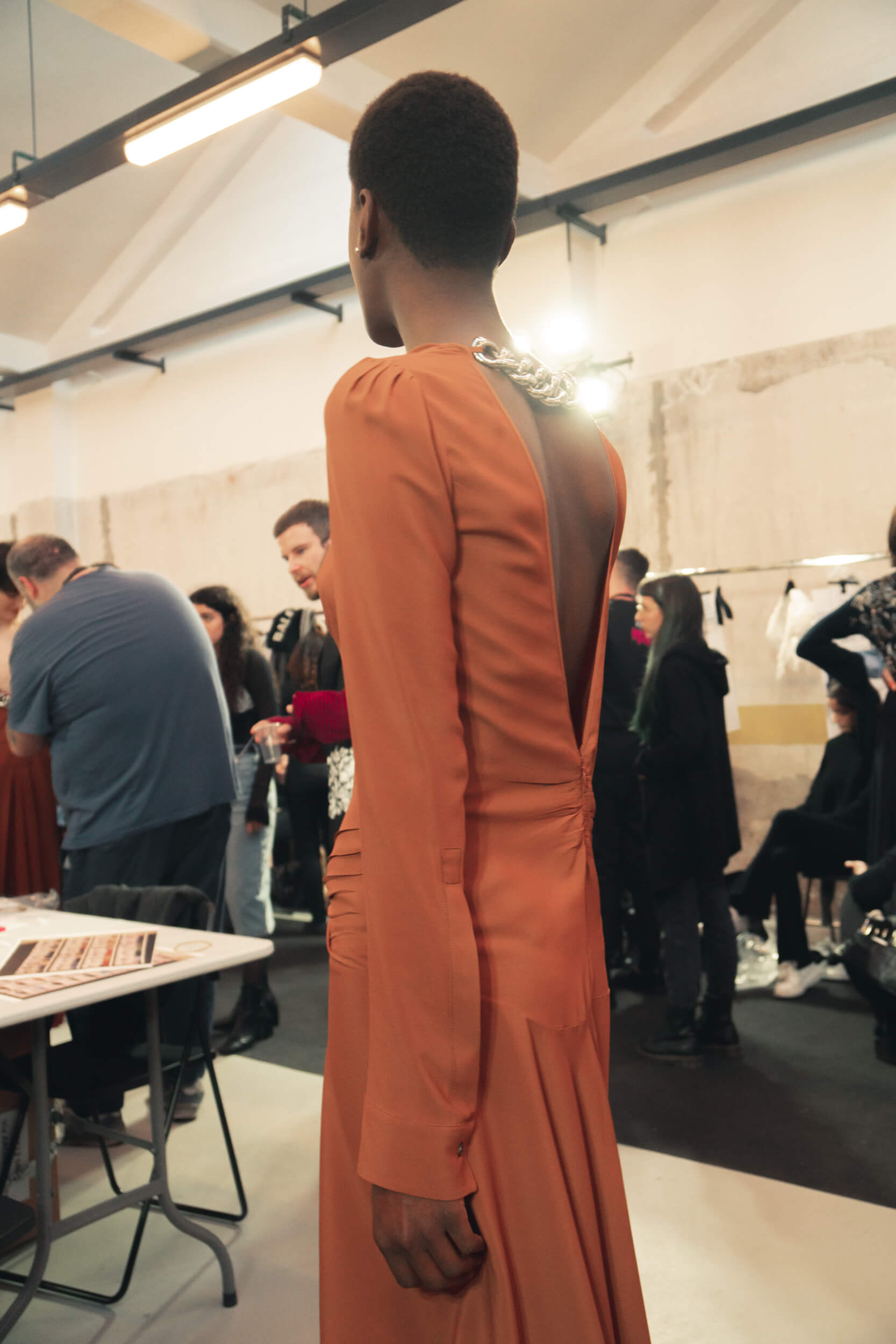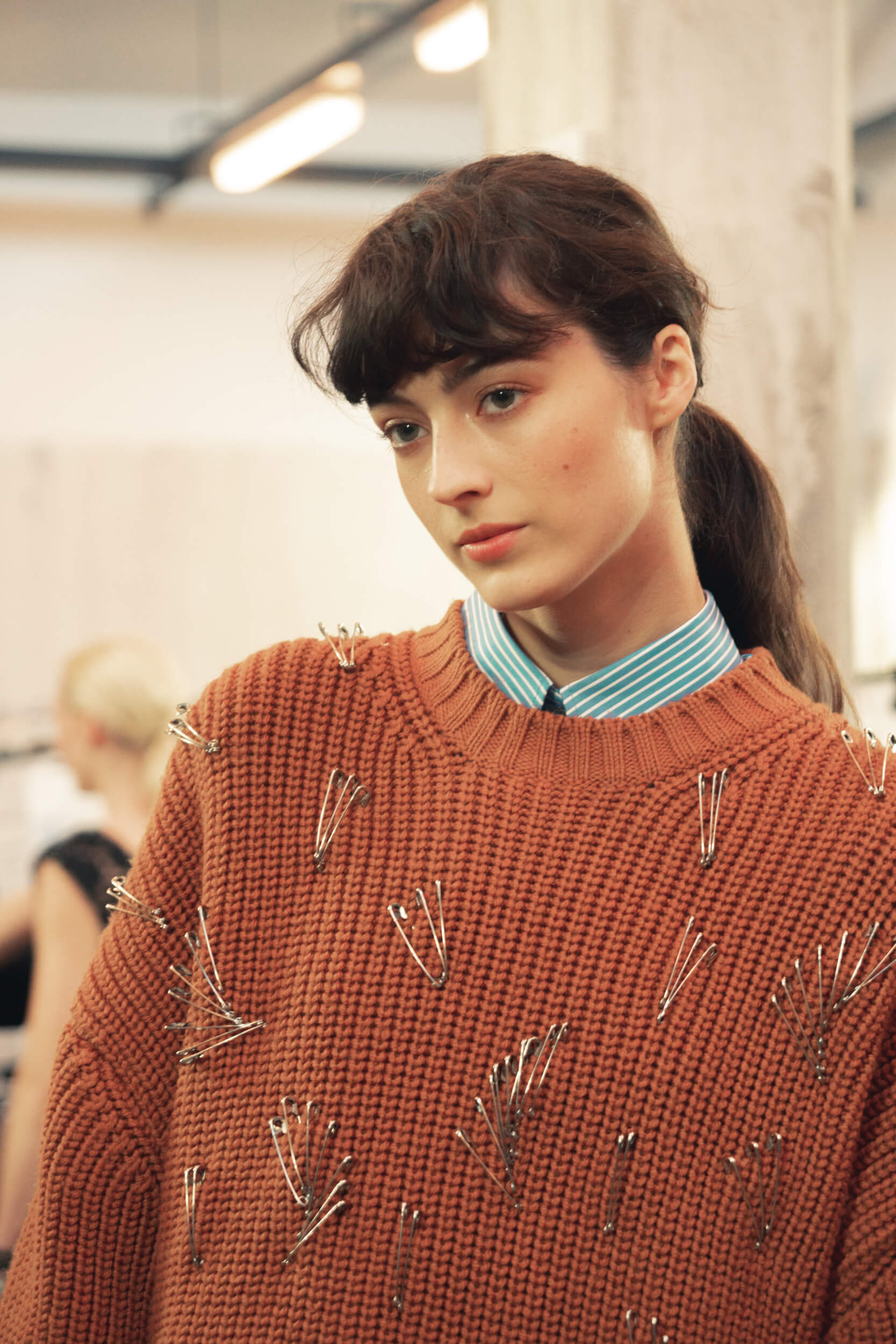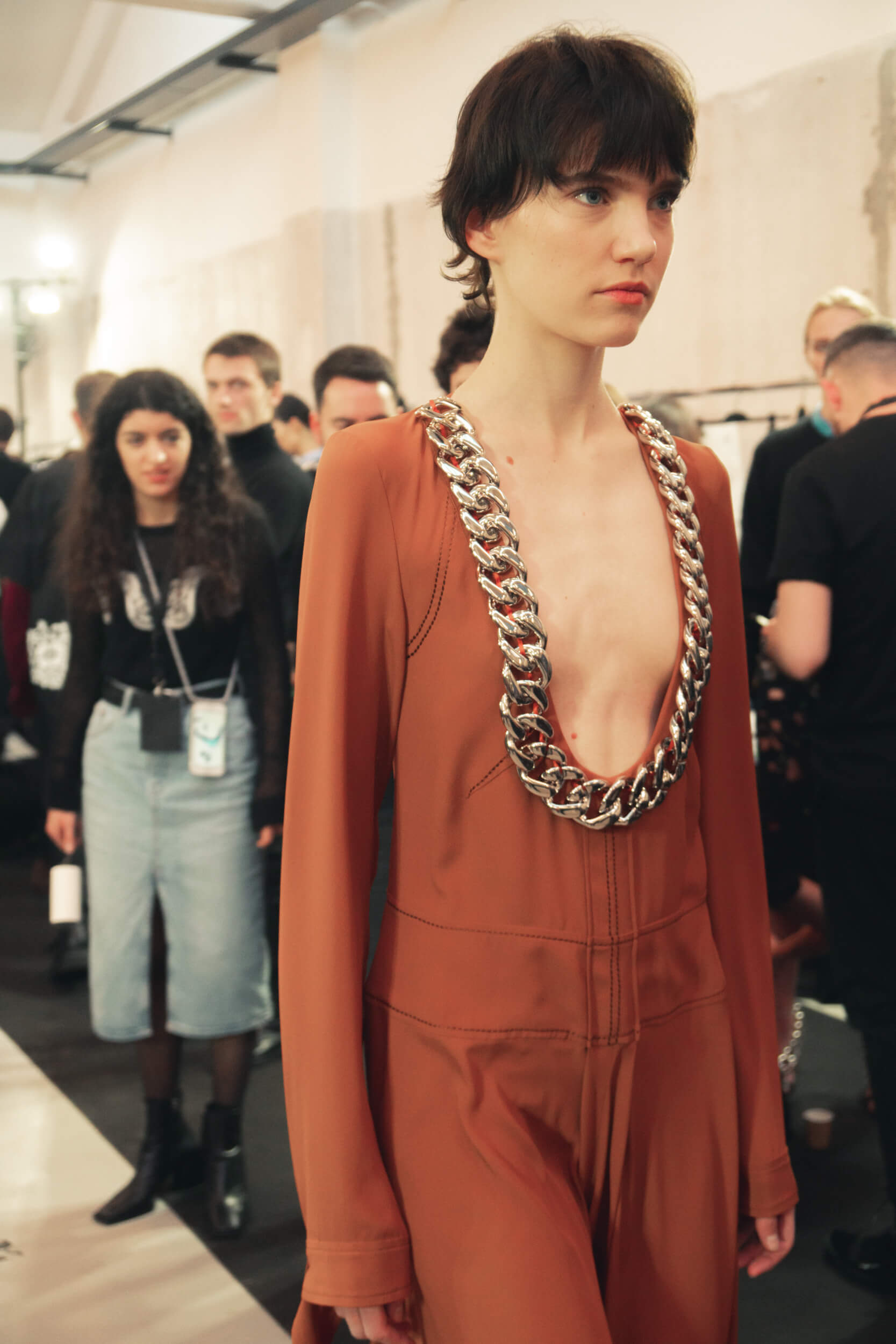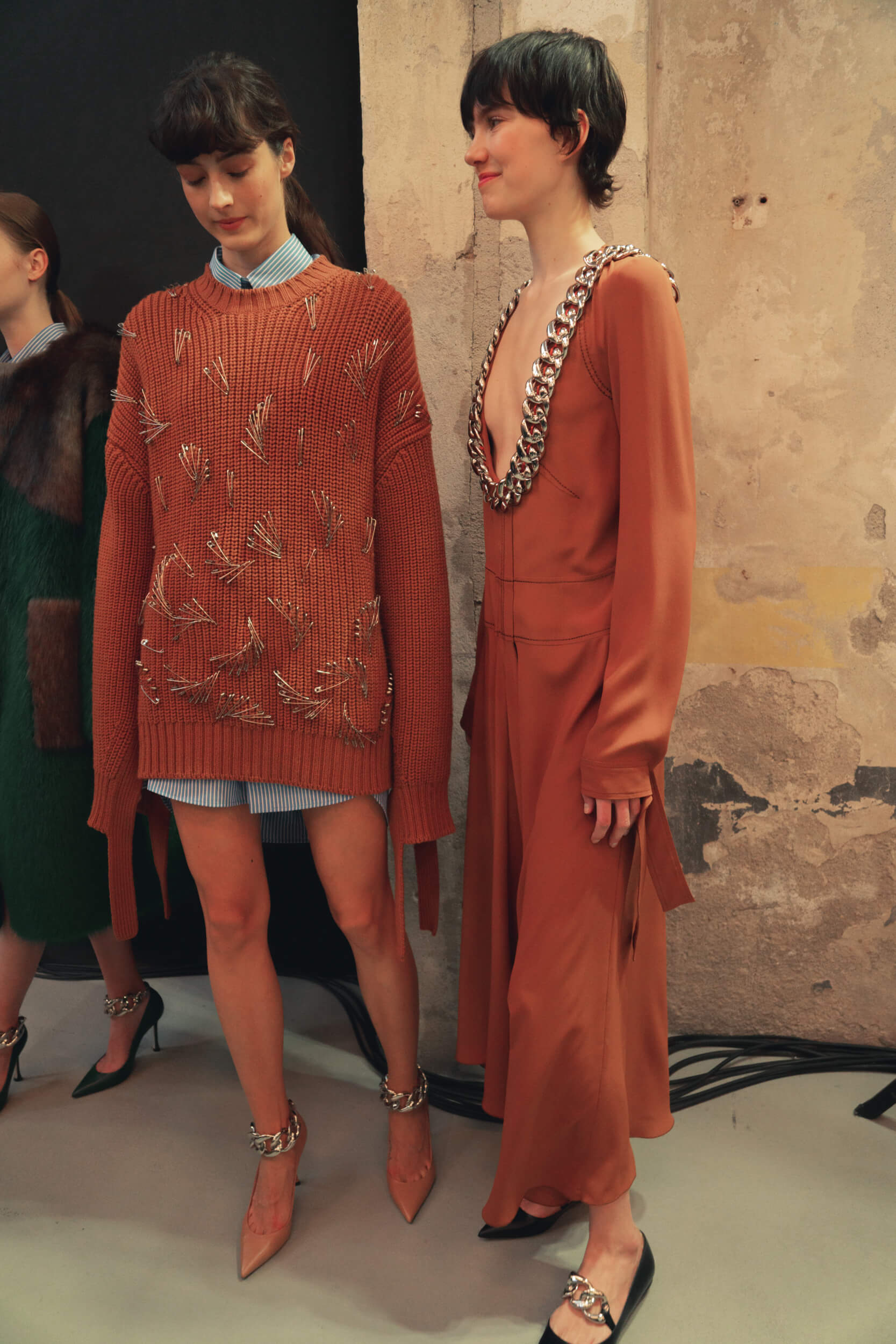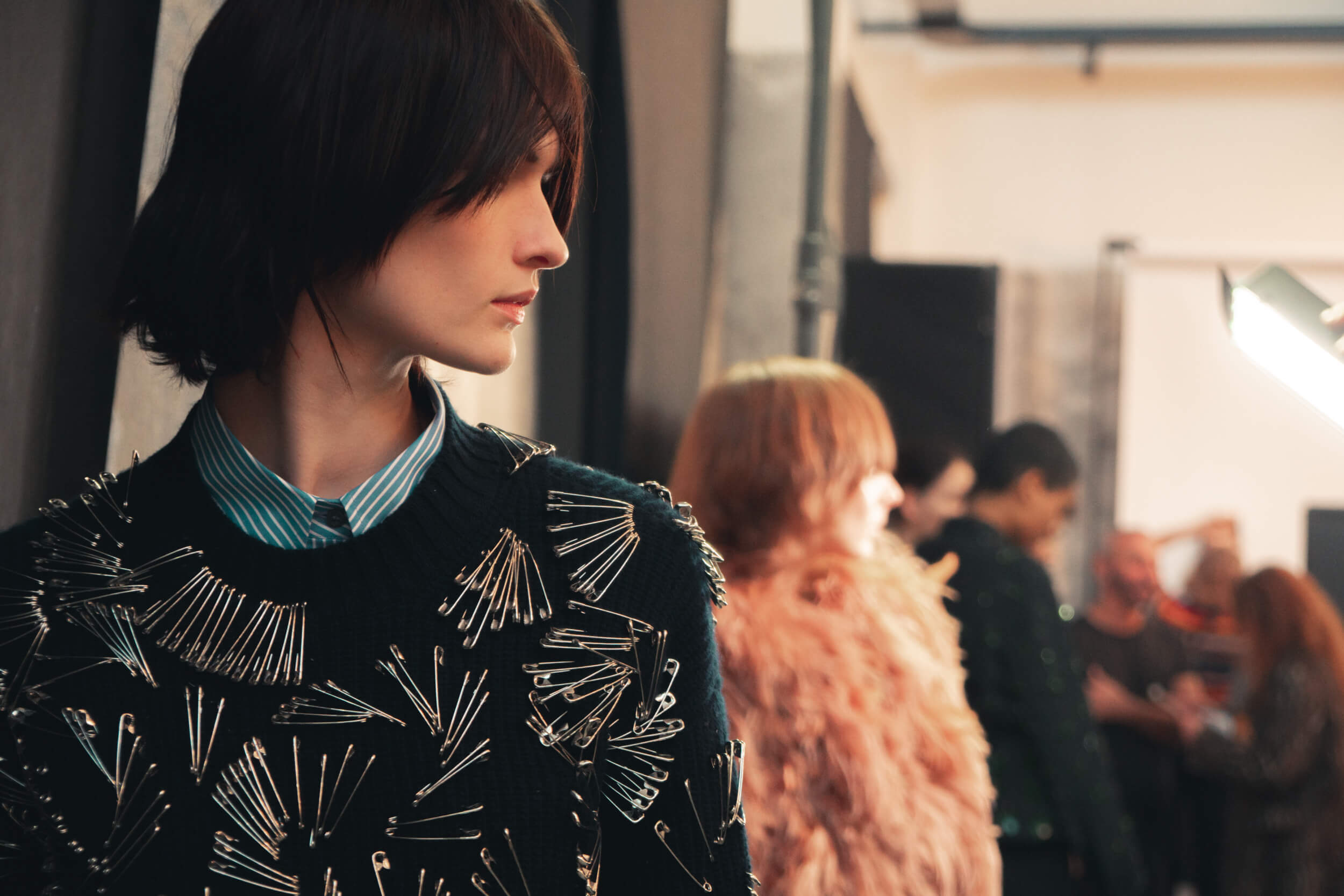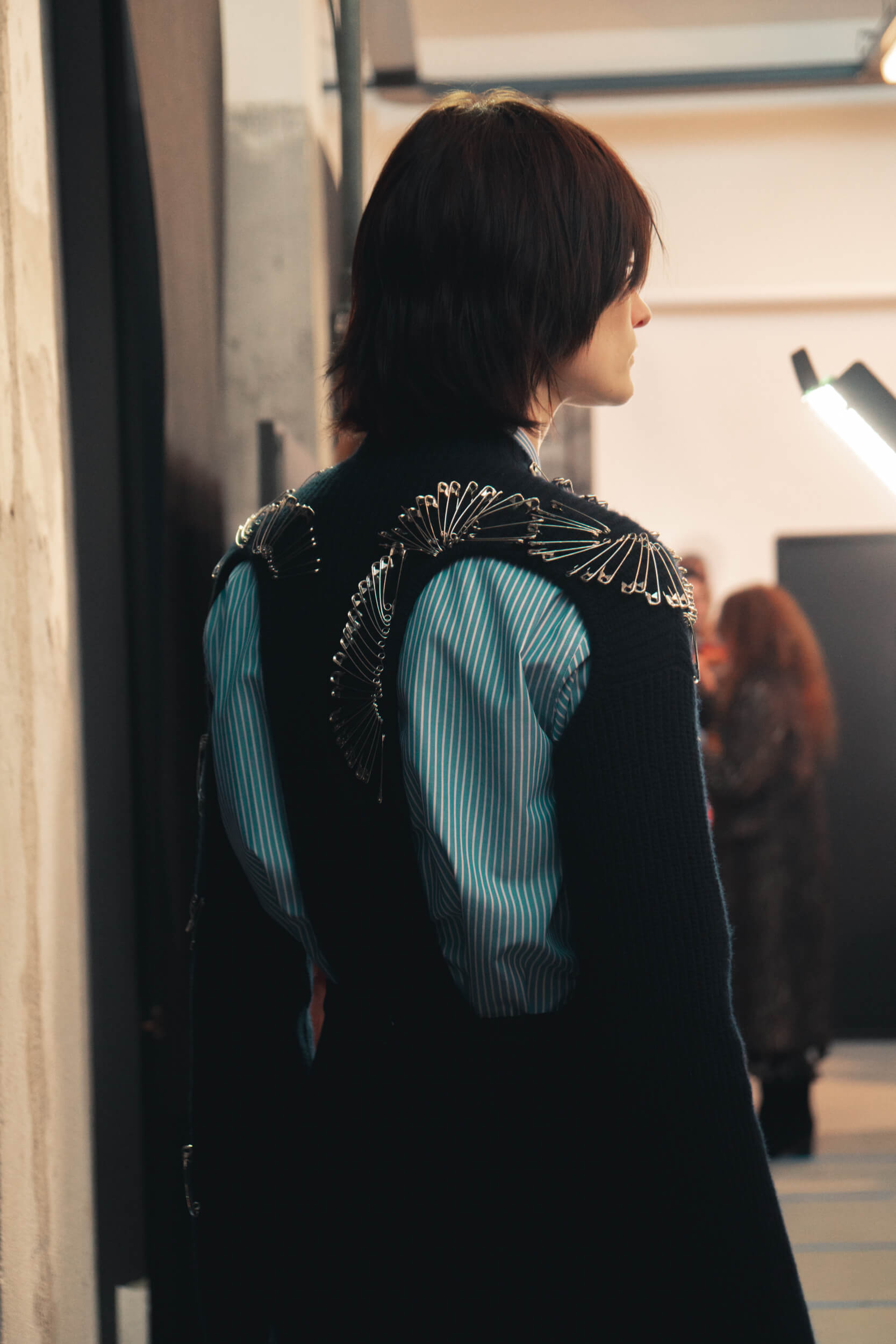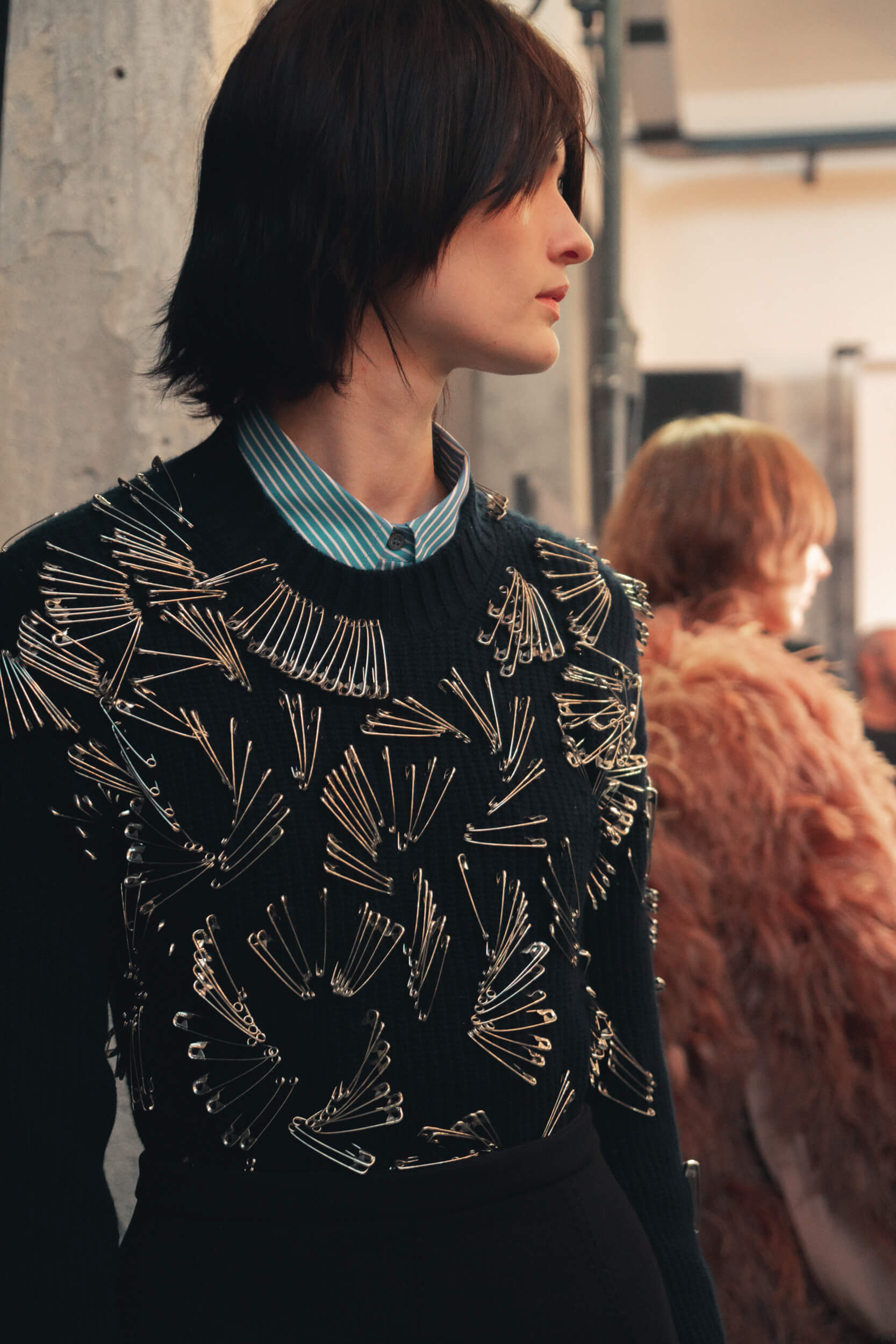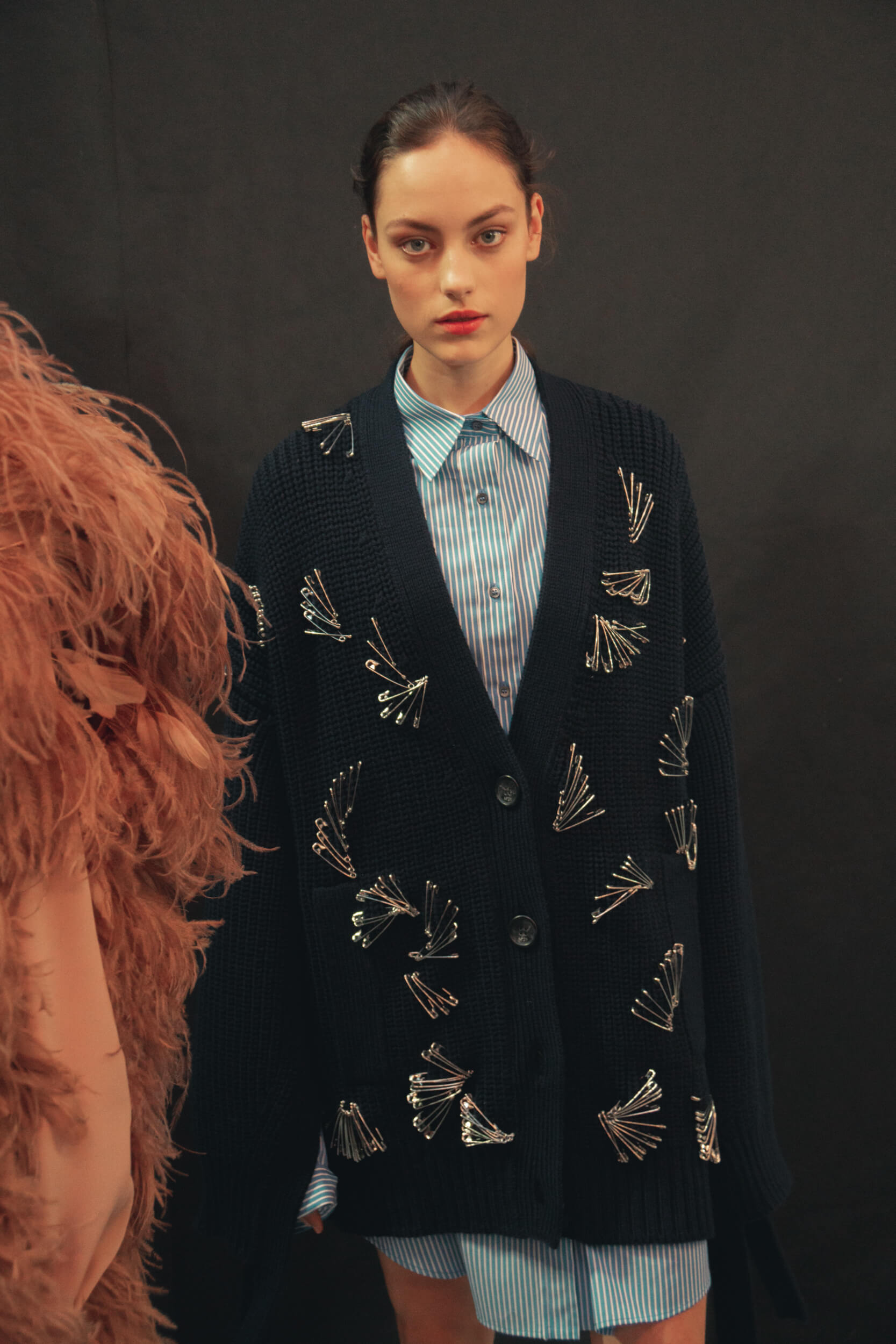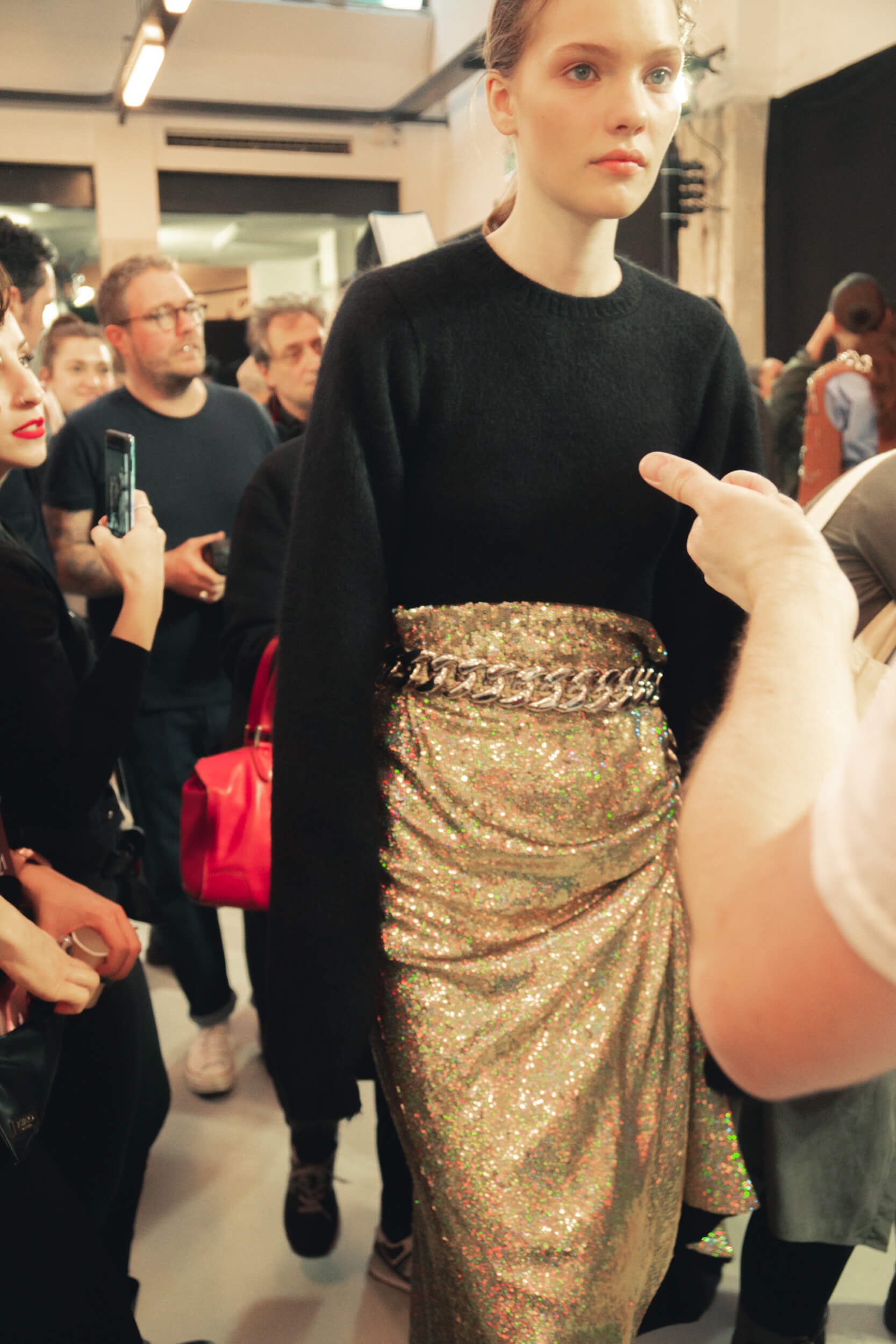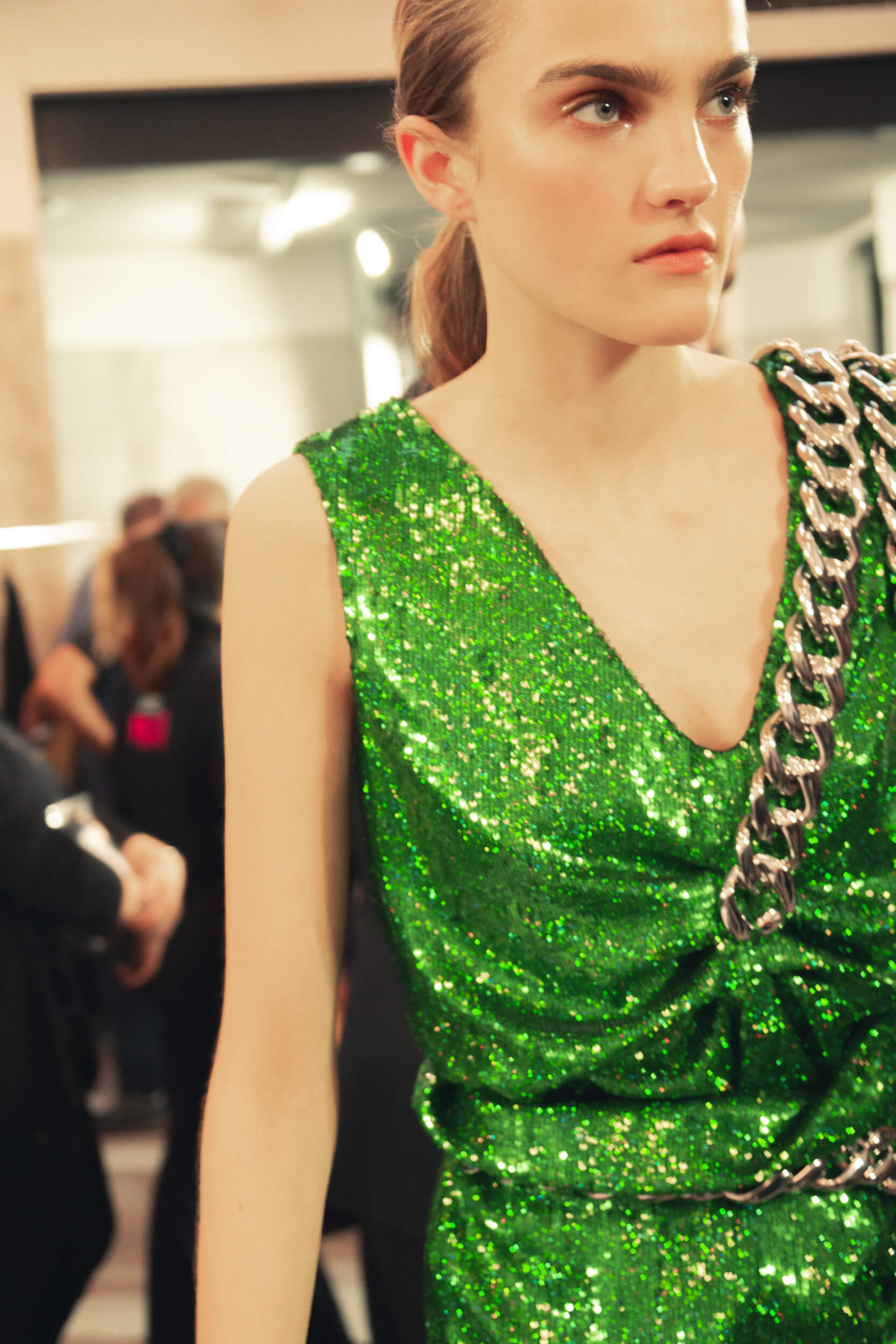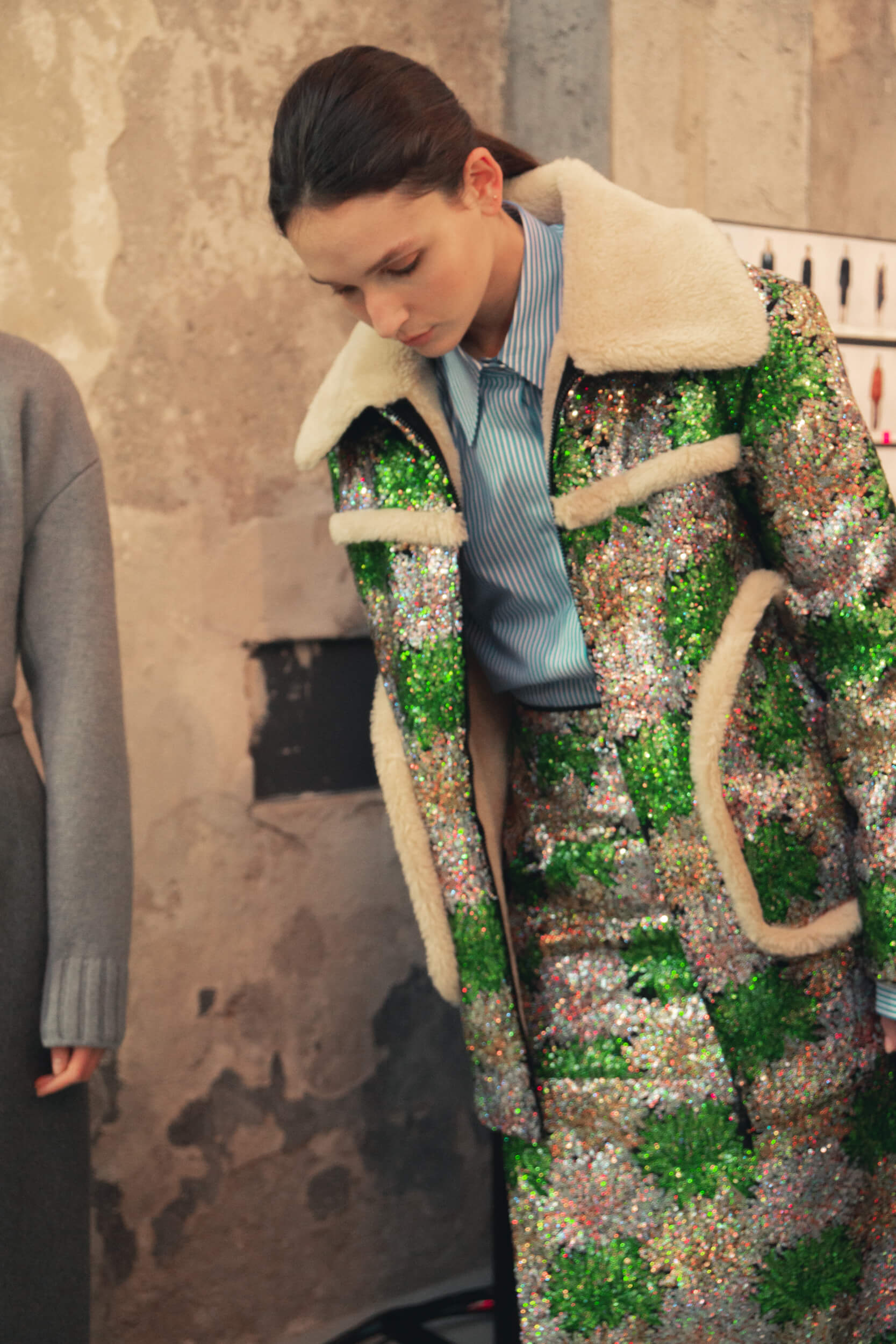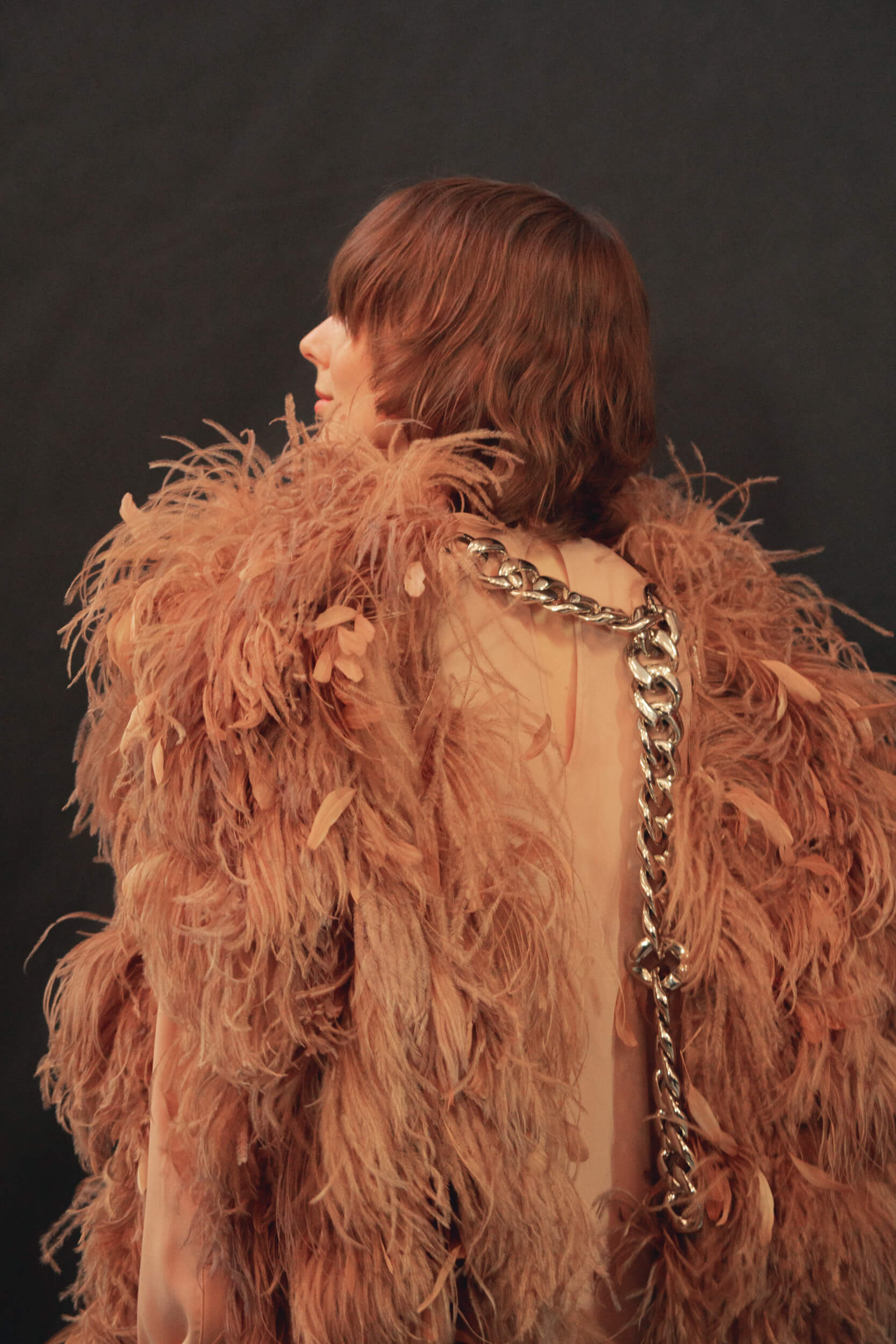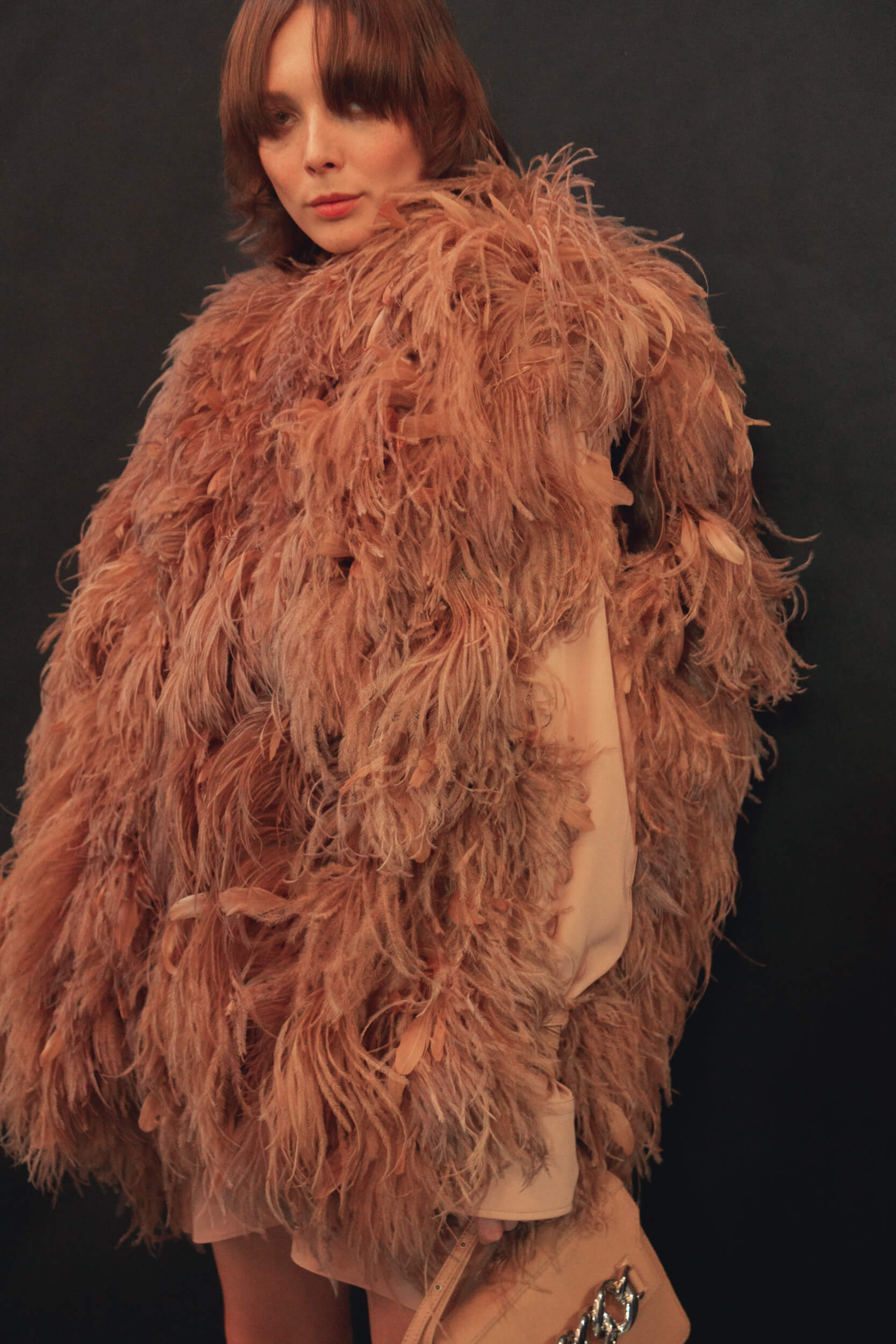 The makeup look, created by Lauren Parsons for KIKO Milano, is shaped for the typical woman of N°21, who is not afraid to show her uniqueness, and it's inspired by the sequins and chains of the dresses: "We wanted to replicate the sequins' reflections on the face by creating different layers of highlighter," said Parsons. The perfect base was made with Hydra Pro Glow, while on the cheeks we find Green Me Lips & Cheeks 102-103. The lipstick is the Velvet Passion Matte Lipstick 328, a nude shade, but the real protagonist of the look is the eye: on the eyelids, it was applied the Longlasting Stick Eyeshadow 28 and the Colour Lasting Creamy Eyeshadow 05, while the eyebrows were defined with the Eyebrow Sculpt.