Something you should know well, by now, is that Gabrielle Chanel's favorite flowers were Camelias. It is a well-known fact as of now, just as much as the revolution that Gabrielle sparked at the time.
The flower appeared for the very first time on a Chanel dress in 1923 and it's become a detail that characterizes every creation by the Maison, both haute-couture and beauty-wise.
It is precisely camelia – red camelia, this time – the element that's become the vibrant center of the new collection, targeting stage N°1 of the skin aging process, limiting the biological aging process of skin cells and keeping them healthier with a long-lasting effect, through the restoration of cell vitality. The "Czar" variety of Camellia japonica, so named at the beginning of the XX century in honor of its beauty, it's a force of nature that cannot be scratched by water nor by cold. A natural principle to be thought of as a mantra.
The heart of its petals houses protocatechuic acid, an active molecule with the power to protect cell viability and the Maison. To avoid wasting parts of the flower, it uses its petals, seeds, and yeasts. In fact, if the red camellia flower extract has revitalizing properties, the camellia flower water is refreshing, the red camellia flower oil obtained by pressing its seeds protects the skin's moisture, and the Pichia yeast extract obtained from camelia's microbiota strengthens its barrier. Lastly, the seed hulls are used (thanks to their resistance) in the making of the packaging of the Revitalizing Cream!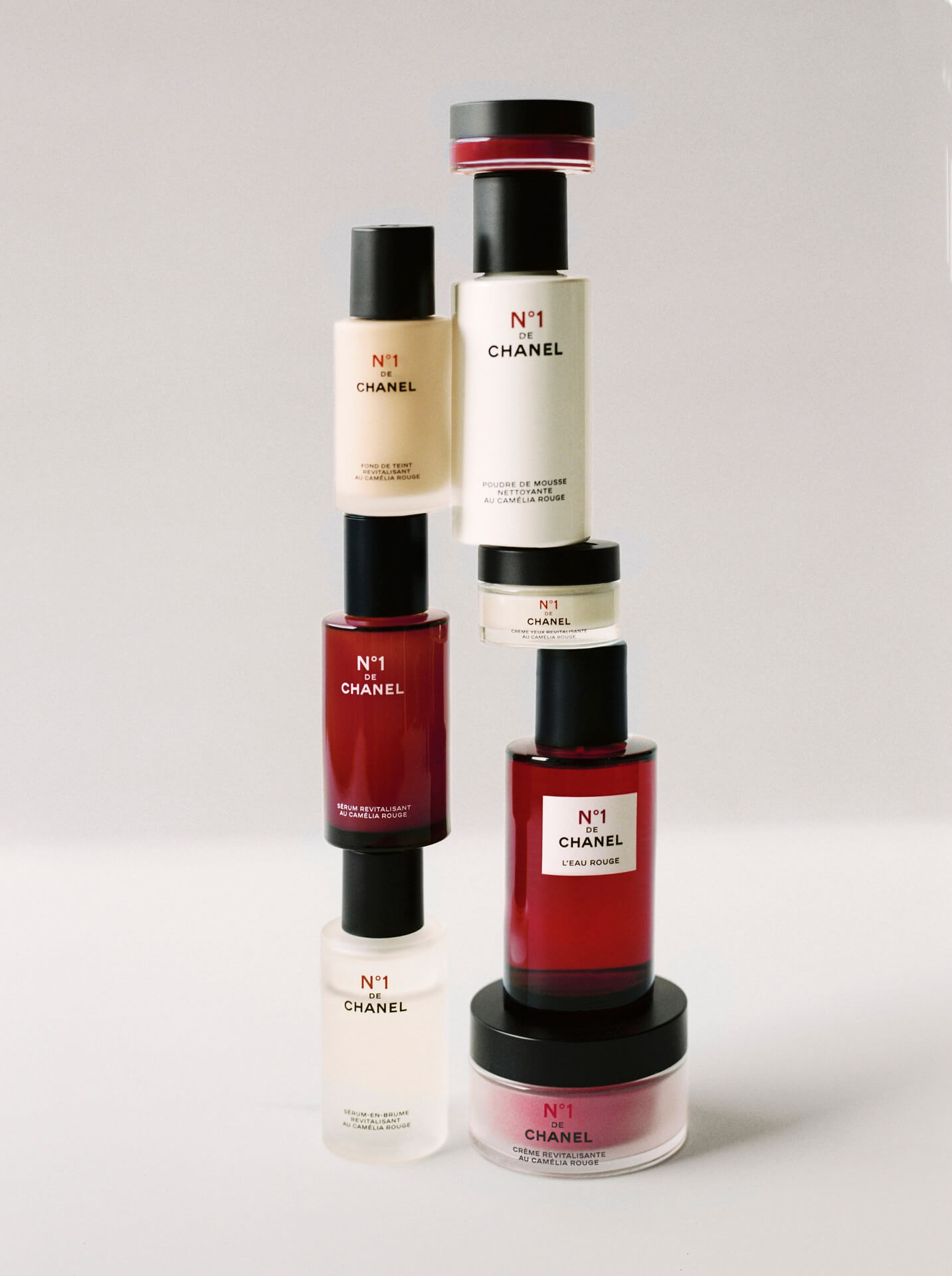 Let's give a closer look at all products of the new N°1 De Chanel collection that, besides being an eco-responsible line, environmentally friendly and respectful of the planet we live in, it also cares about nature and its wonders with its eco-designed packaging and a strict formulation protocol in order to reduce greenhouse gas emissions, also favoring naturally derived, renewable ingredients with reduced environmental impacts.
SKINCARE 
Revitalizing Serum – N°1 De Chanel
It's the N°1 treatment of the N°1 de Chanel beauty ritual and it contains a high concentration of red camellia flower extract protecting skin's vitality. Formulated with 95% naturally derived ingredients – 76% of which is derived by camellia – it melts on the skin to combat external aggressors, especially those that are present in urban environments. Its seamless gel texture has a refreshing effect and is extremely hydrating and super plumping, but at the same time, it quickly absorbs! Over time, wrinkles appear diminished, pores are visibly refined, the skin's elasticity is restored, and the skin feels more comfortable.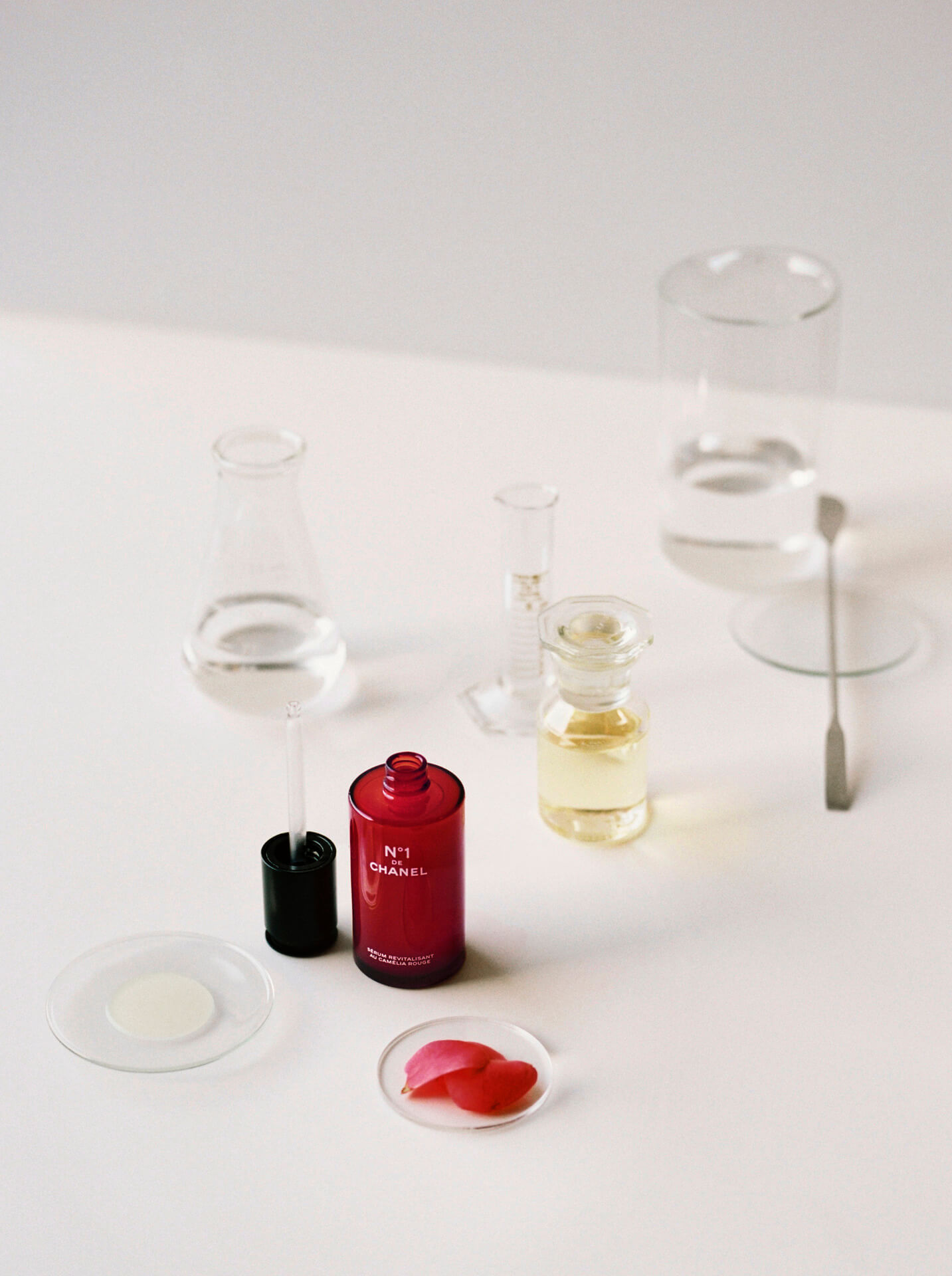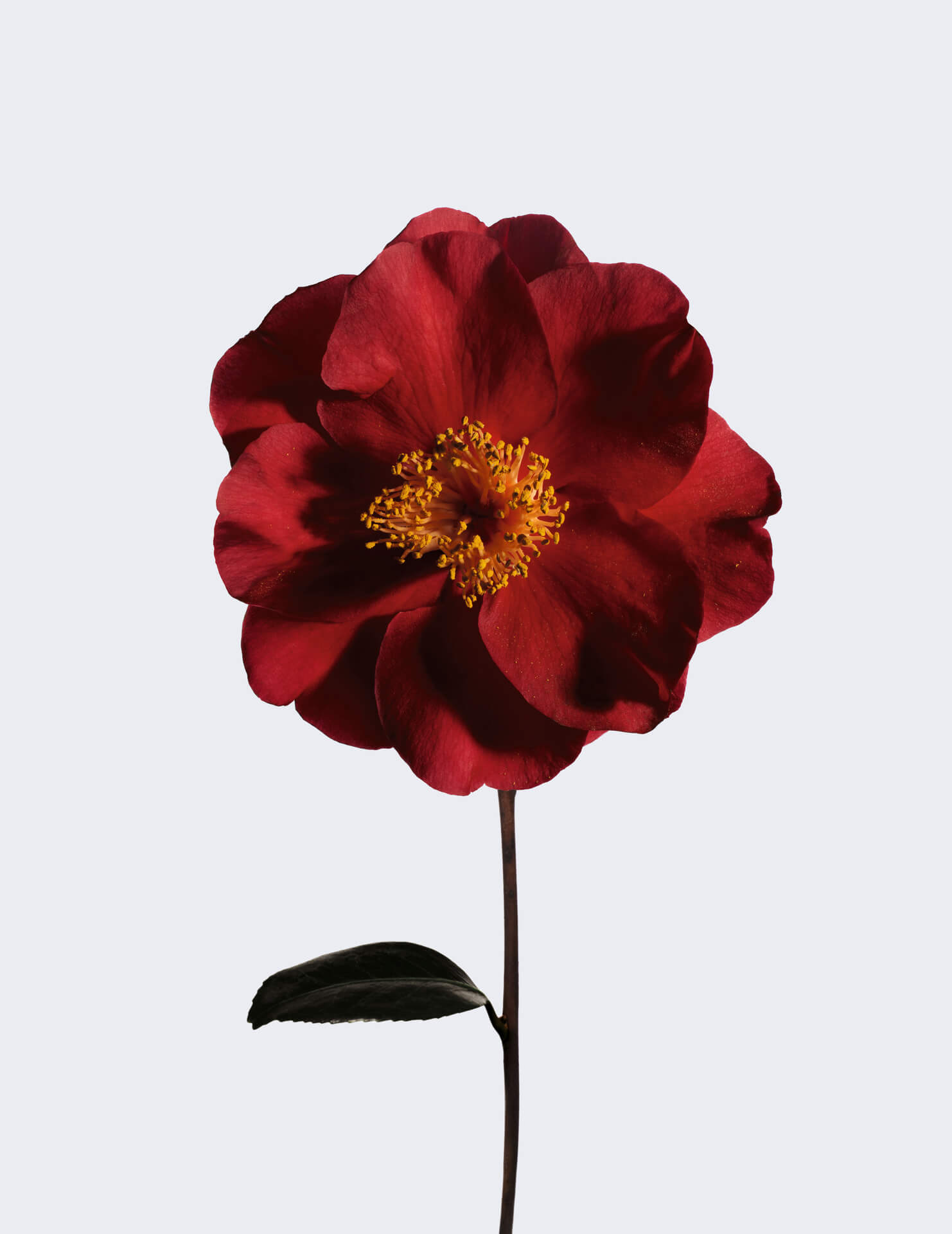 Furthermore, the Maison has developed a specific application technique to practice on the entire face after the application of the product to improve its effectiveness. Let us tell you how it works: use your thumbs and index fingers to perform "pinch and twist" movements from the jaw up to the ears, then from the corners of the mouth to the ears and from the sides of the nose to the ears. A small gesture that, if correctly executed, can make an actual difference, acting on the vascularization and, therefore, on the skin's oxygenation.
Revitalizing Cream – N°1 De Chanel
A moisturizer that smooths, plumps, and gives skin a comfortable feeling and radiant look. It contains a high concentration of red camellia flower oil and extracts and it is formulated with 95% of naturally derived ingredients, 70% of which are derived from camellia. Its texture is impalpable and, after its application, it immediately smooths fine lines that might be caused by early aging and forms a protective barrier against air pollution. Moreover, its packaging is refillable – an important gesture for a respectful attitude towards our planet – and it can be recharged contributing to reducing carbon footprint and waste production.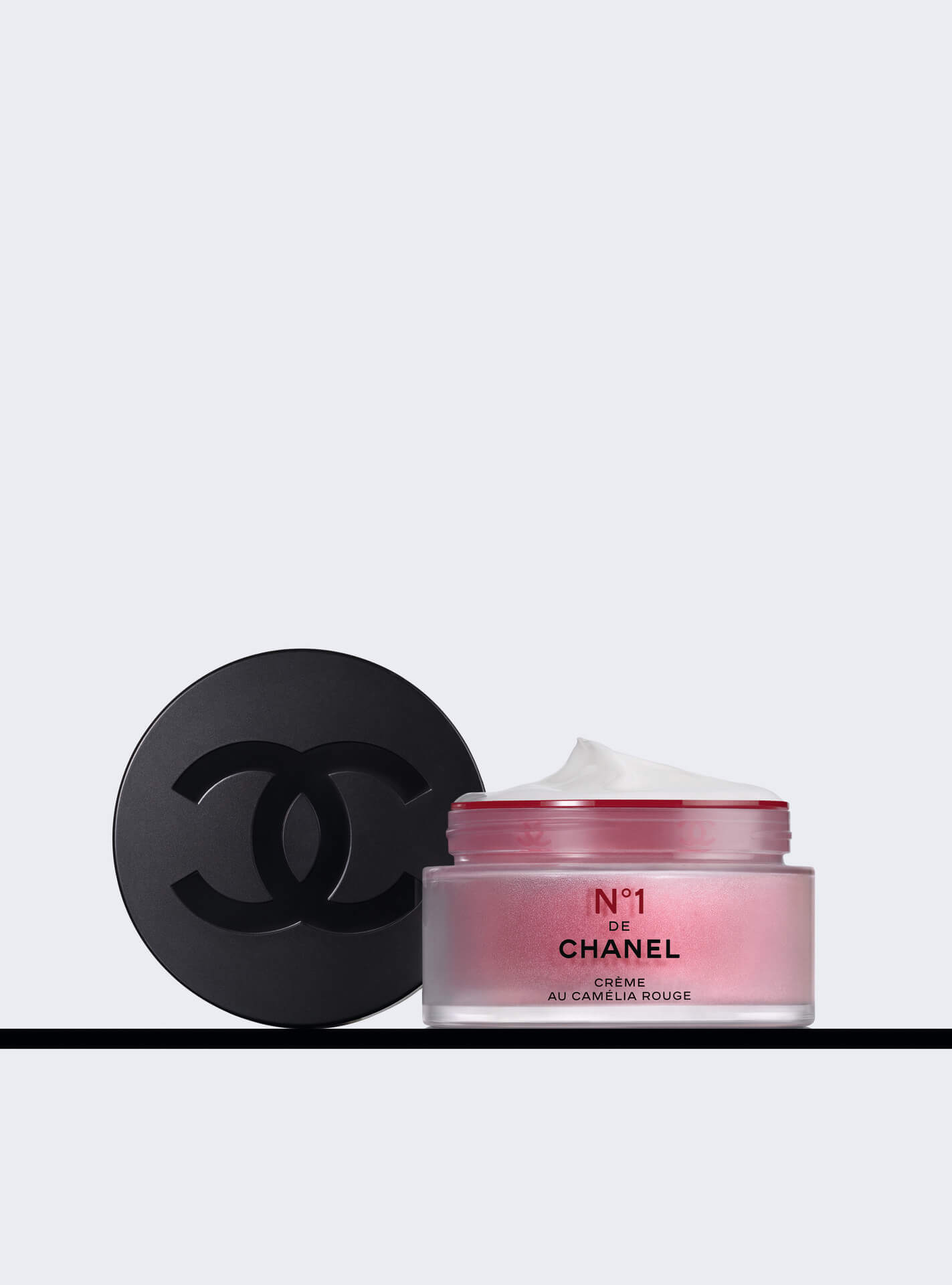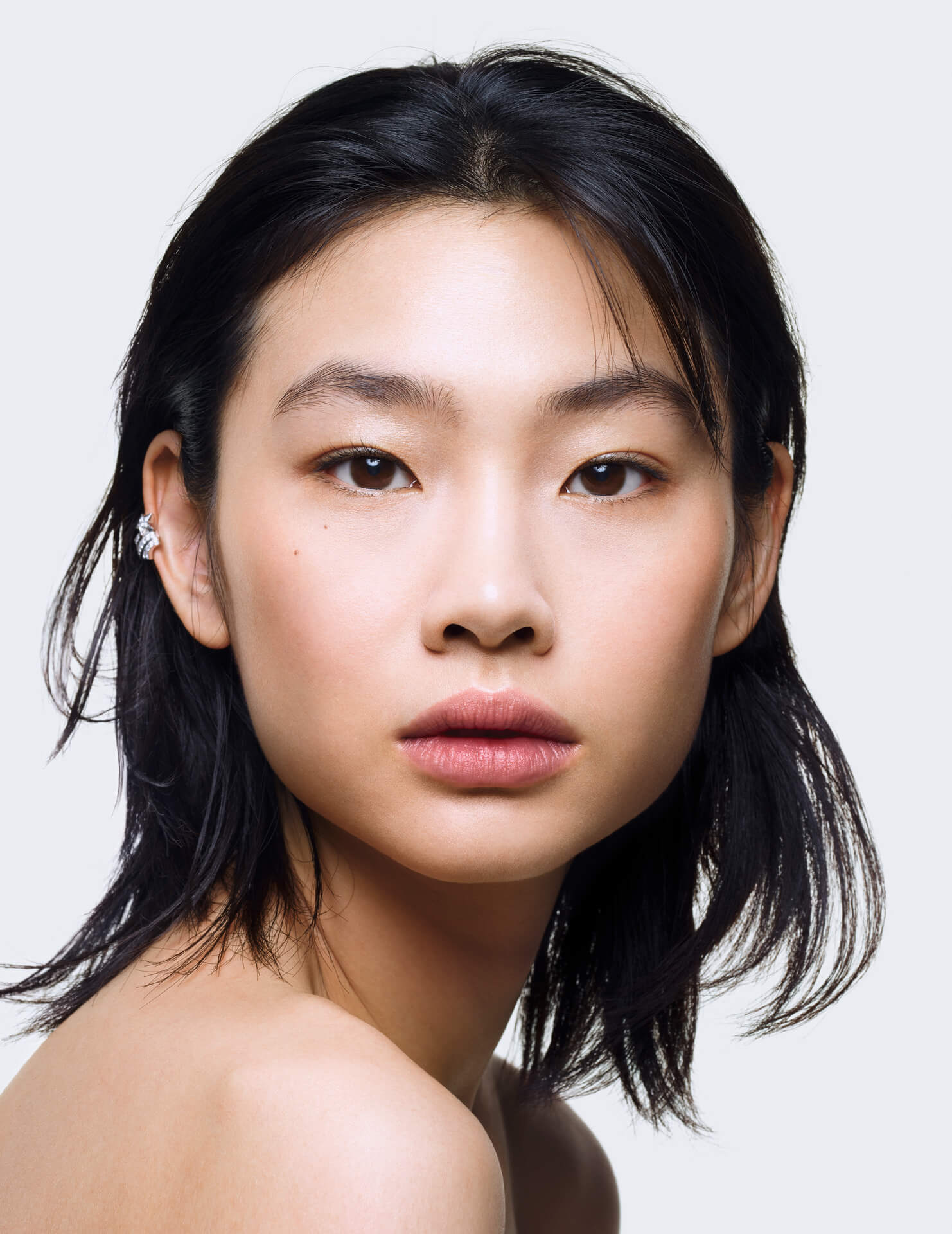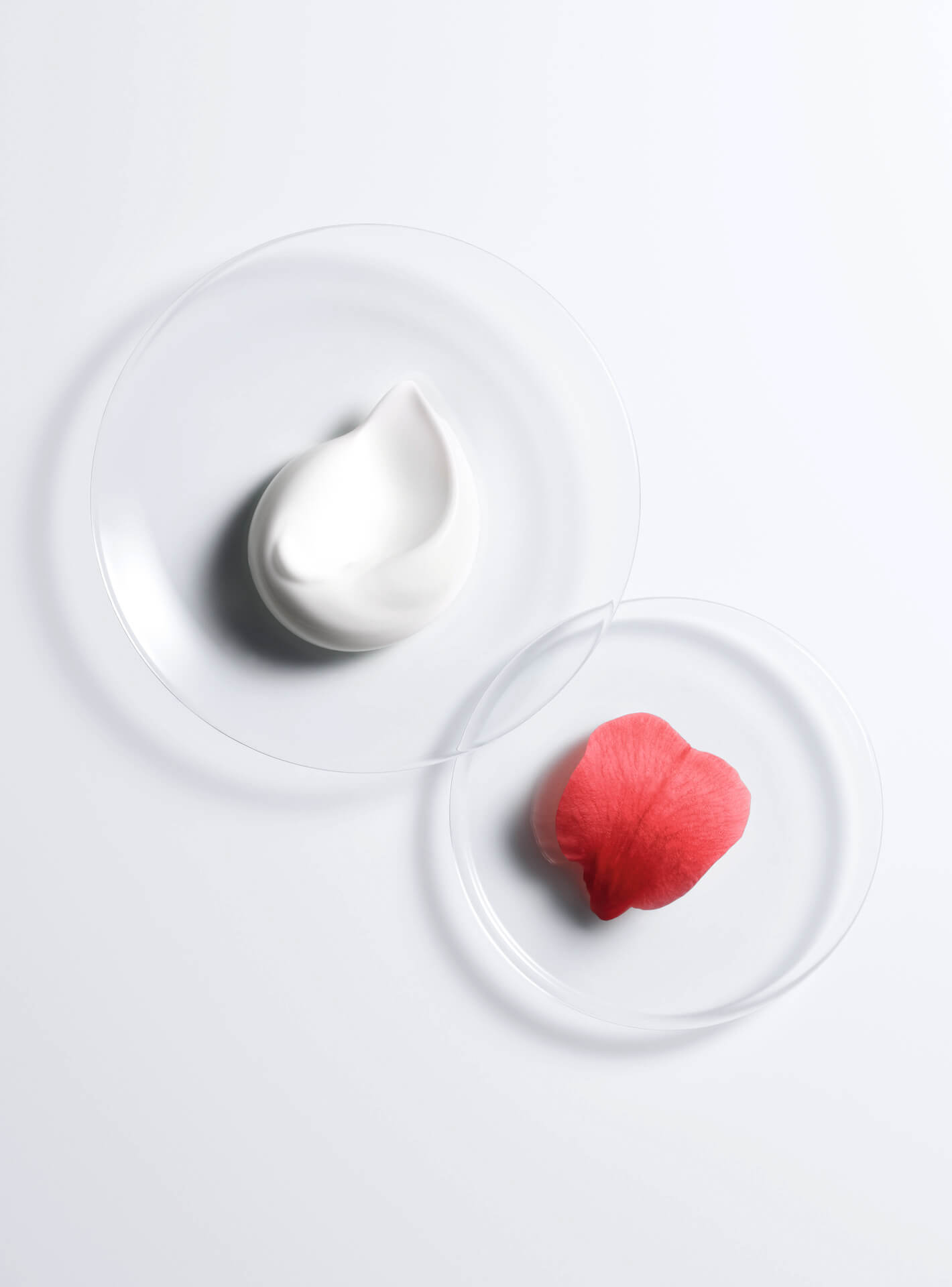 Revitalizing Eye Cream – N°1 De Chanel
An eye contour cream that works to reduce dark circles and puffiness, smooths wrinkles, and is formulated with plant-based squalene and hyaluronic acid, red camellia flower extract with revitalizing properties + an anti-puffiness and anti-dark circles "light complex." Its texture is fresh and of a pearly white color, it moisturizes skin, reduces signs of fatigue, and instantly brightens your eyes.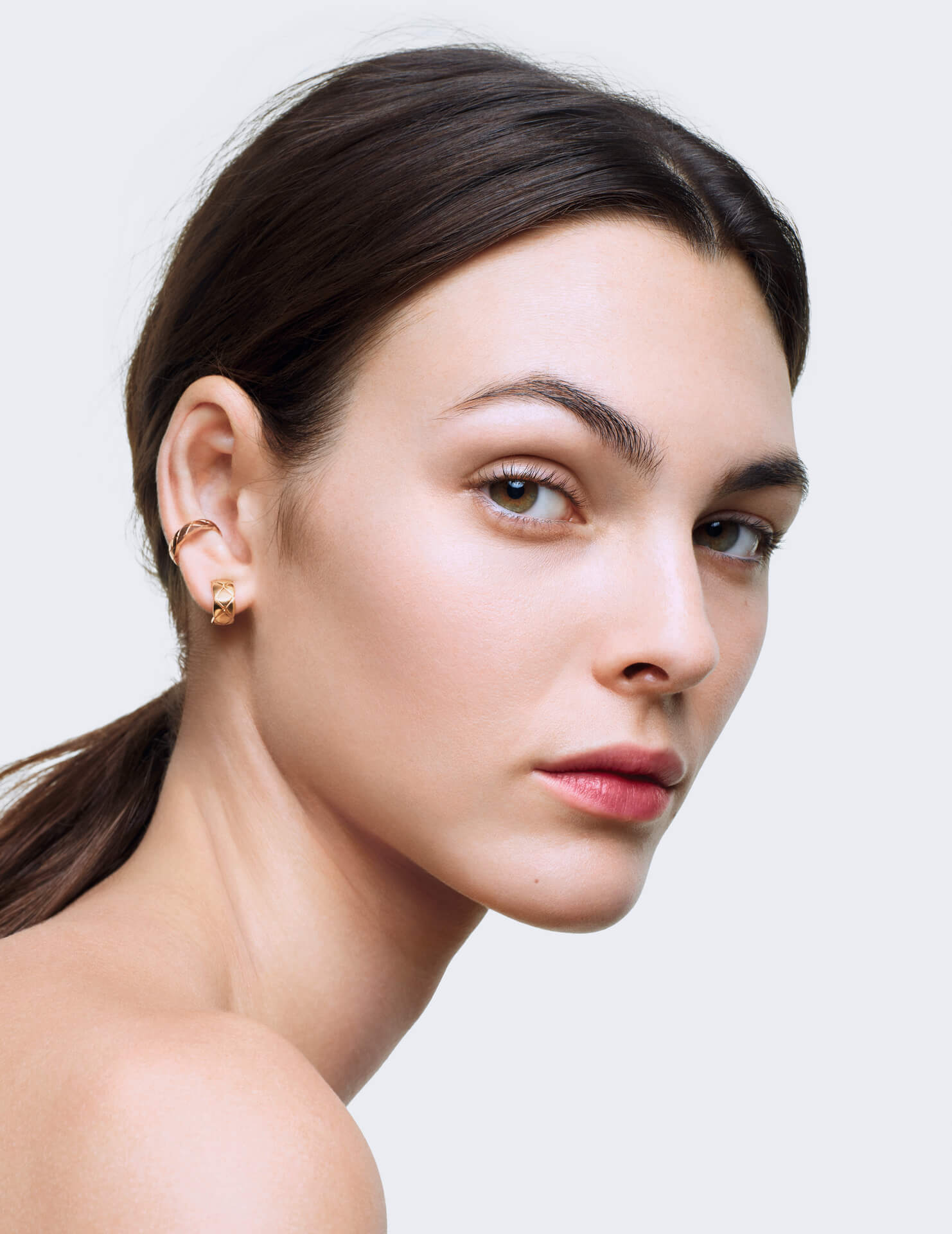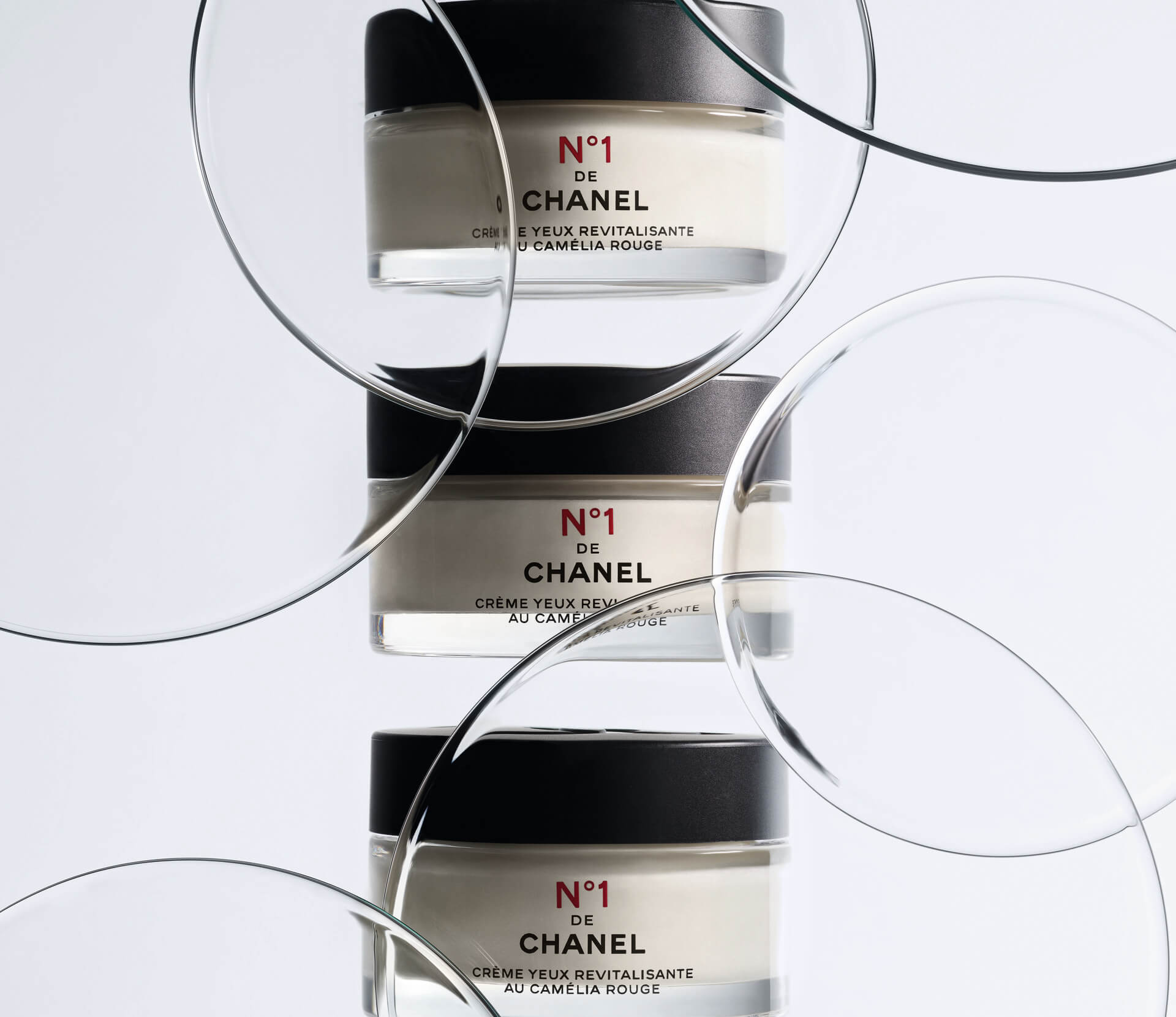 Powder-to-foam Cleanser – N°1 De Chanel
A powder mousse that will revolutionize our everyday a.m. and p.m. cleansing ritual. Always enriched with red camellia flower oil, when in contact with water, it turns into a soft and light foam, eliminating impurities and traces of pollution. Dispense about a half teaspoon of powder into your hands, add a few drops of water and work into a generous foam, and you're ready to go!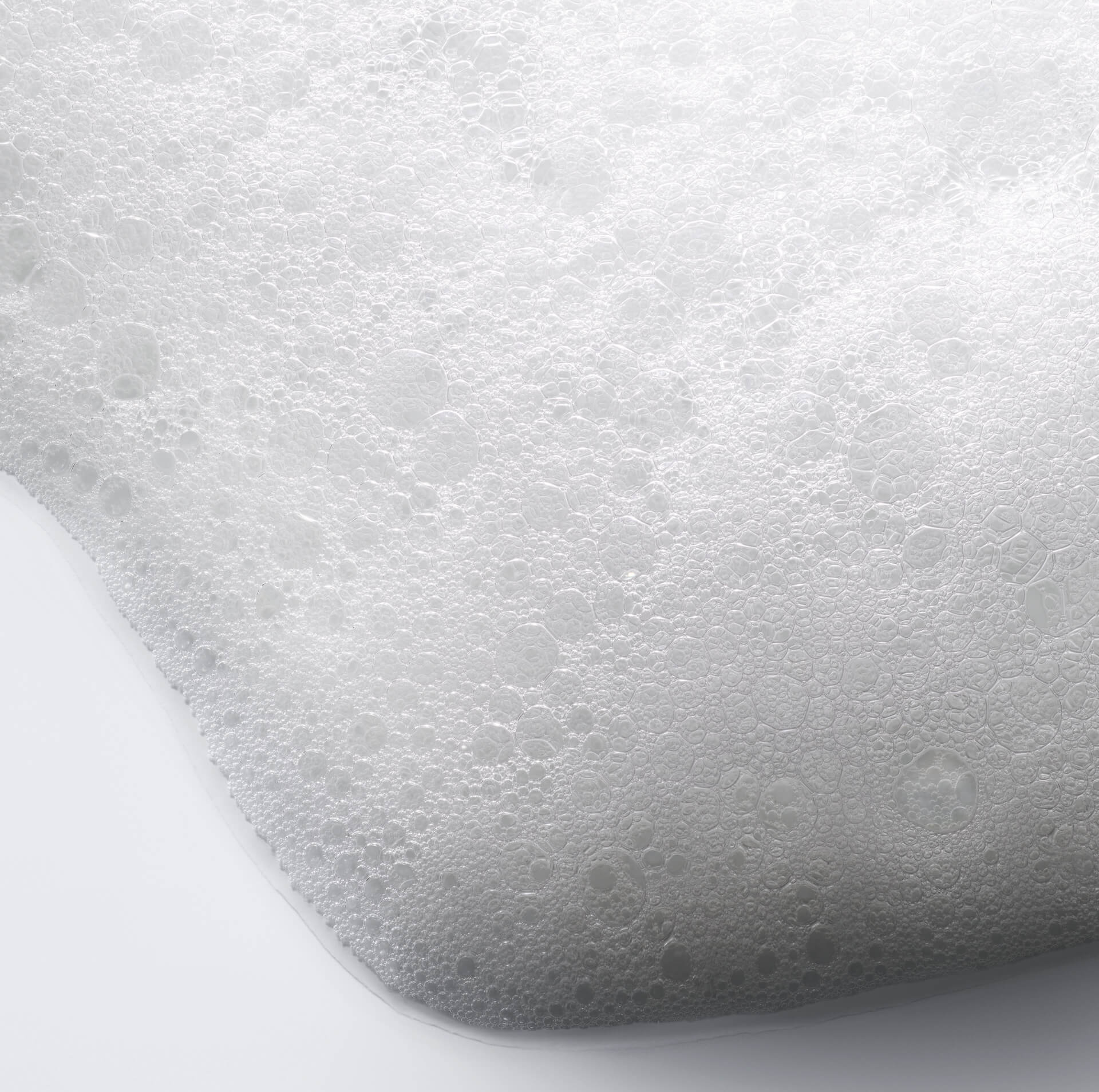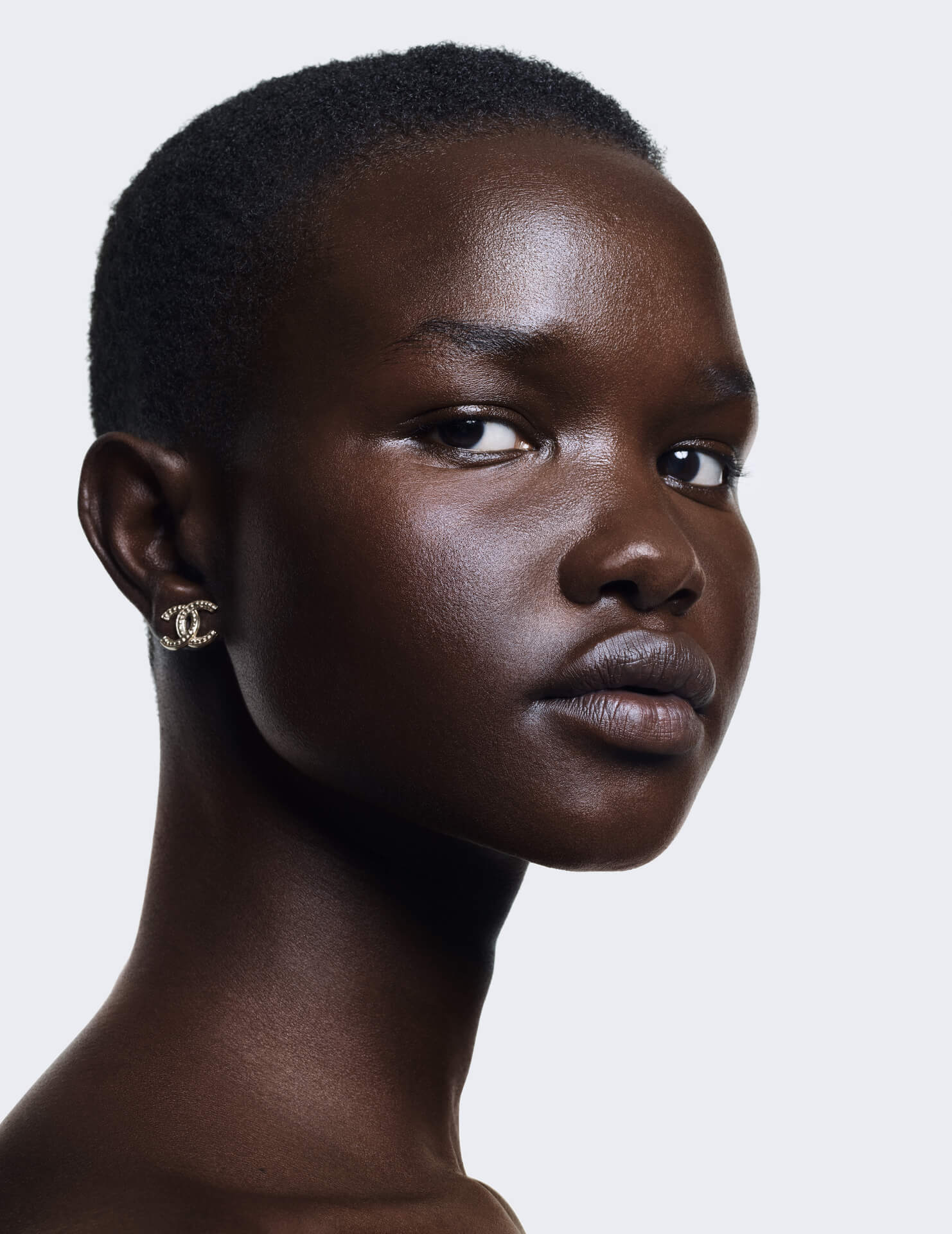 Revitalizing Lotion – N°1 De Chanel
It energizes, refines, and replenishes. These are the three pillars of this fresh and seamless lotion with a high concentration of camellia flower extract, to be applied before the serum or moisturizer to reduce pores and improve skin elasticity.
Revitalizing Serum-in-Mist – N°1 De Chanel
A bi-phase face mist that equals the red camellia flower extract concentration of the Sérum Revitalisant. When sprayed over the day on the entire face, it effectively protects the skin from pollution and it is enriched with protective red camelia flower oil and refreshing camelia flower water.
P.s. The Revitalizing Serum-in-Mist can be used at any time, before or after the application of makeup!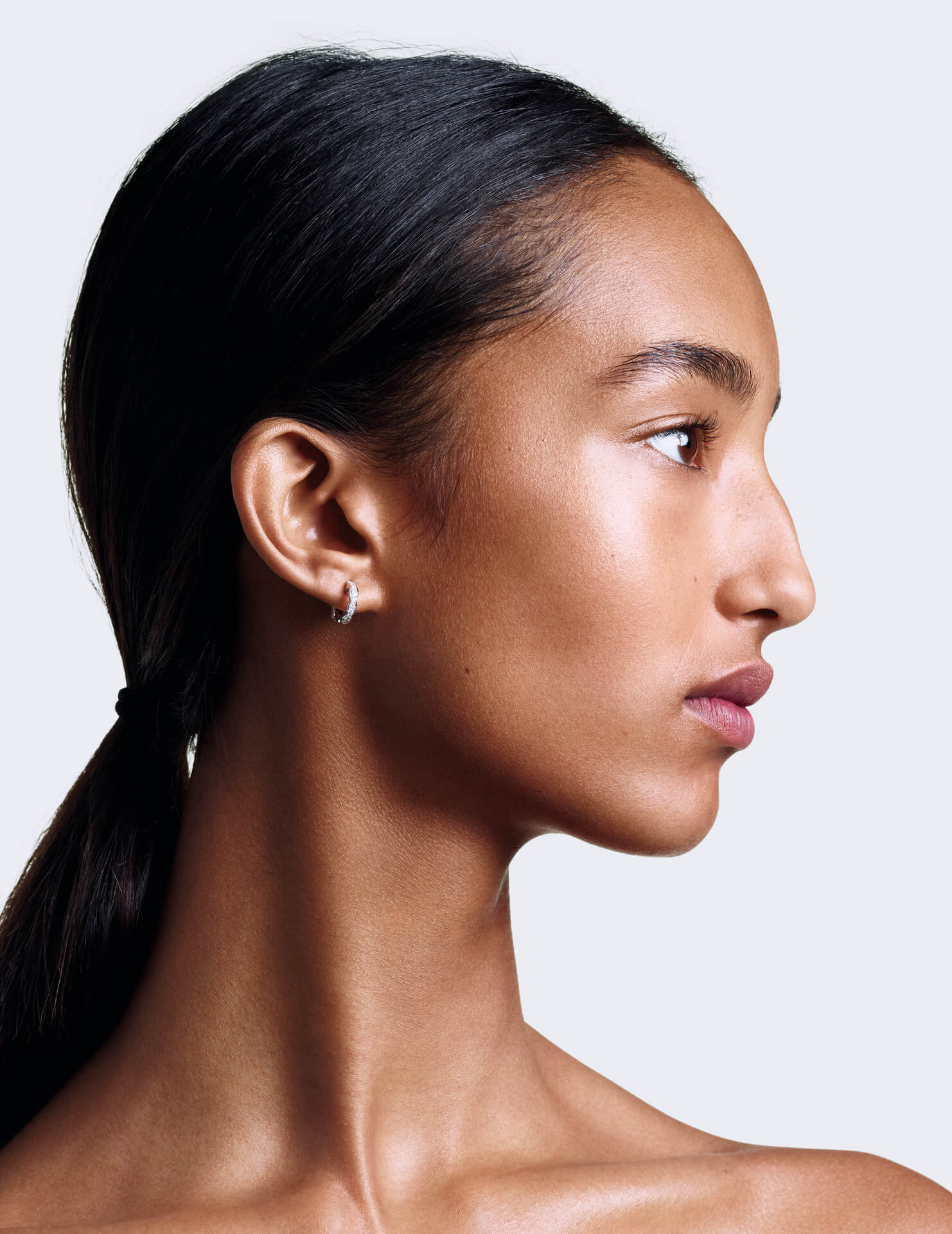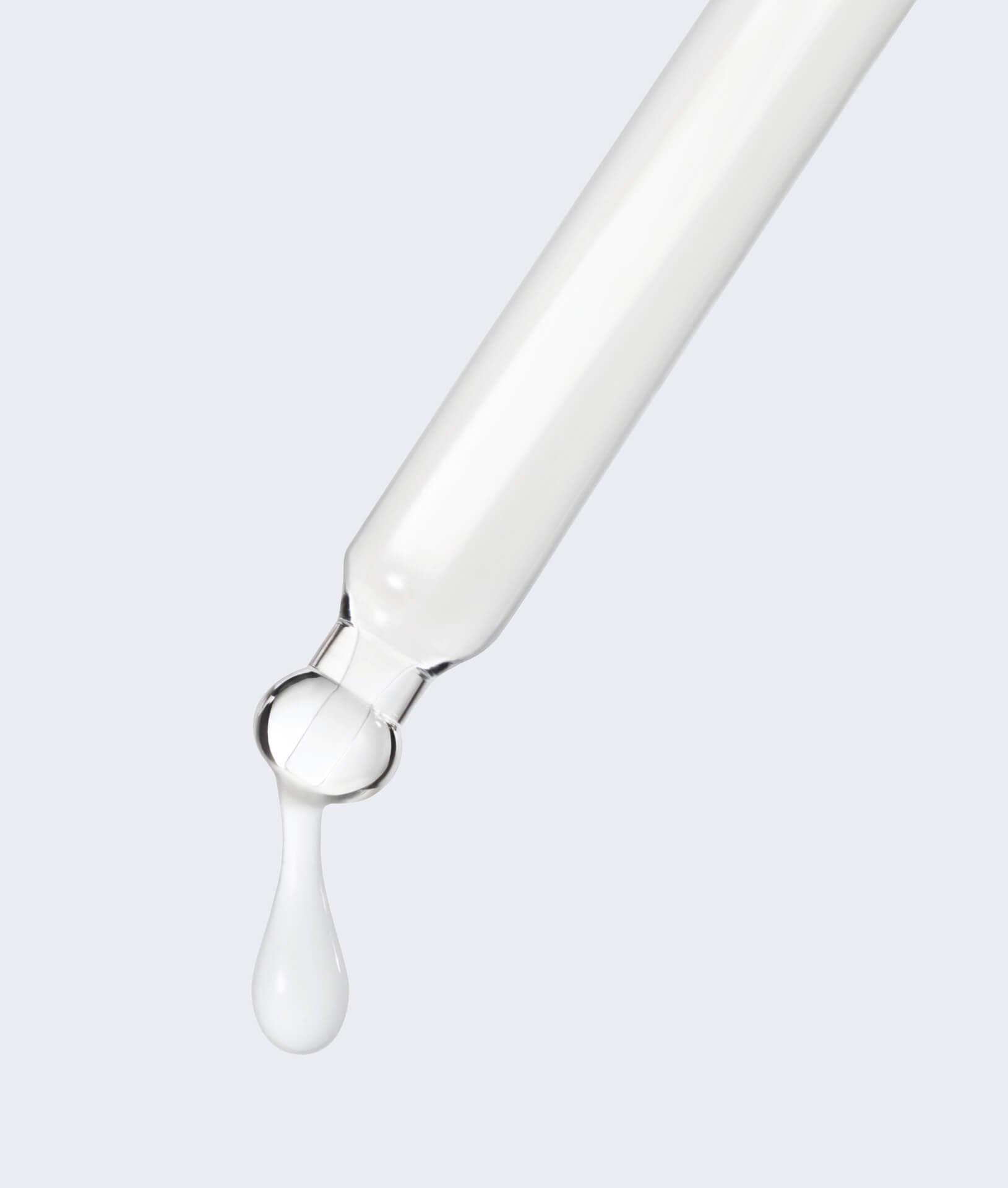 MAKEUP
Revitalizing Foundation – N°1 De Chanel
Available in 20 different shades to match all kinds of skin, this foundation contains coated pigments combined with a duo of film-forming agents with a "second skin effect," allowing to even out skin tone and correct skin imperfections for a brighter skin. This line of makeup is also enriched with red camellia flower oil – and hydrating agents – and protects skin from external aggressors.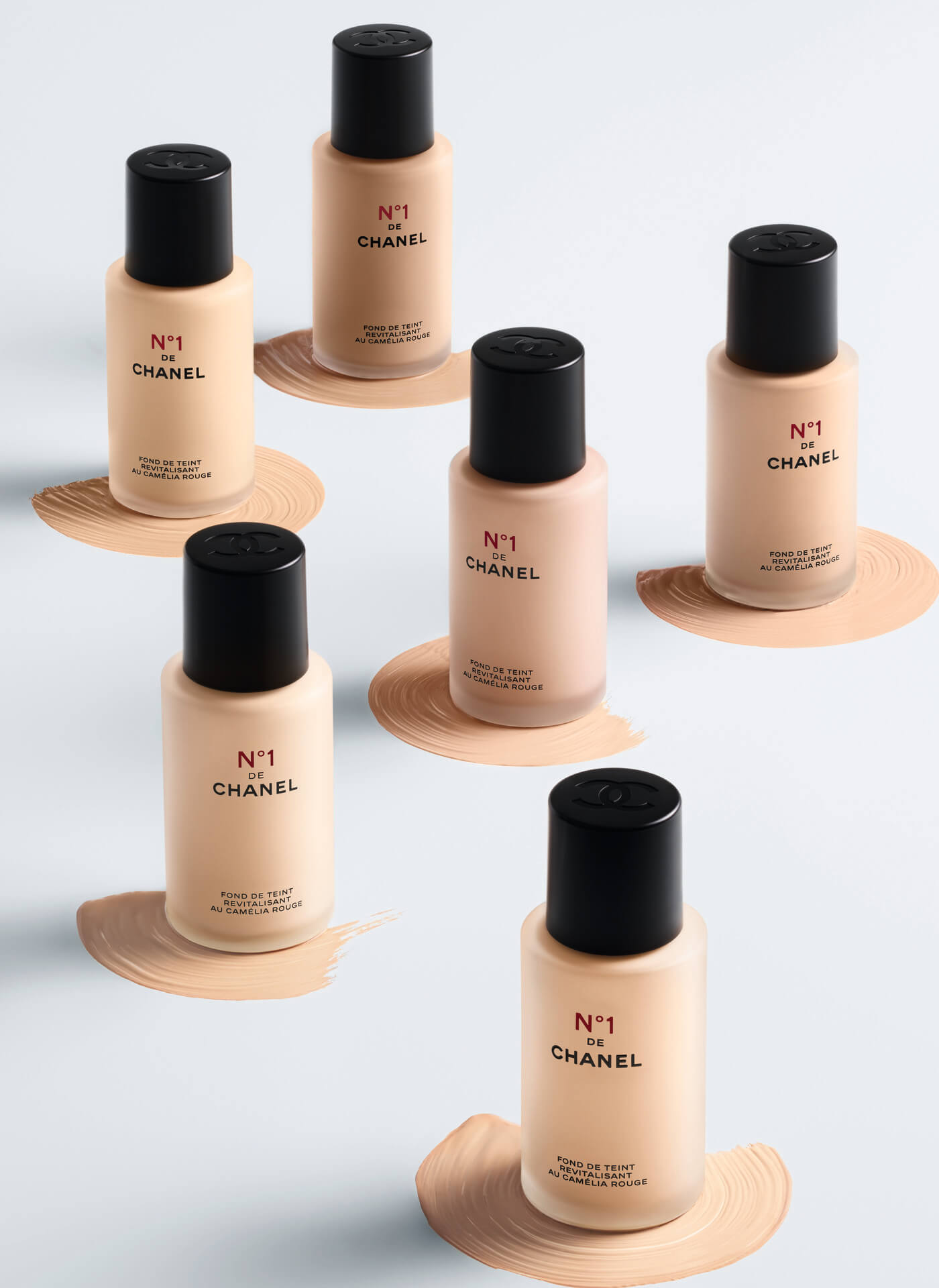 Lip and Cheek Balm – N°1 De Chanel
This might be our favorite makeup product: a lip and cheek balm available in 6 different shades that can be used both as a blush, to enhance our complexion, but also as a tinted lip balm, to slightly color and plump lips. The shades are Red Camelia, a vivid red, Healthy Pink, a nude color with a touch of hazelnut, Vital Beige, a burned-brown, Ware Up Pink, a strawberry red nuance, Lively Rosewood, a terracotta, and lastly Berry Boost which, as the name suggests, has much more purple and deep nuances. Enriched with red camellia flower oil and naturally-sourced wax, this balm has a creamy texture that instantly melts on the skin, giving it a bright effect.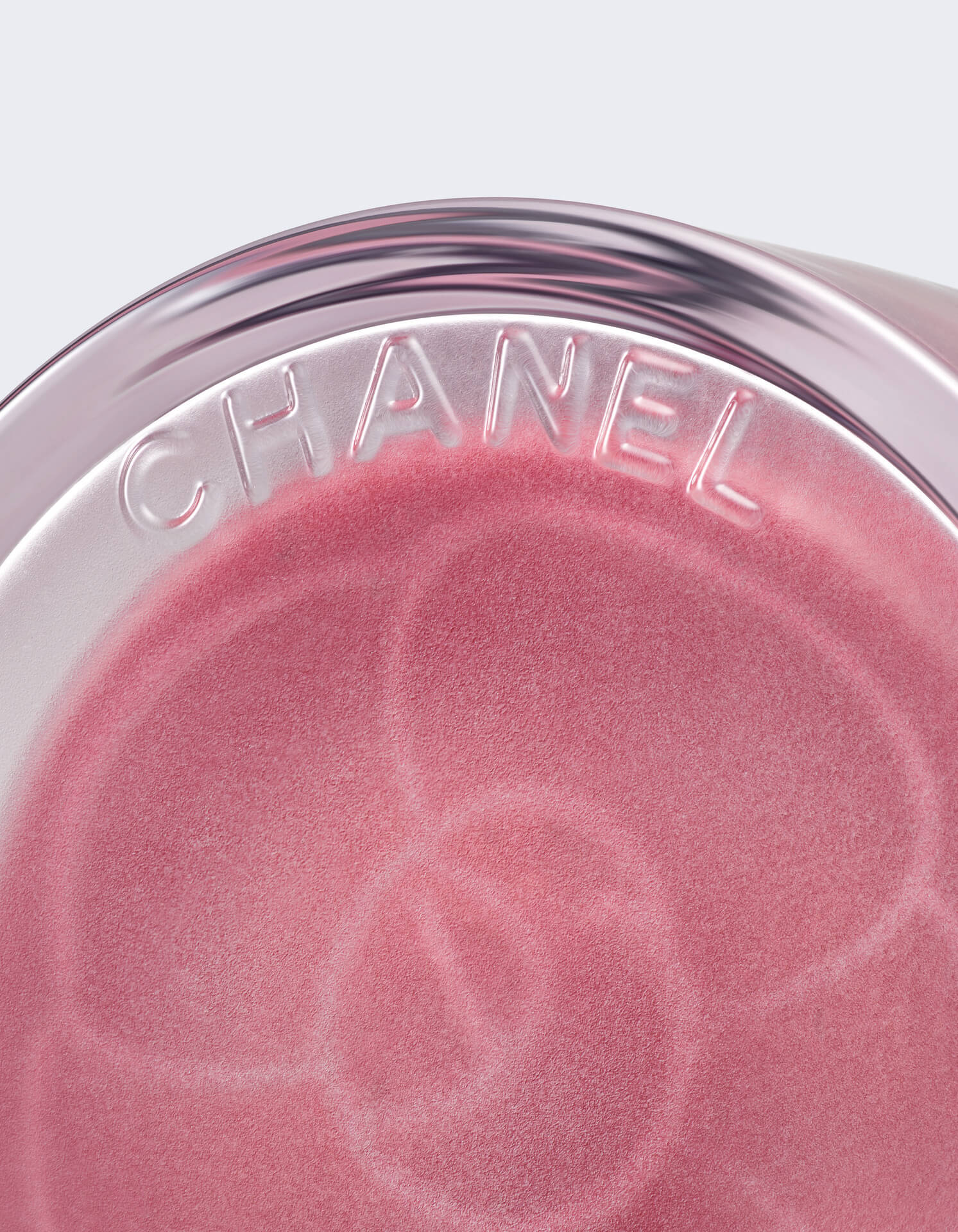 EAU PARFUMÉE
L'eau Rouge – Revitalizing Fragrance Mist
A perfume that is also treatment water that scents, refreshes and energizes skin, to be sprayed on pulse points – just like a perfume – or the entire body, and it can be used alone or combined with our fragrance of use.
What's interesting is that camelia is actually an unscented flower, as a consequence Olivier Polge, the historic perfumer of the Maison, adopted an oneiric approach for the creation of the fragrance, which made him figure it as fresh, playing with contrasts. Later on, he added floral notes like jasmine, orange, rose – typical of the Maison – combining them with red fruits, to then reach a heart that evokes the camelia flower, round and voluptuous. Lastly, starting as a treatment, L'eau Rouge – Revitalizing Fragrance Mist was enriched with refreshing camelia flower water and a revitalizing red camellia flower extract.