Movies are, by definition, an assembly of scenes, some of which are more memorable than others. As a matter of fact, one cannot make an objective evaluation of the moments of movies, since their ability to awake emotions is more of a personal matter: it may depend on many circumstances, like how close you feel to the story and the characters, how much you like the song that's playing in the background (if there's one), how much you fancy the way the scene is shot, in terms of angulation, frames, lights, and so on. However, there are some objective factors that can actually help distinguish a good quality movie scene from a lousy or bad quality one: the acting, the direction and editing, the harmony of the ensemble, to name but a few.
Here's a thought-provoking list of some good candidates for the title of "objectively unforgettable movie scenes."
RUN IN THE LOUVRE
("The Dreamers" – 2003)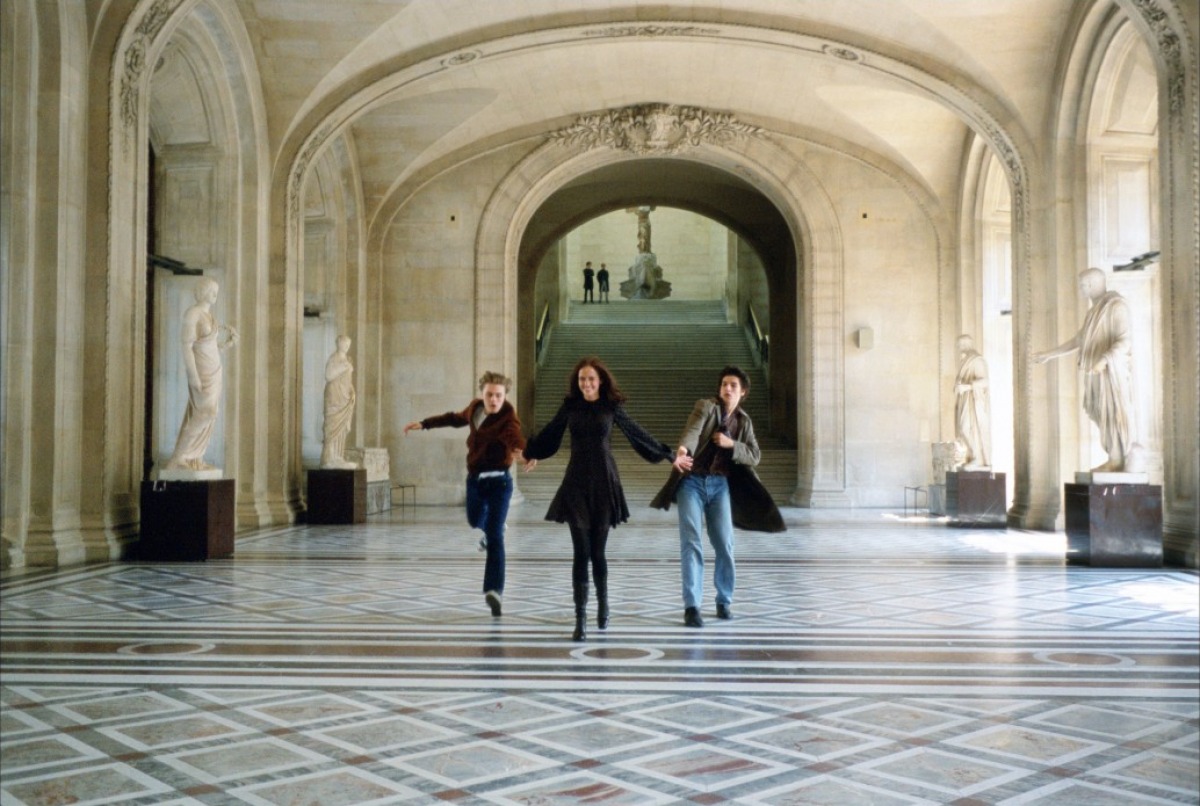 Matthew (Michael Pitt), Isabelle (Eva Green) and Theo (Louis Garrel) run at full speed through the corridors of the Louvre, imitating the characters of Jean-Luc Godard's "Bande à part" and trying to break their record. No music in the background, but the sound of footsteps on the marble floor; no talking, but laughing and panting: a race fragmented in continuous shifts and parallels between our three full-color protagonists and the black and white Arthur, Franz and Odile from Godard's movie.
A raw and memorable moment is this way condensed in a token of friendship disguised as a speed test, making us all wish we could break the law hand in hand with our friends.
___________________
PSYCHEDELIC DANCE
("Heartbeats" – 2010)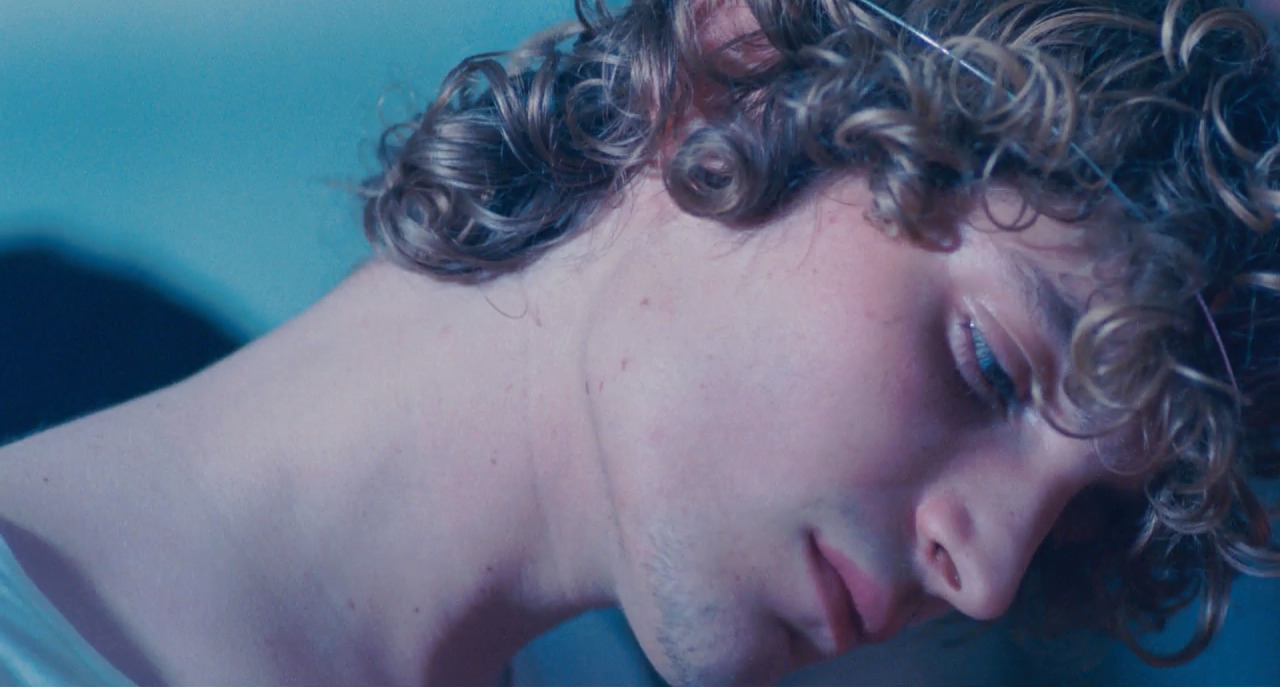 It's Nicolas' (Niels Schneider) birthday party and we are the eyes of Francis (Xavier Dolan) and Marie (Monia Chokri), who are contemptuously sitting on the couch watching everybody else dance in the middle of the room. Then, the chorus of "Pass This On" begins and time stops: the lights go down in the shades of blue and suddenly start flashing in an on and off of see-through games, alternating some hypnotizing headshots of Nicolas, caught in an inebriated dance with his mother, to quick glimpses of white marble busts and sketches of ink on paper.
Compulsive blinking and quick breathing are a sign that you're actually fully immersed in the scene, seeing what Francis and Marie are seeing and thinking exactly what they're thinking about the unearthly show that's going on under their/our eyes.
___________________
RAIN OF CLOTHES
("The Great Gatsby" – 2013)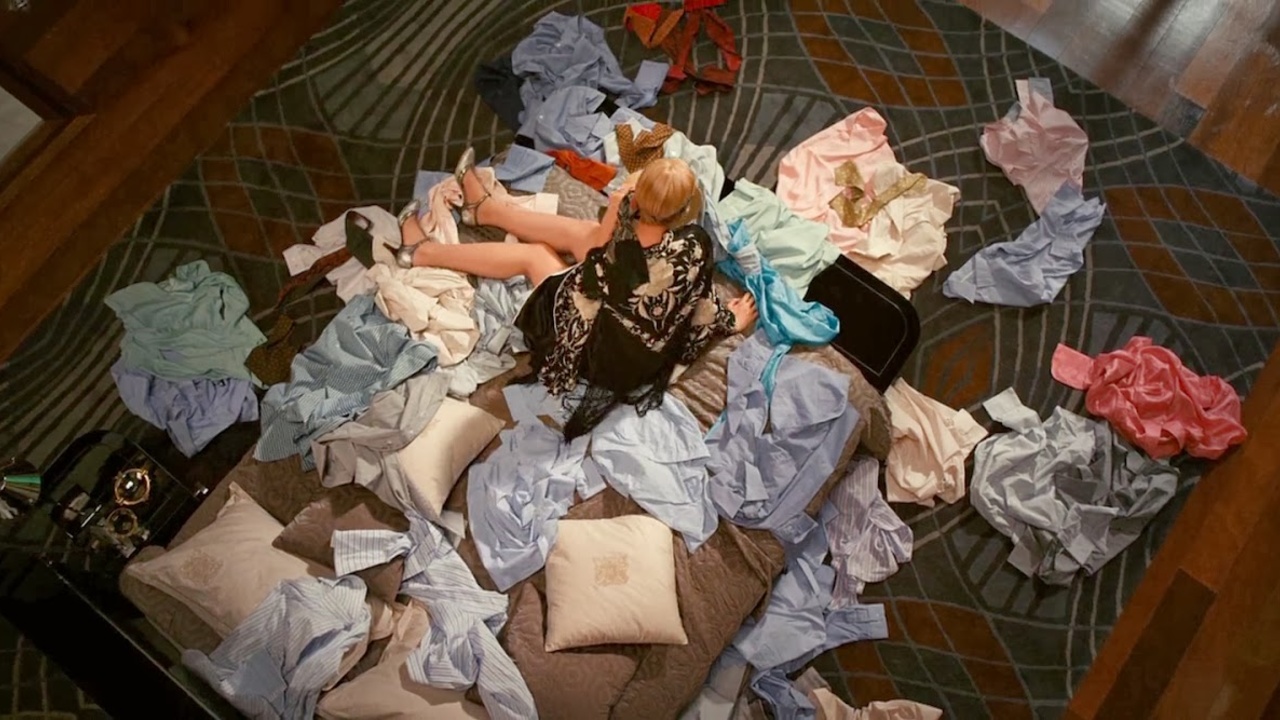 "I have a man in England who buys me clothes!" says Jay Gatsby (Leonardo DiCaprio) to his lover Daisy (Michelle Williams) while heading to the stairs inside his mansion. Then the languid voice of Lana Del Ray starts singing "Will you still love me when I'm no longer young and beautiful?" and we see Mr. Gatsby emptying all his shelves full of expensive shirts, throwing them downstairs one by one. A rain of pastel colored clothes pours down on Daisy, who laughs, whoops, swims in the sea of pinks and yellows and greens, and in the end unexpectedly bursts into tears.
Set in a beautiful contrast between the modernity of the background song and the "Roaring Twenties" vibes of all the rest, the scene is a powerful outburst of joy which, like most of the joys in life, hides some overlapping sadness behind.
___________________
I FOLLOW RIVERS
("Blue Is the Warmest Color" – 2013)
Something's visibly going on in Adèle's (Adèle Exarchopoulos) mind and, as she's an open book, we can sense her discomfort, while she's there in the tiny backyard surrounded by boys and girls rubbing up against each other, dancing to a song she probably doesn't know, or doesn't like. She distractedly shakes her body in time to music or, most likely, in time to the movements of the people around her, until "Follow Rivers" comes on the stereo: either because she likes the song, either because the song reminds her of something, or someone, her face lights up, her eyes close and her head, arms, hands, and hips start twisting in a sensual dance.
In that very moment, at that party in the backyard, everyone else disappears but Adele, caught in the full enjoyment of one of the most rare, unique moments of human life: the one where you manage to focus on yourself even if you're in a crowd, and feel your body and your mind as if they were only yours and no one else's, and you feel genuinely happy for no particular reason.
___________________
NURSES OF DELIRIUM
("Across the Universe" – 2007)
Max (Joe Anderson) is back from the Vietnam war, and is now laying almost lifeless, with his head all bandaged, on the bed of a military hospital. Right after his sister Lucy (Evan Rachel Wood) leaves the place at the end of visiting hours, Max rolls over and starts looking around, scared by the view of soldiers on their deathbed. While staring at the priest next to him giving the last rites to a fellow soldier, he begins to languidly sing "Happiness is a Warm Gun." The song triggers a sudden and surreal mood change, with the priest starting a wild dance in the middle of the room, the beds with the soldiers inside moving around in circles on their own, and seductive nurses singing backup for Max, who's about to receive a pretty weird injection.
The engaging choreography and vocal performance, together with the dreamlike setting, somehow manage to hypnotize us and lead us in a process of empathy with the characters, and with Max in particular, with whom I dare anyone not to have fallen in love at this point of the movie.
___________________
THE DAD'S SPEECH
("Call Me By Your Name" – 2017)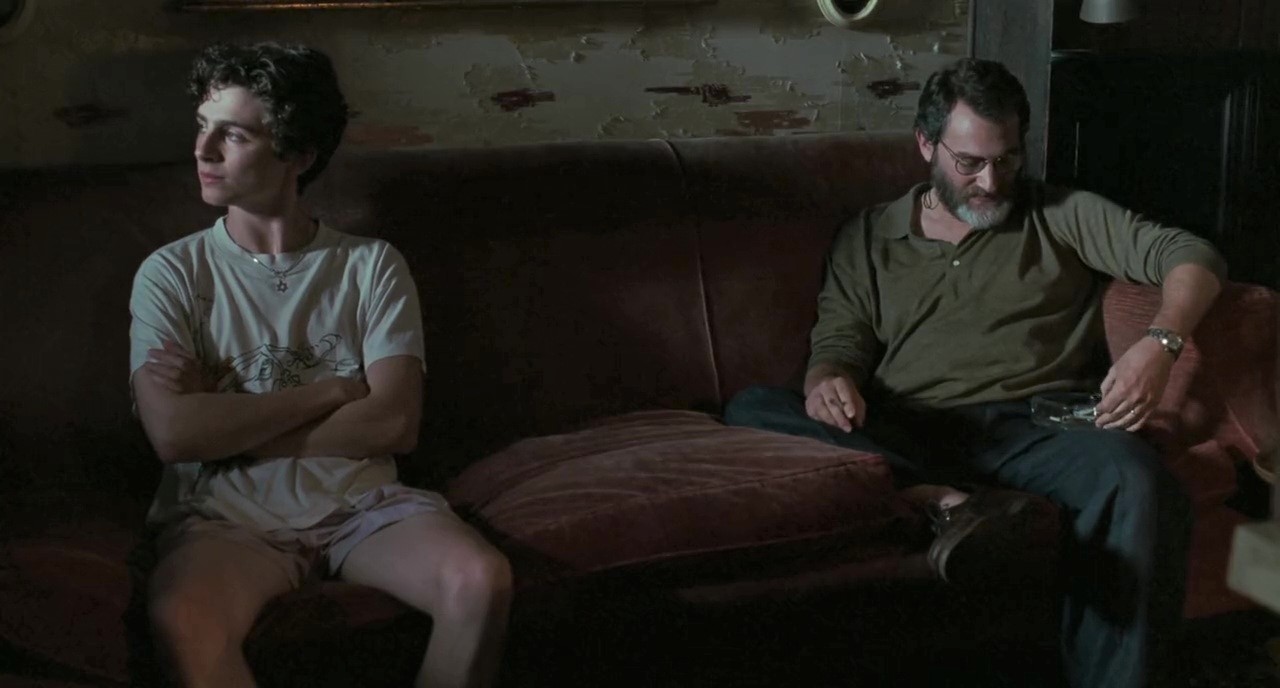 Back from a long sleep after Oliver's (Armie Hammer) departure, Elio (Timothée Chalamet) joins his father (Michael Stuhlbarg) on the red couch of their villa, with a tired, melancholy look on his face. He sits on the opposite side of where his dad is sitting while quietly smoking a cigarette. Mr. Perlman starts some Oliver-related small talk with his son, who, with his arms folded and shifty eyes, almost looks as if he wants to keep his distance. "You were both lucky to have found each other, because you too are good" is the statement uttered by Mr. Perlman that gets Elio to heal the rift between them and physically pull closer to him, hiding his head between his father's legs.
What comes next is a deeply touching, universally valid speech by Elio's father about the preciousness of human emotions, the transience of beauty and, most importantly, about acceptance, filled with the perfect amount of sensitivity and provocation. We will sit and listen, just as Elio does; we will probably find ourselves nodding with him, and trying to hold back the tears right when his face turns red by struggling to do the same.