The story of the movie is set in a futuristic utopia where emotions have been genetically suppressed in an effort to protect society from the war and strife that has destroyed previous generations. On some occasions, the suppression fails and emotions eventually emerge in individuals that are labeled as ill people: the Collective society calls this illness "Switched On Syndrome", or SOS. As the society is increasingly threatened by this health crisis, all SOS sufferers are heavily medicated or sent to the Den, a corrective facility from which no one returns.
Silas, interpreted by Nicholas Hoult, is the protagonist who encounters Nia (Kristen Stewart) at the science journal "Atmos" where they both work. As Silas begins to experience the onset of SOS and his own awakening emotions, he finds himself inextricably drawn to Nia. The longer they attempt to suppress their palpable connection, the more the tension fans the flames of their attraction.
With "Equals" we can immediately notice a strong connection with the Shakespearean Tragedy of Romeo and Juliet. Indeed, the subject of separation and of "impossible love" is very dear to the director Drake Doremus who realized in 2011 the heartbreaking and truthful love story of the movie "Like Crazy" starring Felicity Jones, Jennifer Lawrence and the late Anton Yelchin which won the Grand Jury Prize at the Sundance Film Festival.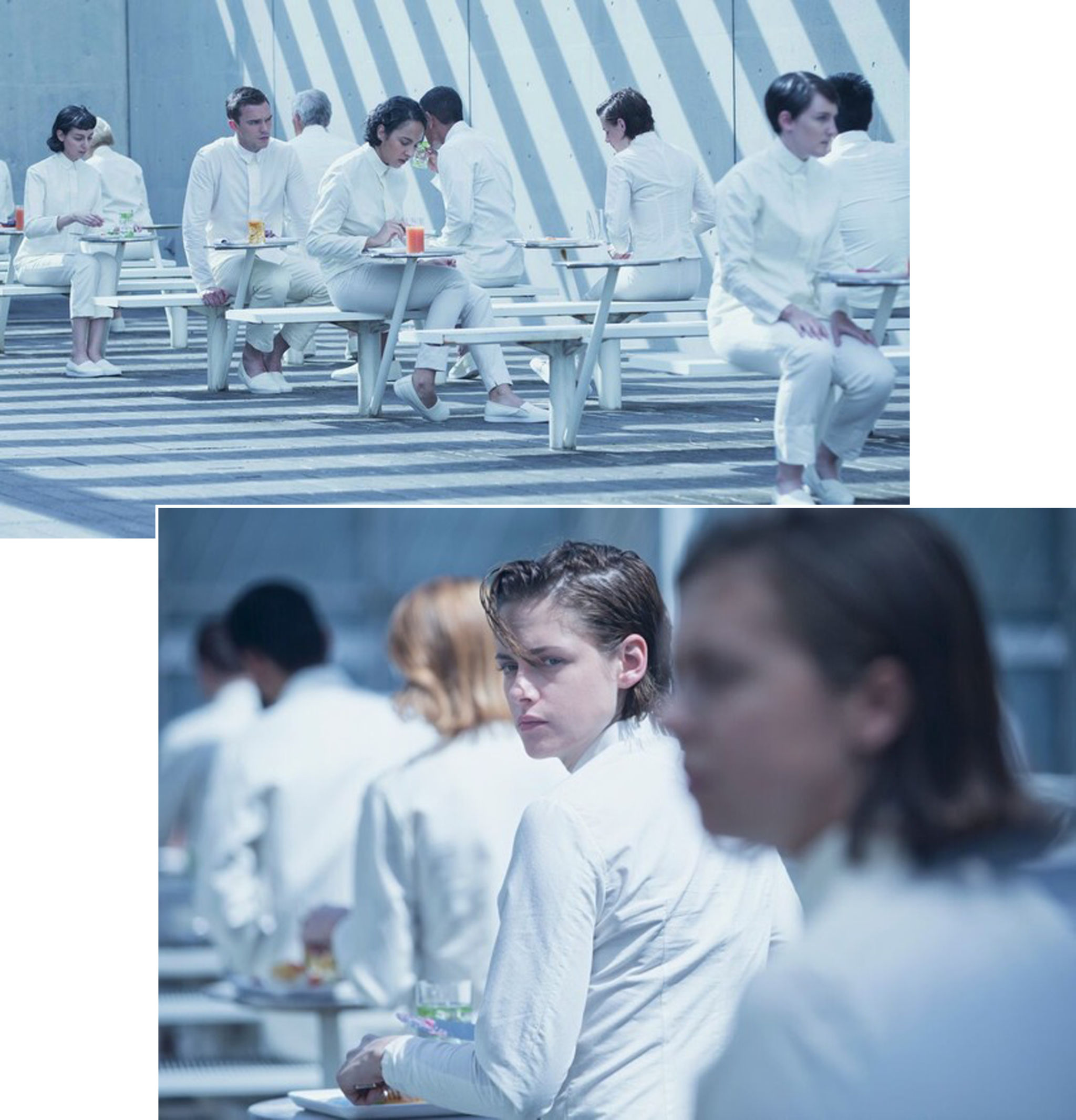 He declared: "For me the film 'Equals' is about long-term relationships, what it means to fall in love, to ride the wave and changes of a relationship, and how by the end of a journey you need to remember what you felt and why you were in that relationship in the first place. It's about trying to maintain what the relationships and love actually mean and love that changes and grows and becomes something else. It fascinates me and I wanted to portray that. It was daunting to figure out how monotone but intellectual and forward-thinking the characters would be. We worked with all the actors in order to find the right tone, because 'Equals' are very intellectually stimulated and not robots. There's just a lack of emotional capacity and empathy. Finding the right gear was difficult, but I think we did it early on in the rehearsal process".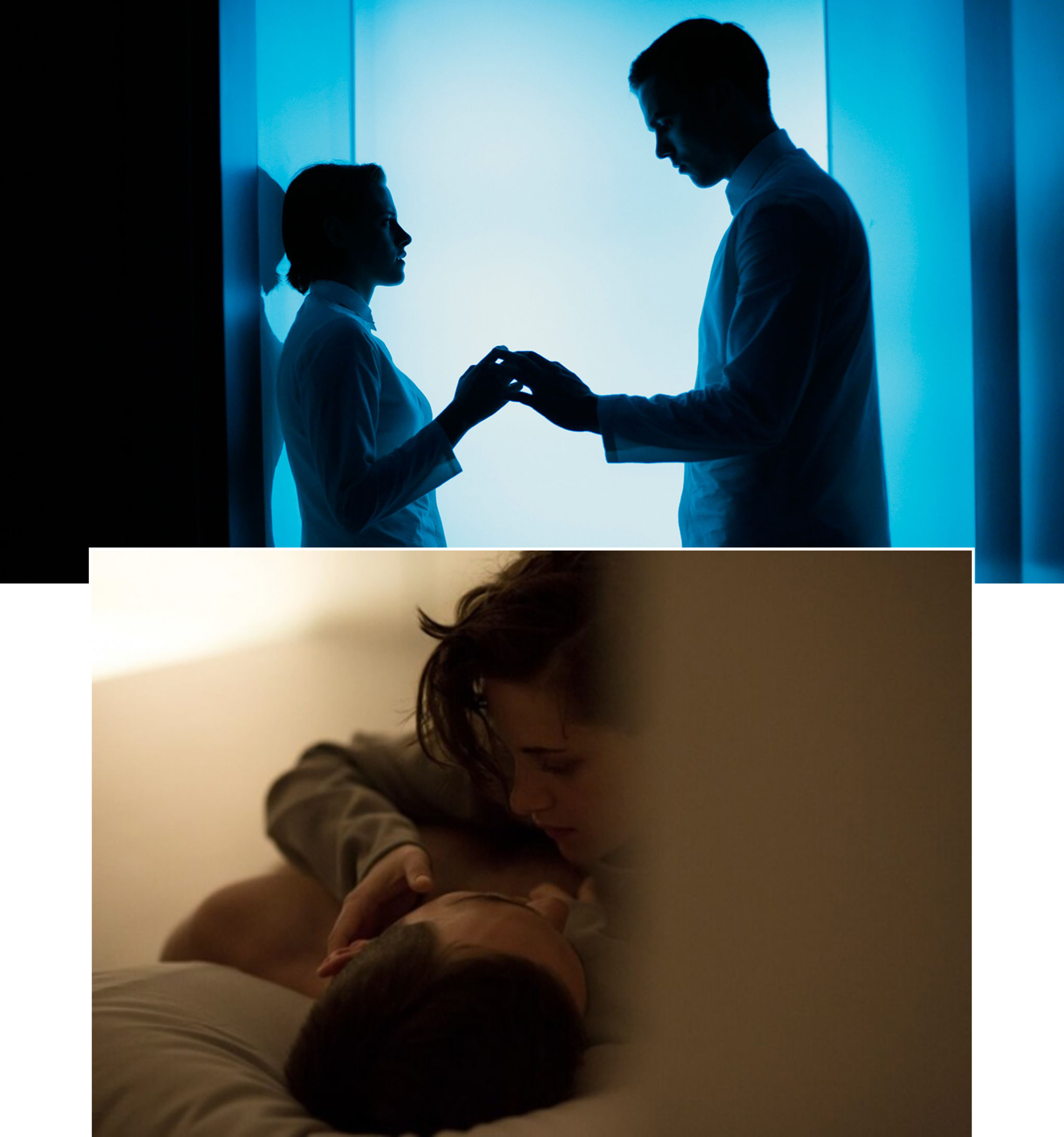 As per the challenge of playing a character without emotions Kirsten Stewart said: "I absolutely loved 'Like Crazy' by Drake. You could feel how absolutely true it was. That's what you always strive for while making films. So I definitely wanted to work with him. And the very, very touched-on subject of awakening and falling in love for the first time and getting to know yourself as a human being that exists just as an animalistic entity that doesn't deny itself? I'm so about that. And so I knew that me, Nick, Drake, we're all in this perfect position to sort of meditate on and — just like literally, vomit out all of these things that we'd all been through in a way that was simple, and in a way that we could reflect on and was just awesome. Like, I basically just wanted to follow him and Nick around while getting to know myself. It was just the most honest and self-aware acknowledgment of being alive that I had seen in a really long time".
About working with Kristen Stewart, Nicholas said: "She's incredible to work with, she's very dedicated; for the film we did, she wrote some parts of the dialogue herself, she'd bring her own poems to set, and we improvised a lot so I got to know her very well and she's a wonderful person".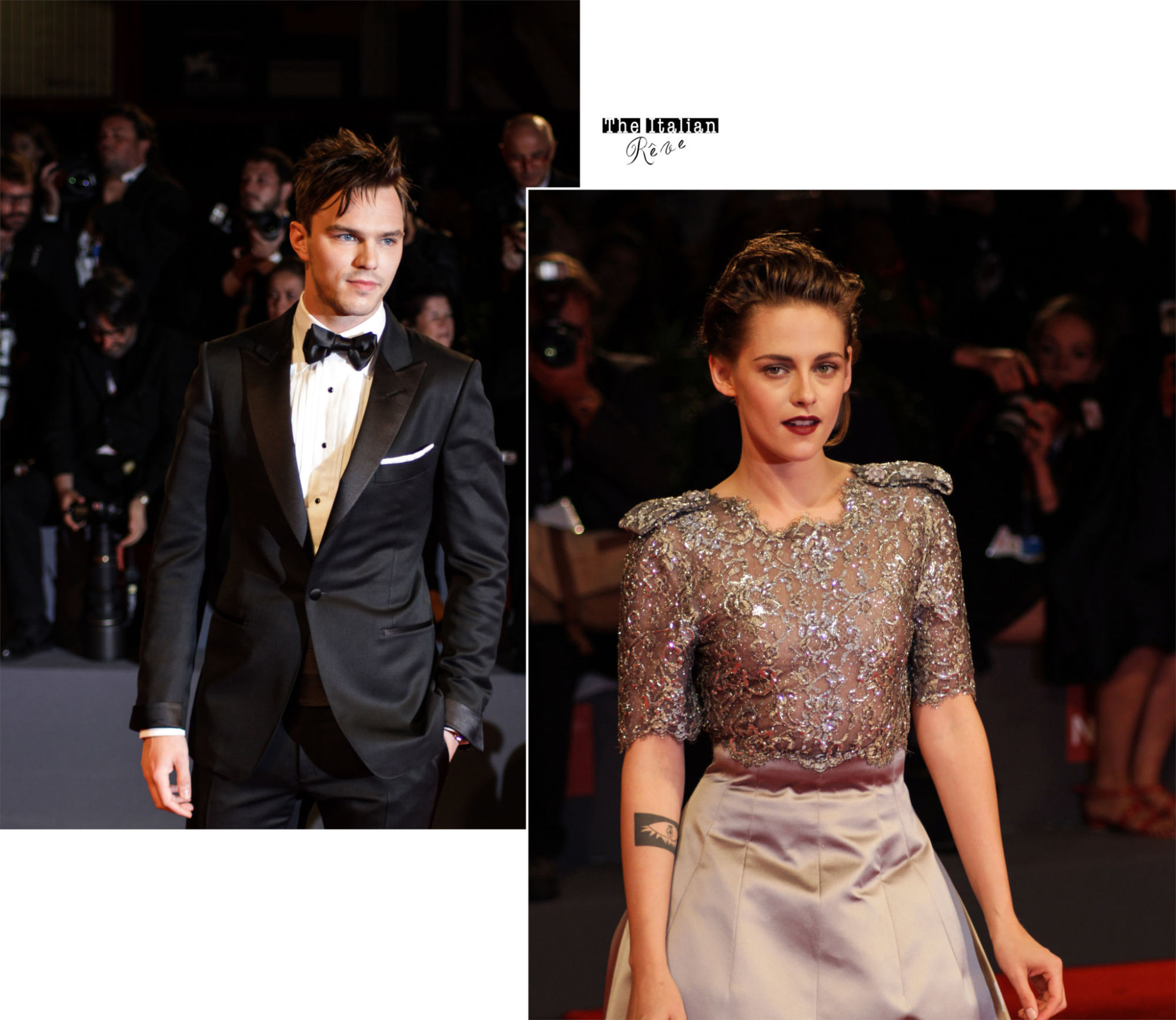 We saw the movie last year to the worldwide Premiere at the 72nd Venice International Film Festival and this year with great pleasure we watched it again for the Italian Premiere at Giffoni Film Festival 2016. 
We find "Equals" a precious movie. What amazed us was: the meticulous care of details, the play of focusing the faces of the protagonists, the choice to use white like general colors (homes, clothes, objects etc) and, to contrast it, flashes of blue, orange and green colors to represent the hope and the rebirth of emotions.
So, we might be biased when it comes to Drake Doremus's films, since we love his works so much, but whether you like different directorial techniques or you love epic love stories with a touch of unreal world plus a ever present message for you to be interpreted, we shall then advise you to watch it and enjoy it.
Credits: Variety