A conversation (or rather, three) made by women, for women and with women.
Miu Miu Women's Tales are a reference point at the Venice Film Festival and to women's empowerment, not only in the film industry, but also in photography, fashion and writing: in other words, in art and in life.
Miu Miu Women's Tales is a short film project that gives voice to contemporary international directors who face the issue of female empowerment through different points of view (political, social, artistic, fantasy), without forgetting the connection with fashion, a great creativity and two basic questions: who are these female artists? How do they see themselves and how do they see each other?
Between contrasting emotions, dreams, rules, appearances and thoughts, Miu Miu Women's Tales brings on stage the infinite complexities of the feminine nature through the voices of its protagonists, who took turns in three different panels during the 76th Venice Film Festival. Hailey Gates, Alia Shawkat, Lynne Ramsay, Brigitte Lacombe, Margaret Qualley, Hunter Schafer, Tessa Thompson, Lucy Boynton, Brit Marling and Diana Silvers talked about "Brigitte", "Shako Mako", their experiences on set as women of the future who, obviously, wear Miu Miu.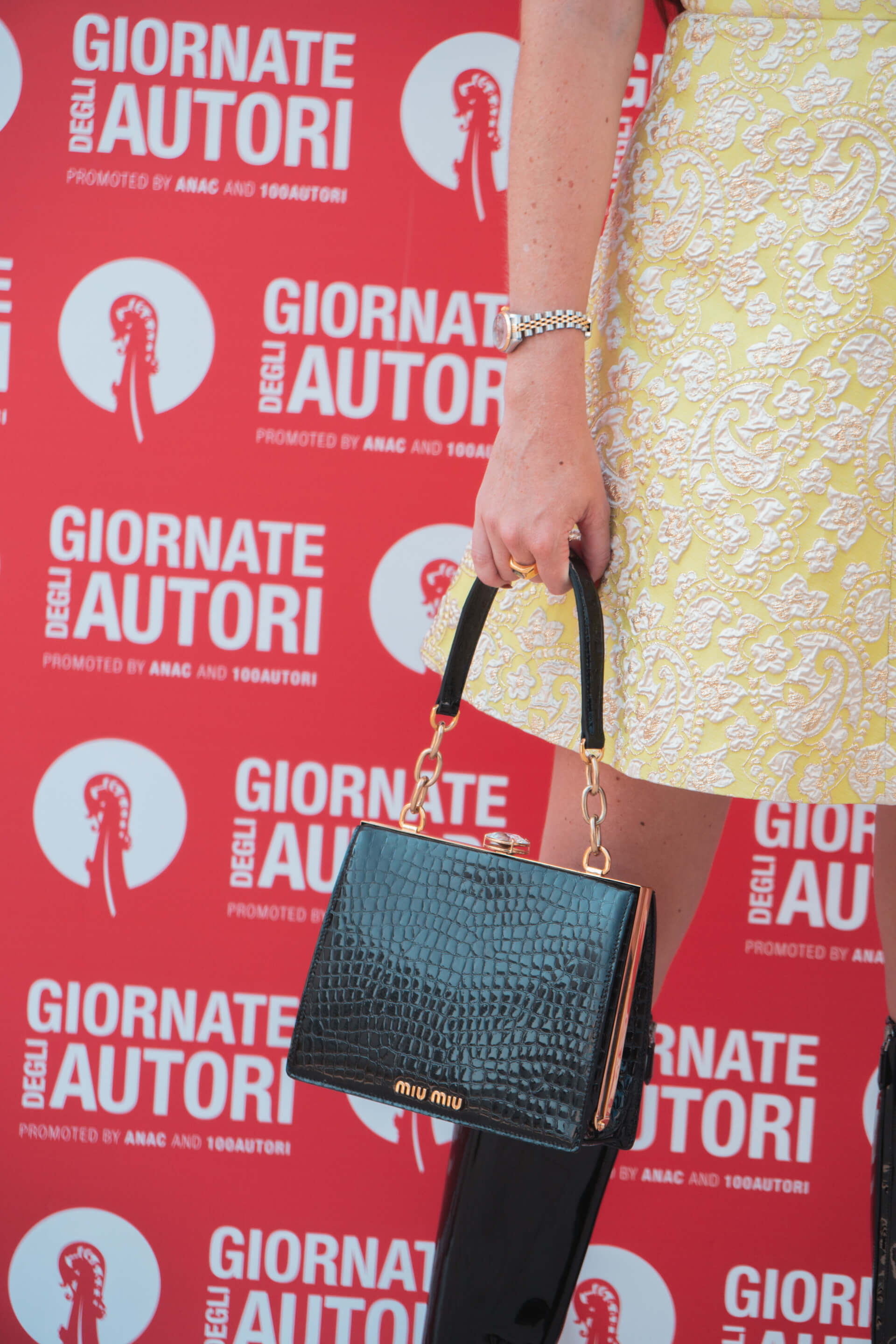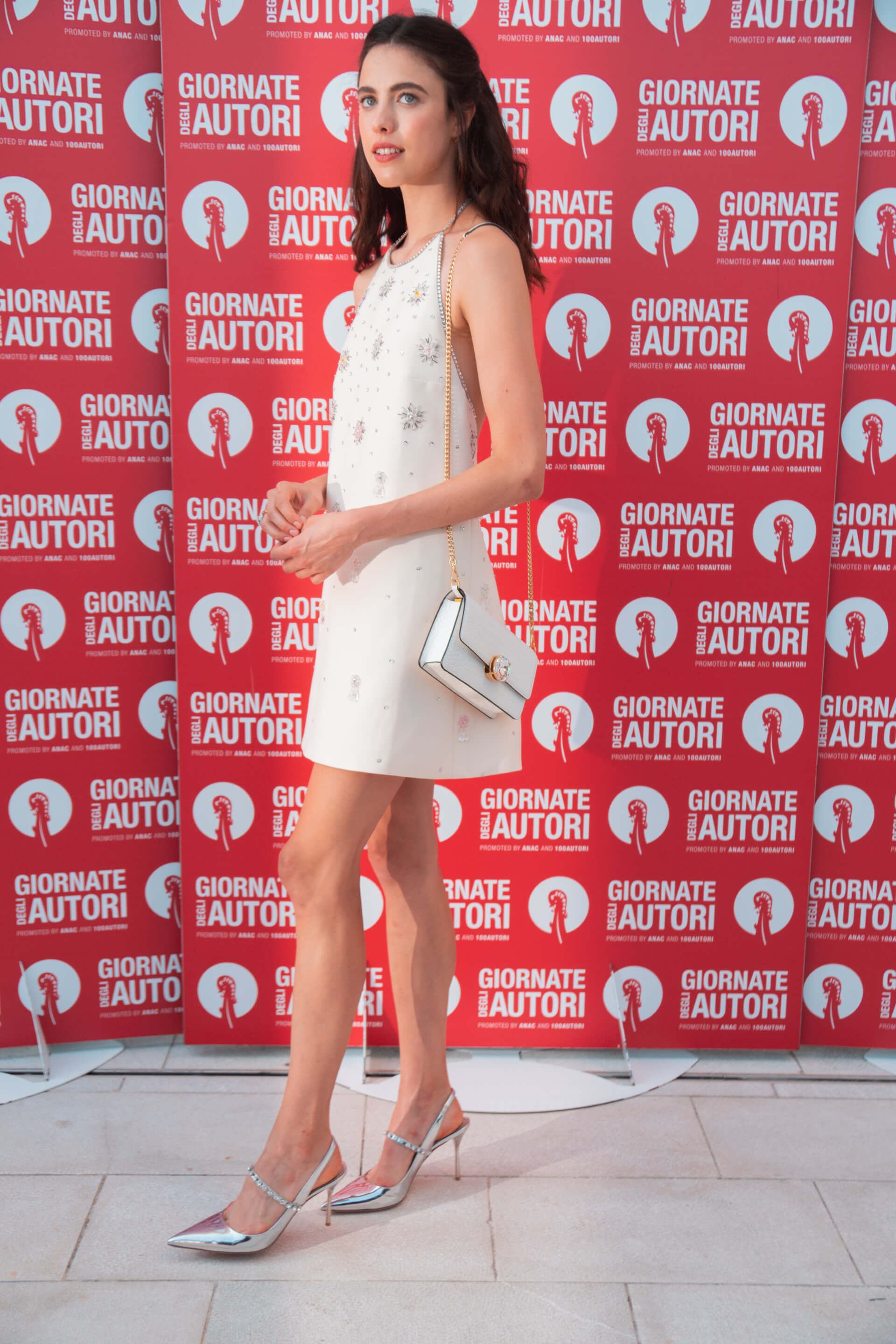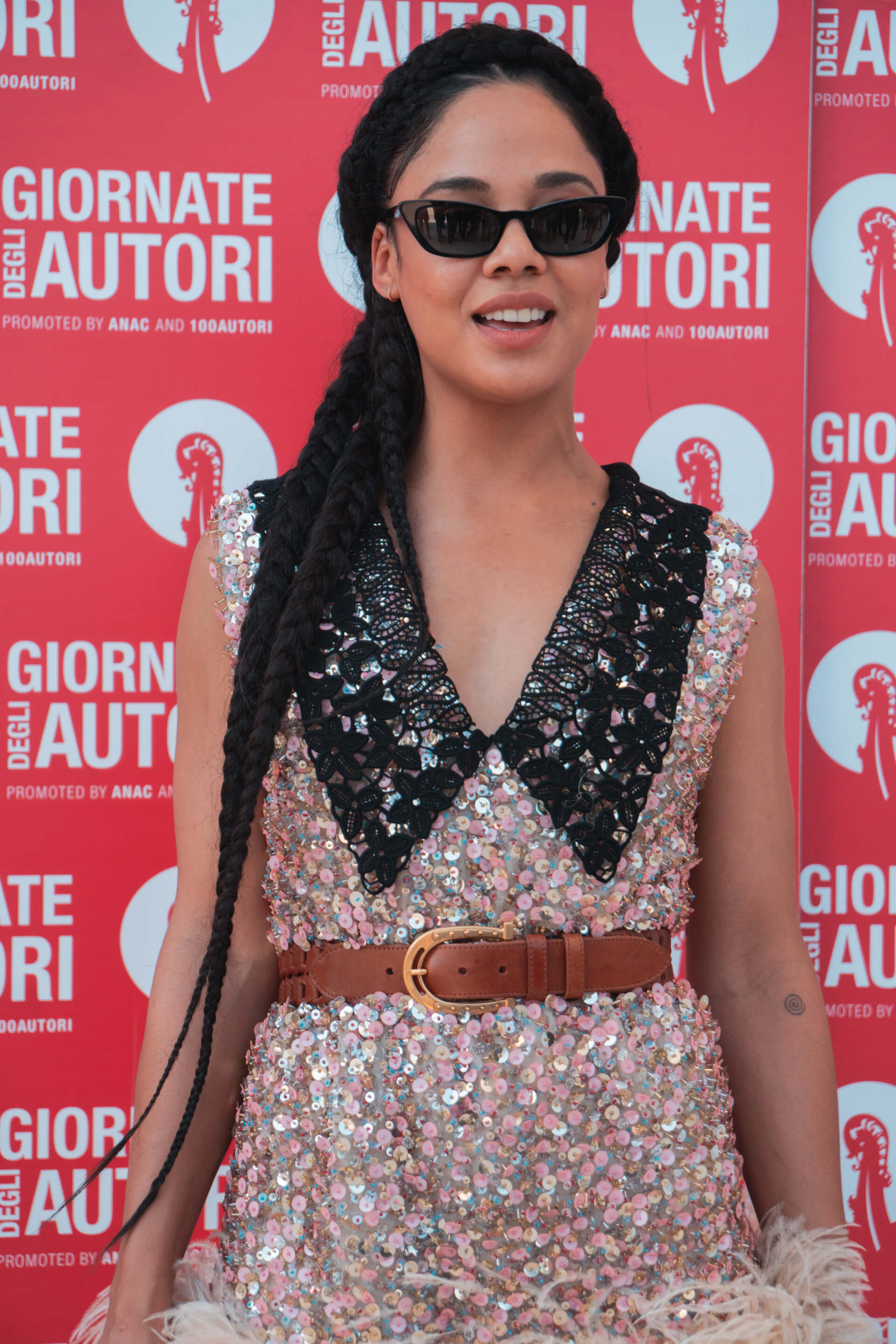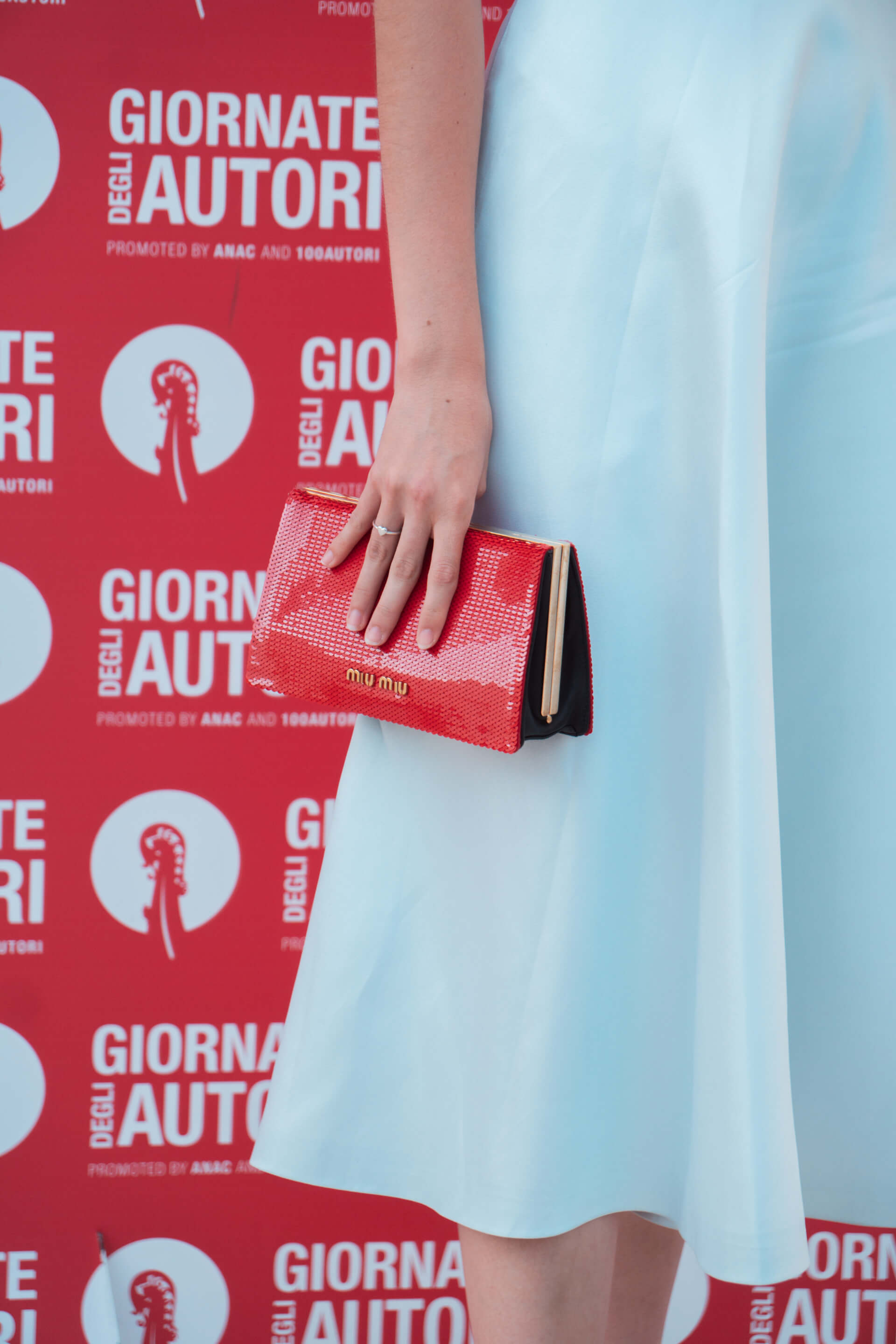 BRIGITTE
__________
Brigitte Lacombe, one of the world's most famous portrait and backstage photographers, stars in this documentary directed by Lynne Ramsay ("…We need to talk about Kevin, "A Beautiful Day – You Were Never Really Here"), in which she talks about her life, her ideas and her work, both in front of and behind the camera. This short but intimate portrait of Brigitte opens the doors to her family, especially her sister Marian, and to all those legends that she immortalized in a series of unforgettable and monochromatic shots. "Brigitte" offers the opportunity to get to know the working method of this photographer, her human eye and that feeling of empathy that only a successful creative collaboration between artist and subjects can give life to.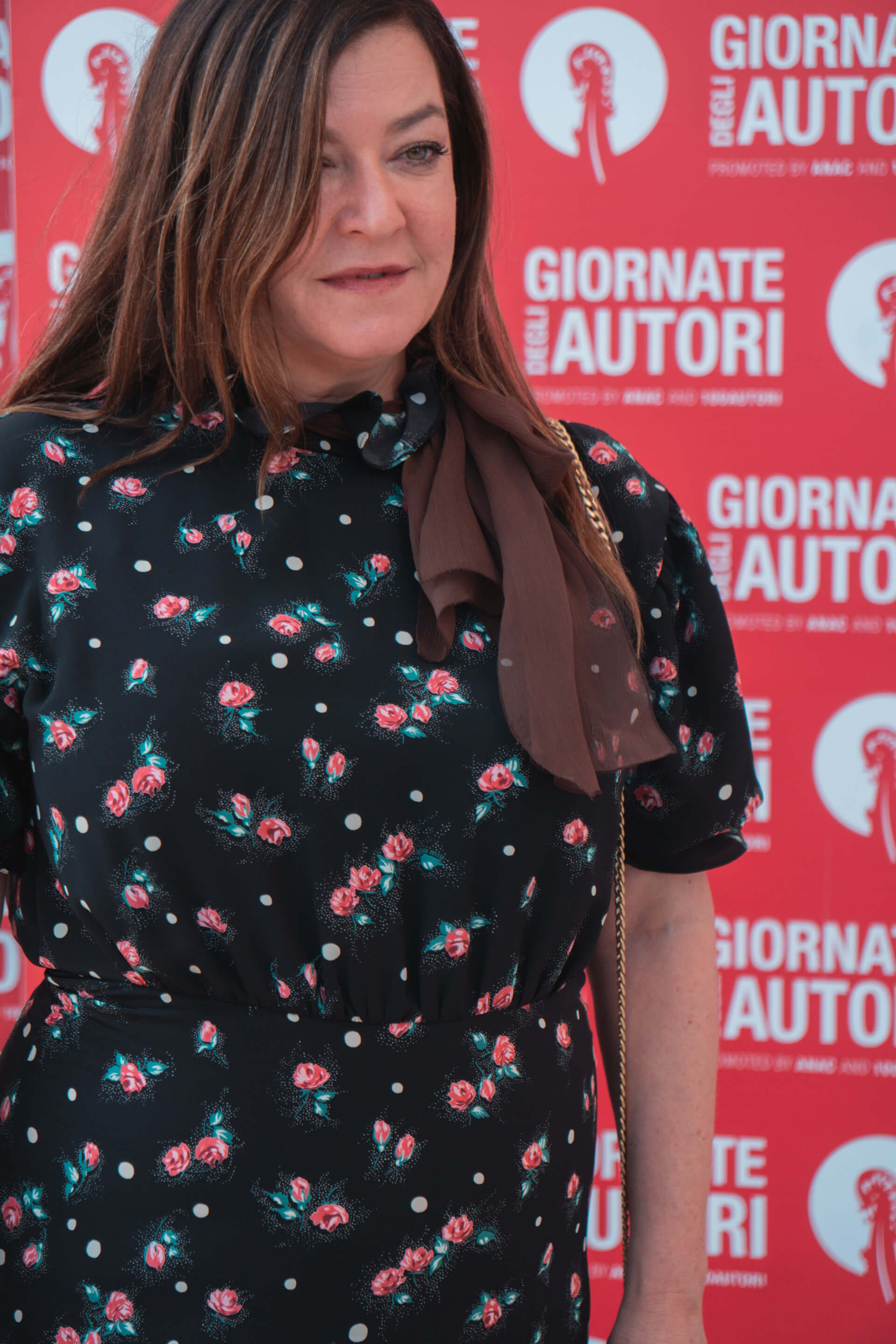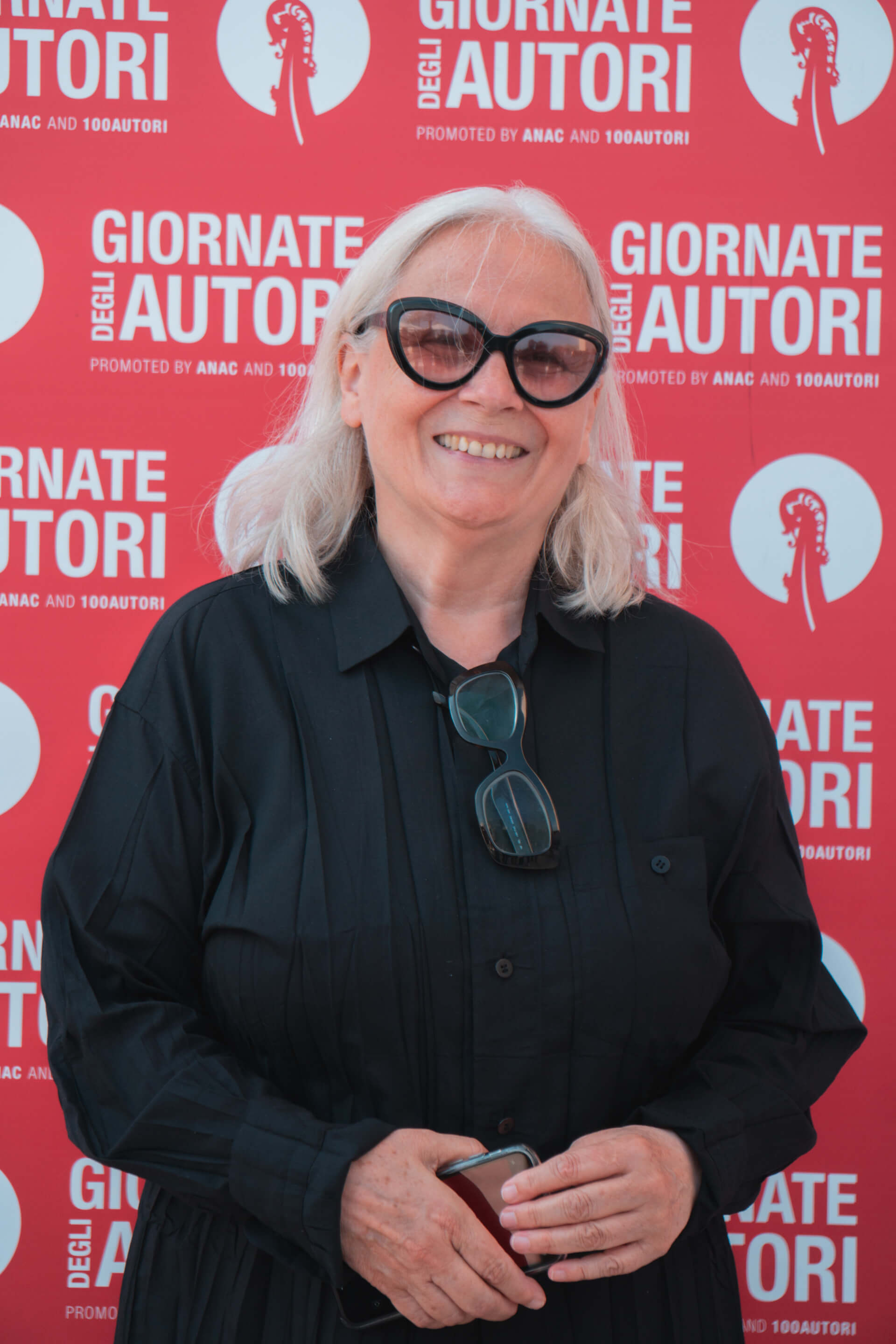 SHAKO MAKO
__________
Farah, a bread seller, walks the streets of a Middle Eastern city when an American military vehicle explodes next to her, witnessing the never-ending horror of the war. But Farah is actually a character played by an aspiring actress named Laila, who lives in a fictional village rebuilt in a military base, where American soldiers used to be trained before missions. Laila knows she can be more than just a silent appearance, and for that reason, she's looking for a way to be noticed, to receive that call that can change her future and convince her that fate has not yet been written. Directed by Hailey Gates ("Twin Peaks," "Where We Were Left"), the short film stars actress Alia Shawkat ("Duck Butter", "Search Party") whose father is from Baghdad and for whom the role was expressly written.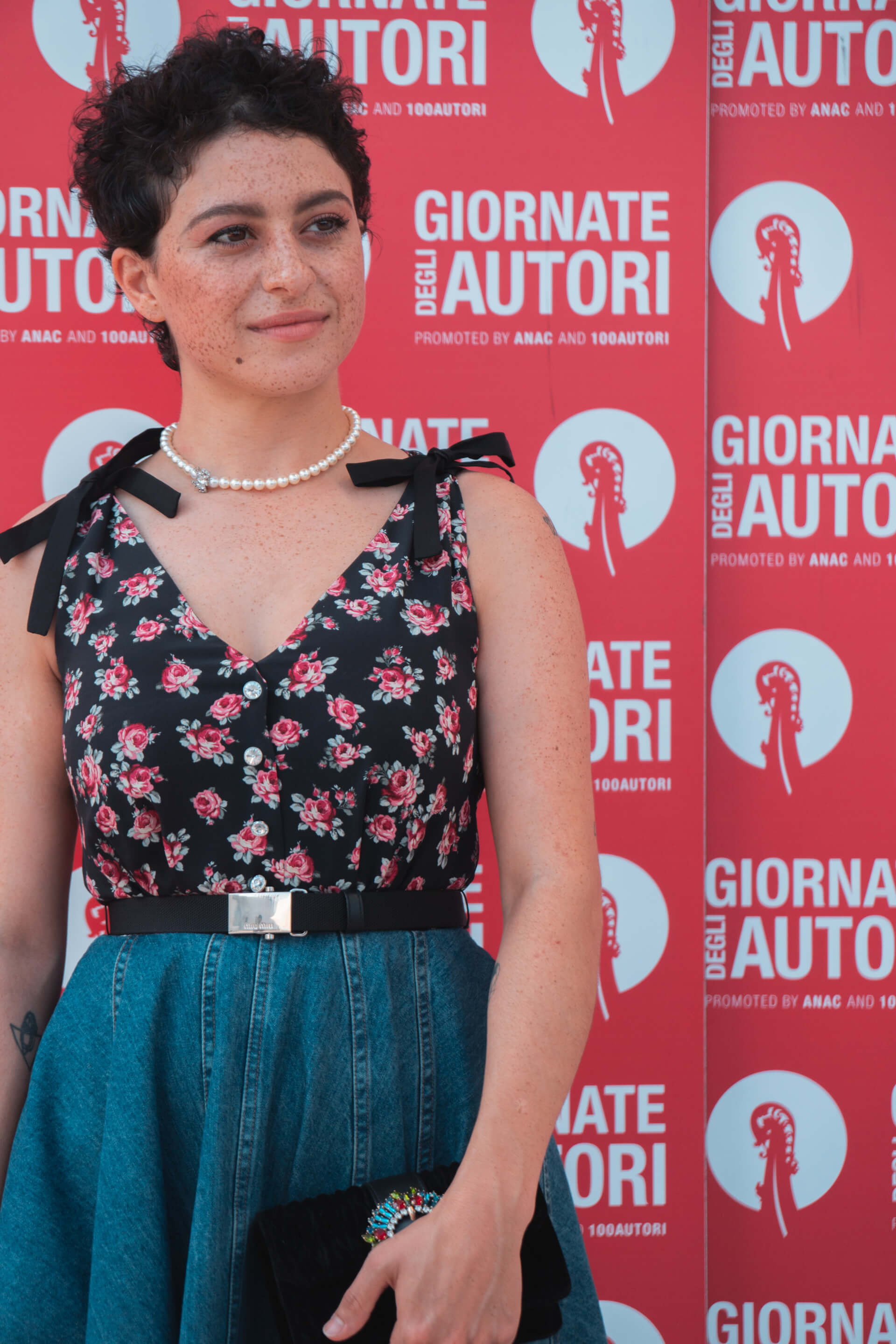 ABOUT THESE TWO SHORT MOVIES
__________
Lynne: "It became both a collaboration and a conversation. It was about women working with women and being curious about Brigitte's work."
Brigitte: "I would have done it only if it would have been a collaboration, I wanted to include Lynne, it was very easy for me to let her look at me. I'm very grateful to Lynne, she also documented the most important relationship for me, the one with my sister Marian."
Hailey: "I wrote a quotidian story in a really extreme area of the world and I've tried to figure out how clothes could be a part of this environment. It's about women to be seen for what they are really doing."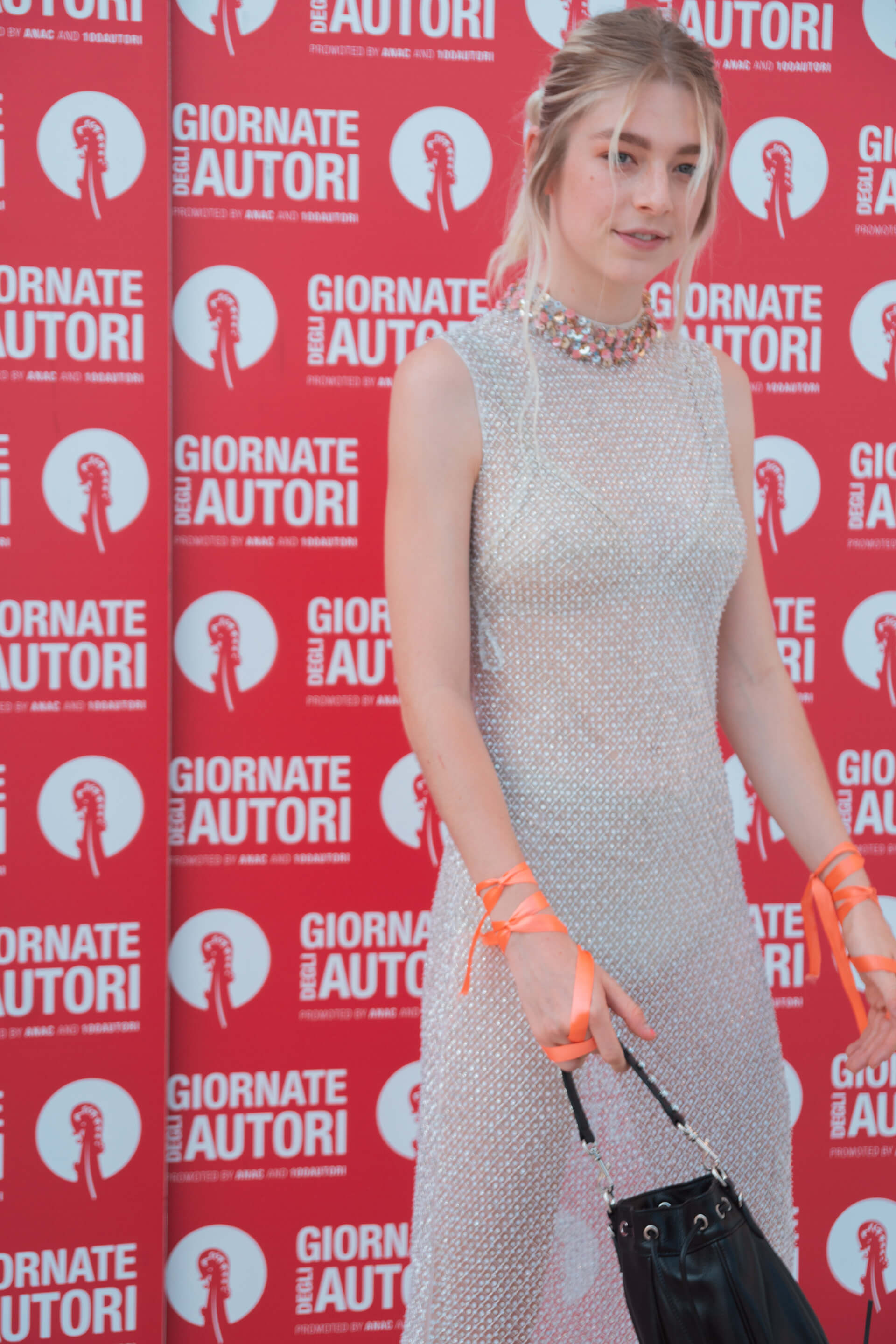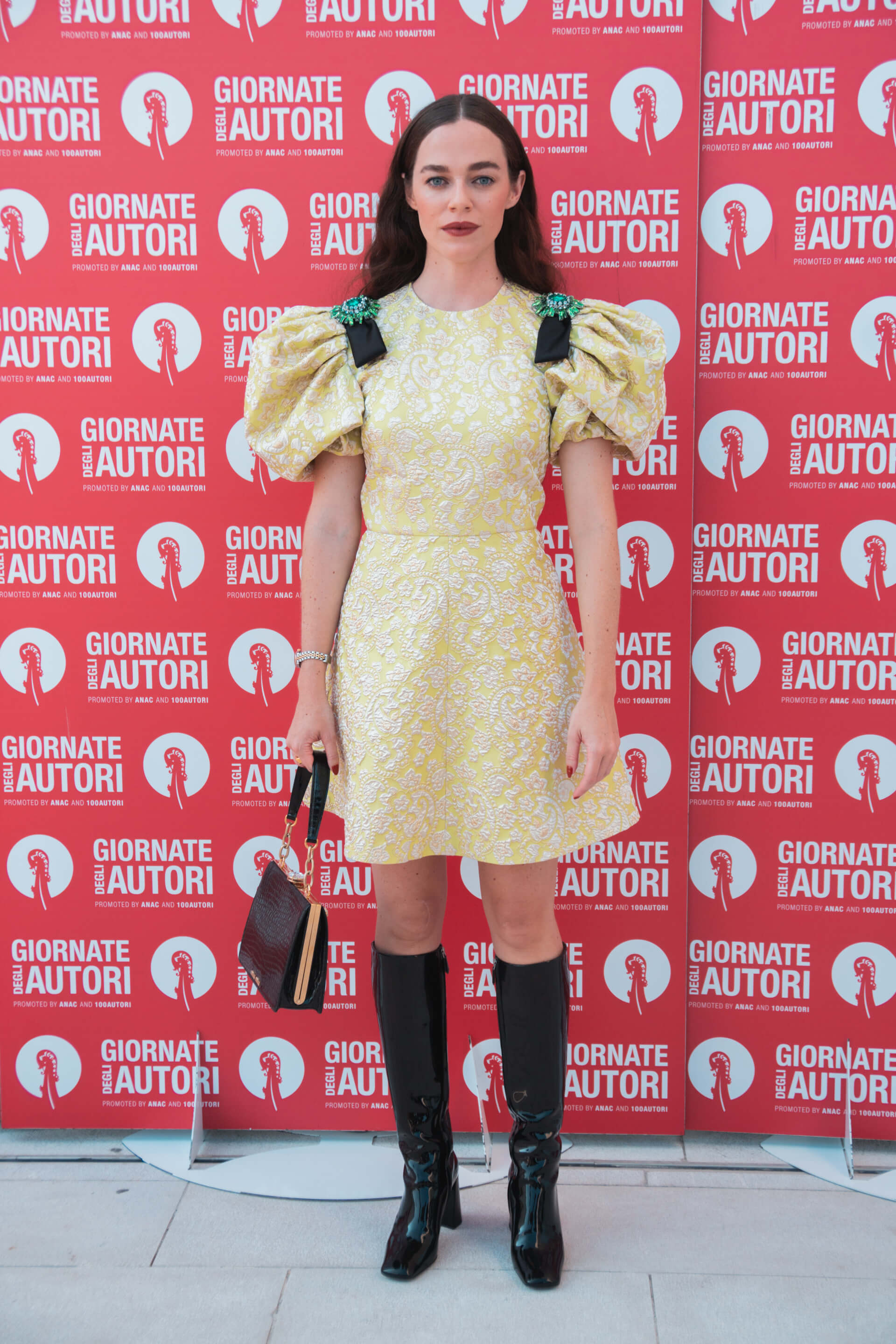 THE MIU MIU WOMEN'S TALES PROJECT
__________
Margaret: "It's remarkable that Miu Miu has given this opportunity to women to speak their own voice. It feels like a summer camp (laughs), it's a lovely group to work with."
Tessa: "I've worked with Ava DuVernay (director of a short movie for Miu Miu in 2013), she is incredible. Her work on 'Selma' was incredible in terms of humanizing someone who's a leader, she was able to do that in the right way and it's remarkable. Too often women are not given the right opportunity in this field."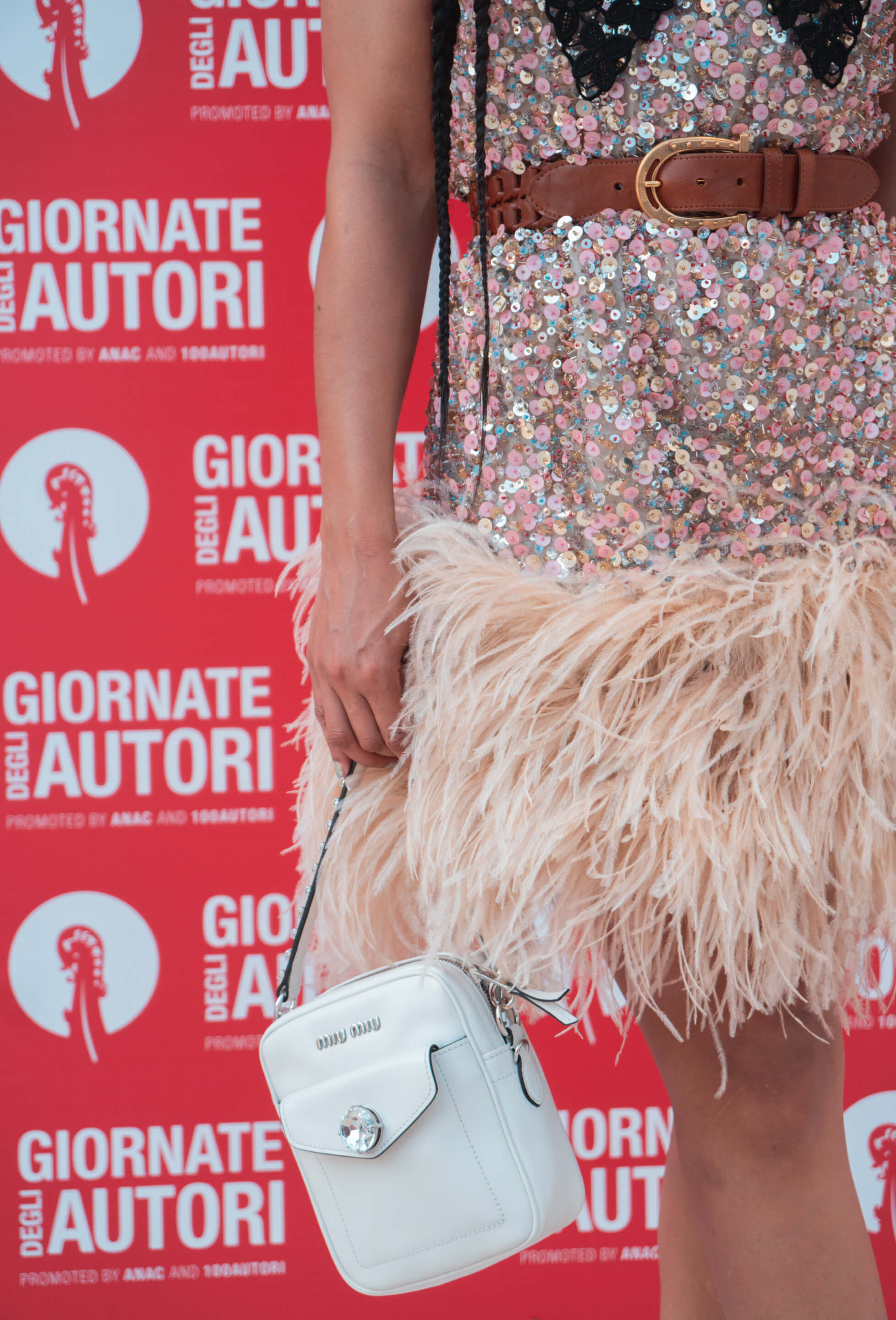 "Too often women are not given the right opportunity in this field.

"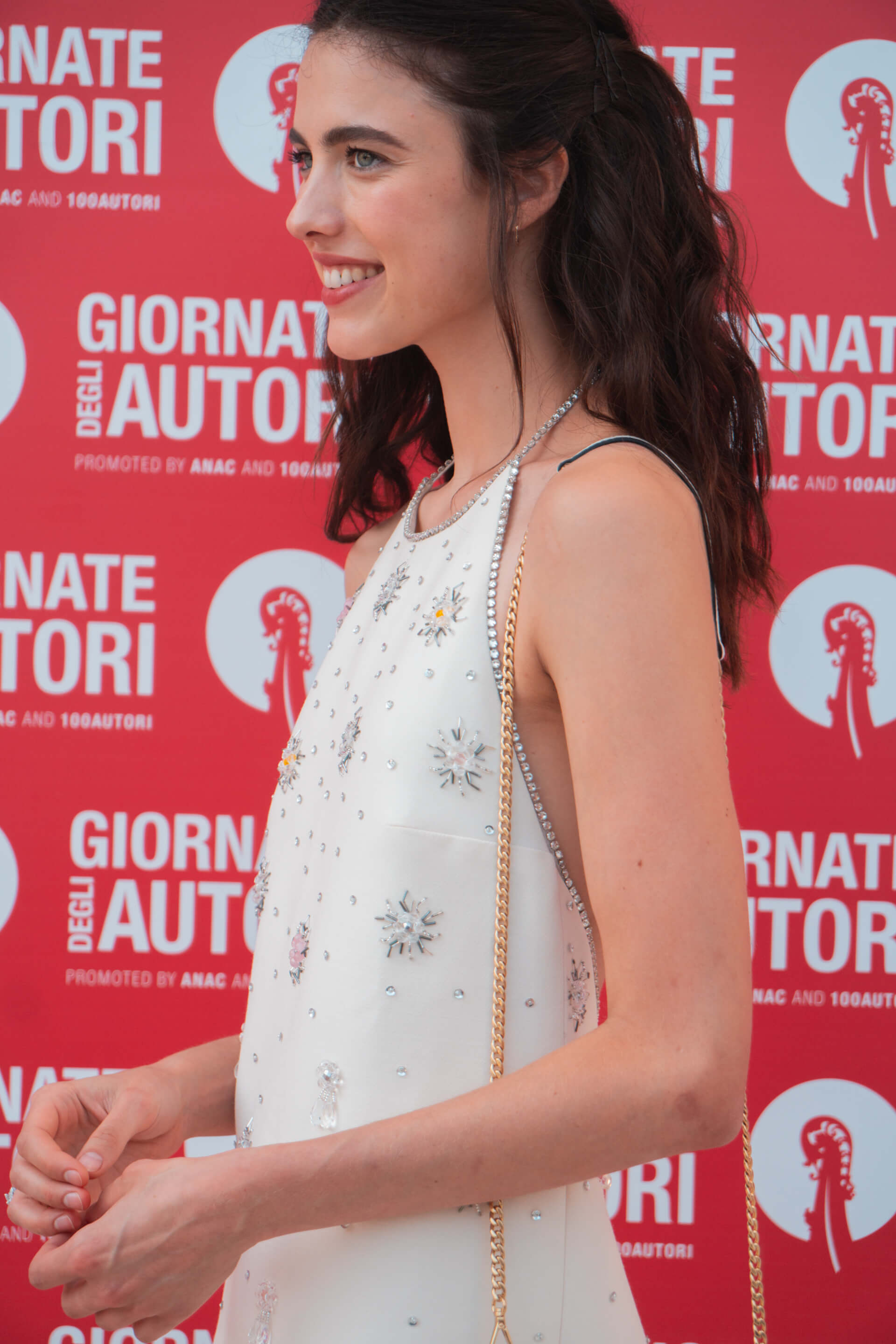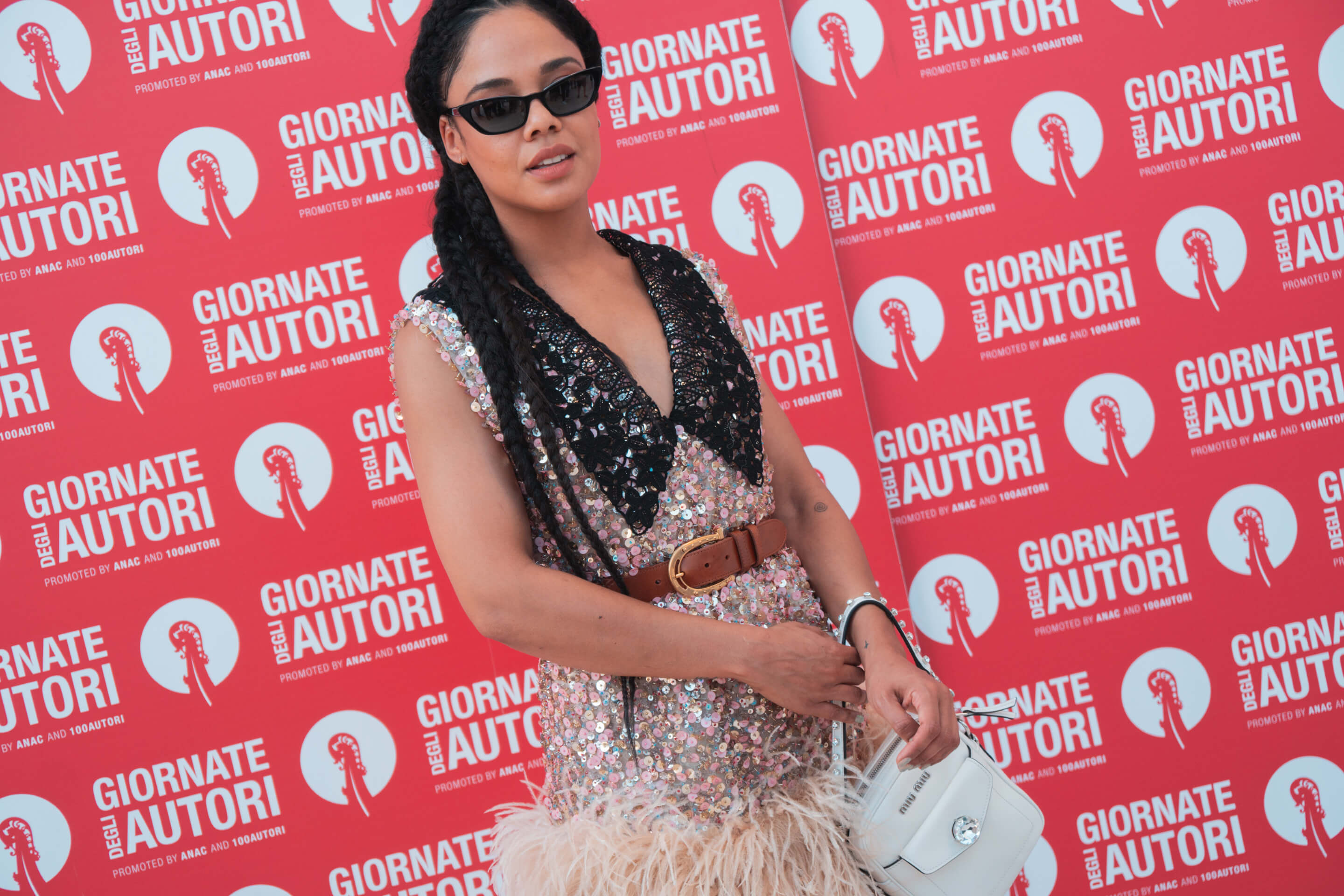 FEMALE EMPOWERMENT
__________
Brigitte: "I don't know, our studio is all about women except for one. I didn't chose to hire women but it happened that women were the best choice. In terms of opportunities, I'm sure there are more opportunities now than when I was at the beginning but I'm not qualified to answer well."
Alia: "I worked with more women directors than men and now I feel like it is a part of my duty to push my friends who are writing to consider women to produce and direct their works."
Margaret: "I was fortunate with my first job because I had a character who was well written and this gave me the opportunity to be more selective after that part. Women deserve to have better roles than just portraying the girlfriends."
Diana: "It's special to work with female directors, Olivia Wilde for example is also an actress and a director and she understands what is like to be a woman on set. Hopefully, more women will have the same opportunity as Olivia in the future."
Lucy: "It is always an exciting thing when you read a script and it is directed by a woman."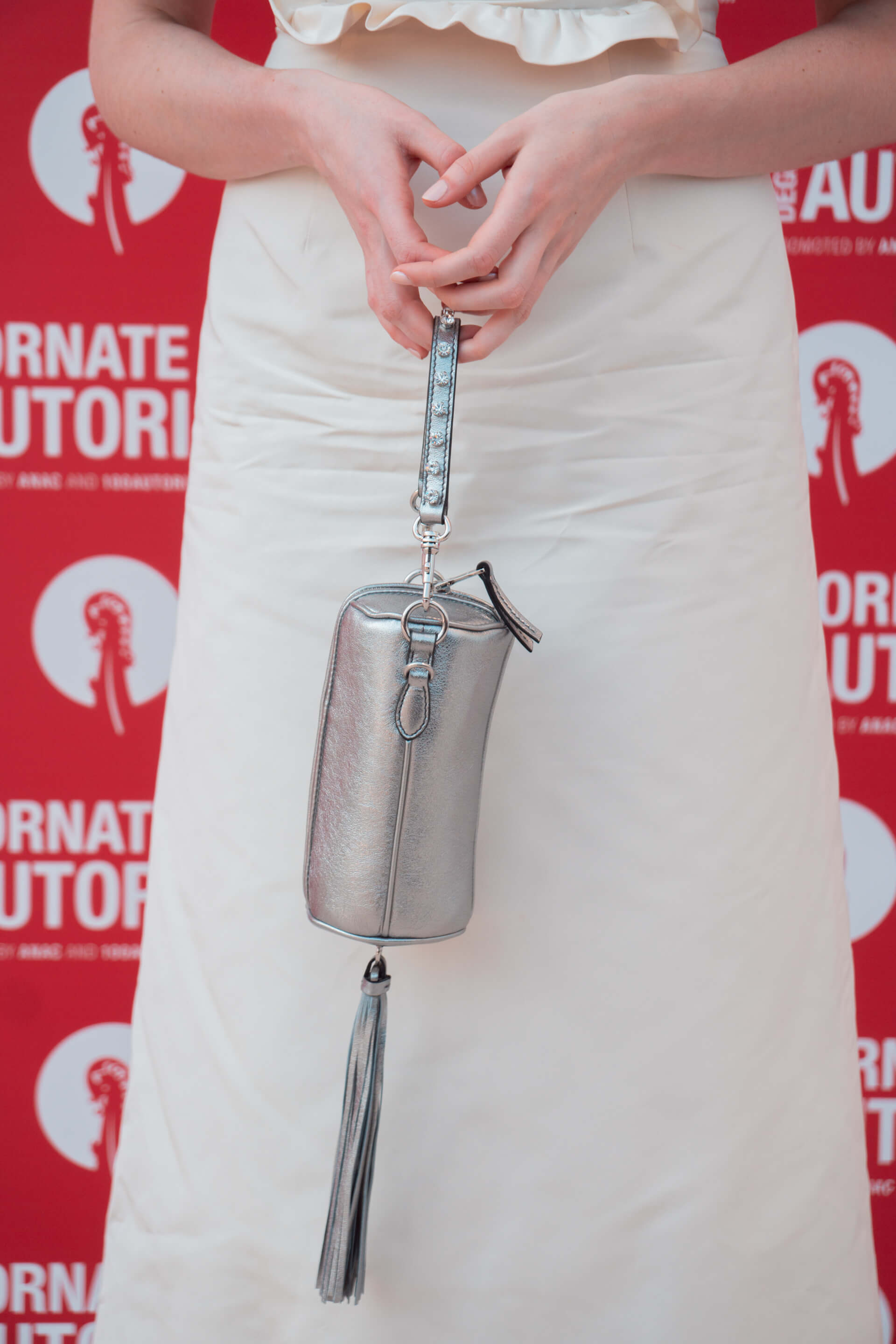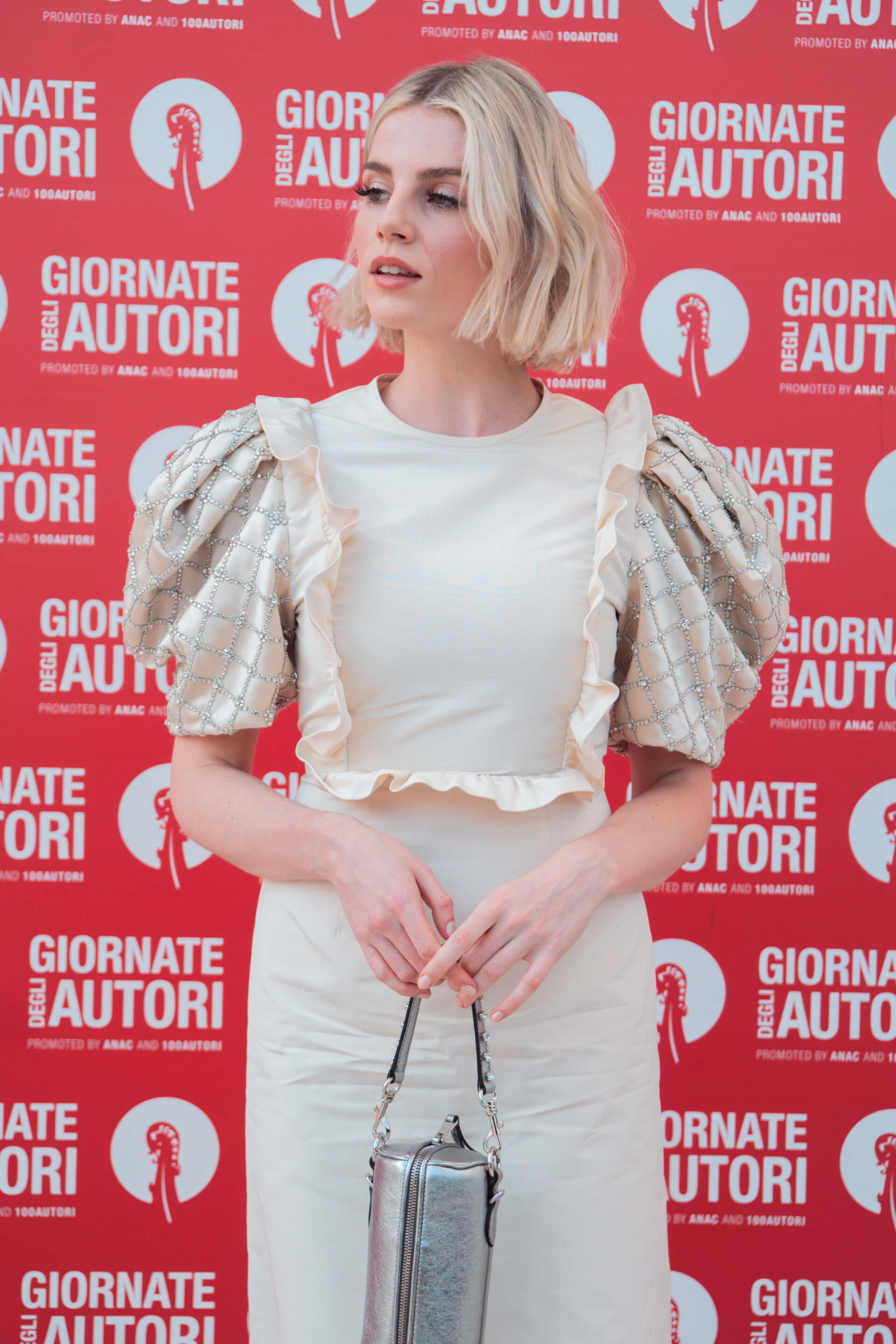 "It is always an exciting thing when you read a script and it is directed by a woman."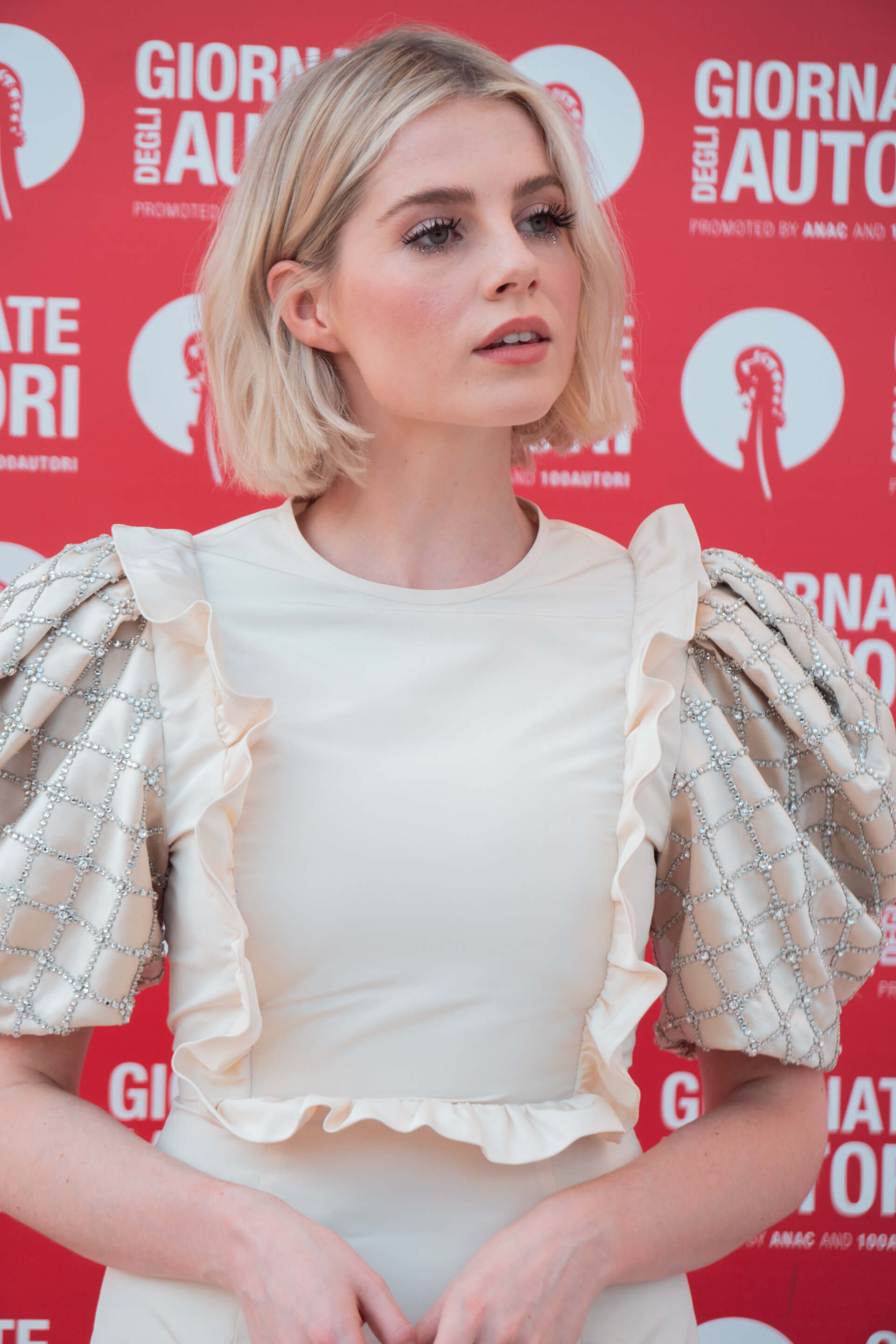 THE POWER OF SOCIAL MEDIA
__________
Hunter: "Social media are a great space, they are a powerful tool and a lot can be done with that."
Margaret: "The most difficult part of acting to me is not to have the total control, and a positive thing about social media is that they are a good escape."
Diana: "Social media gives you a platform where to share your own perspective and to give voice to people who don't have a voice. Especially when you are famous, you can share your truth in a world where everyone says everything about you."
Lucy: "Social media are contradicting but they are a powerful place. When I was in school, politics was a distant thing while now, thanks to social media, young people know about it and have discussions about it, of course there's also the negative side of that, but I believe it's so useful."
"Social media gives you a platform where to share your own perspective and to give voice to people who don't have a voice.

"
A WOMAN DIRECTOR YOU DREAM TO WORK WITH…
__________
Tessa – "Greta Gerwing."
Hunter – "There were 3 women directors on the set of 'Euphoria' and it was really special."
Diana – "Greta Gerwing."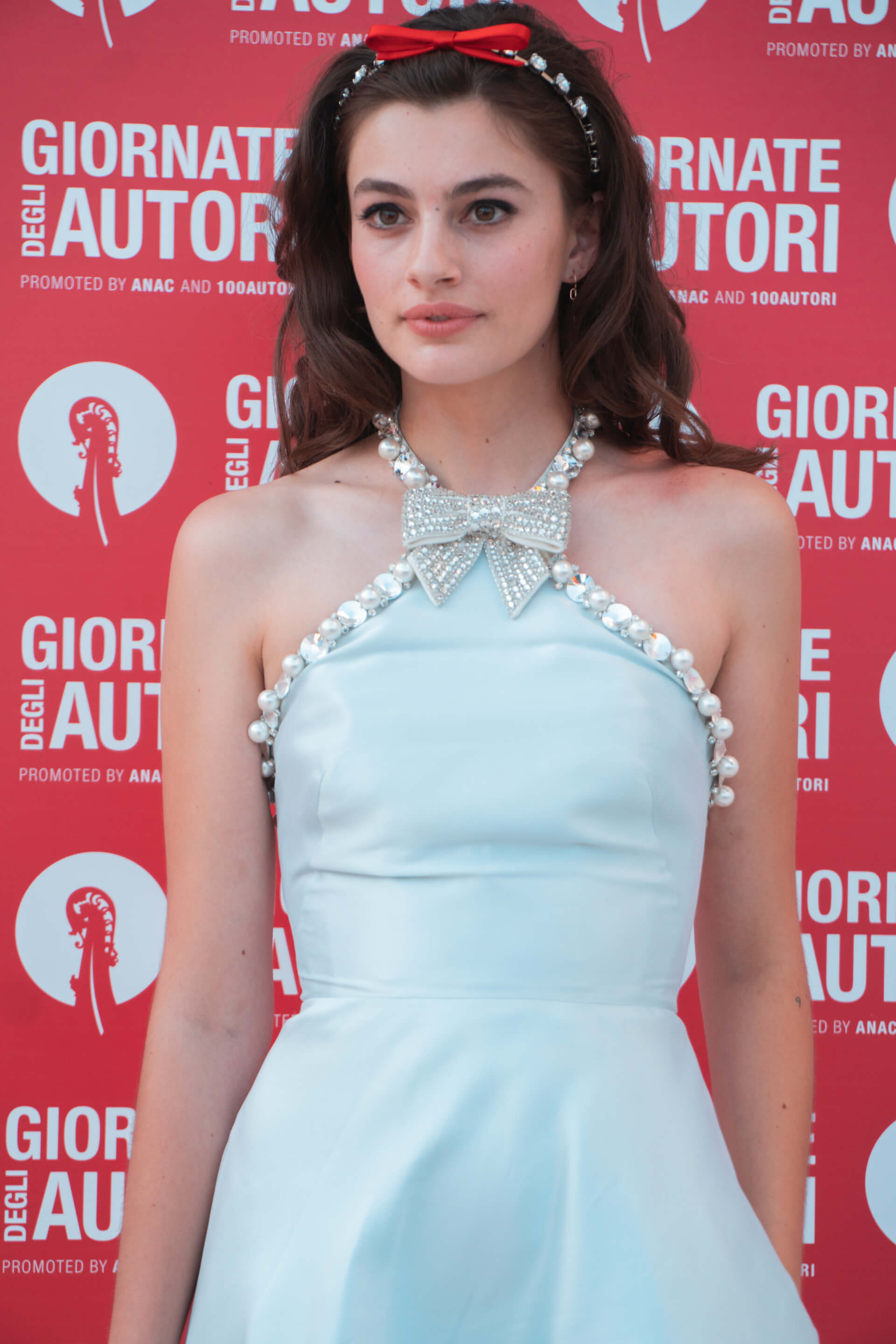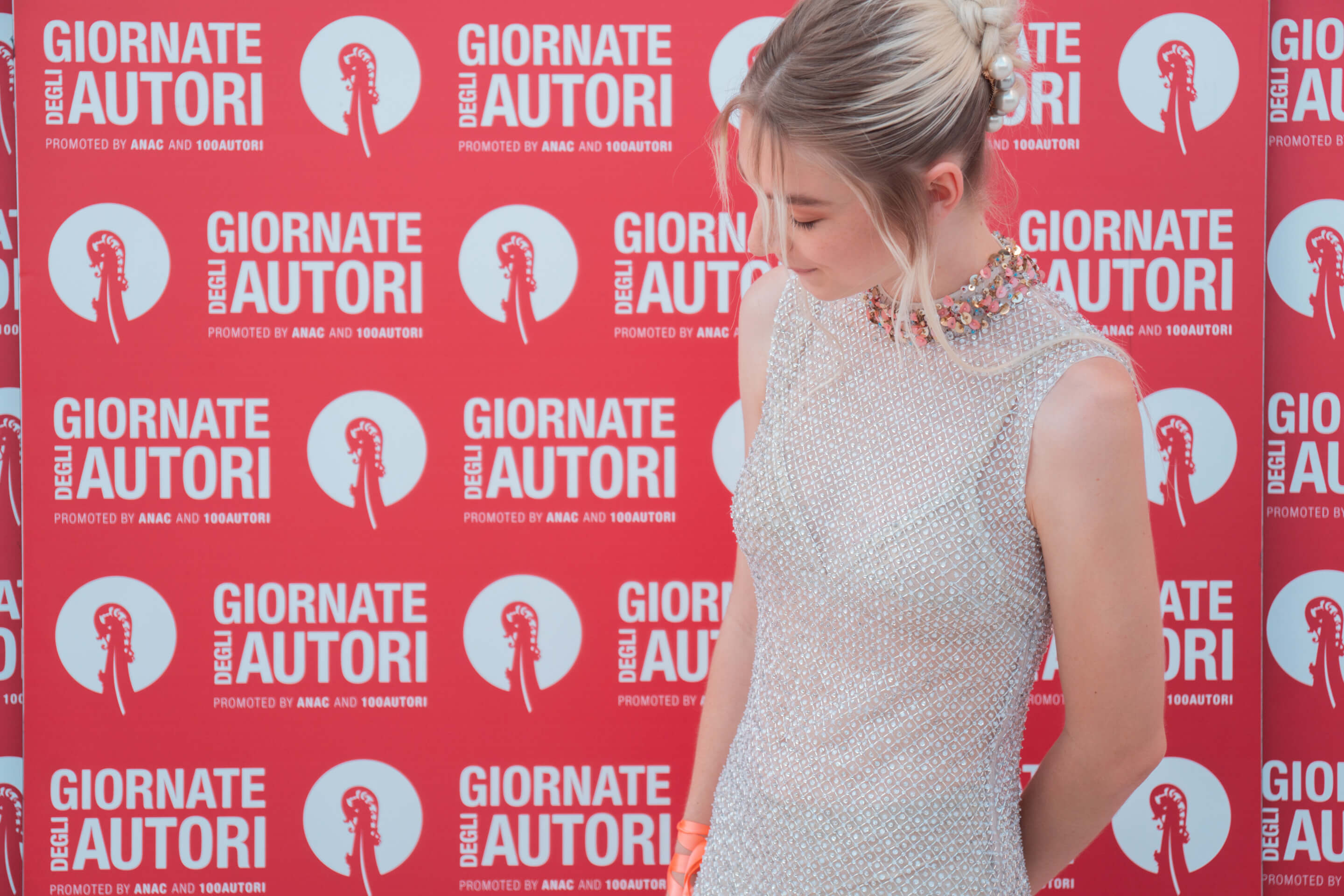 FAV FEMALE CHARACTER
__________
Tessa: "Phoebe Waller-Bridge's character in 'Fleabag'."
Hunter: "The cast of 'Pose' and the female cast members of 'Euphoria'."
Margaret: "The actresses here and Michelle Williams, she's an exceptional actress and person."
Brit: "Phoebe Waller-Bridge did such an incredible job with 'Fleabeg', she's a woman to keep an eye on. The more women will direct and the more women will realize that this is possible."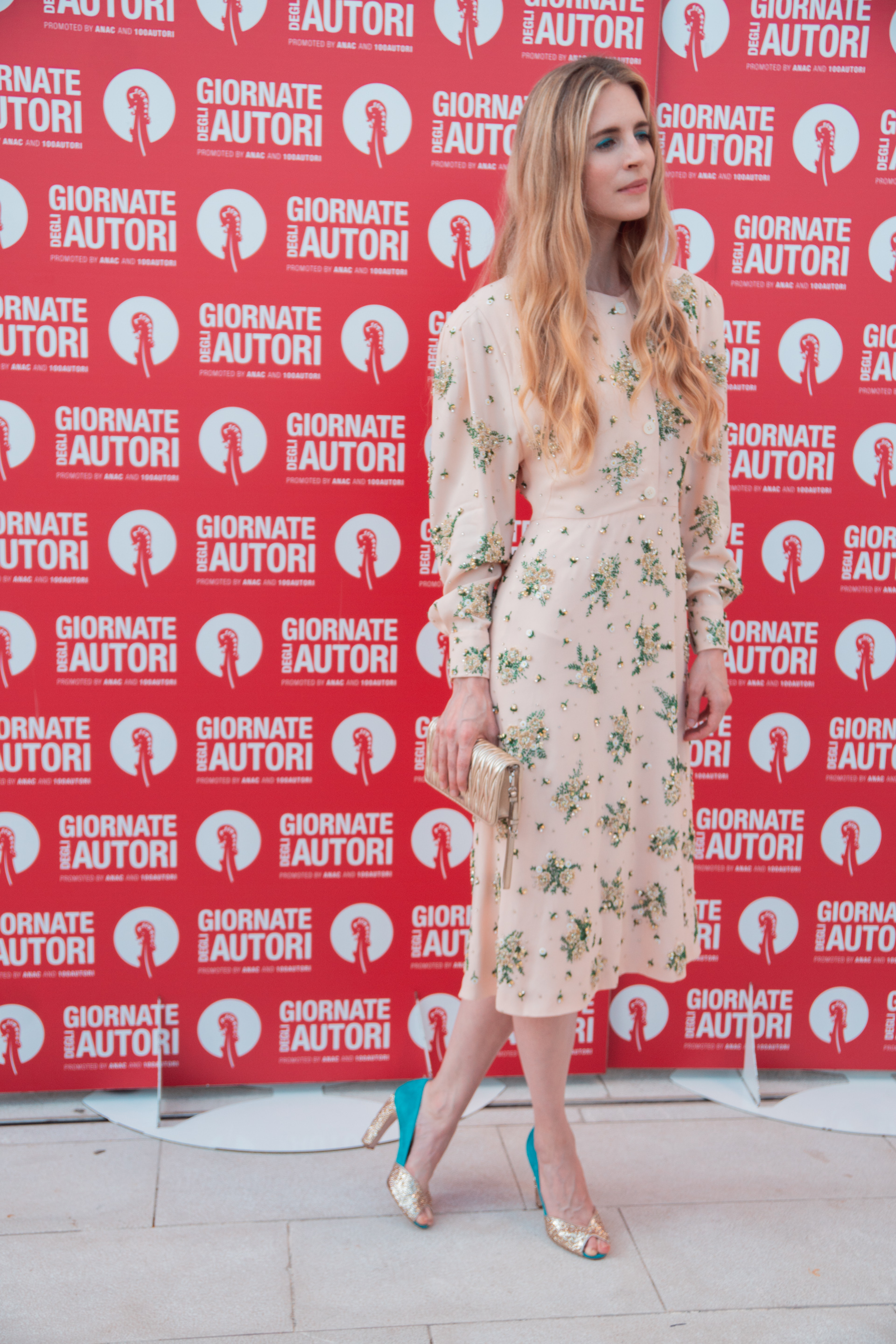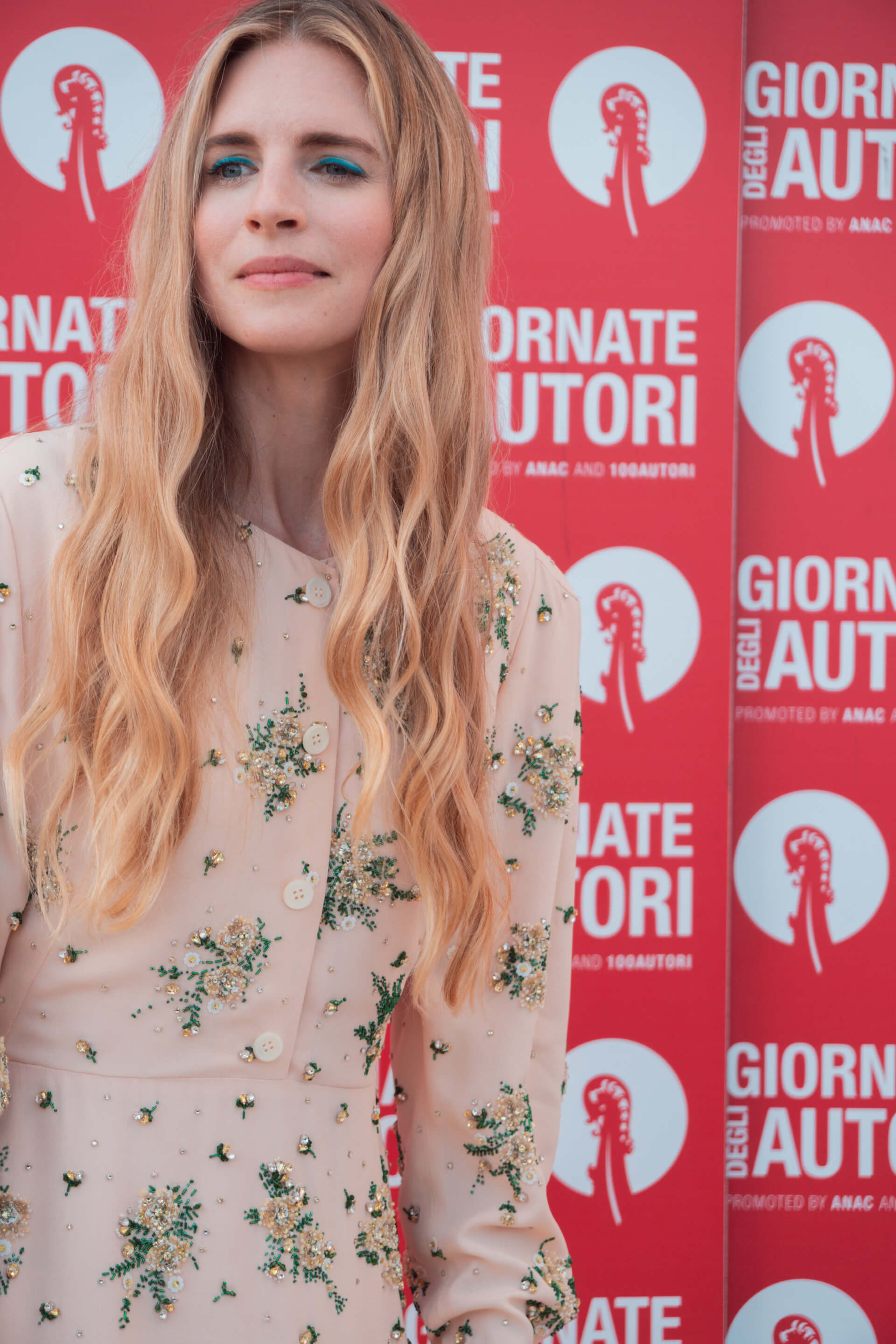 "The more women will direct and the more women will realize that this is possible."
WHAT'S NEXT?
__________
Brigitte: "I'm working on different books, I've been doing still portraits and also little videos: I've photographed thousands of people and I want to make a sort of documentary with these pieces of videos. I'm not thinking about making it for the cinema, it would be made for a streaming platform or just to be shared between us (laughs)".
Hunter: "I'm interested in trying acting again to see what will happen (laughs). There are so many trans women out there and they deserve to occupy their place in Hollywood."
Lucy: "I'm really exciting about 'The Politician', I love Ryan (Murphy) and the topics he brought on the table with that show. My character, Astrid is the school's Mean Girl because she knows she has to survive in high school and to protect herself."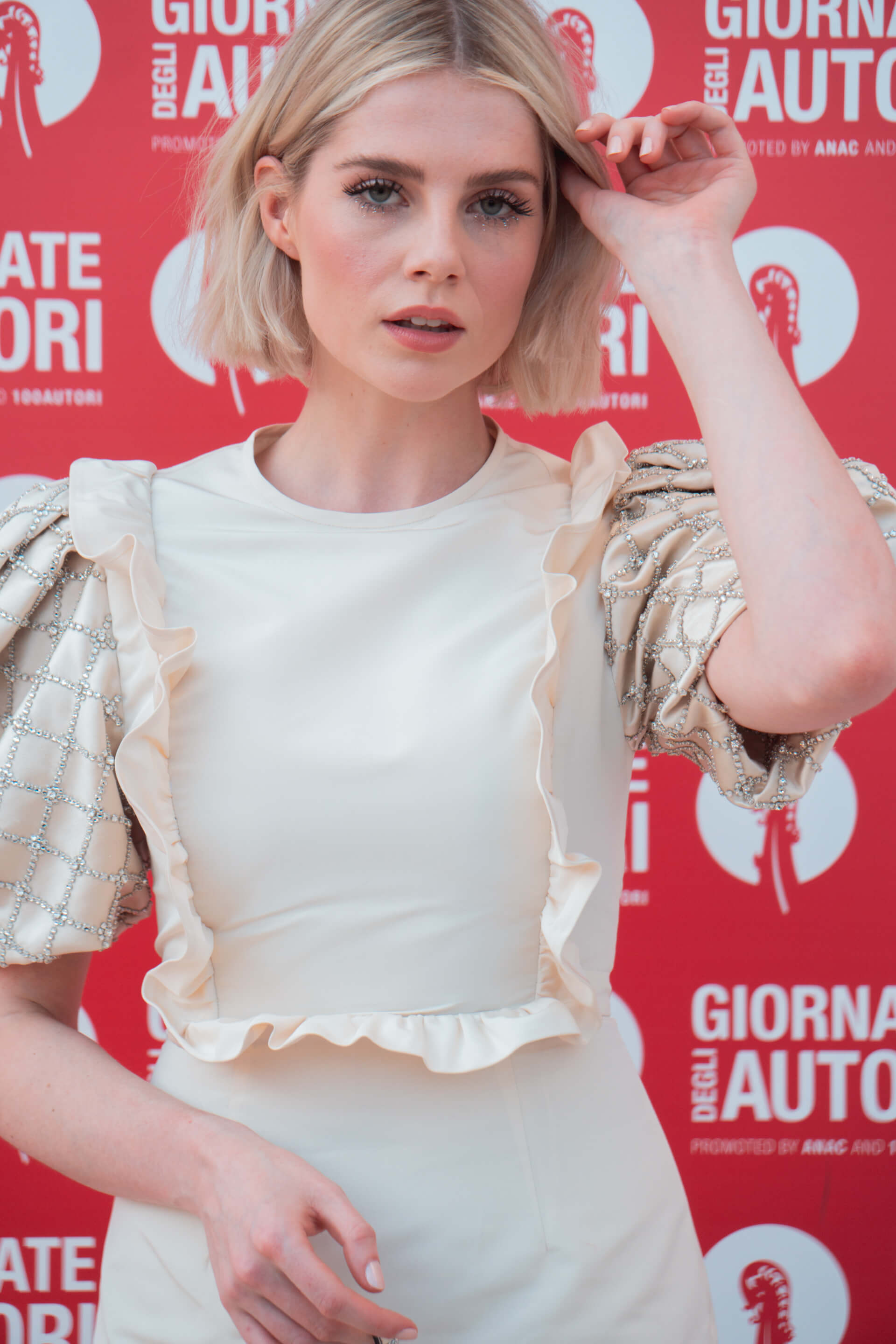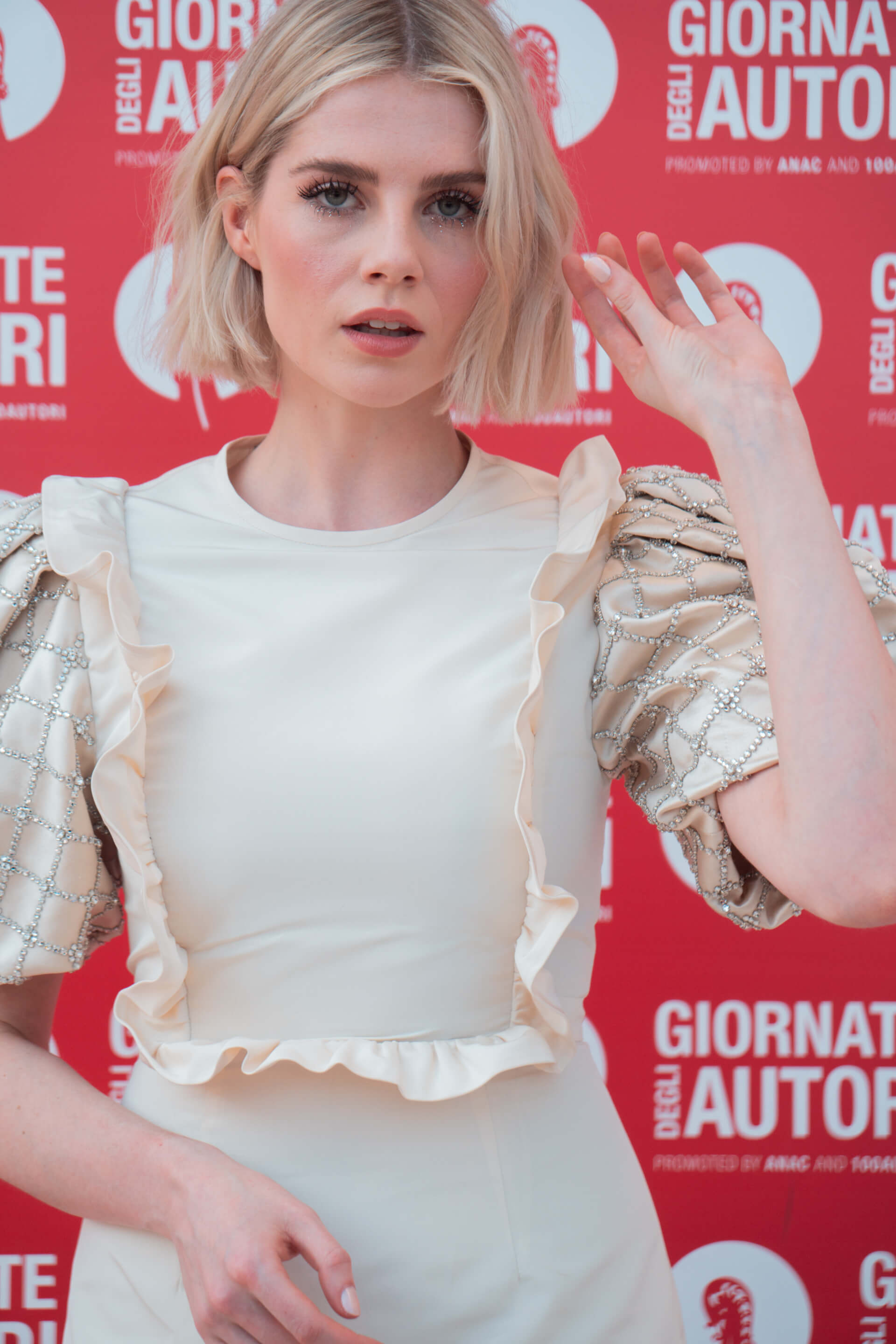 Photos by Johnny Carrano.