Apothecary Bottles, minimal black, and white tags, a straightforward and piercing way of communicating their ideas: these are the minimal skincare brands that are taking over the shelves and Instagram. They are the ones that couldn't be bothered with complicated packaging and an extra appearance, and that created an irresistible aesthetic of their own. There's just one rule to be accepted in the Minimal Brand Squad: don't overdo it.
"Deny thy flashy design and renounce thy patterns," to semi-quote a certain someone, is the new way of doing, living and communicating beauty. 
These brands undertone every part of their logos to the bare minimum, thus creating a proper sense of tidiness and "polished" when lined up on shelves or in a photo.
 The colors and big labels when putting different products next to each other don't clash with each other because their voices are harmonic and almost "chameleonic" when put together.

But, even though 2019 brought us the KonMari way of thinking and tidying up our bathrooms shelves, that's not the only reason why these brands are encountering such enthusiastic recognition in beauty: they stand for quality and organic ingredients, and usually, a minimal skincare brand will also be a modern-thinking one.
  
Being pretty, soothing for the eye and for the body, these products certainly spark joy in our routine! The examples, really, are countless already and growing by the day (from The Ordinary, name par excellence of this party, to the hairstyle brands such as Sachajuan and Ouai, to Rodin, Fig + Yarrow and the fragrance brand Ojo). Of course, they would all be worthy of a discourse of their own, but we decided to peek into the mission of a few of the most prominent and interesting names.
Let's dive into this universe of minimal skincare and refined, elegant beauty and see what makes these brands so appreciation-worthy in the industry, their uniqueness, and their peculiarities.
Herbivore
From carefully designed packaging that let see the natural color of the ingredients and labels that really allow the ingredients to shine through, this brand focuses on thoroughly tested formulas and active ingredients. With an extensive product range that goes from skincare to everything for bathing, the beauty as seen by Herbivore is straightforward, but also enjoyable, turning our beauty routine into a ritual thanks to the lavishing textures and lovely scents of their products.
Hylamide
A minimal branding with a touch of color: this is Hylamide, a beauty brand focused on technologically advanced skincare with direct and straightforward communication. It belongs to the Deciem Group (famous for another well-known and loved minimal skincare brand, The Ordinary) Hylamide differentiates every part of its skincare range with different shades, with every product matching a unique color.
Milk Cosmetics
Cruelty-free, 100% Vegan and Paraben Free: Mazdack Rassi's brand Milk Cosmetics is the hero of multitasking and incredible makeup, and it has recently opened up to skincare as well with matcha toners, brightening serums and watermelon face masks. Most of their products are solely composed of their name, written in a holographic font, in either a see-through packaging or a bright pastel one.
They surely want their customer to follow the #LiveYourLook without the fuss of a cumbersome packaging.
Pai Skincare
Founded by Sarah Brown, Pai Skincare is a minimalistic brand with poppy colors that means to de-clutter any busy skincare routine, making it simple and effortlessly efficient while taking care of sensitive skin. This brand has everything to address any skin problem, with an eye for redness-prone, sensible and unhappy skin. All their products (vegan and alcohol, detergent and sulphates free) are made in the highest respect of the environment, with ethical standards that respect not only our body, but also the planet we live in.
Drunk Elephant
This brand bases its formulas on biocompatibility and on what it calls "Suspicious 6," six agents in their recipes that make them appropriate for all skin. This made-in-the-USA brand uses both synthetic and natural ingredients, although all of them are clinically tested and proven beneficial, to deliver the best solution for skincare issues. Their products are strictly fragrance-free and come in a lovely packaging that mixes white and a colorful popping detail (the cap and a band underneath the ingredients), put together with their stylized elephant logo.
Saturday Skin
Entirely pastel and fully minimal, this skincare brand wants to make the skin of the consumer happy, healthy and bright. And yes, the pink packaging surely conveys some powerful, happy vibes, also according to the mission (and the name) of the brand, which focuses on a very interesting motto: "All Play, No Work." Meaning that we shouldn't stress too much over our complexion, given the right products: with Saturday Skin, we can embrace our bare beauty and discover a new, sweet, lazy side of Sundays.
With a 15-products range of mix-and-matchable products, this minimal brand with simple formulas allows you to customize your beauty routine according to the skin's ever-changing needs. Communicating through a black-and-white with a clear and immediate breakdown of ingredients (also strengthened with an online explanation for every product) The Inkey List is entirely straightforward, adding clarity to quality. 
Theseeke
Based in Sydney, this brand embraces a delicate, calming way to express beauty. In our hectic and loud world, we need something to stop, something that can whisper instead of scream: Theseeke is our memo to keep finding beauty in simple things.
 With natural ingredients, handpicked in Australia, and uncomplicated formulas that are good for our skin, this brand is quickly taking over Instagram (and our hearts).


Akhal Beauty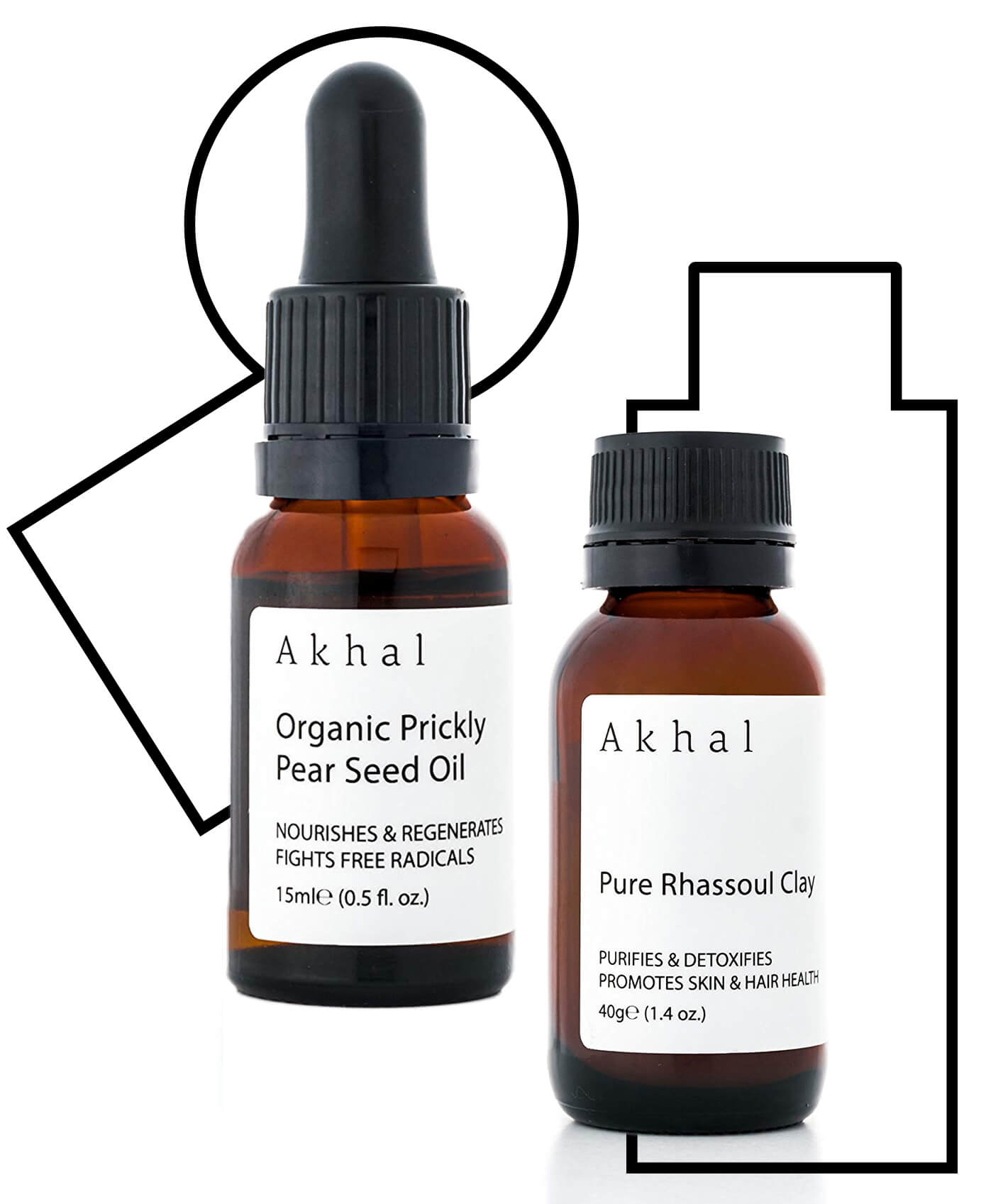 This vegan brand uses only healing superfoods and plants from the South of Morocco for its skincare range, employing local women artisans in rural Morocco, the carriers of the medical tradition of the indigenous people who still reside in the area.
 Akhal (which means "earth") uses minimalistic labels and brown apothecary bottles to let its cutting-edge products shine through, focusing on quality and sustainability rather than rowdy headlines.
Indie Lee
A cleaner routine and a happier world: that's basically what the skincare brand Indie Lee aims to achieve, fighting for a clean and body-oriented beauty industry and a gentler, less polluted world. The brand is well-known for its attention to safe and non-toxic formulas since it was founded after Lee discovered she was ill even though she believed she was leading a careful and natural lifestyle. What did she miss? That she wasn't really noticing much the products in her beauty routine. Hence the need for something that could take care of our skin without damaging our health, paraben-free and vegan.
A true revolution!