It's been almost a week from the fashion event of the year, the Met Gala, but the looks are still going strong. After seeing what they dressed, let's find out the inspiration behind the makeup looks and what key products were used. How to discover that? We spoke with the masterminds behind the beauty looks, aka the makeup artists, no better way to find a new inspiration!
WHO: RACHEL BROSNAHAN
MUA: EMMA DAY
Inspiration
Erdem looked at previous makeup looks that I had done with Rachel and loved a particular look which he referenced to. He actually wanted a simpler beauty look than we had originally planned, as the dress was such a colorful show stopper. We decided on a purple/brown wet look eye – slightly sixties, with strip lashes and with those lovely Biba like shades. Erdem based his inspiration for the dress on a 60s Italian aristocrat and I wanted Rachel to have a rarefied polish to her look, like a young Italian Countess in her couture finest. Rachel's skin is beautifully luminous and I played that up with how I prepped it, but Surratt's foundation creates the most perfectly polished skin imaginable. Lips were a peach shade to work with the more intense eyes.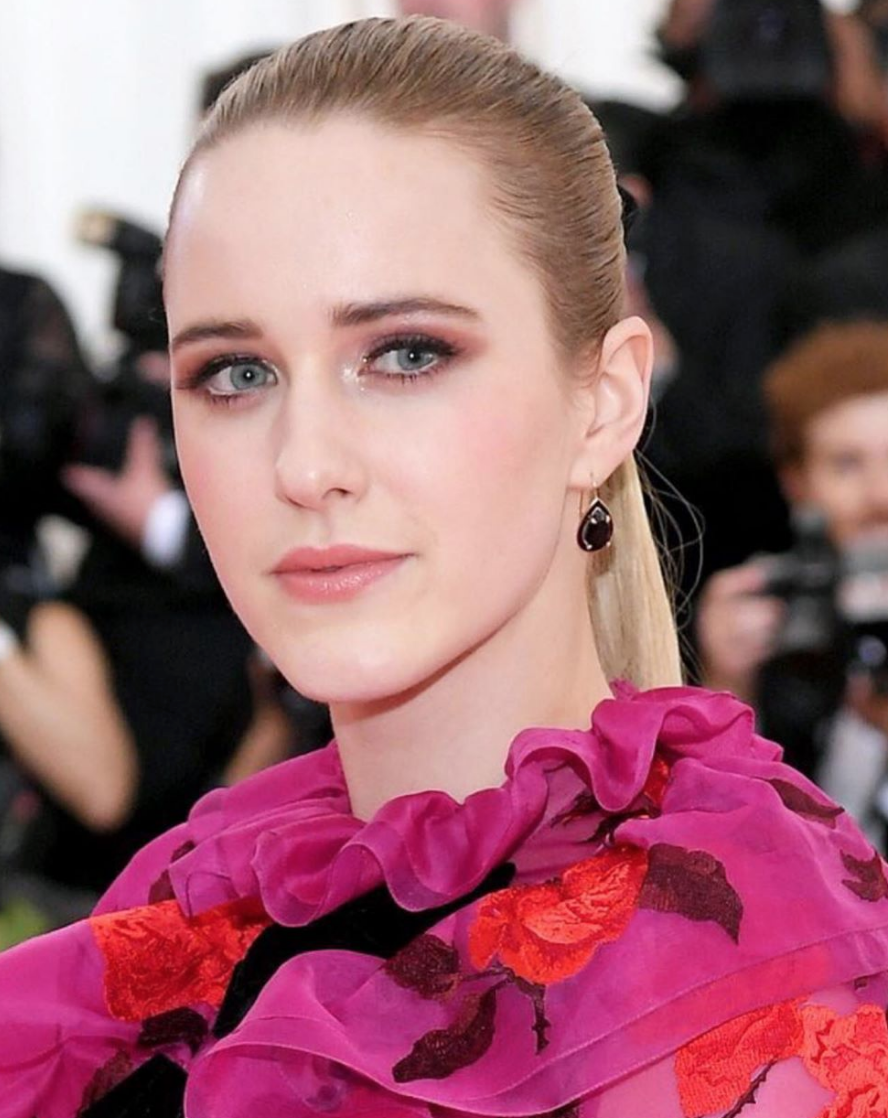 The Base
SURRATT Surreal Skin Foundation Wand in 2
SURRATT Perfectionist Concealer Palette in 2
SURRATT Tu Me Fais Rougir Artistique Blush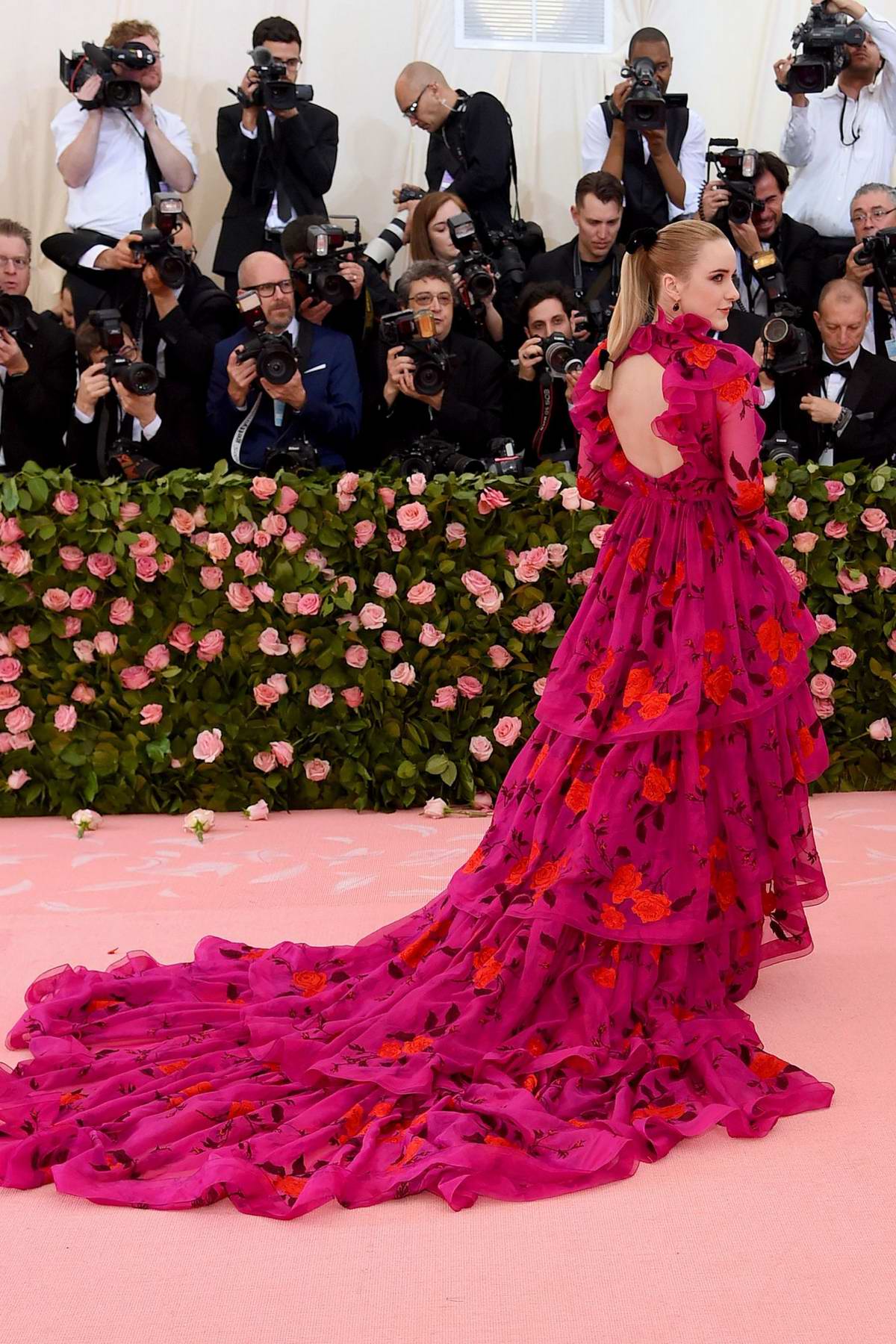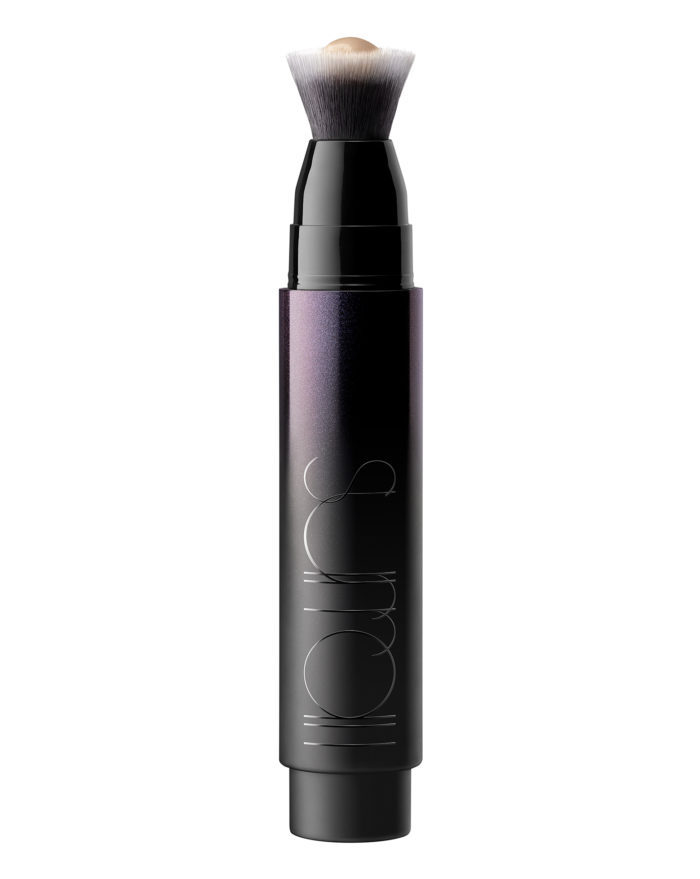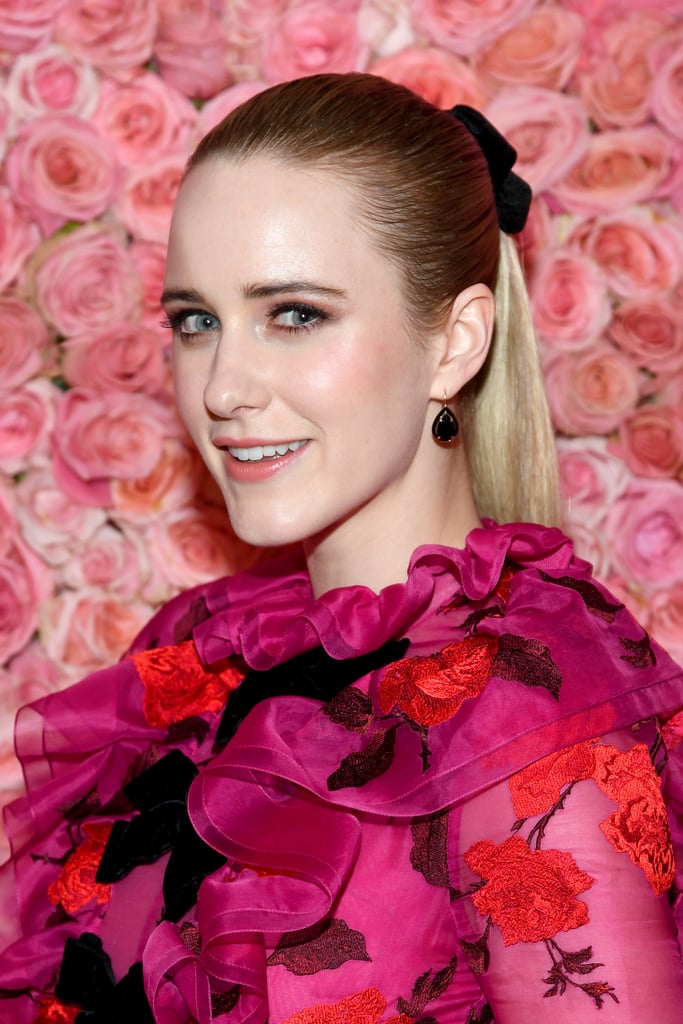 The Lips
SURRATT Gamine Lip Slique
The Eyes
SURRATT Renard Roux Artistique Eye Shadow
SURRATT Poudre Artistique Eye Shadow
SURRATT Kira Kira Lid Lacquer
SURRATT Effervescence Inner Light Baton
SURRATT Autographic Eyeliner
SURRATT Vapeur Mauve Smokey Eye Baton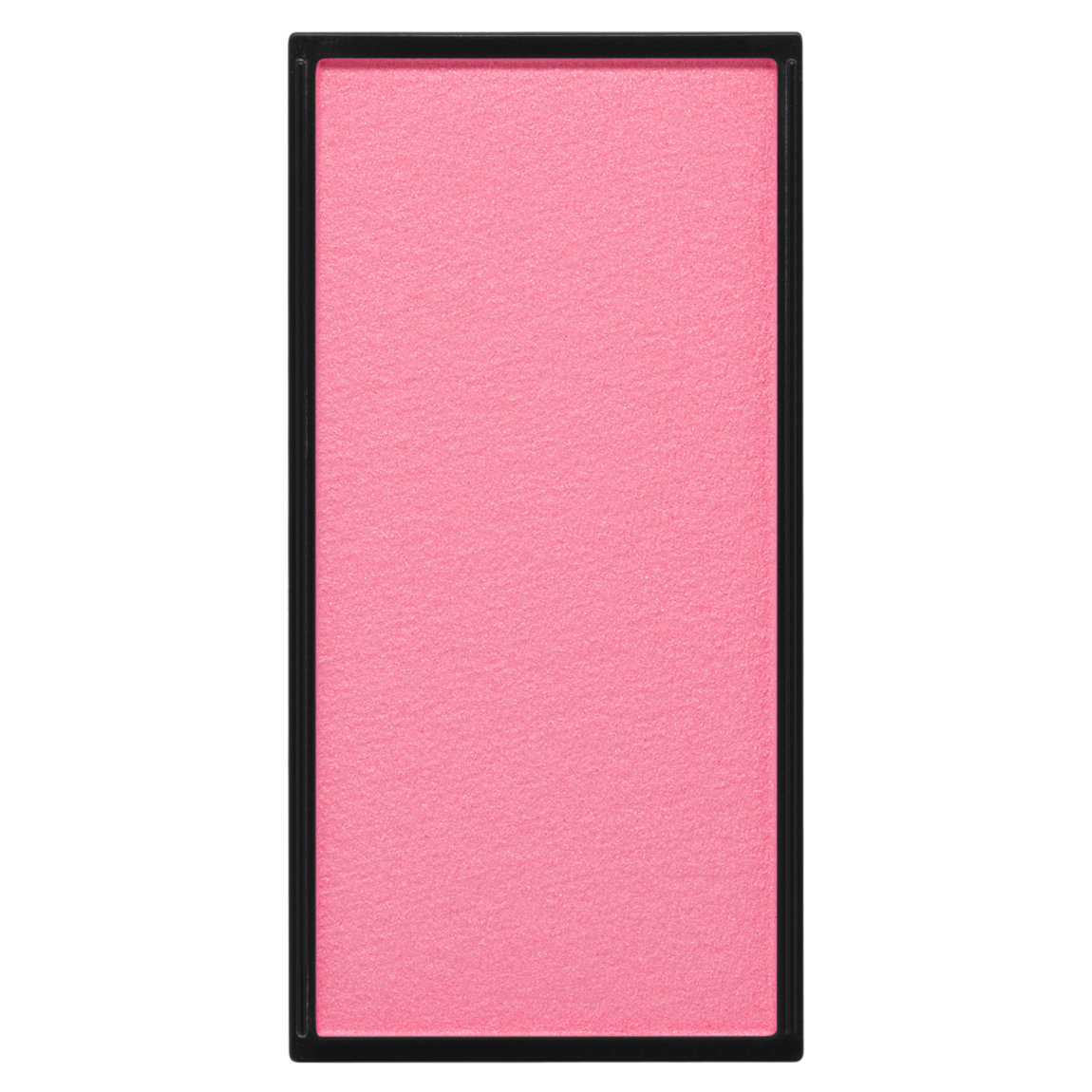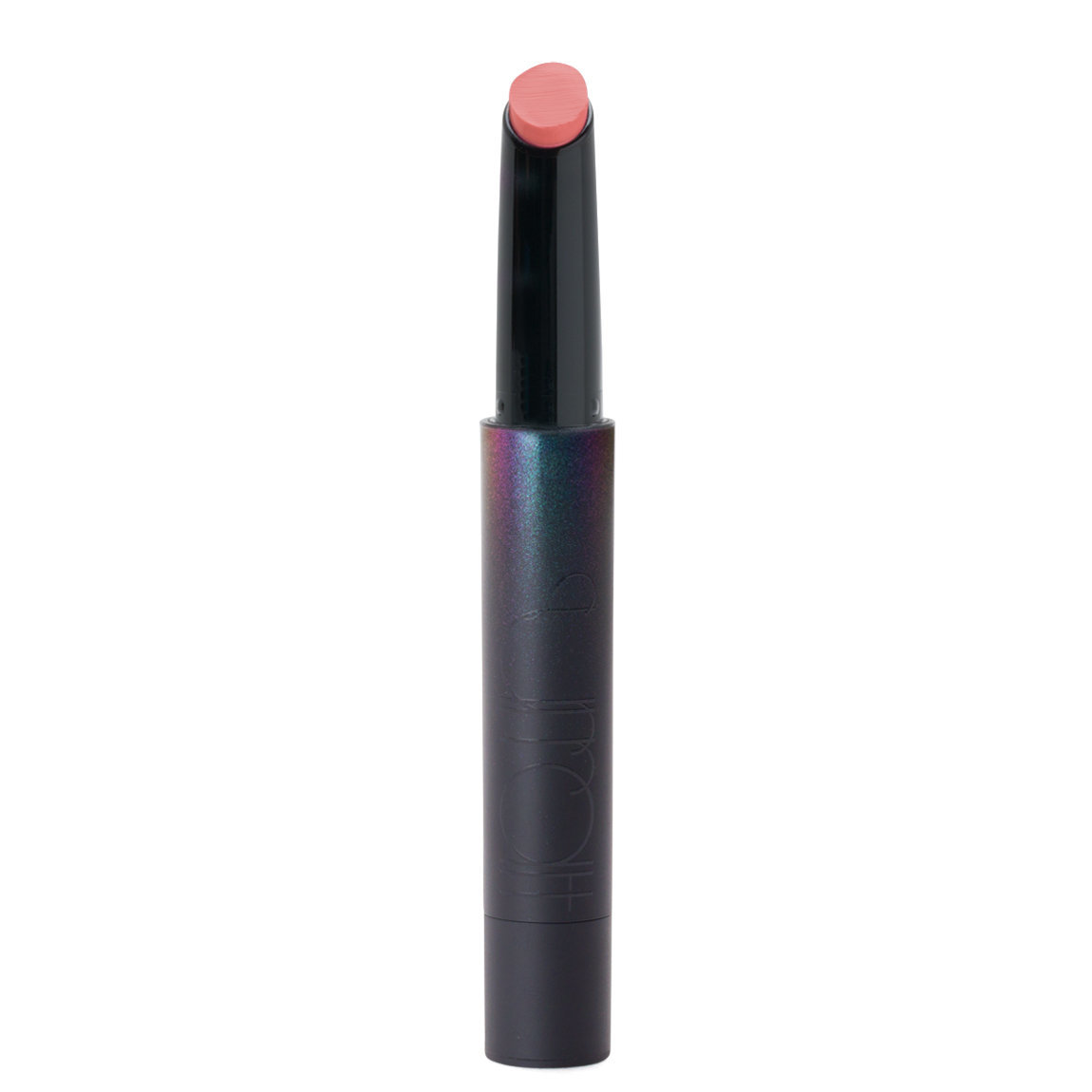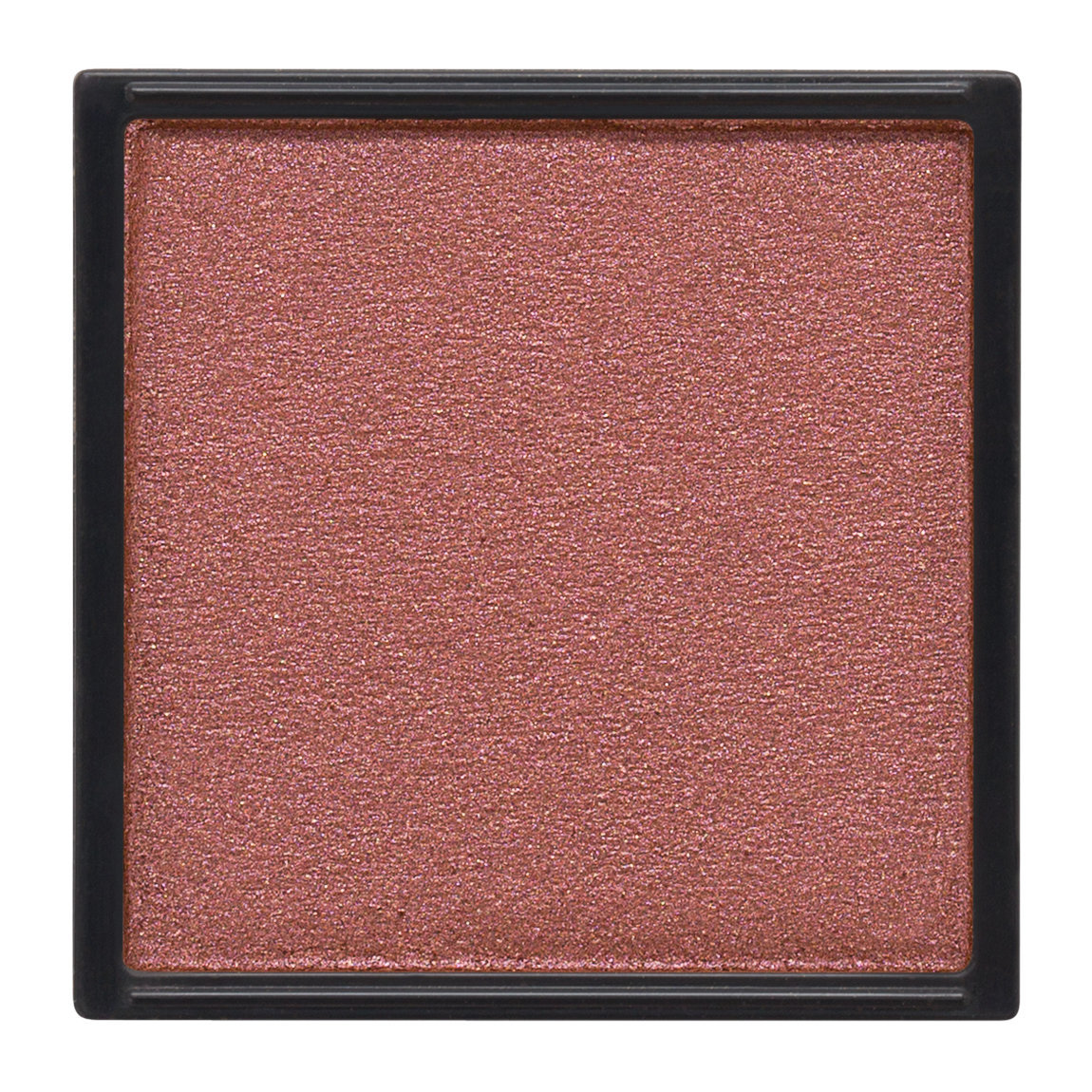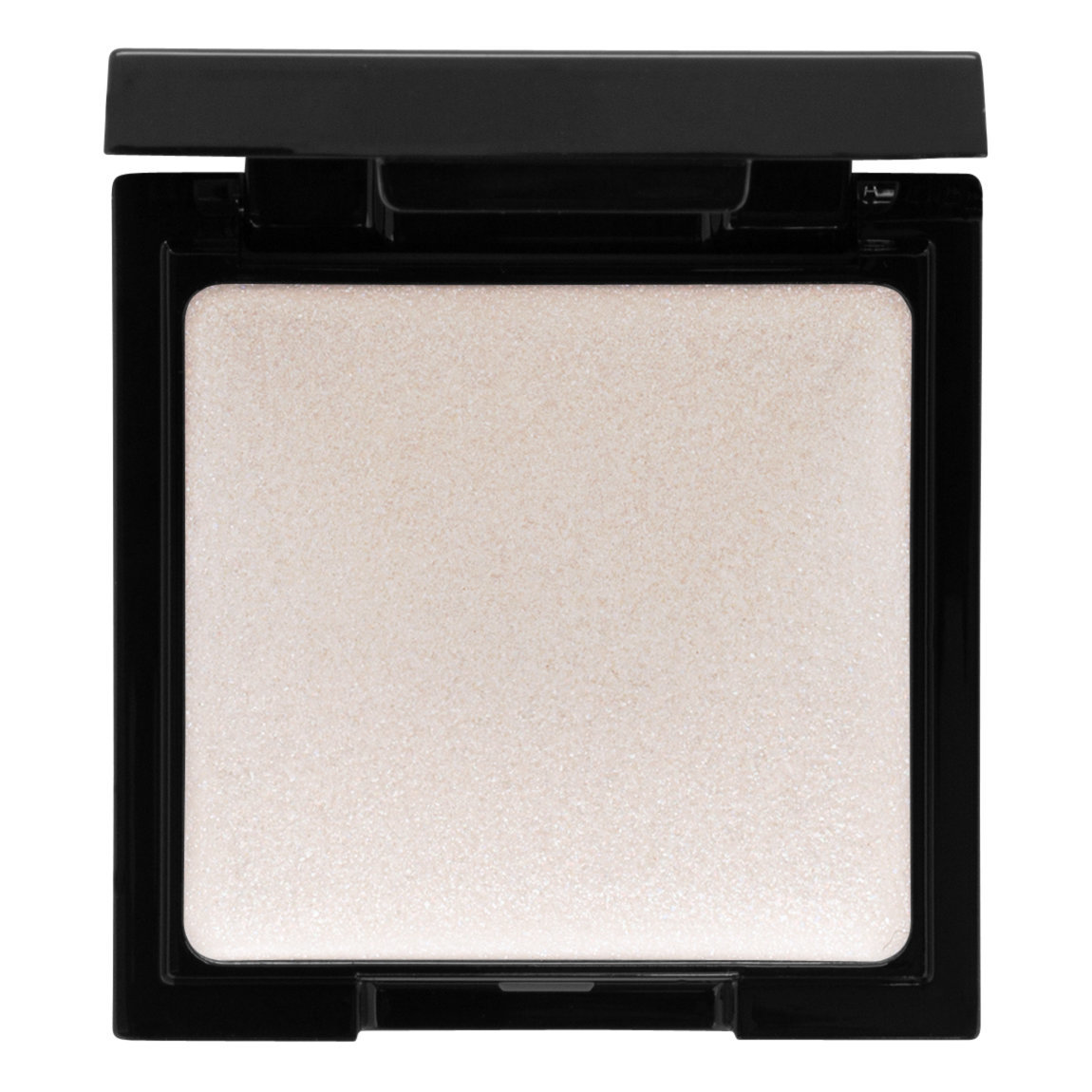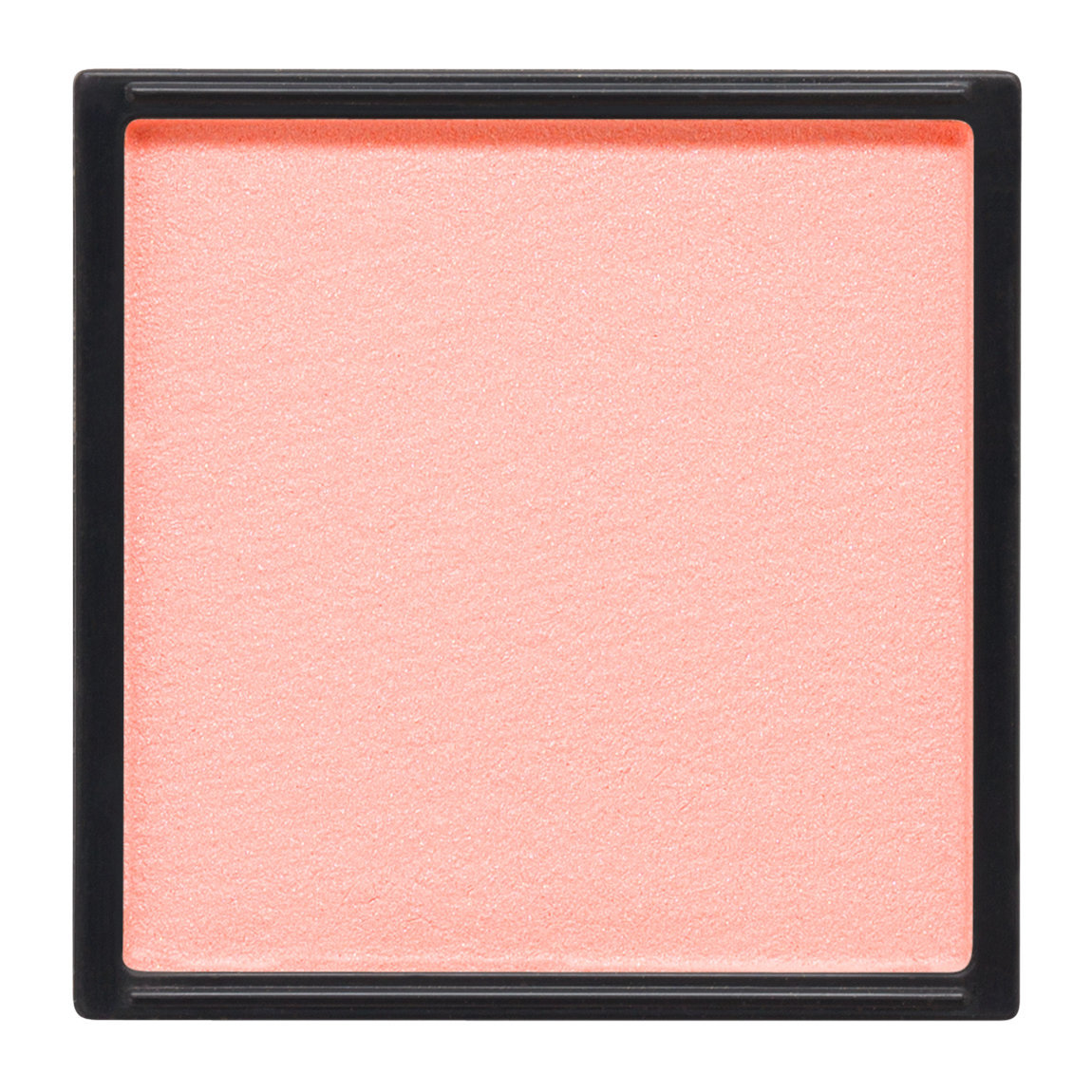 Your Beauty Secret to Share
I'm using Augustinus Bader The Rich Cream with a rose quartz Hayo beauty restorer and Drunk Elephant Marula oil for a mega glow on all my clients, and I did this on Rachel on Monday before makeup.
WHO: SOPHIE TURNER
MUA: GEORGIE EISDELL
Inspiration
Sophie's awesome Louis Vuitton jumpsuit really was my inspiration. I wanted her to be camp, cool and sexy all at the same time. It was all about the eyes that night. Strong, bold and sexy.
Skincare
I prepared Sophie's skin with IS clinical hydra cool serum then Goop's revitalizing day moisturizer to prepare her skin for makeup.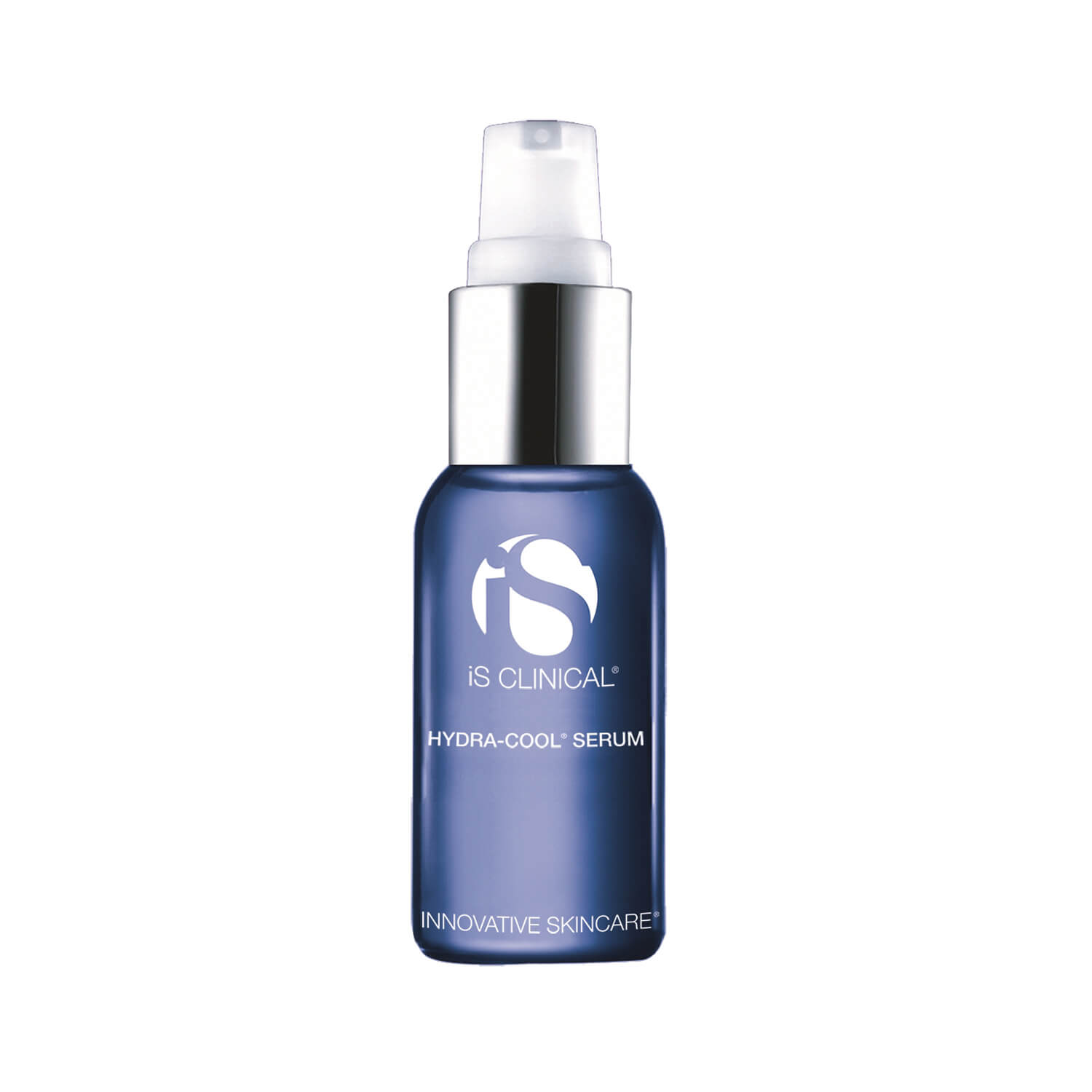 The Base
Sophie has gorgeous skin so I didn't need to use a lot of base. I used Armani's luminous silk foundation #2 to even out the skin. I concealed with Cle de Peau in ivory.
I dusted a small amount of powder on the high planes of Sophie's face with La Mer's The Powder to take the edge off the shine.
I used a small amount of Laura Mercier's blush in ginger on the apple of the cheek to give a naturally flushed look.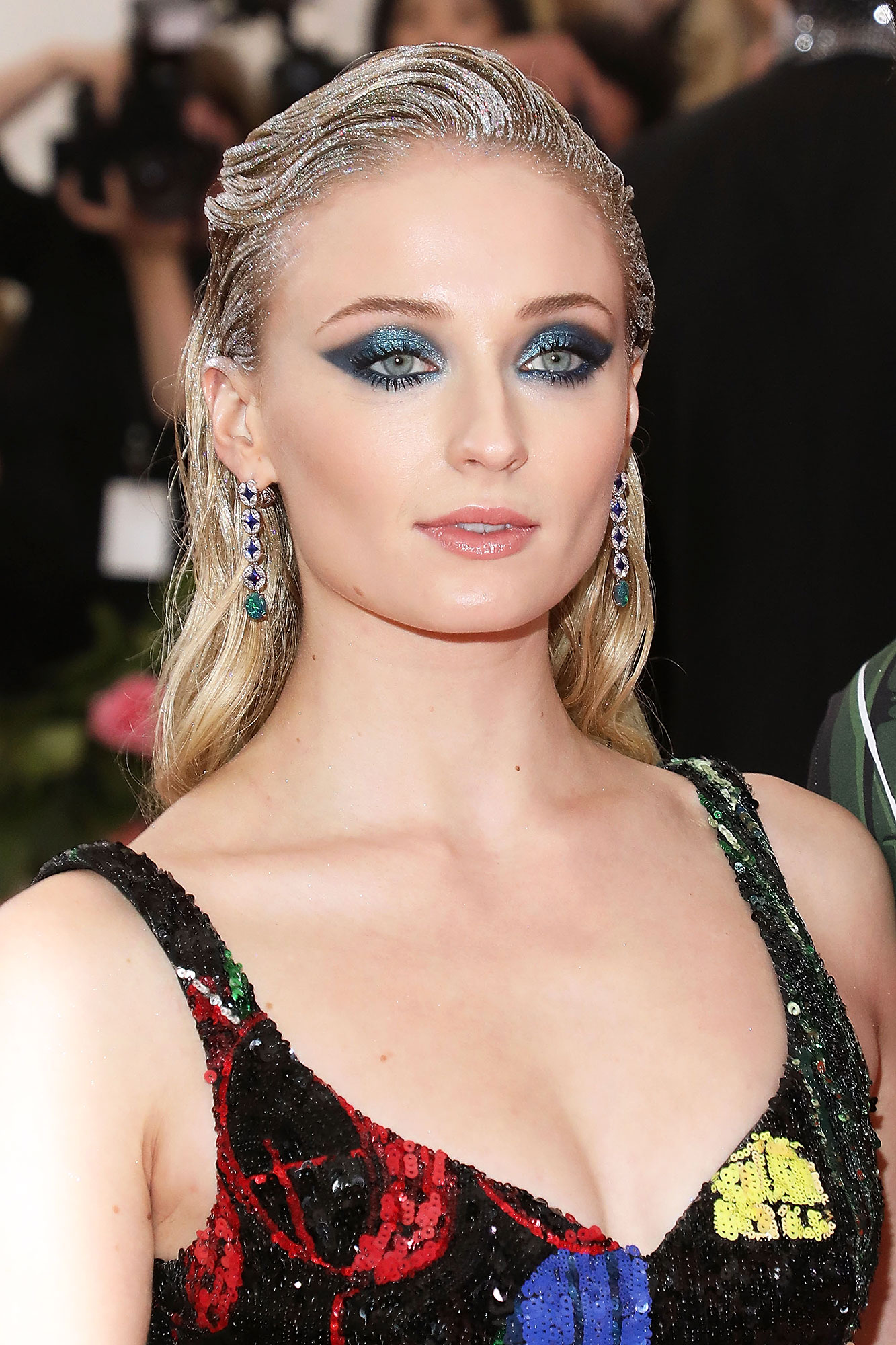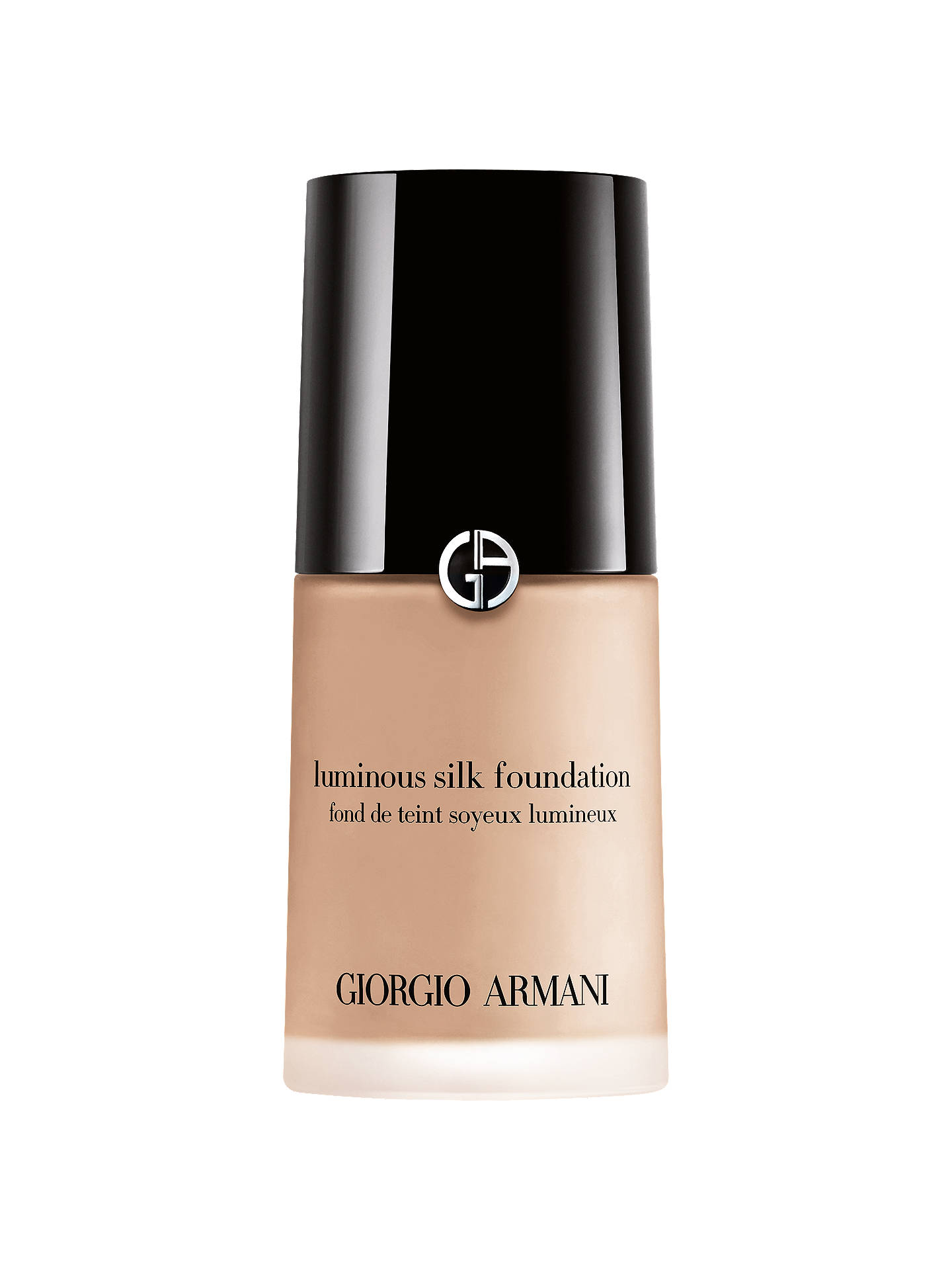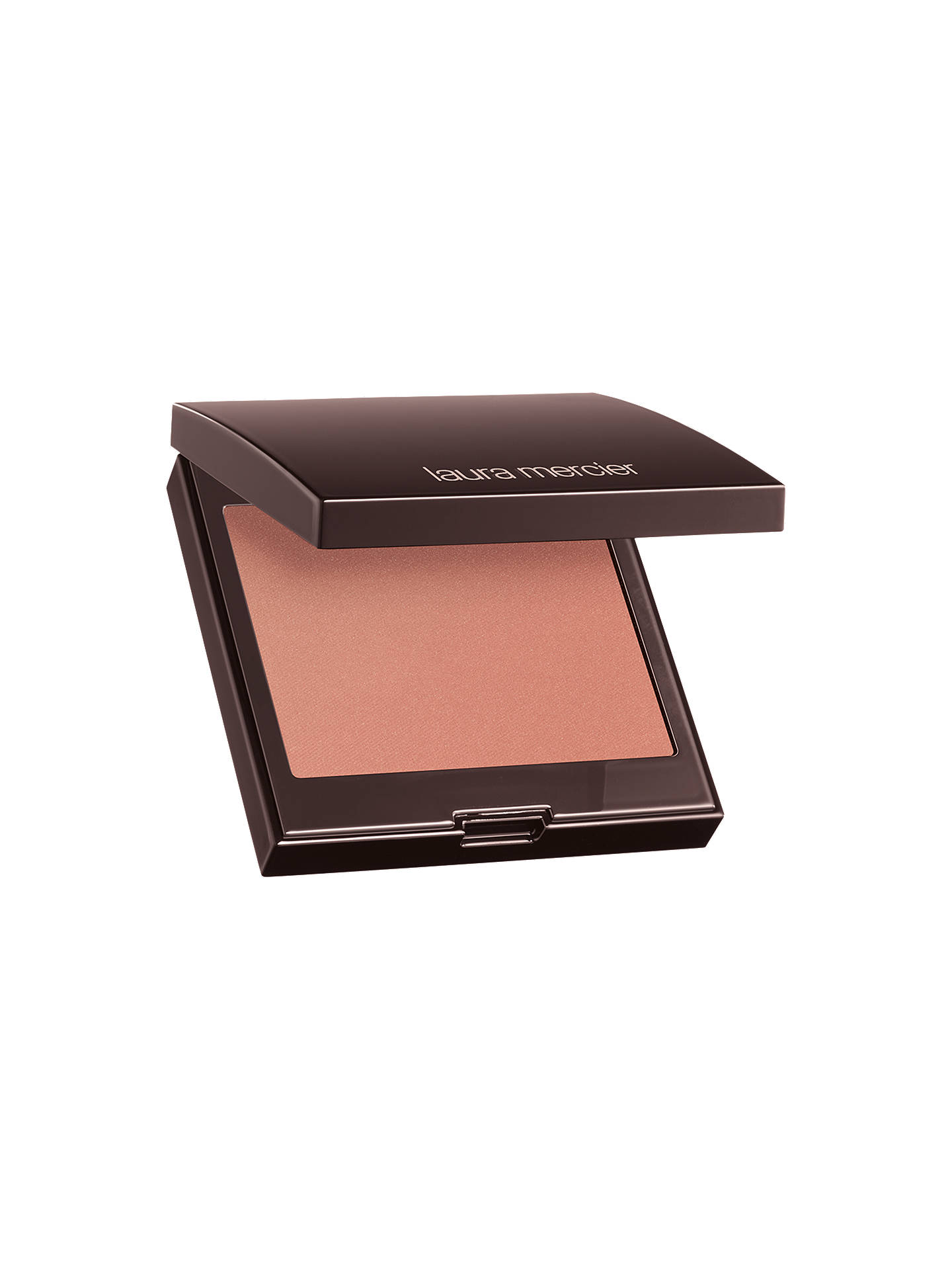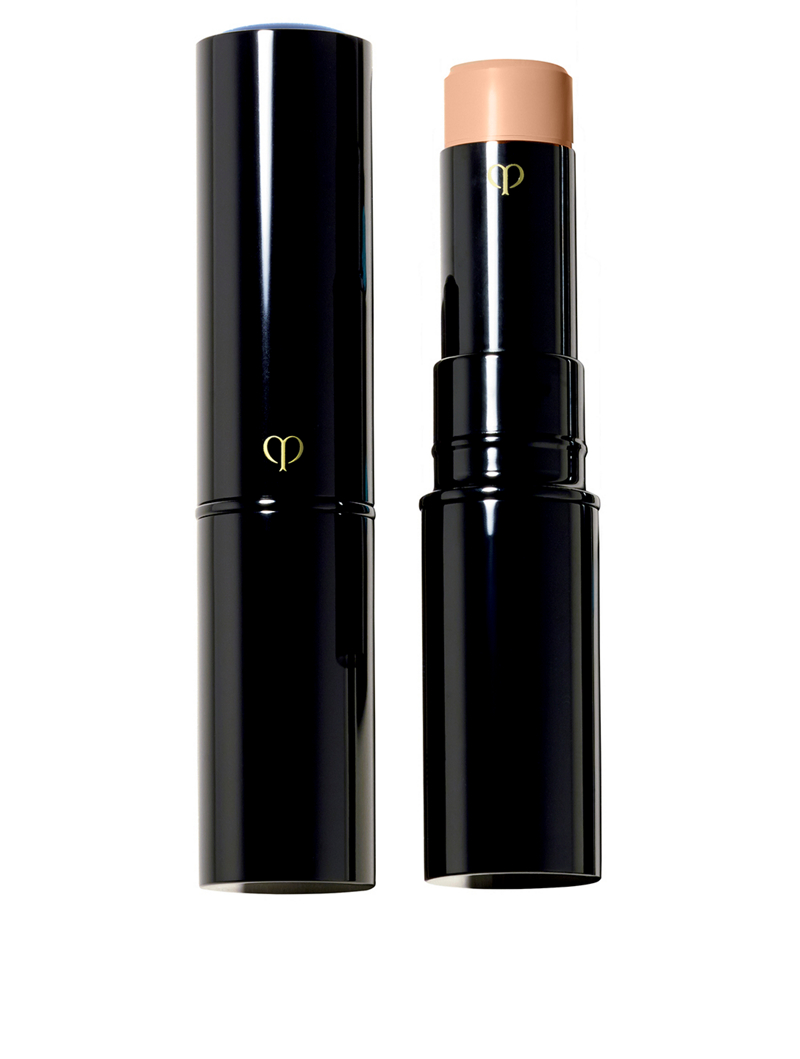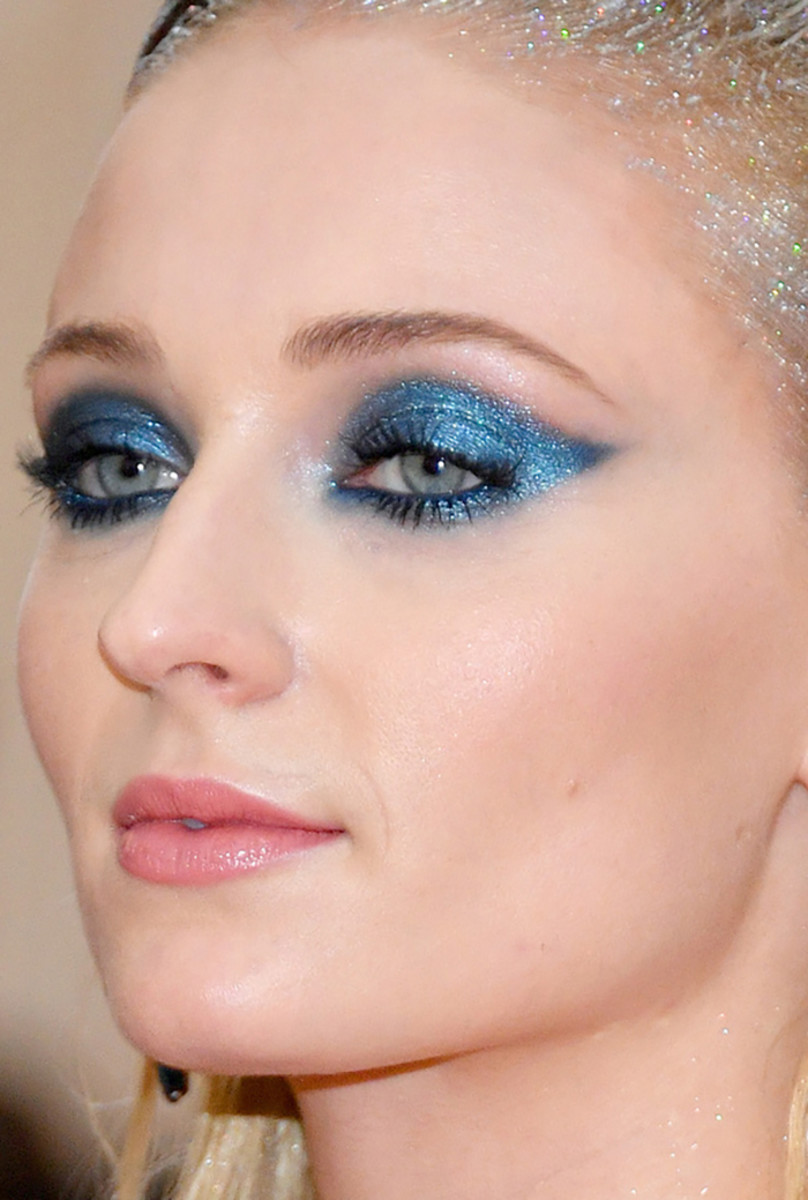 The Lips
Her lips we kept soft but with a hint of color. I used Chantecaille's lipstick in agave to create the perfect pout.
The Eyes
The eyes were the main focus. I used Pat McGrath's shadow in Lapis Luxury. I placed the shadow on her lid, bringing it up to her crease and then kept the look very defined. I extended the shadow out to create a strong cat eye and graphic shape.
I applied layers of Charlotte Tilbury's full fat lashes mascara, making sure to push and wiggle the product into the lashes to make them full and fluffy.
I then added Ardell single lashes to really open up her eyes and make the lashes fluffier.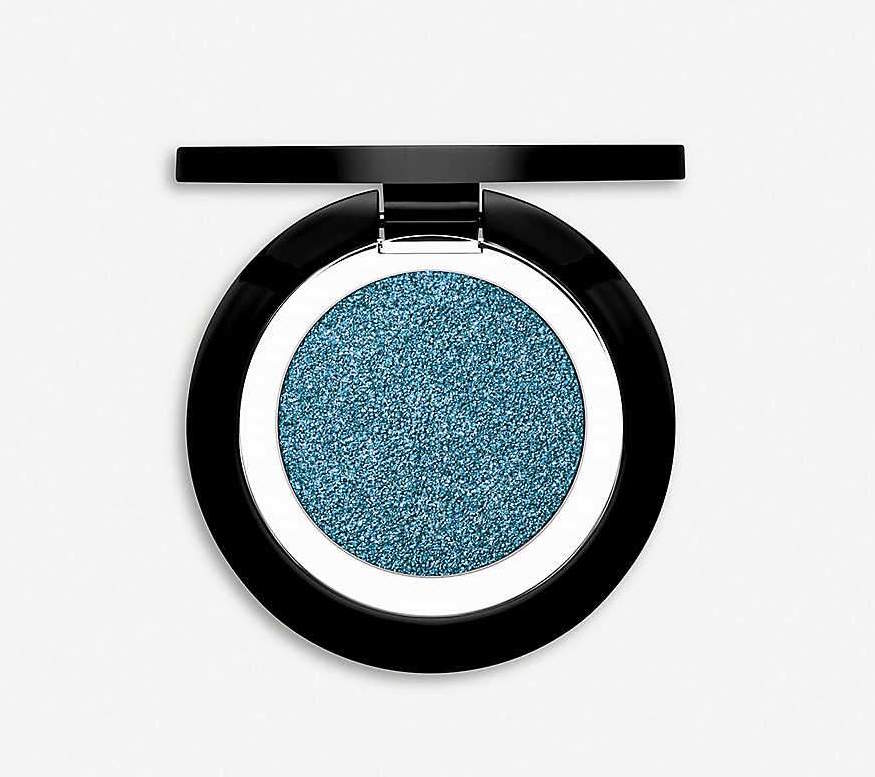 WHO: LUPITA NYONG'O
MUA: NICK BAROSE
Inspiration
For the MET Gala Camp theme this year, we drew inspiration from the makeup that drag-queen Divine wore in the iconic camp films of John Waters like, "Female Trouble," "Pink Flamingos," and "Hairspray." The eyes and eyebrows are accentuated with a cartoon-vibe, making them look more than just a cat eye with something fun and over-the-top. I didn't do it for fashion that night – I did it for Divine (and John Waters!).
Skincare
Lancôme Absolue Revitalizing & Brightening Soft Cream.
Lancôme Advanced Genifique Eye Light Pearl.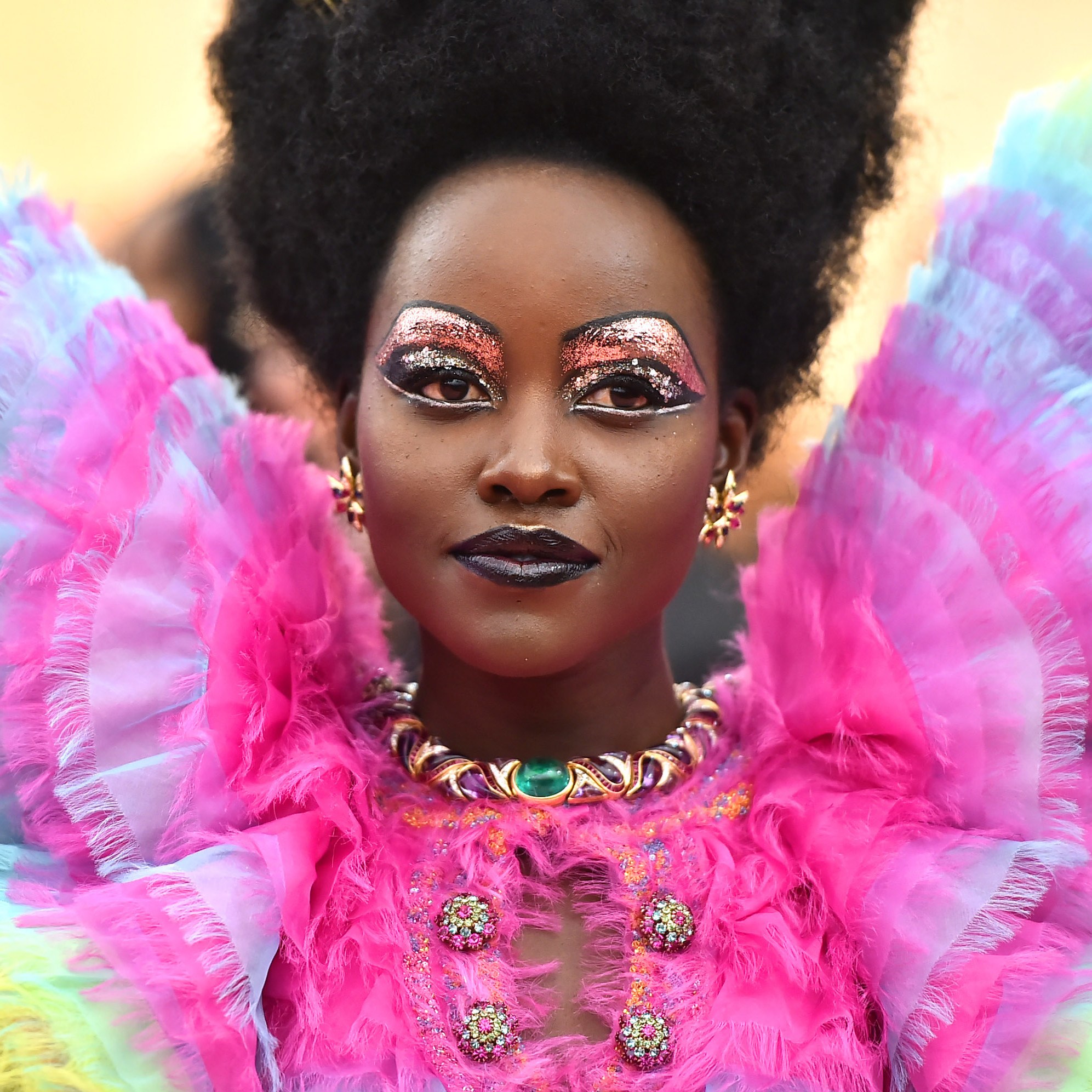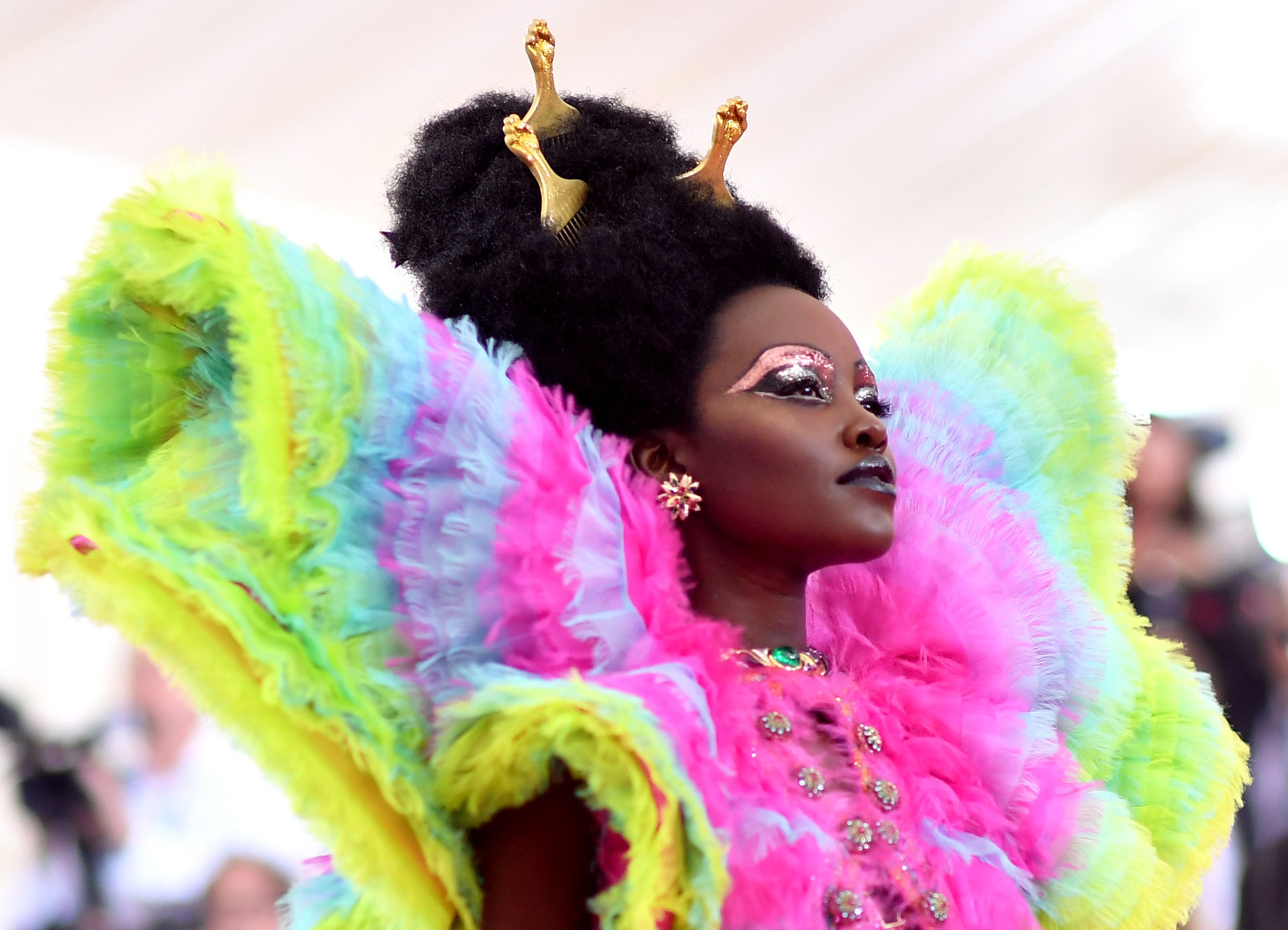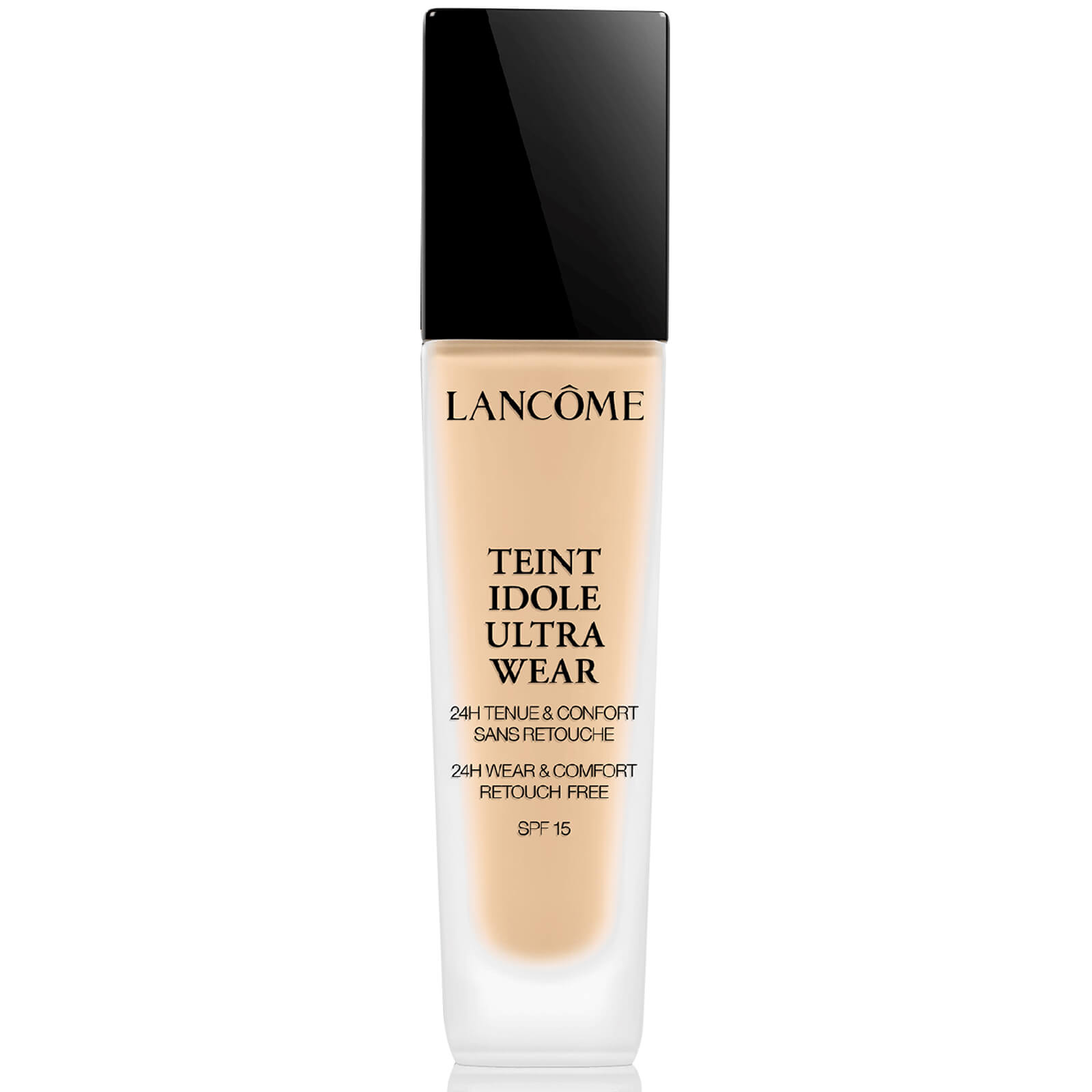 The Base
Lancôme Prep & Matte Primer
Lancôme Teint Idole Ultra 24H Long Wear Foundation in 550, 555
Lancôme Teint Idole Ultra Wear Camouflage Concealer in 510
Lancôme Dual Finish Foundation in 550 Suede C and 555 Suede
Lancôme Le Monochromatique in Haute Couture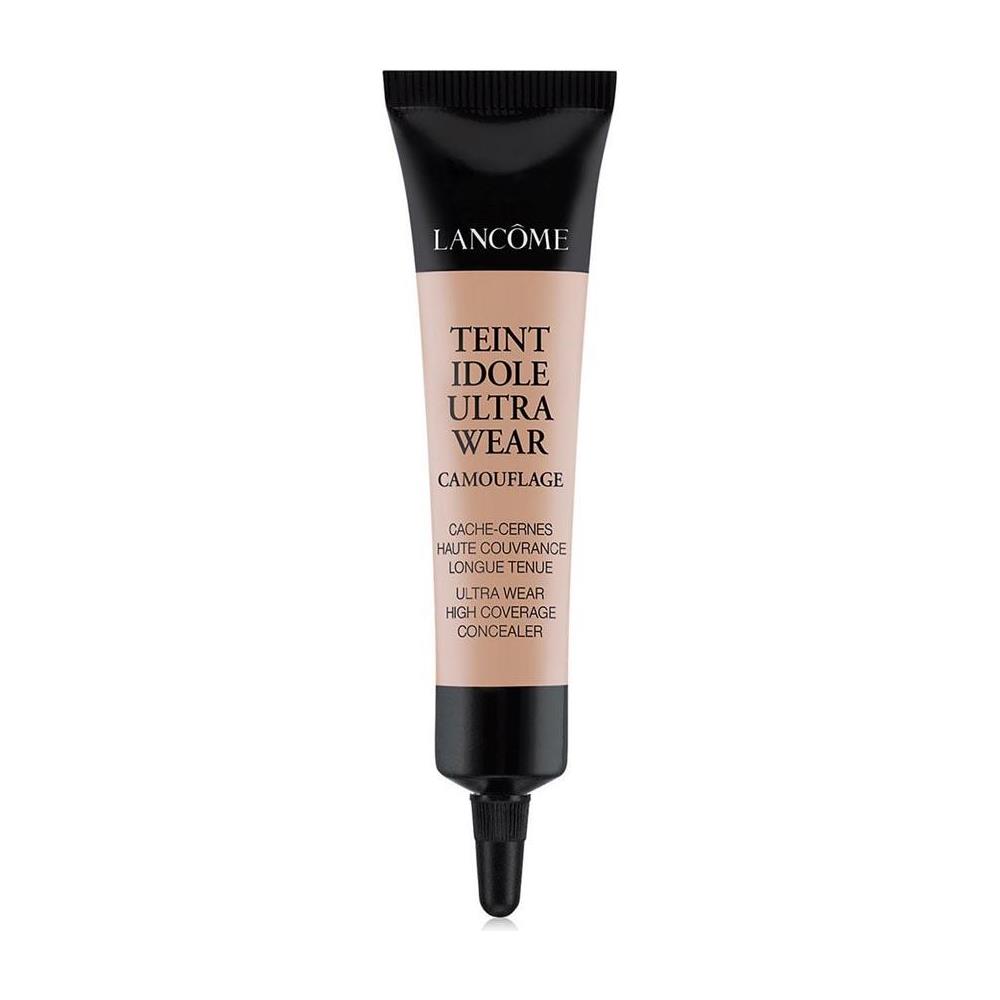 The Eyes
Lancôme Prime It Boost It
Lancôme Ombre Hypnôse Stylo Shadow Stick in 27 Bronze, 32 Onyx and 34 Monogold
Lancôme Sourcils Gel in 06 Noir
Lancôme Drama Liqui-Pencil in Noir Intense
Lancôme Drama Liqui-Pencil in French Lace
Lancôme Artliner in Noir
Lancôme Hypnôse Doll Lashes Mascara in Black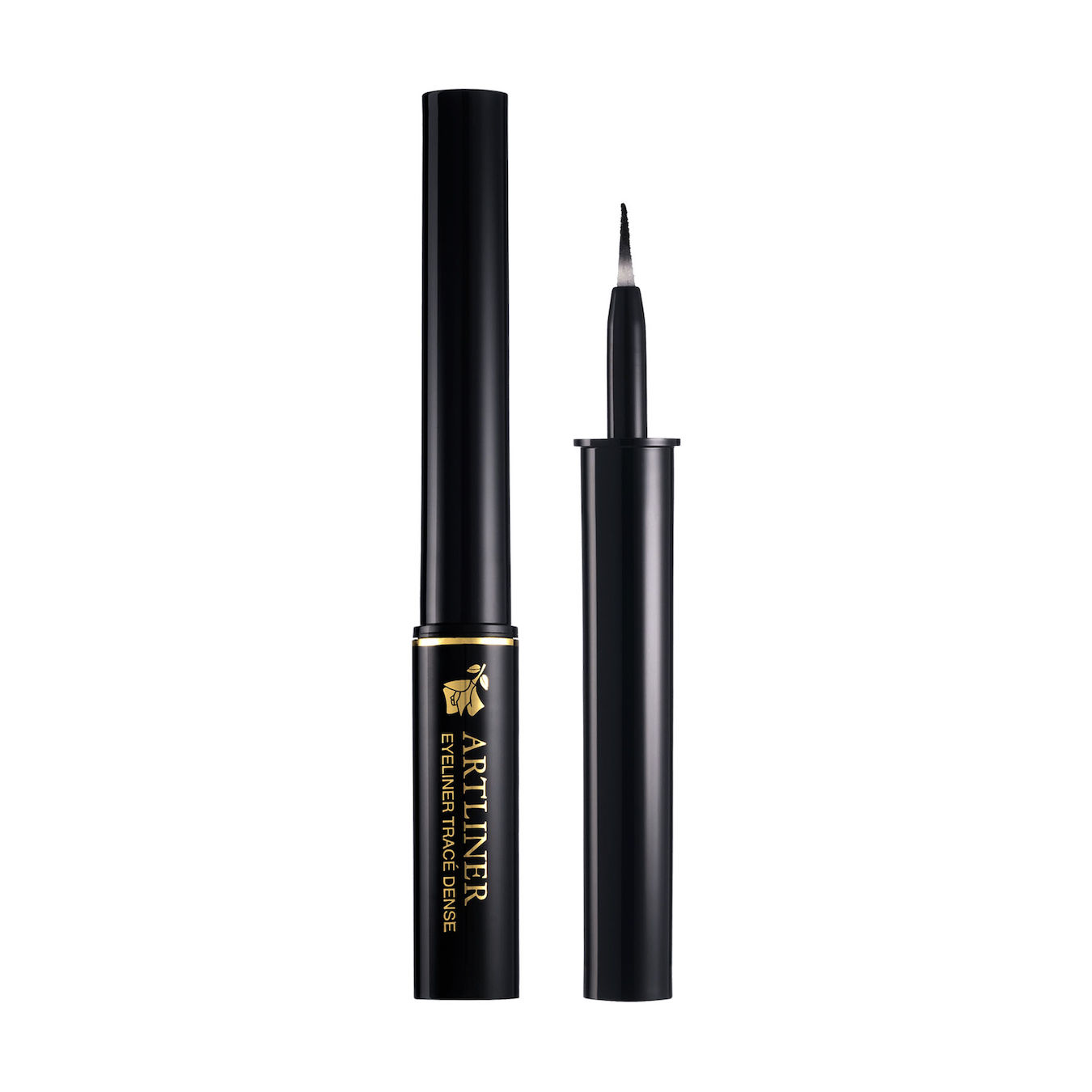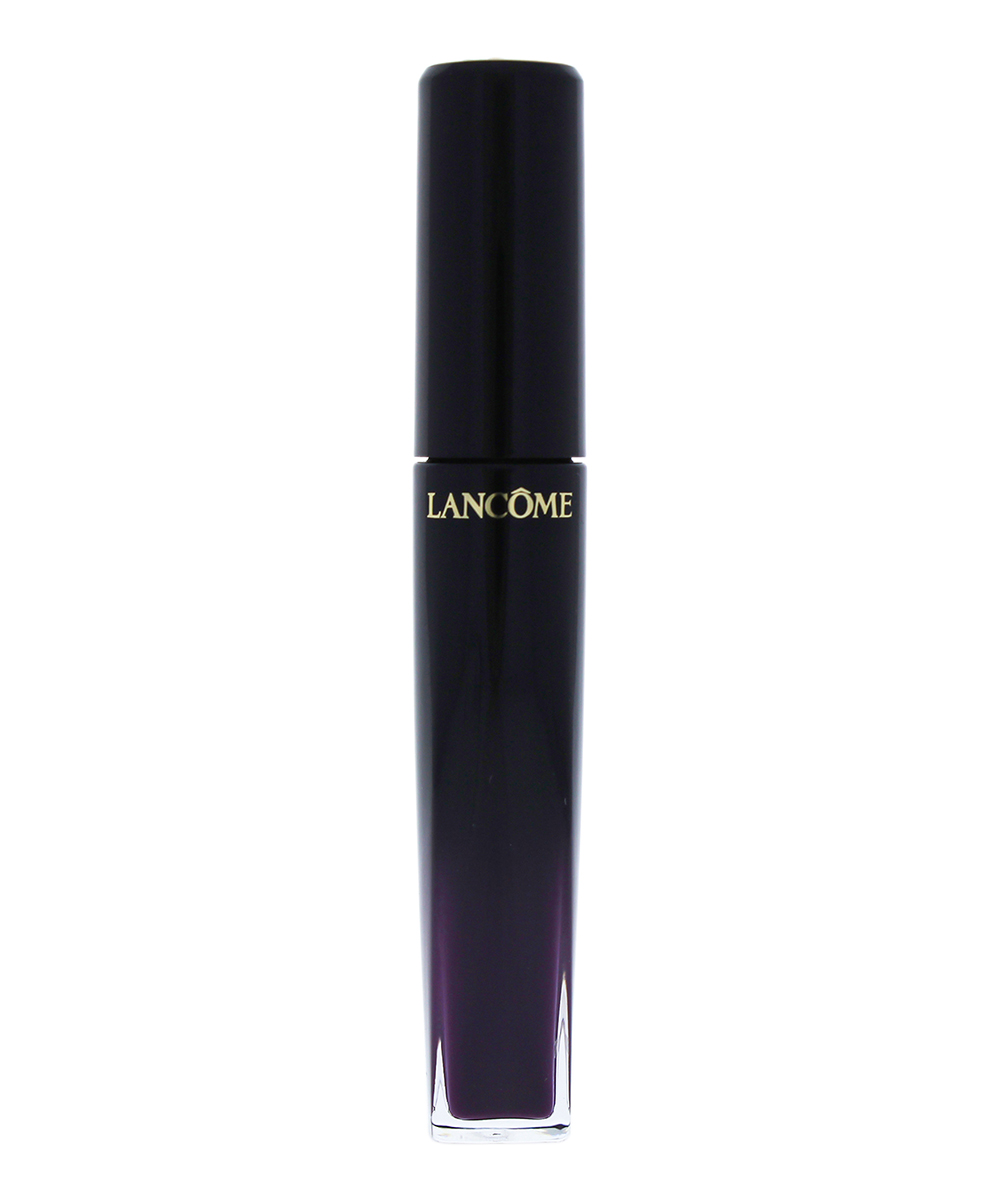 The Lips
Lancôme Absolue Precious Cells Nourishing Lip Balm
Lancôme Drama Liqui-Pencil in Aubergine
Lancôme L'Absolu Lacquer Gloss in 490 Not Afraid