May Beauty News
Fenty Beauty: The New Bright Fix Eye Brightener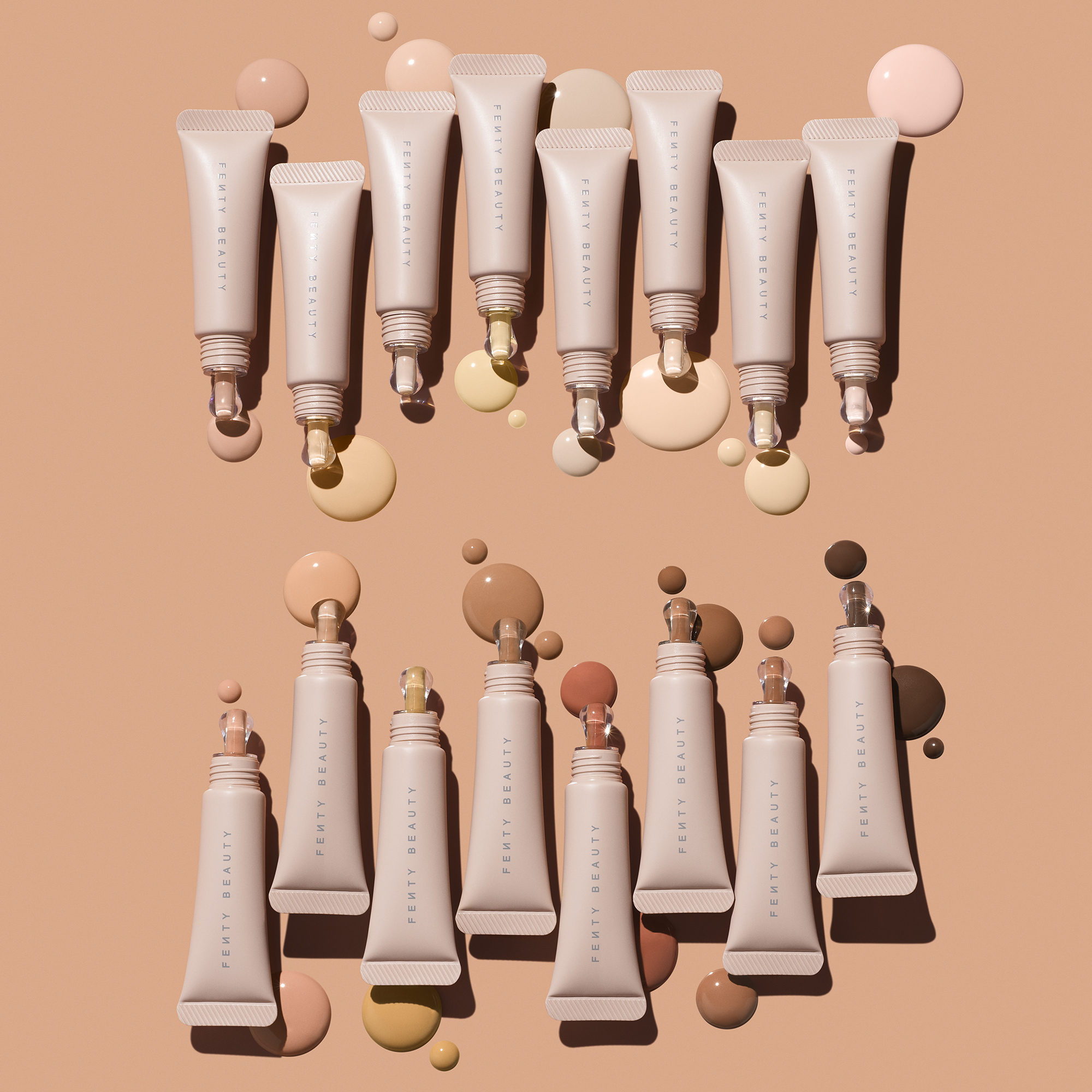 Rihanna presents the new Bright Fix Eye Brightener, a highlighter for eye contour that moisturizes – thanks to sodium hyaluronate and jojoba oil – and gives a beautiful blur effect. Thanks to the Hydrablend Complex, it leaves a natural no-makeup effect with a light to medium coverage. It is available in 16 Shades, including four shades of "colors correctors," its texture is light, similar to serum and, the long-lasting formula resists sweat and moisture – what else do you want?
May Beauty News
Byredo: The New Open Sky Fragrance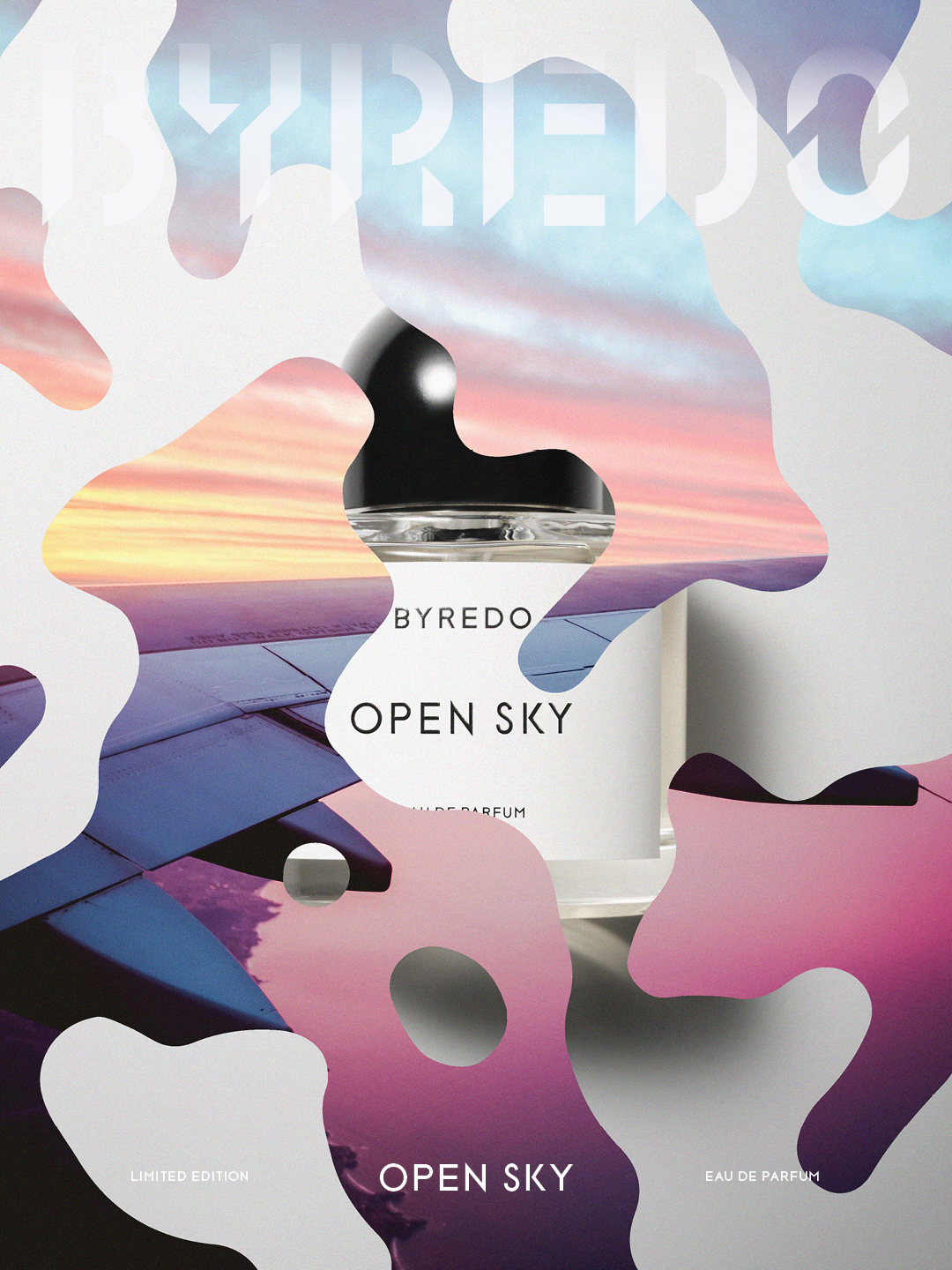 "Despite being stuck in one place, our memories have become particularly vivid and what I remember most often is traveling. Beyond the physicality of spaces, that idea of travel movement, of being on the road somewhere is something that I really miss. The void that exists between places: I wanted to capture it."
This is how Ben Gorham, Creative Director & Founder of Byredo presents the new fragrance of the House, a metaphysical tribute to the experience of the journey: a distillation of the journey itself, full of anticipation where the lively pomelo veiled with hemp leaves, the spice of black pepper, Palo Santo and vetiver take us into a citrus grove and unforgettable world.
May Beauty News
Rimmel London: The New Global Activist For The Brand Adwoa Aboah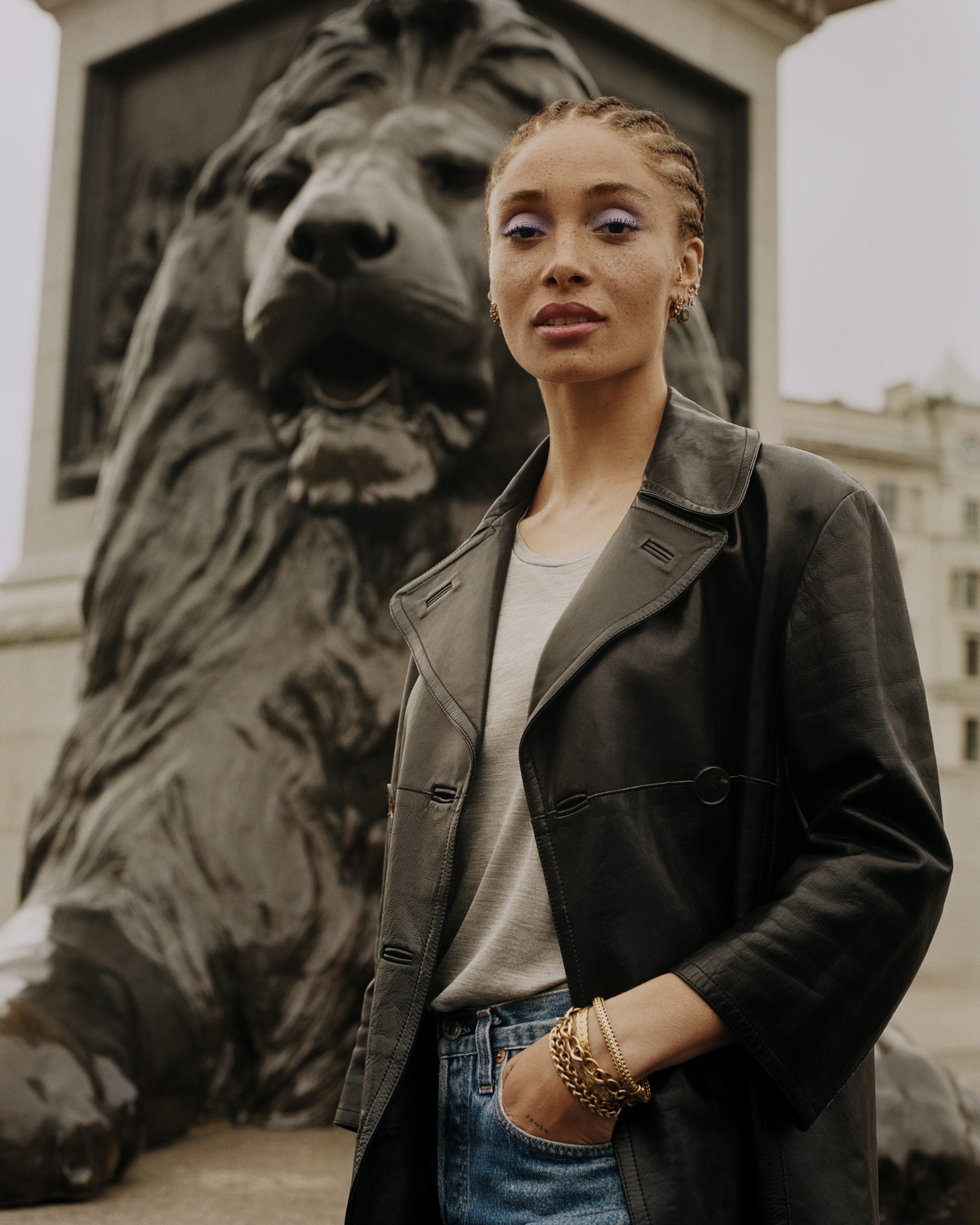 Adwoa Aboah, an internationally renowned model and advocate for the movement in support of mental health, becomes the new global activist for a brand that promotes a renewed attention to celebrate and liberate the most blatant individualism. Celebrating the liberation of its individuality in a pure and disruptive way, Adwoa will be the face of the most important beauty campaigns and launches of new products throughout 2021 and beyond. What makes you the perfect ambassador for Rimmel London? The fact that they share the same vision in supporting the expression of their personality and believe in the strength and freedom of makeup, not to transform but to make you feel safer, promoting a world in which people feel free to express themselves and inviting us to join them in this fight.
May Beauty News
Somatoline Cosmetic: The New Campaign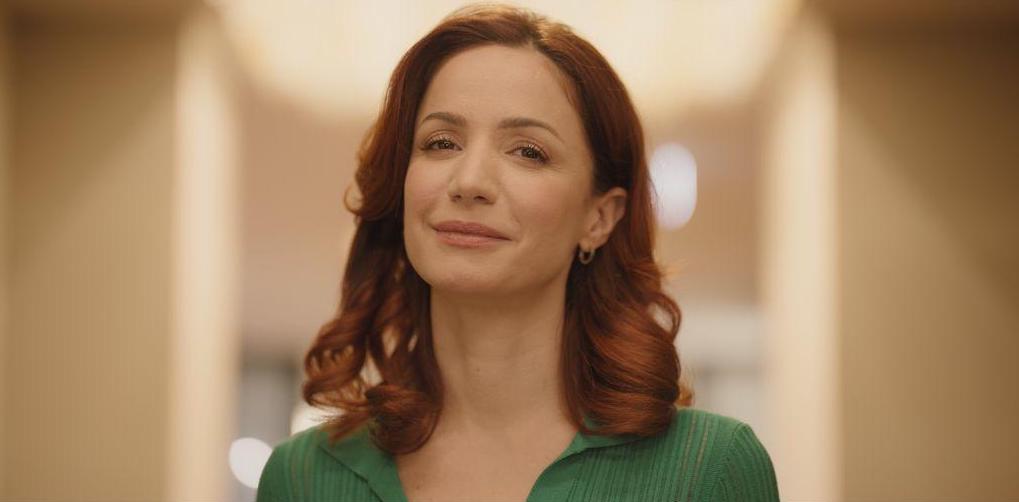 Somatoline Cosmetic has launched a new valor campaign in which it overturns perspective and vision of beauty because, "when you feel you love, everything else does not count." A campaign that is based on the concept "feel that it works," a payoff that brings the focus to the sensations compared to pure performance, and that invites women to feel good in their own skin.
And who better than Andrea Delogu – radio presenter, actress, and writer, recently appointed Cavaliere della Repubblica – to better convey the message and be the voice and face of Somatoline Cosmetic's manifesto? In addition to the official version of the video, she also made her own adaptation: "La Mia Idea di Bellezza": a message that invites women to feel good in their own skin and to see beauty with different eyes, where the mirror no longer represents the looks of others, but simply becomes its own reflection, to love.
May Beauty News
& Other Stories: The New Face & Body Dew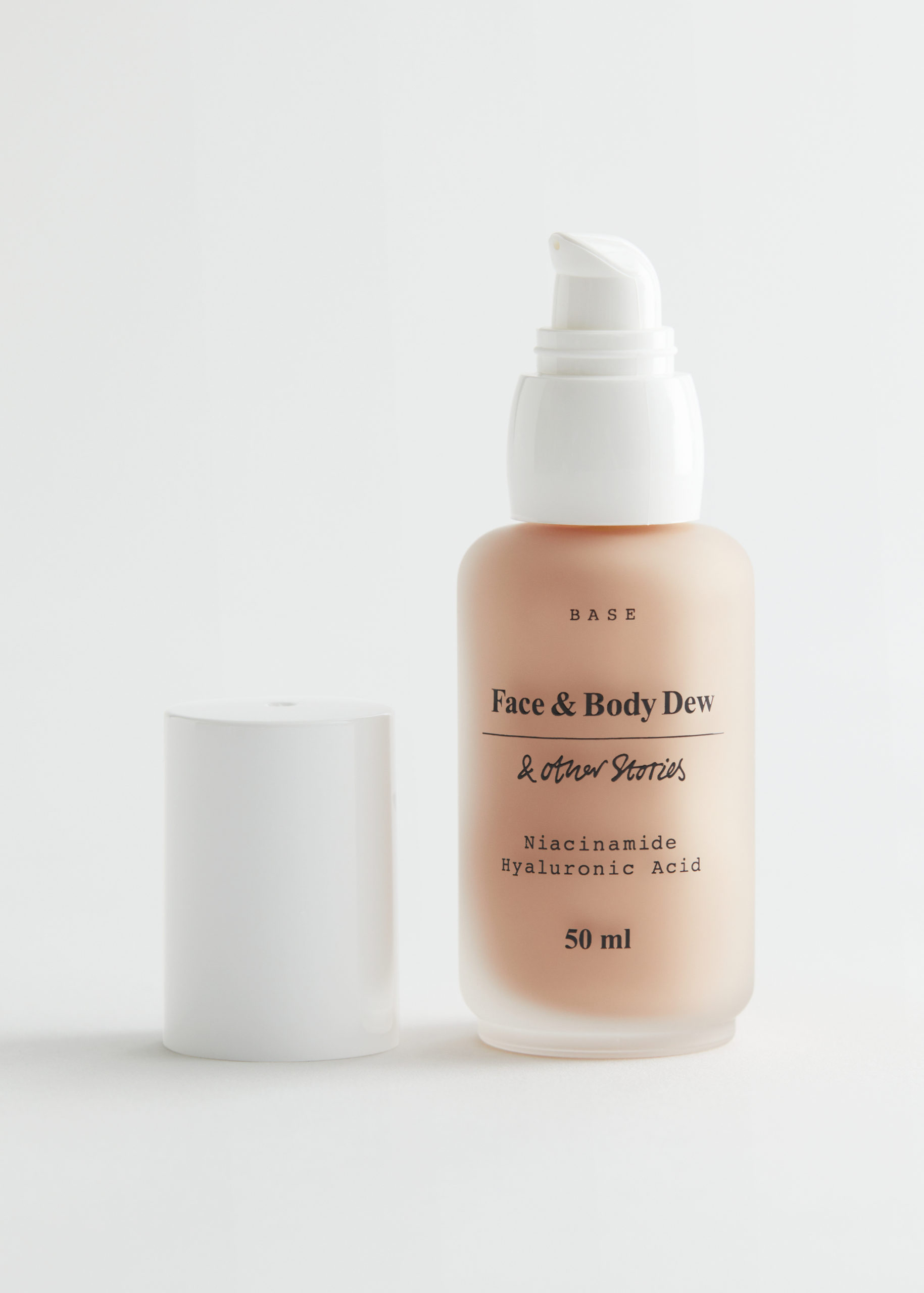 & Other Stories introduces in its beauty range Face & Body Dew, the new face and body highlighter with a creamy and modular texture, for an ultra-bright effect. The formulation has been developed to reflect the light and, in the meanwhile, to take care of the skin, while the niacinamide reduces the appearance of dilated pores, smoothes and evens the complexion, and maintains the natural skin barrier unchanged, and hyaluronic acid ensures prolonged hydration during the day.
May Beauty News
Smashbox: The New Be Legendary Collection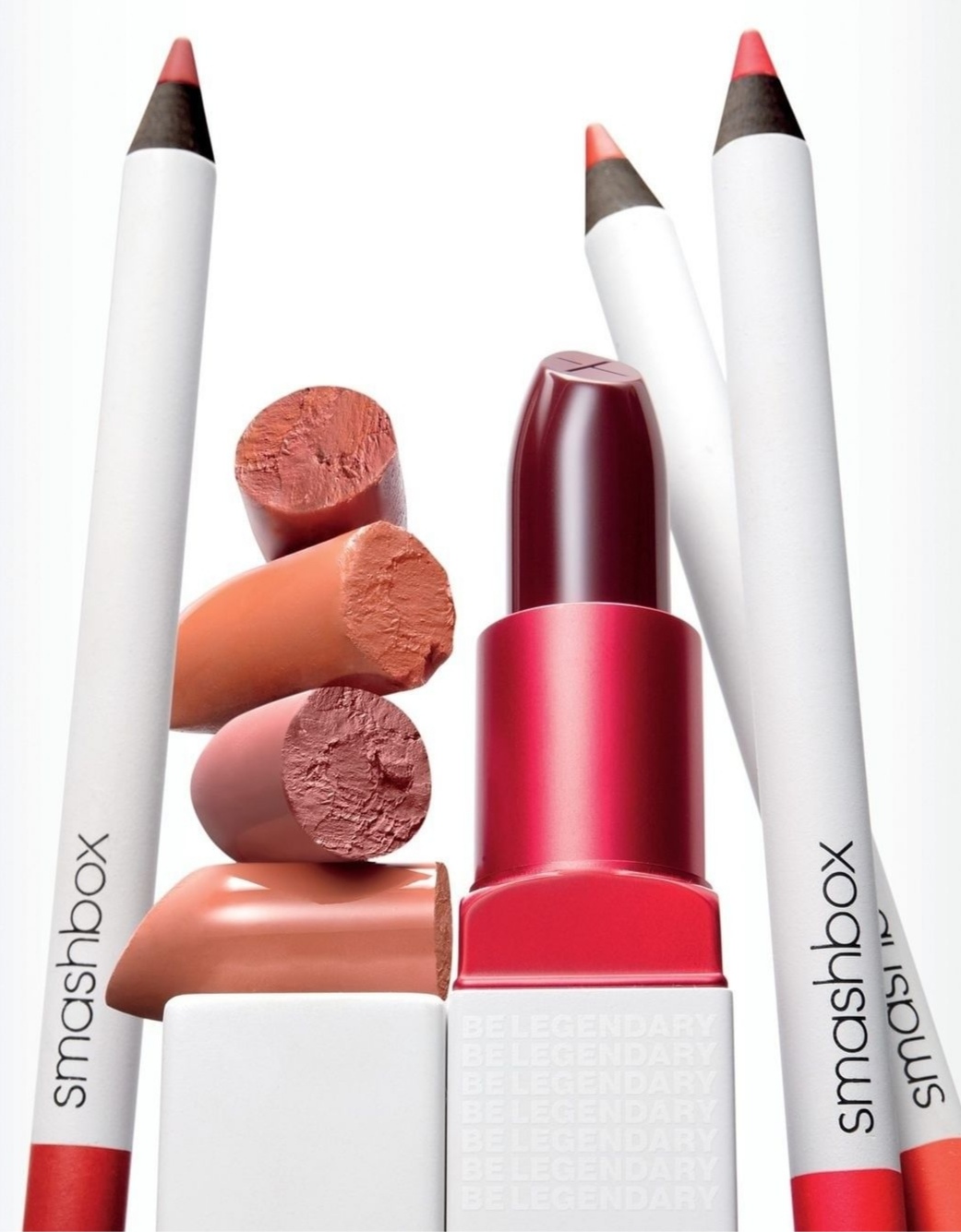 The New Collection Be Legendary consists of the Prime & Plush Lipstick, a creamy lipstick, infused with peptides and cruelty-free uniform color to give soft and elastic lips, made with Primer Oil Complex, that contains ceramides to smooth and hydrate + the Be Legendary Line & Prime, a pencil in 10 colors, also made with the exclusive Primer Oil Complex, perfect both as a pencil for the lip contour and on the lips as a basis for color.
May Beauty News
Kiko: The New Fruit Explosion Collection and The New Dolce Diva Collection

Kiko improves our summer with two new collections not to be missed: Fruit Explosion and Dolce Diva.
Fruit Explosion will nourish our senses with delicious scents and a palette of colors that seem to come directly from a fresh fruit smoothie (yum!). They are skincare and makeup products that make the best use of fruit properties to take care of our skin. Colors, scents, sensations, pack design all recall the playful liveliness of fruit: to emphasize the eyes and give them a blinding brightness and give a touch of color to the lips inspired by the juiciest fruits, from cherry-red to pomegranate-pink and more. Moreover, our skin this summer should be kissed by the sun: the bronzers, blush, and highlighters remind us of the colors of sunset and dawn. Let's not forget about body and face, though: we can prepare our skin with the Watermelon Body Scrub, the watermelon body scrub from with a gel formula, and the Coconut Sleeping Mask, a mask to be applied in the evening before going to bed and to leave on until morning, that acts as a hybrid mix between a night cream and a sleep mask, moisturizing the skin.

Dolce Diva, on the other hand, recalls the '60s and the bewitching enchantresses, so spontaneously glamorous with a simple, sensual, and hot look, all about round irresistible eyes, soft and sensual lips, and impeccable skin that shines with natural beauty, to make us relive all the charm of Italian style icons. The formulas are long-lasting, water-resistant and with SPF, to protect the skin from UVB rays and create a look that can withstand the heat! Are you ready to become real divas?
May Beauty News
Caudalie: The New Vinosource-Hydra Line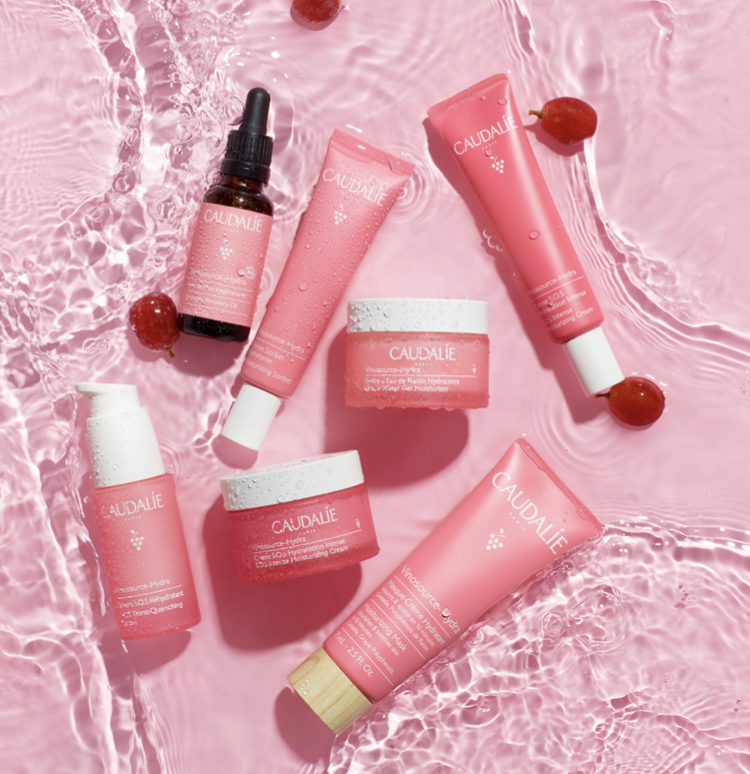 SOS hydration? Caudalie has created the new line Vinosource-Hydra, whose heart is the Organic Grape Water. Naturally rich in soothing trace elements, antioxidant polyphenols, and moisturizing sugars, it acts as a natural patch to retain water within cells, soothes the most sensitive skin, reducing redness, and acts as an antioxidant shield thanks to grape seed polyphenols. Moreover, this powerful ingredient helps strengthen and rebalance the cutaneous microbiome thanks to its prebiotic action.
The line consists of:
– Sérum S.O.S Réhydratant, an ultra-light-textured serum that captures and spreads water continuously and deeply.
– Crème Sorbet Hydratante, a gel-textured cream that, in contact with the skin, turns into a water patch with soothing and moisturizing properties.
– Crème S.O.S Hydratation Intense, a cream with a silky texture, ideal for regenerating dry skin thanks to the nourishing properties of borage oil.
– Masque-Crème Hydratant, a mask enriched by the restorative properties of the Asian centella that acts in just 10 minutes. The extra gear? It can also be used as a mask at night, for an intense repair treatment, or as a mask around the eyes and eyelids for a quick moisturizing effect!
– Huile de Nuit Régénérante, a certified organic oil that contains a cocktail of 5 vegetables and essential oils, which act during the night's rest to replenish the skin barrier without greasing. P.s. It can also be added to your day cream for greater hydration.
May Beauty News
KVD Beauty: The New Good Apple Skin-Perfecting Foundation Balm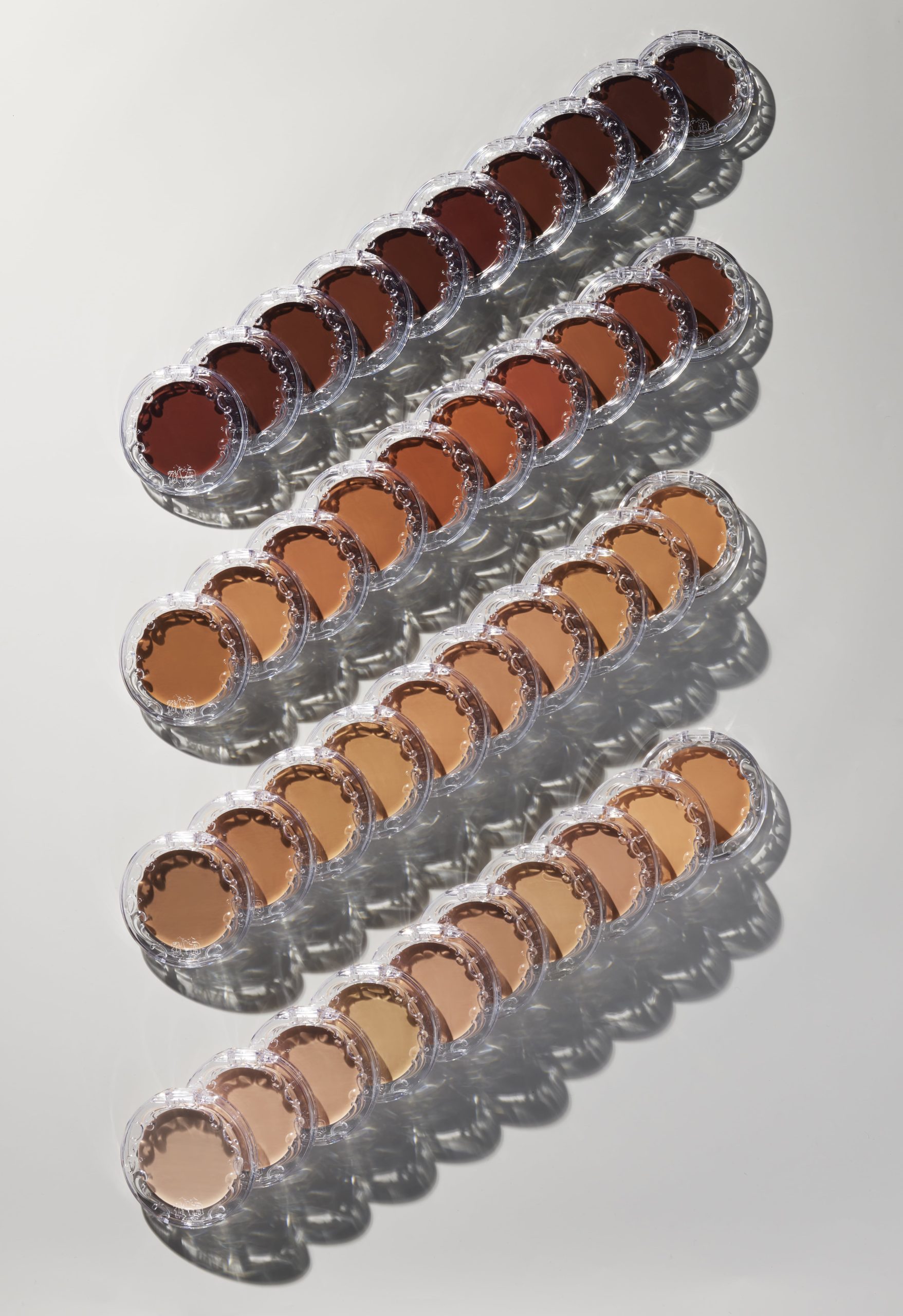 Dry skin and foundation? Not one of the best combos right?
KVD Beauty, after listening to feedback from members of its loyal community – many of whom have dry skin and have shared their battles to find a foundation that prevents stains and dryness – has found the solution (and it also has a matte finish!). Why? Because people who have dry skin don't always want to have a glowy or shiny effect on their face due to the impossibility to find a foundation with a matte finish. Finally, the brand presents the new Good Apple Skin-Perfecting Foundation Balm suitable for normal to dry skin, which is placed in a blank space in the set of already-existing foundation formulas with total coverage, for normal to dry skin. Furthermore, the packaging of the product becomes eco-conscious and 100% recyclable, to promote respect for the environment in which we live.
May Beauty News
Louis Vuitton: The New Men's Fragrance Imagination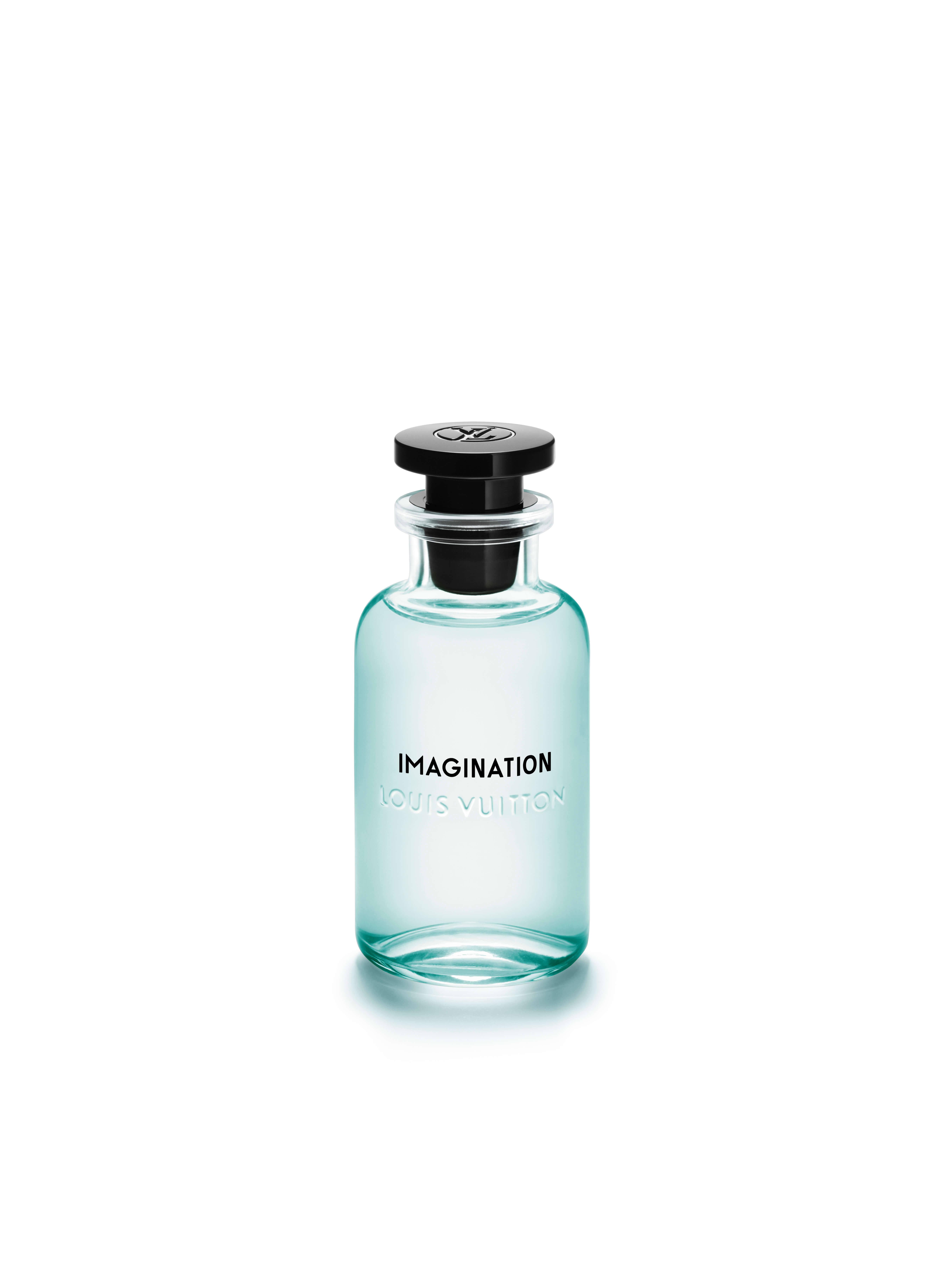 Imagination: the essence of audacity, the immaterial energy that invites you to overcome your limits, constantly innovate and reinvent yourself; this is the watchword for the seventh fragrance dedicated to men that opens a new chapter in the history of perfumery and that has always guided Jaques Cavalier Belletrud, master perfumer of the House. Imagination opens up with a citrus grove note made of Calabrian bergamot, orange, and Sicilian cedar while the neroli Tunisian draw a lush Mediterranean landscape. The spices make everything sizzle: Nigerian ginger and Ceylon cinnamon amplify the freshest and most intense facets of the composition. Finally, Chinese black tea, with notes of grass, straw, and a slightly smoky edge, evokes the magic of the East. Who wants to travel with their mind?
May Beauty News
Chanel: The New Été Collection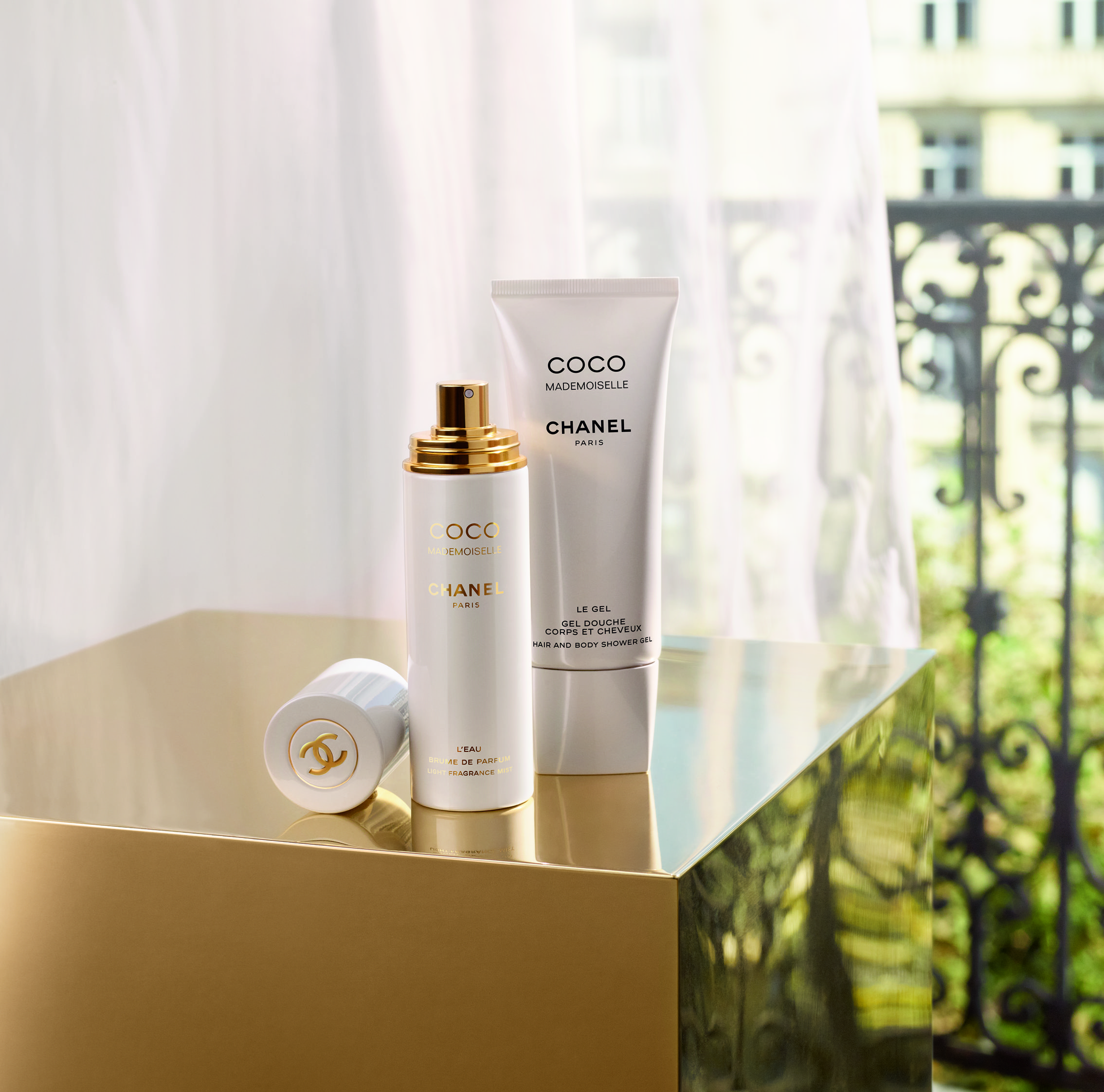 Coco Mademoiselle Collection Été unveils a fresher and fruitier facet of the historic fragrance – perfect for summer, dare we say – thanks to two limited edition creations in 100ml format, to be carried always with you: Coco Mademoiselle L'Eau, a mist of perfume with a delicate formulation, enhancing the most oriental-fruity sensual facet of Coco Mademoiselle, to be vaporized, light and fresh as it is, in the hot sunny afternoons, and Coco Mademoiselle Le Gel, an after-sun shower gel for body and hair, that leaves a fragrant veil on the skin and hair.