As we age, our skin begins to experiment what is called skin aging: starting from when we turn 25, in fact, the epidermis shows signs of loss of elasticity, less skin tone and fine lines, identifiable as the first signs of the physiological process of aging of the skin that gradually will become more visible and intense. Dehydration, hyperpigmentation and dark spots are not the only manifestations of the passing of time: in the epidermis, what happens is a slowdown in cell turnover or epidermal turnover; in the dermis the production of collagen, elastin and hyaluronic acid, essential for maintaining tone and elasticity to the skin, begins to decrease, and in the hypodermis, the deepest layer of the skin, adipose tissue loses volume especially in the cheeks.
As we know, it is impossible to stop time but, with some caution, this "decline" can be slowed down in the most superficial layer: and how?
With creams and treatments targeted specifically for mature skin, rich in plumping, moisturizing and anti-aging ingredients, such as vitamin C, ceramides, peptides, retinol and hyaluronic acid. But, if you want to save yourself the research, we at The Italian Rêve have already made a selection of the best creams for mature skin to buy ASAP (of which you may not have heard of yet).
Current State, Bamboo And Amino Mega Moisture Cream
Thanks to its soothing and nourishing properties, the Bamboo and Amino Mega Moisture Cream helps to strengthen the delicate skin barrier and renew the radiance of the skin. Incredibly rich but with a non-greasy texture, it contains a mix of baobab seed oil, chia seed oil and bamboo leaf extract that work together to deal with dryness and desquamation, soothe visible signs of redness and protect against bad weather and ambient damage.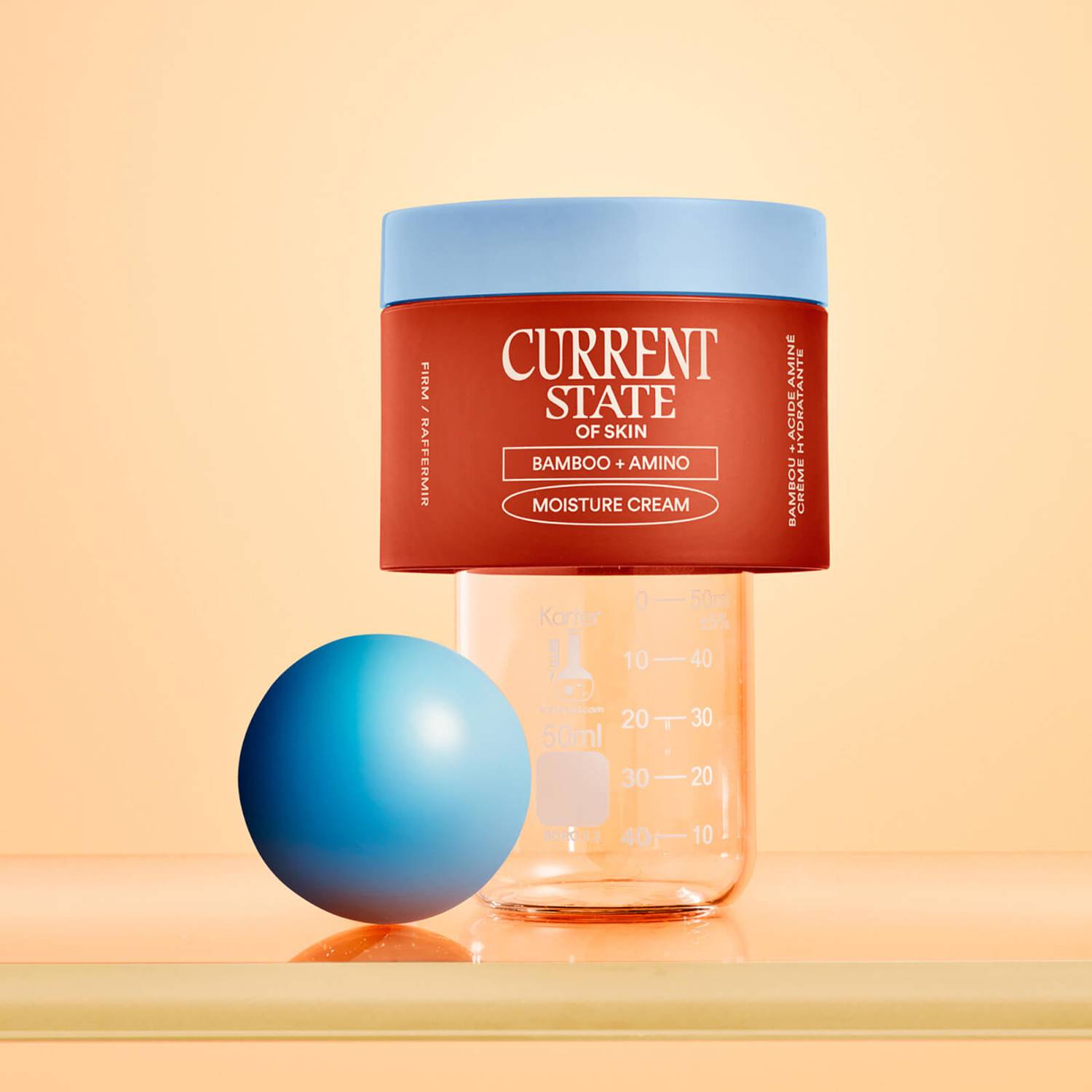 Holifrog, Grand Amino Cushion Cream
This cream takes care of hydration, nourishment, increased production of collagen and protection of the skin barrier in a single gesture. 
Inside it contains a powerful blend of 11 amino acids which contains everything you need to have a healthy and radiant skin – working to synthesize vital proteins and nutrients and combat the signs of premature aging –  while peptides enhance the synthesis of collagen and elastin and replenish the nutrients that the skin tends to lose over time. Finally, a mix of vegetable oils leave the skin softer and softer.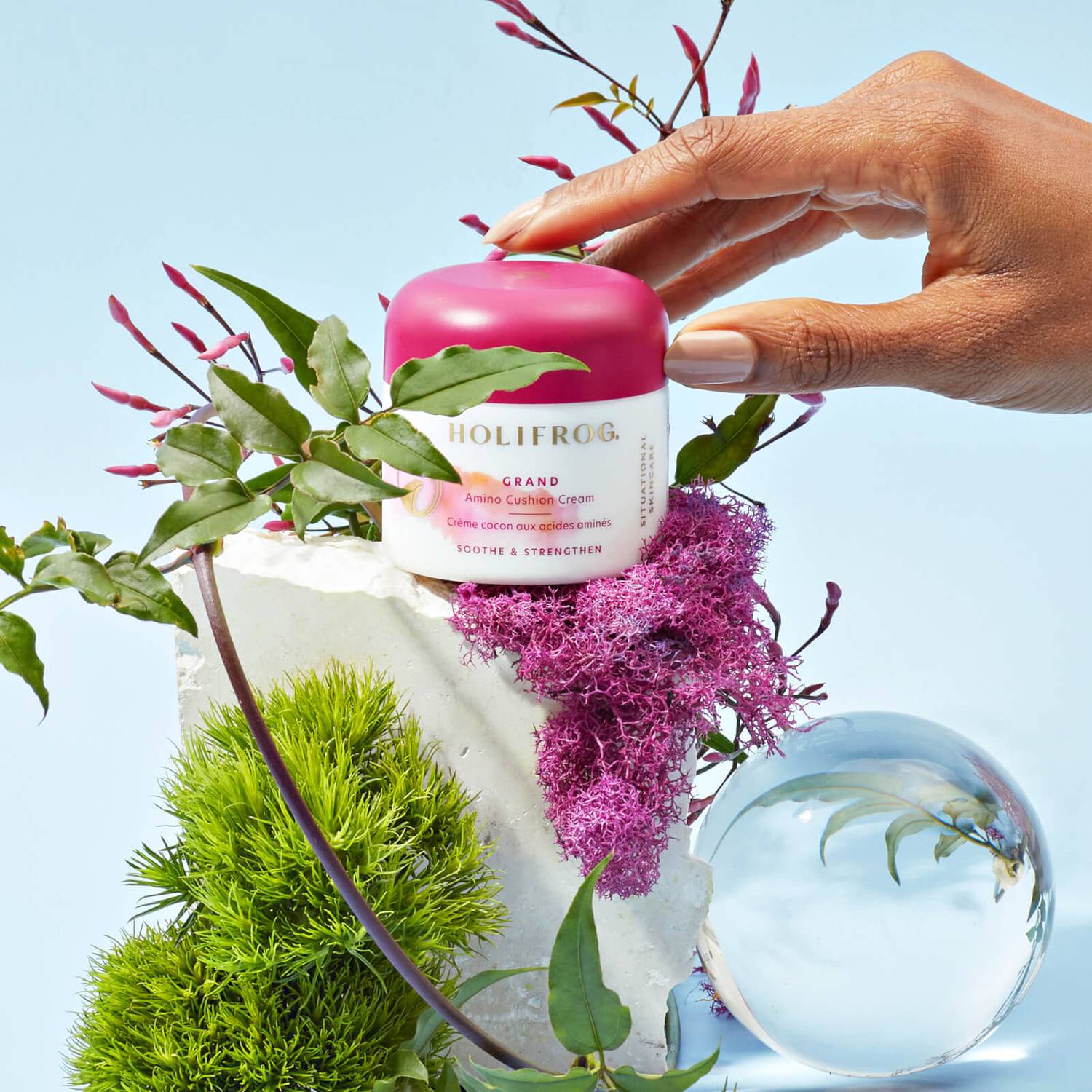 Espa, Tri-Active Resilience Rest And Recovery Night Balm
Espa' Tri-Active Resilience Rest and Recovery Night Balm is specifically designed to support the natural processes of the skin that occur during the night's rest while also protecting it from environmental aggressors and pollutants. 
During your beauty sleep, the willow herb blend rich in antioxidants, the sea bamboo with a smoothing power, the patchouli with a soothing effect infused with phytocannabinoids and Buriti oil work collectively to brighten and nourish the epidermis. All with the addition of the soothing aroma of the balm and the creamy and comforting texture of the balm that recreate an environment and a sense of relaxation from a real spa.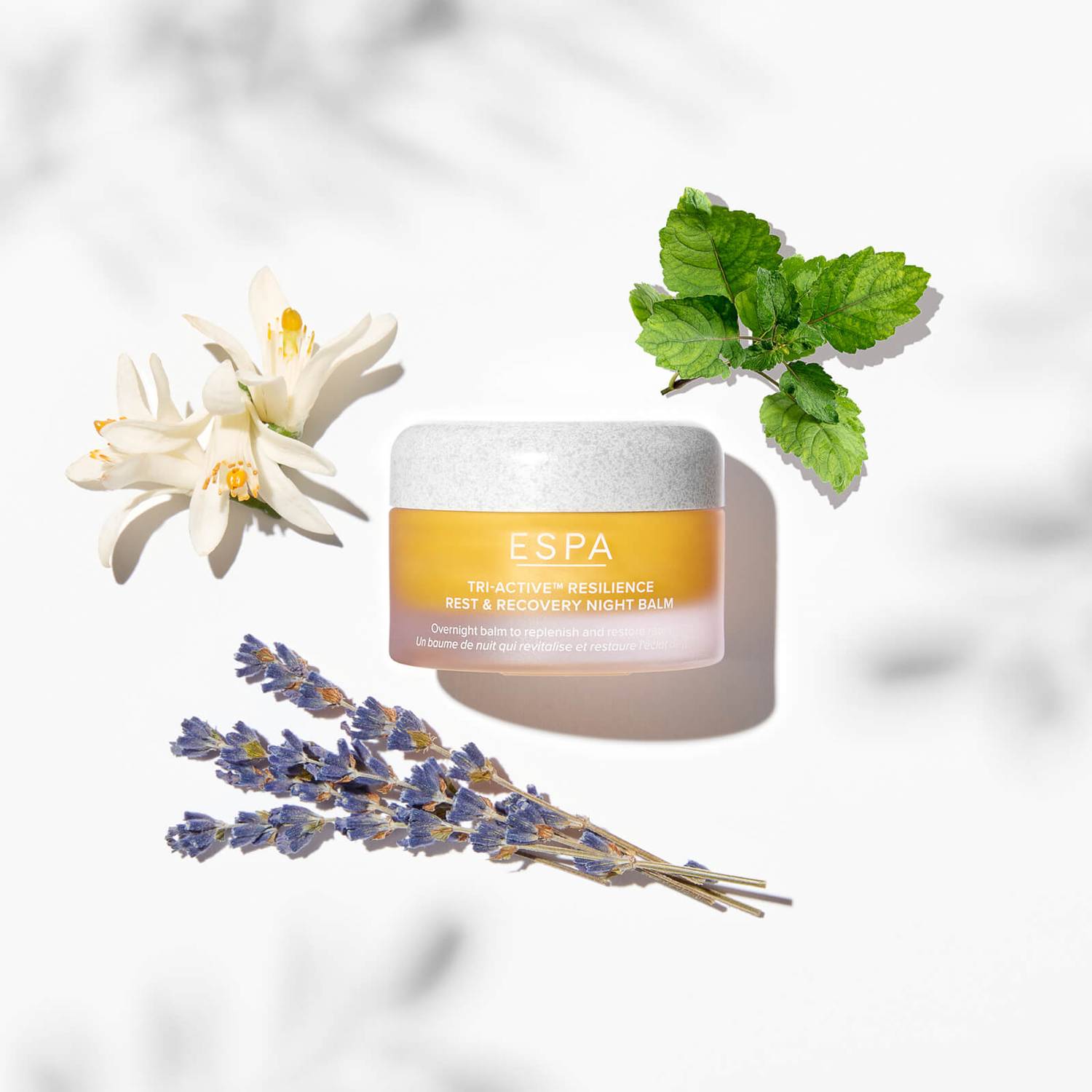 Allies Of Skin, Prebiotics And Niacinamide Pore Refining Booster
Prebiotics & Niacinamide Pore Refining Booster from Allies Of Skin is ideal for mature and also impure skin, as it helps to refine pores and reduce impurities. The antioxidant rich formula is designed to act on the root cause of imperfections: enriched with 10% niacinamide, a complex of prebiotics, probiotics and Goji berries, it strengthens the delicate barrier of the dermis and its microbiome, and gives you back a radiant, healthier and more resistant skin.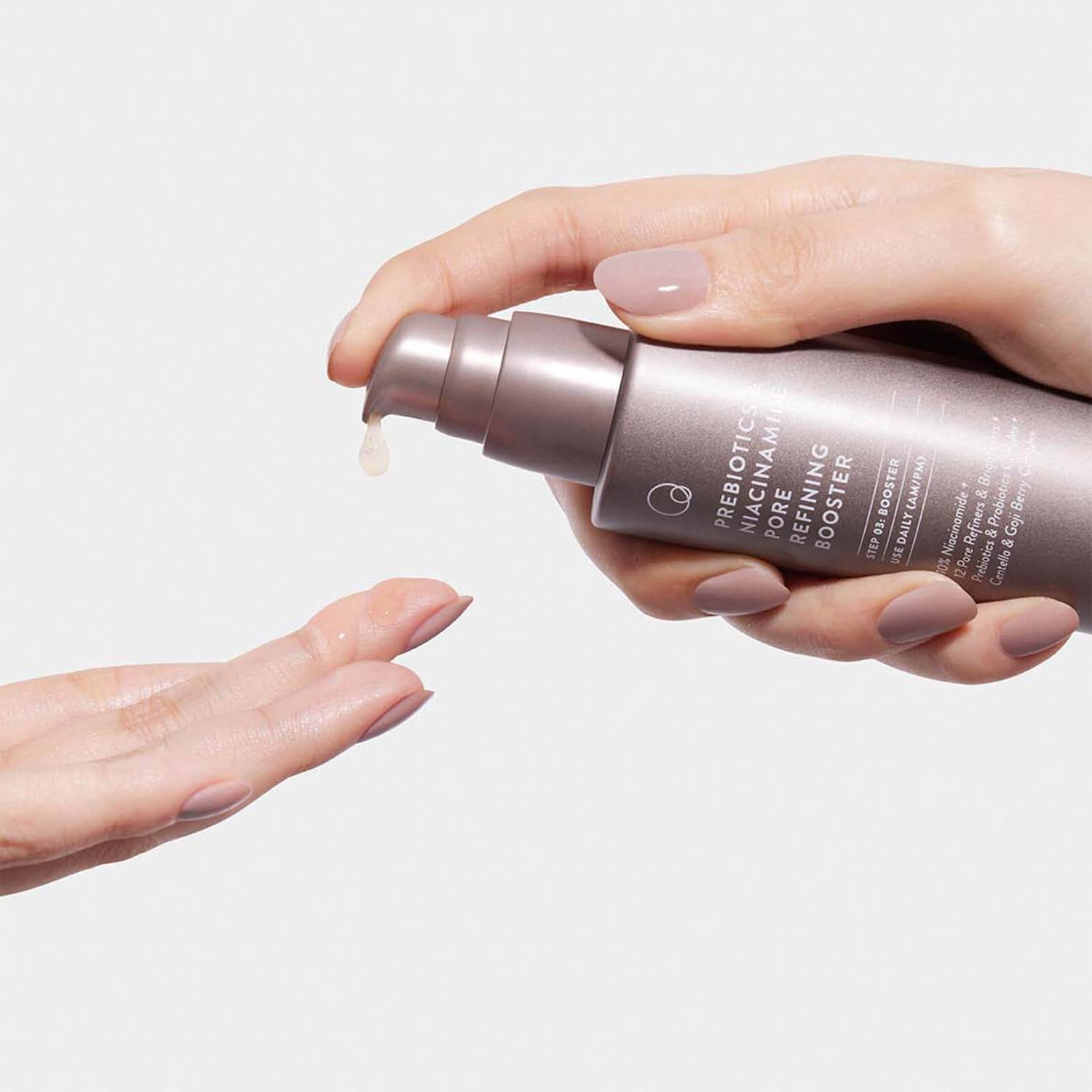 Chanel, Sublimage La Crème Texture Suprême
The Sublimage La Crème Texture Suprême treatment is designed to protect the skin from dehydration which often happens, in addition to being formulated for dry skin, acting on comfort, wrinkles, structure, uniformity, strength and radiance, for a radiant, firmer and more uniform skin in color and grain. What's the key ingredient? Vanilla Planifolia polyfractional: identified by Chanel in 1995 and selected from over 117 varieties of vanilla as extraordinarily rich in polyketones, Vanilla Planifolia is grown and harvested in the open laboratory of Chanel in Madagascar and is able to triple cell regeneration, in addition to containing a concentration of active molecules 40 times greater than the vegetable raw material. The formula also contains the Éphémères of Planifolia, an ingredient that strengthens the mechanisms of action of polyfractional Vanilla Planifolia and offers the skin its regenerating power.