"Everything is forbidden."
In Marios' vision for the FW19, the forbidden represents the trend to be dragged from, maybe while listening to electronic music like the one that marked the fashion show, held in the suggestive Teatro Menotti. Seated on comfortable velvet armchairs, the audience witnessed a theatrical performance made of colored dresses, streetwear clothes with a great expressive force, finding themselves protagonists as well of this stylish art. Because fashion is nothing more than a theatricality representation of ourselves.
__________
Marios FW19
MOODBOARD
__________
The Fall-Winter 2019/20 of Marios creative duo (composed by Mayo Loizou and Leszek Chmielewski) brings to the scene a collection characterized by maxi duvets with wide and squared sleeves, transparent clothes, oversized sweatshirts and dresses decorated with colorful feathers. The palette of the next season is composed by optical hues, from blue to fluorescent yellow, through orange and green. There are also colorful denim suits, soft shapes, vinyl trench coats and comfortable sweaters, creating an extravaganza that gives an alien touch to contemporary streetwear.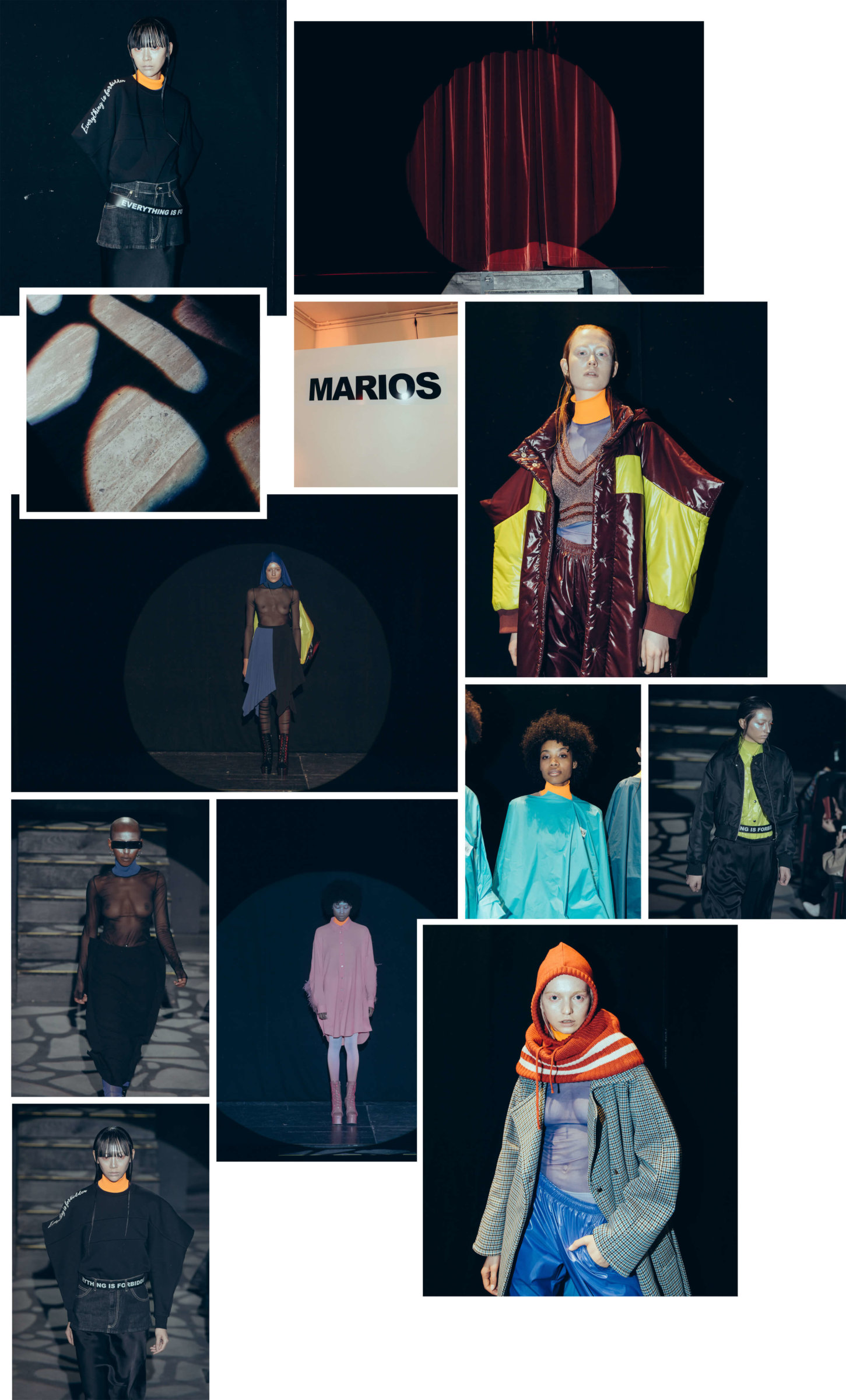 __________
Marios FW19
CLOSE UP
__________
Colors are a fundamental element of the collection, but there is also space for details and accessories, starting from the footwear, the platform polish boots whose color seems to continue on the white tights, painted like the boots. The choice of wearing a mini skirt over the look, trousers included, is another remarkable element of the collection. Last, but not least, the long scarves on which "Everything is forbidden" is written and matched with the colors of the look. These are few but fundamental details that contribute to the underground atmosphere of Marios: what better place to wear them if not in the club?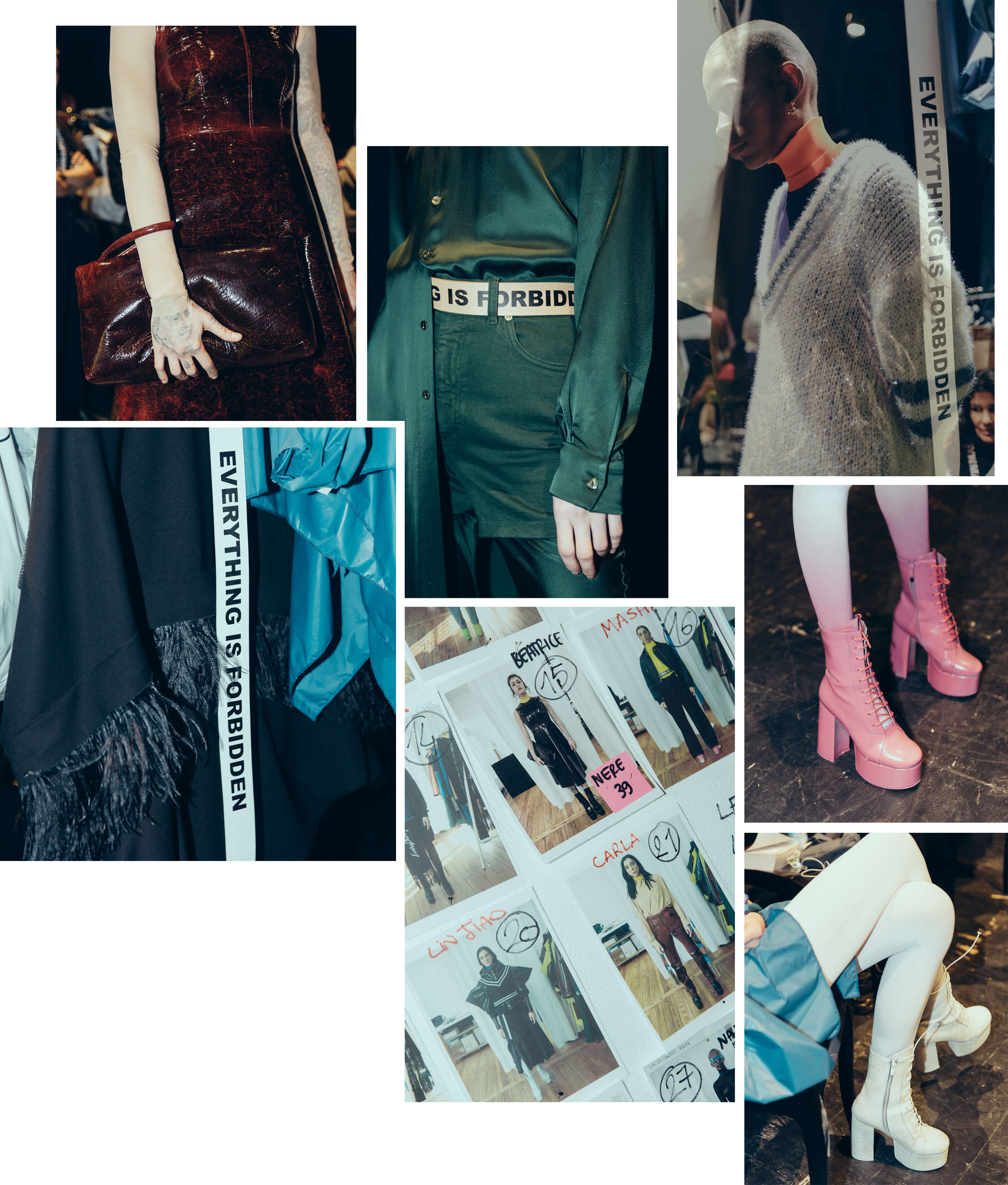 __________
Marios FW19
OUR FAVORITE LOOKS
__________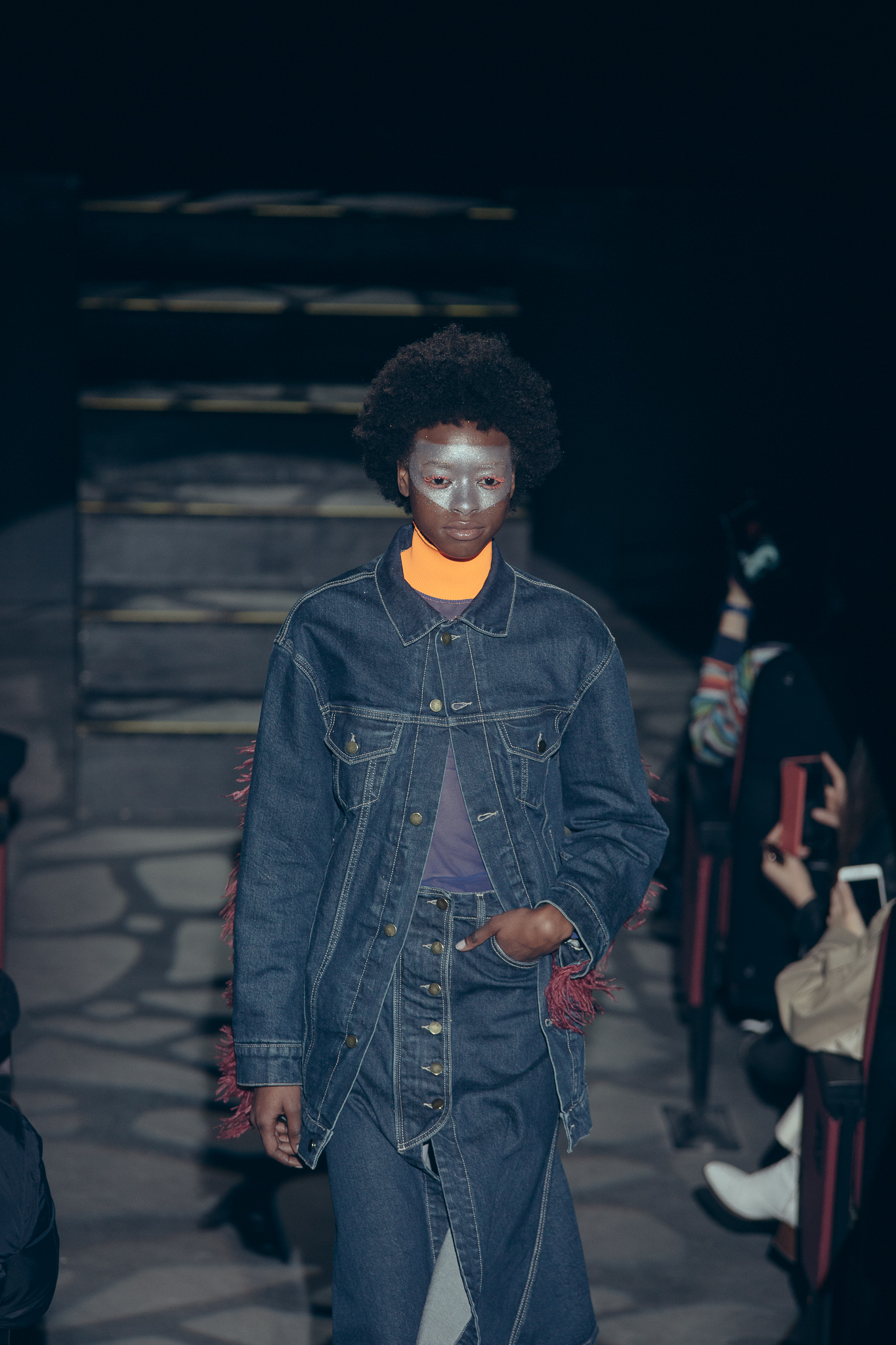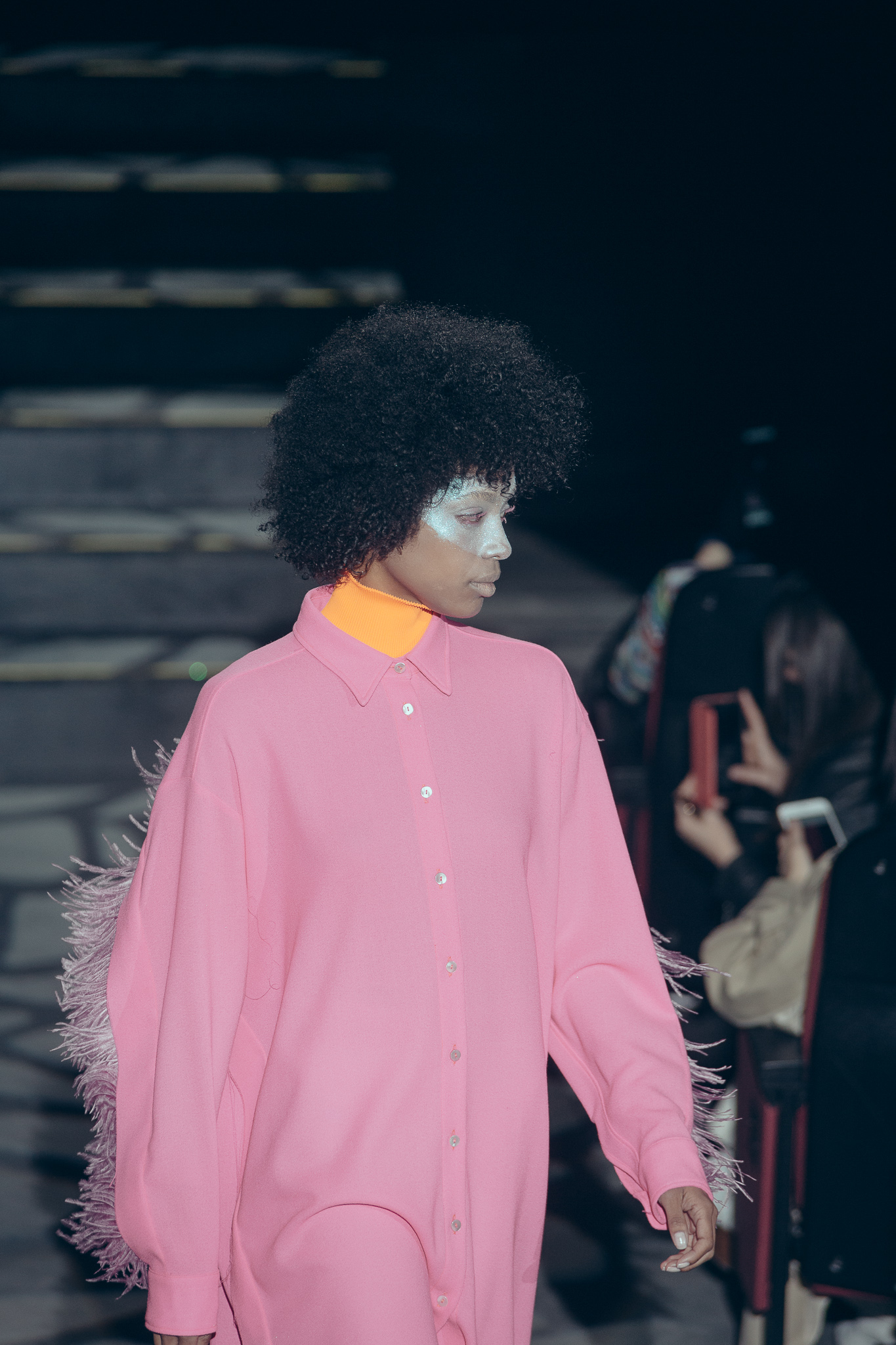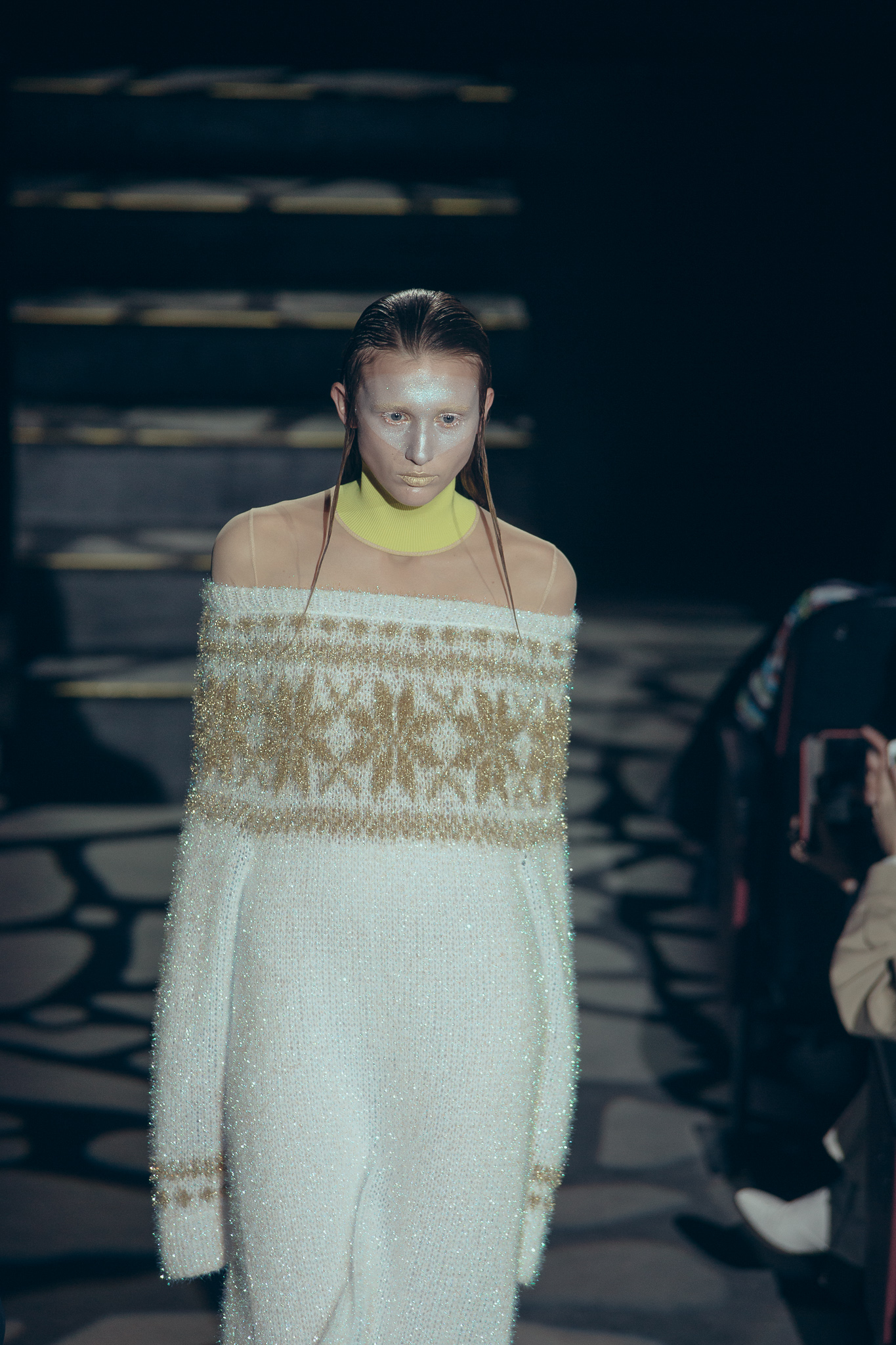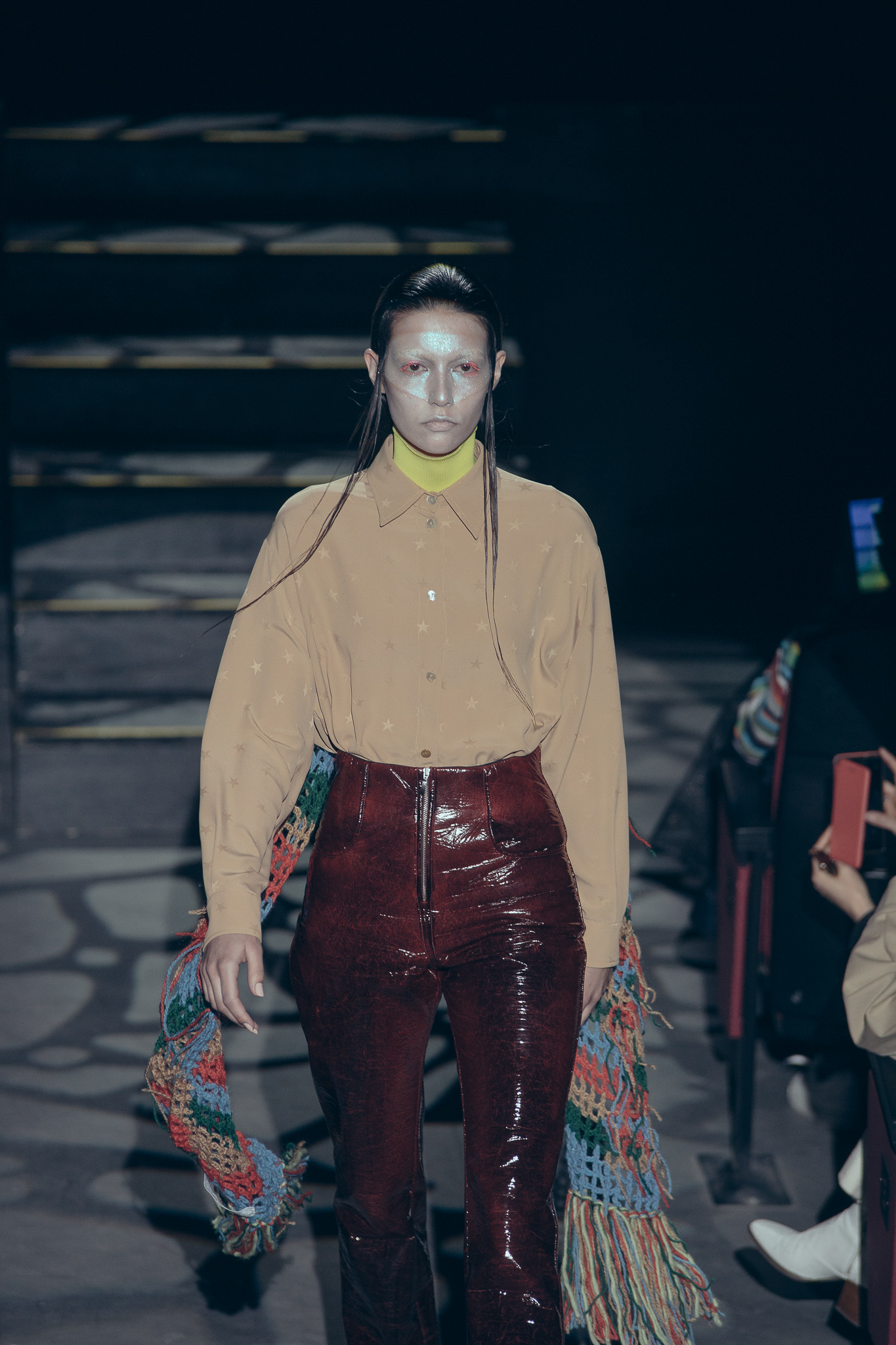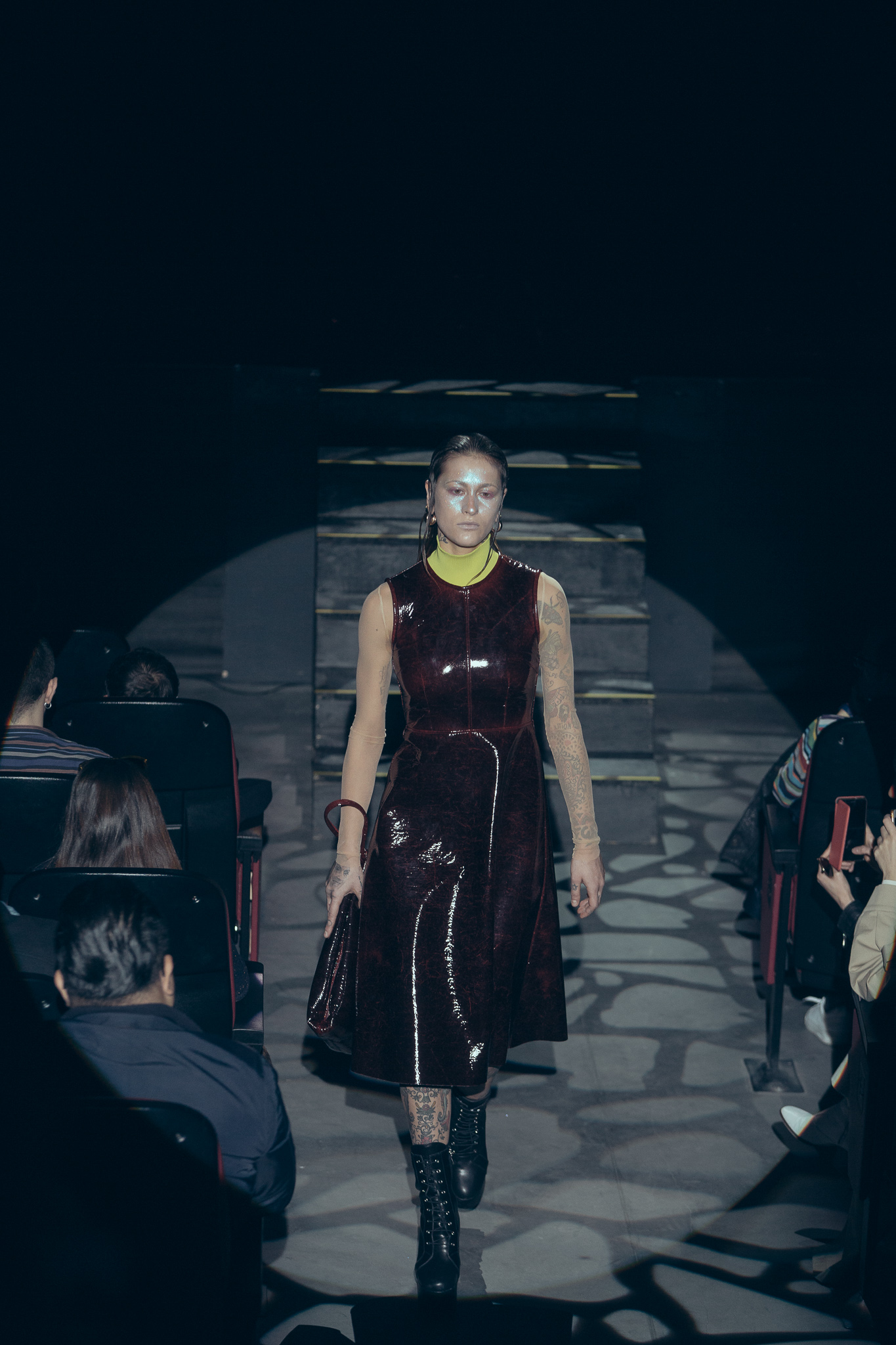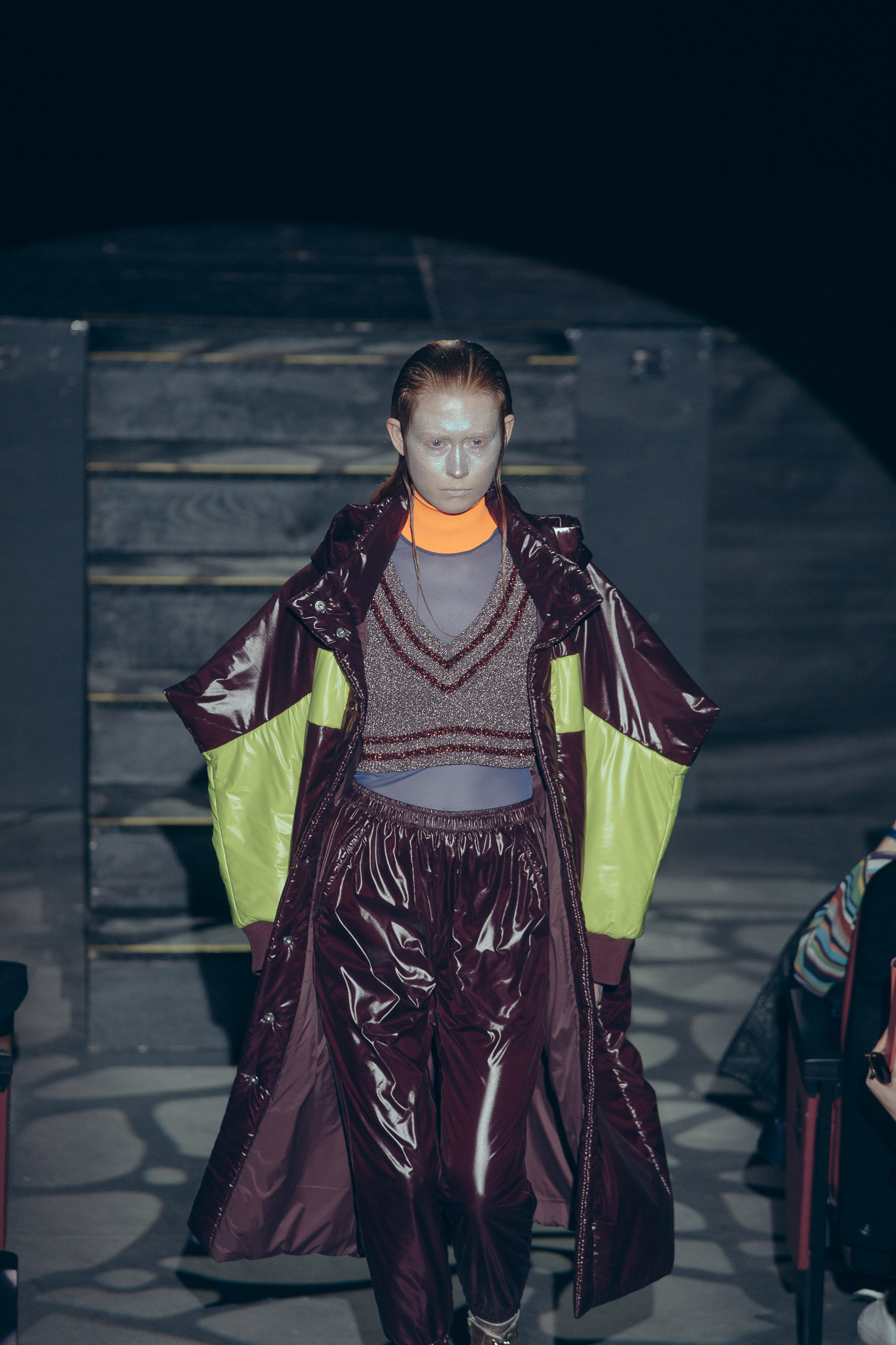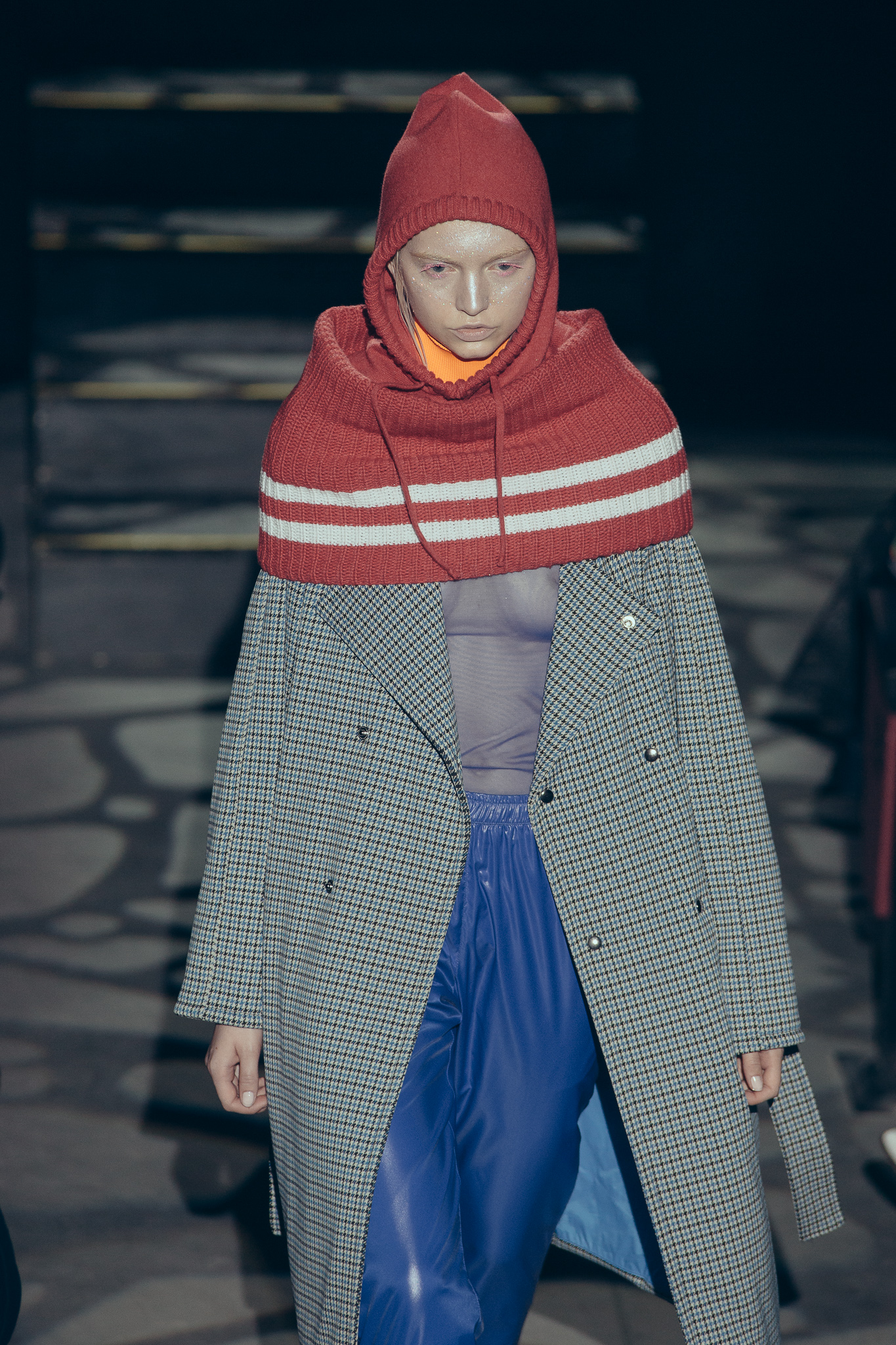 __________
Marios FW19
BEAUTY
__________
The makeup is by WeMakeup, whose makeup artists, for the occasion, created bright looks. The skin was left fresh and natural, while on the eyes they applied an iridescent eyeshadow creating an inverted triangle which reached the nose of the models' face. Everything was then covered with glitters to enlighten the look. The lips were instead covered with foundation so to leave the focus on the eyes. On the lashes, they applied the no transfer lipsticks by WeMakeup as mascara, using bright shades ranging from orange to fuchsia to yellow, according to or in contrast with the colors of the clothes.