March Beauty News
Fenty Beauty: The New Eaze Drop and The New Body Sauce Body Luminizing Tint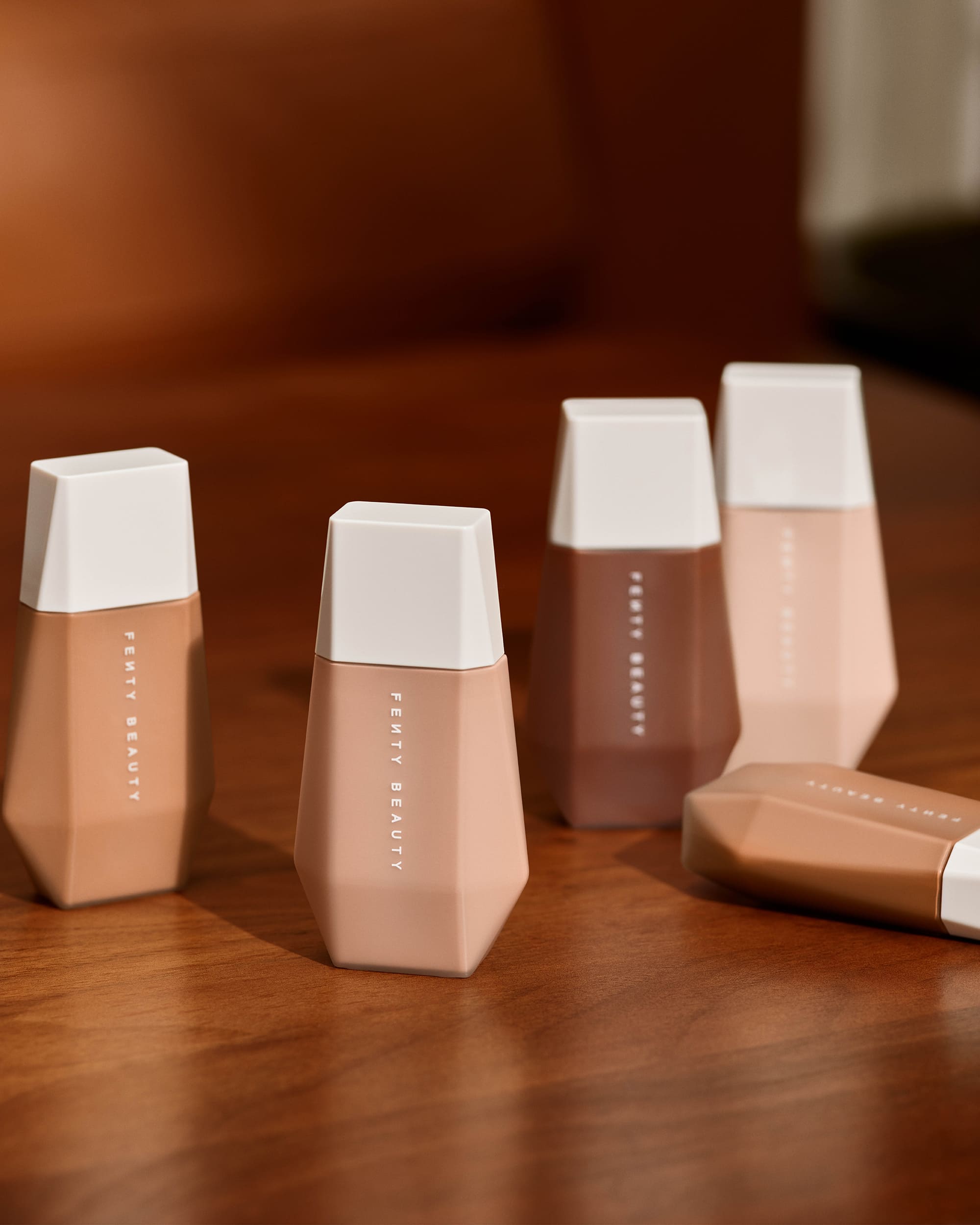 Fenty Beauty presents the brand's first foundation with light-medium coverage that leaves your skin with an impeccable filter effect with a natural, soft, and nuanced finish. Like all Rihanna foundations, this new gem presents the typical long-lasting formula (but as light as the air) that blends perfectly on the skin, for a super-natural effect, while the Quickblur Complex inside helps minimize the appearance of pores and wrinkles for an impeccable and smooth effect.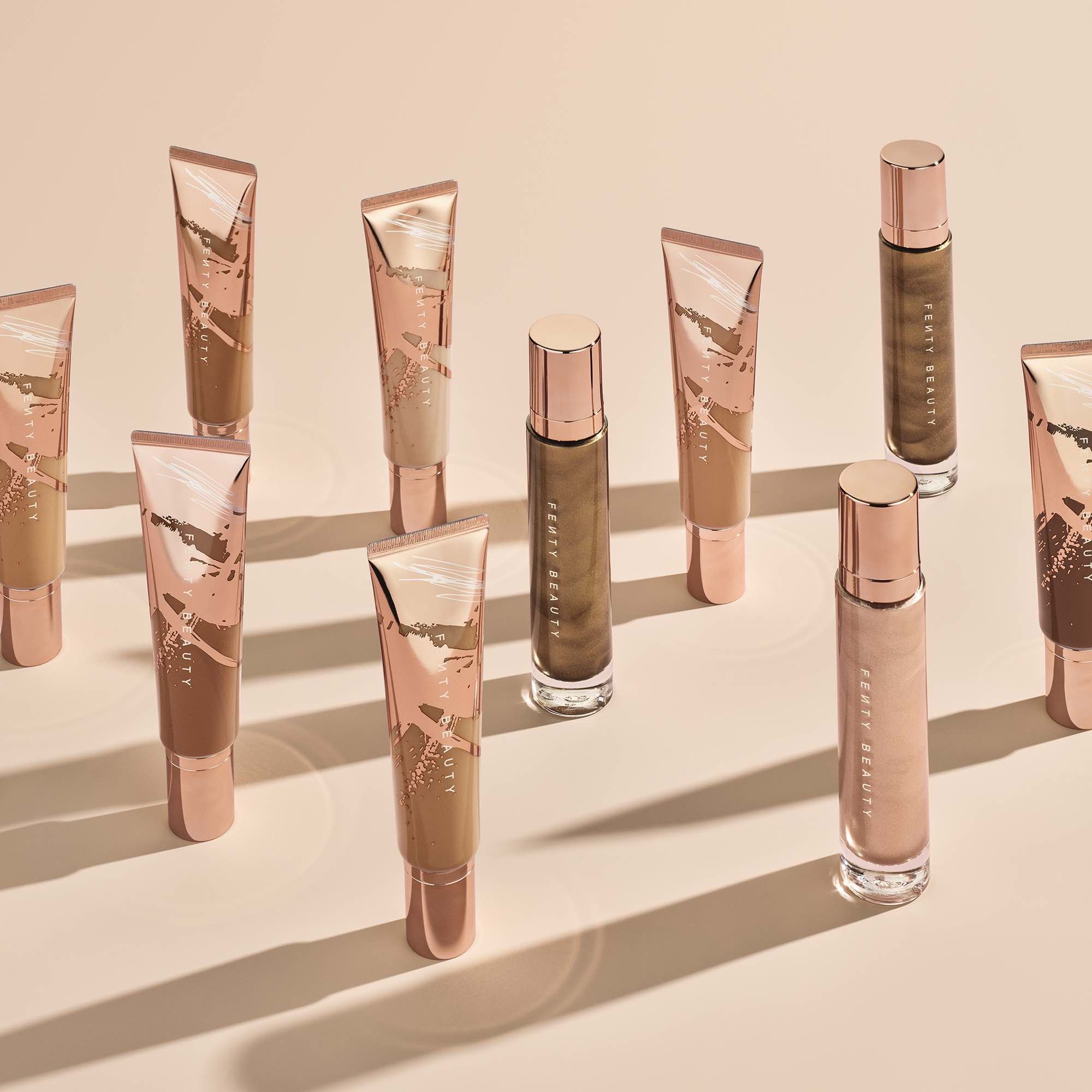 With summer approaching, the time to show off your body is coming too: Body Sauce Body Luminizing Tint is a light tint – available in 7 Shades – that improves skin texture and gives a light shimmery effect, to shine both day and night! Its gel-cream formula is applied evenly and blends easily with the skin, while the texture is light and pleasant to wear! Are you ready to shine?
March Beauty News
Olehenriksen: The New Wrinkle Blur Bakuchiol Eye Gel Crème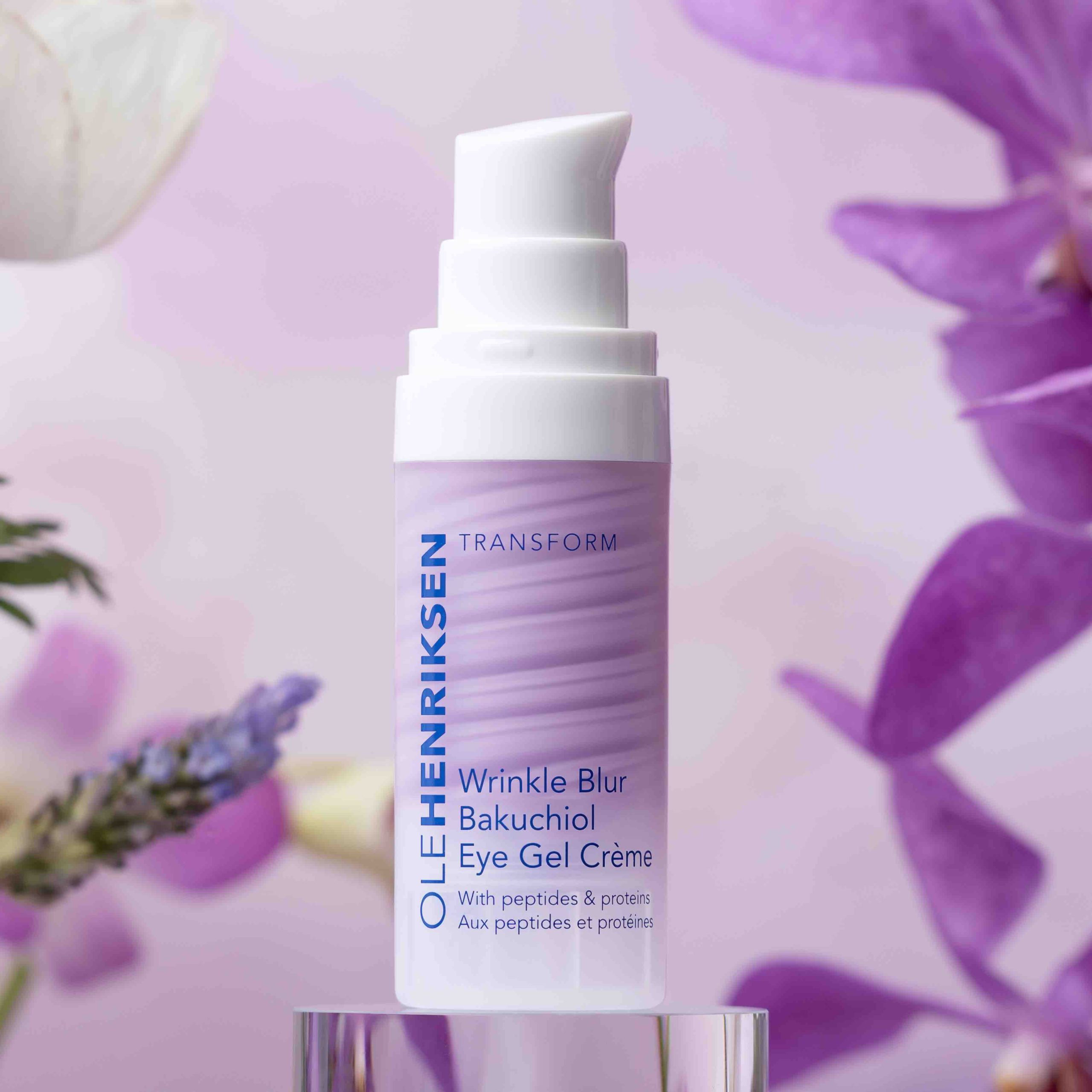 Olehenriksen created the Wrinkle Blur Bakuchiol Eye Gel Crème, a bakuchiol-based eye contour cream. This ingredient is universally known as the new frontier of skincare, thanks to its reputation as a natural alternative to retinol: derived from Ayurvedic babchi herbs, it has anti-inflammatory, antioxidant, and antibacterial properties and, unlike Retinol, it is also suitable for sensitive skin and can be inserted into the skincare routine without the need for training (even during the day). Along with  peptides and orchid stem cells + soy and rice protein, which help reduce the appearance of bags and dark circles, and sandalwood, licorice root, and chamomile extracts (which help soften the skin) this gel-cream goes beyond what you would expect from an eye contour cream. Thanks to its lightweight texture and a feeling of freshness that is combined with a soft lavender color – to correct the appearance of dark circles, helping standardize the skin tone of the eyelids and refresh the eye area – instantly reduces wrinkles and improves firmness, elasticity, and appearance of dark circles! Finally, we can not forget its delicate fragrance of lemon sugar: call it a cosmetic to taste!
March Beauty News
Aveda: The New Shampure Nurturing Shampoo Bar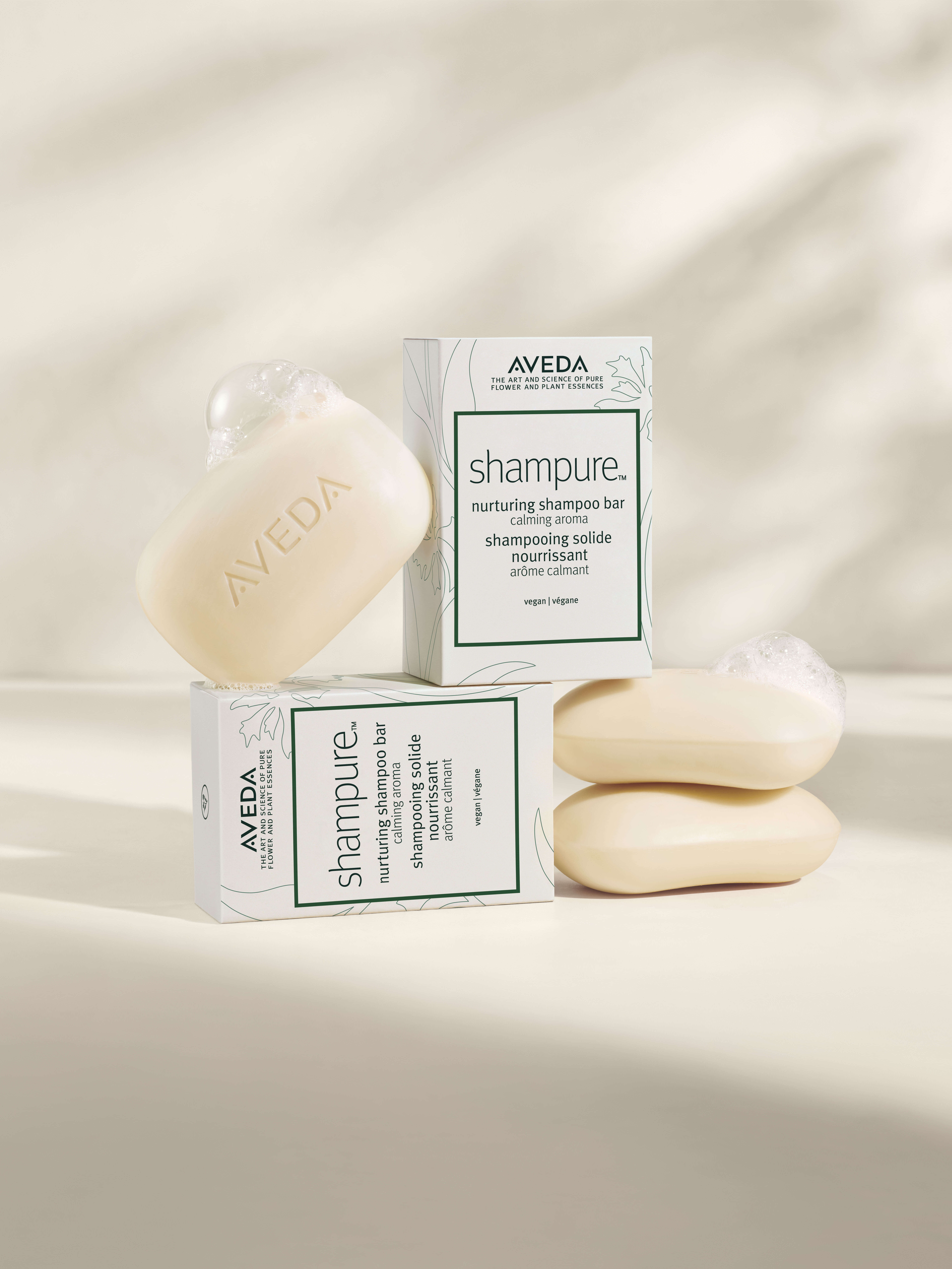 Aveda, which has always cared about the protection of our planet, launches a new product in a limited edition: the Shampure Nurturing Shampoo Bar, a shampoo in soap format, vegan to 94% natural derivation, which, in addition to doing good for your hair, also respects the environment. Formulated with Abyssinian Oil, which gently cleanses and provides a light and long-lasting nourishment, Shampure Nurturing Shampoo Bar is a solid shampoo, free of silicones, sulfates, cruelty-free, and without any plastic packaging. The outer board is also made of 100% recycled fiber and 100% of the waste from the production work will be donated to Clean the World Foundation which will recycle them into other solid shampoos for communities that need it most.
March Beauty News
Dr. Hauschka: The New Fluids For The Day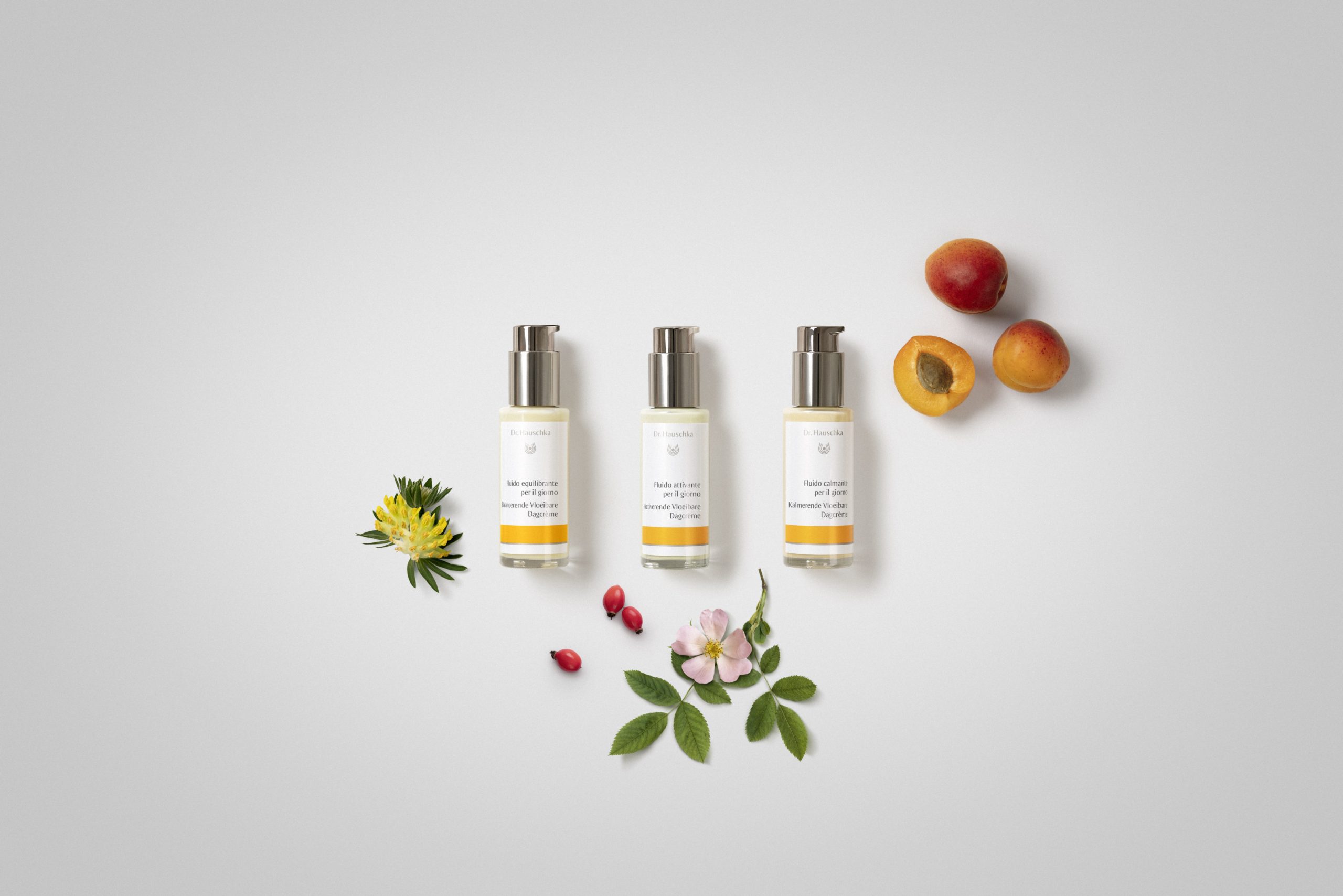 Three new products for the day with lightweight and silky textures, tailored to fit any type of skin, even the youngest ones (they can also be used as a make-up base). The Balancing Fluid helps the mixed, oily, and impure skin to rebalance and it contains extracts of precious medicinal plants, such as antillide, horsetail, and nasturtium, which quickly normalize the oily areas of the skin, visibly reducing imperfections, while the Calming Fluid is perfect for sensitive skin, which tends to suffer from redness and capillary dilation, strengthening and protecting it thanks to its composition based on extracts of medicinal plants that regulate hydration. Finally, the Activating Fluid vivifies the dull and dehydrated skin, refreshing it and making it soft and elastic throughout the day.
March Beauty News

 
Primark Beauty: The New Line PS… Actives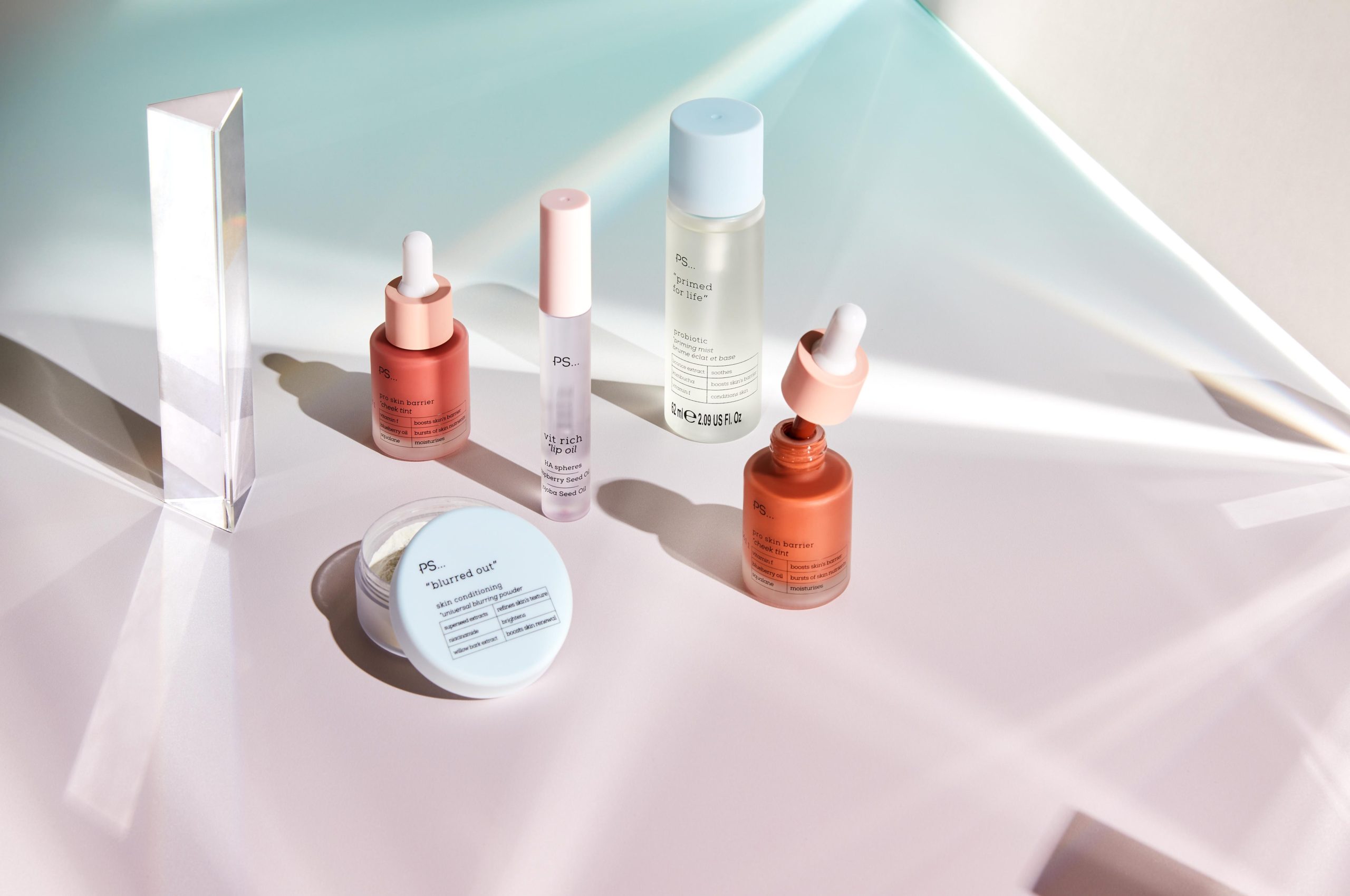 New Line PS… Actives by Primark Beauty is here, a range of 6 hybrid skincare and makeup products: inside we find the Sheer Glow Strenght and Condition Hair & Body Oil, an oil for body and hair rich in antioxidants, vitamin E, Argan oil, and carrot oil, the Pro Skin Barrier Cheek & Lip Tint, a dye that can be used both on the lips and as blush, and the Blurred Out Skin Conditioning Blurring Powder, a powder containing niacinamide, vitamin C and E, which will reduce even the slightest lucidity, hiding imperfections.
The second triplet is composed of the Mineral Shadow Palette (available in two different colors), a palette of highly pigmented eye shadows to create all the looks you want, the Glow Glaze Lip Oil – in nude, pink, and peach tones – for super hydrated lips (thanks to hyaluronic acid, shea butter, and sweet almonds) and finally the Priming Mist, to be used to fix makeup and to refresh yourself during the hottest days!
March Beauty News

 
Estée Lauder: The New Perfectionist Pro Intense Brightening Essence Ampoule Vitamin C/E + Licorice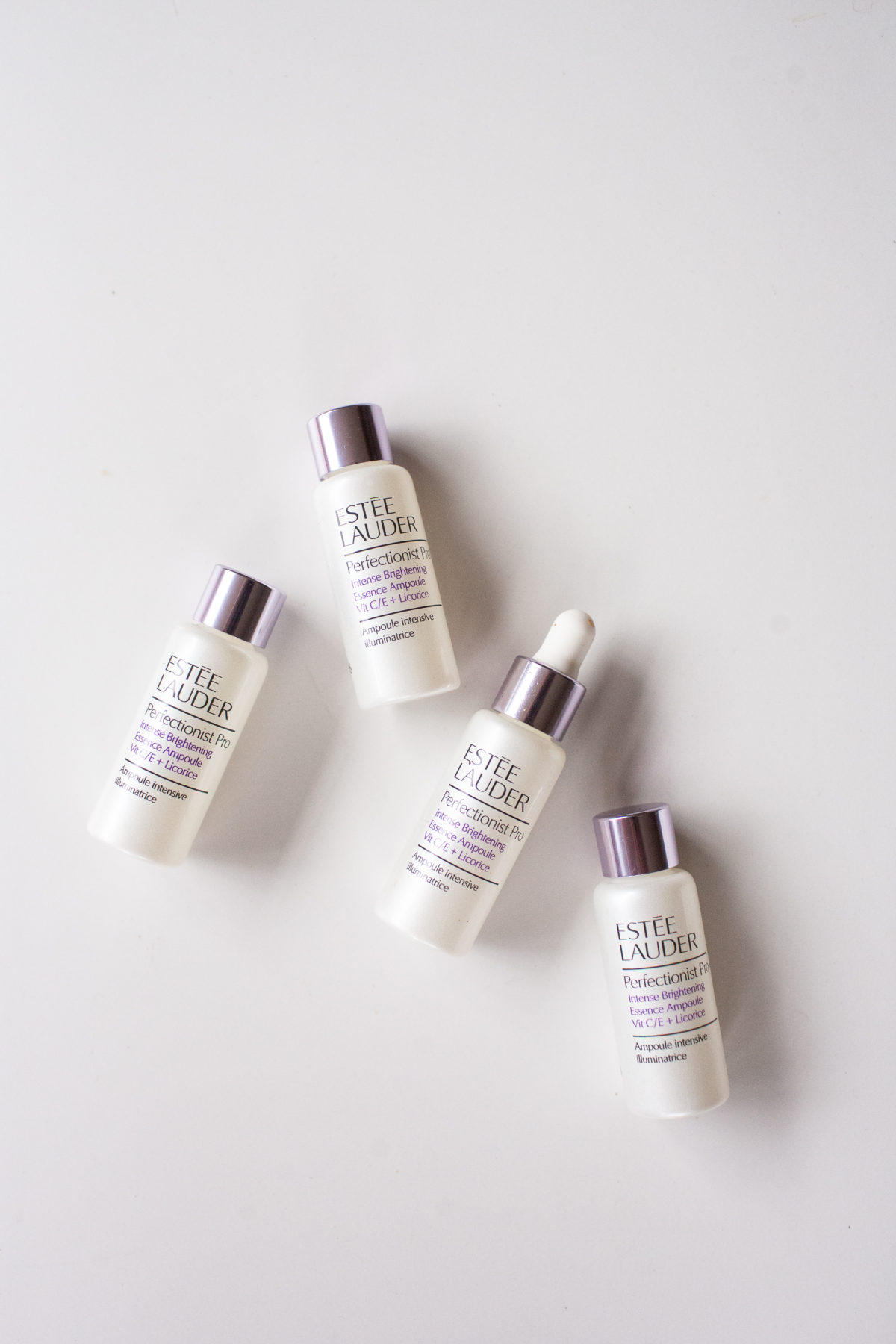 Inspired by holistic treatments with multiple benefits used by experts in cosmetic and dermatological procedures, Estée Lauder introduces a treatment consisting of 4 vials of highly concentrated essence, containing a complex of active ingredients to relieve stressed skin and increase its luminosity. Each ampoule contains a complex of ingredients that help soothe and defrost: Vitamin C unifies the complexion and provides protection from free radicals (known to accelerate dyschromia), Vitamin E reduces the withered and arid appearance of the skin, and Licorice helps soothe the skin, which will appear less sensitized and less susceptible to irritation. Morning and evening, apply 3 drops on cleansed skin, before the serum and after the cream, to protect your skin from any hyper-pigmentation, always followed by SPF.
March Beauty News

 
Guerlain: New Kisskiss Shine Bloom and New Godmother of "Women For Bees" Angelina Jolie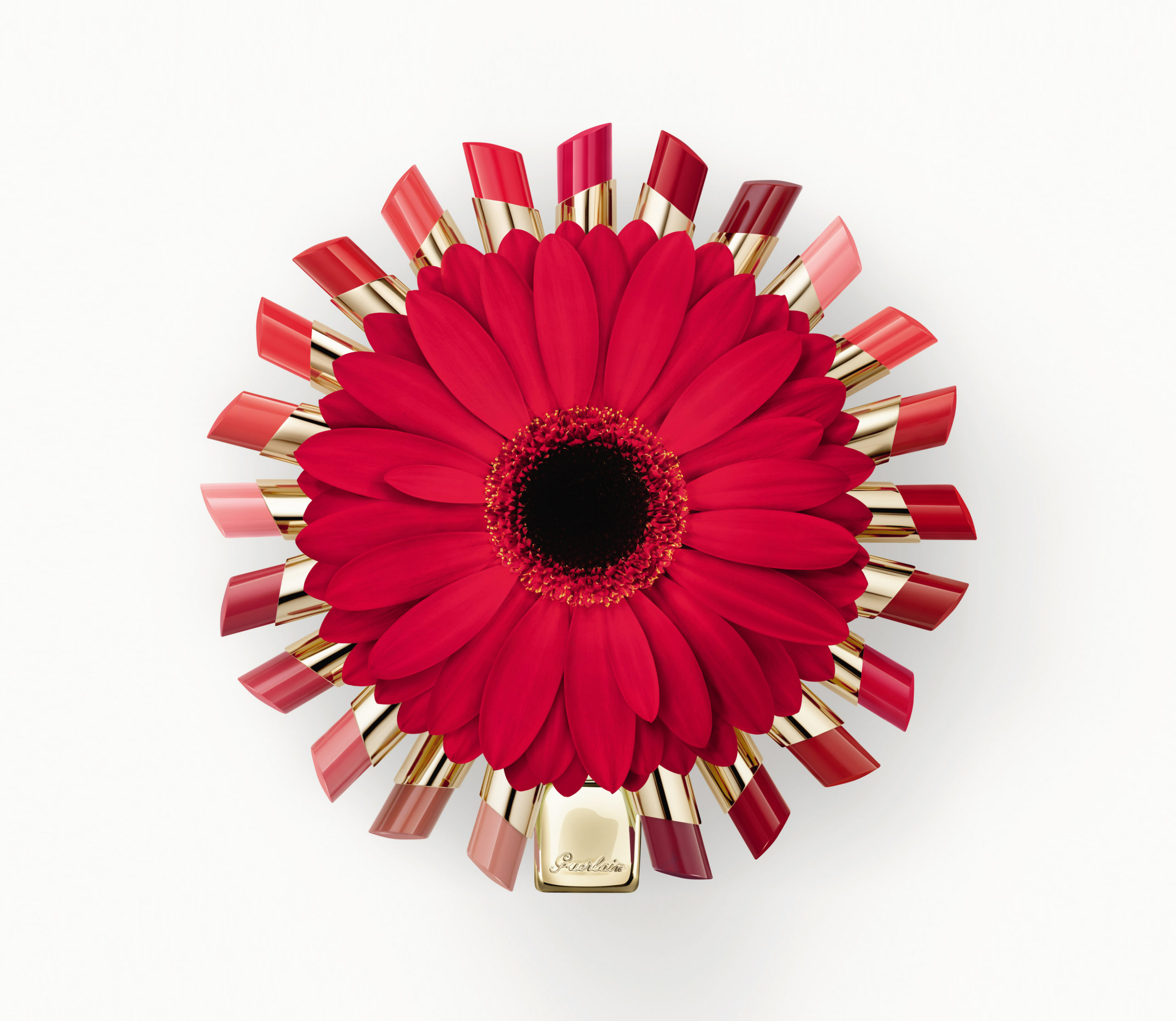 Your lips have never been so full and shiny as with the new Kisskiss Shine Bloom, a lipstick with an exceptionally dark texture that will gently slide on your lips creating a uniform veil and dressing them with a color that is more vivid than ever, thanks to the reflective power of natural Candelilla wax, the emollient action of Winter Rose oil extract and moisturizing properties of Hyaluronic Acid Spheres combined with Konjac extract.
In addition to its completely natural components such as Shea Butter, the formula includes ingredients obtained without solvents or preservatives, but only from a cold extraction process that minimizes the environmental impact!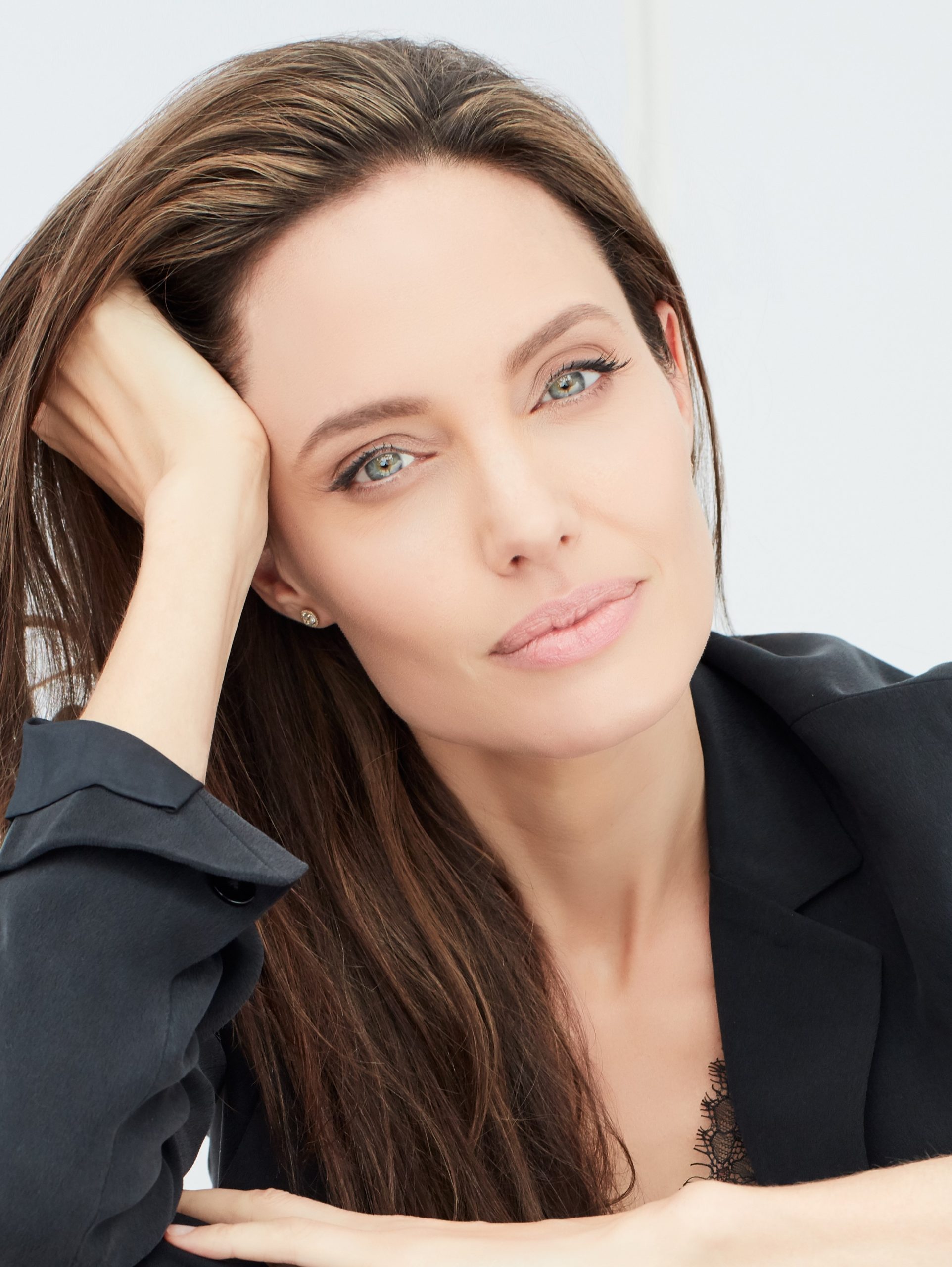 The news for Guerlain does not end here: in 2021, the brand joins UNESCO and is joined by an exceptional godmother, Angelina Jolie, to give life to the entrepreneurial program to promote women's empowerment through the protection of bees: "Women for Bees". The project – an important promotional tool for the beekeeping sector – will come to life within the organization's Biosphere Reserves and will be guided with the help of the French Observatory of Apidologia (Observatoire Français d'Apidologie, OFA) to support beekeepers from different countries, from Russia to Ethiopia and Cambodia. The role of women in biodiversity management and decision-making is not fully recognized and the program "Women for Bees" by Guerlain x UNESCO encourages women to be "makers of change" to create, educate and experiment through sustainable beekeeping in reserves of the UNESCO biosphere.
March Beauty News

 
Eisenberg: The New Anti-stress Soin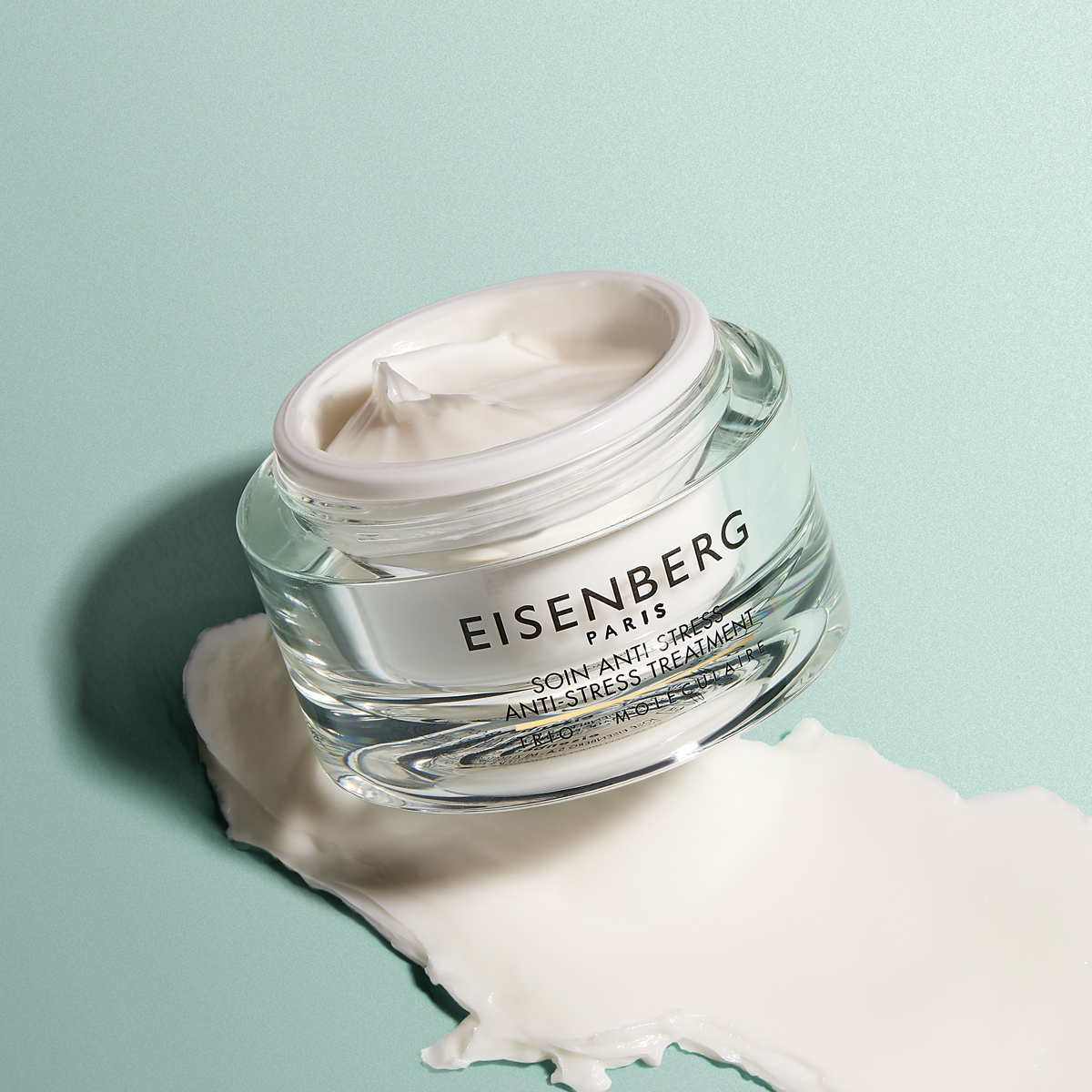 Stressed, tired skin with imperfections more visible than usual and too many dark circles? Don't worry: the new detoxifying cream from Eisenberg will allow you to regain lost brightness, while it moisturizes, calms, and balances sensitive skin attacked by external agents. The synergy of the performing actives normalizes the skin and targets skin reactions caused by stress, thanks to the anti-pollution action of Moringa seed extract and the anti-inflammatory properties of Boerhavia Diffusa root extract. Fight the accumulation of toxins that leave a feeling of skin discomfort (are you familiar with irritation, itching, and feeling of stretching in sensitive skin?) caused by stress and a hectic lifestyle with a beautiful beauty sleep and let Soin Anti-Stress act during the night, for an awakening worthy of its name!
March Beauty News
Tom Ford: The New Private Fragrance Blend Tubéreuse Nue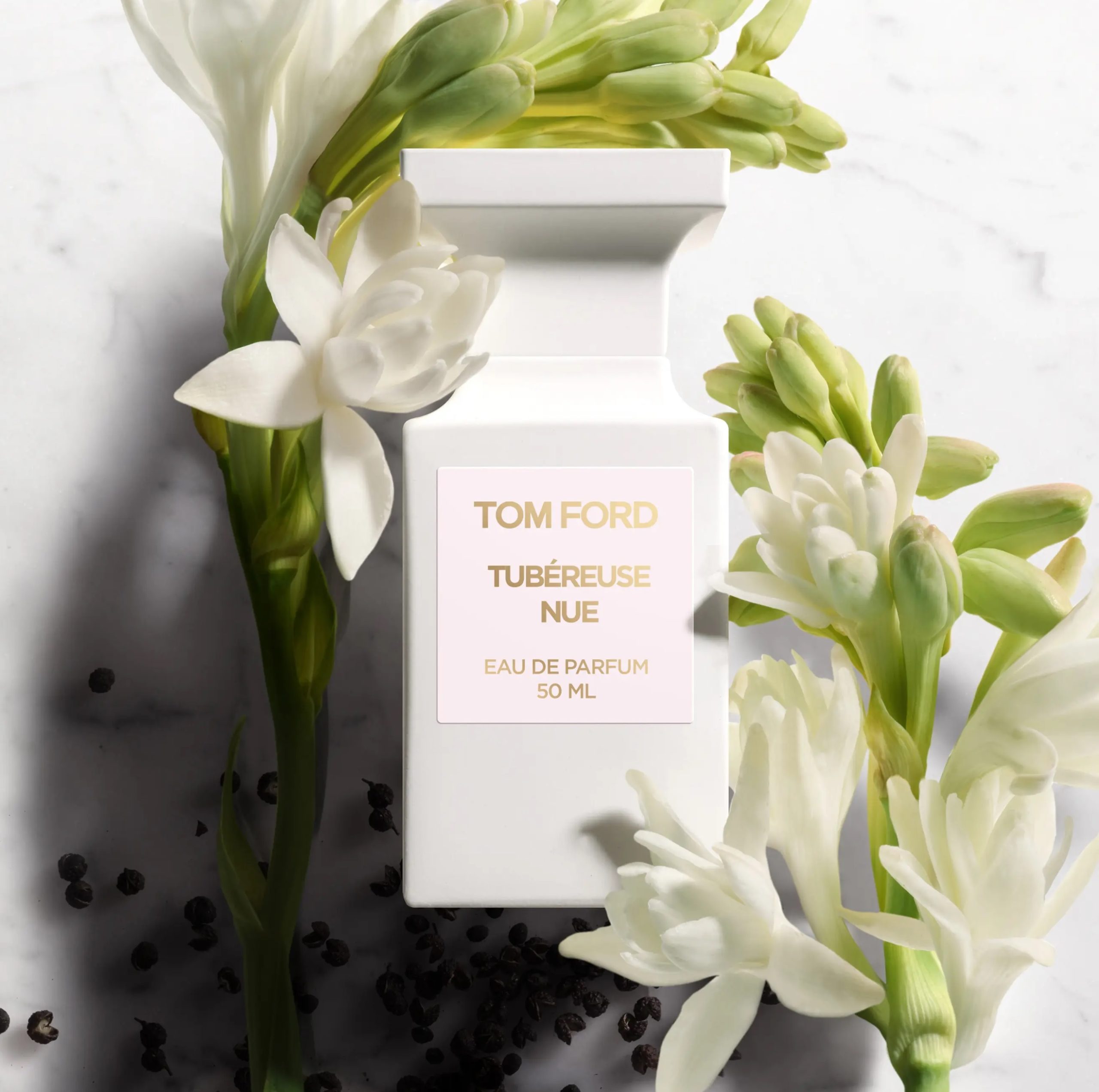 Are you ready for a new olfactory experience signed by Tom Ford? This time the tuberose flower, preceded by its reputation as a sinful flower due to its disturbing scent, intertwines with the purity of a soft suede accord. The debut with the notes of white flowers reveals the innocence of tuberose and jasmine leaking a deep sensuality, while the Nepalese pepper Timu tgives a needed erotic power. The climax of the soft suede accord is a physical carnality, while patchouli and musk capture the reverberation of the sunset, which we would never want to end.
March Beauty News
Drunk Elephant: The New Protini Powerpeptide Serum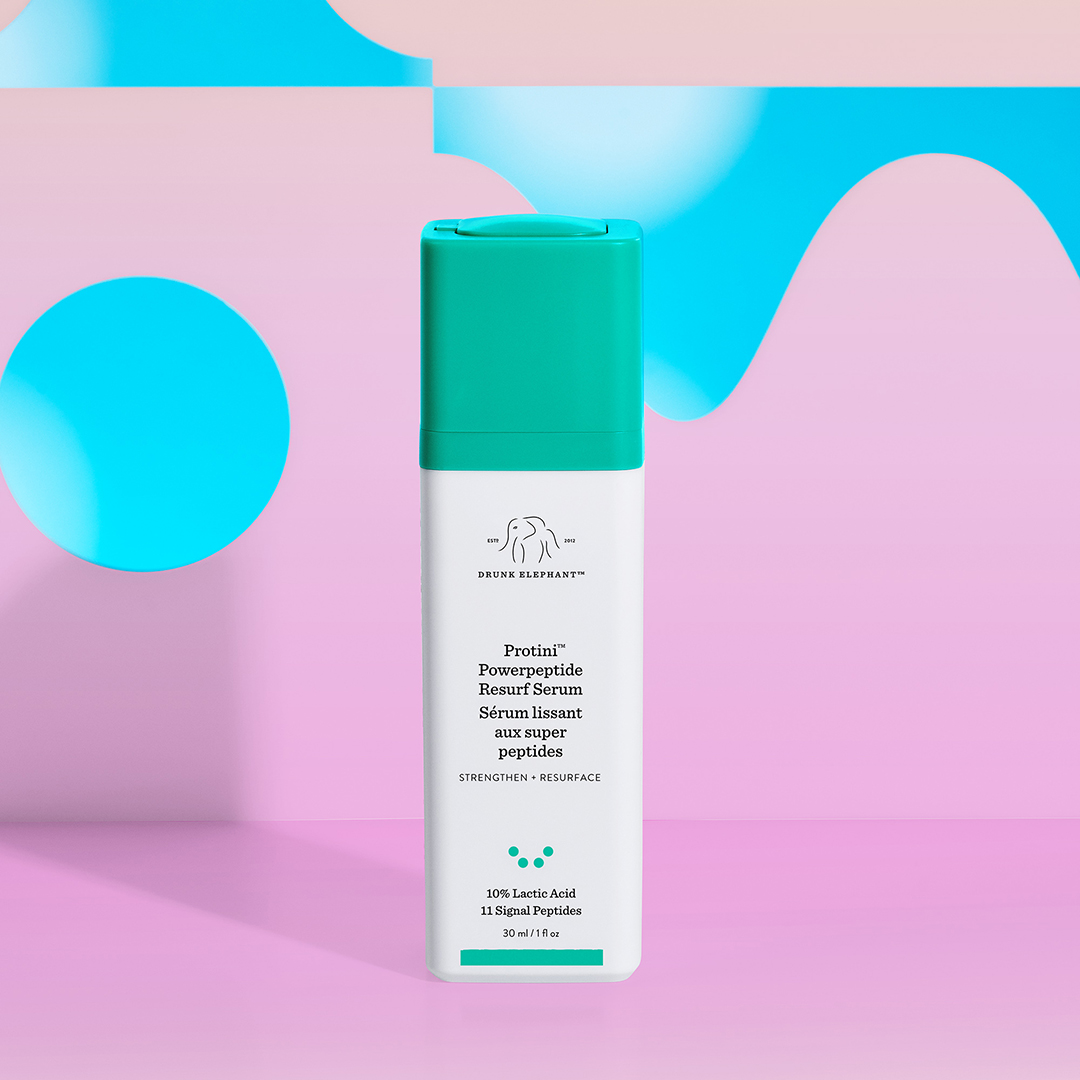 A serum containing 10% lactic acid, supporting amino acids + a rich mixture of 11 peptides to improve the texture, tone, and elasticity of the skin. The new Protini Powerpeptide Serum moisturizes the skin making it elastic, improves the appearance of fine lines, sun damage, and dilated pores, restoring skin's brightness and acting on the opaque and uneven complexion: a true Holy Grail of the skincare! Finally, ingredients such as snow fungus, sodium hyaluronate, and sodium PCA restore hydration levels, while fragrance-free botanical oils, rich in antioxidants and vitamins (tocotrienols, squalane, green tea seed oil, and marula oil) have a soothing effect.