We all know that the tables are always turning, especially when it comes to beauty trends.
We may not know what our plans for the weekend are, we most definitely don't have a clue about our future, but one thing is positive: nude look is not coming back for the second year in a row.
In fact, the catwalks have shown us a sneak peek of a (not so distant) fall that's completely different from the one of last year. Most definitely, eyes and lids are going to be rewarded with particular attention, especially when it comes to a rock attitude and a vampy, black-ish makeup. The androgynous look is going to take over, with all its unique mixture of tomboyish attitude and elegant look.
Would we miss the all natural look and the romantic eyeshadows? Probably. But, in the meantime, we'll enjoy the freedom of a up-and-down eyeliner, trying ourselves with black shades, dark lips and smoky eye in all their smearing glory.
Here are the trend that should be assimilated now, safely before the new beauty season hits.
_____________
Trend Make Up Fall 2017
WILD EYES
_____________
Nude eyes and romantic nuances?
Forget it.
This fall eyes are wild, multi colored and bold.
For Alexander Wang the eyes are defined and grunge, with a dark smoky eye on grey and black tones.
La Perla chose to image the beautiful Naomi Campbell with a pink eyeshadow, colourful but with a metallic twist. A number of Maisons have chosen a more colorful approach, going mostly for warm and reddish nuances. Alberta Ferretti splashed with red her models' eyes, sharpening the shape of the eye with a mixture of black smokey and cloud of bright coral and gold on the central part of the lid and on the inner corner.
Tom Pecheux created a grunge and sparkly look for Elie Saab.
With the Make Up Forever Artist Shadow palette 4 the dark and vampy look will be easy to recreate, even more since it's showed step by step on the packaging. For a warmer look on the shades of red and bronze, instead, the Colour Eyeshadow Palette Limited Edition by Clarins has 4 shades filled with fall vibes.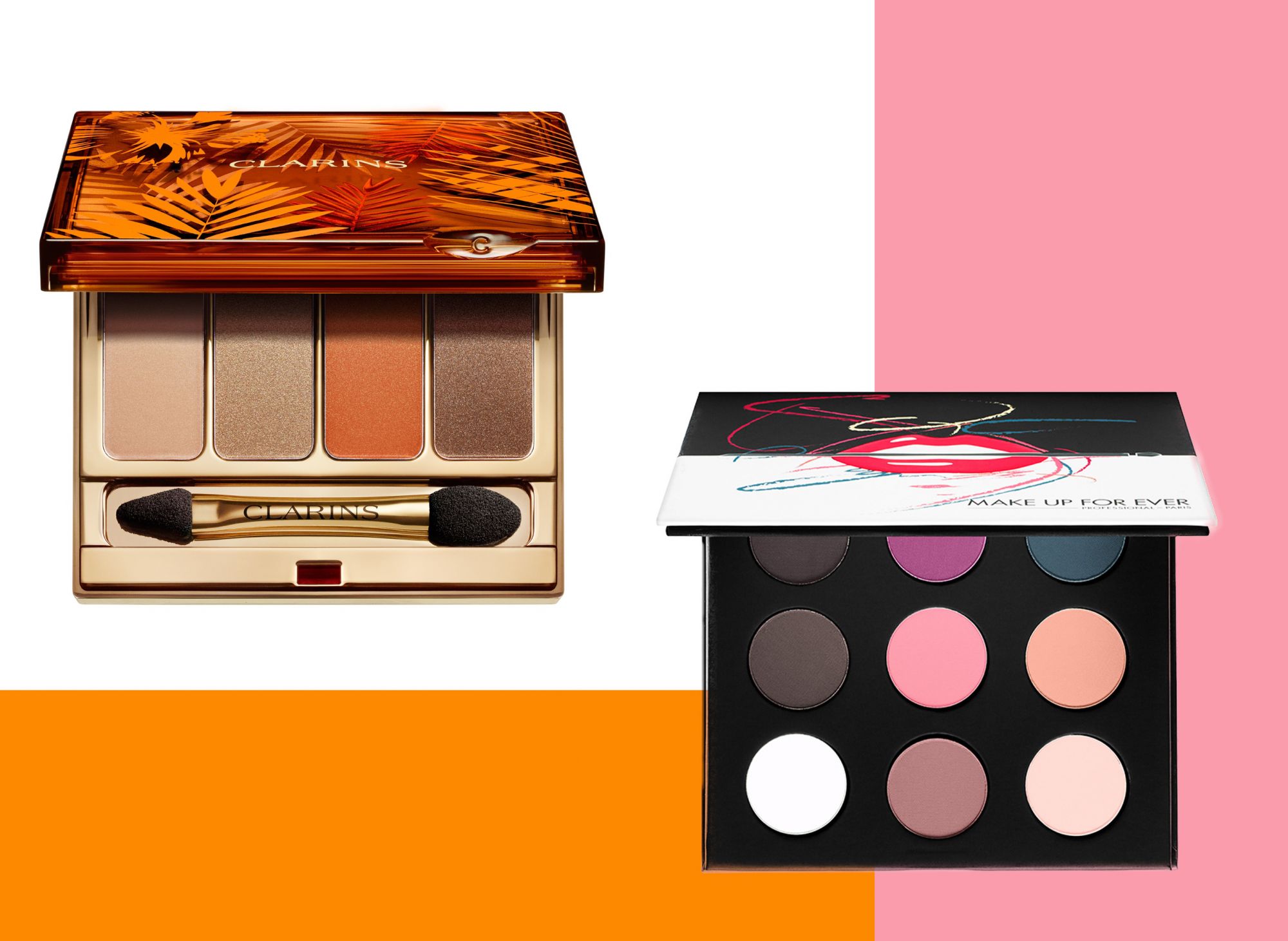 _____________
METALLIC EYESHADOW
_____________
Metallic, not only silver but also gold, copper and bronze. It must not be too sparkly, but its sharp reflection should define the shape of the eye, turning the gaze into a mixture of alluring and serious reflections.
On the Tadashi Shoji's runway, the metallic eyeshadow has been applied under the lower lashline and defined with mascara. How the product must be applied is  free for all: defined, only on the upper lid, smudged in a rough way outside the eye lines. Everything is good, as long as it shines (as long as it doesn't spark).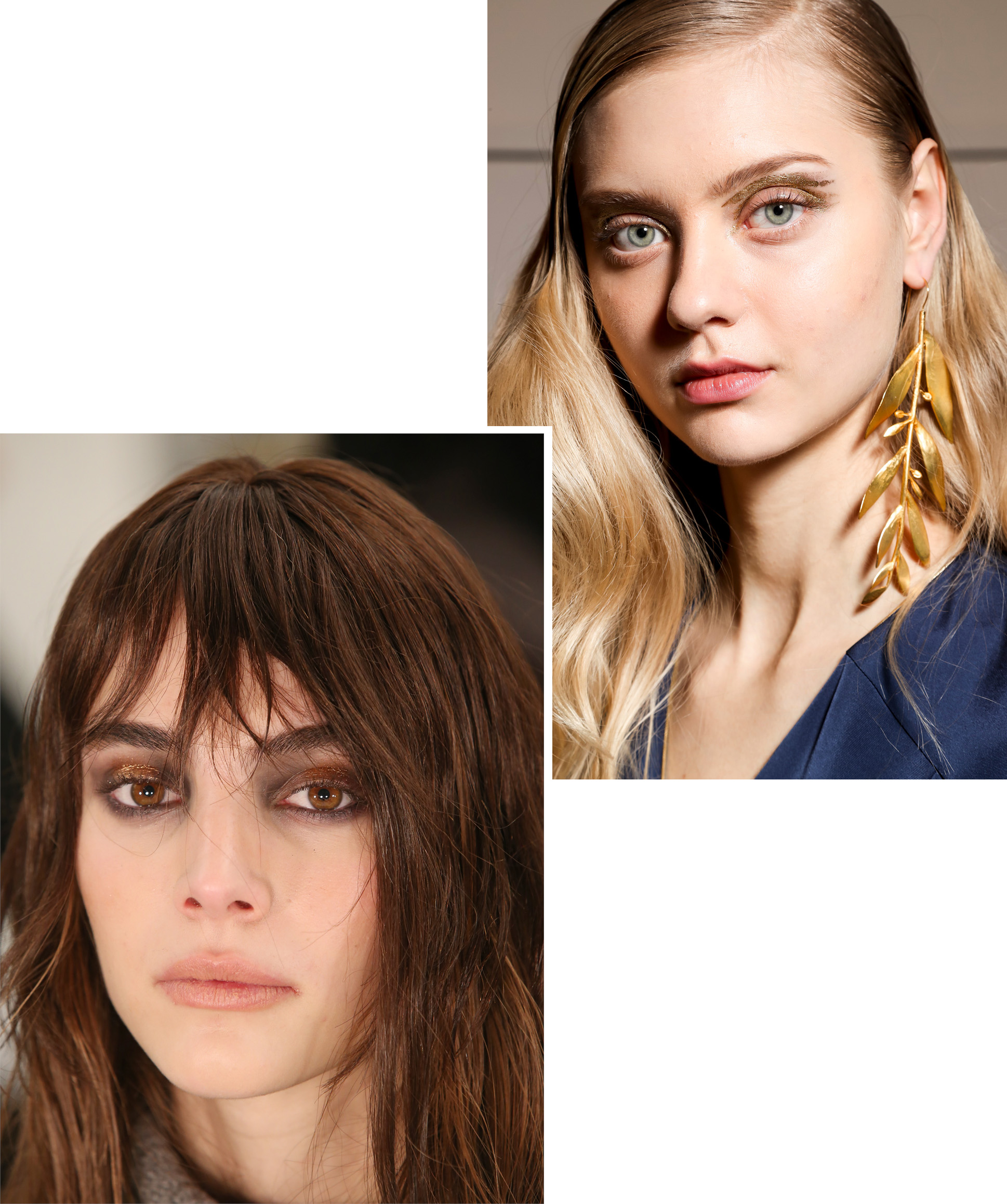 If you use a bold metallic nuance, and you should, use a subtle shade of neutral lipstick… or, even better, lipgloss! Learn from Alexis Mabille, that matched MAC's Lipglass to a golden eyeshadow.
For eyelids worthy of a knight in shining armour (see the Laura Biagiotti's golden eyes) try the Huda Beauty Textured Shadows Palette Rose Gold Edition. Its 24K shade will make you fall in love with metallic.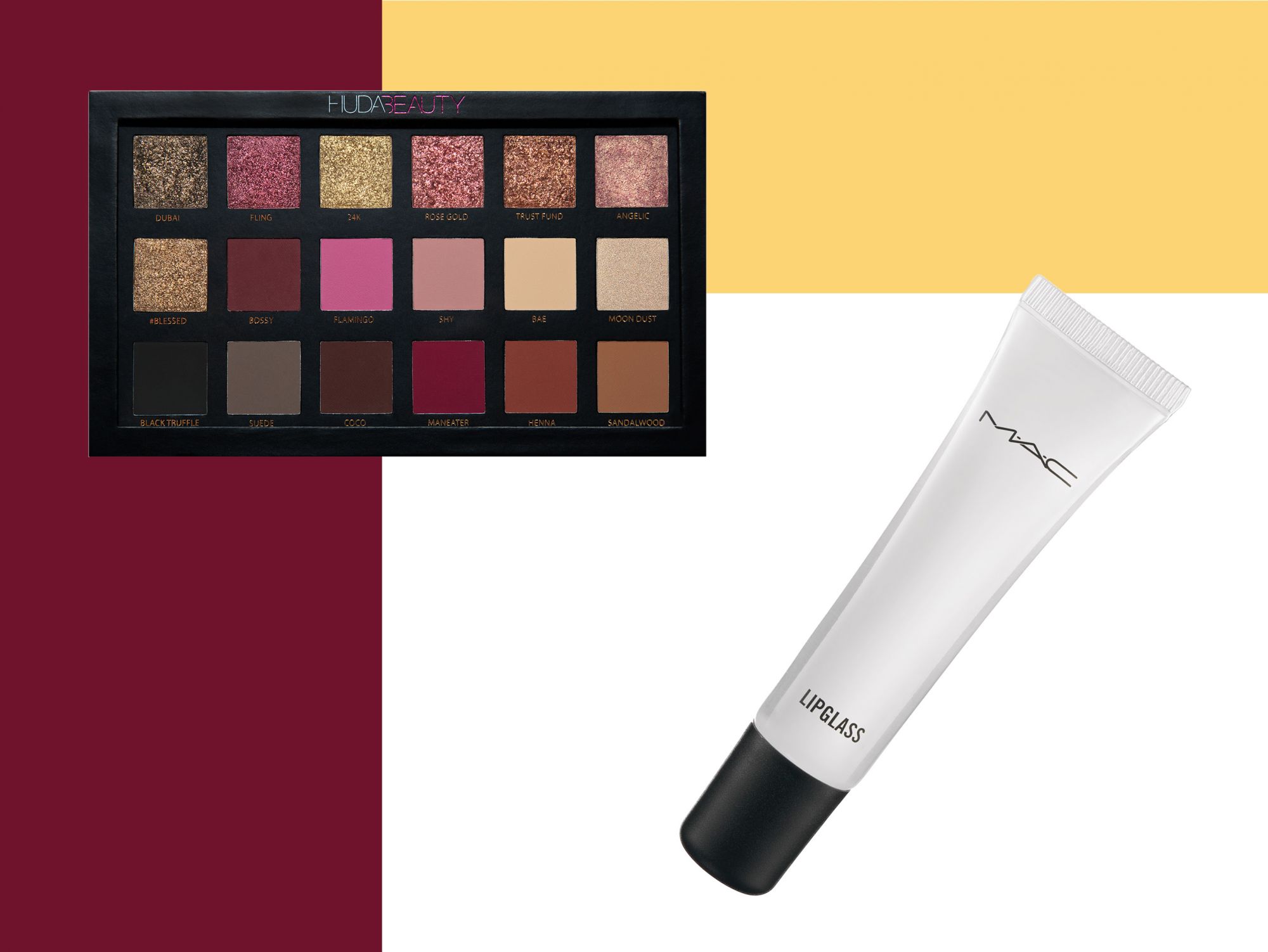 _____________
VAMPY LIPS
_____________
Did you all see how wonderful was the lipstick used on the Giambattista Valli runway? Push the lines matching dark lips to the grunge eyeshadow, as seen on Valentino and
Fenty x Puma
by
Rihanna
, or with a textured eyeliner, in order to achieve a
rock
or a
futuristic
look.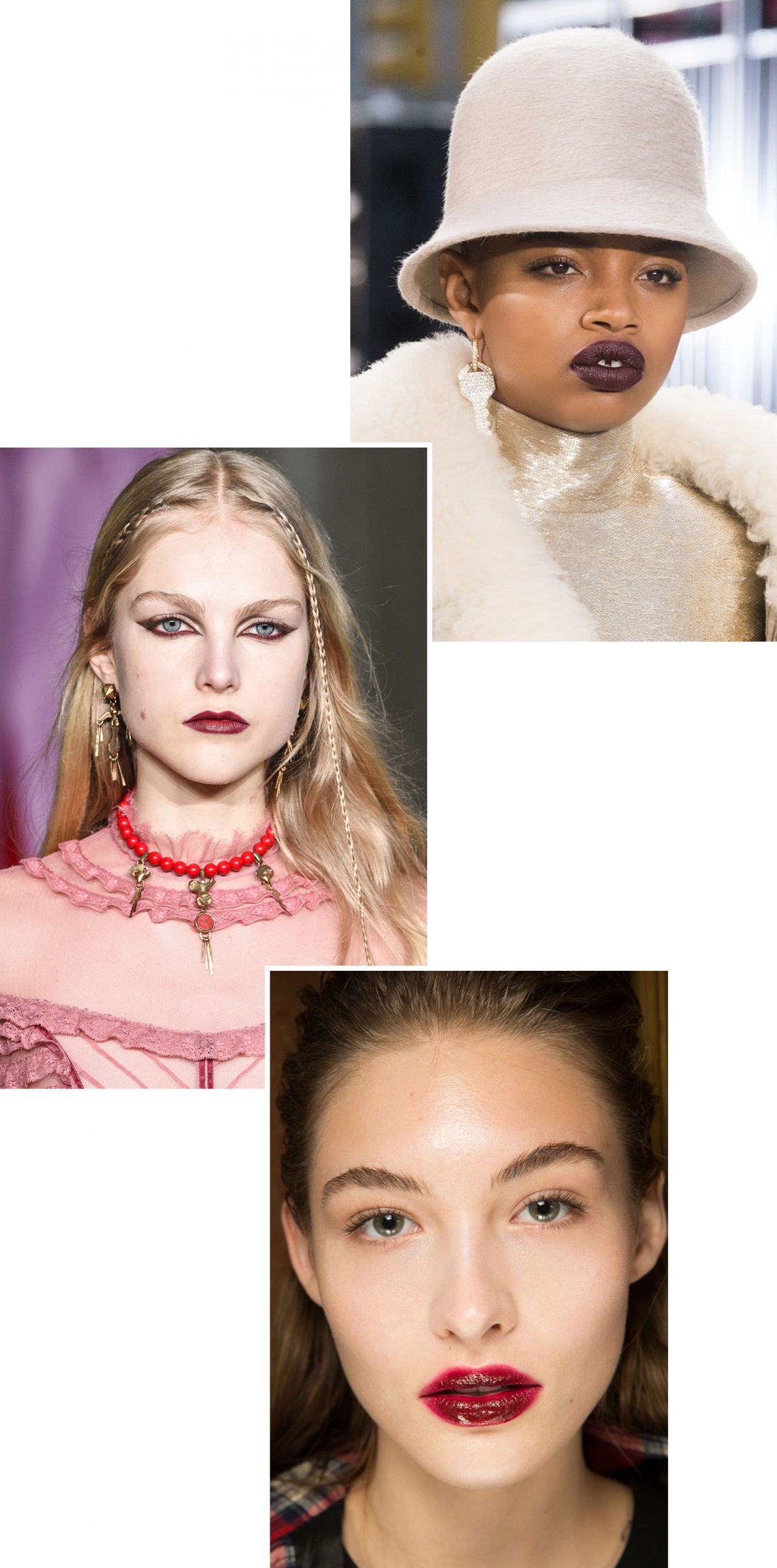 Oxblood and Burgundy lipsticks are going well this fall, be them with a metallic finish, gloss-y or matte.
La Perla chose a matte oxblood with a light ombré effect for her models, while Mark Jacobs painted lips with a deep and rich nuance of plum.
Color Sensational The Loaded bolds lip color in Midnight Merlot will be one of the shades of this season. Produced by Maybelline, it has appeared on the catwalk for Alice + Olivia.
_____________
Trend Make Up Fall 2017
GRAPHIC EYELINER
_____________
Bold eyeshadows are just not bold enough? This fall is rewarding dramatic eyeliners, with super defined wings and mostly rock, grunge and extra-Black. As we've seen on Pucci or Monique Luhillier, the eyeliner or pencil is placed not only on the upper lid, but also on the lower part.
Floating eyeliner is a brand new way to create a sophisticated and unique look. It doesn't define the whole eyelid, but just the external corner instead. Craving an even better result? Use a pop color and be ready to stand out.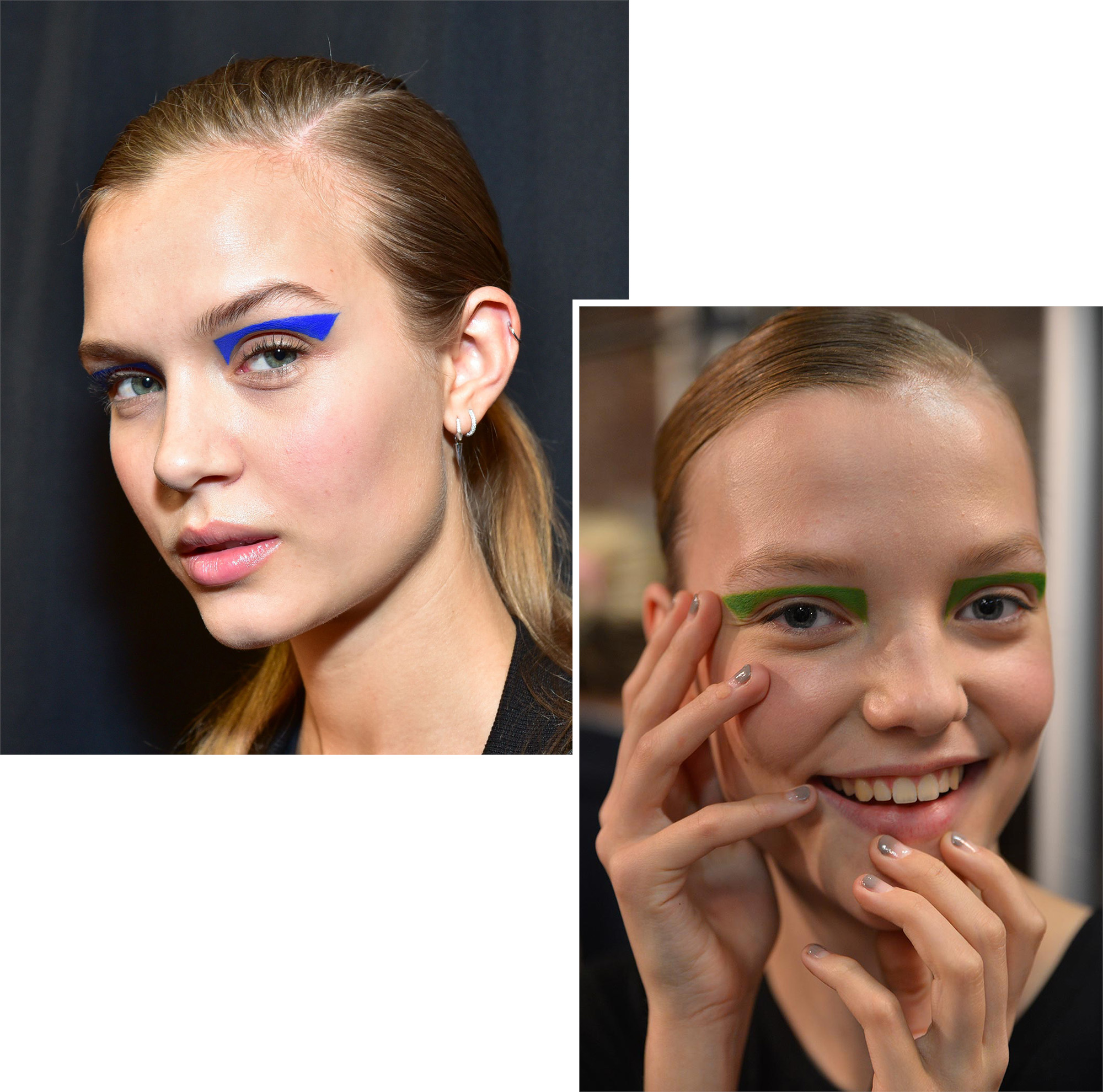 Highly pigmented, versatile and oh so red: that's the Inglot AMC Eyeliner Gel in 79. Perfect if you want to recreate a futuristic graphic eyeliner, Chanel style, but in ruby, as seen on Alexander Wang.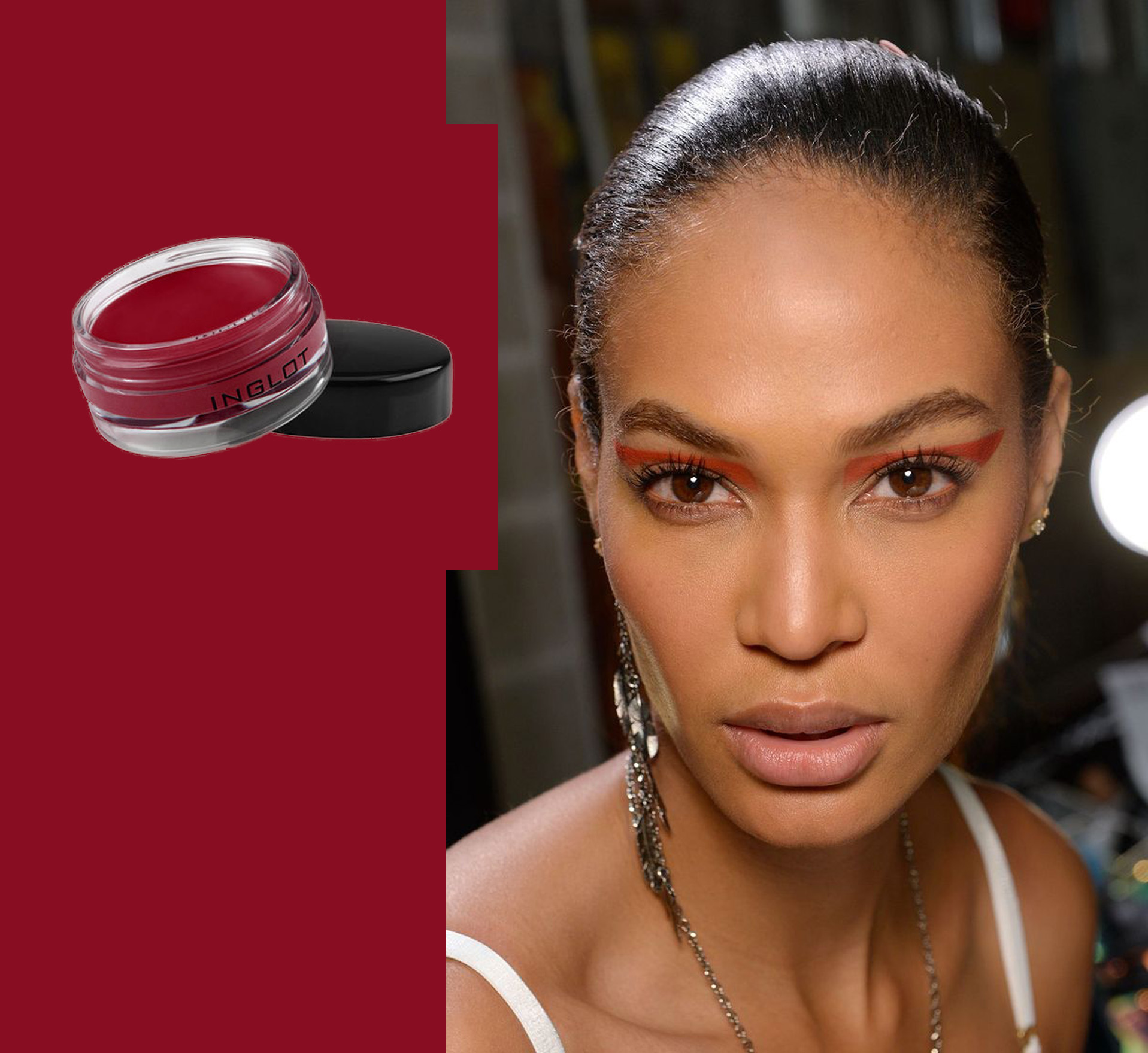 _____________
NATURAL SKIN
_____________
You should always take good care of your skin, but this fall is going to be all about natural skin, make up "no makeup" is going to happen. Hence, be prepared to invest in quality time just your and your favorite moisturizing mask.
Nars' make up artist Mark Carasquillo reveals that concealer and highlighter are going to become our best friends, putting temporarily aside foundation and powder. For the perfect androgynous look, the eyebrows must be brushed upwards and fixed with some gel.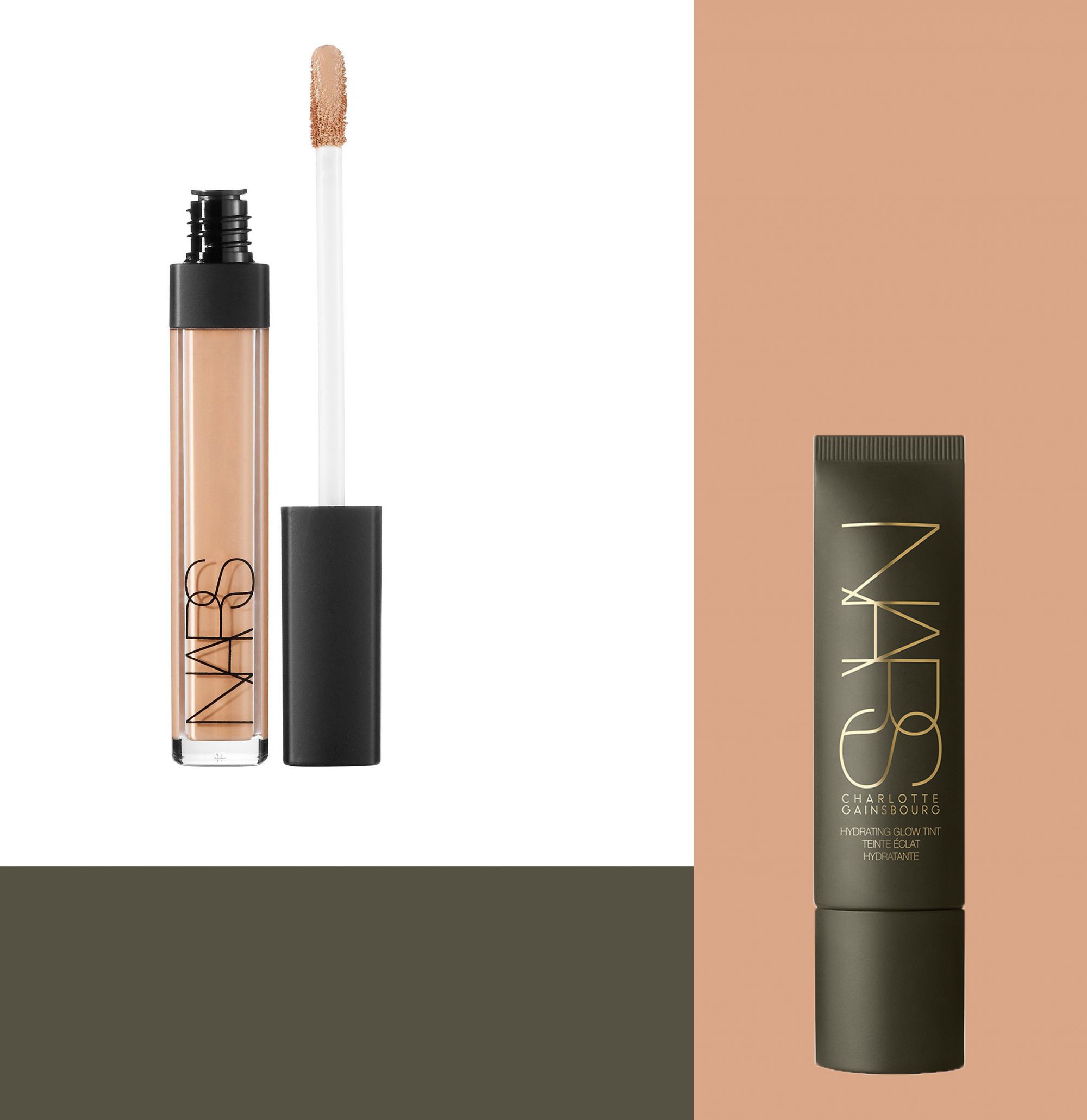 For Clinique, Buriani has chosen a feather-like base: light, natural and glowing. In order to do that, the skin must be pampered and moisturized daily. With the new Ren Evercalm Ultra Comforting Rescue Mask, available on Ren's website, your skin will be prepared to face the no foundation challenge.