In the first half of the 1900s, socialites were the center of the mundane life: they took part in charity events, sporting tournaments and they organized tea parties in their gardens on summer days. Luisa Beccaria, with the SS20 collection, dusts off that world by turning every woman aristocratic thanks to the simple yet irresistible beauty of her clothes.
Luisa Beccaria SS20
MOODBOARD
__________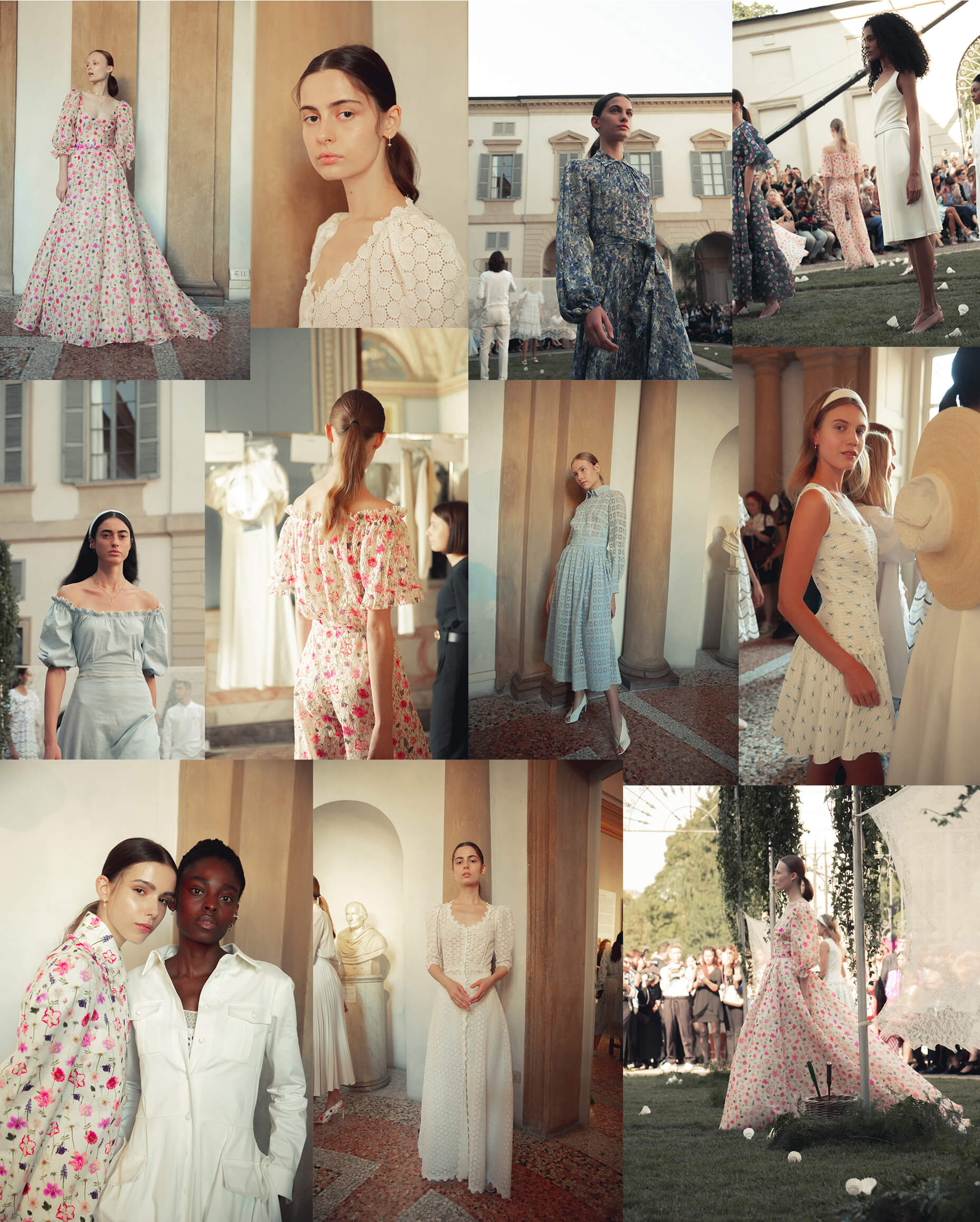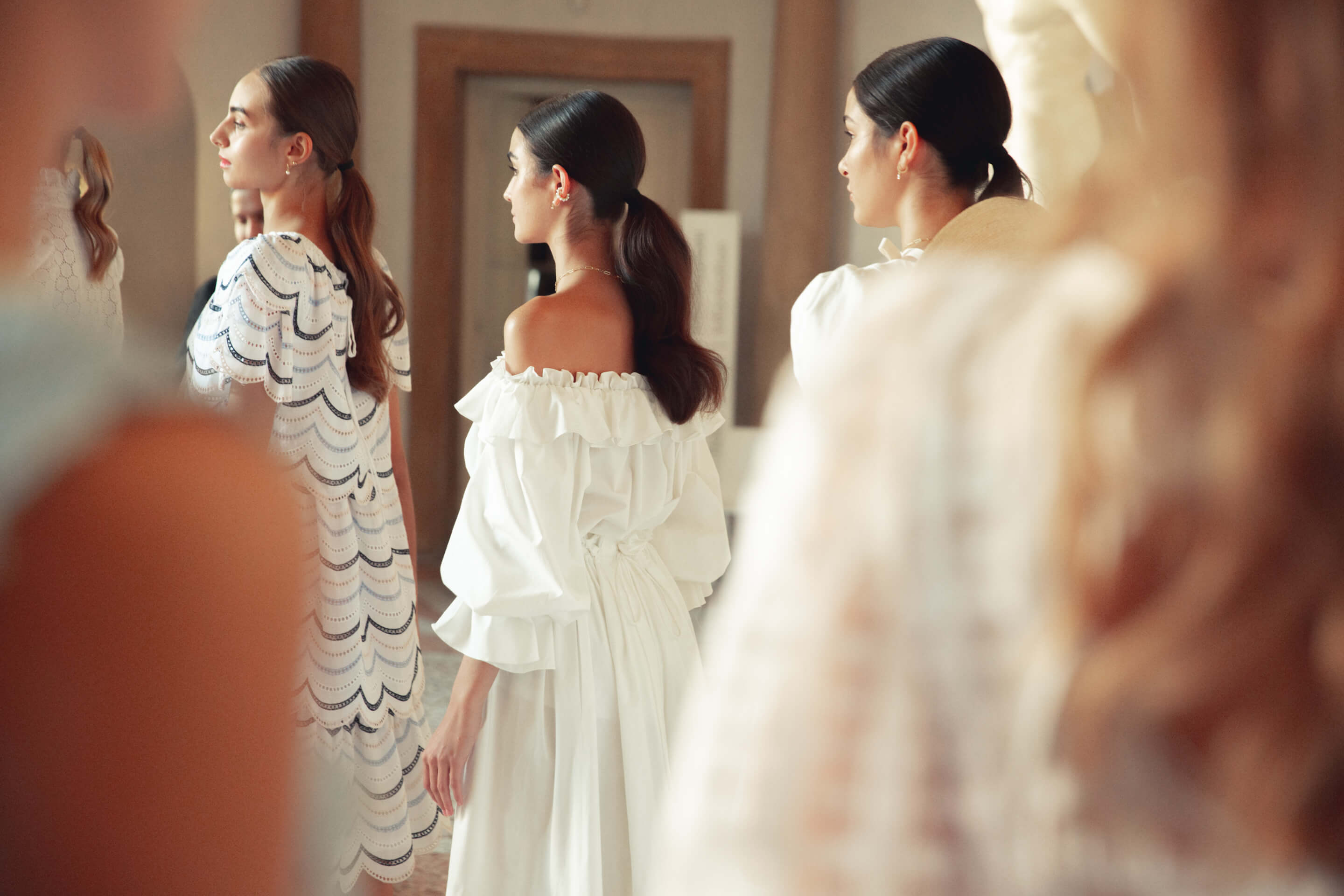 A lush garden creates the atmosphere for the show, made interactive by real badminton matches between models, where an embroidered tablecloth served as the net, while around the playground we witnessed the ethereal beauty of the looks that walk on the runway. For the game of elegance that every woman plays daily, Luisa Beccaria proposes soft suits (pants with sweaters or blouses), apron-like skirts in Sangallo, white dresses with retro lines and others with a bon-ton allure that make us dream. Light textures such as linen and cotton are greatly embroidered, especially with floral motifs.
The feminine silhouettes and variety of lengths make this collection a triumph of poetry, purity and comfort designed by two women for women.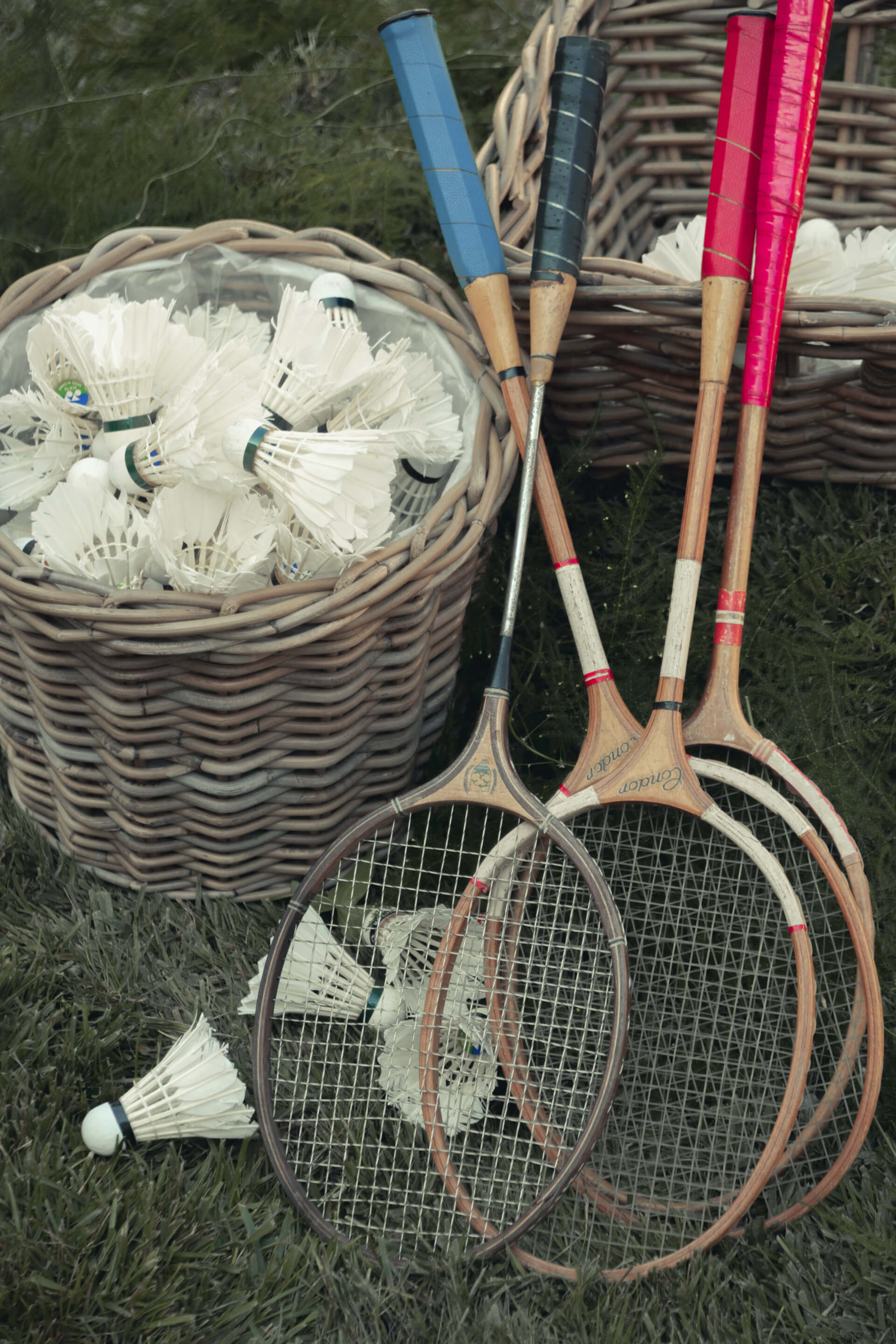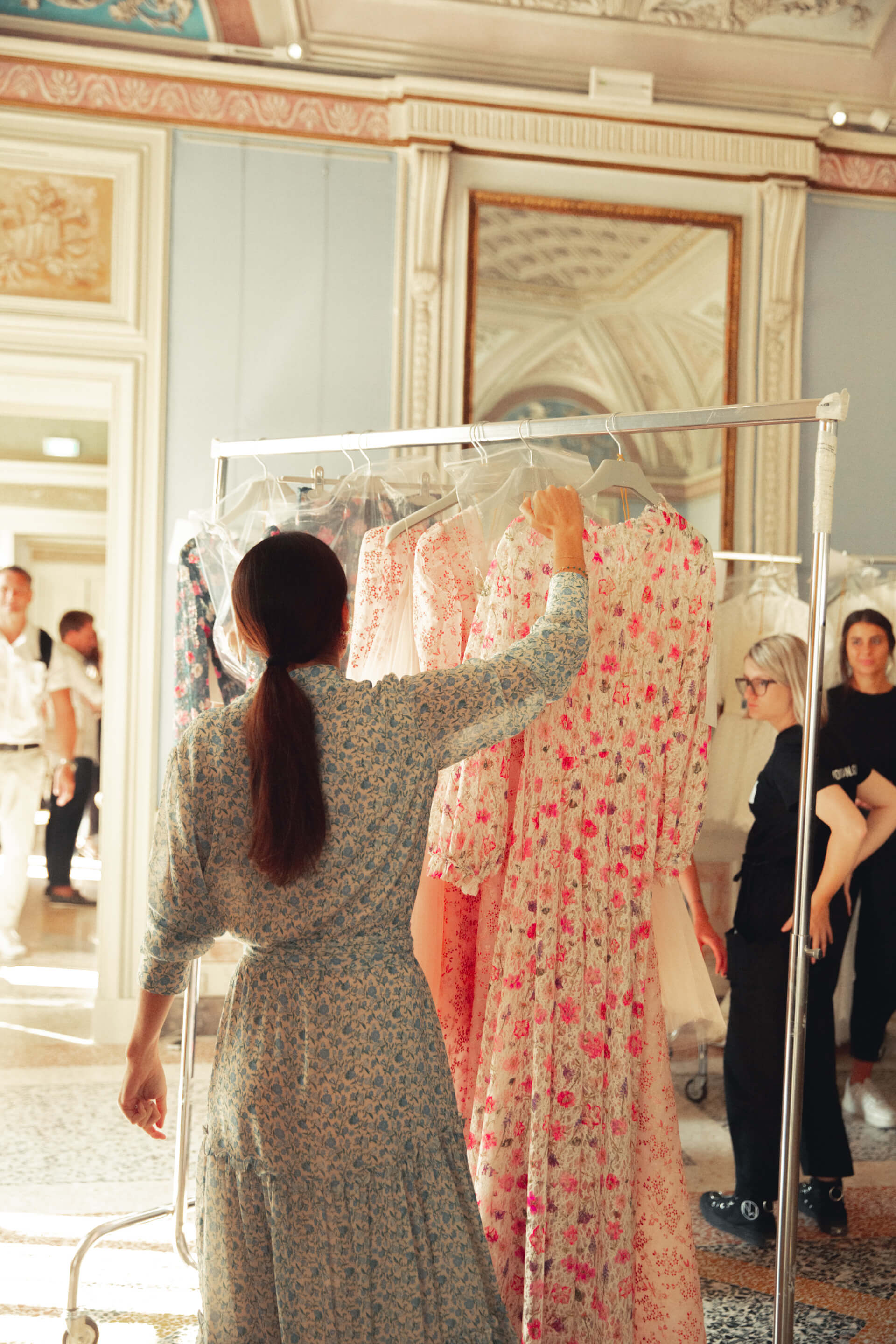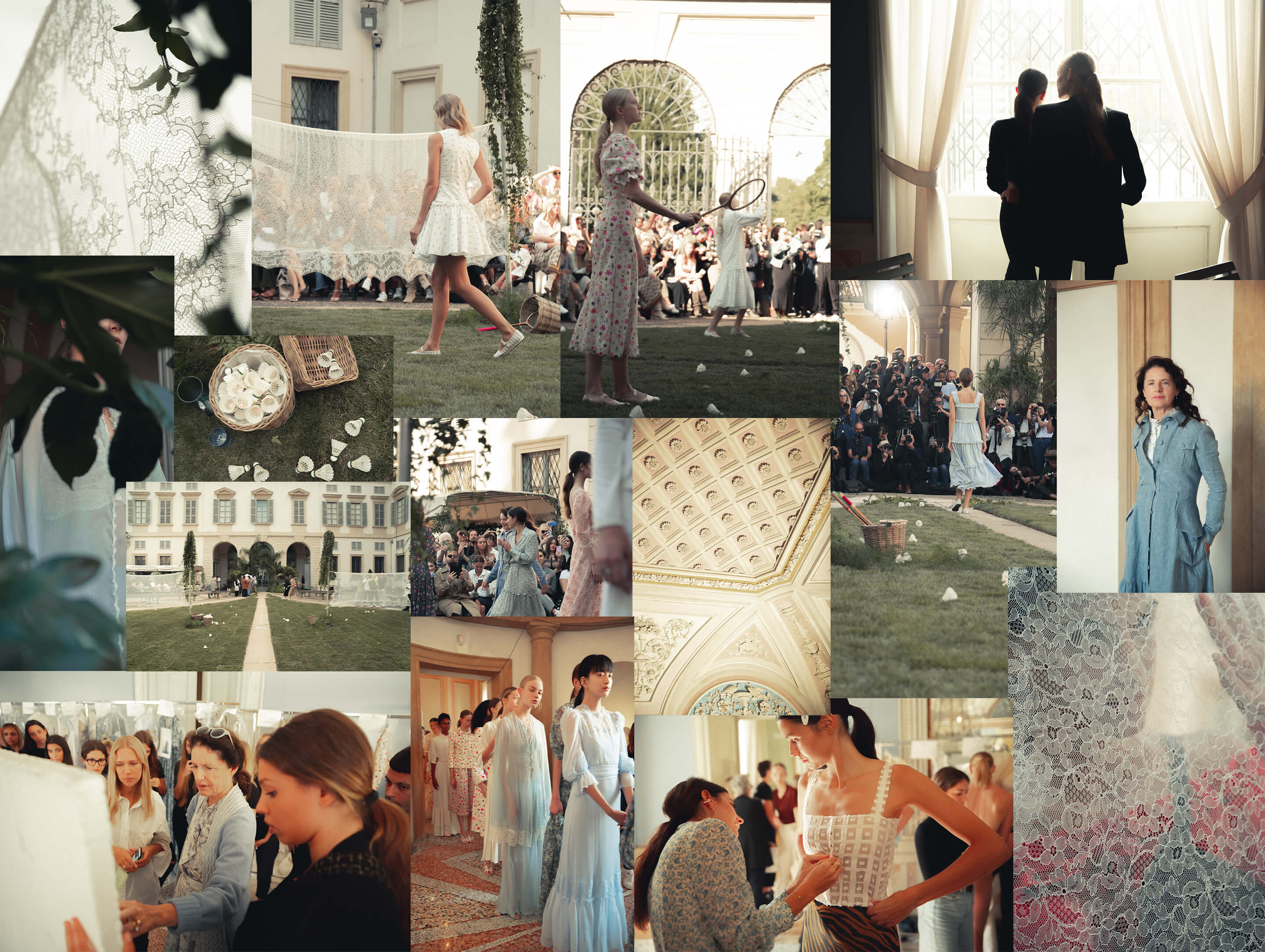 Luisa Beccaria SS20
CLOSE UP
__________
The palette is mainly total-white (cream or écru), although there are some flashes of pink and blue. The transparent details emphasize the romanticism of the collection, while there are no accessories except for the puffy headband, the real must-have of the season. The craftsmanship of each dress and pair of shoes testifies the Italian excellence and timeless beauty, typical of those fleeting summer days that we already miss while listening to "Summertime Sadness" by Lana del Rey.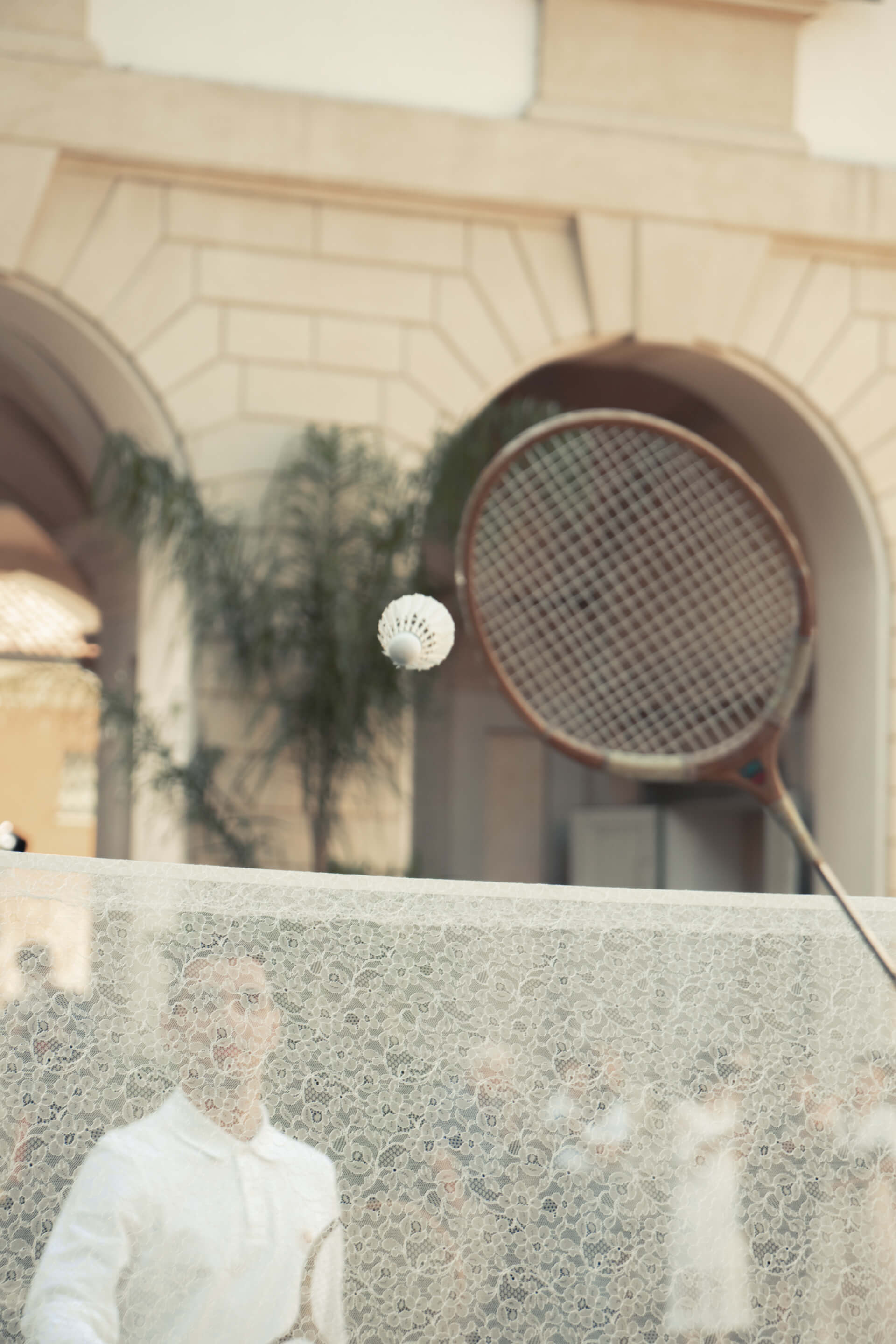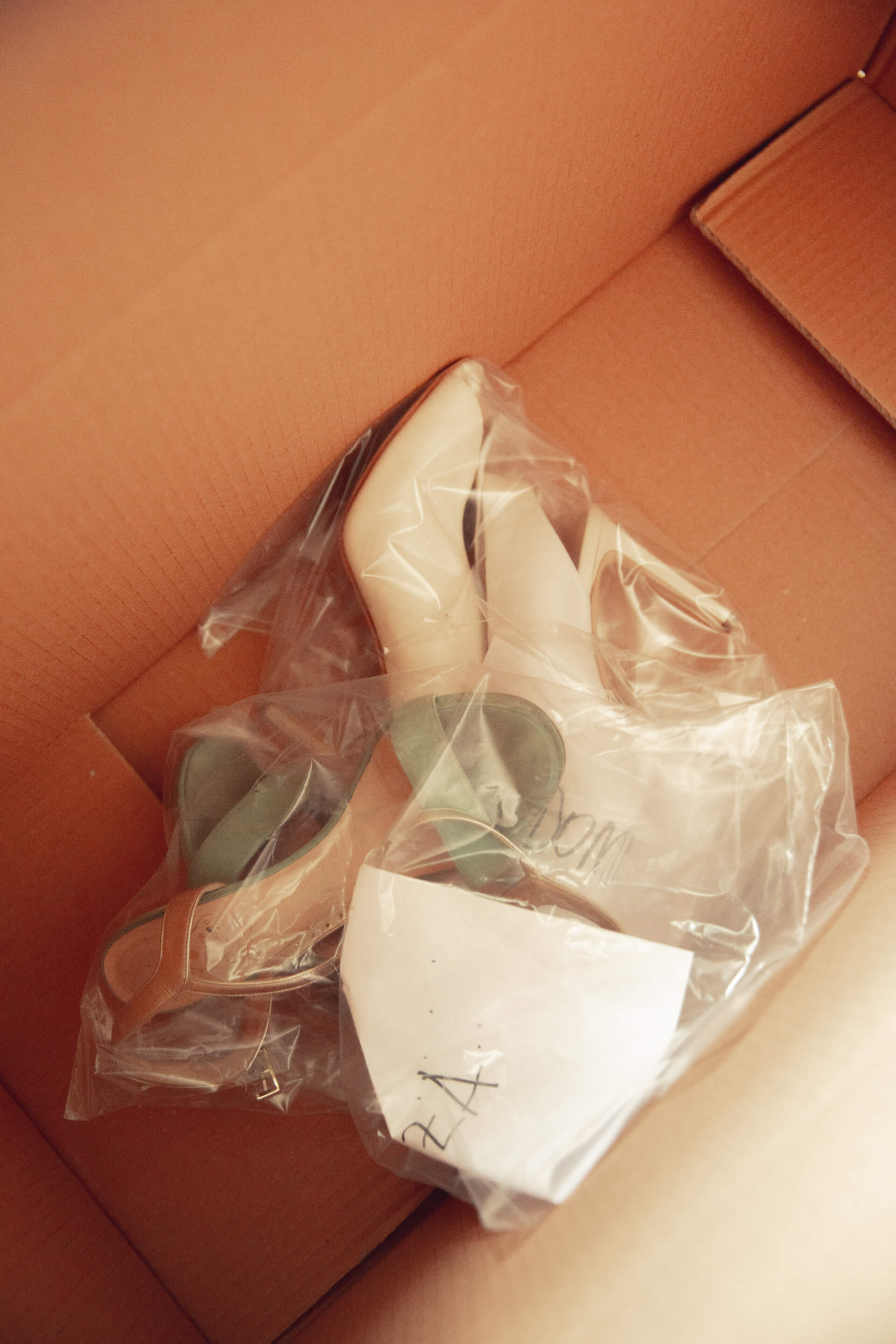 Luisa Beccaria SS20
OUR FAVORITE LOOKS
__________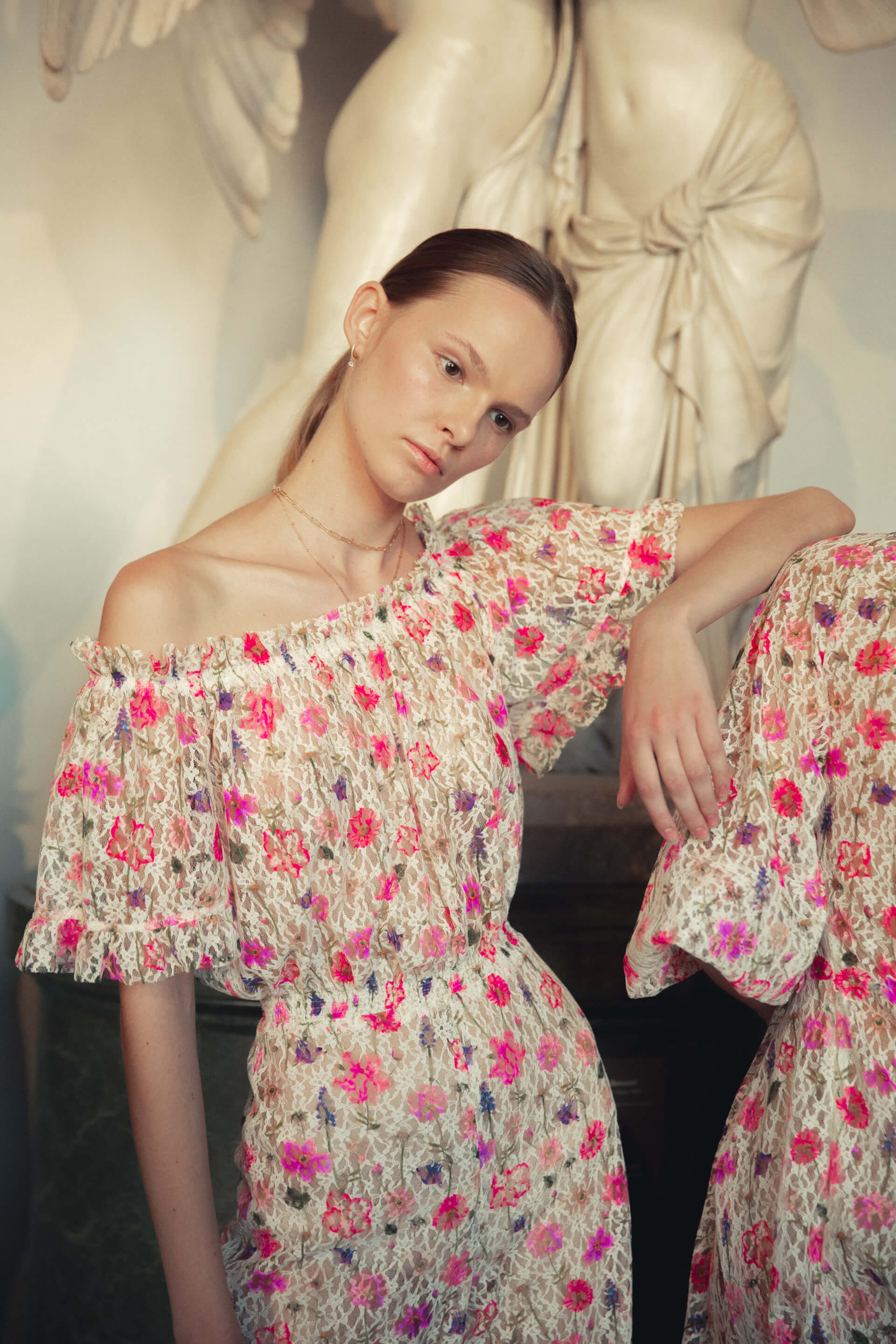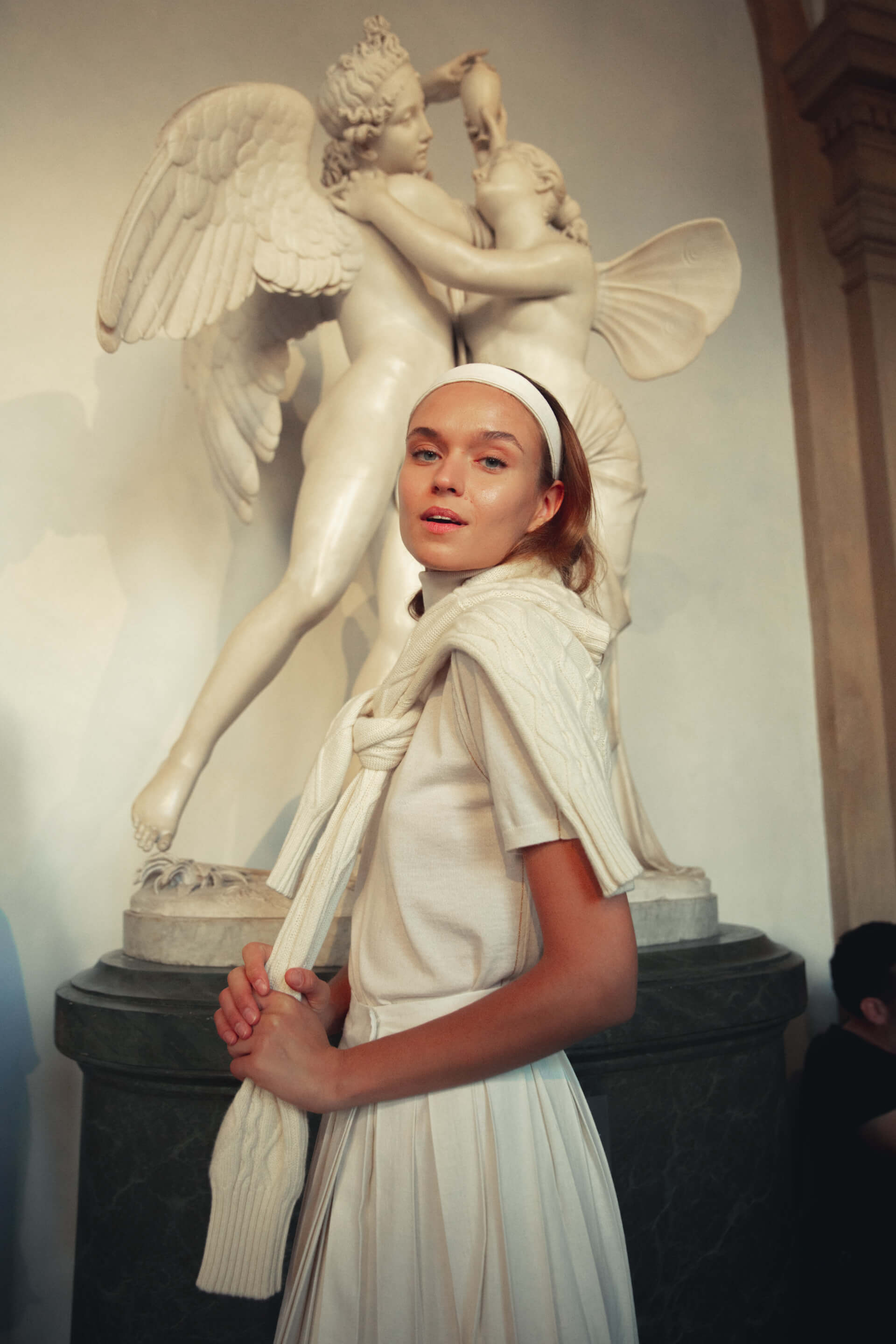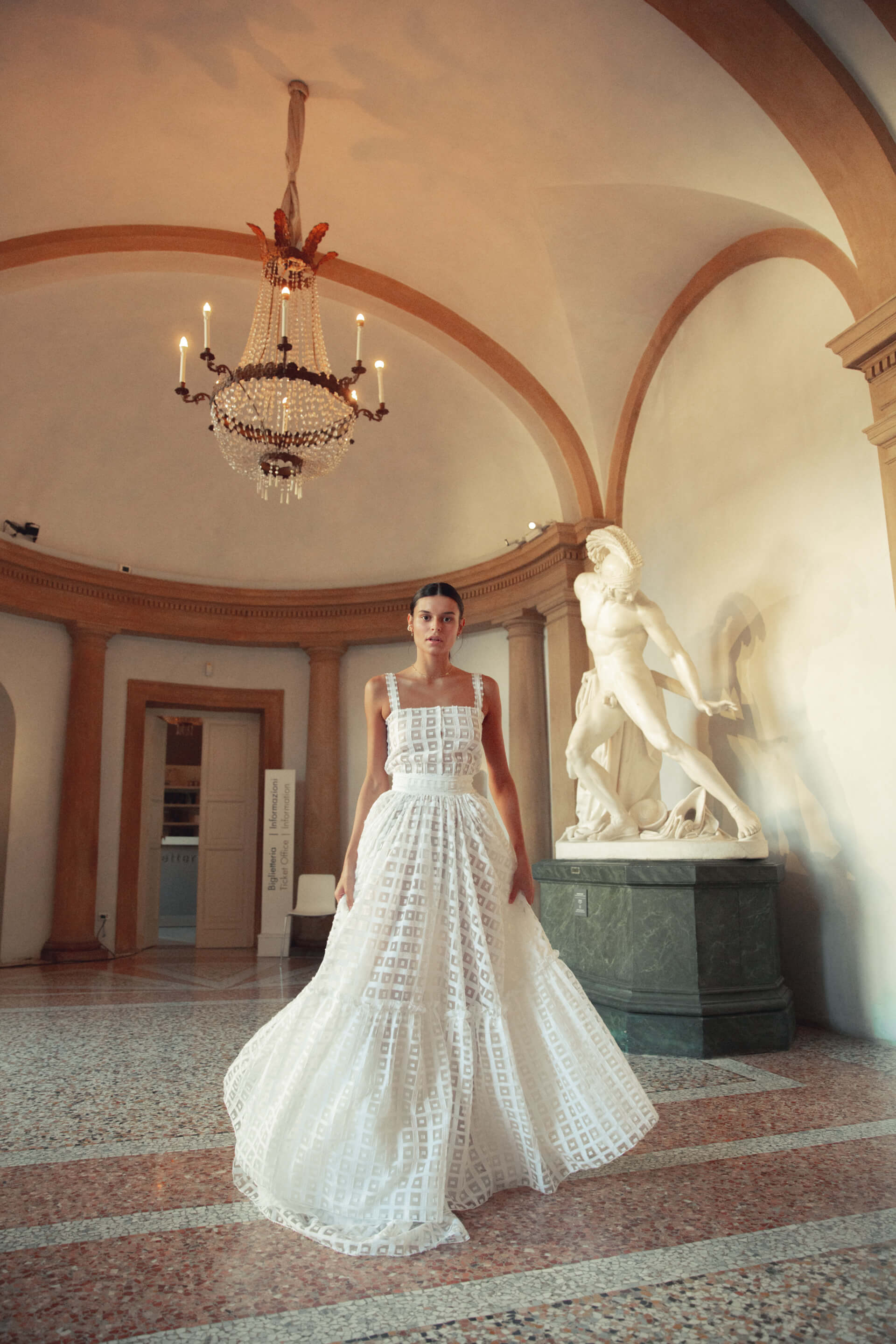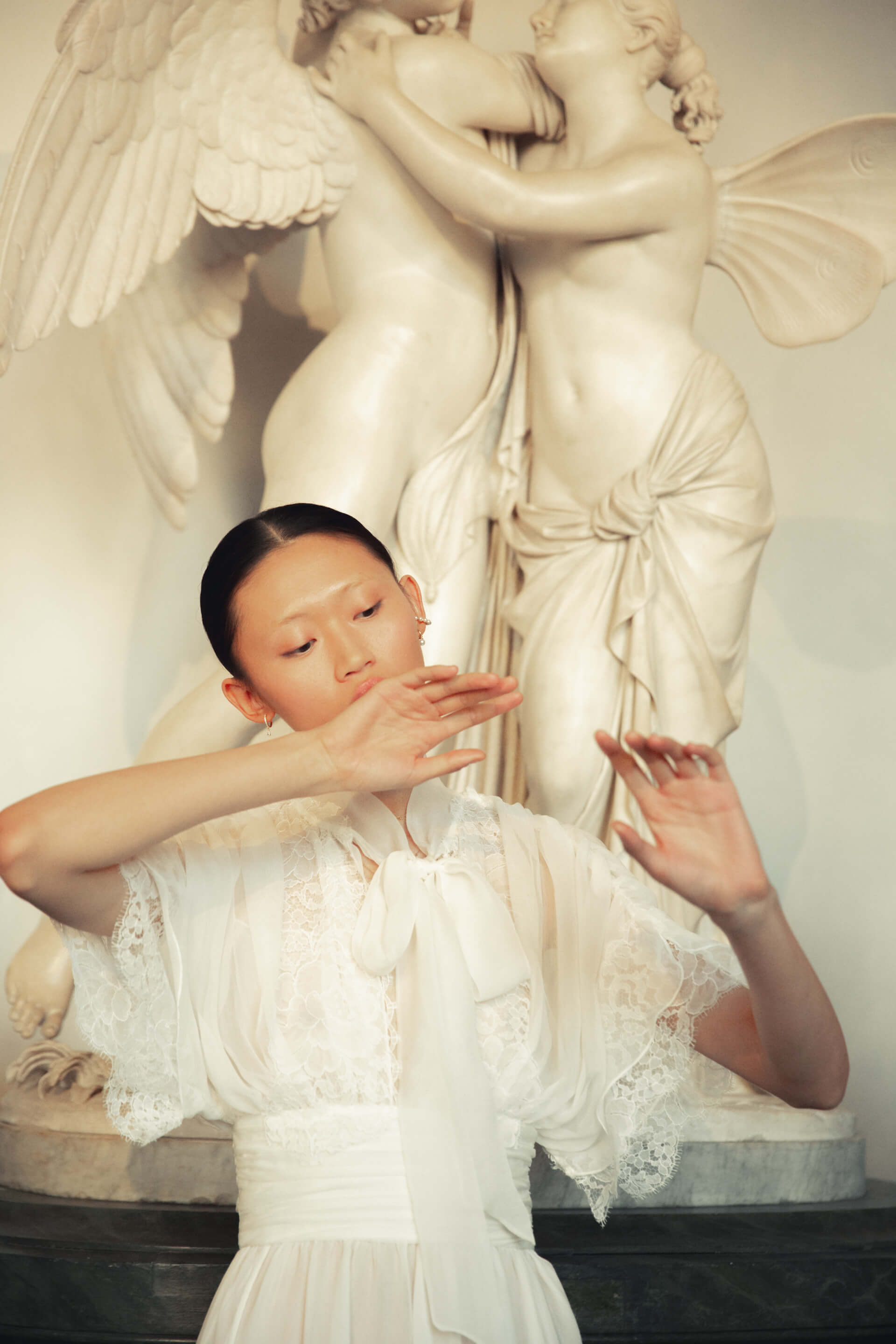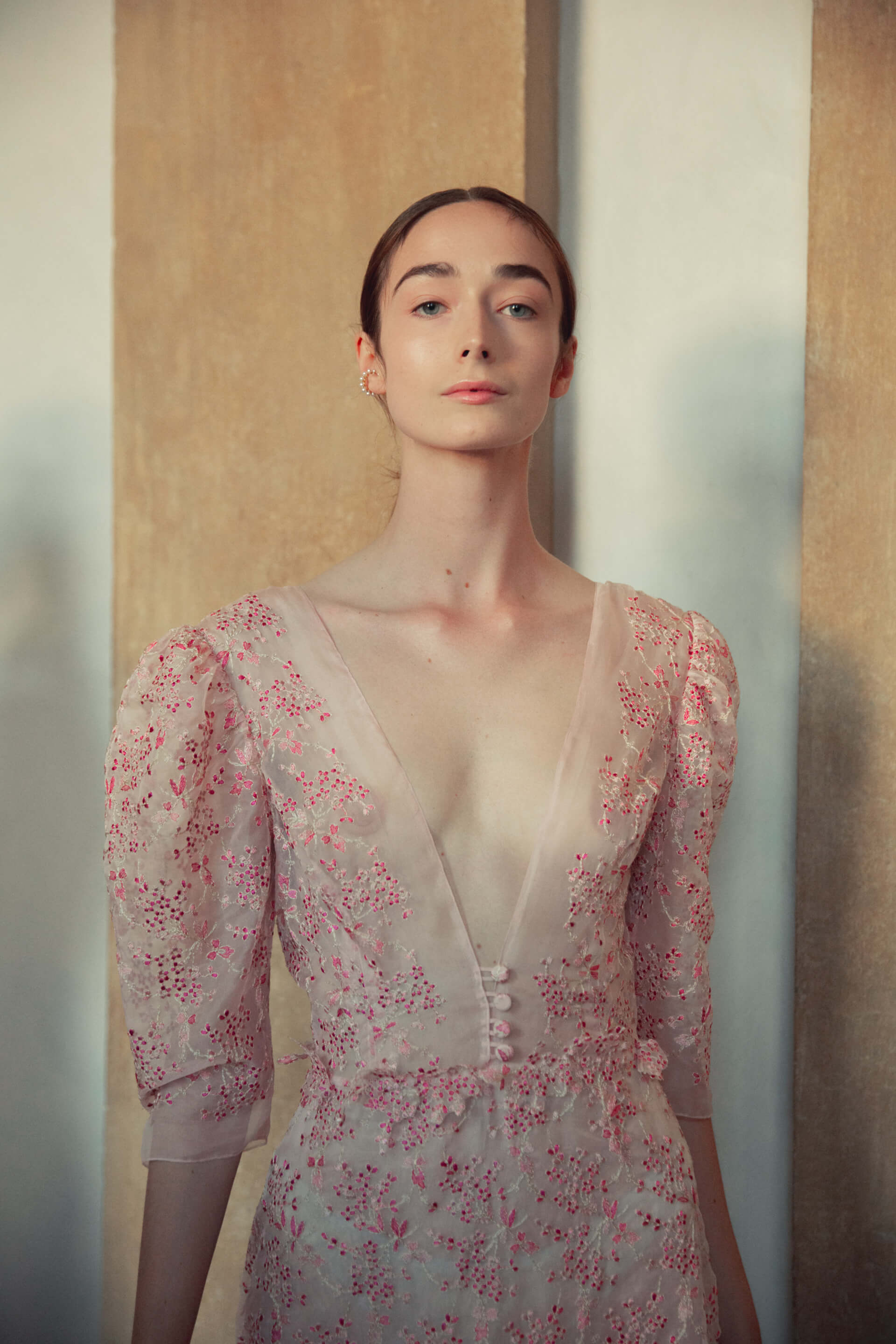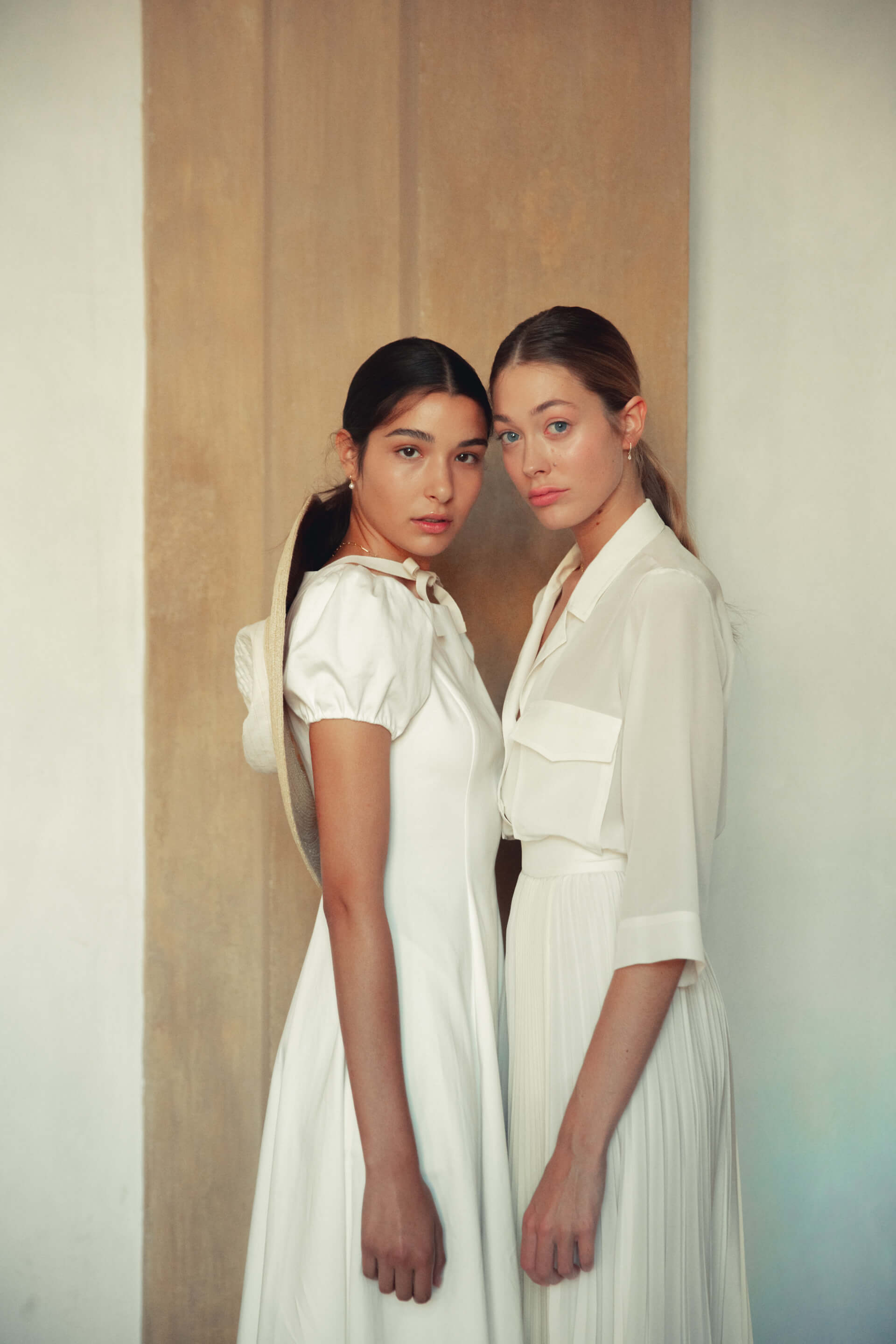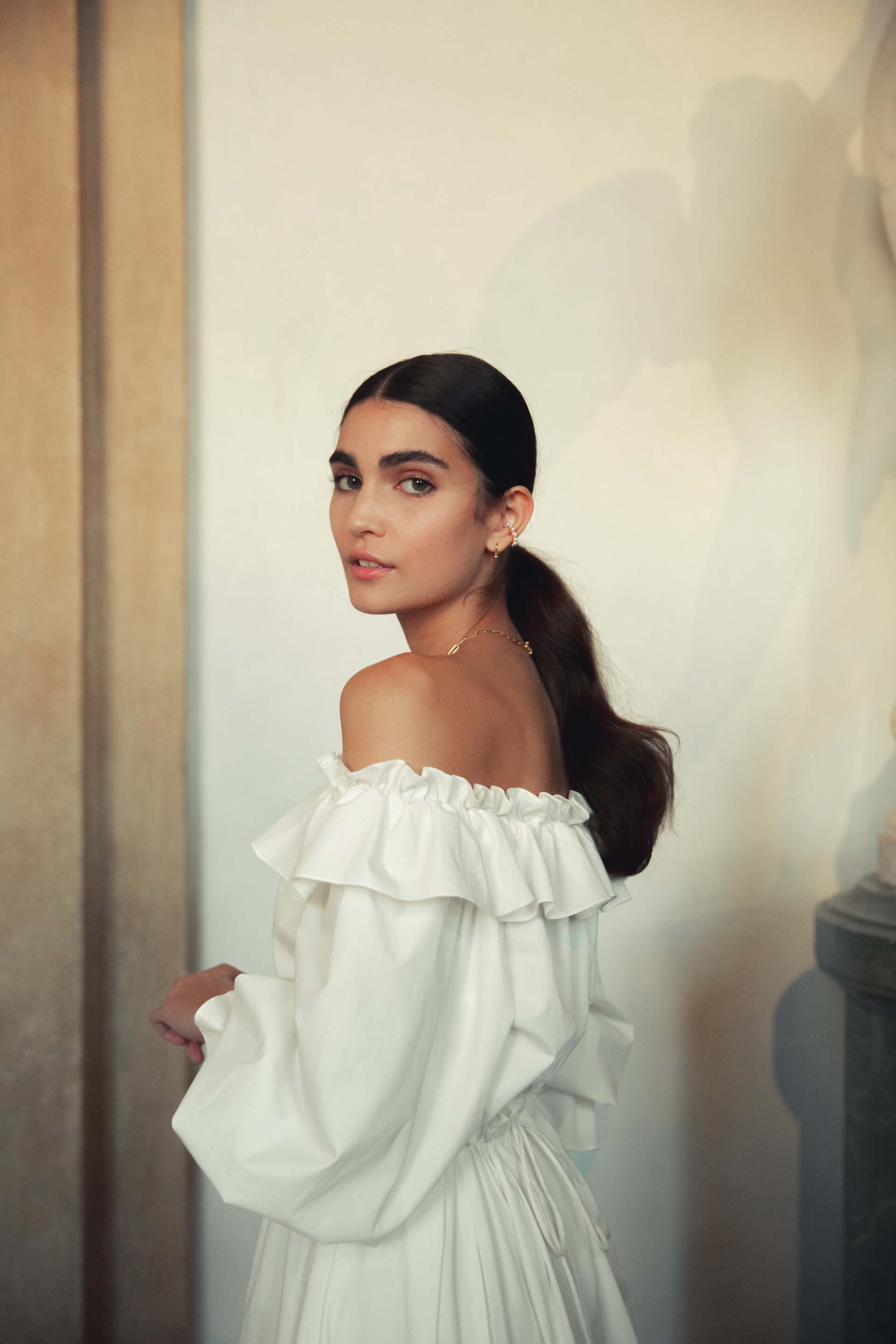 Luisa Beccaria SS20
BEAUTY
__________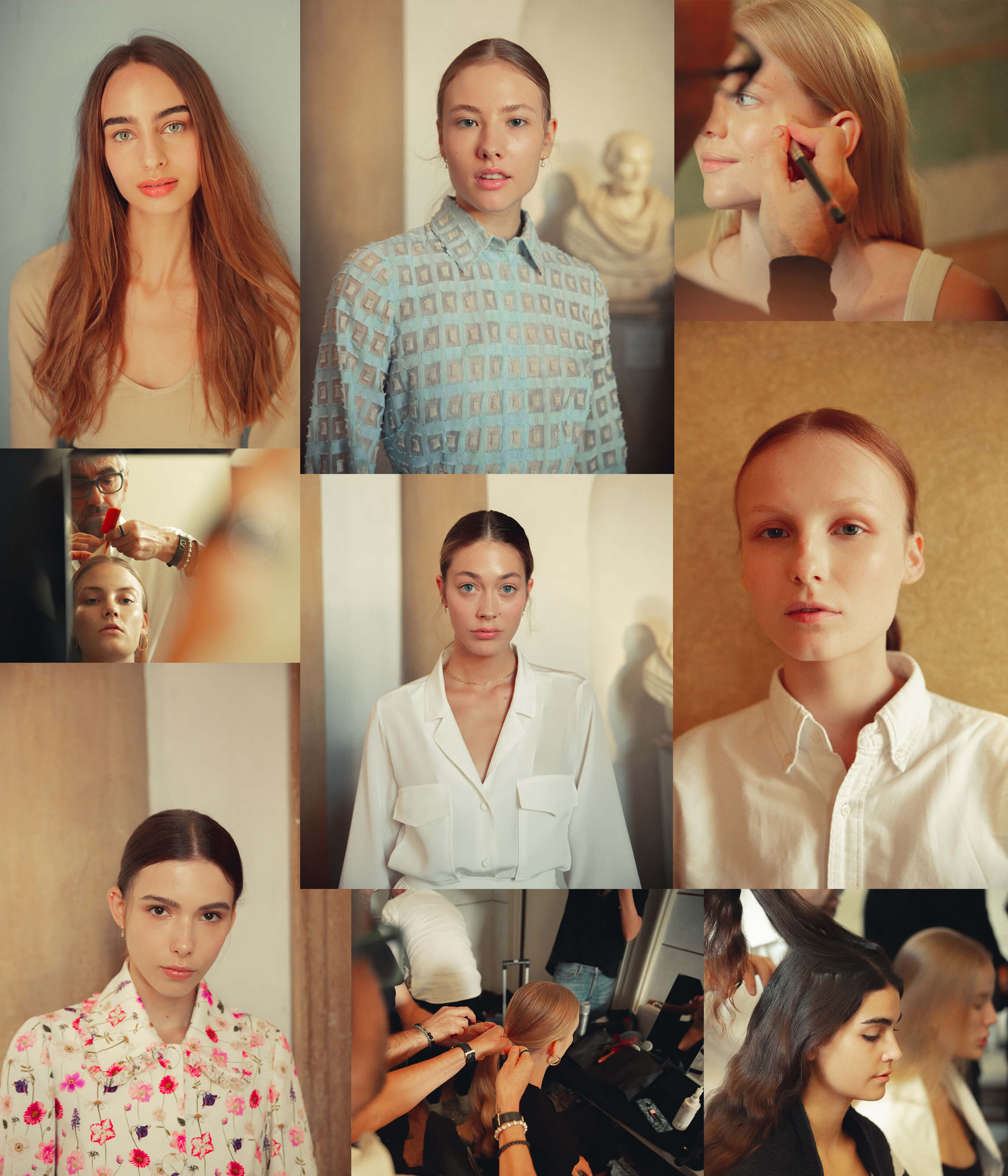 The beauty look created by John Stapleton for MAC Cosmetics Italia is inspired by a summer garden party, during which women play badminton in a 1940s atmosphere, which recalls the one of "The Garden of the Finzi-Continis." After hydrating the skin with the Complete Comfort Creme, he applied the Studio Fix Soft Matte Foundation Stick to cover the imperfections; everything was then fixed with the Studio Fix Perfecting Powder. On the cheeks instead, a veil of Totally Synced Glow Play Blush for a natural effect. Lastly, the eyebrows were combed and defined with the Mixing Medium Eyeliner, while the Lip Conditioner was applied on the lips.
The result is a fresh and bright look that highlights the uniqueness of every woman.