For the F/W20, the romantic and dreamy woman of Luisa Beccaria cultivates her passion for the arts and nature in a greenhouse that, like a winter garden, kindly protects the most ethereal and evocative beauty waiting for the right moment to bloom.
LUISA BECCARIA F/W20
MOODBOARD
In a natural setting, that feels almost like an oasis of peace, in the midst of the city's chaos, the woman of Luisa Beccaria and Lucilla Bonaccorsi lives her dreams and love for authentic beauty by wearing a series of looks which act as a bridge between fantasy and reality. We find winter flowers, of various shapes and sizes, on almost every creation, from shoes to collars. The fabrics, from soft to heavy clothes, cashmere, embroidered velvet, tulle and chiffon, are declined in dresses, shirts or suits of different lengths, characterized by the typical ethereal, feminine and timeless aura of the brand.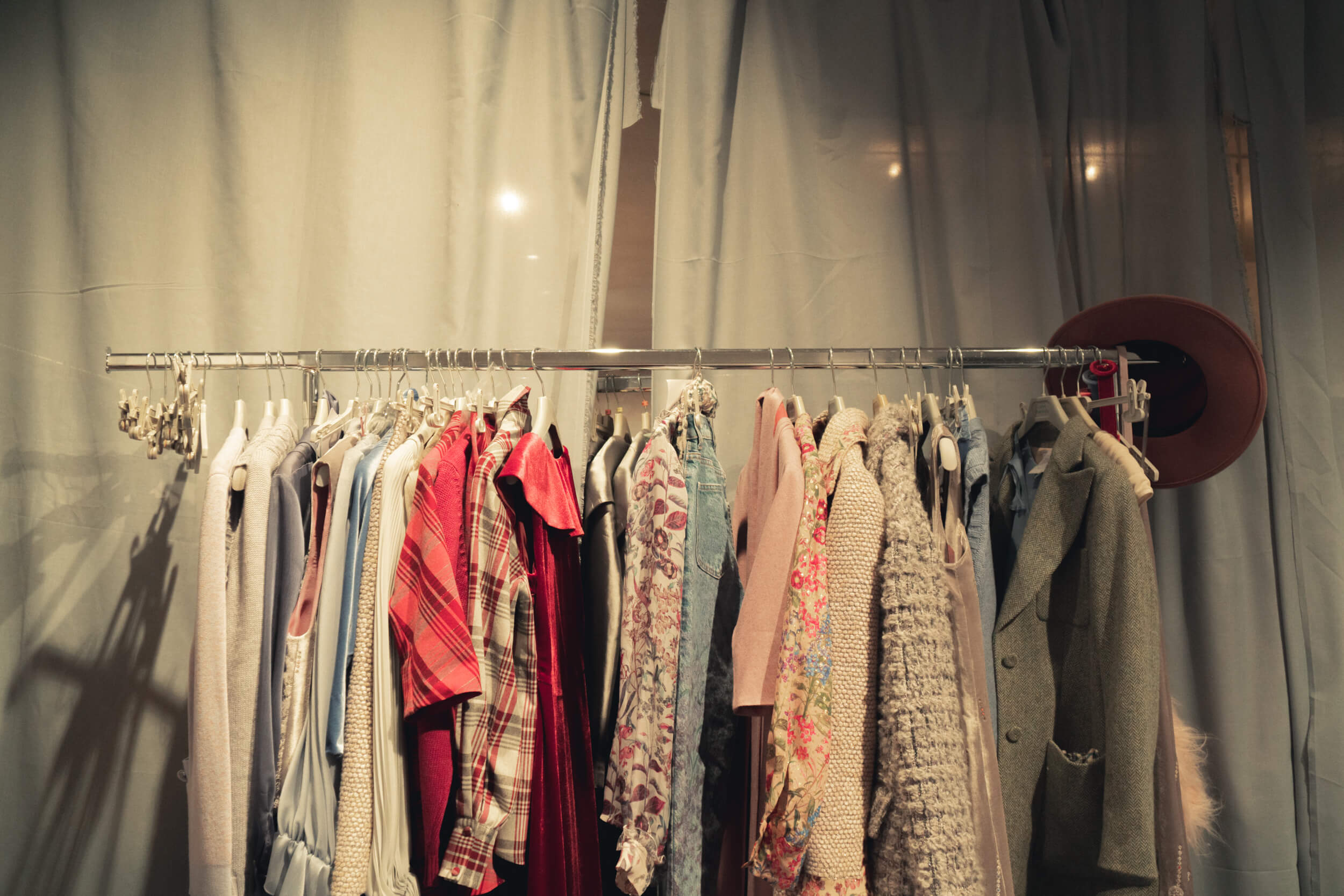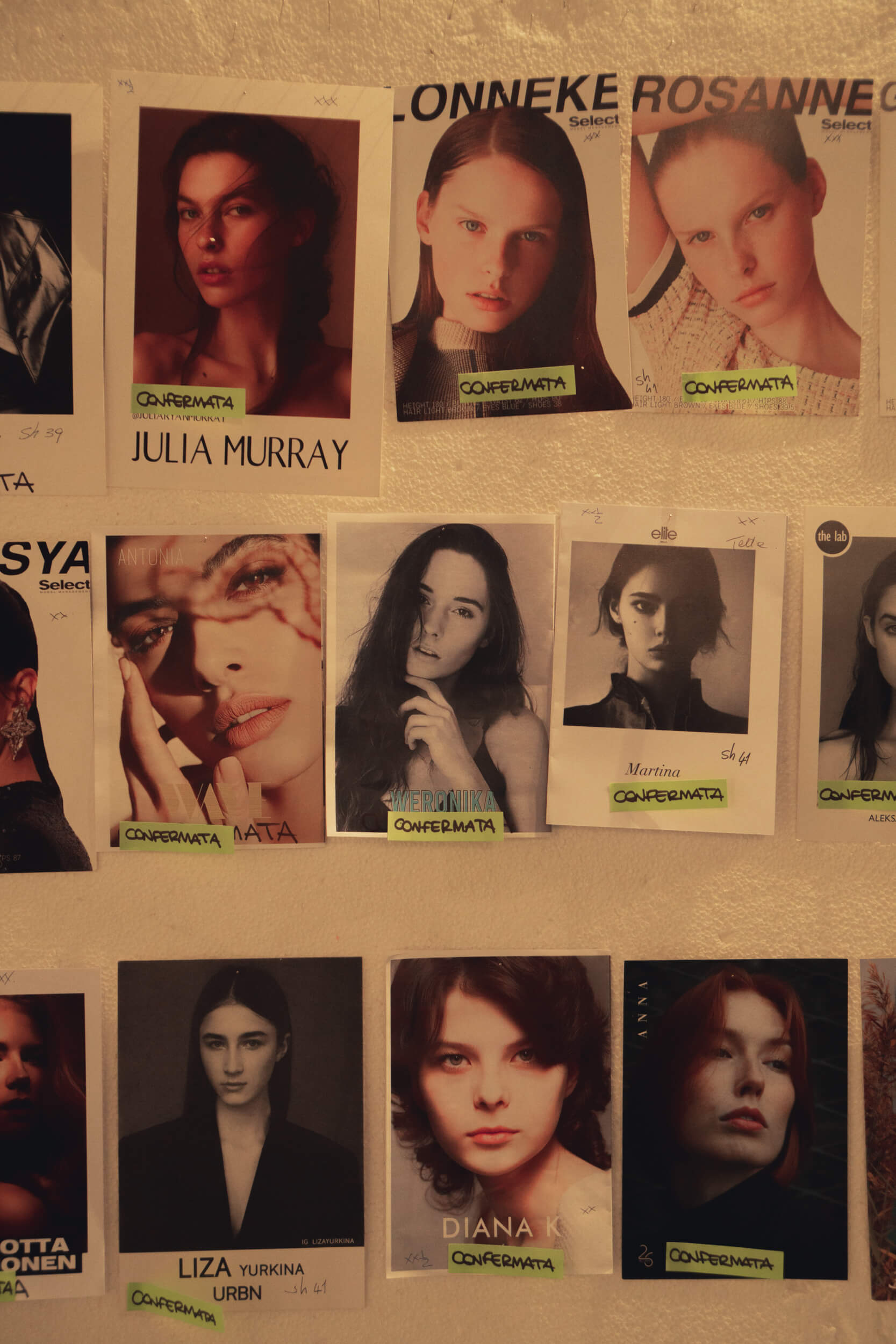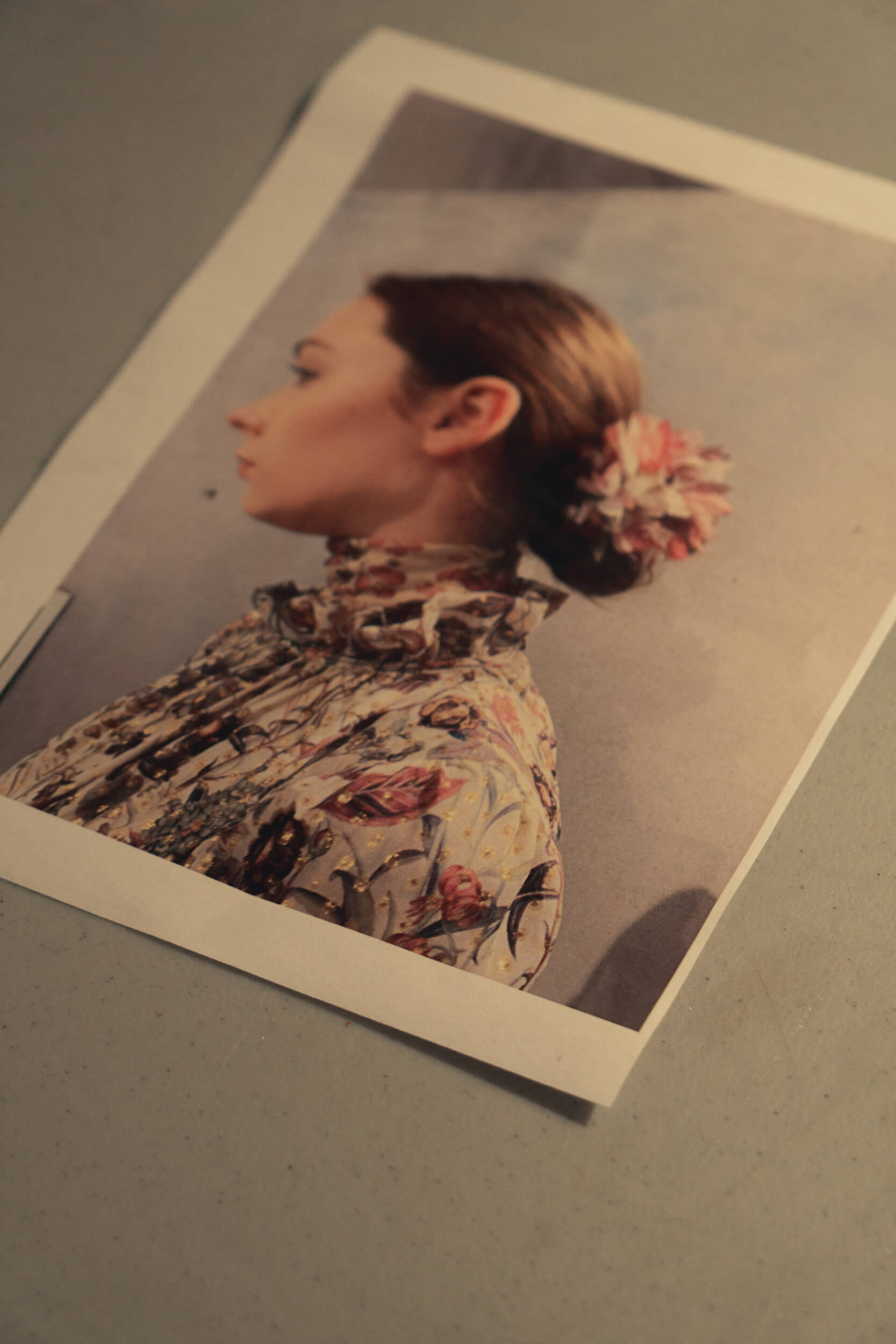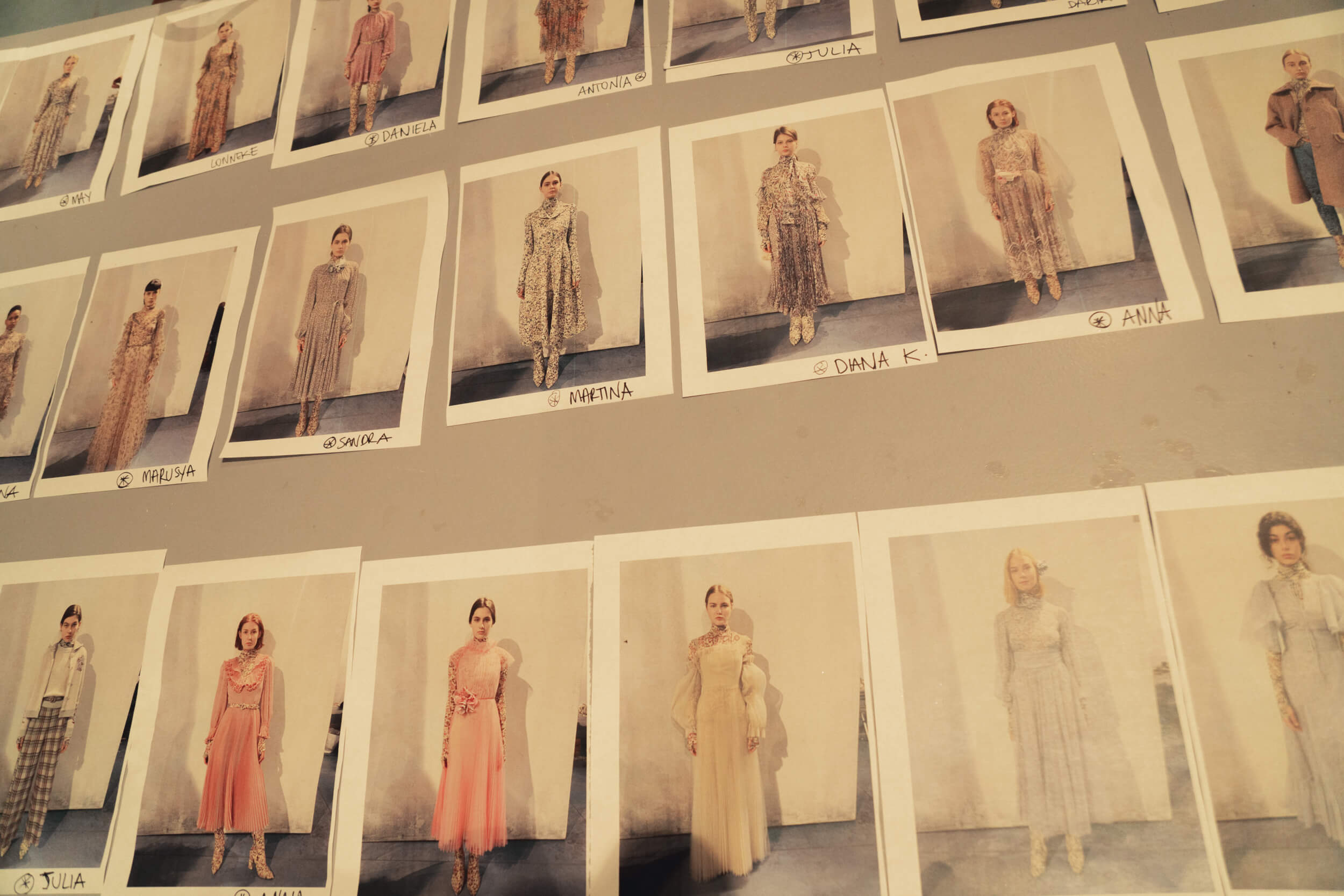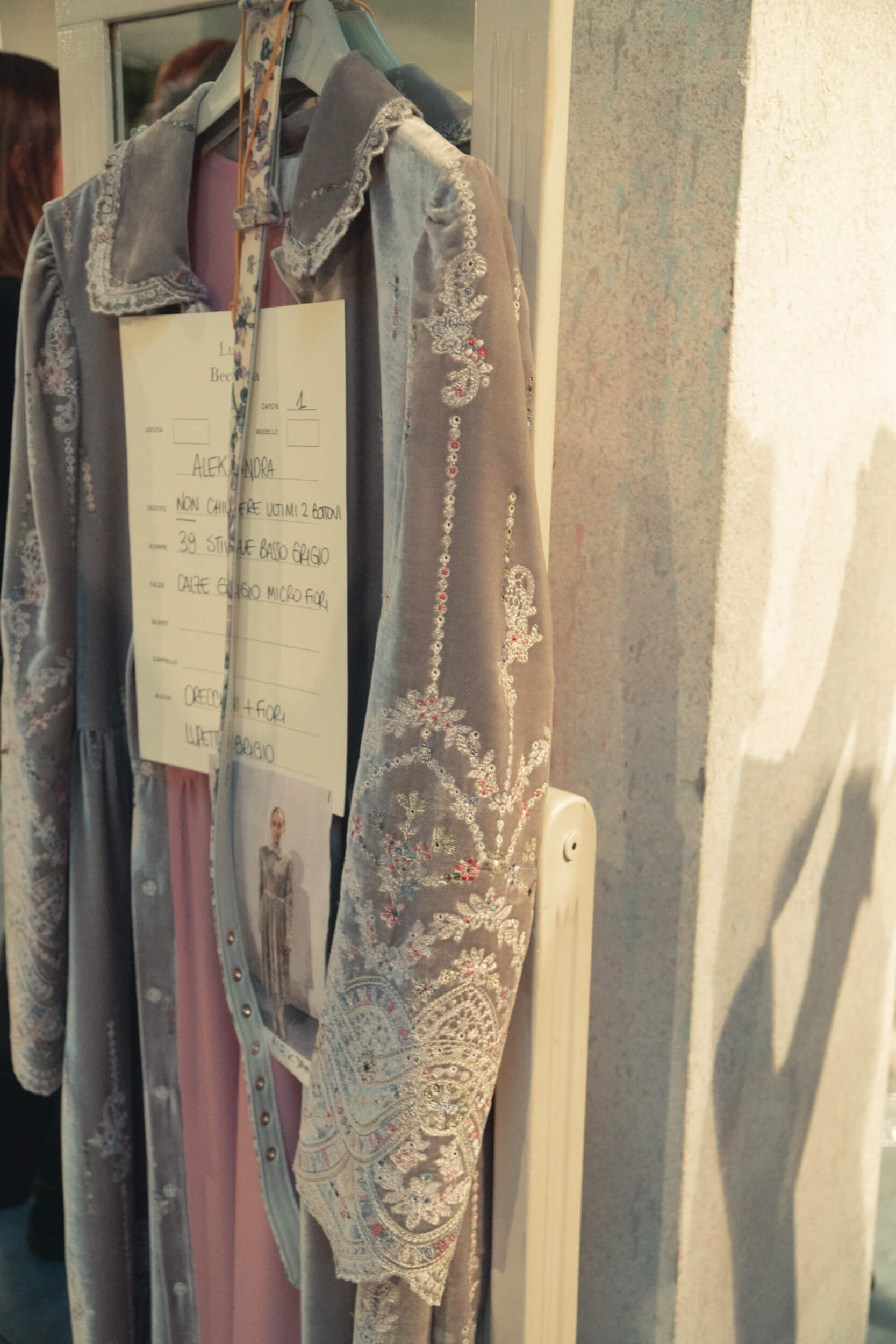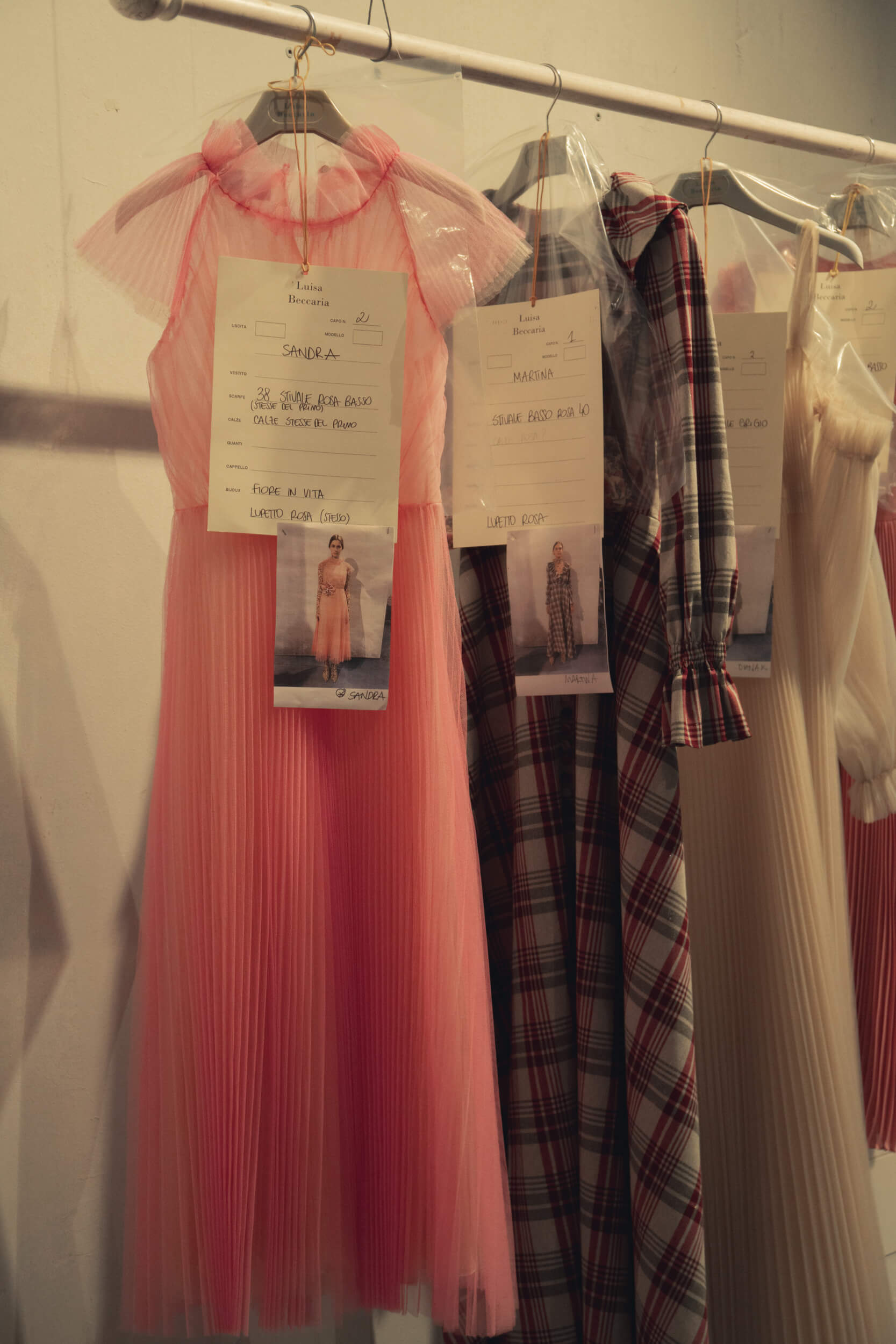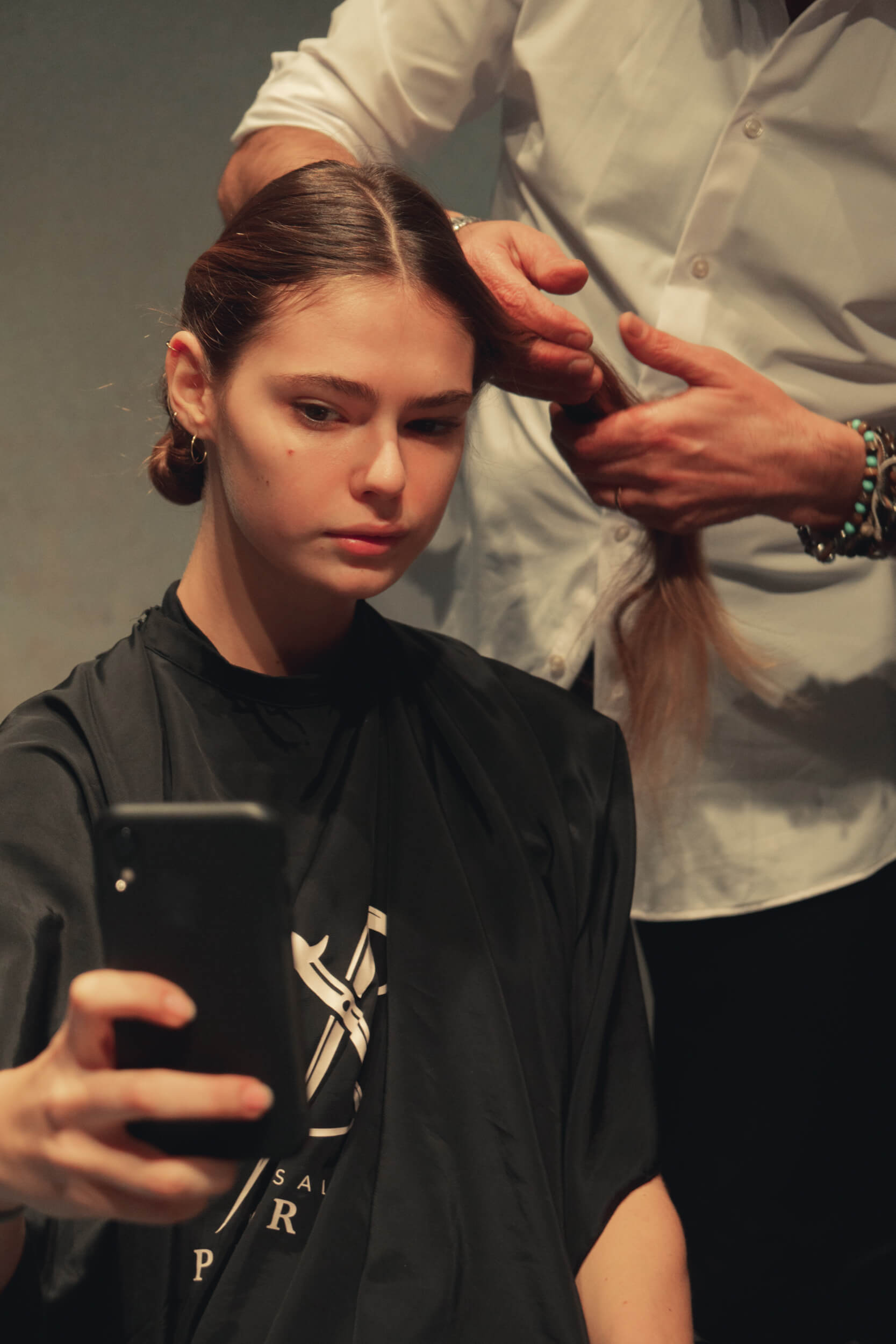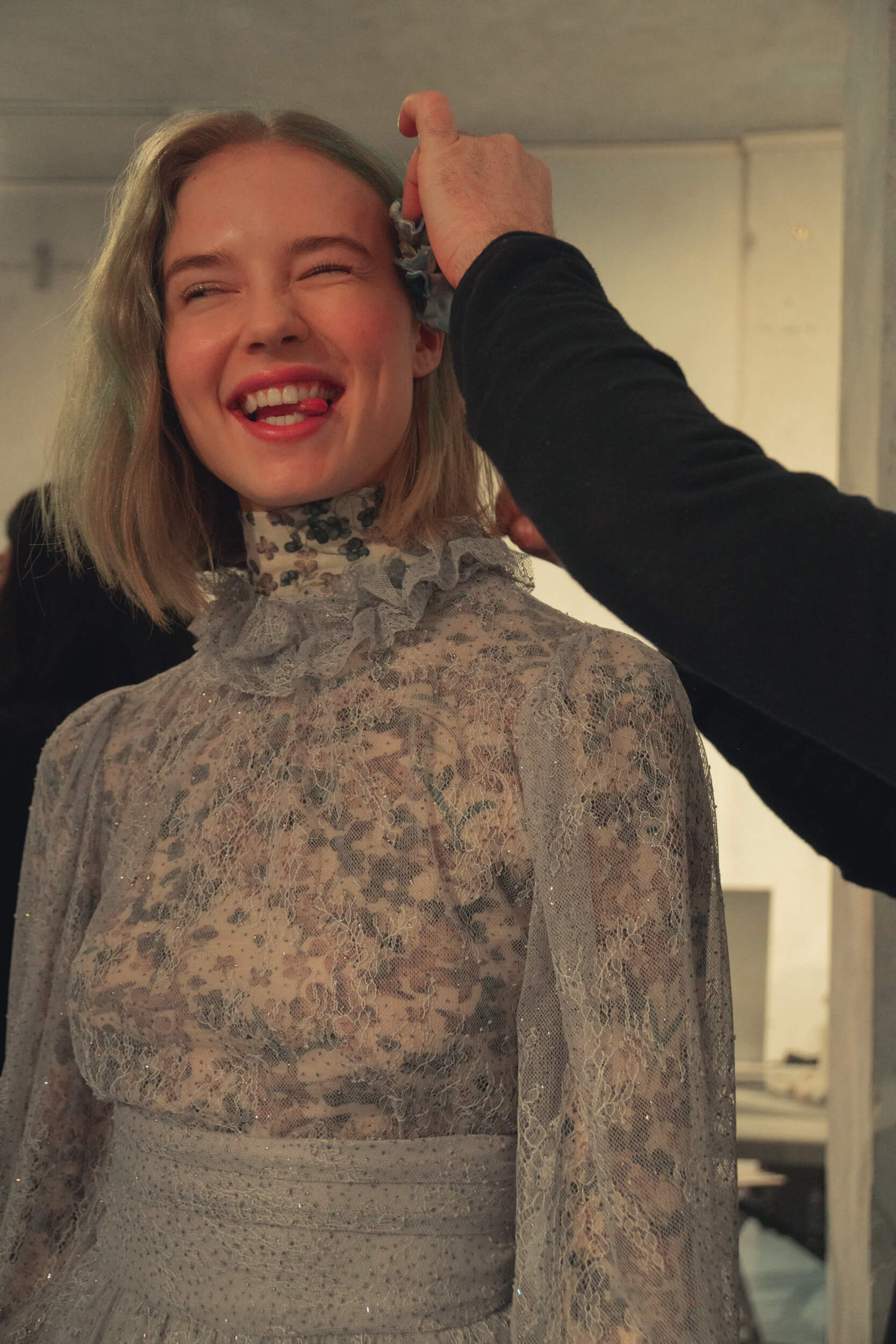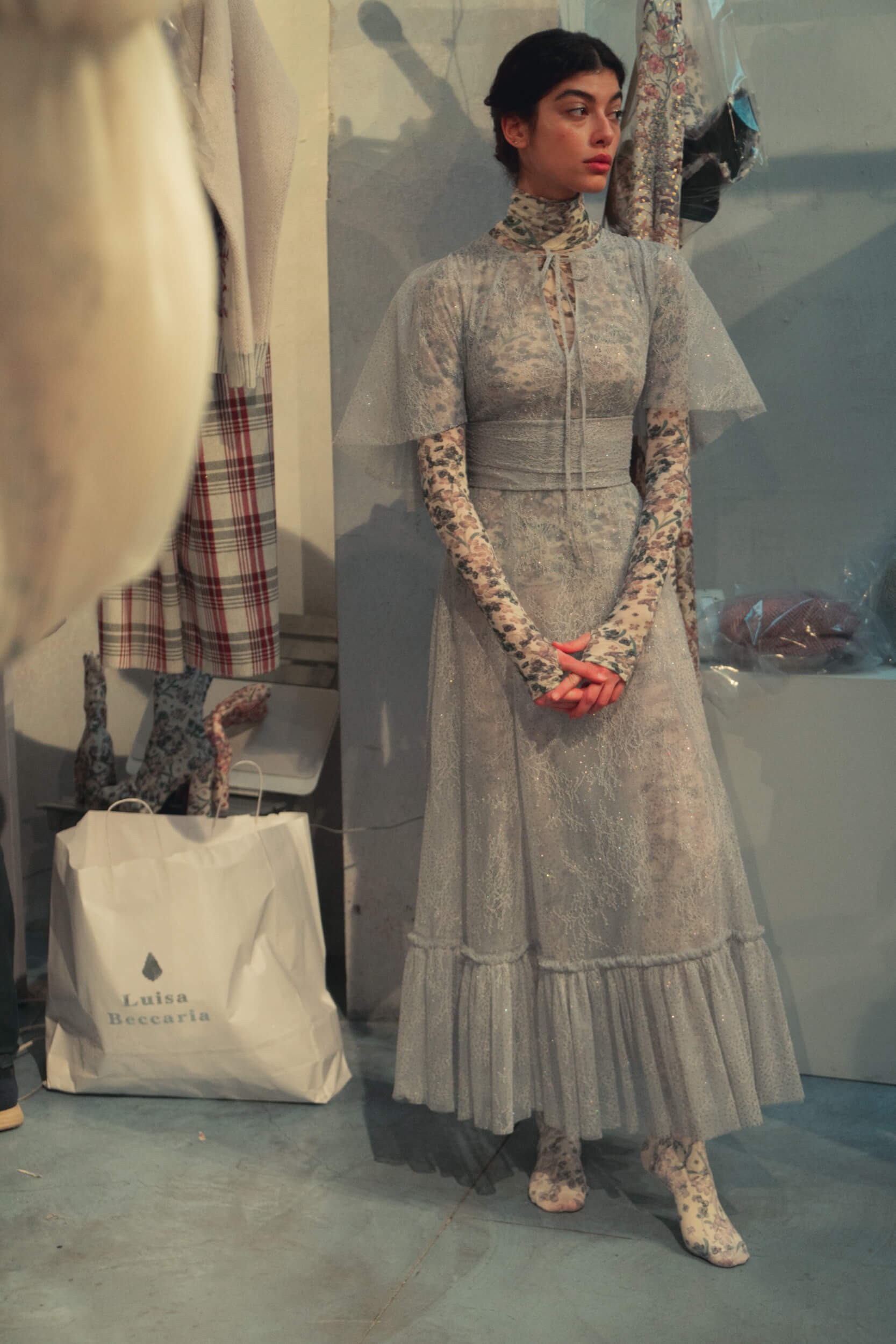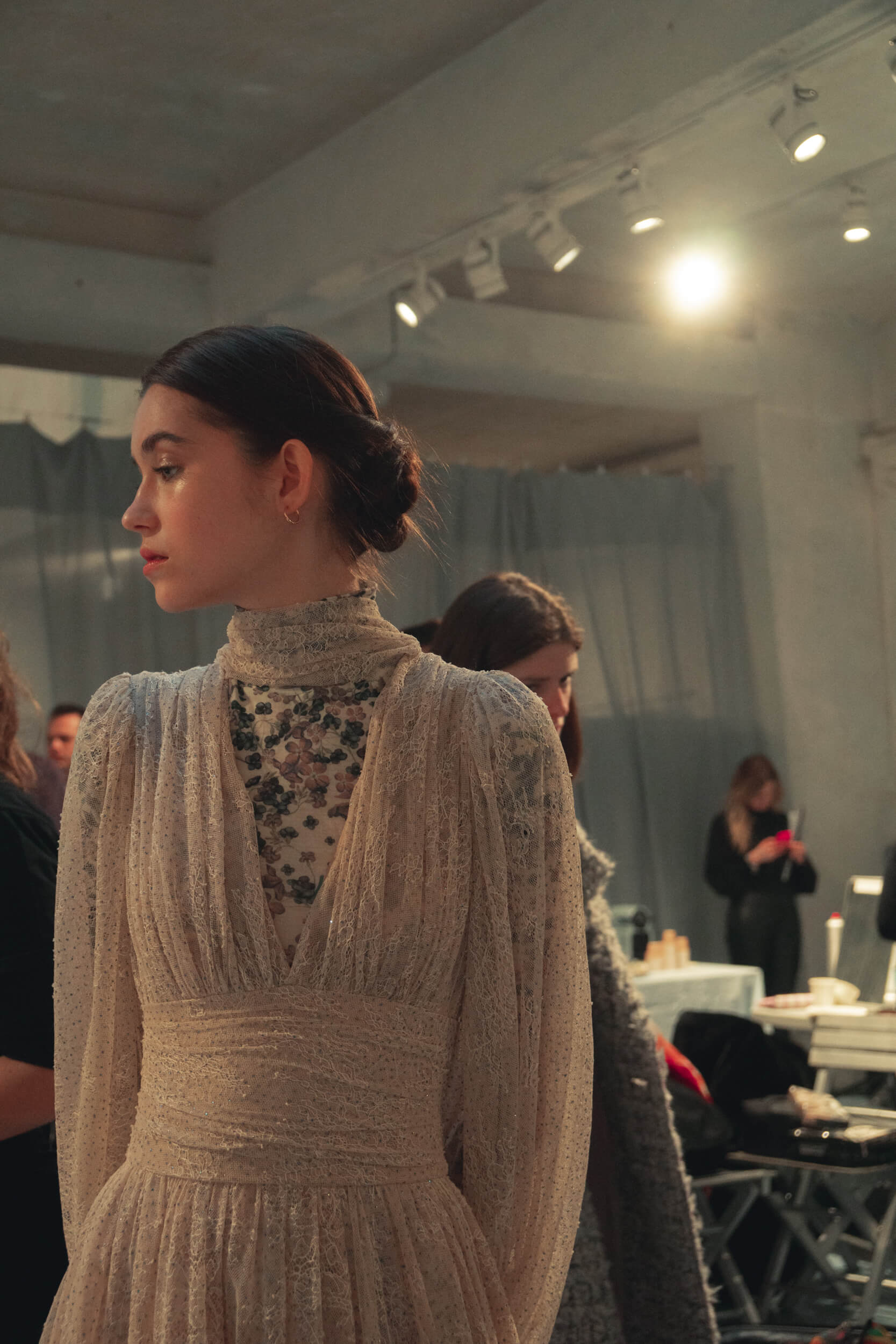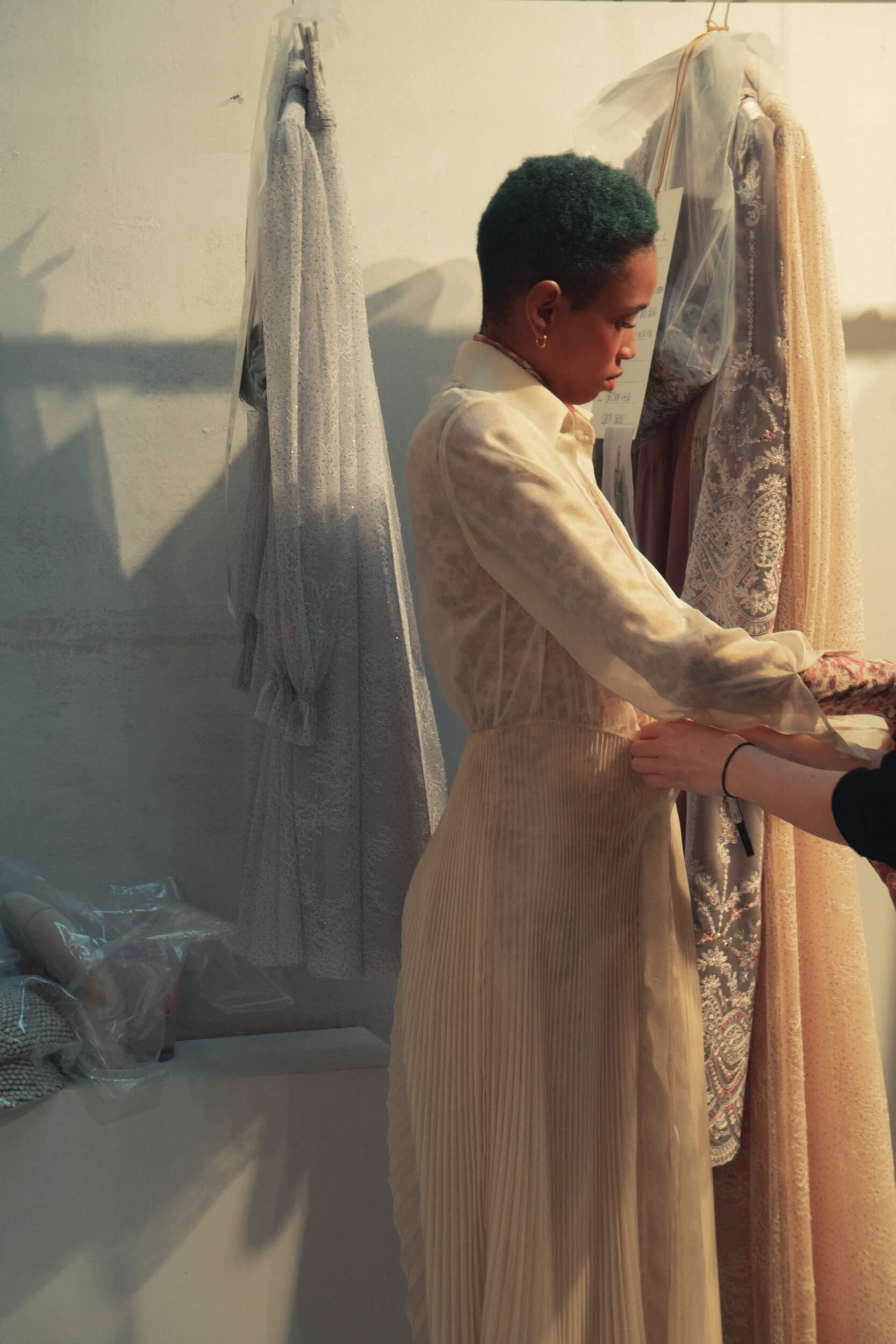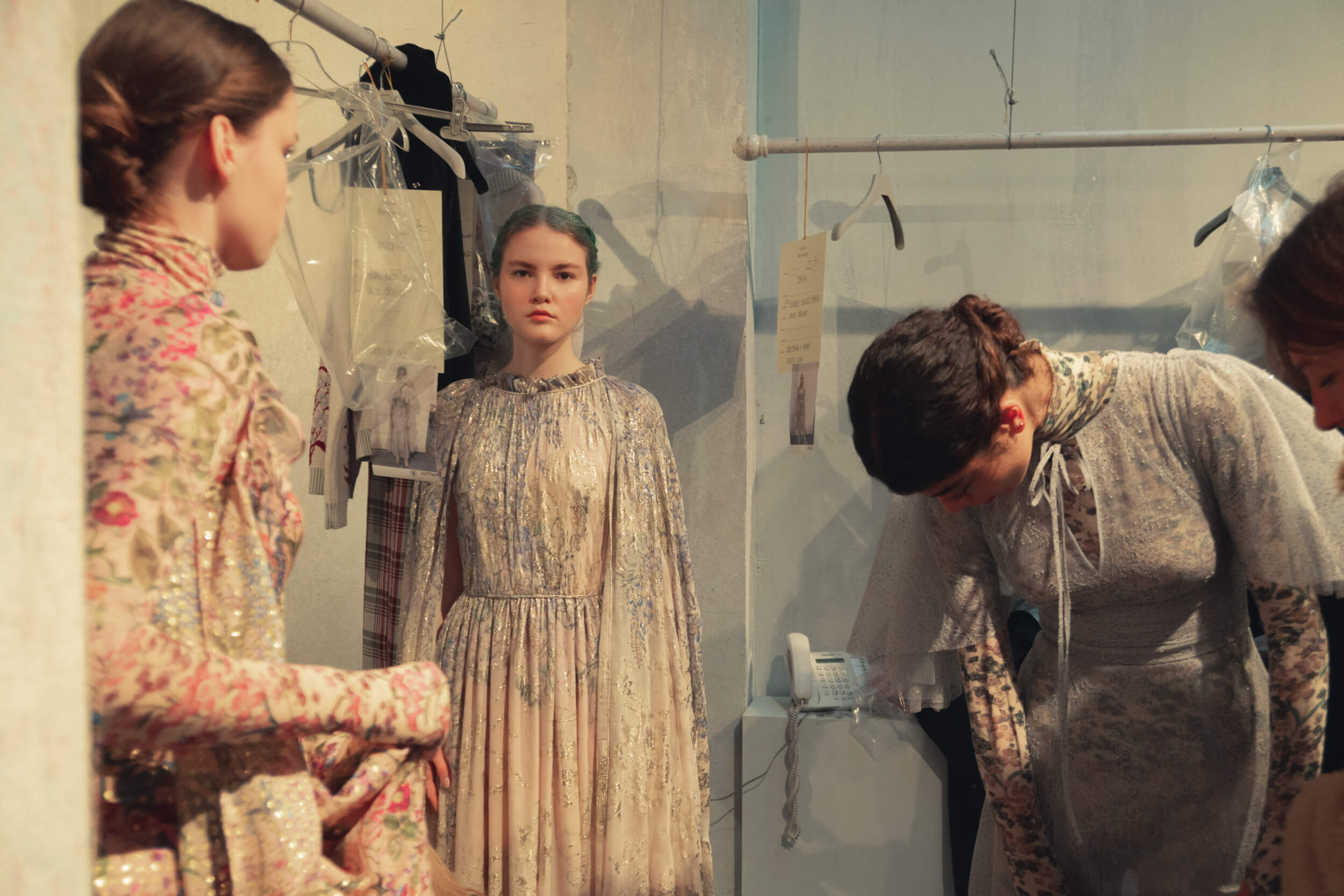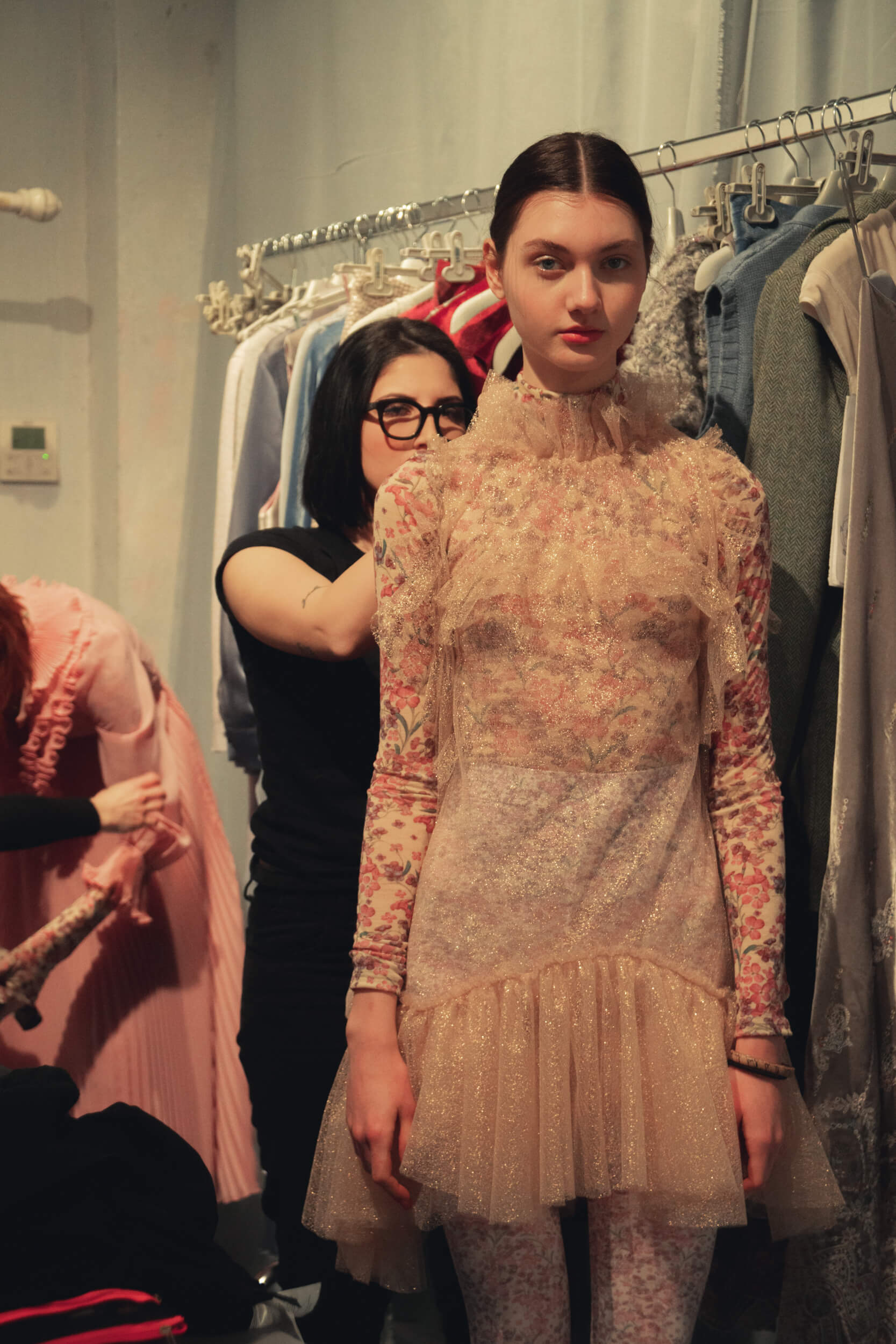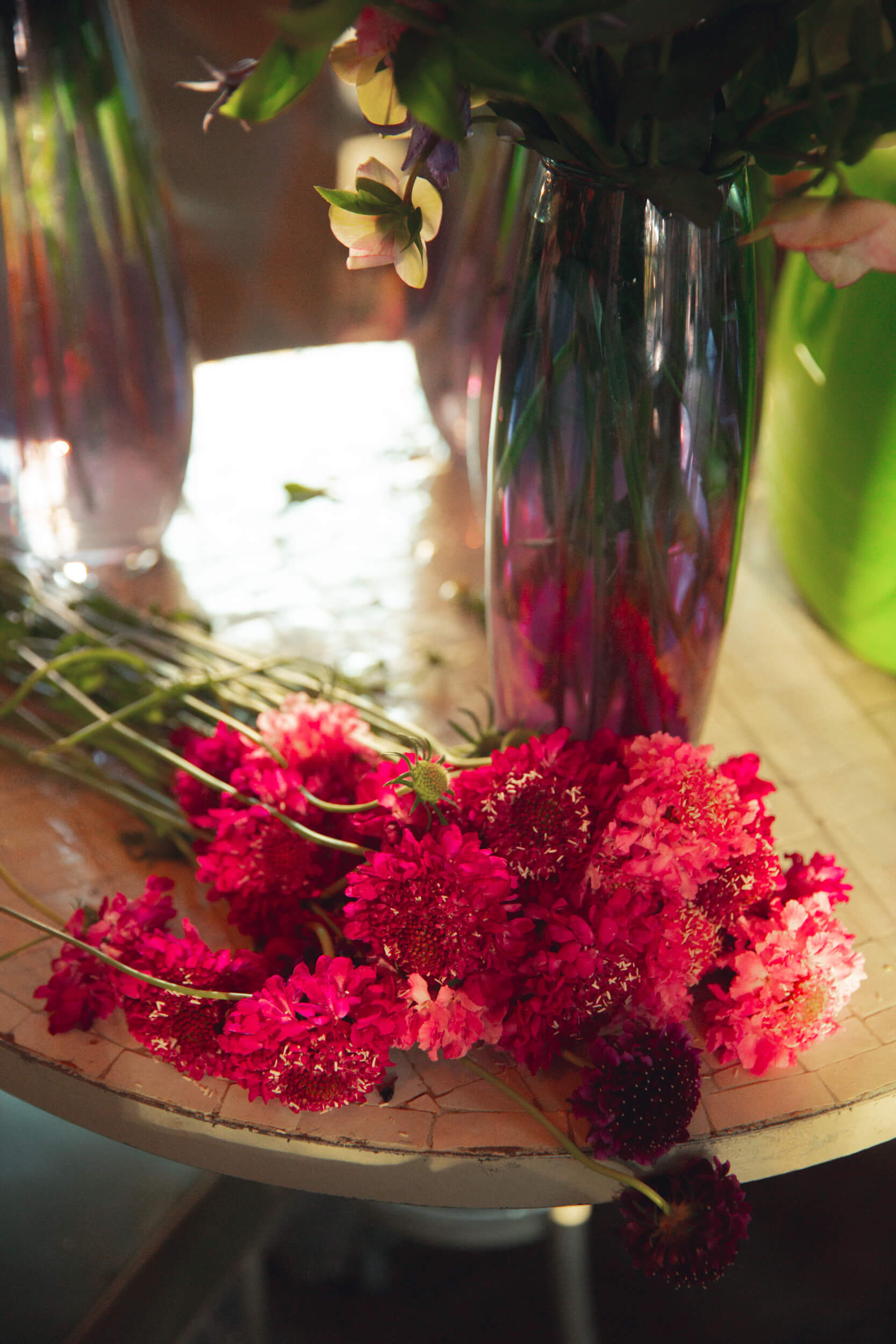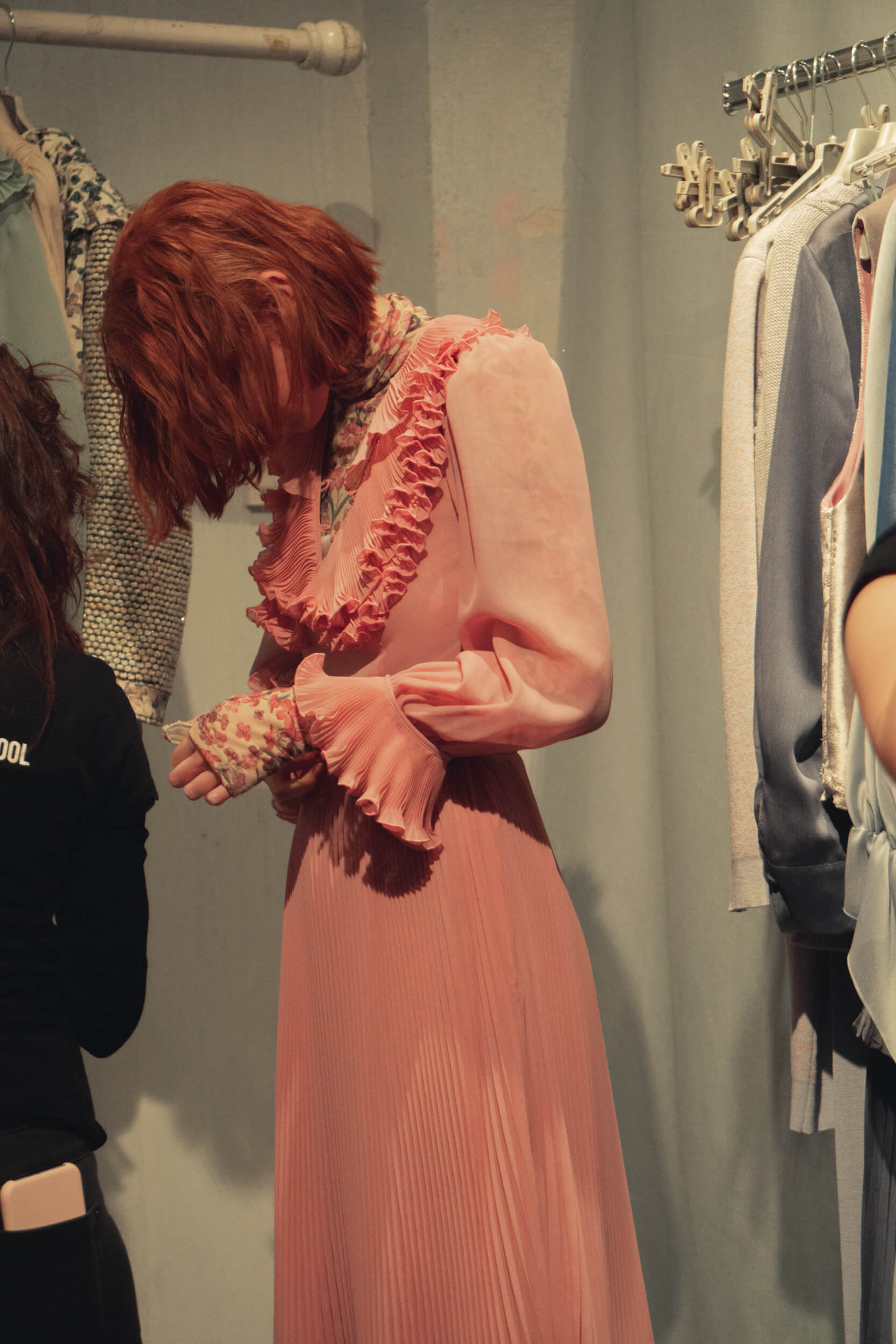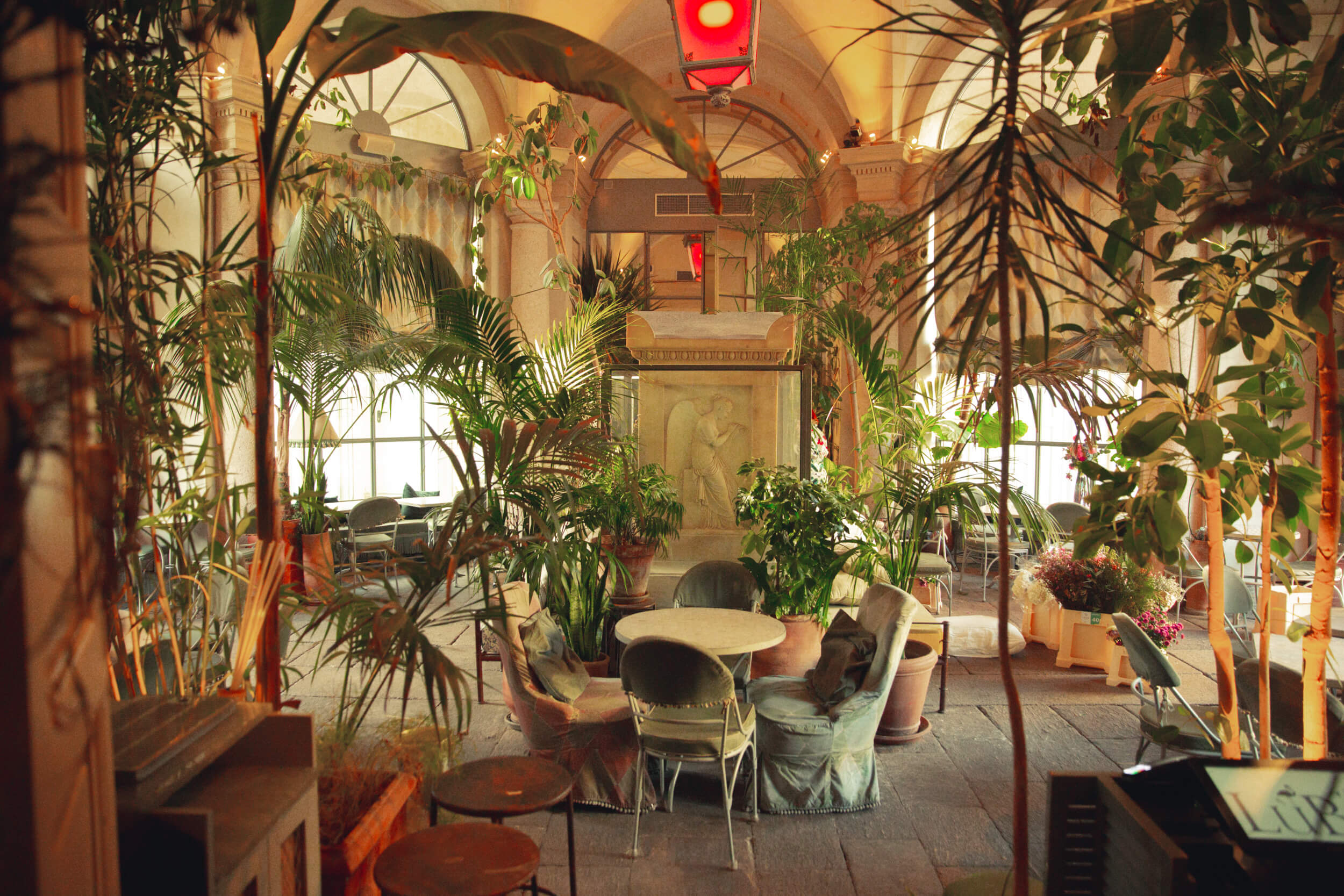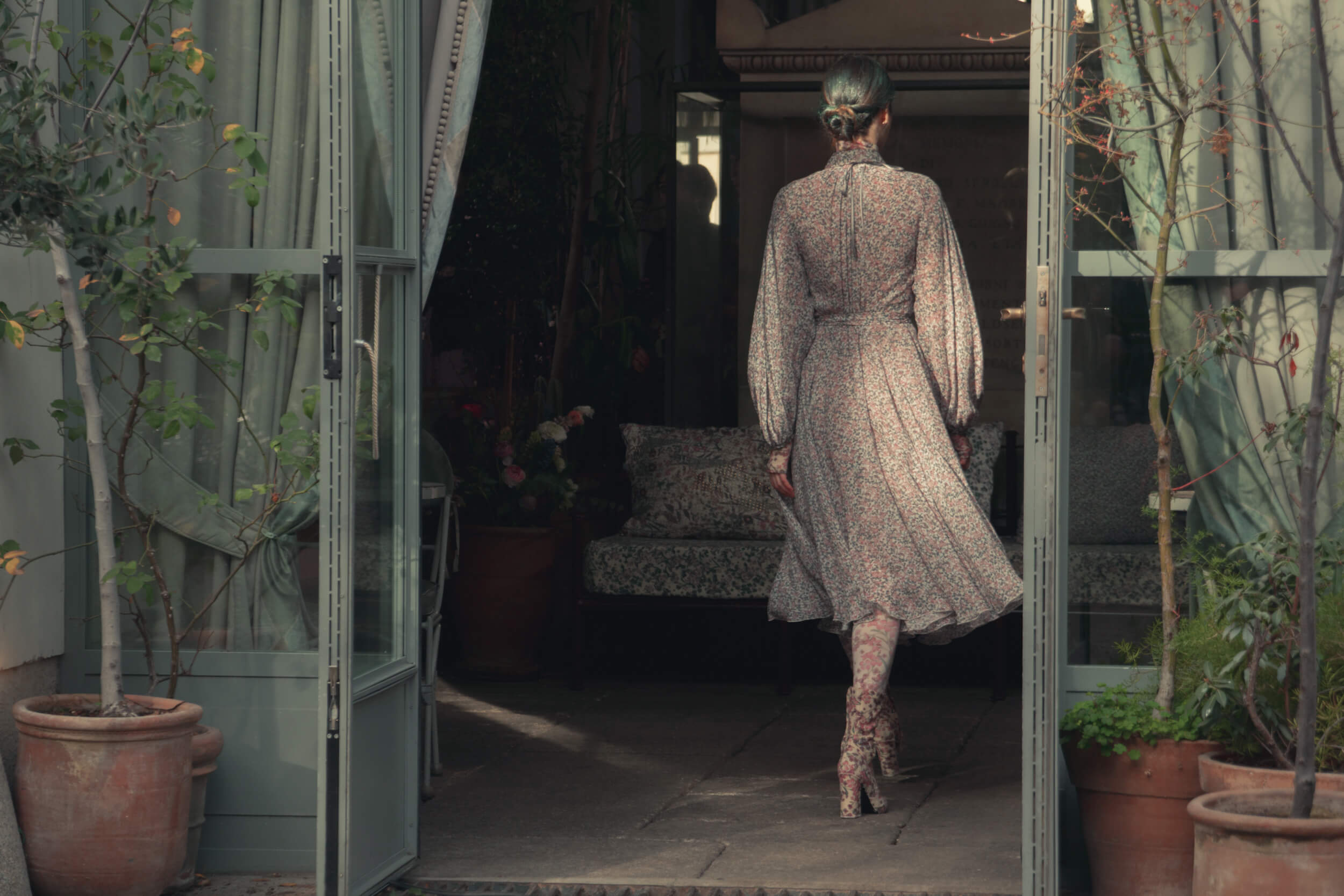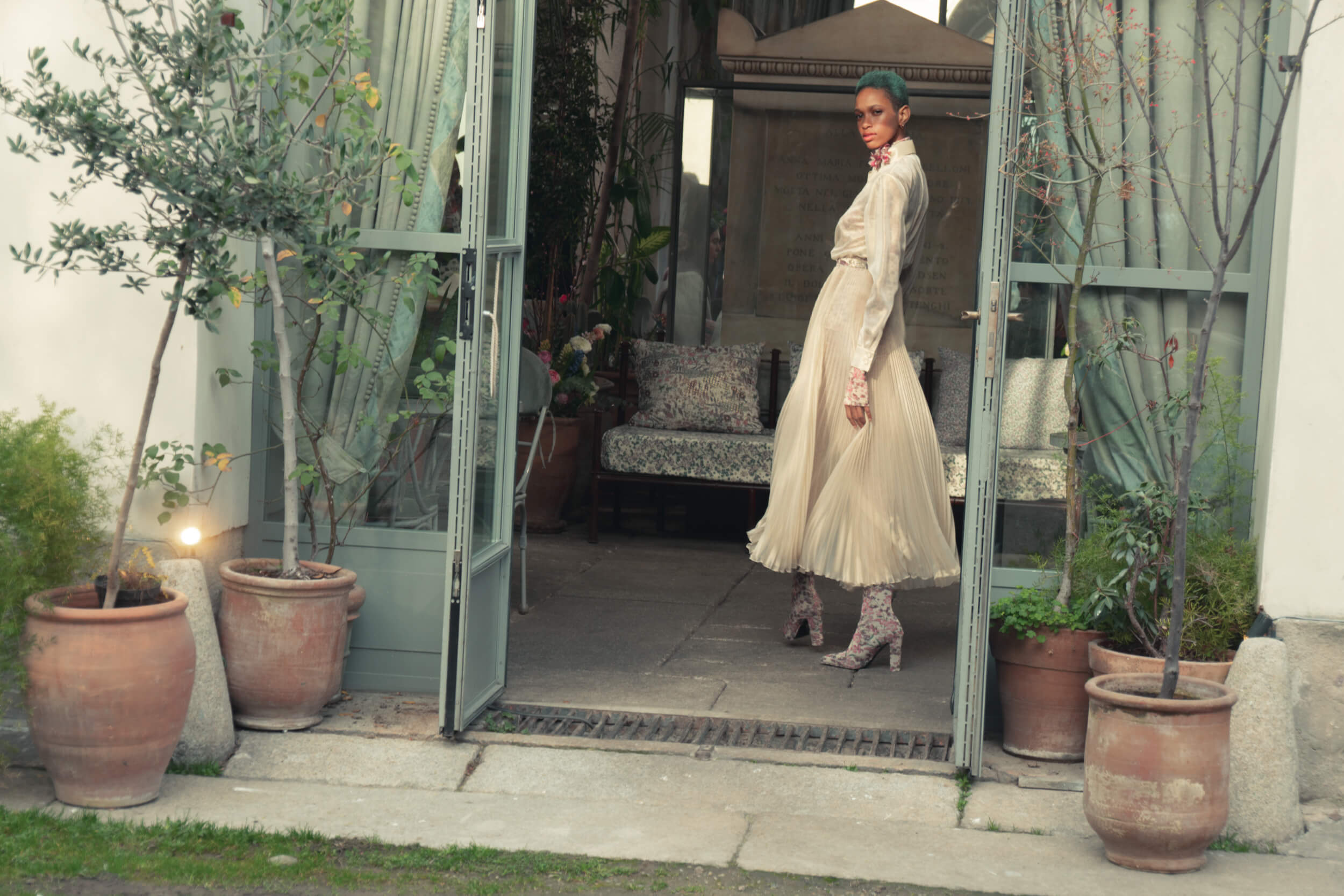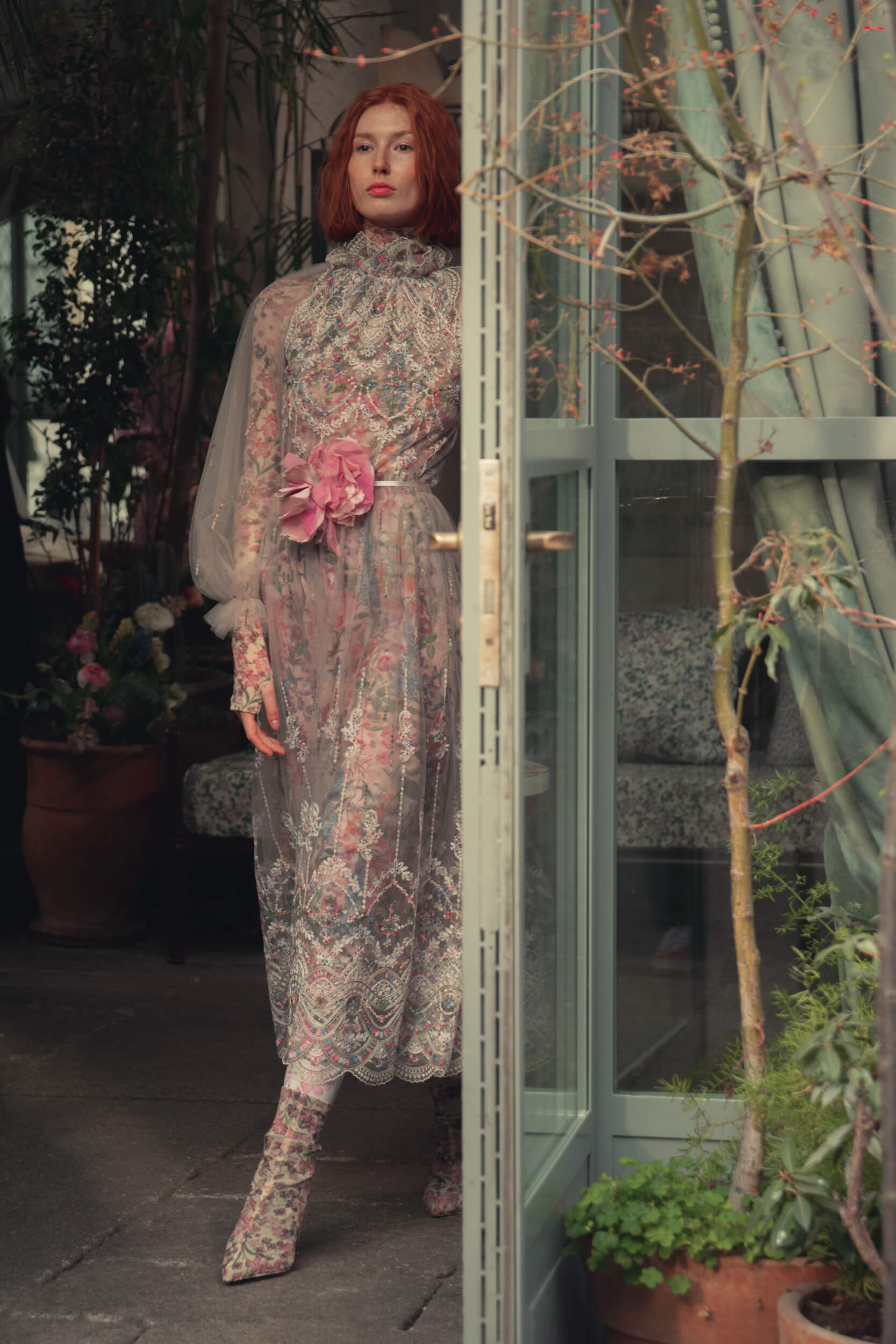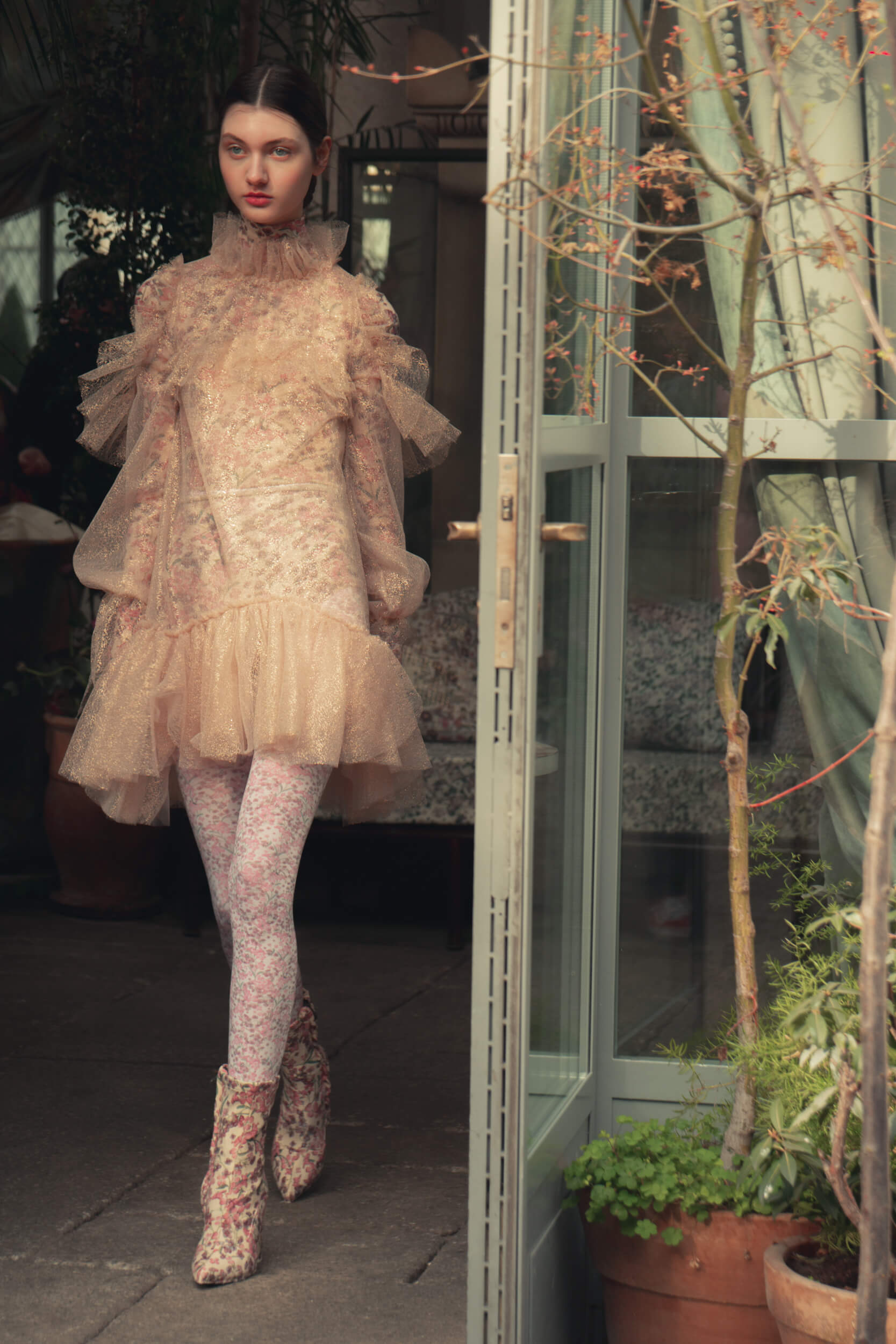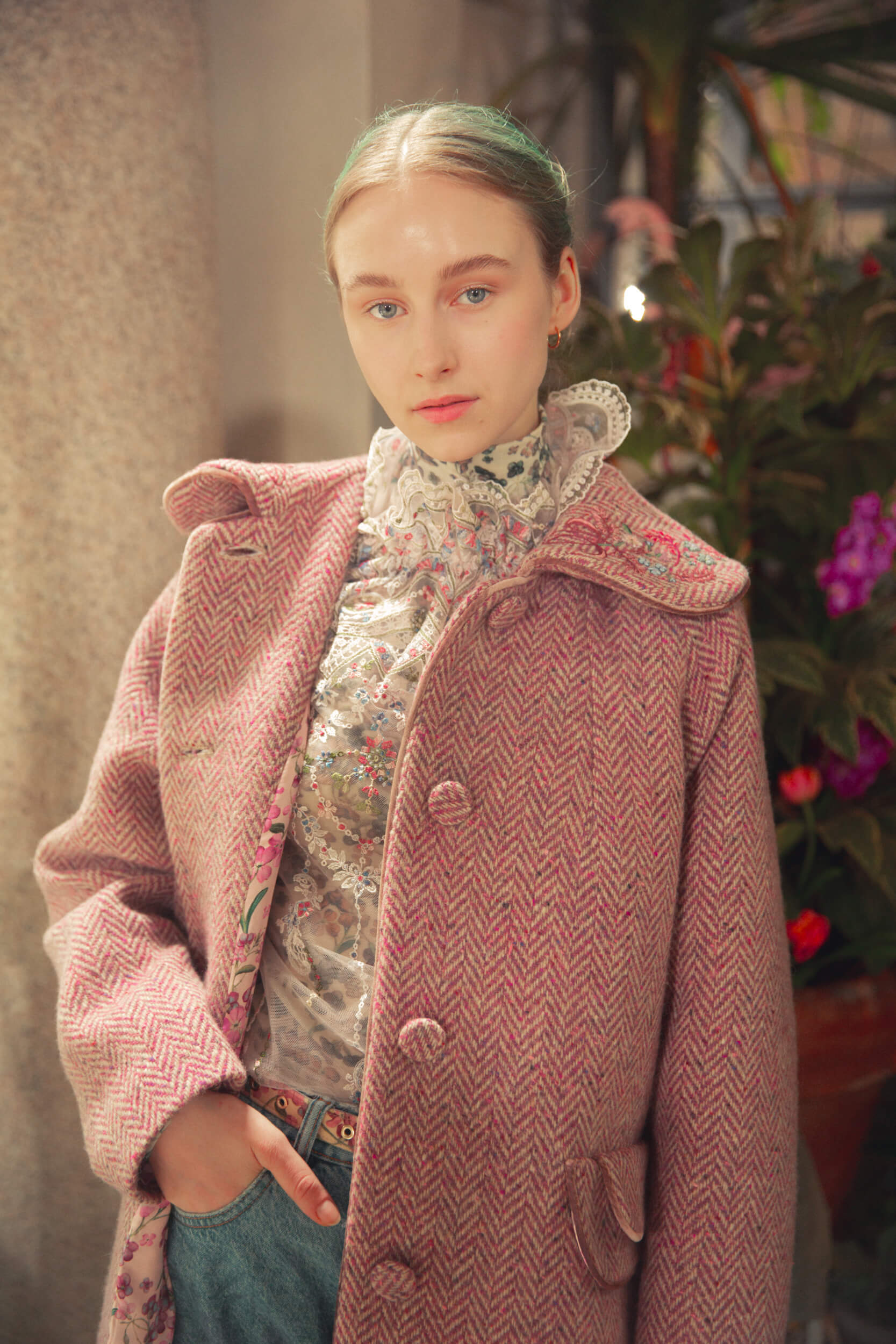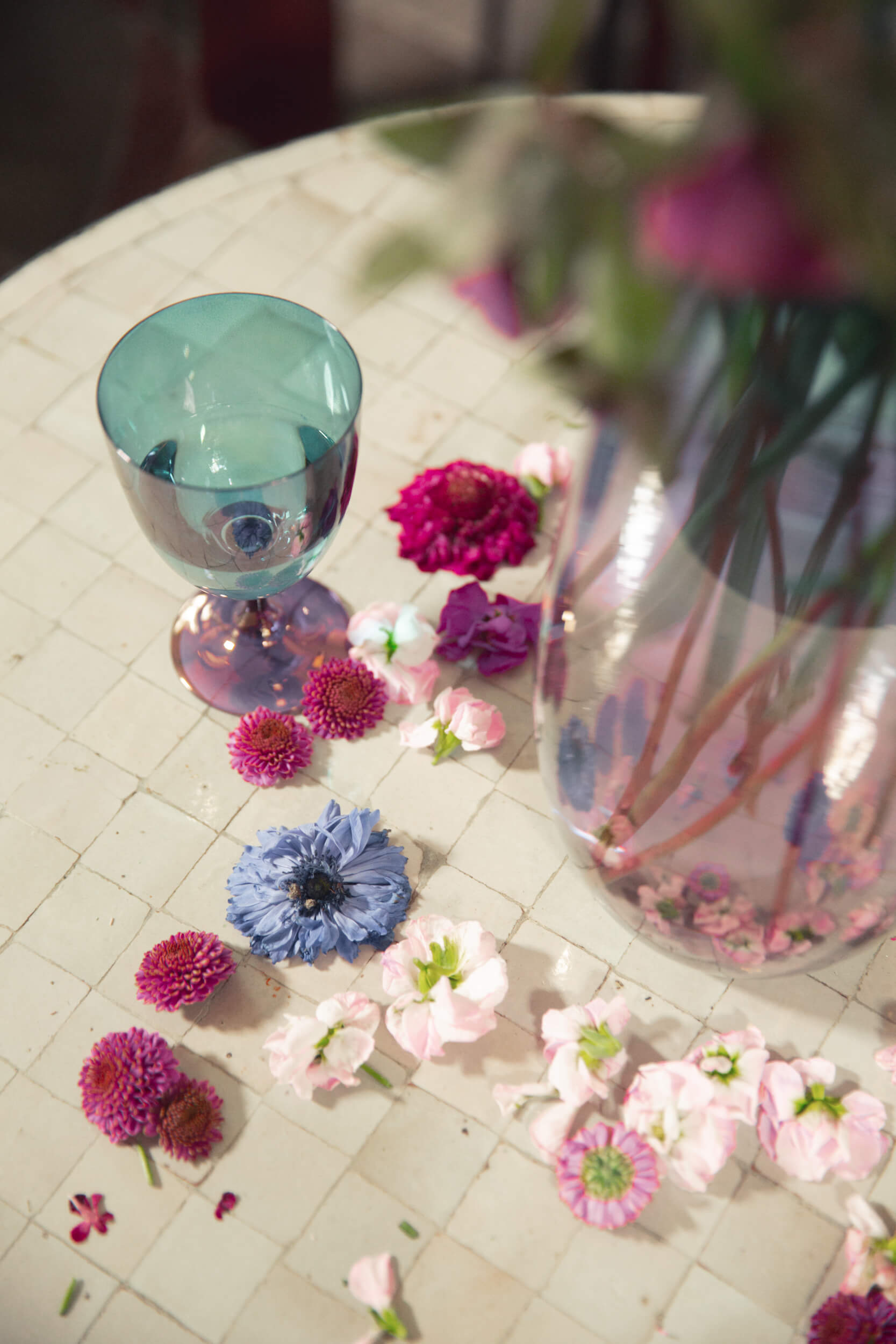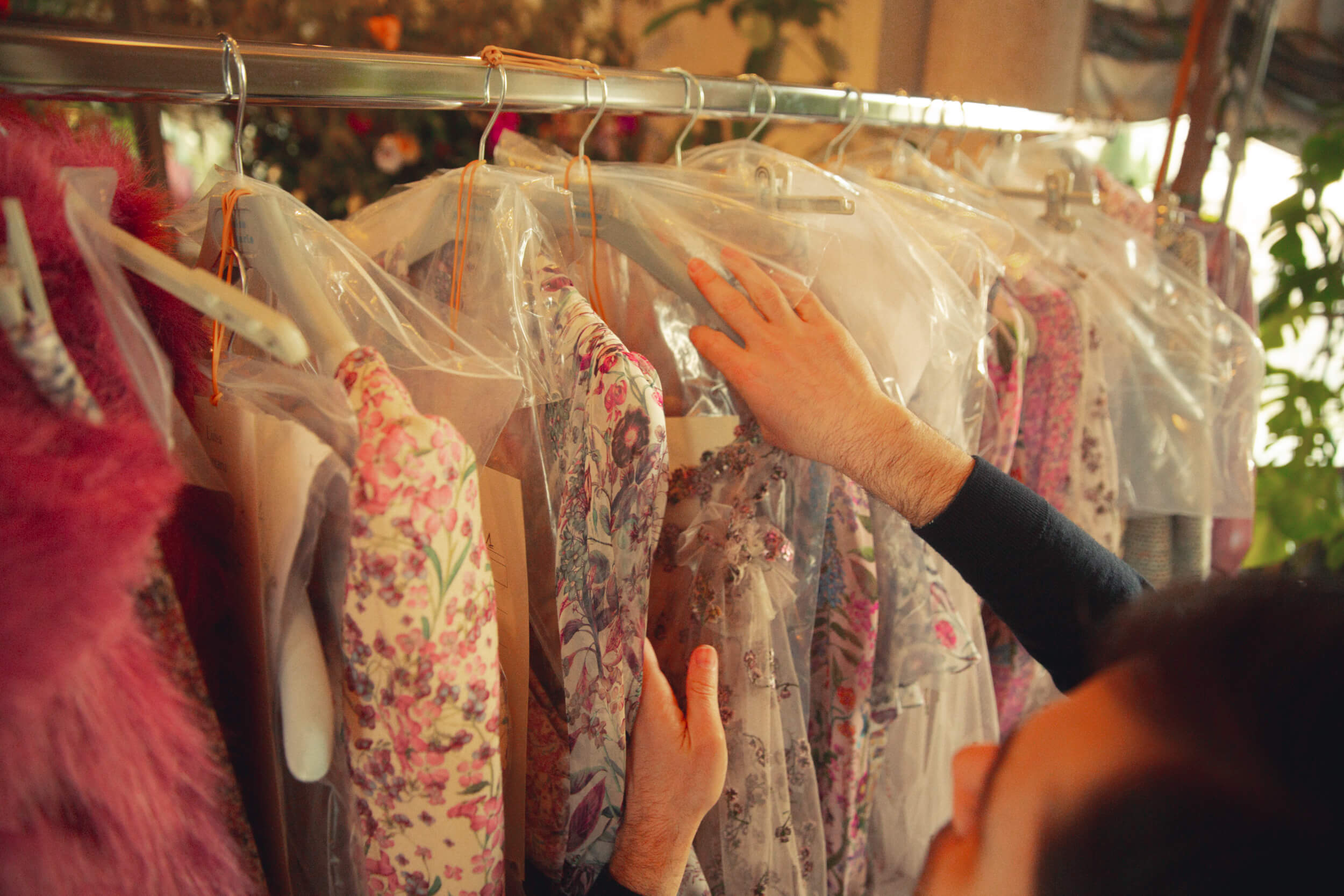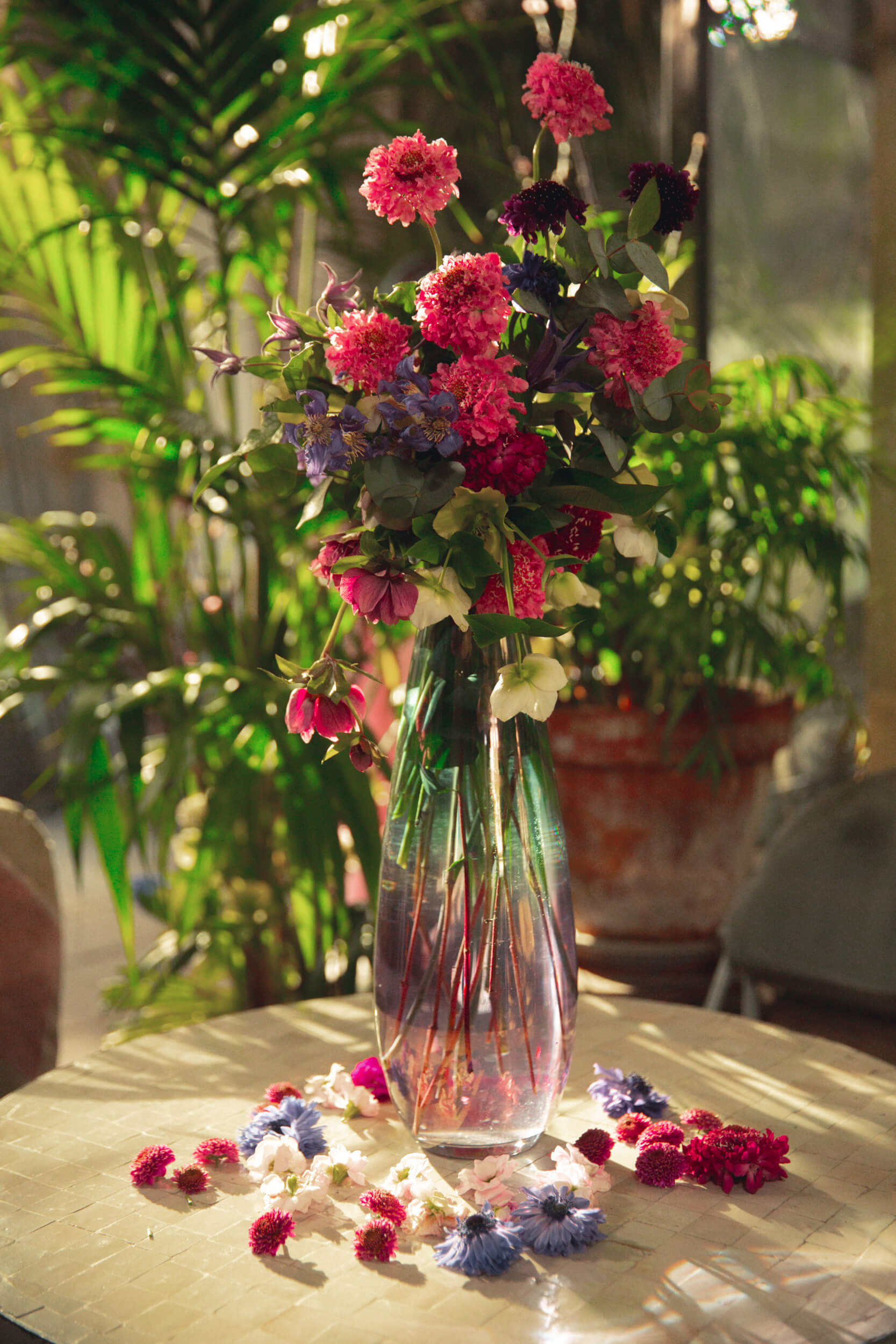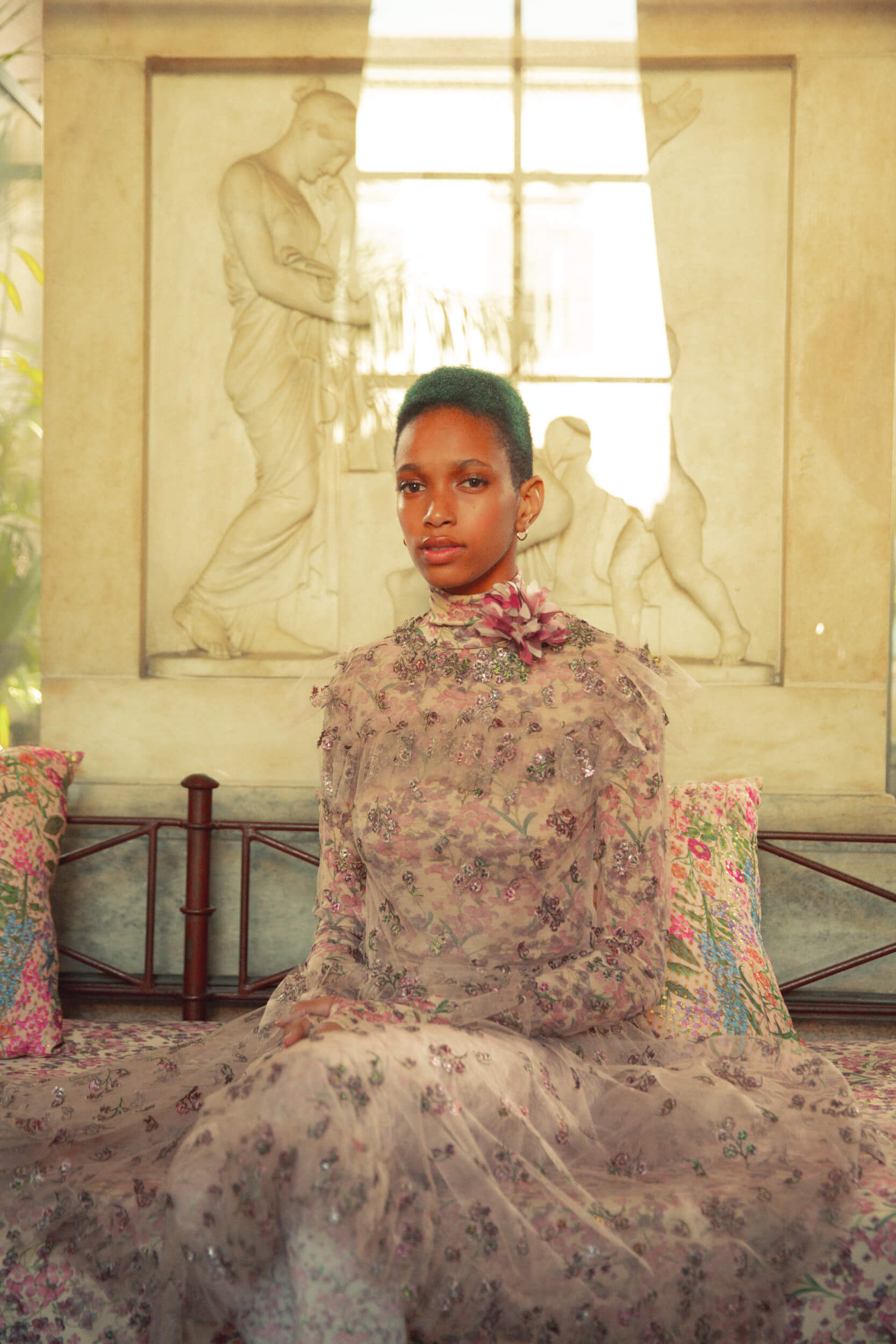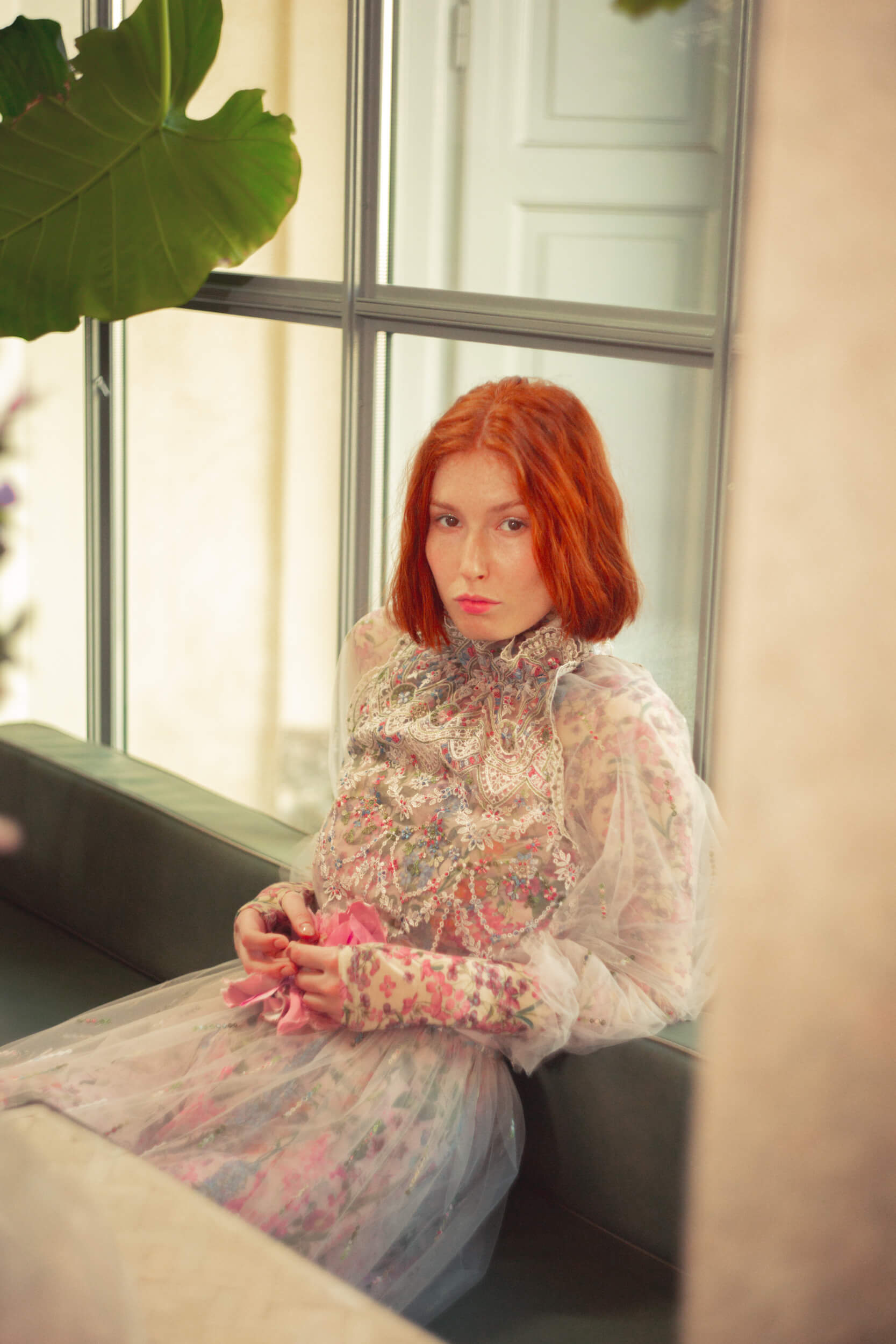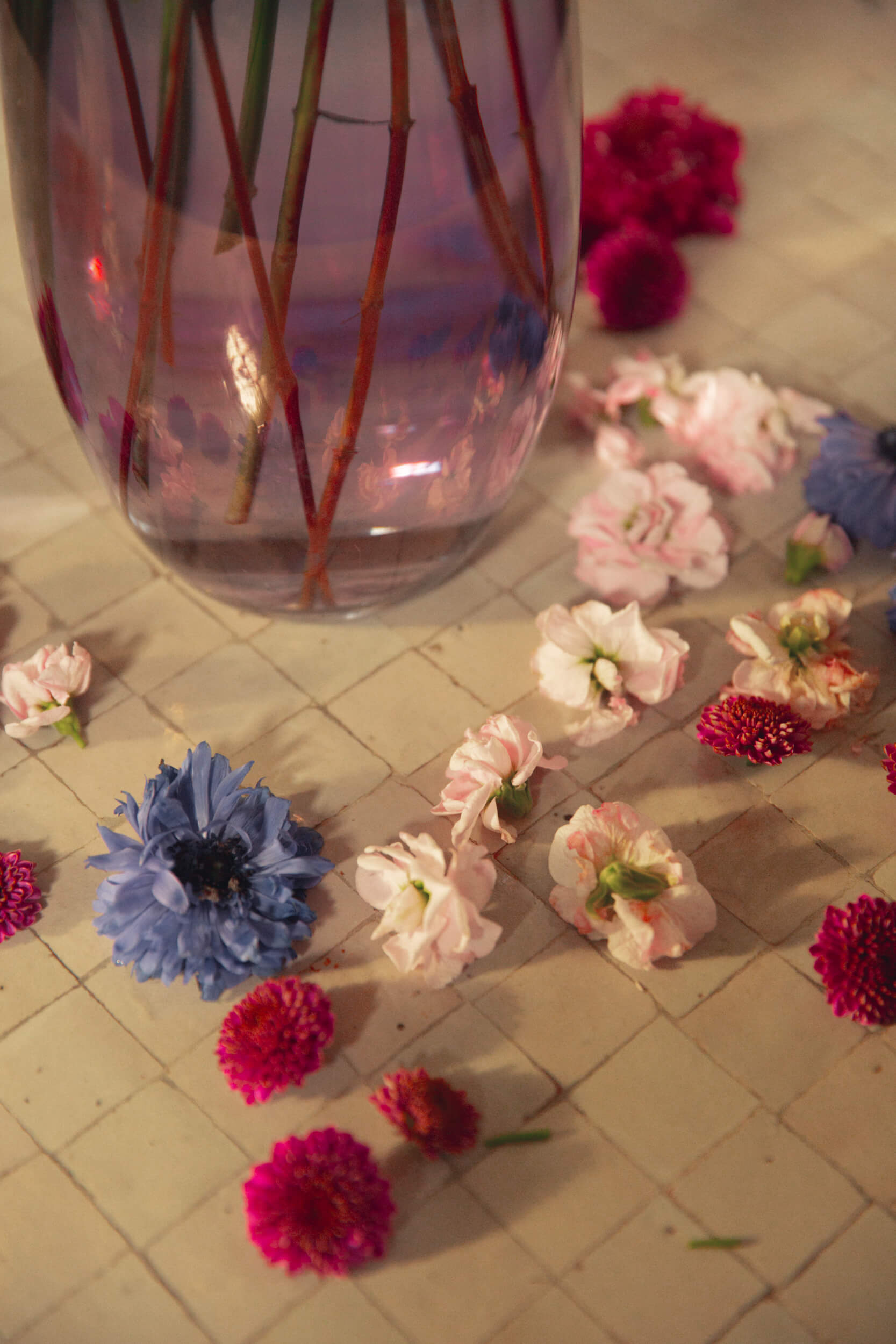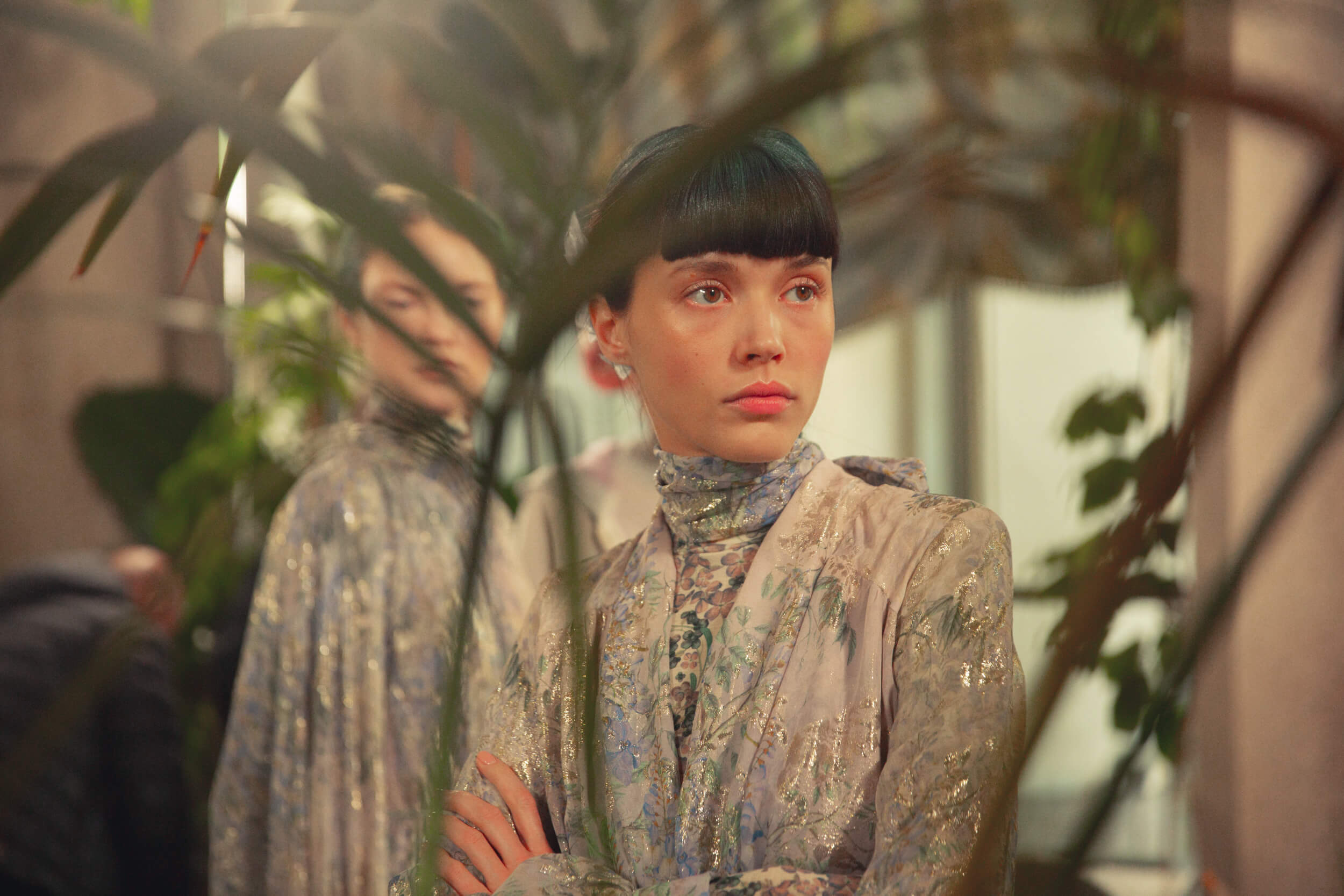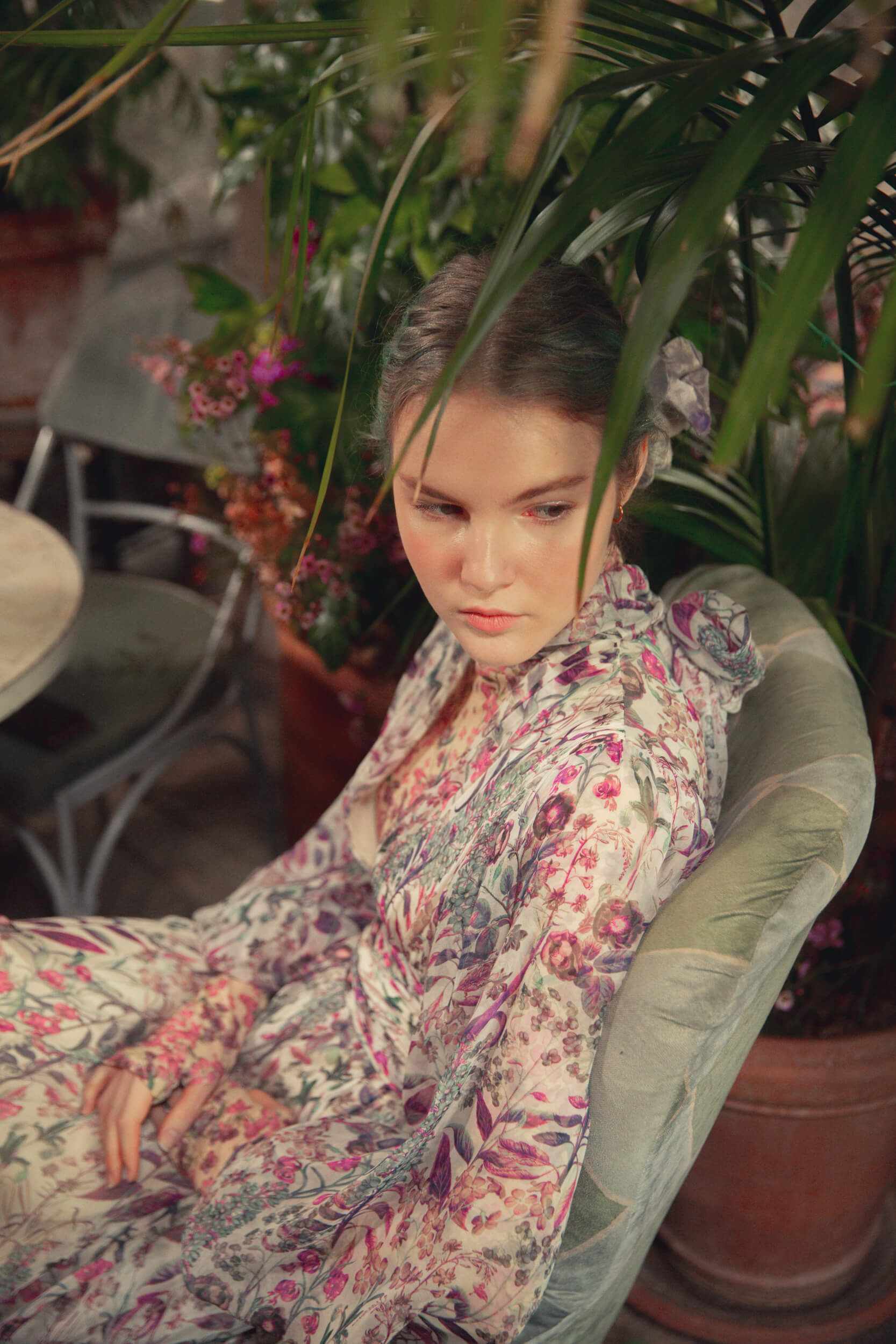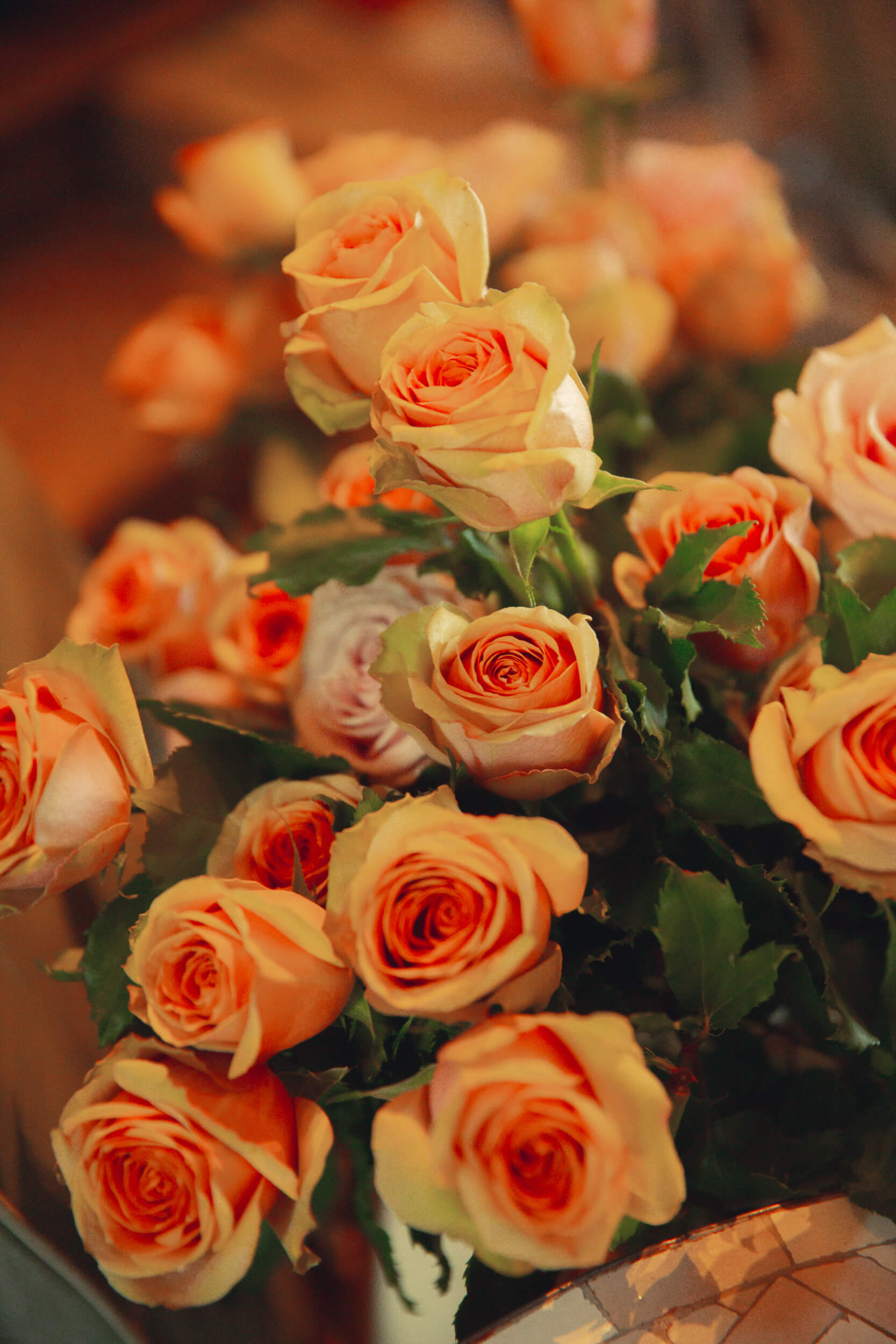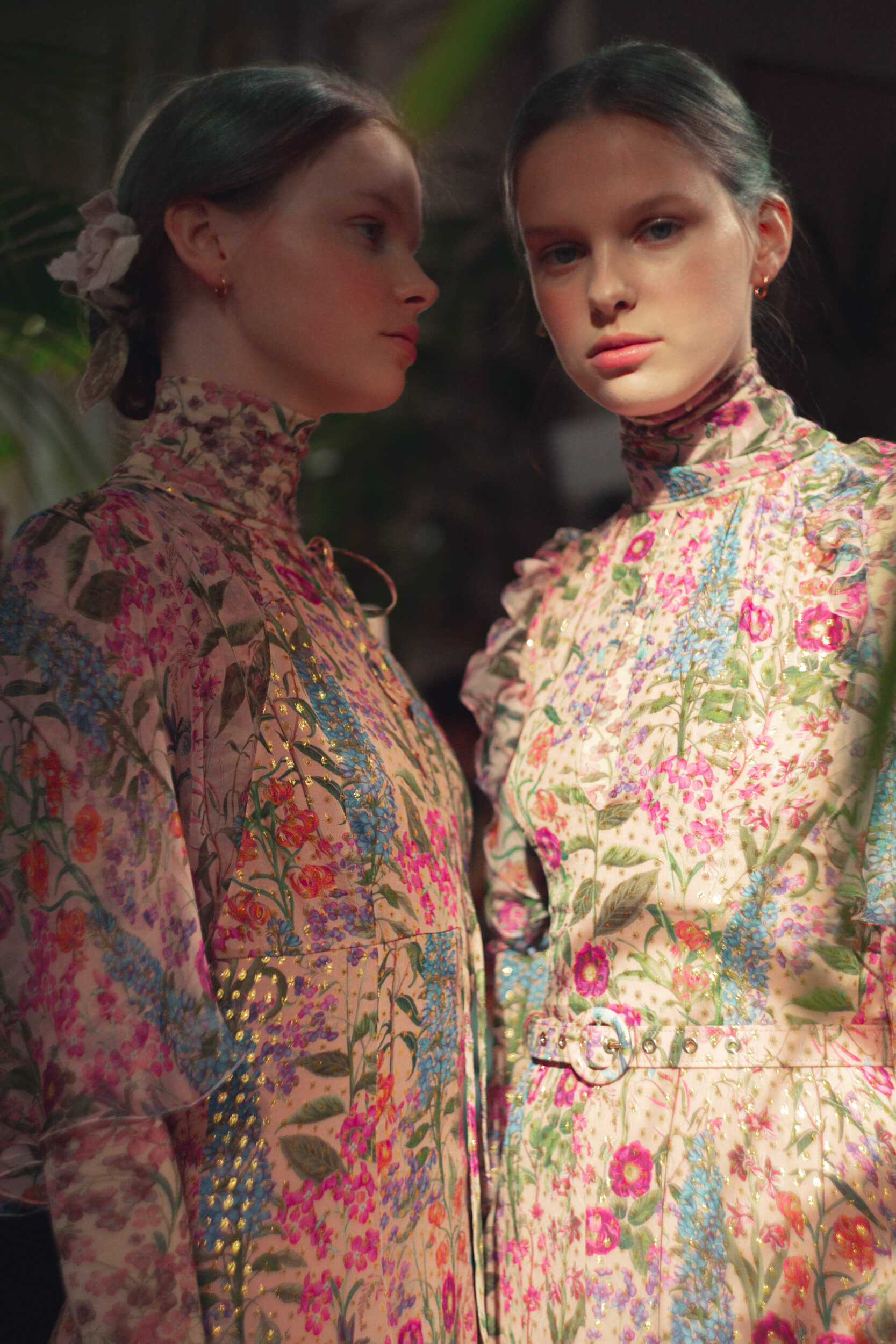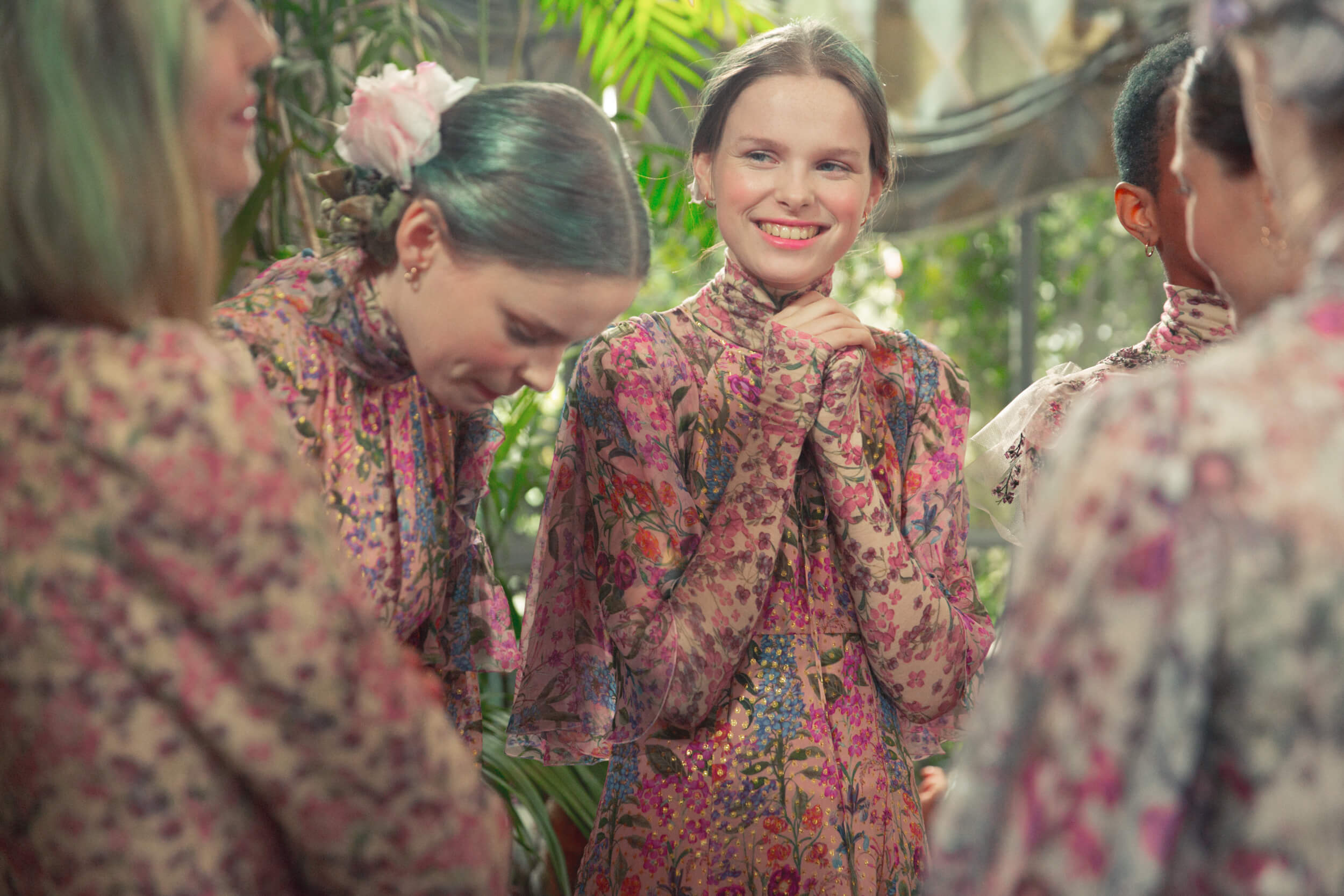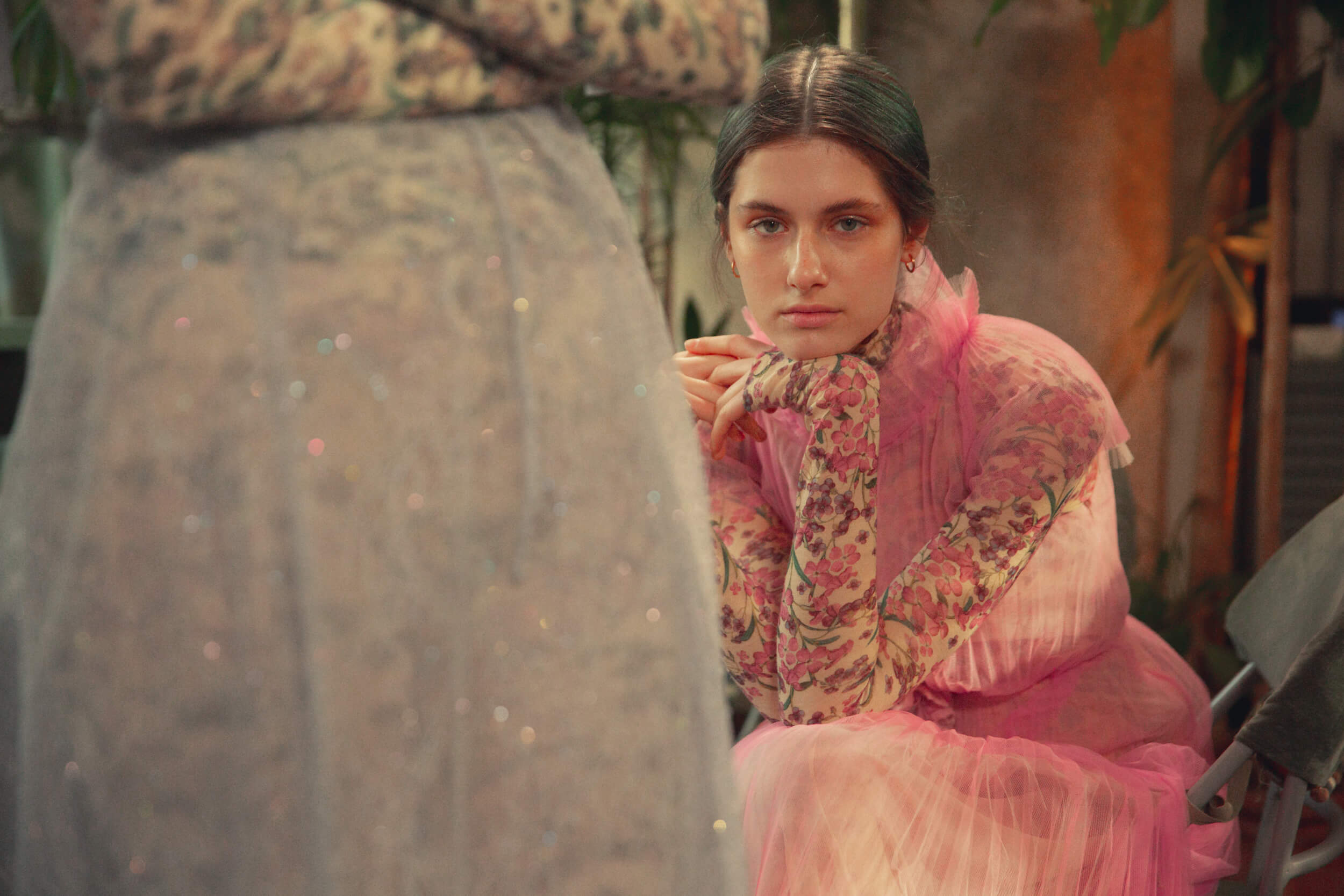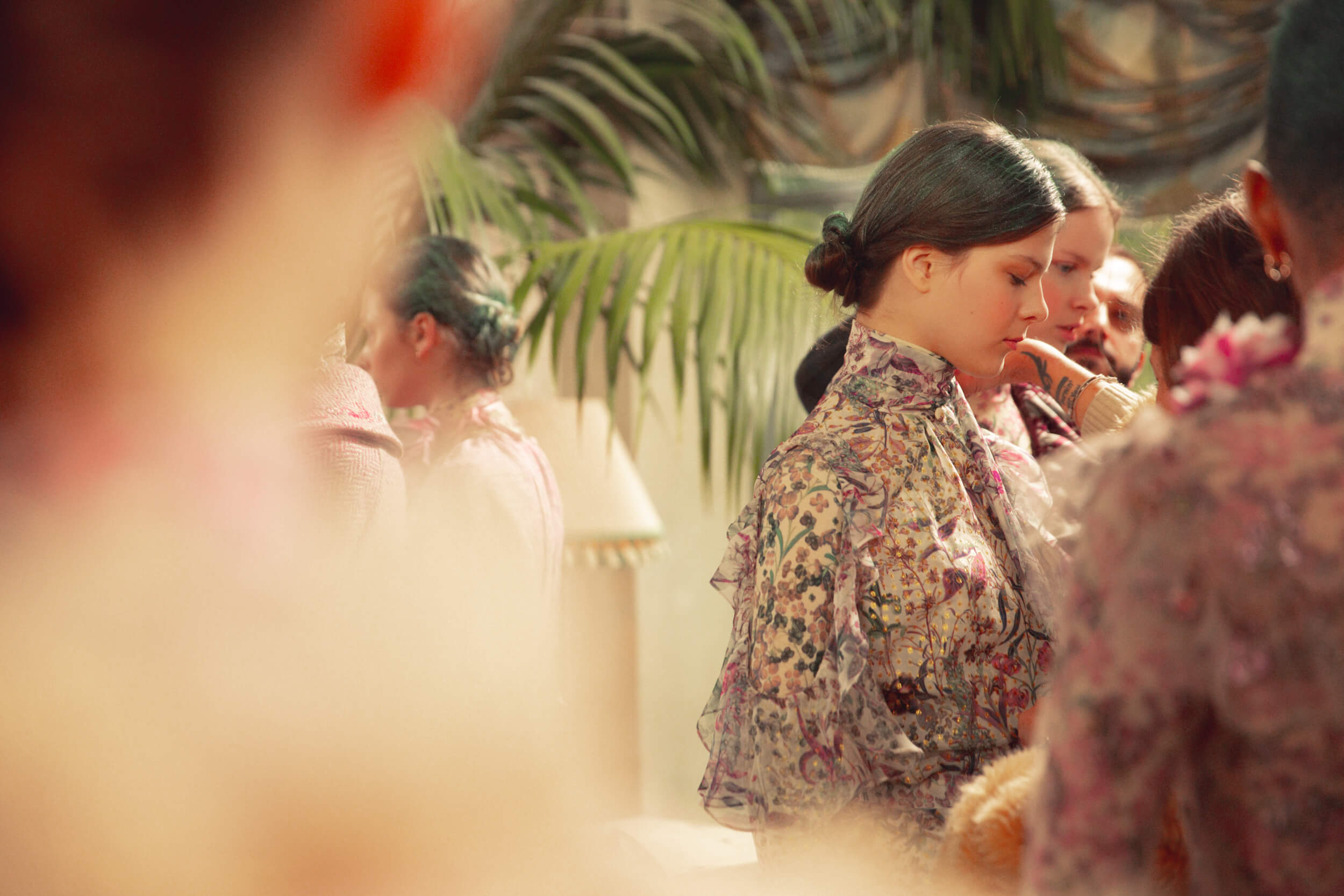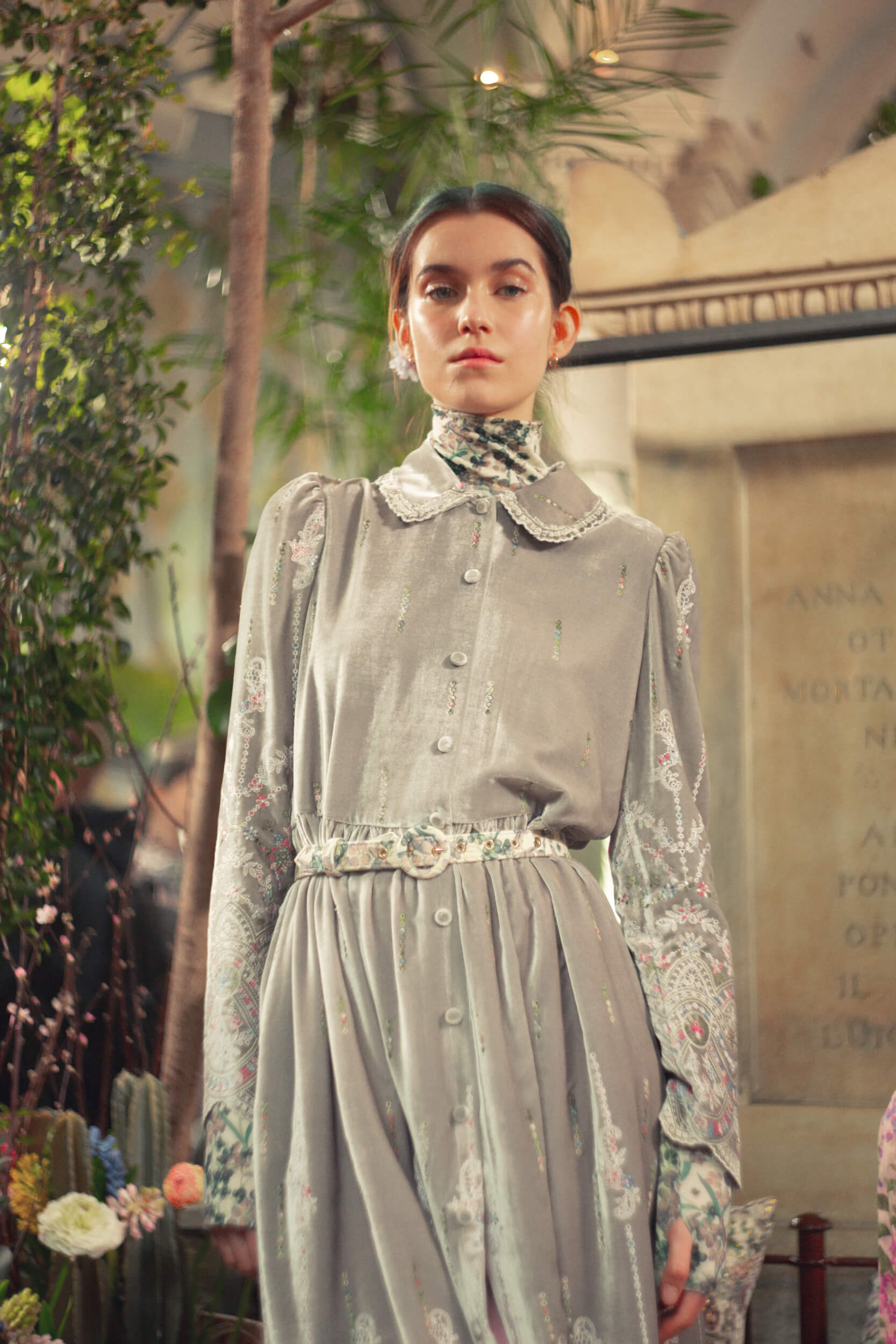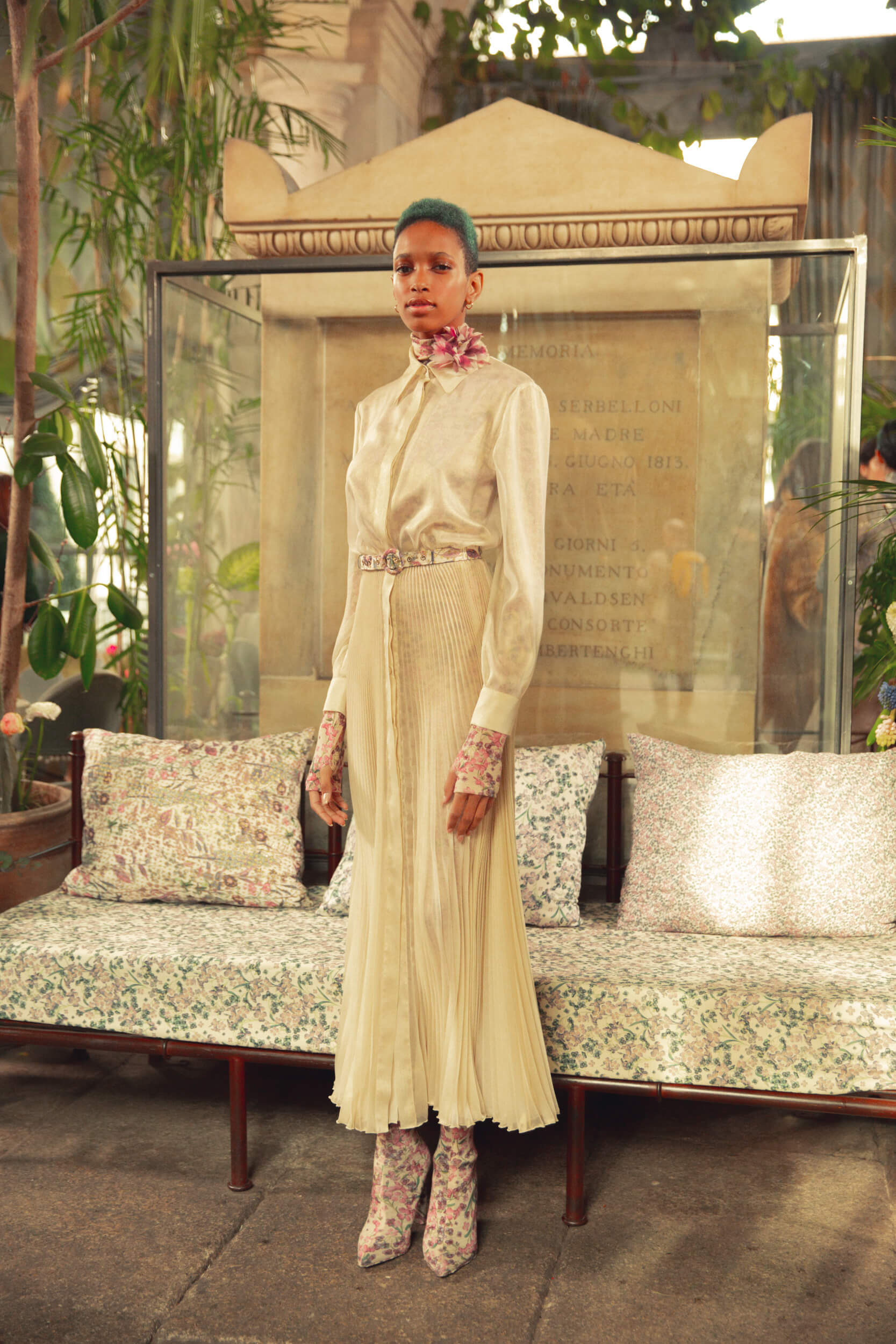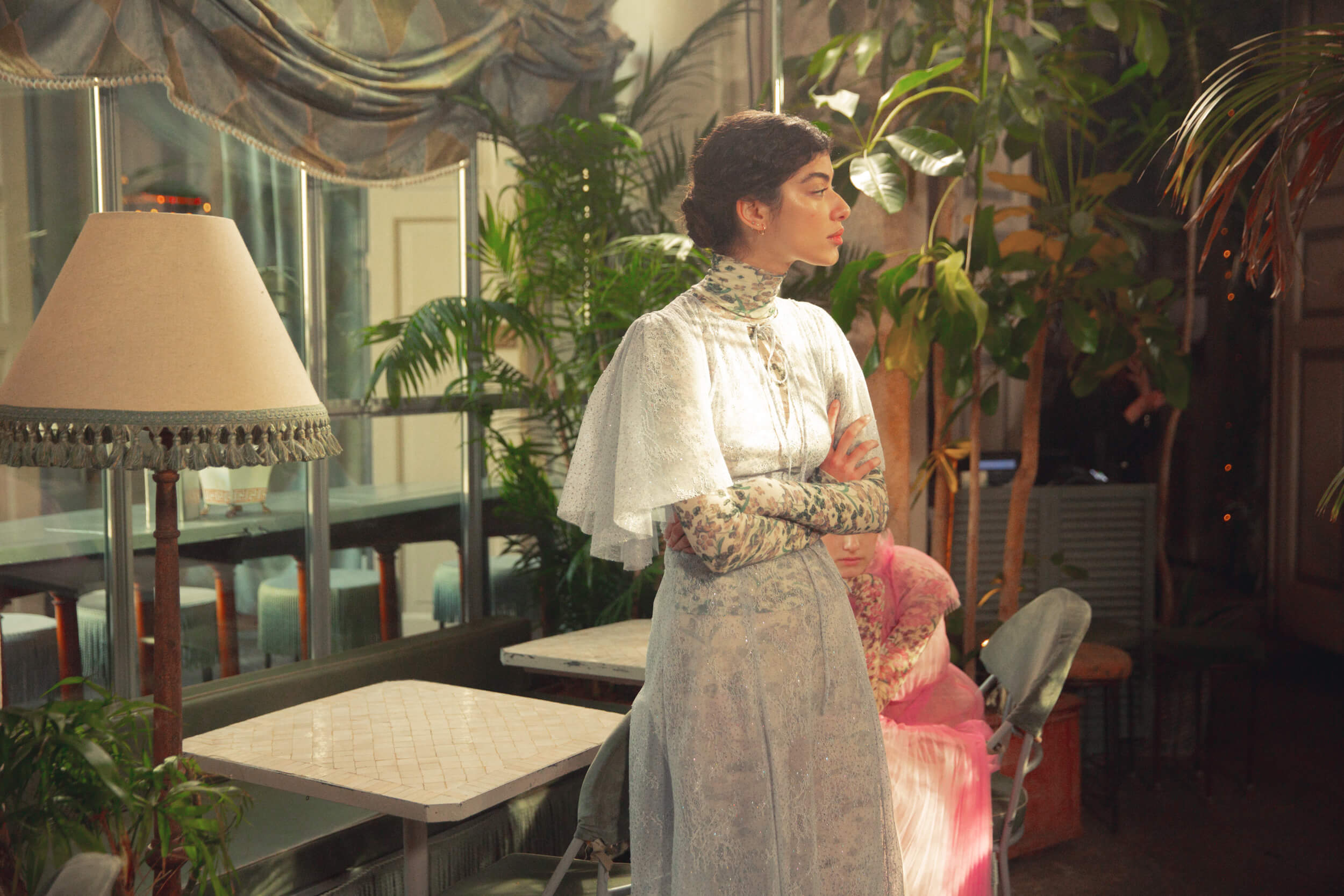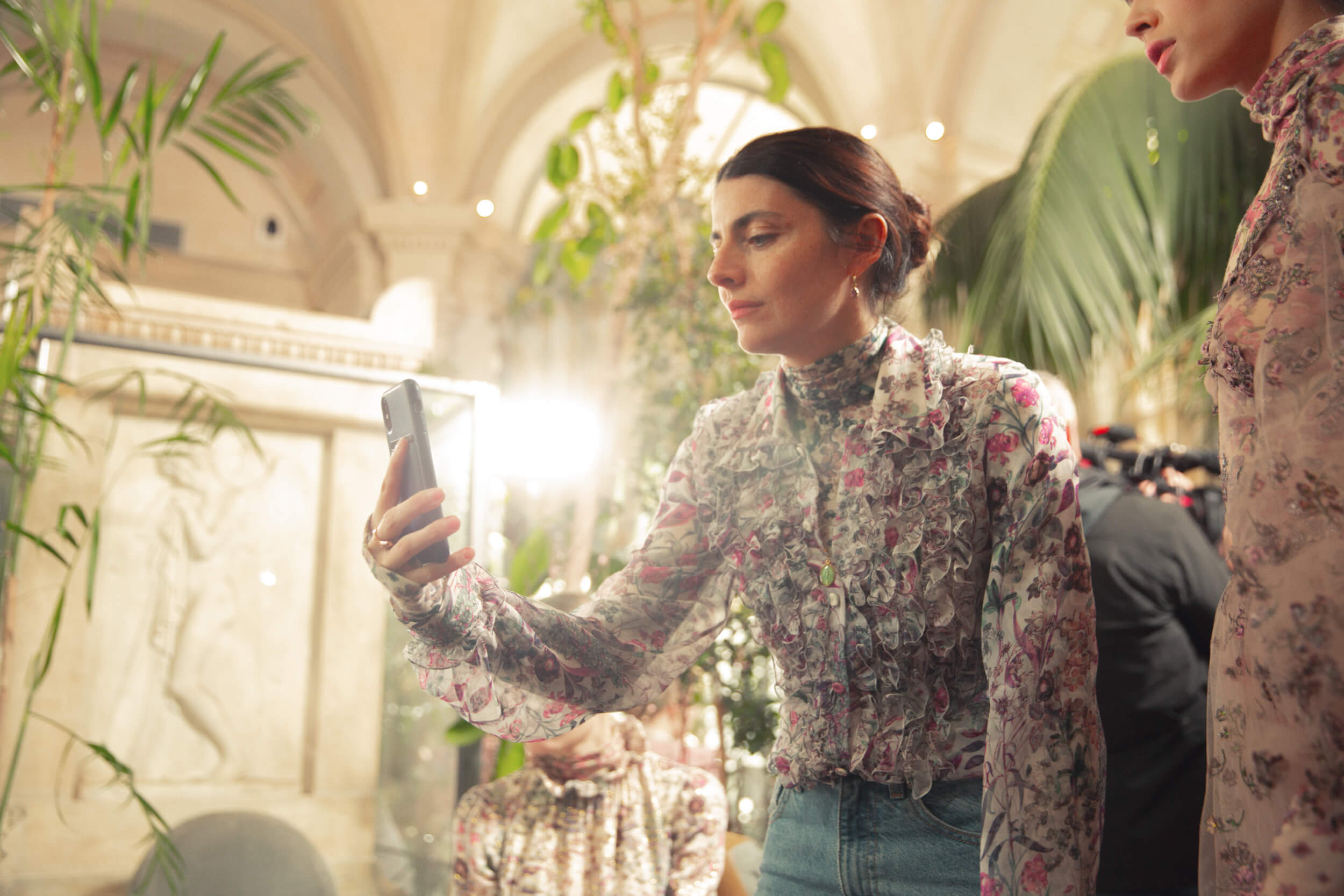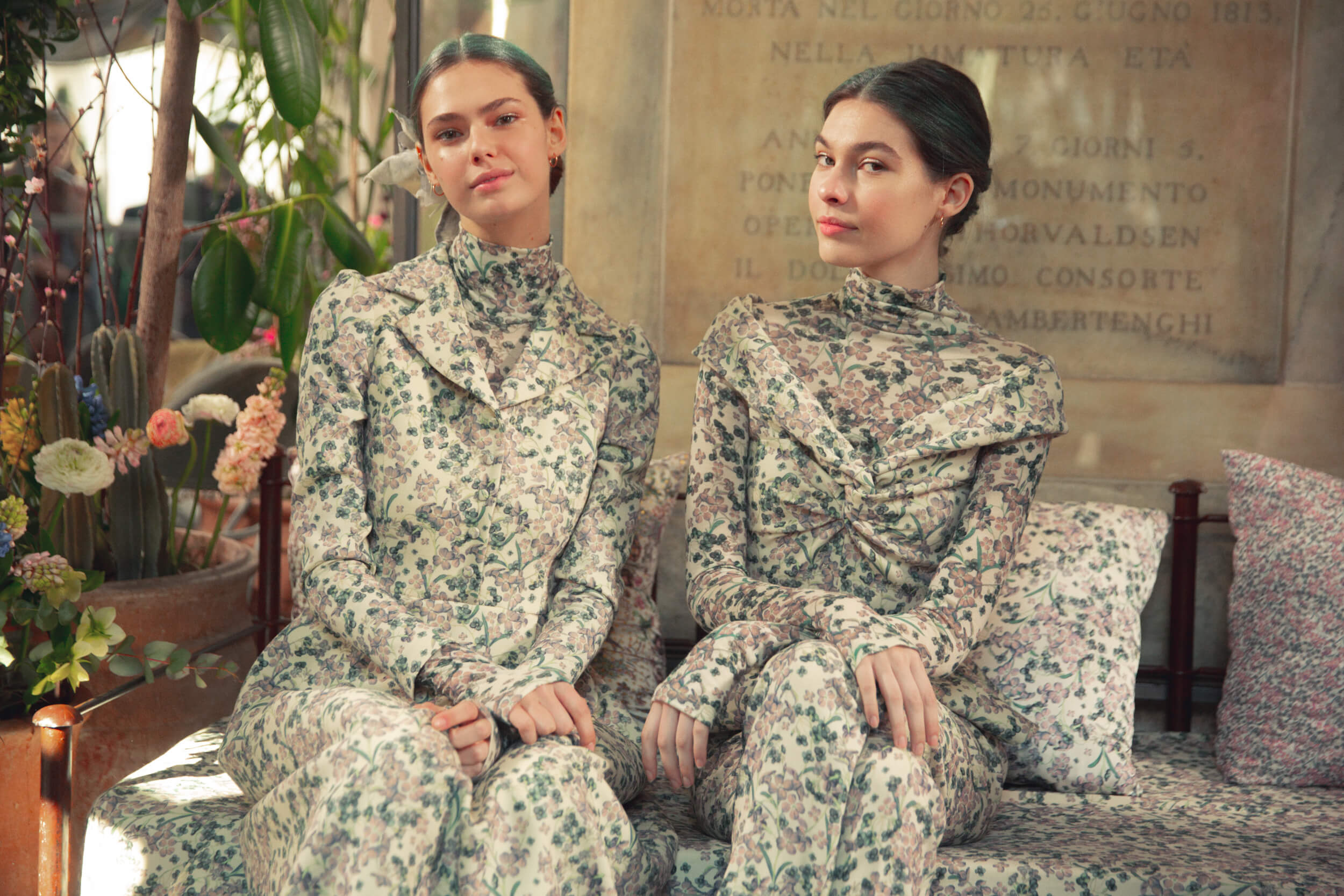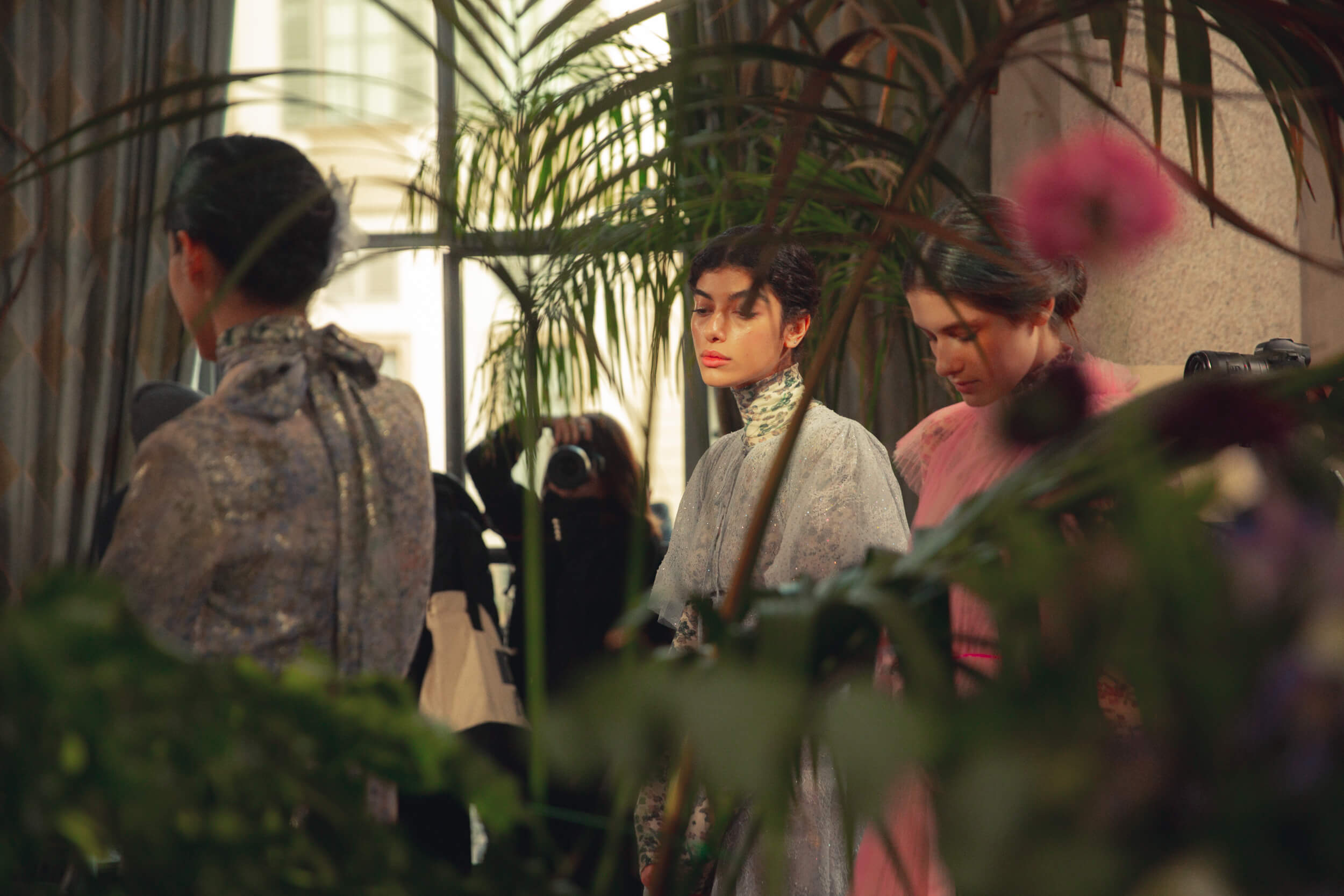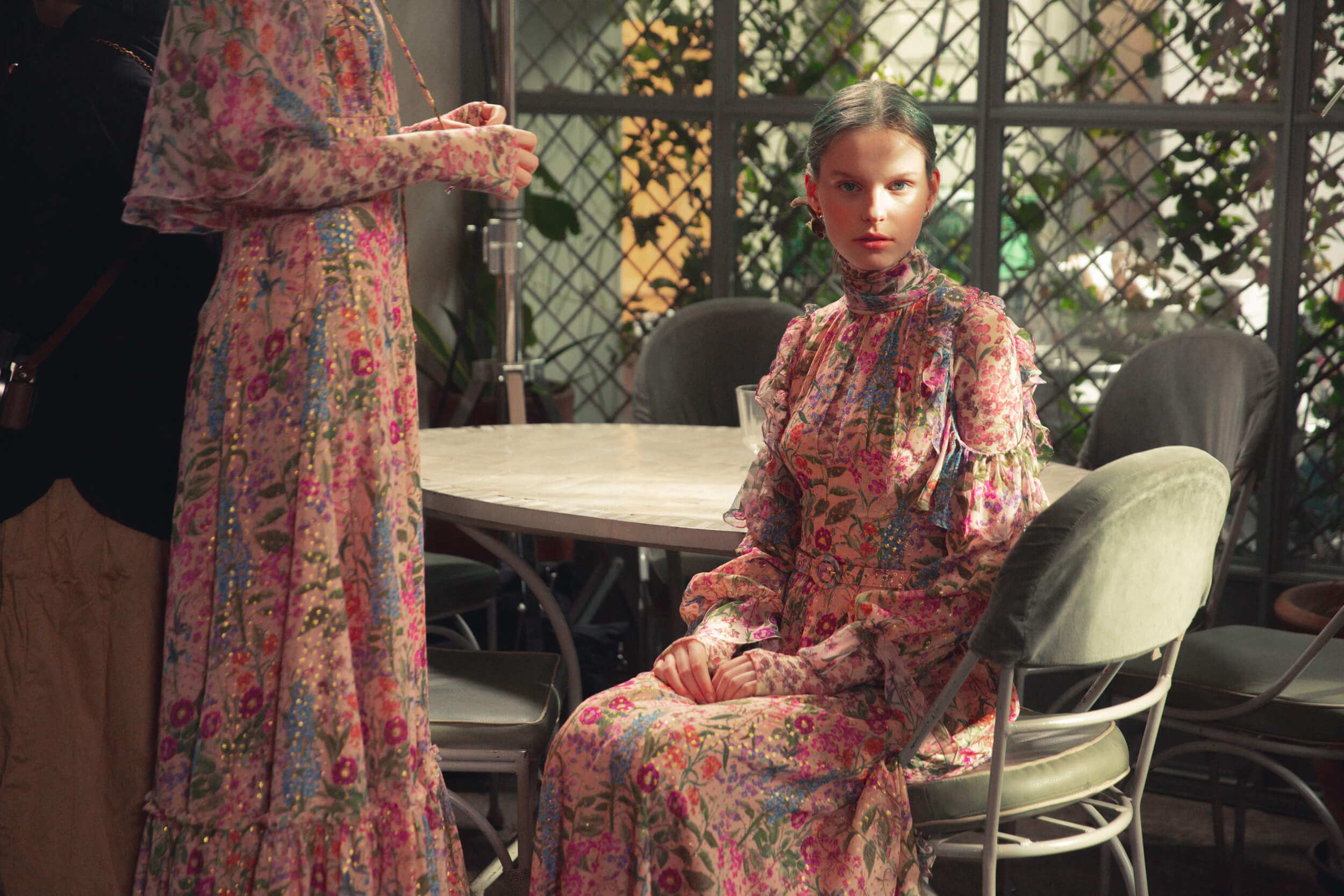 LUISA BECCARIA F/W20
CLOSE UP
The chromatic palette, inspired by the colors of the cold season, ranges from vibrant and bright pink to green, blue, nude and gray, to which the golden threads and the rich bright details add a touch of shine. Alongside the flowers, also printed on the ankle boots and the stockings, we find the tartan and the tweed, which alternate on dreamy dresses, tights, turtlenecks, voluminous jackets and heavy coats, creating a balance between heaviness and lightness that perfectly represents that ideal of a woman who seeks spring even in winter.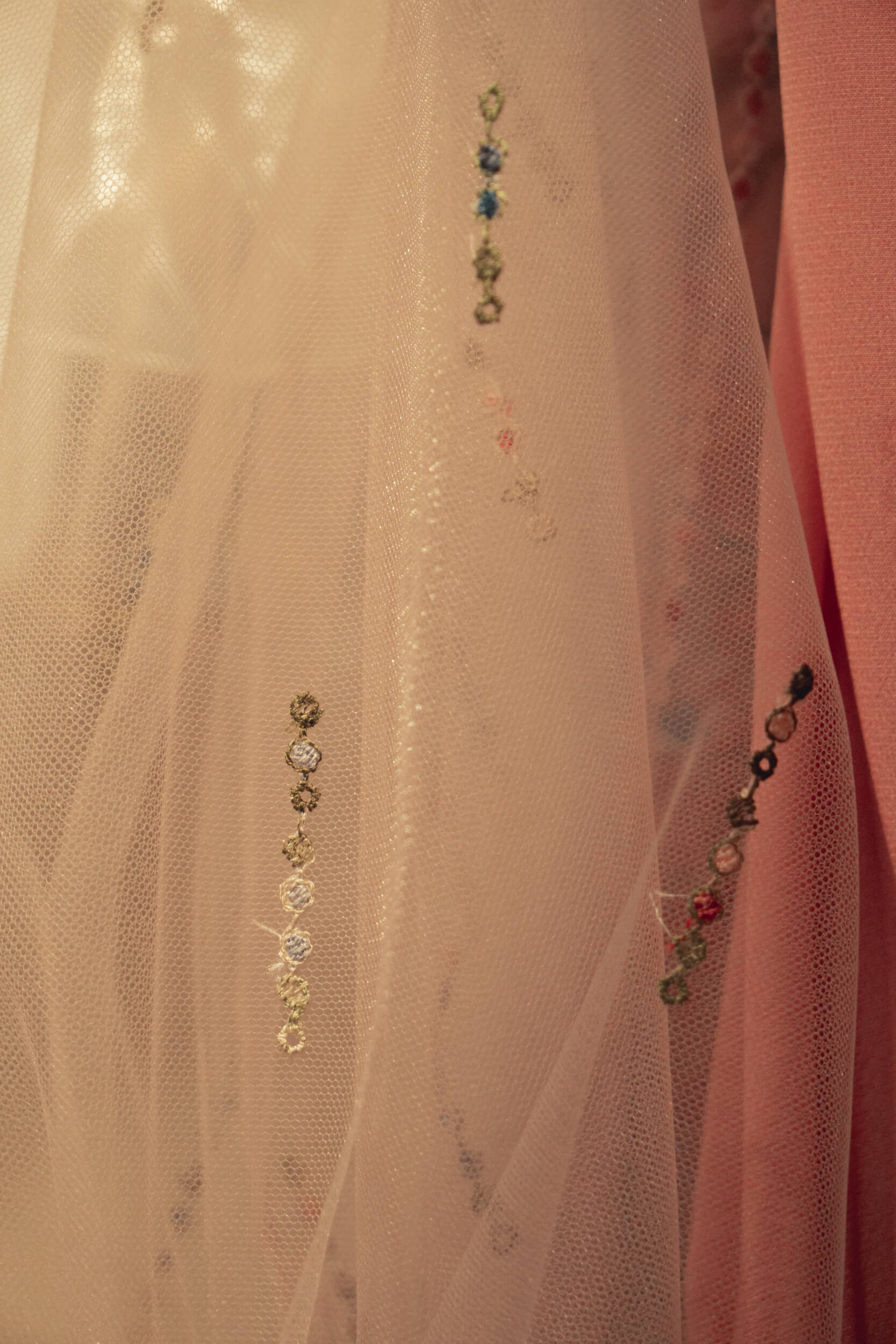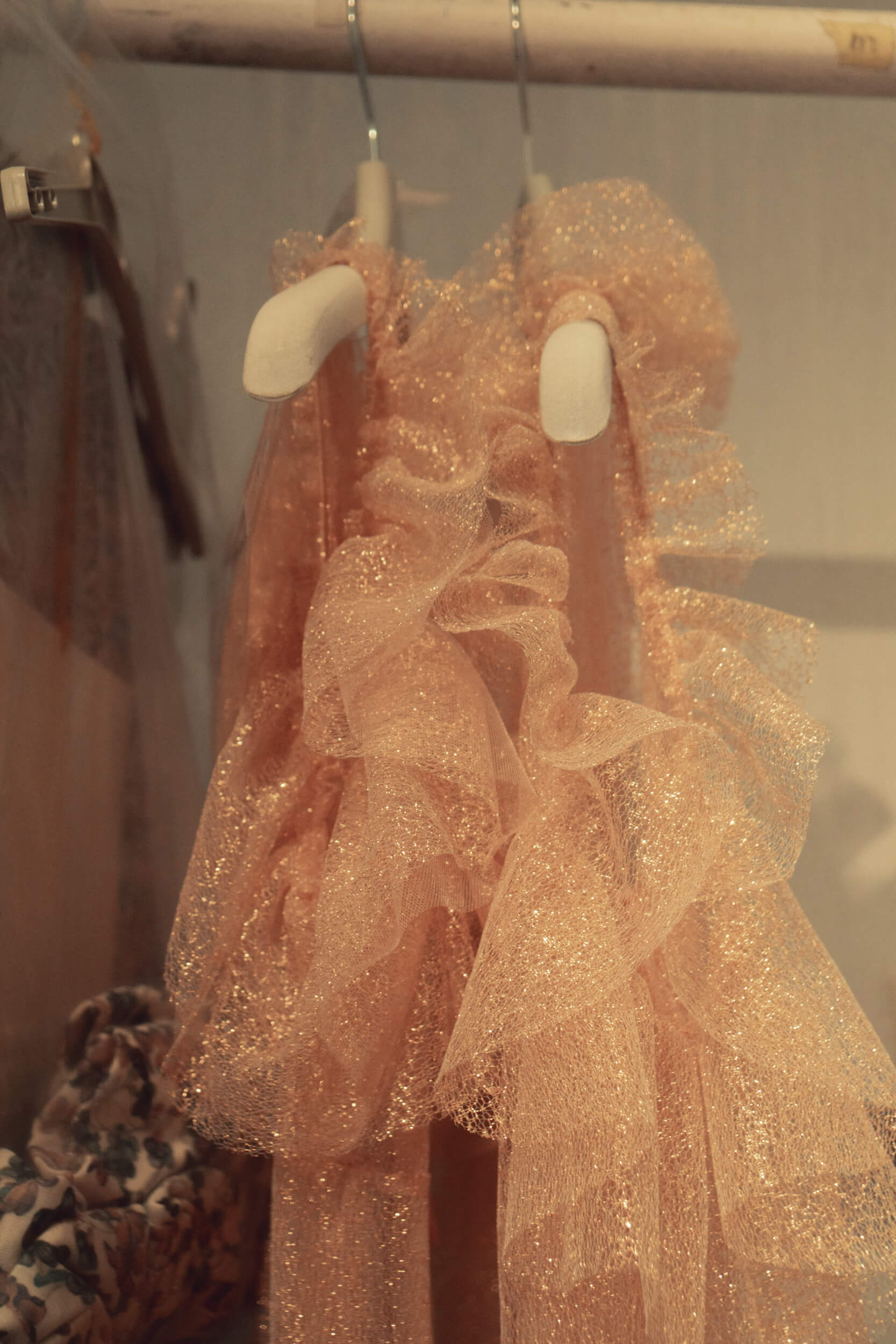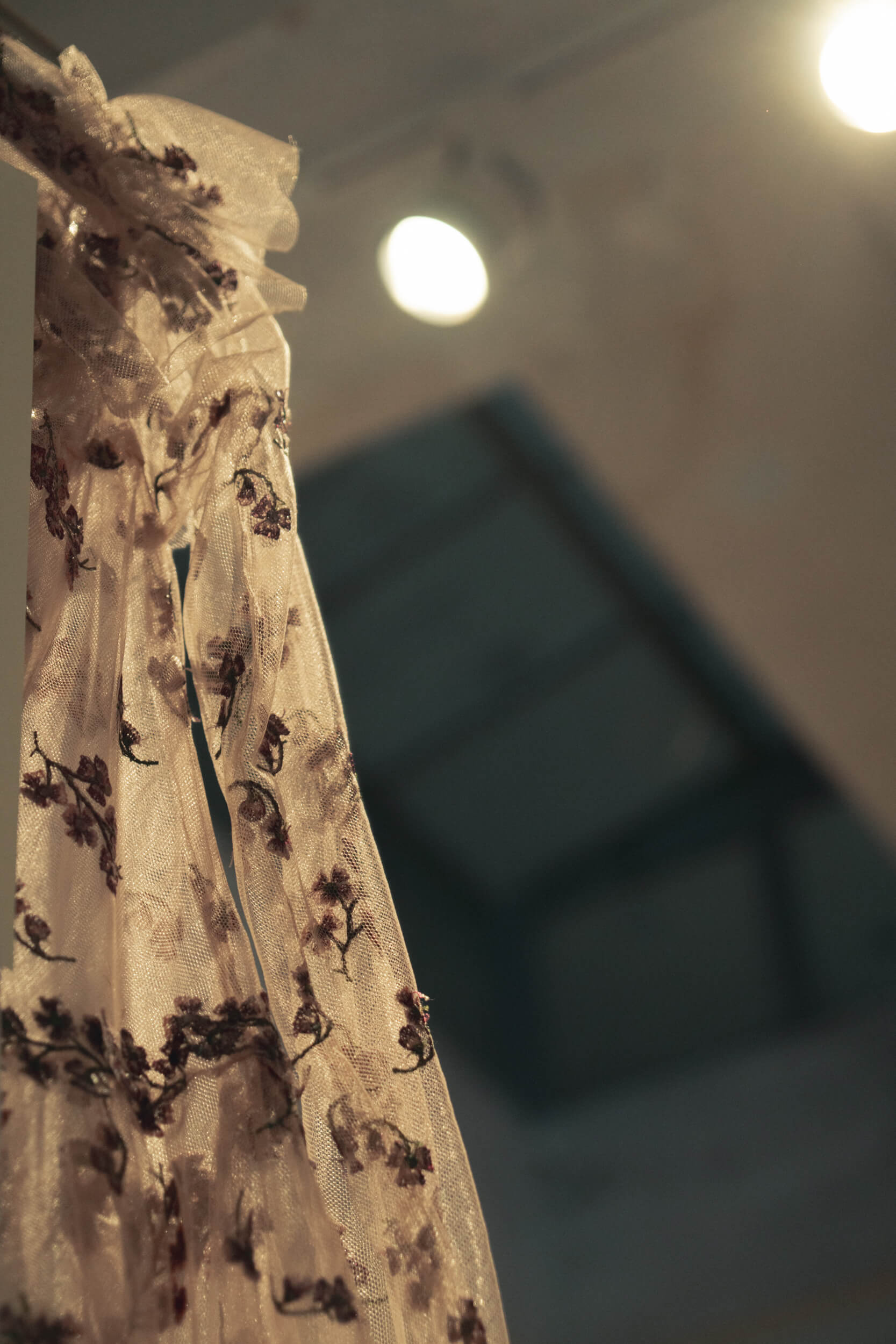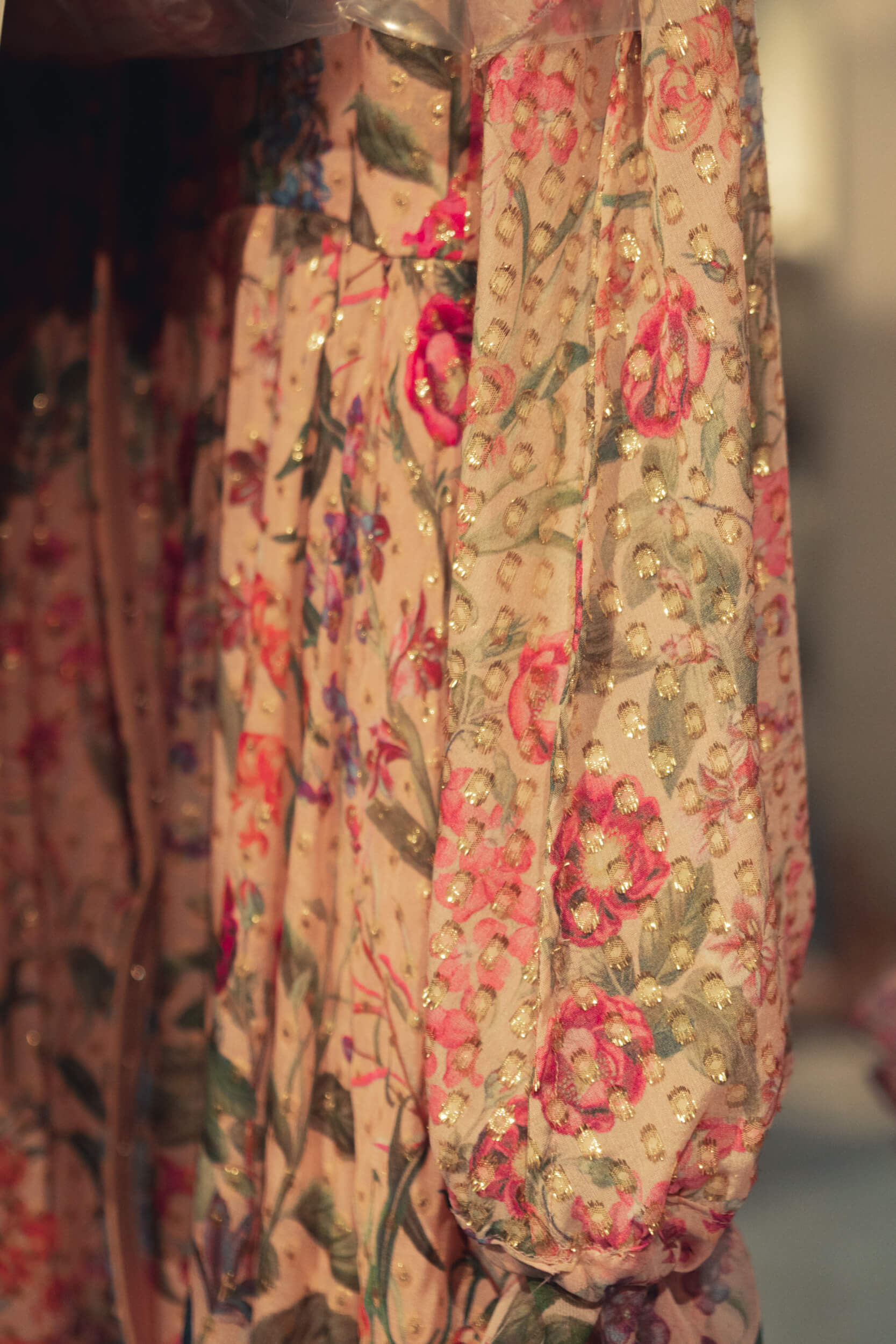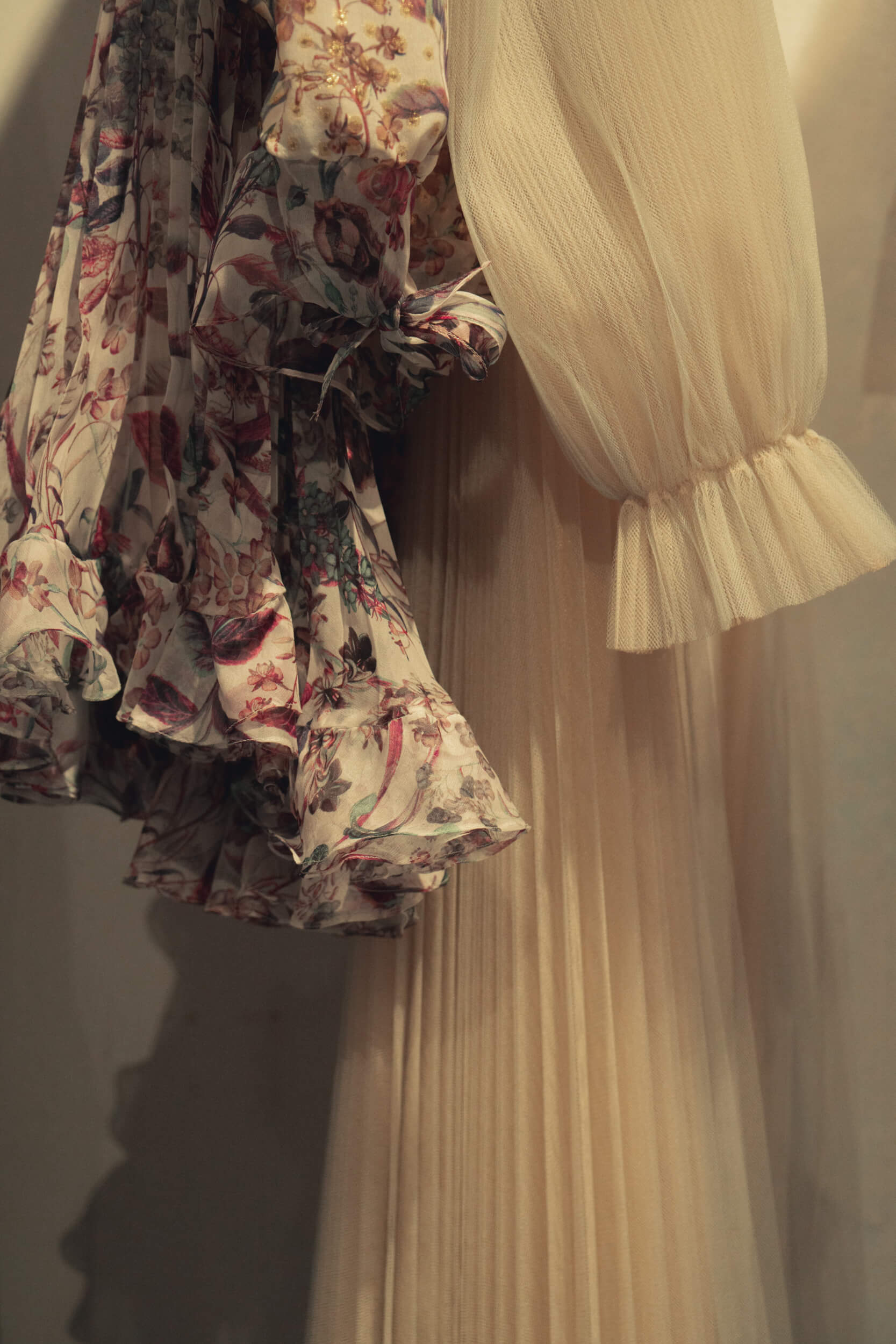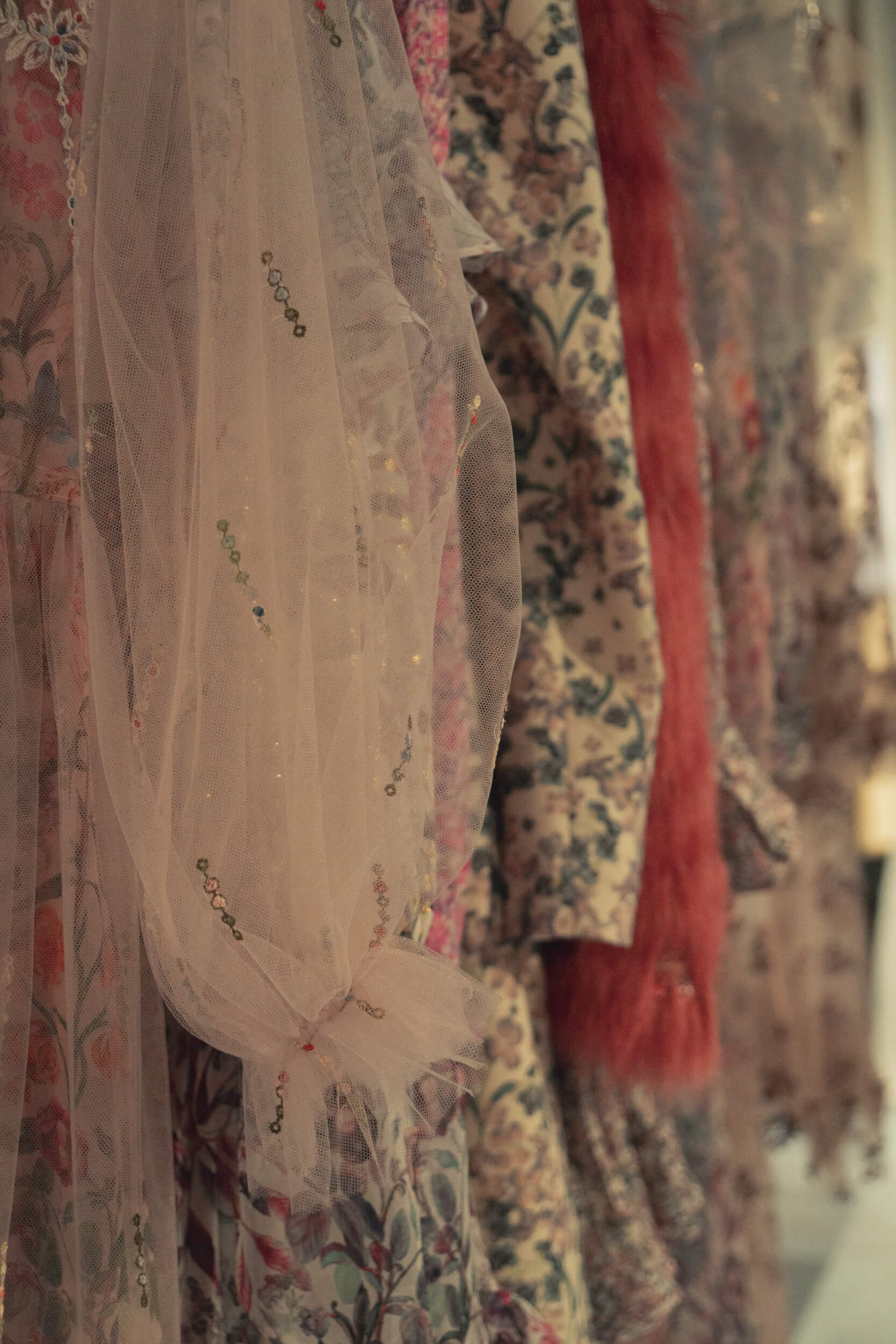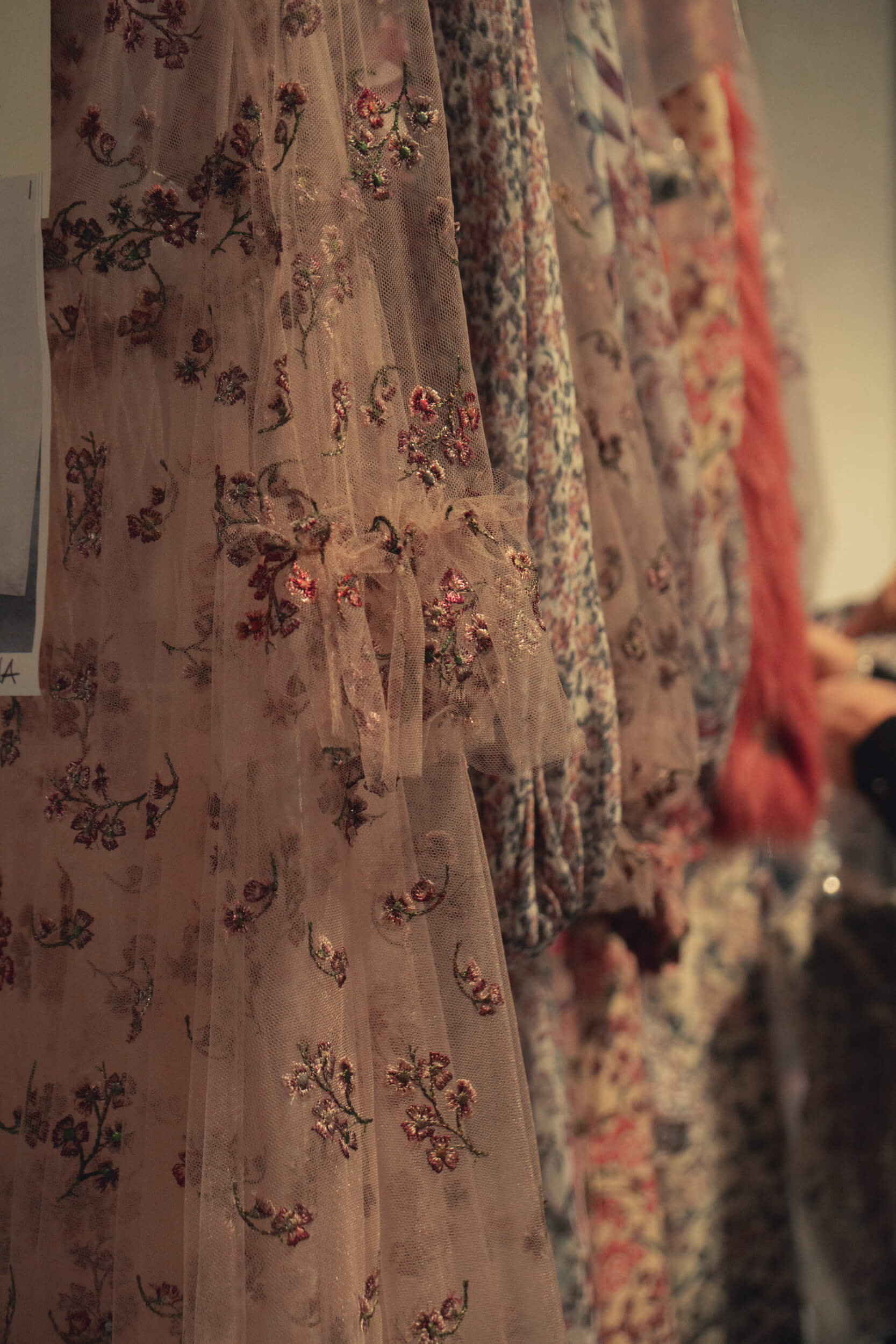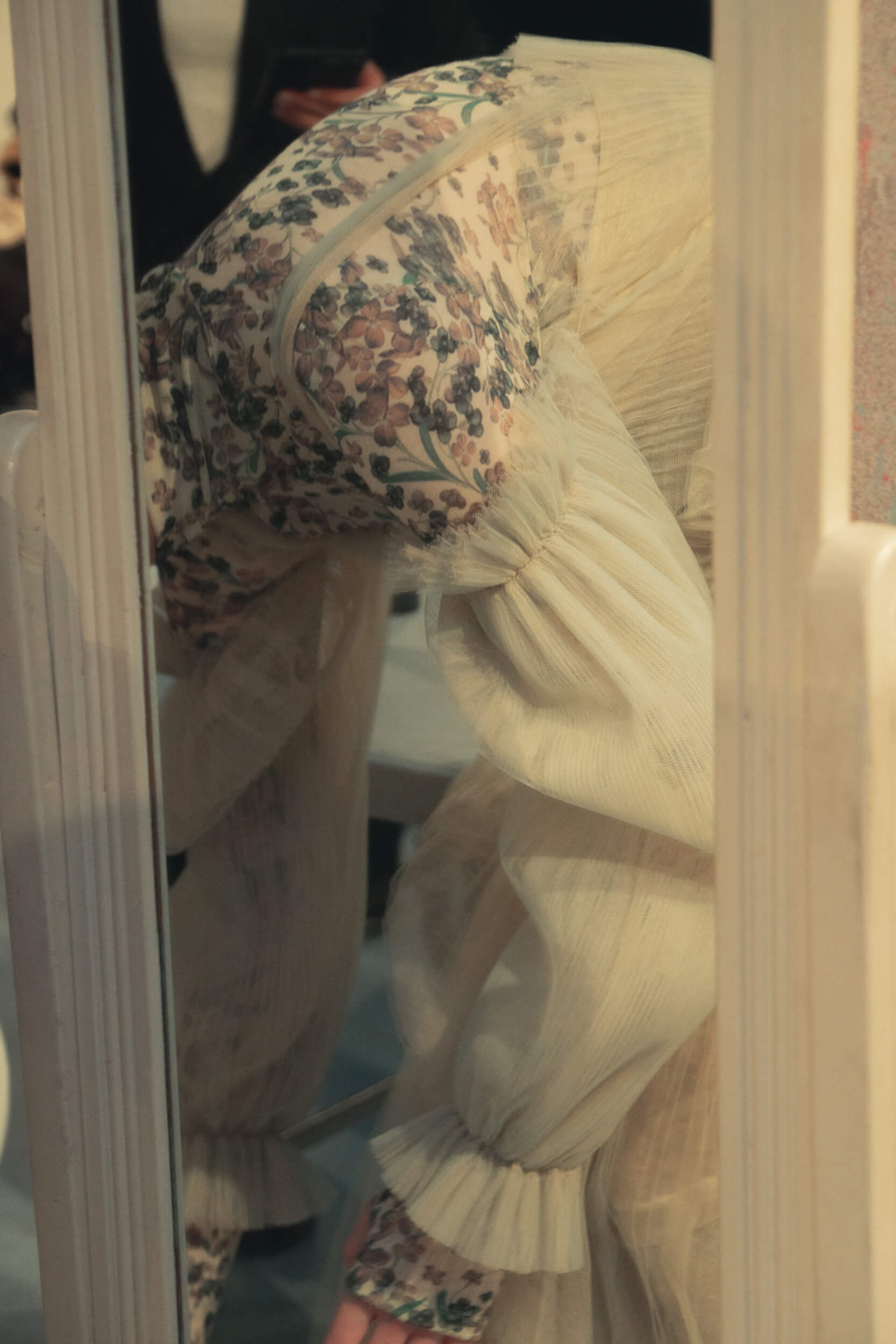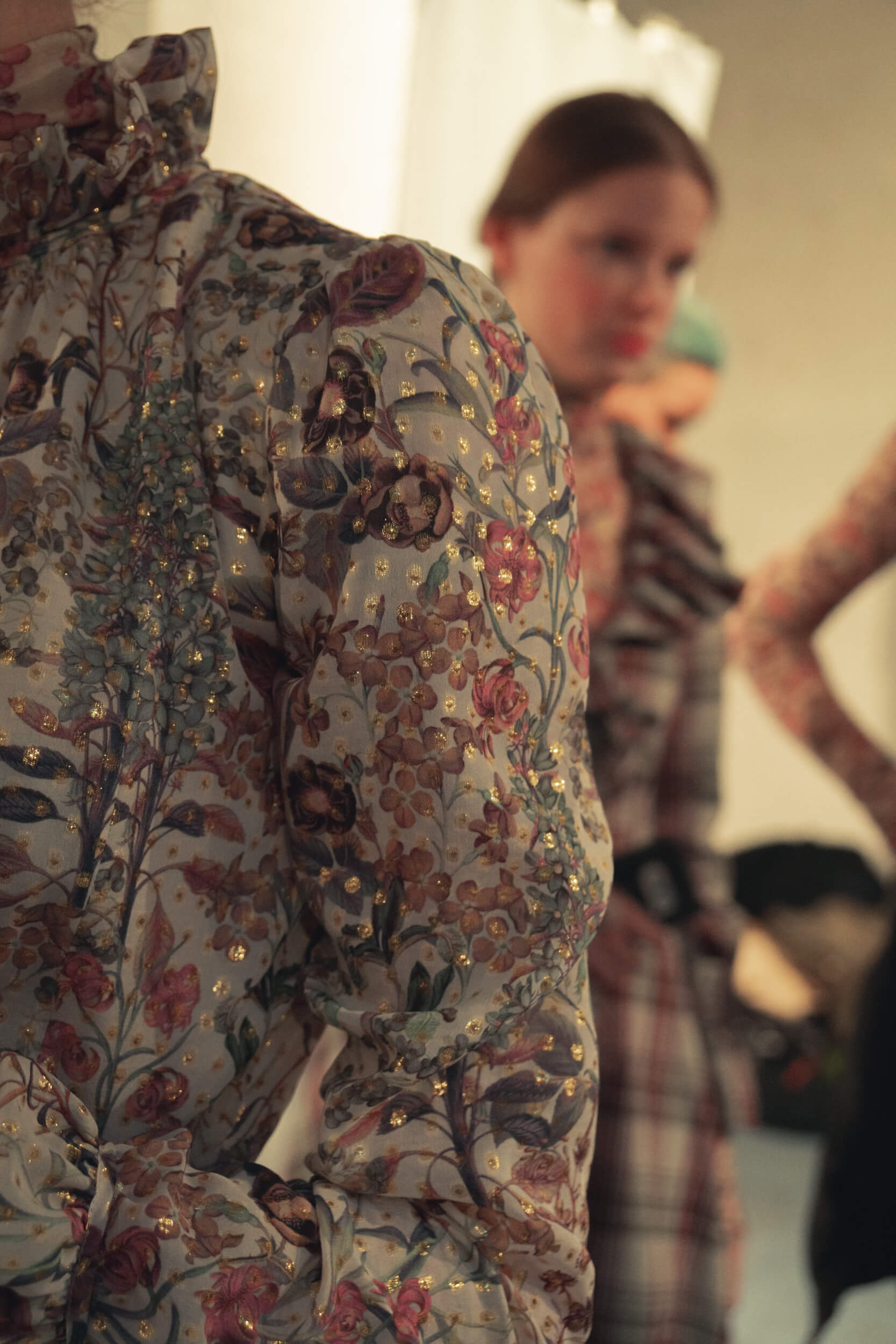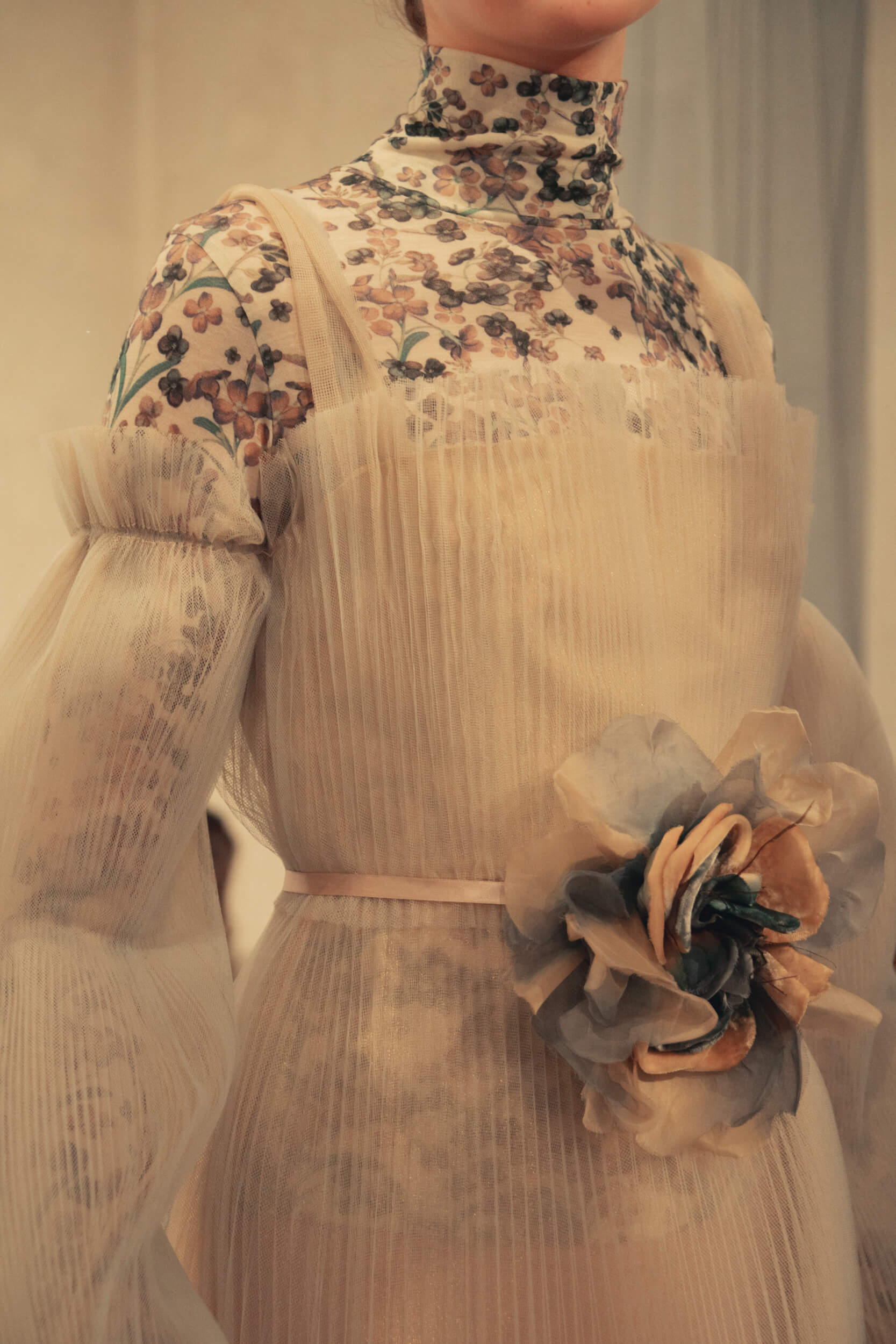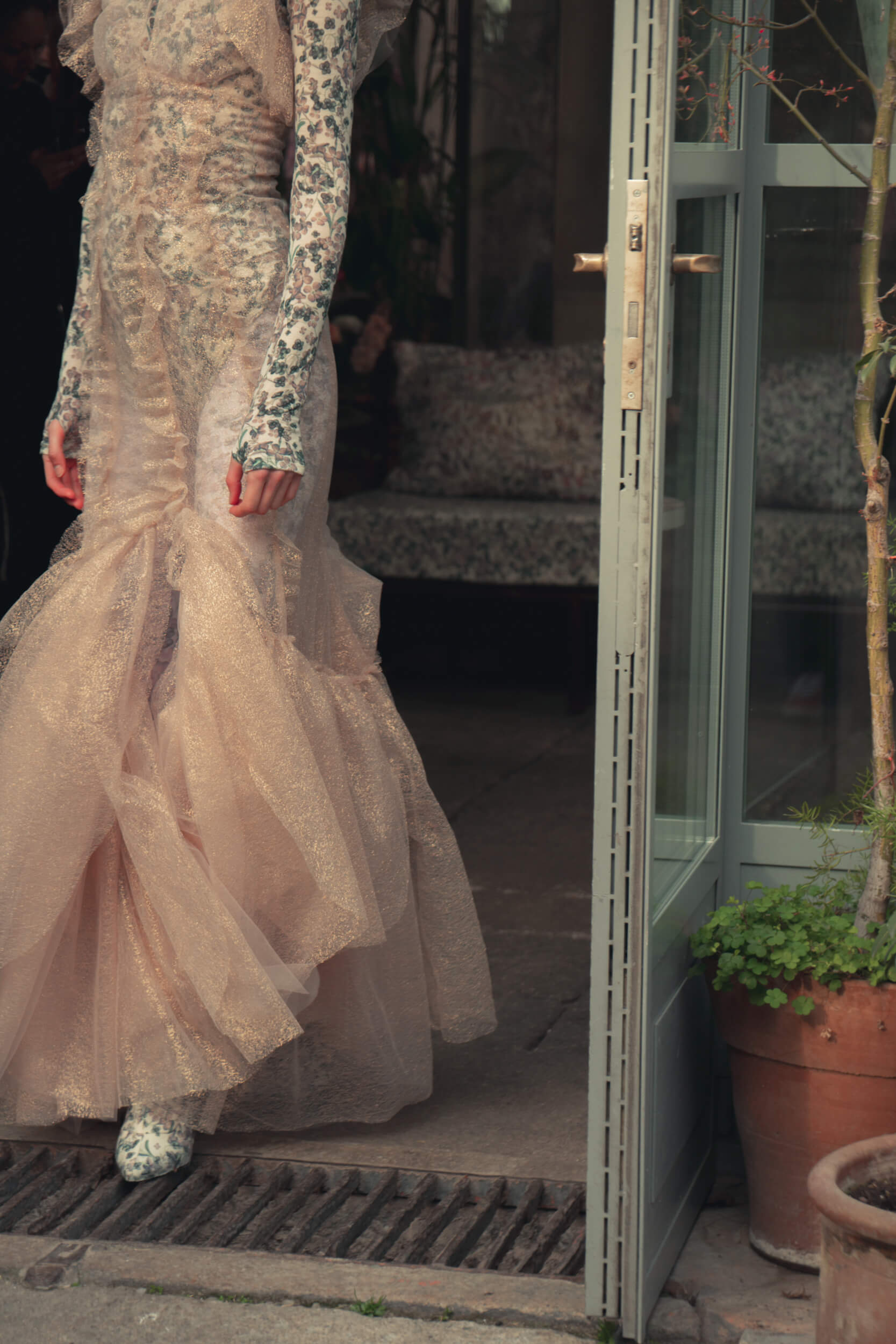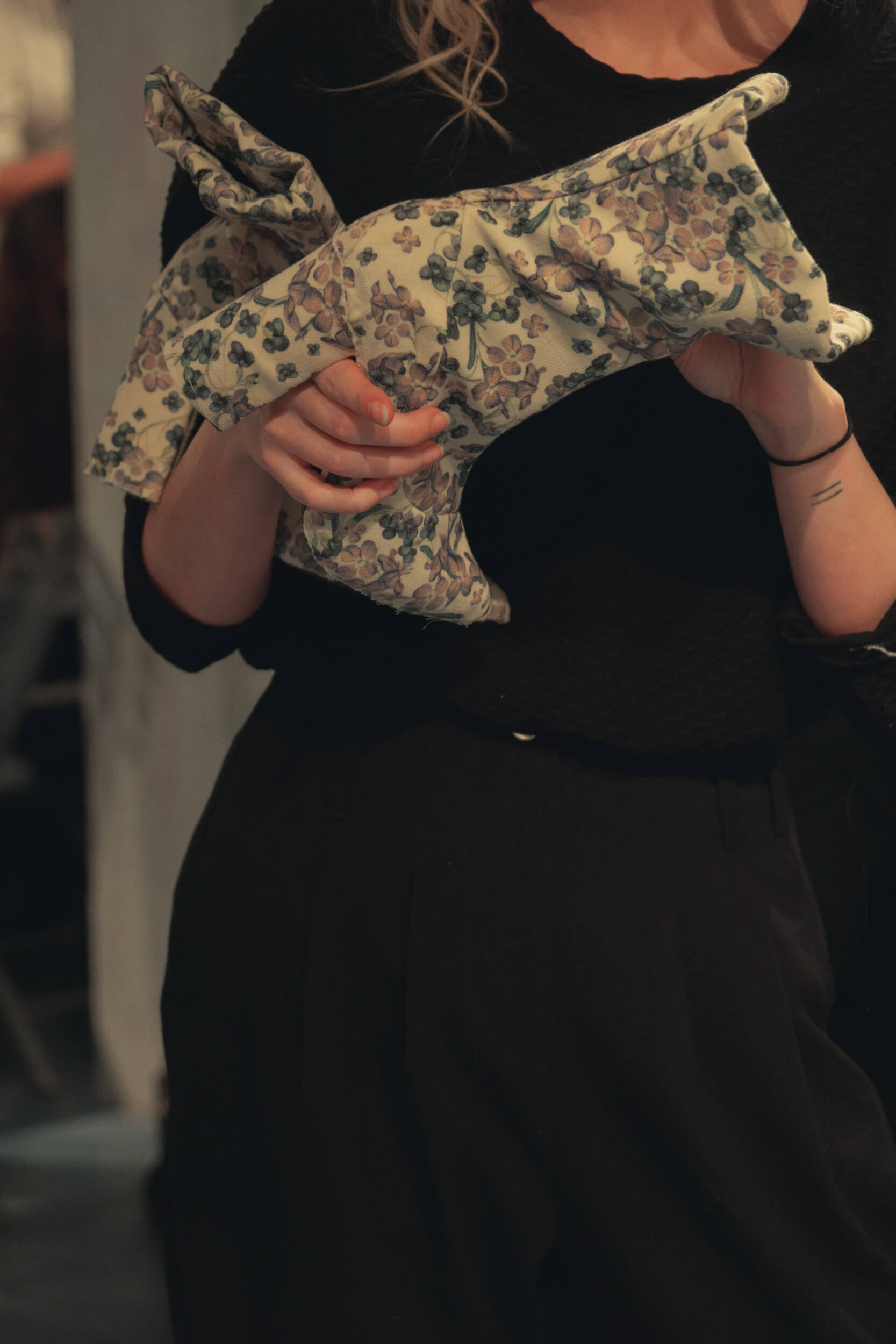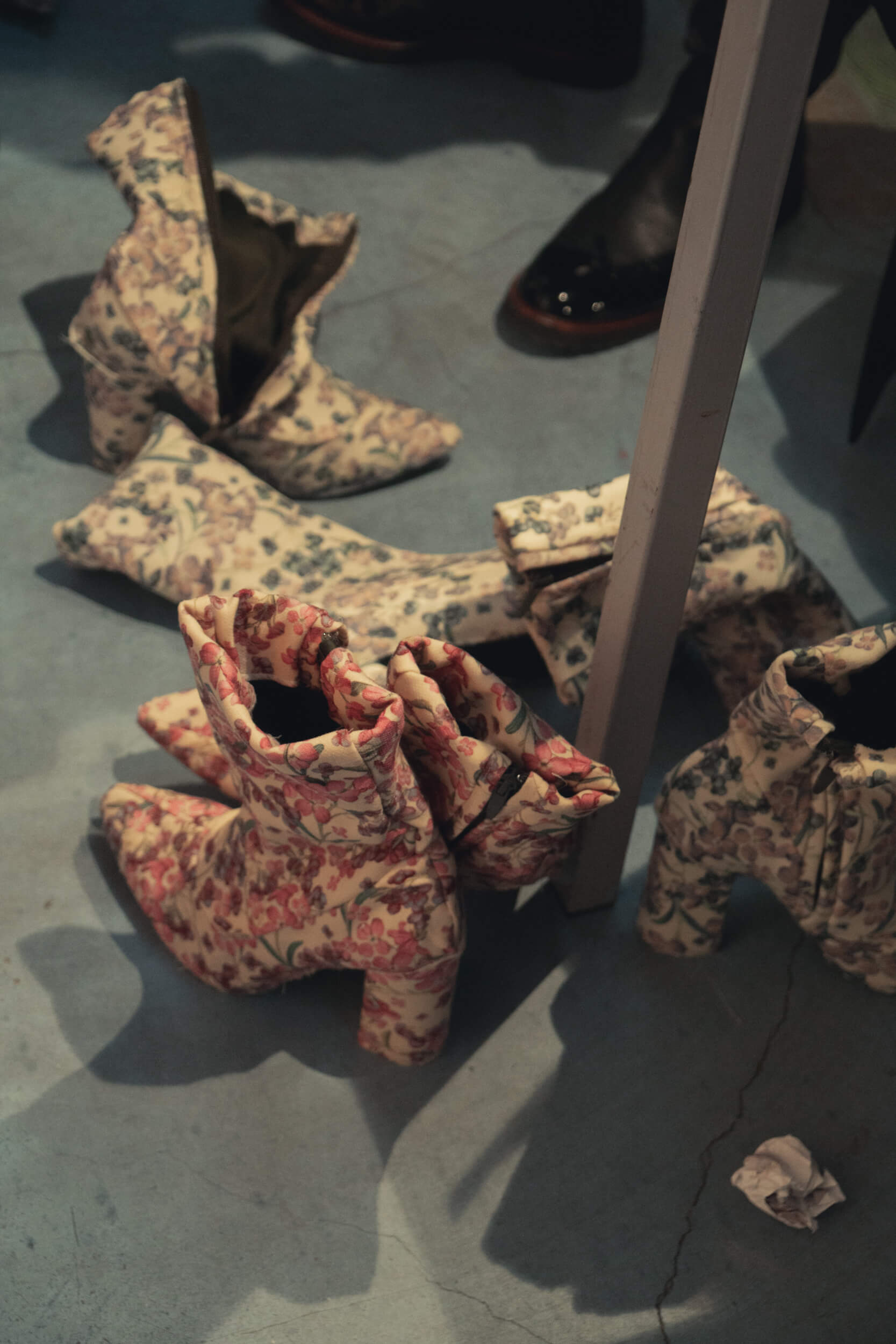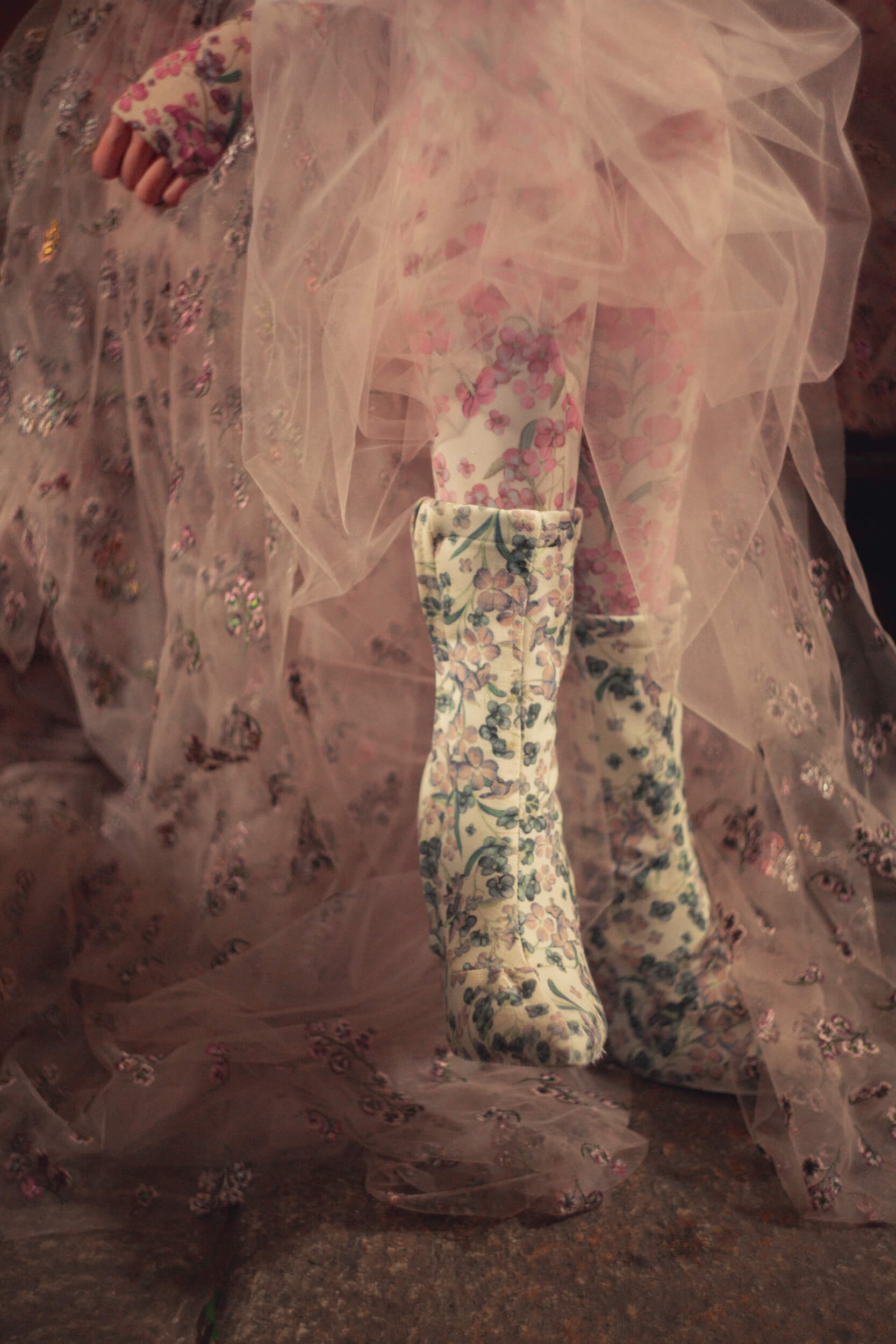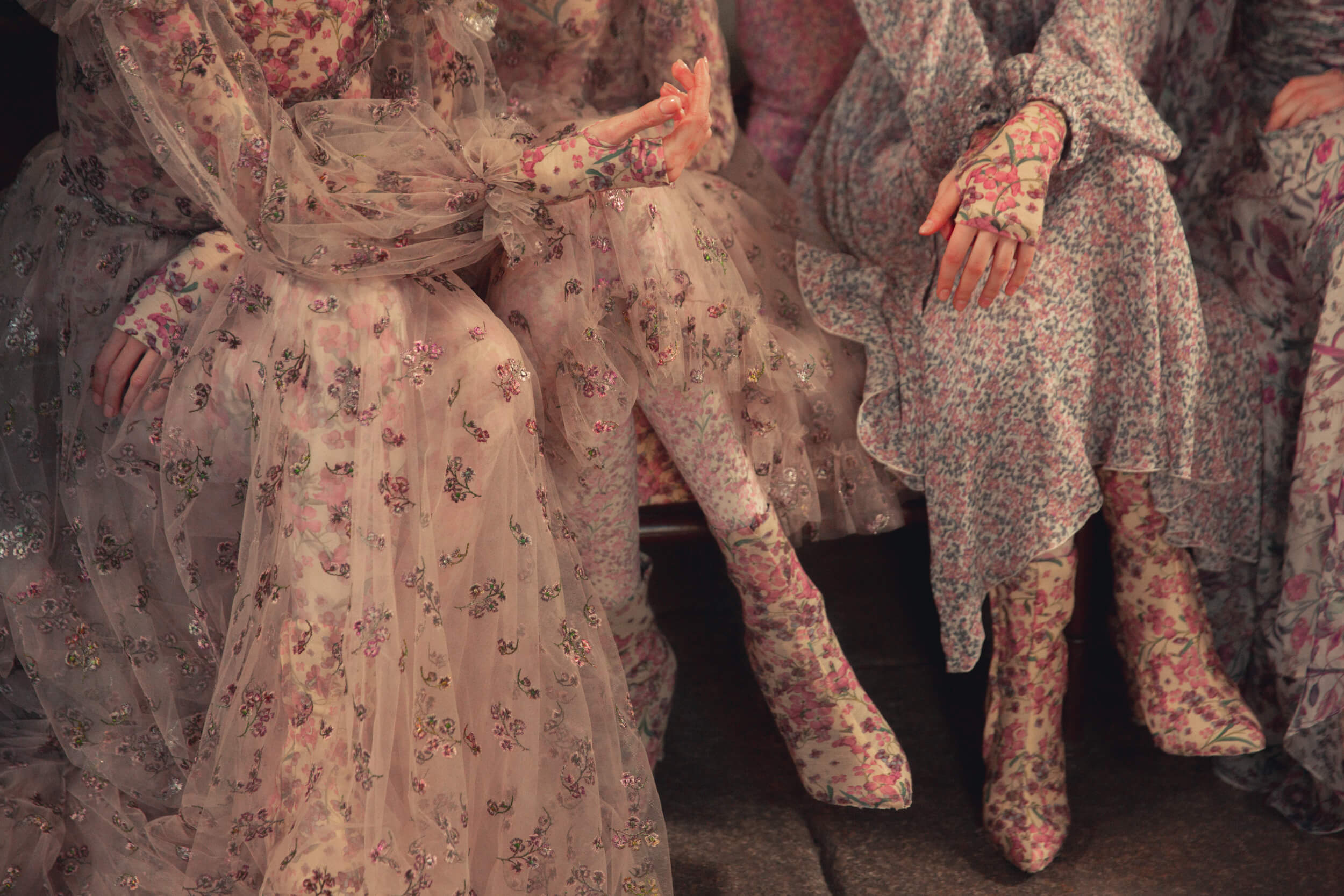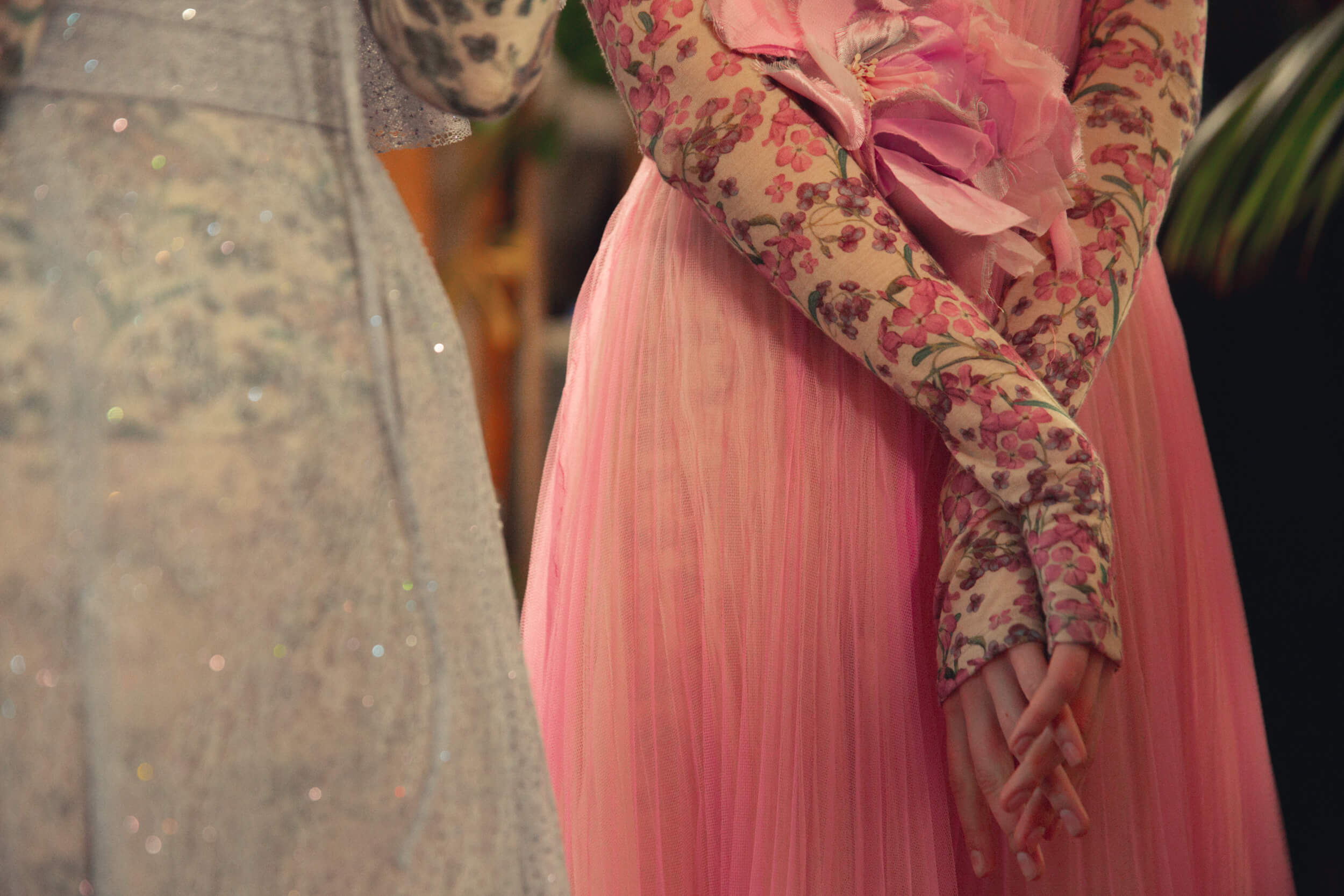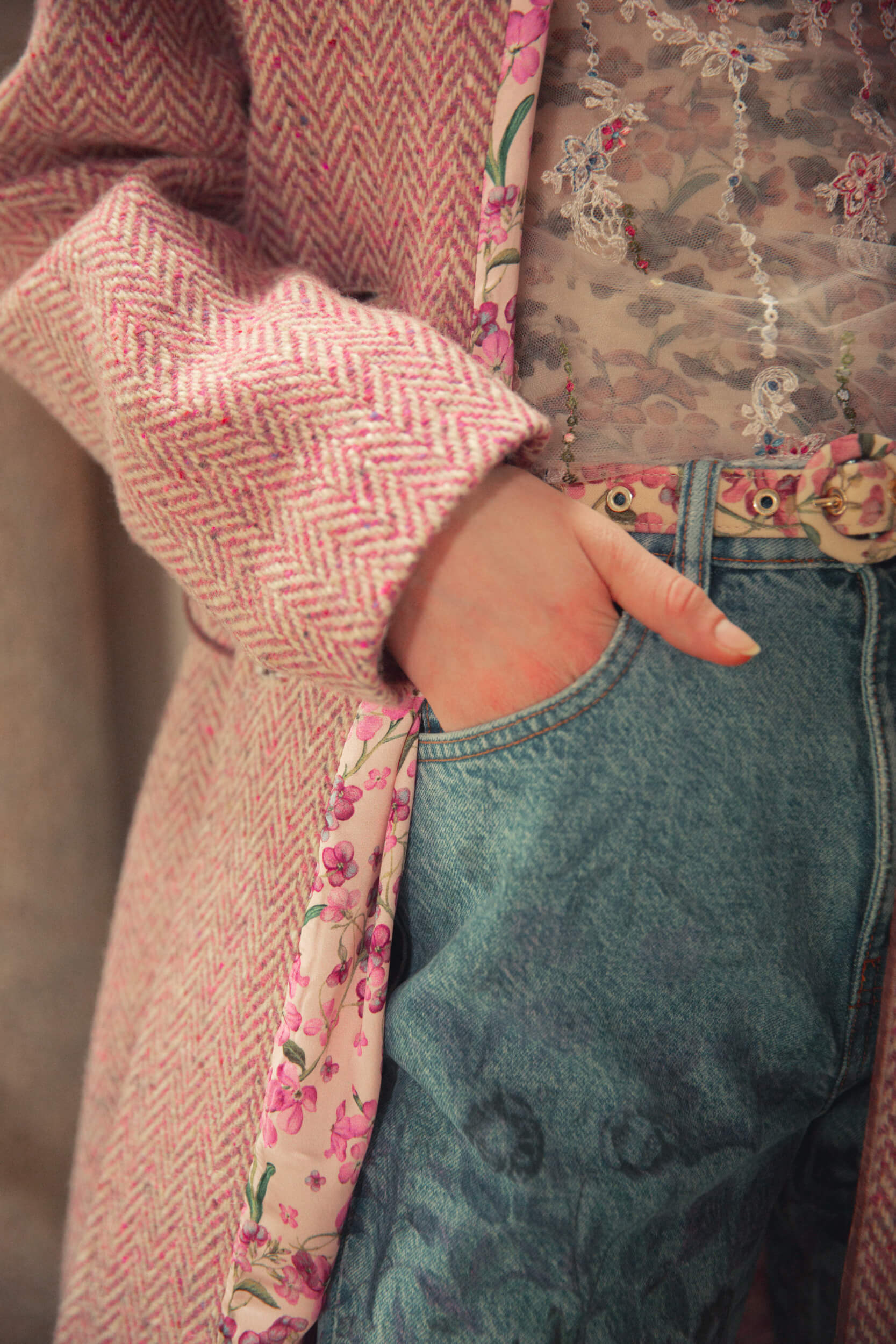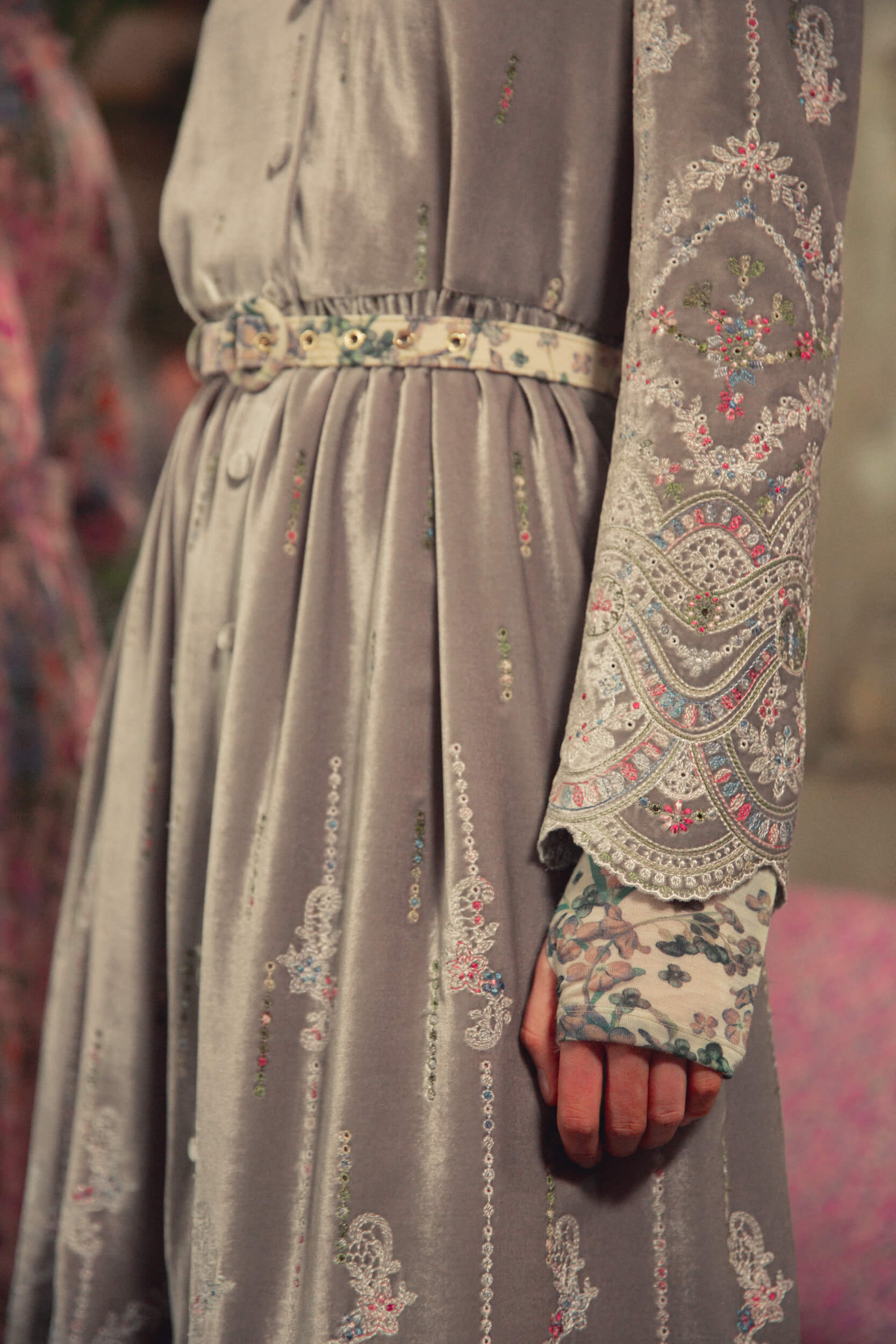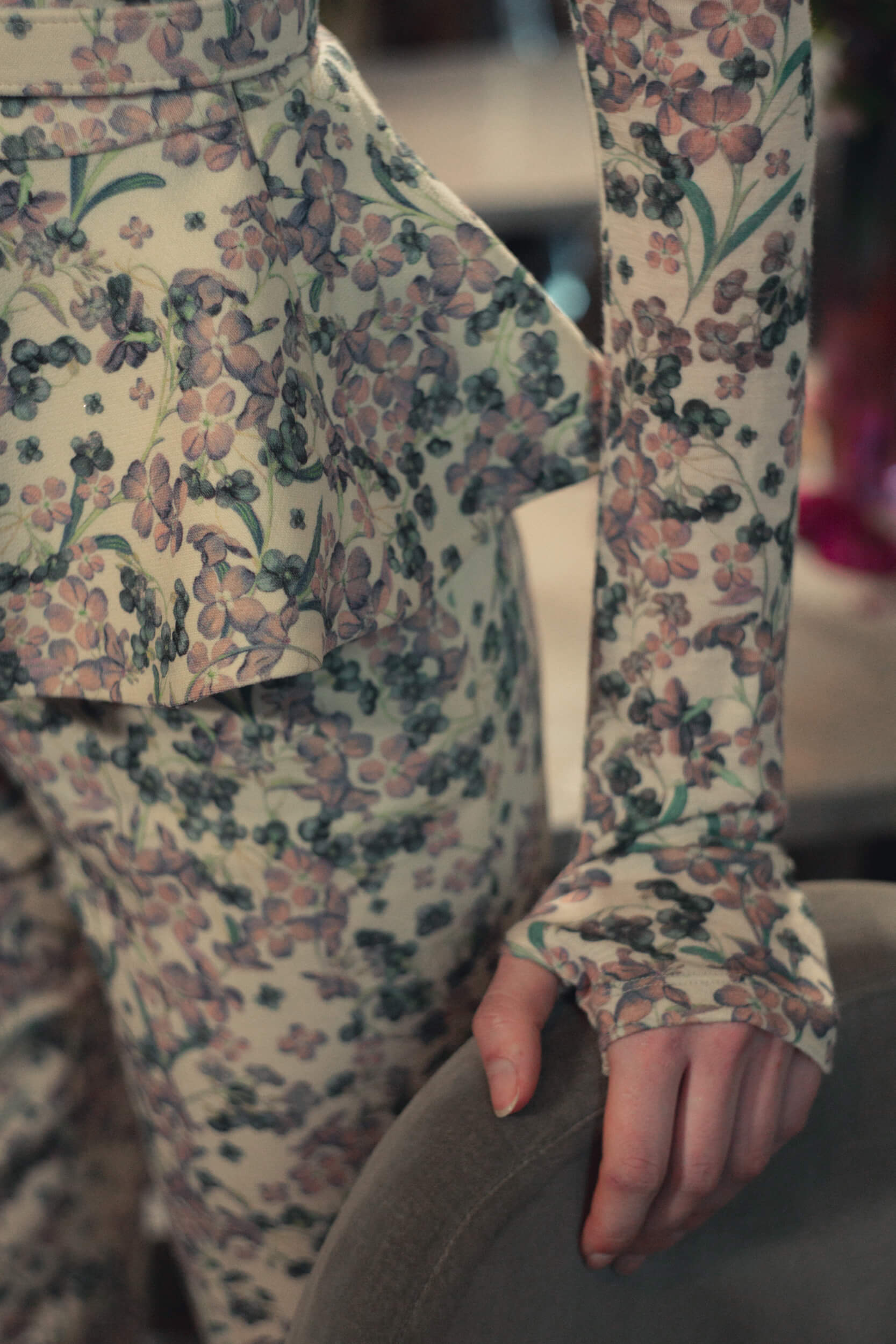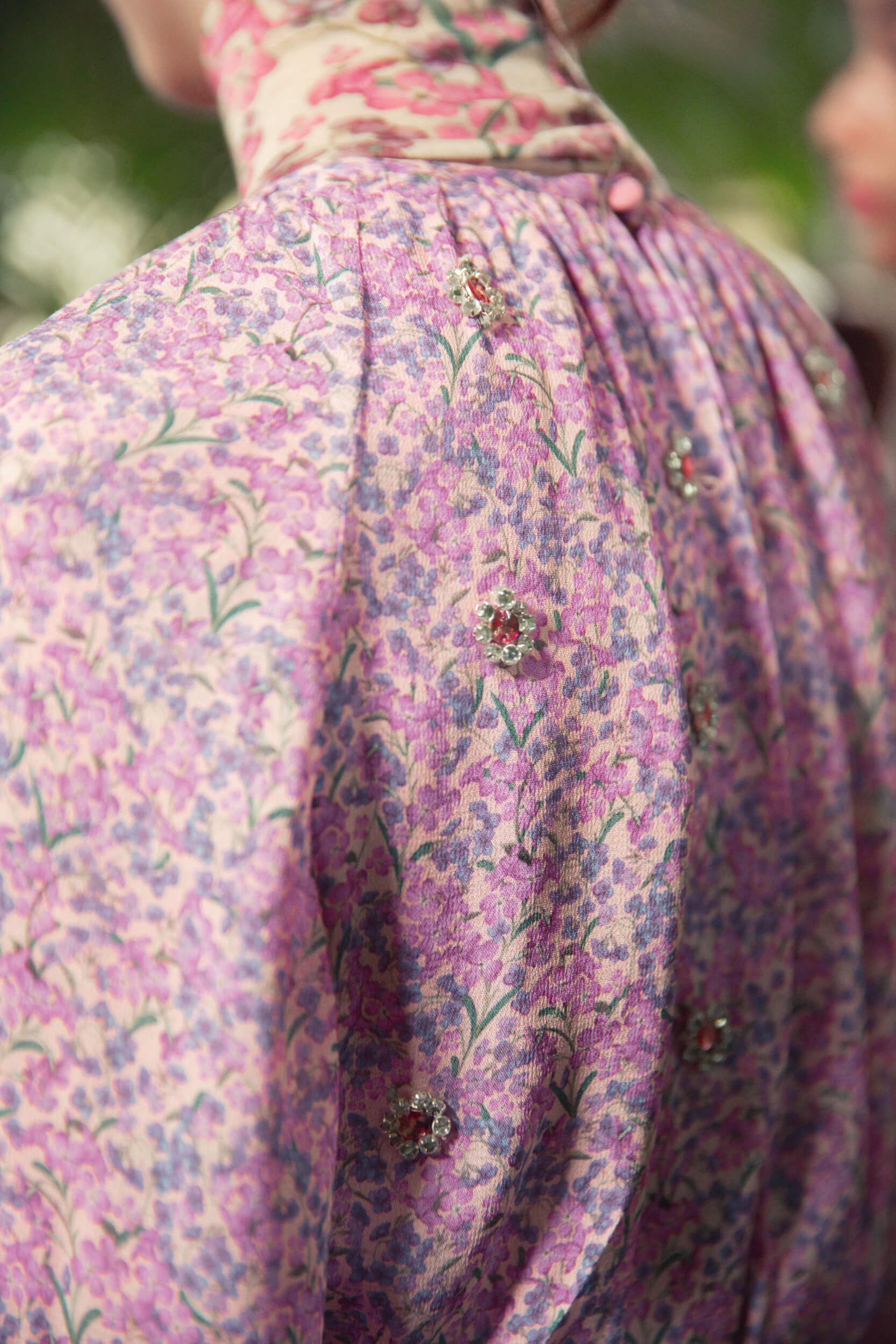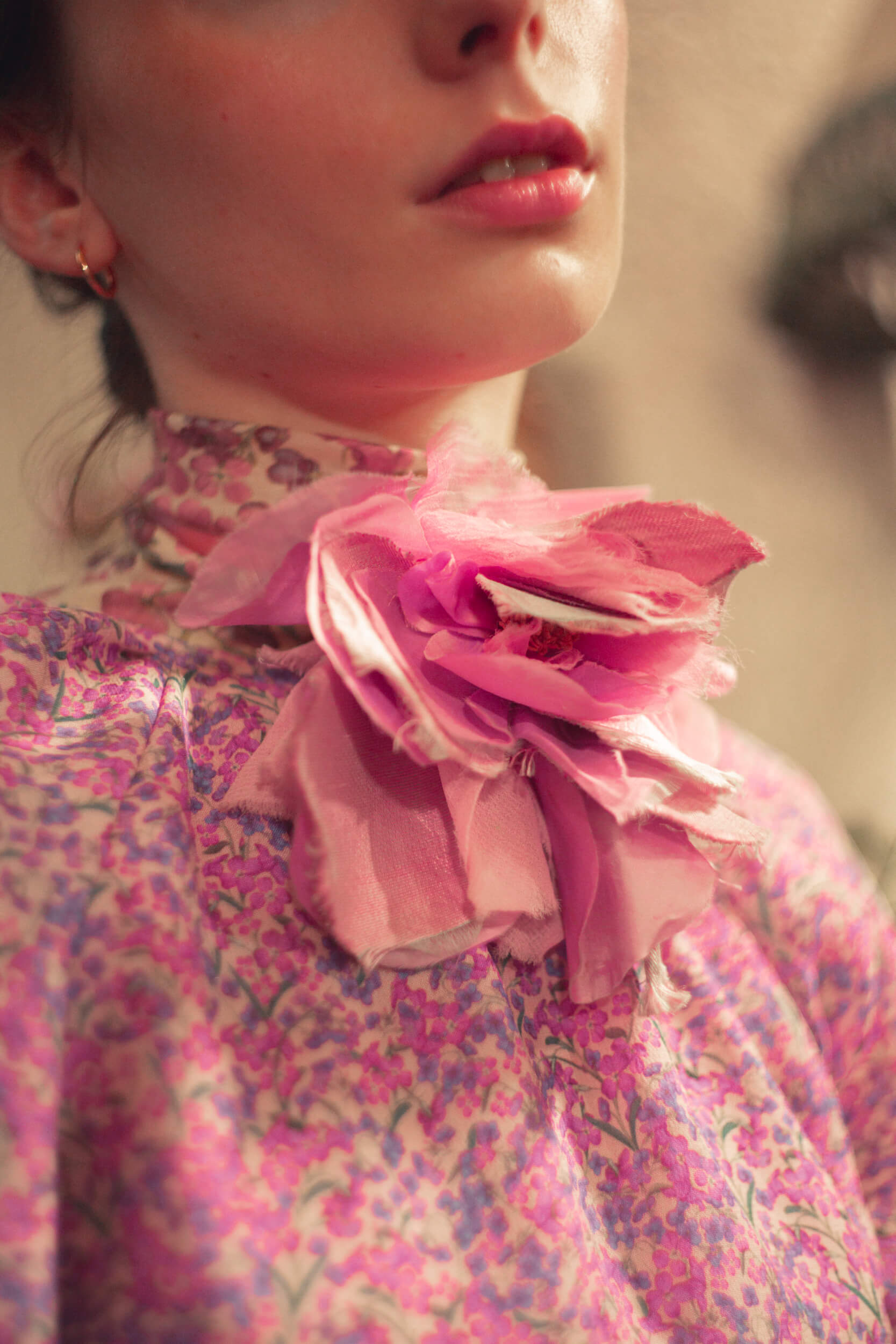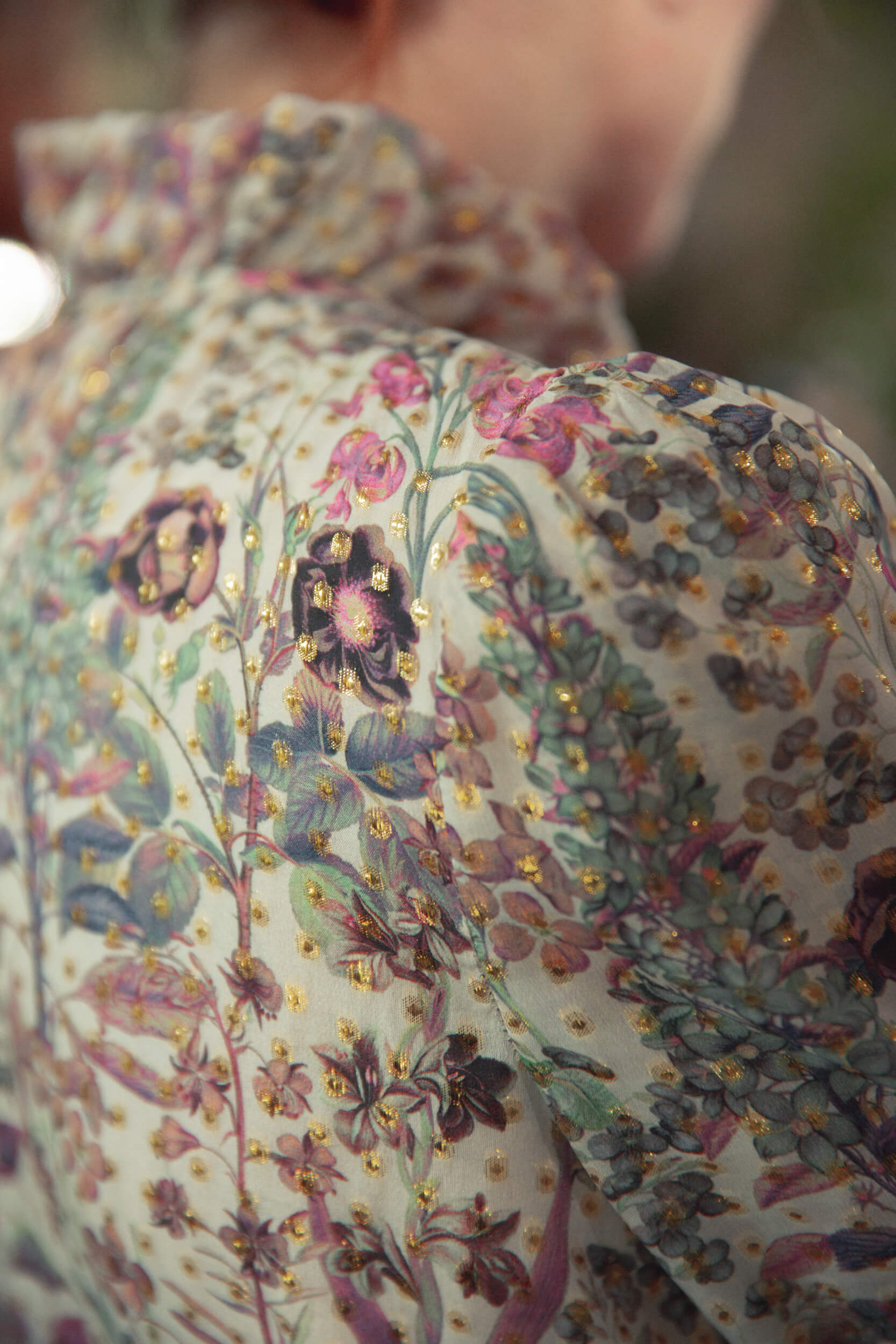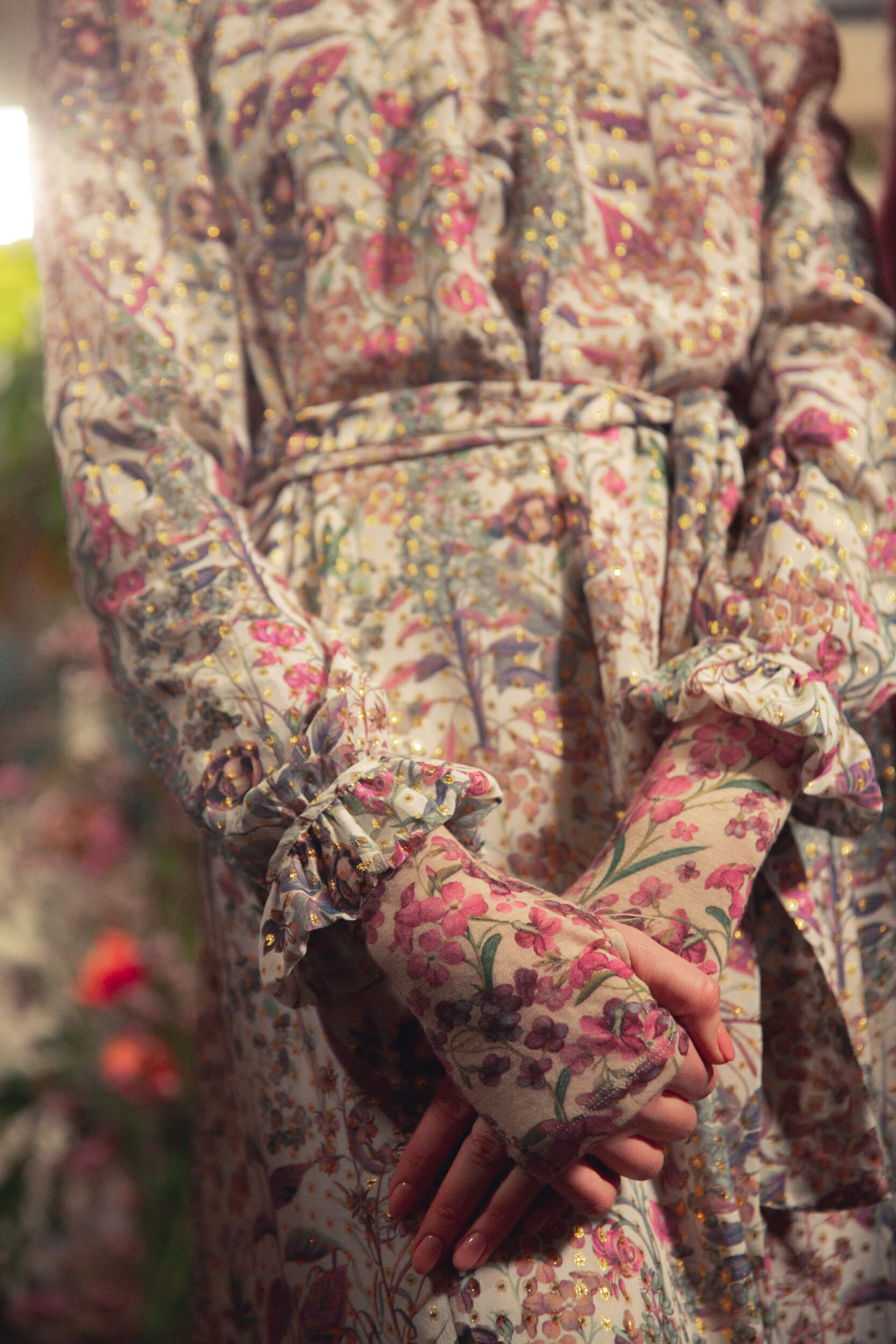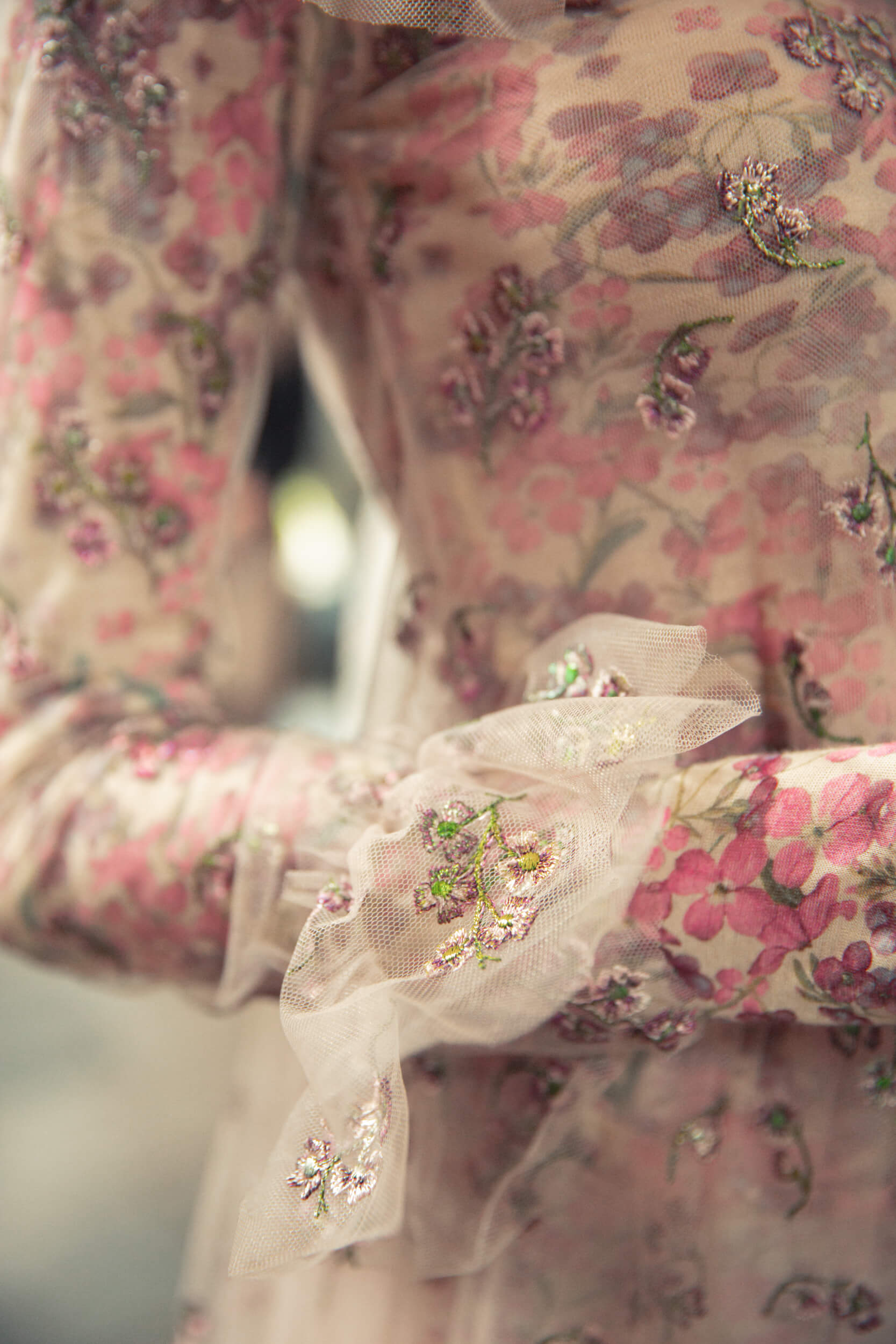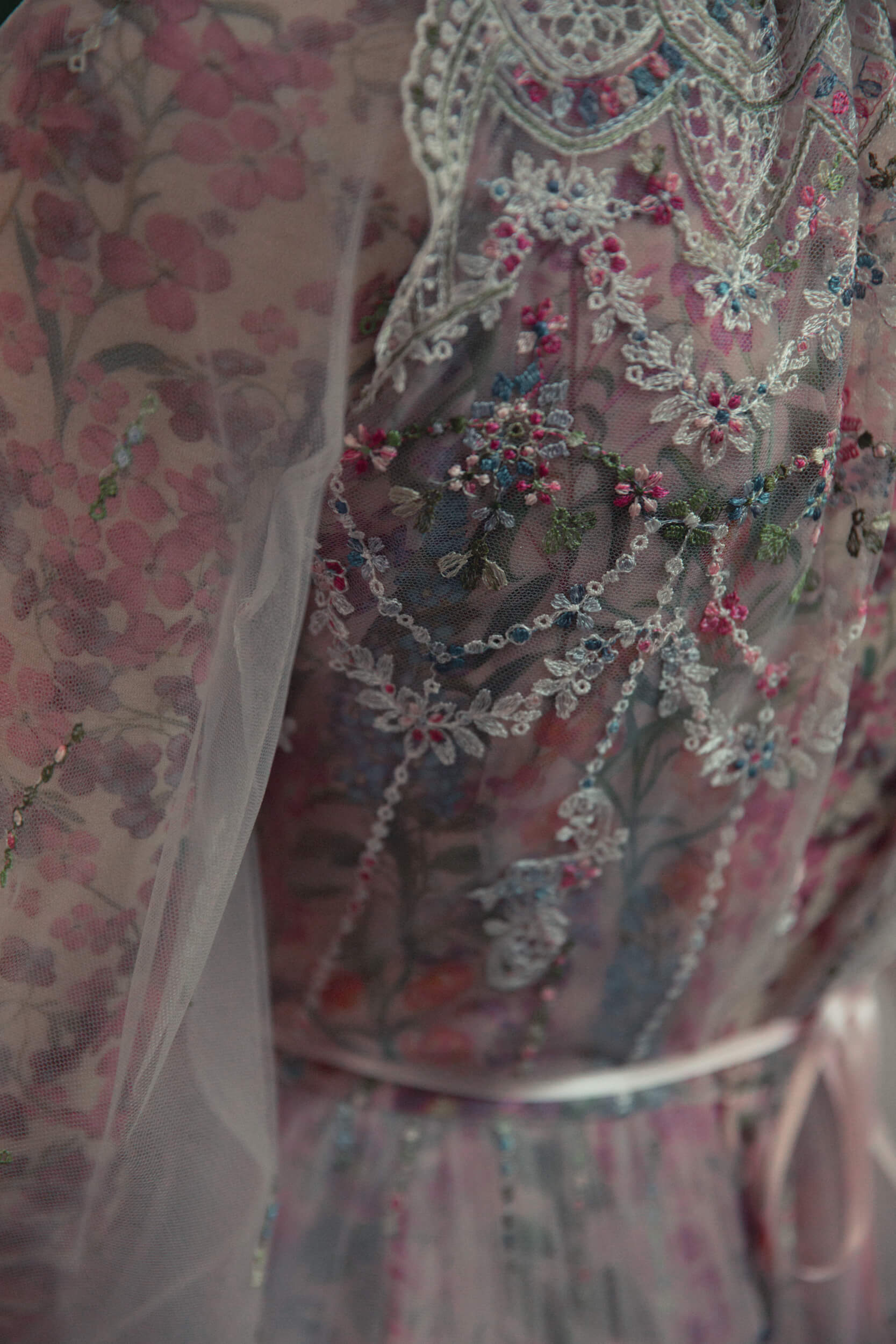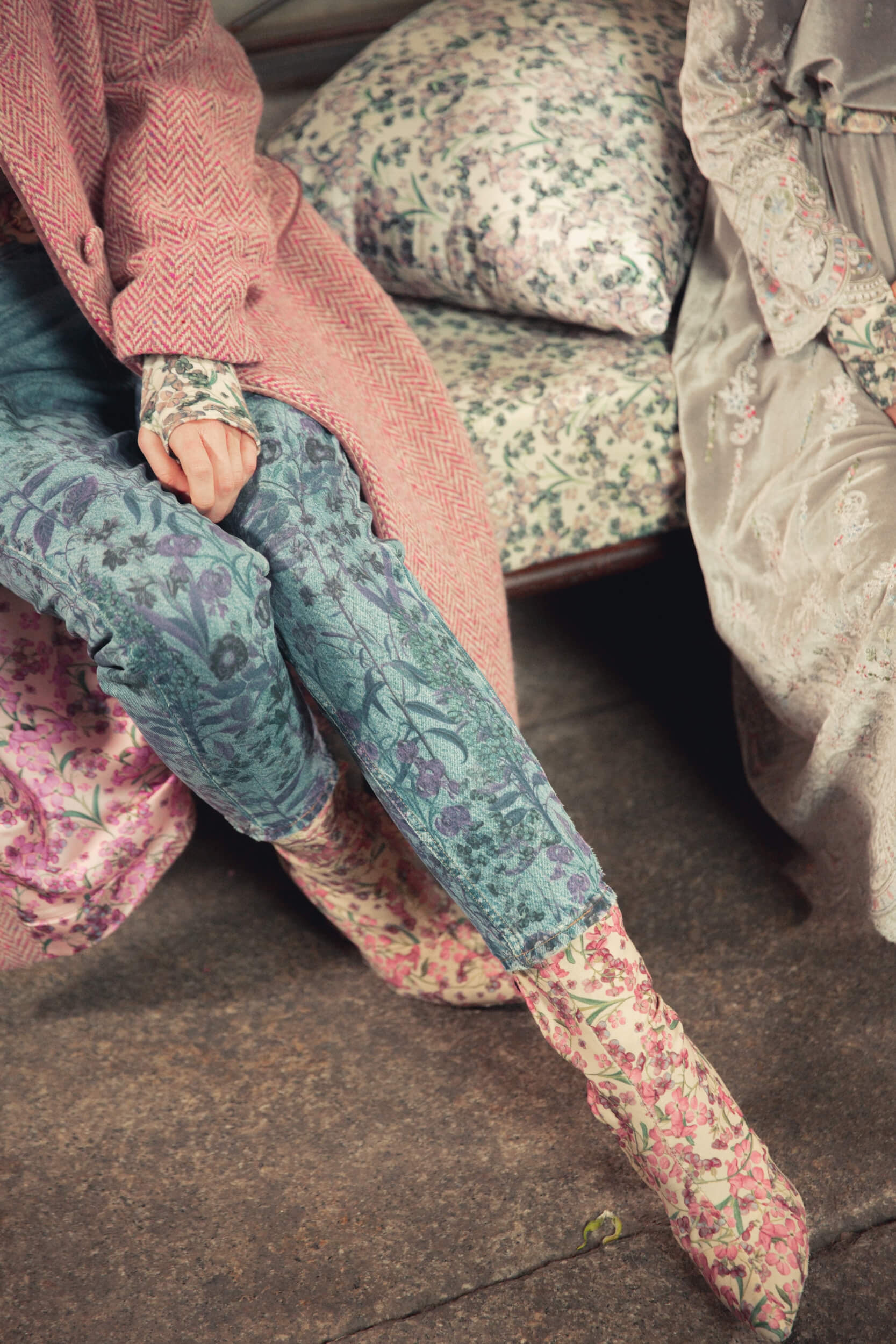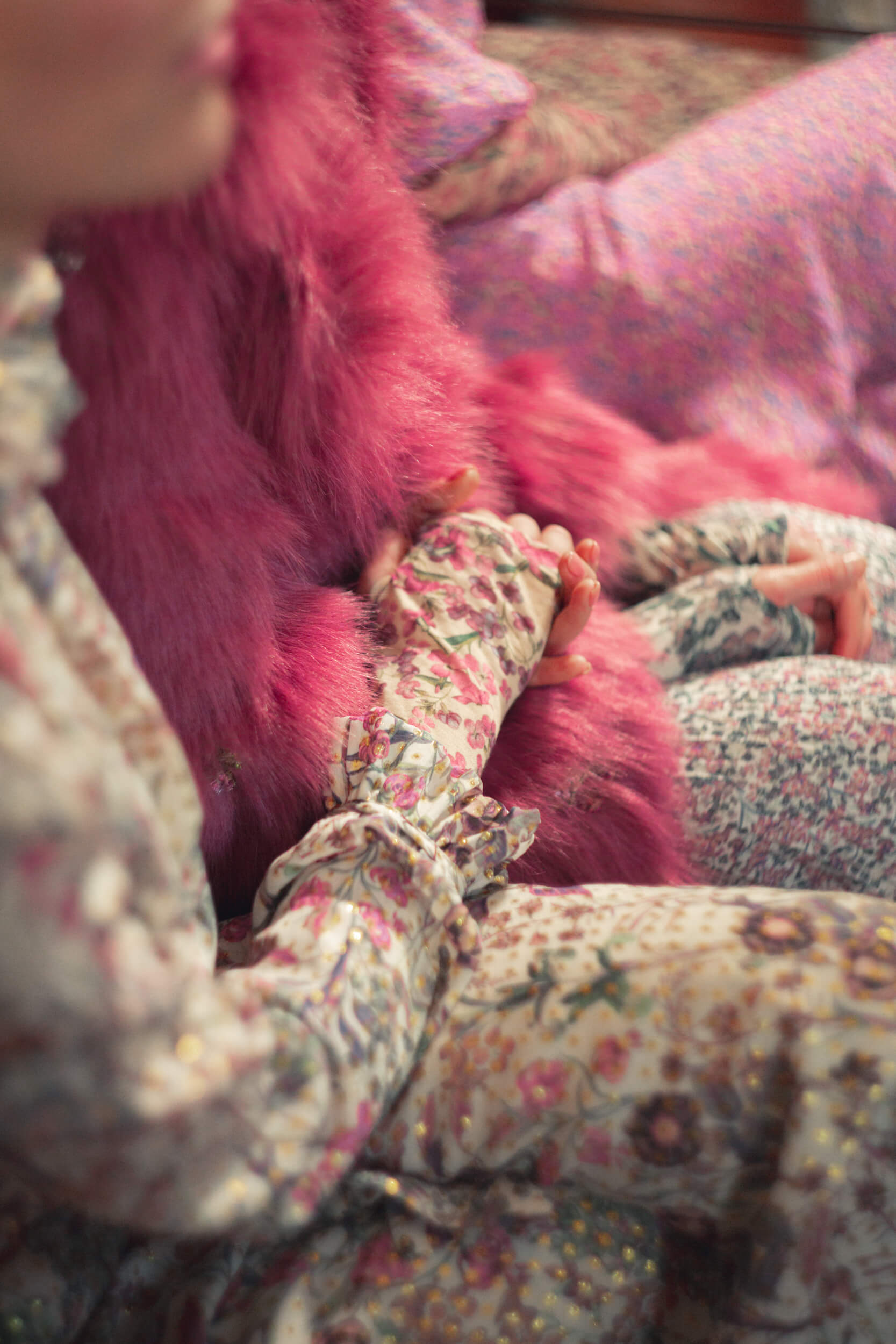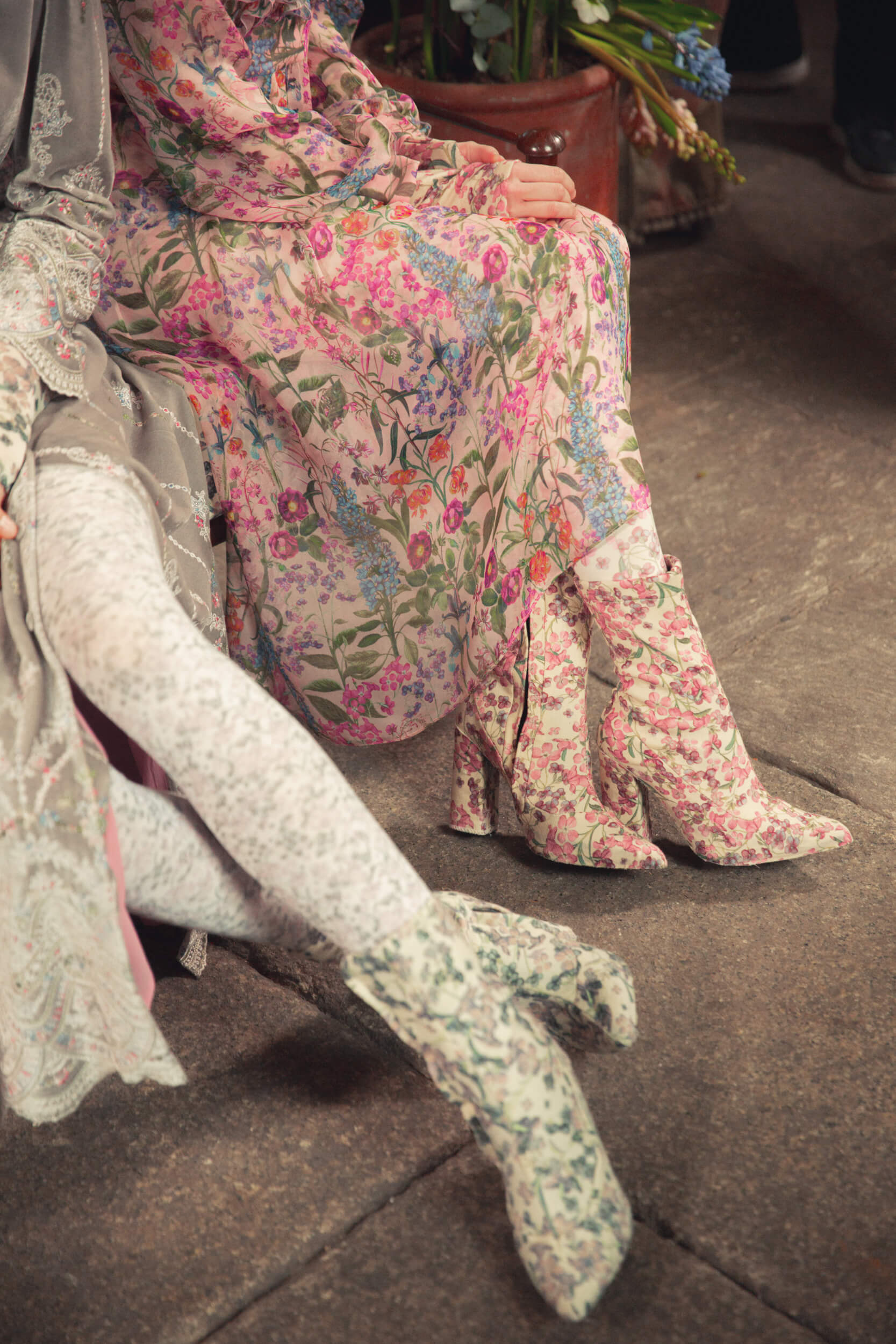 LUISA BECCARIA F/W20
OUR FAVORITE LOOKS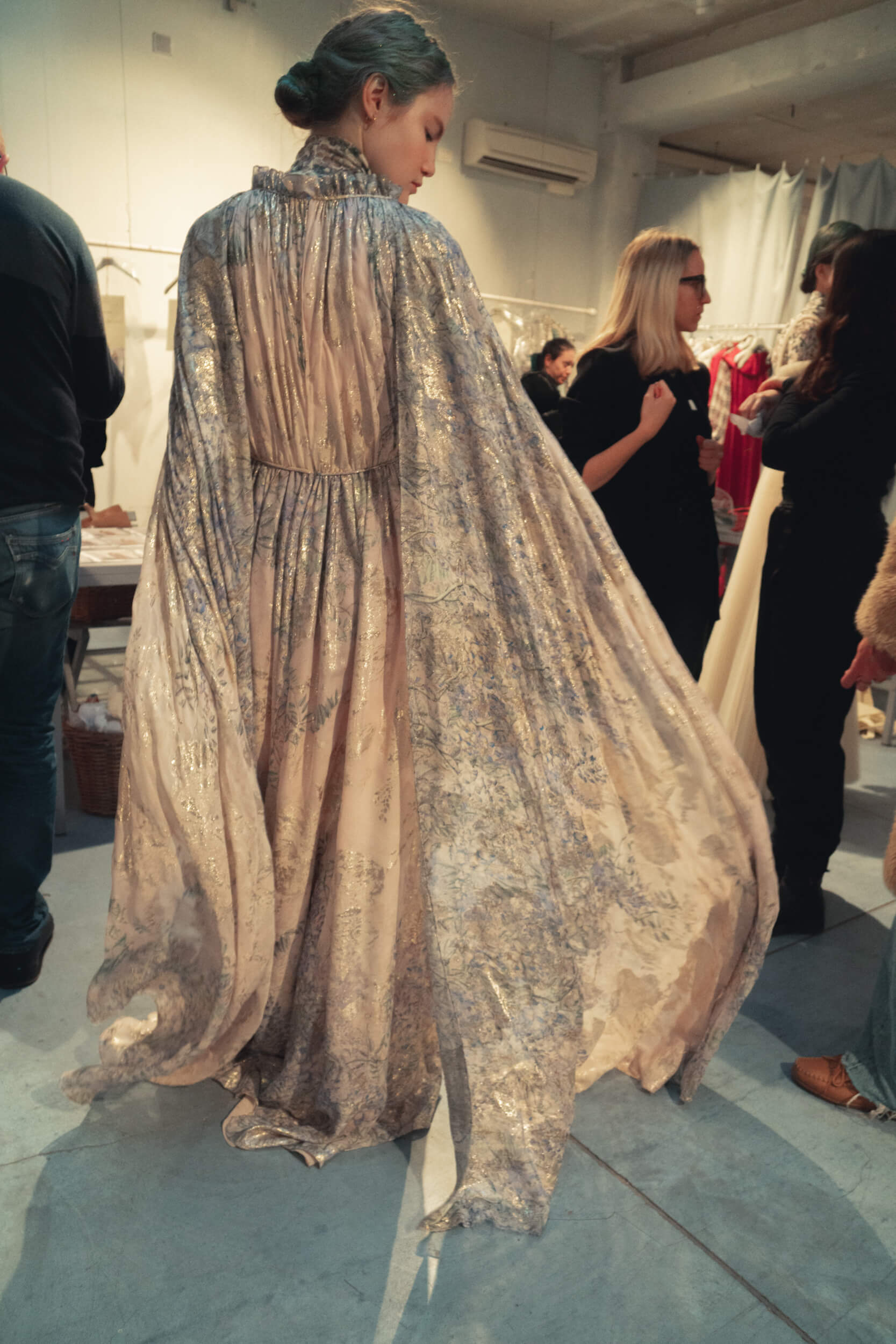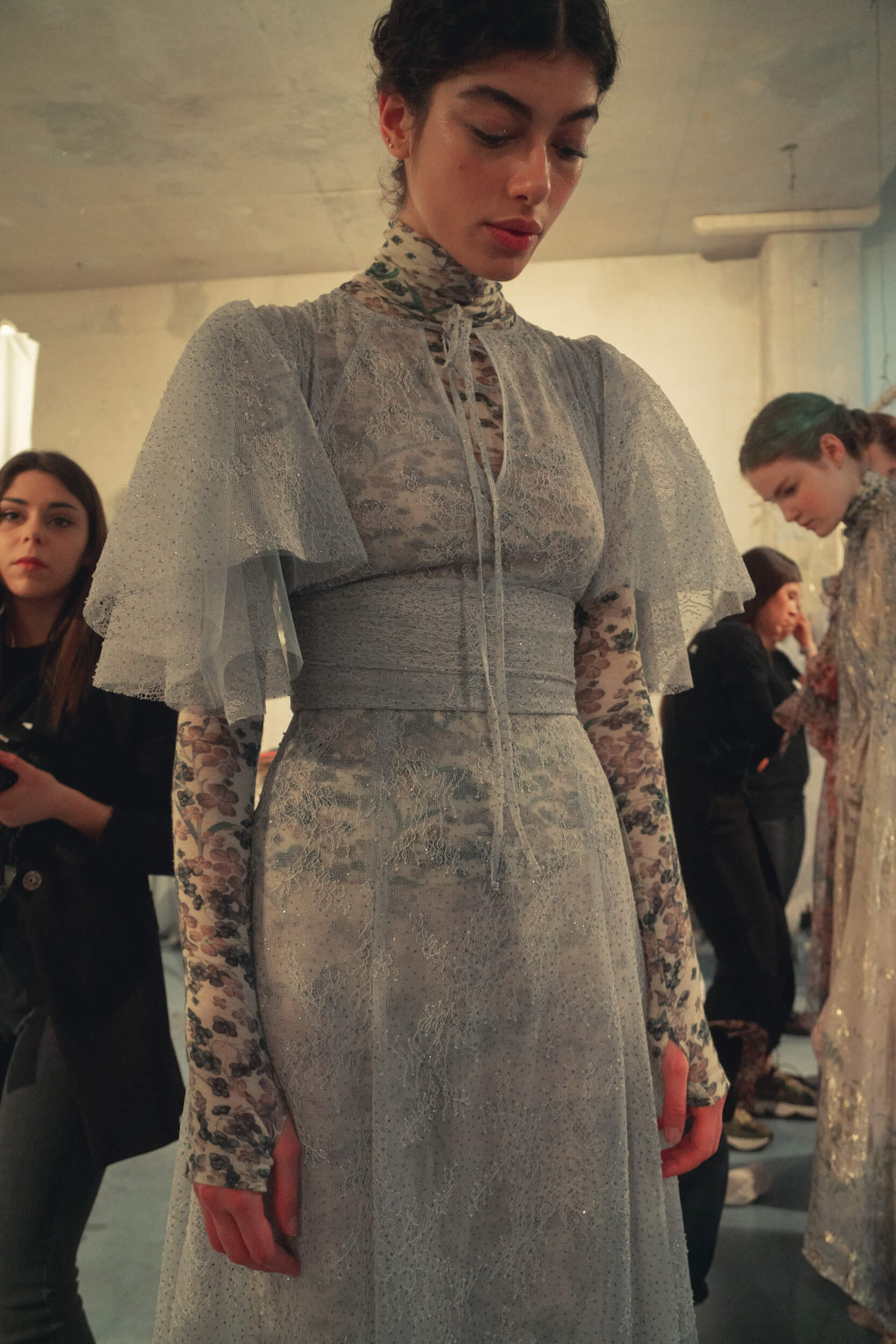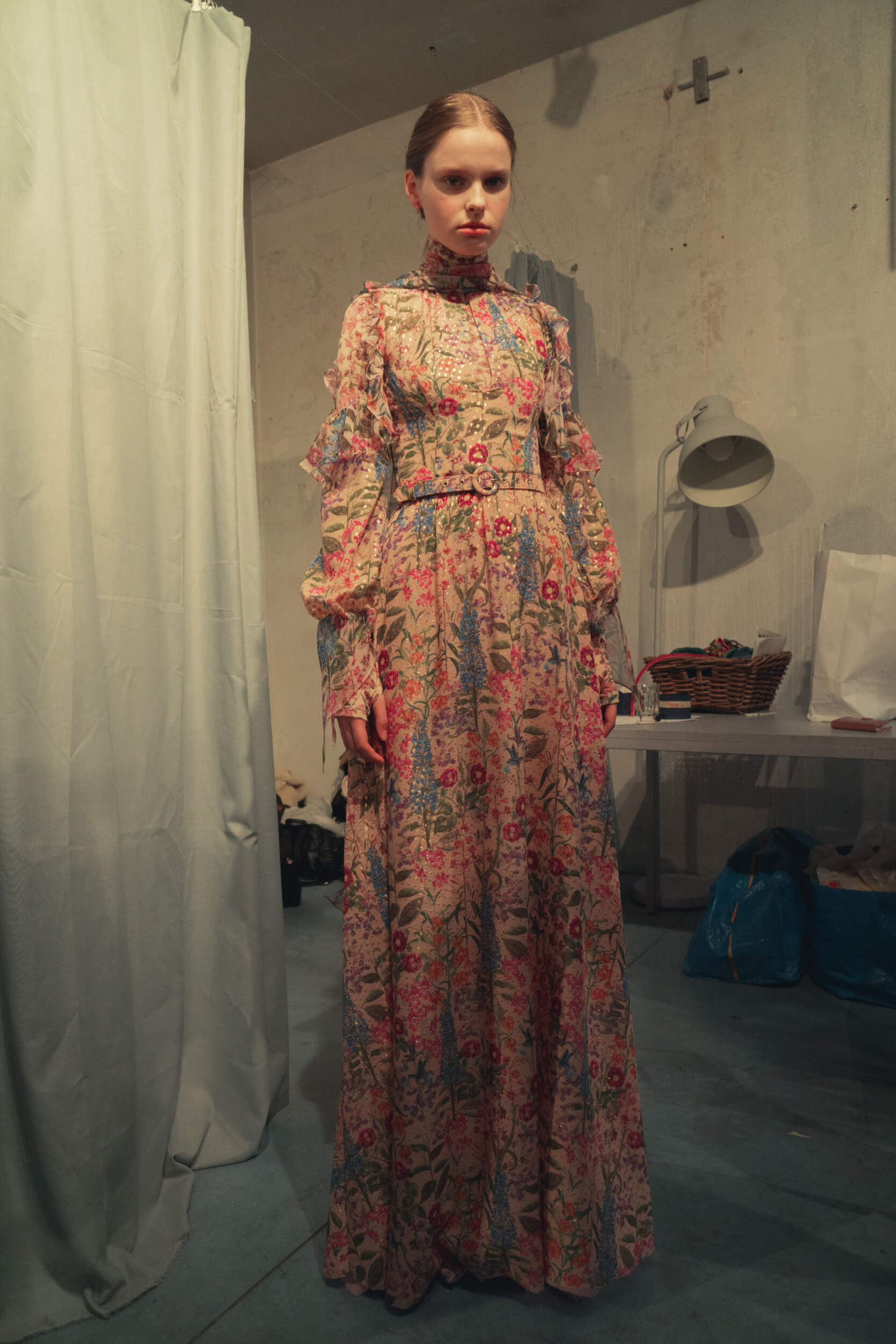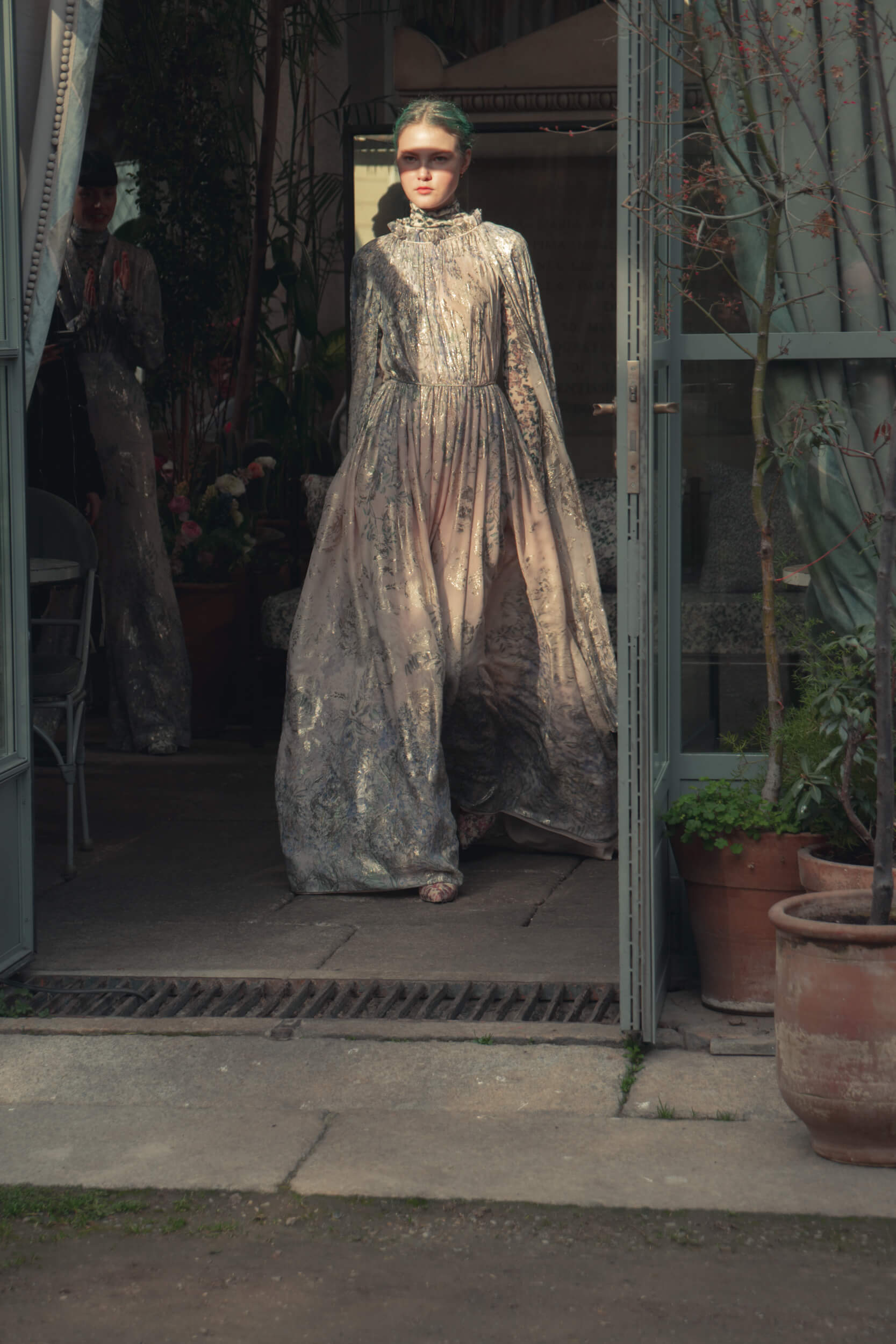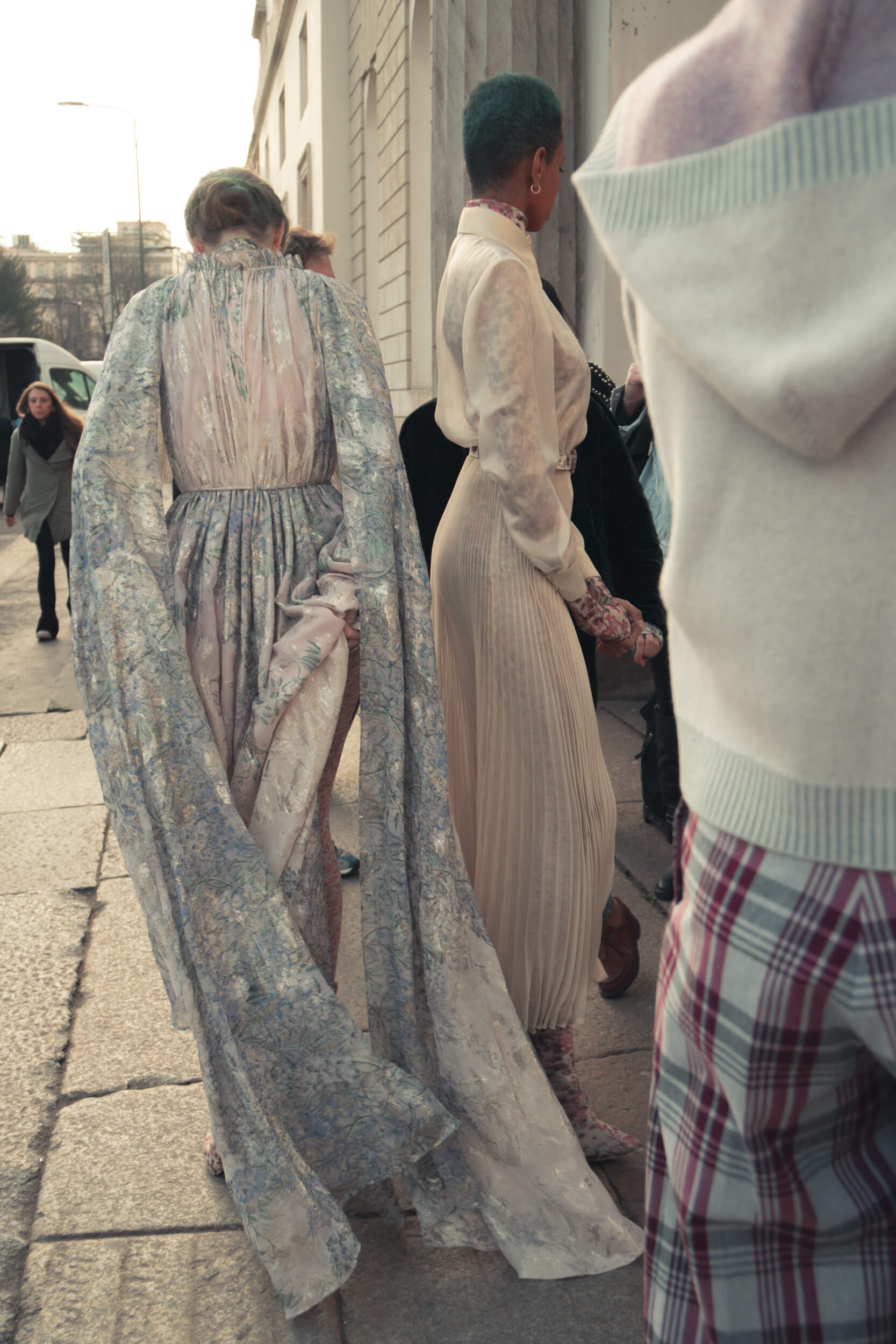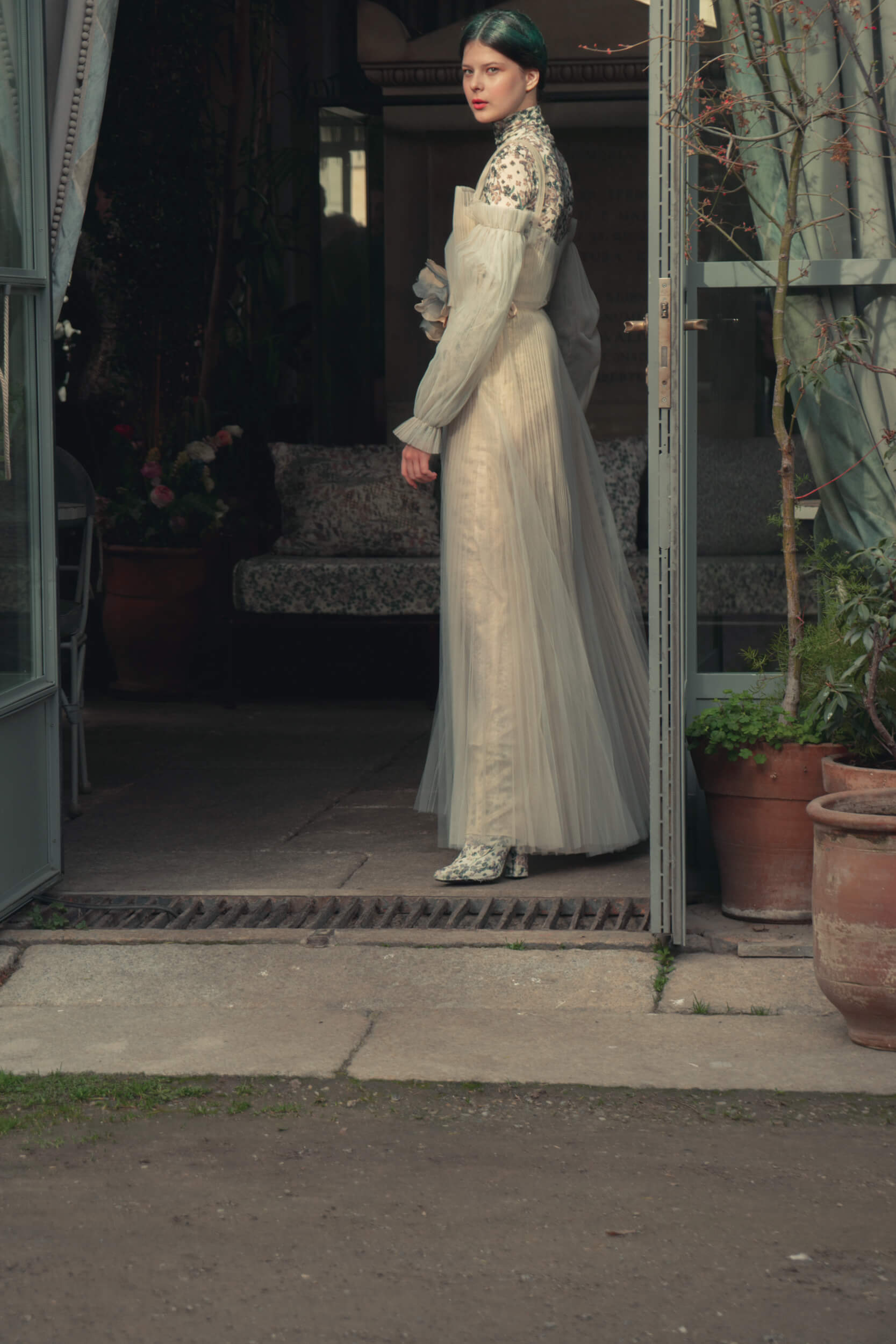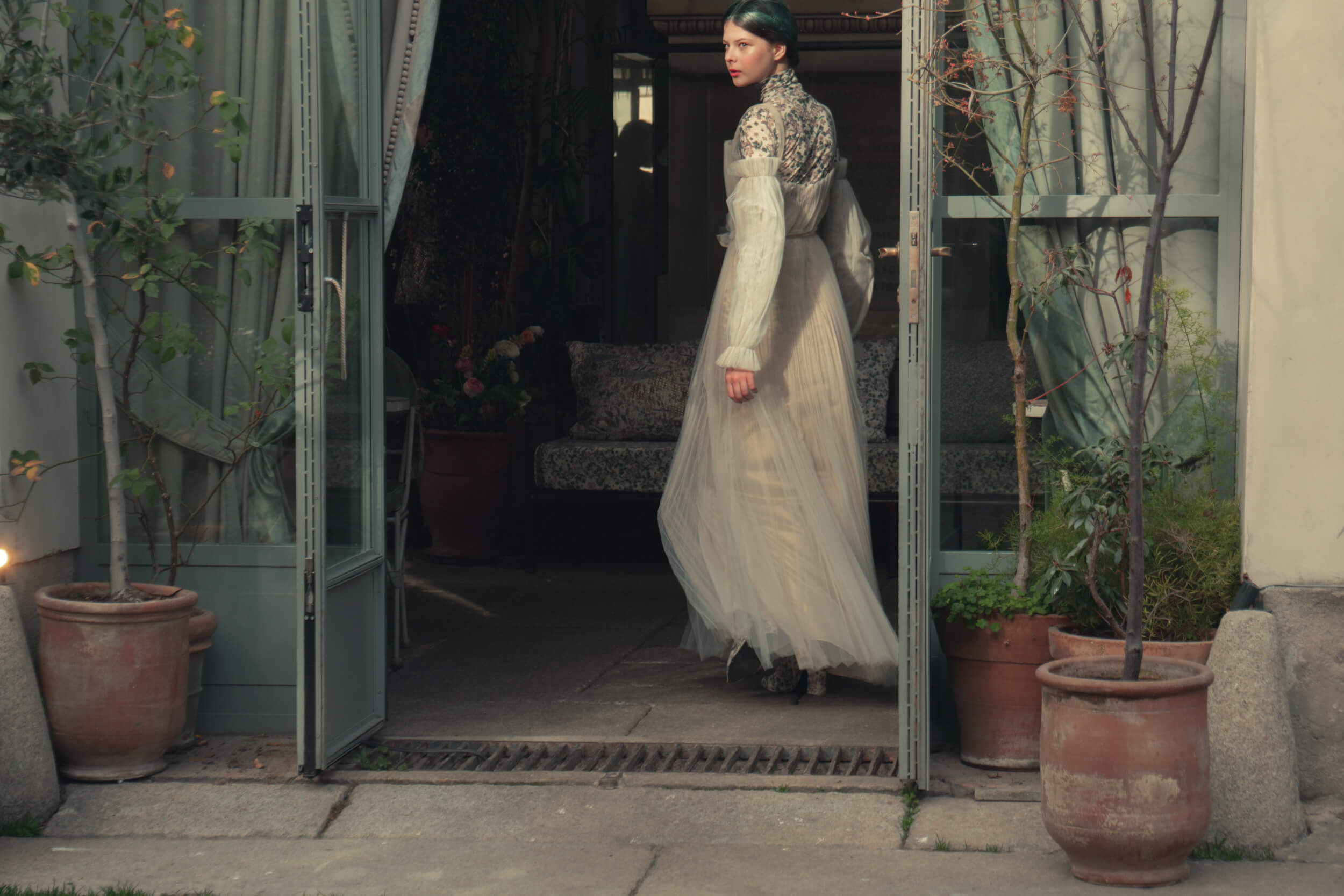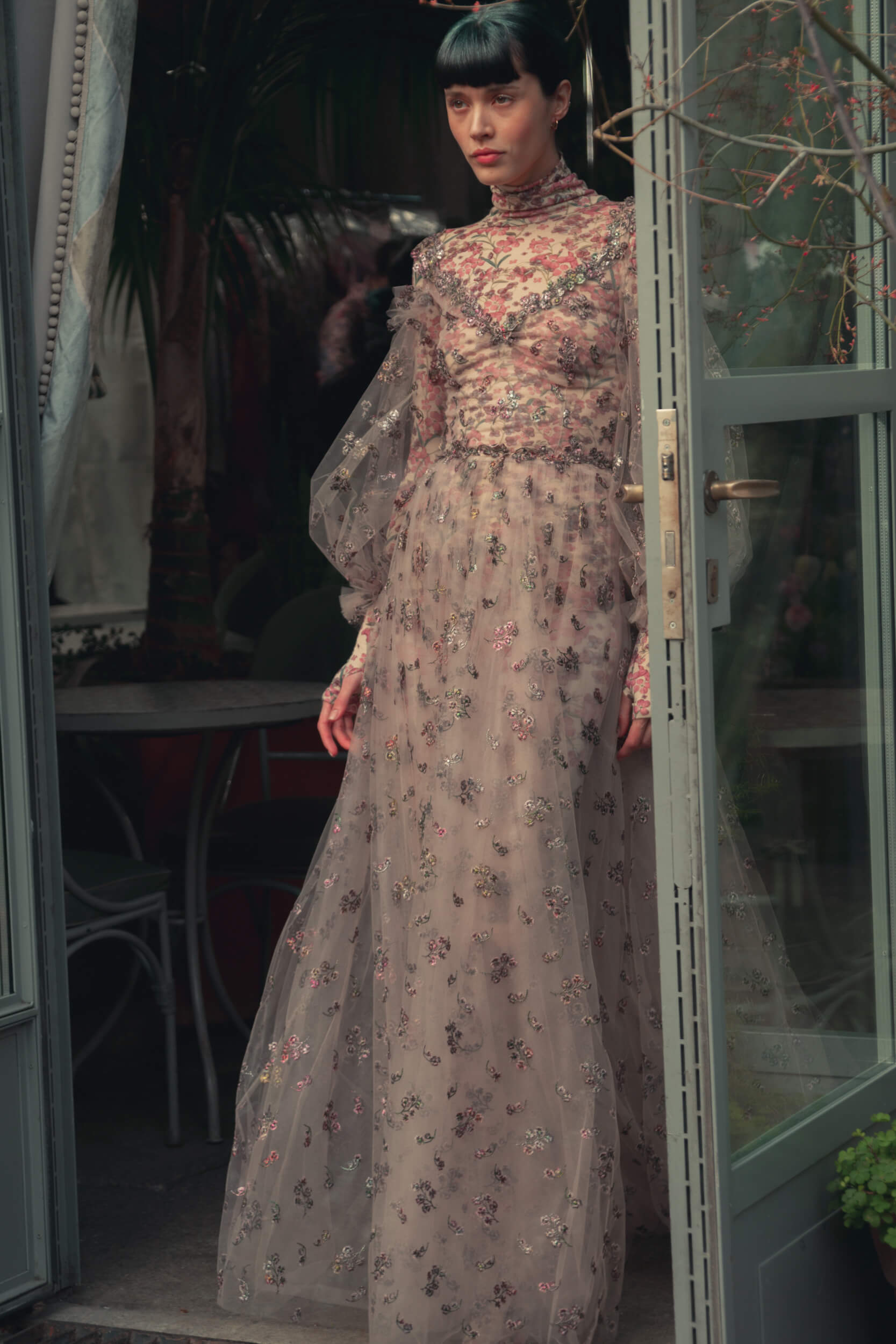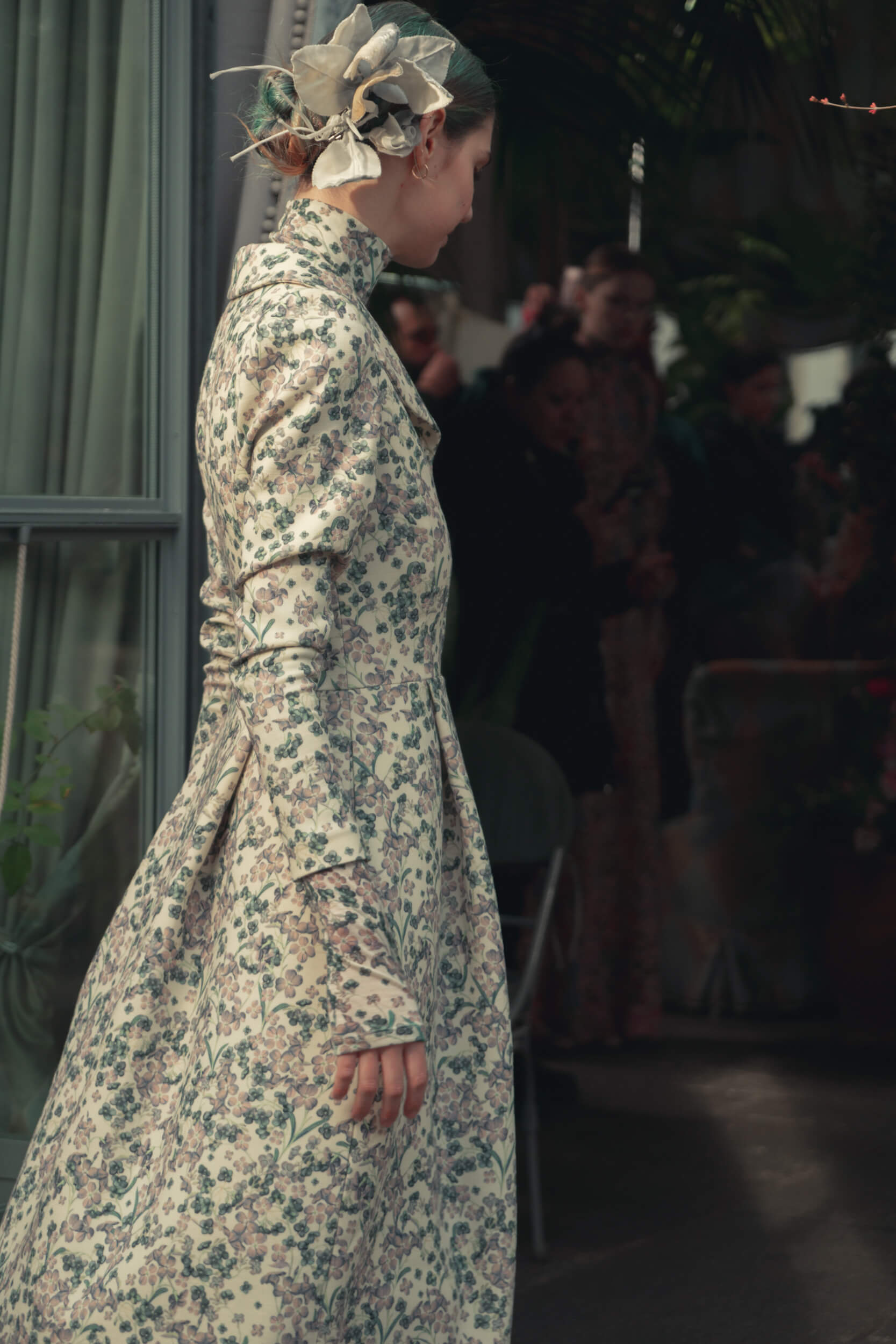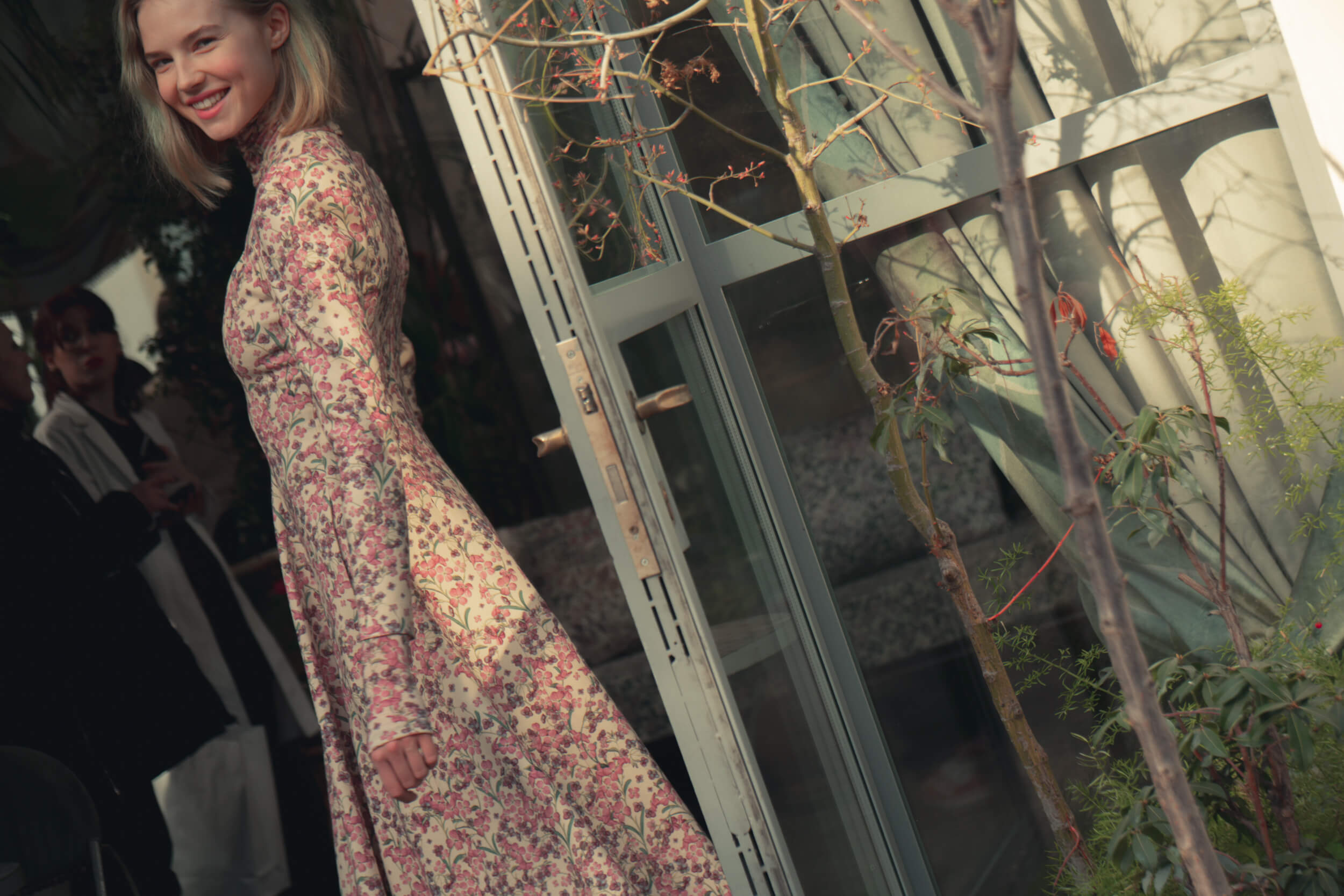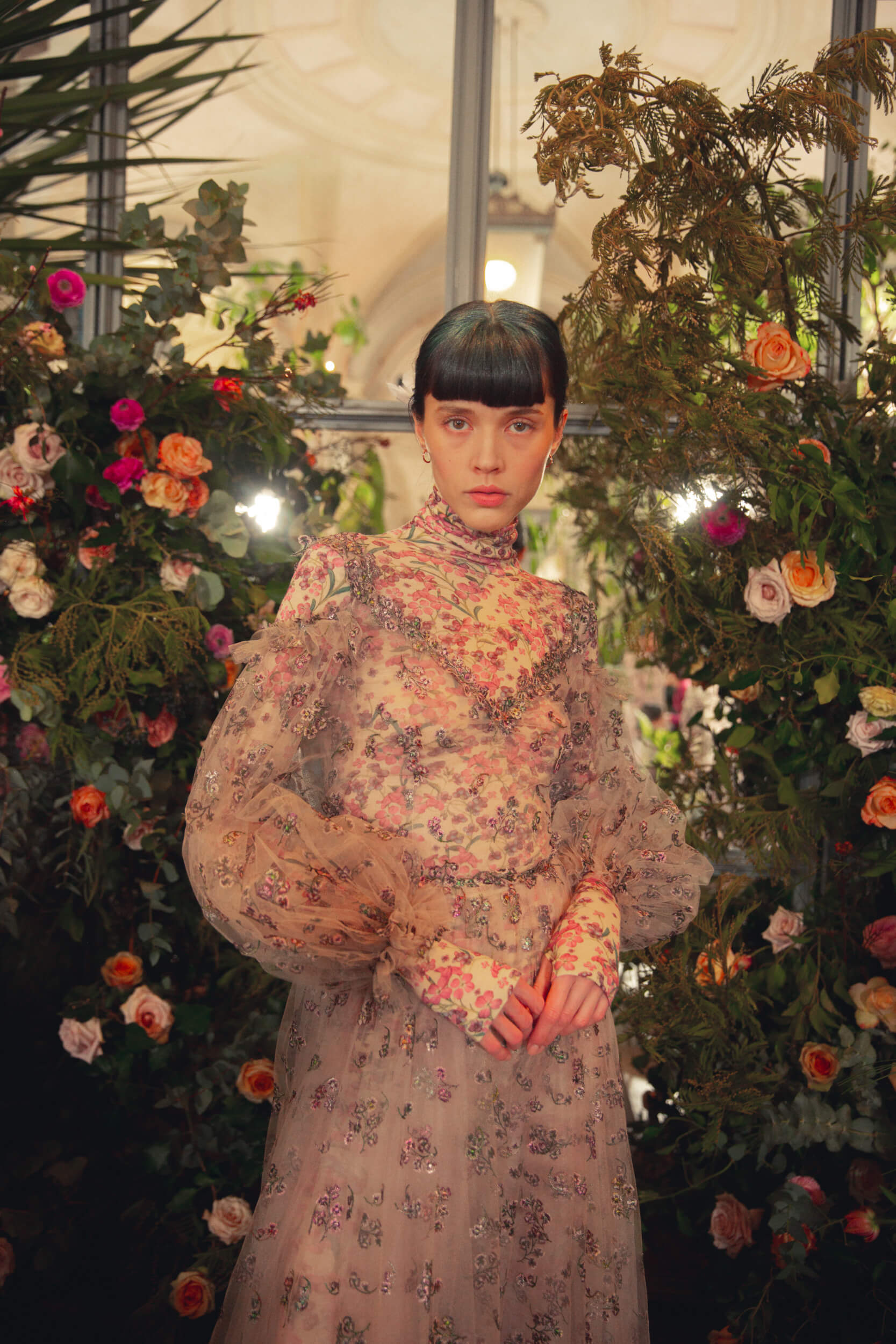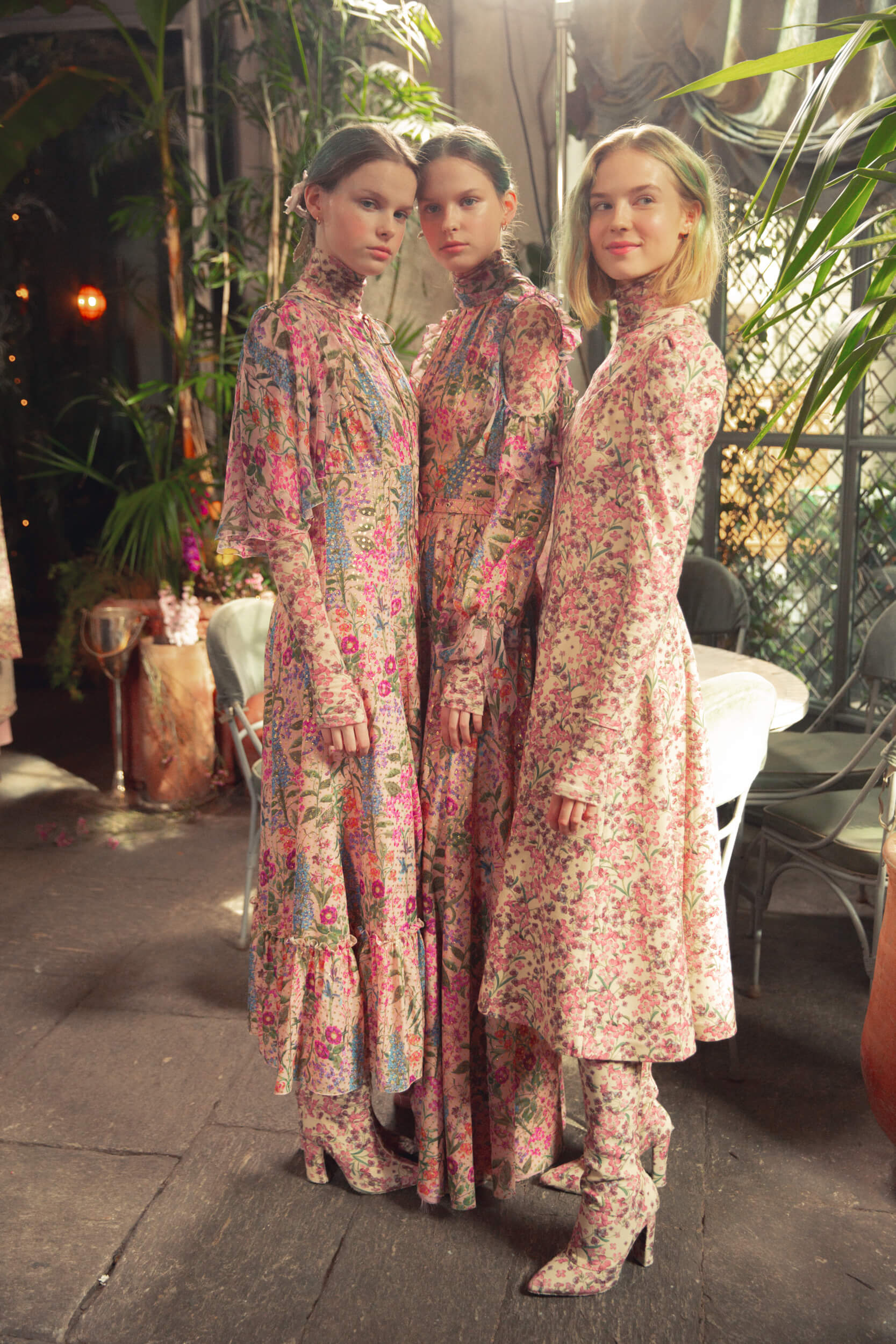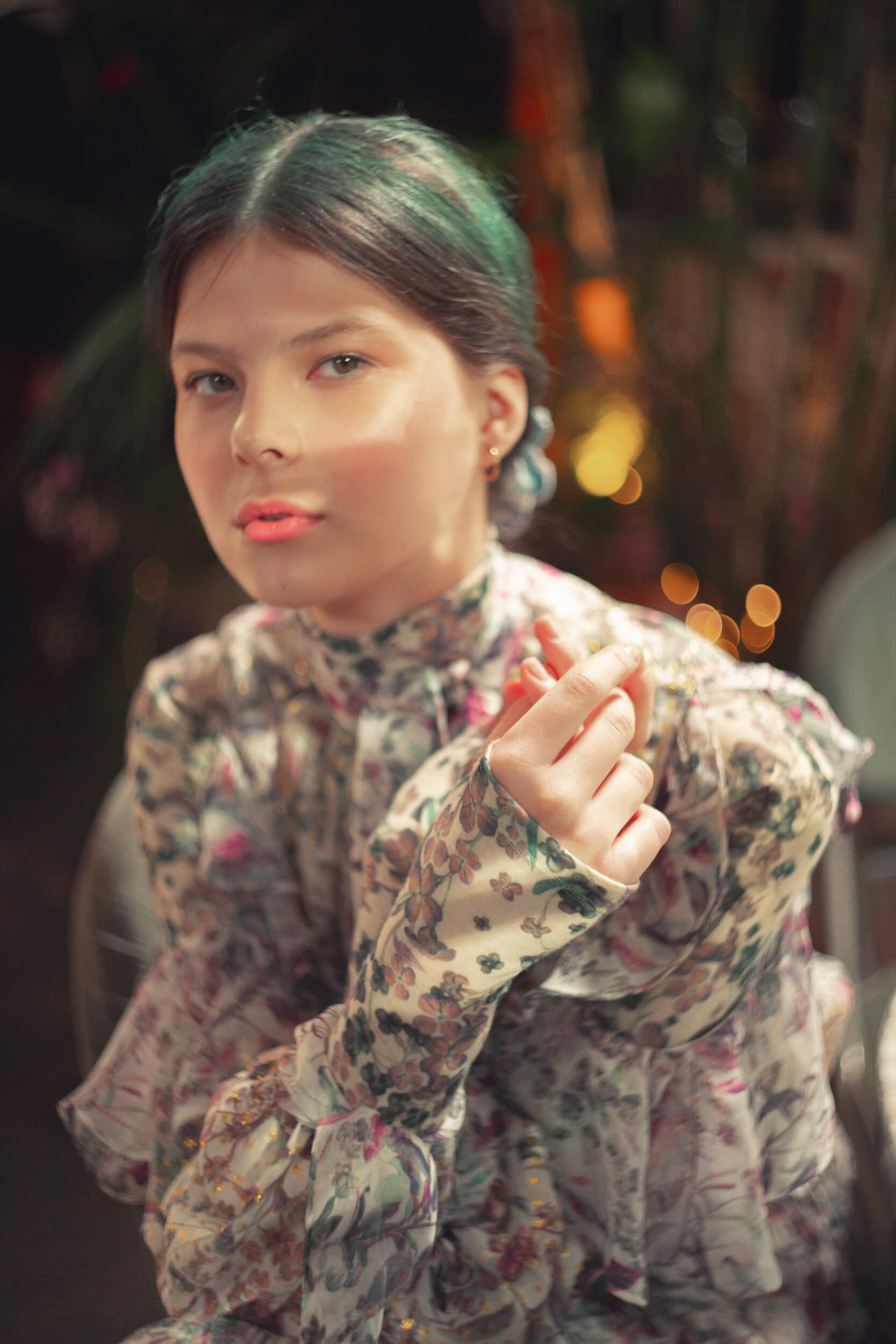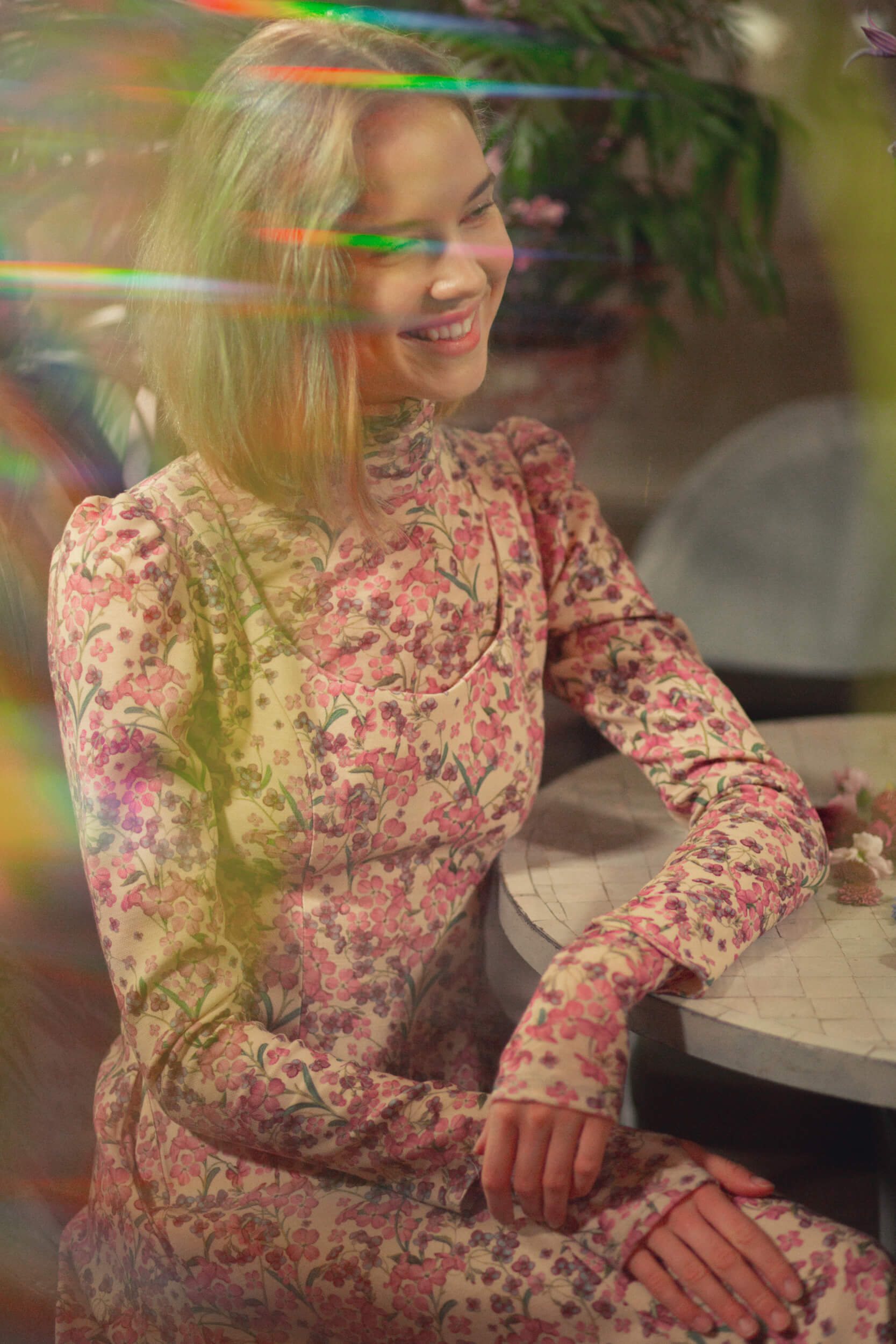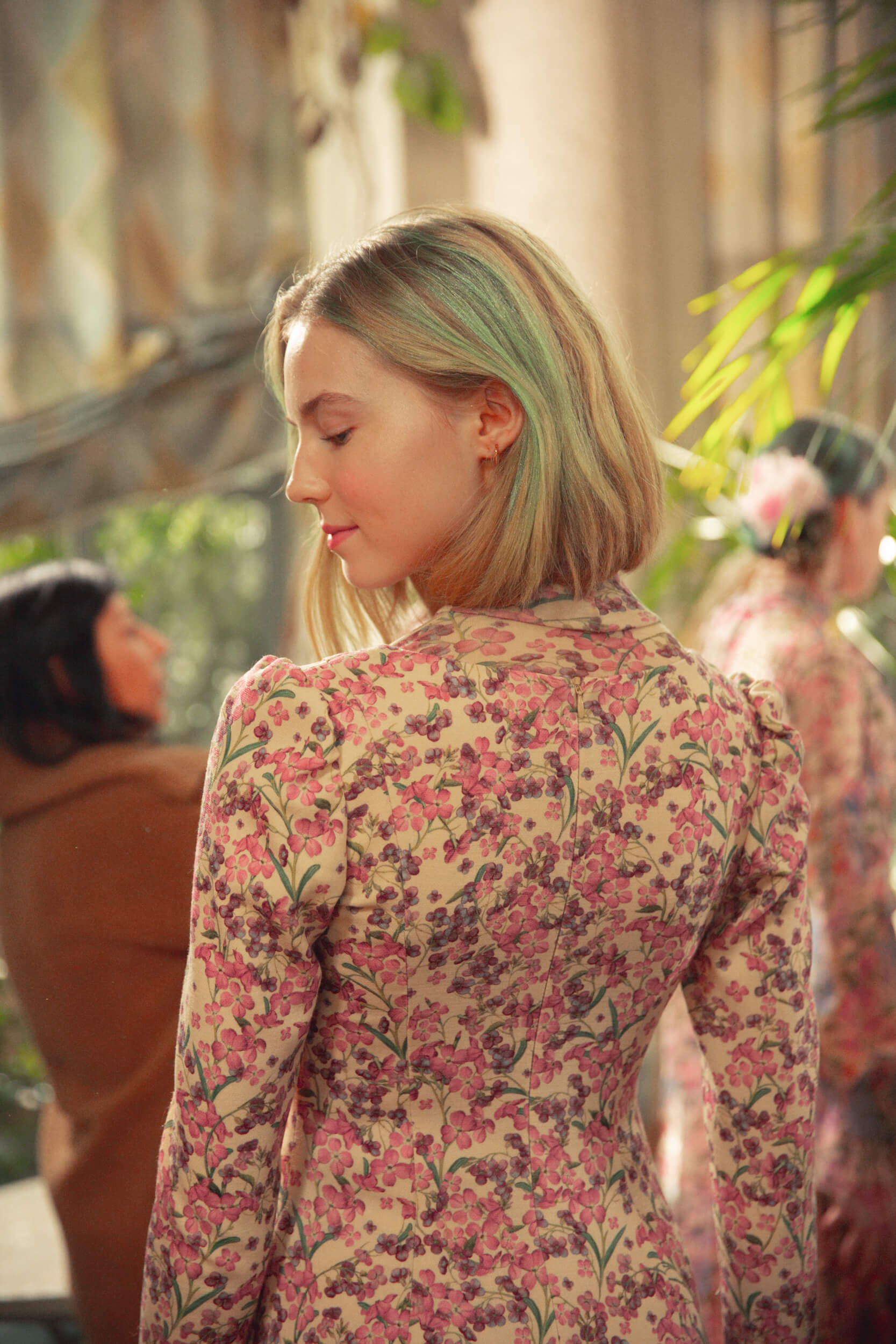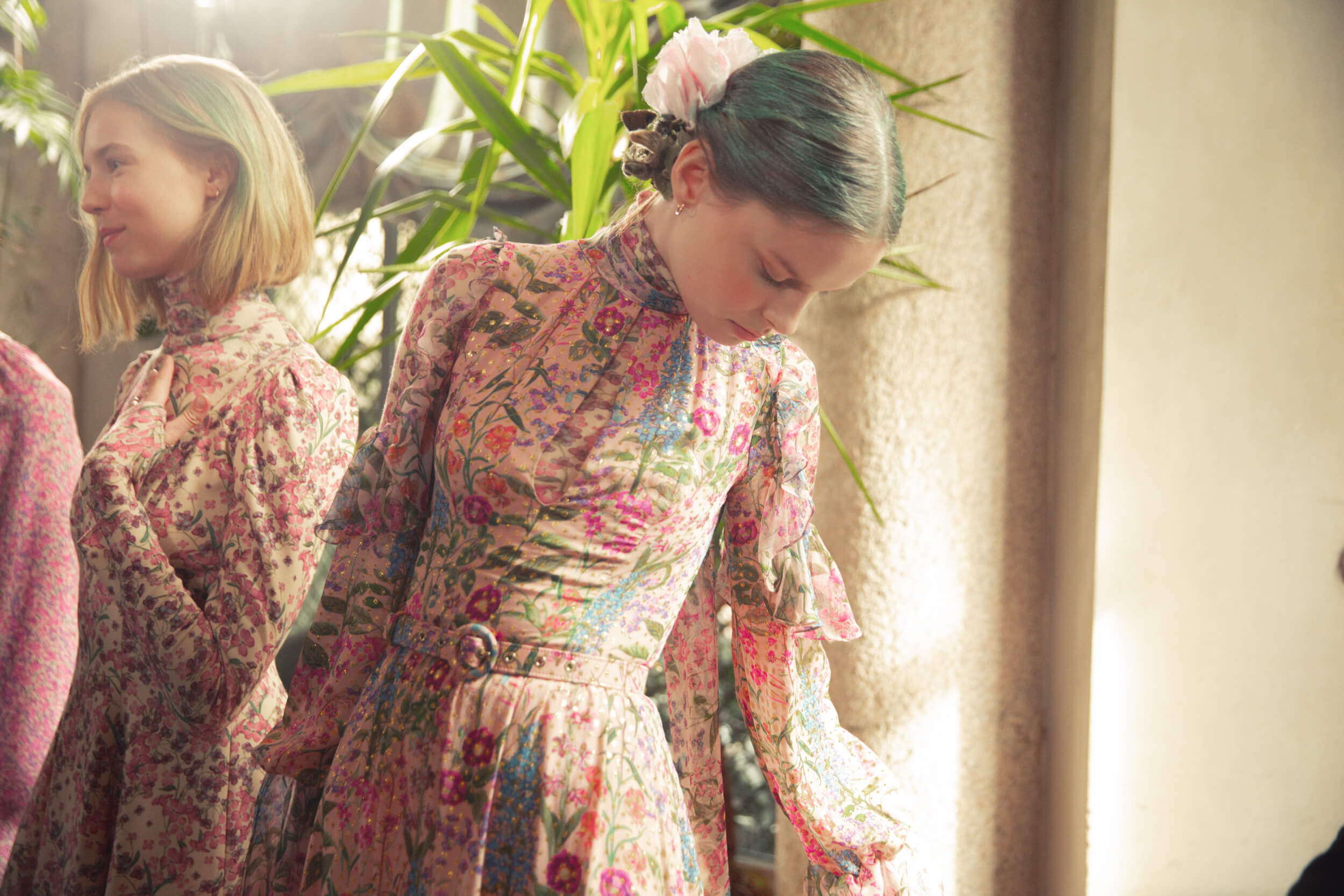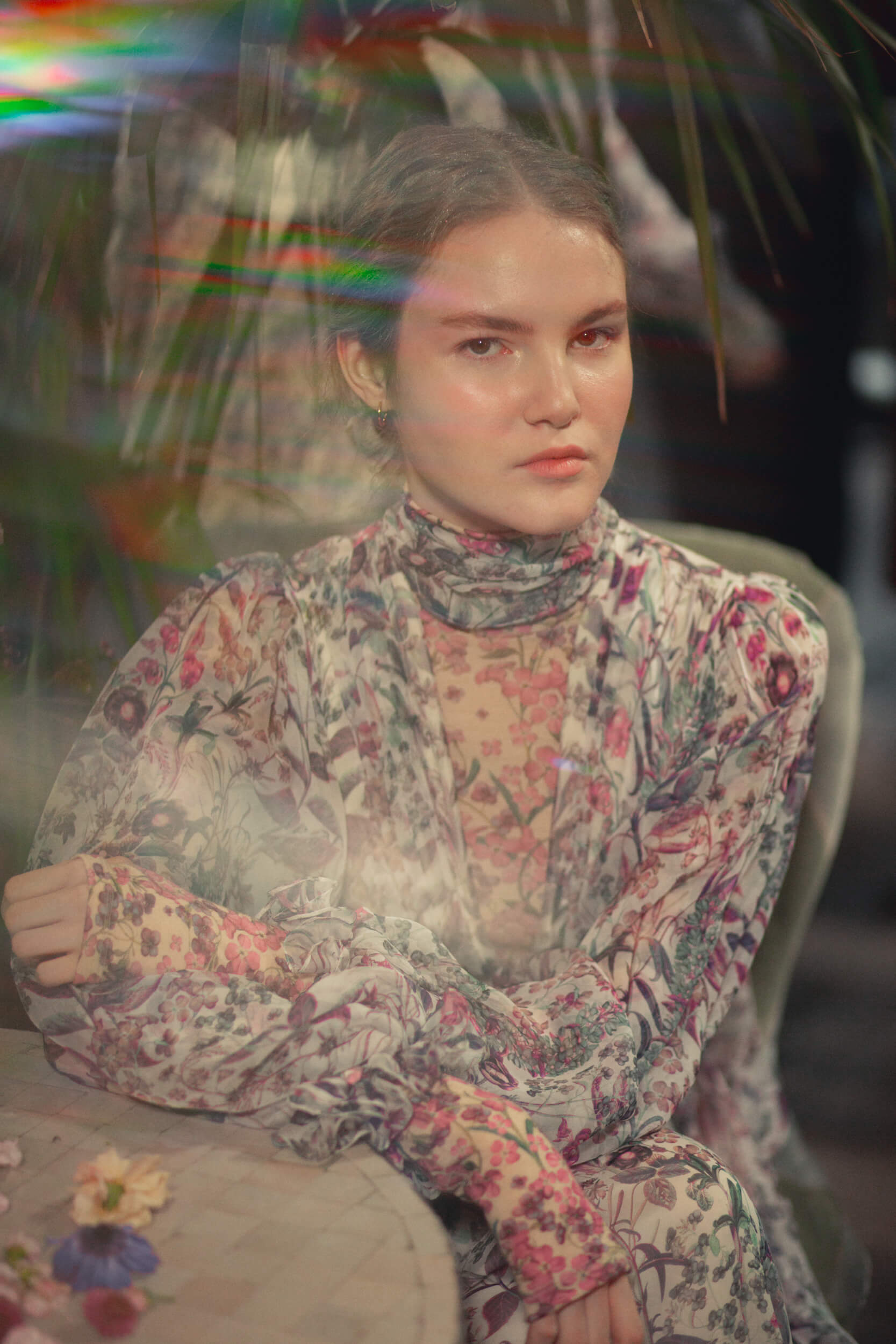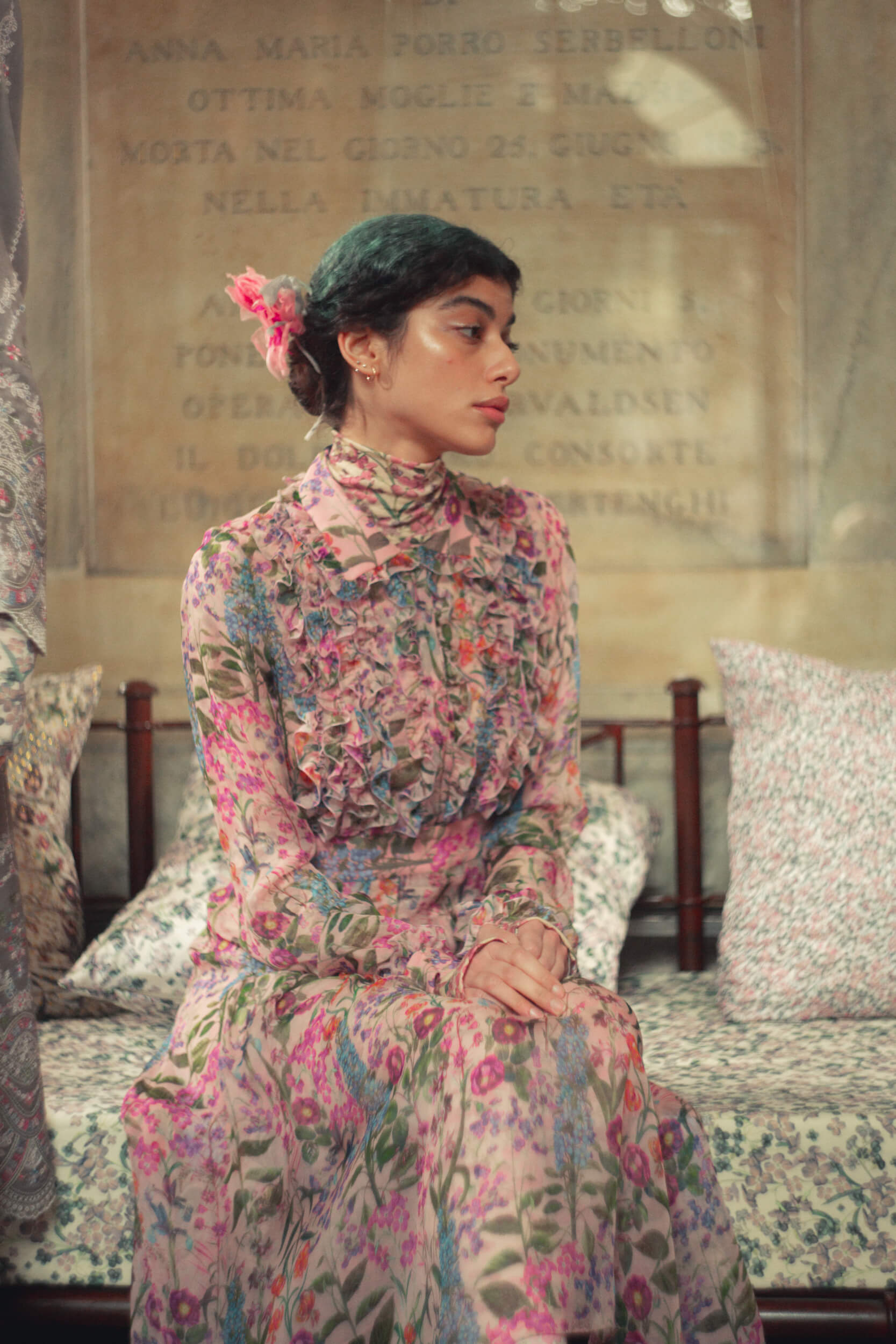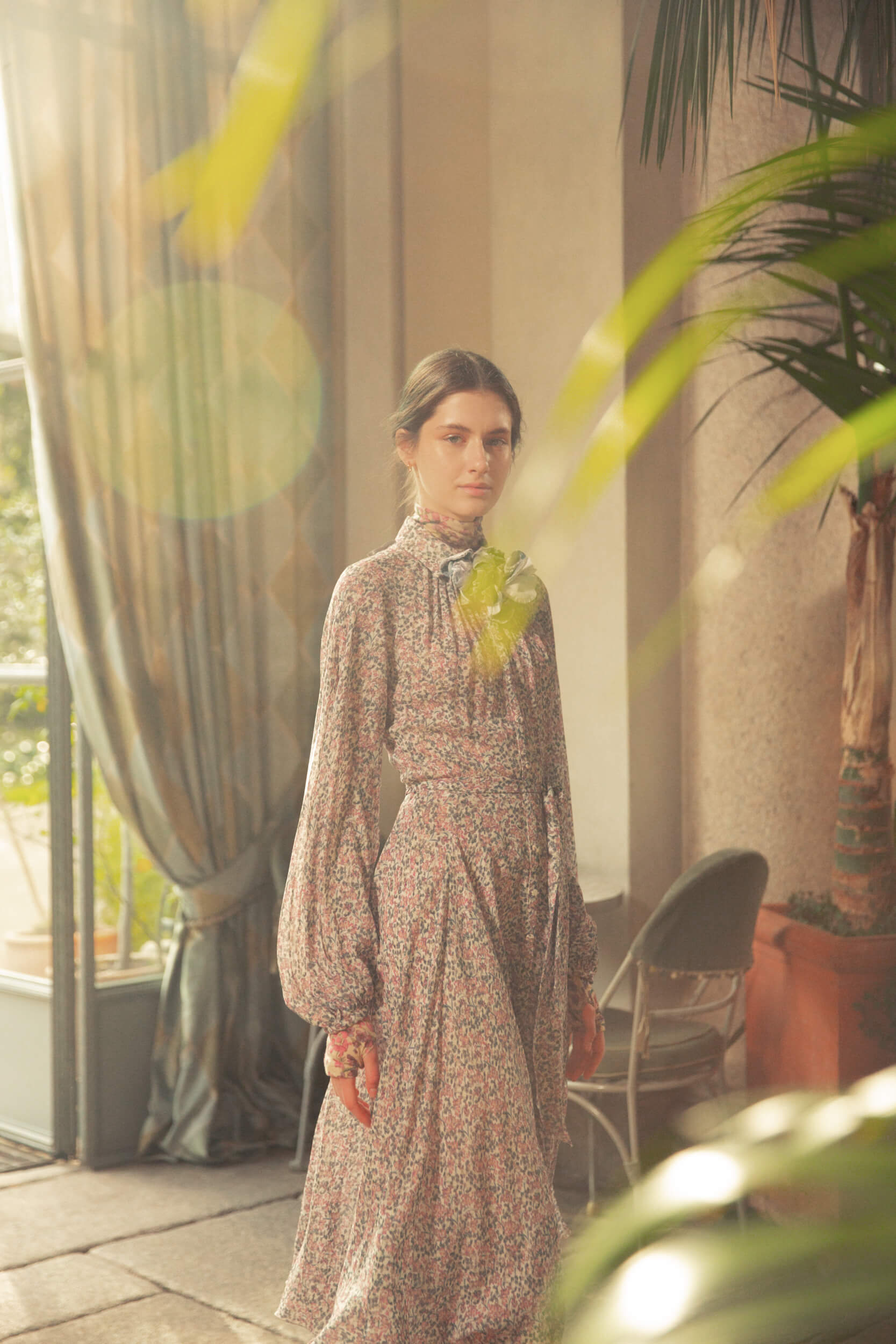 LUISA BECCARIA F/W20
BEAUTY
A dive in the purity of nature can only be made with a natural makeup: the focus of the look, created by Tiffany Johnston for MAC Cosmetics, is a fresh and bright base. On the eyes instead, the application of Dazzleshadow Liquid gave an additional light and depth to the look, whilst, the lips were left nude.
Even the hairstyling, curated by Beppe d'Elia for Beautick, was inspired by the jaunty and delicate world of the collection: large strands of hair were dyed with an iridescent blue and then collected in low and narrowed chignons on the side with elaborate flowers made of fabric, which conveyed a cheerful and youthful vitality to the woman of Luisa Beccaria.