Some people say that the vagina and the vulva have now made their comeback to the center of attention, but the truth is that they have always been there.
The point is, maybe now we're just more comfortable talking about it.
In recent years, there has been a real boom in the production and sales of products for our intimate areas, ranging from intimate detergents, masks, vaginal deodorants (who remembers Gwyneth Paltrow's vagina-scented candle? ), which have (finally!) become synonyms for female empowerment and breakdown of all those taboos that are still linked to the A-side.
So why not treat our vagina and vulva the way we treat the skin of our face? We made a list of all the products perfect for some complete V-Positive skincare to try again and again!
1. Blackout Activated Charcoal Vulva Mask, Two L(i)ps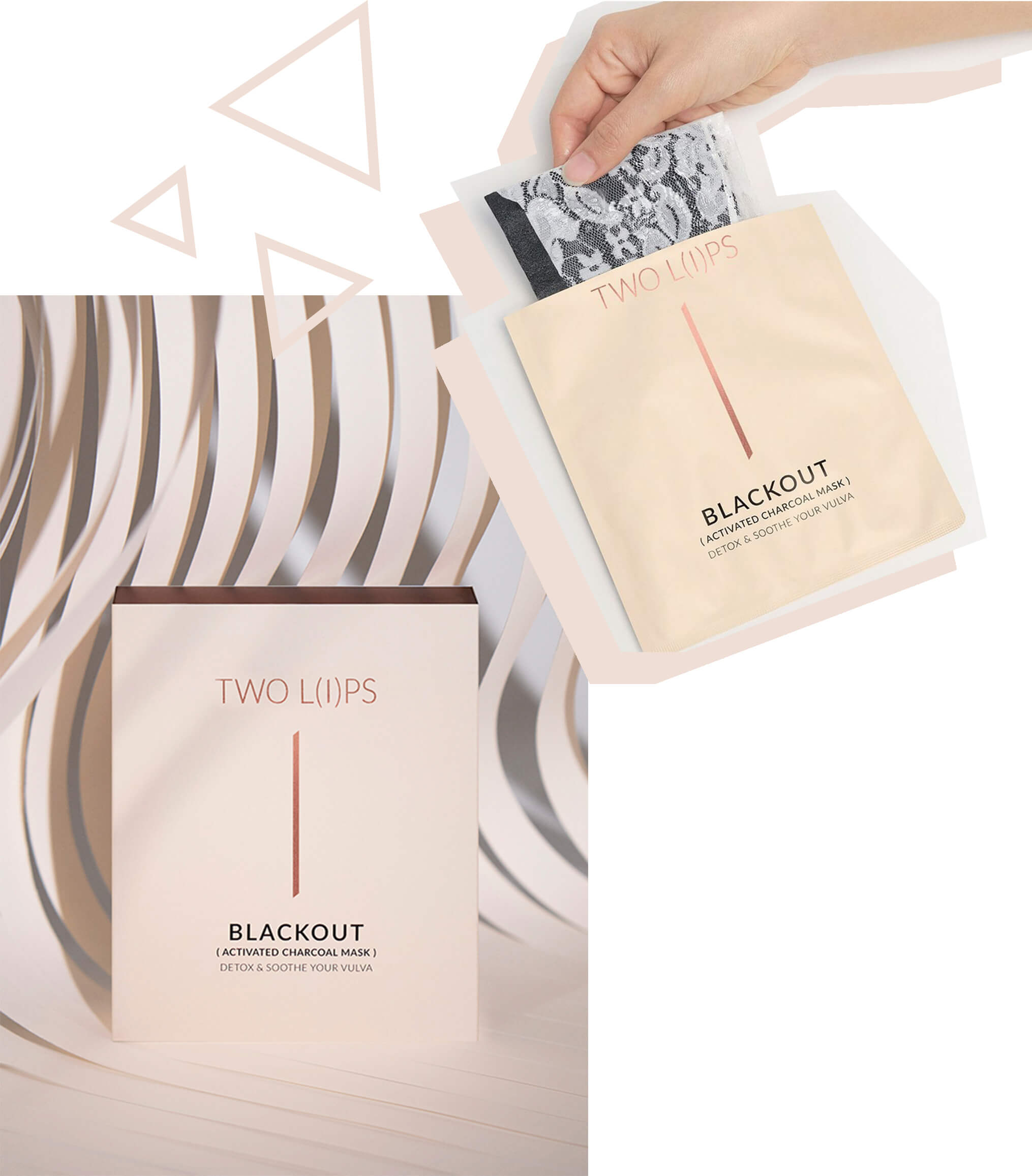 Two L(i)ps, the totally «Luxury Vulva Care» brand – which entirely focuses on products for the intimate hygiene of the vulva and has revolutionized and redefined the market with avant-garde products free of sulfates, parabens, and petrochemicals – has created the first mask for intimate areas in the world. The Blackout Activated Charcoal Vulva Mask detoxifies, illuminates, and hydrates the vulva with the help of infrared activated charcoal to increase lymphatic drainage and rejuvenate the skin. Binchotan, activated carbon derived from the Japanese oak Ubame and widely known for its purifying power, is the key ingredient of this little gem, combined with a range of organic botanical products such as Organic Cornflower, Elder, Watercress, Chamomile to calm and moisturize, Organic white licorice, Centella Asiatica to revitalize dull skin and uniform skin tone, and Aloe Vera and Ylang Ylang for maximum hydration brightening and evening the skin tone while revitalizing dull skin as well. Now, let's just get to it: how and when do you use this mask? The Blackout Mask is perfect after an epilation treatment, for example, to soothe the skin, or any time you want. Start by removing the protective plastic film and place the mask with the lace side upwards, sticking the flaps in the inside of the thighs, and leave it on for 15 to 20 minutes patting the remaining serum on the skin. To obtain visible results, use it continuously for 5 days!
2. Tpv Specialties Kit – Bath and Body Kit, The Perfect V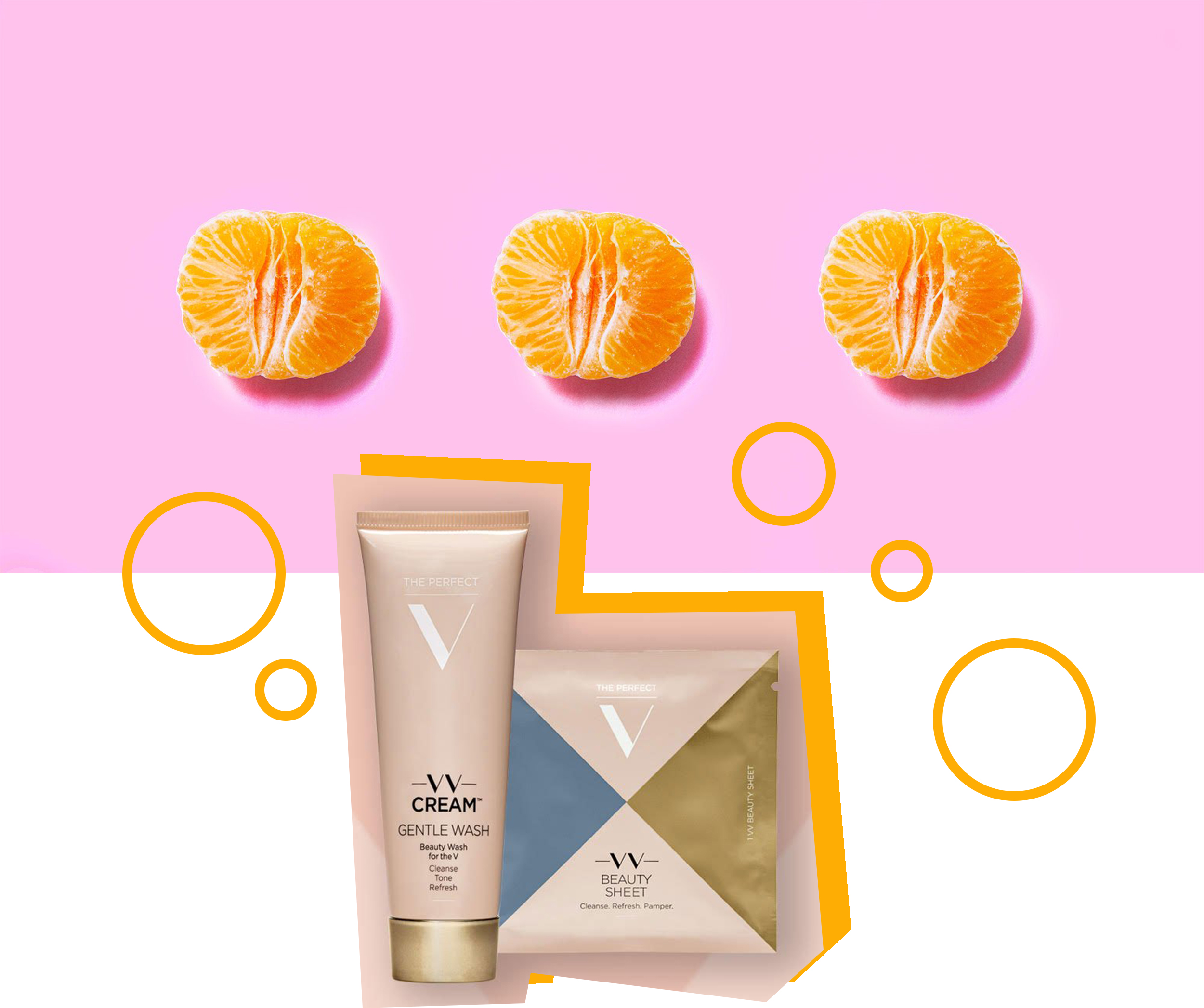 This kit containing 4 entirely natural luxury products for your V-care, is suitable to eliminate all those problems such as ingrown hair, dull skin, or body odor, offering intense hydration to the skin, repairing and improving imperfections. Inside of it, we can find the VV Cream, a moisturizing lotion containing Salicylic Acid and Sea Buckthorn, to be used in the final step of the beauty treatment to block hydration and soothe the bikini area, the Shades of V Luminizer, an illuminating cream that helps soften and reduce imperfections and irritations caused by depilation, and the VV Beauty Spray, designed to refresh the V area in just a few seconds. Are you out and need to calm the redness or the feeling of burning? Always take it with you and use it at any time: just a splash! Finally, last but not least, the VV Beauty Wipes: formulated with extracts of natural plants, such as Aloe leaf and Rosa Canina oil, they are perfect for every time your V area needs to be pampered.
3. Private Party, Hum Nutrition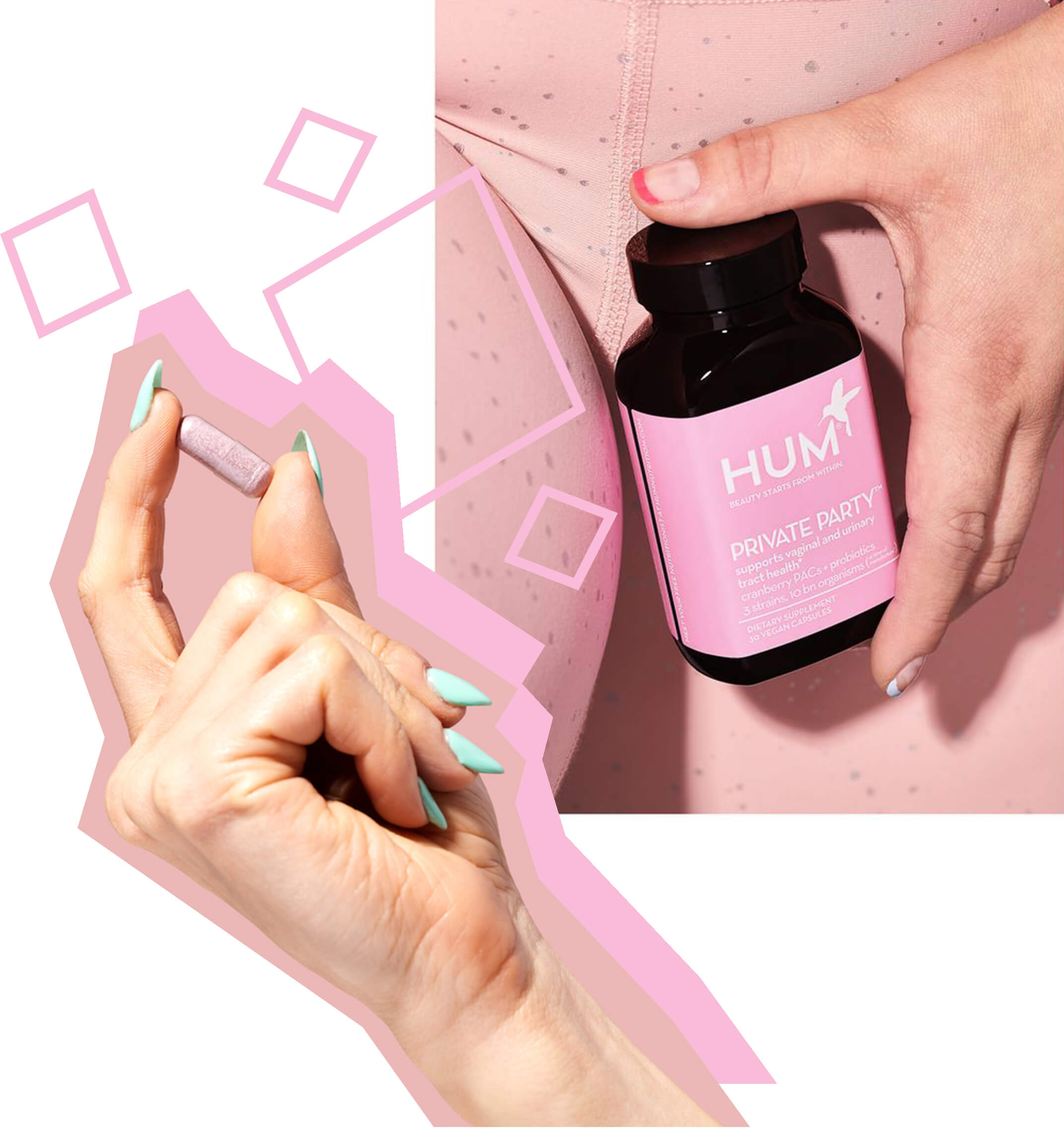 The cure for our vagina also begins from the inside: the capsules of Hum Nutrition allow us to take care of the health of our vaginal and urinary tract. Sometimes, a daily mixture of hormones, stress, medicines, and aging can disturb the pH and ecosystem of yeasts and probiotic species present in the vaginal microbiome: the Private Parties promote a healthy pH, balance of microbiome and yeast using 10 billion organisms, three strains of lactobacillus. The lactic acid they contain maintains a low pH and acid environment, while its antioxidants protect us. You can take a capsule at any time of the day, even on an empty stomach.
4. Intimate Hygiene Perfume-Free Cleansing Bar, Gallinée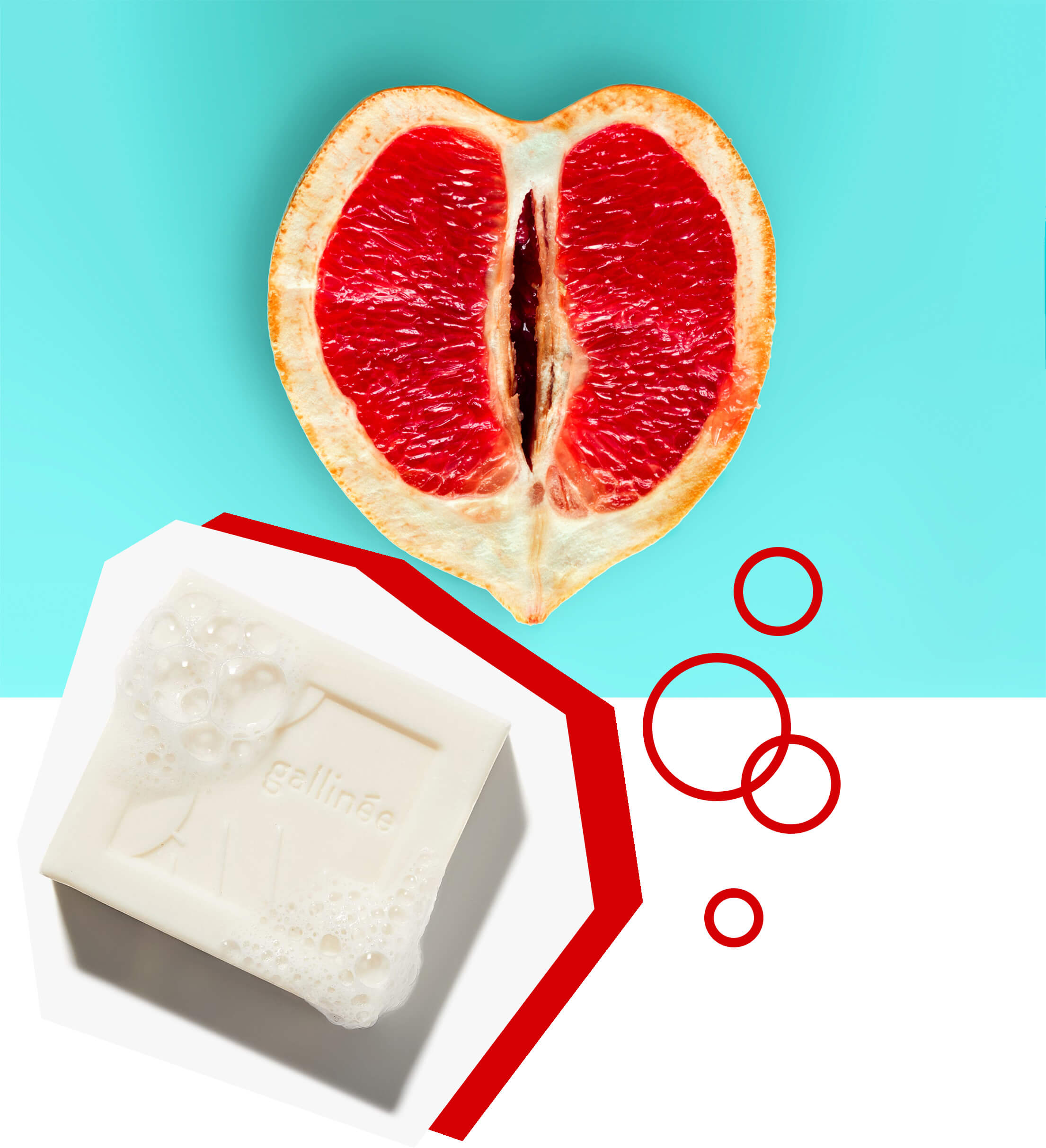 Cleansing Bar Perfume-Free For Intimate Hygiene is a gentle biotic cleanser that helps respect the vaginal environment. Its pH, which goes around 3.5, is highly acidic and provides a crucial defense against the infections we can contract: for this reason, it is essential to maintain a balanced vaginal environment and "nourish" lactic acid Lactobacillus. Gallinée created a pre- and postbiotic-rich detergent to support the microbiome, which, together with lactic acid, encourages "good" bacteria to thrive. In addition to that, it is made by 90% natural, fragrance-free original ingredients without dyes, parabens, mineral oils, silicones or phenoxyethanol, and is perfect for sensitive skin.
5. The Pelvic Floor Trainer, Elvie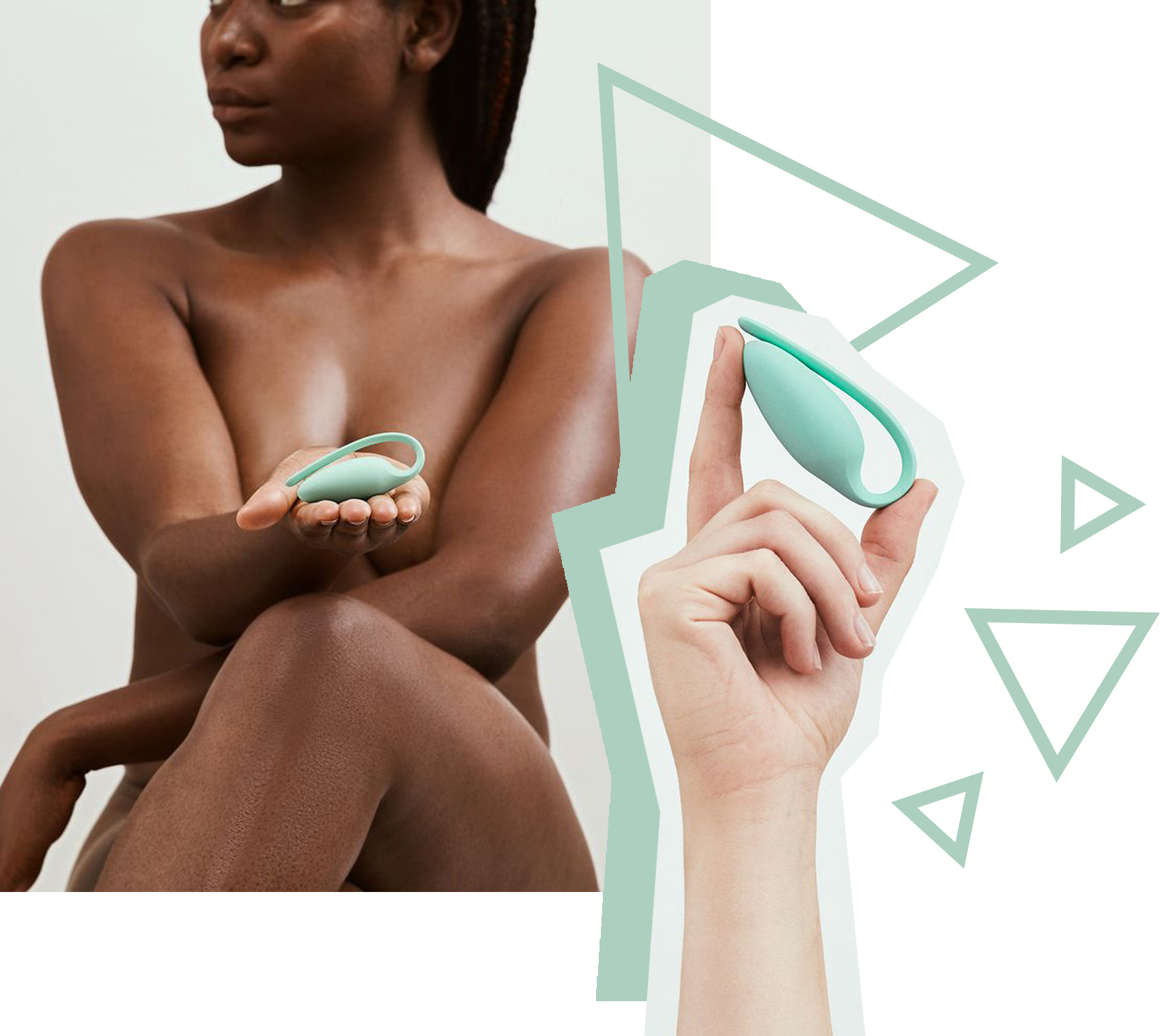 Beware, we are not talking about a vibrator, but it is something that might help you during sexual intercourse! Sometimes, because of pregnancy, childbirth, aging, or high-impact sports, many women may experience pelvic floor pain: The Pelvic Floor Trainer helps to strengthen these muscles, and improve bladder control, in addition to being useful for women to prepare for childbirth.
How does it work? The bulb of the tracker is equipped with force and movement sensors to measure the movement of muscles as they contract and release: just insert it into the vagina leaving the tail outside and facing forward (a bit like a tampon or a vibrator), and, thanks to the Bluetooth connection to an app on your phone, you will be guided through a series of workouts lasting about five minutes!
There are four different levels to try – from beginner to advanced – and the app allows you to monitor your progress, set goals, and schedule reminders. Expert tip: use the trainer standing or lying, legs apart – three times a week -and use a water-based lubricant.
6. Baume Blanc, Woman Essentials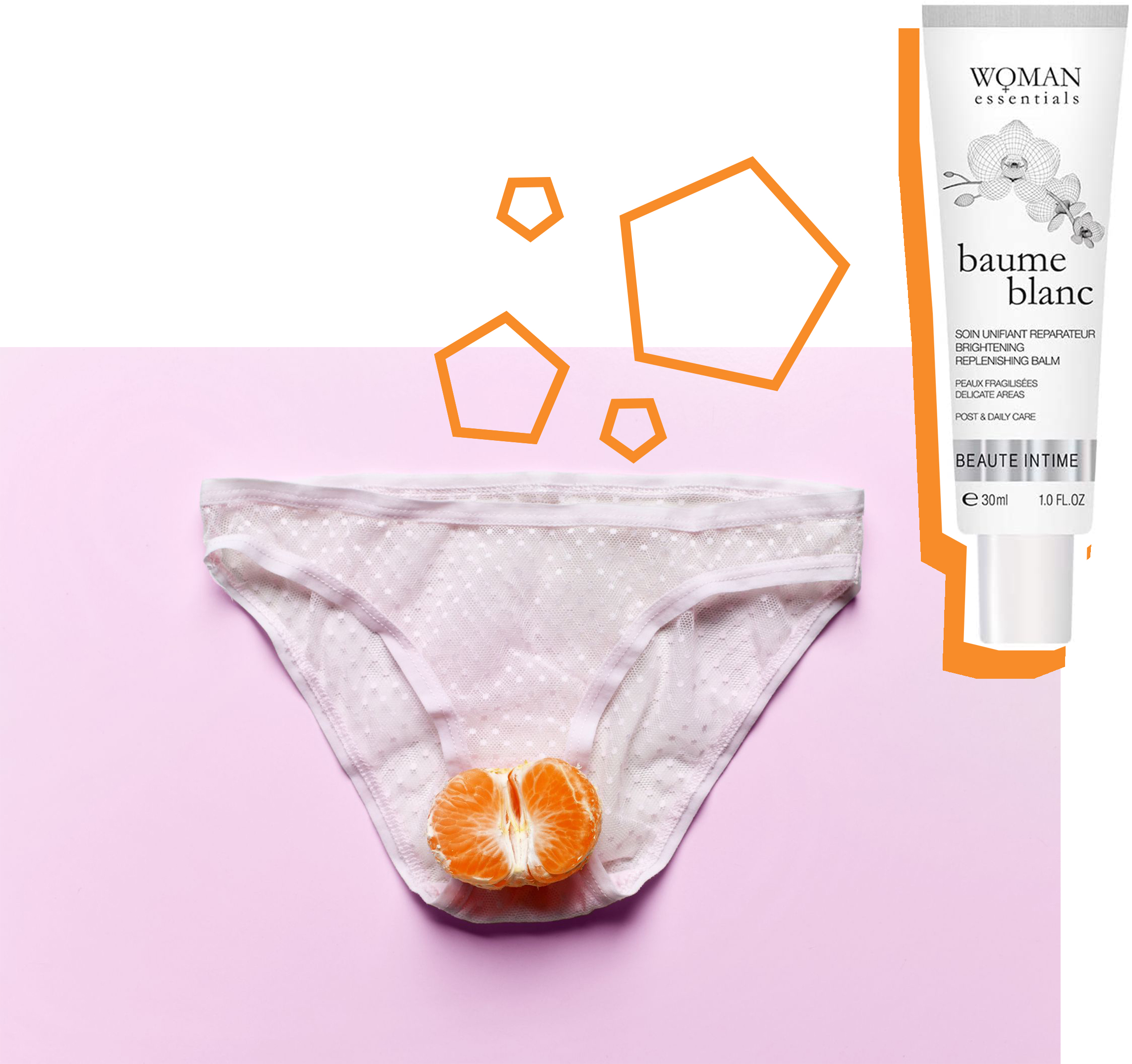 If to standardize the complexion of the face we use, among the many ingredients, Vitamin C or Retinol, the alternative for our friend from downstairs is Woman Essentials' Baume Blanc. Problems of skin spots or uneven skin texture? If you use it daily, the times when your skin was not at its top will seem so far away, thanks to its effective whitening and smoothing action. Moreover, it can be used to obtain an intense but delicate illuminating effect, respectful of our skin, to restore elasticity, increase cell metabolism and plump our skin, for an immediate relaxing effect, and it can also be used to reduce redness, but also after any laser surgery, peeling or radiation therapy to heal the area.