Last week we told you about 
#HandsUp4MakeUp
, the new project by Yves Rocher that wants to make the beauty community feel free: we no longer hide behind a makeup mask, but we use it to 
express
 ourselves, even with some mistakes in the path. This new project also speaks of inclusion and innovation and has as its first protagonist, the new 
Le
Radieux
 foundation. And we, as part of Yves Rocher's Beauty Squad, could not but show you an identikit of this product that we have been 
trying
 for more than a month now and we most certainly love.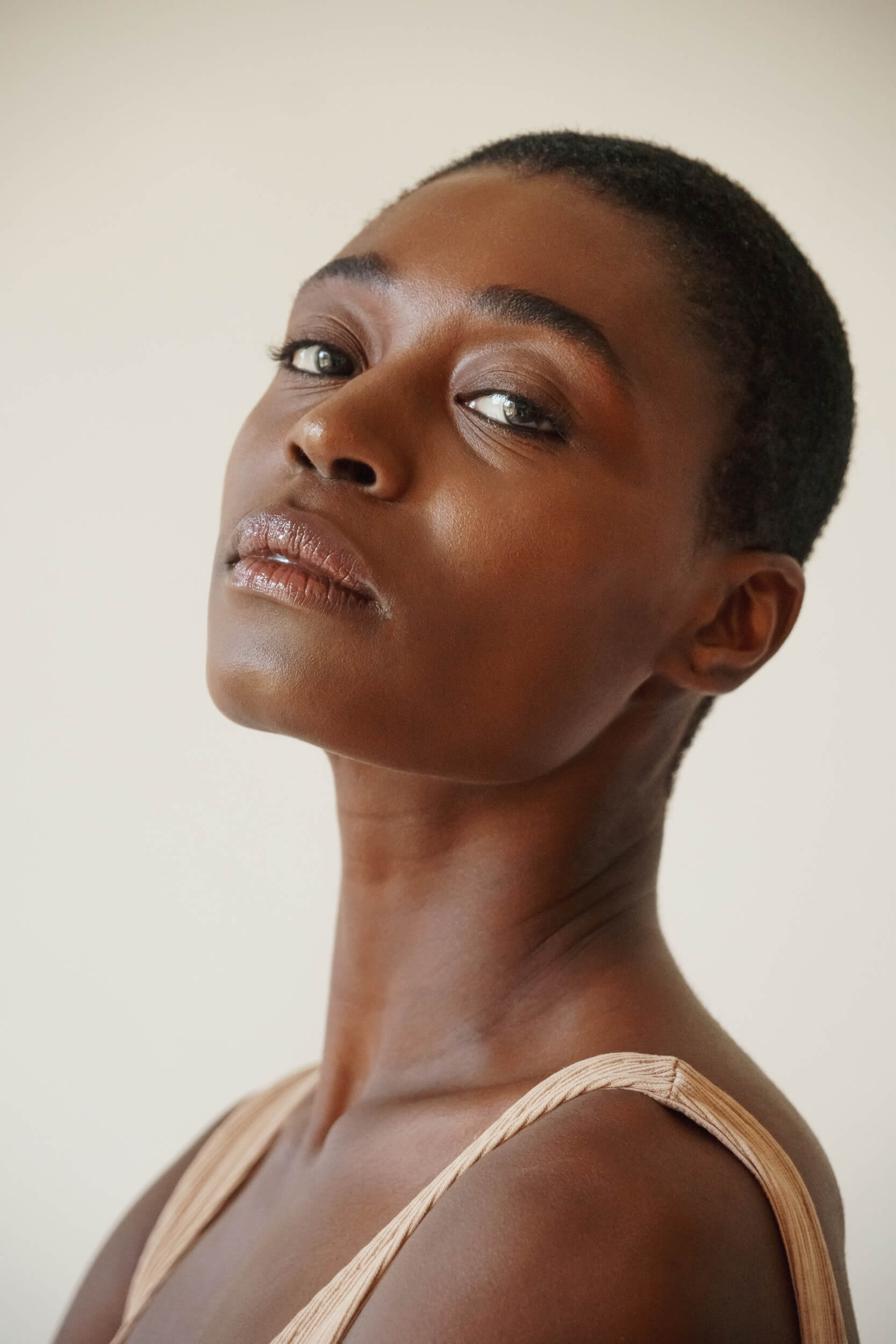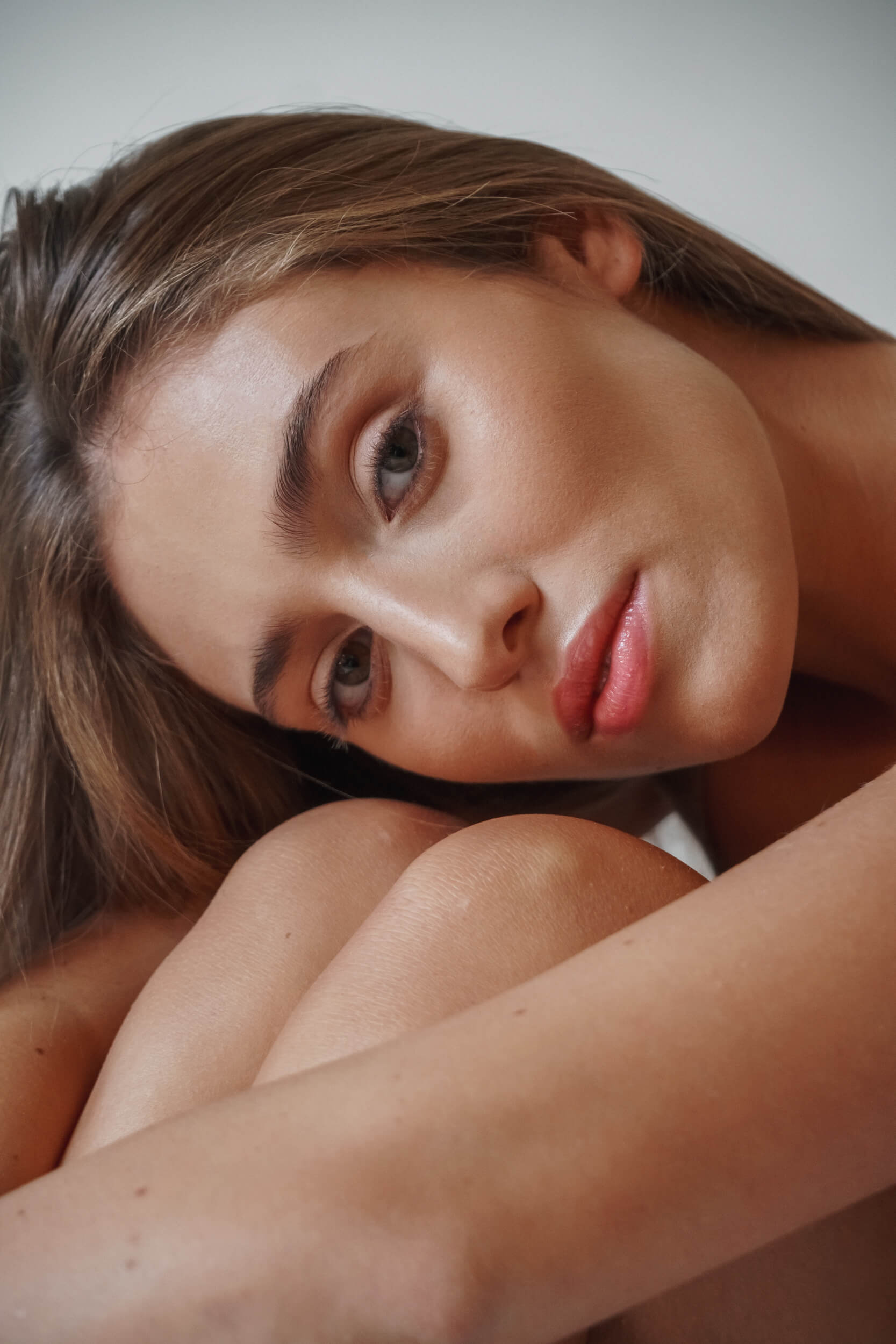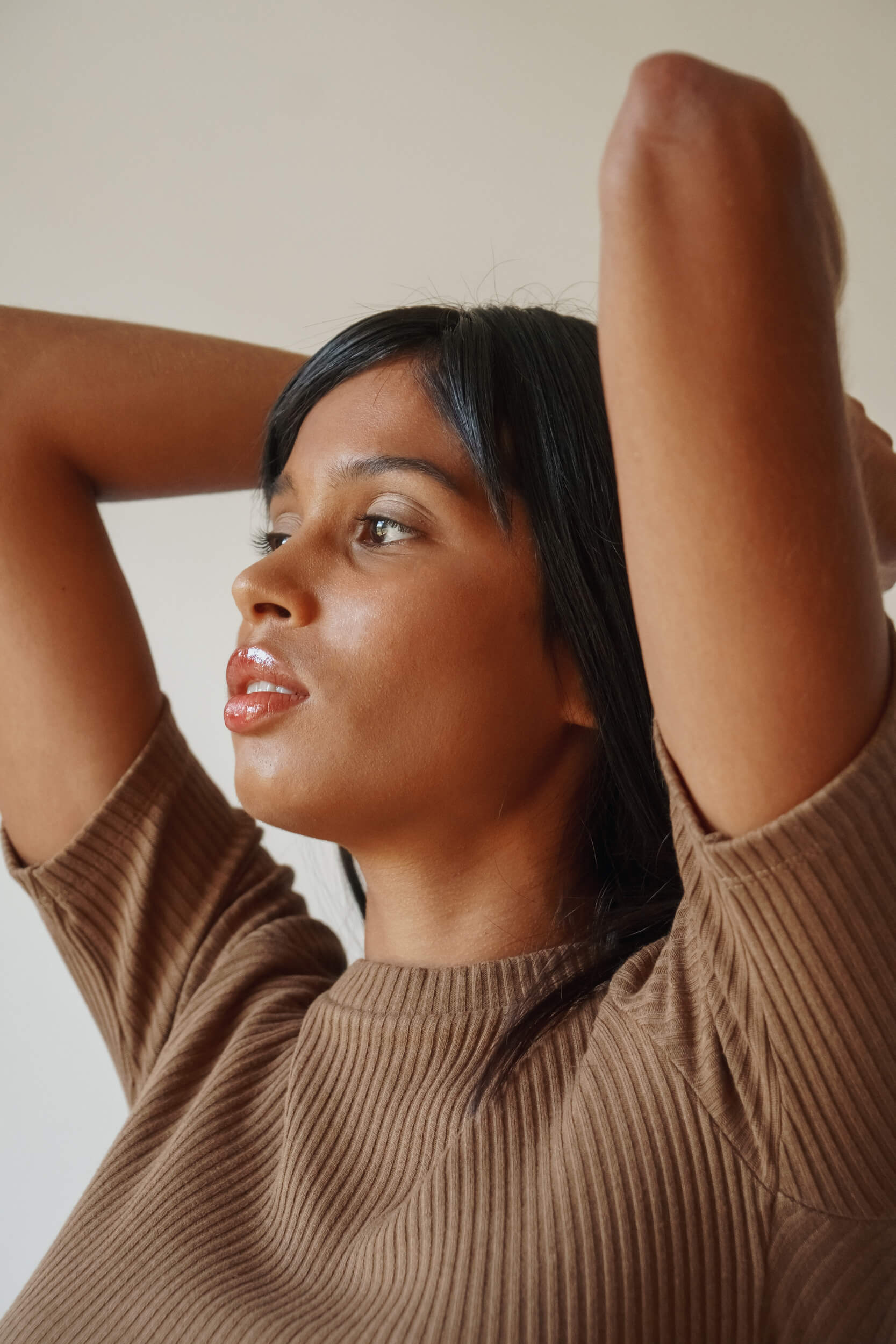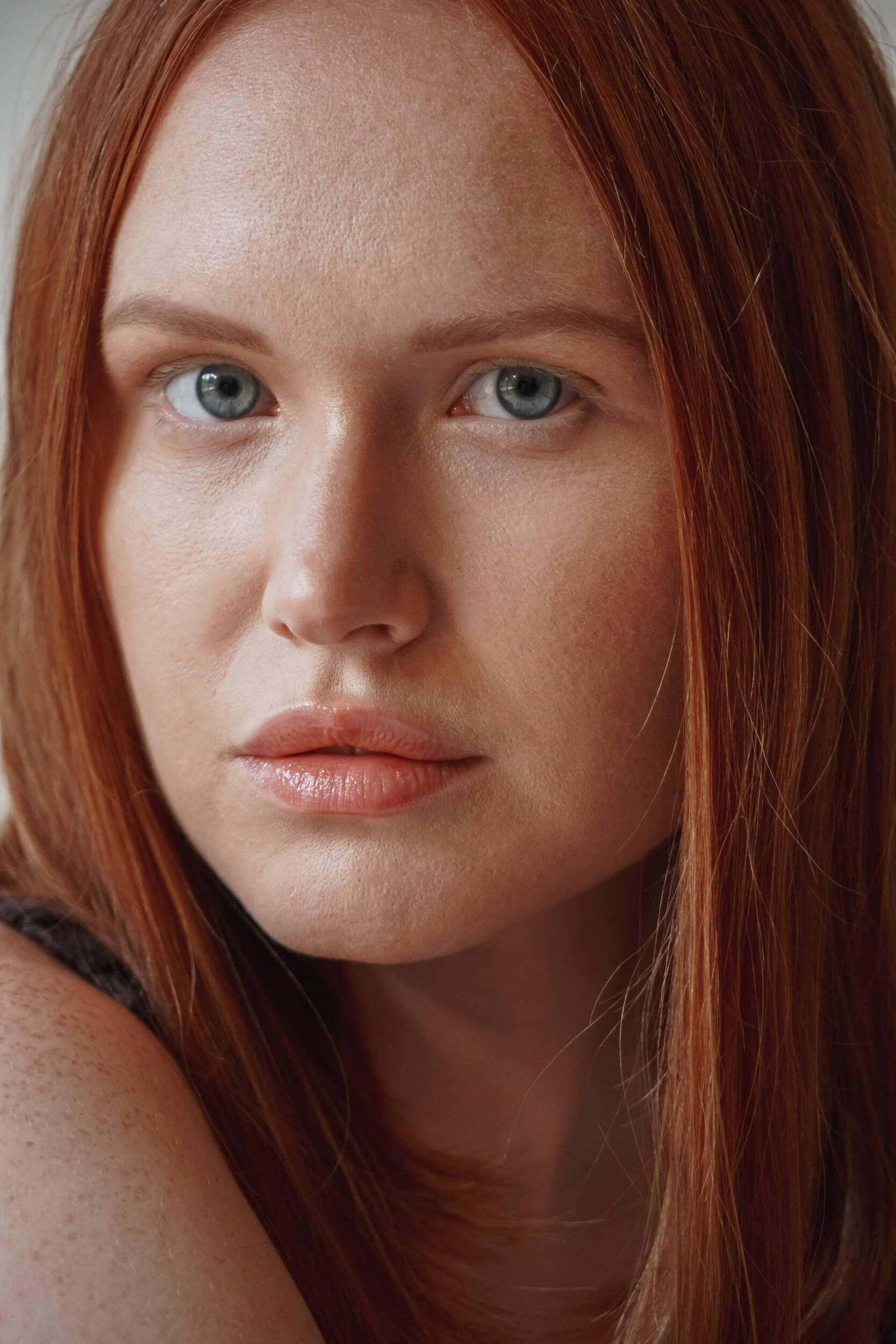 A New Day has come: a New Beauty
#HandsUp4MakeUp is the new project by Yves Rocher that wants to promote an innovative and inclusive makeup idea. As the brand itself wants to convey, it will no longer be about a makeup that wants us to follow certain pre-established standards of beauty, which want us to look all alike. It is about using makeup as a tool to better express ourselves, our emotions, reminding us to have fun and rediscover the real pleasure of makeup, even while breaking some beauty rules.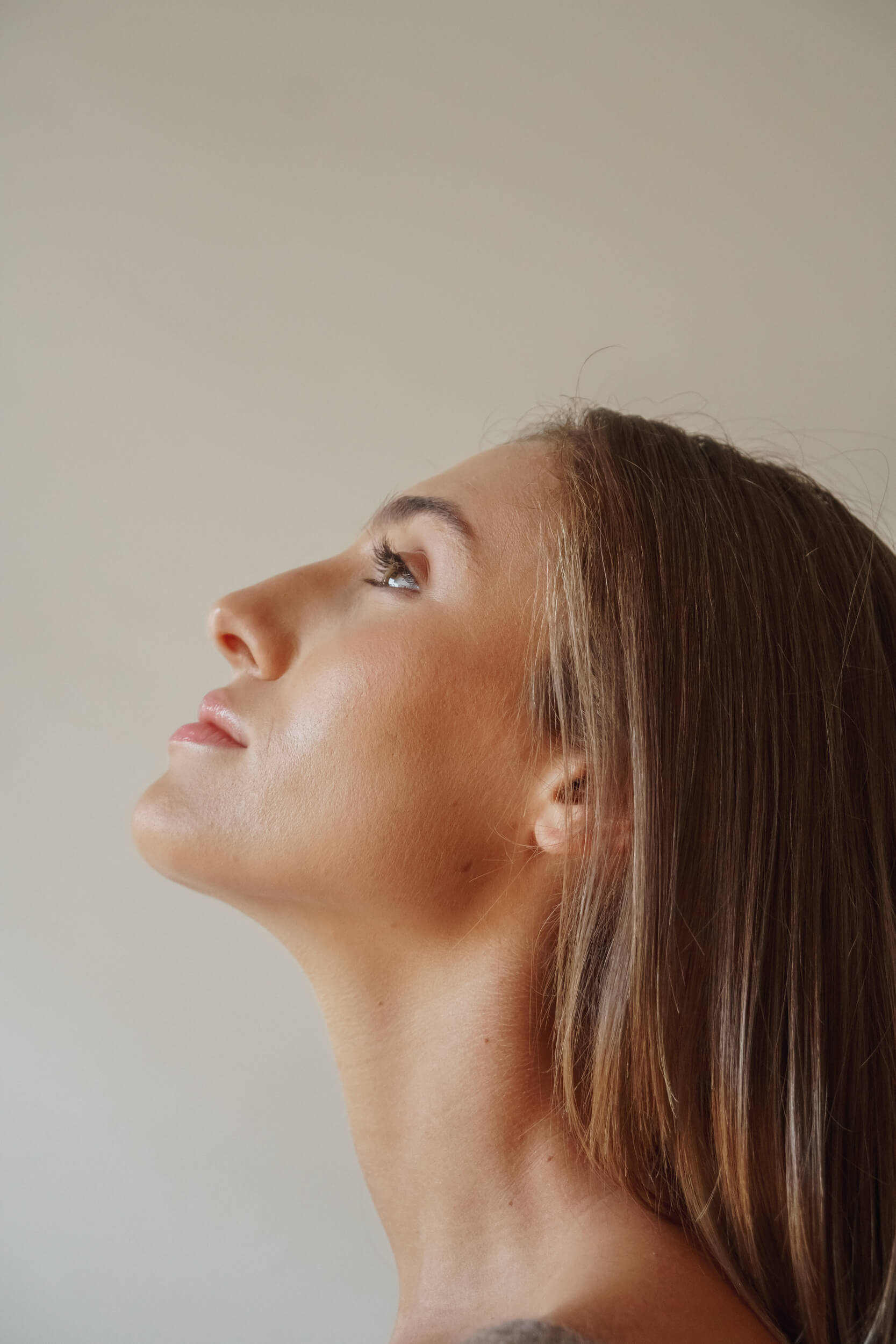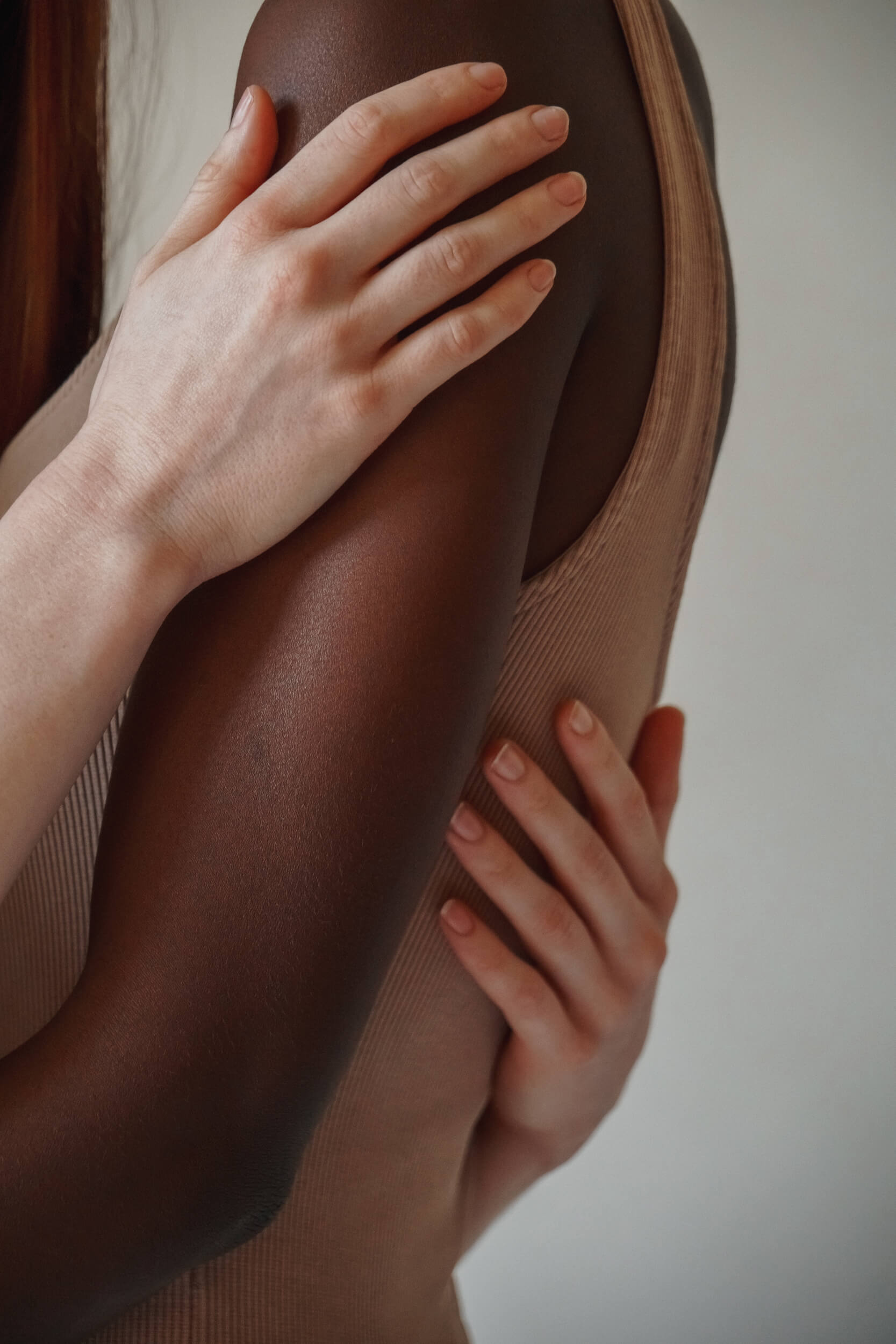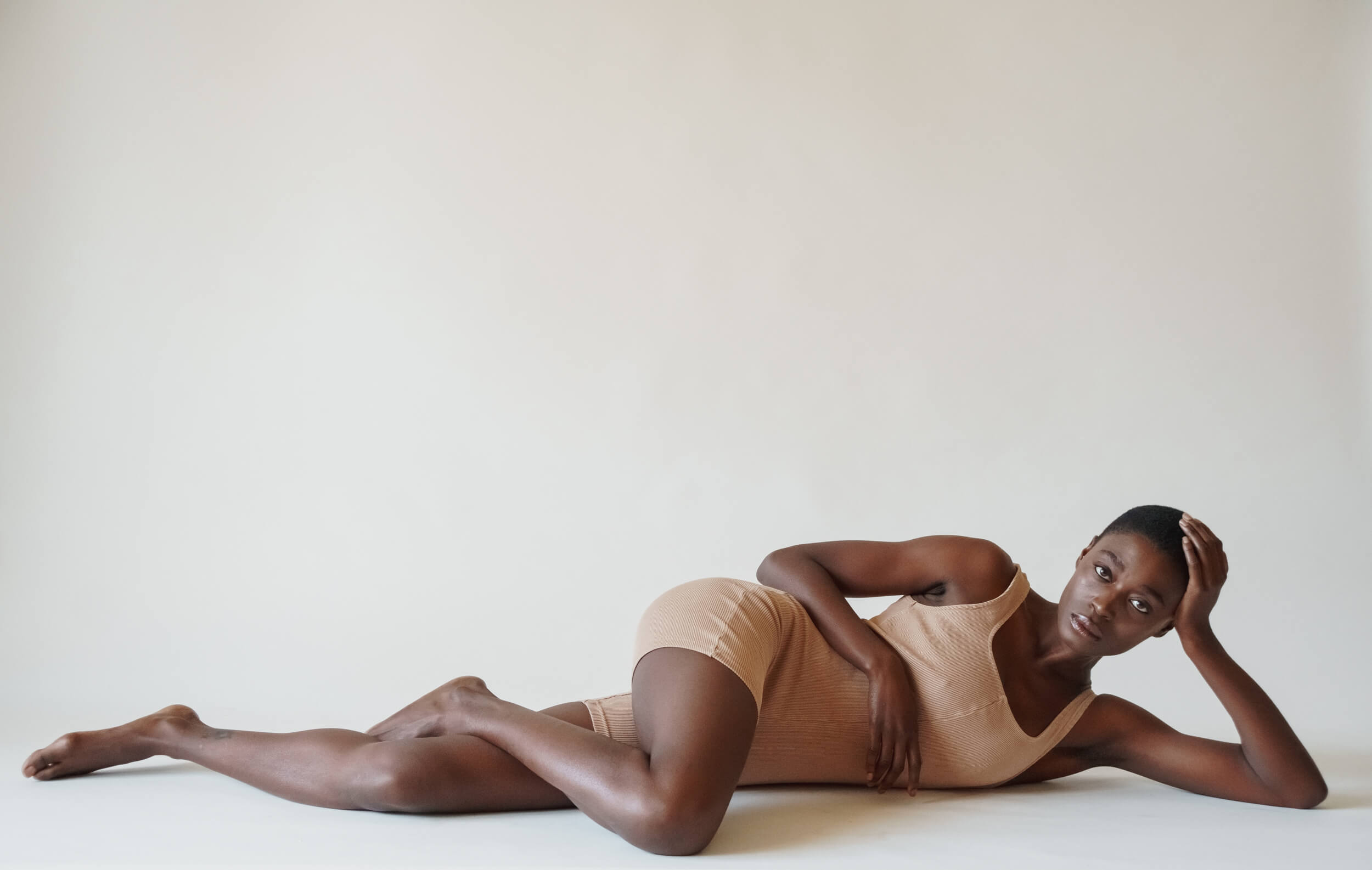 A makeup truly for everyone, regardless of gender or color.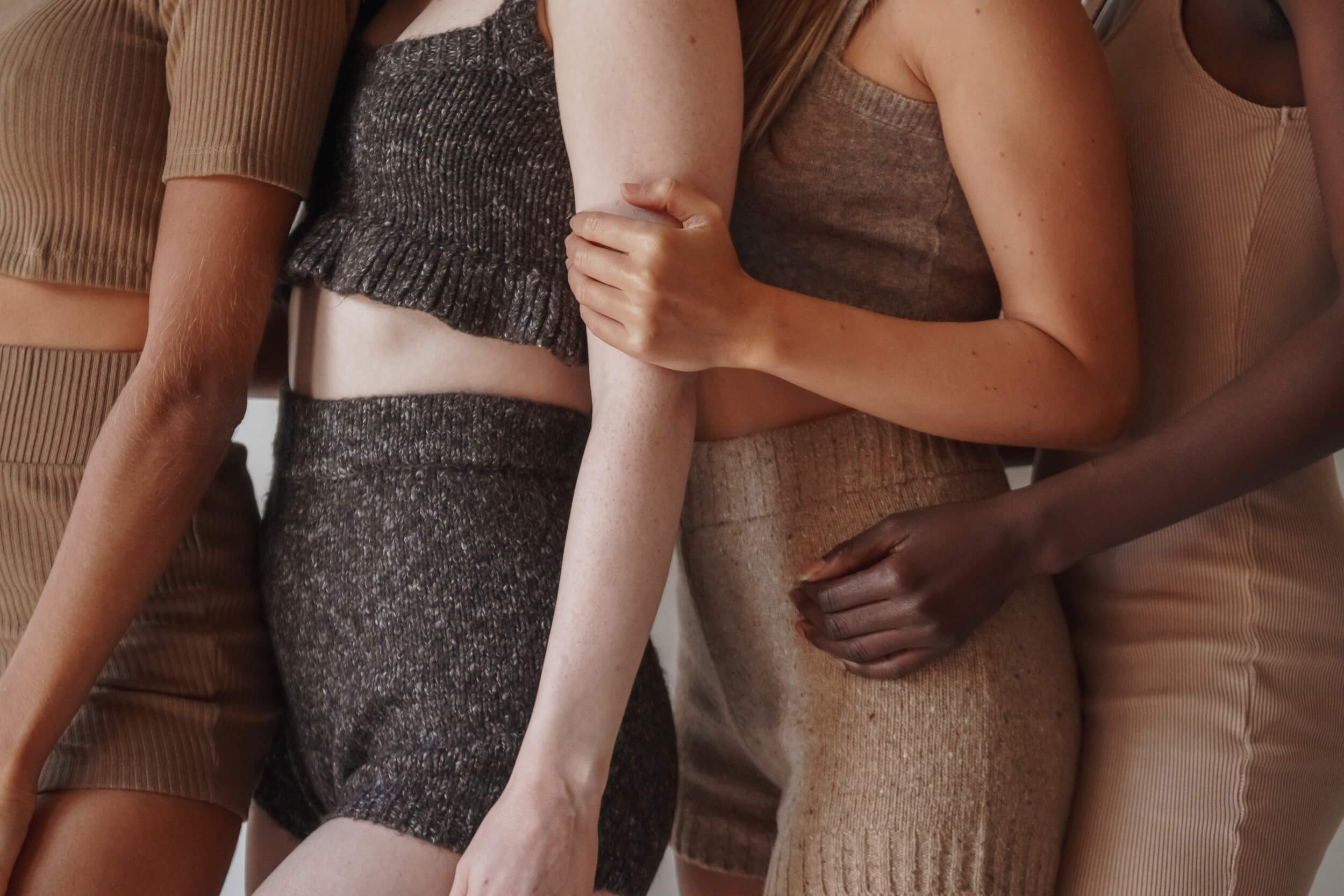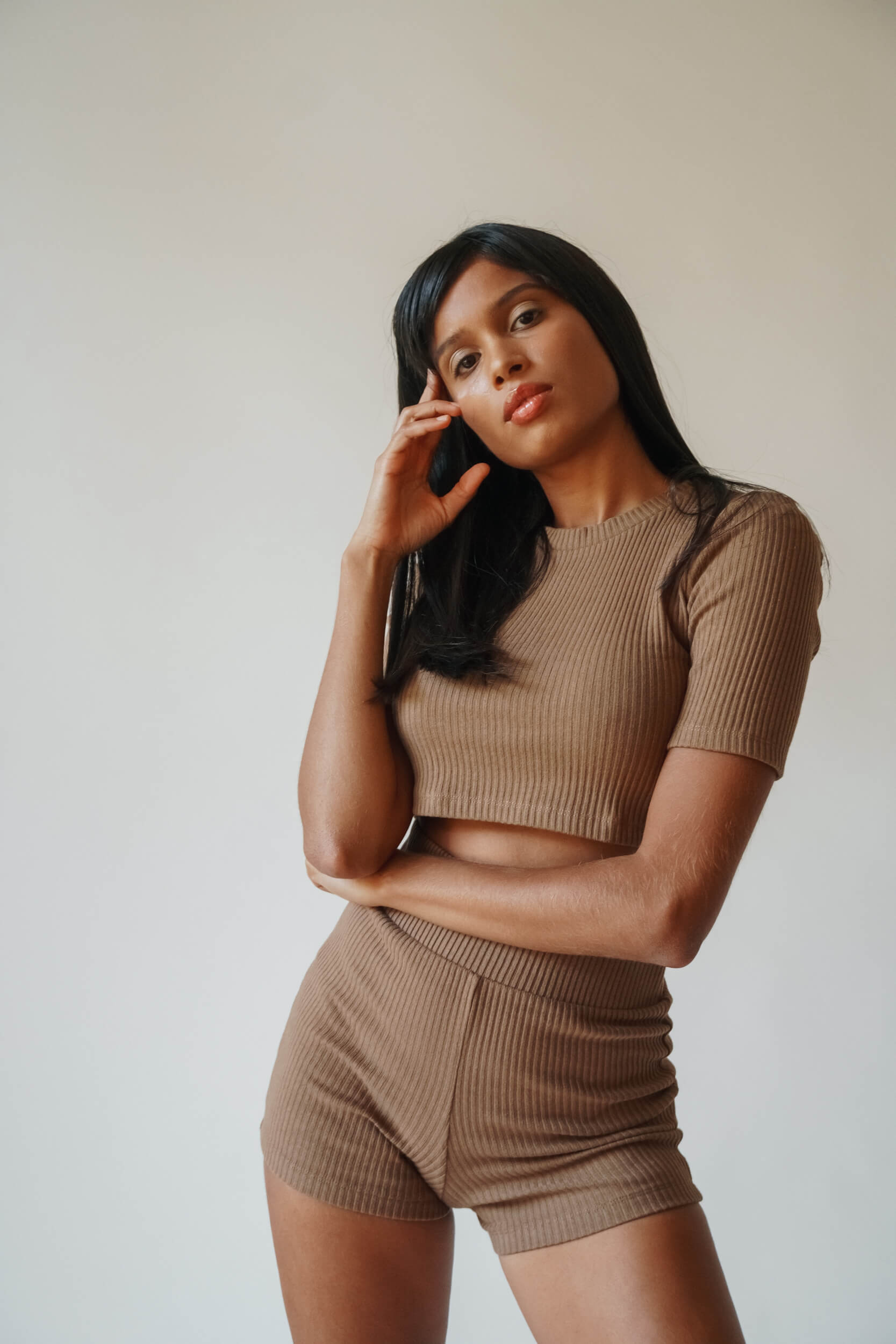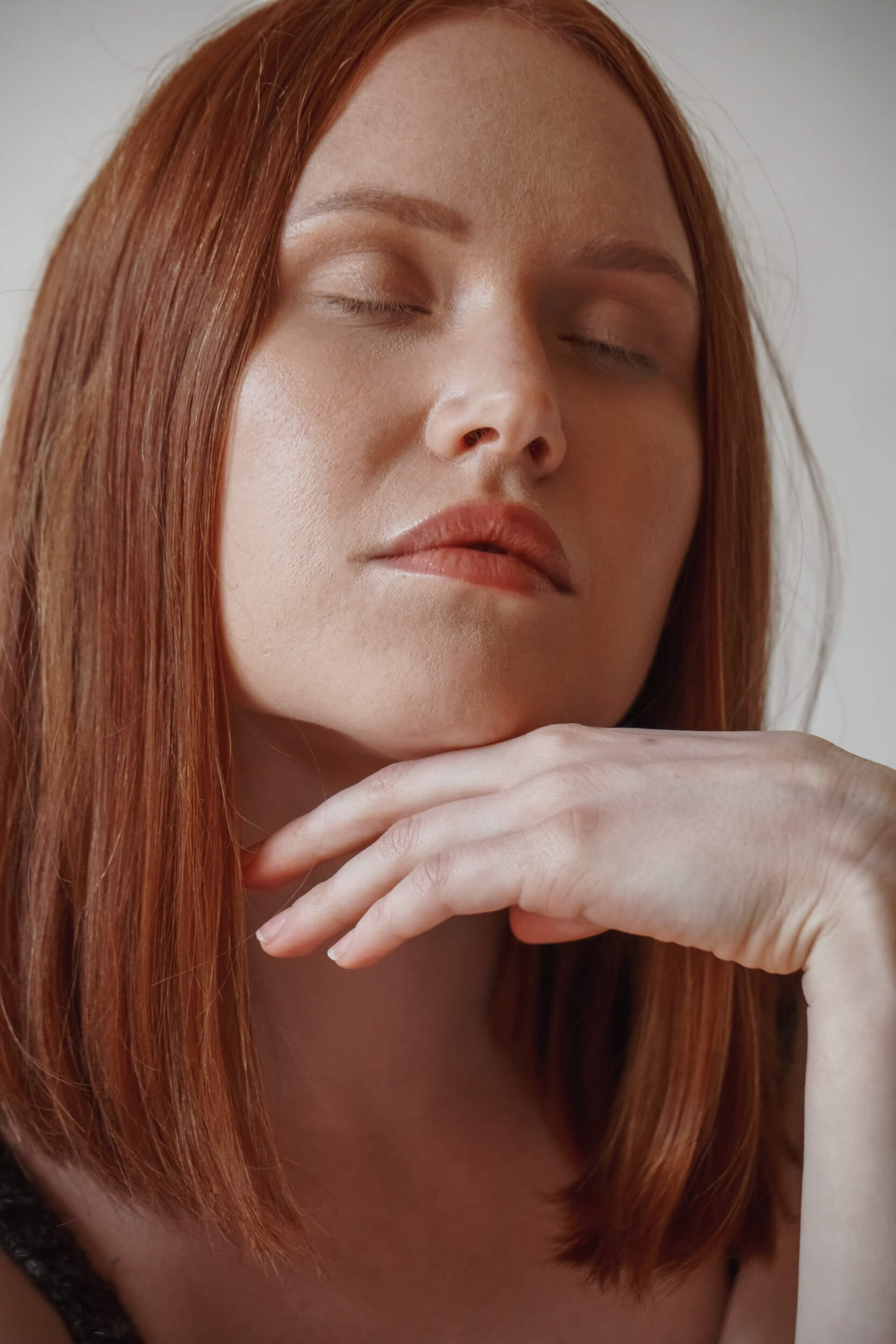 30 Shades
As we were saying, this project aims to give voice to inclusion. 30 shades that want to talk about 
union
, 
technique
 and 
research
. The range consists of 4 tones: 
Rosé
 (with a pink undertone, ranging from Rosé 000 to Rosé 300), 
Beige
 (with a neutral beige undertone from Beige 000 to Beige 300), 
Doré
 (an olive and warm undertone from Doré 200 to Doré 450) and 
Brun
(with both pinkish and more olive undertones ranging from Brun 500 to Brun 900).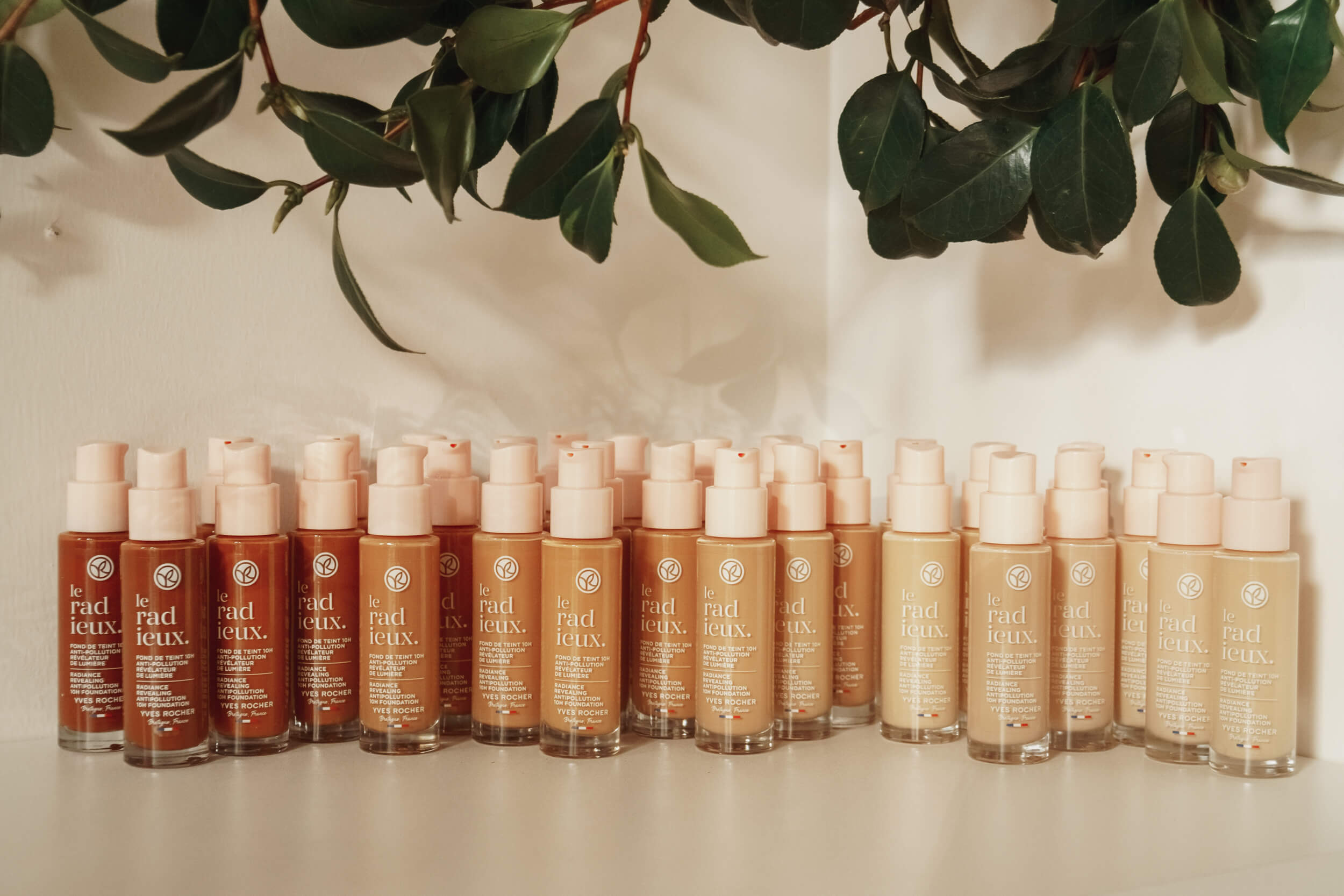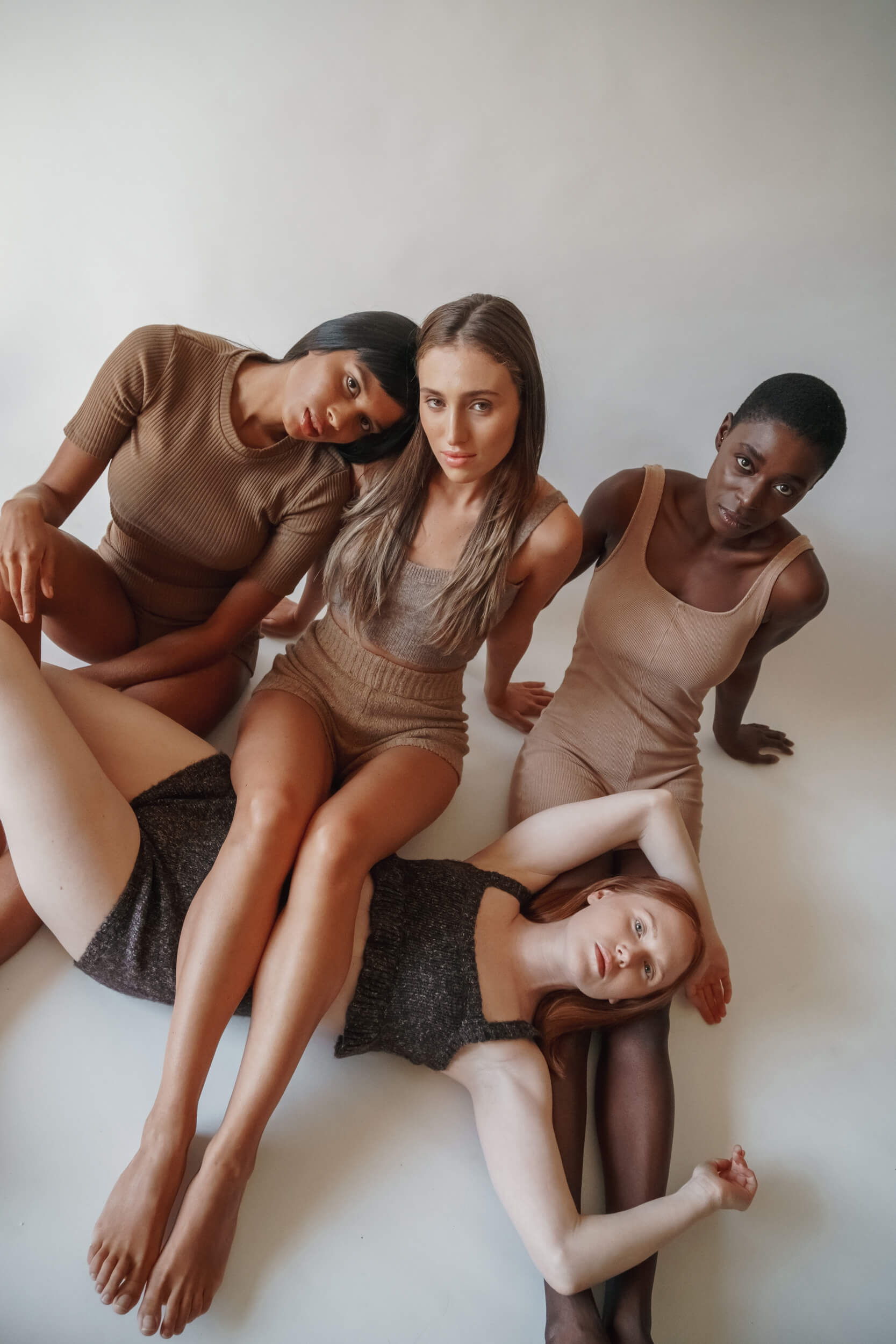 The four girls who joined us for this project found their shade, each in a different macro-category: Micol Rosé 050, Ilaria Beige 150, Mariana Doré 450 and Fatima Brun 900. It was easy to find, among these 30 colors, the perfect one for them. The choices are many, so it will not be hard to find the perfect one for you too.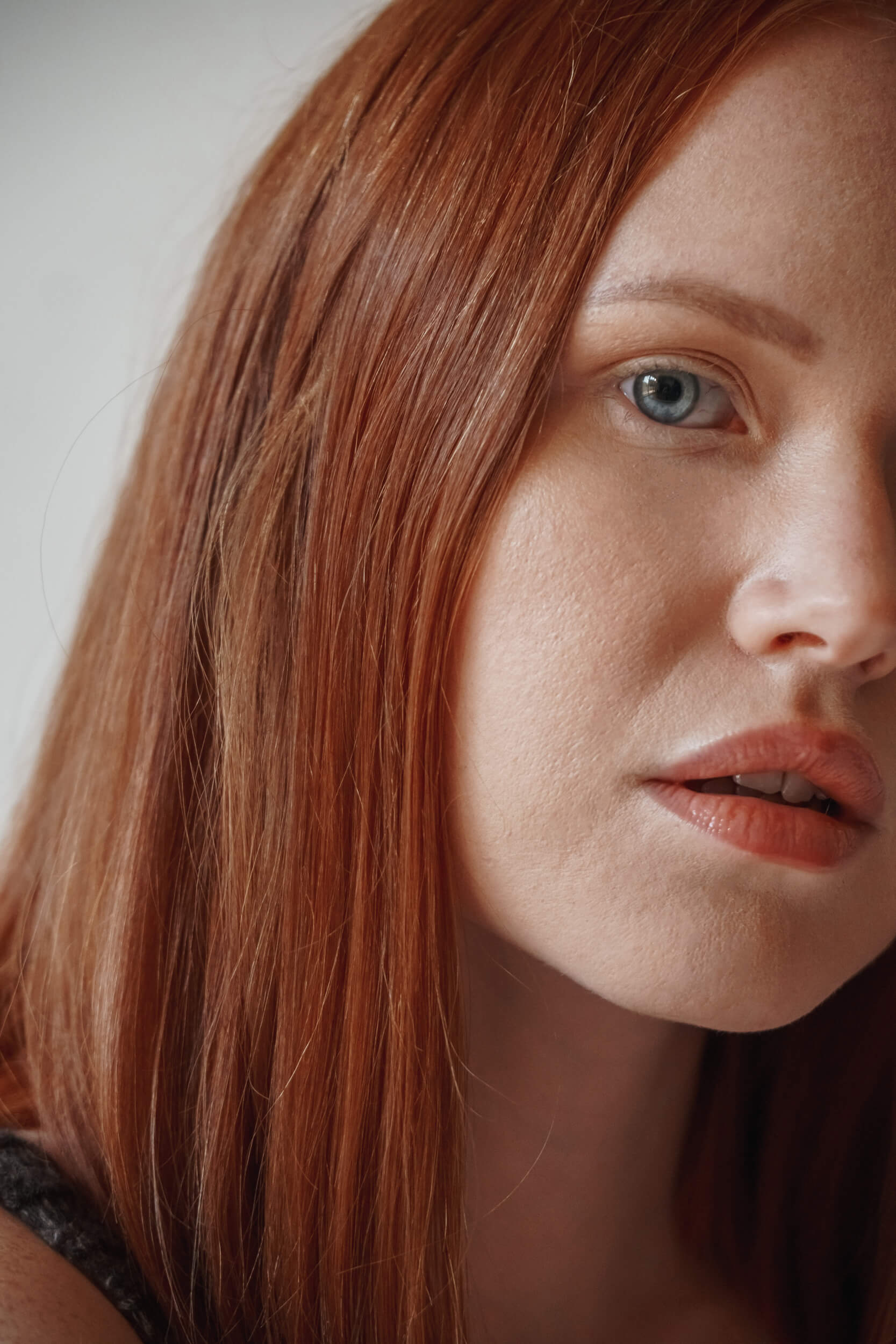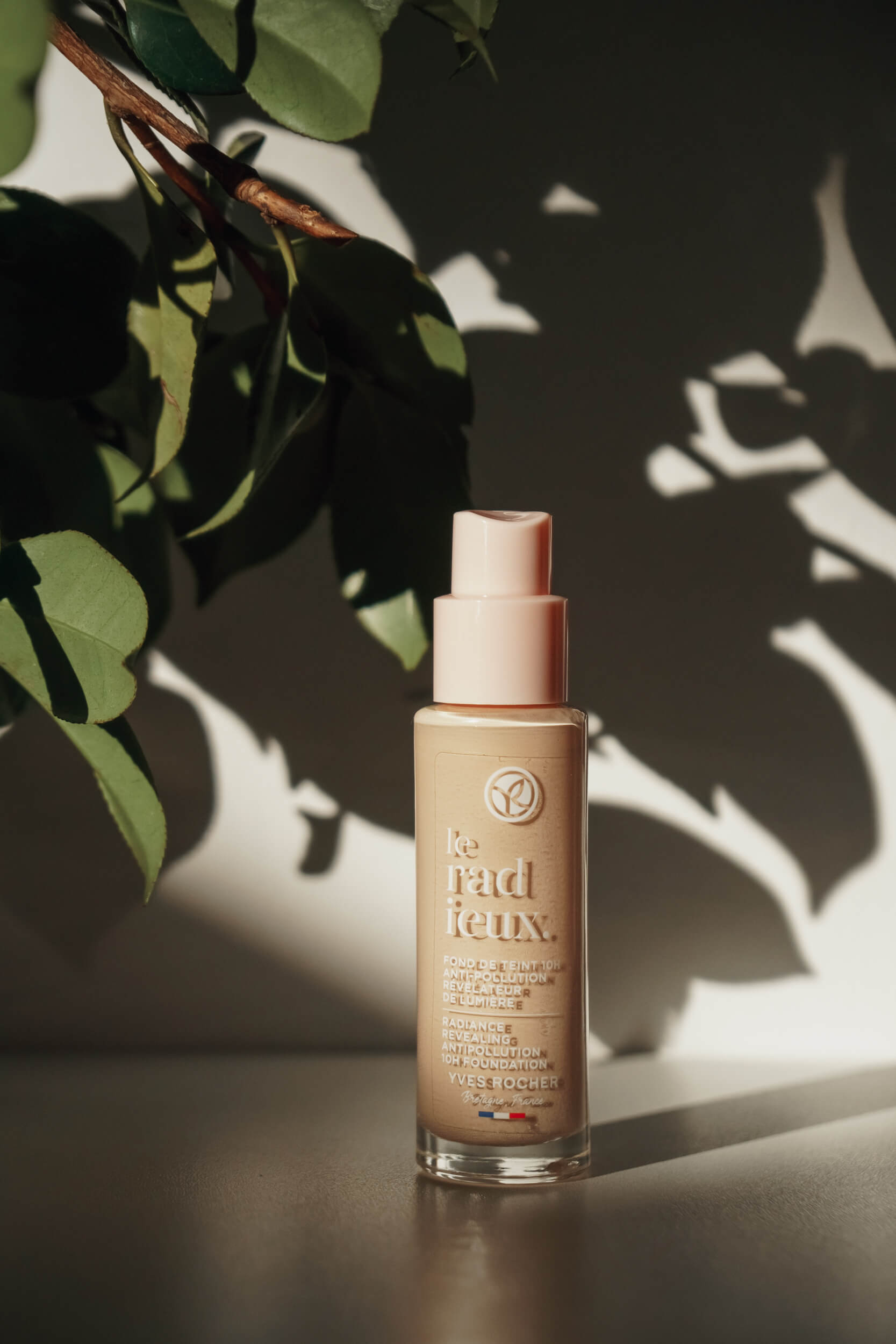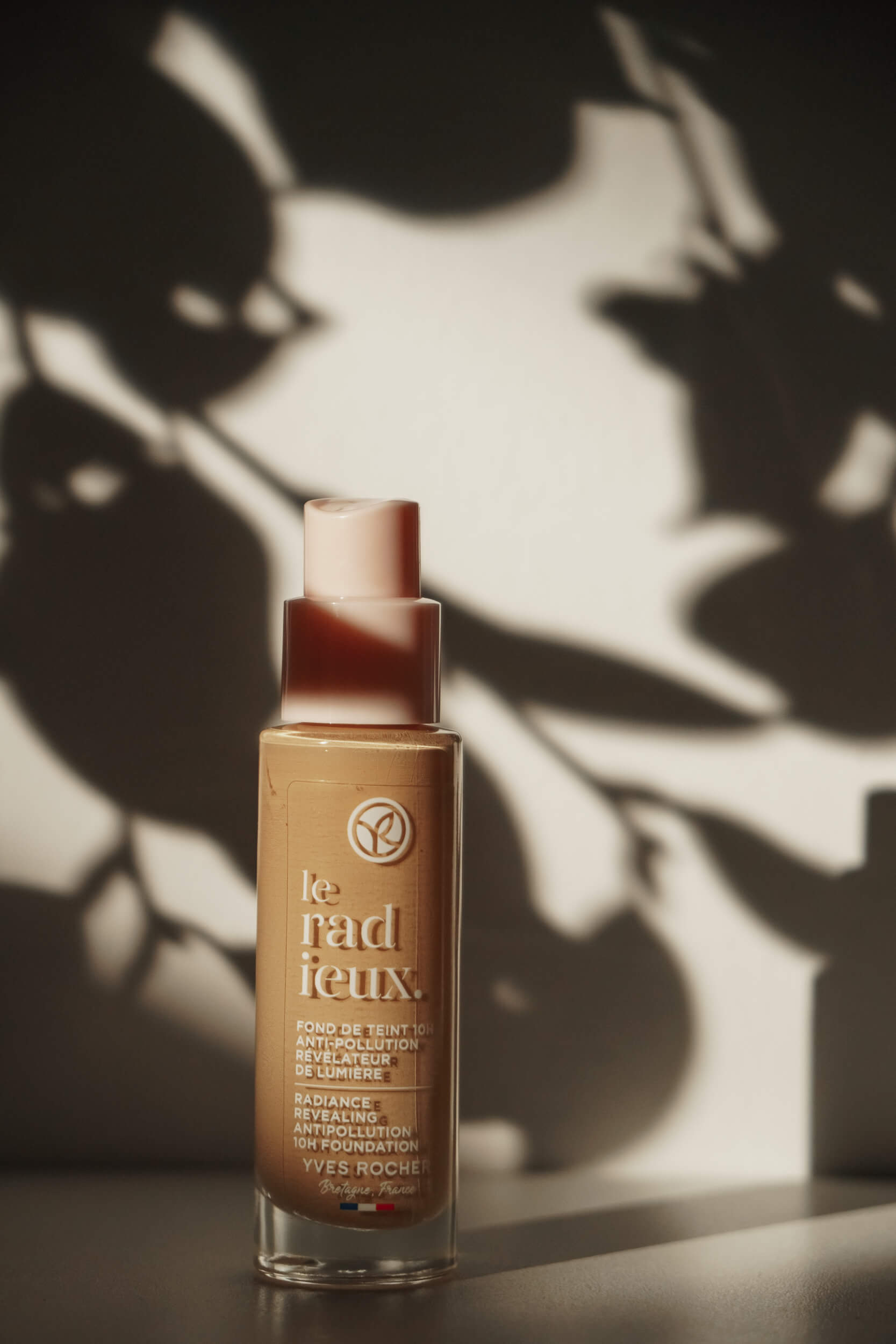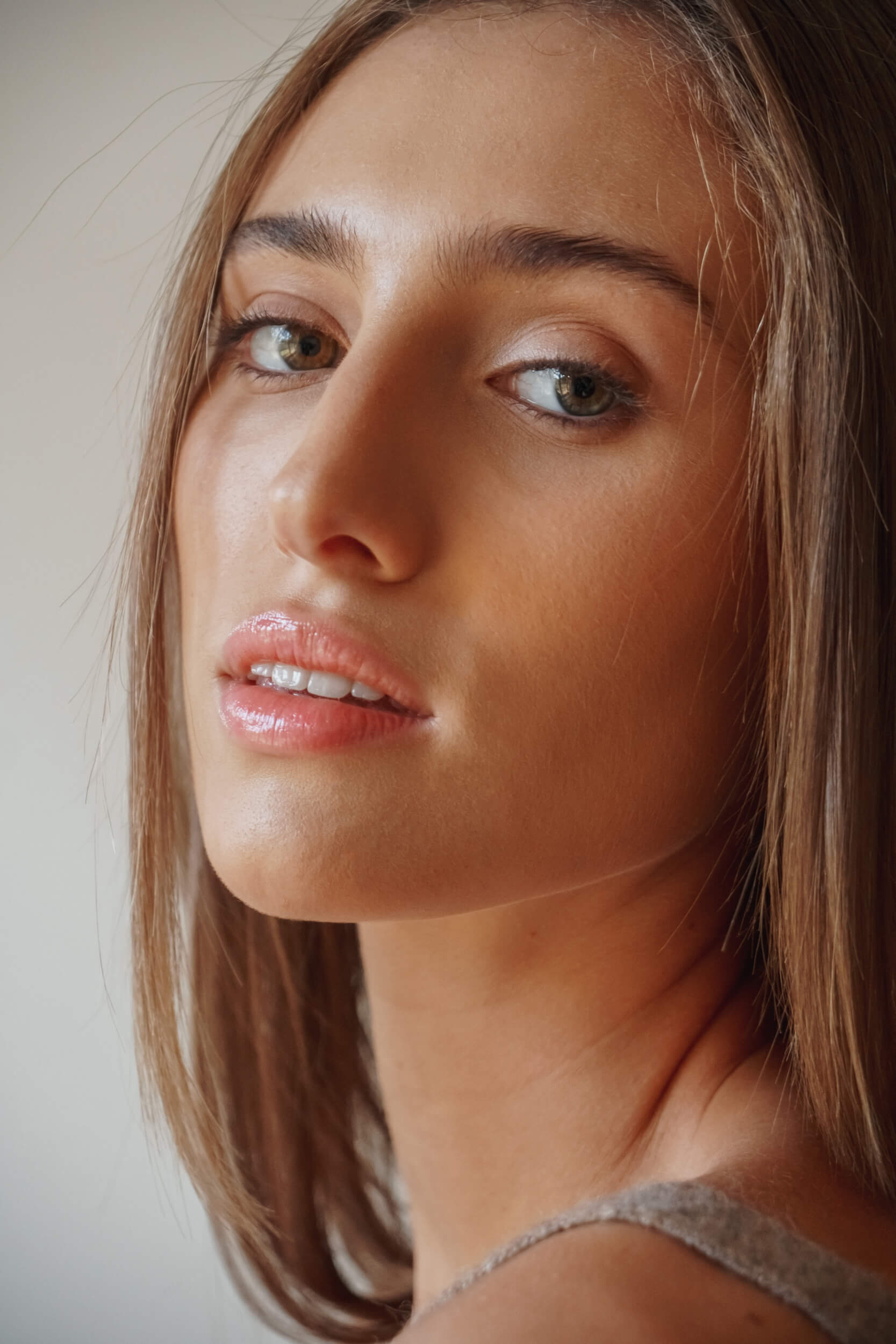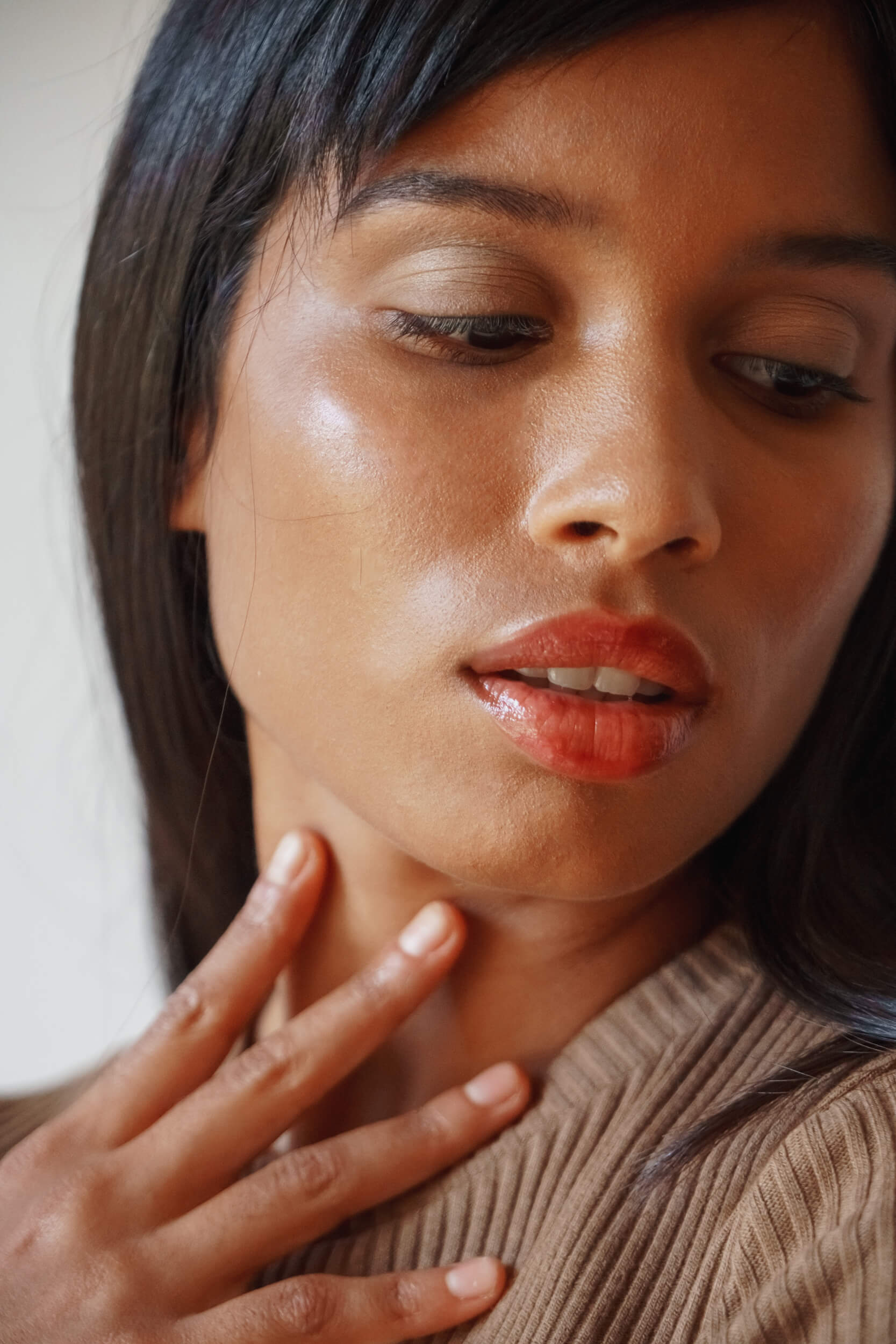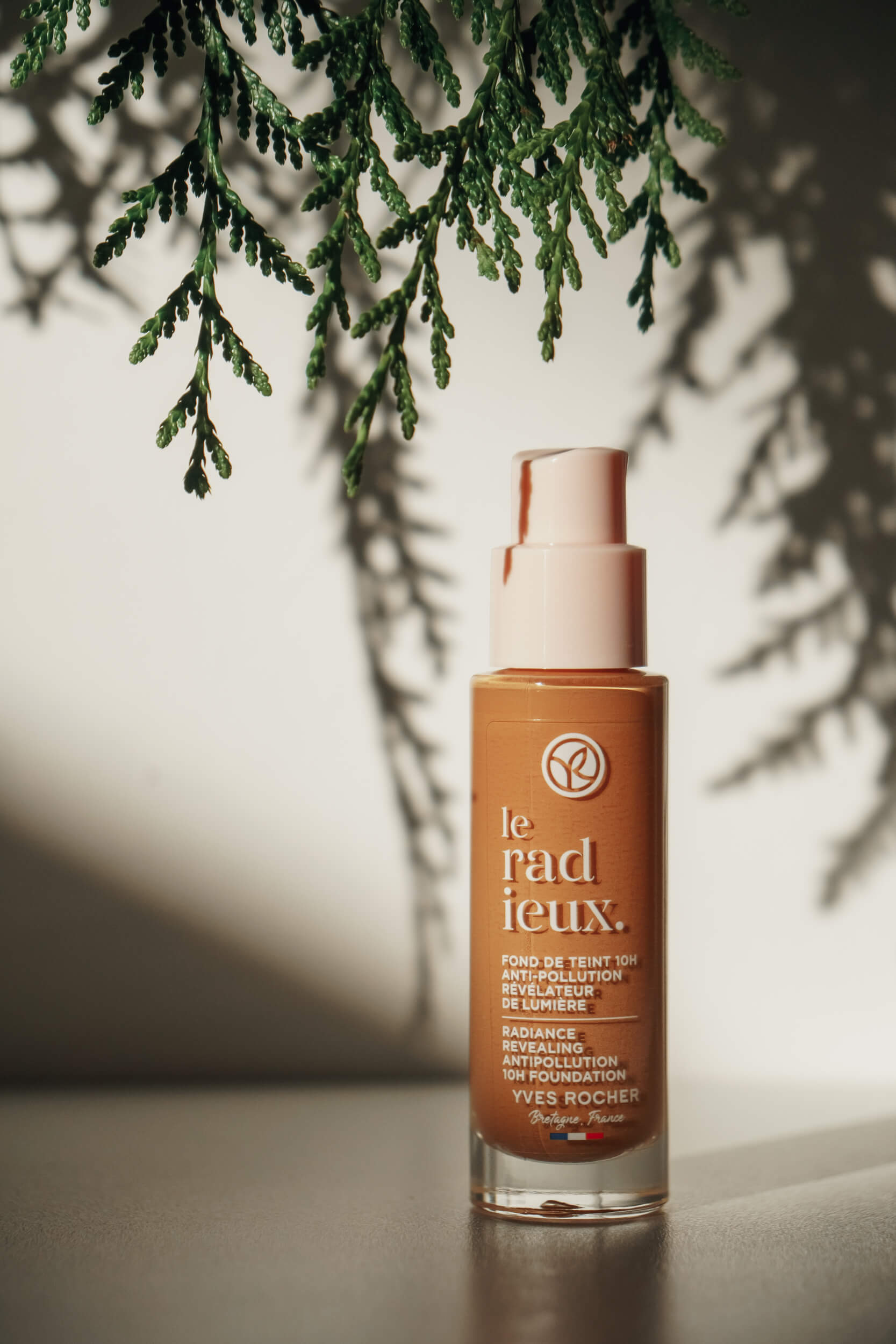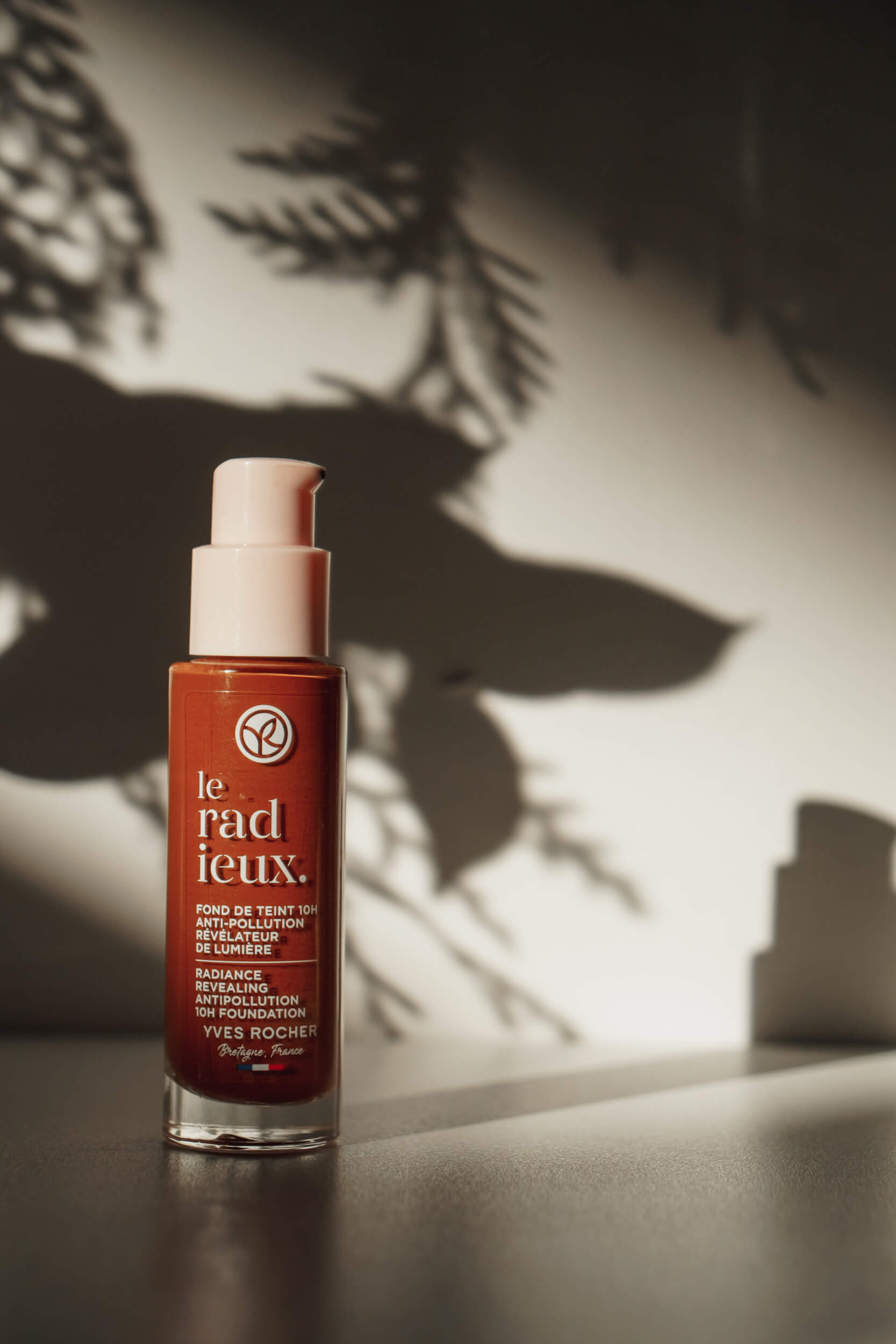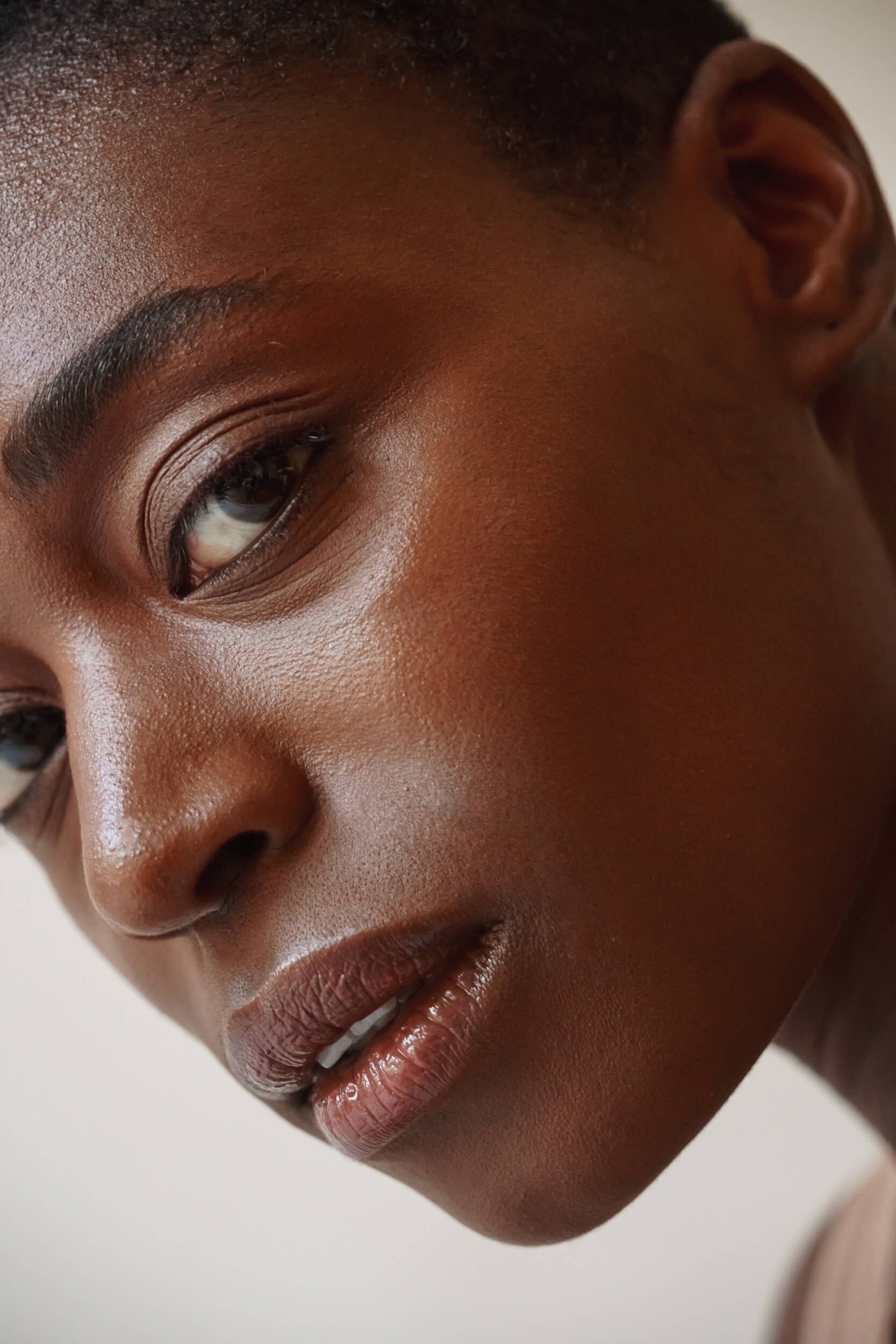 Texture and Finish
As the name of the foundation itself suggests, we are talking about a product with a radiant finish.
But let's start from the texture: it is a foundation with a creamy and fluid texture but at the same time, once applied, it feels very light. Its creaminess and lightness make it glide very smoothly on the skin. When you try it for the first time, even just on the palm of your hand, you will find that it is a fluid texture and a formula that gives a luminous and radiant appearance that, once massaged into the skin, is quickly absorbed. We love its finish and also the feeling of the product on the skin. A product, which thanks to its formula, lasts for 10 hours.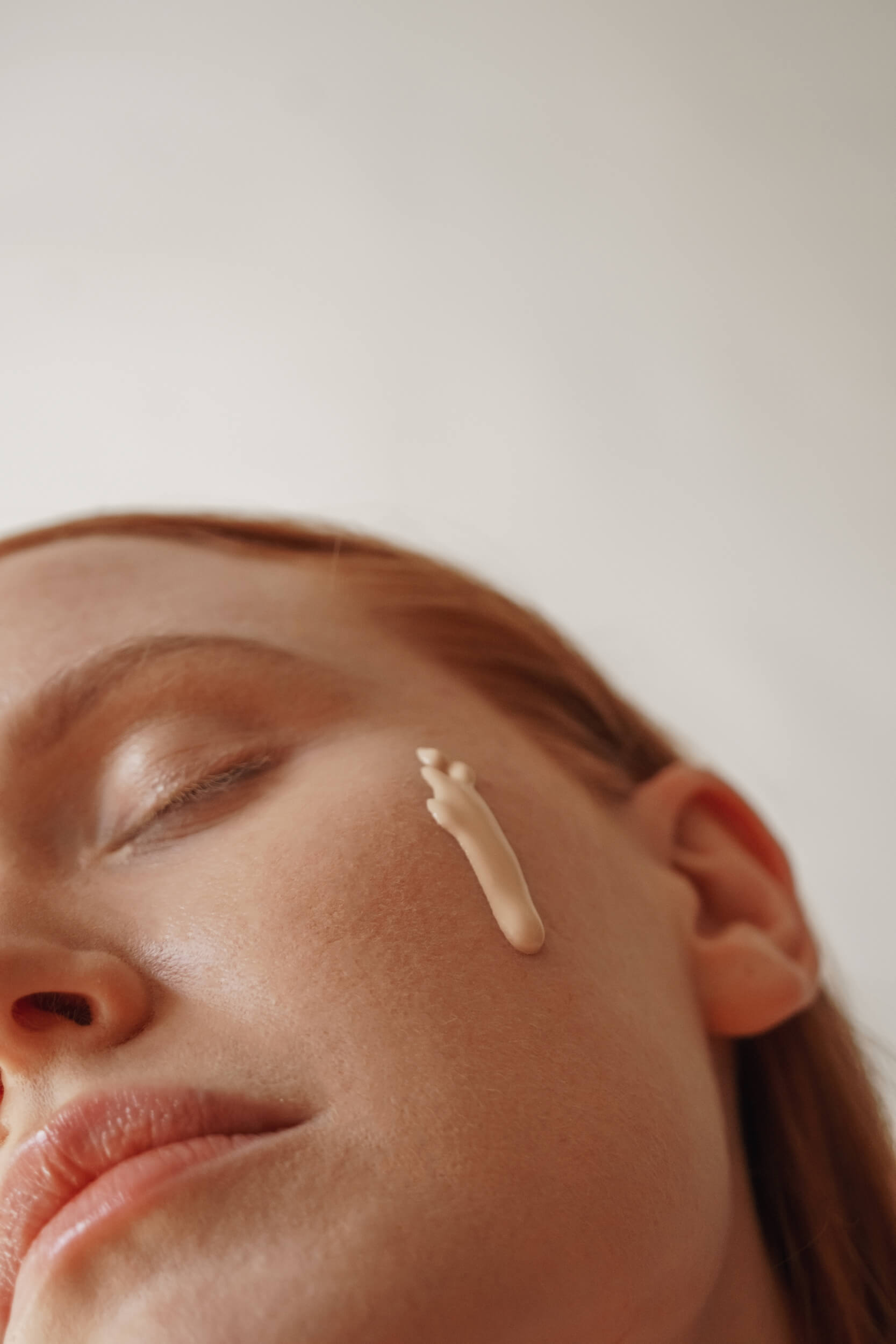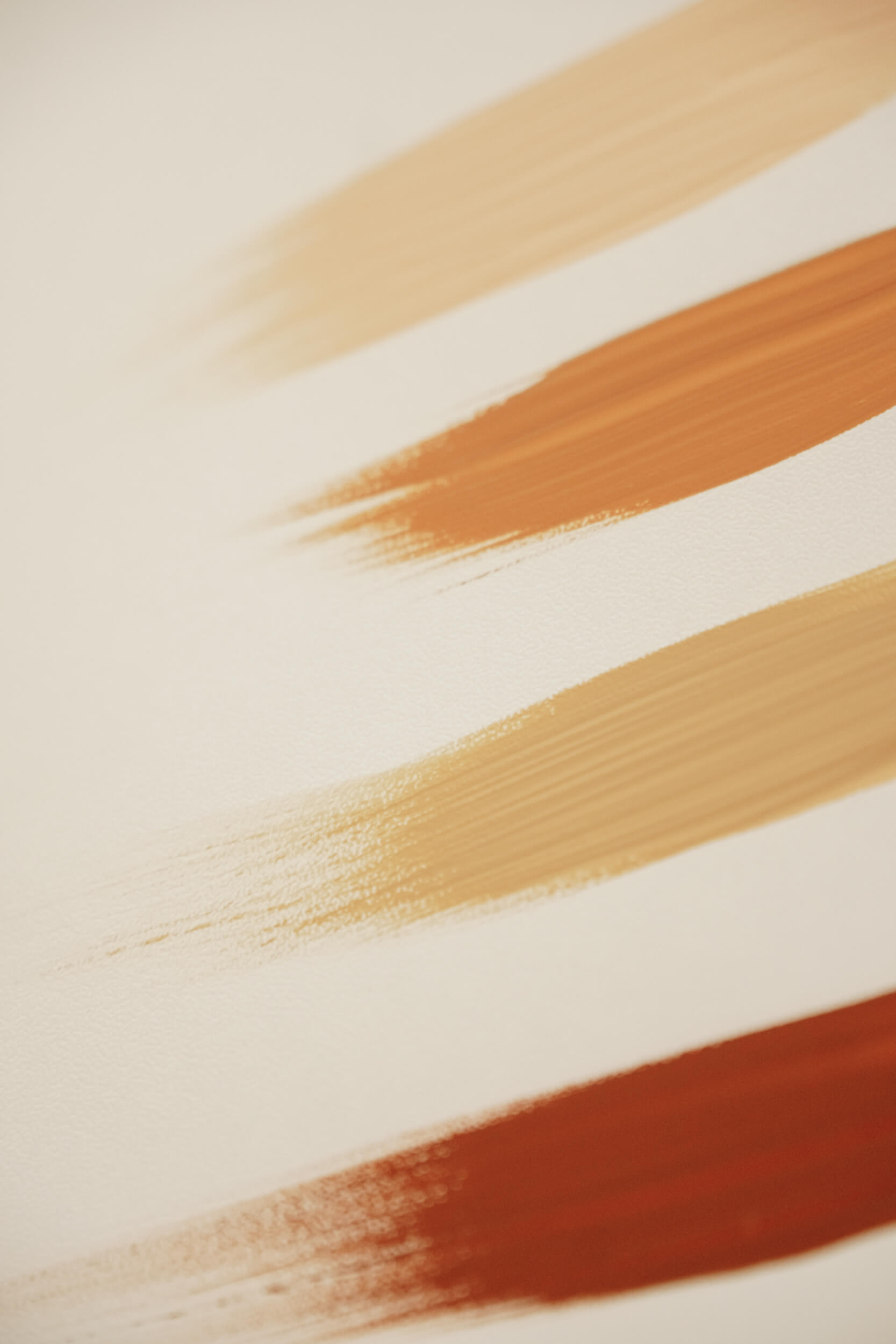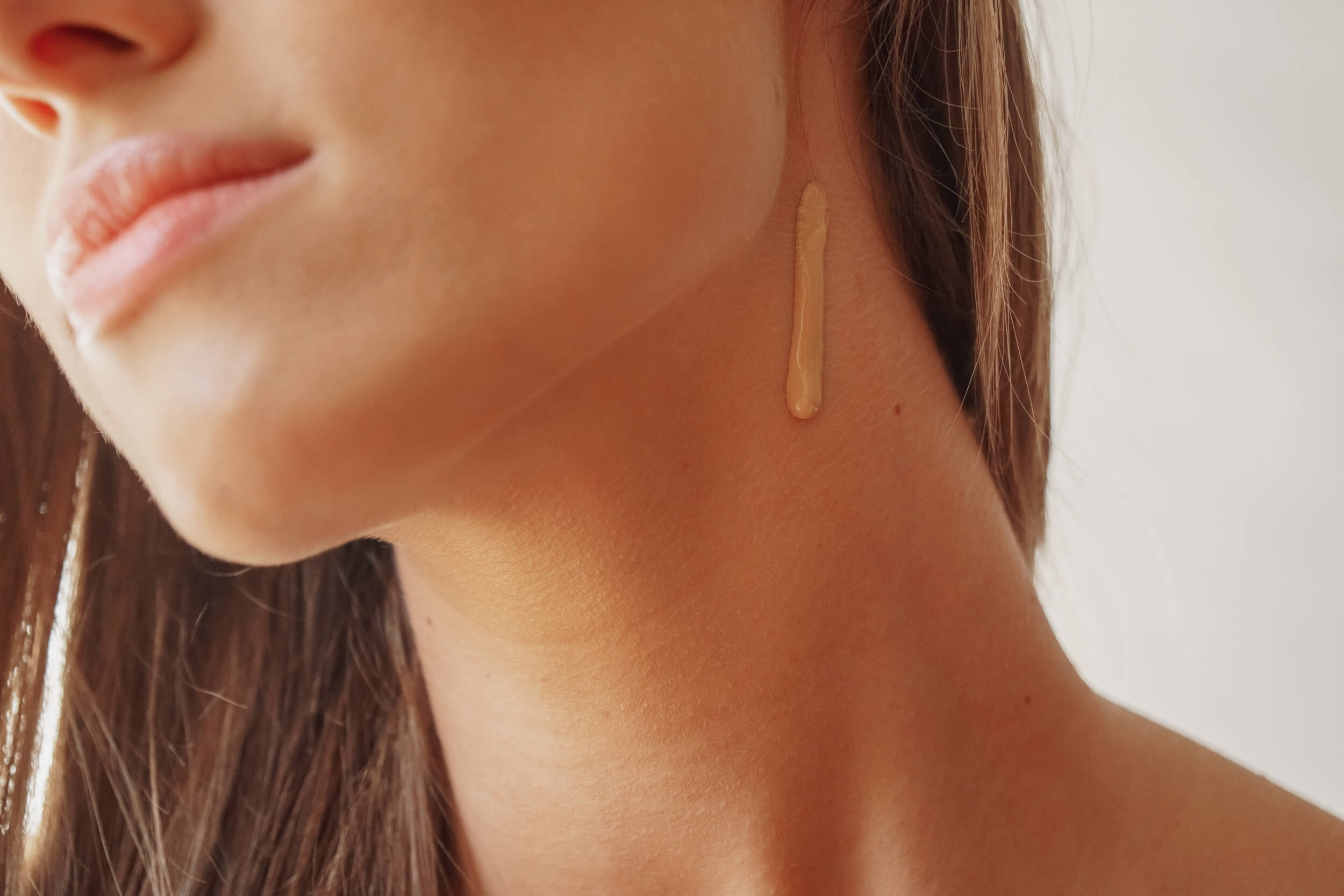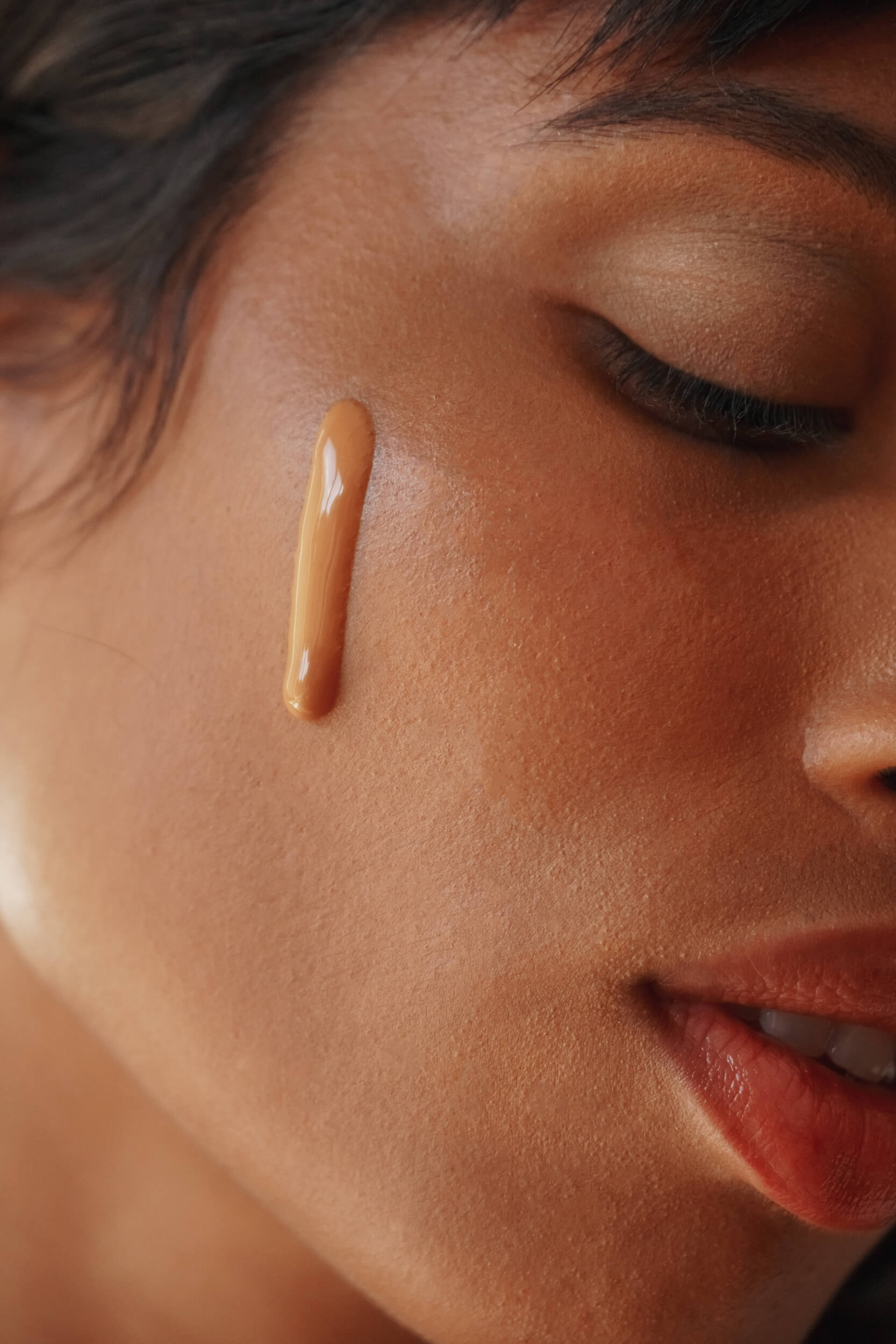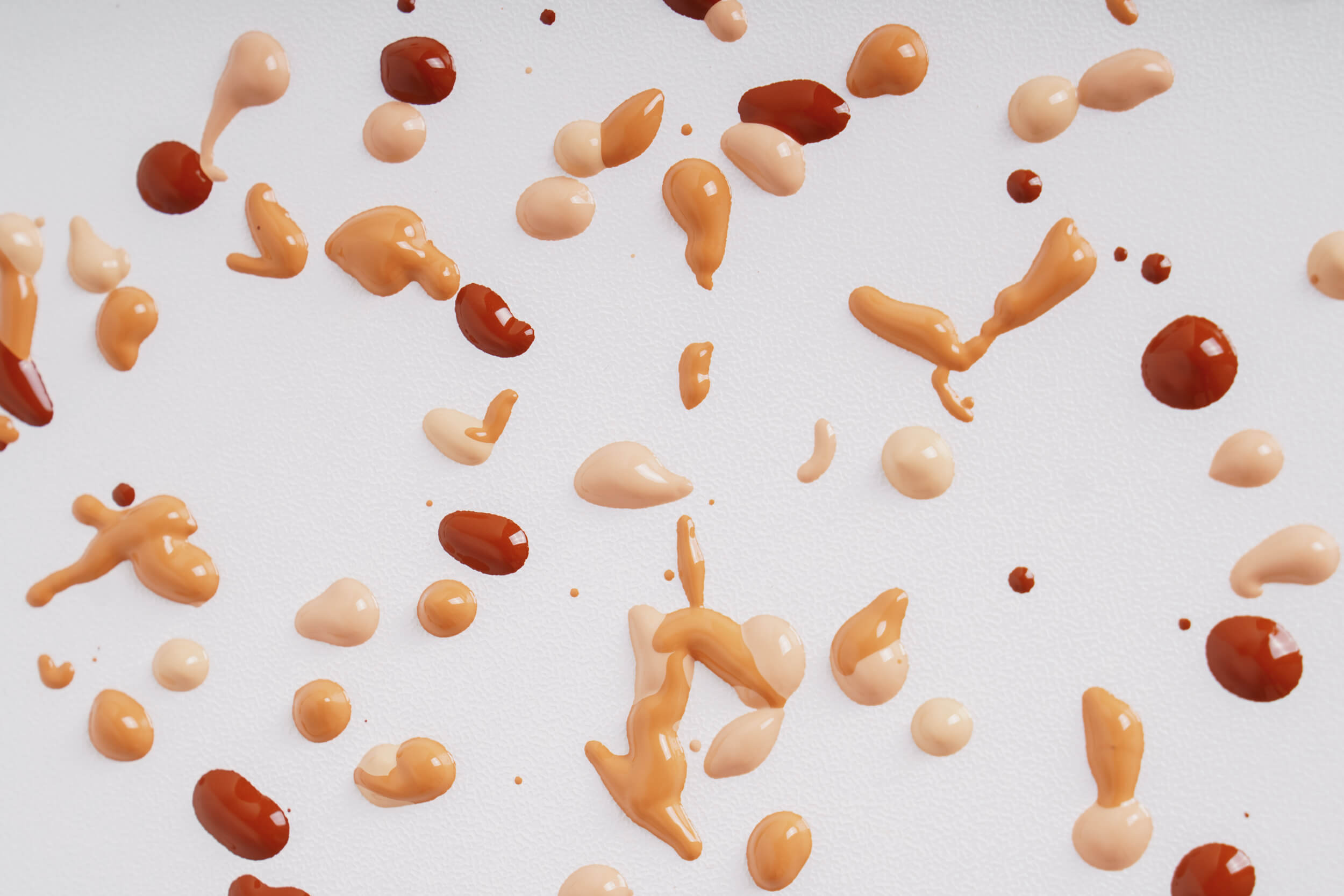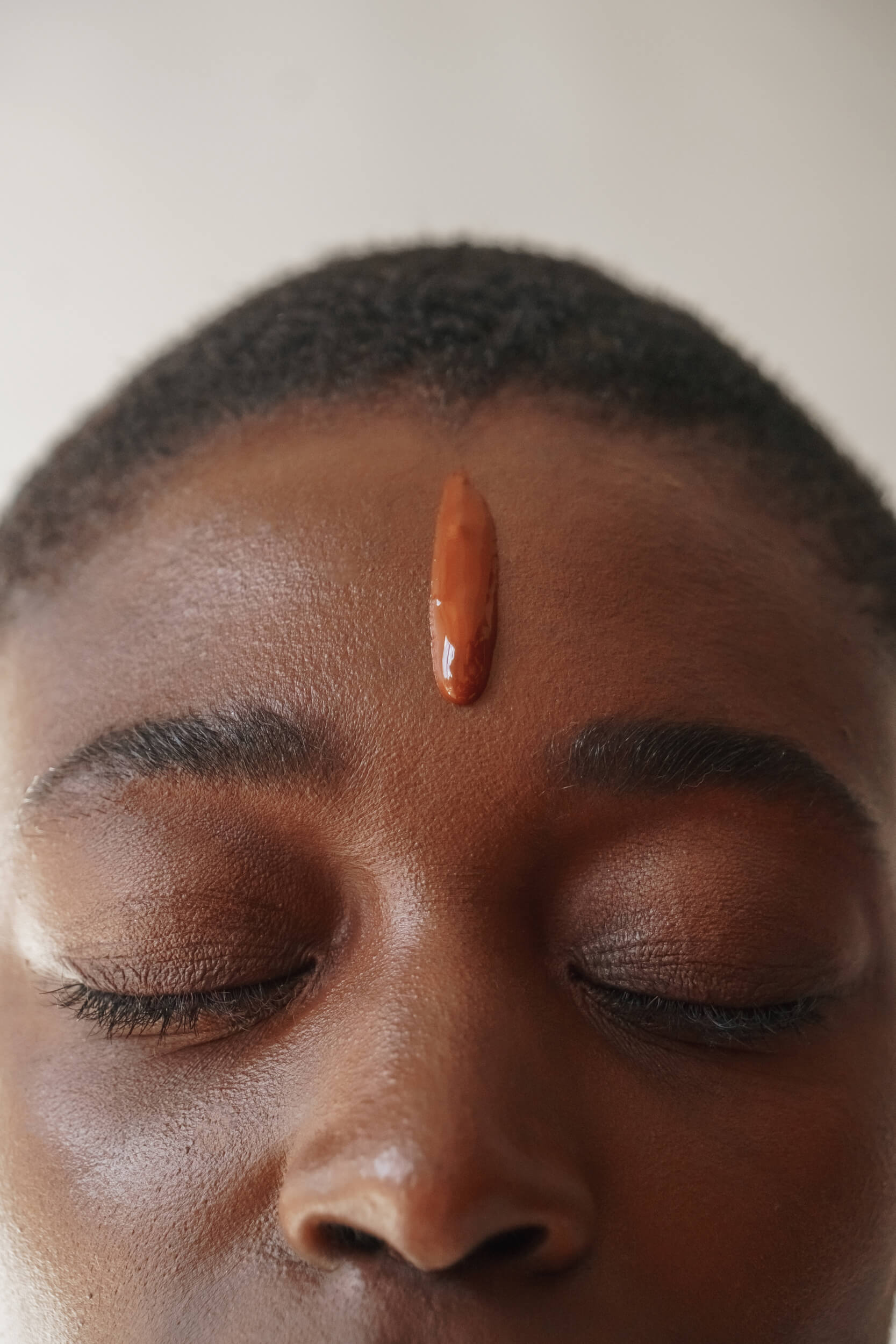 How-To
In these weeks, we have had the opportunity to try it, observing its coverage and the best methods of application.
Its coverage is buildable: with a single application, the foundation hides the most important discolorations and makes the complexion more even. With two applications (especially starting from the most critical points such as redness or imperfections), the foundation has medium coverage.
It doesn't happen with all products but this is really buildable: it doesn't turn blotchy nor it gets too noticeable on some areas of the skin. It does not lose its brightness, which we could almost interpret as beautiful transparency, never shine.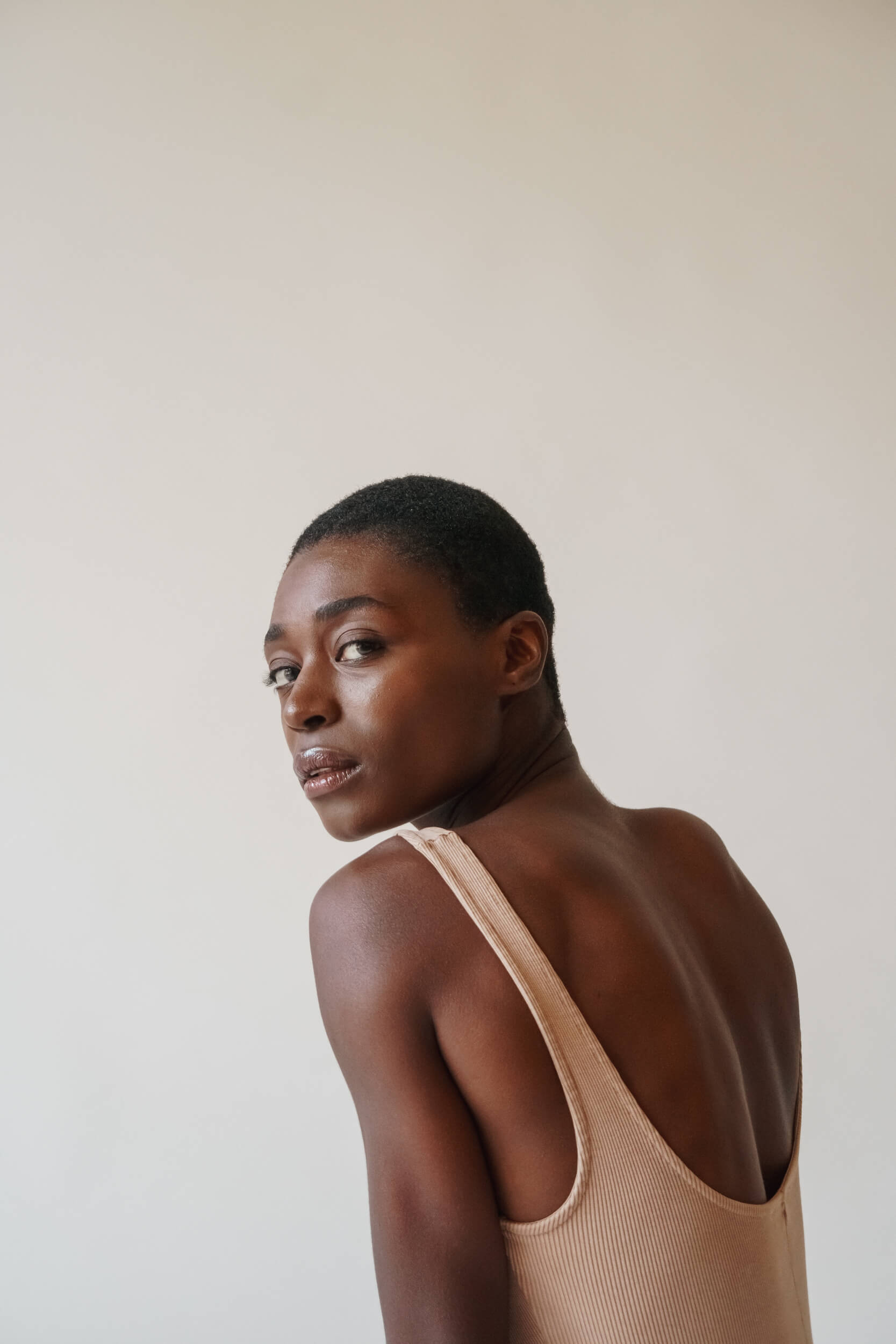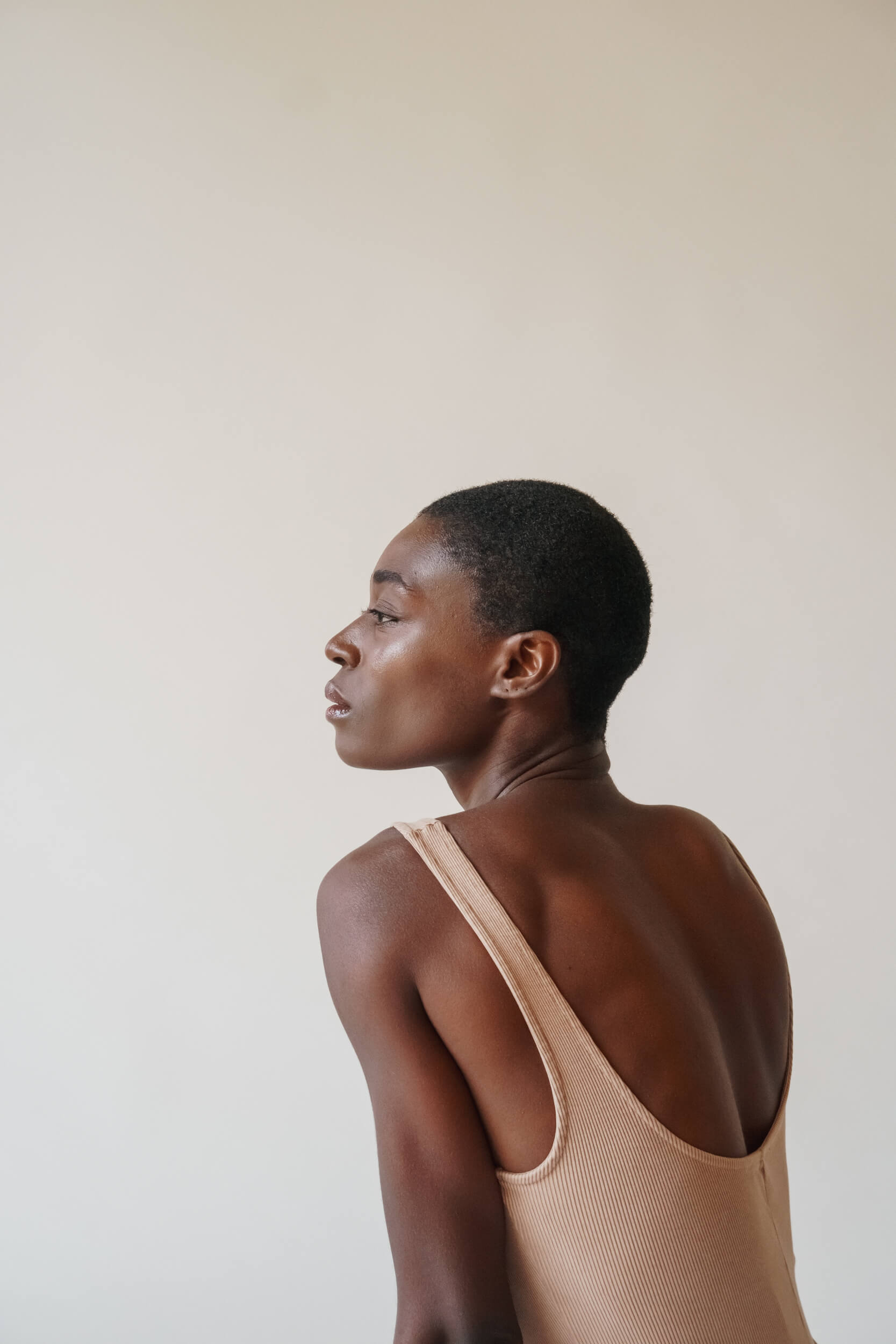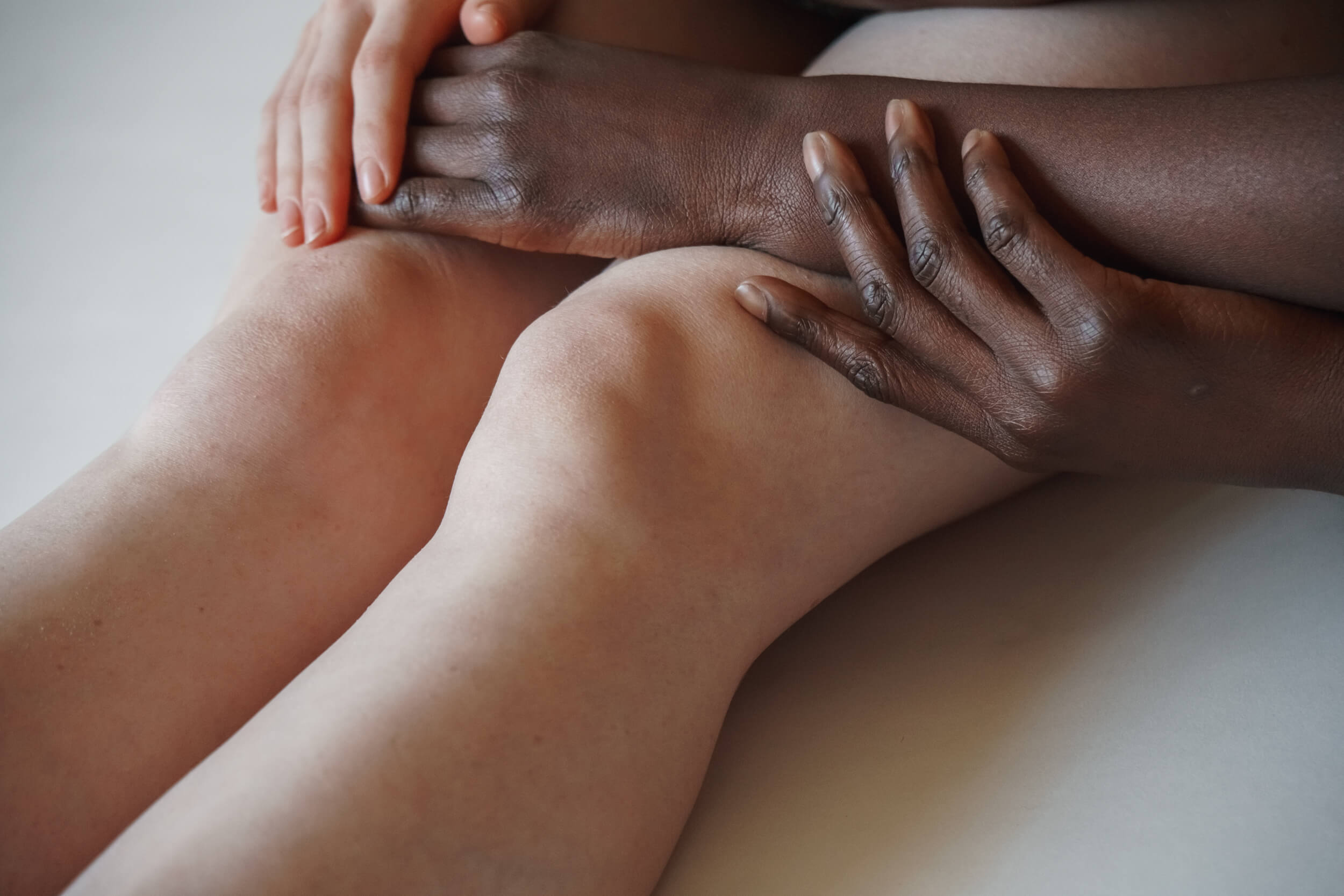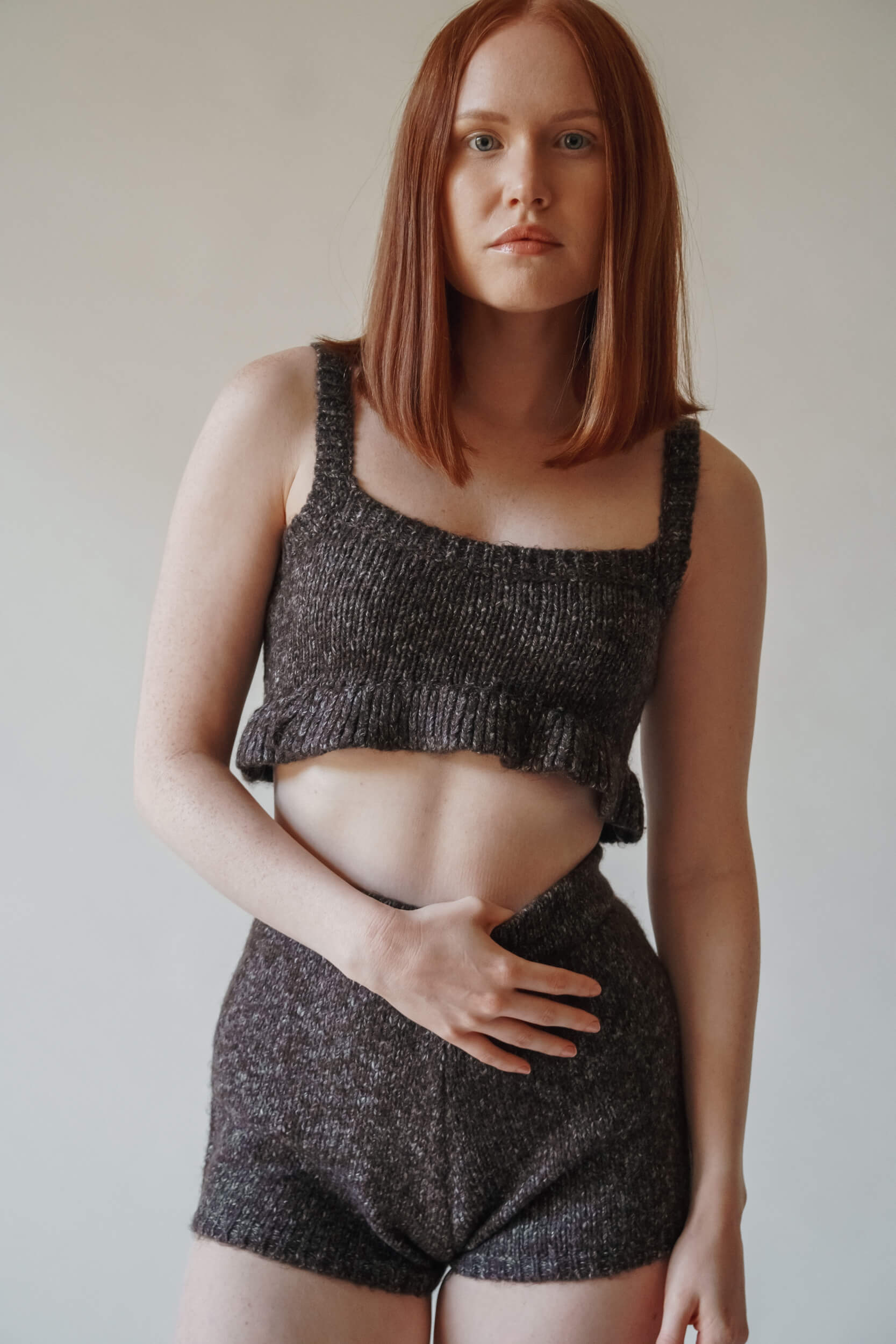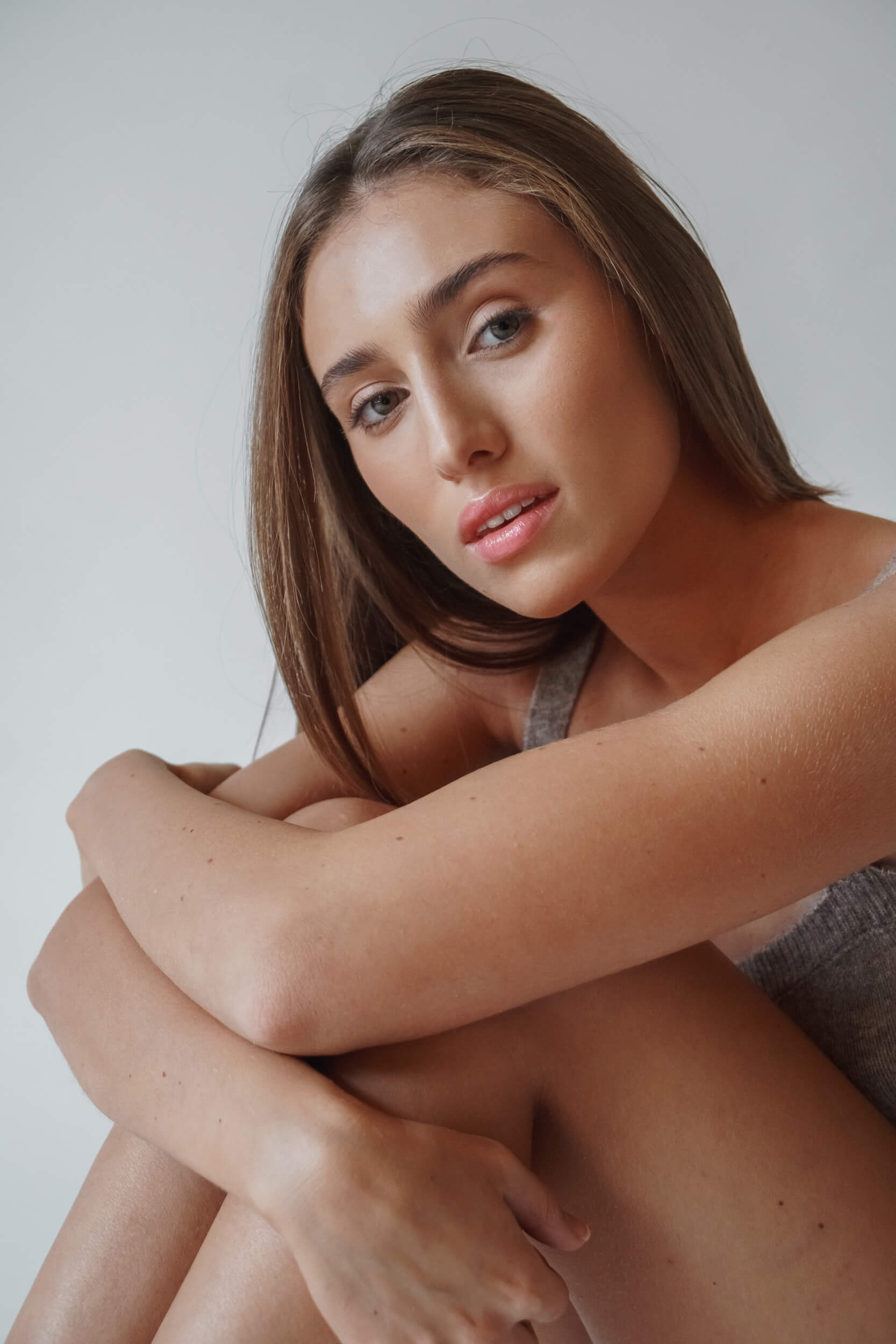 To obtain different levels of coverage, we have tried different application methods.
1)With the dampened sponge, you will get a natural and radiant effect. Here, too, you can apply more product to the areas you think need it most. The sponge, absorbing part of the product, gives a natural and fresh effect to the skin, perfect for those who love a product that has a nice finish but does not like to apply too much of it.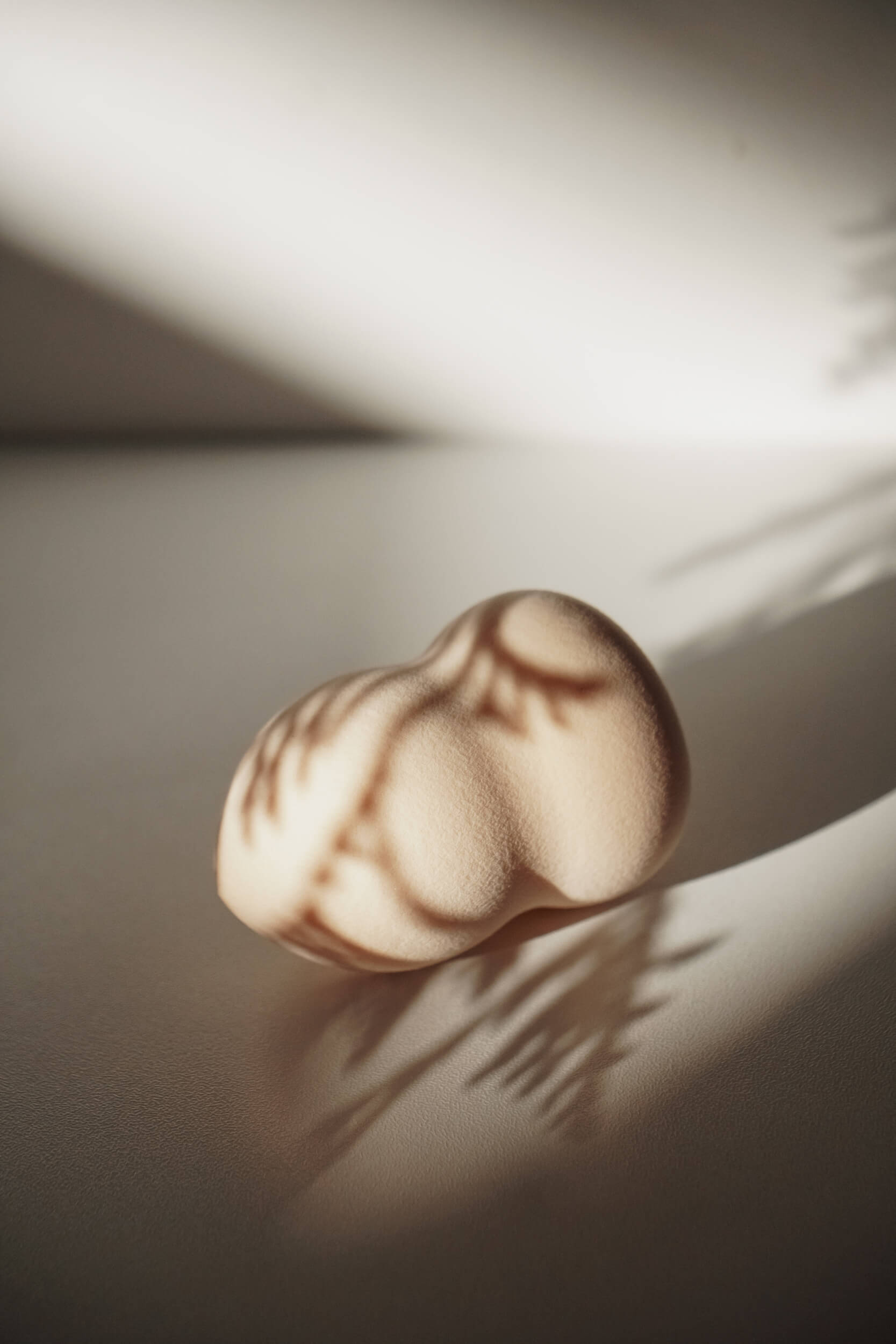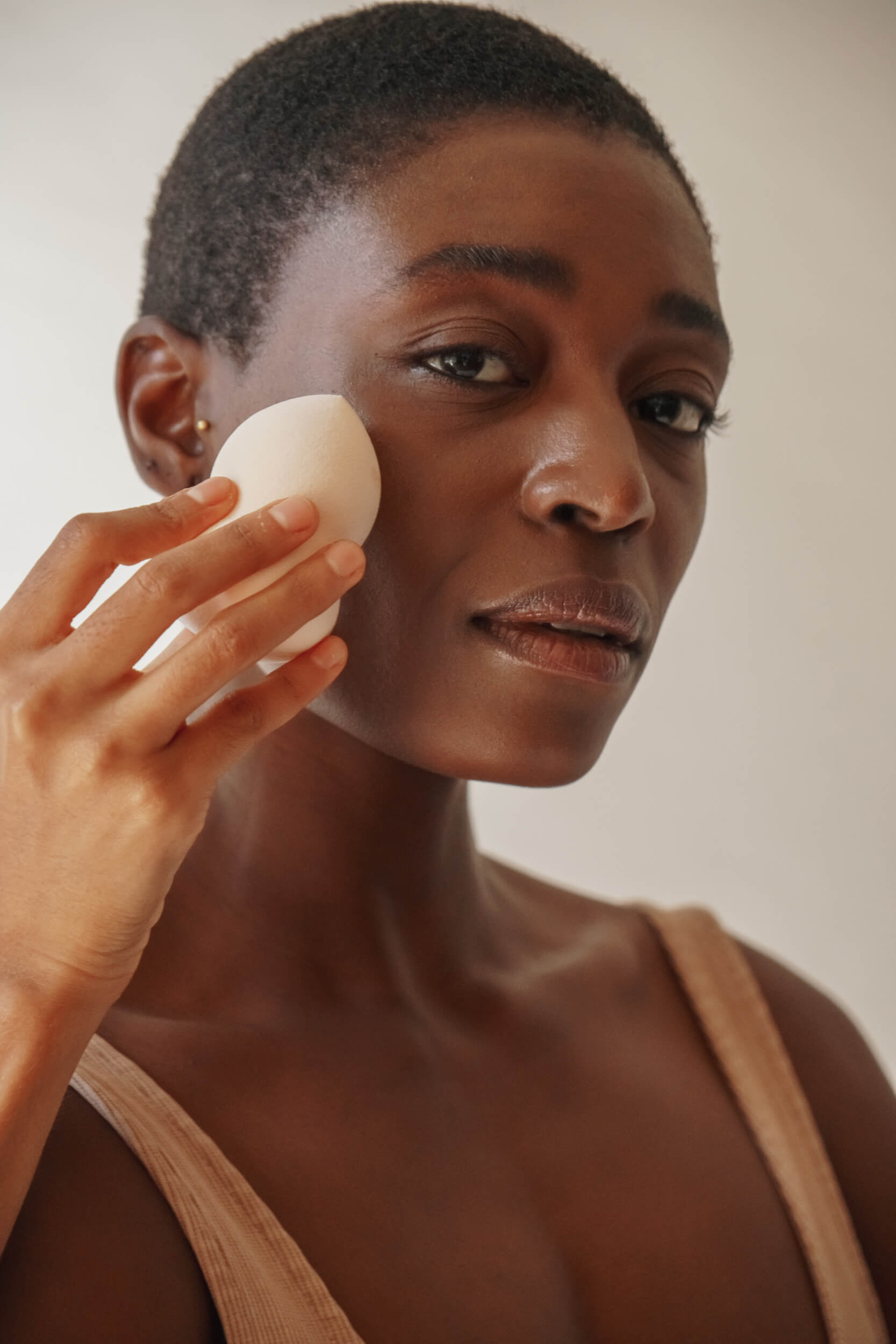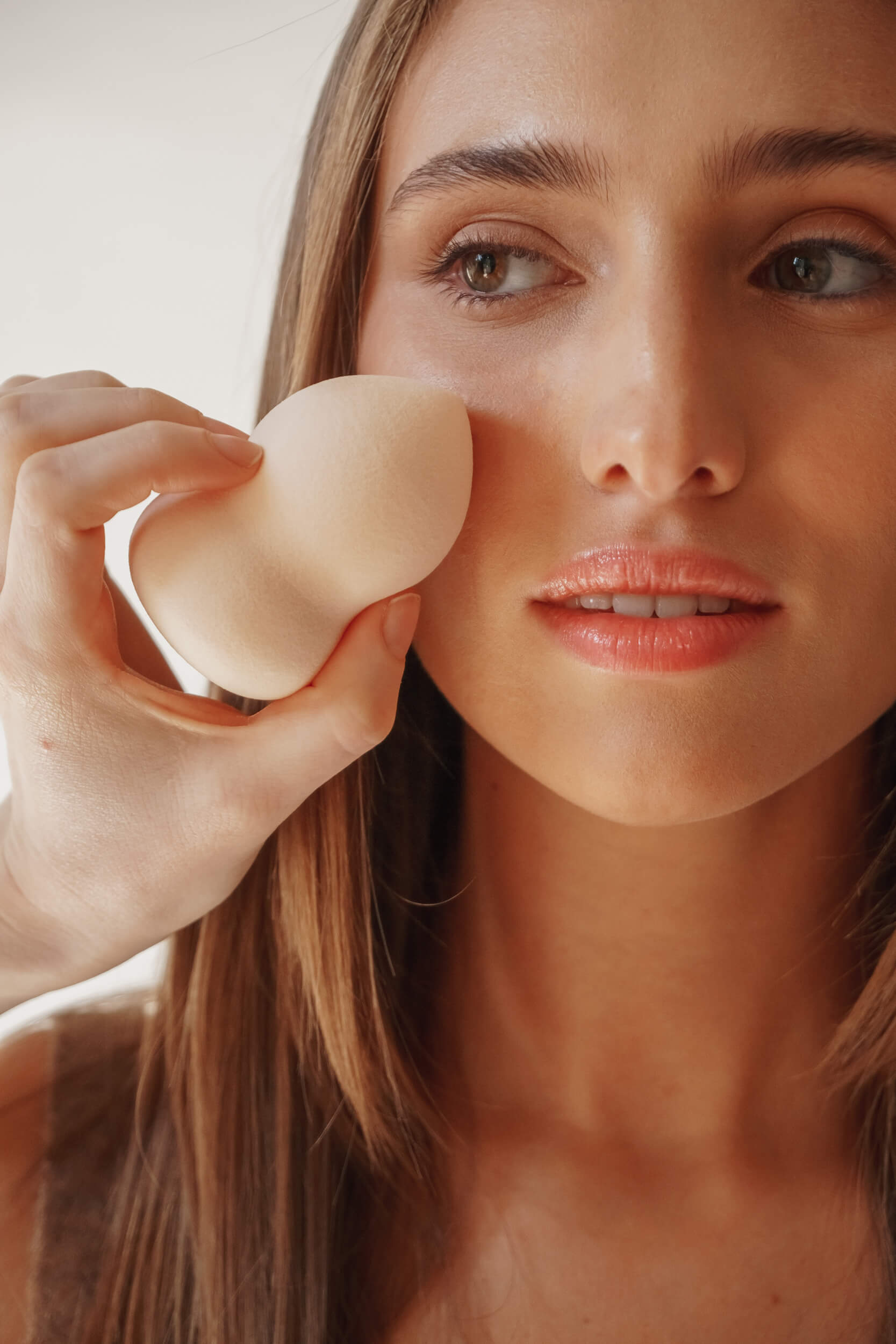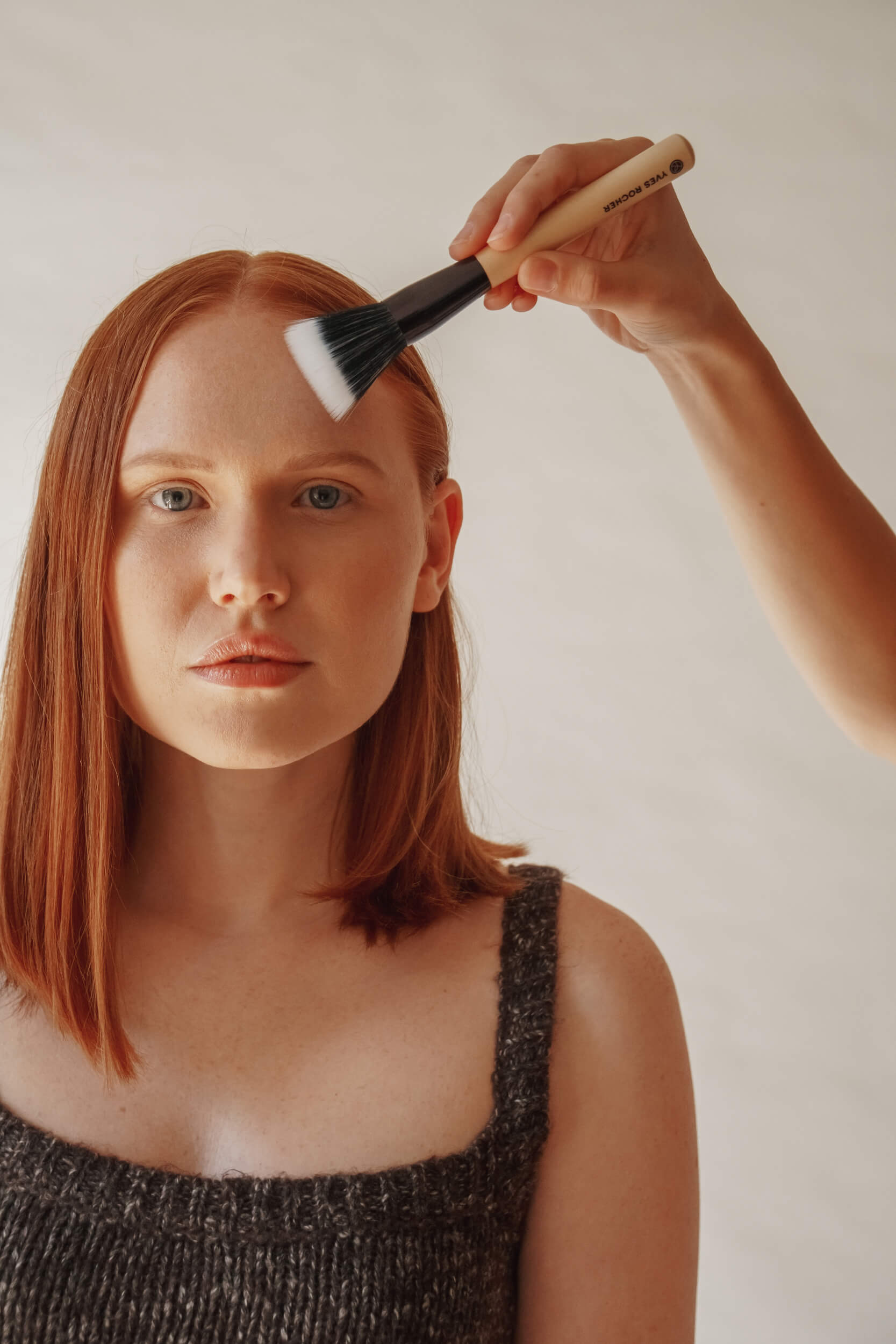 2)With a stippling brush: if you prefer applying the foundation with a brush but always want to maintain light coverage, this method of application is for you. With a brush like this, the product will blend on your face and neck in a natural way, avoiding a heavy effect but maintaining its beautiful luminous finish.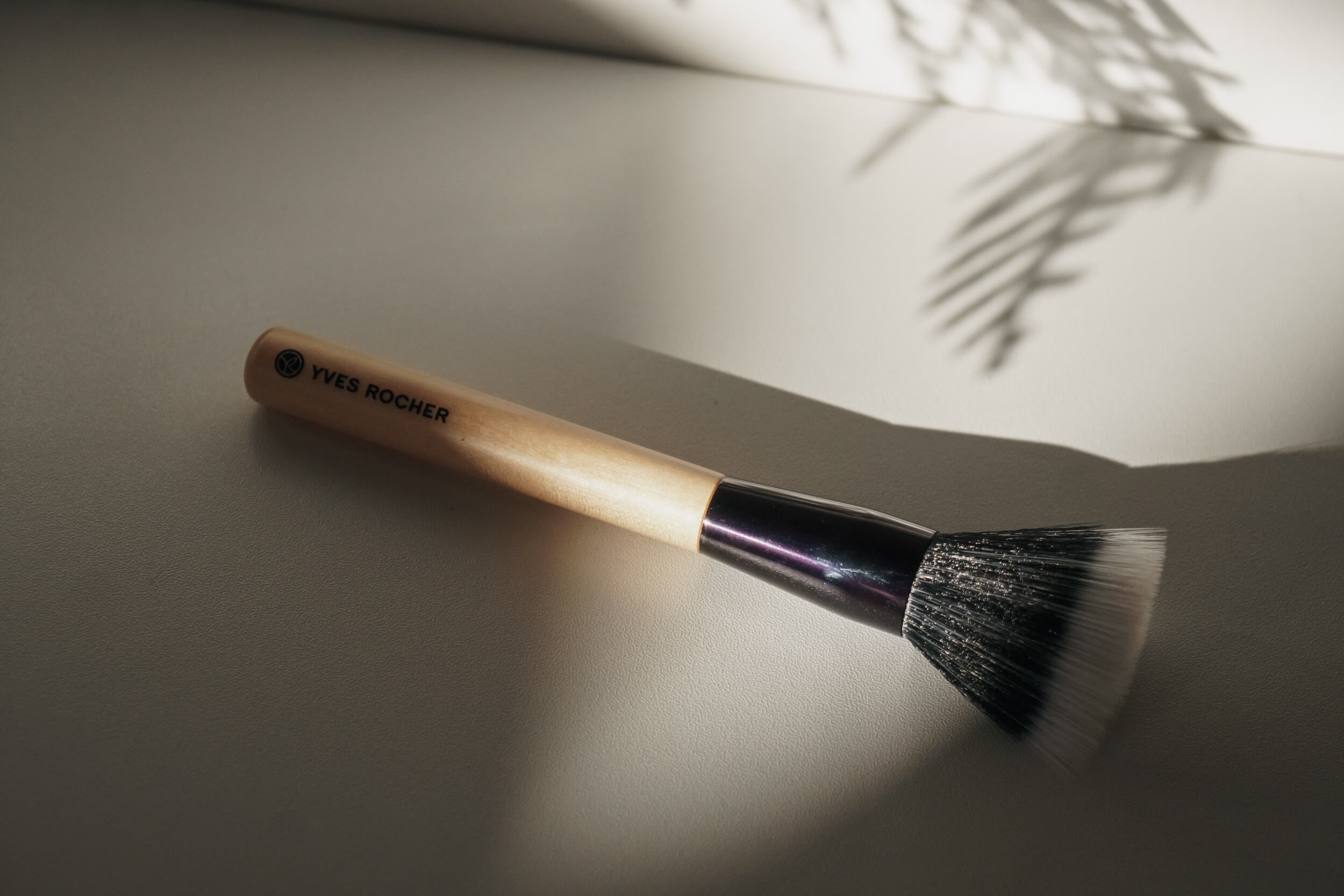 3)With a Kabuki brush: if you want more coverage and you want to hide discolorations, redness, and imperfections in a targeted way, this is the solution for you. A Kabuki brush will allow you to achieve the maximum coverage of this foundation with a hydrated skin effect, but at the same time, it will smooth the skin flawlessly.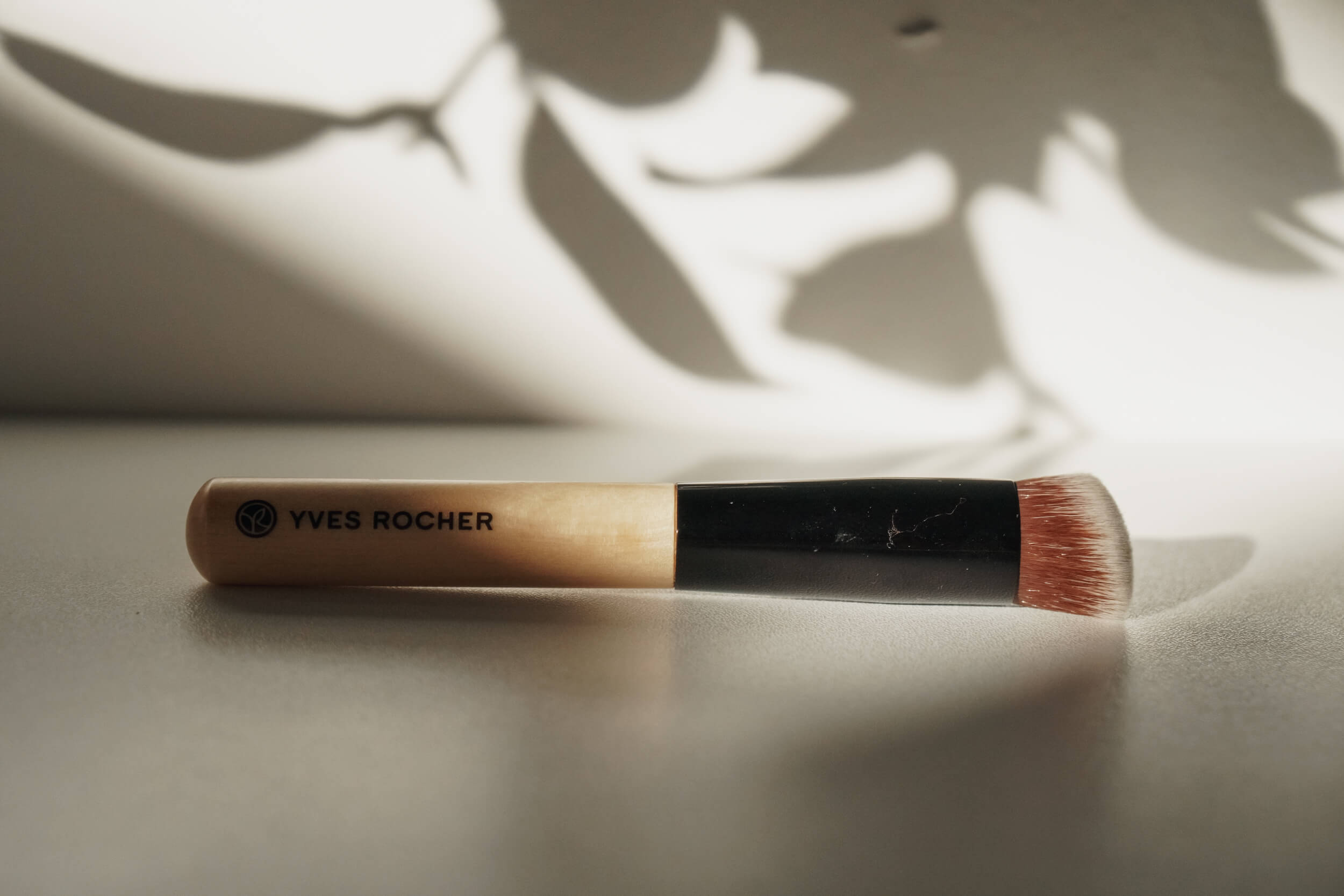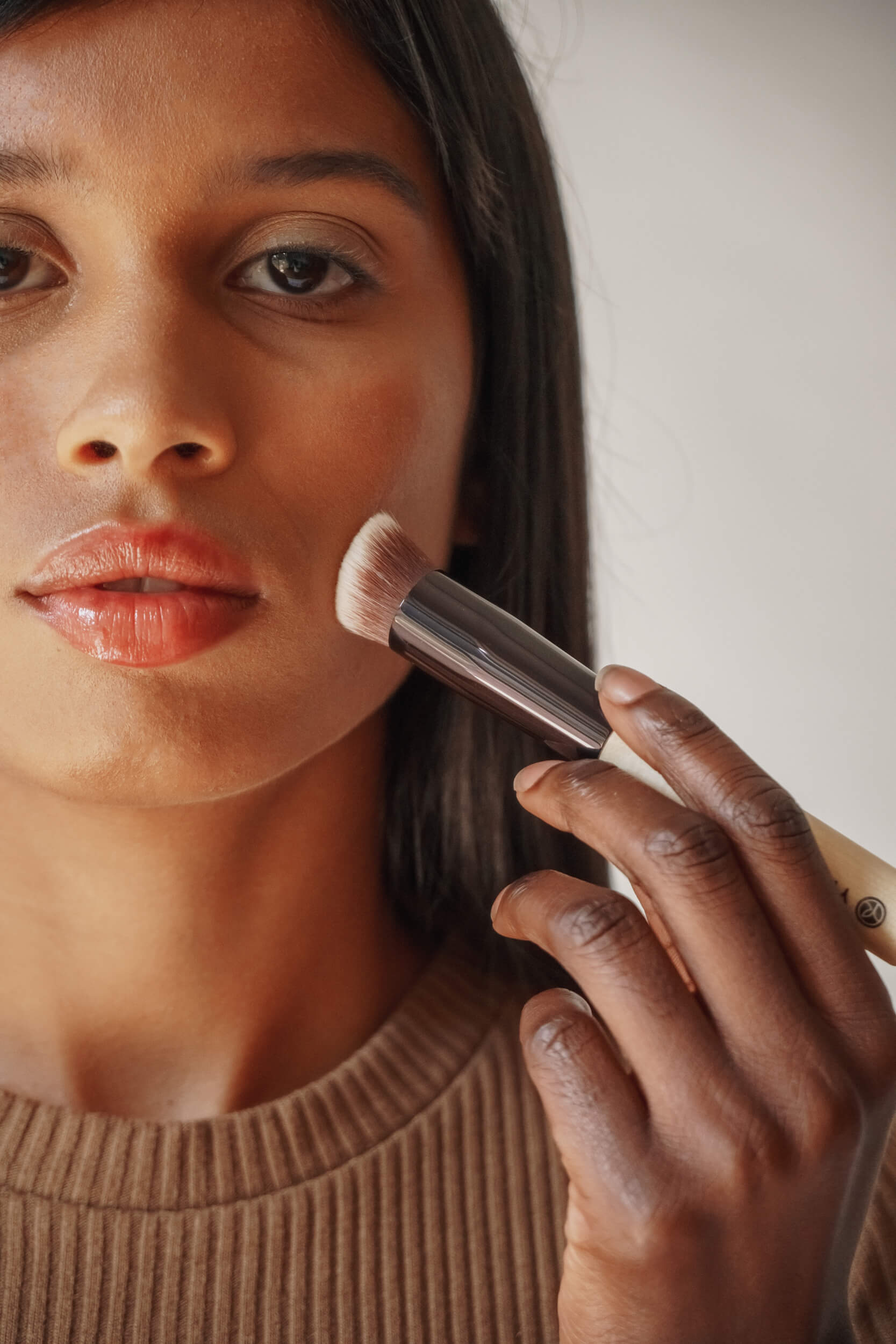 A little tip? Always start from the central part of the face, and then blend the product towards the outside and the neck. In this way, not only will you eliminate redness first (which are usually in the central area of the nose, forehead and chin), but you will get a very well blended effect, whatever the chosen application and the coverage you want to achieve.
Natural & Anti-pollution
Le Radieux foundation is vegan and contains 86% ingredients of natural origin, is alcohol-free and has a non-occlusive formula. But not only that, thanks to a formula rich in Aphloïa, the skin is protected from pollution and makes the complexion fresher and brighter, day after day.
But how does it protect our skin from pollution? This has always been an important point in many Yves Rocher skincare products: protecting our skin from one of the causes of aging and gray skin tone.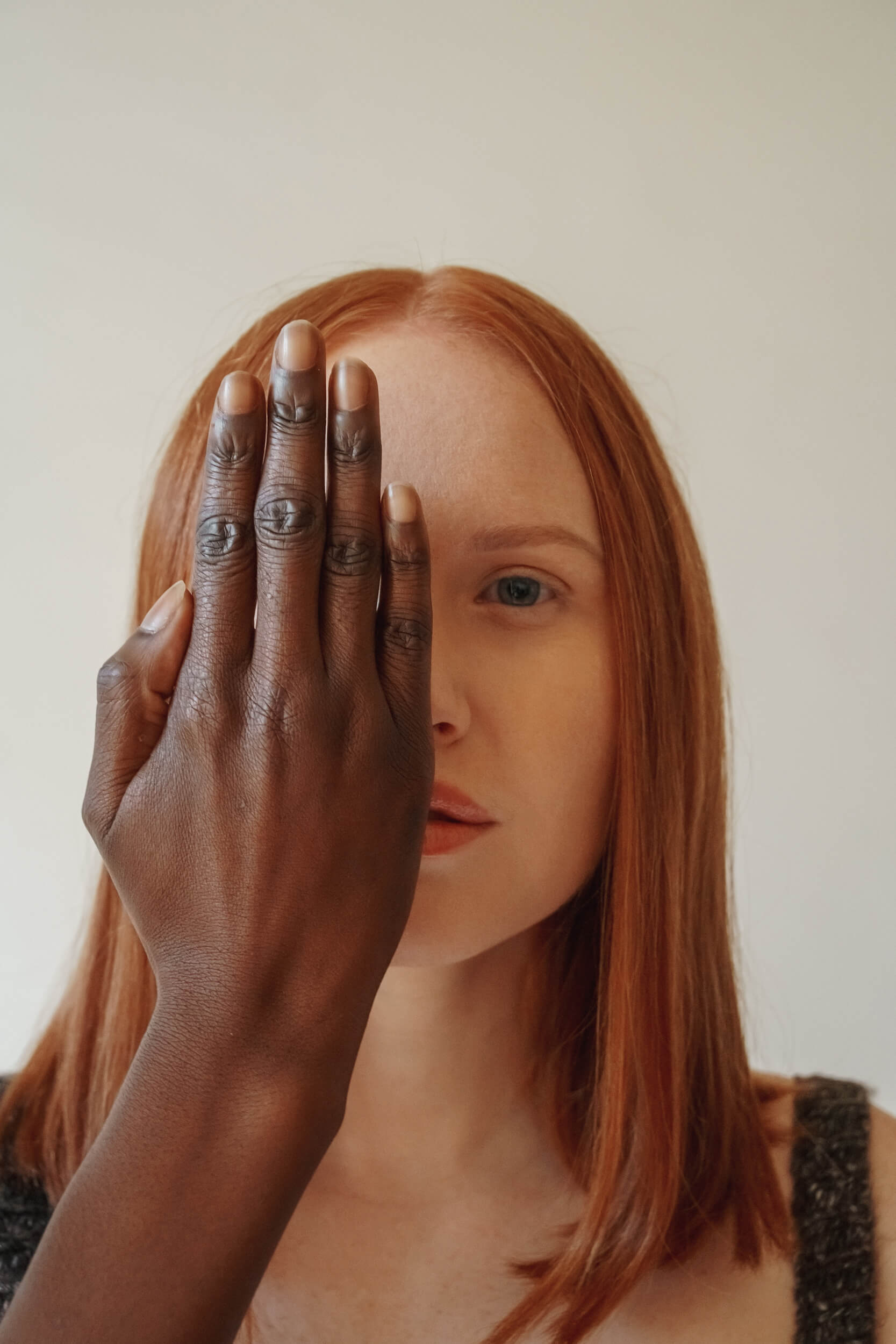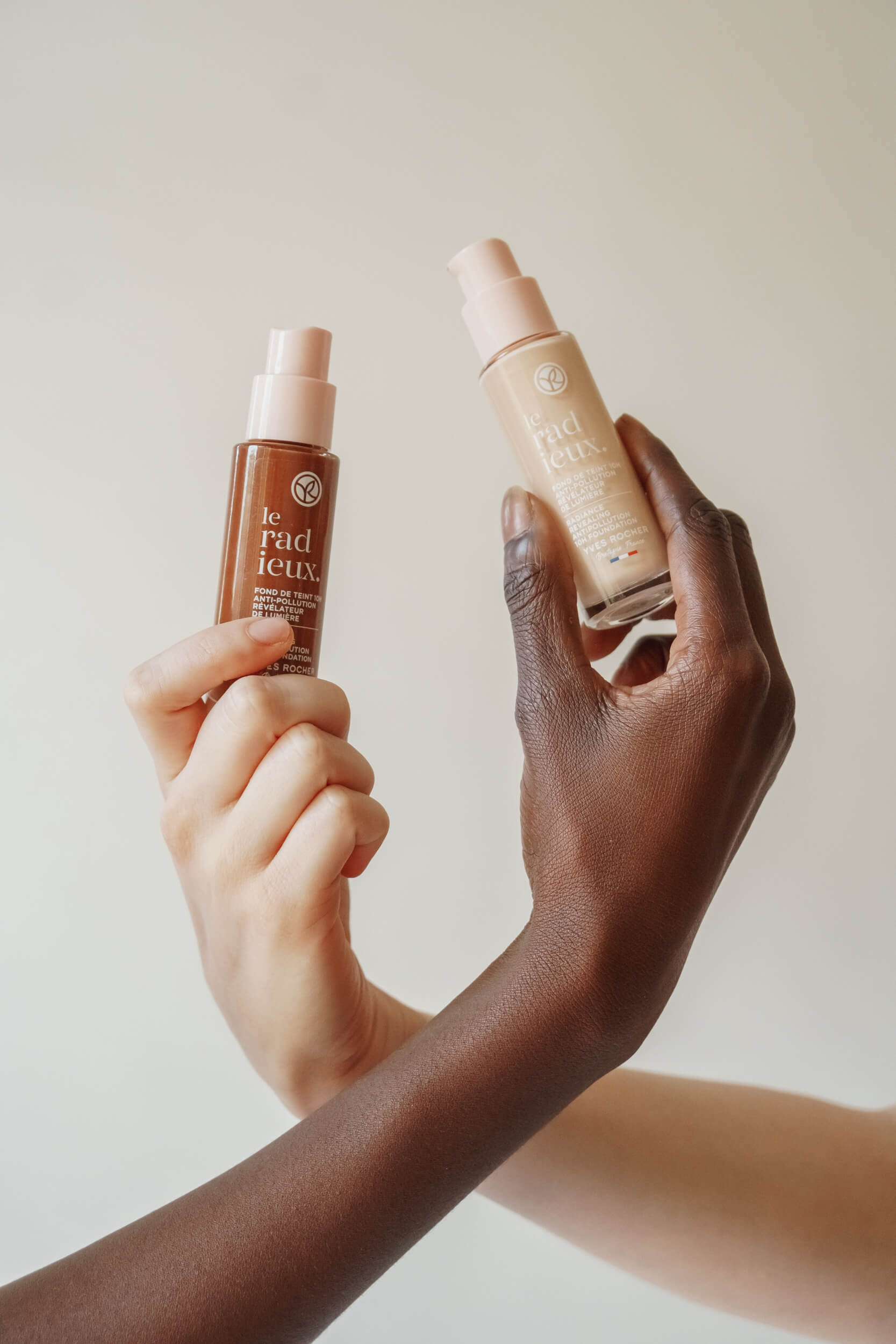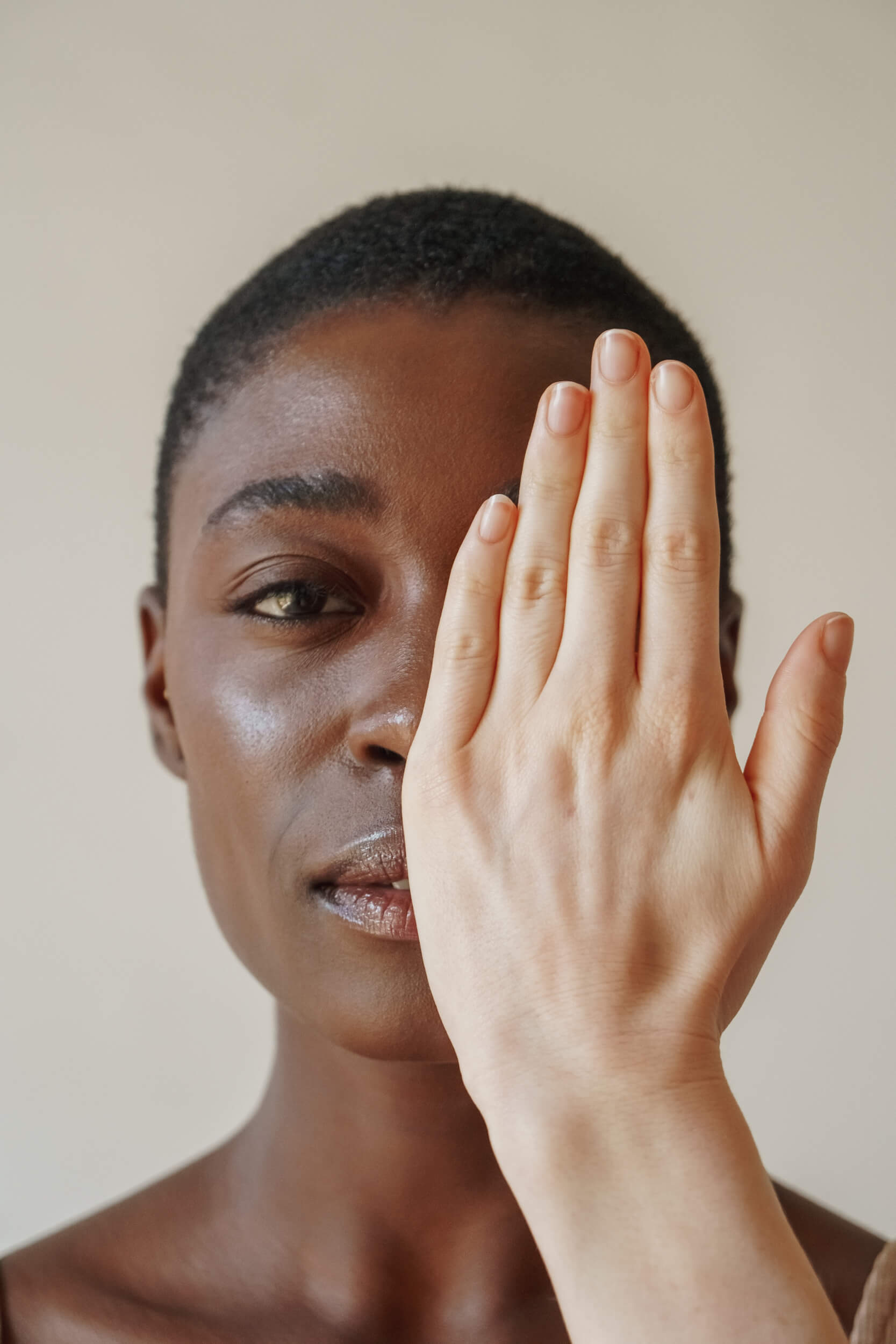 Aphloïa is the main ingredient of this product: a Madagascar native plant, able to shelter and protect itself from external aggressions. The researchers of Yves Rocher have succeeded, with their studies, in extracting and concentrating its molecule to give the skin the same power as the plant (while preserving the integrity of the plant itself). In this way, our skin is protected from external agents, and also nature itself is protected.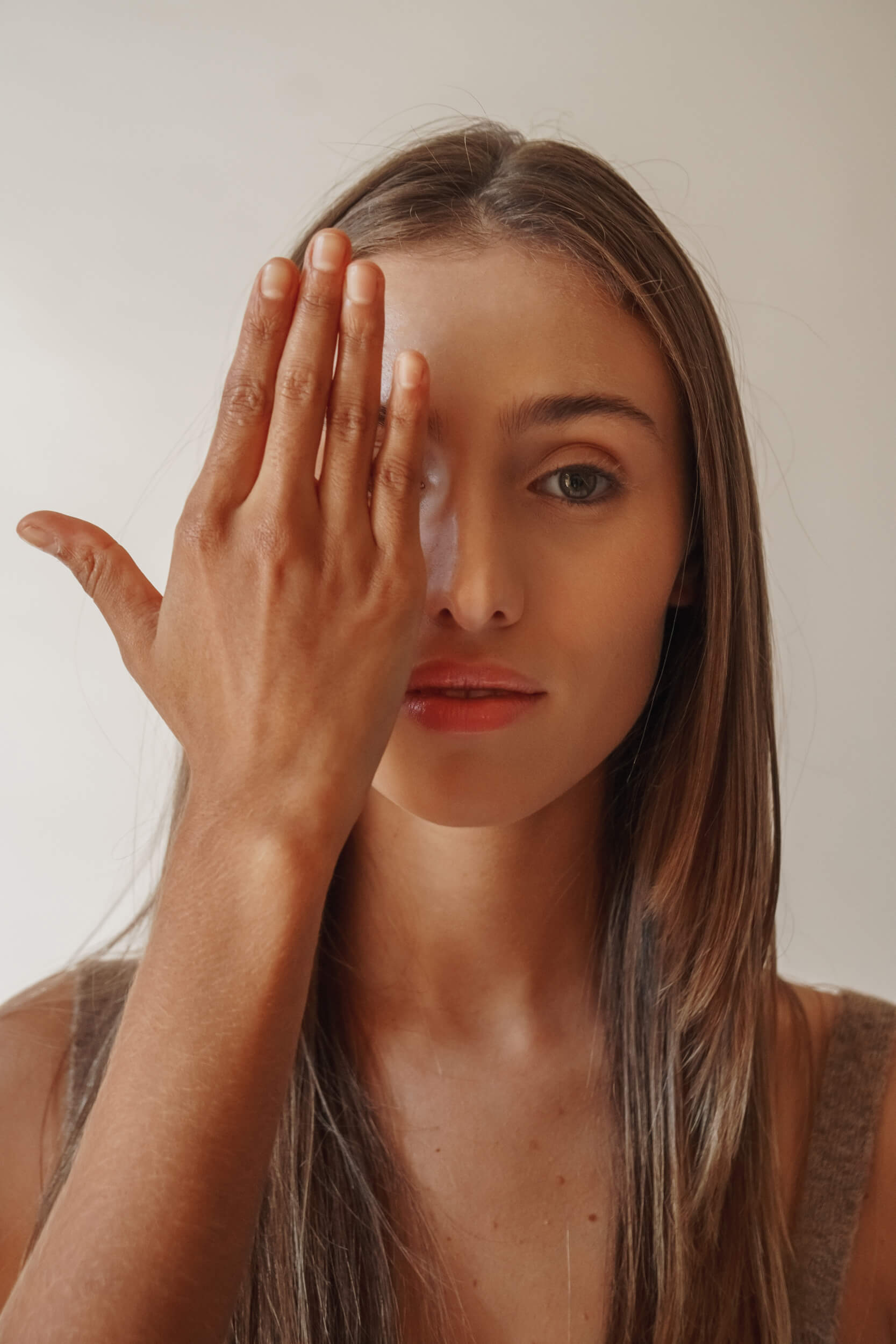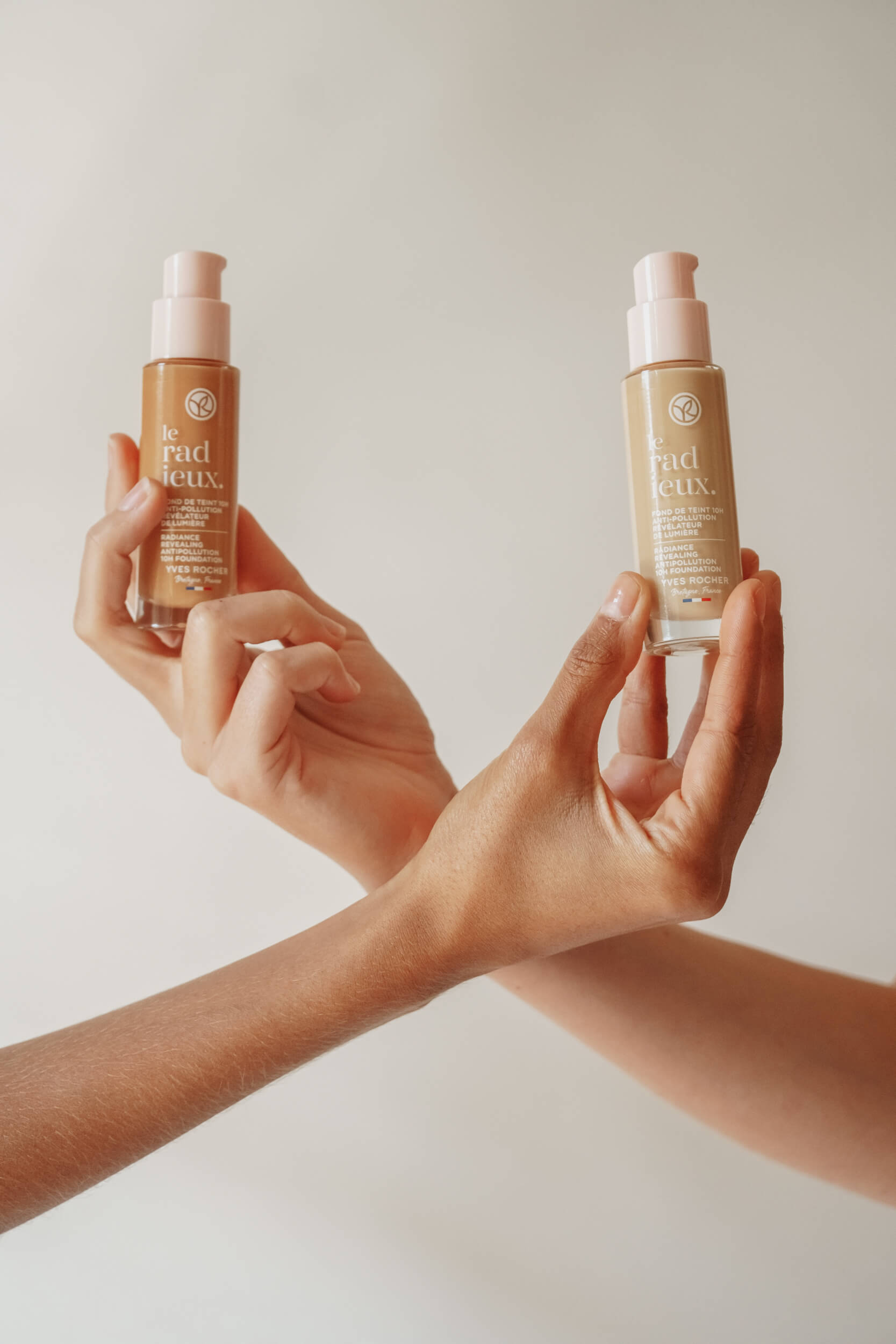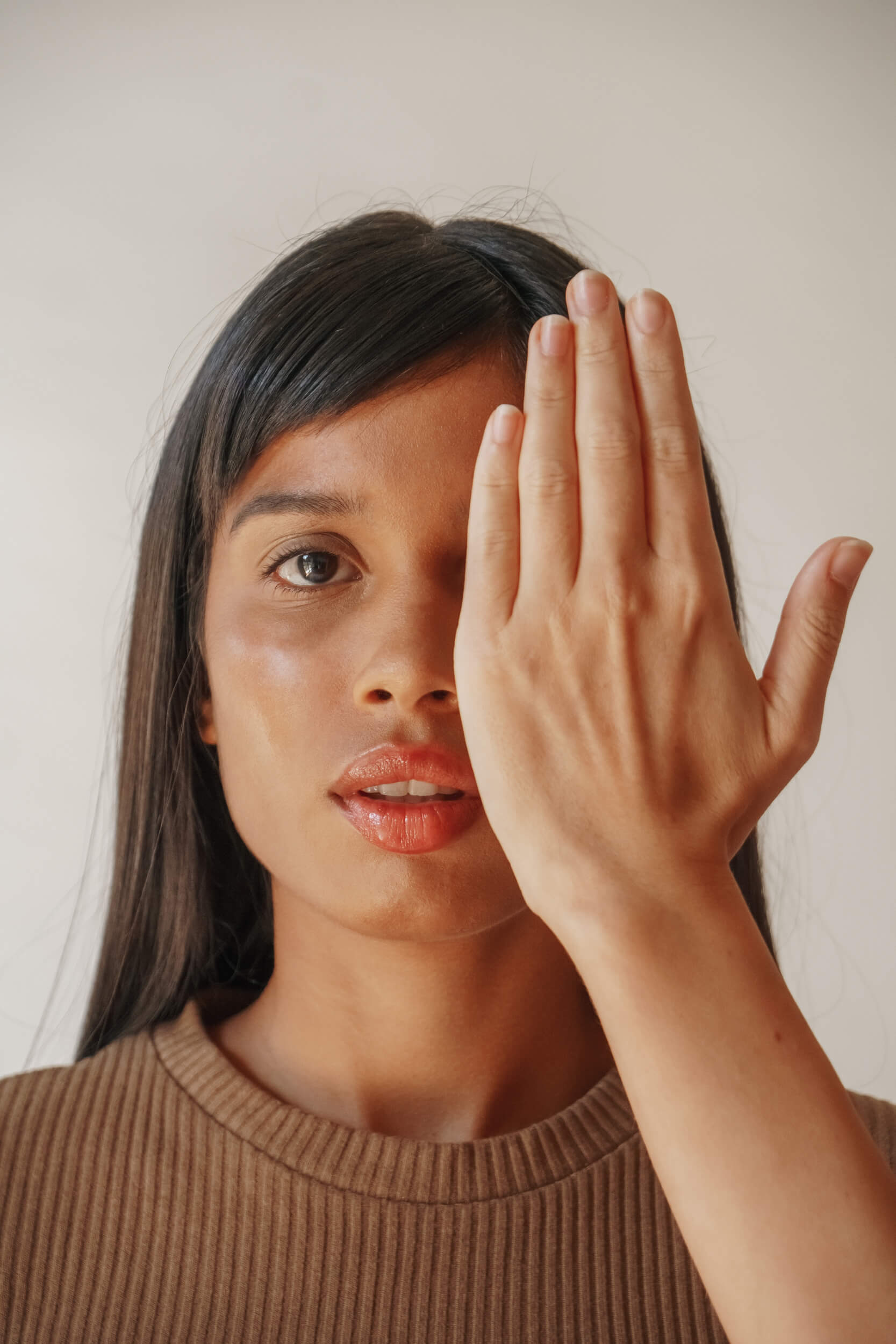 The Packaging
Not only does the formula have natural ingredients, studied, and extracted without harming nature, but also the packaging wants to do its part: the glass bottle is recyclable and the cardboard that contains the product comes from responsibly managed forests.
We, therefore, speak of innovation and sustainable makeup. Because Yves Rocher has always been on the side of a makeup created to take care of people but also of the Planet.