At the Sundance Film Festival in London, at the Picturehouse Central, we had the chance to see Amazon Studios "Late Night," a brilliant and bubbly workplace comedy where a talk show host not quite up with the times (Emma Thompson) hires her first ever female comedy writer (played by Mindy Kaling) in an all-male team.
Title: "Late Night"
Behind and In front of the Camera:
In front of the Camera (quite literally), and behind her Talk Show desk, we find a blooming Emma Thomspon. Thompson is bubbling in a role that conveys her comedy skills but also her ability to perform a character that completely changes when she is within her Late Show, going from Brit-perfect-host to hateful boss as soon as the Camera stops rolling.
 Yet, Thompson is really delivering the "talk show" realness, having all the charisma needed to make the audience believe that she might have led a successful late show till now, giving Katherine's character life and consistency.
Both in front of the camera and behind the scene, as producer and scriptwriter, we find Mindy Kaling, who made her feature film writing debut and also starred as the co-protagonist, unexperienced chemical plant-worker-turned-into-comedian Molly, next to Emma Thompson's Katherine.
 Molly is a refreshing character in the all-male writing room, but, like every change, it takes some time to adjust. Mindy's honest and genuine performance as Molly has the ability to make the audience care for the protagonist since the very beginning, as she earnestly deals with problems head-on and with a sense of wonder that makes her character not only likable but all-around relatable.
The director, Nisha Ganatra ("Chutney Popcorn"), creates a comedy about growing in the workplace with a lot of food for thought, capturing a screenshot of the modern entertaining business and the difference between classic (some might say old) model of TV and the new era of YouTube and Social Media.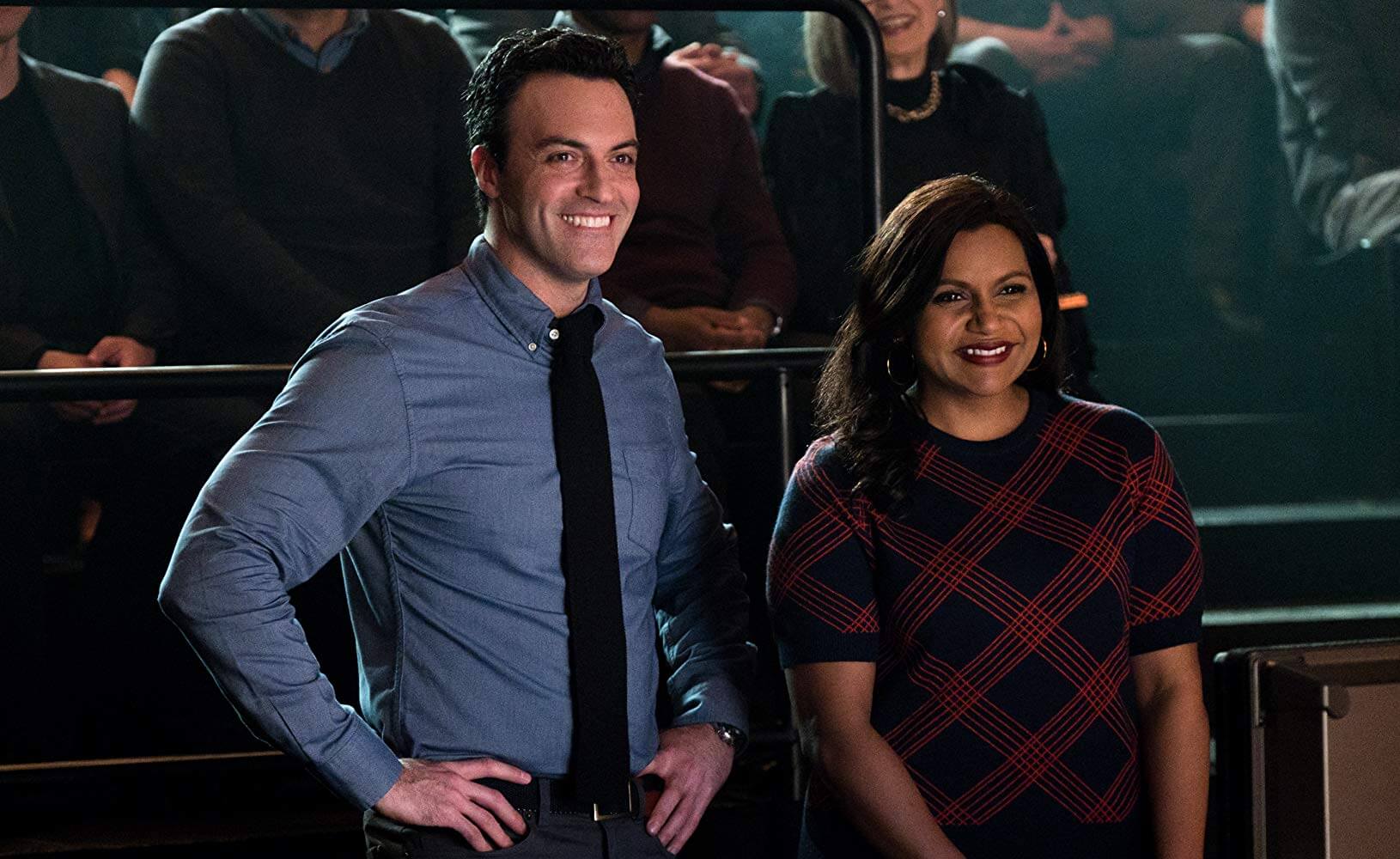 This movie is inspired by Kaling's experience as the only woman in "The Office" writers room.
Who's Got the Typewriter:
Mindy is quite familiar with the challenges of being a female comedian in an environment that is not always pro-equal rights or where many things are just the way they are, unchangeable in a world that has been dominated by men almost since forever.
This movie is, in fact, inspired by her experience as the only woman in "The Office" writers room (for which she received a Primetime Emmy Nom for Outstanding Writing in a Comedy Series in 2010), giving Mindy's personal point of view on a difficult working field that has not been as represented as others on the big screen.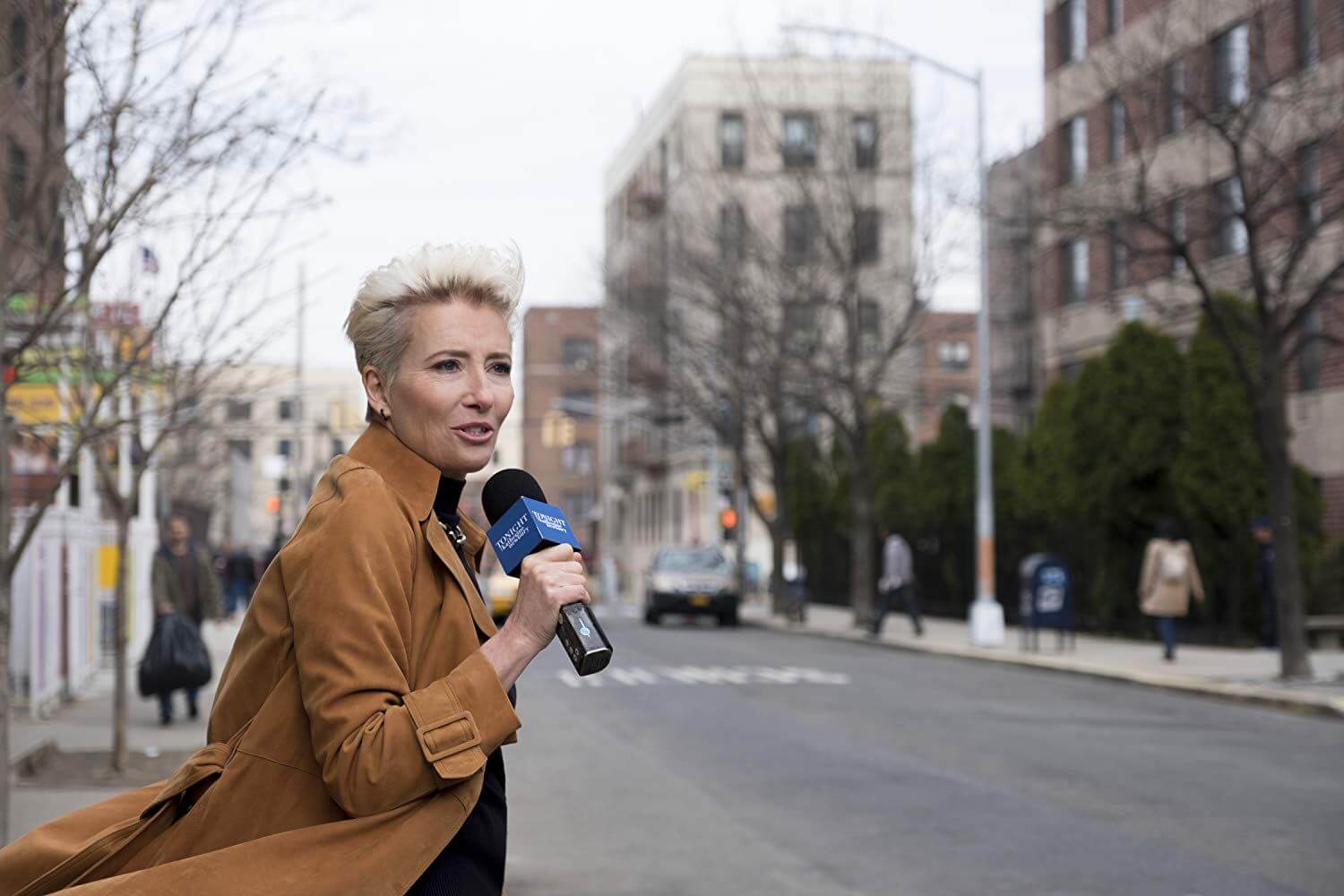 What to Know (ABSOLUTELY NO SPOILERS)
Legendary late-show host Katherine Newbury (played by Emma Thompson) is a giant in her field: a pioneer, a leading woman, a successful host, and personality. Katherine is the only woman ever to have a long-running program on late night, but her character is clearly more devilish and less "iconic" than it might seem at first sight: she's temperamental, at times blunt to the point of rudeness and dislikes female co-workers. Her team of writers is entirely male, and it's not like she really interacts with them at all. But when her ratings plummet, and she is accused of being a "woman who hates women," Katherine puts gender equality on her to-do list and impulsively hires the non-experienced, goofy and outspoken Molly Patel (Mindy Kaling).
Molly is a woman who worked in a chemical plant efficiency expert in Pennsylvania but whose dream job was writing for Katherine's show, and she lands the role much to her own surprise. In a male-dominated environment, nobody hides that she is there to be Katherine's gender ratio and prove to the company that she is not, in fact, a misogyny monster. This, however, might not change Katherine's attitude towards her audience.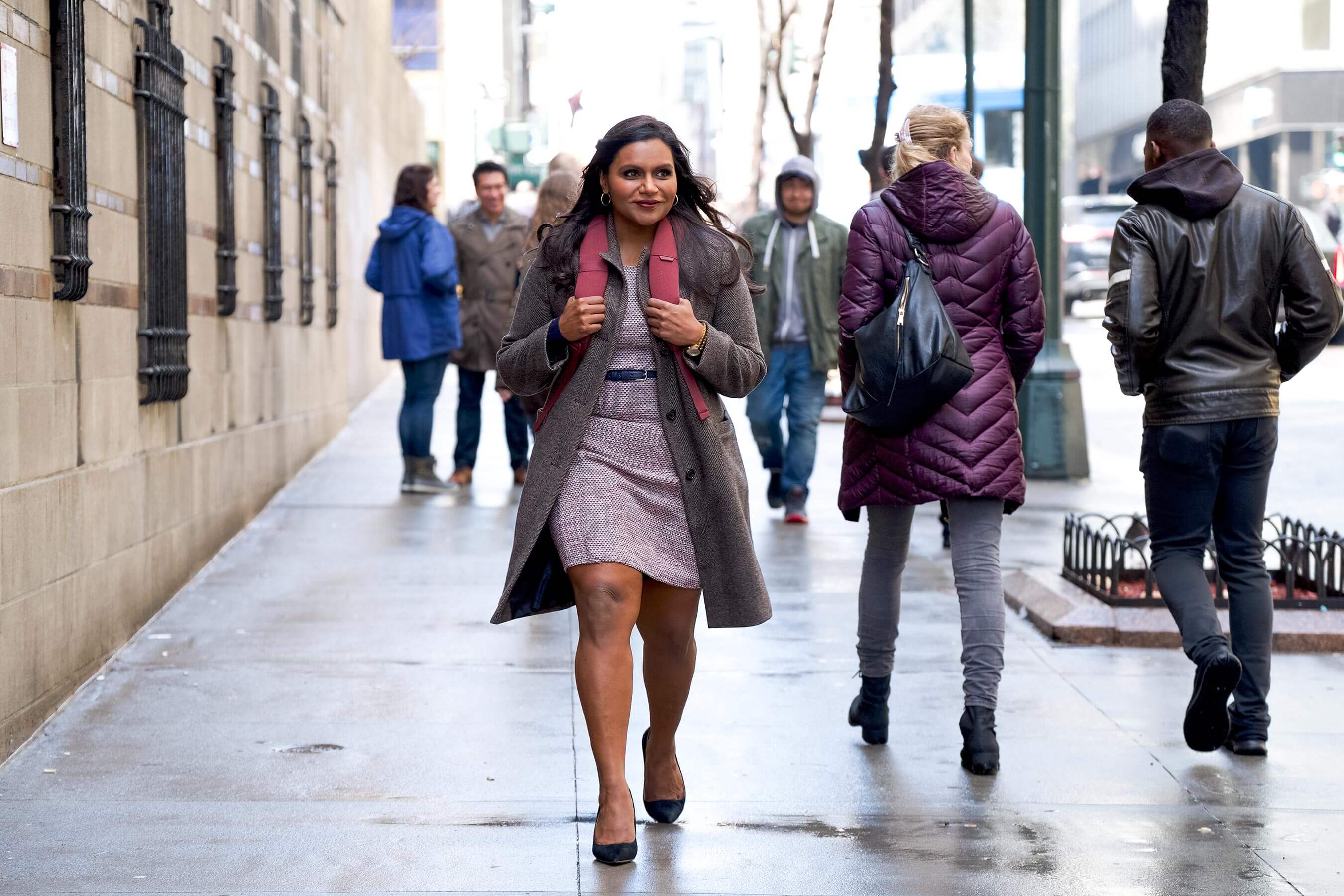 What They Say
"The joy of writing this movie was that it's the only experience I've had where I identify so completely with the two leads there's not one that I feel more close to, even though I played one of the characters. I have all my distinct memories — of being the only woman [and] the only person of color on a TV sitcom writing staff as a young person, having no experience, being terrified that I would get fired — all of those things which I can access so easily [for Molly] because they were so vivid to me" said scriptwriter and lead Mindy Kaling, especially regarding her closeness to both characters, linked to her own personal experience.
Also, the movie is quite open regarding the existence of diversity hiring, the "quota" that needs to be filled for Katherine to not be branded as "an enemy of women." It's a delicate subject, but the movie is earnest and clear about it, handling the theme with truth and respect. Mindy is also very close to this subject, which she addressed this way, "What I like about the movie is that it really calls out what Molly is, which is she is a diversity hire. And I think there are times in situations where we beat around the bush about it, but I came up on 'The Office' writing staff as a part of the NBC diversity initiative, and I remember feeling so embarrassed about that — grateful for it but embarrassed for other people to know that, because I didn't want them to think that that was the only reason that I was hired."
"…It's the only experience I've had where I identify so completely with the two leads."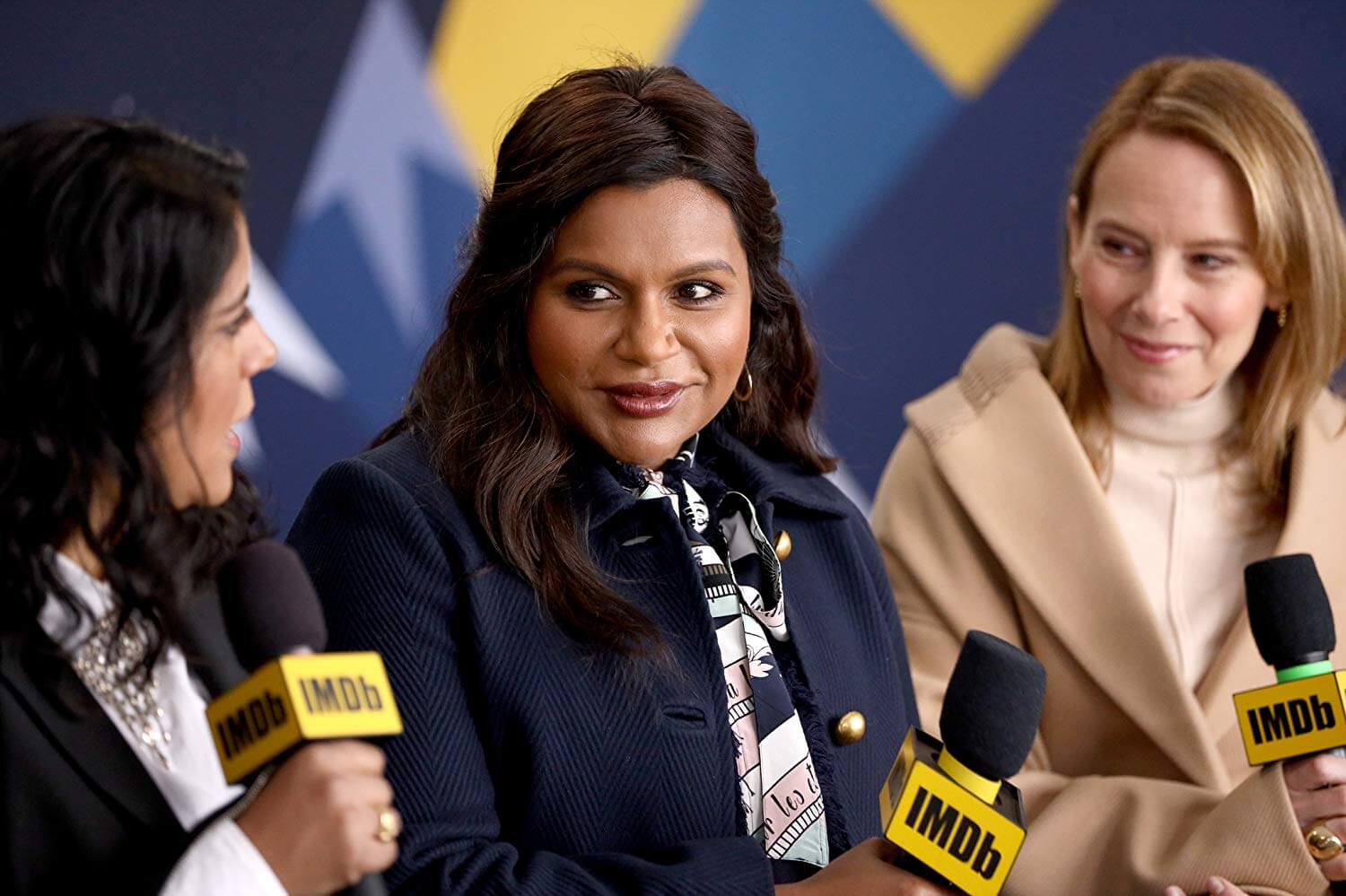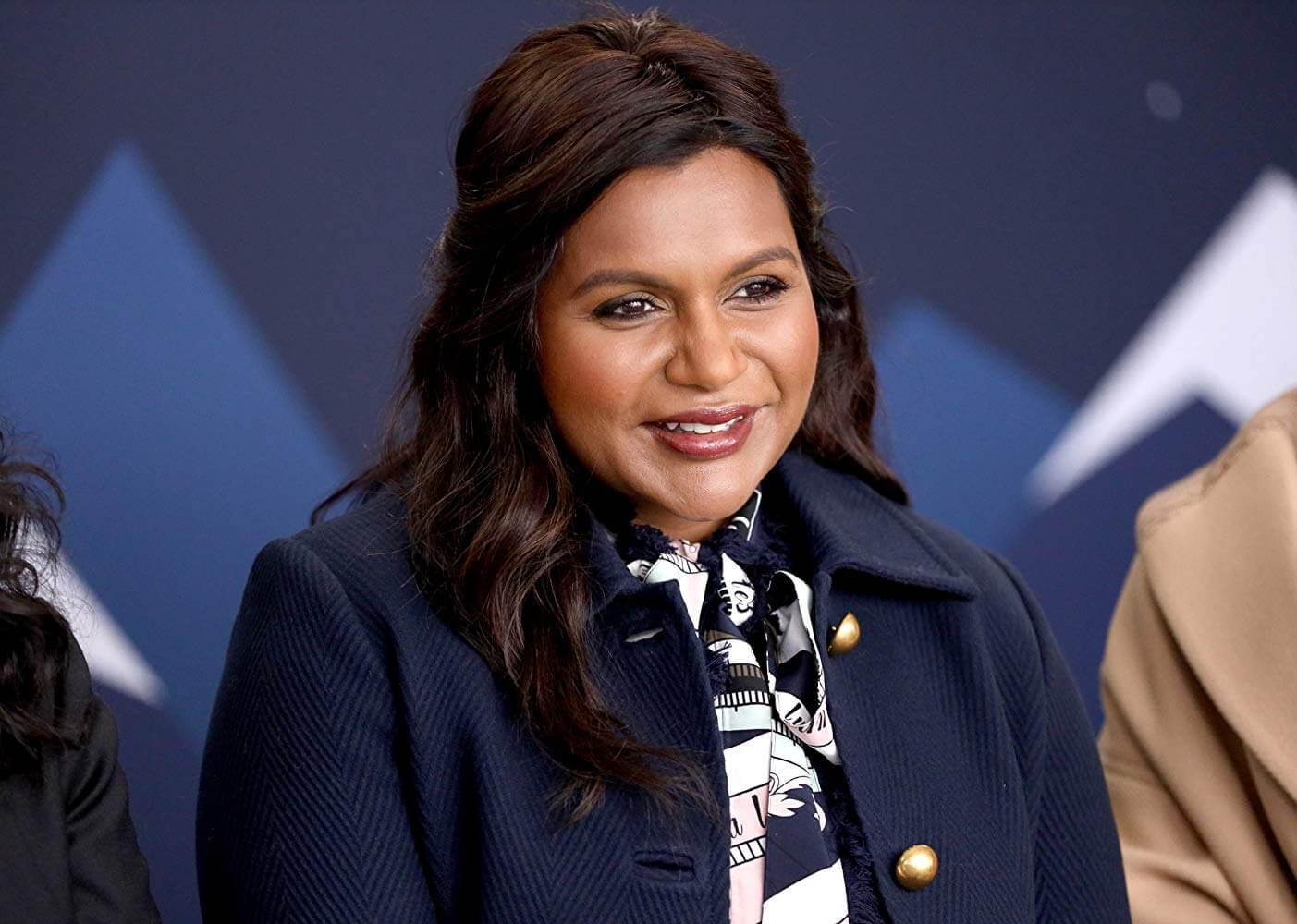 "Sometimes, it's not wise to be completely vulnerable. What you need is your sieve, so good things come in, but bad things are blocked. You just gotta have the right boundaries up, so you're able to be authentic and honest with the right people. But I wouldn't say to anybody, and let alone to women, 'just go in completely and utterly undefended,' because that's unrealistic." Said Emma Thompson regarding the situation Molly's character walks in, linking the themes of the movie to reality.
What You'll Need:
You'll laugh a lot, but this movie will also make you think: it is crystal clear on the challenges of being a woman with a certain amount of exposure, even in 2019, and it shows with humor (but without sugar coating reality) what it means to be work in a hostile workplace.
We recommend, to fully enjoy the movie, to go in without prejudices or pre-existing concepts to fully appreciate the messages and narrative of the film, as well with a good bowl of popcorn.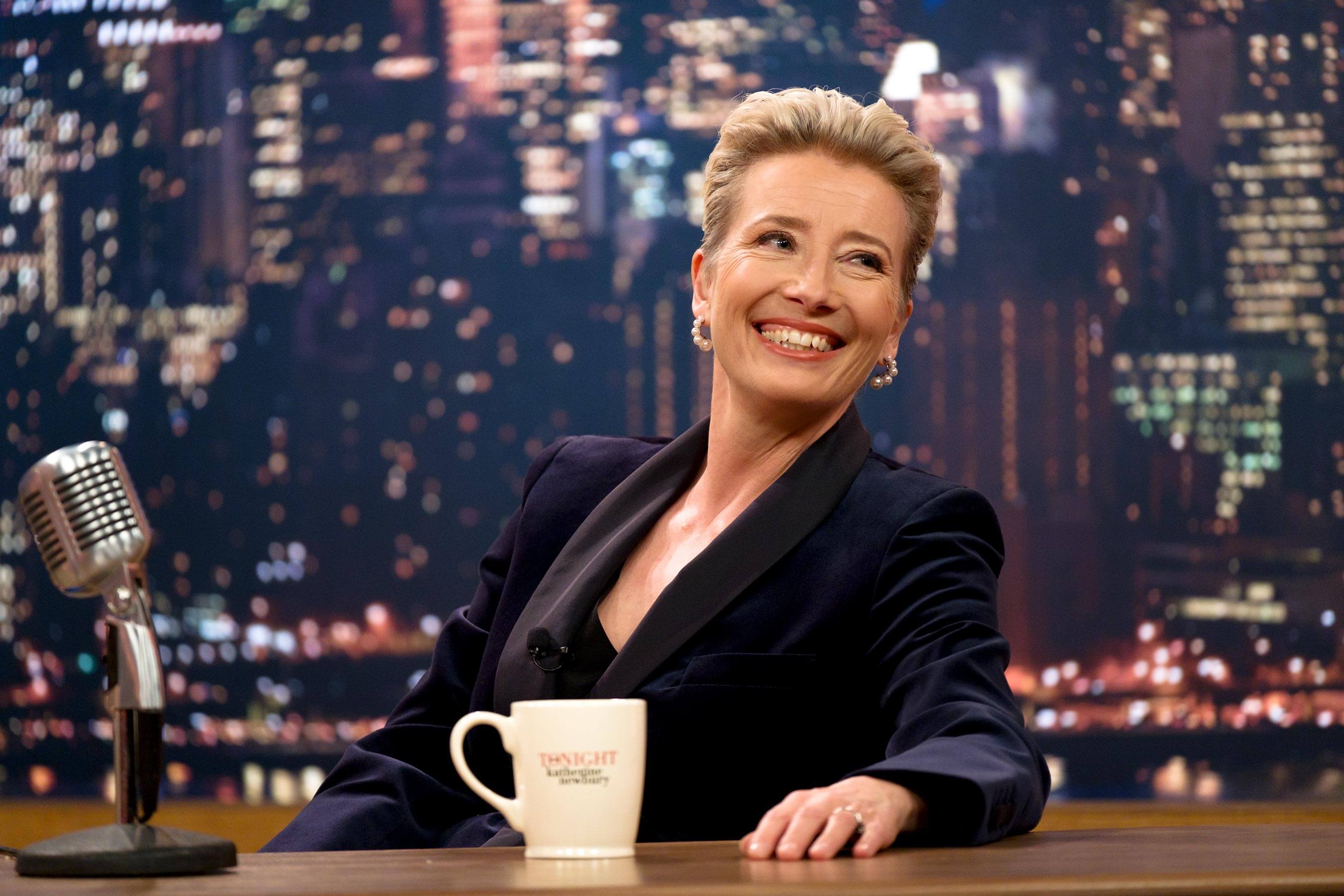 One Last Thing…
Enjoy this movie and, especially, enjoy its realness and truth, because that's what we loved about it and we are sure it can resonate with people's lives, no matter their workplace. 
Enjoy "Late Night," laugh, let the brilliant acting suck you into a world of comedy and social media, and be moved by it.
"Late Night" will be released in theatres starting June 7th, 2019.