WHO
_________
June Beauty News
Wikiparfum: The New Fragrance Search Engine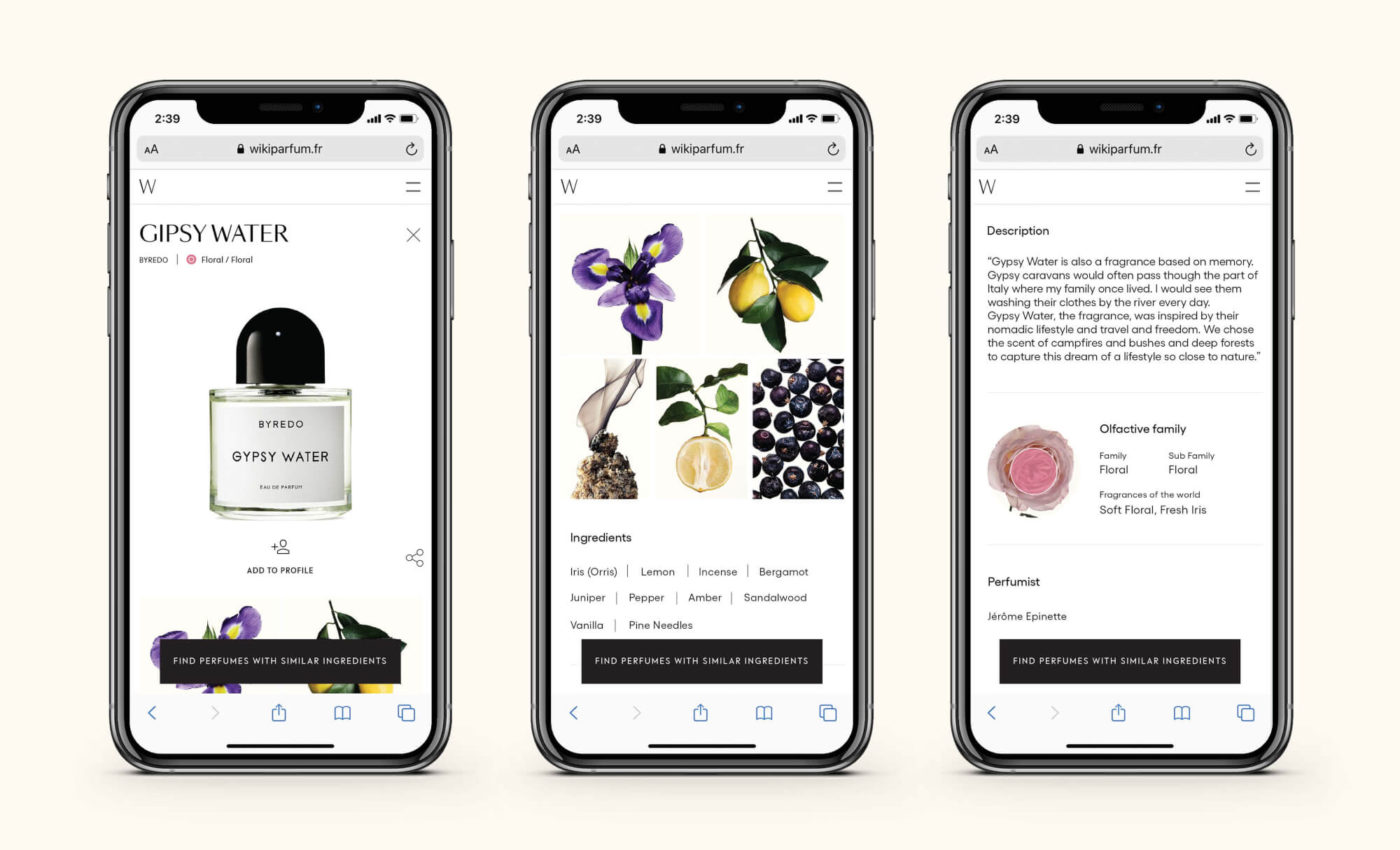 A new and revolutionary perfumery platform that allows us to find the perfume that most likely will fit our taste and with the ingredients that best suit us: from this June, WikiParfum offers a large digital library, which accompanies users on a virtual journey in the world of fragrances, helping to find the perfect fragrances for our personal style.
If you are looking for the right perfume or you would like to change your signature fragrance but staying within your usual range of ingredients, Wikiparfum is exactly the tool you were waiting for: a medium that is not only useful daily and which helps us to make more informed choices, but also that allows the public to become familiar with a delicate and ancient art such as perfumery.
Thanks to a simple and intuitive interface, which is also easy on the eye thanks to a clean design, it is possible to search among many ingredients (including fruit, flowers and spices). Once the search criteria have been entered, the system will offer a list of fragrances available on the market whose composition corresponds to the user's preferences. This way, it will also be possible to discover and compare the fragrances and components of the over 5,000 current references.
Currently, the site is available in English and French, while the Spanish version will be added soon.
June Beauty News
La Mer Blue Heart for World Oceans Day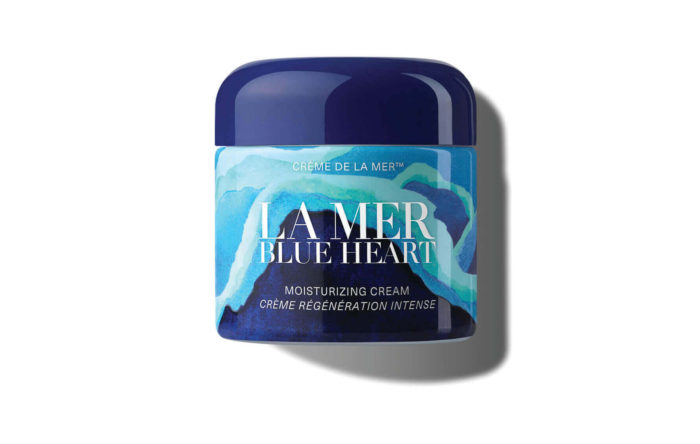 In 2005, La Mer embarked on an eight-year partnership with Oceana for the protection of the Oceans and underwater mountains (its successes include the protection of 16.1 million square miles of seabed habitats in the North Pacific Ocean, 118 mountains pristine submarines and coral formations off the coast of Chile and the Leatherback sea turtle habitats off the American coast). The brand has been, since then, inviting all of us to think of a more sustainable world and to reflect upon the small daily actions that we can do – even in beauty – to improve our planet.
In 2010, La Mer launched the first limited edition Blue Heart Crème de La Mer, a moisturizer that celebrates the precious blue heart of our planet, while in 2013 Mer began a partnership with the National Geographic Society and Doctor Sylvia Earle, renowned underwater explorer.
Since then, La Mer's made giant efforts to promote not only the health of the Oceans but also their discovery (e.g. through the Emerging Explorers program to support young generations of up-and-coming National Geographic Society explorers).
Through the La Mer Blue Heart Oceans Fund, established in 2017, La Mer has supported many campaigns for the development, research and defense of the Oceans.
Among the many campaigns supported by the brand, we find: EarthEcho's Future in the Bag campaign, which favors startups that deal with reusable bags, recovery stations and ordinances related to plastic bags; the Blue Azores program of the Oceano Azul Foundation which promotes ocean literacy, intending to expand to reach over 10,000 students. Moreover, the Blue Economy Ideation program helps turn promising university students' ideas for sustainable economic development into successful businesses.
To date, La Mer has helped support the protection of 16 million miles of unique marine habitats worldwide.
Also this year, in a constant and ever-present commitment, La Mer celebrated the Oceans World Day (which falls on June 8) by presenting a limited edition of Blue Heart Crème de la Mer, which expresses year after year the love of the brand for the Oceans.
This year, the packaging features a hand-painted watercolor drawing inspired by the sparkling waves of the sea, which create a swirl of blues and indigos.
WHAT
_________
June Beauty News
Kiko: Escape from Reality with Unexpected Paradise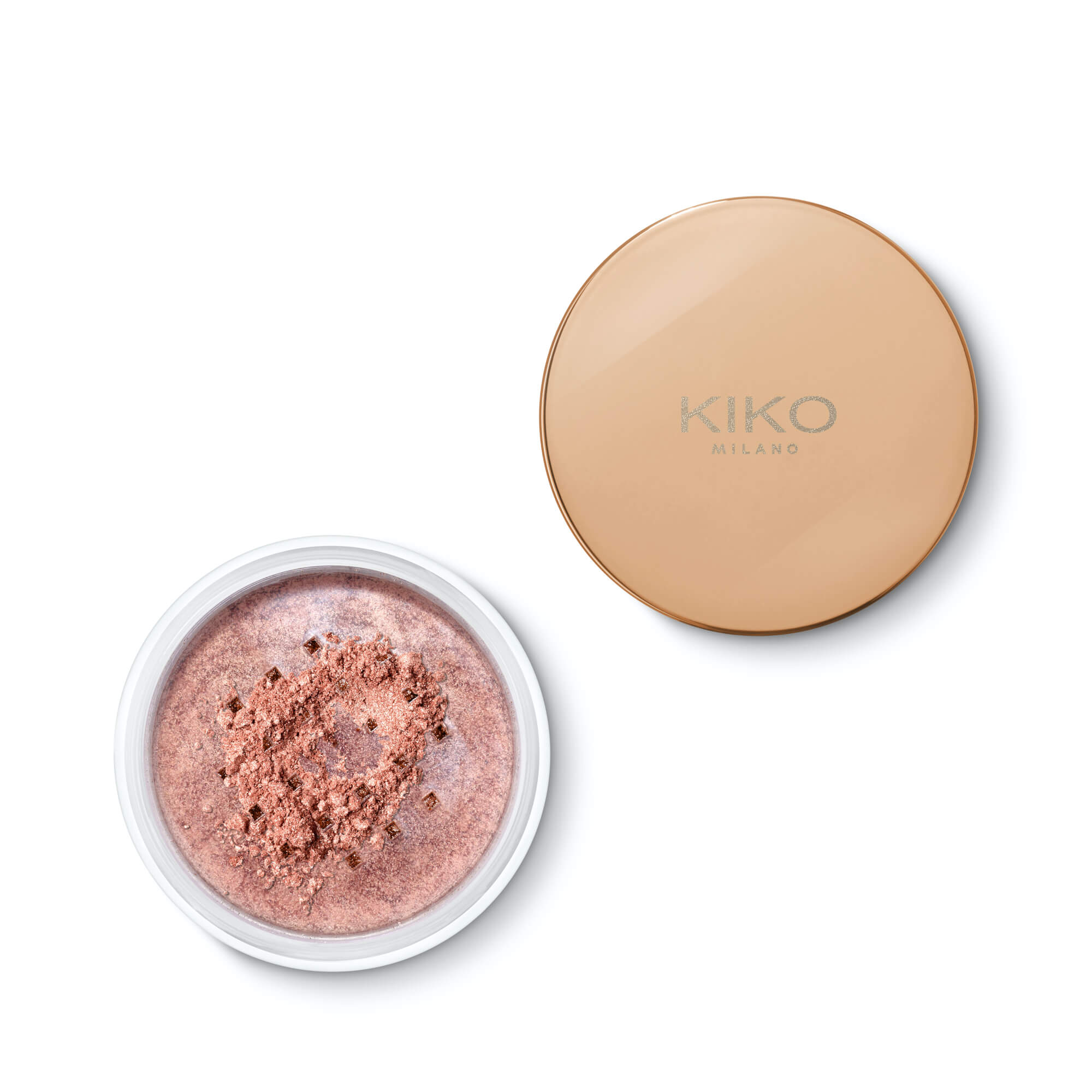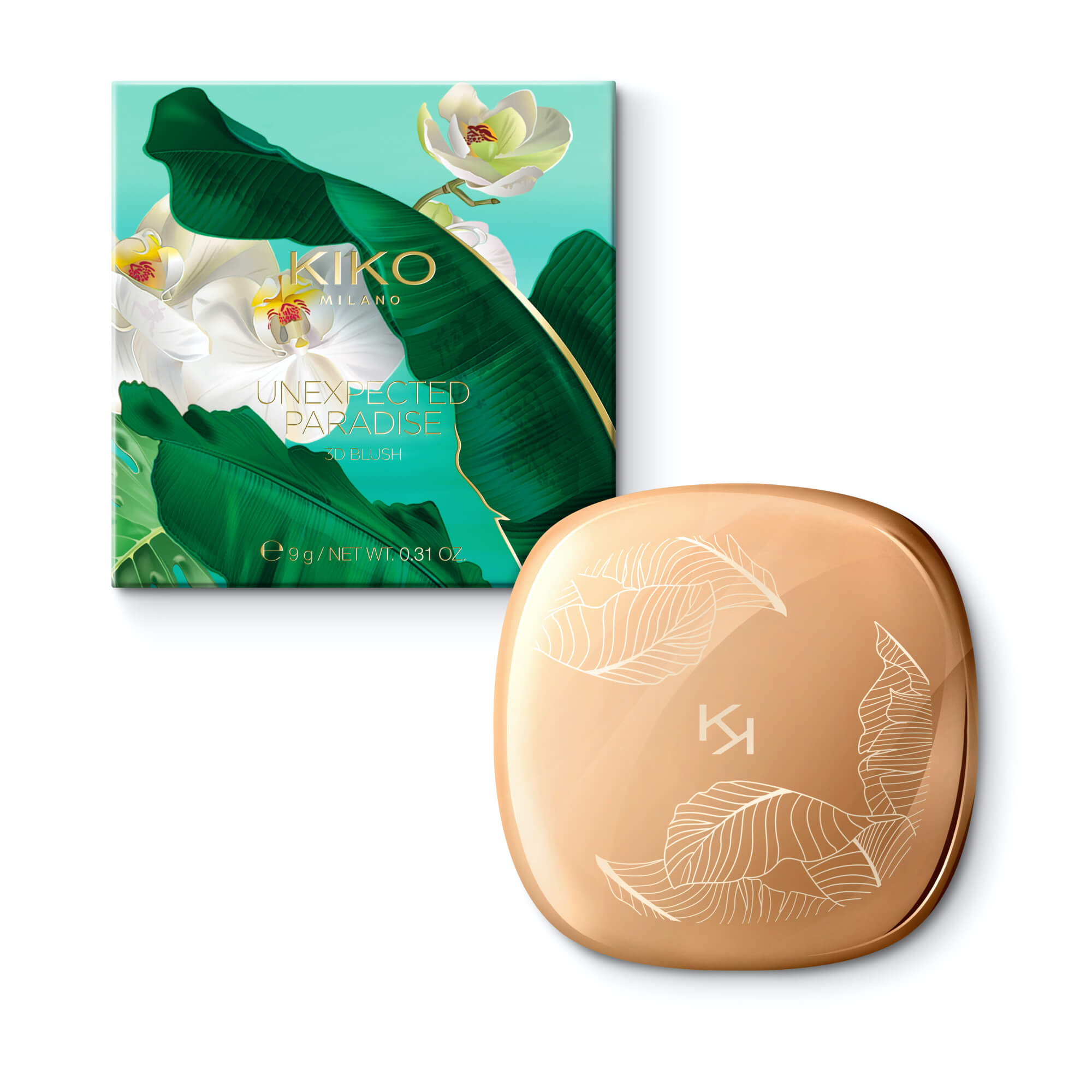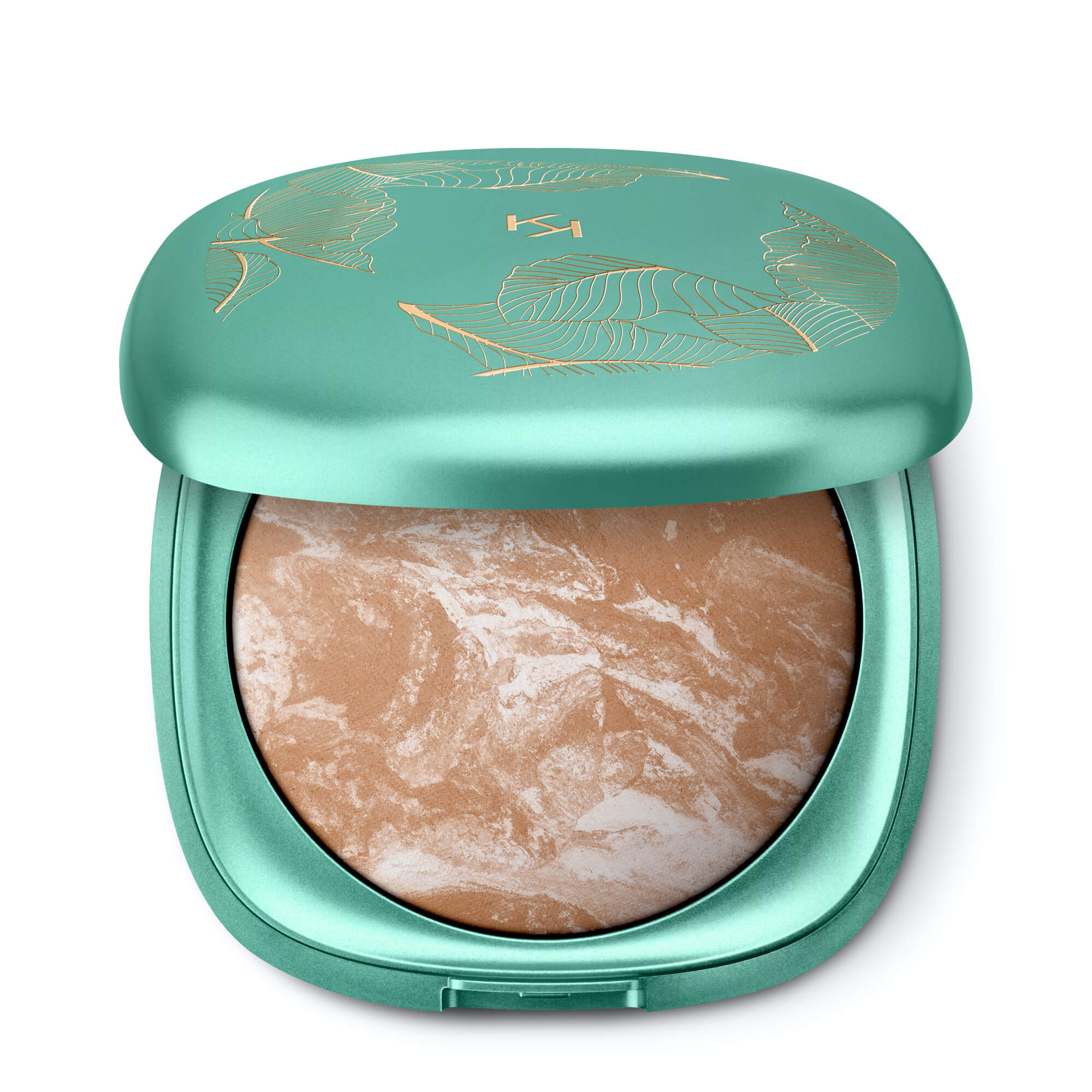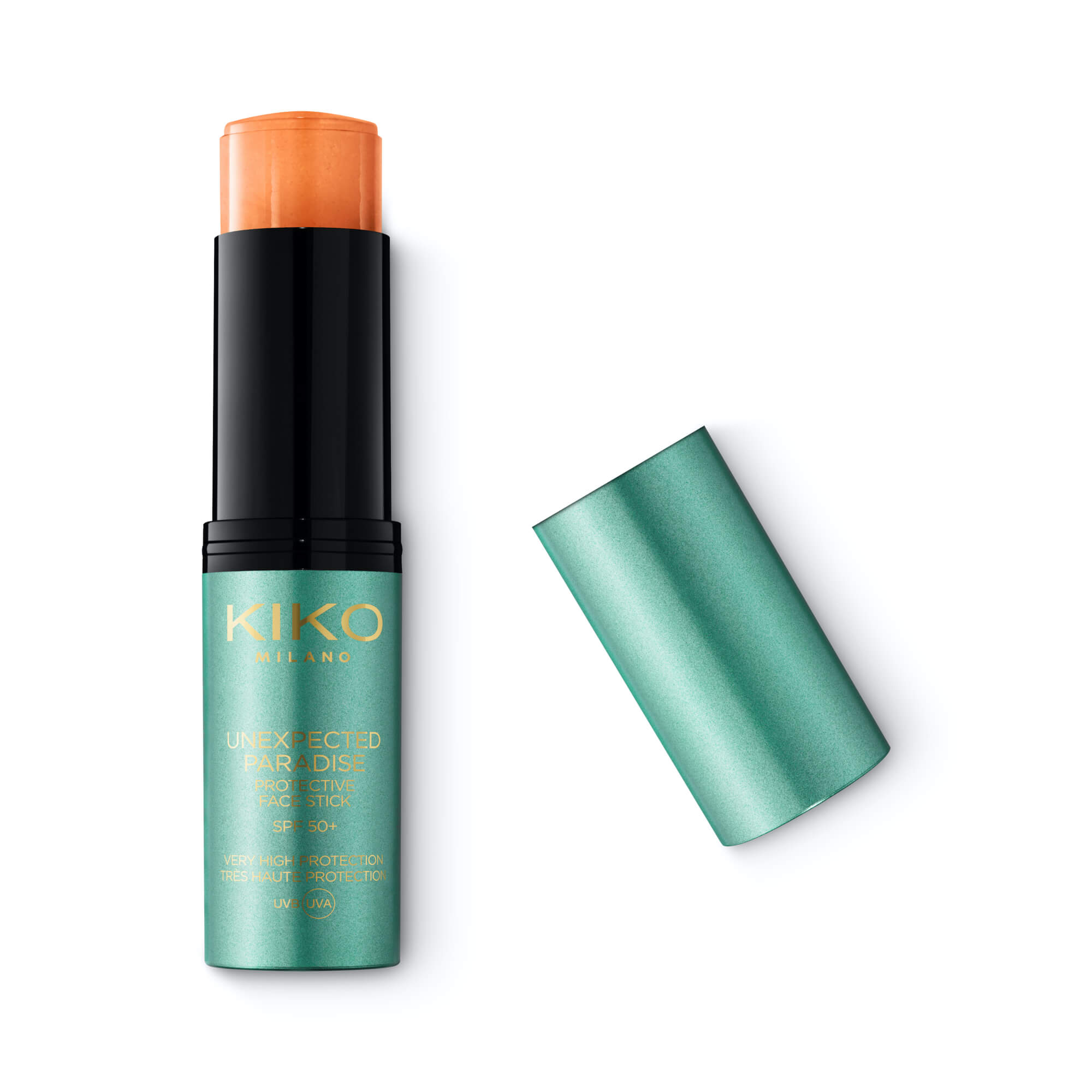 Kiko guides us on an adventure that takes us out of the everyday world, on a relaxing island that gives life to the Unexpected Paradise collection. Thanks to this new line, we can create summer looks by drawing inspiration from fresh and transparent waters, charming flowers and an infinite sun, enhancing your sun-kissed, summer-ready skin with sparkling shades.
The collection presents a huge variety of products ranging from base to lipsticks and lips top-coats to nails (in fact, four shades of nail polish are available in this collection) and sunscreen (such as the SPF 50+ face stick). Each product is conceived within a lively color range that reminds us of nature's prosperity: a vibrant collection that perfectly adapts to the mood of summer and that takes inspiration from a tropical island and its gems, from the exotic pink of orchids to light blue and indigo of the sea.
All the colors fall within the theme, bringing the vibrant atmosphere of a tropical paradise right into your beauty kit (for example the "shell" and "gold" shades of the compact highlighter) but are also super trendy (such as the top-coat powder in Golden Rose) that will revolutionize your beauty kit.
Bronze, nude and coral tones combine with accents of turquoise, blue or aqua green, without forgetting shades such as lilac and rose gold, for a full face makeup that takes us to a relaxing holiday.
June Beauty News
Bare Minerals presents Mineralist Hydra-Smoothing Lipstick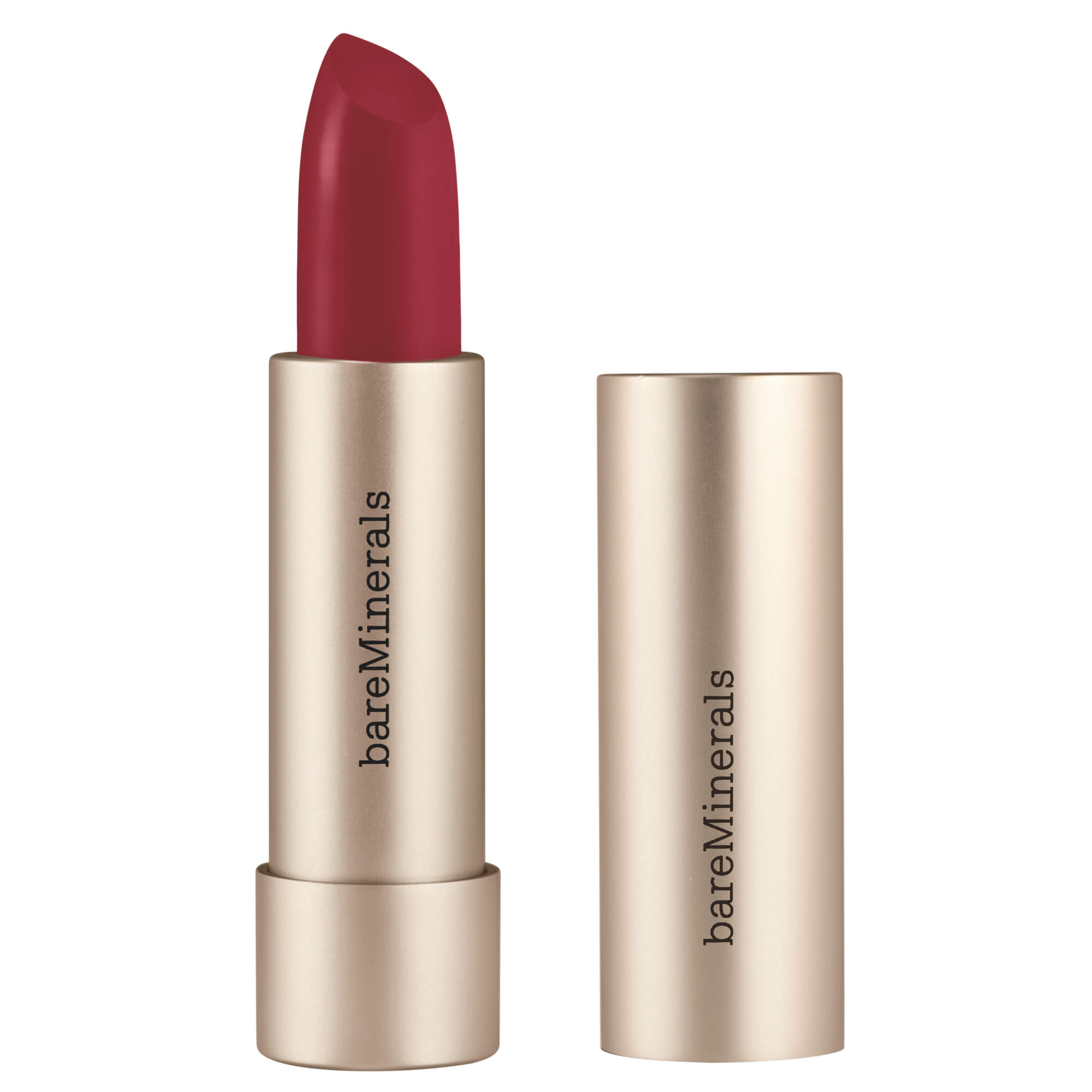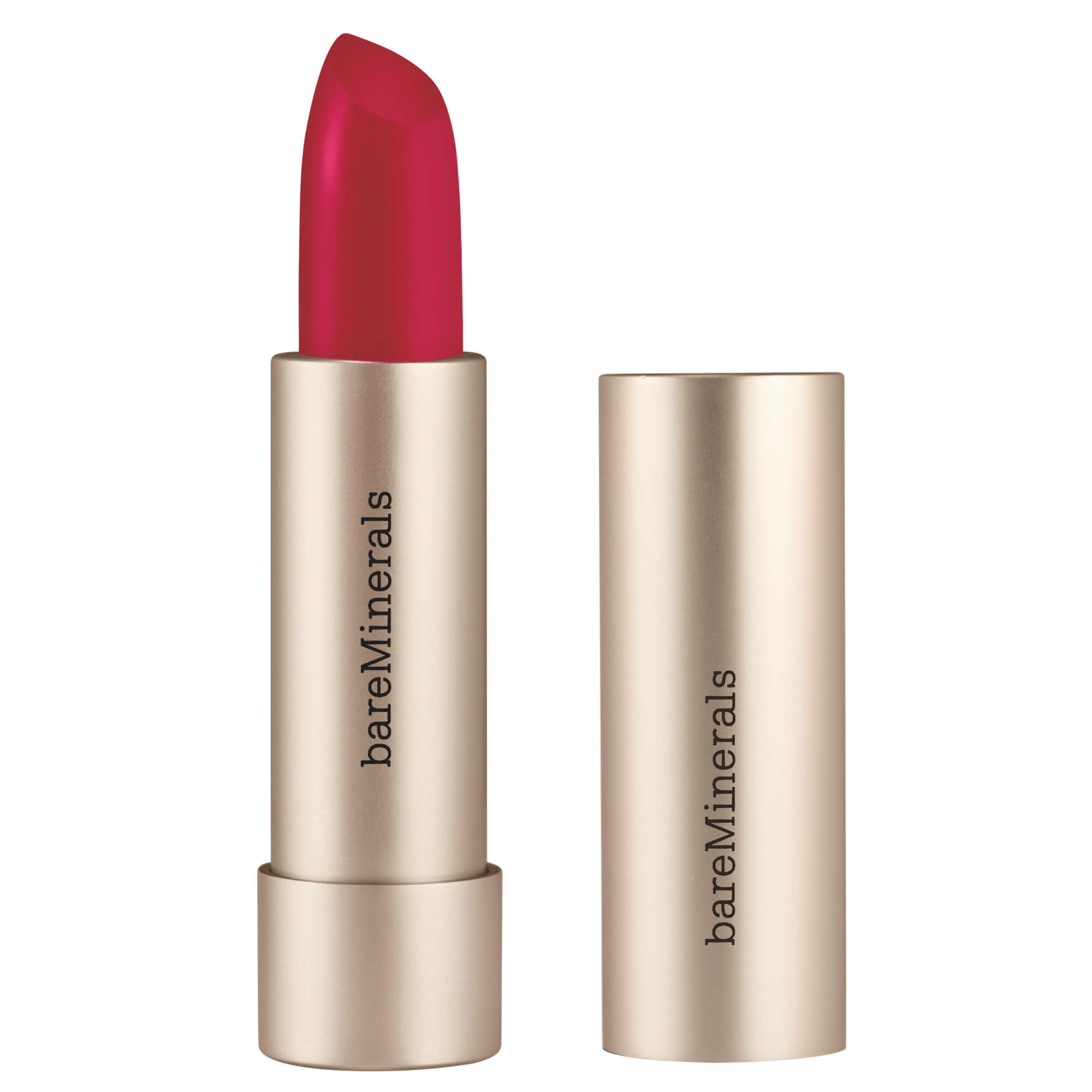 This new and extremely wide range of lipsticks (we find no less than 25 shades inspired by nature) offers a revolution in the color but also in the formula, for a minimal product that offers maximum results. Mineralist Hydra-Smoothing Lipstick promises to significantly improve the appearance, texture and hydration of the lips in a week, without unnecessary additives and with 40% fewer ingredients than other lipsticks.
Moreover, within its 19 ingredients, Mineralist Hydra-Smoothing Lipstick contains 76% of extracts of natural origin, including sustainable plant extracts from all over the world. In addition, it is highly nutritious and emollient thanks to soothing and nourishing ingredients, such as the Mediterranean olive oil and Moroccan pomegranate extract. The lips are hydrated, colorful and plump in one swatch, and with a color for every mood.
June Beauty News
Bronze Goddess Collection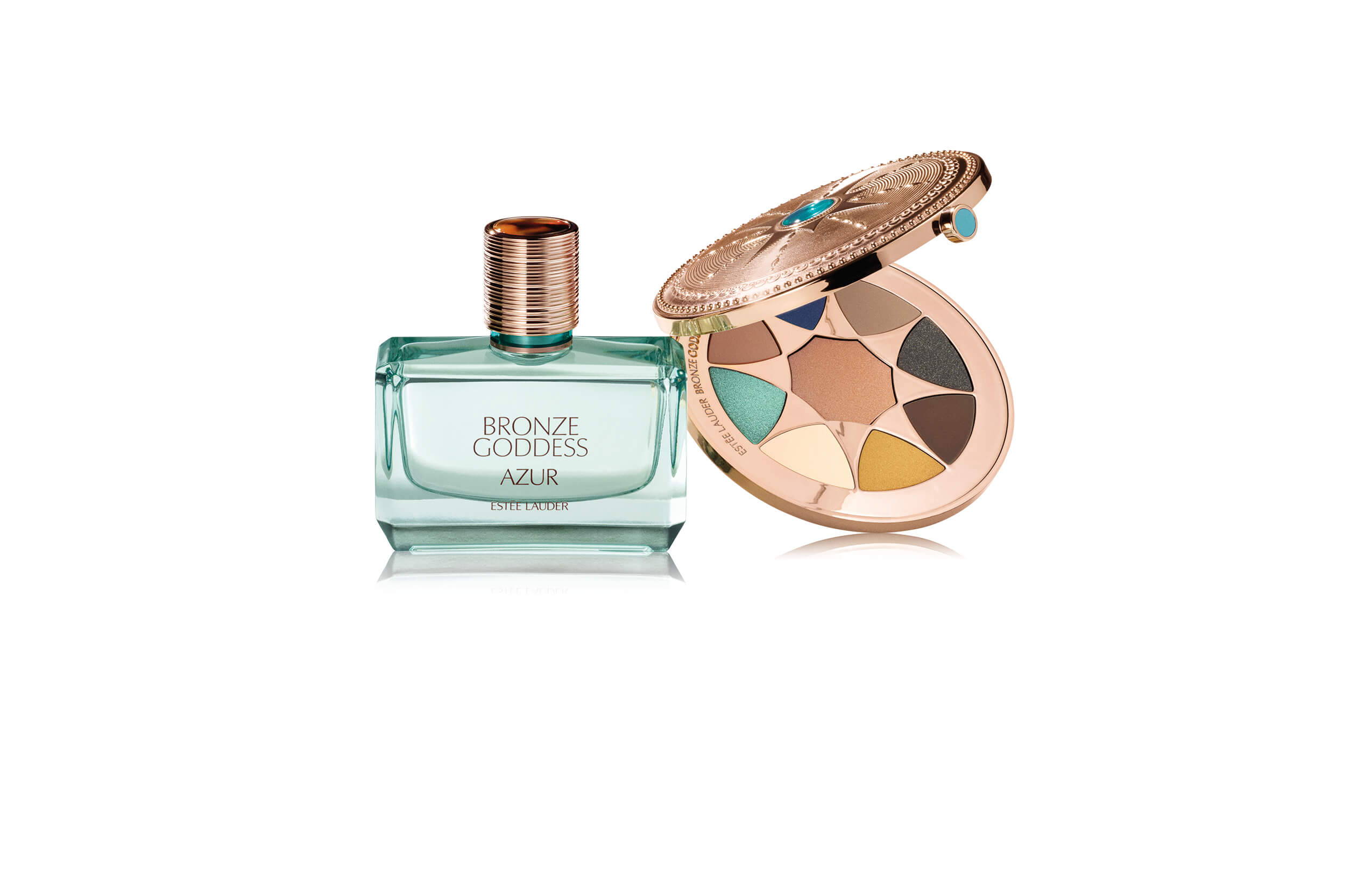 This year, the seasonal collection of Estée Lauder celebrates summer with makeup gems, a fresh and enveloping Eau de Toilettes and an iconic fragrance, Bronze Goddess Eau Fraîche Skinscent, which wraps the body in a seductive and sexy aura thanks to the Tiaré, to the creaminess of Coconut and the radiant heat of the Amber, Sandalwood and Vanilla notes.
Next, Bronze Goddess Eau de Toilette is a fresh and citrusy fragrance ( enriched with Bergamot, Sicilian Lemon and Mandarin), but with a flowery and caressing heart thanks to coconut milk, which reminds us of the vibrant and seductive atmosphere of the French Riviera.
For the makeup essentials, we find a very light and oil-free luxurious bronzer that grants a uniform, matte complexion with a subtle and natural glow, ideal for face, shoulders and décolleté. For a perfect highlight and to be radiant under the sun, the brand proposes the Highlighting Powder Gelee, while you can infuse your summer of rich colors with the Azur The Summer Look Palette, completed of 8 eyeshadows.
Last but not the least, the seasonal collection closes with a new shade of Pure Color Envy Matte, the iconic lipstick of the brand that is renewed for the occasion in the matte shade 333- Persuasive, which matches perfectly with a golden, summer-kissed skin.
June Beauty News
Le Rouge Duo Ultra Tenue by Chanel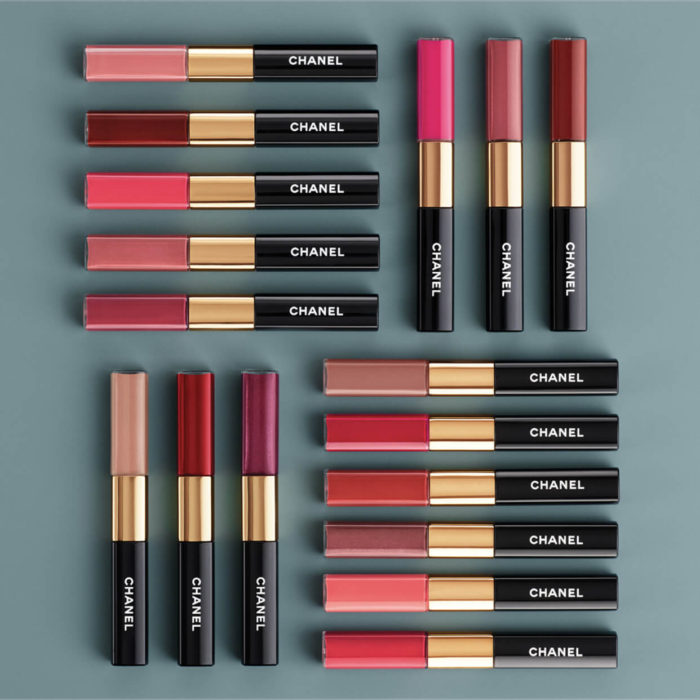 Chanel presents an ally for those who want a liquid lipstick with intense and bright colors and that is long-lasting, but also want a gloss top-coat for bright and plumped lips all day long. With liquid lipstick on one side and gloss on the other, the result is an ultra-bright and long-lasting makeup, with an intense color and no transfer.
On one hand, the liquid lipstick offers a long-lasting feeling of comfort, shine and homogeneity of the color: the oil-gel consistency guarantees an anti-smudge action and the micro-pigments implement the color.
The Gloss, instead, is formed by a mix of oils and waxes, to offer comfort and extraordinary brightness. A real must for this summer, a lipstick that completes every look in maximum comfort.
June Beauty News
Estée Lauder presents Re-Nutriv Ultimate Facial Massager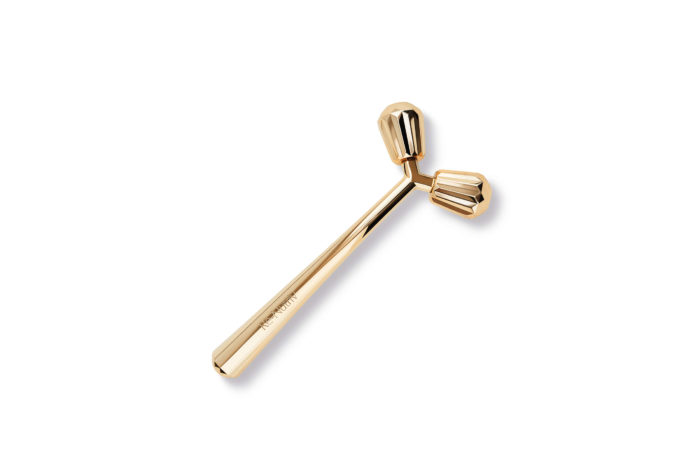 The new, luxurious Estée Lauder Re-Nutriv facial treatment combines the most precious ingredients in the world with powerful support technology, for a life of extraordinary beauty and a luxury treatment right at home.
This summer, Re-Nutriv introduces Ultimate Facial Massager, the massage tool made with a stimulating and refreshing gold alloy that helps stimulate microcirculation and to visibly regenerate the skin. Its angular shape caresses the shape and contours of the face with advanced precision with the massage technique developed by the experts.
Every aspect of the sculpture design, the weight and the ergonomic shape have been carefully studied to create a pleasant experience that massages the facial muscles and visibly revitalizes the skin. The microcirculation is immediately stimulated, awakening the natural complexion and the healthy appearance of the skin. Your serum or the Re-Nutriv cream, when massaged into the skin with the new Facial Massager, are infused into the skin thanks to each movement, pleasantly fresh and awakening the circulation for maximum results.
June Beauty News
The Vitamin C Infused Novelties by Natura Bissé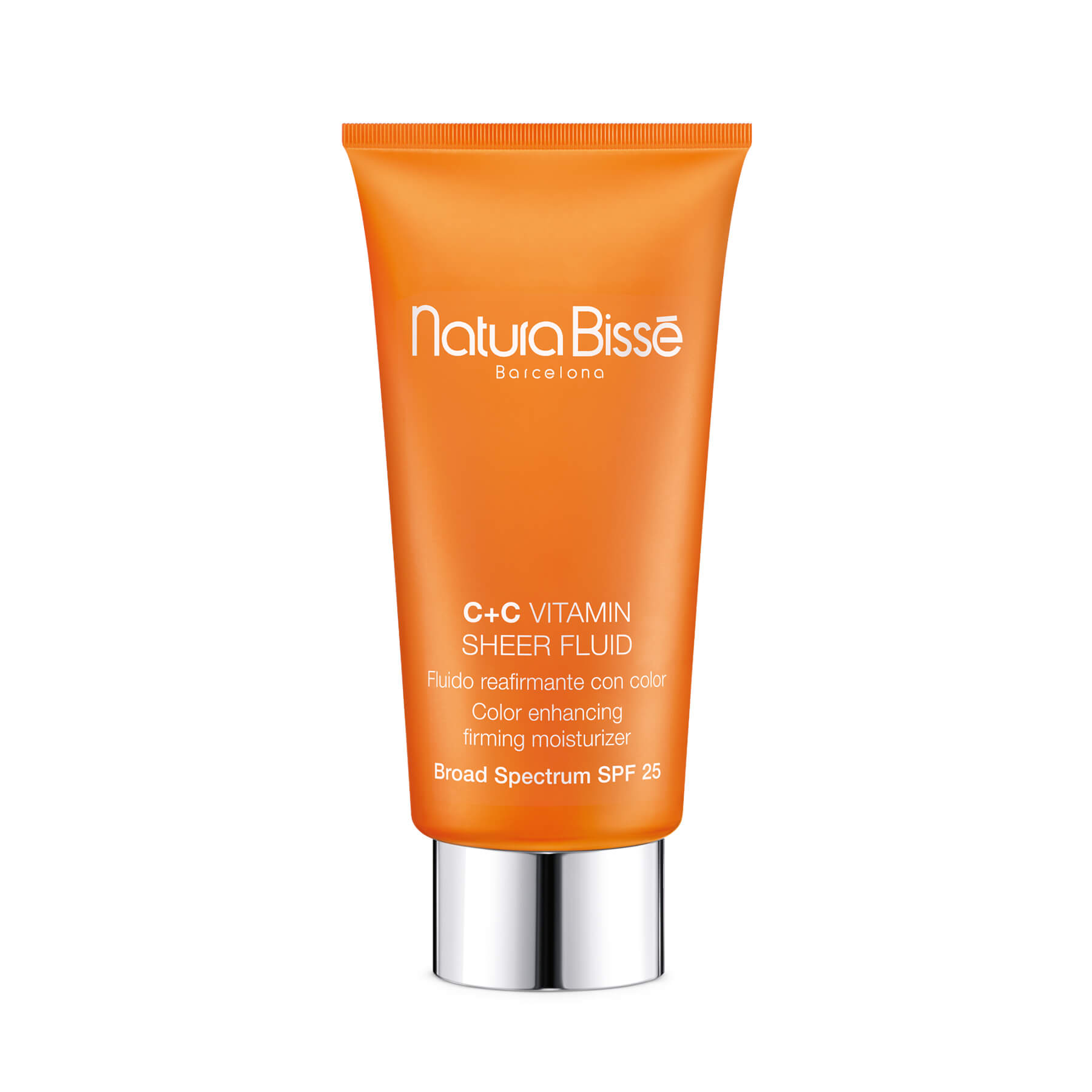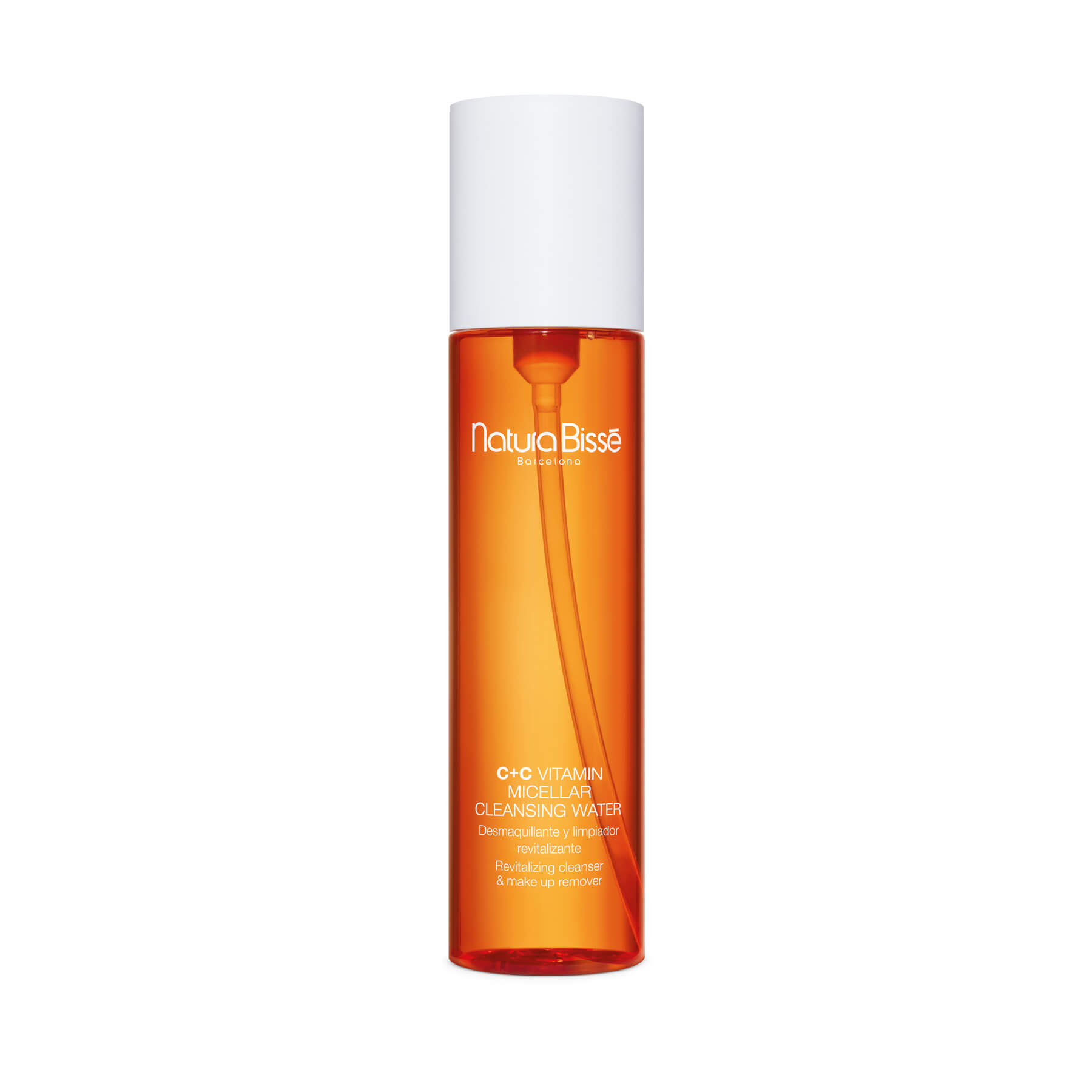 Vitamin C is one of the most powerful antioxidants in nature and one of our absolute allies against dull, gray skin. Vitamin C is a hero ingredient of our skincare routine and with incredible revitalizing power, anti-radical action and anti-aging properties, but it is also the protagonist of the Natura Bissé summer additions to its Vitamin C-based collection: C+C Vitamin Sheer Fluid SPF 25 and C+C Vitamin Micellar Cleansing Water.
The skin is not always able to rebalance the reserves of Vitamin C, which gives radiance and protection against free radicals and external factors, and for this reason, Natura Bissé C+C Vitamin Line offers a real boost of vitamins and energy! A collection that, this summer, gets enriched with two intelligent and time-saving formulations.
The first novelty is C+C Vitamin Sheer Fluid SPF 25: a light formula that intensely hydrates and gives plumpiness to the skin protecting it from sunlight. The microspheres uniform and minimize imperfections, while the vitamin C grants energy, hydration and protection.
On the other side, we find the C+C Micellar Cleansing Water, a micellar water that removes makeup and impurities in a single step, revealing a perfectly hydrated and revitalized complexion.
June Beauty News
Brief Shine Sheer Shiny Lipstick: The New Super Easy Lipstick by Fenty Beauty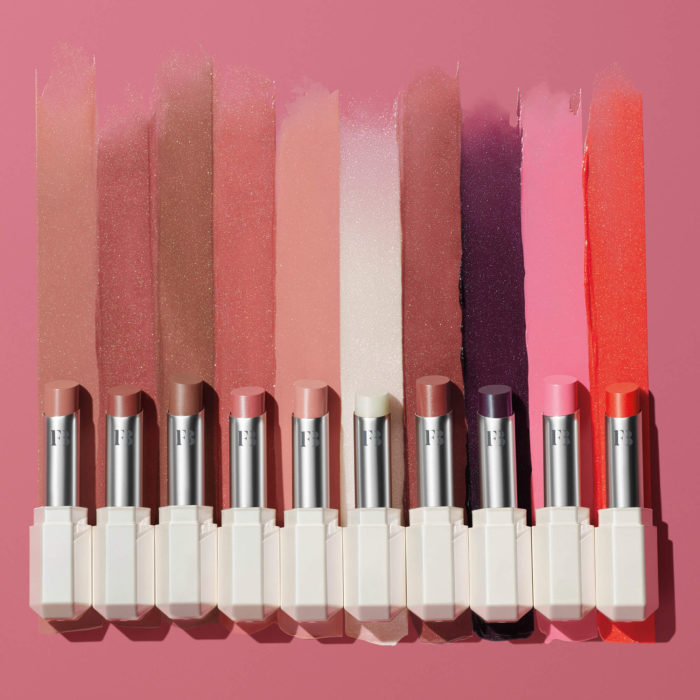 A makeup product that is versatile, faithful, and suitable for any occasion just like our favorite pair of jeans! Slip Shine Sheer Shiny Lipstick is really the product that we were waiting for and that promises to revolutionize (and simplify) our beauty routine: an ideal lipstick for day and evening, super comfortable and nourishing because it's infused with moisturizing pomegranate oil.
Available in 10 shades for every occasion, from nudes to shimmer colors, this transparent lipstick that makes lips immediately fuller and brighter can be applied perfectly even without a mirror and promises a plumping but comfortable effect, ideal for when you are looking for a veil of color that is super easy to apply and summery.
A makeup that goes with every outfit, safe and effortless… just like our favorite pair of jeans.
June Beauty News
Caudalie: Ocean Protect Line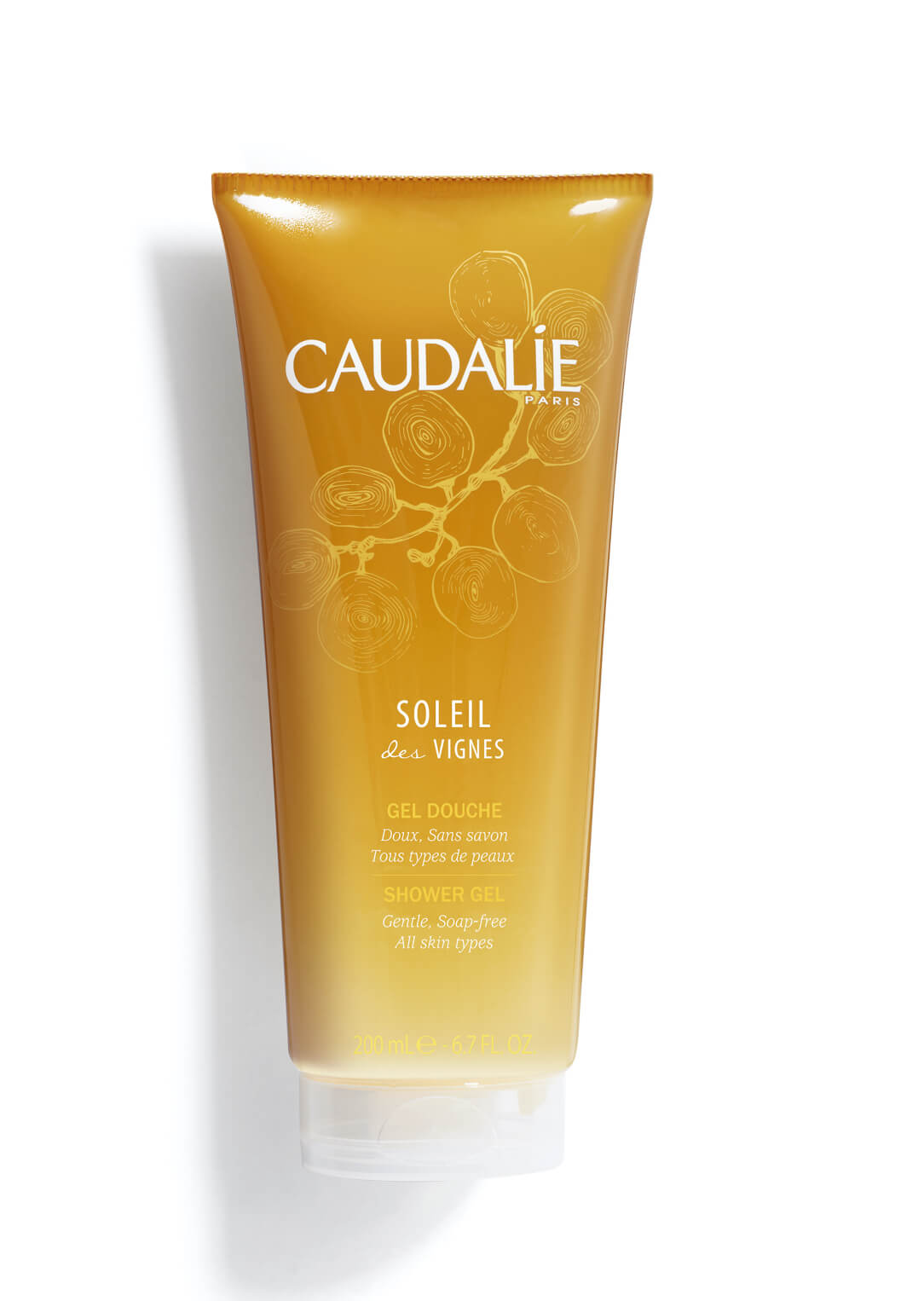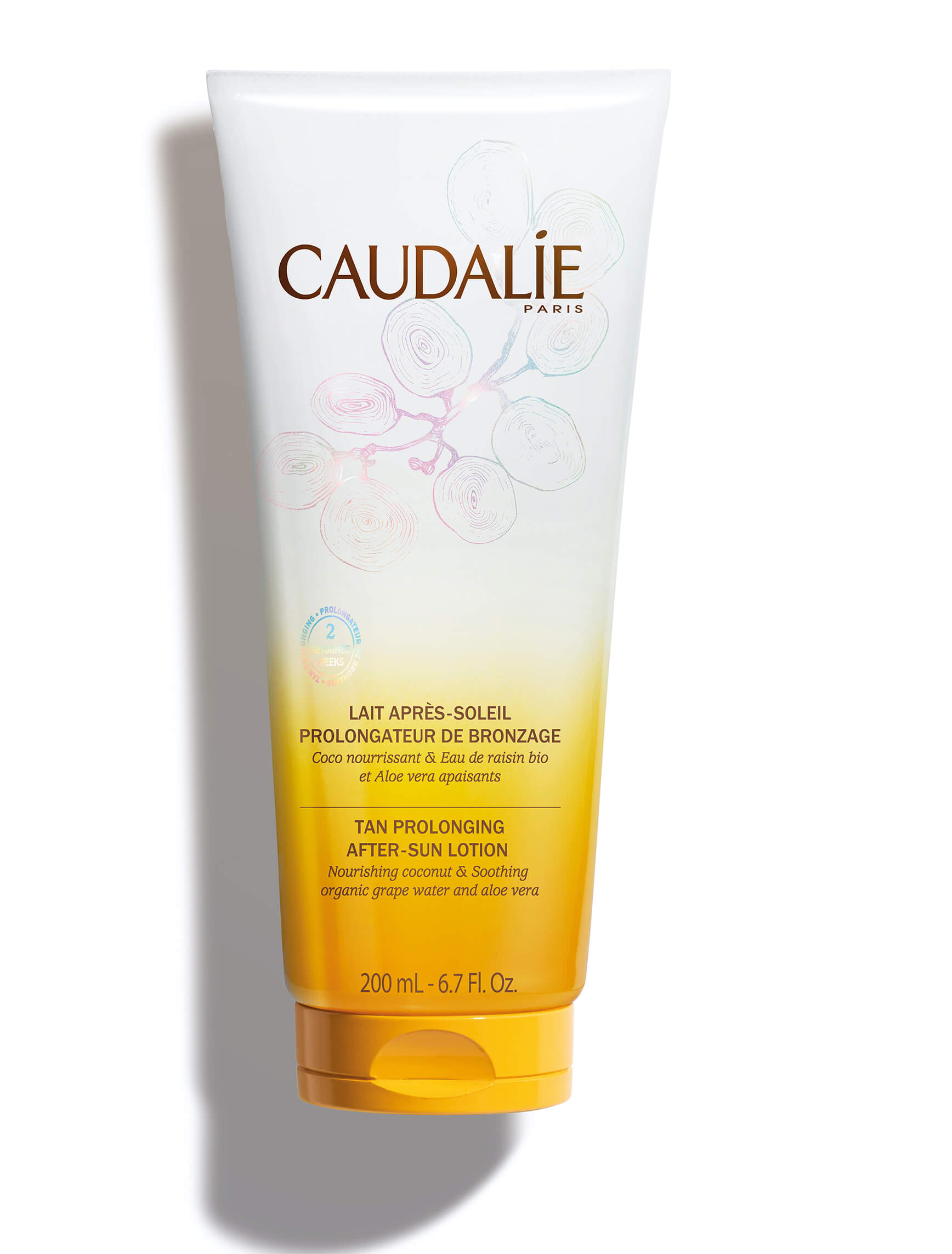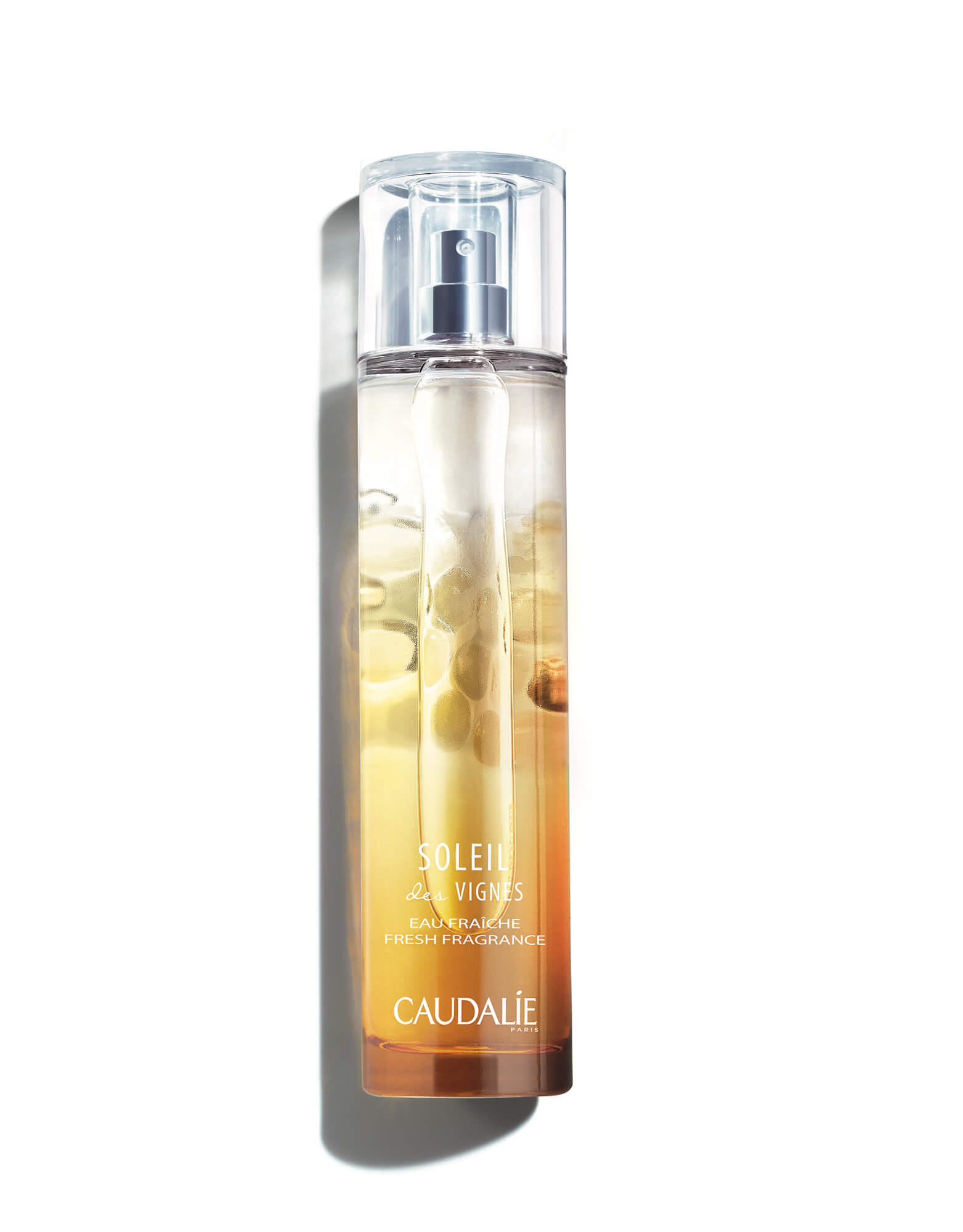 Caudalie's sunscreens Ocean Protect certified line (which contains filters that are respectful of the oceans and good for the skin) expands this year with new protections and new must-have products!
Among them, we find the Lait Après-Soleil Prolongateur de Bronzage. It is a cleansing milk with a silky texture with 98% natural ingredients and organic grape water, accentuated by the action of organic aloe vera, natural pea extract and organic coconut oil.
It's followed by the Gel Douche Soleil des Vigne: soap-free and 100% veg, it cleanses and hydrates all skin types thanks to the presence of moisturizing aloe vera and, finally, the fragrance Eau Fraiche Soleil des Vignes: enveloping with the notes of orange blossom, coconut milk, white jasmine and vanilla.
June Beauty News
Honest Beauty: Detox Mud Mask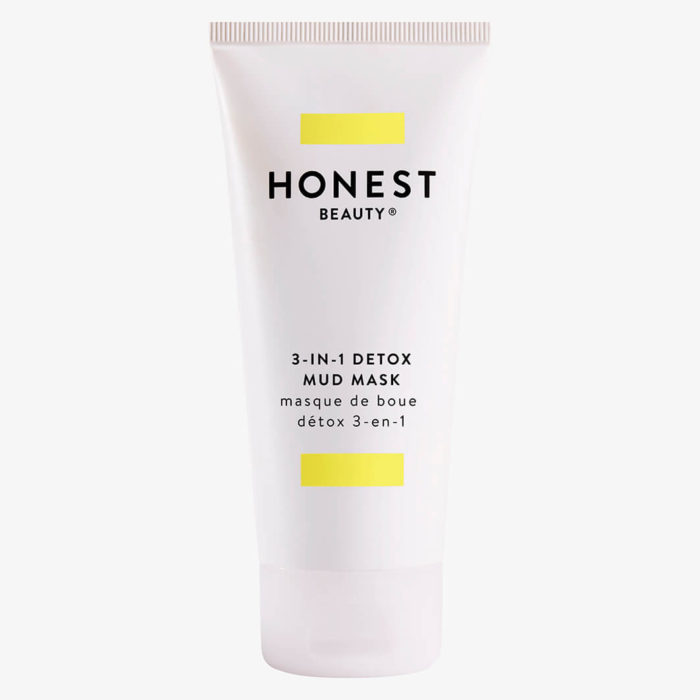 Ten minutes of detox for a renewed and healed skin, ready to become the best it can be: to help us take care of our skin and to give us yet another daily pampering tool, Honest Beauty offers the new 3–In–1 Detox Mud Mask formulated with Jeju volcanic ash, refined bentonite and activated charcoal.
These purifying ingredients help our skin to get rid of impurities, minimizing pores while the softness of manuka honey and shea butter soothes, nourishes and moisturizes the skin with sweetness.
This new Detox Mud Mask is a cure-all mask thought to fit perfectly in the hectic routine of beauty addicts 2.0, a product that is multitasking and that allows the skin to be the best version of itself, without compromises!
KEEP AN EYE ON
_________
Darphin, Hydraskin Cooling Hydrating Gel Mask
Out: Now
Shiseido, Ultimune Refresh Defense Mist
Out: Now
Foreo, Advanced Bear
Out: Now