June Beauty News
EspressOh: The New Dewy Latte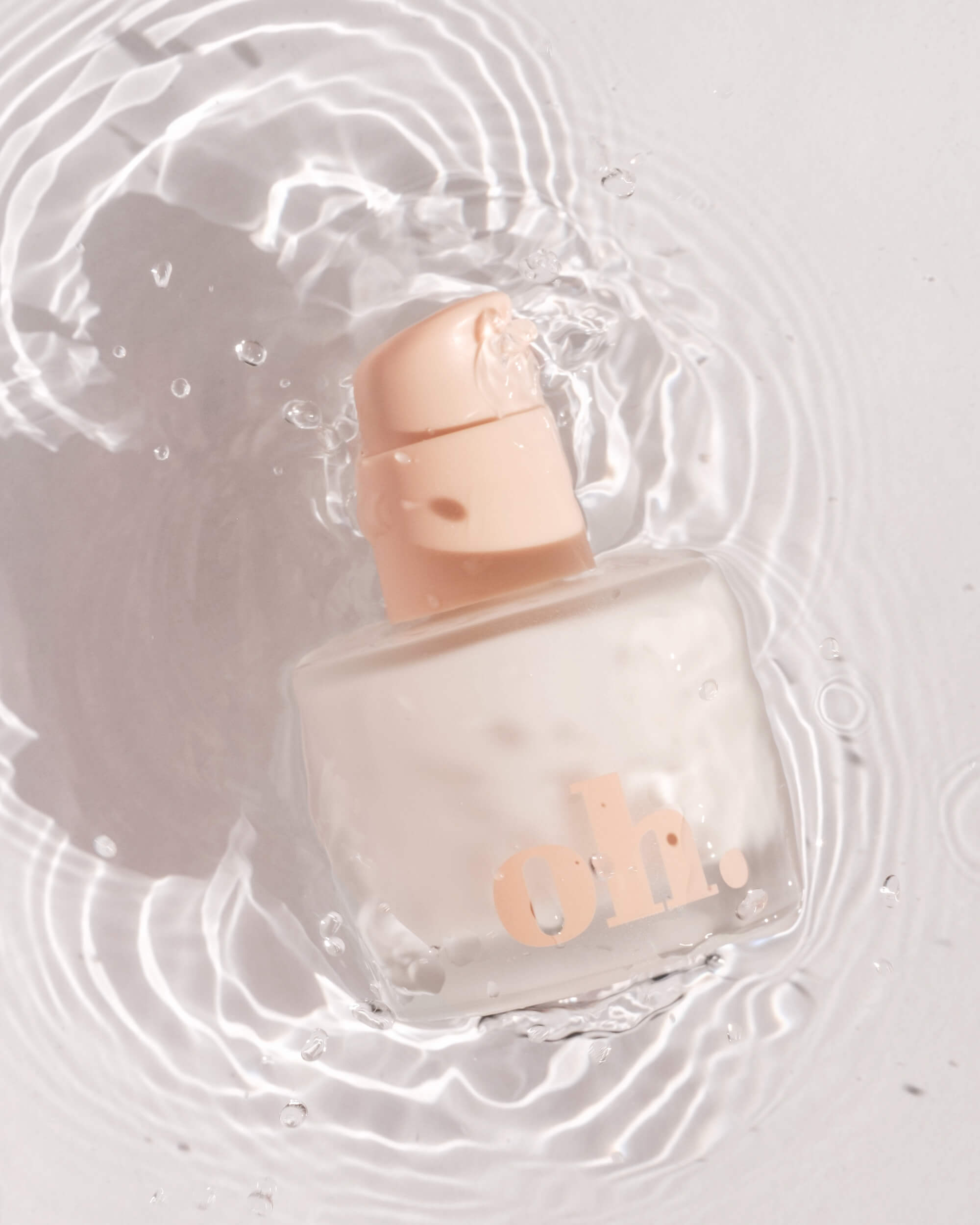 We were looking forward to it and it has arrived: the new Dewy Latte by EspressOh, designed to give the "Italian summer" effect on the skin at any time of the year, combining the hydration and plumping action of a skincare product to the extra radiant finish of a make-up product.
Rich in humectants, such as glycerin and sodium hyaluronate, it has a long-lasting moisturizing effect, while its high percentage of water makes it light and impalpable and avoids the greasy or sticky effect: finally, the caffeine it contains has antioxidant properties. Its texture is extremely light and delicate on the skin and does not weigh it down and is suitable for any type of skin: it moisturizes skin with an extra glow effect, prepares skin for make-up as the last step of the skincare routine and, before the foundation, serves as a highlighting booster mixed with foundation or skin tint, and, in small amounts, it also functions as a highlighter!
June Beauty News
Dr.Jart+: The New Cryo Rubber Masks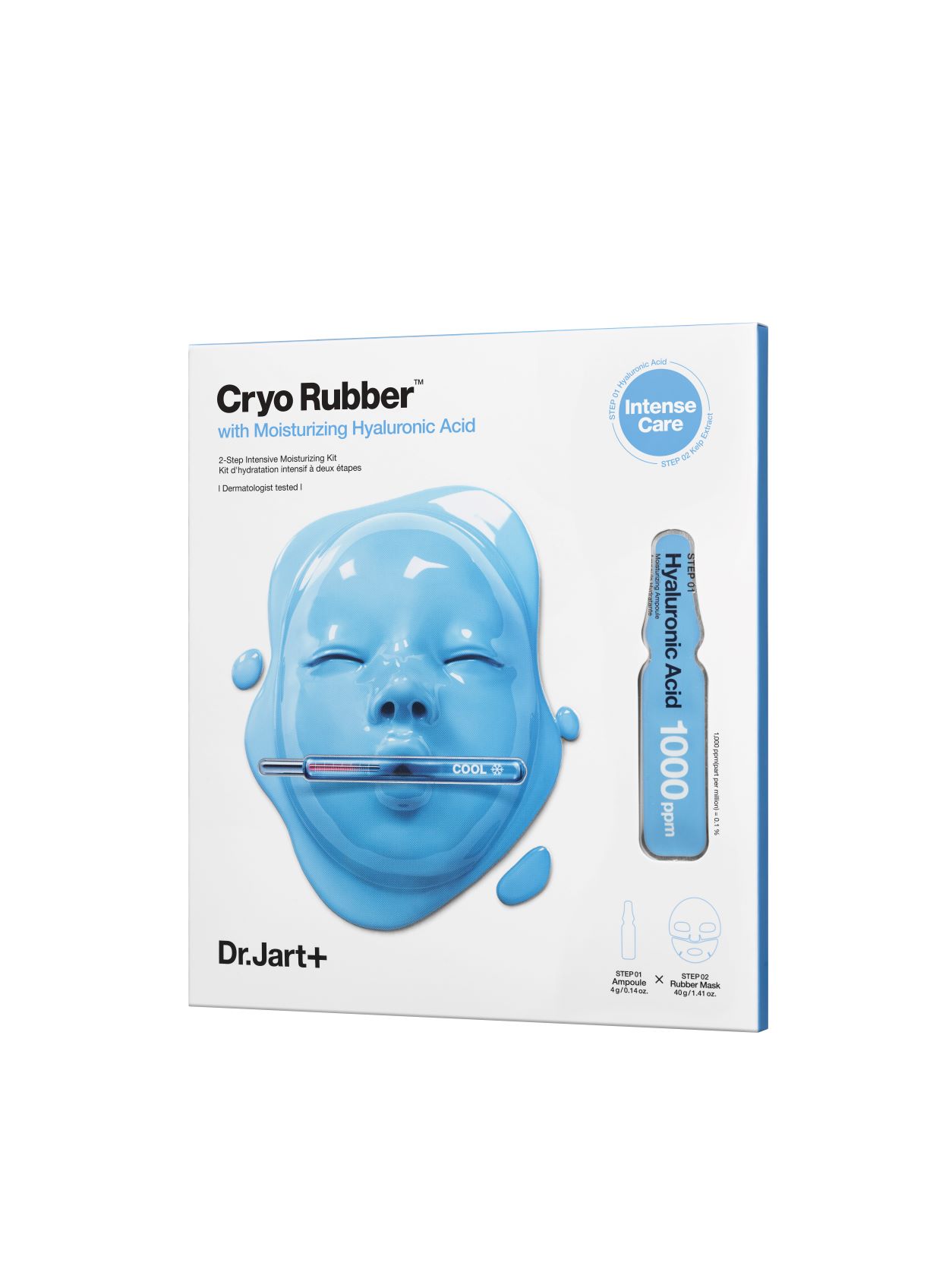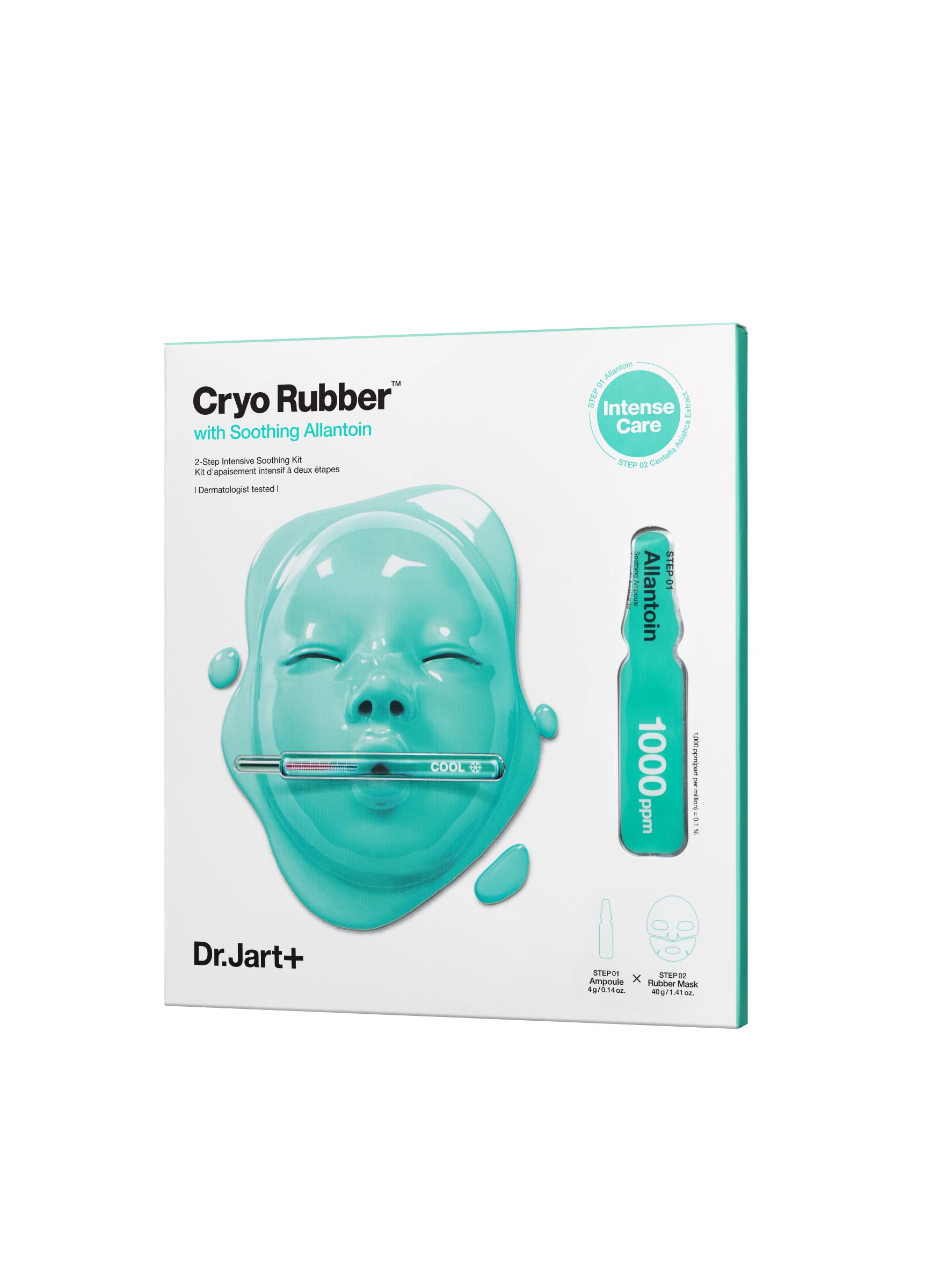 Dr.Jart+ presents the Cryo Rubber Masks, the rubber masks that help the skin to receive the right amount of hydration, inspired by the Cryo Therapy that in summer helps to provide proper skin hydration to ensure greater elasticity and tone while lowering the skin temperature and bringing skin back to a healthy state.
Let's give them a closer look:
The Cryo Rubber with Moisturizing Hyaluronic Acid is a moisturizing rubber mask inspired by cryotherapy that lowers skin temperature to increase blood flow and promote the absorption of active ingredients for a radiant complexion and healthy appearance. It consists of two phases: a super concentrated ampoule of active ingredients and a prebiotic complex and a rubber modeling mask based on algae and clay of natural origin that instantly moisturize and soothe the skin. After 30-40 minutes, this cooling technology lowers the skin temperature to increase blood circulation and promote a deeper absorption of active ingredients, while the rubber mask completely wraps the skin preventing the evaporation of the active ingredients of the serum.
The Cryo Rubber with Soothing Allantoin combines the ampoule containing the allantoin complex with a refreshing and moisturizing mask to contribute to the absorption of its powerful serum gel. The result? A deepened and emollient hydration thanks to the ampoule with the complex of allantoin, a prebiotic complex, and glycerin, to give relief to stressed skin. In addition to that, the moisturizing seaweed extract guarantees a pleasant feeling of immediate freshness. Furthermore, the mask, divided into two parts, covers the skin completely, retains moisture, and acts instantly.
June Beauty News
Anastasia Beverly Hills: The New Nouveau Palette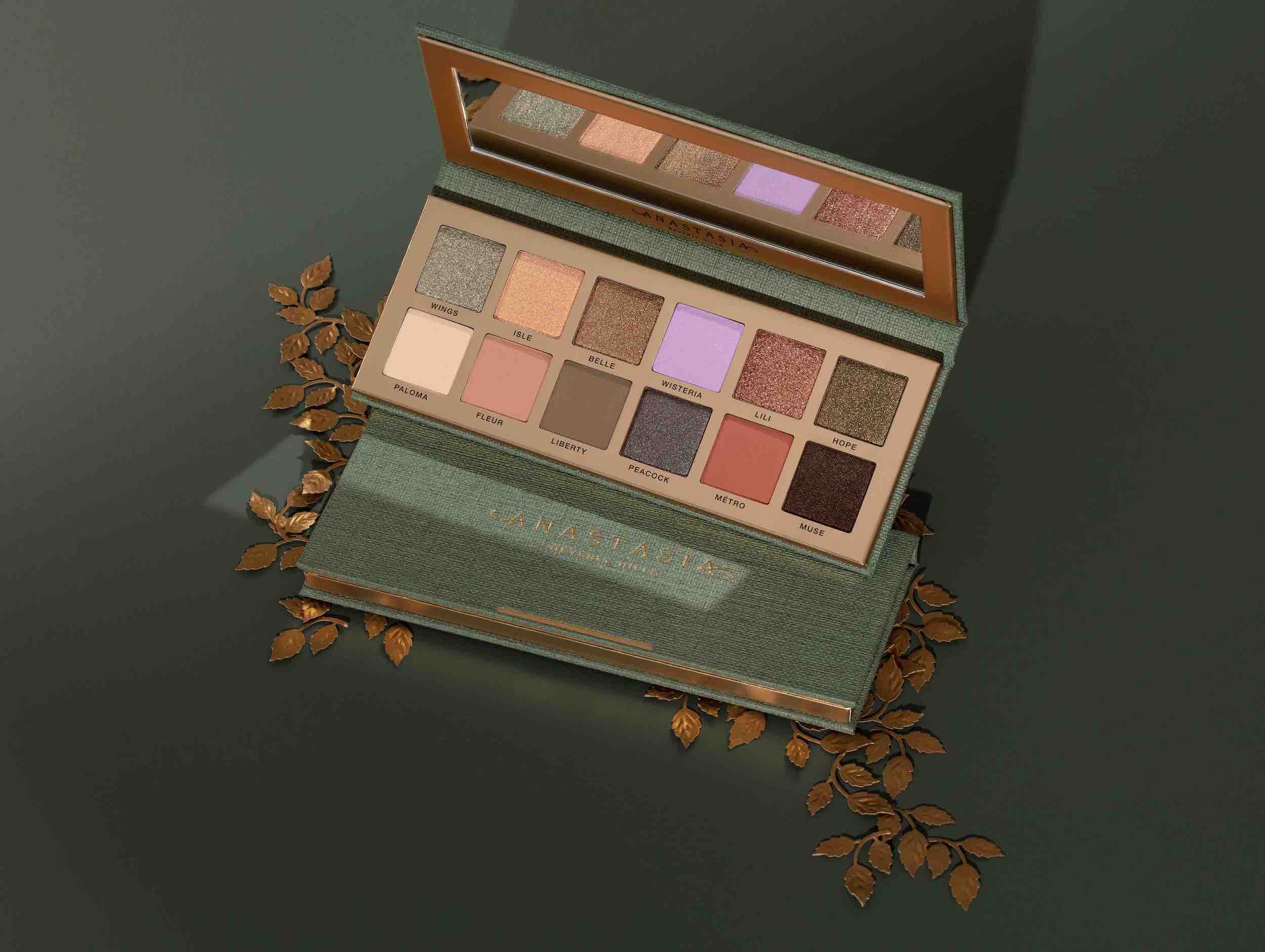 Inspired by the shades of your summer dreams, the new Nouveau Palette reinvents matte and multidimensional metallic shades ranging between neutral colors that can be worn every day, pop color touches, and intense green colors that immerse you in an ethereal and natural world. This all-in-one palette allows you to create both daytime and evening looks and is available in 12 highly pigmented shades, from the most natural neutral and warm colors to the olive ones up to metallic and opaque shades.
June Beauty News
Byredo: The New Mister Marvelous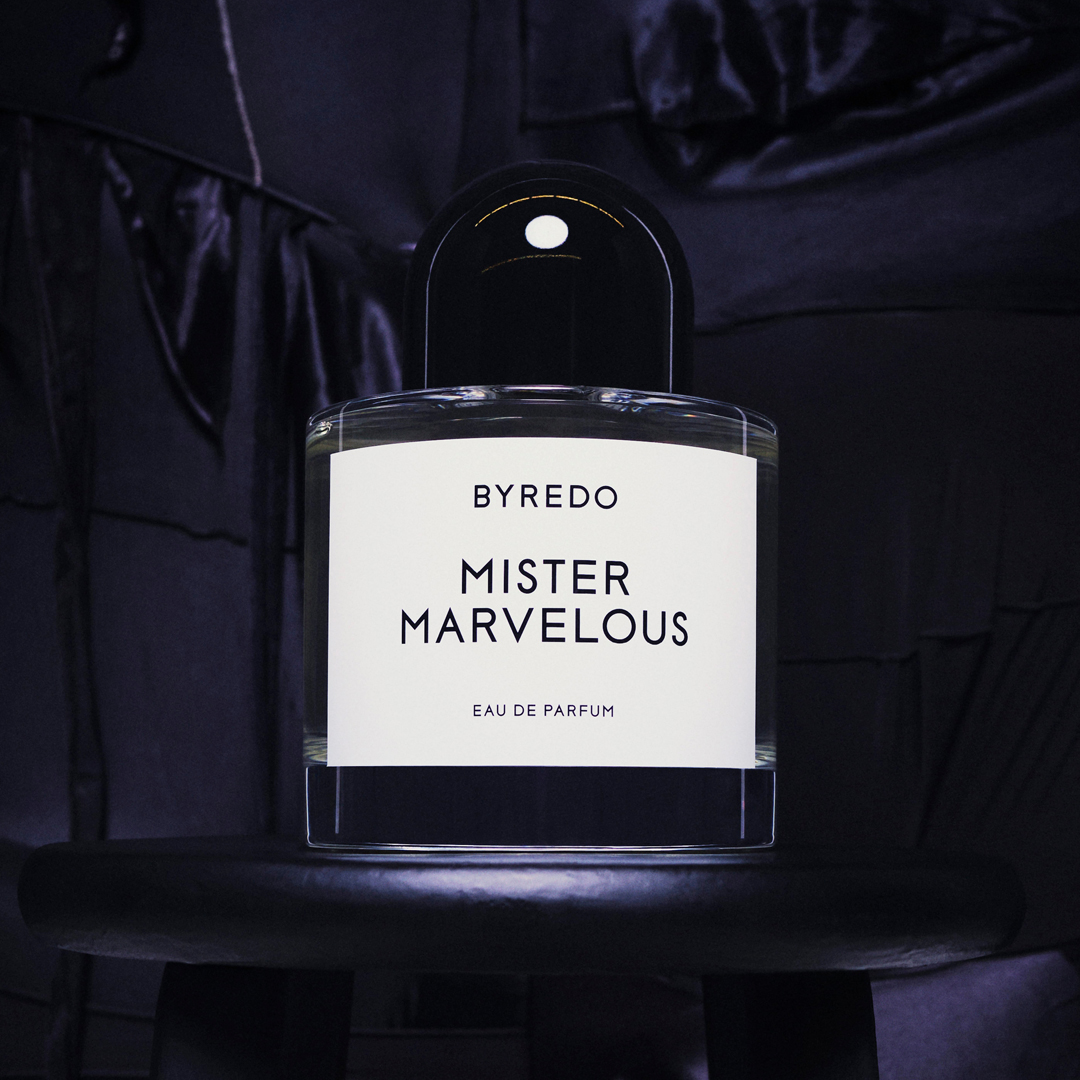 "Mister Marvelous has always been a project intended to celebrate the great character, resilience, and creativity. " – Ben Gorham, Founder & Creative Director, Byredo .
A limited edition re-issue of the original Mister Marvelous pays tribute to a contemporary man: clean, confident, exquisite, and surprising. This is the scent of a self-confident character rewriting the rules of modern masculinity. 
Start with an opening of Mandarin leaves and neroli flowers that leads to a cool heart of bamboo and green lavender. Full of gestures that delight, spicy notes of black amber and white cedar wood provide a final touch of intrigue and surprise.
June Beauty News
Kylie Cosmetics: The New Bronze Palette and The New Mauve Palette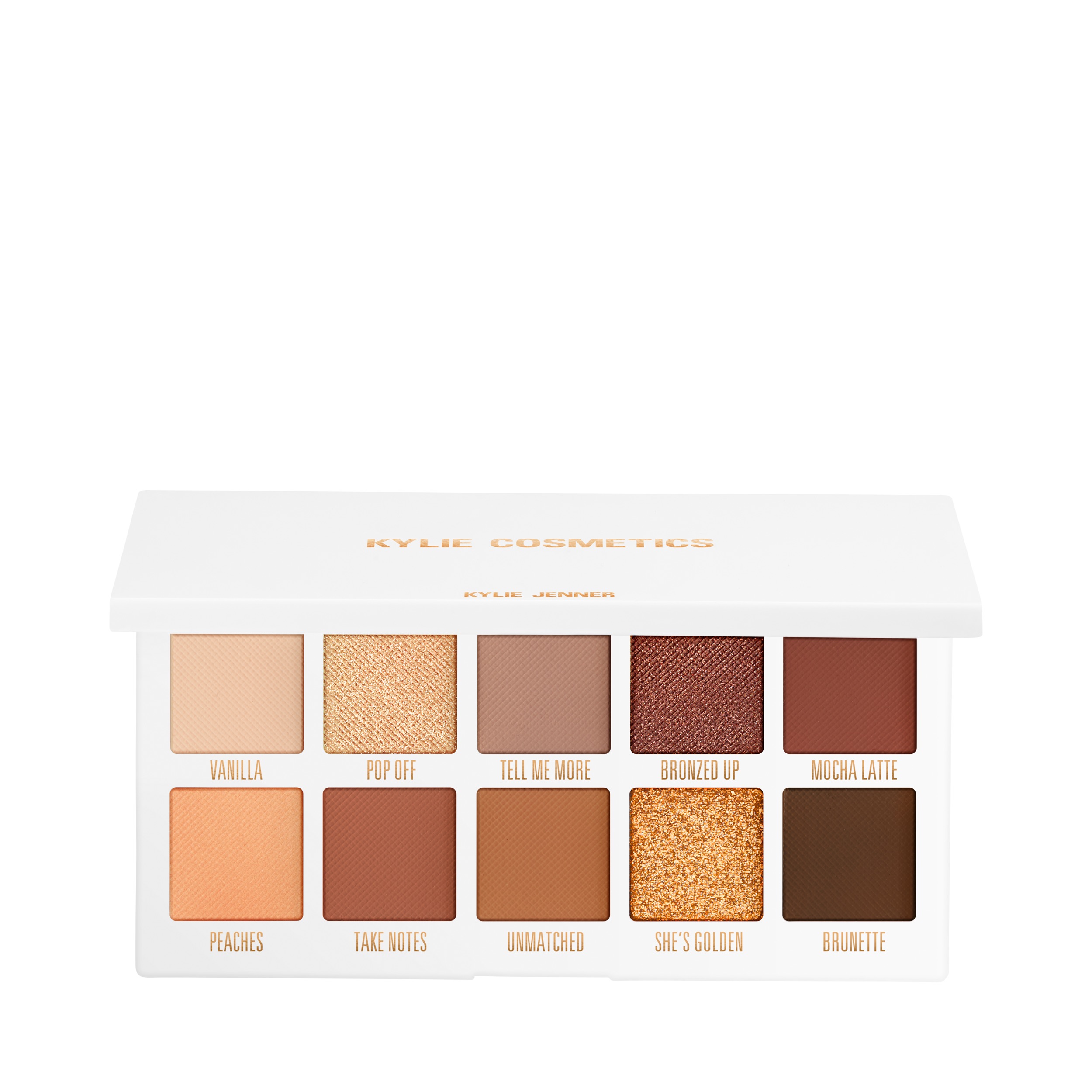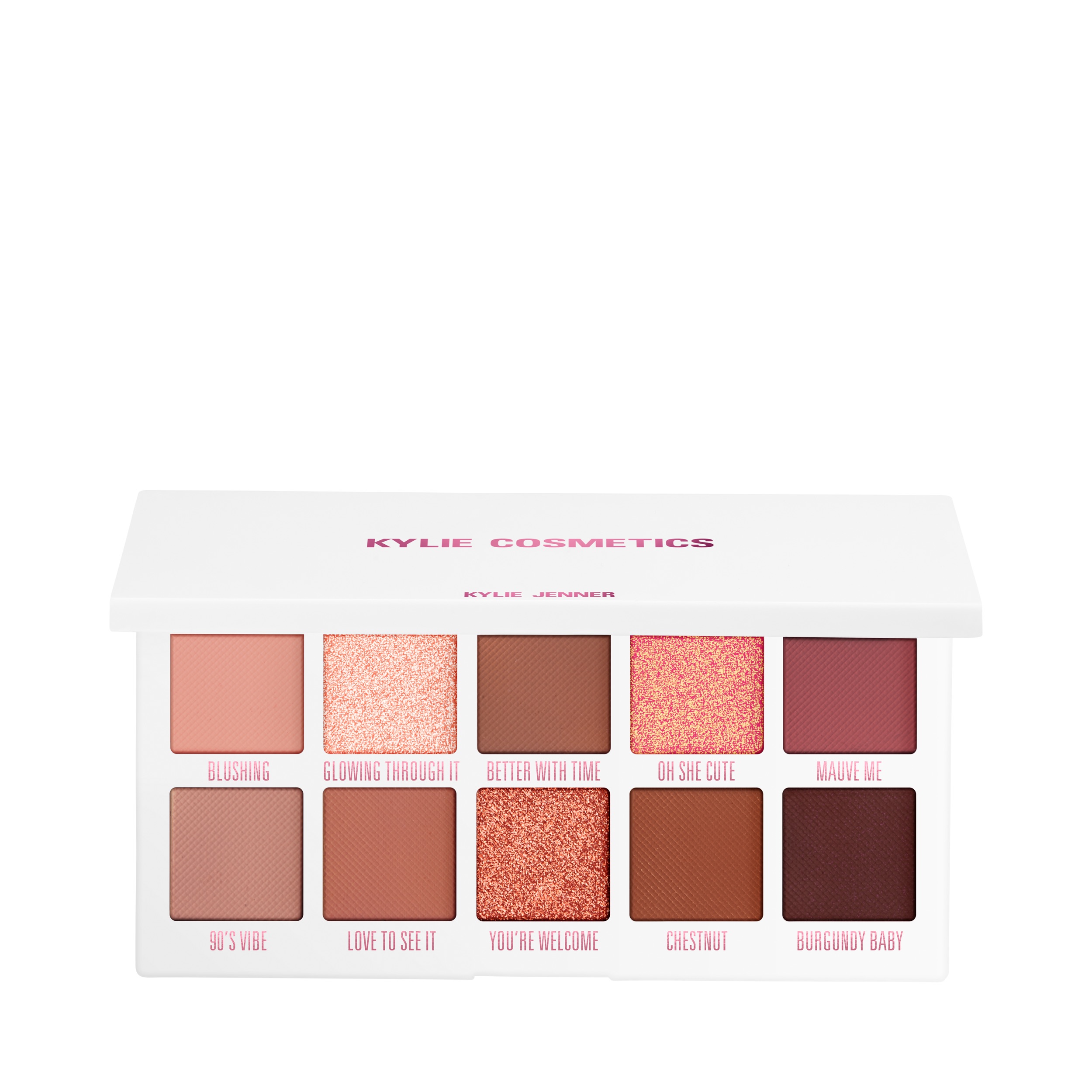 Made of ten shades of highly pigmented and easily blendableeye shadows with a both matte and shimmery finish, they are vegan, clean, cruelty-free, and are characterized by formulas without parabens, gluten and talc. 
The Bronze Palette contains ten highly pigmented shades with two finishes: matt and metallic and is characterized by the perfect mix of light and dark, cold and warm shades, with some multidimensional pop, while The Mauve Palette is made of eye shadows in the shades of pink – both cold and warm, with a finish that's both opaque and shimmery – with a velvety texture.
June Beauty News
Ringana: The New Summer Hair Strategy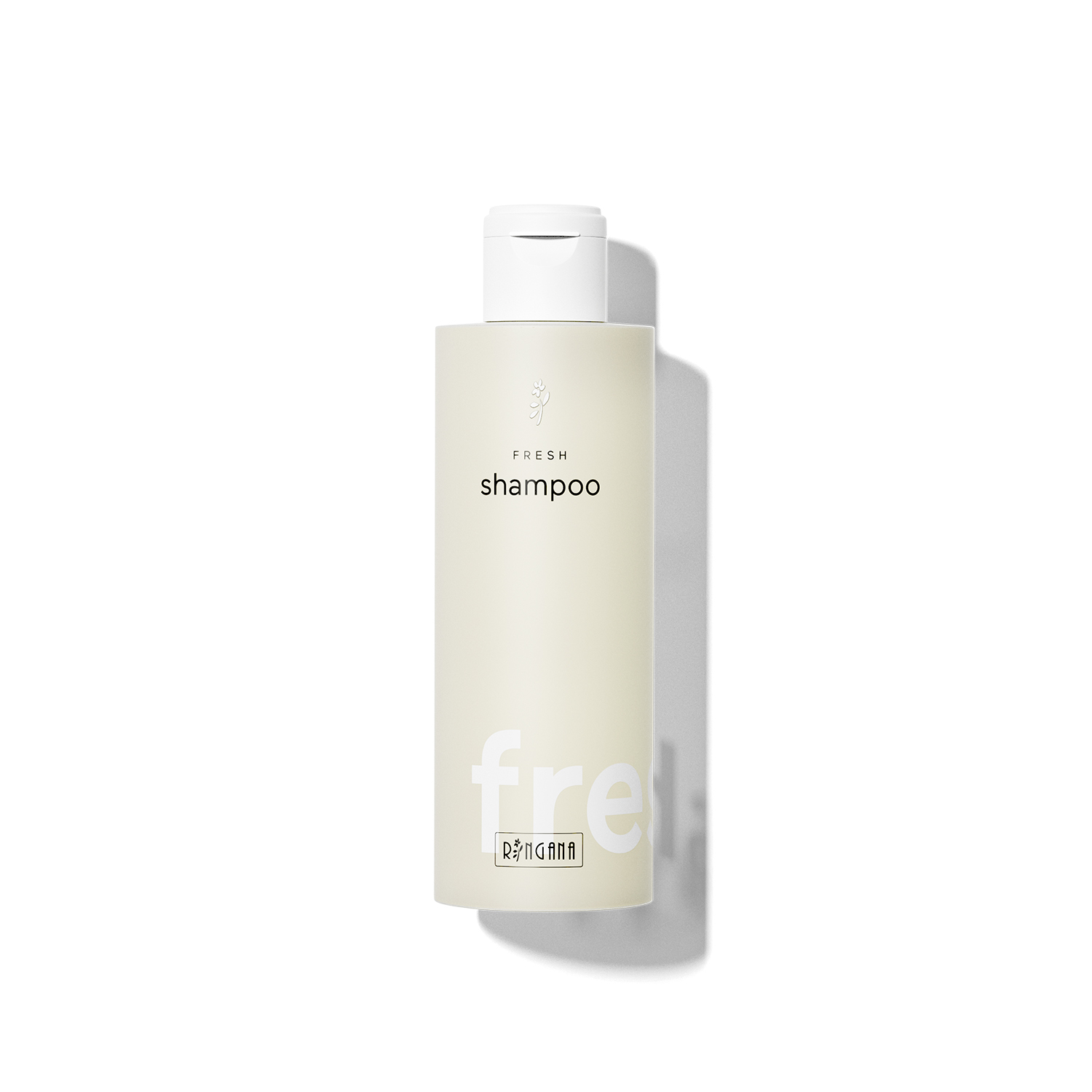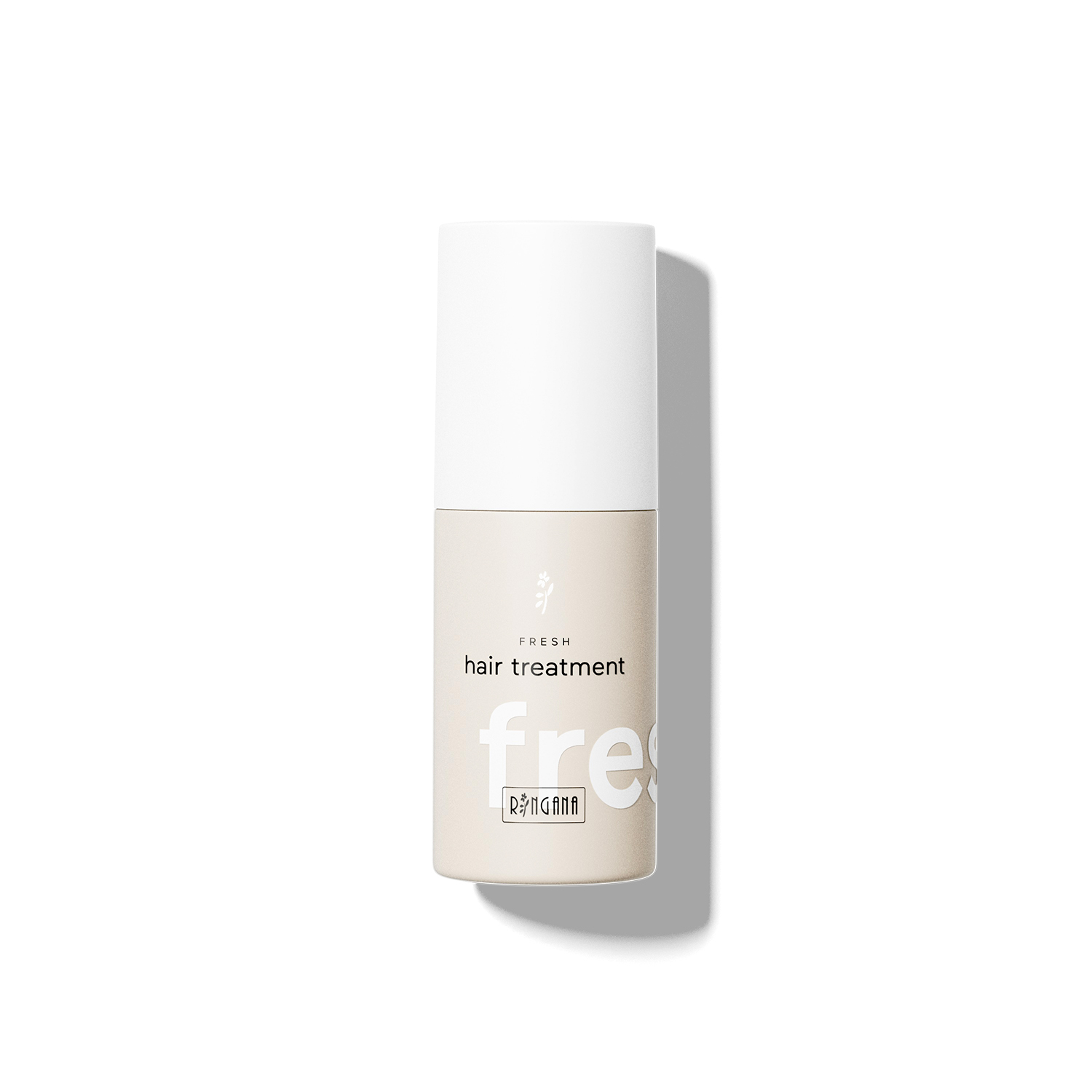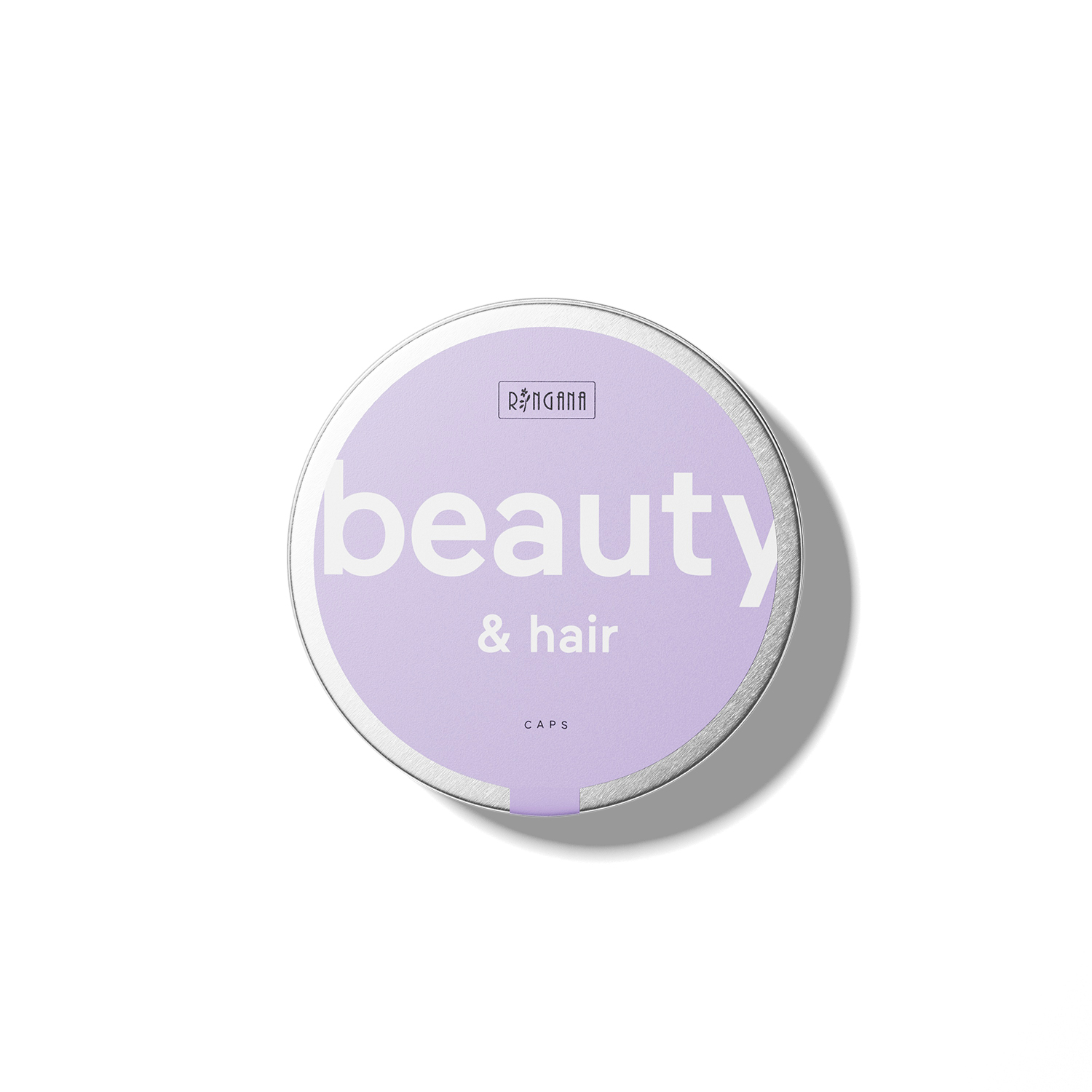 Solar radiation, salt water, or chlorine from swimming pools can affect the hair and the scalp, so you need to take care of your hair with specific products to maintain its natural protective layer and natural shine. 
Three In & Out products arrive from Ringana laboratories for a summer-proof hair: 
Out | Fresh shampoo, which cleanses hair with mild sugar surfactants and the NBC7 complex that helps support the natural microbiome of the scalp and relieve irritation or itching.
Out | Fresh Hair Treatment, which contains Inchi oil that helps restore the natural protective layer of hair and maintain color thanks to a special complex that protects from heat made of bamboo and versicolor Trametes. In addition to that, it can be used on wet or dry hair, as a mask, or as a treatment if necessary.
In | Caps Beauty & Hair, a supplement to take care of hair and skin, thanks to a mix of targeted substances such as pea sprouts extract, which promotes the natural hair growth cycle, and buckwheat sprouts powder that contains zinc, manganese, and copper, trace elements that naturally support skin, hair, and nails, especially in the formation of proteins such as keratin and collagen, both necessary for the growth and maintenance of strong hair and a bright color.
June Beauty News
Fenty Skin: The New Cherry Treat Conditioning + Strengthening Lip Oil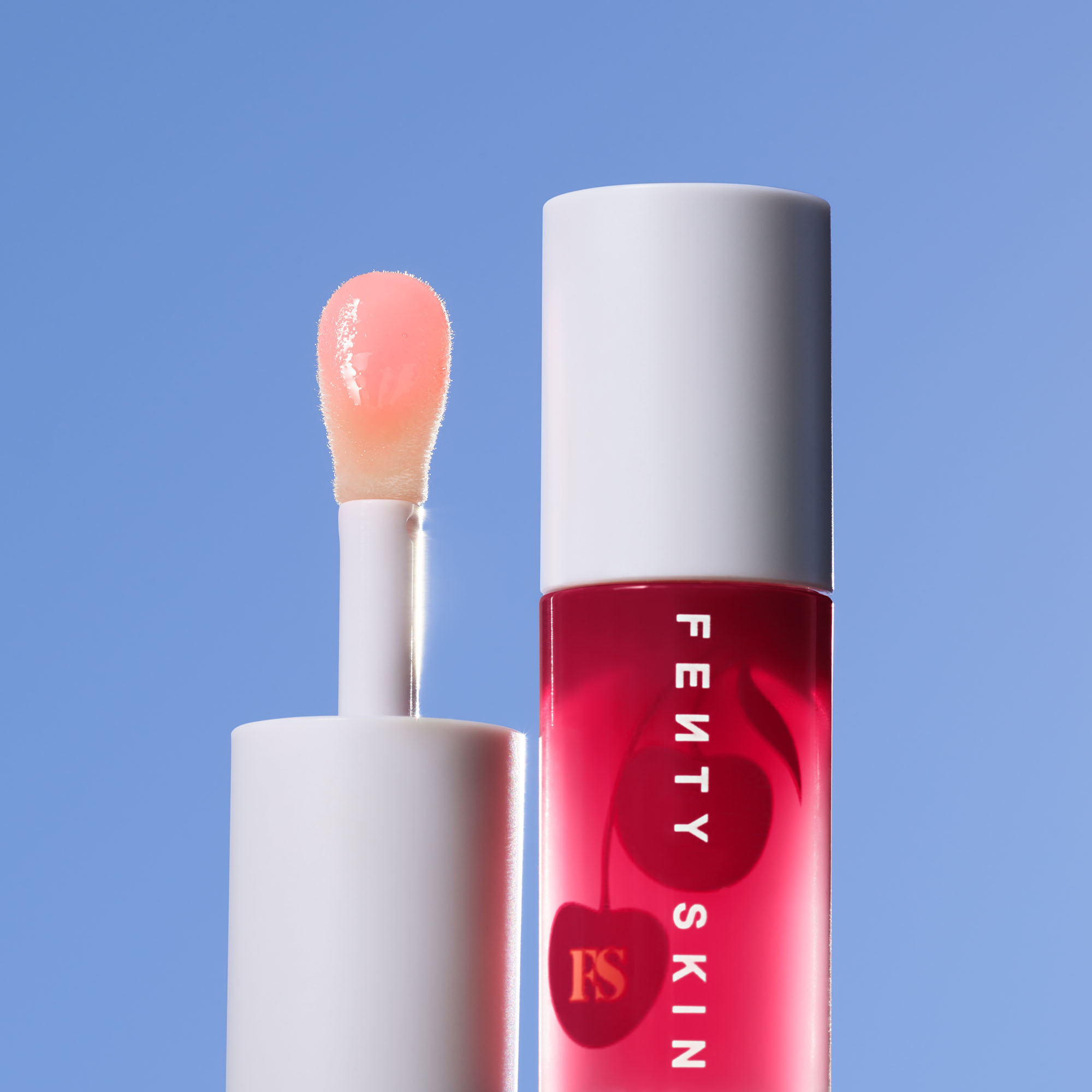 The new Cherry Treat Conditioning + Strengthening Lip Oil is an ultra-moisturizing oil that strengthens the barrier in a single week and makes the lips softer and more elastic and strengthens the moisturizing barrier, that is the first line of defense of the lips that helps to ward off dryness. The triple complex of cherries used in this product by Fenty Skin (sweet cherry seed oil, Barbados cherry extracts, and wild cherry) helps to soften and nourish in-depth, while jojoba seed oil and rosehip fruits help to retain moisture and soothe. Still speaking of cherries, the product's fruity fragrance is inspired by cherries indeed.
June Beauty News
Olehenriksen: The New Barrier Booster Orange Ferment Essence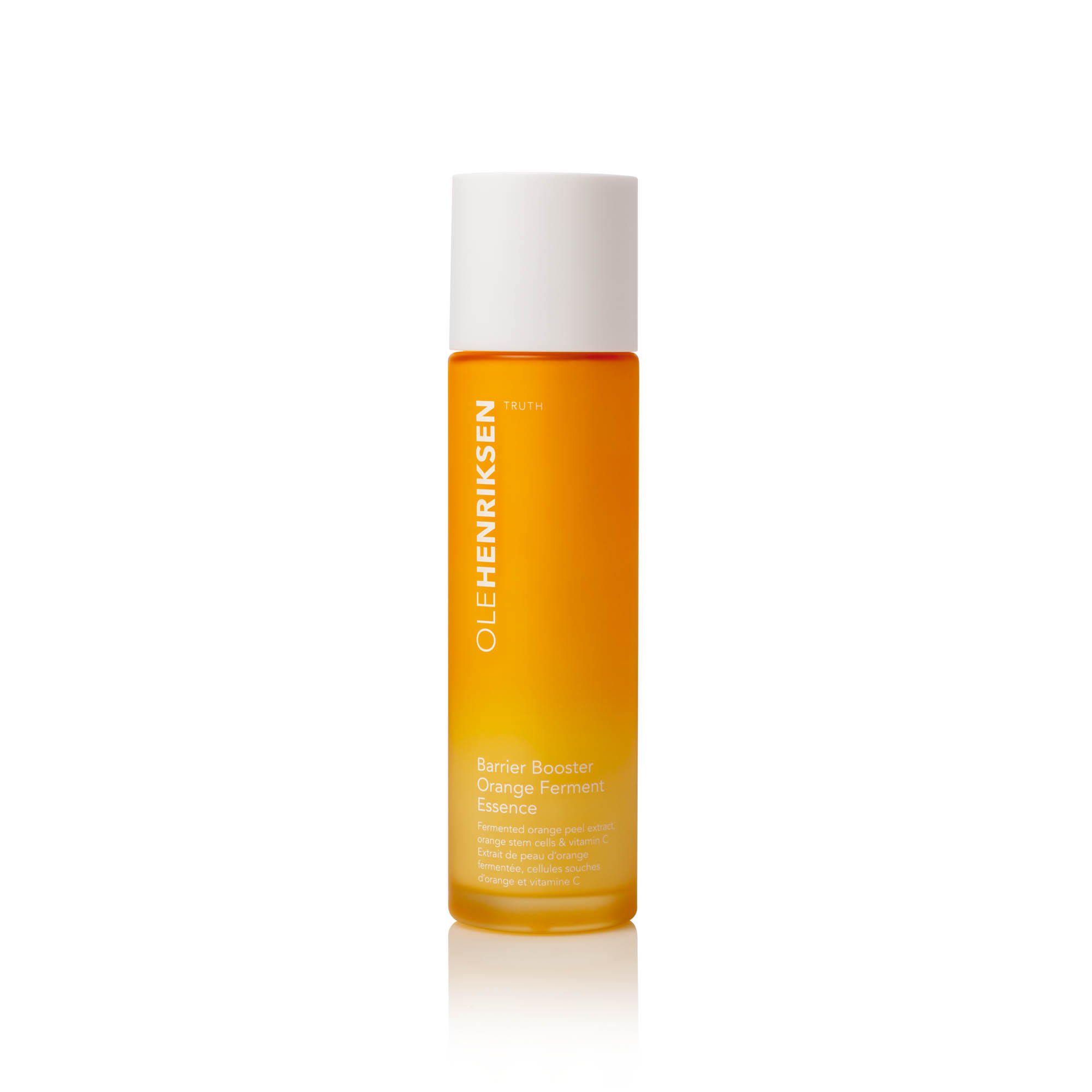 Go ahead and be extra – extra hydration, extra brightness, and extra glow! 
This is the motto of the new product signed Olehenriksen, an essence that instantly doubles the hydration of the skin, gives brightness, and protects it from free radicals and pollution while preparing it for the rest of the routine and strengthens the skin barrier. 
The Barrier Booster Orange Ferment Essence has a light texture like a tonic but with the moisturizing benefits of a serum and its vegan and clean formula exploits the active ingredients of oranges, and is rich in vitamin C, hyaluronic acid, polyglutamic acid, niacinamide, to illuminate and give an extra glow effect. 
Finally, the fragrance of Barrier Booster Orange Ferment Essence is slightly citrus and invigorates the senses while working to smooth the skin.
June Beauty News 
Eisenberg: The New Secret Actif Matifiant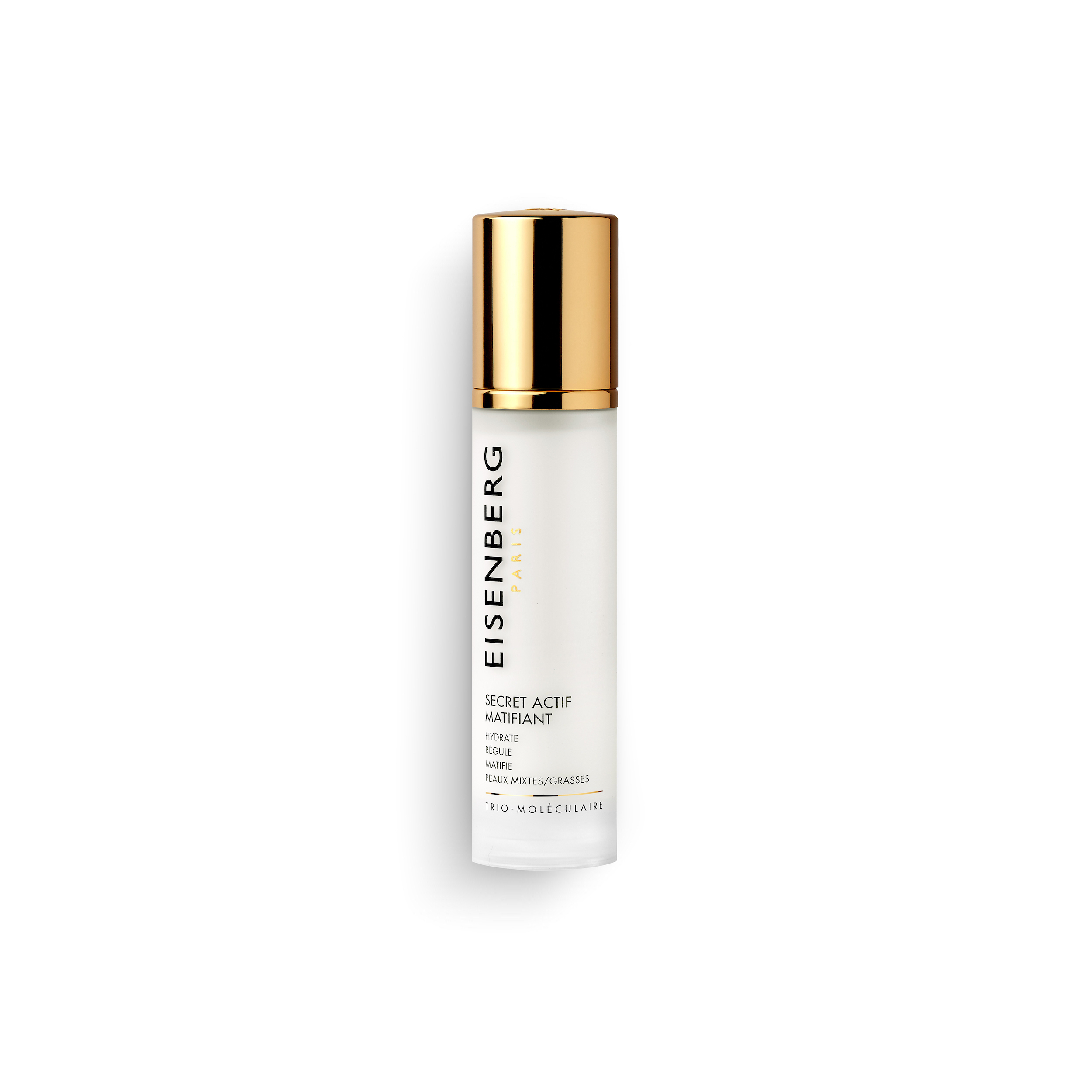 The new Secret Actif Matifiant has a very fluid, creamy, and velvety formula, for a long-lasting powdery effect, as well as being moisturizing, toning, and regenerating thanks to its biotechnological mattifying agents and the continuous moisturizing action of the hyaluronic acid.
Perfect as a prep-base for makeup for combination and oily skin, it also contains UVA and UVB filters for optimal protection against harmful sun rays.
In addition to that, the Tri-Molecular Formula – which is also present in this product, of course – is a unique, revolutionary formula, the fulcrum of all Eisenberg products, and it is made out of 3 molecules working in perfect synergy:
Enzymes, with a regenerating action, are biotechnological molecules with a keratolytic effect that promote the perfect assimilation of the active ingredients and guarantee a better quality of the skin barrier;
Cytokines, with an energizing effect, are extracted from milk and are key molecules of cellular self-control that act on the receptors of other cells to induce numerous vital reactions including cell renewal;
Biostimolines, with their oxygenating action, is extracted from the beech shoots, which promote cell oxygenation, a vital energy resource as well as the synthesis of collagen and elastin that guarantee tonicity and elasticity.
June Beauty News
Rituals: The New Summer of Joy Box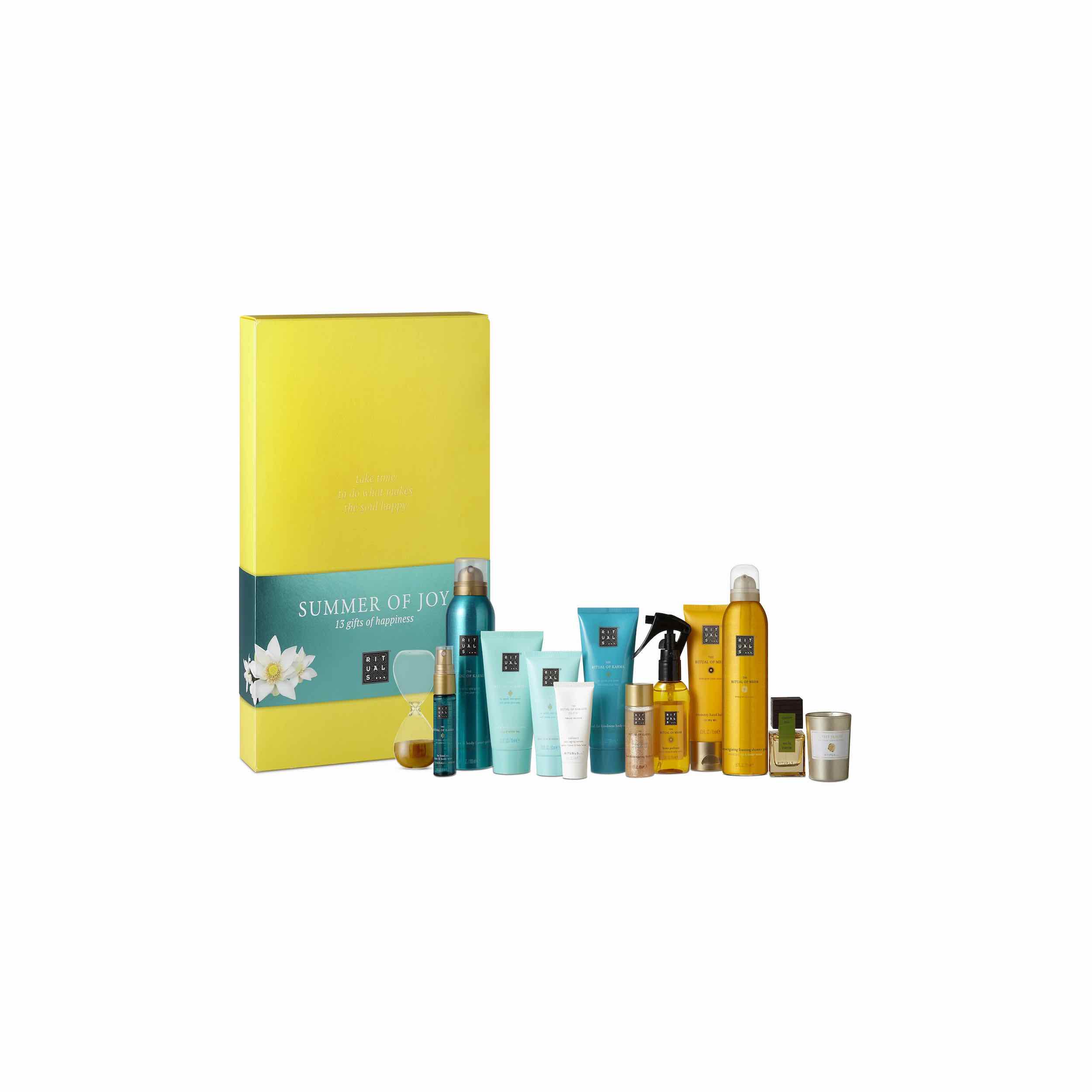 Available for this summer only, the Summer of Joy gift box contains a custom-made hourglass and some of our favorite products, for him and her. The box is designed to help us focus on our real nature, physically, mentally, and emotionally, and it will accompany you on a 13-day journey of well-being. This journey is based on The Art of Soulful Living (The Art of Living in Harmony) a compass which will guide you through 13 different themes that will help you pay a little more attention to your true self and spirit through accessible routines, habits, and tools. The result? A reconnection and rebalancing of your body, mind, and soul because we believe that this is the ultimate stadium in well-being!