WHO
________
July Beauty News
Chanel: Lucia Pica's Romantic Punk Look for Chanel Haute Couture Fall-Winter 2020/21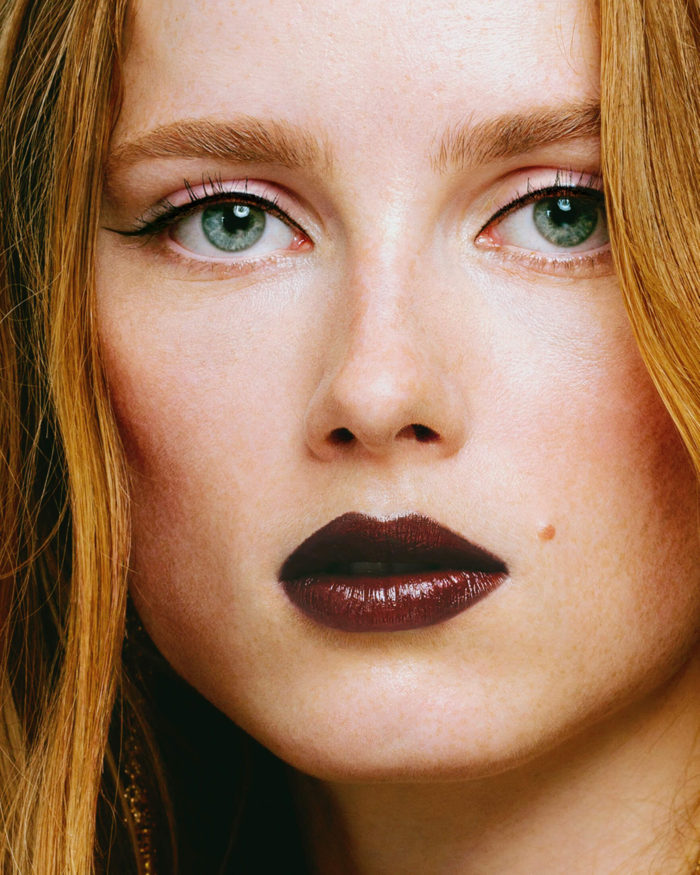 A punk approach to beauty, but also opulent, gritty and sophisticated: for the Autumn-Winter makeup collection Chanel offers us a lipstick with an intense color and bright but natural skin, the result of a careful skincare that allows a light, almost impalpable base. The foundation used for these shots is Les Beiges Water-Fresh Tint, while the touches of light are given by the iconic Éclat Lumiére. The Palette Essentielle palette sculpts and chisels the face.
For a veil of color on the cheeks, the Maison used the blush Joues Contraste – N° 320 Rouge Profond and the Baume Essentiel – Rosée (from the Autumn Winter 2020 collection), while the voluptuous shade on the lips, which gives a punk and edgy vibe but always keeping the whole makeup elegant, is obtained thanks to the Rouge Coco lipstick in N° 494 Attraction, available in the Autumn-Winter 2020 Collection.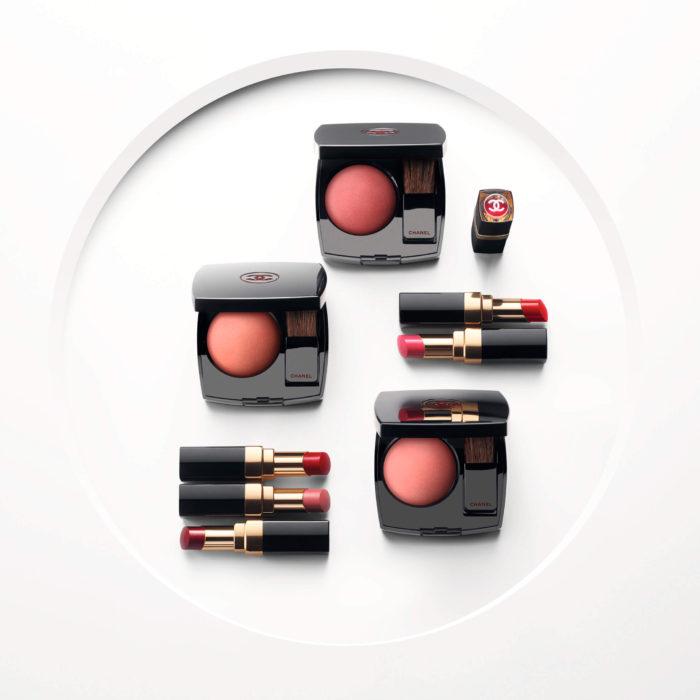 In addition, Chanel recently recreated the exclusive Joues Contraste collection, designed to celebrate the anniversary of the iconic blusher, which was created in 1980 and since then has kept an iconic status and an unfaltering spot in the hearts of beauty addicts.
To celebrate the 40 years of this blush, Chanel created an iconic limited edition pack and offers to combine each shade of the blush with a mini Rouge Coco Flash lipstick.
July Beauty News
Aqua Resist And The New MUFE Campaign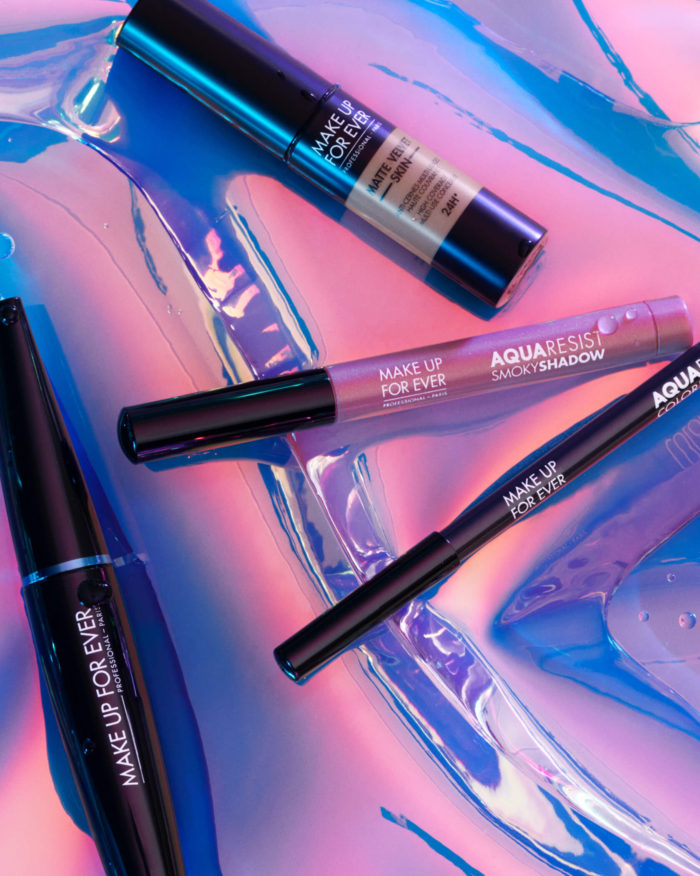 Through the new Aqua Resist campaign, created in collaboration with the makeup artist James Kaliardos, MUFA invites everyone to go beyond their limits and live every moment to the fullest. The campaign focuses on a group of cool young people that includes the model Sean Levy, who perfectly embodies the active and charismatic lifestyle of Aqua Resist.
More precisely, this is a range of life-proof makeup that allows you to live life intensely, both physically and emotionally, always and everywhere: today the range is enriched by the Aqua Color Pencil eye pencil and the Aqua Resist stick Smoky Shadow.
But let's discover more about the novelties of the collection! The waterproof pencil is available in 10 shades, sweat and smudge-proof. With a great staying power, this product has a silky gel texture that makes the application seamless and always precise thanks to the built-in sharpener.
The Smoky Shadow, instead, combines practicality and high pigmentation in a single gesture, for a product (available in 16 colors) that lasts up to 24 hours.
The application is hyper versatile: its silky and comfortable formula lends itself perfectly to be used as khôl (at the base of the lashes), eyeliner (upper or lower lash line) or applied to the entire eyelid as an eyeshadow.
July Beauty News
Charlotte Tilbury: Finally Landing In Italy Starting September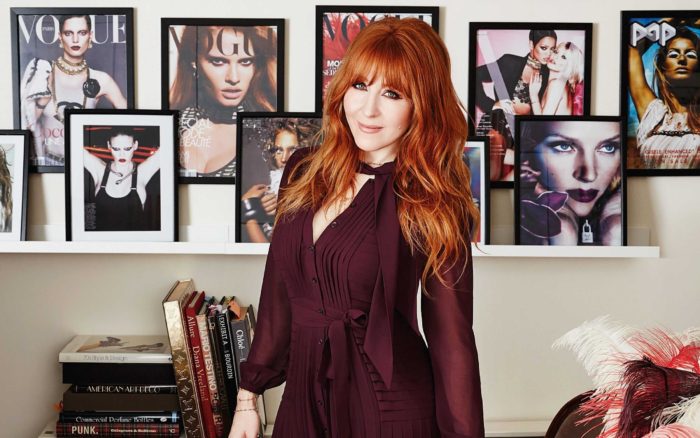 With the fall, the iconic British brand will finally be available in Italy!
Charlotte Tilbury is the Founder, President and Chief Creative Officer of Charlotte Tilbury makeup, which is already a beauty cornerstone in and outside of Fashion Week Backstages worldwide, and it's safe to say that many Italian beauty addicts were waiting eagerly for this brand to finally be available in-store.
"I am really excited to launch my makeup collections in Italy for the first time," Charlotte Tilbury declared for Sephora Italia, the chain where the brand's products will be available.
But Charlotte is certainly not new to the importance of made-in-Italy beauty products, which makes her arrival on our shelves even more exciting: "I have always been inspired by Italian beauty and its beauty icons, also thanks to my years of experience in the fashion world. During my 27 years as a makeup artist, I collaborated with over 100 Vogue covers and worked with Prada, Miu Miu, Versace, Moschino and Cavalli. "
Among the various makeup and skincare products that will be introduced to the Italian market in September, we find the entire Pillow Talk line: a line consisting of 12 must-have, coveted products that bloomed from the success of the original (now iconic) pink-nude matte lipstick.
July Beauty News
An Exclusive Collaboration Between Mac and The Sims 4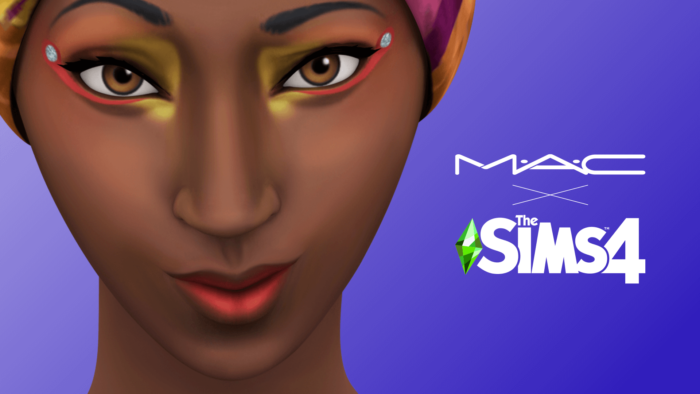 Are your Sims makeup addicts, too?
The characters of one of the most beloved computer games of all time, The Sims 4, can wear editorial and inspirational makeup signed by MAC Cosmetics: this milestone awards the makeup brand as the first makeup brand available in a video game to date.
The project is absolutely unique: it allows players to experiment with color and creativity by giving their Sim exclusive full-face makeup looks created by Romero Jennings, MAC Director of Makeup Artistry. The looks are designed for every complexion and inspired to products in the permanent collection.
Once again, creativity, beauty and self-expression come together in an inclusive but also fun environment, allowing players to express their unique view just by downloading an update to the basic game and (if they so wish) to share their Sims on the online gallery with the hashtag #MacxTheSims.
The five makeup looks range from a more natural full-face to colorful and editorial makeup, all made with textures and colors that resemble products of the brand that are actually available in store.
WHAT
________
July Beauty News
Nabla: Miami Nights Collection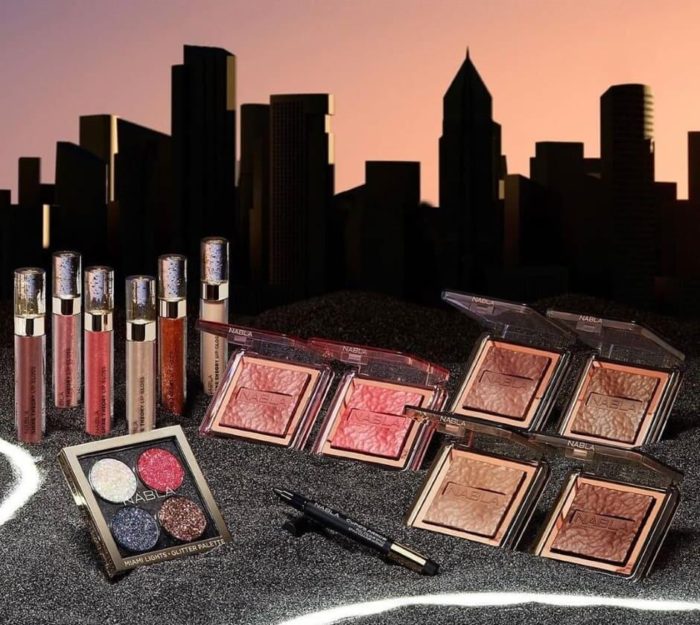 The inspiration for the new Nabla collection comes from the lights of the bubbly Miami and the enveloping colors of the sunset over the city: hence, the new Nabla Summer 2020 makeup collection is colored with intense tones and sparkling glitter, ideal for those who don't want to go unnoticed and that are living this summer to the fullest.
The collection consists of many must-haves for a seasonal makeup: from the mini quad palette, called Miami Lights Glitter Palette, that is made of four multi-faceted glitter eyeshadows, up to new shades of highlighter and bronzers, Skin Glazing and Skin Bronzing, for a shimmery veil of color and radiance. Then, there is a new shade of Cupid's Arrow, a practical and versatile eyeliner with a dark and ultra-pigmented texture.
Follow suit the new lip glosses: Nabla Shine Theory, for bright and plump lips. A flowing and super versatile formula that is available in six different colors, for an effect that is almost wet to the eye but comfortable and never sticky.
July Beauty News
Huda Beauty Presents Glow Coco Hydrating Mist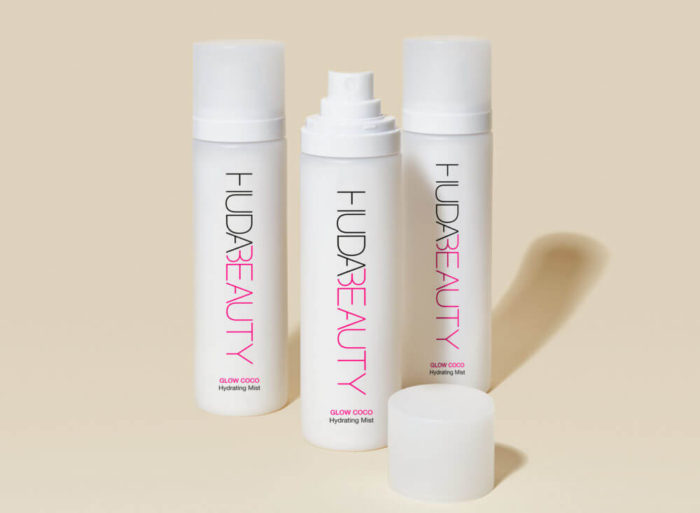 Huda Beauty has launched the new Glow Coco Hydrating Mist, a milky 3-in-1 spray for every need: a primer, sure, but also perfect to be used as fixing and refreshing spray all in one single product. It's deeply moisturizing and works to make our skin radiant by minimizing and blurring every little imperfection.
Thanks to the combination of coconut milk, coconut water and coconut oil, this product softens and soothes, making it perfect to be used as a primer to set the skin before applying makeup or maybe even as a spray to refresh, brighten or boost the vitality of the skin throughout the day. An all-in-one spray that is ideal for summer, both thanks to its fixing power for the makeup and the hydrating boost in the formula.
We can't wait to try it!
July Beauty News
Too Faced: The Summer News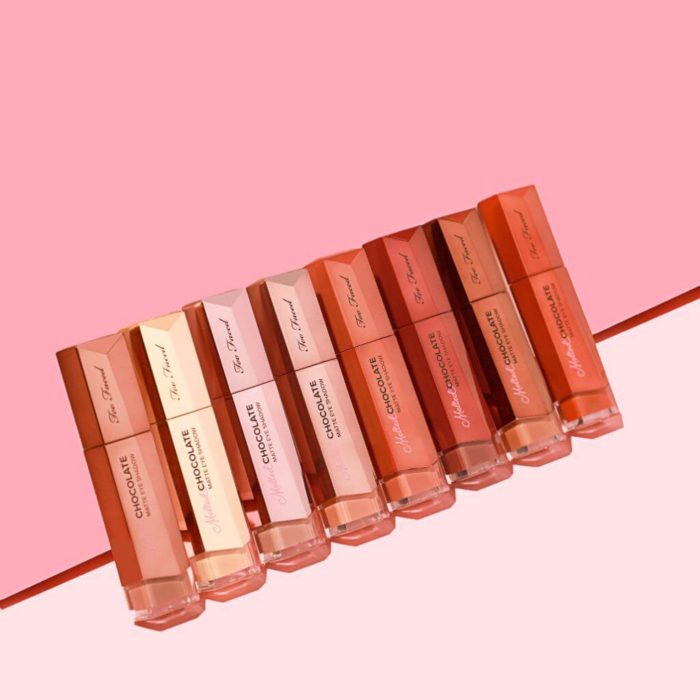 The most coveted novelty by Too Faced this summer is undoubtedly Melted Chocolate eyeshadow: an innovative 2-in-1 liquid matte eyeshadow, water-resistant and available in eight different shades.
This eyeshadow can be used alone for an "air-brush" and subtle effect or as a pigmented primer for the base. It gives a rich, intense and chocolate-scented (delicious!) mat texture. Easy to blend and enriched with vitamin E and cocoa butter to nourish the skin, the slow-release formula fixes the color for up to 24 hours.
In addition to this novelty, we also find Primed & Poreless: a silky setting powder that redefines the texture of the skin and helps protect it from pollution damage, blue light and pigmentation derived from UV rays.
This powder is ideal for the summer, especially to protect and keep away any sign of shine and oil without blocking the pores.
Last but not the least, the Peach Perfect concealer, available in 11 new shades (which is buildable and goes from medium to matte) and 13 new shades of the Melted Matte liquid lipstick, matte and luxurious for beautiful lips!
July Beauty News
Marc Jacobs: A Summer of Shimmer and Beauty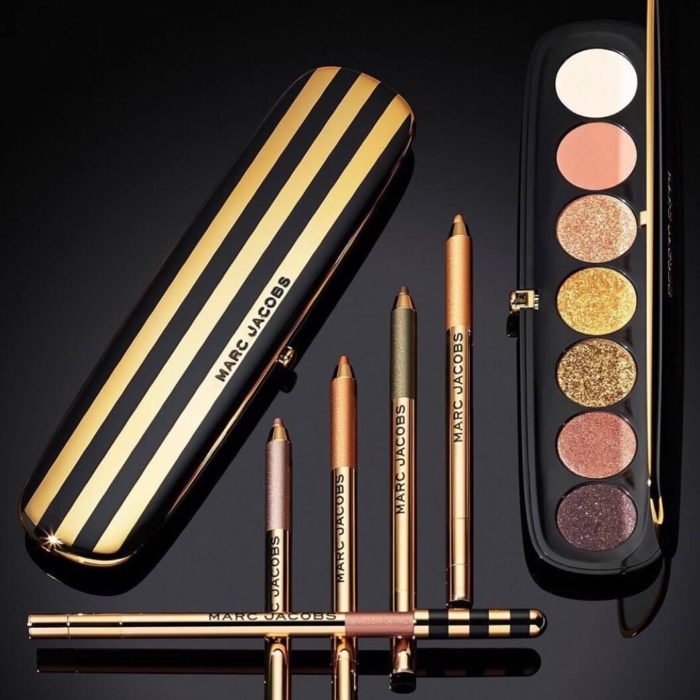 Marc Jacobs offers many new products, all designed in shades of gold and black which, combined, give a sense of wonderful elegance – meeting, as always, the top-notch quality of Marc Jacobs. Inspired by Marc's love for expressive eyes, for long and defined eyelashes and for runway looks, the formulas and finishes of these products promise to create an incomparable style without much fuss.
First of all, we encounter At Lash'd lifting & Volumizing Mascara, the second mascara by Marc Jacobs, which gives volume, immediate length and hydration (thanks also to the provitamin B5) to eyelashes. The luxurious packaging in gold and black was inspired by a dress from the 2014 Marc Jacobs resort collection, while the lines represent the long and defined eyelashes that are obtained with At Lash'd.
Then we havea limited edition palette: Eye-conic Multi-finish Eyeshadow Palette in the gold limited edition, with a finish inspired by the fabrics and combinations that Marc Jacobs creates before each catwalk. It makes us live our runway stylist fantasy with four different finishes – buttery matte velvet, shimmering satin, sparkling silk, and metallic lamé.
The luxurious eye collection ends with six new limited-edition colors of the Highliner Gel Eye Crayon: new shades created to perfectly adapt to the Eyeshadow Palette, for a fluid and a super intense trait that is vivid but also entirely summer-proof.
July Beauty News
Natasha Denona: Bronze Collection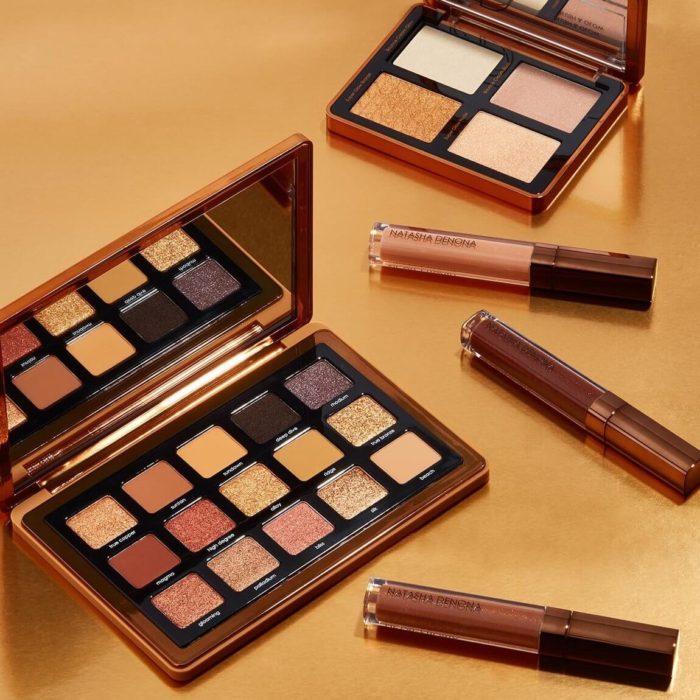 This summer, we shroud ourselves with the colors of the sun with the Bronze Collection. Natasha Denona offers 15 new opulent shades through the Bronze Palette, available in captivating brown and vibrant bronze shades and easy to apply thanks to the innovative buttery formula.
A seamless application, ultra-pigmented but also easy to blend and apply, long-lasting and pleasant on the skin even for long stretches of time. The shades were personally chosen by the MUA and founder Natasha Denona, while the eyeshadows were made with pure pigments of the highest quality, sparkling chromatic crystals and bright mineral pearls.
In addition to the eye palette, we also find the Face Glow Palette: a long-lasting, multipurpose palette that easily adapts to every use and every face, with soft powdery formulas that feel featherlight on the skin. The shades, from metallic brown to glowing champagne, define and enhance the natural beauty of the face. It can be used on cheeks, eyes and lips for a monochrome sun-kissed look.
Finally, we encounter a limited edition lip butter with cocoa butter ideal for soothing, refreshing and awakening dry and chapped lips, pampering them and making them fuller and brighter thanks to the liveliness of the color.
Thanks to the emollient particles, the lips remain hydrated and protected for up to eight hours, while peppermint oil gives relief with a long-lasting feeling of freshness ideal for the hot season!
KEEP AN EYE ON
________
Glossier, Priming Moisturizer Balance
Out: Now
Giorgio Armani, My Way
Out: August 10 in e-store; August 23 worldwide
Nuxe, Bio Organic Hazelnut Replenishing Nourishing Body Oil
Out: Now
Nars, Orgasm X Cheek Palette
Out: Now