July Beauty News
Liu Jo: The New Liu Jo Silkway Perfume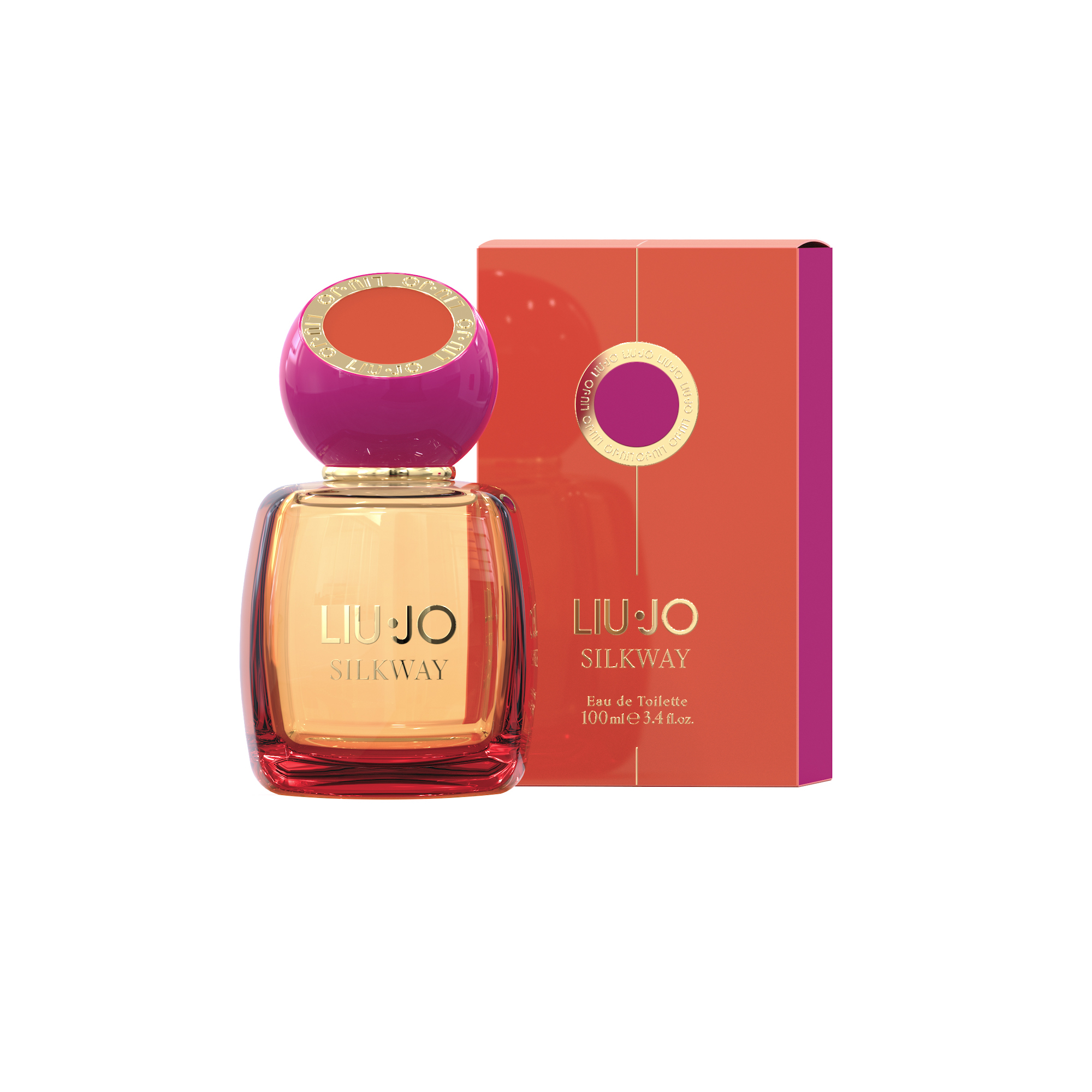 Liu Jo presents the new Liu Jo Silkway perfume,  the new feminine and glam fragrance of the Italian brand that well represents the personality of the Liu Jo woman, giving the female people a space to play with their personality and express themselves in an authentic way. 
Proposed as the representation of "the contemporary evolution of the brand in perfumery" shows us the personal "silk road" of Liu Jo, symbol of inclusiveness, freedom and irony.
Created by Angeline Leporini, Senior Perfumer, and in collaboration with Desire Fragrances, Silkway is a unique and unexpected fragrance that combines a strong and decisive personality with an elegant and modern femininity, where seemingly opposite elements intertwine and merge in an enveloping combination that expresses a unique character. But what are the olfactory notes of Liu Jo Silkway? 
"In this creation there are several ingredients from Italy, this beautiful country from which part of my family comes" – explains Angeline Leporini. "There is a bright bergamot balanced by a sensual bouquet of white flowers. But my real inspiration came from the blooming wisteria that grew in my childhood garden. That's why I created a jasmine bouquet with white flowers. The smooth texture of the silk also inspired me to imagine a creamy and soft vanilla accord in the background notes of this creation". 
July Beauty News
Dior Prestige: The New Micro-Lotion De Rose Advanced Formula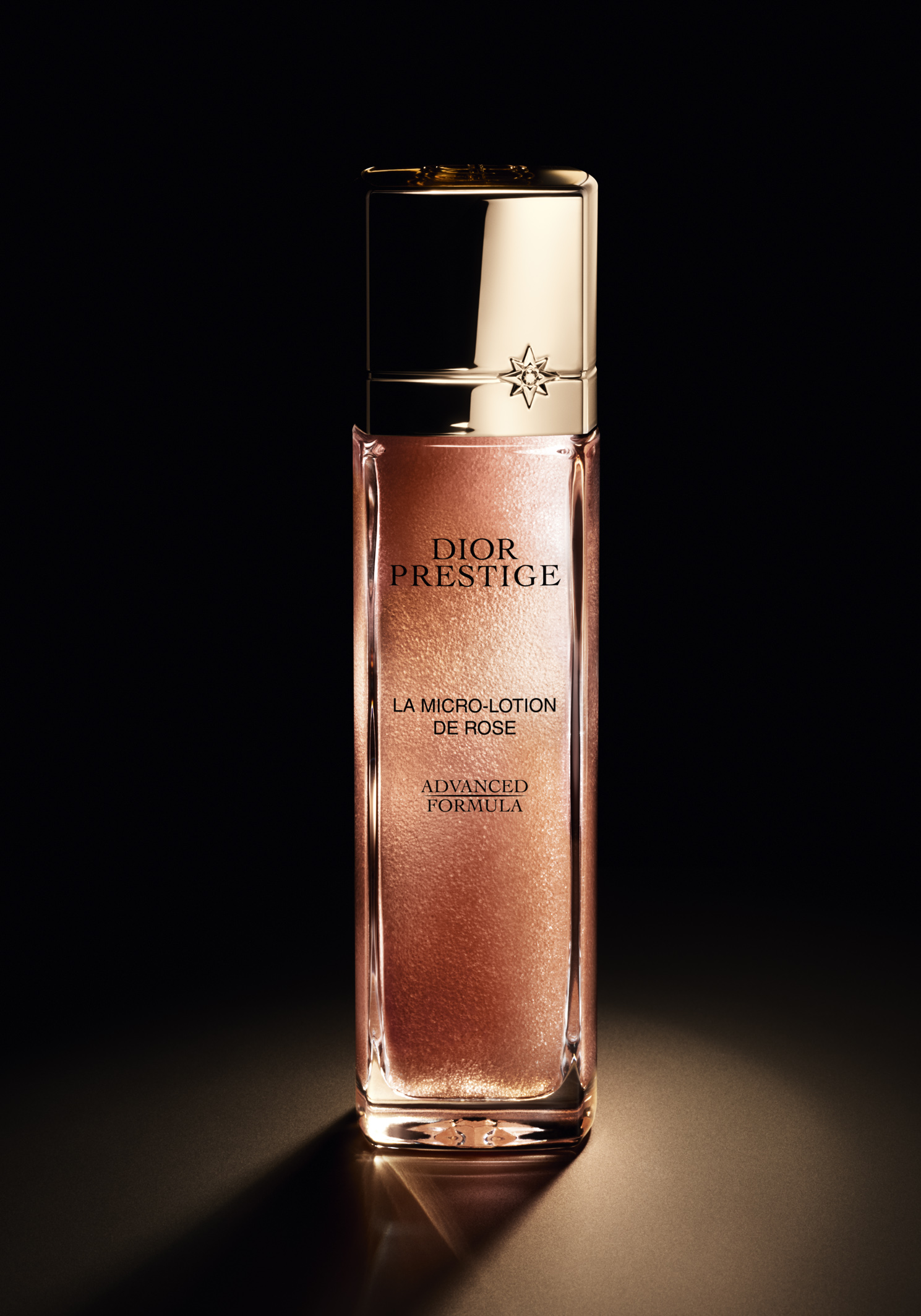 Conquered by the charm of the Rose de Granville that can cope with harsh climates as if it were resistant to aggression while always maintaining its own beauty, Dior reveals a new secret about its extraordinary resilience. Like the skin, the rose also has its microbiome: an ecosystem composed of microorganisms, at the center of which a yeast allows the flower to self-regulate and adapt to the environment to resist and keep ts beauty. 
For the first time, after 20 years of research on Rose de Granville, science has managed to extract this yeast and transform it into a new active ingredient, contained in the lotion, able to strengthen and balance the skin ecosystem. 
With the Micro-Lotion de Rose Advanced Formula, the Maison opens a new chapter on balance in the science of resilience. The new formula based on Rose de Granvile yeast extract with a stabilizing effect offers a complementary action in terms of skin balance and resilience, combining purifying minerals, oily extract nourishing Rose de Granville, Hyaluronic acid in a new complex: Rosabiotics and purifying minerals, such as zinc and copper, which also help to rebalance the skin, absorbing excess sebum. Day after day, the skin will regain its balance, strengthening itself to resist the aggressions of everyday life and to become more resistant and radiant, slowing the aging process.
July Beauty News
Eisenberg: The New Baume Essentiel Hydratant, the Essential Hydration for Men's Skins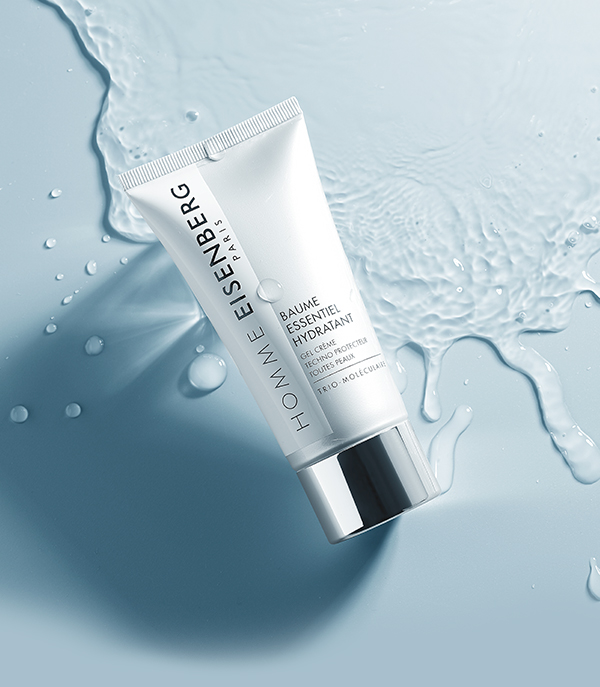 Eisenberg presents the Baume Essentiel Hydratant, a hydro-protective gel cream formulated to give hydration to men's skin, that thanks to Hyaluronic Acid and its high performance biotechnological agents, provides a wonderful feeling of freshness and well-being for healthy and soft skin throughout the day. 
Ideal for all skin types and for all ages, can be applied on perfectly clean face and neck, alone or after the Gel After Shave and/ or alternating with the Anti-Aging Complex (always Eisenberg) for more mature skin. 
As in all other Eisenberg products, also in the Baume Essentiel Hydratant there is the famous Tri-Molecular Formula, patented worldwide by José Eisenberg, creator of the brand. Developed after years of research at the top of bio-cosmetics, it is directed on the combined action of molecules drawn from nature and regenerates, energizes and oxygenates the epidermis. Inside all treatments, it allows you to energize all the active ingredients associated in formulations ensuring dazzling and long-lasting results, leaving a younger, more toned  and bright skin. 
Finally, in the Tri-Molecular Formula, 3 molecules work in perfect synergy: 
Enzymes, with a regenerating action, which are biotechnological molecules with keratolytic effect that promote the perfect assimilation of the active ingredients and ensure a better quality of the skin coat;
Cytokines, with an energizing effect, extracted from milk, which are key molecules of cellular self-control that act on receptors of other cells to induce numerous vital reactions including cell renewal;
The Biostimoline, with an oxygenating action, extracted from the beech buds, which favor the cell oxygenation, a vital energy resource as well as the synthesis of collagen and elastin that guarantee the tone and elasticity.

 
July Beauty News
Sadie Sink Is The New Armani Beauty Global Ambassador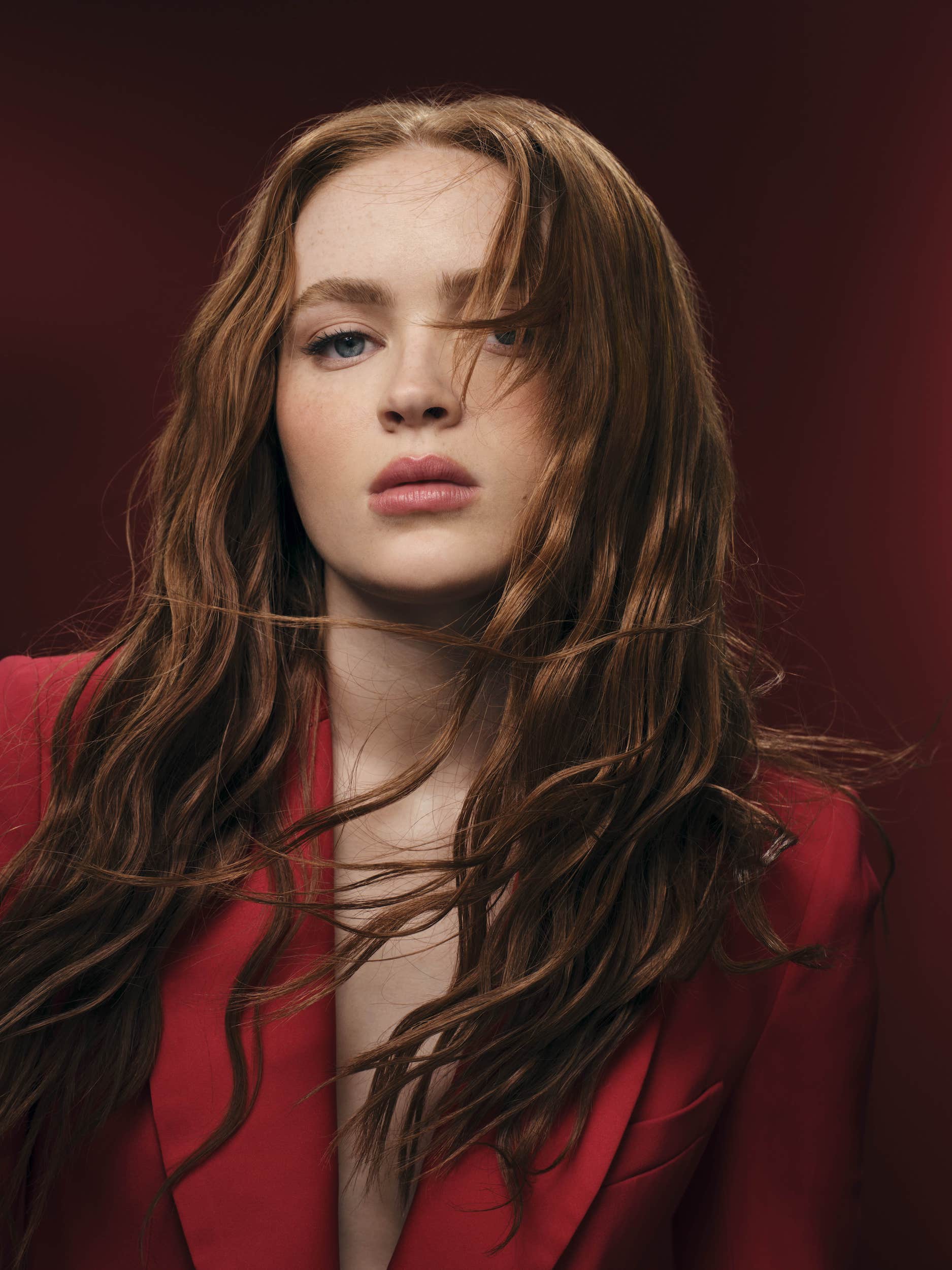 Armani Beauty is pleased to announce that the actress Sadie Sink, known for her roles in Annie, Stranger Things and The Whale and as one of the rising stars of Hollywood, will be the brand's new Global Ambassador and will play the Armani make-up and will be the protagonist of the commercial of the new fragrance SÌ Eau De Parfum Intense together with Cate Blanchett, Global Ambassador Armani beauty. 
"SÌ, for me it represents, together, reason and emotion. It is an invitation to be passionate, free, and to give total expression of ourselves. And I find it in Sadie Sink, a talented young actress, a woman who since she was a child said yes to her passion for cinema and acting, and who has made her dream come true thanks to her  commitment", said Giorgio Armani. 
"I am very happy to represent Armani beauty, a brand in line with my approach to natural and inner beauty, which makes you feel strong and confident. I've been using Armani products on the set for years and I live this collaboration as something absolutely natural," said Sadie Sink. Starting next fall, in fact, the actress will be the face of the lipstick and foundation Giorgio Armani' campaign and, as already mentioned, will also appear in the commercial of the new fragrance SÌ Eau De Parfum Intense, directed by Amber Grace Johnson, that will see a chorus of female figures. 
July Beauty News
Biofficina Toscana: The New Sparkling Aftersun Spray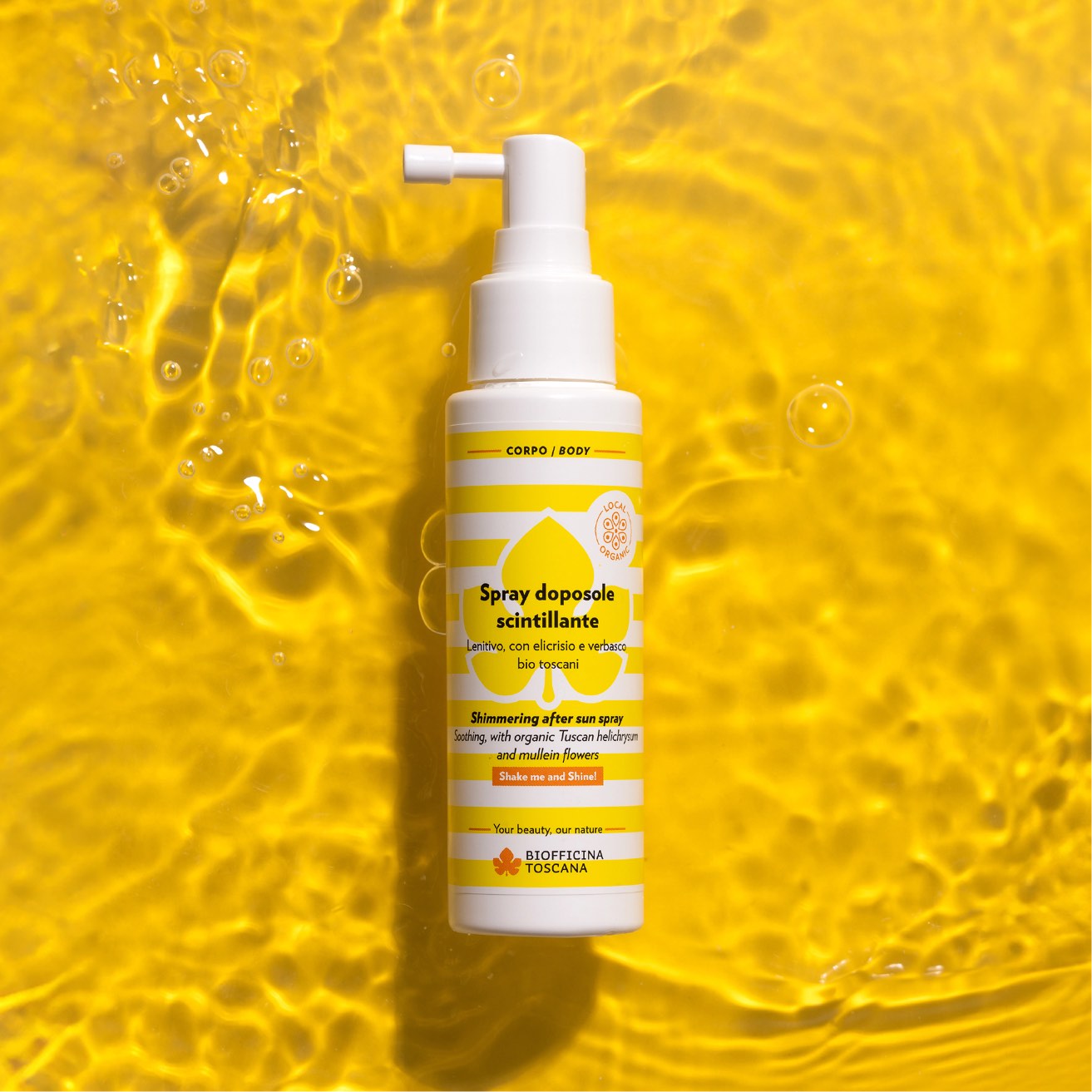 From Biofficina Toscana comes a new perfect for summer product: the sparkling after-sun spray face-body, ultra-light texture, for a soothed, hydrated, pleasantly soft and shiny face and body skin.
Formulated with Tuscan organic helichrysum and mullein, that act in synergy with aloe vera and oats for a soothing-moisturizing effect, it contains golden micas that emphasize and enhance the tan giving the skin a shimmering effect. Not only: menthol – with refreshing and deputing properties – guarantees a feeling of freshness and immediate relief.
Spray it on wet or dry skin, then massage it or let it be naturally absorbed by the skin. 
July Beauty News
Nuxe: The New Merveillance Lift Glow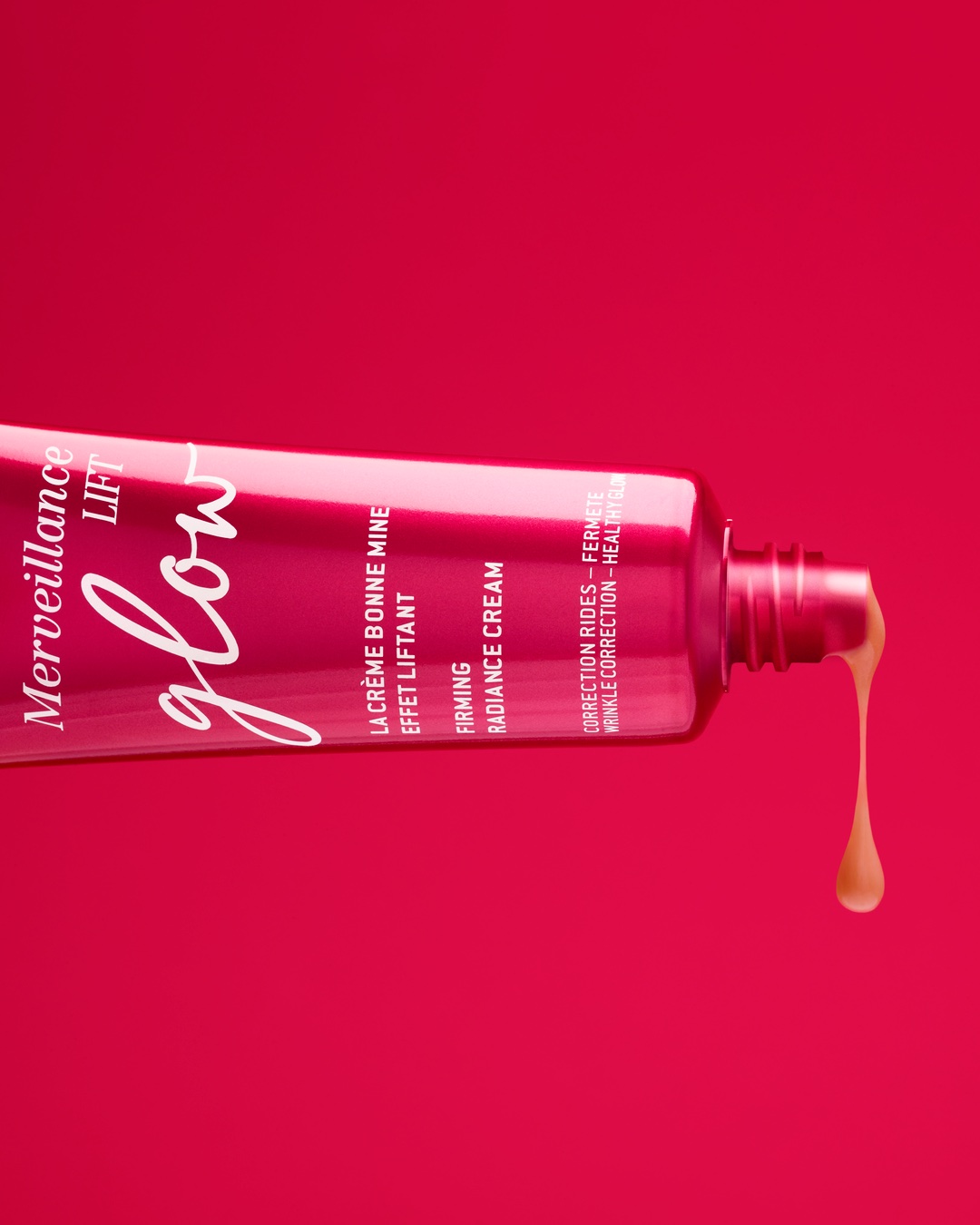 Nuxe presents the new Lifting Effect Illuminating Cream, which contains an exceptional active ingredient extracted from Microalga grown in Brittany, whose oil is obtained using a unique technology: every single drop of it concentrates the power of 4 billion active cells to strengthen the internal structures of the skin. From the universal shade for a glow healthy and bright for each complexion, is also slightly colored with a natural tomato extract, whose melting texture instantly enhances the brightness of every skin type.
July Beauty News
E.L.F. Cosmetics Launches Halo Glow Beauty Wands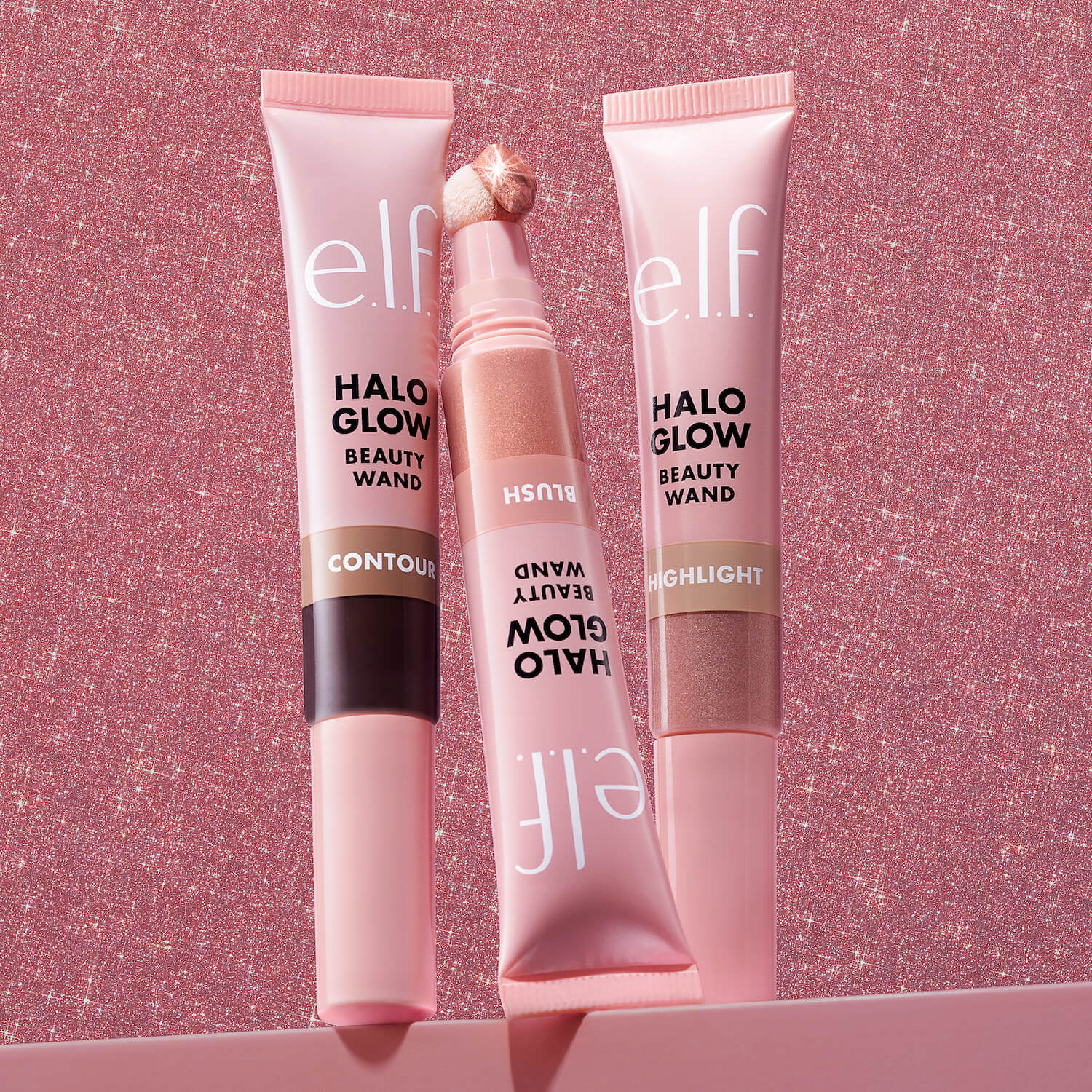 Sometimes, when it comes to make-up, it would take a magic wand to give a sparkling touch to your look, but E.l.f. Cosmetics has thought of everything and found the perfect solution with Halo Glow Beauty Wands and three novelties: Contouring, Highlighter and Blush, that we absolutely need to see more closely.
The Halo Glow Beauty Wand – Contouring is a liquid contouring, easy to apply and blend thanks to the soft tip applicator. Available in 5 Shades is infused with 2% squalane. The Halo Glow Beauty Wands – Highlighter is a liquid highlighter with a soft tip applicator to give the complexion a natural glow and available in three Shades – Champagne Campaign, Rose Quartz and Liquid Gold – while the Halo Glow Beauty Wands – Blush is a liquid blush with a soft tip applicator available in 4 Shades: Candlelit, Rosé You Slay, Magic Hour and Berry Radiant.
July Beauty News
The Perfect Haircare Summer Routine By Augustinus Bader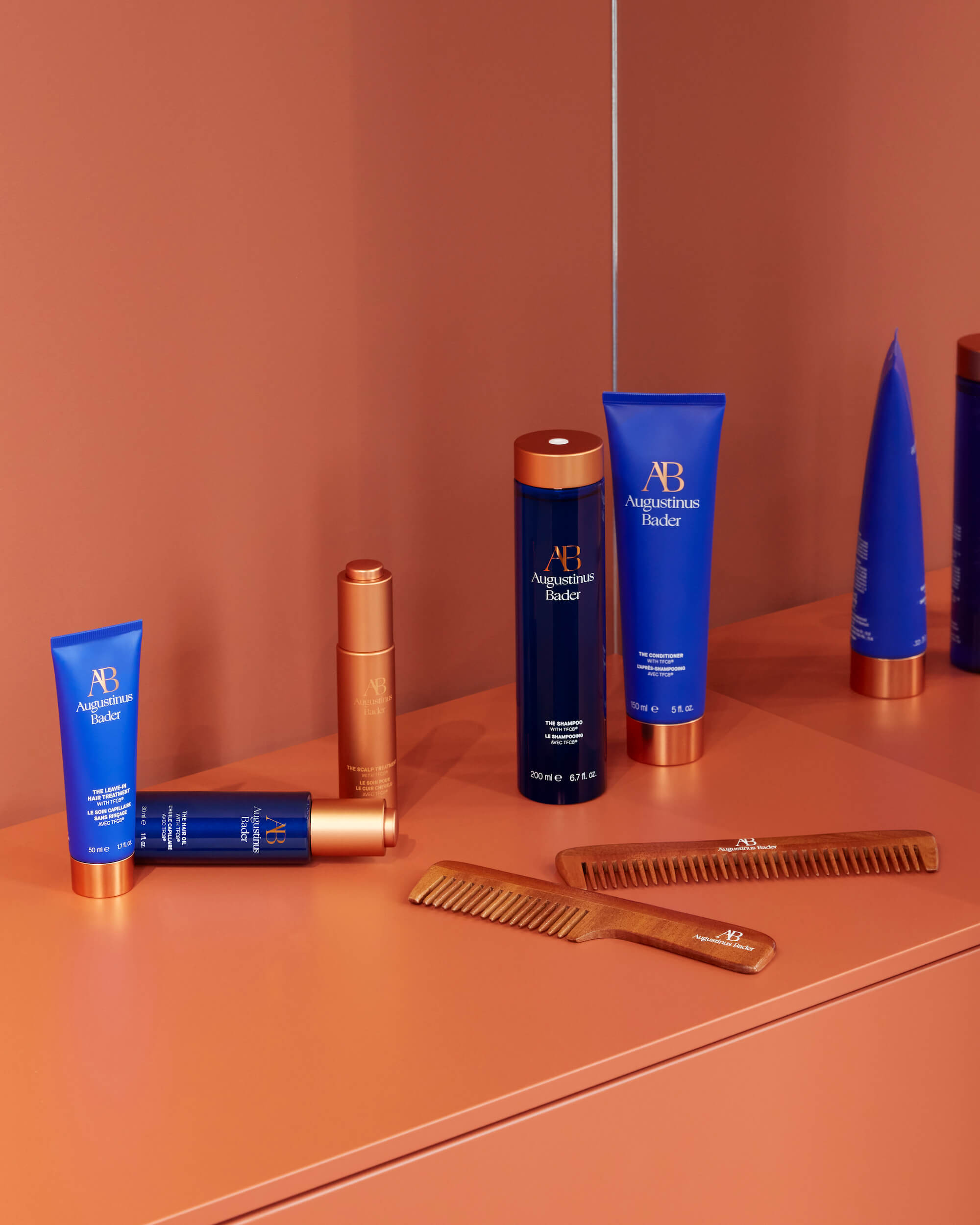 During the summer, the hair undergoes significant stress due to the damage caused by the sun, chlorine, sea salt and less care than the rest of the year. Result? The hair appears damaged, with the tips visibly damaged and deprived of their natural shine.  But, to cope with these negative effects, Augustinus Bader presents The Hair Collection, a system of treatments consisting of 5 references perfect for regenerating, repairing and restoring the hair. Let's find out what:
The Scalp Treatment, a serum developed to act on the causes of hair weakening and thinning helping to release clogged follicles, which improves the vitality of the scalp and supports the growth of stems. The formula – vegan and non-toxic – includes Augustinus Bader's exclusive TFC8 technology and numerous active ingredients such as a multi-mineral complex (copper, magnesium, zinc), hazelnut leaf extract, watercress and nasturtium extracts and maca root extract.
The Shampoo introduces the regenerating properties of TFC8 technology, giving a volumizing and illuminating effect. Formulated with ingredients of the highest quality, contains burdock extract, vitamin B5, watercress and nasturtium extracts and maca root extract.

 

The Conditioner supports hair in terms of repair, regrowth and renewal. In addition to the TFC8 complex, The Conditioner includes true hair superfood, including oat sativa stone oil, watercress and nasturtium extracts, maca root extract and pomegranate extract.

 

The Hair Oil, a real hair elixir that includes Augustinus Bader's TFC8 technology as well as a mix of highly rich ingredients such as Argan oil, pomegranate oil, baobab oil and vitamin E.
The Leave-In Hair Treatment is a moisturizing product created to counteract dehydration and damage caused by styling and coloring processes, revitalizing damaged and tone-free hair locks, protecting from UVA and UVB rays, improving split ends and helping to reduce broken hair.
The Neem Comb is a wide-tooth comb made of antique wood, known for its antifungal and antibacterial properties, which helps reducing dandruff, detoxify the scalp and prevent broken hair.

 
July Beauty News
EspressOh: The New BOhlmy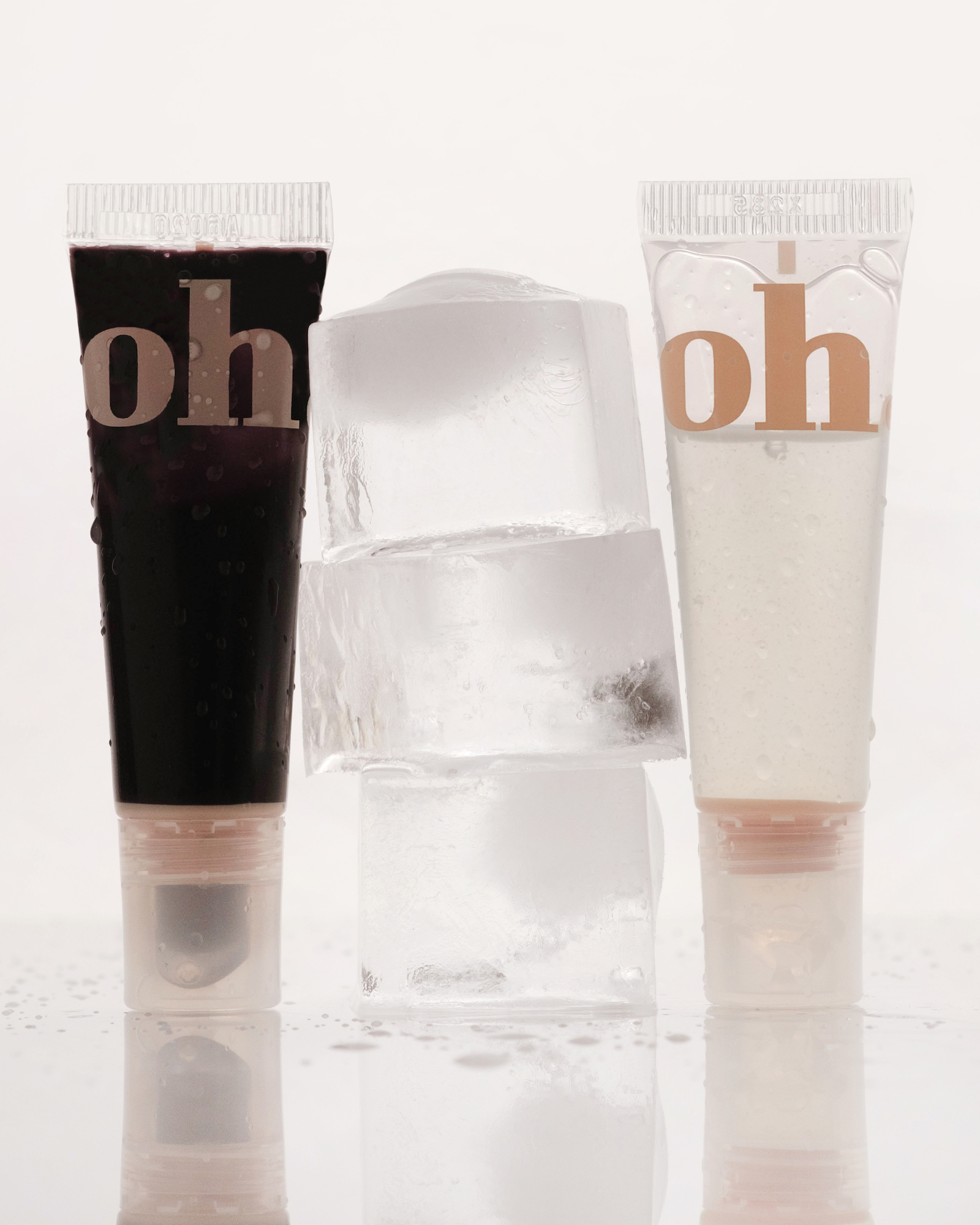 We've been waiting for it for a long time (2020) and now we can finally buy it: bOhlmy, the nourishing lip gloss of espressOh, is in our hands! 
Its formula, with a mix of oils and natural butters that give a boost of hydration and protection for all types of lips is combined with the mirror effect of a gloss, leaving them soft and smooth but at the same time plumped and shiny. Obviously, it could only be enriched with caffeine and the iconic coffee aroma, excellent brand symbol. In addition, over these three years, espressOh has worked on the packaging  in a more sustainable and recyclable perspective, creating it specifically mono-material, and also making the application more comfortable. 
July Beauty News
Gitti Launches The White Edit for an Inclusive Beauty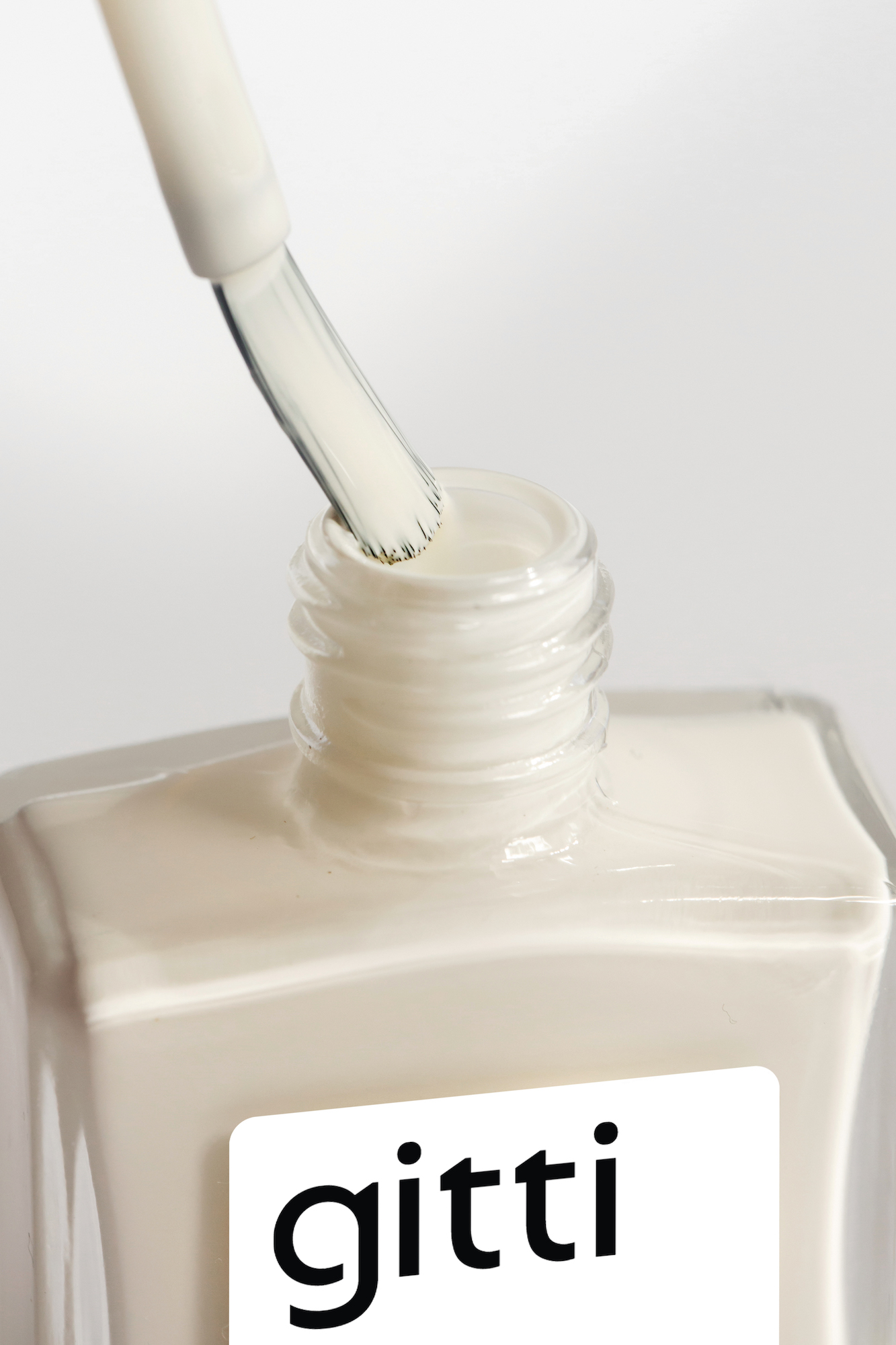 White becomes the main character of the new collection signed Gitti, The White Edit, performed by the muses of Imperfetta Project, in a project whose purpose is to take another important step of the conscious beauty revolution, in which 14 muses of the project "L'Imperfetta" best interpret the White Edit collection, but above all spread a message of universal beauty, without standards and without borders. 
The new collection therefore focuses on white as the trend color of the season in fashion and nails, thus offering three unique variants of their kind: Nail Glaze, with a milky and semi-transparent finish with a shiny effect; Pearl Shell, with its iridescent reflections and pearly effect obtained thanks to mineral powders of ethical origin, which give the colors a smooth and deeply iridescent finish and Iced Coconut, characterized by a white and creamy finish, elegant and suitable for both a minimalist look for the entire nail, both as an accent for nail art or French nails.