July Beauty News
 & Other Stories: The New Eye Colour Cream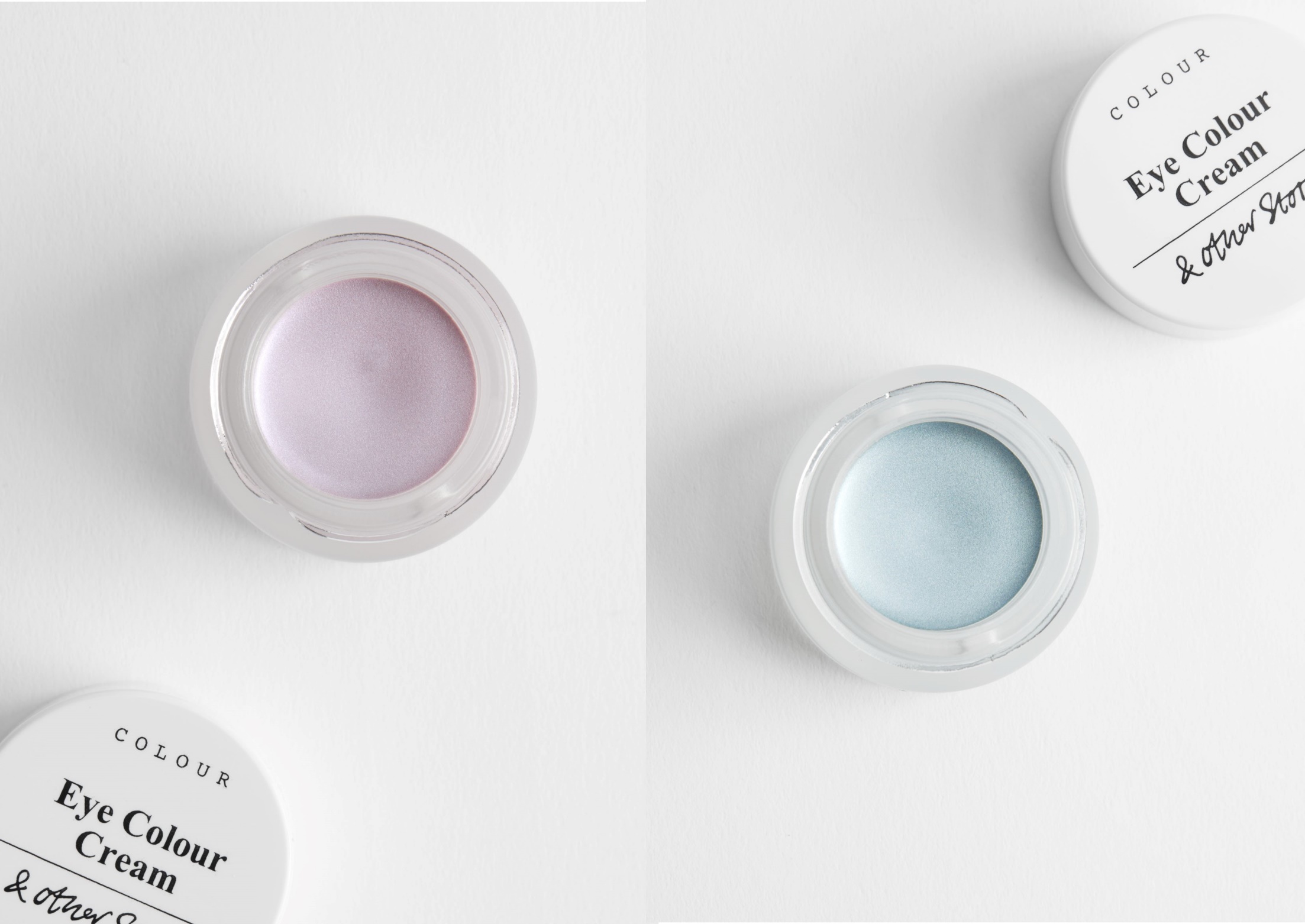 Cream eyeshadows with a creamy and velvety texture and bright colors that reflect the sea's tones and a metallic effect! They can be applied with fingers or, with a brush, on eyelids, or under the eyebrow arch. The colors? A glacial blue and lilac, "Noble Frost" and "Frozen Light". 
July Beauty News
Fenty Beauty: The New Match Stix Contour, Shimmer, & Correcting Skinsticks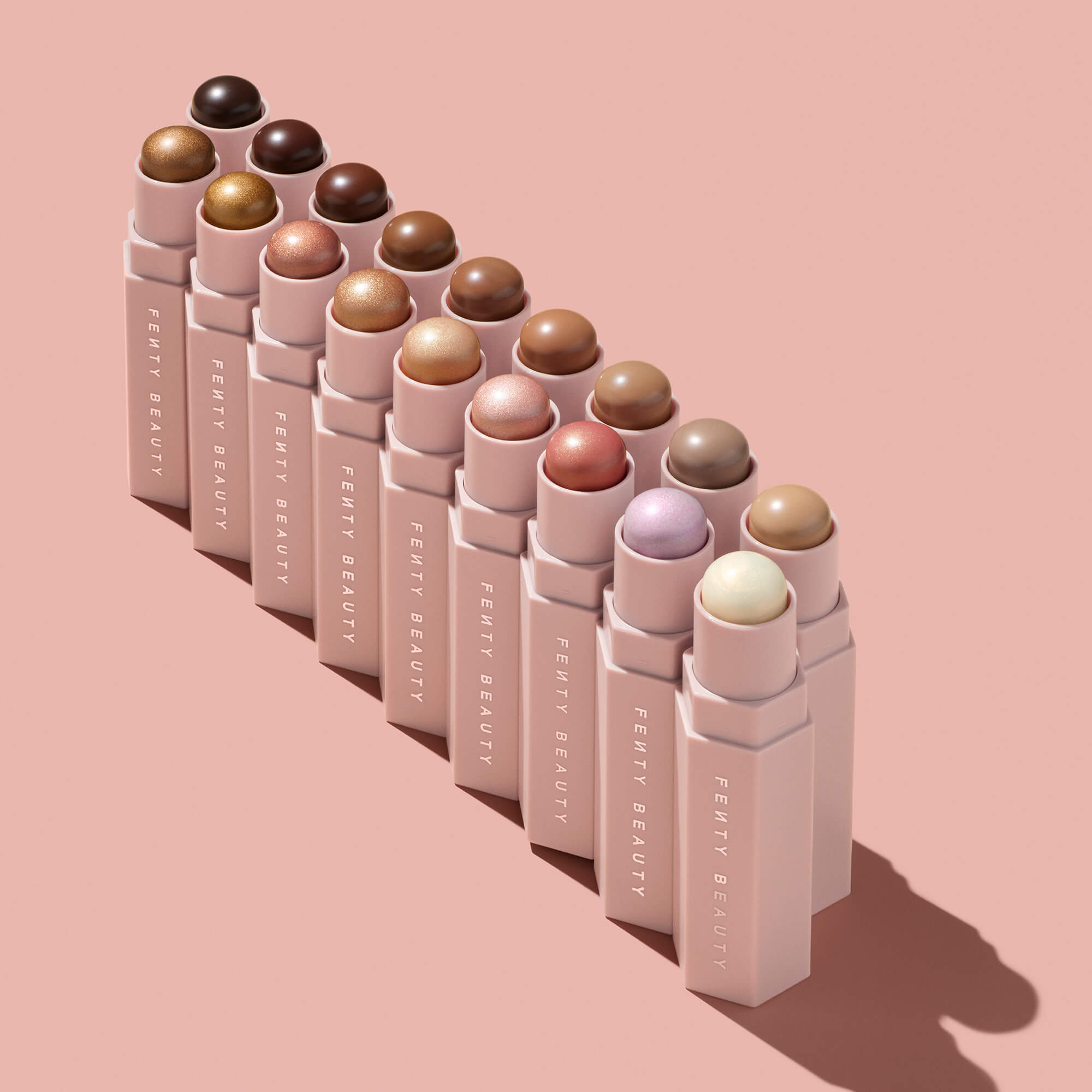 The Match Stix Contour and Match Stix Shimmer return in a revisited collection, and with new shades of Match Stix Correcting.
Now, everyone can enjoy a complete contouring experience and a complementary collection with several options of highlighters and color correction. Perfect to be layered, the formula from cream to powder is modular, lightweight and extremely easy to blend, remaining perfect without sticking in the creases or creating the caking effect.
The Match Stix Contour Skinstick is composed of shades specifically designed and tested to shape the structure of the face and to define the key points with its imperceptible finish. 3 new cool shades are now available in 9 creamy nuances. The Match Stix Shimmer Skinstick is perfect for highlighting and can also be used with a mix and match, playing with the 8 shades of the collection!
July Beauty News
Dr.Jart+: The New Cicapair Tiger Grass Color Correcting Treatment Size and The New
 

Cicapair Tiger Grass Calming Serum Mask Size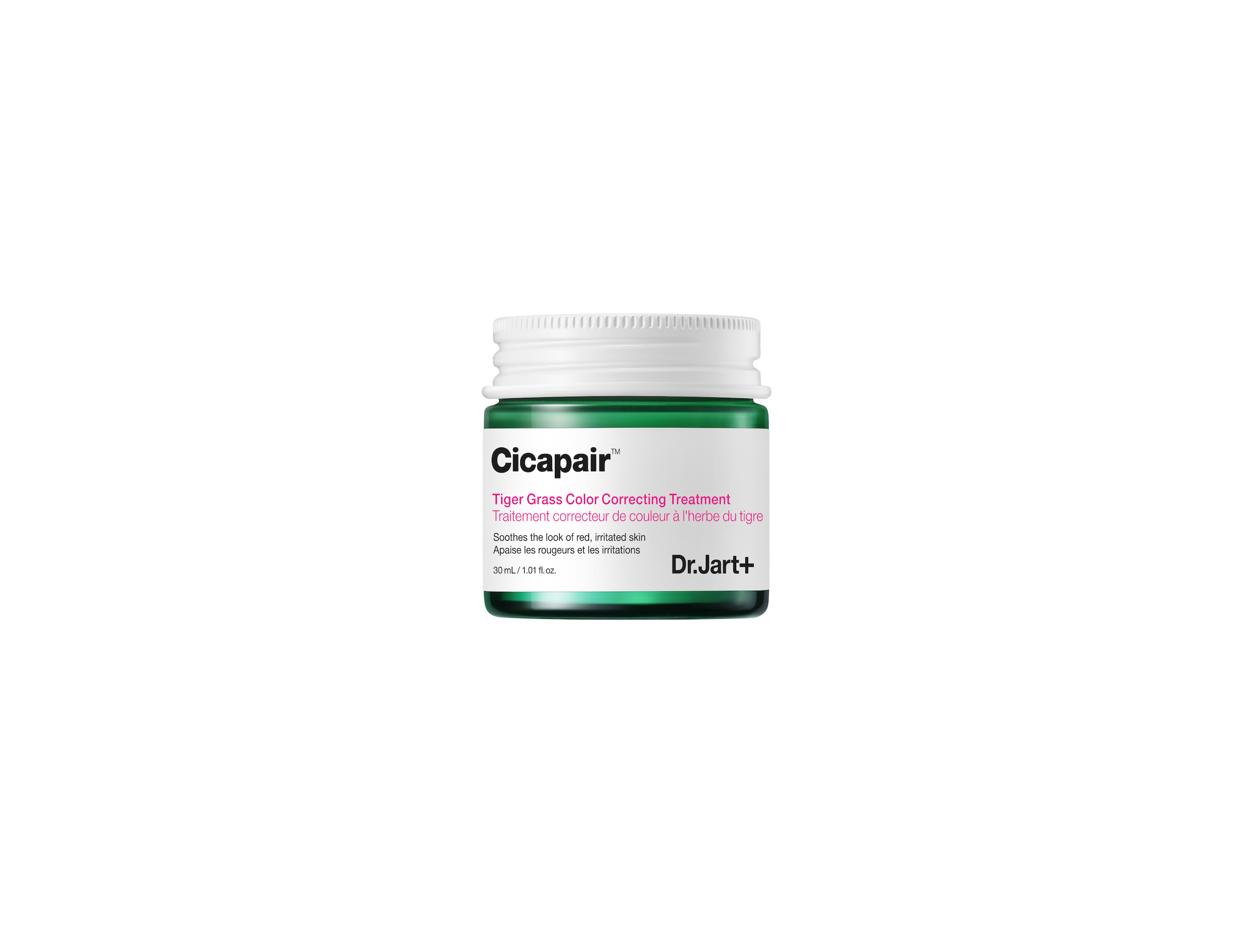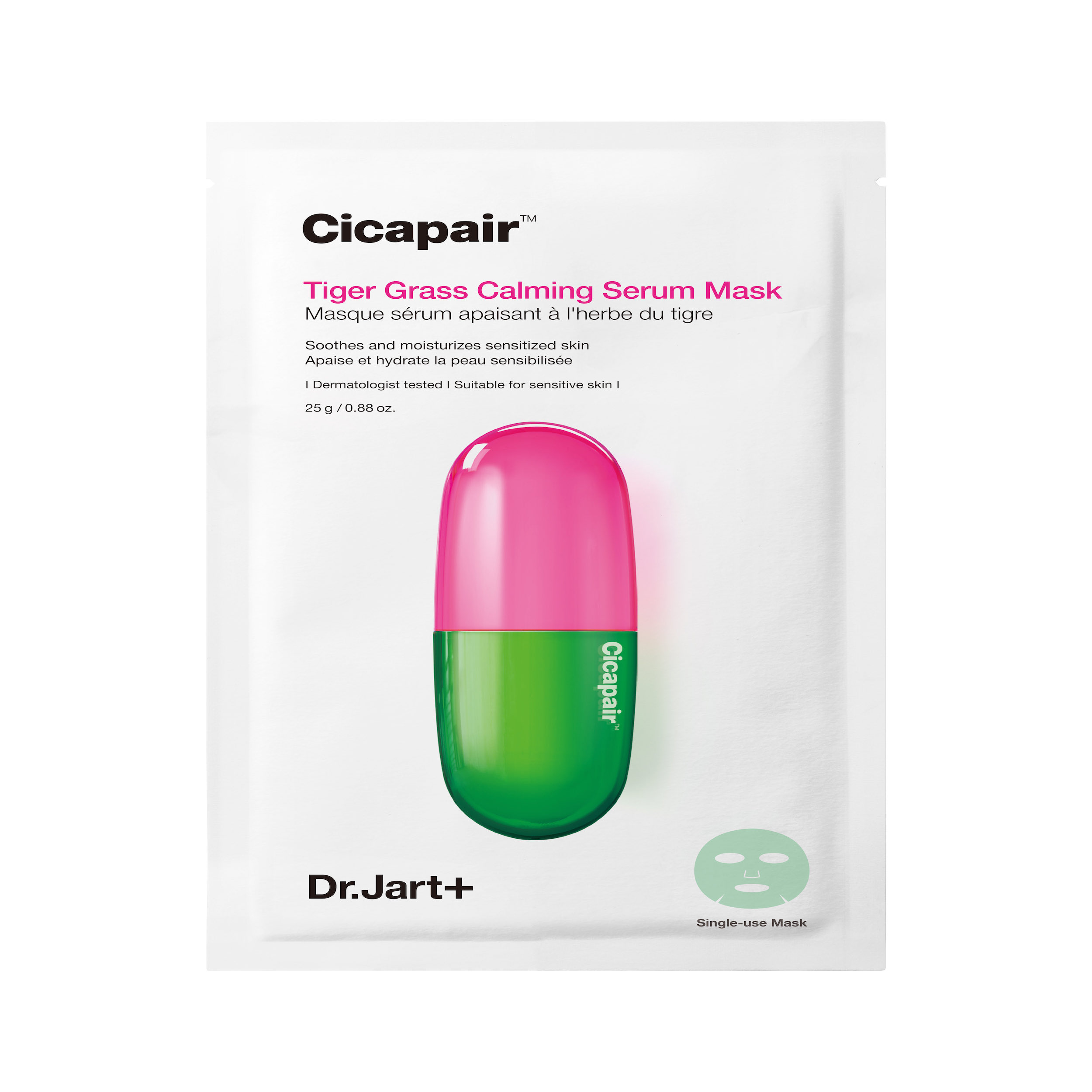 The best-selling Cicapair collection by Dr.Jart+ is renewed with two exclusive novelties: the new size of Cicapair Tiger Grass Color Correcting Treatment and the Cicapair Tiger Grass Calming Serum Mask! 
Cicapair Tiger Grass Color Correcting Treatment is undoubtedly the cult product Dr.Jart+ #1 in Europe: a colorful cream that, thanks to the power of Centella Asiatica, perfectly matches the complexion, soothes and protects sensitive skin, moisturizes and corrects redness and imperfections. The Cicapair Tiger Grass Calming Serum Mask is the fabric mask of the Cicapair line, formulated with a complex of Asian Centella, allantoin, and niacinamide, perfect for moisturizing, soothing, and protecting the most sensitive and irritated skin.
July Beauty News
Sabon: The New Minty Spark Collection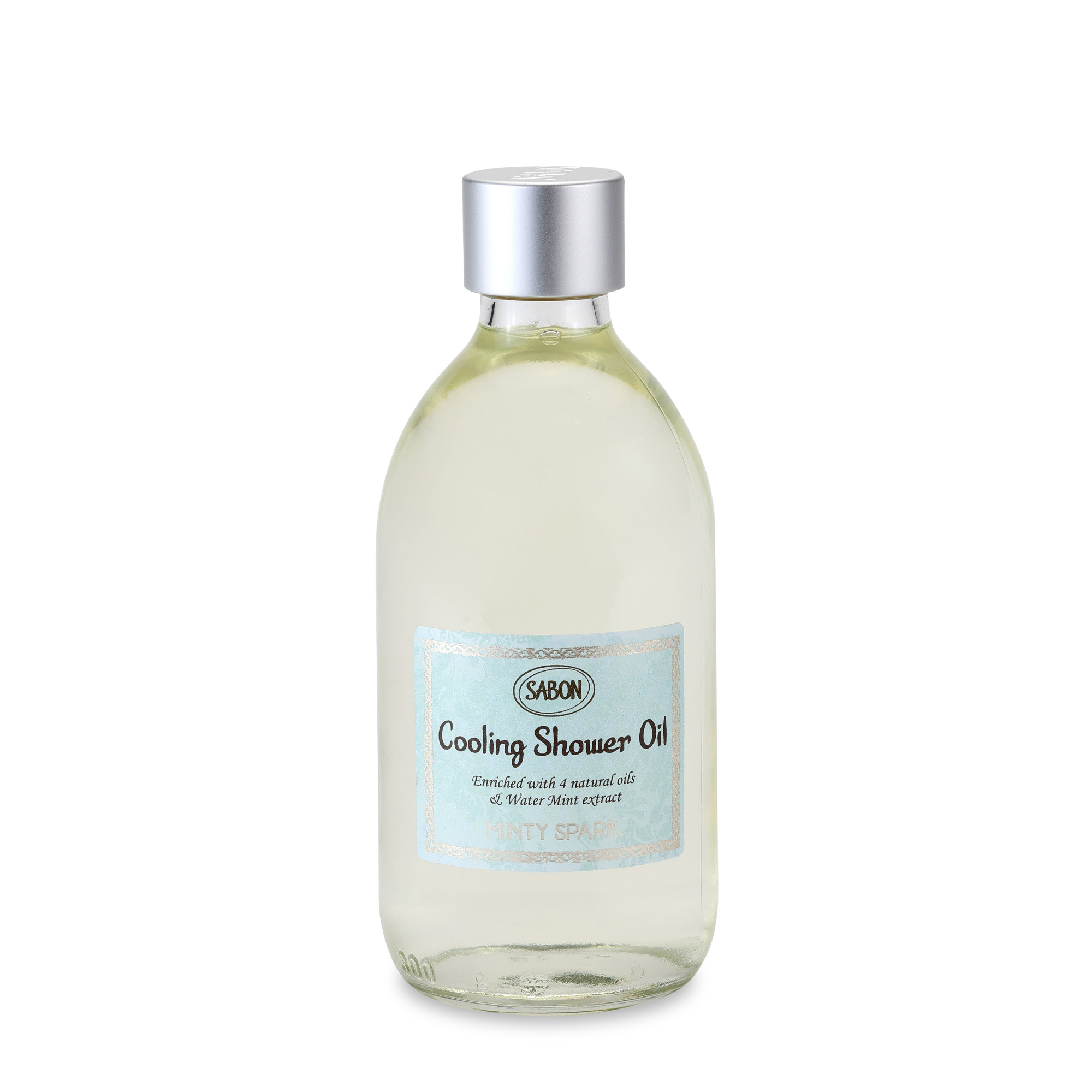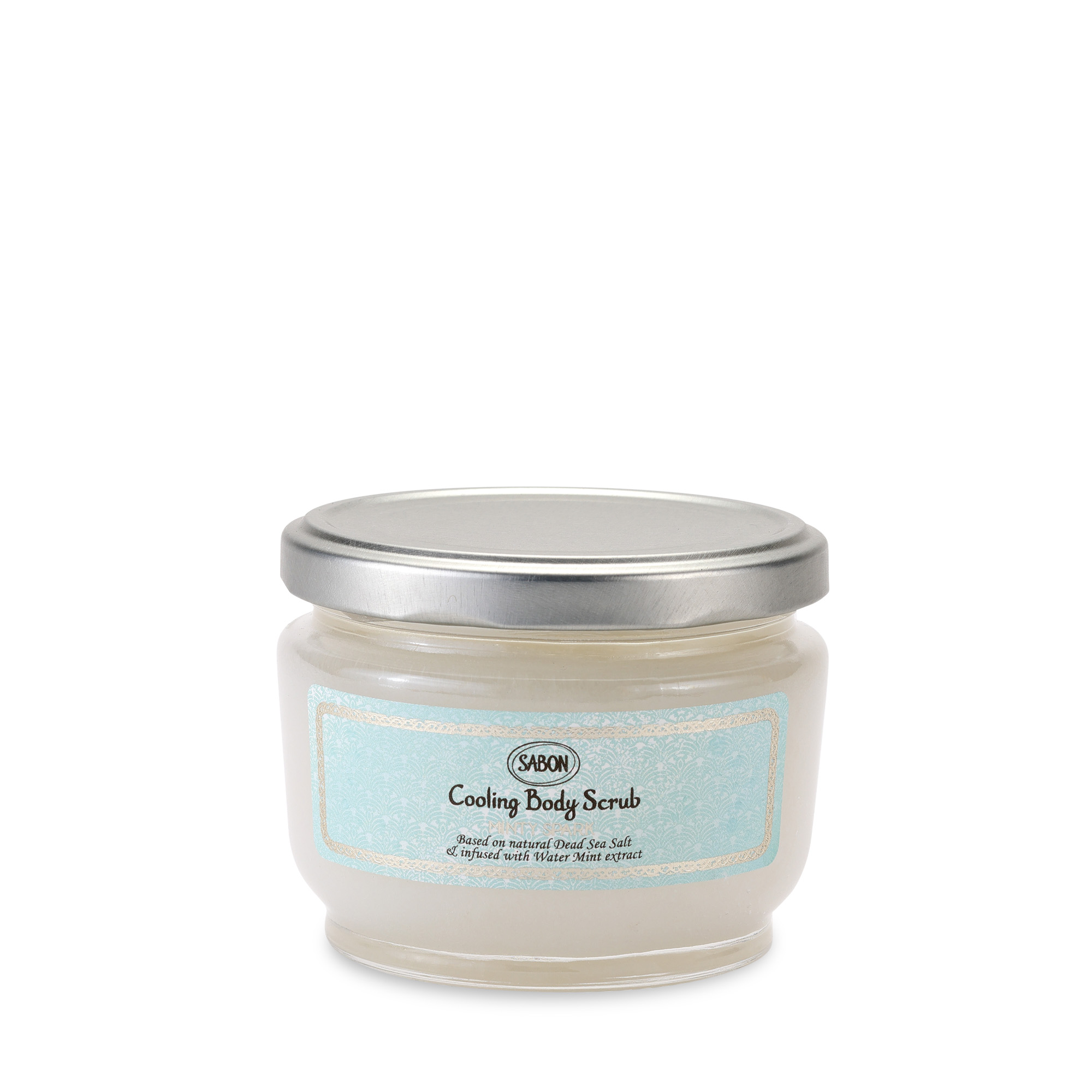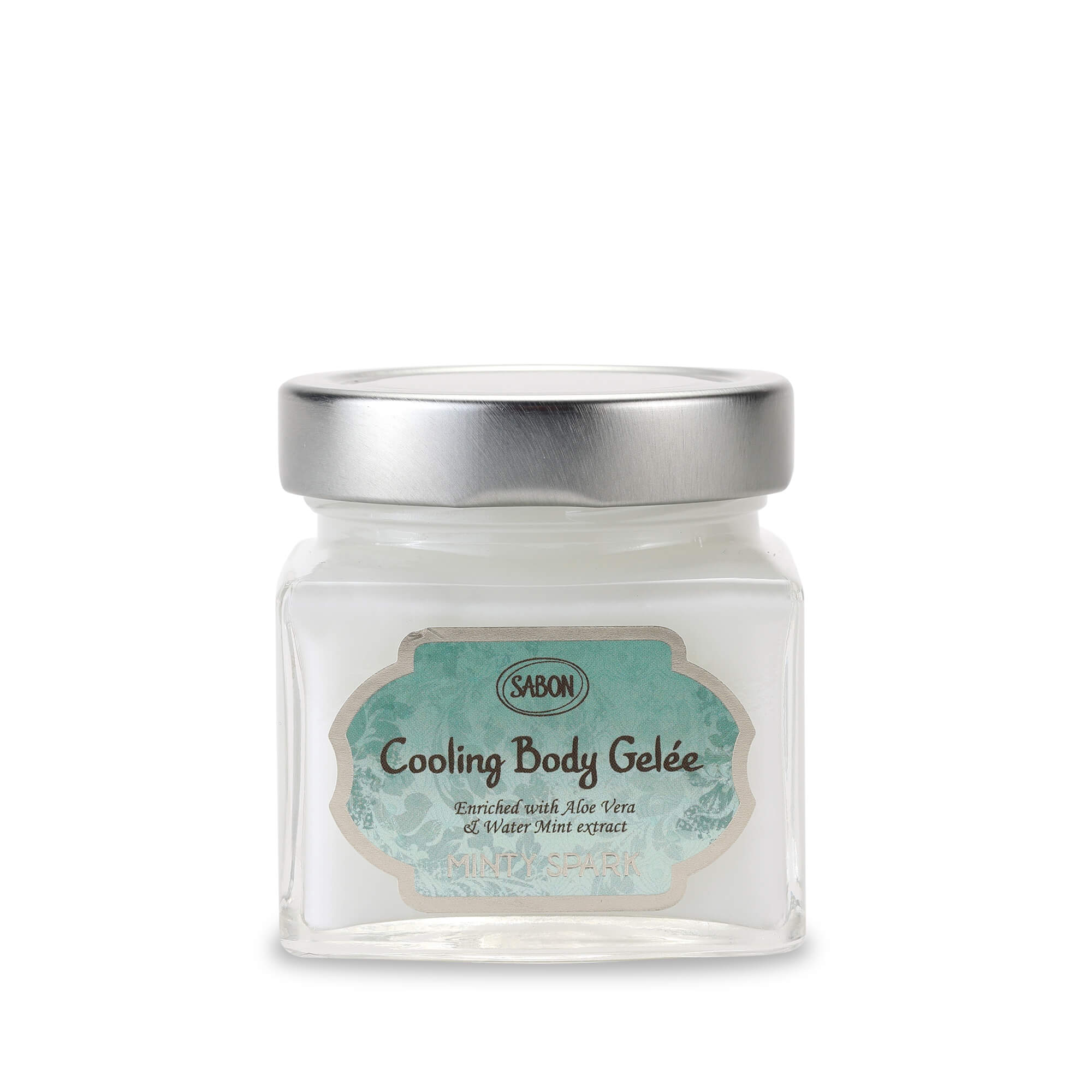 Sabon is enriched for the hottest months of the year with the new Minty Spark collection that features an ultra-fresh scent and a botanical extract of Aqua Mint, to moisturize the skin on vacation! 
Featuring a formula with a refreshing effect, the new Minty Spark products are enriched with water mint extract and the characteristic fragrance with top notes with essential oils of Italian lemon and peppermint, which blend with a heart of the green apple, floral rose and with a sensual touch of musk at the base. 
But let's see all the products in the collection:
Refreshing Shower Oil: it awakens the natural balance of the skin, protecting and nourishing it. Infused with 4 botanical oils – olive, avocado, jojoba and wheat germ, in addition to the extra-cold water mint extract, the shower oil leaves the skin fresh and ultra-soft.
Refreshing Body Scrub: formulated with refreshing water mint extract to energize and nourish dry skin, the scrub is enriched with Dead Sea salts rich in minerals and 4 botanical oils – almond, jojoba, andiroba and acai

 

– to gently remove dead cells and revitalize the skin, leaving it silky fresh and smooth.
Refreshing Body Gel: enriched with the botanical extract of aquatic mint to give the skin a lively feeling of freshness, it is a refreshing, super moisturizing, light and quick-drying gel which combines the benefits of a body lotion with the consistency of a gel, to moisturize dry skin thanks to avocado oil and a soothing extract of aloe vera.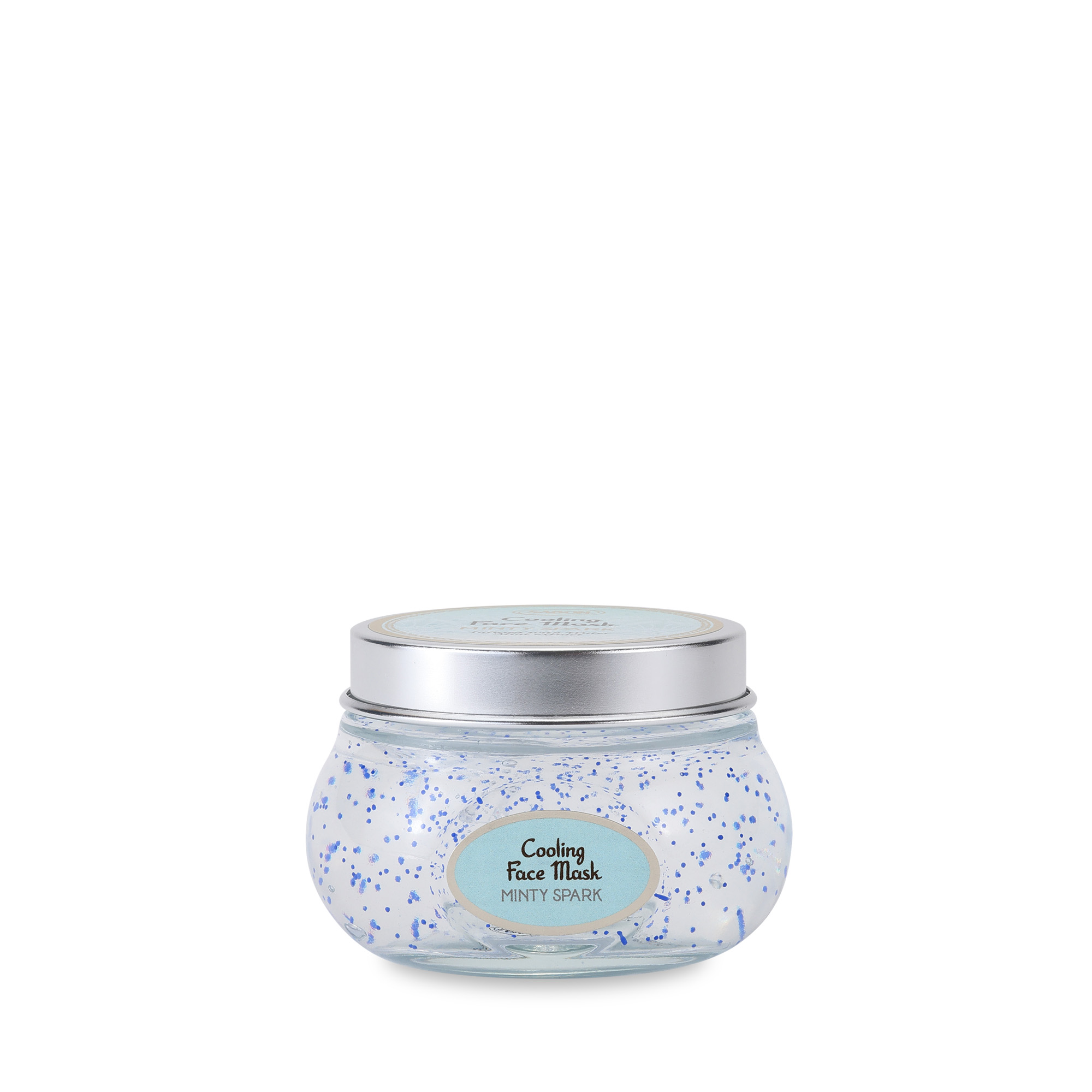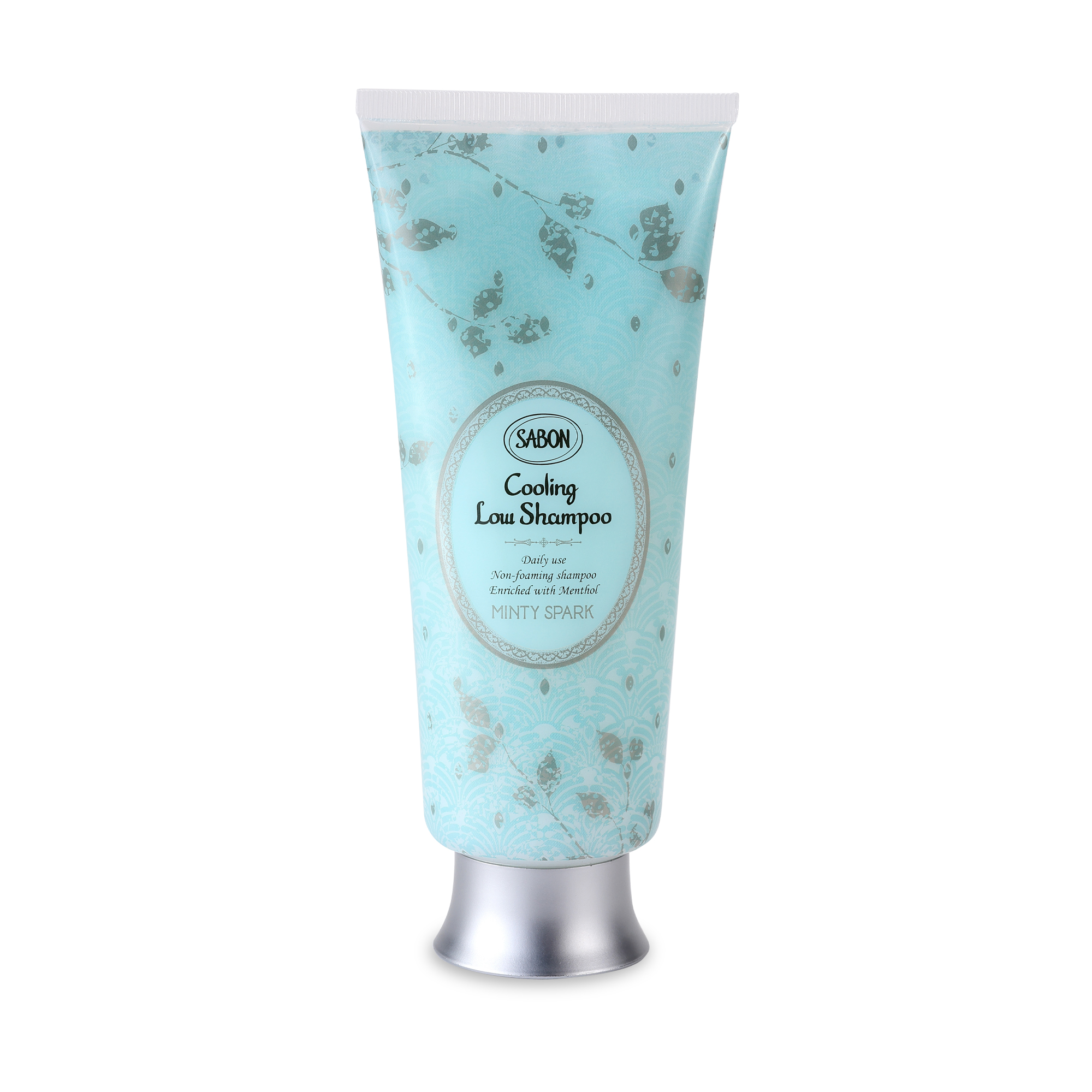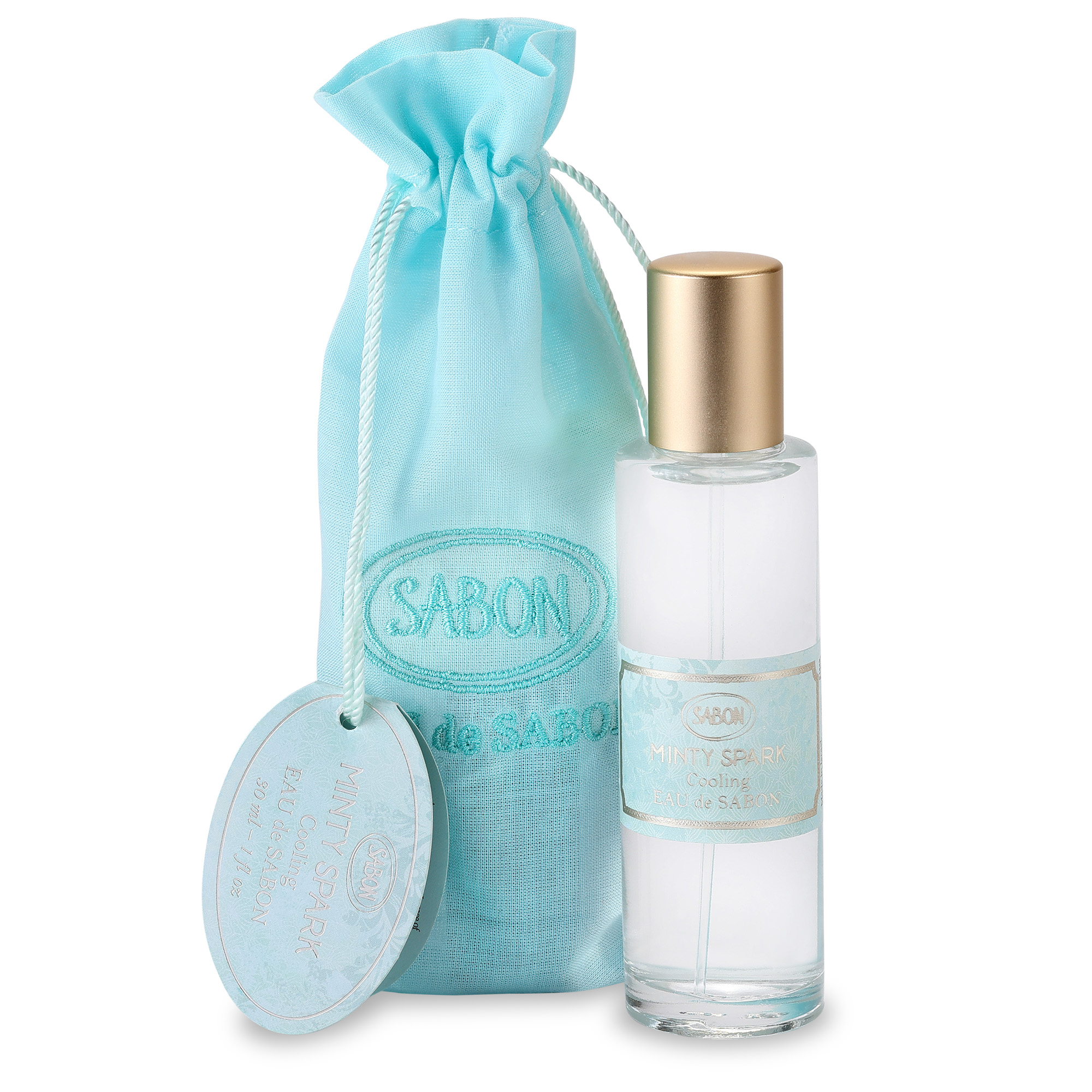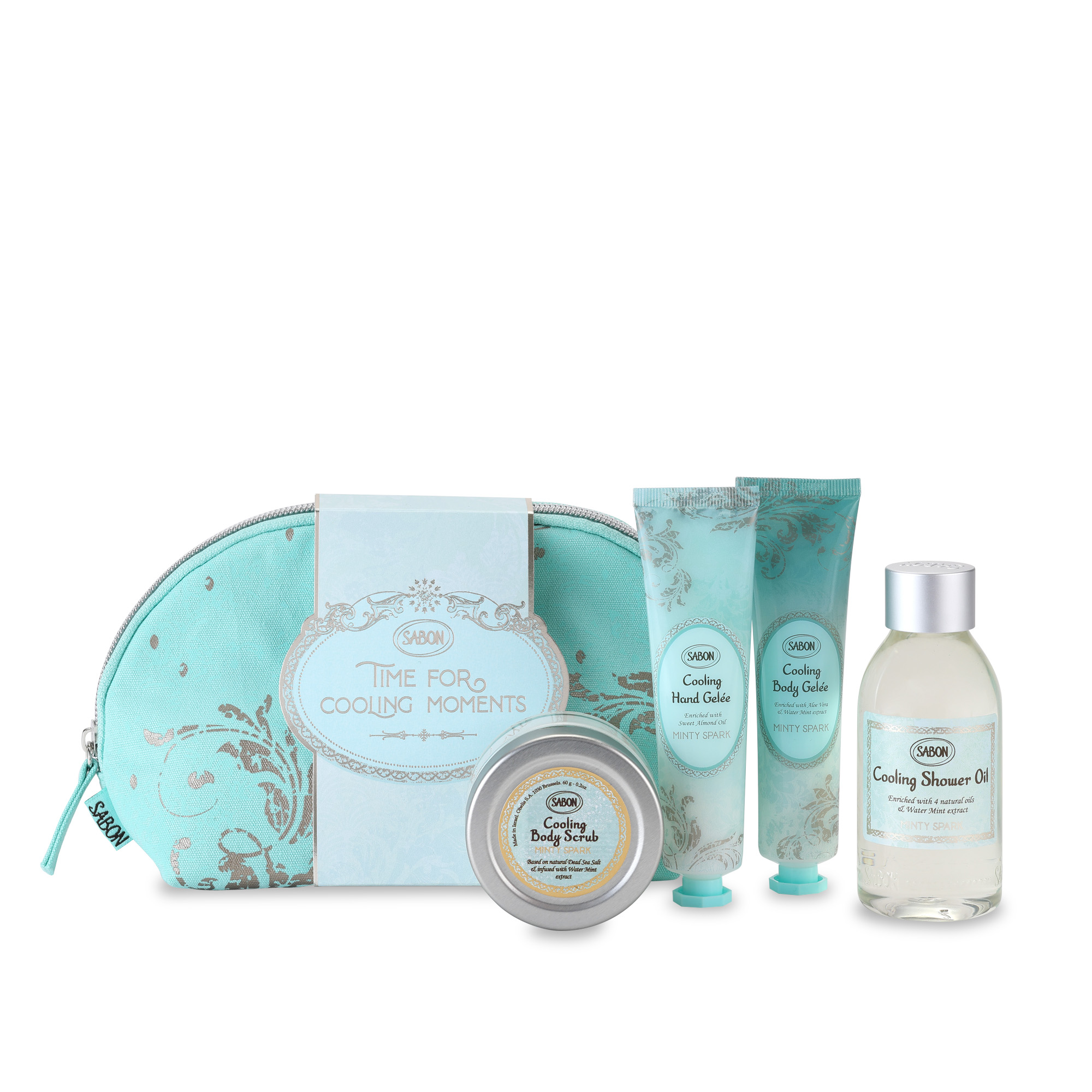 Refreshing Face Mask: infused with botanical extract of aquatic mint, moisturizing and refreshing, and vitamins A and E.
Gentle Refreshing Shampoo: in cream and not foamy, ideal for hot days when the hair needs a delicate daily cleansing. In addition to that, the menthol inside gives an immediate refreshing effect to the scalp.

 

Refreshing Eau De Sabon: characterized by notes of mint, lemon, apple, and musk, the light and fresh but long-lasting scent is based on menthol and botanical extract of Aqua Mint, for an additional refreshing and regenerating feeling.
Summer Minty Spark Kit: comfortable travel packs of Shower Oil, Body Scrub, Body Gel, enclosed in the new Thermo Pouch to keep each product fresh.
July Beauty News
Astra Make-Up: The New Outline Waterproof Lip Pencil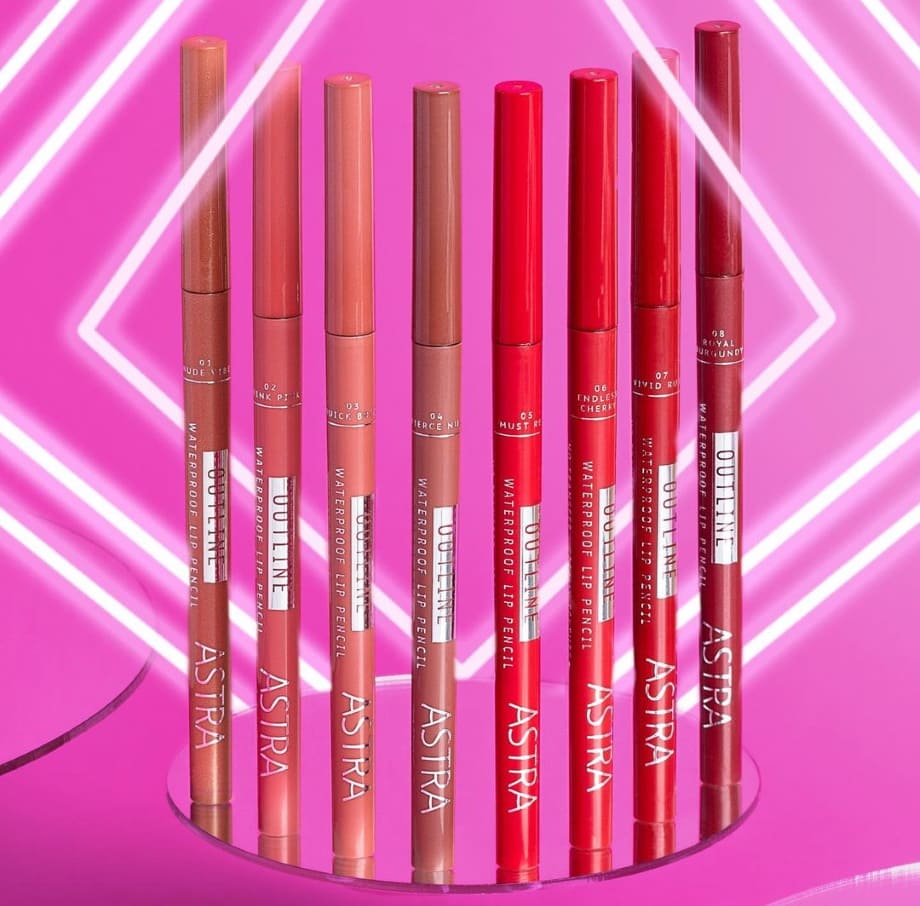 Astra Make-Up presents its latest novelty for the lips, a pencil that guarantees maximum resistance and long life, retractable, light and thin texture, able to release on the lips an intense and smooth stretch with the first layer.
Formulated to ensure a smooth and ultra-pigmented section with the application, as well as resistance to moisture, it contains hyaluronic acid and Ceramide 3, an active ingredient that helps retain water in the tissues, ensuring hydration and softness.
The colors of Outline have been designed to become real must-haves, where you can not miss the nude and red tones, to combine with lipsticks and gloss, such as:
Nude Vibe, a light medium-pink nude.
Think Pink, a light pink sorbet.
Quick Brick, a desaturated brick color.
Fierce Nut,

 

a medium walnut shade with a cool undertone.
Must Red, an intense Venetian red.
Endless Cherry, dark amaranth.
Vivid Rust, a rust colour with a warm undertone.
July Beauty News
Mulac Cosmetics: The New Bye Bye Flatness Line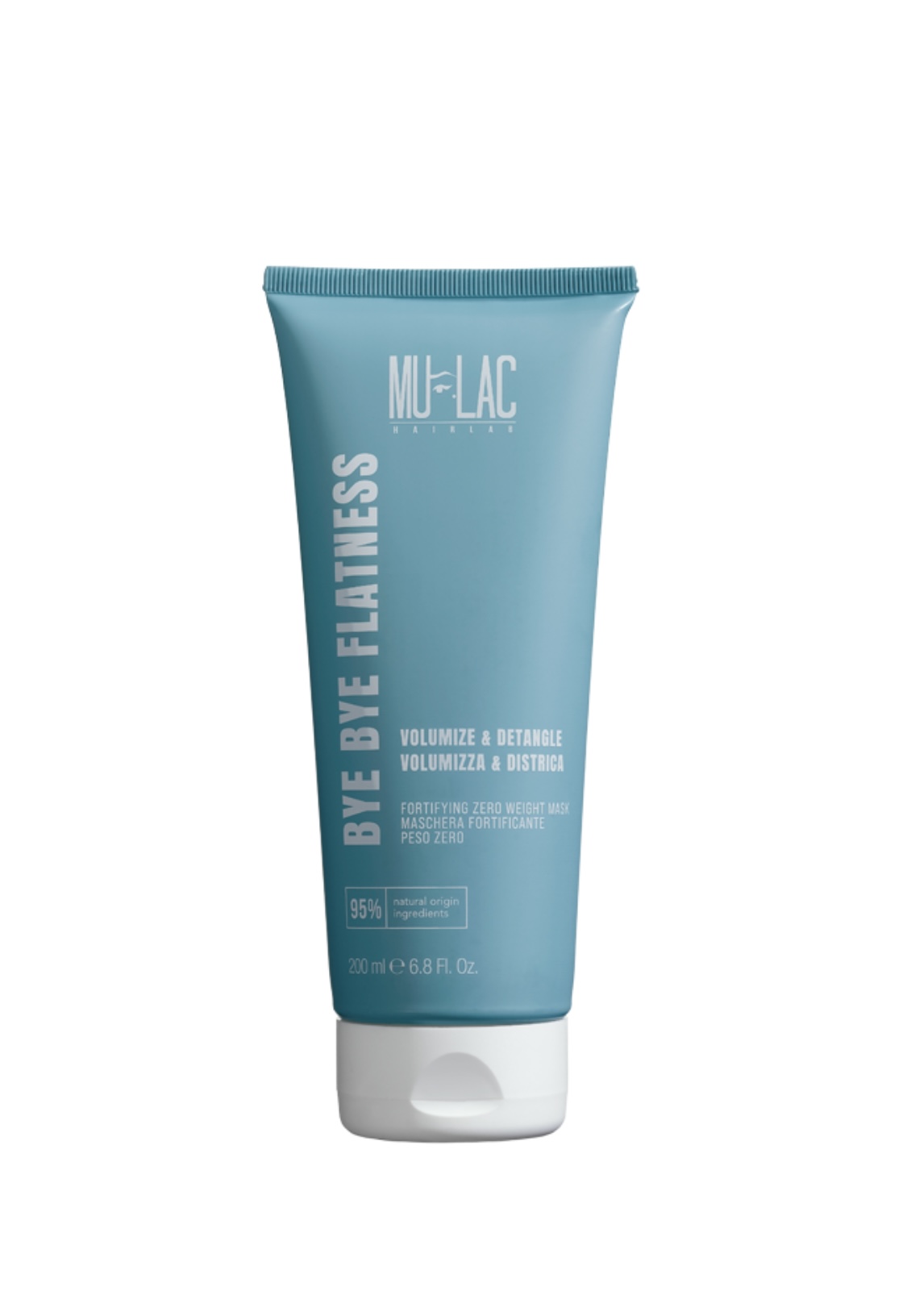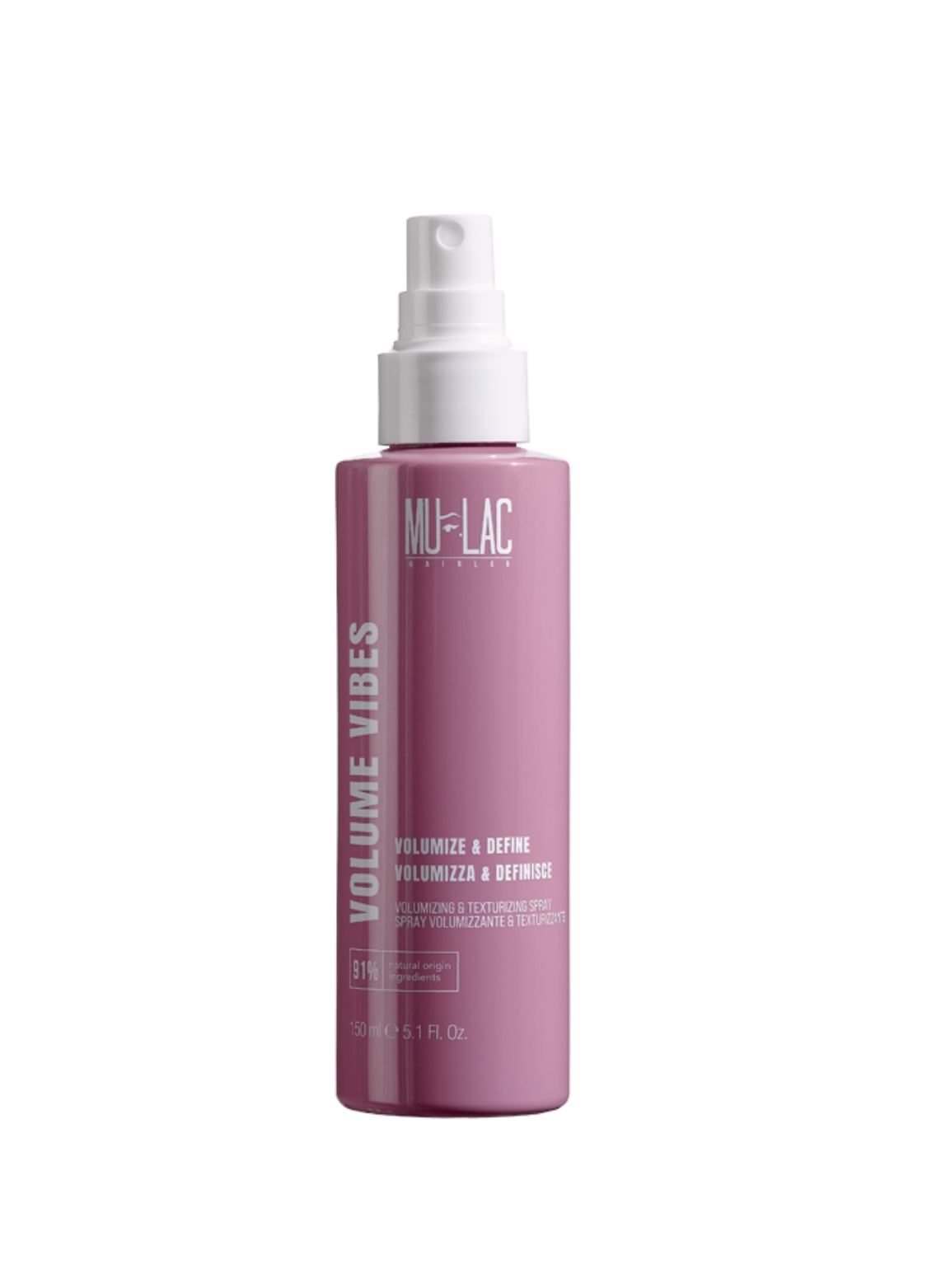 A line that includes shampoo, hair mask, and volumizing/texturizing spray, created to make the hair more voluminous and full thanks to some highly natural and refined formulas, ideal for those who want to give movement to the hair without weighing it down. 
Bye Bye Flatness Shampoo Fortifying Zero Weight is a volumizing shampoo based on foaming agents of plant origin. Thanks to the Fill & Volume complex based on phytokeratine that binds to the hair fiber repairing and giving thickness, it gently cleanses the hair giving them lightness and movement.

 

The Bye Bye Flatness Fortifying Mask Zero Weight is a volumizing mask with zero weight.
The Volume Vibes Spray Volumizing And Texturizing is a multi-use styling hair spray that should be sprayed on damp hair before blowdrying it to give thickness. On dry hair, instead, it gives volume, and definition and a long-lasting effect!
July Beauty News
Anastasia Beverly Hills: The New Lip Glosses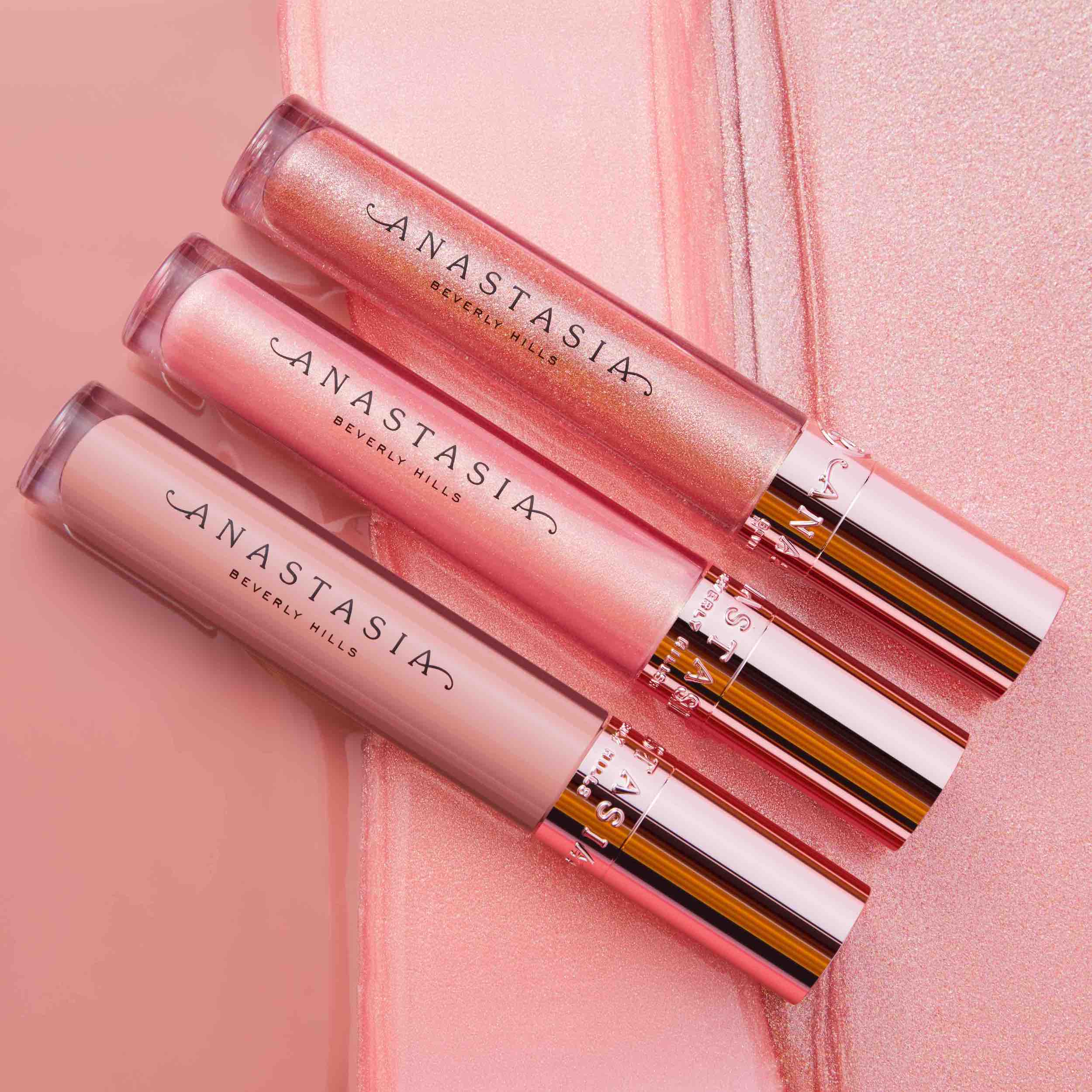 The new shades – Peachy, Peachy Nude and Amber Sparkle – will add a touch of natural peach color and typically summery explosive brilliance to your lips! Wear it on bare lips to bring out the natural color or overlap it on pencil and lipstick to create three-dimensionality, universal shades are suitable for all incarnations.
The glosses feature a flat applicator that slides easily, providing the right amount of product for precise application and extreme gloss.
The lightweight and non-sticky formula has a long-lasting effect and gives shine in a single pass, making the lips instantly softer and fuller.
July Beauty News
Tom Ford: The New Extreme Parfum Noir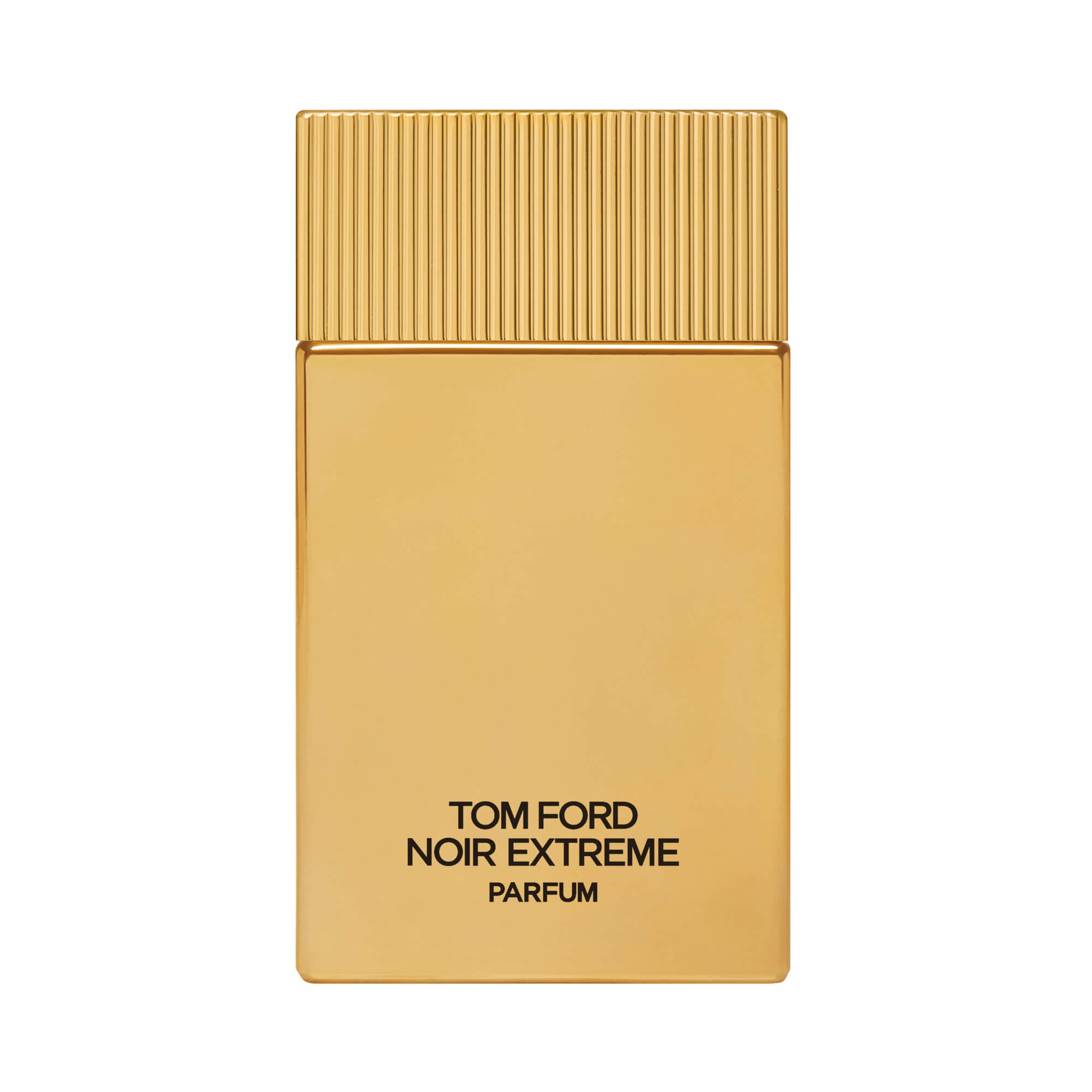 "Noir Extreme Parfum expresses the spectacular duality of a refined man." 
Tom Ford presents the latest exclusive fragrance that bears his signature: Noir Extreme Perfume. 
An even bolder and more intense version of the original Noir Extreme perfume, revealing a concentration of cardamom, heightened by the warmth of Ginger Shimoga, the opulent sensuality of tonka bean and Guaiac wood. 
The whole perfume opens with a strengthened note of Cardamom India Orpur and the warmth of Ginger Shimoga India Orpur, Neroli of North Africa and the Italian Mandarin, where the Orpur citrus notes present in the original Noir Extreme Edp remain and blend into the original spicy notes of saffron and nutmeg. The floral heart, with the Bulgarian rose Orpur and the absolute rose harmonizes with the accord of orange blossom and jasmine which contrasts a tempting note of Indian Kulfi from which emanates a tantalizing effect, fresh but delicious. 
The woody warmth of amber is sublimated by the cedar wood of Texas Orpur and the guaiac wood of Paraguay. A rich Venezuelan tonka bean combines with a captivating Gousse Bourbon Delight vanilla – enhanced by a leather and suede note that makes the texture voluptuous and sensual.
July Beauty News
Ringana: The New Ringana Fresh Skincare Set Medium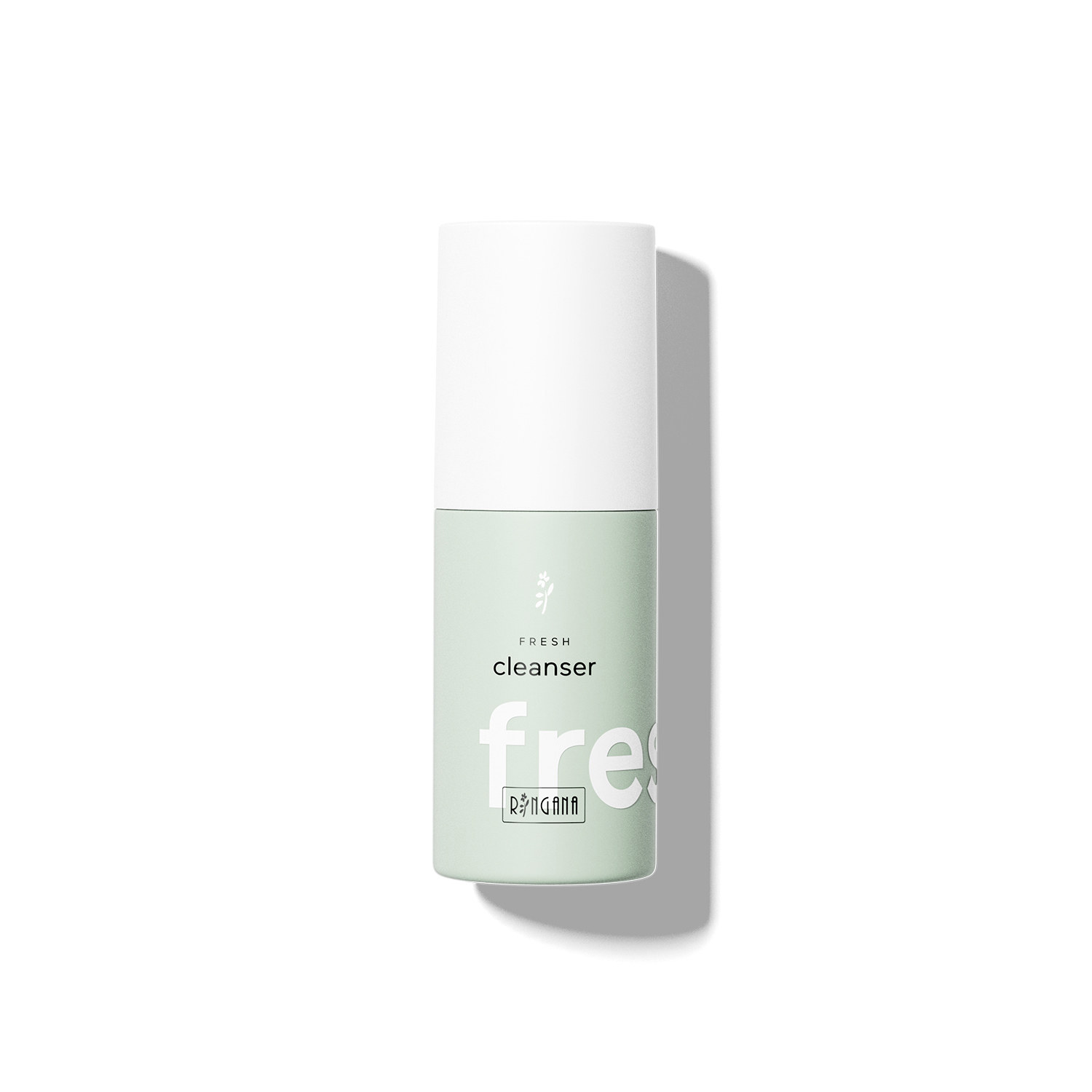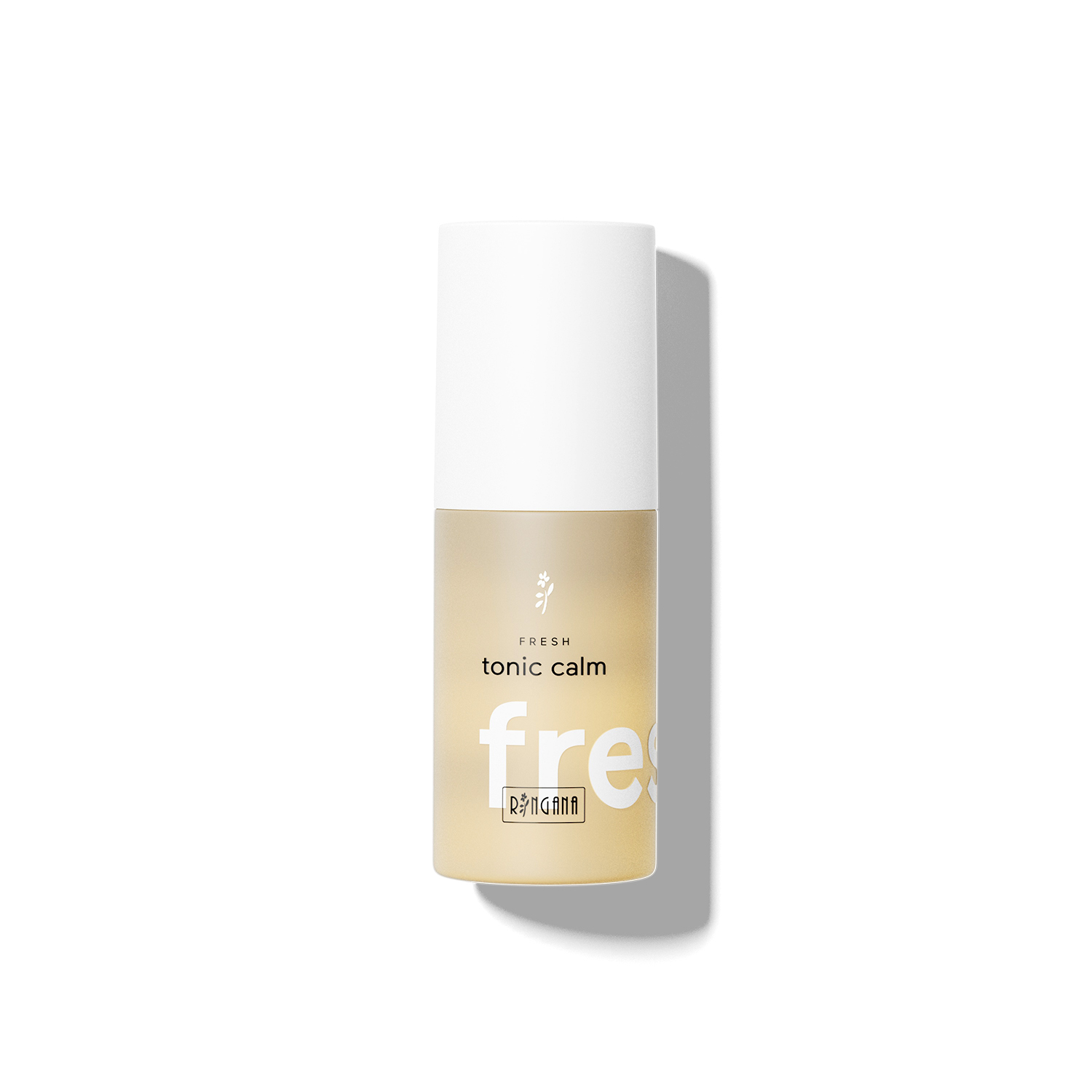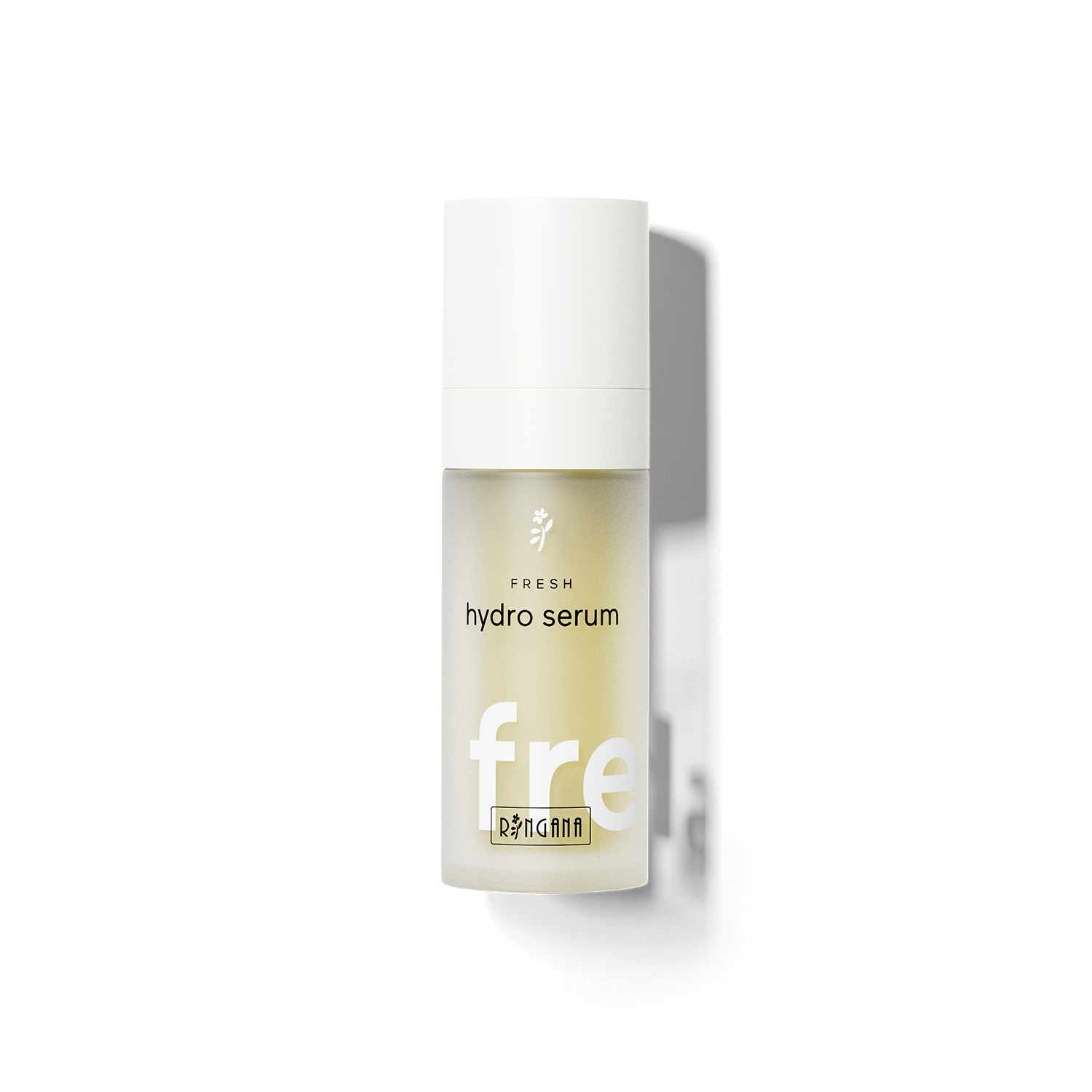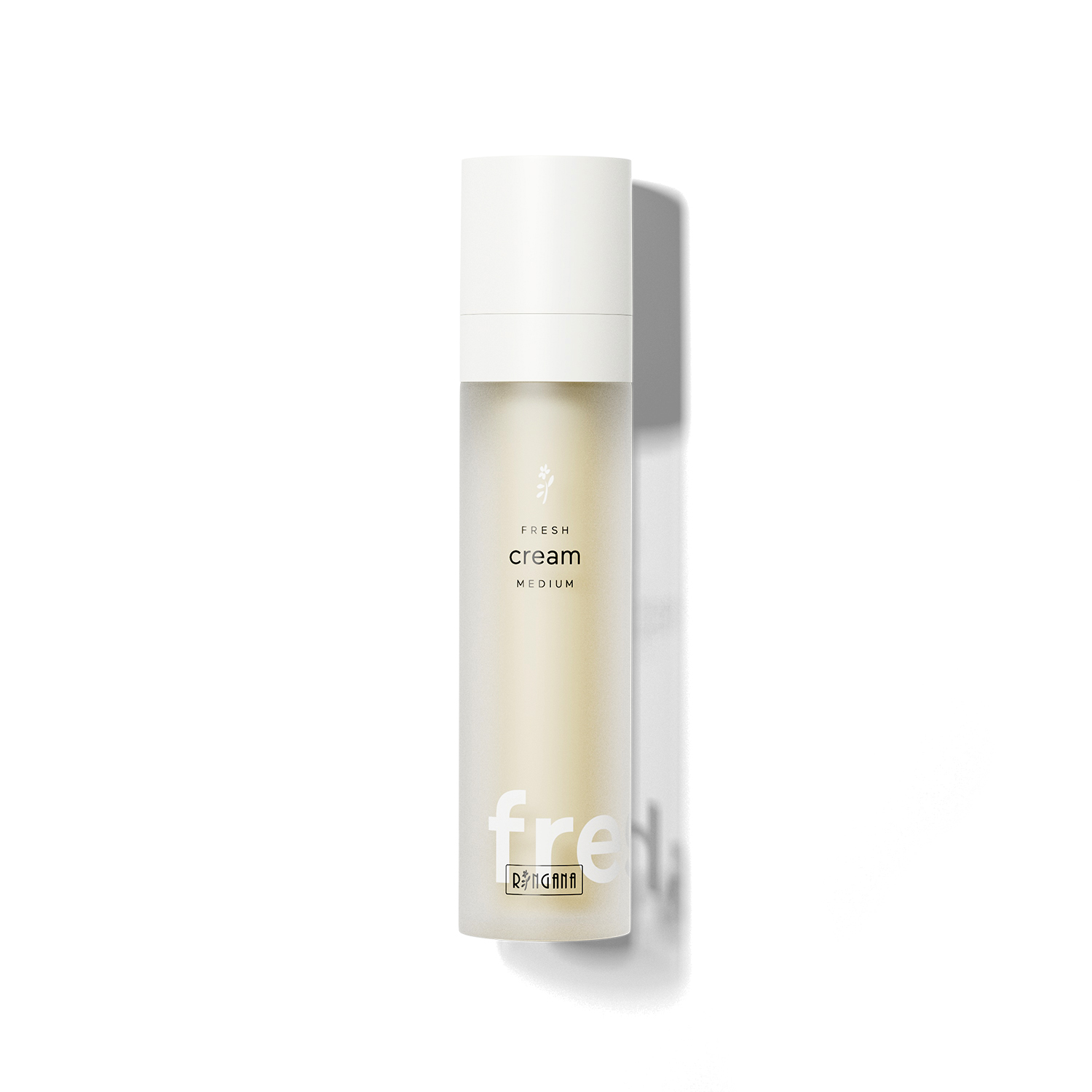 An Austrian brand, founded in 1996, Ringana represents the evolution of natural cosmetics, combining a mix of precision, high technology and integrity of the active ingredients: pure, natural and fresh, vital and extreme, because, without the addition of artificial preservatives, mineral oils (but also artificial fragrances, stabilizers, emulsifiers PEG, silicones, nanoparticles) they are expressed in all their vigor and strengthen the action of highly sensitive secondary plant substances.
The new Ringana Fresh Skincare Set Medium is composed of the Fresh cleanser, which contains sesame oil, rich in natural antioxidants, green tea extract, a special plant complex based on Meliloto, Jojoba and Ginkgo biloba, Chia seed oil, that helps the skin to maintain its own hydration and finally almond oil and seed oil from the emollient and moisturizing action. Fresh tonic calm for sensitive skin contains lactic acid, whose bacteria moisturize the skin, strengthen its natural balance and prevent irritation; Syzygium anisatum and Tasmanian mountain pepper with soothing and soothing action; extract of hibiscus buds and Betaine. The Fresh hydro serum extra light, which contains refreshing hydrolytes of orange and kiwi, peptides of acacia, extract of green tea and Icelandic musk, and lactic acid. Finally, the Fresh cream medium contains Jiaogulan, called the plant of immortality thanks to the antioxidant and reparative action, a mix of short and long chain hyaluronic acid, Macadamia oil, billers of meadows and Baobab, Cistus, and a mix of fine Butters (Cupuaco, Mango and Shea).
July Beauty News
Rare Beauty: The New Kind Words Matte Lipstick and The New Kind Words Matte Lip Liner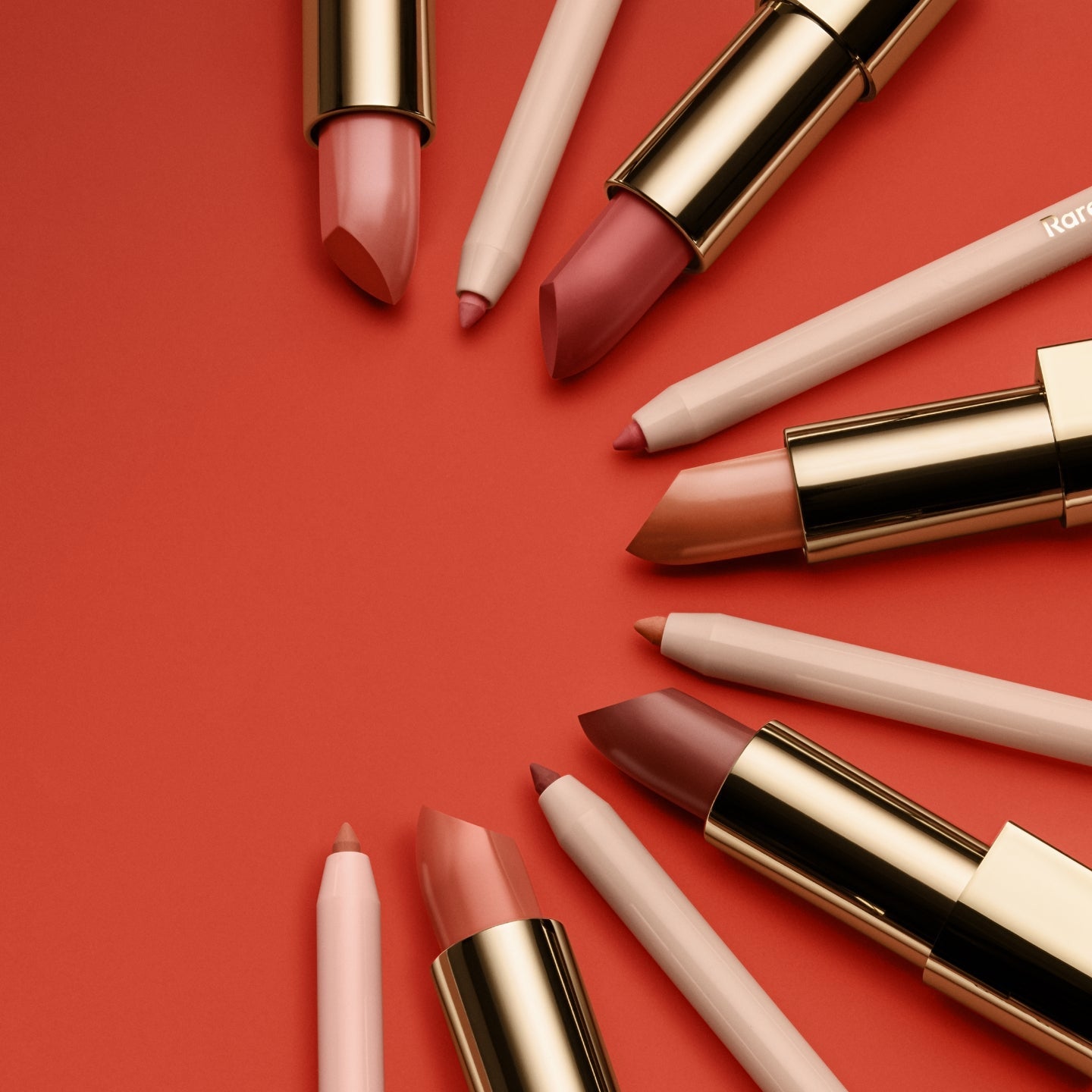 Selena Gomez fans listen here! One of the novelties that we loved the most this July were the new matte lipsticks and the new lip pencils of Rare Beauty!
The Kind Words Matte Lipsticks are buttery, pigment-rich, soft matte lipsticks, comfort and available in the same 10 made-to-match shades as Kind Words Matte Lip Liner.
Let's see them together! 
Talented, a true neutral beige.
Creative, a muted peach.

 

Lively, a rose pink.

 

Worthy, a muted mauve.

 

Humble, a rose mauve.

 

Fun, a neutral mauve.

 

Wise, a warm brown nude.

 

Bold, a deep berry rose.

 

Gifted, a deep dusty plum.

 

Strong, a rich chocolate brown.

 
To make us not miss anything, the Kind Words Matte Lip Liners are – super creamy and waterproof lip liner – that glides on like a balm to define and shape and define lips. Also, the long-lasting, waterproof formula not only stays put all day without smudging! 
July Beauty News 
Ghd for the Veronesi Foundation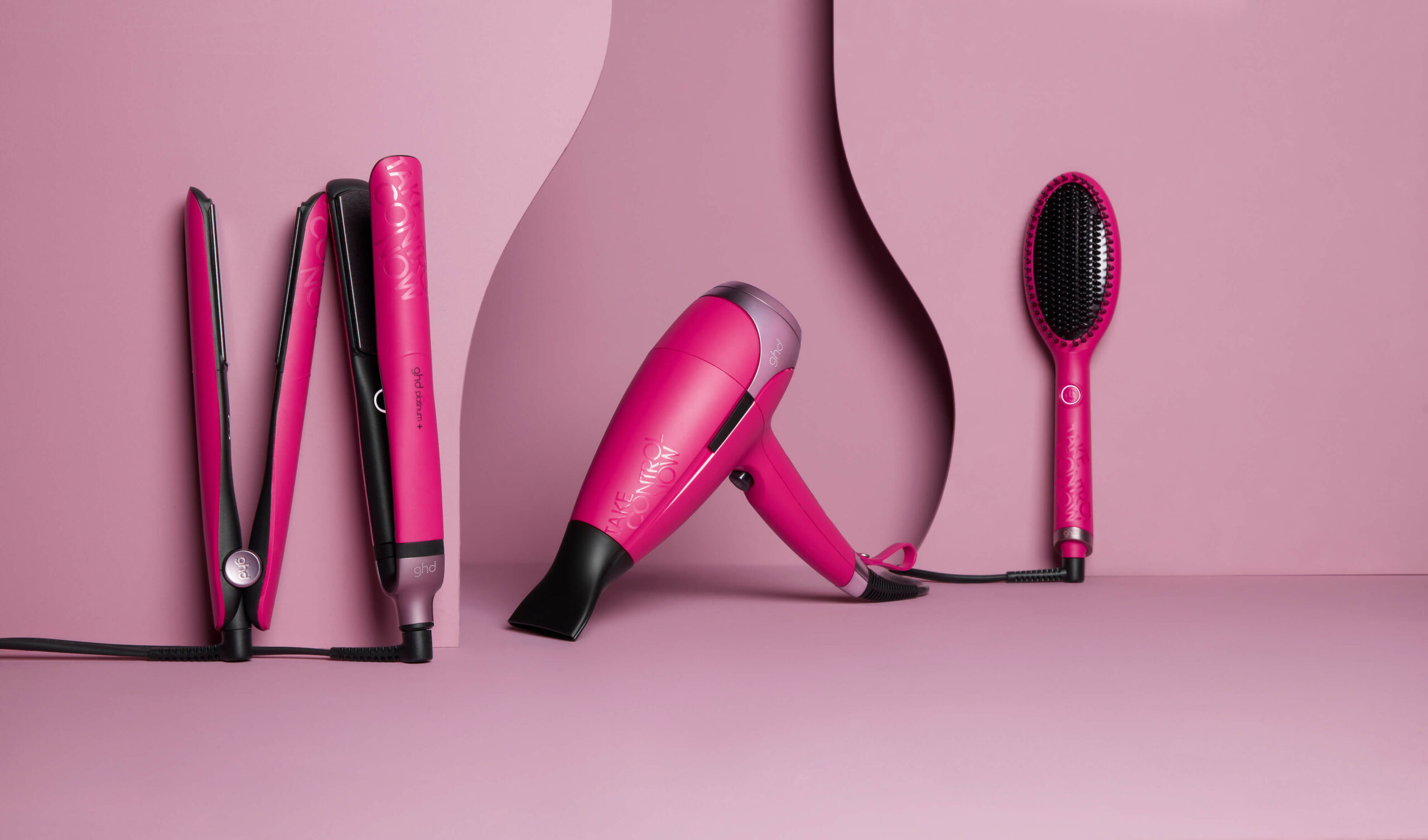 Ghd has been supporting breast cancer charities for 18 years, raising more than $22 million globally. For two years, it has been carrying out a very important message of awareness for young women around the world: regular self-examination can save your life.  As an evolution of the 2021 success campaign, the 2022 collection also presents the Take Control Now campaign's message about limited edition styling tools, providing women with a reminder to commit to perform the self-examination each. single. month.
For each sale of the Take Control Now collection, ghd will donate to support the Umberto Veronesi Foundation's Pink is Good project, €5 on the purchase of ghd heliose ghd glide, €10 on the purchase of ghd platinum+ and ghd gold. 
The collection consists of the ghd helios professional hair dryer, the award-winning ghd platinum+ hair straightener, the ghd gold hair straightener and for the first time the limited edition ghd glide hot brush. With each purchase of stylers or limited edition hot brushes, you can also receive a heat-resistant clutch bag. Plus, the limited edition ghd pink Take Control Now collection, featuring vibrant orchid pink, has been designed to include a reminder of self-control and to remind women around the world to dedicate time to their breasts in front of the mirror and carry out self-testing.