Beauty News July
Dr.Jart+: The New Cicapair Line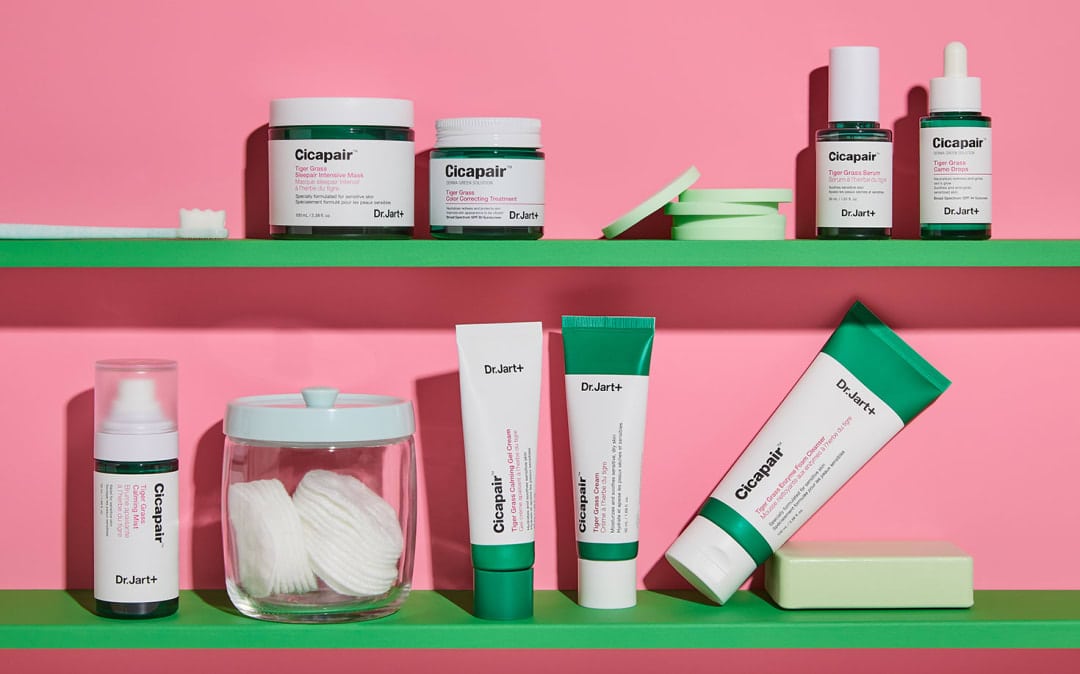 Dr.Jart+ renews the formula of the bestselling products of the Cicapair line: the Cicapair Tiger Grass Re.Pair Serum, a restorative serum that, penetrating the deeper layers of the skin, acts as a booster and soothes the most sensitive skin, the Cicapair Tiger Grass Re.Pair Cream, a cream with a soft and silky texture that repairs weakened and damaged skin bringing it back to its natural condition, and the Cicapair Color Correcting Treatment, their iconic green color treatment that turns into a delicate pink-beige tone that conforms to the complexion, reduces redness and is suitable as a valid alternative to foundation!
The latest addition to the family is the Cicapair Tiger Grass Enzyme Foam Cleanser, a mild cleanser to use in case of irritated skin, which with an intense cleanse can irritate you even more, based on glycerin moisturizer perfect for removing all impurities.
After a day at the beach, the face can be reddened, tendentially dry, and a little irritated due to sun exposure (or you have been for too long under the sun, which is bad, or you have not applied SPF, which is also bad). For this reason, it is important to remedy in the evening with a shock treatment – super shock – that restores the right level of hydration and nutrition and refreshes the skin by reducing redness and sunburn. The Cicapair Tiger Grass Sleepair Intensive Mask is an after-sun mask to use at night that contains nourishing, moisturizing, and refreshing ingredients that give relief to the epidermis after a day dedicated to tanning, and they enhance the natural process of nightly cell renewal, reducing the inflammatory state and preventing further damage.
Beauty News July
Byredo: Blanche's New Limited Edition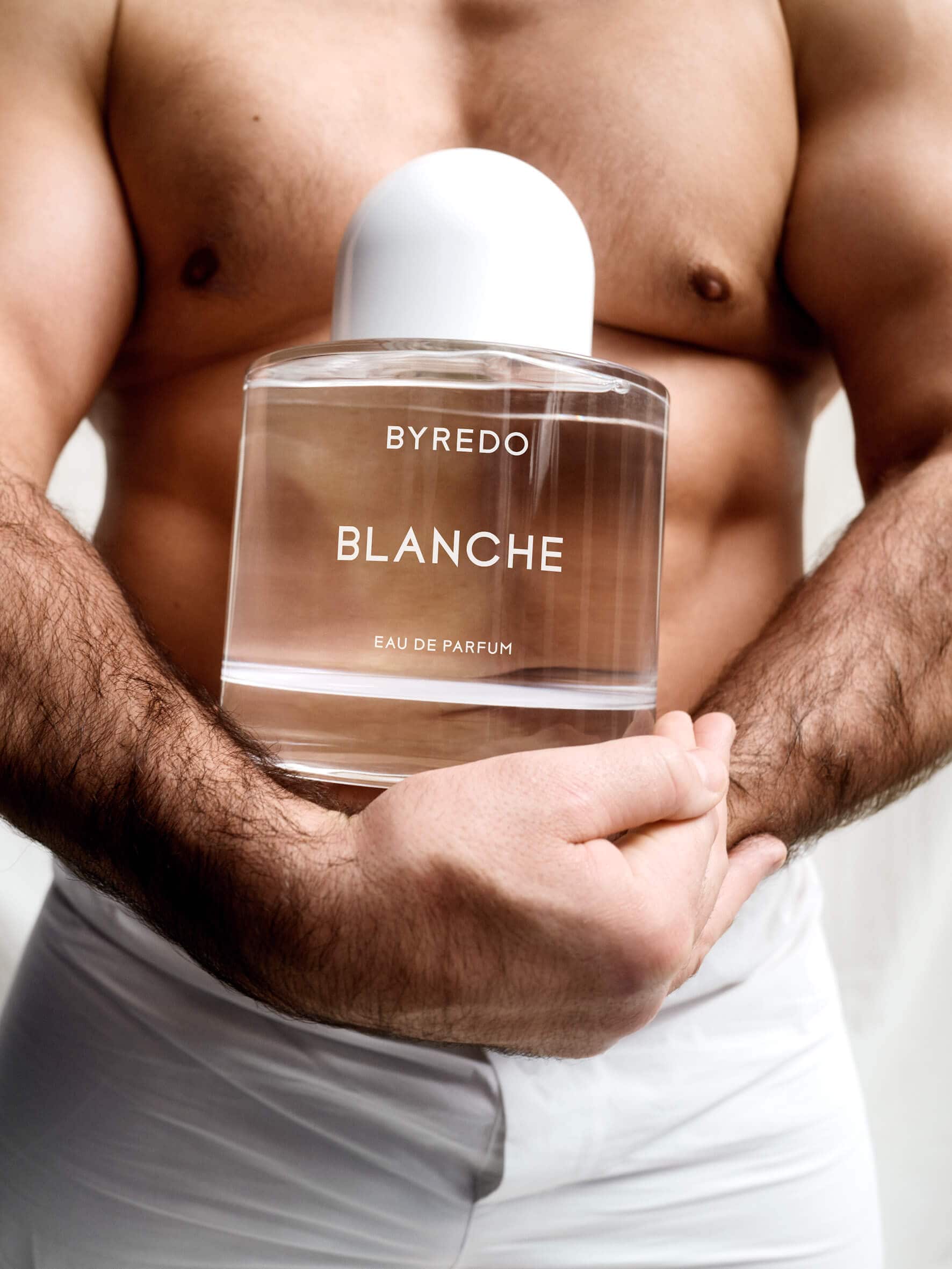 "With Blanche, I wanted to capture the idea of texture, fabric and skin and translate a very human level of intimacy."
Are you ready to relive Blanche as you've never done before? Revitalized and unveiled again through a collectible bottle and a white cap along with the debut of a new photo campaign photographed by Kacper Kasprzyk, Starring UFC heavyweight fighter Ilir Latifi along with professional dancer and fitness bikini athlete Rebecka Eklund, Blanche looks like a radically liberated and subversive exploration of beauty and strength.
Blanche features the smell of clean skin and well-worn clothes, the feeling of bodies slipping under fresh sheets after a long day, of the linen baskets filled to the brim, and it also expresses the contrast between white linen and soap through aldehyde, which softens into a delicate rose, sandalwood and musk.
Beauty News July
Chanel: The New Face of the Advertising Campaign for the 2021 Angèle Eyes Collection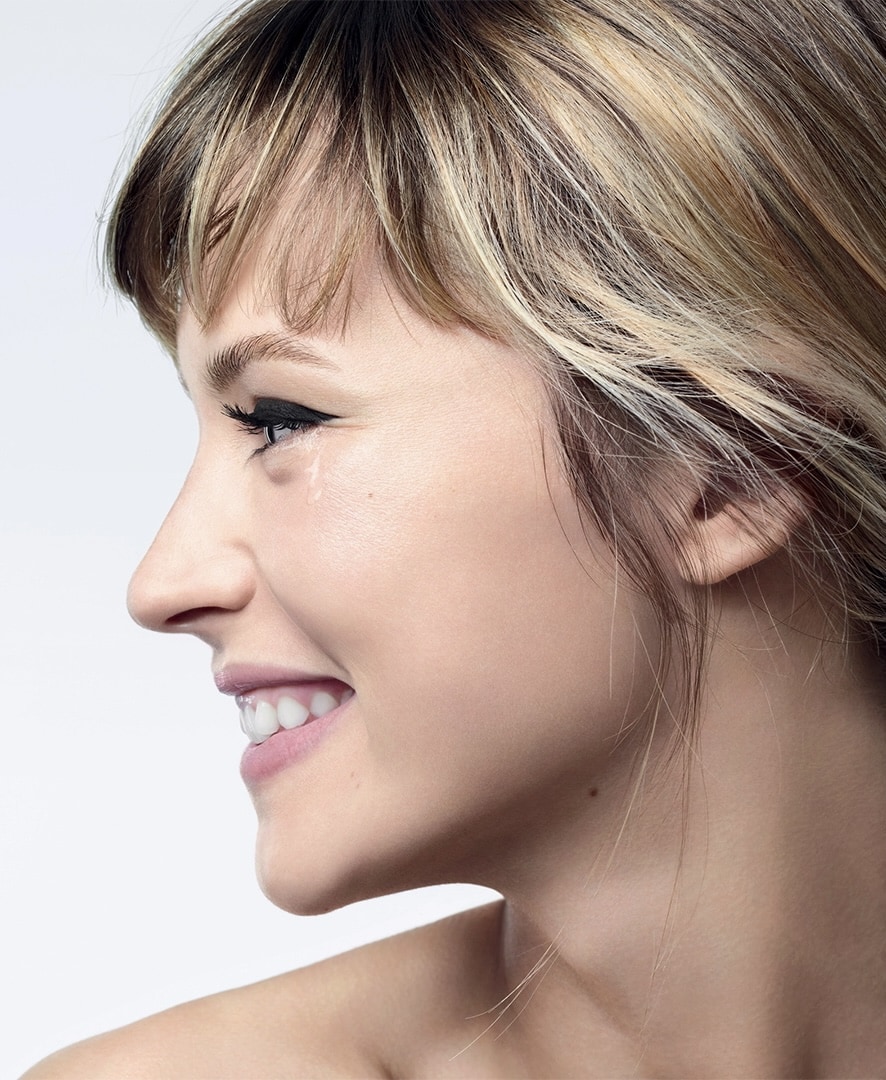 Angèle is the new face of the advertising campaign for the Occhi 2021 Collection.
Ambassador of the House since 2019, a very successful singer, she debuted in 2017 with the single La Loi de Murphy and has soon established herself as an international pop star. Her debut album Brol, released in October 2018, reached number one in sales in France in 2019 and 2020, the single Fever, recorded with no less than Dua Lipa, has consecrated her around the world. Angèle is a committed artist and activist who supports through her music the causes that she cares about. Balance ton Quoi, her song against widespread sexism, has become a feminist anthem and recently became the godmother of the Kickcancer Foundation also by making her voice heard in support of the fight against climate change.
Angèle was also chosen as the face of Chanel advertising campaigns for the Eyewear Spring-Summer 2020 collection and the ready-to-wear Coco Beach 2021 collection, as well as being the ambassador of the ready-to-wear Fall-Winter 2021/22 show.
The Campaign for the 2021 Eyes Collection encourages women to express themselves through the power of their eyes, asserting their personality thanks to a new collection of waterproof products, without worrying about the tightness of the makeup.
Beauty News July
& Other Stories: The New Radiance Wand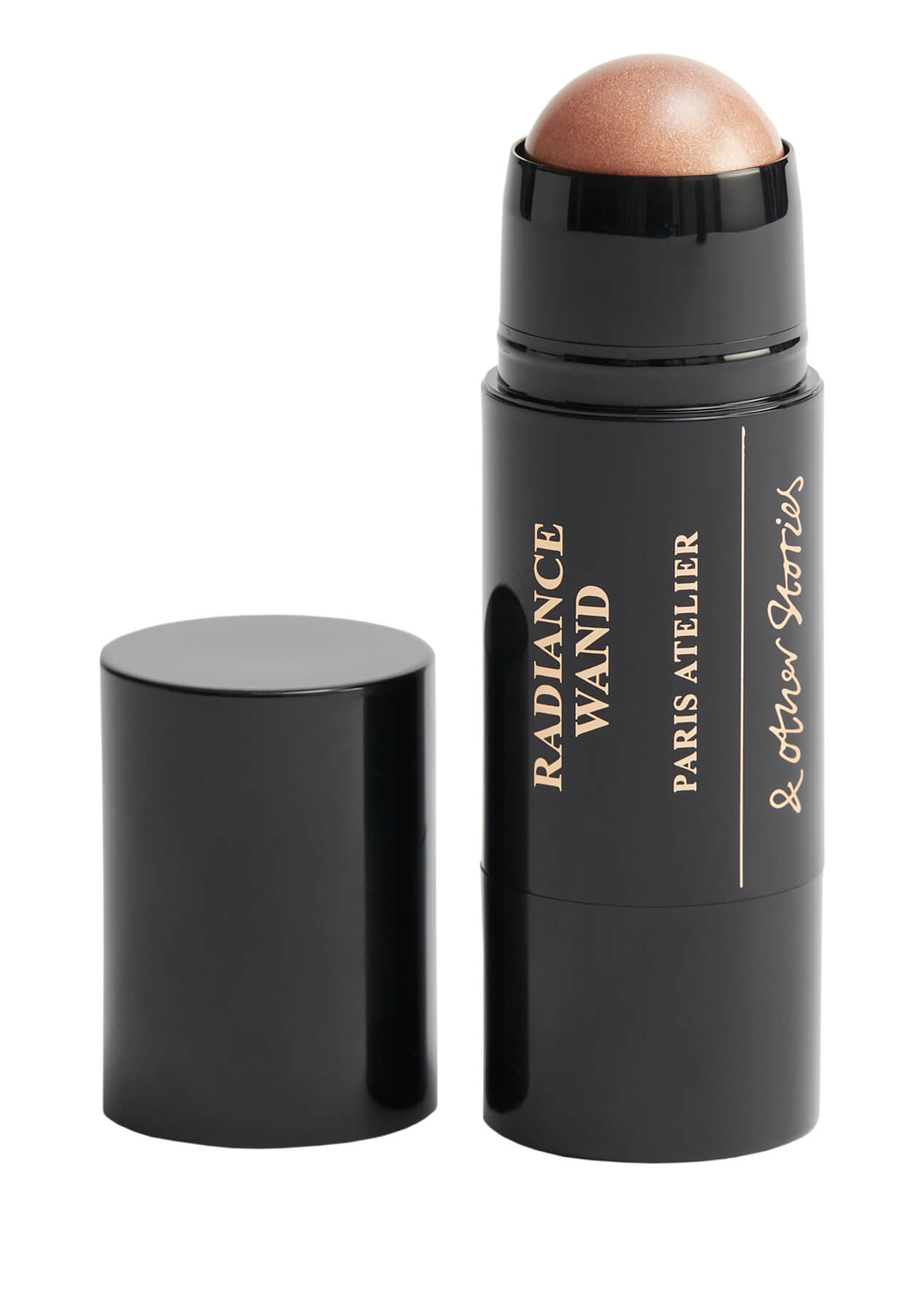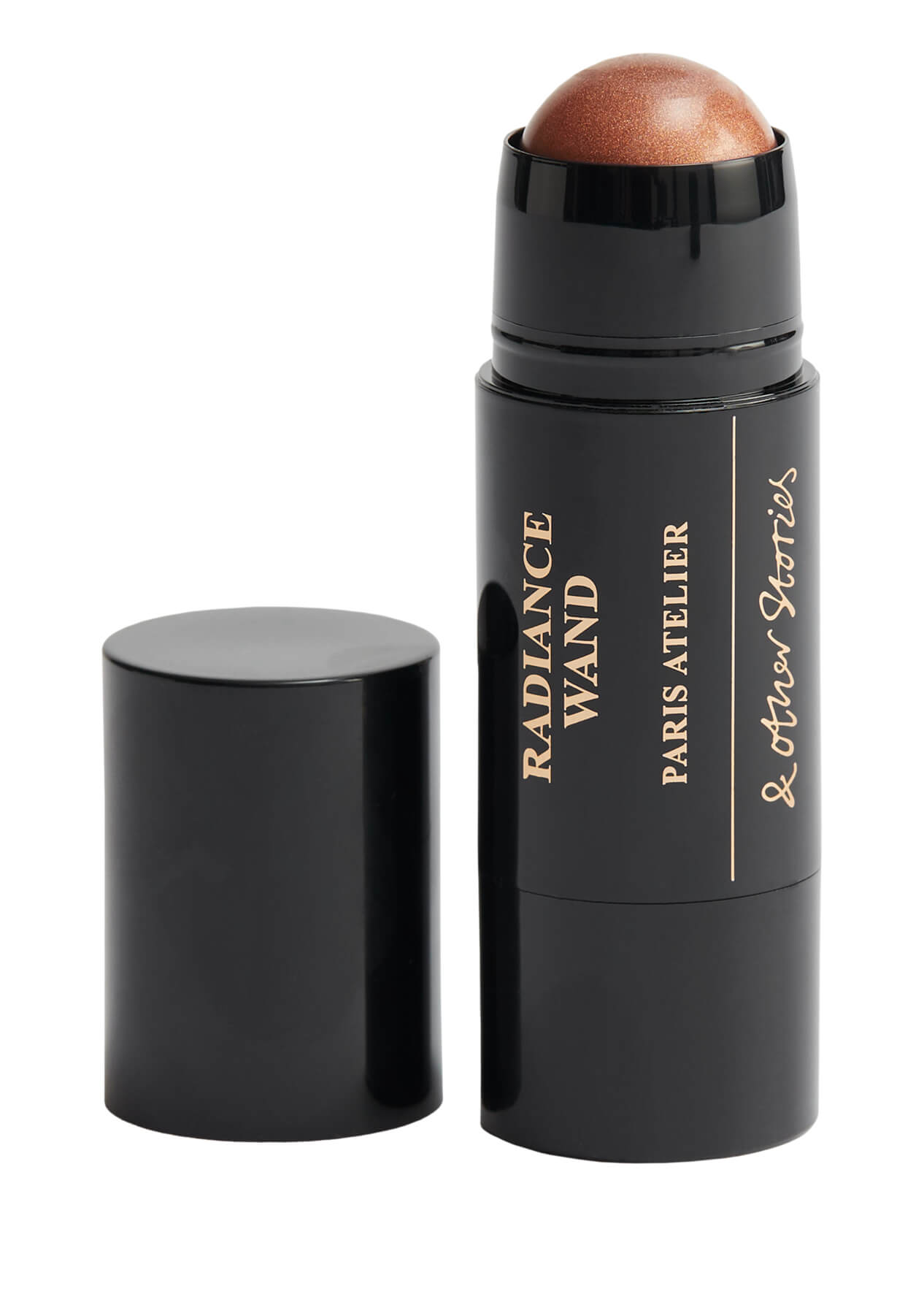 What could be better than an easy- and quick-to-use product, especially in summer when we don't want to wear too much makeup? & Other Stories presents the new highlighter stick with a creamy texture and a dewy finish!
Available in two shades, champagne with gold reflections, and bronze with hints of copper, it is not only a make-up product to shout out, but it also has moisturizing and conditioning properties thanks to the vegetable origin Squalene, soothing and protective, able to counteract the loss of hydration, and oak extract, whose polyphenols boast antioxidant properties. This extract comes from Limousin, a region of France where oaks are traditionally used by the wine industry for the production of barrels: the oak heartwood – also called "heart of the wood" – instead of being thrown away, is recycled and transformed into an asset, and & Other Stories, using this extract, supports short sustainable production chains.
Beauty News July
Ghd: The New Unplugged Wireless Hair Straightener and The New Take Control Now Campaign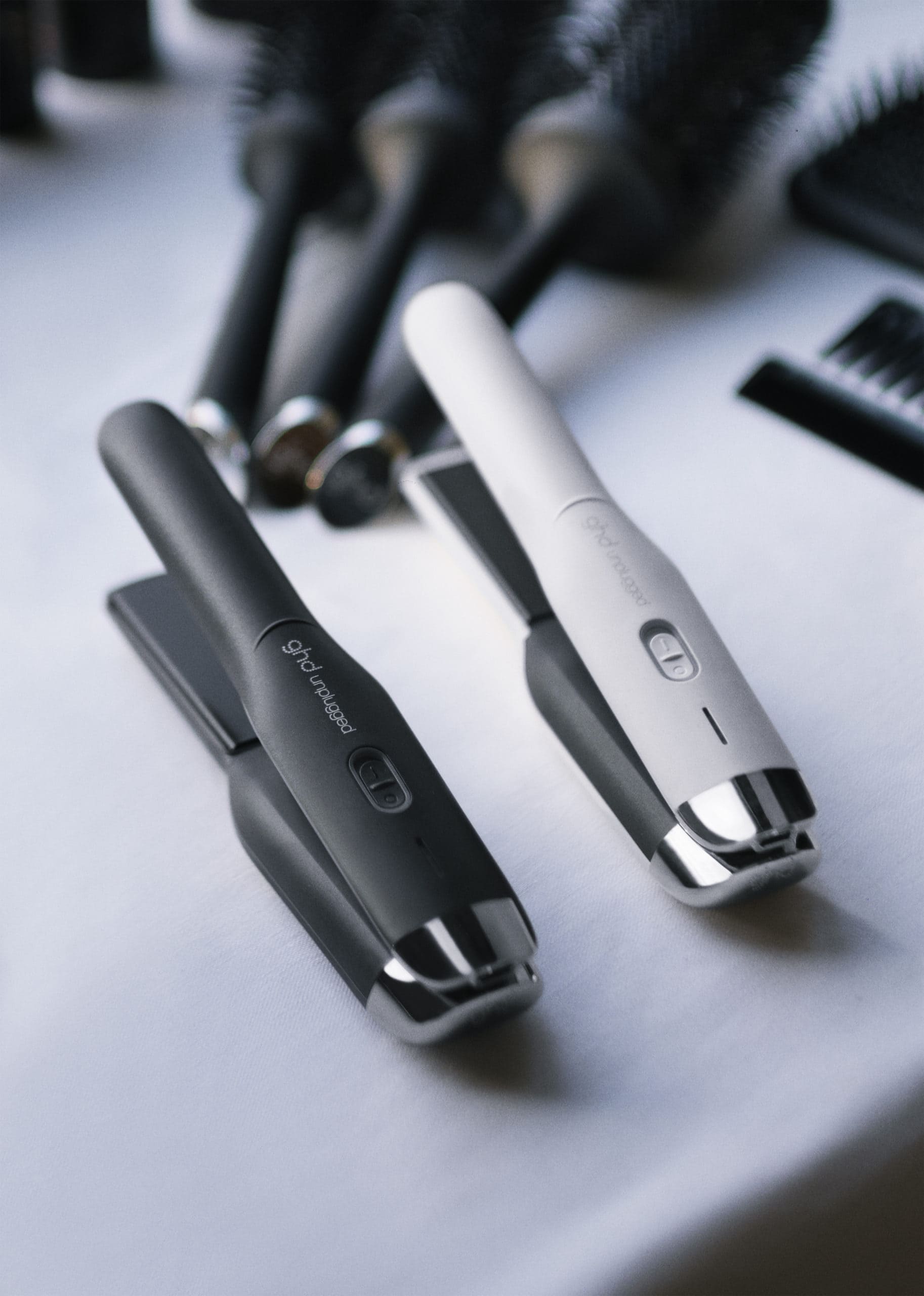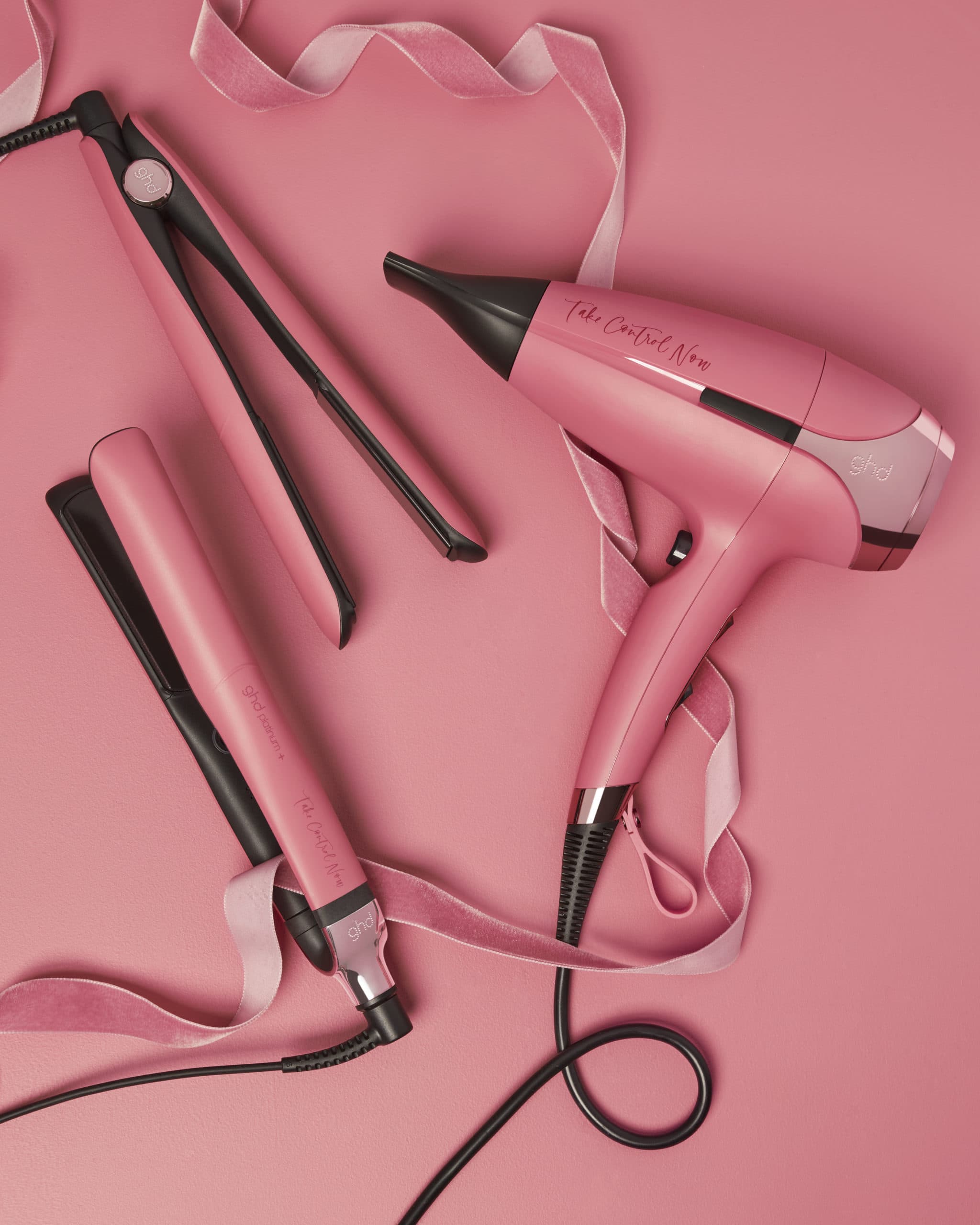 Let's face it, it's every woman's dream.
Ghd launches the first cordless hair straightener on the go.
Lightweight, portable, and as powerful as the others, it allows you to create your look even outside the house! Available in black and white, it has a fast heating time of 45 seconds, and ensures up to 20 minutes of continuous styling thanks to hybrid lithium technology, a combination of long-life lithium-ion batteries with advanced dual-zone ghd technology, to ensure the optimum styling temperature of 185 μc on both lamellae.
In addition to that, Ghd Unplugged is the perfect tool to carry in your bag, in the gym, and to use on holiday, as it is in travel format, suitable for flights and safe for checks at the airport, to be carried in both hold and hand luggage.
Furthermore, Ghd launched the 17th annual collection in limited edition pink – which includes the ghd platinum+ hair straightener, the ghd gold styler hair straightener and the ghd helios professional hairdryer in a sparkling pink color with metallic pink details – to support and present the message of Take Control Now, the campaign for the fight against breast cancer, to remind women around the world to devote some time to their breasts in front of the mirror and do the self-exams every month.
Eight characters and muses and their stories: four people who have never done the self-exams invited to read the intimate stories of women who have been affected by breast cancer: a mother, Lesley, whose daughter Hatti has breast cancer; a husband, Asad, whose wife Sania was diagnosed with the disease; a sister, Medina, whose younger sister Nadia has breast cancer; and a young woman named Jennifer, who has lived with the disease for 10 years.
Beauty News July
Charlotte Tilbury: The New Eyes to Mesmerise in Pillow Talk and The New Walk of No Shame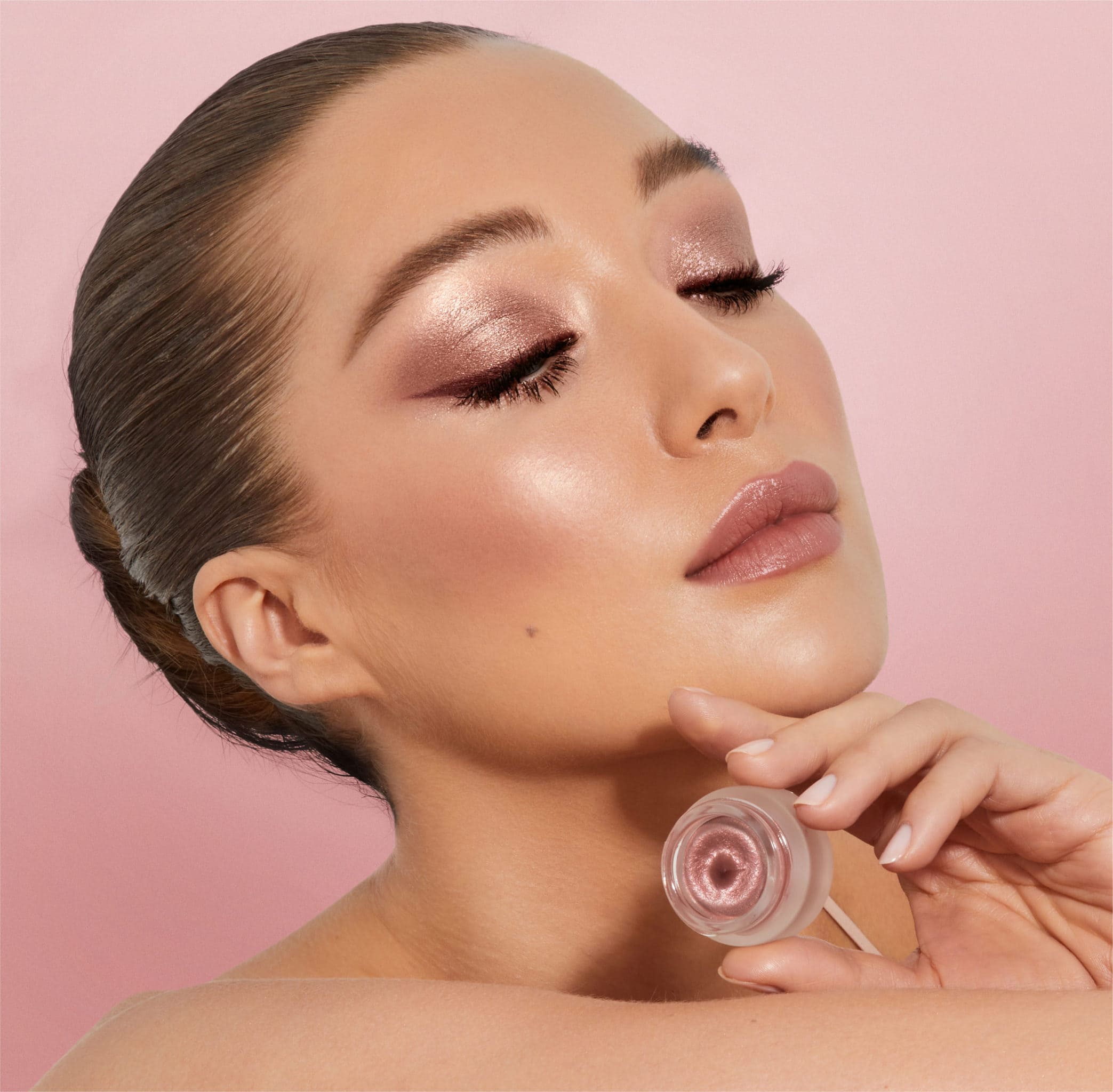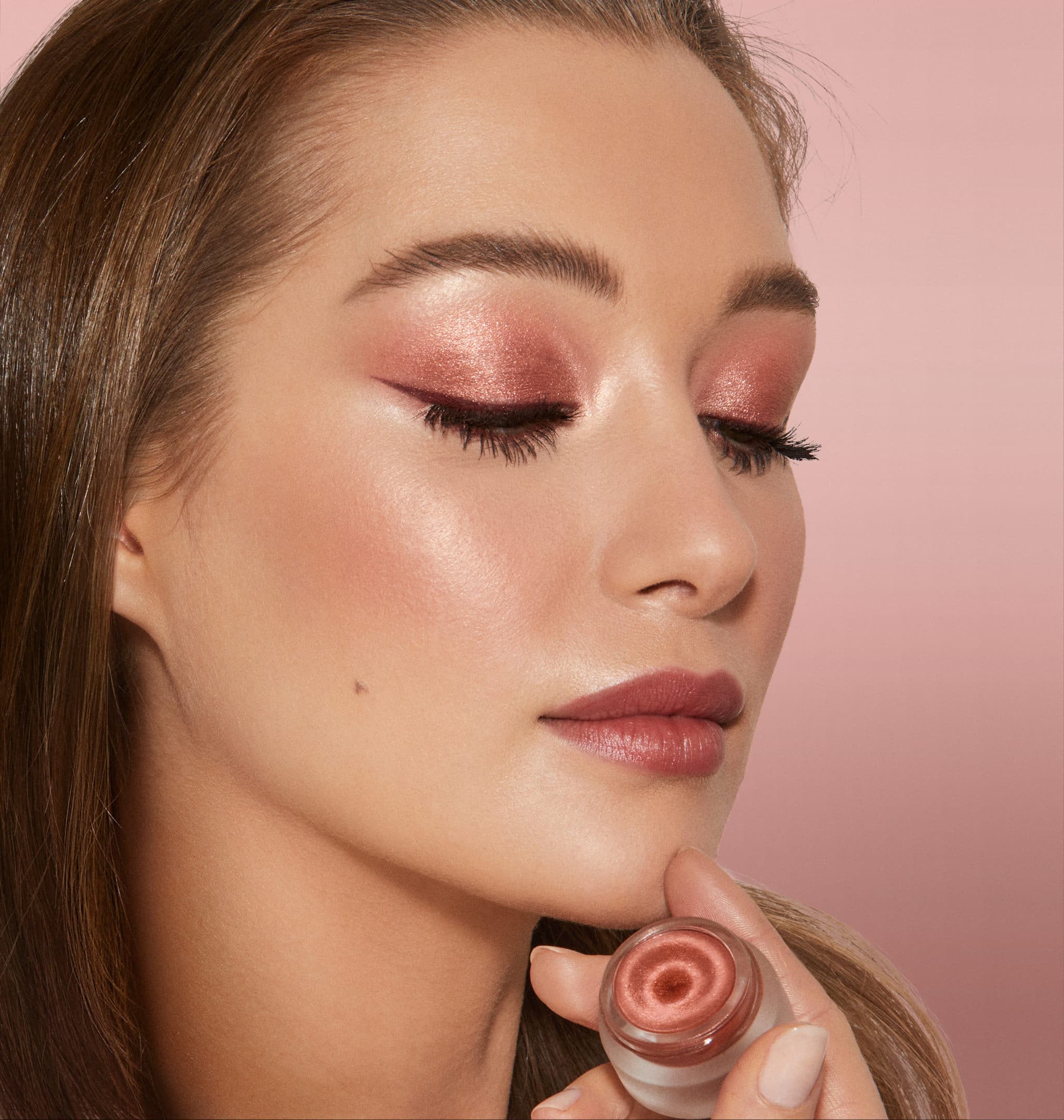 Hypnotic look in a few seconds?
Eyes to Mesmerise is the eye shadow that you can no longer go without: a cream eye shadow in the shades of pink, inspired by the collection Pillow Talk, with shiny polymers for a soft focus and moisturizing effect thanks to vitamin E. Easy to blend and modulated, it is suitable both for creating a fabulous day look a bit glamorous but natural, and a more intense smokey eye for the evening.
Wait, we haven't told you about Walk of No Shame, the new Tilbury eyeshadow: a rust-red color with a golden peach sparkle, perfect to enhance the color of your eyes without the need for other products.
Beauty News July
Pixi: The New Eyelift Max, The New Clarity Acid Peel and The New Detoxifeye Serum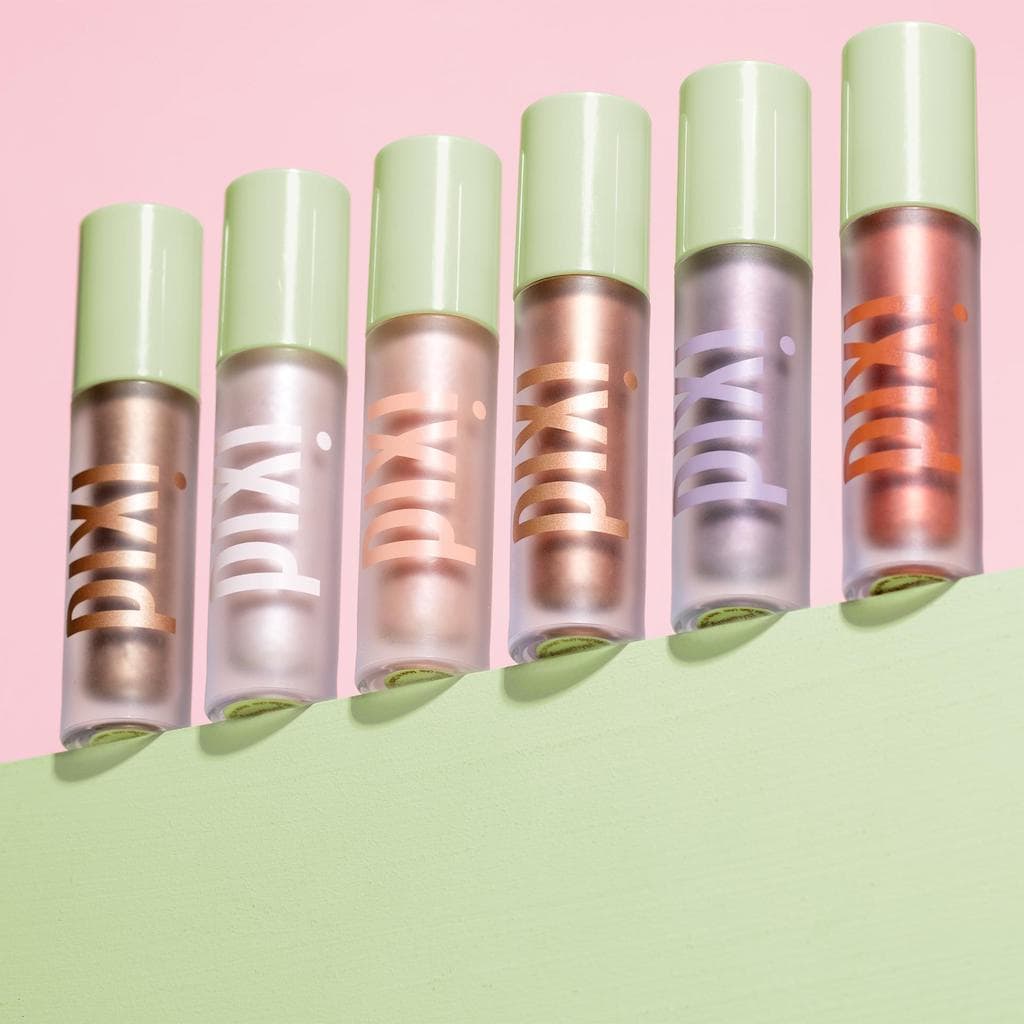 Starting with make-up, Pixi presents the new Eyelift Max, a long-lasting liquid eyeshadow that leaves a layer of color, for a sheer and delicate effect or, if you prefer, intense and brilliant. It also contains Mango Seed Butter, Avocado and Canin Rose, to moisturize while we wear it!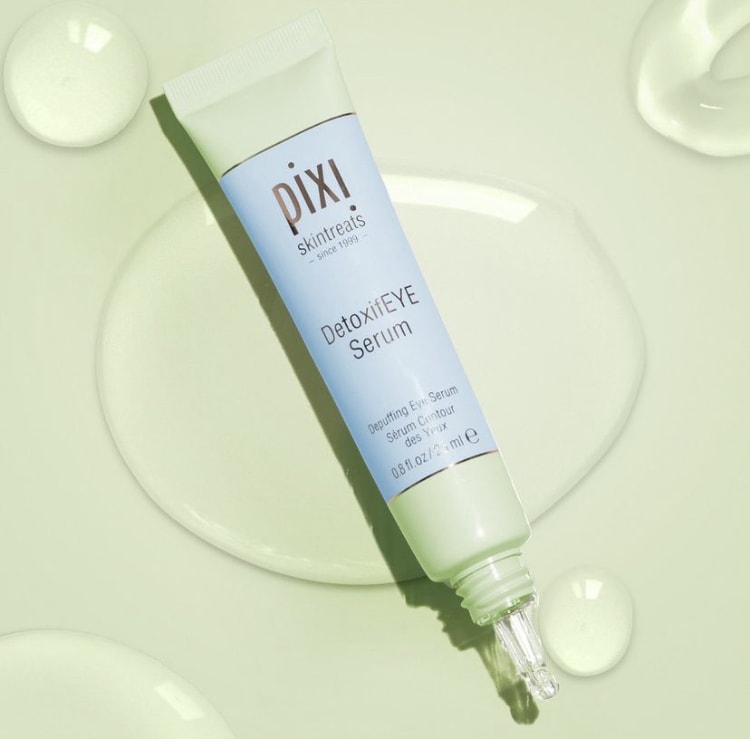 Moving on to the skincare, Pixi comes with two new products that you would longer go without, we bet: the Clarity Acid Peel is a natural cellulose exfoliant based on multi-acids – AHA and BHA – combined with bamboo powder, that helps to regenerate the complexion and remove impurities, gently. The combination of salicylic, glycolic, and lactic acid purifies the skin, while probiotics balance it, and hyaluronic acid moisturizes it.
Last but not least, the new Detoxifeye Serum, a light and fast-absorbing eye contour, containing caffeine, which helps to decongest and moisturize, toning peptides and hyaluronic acid, to deeply moisturize the area.
Beauty News July
Guerlain: The New Abeille Royale Advanced Watery Oil, The New Rouge G Luxurious Velvet and The New Creative Director of Make-up Violette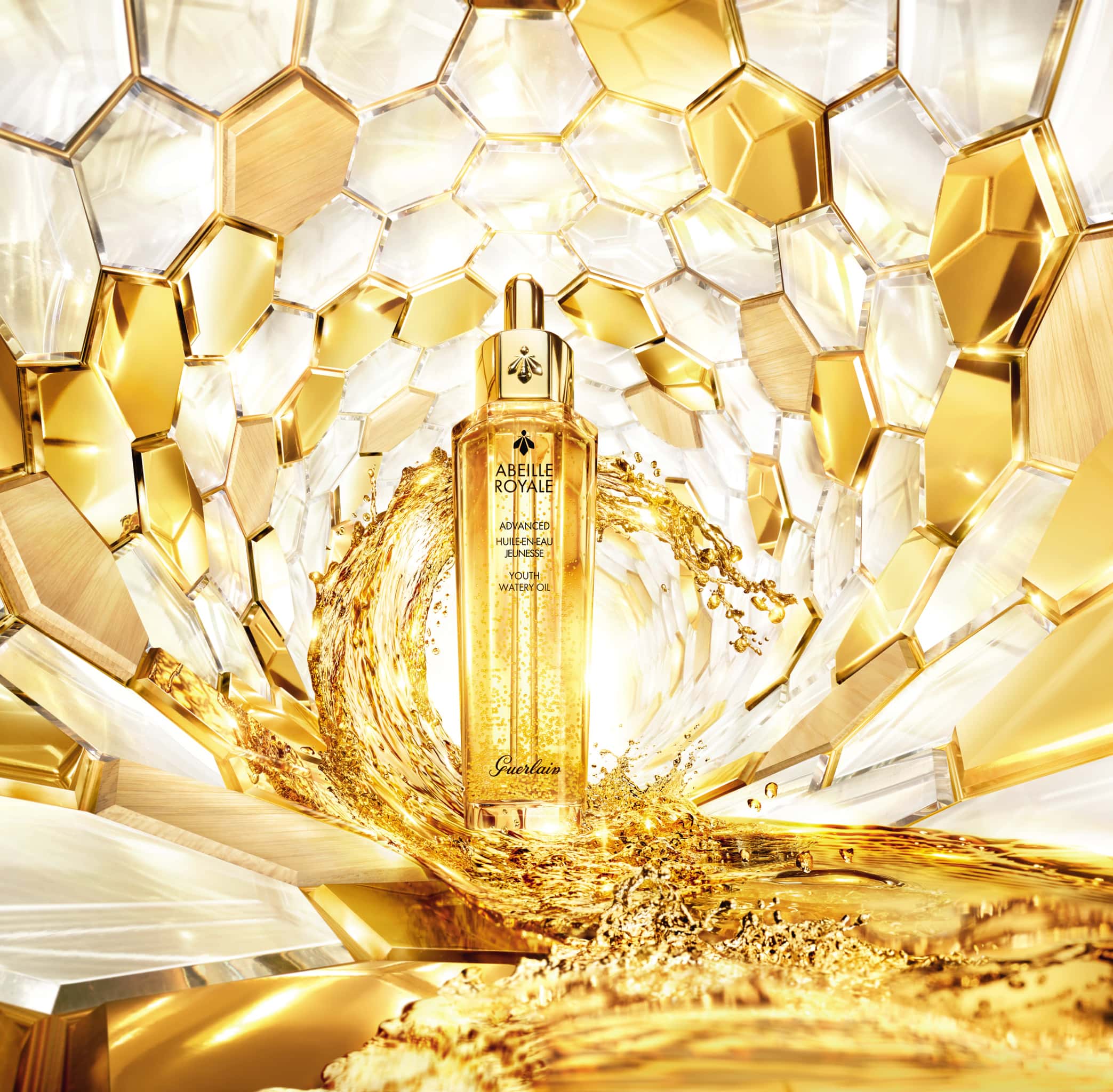 The new Abeille Royale Advanced Watery Oil arrives at Guerlain's home: light as water, rich and sensual as an oil, but powerful as a serum. Formulated with the new Dynamic Blackbee Repair, a blend of different kinds of honey and royal jelly – yum! – it is enriched by a mix of three types of honey from Corsica (France), Icaria (Greece), and the Åland Islands (Finland).
The combined action speeds up the natural mechanisms of self-repair of the skin, favoring the connections between the skin, while the micro-pearls, which contain commiphora oil, reveal a special surprise to the application: in contact with the skin, they blend until they disappear! In addition to that, the fragrance, created by Thierry Wasser, the master perfumer of the House, smells of honey and spreads fresh and pleasant notes making you think of the world of bees!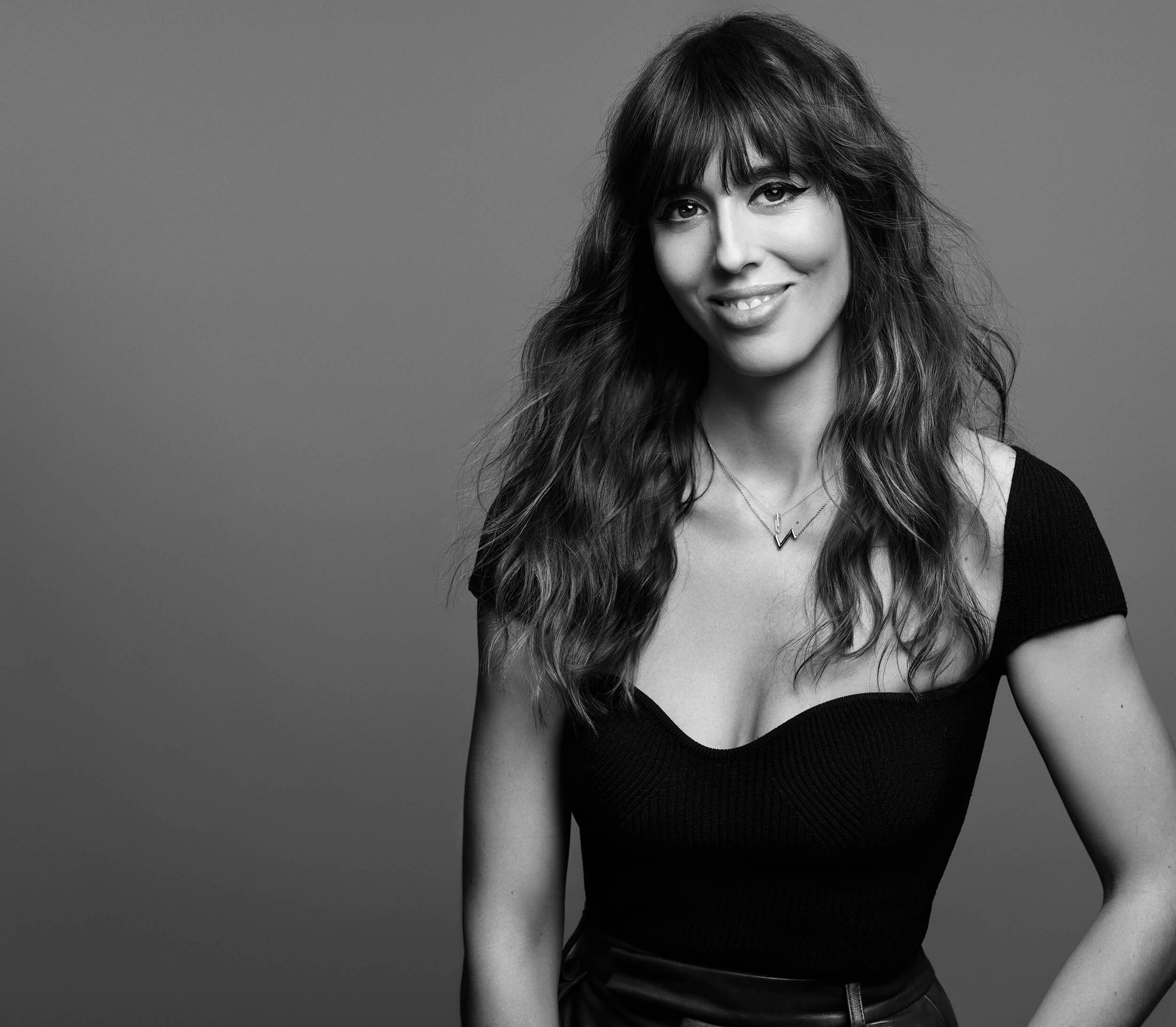 Moreover, Guerlain has a very important announcement to make: Violette is officially the new Creative Director of Make-up.
Her philosophy is that "there are no limits:" creative and tenacious, (she was born under the sign of Aries, which explains her tenacity and her love for risks), she has collaborated with the major brands in the sector. Her portfolio boasts thousands of images related to collaborations with famous magazines, such as Vogue, Harper's Bazaar, W Magazine, T Magazine, Dazed, Teen Vogue, and Elle, and, despite her young age, she has carved out its own space in the world of make-up.
Starting from today, Guerlain and Violette begin to write together a new chapter in the history of beauty!