The purity of black and white, the absolute beauty of simplicity. Jil Sander, for the F/W20, expresses the full force of femininity in an immediate and sophisticated way, giving life to a creative ceremony where everyone is invited.
JIL SANDER F/W20
MOODBOARD
Under the creative direction of Lucie and Luke Meier, the Jil Sander F/W20 collection is, as stated by the designers themselves, an ode to purity, with sculptural silhouettes and clean lines that are not aseptic or "cold", on the contrary, they are embellished by elements such as fringes, inserts and delicate details that give personality to the look. The alternation of volumes (puff sleeves, sinuous, soft or more structured shapes) and models (long dresses, little dresses, capes, over and formal suits or suits jackets) also contributes to conveying a calm, but impactful energy. The collection is for a woman who loves elegance, sophistication and comfort, in a combination between contemporary practicality and timeless beauty.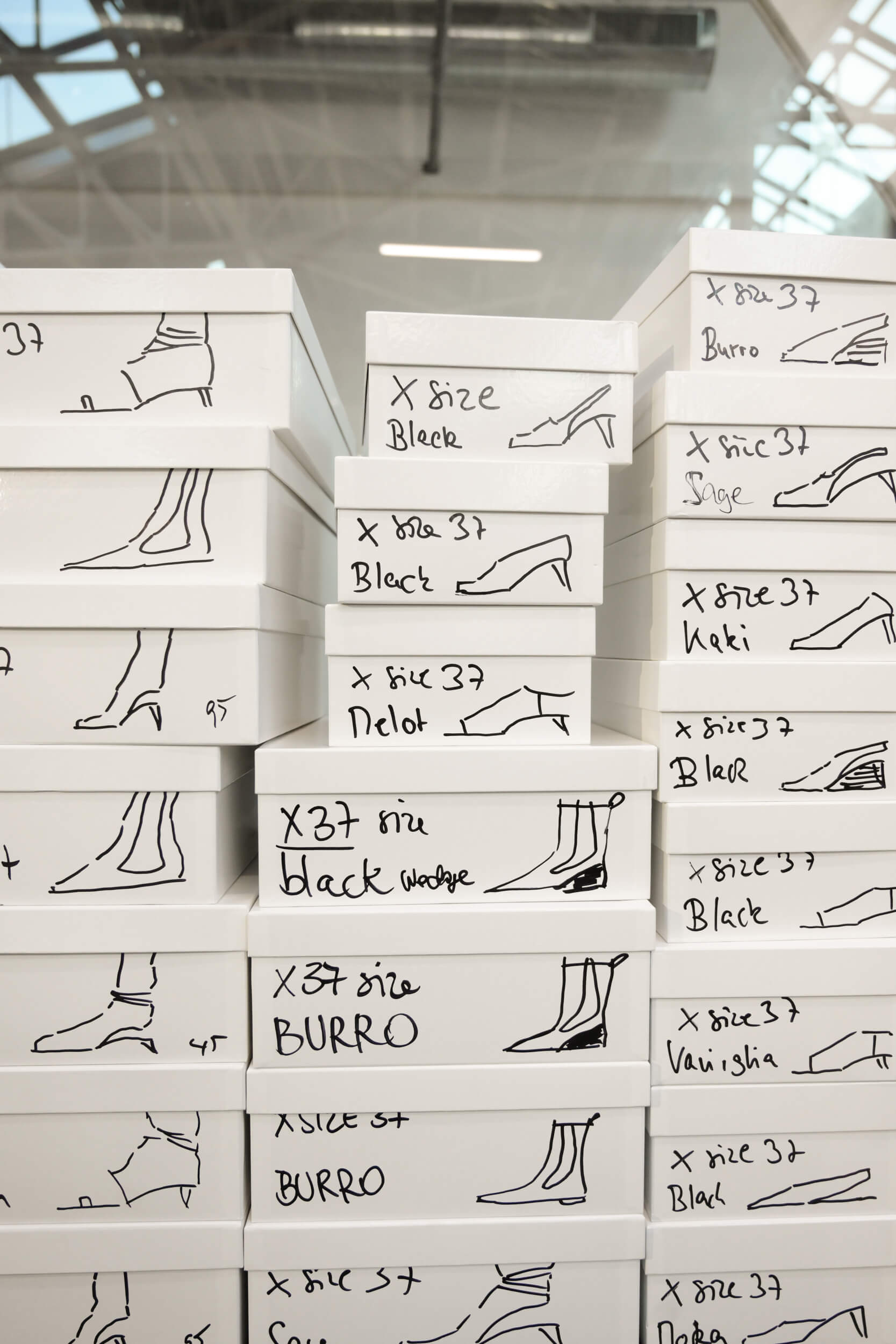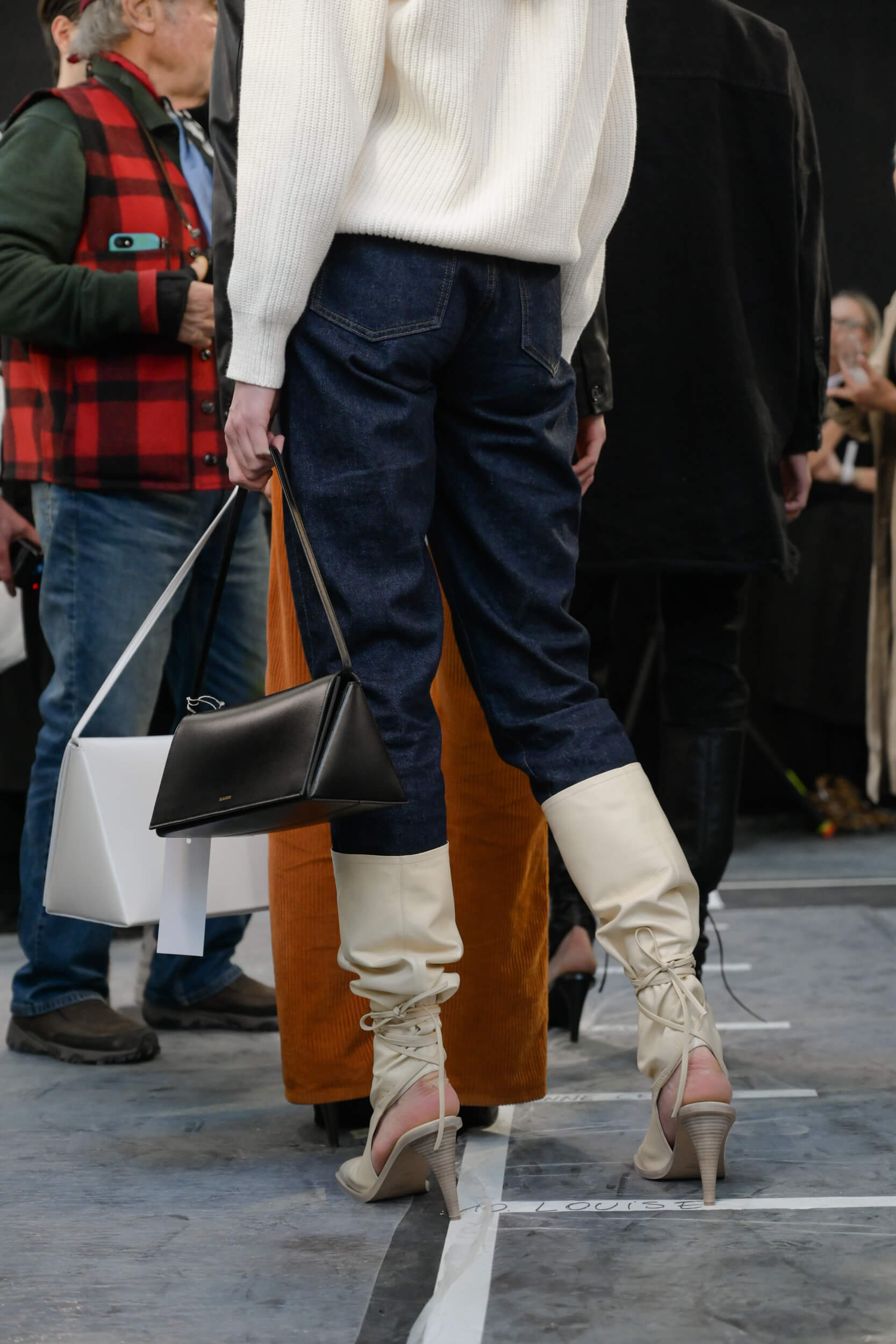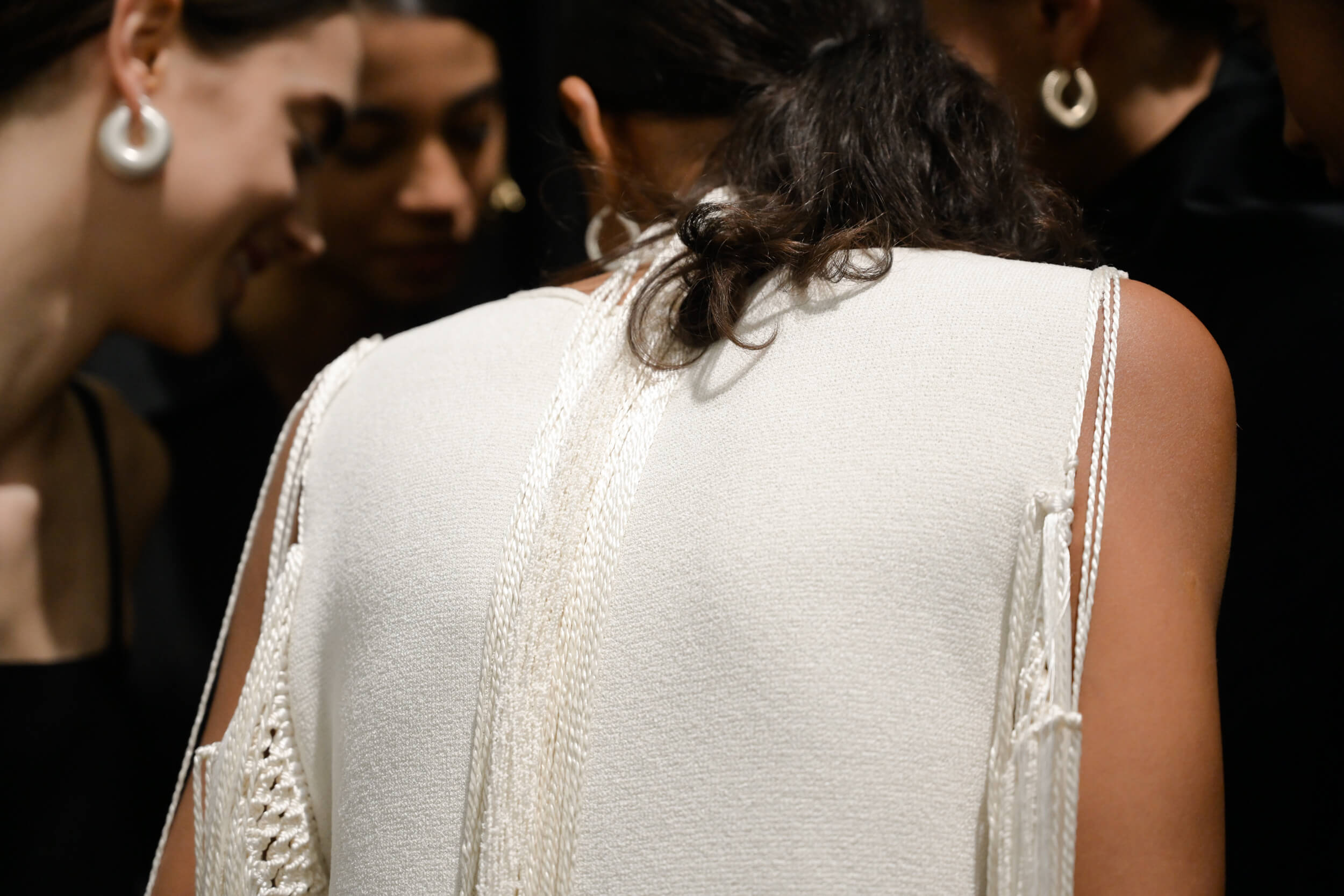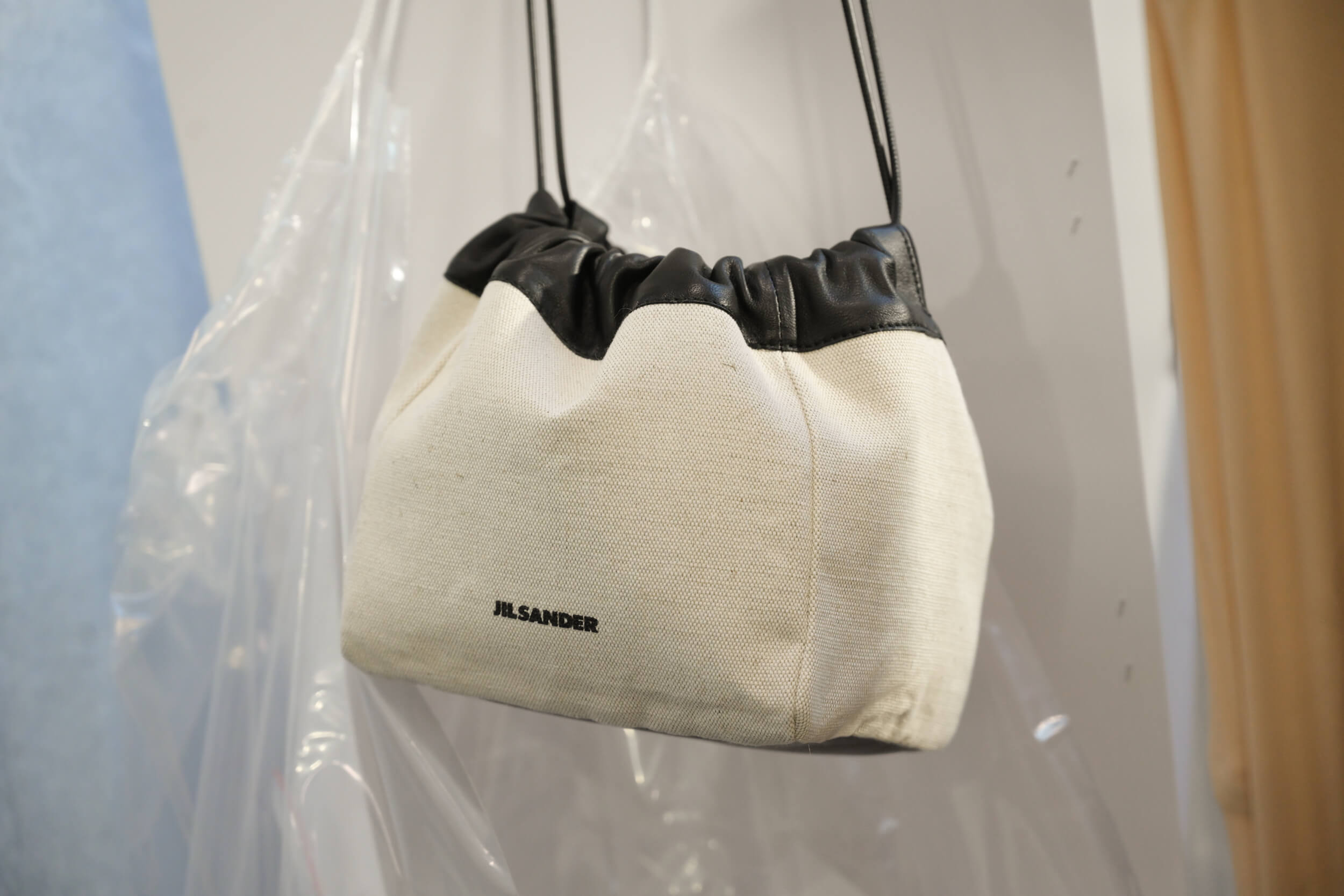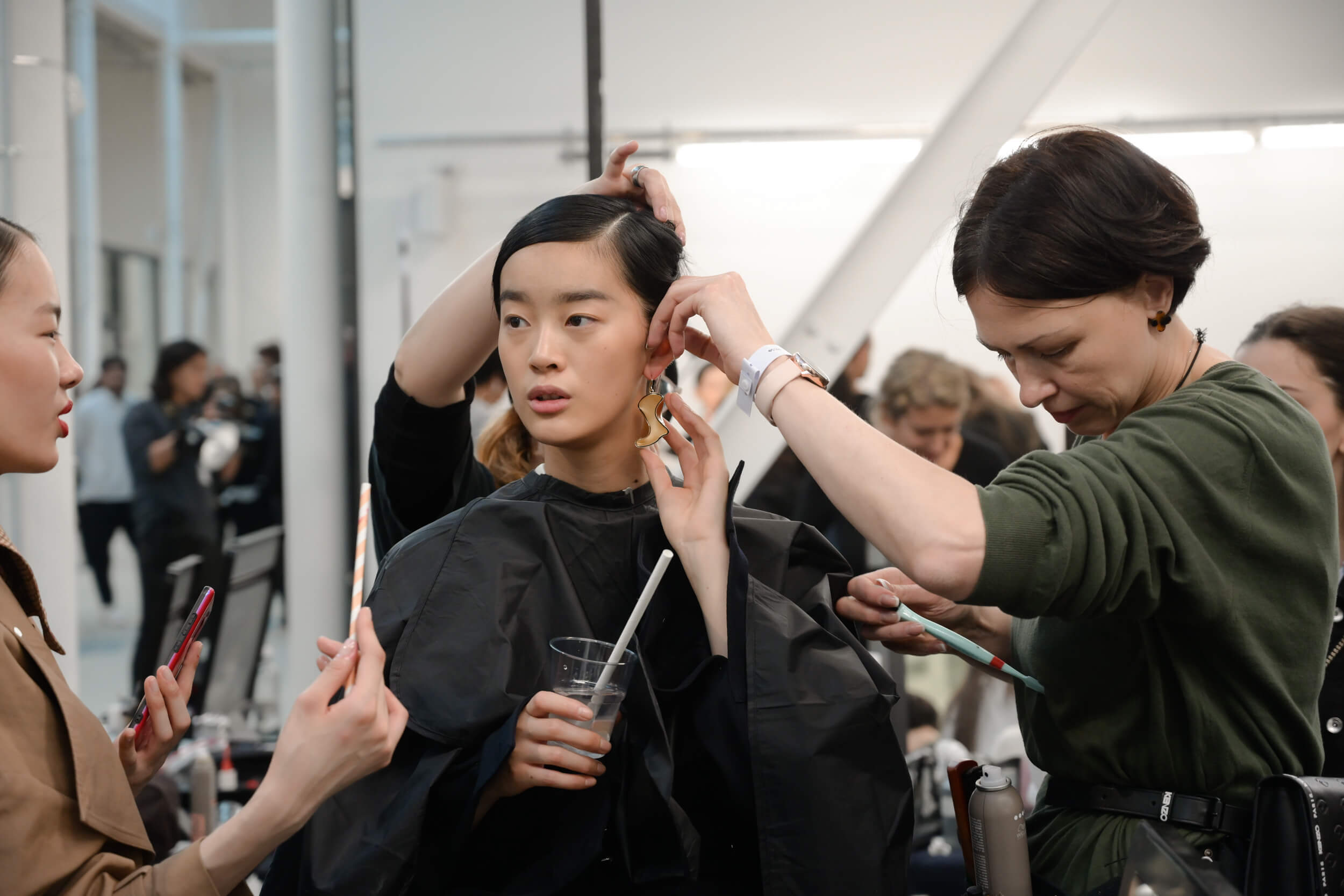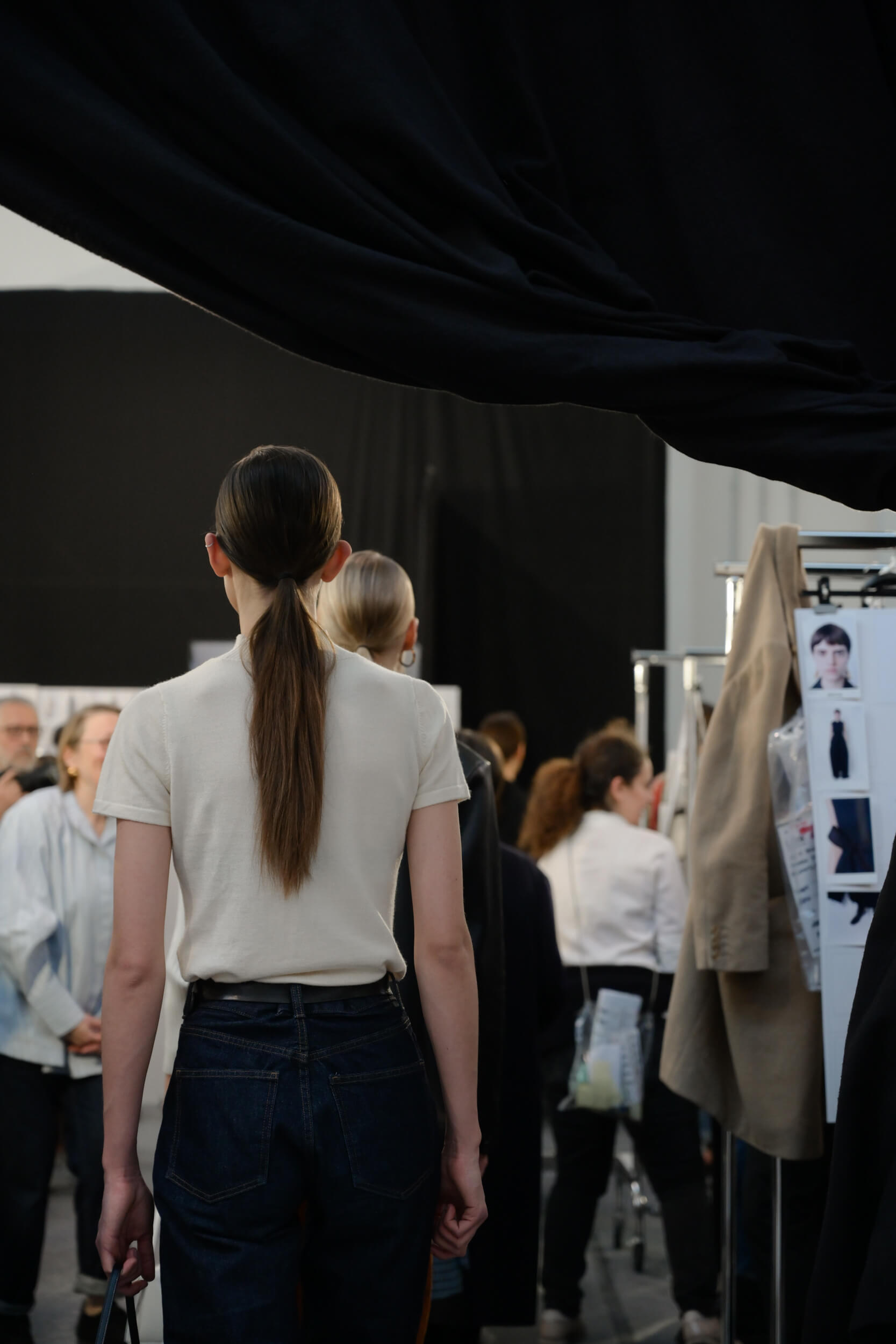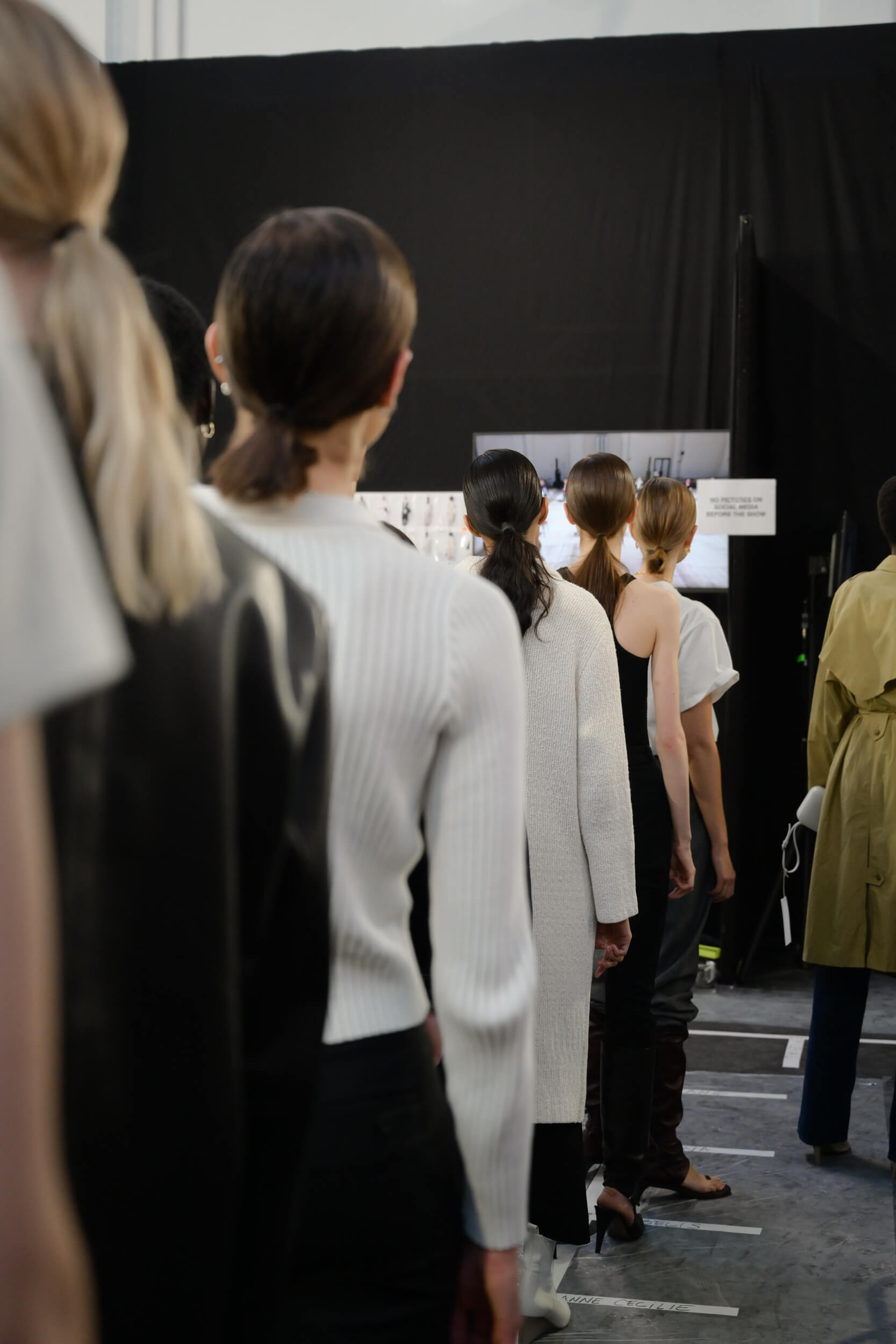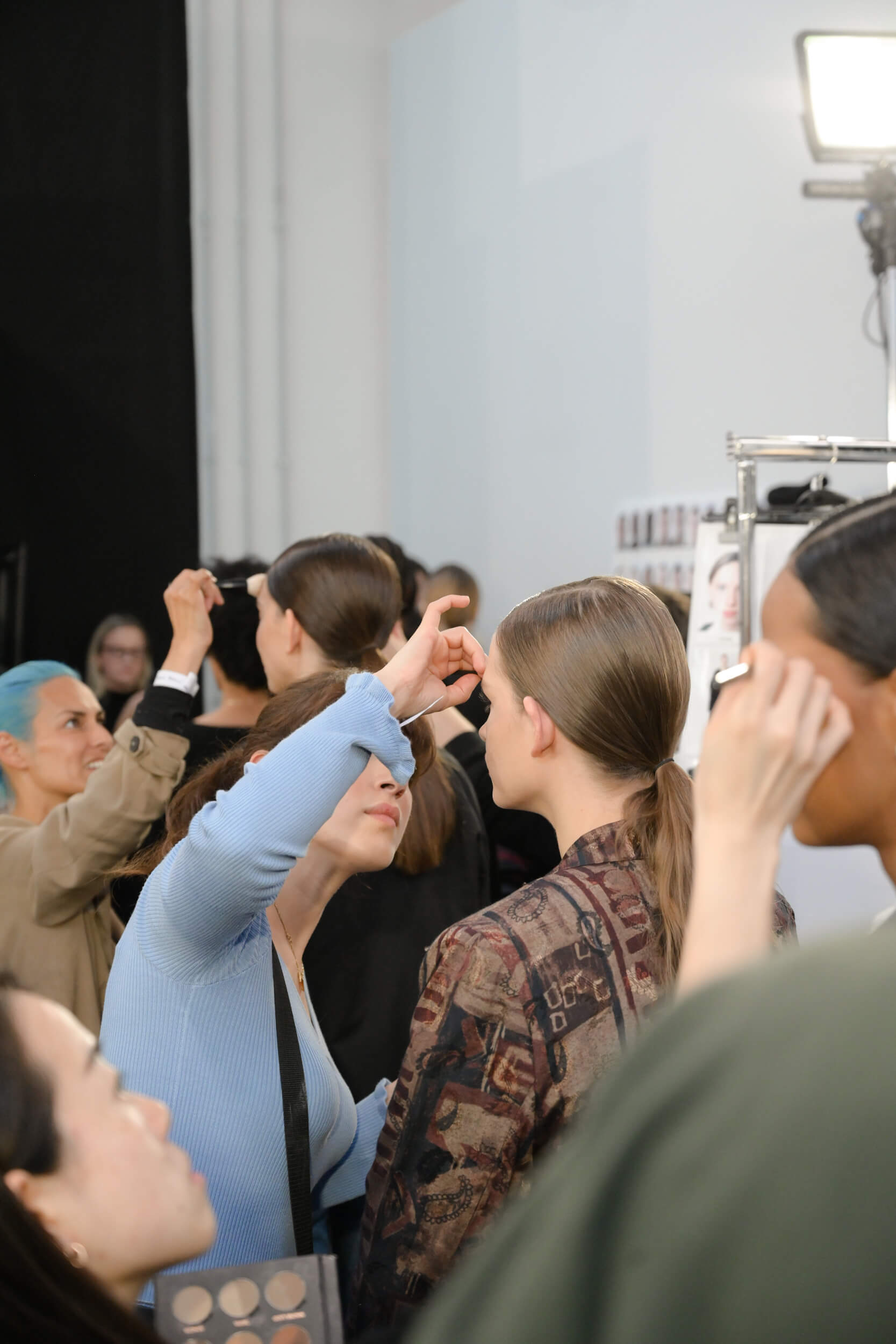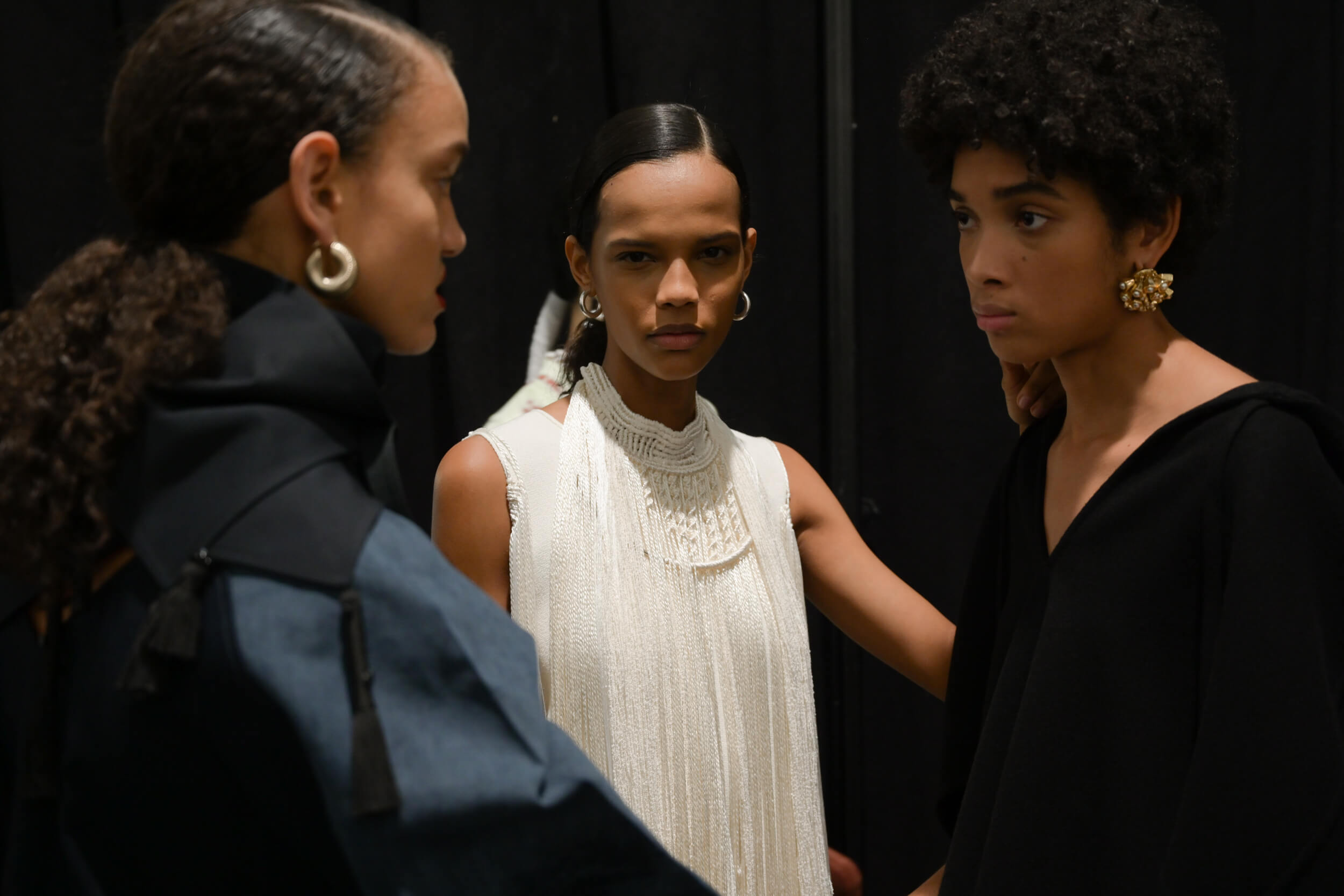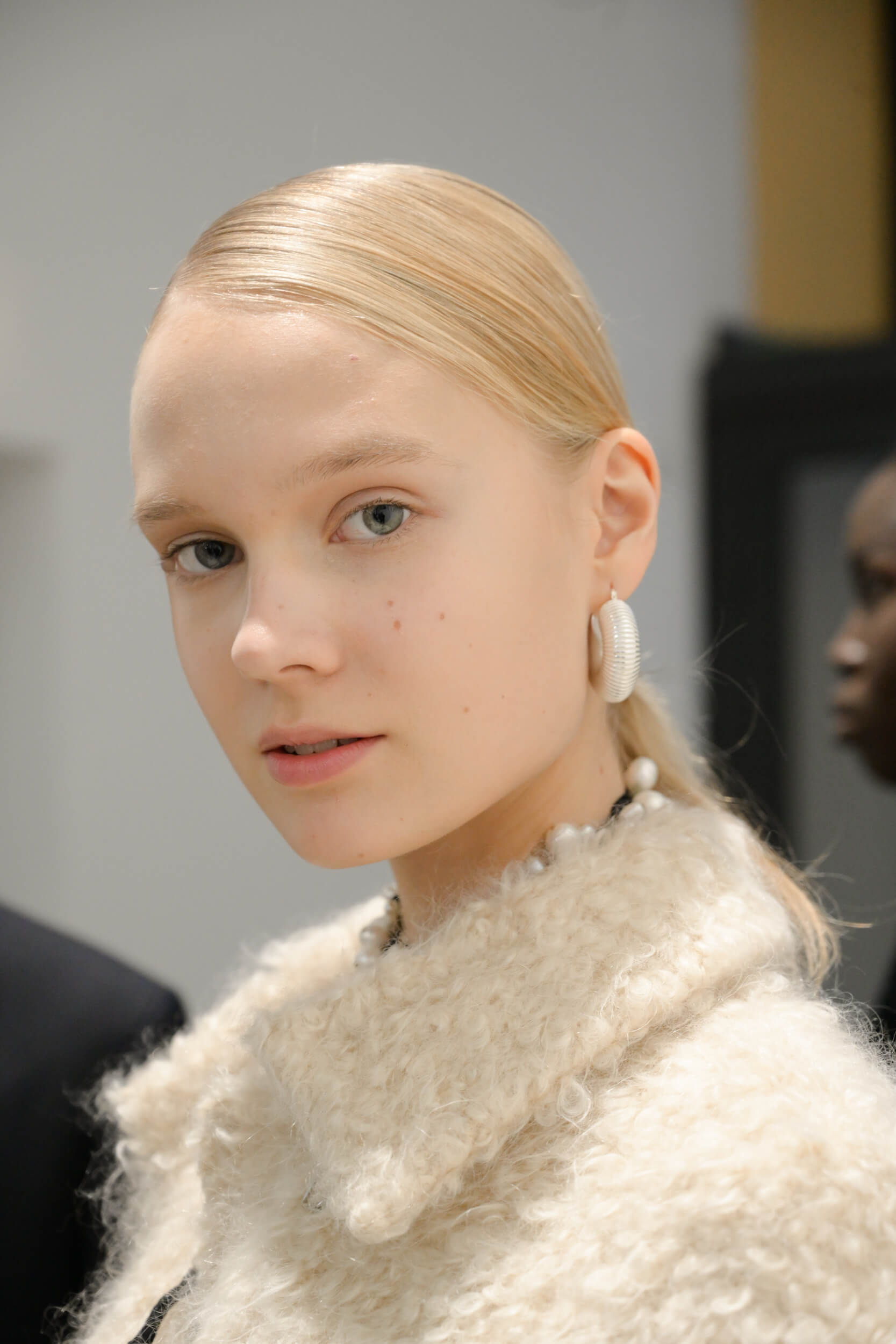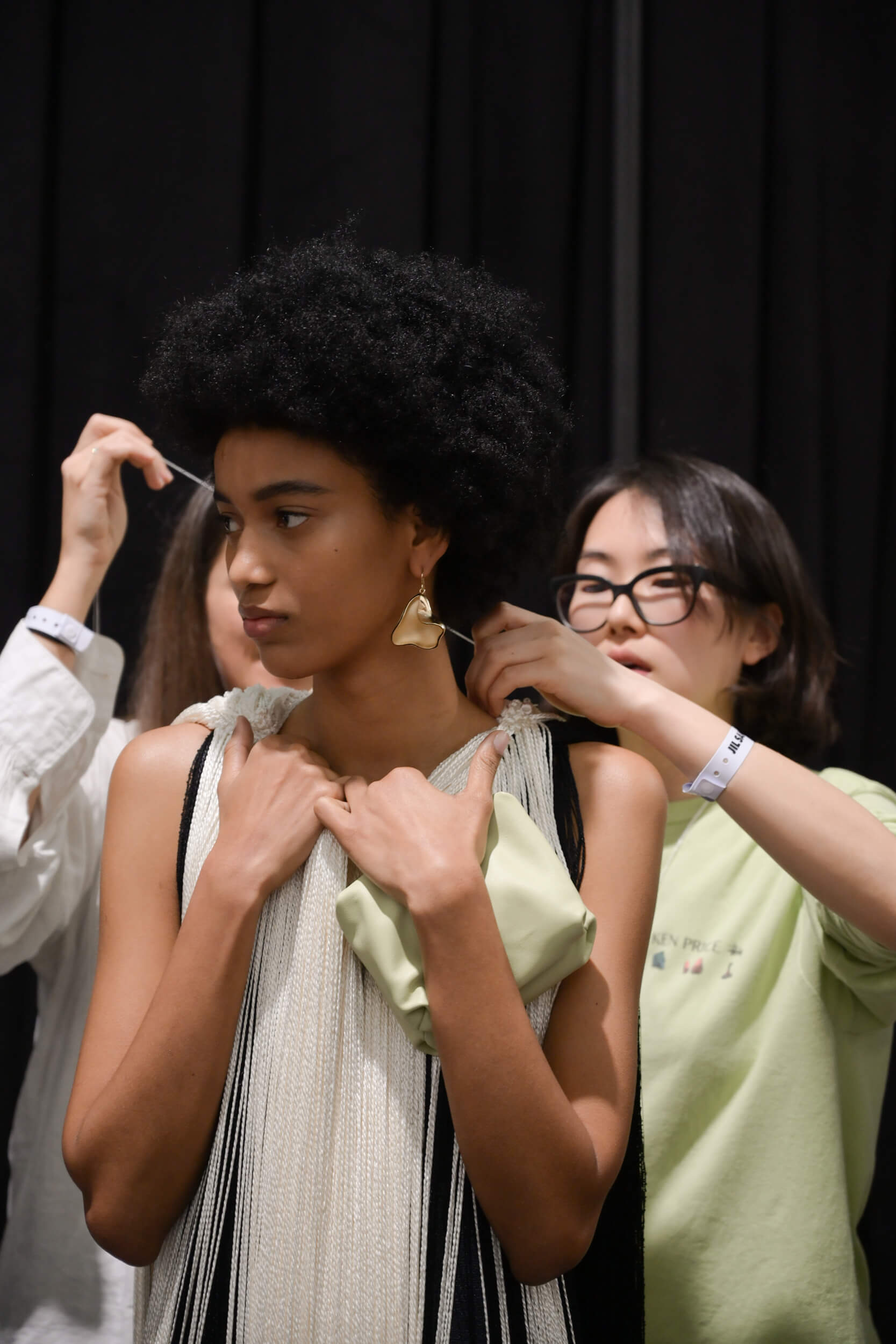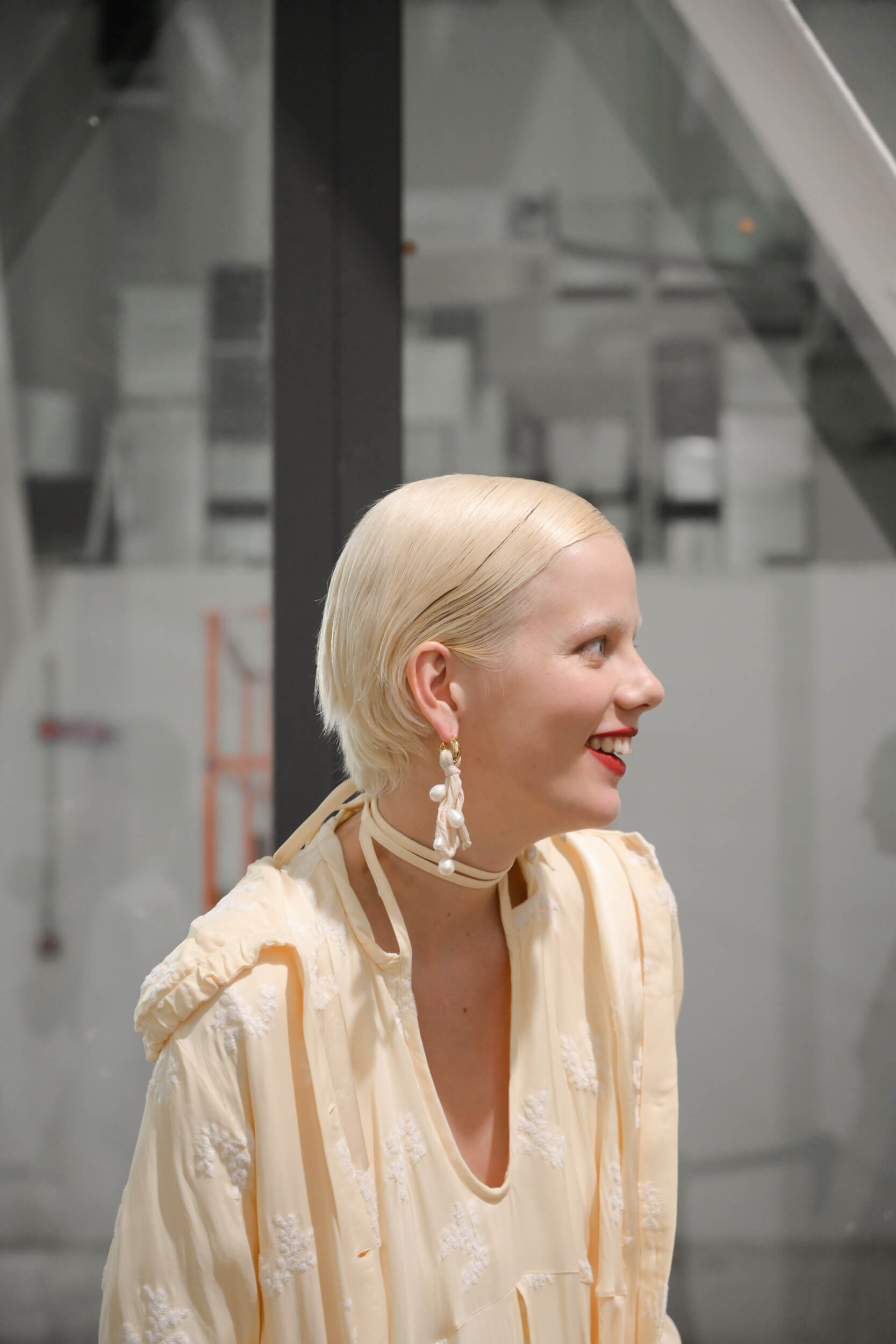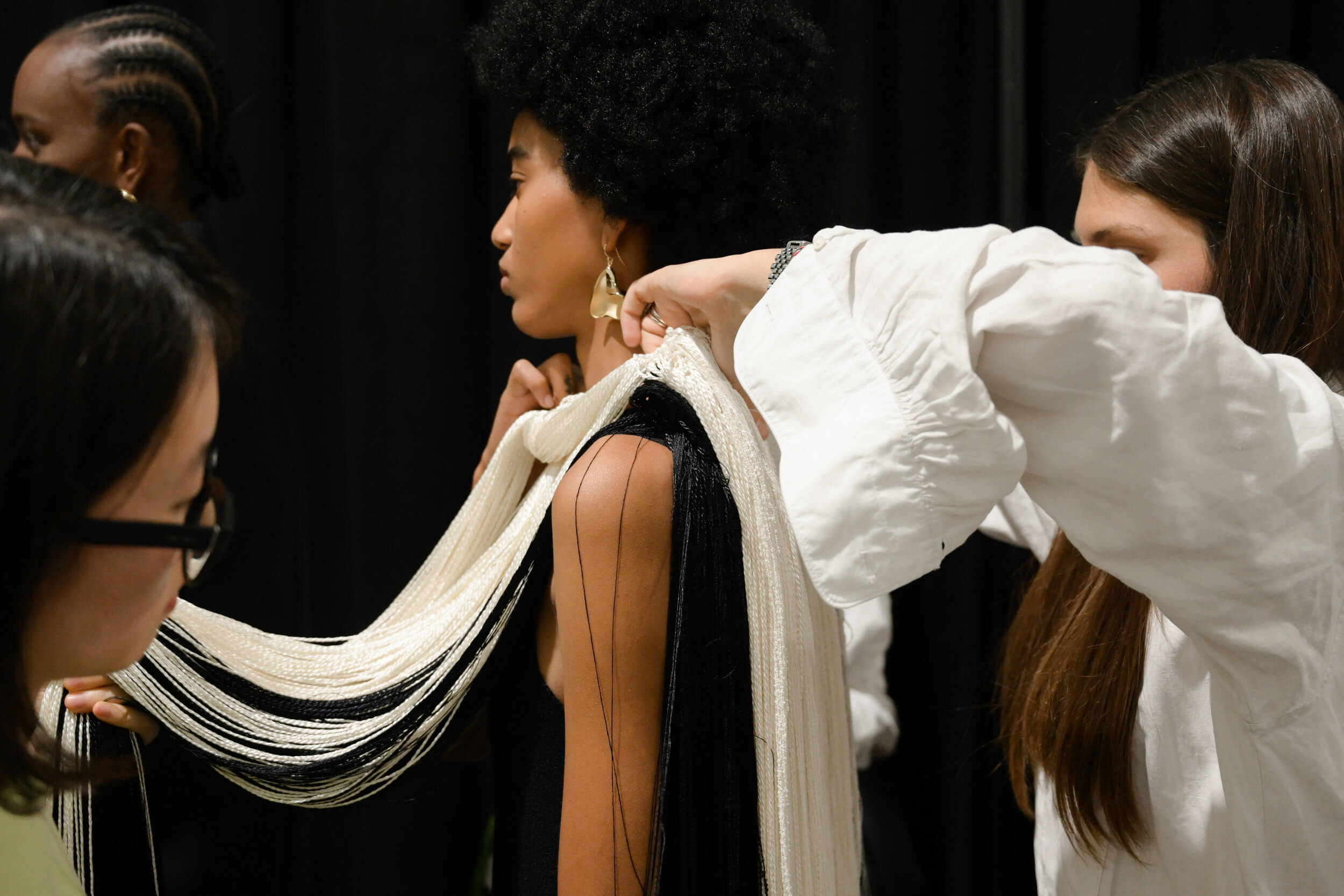 JIL SANDER F/W20
CLOSE UP
Although the color palette is minimal (after a first, large space dedicated to black and white, there are a few hints of burgundy, blue and pastel pink), the details enrich each look with uniqueness: from embroideries to buttons and belts (both thin and thick), including some delicate floral motifs and unexpected fabrics, such as mohair and leather, which give a twist to the collection. The bags (small or extremely large) are squared, designed to become a timeless accessory; the shoes have an elegant toe and the jewels give a touch of light to the look, without being exaggerated.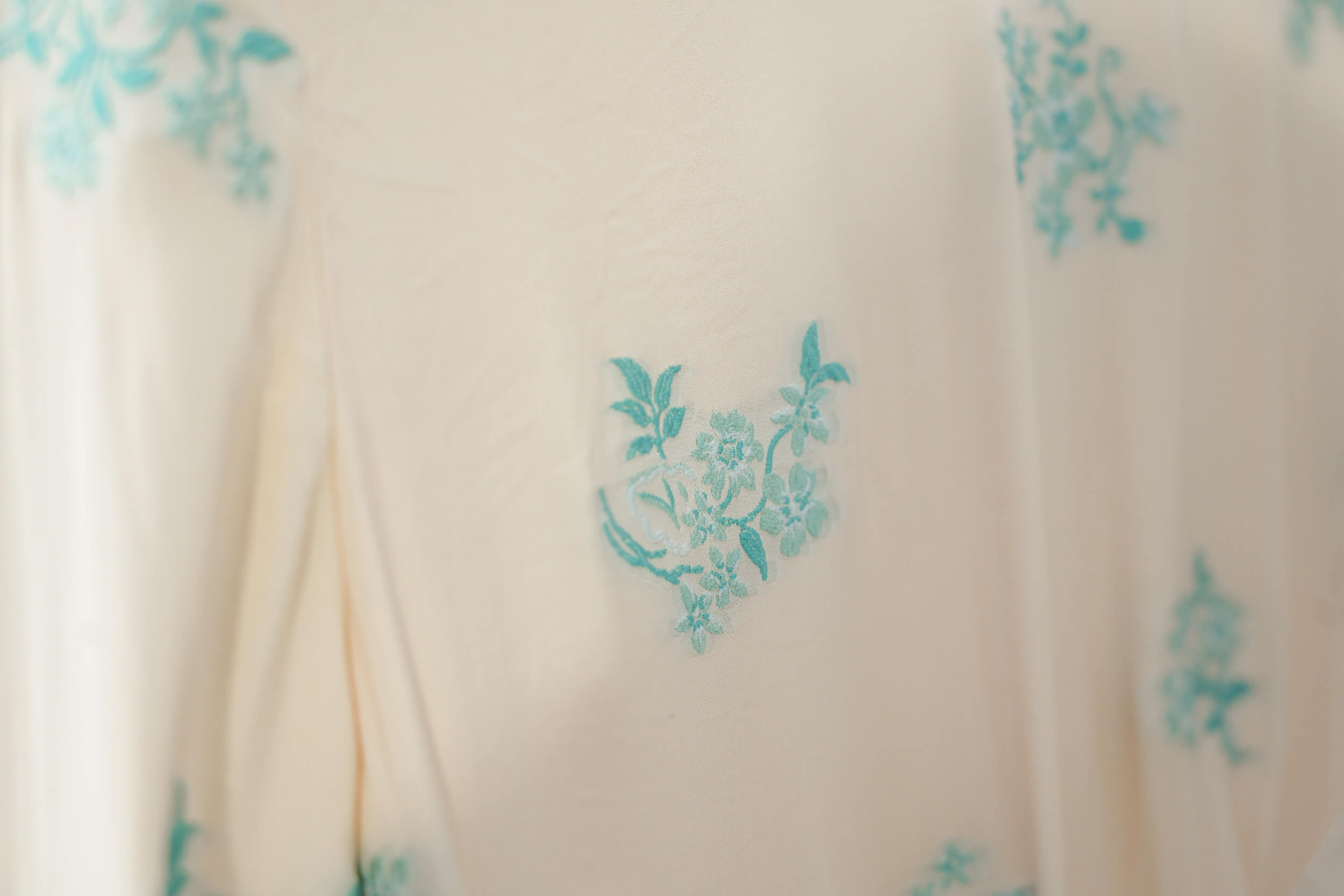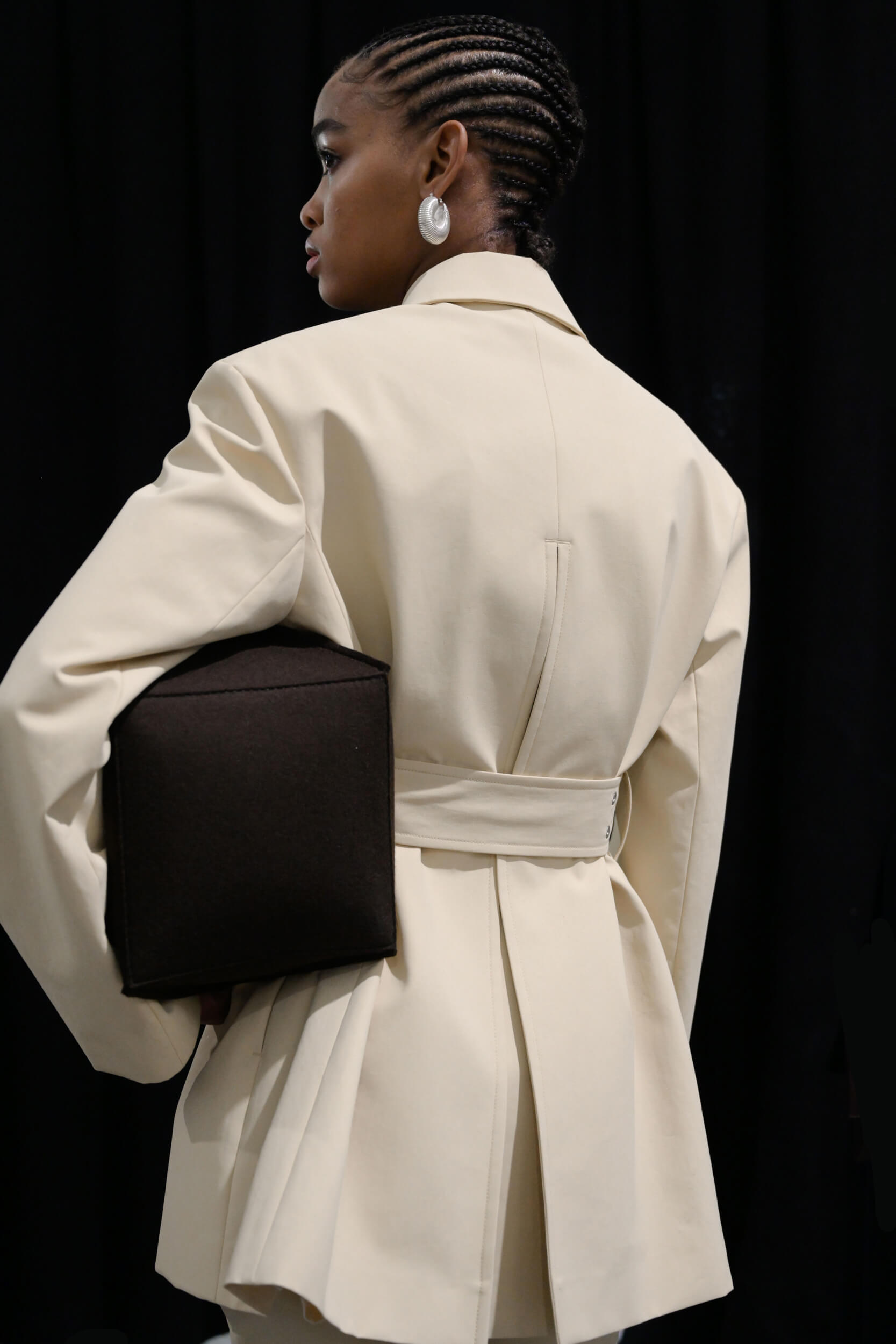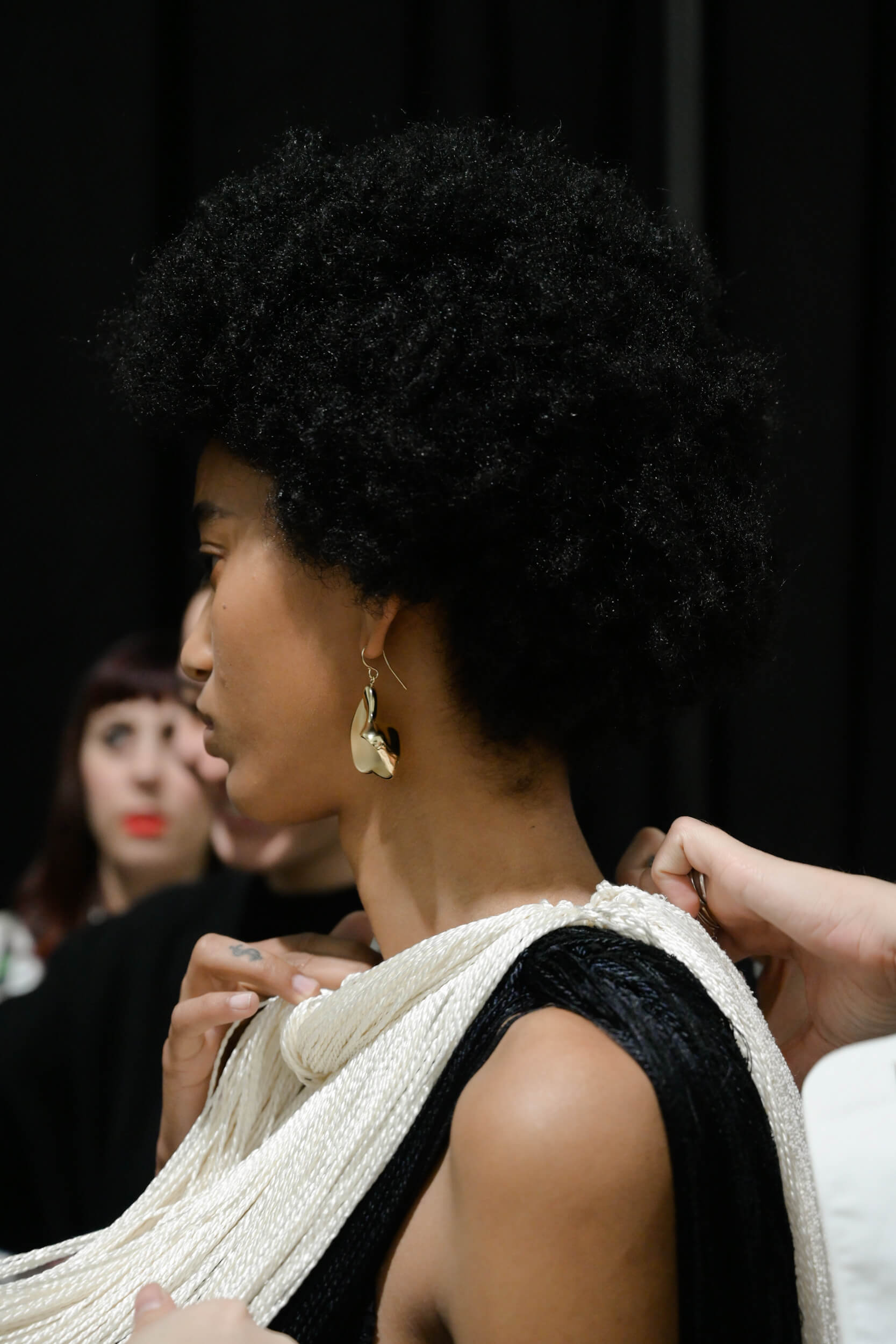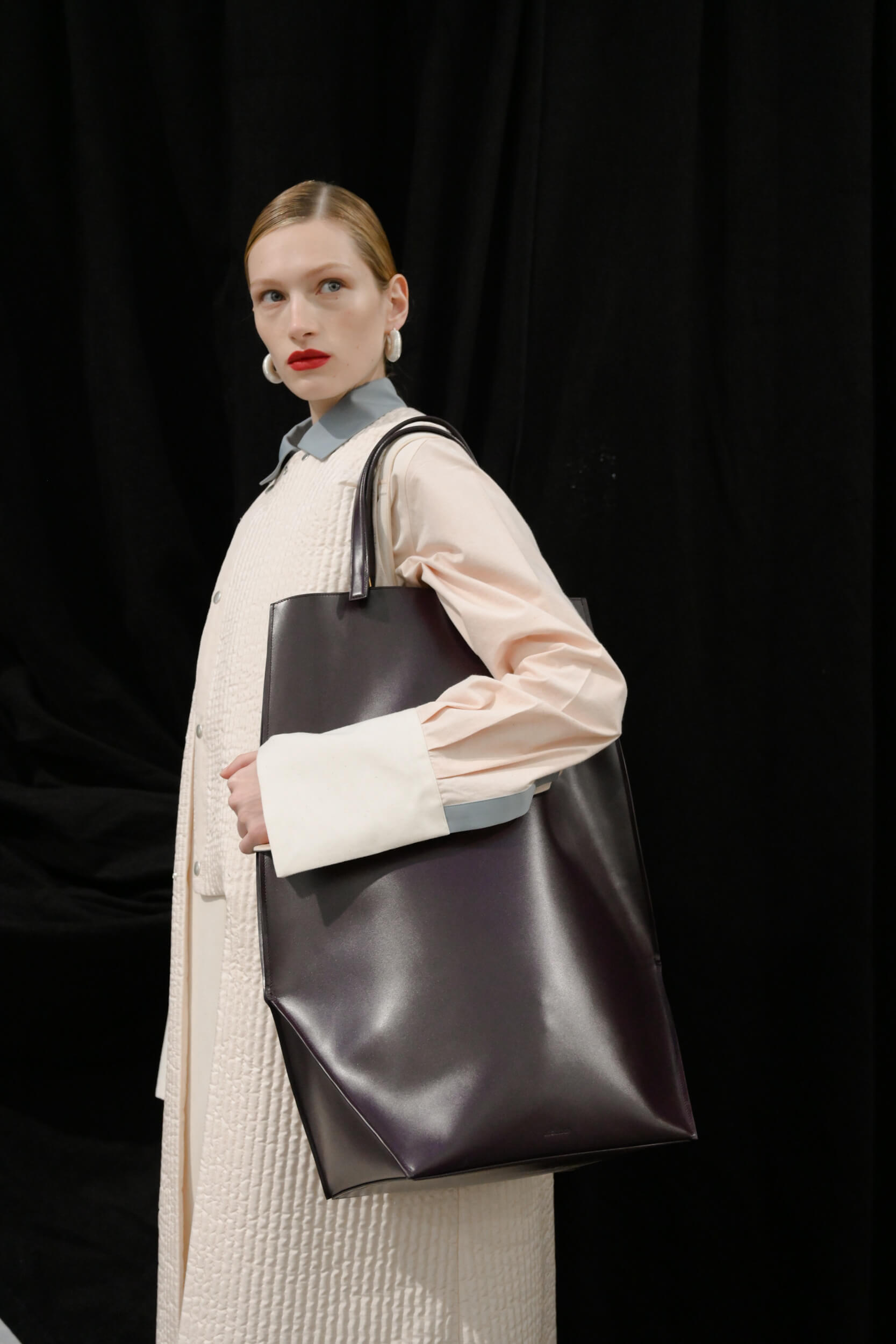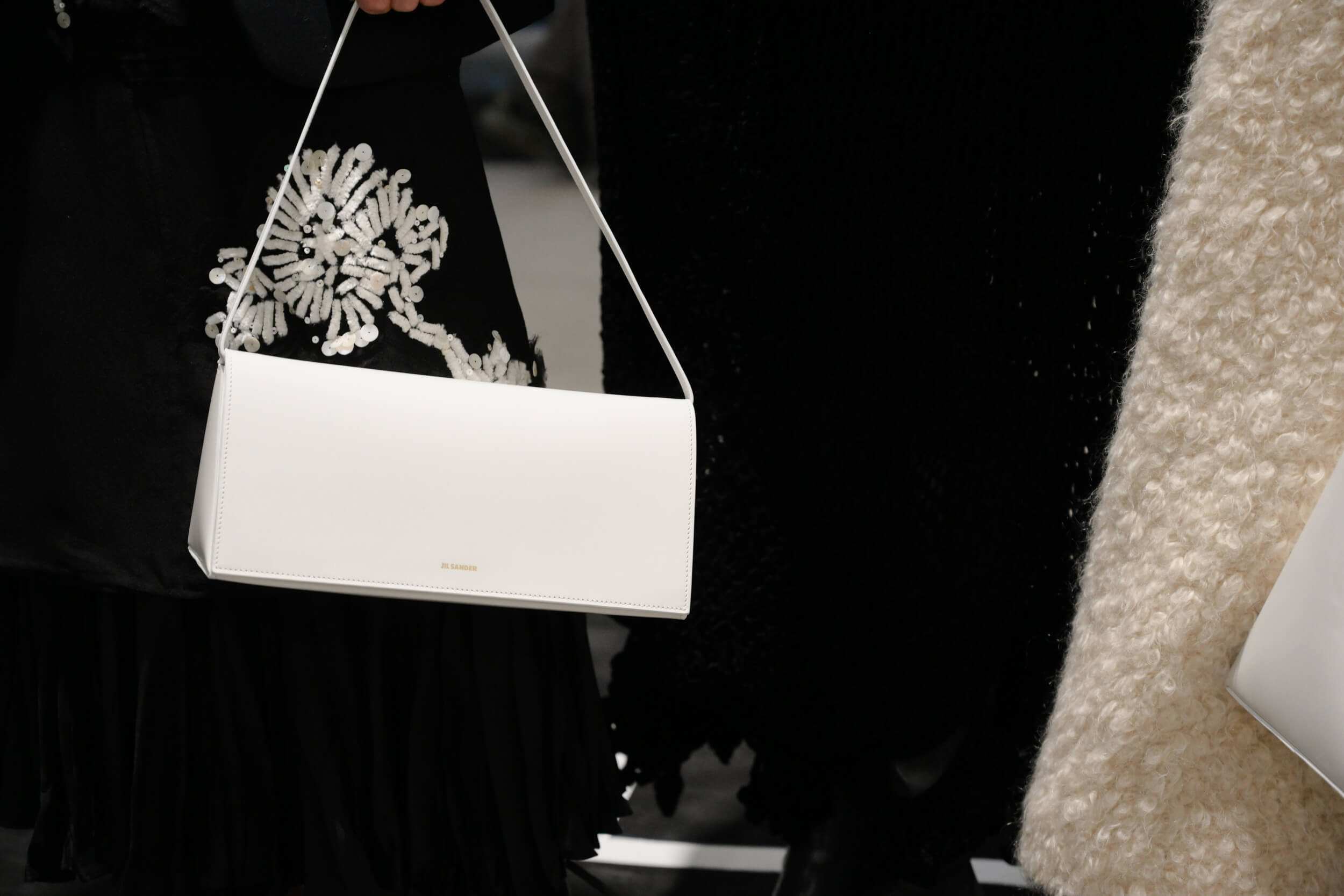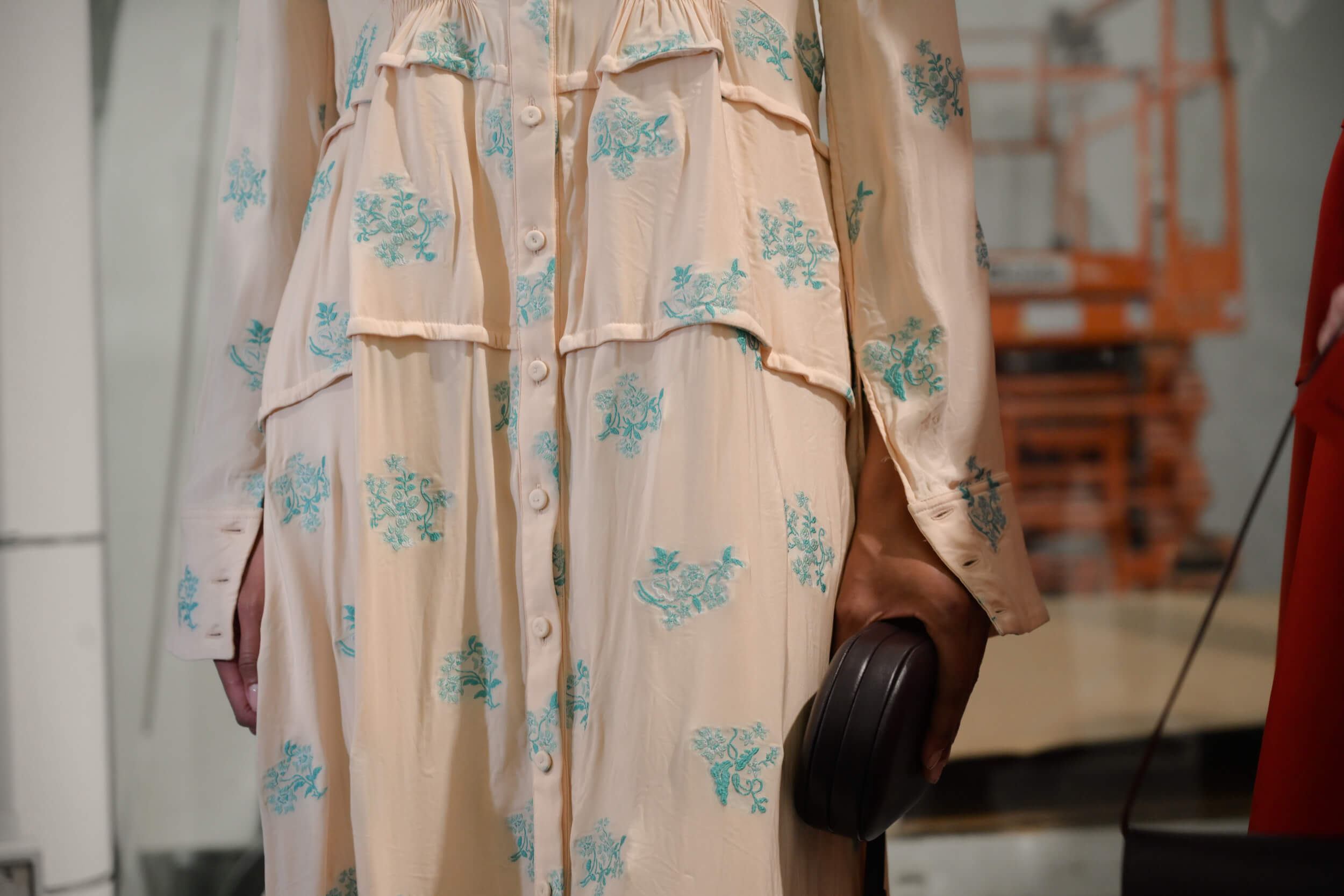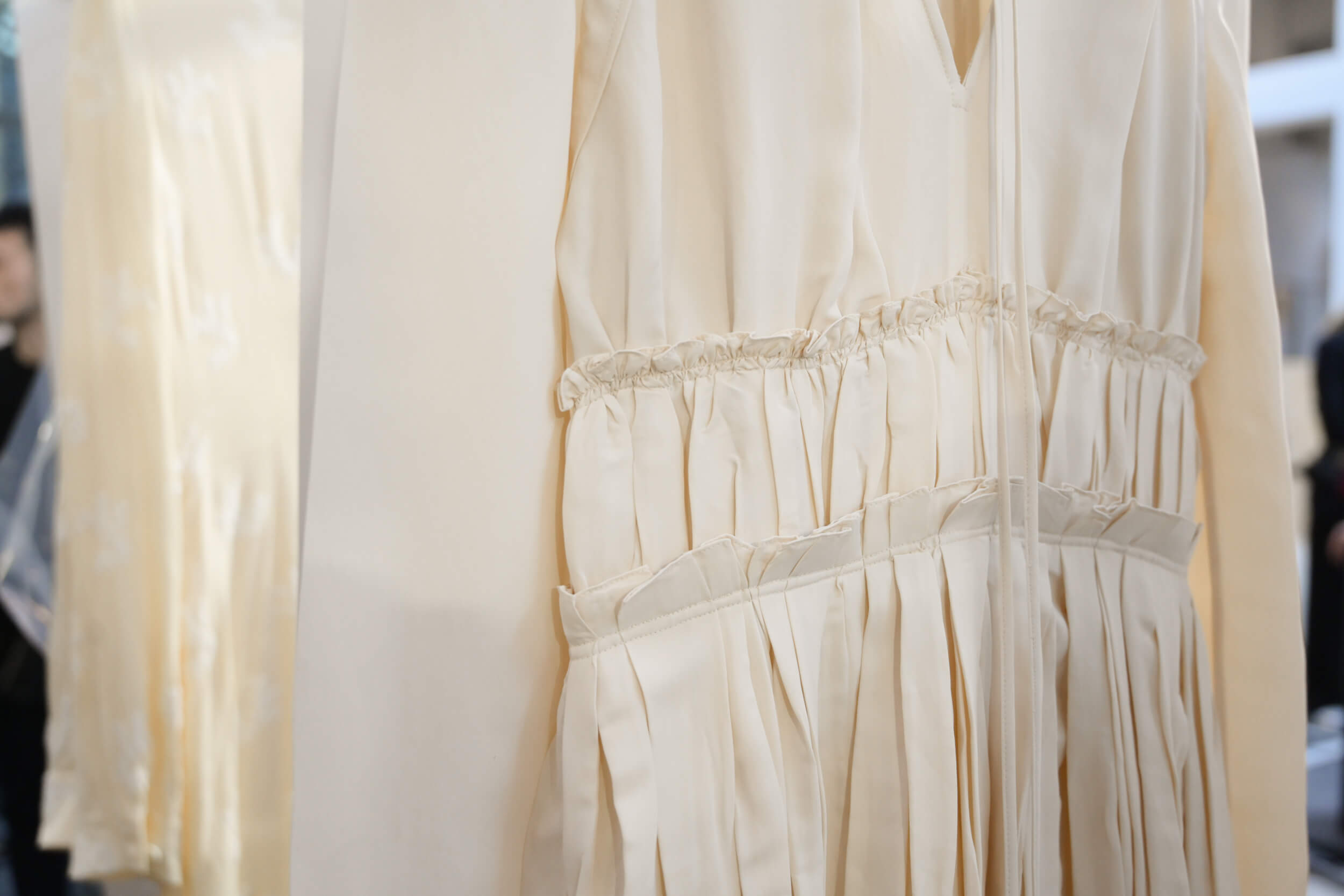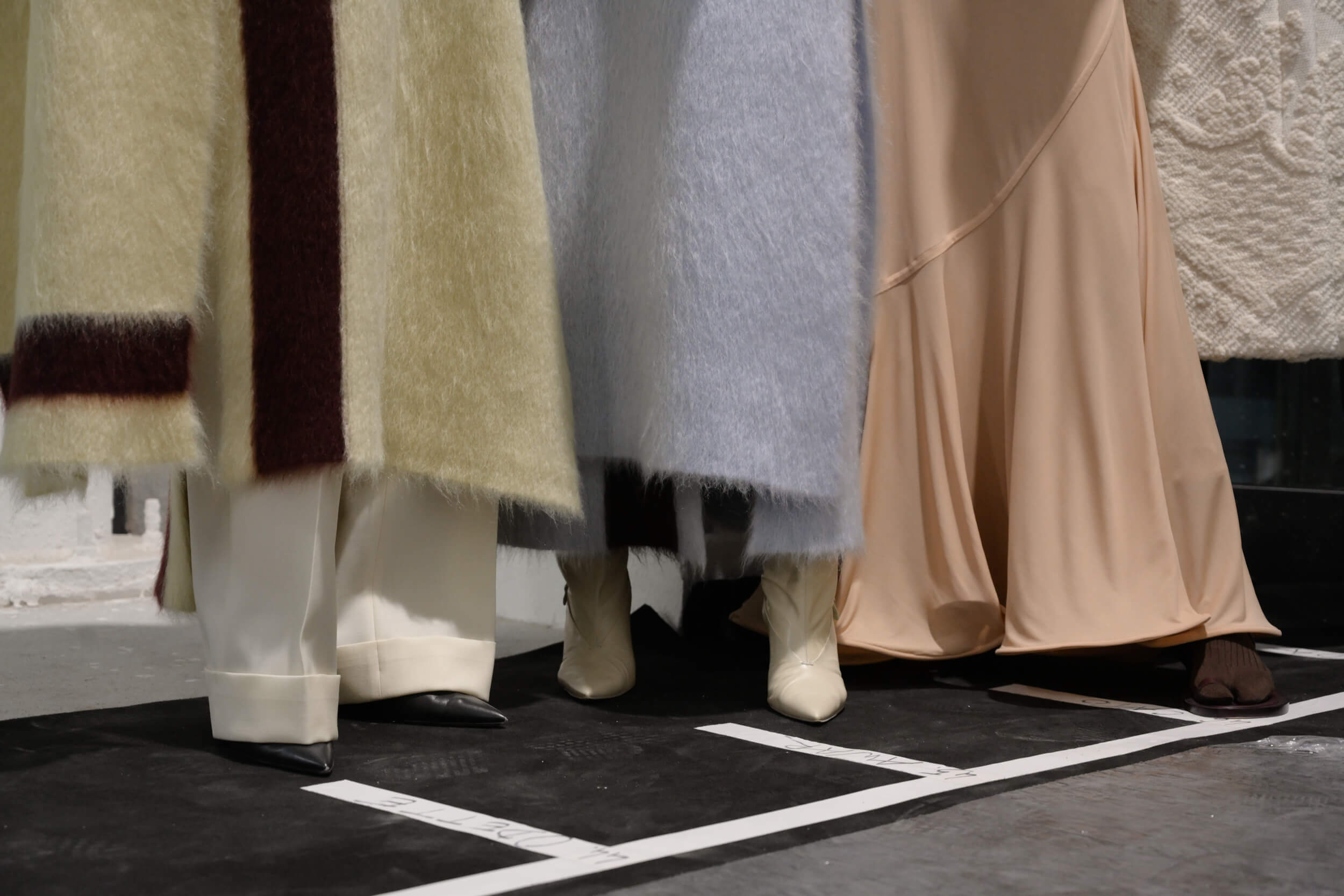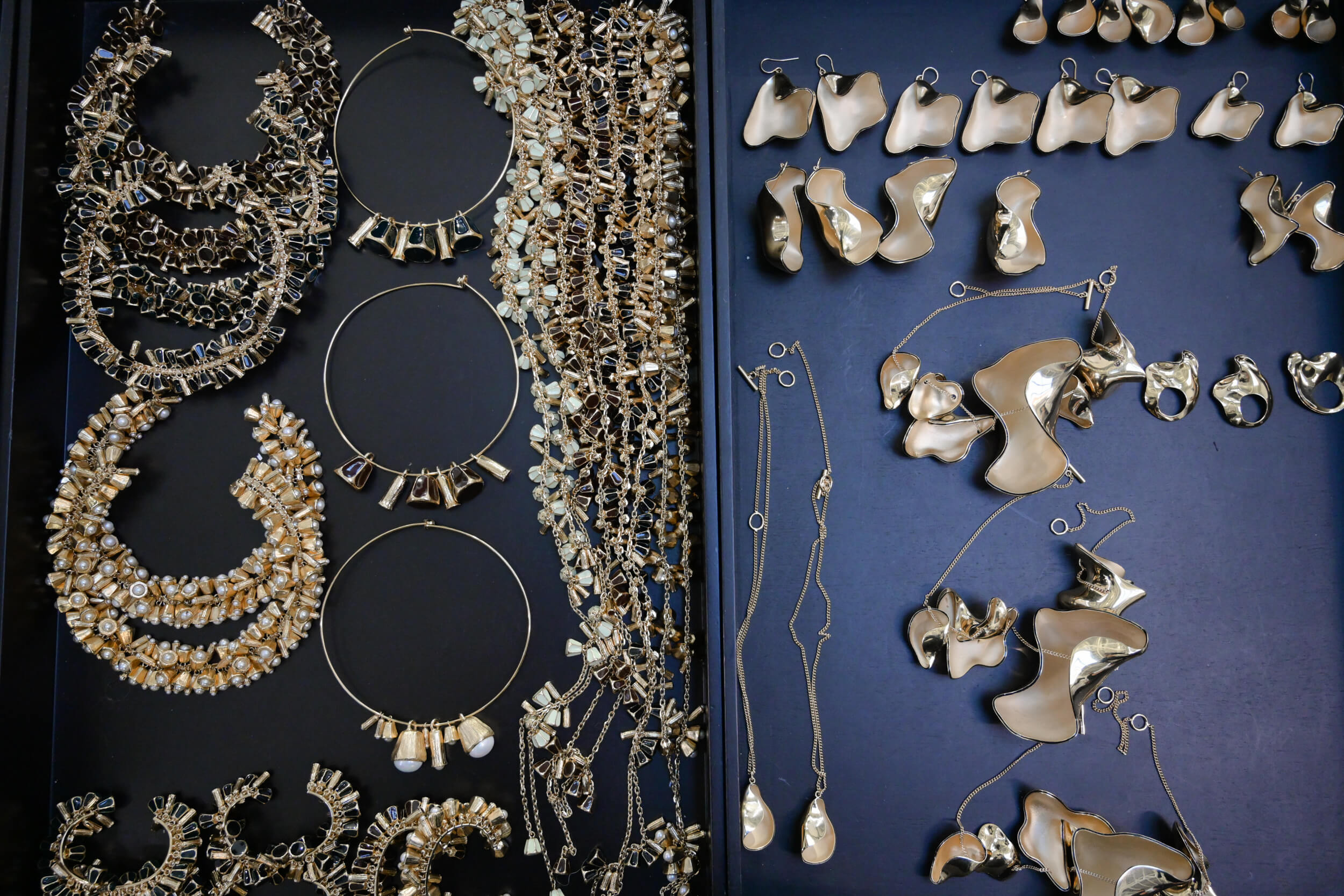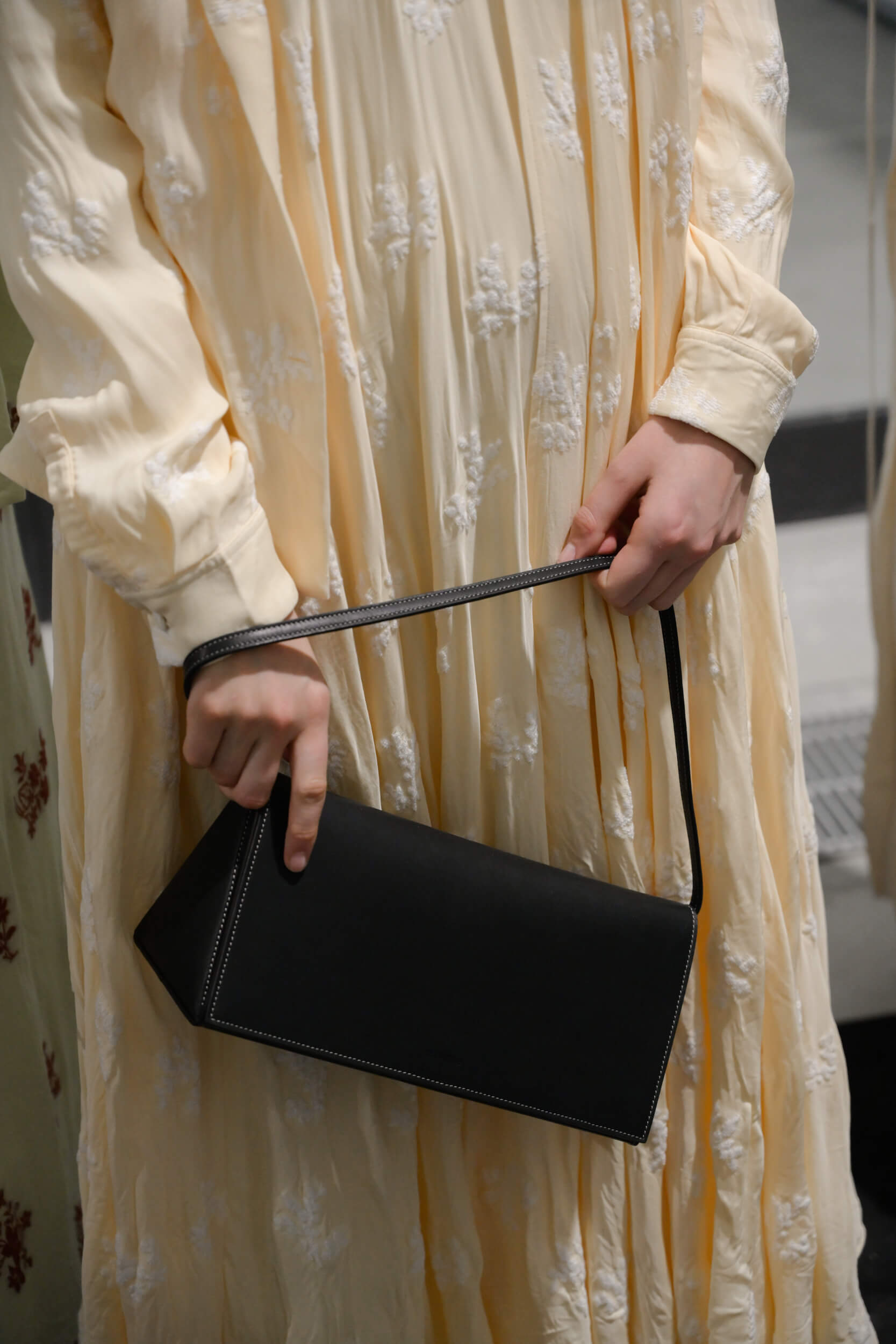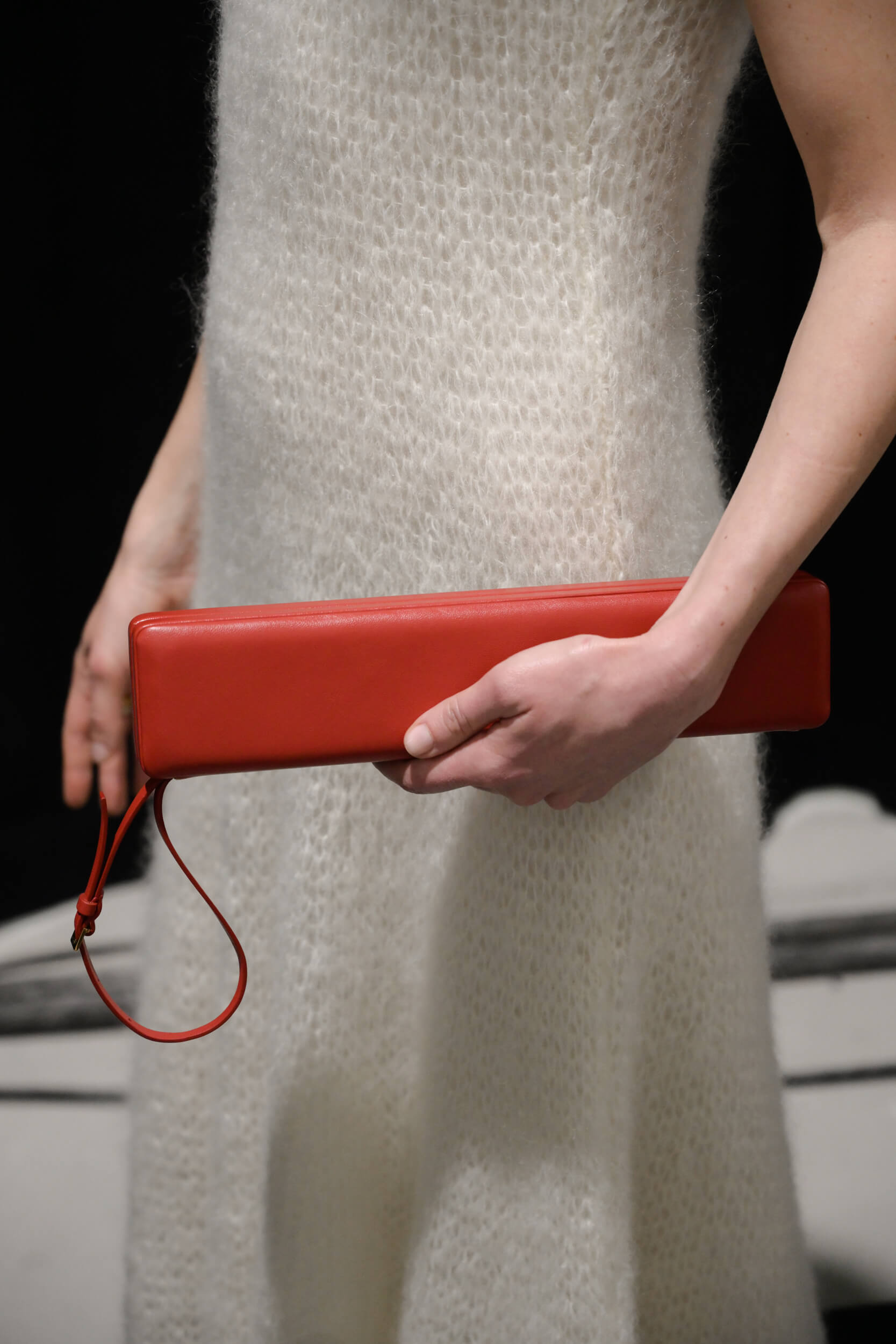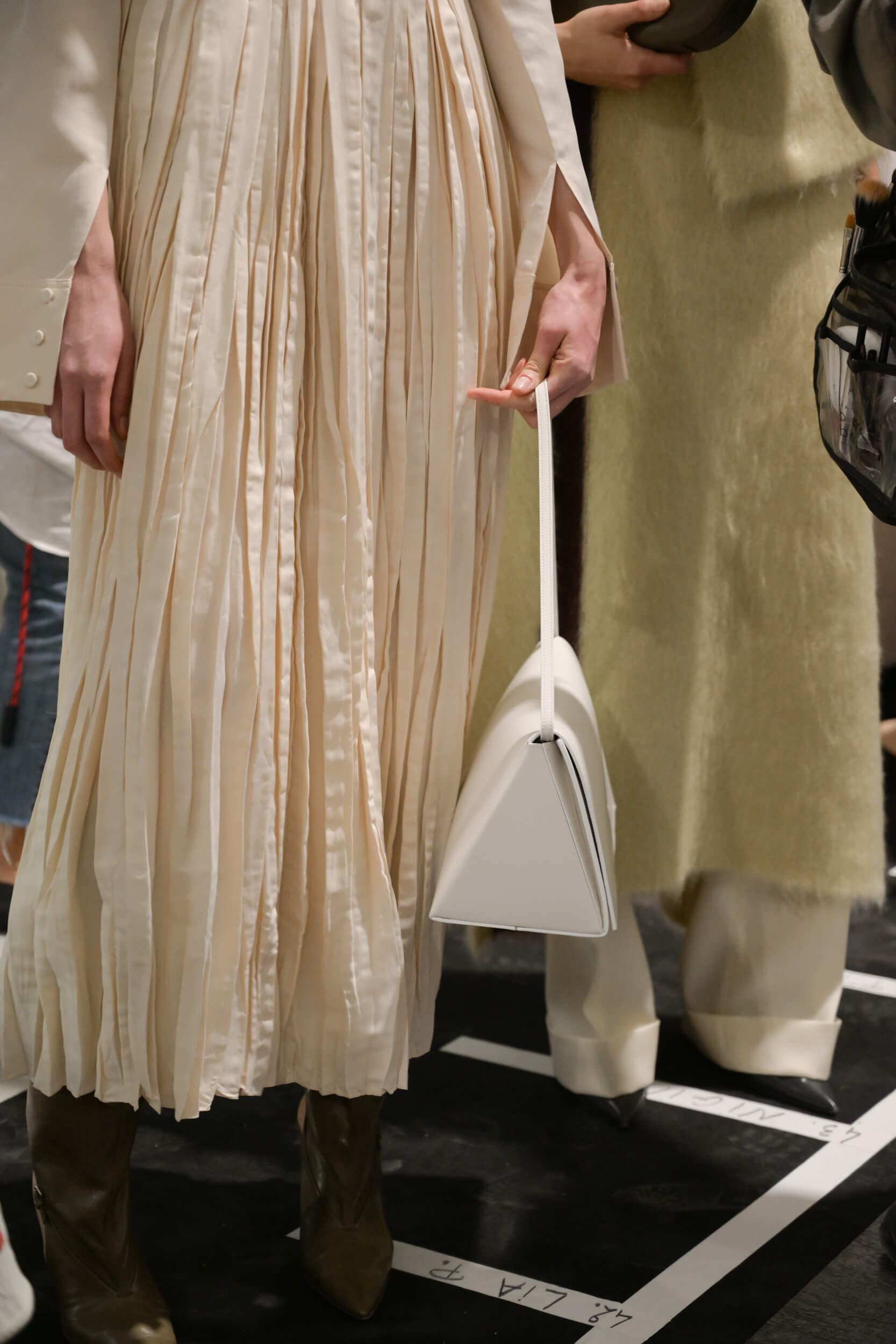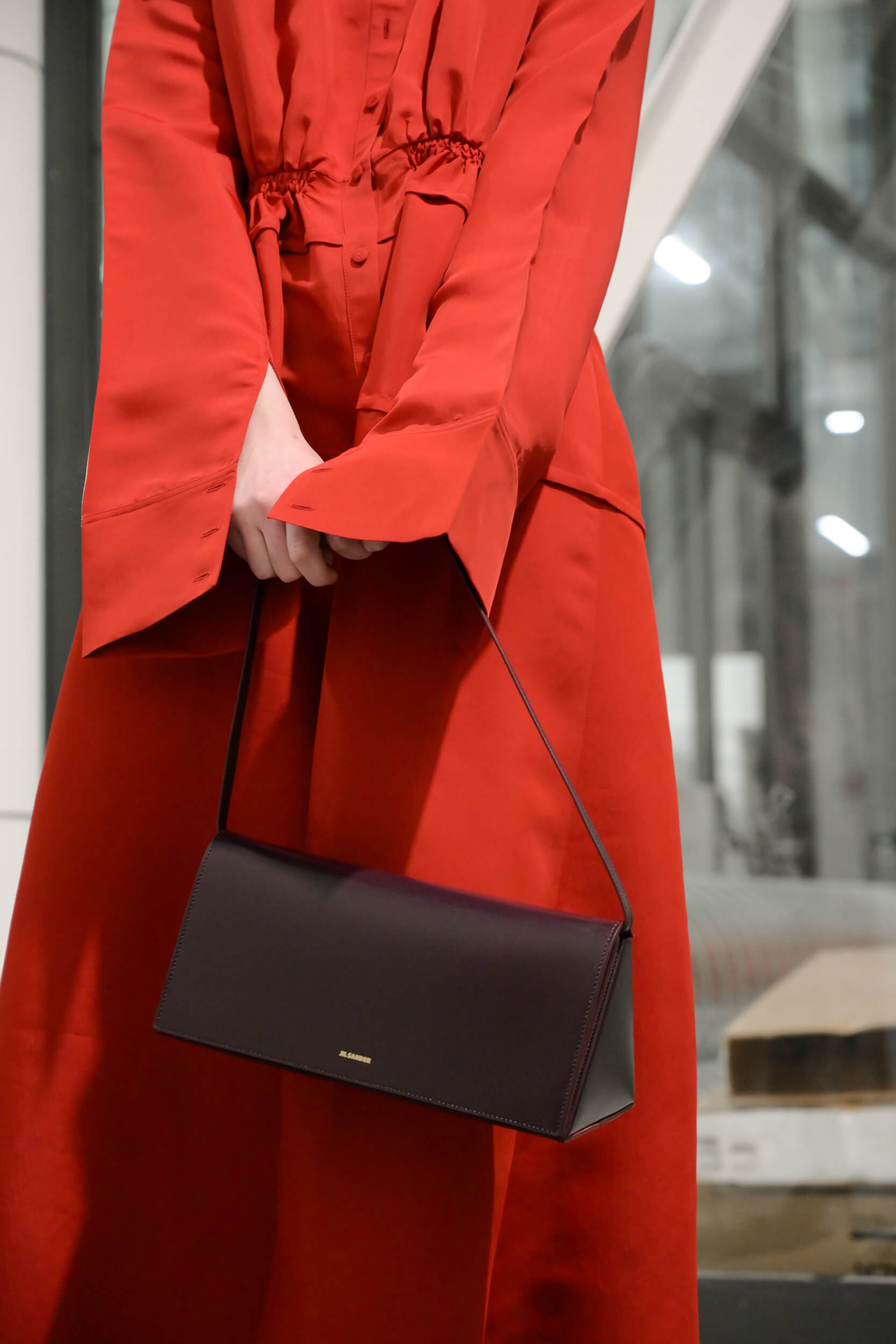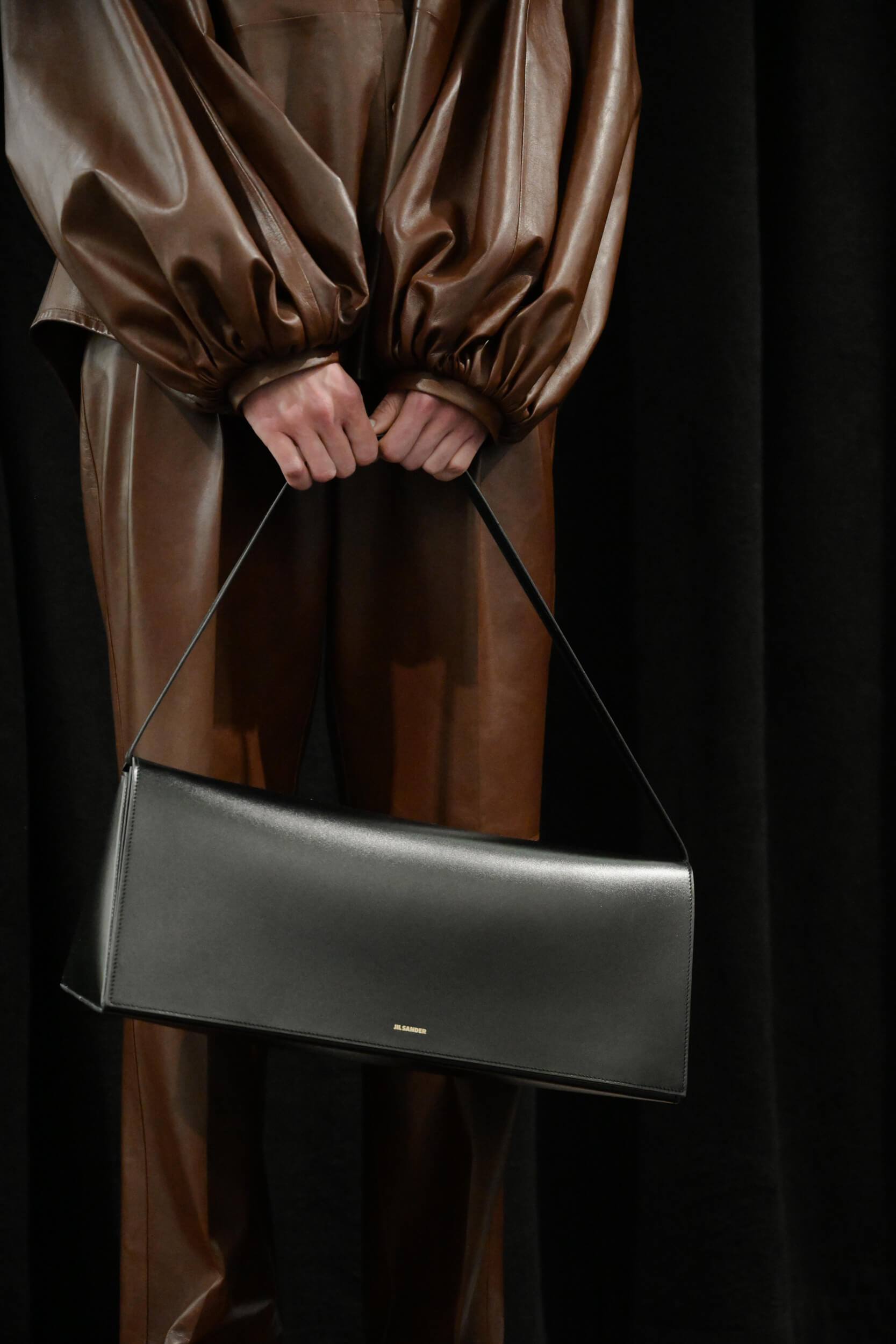 JIL SANDER F/W20
OUR FAVORITE LOOKS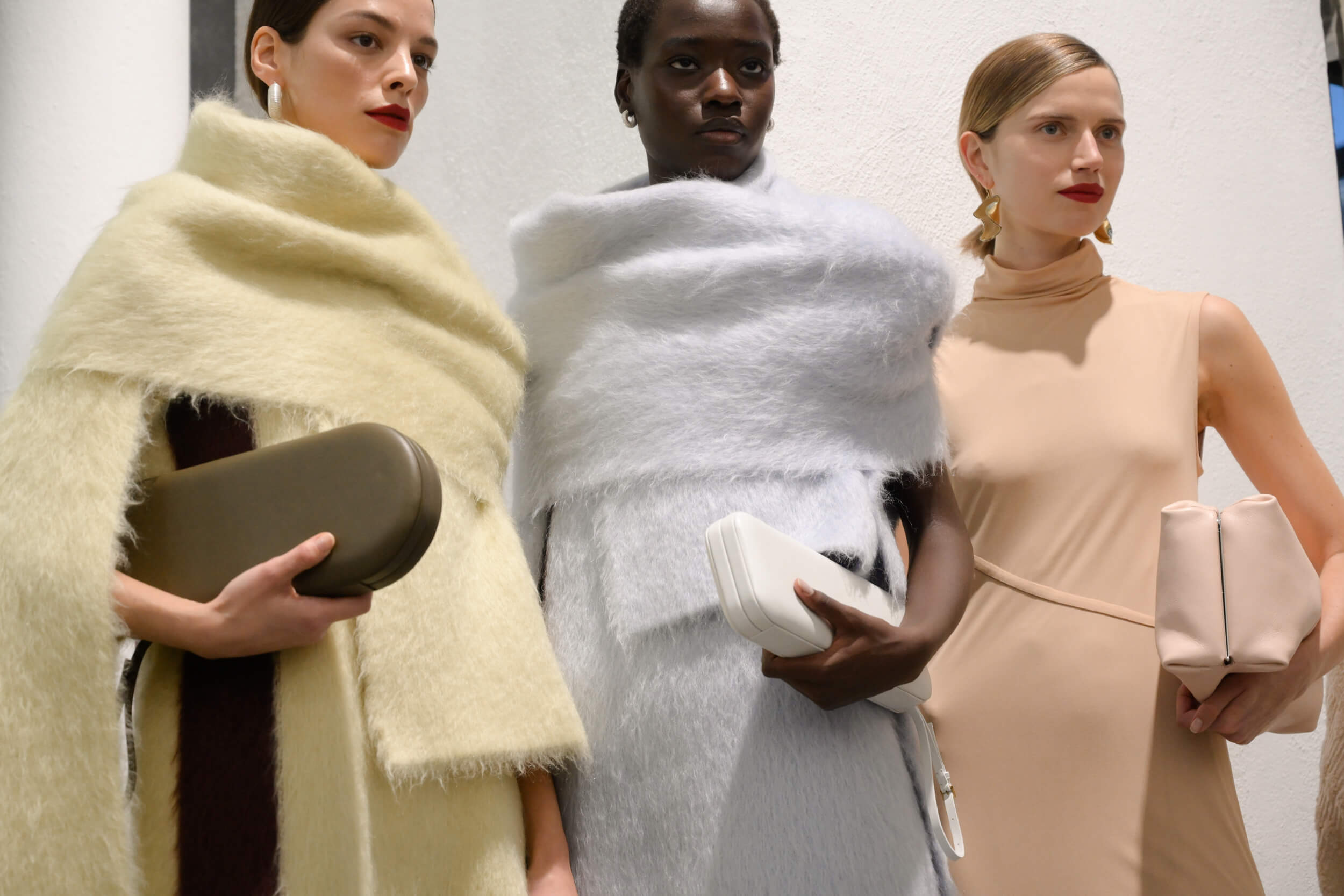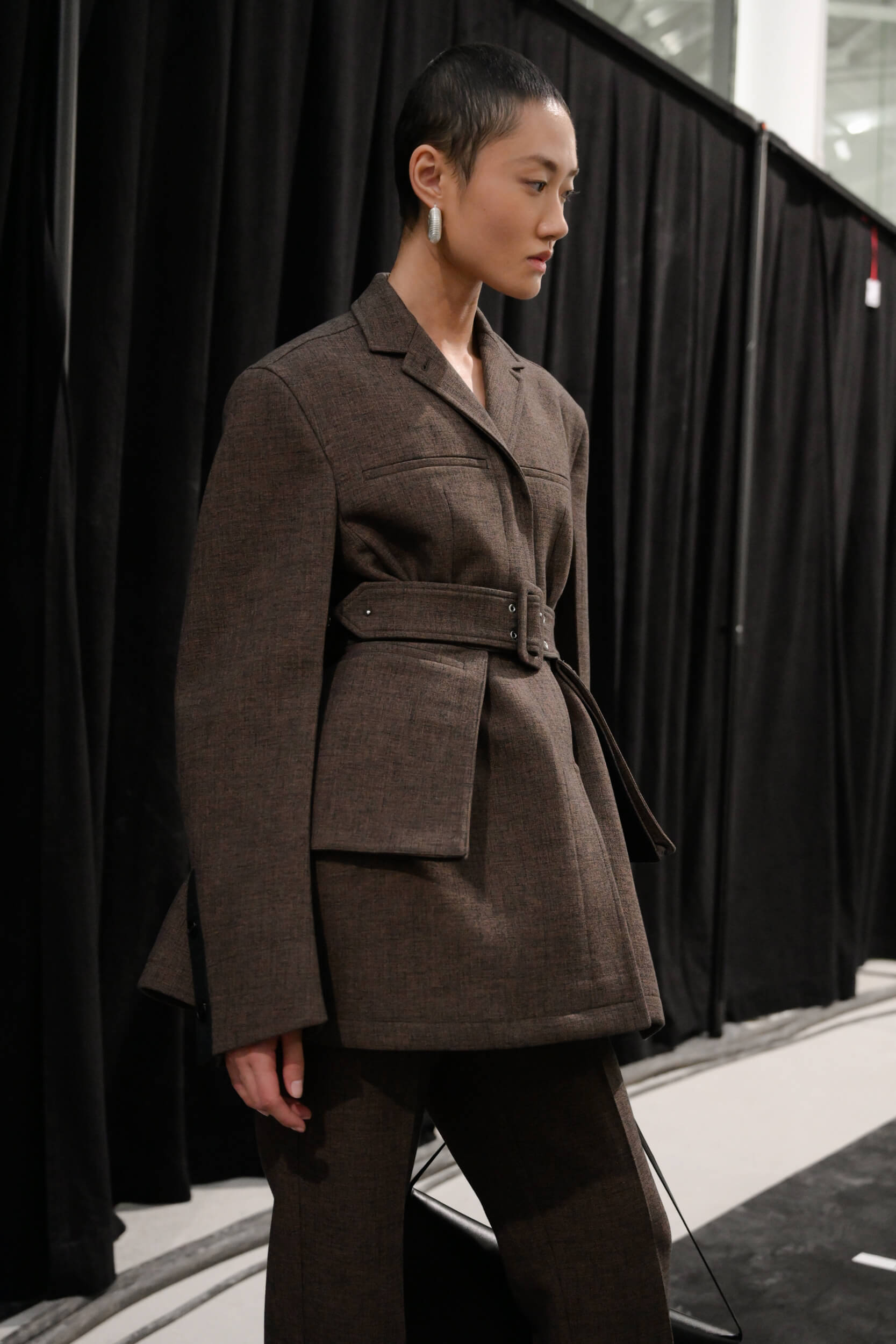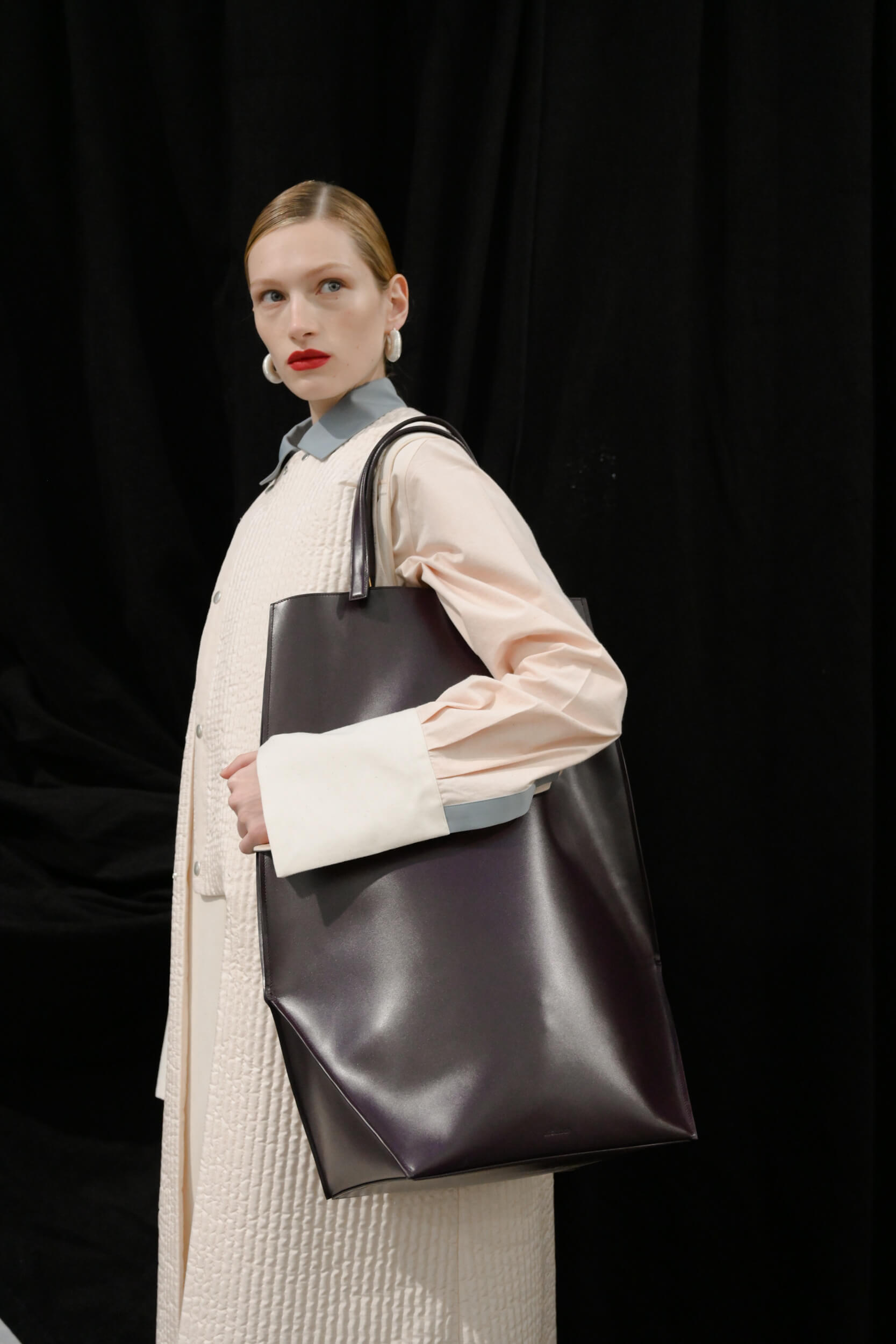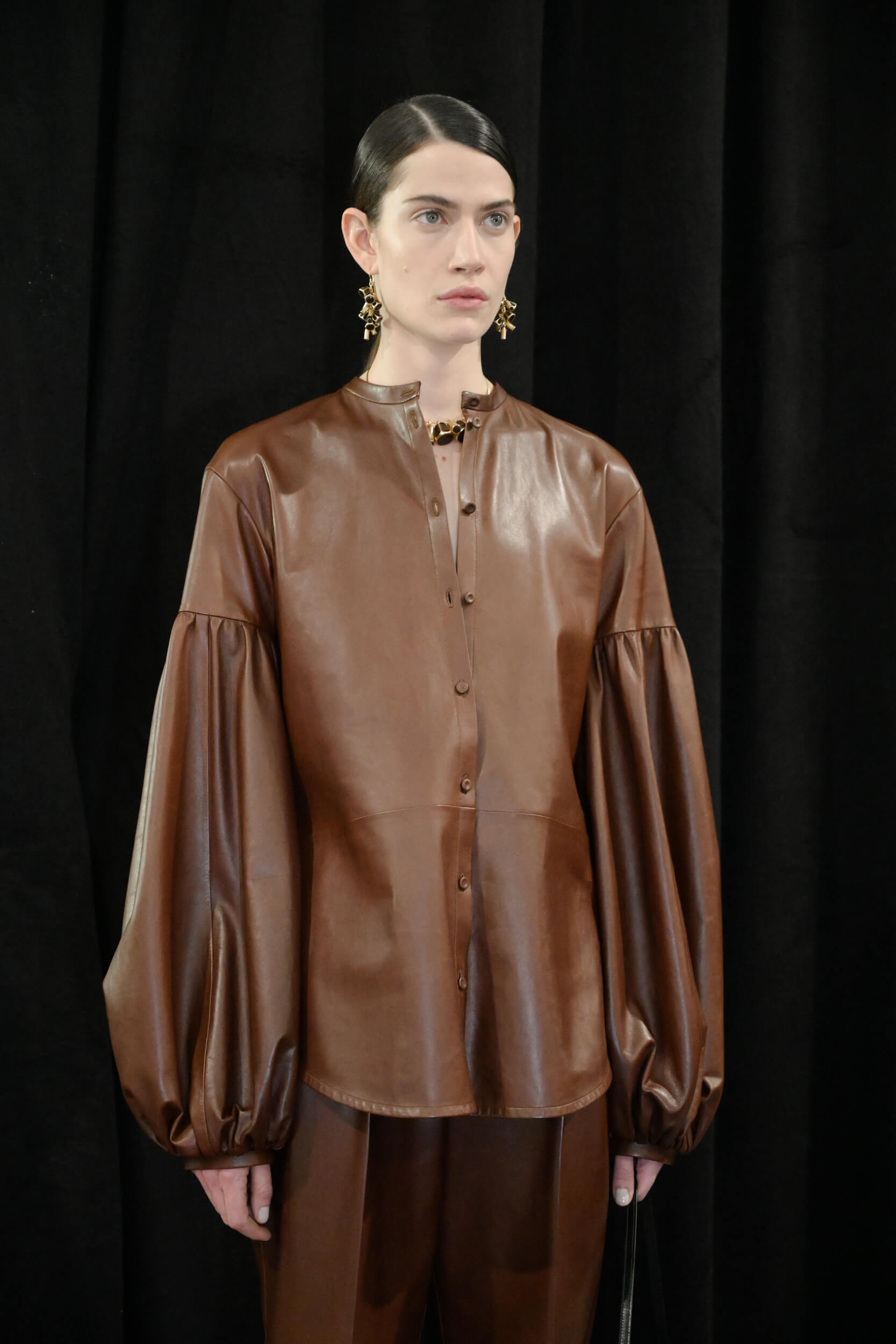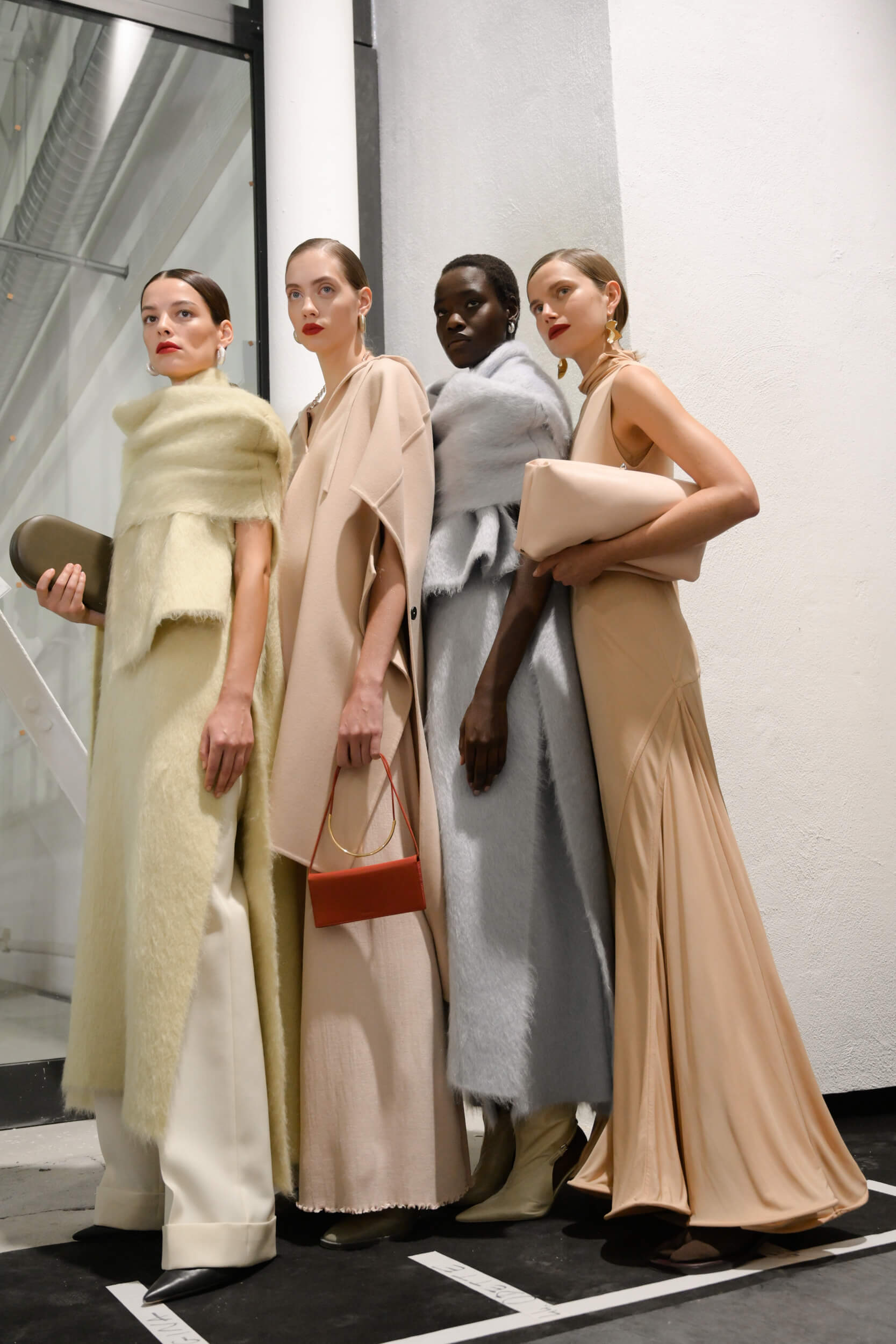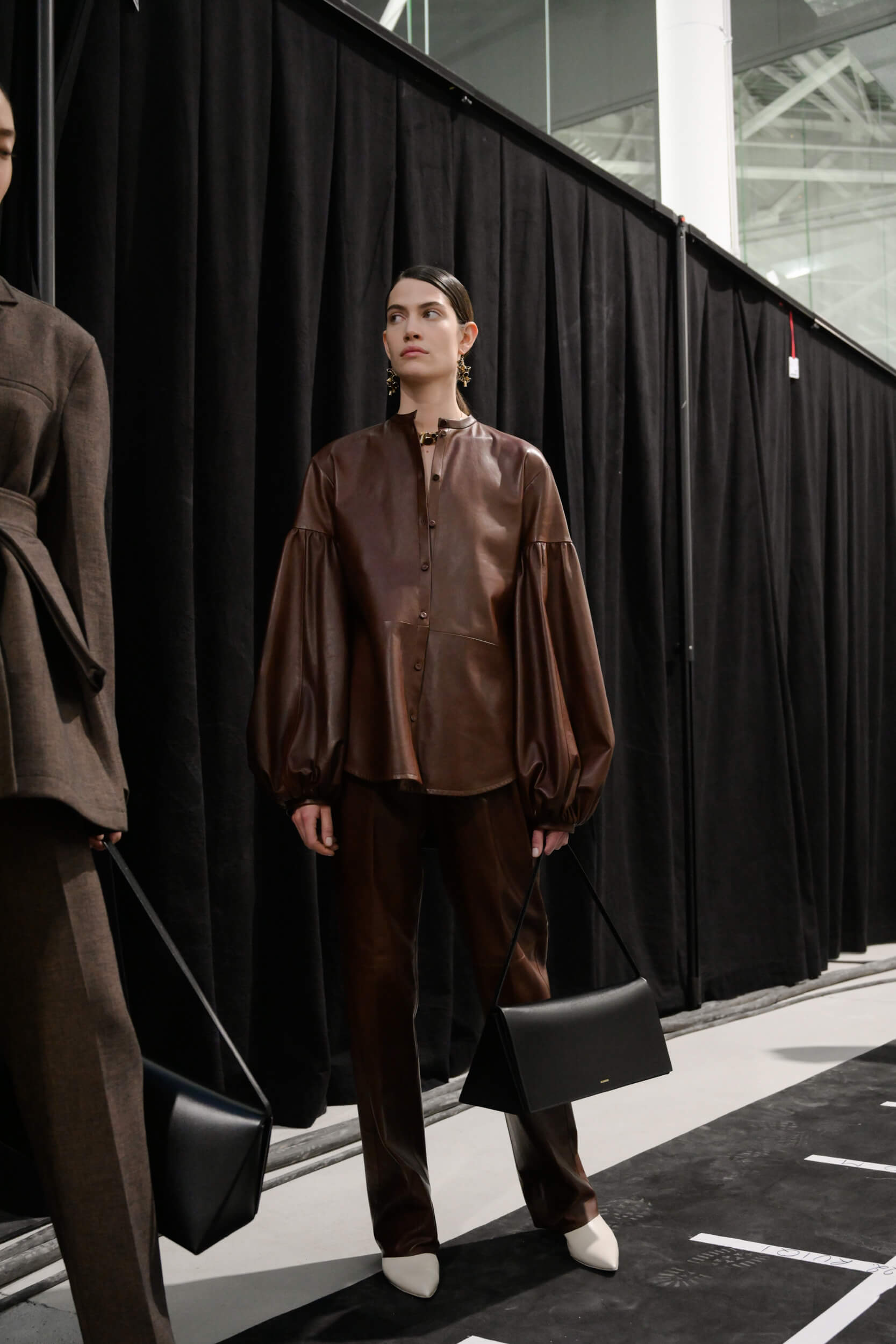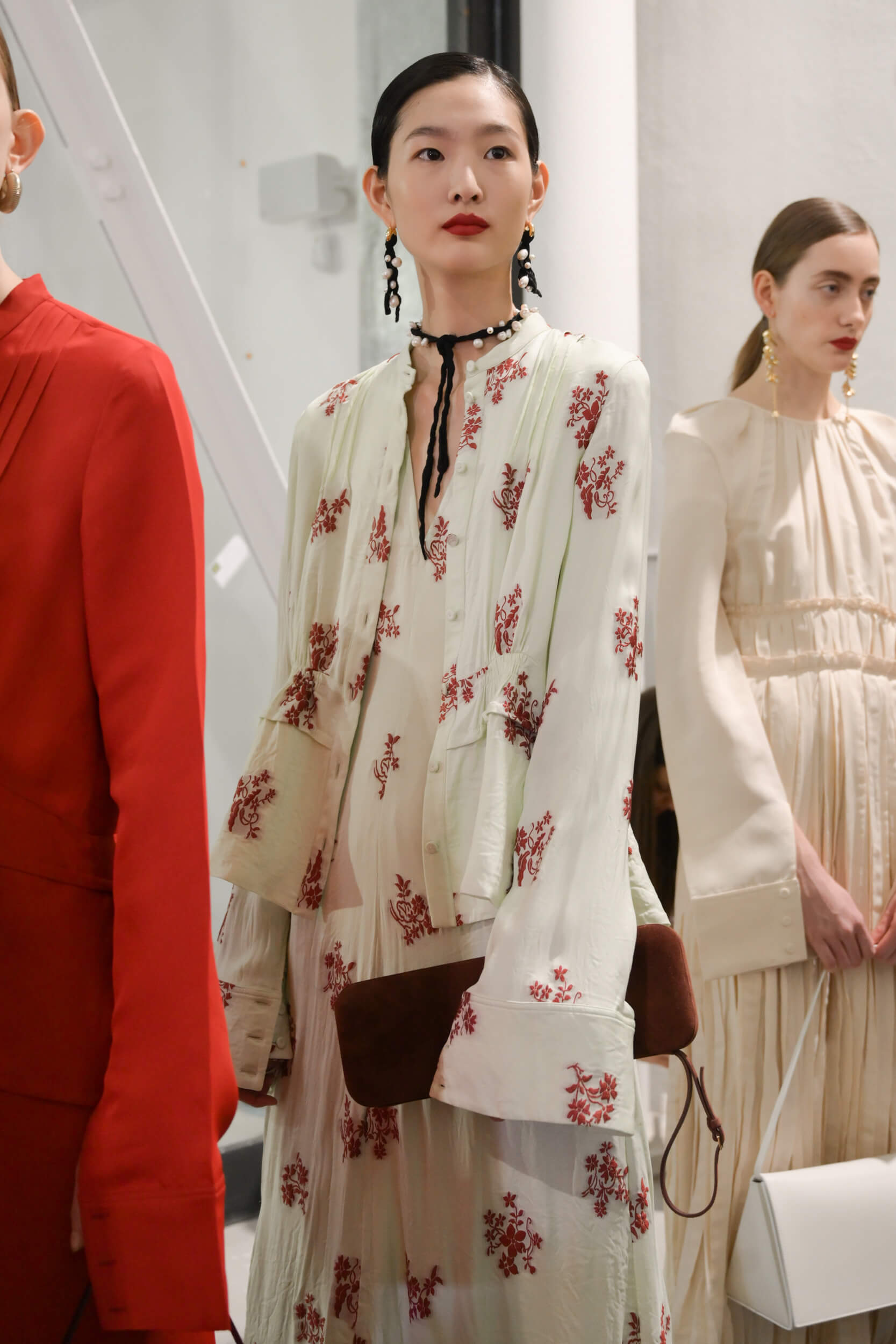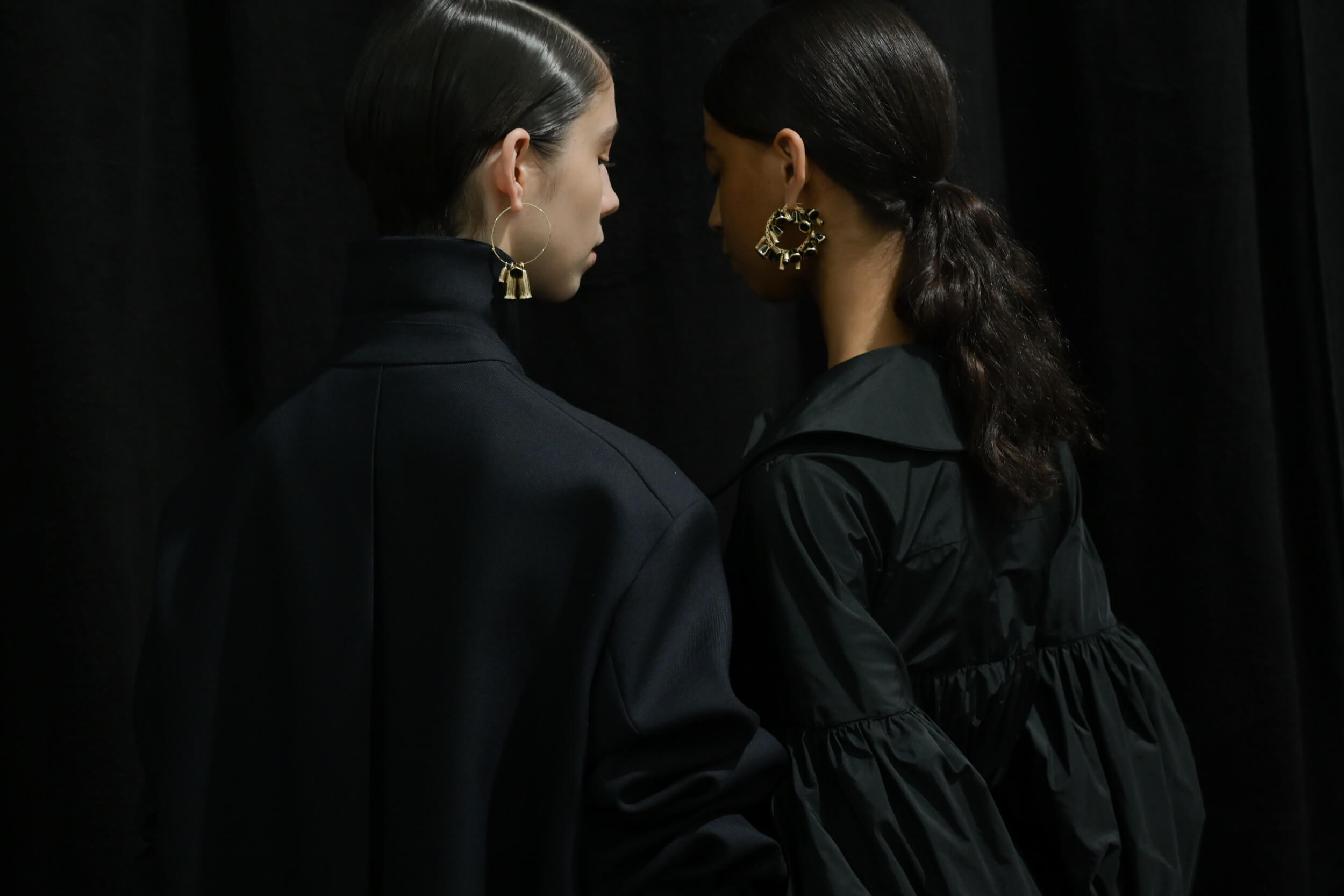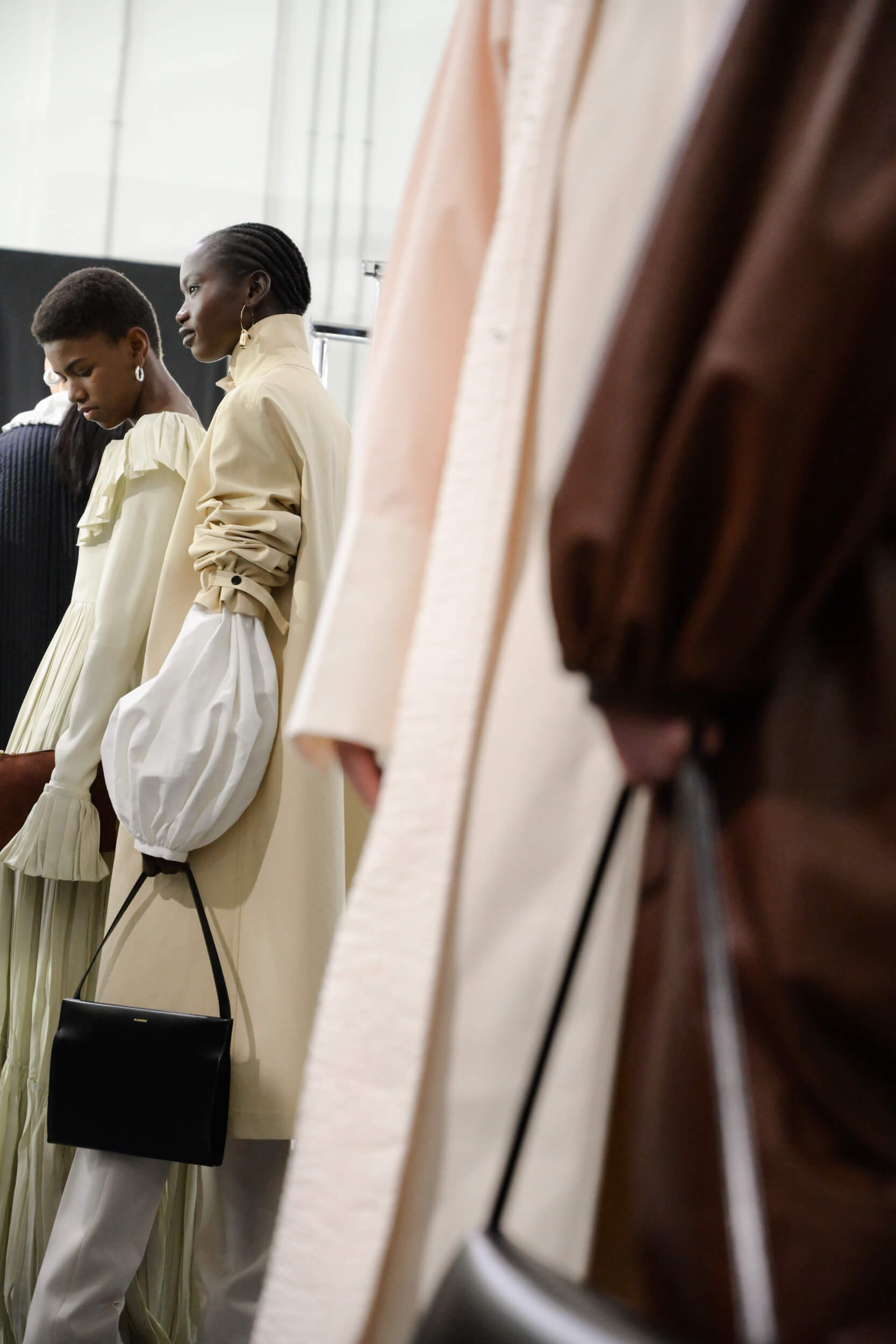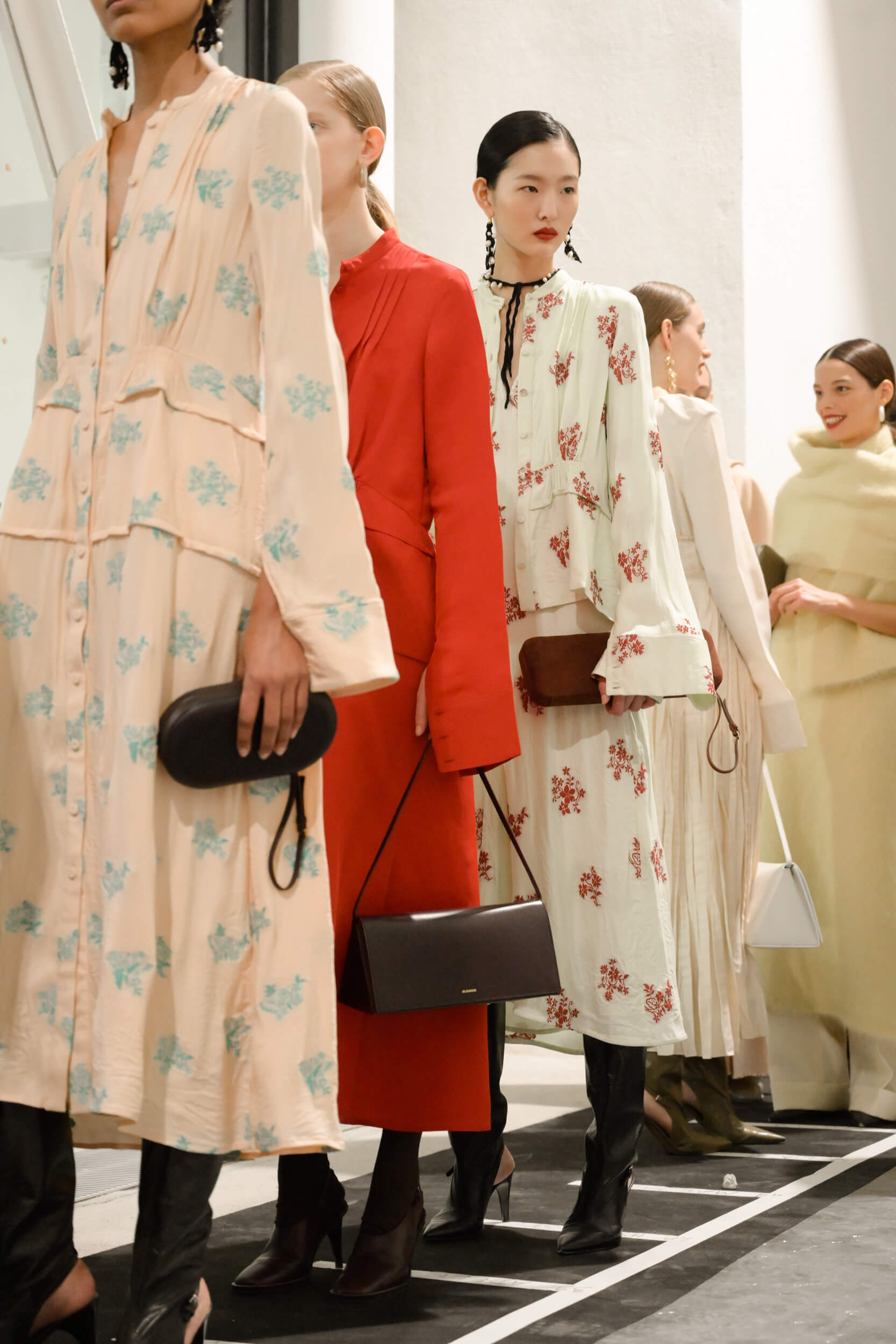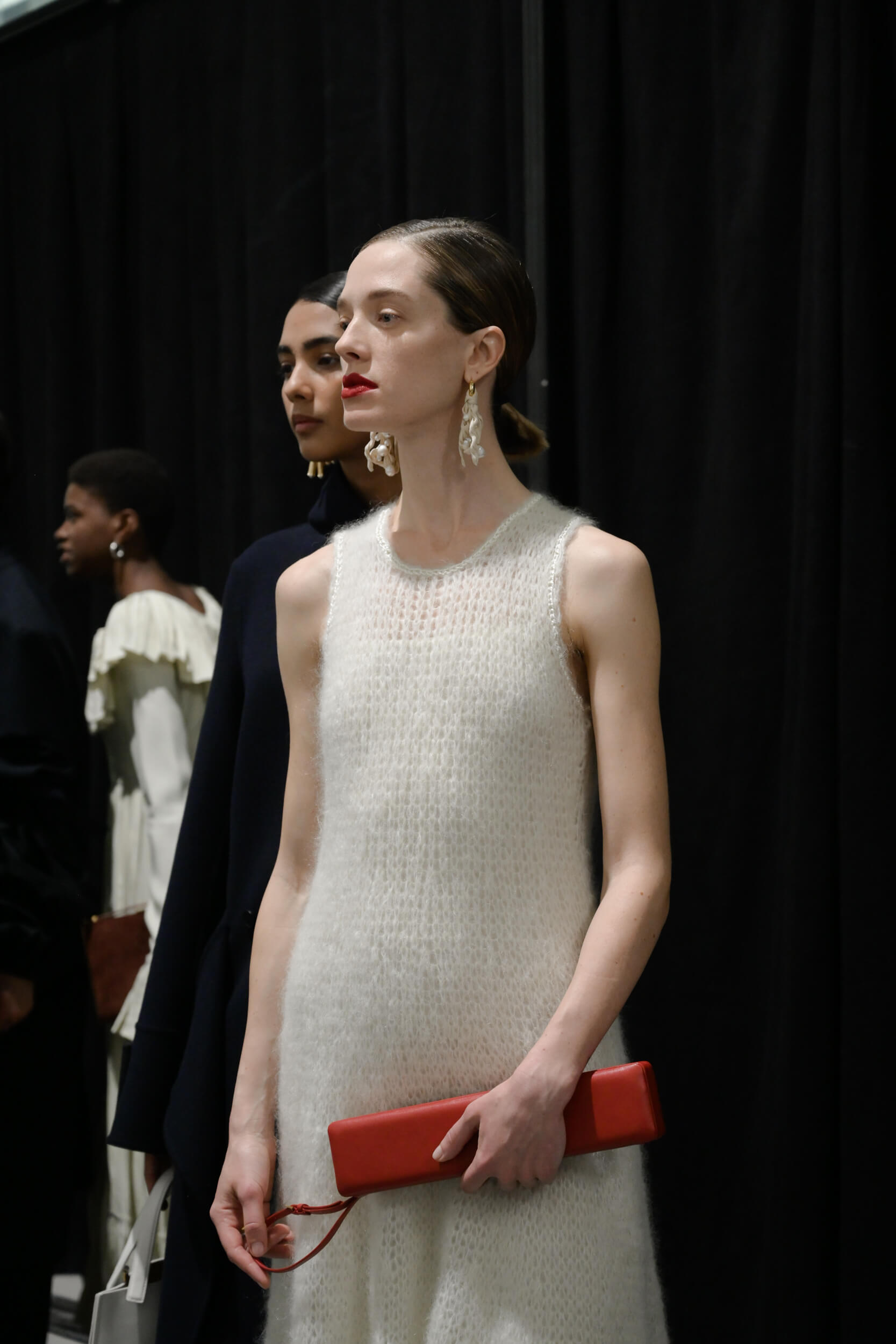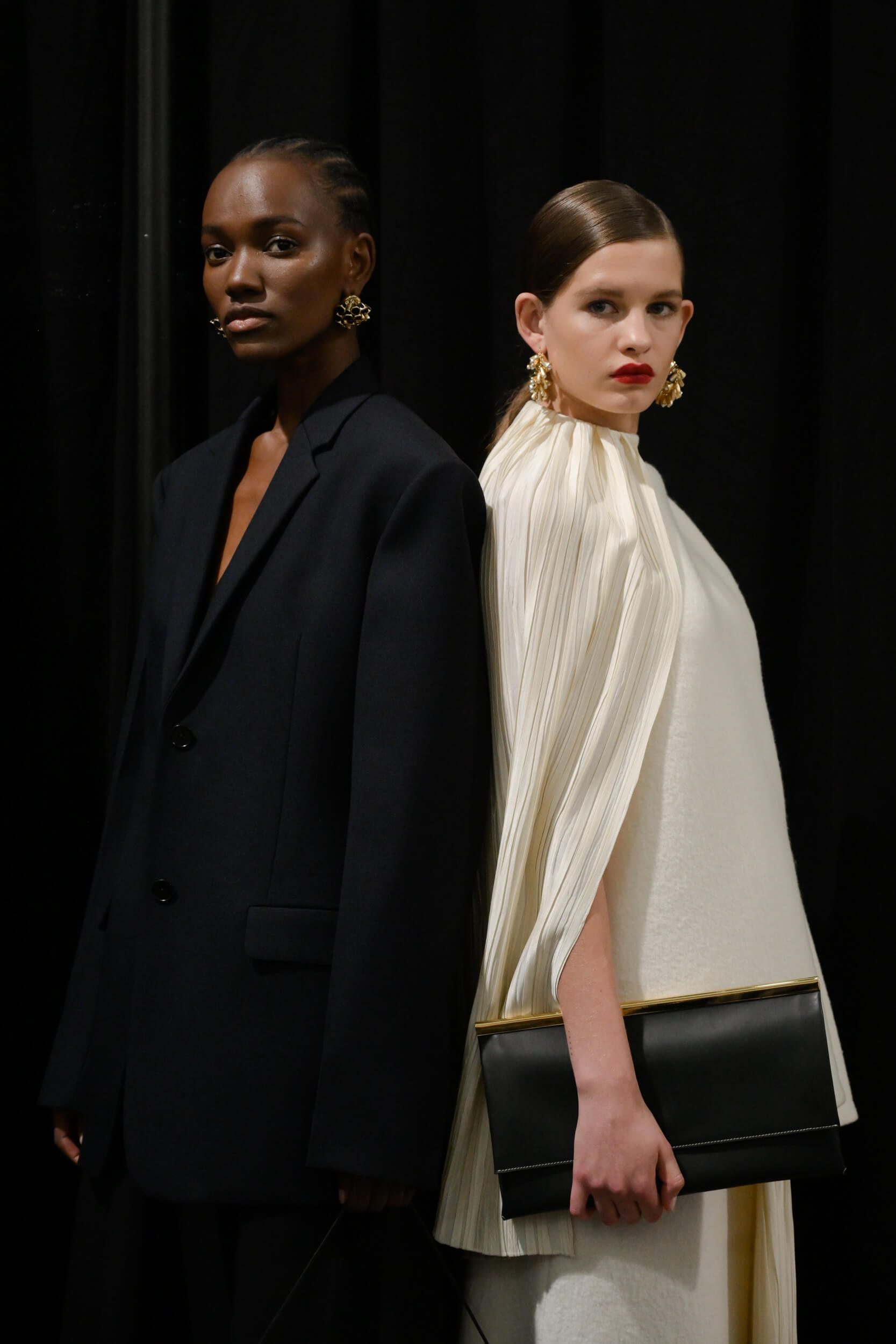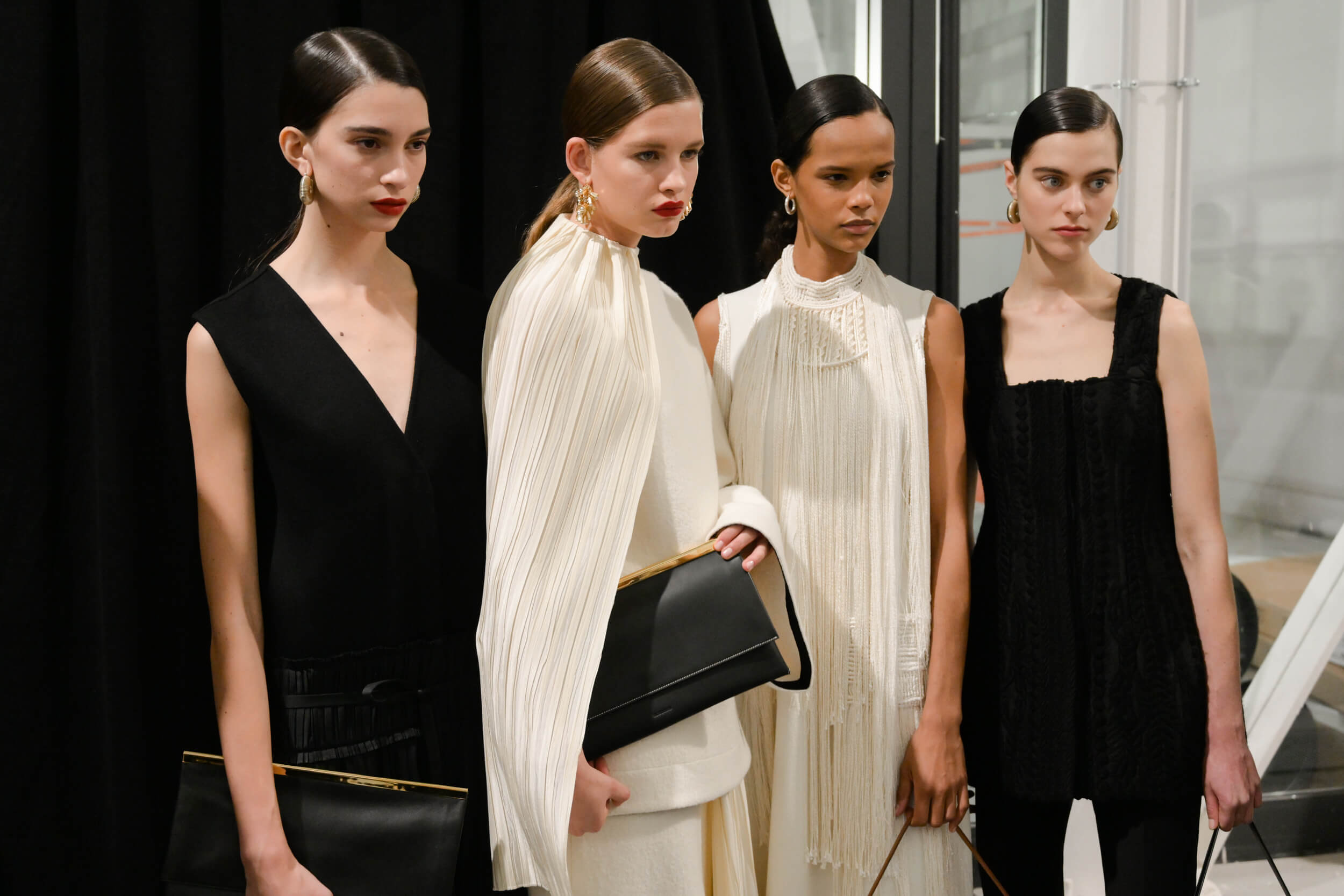 Minimalism is the keyword even when it comes to makeup and hair: the base of the look is bright and natural, the eyebrows are defined and the lips are nude, except for a few touches of red lipstick on some models. The hairstyles, curated by Eugene Souleiman for Wella Professionals, are all about a linear scenografic effect with low, narrow tails and a marked line, central or parted on the side. Each element conveys unique attention to details that contribute to the overall beauty of the show itself.