January Beauty News
Olehenriksen: The New Strenght Trainer Peptide Boost Moisturizer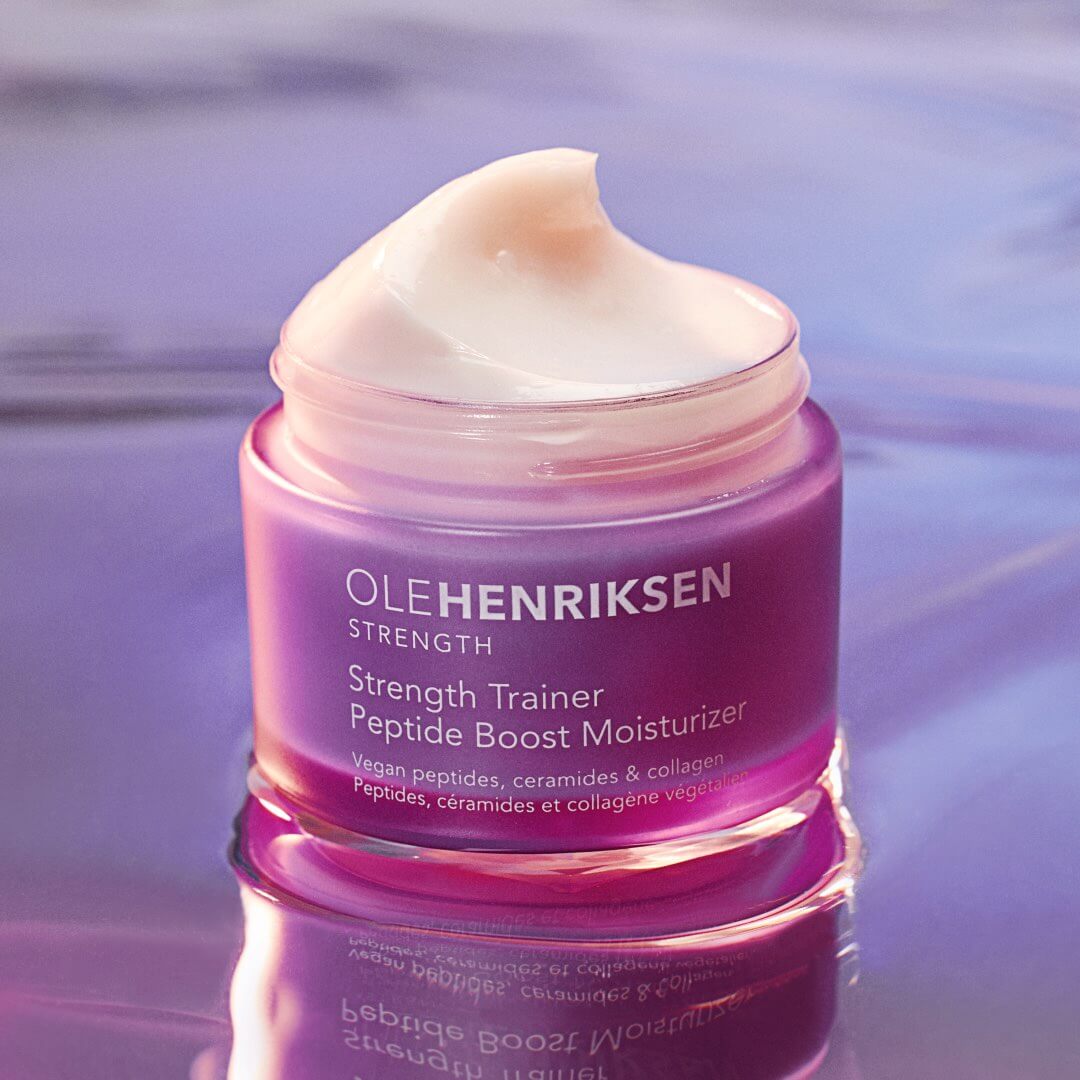 Olehenriksen presents the first moisturizer of the new Strenght range, formulated specifically to create a moisturizing, healthy, and strong barrier, suitable for all skin types. It increases elasticity, improves the appearance of fine lines and wrinkles, and defends the skin barrier. What does it contain? 8 amino acids to increase resilience, 8 powerful peptides to increase strength, 3 ceramides to create a constant moisture barrier and vegan collagen to increase hydration. In addition to that, its irresistible pink color does not contain added dyes but is given by ingredients such as vitamin B12.
January Beauty News
Chanel: The New N° 1 Line De Chanel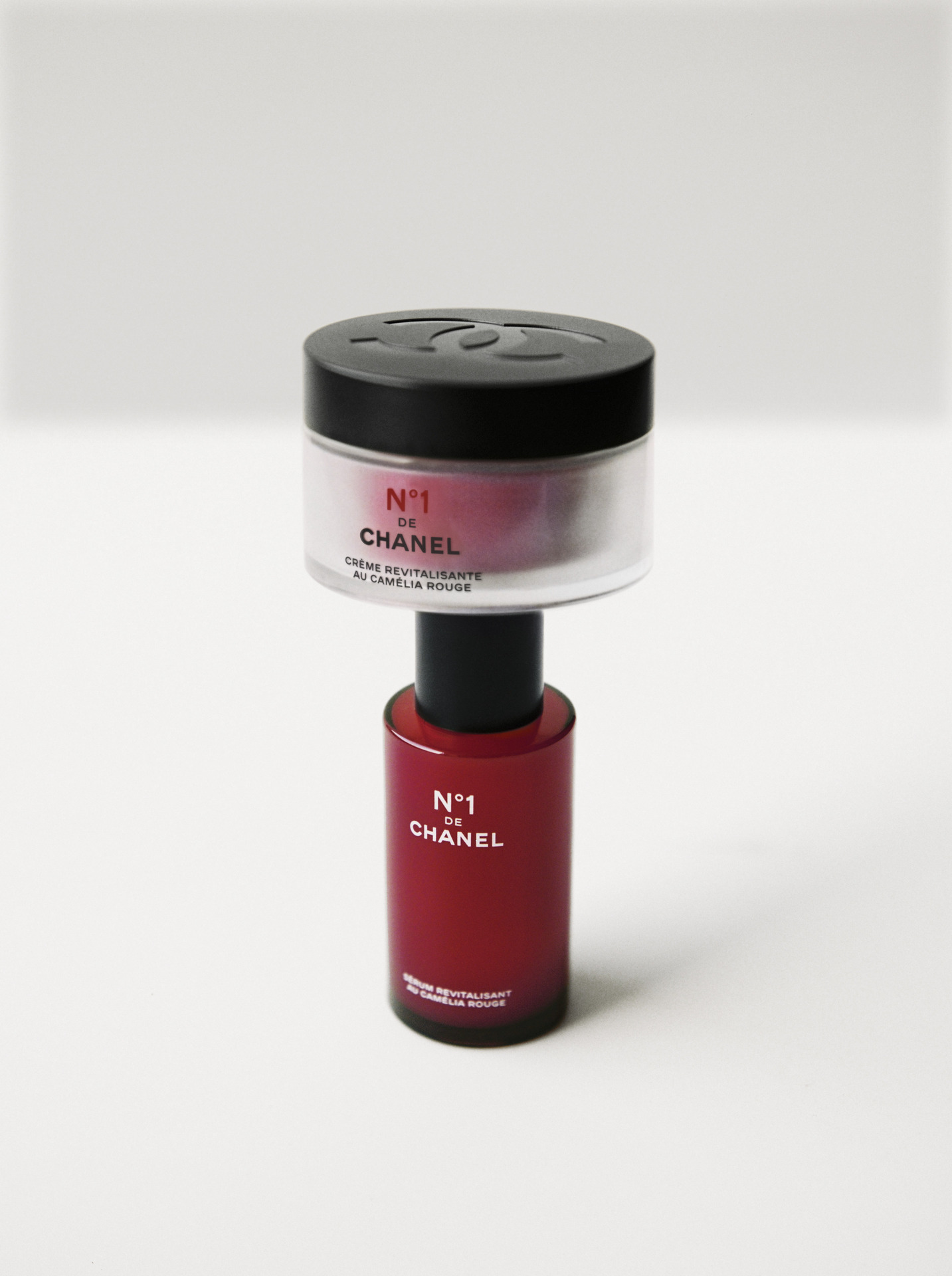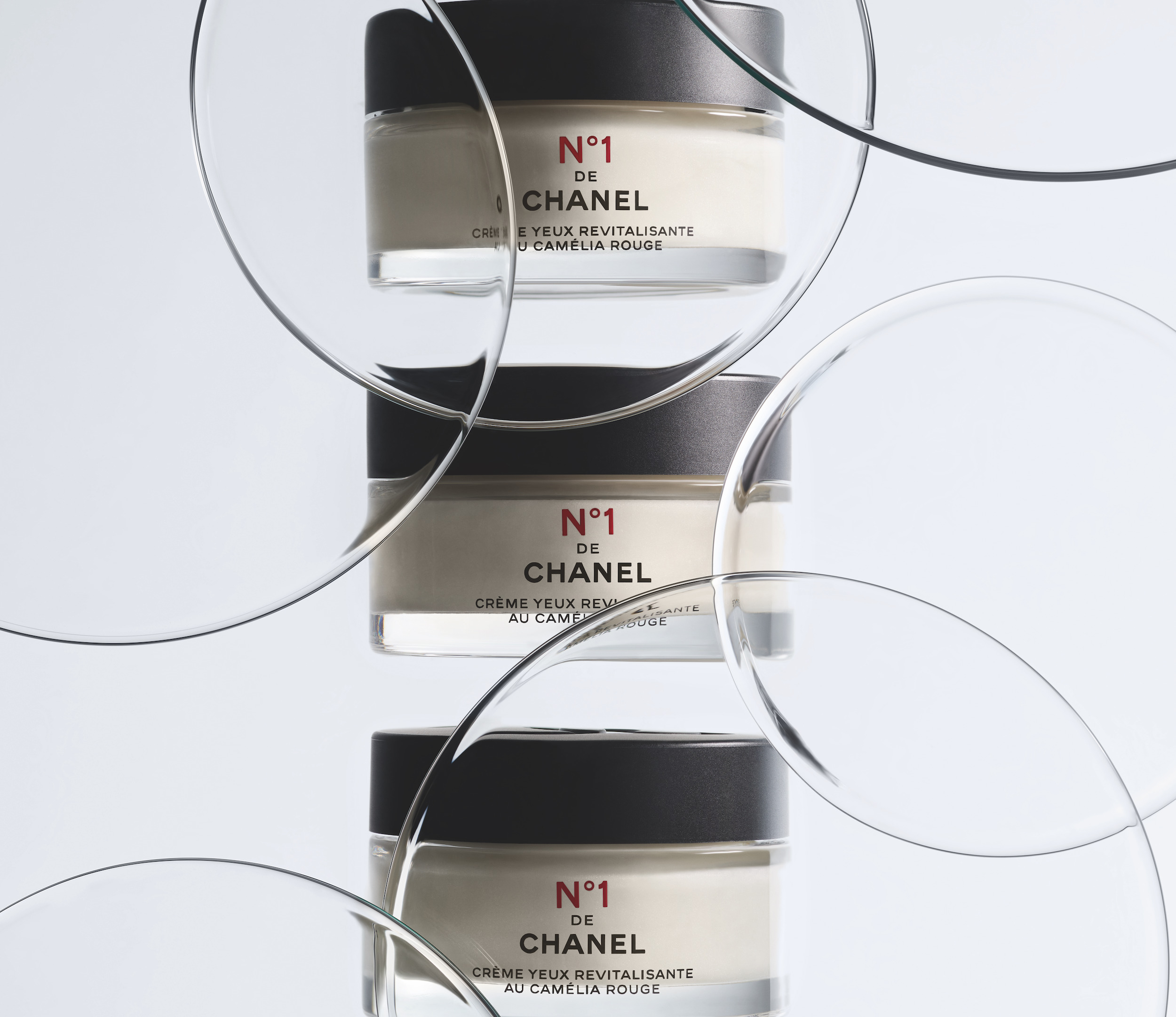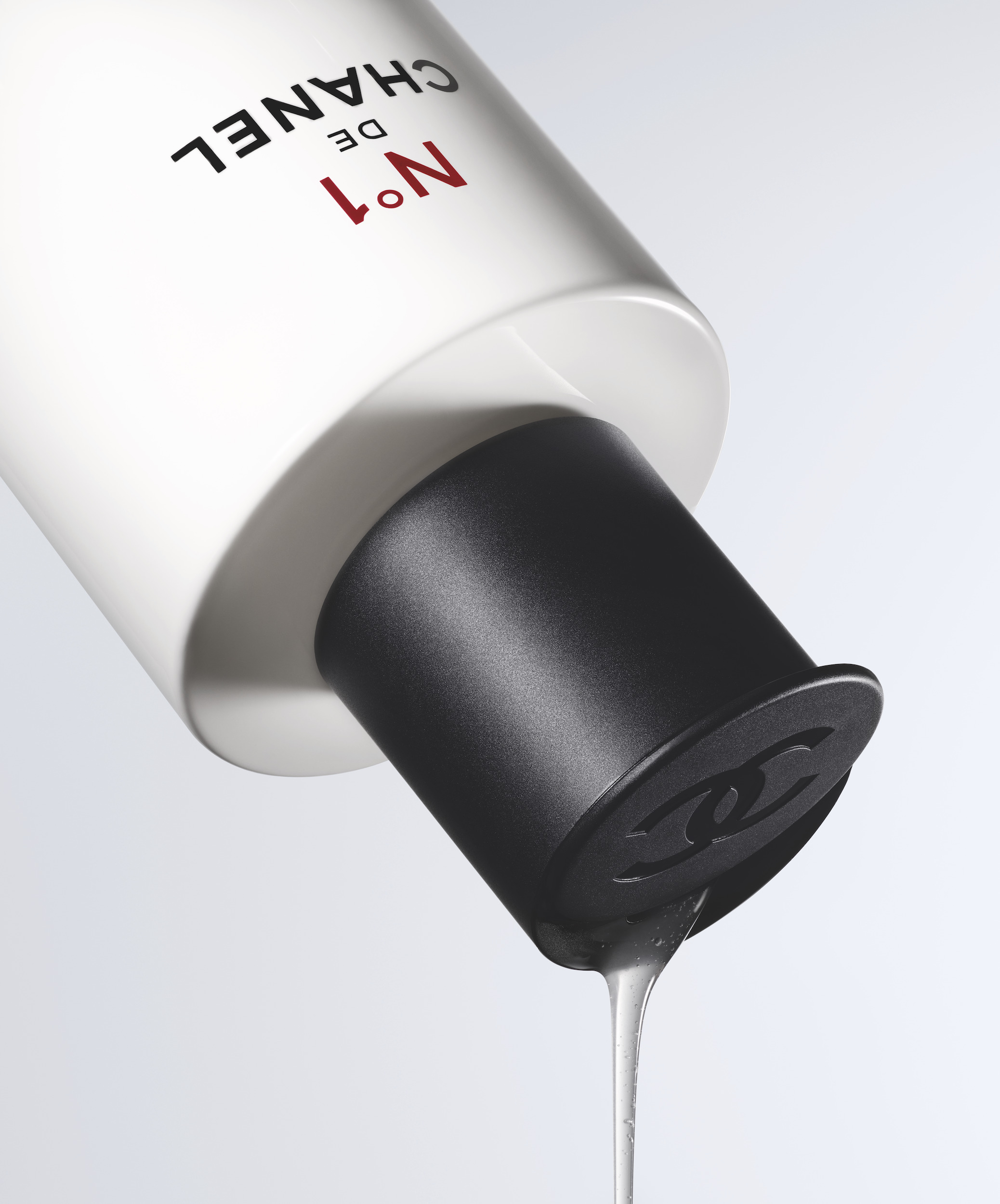 At the heart of its formulas, there is the Red Camellia "Czar," from which the Maison has created the active ingredient that acts on phase N° 1 skin aging contrasting the first stage of senescence.
In addition to that, the new line is eco-responsible and environmentally conscious, with eco-designed packaging and a strict formulation protocol to limit greenhouse gas emissions.
The line is divided into skincare treatments, such as the Serum Revitalisant Au Camélia Rouge, the Revitalisant Crème Au Camélia Rouge, Crème Yeux Revitalisante Au Camélia Rouge for the eye contour and the Poudre De Mousse Nettoyante Au Camélia Rouge that cleanses, purifies and illuminates, whose texture in ultra-fine powder, enriched with red camellia oil, in contact with water turns into a soft and light foam. Do not forget the Revitalising Lotion Au Camélia Rouge that, applied before serum or cream, mimimizes pores; the Sérum-En-Brume Revitalisant Au Camélia Rouge, which thanks to its two-phase formula, nebulized throughout the day on the face, effectively protects the skin from pollution while preserving its youth.

What about makeup? The Fond De Teint Revitalisant Au Camélia Rouge contains coated pigments, which ensure a long-lasting effect, combined with a duo of film-forming agents with a "second skin" effect, allow this foundation to standardize the color and correct imperfections, while the Baume Levres Et Joue Revitalisante Au Camélia Rouge – a creamy and colorful multi-purpose balm that can be applied with your fingers on the mouth and cheekbones – is enriched with red camellia oil and wax of vegetable origin.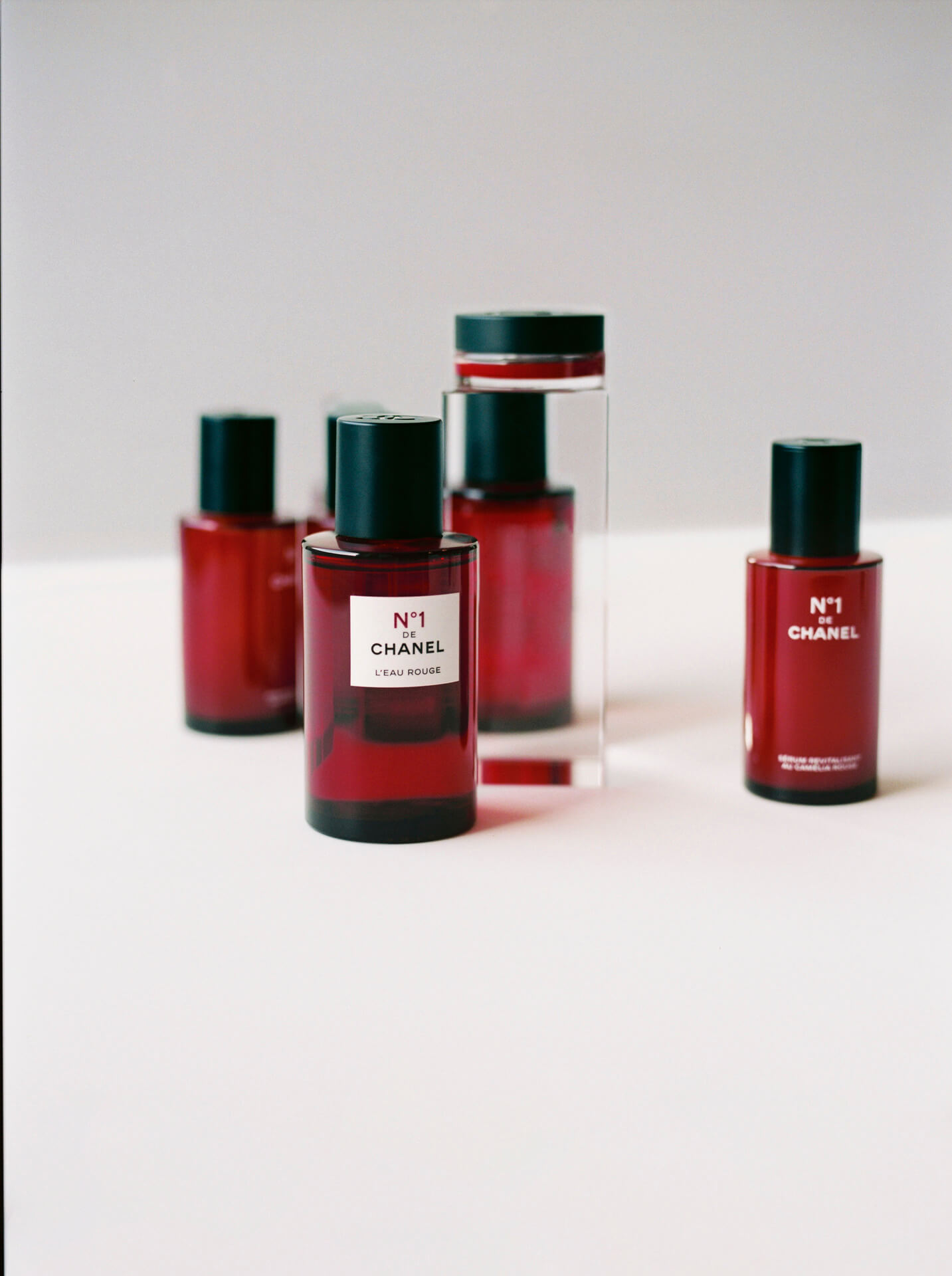 Last gem: the N° 1 De Chanel – L'eau Rouge – Eau Parfumee Revitalisante, treatment with a water-based texture that smells, refreshes, and vivifies. Since camellia is odorless, Olivier Polge has adopted a dreamlike approach that has led him to imagine this fresh fragrance, playing on contrasts, opting for generous floral notes and a heart that evokes the flower of camellia, round and voluptuous: "I started from a multitude of floral facets, jasmine, orange, pink, characteristics of the House, and then associate them with sparkling notes of red fruits, which express the freshness of this fragrant treatment water"
Use it as a perfume or spray it all over your body!
January Beauty News
Clinique: The New Smart Clinical Repair Wrinkle Correcting Eye Cream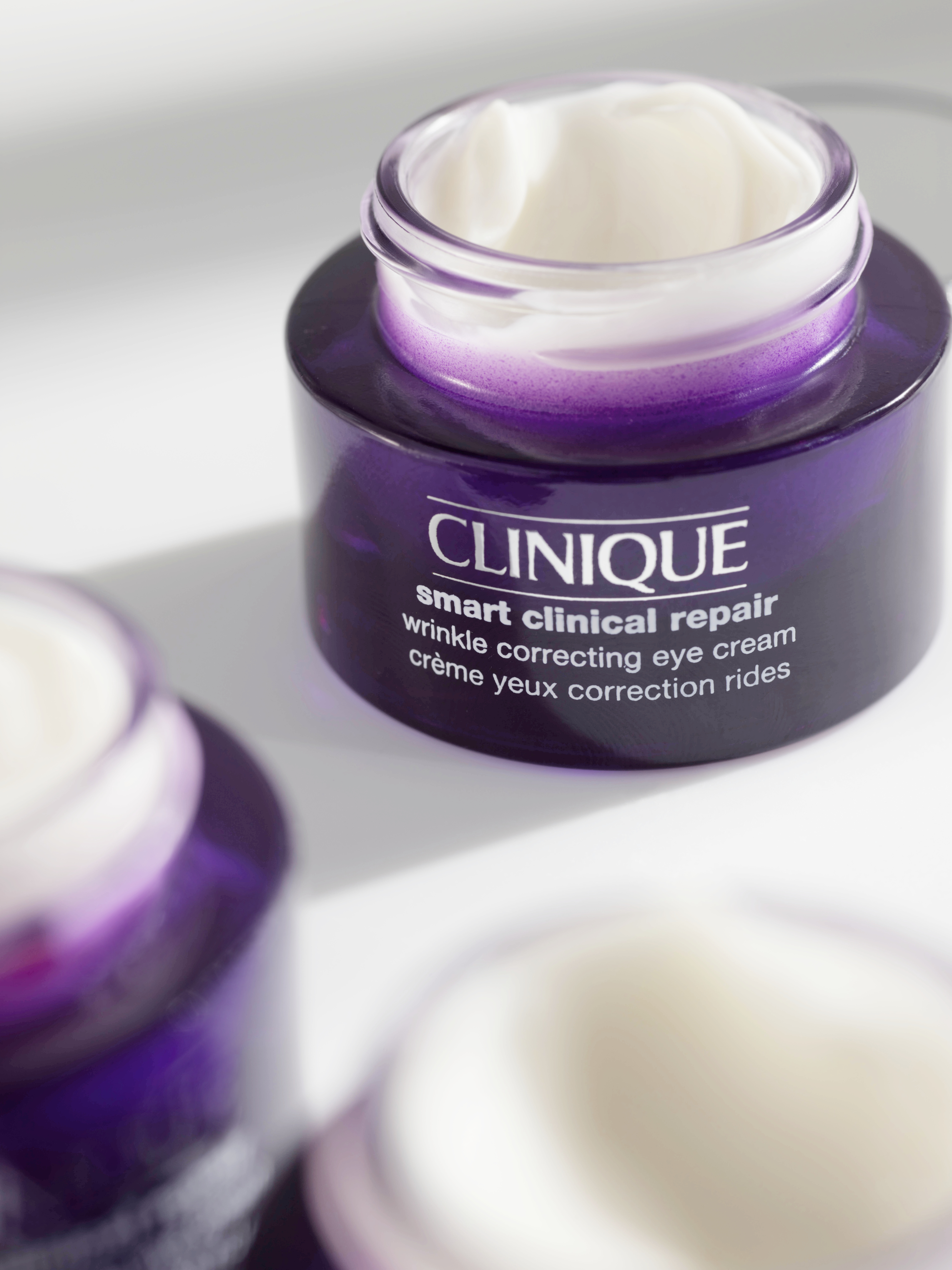 A cream to apply around the eyes that helps to visibly minimize the appearance of fine lines and wrinkles and strengthens the skin from multiple angles: it promotes the natural production of collagen, restores the natural support structure, and strengthens the skin.
What's inside?
CL1870 Peptide Complex: a mixture of peptides to fight visible wrinkles by stimulating the production of natural collagen that helps to strengthen the natural supporting structure of the skin that includes: Acetyl Hexapeptide- 8 (Neuropeptide), a neuropeptide that promotes the increase of natural collagen production, helping to minimize fine lines; Palmitoyl Tripeptide-1/Palmitoyl Tetrapeptide-7 two indicator peptides that synergistically stimulate the natural production of collagen; Whey protein, rich in amino acids; Caffeine, an anti-irritant that helps to soothe and soften the skin, promoting optimal repair and algae extract.
Not only that: it also contains extract of Sigesbeckia Orientalis, Hyaluronic Sodium, Sucrose & Trehalose, sugar-derived ingredients that stimulate the skin's natural ability to attract moisture from the external environment, Glycerin, Mango Butter and Shea Butter.
January Beauty News
Diptyque: The Eau Rose Family Gets Enriched With New Fragrances And Essences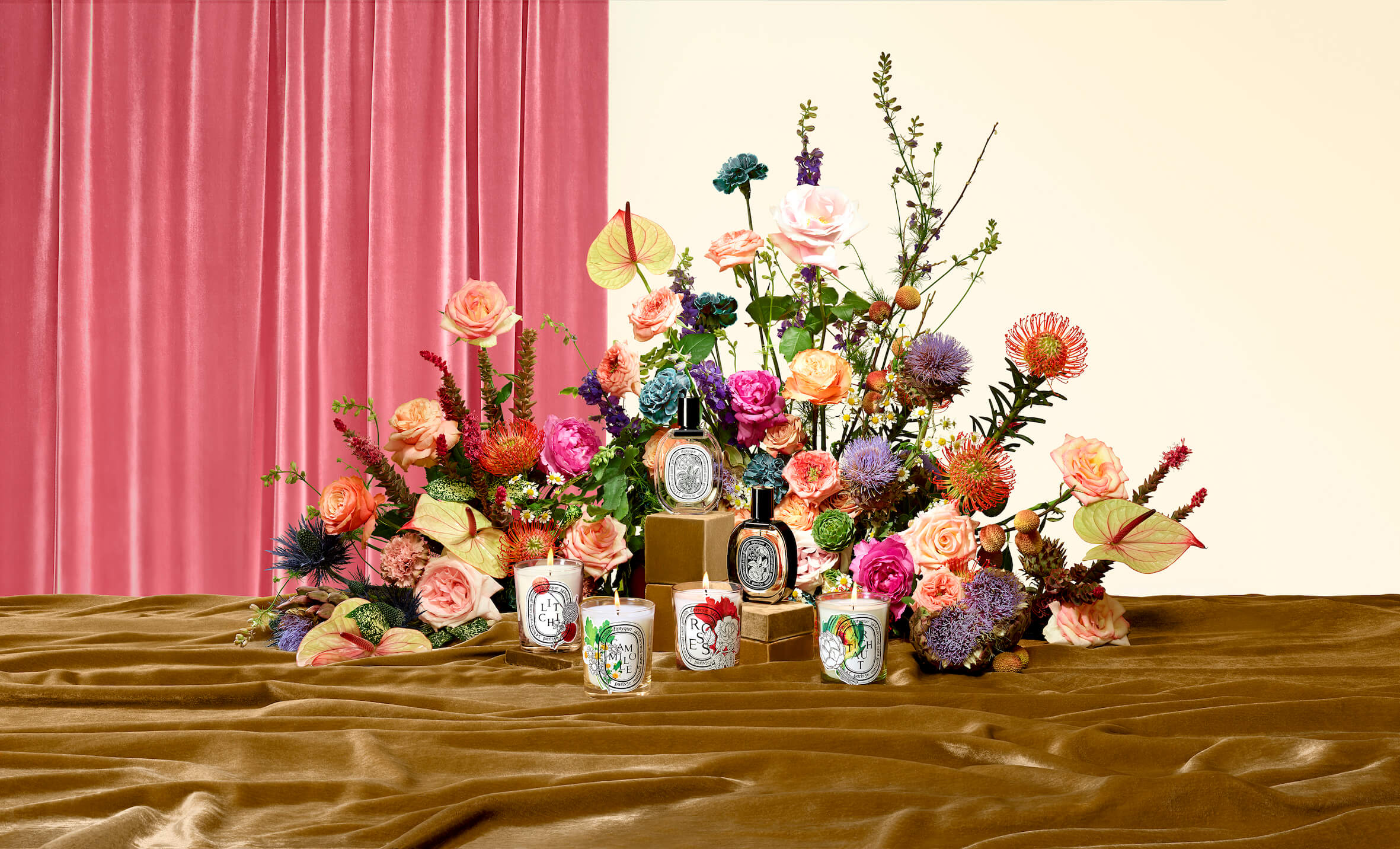 The Eau Rose family is enriched with new fragrances and essences that will inebriate the senses: Eau Rose Eau de Parfum and a selection of limited edition candles.
Eau Rose Eau de Parfum, which goes with the Eau de Toilette, unleashes damask pink and centifolia combined with the fresh green of the leaves of the roses and their tender buds. In addition to that, there are also unexpected accents of artichoke, a fruity touch of lychee, and chamomile.
Just for each of these notes, Diptyque also presents a selection of candles in limited edition. Alongside Roses, its fresh notes of the first buds of May, there are Camomille, the enveloping and relaxing scent of a sweet infusion, Litchi, fruity and acidulous notes that evoke the fresh, pinkish, and ready-to-bite fruit, and, finally Artichaut, the floral artichoke with green and round notes, accompanied by an iris note. They can be lit individually or all together, to unleash in the room the scent of the bouquet composed by Maurice Harris.
January Beauty News
Smashbox: The New Next-Gen Silkscreen Primers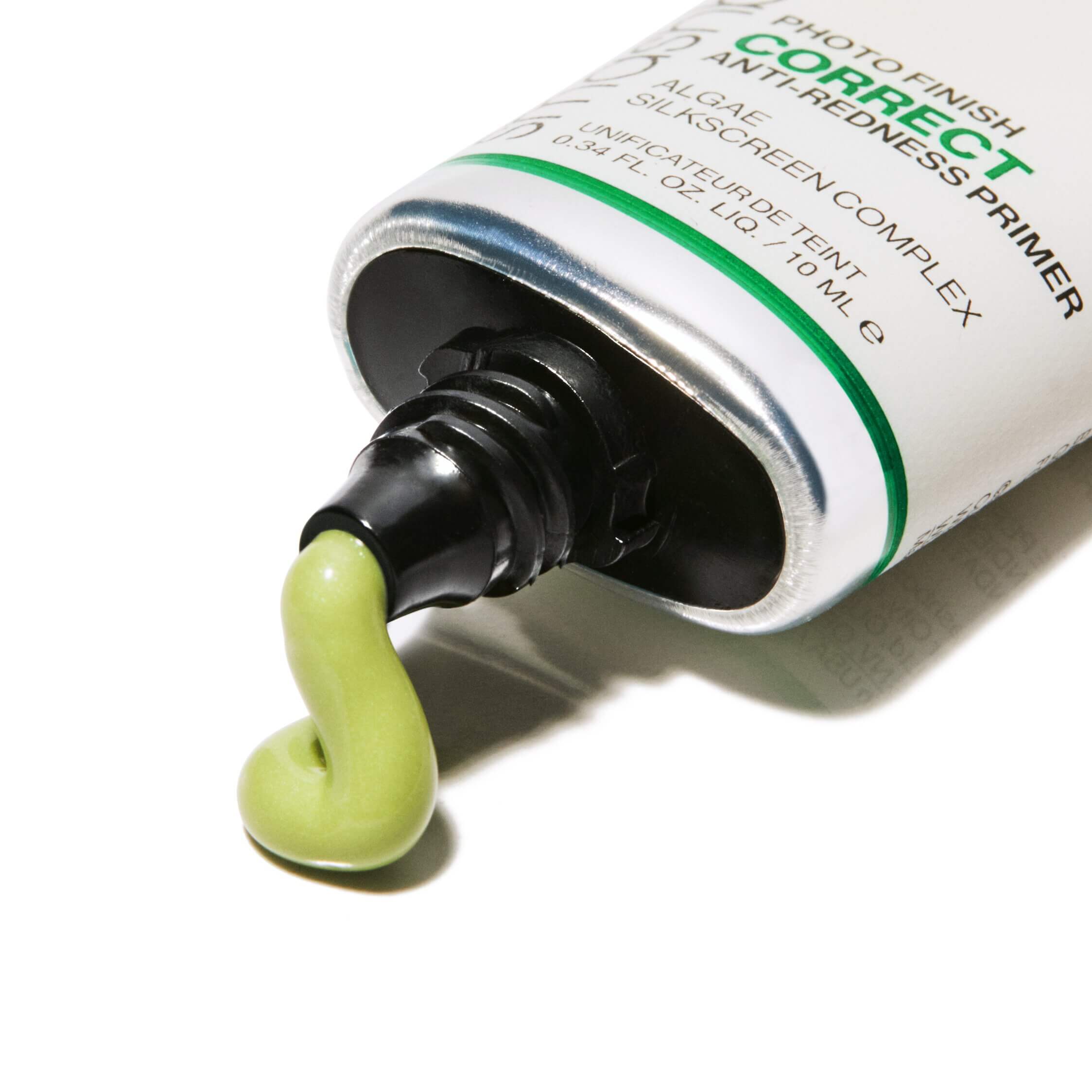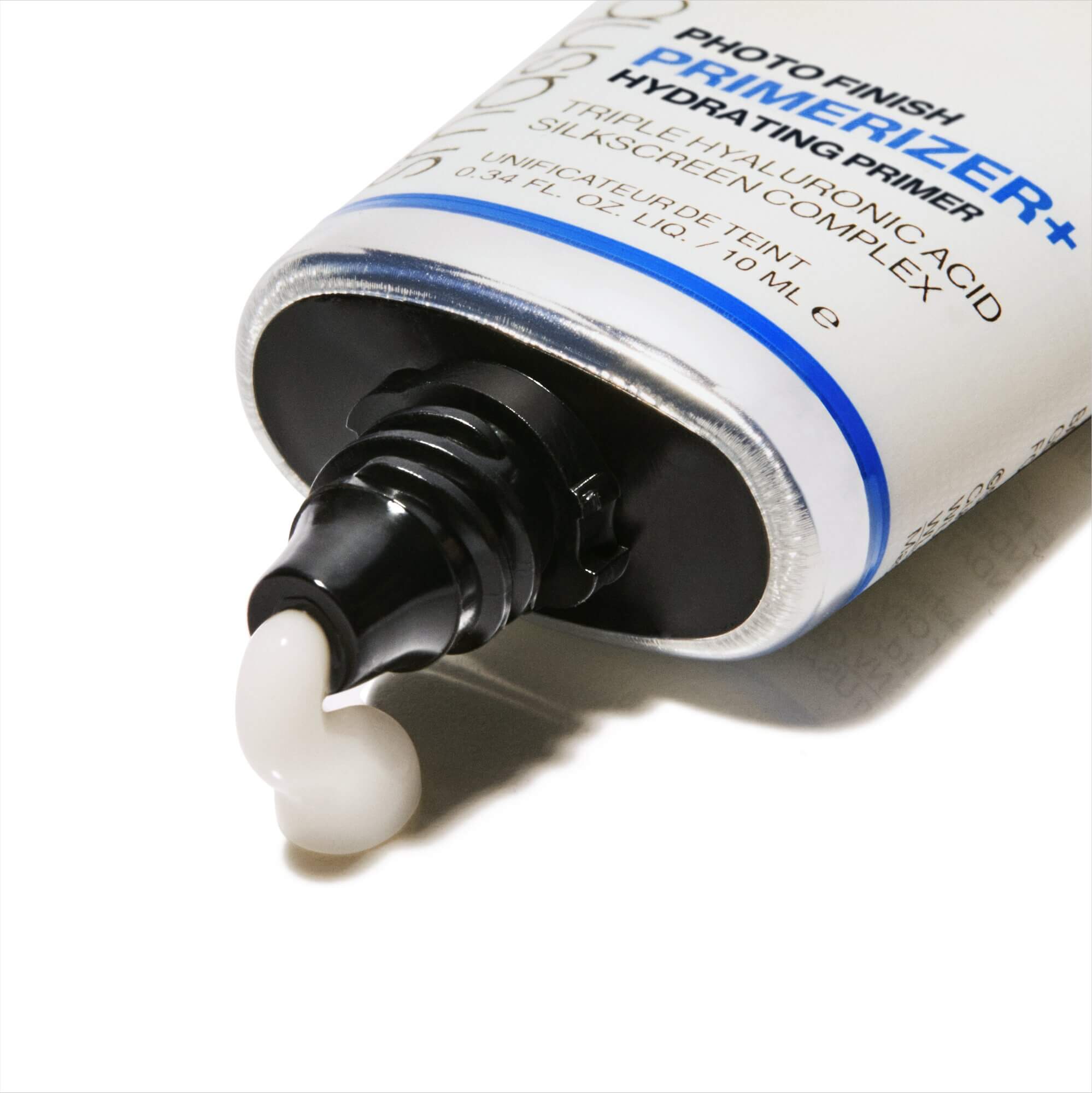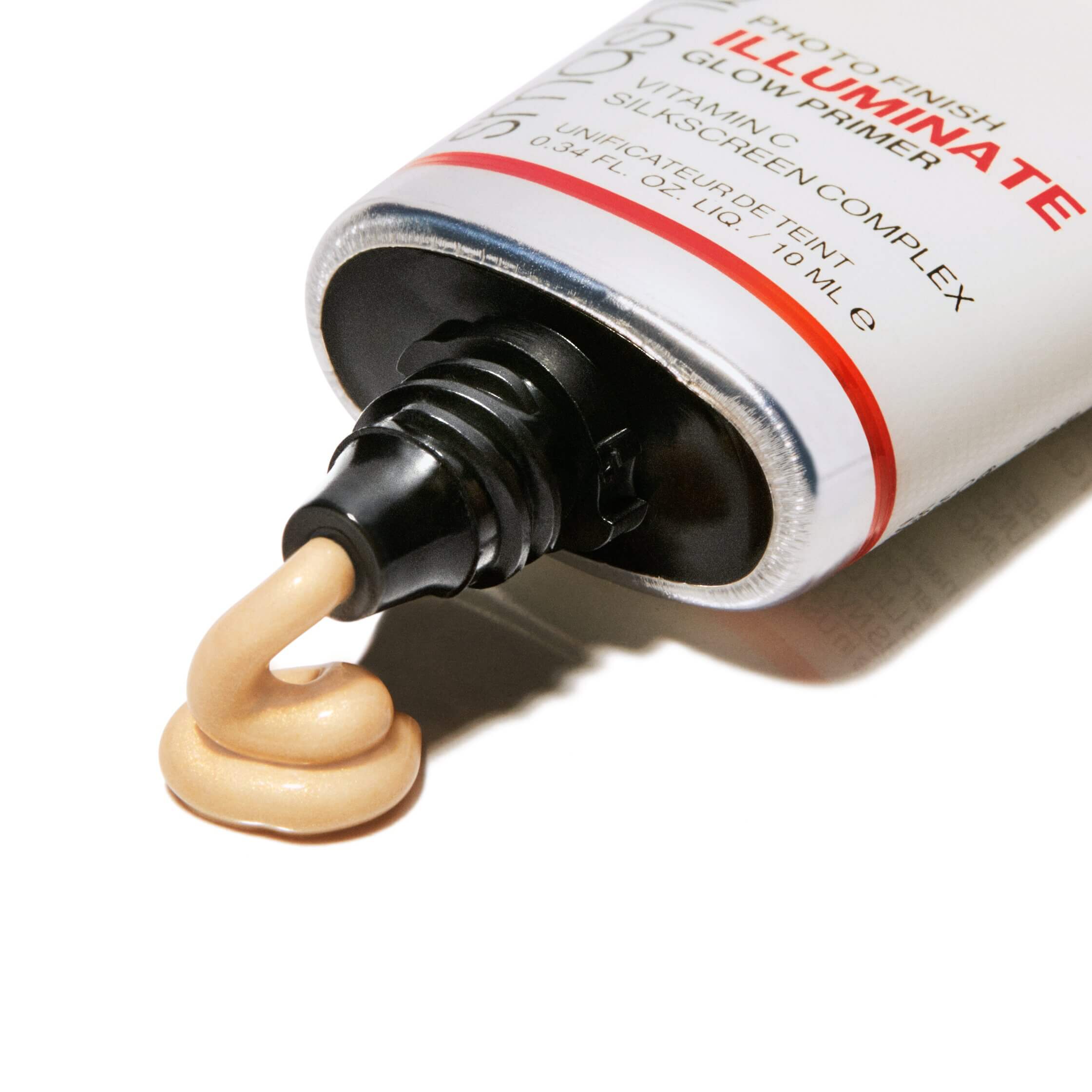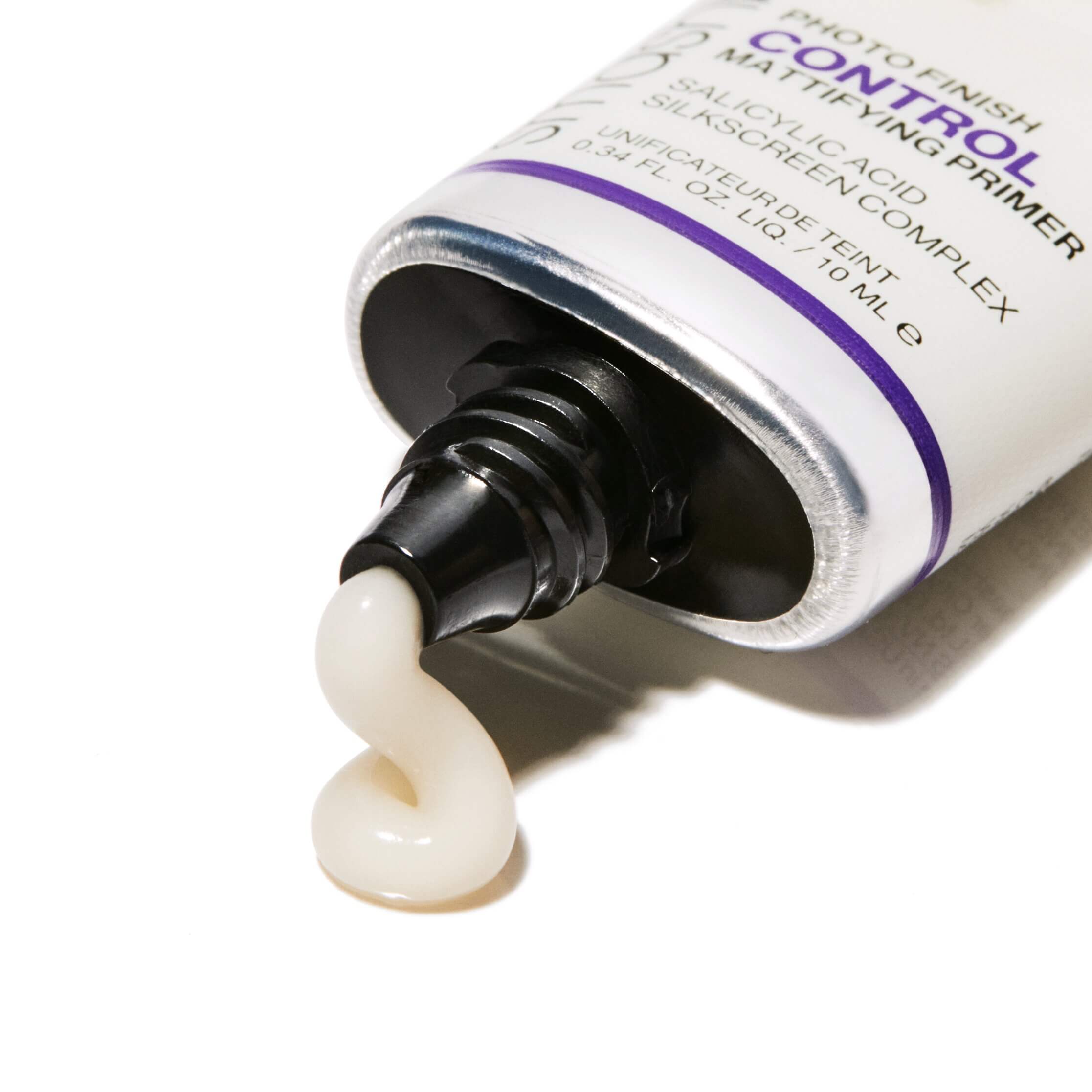 Protected skin and perfect makeup? With the new Photo Finish Silkscreen Primers, which not only help makeup to stay intact all day but also actively protect the skin, it is possible to have both. An infusion of the innovative Silkscreen Complex – consisting of a mix of active ingredients, antioxidants, hyaluronic acid, probiotic extract, vitamins, and algae – the new primer line creates a breathable and light barrier that perfects the skin, smoothing and fortifying it, as well as protecting it from pollution, blue light, and external agents.
The Photo Finish Silkscreen Primers are:
– Photo Finish Correct Anti-Redness Primer, containing soothing hyaluronic acid and algae extract, rose extract, and fungus that reduces the appearance of skin irritations, is a Green toned primer that immediately reduces redness.
– Photo Finish Primerizer+ Hydrating Prime, which contains triple hyaluronic acid and niacinamide, revitalizes the skin giving it a bright and plumped look, making the skin immediately more radiant.
– Photo Finish Illuminate Glow Primer, containing hyaluronic acid, Vitamin C, and Passion Fruit that helps to strengthen the skin barrier, has a thin pearly texture that helps to illuminate and standardize the complexion.
Photo Finish Control Mattifying Primer, the name says, thanks to the action of hamamelis, salicylic acid, and zinc, helps to control the production of sebum and remain opaque throughout the day, without drying it.
January Beauty News
Ghd: The New Ghd Curve Thin Wand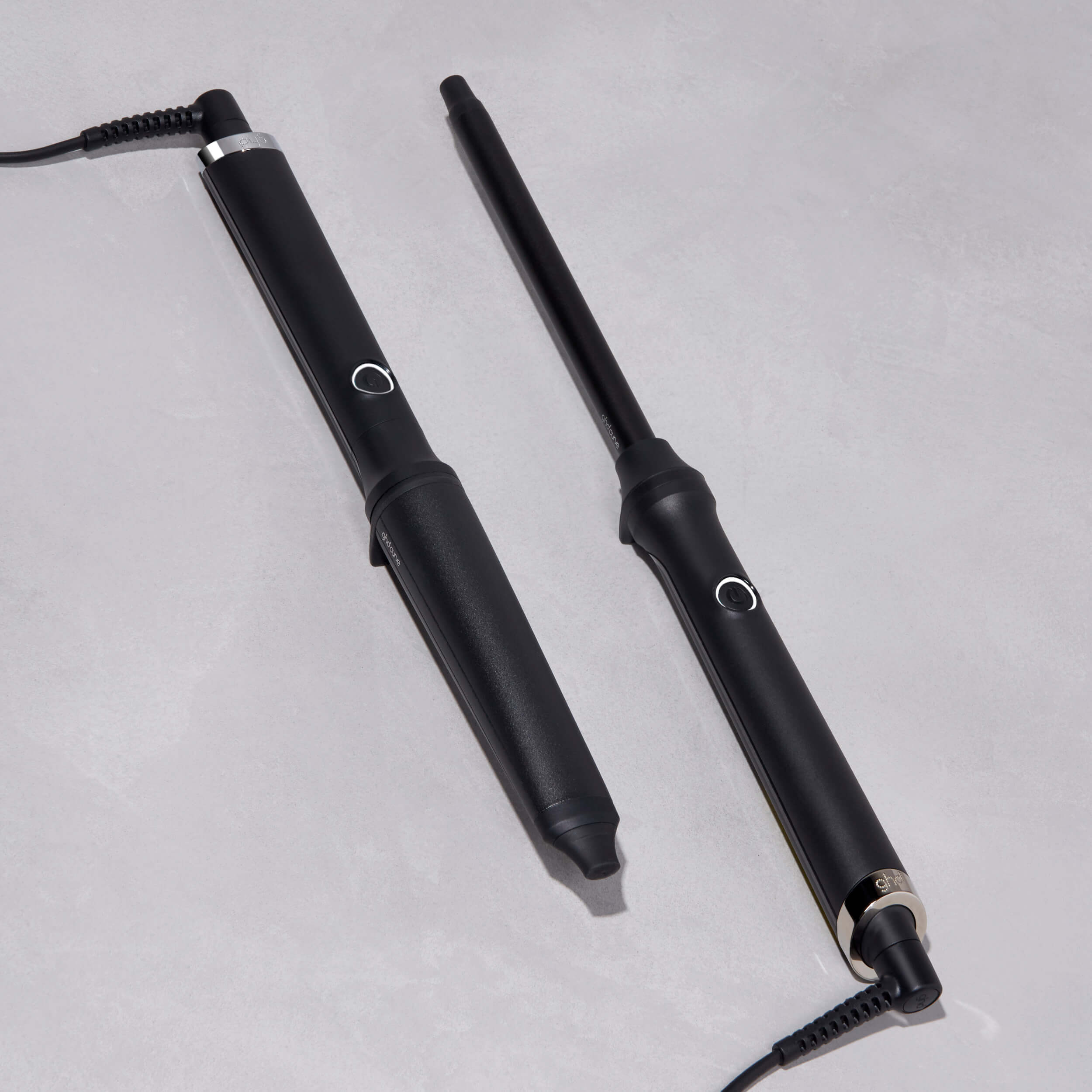 Here comes the new plate for curls signed Ghd! Characterized by an exclusive thin shaft of 14 mm, creates defined and uniform curls – tight curls!
Warm-up time? 3 seconds to 185 °C, for fast styling sessions and durable curls without extreme heat. What more could we wish for?
January Beauty News
Bobbi Brown: The New Collection Of Skin Corrector And Concealer Stick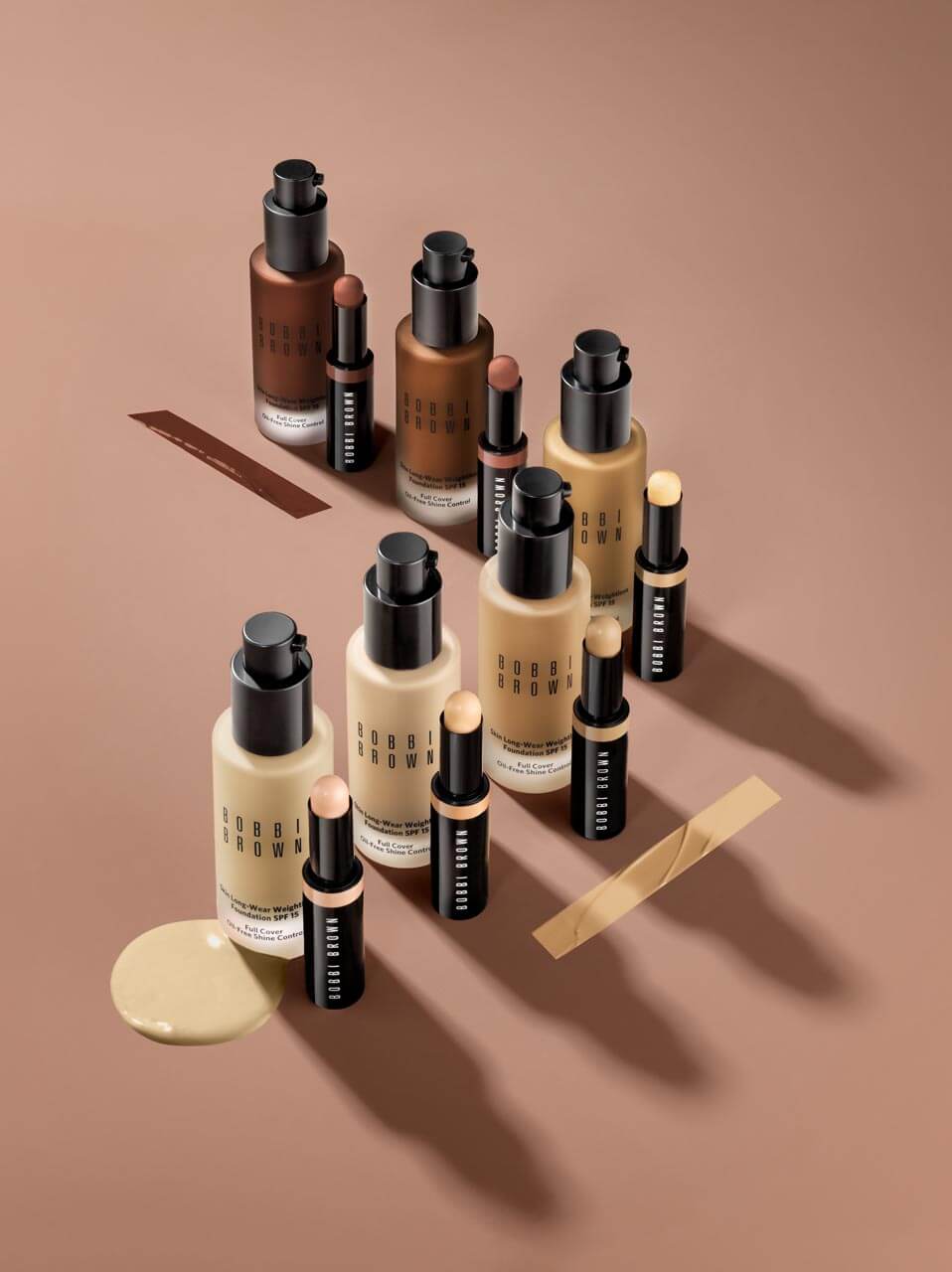 Here are two new things we can't let slip away.
The Skin Corrector Stick, available in 12 Shades, has been developed to neutralize dark circles and dark spots, with a range of shades that offers a skin-true coverage and a formula that blends in contact with the skin without folds and lumps. The slow-setting technology helps create the buttery and creamy texture of the formula making it as light as a feather! The coffee seed extract and the salicornia inside provide long-lasting hydration that plumps and smoothes the skin, making it perfect for the application of foundation.
Like a big brother, the all-over Skin Concealer Stick illuminates and reduces imperfections for a «fresh skin» that lasts all day. A concealer in a stick that's available in 18 shades, with a modular color-true cover.
January Beauty News
Jo Malone London: The New Roses Limited Edition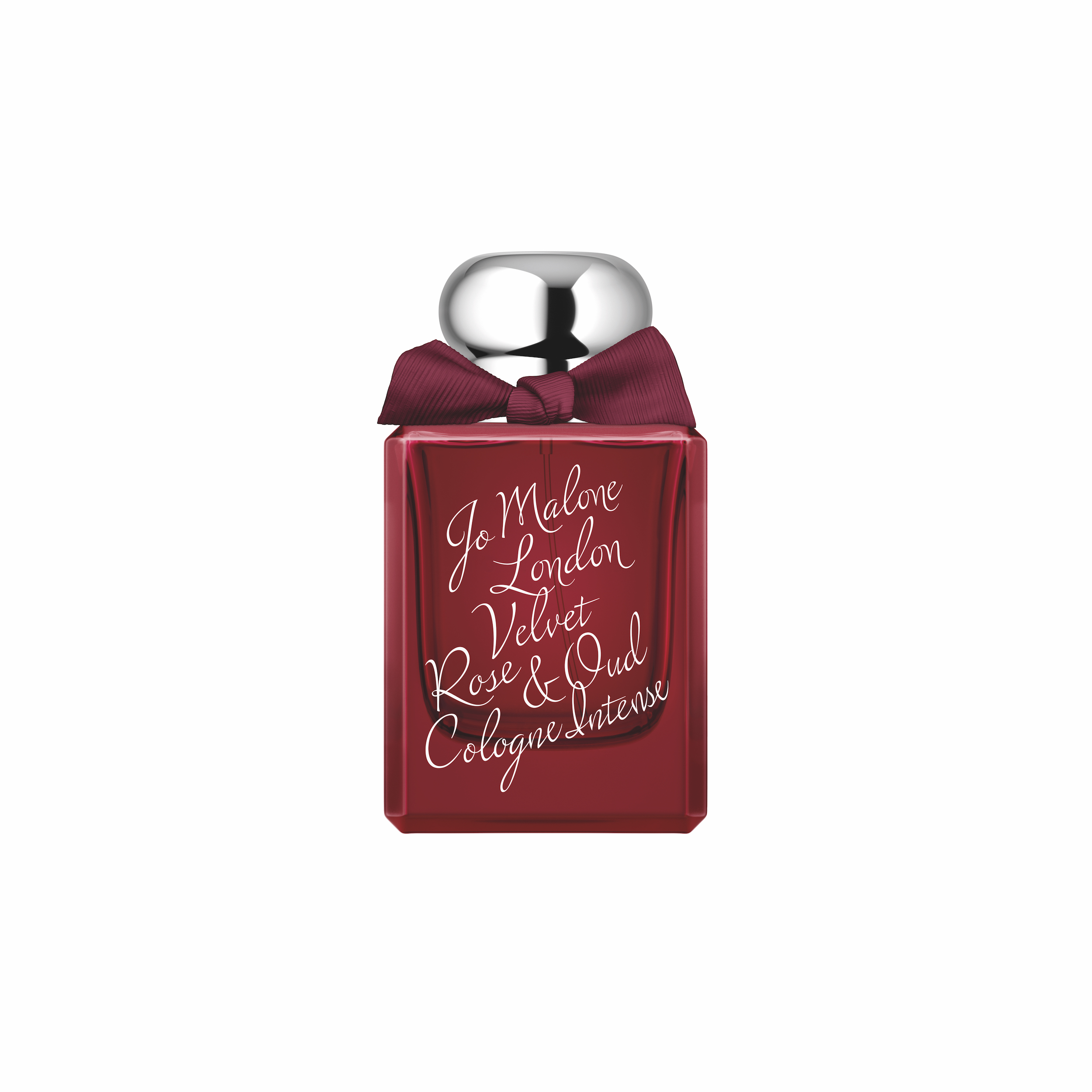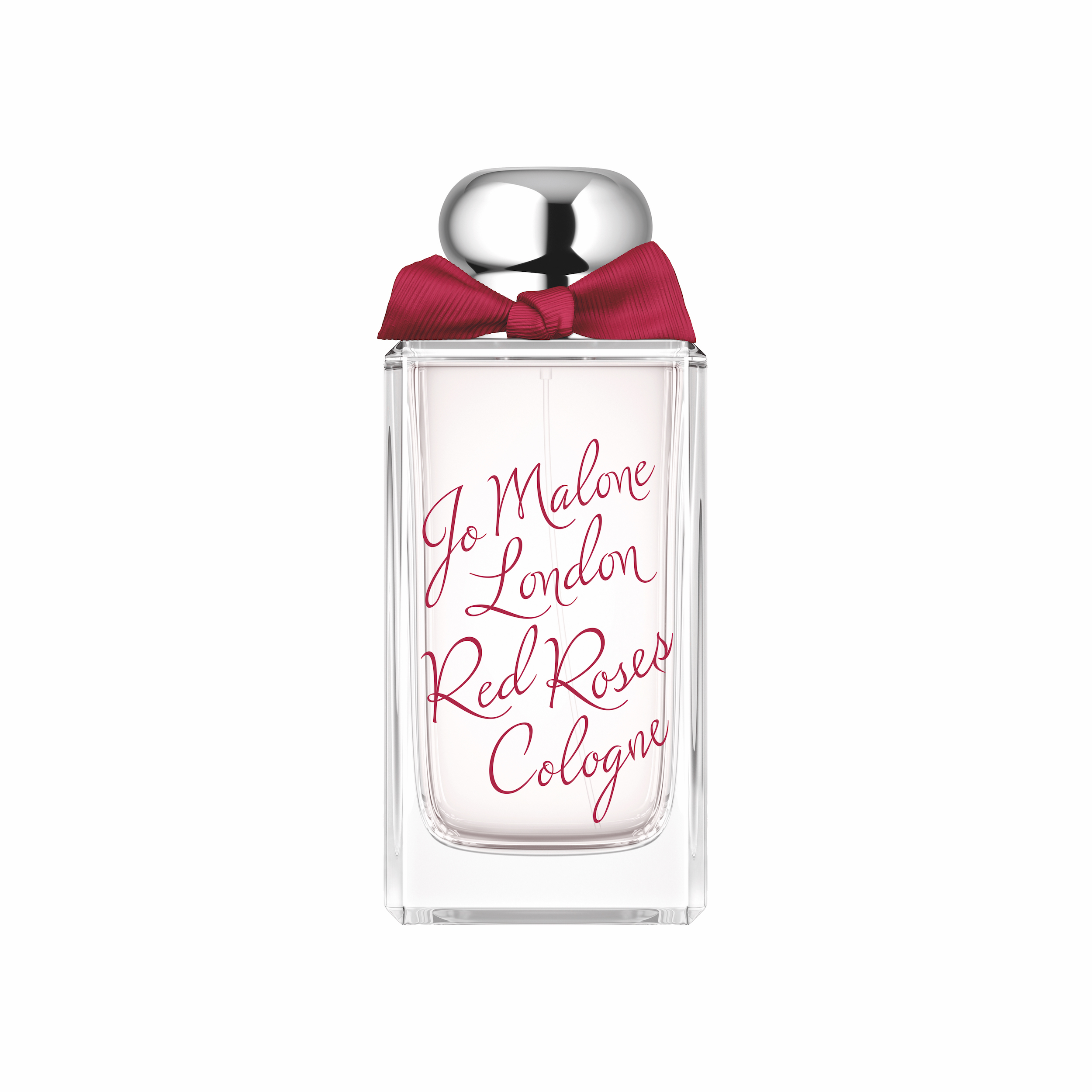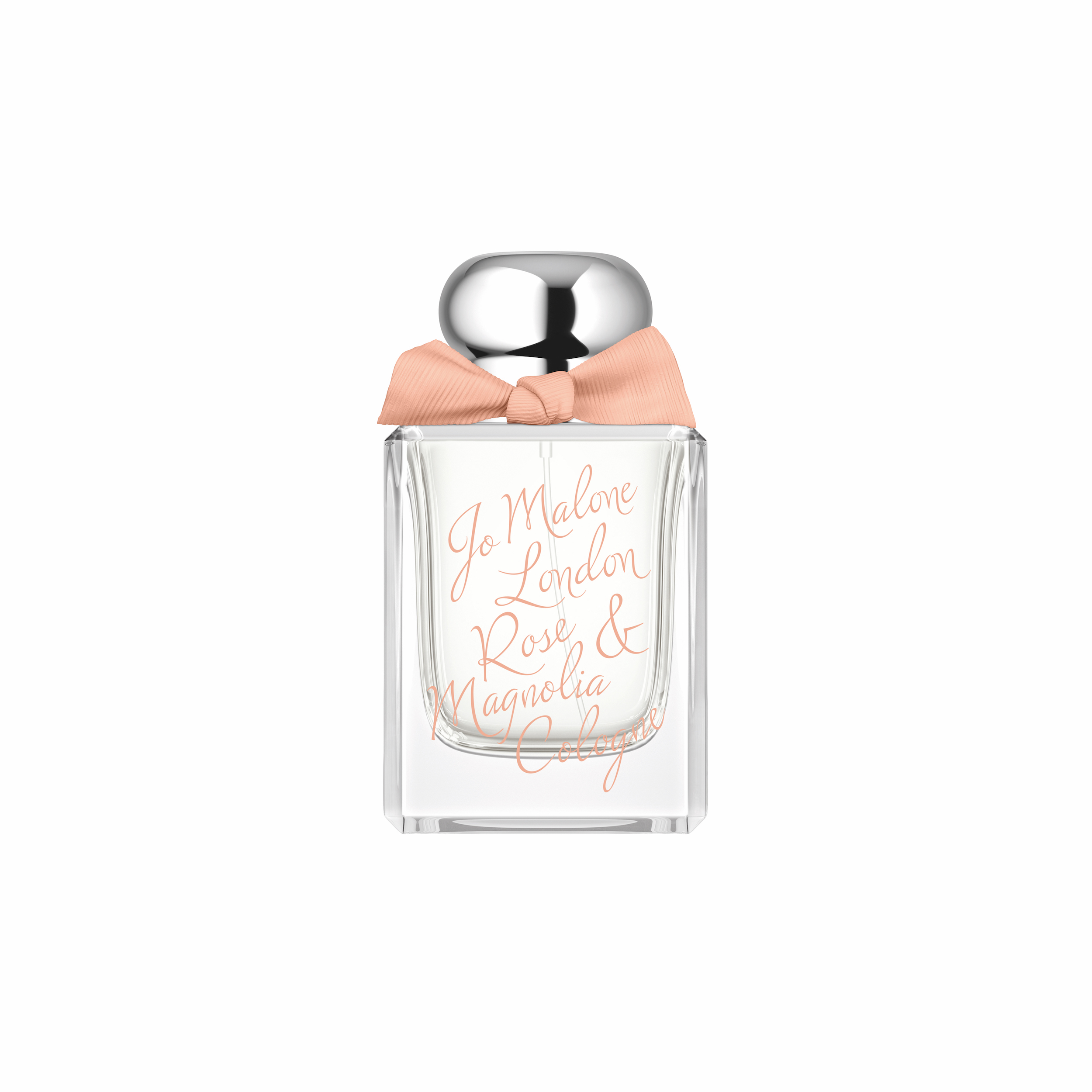 It's the month of the rose! Jo Malone London is also dedicated to this wonderful flower and presents a collection of perfumes that celebrates it.
Four perfumes with special-edition glass bottles:
Red Roses, inspired by a bouquet of seven of the most refined roses in the world, with micronized violet leaves and a sprinkling of lemon that blend with a note of red roses and caramelized honey.
Velvet Rose & Oud, a scent with a decadent touch. The Damask Rose is wrapped in the aura of smoked oud wood, enlivened by cloves and praline.
Rose & Magnolia, a sensual floral fragrance with a mysterious character that emanates Rosa di Maggio, Rosa Damascena, patchouli, and amber.
Rose Blush, where a lively presence of basil, combined with a juicy note of lychee, is wrapped in white musk.
January Beauty News
Aveda: The New Nutriplenish Masks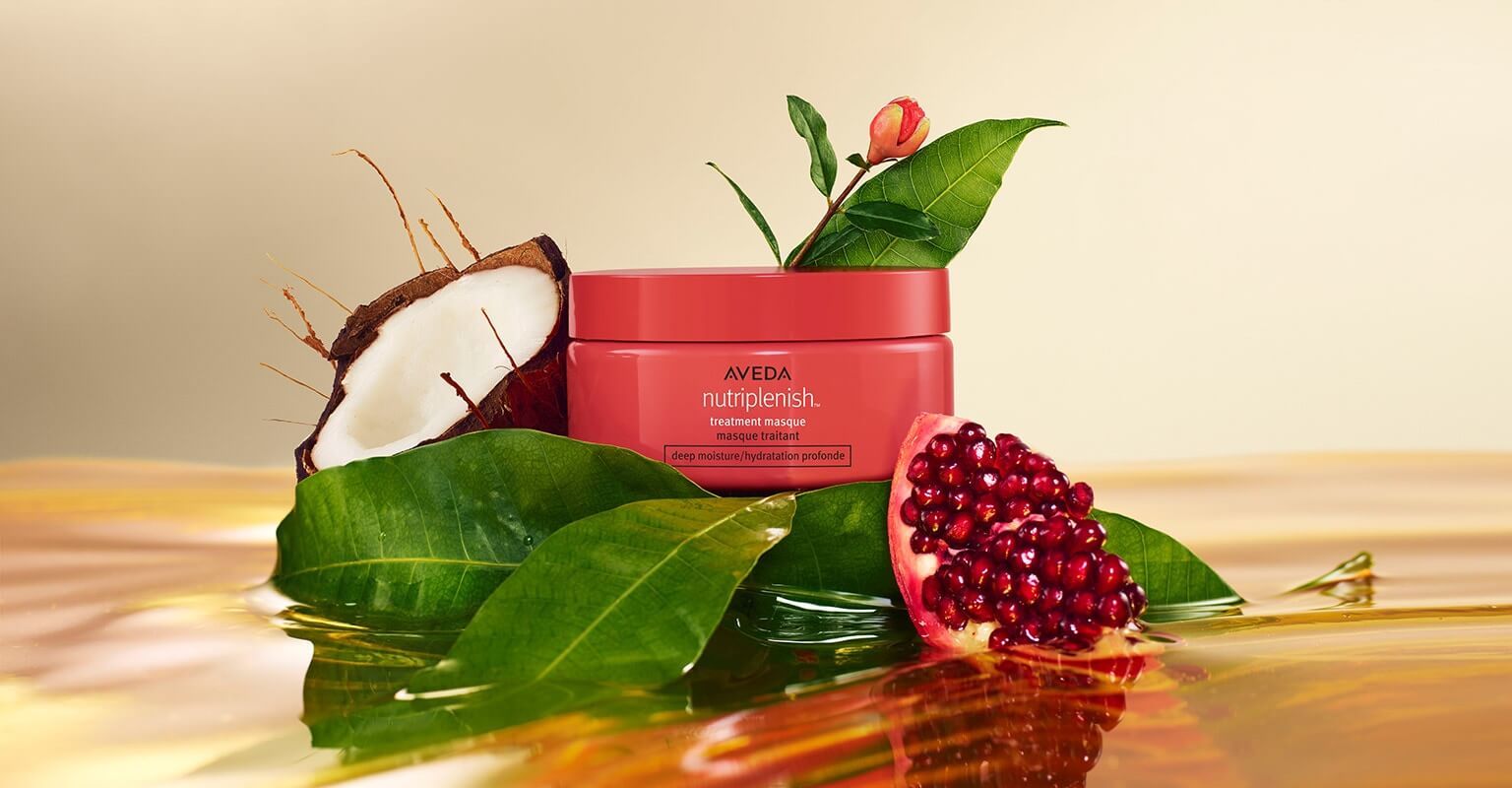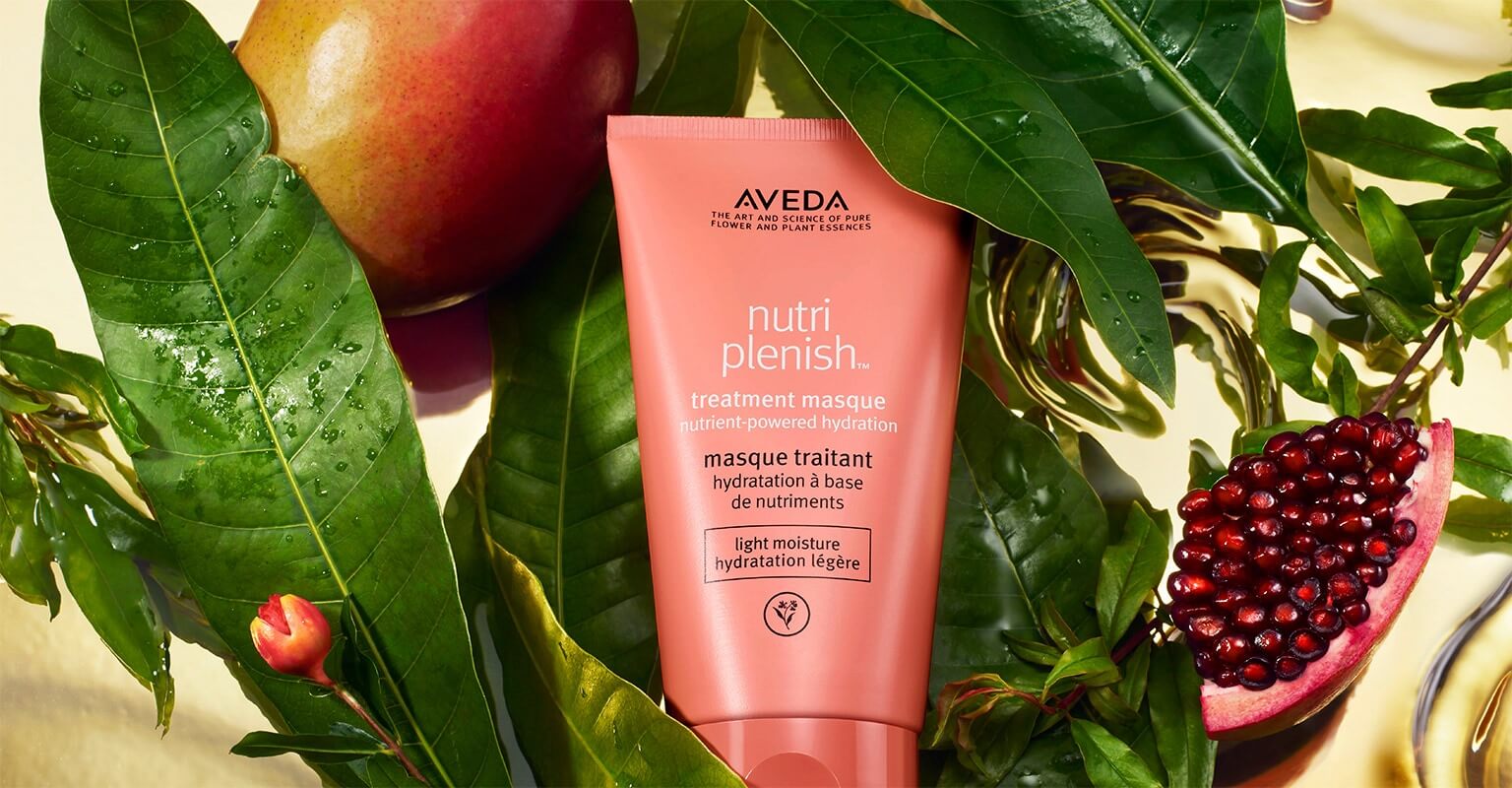 For Aveda, January is Veg-Anuary, a month during which to promote a vegan diet and a more sustainable lifestyle. On the occasion of the brand's first 100% Vegan anniversary and support to the global movement Veganuary Proud to be 100% Vegan, Aveda launches two new products of the Nutriplenish line: the Nutriplenish Masque Light and Deep masks.
Both contain the famous Superfood Complex consisting of Organic Pomegranate Oil, Coconut Oil, and Mango Butter, which helps moisturize the hair. Nutriplenish Masque Light Moisture is formulated at 98% from natural ingredients and returns softness and brightness to all types of hair from fine to medium, while Nutriplenish Masque Deep Moisture returns hydration to even the driest hair and contains 2.5 times more oil and butter than the light mask. In addition to that, the Deep Moisture Masque is ideal for medium to large hair, restoring softness and brightness to all textures.
January Beauty News
Guerlain: The New Rouge G Legendary Reds Collection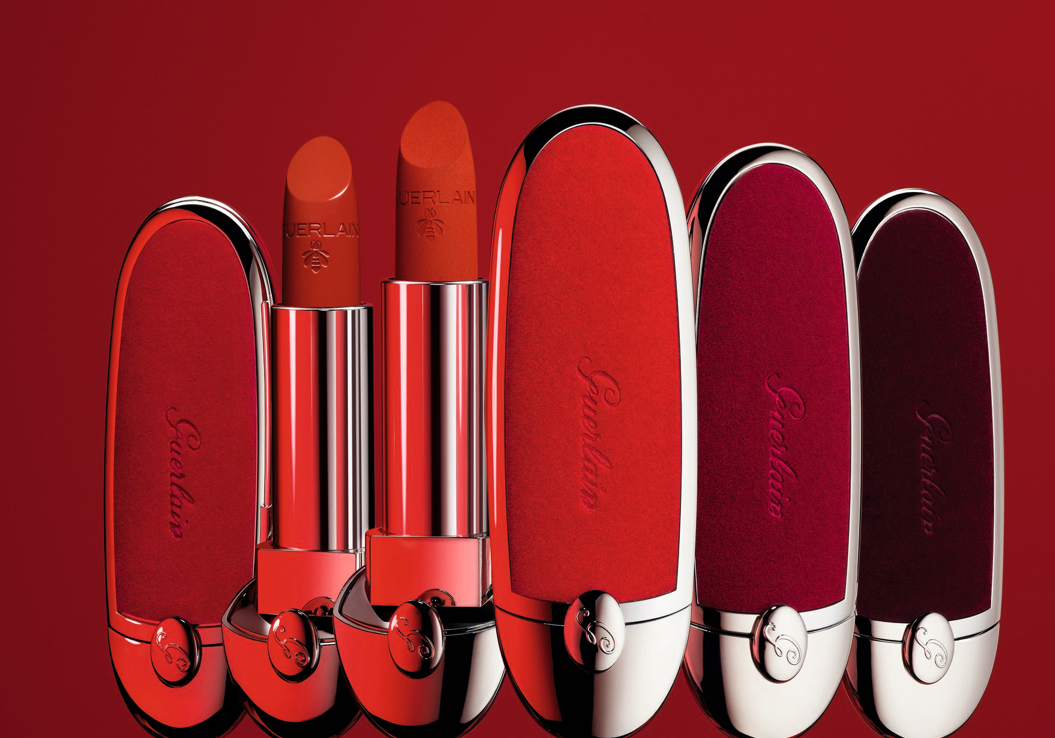 Guerlain celebrates its tradition with 3 iconic red lipsticks from the past, reinterpreted in 2 different finishes, creating 6 legendary shades.
Each red is associated with the year of its creation: 1870 Rouge Impérial is an intense red berry and was used for Guerlain's first stick lipstick, Ne M'oubliez pas. This color almost tending to blue, once much loved by the 19th-century aristocracy. 1925 Roi Des Rouges is an intense and pure red, which revisits the color that Guerlain created for the Twenties, a tribute to the strong femininity that characterized that era. Almost a century later, this red is still the most intense of the collection! Finally, 1830 Rouge Du Tigre was the first-ever lip color, created by Guerlain for Bloom of Rose and its shade is inspired by the technique of Asian lacquering and the red and brown tones that characterize it.
In addition to that, in honor of the Legendary Reds collection, Guerlain wanted to celebrate one of its most iconic covers, designed by Lorenz Bäumer, Red Velvet, now available in three new versions of red, all to be collected: Majestic Ruby, Royal Burgundy, and Luxurious Garnet, personalized with the Guerlain logo engraving.
January Beauty News
Caudalie: The New Cream Premier Cru and The New Premier Cru Collection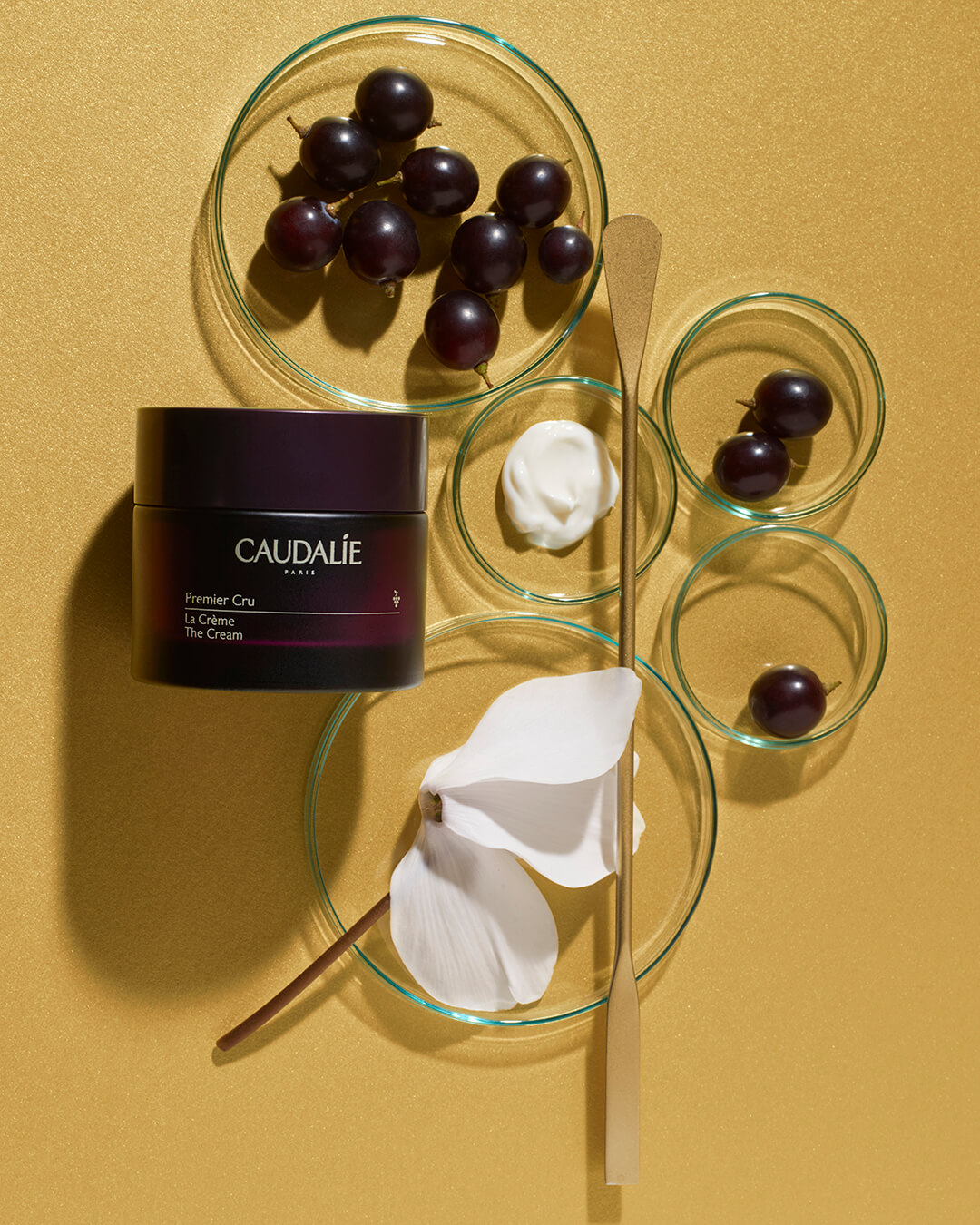 A cream that acts on all 8 indicators of age: from persistent wrinkles and spots, up to loose skin.
Associated with the active ingredients of the new TET8 patent, filed with Harvard Medical School, at the base of which there is the enzyme TET (Ten-Eleven Translocation) that can reverse the process of skin aging, there are:
Hanokiolo enzyme, derived from Magnolia.
Resveratrol of Vine to increase tenfold the action.
Vinifierina, anti-dyscromia.
Polyphenols of the seeds of red grape, antioxidants.
Hyaluronic acid, natural skin plumping.
Tightening sugars to reduce wrinkle depth and length.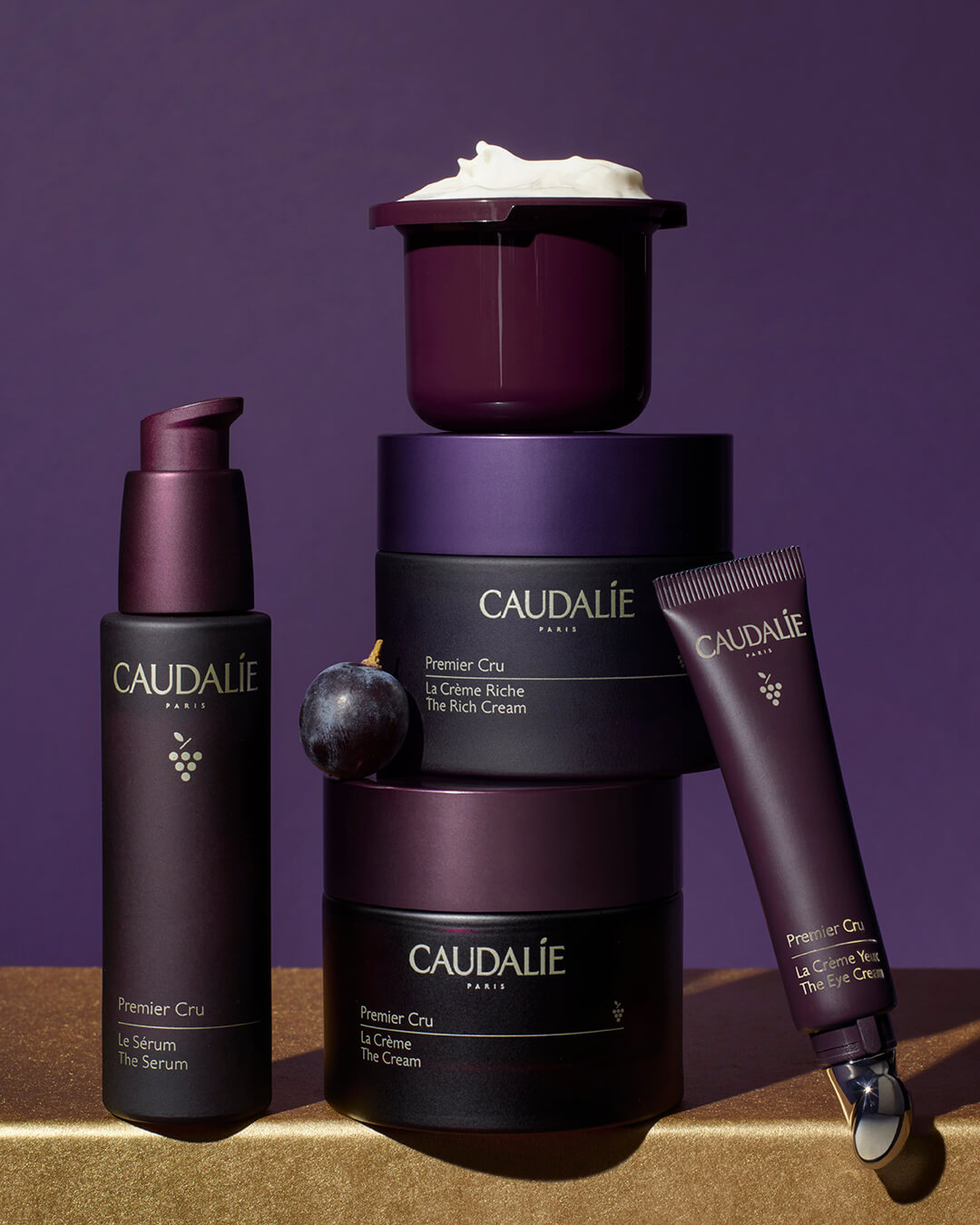 In addition to that, let's not forget the Premier Cru collection, which presents the aforementioned Premier Cru La Crème + Premier Cru La Crème Riche (a version enriched with midi relipidant bio-wax, also suitable for dry and sensitive skin); Premier Cru La Crème Yeux, that contains 10% of highlighting pearls that attenuate the dark circles making the skin brighter and has a massaging tip that decongests, smoothes and reduces swelling! The grand finale: Premier Cru Serum, which contains Niacinamide, Tensor Sugars, and Hyaluronic Acid 3.5 times more concentrated than cream and is inspired by Korean skincare routines.
January Beauty News
Fenty Beauty: The New Gloss Bomb Heat Lemon Lava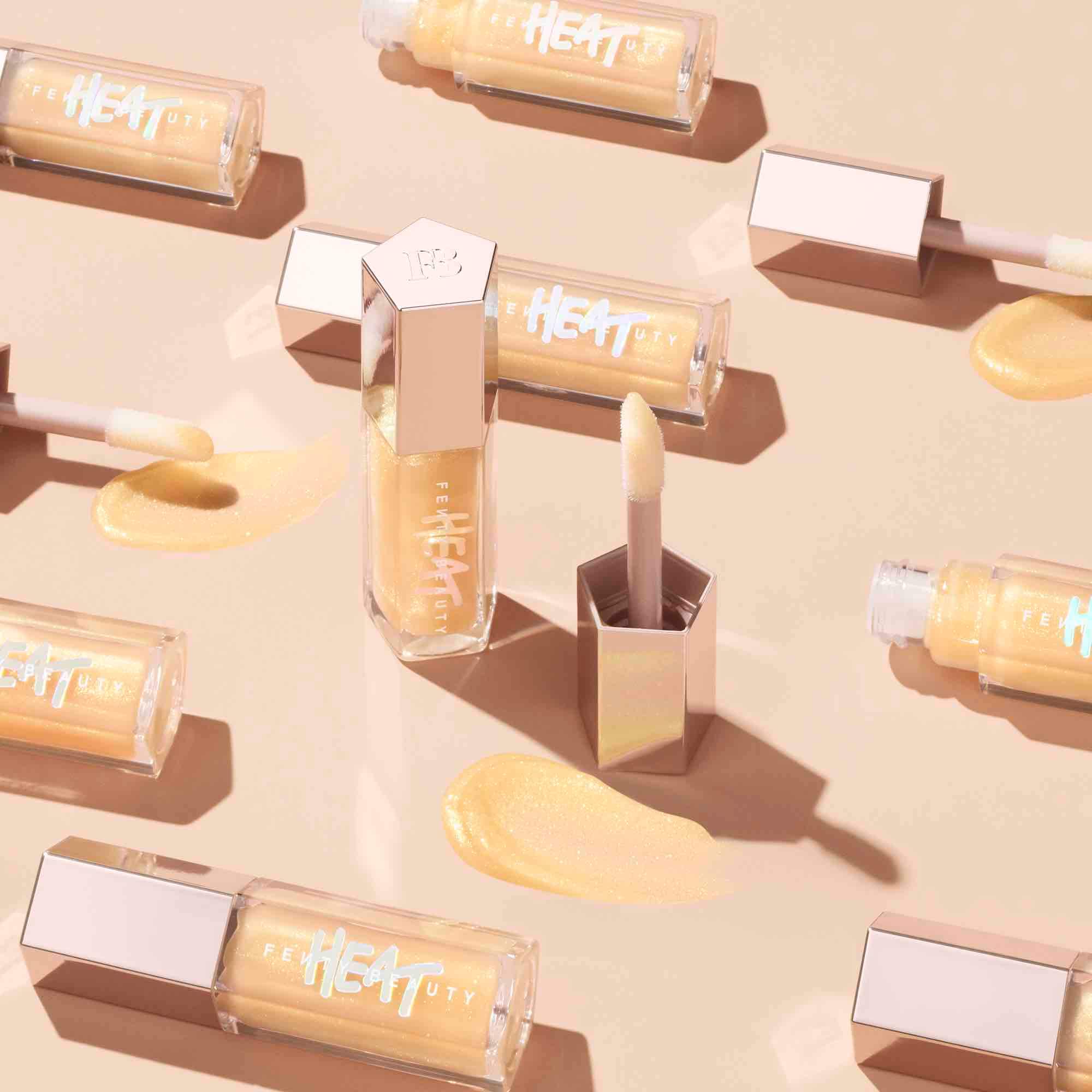 Beware, because Fenty Beauty has launched a new shade of the iconic (and it should be said, inimitable) Gloss Bomb!
The New Gloss Bomb Heat in Lemon Lava is a transparent gloss with a glass effect with golden reflections that, in addition to the extreme shine, also leaves a slight tingling on the lips. The scent? Vanilla and peach. Thanks to the Plump Job Complex – which contains a mix of ingredients, including ginger root oil and capsicum extract – the lips are plumped and the shea butter moisturizes them.