January Beauty News
Chanel: The New Collection of Métiers d'Art 2020/21, The New Fragrance Le Lion and The New Rouge Lipstick Allure Velvet Le Lion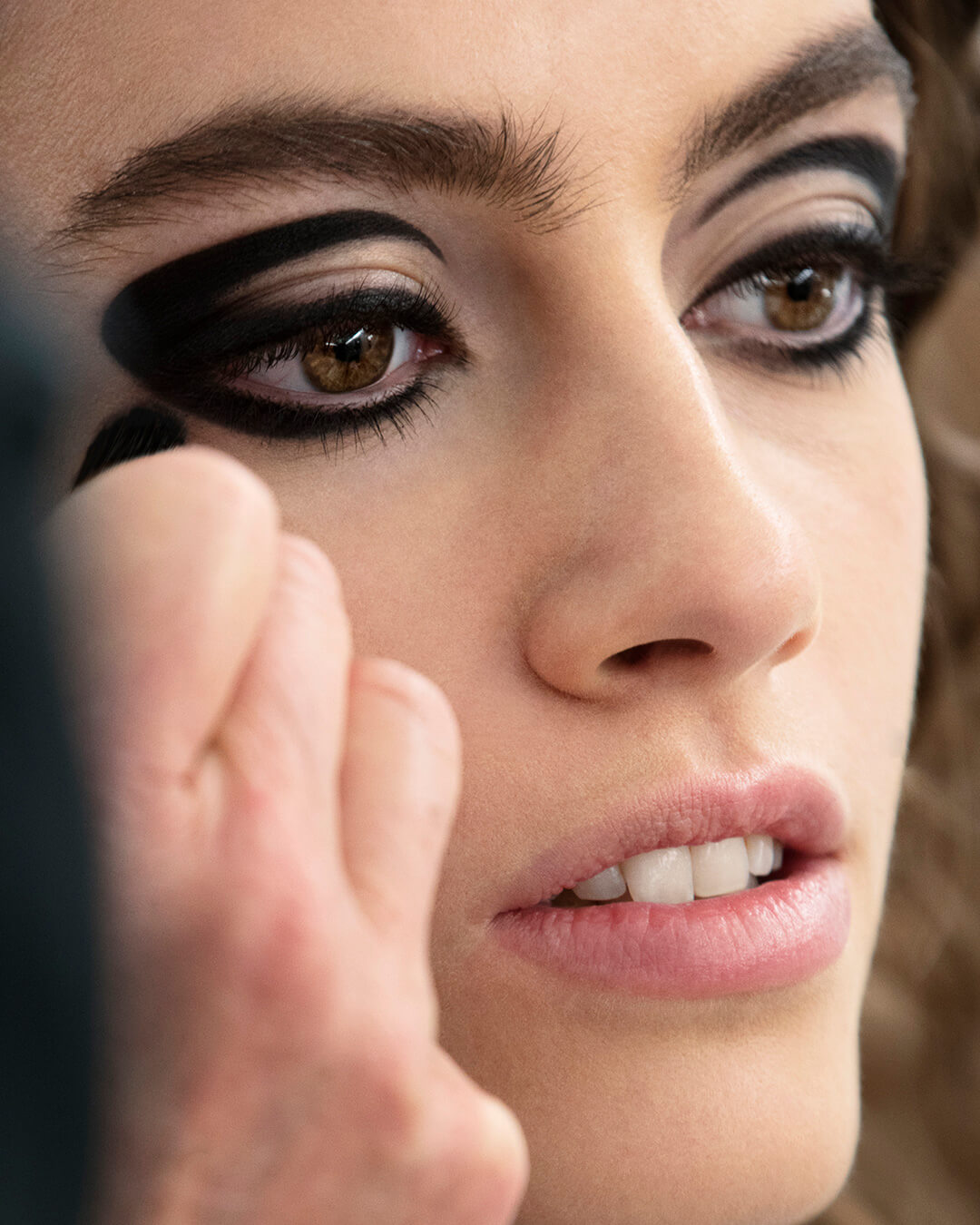 Chanel presents the new Métiers d'art Collection 2020/21, a ready-to-wear collection that embodies the Renaissance spirit by paying tribute to all the strong women who guard and manage their power – through a graphic make-up that emphasizes the eyes and an evanescent skin -, the savoir-faire of French fashion, and the constant dialogue between the House and its artisans.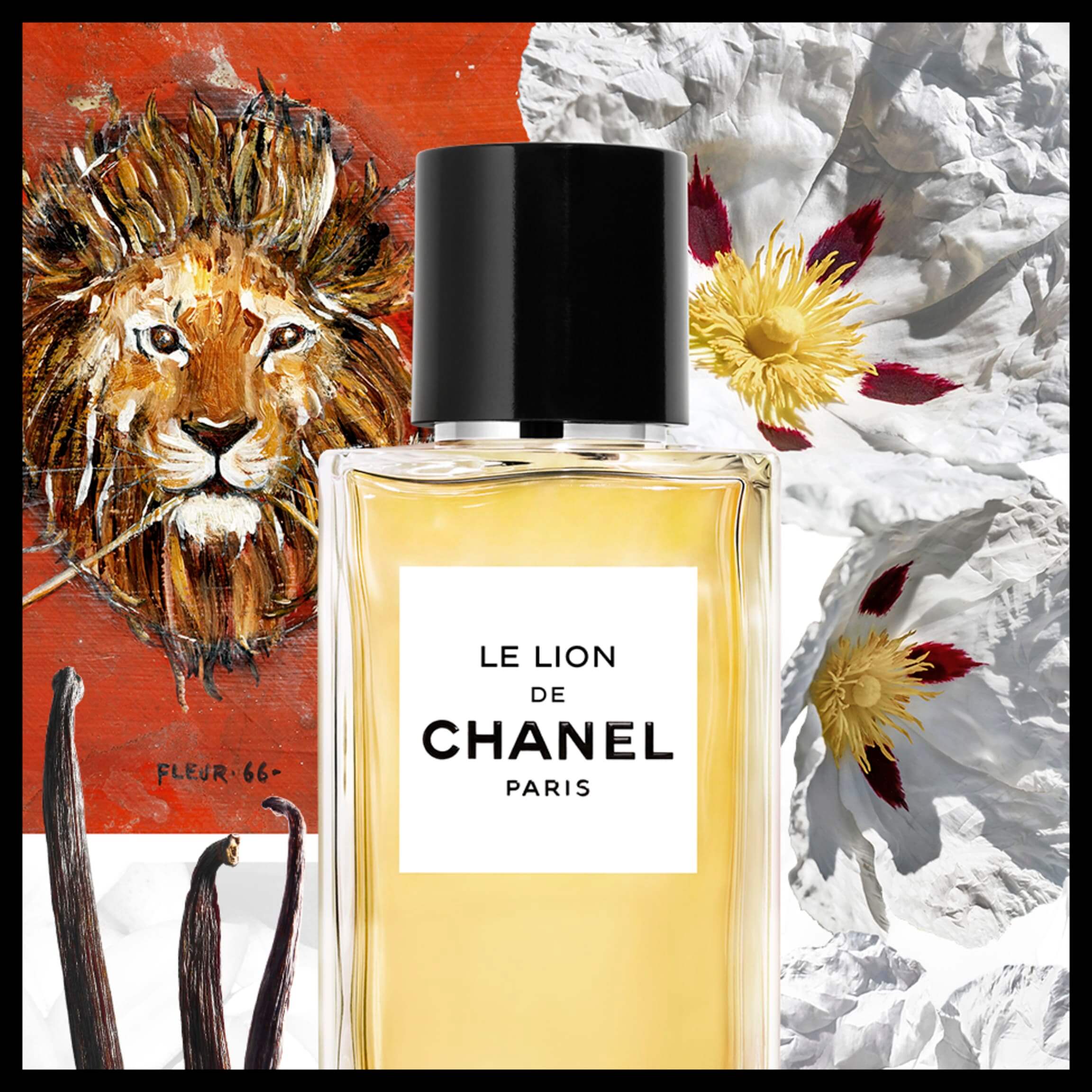 The news is not over: the fragrance Le Lion is a hymn to the lion, a recurring figure in the life of Coco Chanel, which inspired Olivier Polge, who was interested in it as an emblem of the Maison and who dedicated this new creation to the house's vision of this animal, an indomitable and majestic symbol of Gabrielle Chanel.
Oriental perfumes represent that persistence of refined intensity, made soberer by a sweet and warm signature: a sophisticated fragrance just like a lion that does not need to roar to impose itself.
In the top notes, what stands out immediately is sparkling citrus – lemon and bergamot – saving space in the heart of the composition to the cistus labdanum and the vanilla leather of Madagascar that intertwine and blend in a deep trail that remains on the skin for a long time.
Finally, the sandalwood, sensual and creamy, tempers primitive patchouli with wild vegetality.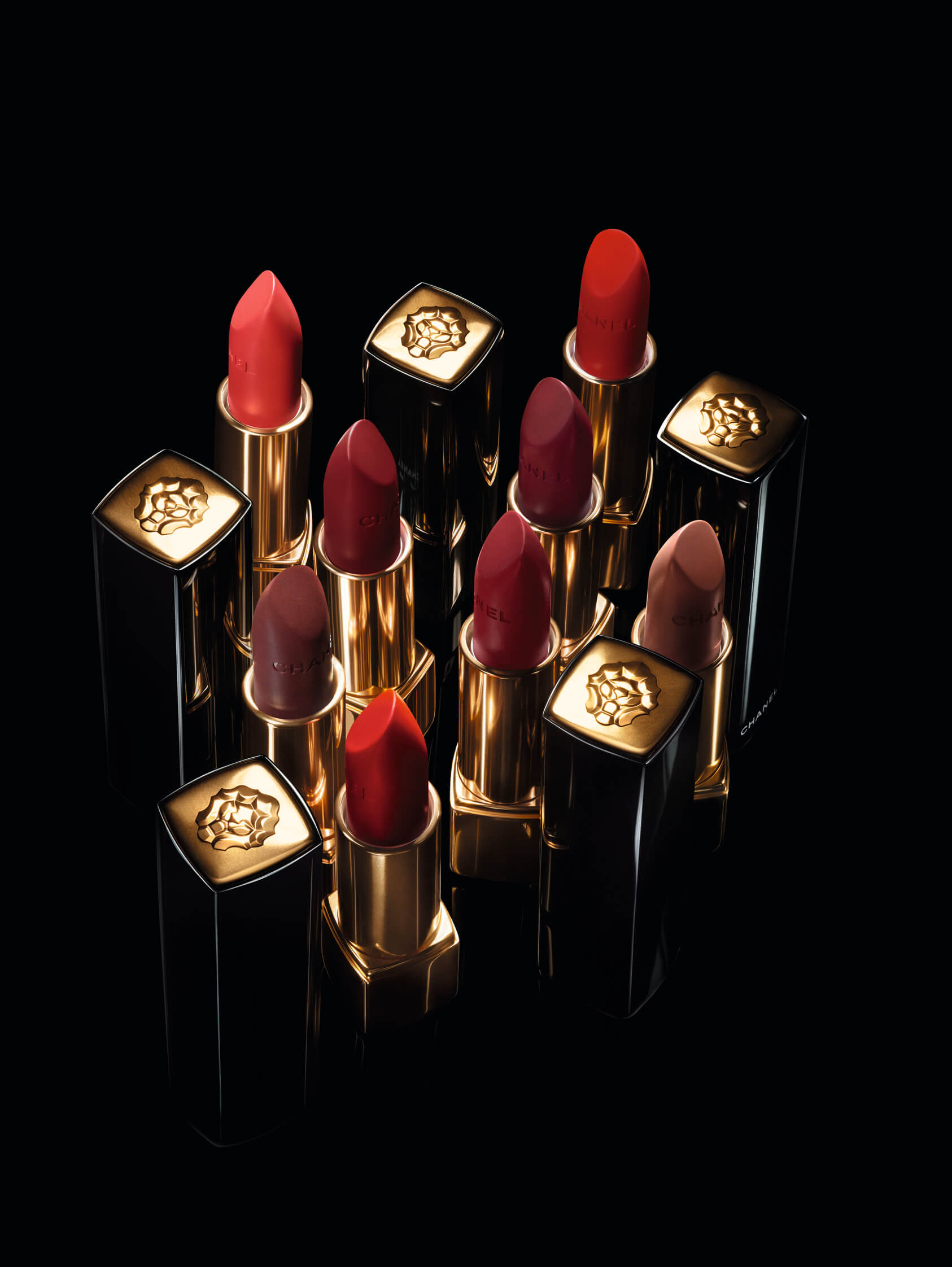 The lion conquers the iconic Rouge Allure Velvet lipstick of the Maison, as well, which, for this limited edition, has the printed silhouette of the lion on its golden cap. The Rouge Allure Velvet Le Lion De Chanel is available in 8 shades of intense colors and a bright matt finish ranging from red, orange, and beige, each inspired by a trait of the feline character: passion, audacity, instinct.
January Beauty News
Fenty: The New Gloss Bomb Cream and The New Pro Filt'r Soft Matte Powder Foundation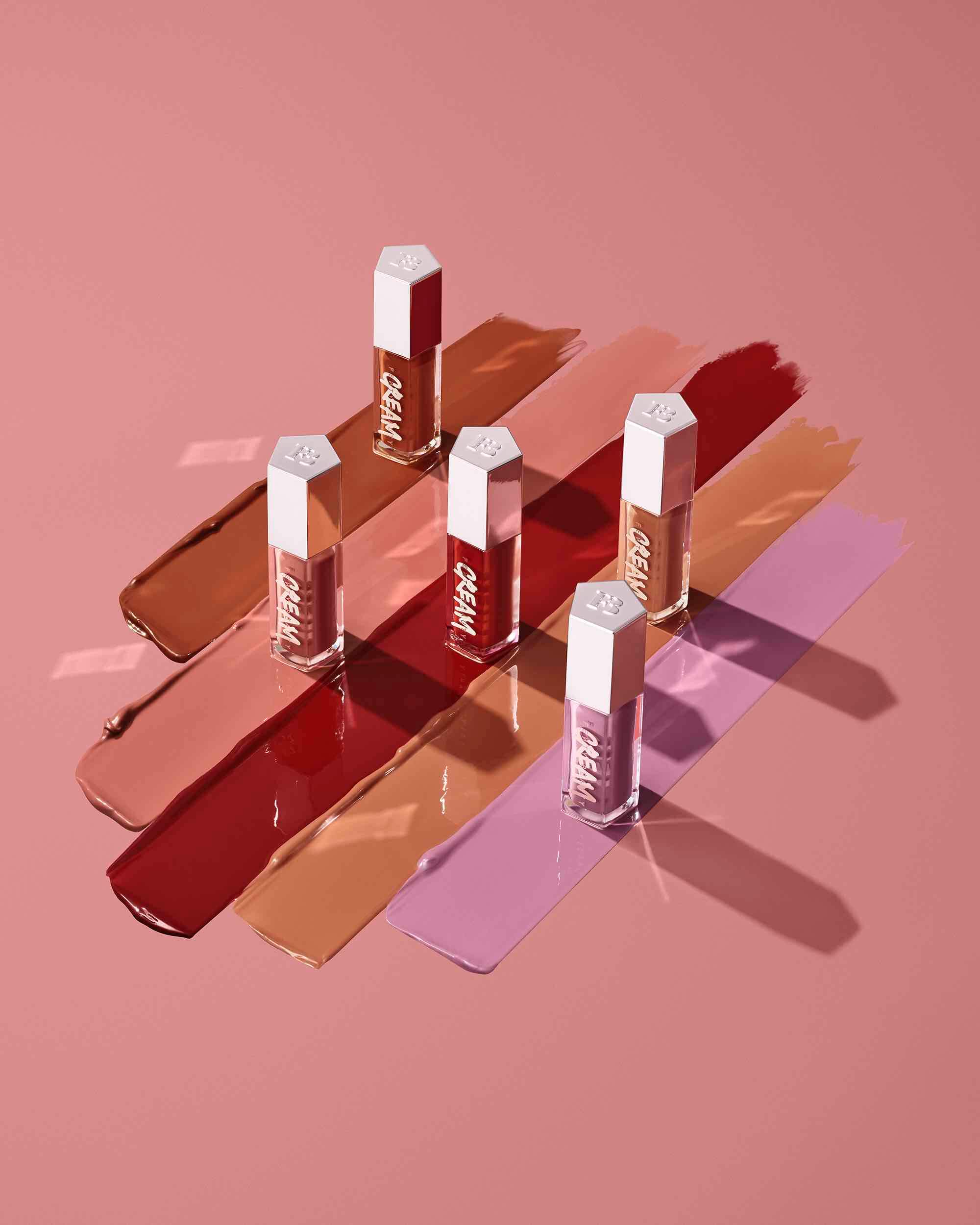 Fenty Beauty presents the new Gloss Bomb Cream Color Drip Lip Cream, five pure and creamy glosses without shimmer effect inspired by the iconic Gloss Bomb Universal Lip Luminizer. Available in the colors Fenty Glow, Honey Waffles, Cookie Jar, Mauve Wive$, and Fruit Snackz, personally selected by Rihanna to adapt to all skin tones, these glosses of intense and shiny colors will make your lips look immediately fuller and voluminous from the first application, while vitamin A takes care of the lips.
Thanks to their super-bright non-sticky formula, they are perfect to use either alone or as a top-coat over your lipstick to intensify its effect.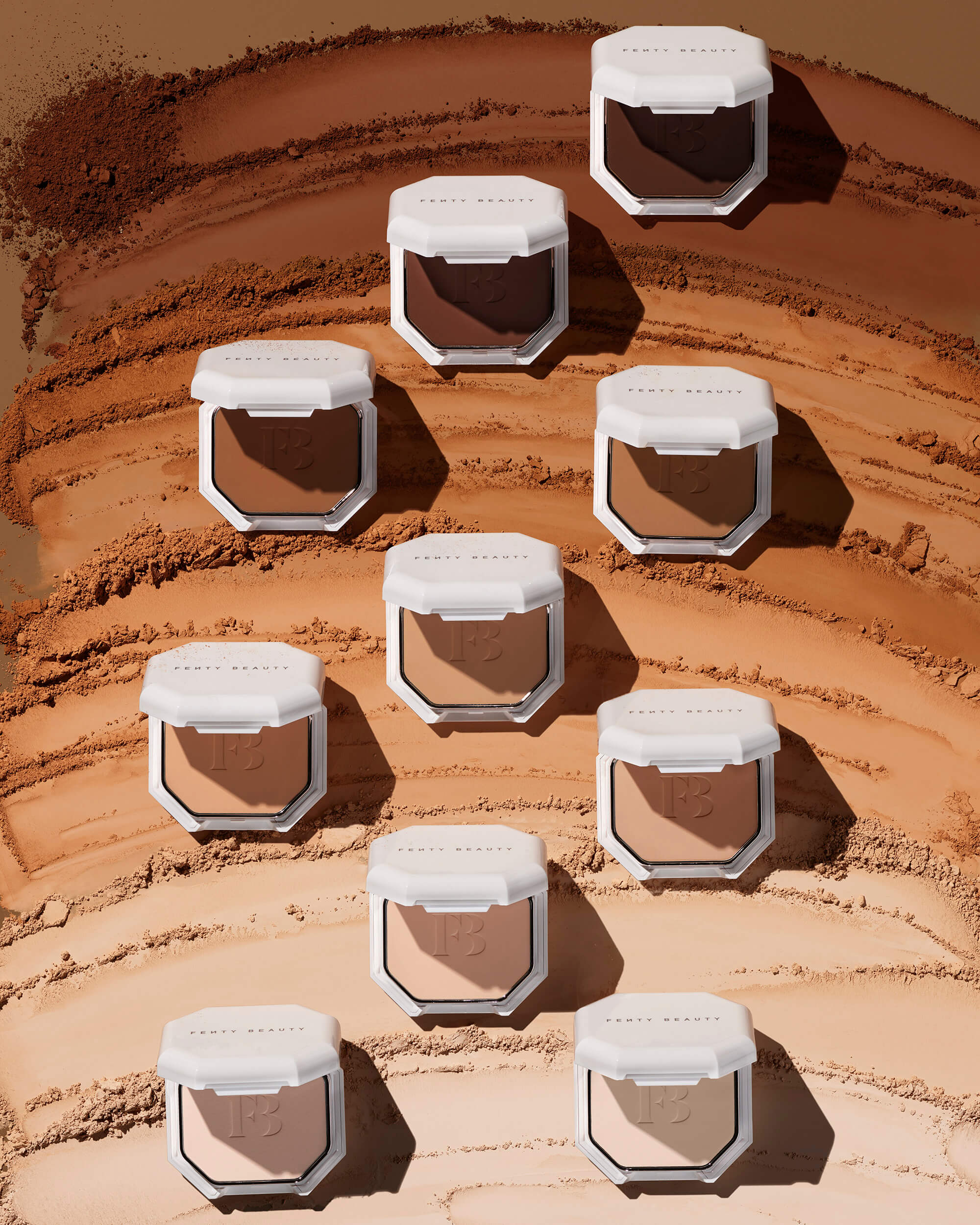 Still not able to find the perfect foundation powder? Rihanna has created what you need! The new Pro Filt'r Soft Matte Powder Foundation is the latest creation at Fenty: its light and long-lasting formulation, which offers a flexible coverage from light to full with a matte finishKey + the formula resistant to sweat and moisture that melts with the skin without drying or clogging the pores, makes this new foundation suitable for both who's looking for a natural effect and a "no-makeup" look, and for who's in search of a stronger makeup. Available in the same 50 Shades as Pro Filt'r (if you already know your pitch, the game is done), Pro Filt'r Soft Matte Powder Foundation can be applied alone or over the liquid foundation Pro Filt'r for greater coverage.
Besides, the compact and elegant packaging allows you to always take it with you!
Are you ready to go shopping?
January Beauty News
Aveda becomes 100% Vegan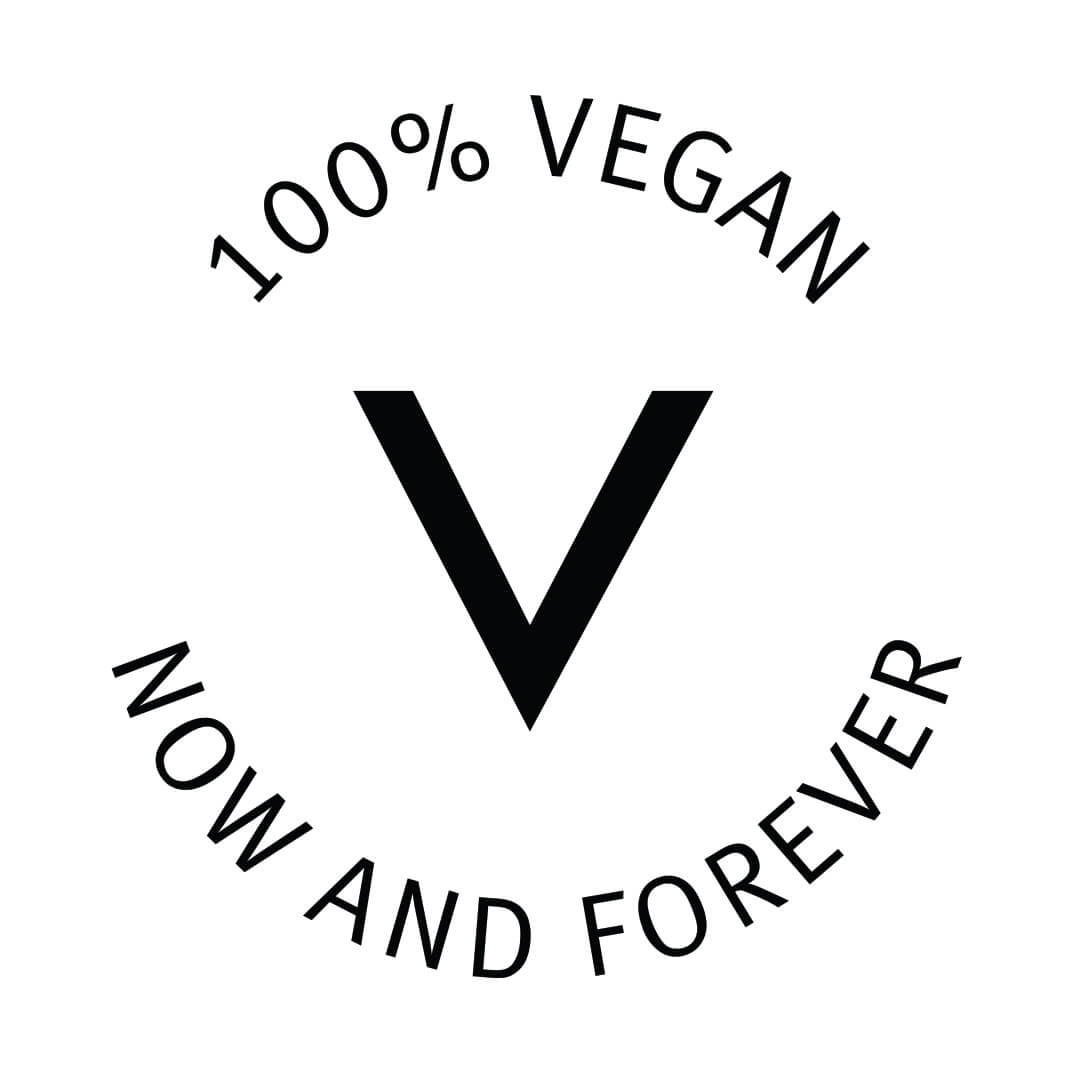 From January 2021 Aveda becomes 100% vegan!
The brand has taken a very important step in the journey towards sustainability: all its haicare, haircolor, bodycare, make up products and aromas will no longer contain animal-derived ingredients, thus reducing the demand for animal ingredients that can help save animals, reduce the exploitation of natural resources and protect our planet from excess of CO2 emissions.
Aveda has always been cruelty-free and largely vegan except for some products that contained honey, beeswax, and ingredients derived from beeswax. Today, after a three-year process and a lot of hard work, all the products available on Aveda.it, in the partner salons of Aveda and in all the affiliated stores are totally vegan, coming in formulas without compromises but with respect for animals.
January Beauty News
Astra Make-Up: The New Universal Foundation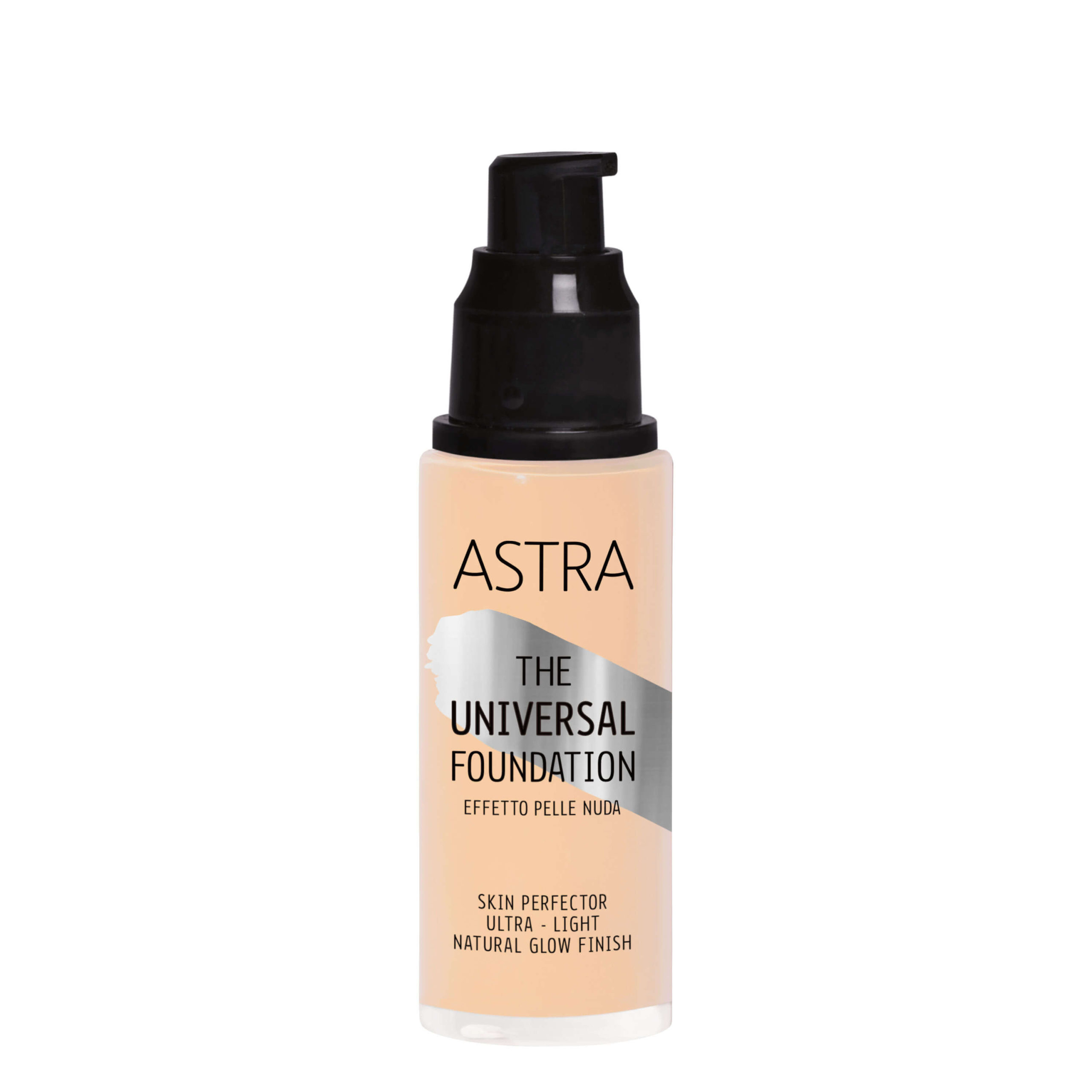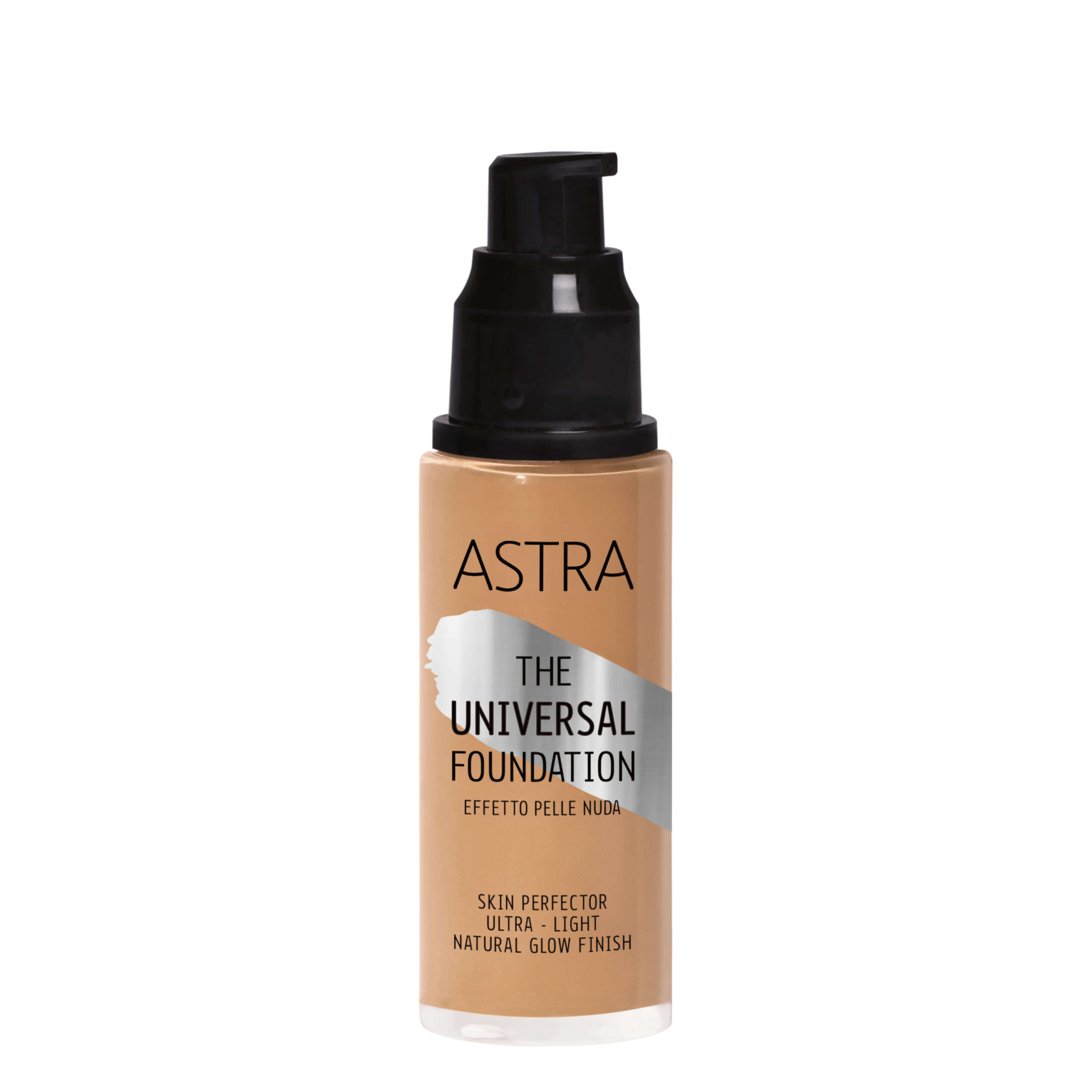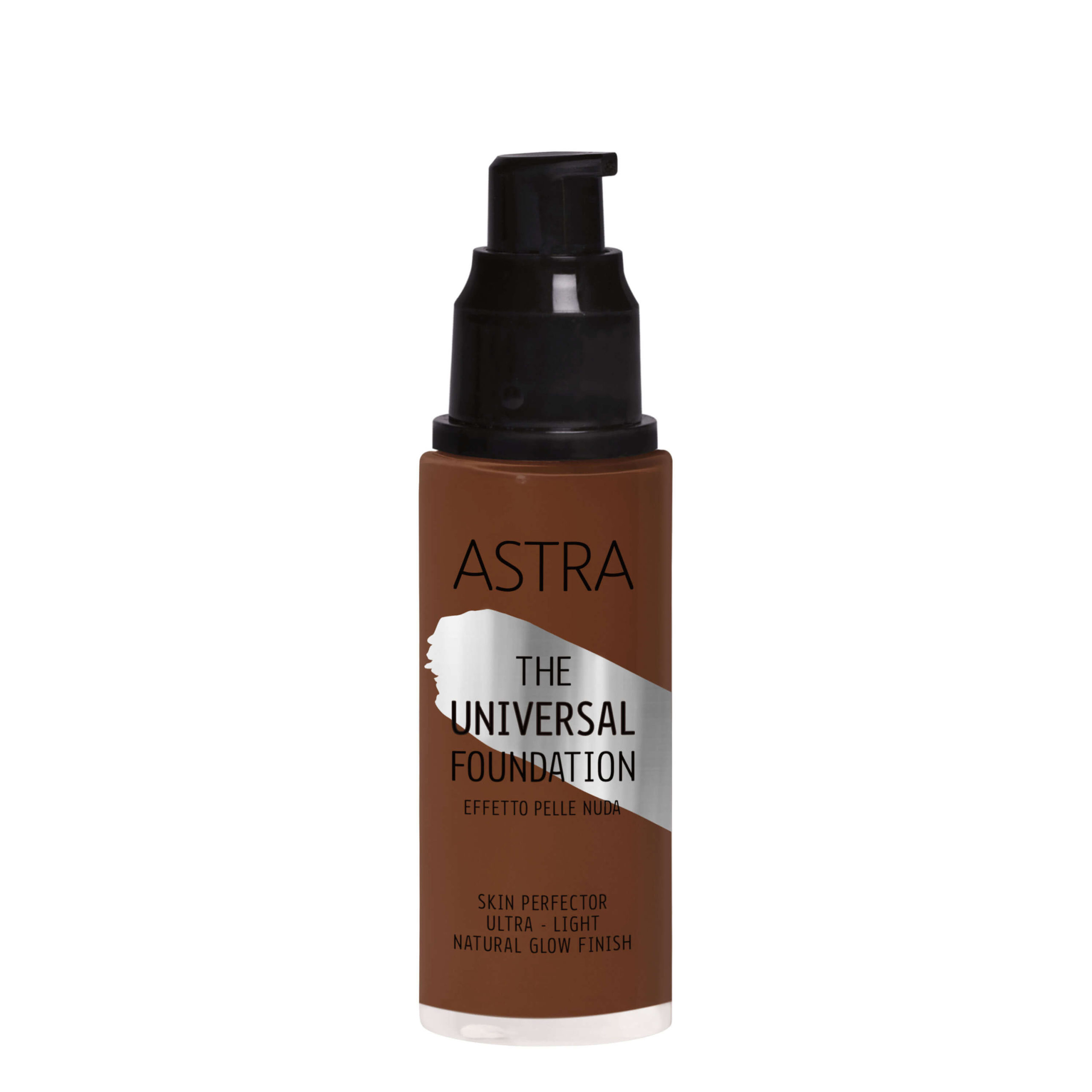 Astra Make-Up has created the new universal foundation: 20 shades that adapt to every type of skin and every need, for a future without distinctions and that exalts diversity. Modular coverage and nude skin effect: these are the keywords that describe The Universal Foundation that, thanks to its light texture, creates a thin and highly nuanced film on the skin.
The ingredients of the formula are divided into a mixture of vegetable oils for a real boost of hydration, mineral powders that give brightness and increase the smoothness of the texture, and softening thin films that guarantee a long life without being aggressive on the skin.
Not only that: the latest innovation is presented by the Oxygen Complex, a complex that oxygenates the skin, promotes cell regeneration to allow the skin to breathe even in the most extreme situations.
Astra Make-Up has always been committed to reducing the environmental impact and, as a testimony to this, has decided to create a new glass packaging that does not release chemicals, allows to preserve the quality of the product, and promotes the recycling of materials.
January Beauty News
Bumble and Bumble: Bb.Bond-Building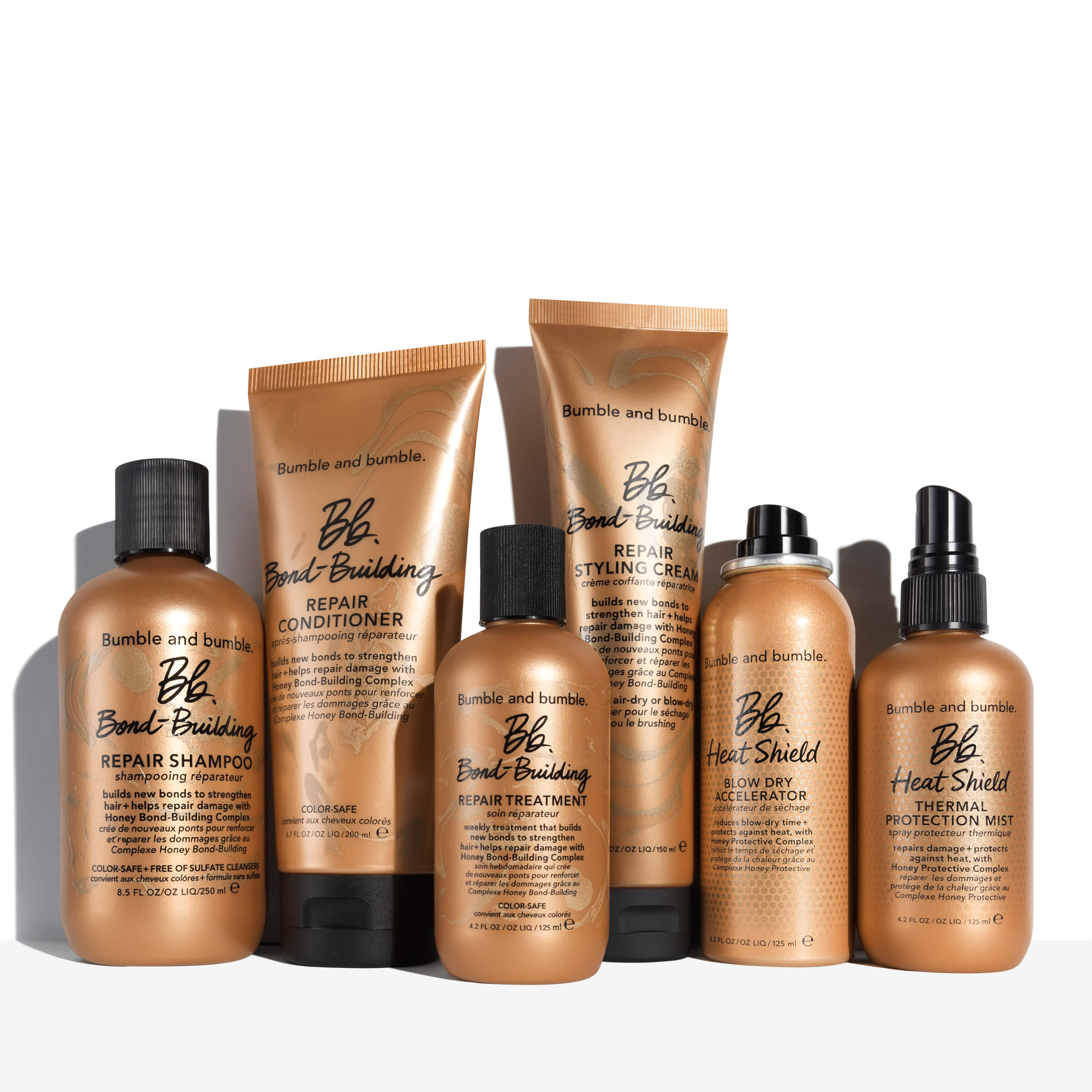 Bumble and Bumble presents the extension of the Bb.Bond-Building line, which, thanks to the Millefiori Honey and the accelerating effect of the Fermented Honey treatment, which improves the elasticity of the hair to prevent breakage and Bond-Technology Building, repairs hair from damage caused by heat sources, chemical and physical agents and is the ultimate promise in terms of hair repair.
The line consists of: Bb.Bond-Building Repair Shampoo,
a repair shampoo to be used daily to strengthen the hair giving it shine and elasticity, also ideal for colored hair (and it is also free of sulfate detergents), Bb.Bond-Building Repair Conditioner, which builds new bonds to strengthen the strands and protect them from future damage, and Bb.Bond-Building Repair Treatment, a hair reconstruction treatment that deeply penetrates to fortify the hair fiber, smoothing the cuticles and softening the hair. Use it once a week after cleansing: apply from roots to tips, leave on for 5 minutes and then rinse.
January Beauty News
Smashbox, The New Halo Tinted Moisturizer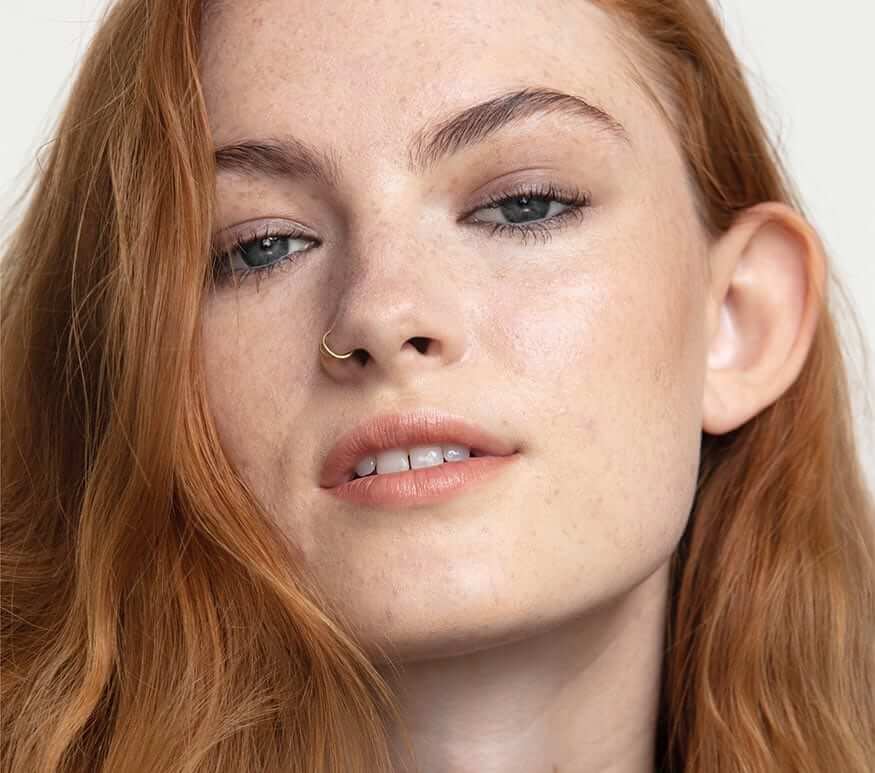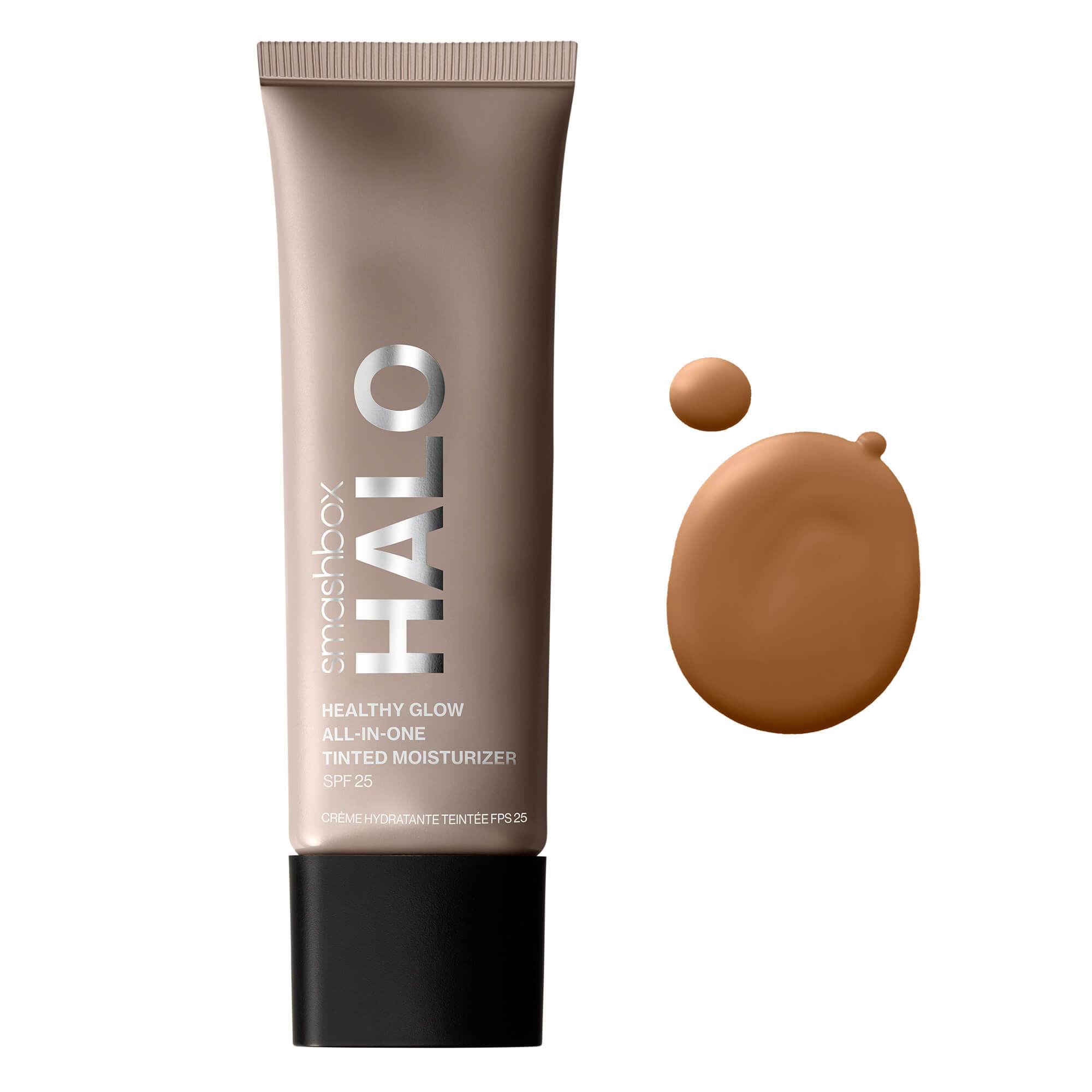 Smashbox launches the new moisturizer infused with primer all-in-one also containing SPF 25, perfect to protect the skin but also to ensure a light and natural coverage up to 24 hours from the application. Available in 12 different shades, 81% of the ingredients of Halo tinted Moisturizer consists of skincare elements such as rose extract, hyaluronic acid, niacinamide, goji berries, gold, and peptides to stay hydrated even while we put on makeup!
January Beauty News
Olio e Osso: Repair Kit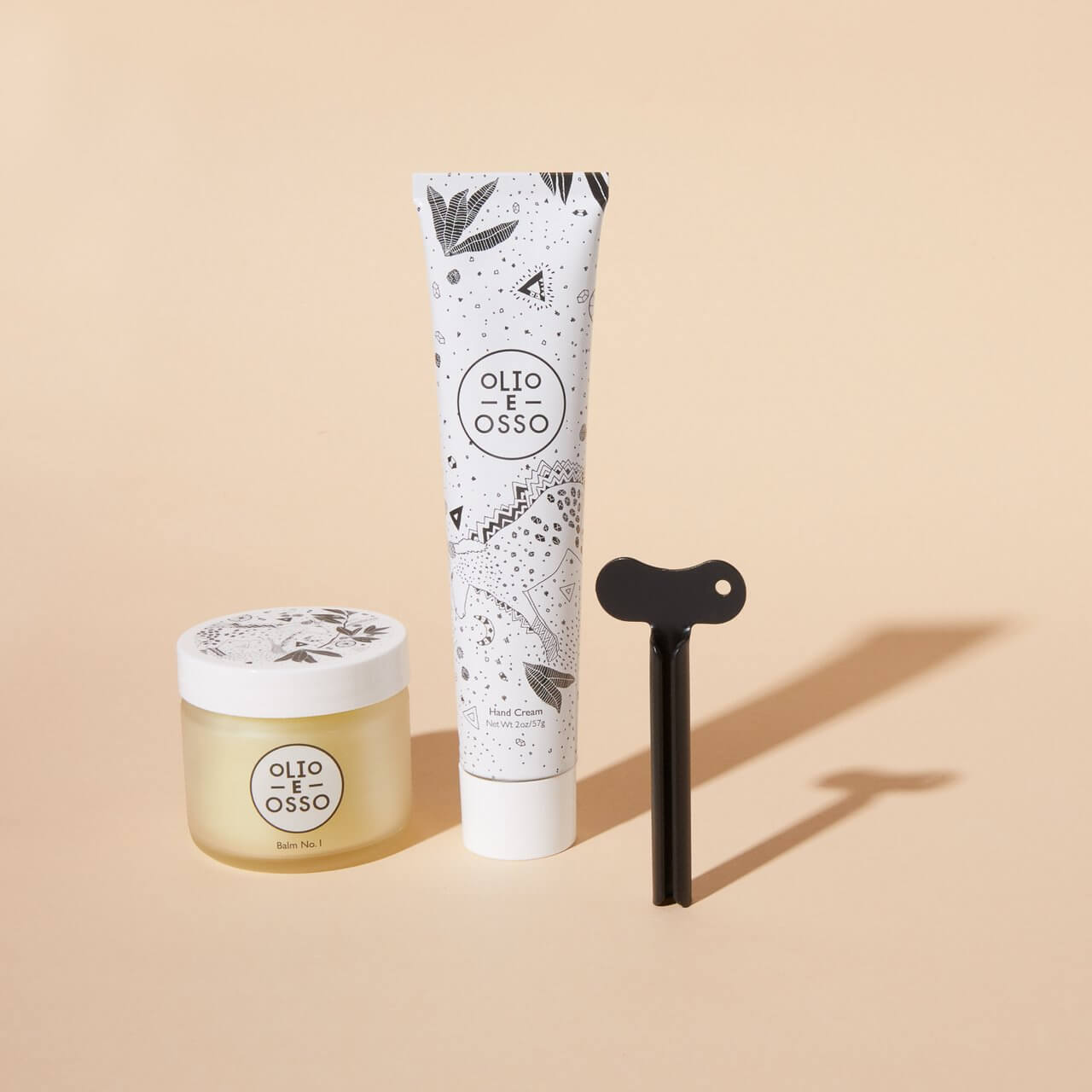 Olio e Osso launches the new Repair Kit, which includes the Balm Jar No. 1, a balm that can be used throughout the body for year-round hydration, and the Hand Cream, formulated with shea butter and natural oils that protect the skin, giving the hands a feeling of long-lasting comfort.
January Beauty News
Davines: The New Light Collection. Time&Colour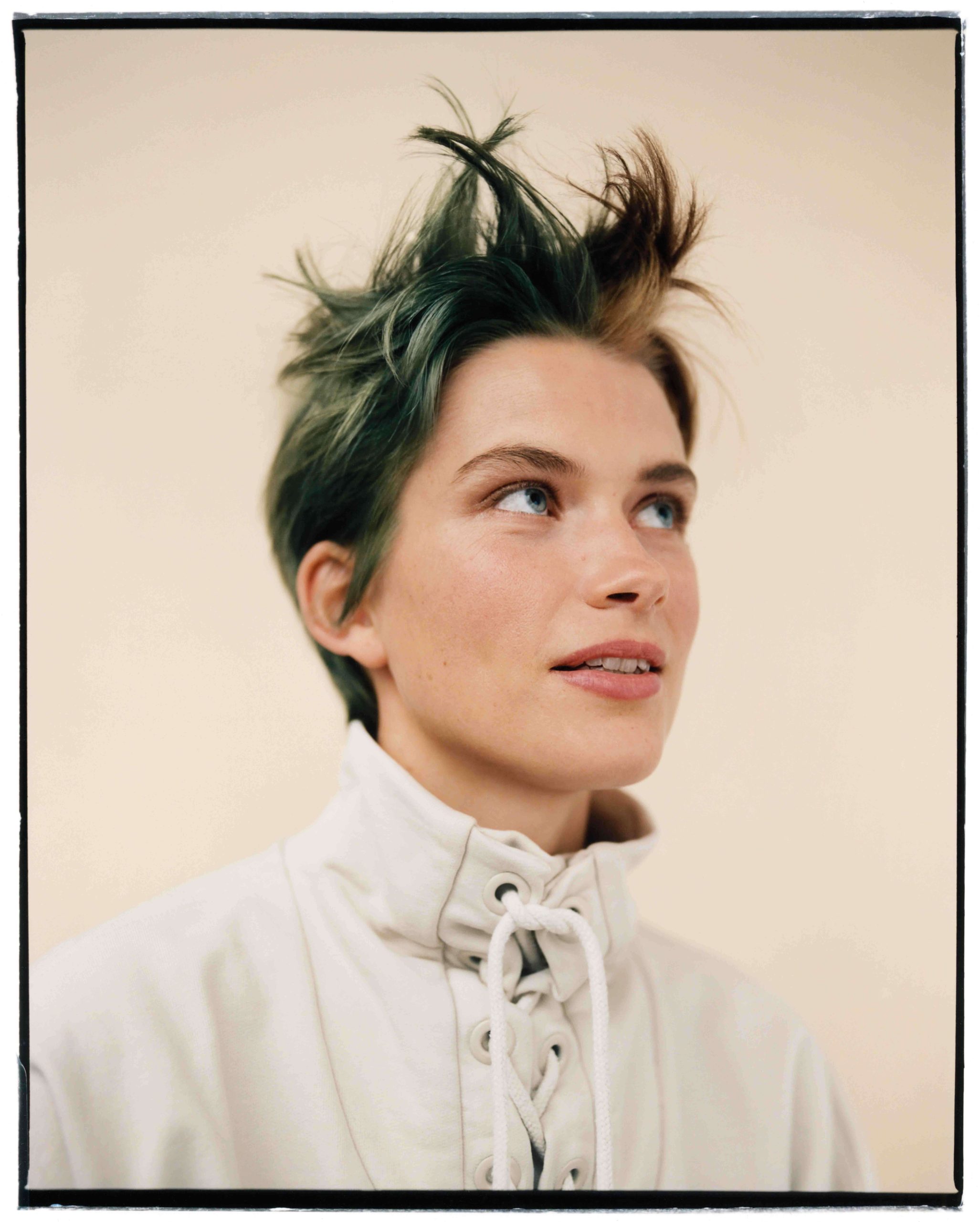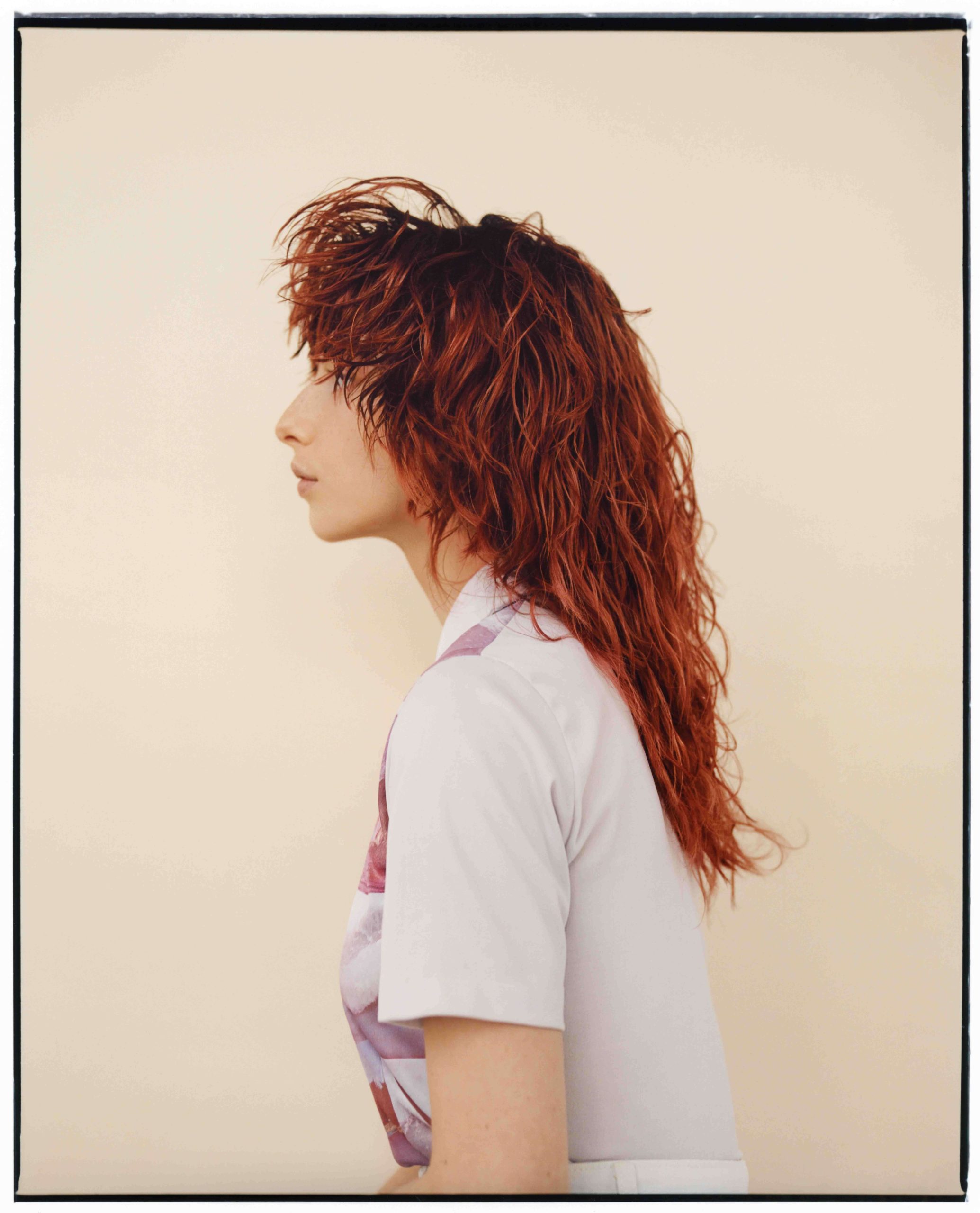 The new collection is presented through four looks that stand as the emblem of the process of interpretation of female individuality initiated by Hair Art Director Tom Connell, who was inspired by fashion, music, art, and design, to create a collection that plays with the boundaries of the traditional concept of hairstyling.
In Light. Time&colour the inspiration comes from the contamination between the various forms of art, along with an emotional journey that crosses multiple cultural spheres – from the attitude of the punk movement to the iconic collections of Alexander Mcqueen, from Japanese architecture to the nature in Colorado – all the way to the final step: a collection that combines talent in shaping hair with other artistic dimensions.
Even light has a fundamental role. The looks reveal a harmonious chromatic narrative: the shades are united by an unusual balance between details and contrasts, sometimes delicate and sometimes sharp.
January Beauty News
Bobbi Brown: The New Vitamin Enriched Eye Base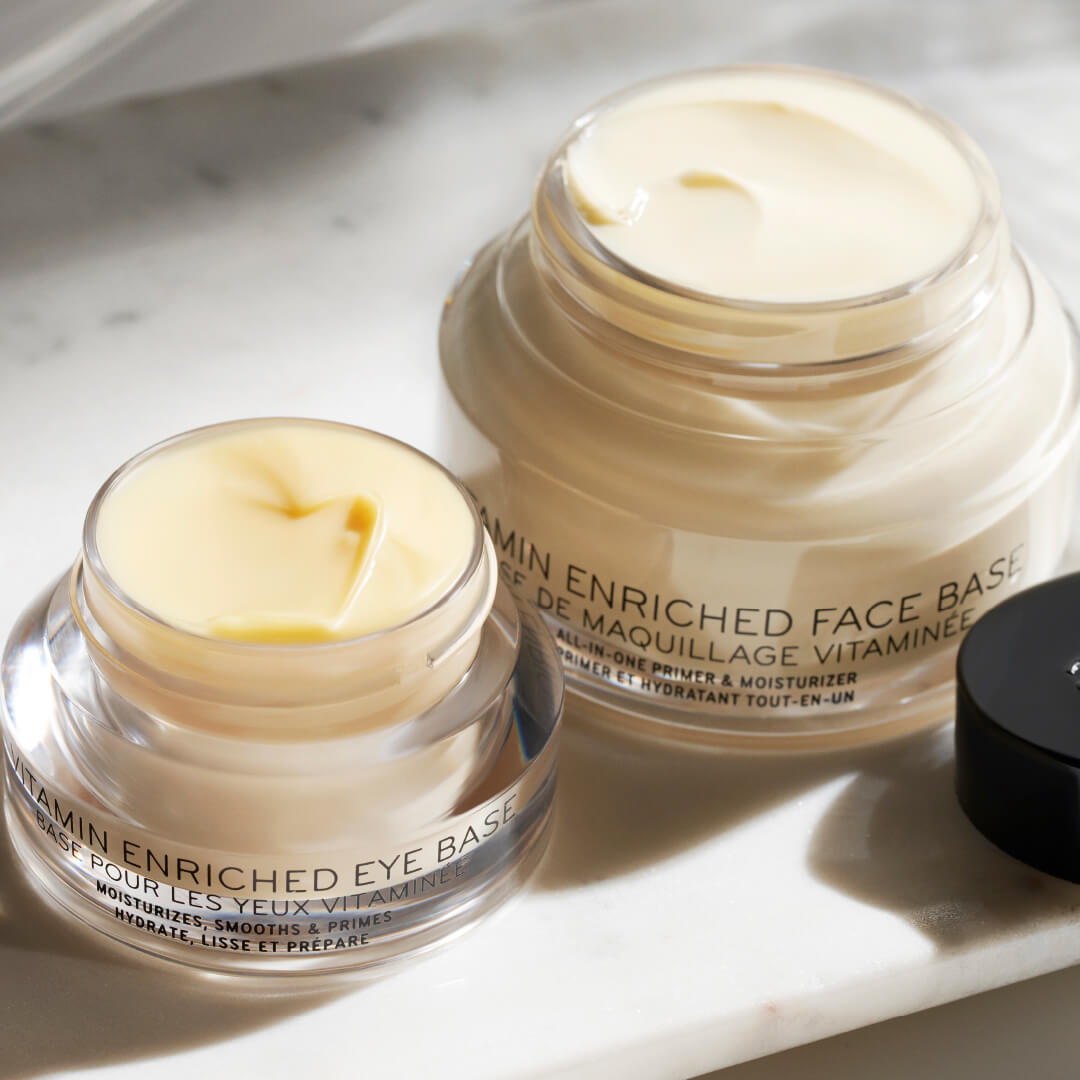 Il nuovo l'idratante e primer viso studiato anche per il contorno occhi di Bobbi Brown è l'ideale per idratare, illuminare, levigare e preparare quest'area delicata in un unico passaggio! Formulata con Sodio Ialurato, Burro di Karitè e Vitamina B12 che creano una barriera protettiva sull'area del contorno occhi e la Vitamina A leviga e nutre. Il Vitamin Enriched Eye Base è il prodotto perfetto per la creazione di una base liscia per preparare gli occhi all'applicazione di correttori!
January Beauty News
Veralab: Nourishing and Soothing Hand Mask – New Pack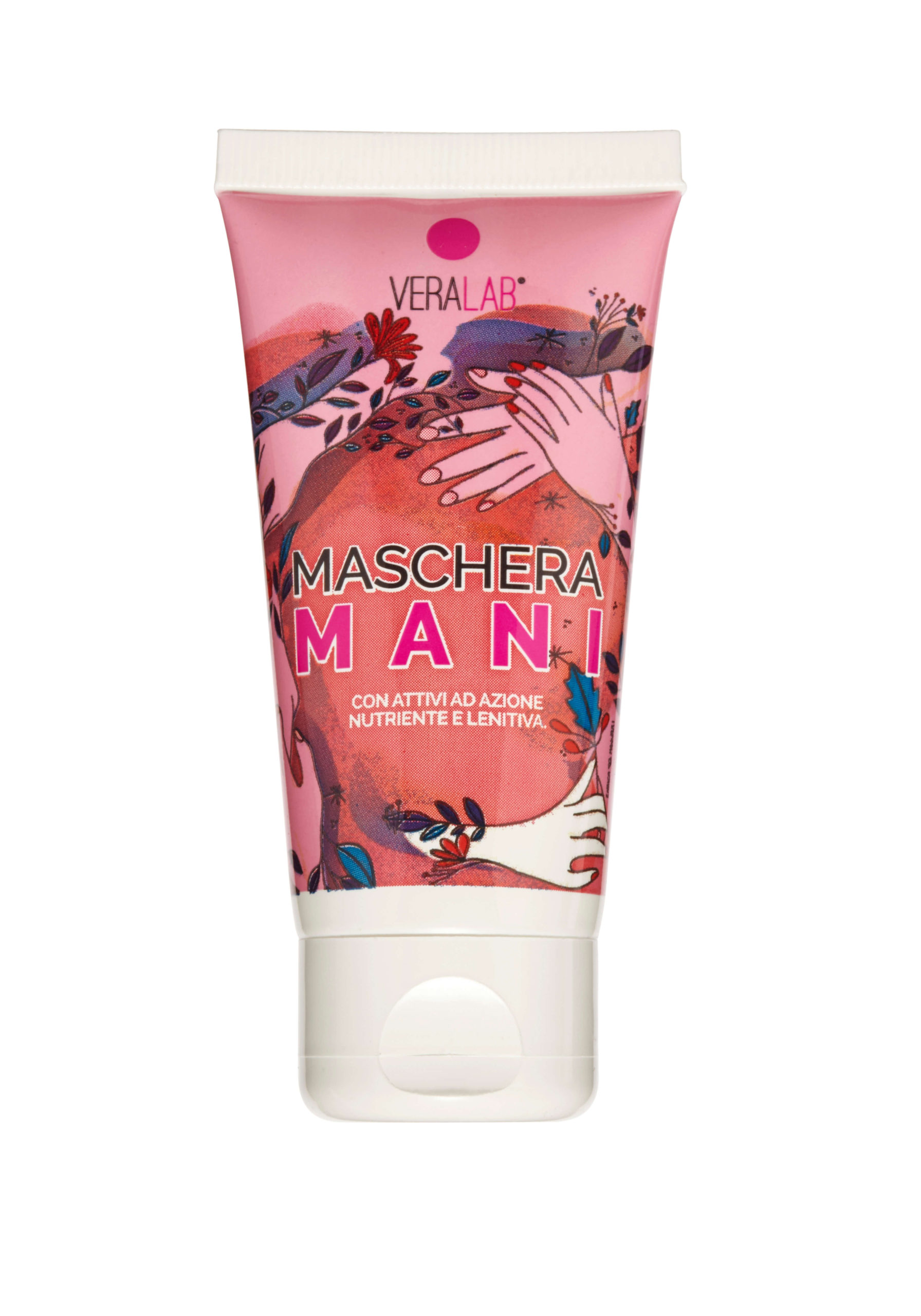 Veralab is back with a new pack of its famous Nourishing and Soothing Hand Mask, a fluffy and silky mask rich in oils and precious active ingredients. Made with olive oil, known for its emollient and moisturizing properties, Active with prebiotic action, perfect for restoring and preserving the skin barrier, and Active natural with Beta-glucan, a polysaccharide from Oats, which will make your hands softer. Thanks to this mask, you can say goodbye to even the driest and most cracked skin: make constant use of this product and, to enhance its benefits, wear gloves over it.
Plus, its formula is rich in nutrient active ingredients, making it suitable even for feet.
January Beauty News
Olehenriksen: the New Lemonade Smoothing Scrub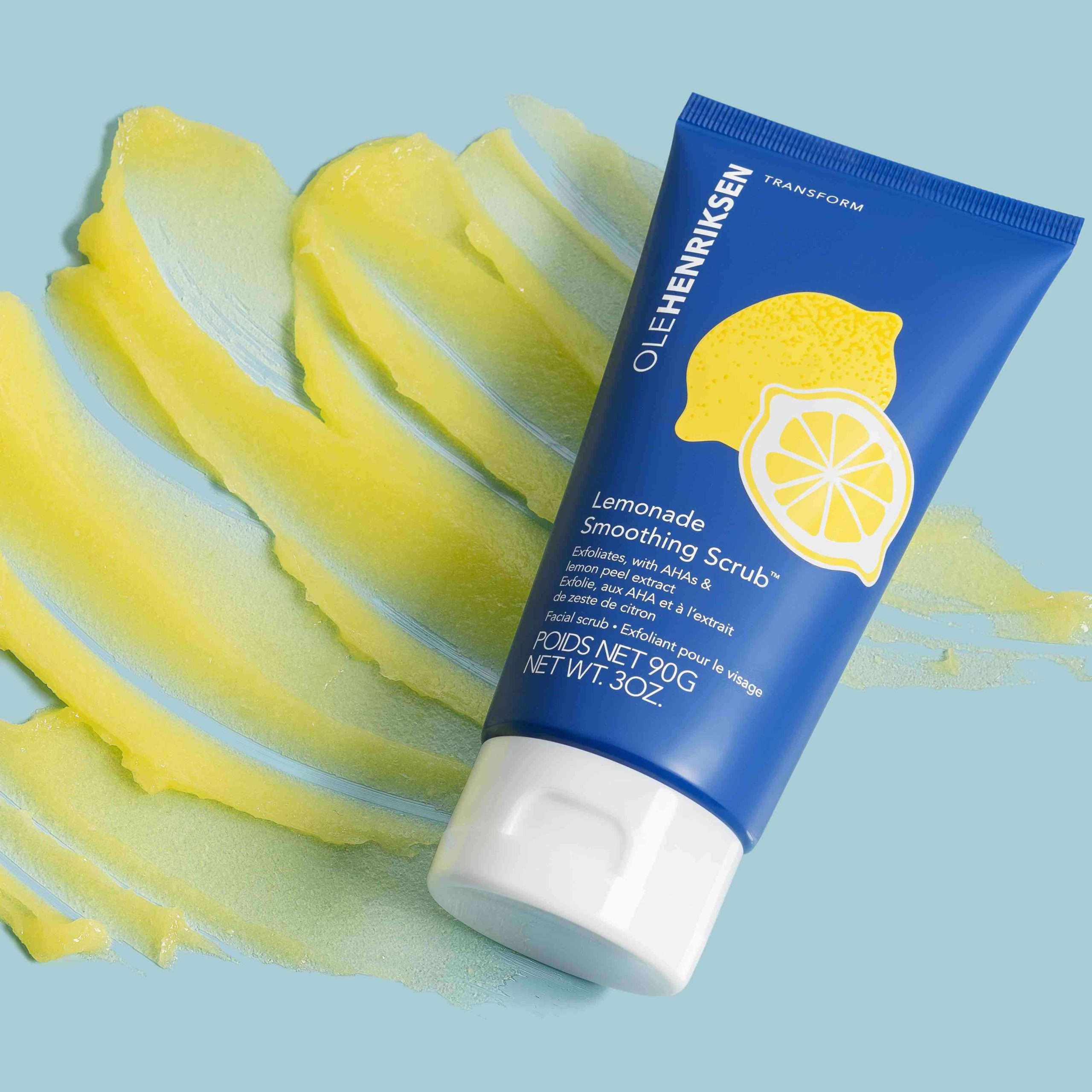 When life gives us lemons, Olehenriksen knows how to turn them into a perfect product!
The brand has just launched the new Lemonade Smoothing Scrub, a lemonade-inspired scrub with a double exfoliating action, which combines physical and chemical exfoliants. The texture, which reminds us of a frozen granita, is made of lemon zest and ultrafine sugar exfoliants that work against harshness, combining the power of AHA acids, basil, and chamomile for a soothing effect (and an amazing scent).
Its formula is also clean, vegan, cruelty-free, and gluten-free.
January Beauty News
Alma K: The New Hyaluronic Hand Cream for Extra Dry Skin, The New Tender Makeup Remover for Eyes and Lips & The New Flawless Glow Serum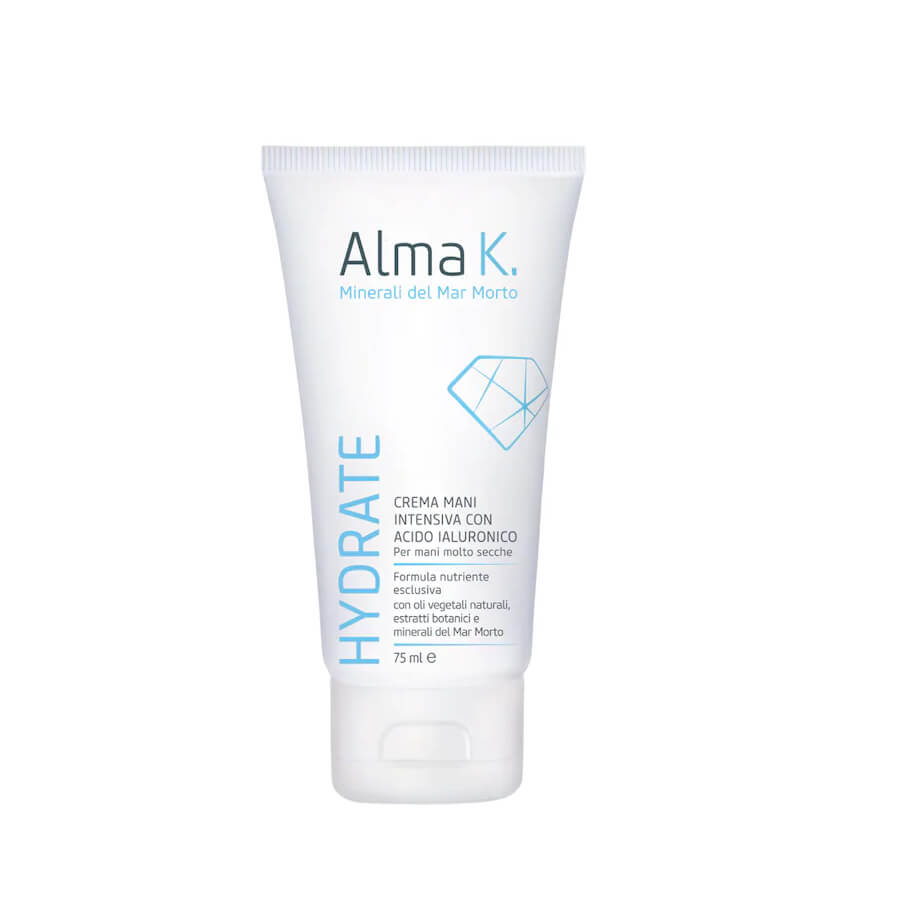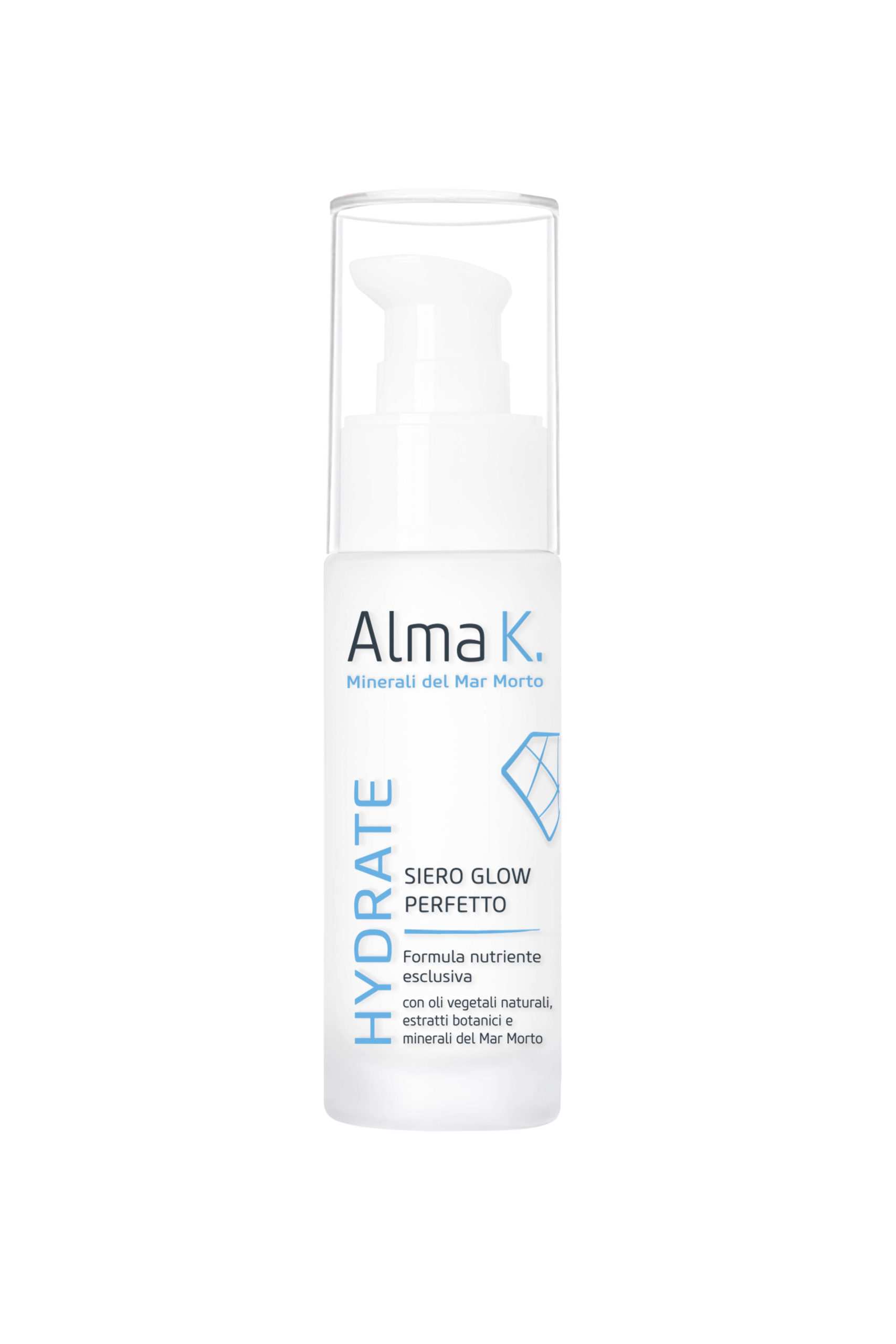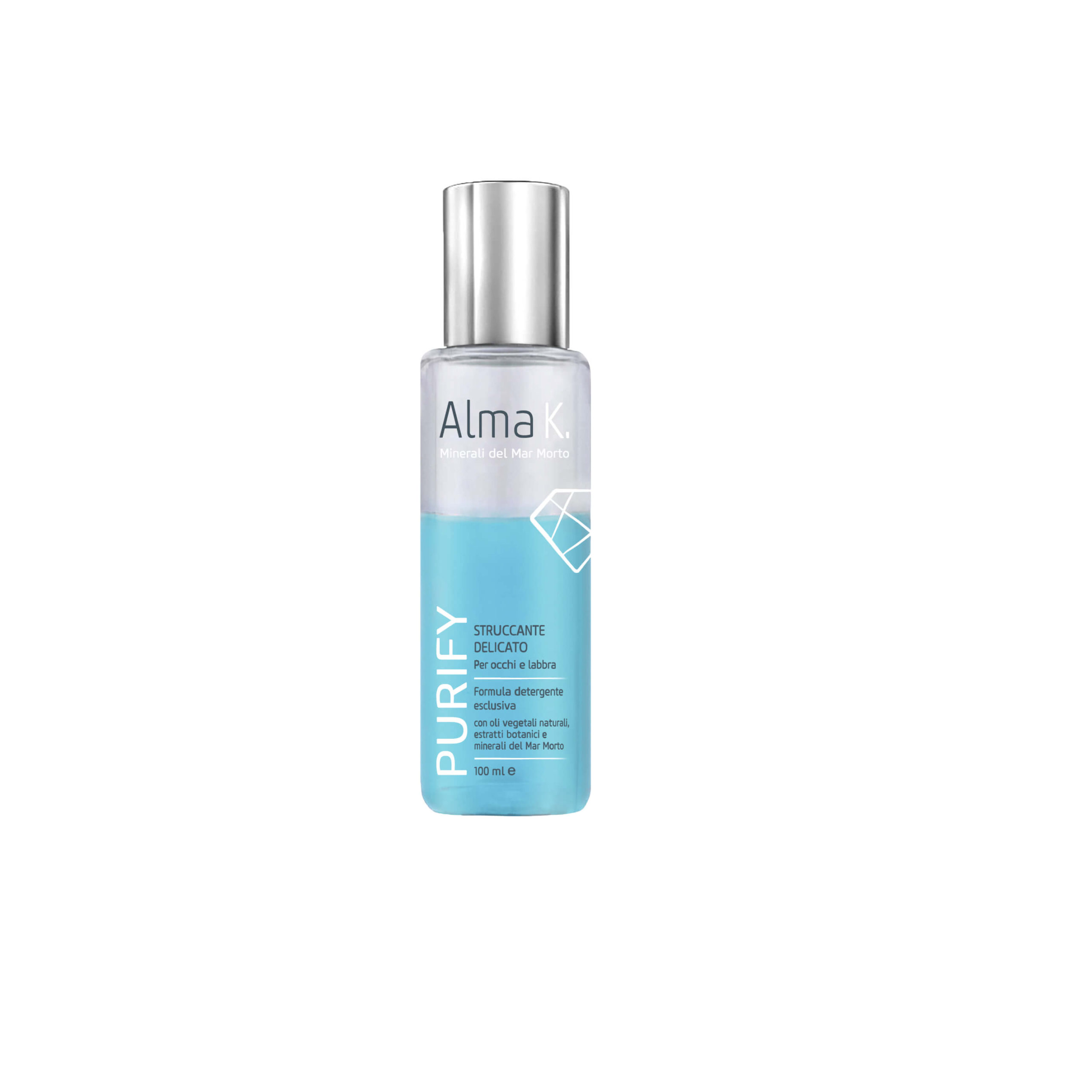 Alma K, a skincare, body care, and hair care brand born in 2010 from the creativity of the CEO & Founder of the brand Amy Kafri, launches three new products, perfect for taking good care of your skin thanks to the innovative and qualitative formulas characterized by a mixture of oils and plant extracts enriched with the power of dead sea minerals. It is known as the oldest worldwide spa, and its waters have 21 minerals with high healing powers.
Here are the three new products: first, the Hyaluronic Hand Cream for Extra Dry Skin, a cream with a light and creamy texture that preserves the hydration of our skin thanks to hyaluronic acid. It is also rich in moisturizing ingredients, such as nourishing oils of borage, avocado, and chamomile extract, which soften and soothe dry skin. The Tender Makeup Remover for Eyes and Lips has a biphasic, soothing, and nourishing formula made of cucumber extracts, green tea, and chamomile, which remove even the most stubborn (and waterproof) makeup, shooting also the under-eye bags.
Last, but not least, the Flawless Glow Serum: thanks to its light formula enriched with antioxidants that protect the skin from pollution, active plant stem cells, aloe vera juice, and green tea extract, it reactivates and enhances the natural brightness of the skin.
January Beauty News
Pixi: The New Pixi Pretties Collection & The SS21 Collection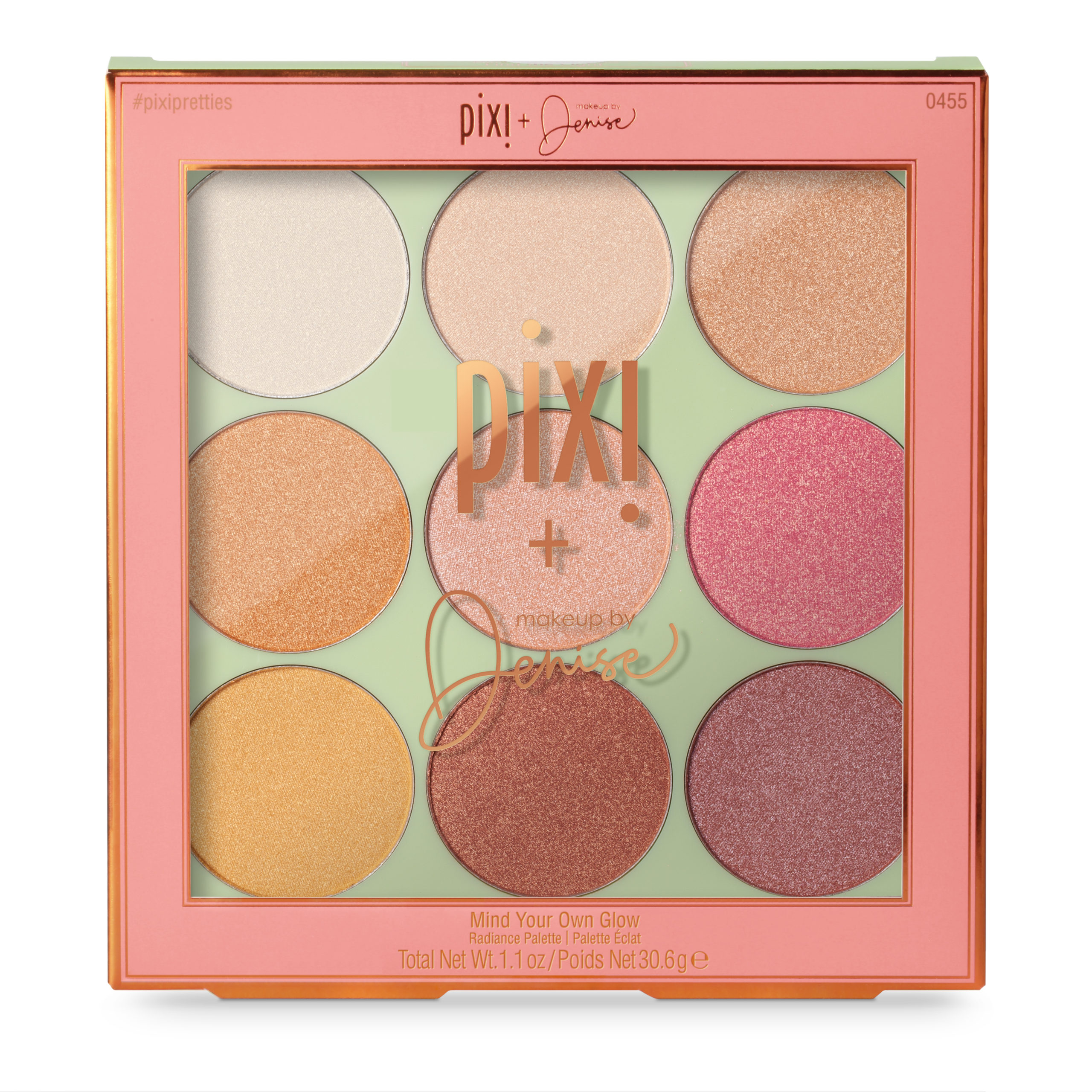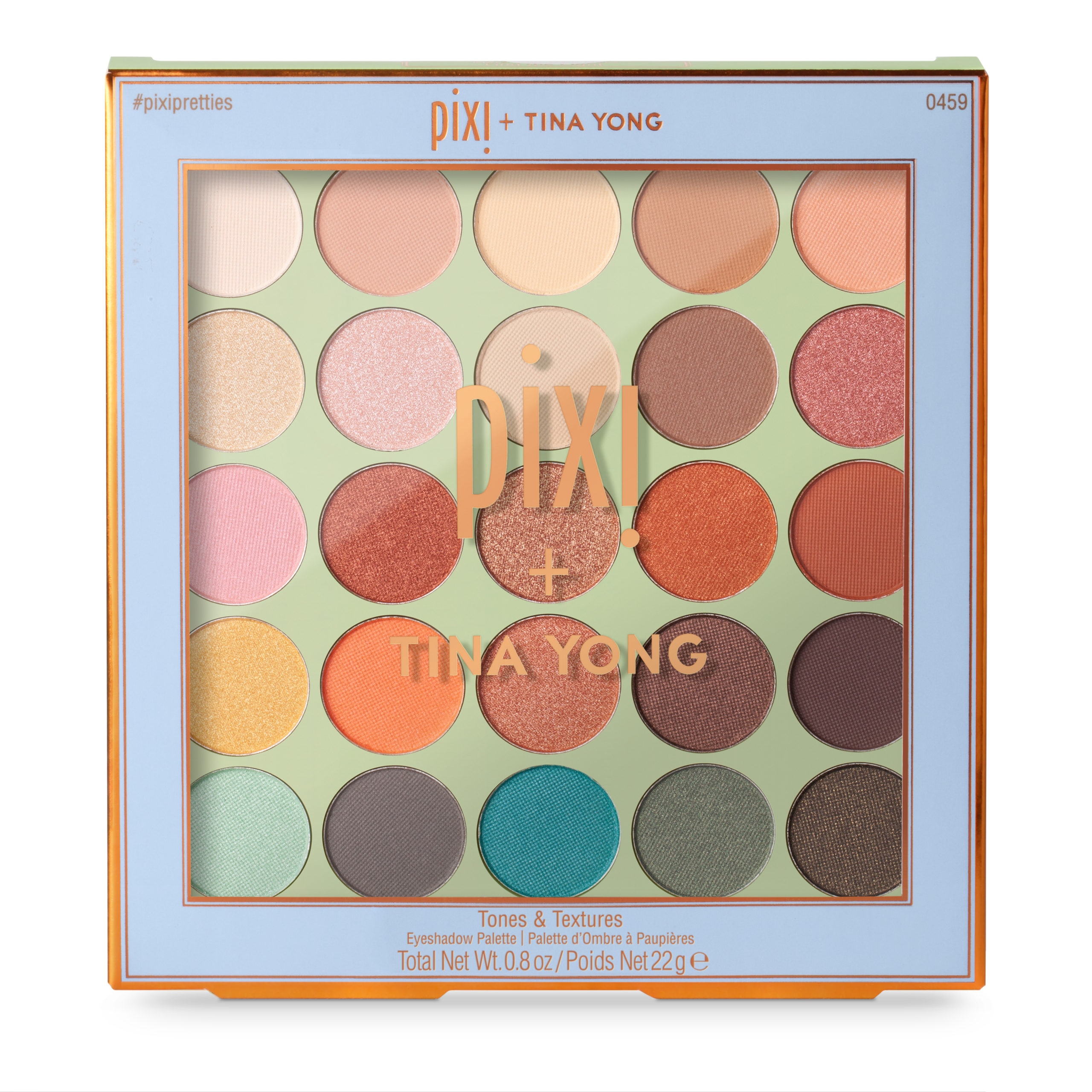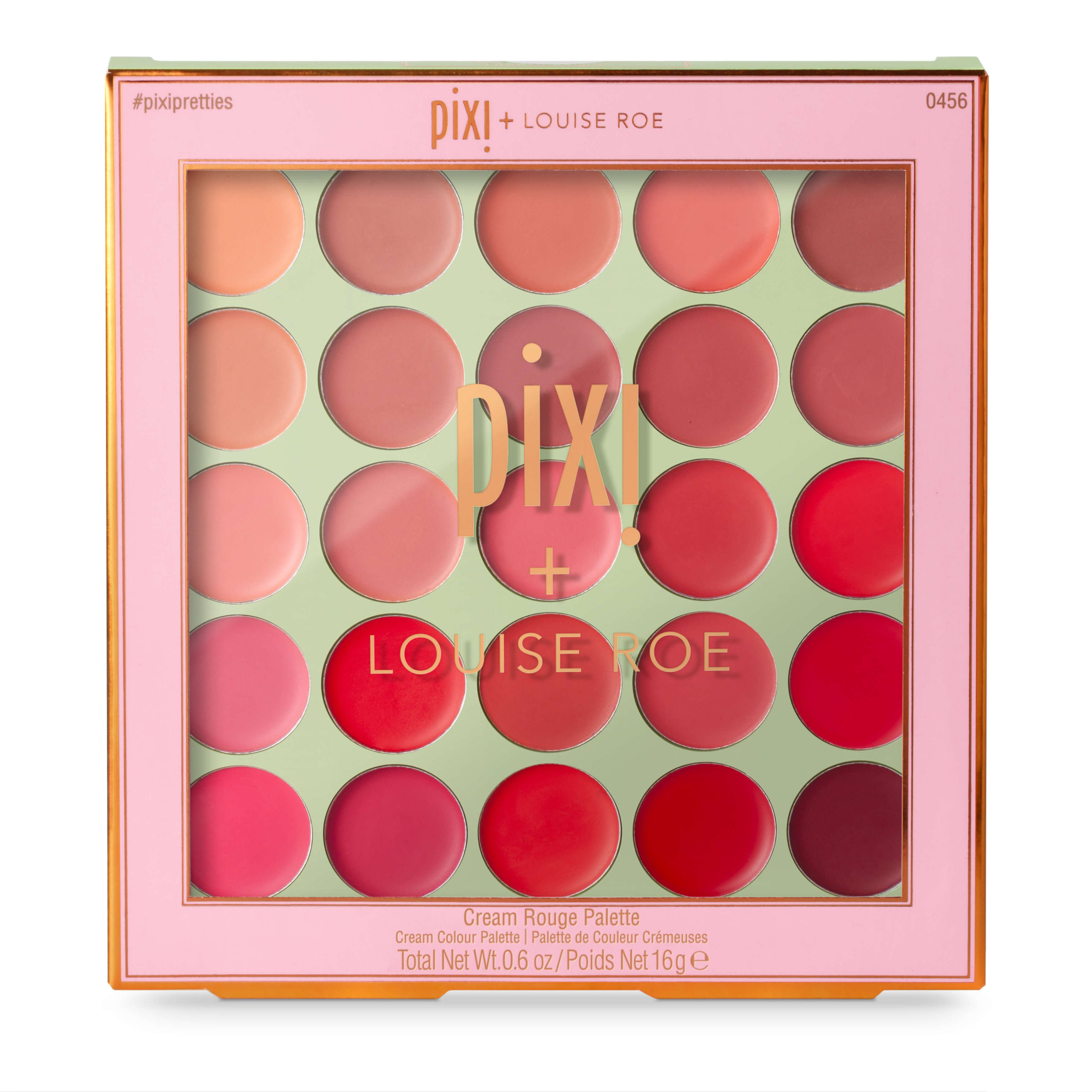 Once again, this year Pixi has selected 4 beauty gurus chosen to co-create her collection of Unmissable palette: the new Pixi Pretties Collection is the result of the collaboration between Makeup by Denise, Louise Roe, Promise, and Tina Yong, who together created 4 versatile and multipurpose palette.
Cream Rouge, born from the collaboration with Louise Roe, is a cream palette with 25 different Shades suitable for face and lips, to be used alone or in combination.
 Mind Your Own Glow is instead a palette of 9 highlighters with a mineral formula and a silky texture that guarantee a radiant finish, signed by Makeup by Denise, and Shapeshifter Palette, designed by Promise, is a palette dedicated to contouring, formulated with natural mineral pigments and available in 9 shades.
Finally, Tina Yong amazes us with Tones & Textures, a palette entirely dedicated to eye-makeup, with a selection of 25 eye shadows from a Matte, Metal, and Glow finish, perfect for both makeup by day and makeup by night.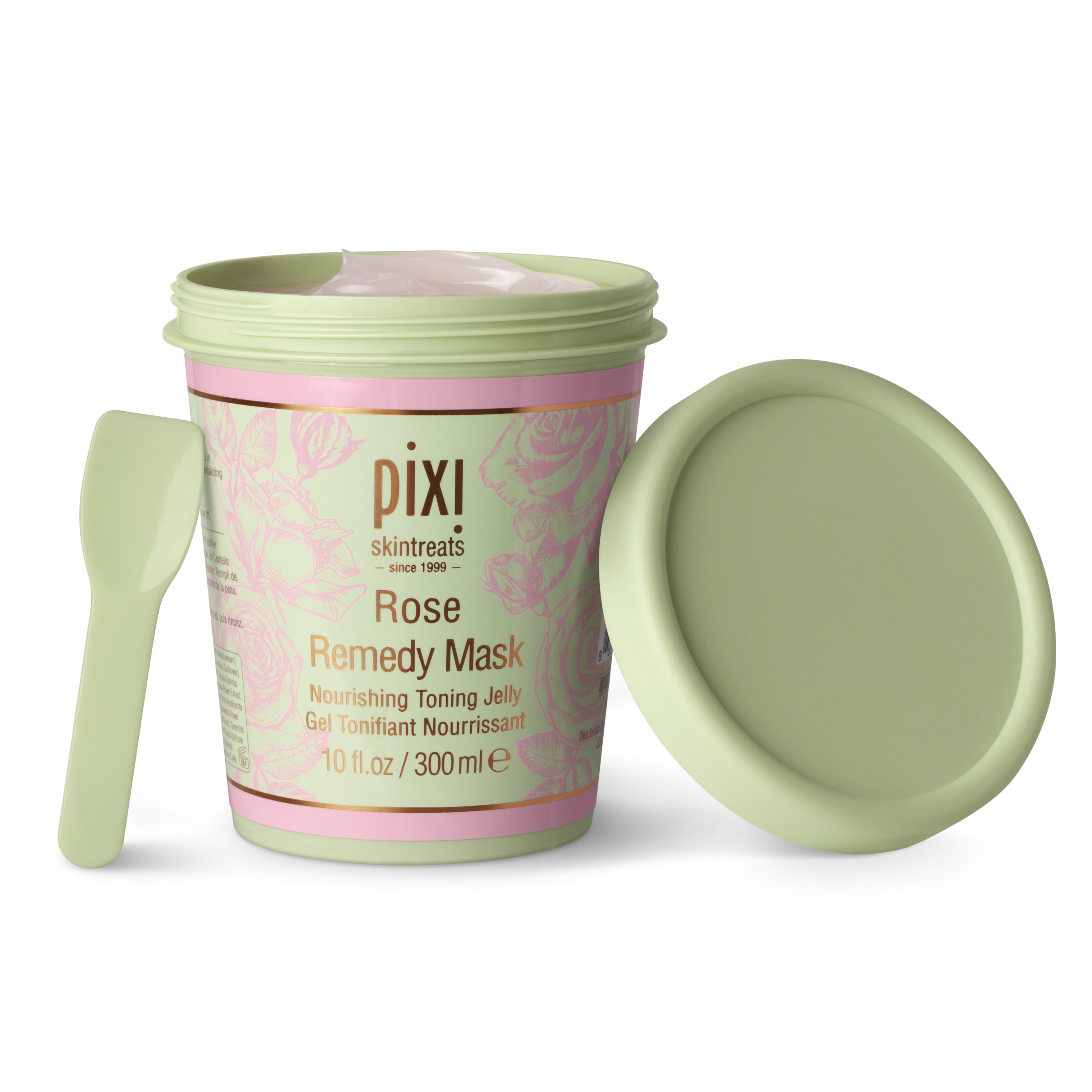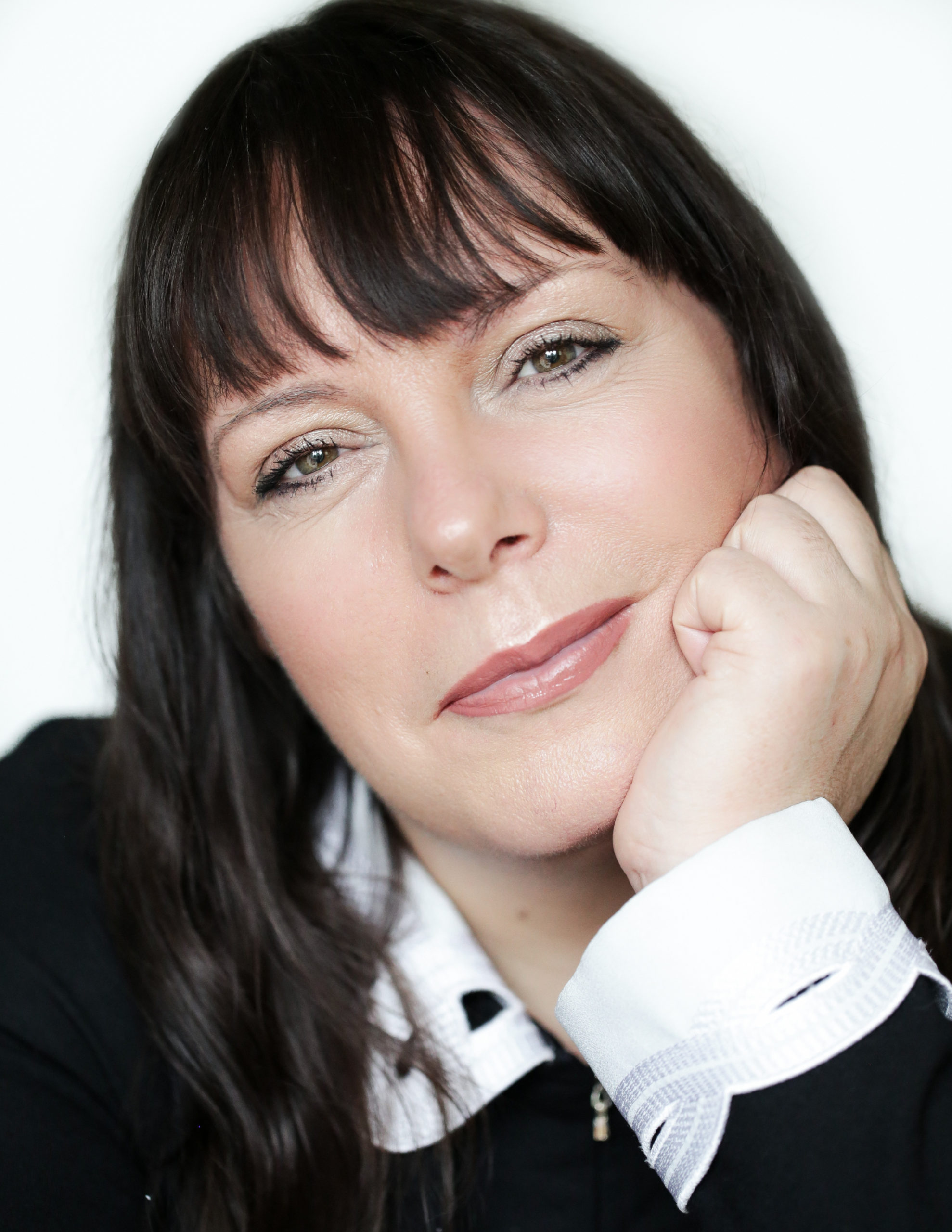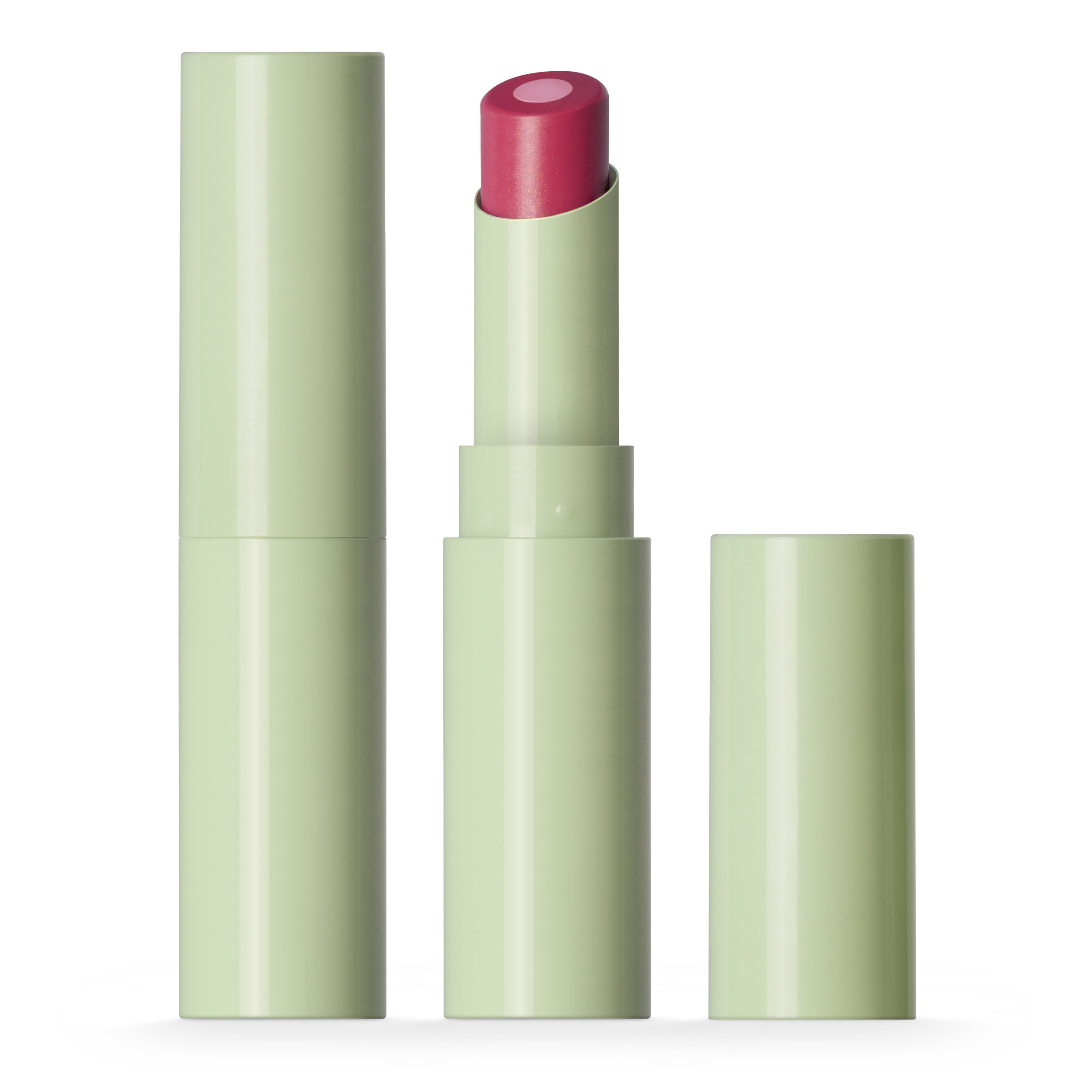 To tell us more about the new SS21 Collection instead, which includes both makeup and skincare products all related to roses, is nonetheless than Amanda Bell, Global Director of Brand Education and Artistry Pixi. Here's what she told us about the inspiration and the products:
 

For the rose products, you got inspired by rose gardens: which is your favorite rose garden? And your favorite kind of rose as well?

Roses are such a beautiful flower and the aromatic properties are so beneficial and have been used for centuries. At Pixi, we use Damask Rose which is such a beautifully balanced aromatic ingredient that has so many incredible properties so it really envelopes the skin with rejuvenating and therapeutic qualities.

Petra, the founder of Pixi, has spent time in the exquisite Rose gardens in Hyde Park which every year encapsulates the beauty of roses with the simplicity and elegance of the flower, the beautifully nuanced shades of the petals, and the incredible perfume/aroma.
The rose is a well-known ingredient for skincare: how these new Pixi products are different in their essence and use?
At Pixi, we use 3 strengths of Rose- so that:
Rosewater for light-textured and essential hydration
The essence of a rose for a nourishing moisture
Rose oil for the most profound moisturizing properties.
We are trying the new jelly masks: what's the best way to use them? And what product should we use immediately after to enhance their results?
Clean the skin 1st and then choose the Remedy Mask that you feel you need the most. They are all based around a jelly textured, superbly hydrating base reach for the Rose Remedy Mask for Hydration and Smoothing, Vitamin C Remedy Mask for Hydration, and Brightening & Milky Remedy Mask for Hydration and Calming.
Put a thick layer on the skin for 10-15 minutes remove with either a damp face cloth or your favorite Pixi Tonic.
You can also use a thinner layer and use it as a sleep mask as the ultimate "booster." Doing all of the hard work whilst you sleep.
Also, these are incredible for "multi-masking," either using after a deep pore cleansing/detox mask like the Pixi Glow Mud Mask or be prescriptive and combine 2 of the remedy masks on different parts of the face for a bespoke result.
To whom would you recommend the Pixi rose products?
Rose is so multi-faceted as an ingredient as a shade- it is so universal in the way that it adds weightless moisture to all skin types and adds an instant pick-me-up to all skin tones.
Do you have any makeup tips regarding this collection?
You can customize the radiance from the +Rose Radiance Perfector (minimal radiance – use under your foundation as a prime, medium Radiance- mix into your foundation, and maximum Radiance- use on top of your base as a liquid illuminator).
The +Rose Essence Oil works wonderfully under your base to prep the skin and create a wonderful canvas, or add 2 drops to your Foundation brush or make-up sponge for a flawless application.
The +Rose Glow-y powder is a beautiful touch of radiance on the cheeks, but also use as a veil of color on the lids (tap a little onto the cheekbones to create a higher effect) and of course, embellish your favorite blusher by adding a textural *topper* with this powder.
What's the keyword you would use to describe these new rose products?
It would be a phrase: cocoons the skin with moisture and enlivens the complexion.