Fragments that become memories, encounters of vital energies, searching for a personal vision: Lucrezia Guidone lives for the discovery and in the name of all these values, embodying them as a vehicle of significant messages, just like one of her beloved Talking Statues.
Our June Cover Story, Lucrezia, as the protagonist of two Netflix TV shows – the second and third season of "Summertime," and "Fidelity," the latter based on the novel of the same name by Marco Missiroli – told us about her experience of two very different sets which, however, shared the good vibes of the comeback to life, and the beauty of finding and rejoining each other, and sharing the emotions and difficulties of acting.
Whether she's in the shoes of a young single mother, or a woman living a marriage crisis, Lucrezia has no fear of putting herself back out in the field, with the certainty that the key to success, job, and life-wise, is the right balance between method and recklessness, always looking for the path that's as adherent as possible to your principles and desires.
Because if you jump, "the net will show up."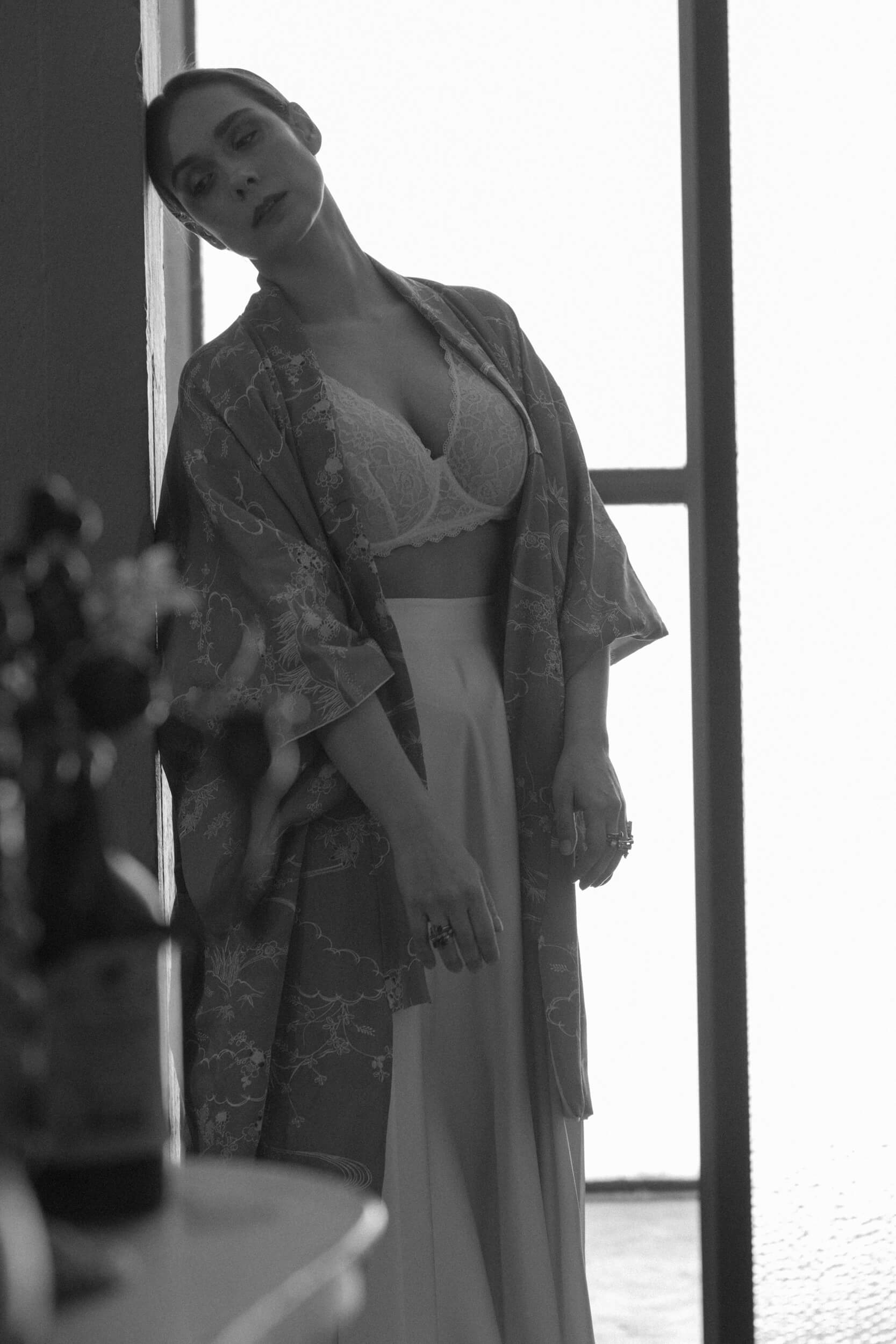 What's your first cinema memory?
My first memory is almost embryonic, made of fragments. It's the green handle at the entrance of the movie theater in my city, the lights reflected and moving on the faces of the audience members, the high volume that makes your chest vibrate, Mastroianni and Sophia Loren.
My most conscious memory, instead, is the first time I went to the Venice Film Festival as a little girl. I was staying at my aunt's in Padova, and after weeks of pressure, I convinced my parents to let me go there with a friend of mine. We were super excited: we took a train to Venice and, once we'd seen the movie, instead of going back to the station straight away from there, we lost ourselves in the magic of the moment… And lost the last train, as well.
Cinema has always given me a very strong but uncatchable vibe. An alcoholic, narcotic feeling. Now that I'm thinking about it, a black and white movie that I would watch with my great grandmother comes to my mind. I remember that my great grandmother made me watch lots of movies with her, all black and white.
So, my first memory, maybe, is a group of alcoholic fragments of my narcotic great grandma making me watch black and white films in a cinema in Pescara while I kept dreaming of going to Venice like Mastroianni and Loren.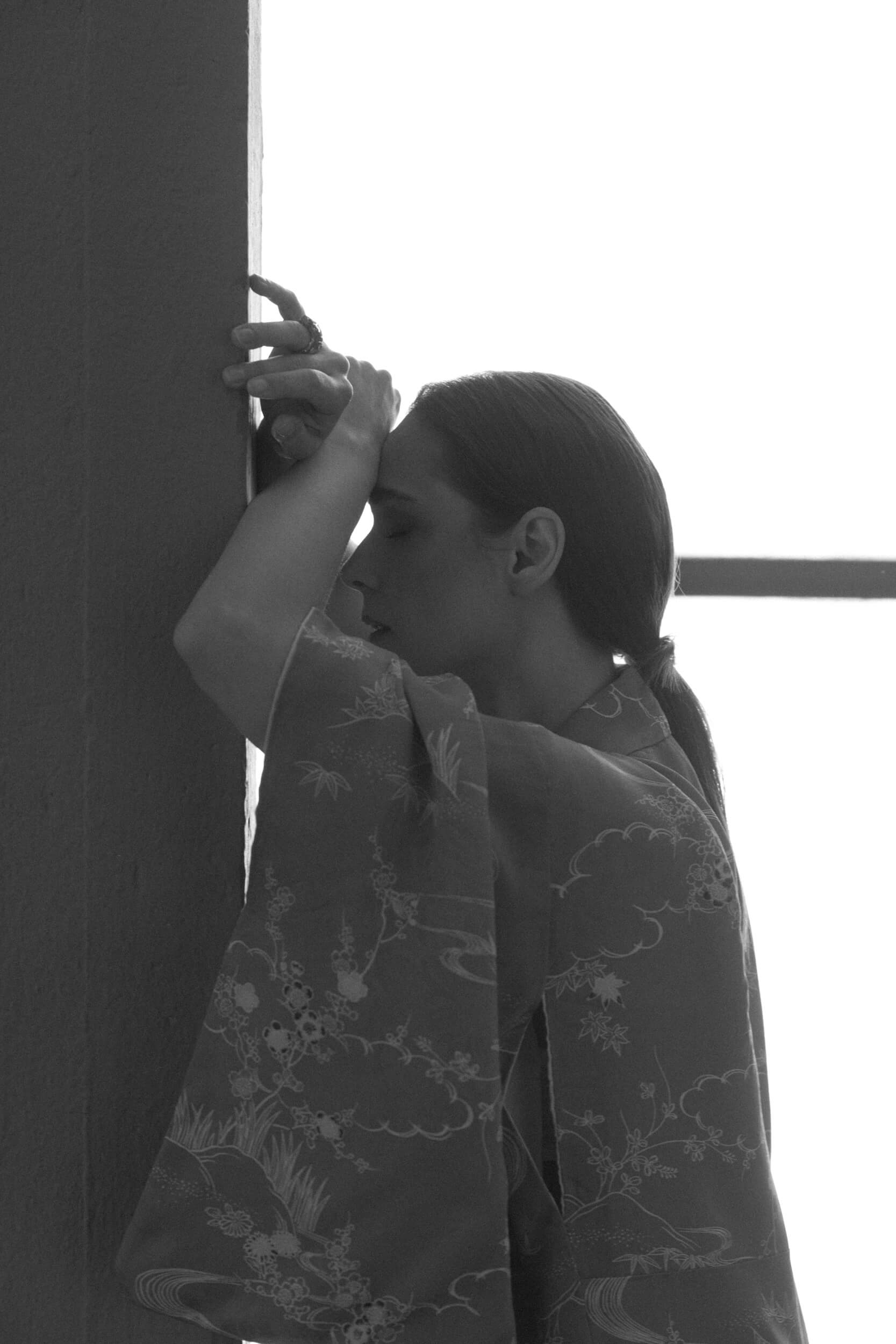 You're one of the protagonists of the TV show "Summertime," by Francesco Lagi and Lorenzo Sportiello, with season 3 currently available on Netflix. What was your experience on set like and what kind of confrontation did you have with the rest of the cast?
The set of "Summertime" was my first set after the lockdown and the place where I found again the things that used to make me happy after such a strange and shocking moment. Maybe, that's one of the reasons why so many beautiful friendships were born, which still continue today, even off the set. Perhaps, all that initial vulnerability was helpful, the need to take measurements with everything and everyone has turned up the volume of affinities, I think.
Becoming part of an already ongoing show might not be easy, but with them, I've felt welcome since day one. In the second season, I filmed almost only with Andrea Lattanzi, while in the third one, I could share the set with other actors as well, and this certainly gave me the chance to solidify some relationships which I hadn't had enough time to explore. Taking part in this series has been nice also because I could witness different kinds of energy and personalities according to the various ages, traits, and life experiences. Furthermore, I think that filming in a place like Marina di Ravenna, where we were all guests, allowed us to experience the group much more intensely, almost as if we were a big family.
We had great spaghetti parties at night.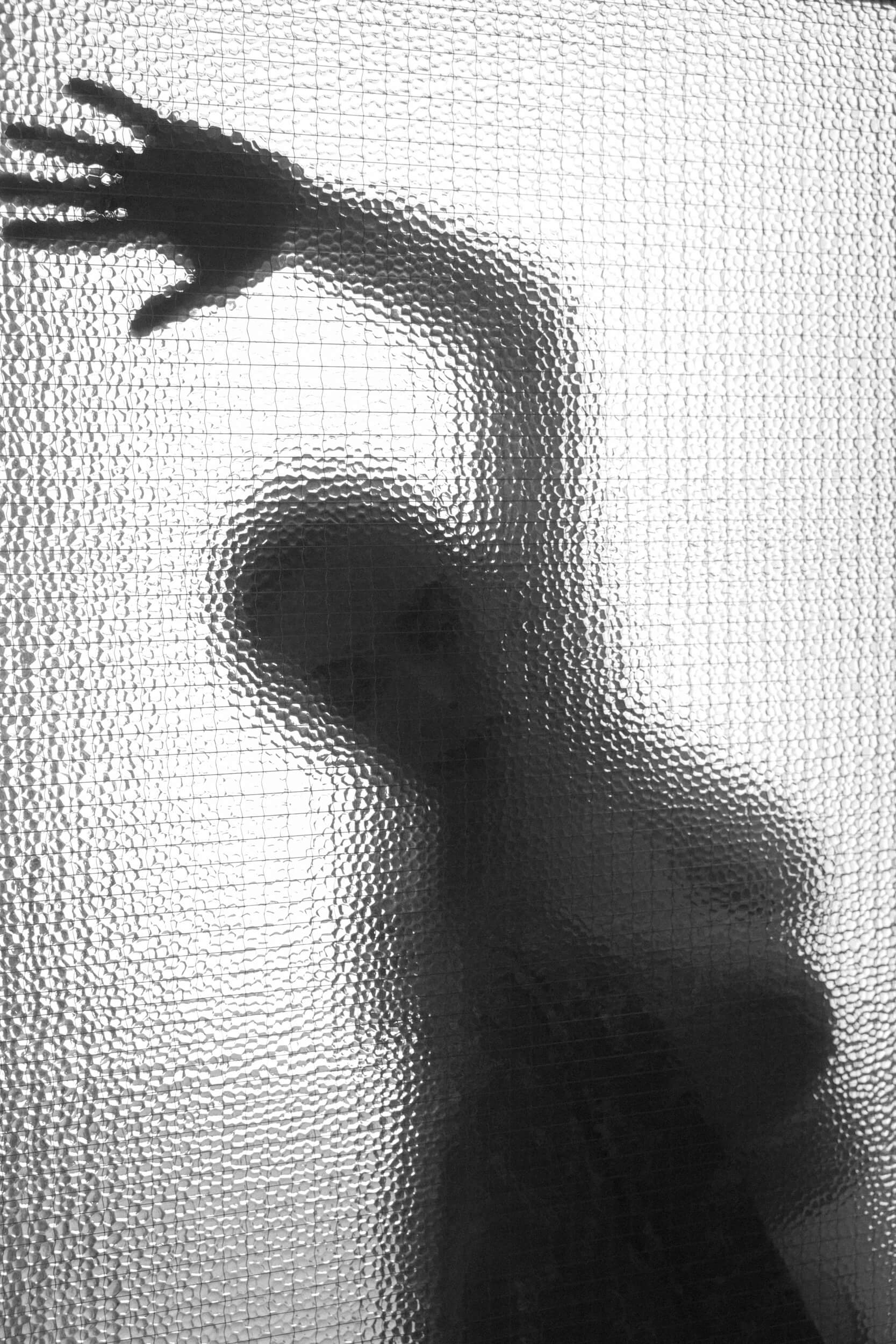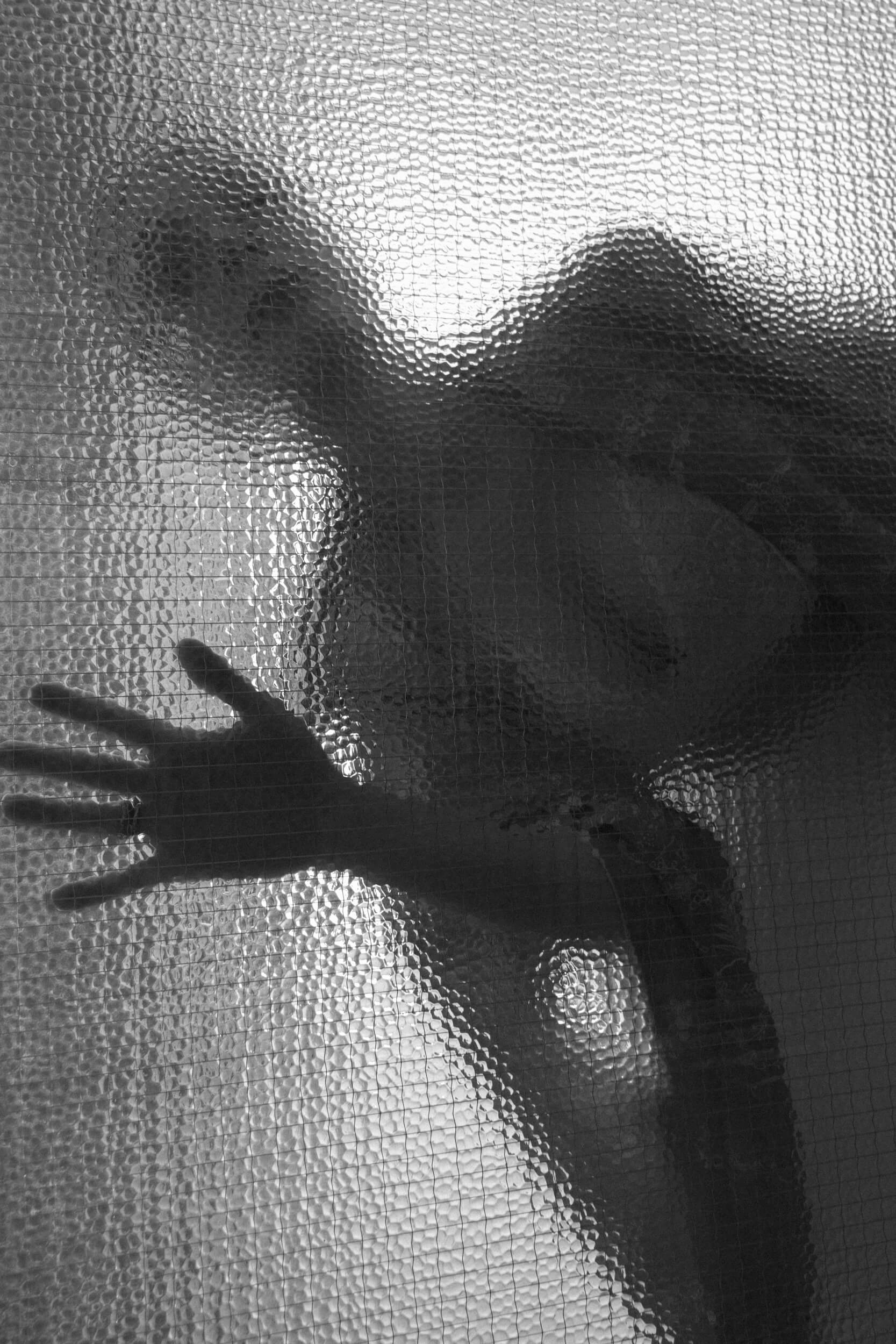 Your character, Rita, is a single mother irrupting in the other characters' lives, and one in particular, Dario (Andrea Lattanzi), with a power that's upsetting for them as much as for herself. How did you build it piece by piece, episode by episode, and how did you work with Andrea on the relationship between Dario and Rita?
In the second season, I tried to work on the shield, draw the crossbow of resistance, and then I let go. Rita introduces herself as a young single mother bearing on her shoulders some responsibilities, she's a woman who, over the years, has learned to do it on her own, and maybe it's for that reason that she struggles to let Dario in her life. Initially, Rita is solid in her balance, then she makes a few steps forward, but stops and staggers, but eventually understands that living in defense mode is no good for anyone, so she'd better let herself go and, as it often happens in life… it's good to jump out there. In fact, in season 3, I started off backward, putting in place for the character a happy island where to insert breaking points and confusion. All this will bring her to get herself in the game and take some important decisions for herself and Dario.
With Andrea, we tried to work on the evolution of their relationship, making it more solid but not dead.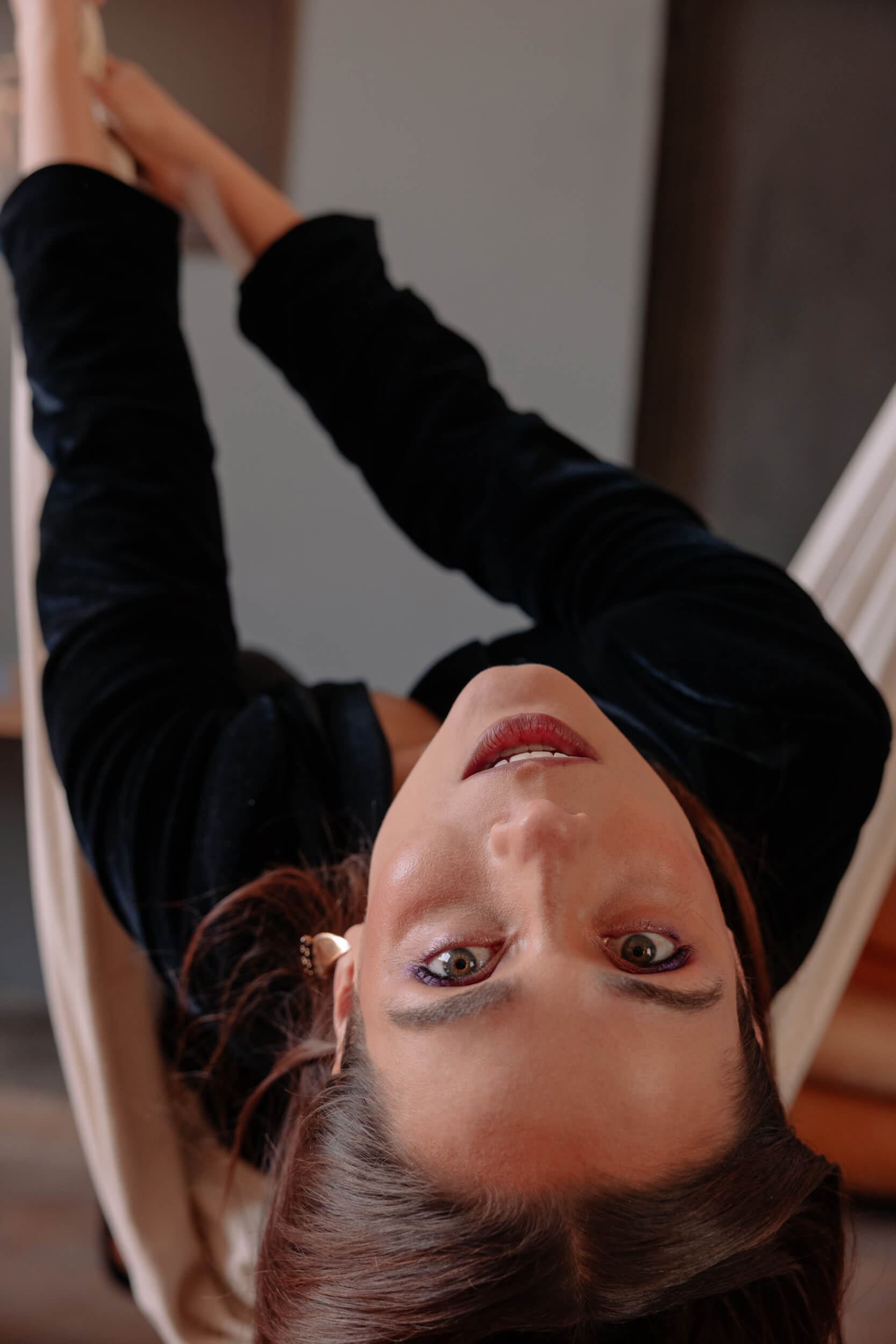 "…as it often happens in life… it's good to jump out there."
Did you discover anything new about yourself while playing this character? How much of yourself is there in her?
I tried to consider things from the perspective of a mother who puts the needs of her child before anything else and grows up with him, who guides her on her path from time to time. In the characters I play, there's always something of me, but it's articulated in parallel lives and maybe with different modes. My mother is young and we, too, have grown up together at certain levels. While I was building Rita, I suddenly found myself imagining my mother's doubts about rebuilding her own balance after divorcing my father, for example. I tuned into some unexpected frequencies, maybe I understood some new things. I like to think by associations, follow the flow and see where it leads me. Over time, I found some interesting pieces of myself, unexpectedly. When I thought I'd seen some similarities, I found great distance, and, on the other hand, when I felt like I had a much longer way to go to reach a character, I eventually found it right inside me.
Perhaps, it's because I struggle to define myself, I don't want to. I prefer to think of myself as mutable.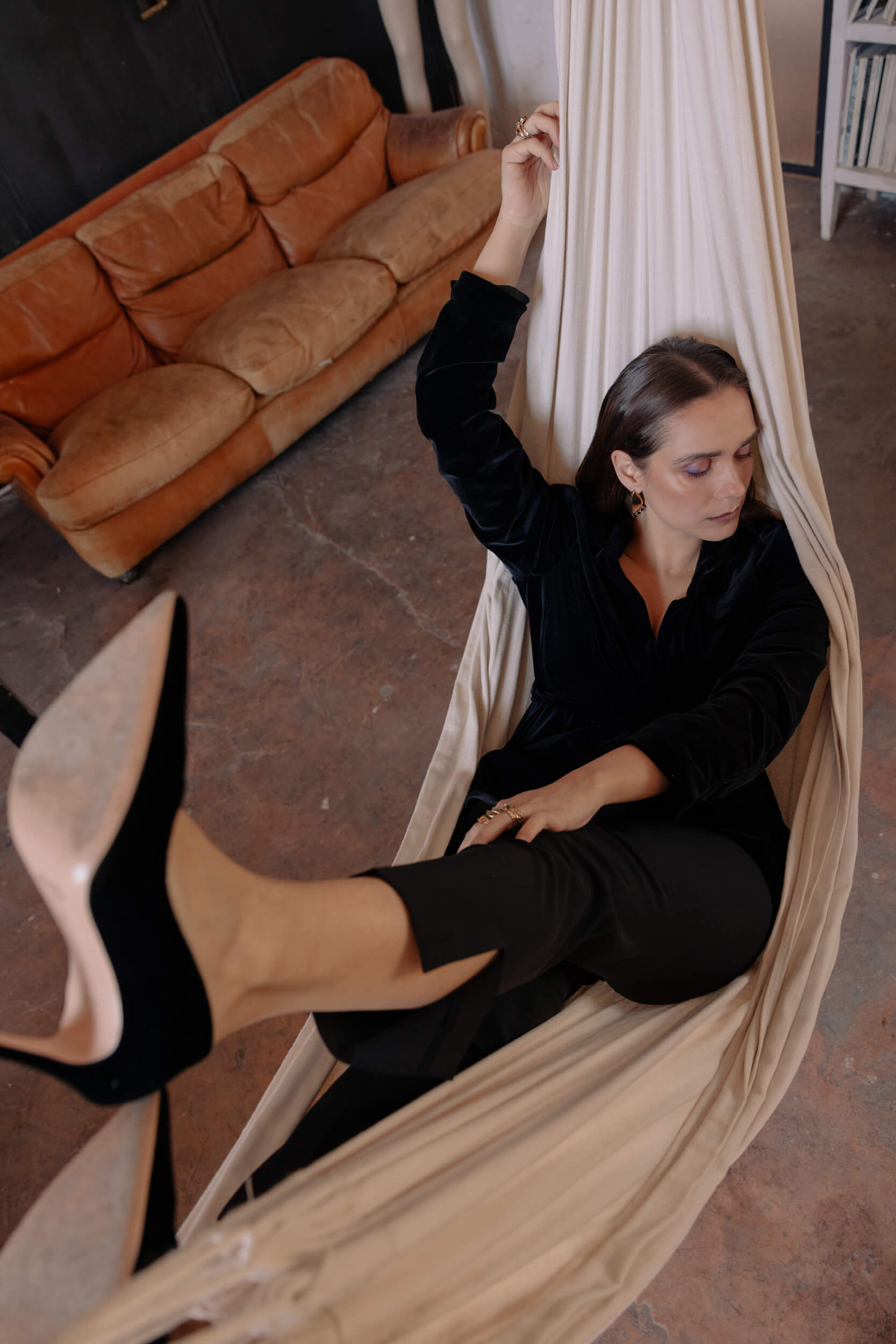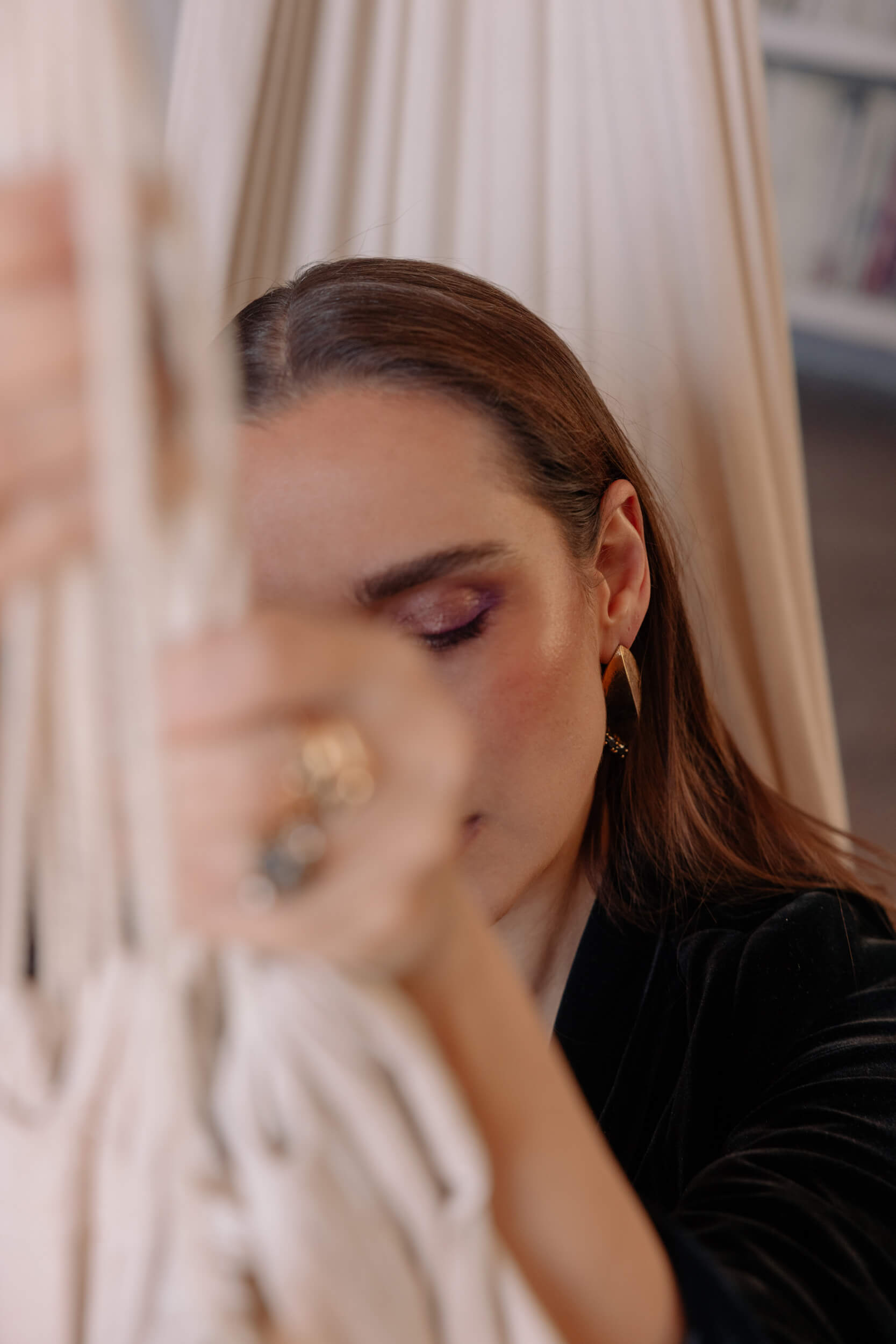 The funniest and most complicated scenes to film this third season?
In all scenes with Thony, we had so much fun, we're friends in real life, too, and it was amazing to share the set with her. Without lingering too much on details, the most complicated scenes have been those featuring the most emotionally intense moments of my relationship with Dario.
How would you describe "Summertime 3" in one word?
Growth.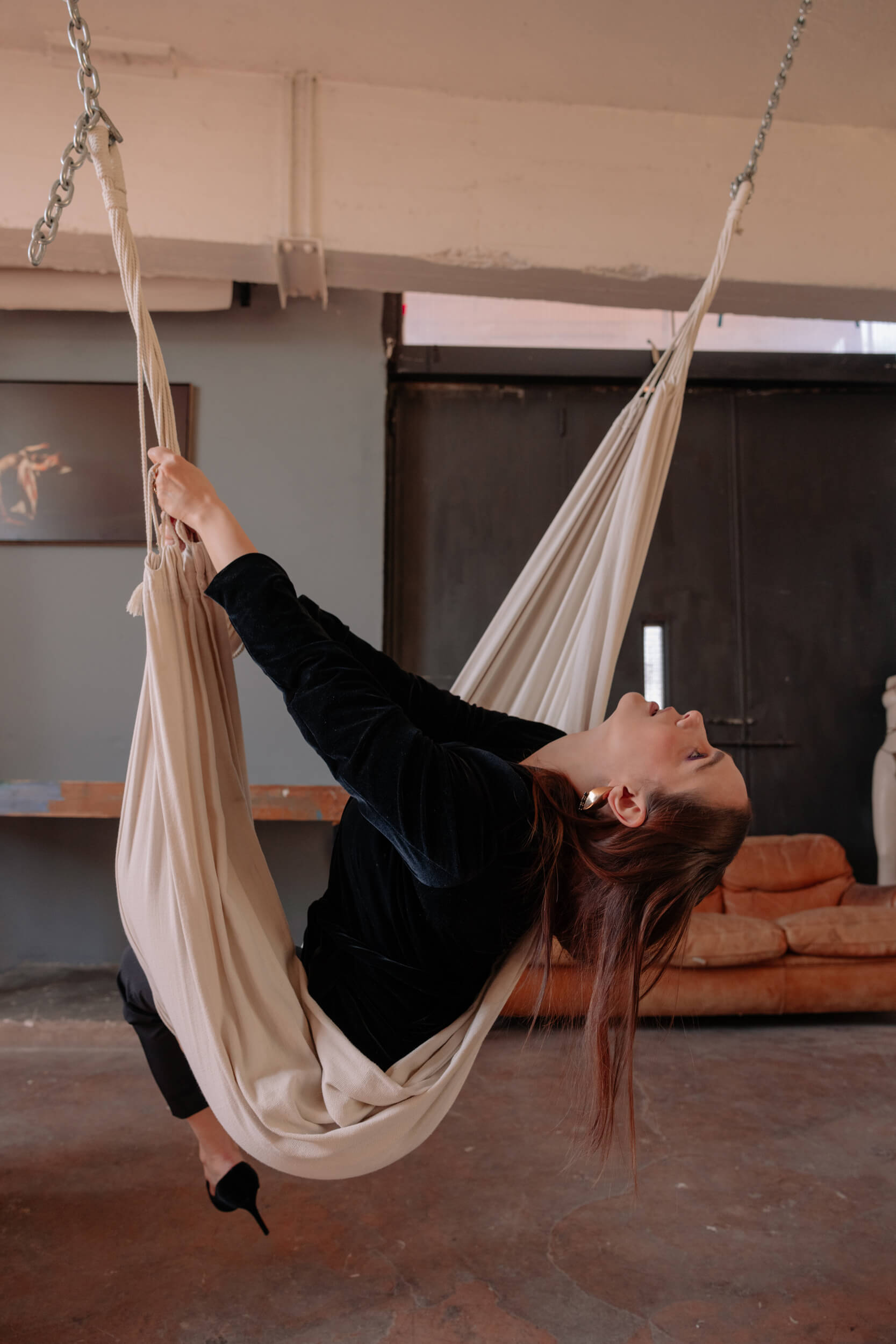 The character you play in "Fidelity," the Netflix TV show based on the novel of the same name by Missiroli, differs from Rita in many aspects, but the two women maybe have in common an everyday life full of doubts and challenges: what kind of approach did you adopt when preparing this character? Are you methodic while creating a character or is the "story" that guides your approach?
I'm methodic in the analysis, in the in-depth study and research I do, to enter the story or connect with the characters. To prepare for "Fidelity," I allowed myself a subaqueous time in the novel, to well absorb the energies of the relationships. I love working on projects that are based on novels, it's happened to me more than once and they've always been intense and nourishing work processes. I like to work with a timeline of the character in the story. I always create it because it helps me have continuity on the set and especially when it's a series, where the scenes to shoot are so many, it turns out as a very useful means that makes me better orient.
I've done so many other things for Margherita. The process might be interesting, but some areas must be kept secret, I think, and then, what matters is to forget everything and see what happens on set. If the preparation is based on a scheme, it's not a good preparation process for me.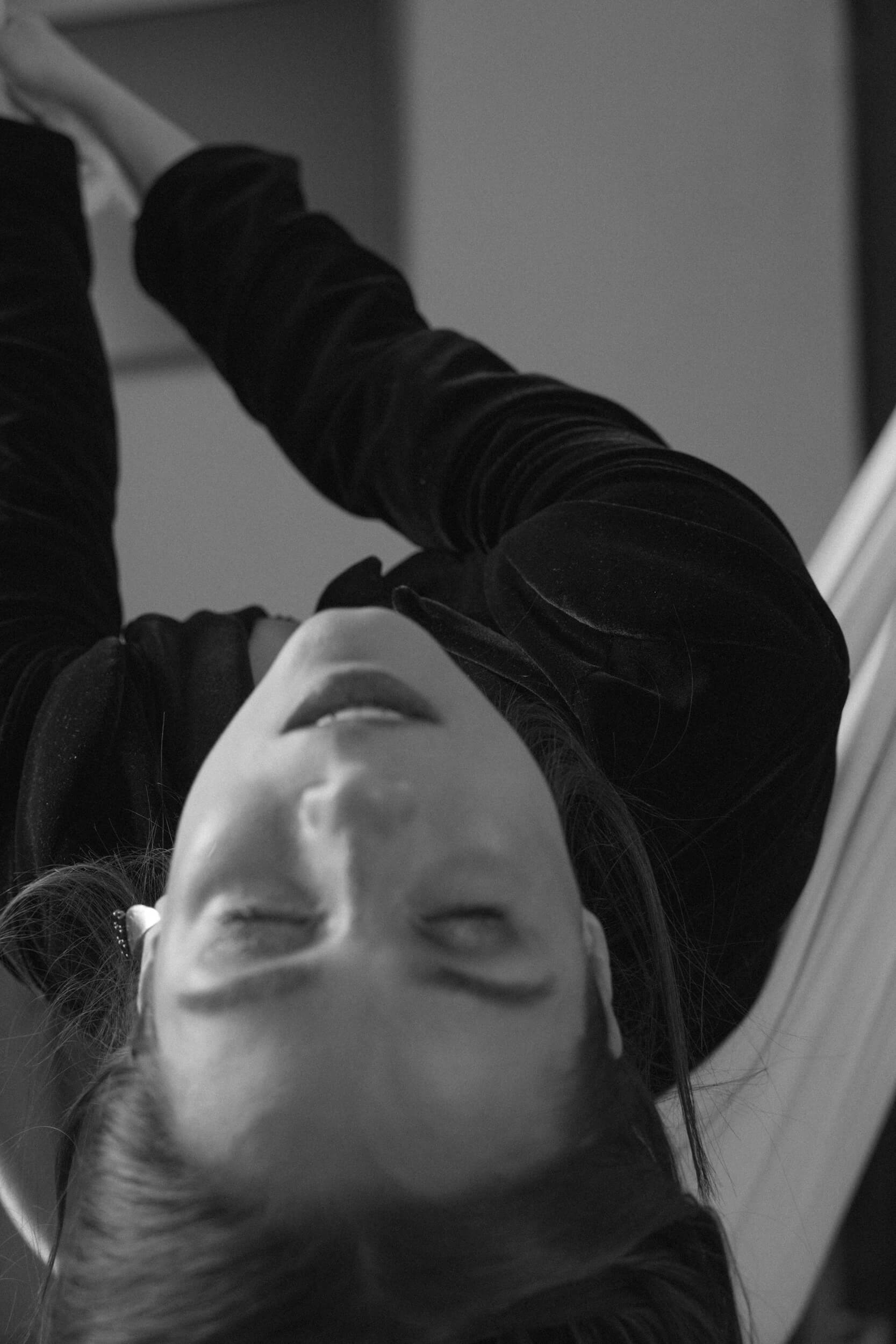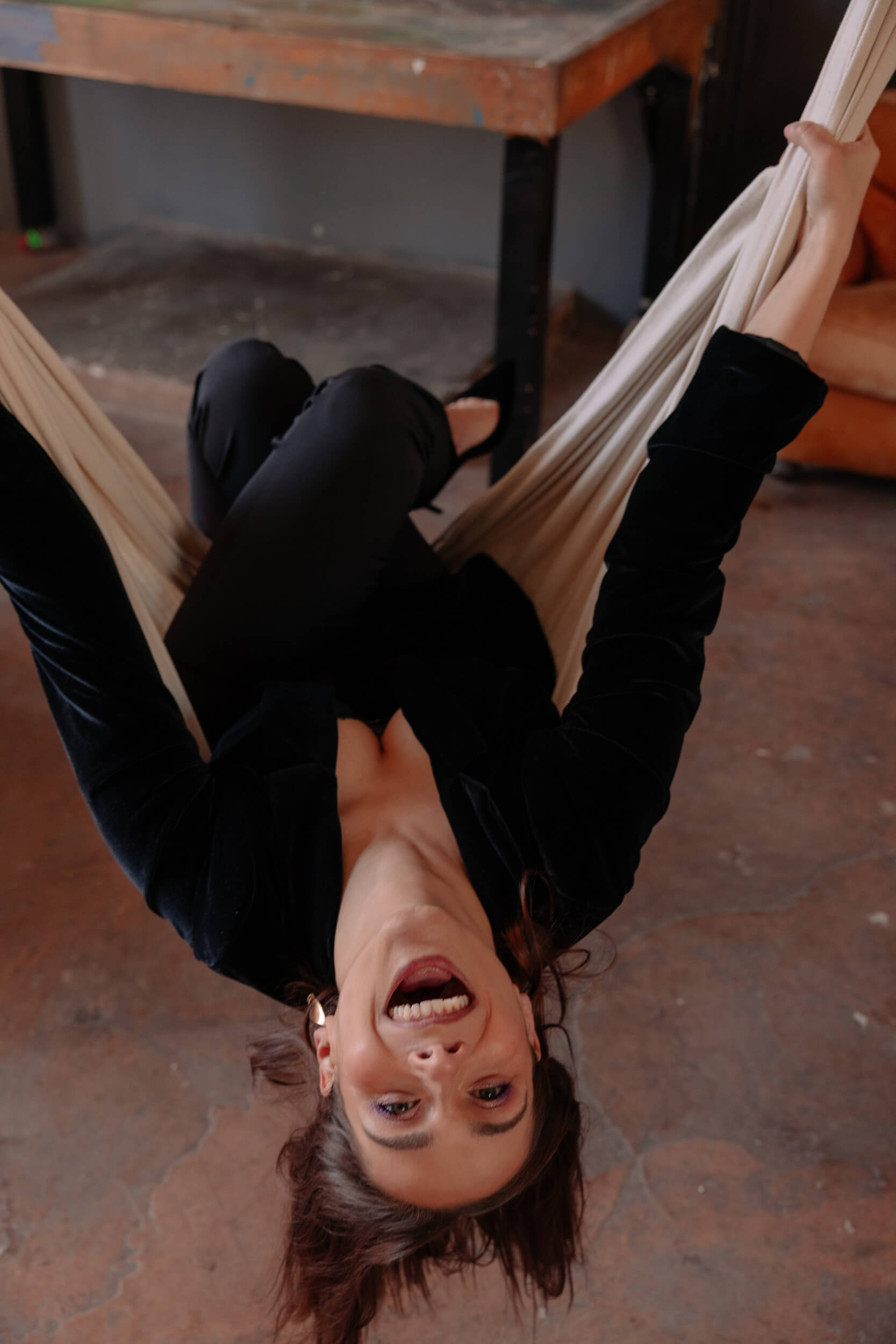 How important is it, for you, to be faithful, also to yourself?
Very much. It's the most important thing. I can't offer anything good to someone else if I don't adhere to myself. I talking about every kind of relationship, human and professional. I'm not only speaking of love. We don't have to be afraid of our desires, otherwise, the risk is that we live our lives and relationships with masks on our faces. And I think this kind of stuff always happens, but if the mask destroys who's behind it, it's so wrong.
This could happen in the name of a couple, for the success, for so many things. We need to find a balance, and it's not easy.
Talking helps.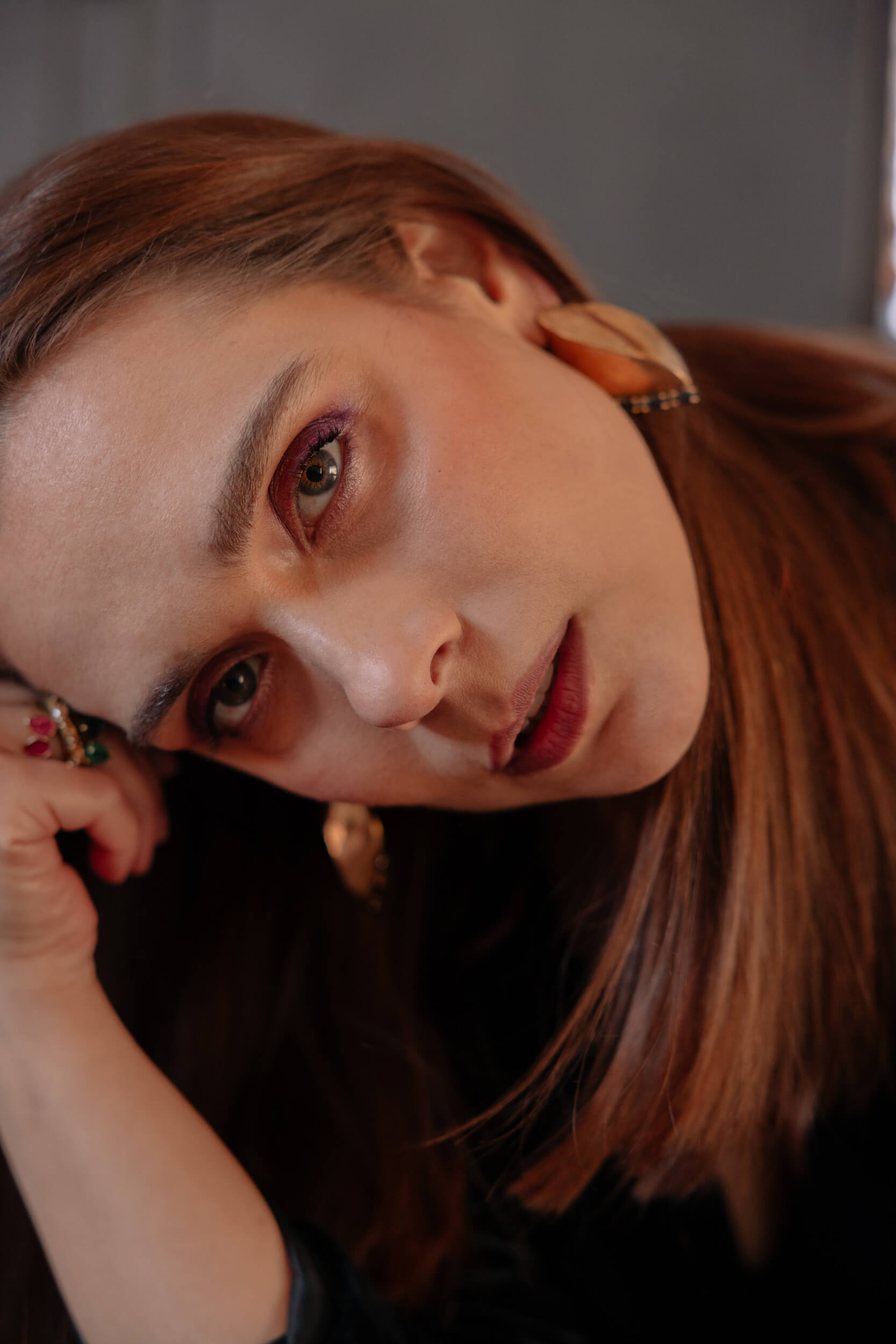 "We don't have to be afraid of our desires, otherwise, the risk is that we live our lives and relationships with masks on our faces."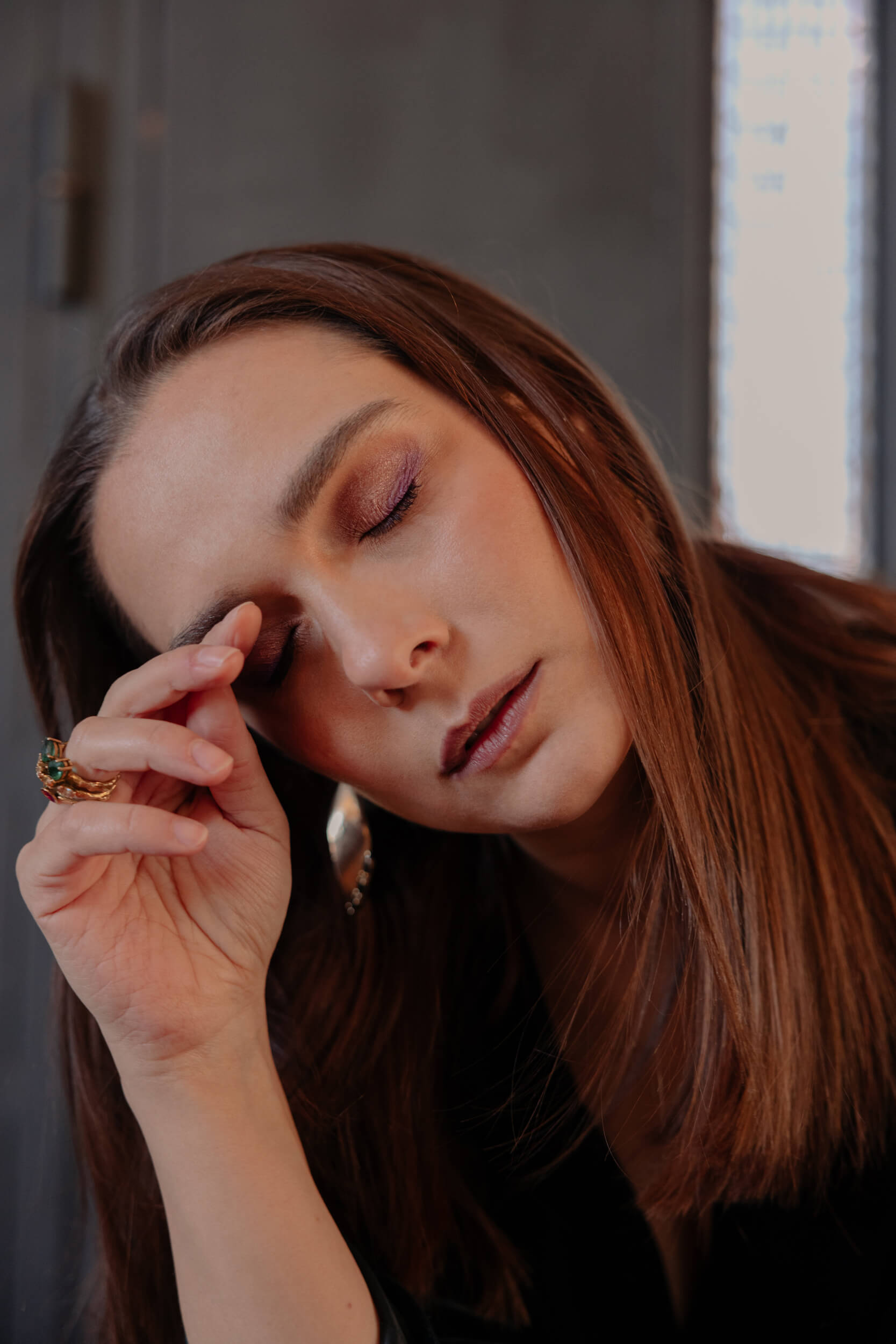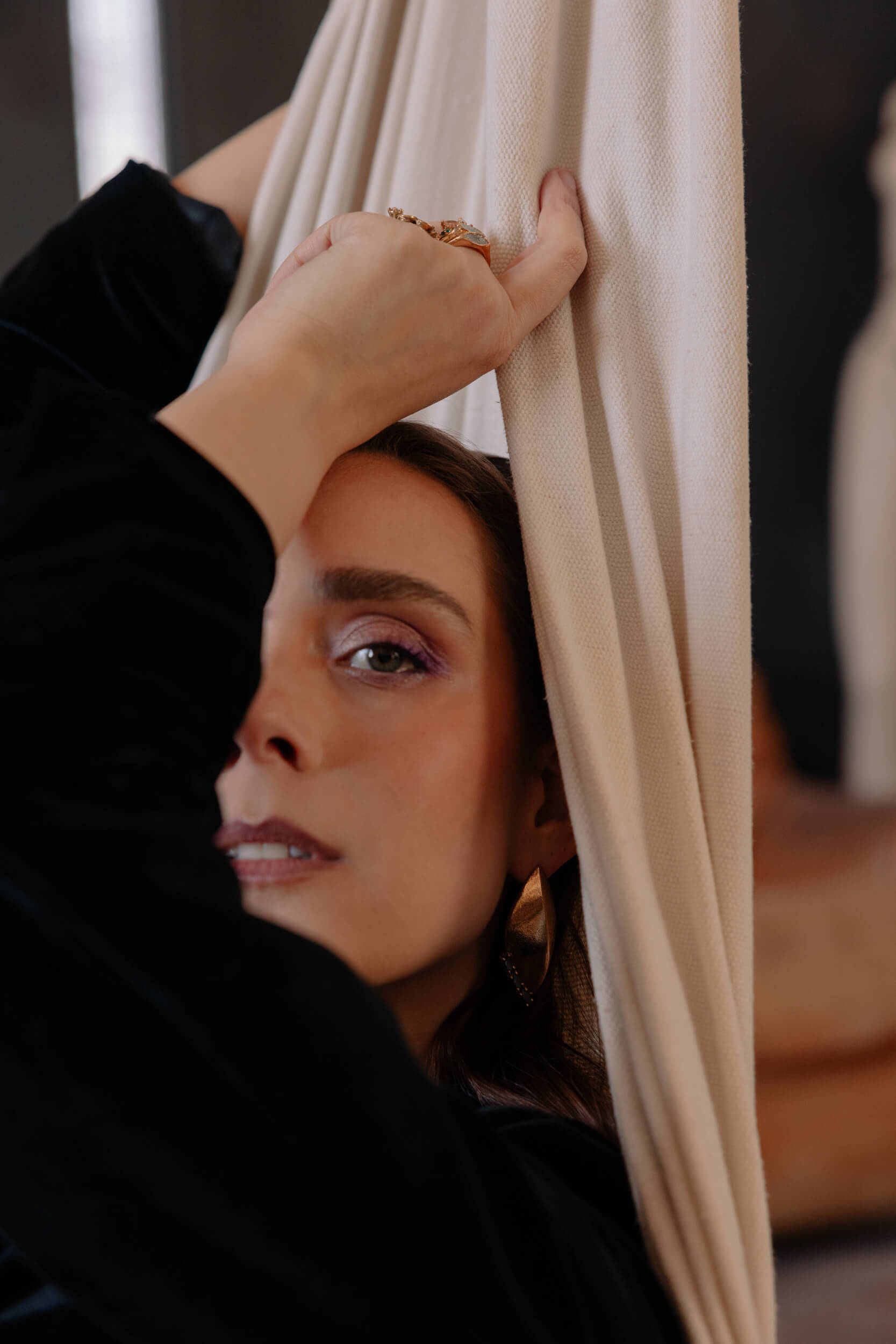 What makes you say yes or no to a project?
I'd say my instincts. But it's not just that.
Over time, I've built a relationship of trust with my agents, we talk and listen to each other a lot. I've got to thank them so much for having advised me on some important rejections, which have given me the possibility to make some important steps I would have prevented myself from making otherwise. In this, the right agency can matter so much because it's not only about finding the right audition for you. An agent who can make their job, is someone who looks ahead, has a vision, and fights to realize it with you. In order to do so, they need to learn to know whom they are dealing with and we need to open up and be more filter-less in the field. In some moments, you have to accept some jobs that, within our ideal career, don't look the best to us, it's all right.
You need to be patient, strong and have a vision. However, you also need to understand what is the path you want to follow and why you want to follow it. It's so important to figure this out, keeping it in mind, and if there are any deviations, it's all part of the game. What matters is that you don't forget where you want to go, that's an engine that needs to be on and vibrate always and patiently. Both for the actors and the agents.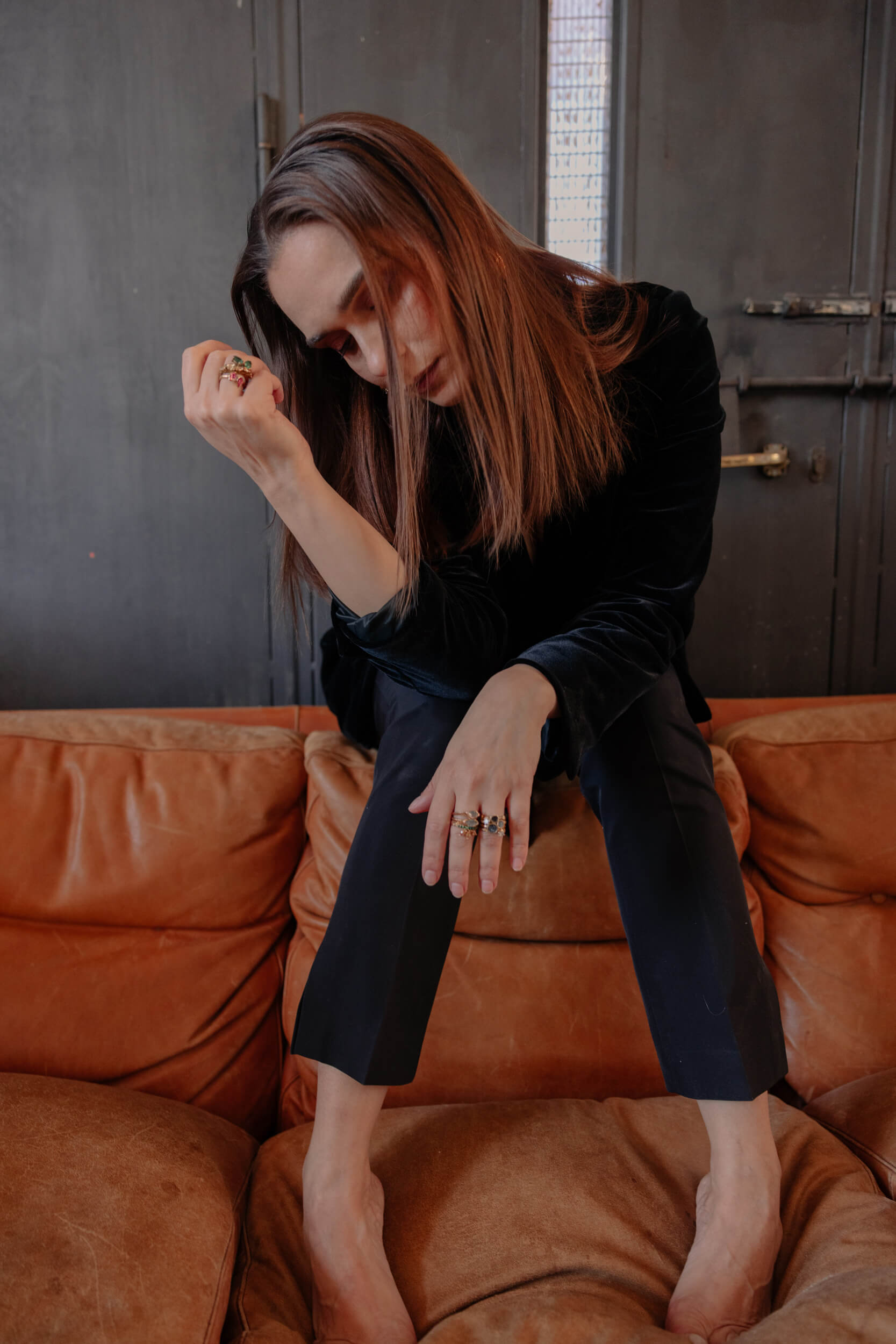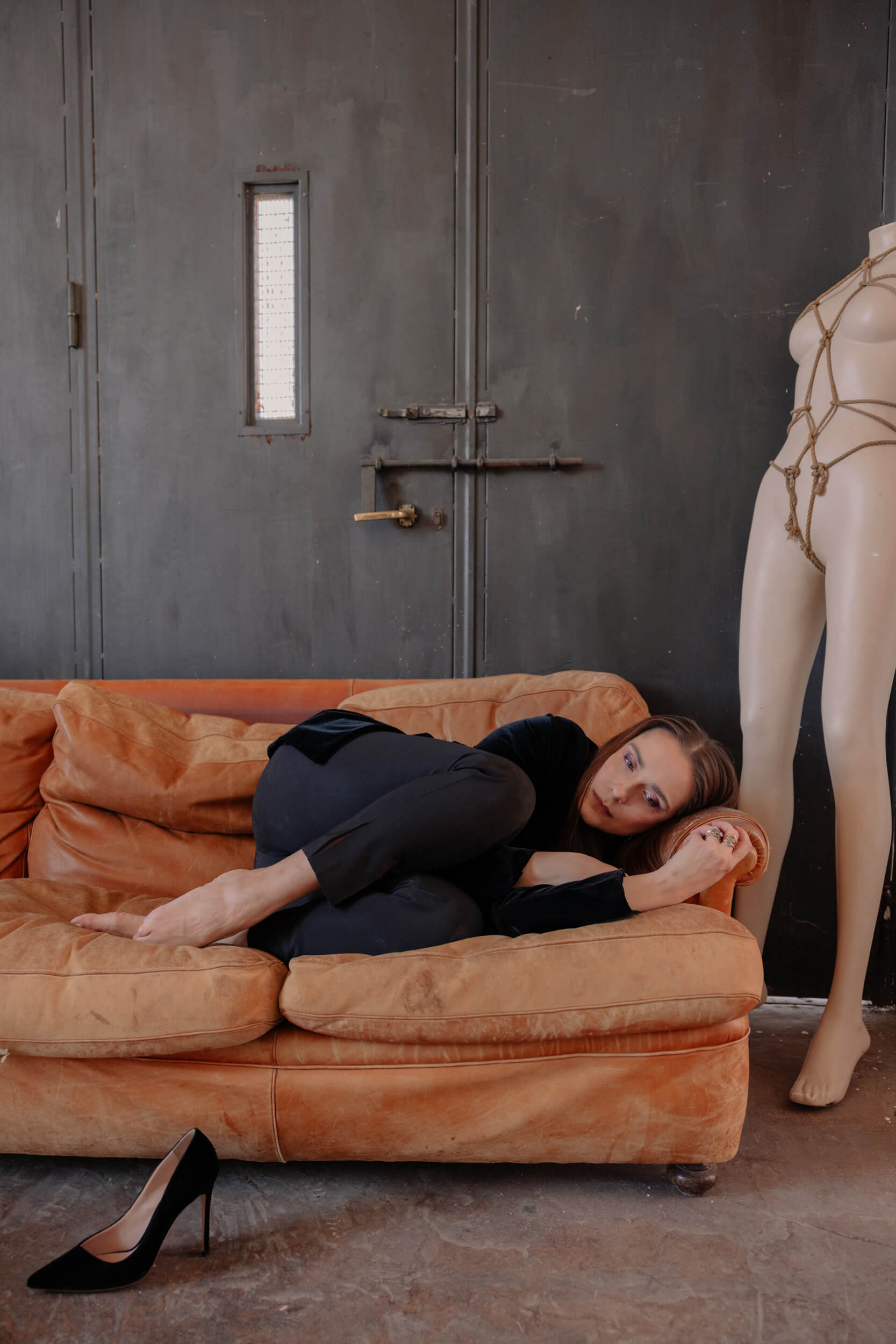 The first VHS/DVD you remember buying?
The first VHS was "Bedknobs and Broomsticks," by Robert Stevenson, but I'm not sure, I was so young. The first DVD was, maybe, one from a collection of all movies by Totò, which I bought from the newsstand.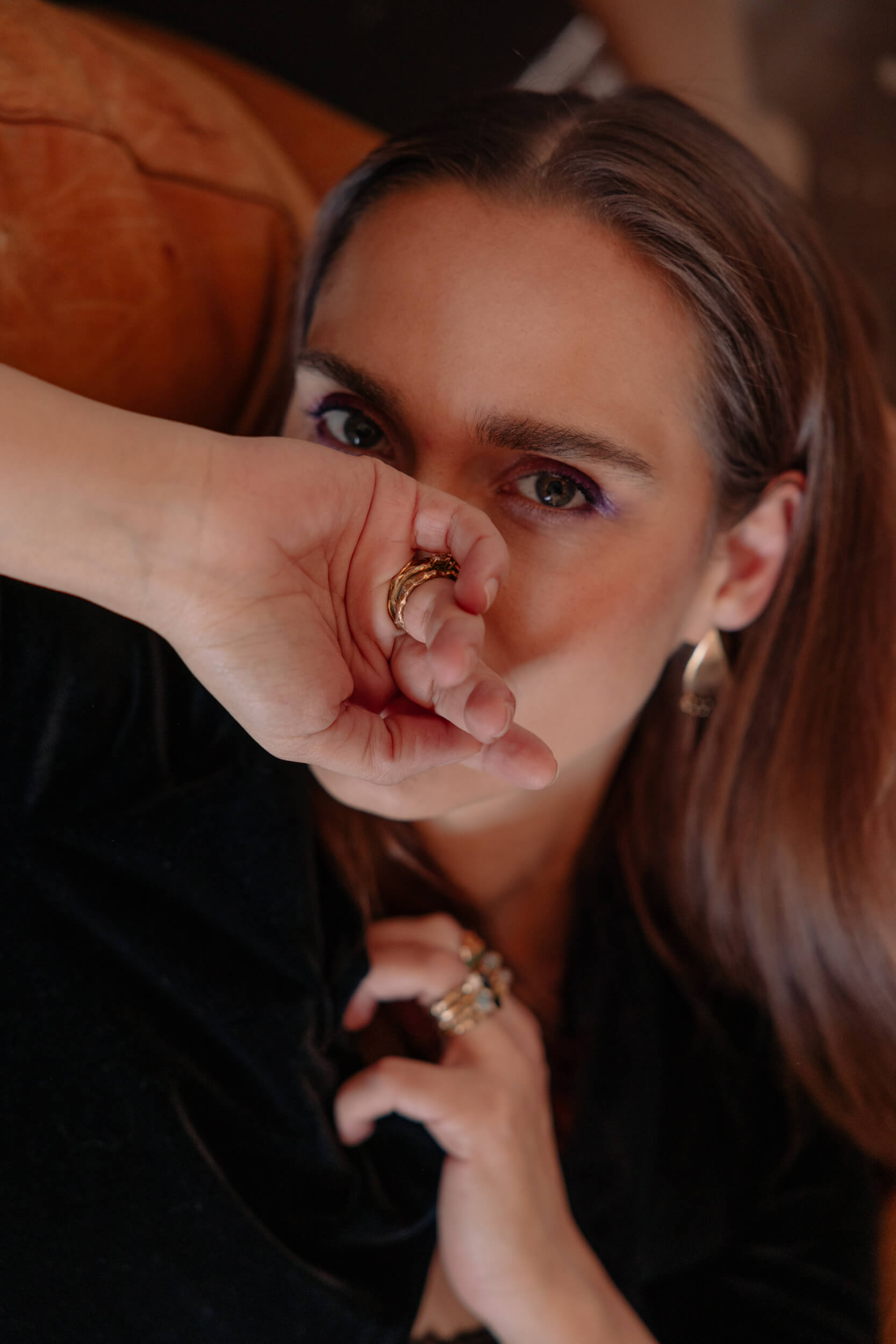 Your latest binge-watch?
"Too old to die young" by Nicolas Winding Refn.
A real-life character you would love to play?
Leonarda Cianciulli.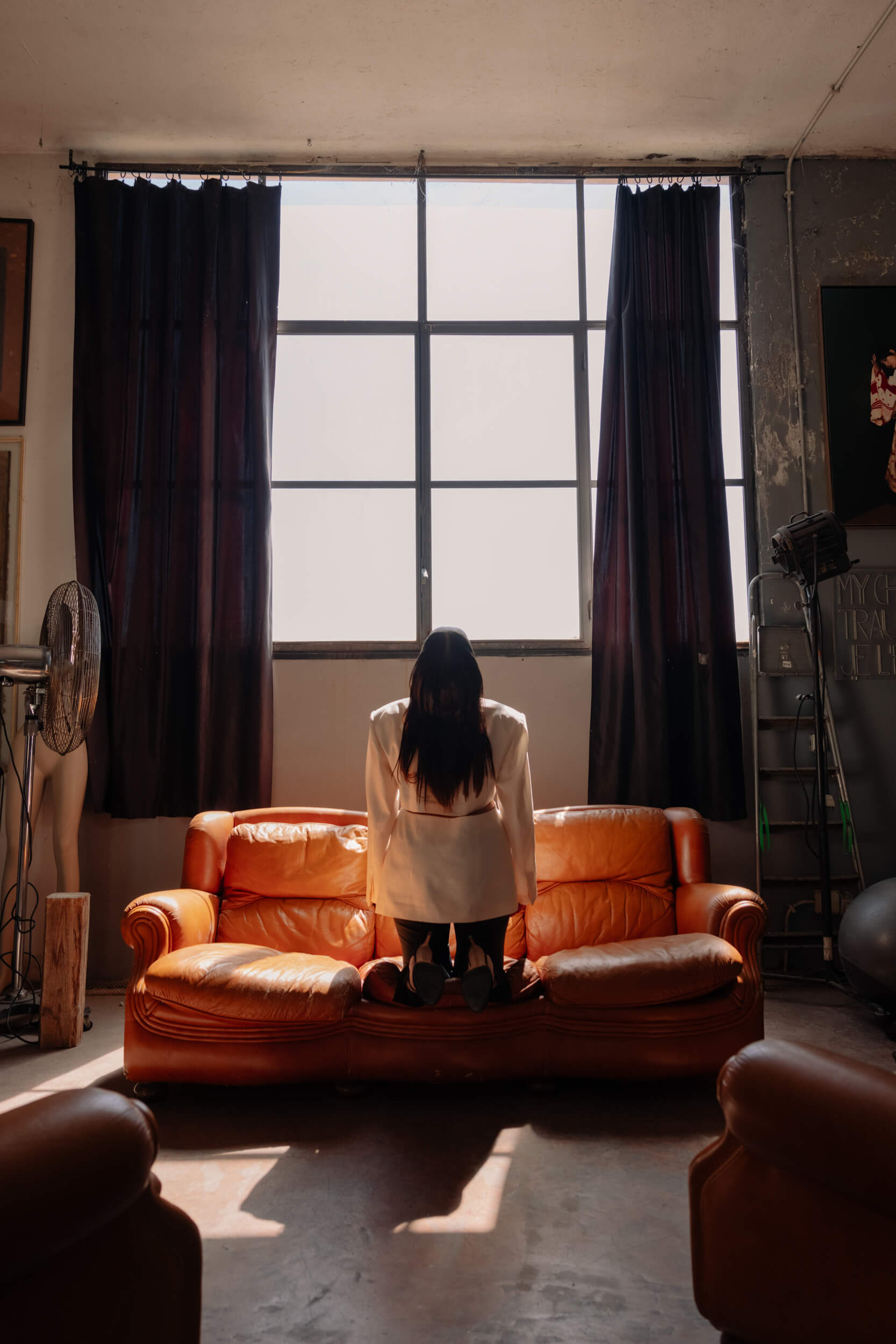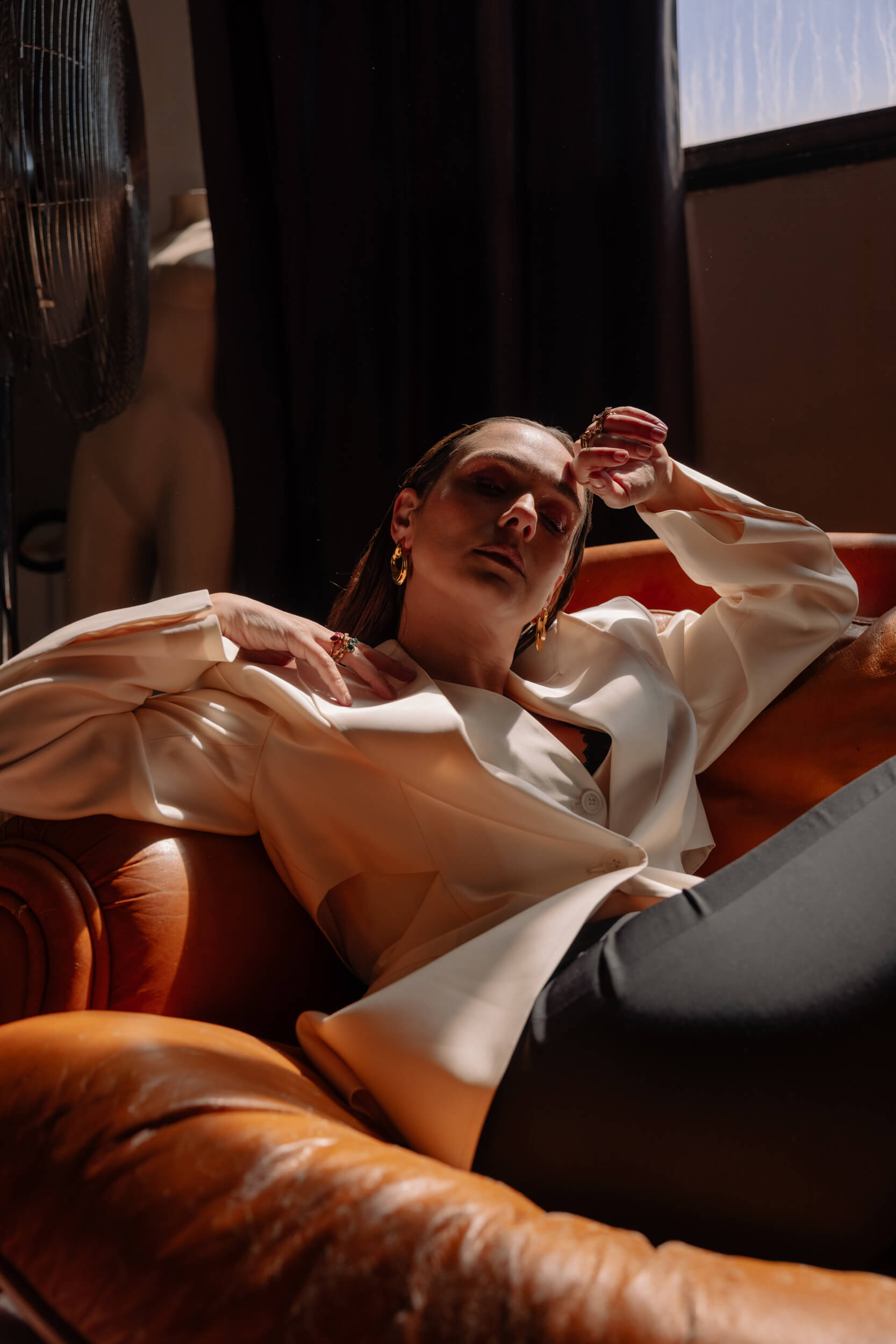 Three songs from a hypothetical playlist representing this phase of your life?
This is a hard one… let's try with:
Concerto No.2 in CMinor, Op.18 by Sergey Rachmaninoff, for the exaggerated and stormy drama within my romantic soul;

"Acida"by Prozac, for my acid and joyous chaos;

"Je te laisserai des mots" by Patrick Watson because that's love.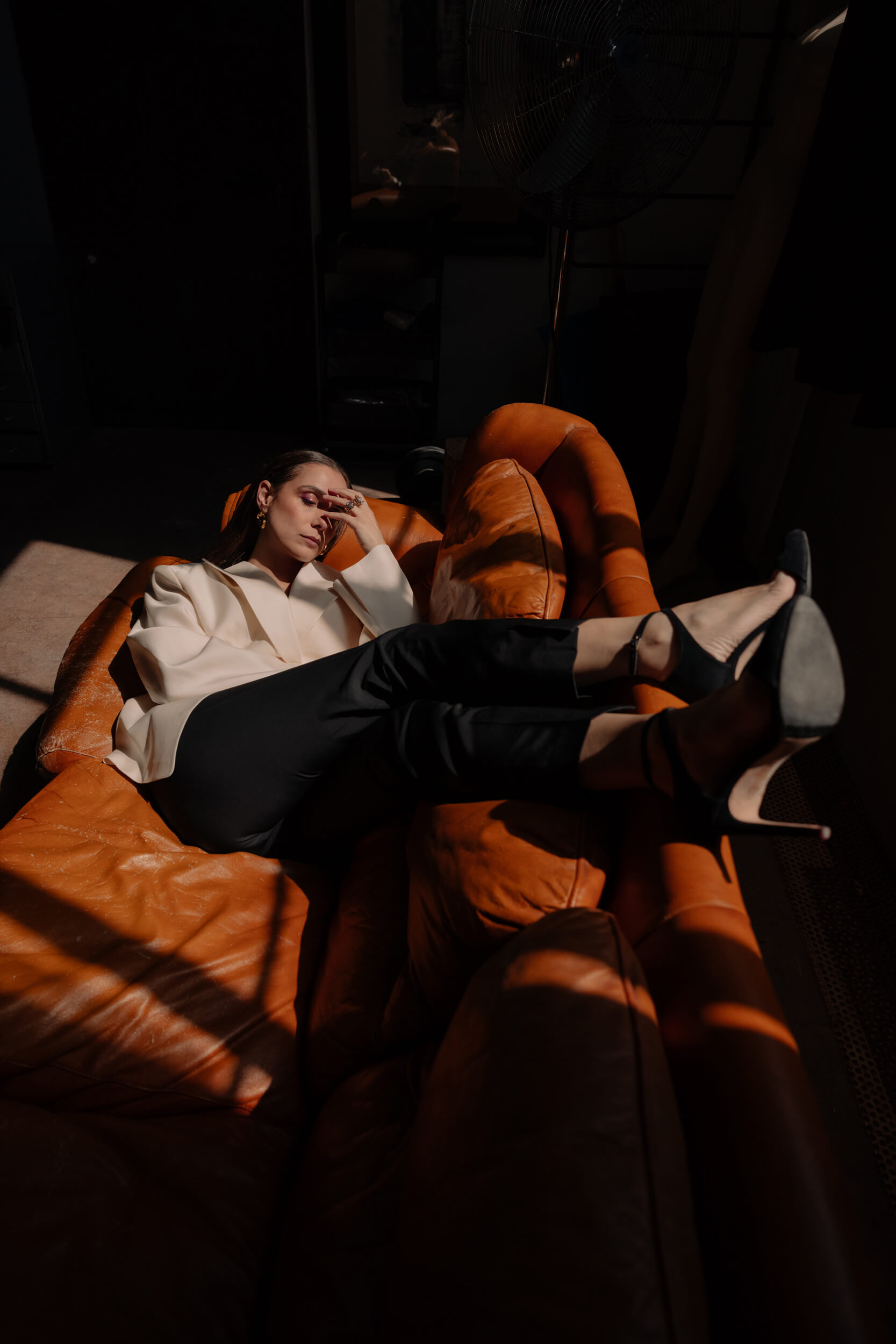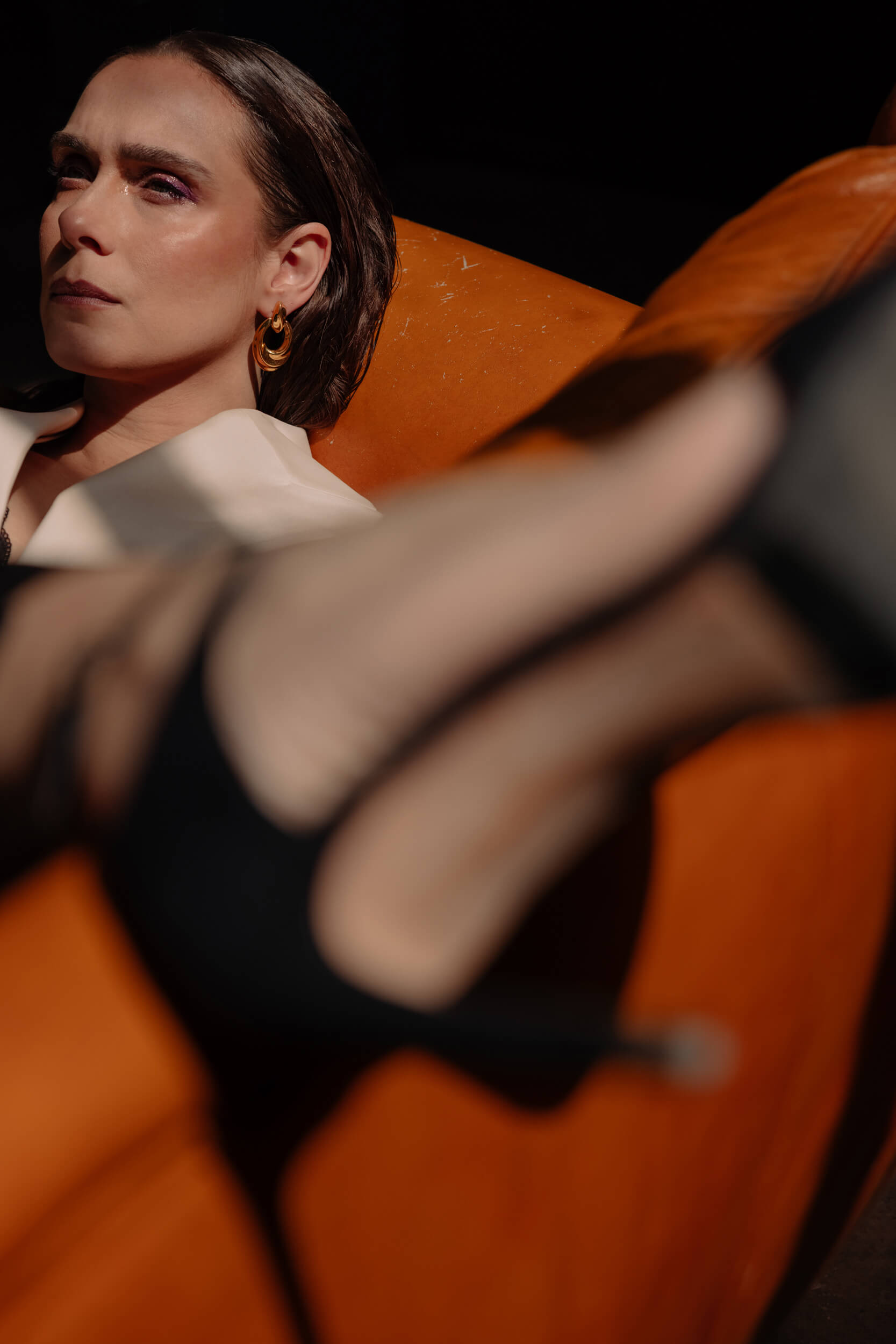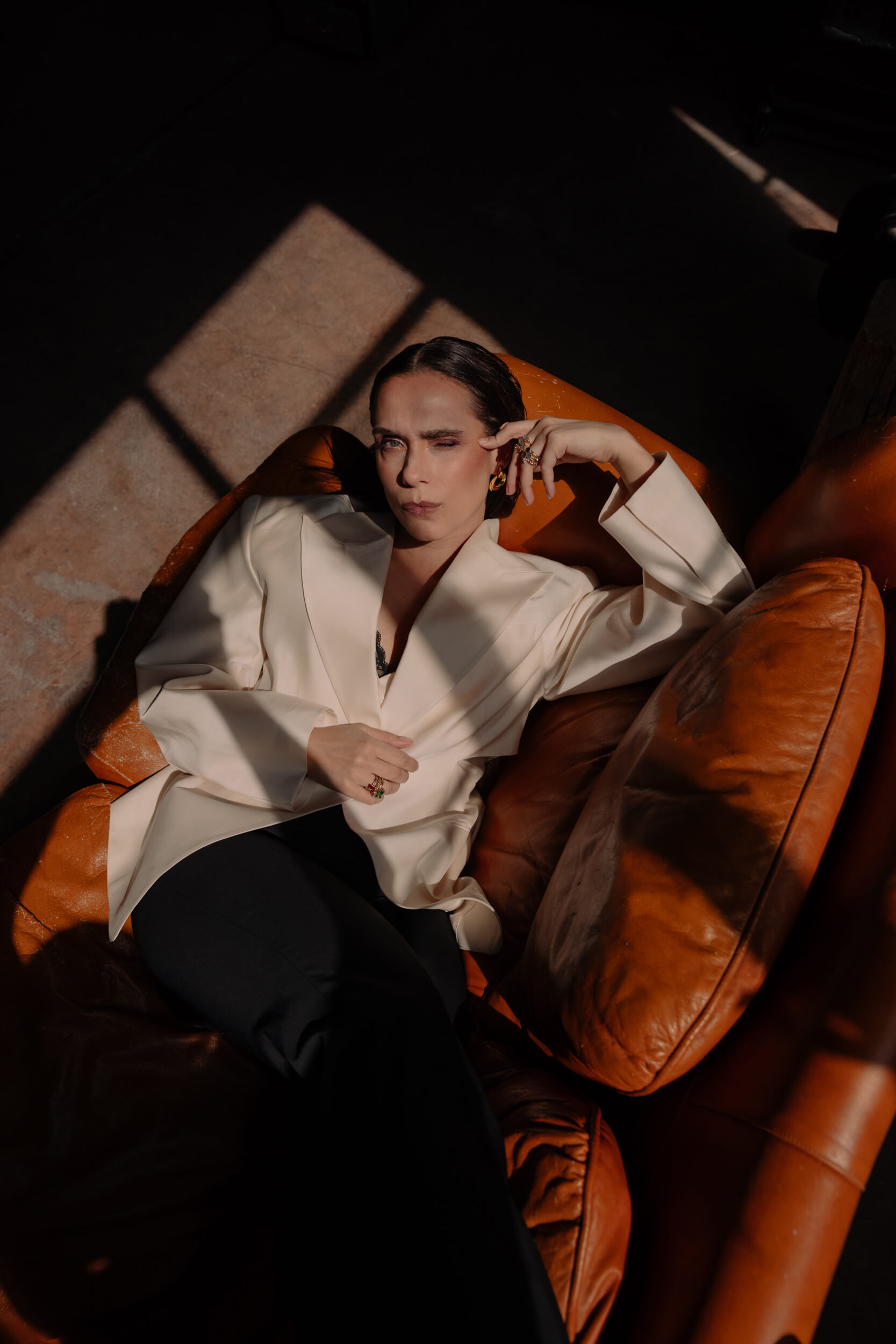 The most significant professional encounter of your career so far?
Luca Ronconi. He left me with the need to look for a personal vision, the allergy to sentimentalism (the conventional feeling) and he saved me from the false myth of knowing who I am and the presumption of elevating it on the scene as an absolute value.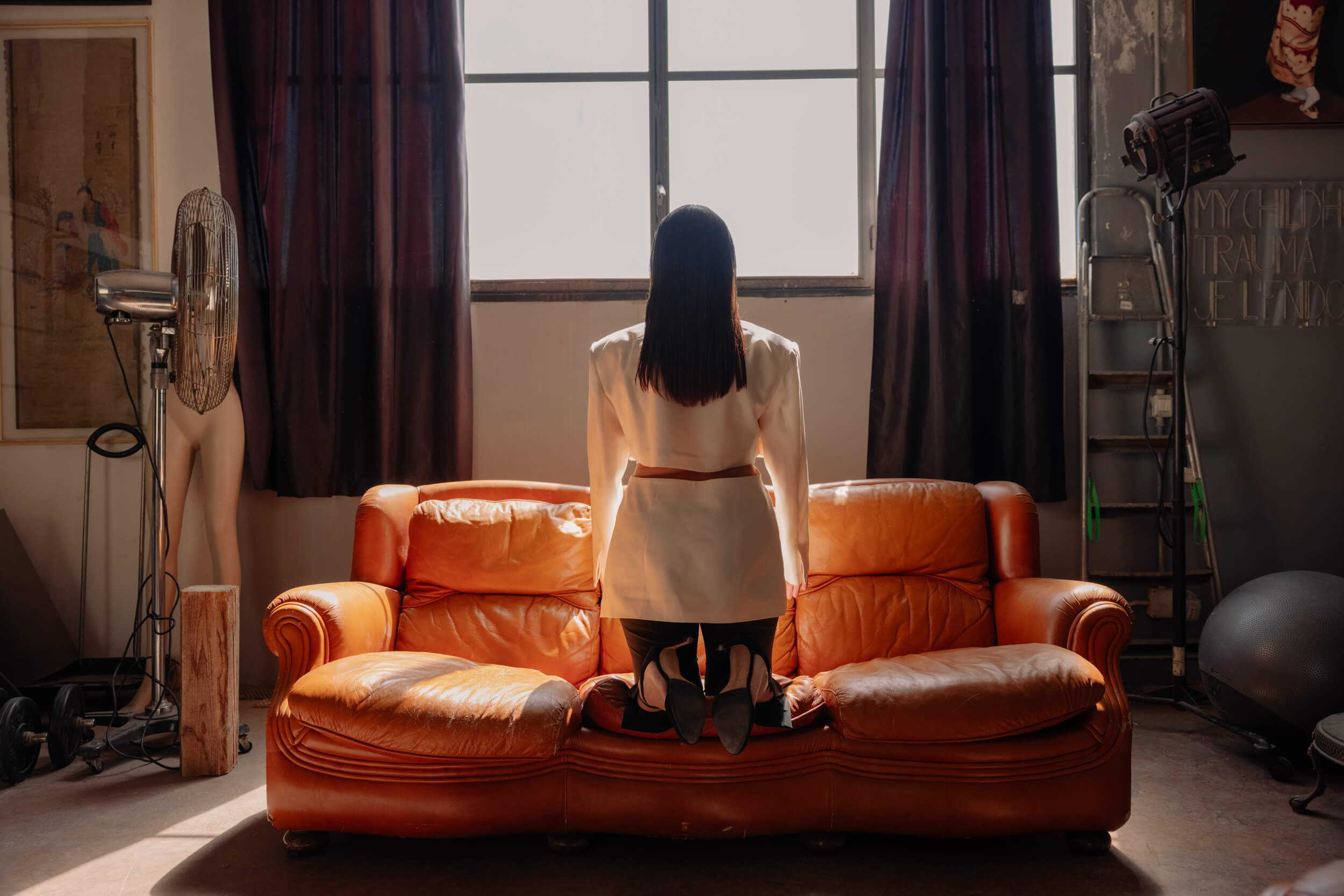 "The false myth of knowing who I am"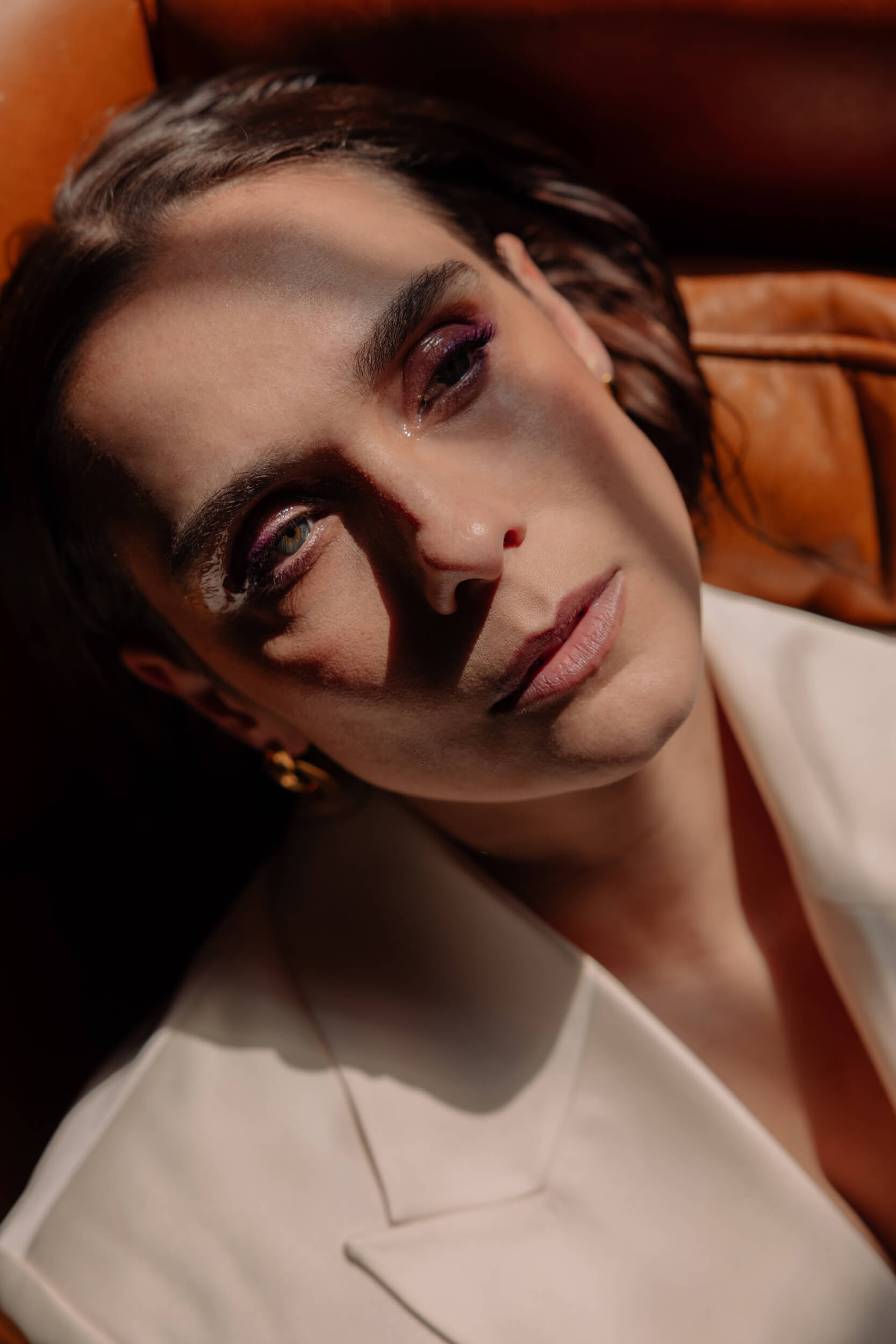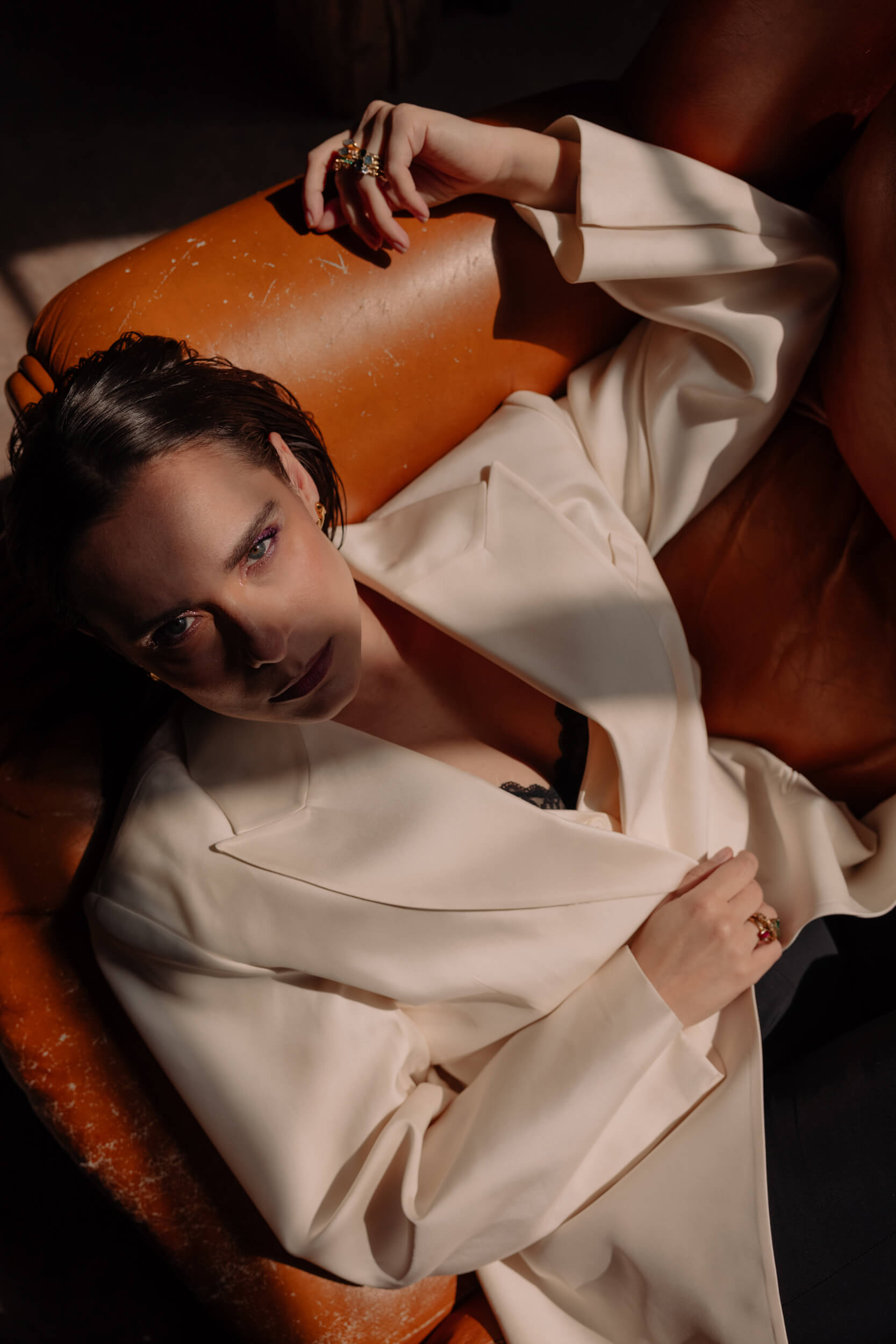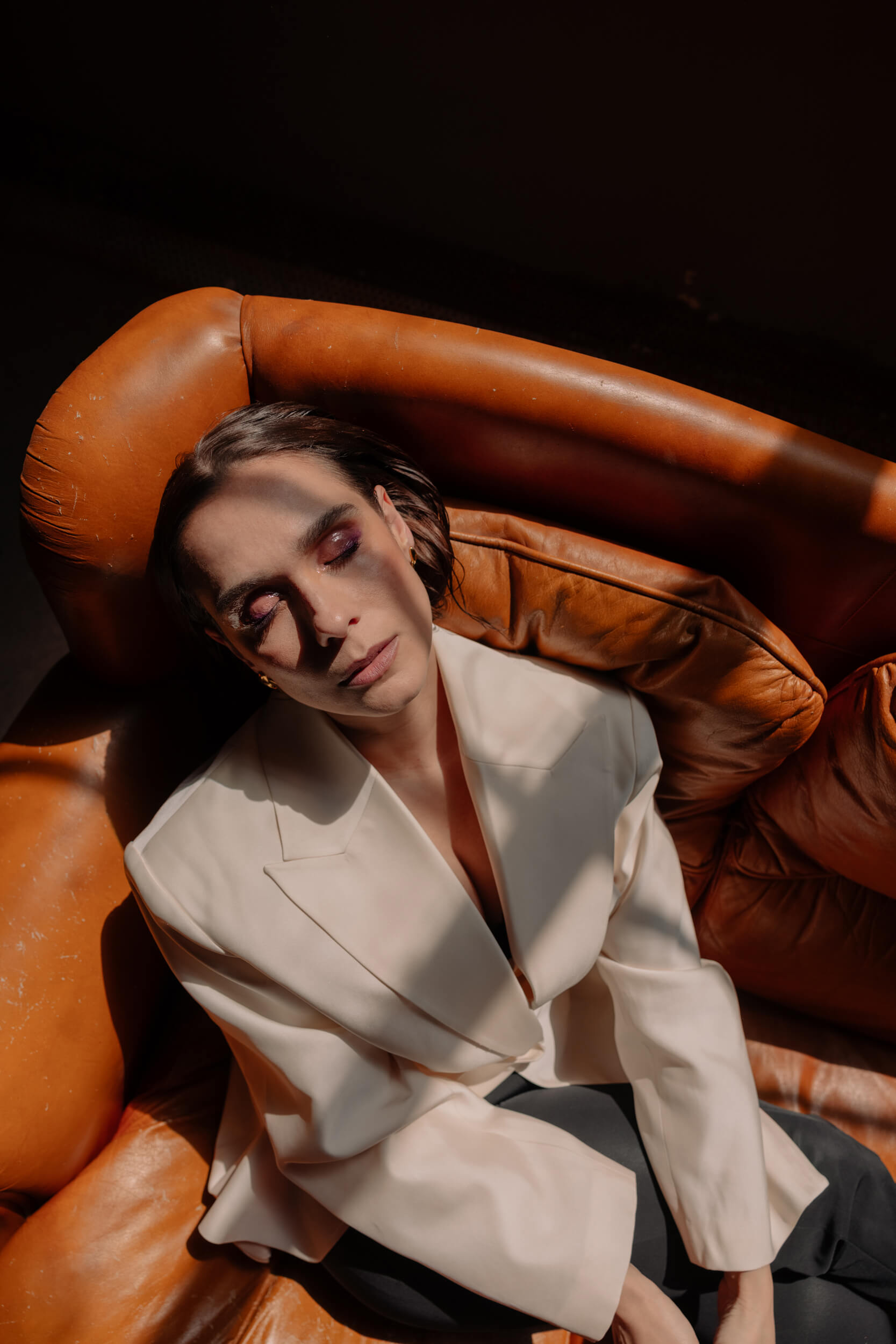 What inspires you on the job and in your everyday life?
Syncopation, missed actions, magnetism. I'm inspired by everything that's timeless, like beauty. Also, writing is an important channel for me, as much as music and colors.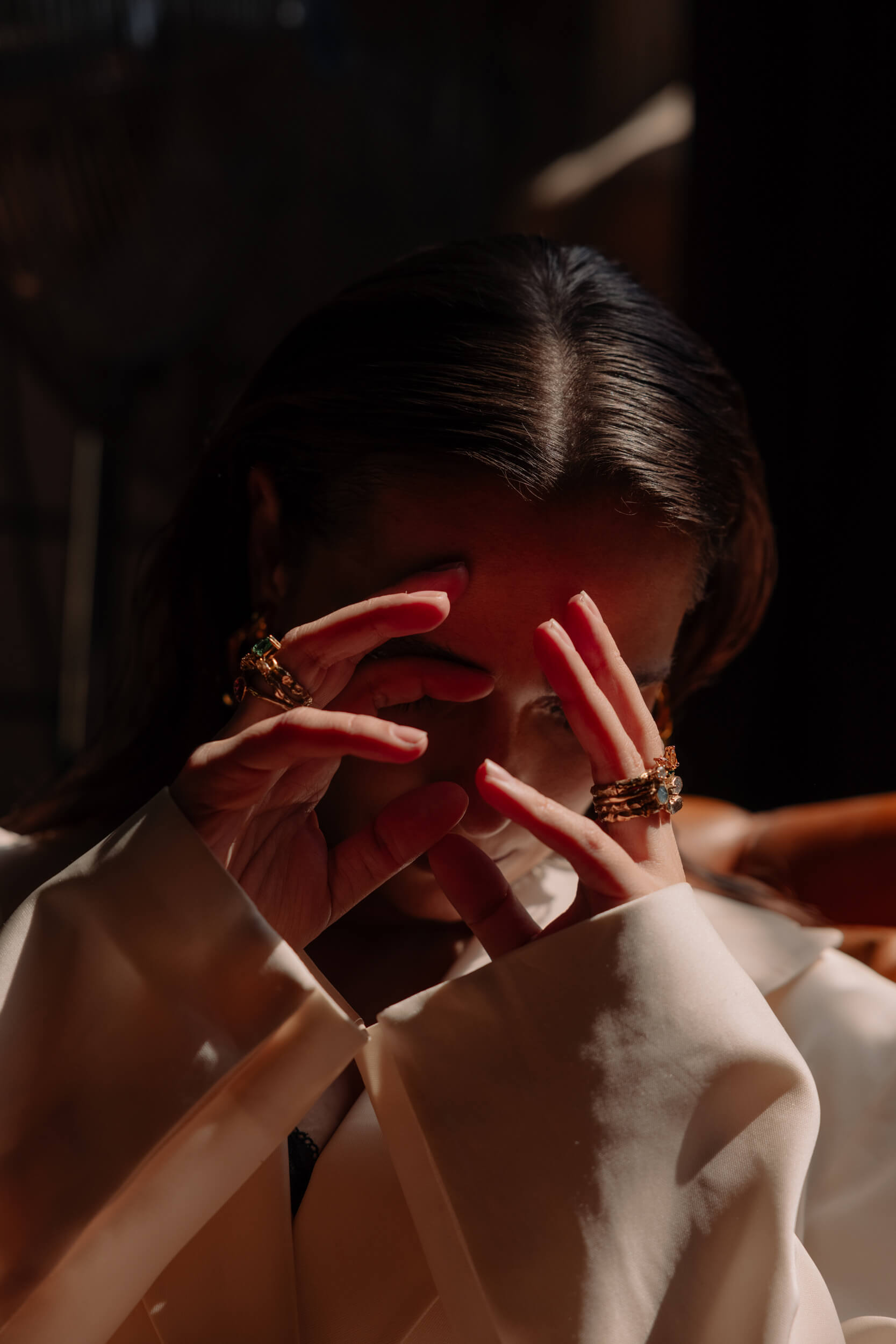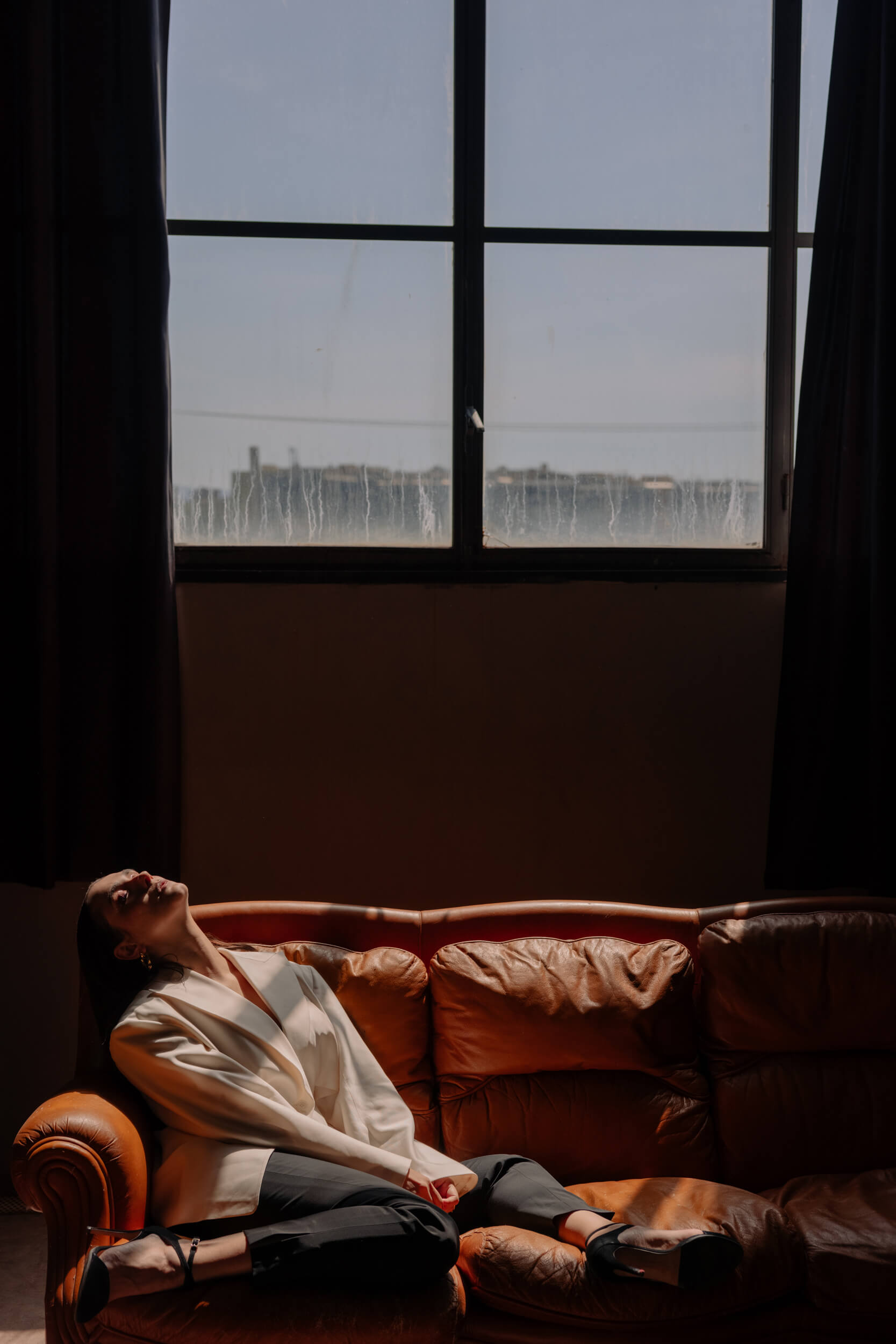 You have a passion for the Talking Statues: what's your favorite one and is there a message you've found over the years that's stayed with you?
I think it's so beautiful that over the years people have used these statues to leave messages of satire or protest. In Rome, there are six of those, and my favorite one is, obviously, Madama Lucrezia. It's in the corner of Piazza San Marco, near Piazza Venezia, and it's the only female representative of the group. I also really like Pasquino because of the movies with the brilliant Nino Manfredi ("Nell'anno del Signore," directed by Luigi Magni and "La notte di Pasquinò").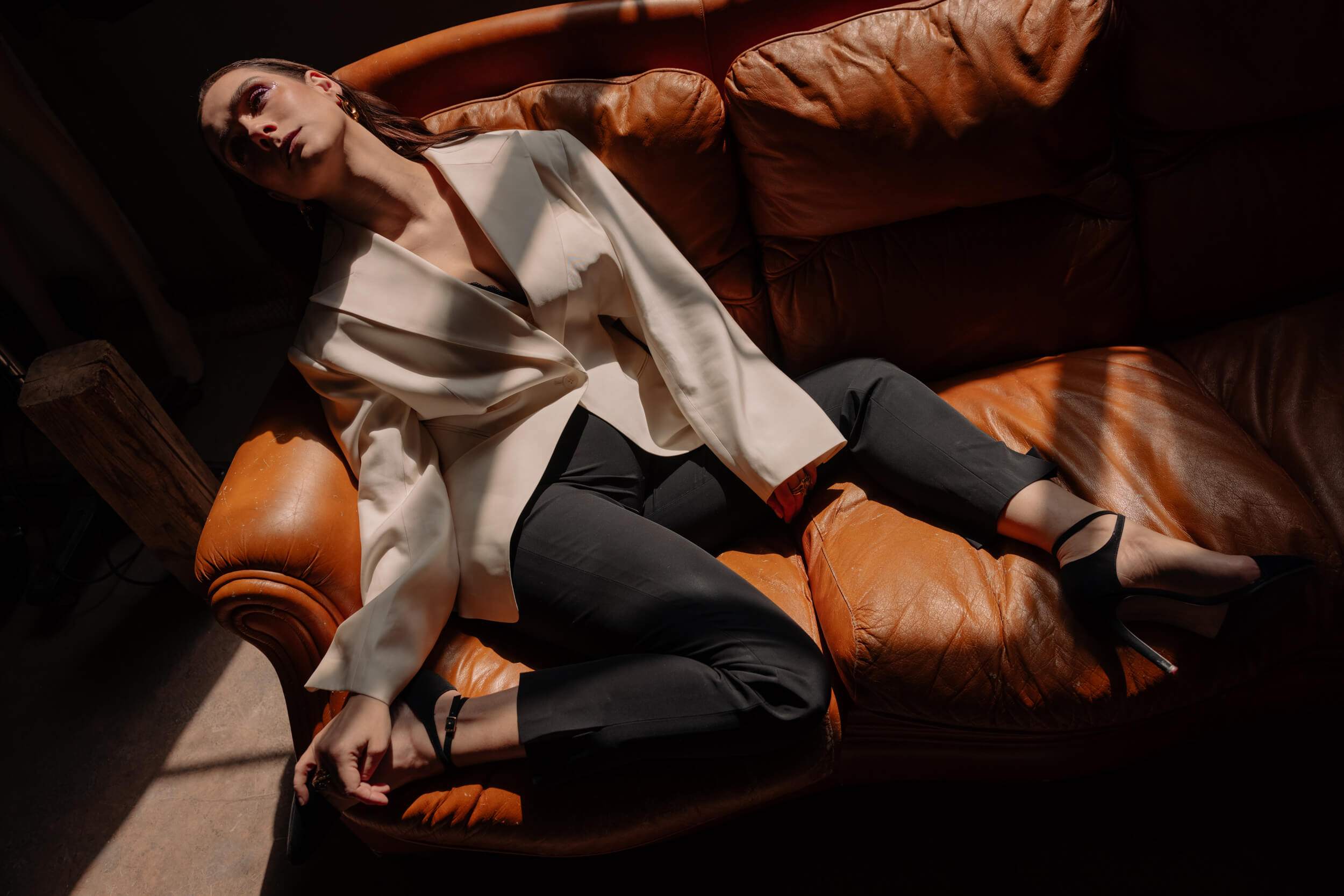 An epic fail on set?
I was holding a sword with such fierceness, and one moment before hitting the enemy, I had to say a very important line.
But just I sneezed.
Your must-have on set?
Earphones to listen to some music, a journal with my notes on the movie, and almonds.
What's the bravest thing you've ever done?
Following my dreams, trying to realize what I want for myself with no plan B. When I studied in New York, in the moments where I felt a bit lost and insecure, a girl shared with me her motto, which was: "Jump, the net will show up." That was the idea, integrating the feelings that make me feel insecure about my future, making them part of the game as much as successes.
And so, I jump and see what happens next.
"Integrating the feelings that make me feel insecure about my future…"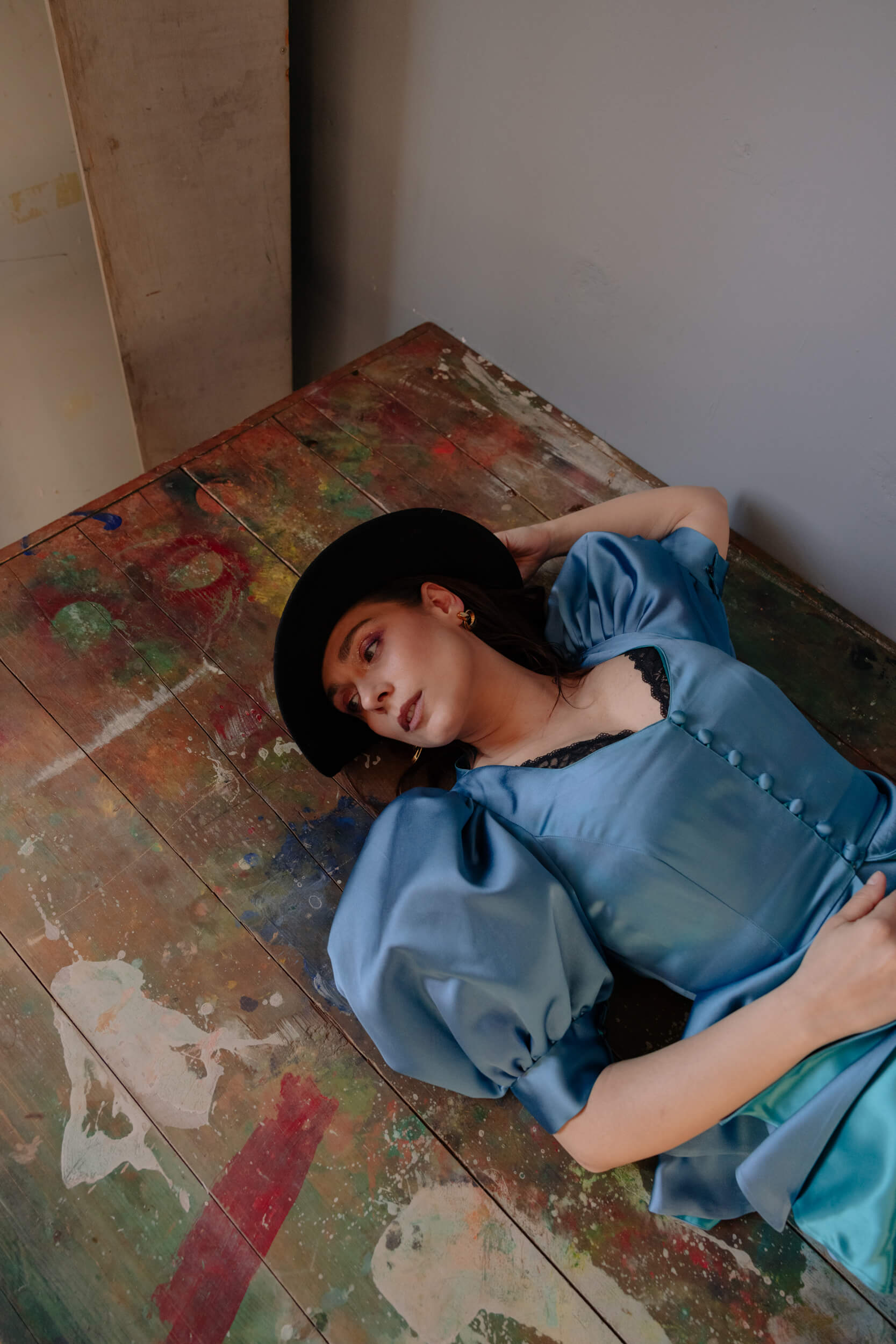 What does "feeling comfortable in your own skin" mean to you?
I think it's a changeable feeling, I perceive it as something in motion. I'm quite sure that it has to do with something internal, that creates balance. I feel comfortable in my skin when I'm adhering to my feelings, and vital drives, when I listen to myself and accept myself also with my faults.
What are you afraid of?
Cages, mediocrity, heights, and spiders. And much more because the truth is that fears change, too, from day to day.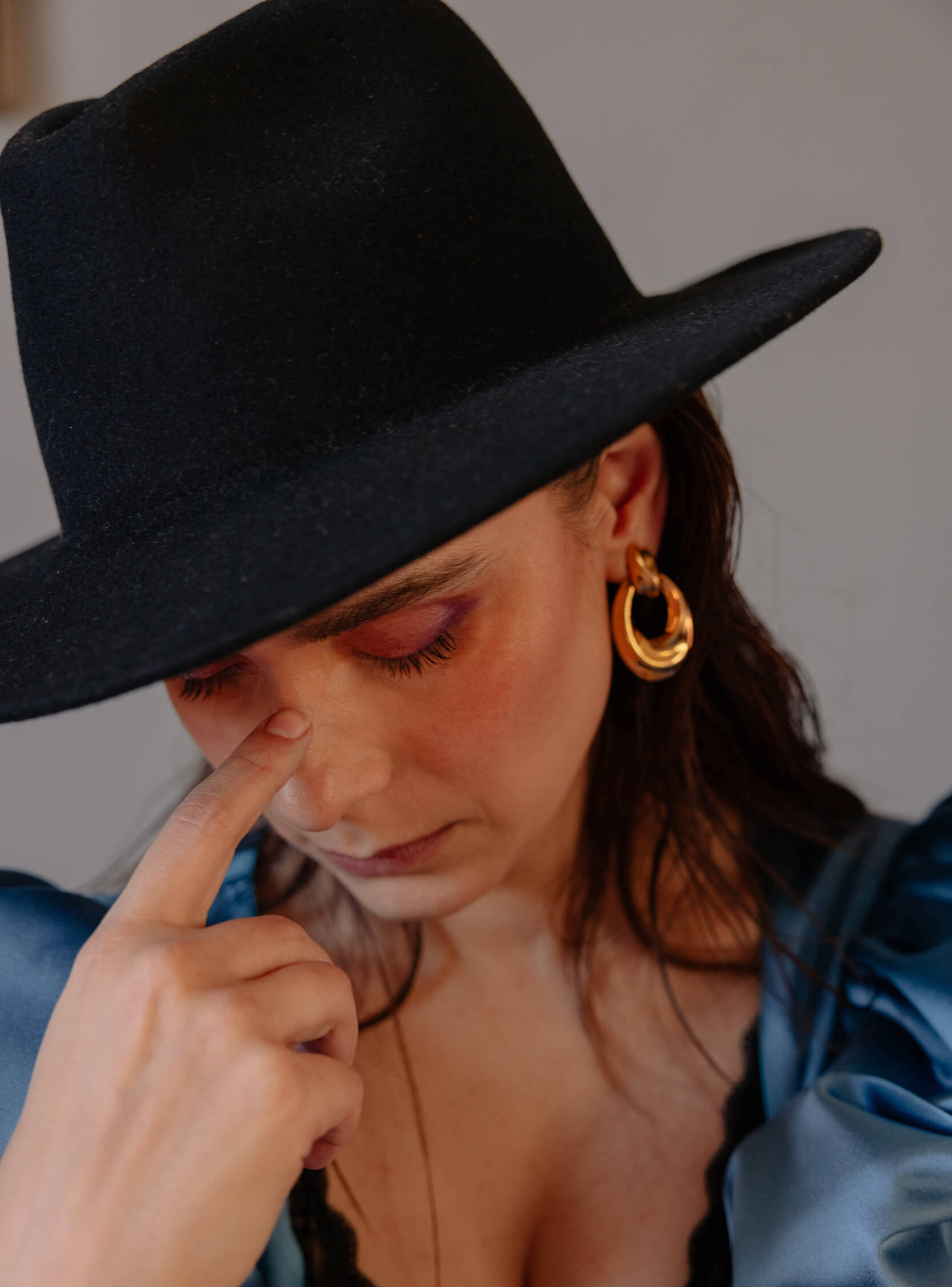 What's the latest thing/person that made you smile today?
A written note I found at home. I have my own talking statues disseminating surprises all around the place.
Your happy place?
If I think about it and close my eyes, I don't see a place, I see the people I love. Perhaps, my happy place is them.